This outfit Emerson wore today is one of my very favorites. I love the ruffles on the buns, and the ruffle on the shirt, and the color of the onesie, and the cheetahs (or leopards?) on the pants, and the color of the onesie. It's just all so cute! The onesie is Garanimals from Walmart, and the pants are from the One Week Boutique consignment sale, and she's just always so cute in everything she wears.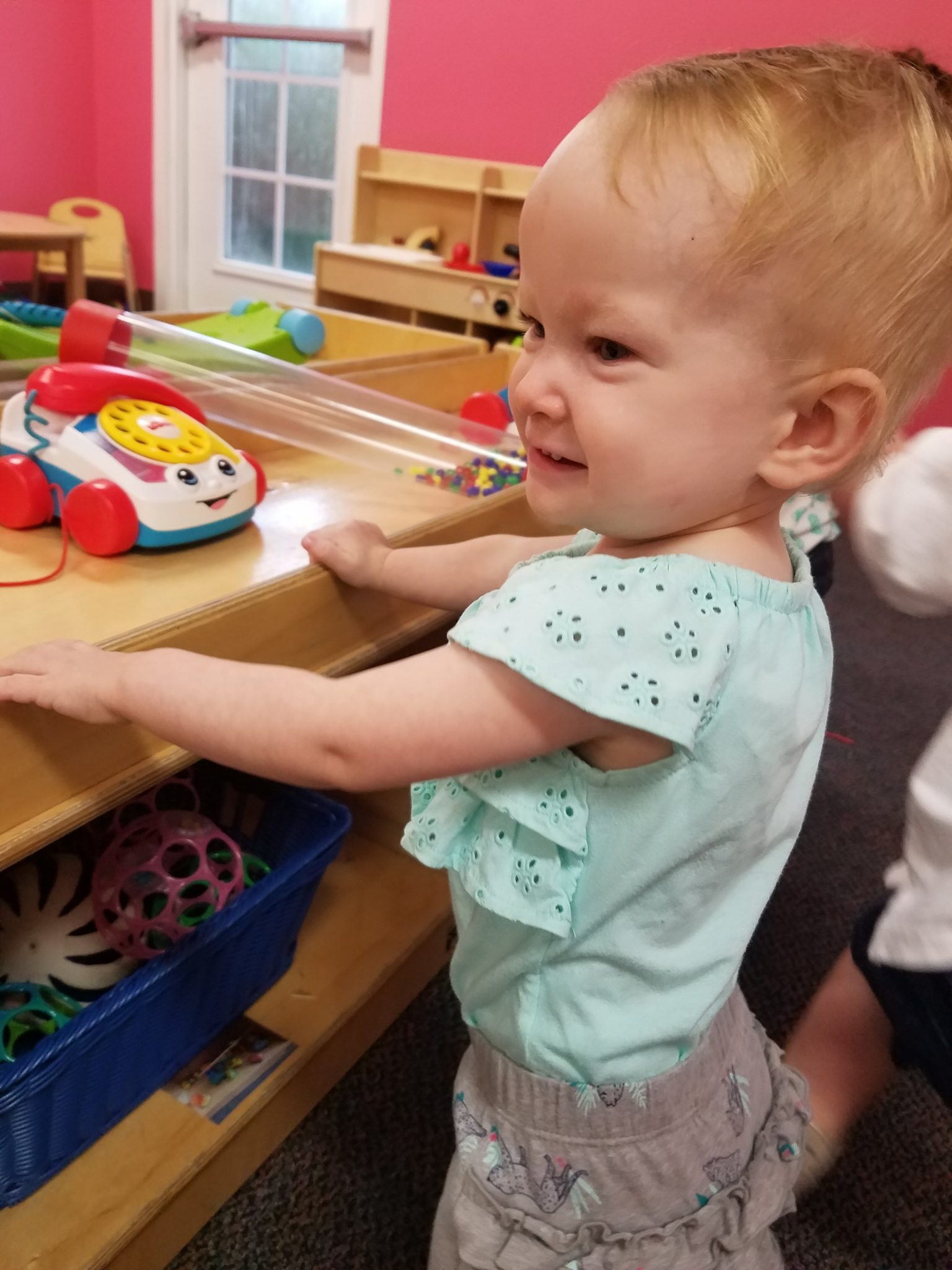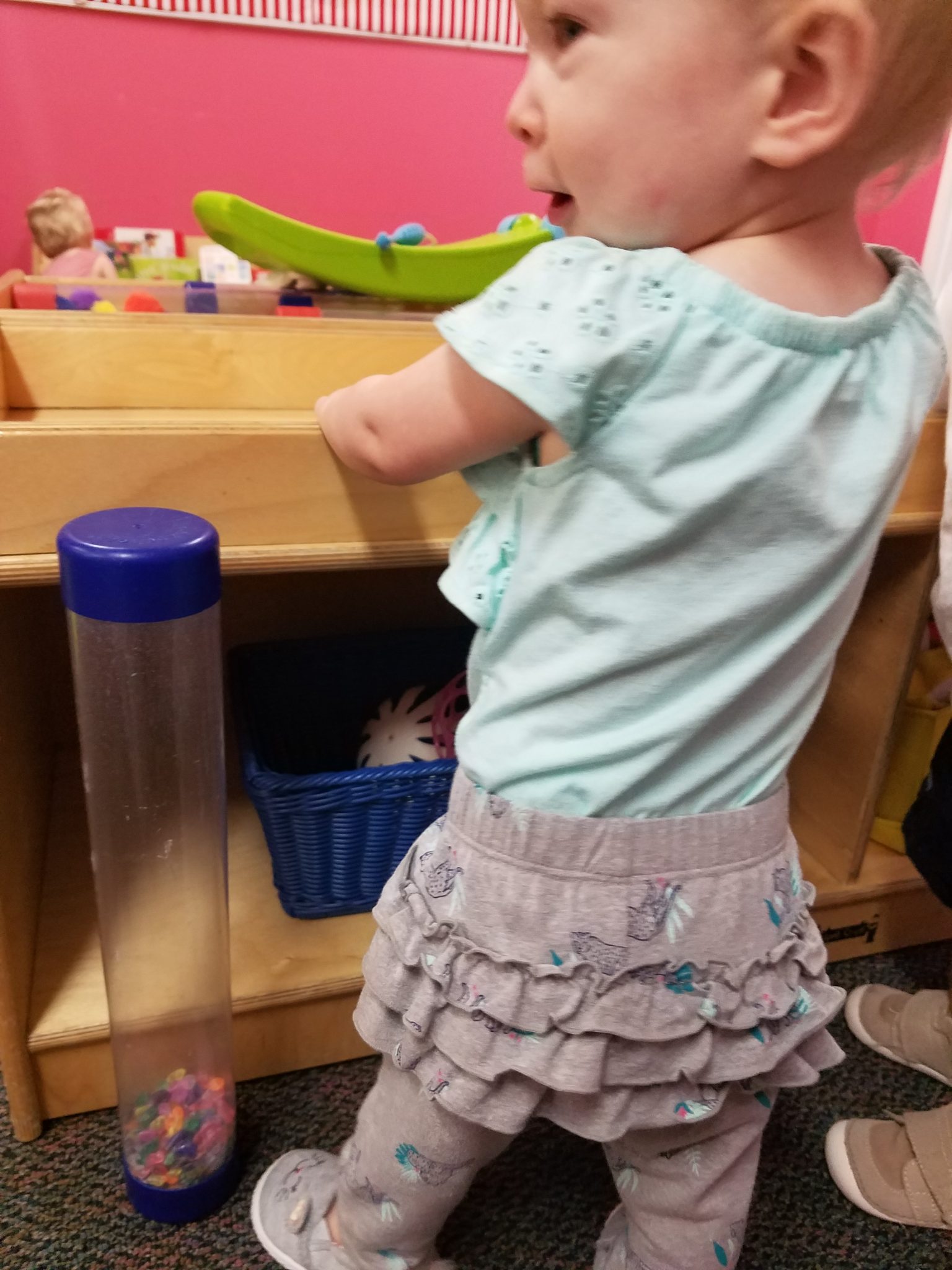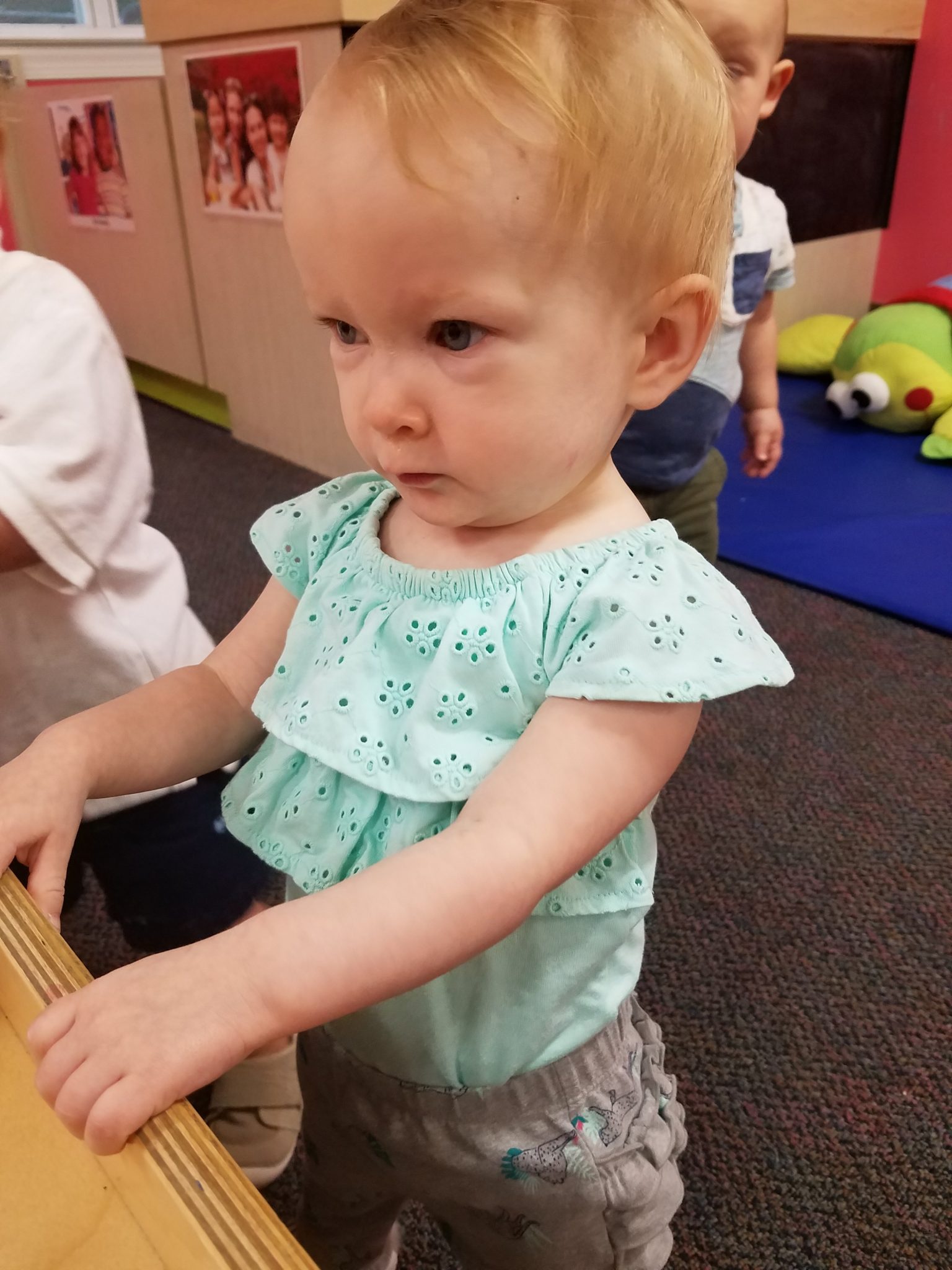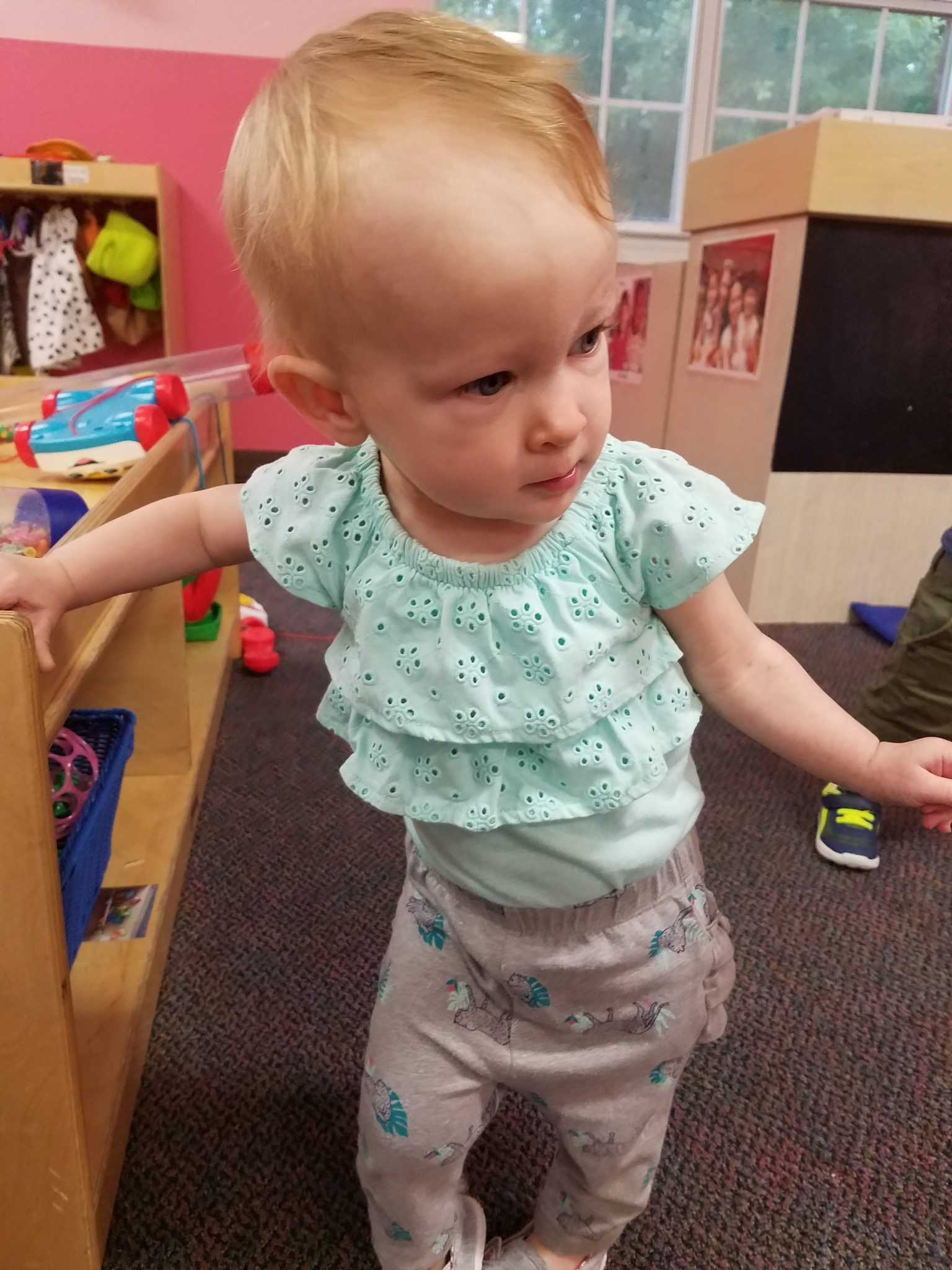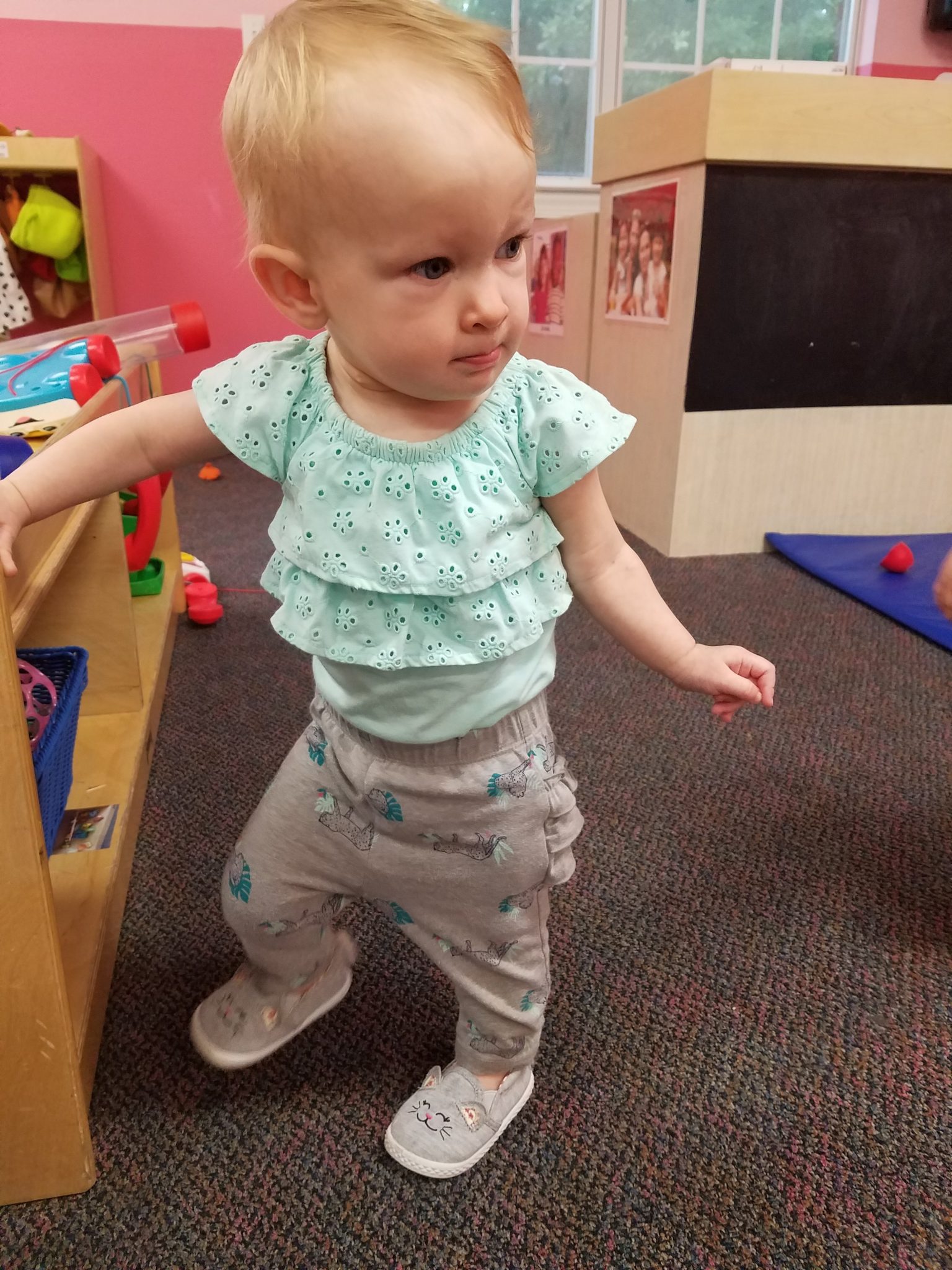 And finally for the first time this week, I didn't have any errands to run at lunch. So I got to just close the door to my office, enjoy last night's leftovers (even though we ran out of sour cream), and read my book (Pachinko) for 30 minutes. And it was so quiet and calm and nice.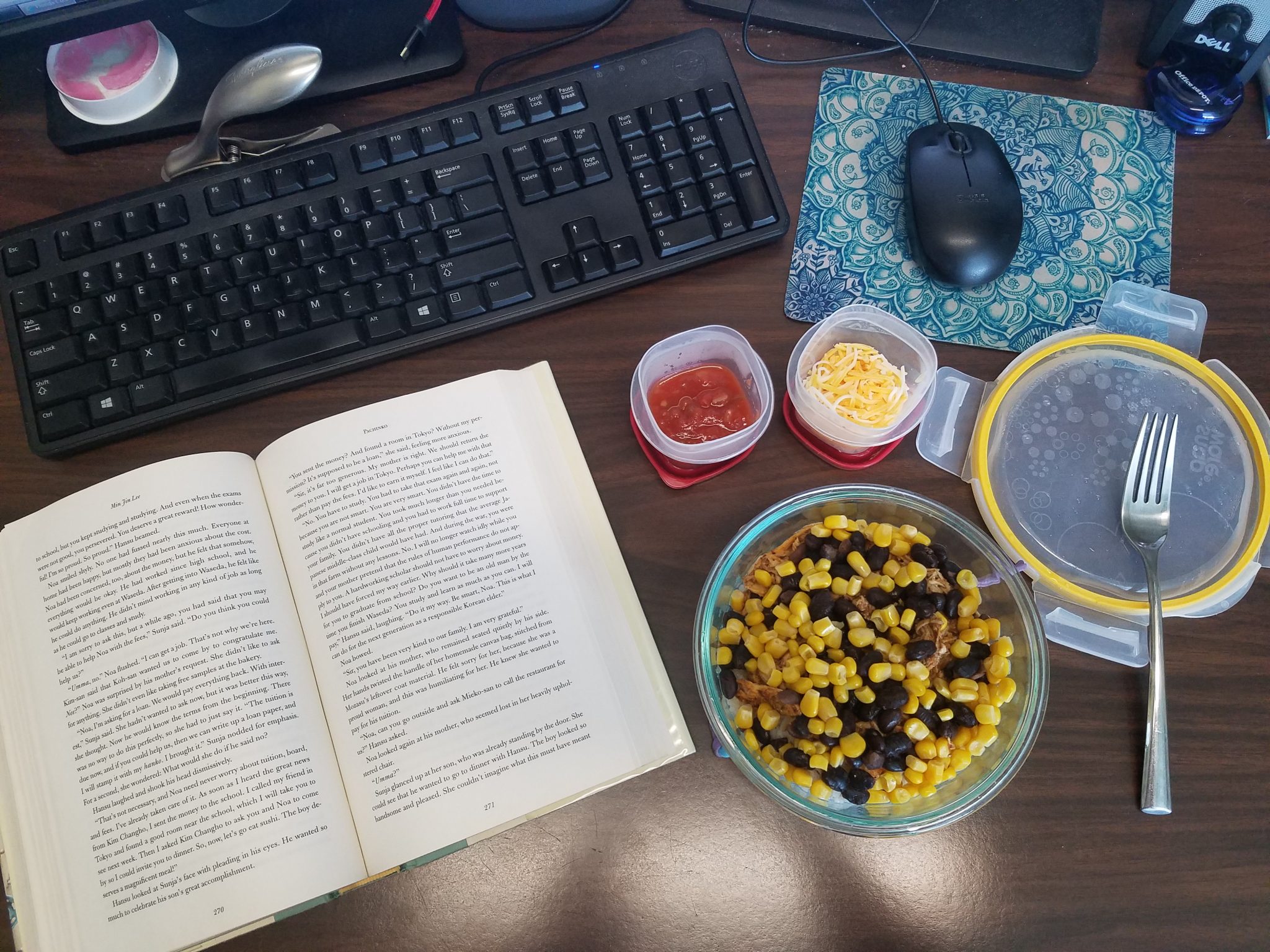 Emerson and I once again got to meet my Aunt Suzanne, Uncle Keith, Grandmother, and Mama (papa is out of town for work) for dinner before church at Zaxby's. Emmie had her own chicken tender kids meal, but she ended up eating more of other people's foods. She has tried cole slaw a couple of times before, but didn't like it either time. Then tonight, Uncle Keith gave her a bite of his, and she wanted more! He of course was convinced he had the magic touch, and that it was all because he was the one feeding her ; ) She ended up eating about half of his cole slaw before it was all said and done.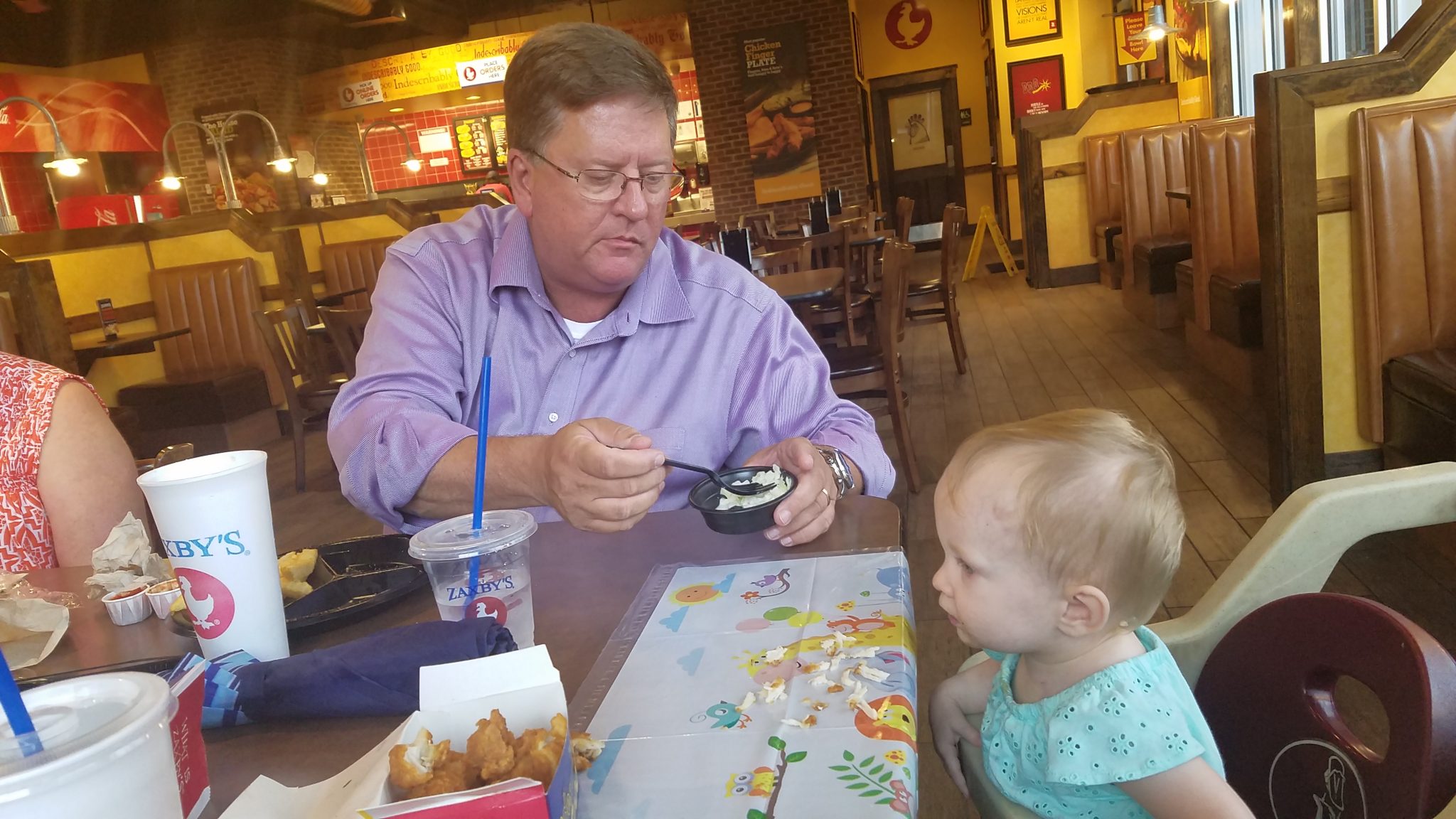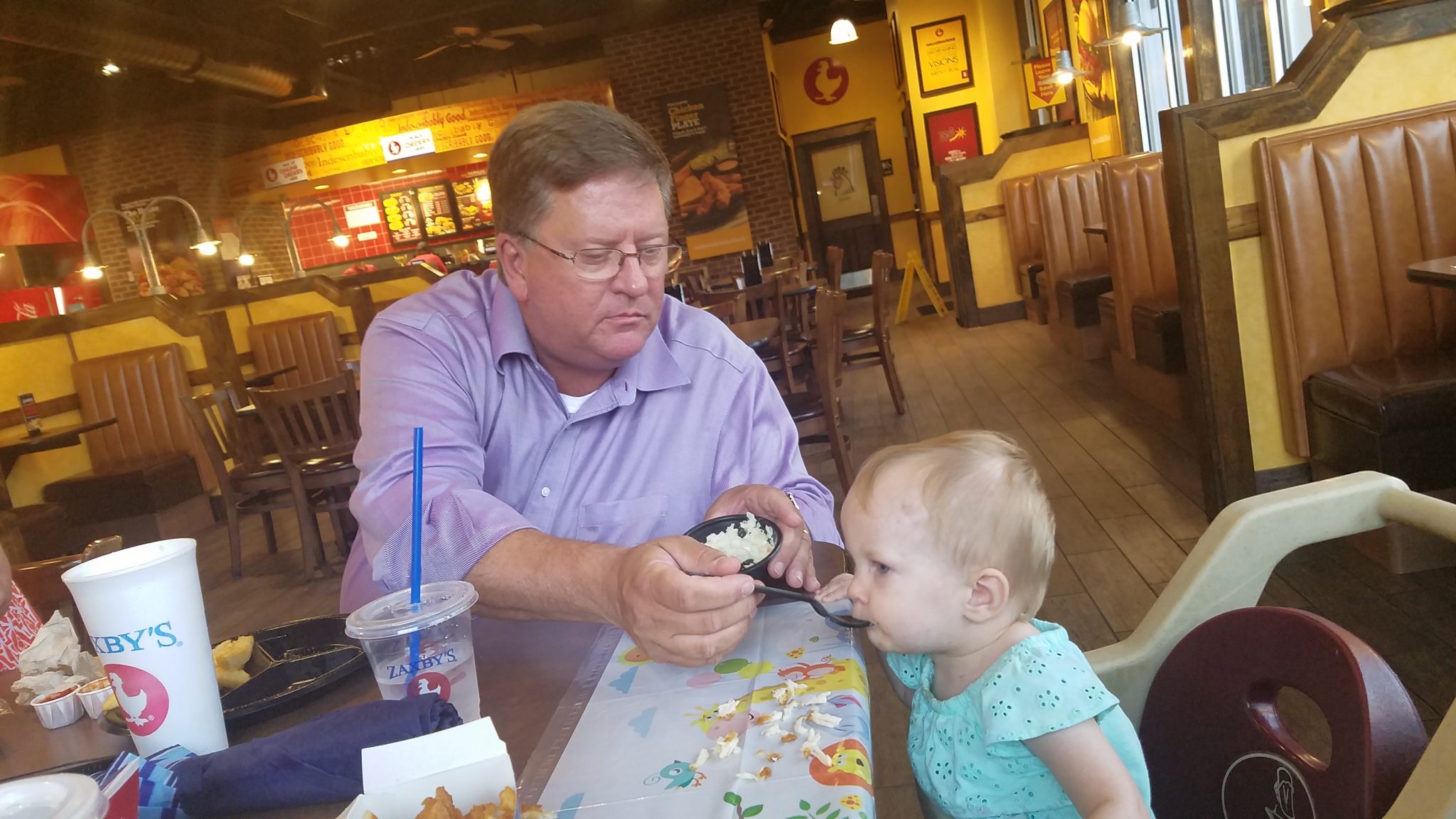 And then I gave her just the bun of one of my little Nibblerz sammies, and she went to town on that bread. She took it apart, and was eating bread out of both hands. She is just the funniest baby girl.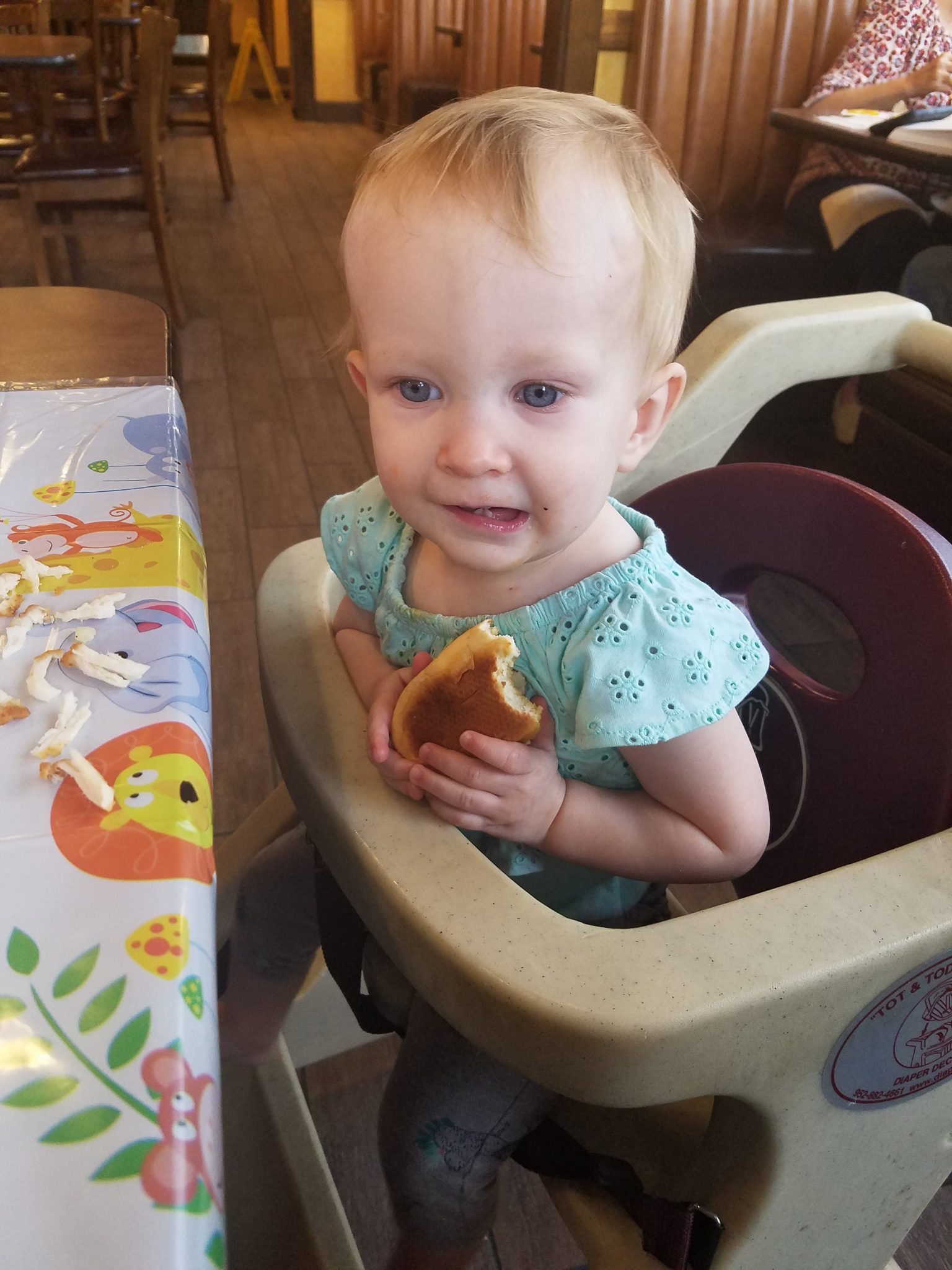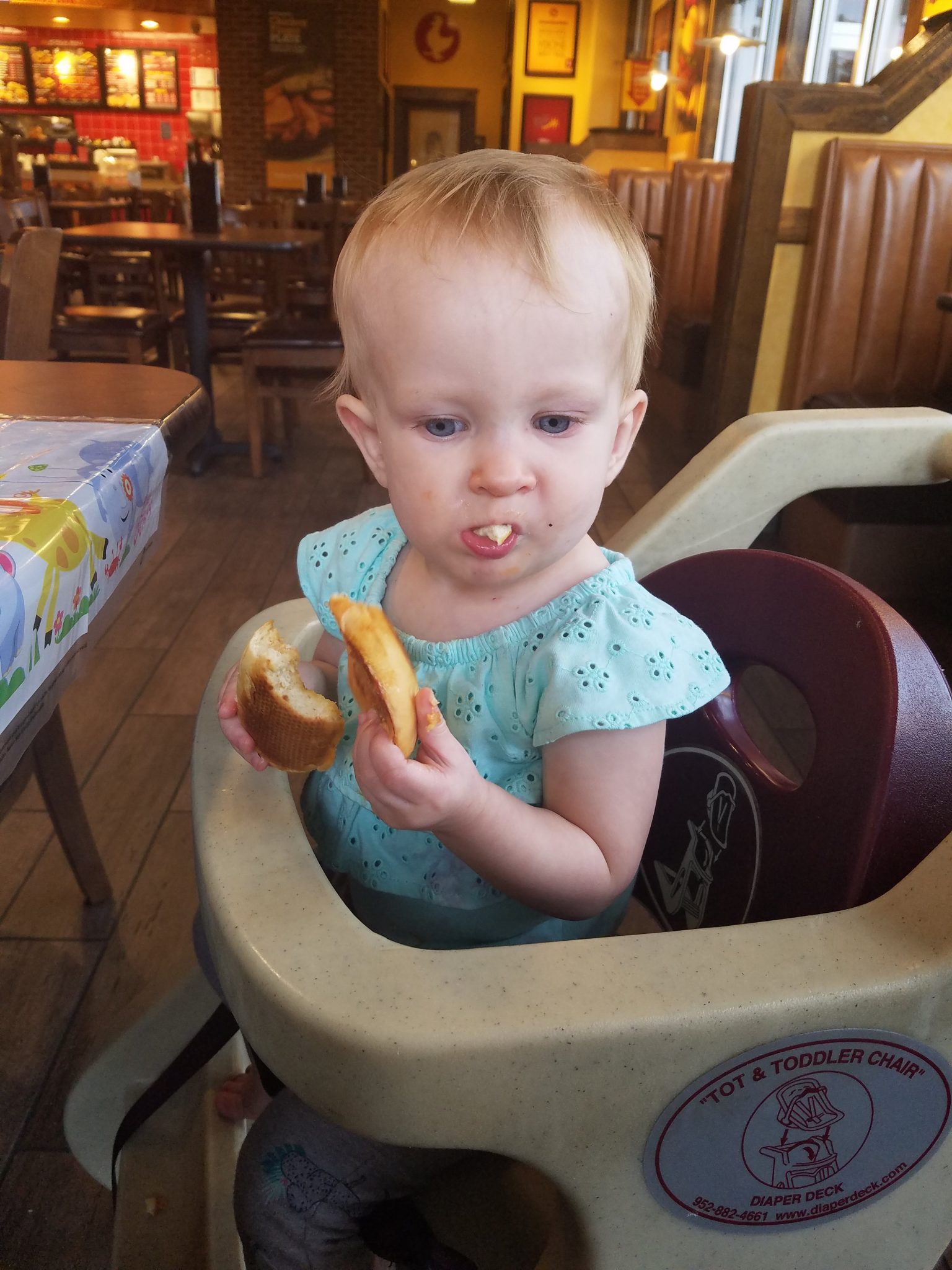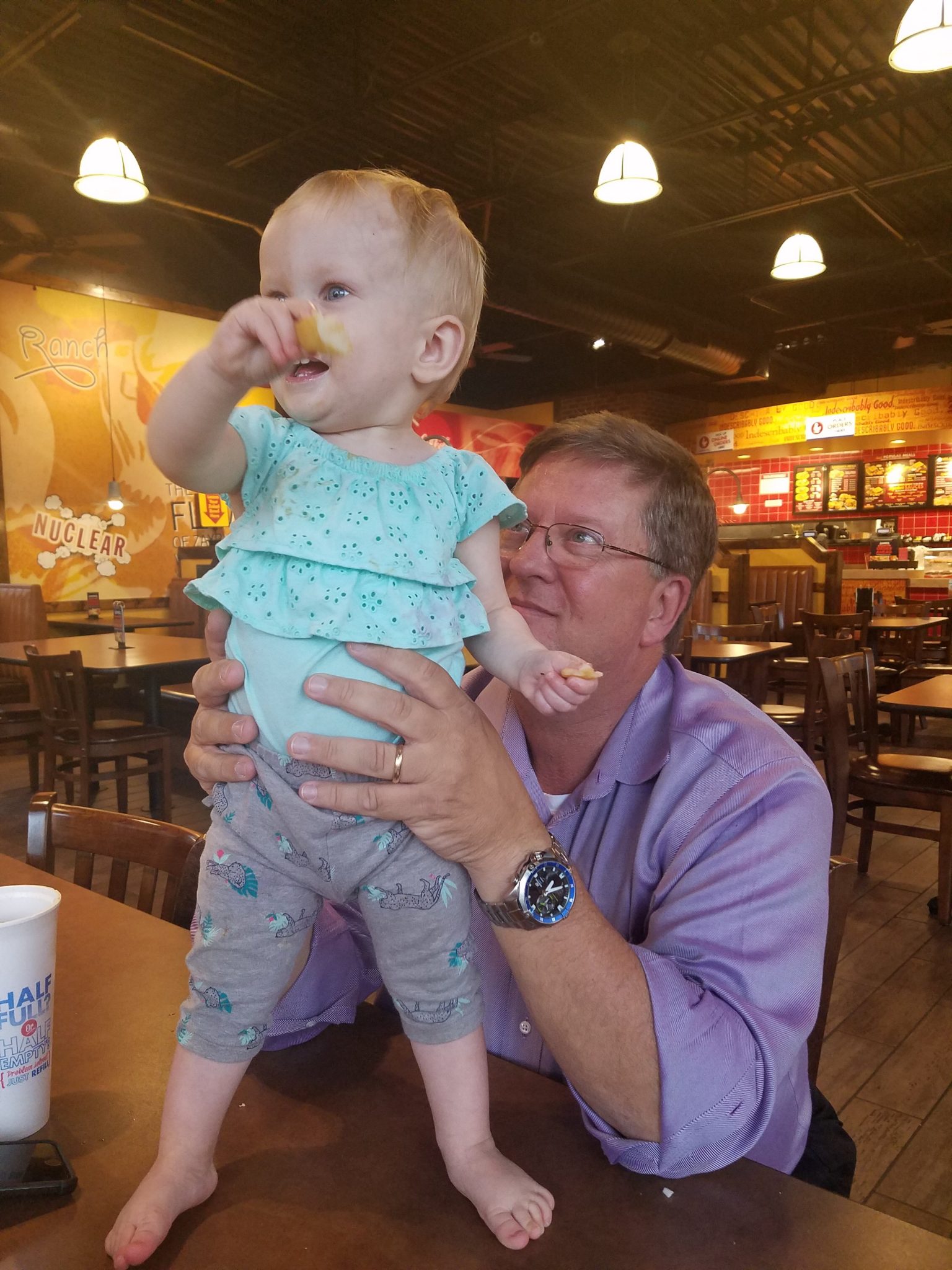 At the beginning of choir, our music minister usually does a short little devotion every week. Tonight, he read Psalm 46, and asked some of our members shared times when God has been a refuge and strength in troubled times. People shared times of divorce, depression, cancer, medical issues, and more. It was a good time of sharing, and such a great scripture passage to focus on. A few weeks ago actually, we sang a song titled Psalm 46, and so it was good to reflect back on that a little bit. Sometimes we just need to sit back, and be still, and know that He is GOD. As one woman said, in the midst of all the social noise and political noise and all the noise of life, we can just be still in His presence.
After regular worship choir rehearsal from 6:10-7:30, I then went to praise team rehearsal for about 45 minutes. I honestly just love getting to sing hymns and praise and worship music for a few hours every Wednesday! I'm so glad to be a part of this ministry in our church!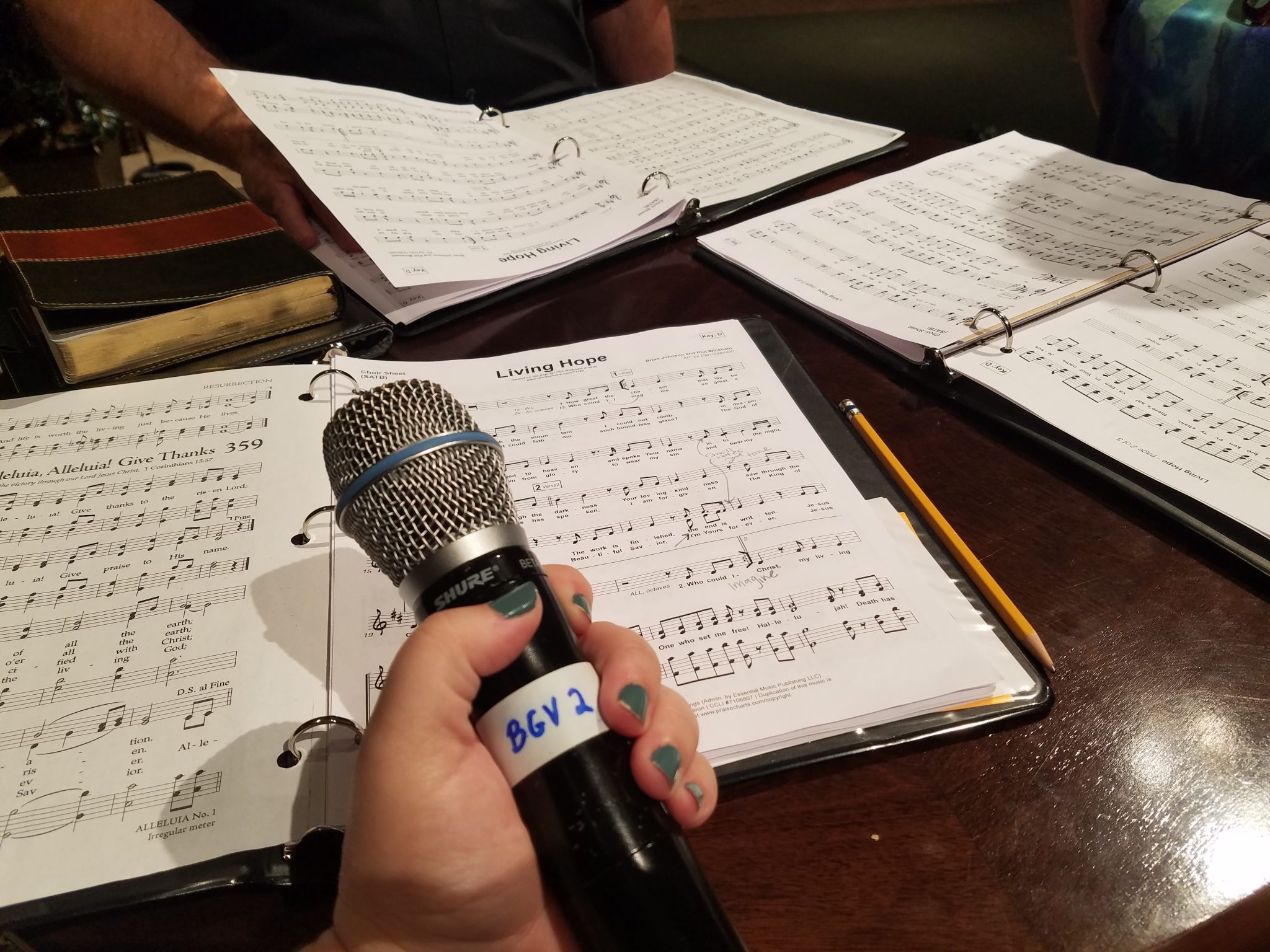 And then check out this beautiful sunset when I was leaving church! I actually drove out of the parking lot and circled back around into the parking lot again, so I could take these photos! It was too beautiful to ignore. Praise the Lord for sunshine and sunsets and beautiful things after a crazy rainstorm!