Ok first of all, is it considered black Friday still, even if you don't do any black Friday shopping? Because we didn't. And I didn't miss it one bit. Moving on!
For breakfast today, I made ham, egg & cheese sliders. The recipe is from one of those Tasty videos on Facebook, but it's super simple. Scramble 9 eggs, slice a pack of Hawaiian rolls open, layer eggs, ham & bacon, and cheddar cheese, top with rolls. Butter the tops, and bake for 15-20 minutes on 350°. (We didn't have bacon today, but they were still delicious.)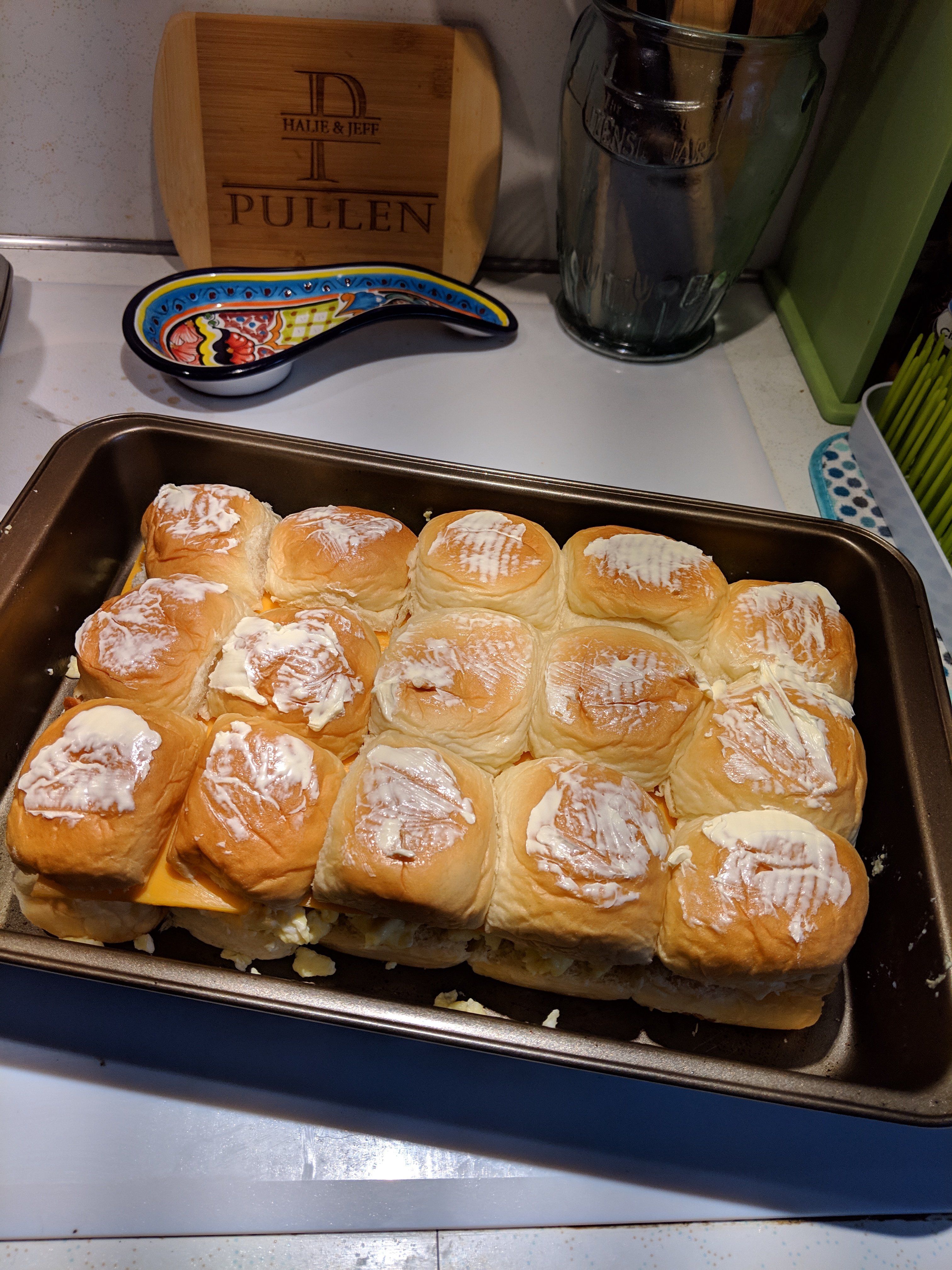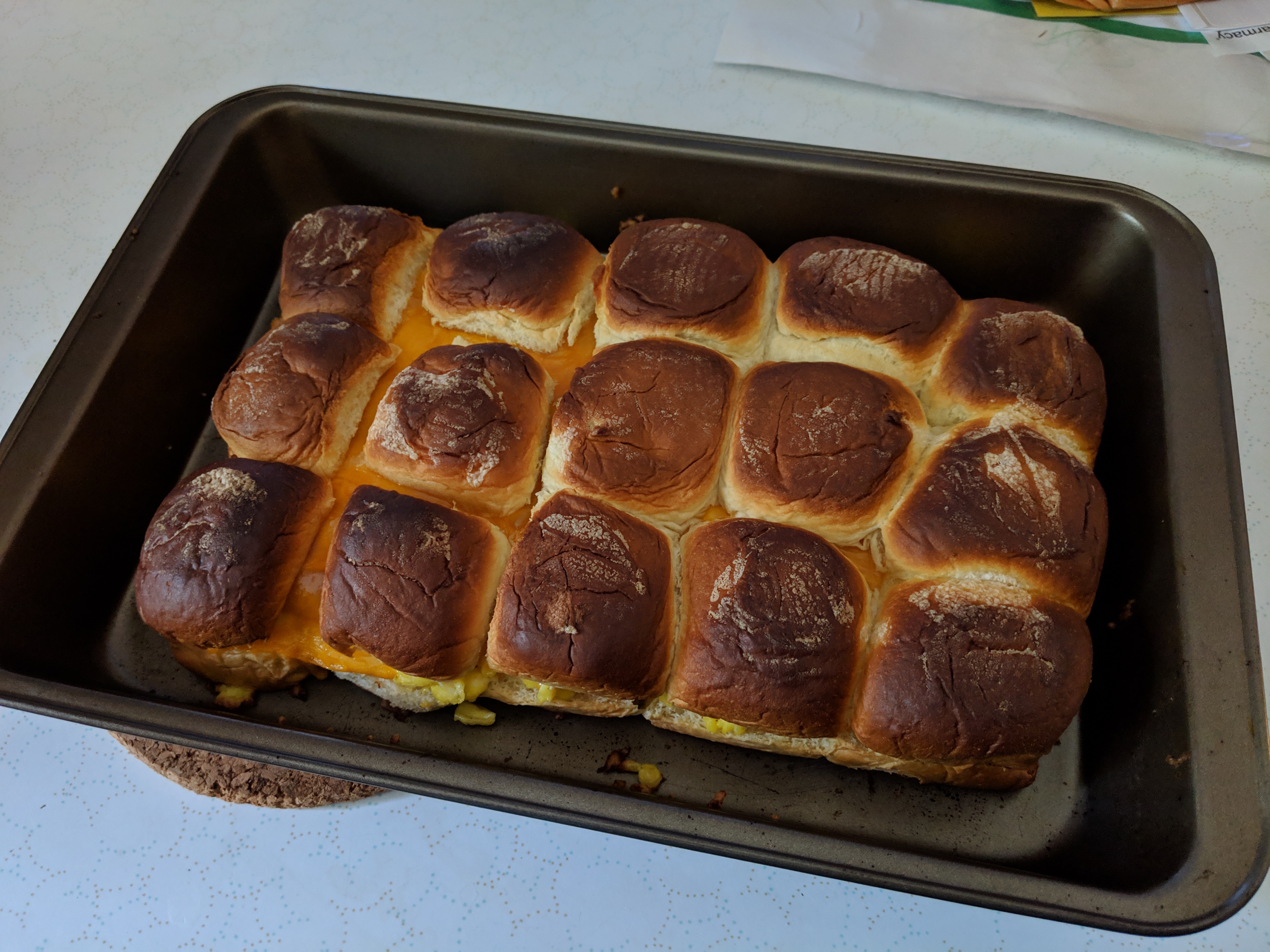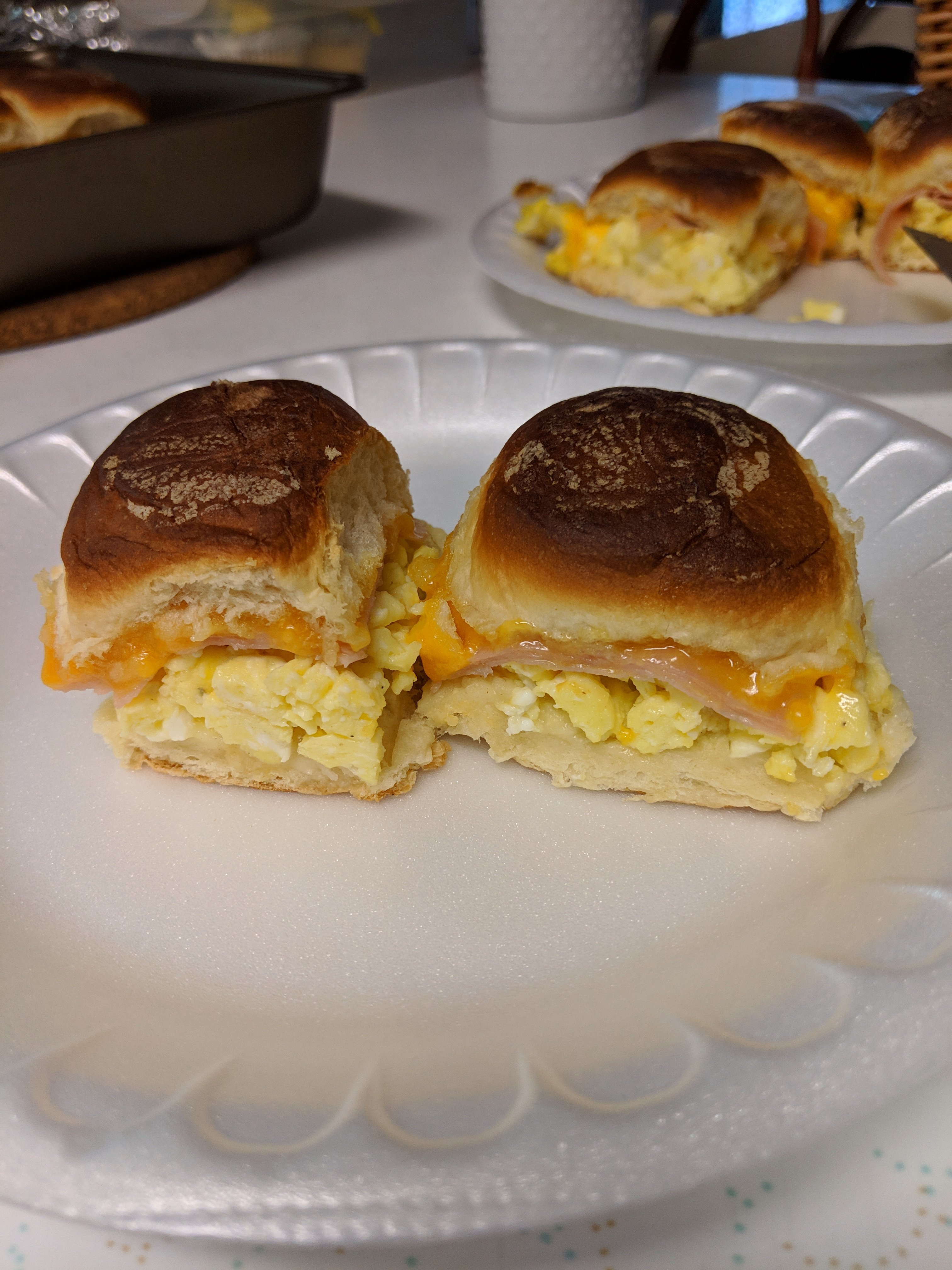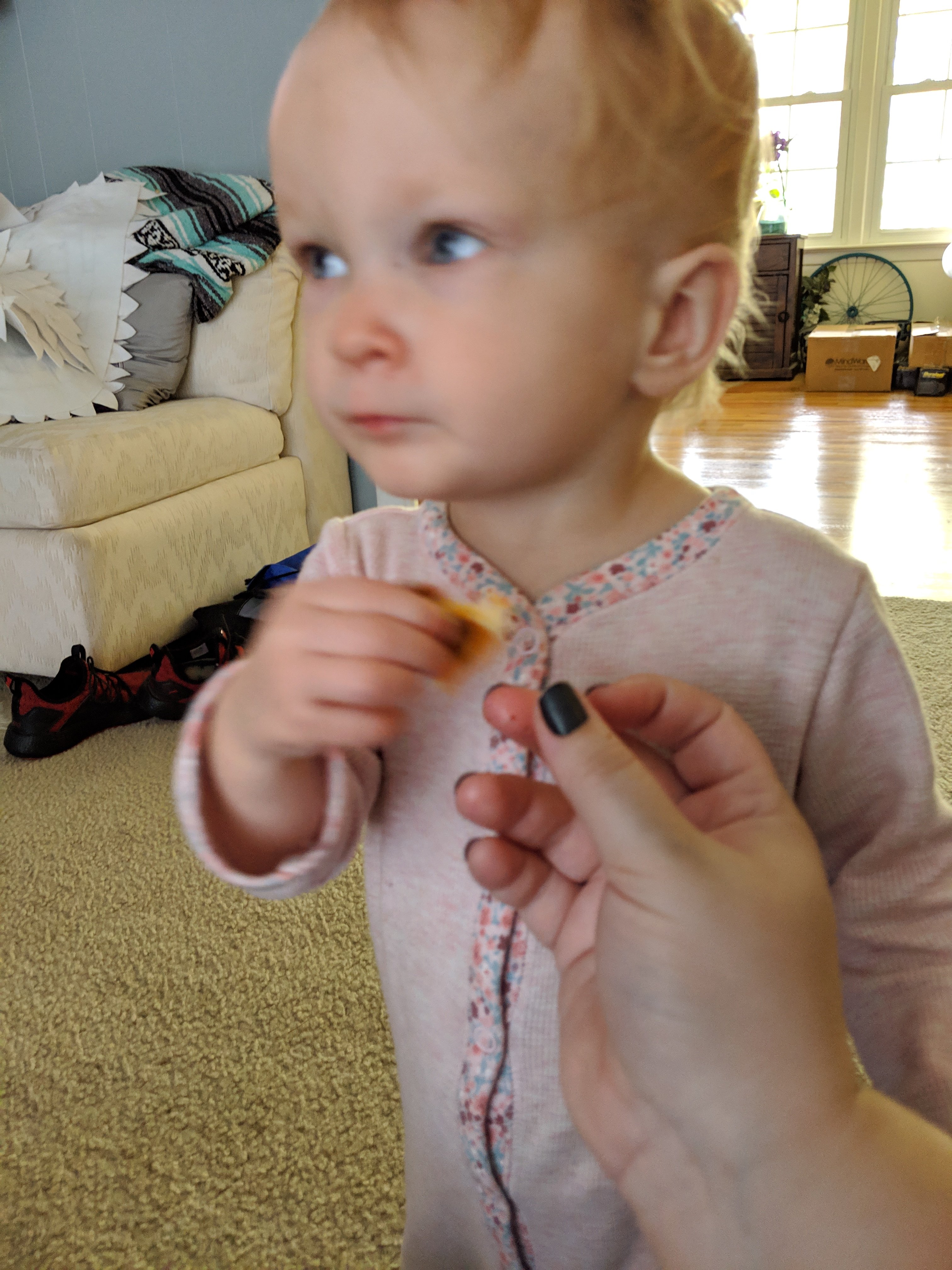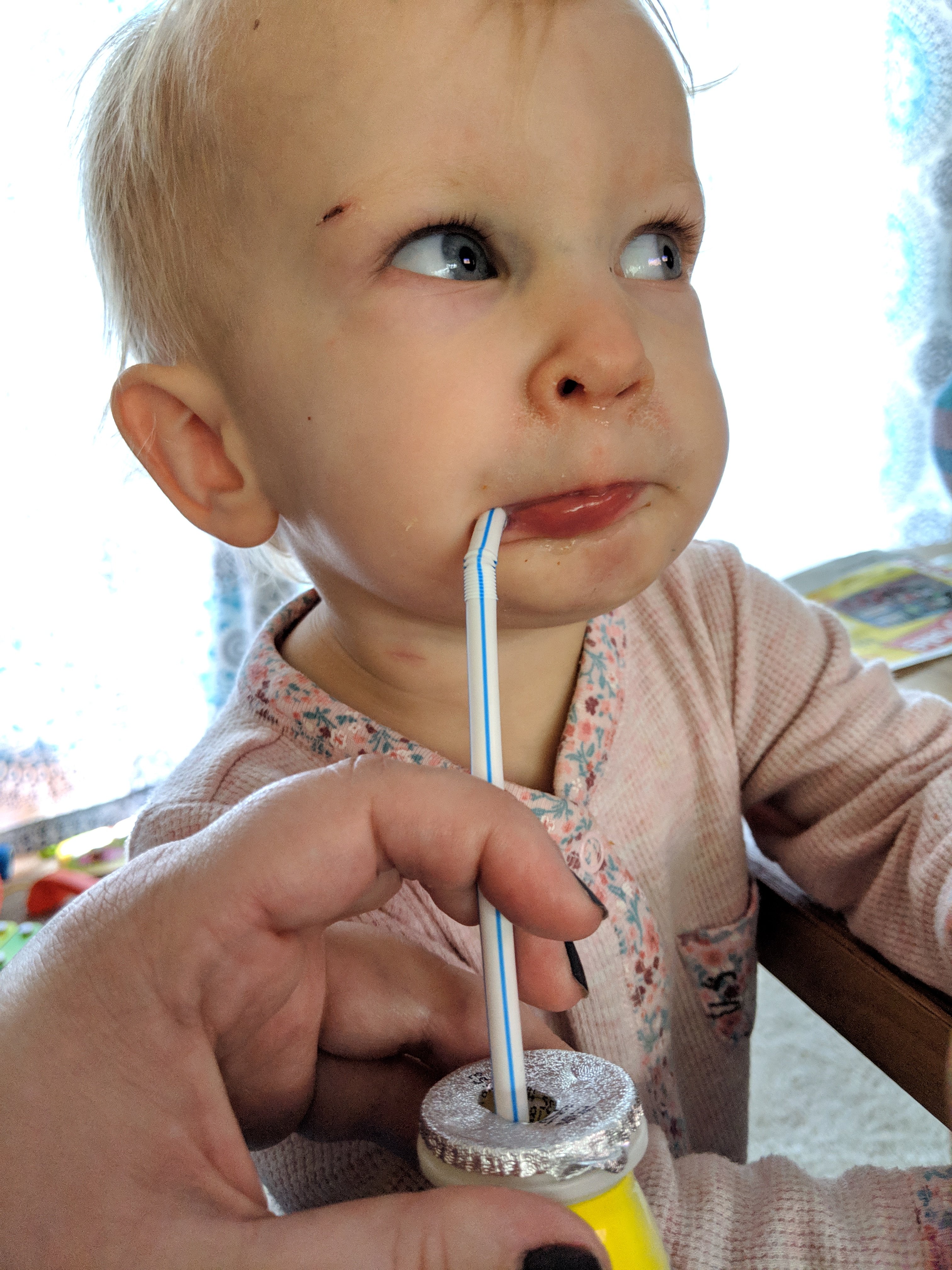 The boys found Emerson's Hedwig costume from Trunk or Treat, and they put it on her. She actually kept it on & walked around in it for about five minutes! She would barely keep it on for 30 seconds before, so I was surprised with the five minutes this morning!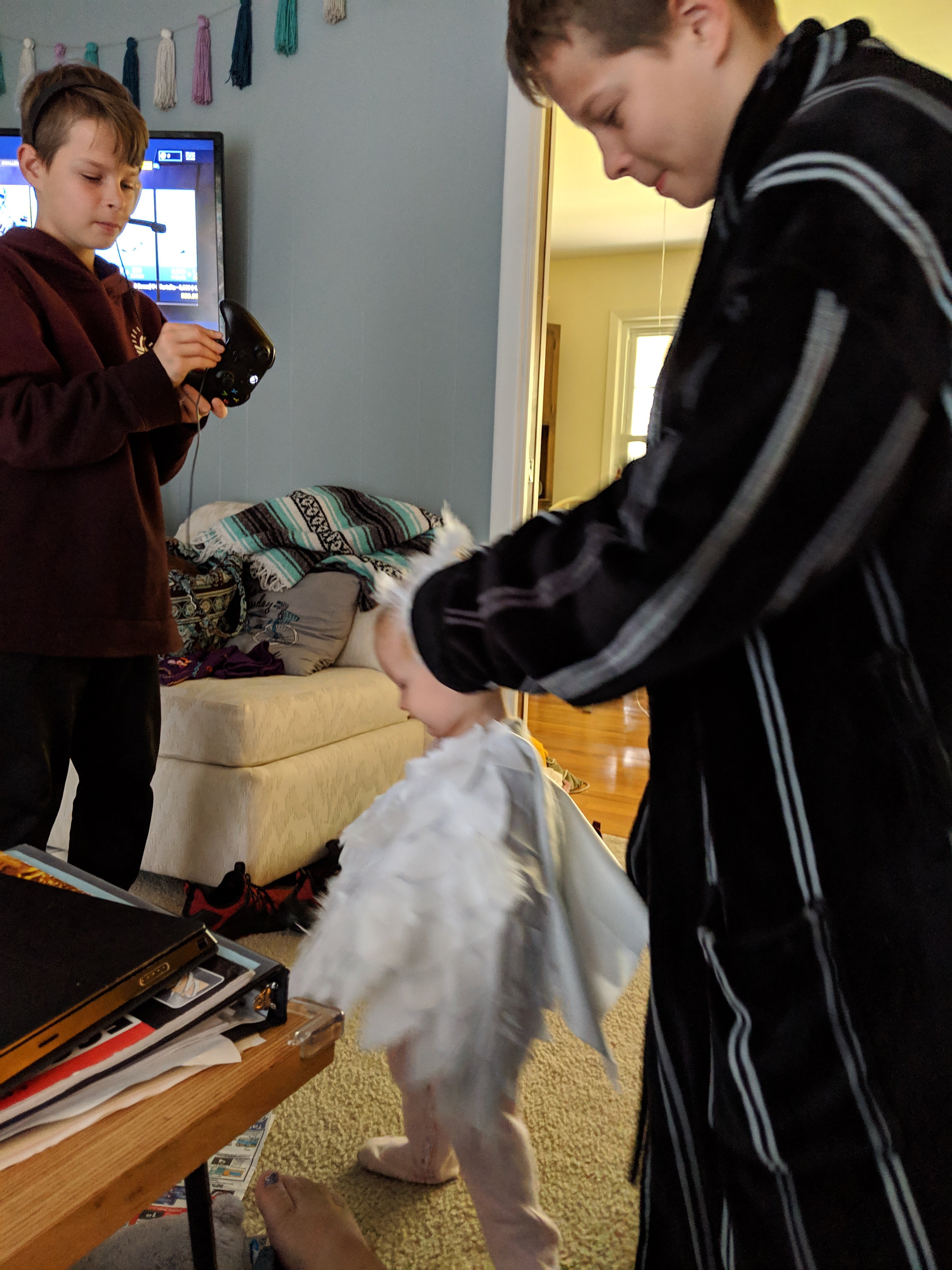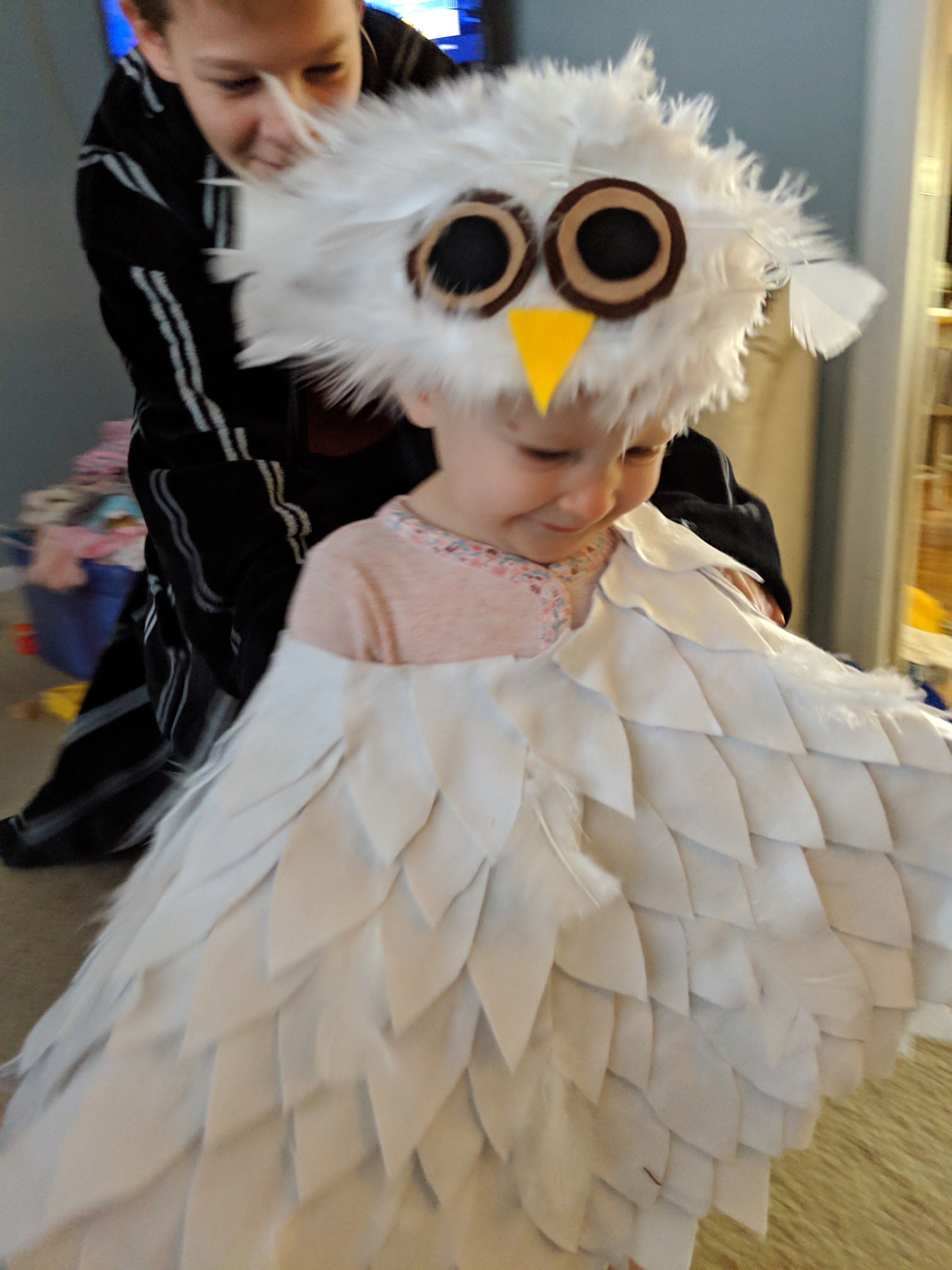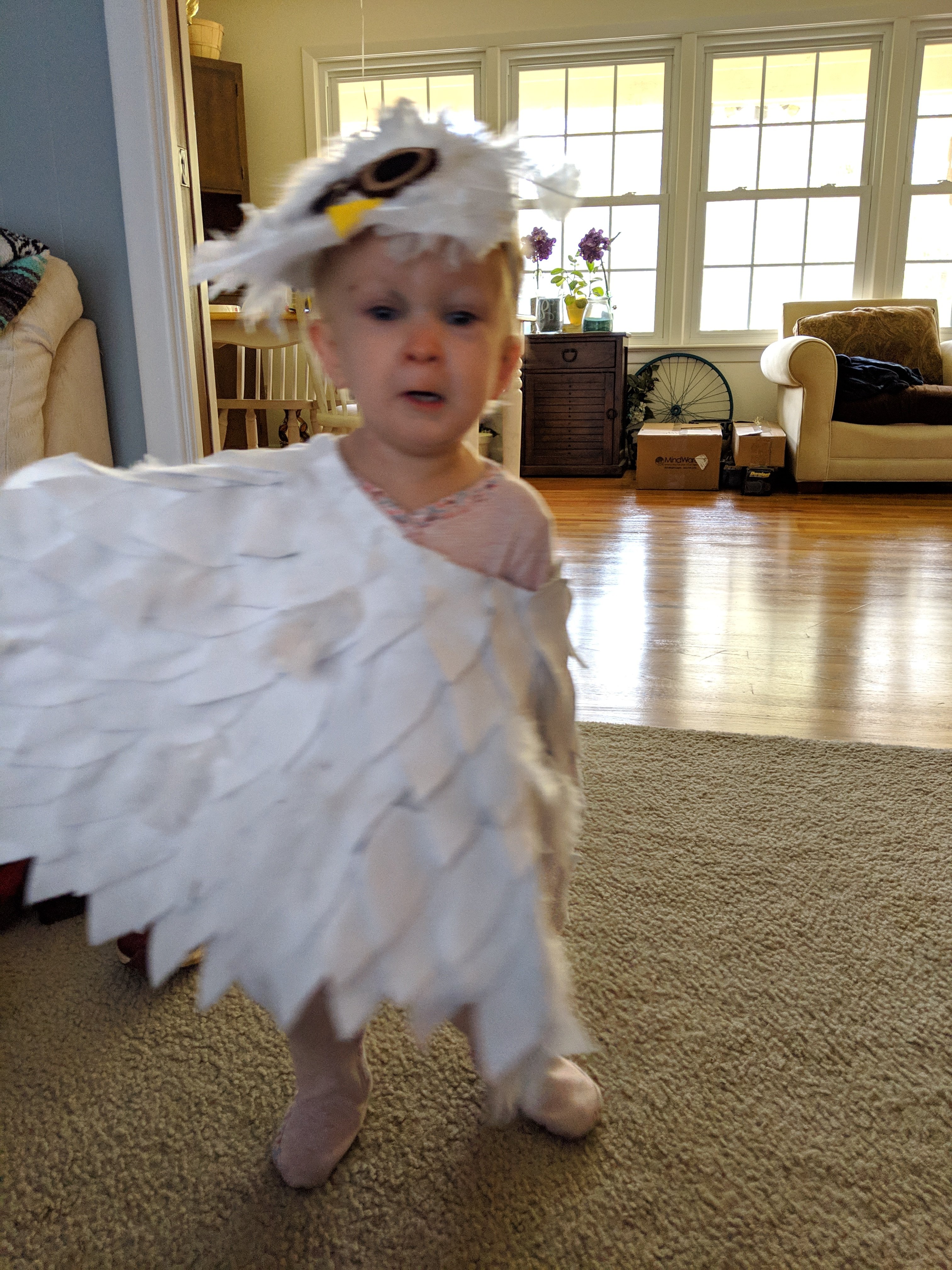 Then we spent LOTS of time outside on this gorgeous day! We played with chalk, took two separate walks in the stroller, Bing in the carport while Daddy worked on his car, and ran back & forth on the front porch. In the middle of all that, Emerson slept for a little over two hours for her afternoon nap, and we all had a great day together!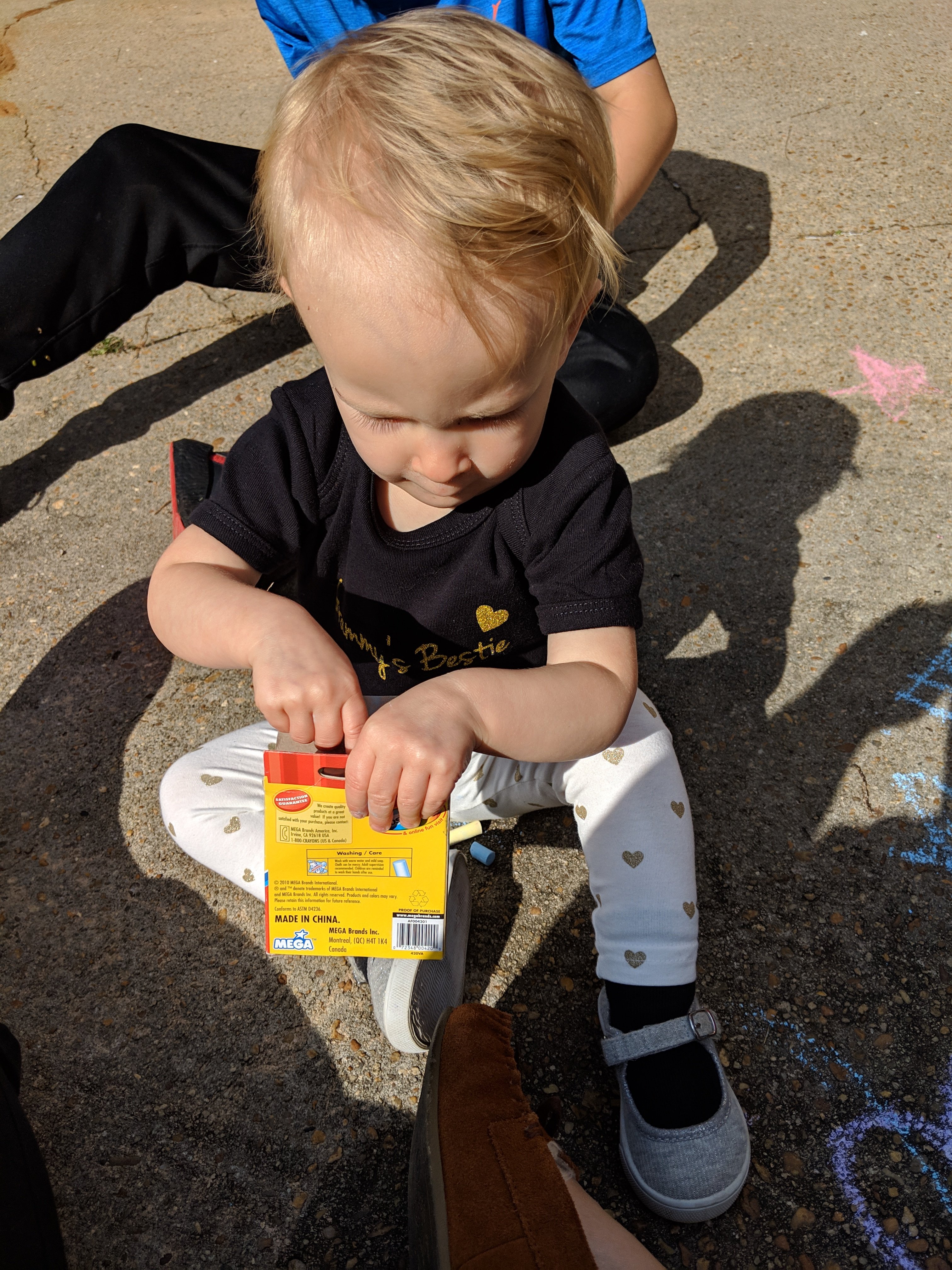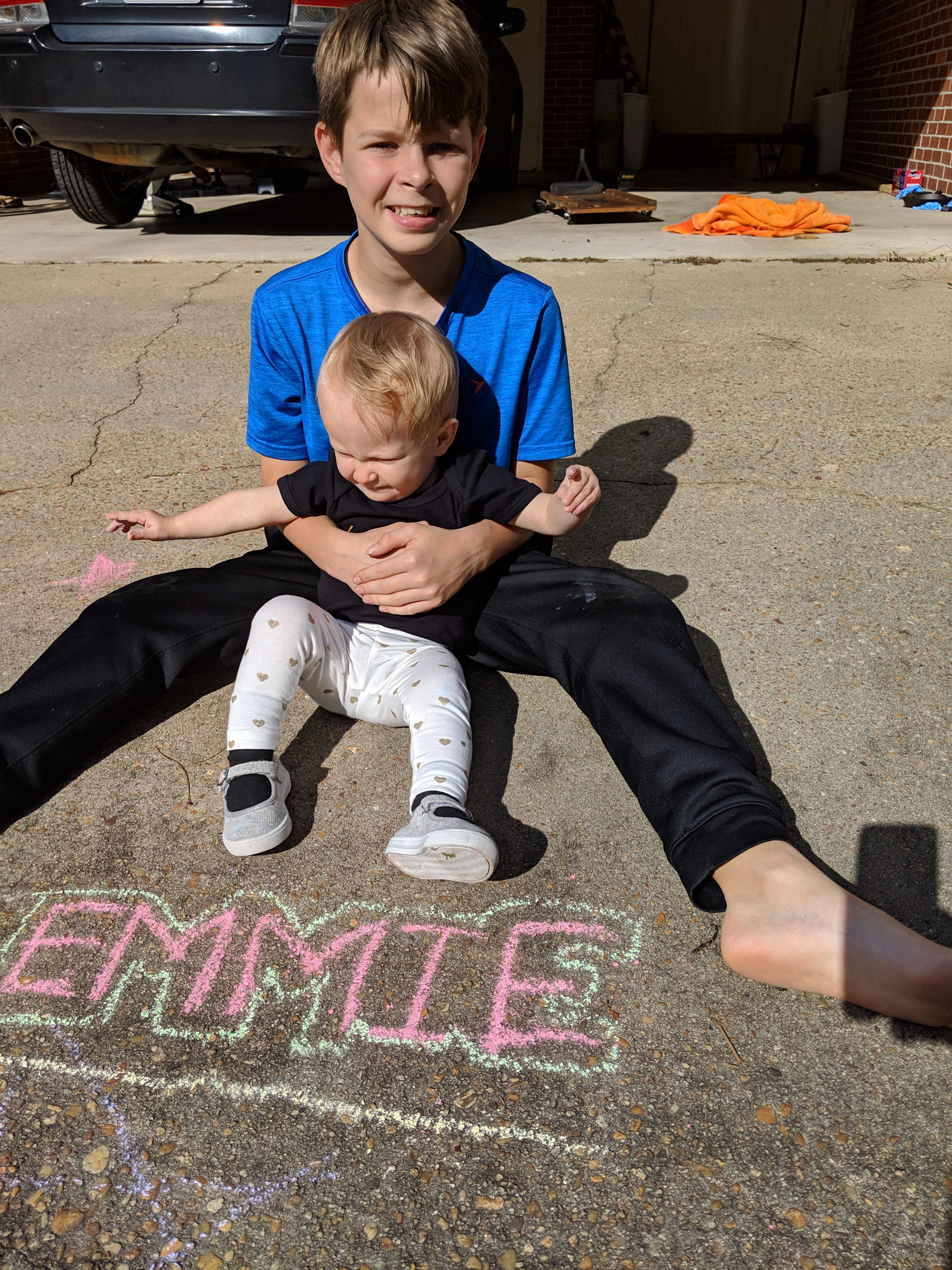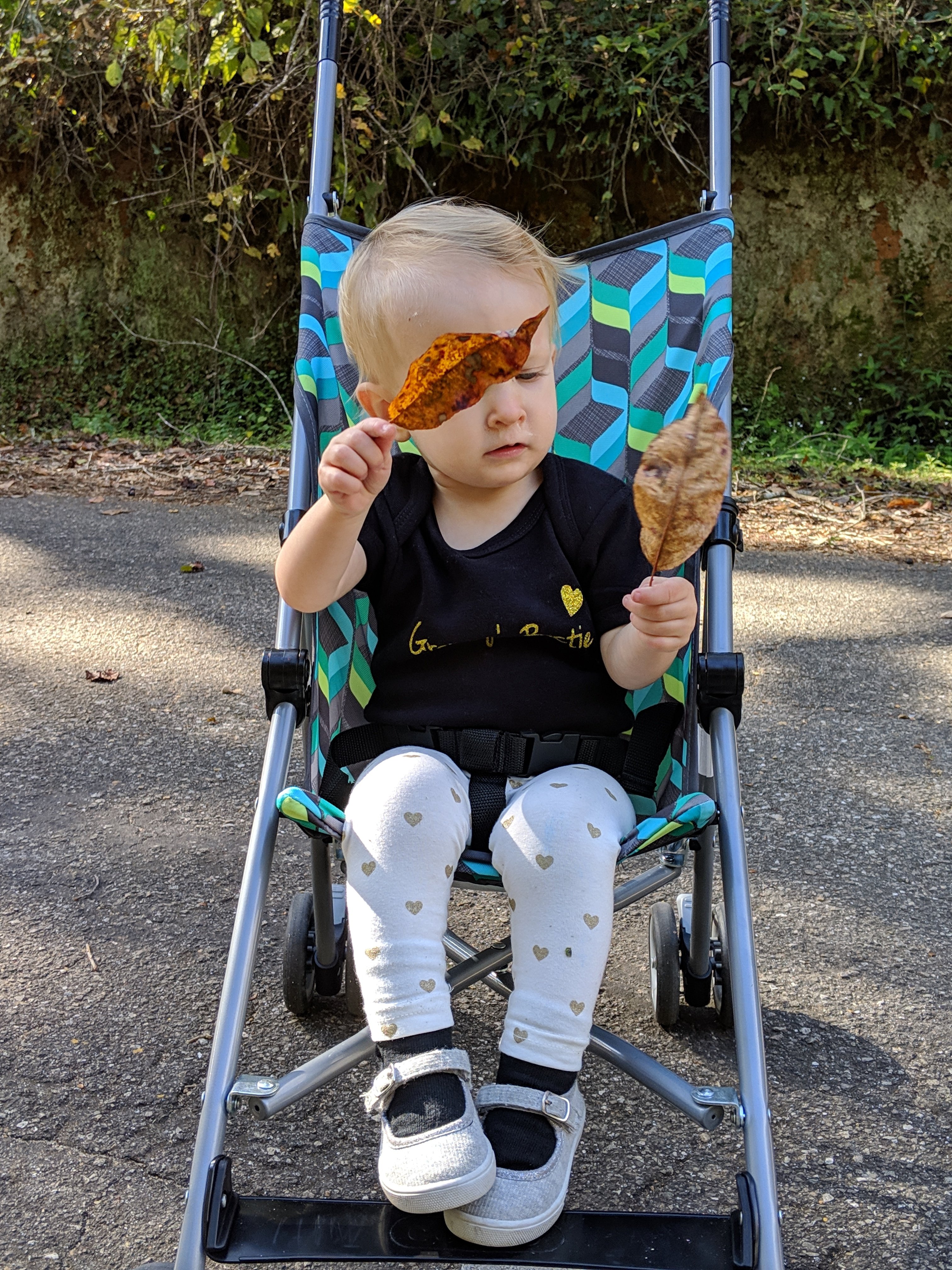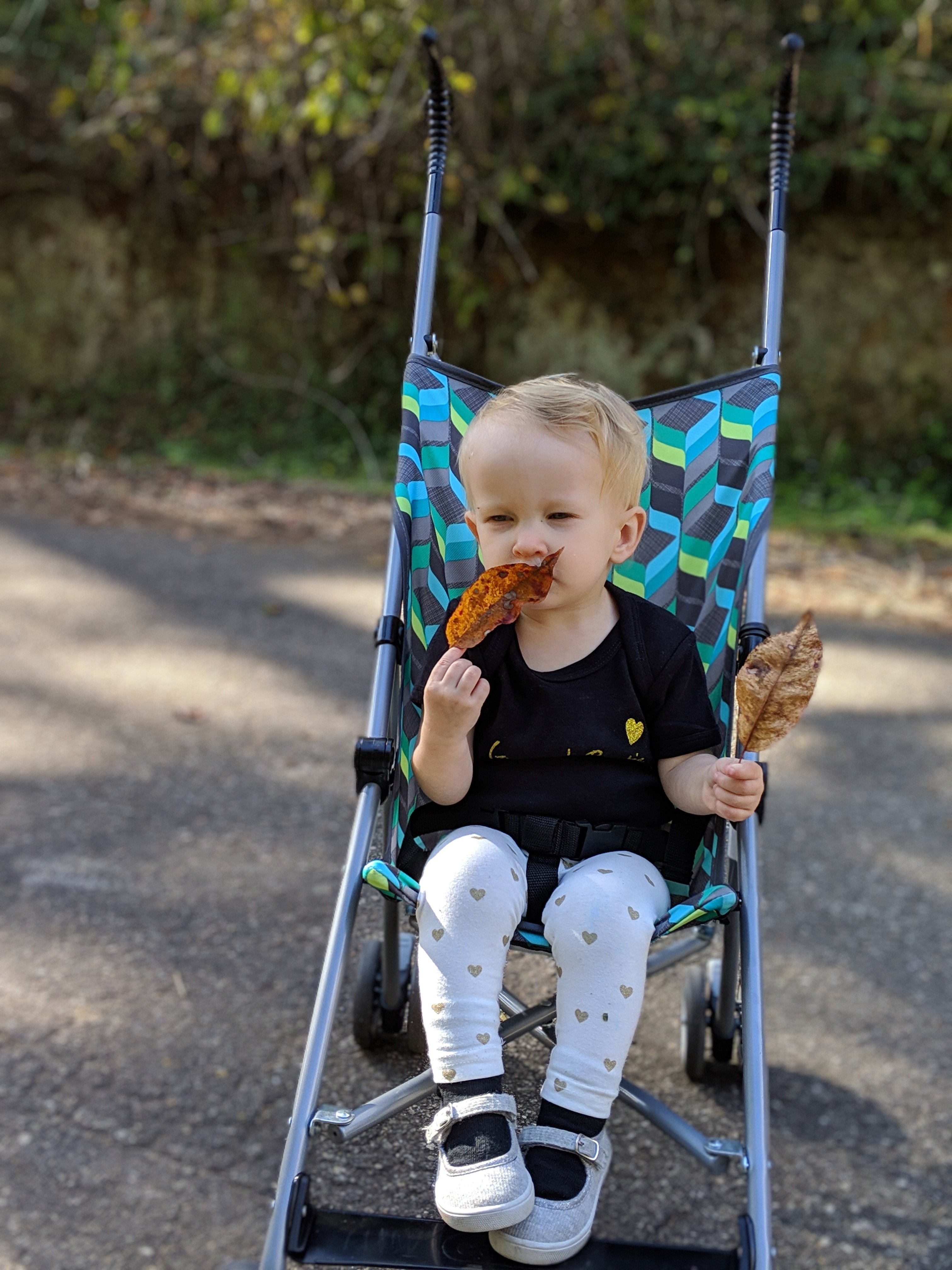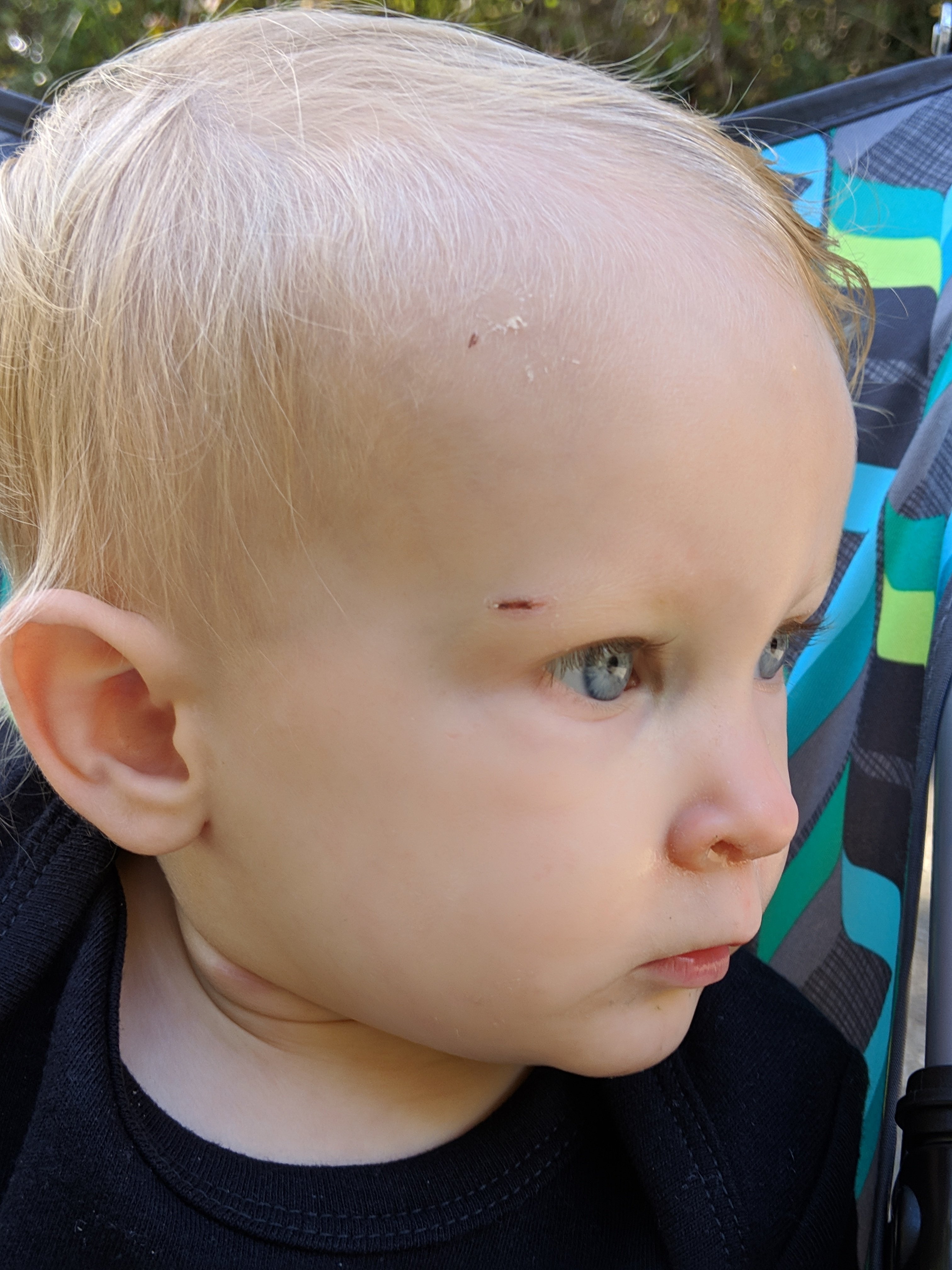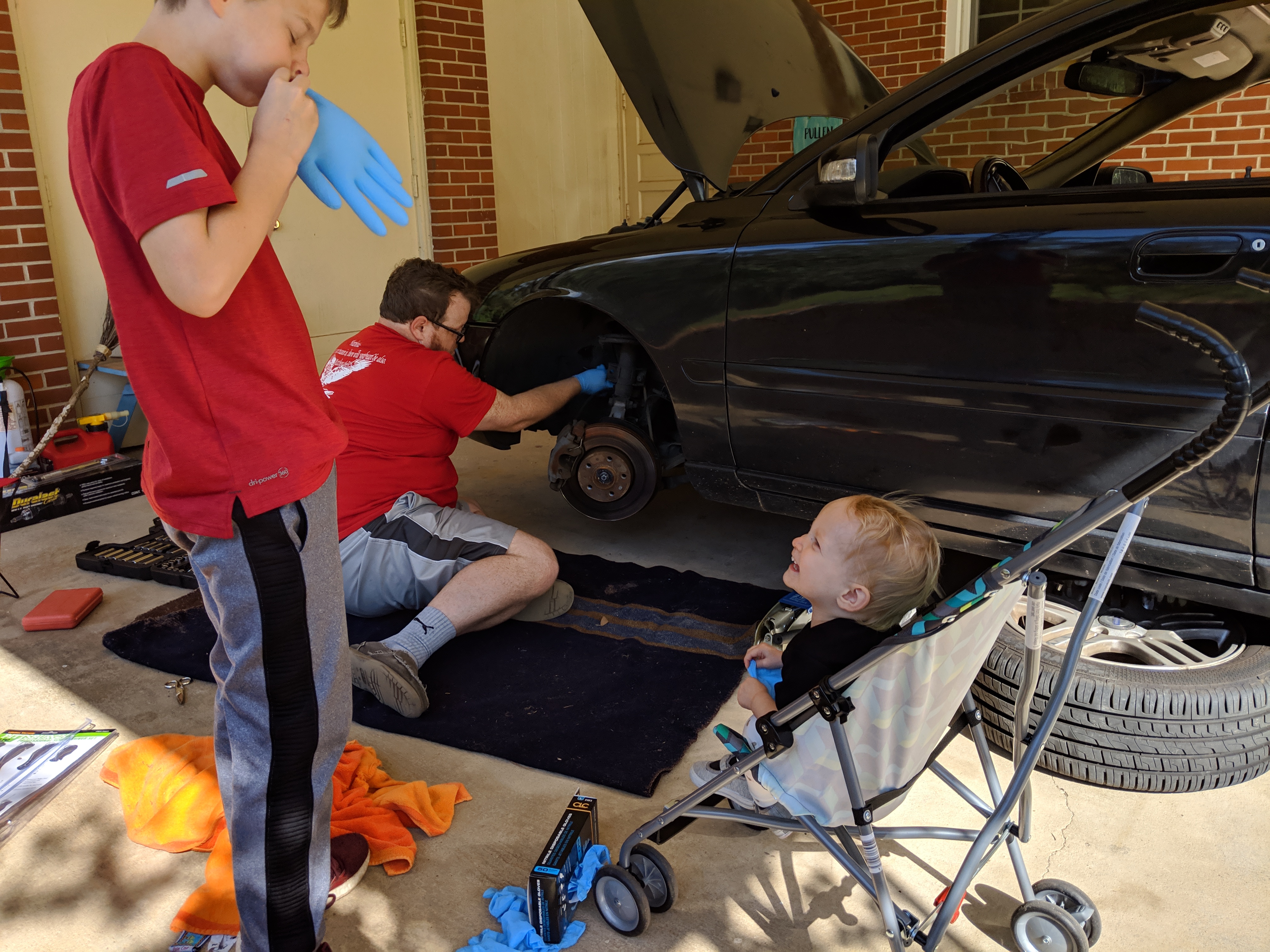 While she napped, I washed dishes & watched an episode of This Is Us, while Jeff and the boys ran to Home Depot.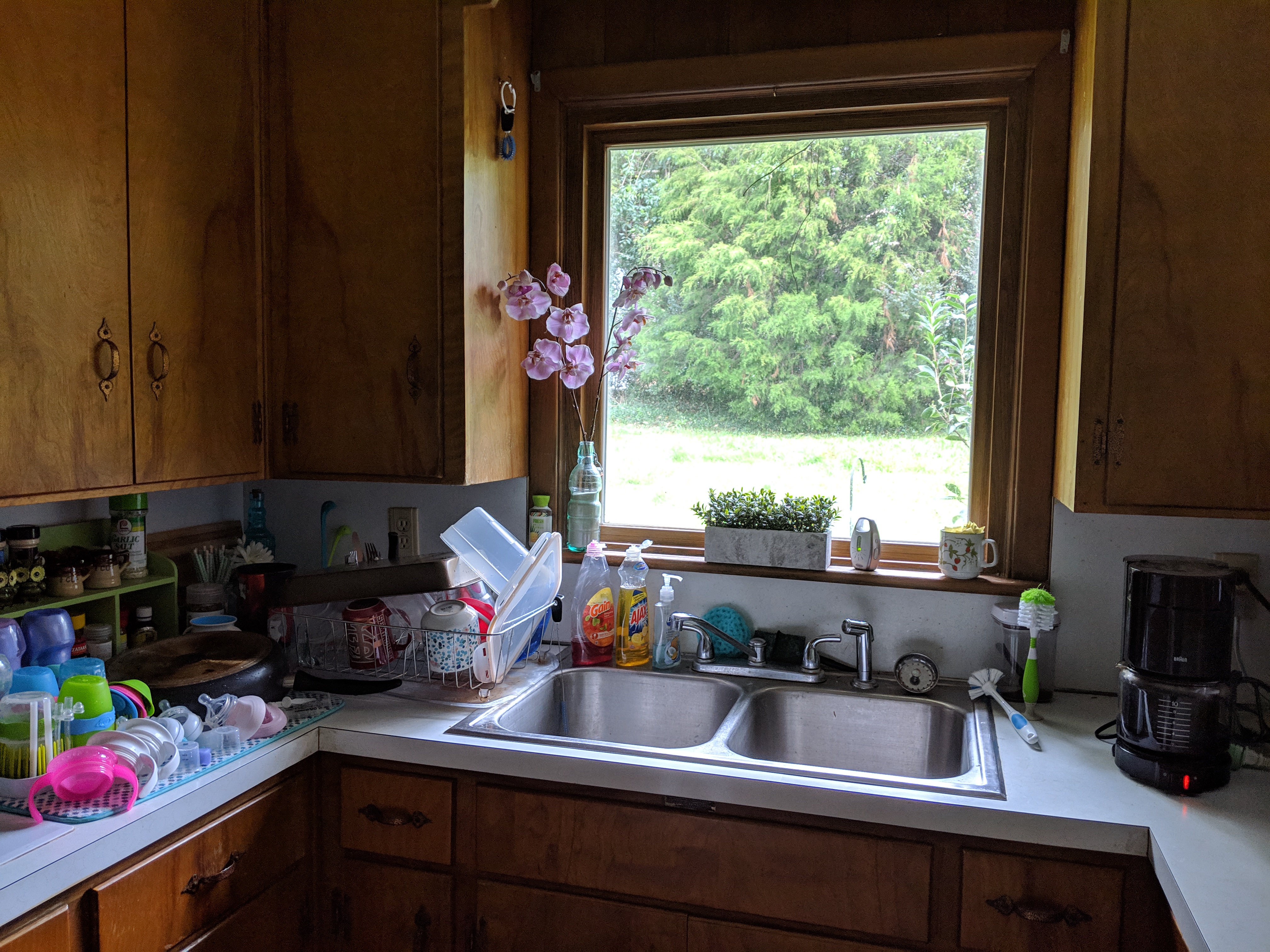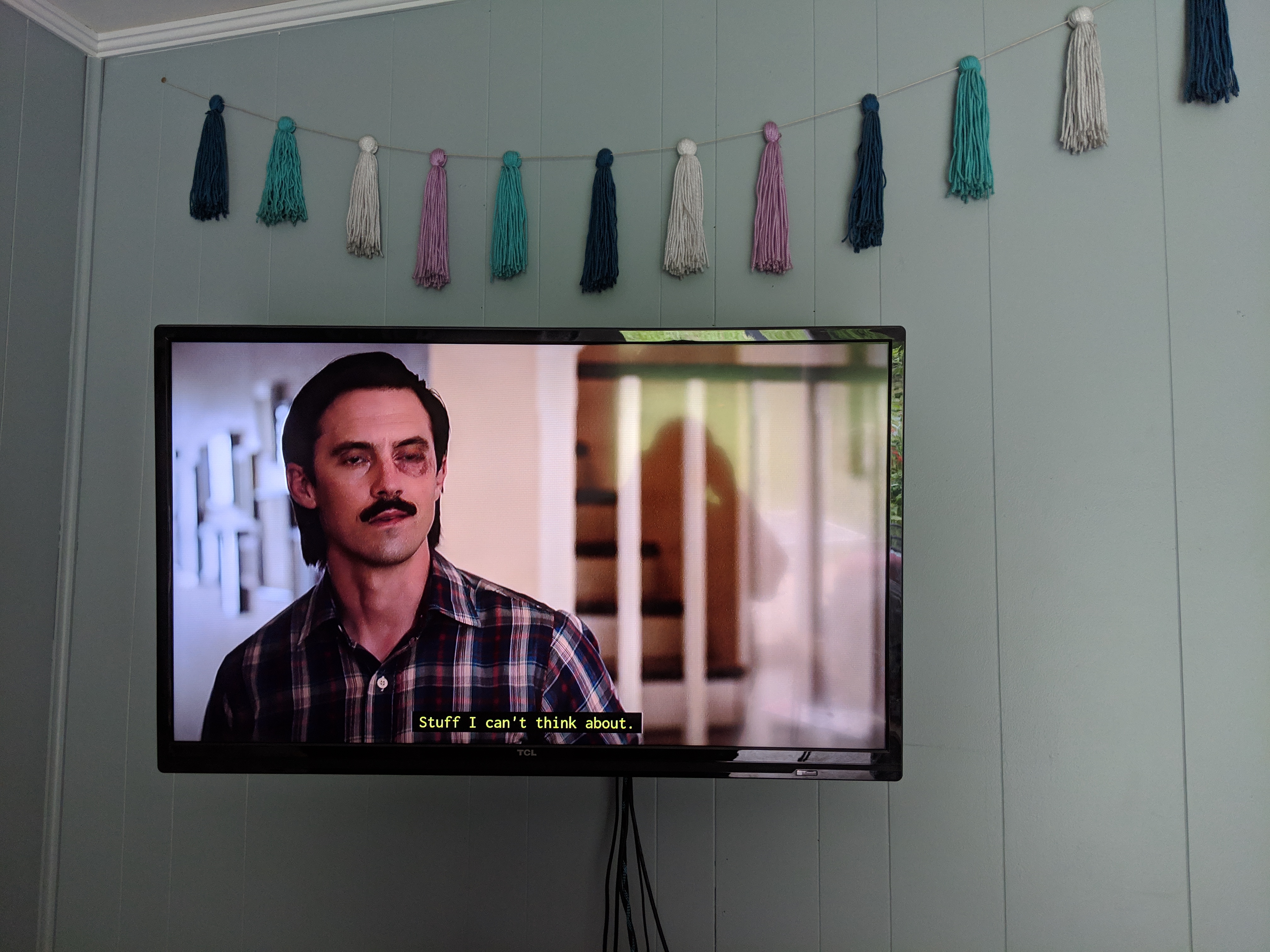 After her nap, she woke up hungry & ready for lunch, so she had some mashed potatoes, green beans & oranges. All her favorites!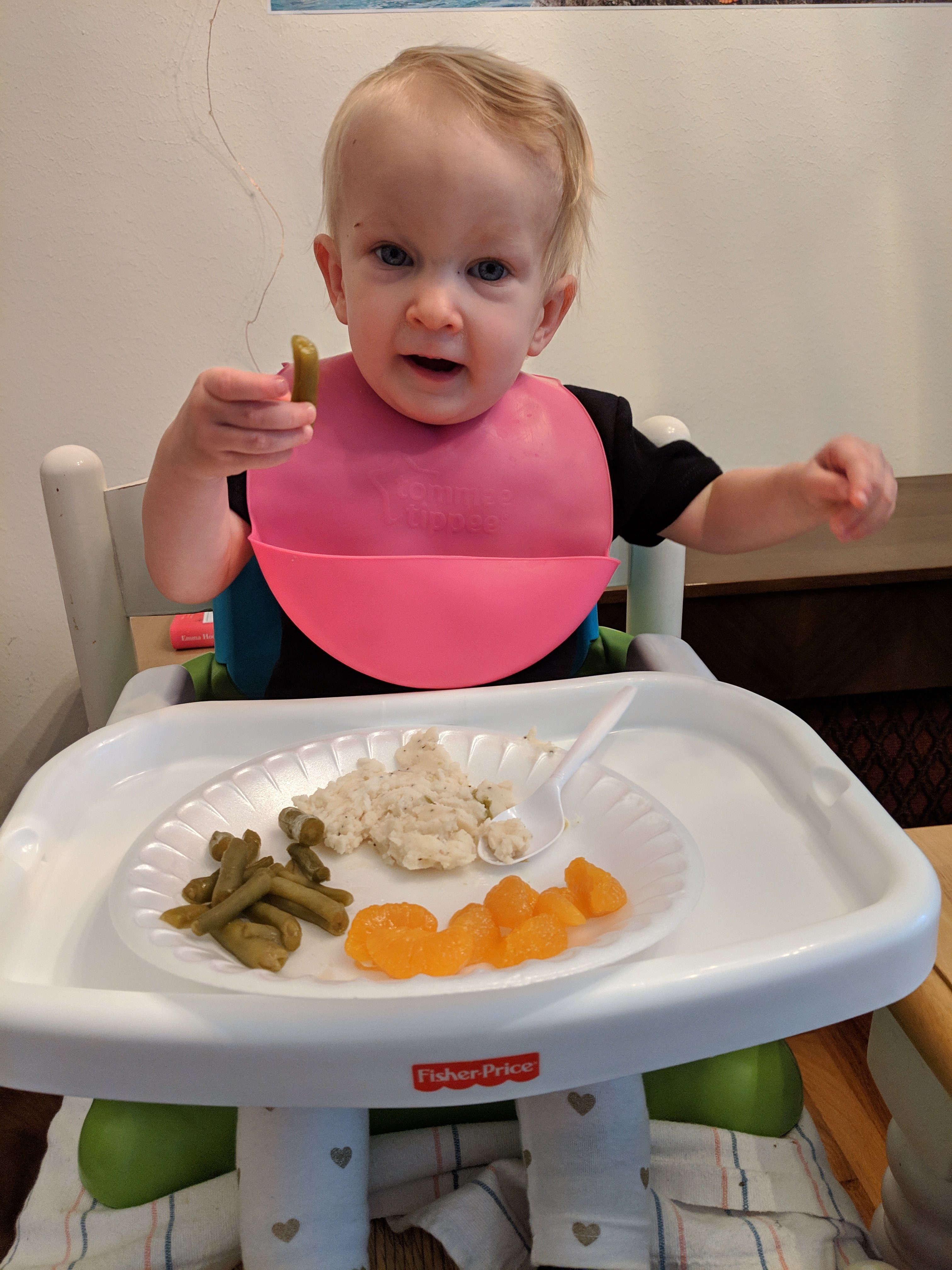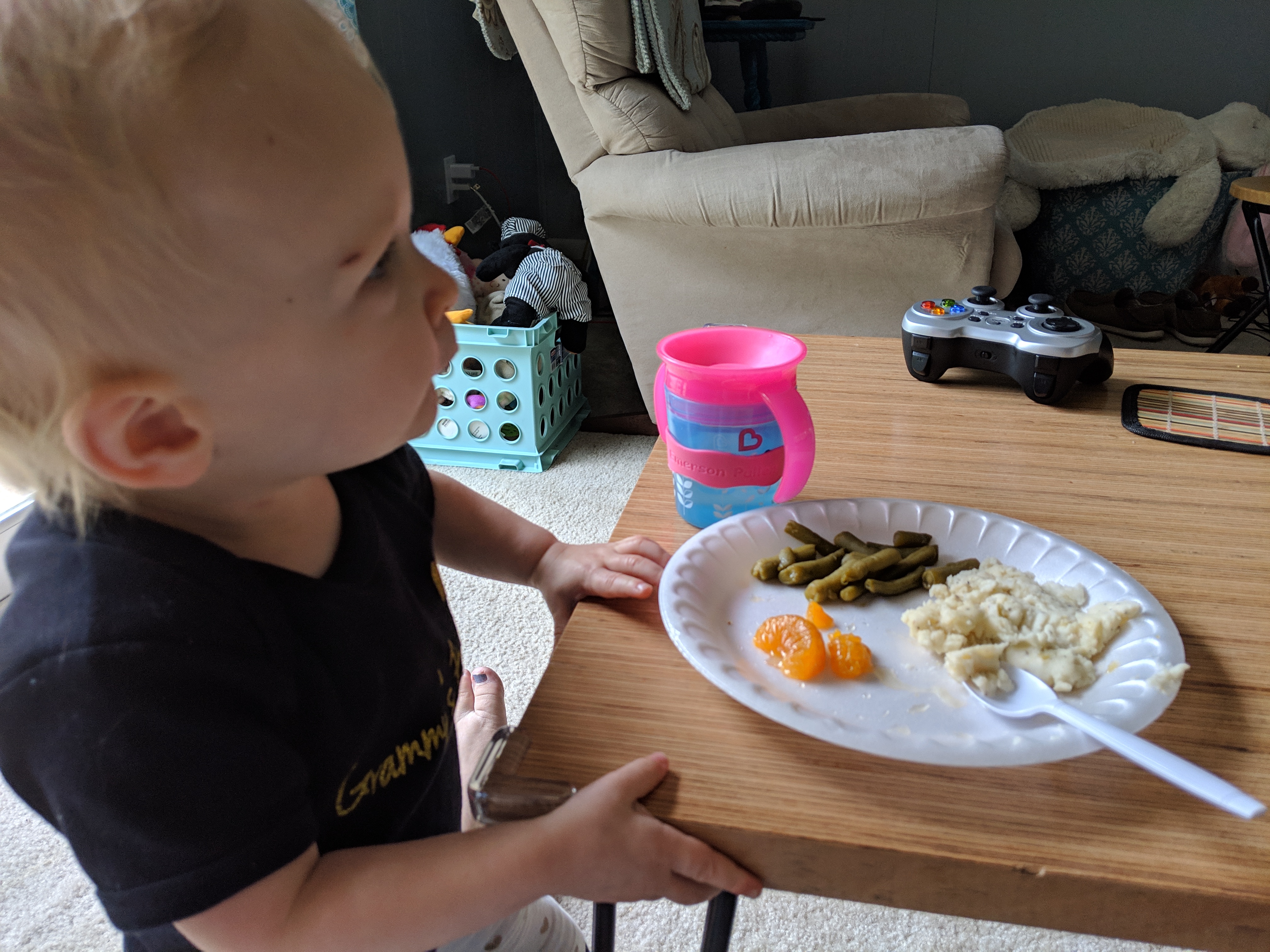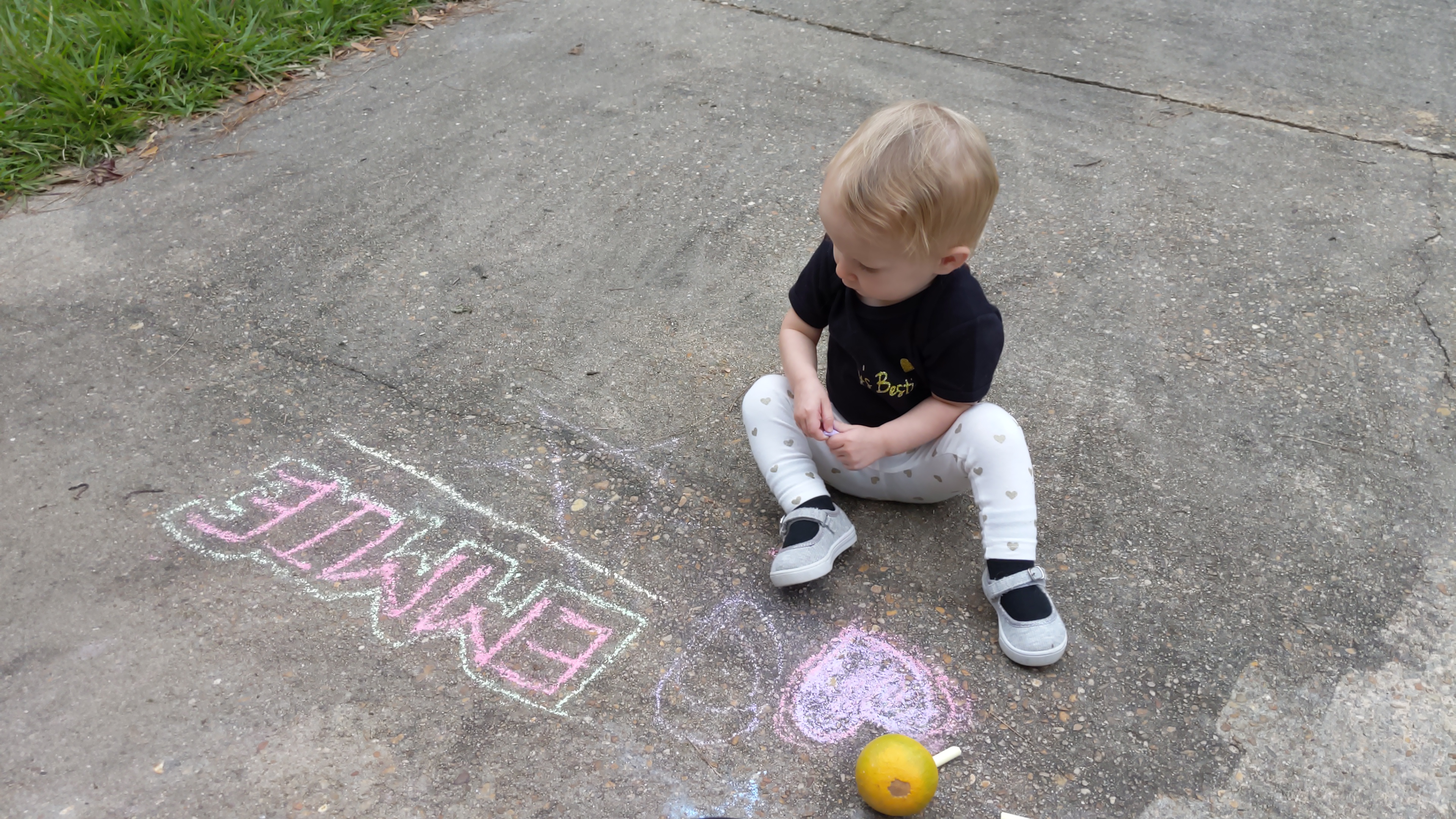 Jeff got two free hats from O'Reilly Auto Parts today, and Gave put his on Emmie for a few minutes, which we all thought was adorable!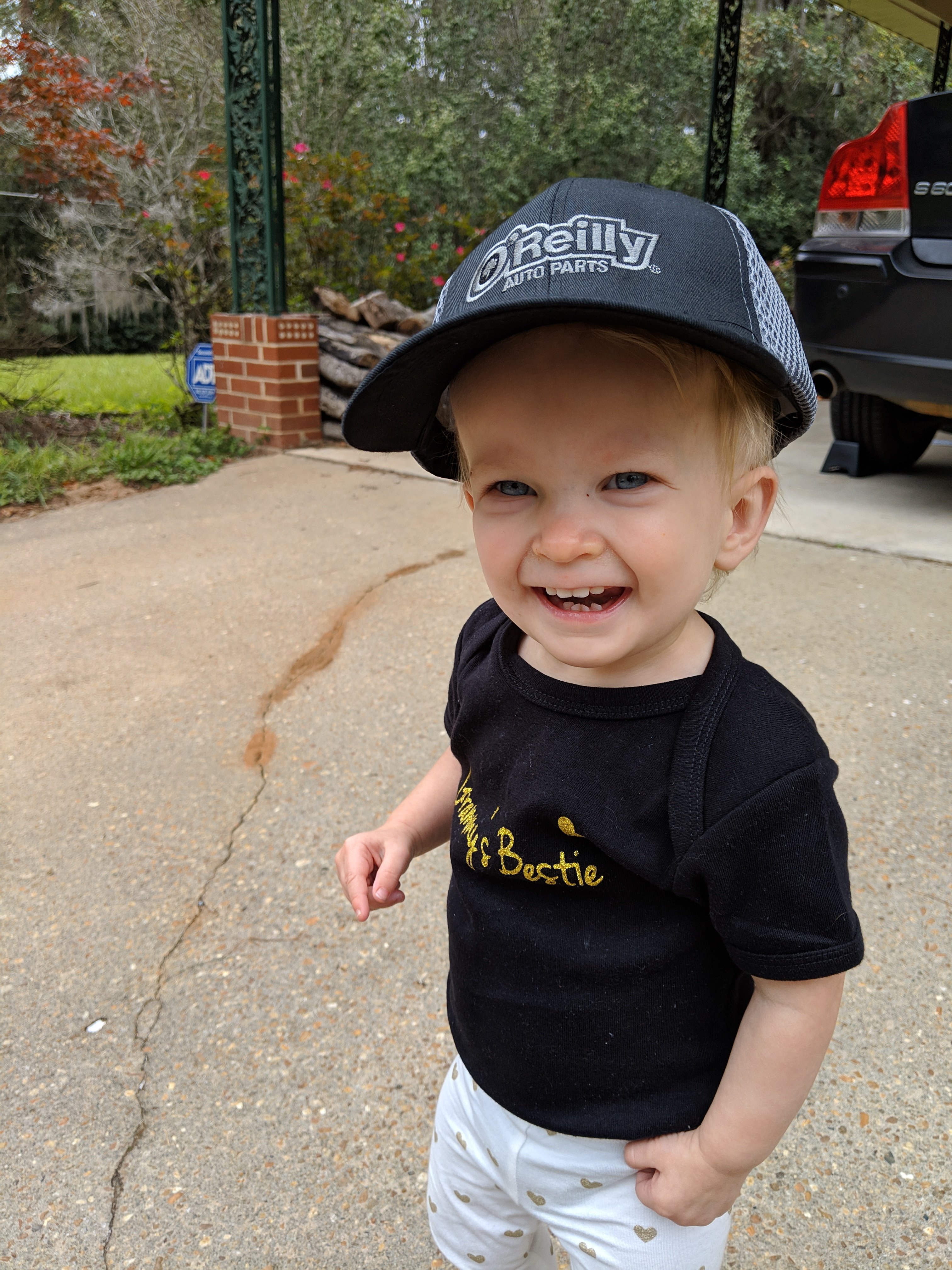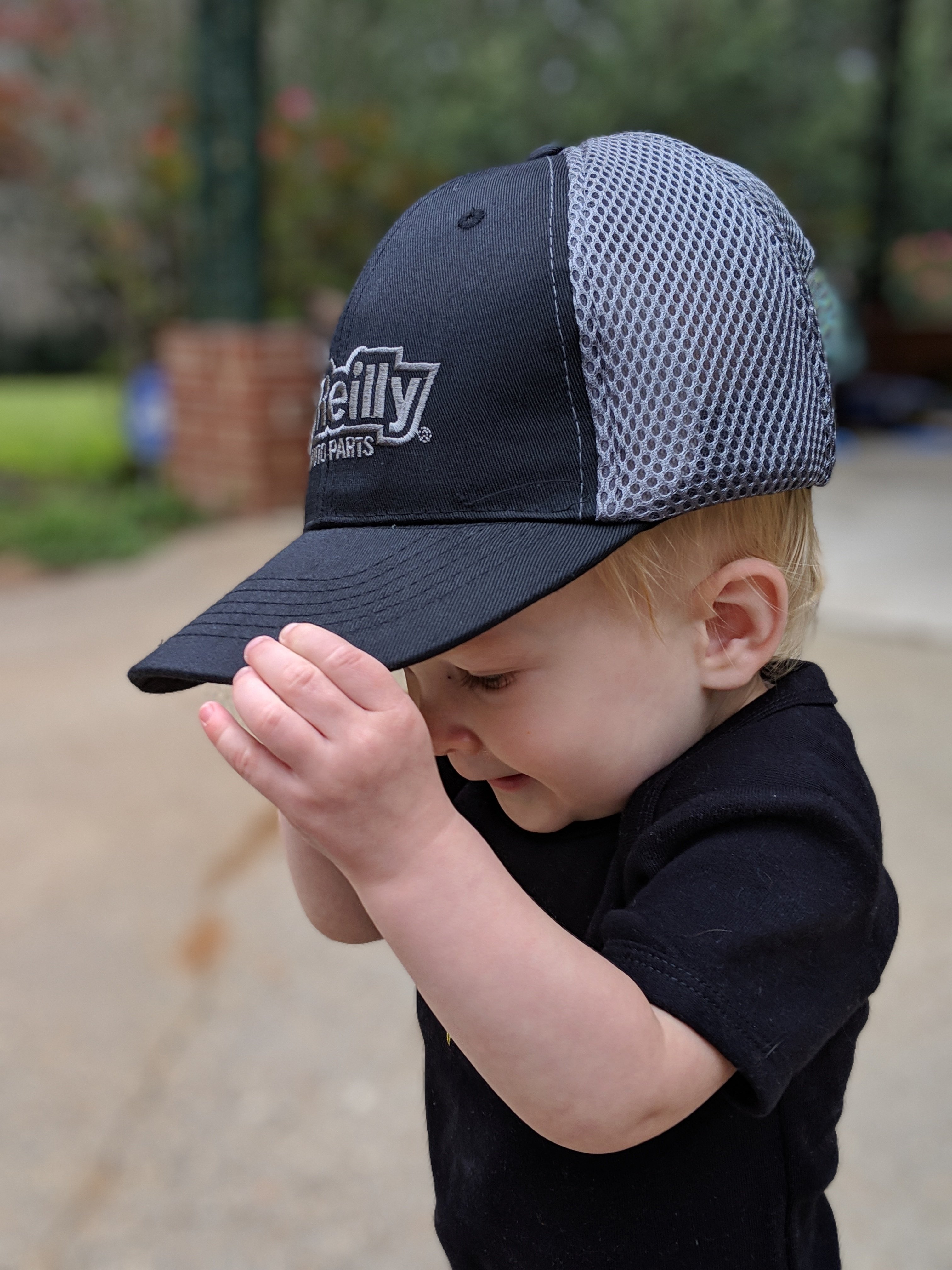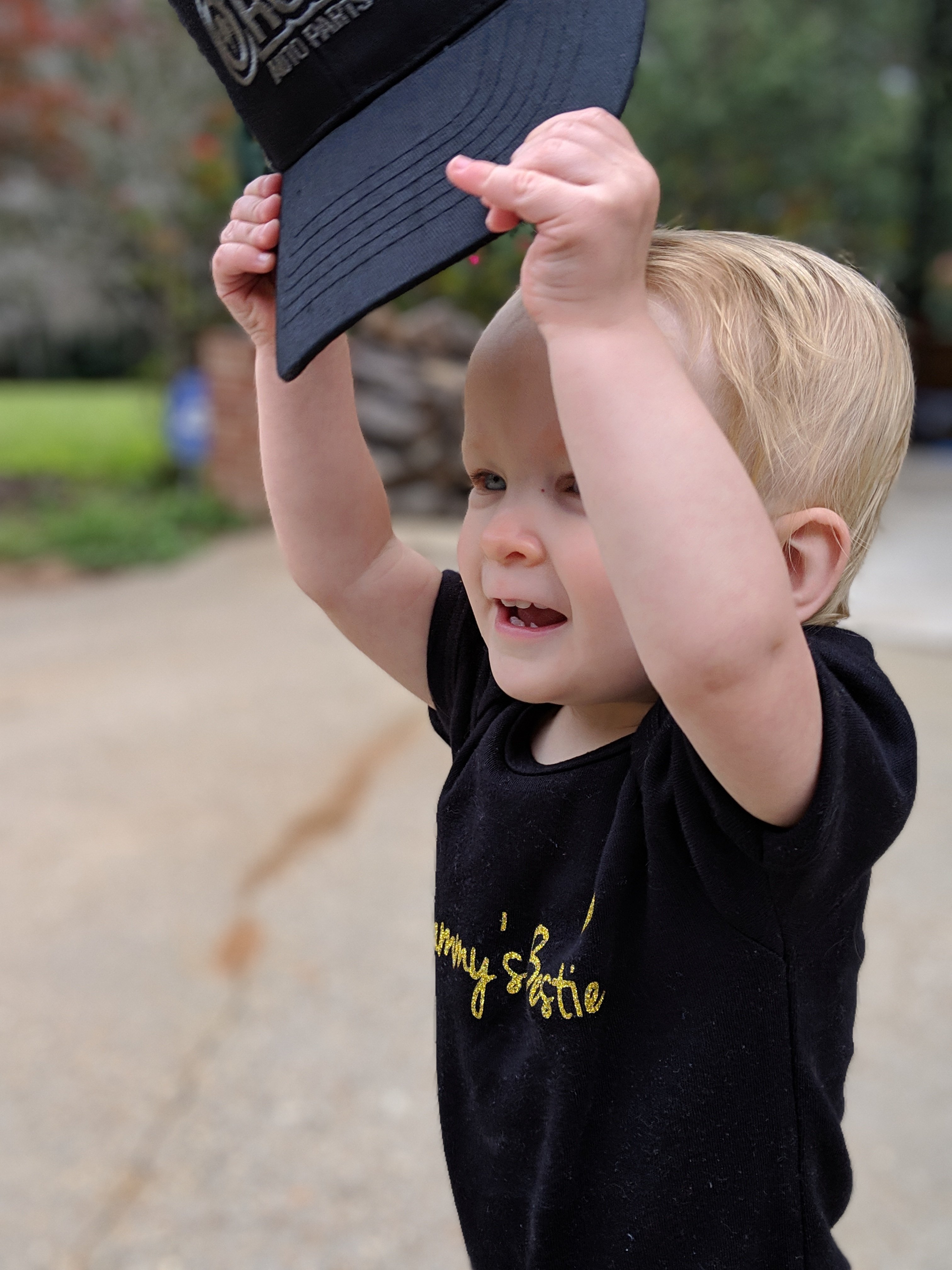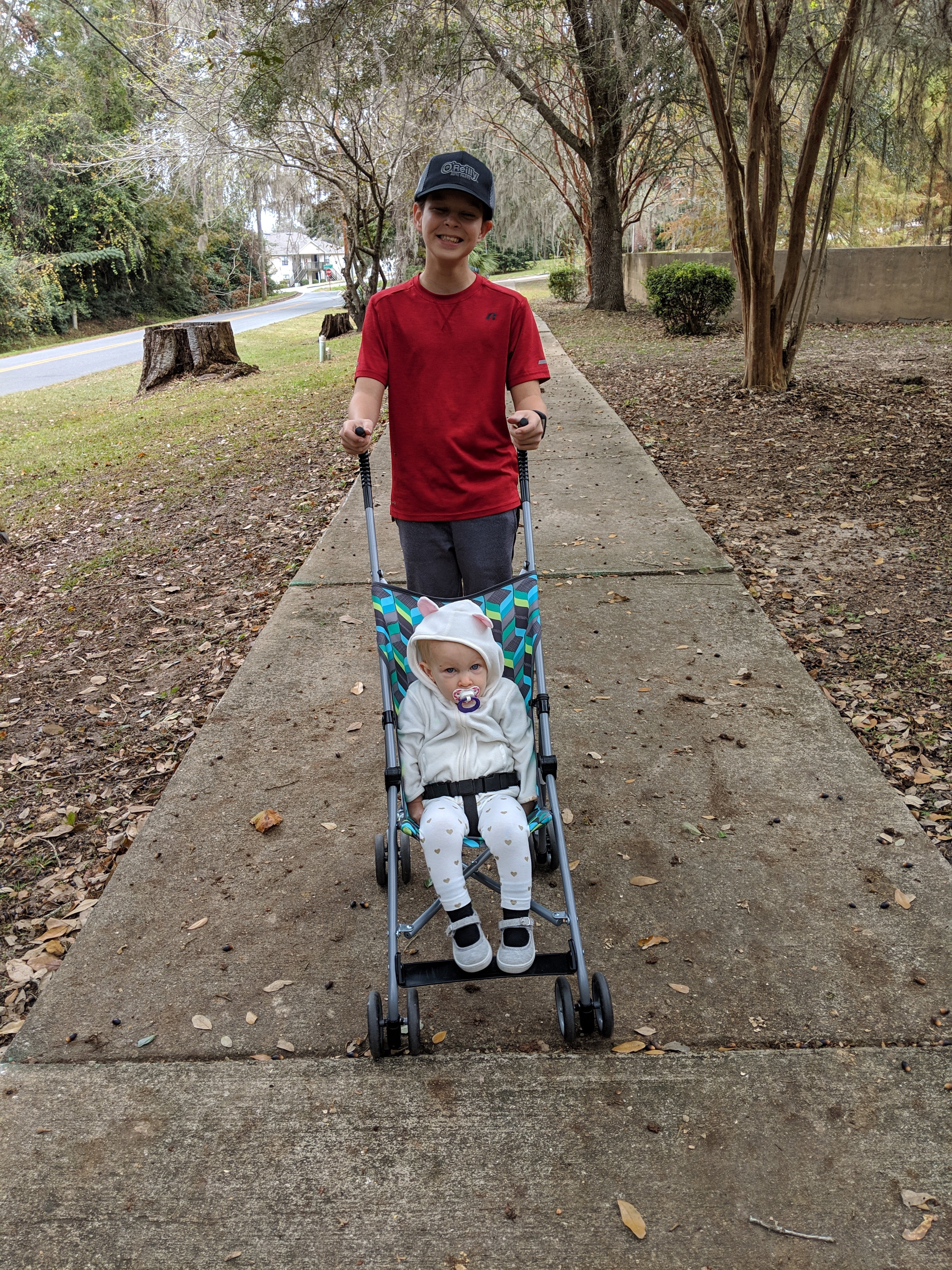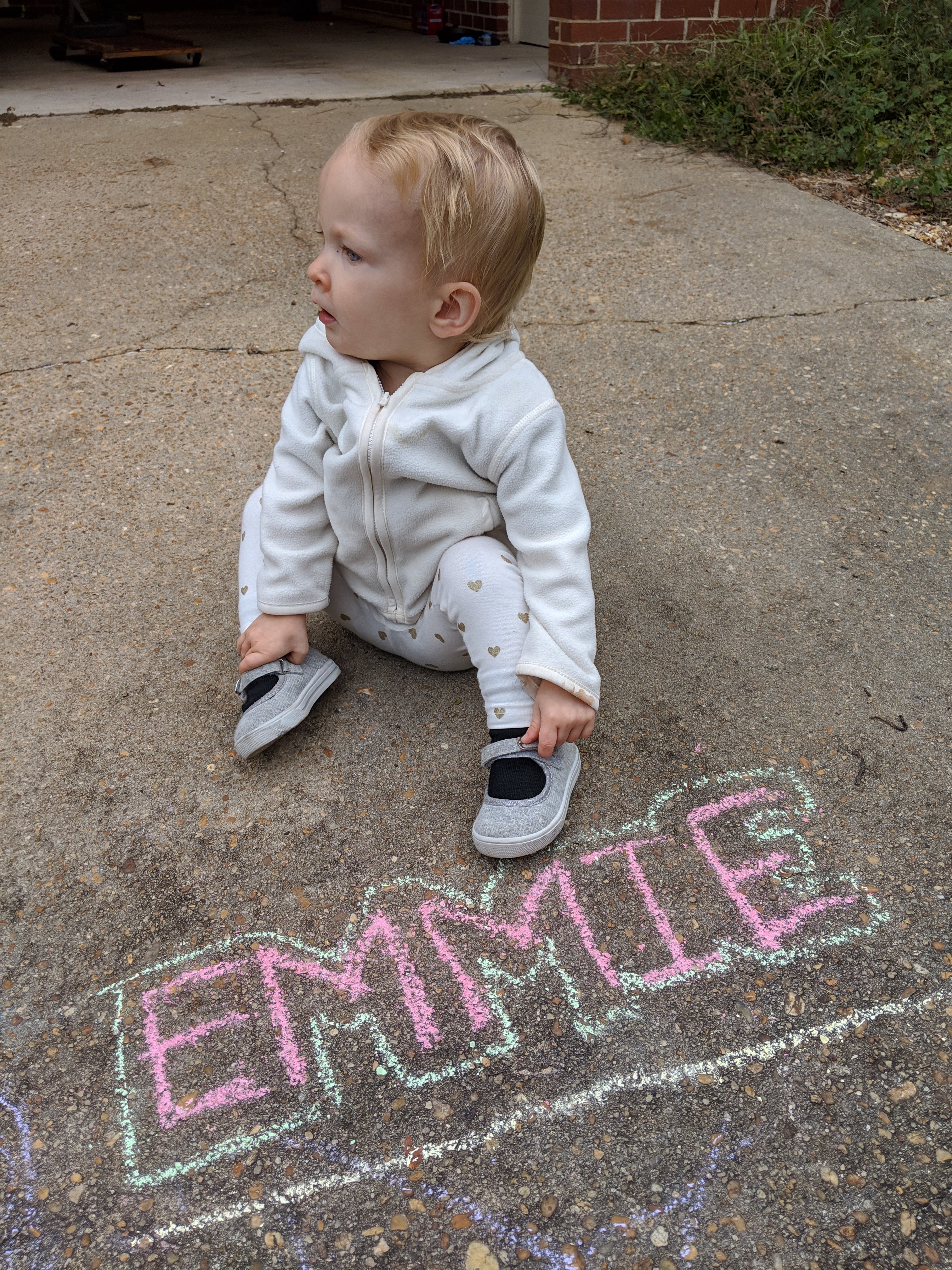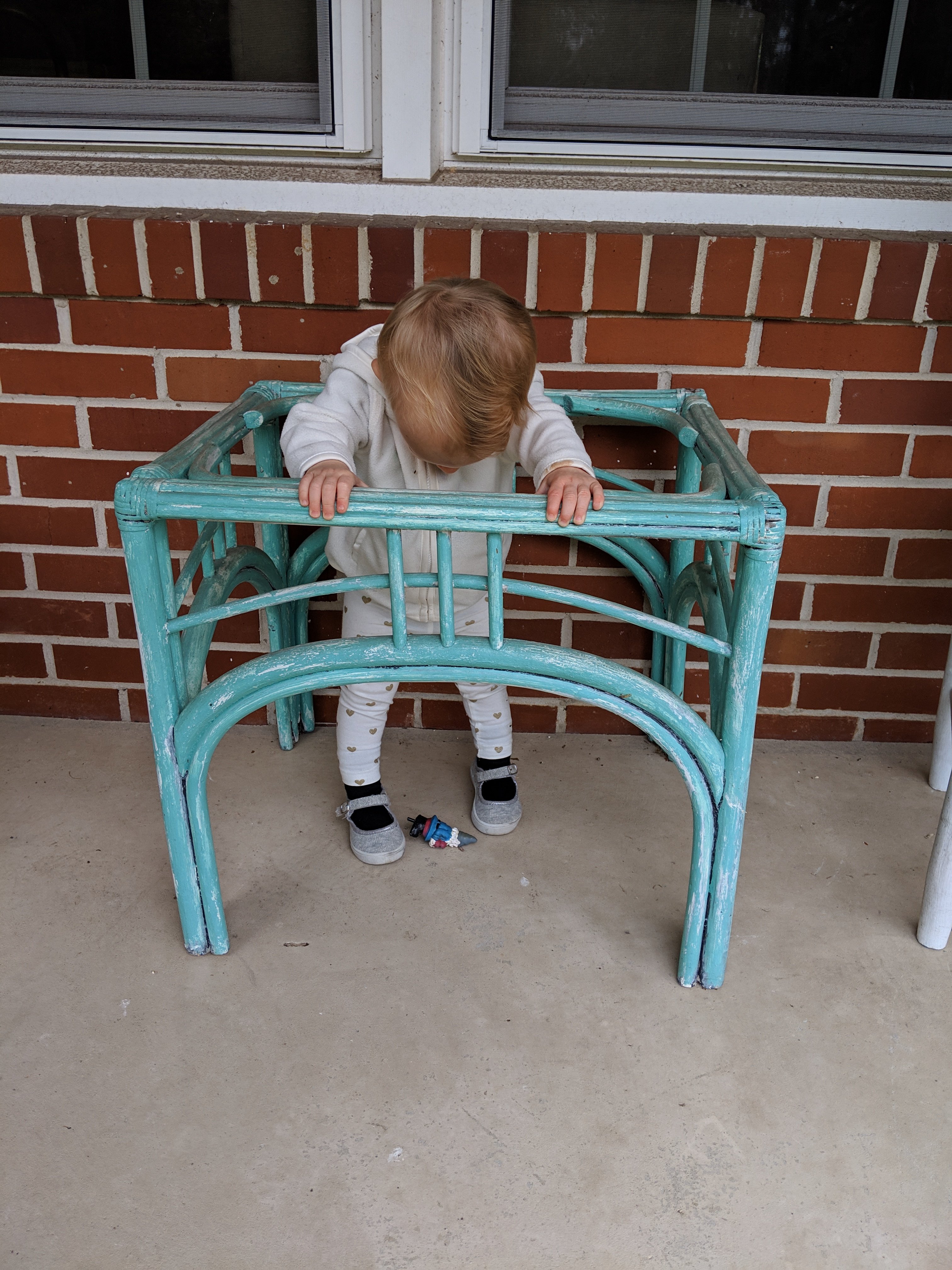 We did a really quick "craft" again this afternoon, so Emmie would have something special to wear tomorrow for the triplets' gender reveal.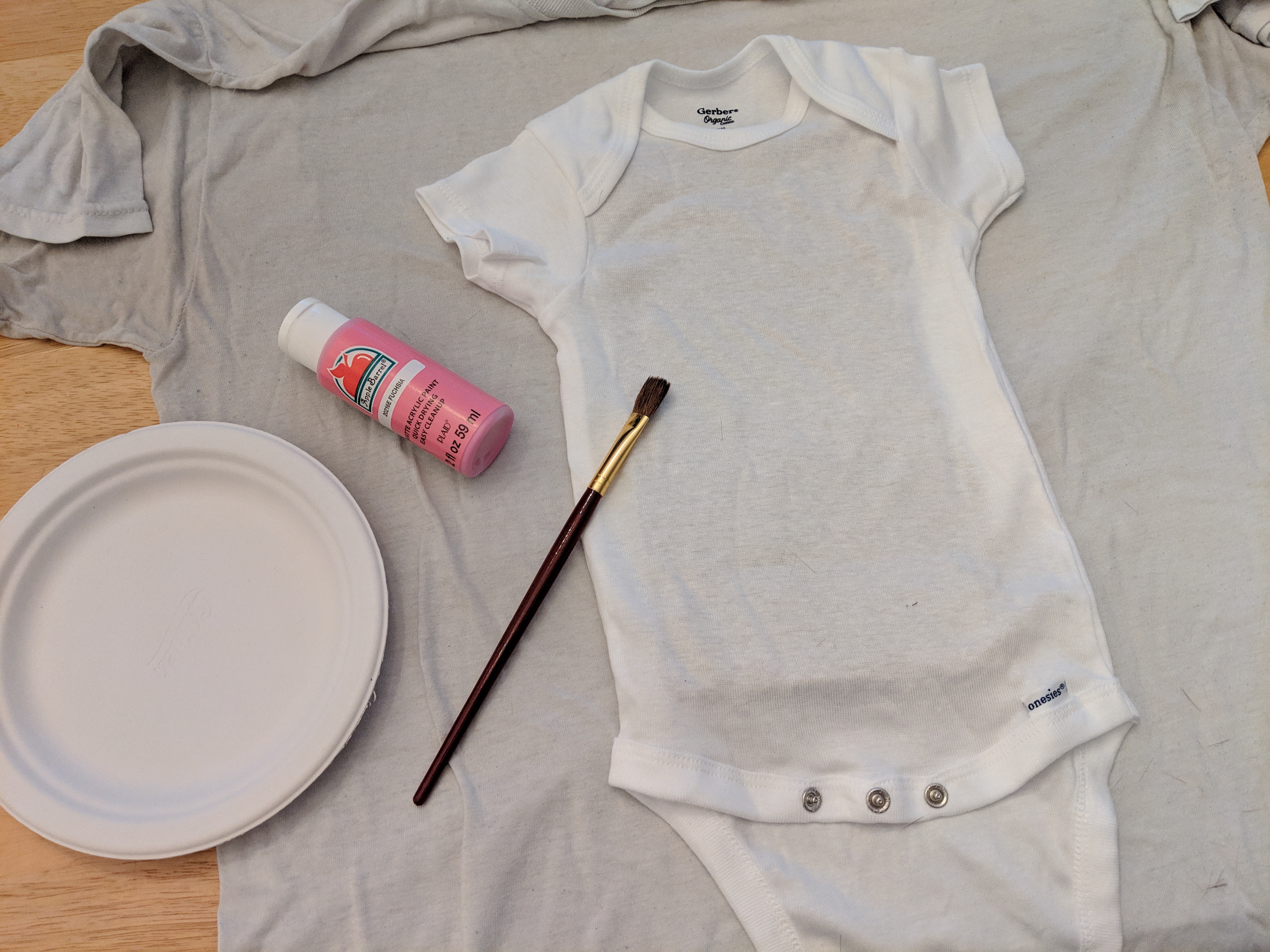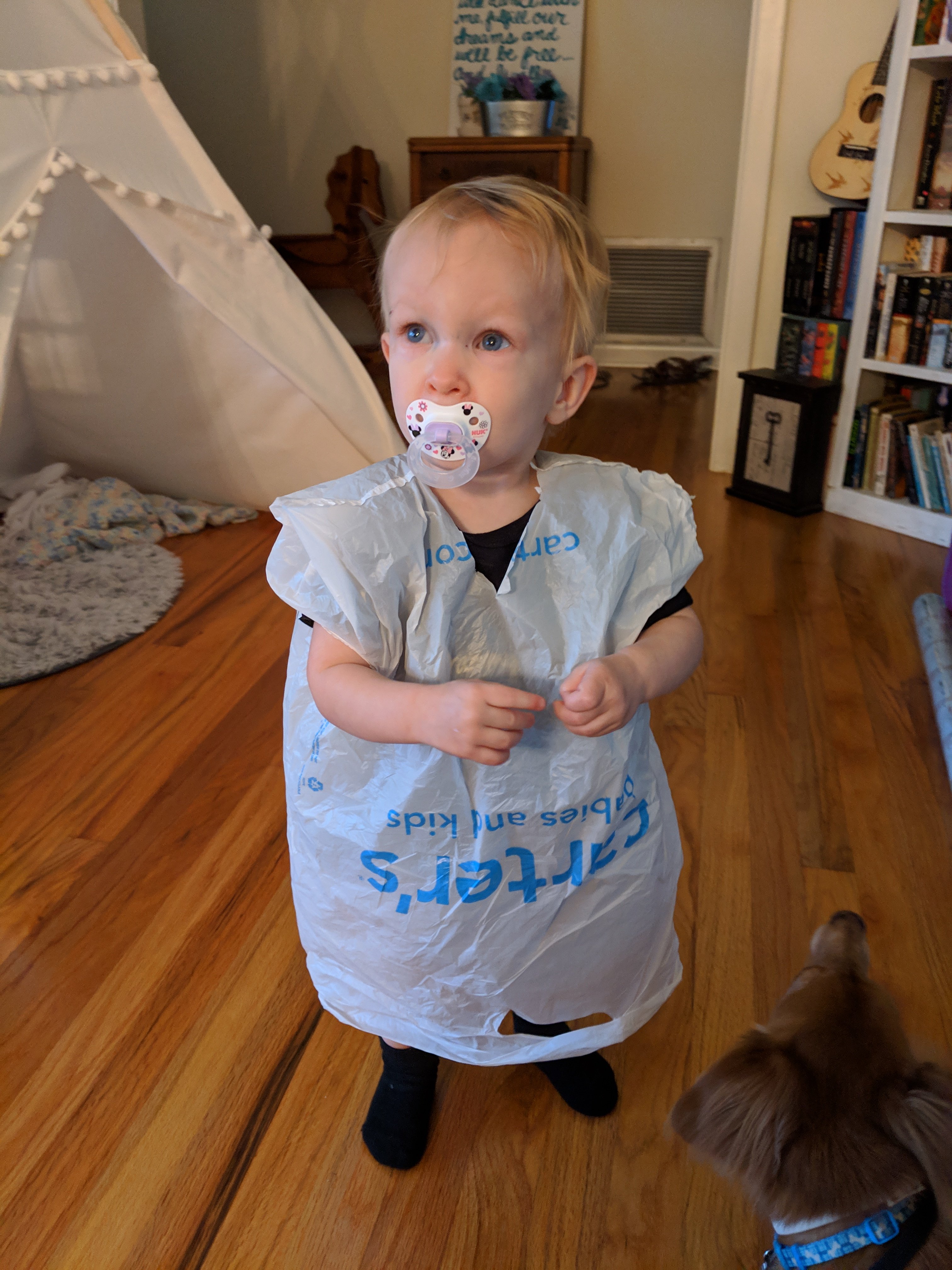 Tonight, Jeff's parents took him & the boys to the movies to see the new Grinch movie, so Emerson and I went over to hang out with Grandmommie for a while. And of course she hadn't already had enough outside time, so we went for another short wagon ride.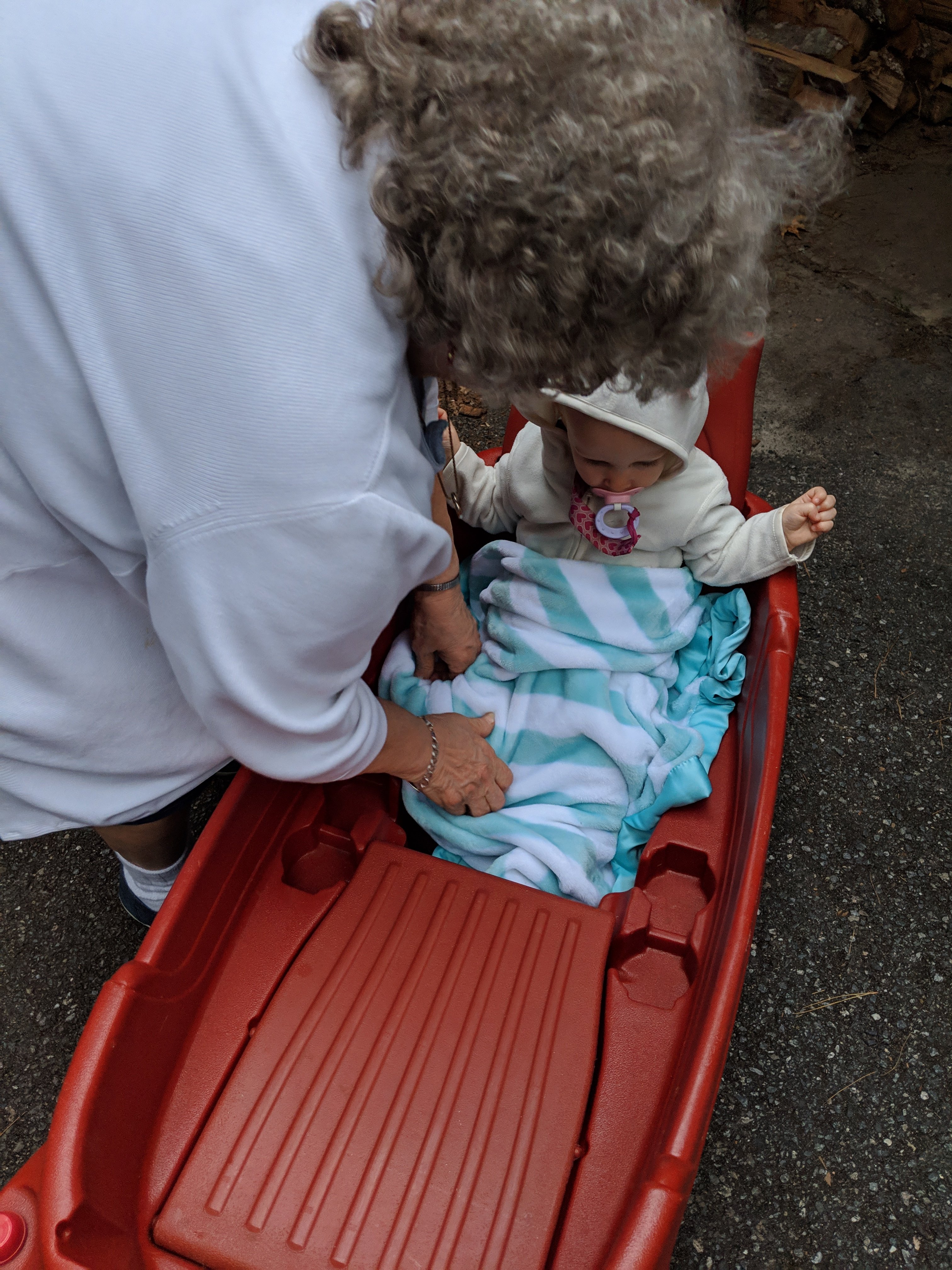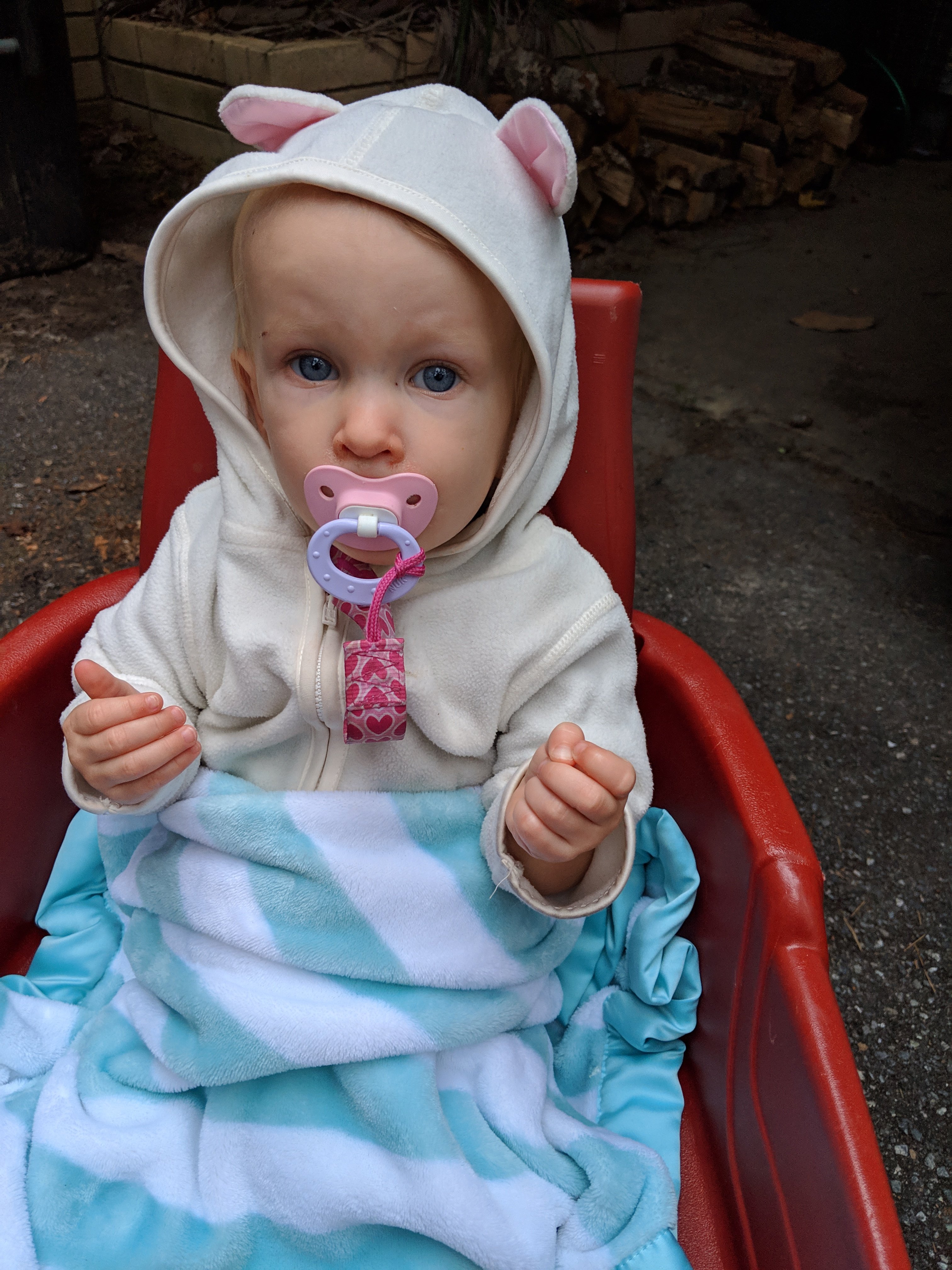 Then we got warmed up by the fire once we got back.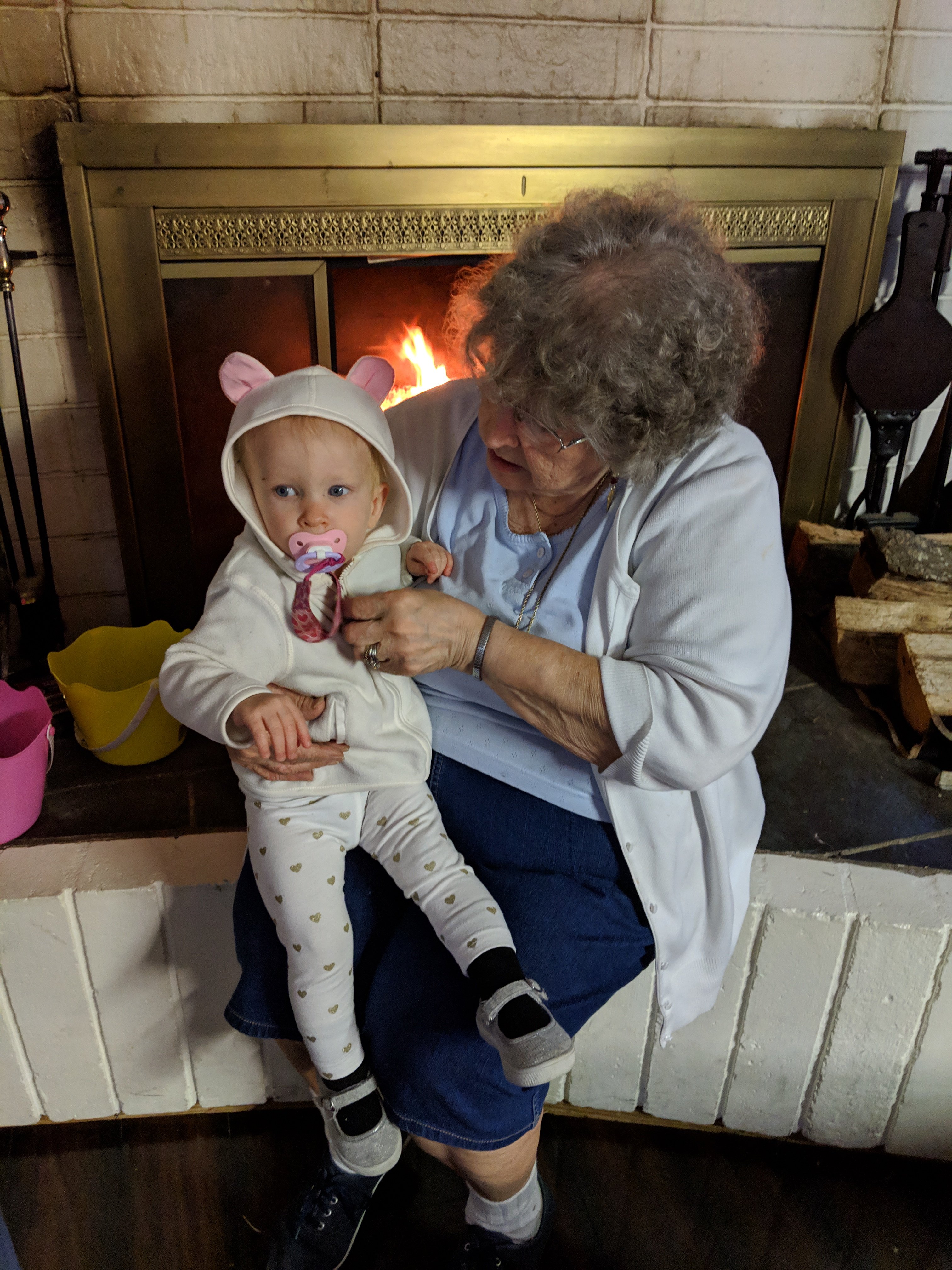 And Emerson just loves doggies so much!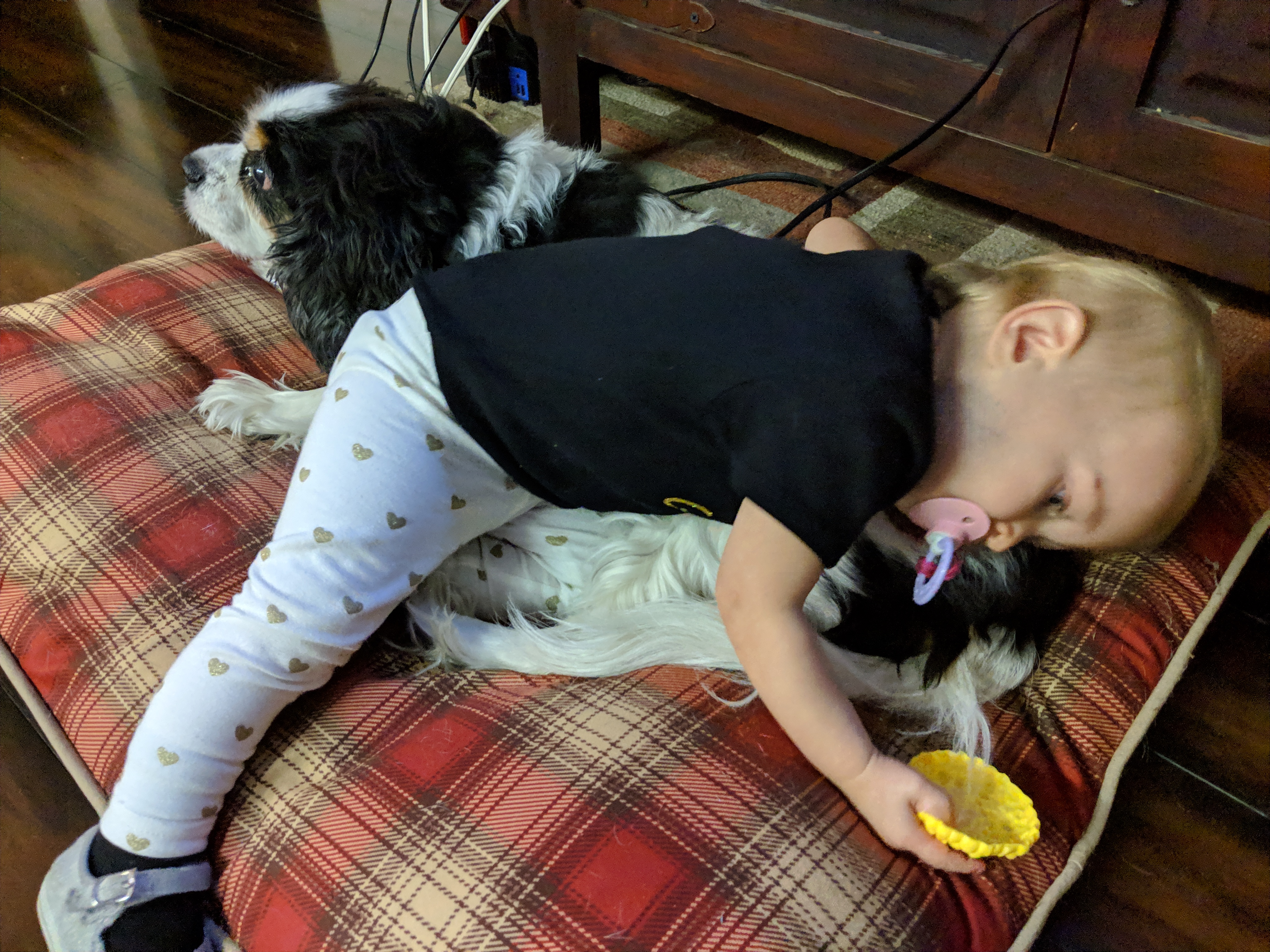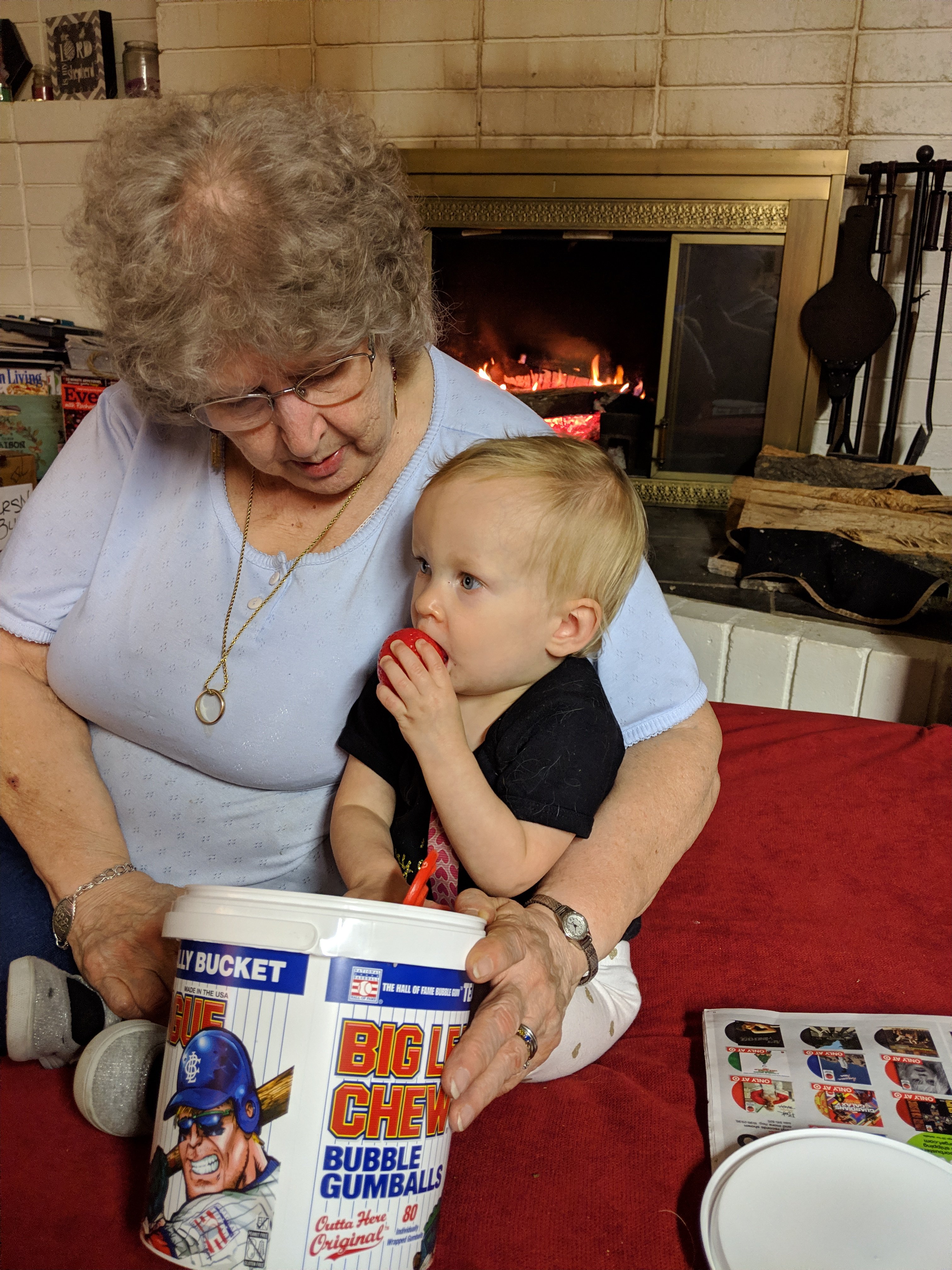 We had Thanksgiving leftovers for dinner, and they were yummy once again. Then Emerson made a new game for herself, bringing these apples to us one by one, then taking them back to the wooden bowl one by one again. She brought them to me & Papa probably five or six rounds!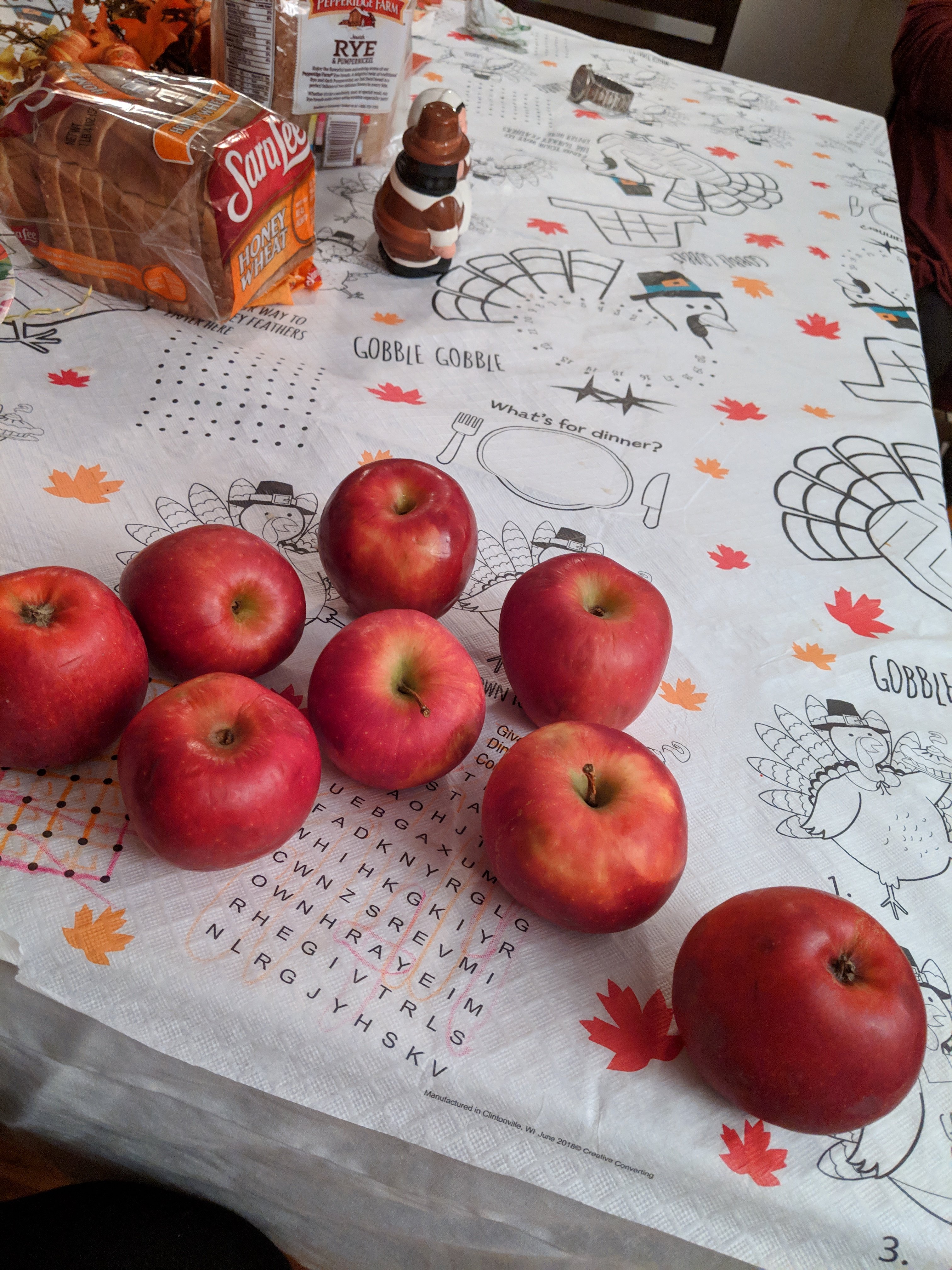 It's currently 8:50, and we've been fighting to get her to sleep for about 45 minutes now. Jeff and I have both taken two separate turns of rocking & laying her down, only to have her wake up & start screaming immediately. We usually try to let her "cry it out" for about five minutes, and then go back in to start to process over again… Looks like it's my turn again. Pray she sleeps well, and soon!