First thing this morning, Emerson had her bi-annual dentist appointment for her teeth cleaning. She was such a big girl, and did so good! She also had x-rays, and was perfect during that too (the hygienist girl was super impressed with her), and she was cavity-free!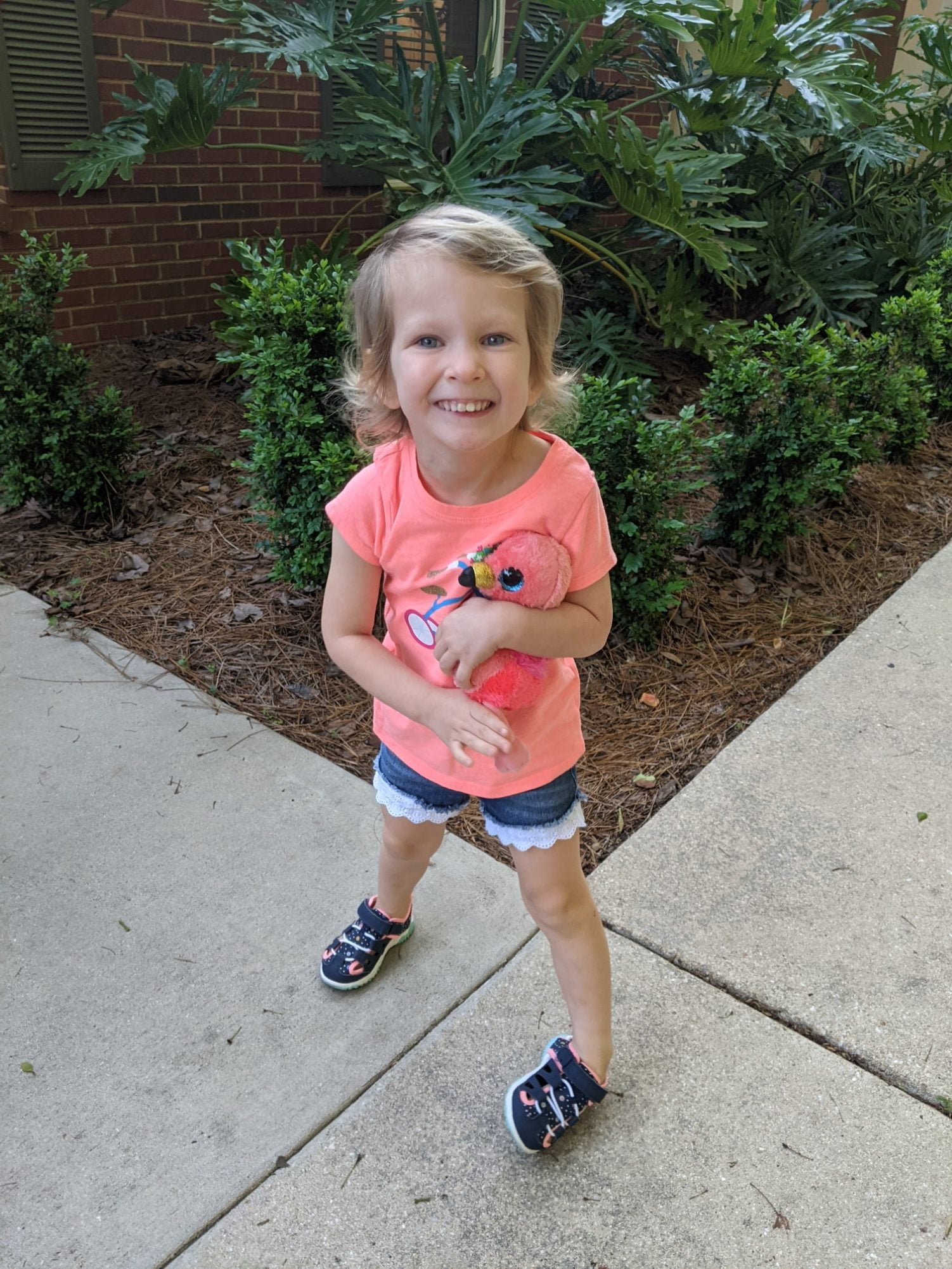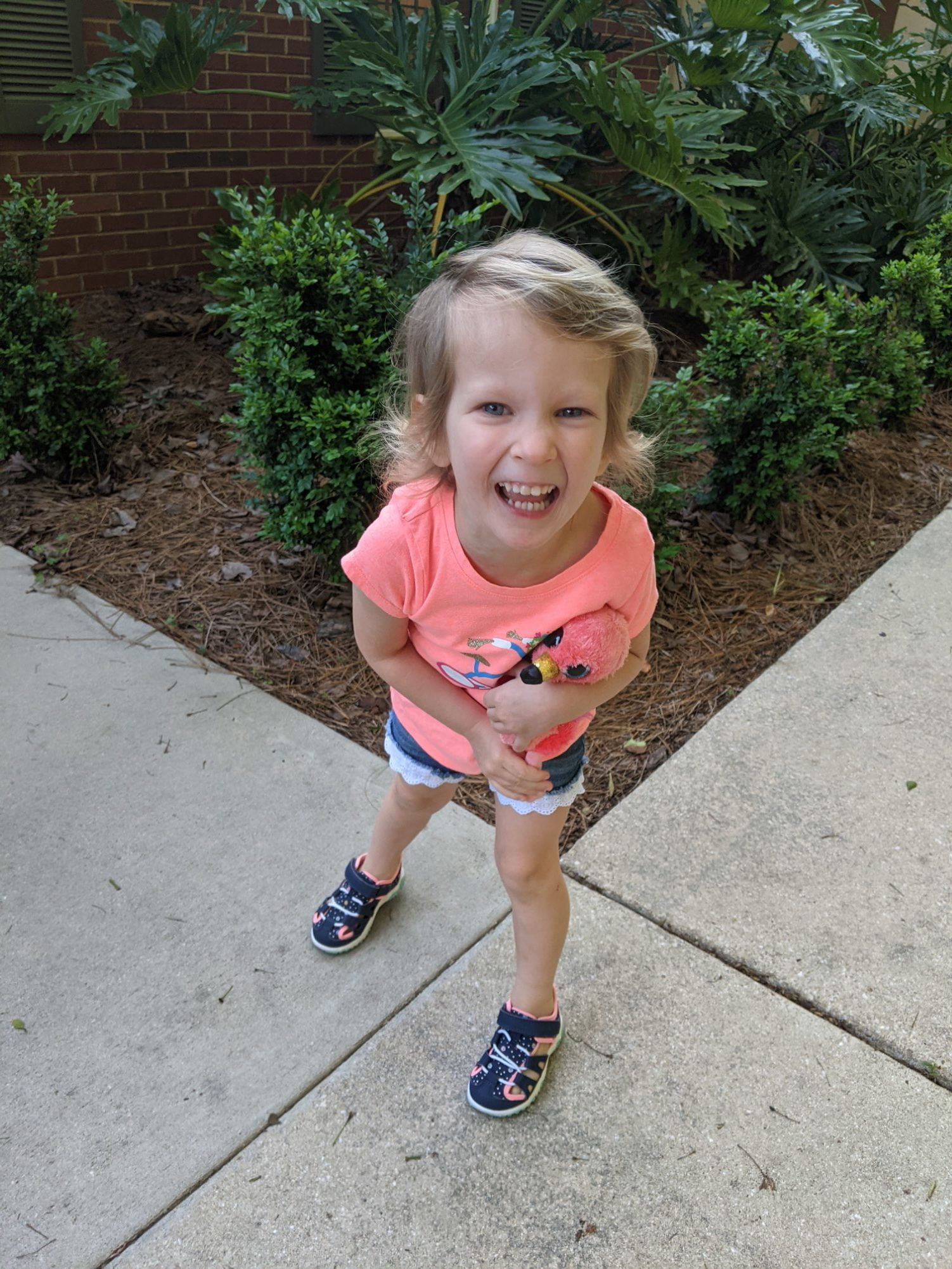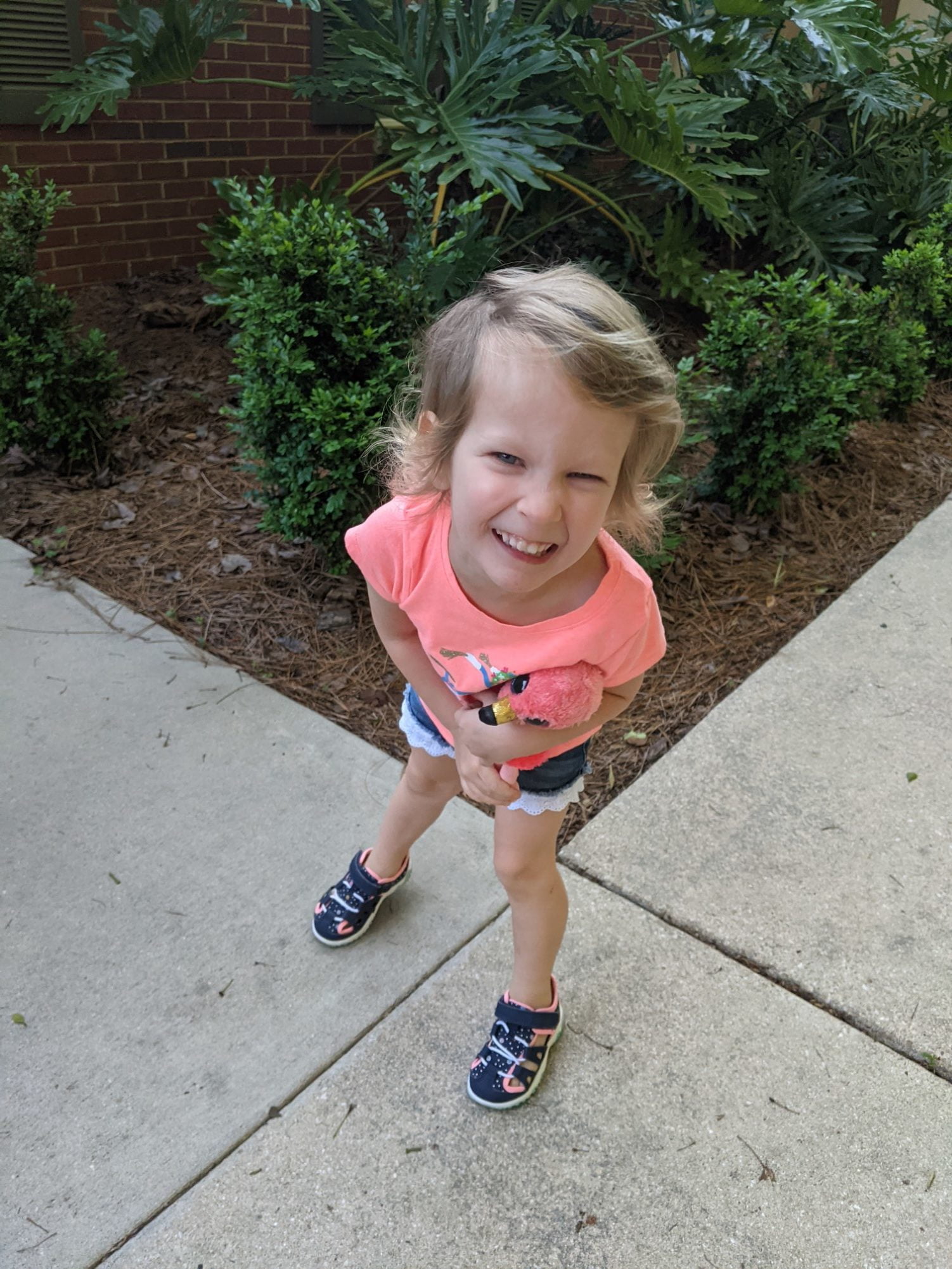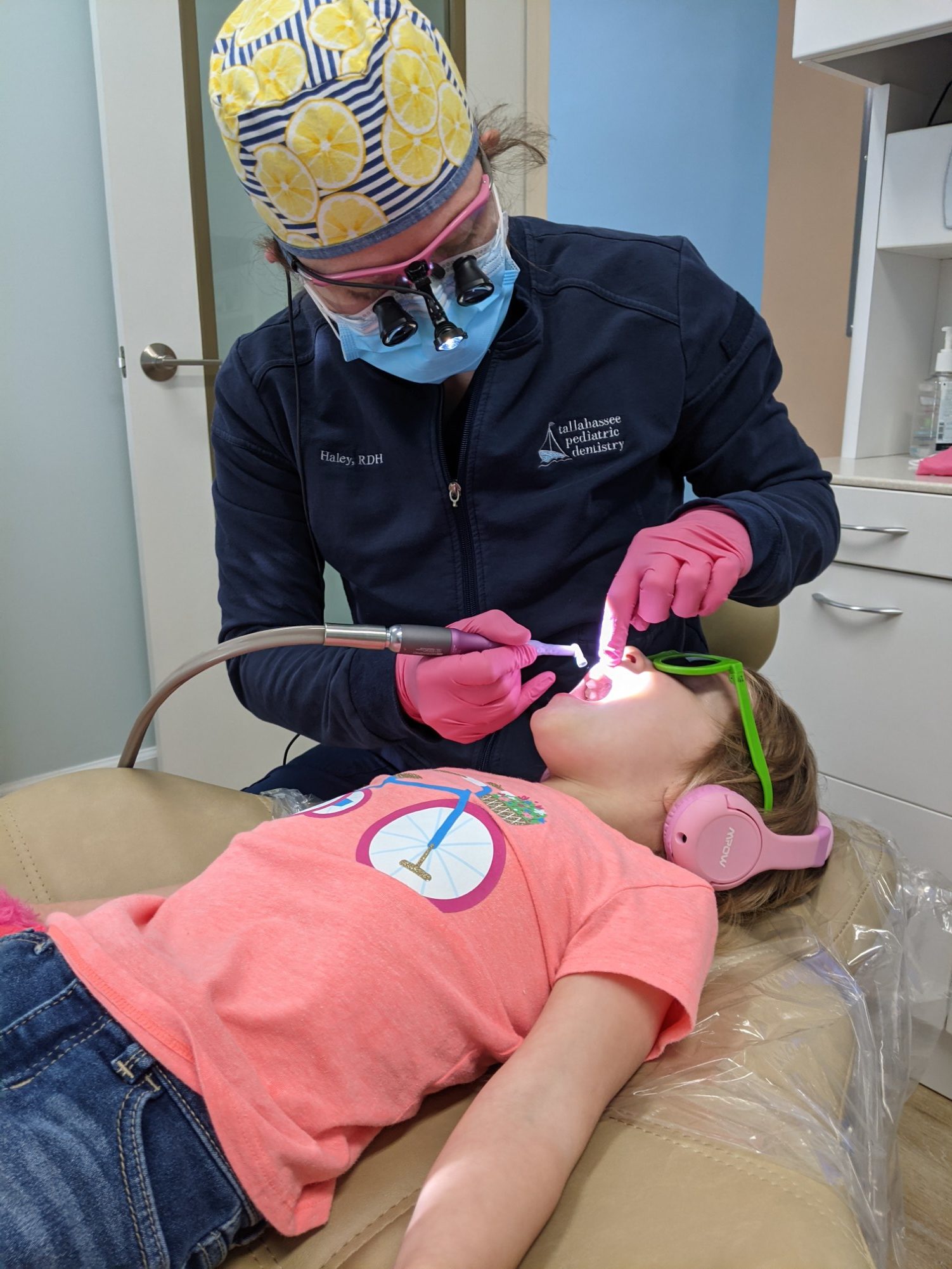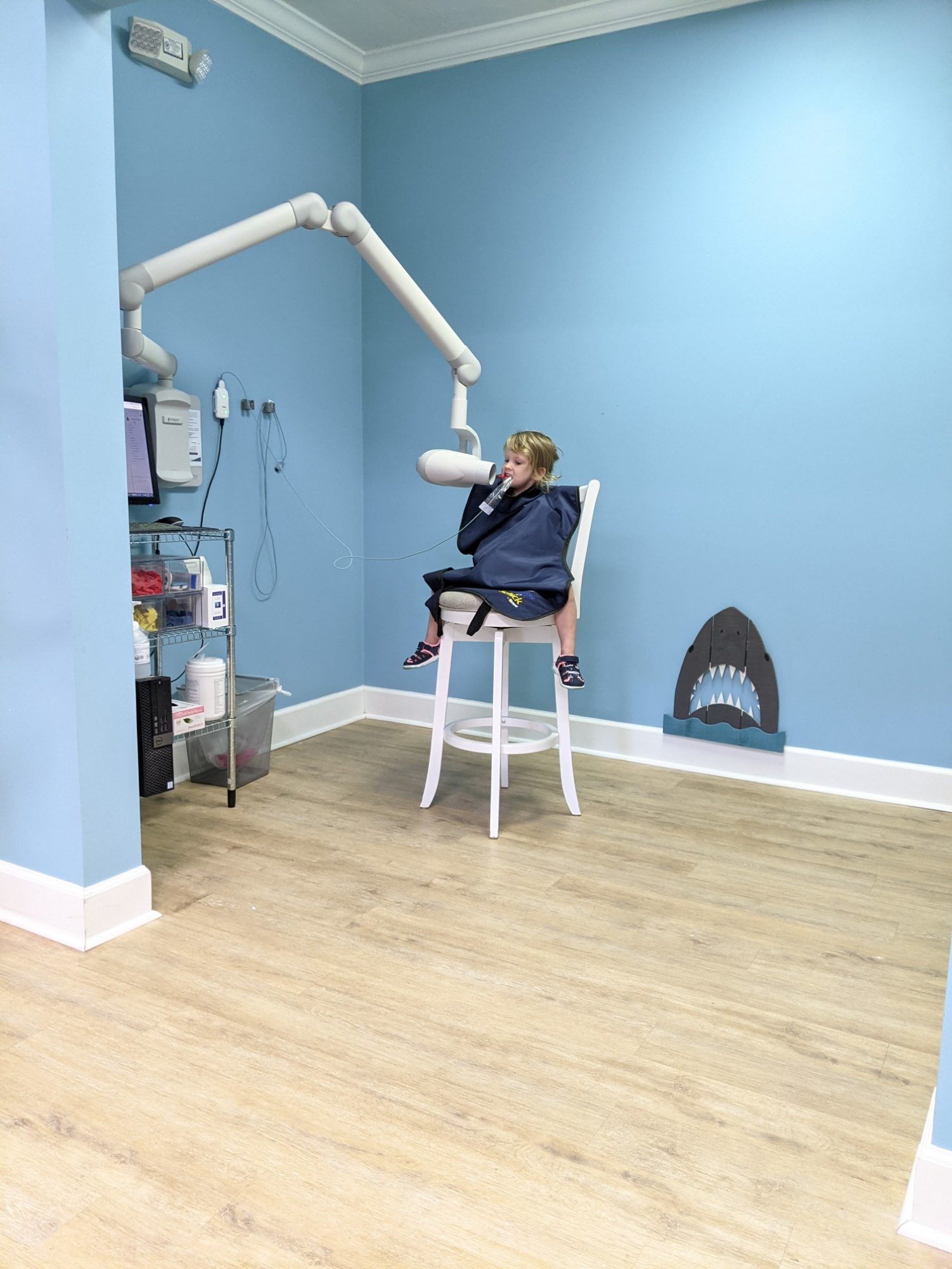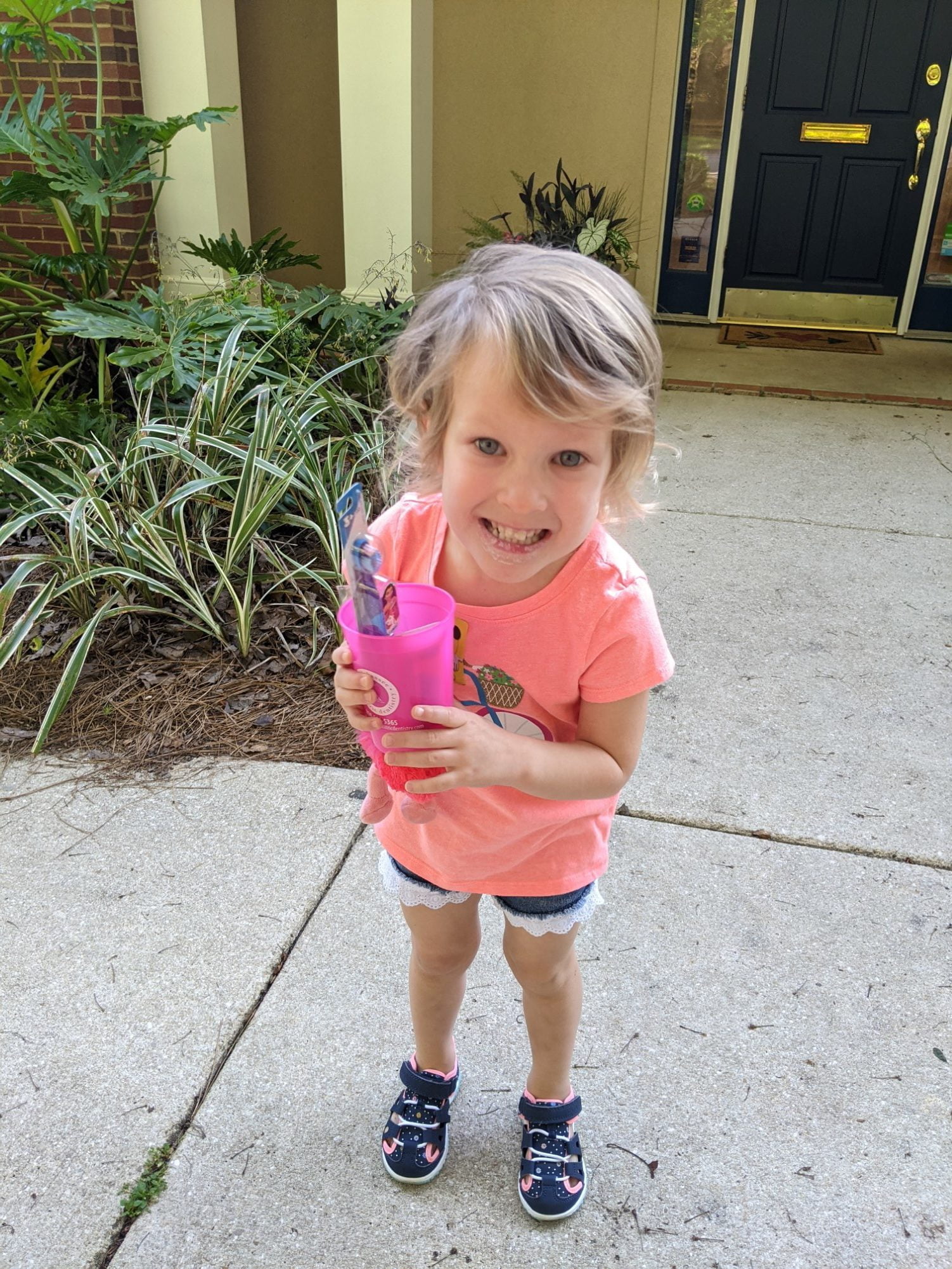 I went into work a little late today after taking Emmie to the dentist, and then at lunch time today, my sweet work folks through me a fiesta-themed baby shower, since Addison is scheduled to make her arrival on Cinco de Mayo!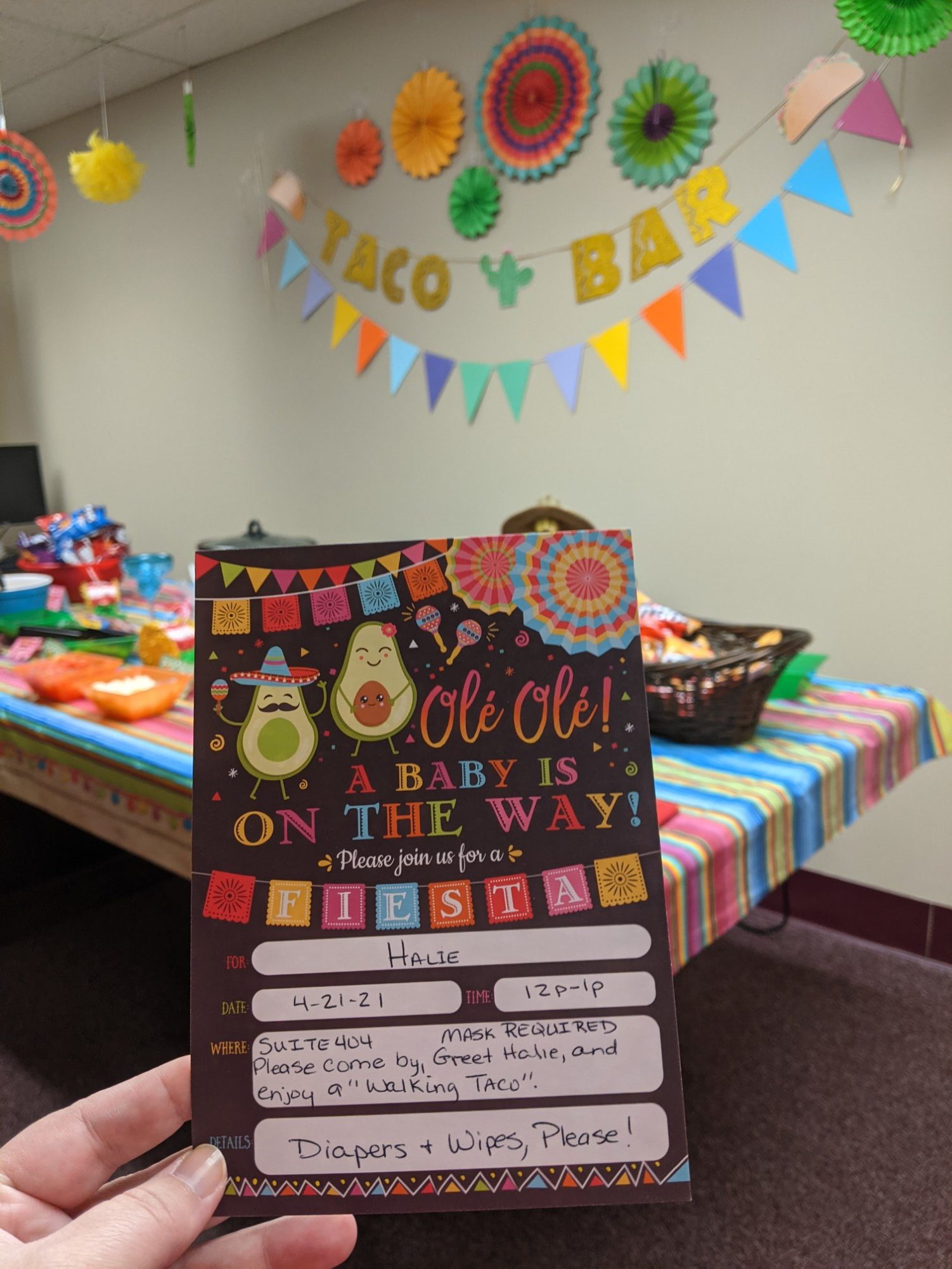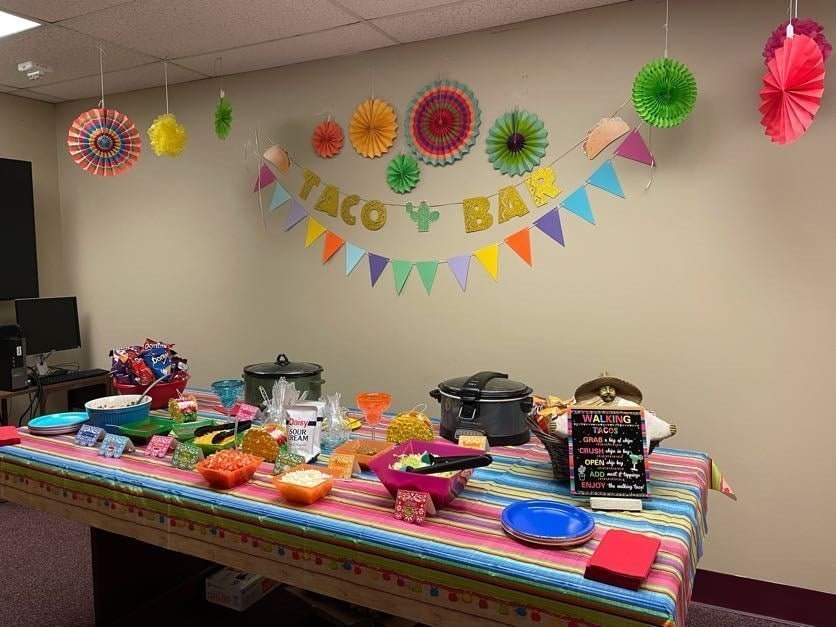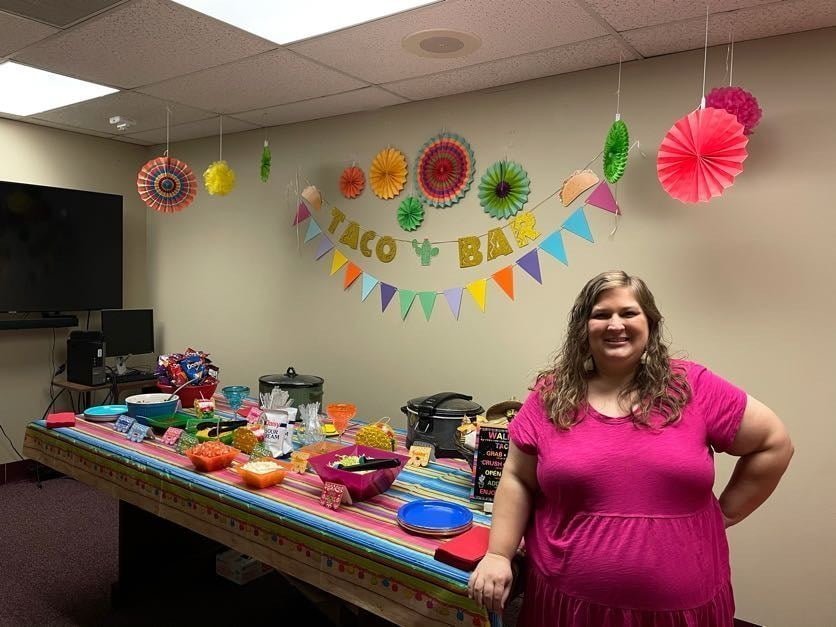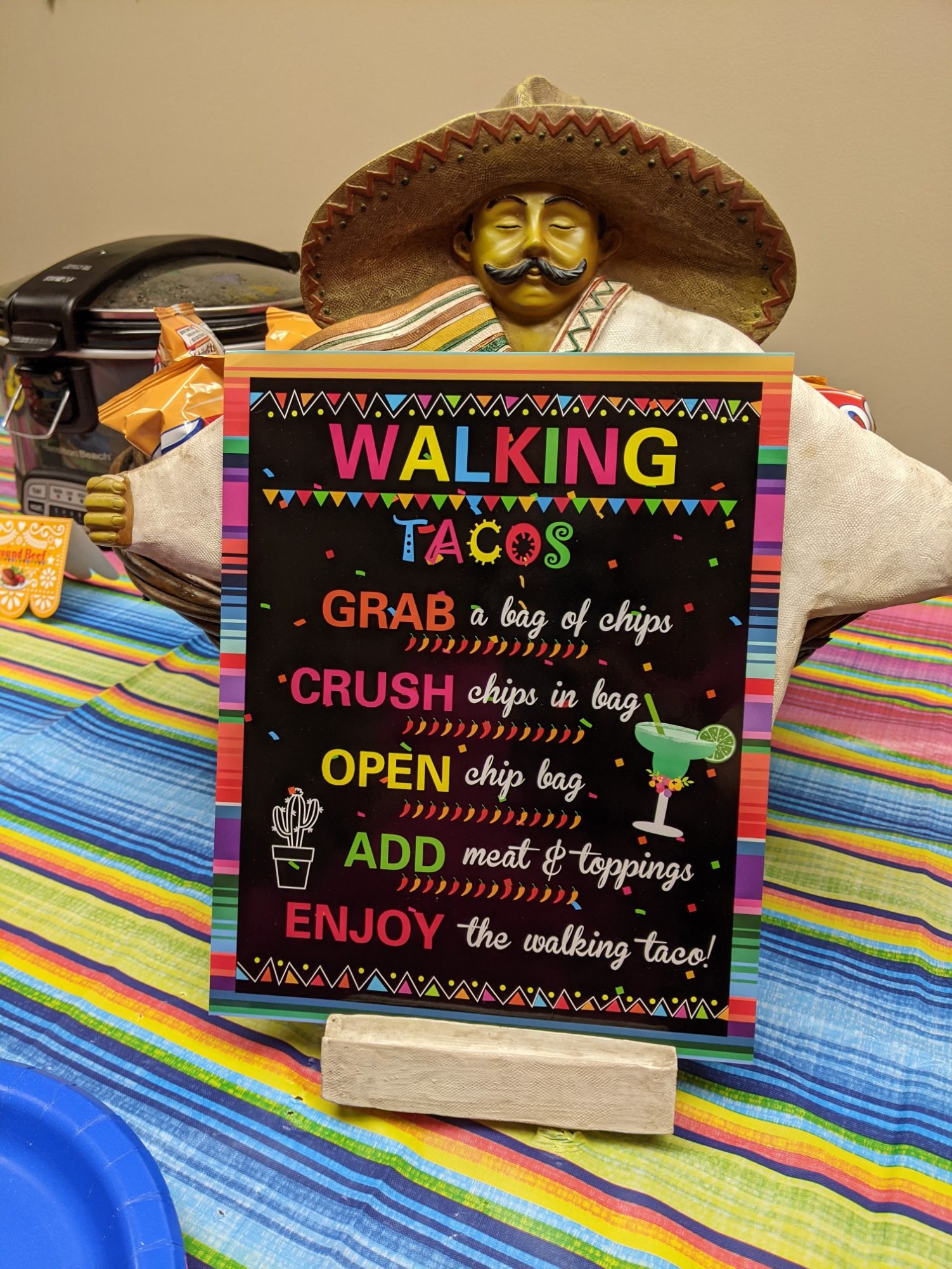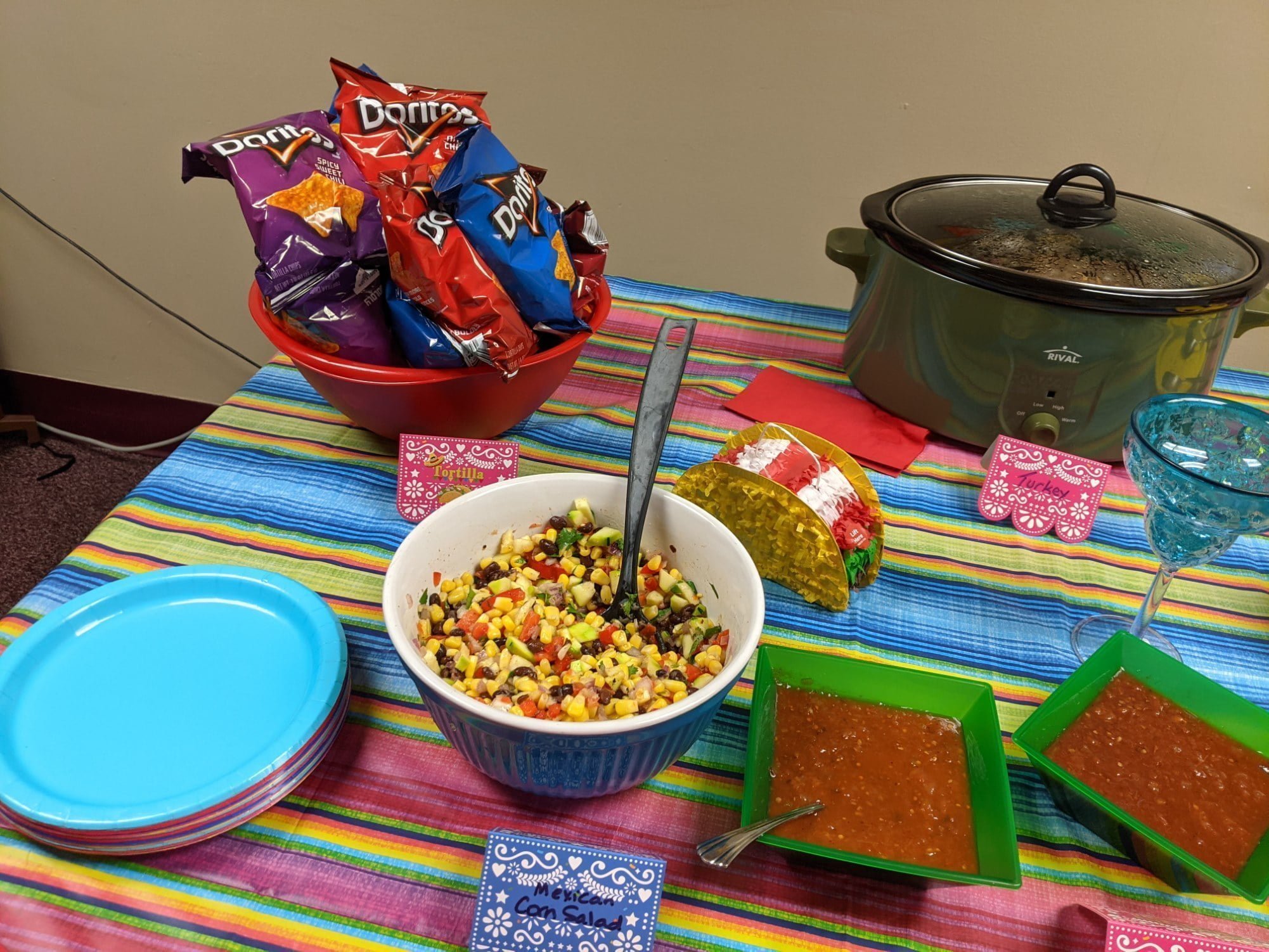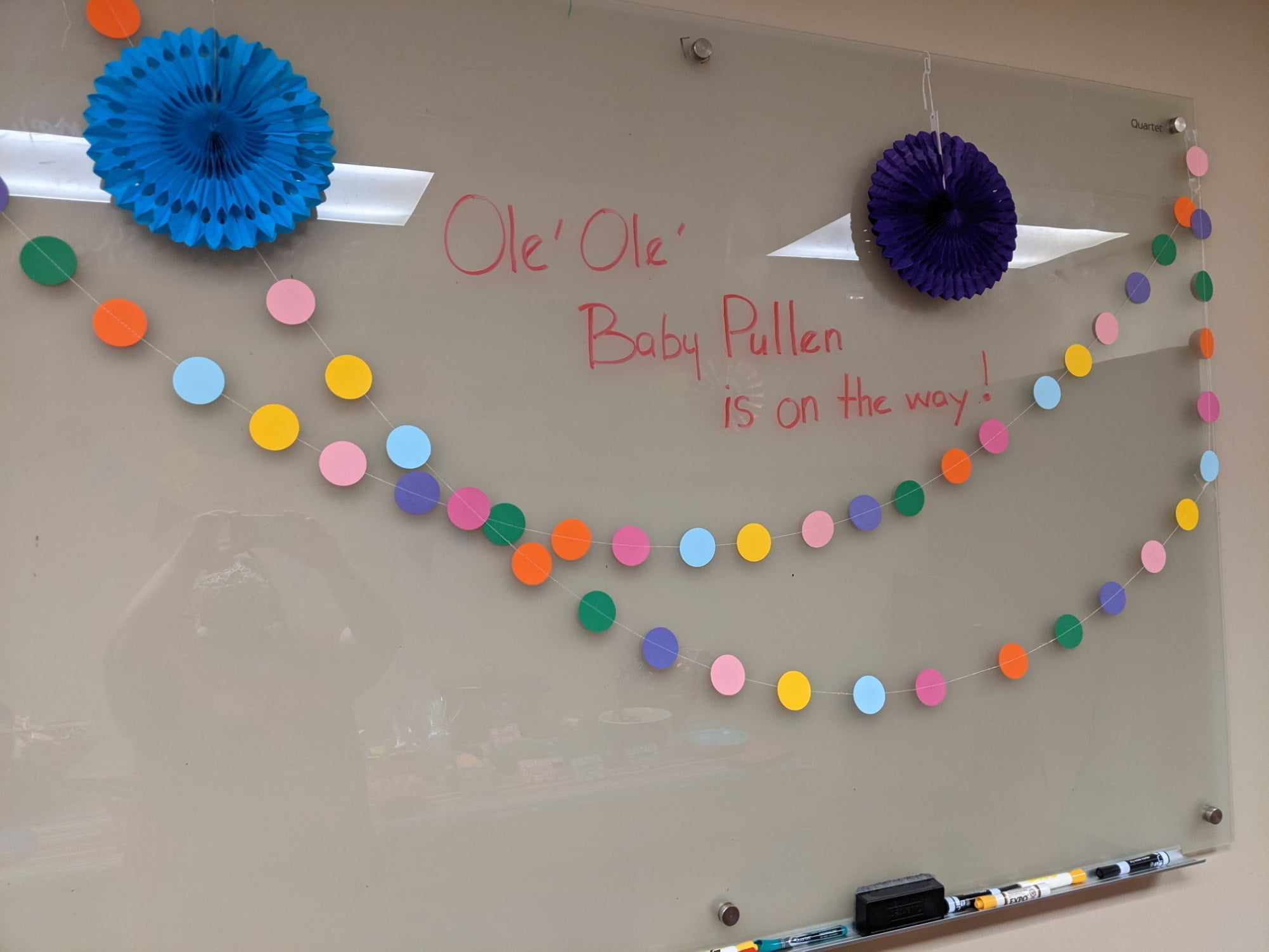 They even found these little sugar-free (obviously non-alcoholic) Margarita-flavored mix-ins, to add a little something extra to the festivities 😉
I wanted one of those cupcakes SO bad, but I held strong and resisted, and just made myself a delicious taco salad.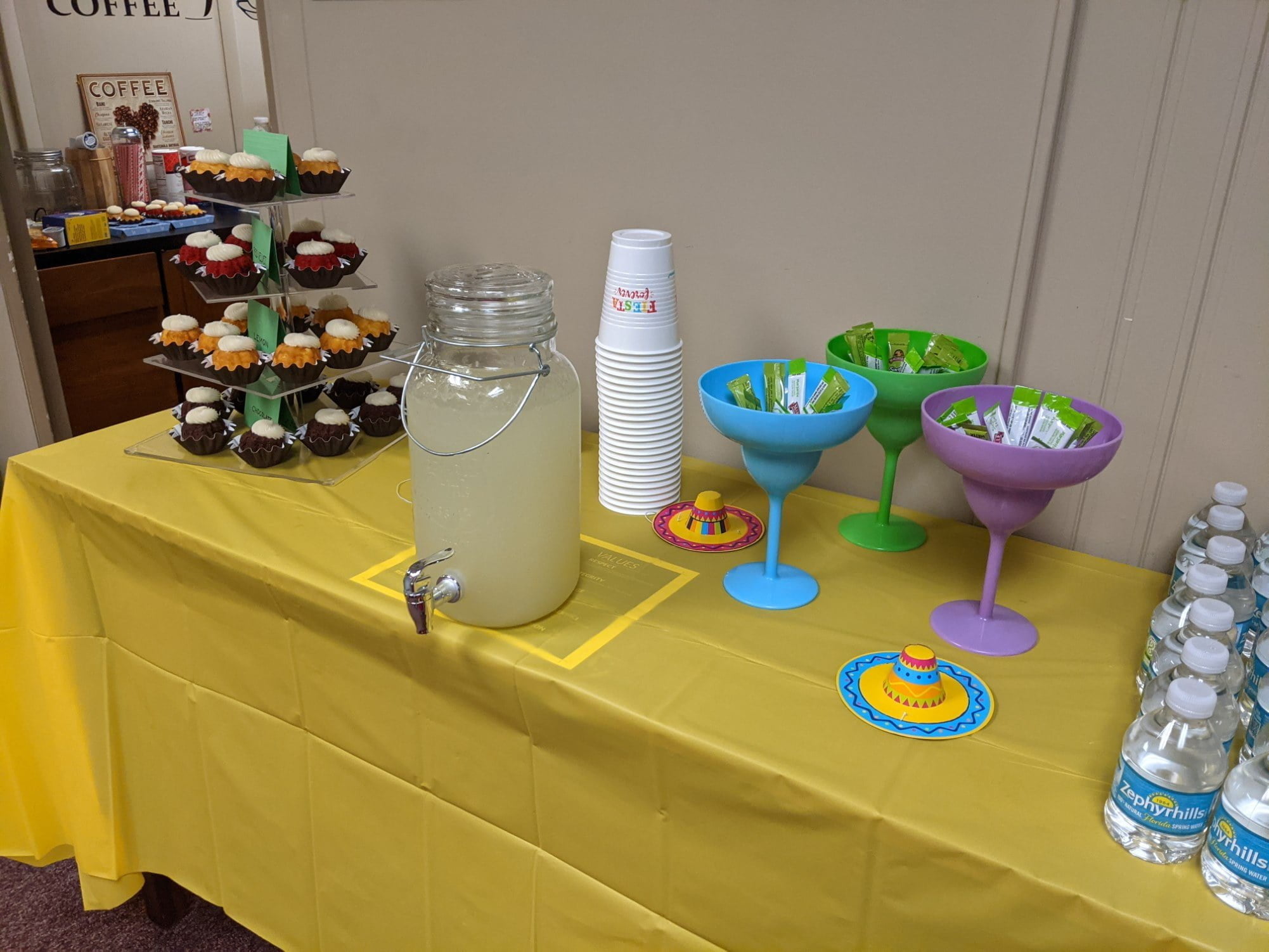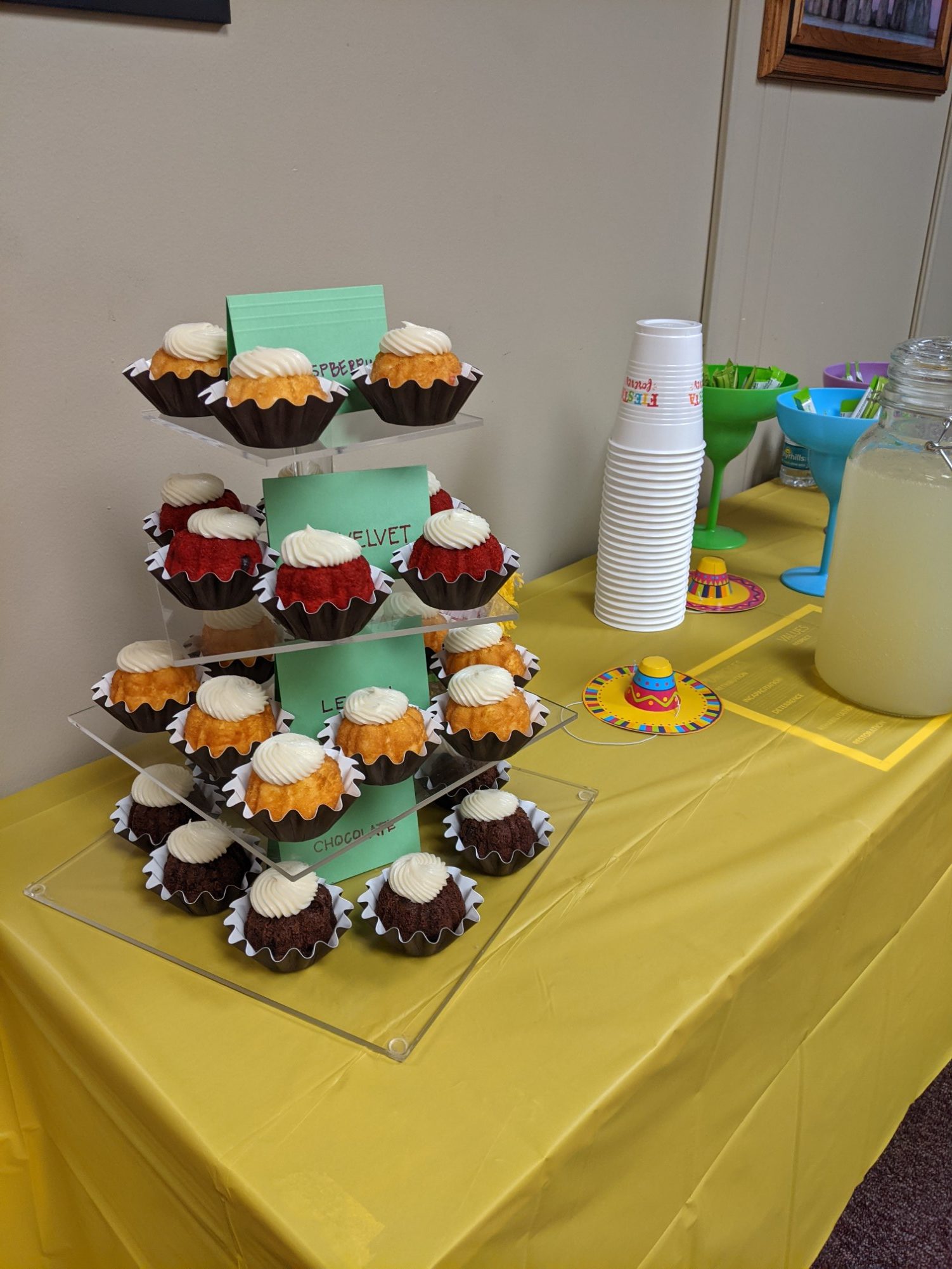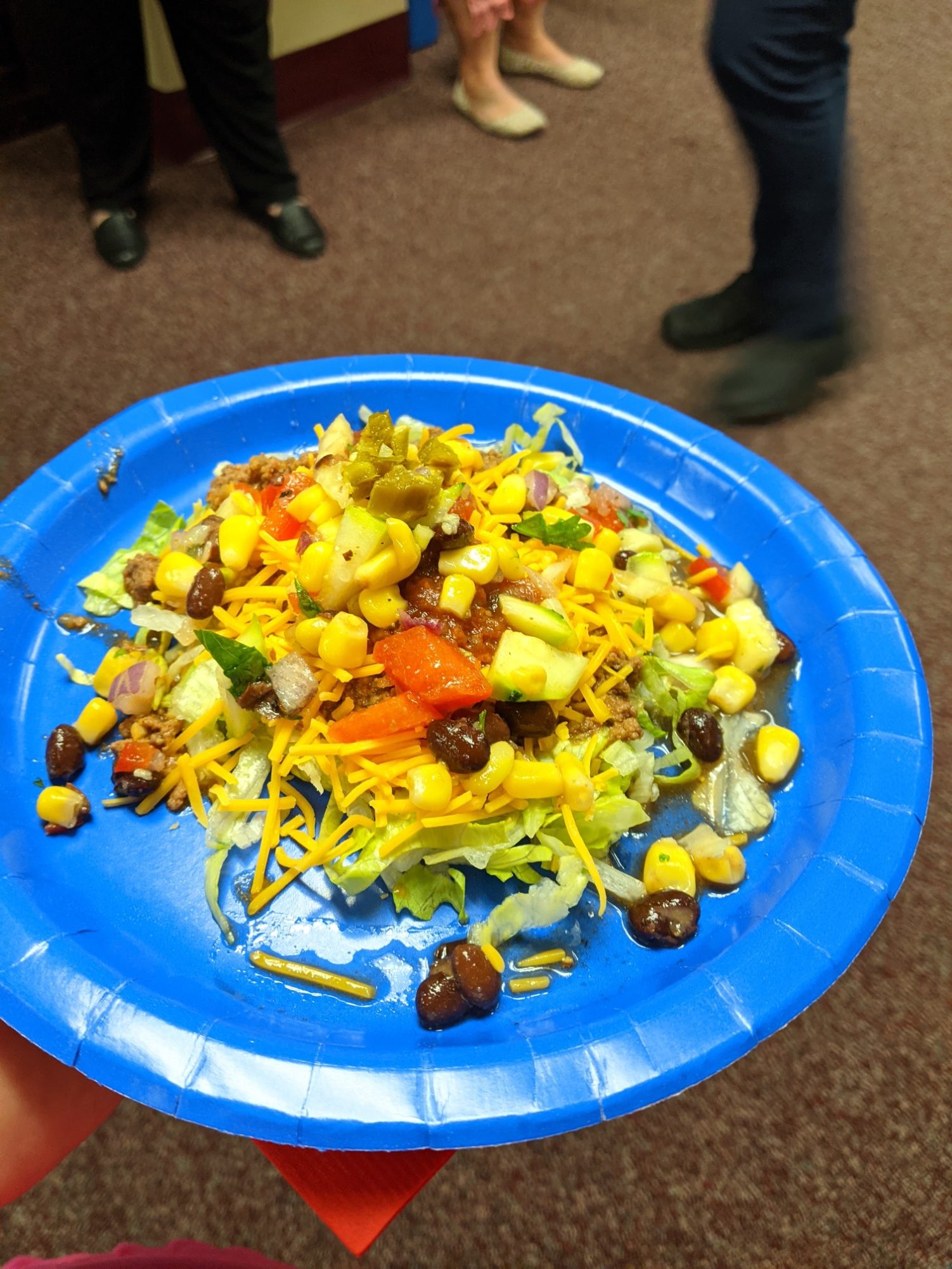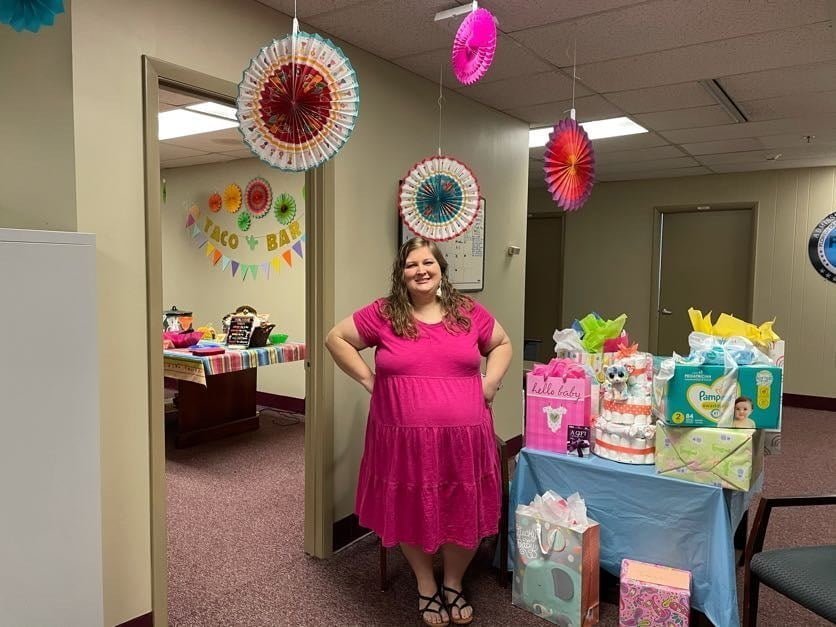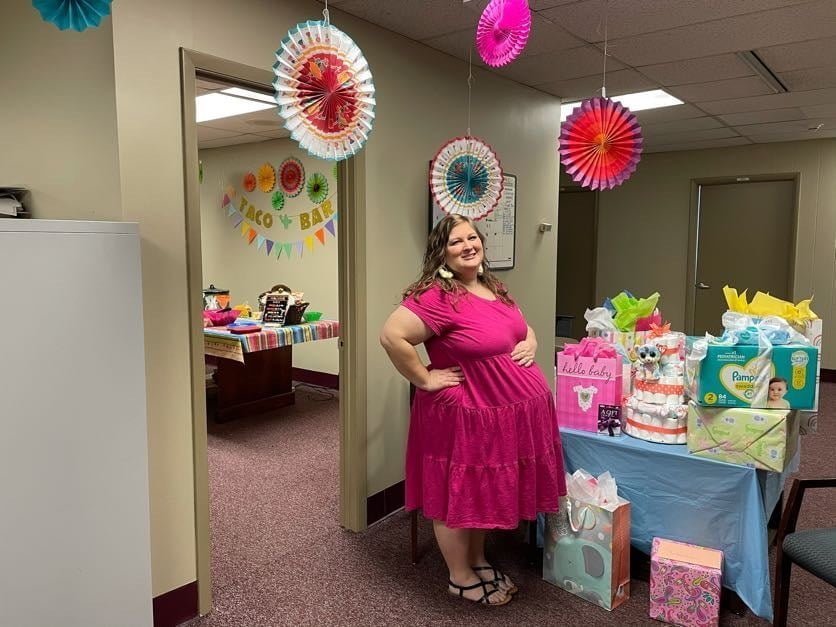 And these are all the sweet folks from my unit that all helped co-host today's fiesta for the rest of our Bureau. We had fun all chatting and eating "walking tacos" and we were blessed with a TON of diapers and wipes! Plus, one really sweet and super soft handmade blanket, and a couple gift cards and some cash.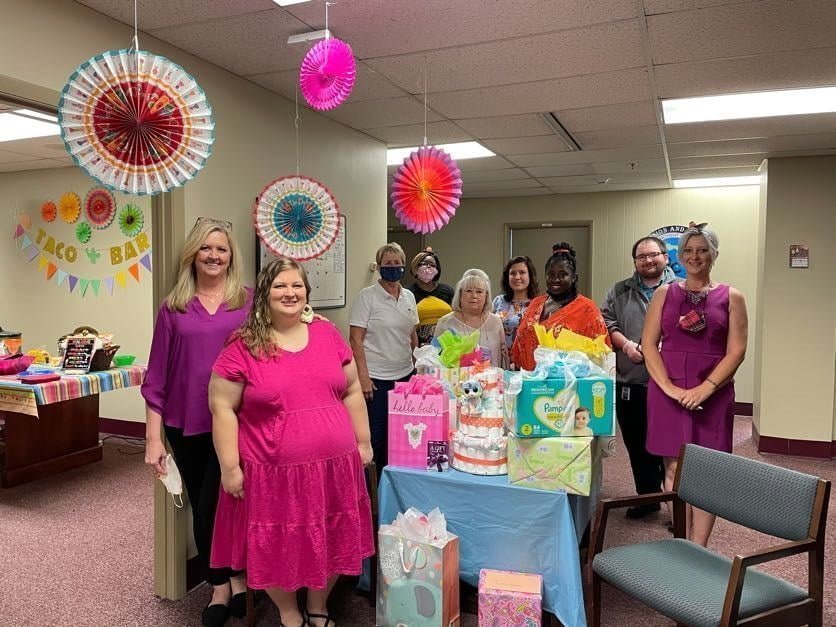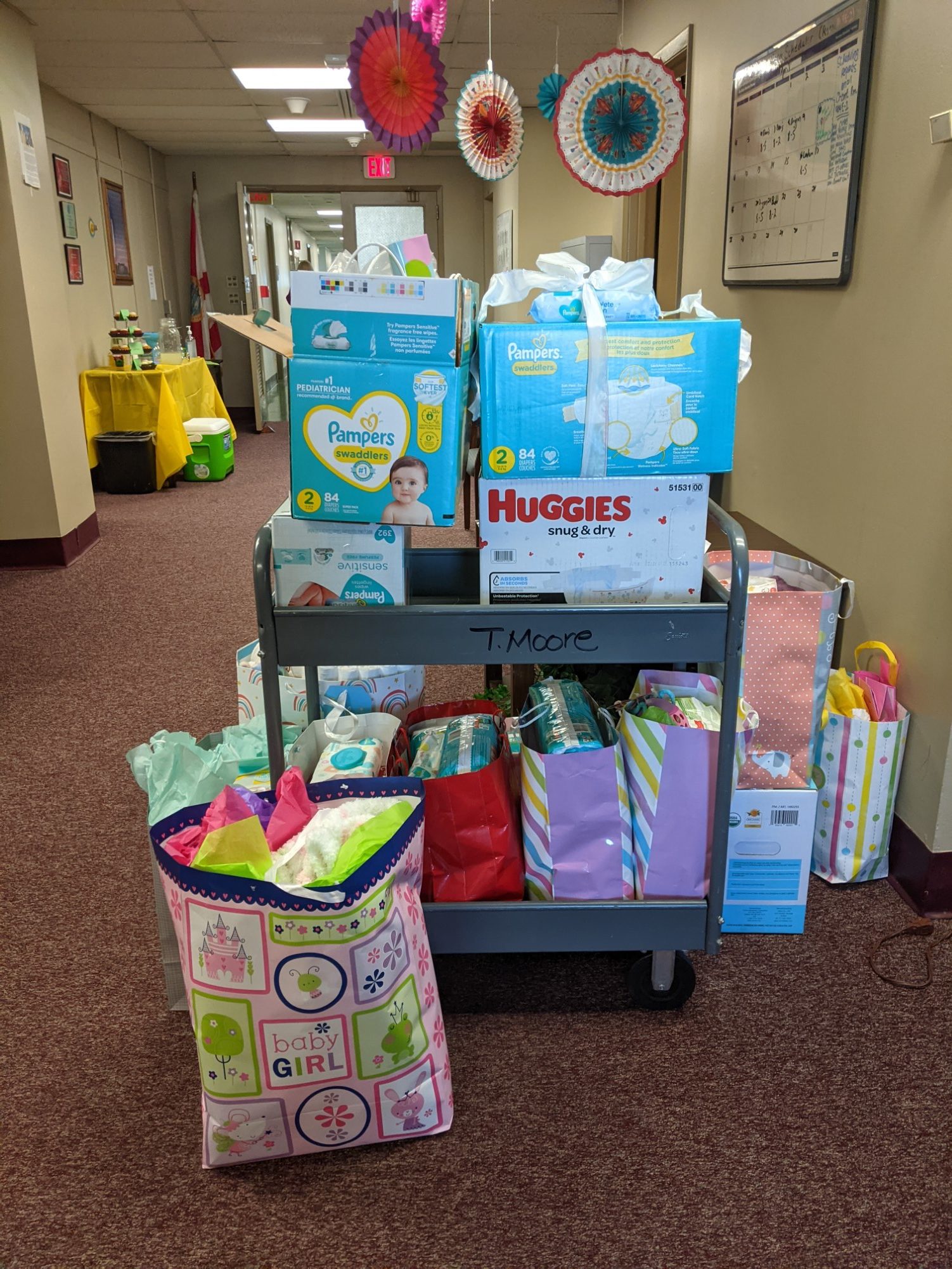 Thank you again to all my work folks who came to celebrate with us today, and for so generously gifting us with enough diapers and wipes to last us quite a long while!
Nita's office gave out huge family-sized meals to all of their employees today, and since it was so much food, she offered to share some with us to give me a night off cooking. So she picked up the food from her office, and then picked up Emerson from school, since it is literally right next door. She brought her home to our house, and they played for a little while before I even got home.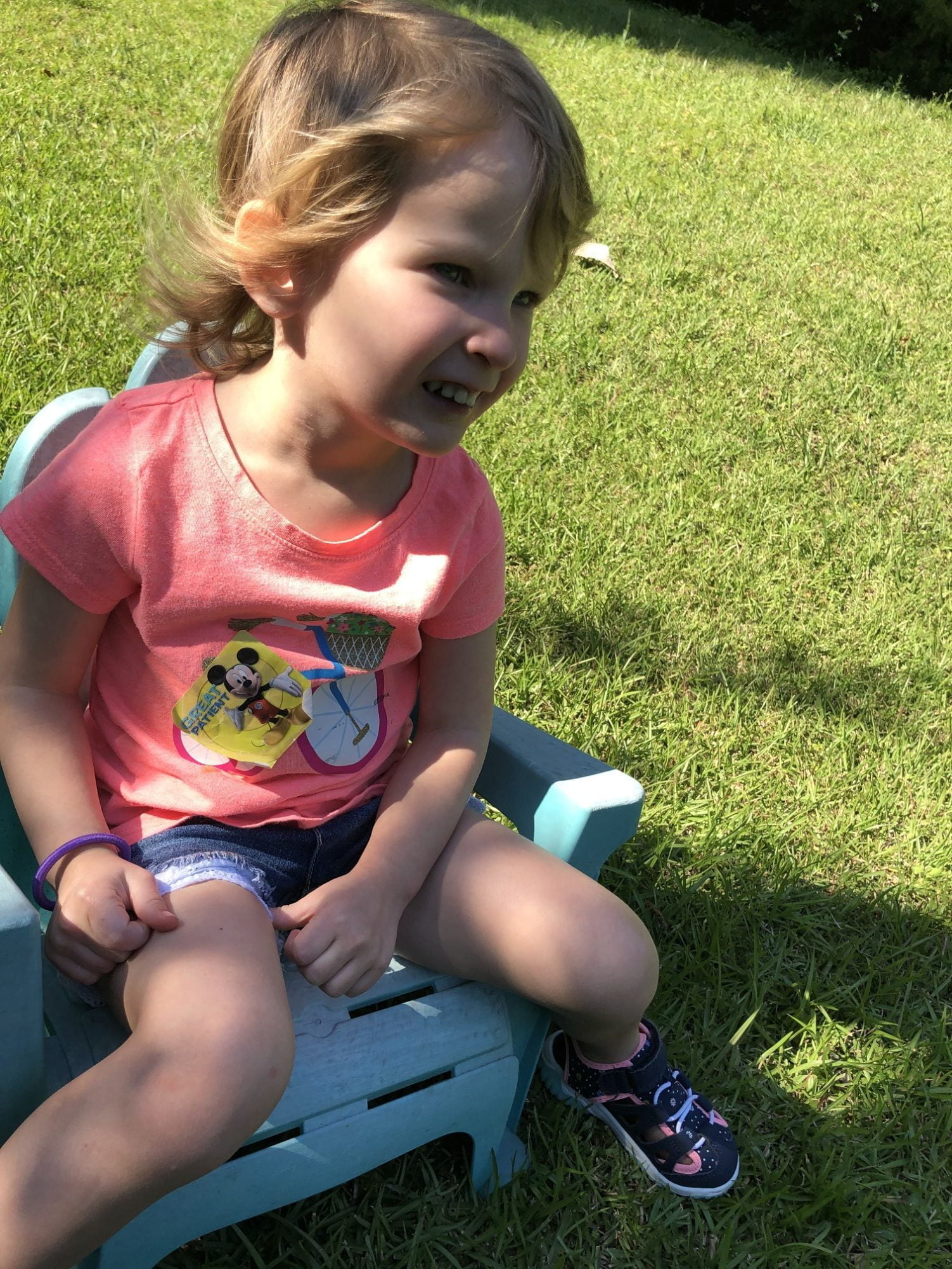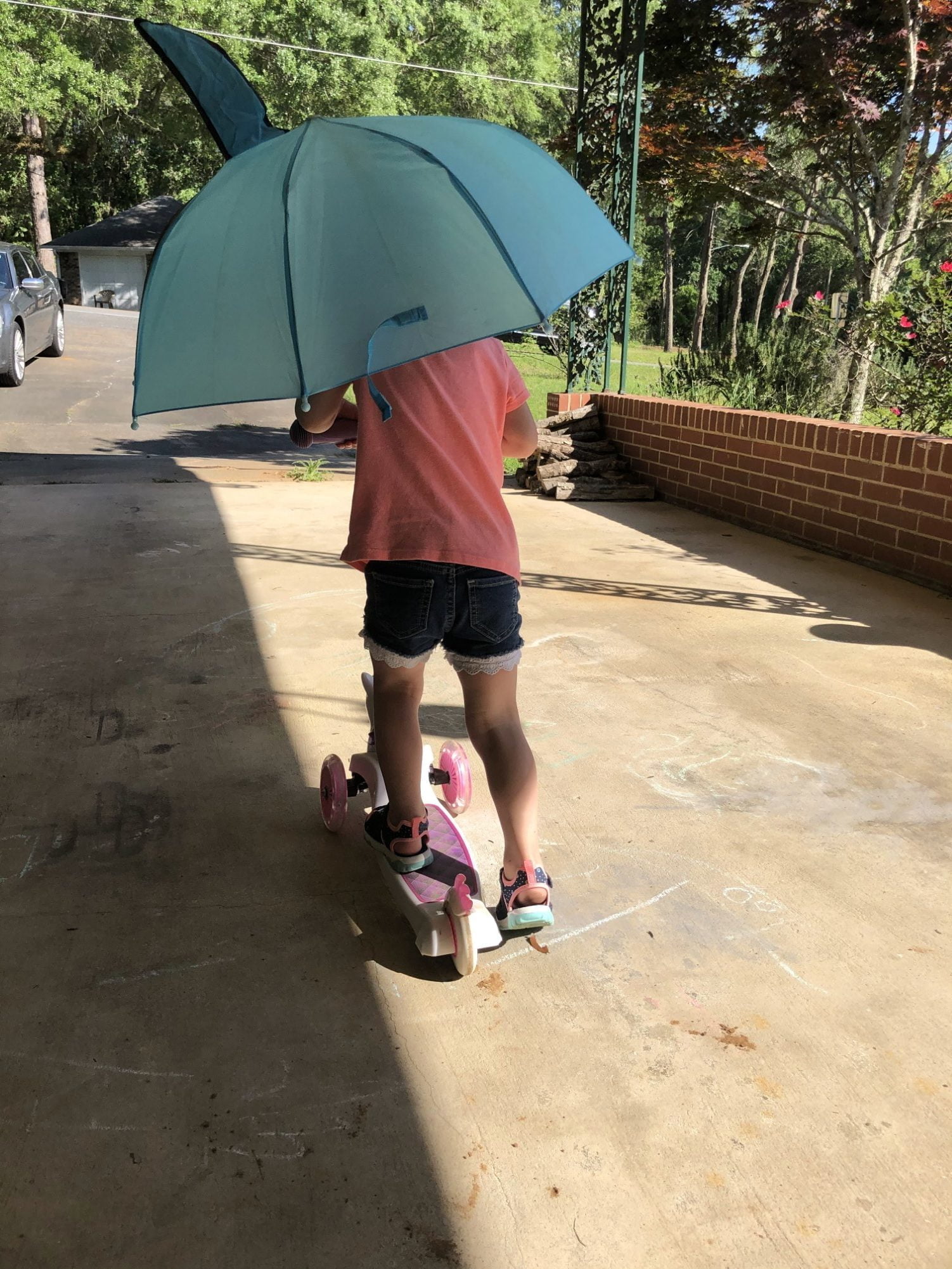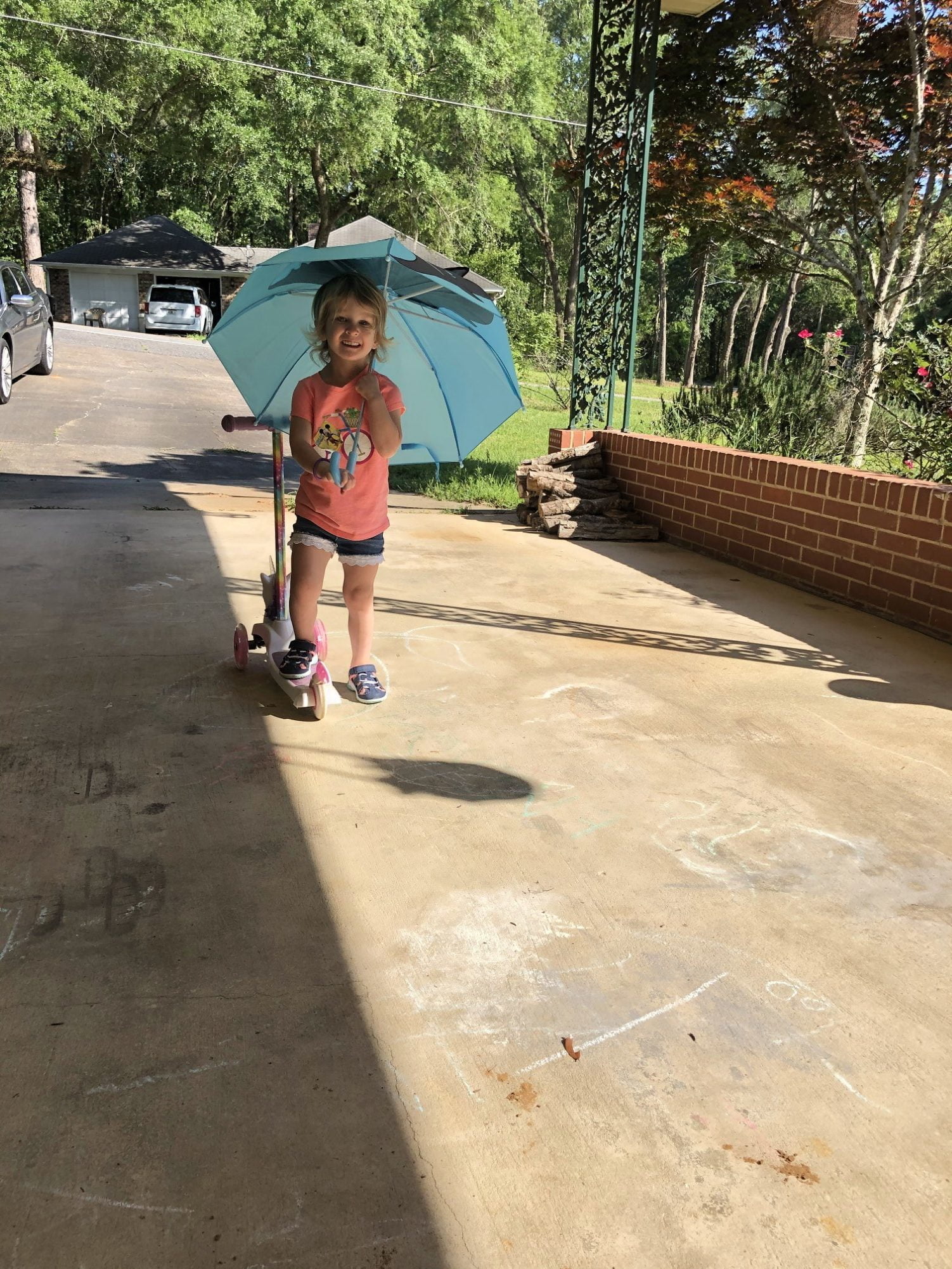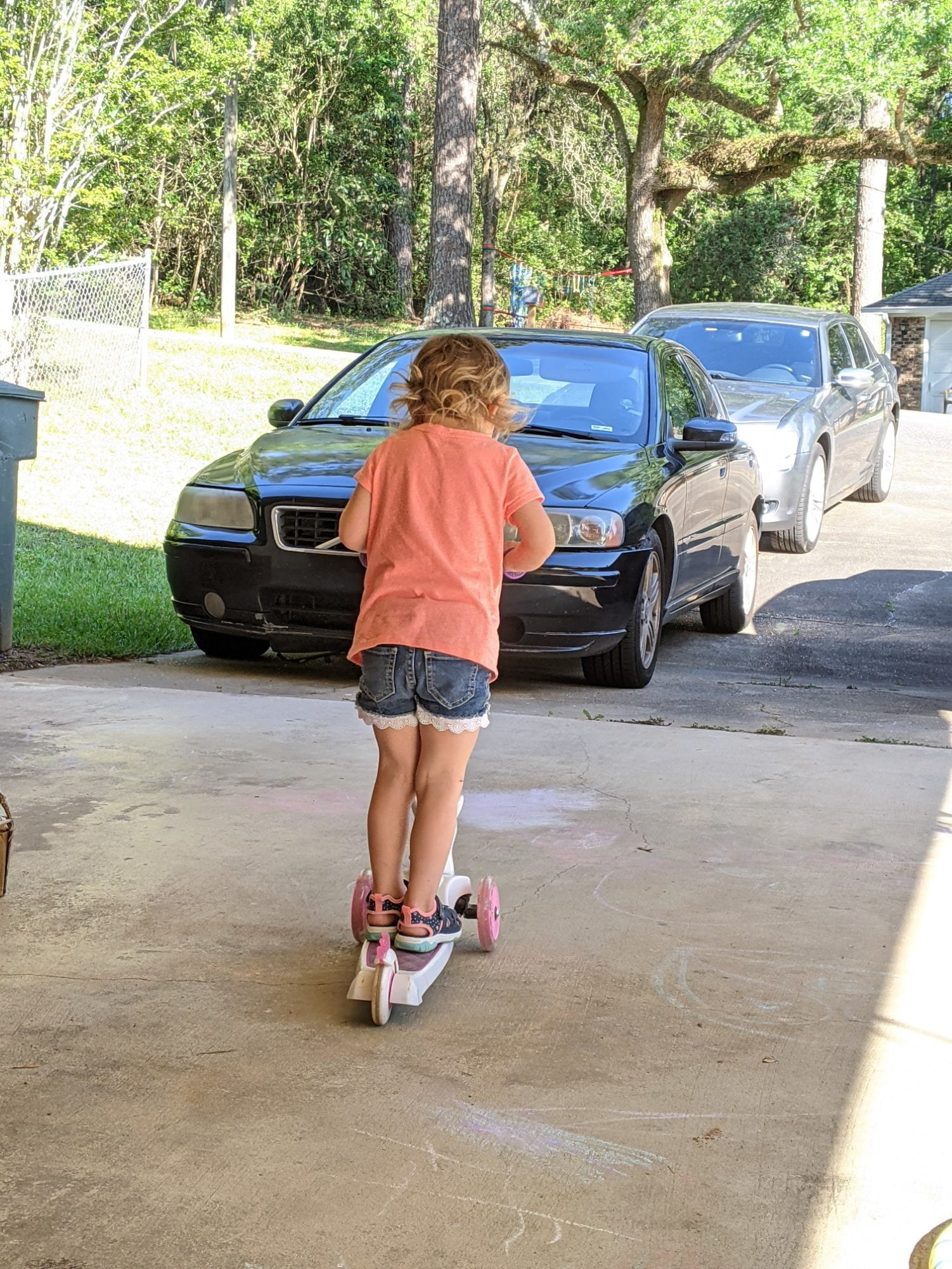 I forgot to take a picture of the food (it was delicious smoked pork loin), or any part of dinner, but it was yummy and so nice to not have to cook!
Emerson apparently thought she was gonna just get in the car and drive herself away, but dang if she isn't the cutest little thing I've ever seen!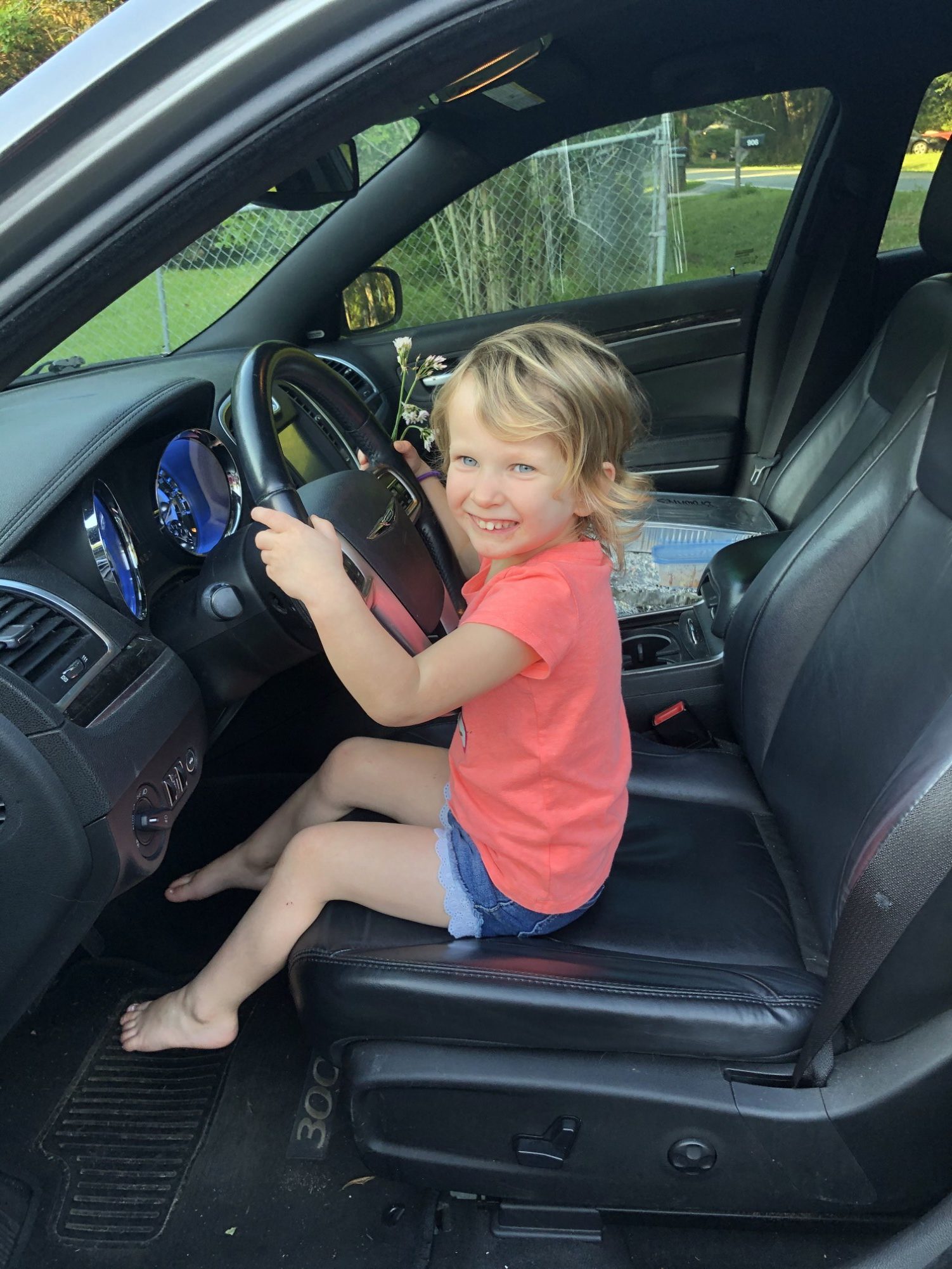 After Nana left, Emmie had a nice long bath, and Jeff finished up the last tiny bit of trim paint in Addison's room (just touching up the places that need to be fixed after removing the tape around the edges). She wore a new pair of jammies tonight that she got at the baby shower the other day, and they were literally buttery smooth and soft.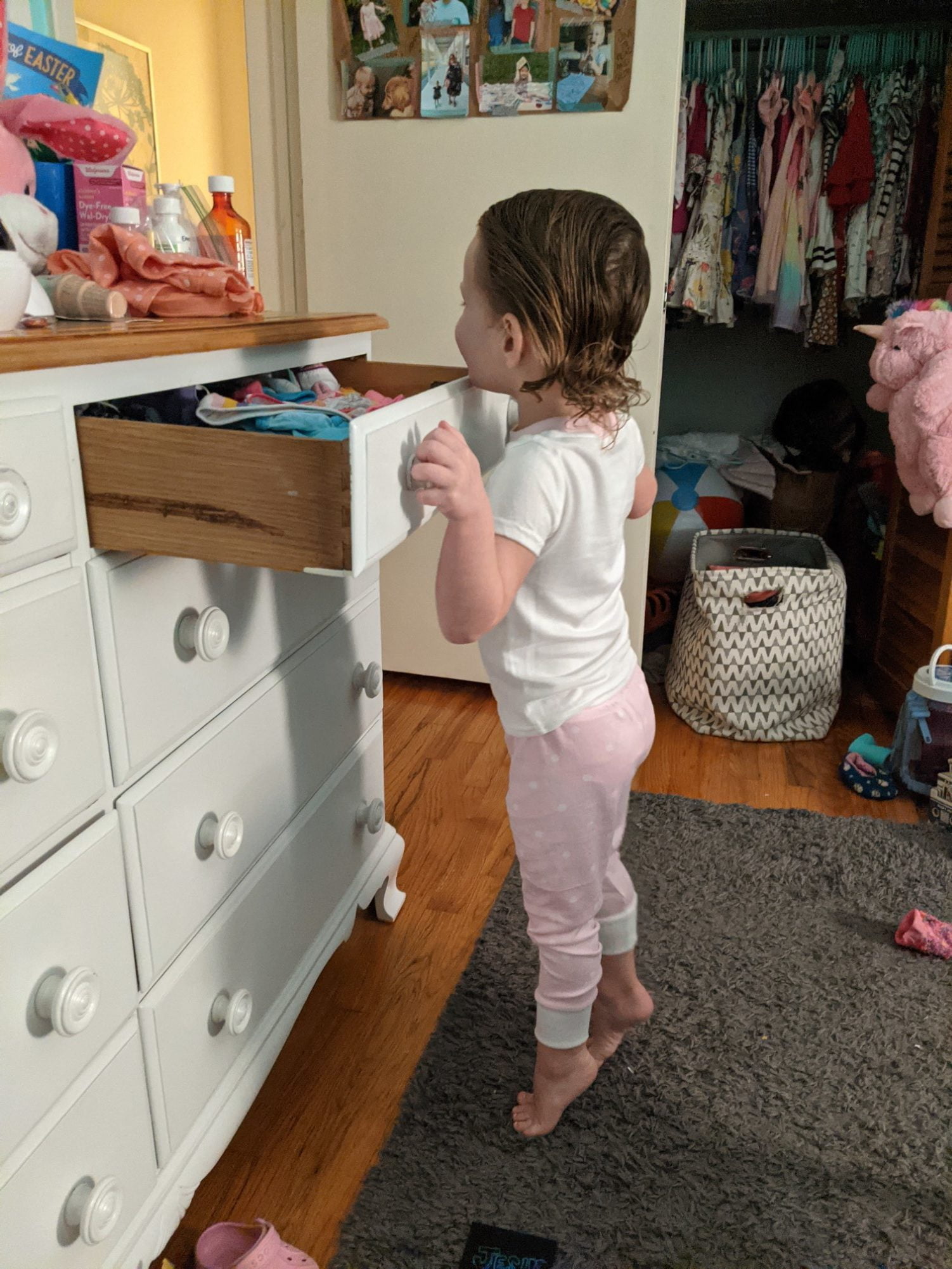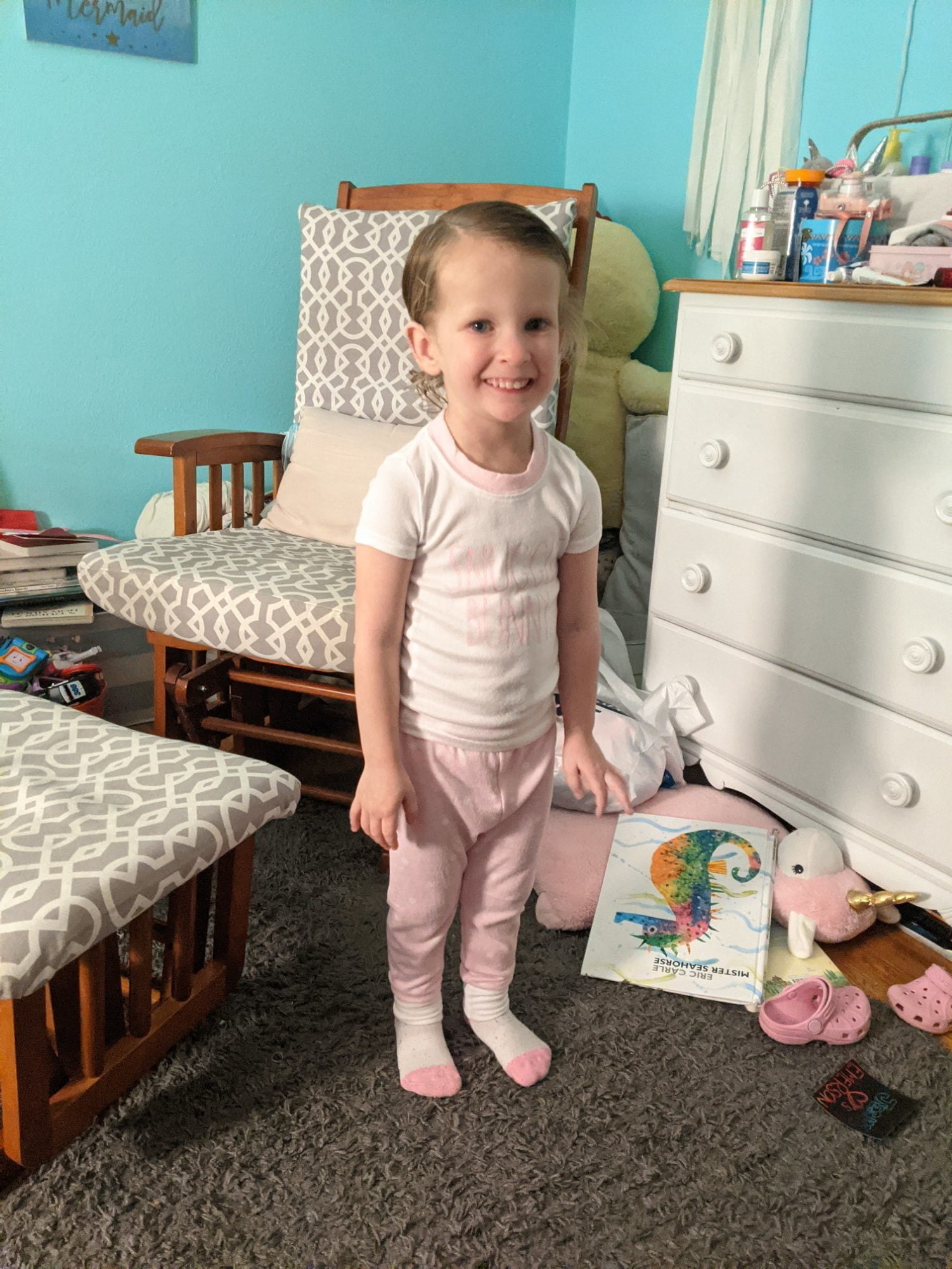 When I told her I wanted a picture of her new jammies, she told me she wanted me to send it to Aunt Meggie, so of course I did that after snapping this cute one.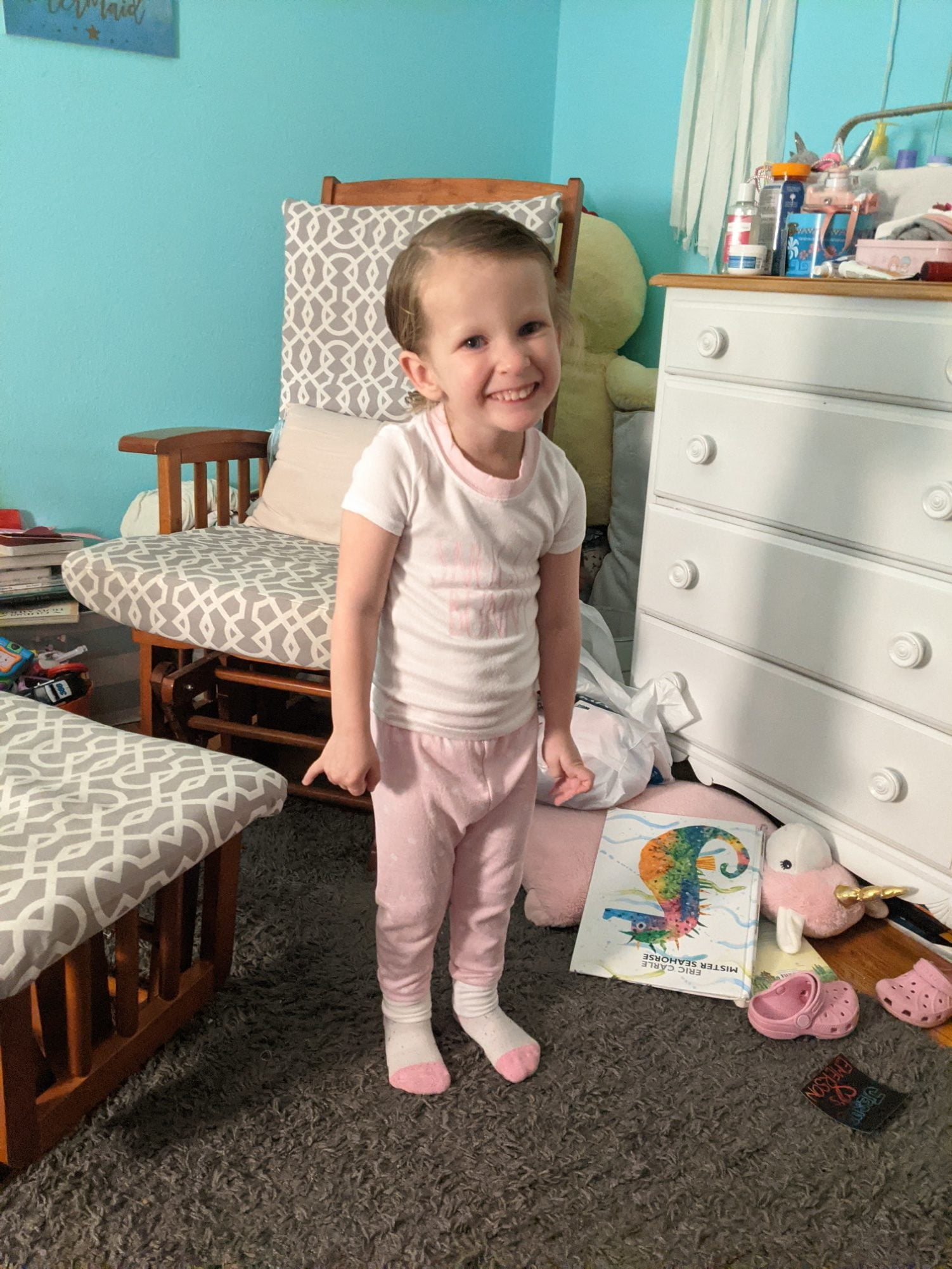 Bedtime was a little rough again tonight, but it wasn't quite as bad as the past three nights. We got all the things from the shower unpacked from the car, and loaded in giant piles in the dining room (which is almost completely full of baby stuff at this point), and tomorrow we can finally move out all the paint stuff, and start moving in the baby stuff! And I can hardly wait!