I have been craving Indian food lately, and so today I got me hubby to take me out on a lunch date. He picked me up from my office, and we went to Essence of India, which is right behind Olive Garden for those who might be wondering. I've only tried two or three Indian places in town, but this one is my favorite. They have a weekday lunch buffet, and it's all so delicious!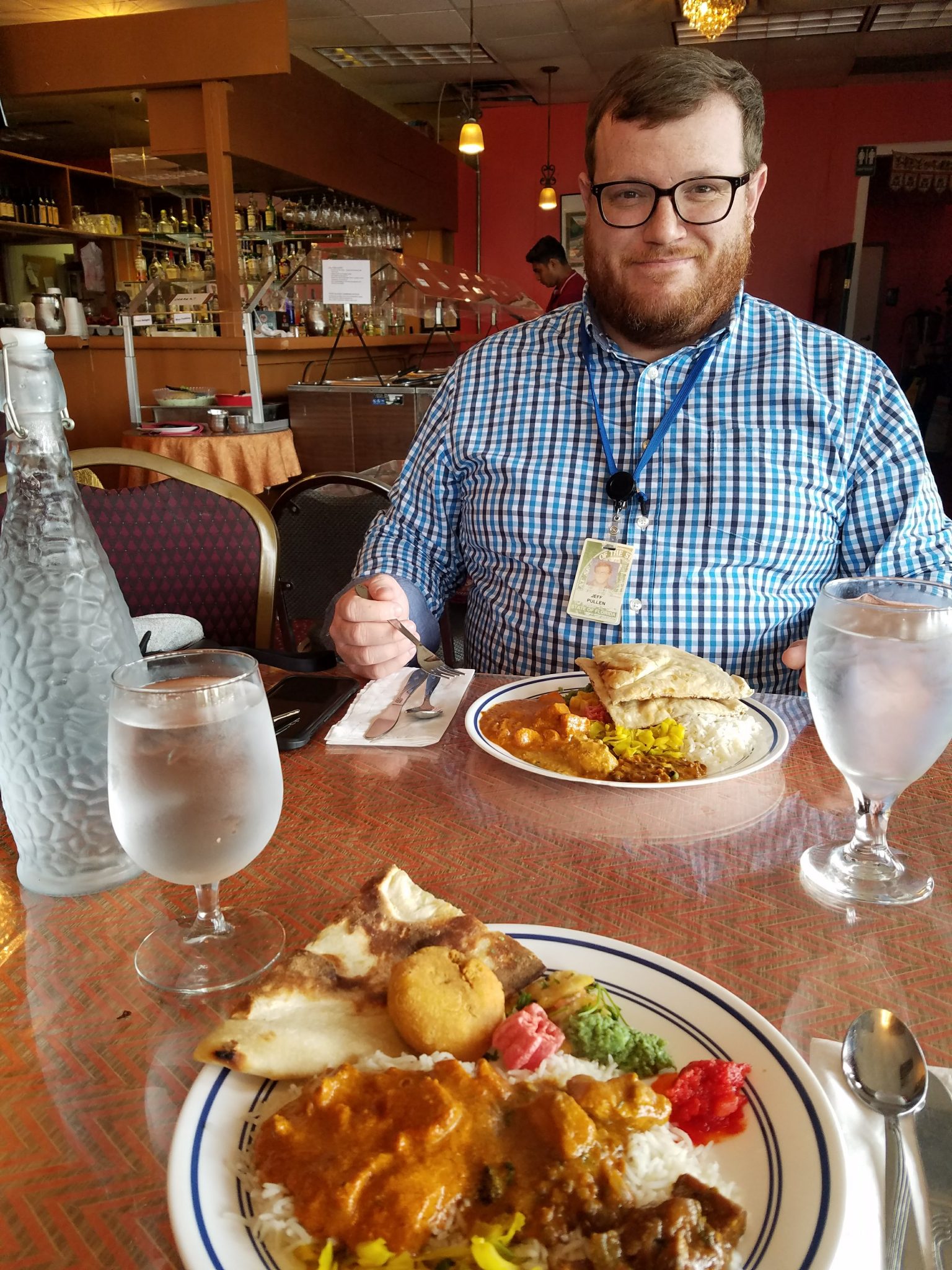 And check out how cute my baby girl was in her adorable tea cup & tea pot outfit today! I just love the ruffle pants! It makes me want to host another tea party, just so she can wear this outfit to the party! Most of y'all have probably already seen these, since I posted them on both Facebook & Instagram this morning, but here's a new one from tonight after work too.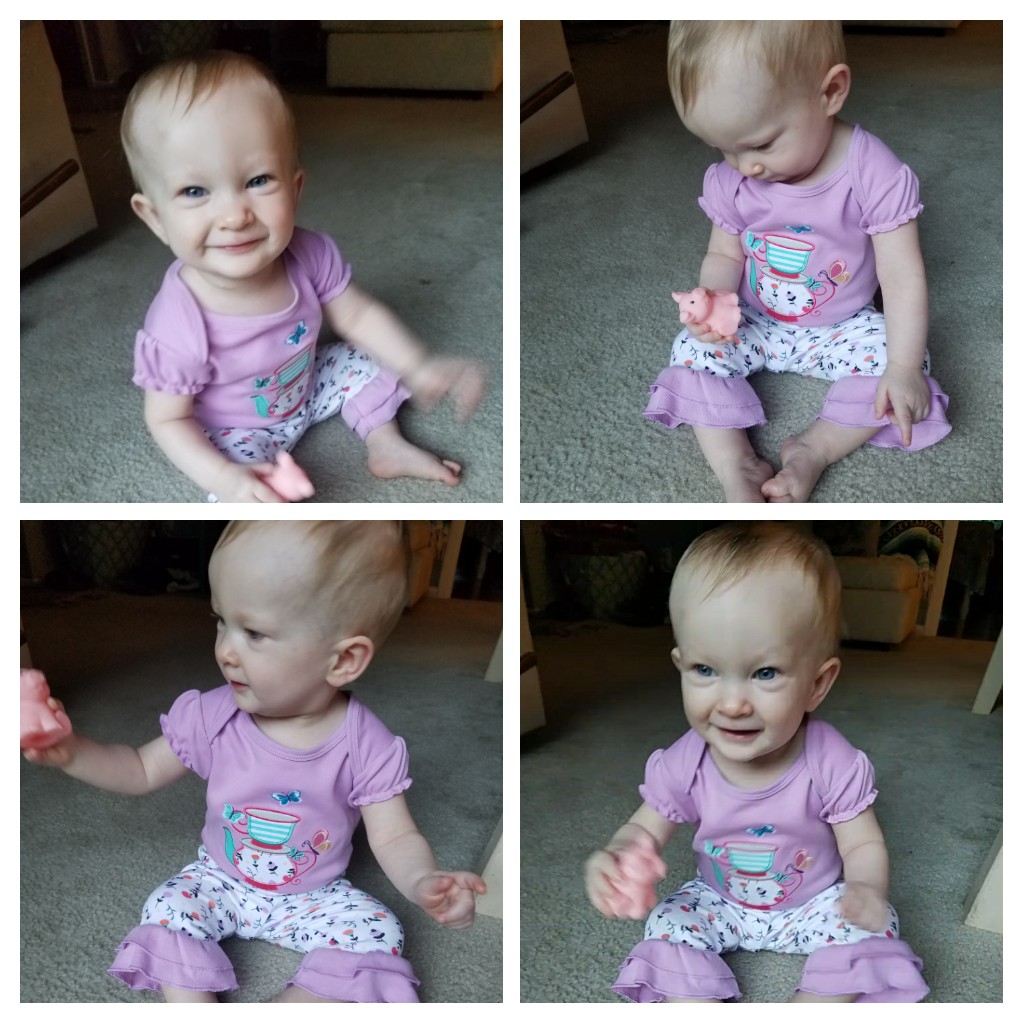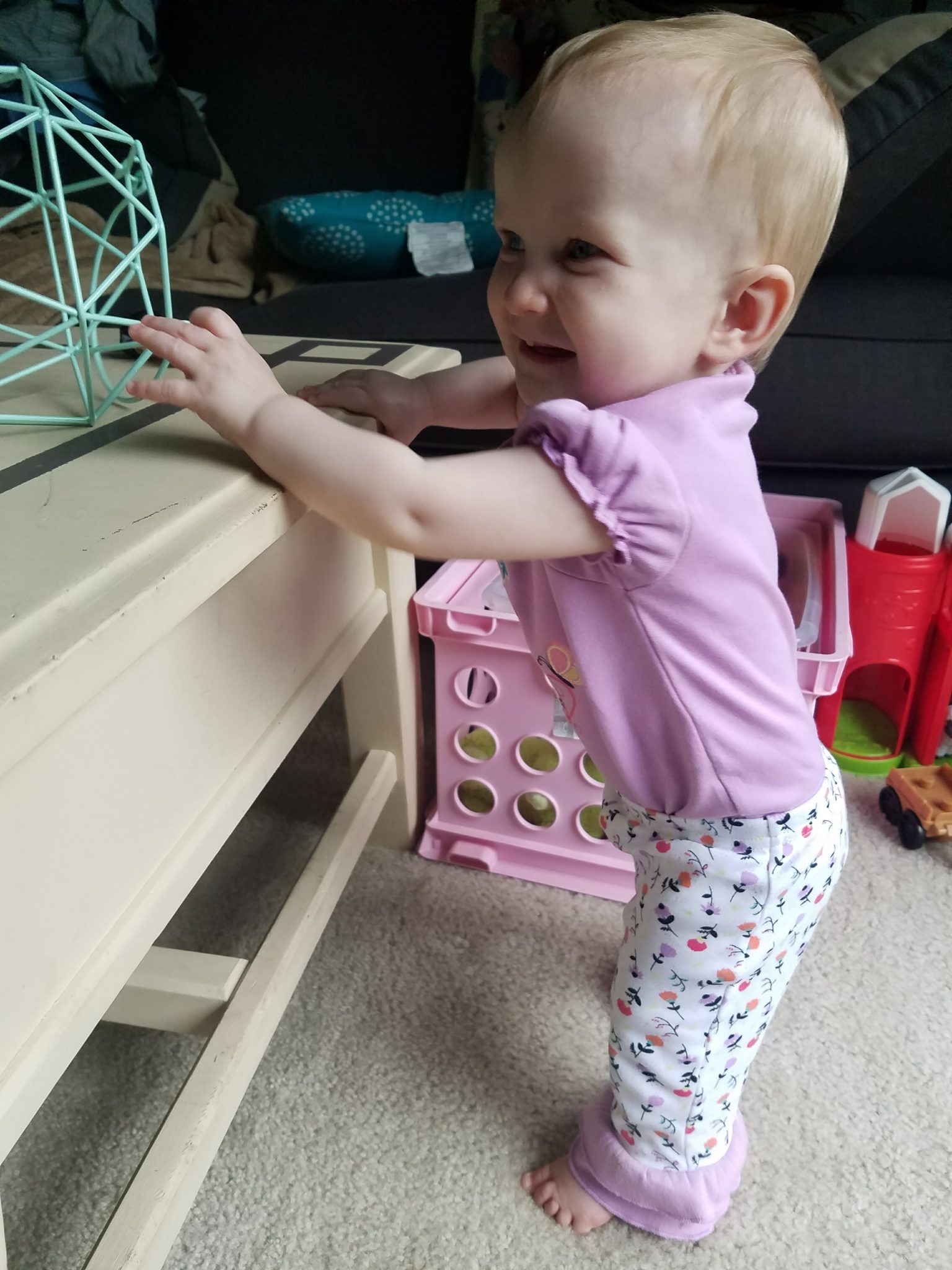 Then for dinner tonight, I accidentally burned our turkey burgers. I mean, we still ate them, but womp womp… But the (instant) mashed potatoes were so yummy! Emerson absolutely loved them! I had to scrape the bowl to get her every last bite. And then when they were all gone, she pitched a little fit! But in a cute way of course!