Another sweet morning photo of my precious baby girl. She was being silly and just flopping around and stretching. So cute!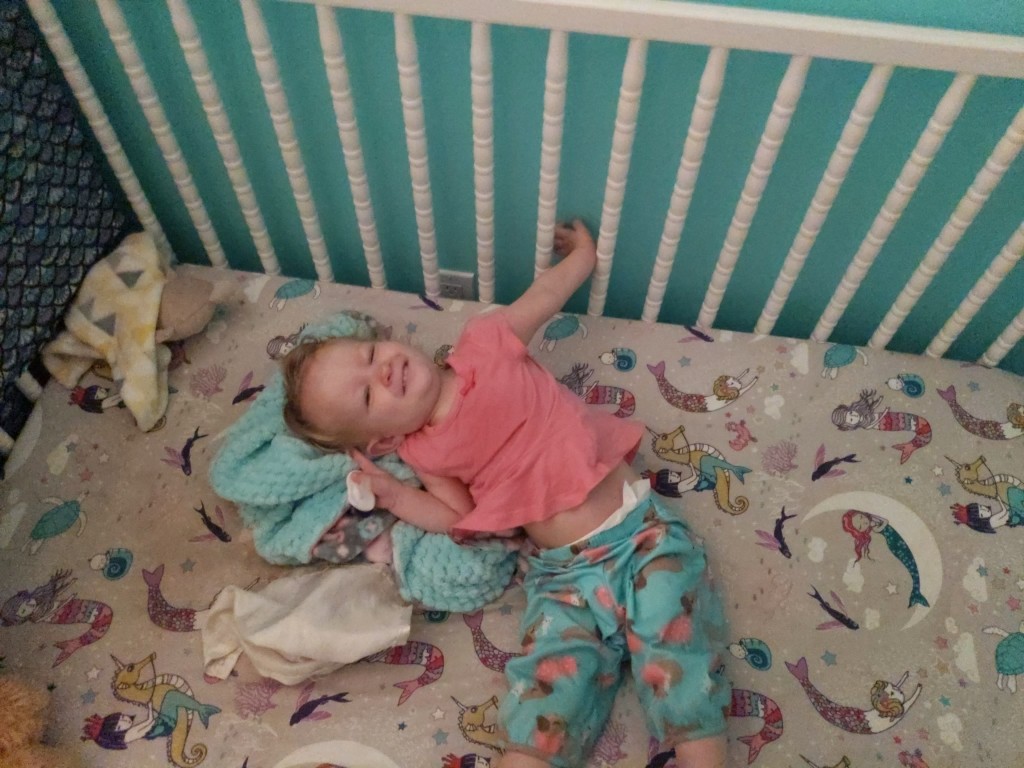 Today was spirit day at school, so Emerson wore her Growing Room t-shirt. And I always think she looks like a tiny Growing Room Ambassador when she wears it! Also, she was being super sweet with this little construction worker doll. She kept hugging her, and holding her, and kissing her, and saying, "baby." And holy moly I can't wait to see her love on her baby cousins!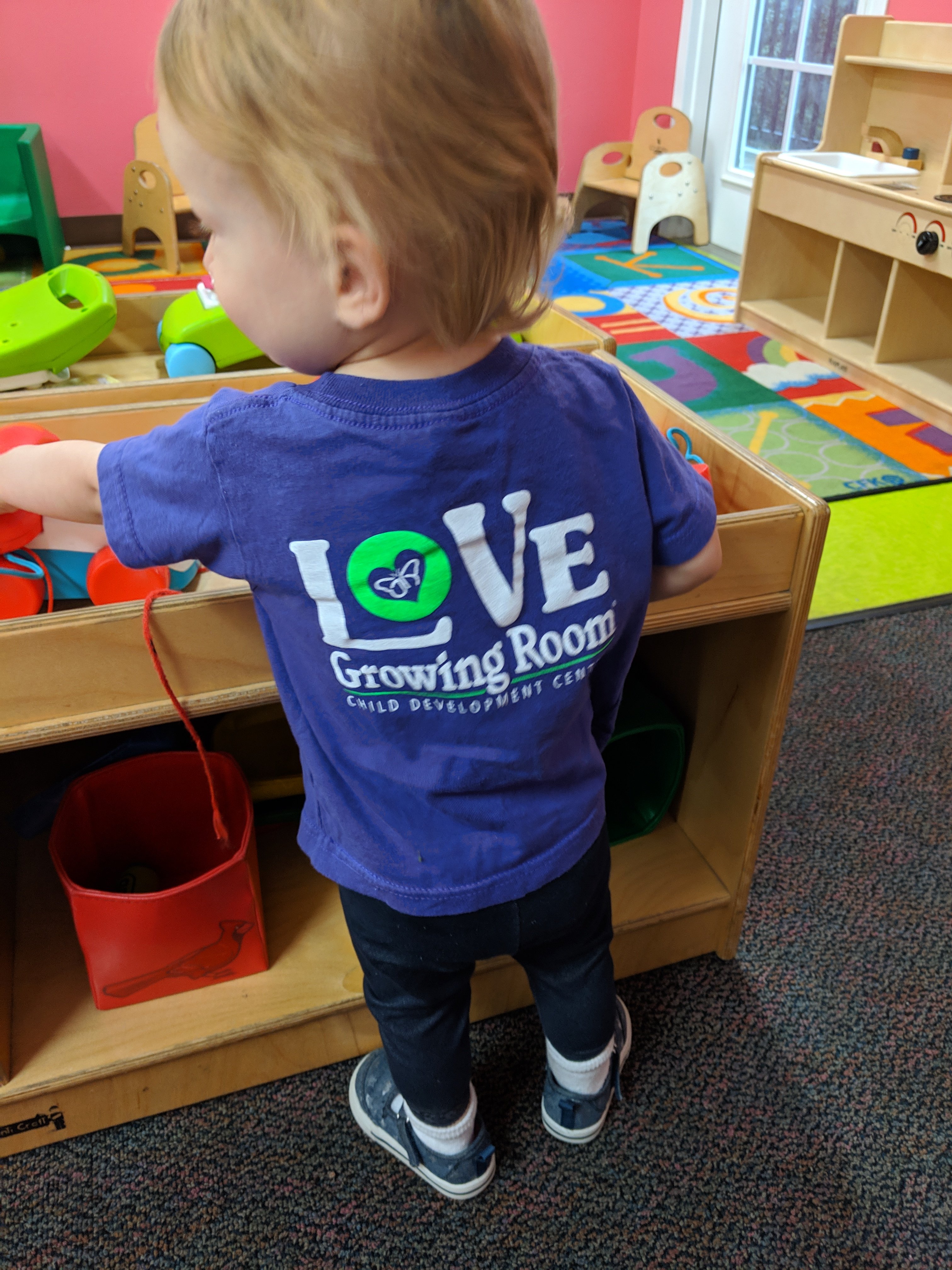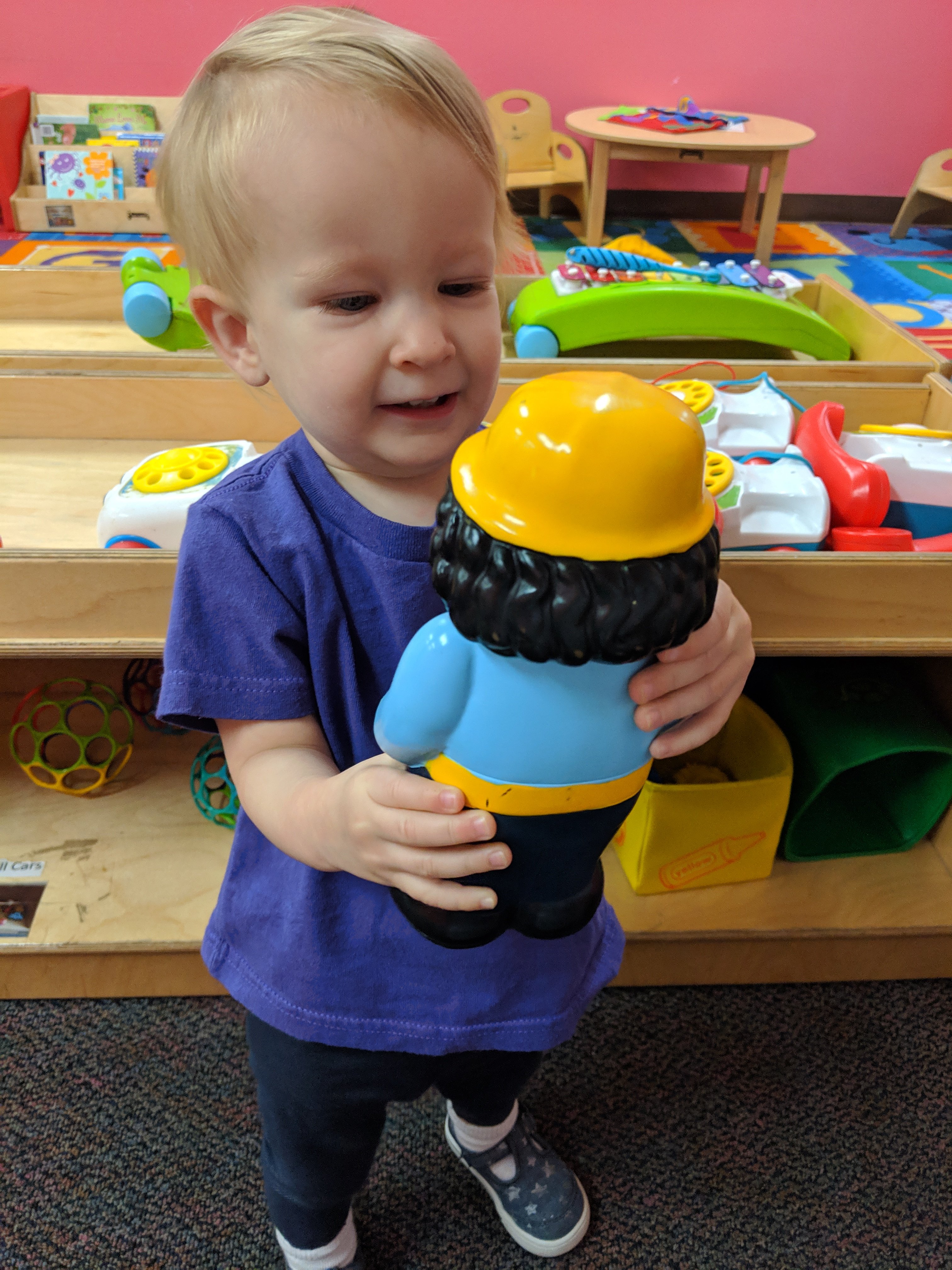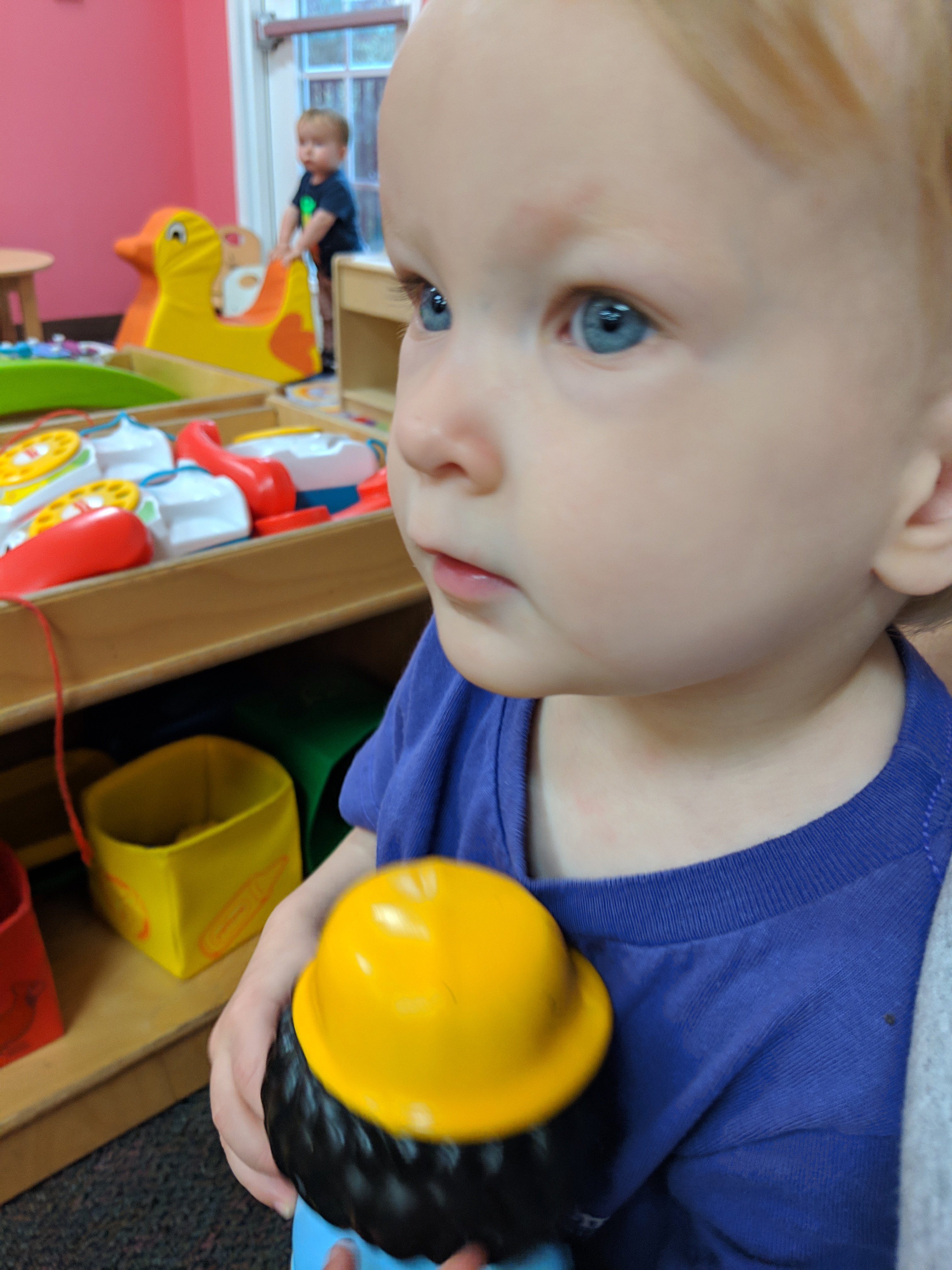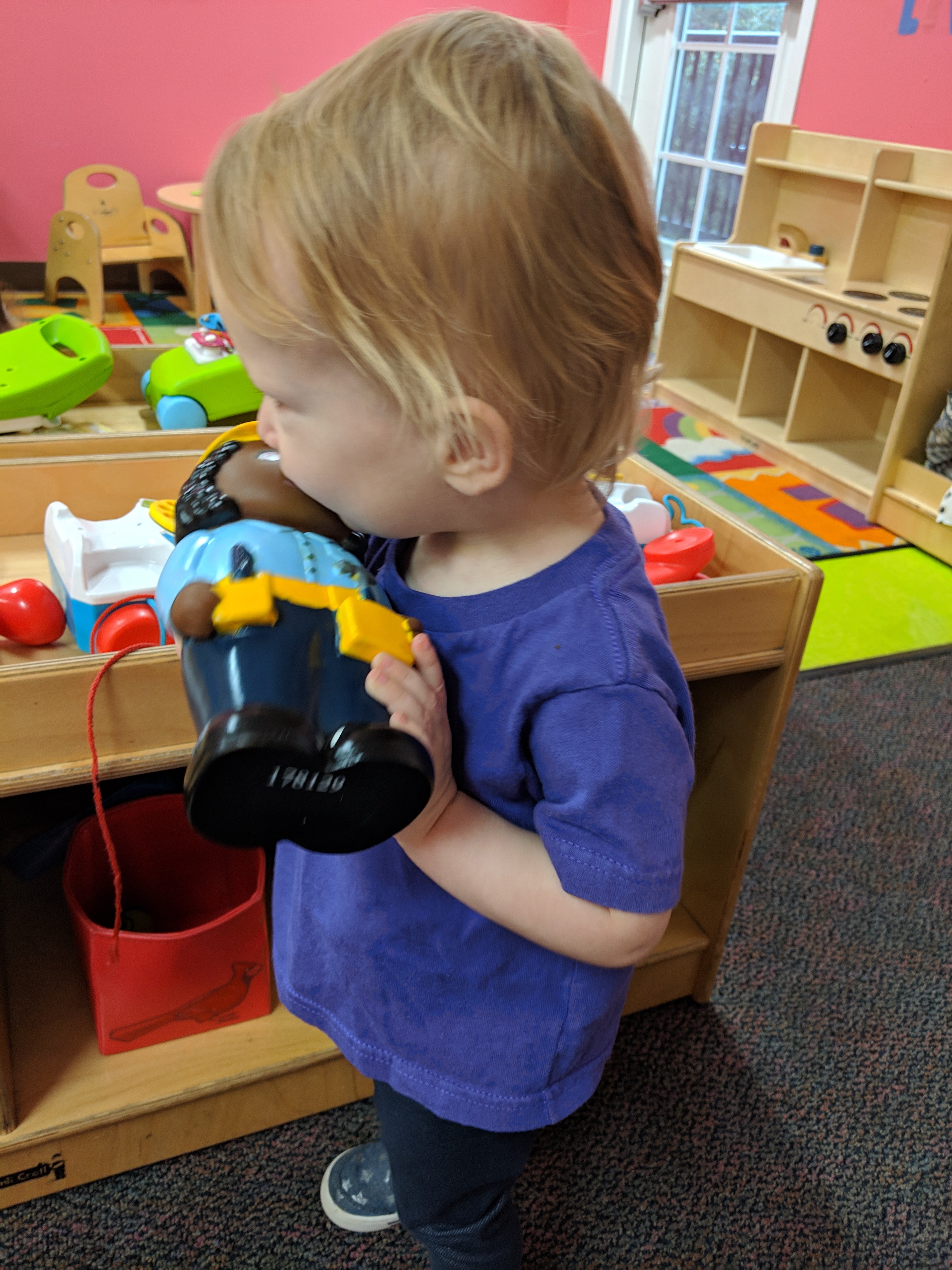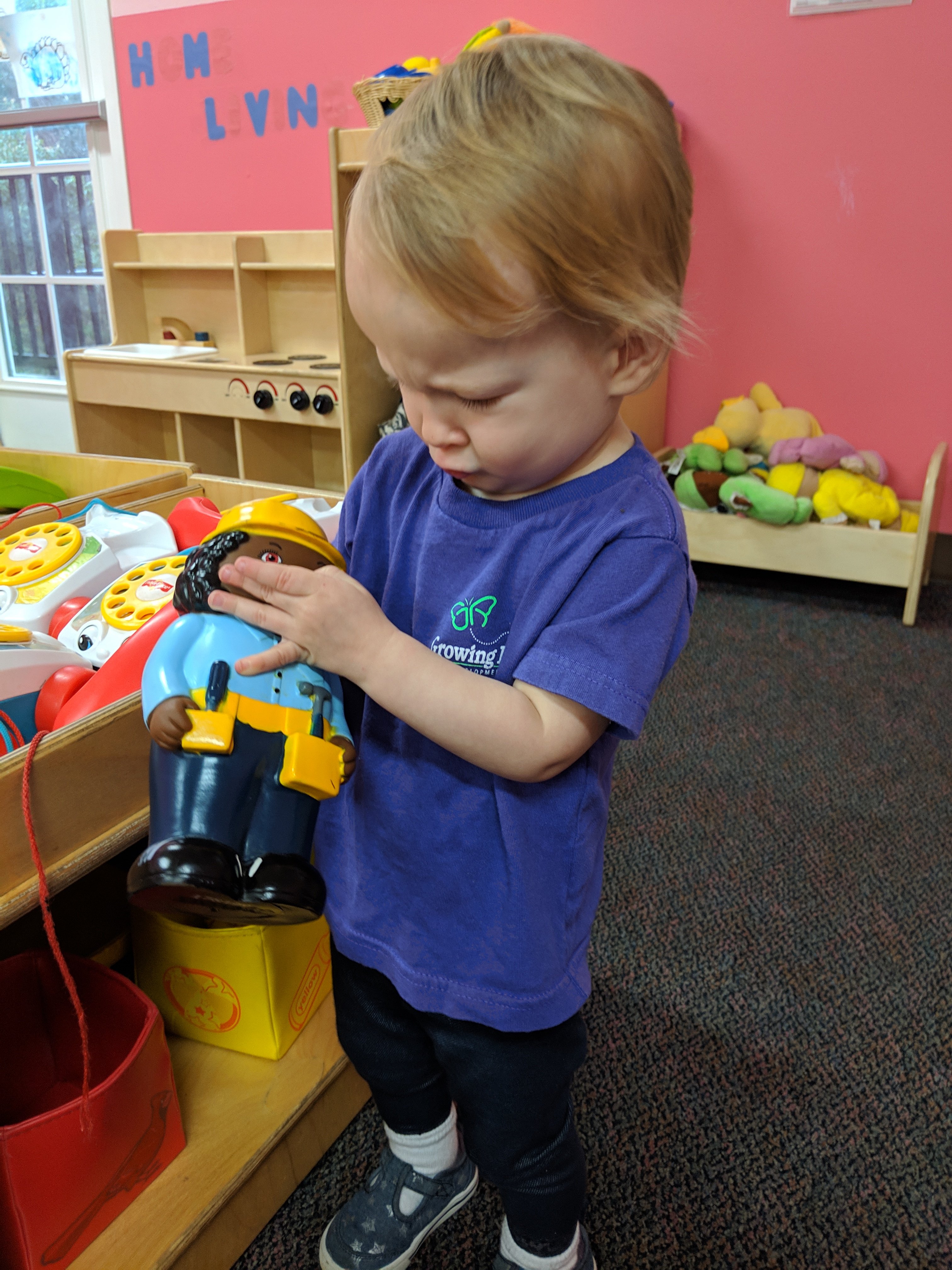 And would you just look at this kissy face all puckered up?! Can you stand it?! I can't!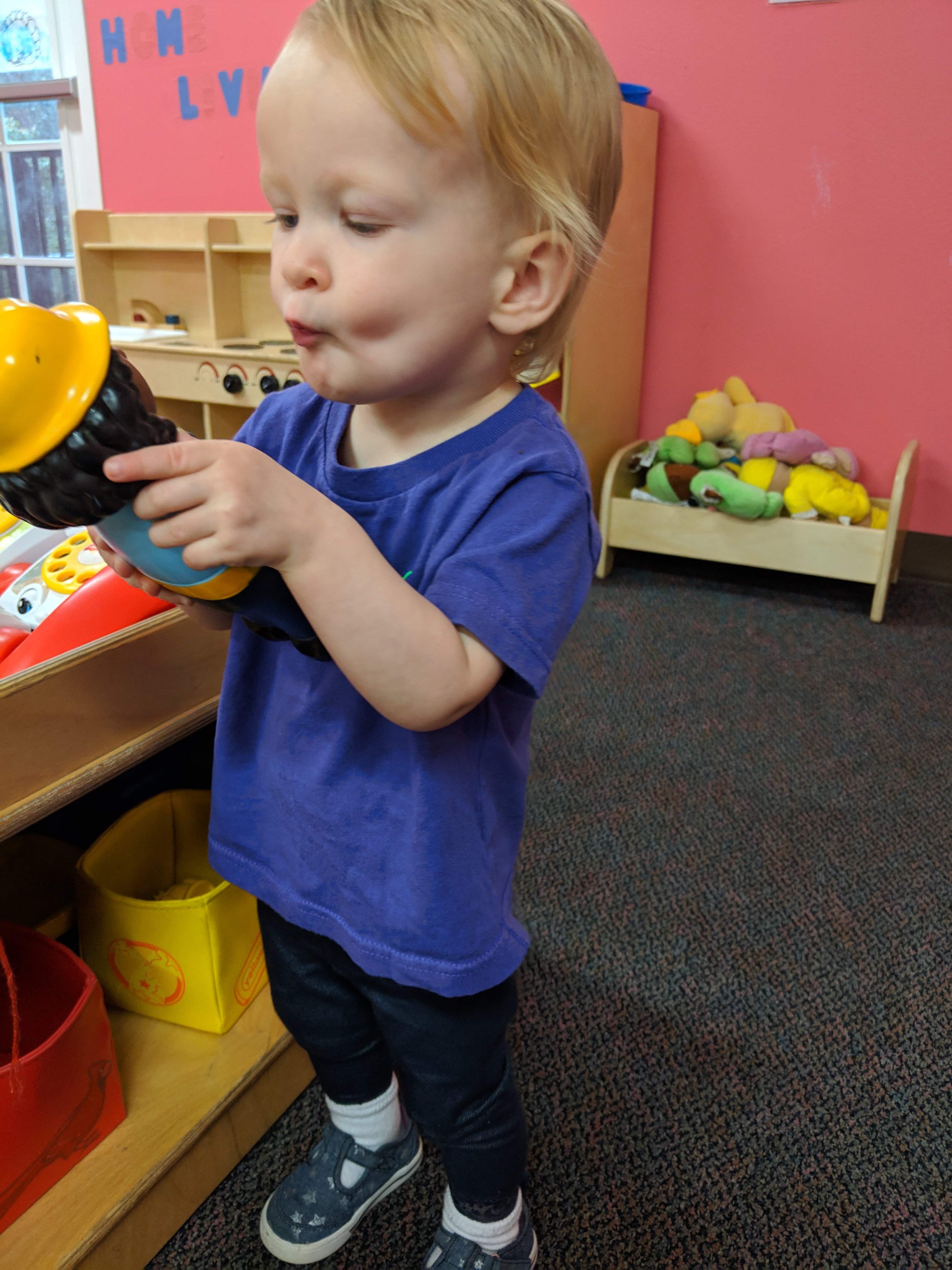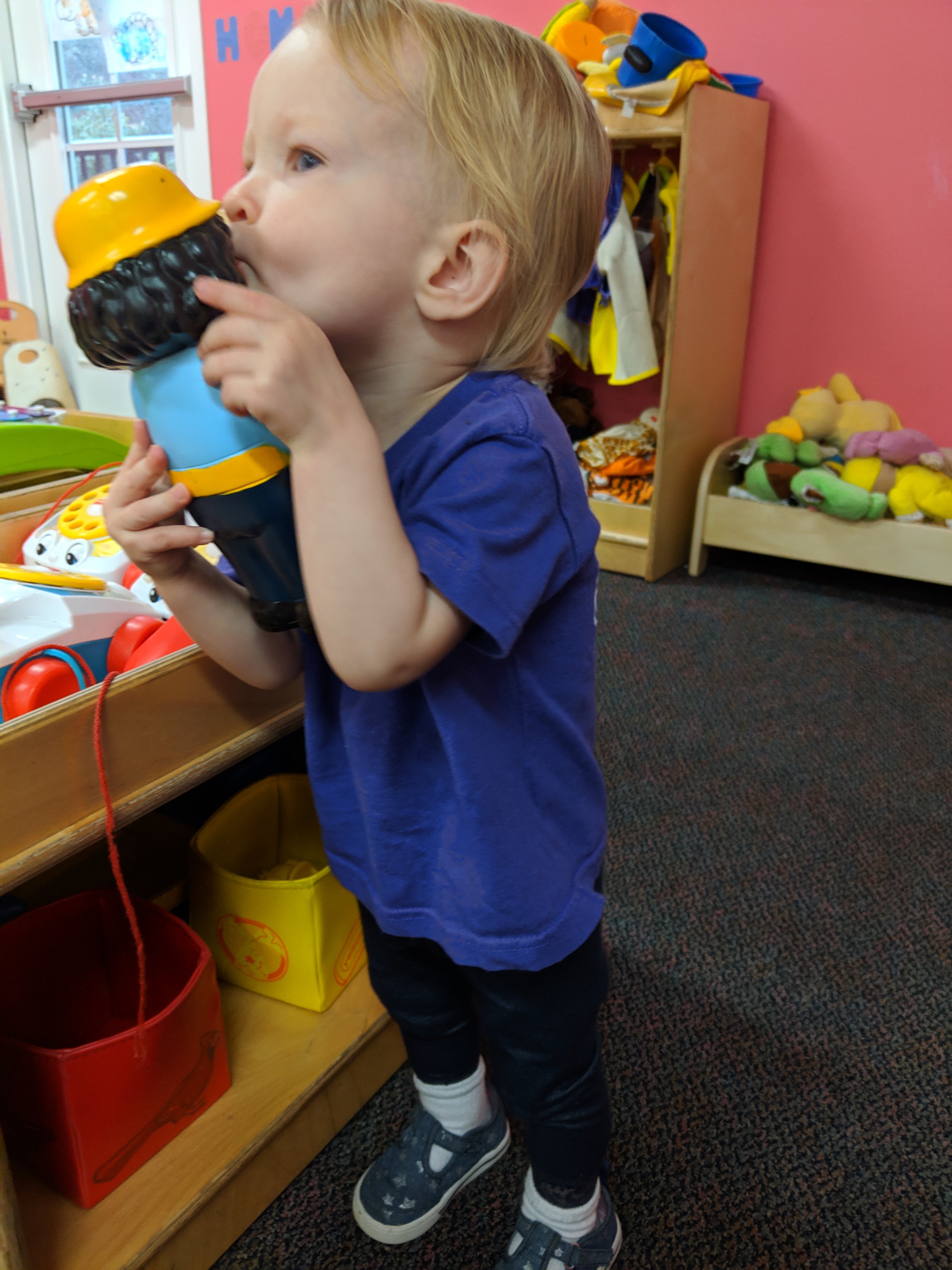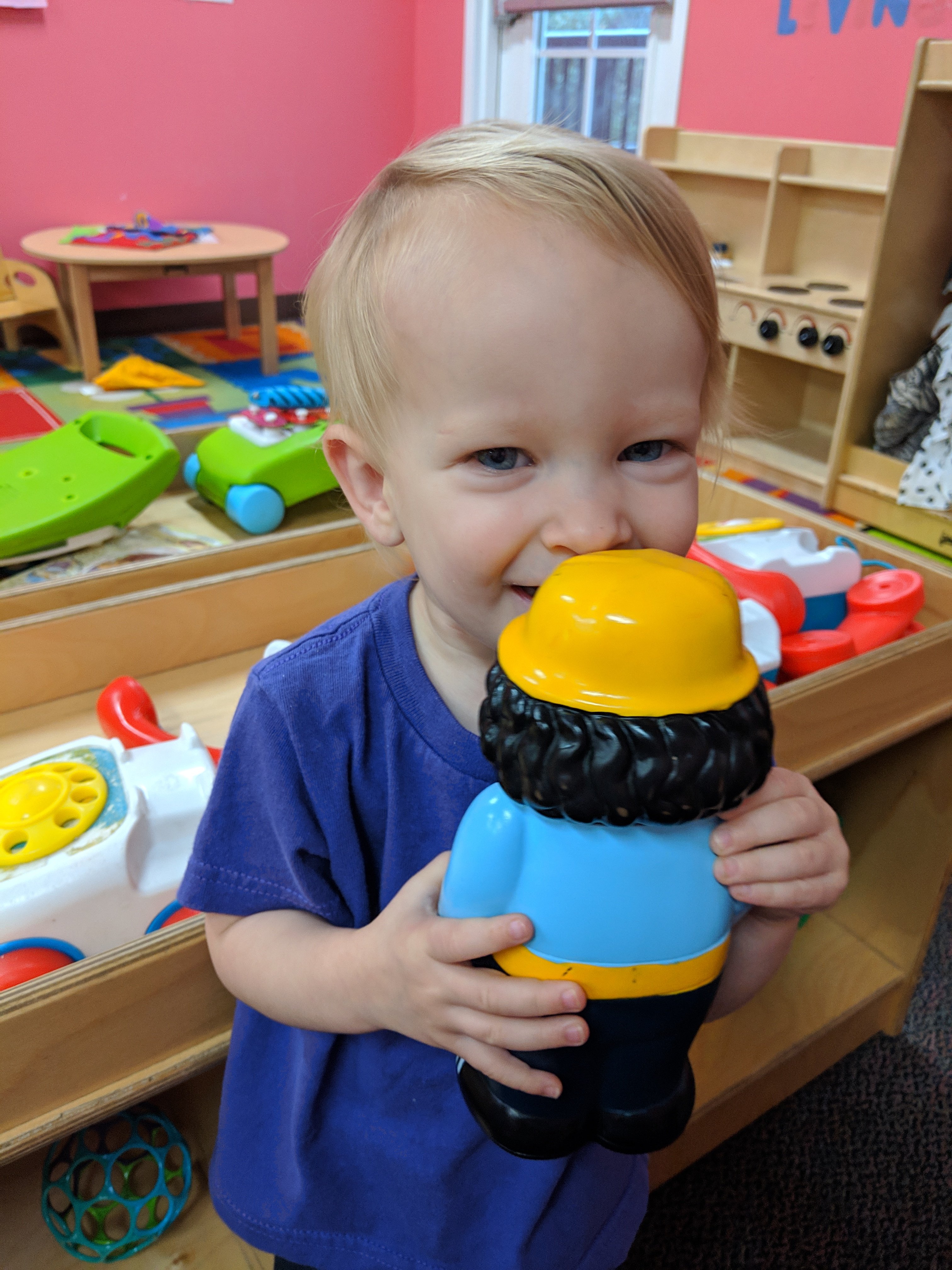 Since I finished my audio book last night, I started another new one on the way to work this morning! This one is about a teenage boy in Russia, in the middle of WWII in 1942. It's interesting so far, but I'm only about 15% into it.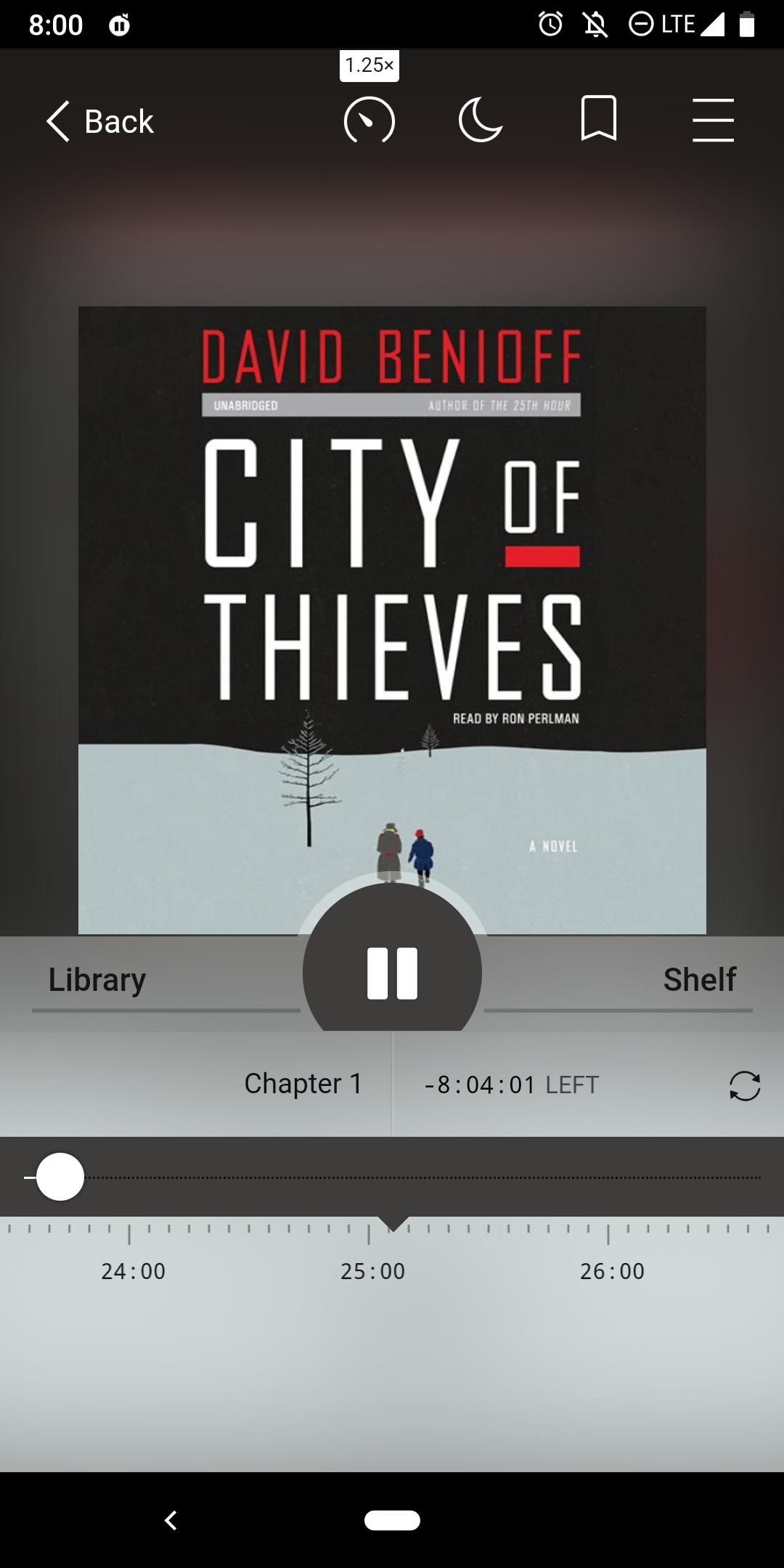 And let's go ahead and talk about this… Very early this morning, I posted a special blog post about my sister & her husband's journey through infertility. I rarely get these notifications from my blogging app, but I definitely got them today! I've already had 5x's the amount of "usual" daily views. Thank you guys so much for reading, and commenting, and encouraging them in this. It means the world to our entire family!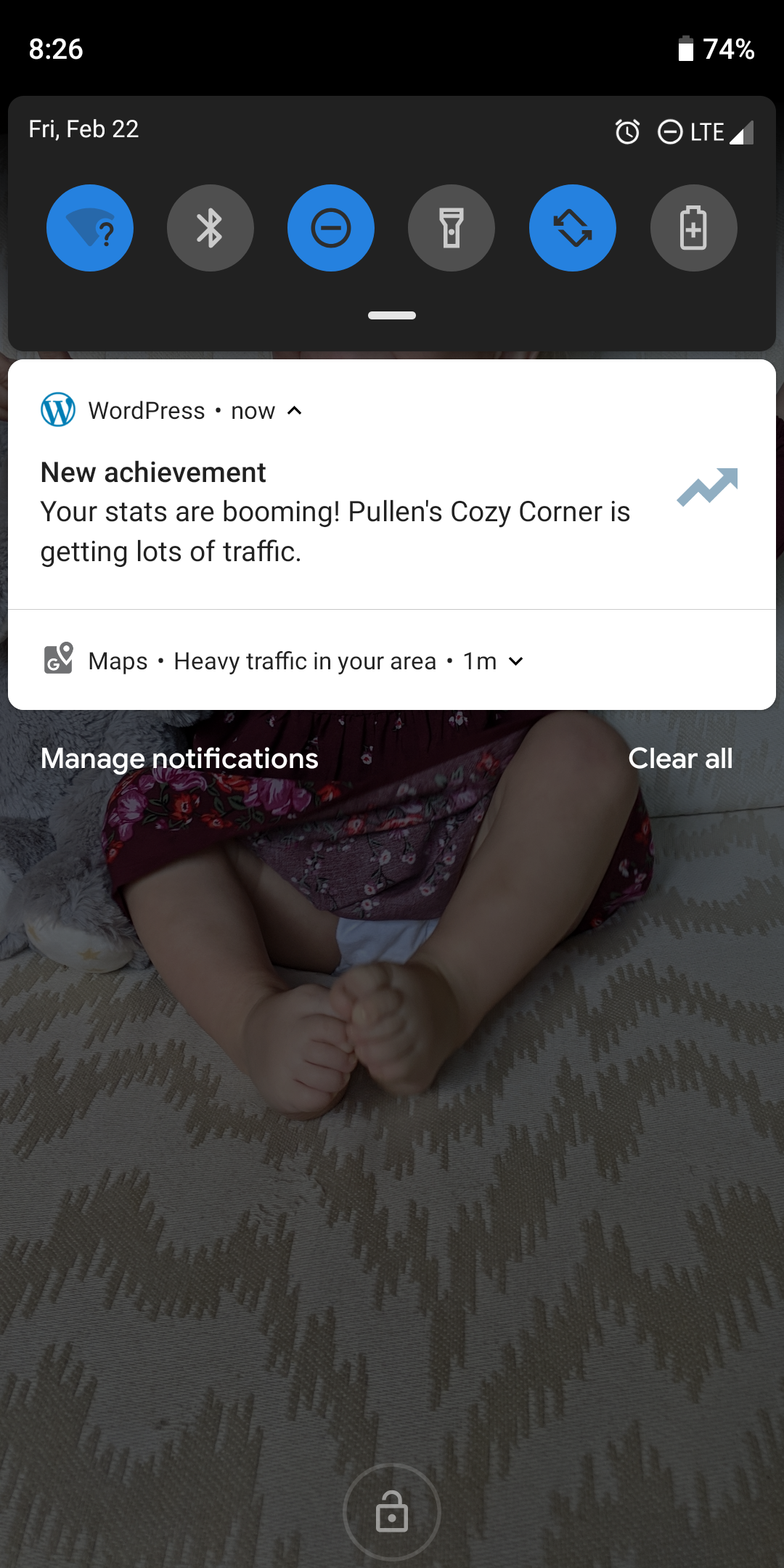 My friend Kirsten saw "Hairspray" done by FSU's theater last night, and was raving about it. And so today she had me inspired to listen to the movie soundtrack! I listened to it twice throughout the day, and had so much fun singing and dancing along while I worked. Luckily for me (and probably my coworkers), I have a private office and no one could see me. However, our walls are paper-thin, so I can't guarantee they couldn't hear me!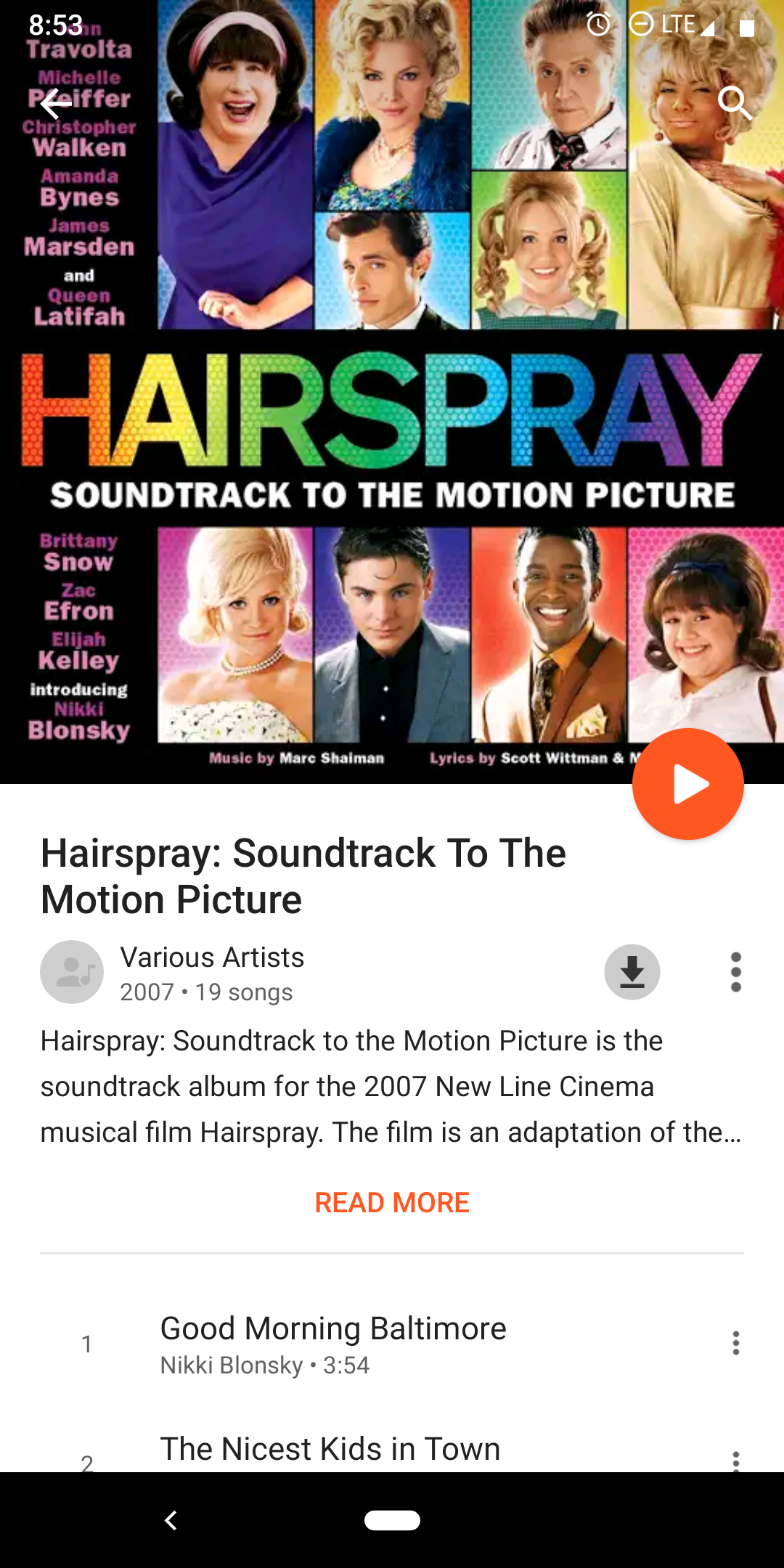 For lunch, I ran a quick errand, grabbed Chipotle to-go, and brought it back to my desk to eat and read. And man that food was so good! Jeff doesn't like to watch there, because he hates cilantro & they put it in everything, so I rarely get it, but it's so good!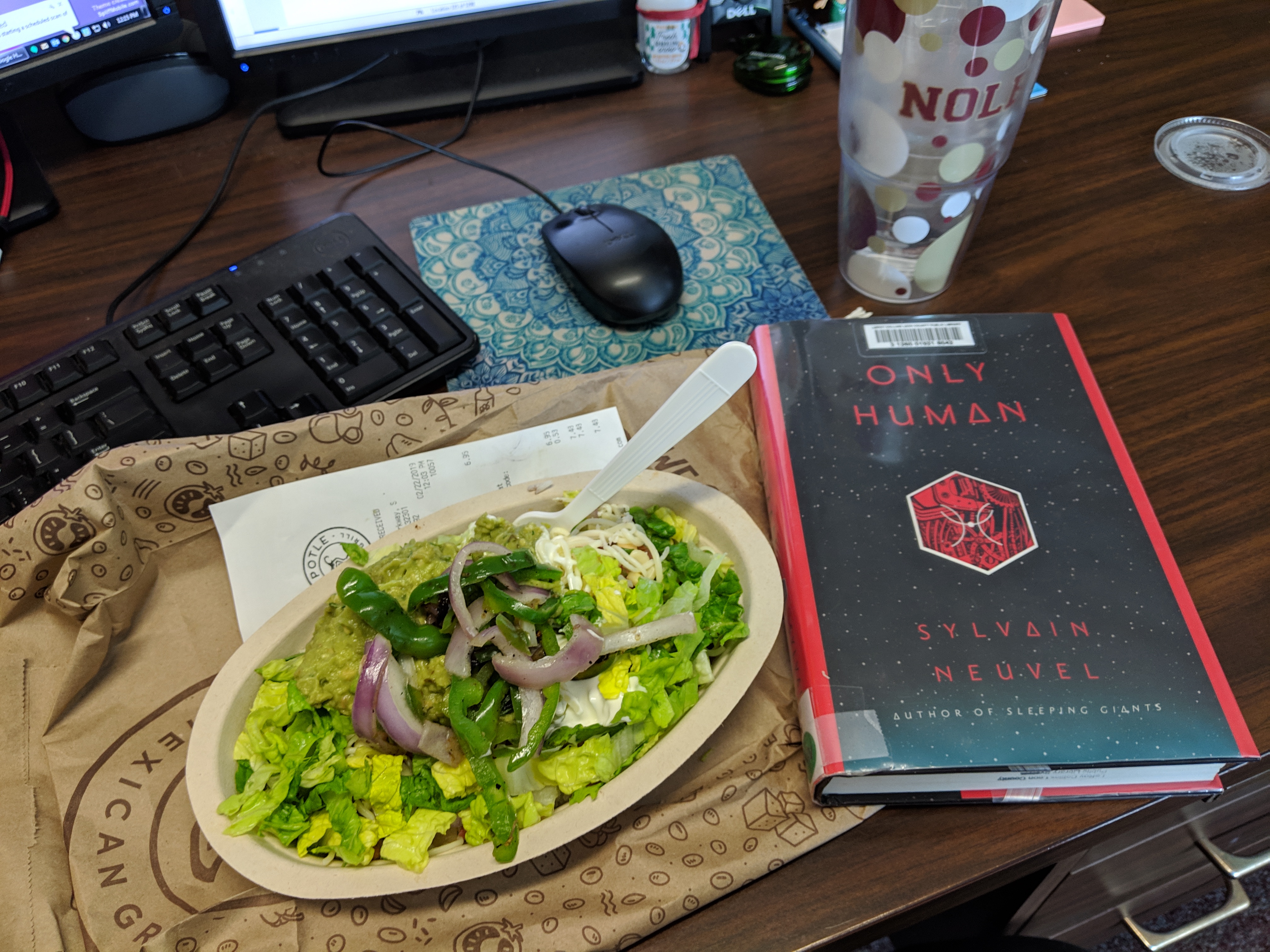 Edited to add photos from school…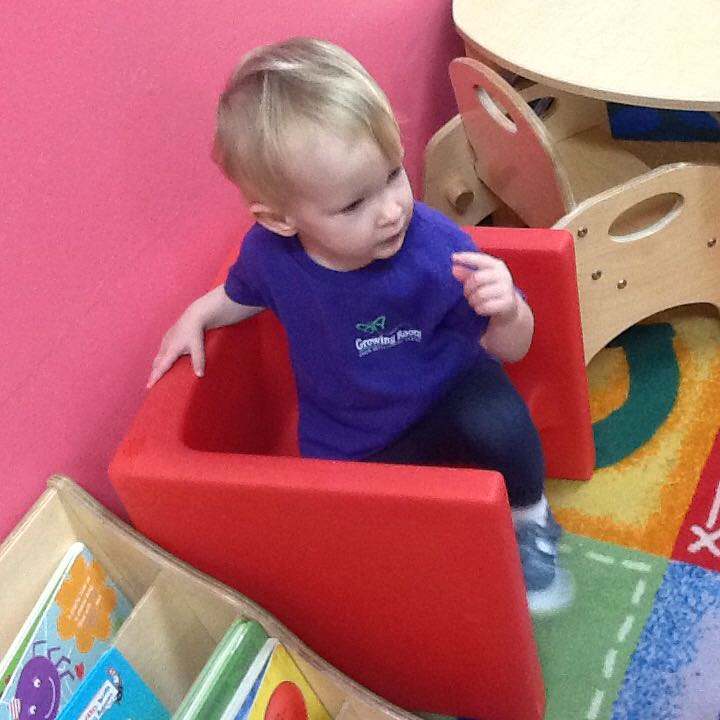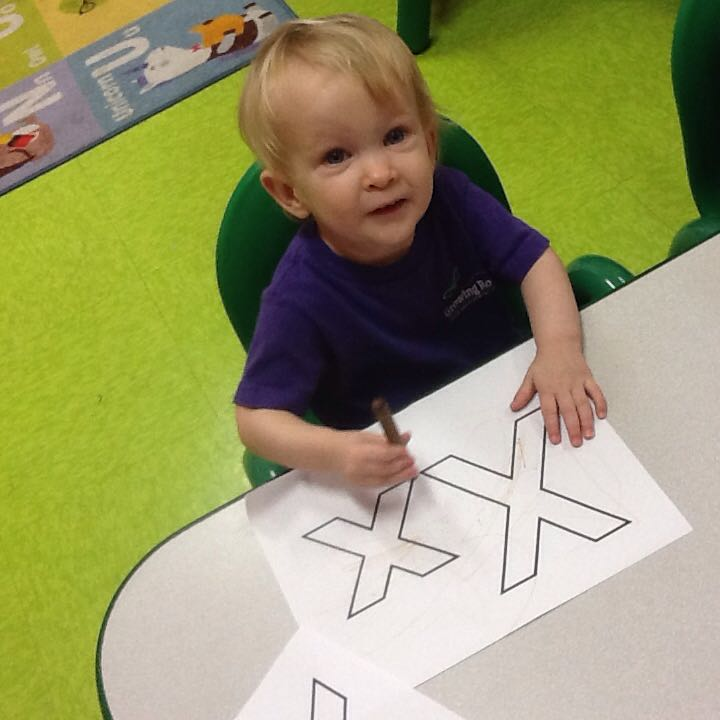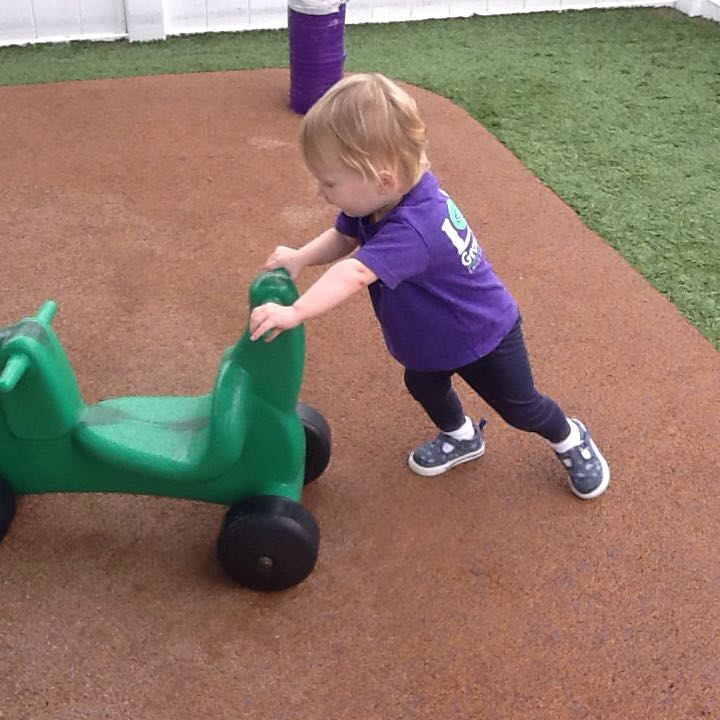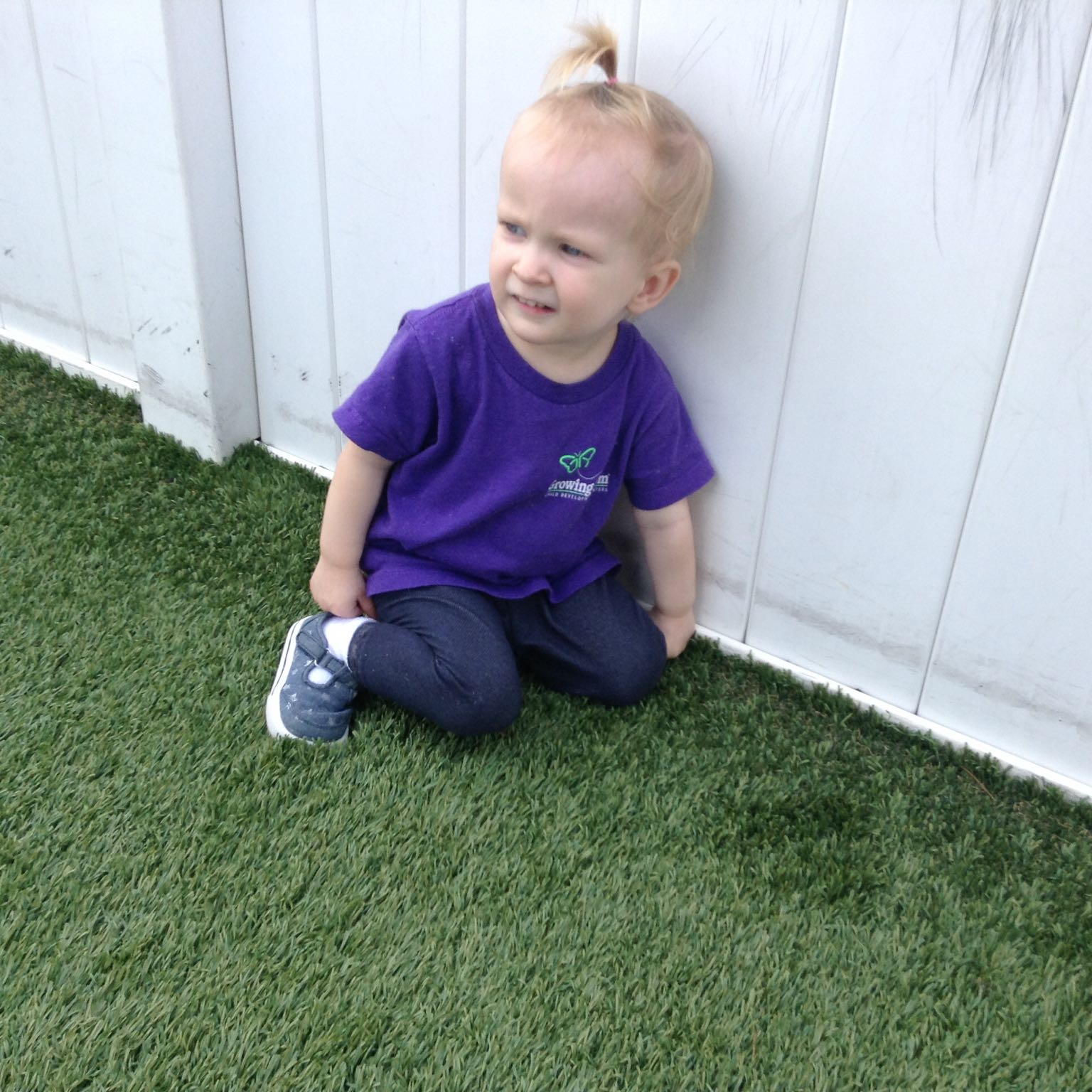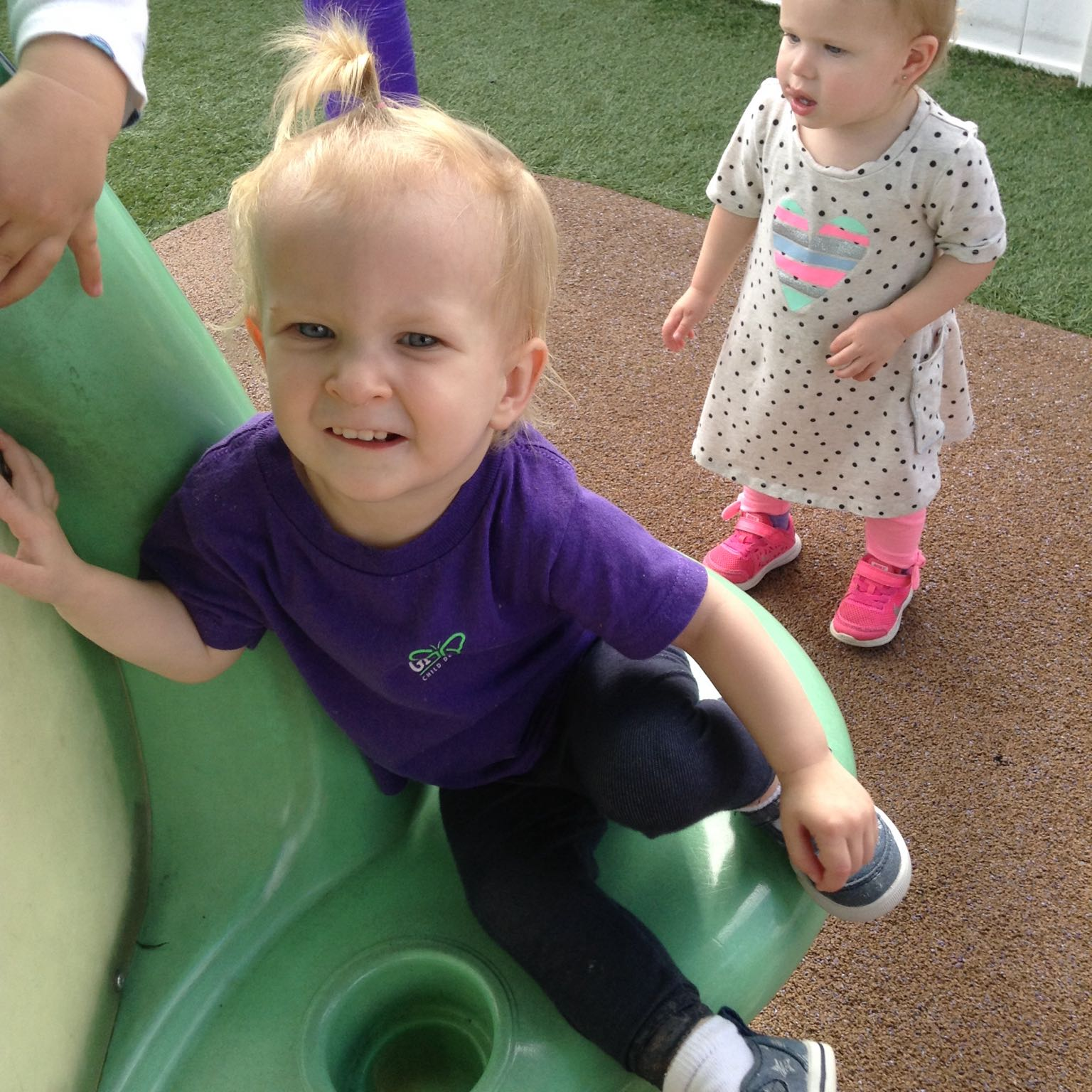 After work, I picked up Emerson, and then we picked up the 10-piece chicken strip family meal, and went to have dinner with Grandmommie. Emmie ate well, and actually really loved the Cole slaw the best!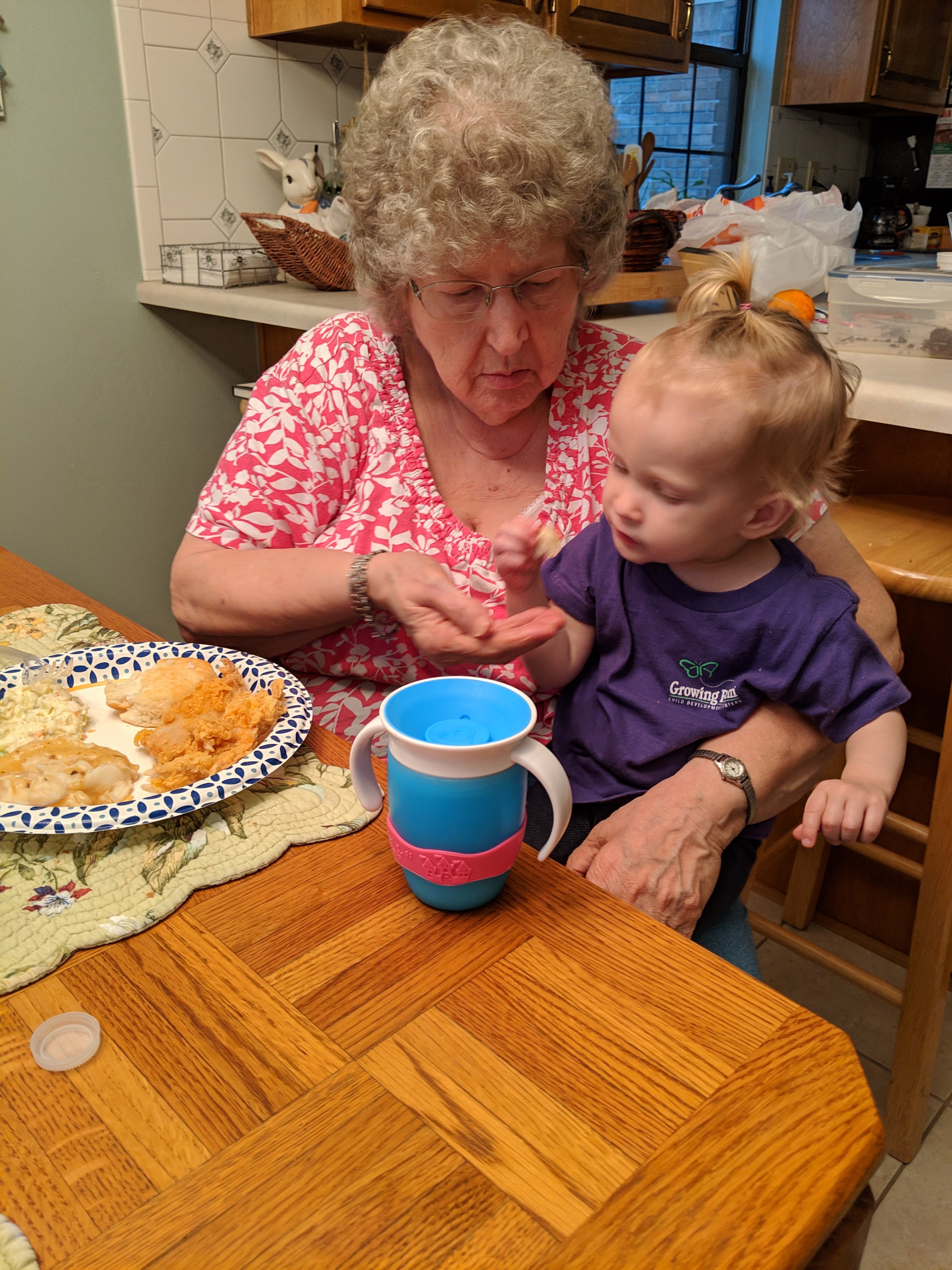 That is until Grandmommie gave her her first (half) ice cream sandwich!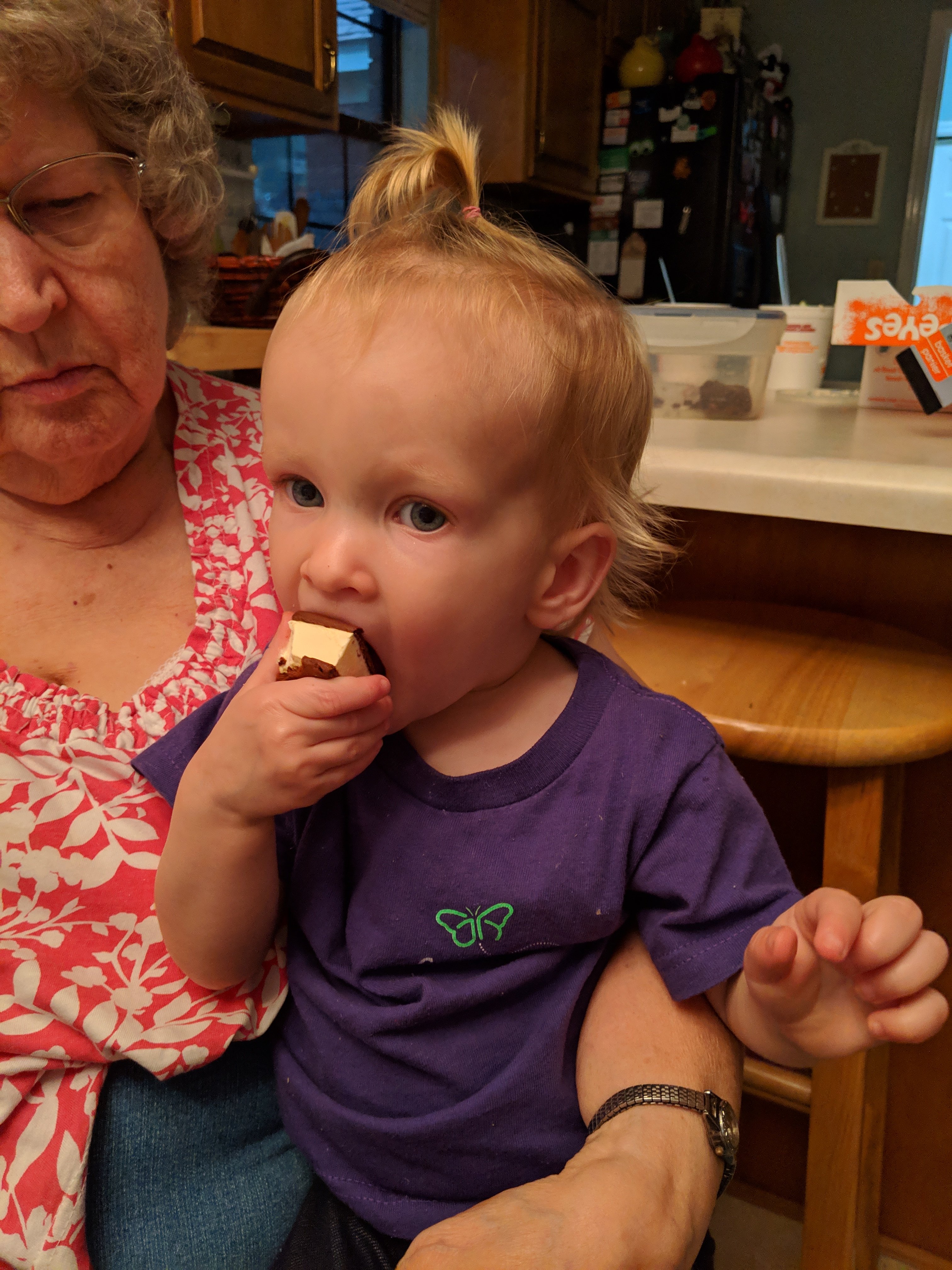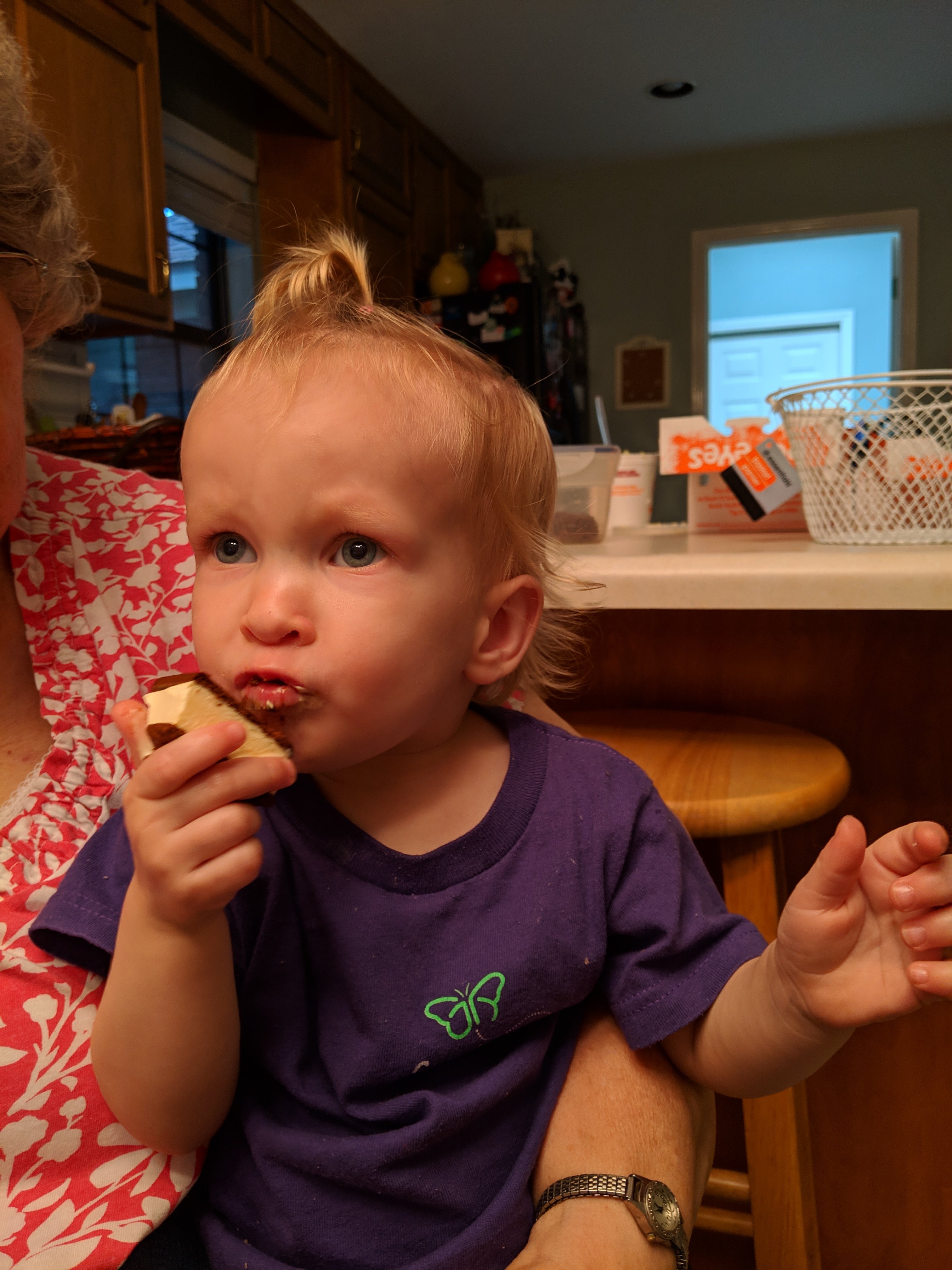 Please look at how happy and messy and ridiculous she looks! With the chocolate on her front teeth like that, she reminded us of a tiny hillbilly missing her two front teefs!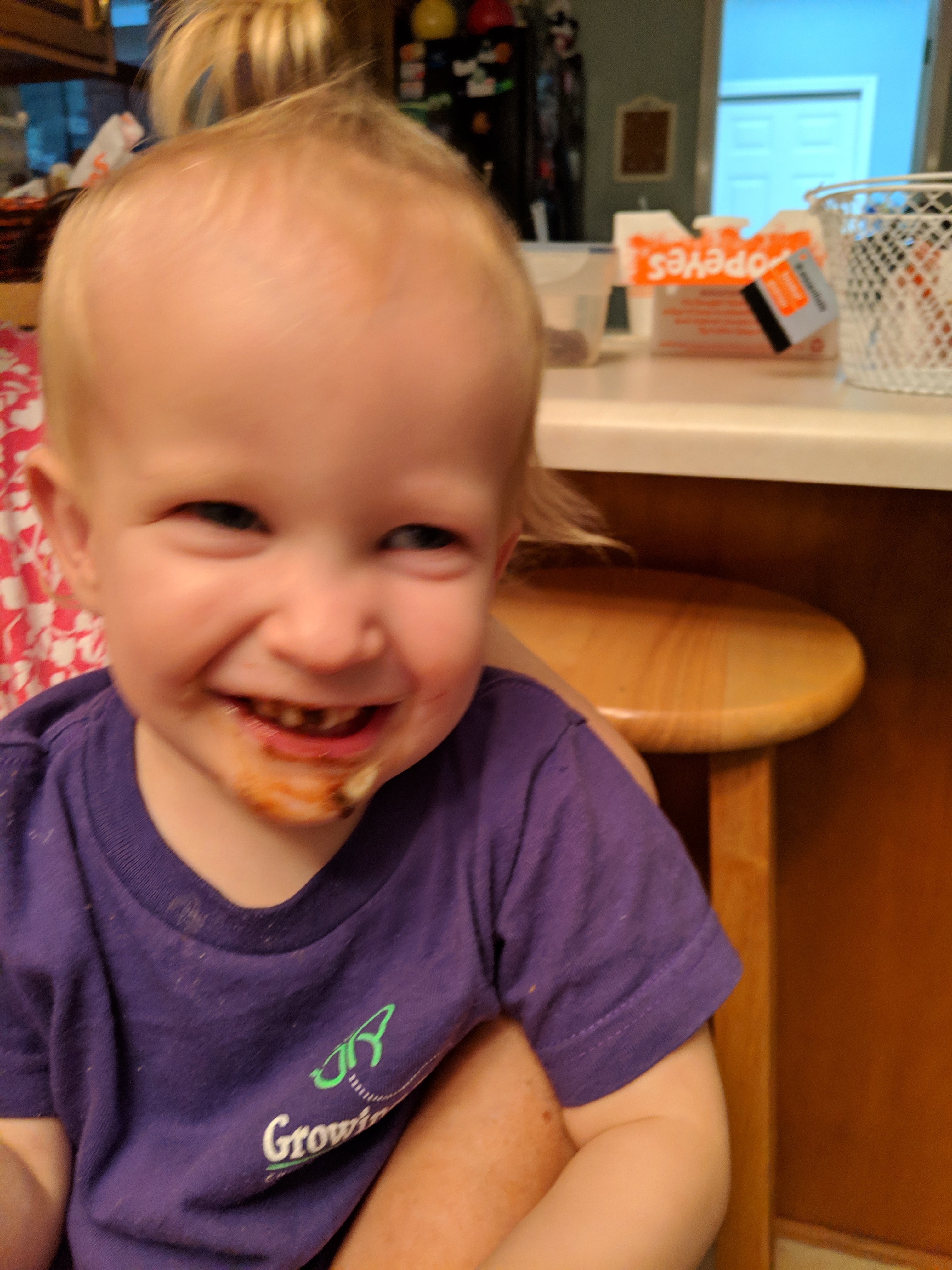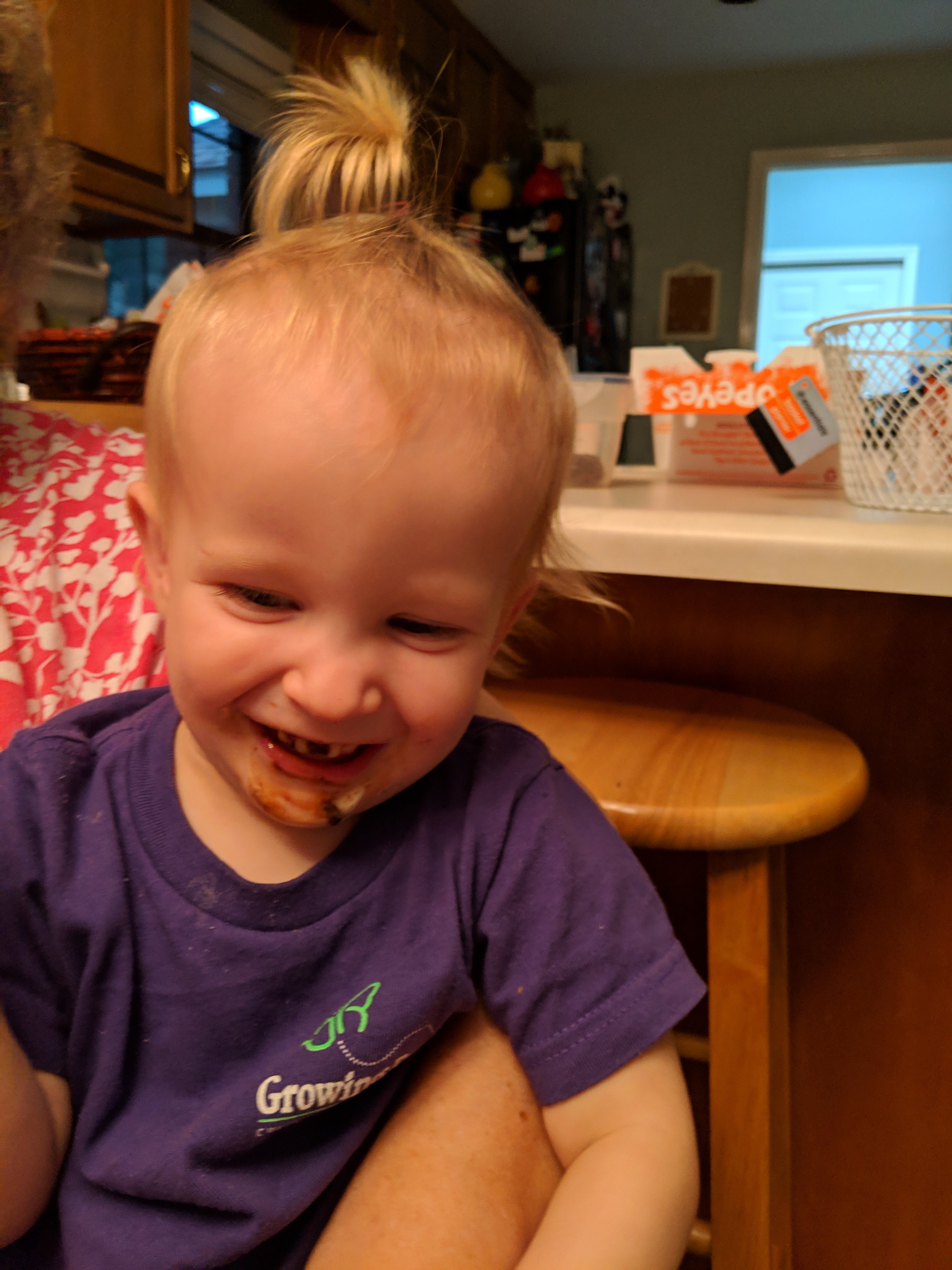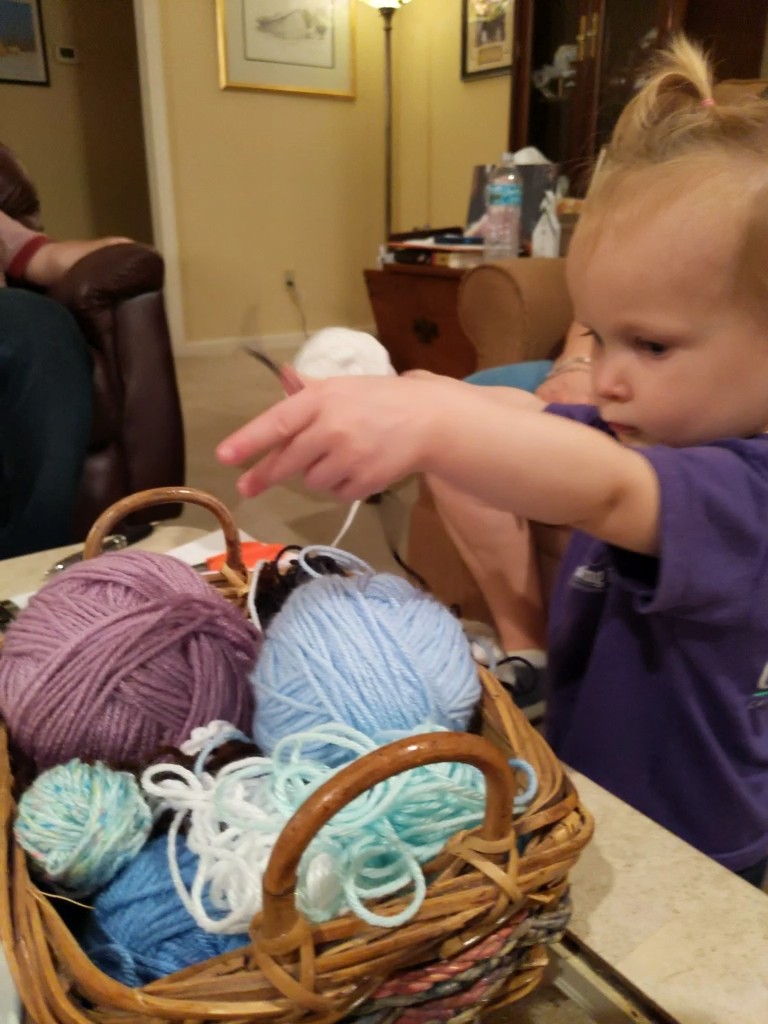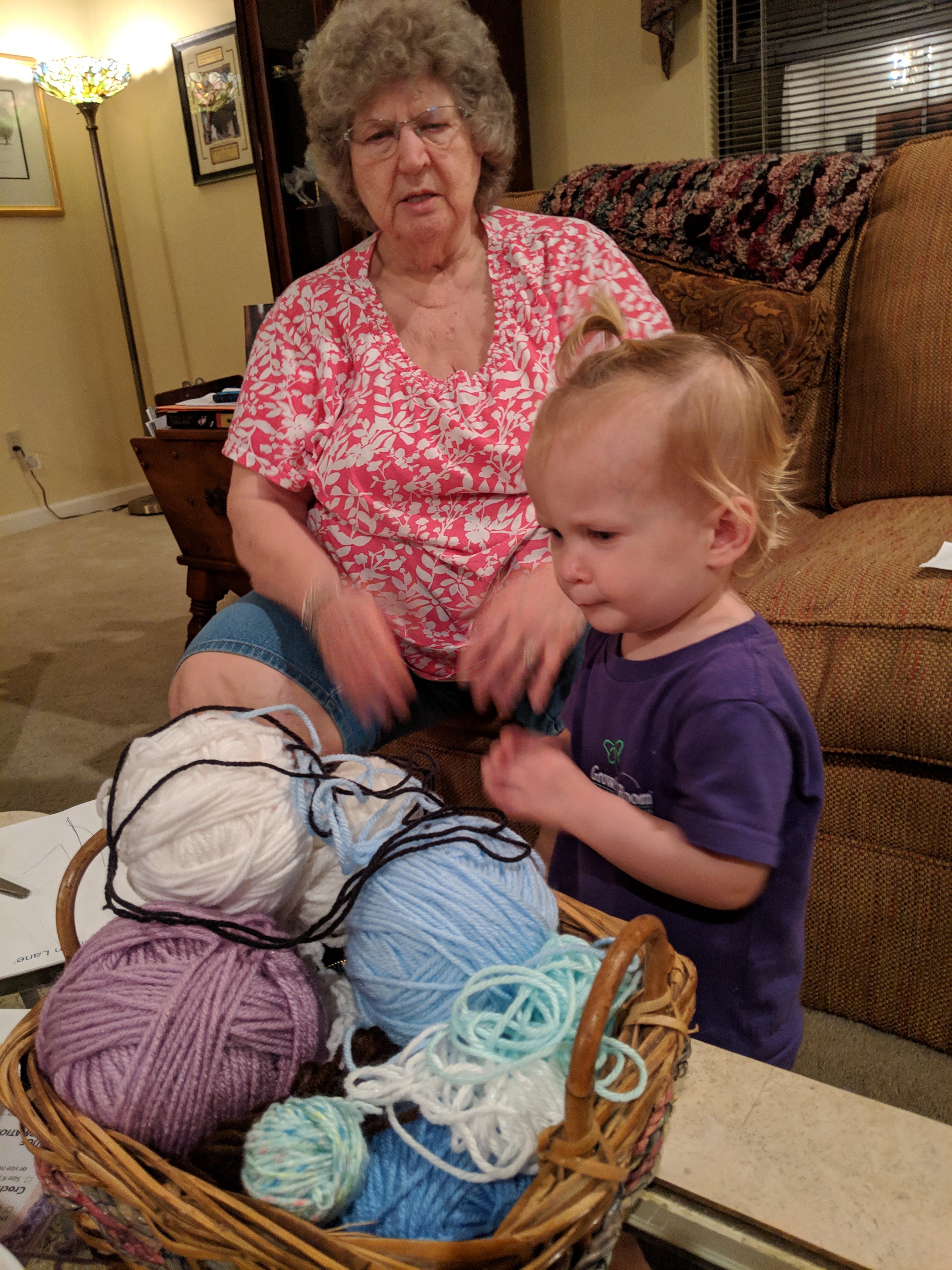 We stayed and played for as long as possible, but had to leave eventually, to get Emmie in bed at a decent time. When I took her little hair down, it was still standing up on the top of her head!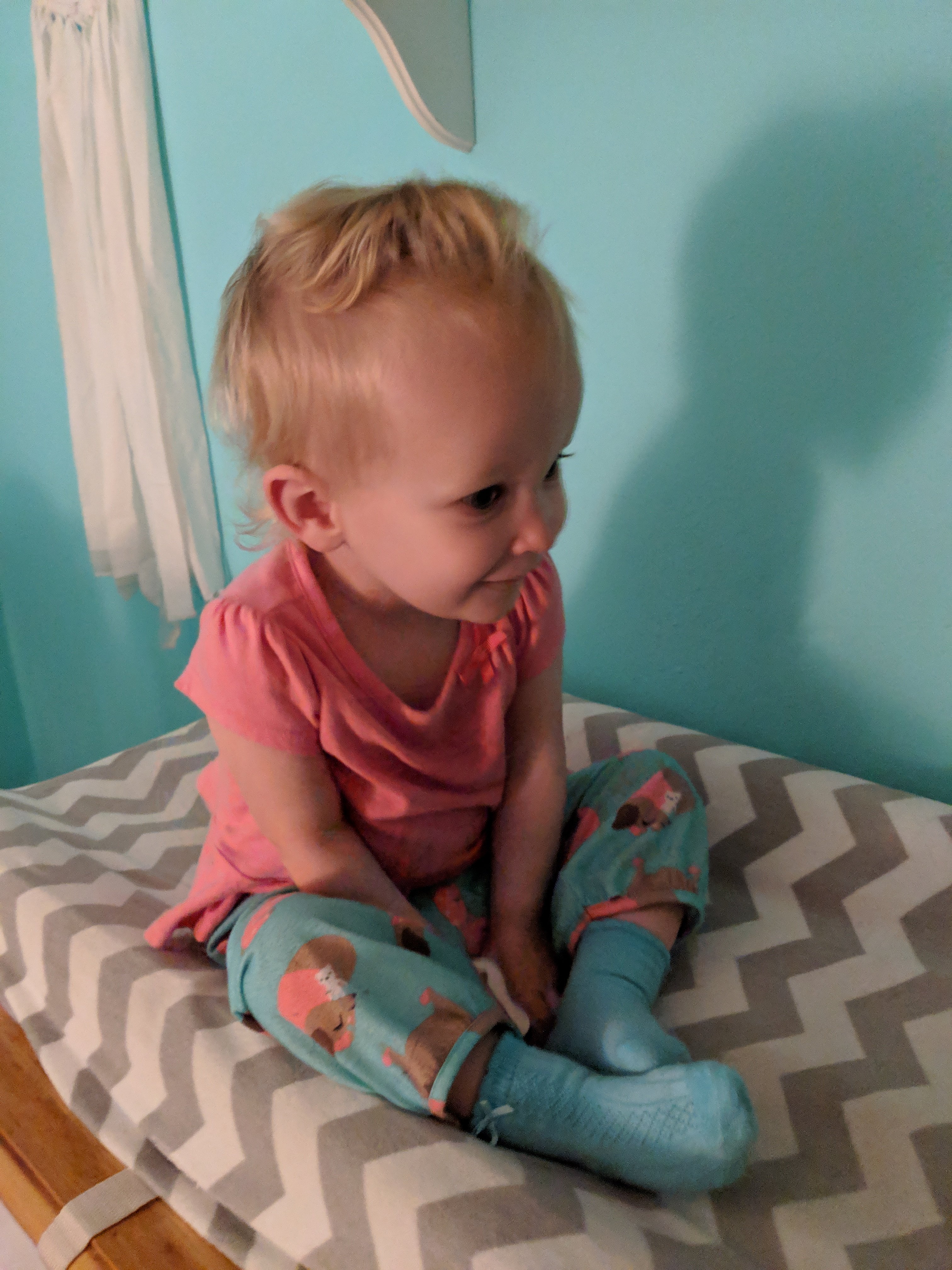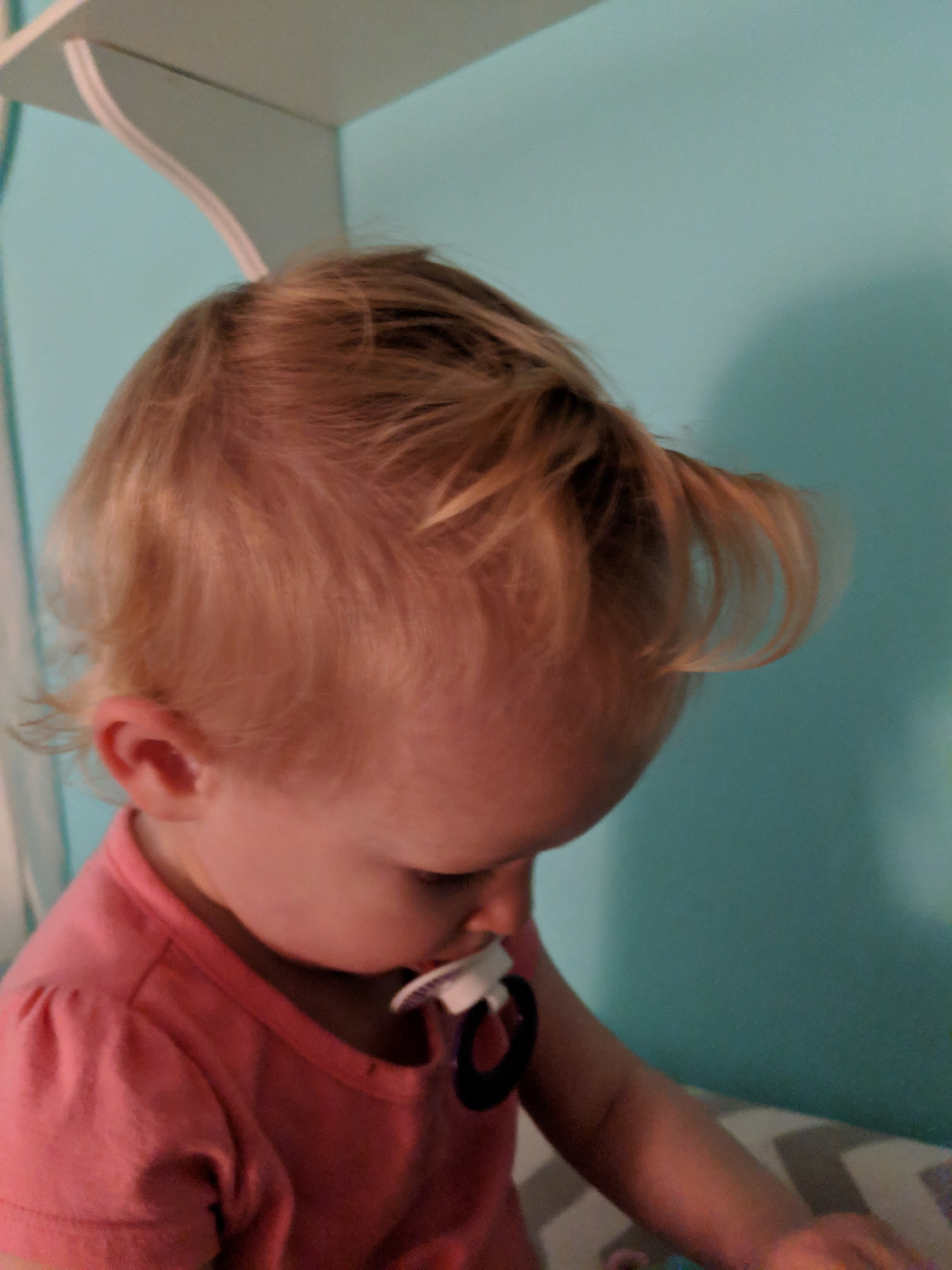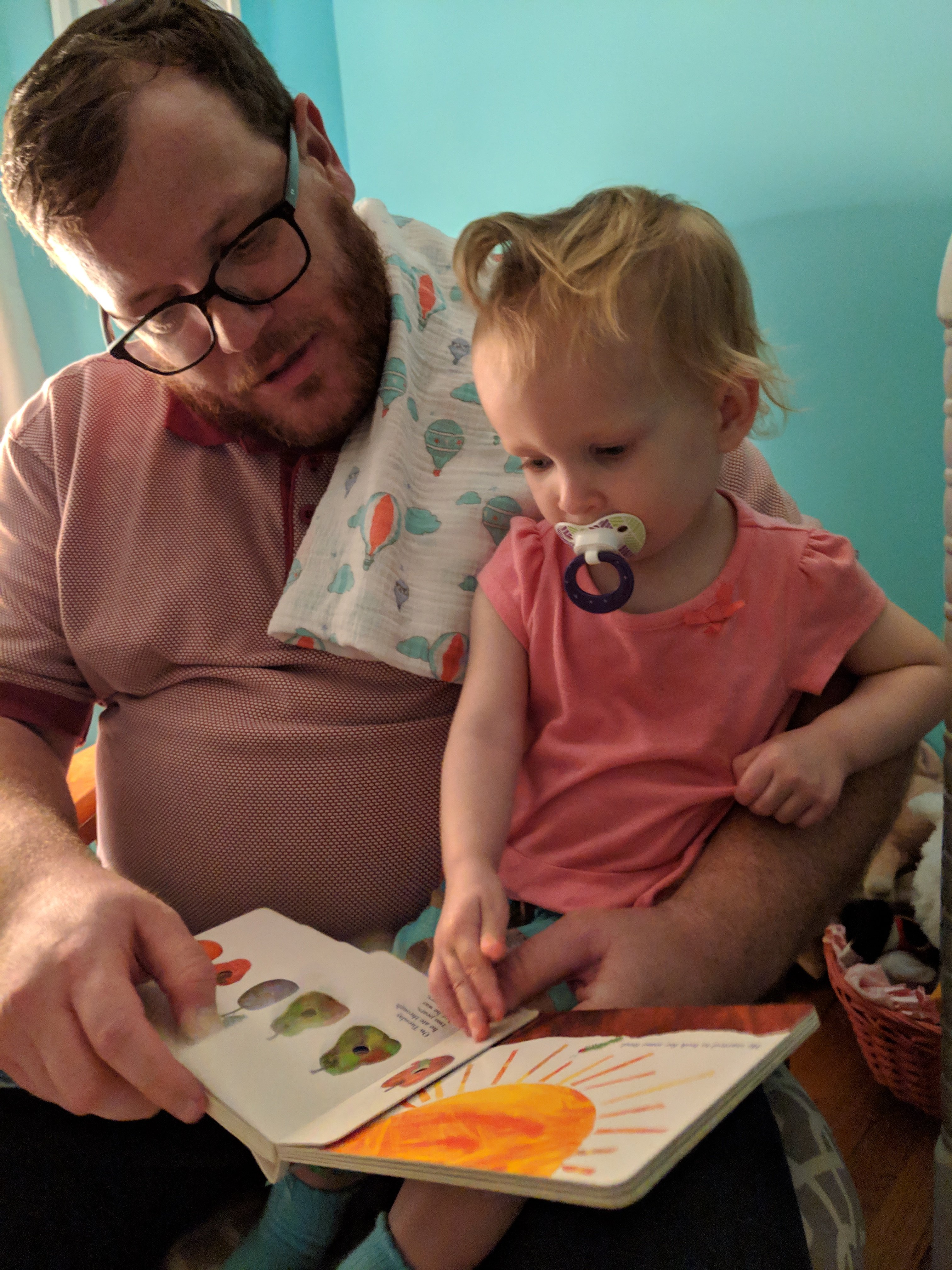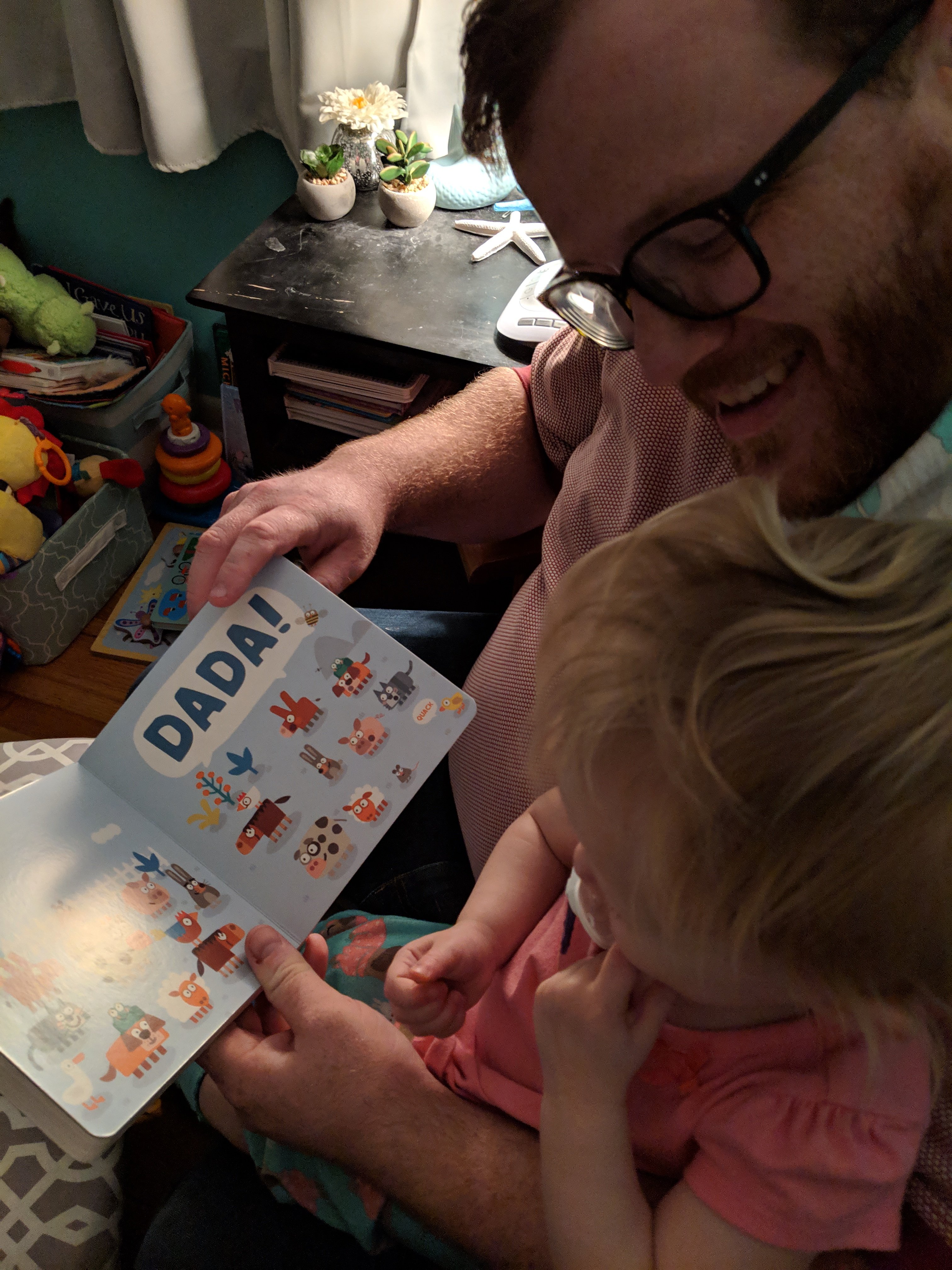 She gave us both extremely sweet little.l kisses after reading and then laid down on Daddy's shoulder.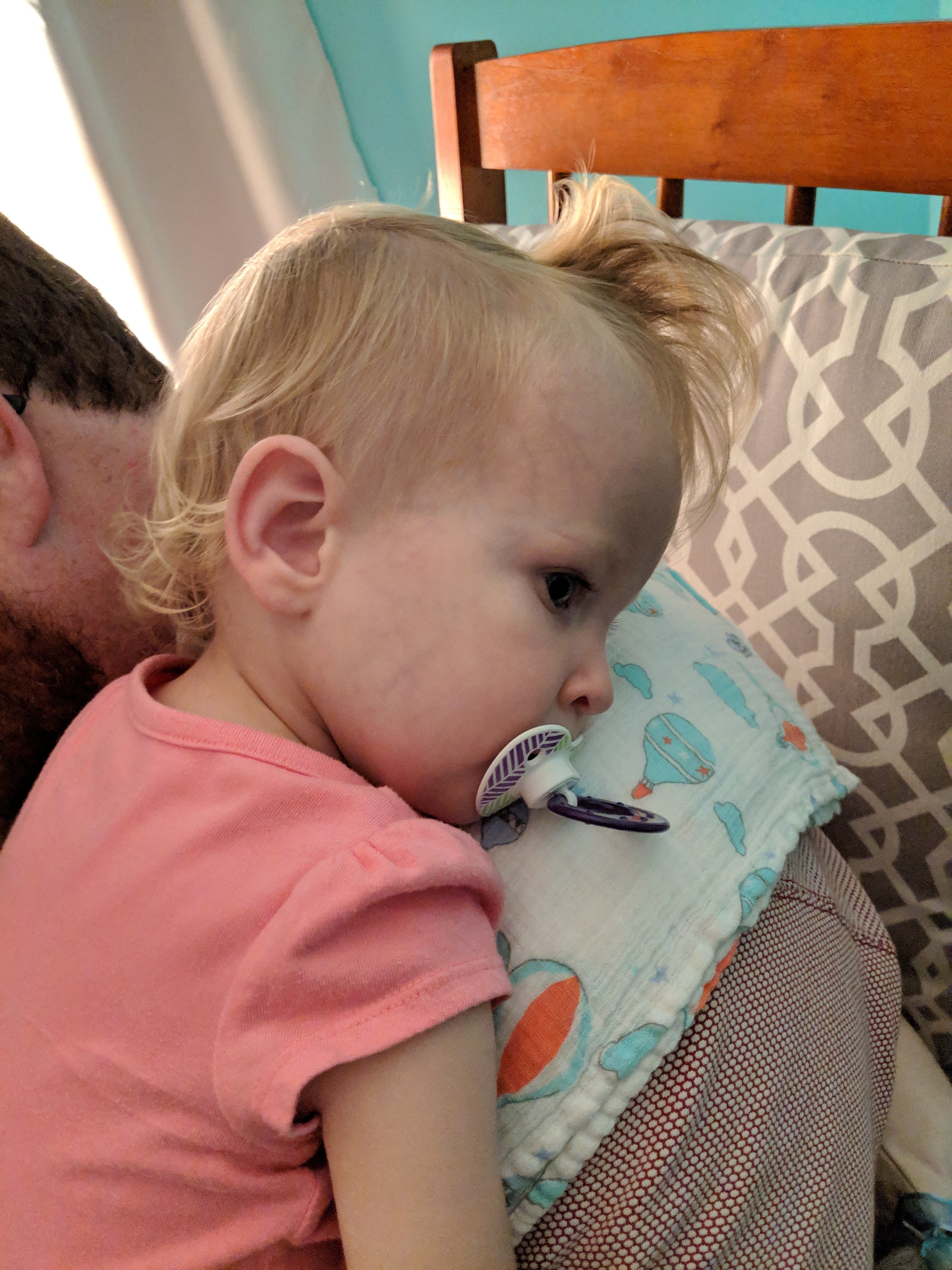 It's been a long week, and we've got a pretty busy weekend up ahead too. Also, my sinuses have been bothering me, and I've had a bit of a sinus headache most of the day. Which is just super annoying. Hopefully it's gone when I wake up in the morning!