This little nugget was so excited to wear her Moana t-shirt to school today!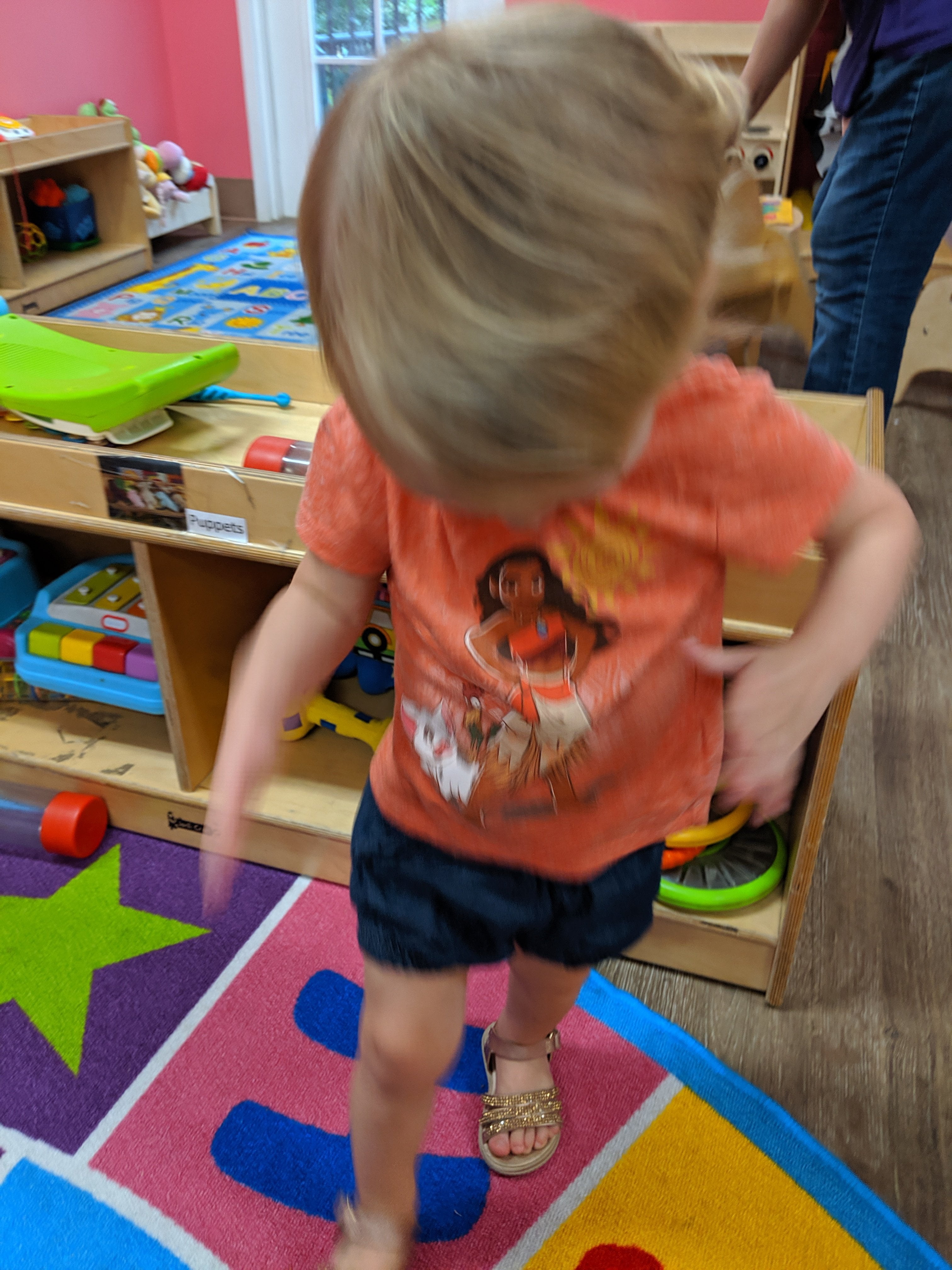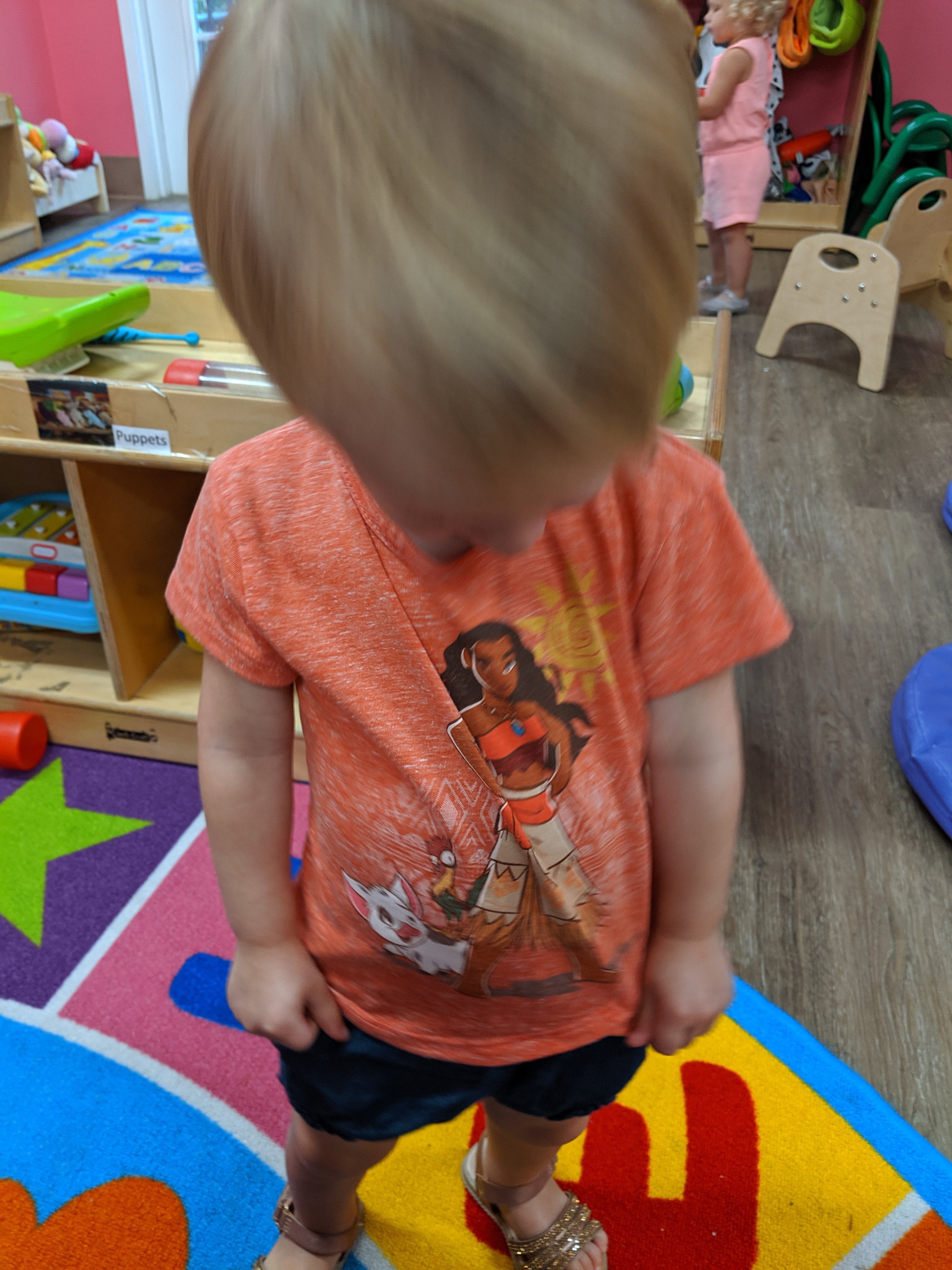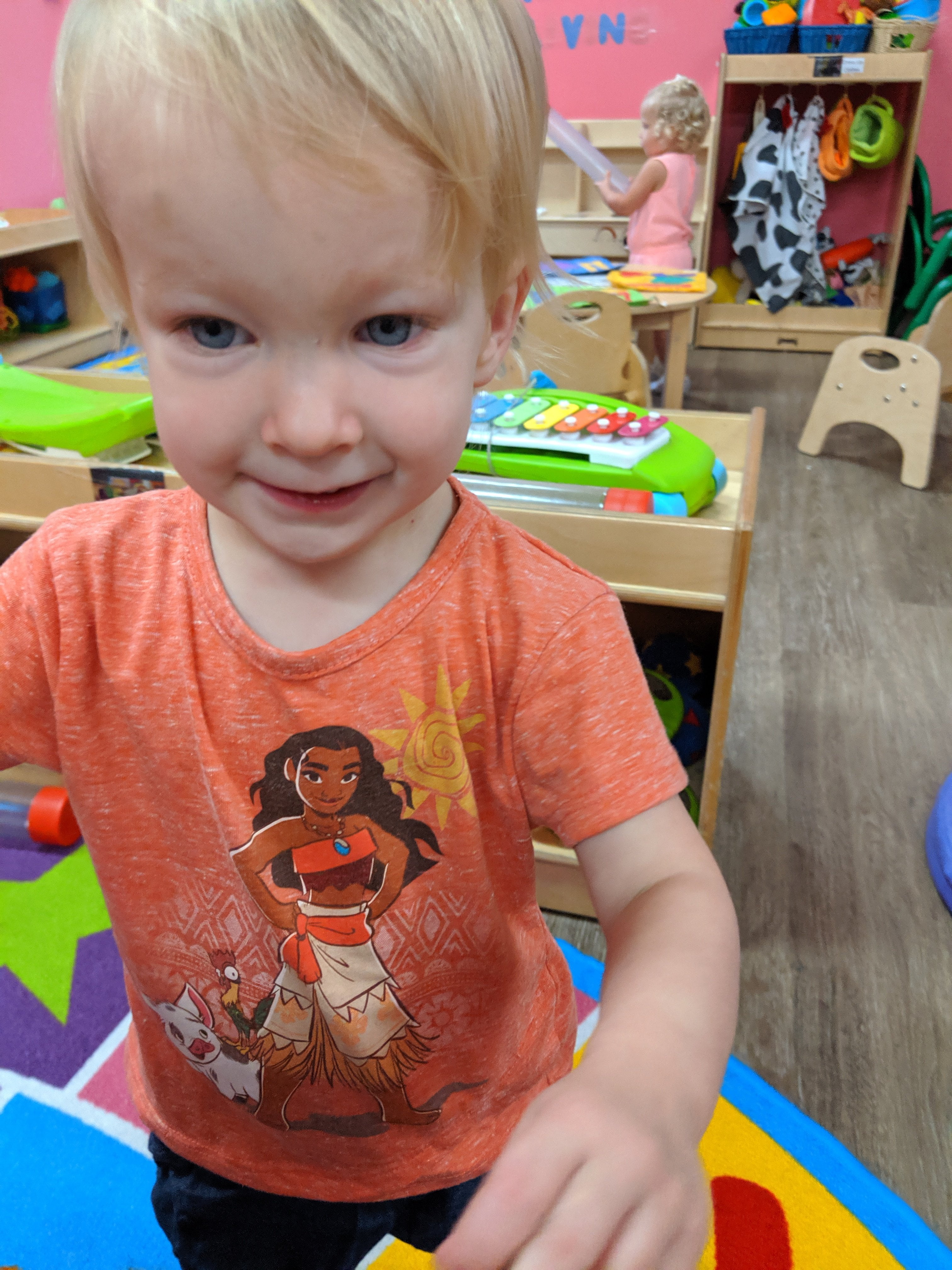 If my lunch looks familiar today, it's because it's just a slight variation from yesterday's lunch. But I know only have about 60 pages left in my book, so I'm thinking I'll definitely get it turned in on time, with no late fees. (It's due tomorrow, and they usually give you one days grace period anyways.)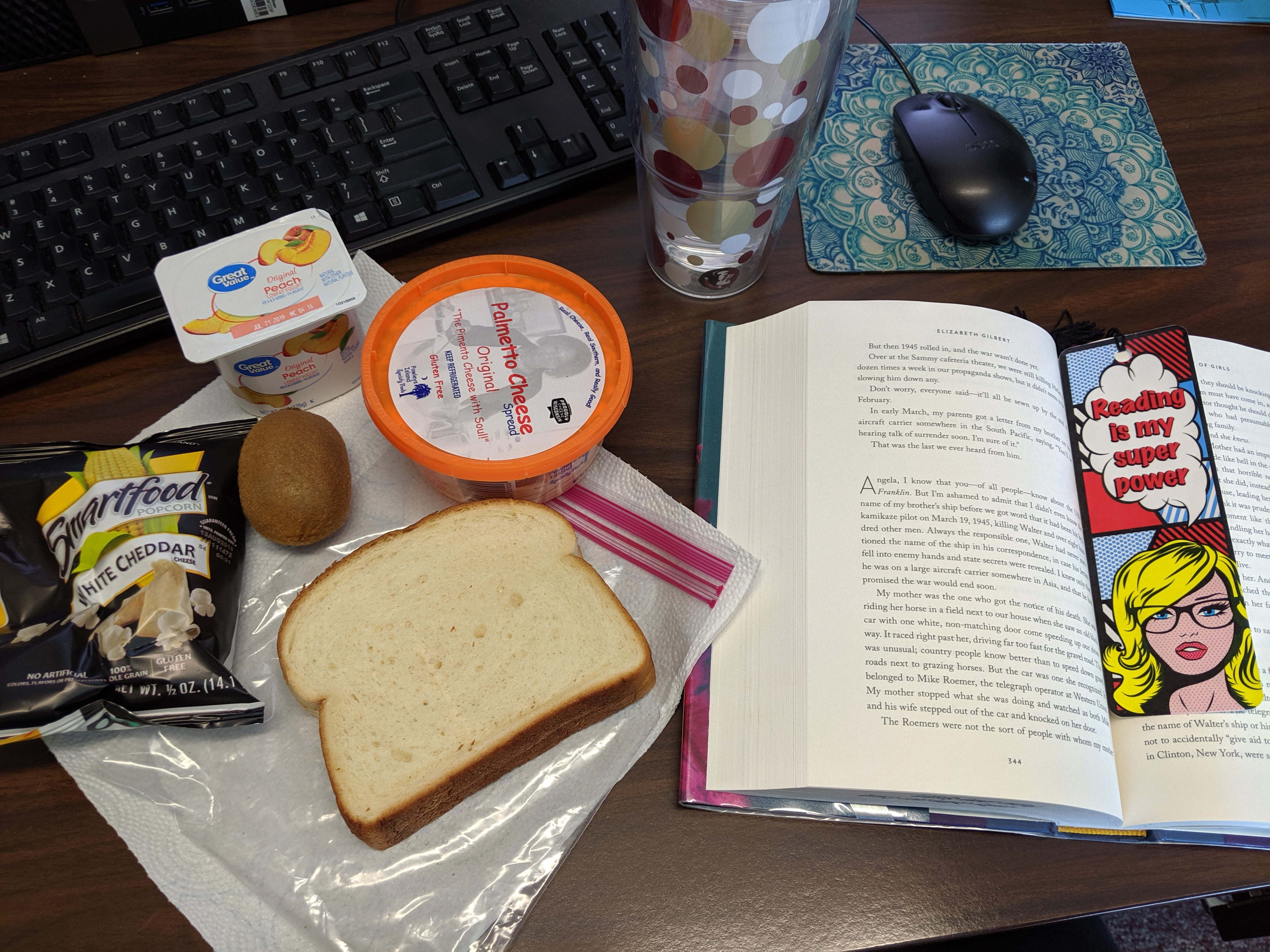 A few memories worth sharing popped up in my Facebook today. The first was from five years ago, when Jeff and I moved from our first tiny rental, into this slightly bigger rental duplex on Park Avenue. We loved this house, but we definitely loved this location!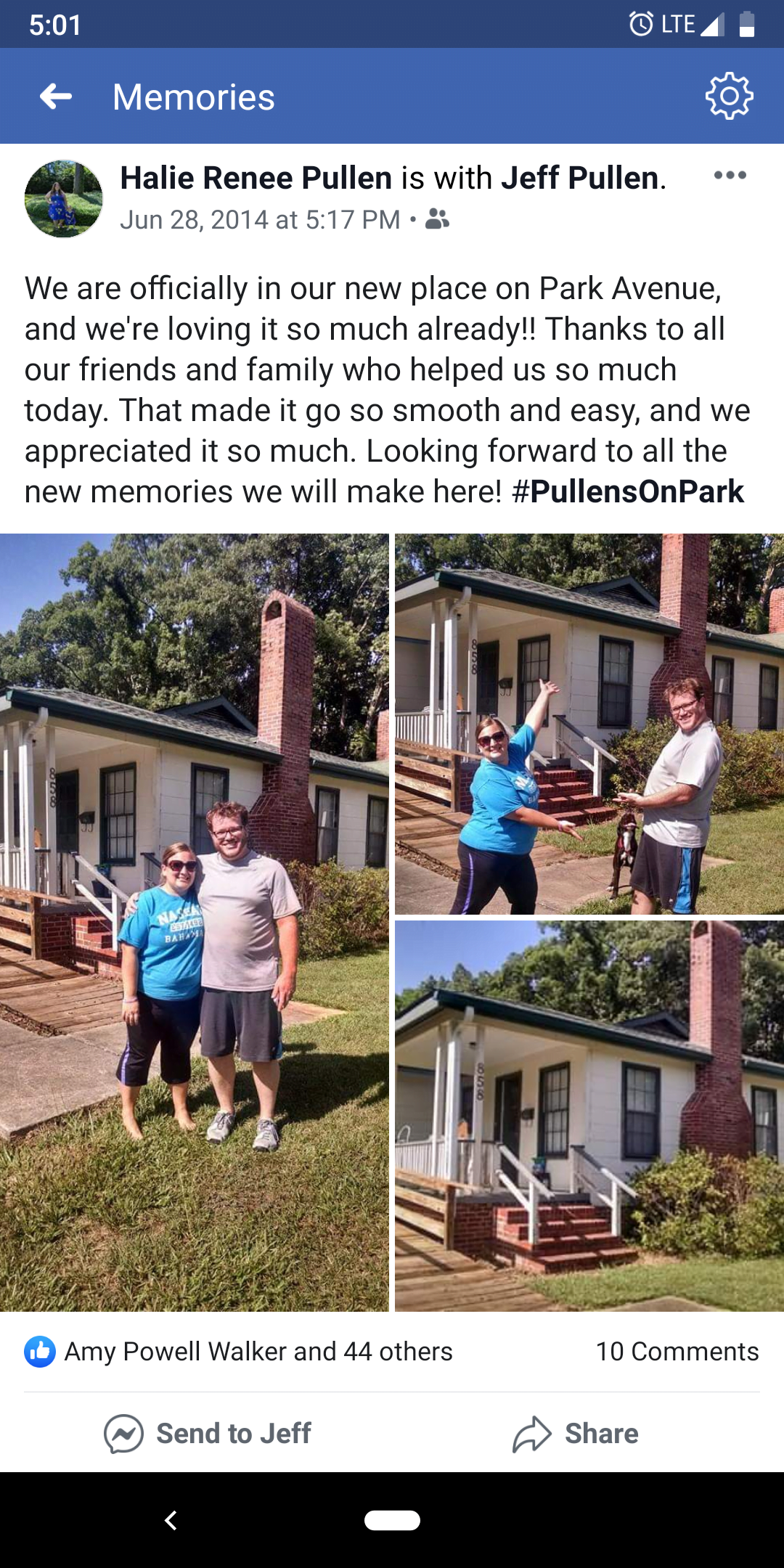 And three years ago, Pretzel stole garlic bread out of the trash can after dinner at Jeff's parents house, and he wouldn't give it back. But it looked like he was smiling!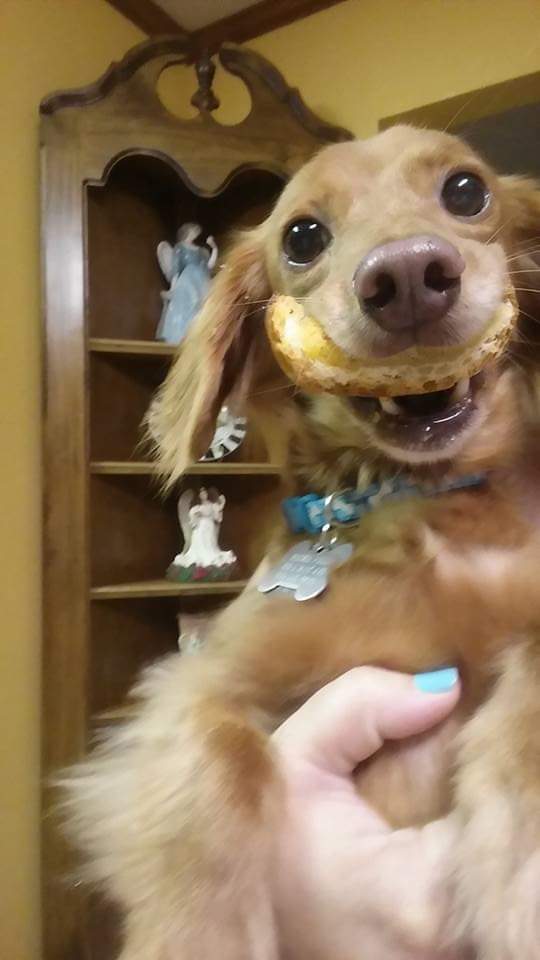 Ok now here are some of the photos we got from school today.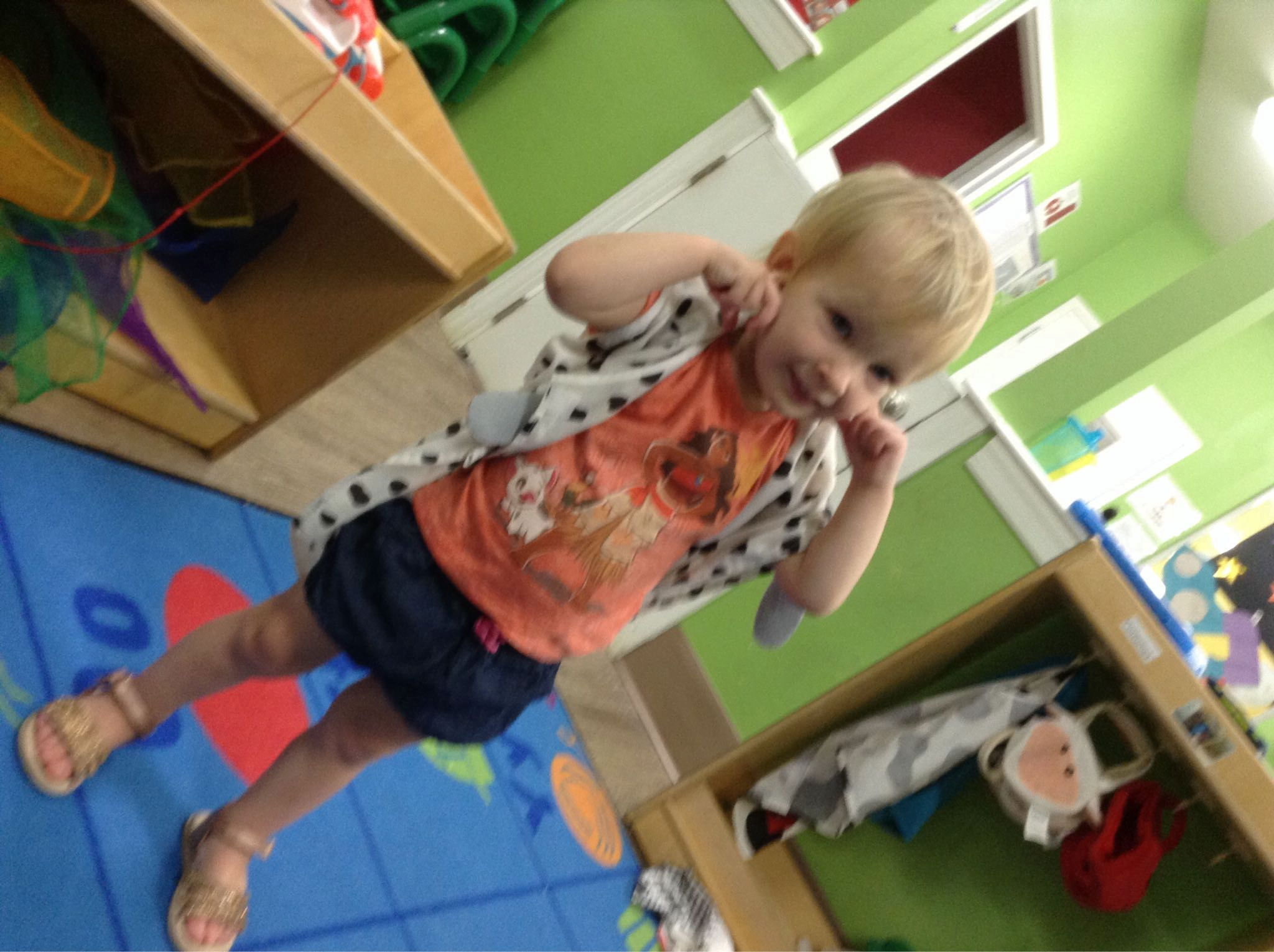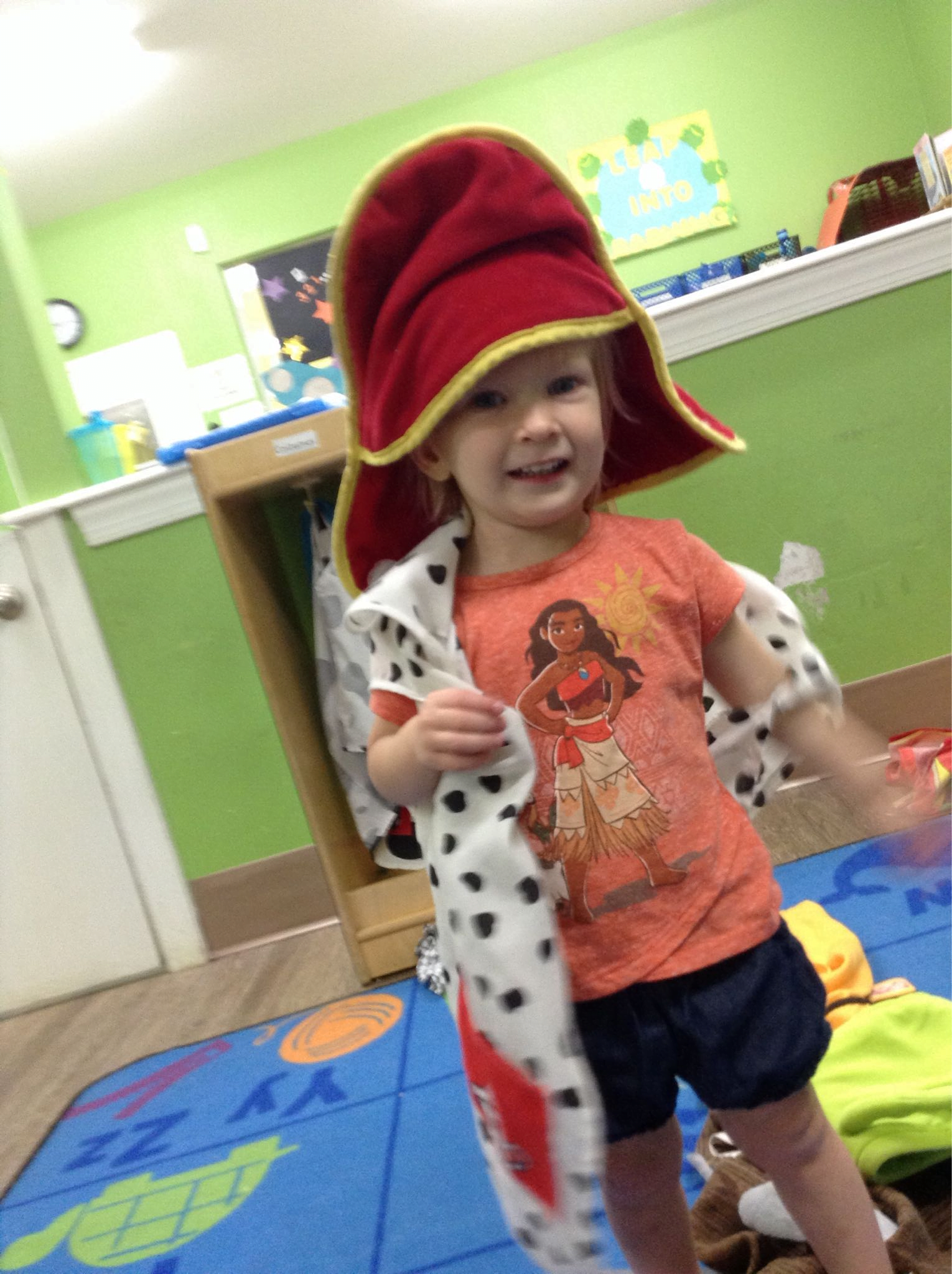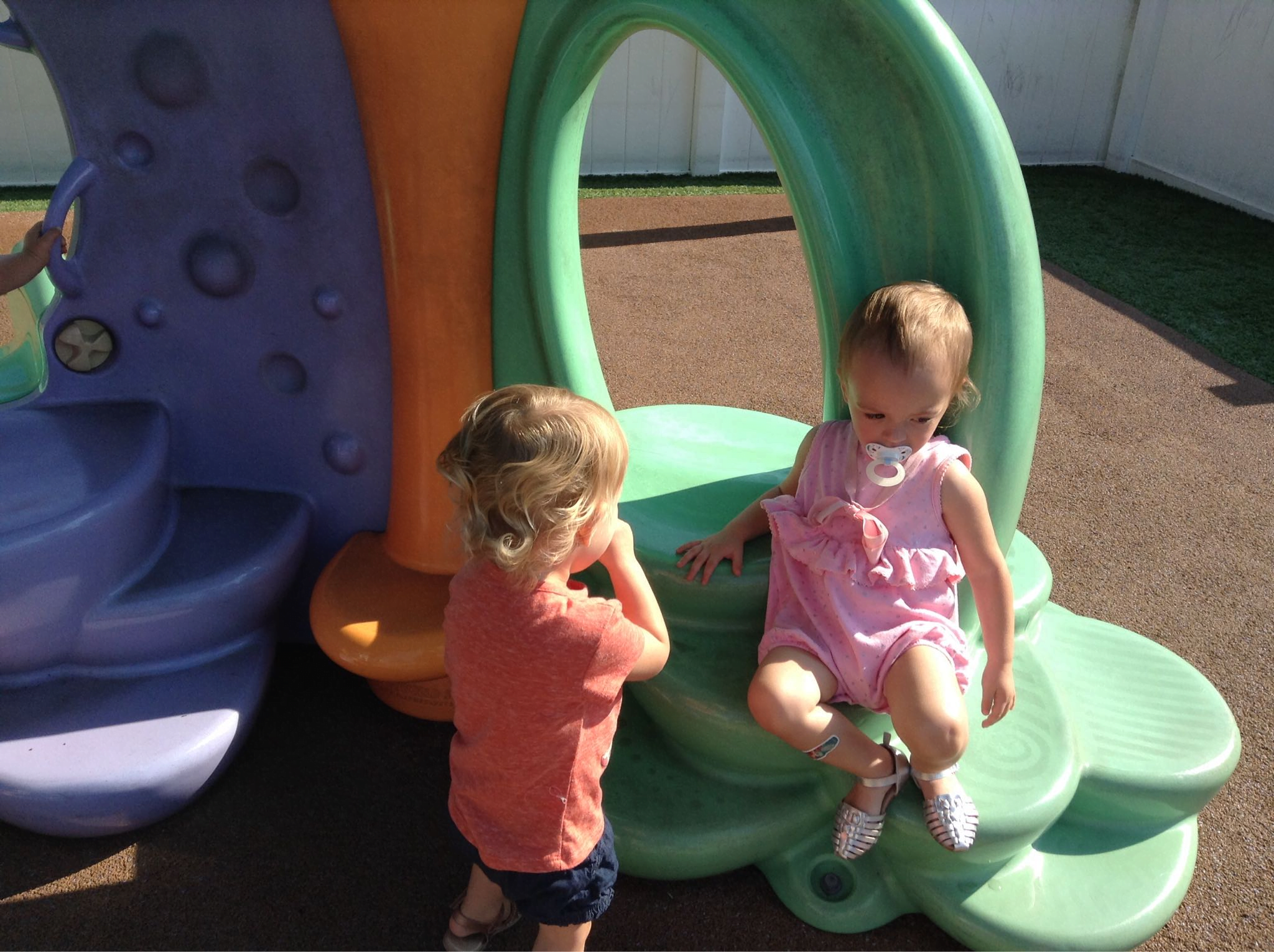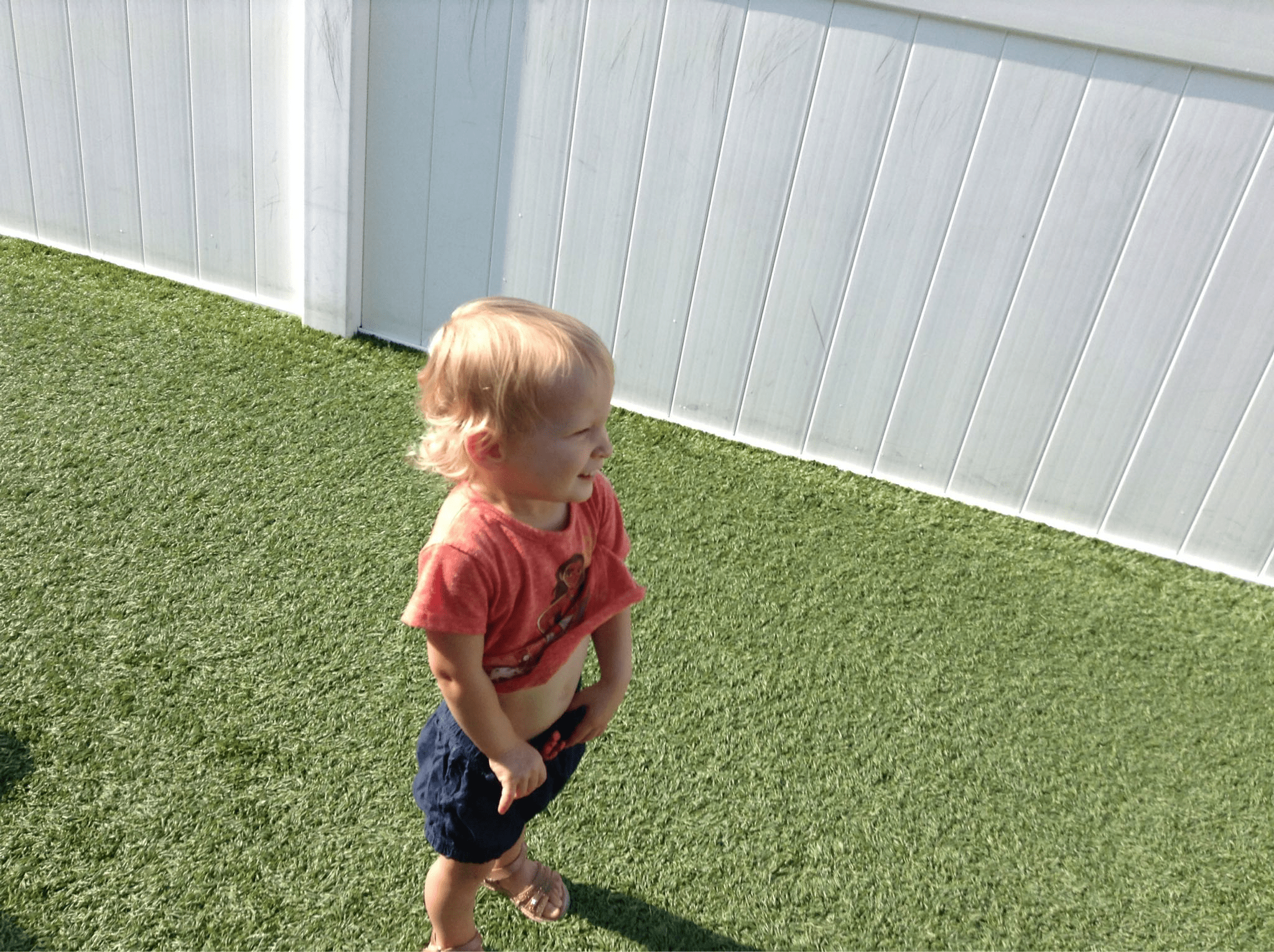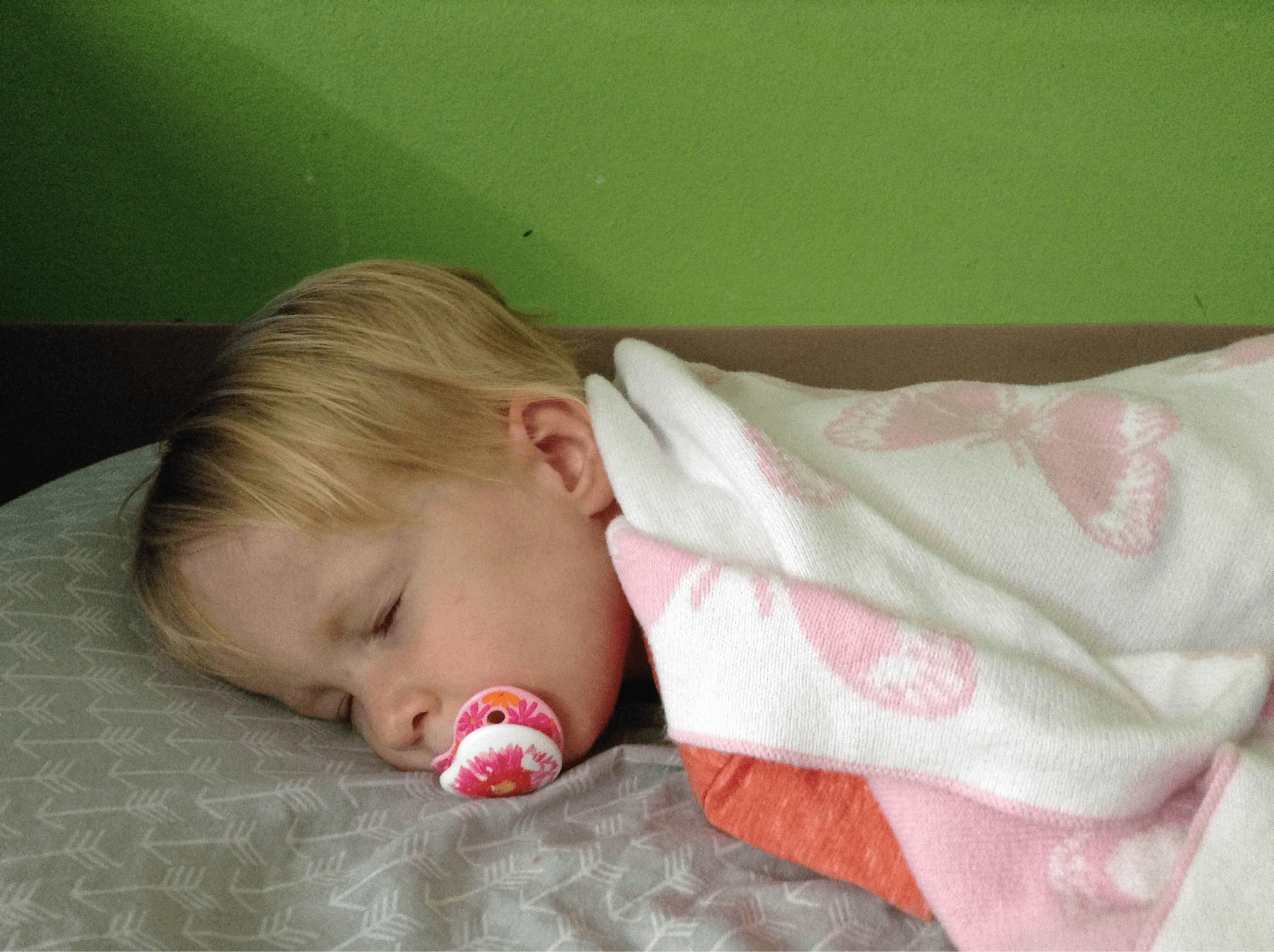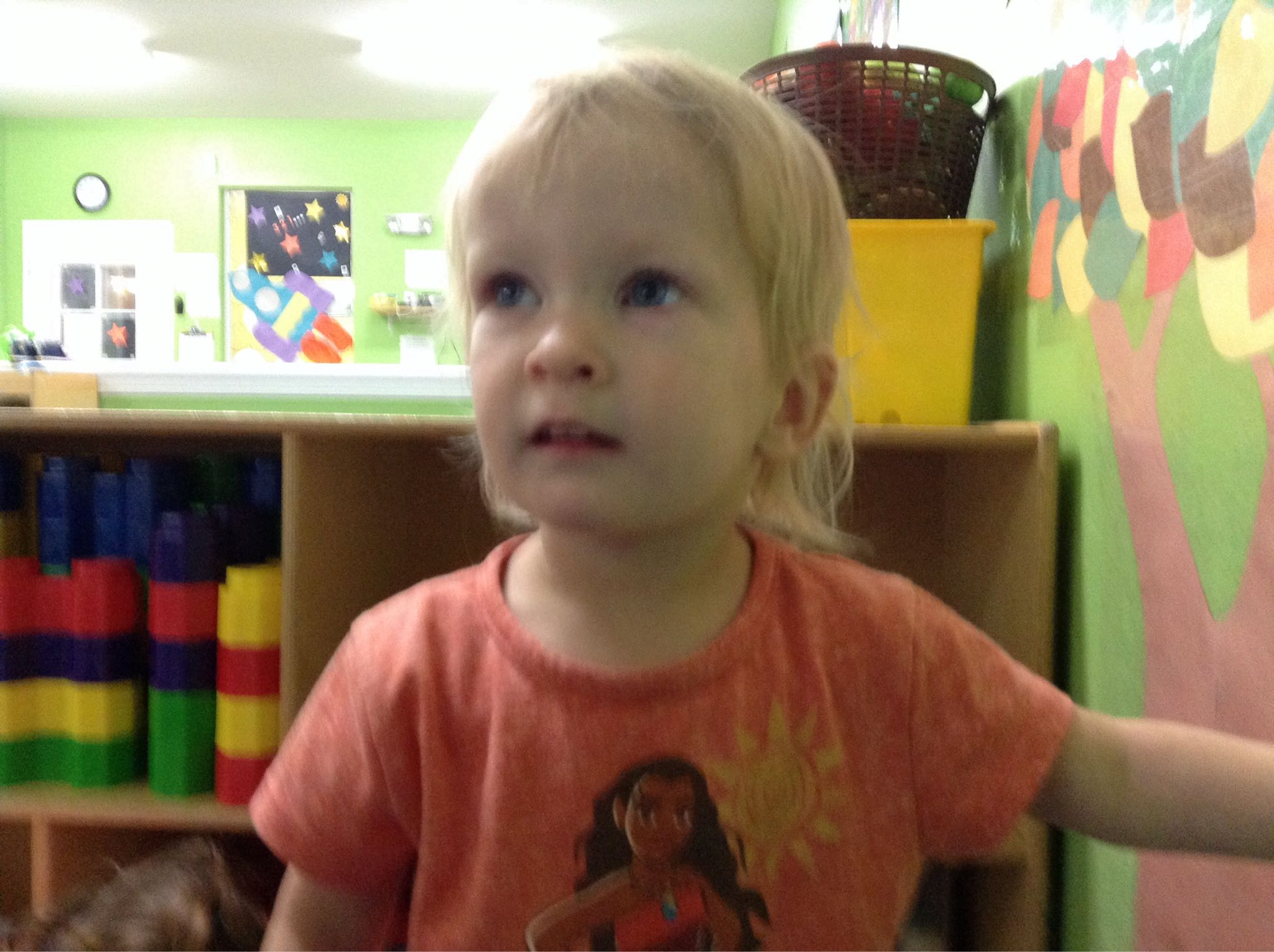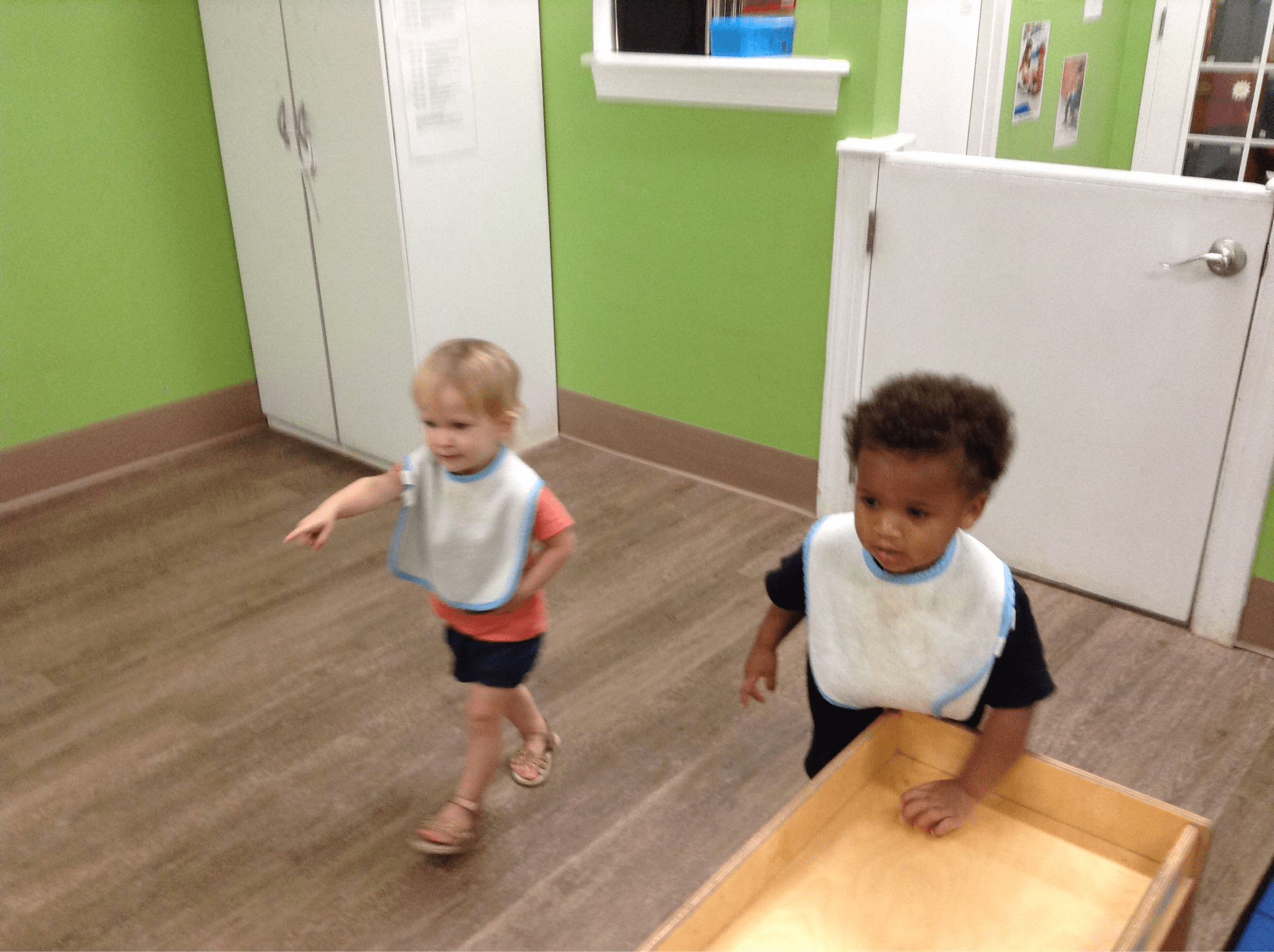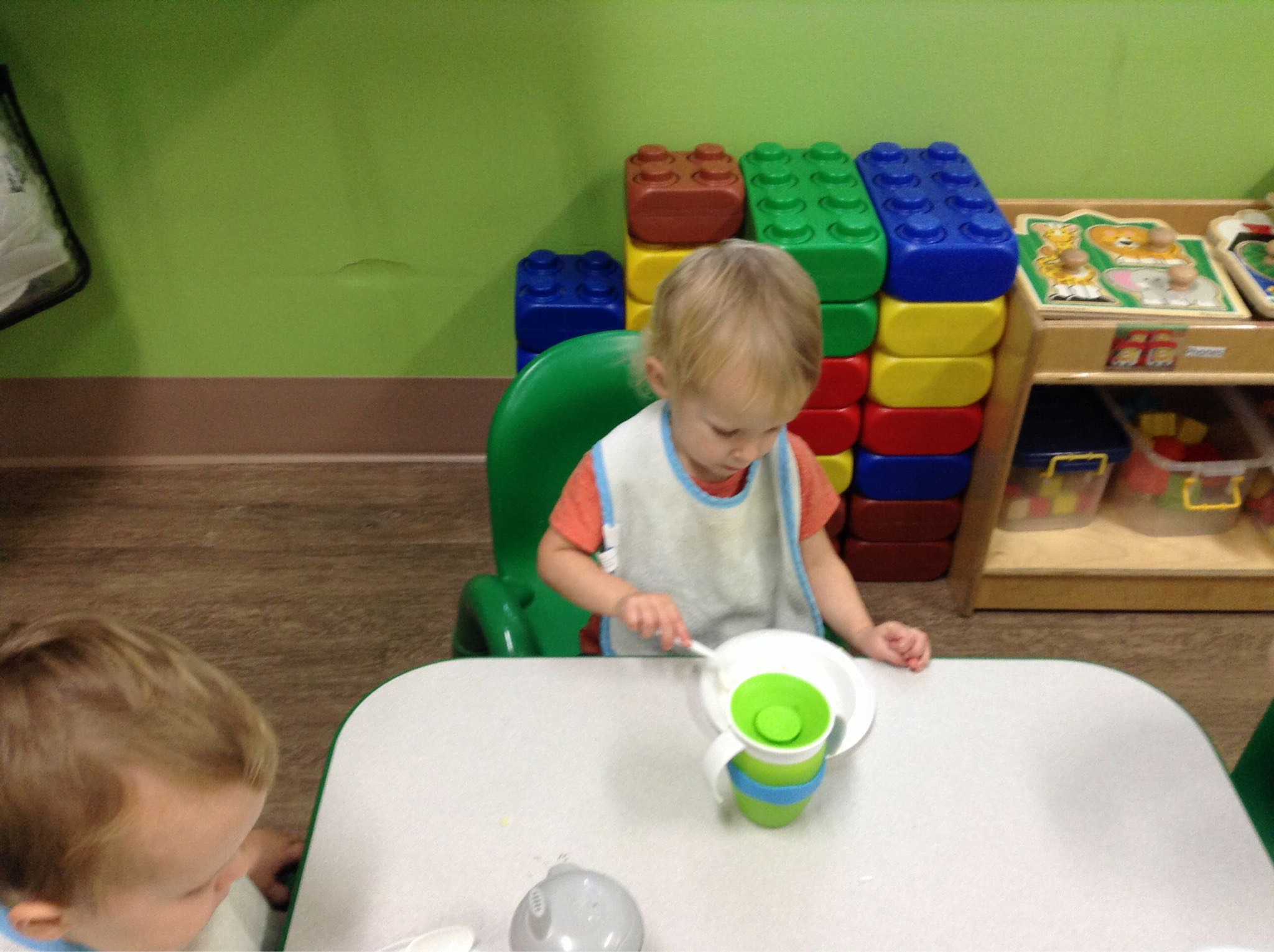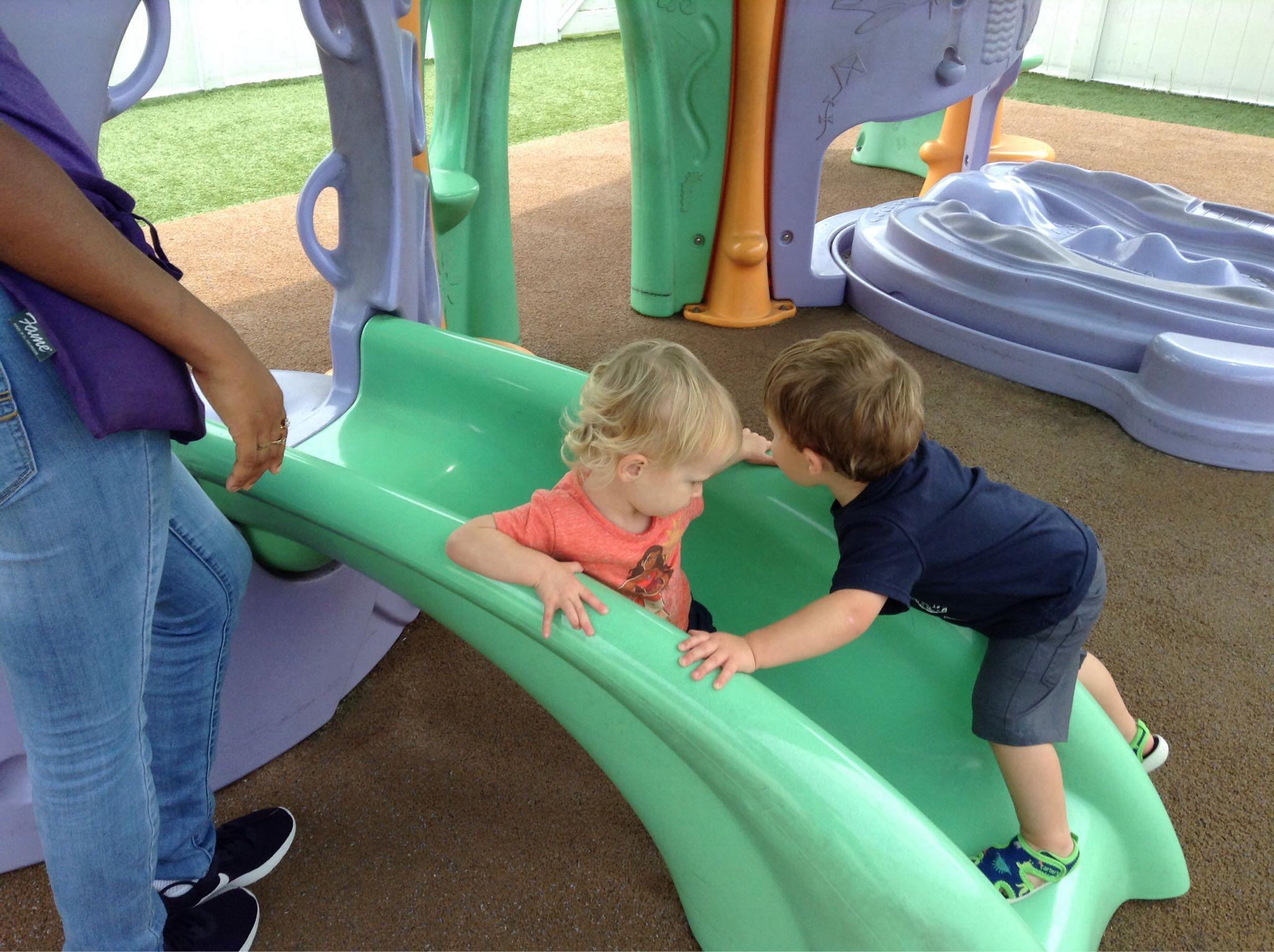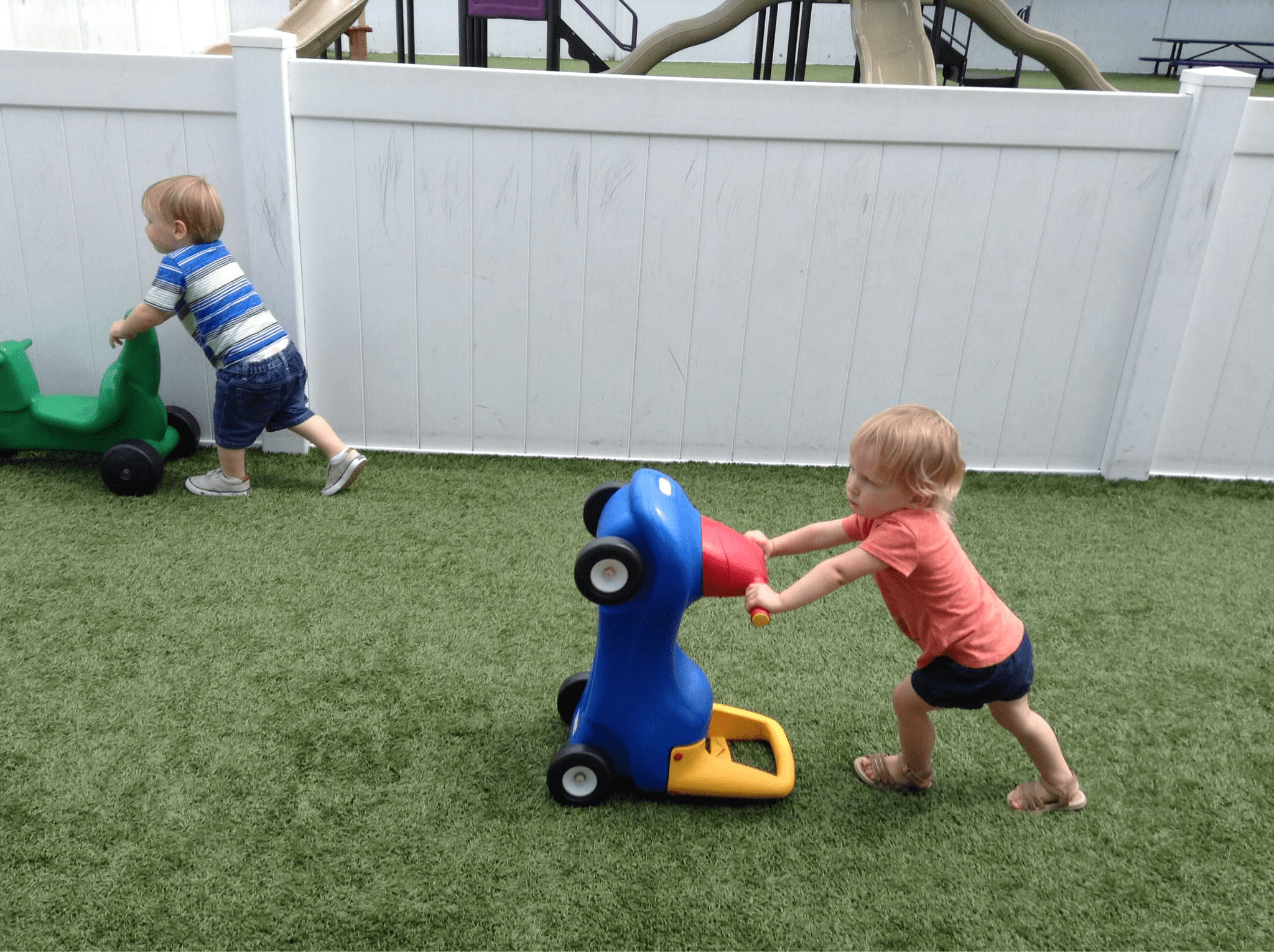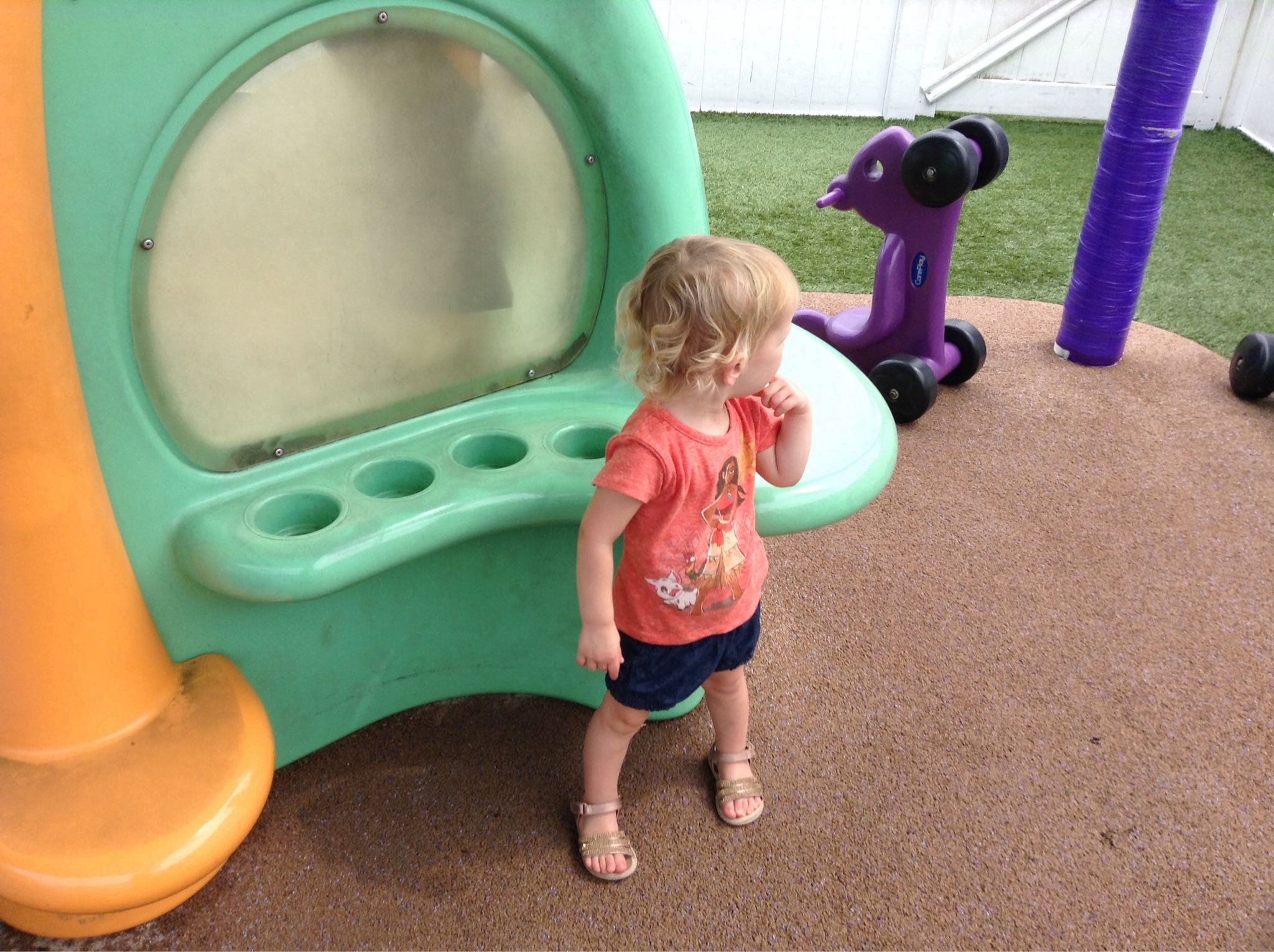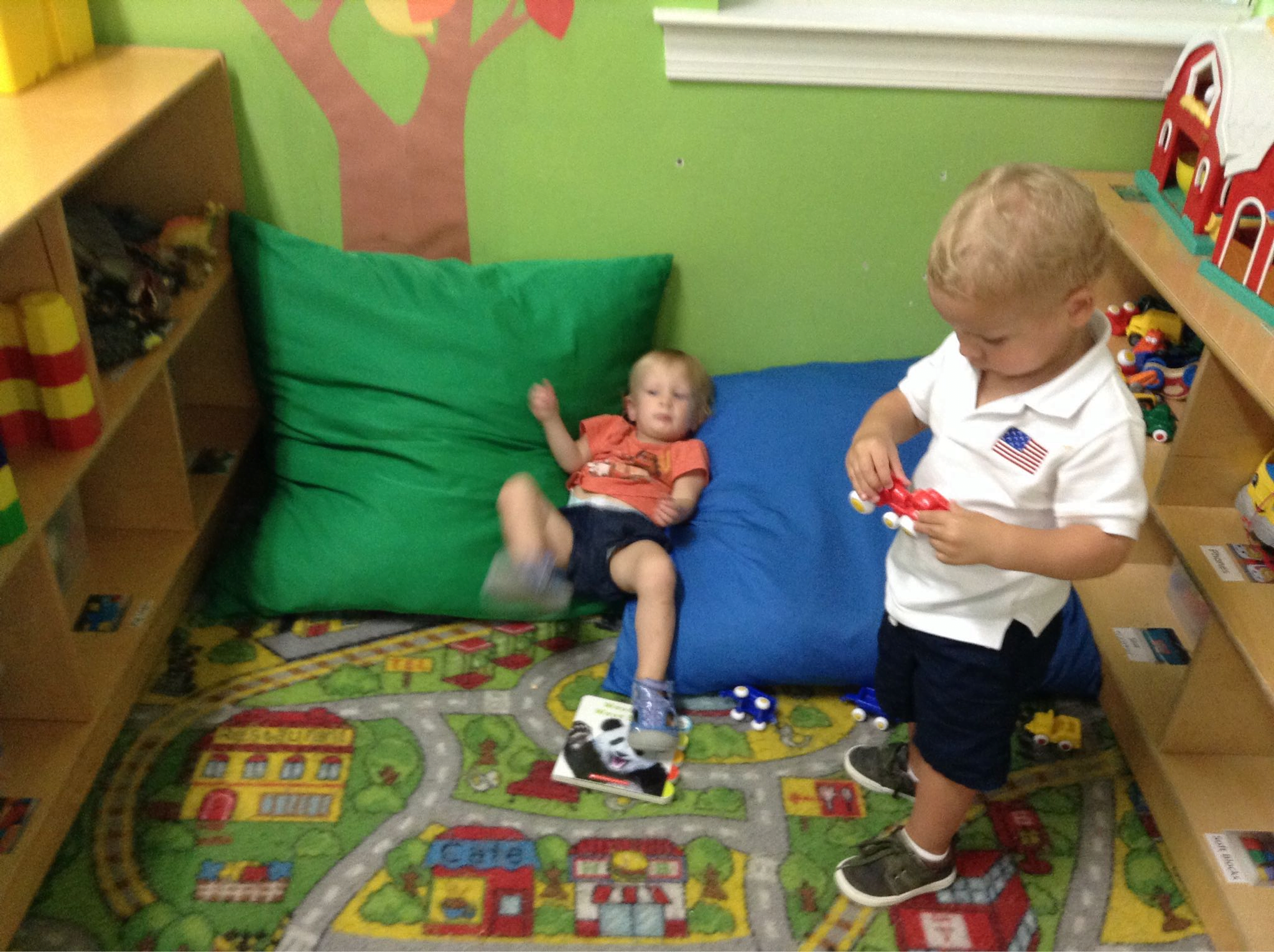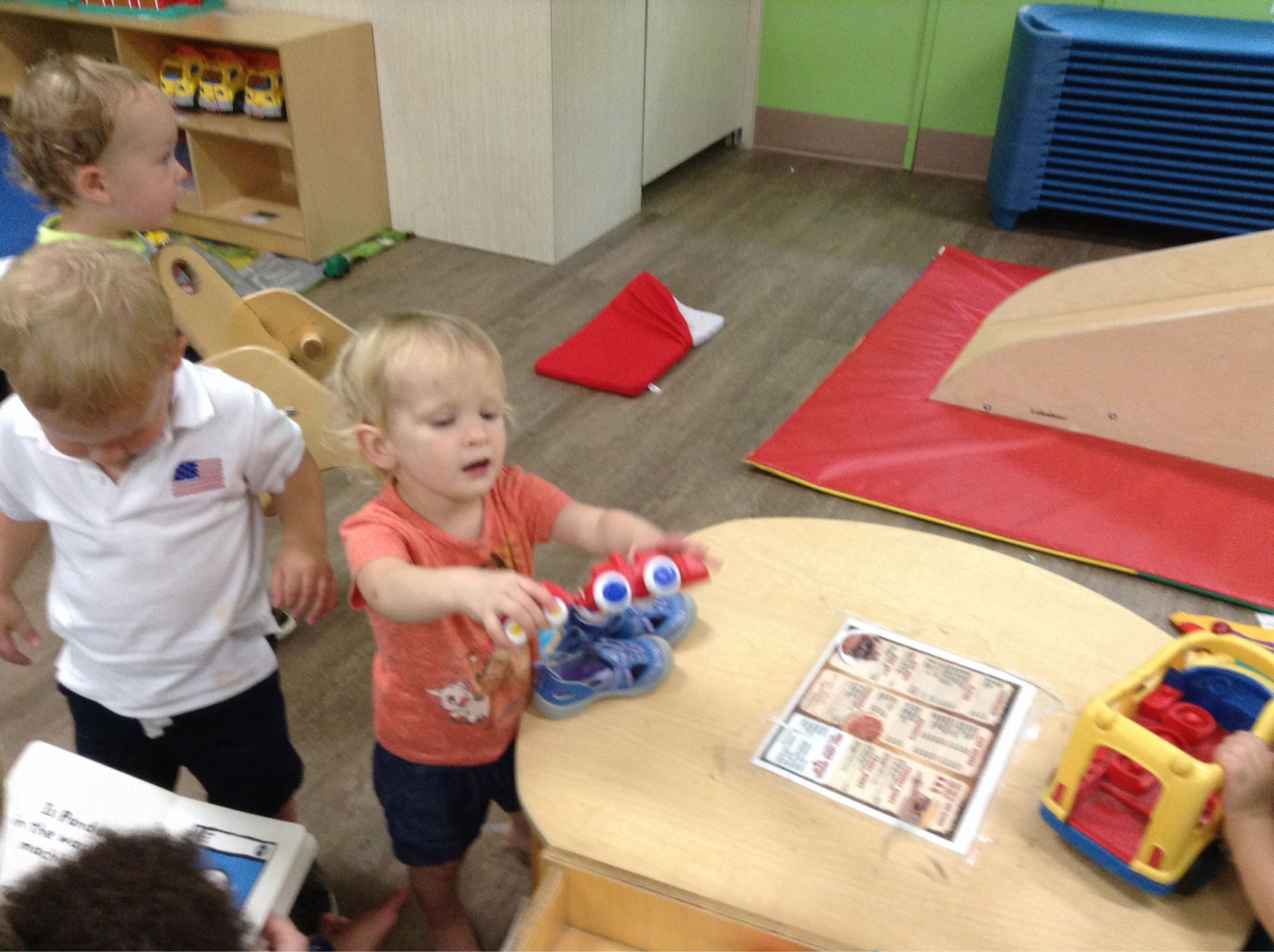 I love all these fun details about her day. Today my favorite parts are her talking about Gammie & Uncle Bo, and wearing her friends' shoes. She is just so silly.
After I picked her up, she squatted down and gently swatted and this little bush for like two whole minutes. She was so pleased with herself about it too!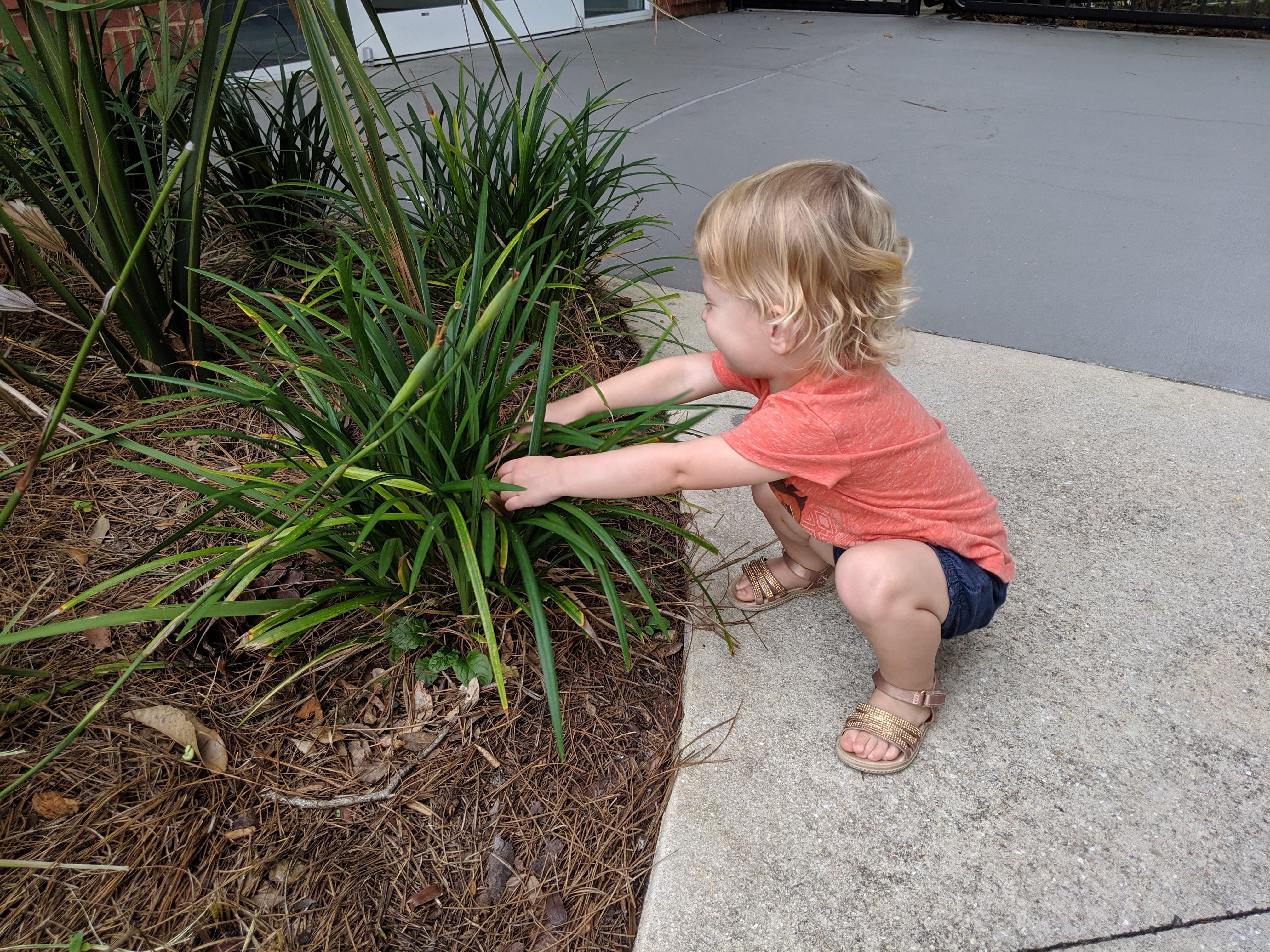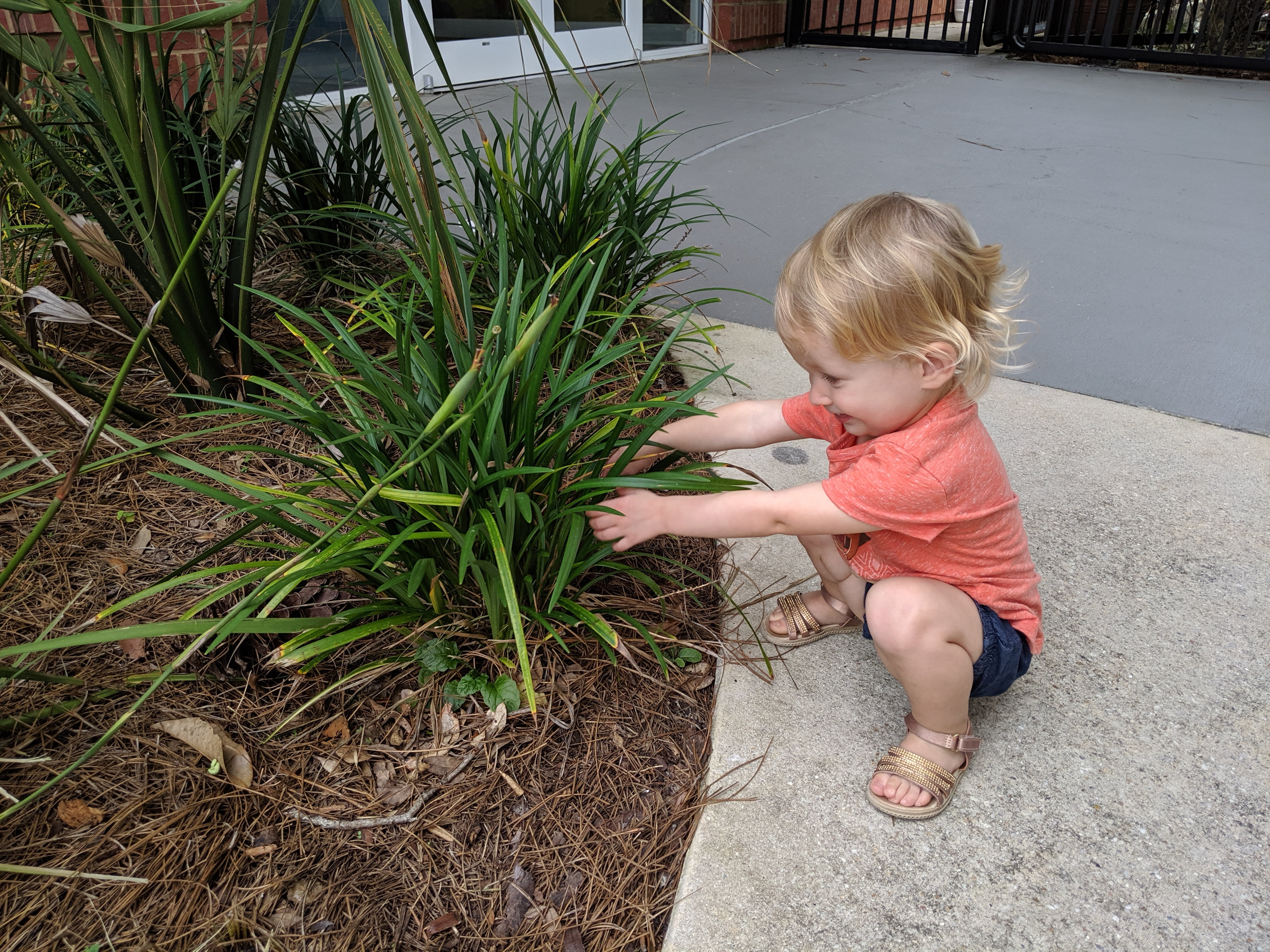 And then we went over to Nana & PopPop's house for dinner! We ordered Chinese take-out, played with toys, and went for an impromptu dip in the pool, with a swimmy diaper only, since we didn't bring her bathing suit. (We didn't plan ahead of time, so we weren't prepared for tonight, but we decided we should probably just leave an extra "suit" as Emmie says, at their house.)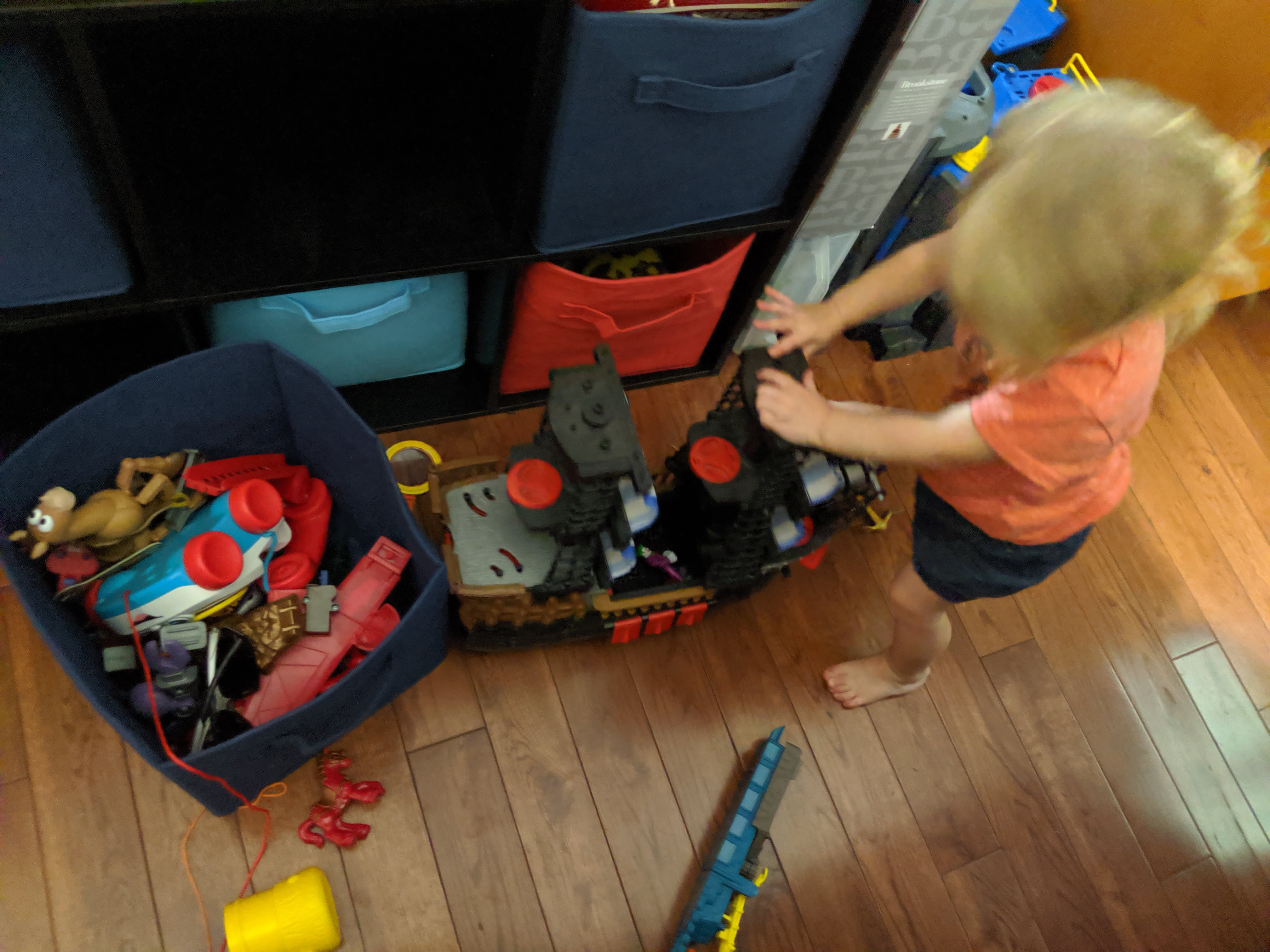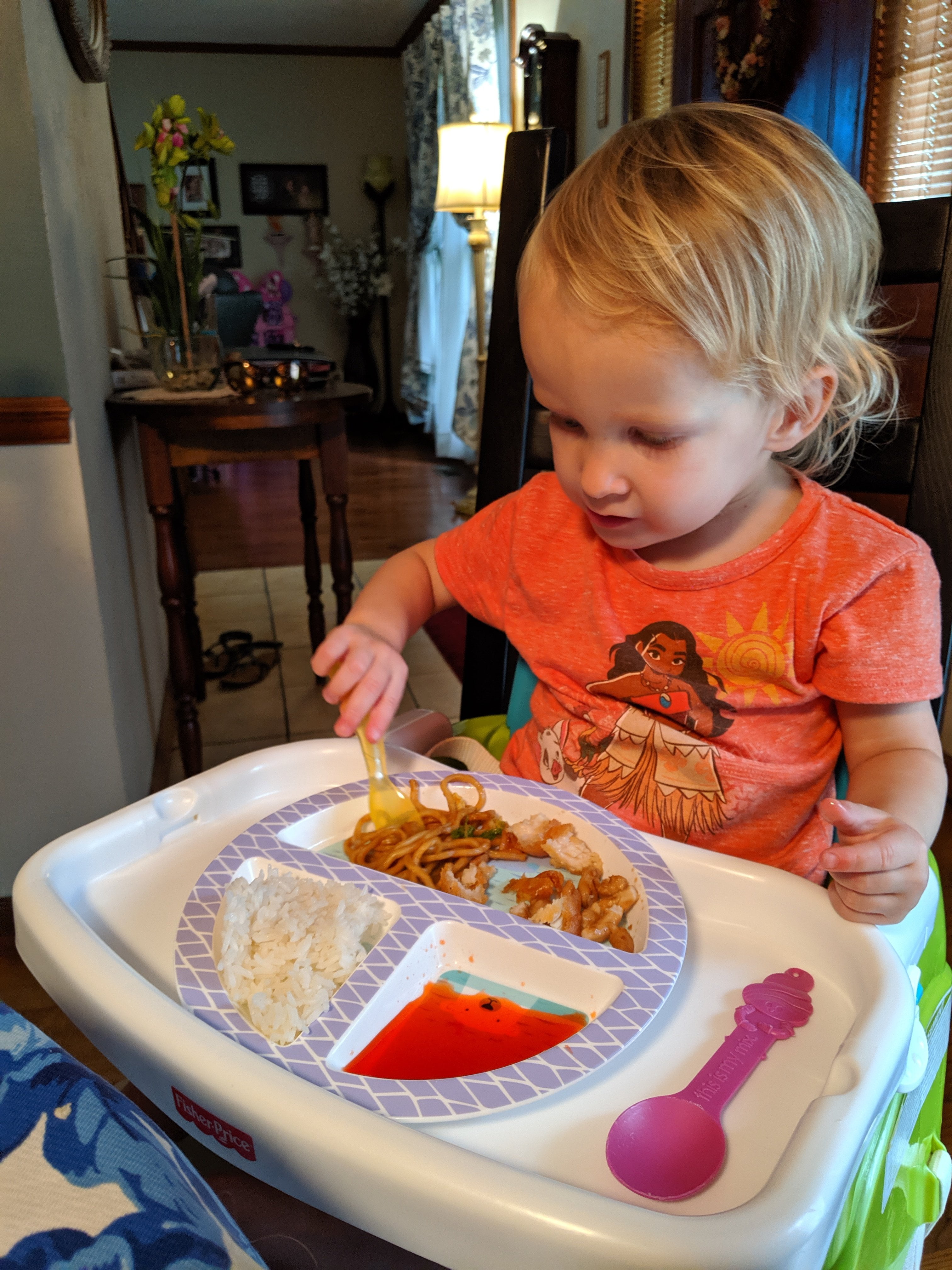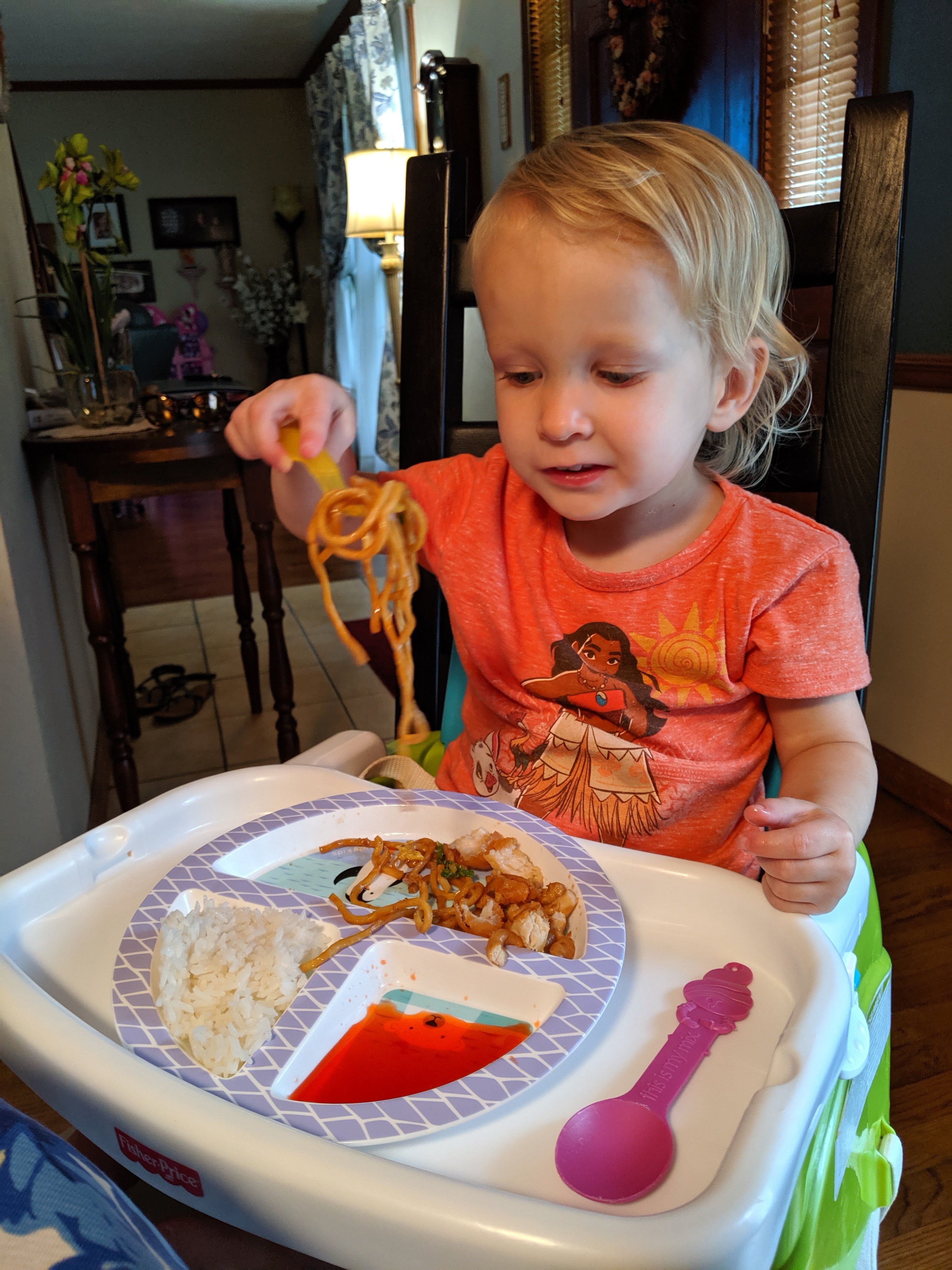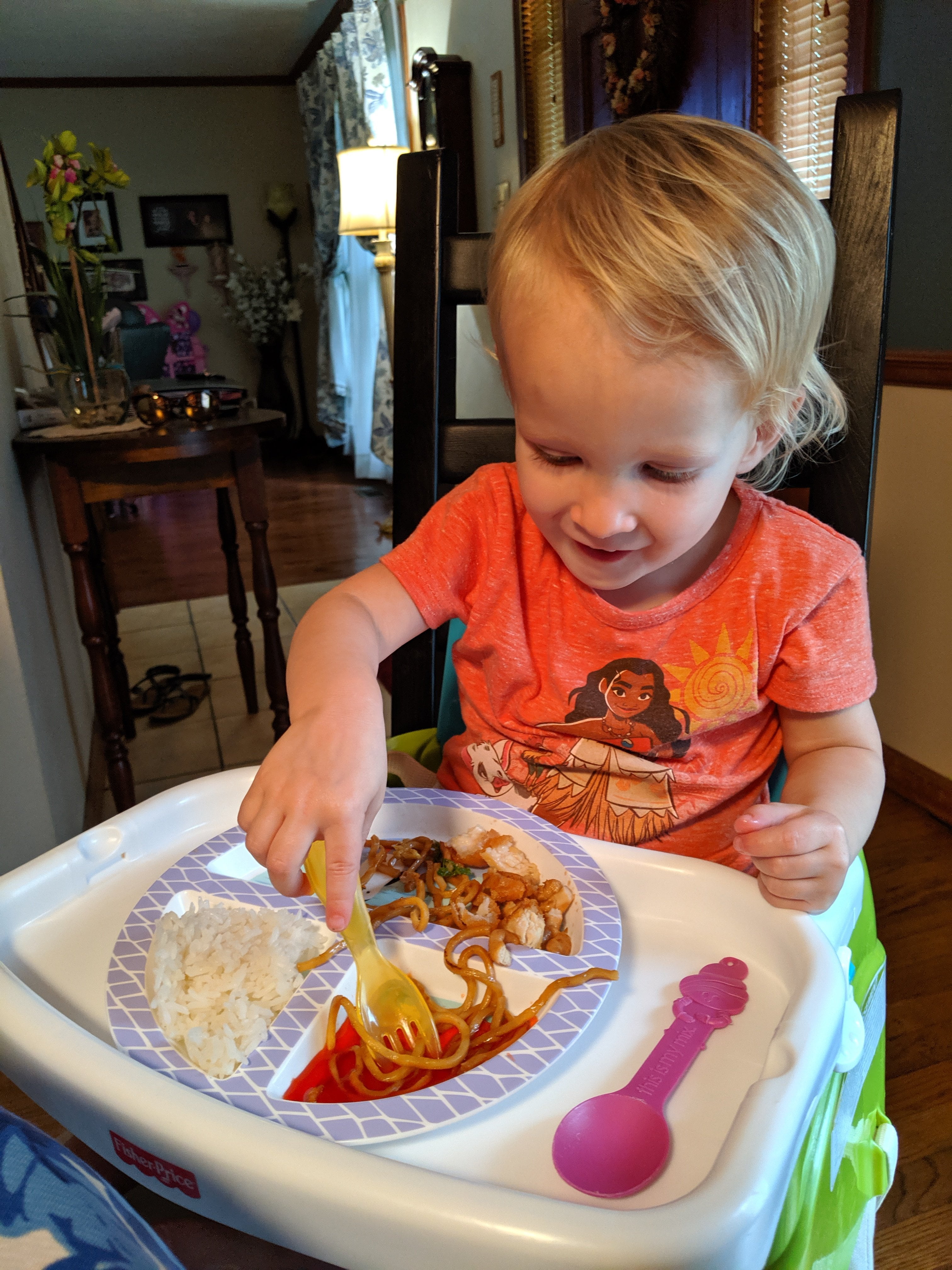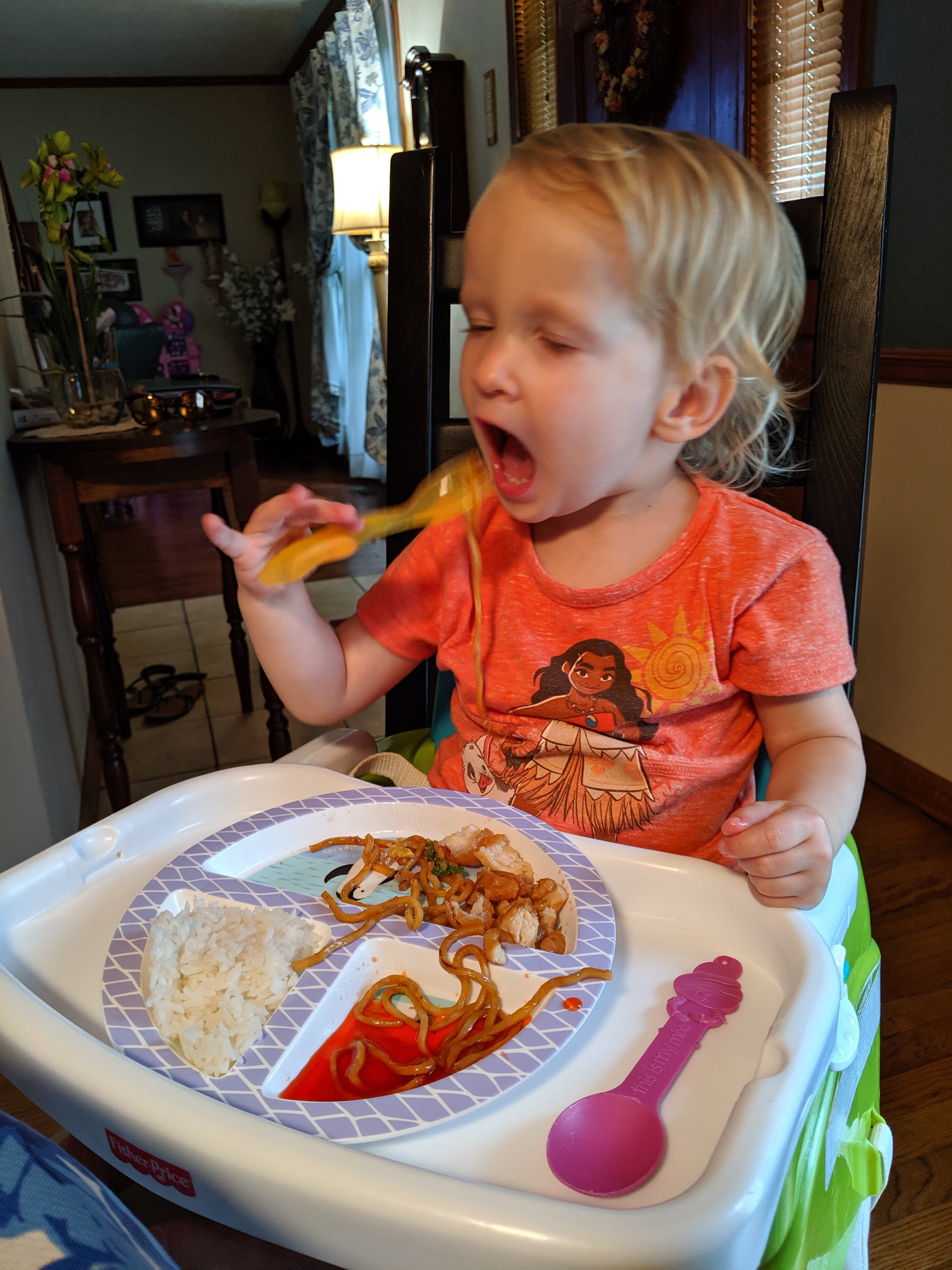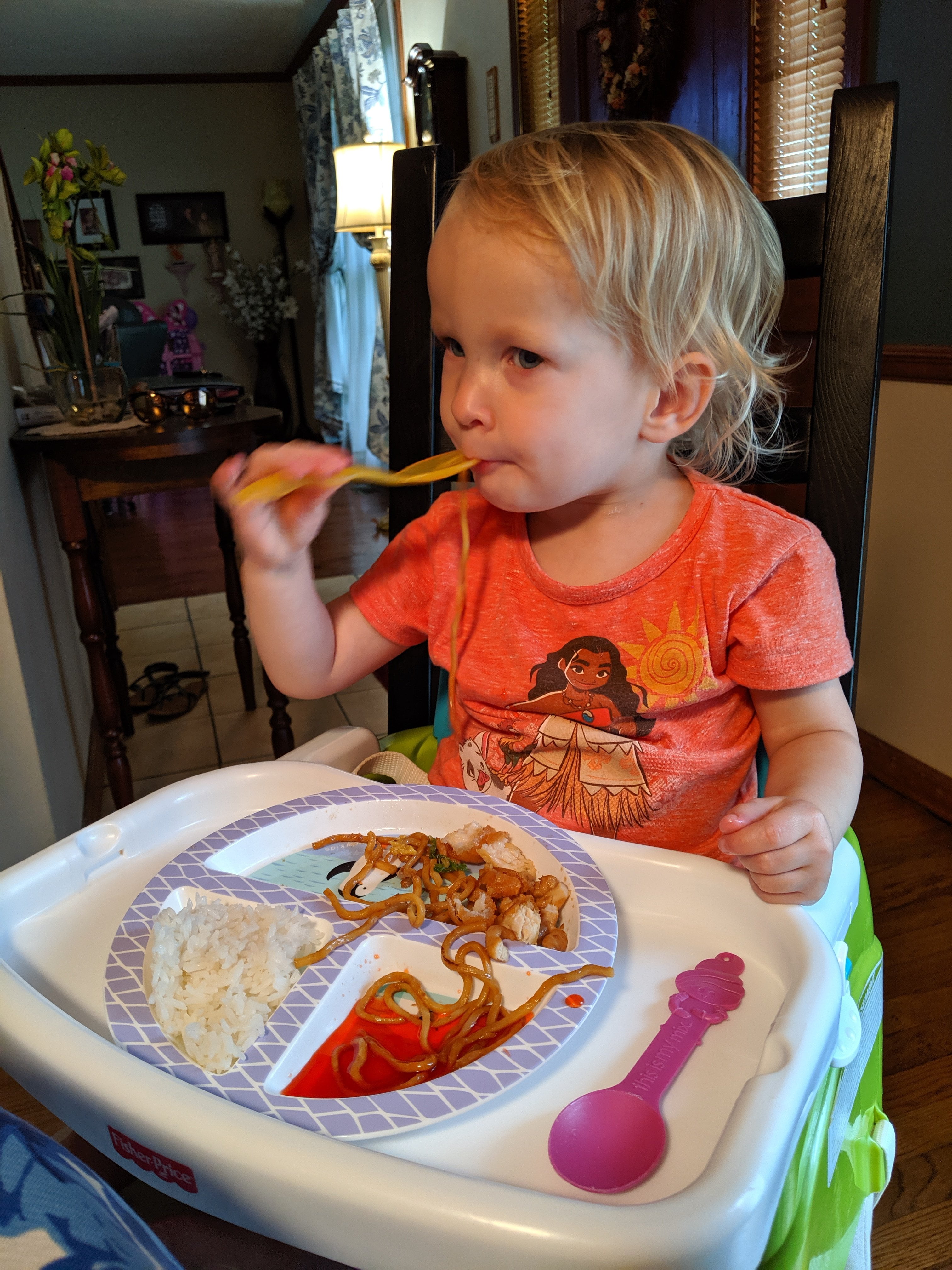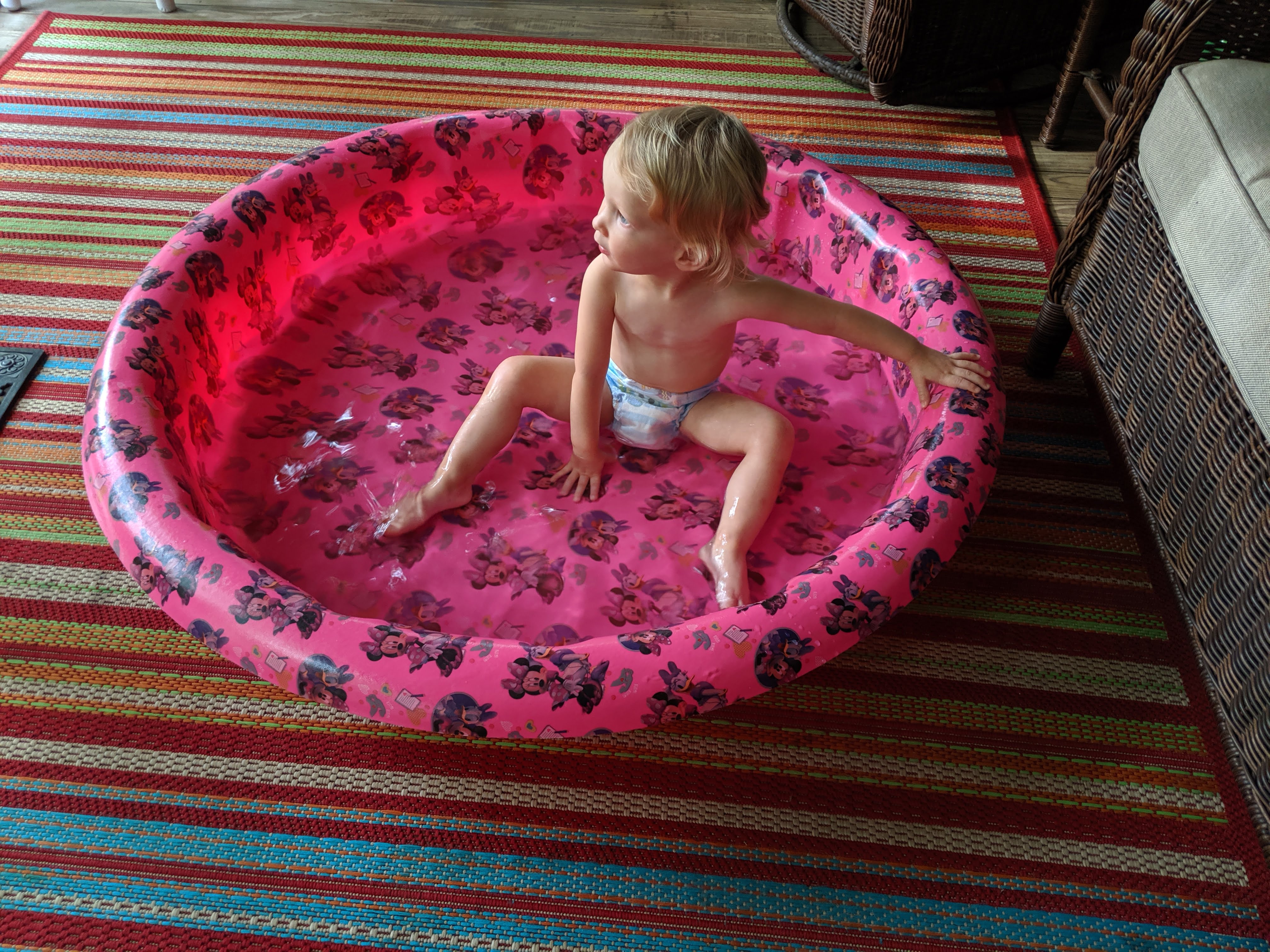 Her favorite toy tonight was definitely these binoculars!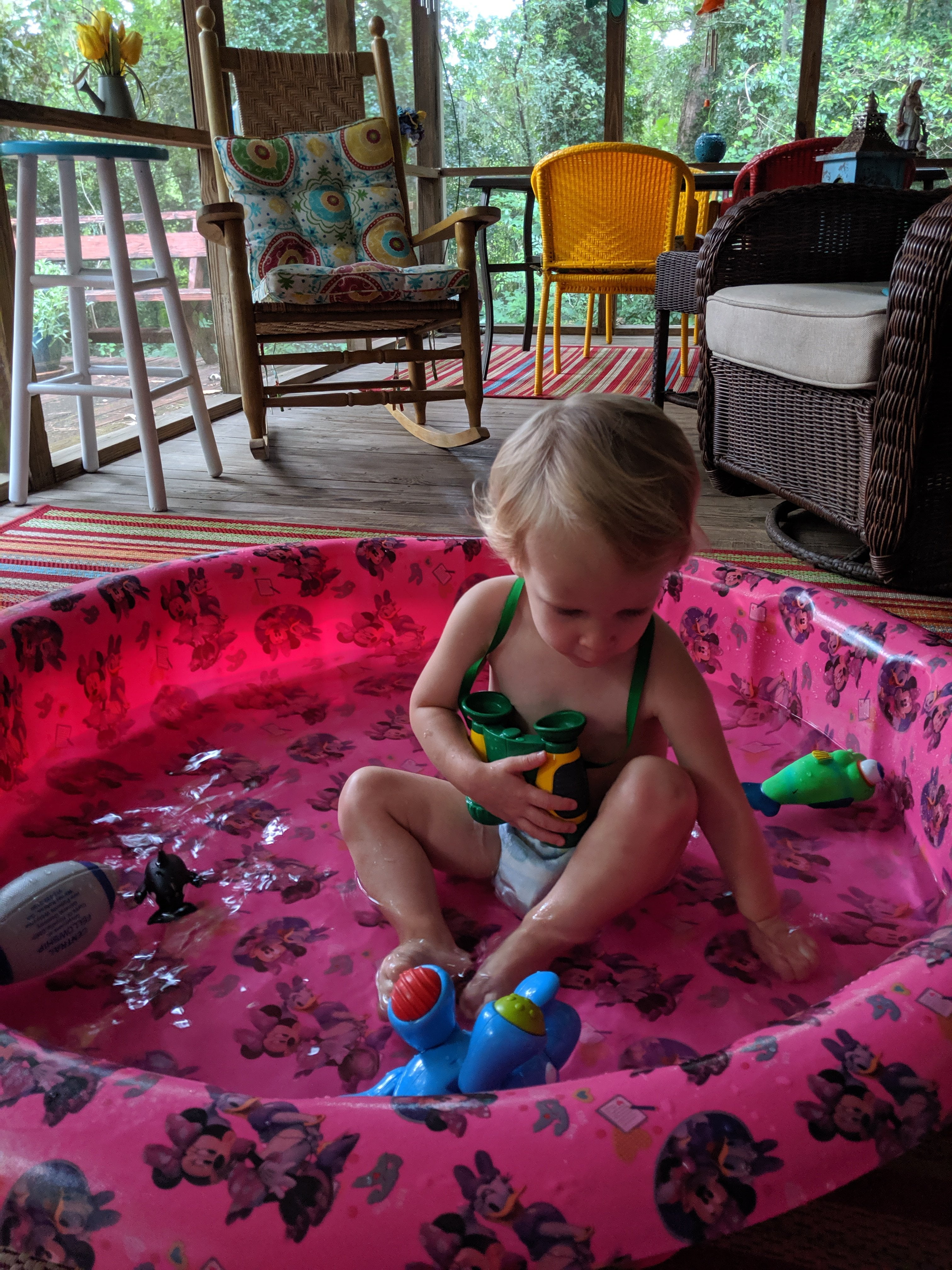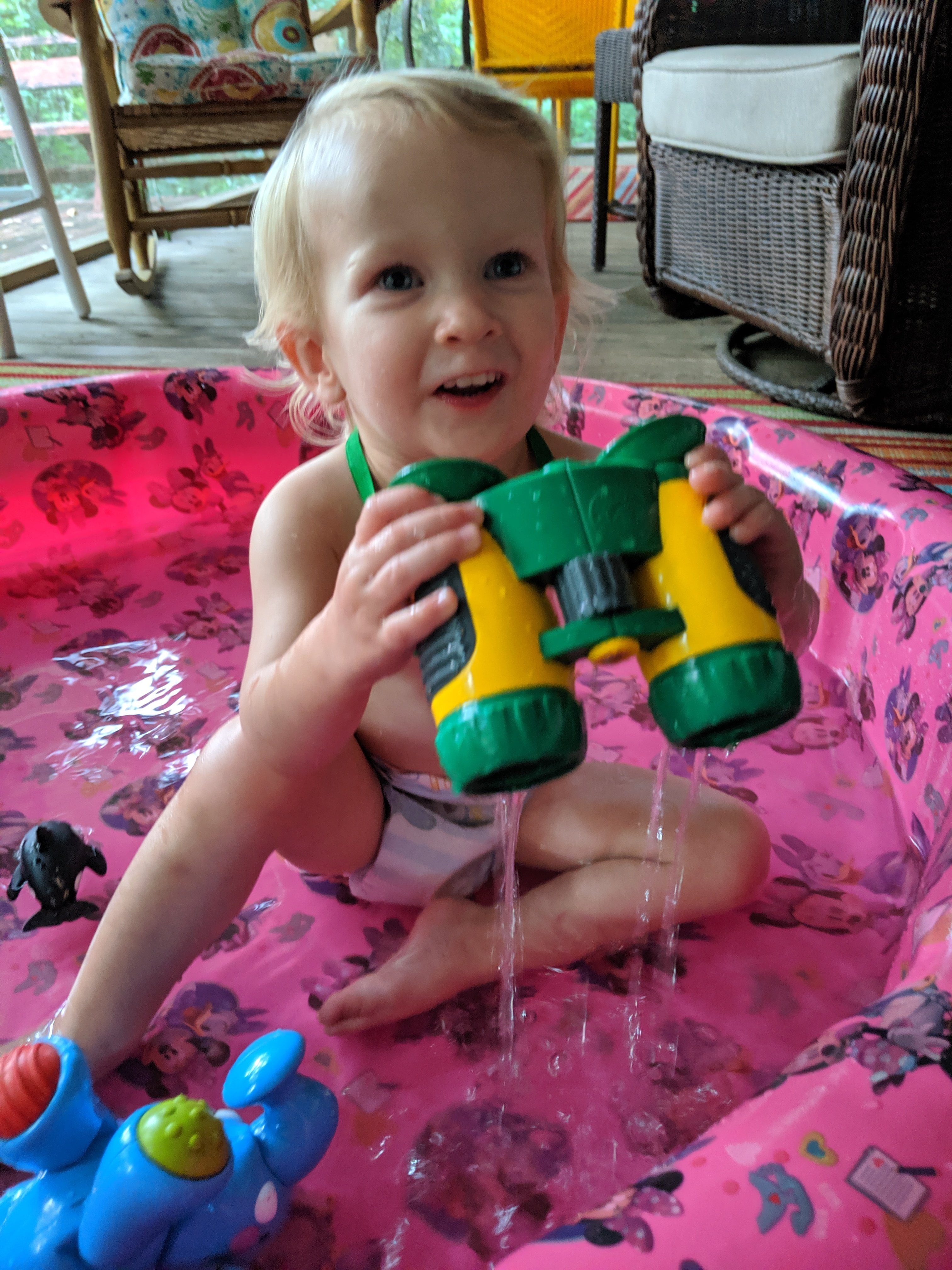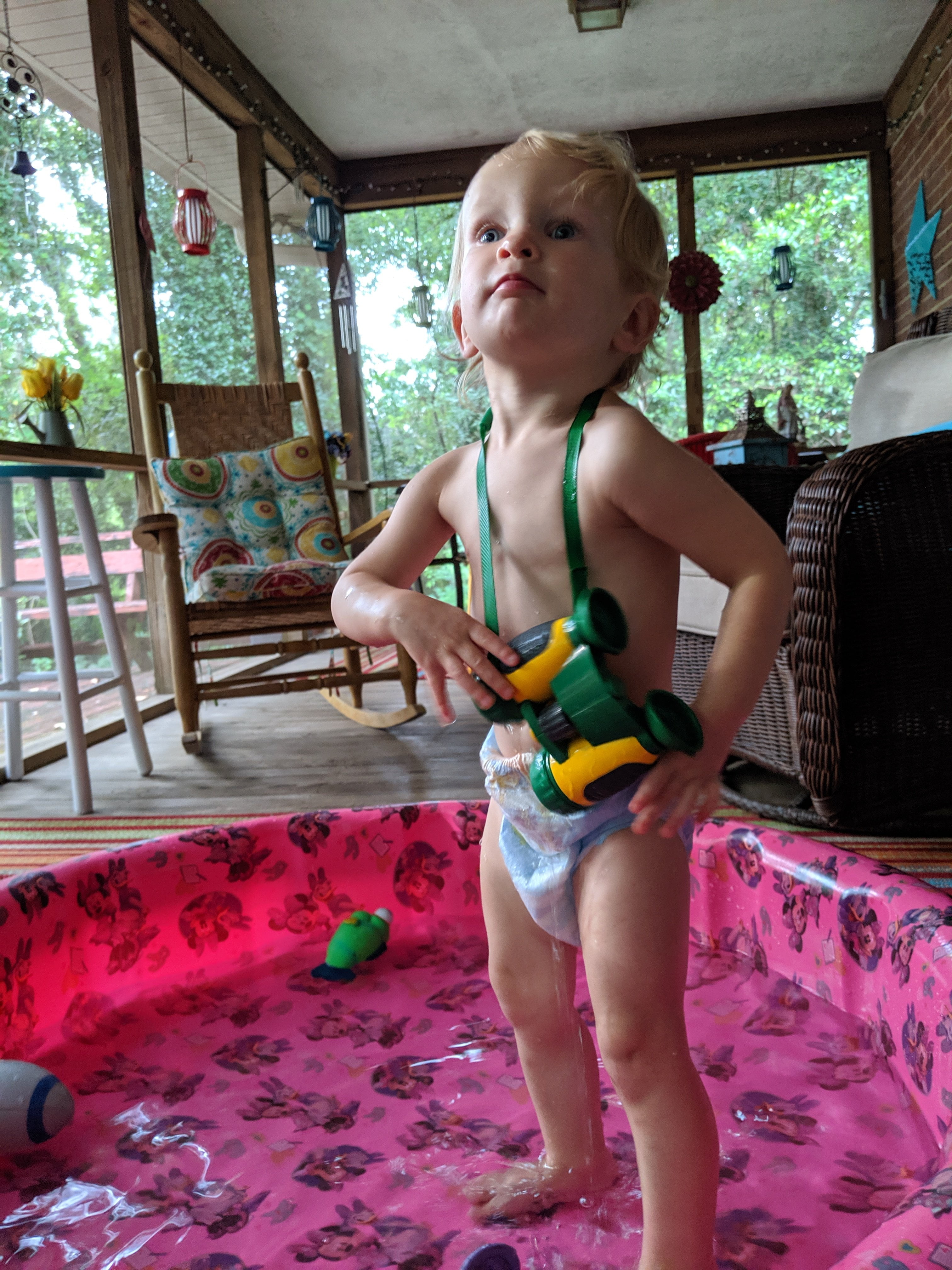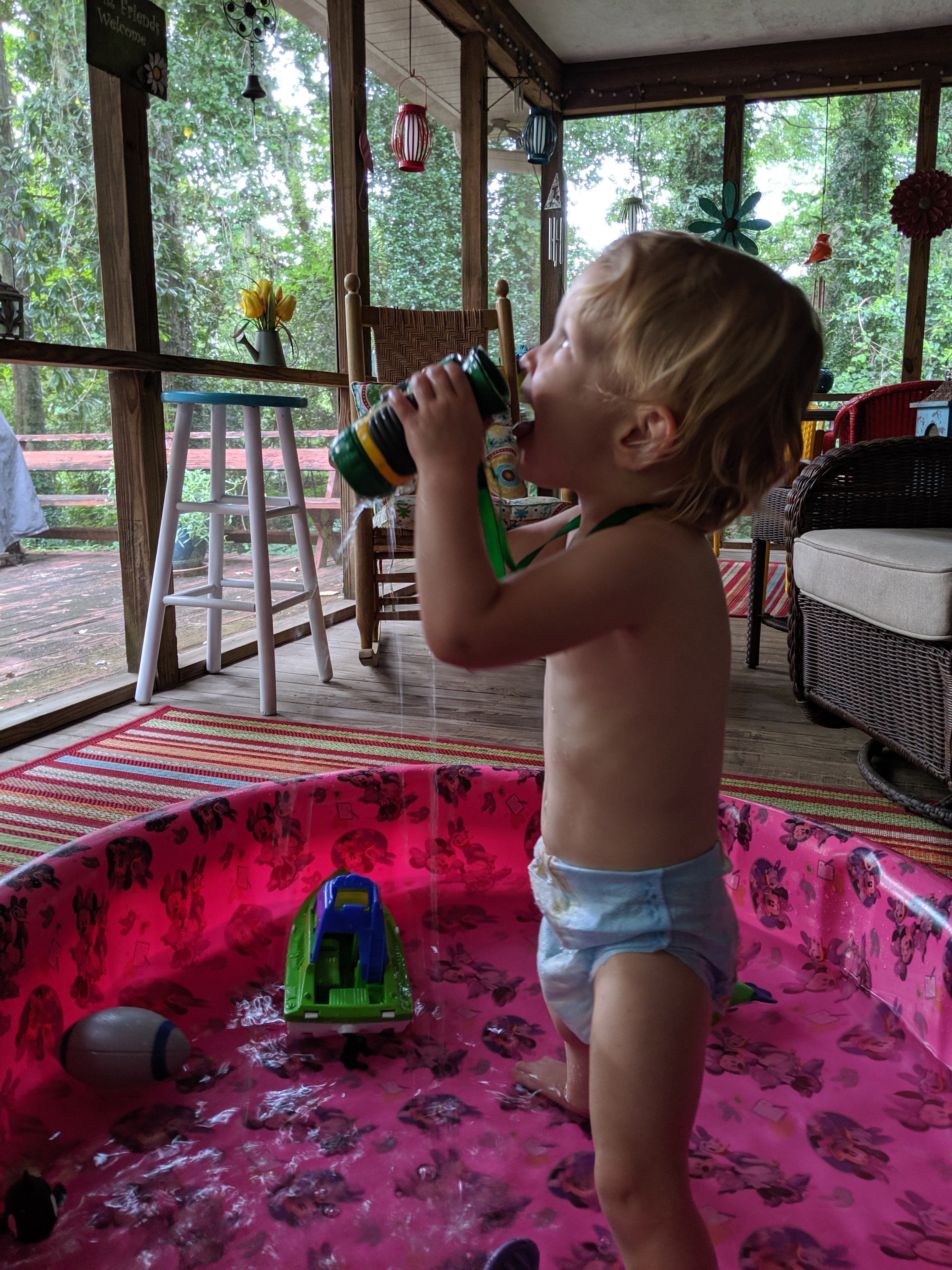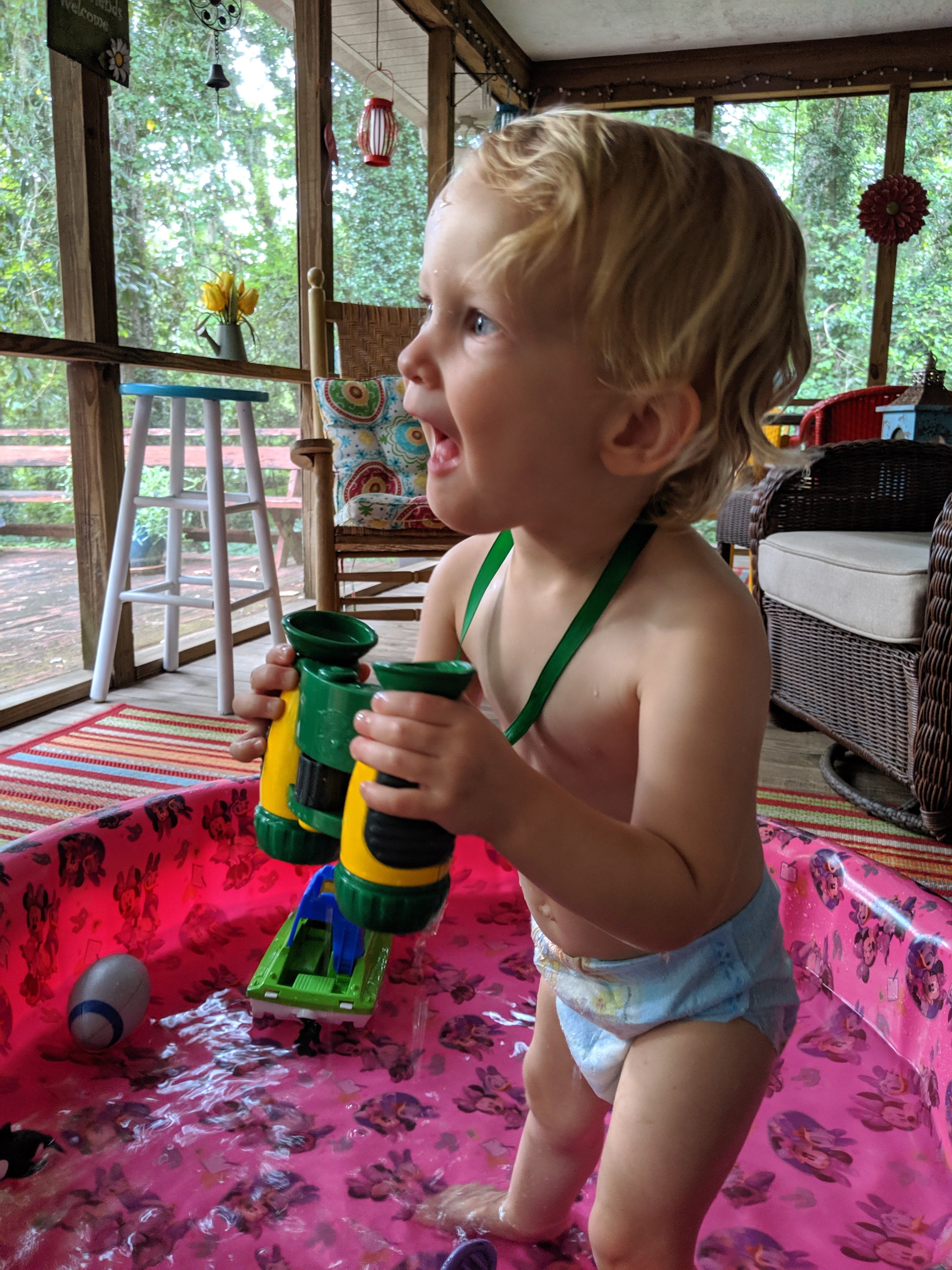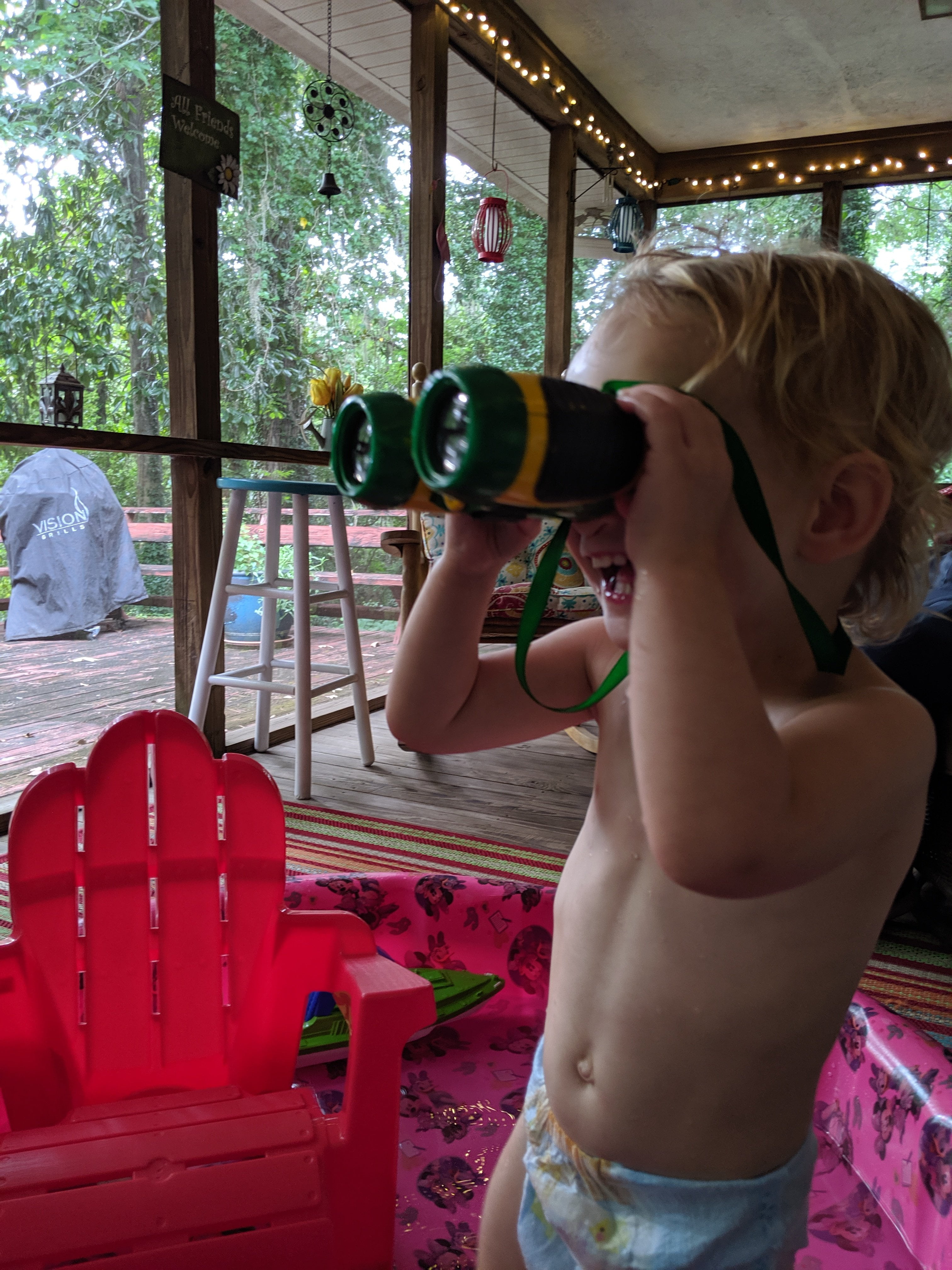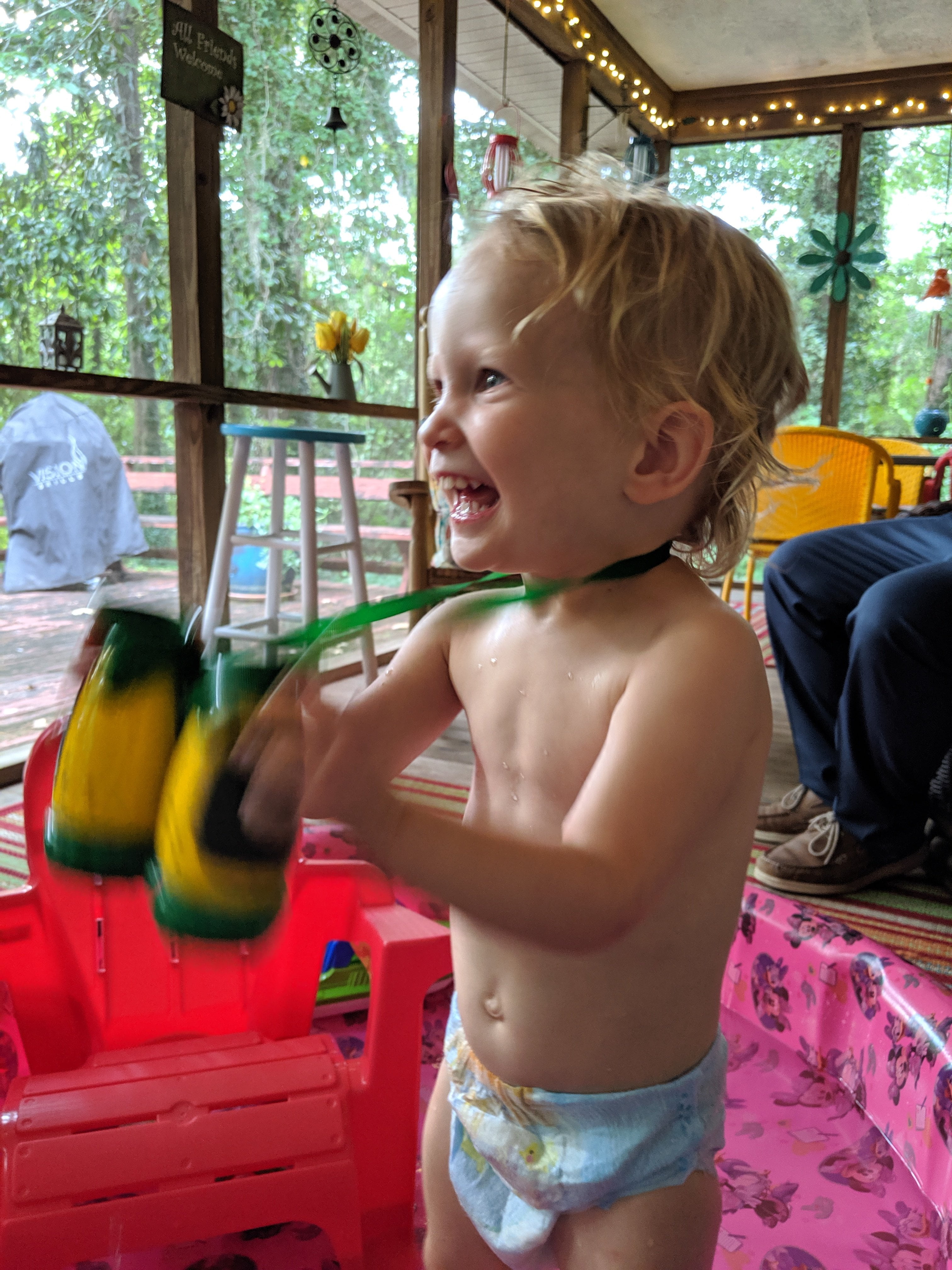 This little clean freak was using a fake flower, dipped in her pool water, to "clean" anything and everything – our barefeet, Nana's shoes, this stool… Again I say, she is so silly!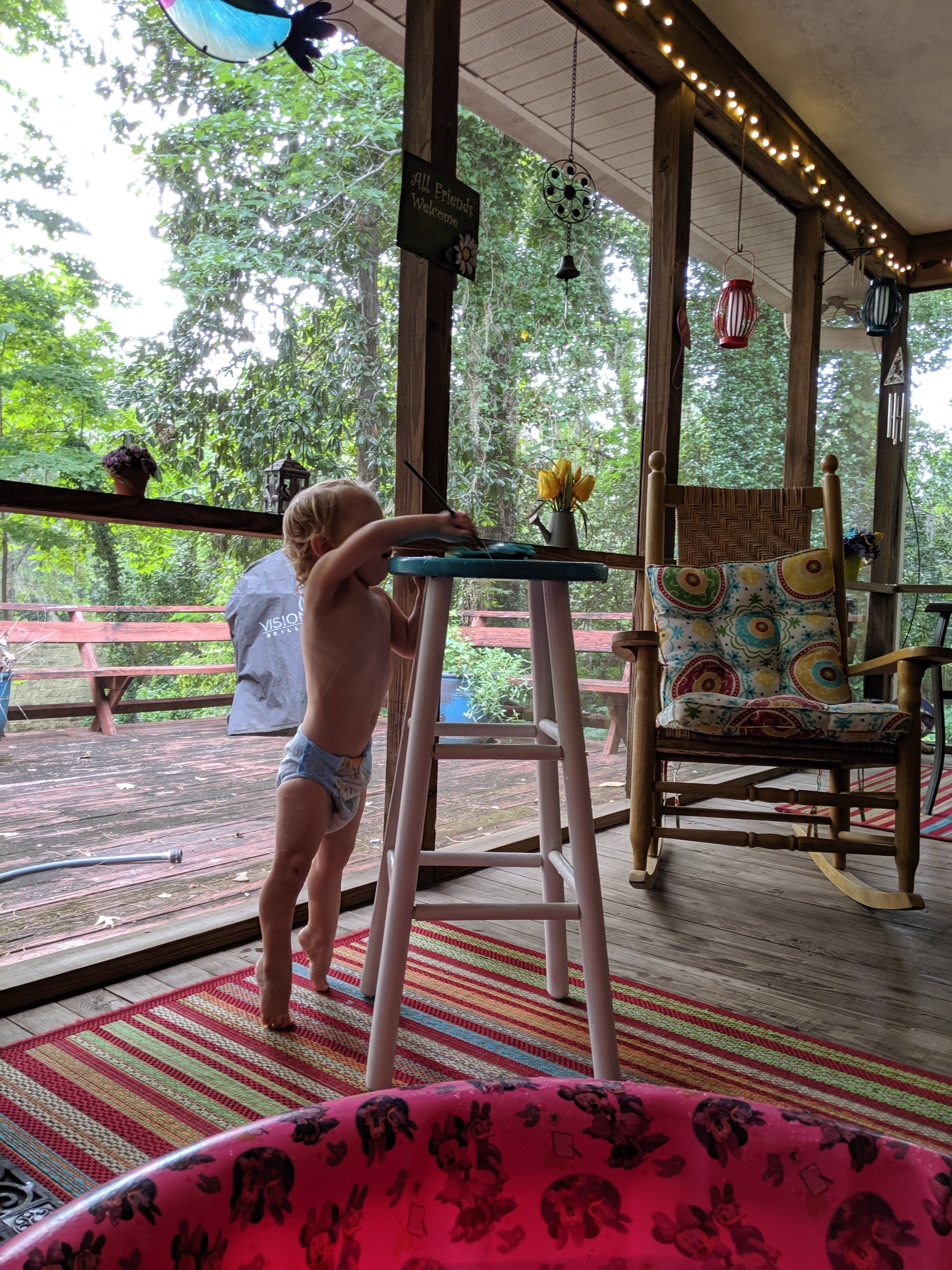 Once she was done playing, she got wrapped up in an old monster towel, and looked on as the water was emptied from her pool.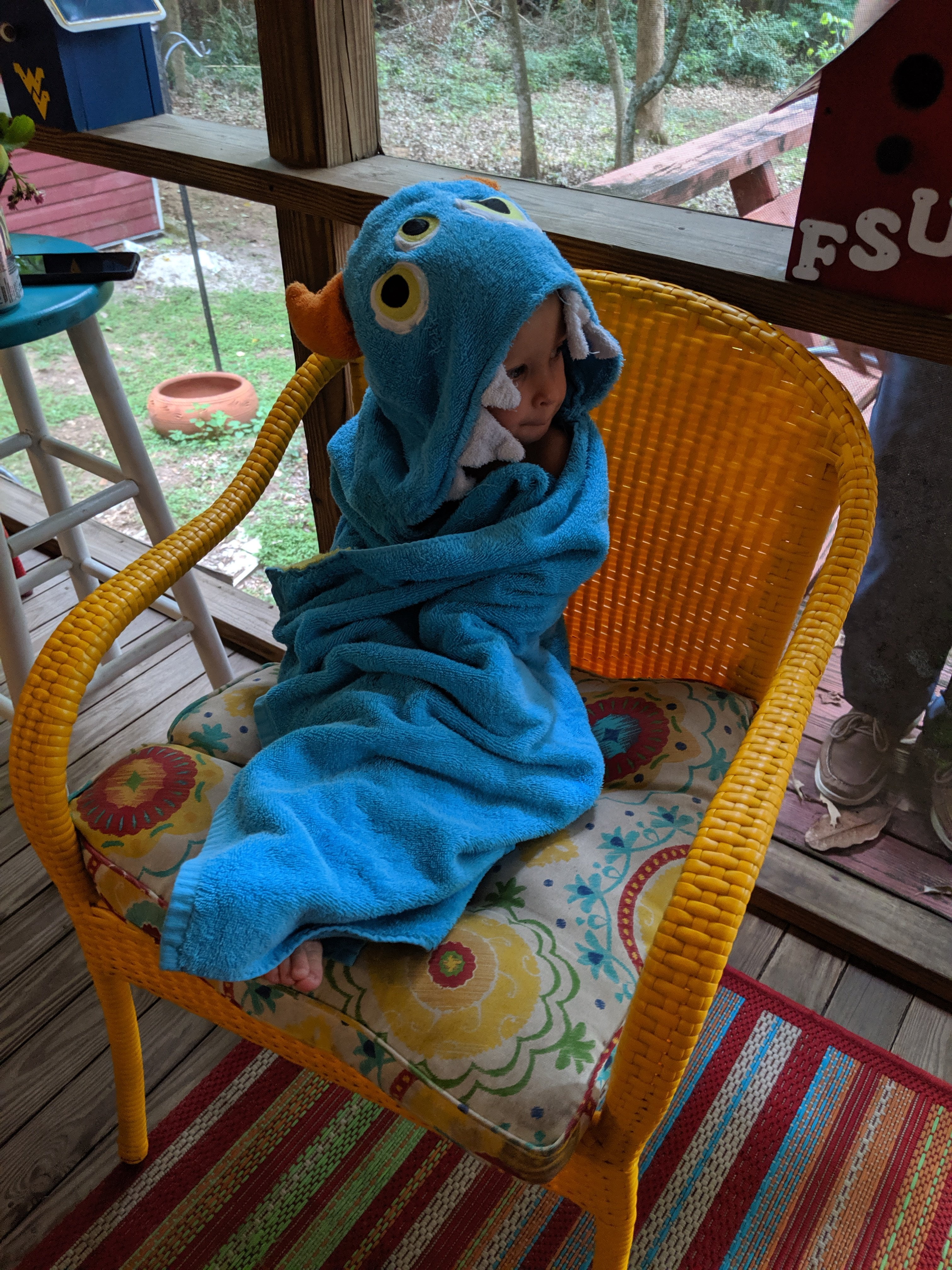 We played for just a few minutes at home before bedtime, with the new dinosaurs she found in her brothers' bedroom last night, and the inflatable flamingo from last year's birthday party that we also found last night.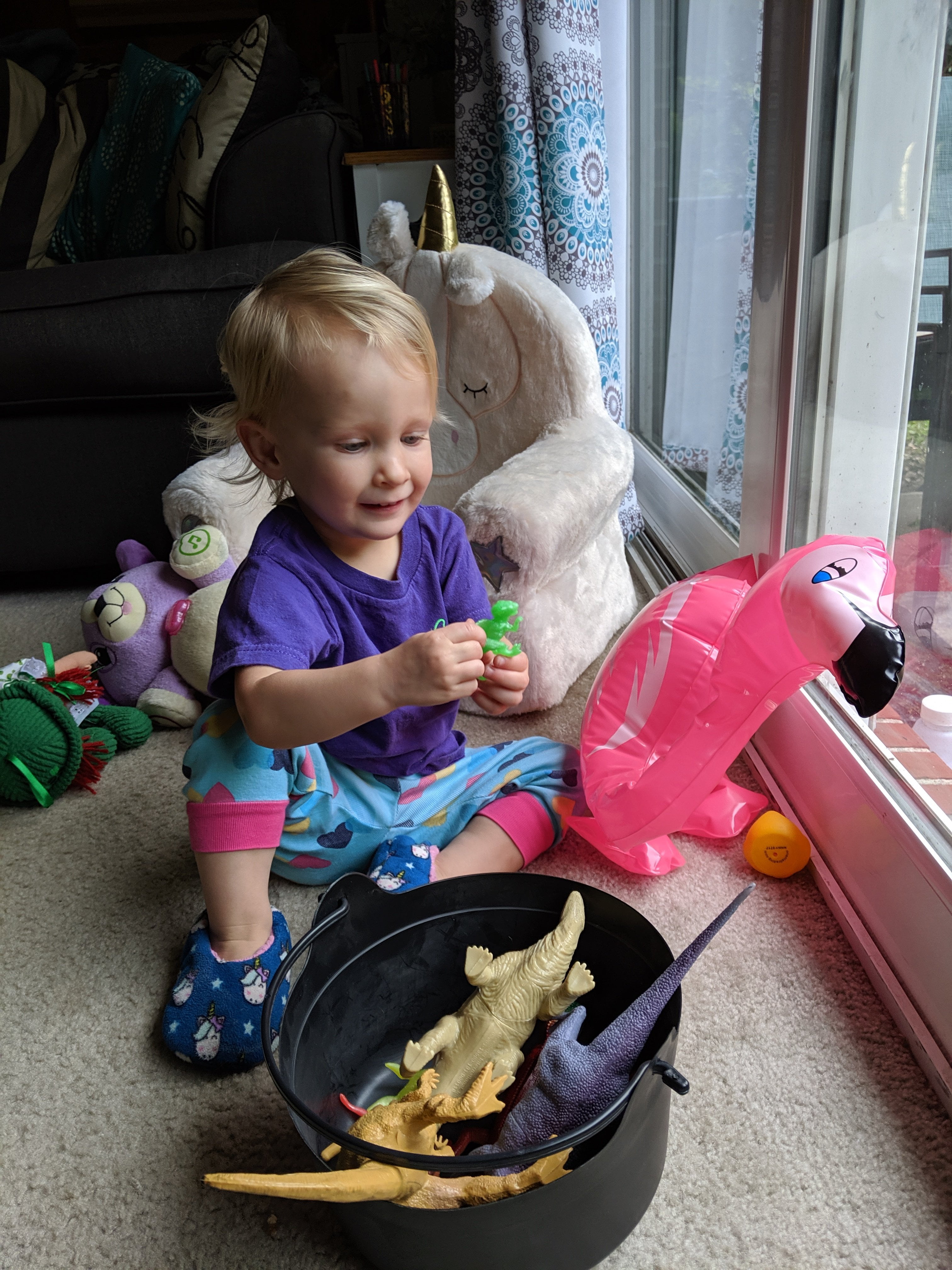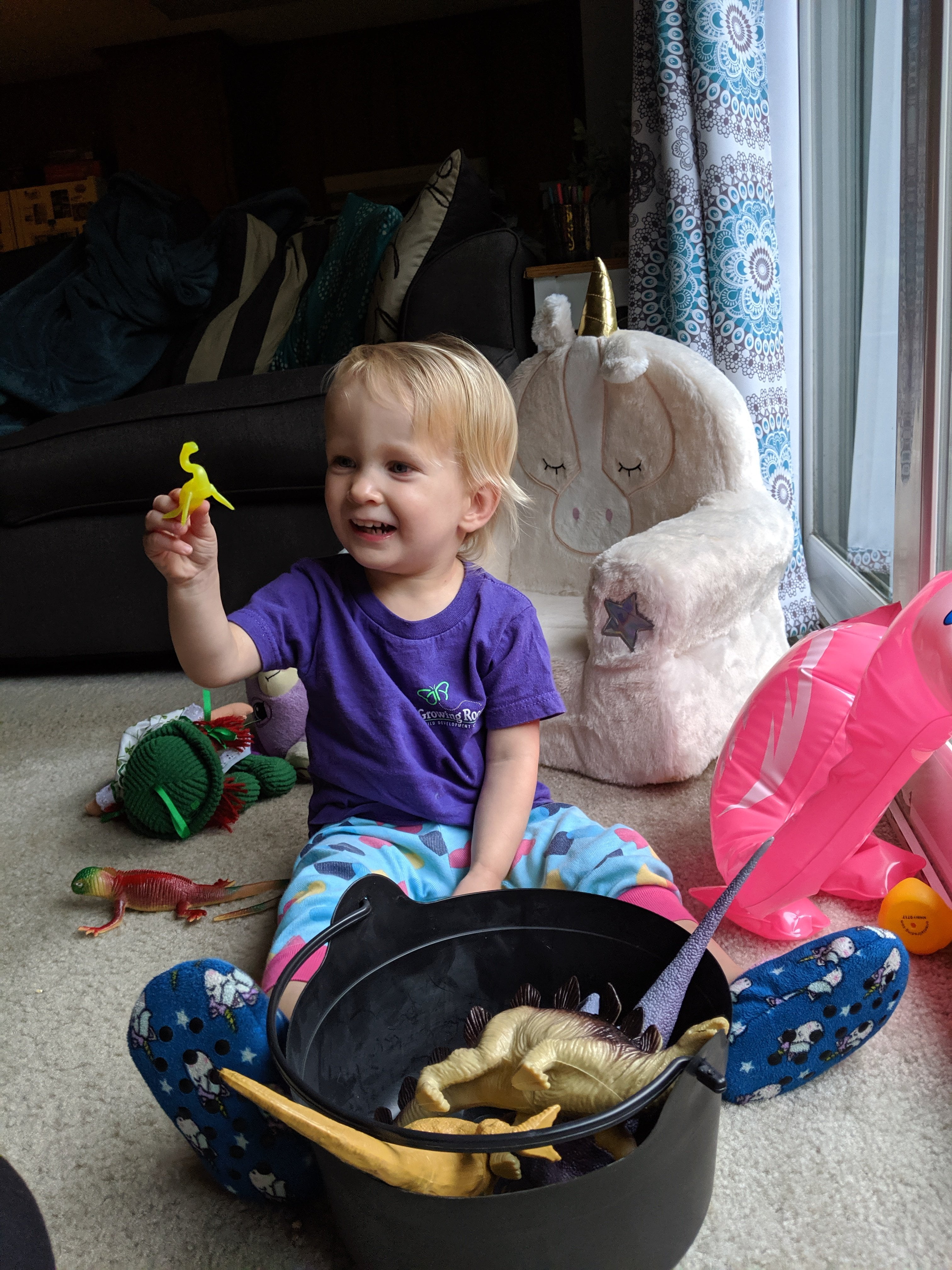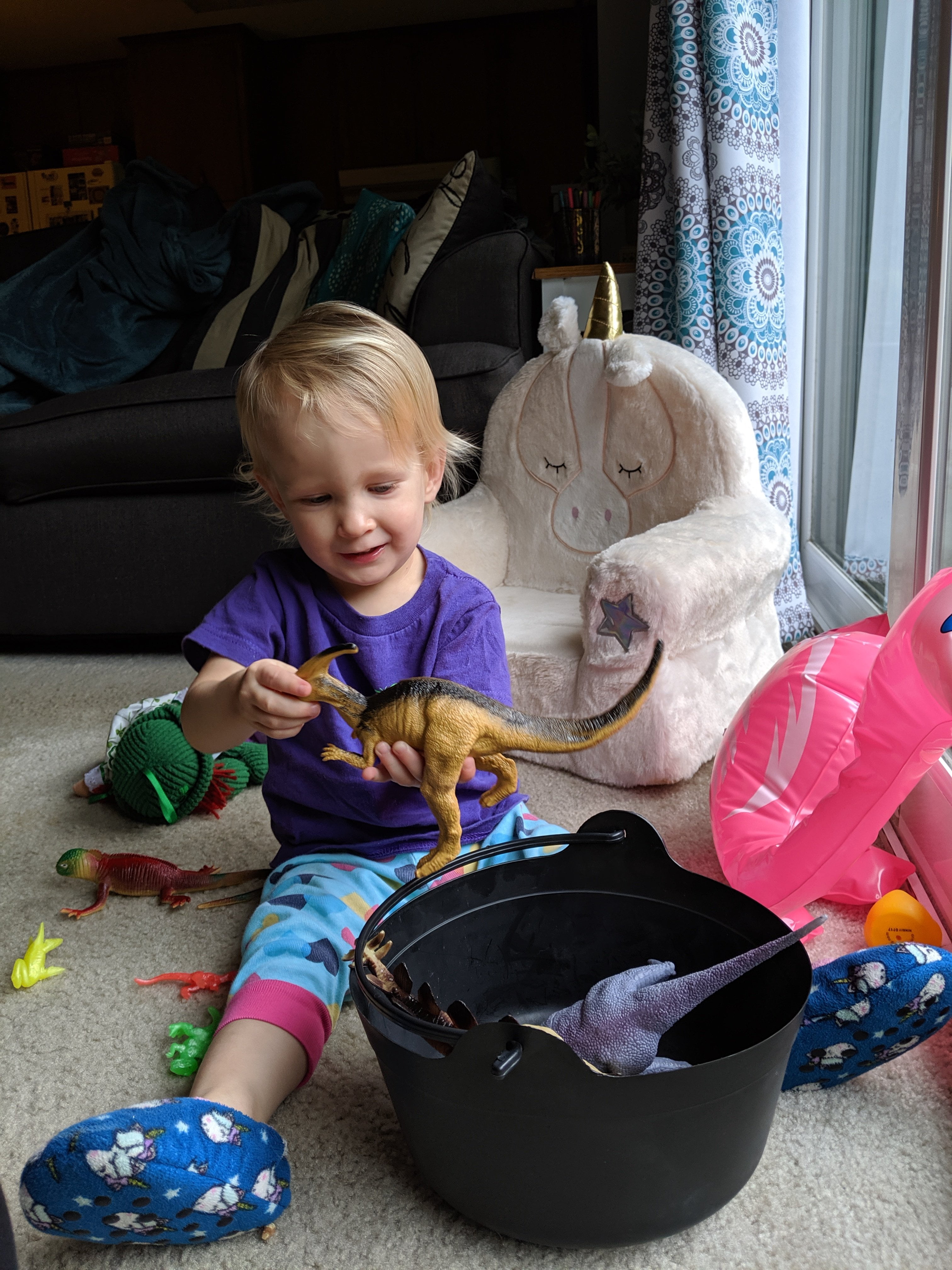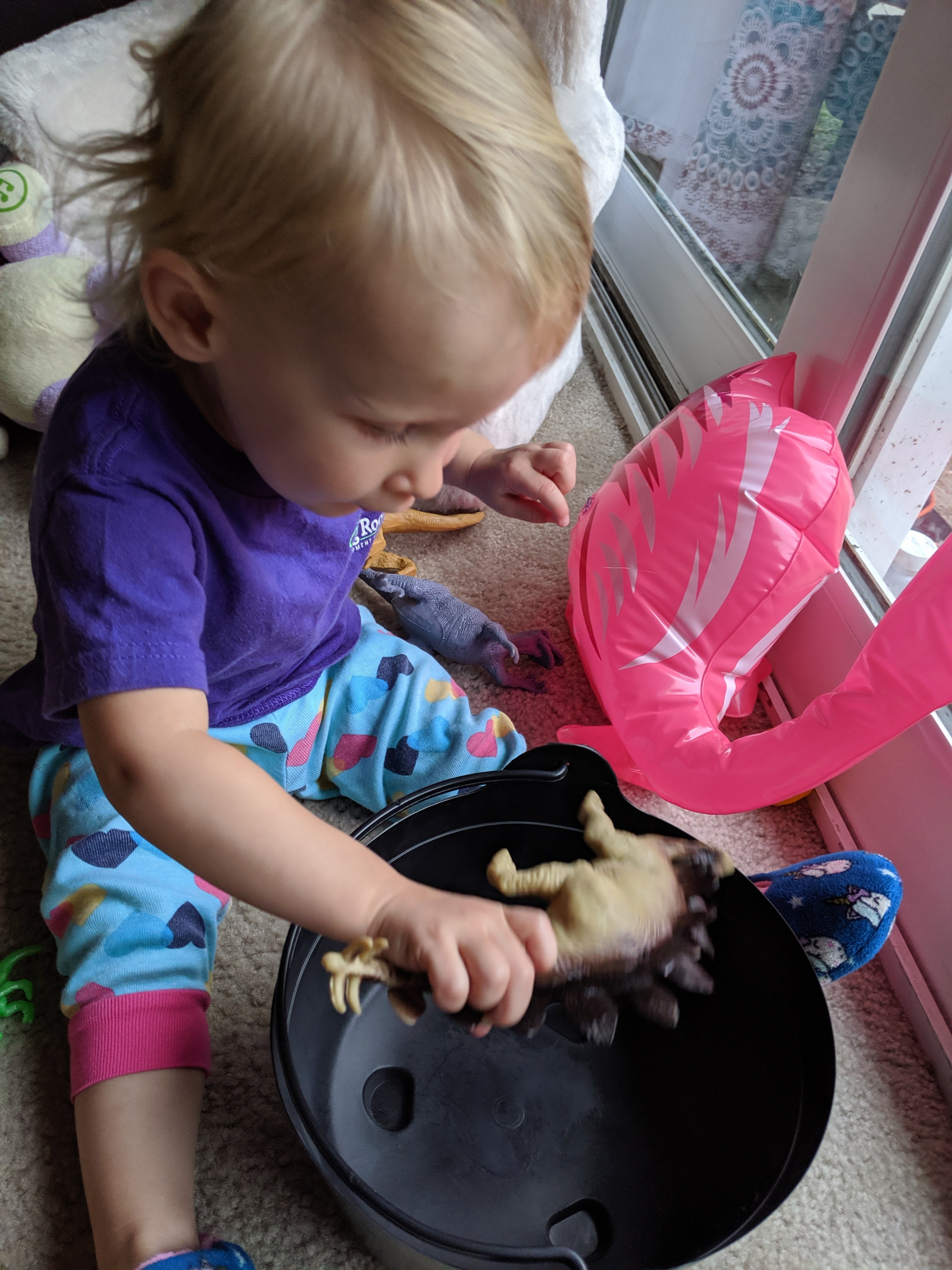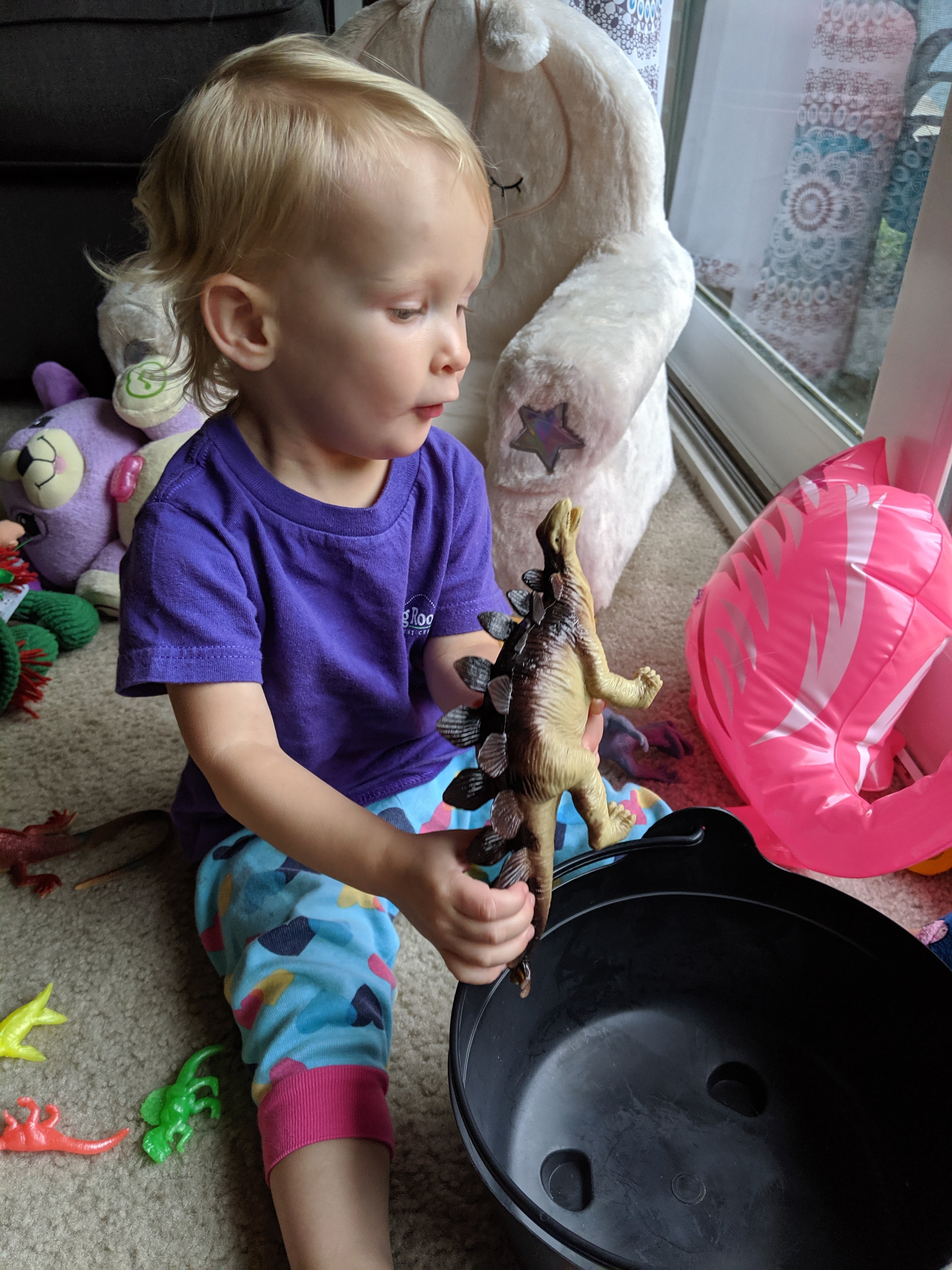 She tried to fight bedtime with all her usual antics, but some lullabies and shushing and rocking calmed her down in just five-ish minutes. Jeff and I are going to watch an episode of Home Town season 3 (we don't have cable, so we watch them through the app with our parents account info, and we never finished the season), and then I'll read for a whole before bedtime.