THURSDAY, Day 4 – Port of Call: Cozumel, Mexico. (If you missed it, check out Day 1, Day 2 & Day 3 first.)
Luckily, we got to sleep in again on day 4, since we had to wake up so early the day before. So we slept until about 9 a.m., had breakfast in the Windjammer, and then wen to morning trivia, where did absolutely terrible, and only got about 9 out of 20 questions.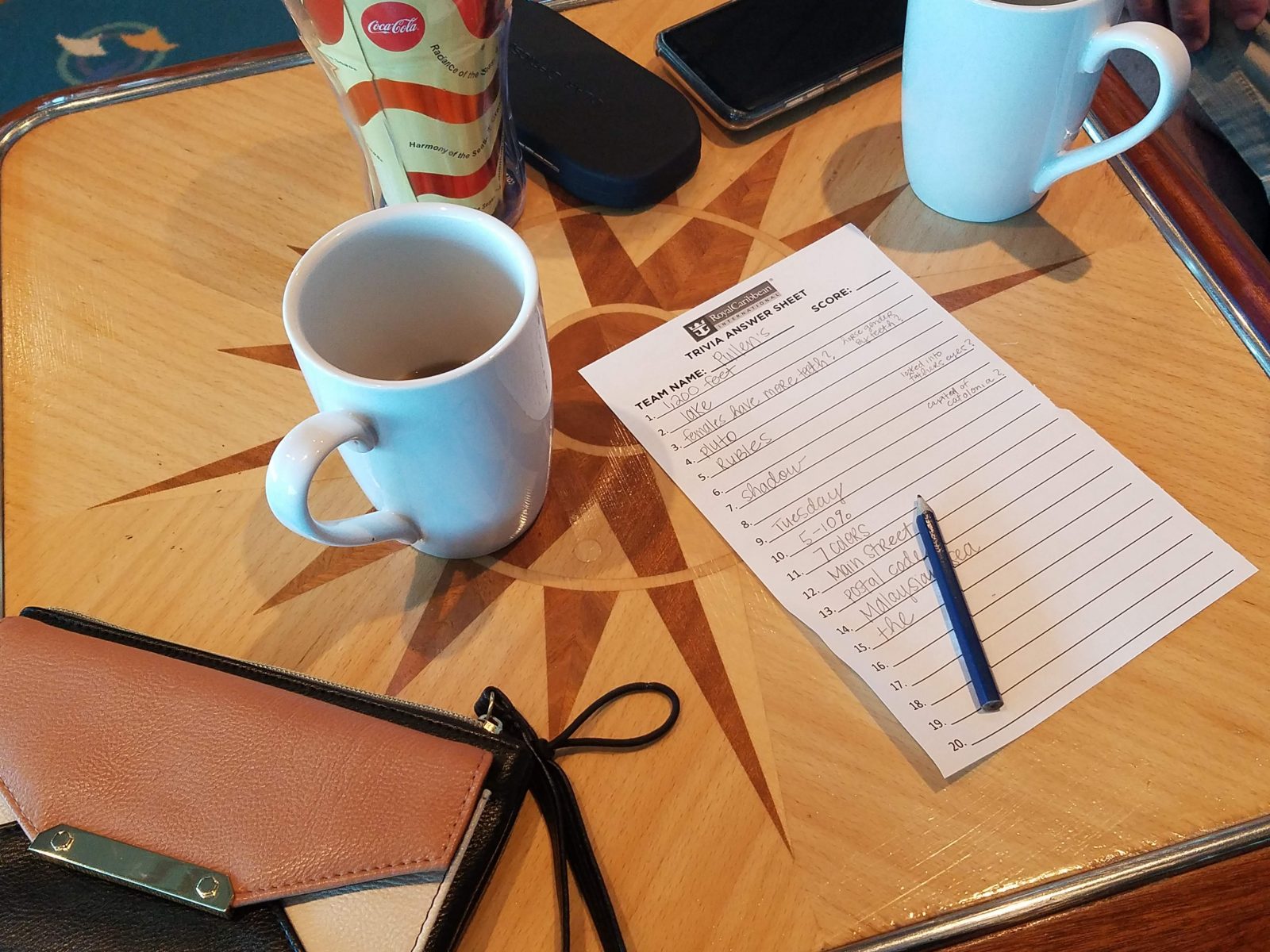 We went back to our cabin, got dressed & packed a bag for the day, and headed down to the pier. We loved swimming with the stingrays the day before, but wanted more time to actually enjoy the beautiful ocean water, so that helped choose our excursion for Cozumel. We went to Playa Mia Grand Beach Park. It's a nice little "water park" right on the ocean, with lots to do. First, we gathered in a large tiki hut, with some live Mayan entertainment, before hopping on a 20-minute bus ride.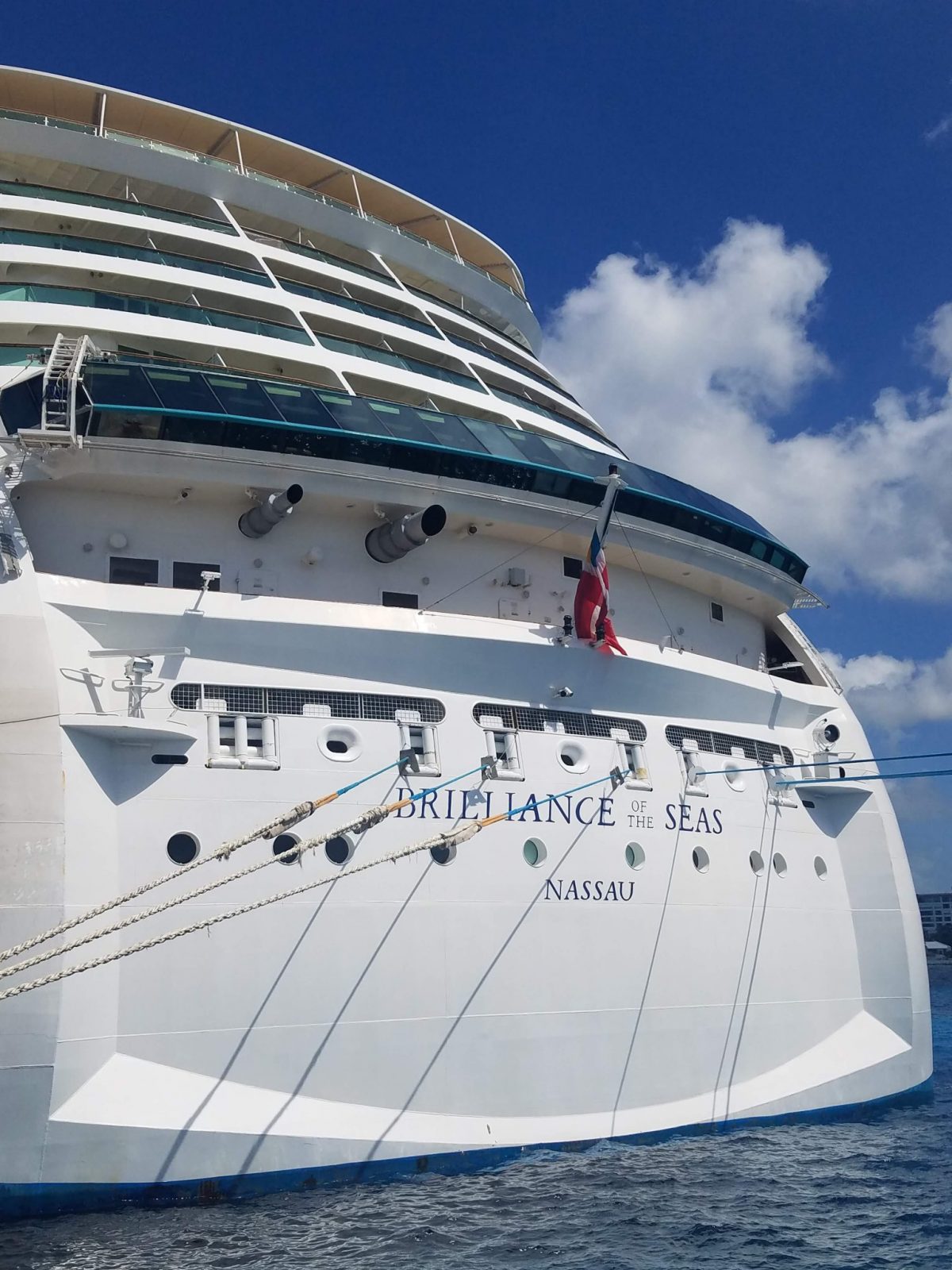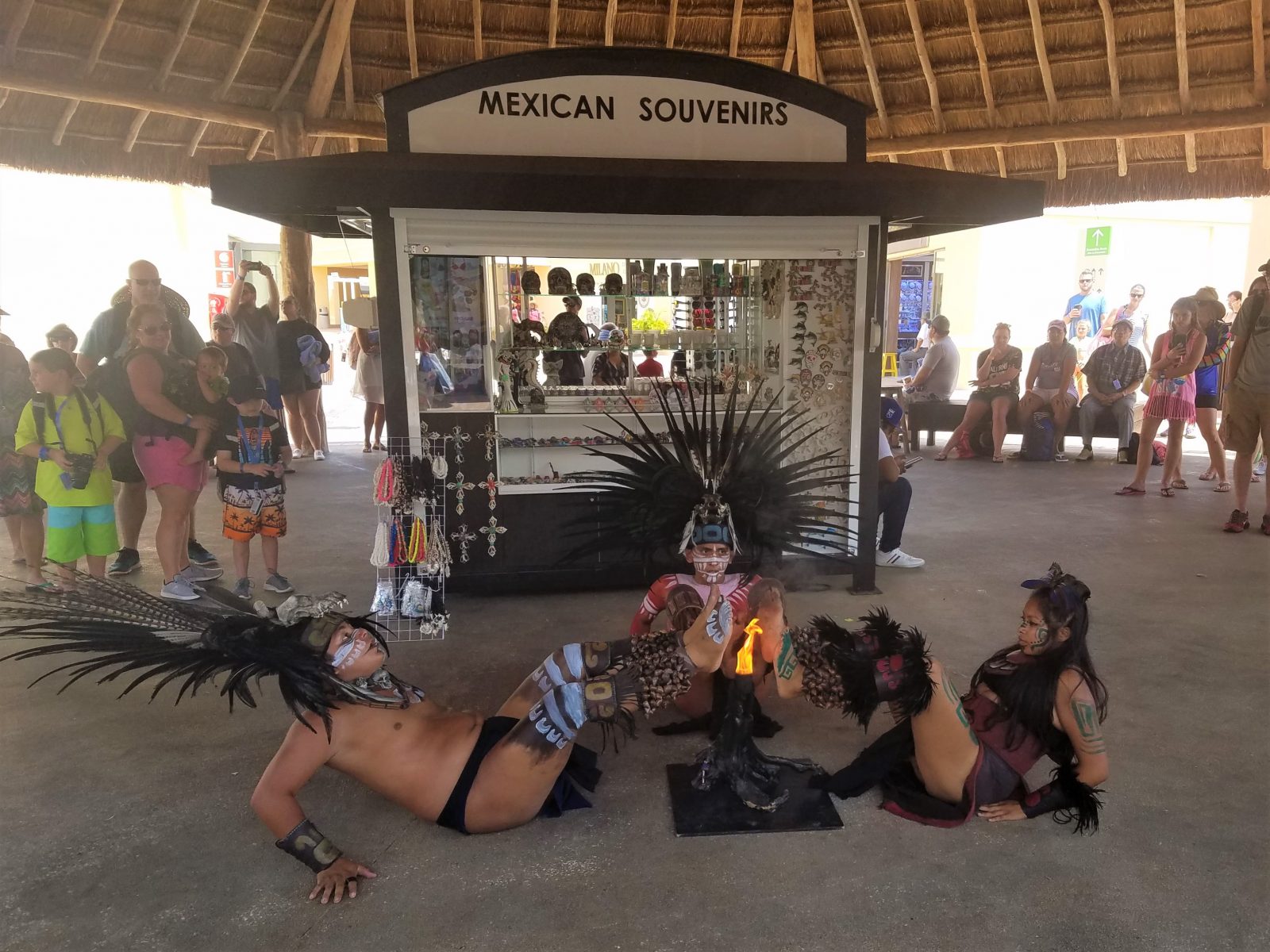 We kayaked in the ocean (for about 5 minutes because not only was it difficult with the waves, but there were no backs on the seats, making it super awkward & uncomfortable trying to sit upright), swam out to the floating obstacle course (which was difficult as well because my life-jacket was too big & practically eating me alive creeping up over my head), swam in the pool, floated in the ocean, and laid in beach chairs reading. Oh, and it included a buffet lunch, so we did that too.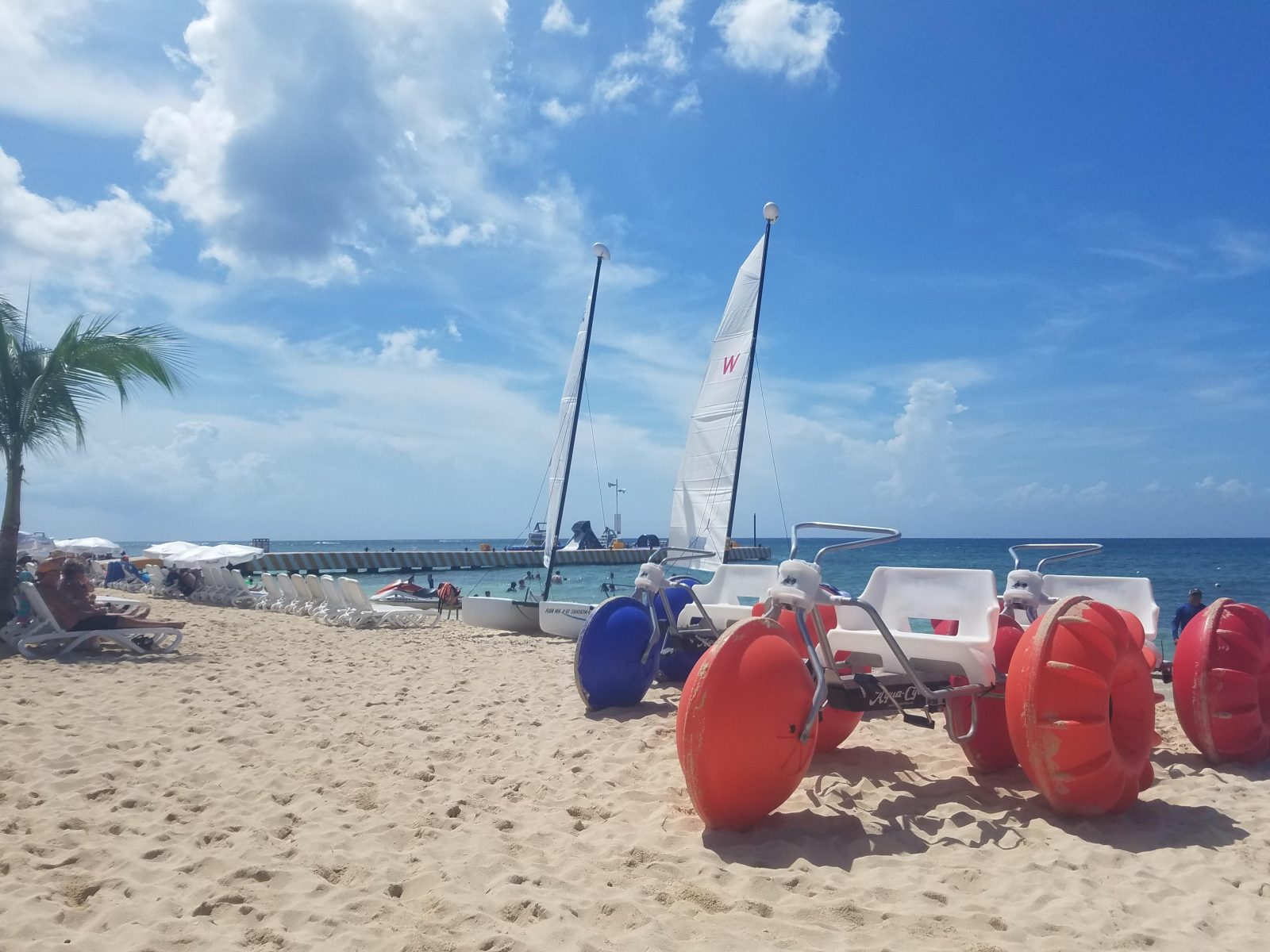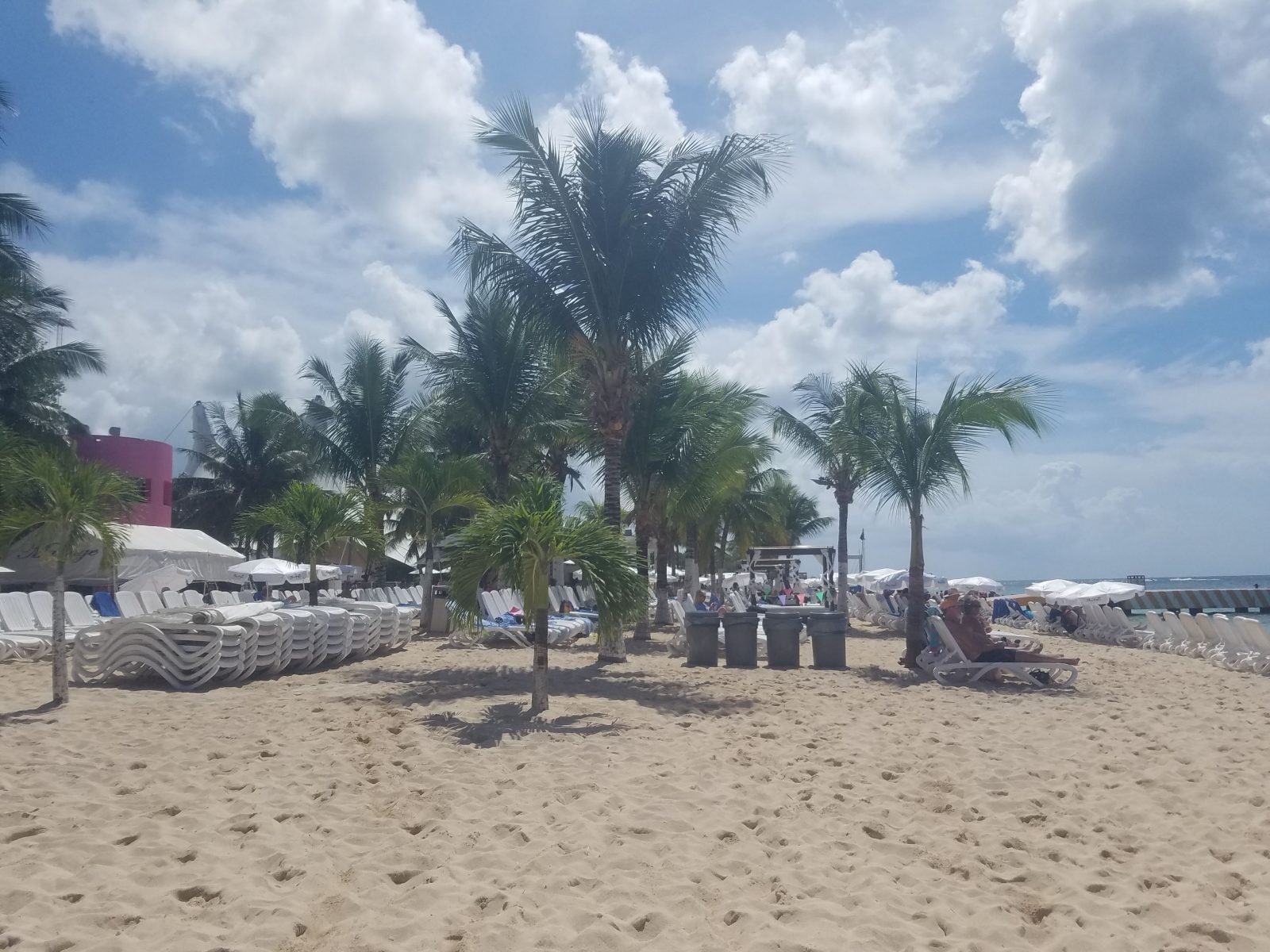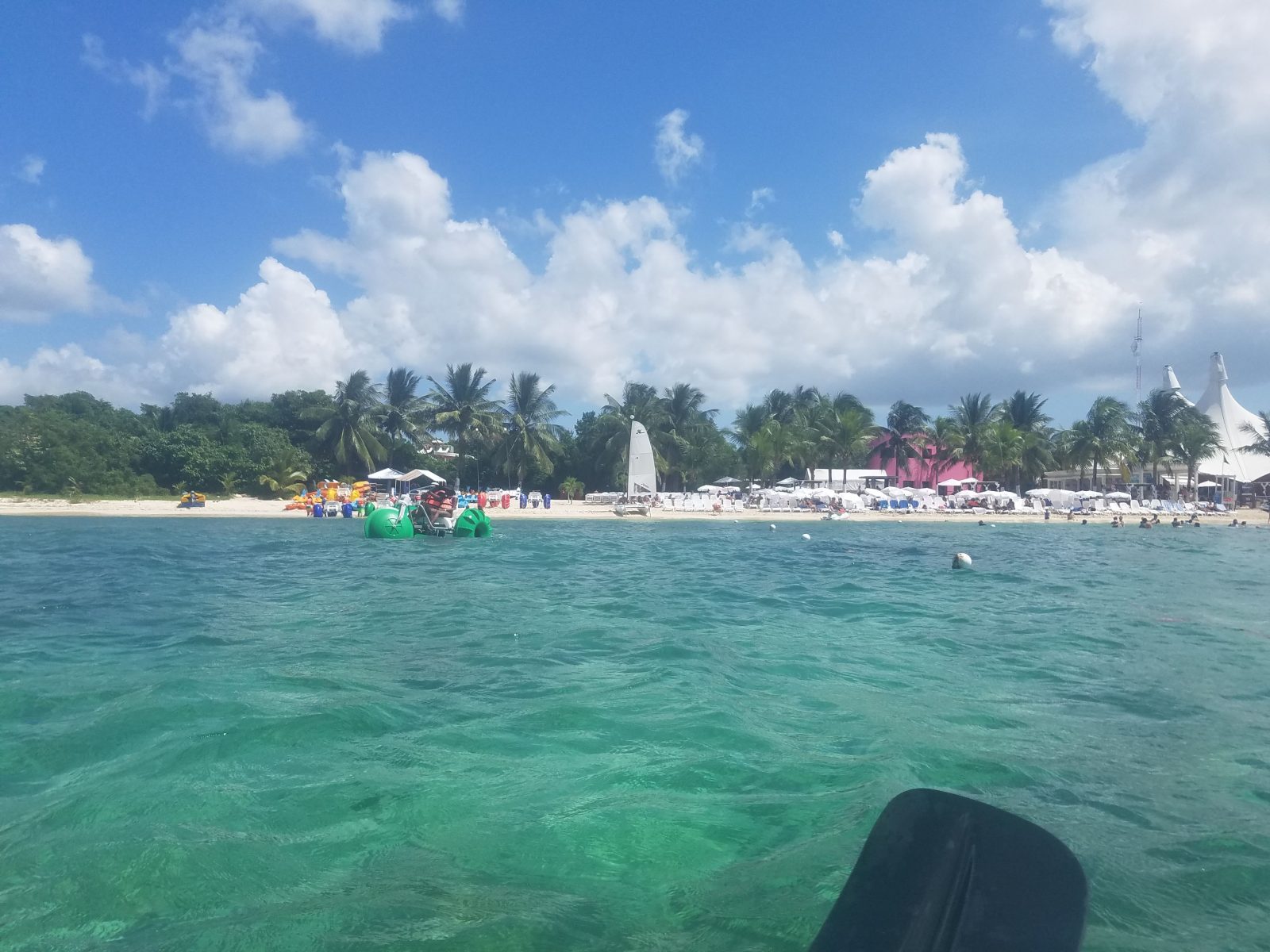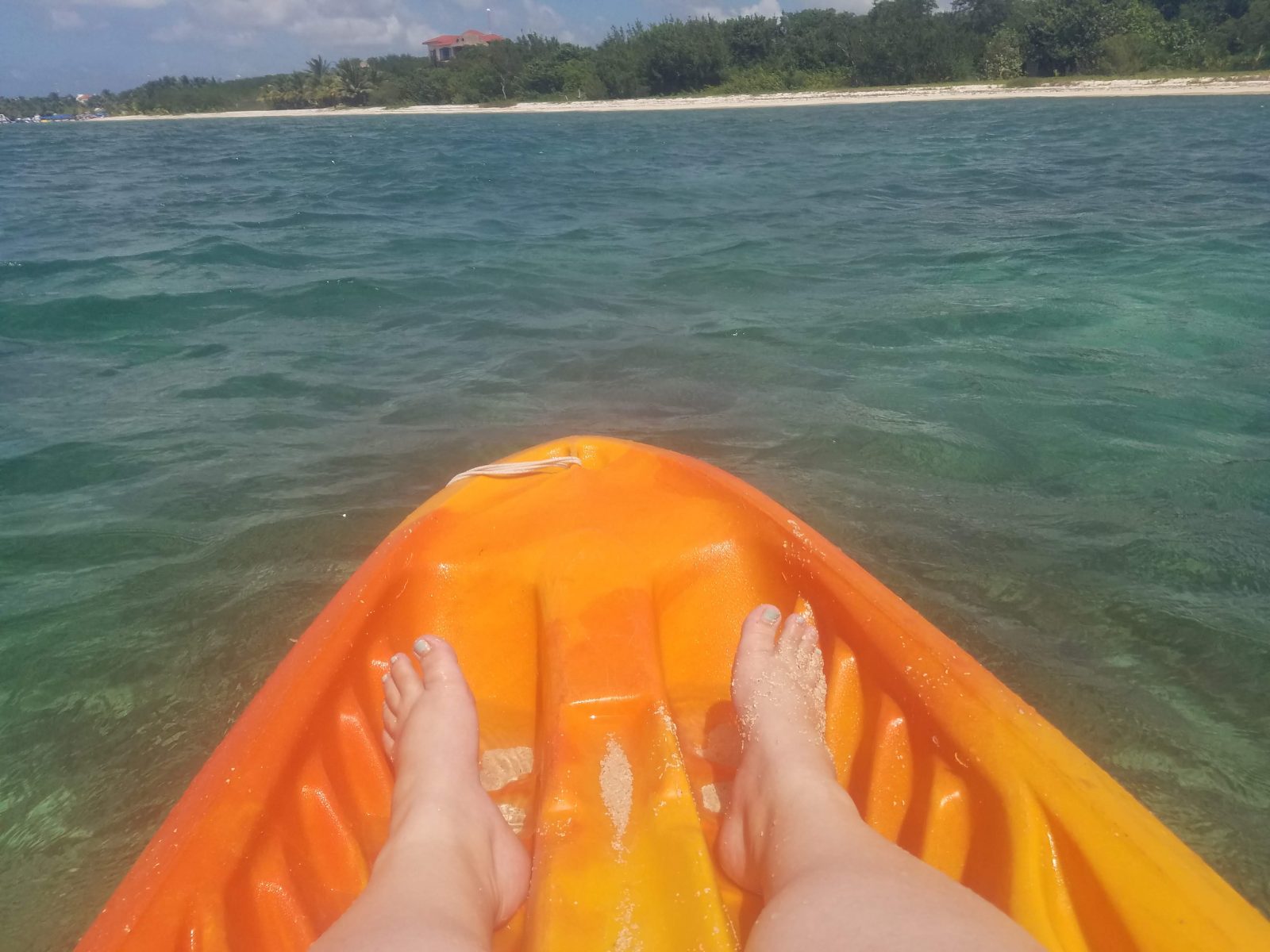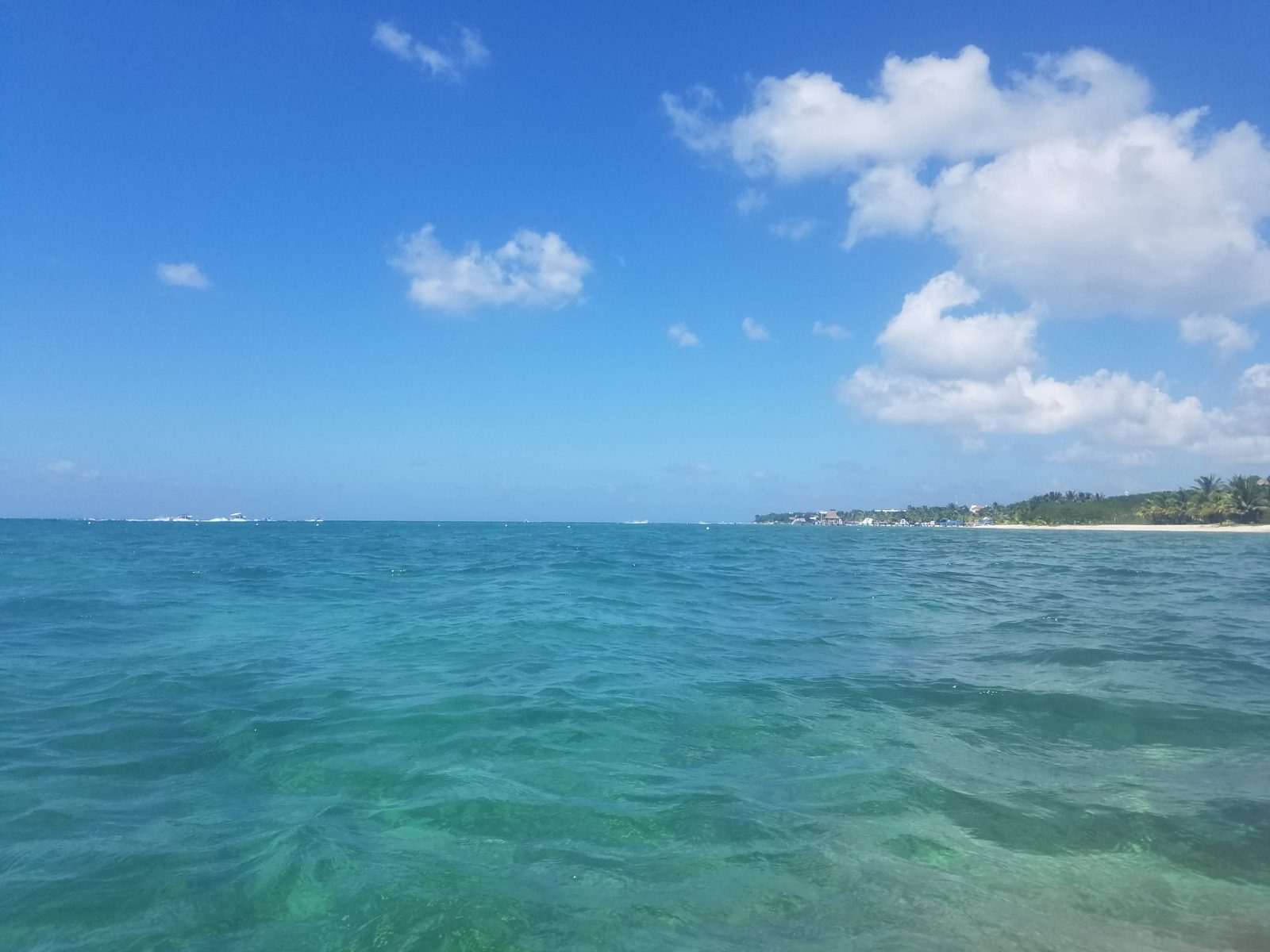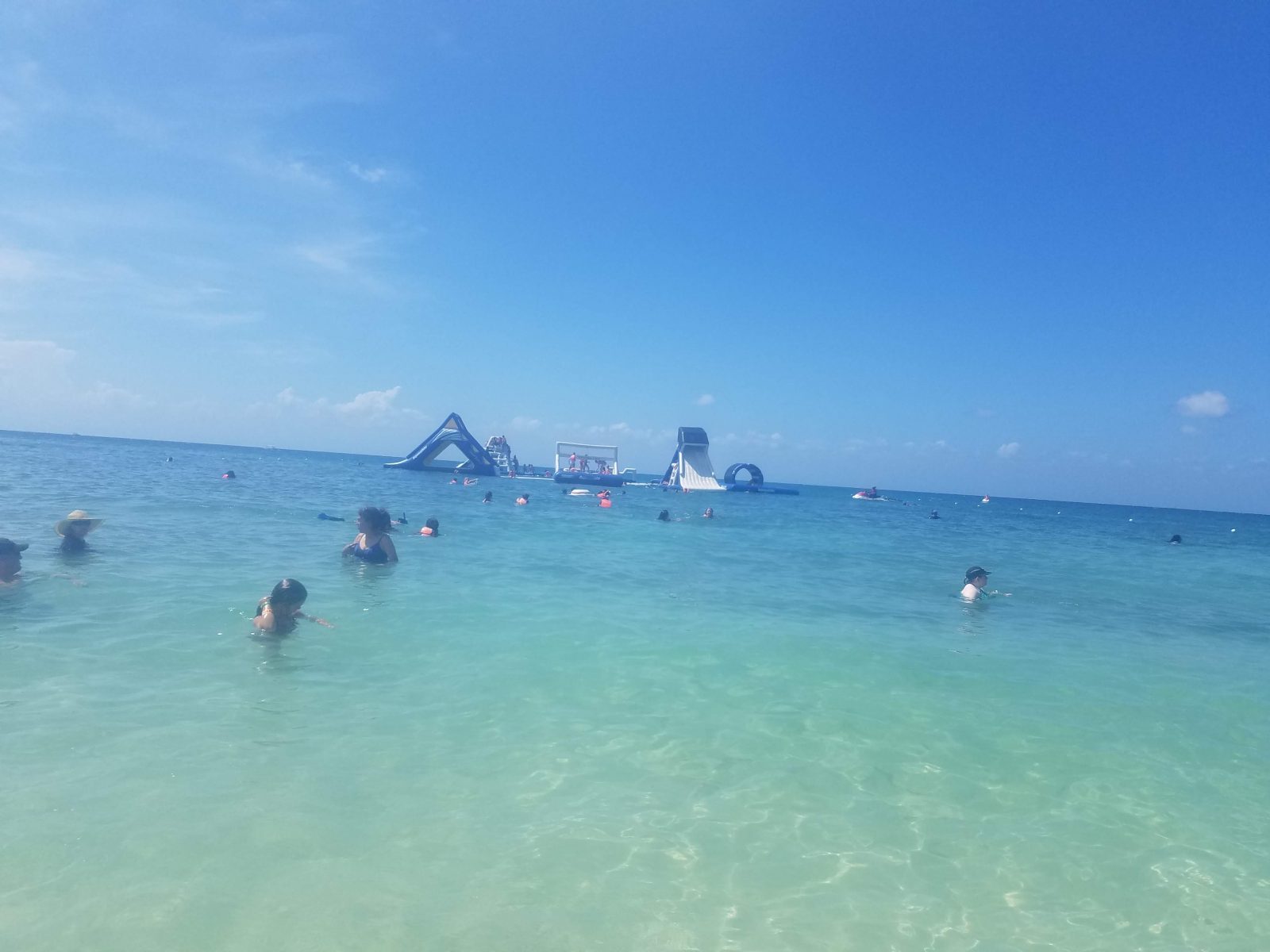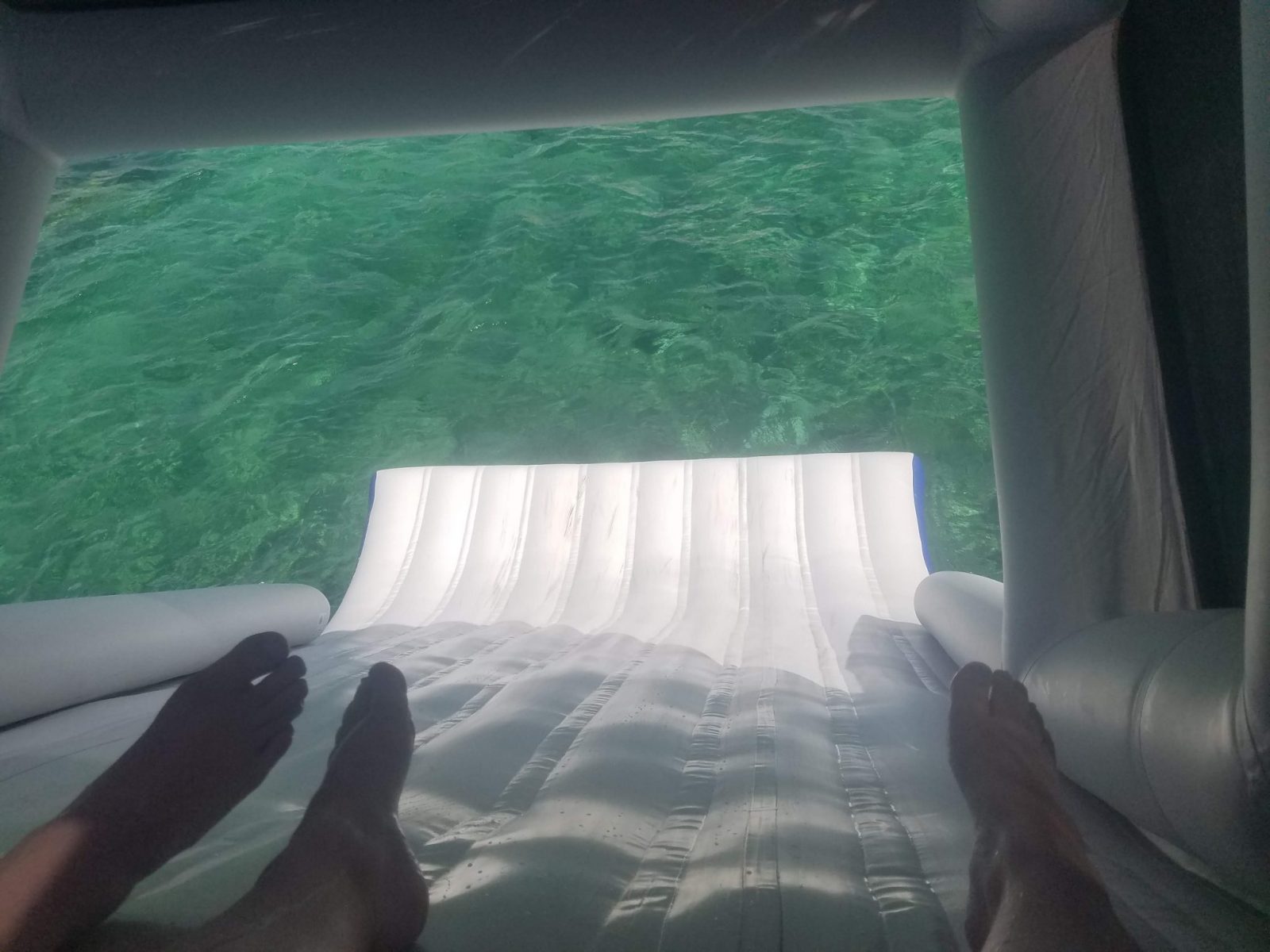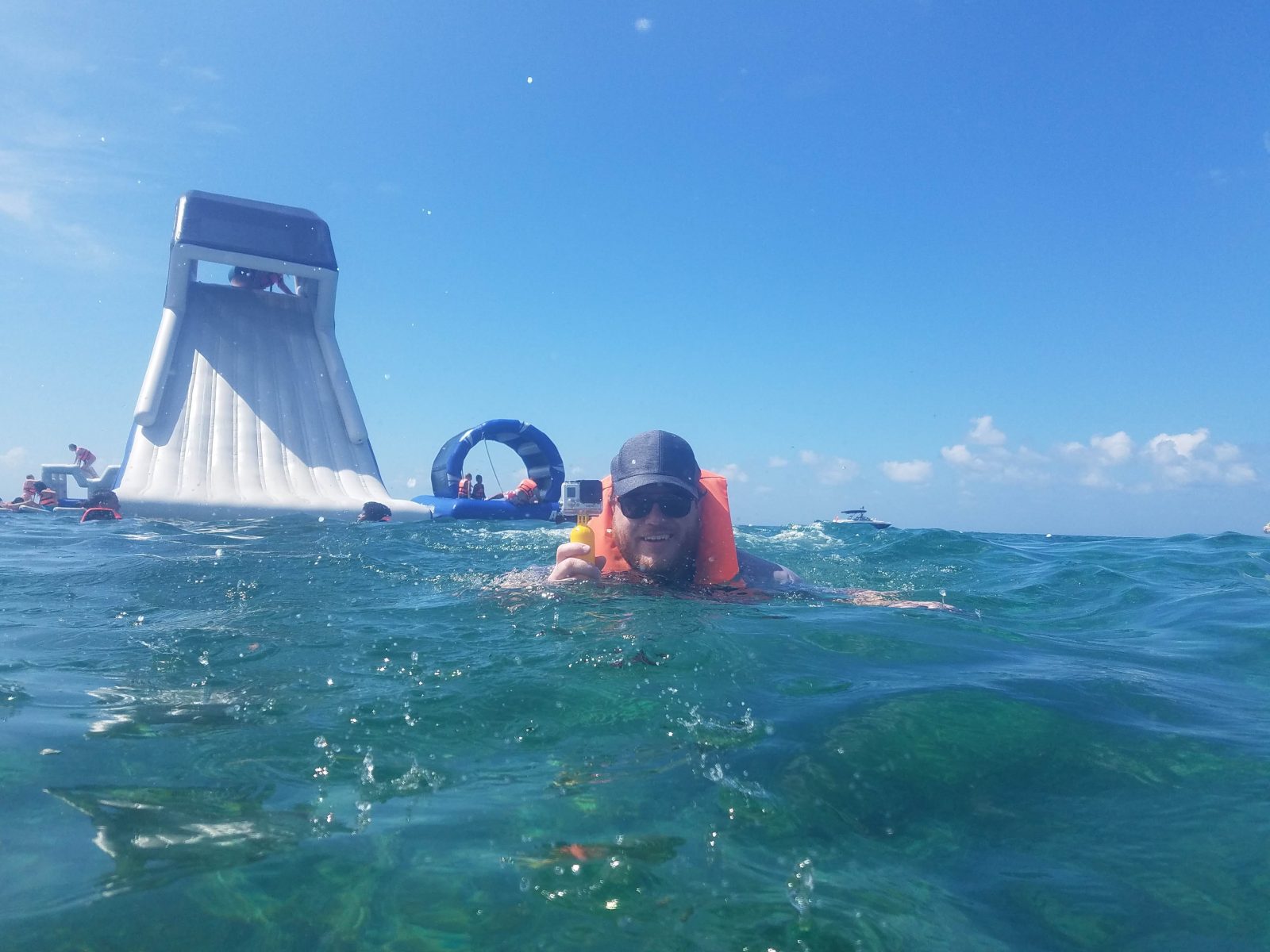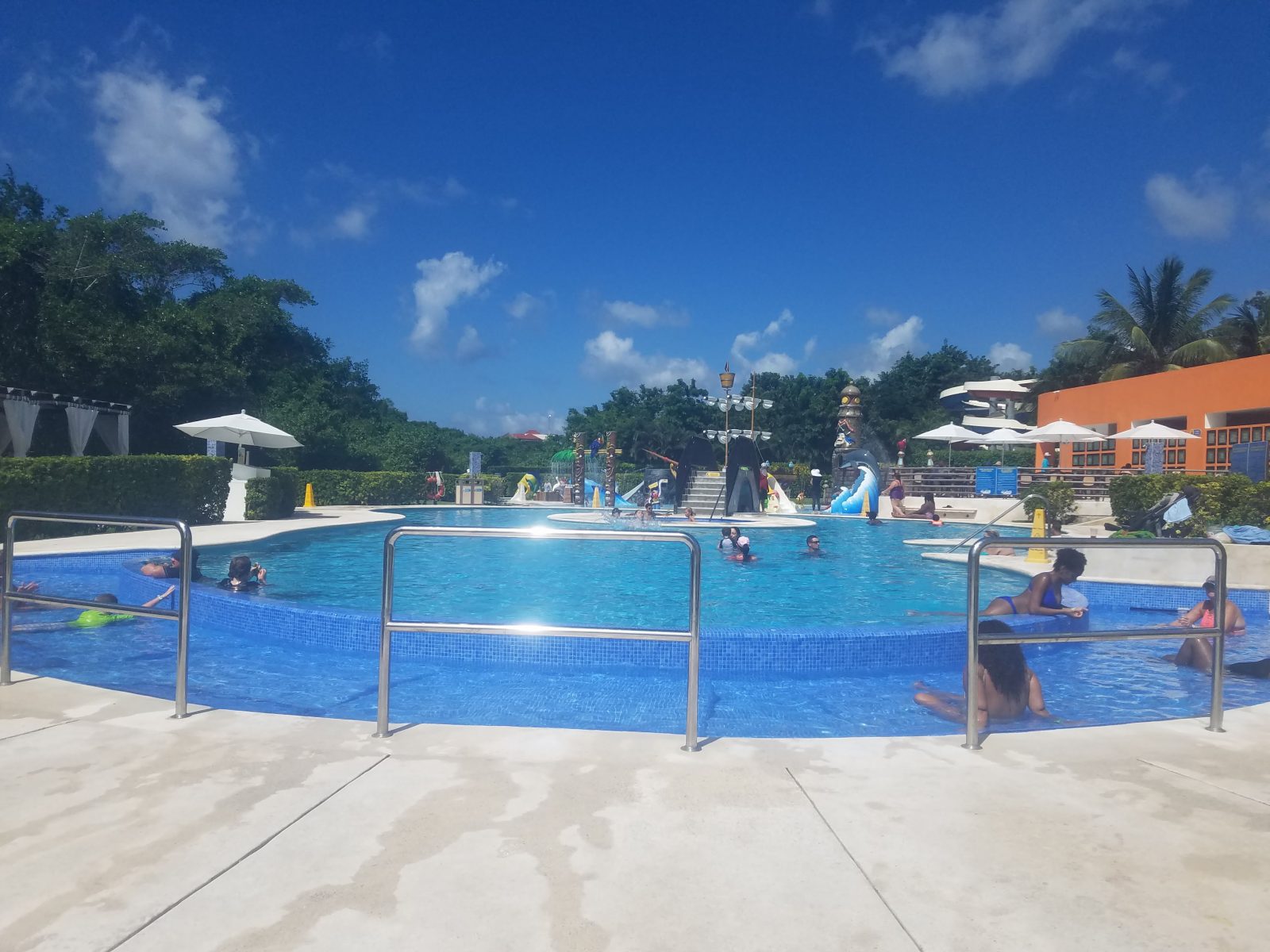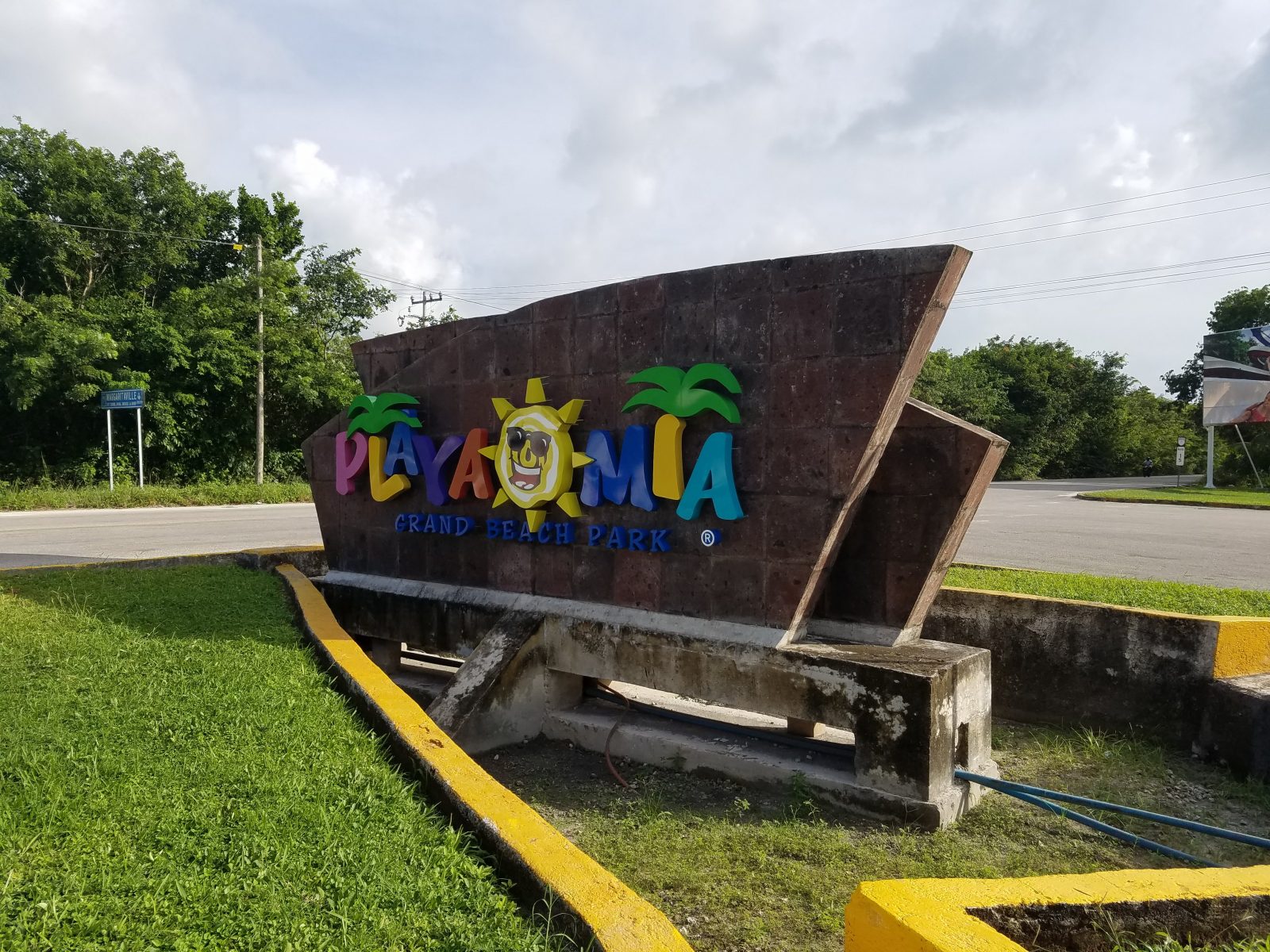 It was actually all really nice, but we felt like we were there too long. We were there from 12pm – 4:45pm, with no way to come & go as you pleased. We felt like we could have been done with everything by maybe 3pm, or at least 4pm, especially in the off-season when it's probably less crowded. They were even starting to close down all the little shops & stands while we were still there waiting on our bus! All the other tours (from other ships & whatnot), had left long before us, and it was just our group of 40-ish people waiting on our bus back to the port.
Once we made it back though, we decided to leave the port, and walked a couple of blocks to find a restaurant. We ordered a plate of chicken nachos to share as an "appetizer" before dinner, and they were so good! But all those little tiny sauce pots were super spicy. We could only handle the white on on the far right, which was kind of like a homemade ranch.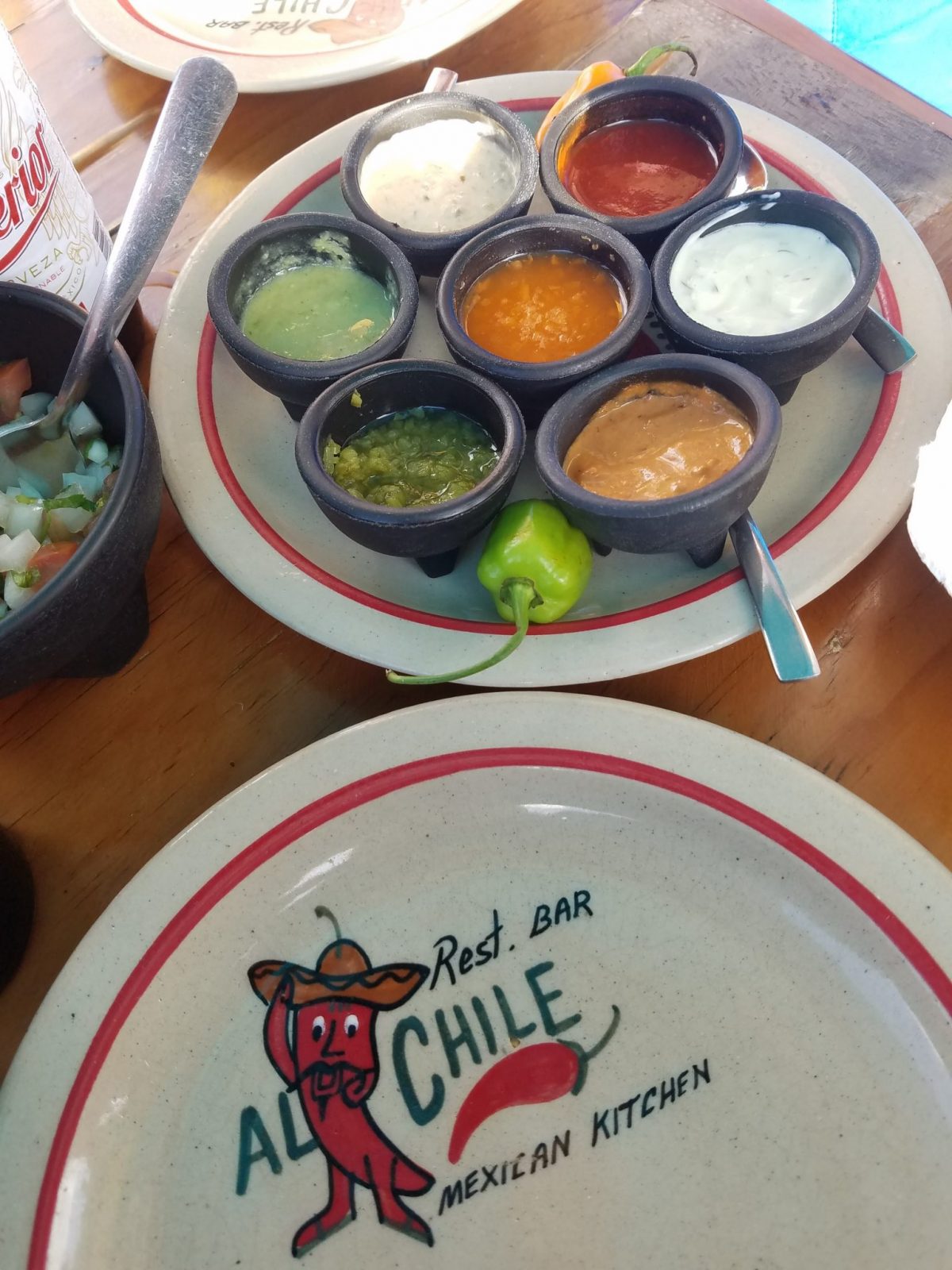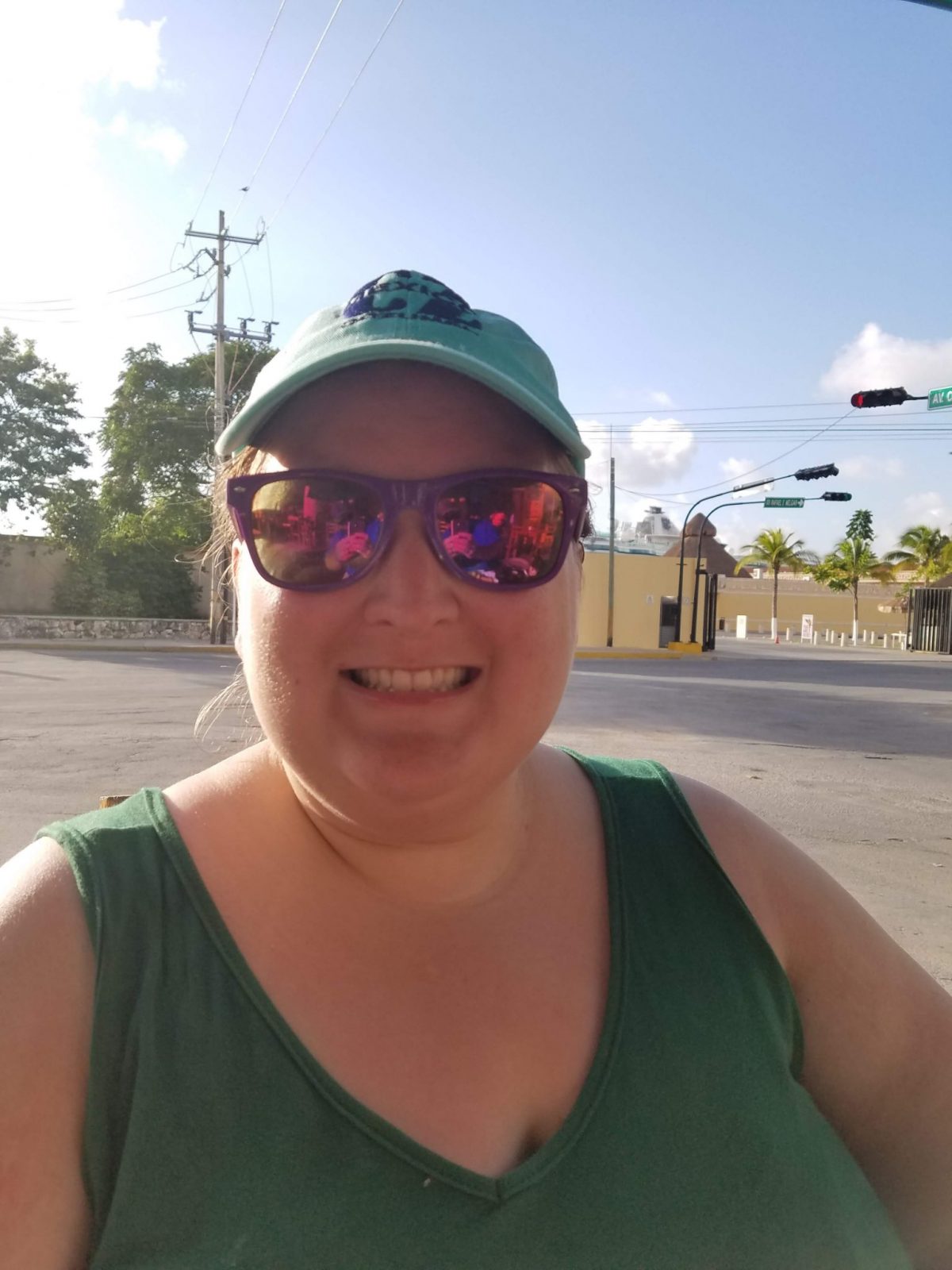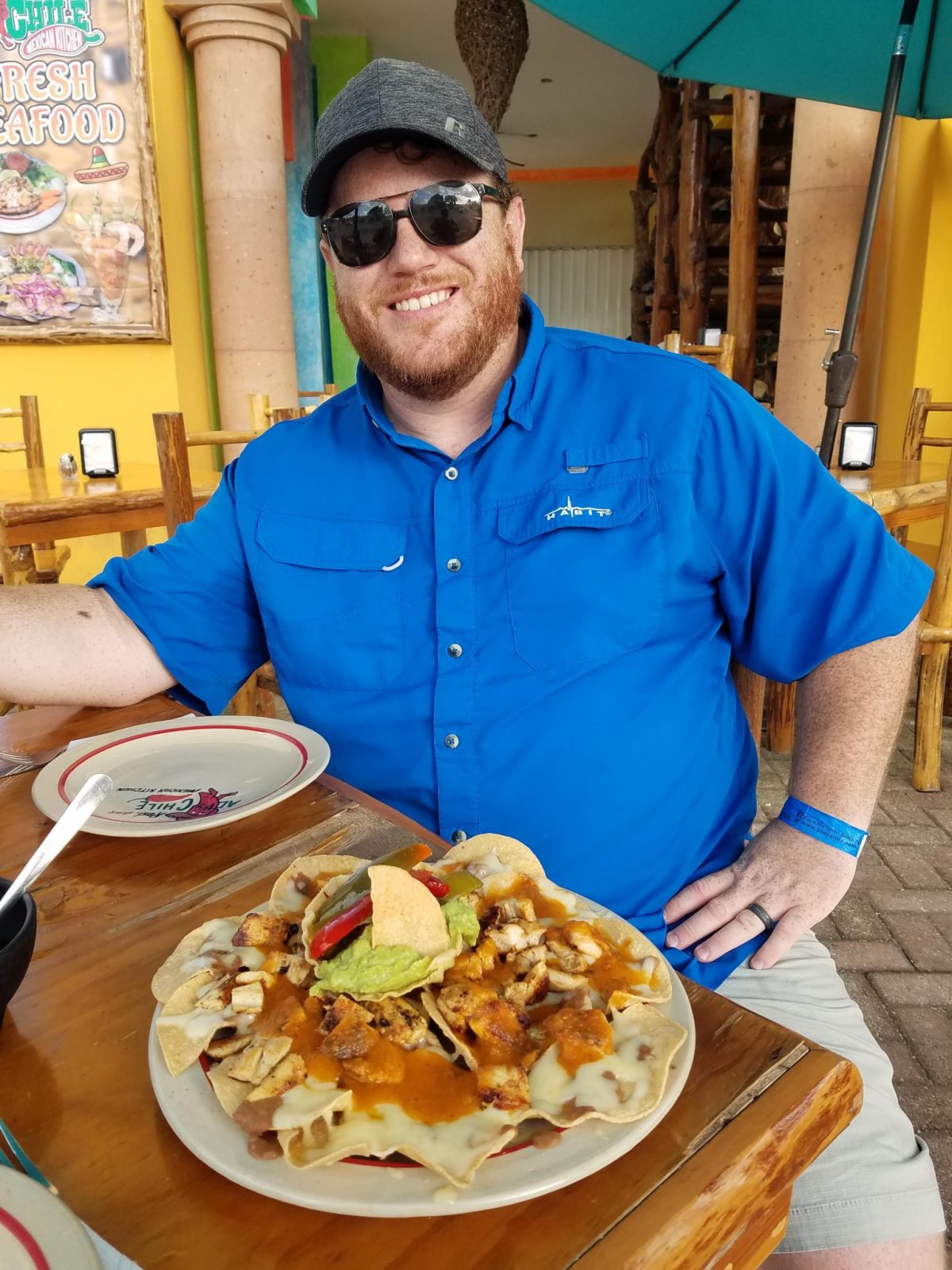 And then we headed back to load up on the ship! We found this neat "Cozumel" sign right at the pier, and even though we didn't eat at Margaritaville, we liked the sign! Our ship, Brilliance of the Seas, was docked right next to Majesty of the Seas, so we got to see them leave port first, and it just looked so beautiful!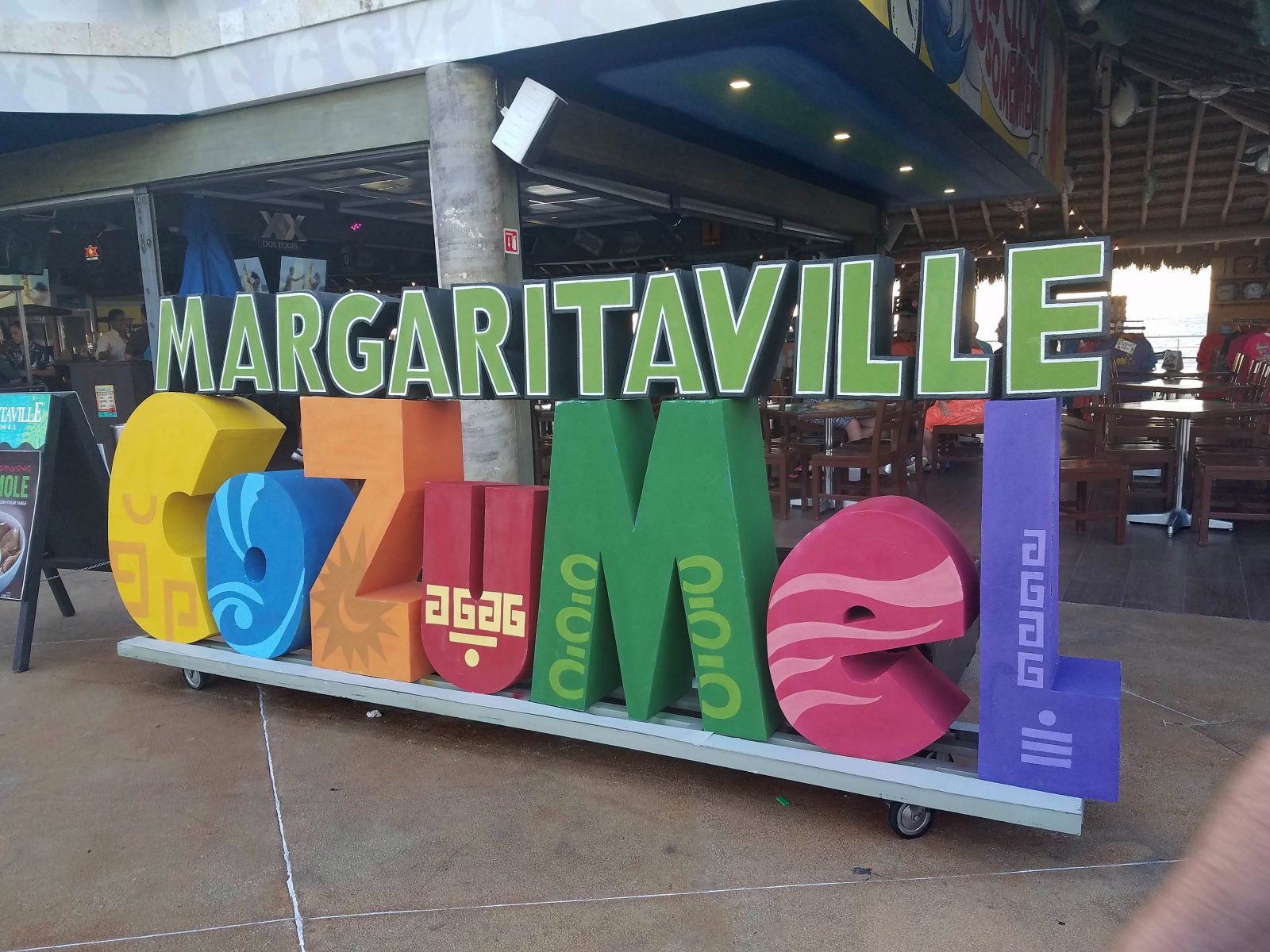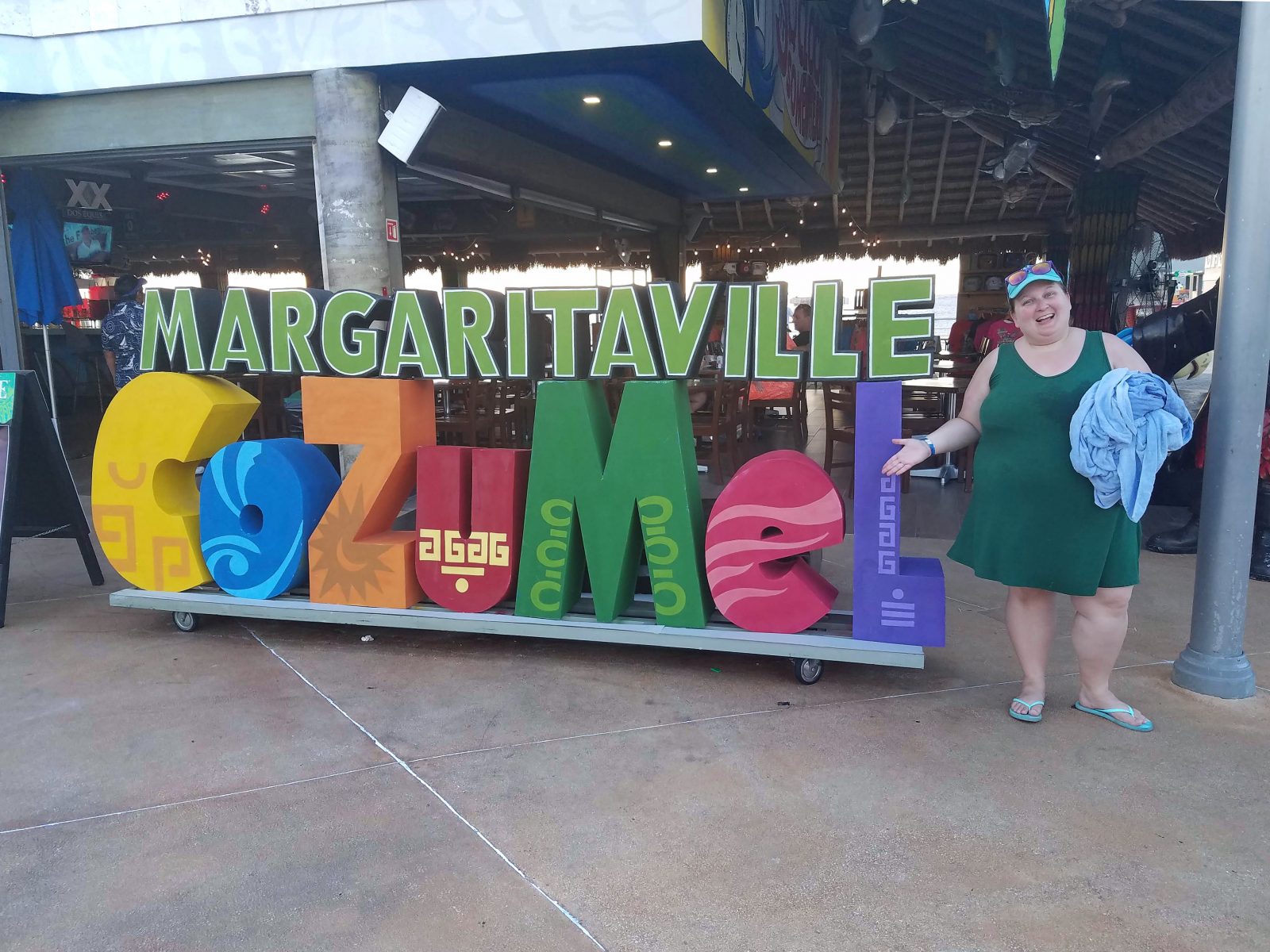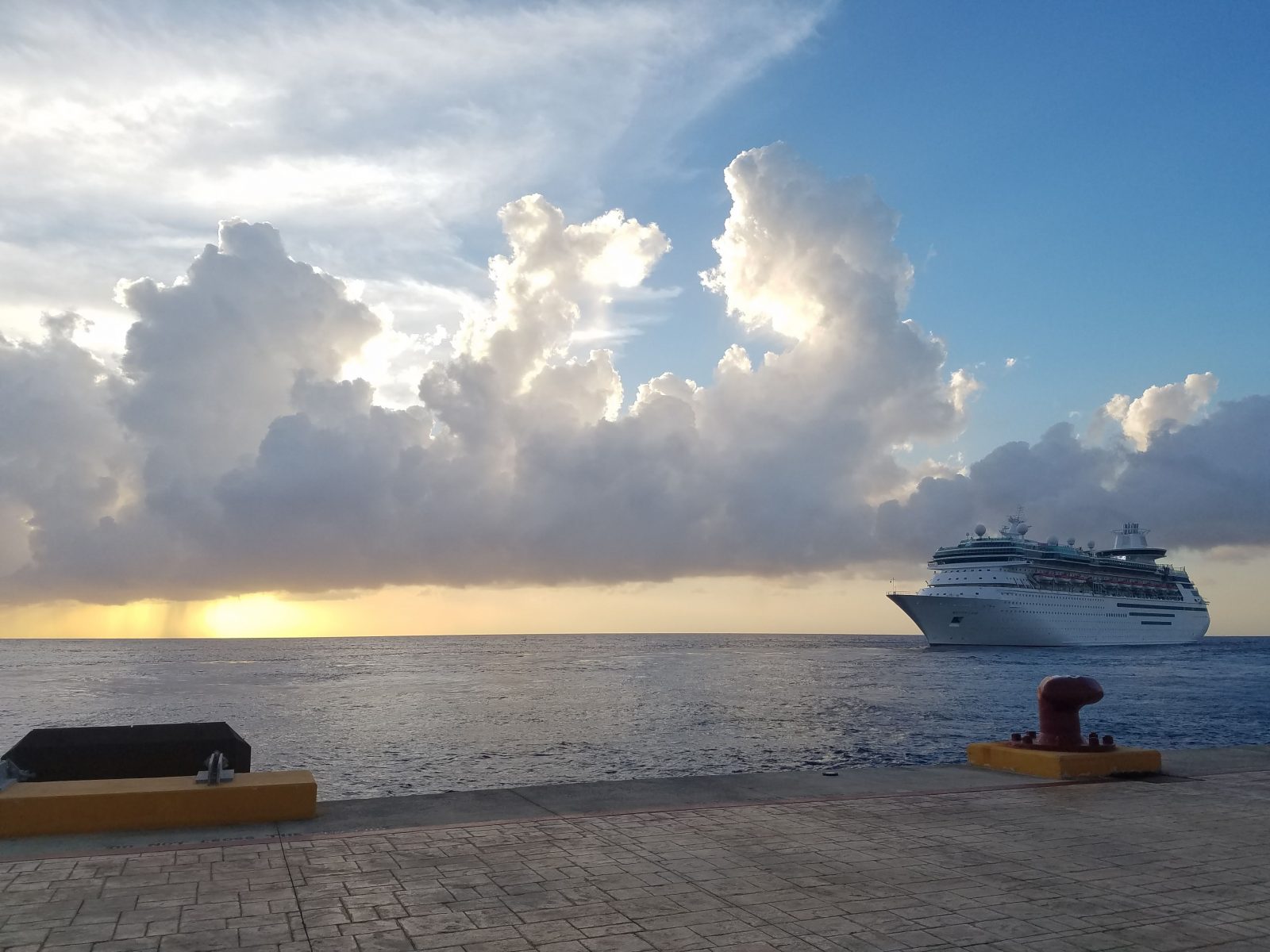 Once back on ship, we headed straight to the Windjammer for buffet dinner, then back to the room to clean up a little bit before evening trivia in the Schooner Bar. We did a little better at this one, and got about 15 out of 20, if I'm remembering correctly. And then I think we went to the show/performance that night, which was a combo comedian/juggler guy, who's had a show in Las Vegas for the last 31 years! He was pretty good, and we enjoyed that before wandering the ship, and eventually, bedtime.