Today we have tons of photos, and another fun TikTok vlog I made, so we'll let the pics & video do most of the talking! It was my day with Emerson for her spring break, and we had the best day!
Dropped off Addison at school, in a cute new green dress.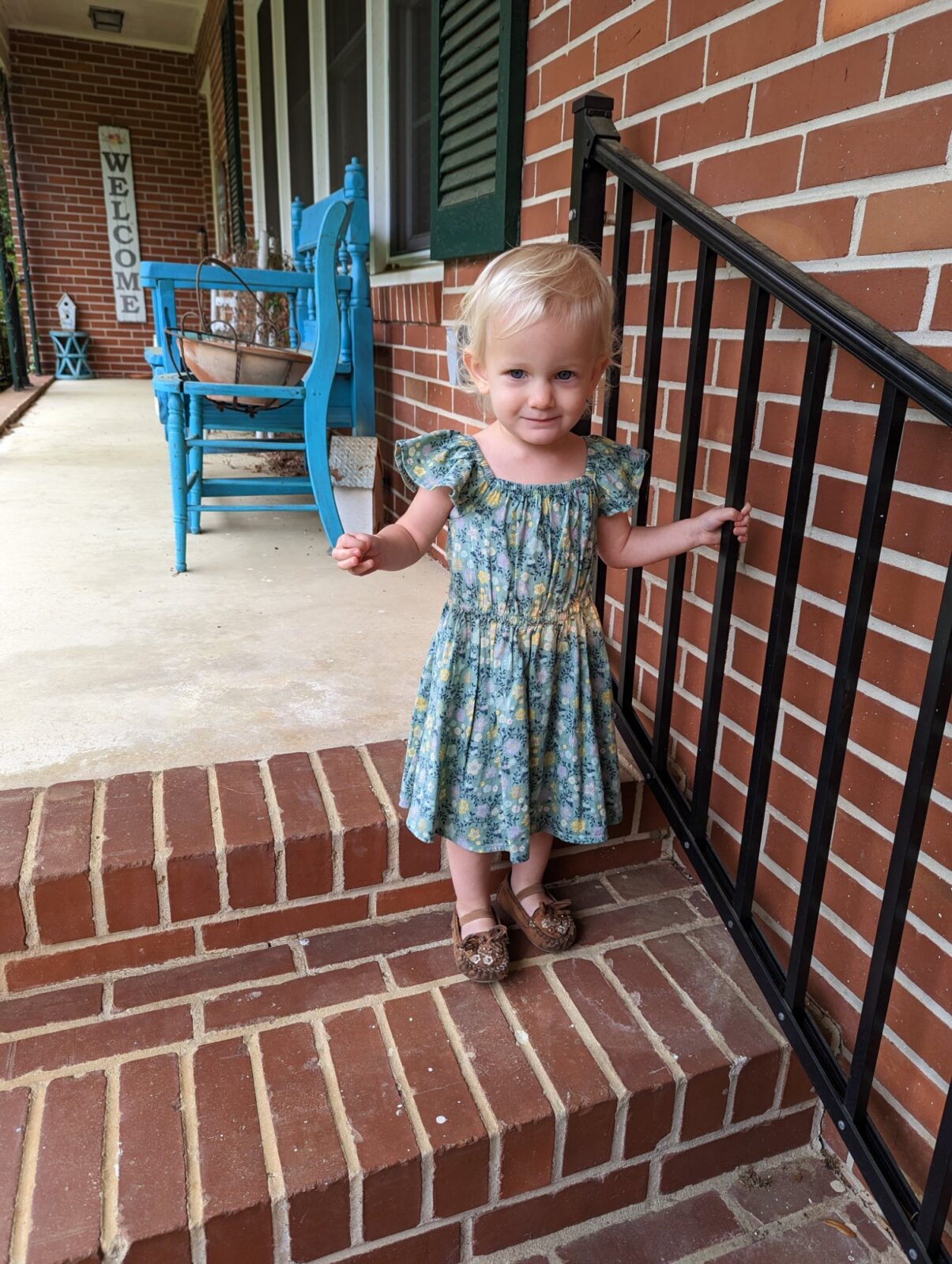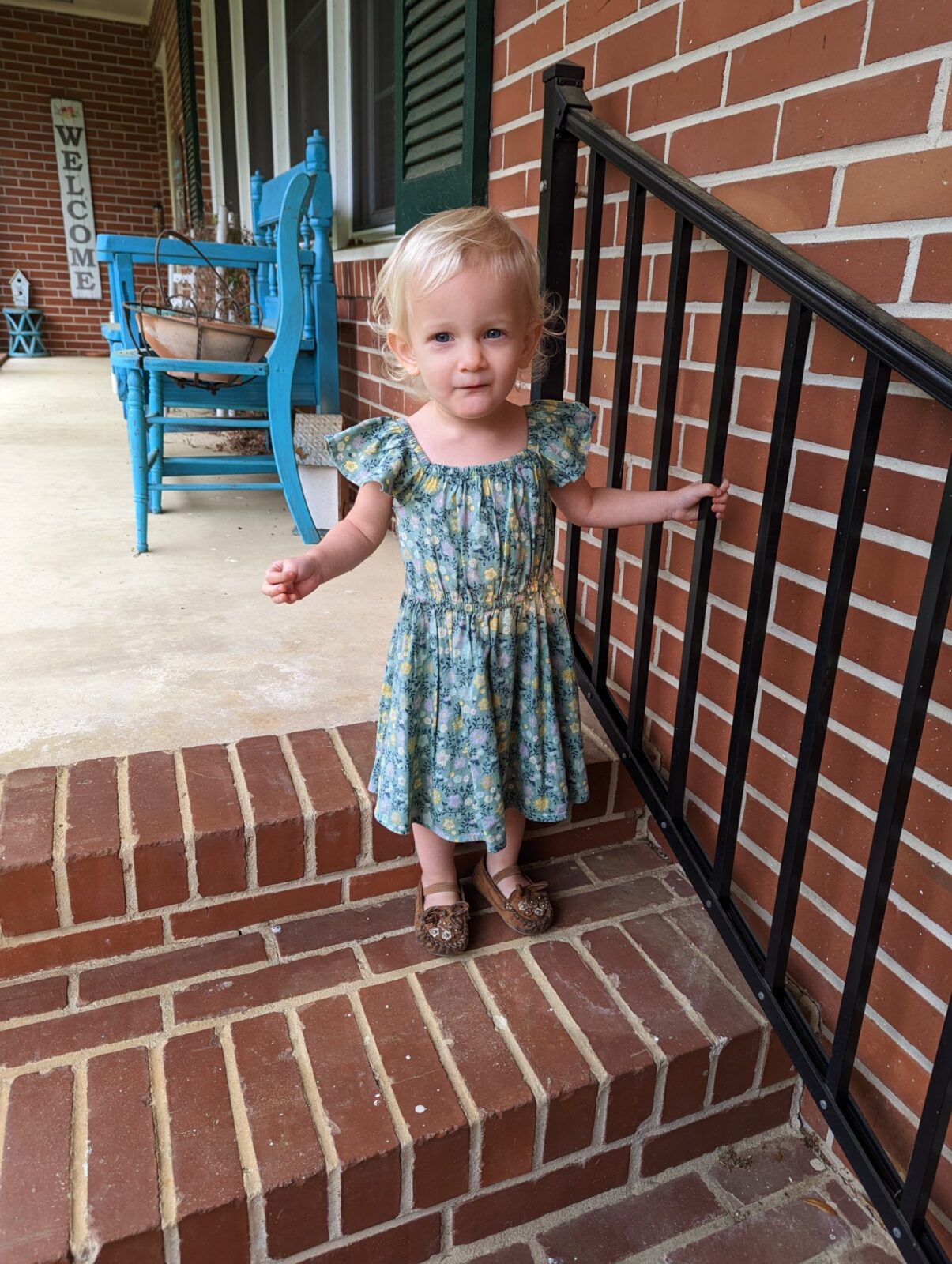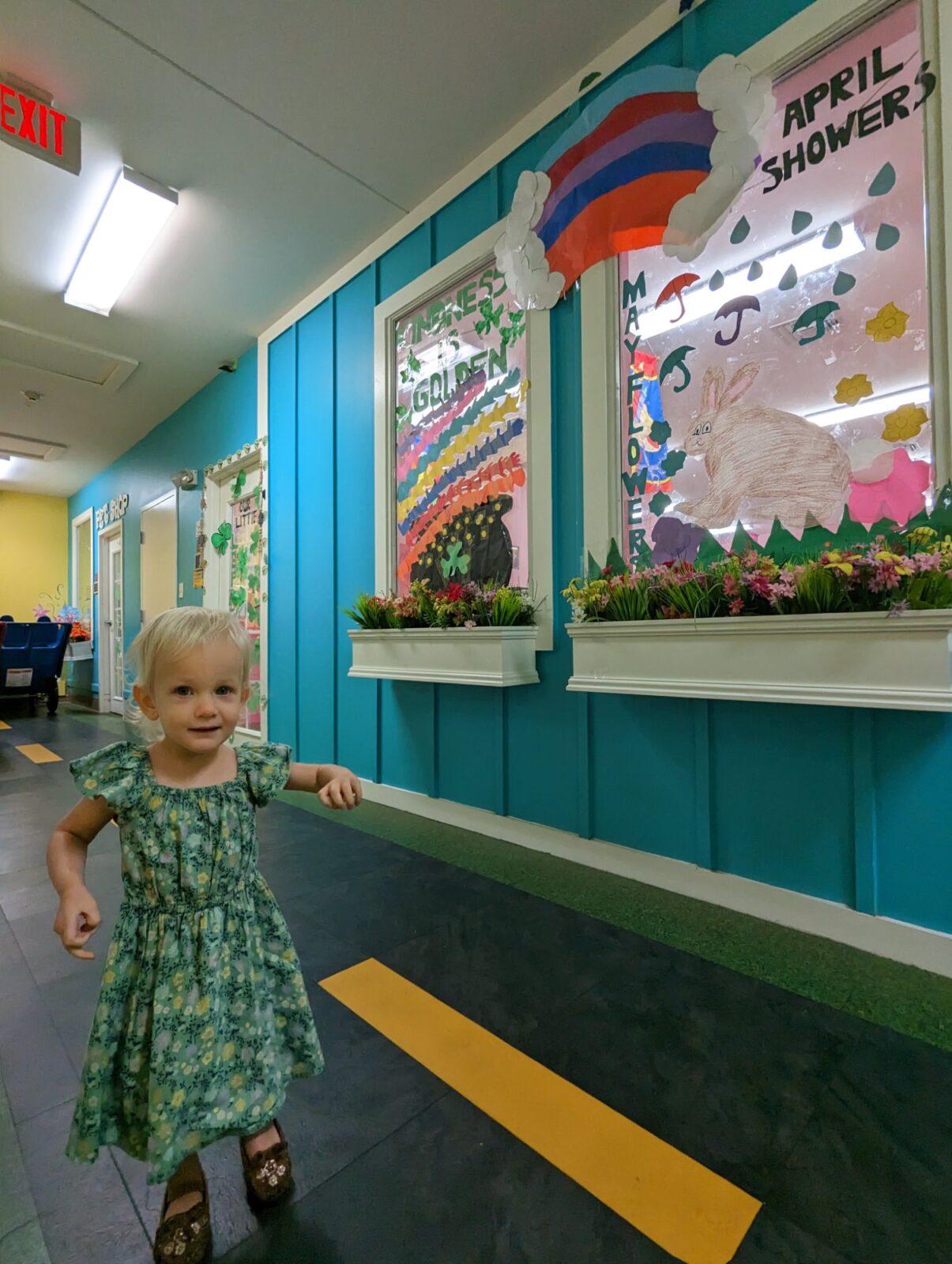 Picked up Emerson from Nana's, and got her dressed in a cute green dress too, plus a cute hairstyle. Then breakfast at Freshroots Kitchen (she requested a cute cafe), with the best breakfast sandwich, with egg, cheese, avocado & bacon jam.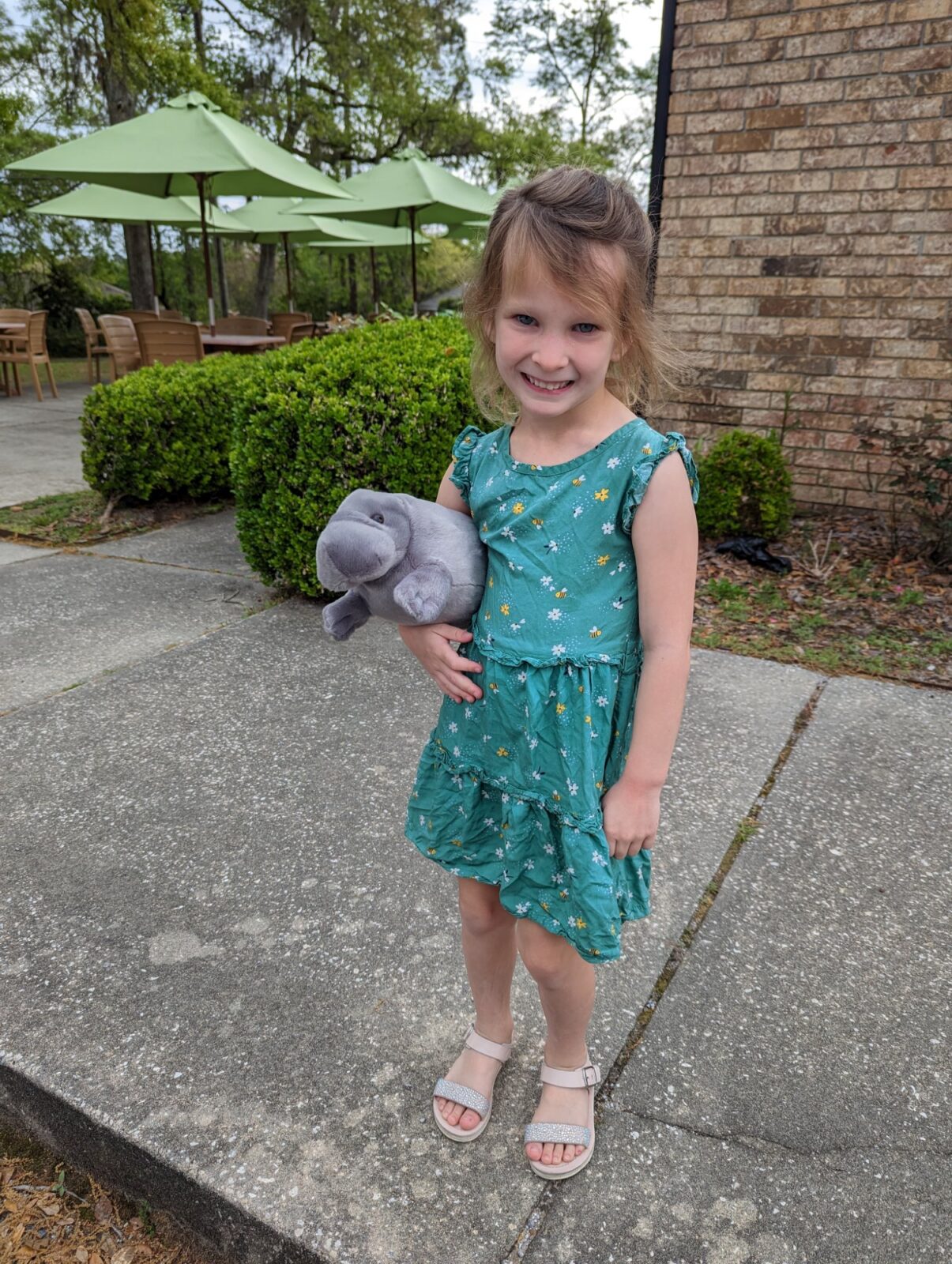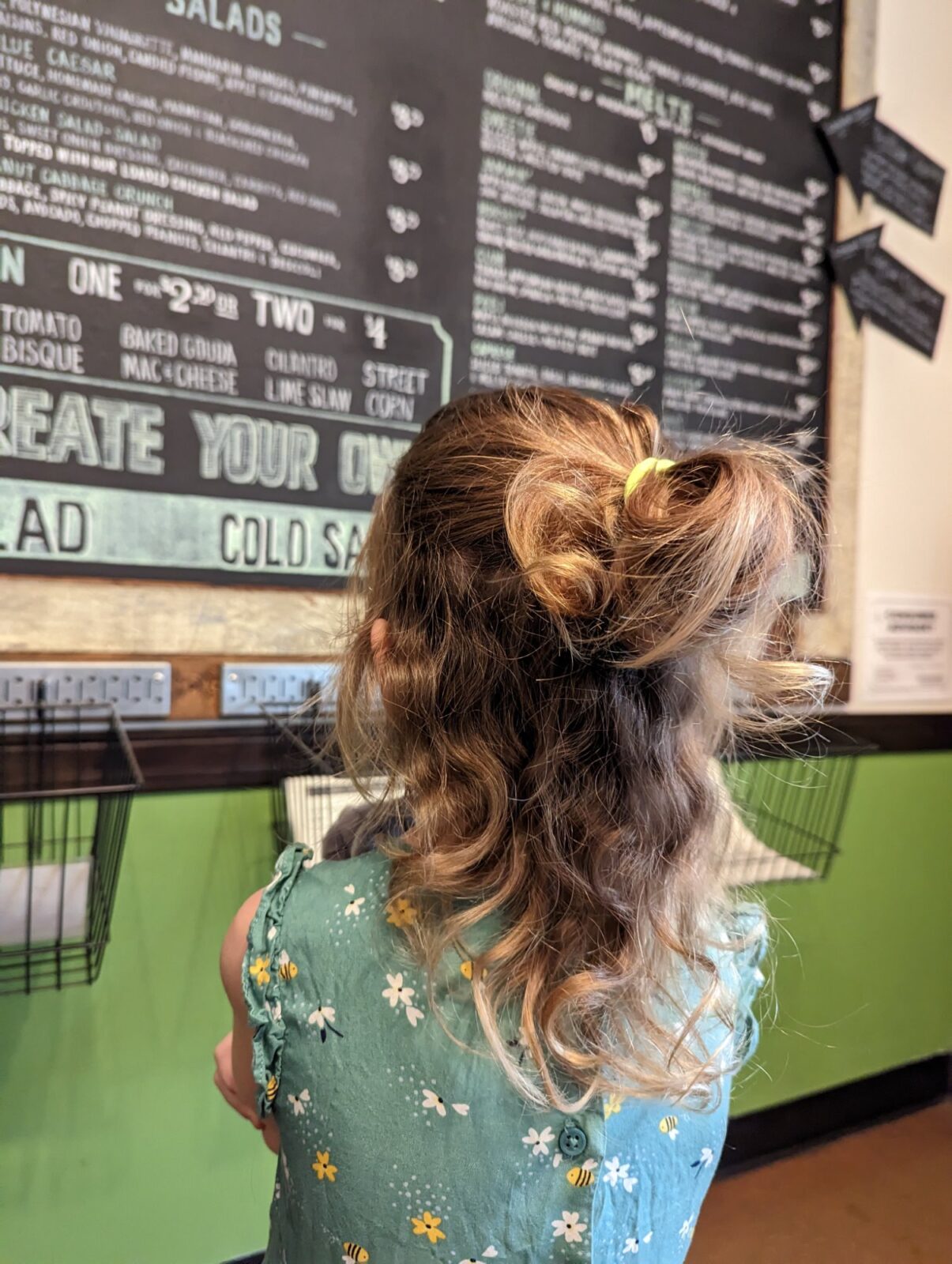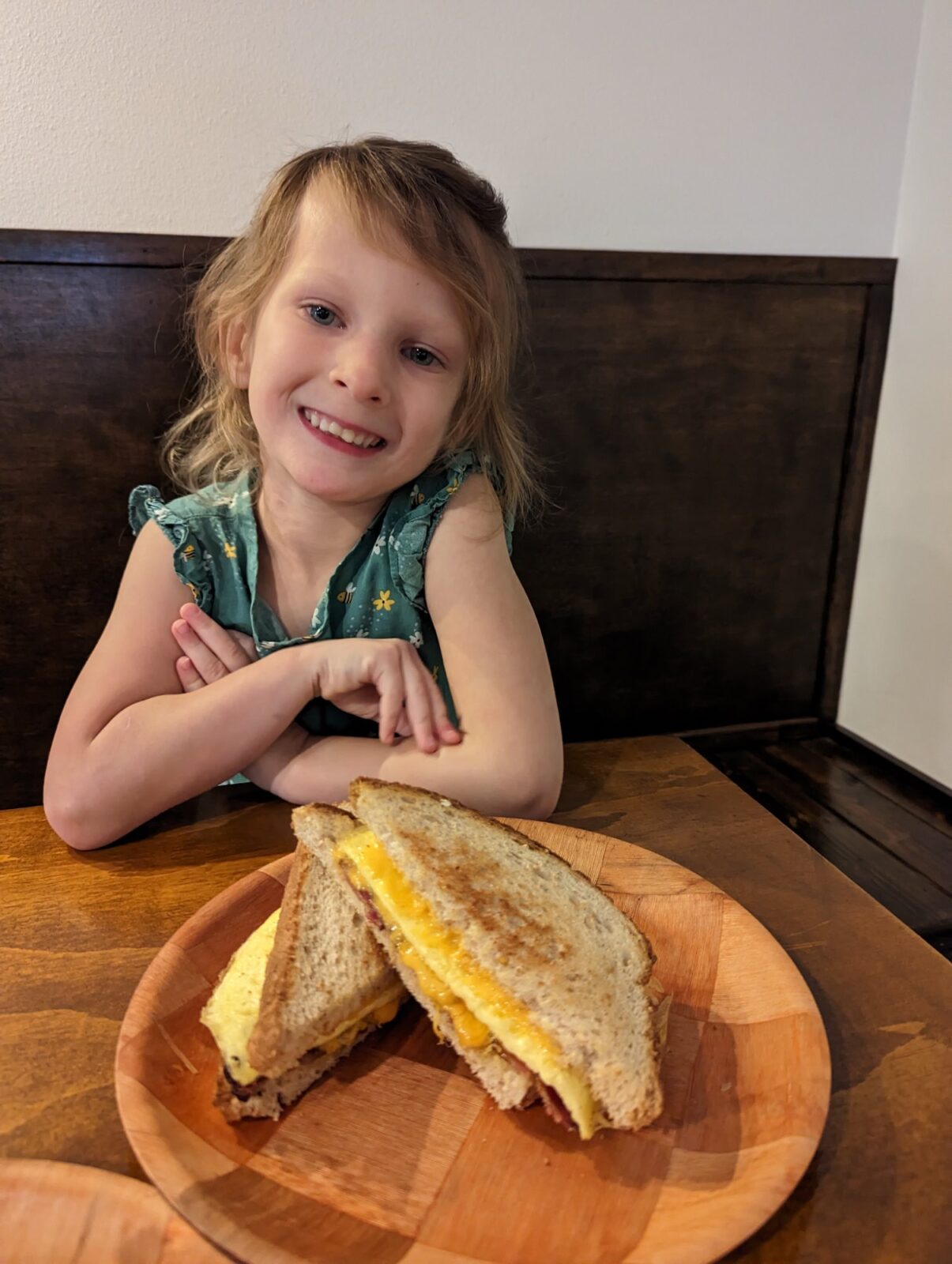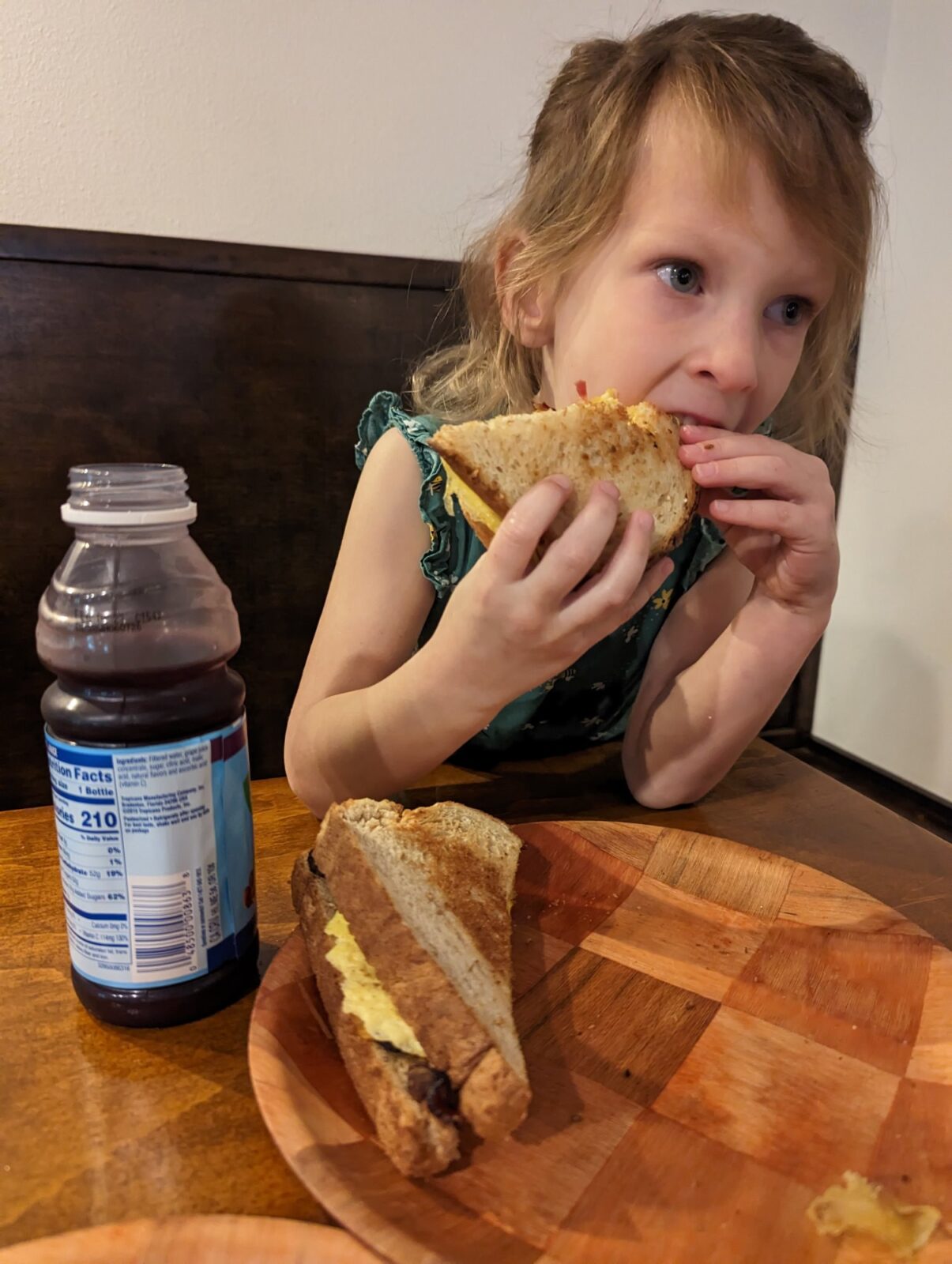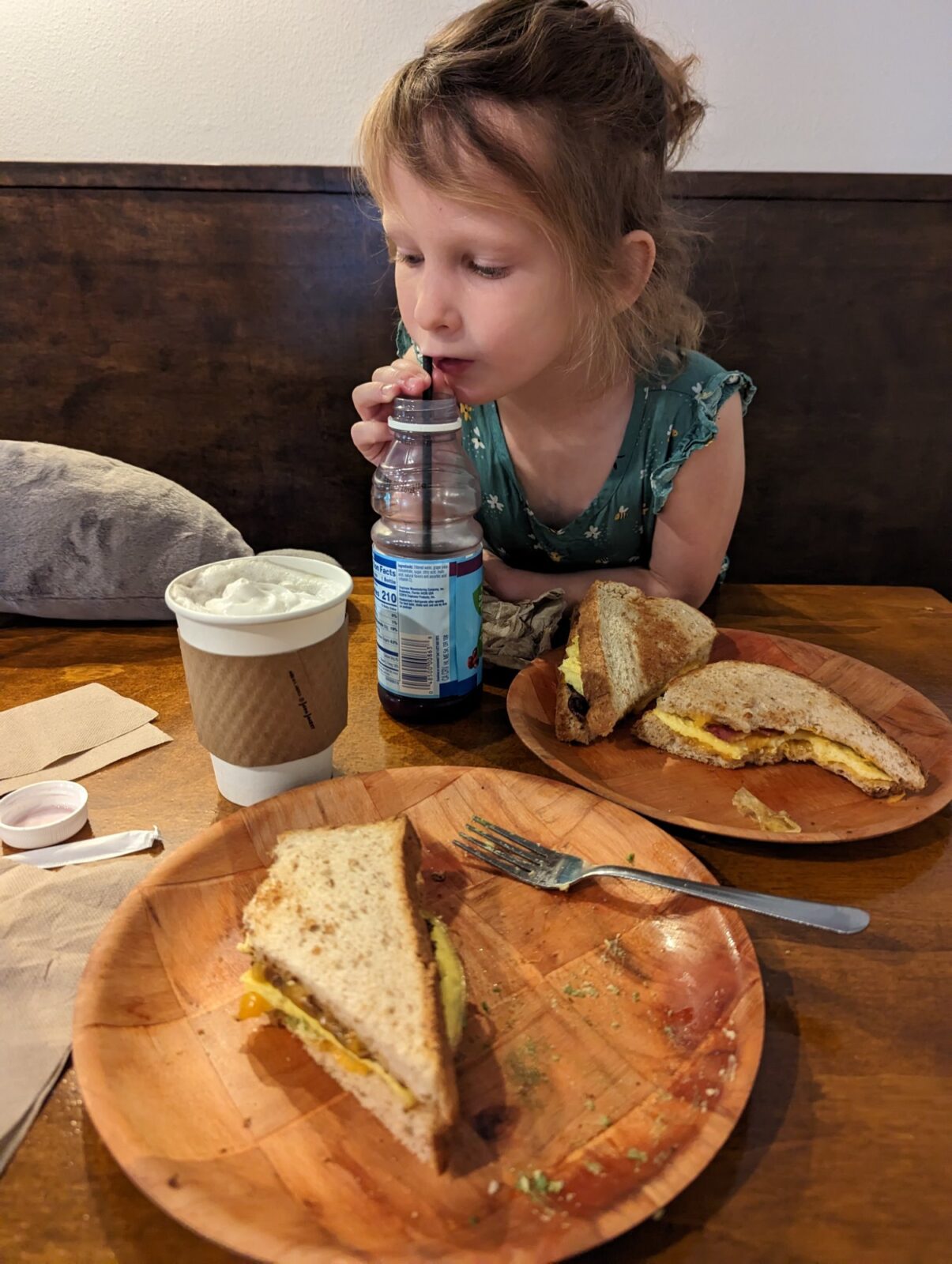 Then we visited the Lake Jackson library, which is nor our normal library branch, and we were so pleasantly surprised to see how nice it was! It was bright, clean, smelled nice, and even had real trees and plants inside. I was looking for this book ("Half Magic" specifically, to be our next bedtime read-aloud, after one of my favorite book bloggers / bookstagrammer's recommended it yesterday.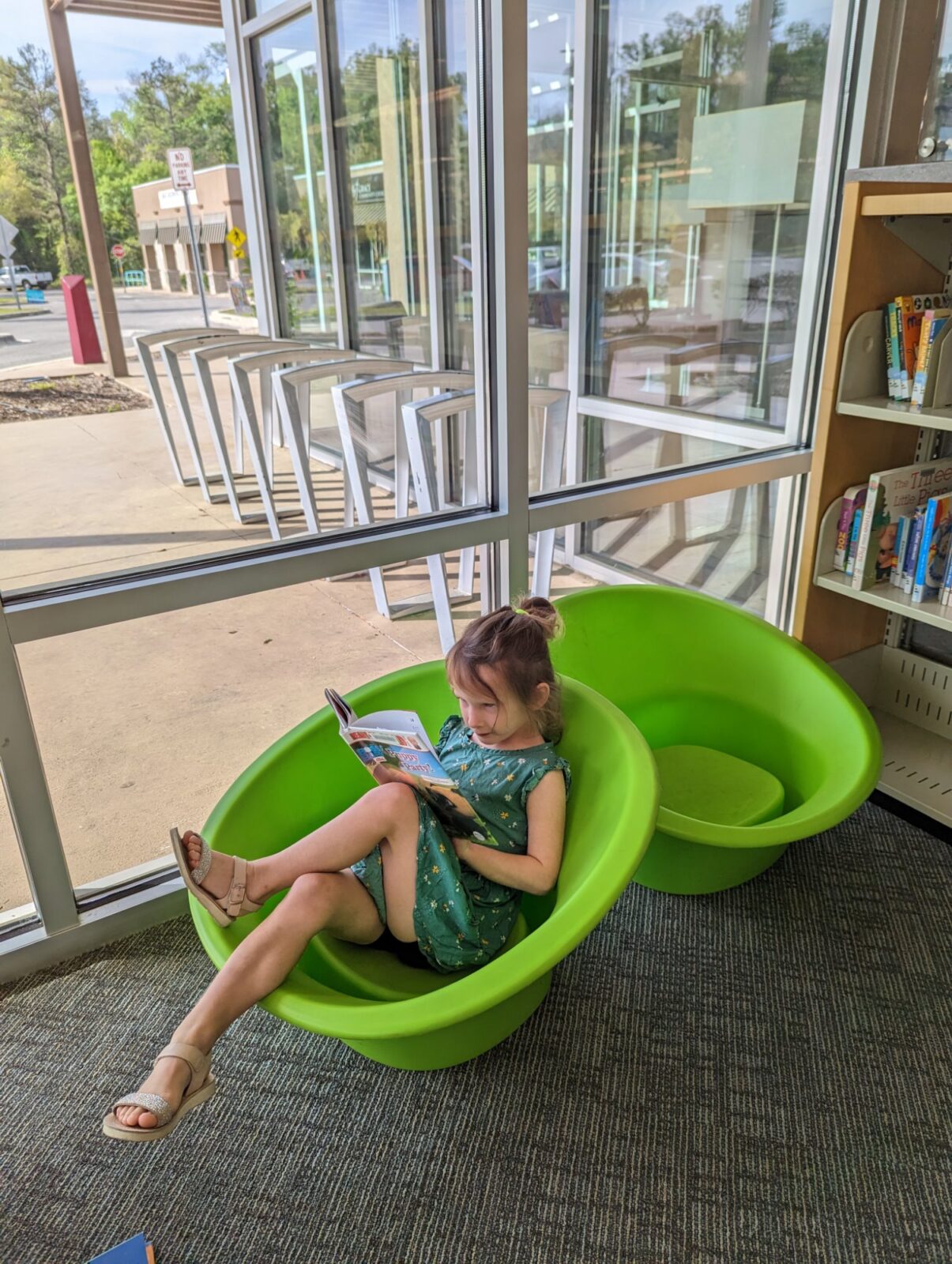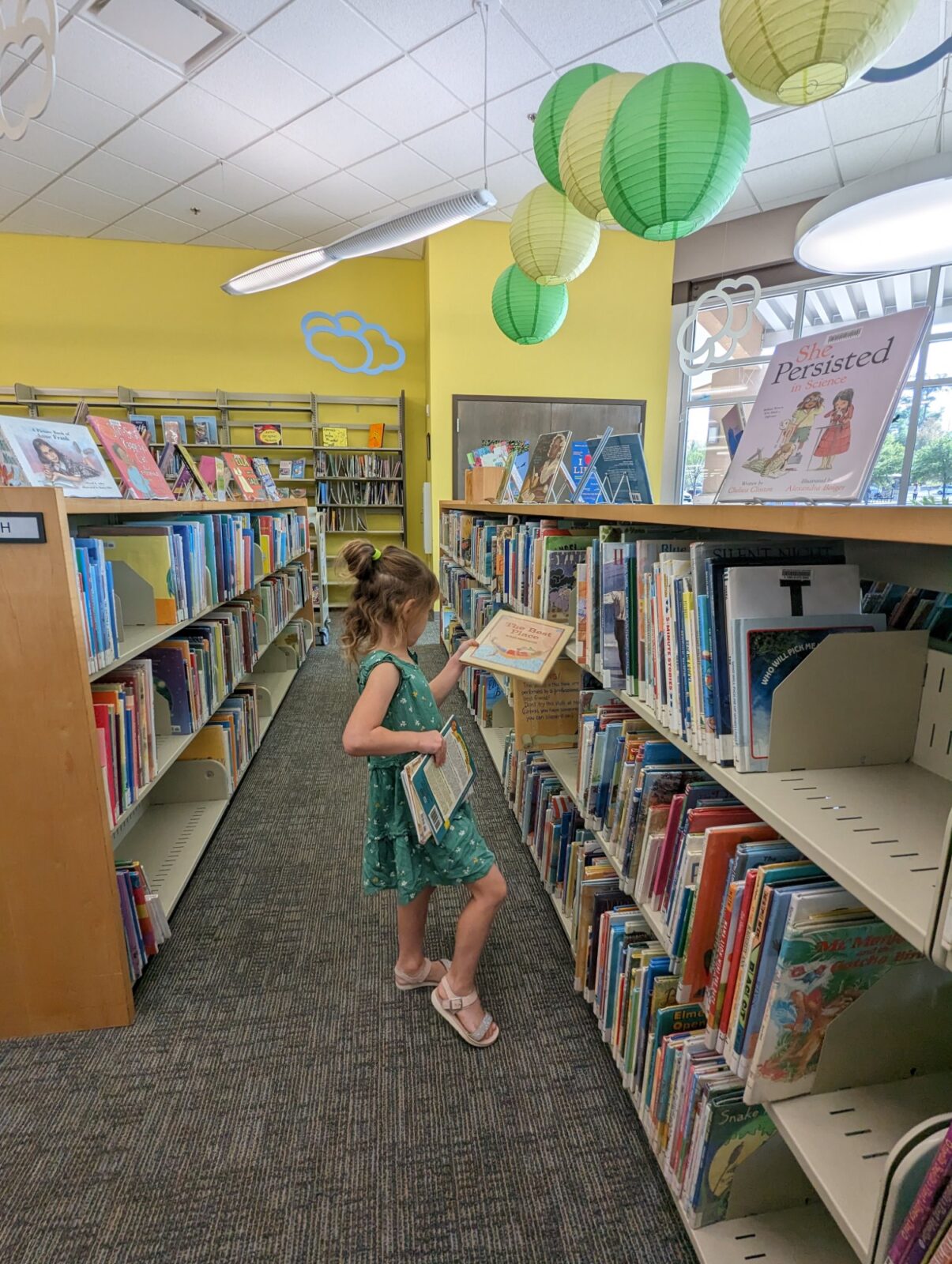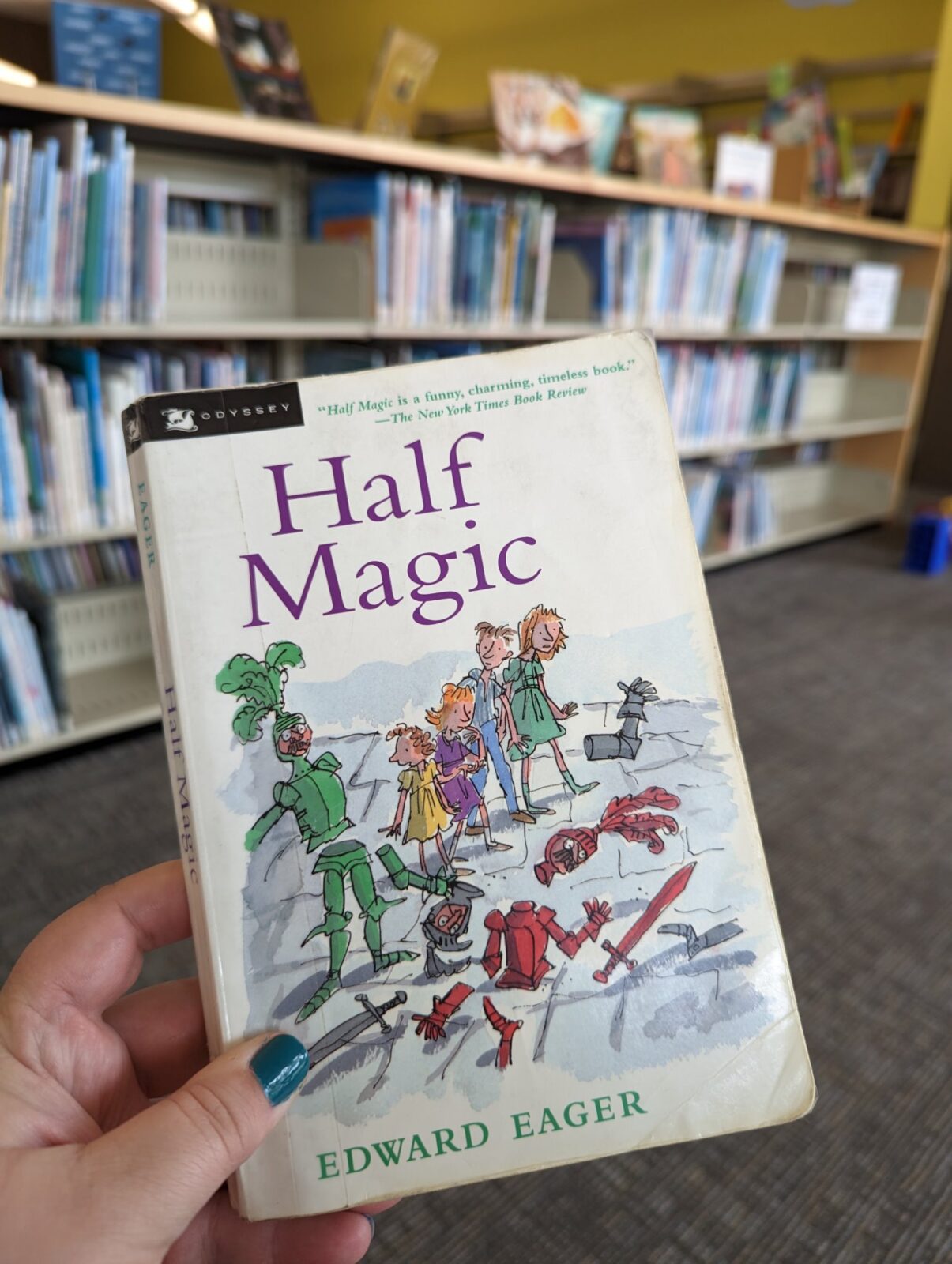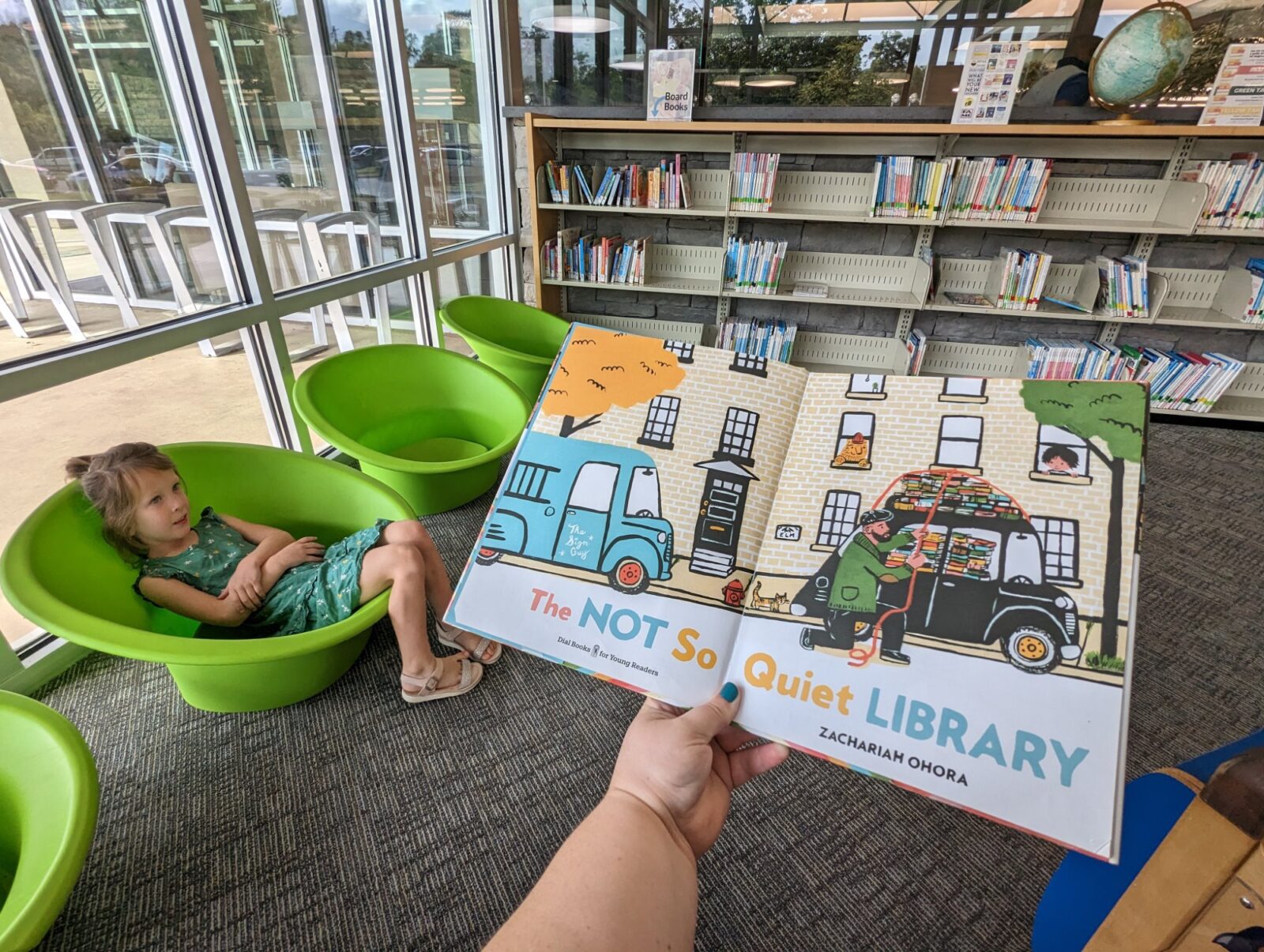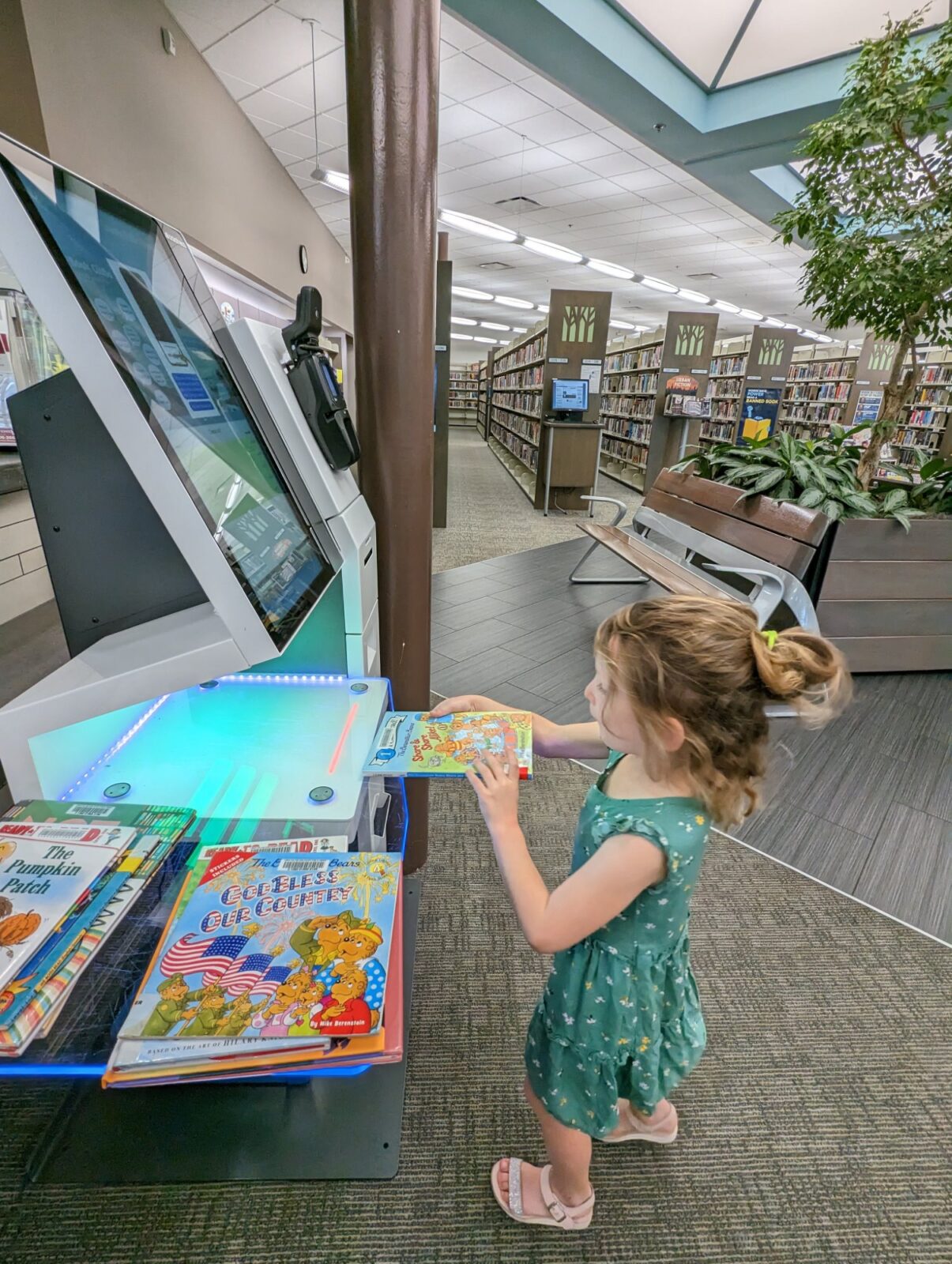 We went to three different thrift stores after, but didn't find anything good. So instead, we decided it was lunch time. We tried out Midtown Noodles Bar for the first time, so we could share a giant bowl of noodles and try out another boba taro milk tea. Since I had boba tea for the first time about a month ago, I've decided I need to try a bunch of places to find my favorite in town. So far, this one takes second place, out of three.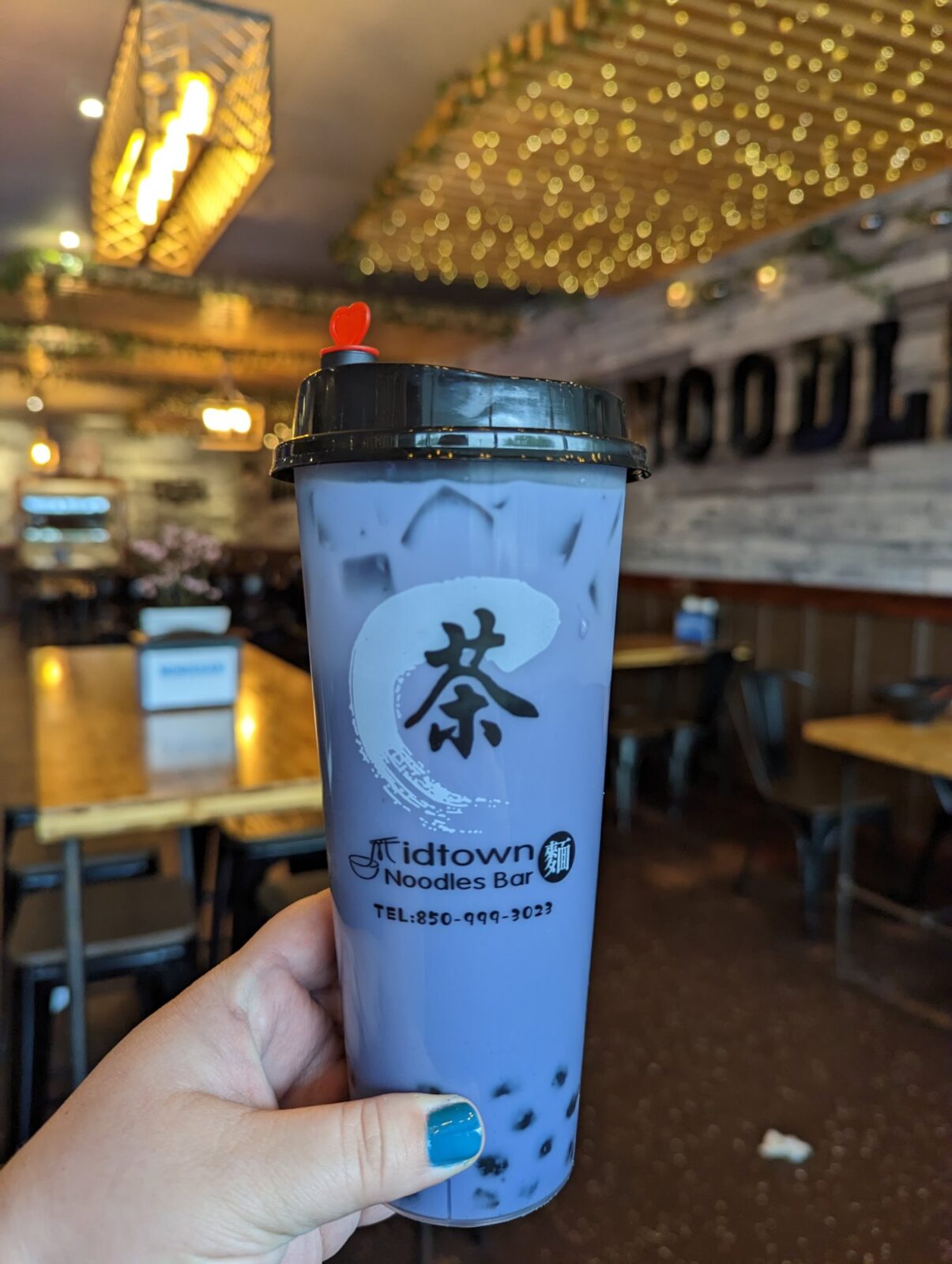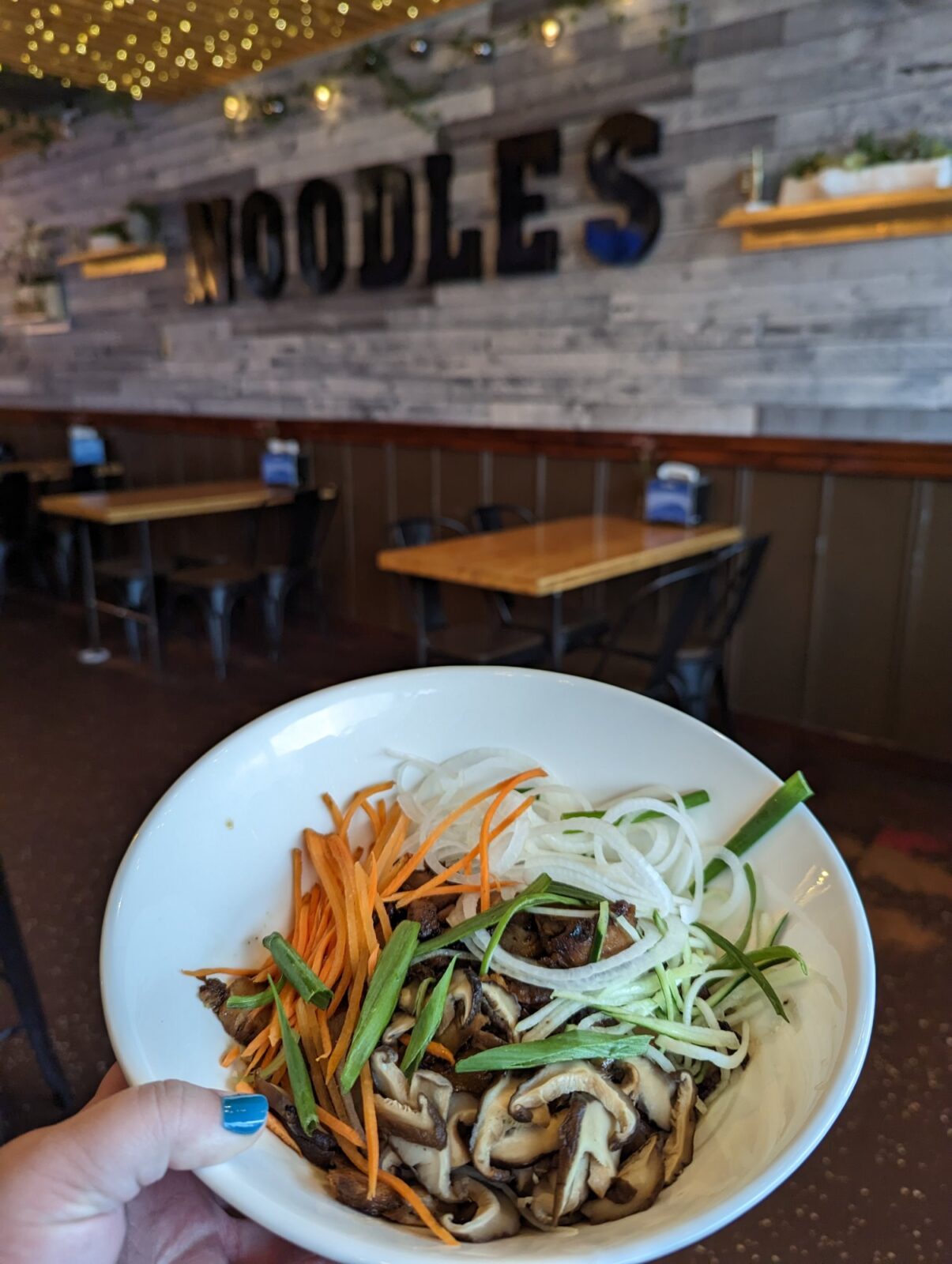 Then we headed home, so I could do the same Eras Tour T-Swift manicure on her too, because Nana showed her the picture last night on my blog, and then she noticed my nails first thing this morning, and was dying for me to do the same for her. After they dried, we did puzzles, and coloring, and some rest time at home.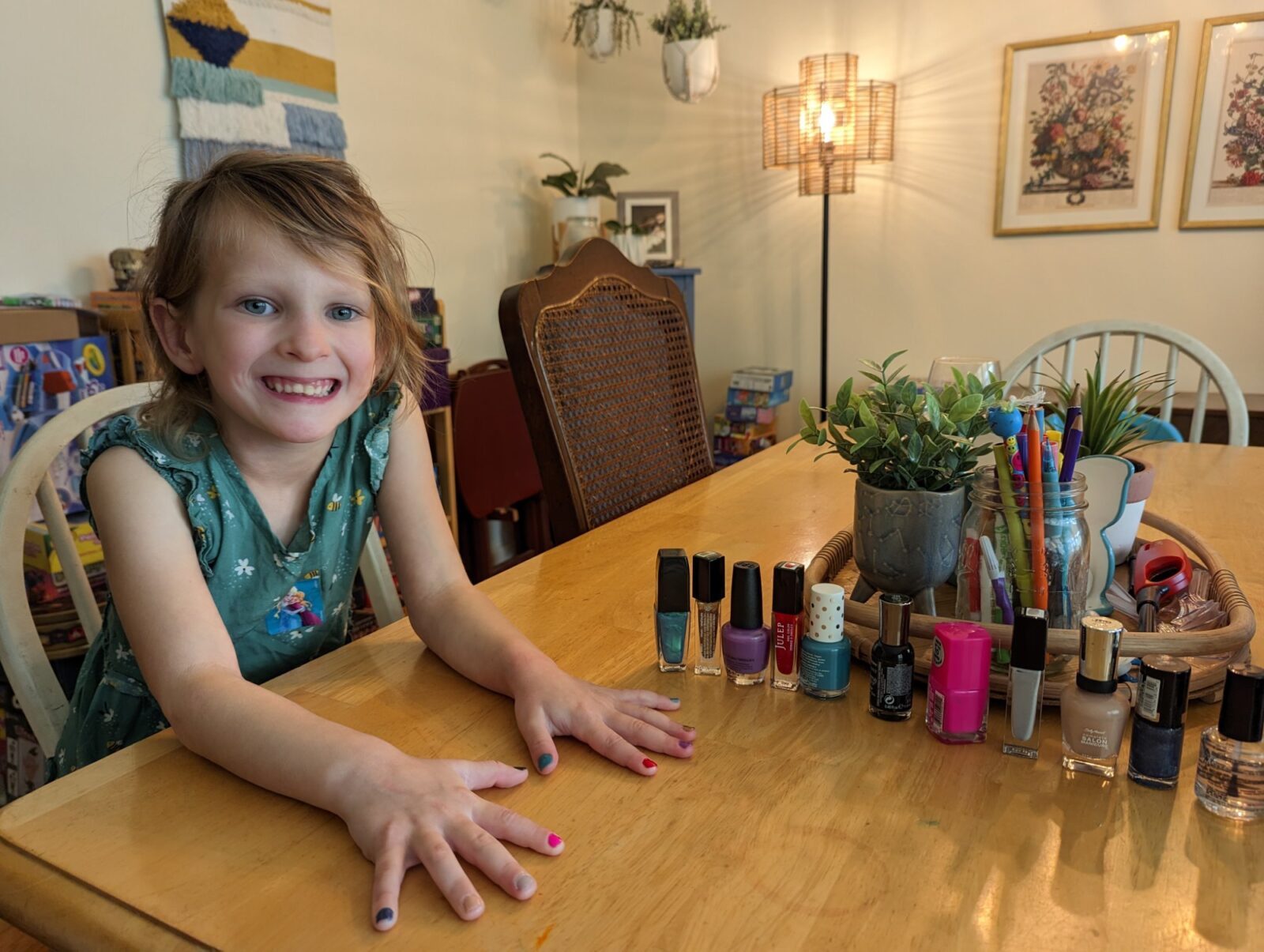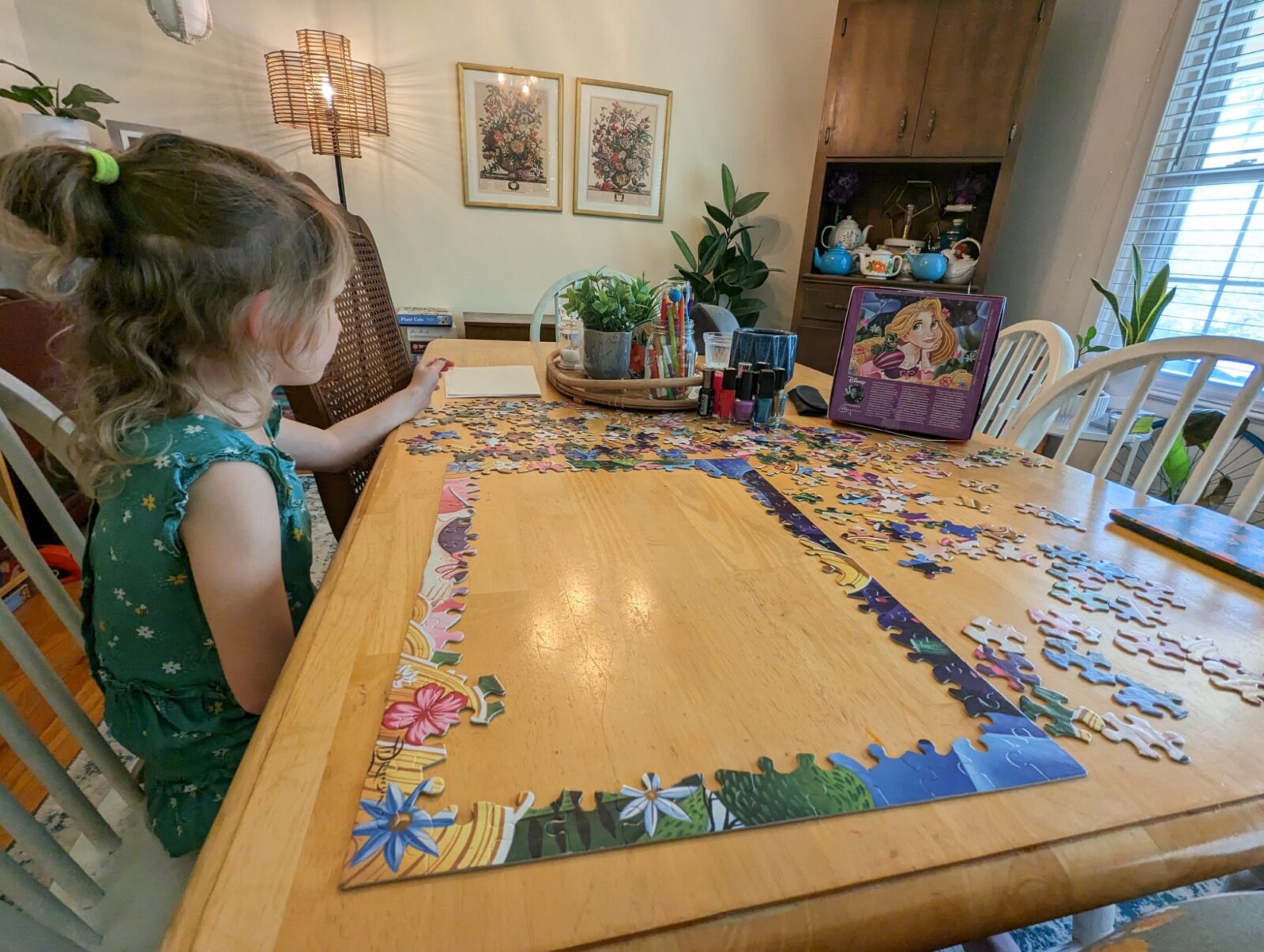 And after Addie had a fun day at school, we all three went to pick her up together once Jeff signed off work for the day.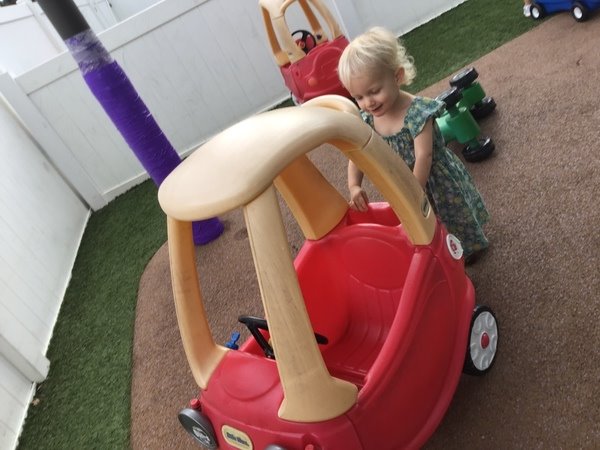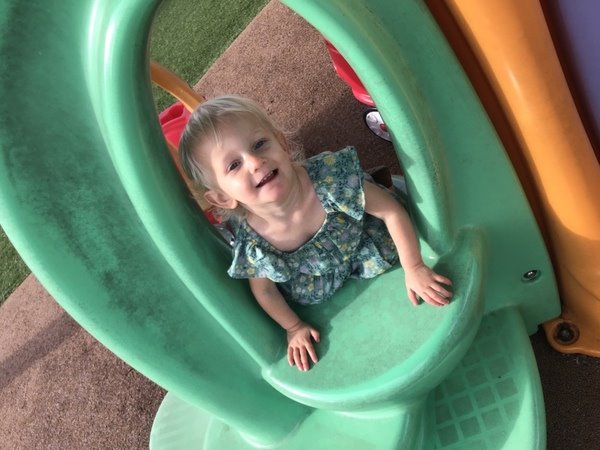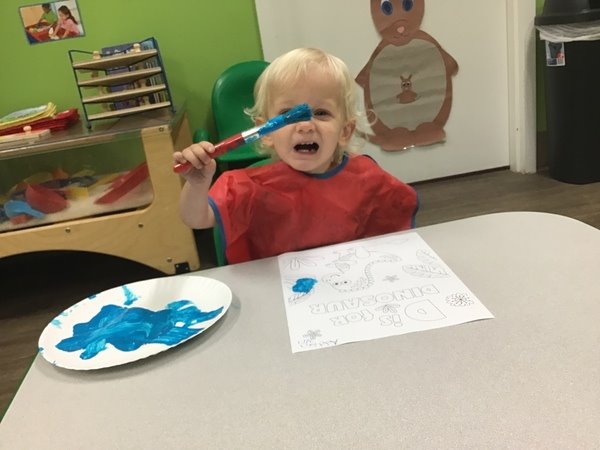 Then we met up with Jeff's parents and aunts (on their last night in town), for delicious dinner at The Wharf. I got my usual favorite, Mahi Mahi Mediterranean tacos, and they even had green lemonade today for St. Patrick's Day!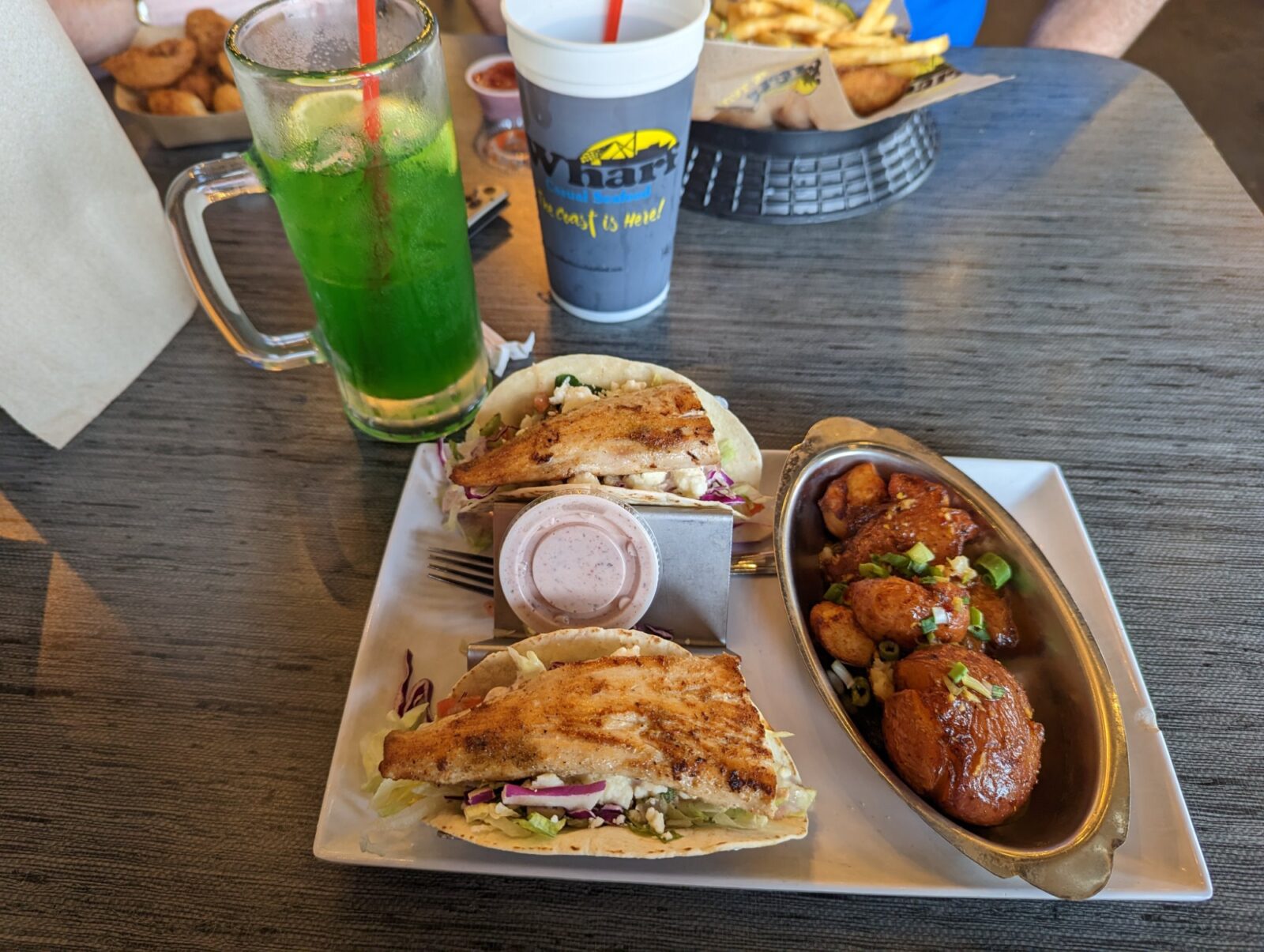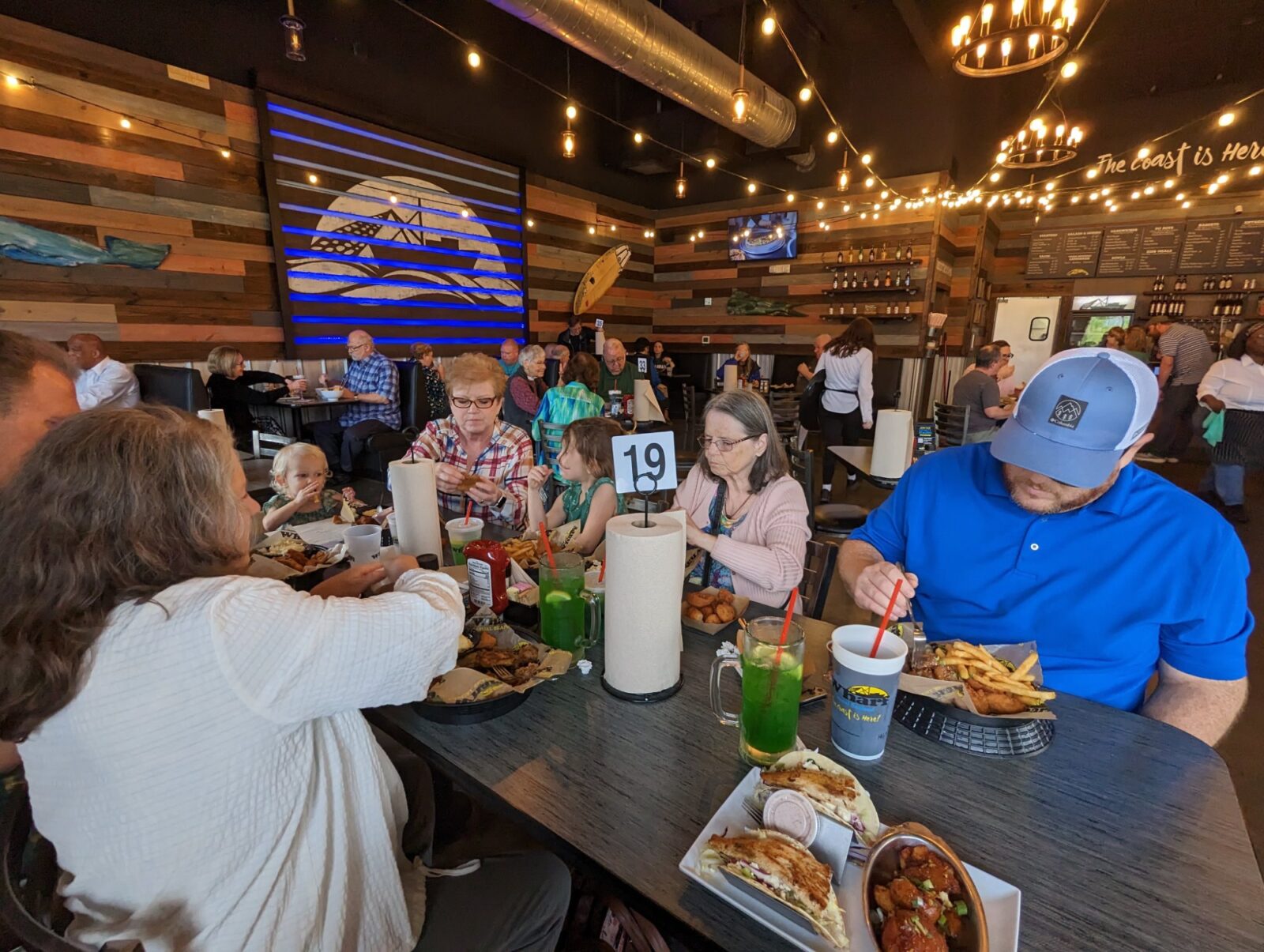 We went back to their house with them afterwards for playtime around the house, and had lots of fun hanging out together and playing. Emerson's been playing Yahtzee with them all week, and I finally got my chance tonight, and had a blast, but I was completely terrible at it! On our second game, Aunt Elaine's score of 505 absolutely wiped the floor with my score of 161. It was still so much fun though!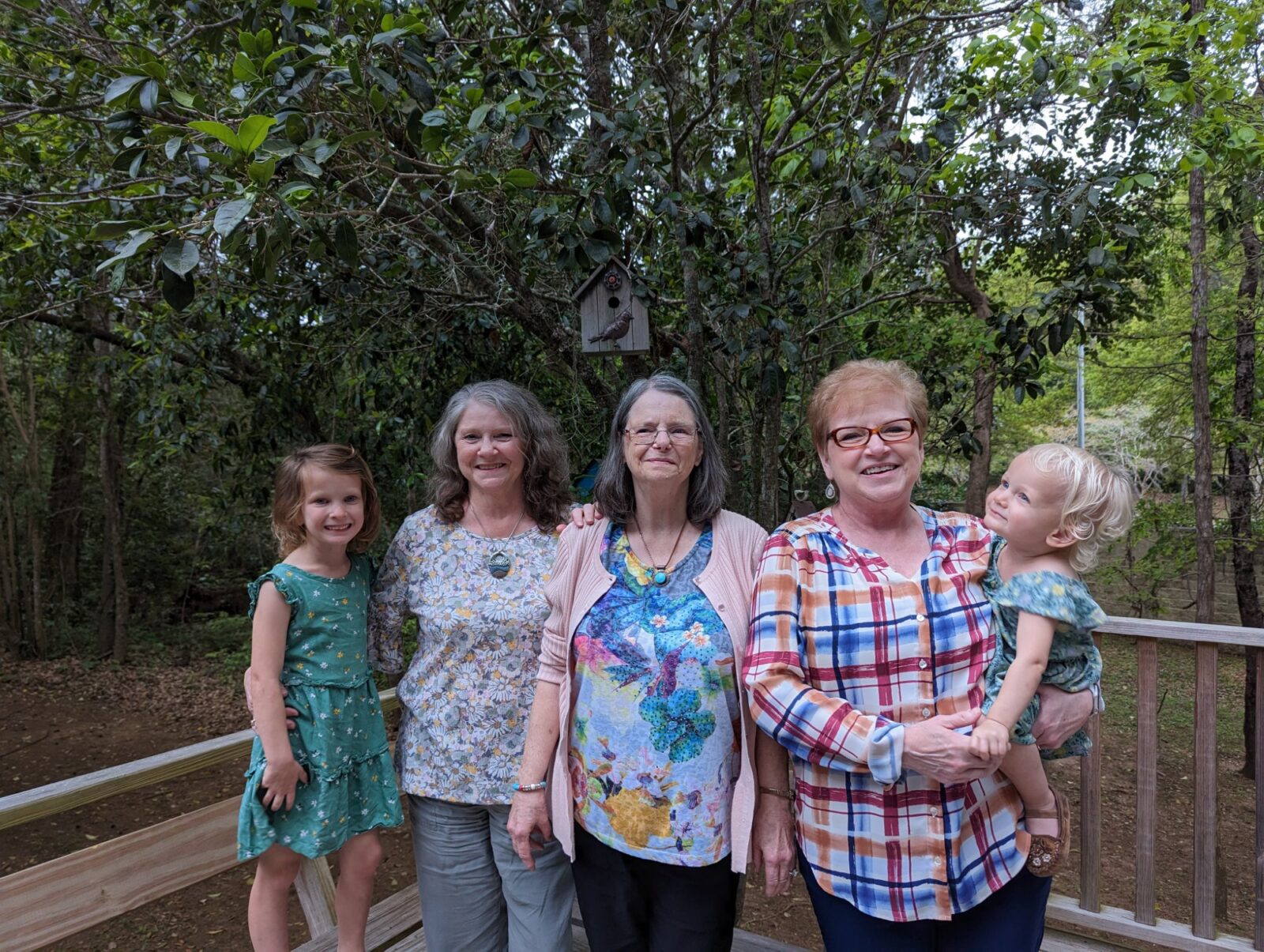 Both of my little girls fell in love with Aunt Laura and Aunt Elaine (Addie more so with Laura, and Emmie more so with Elaine, coincidentally enough), and it was great having them down here! We stayed over a little too late tonight though, playing Yahtzee and Jeff working on a project for them, so we got the girls straight down for bedtime once we got home. Luckily, they were so tired that it went pretty easily. It's pouring rain outside now, and I kinda don't want it to stop, because I love sleeping in the rain.
And finally, here's the cute little day-in-the-life vlog I made in TikTok today, and I love how it turned out!