Had to dress my baby girl nice and warm again this morning, when the weather was back in the 30's on our way to school. Crazy!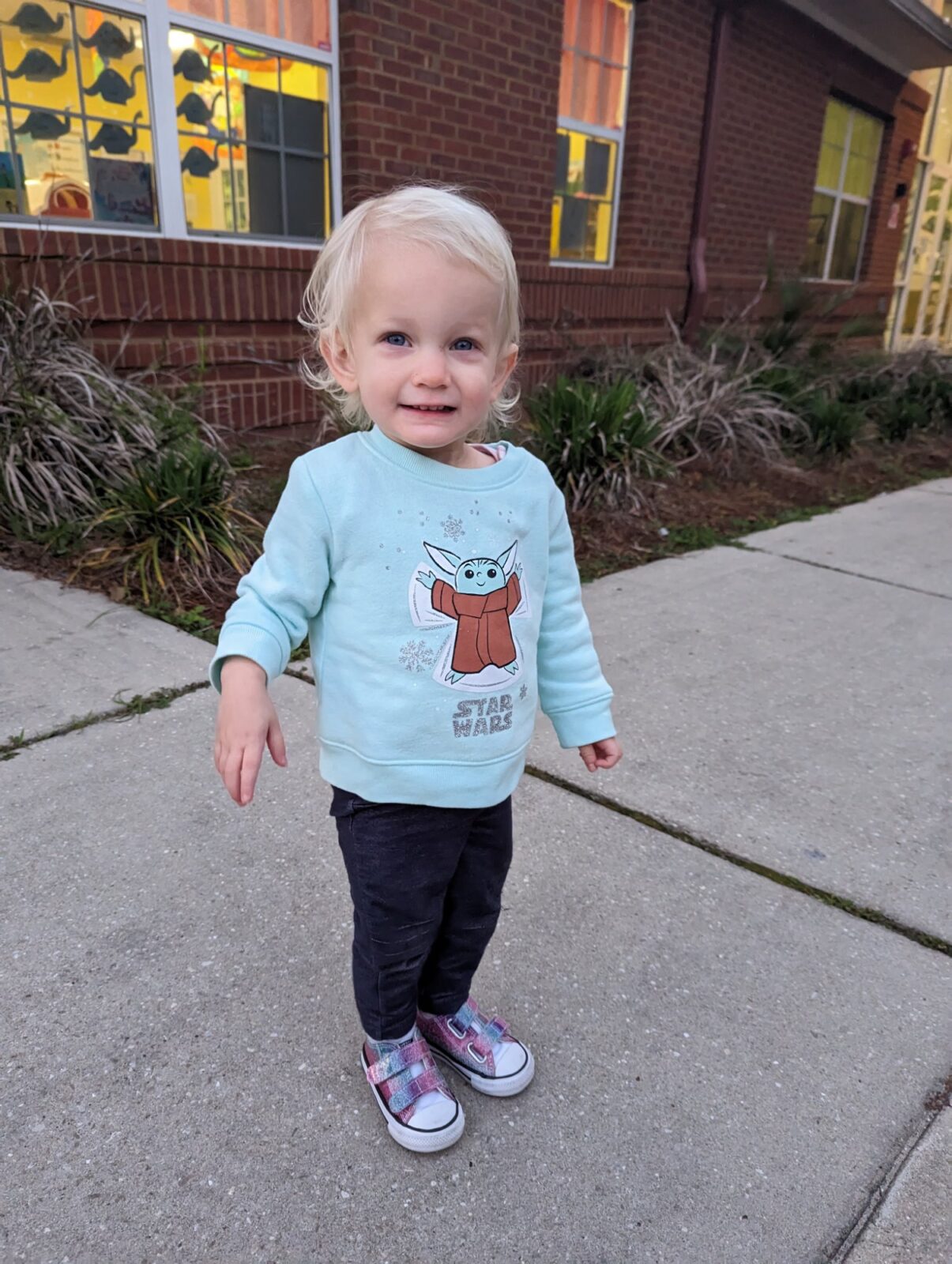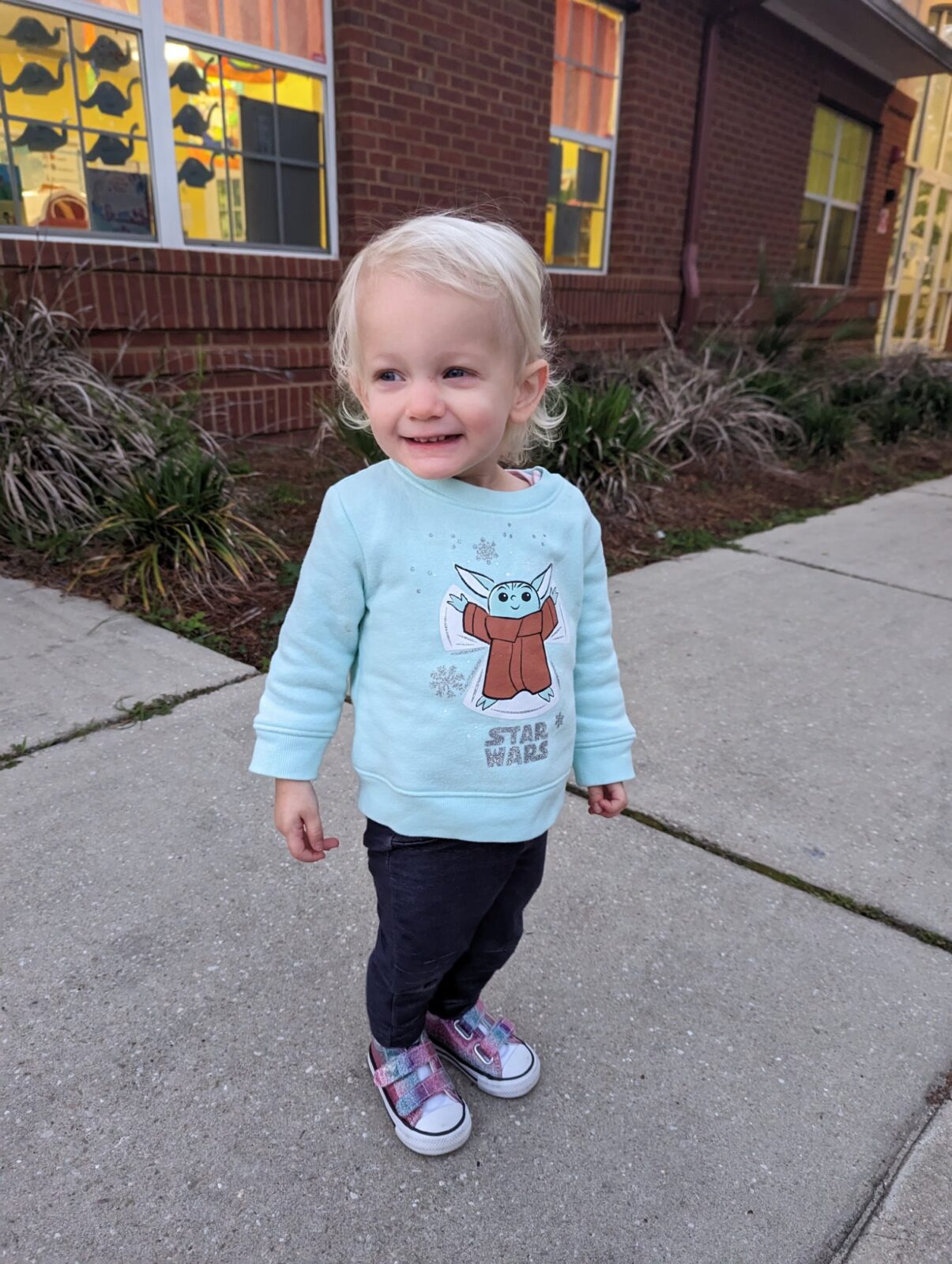 But Addie Pie did have a good day at school!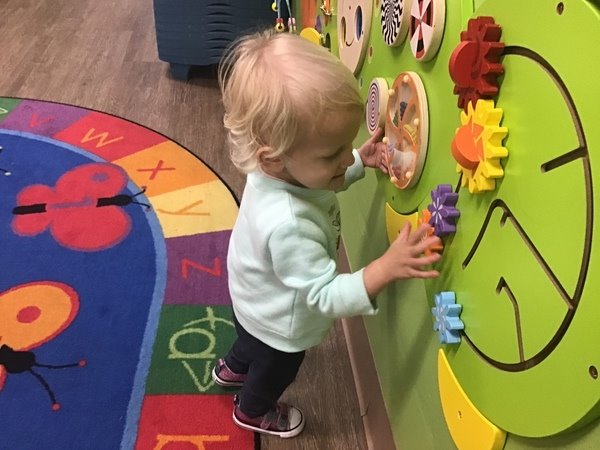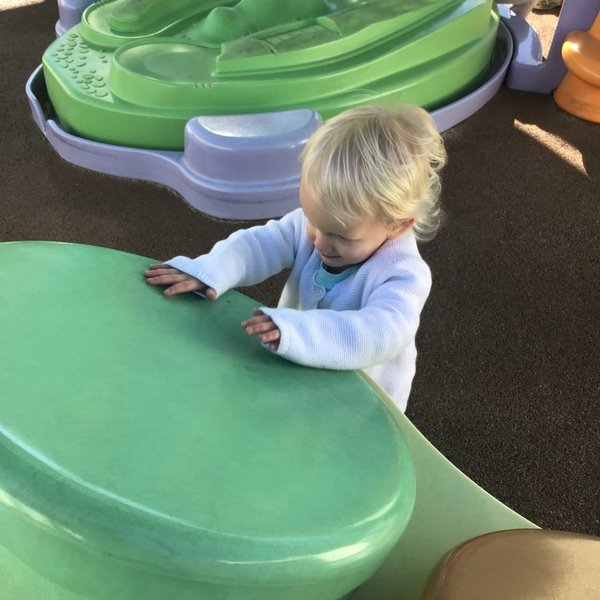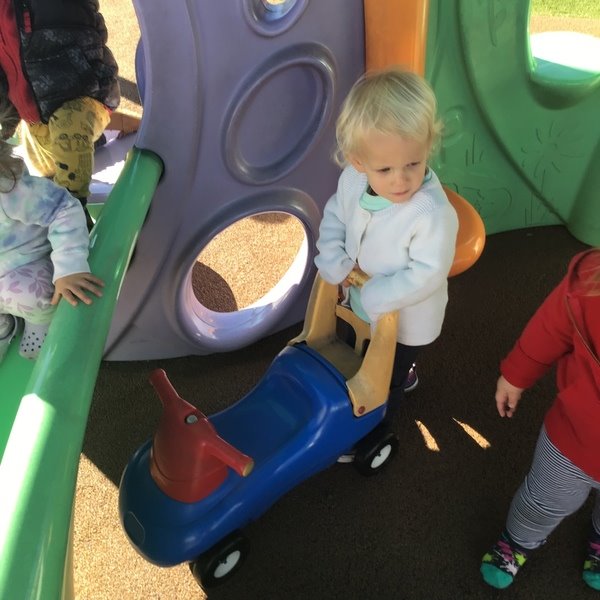 And Emerson went on a beach trip with Nana and the great-aunts today, including lunch at the Blue Parrot!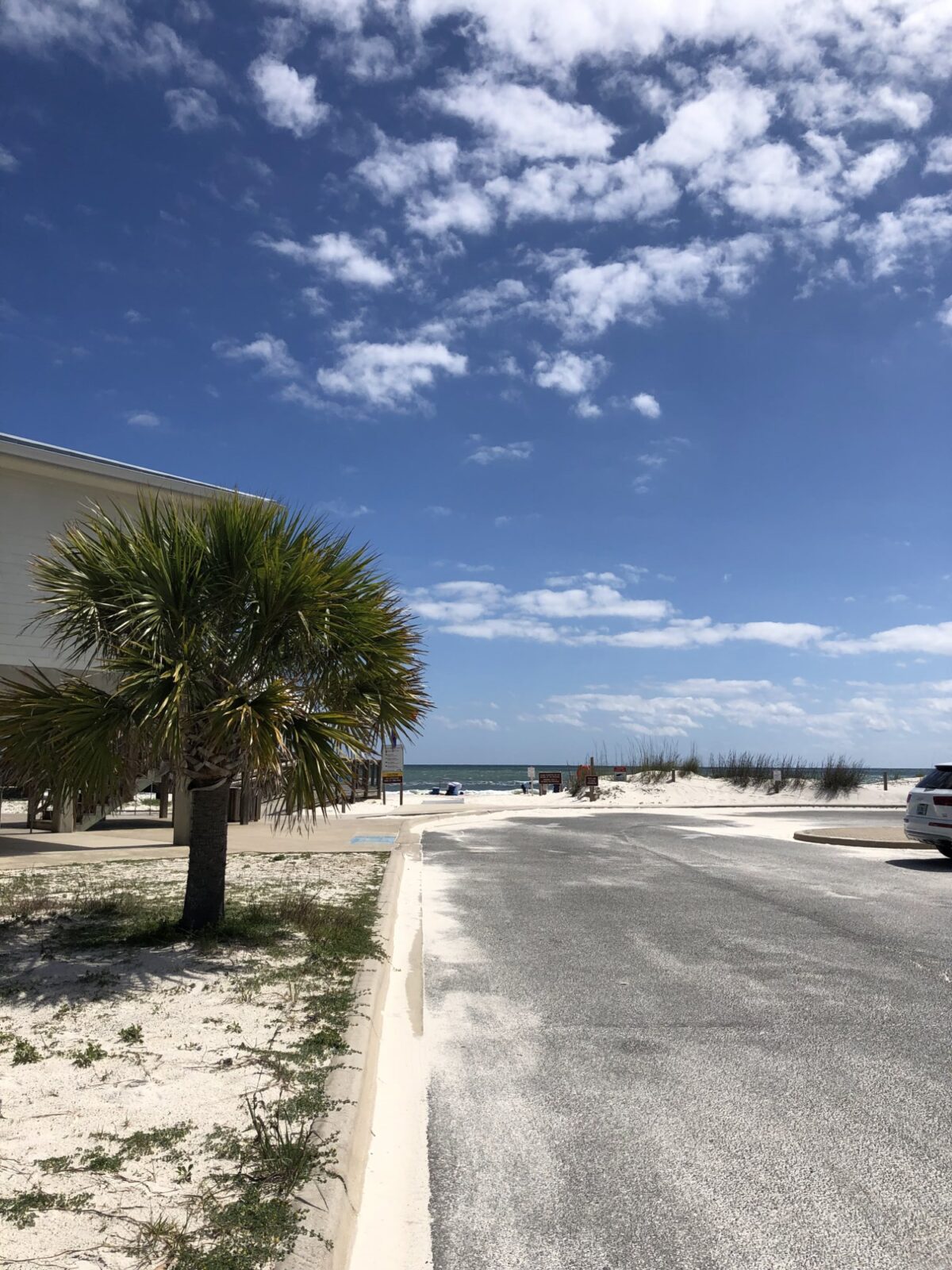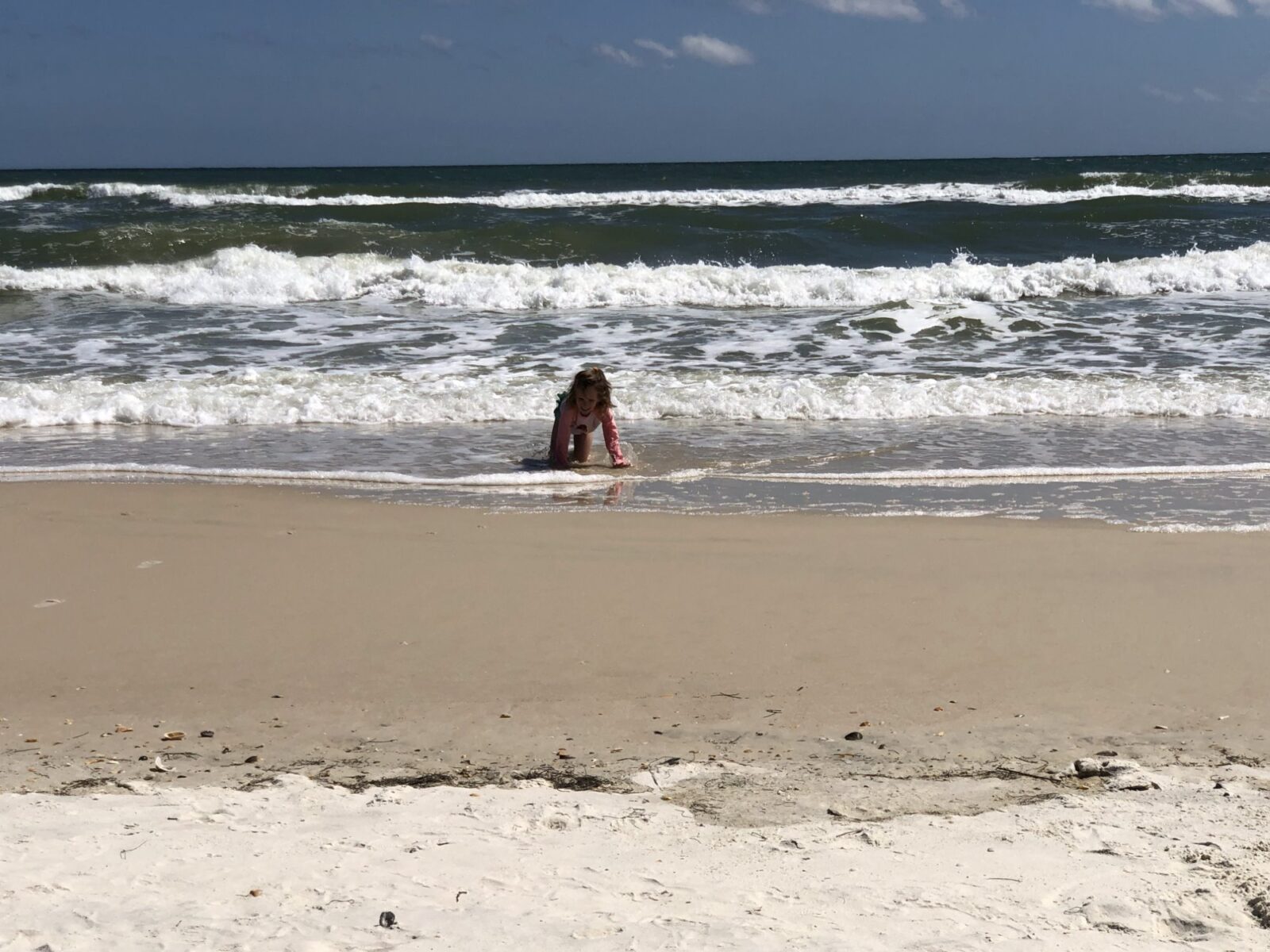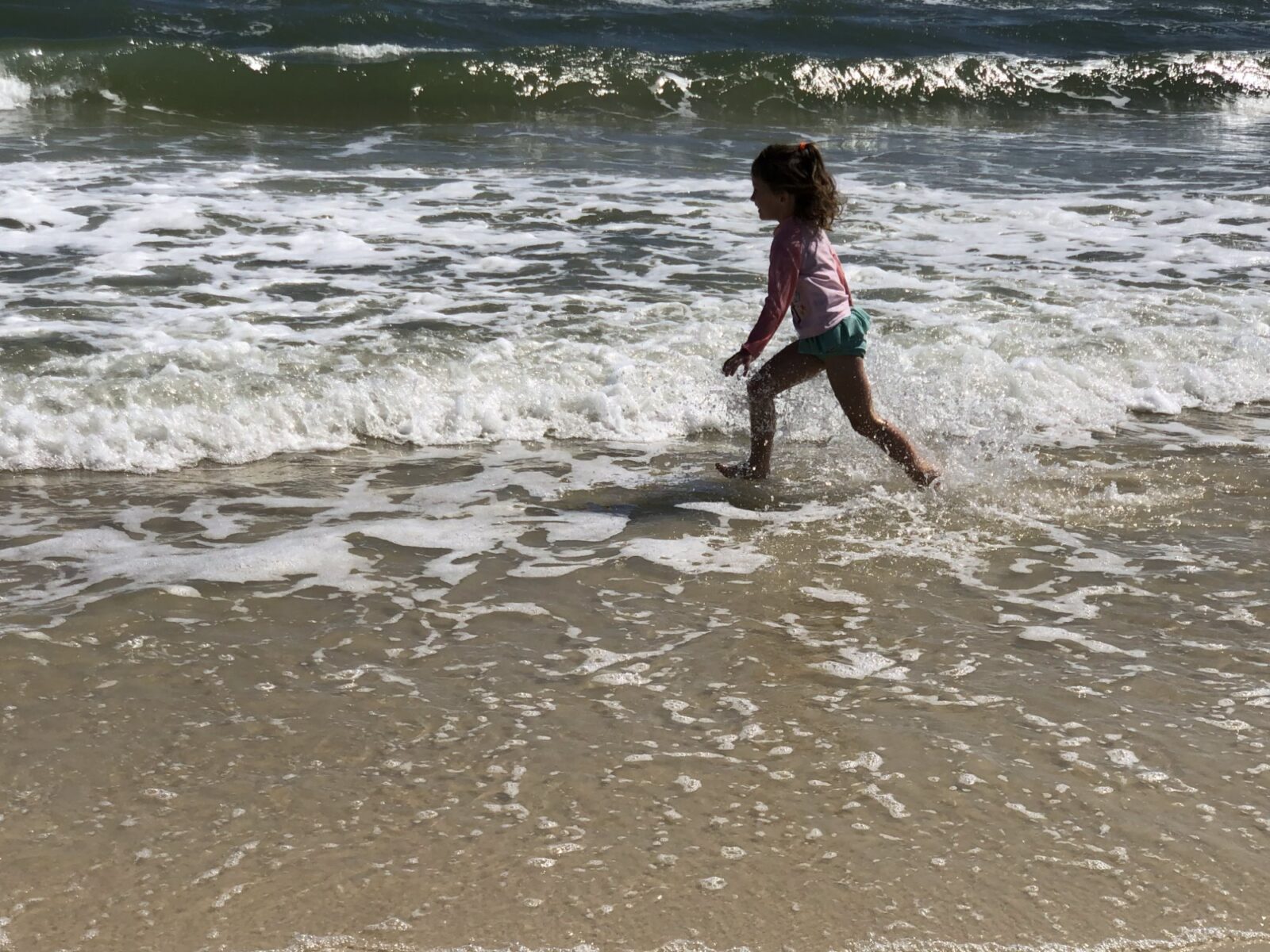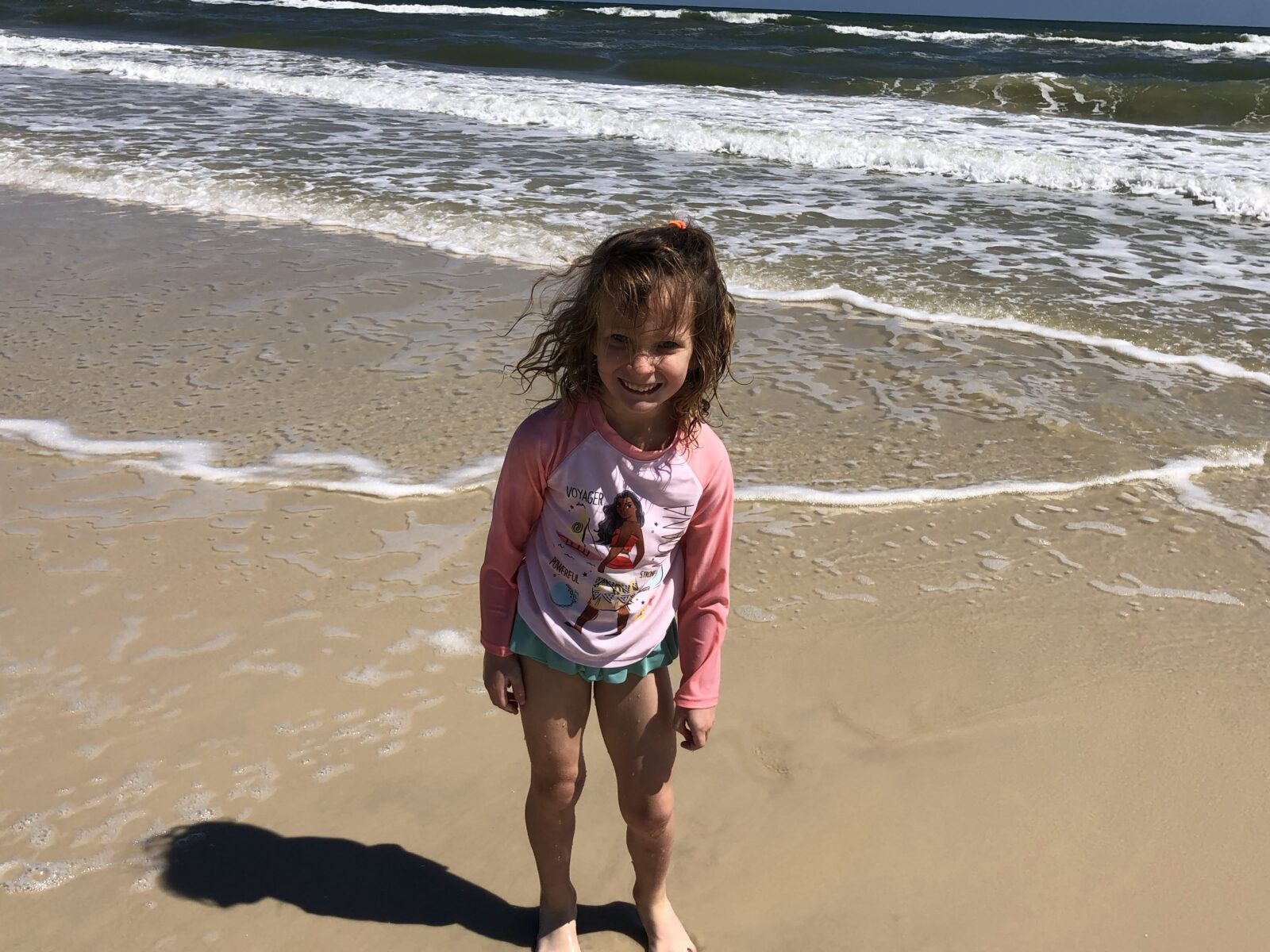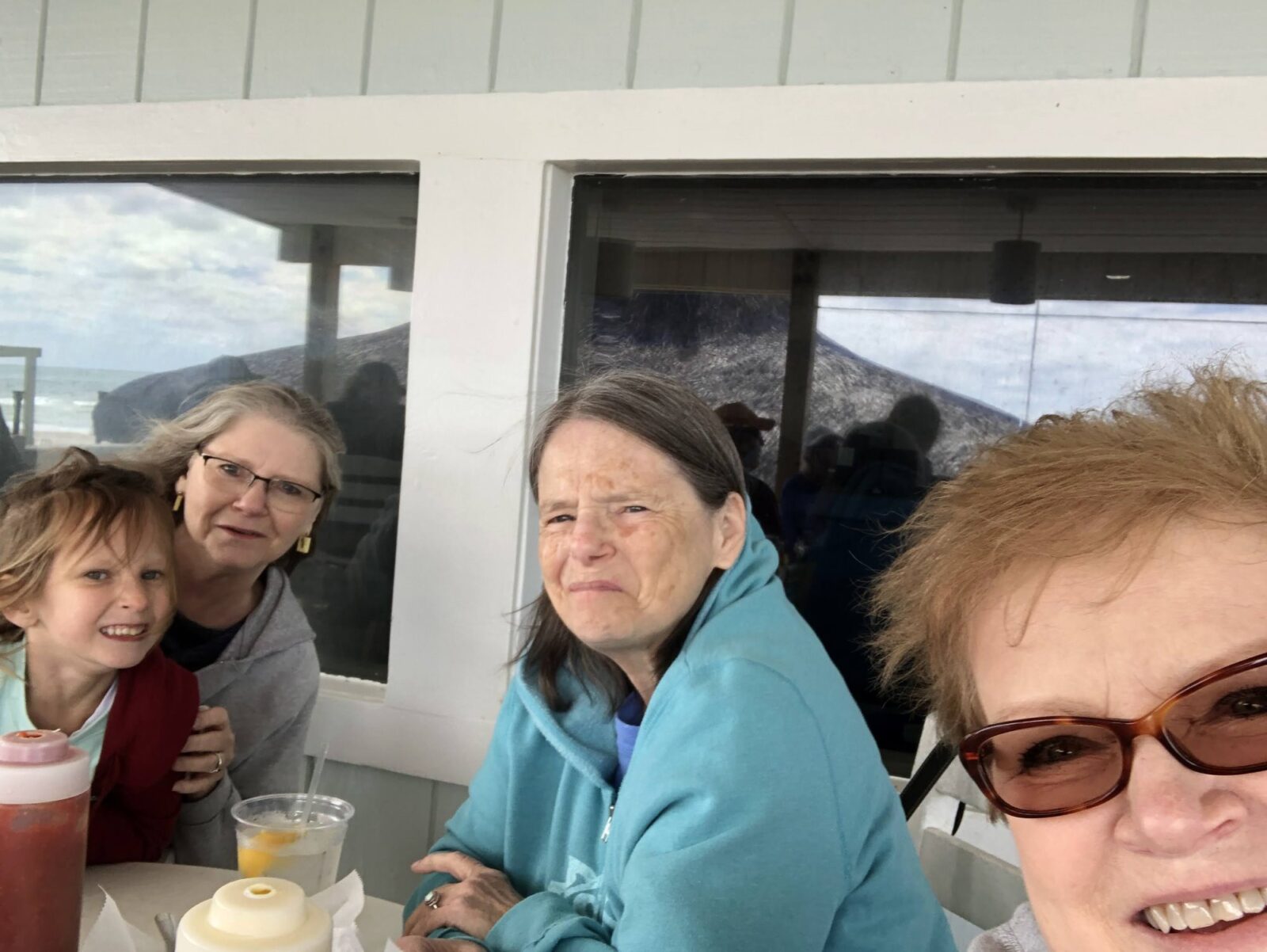 We loved this afternoon sunlight again this afternoon, right when we got home from school and work.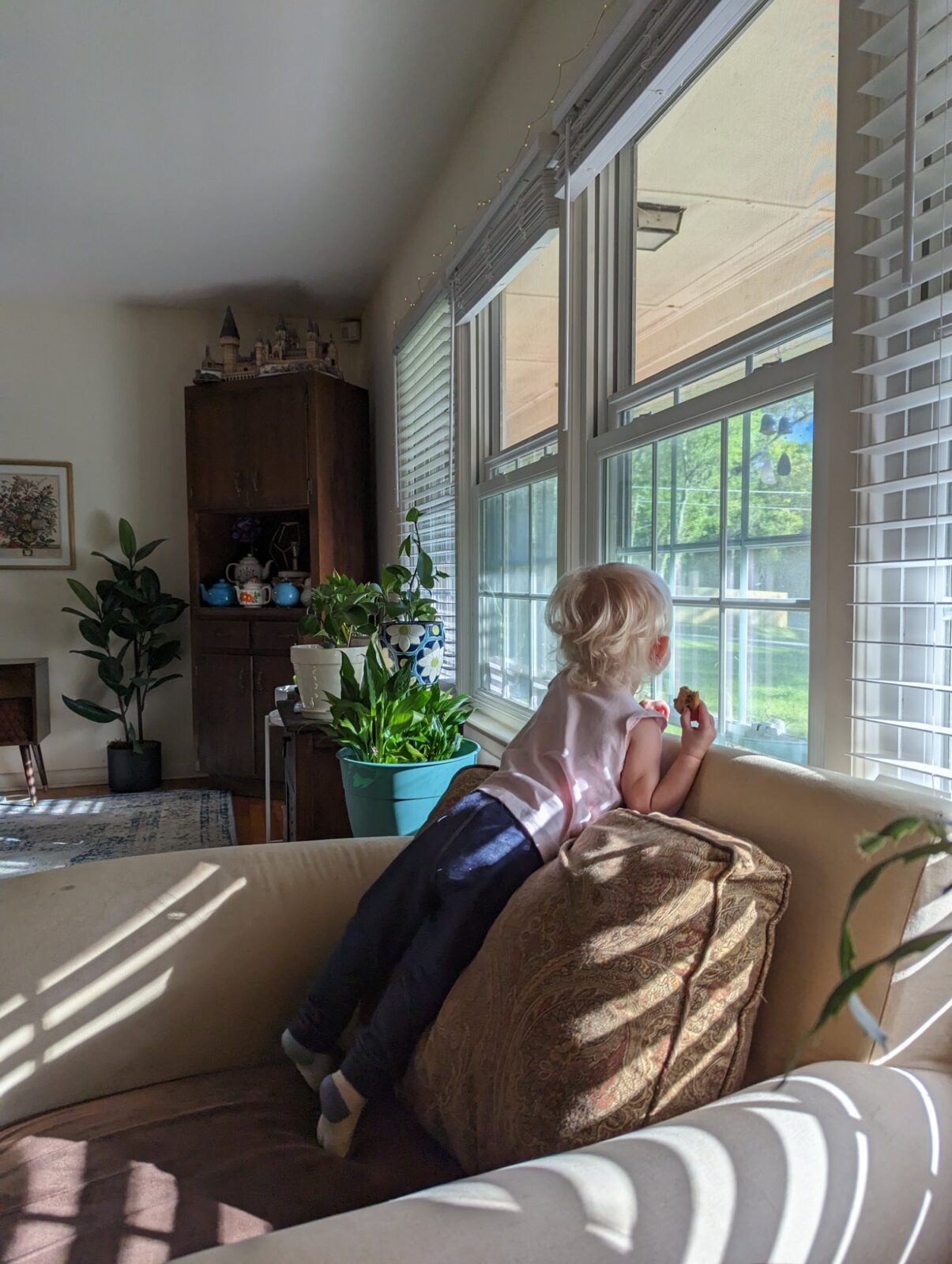 Jeff did our chicken & gravy in the crockpot for me earlier this morning, so tonight I just made up some white rice and some steam-in-the-bag green beans. Then I shredded the chicken, and everything was ready to go.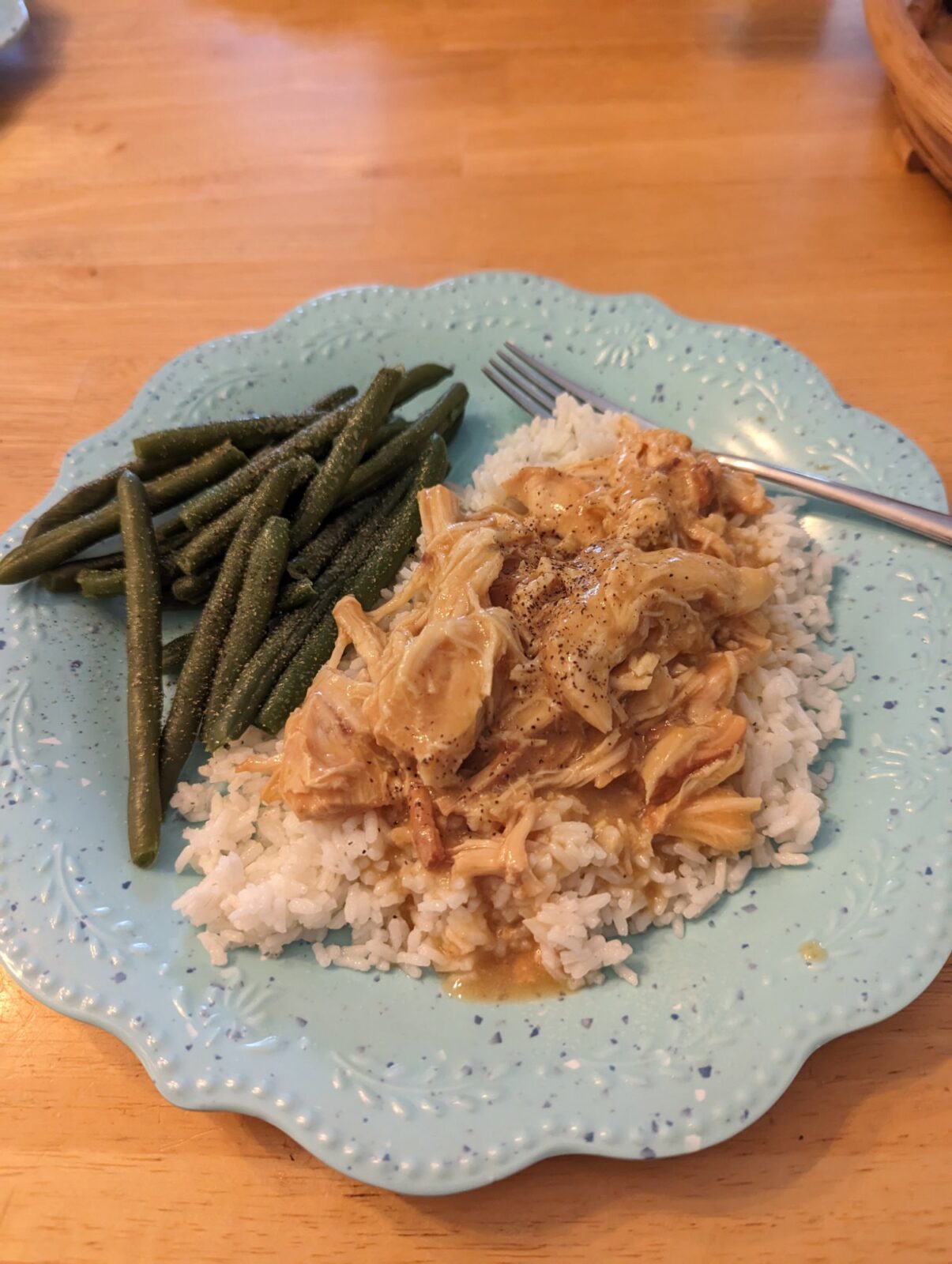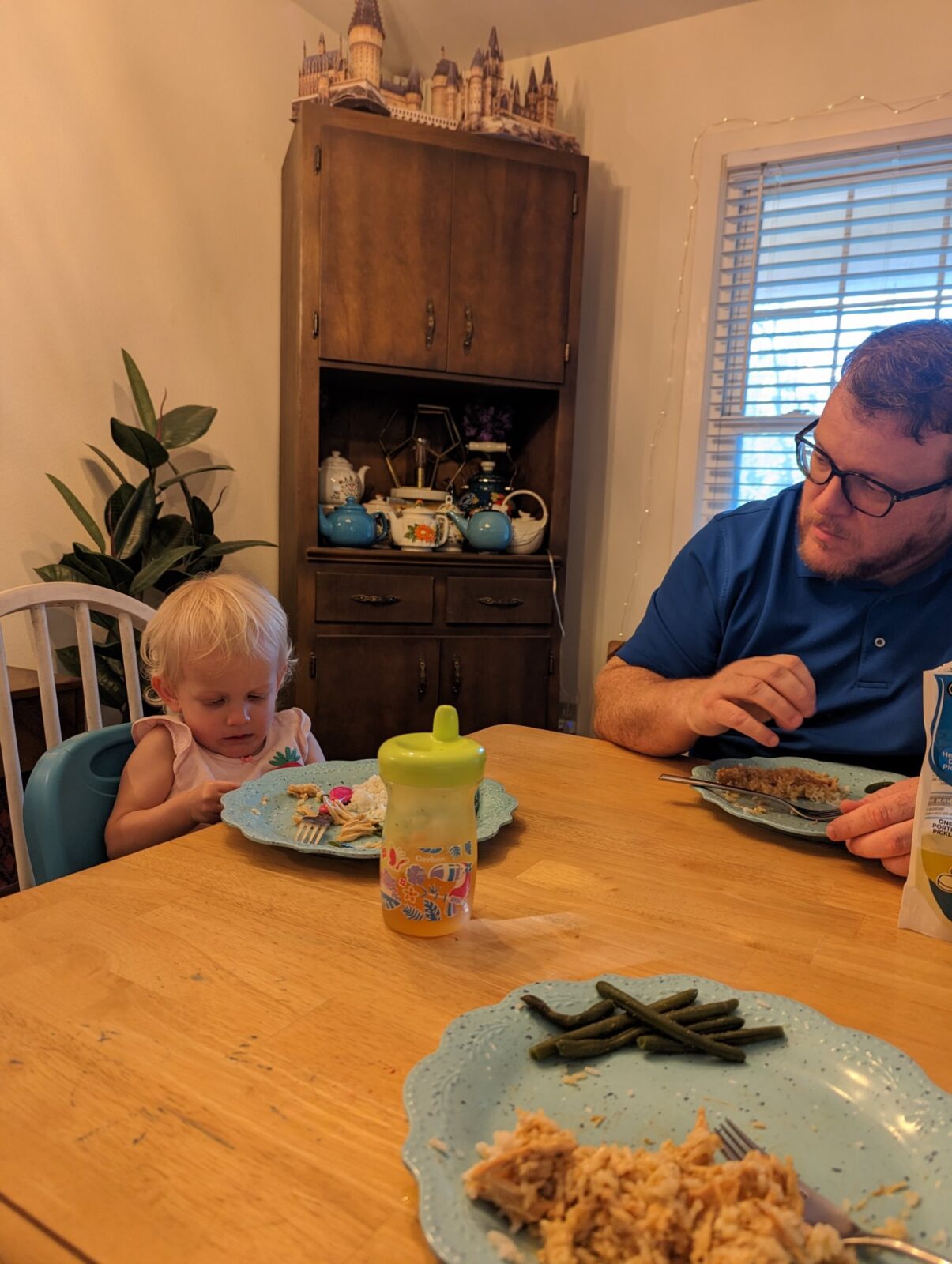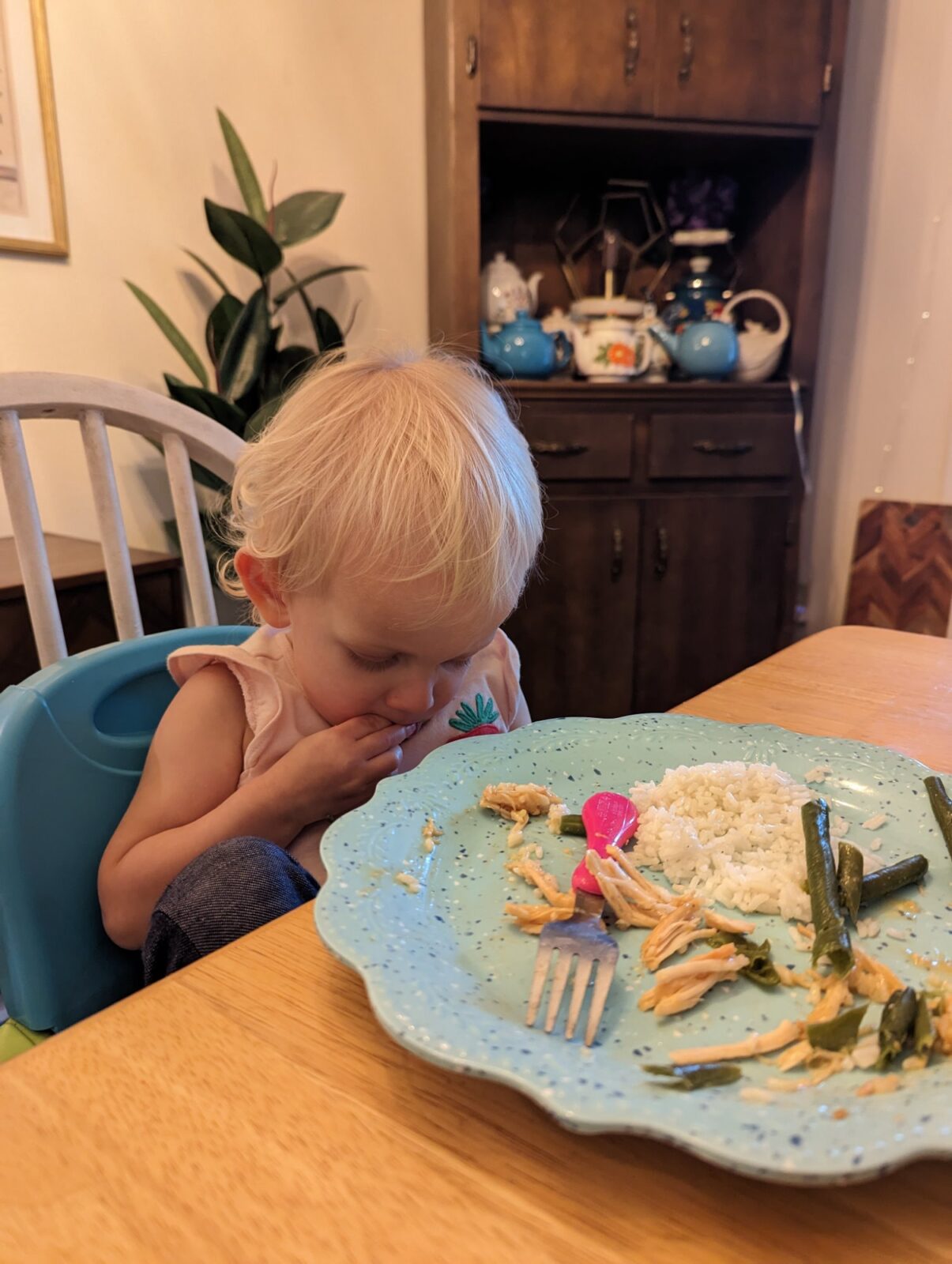 I put Addison's jammies on immediately after dinner time, then she was dragging her blankie around, and just reminded me of Linus from Peanuts.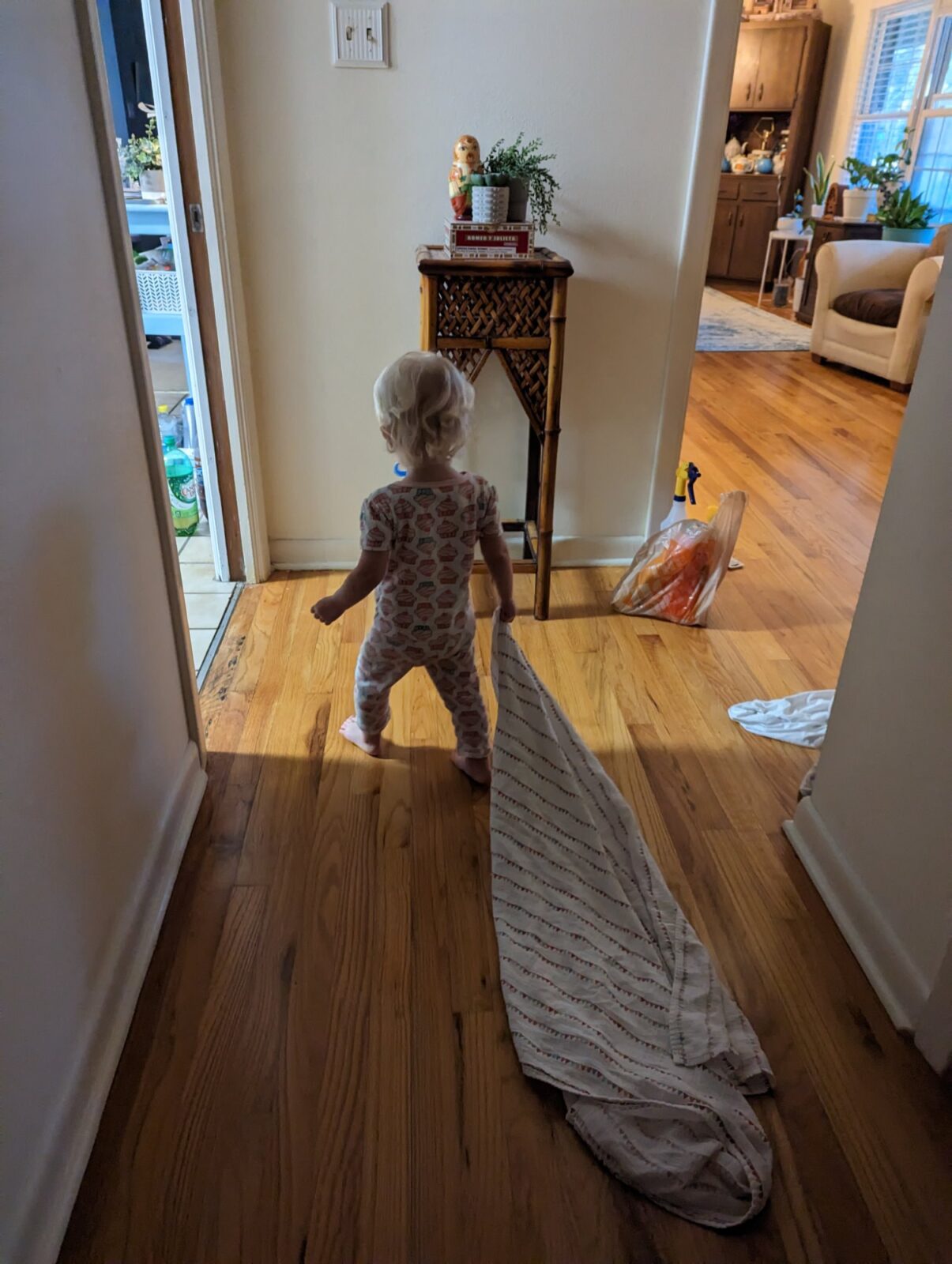 And in honor of opening night of Taylor Swift's Eras Tour tomorrow night, you know we were dancing to the vinyl during dinner and playtime tonight. I may not have been able to get tickets, but of course I'll be living vicariously through all the pics and videos!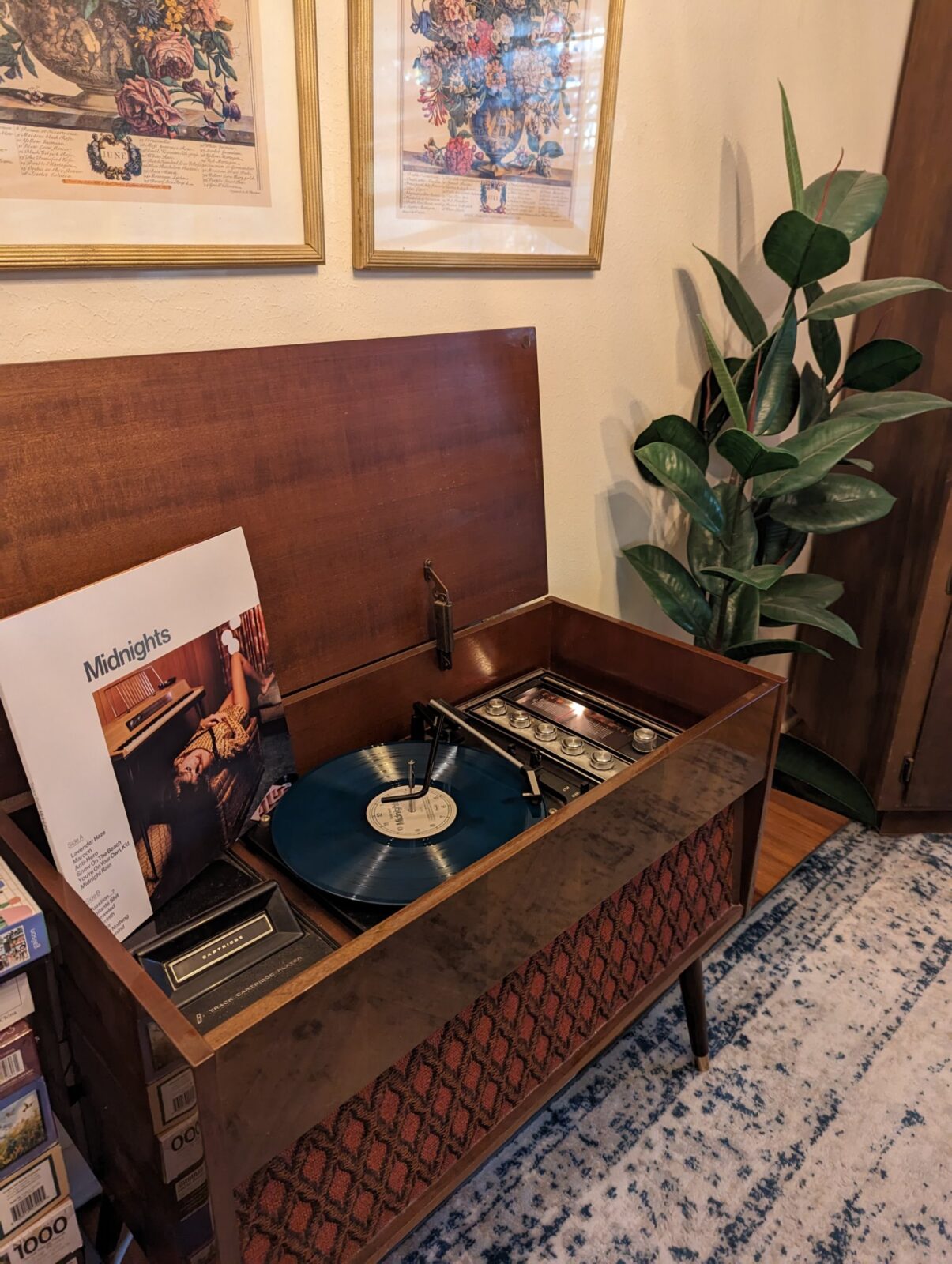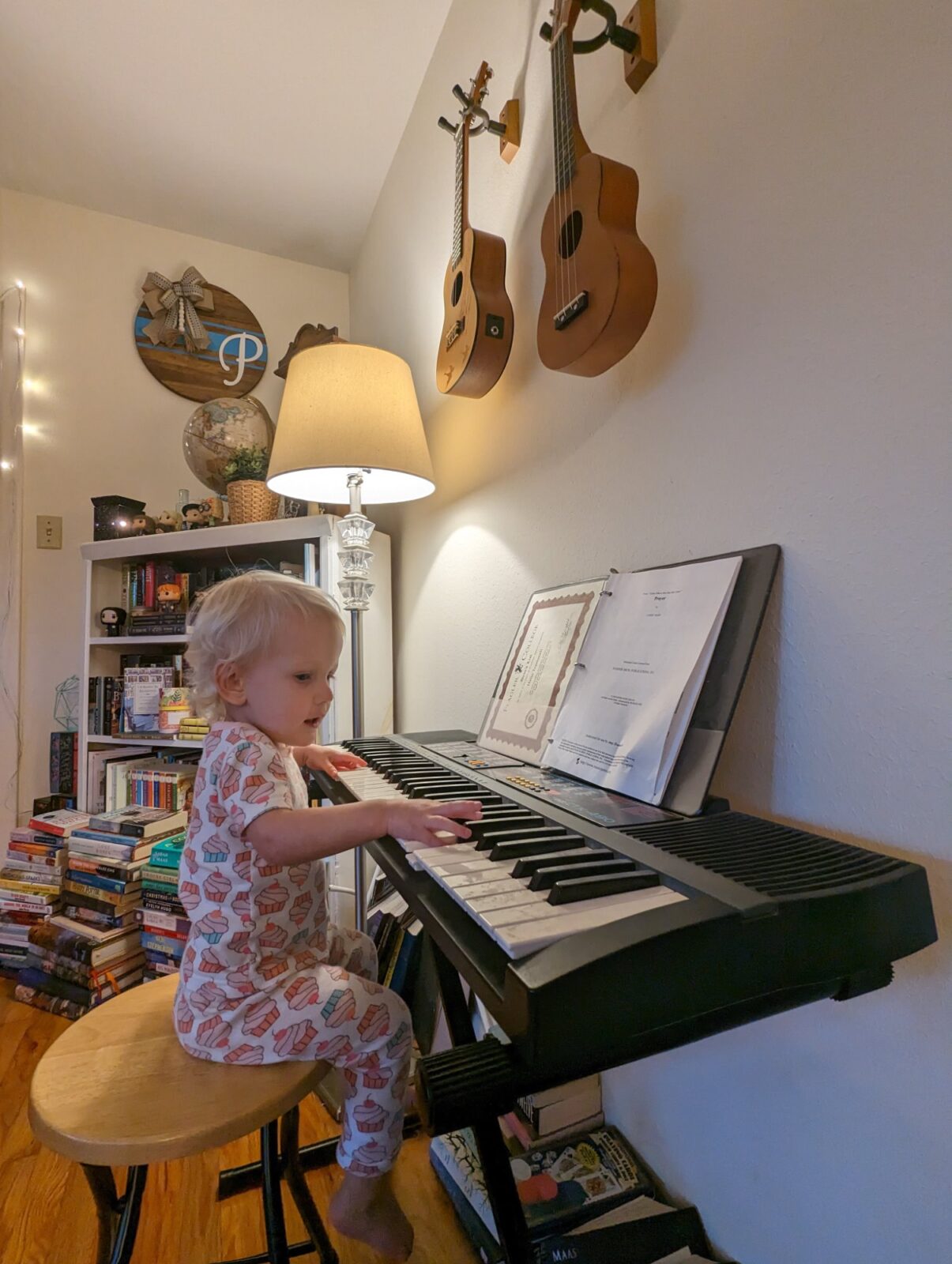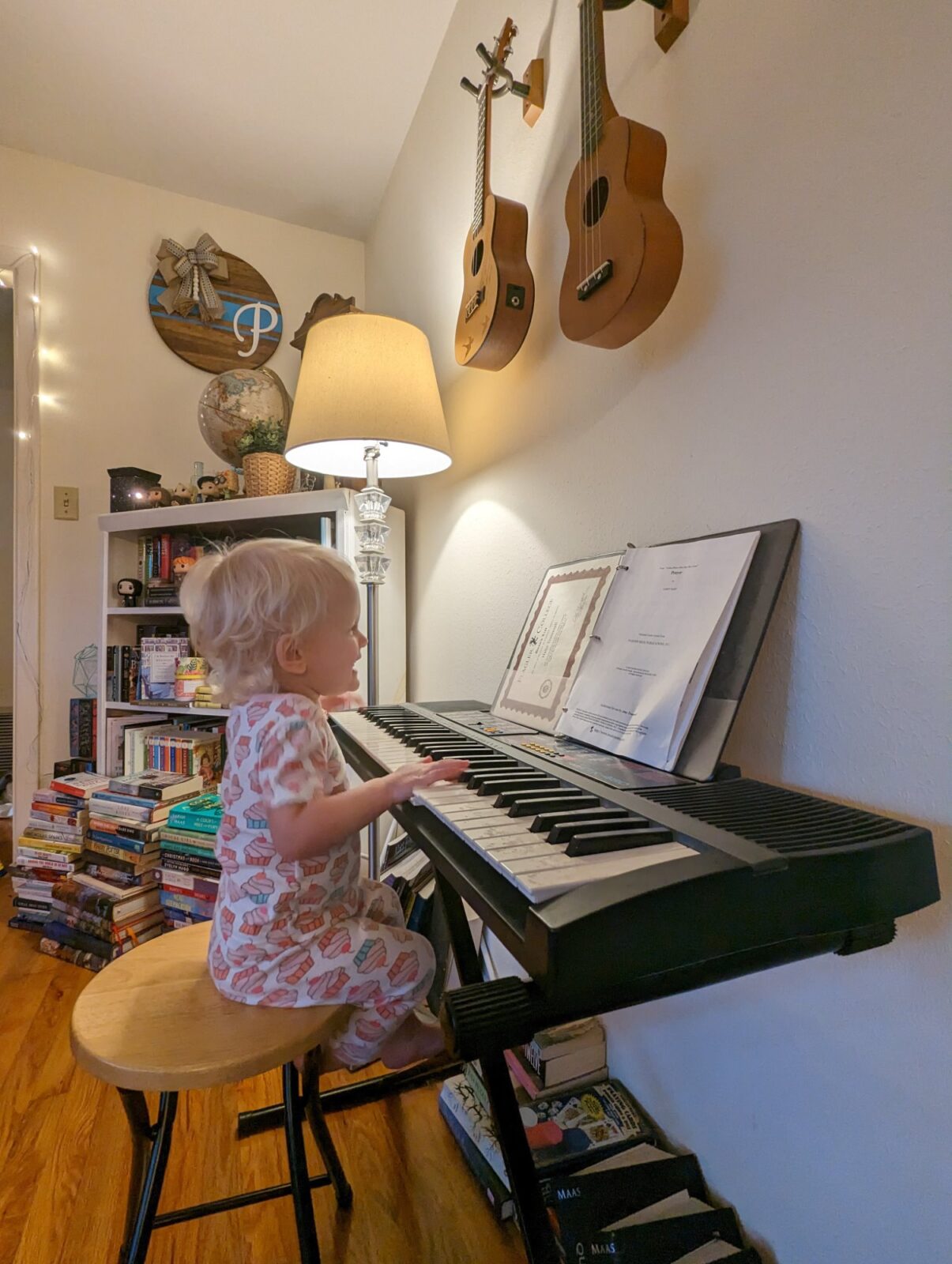 After Jeff had finished taking care of some stuff around the house, we switched and he took care of Addie, so I could work on cleaning up the kitchen. (There's still some stuff in the sink, but I ran out of room to stack clean stuff.)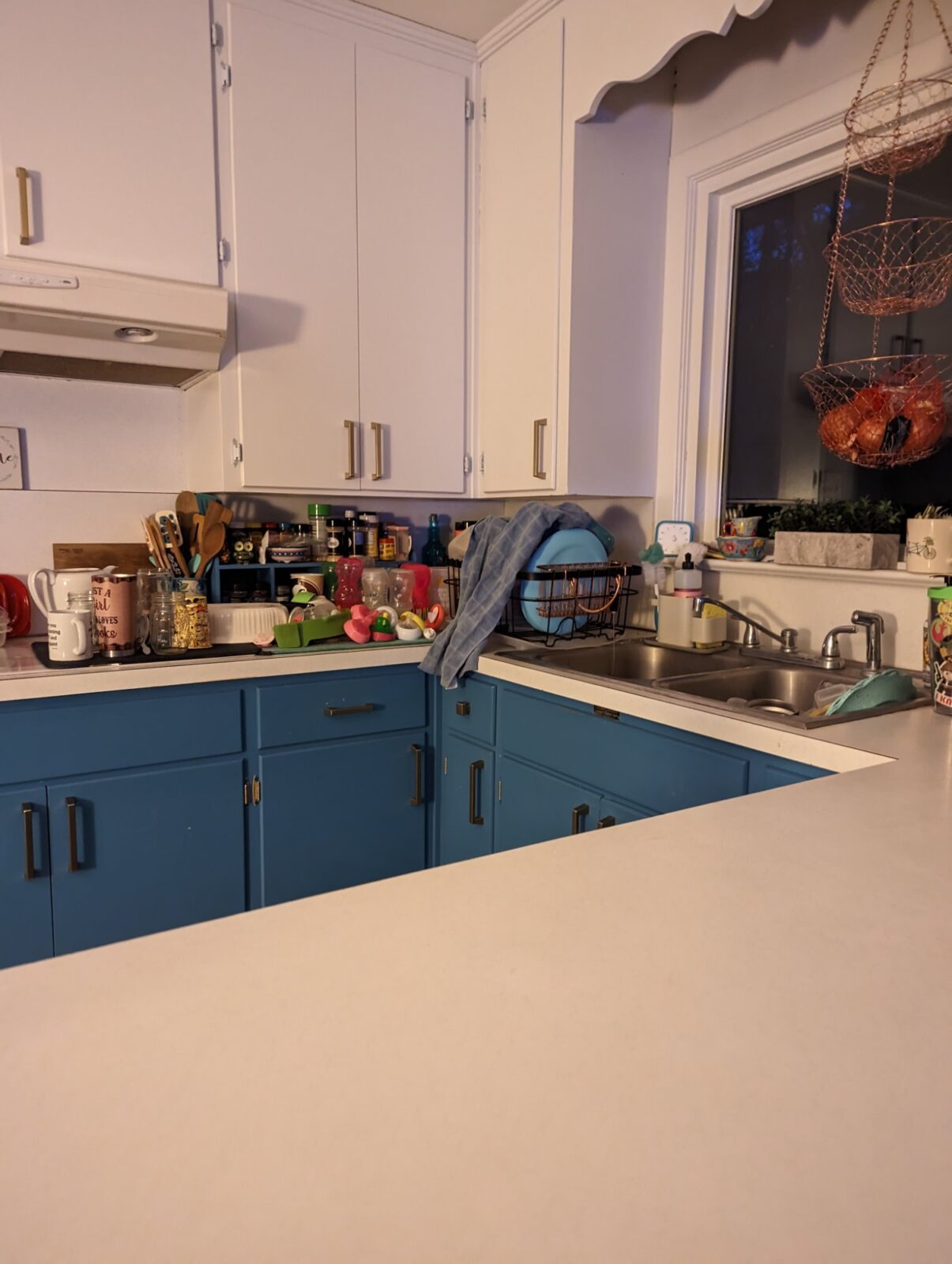 Emerson decided she was going to spend one more night over at Nana's house tonight, so we had a little video call with her tonight before Addison's bedtime.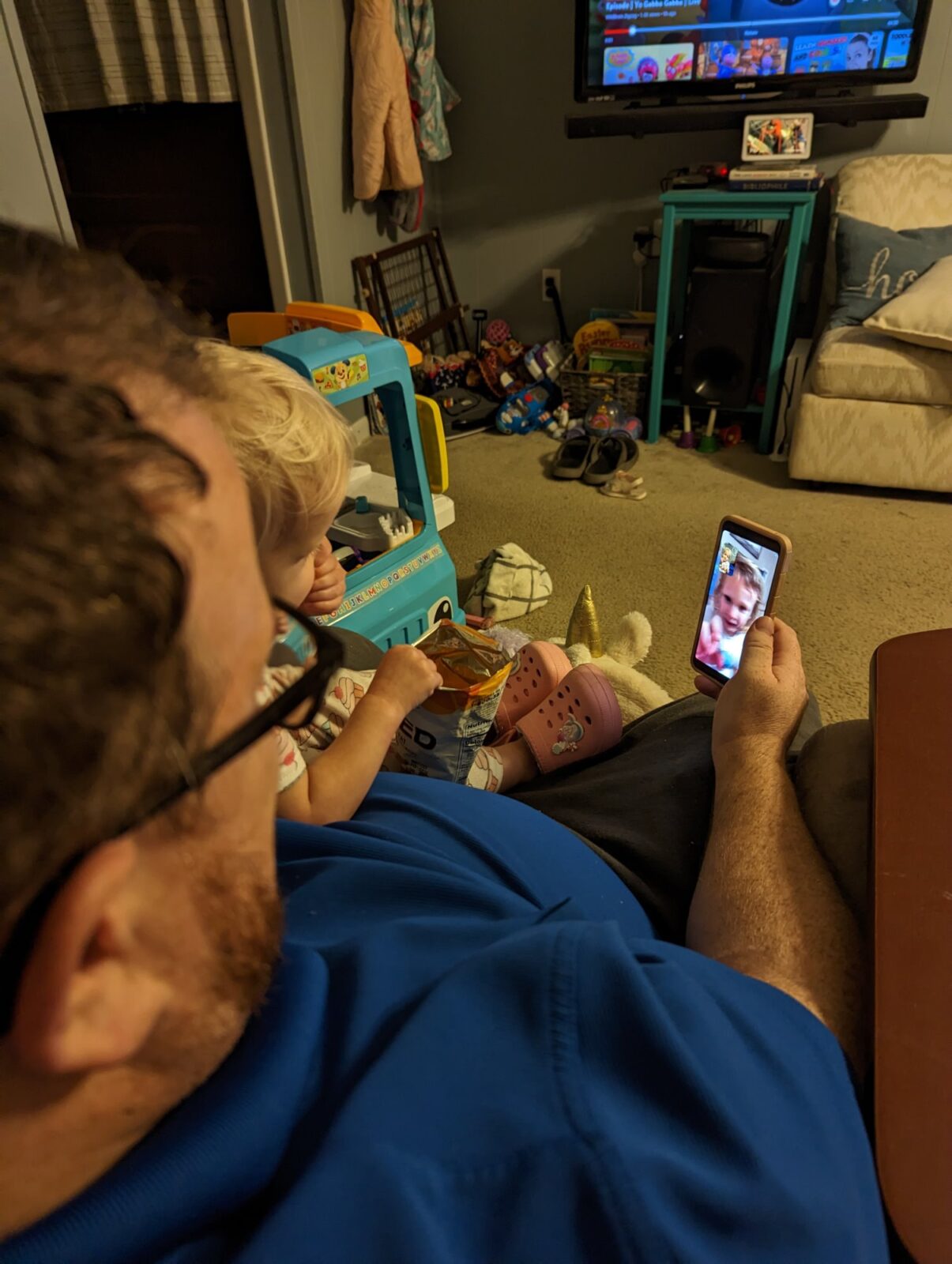 Then it was time for Jeff to try to get Addie to sleep, and last I checked, she was sound asleep, with him still holding her, just listening to the sound of the waves from the black-screen YouTube video.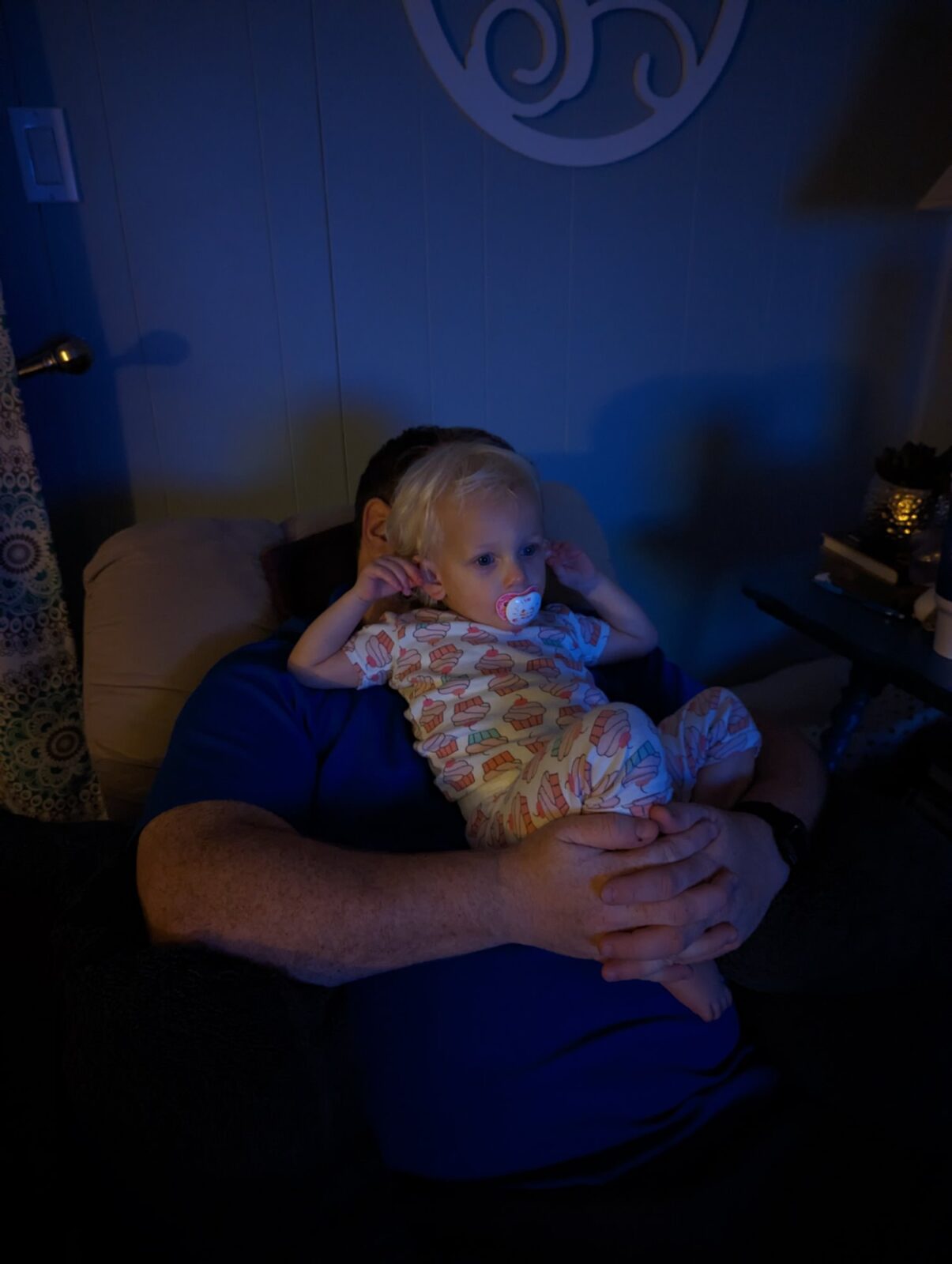 Now, since I'm done with dishes for the night, I'm going to copy my girl Taylor, and do an "Eras Tour manicure," which means 10 different colors that correspond to each of her 10 different albums/era's, just like she posted of her own nails earlier today. I'll probably take it off in a few days, but it'll be fun for the weekend 🙂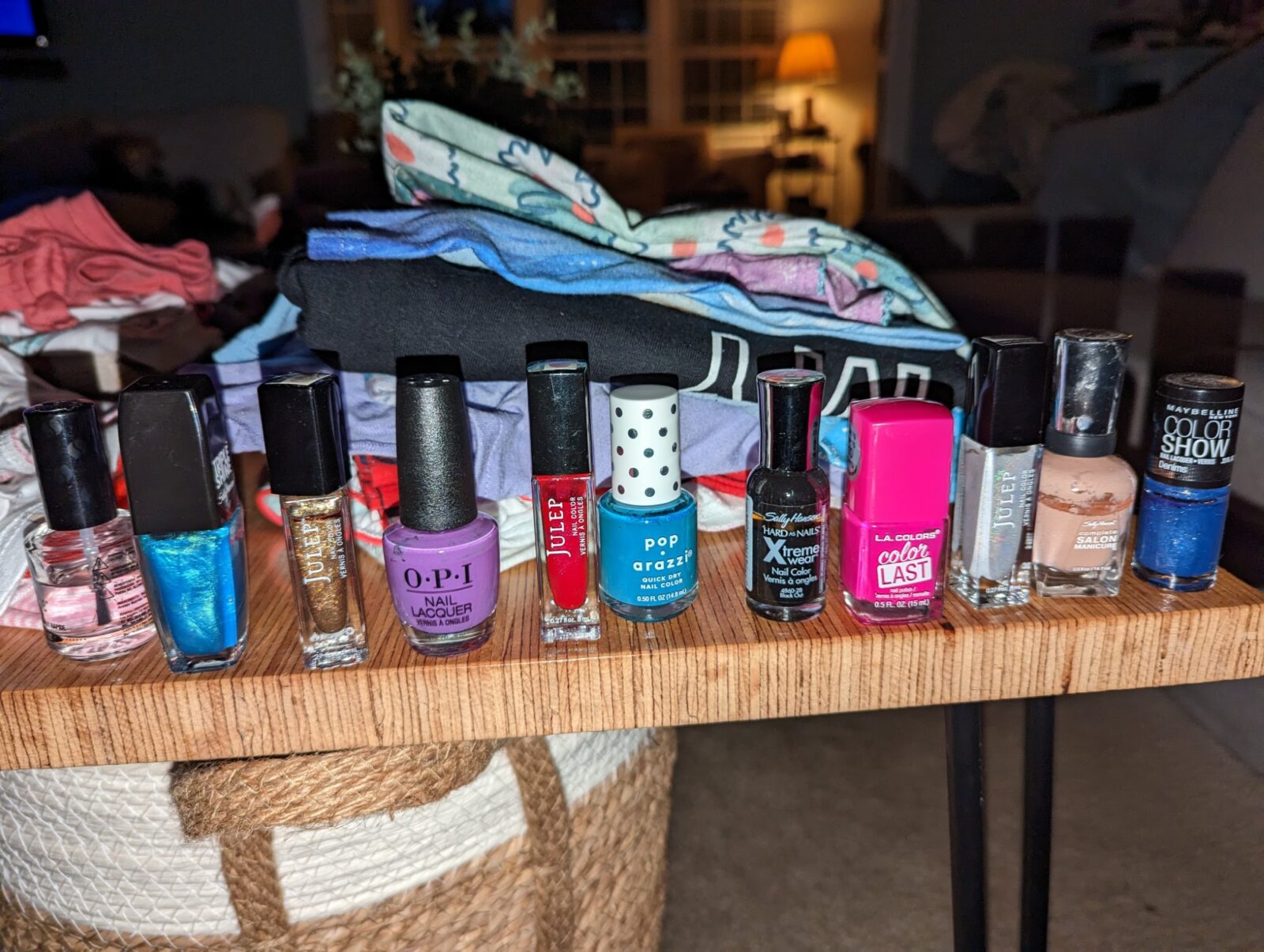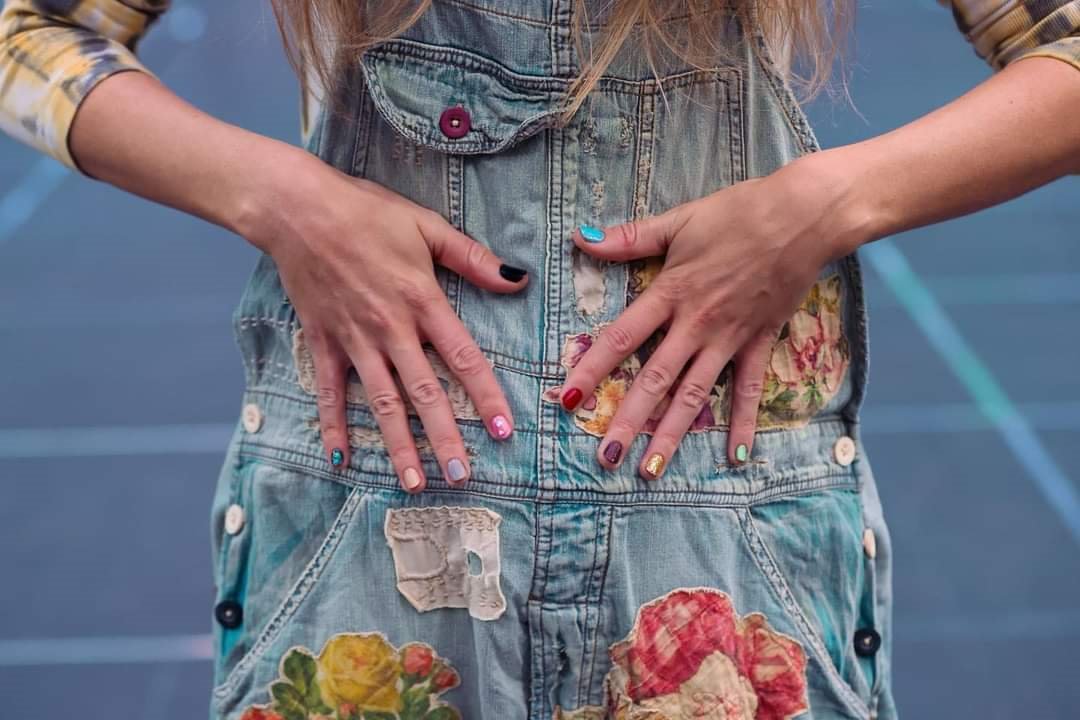 I'm off work tomorrow for my day of Emmie's spring break. So today was my "Friday" at work, and it's the weekend for me now! Looking forward to some special time with my big girl tomorrow, because I've really been missing her these last couple days!