With this random little cold snap this week, we've had to pull out her little sweatshirts again to keep her warm. But look how adorable her new Converse All-Stars are!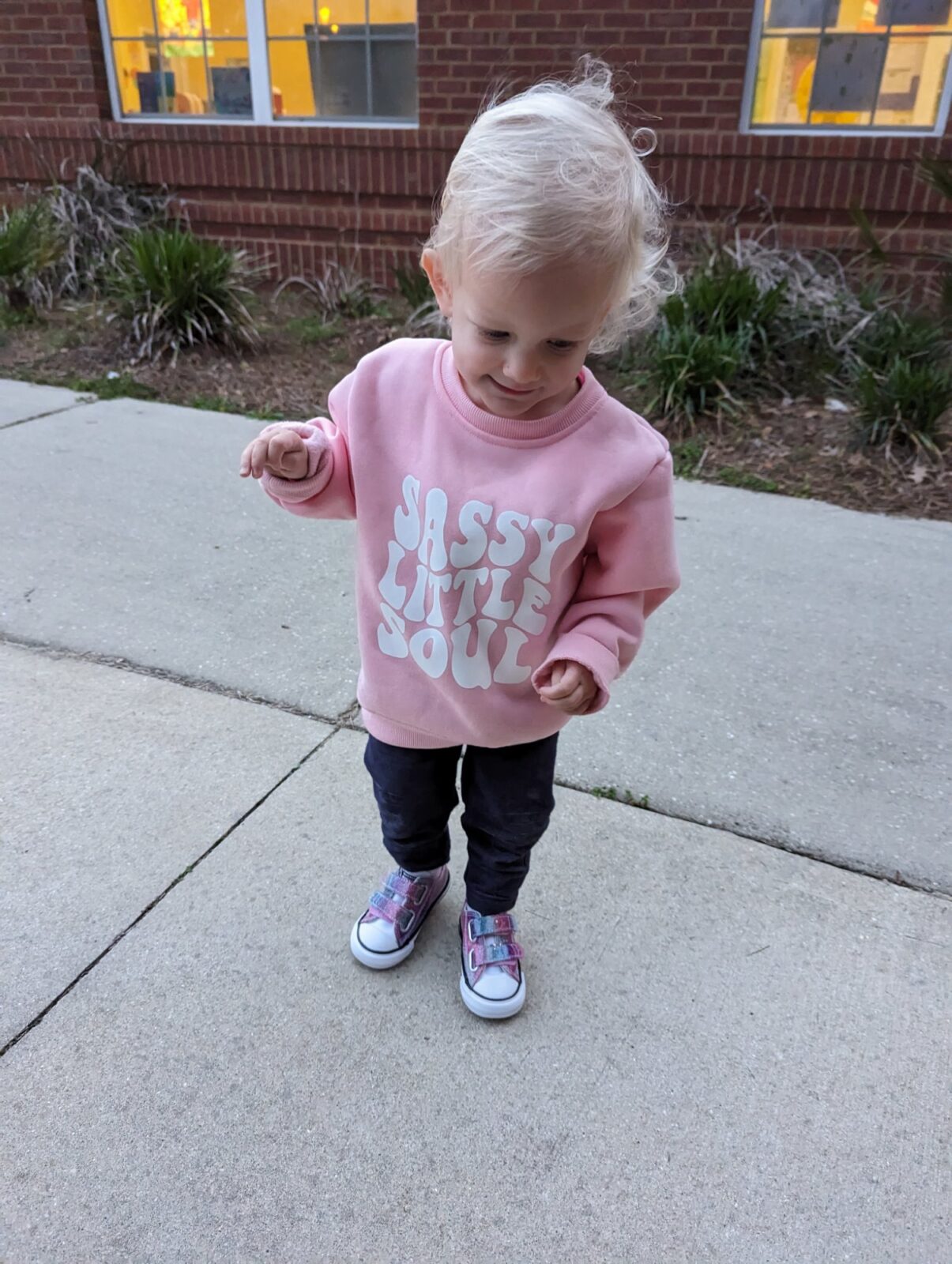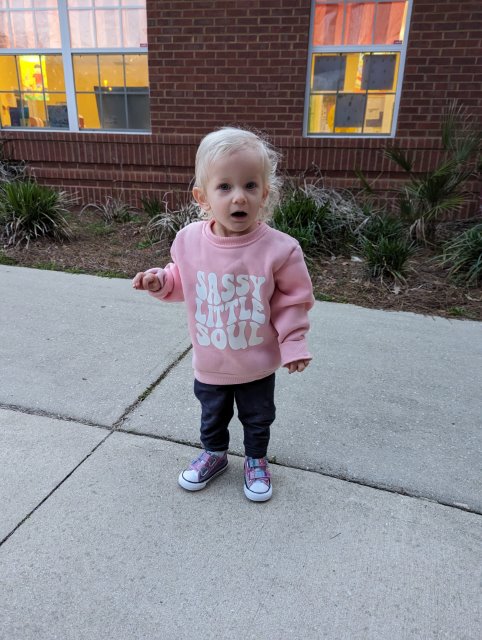 And she had a good day as usual.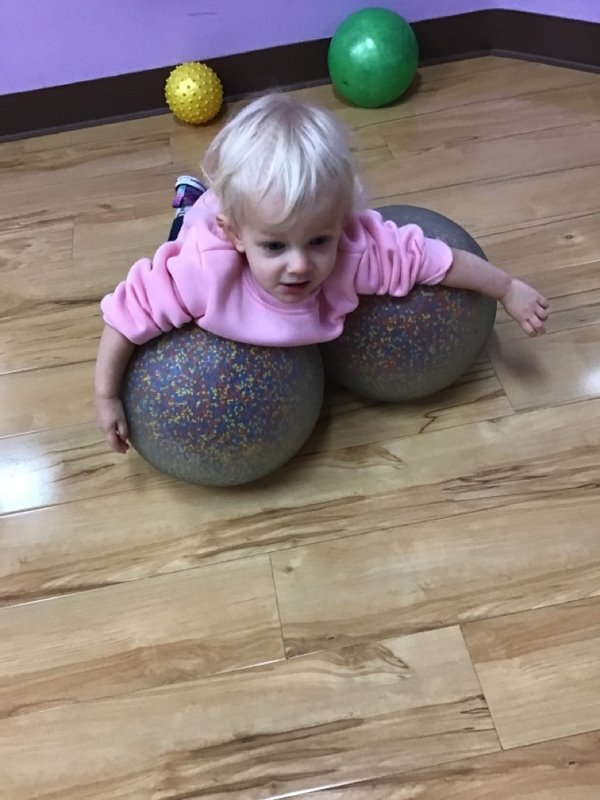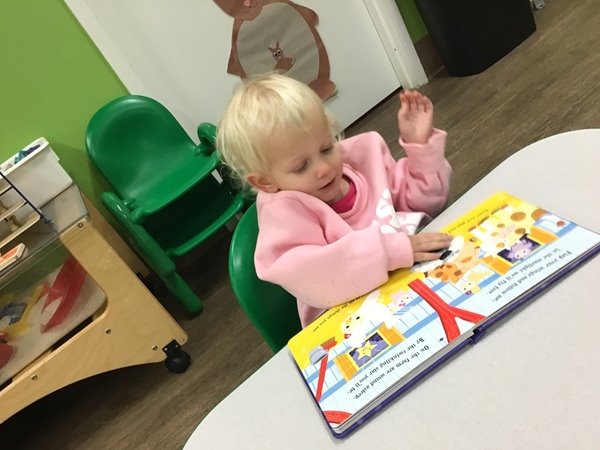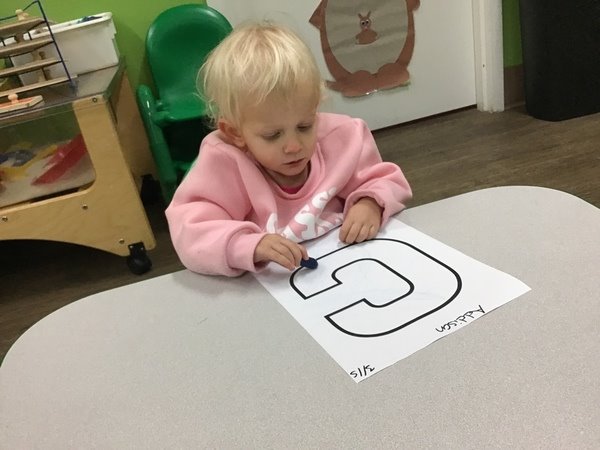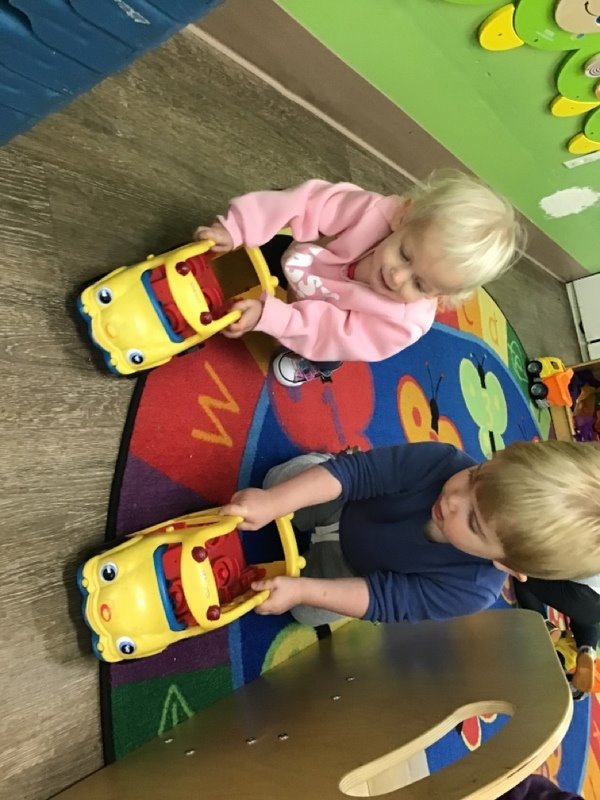 And Emerson had fun with Nana and the great-aunts again today, with some more Yahtzee, and a trip to the St. Marks Lighthouse. They tried to do the boat ride at Wakulla Springs, but they said it was packed, and the boat ride was all sold out!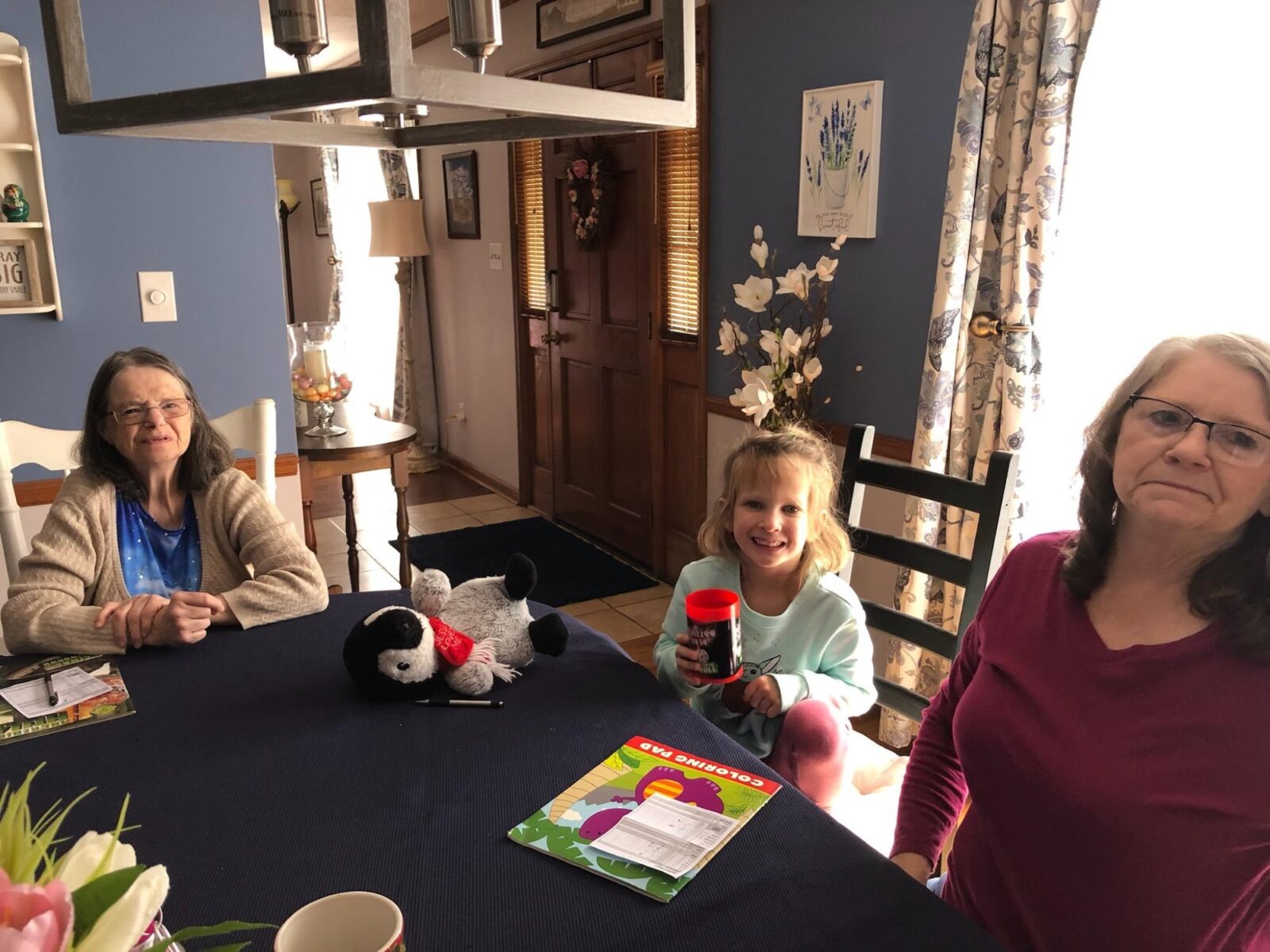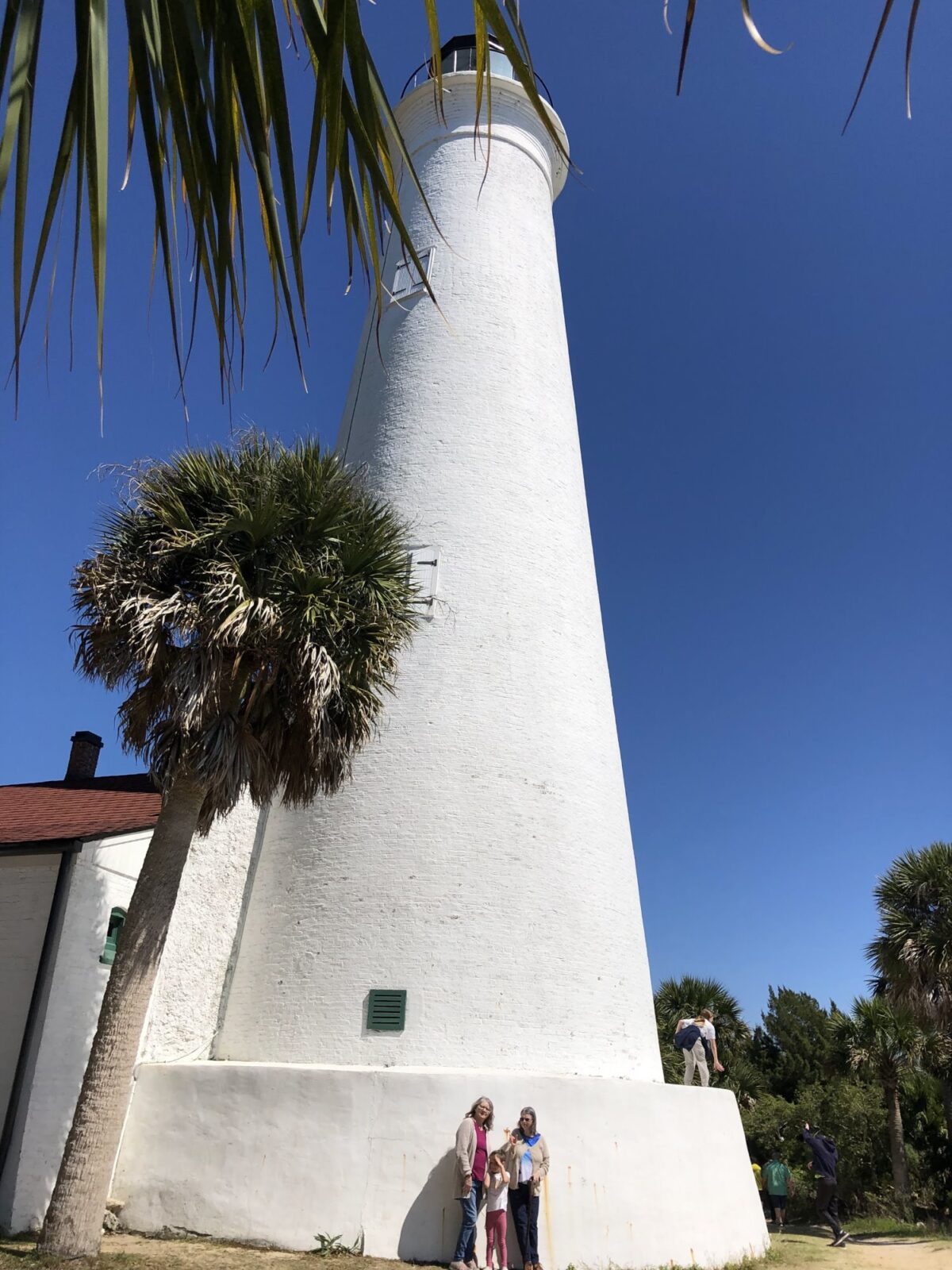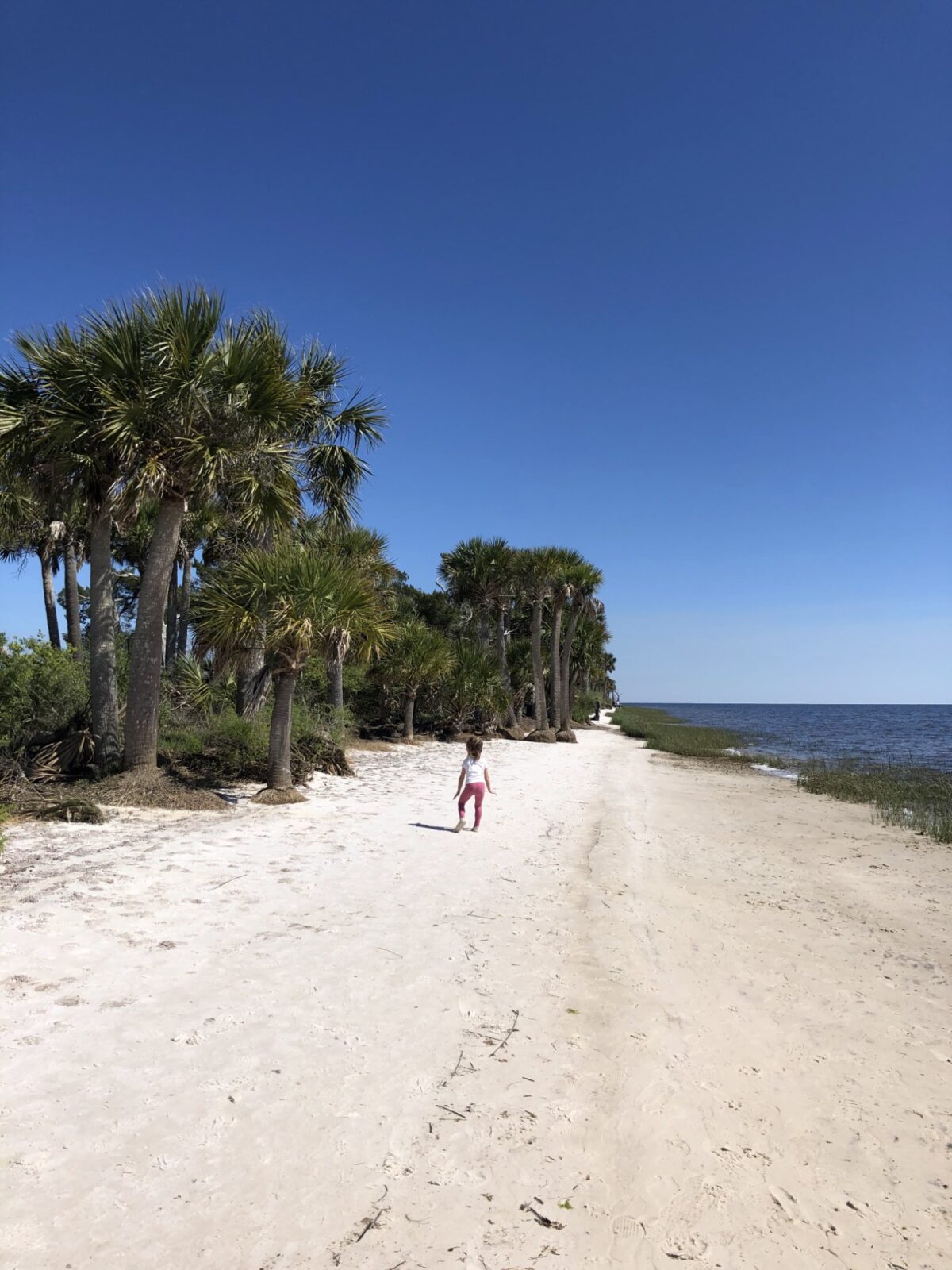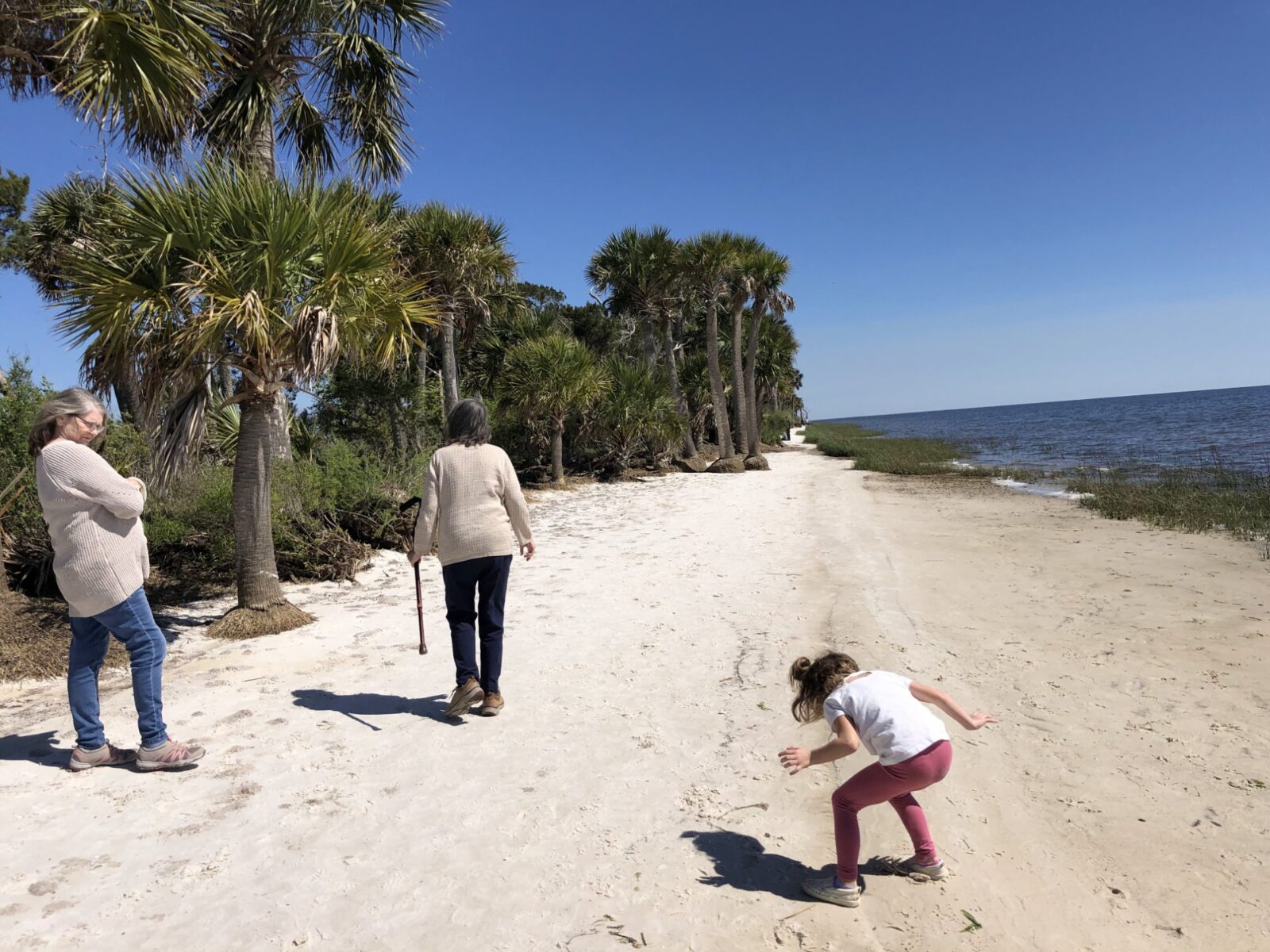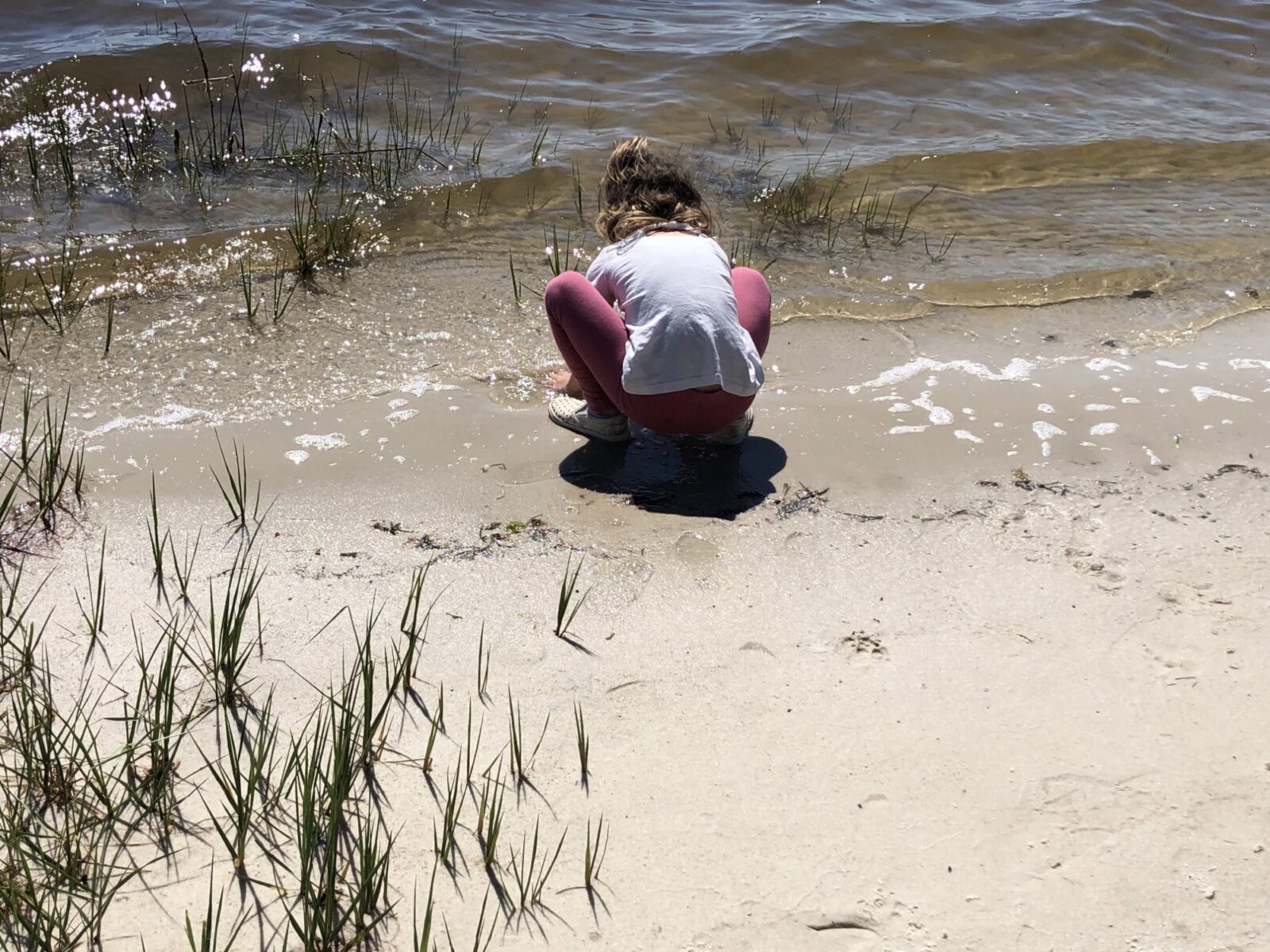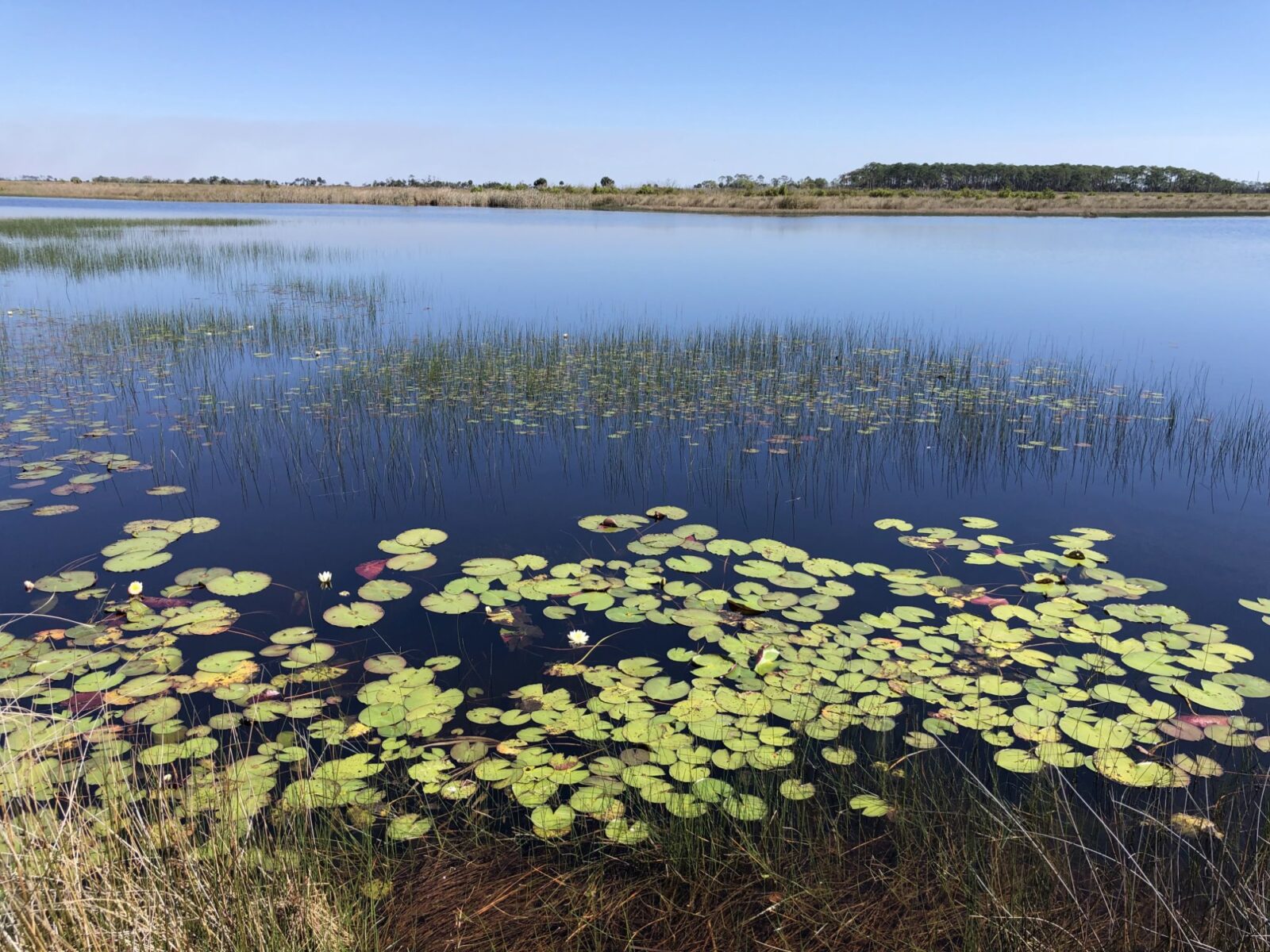 Addie loved finding the late-afternoon light coming through the windows when we got home this evening. She kept saying, "Light! Liiiight!" And I love the light this time of year too.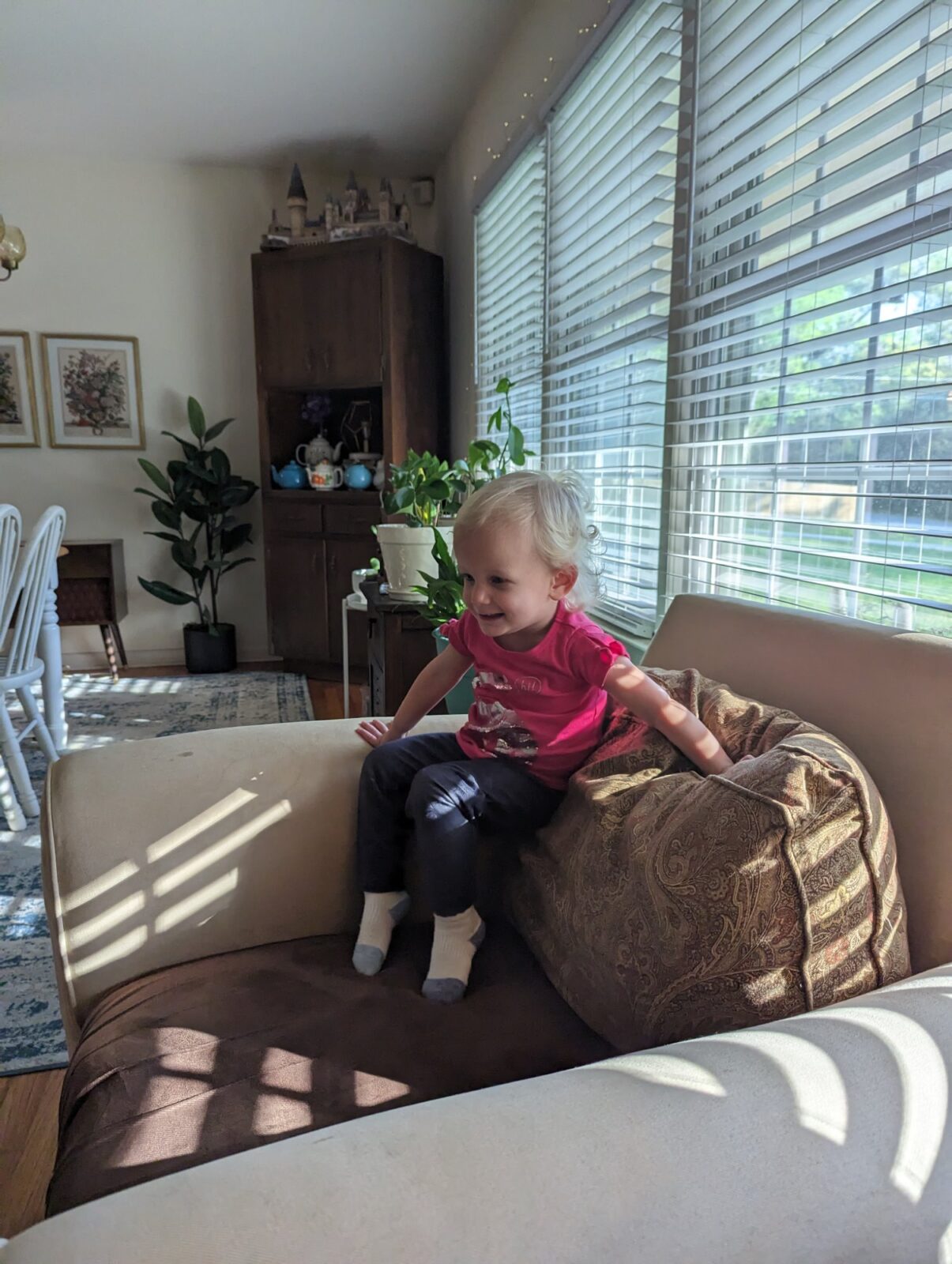 We had cheesy tortellini with bacon Caesar salad and garlic bread for dinner. And tonight we discovered how much Addie loves Caesar salad! I tried for years to get Emmie to eat salad, and Addie just ate it up tonight.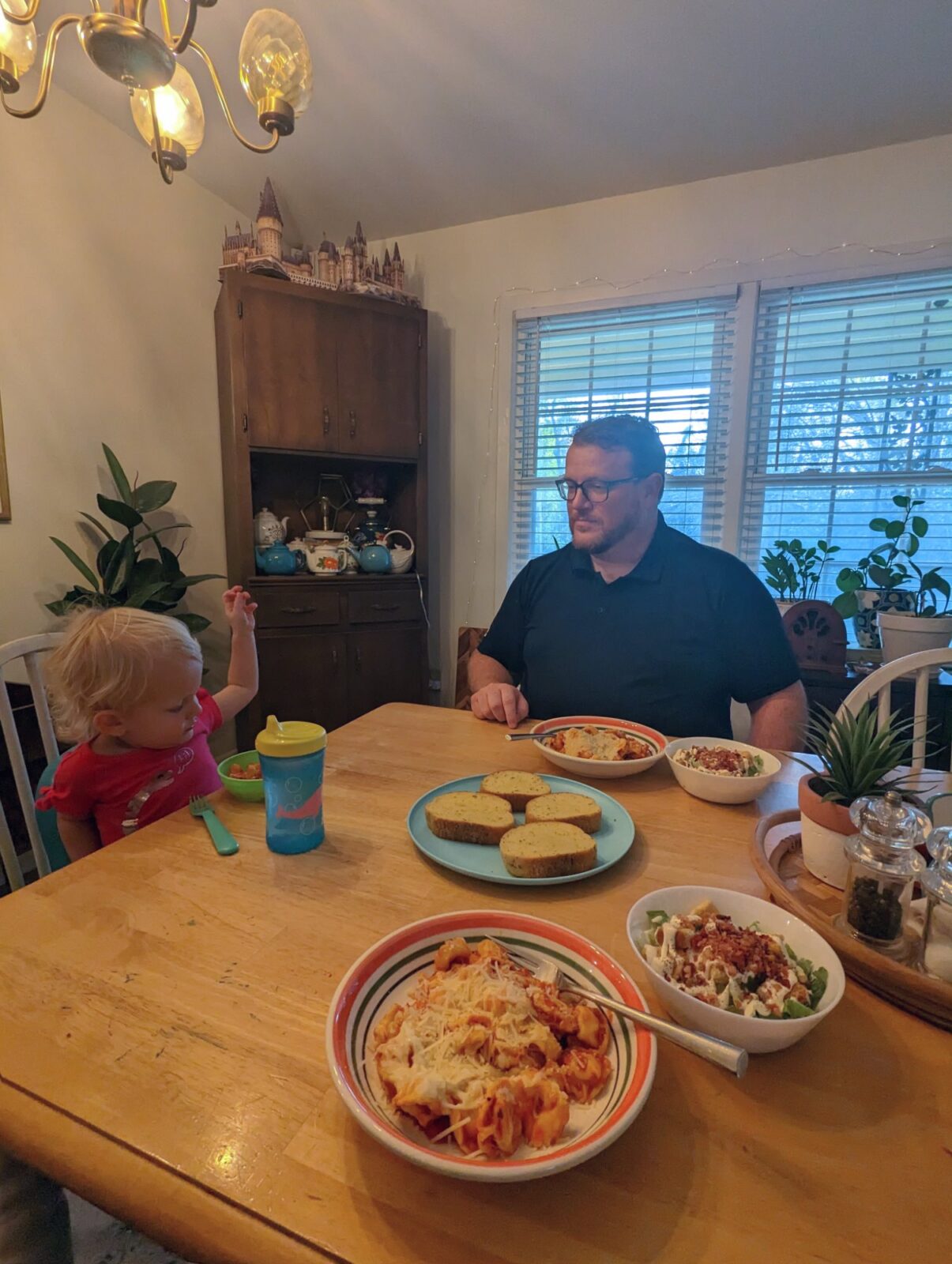 After dinner, Jeff ran to Home Depot for a few things, and I did bath time with Addison. Then we had some sweet cuddle times watching "Bluey," waiting for Daddy to get back home.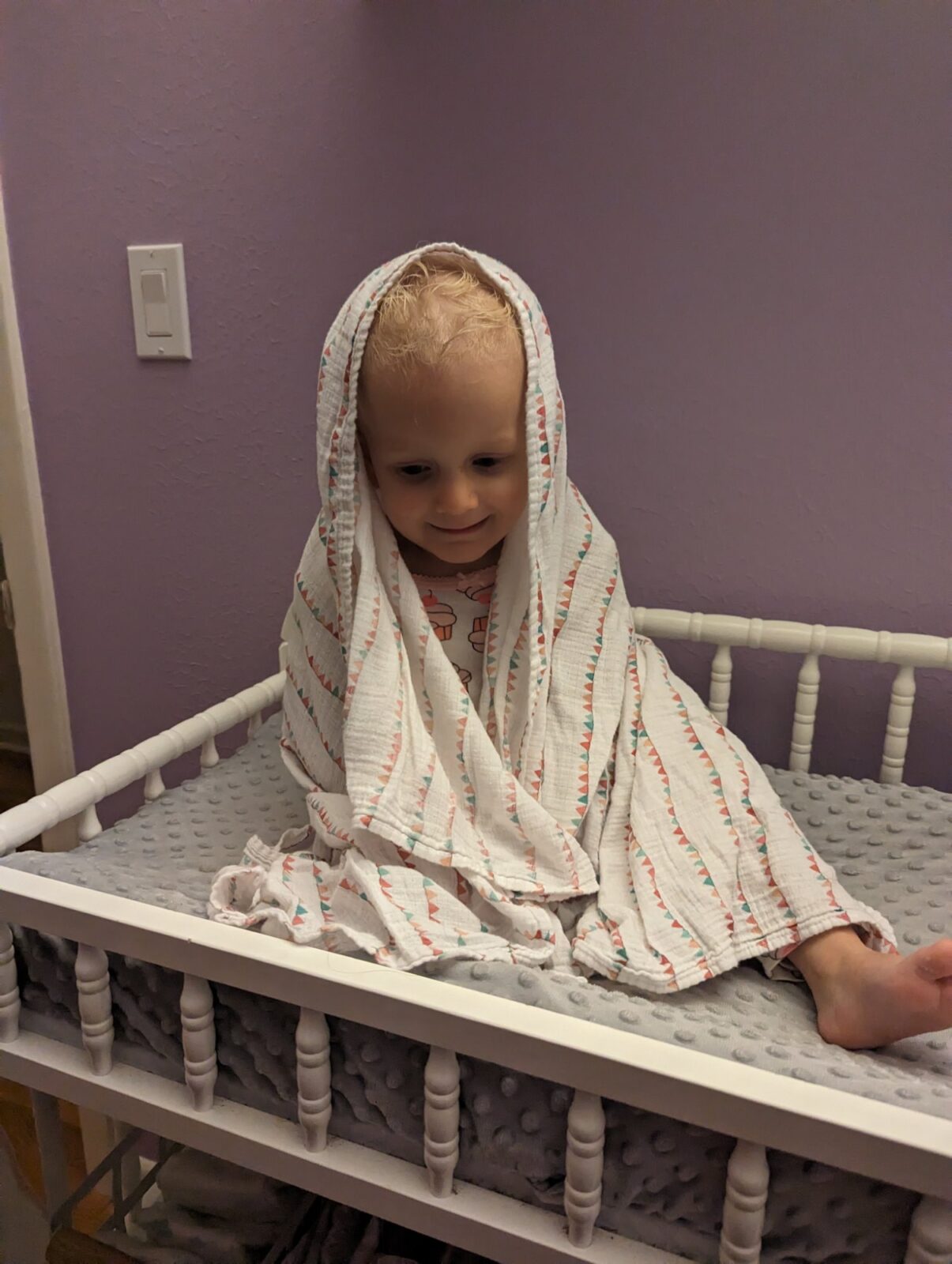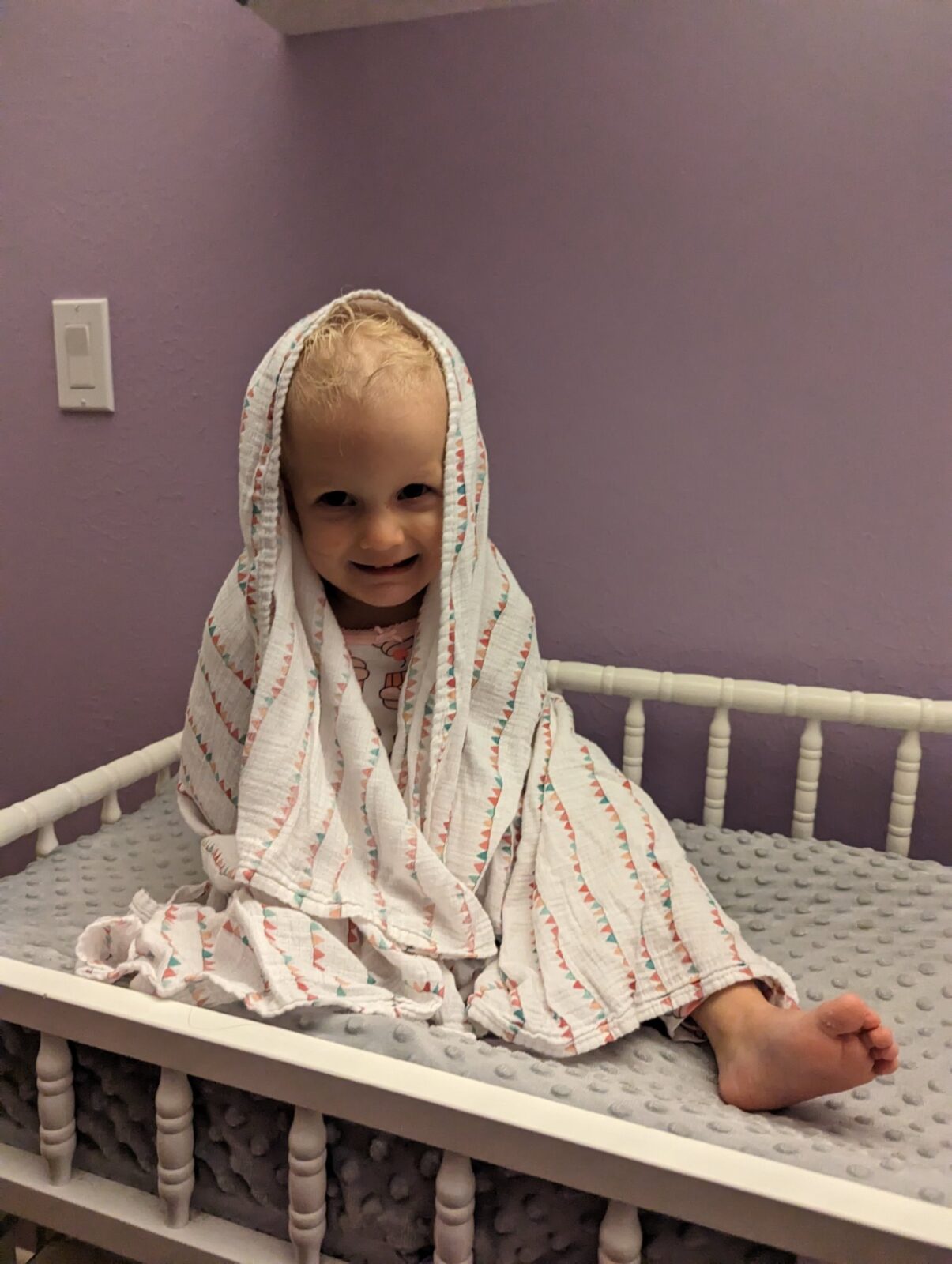 Jeff rocked her to sleep while I was writing this post, and now I'm gonna wash dishes, like I always have to do… Emerson is having another sleepover with Nana tonight – I miss her, but I know she's having so much fun this week!