Soooo…. I accidentally stayed up until 2am, watching Taylor Swifts opening concert via livestream TikTok's, which was definitely unintentional. I thought maybe I'd see people post a few videos, and then I'd go to sleep, but when I got on at 11pm (8pm MT), and people were going live, I was like "Ohhhhh this'll be interesting." And then I just couldn't stop! So even though the girls actually did sleep a little later than usual, until around 8am, this morning was rough, to say the least.
But these girls were extremely sweet, and cuddling with each other, so quiet and precious. Emerson made this little spot for them with the pillow and the blanket, and I found them like this after I took a bathroom break.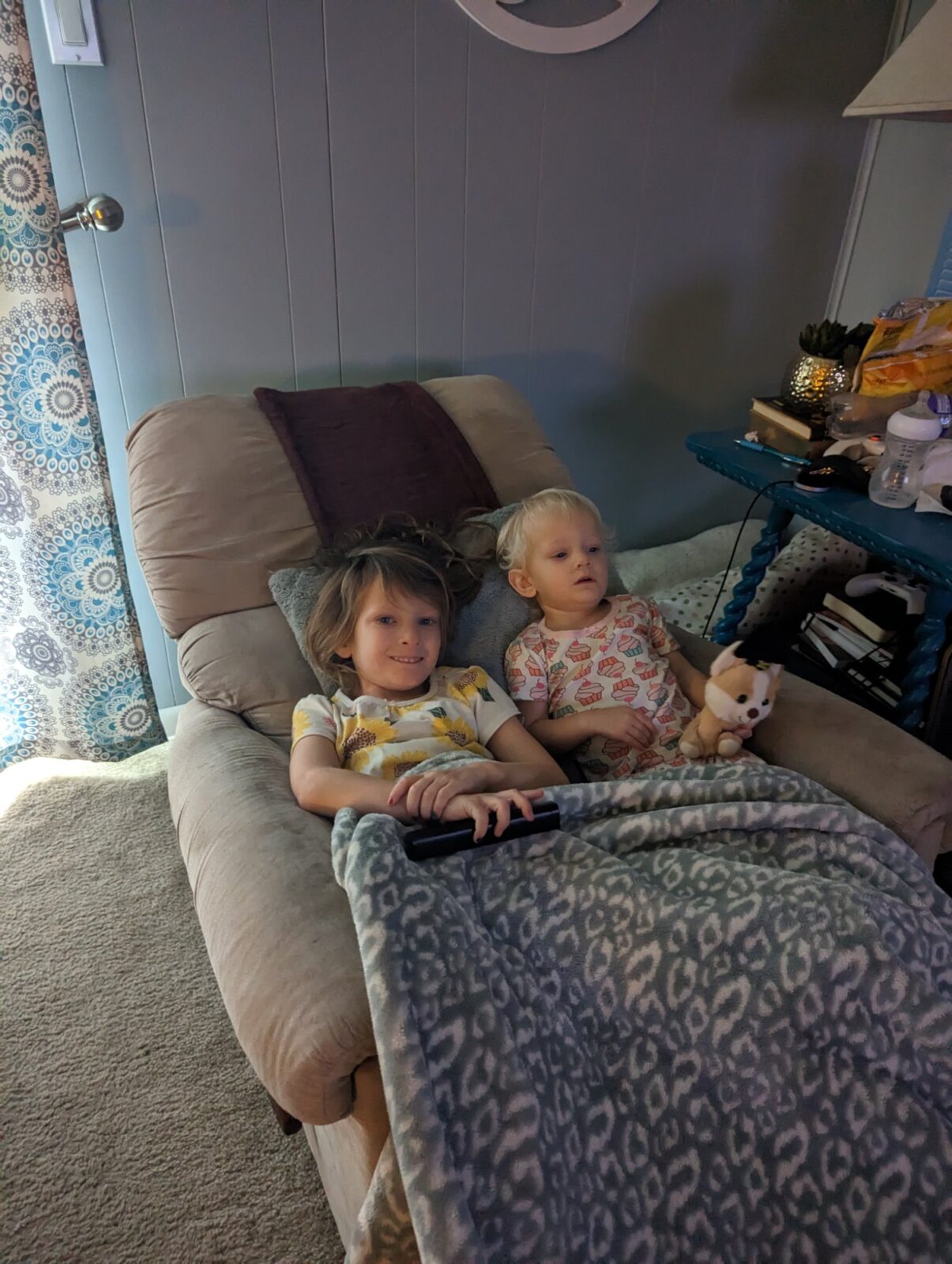 I wasn't in the mood to cook, or even to eat a plain old egg sandwich like always, so Jeff went to Burger King to pick up some croissant sandwiches for us for a late breakfast, around 9:30. Then he and Addie just kinda cuddled and hung out together in the living room, while I played "homeschool" with Emerson in the dining room for a long time.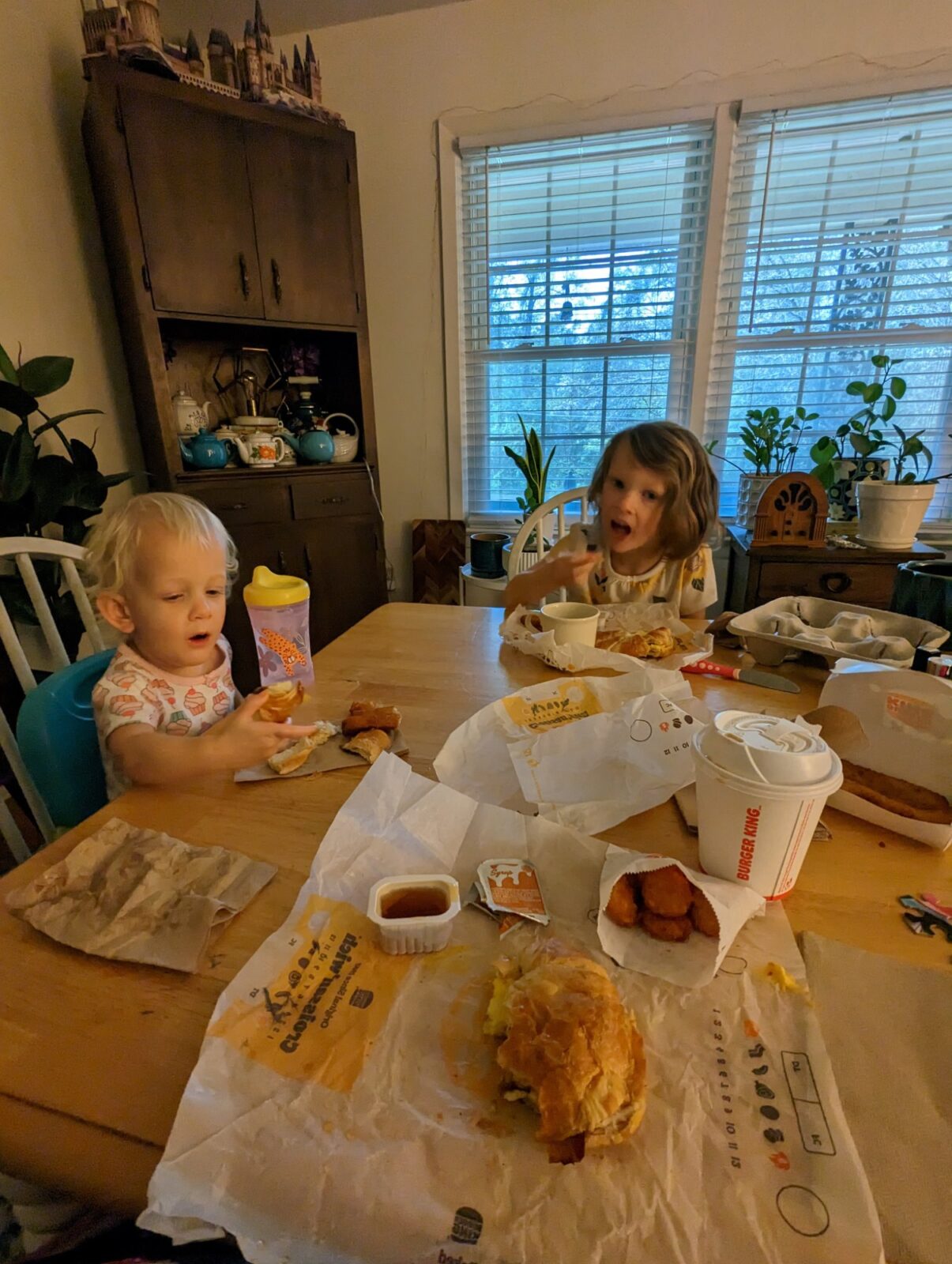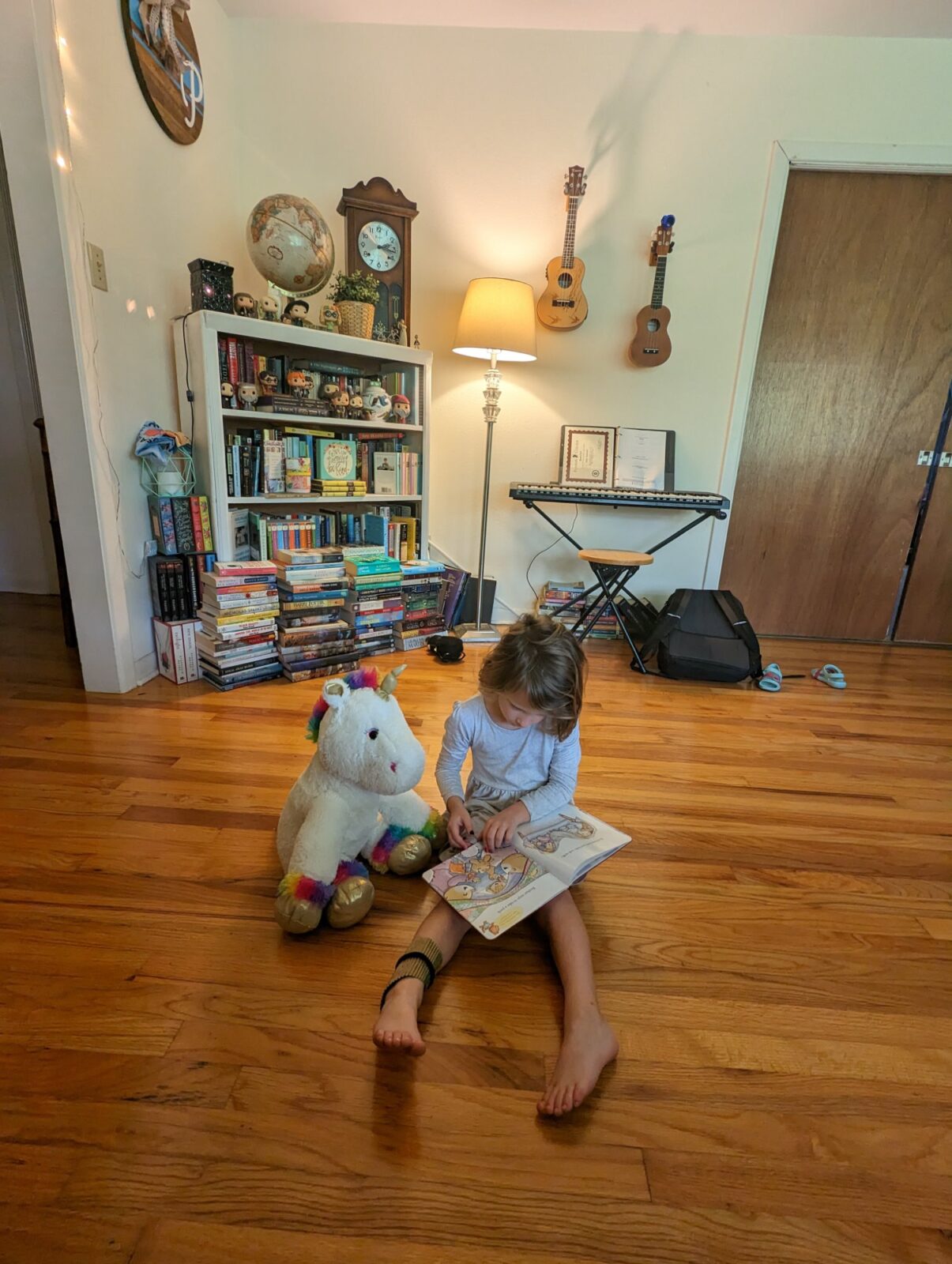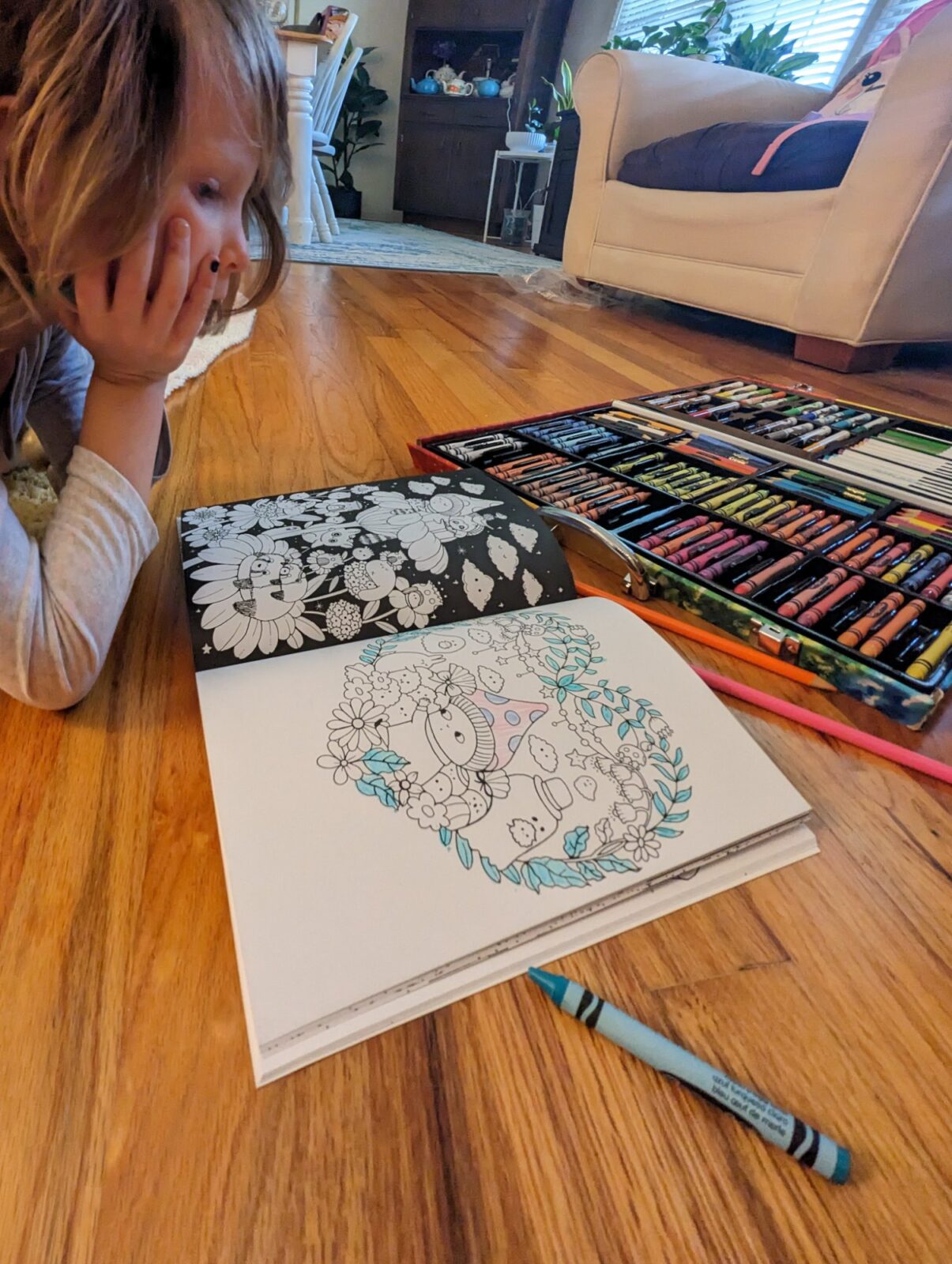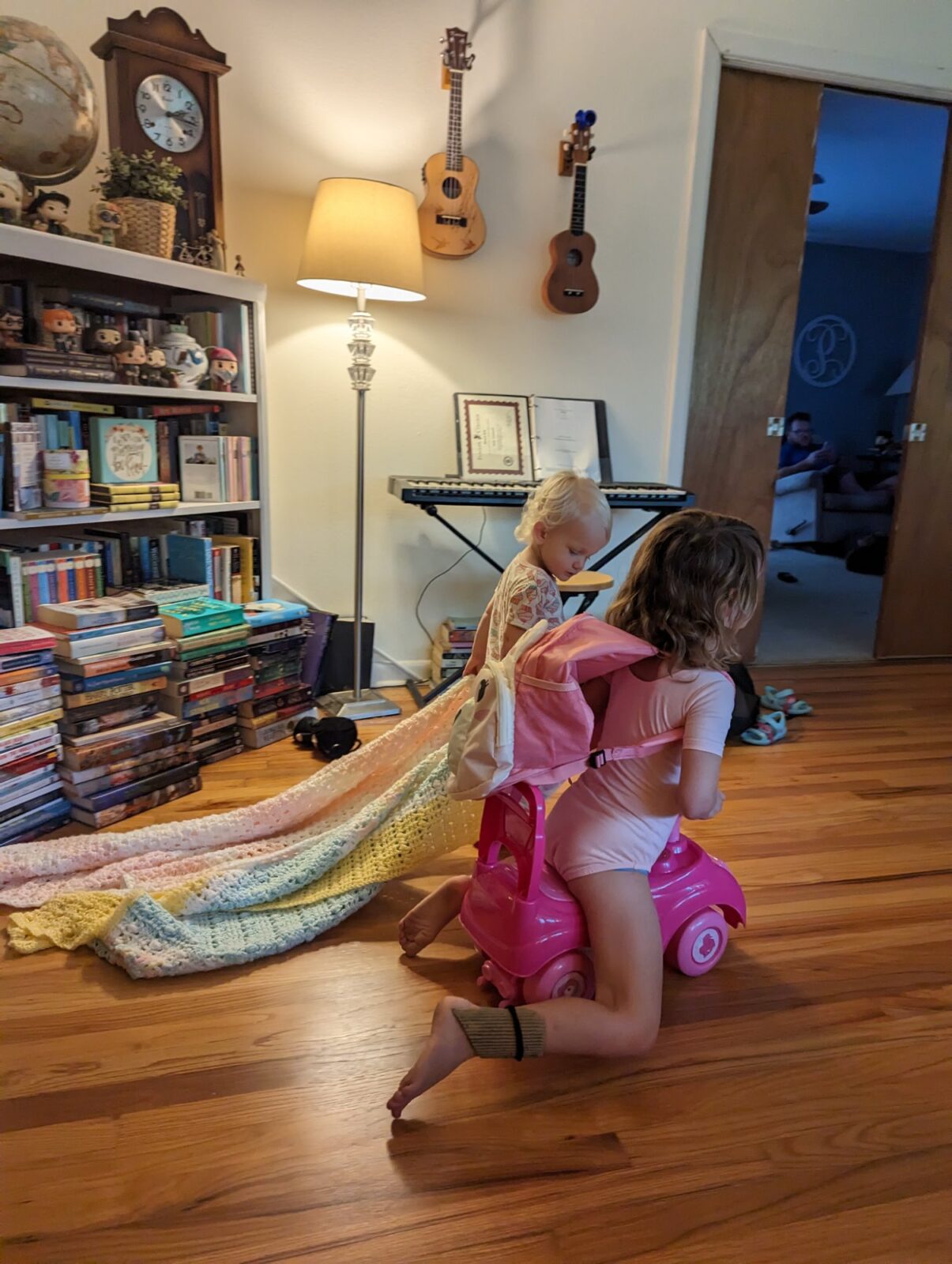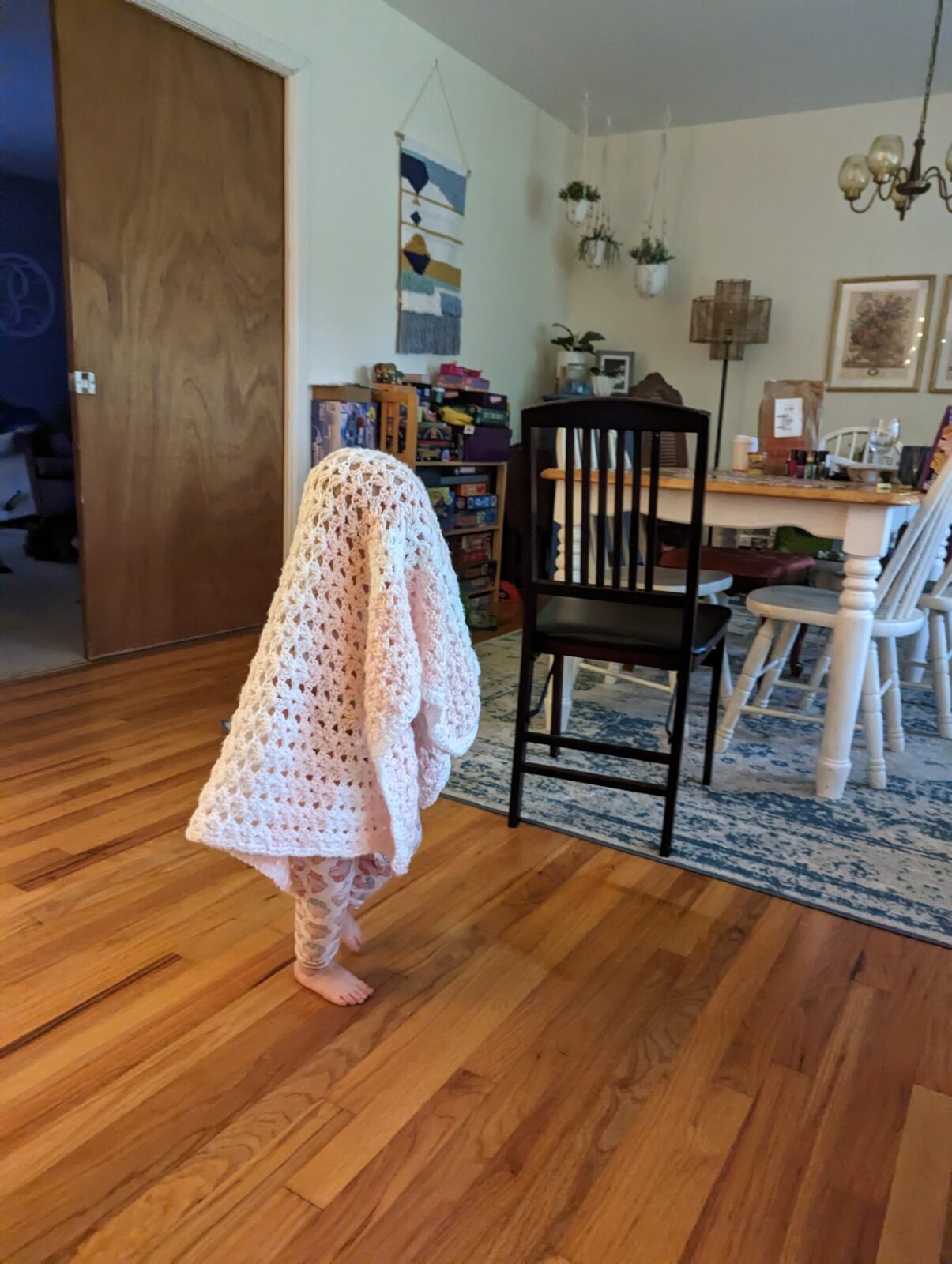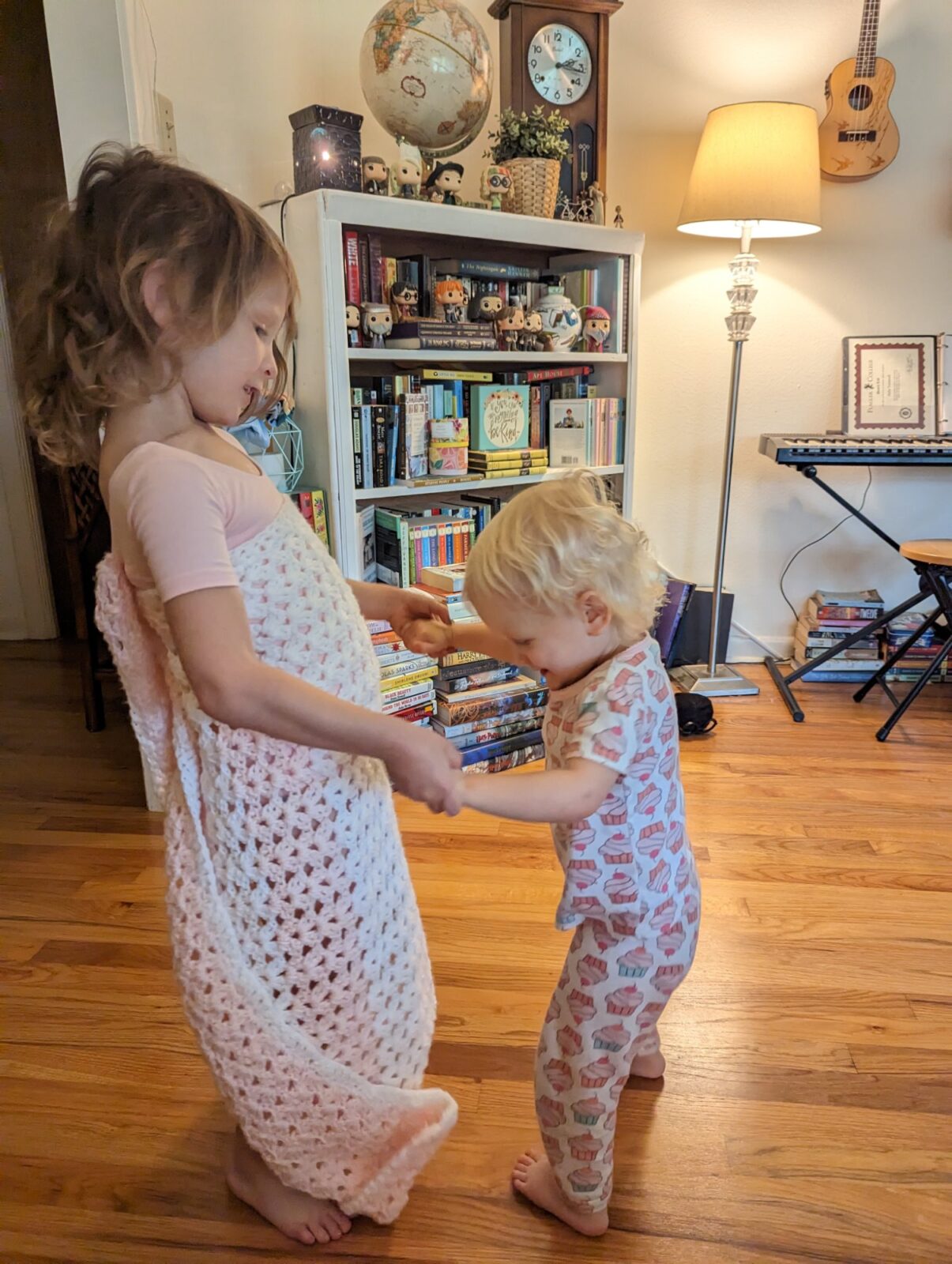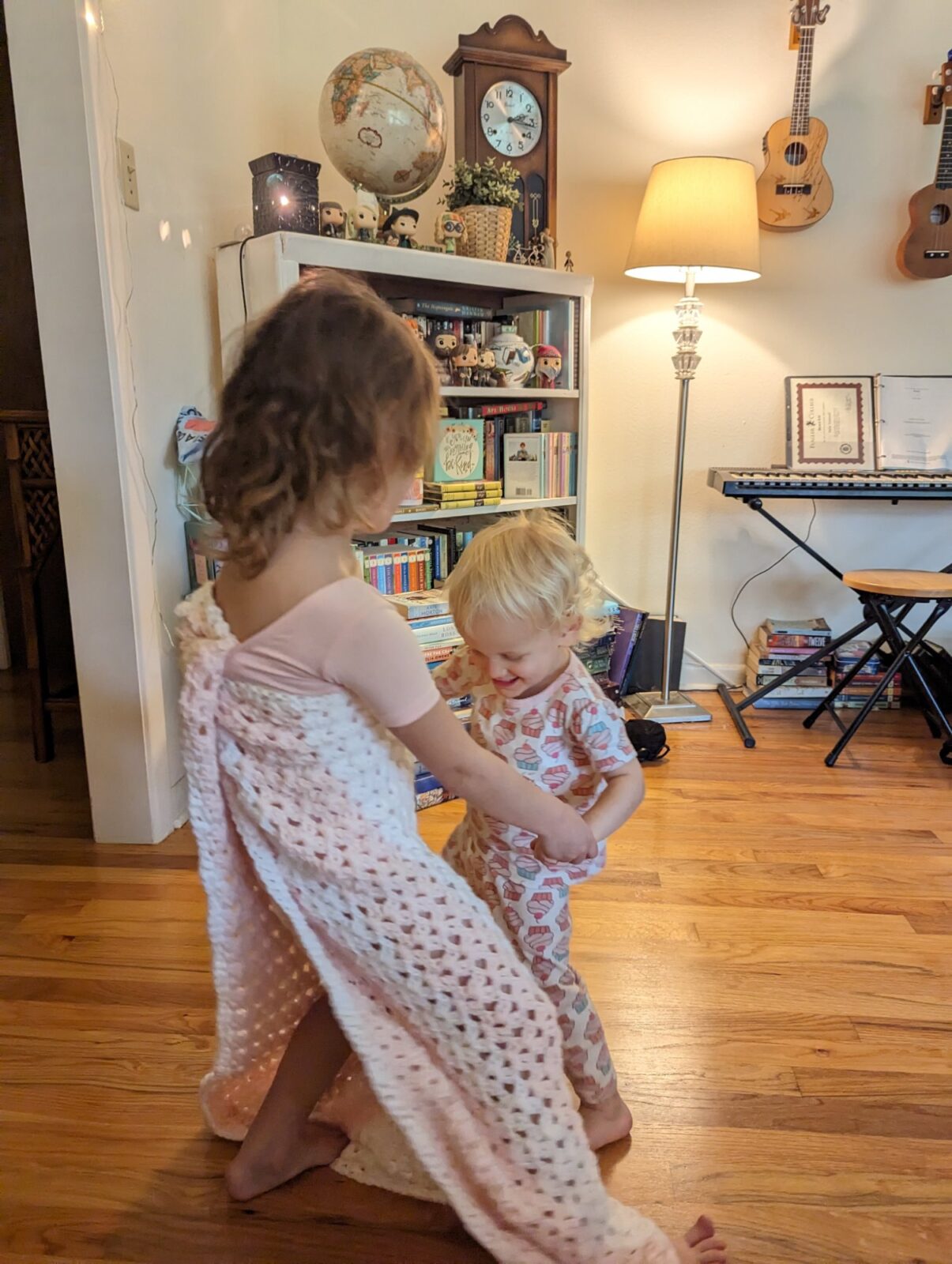 Both girls had a mid-day snack, and then Addie was ready for her nap. We forced Emerson to nap today too, so that Jeff and I could also lay down and nap. Emmie slept for 2.5 hours (then played on her Kindle) and I slept about 3 hours, and Jeff and Addie slept about 3.5 hours. It was late afternoon by the time we got up, so I set Jeff and Addison to Walmart to pick up our grocery order.
Then I had this new recipe I wanted to make for One-Pot Chicken Stew, that said it would take 1.5 hours total, so by 4:30pm, I was cleaning up the kitchen from the past day of clutter, and already getting started on dinner.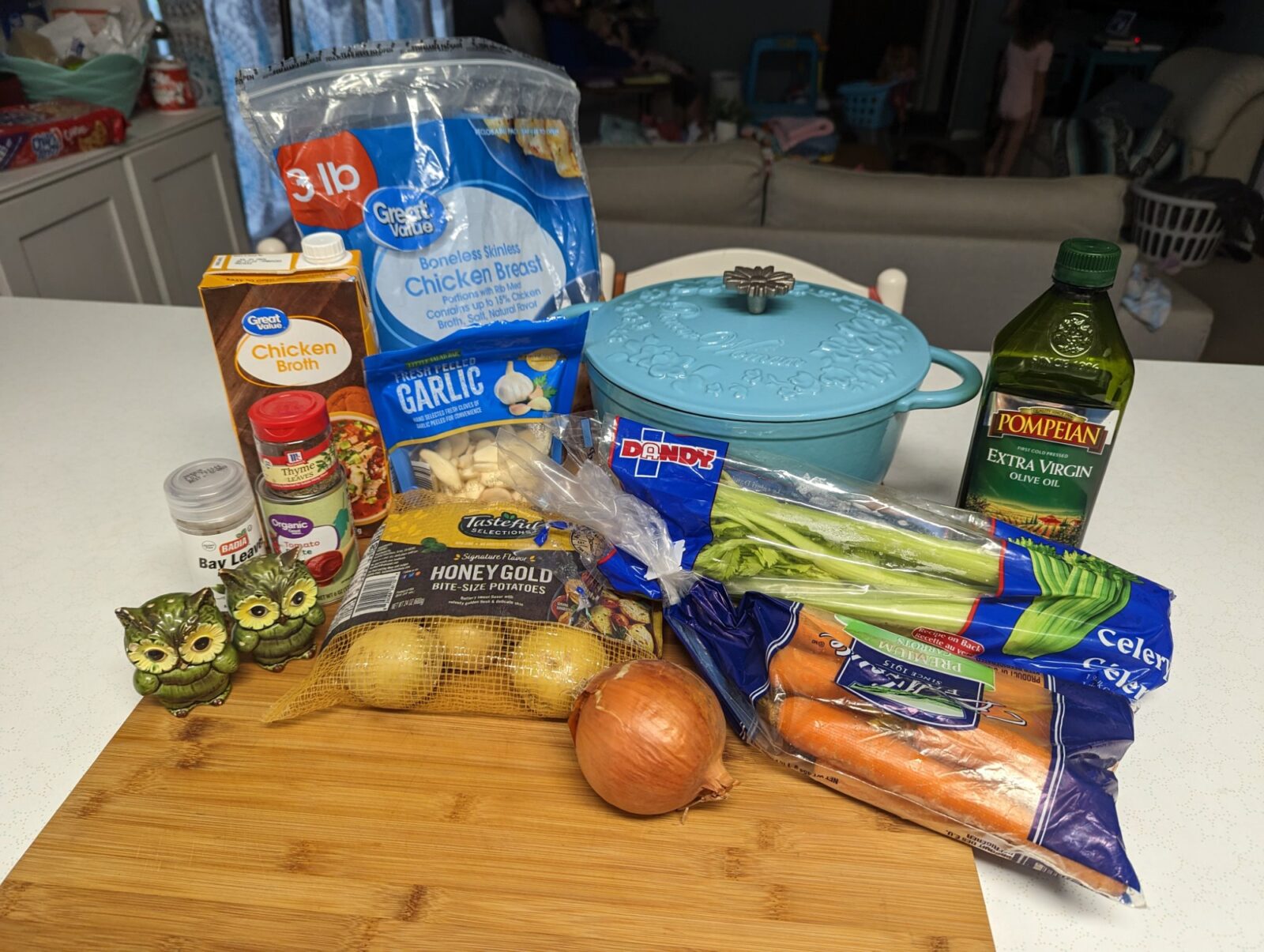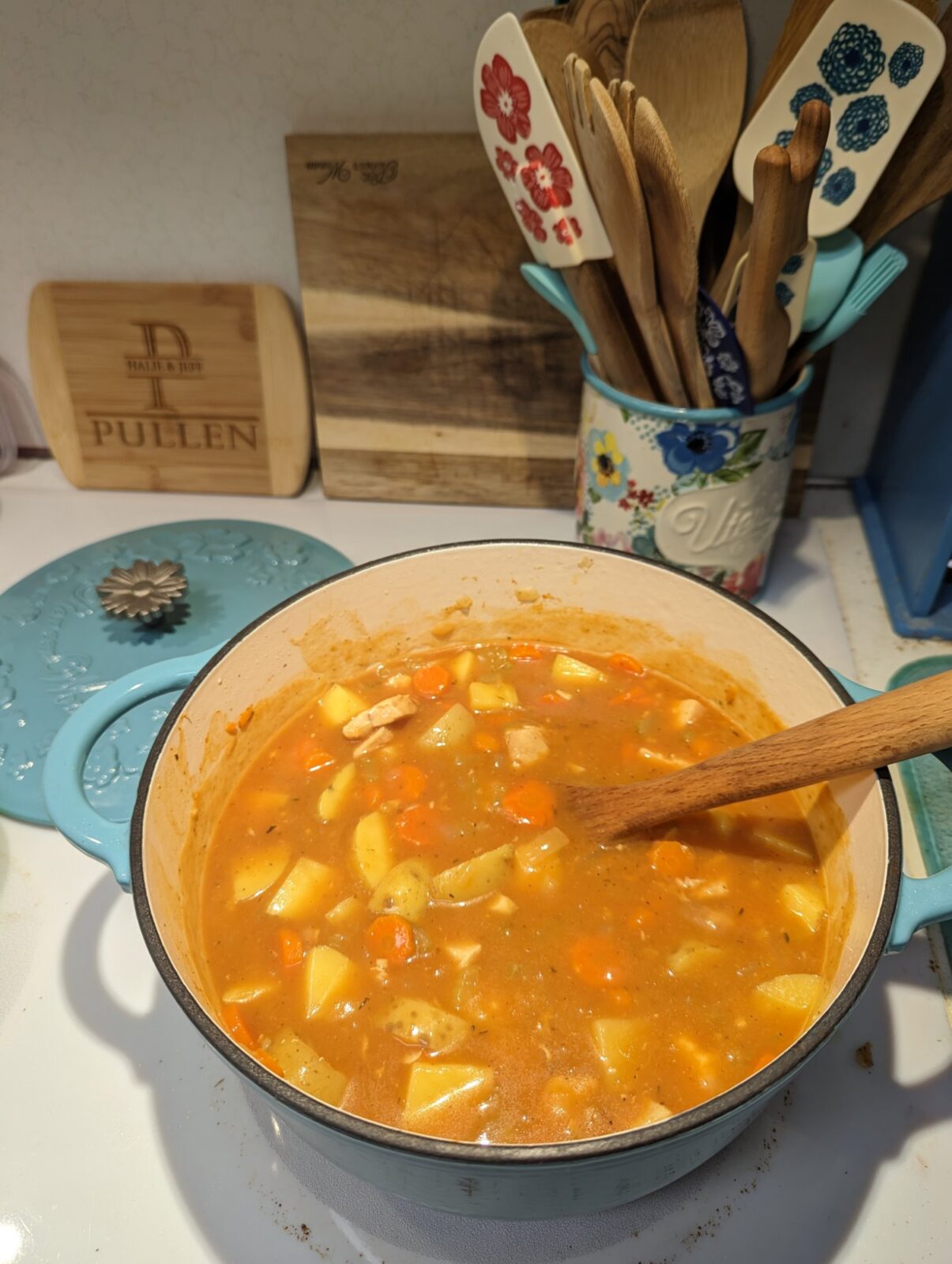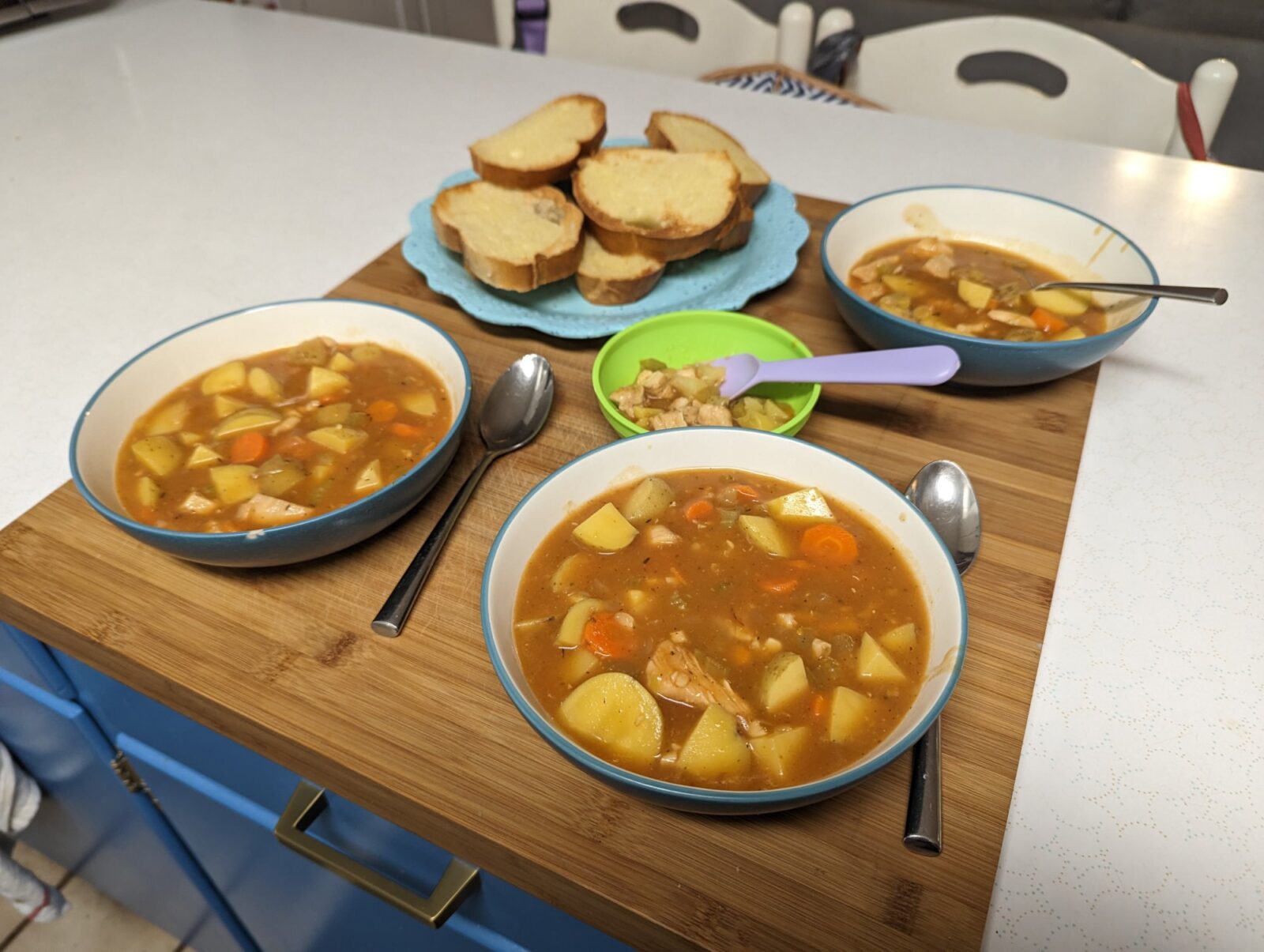 And this turned out absolutely delicious. It wasn't anything extraordinary, or crazy seasonings or anything, but wow it was really good. So good in fact, that Jeff, who "doesn't like soup," got a second helping, and told me multiple times how much he liked it. I think it was because it was a nice thick, hearty stew, rather than a thin brothy soup, and it really was a hit with all of us. And since it was cold and rainy all day, this stew really was just the most perfect, comforting dinner tonight.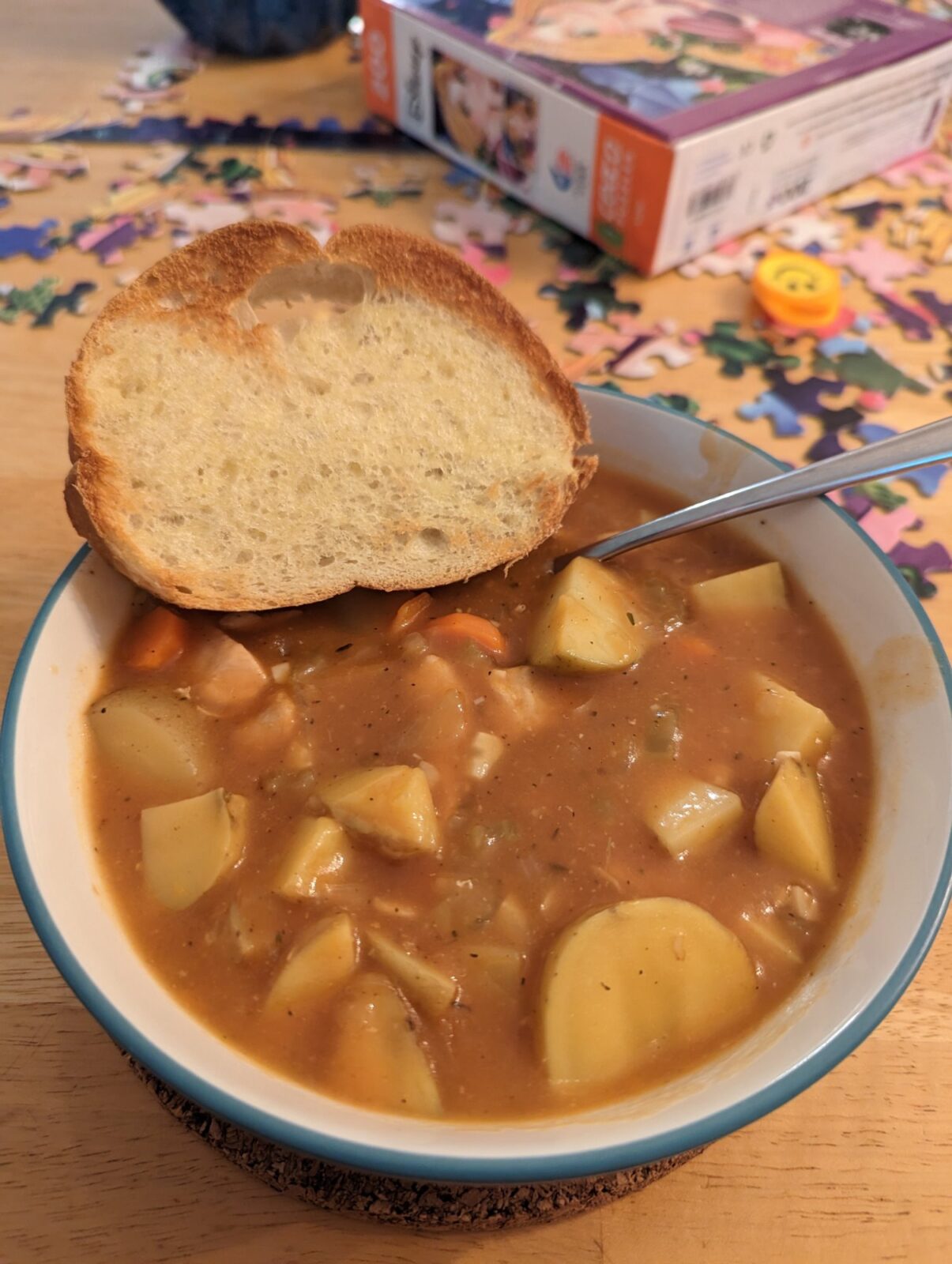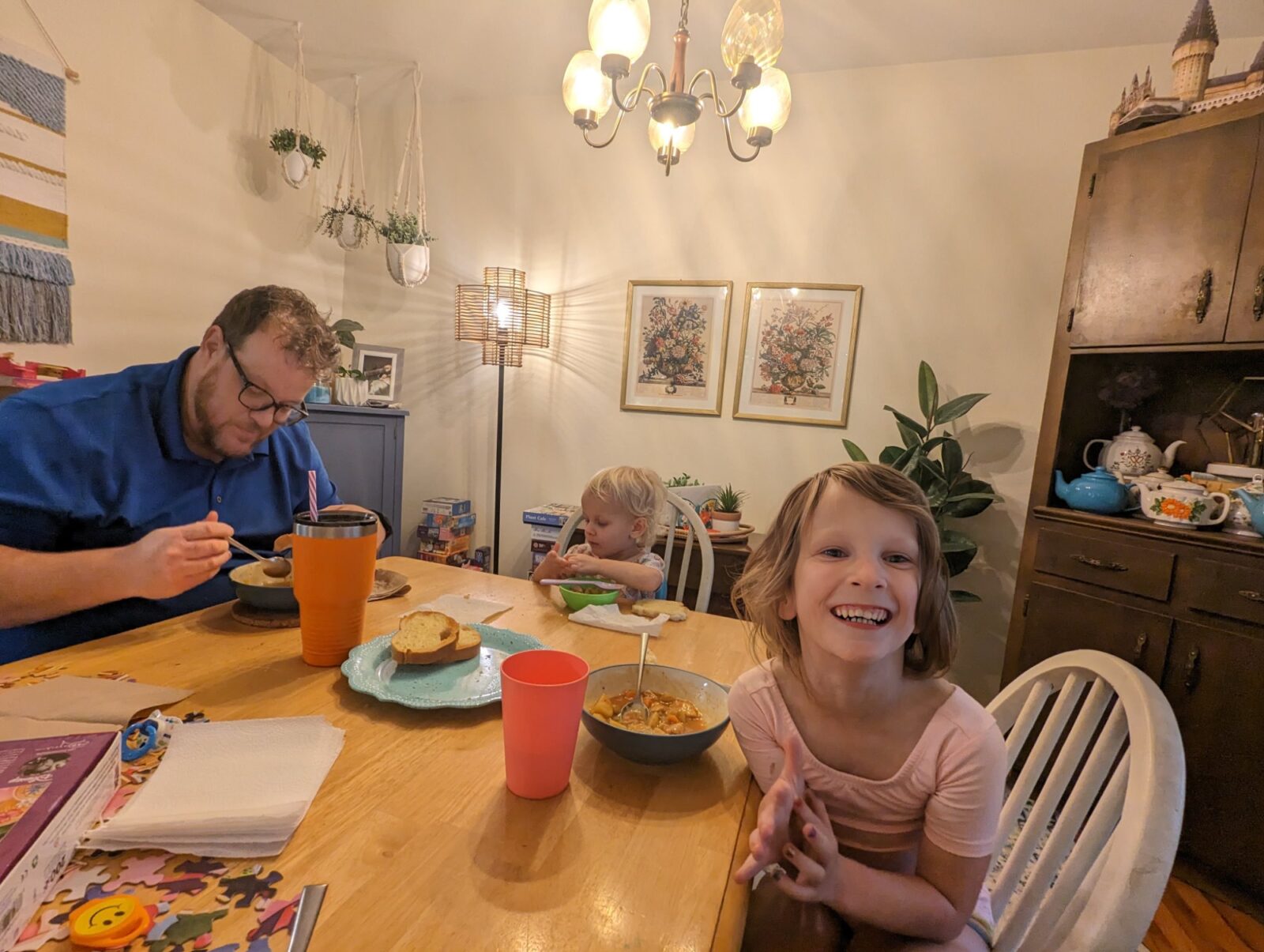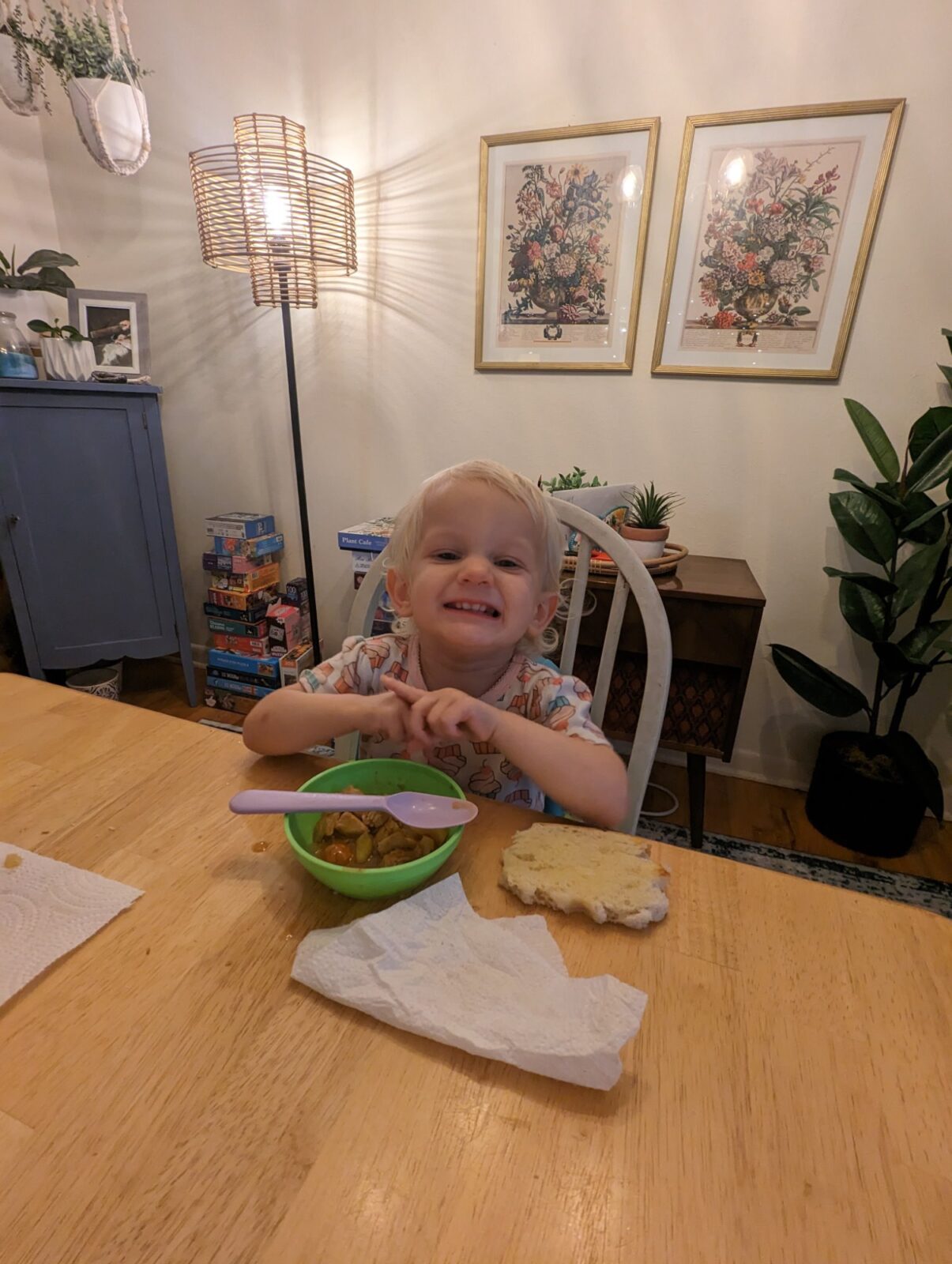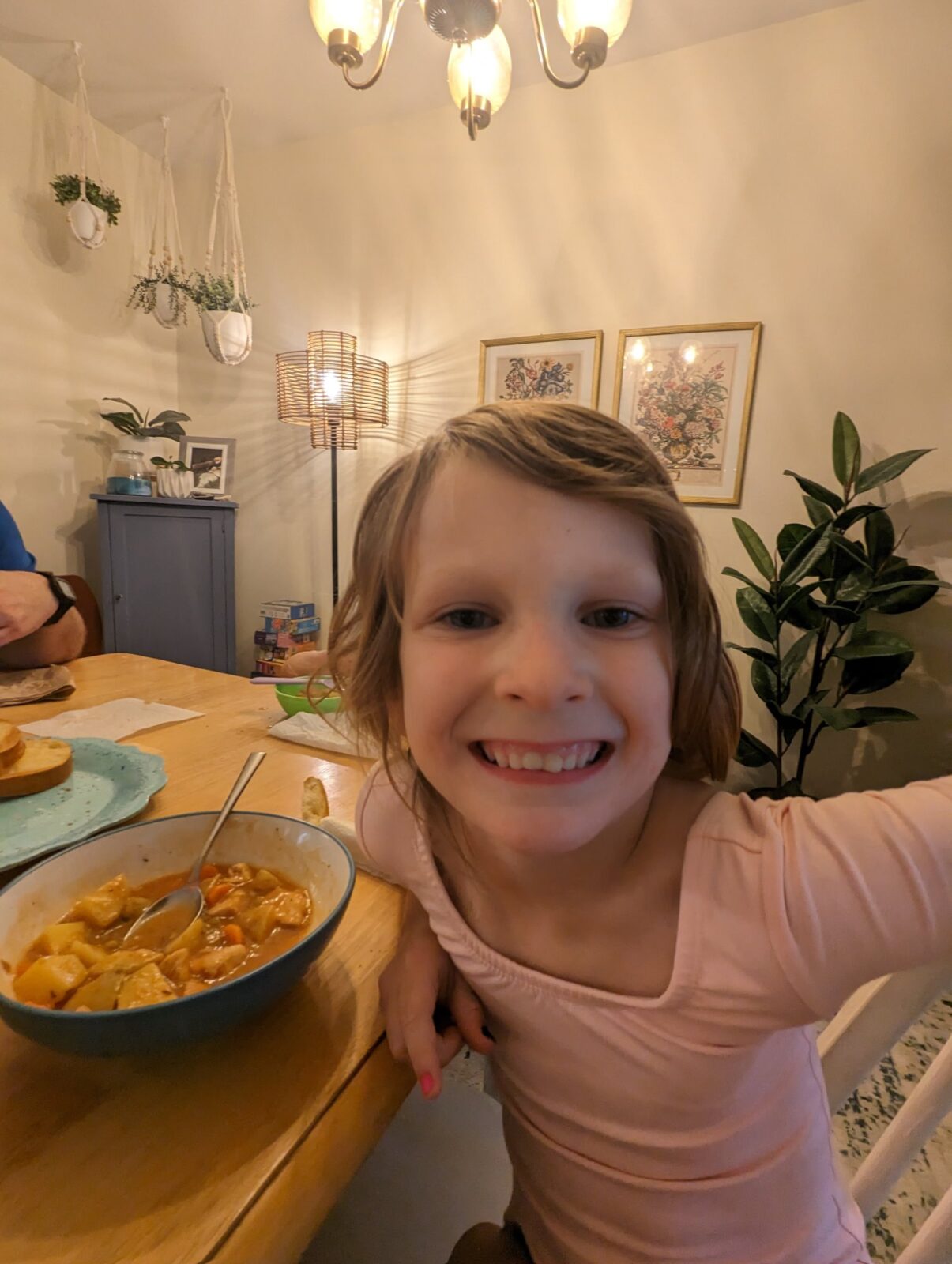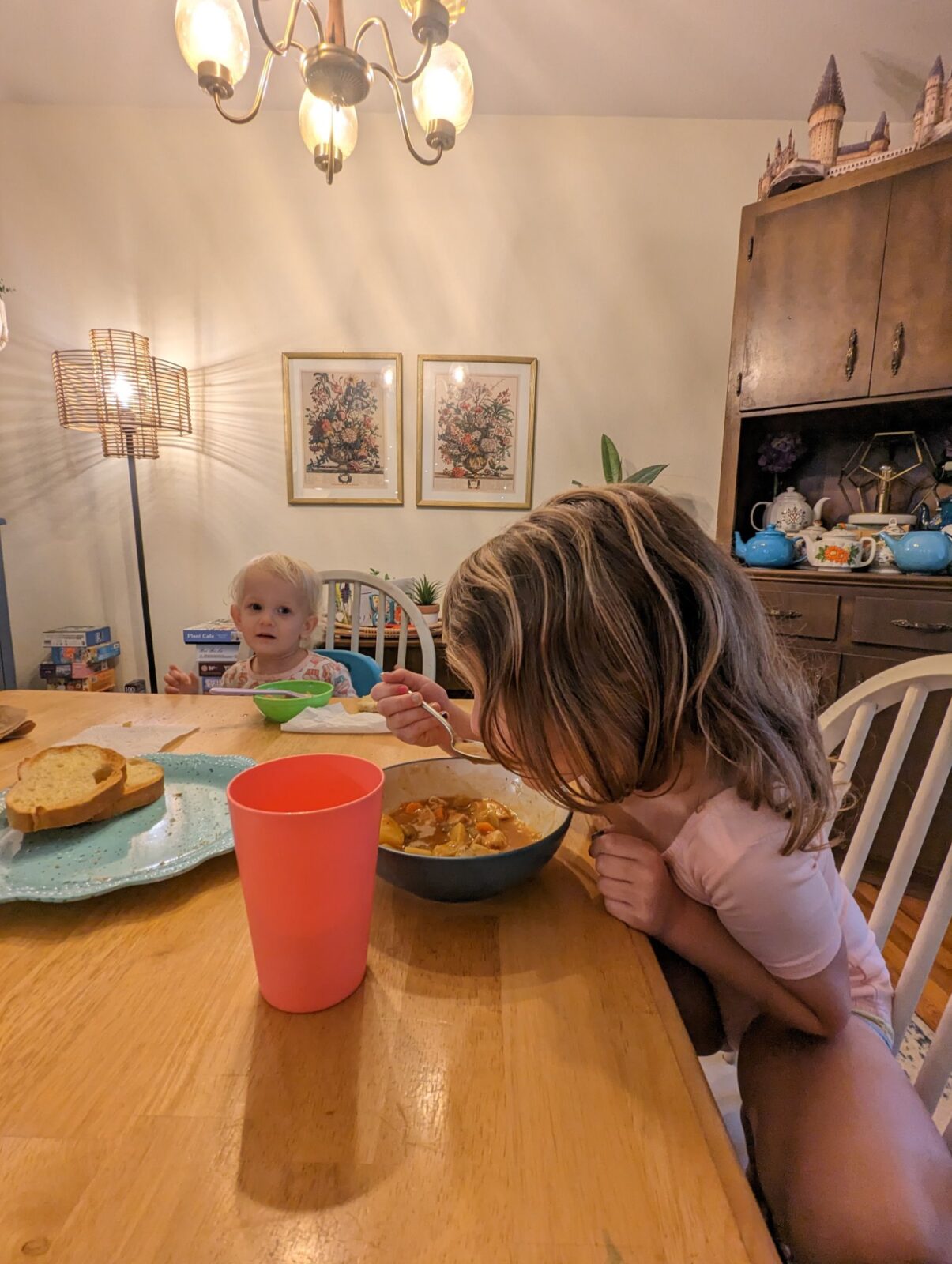 Very glad we had just enough for two more bowls to take to work for lunch one day next week too. This was easy, but lots of chopping, and it certainly did take a while, with all the simmering and such. So it's not a "weeknight meal" for me, but I'll definitely make this again on a weekend or day off or something.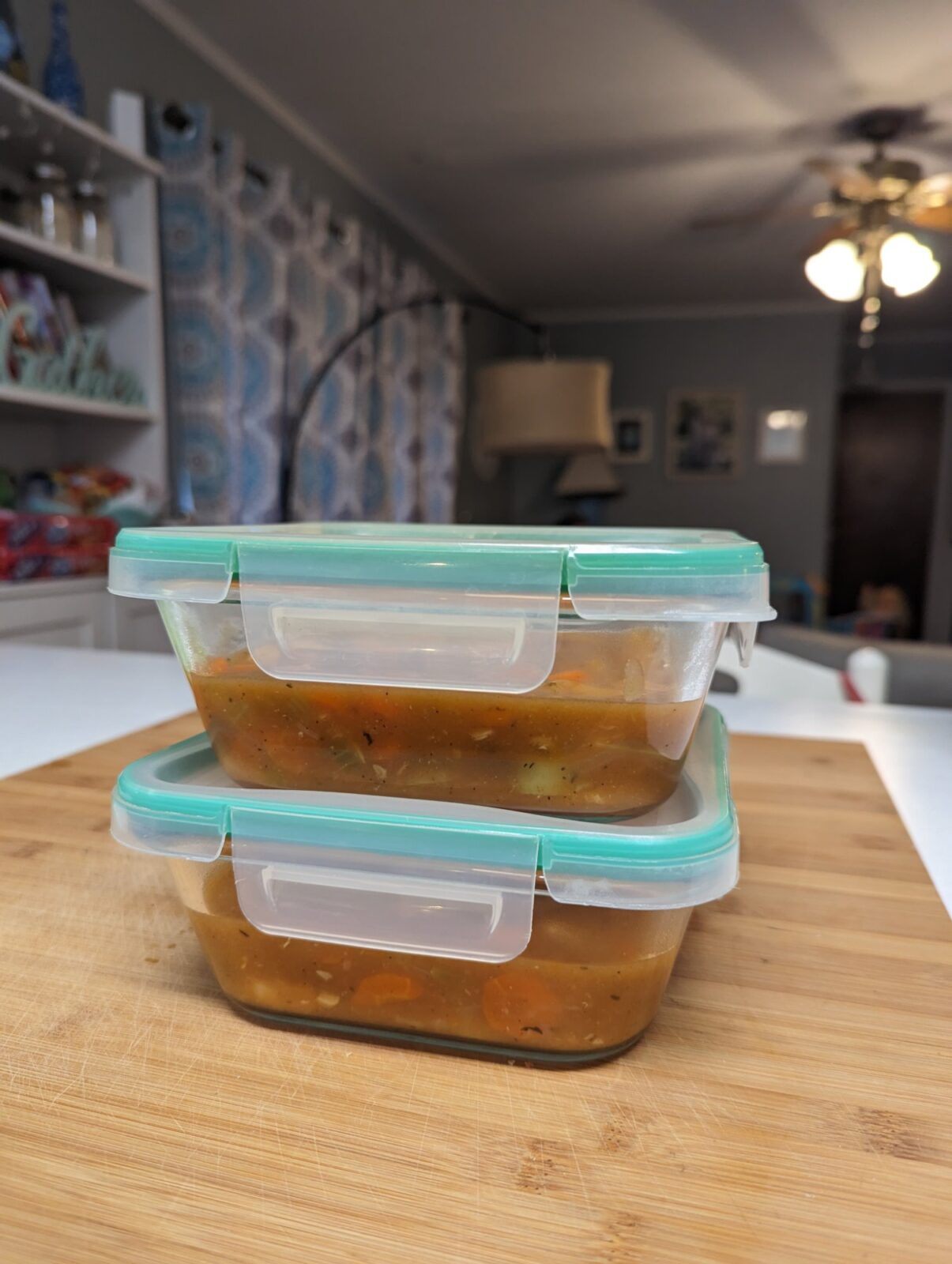 I did bath time with the girls after dinner, and then they both snuggled up on the couch with me afterwards, and they shared a bag of baked lays together, while we watched Bluey and tried to settle down for bedtime.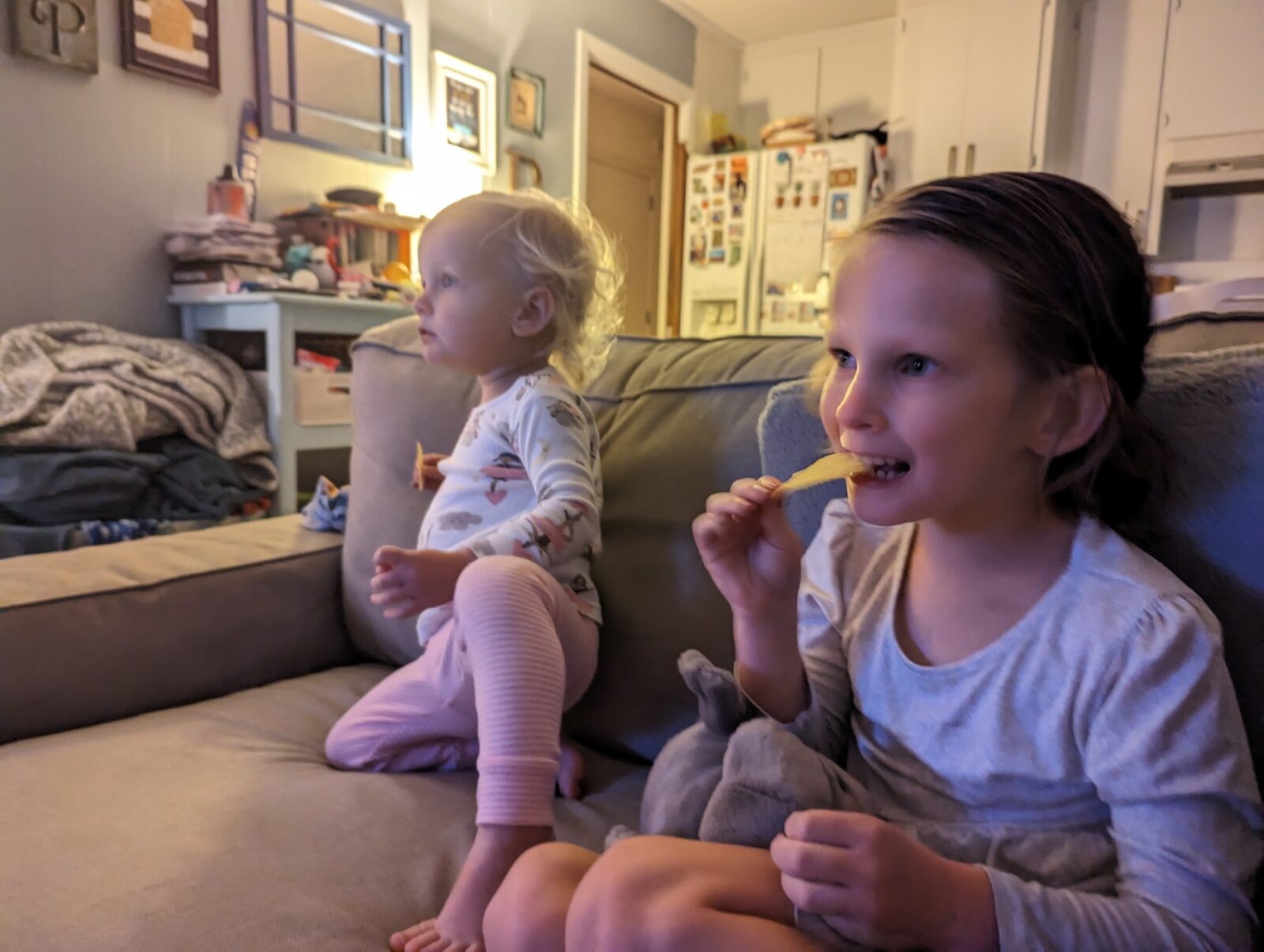 It's way colder tonight than it should be, so we've got the heat on, but my toes are freezing, and I need to go warm up! I also need to force myself to go to bed at a much more normal, more reasonable time tonight, especially since I have to be at church early tomorrow morning for praise team rehearsal.
We haven't had a truly fully lazy day like this in a long time, and honestly, it was…. glorious. I never took off my pajamas, or put on a bra, or even stepped a foot outside. (Not even to the carport!) And my introverted self loved it. I read a little bit here and there, but mostly just played with the girls, and enjoyed the quiet, rainy day at home. Even cooking the homemade stew was relaxing and enjoyable, since I started early and had plenty of time. Thankful for slow, easy days with my little family.