I was at church bright and early first thing this morning (after a stop at Dunkin for some coffee) for praise team rehearsal. I had laid out church outfits for the girls, so Jeff got them dressed and ready, and they made a quick trip to Shipley's because Emerson requested a kolache, and then they headed to church too.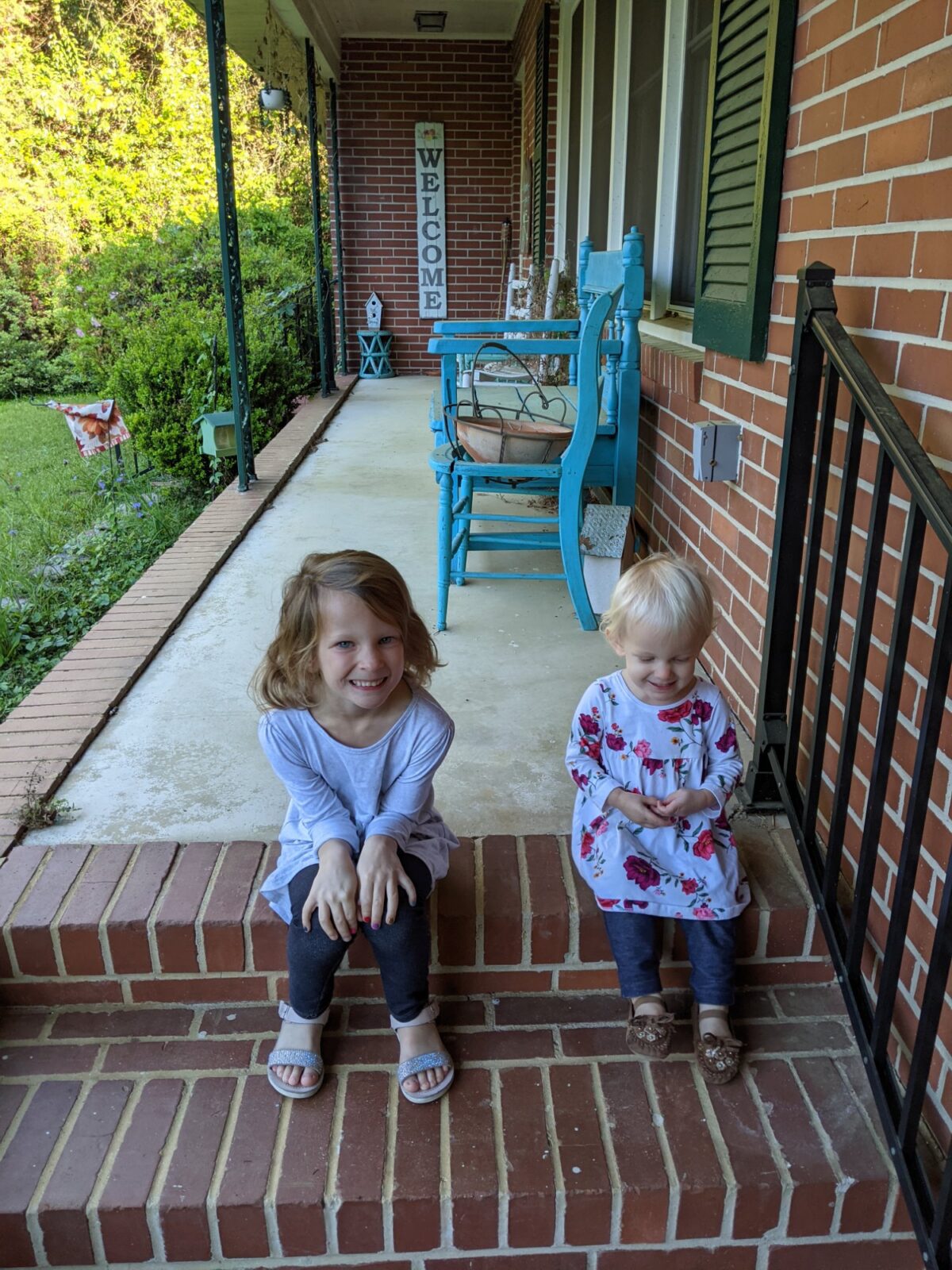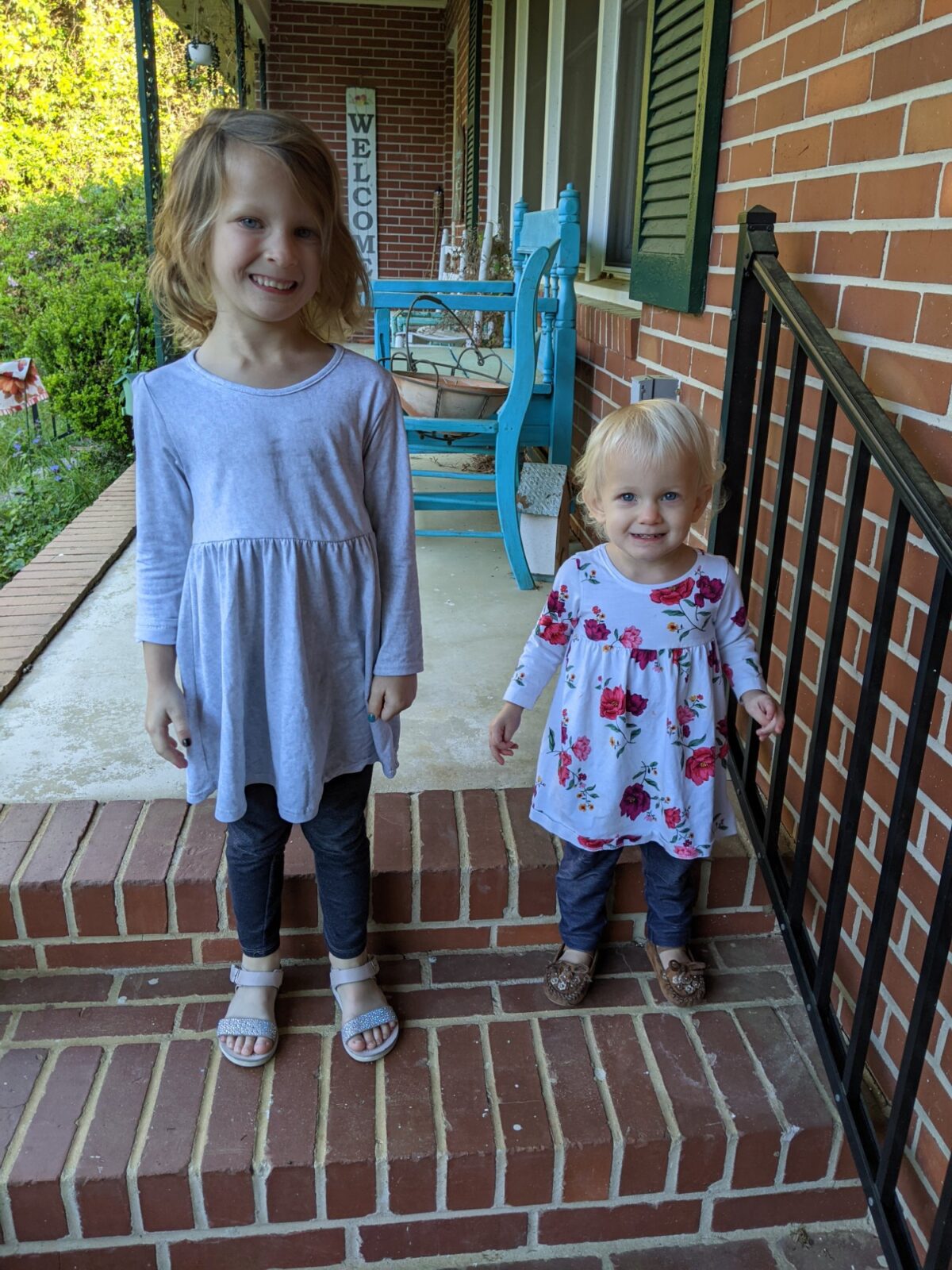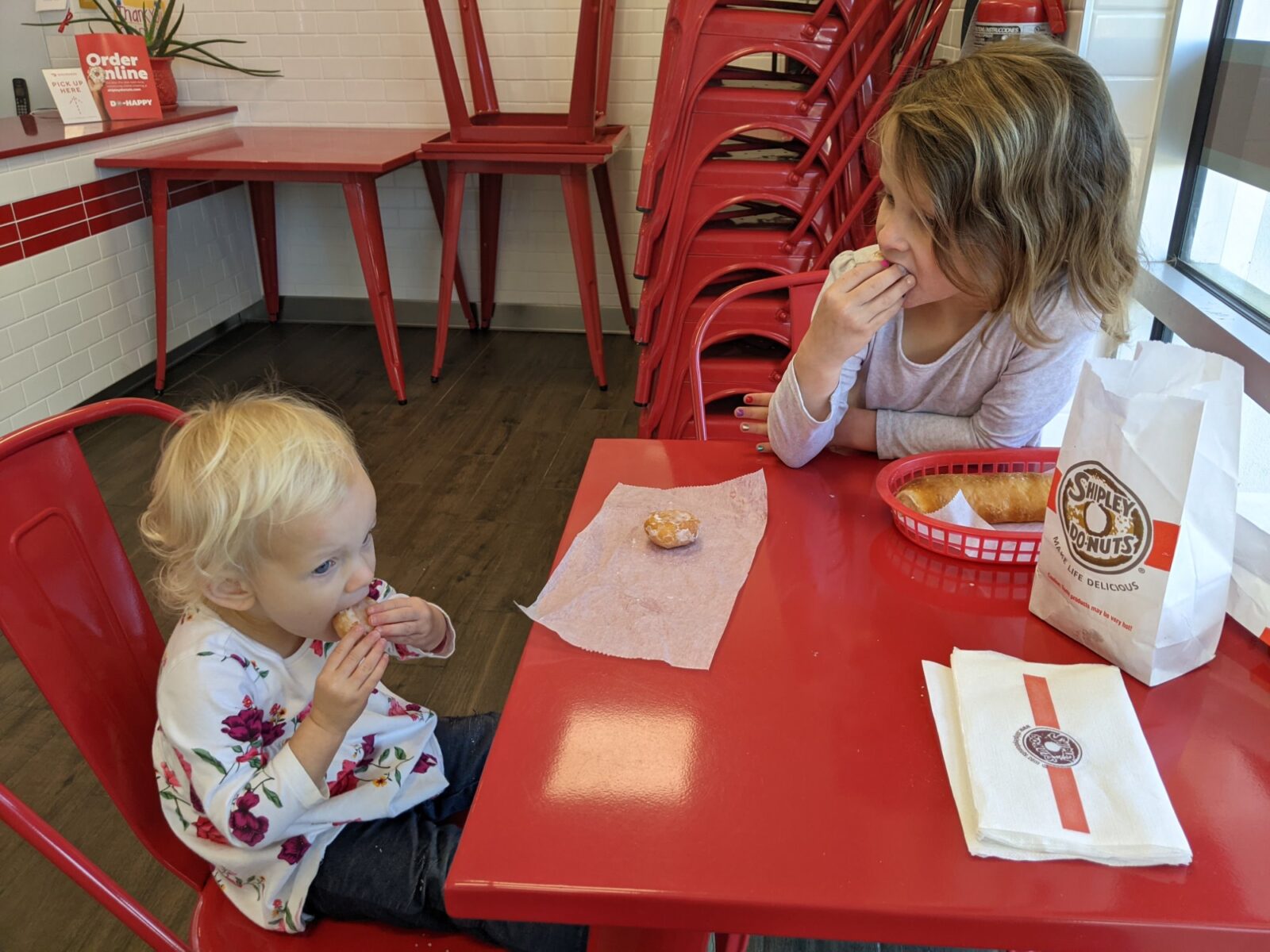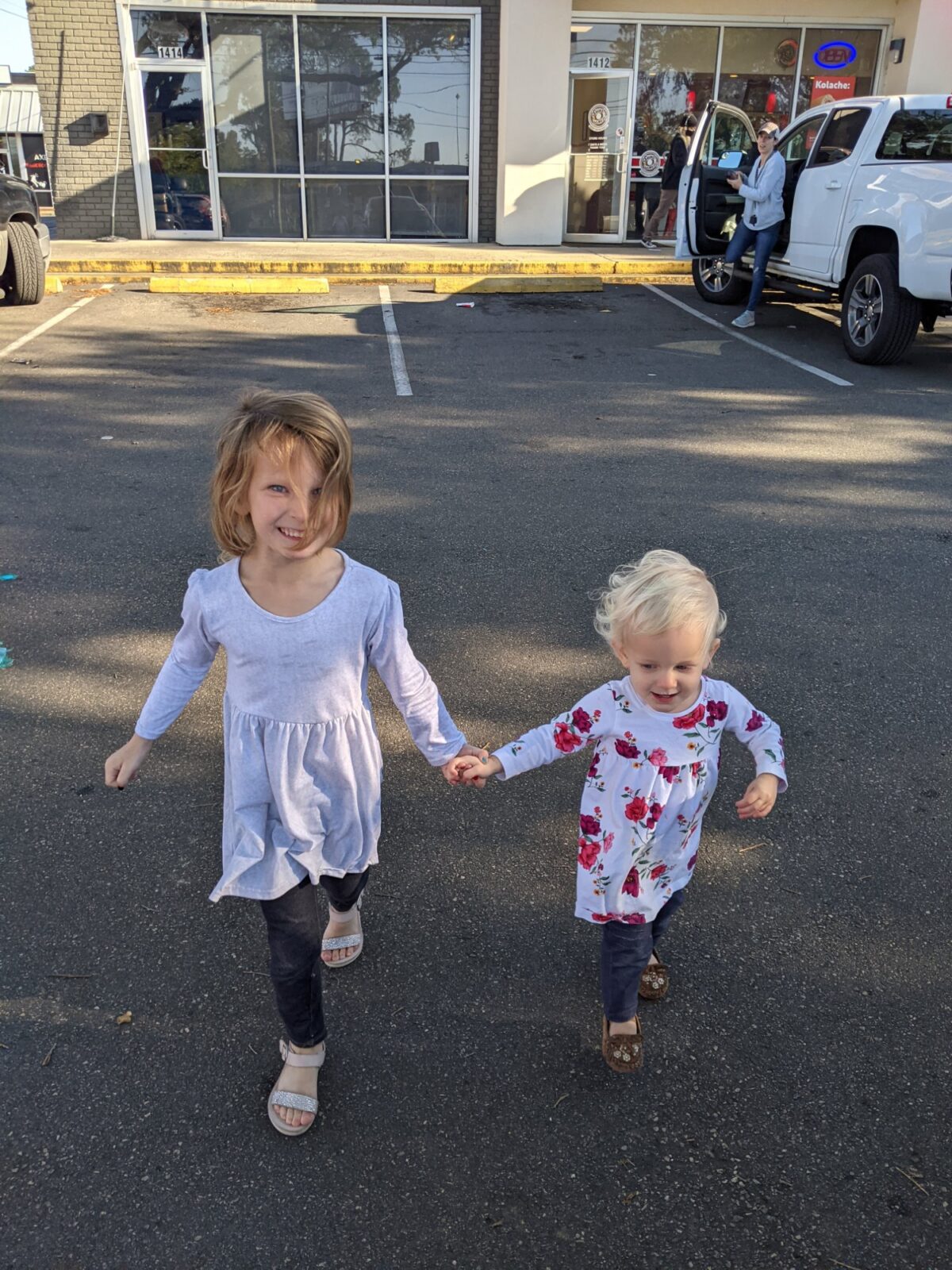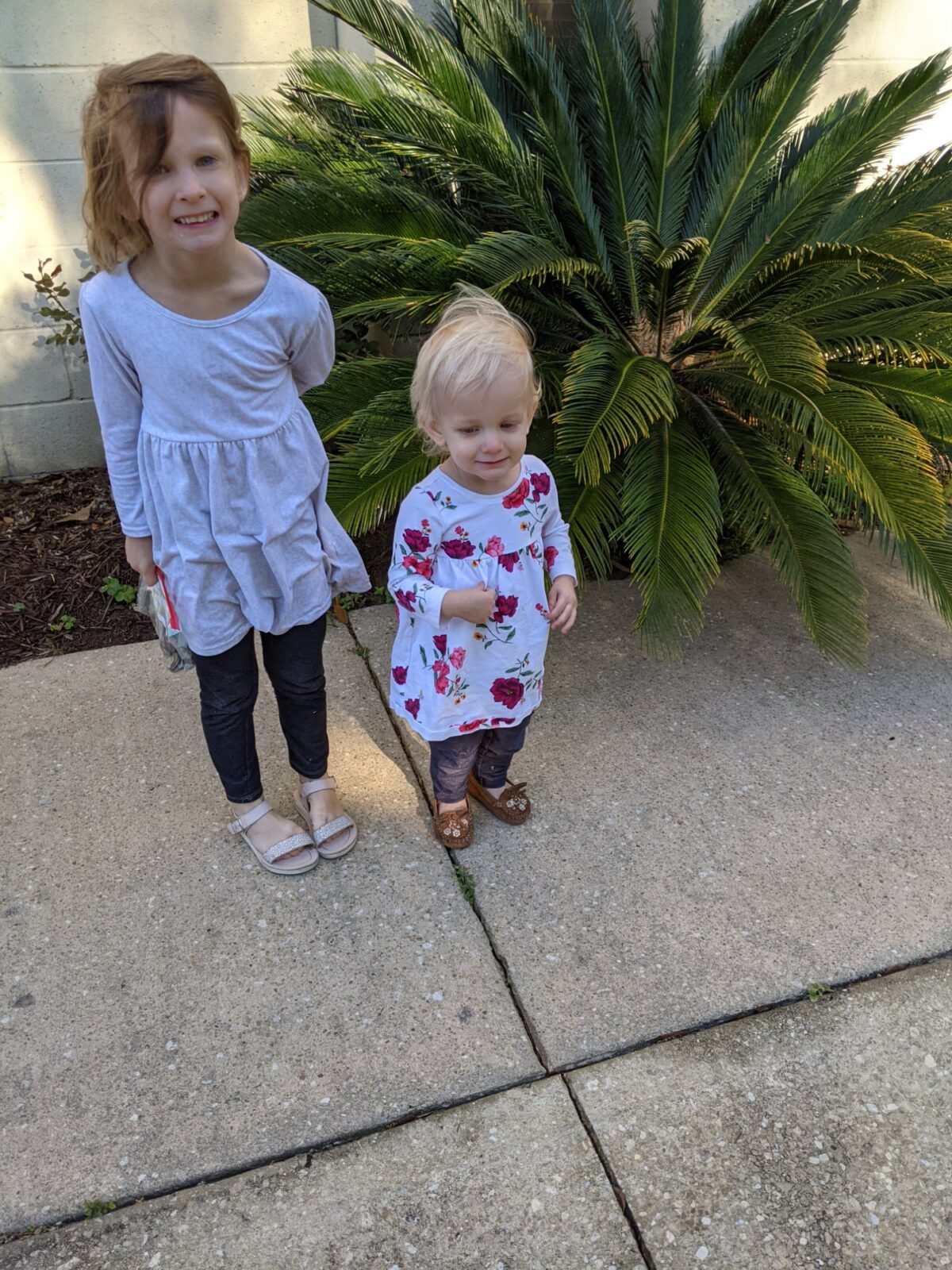 Afterwards, we met up with Grammy & Papa for lunch at Slim Chickens. Then Emerson went home with them for a sleepover tonight, and to spend the day with Grammy tomorrow, since it's a teacher planning day.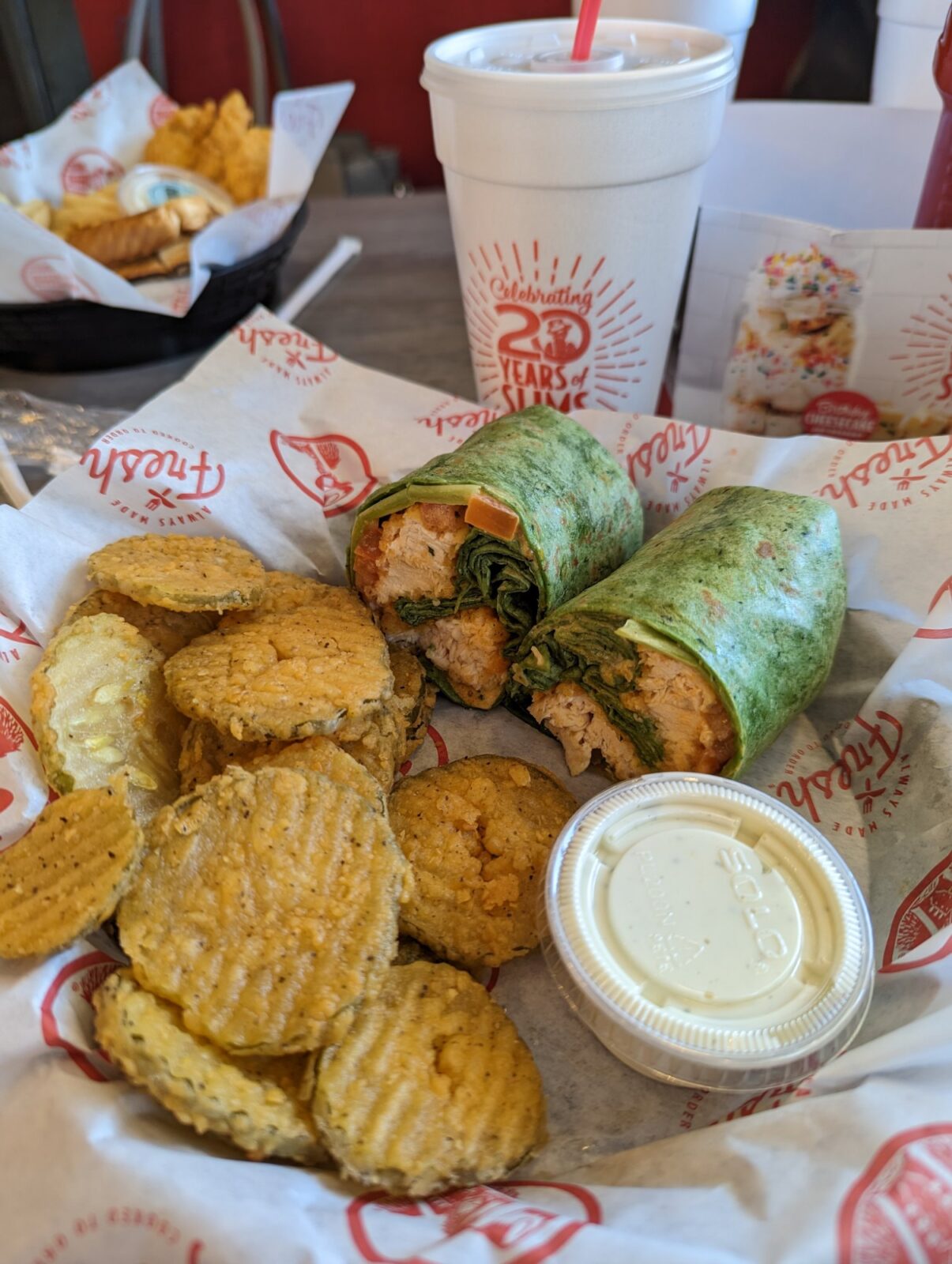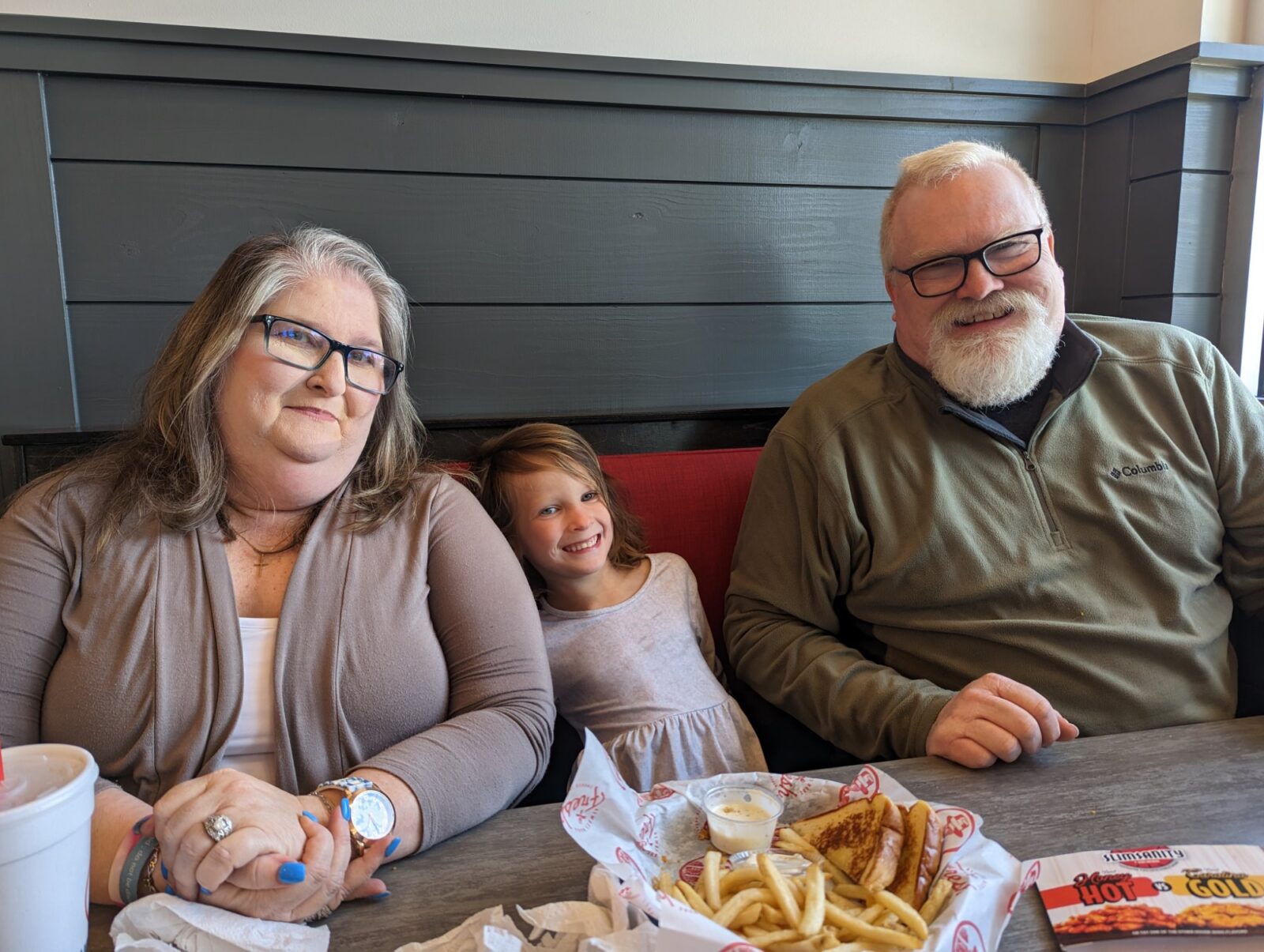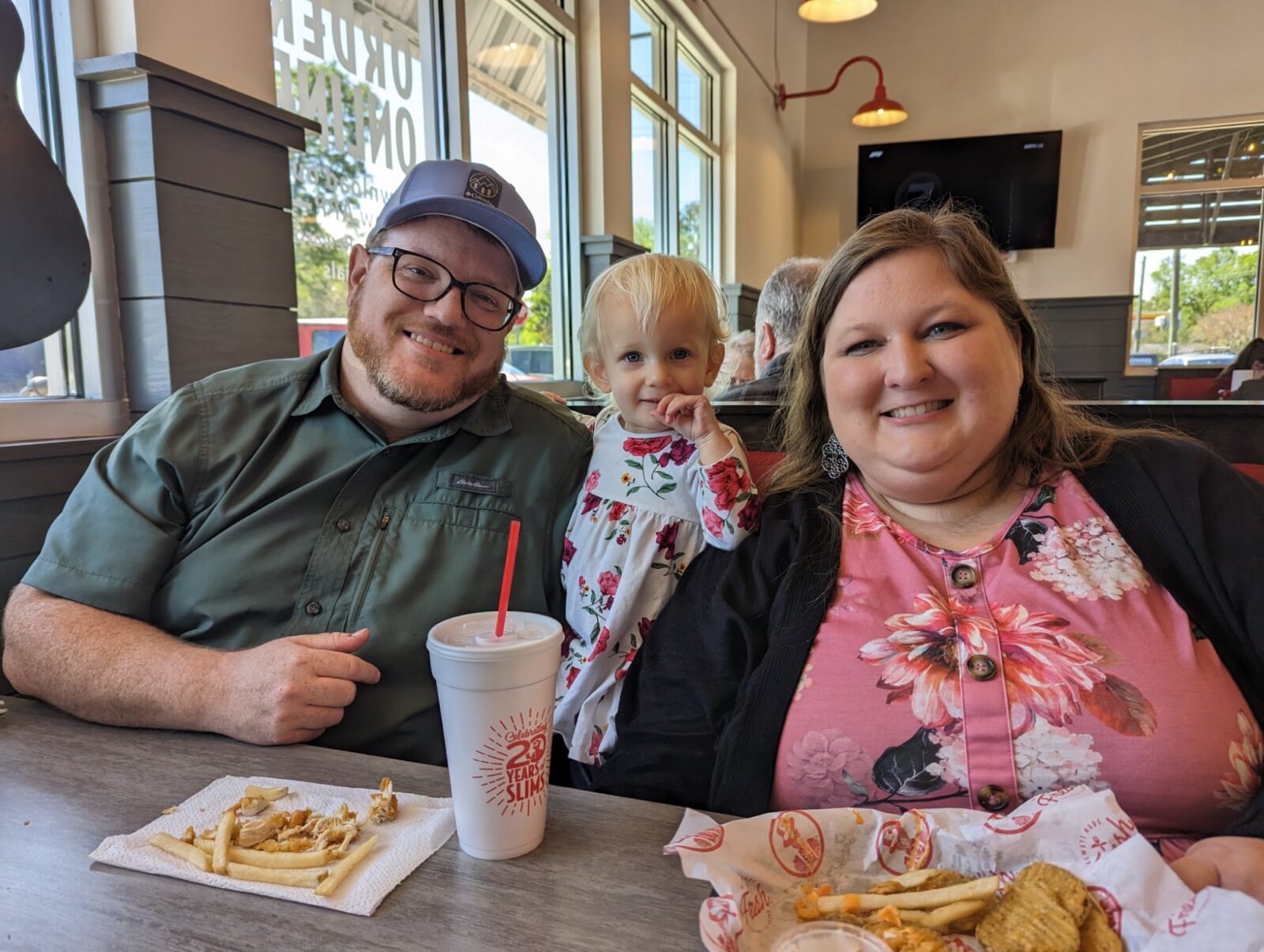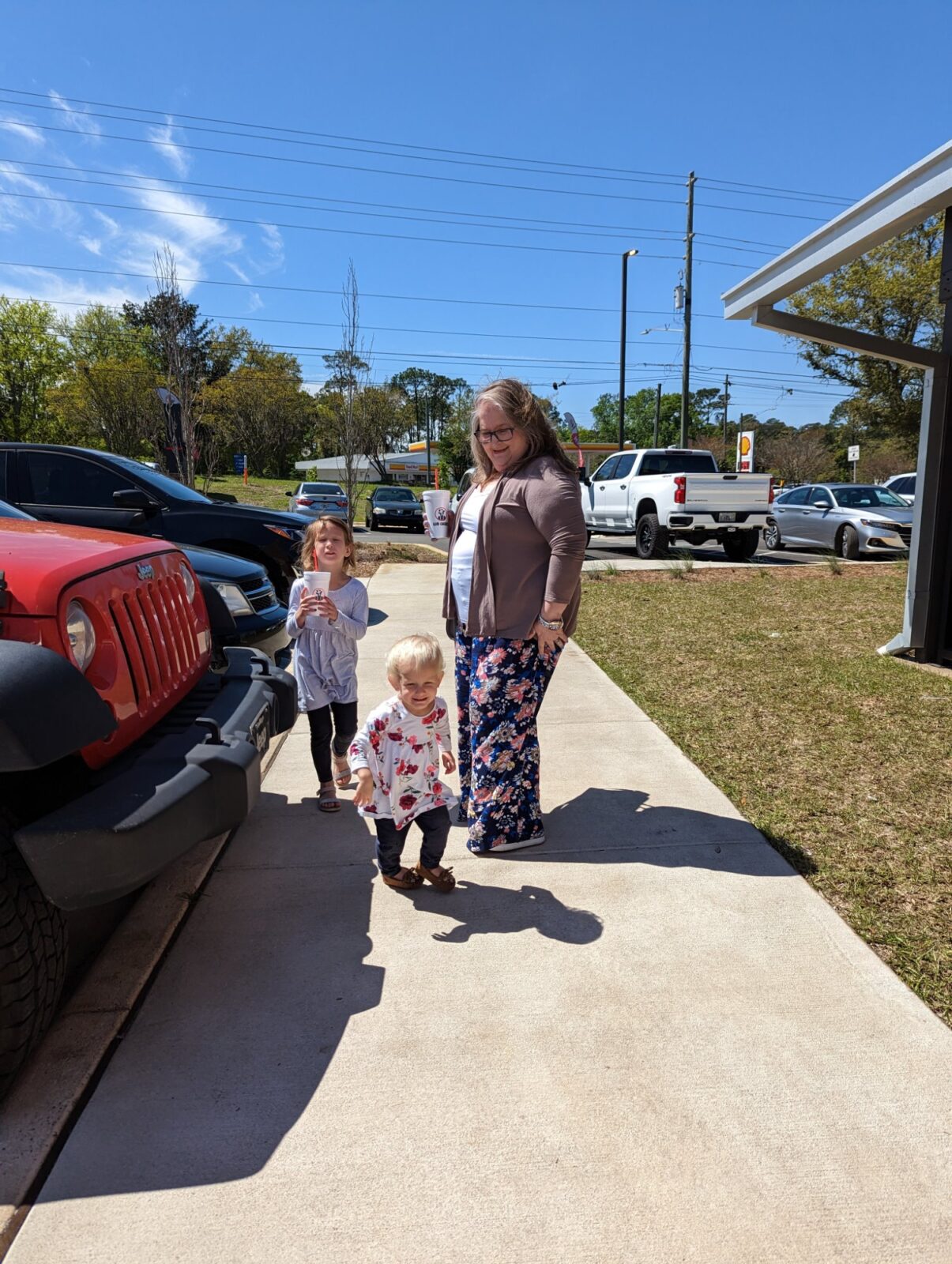 When we got home, Addison was sleepy she didn't even want to be rocked, but just wanted me to lay her straight down in her bed, where she fell asleep immediately. I made this quick little 3-ingredient lemon pie cake thing to take to work tomorrow (just need to sprinkle the powdered sugar on top still), because we're having a spring luncheon together, and I thought this sounded bright & springy & easy. Interested to see how it tastes tomorrow!  (Side note, my Grandmother used to always make angel food cakes when I was growing up, and it was my favorite. I always thought it was homemade, but I only recently learned she always made it from a mix like this! So now I know I can make it myself, for a bit of a nostalgic treat, that will always remind me of her.)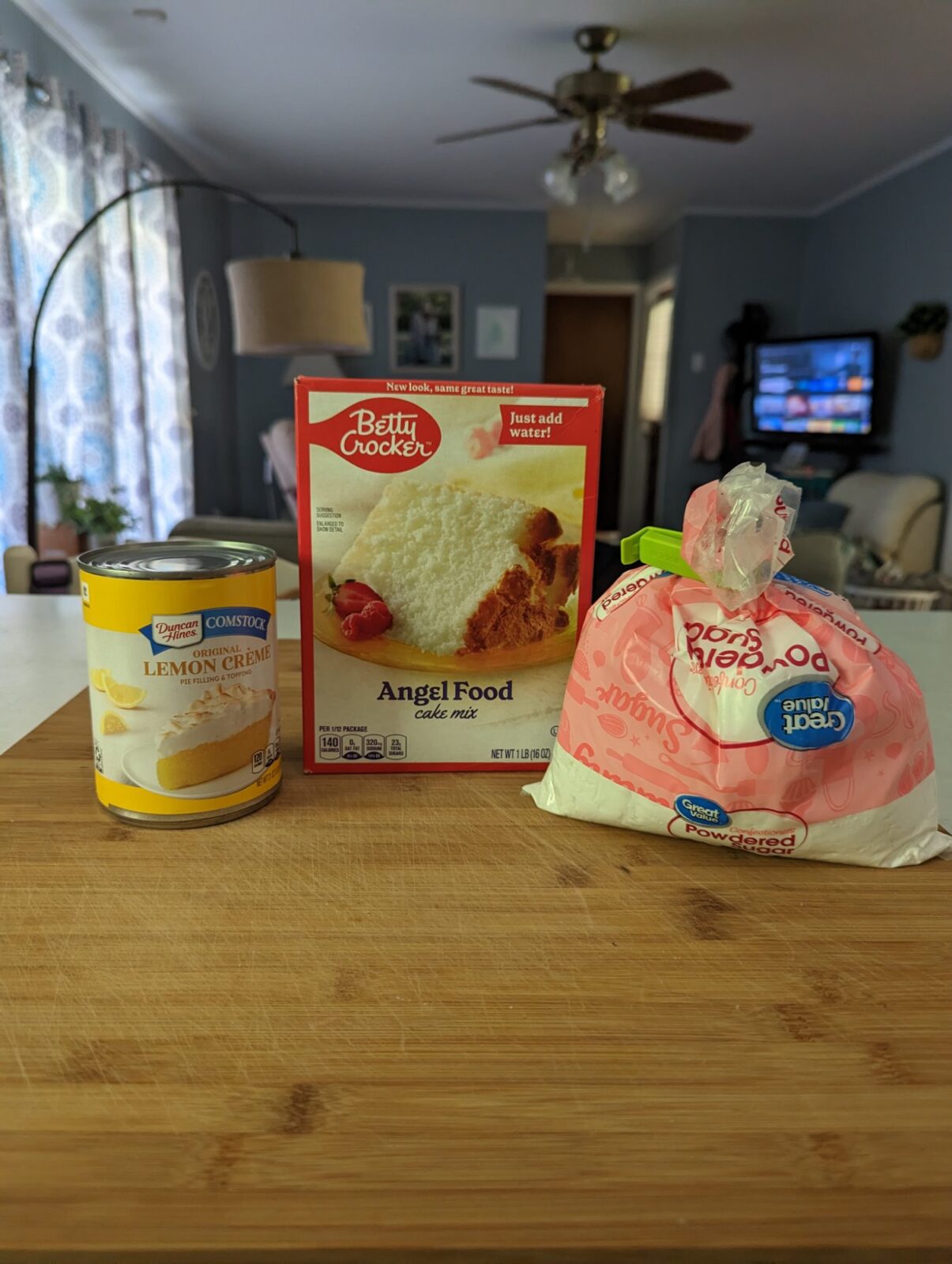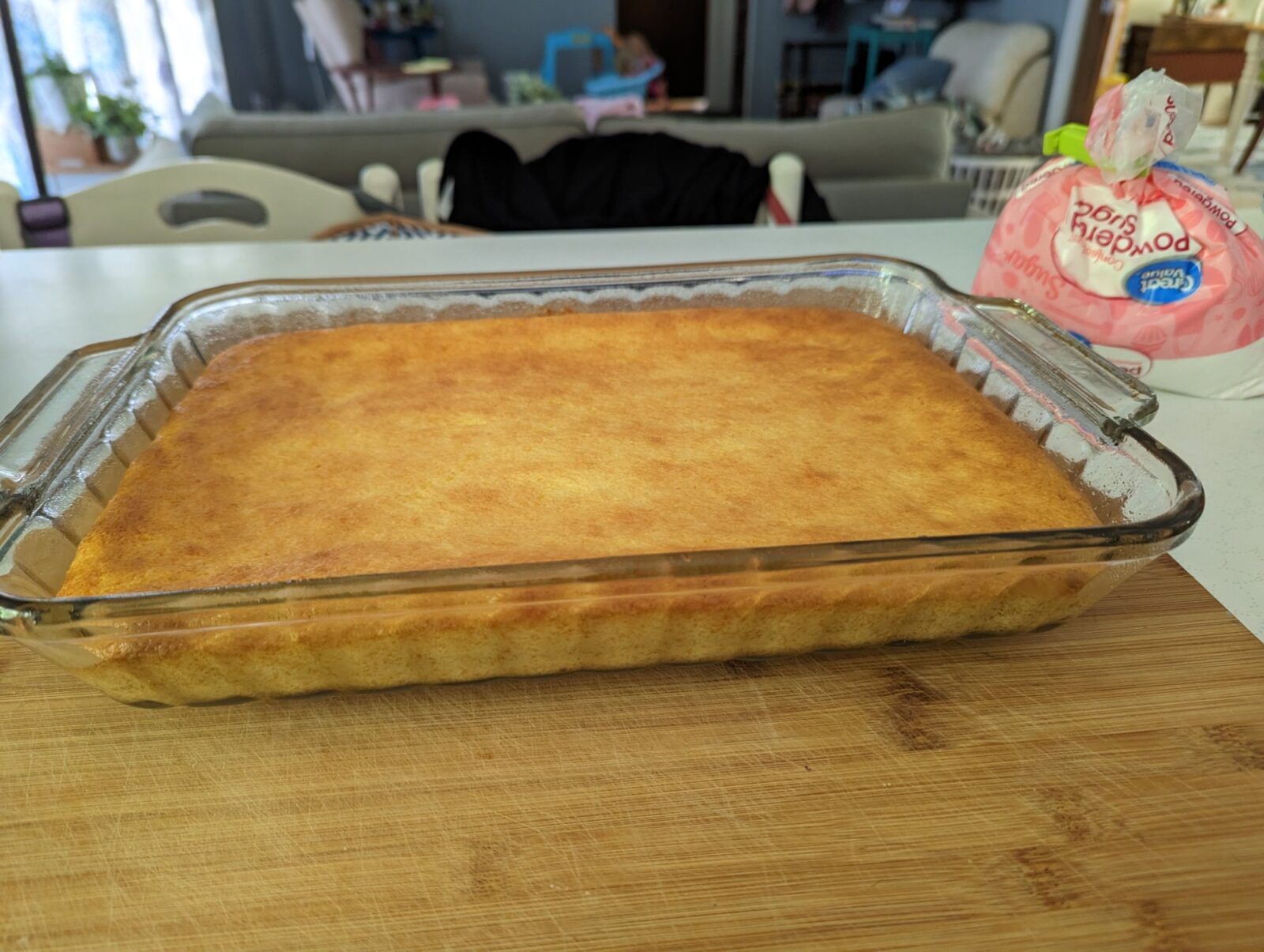 Then I sat down to read a little (and play on my phone), and kinda accidentally fell asleep, without a blanket or anything, and just tried tucking my feet under these pillows.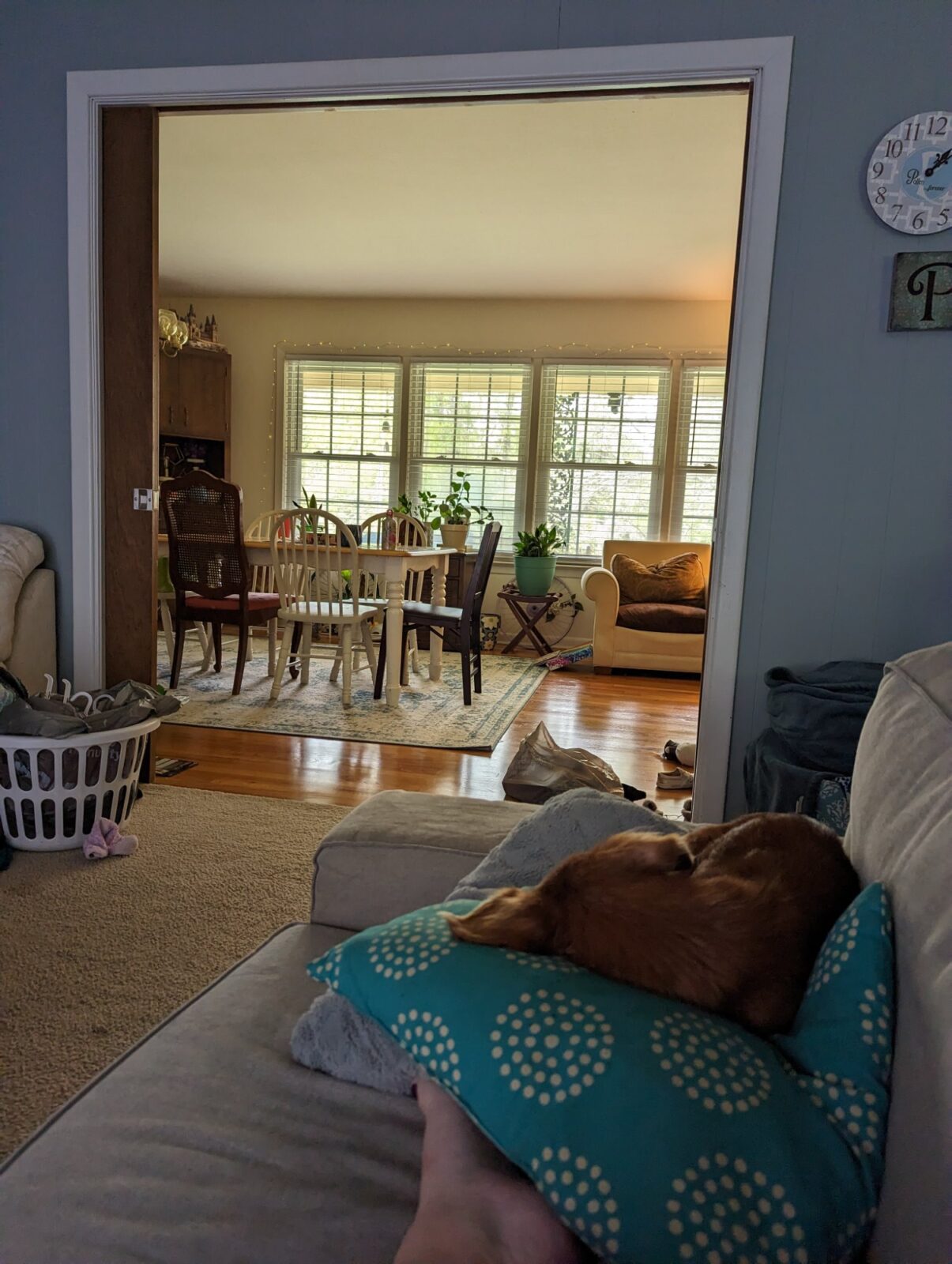 Emerson was off having a great afternoon, full of a small bounce house in the garage, helping papa take the trash/recycle cans to the road, crafts, and playtime.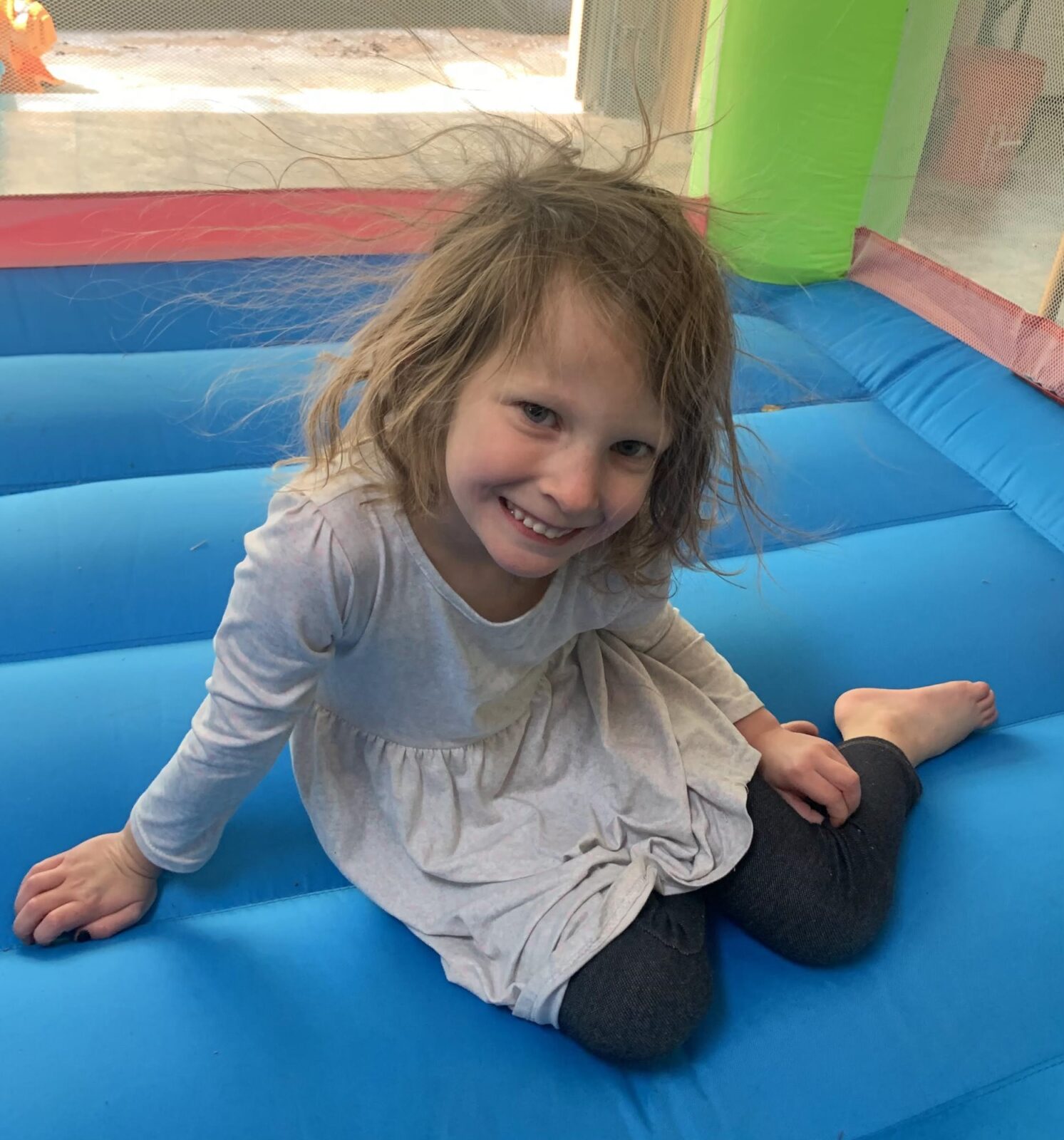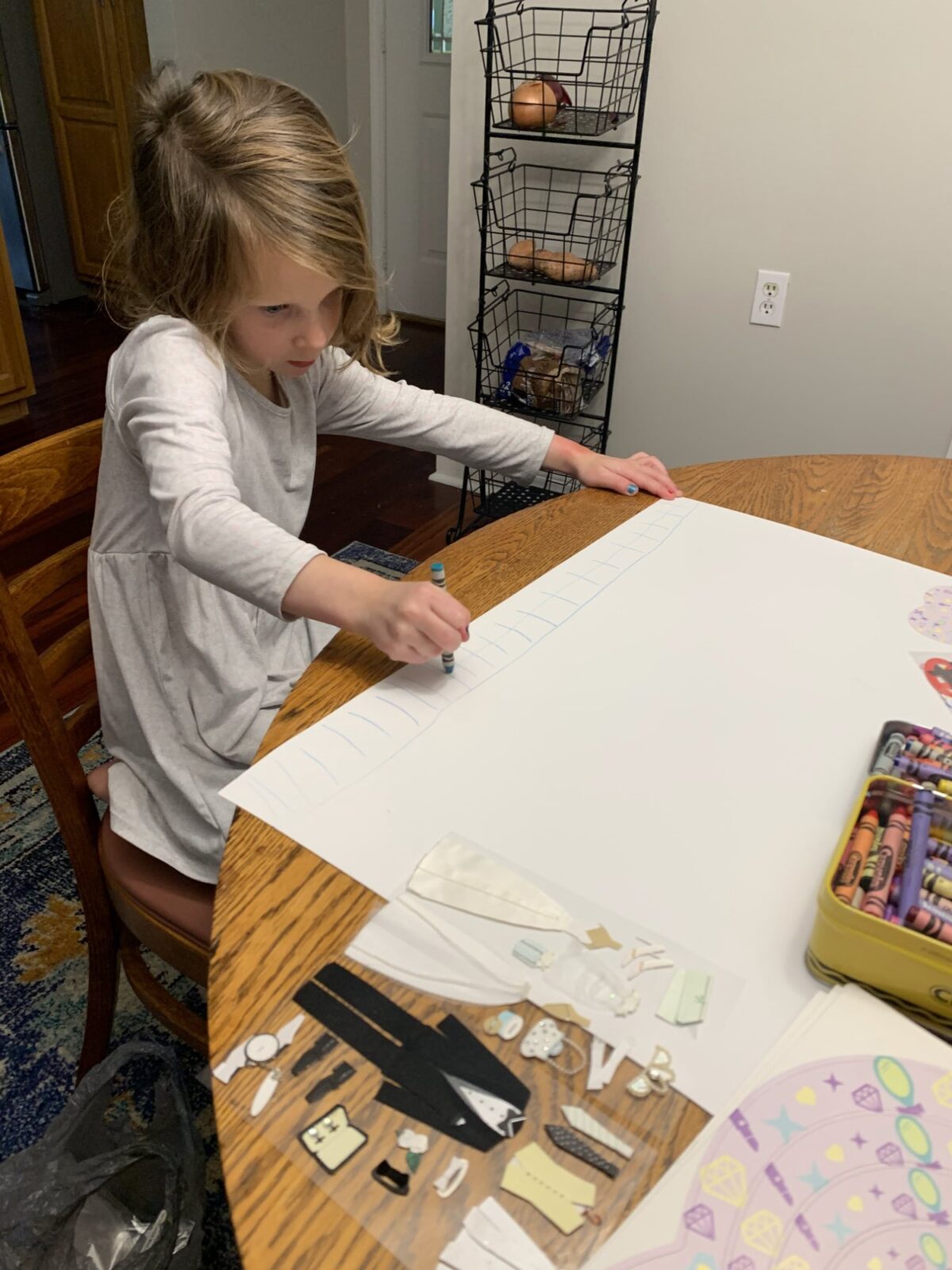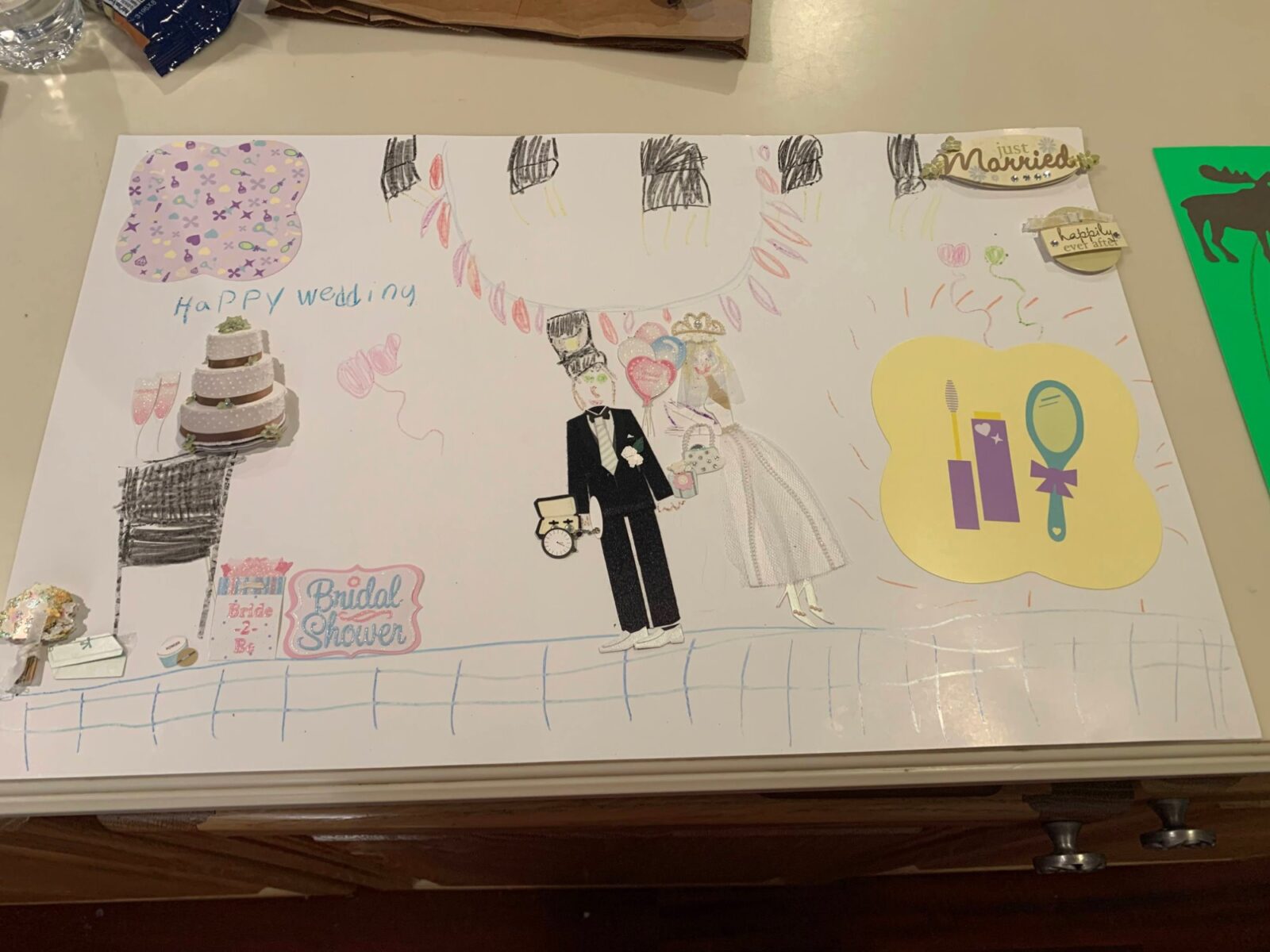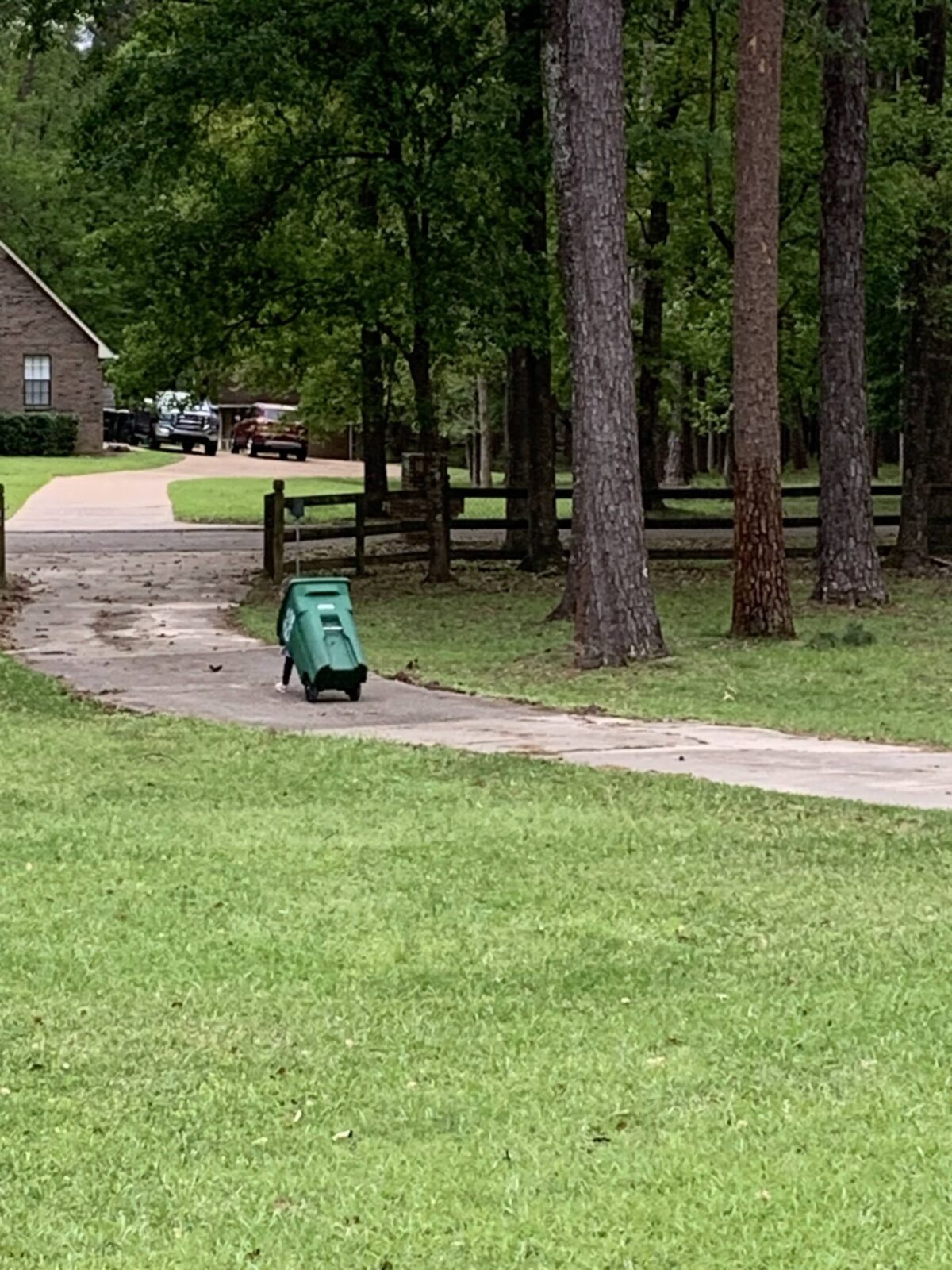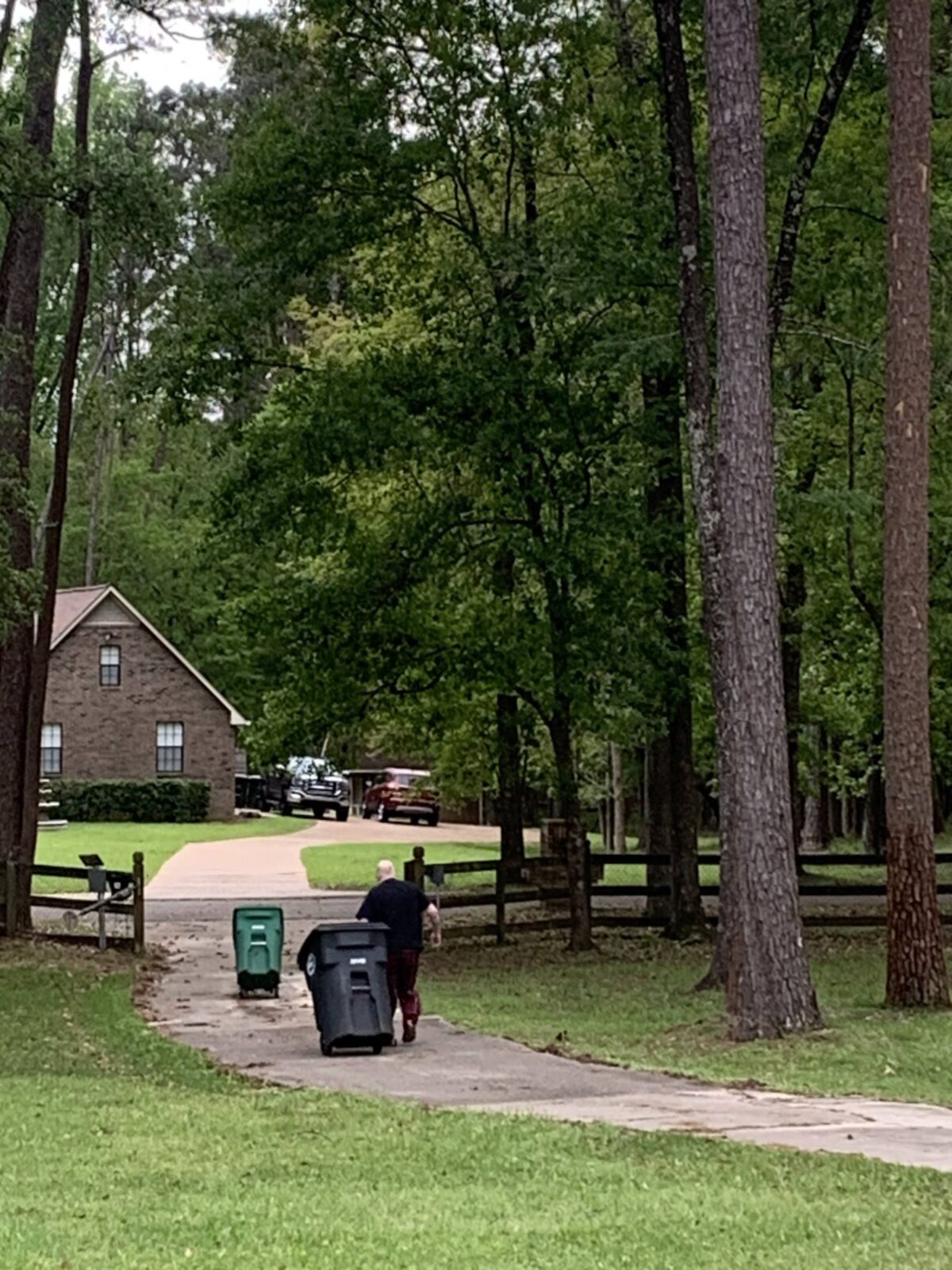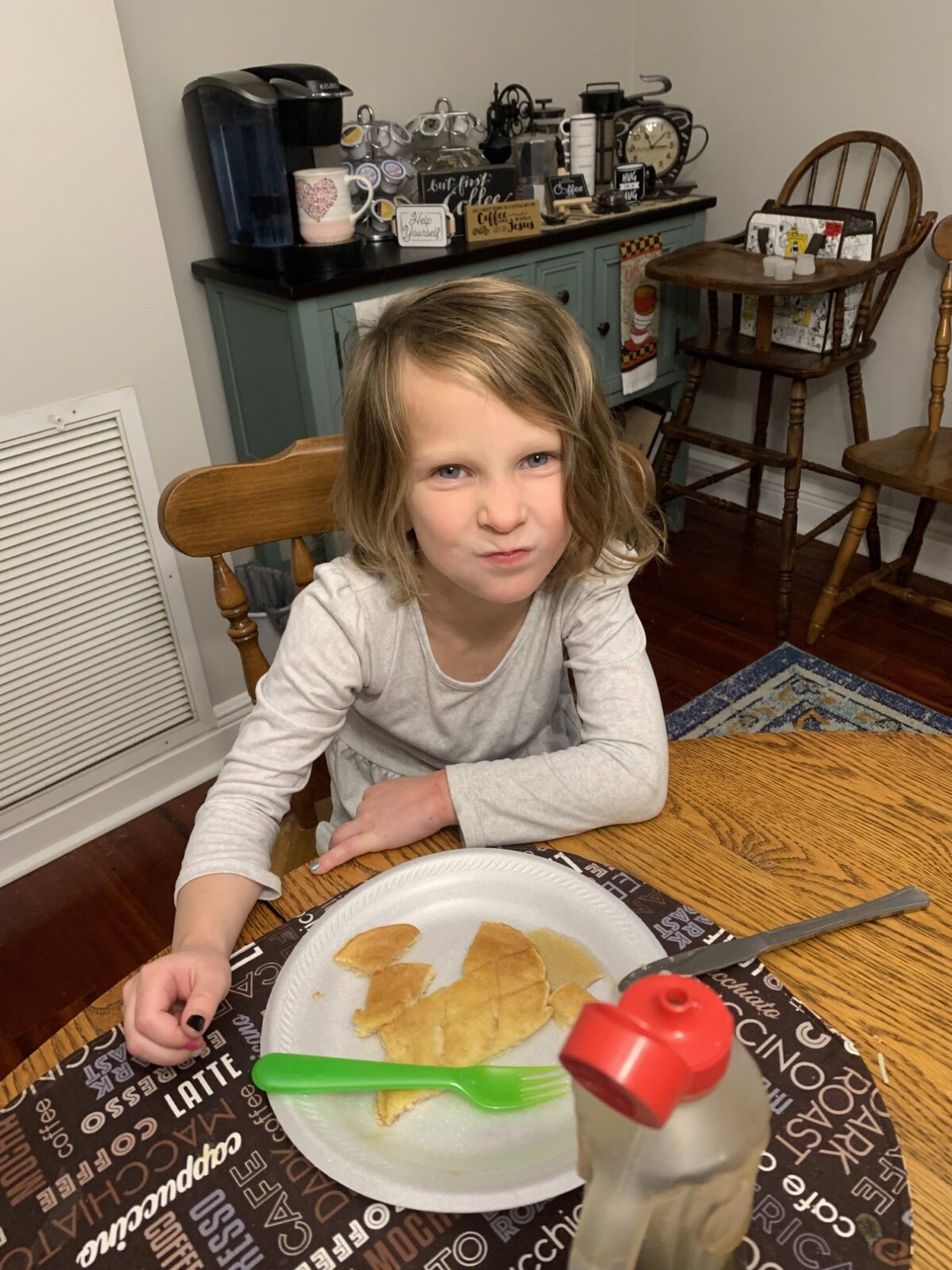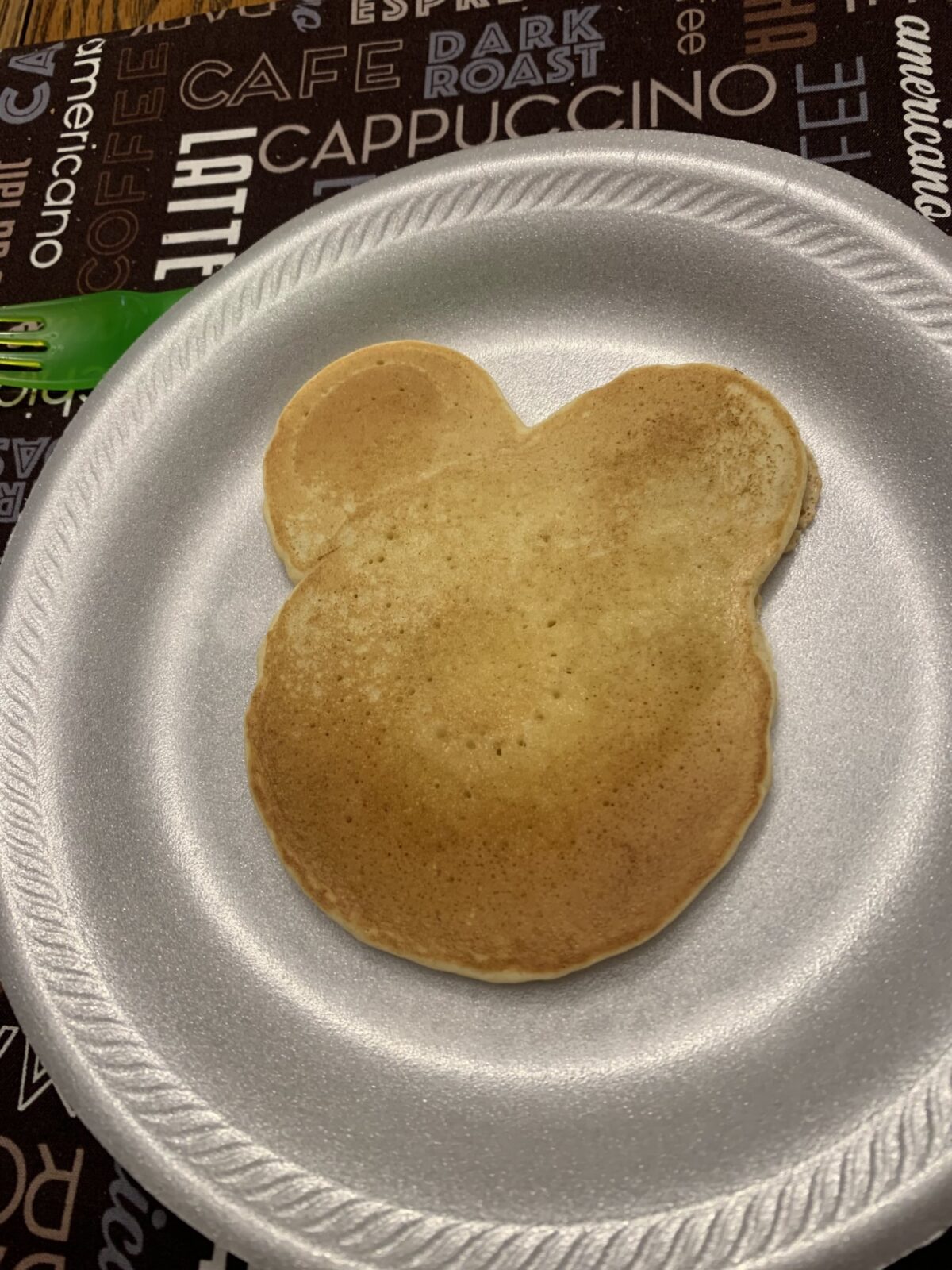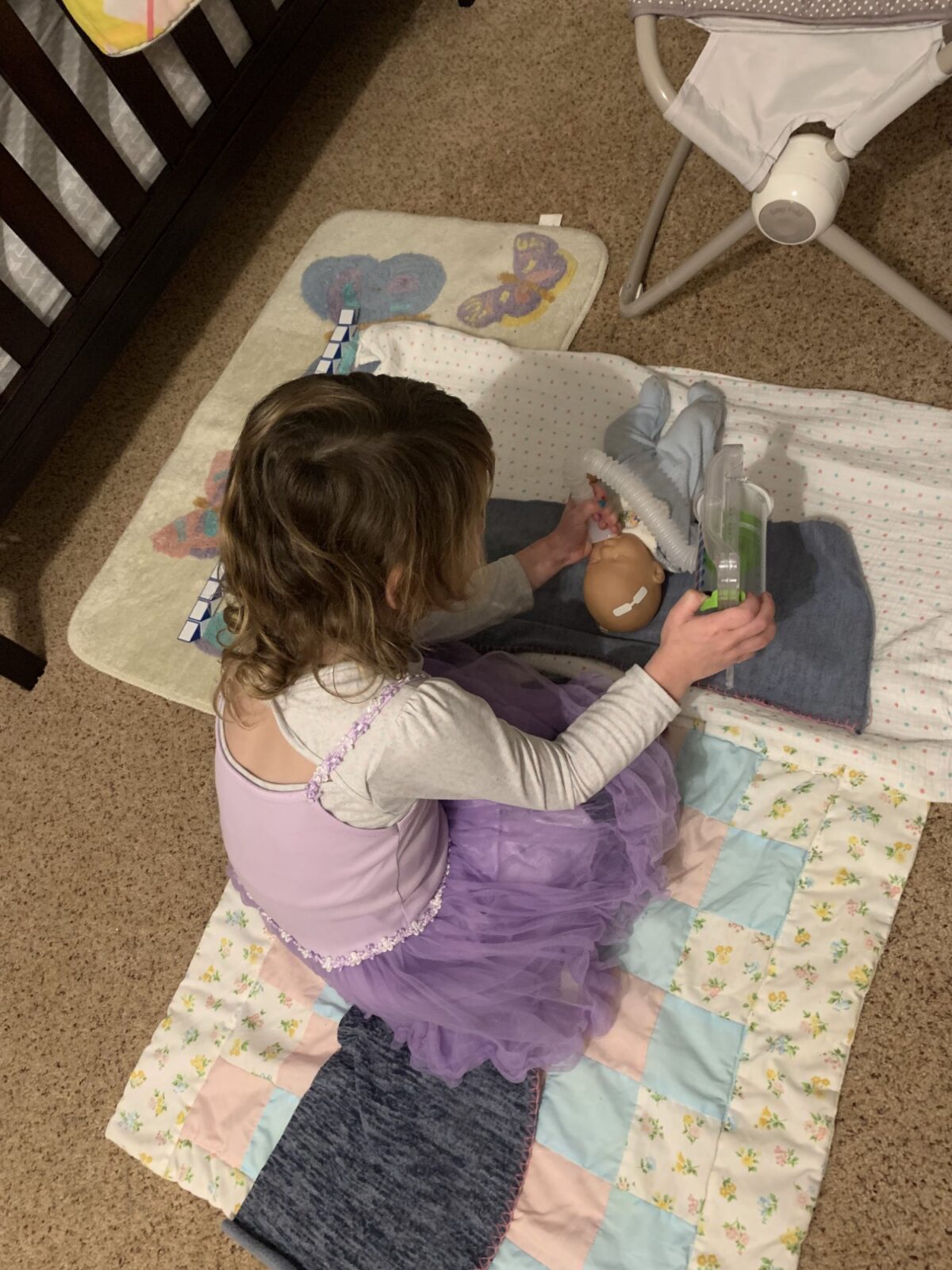 Once Jeff, Addie and I woke up from our naps, it was just in time for us to drop Addie off at the church nursery, and for Jeff and I to head off to meet our Connect Group friends for dinner at El Jalisco. (It took way longer than usual to get our food, and then it took wayyyyyy too long just to get our checks and pay, but it was great fellowship, so that's what's important.)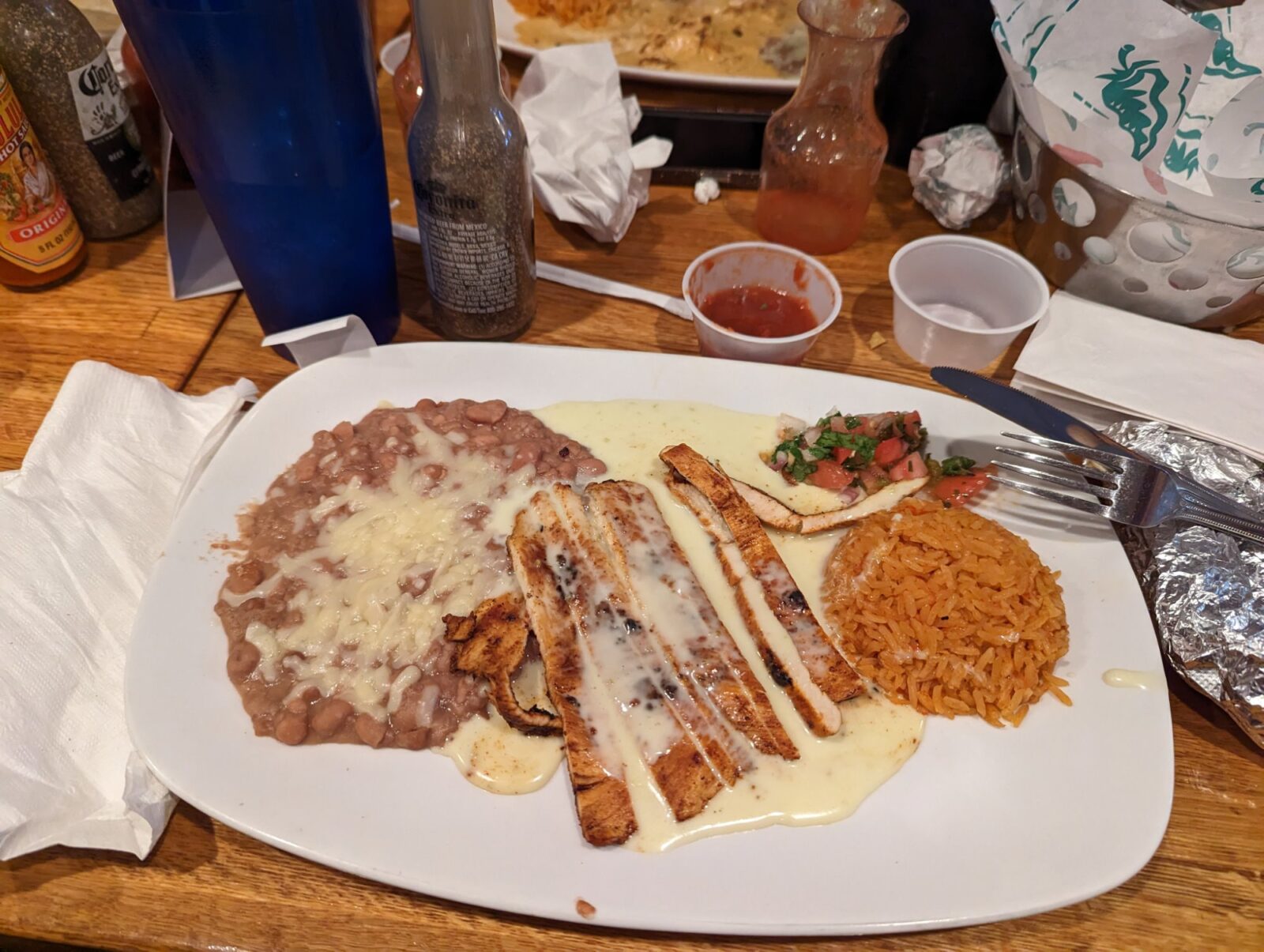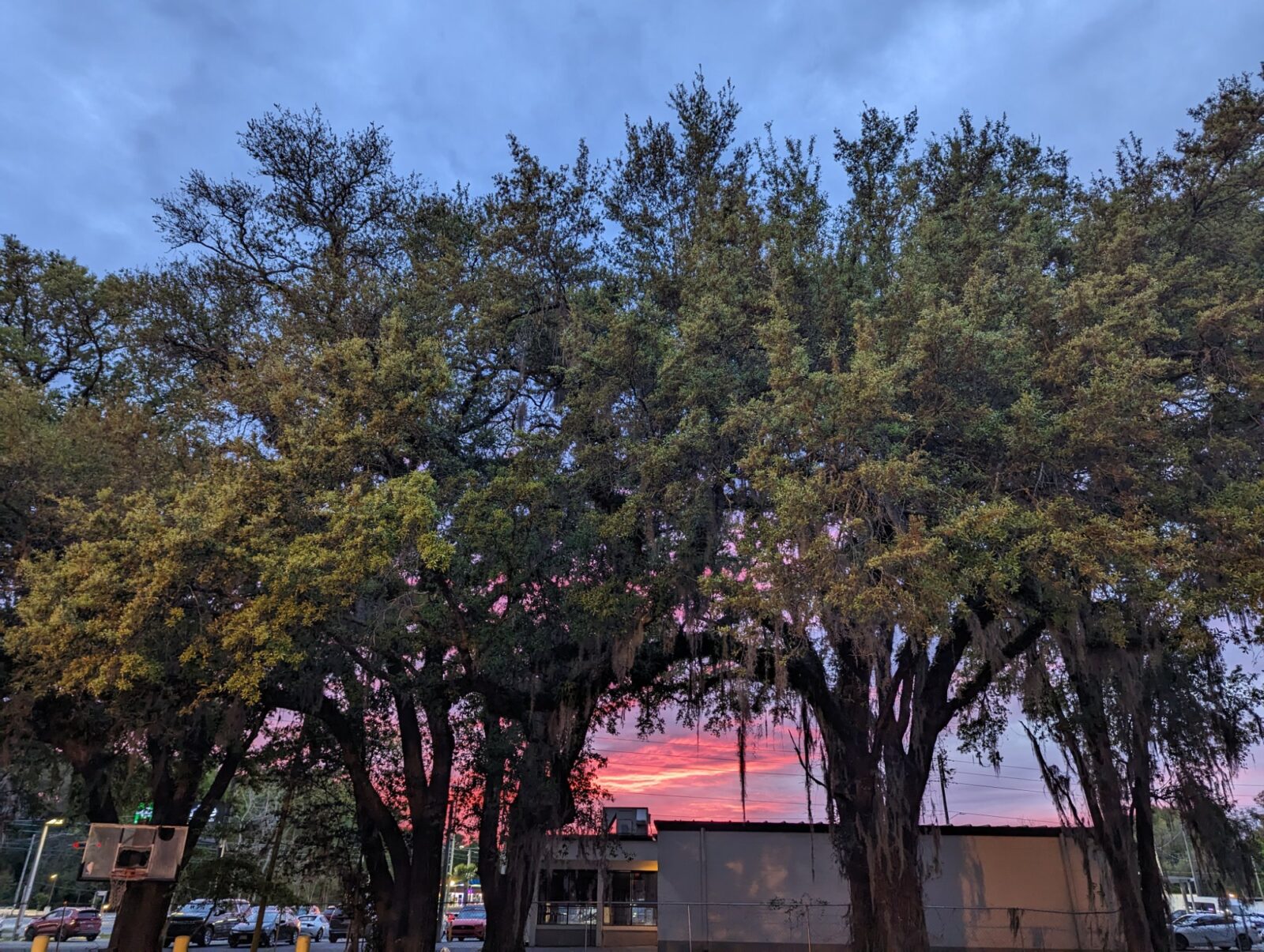 Even though it was past Addison's bedtime by the time we got home, she's been fighting sleep for the last 30 minutes or so, and refuses to calm down and actually just go to sleep. Jeff's been trying to get her down while I've been writing this, but once I finish, we'll trade and I'll attempt to get her to sleep. Say a prayer we get her down, and that she sleeps through the night, because she did not last night.