I accidentally had the flash on this morning for this first photo, and Addison was clearly not a fan of it. But once I turned it off, she gave me a sweet little smile.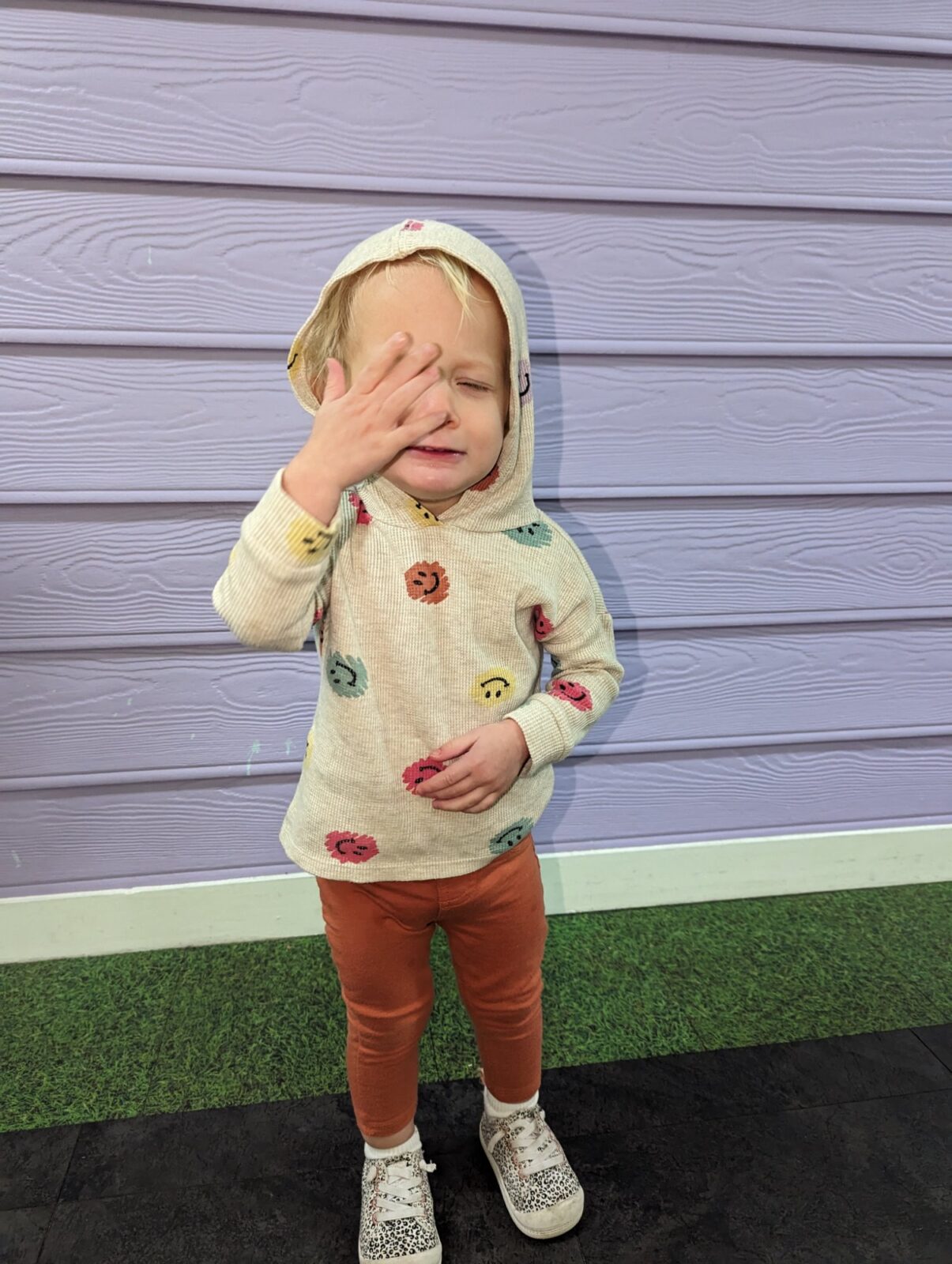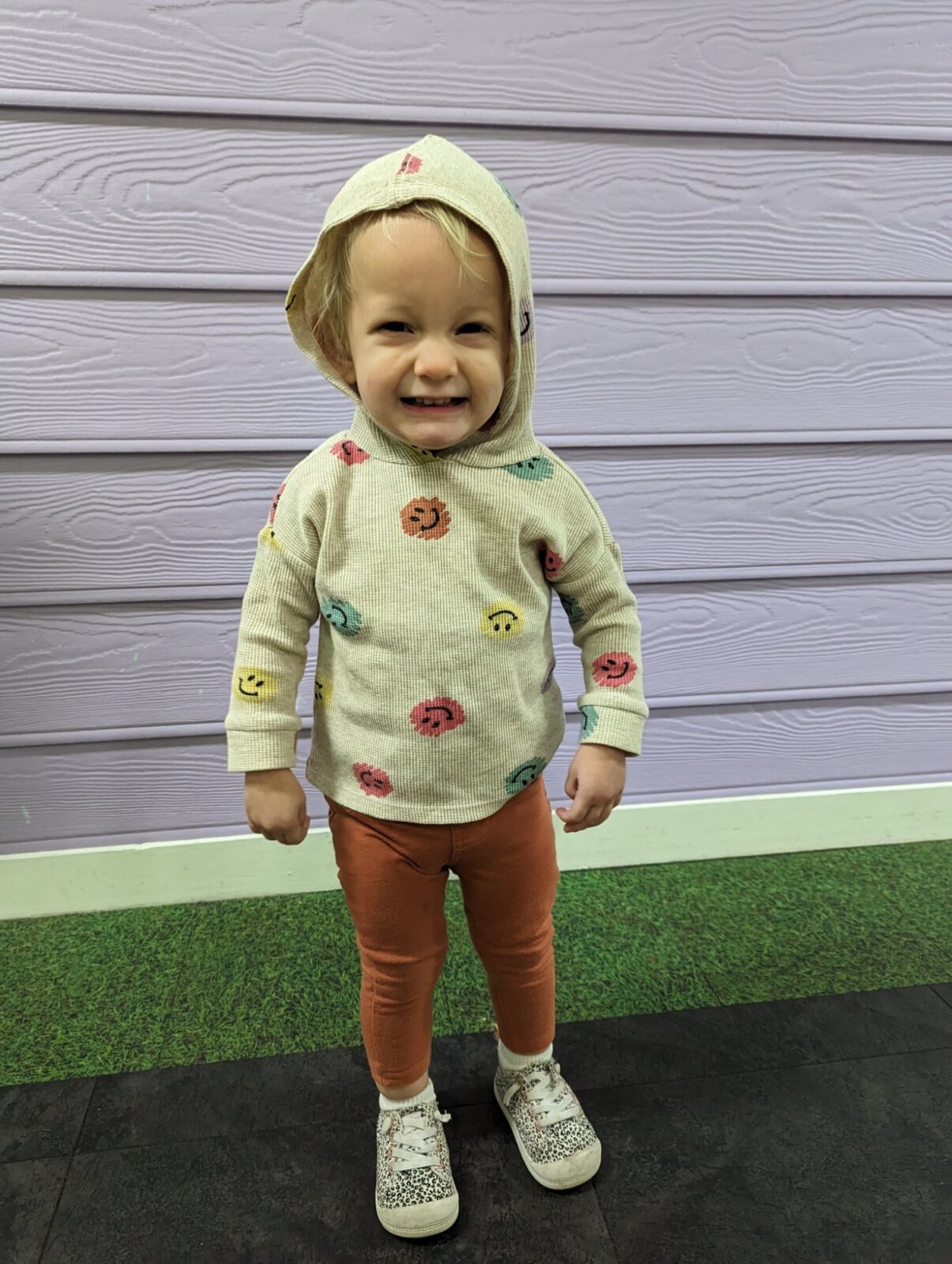 Then today was Emmie's day to spend with Grammy & Grandmommie, so Grammy sent us this picture of Emmie first this this morning, looking so happy in her cute little nightgown.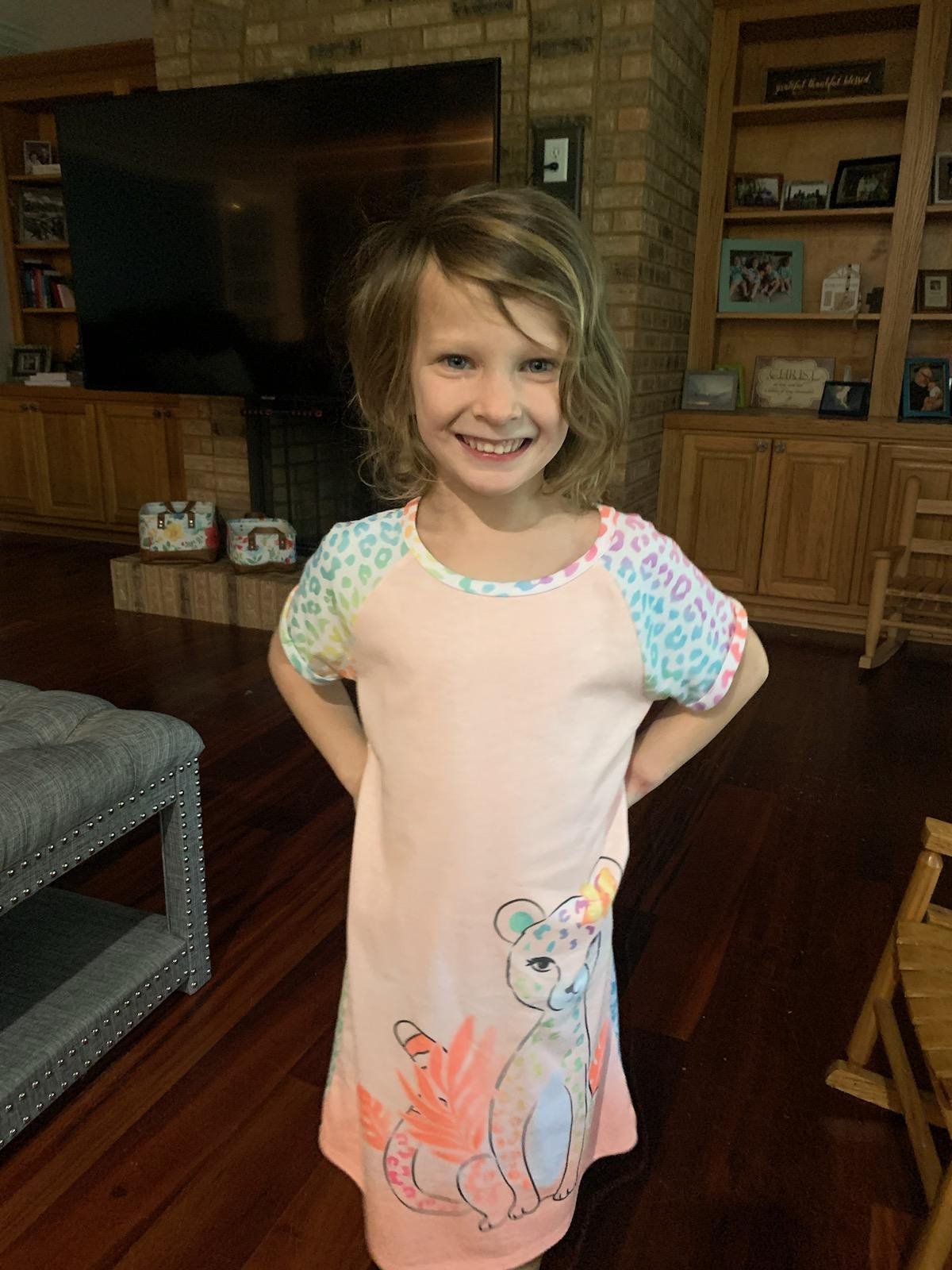 Today was our spring luncheon at the office, and my coworkers seriously went all out. My simple little lemon bars turned out to be a hit too, and even with all the choices, my dessert was one of the most popular, and only one little square was left, which I brought home for Emerson to try.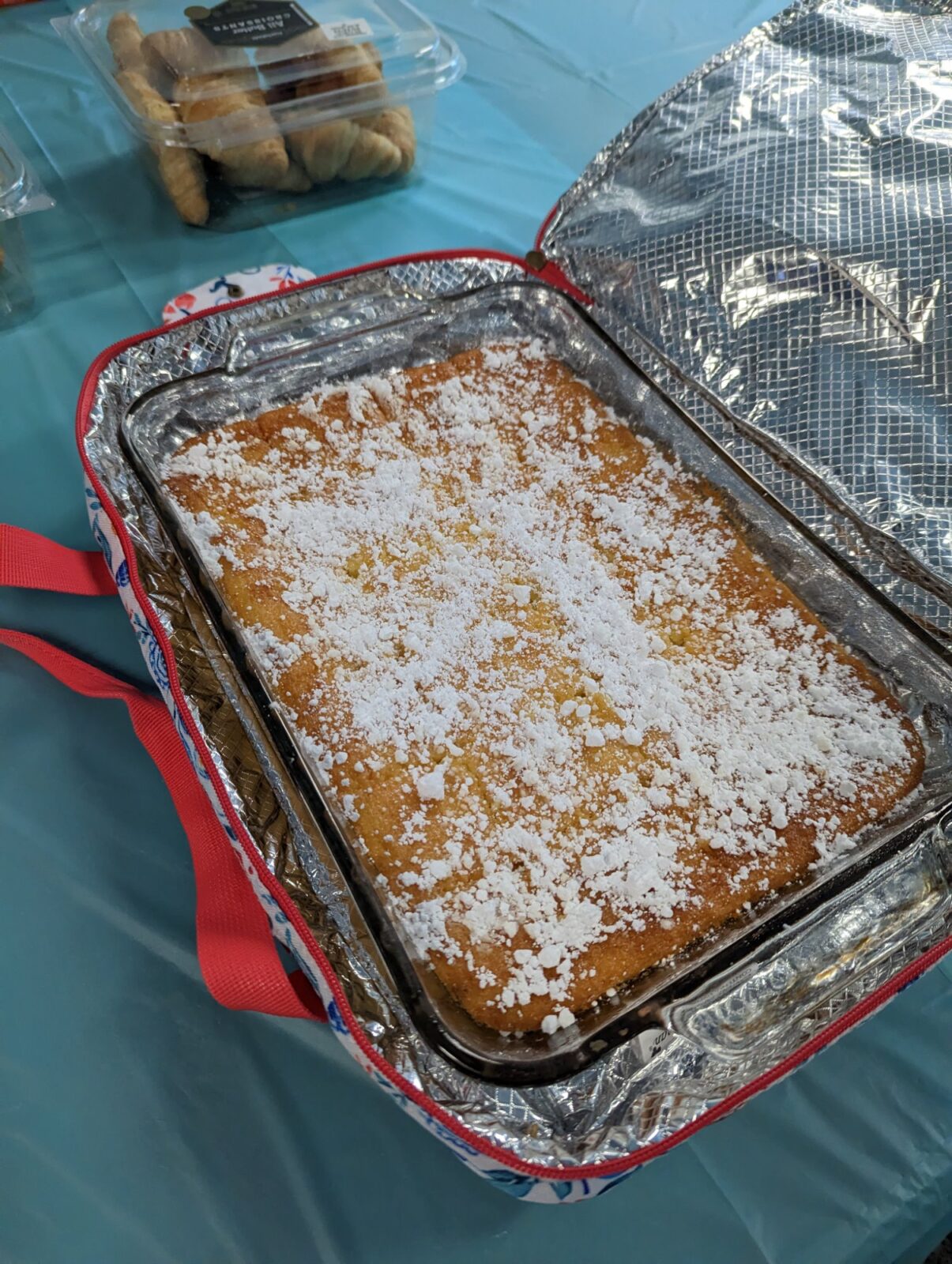 We also had a buffalo chicken dip contest between two of our people, and honestly both were delicious, and really it was all the rest of us that won, with so much delicious food today!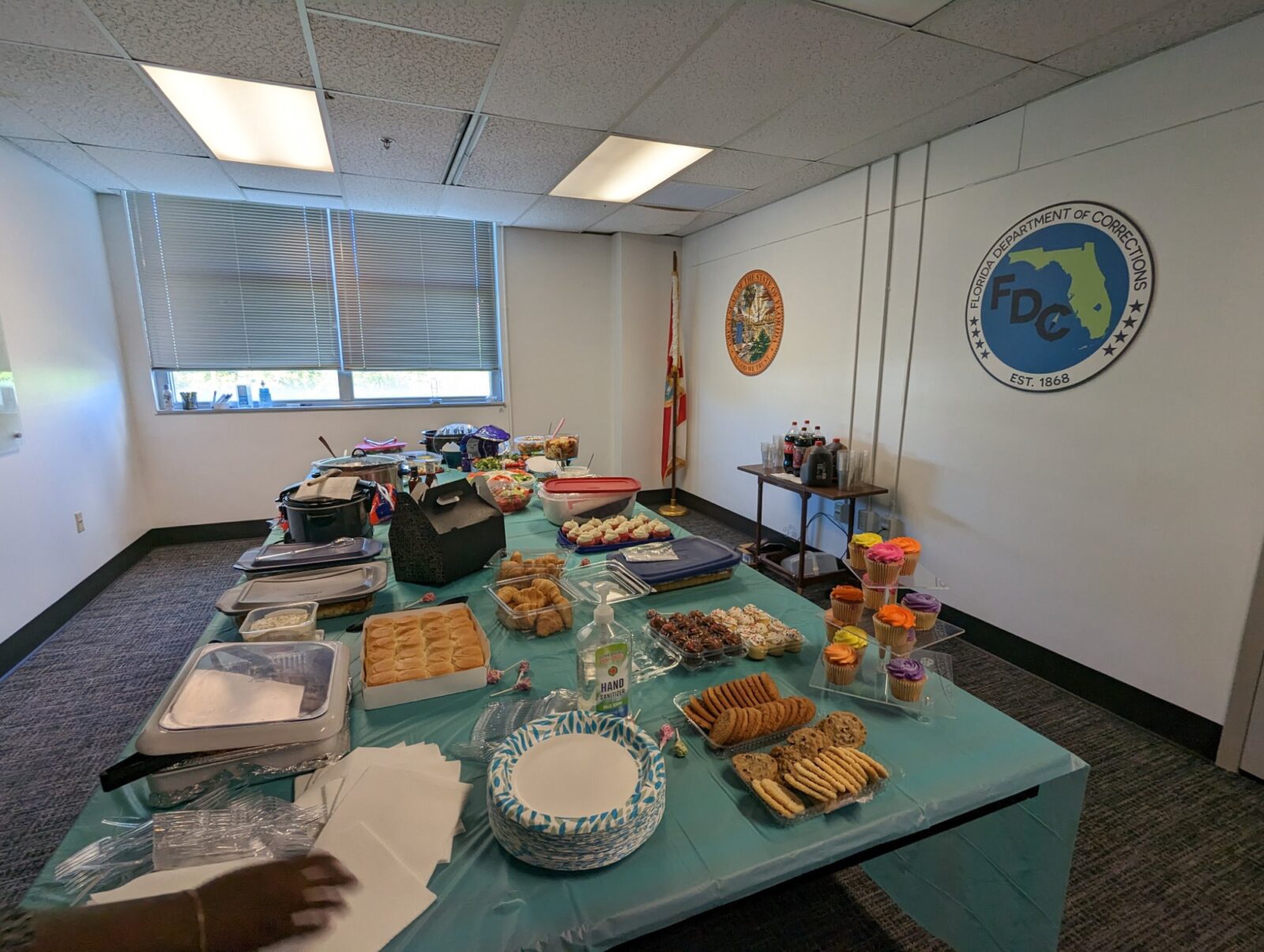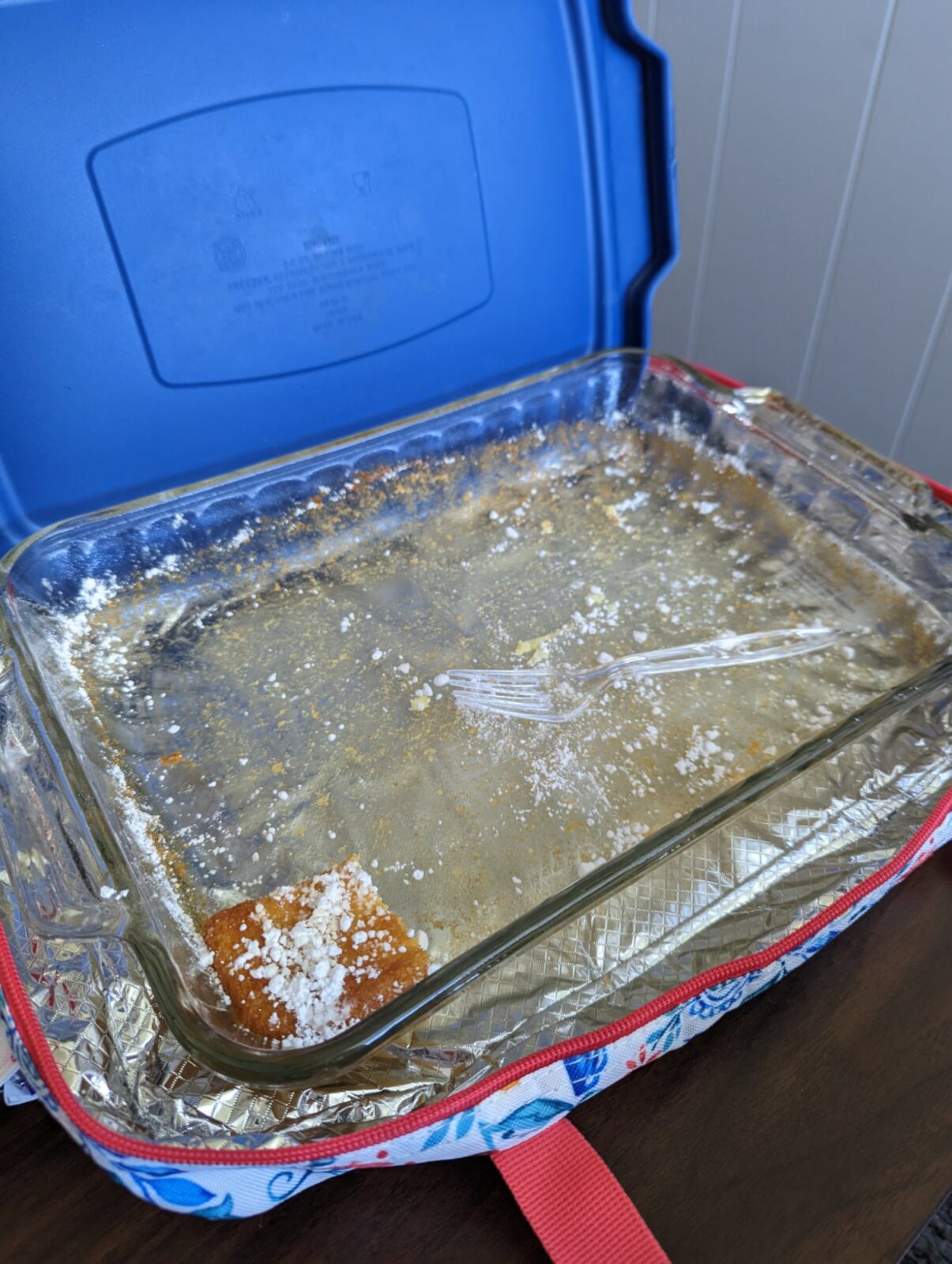 Quick backstory, Emerson has wanted to take gymnastics classes for forever, but it's really hard to get into TGC, because the classes are so small. I've tried before, and only got on the waiting list, that never led to anything. But last Wednesday night, the Lord randomly nudged me to check the website for the upcoming info, and turns out registration was the next morning. So I emailed myself the link, set an alarm on my phone to remind me a few minutes before, and was ready to click "register" as soon as it opened up. And I got her in! It's only for a short spring session, but she's so excited. This first video is when I told her the good news a few days ago.
So now moving on to today, Grammy took her leotard shopping today, and it was such a highlight for her! Then she told her to pick where she wanted to go for lunch, and she picked Wendy's 😉 Then after some playtime back at their house, they made a quick visit to Uncle Keith's house, and she got to play with Bella.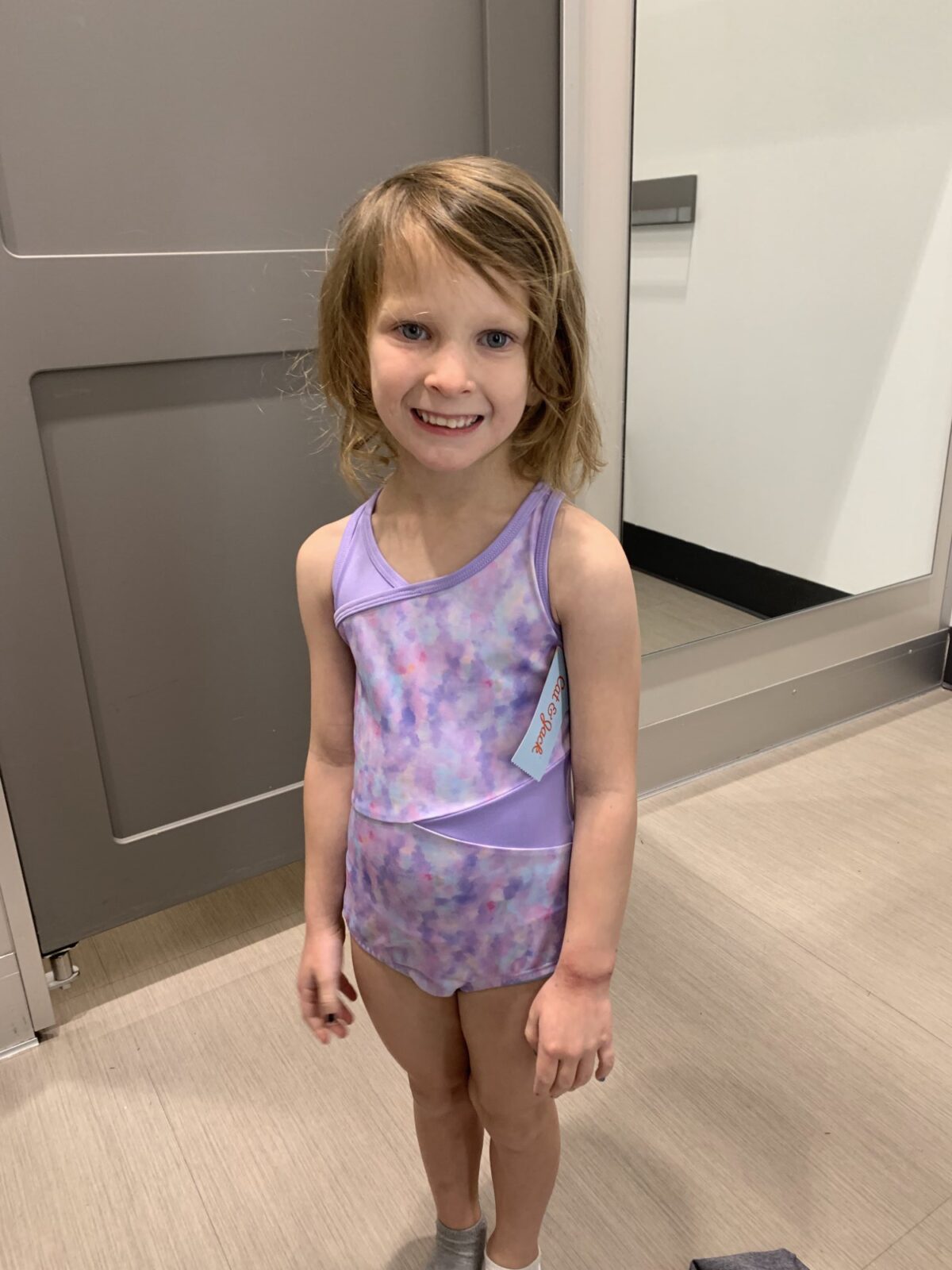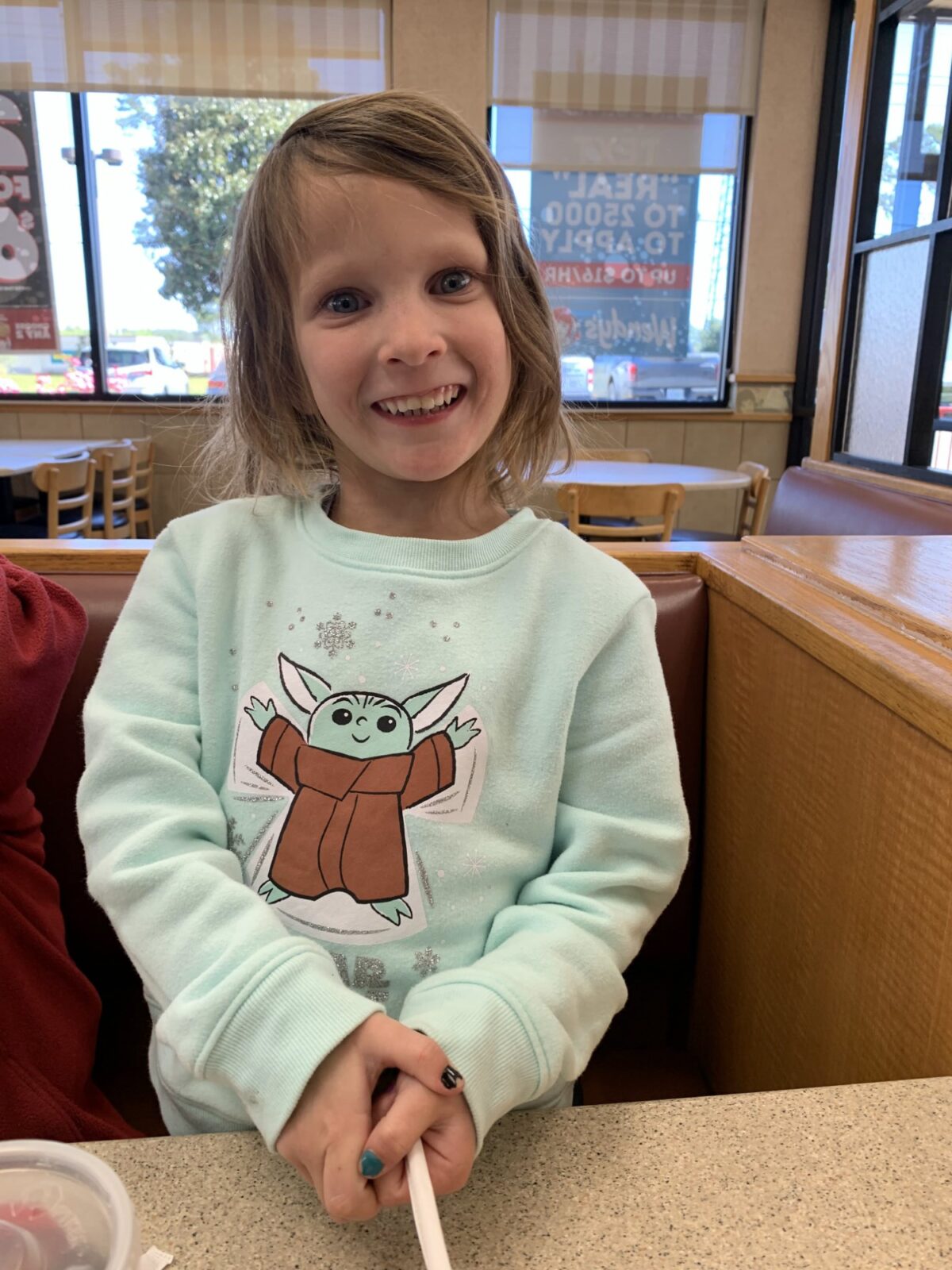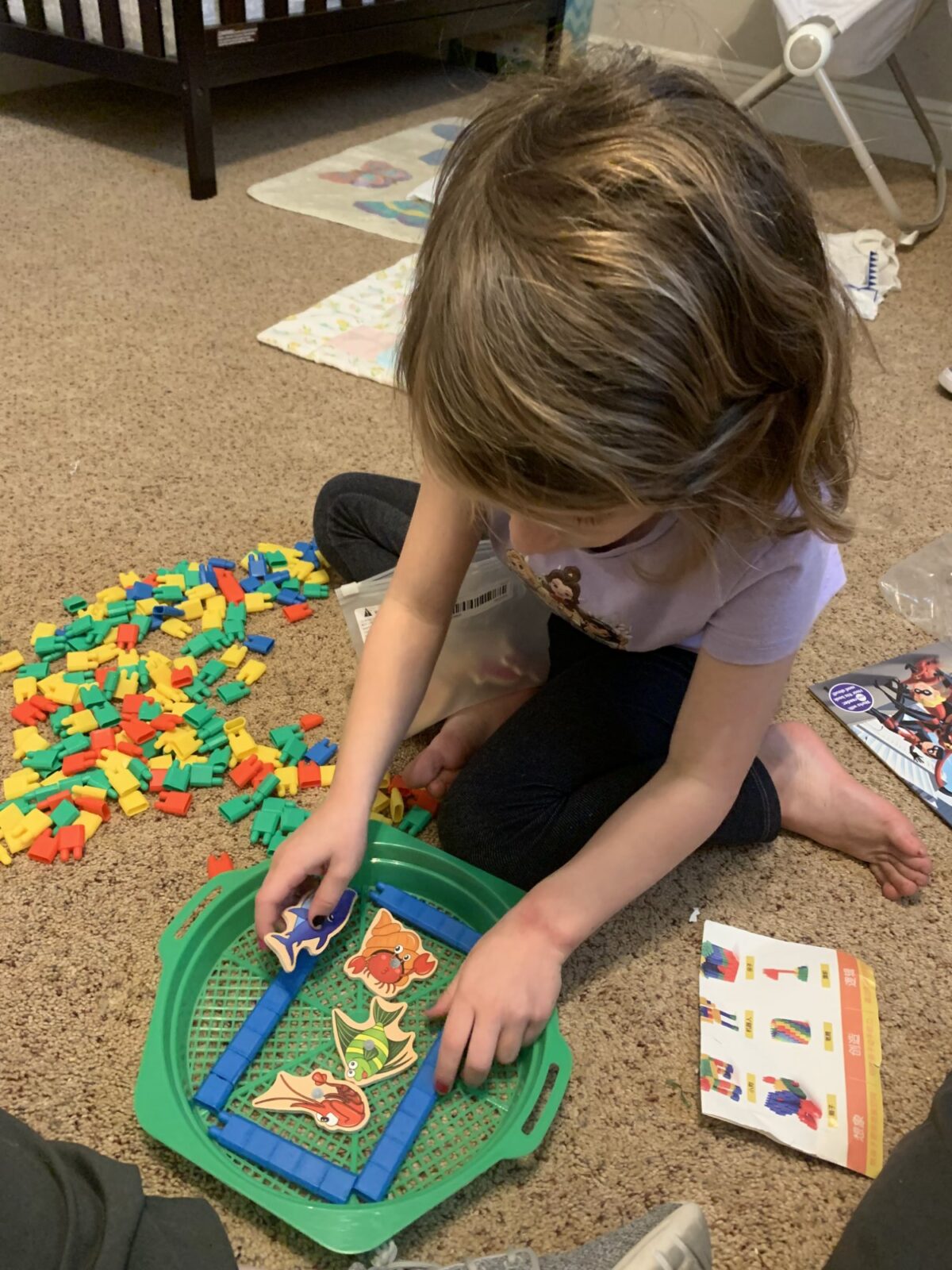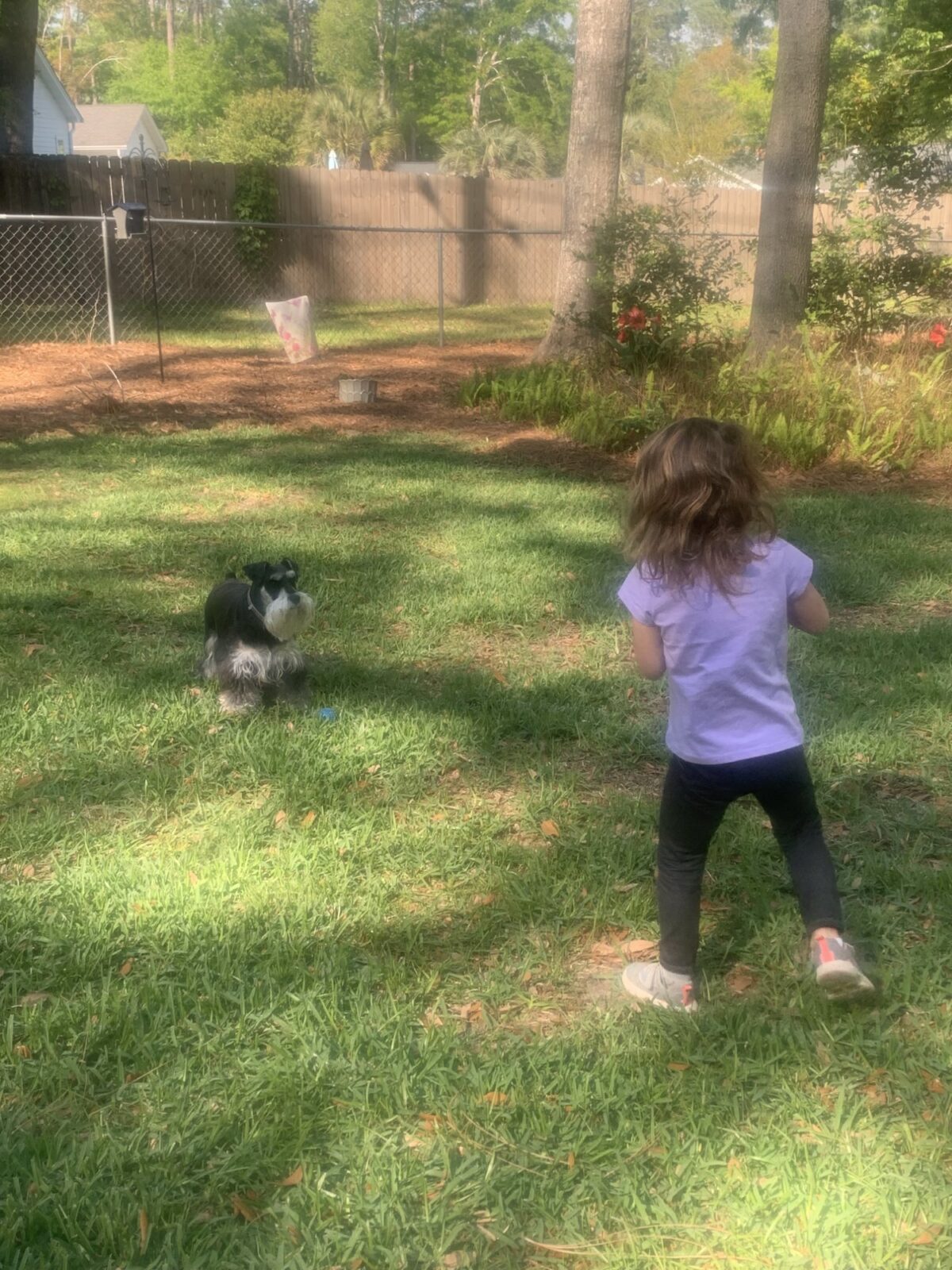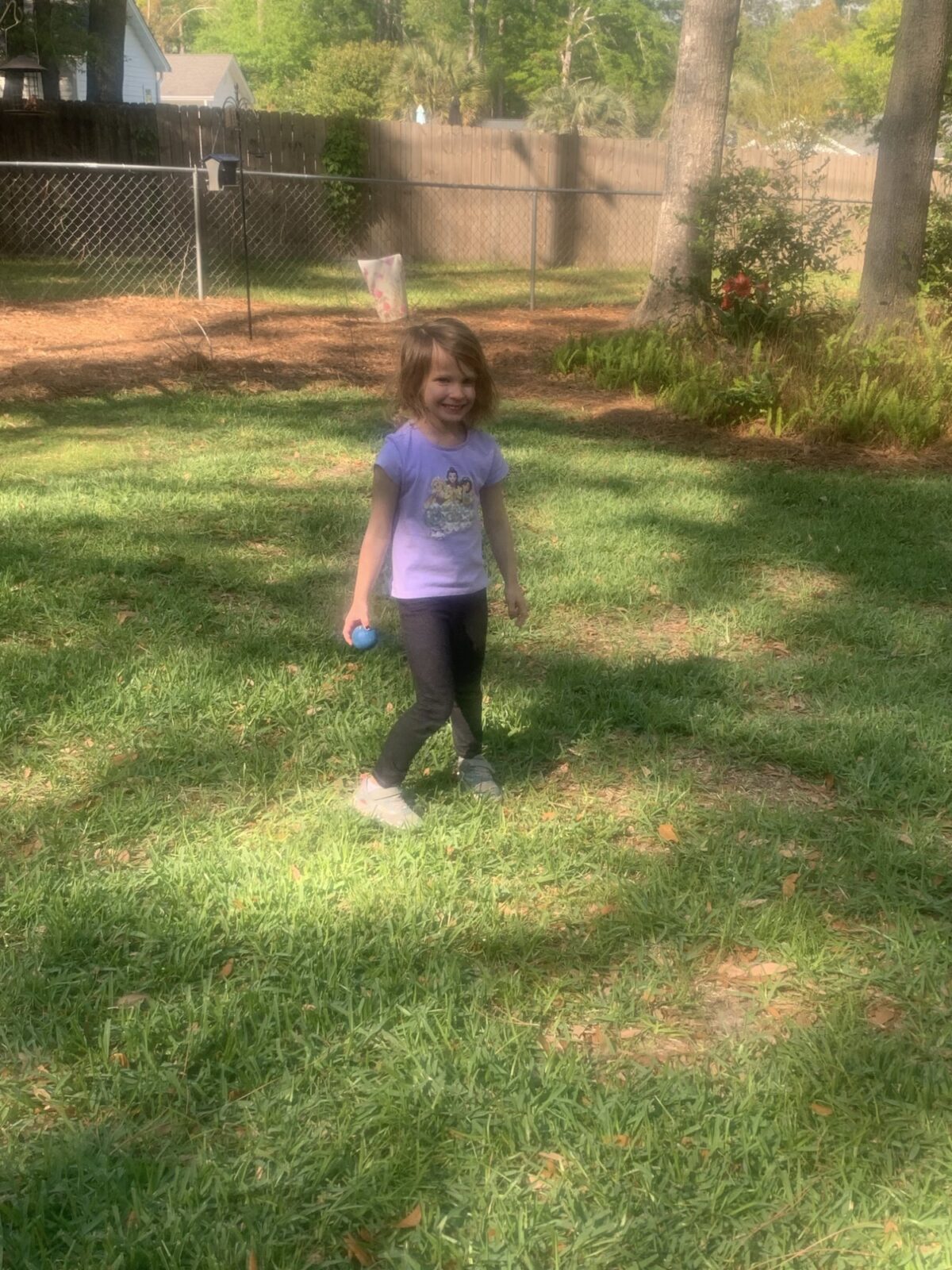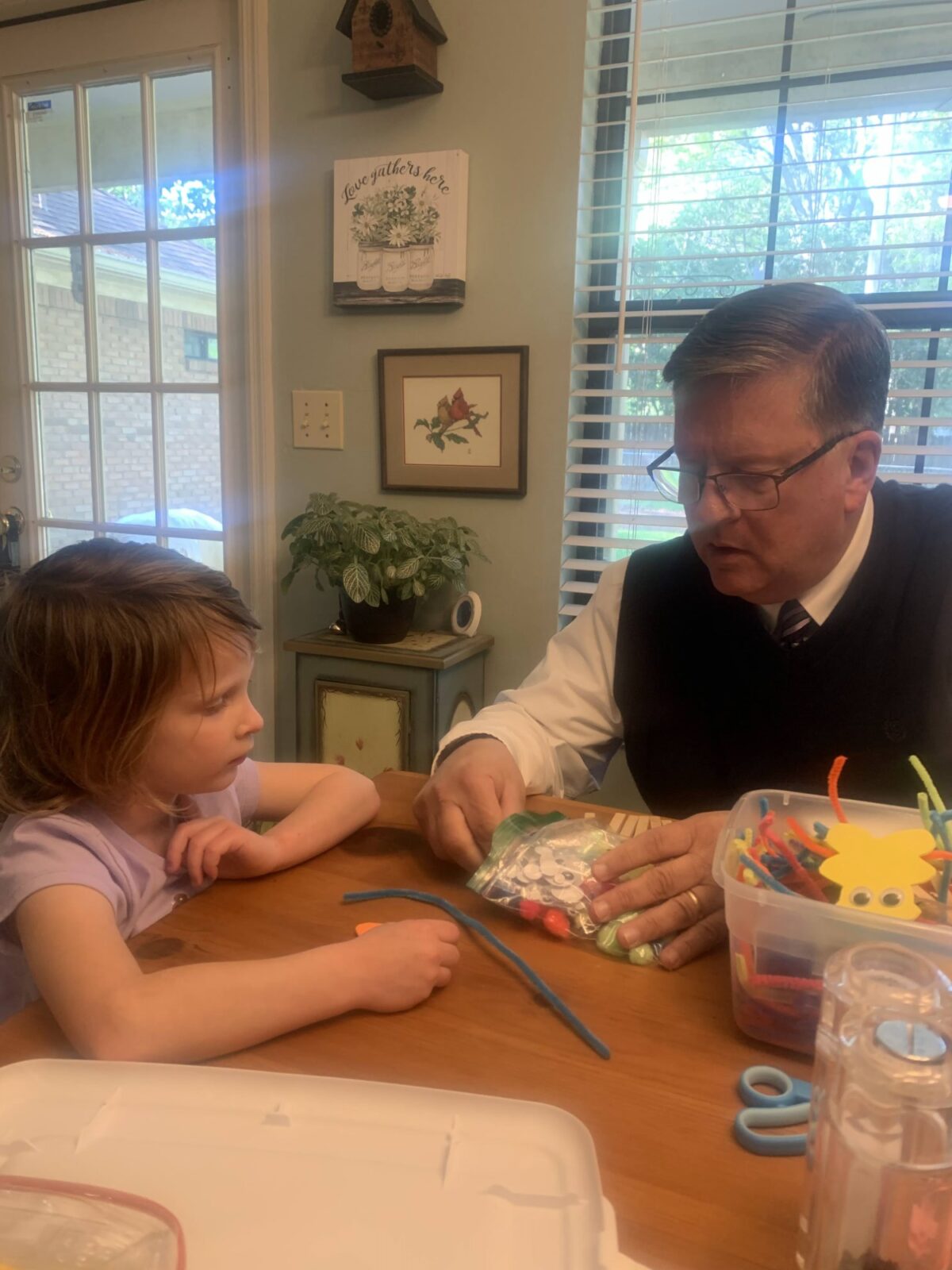 And looks like Addie had a good day playing at school.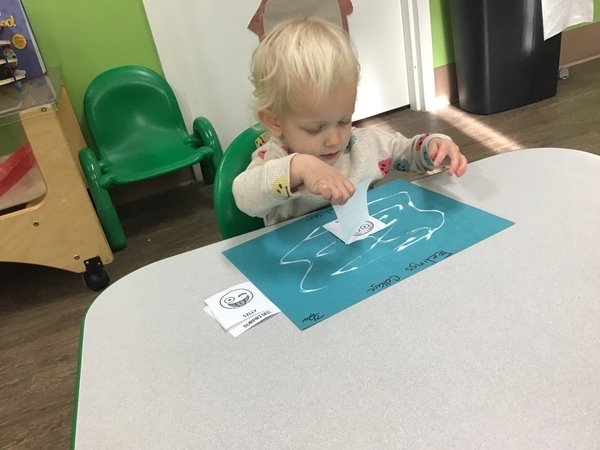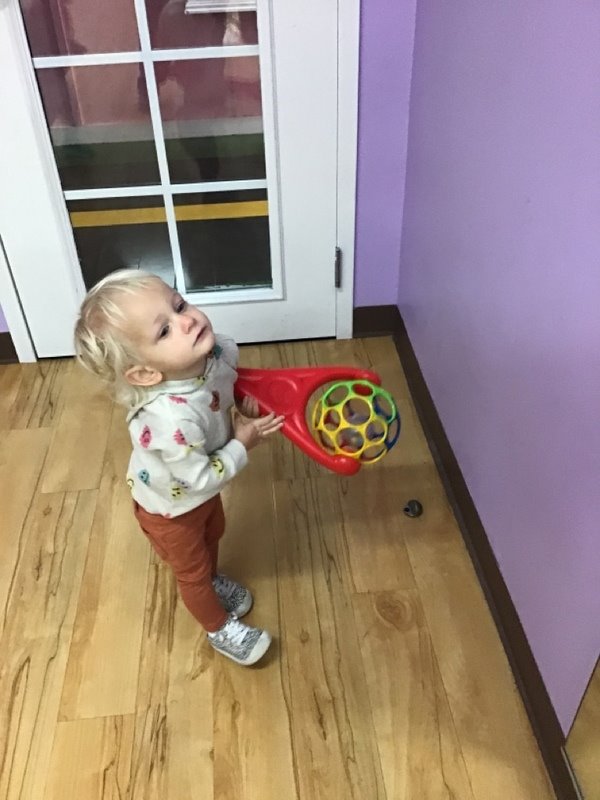 We had chicken taquitos tonight for the first time in a long time, with our favorite yellow rice and black beans on the side. I also had this cute little guac & rolled tortilla chips on the side, which was really good. I was actually still too full from lunch though, and only ate about half of my plate. But that means we have a good amount of leftovers for work lunches.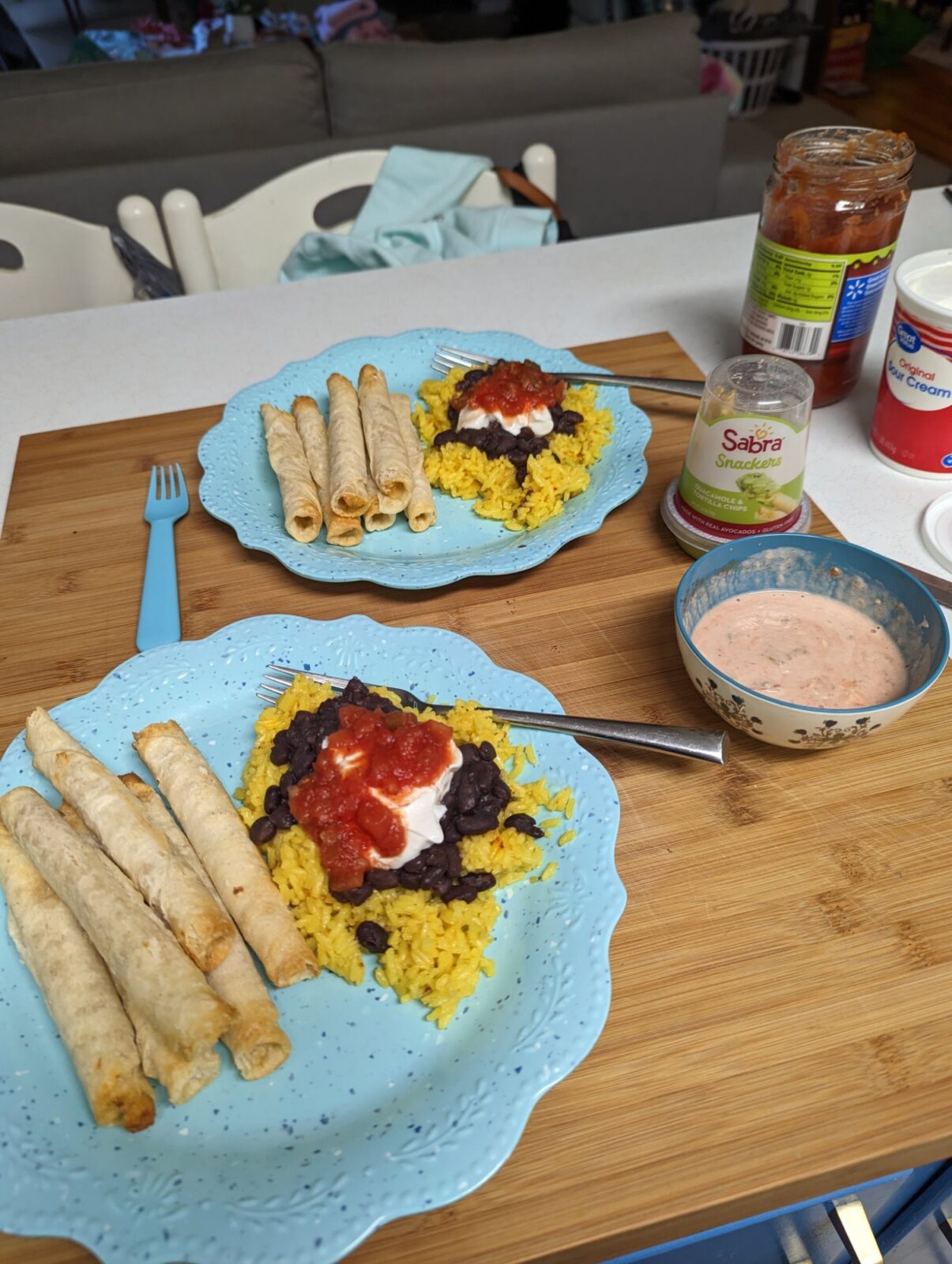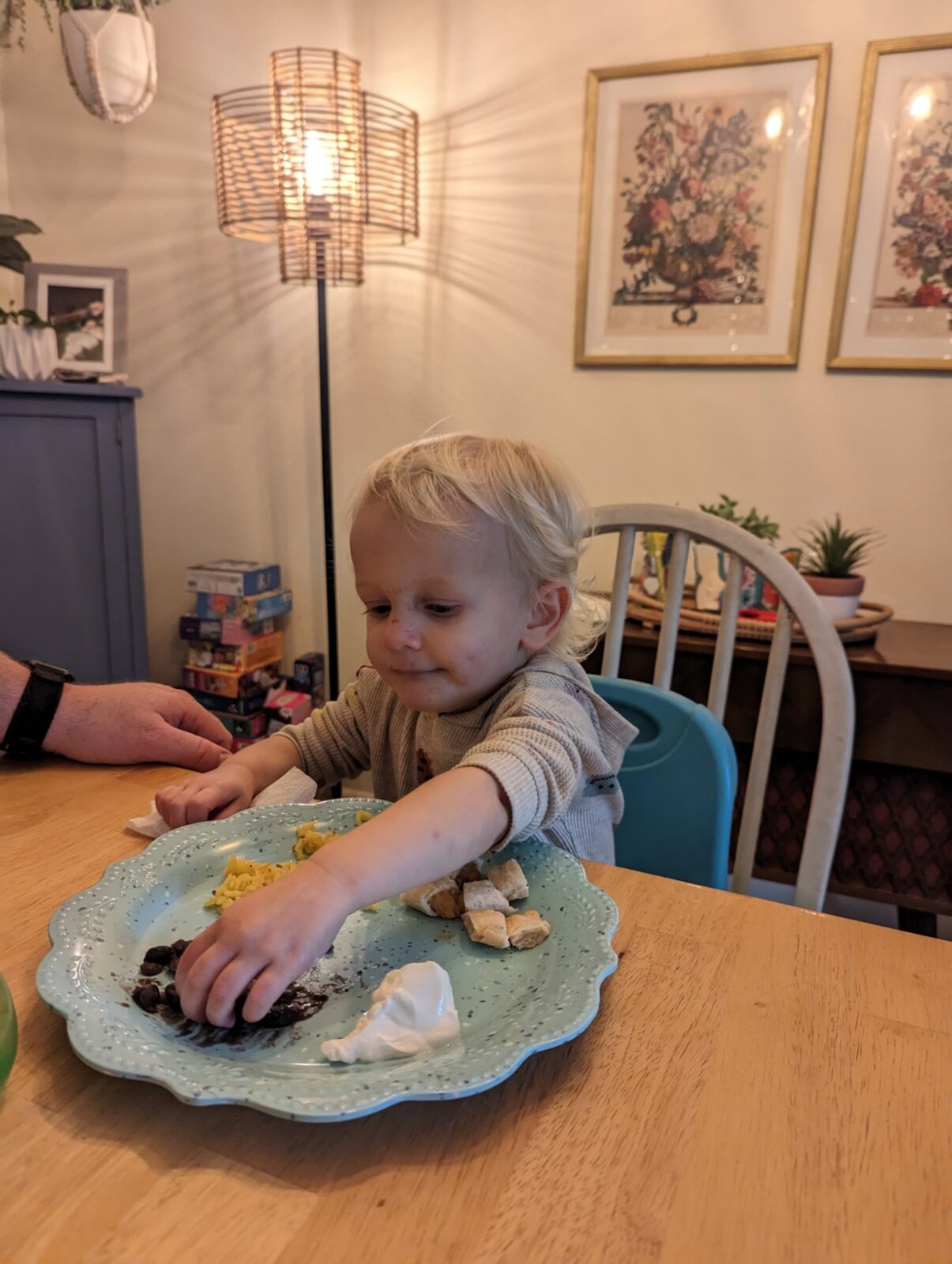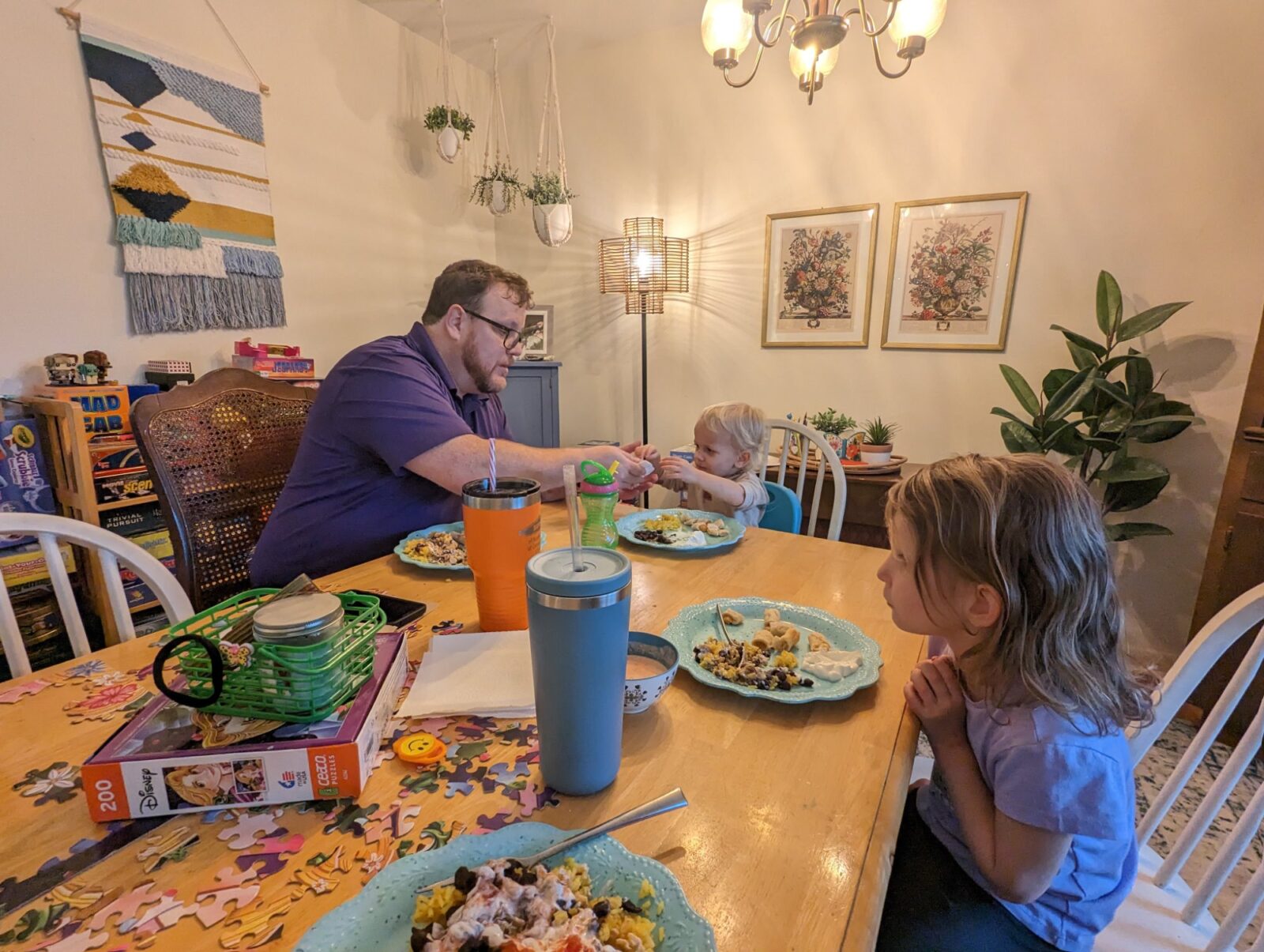 Jeff and Addie took a quick trip to Home Depot after dinner tonight, while Emmie and I tidied up around the house. (The bug guy from Paul's Pest Control is coming tomorrow and all the clutter is supposed to be taken care of, so we just had to deal with some of that stuff.) Then I attempted to get both girls ready for bed…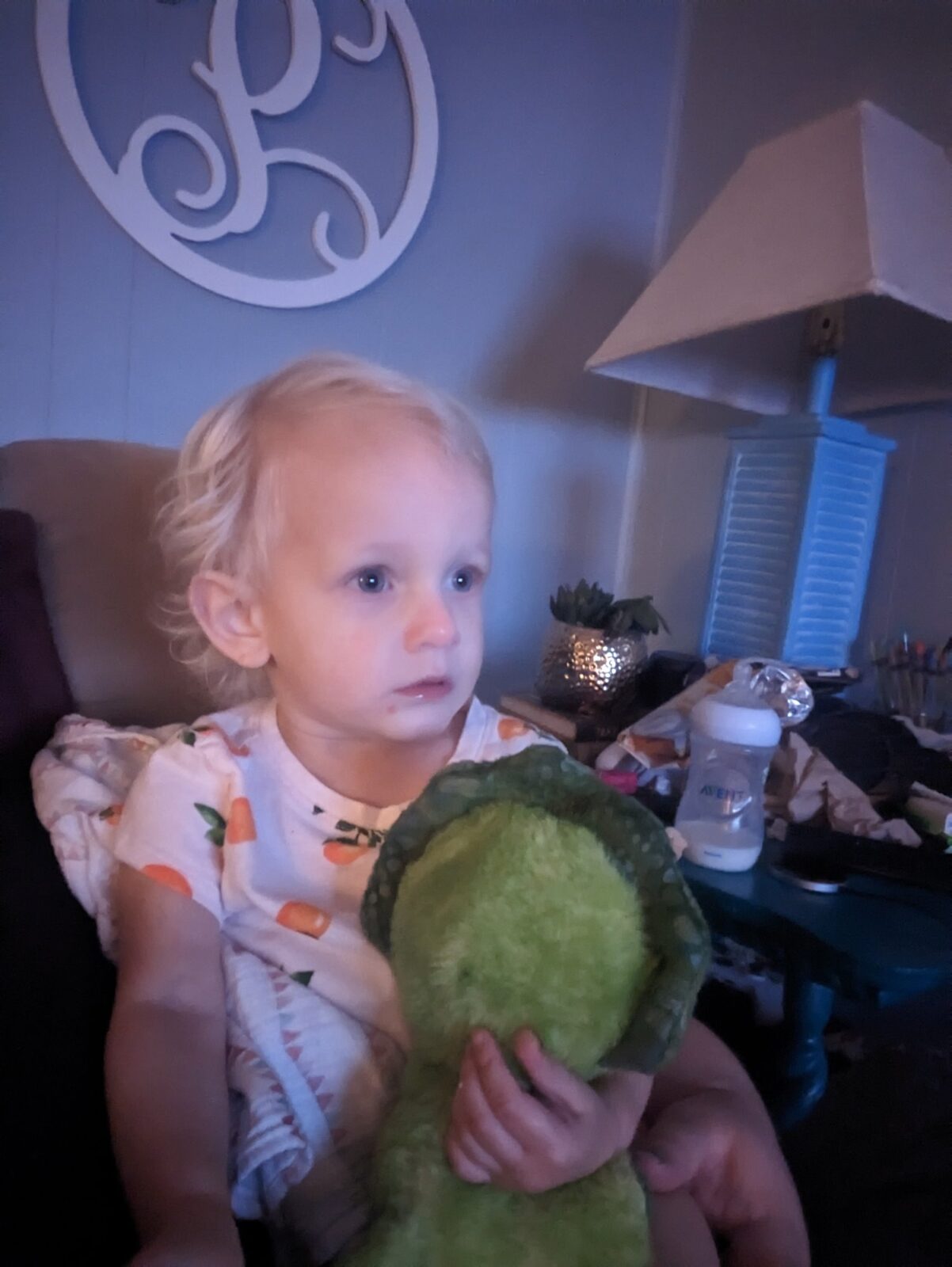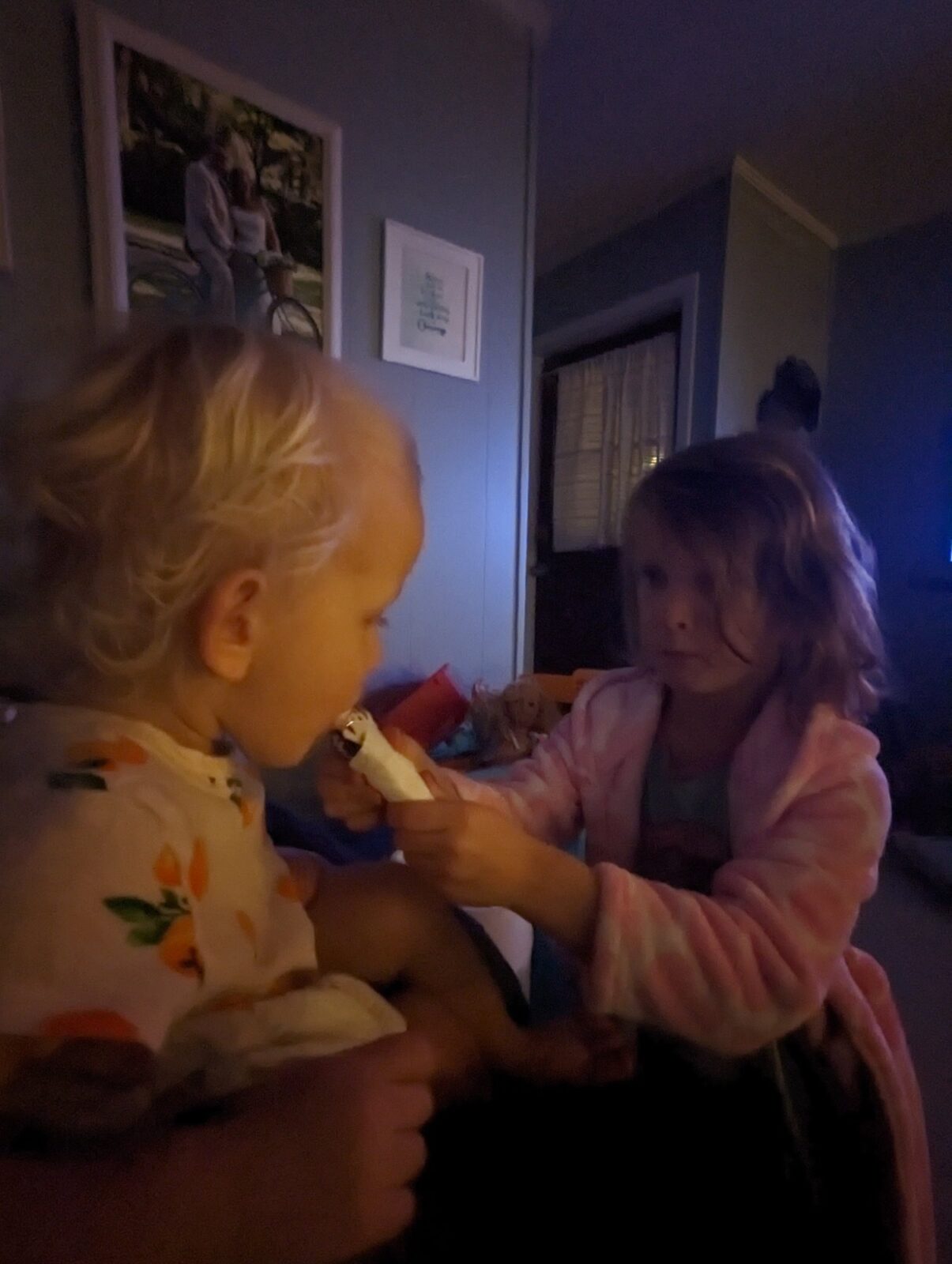 Meanwhile, Jeff was working on plumbing under a sink again. (We had some under-sink plumbing problems a year ago in the kitchen.) Last night, the sink in our bathroom just started pouring water out under the cabinet all over the floor. So today, he got all new parts to replace it, because after this one got a hole in it, it just literally dissolved in his hand when he was unscrewing it.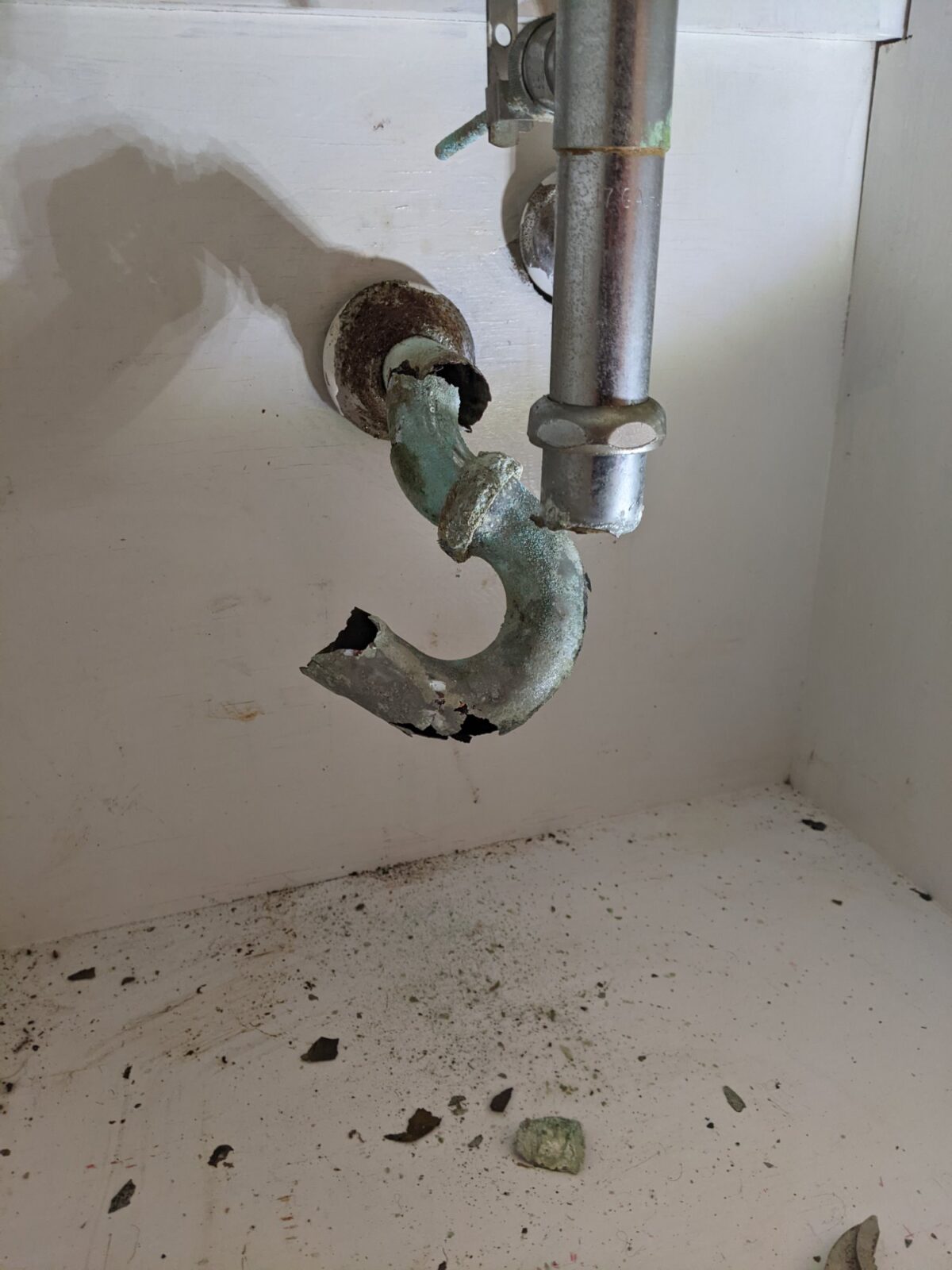 But he got it all replaced and fixed and everything is working perfectly again now. (And we used this time to clean out all the random cleaning products and hygiene products and such that were under there, since some things got ruined anyways.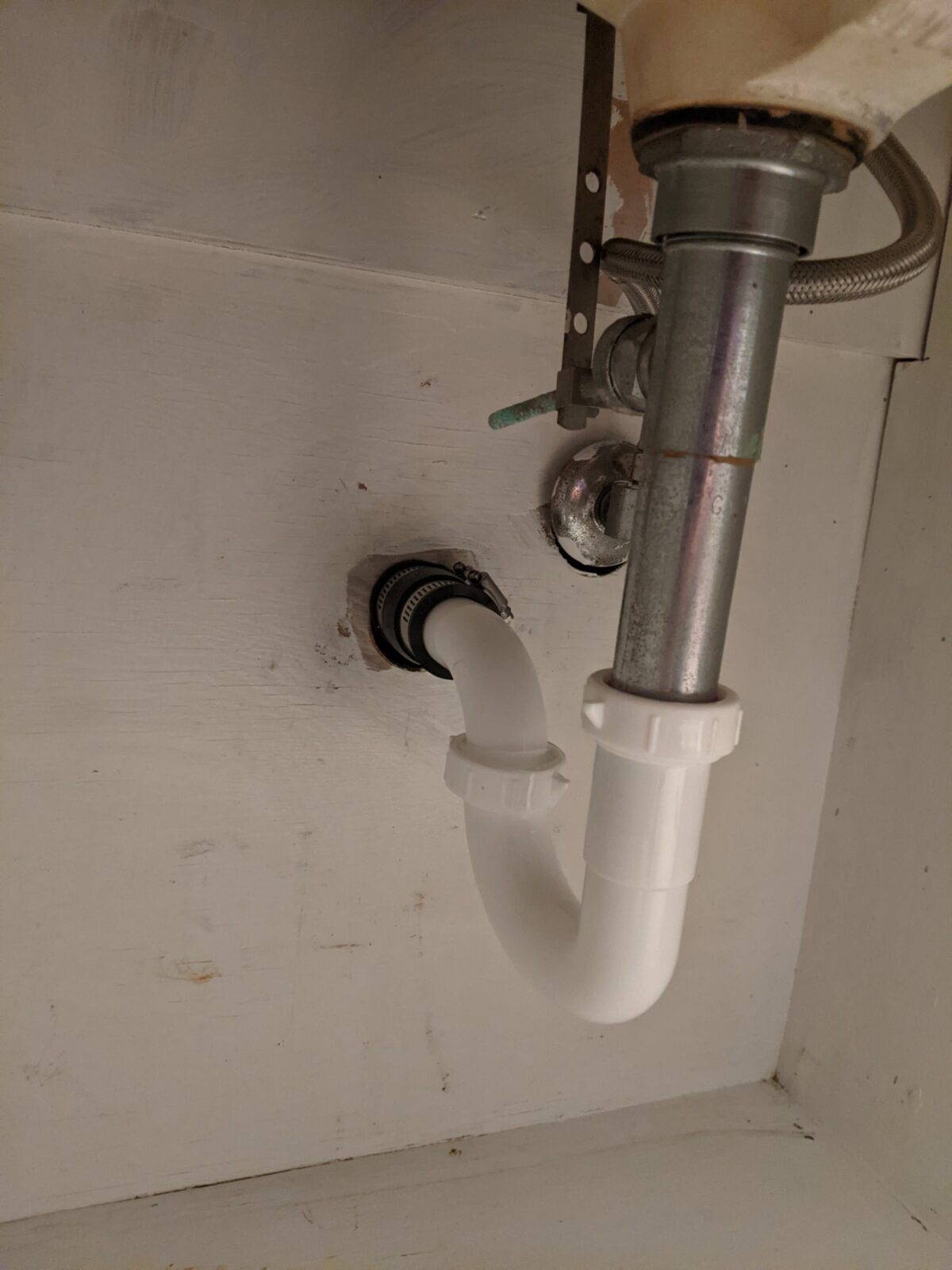 Addison was fighting sleep really hard, and wouldn't just calm down and go to sleep. So while I was rocking her, Emerson was exhausted and specifically asked for Jeff to come put her to sleep. So Emmie went down easily, and after about an hour of hoopla from Addie, I finally got her to sleep and laid down in her bed. This evening has been busy and exhausting, and I'm so ready to sit down and relax.