Since daycare was closed last Friday, their egg hunts and Easter parties were postponed until today. So Emmie wore her cute pink bunny dress (and one of her new headbands), and took her bunny basket to school today!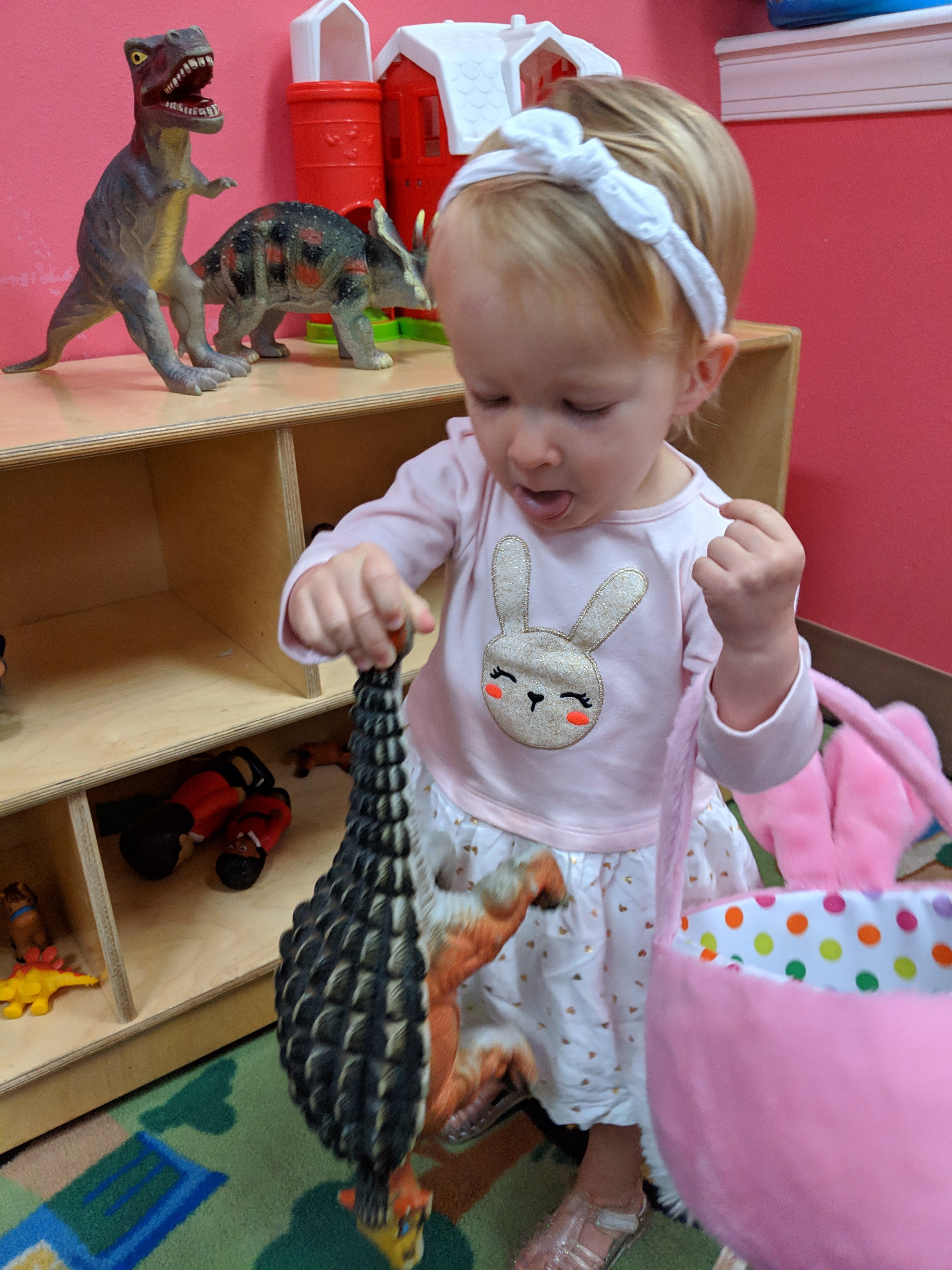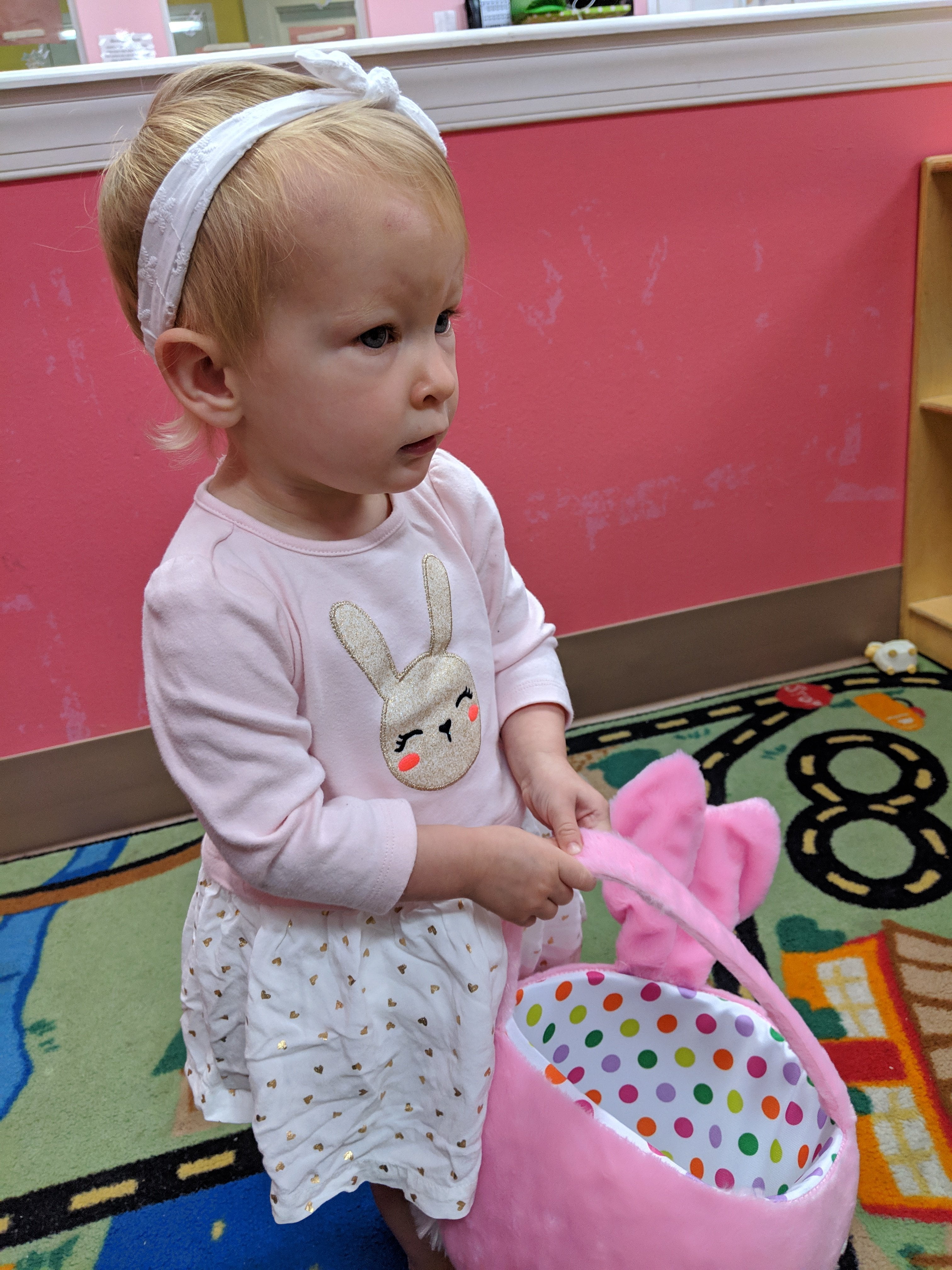 I told her she needed to practice a little more for the hunt, and told her to put some toys in her basket. At first she tried to put in this giant dinosaur, but moved on pretty quickly when she realized he didn't quite fit.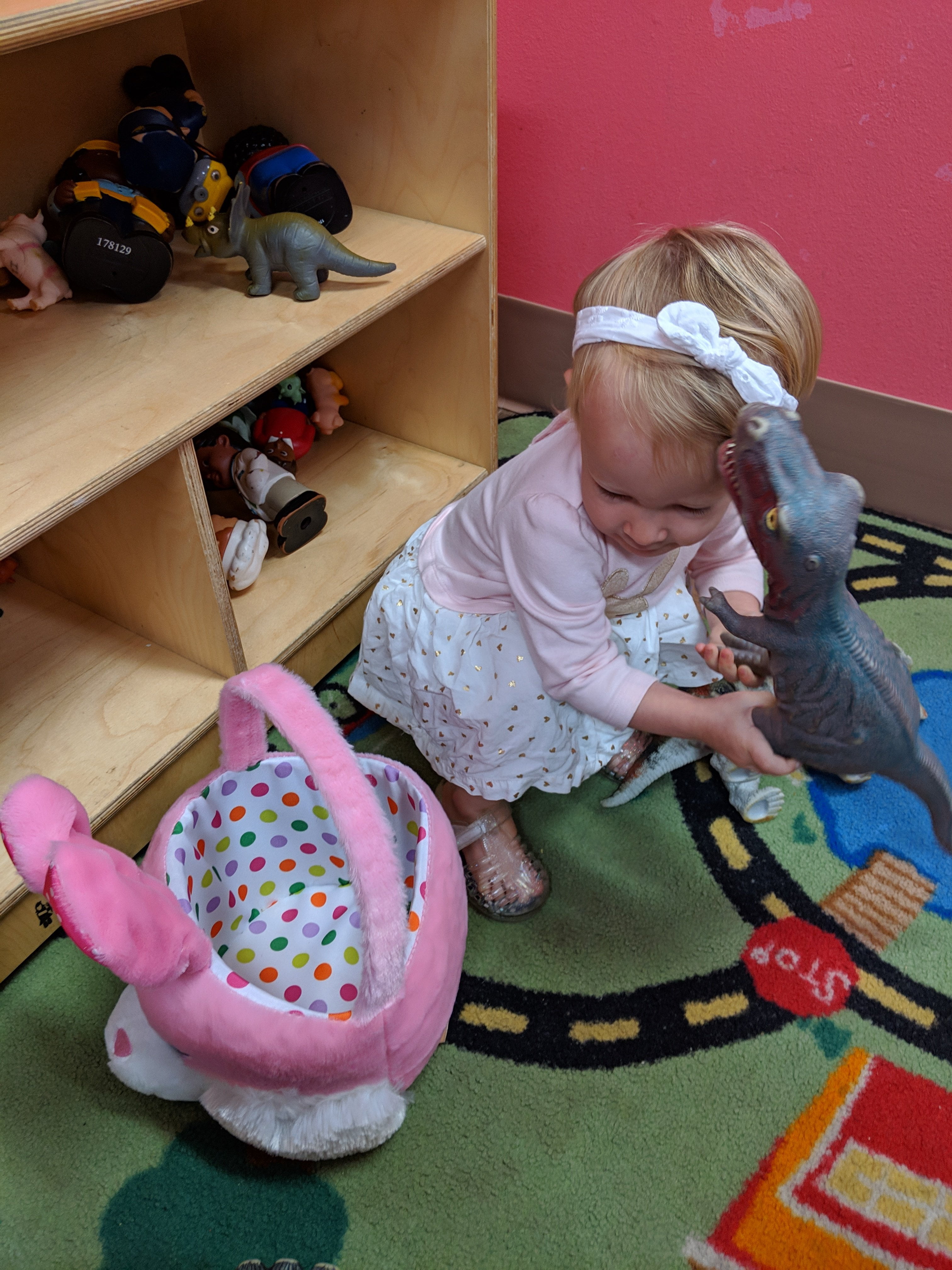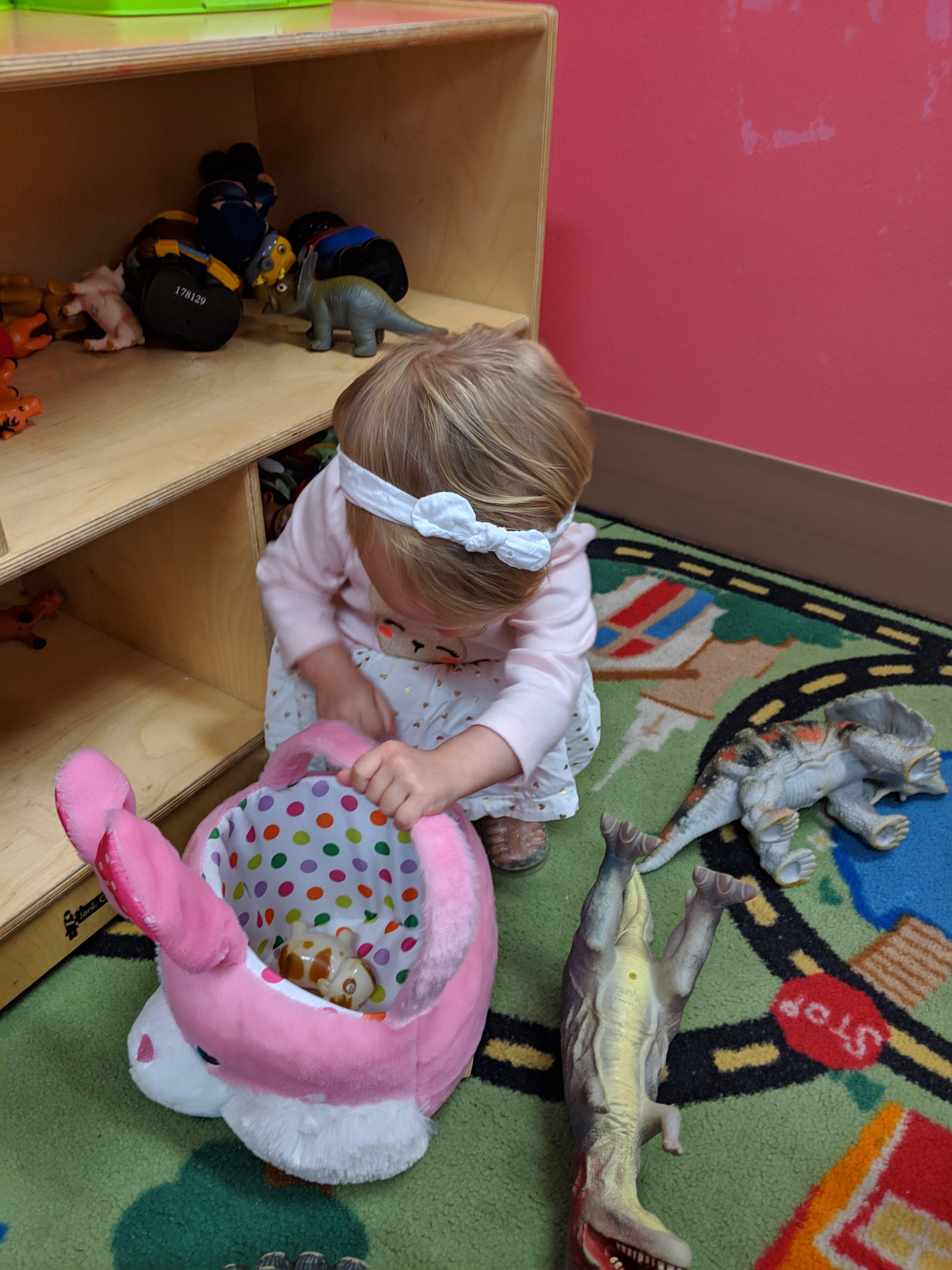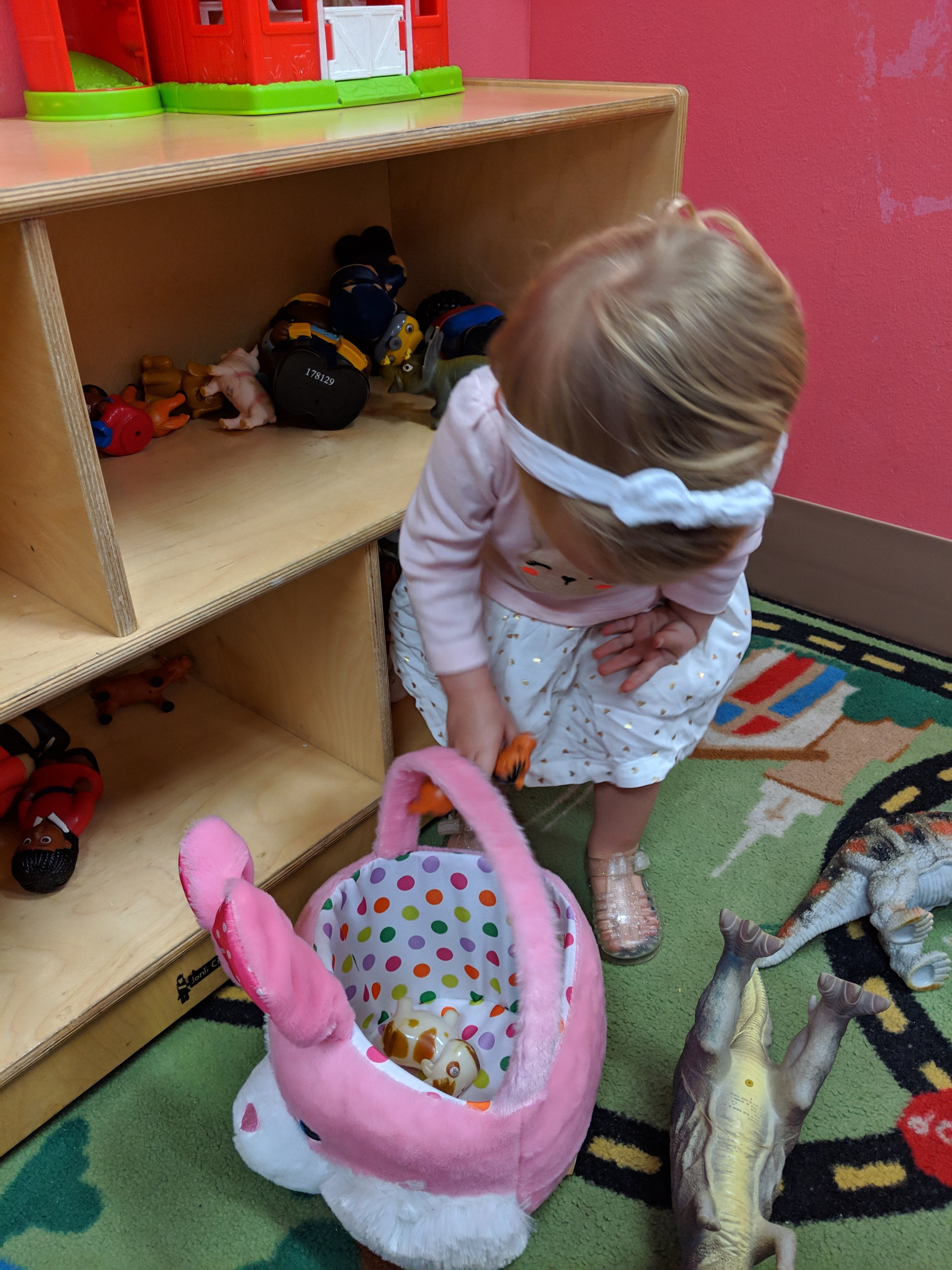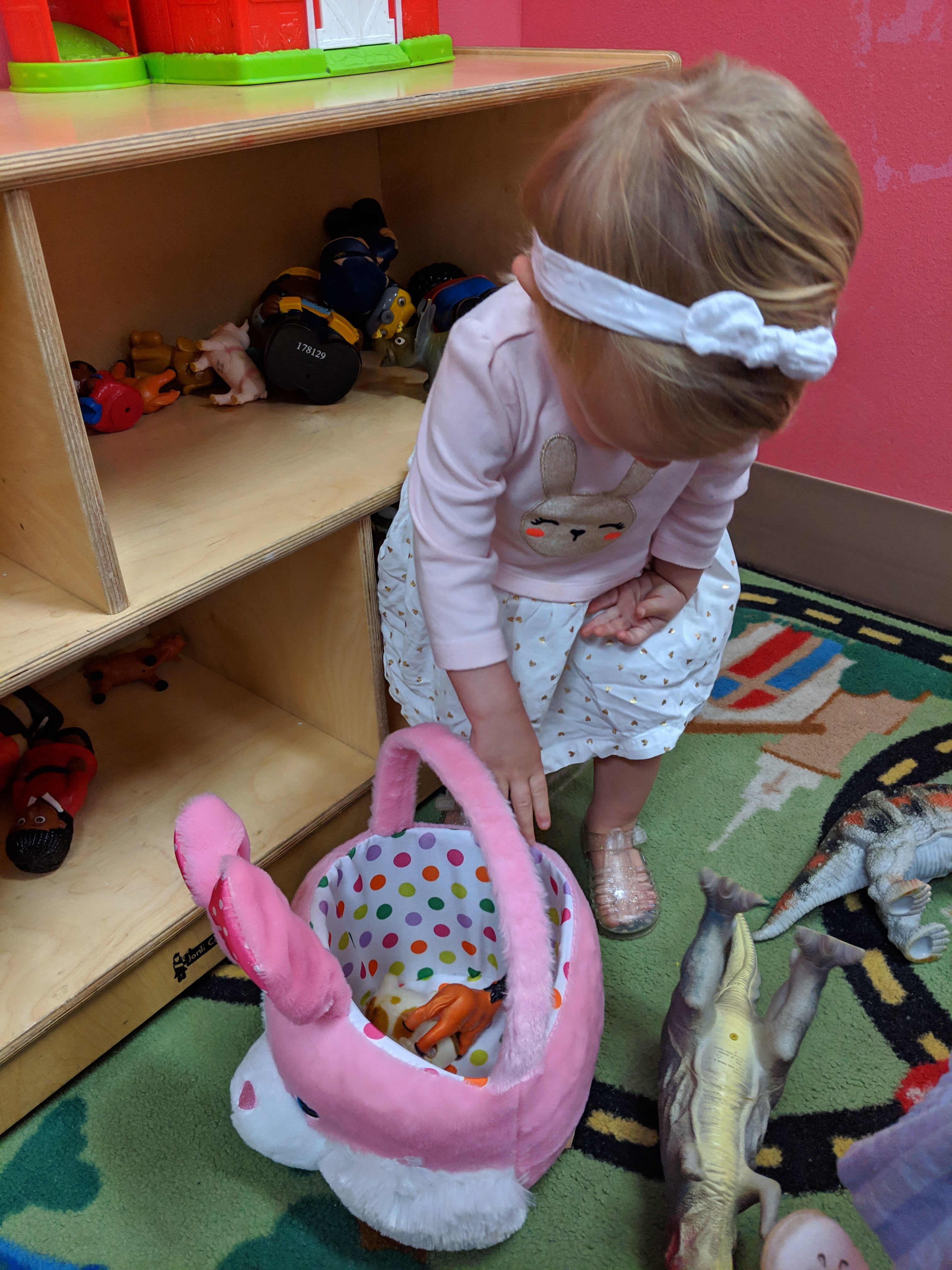 We had a fire drill at work this morning, and even though it's kind of obnoxious to have your ear drums exploded from the deafening alarms, then walk down six flights of stairs with the alarm still going off, at least the weather was really nice outside.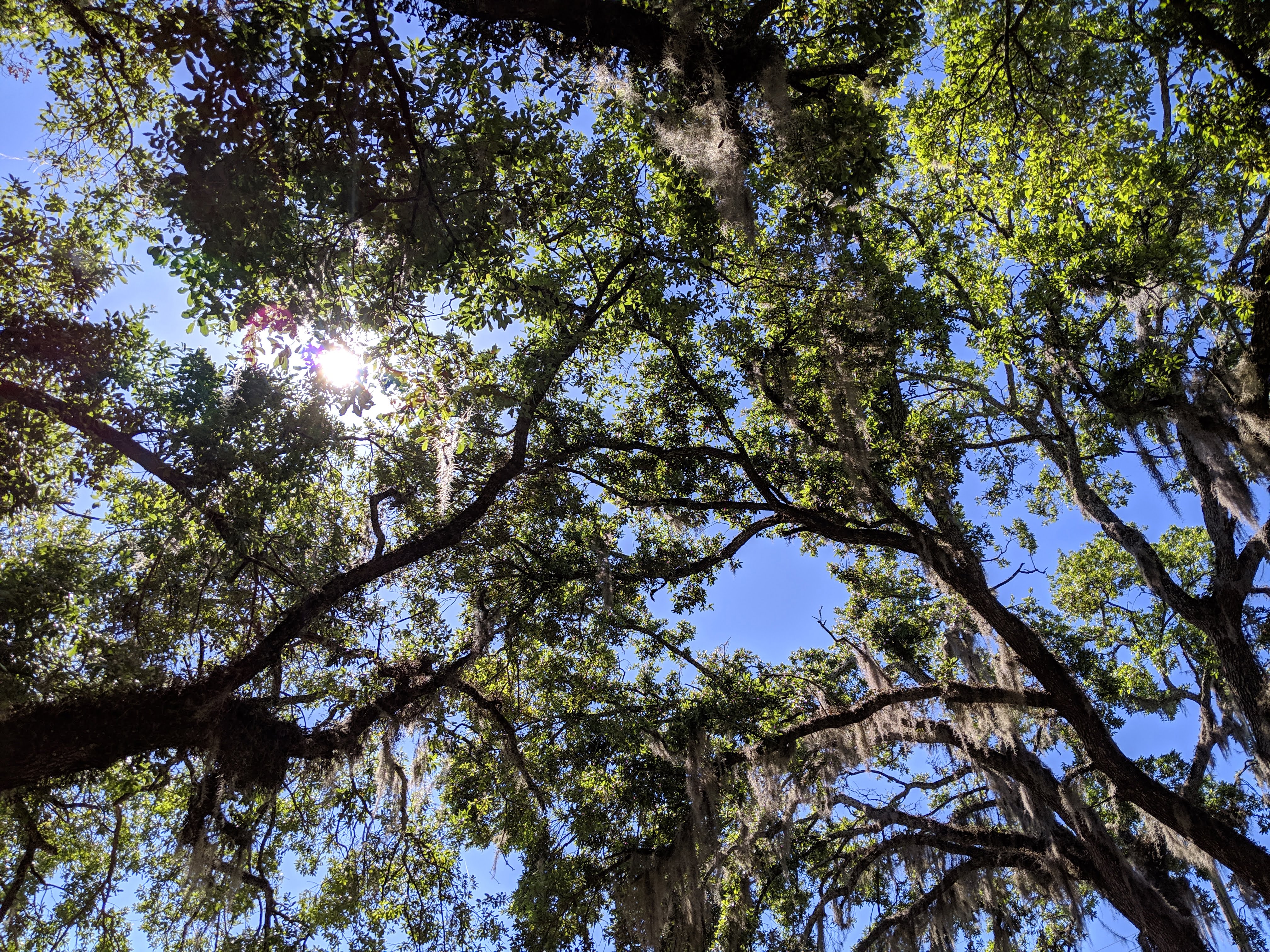 Here are the pictures we got from school today, of my baby bunny at her Easter egg hunt!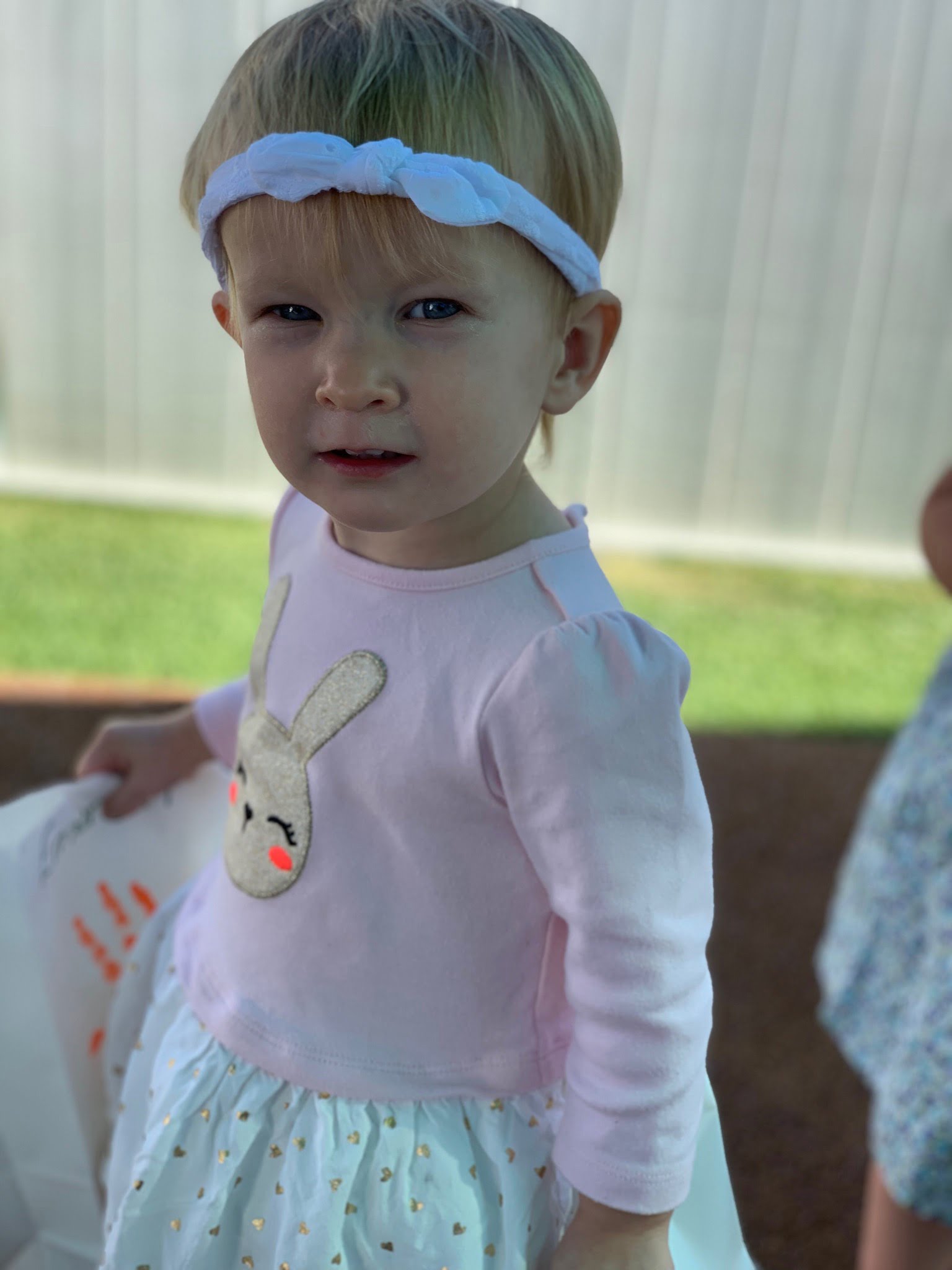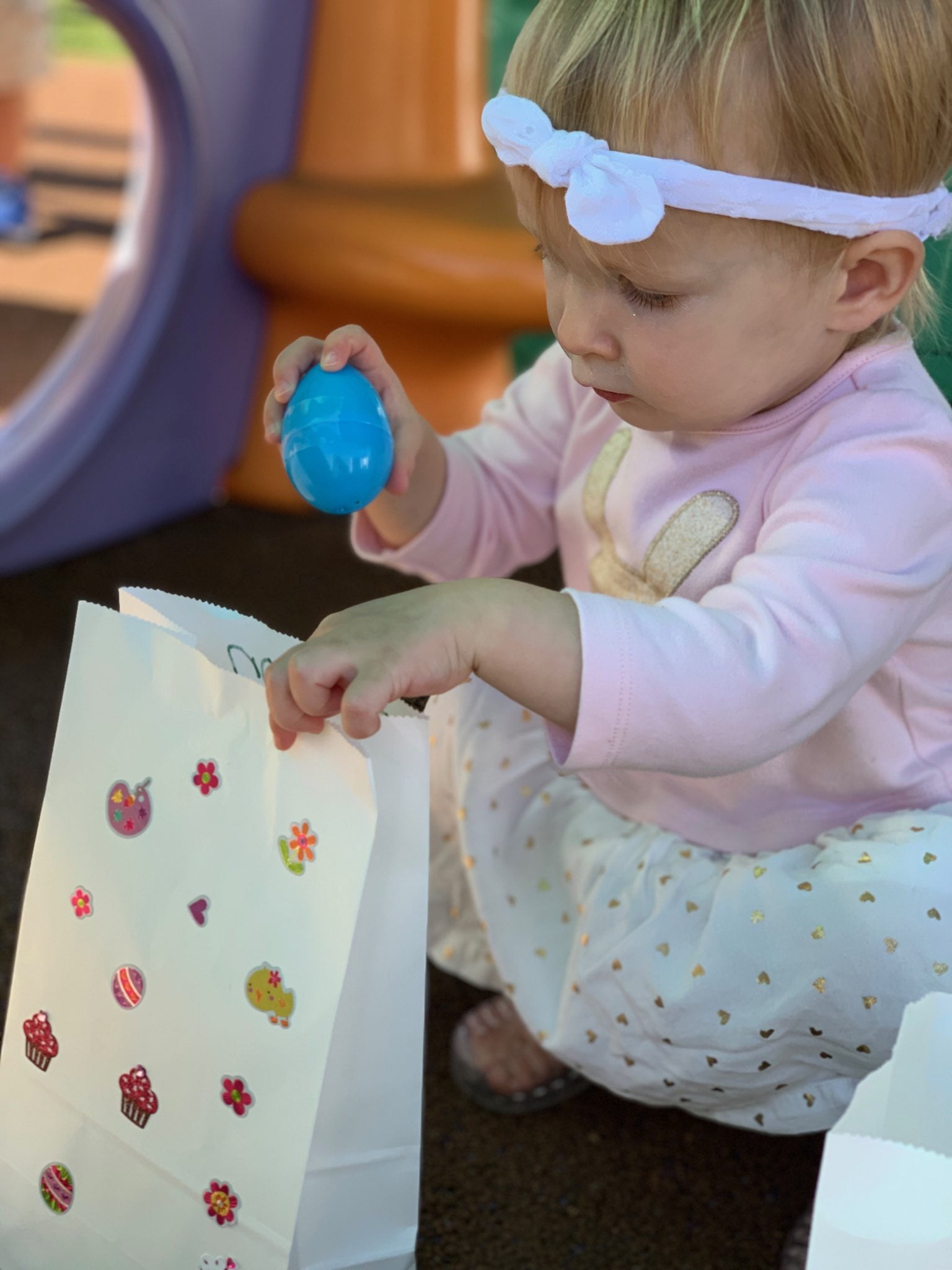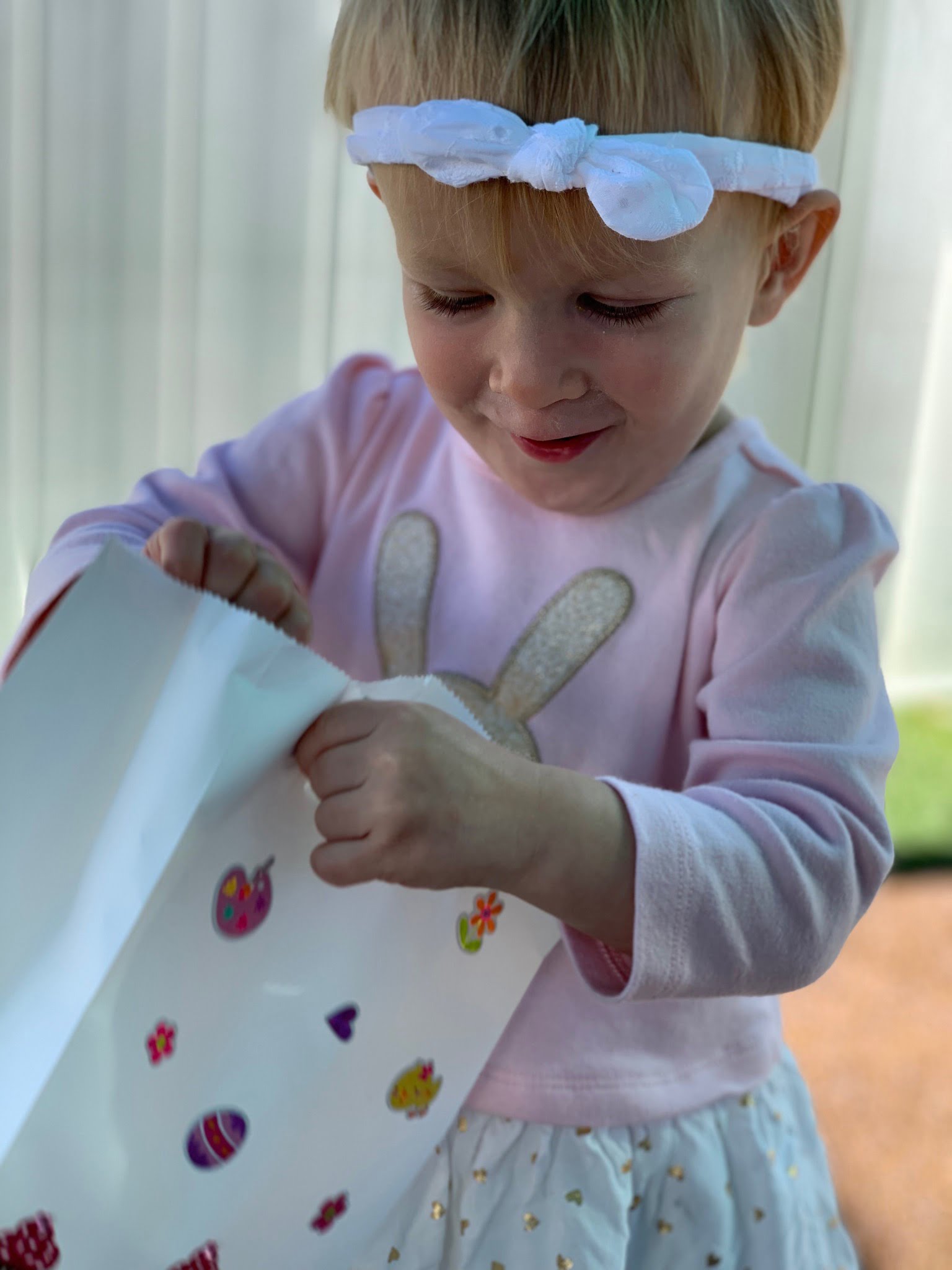 And then her Easter party in her classroom. Look at that adorable little bunny with her pink ears!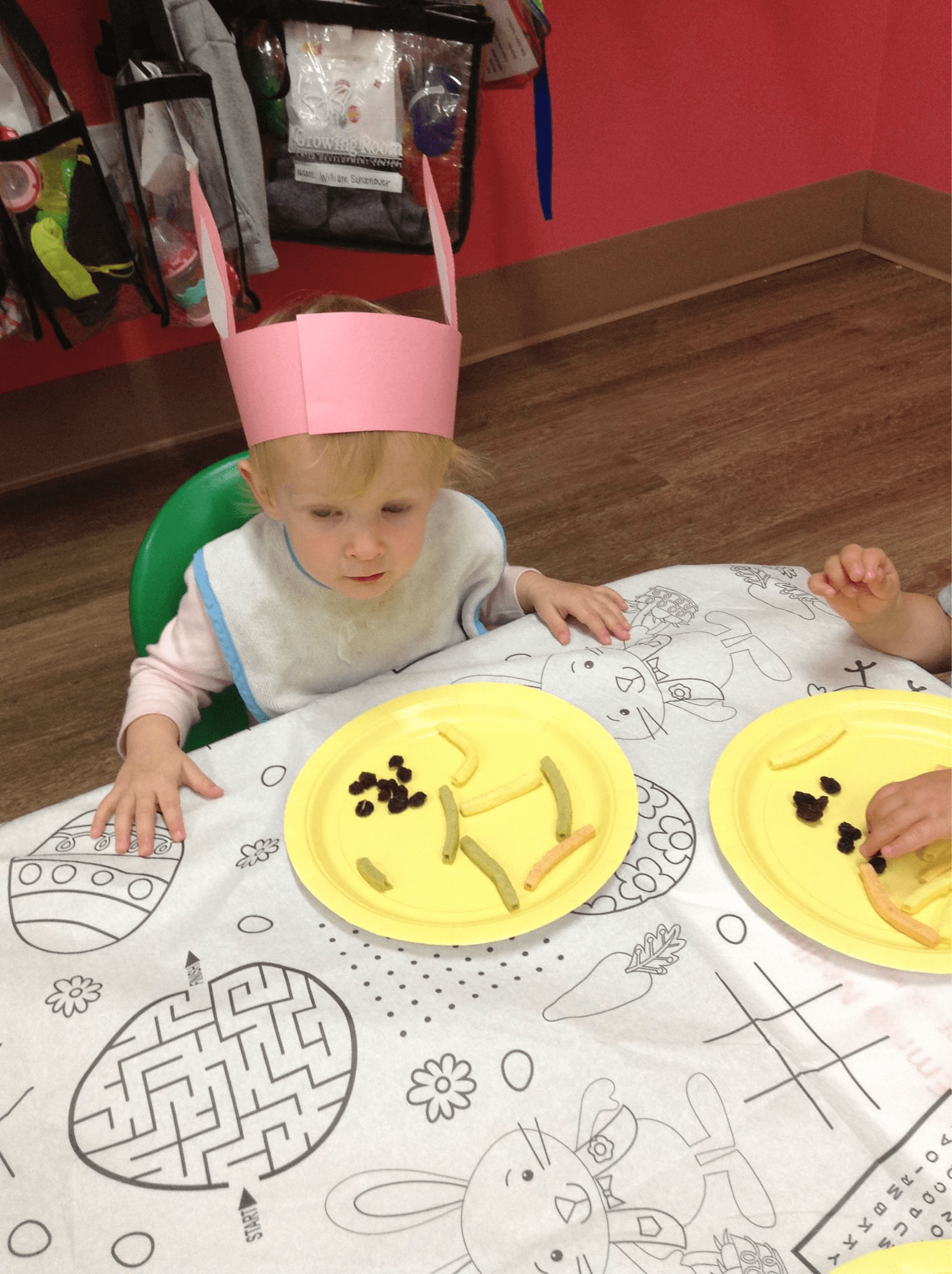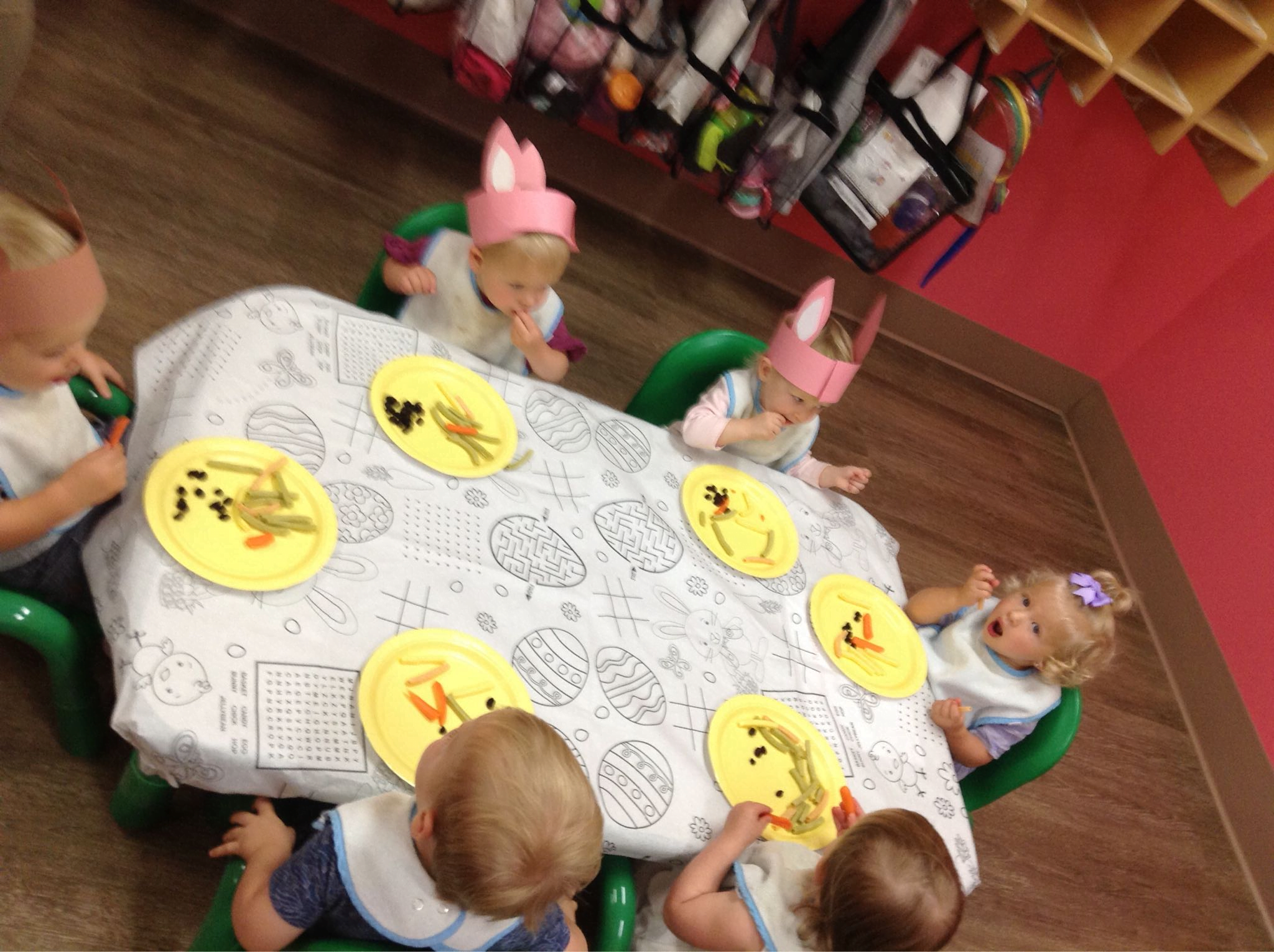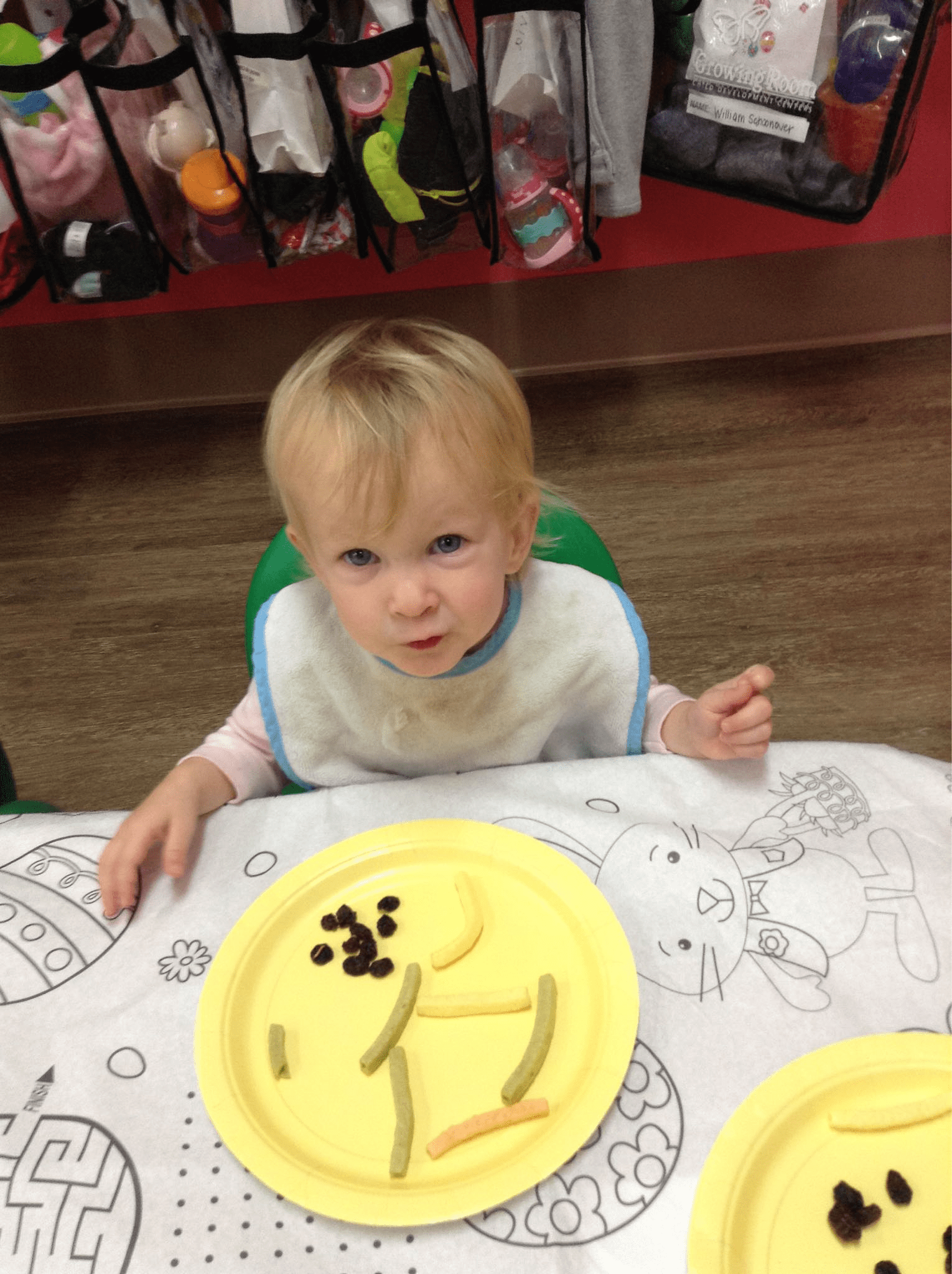 And I have no idea what this weirdo is doing…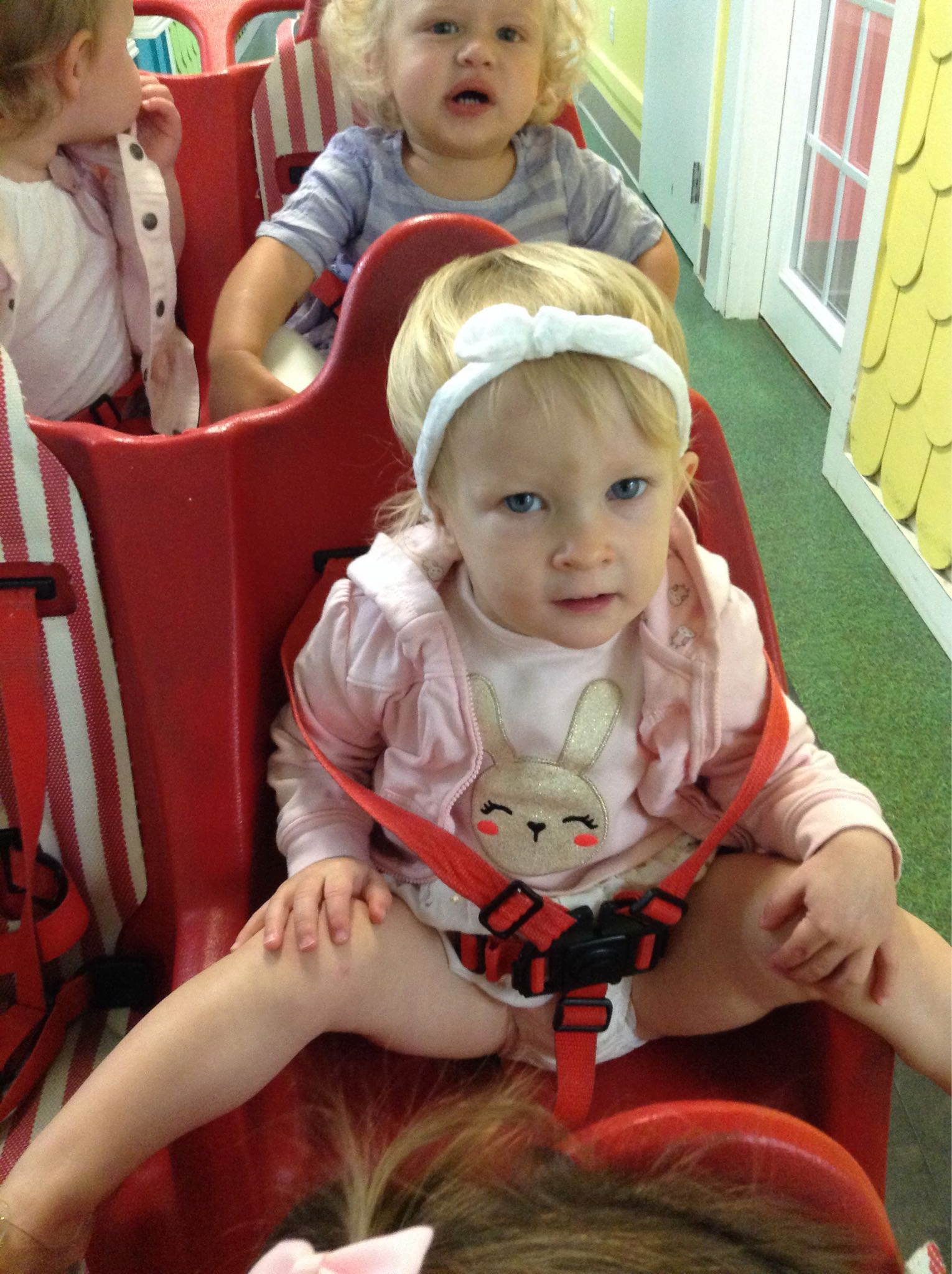 After school, she was still really excited about her bunny basket, and excited to head home.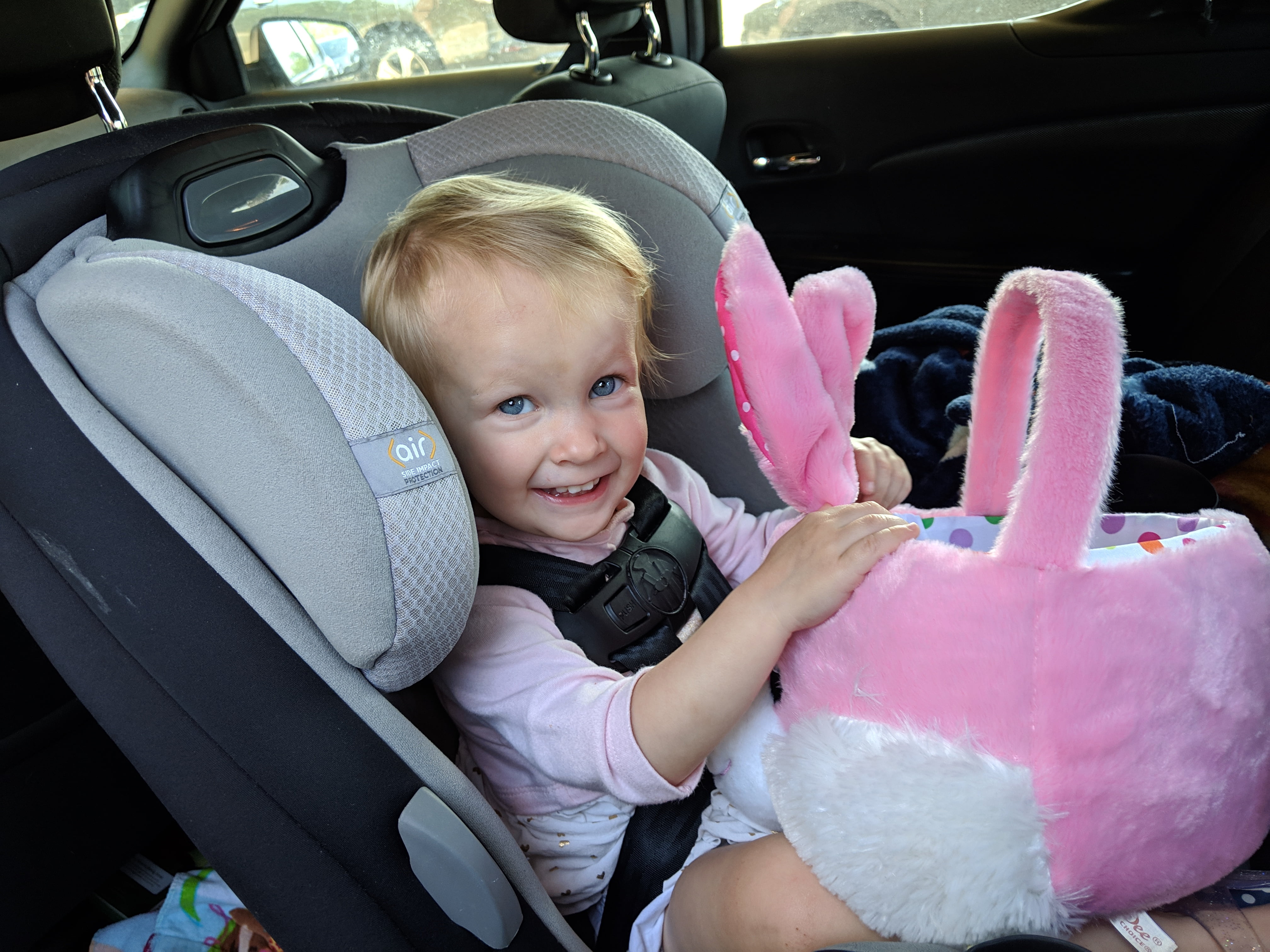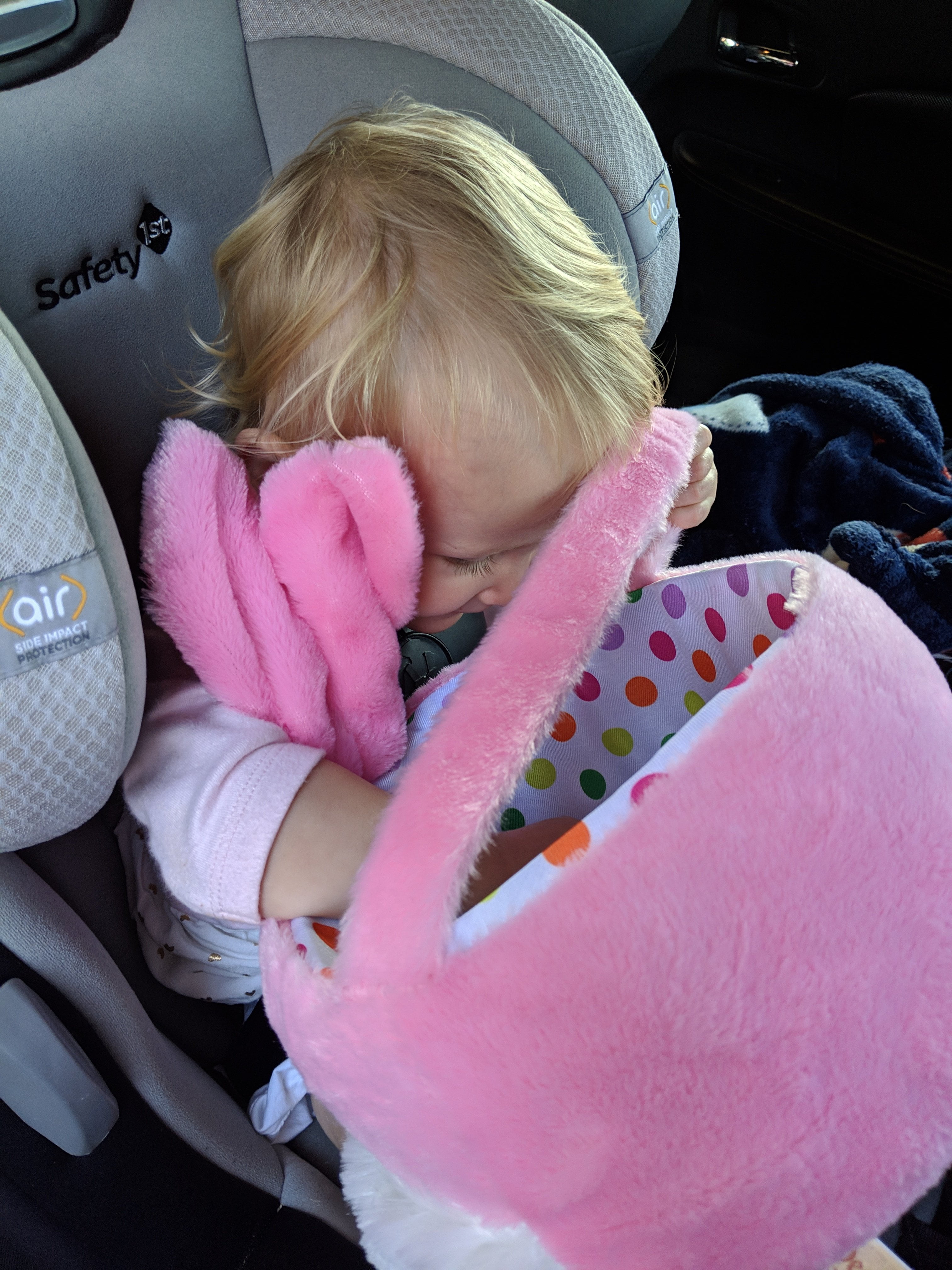 Here are a few quick triplet photos! The girls are actually about 6 weeks old now, but they just got these beautiful, personalized blankets in the mail today as a gift, so they just had to take some photos on them!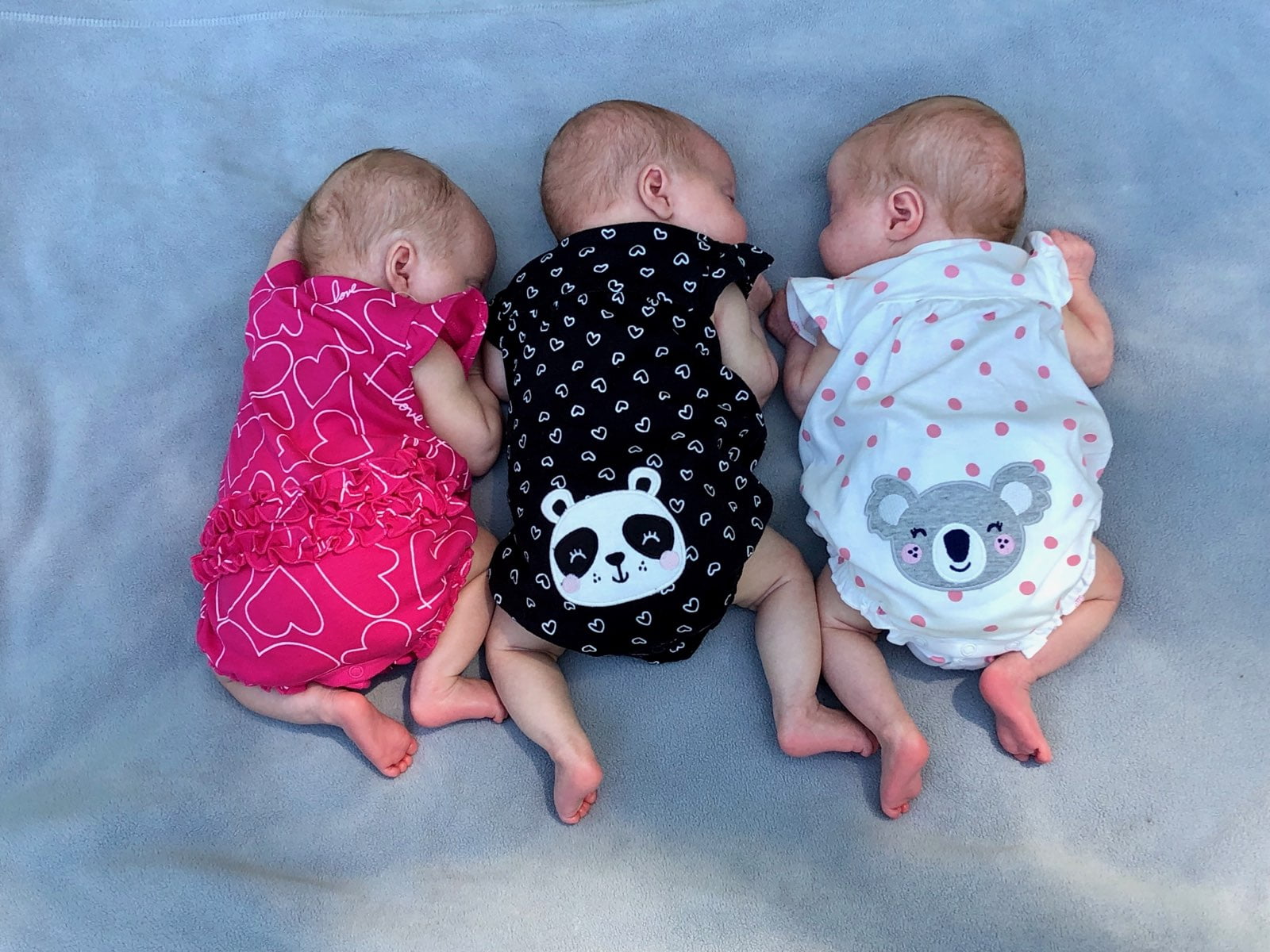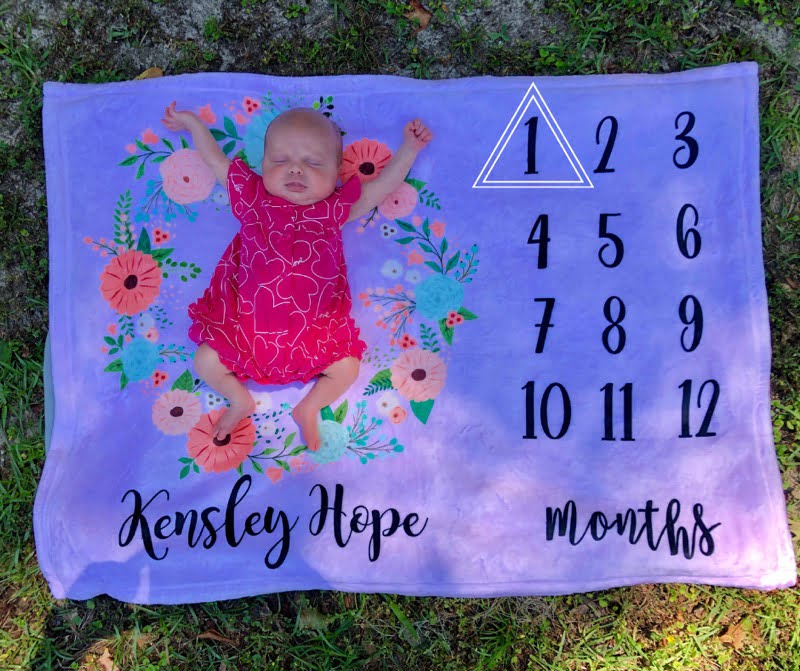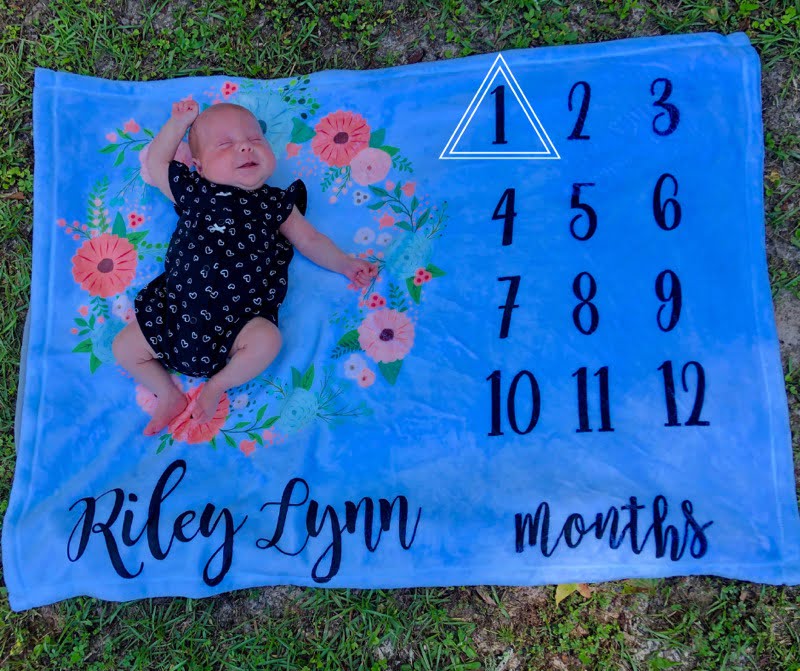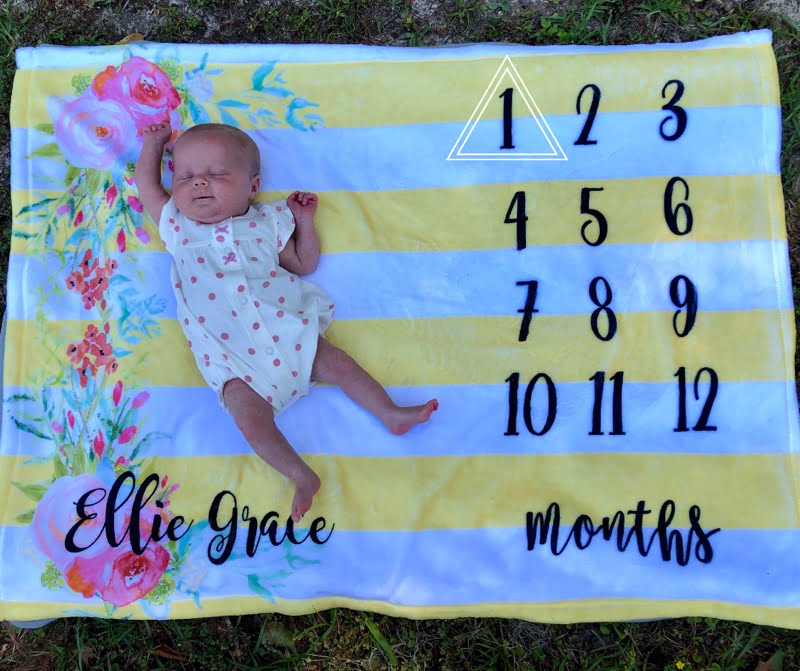 Before dinner time at home, while the chicken nuggets were baking, Emmie had some chips for a snack, and I read her new Easter book. Then we watched Daddy mowing the yard, and she learned the word "mower."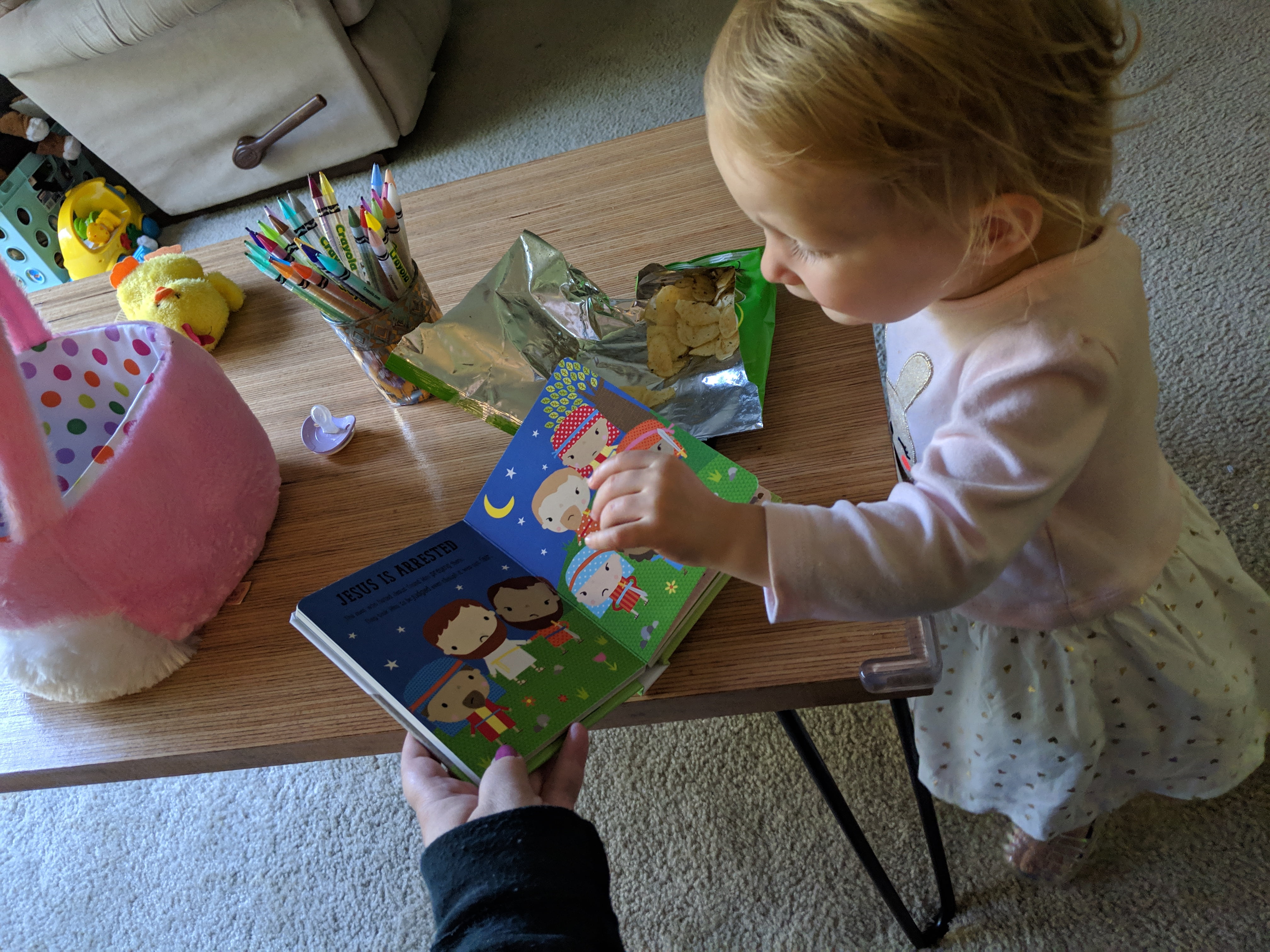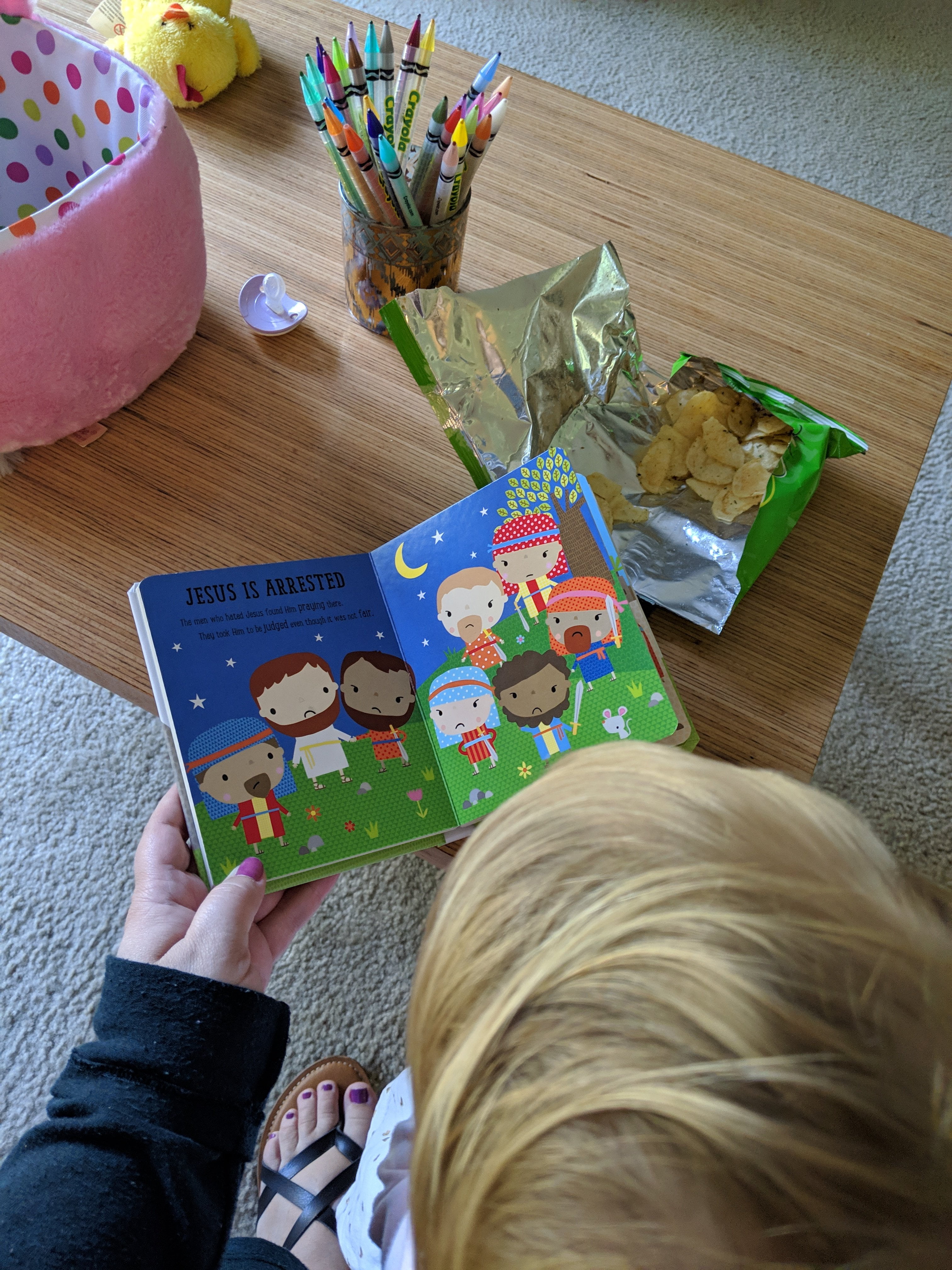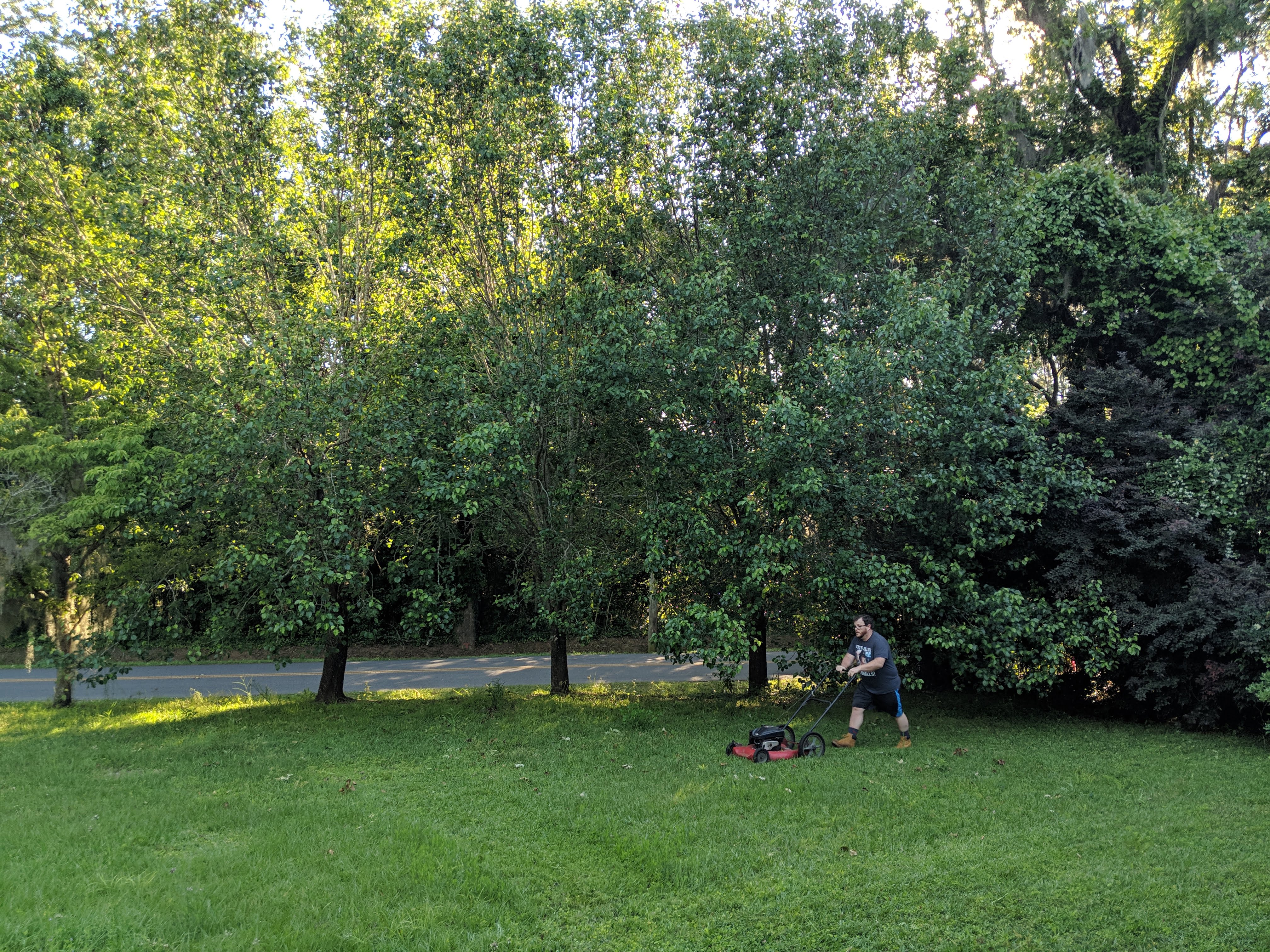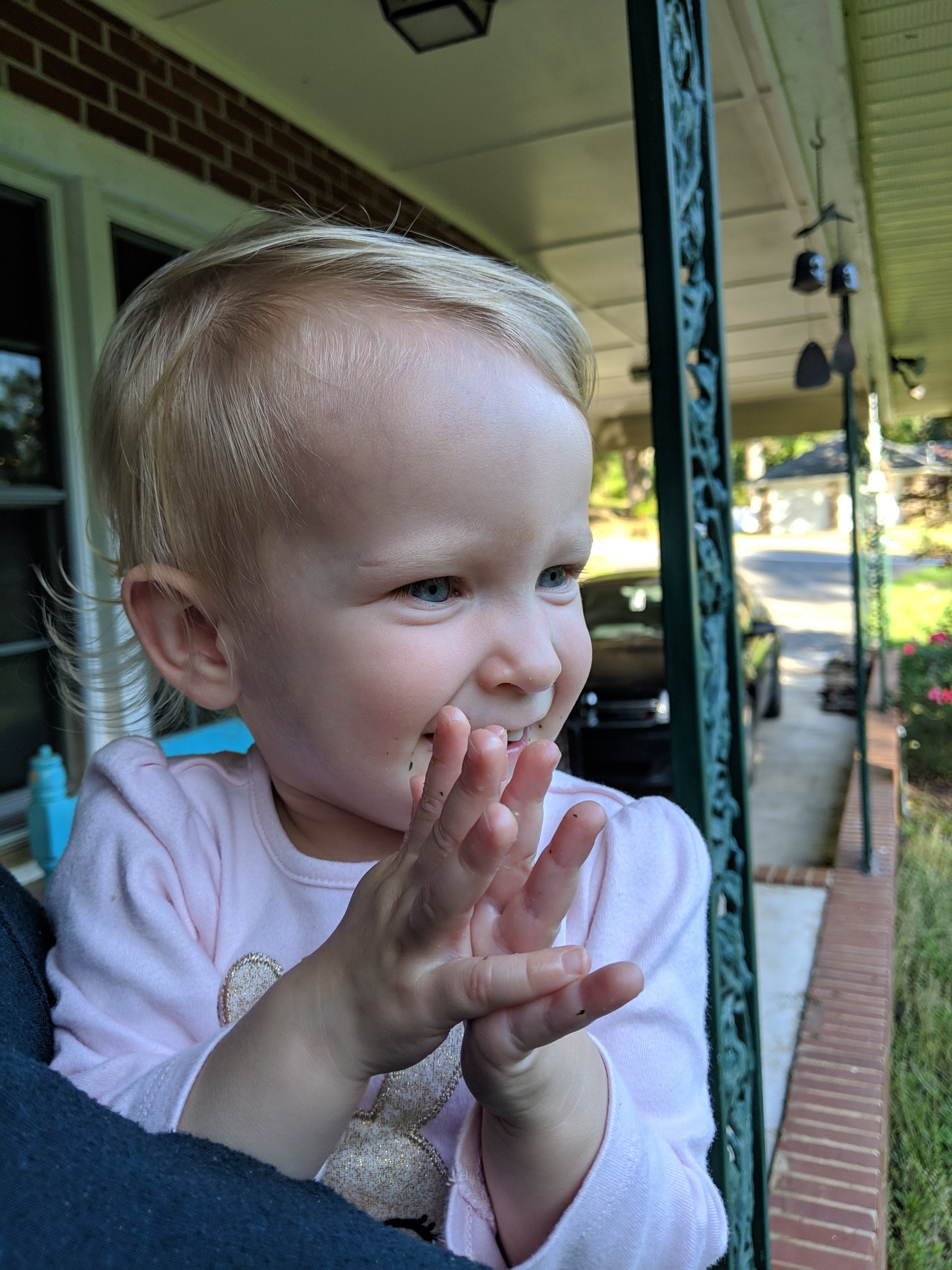 We actually ate without him while he finished up, and she kept repeating "mower" all throughout dinner, until we went back outside to check on him.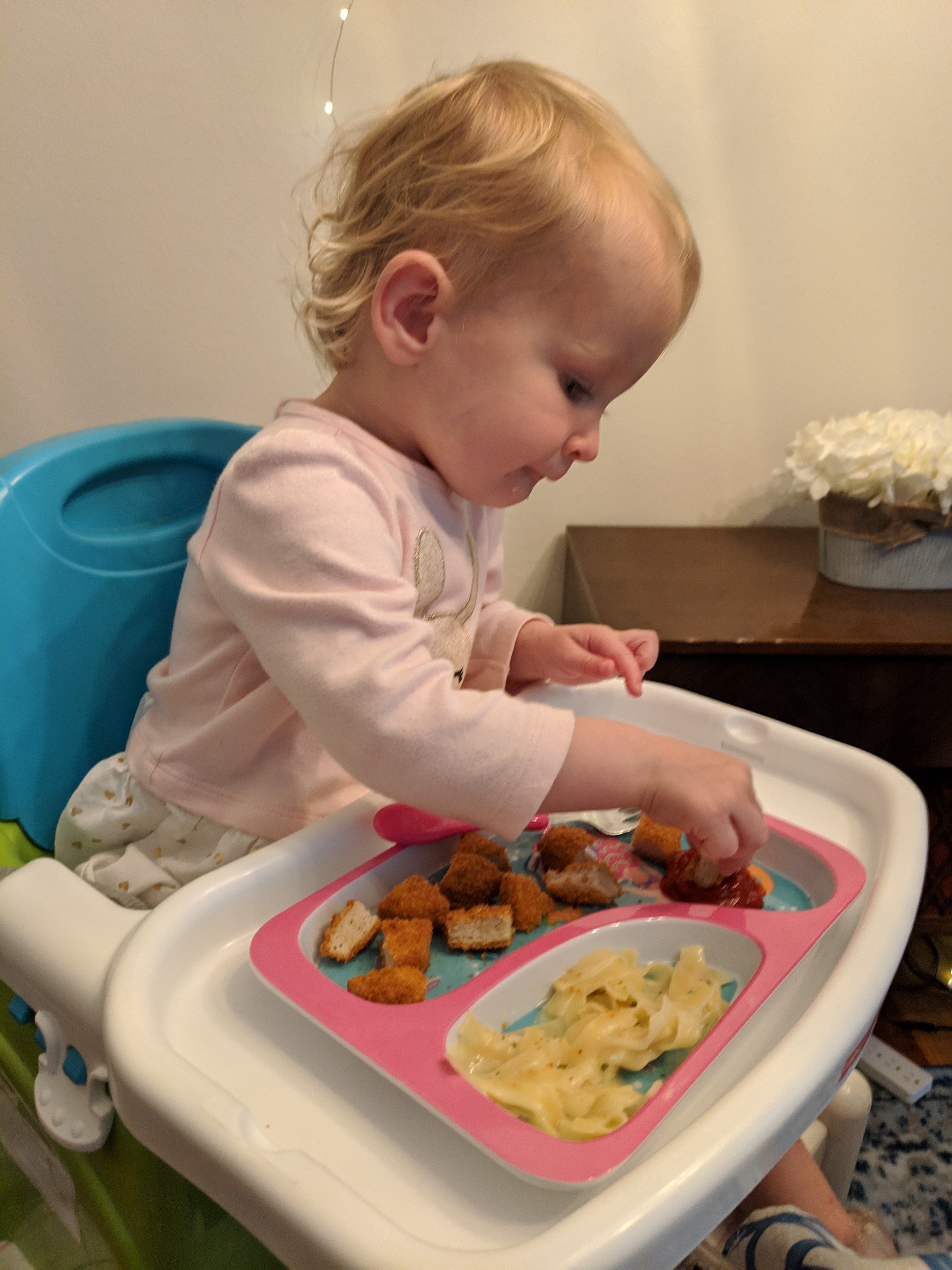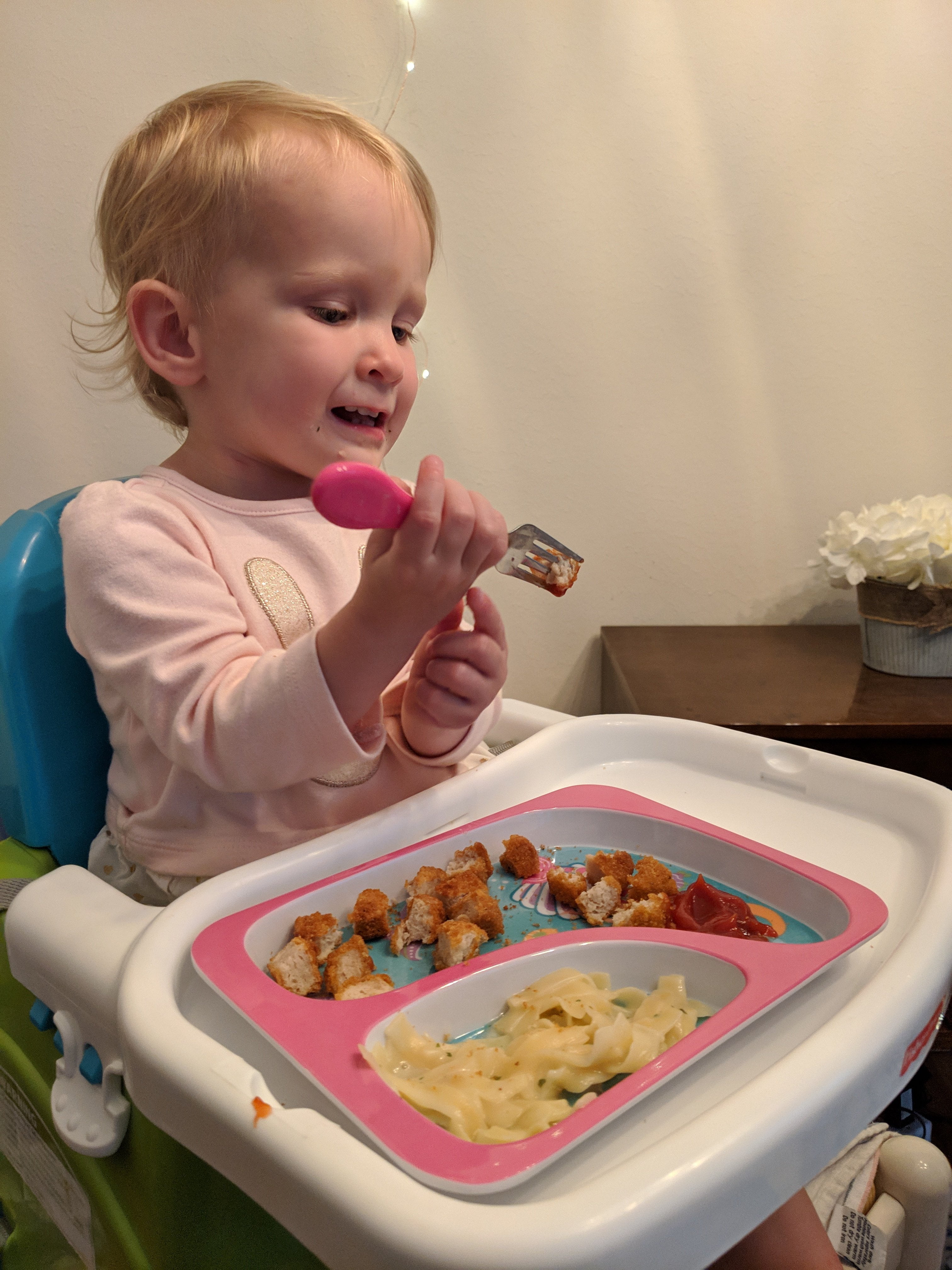 This prissy little girl loves to be outside, but she also loves shoes, and doesn't like to get messy. So we had to work on her walking through the grass barefoot. Her mommy on the other hand, rarely wears shoes, and loves to be barefoot!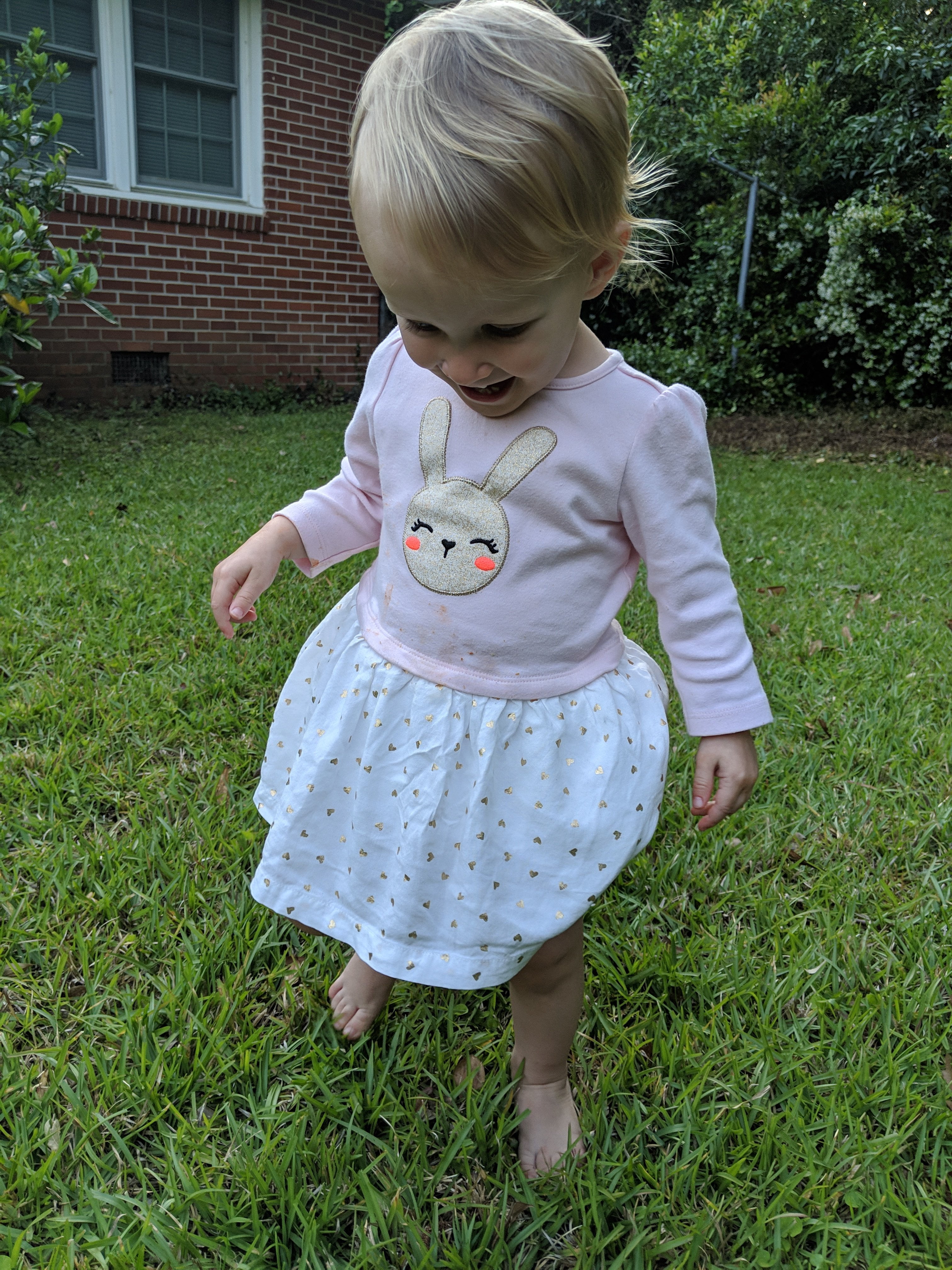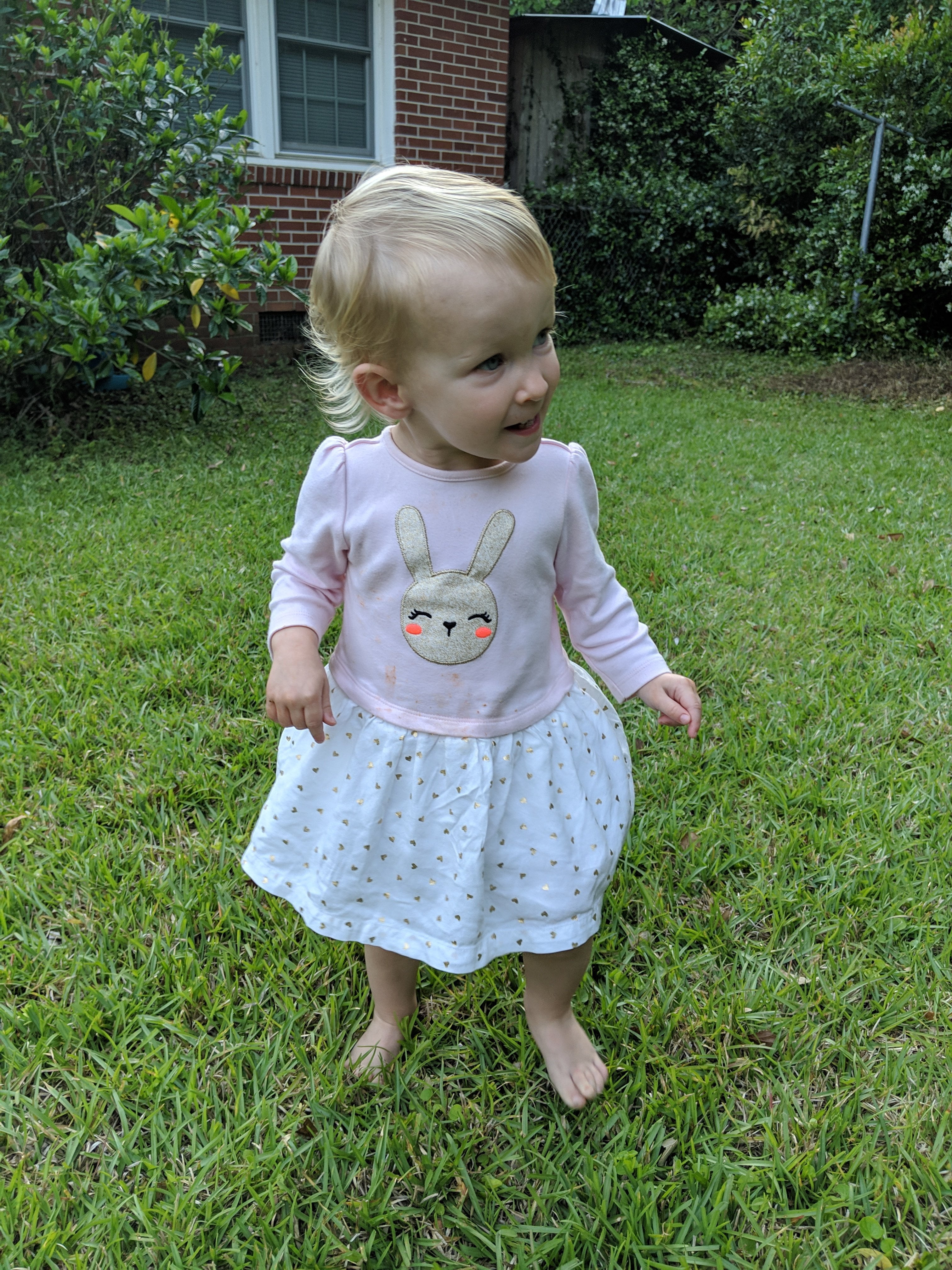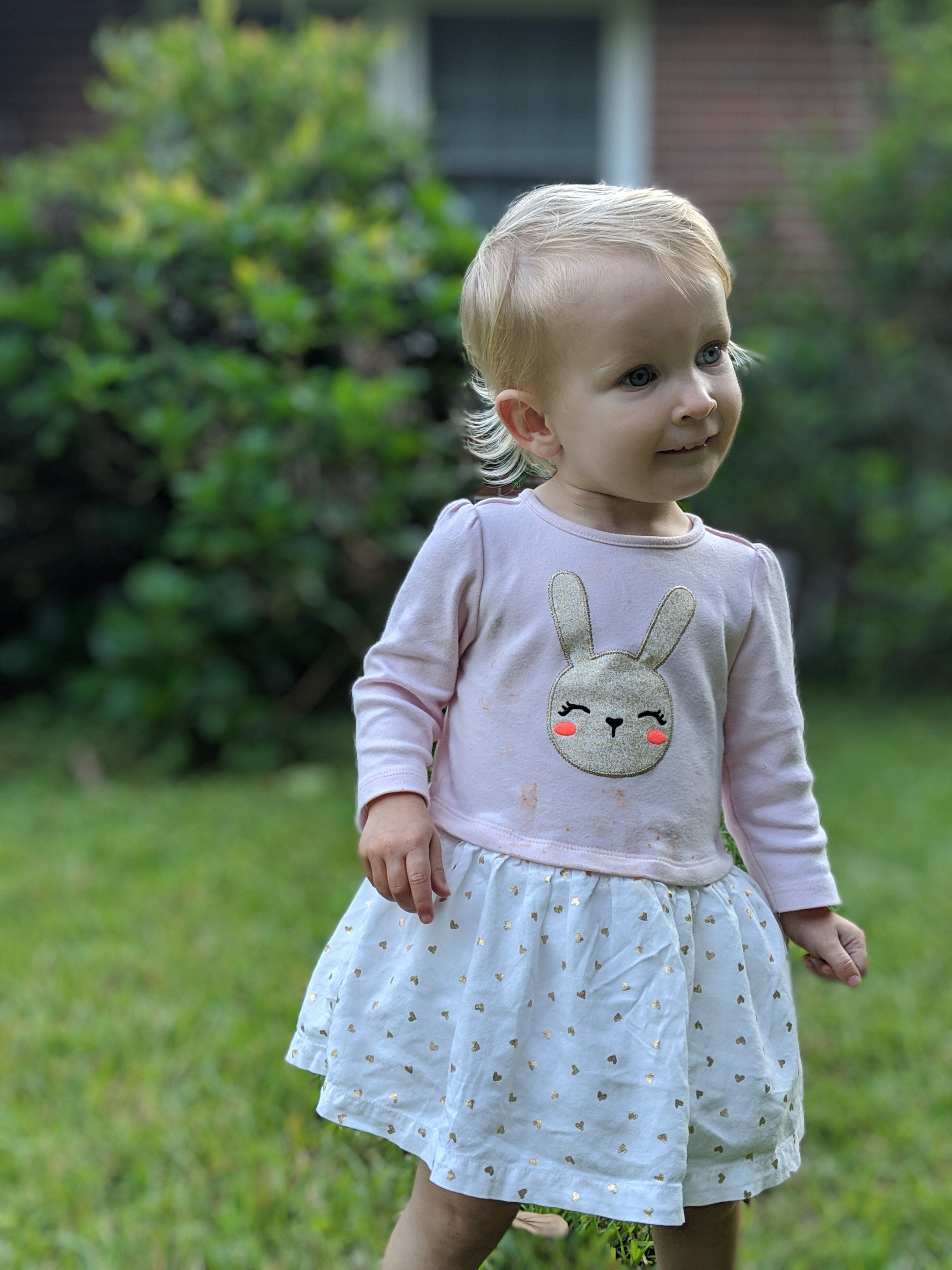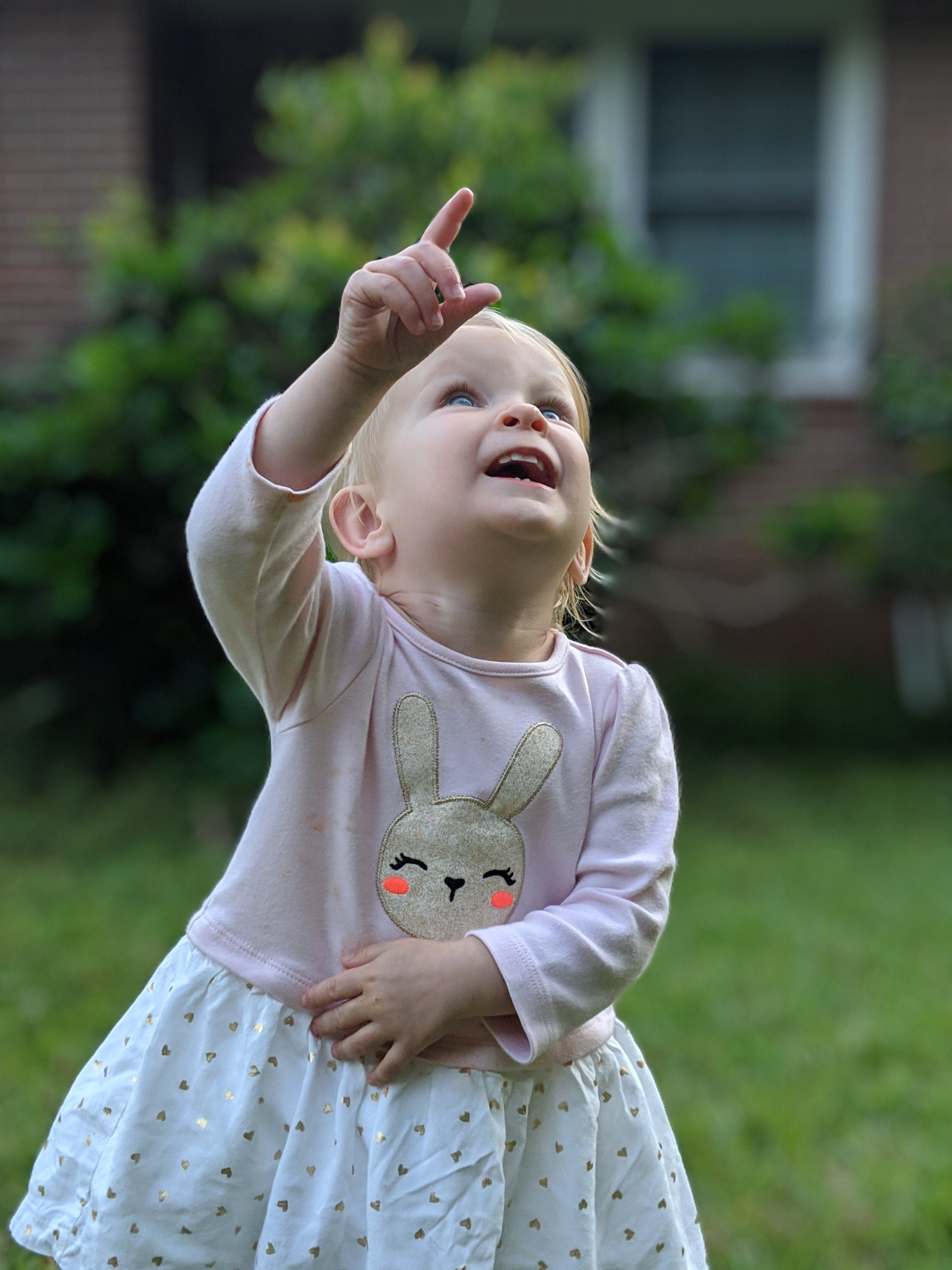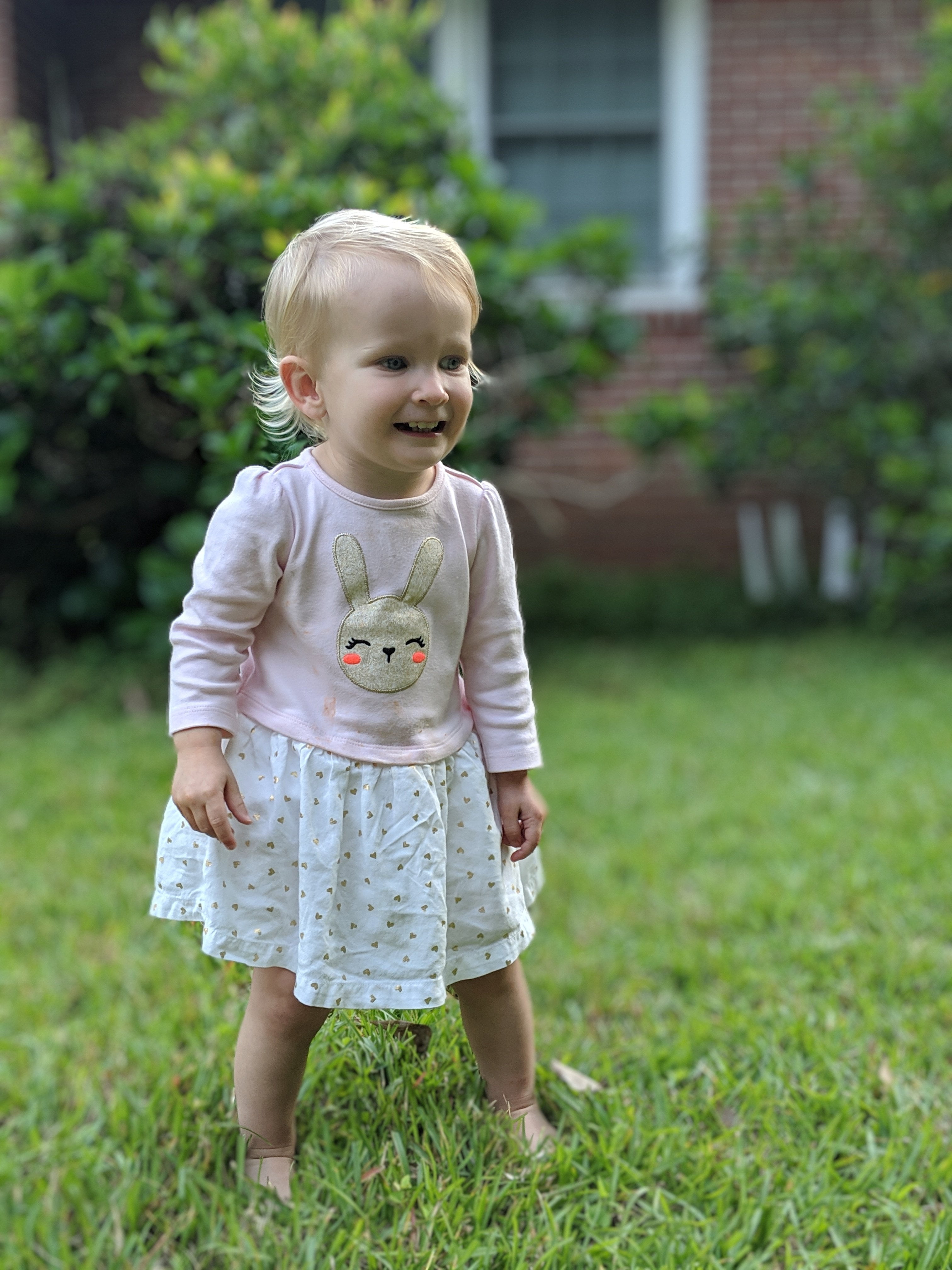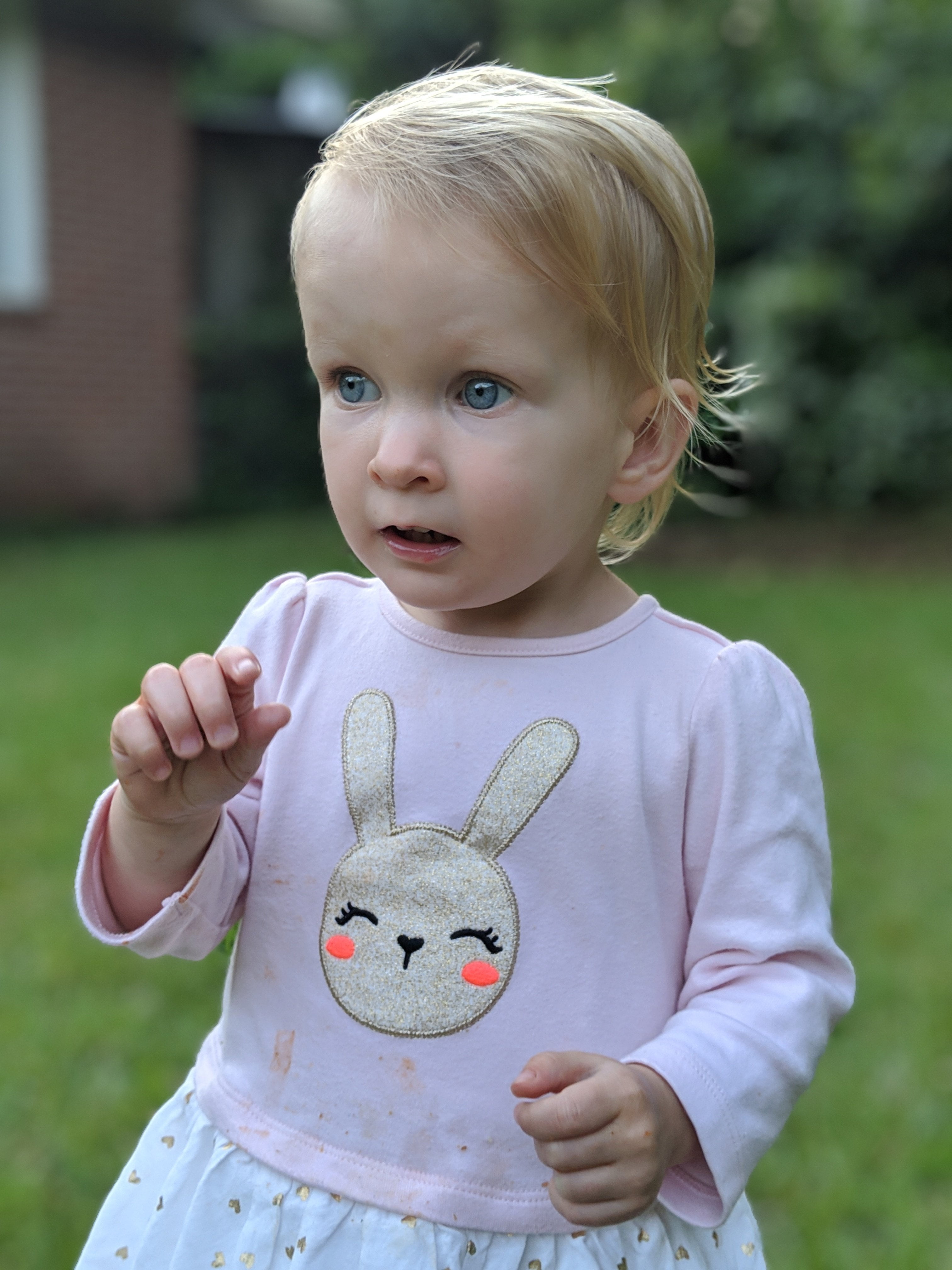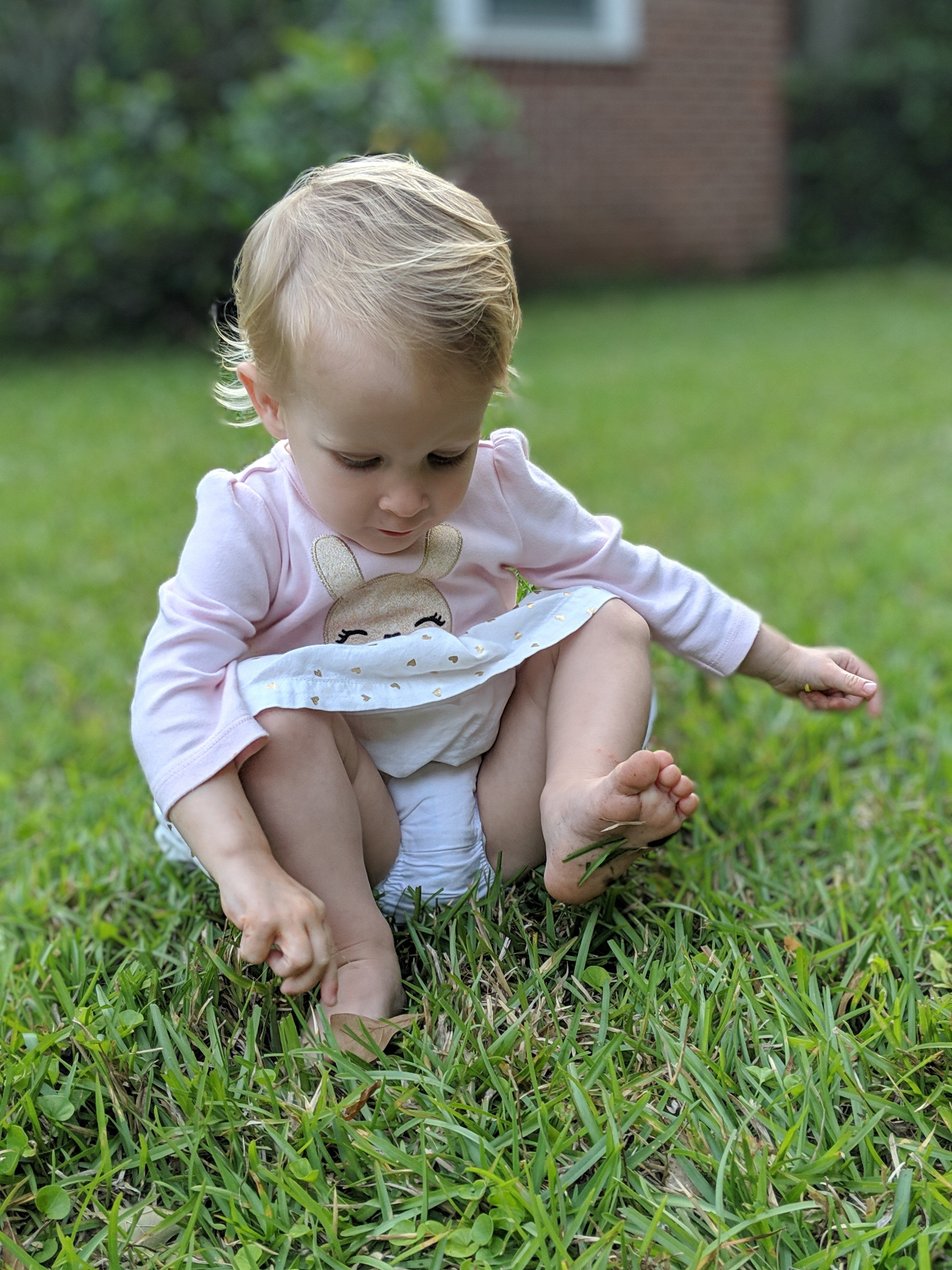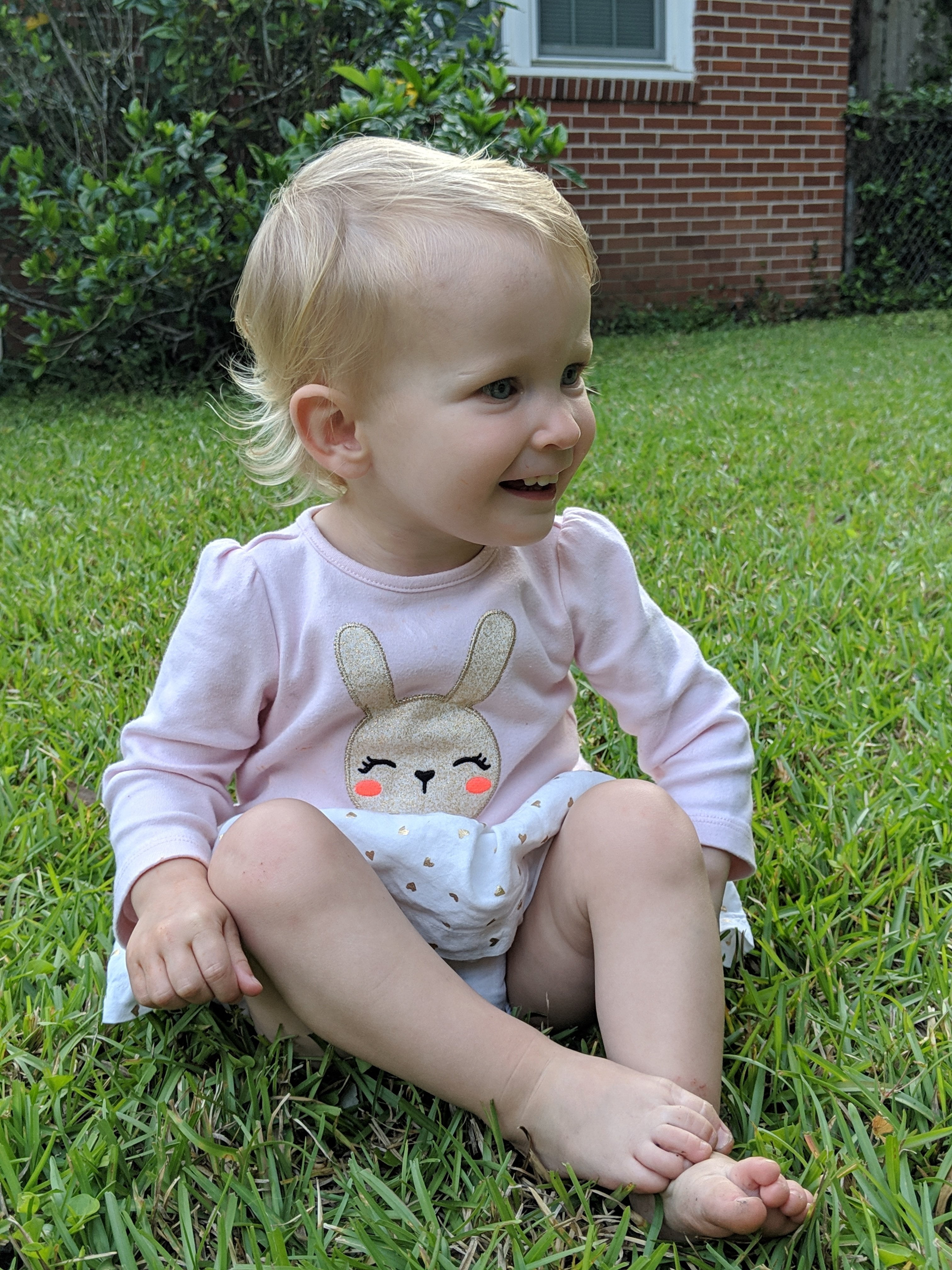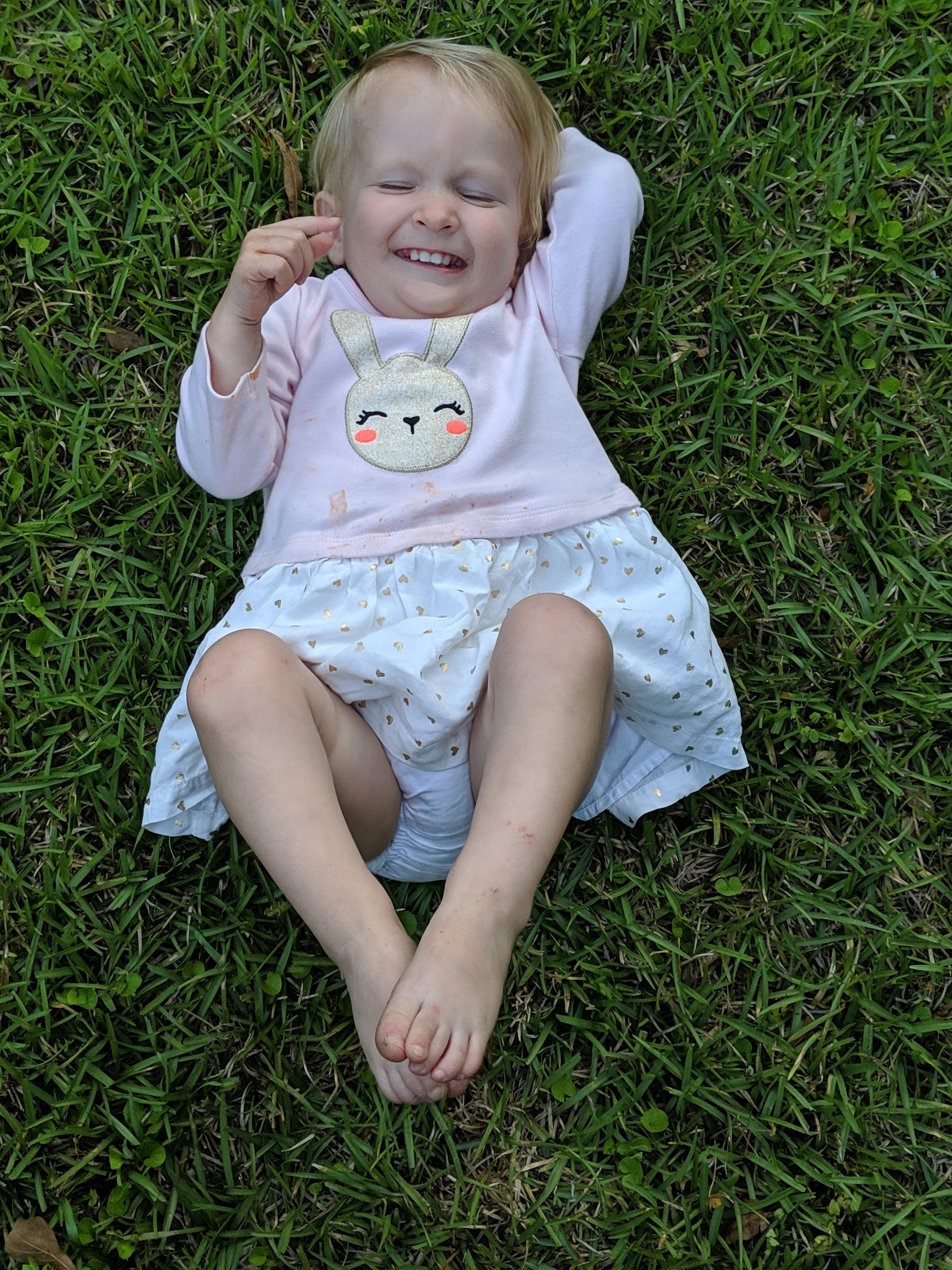 After playing in the grass for a while, we did a quick bath time, which was not as traumatic as others have been recently. (Which means there was still whining and weirdness, just not as much, and no full-on crying.)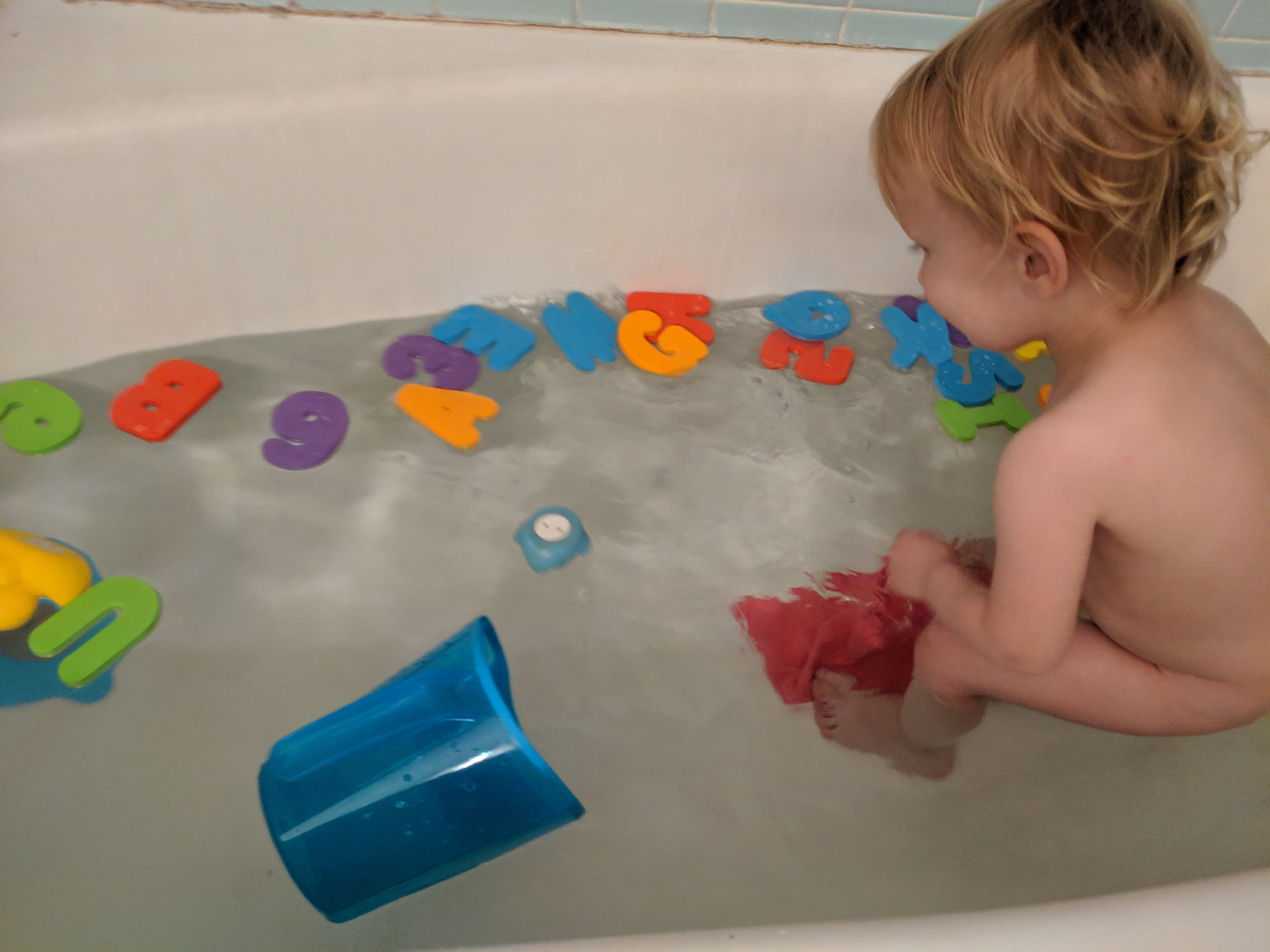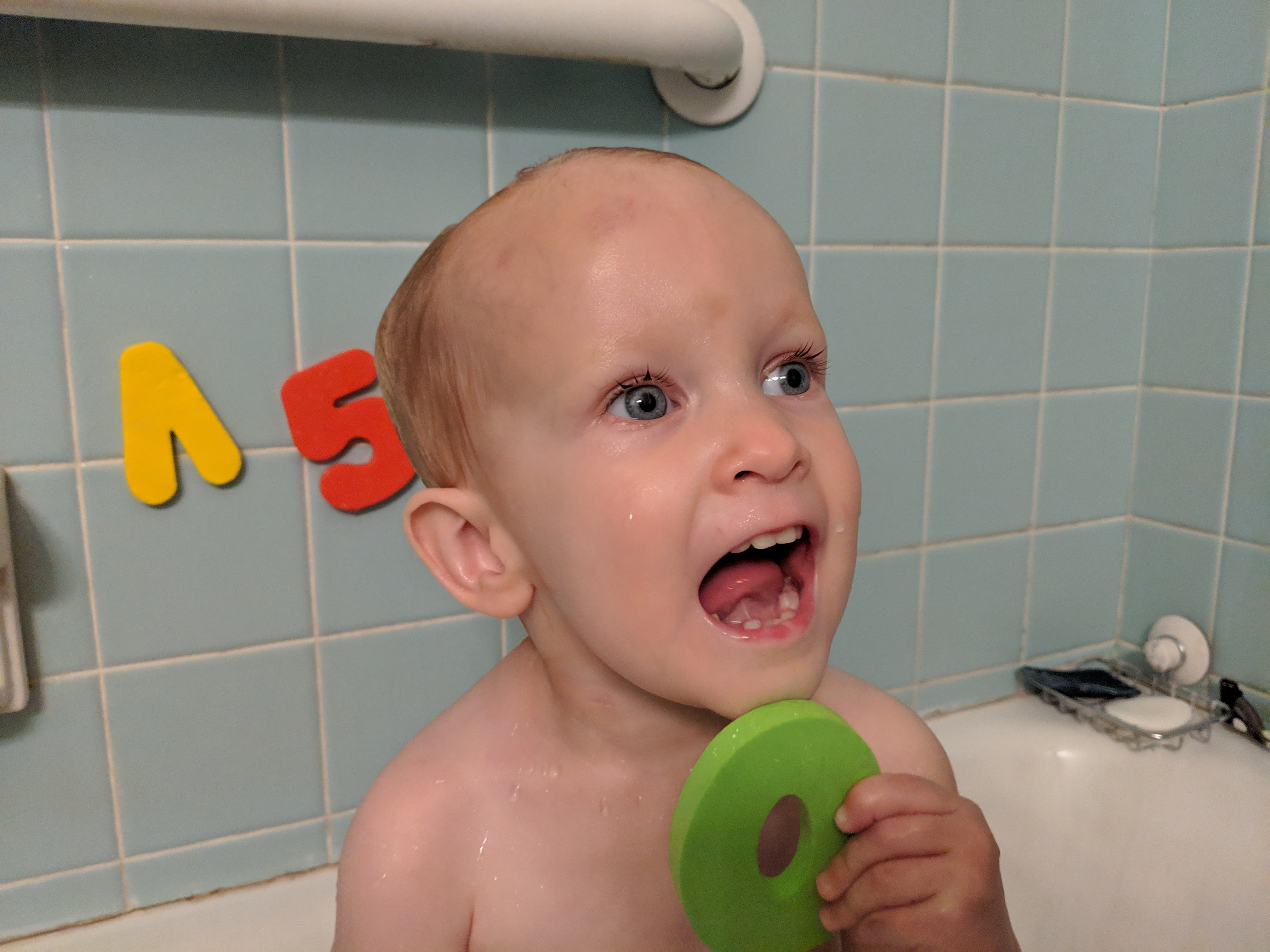 After getting jammies on, she grabbed the thermometer and said "ears!" So I let her pretend to take her temperature.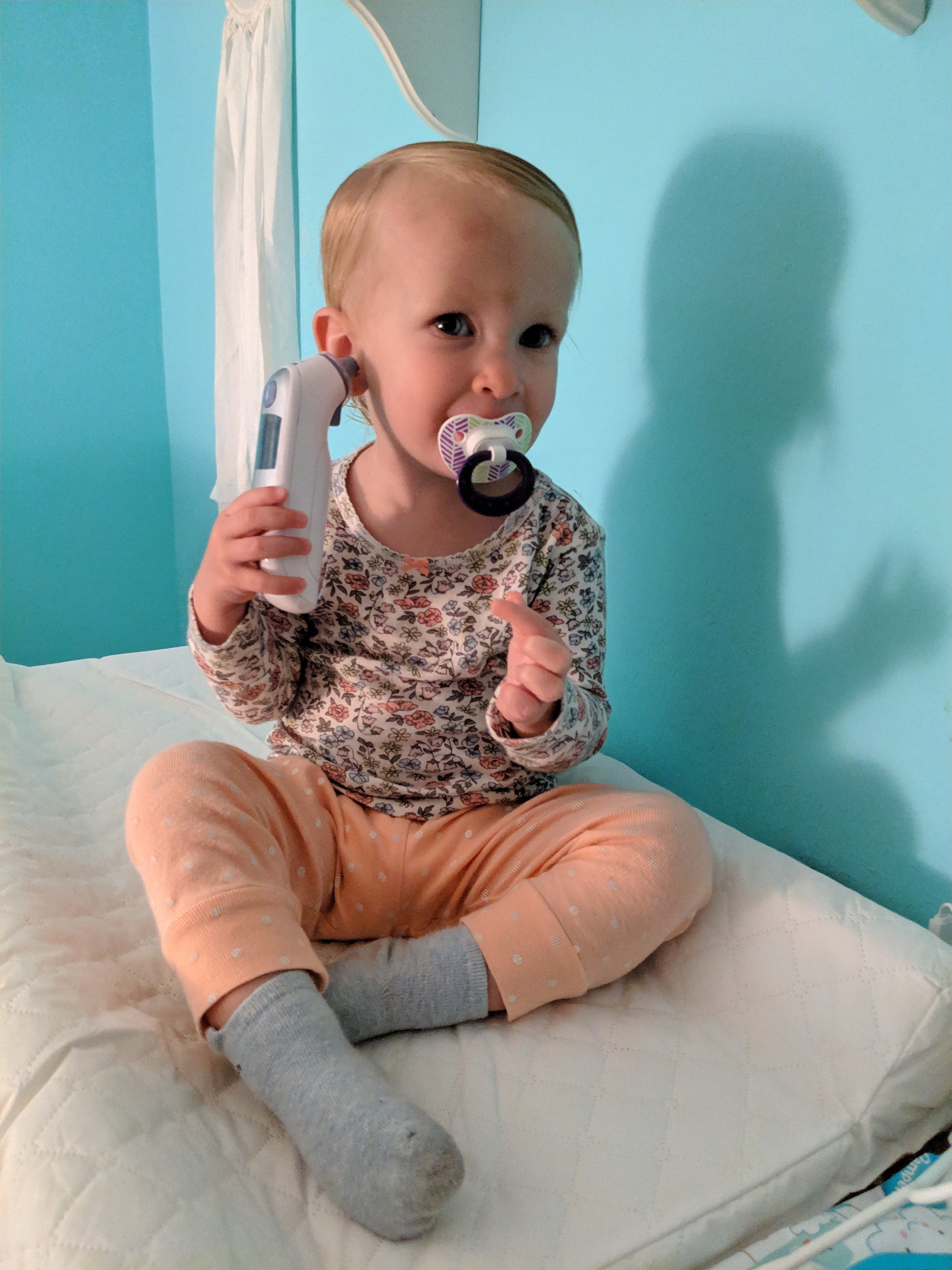 After our usual three bedtime books, prayers, and a couple minutes of rocking, she went down super easy tonight.
Last week, while the boys were here, I decided to put my spring cleaning list on hold, and I didn't do anything other than my usual, daily "chores." Tonight though, I was feeling motivated after seeing Jeff work in the yard, so I decided to go out and do yard work as well! I was about 60% of our front garden bed, and plan to finish the rest tomorrow night.
BEFORE: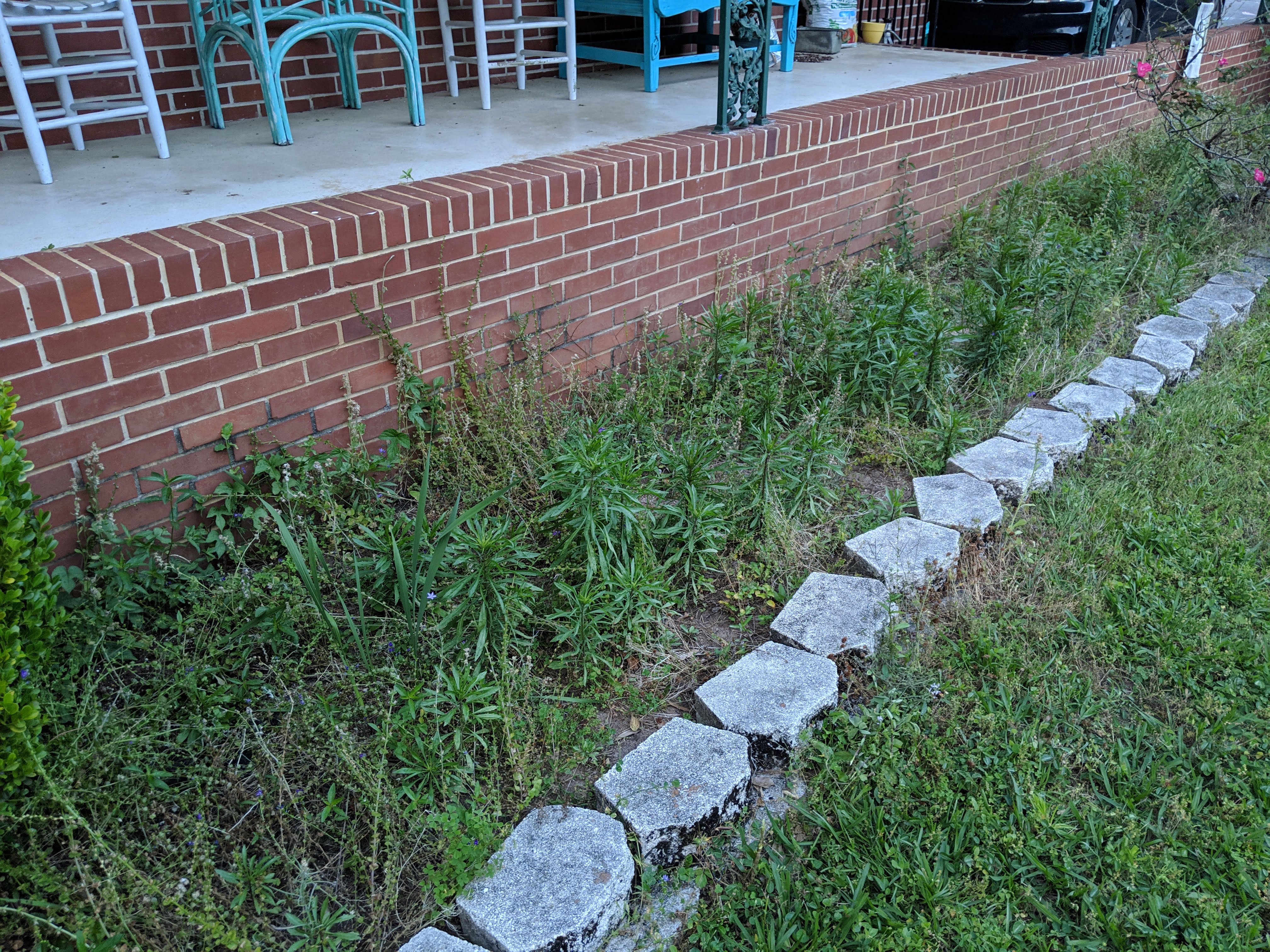 AFTER: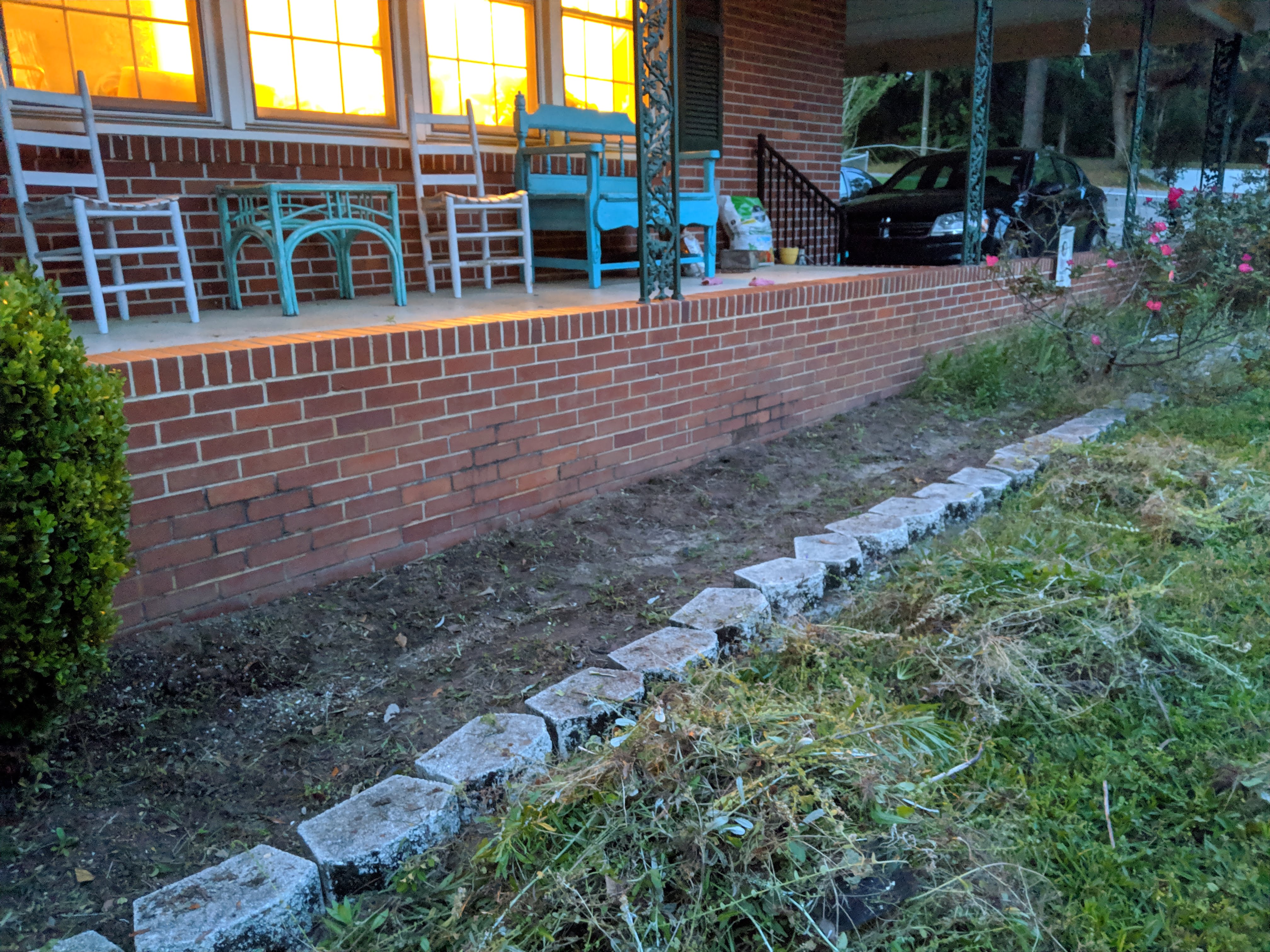 Then this weekend we'll put down that black garden cloth stuff (no idea what it's called), and fill it in with some mulch. I guess maybe I could plant some small things there too. Any ideas or suggestions for a full-sun, low-maintenace plant? We already have two knock out rose bushes that came with the house (and are in desperate need of a trim), but I think we need something between them? What do y'all think?
After washing up from my yard work, I cleaned the kitchen and washed the dishes. Jeff has now eaten dinner and showered, so we're going to watch an episode of "Fringe" before bedtime.