In contrast to yesterday, Emerson was in a great mood today, and was such happier and had a great drop-off!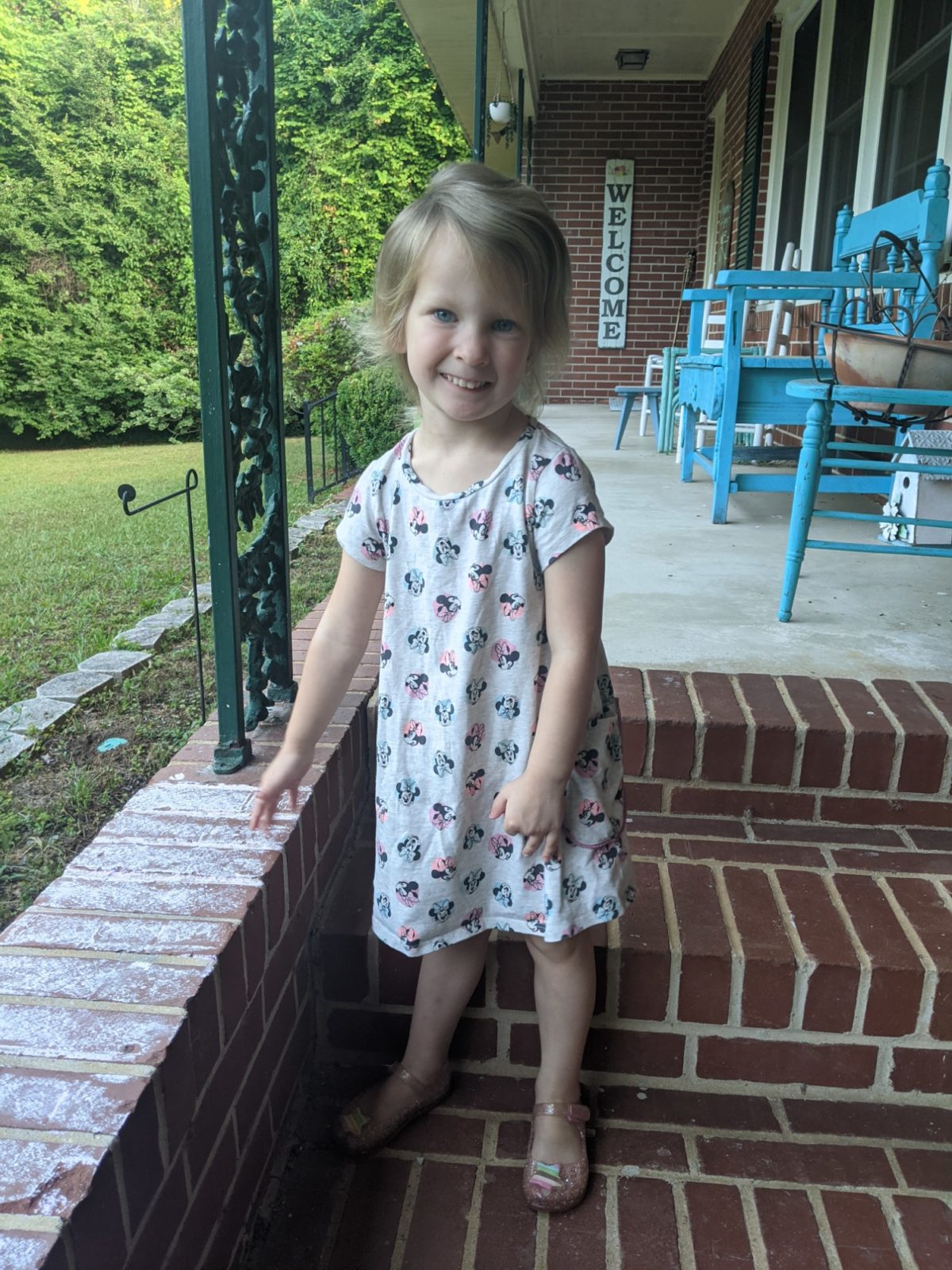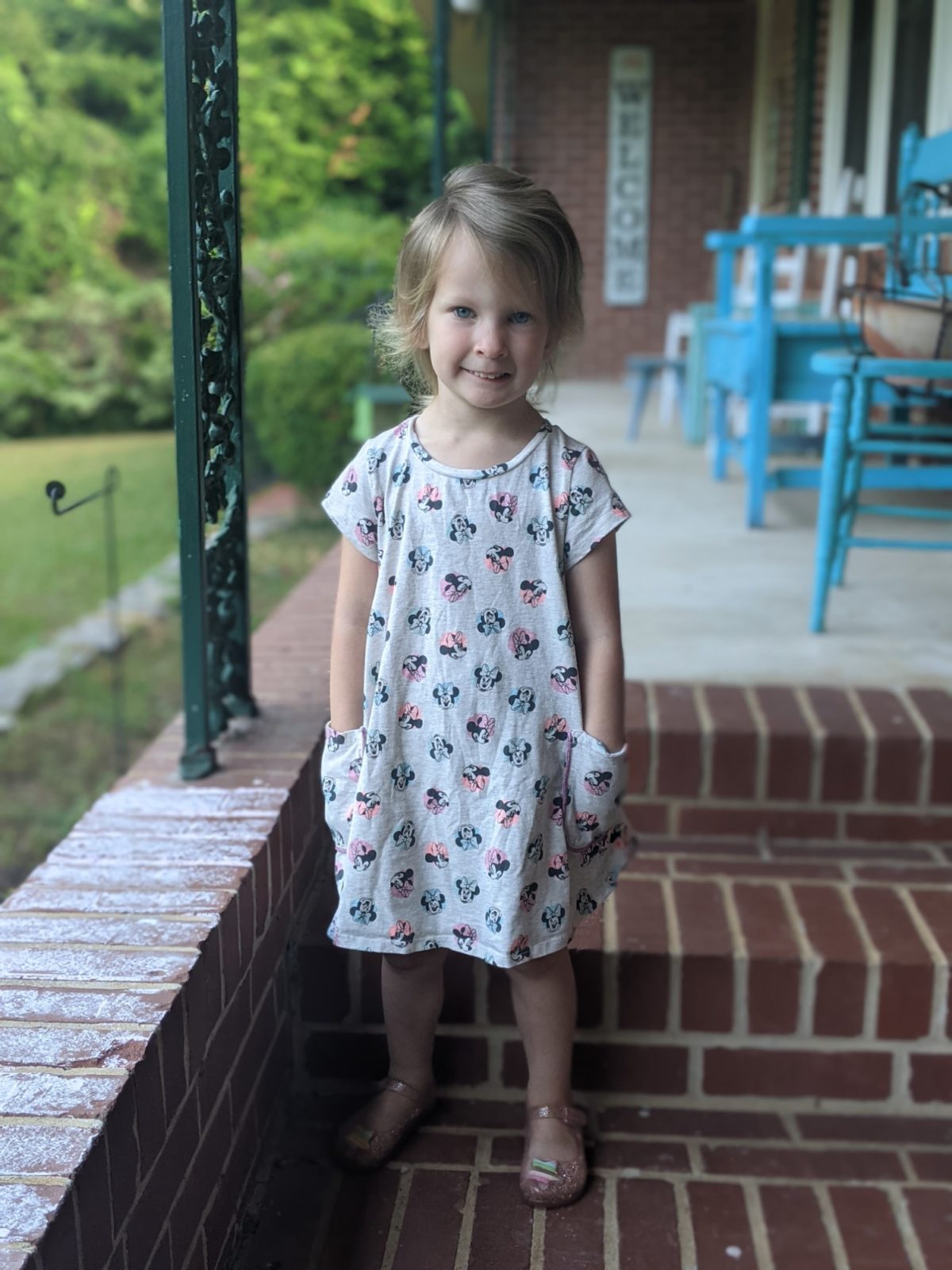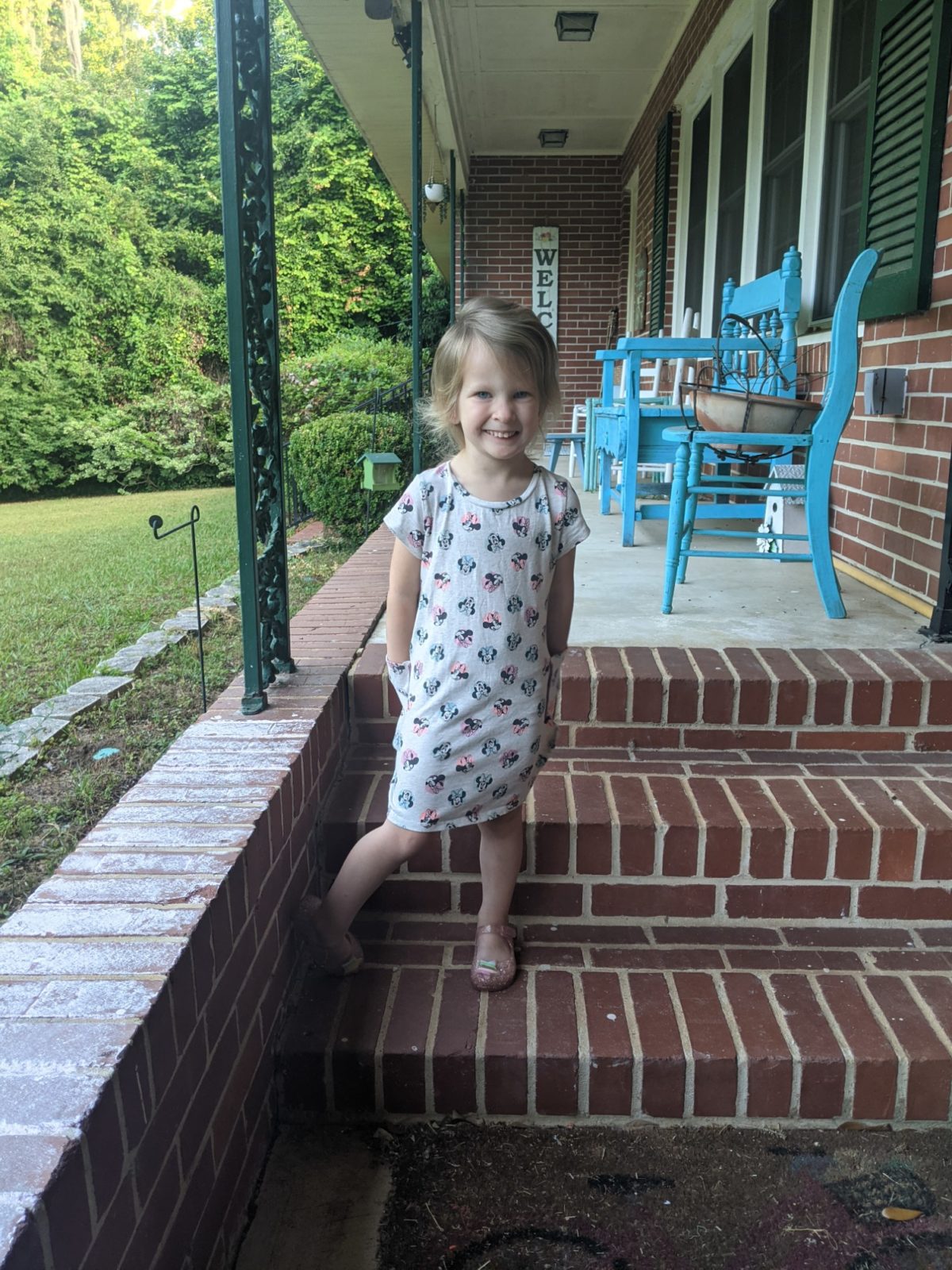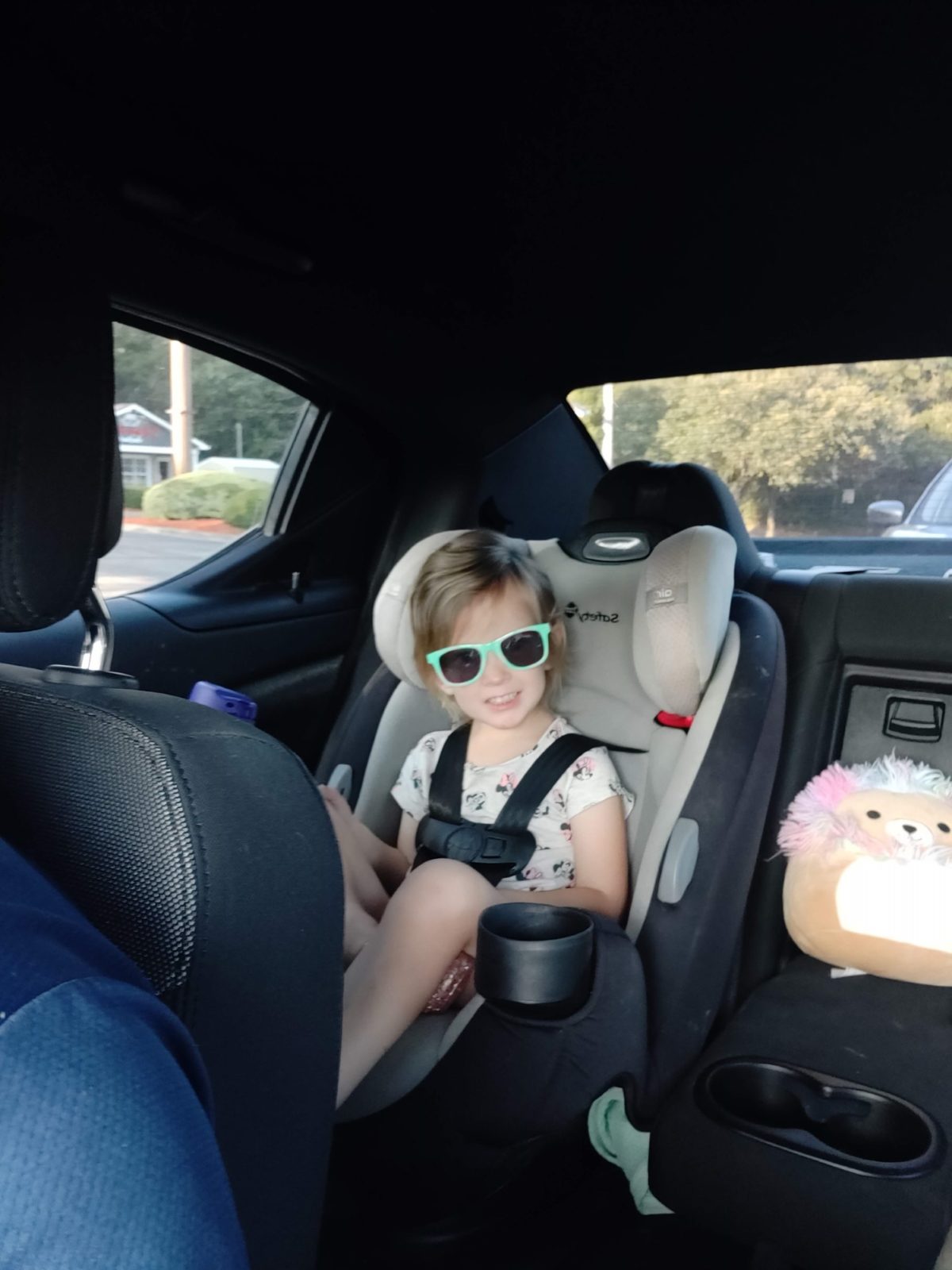 And my Baby Lemon Chickpea had a good morning too!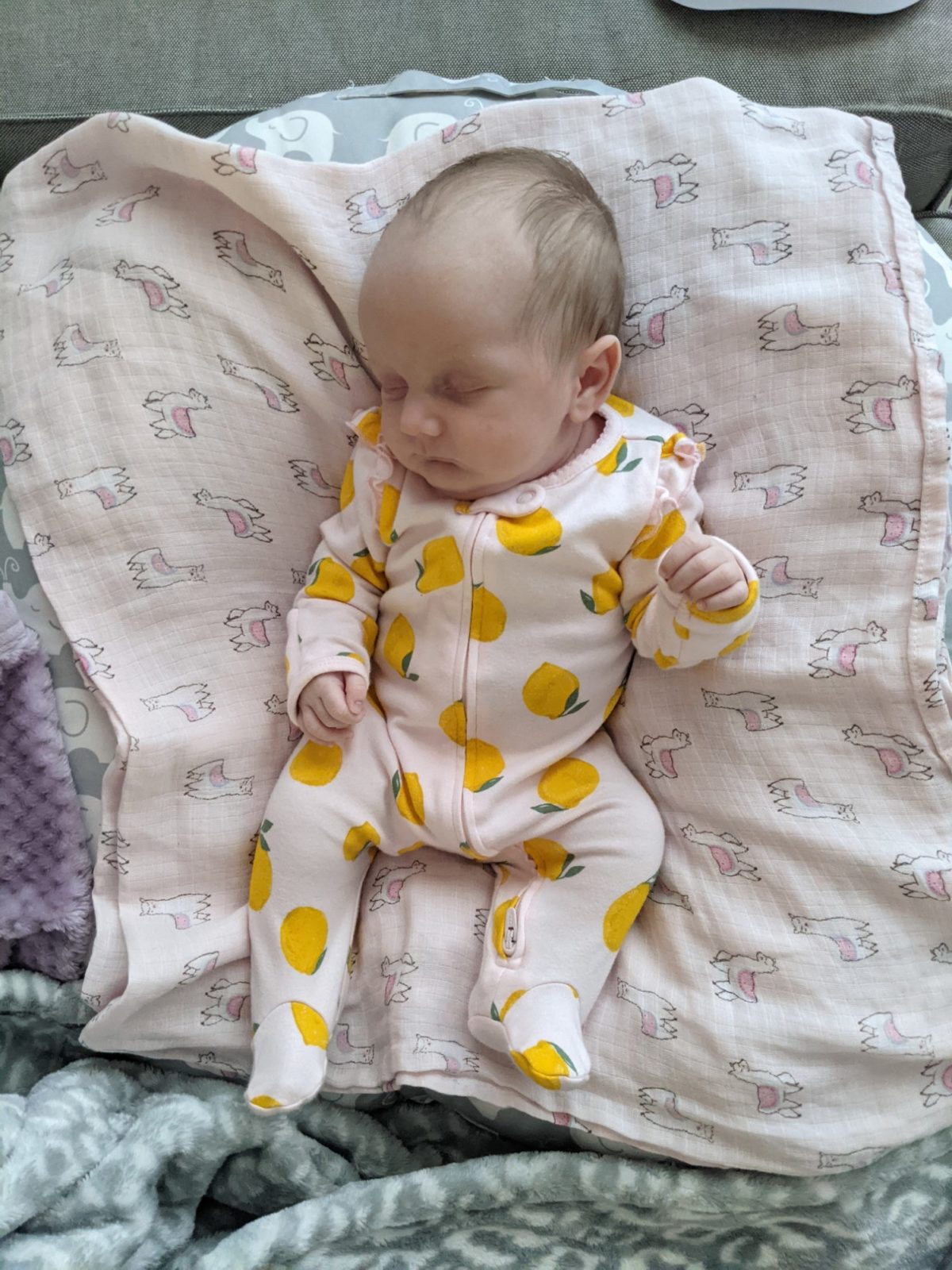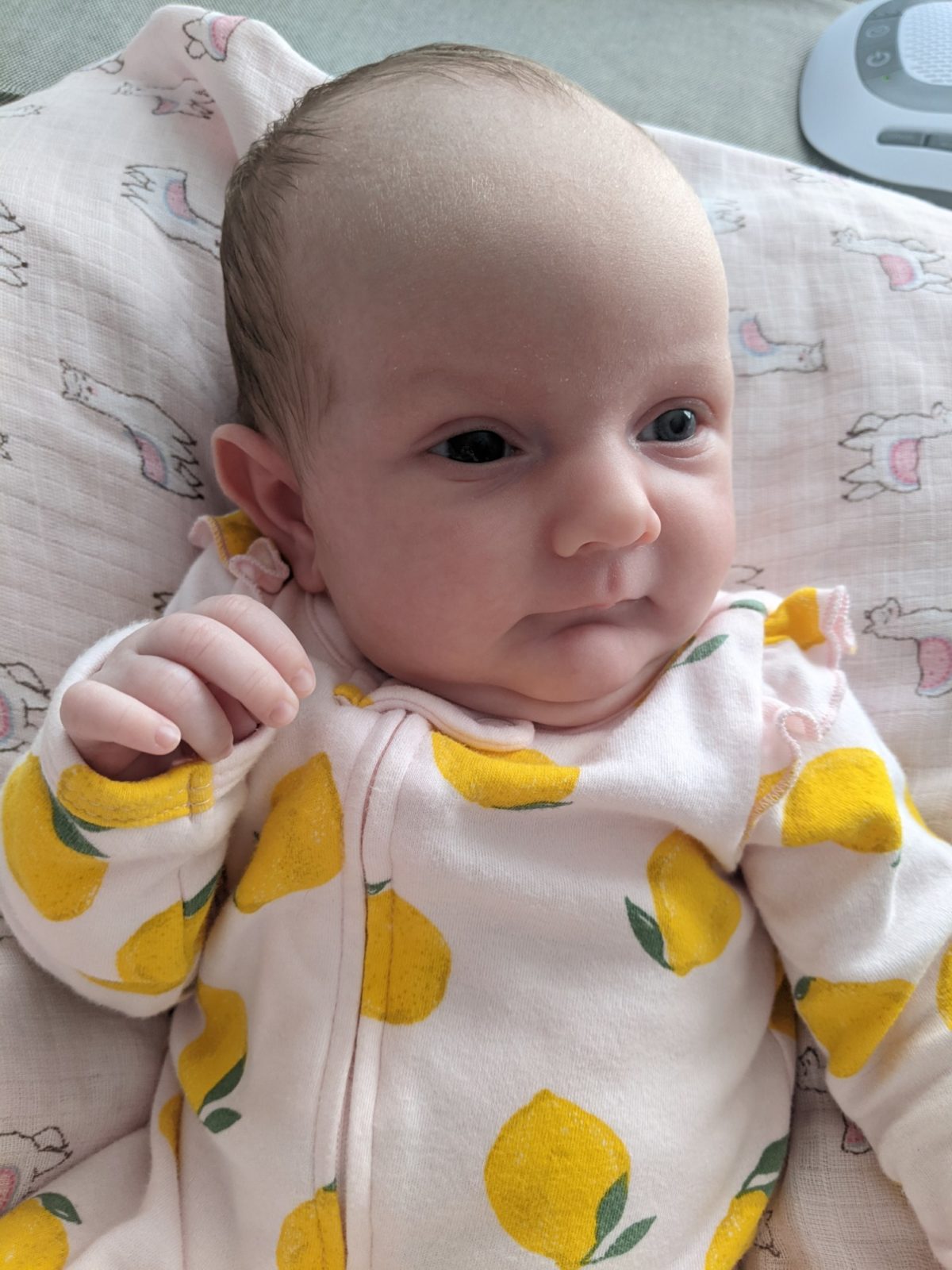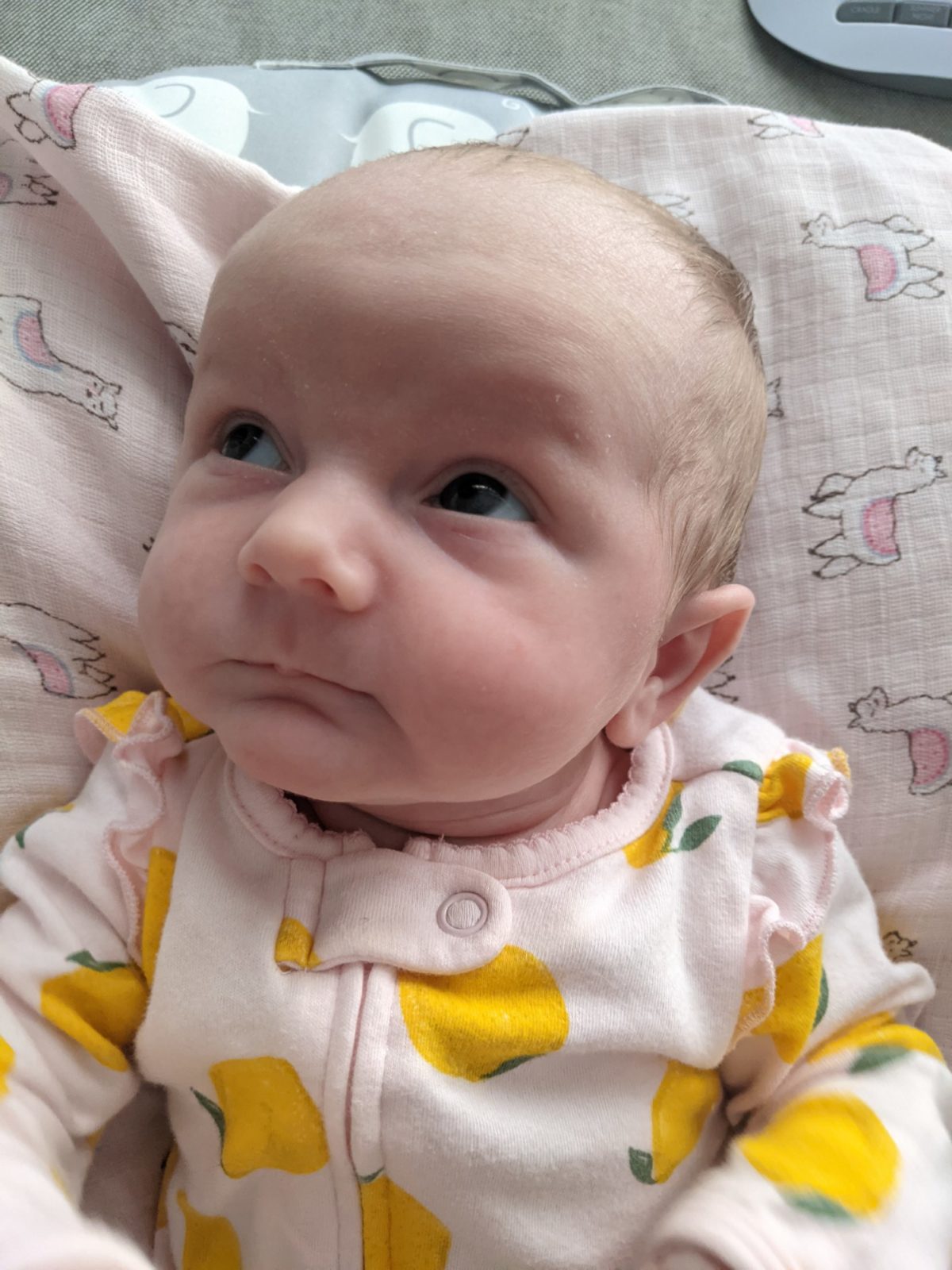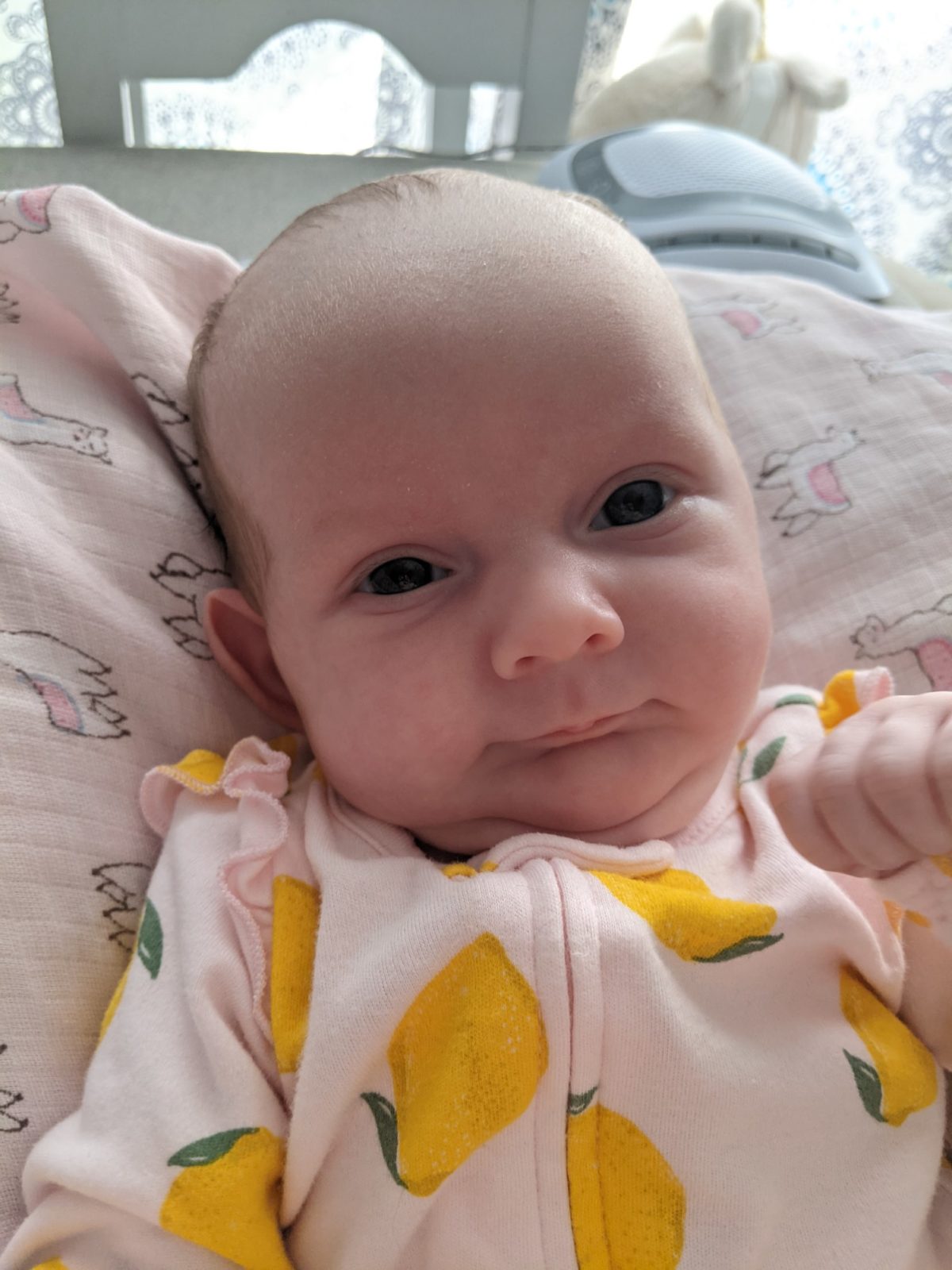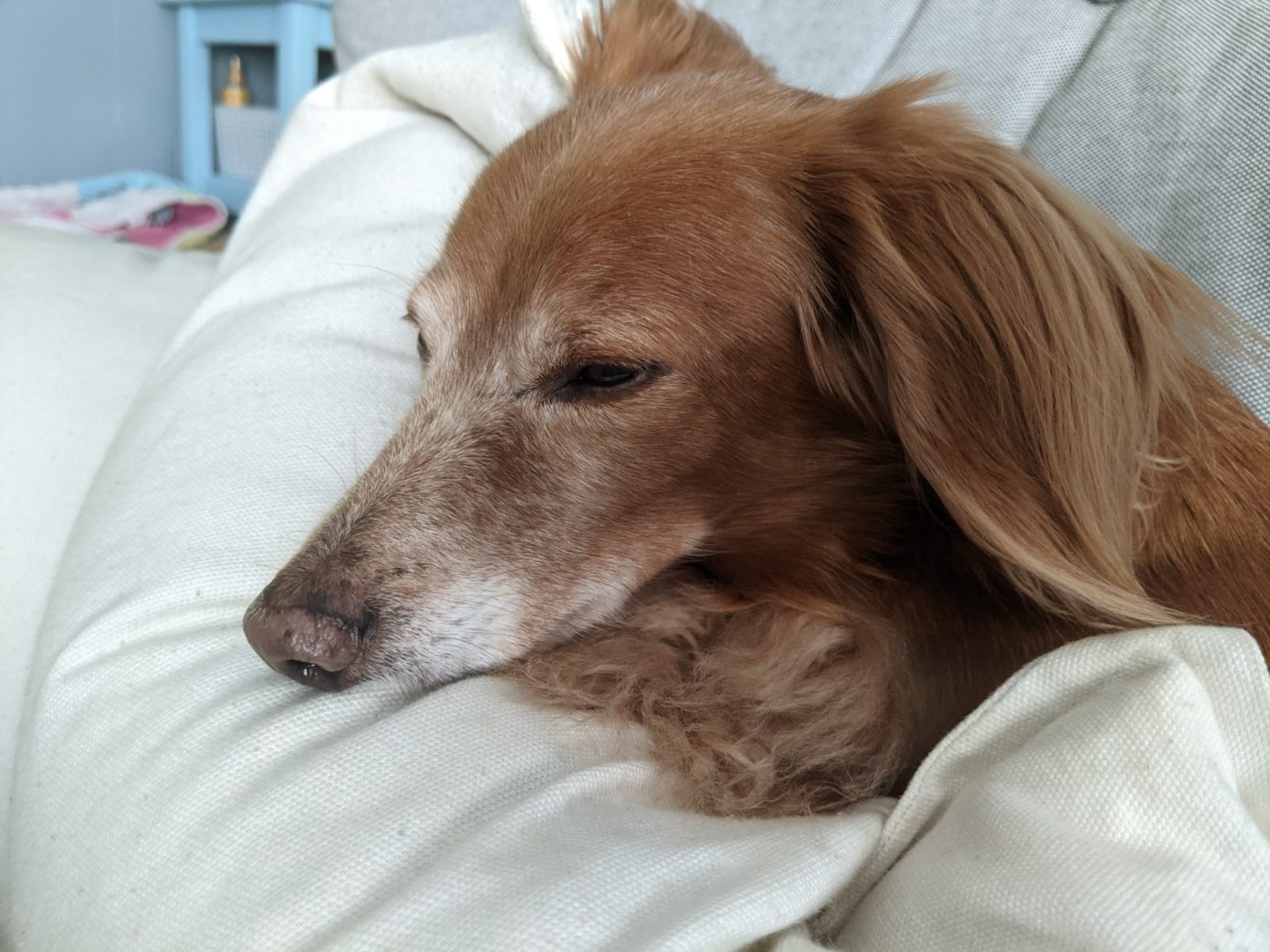 She's spending a lot more time awake these days, wide eyed and alert and checking things out. But usually right after a bottle, she'll still get milk drunk and fall asleep. So once that happened, I got a fresh cup of coffee and worked on my puzzle for a while.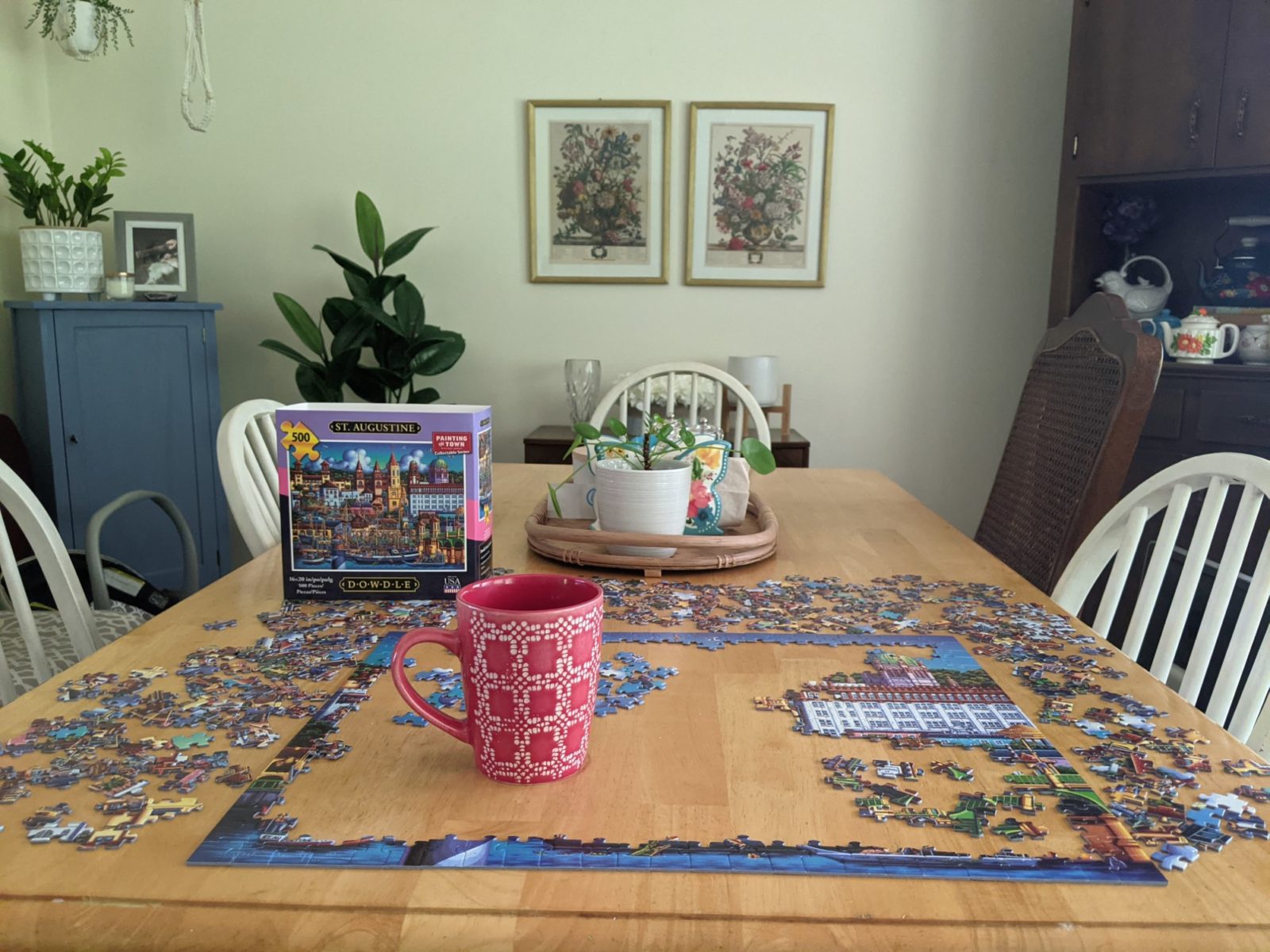 I lost track of time though (my phone was charging in another room and I was deep in the puzzle zone), and had to throw clothes on and run out the door like super fast, to head to Walgreens for my second dose of the covid vaccine. I did make it in time, and now I'm fully vaccinated! I also met my old cheer coach while I was out, who brought me the Lucky Goat coffee I purchased from them for a fundraiser.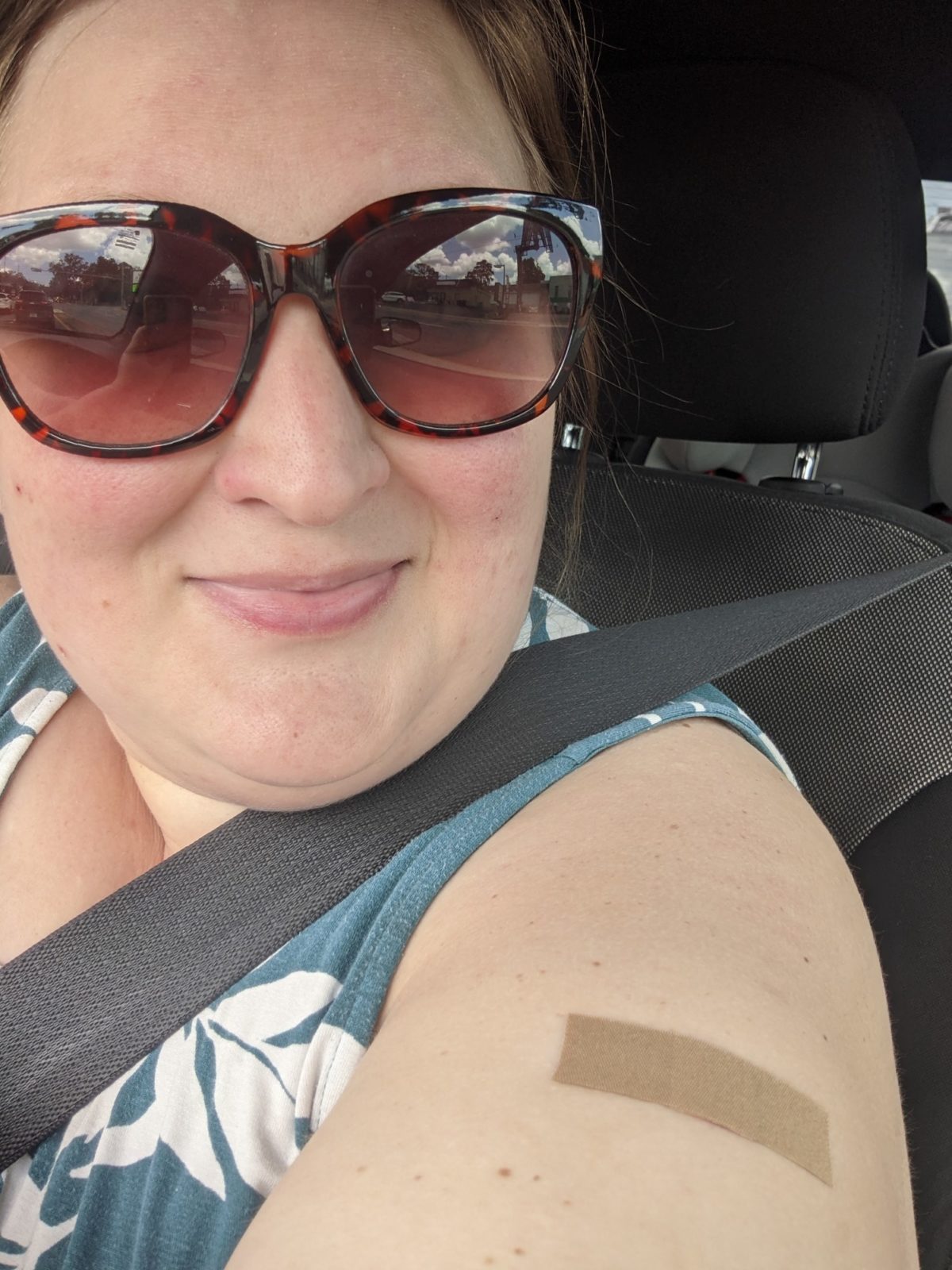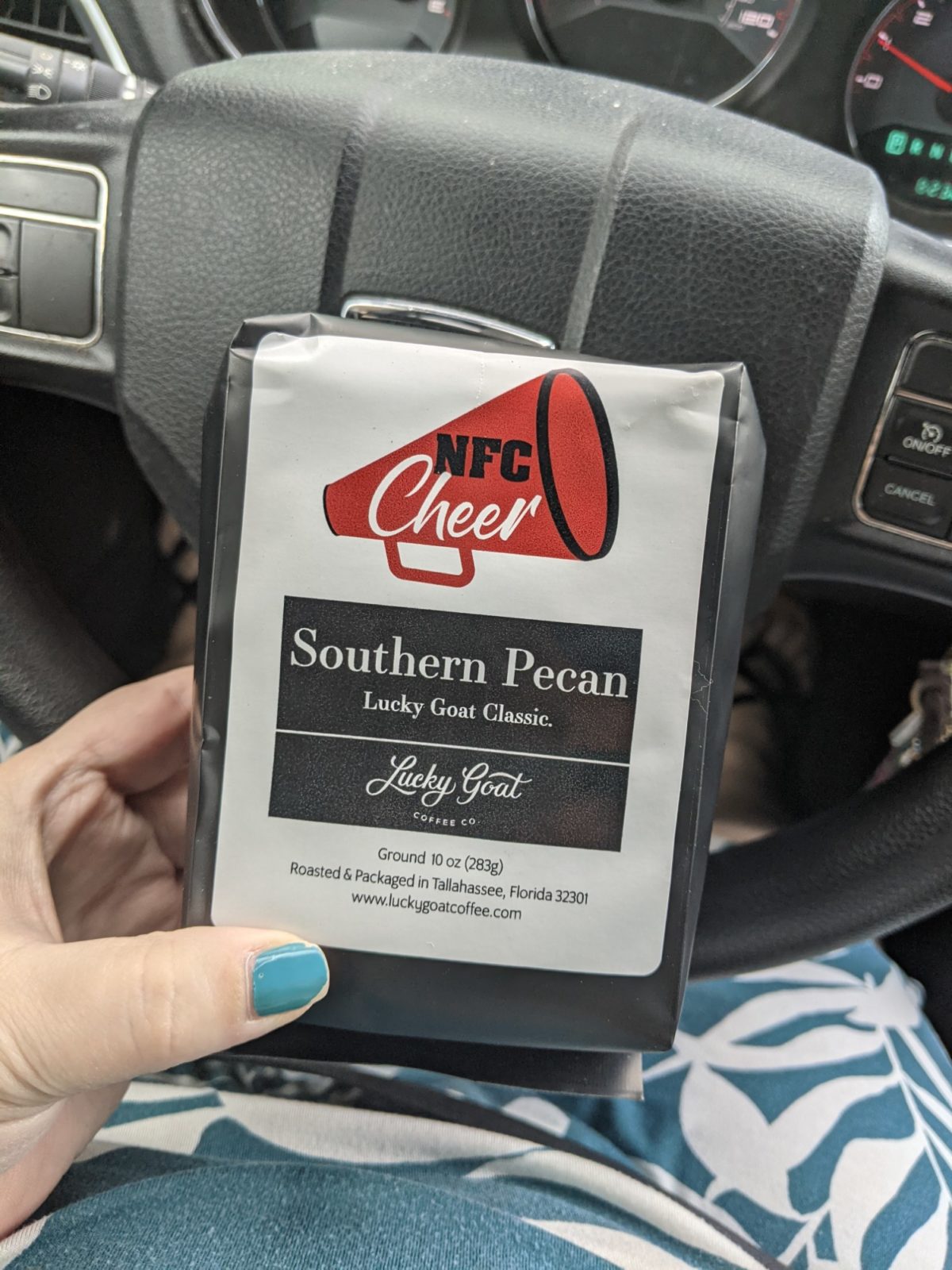 I also decided I would treat Jeff and I to lunch while I was out and about, since I was across town from our usual places. I looked up the website for a new philly place we've been wanting to try, and they just happened to have a Wednesday special, for a 6″ Philly with a drink for $6. So that special seemed like a perfect sign to place an online order for curbside pick-up, and get some sandwiches to take home!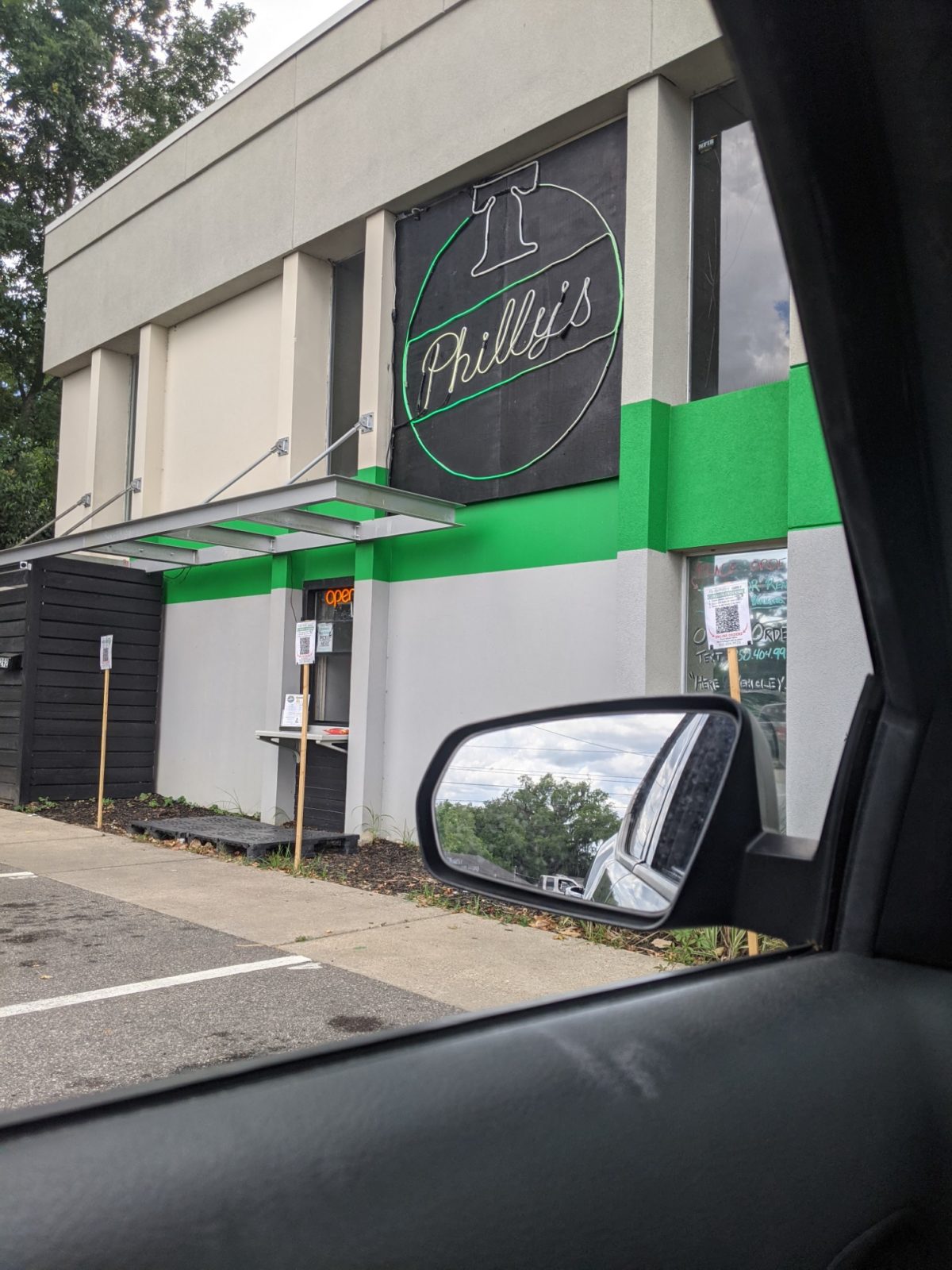 And it was soooo good! I know it doesn't look pretty, but it was absolutely delicious. I absolutely love Philly's, but this was the first time I've had one with that yellow wiz cheese, and I actually liked it way more than I thought it would.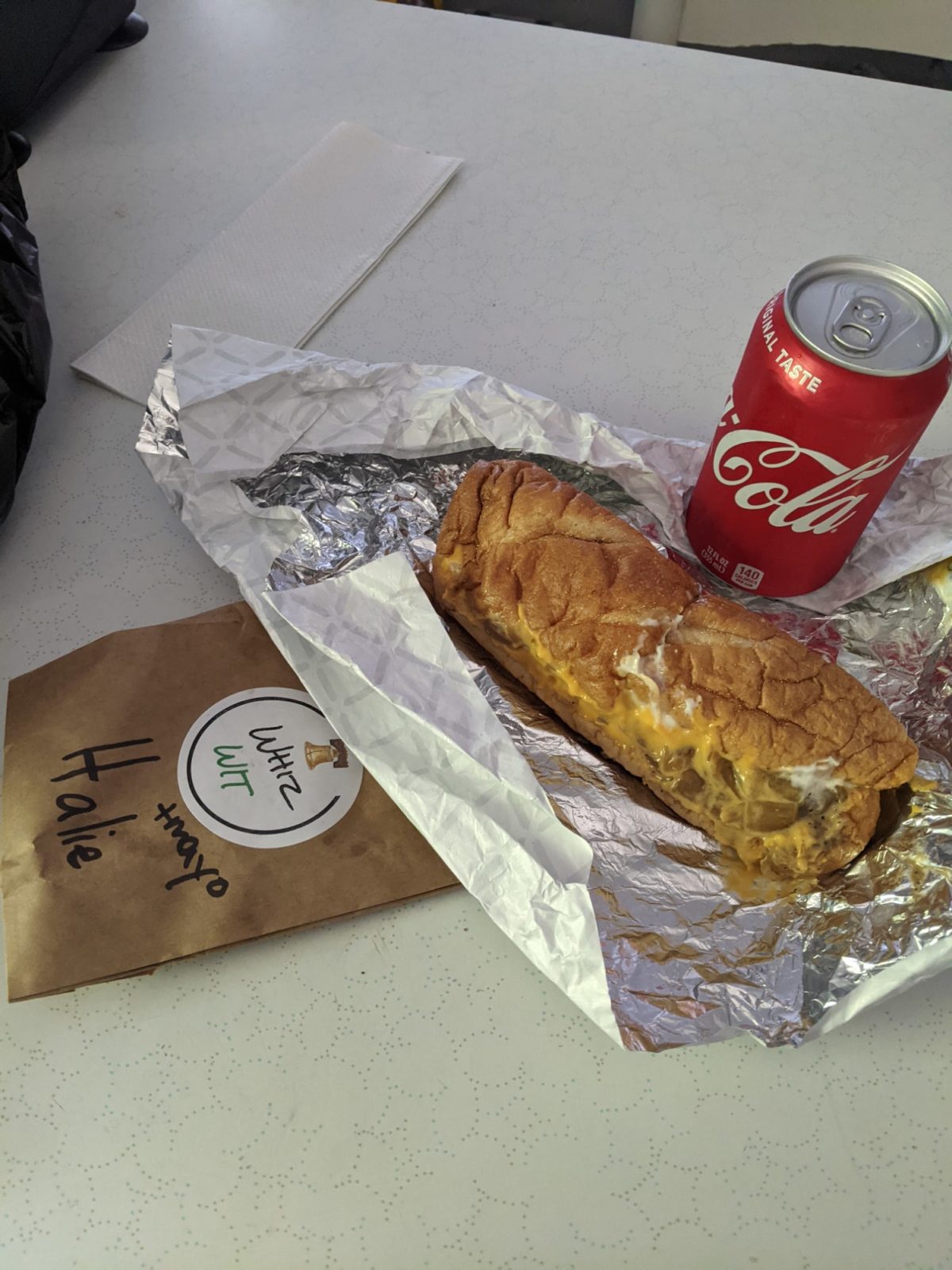 Came home to these two snuggling on Jeff's lunch break 😍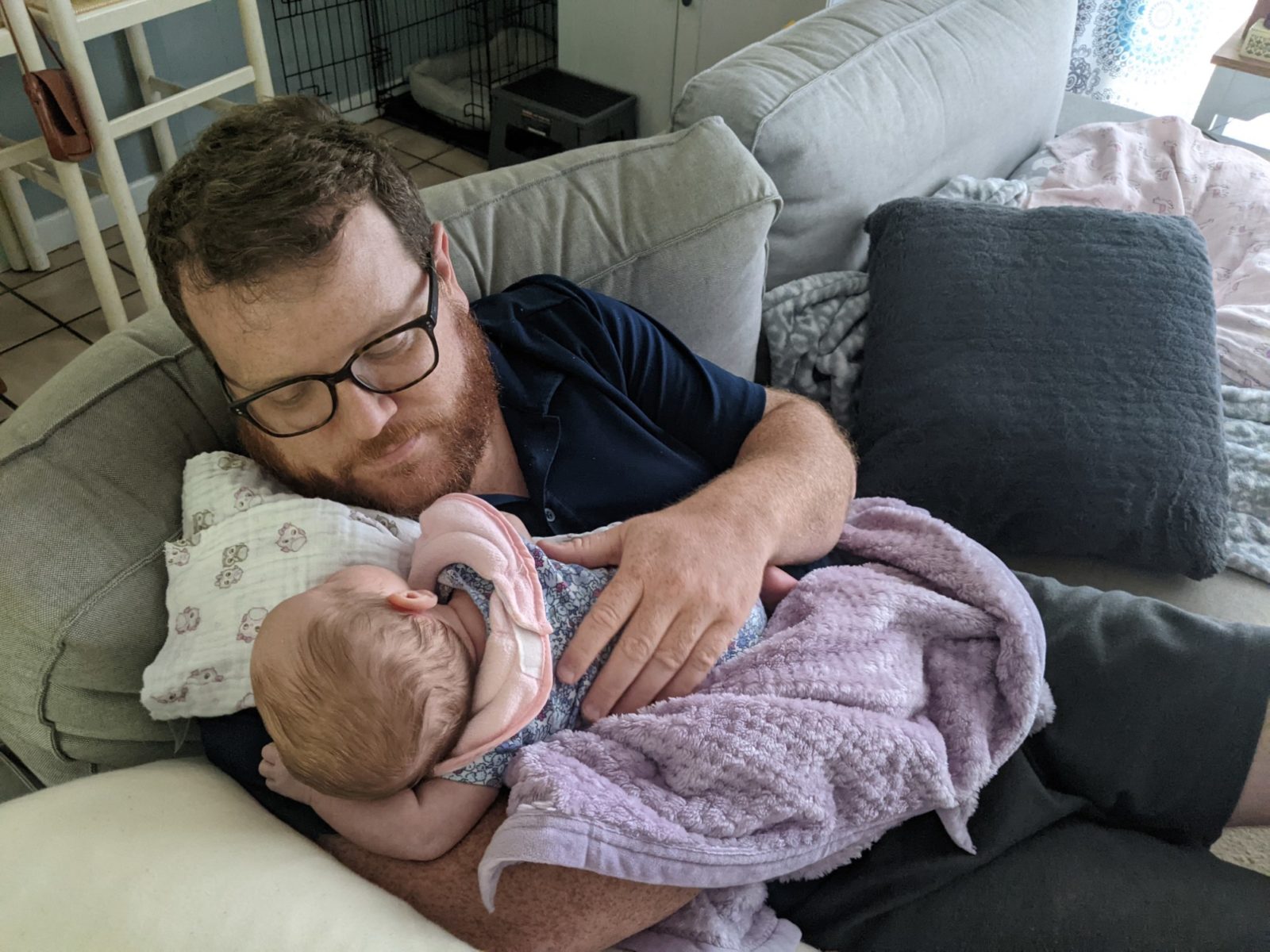 After lunch, and getting Addison back to sleep, I cleaned the living room and kitchen, and got it looking so neat and tidy, and then went back to my puzzle again. Oh and funny story, when Emmie woke up this morning and saw it still on the table, she was like, "Oh Mommy, you forgot about this." As if I was supposed to have finished it all last night, in just one day 😝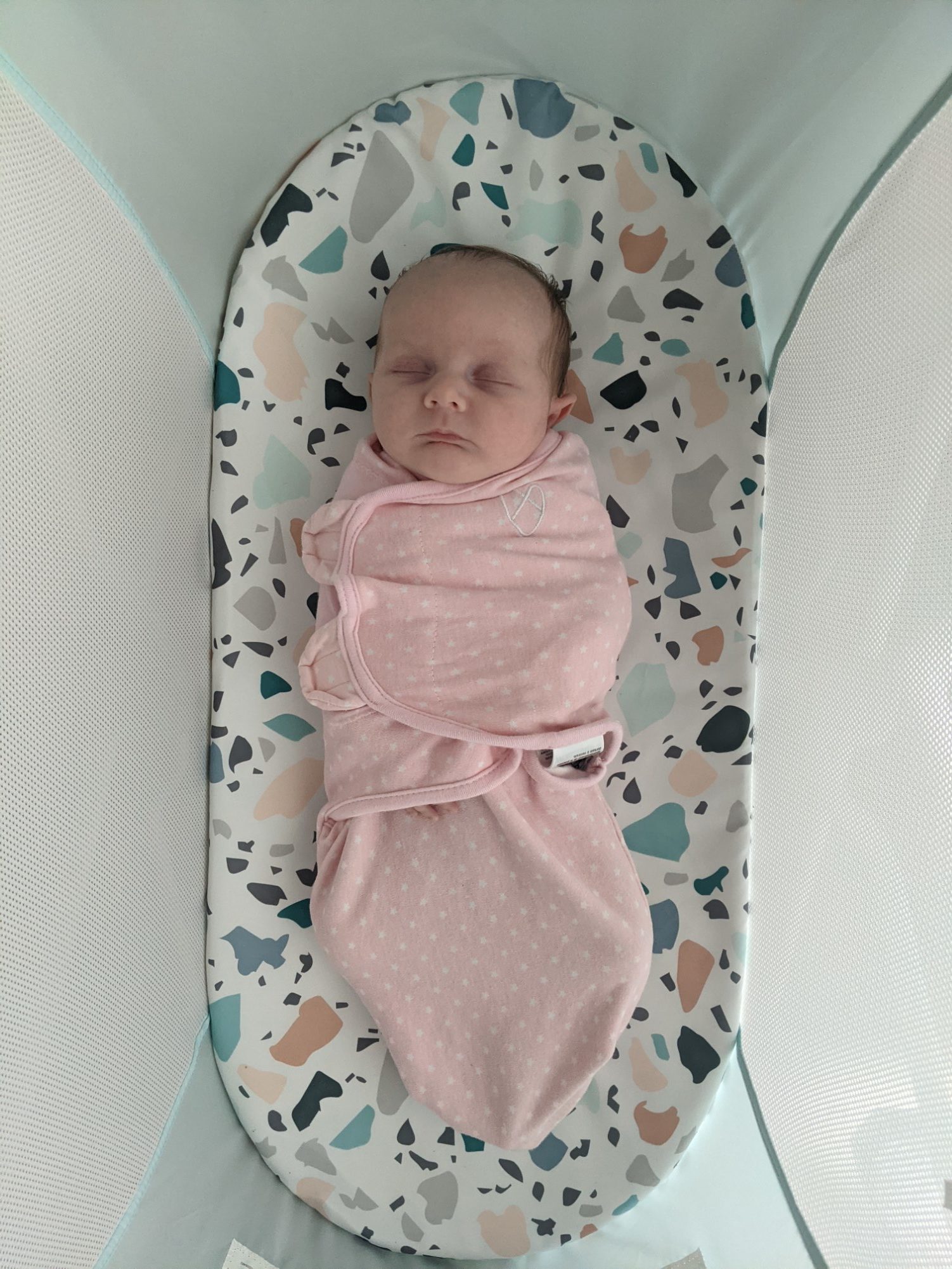 Look at her little fingers peeling out of her swaddle!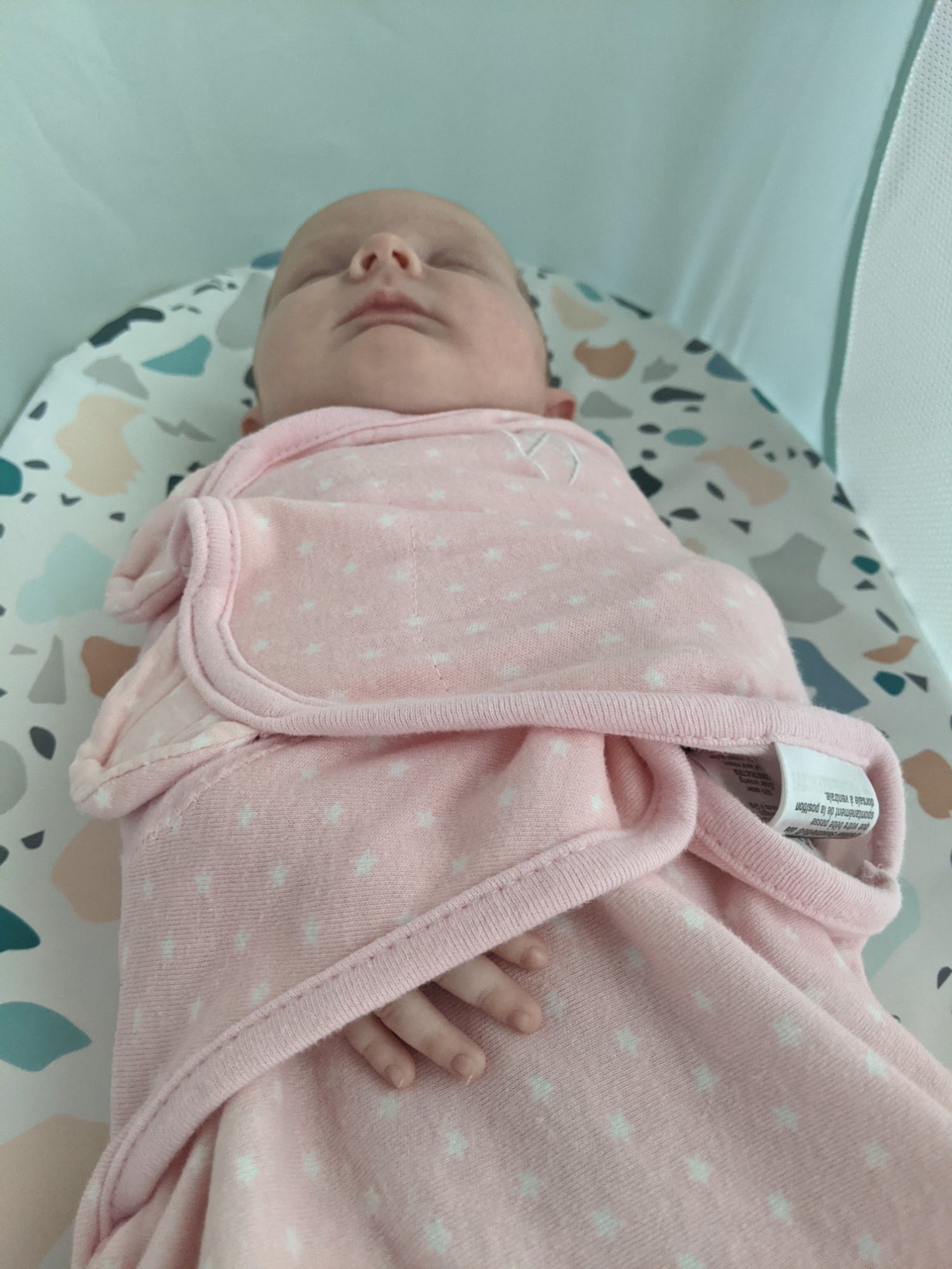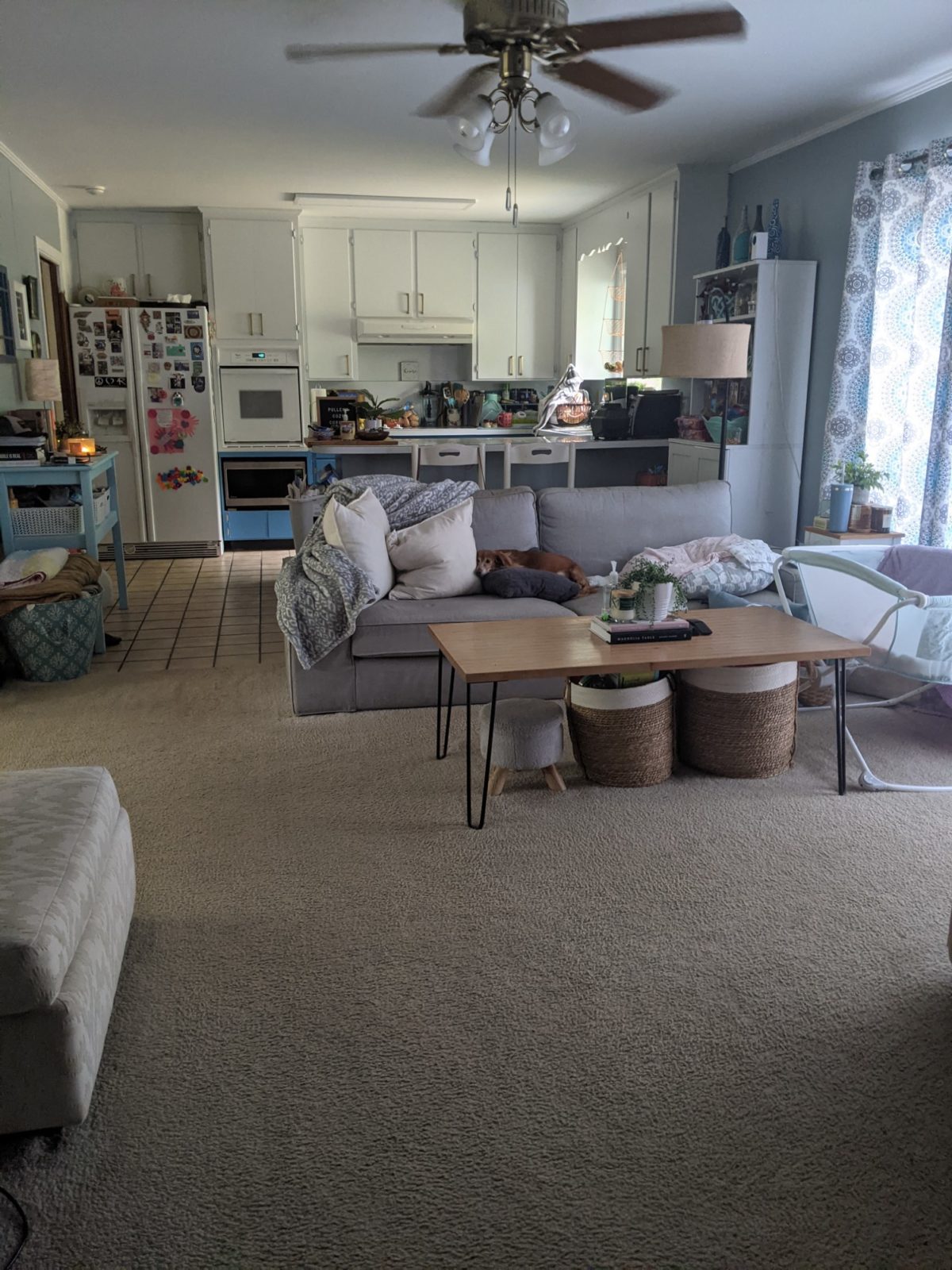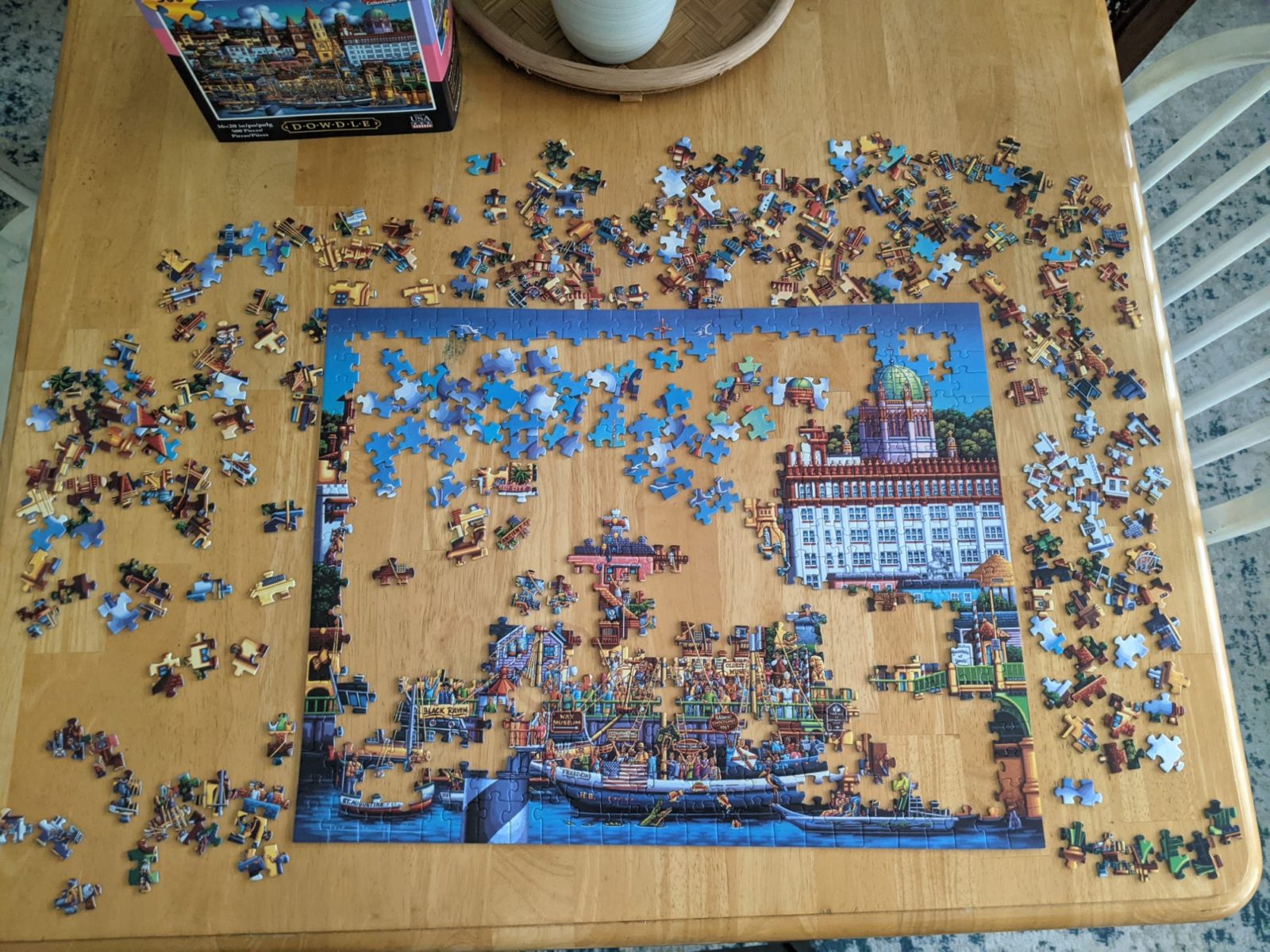 We had one more sweet friend from church bring us dinner tonight from Newk's (plus a chunk of delicious home made pound cake!), and she also brought us gifts for both girls. These are framed prints of the sky on the night each girl was born, with their names and birth dates and coordinates, and scripture references as well. Not only are they beautiful, but I thought this was so neat and so thoughtful and unique. I love them!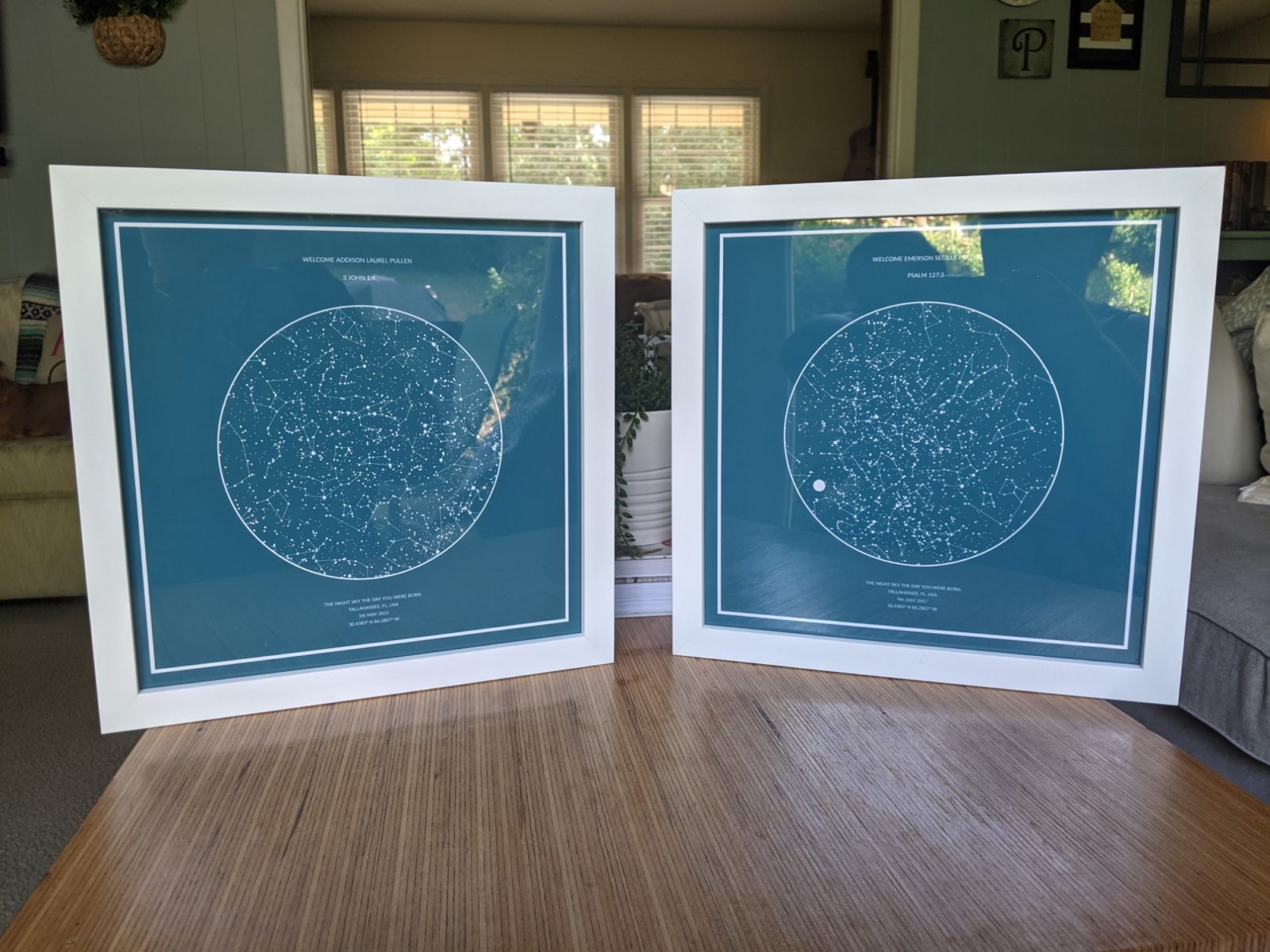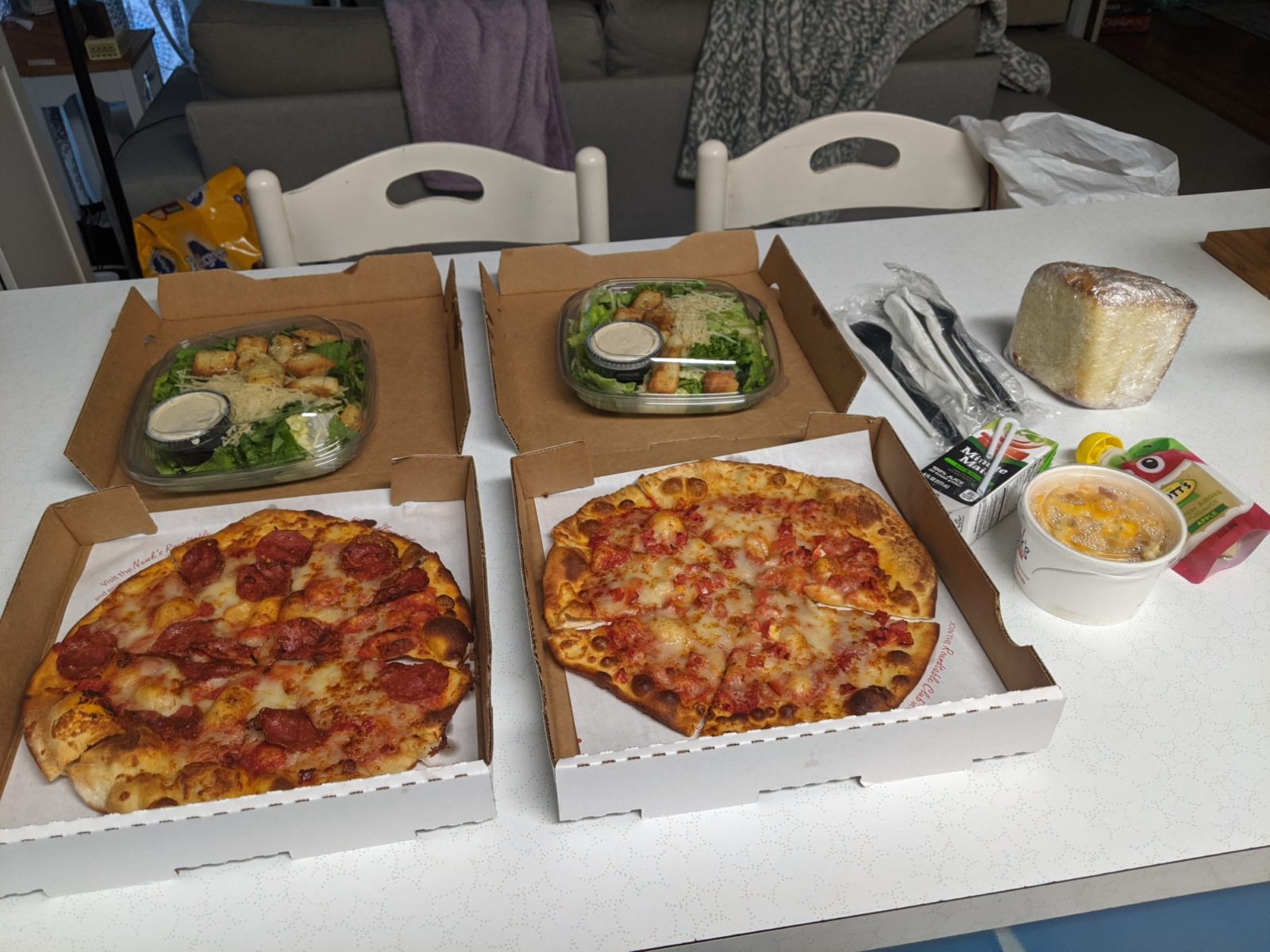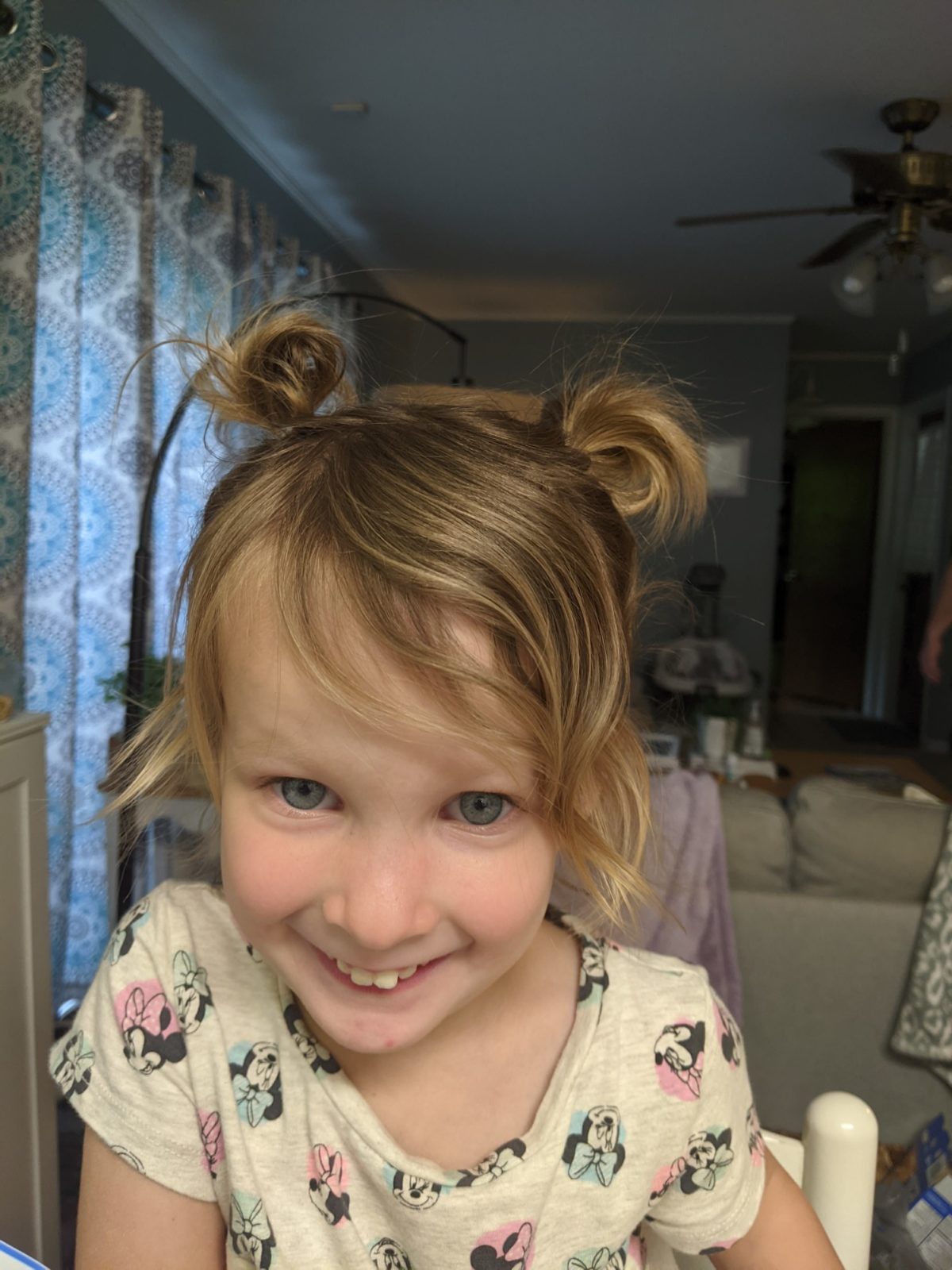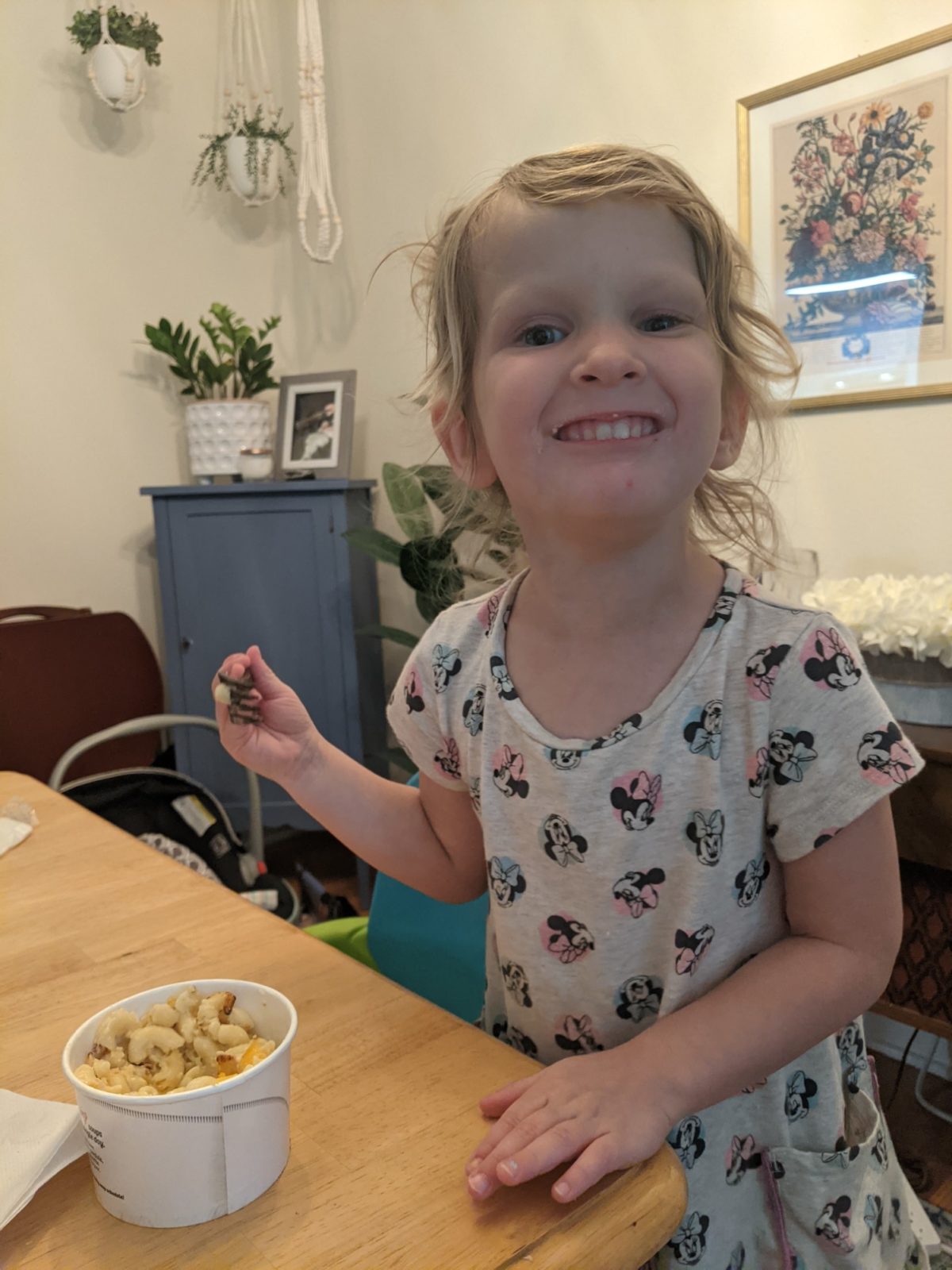 Emmie wanted to "help" me with my puzzle, so I found a few pieces for her to out together, before my anxiety got the best of me, worrying about her messing it up or losing pieces 😆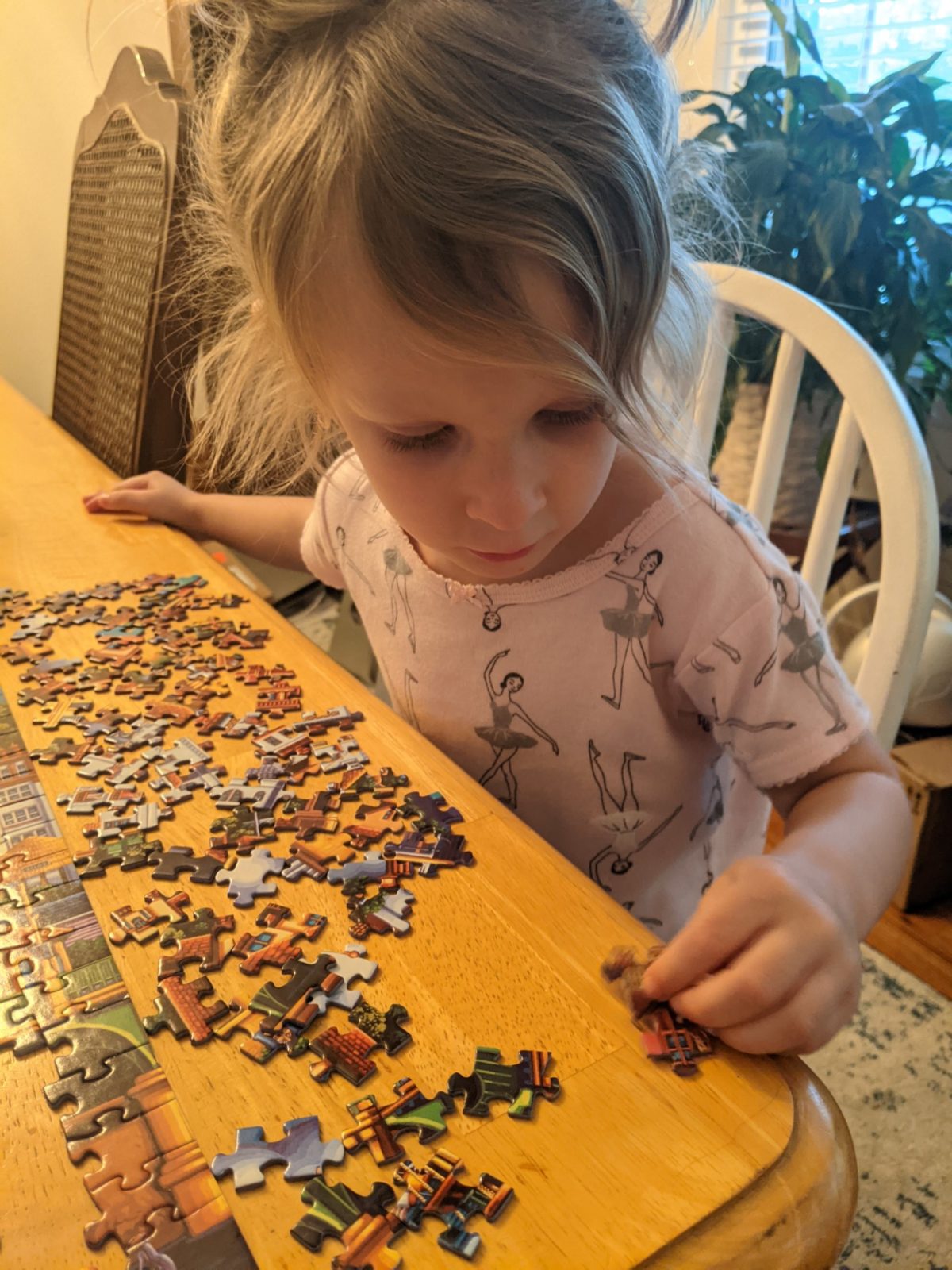 Instead, she did her "floor is lava" dance video again, and danced out some of her wiggles before bedtime.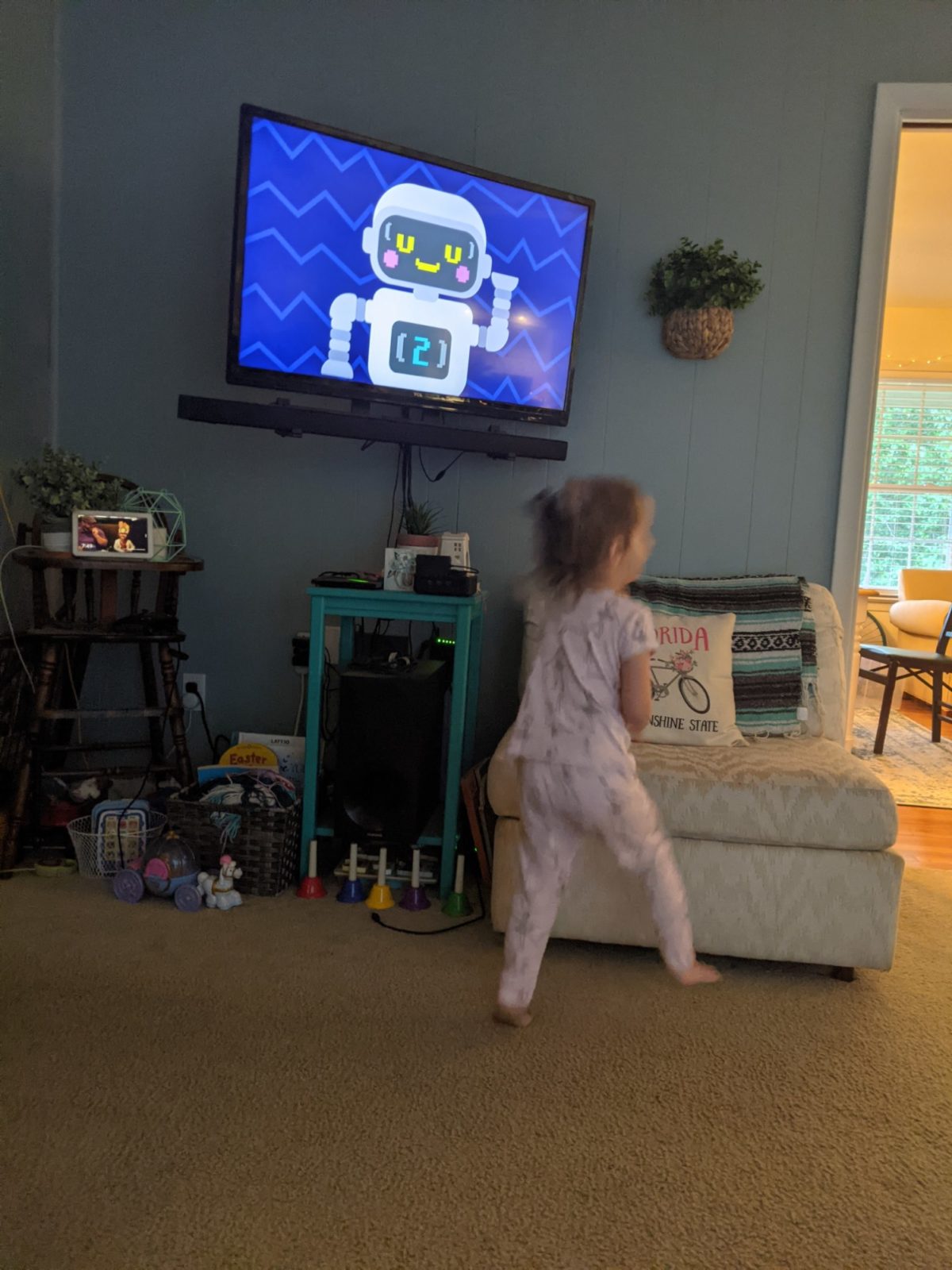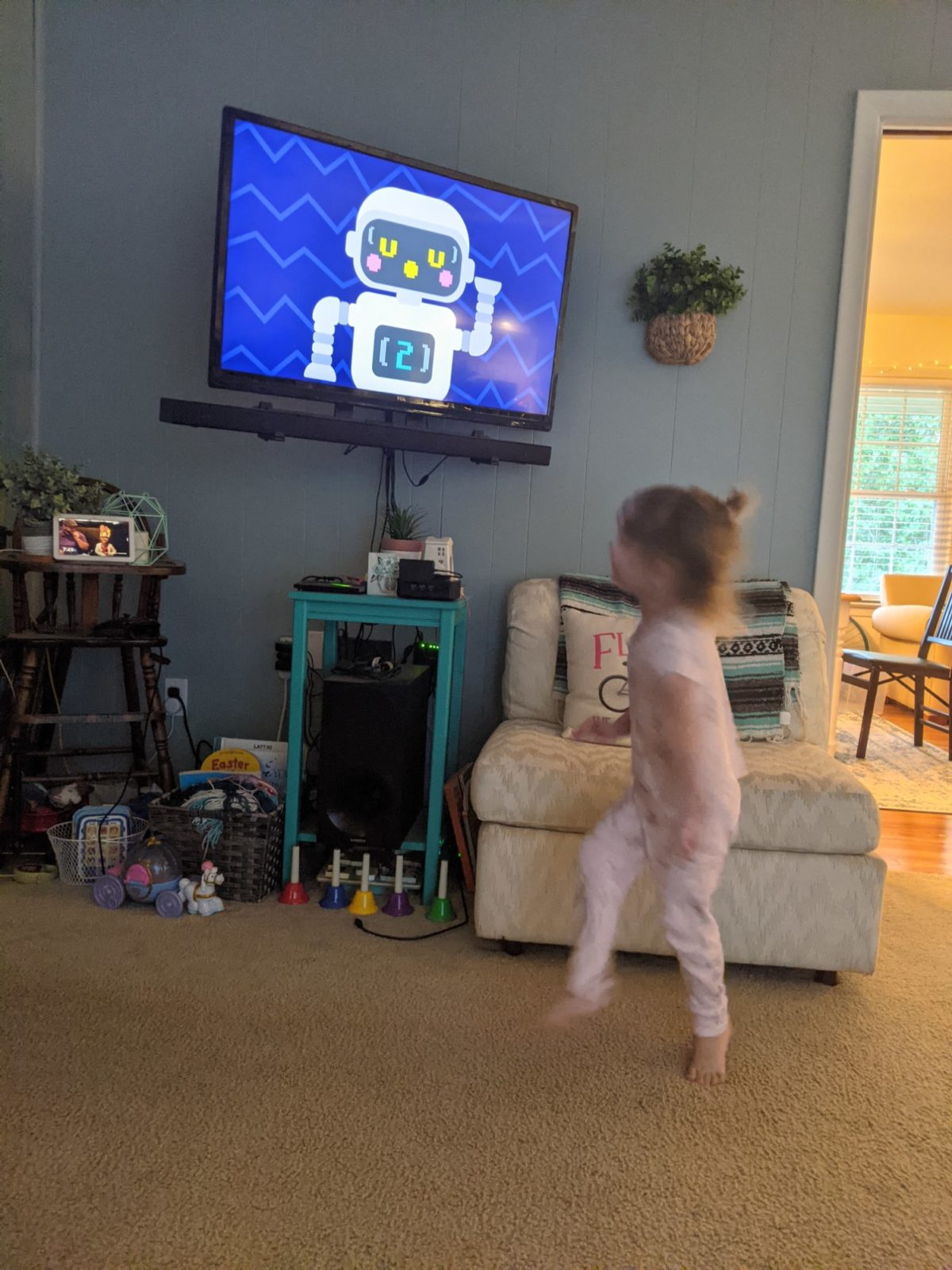 She once again did super well at bedtime (continually saying thank the Lord for that!), which was good, because Addison was having another one of those rough crying nights. We did eventually get her calmed down (after what felt like two full hours of struggling and fighting and crying), and she's currently sleeping in her bassinet. We're watching an episode of Home Town before trying to get some sleep between the middle-of-the-night bottle feedings.