(Blog post for Thursday, June 11.)
My little girl looked so cute yesterday morning, wearing some old school 90's jean shorts (jorts!), that used to be mine, circa 1991!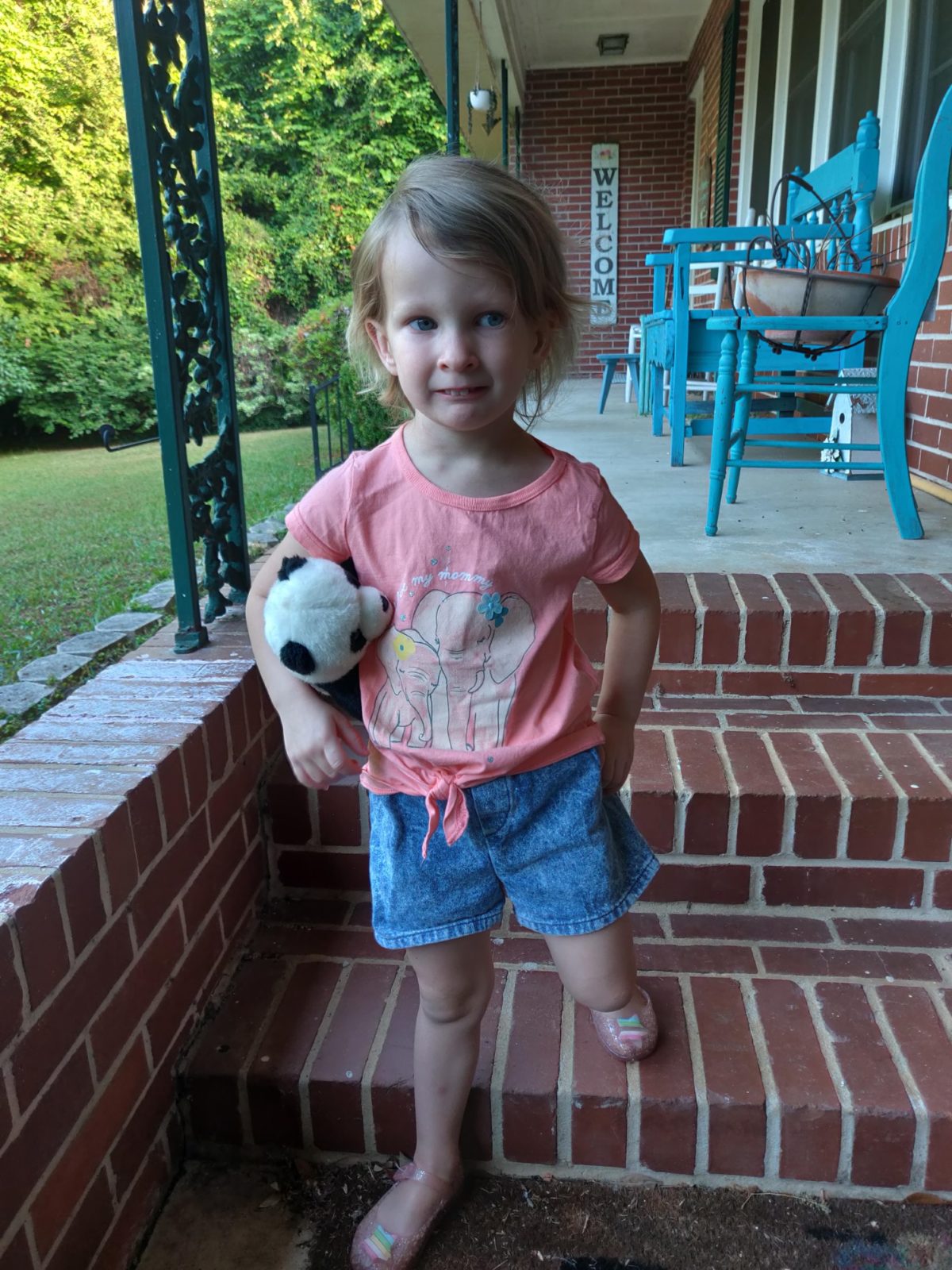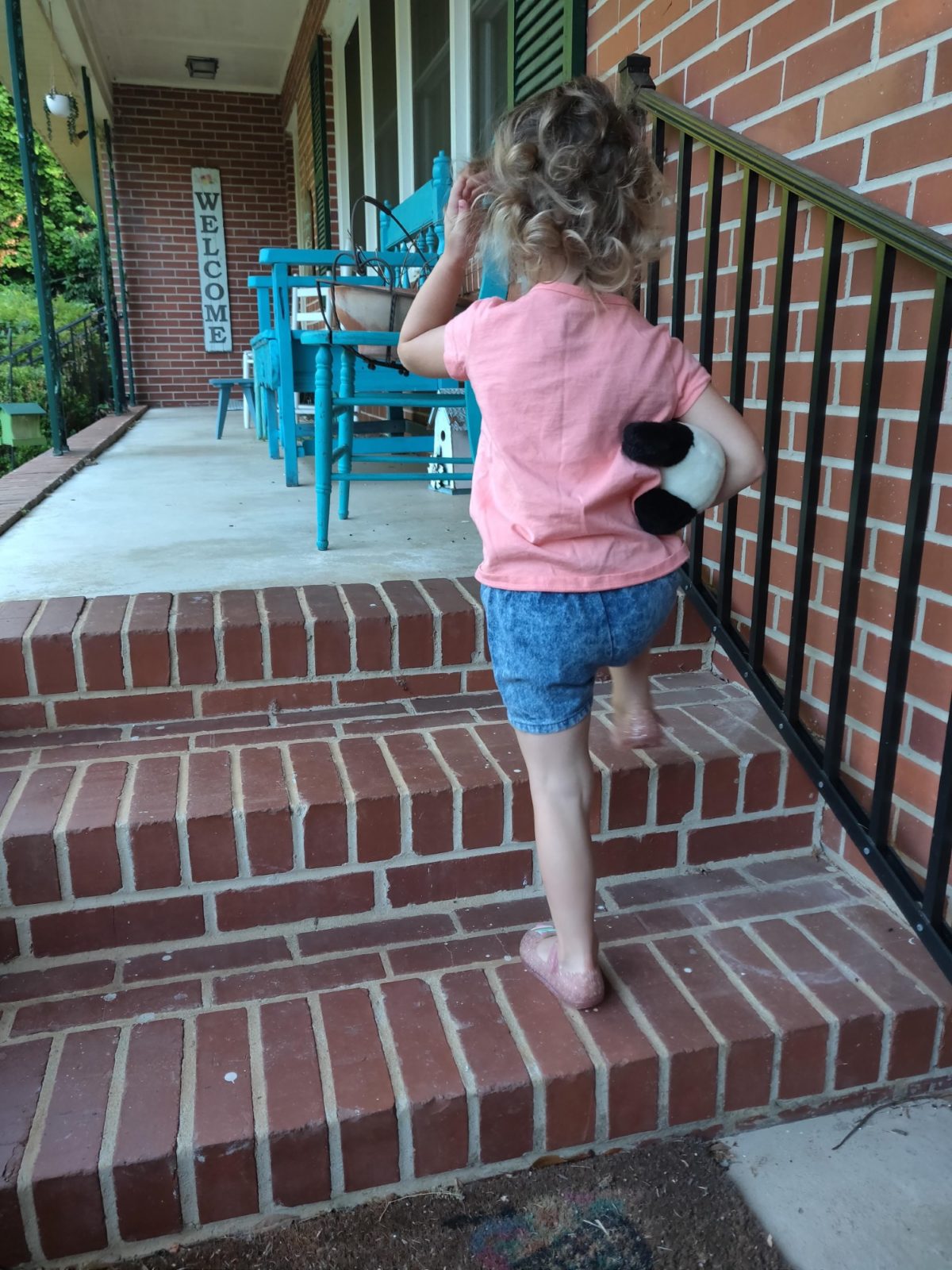 Emmie and the triplets all got to school at the same time, but none of them were interested in taking good pics together 😉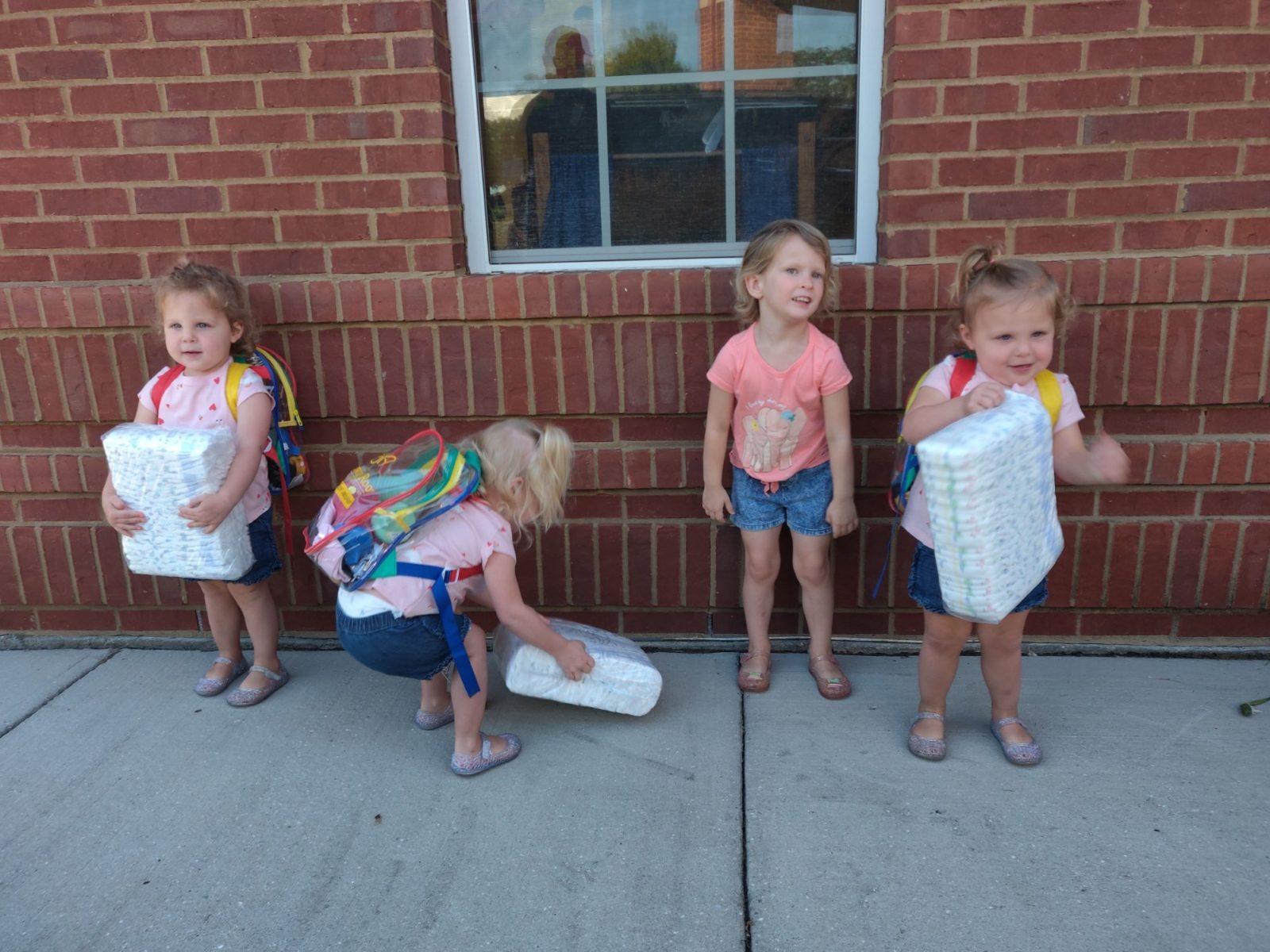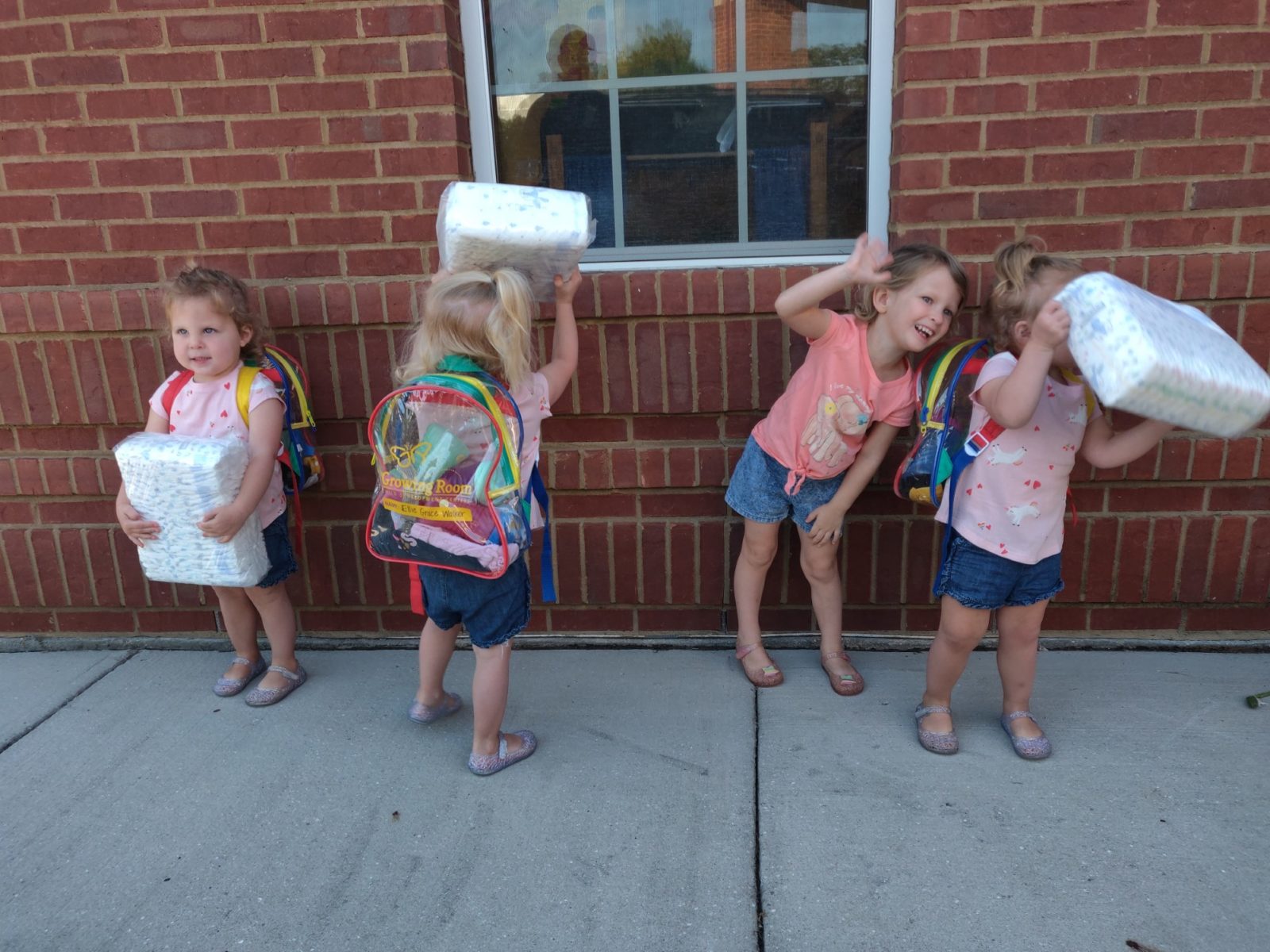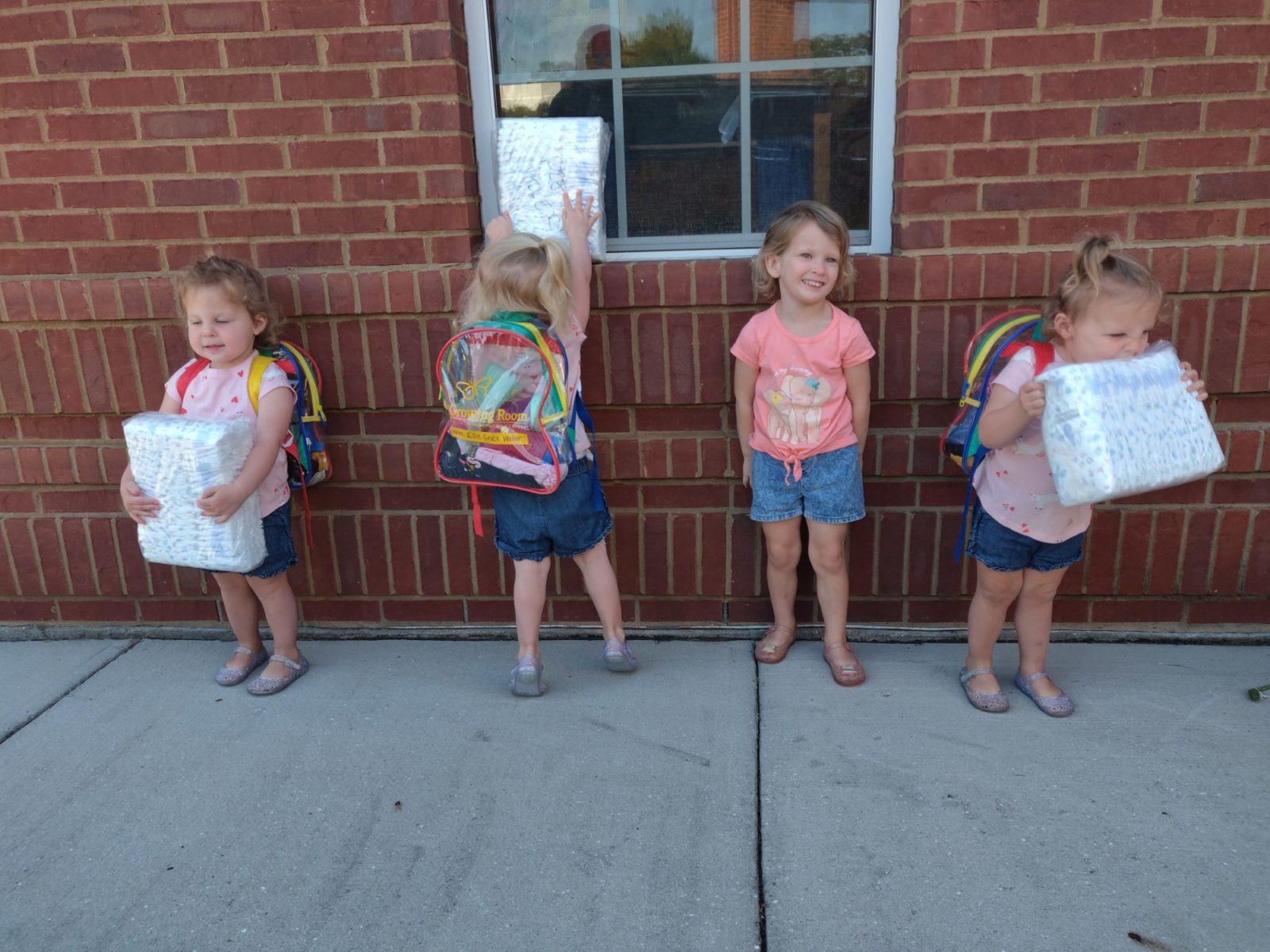 But at home, my tiniest girl was sweetly snoozing away, most of the day!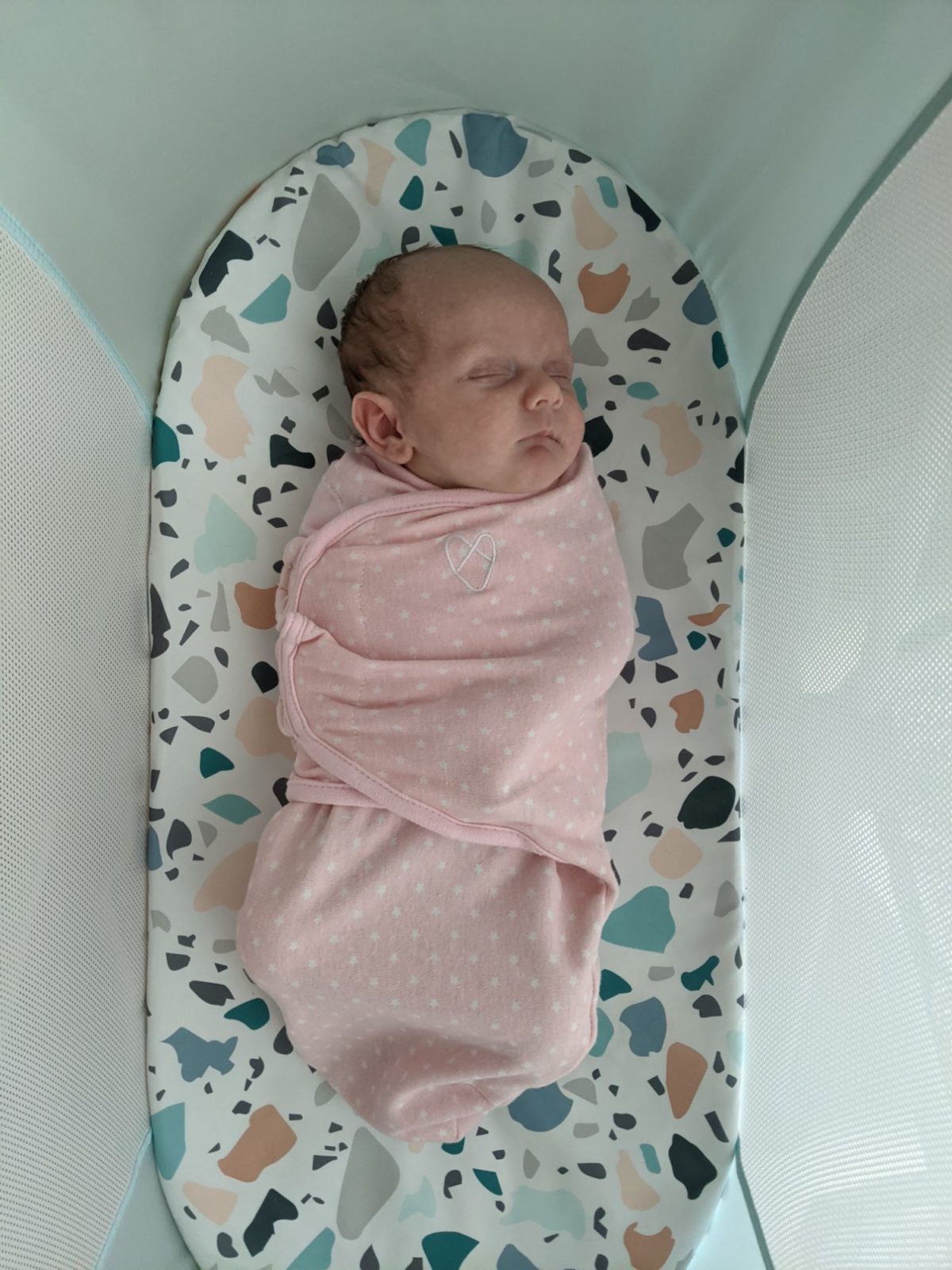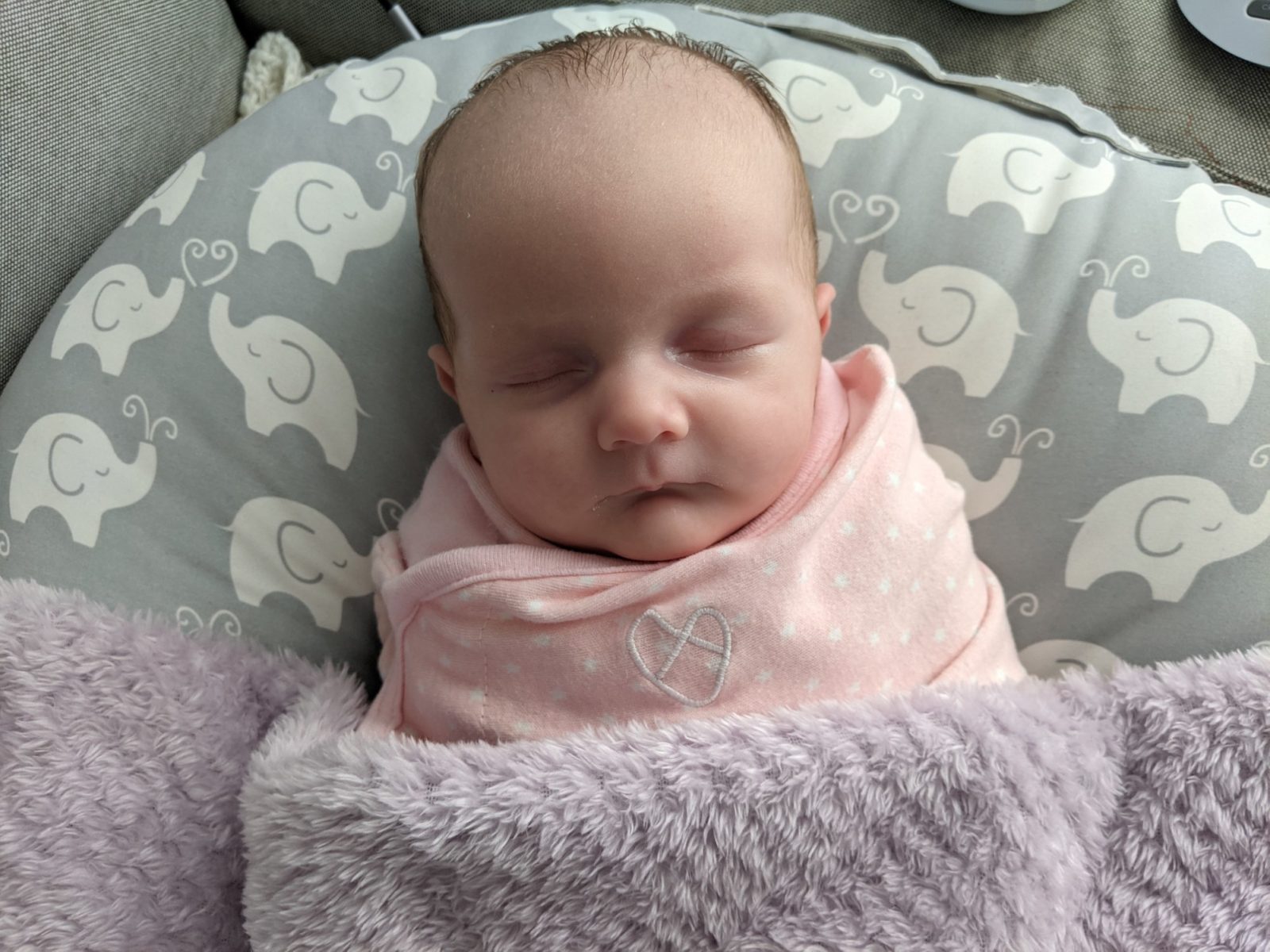 I laid her down on our bed while I got dressed to go for a walk, and Jeff came in to lay down for a lunch-hour-nap, and of course Pretzel came with him, and the three of them were so sweet together. 🥰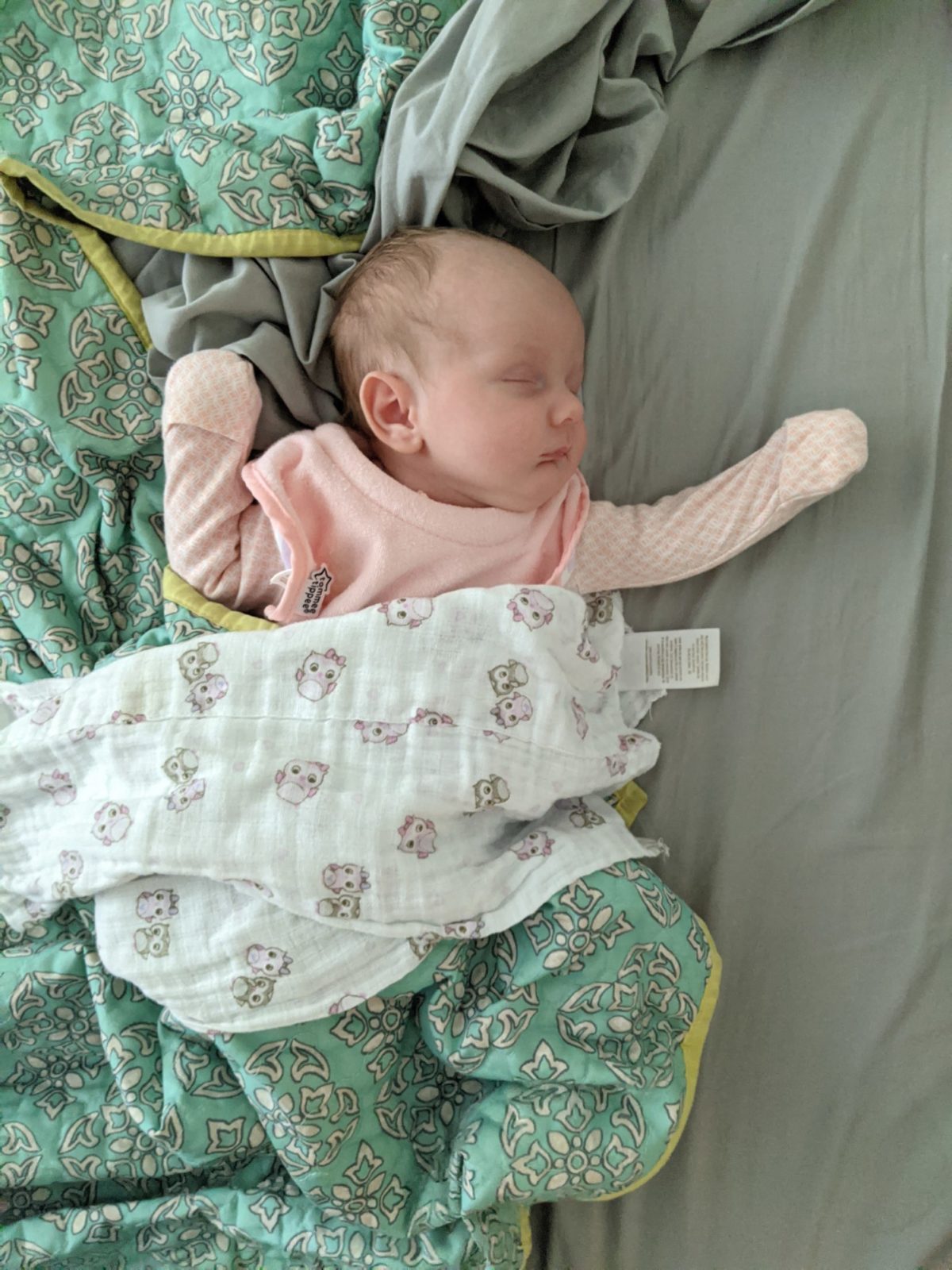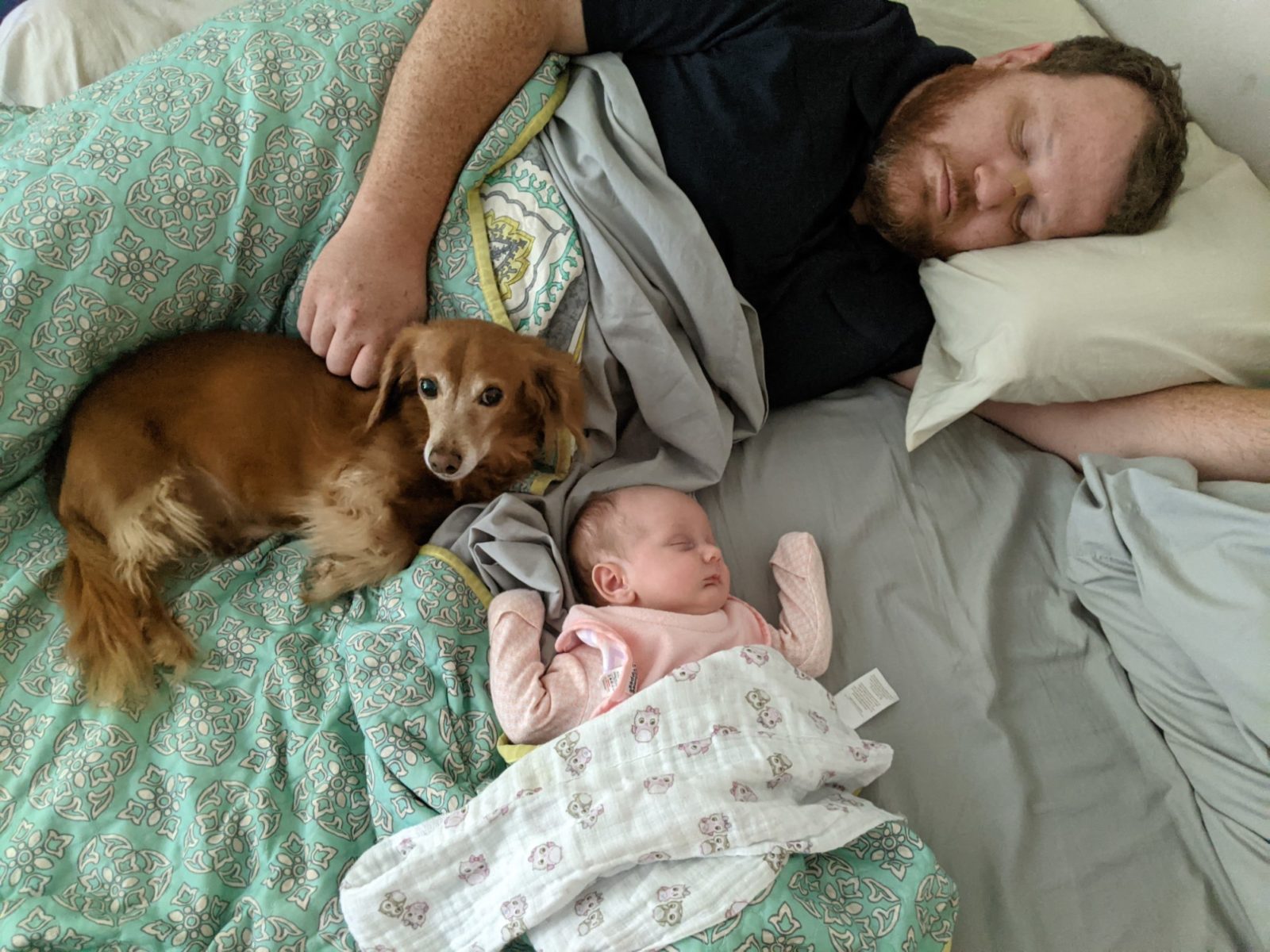 We walked a mile in the hot June heat, and she just slept through the whole thing as usual.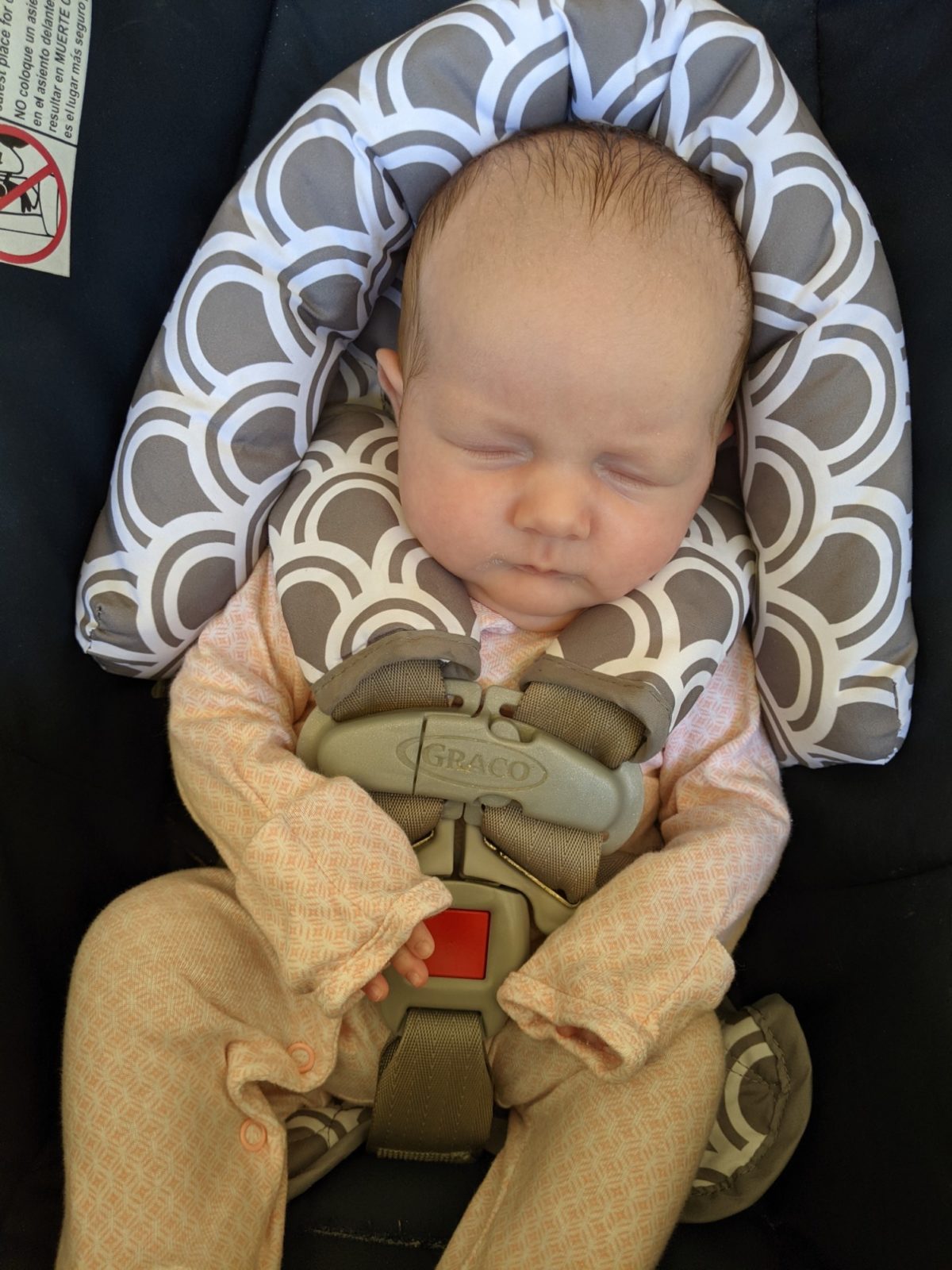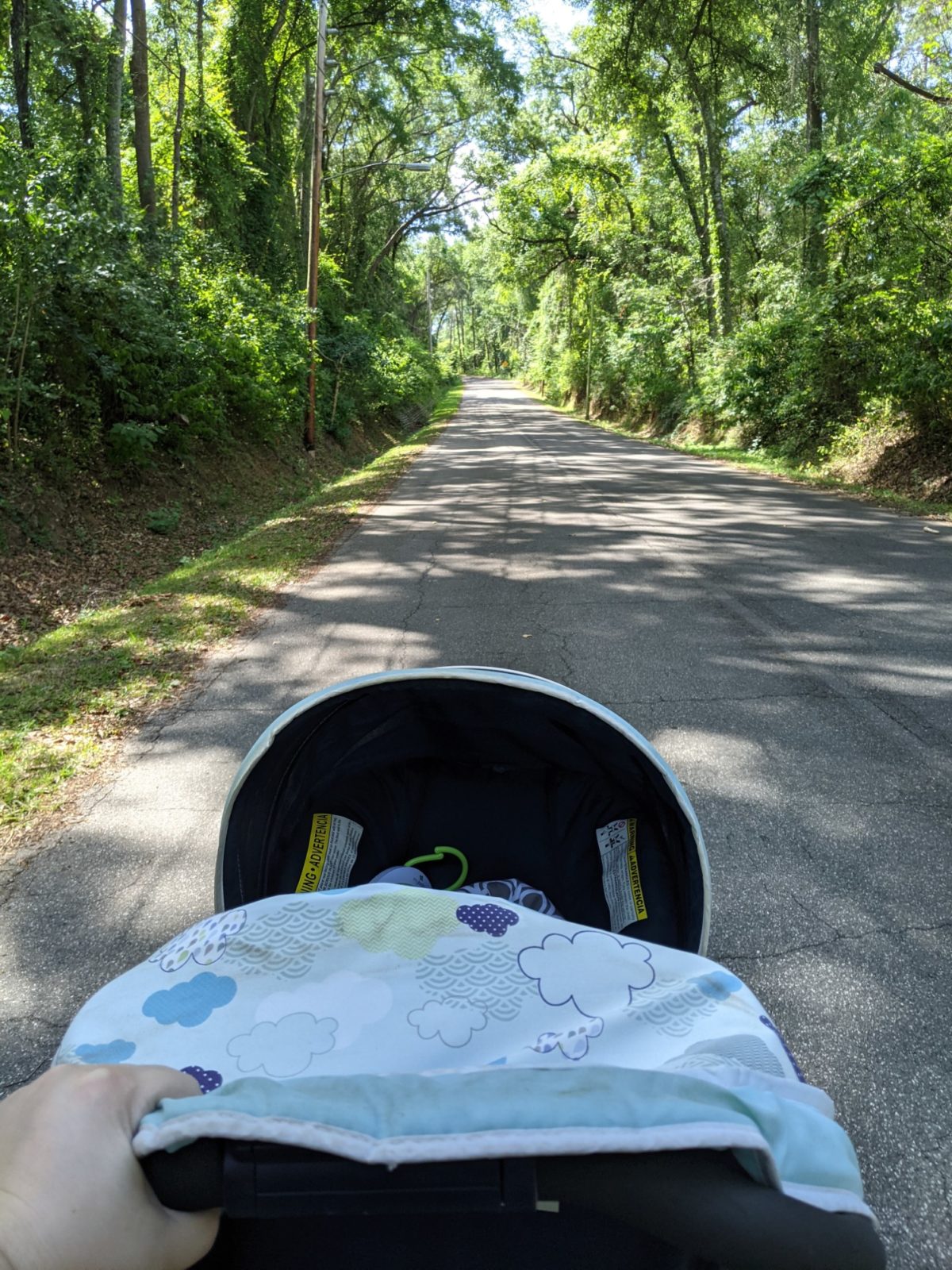 I made smoothies and sandwiches for lunch (I've been piling all the meats on, kind of like an Italian sub with salami and pepperoni), and both were absolutely delicious. And of course I had to make a tiny smoothie to save for Emerson too, as she'd been asking about it for the last few days, when I hadn't made any.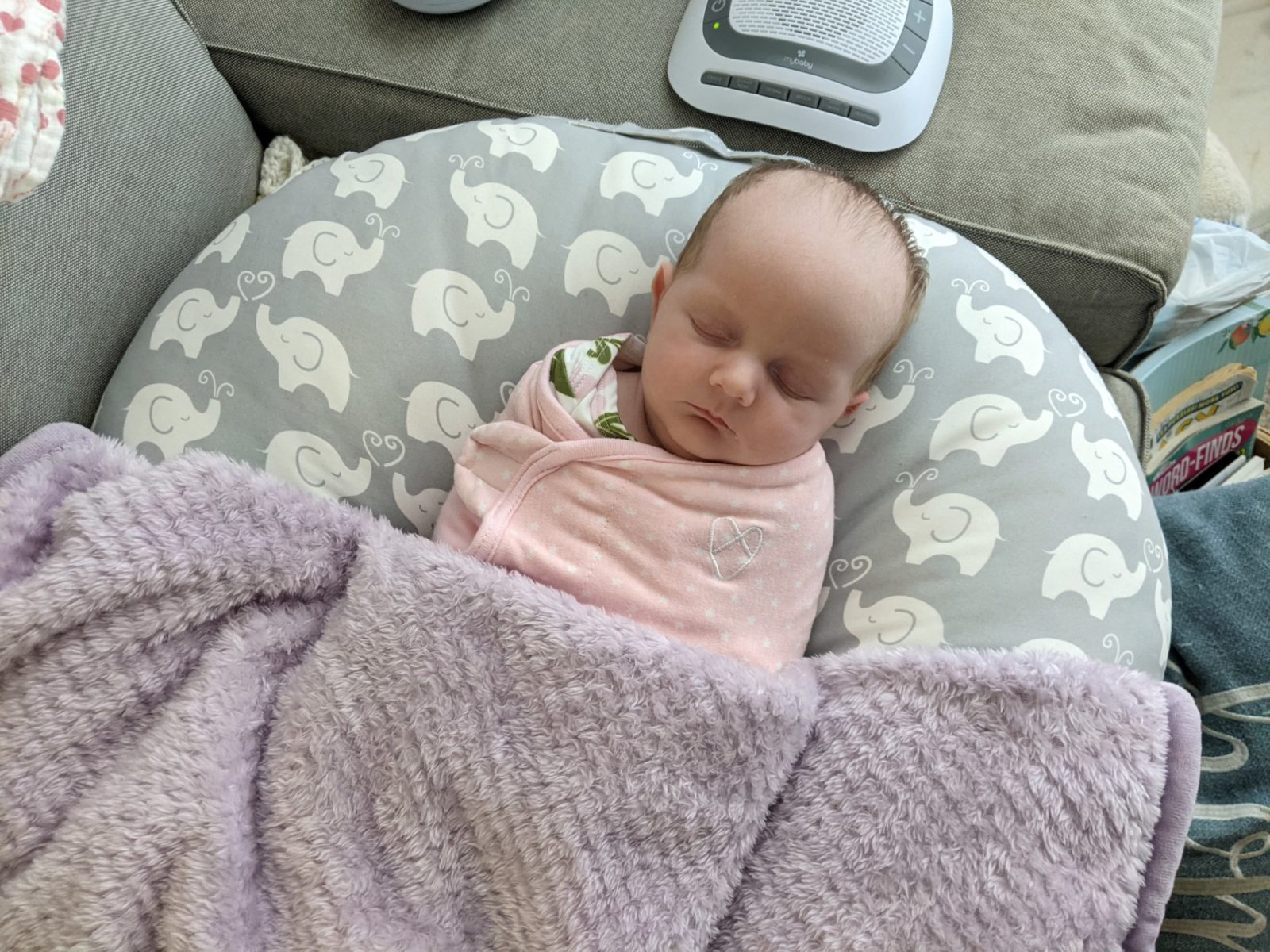 After another bottle and back to sleep, I cooked up some instant rice to prepare ahead of time for dinner, and then got my iced coffee & pound cake to work on my puzzle, with a new audio book.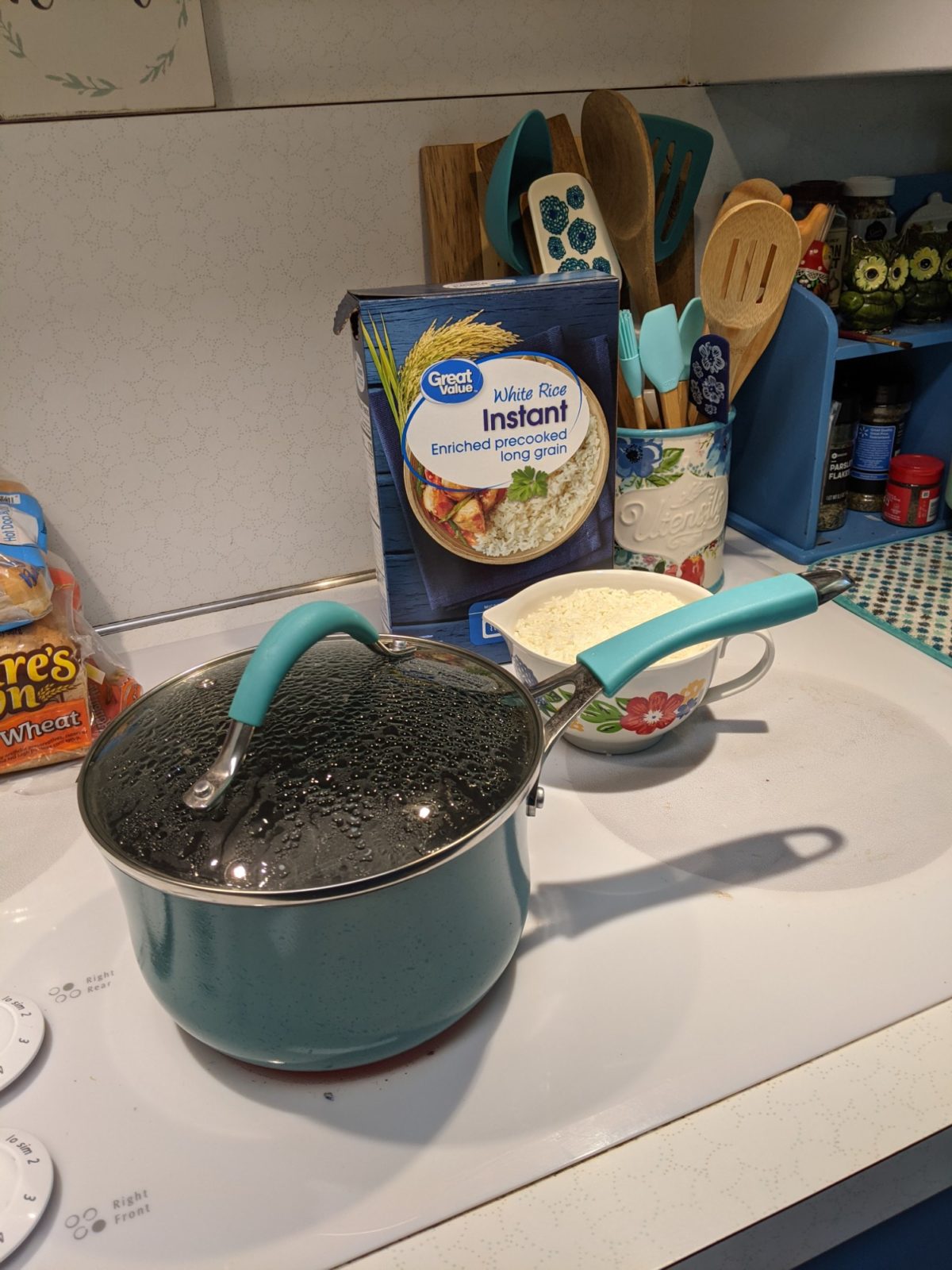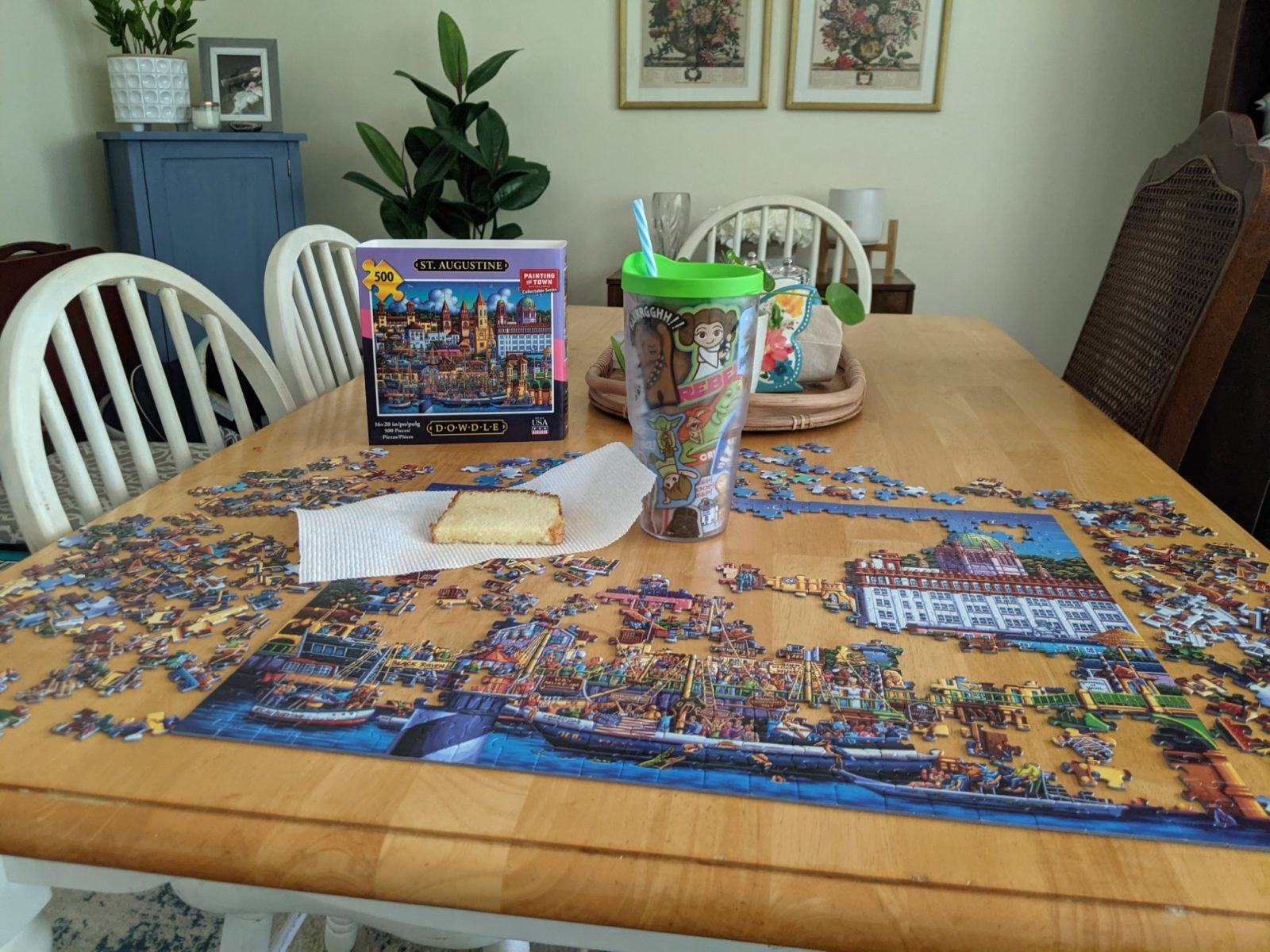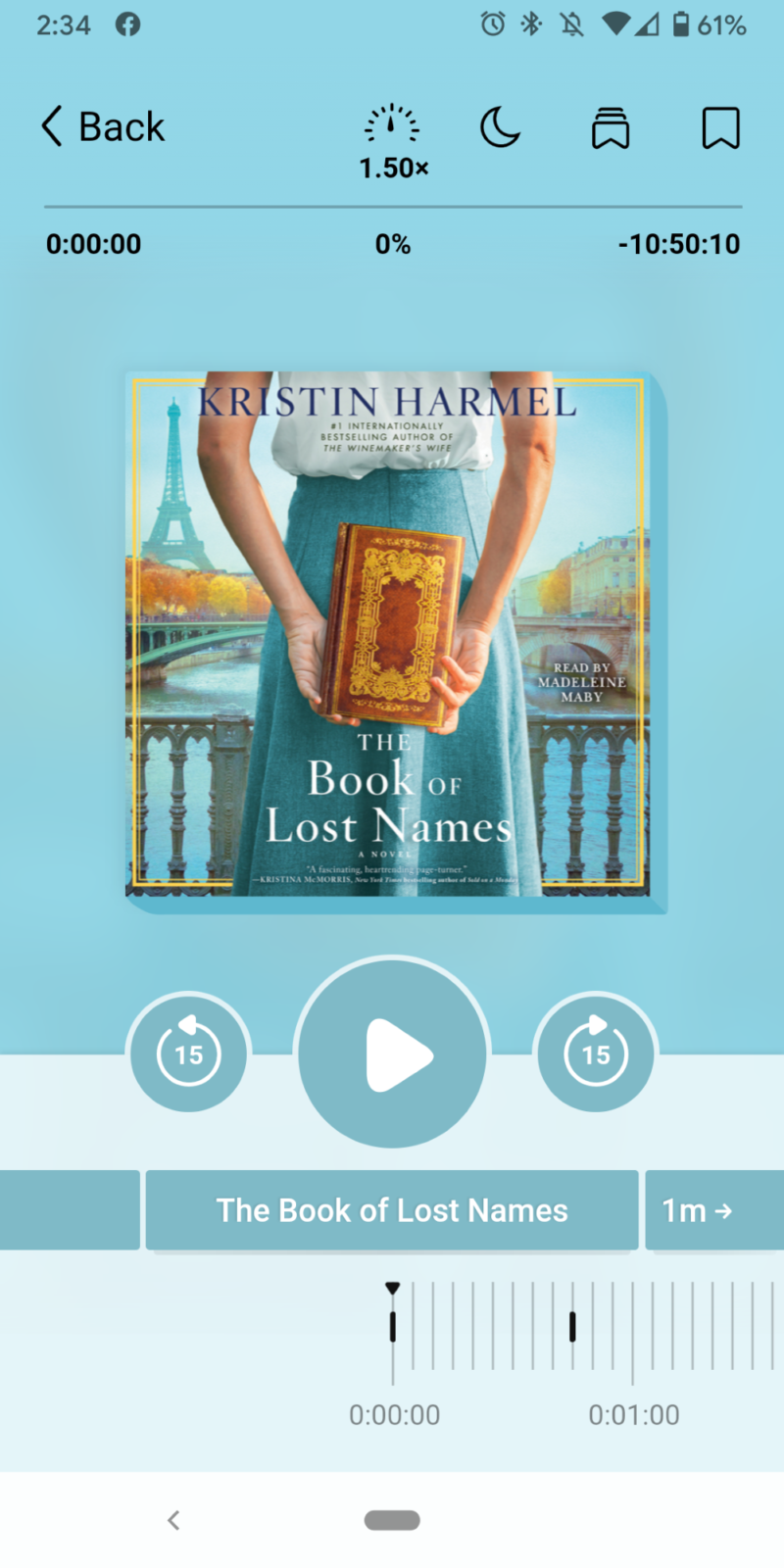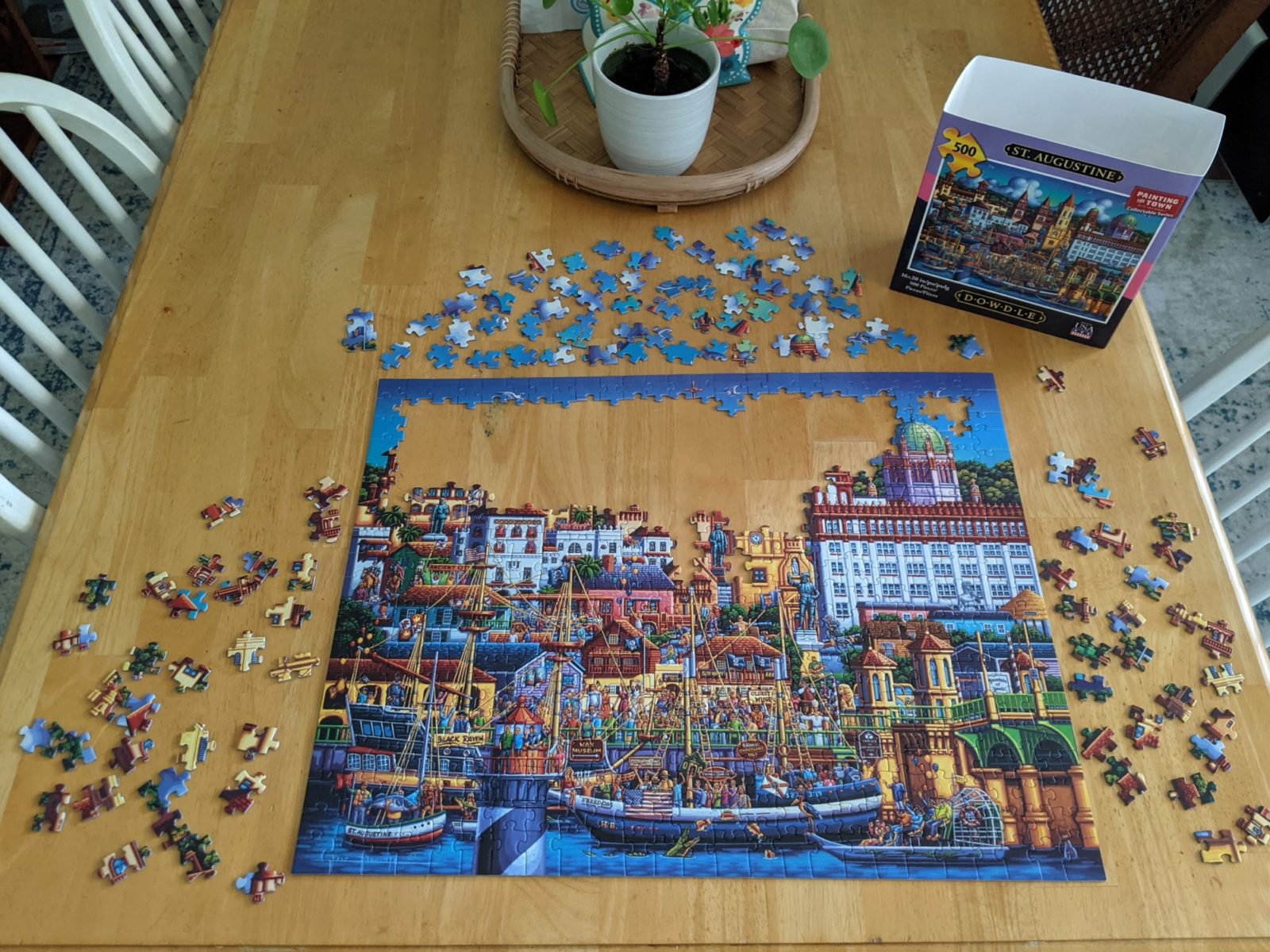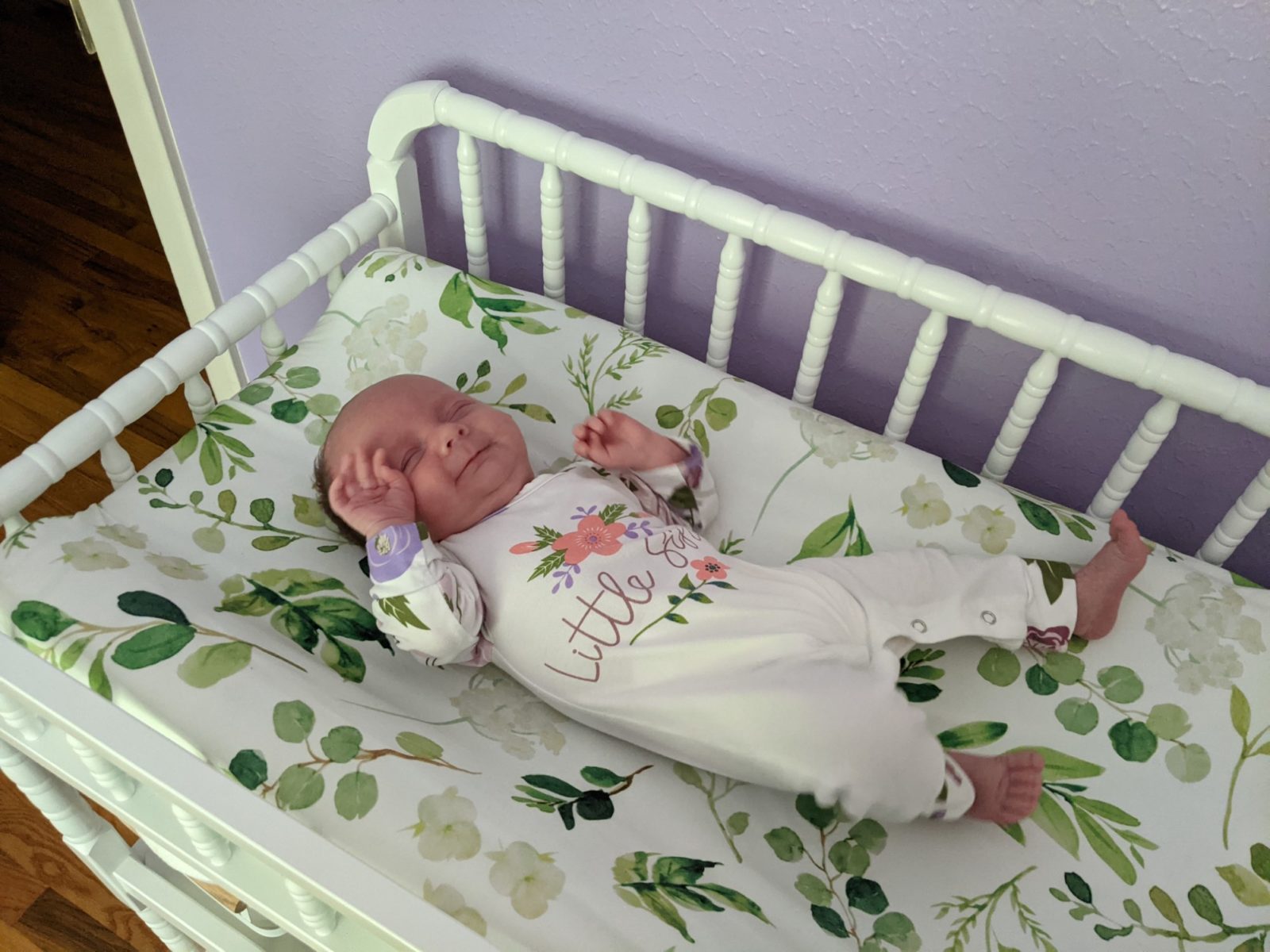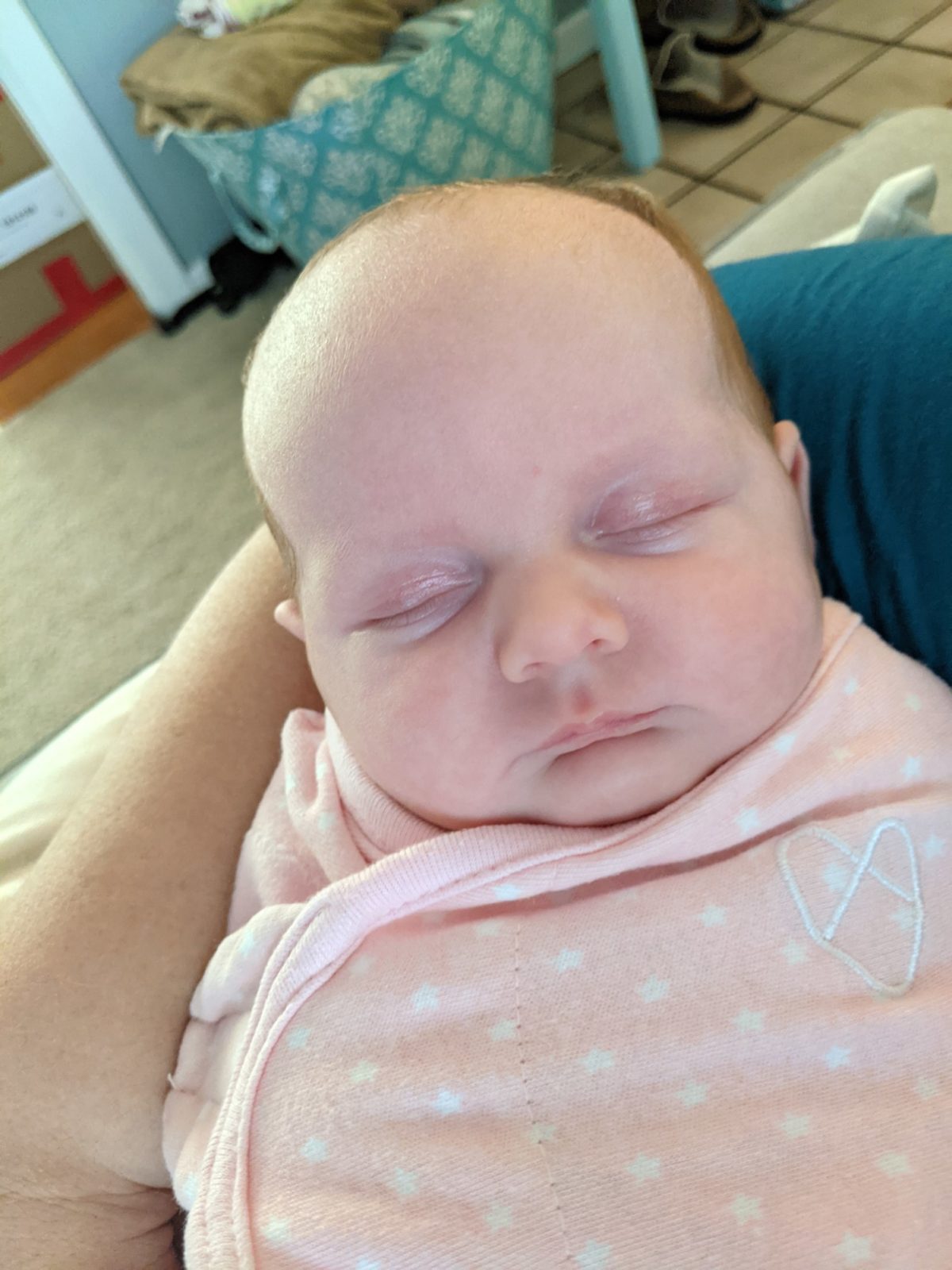 For dinner, I made shrimp fried rice (recipe from one of my usual food blogs that has never steered me wrong before), and although it was easy and looked really good, I didn't actually like it at all. And Emmie said it was too spicy for her. Jeff ate it but didn't love it, but emmie and I ended up eating PB&J's for dinner instead, and Emmie had her smoothie.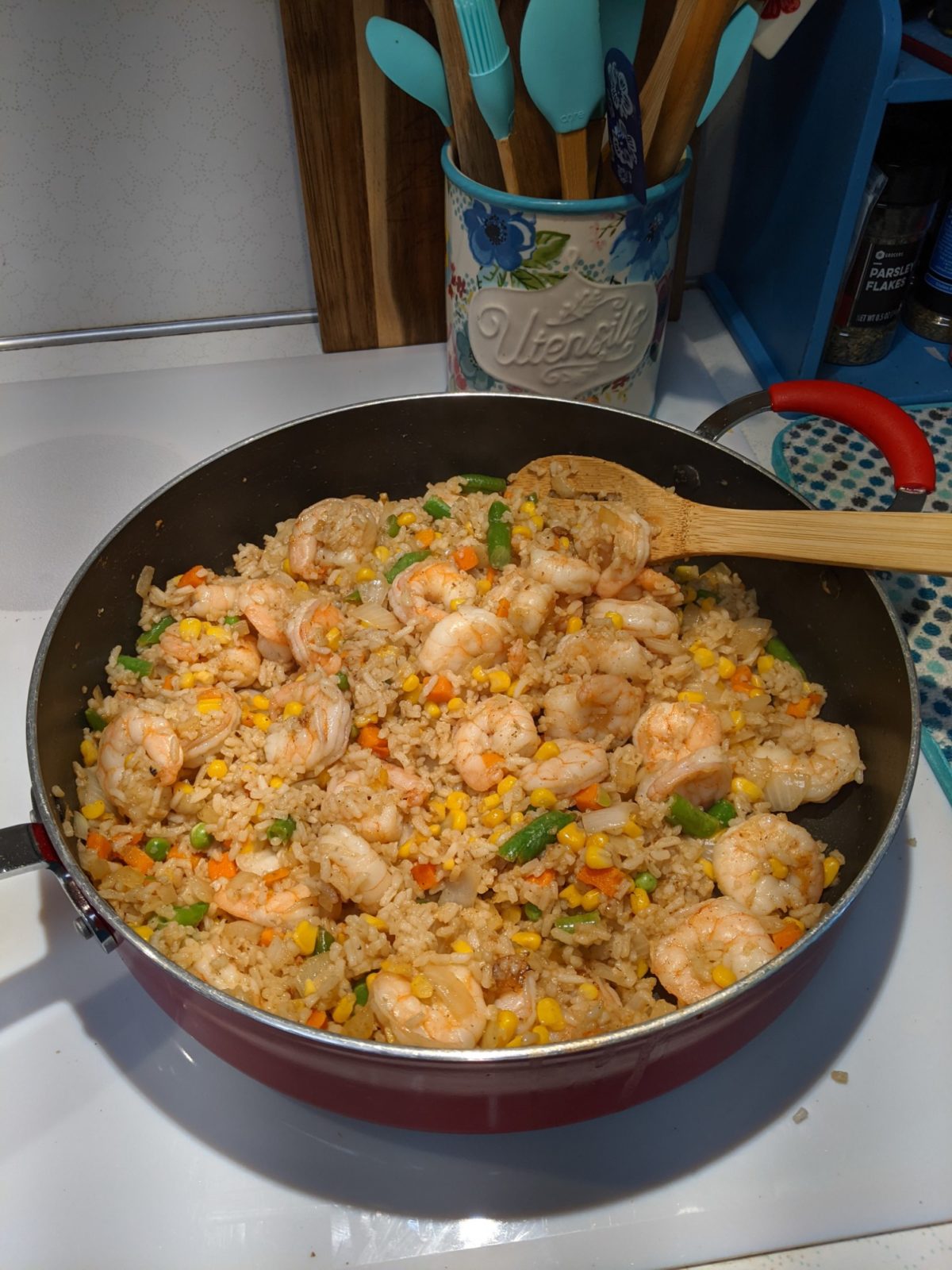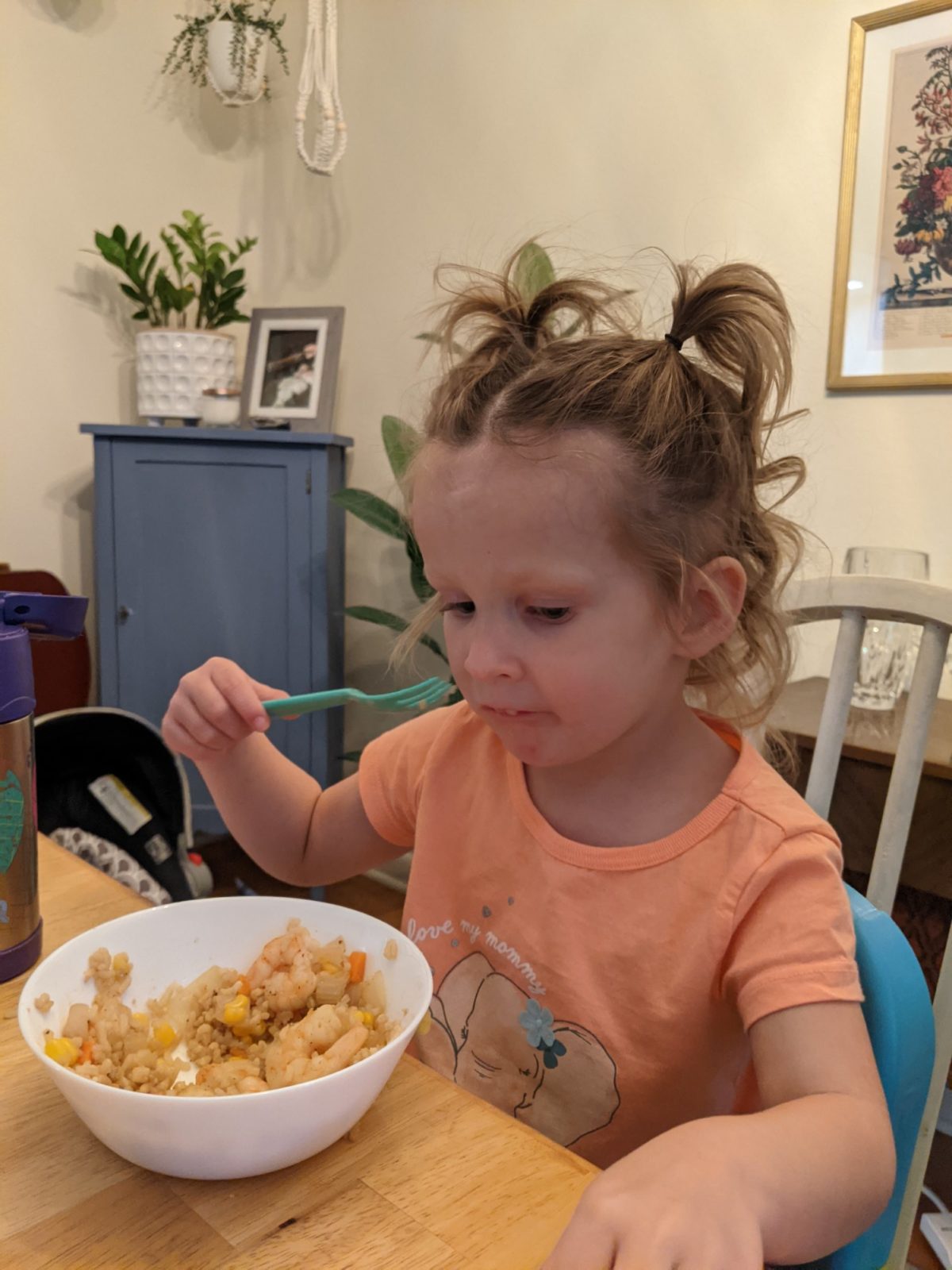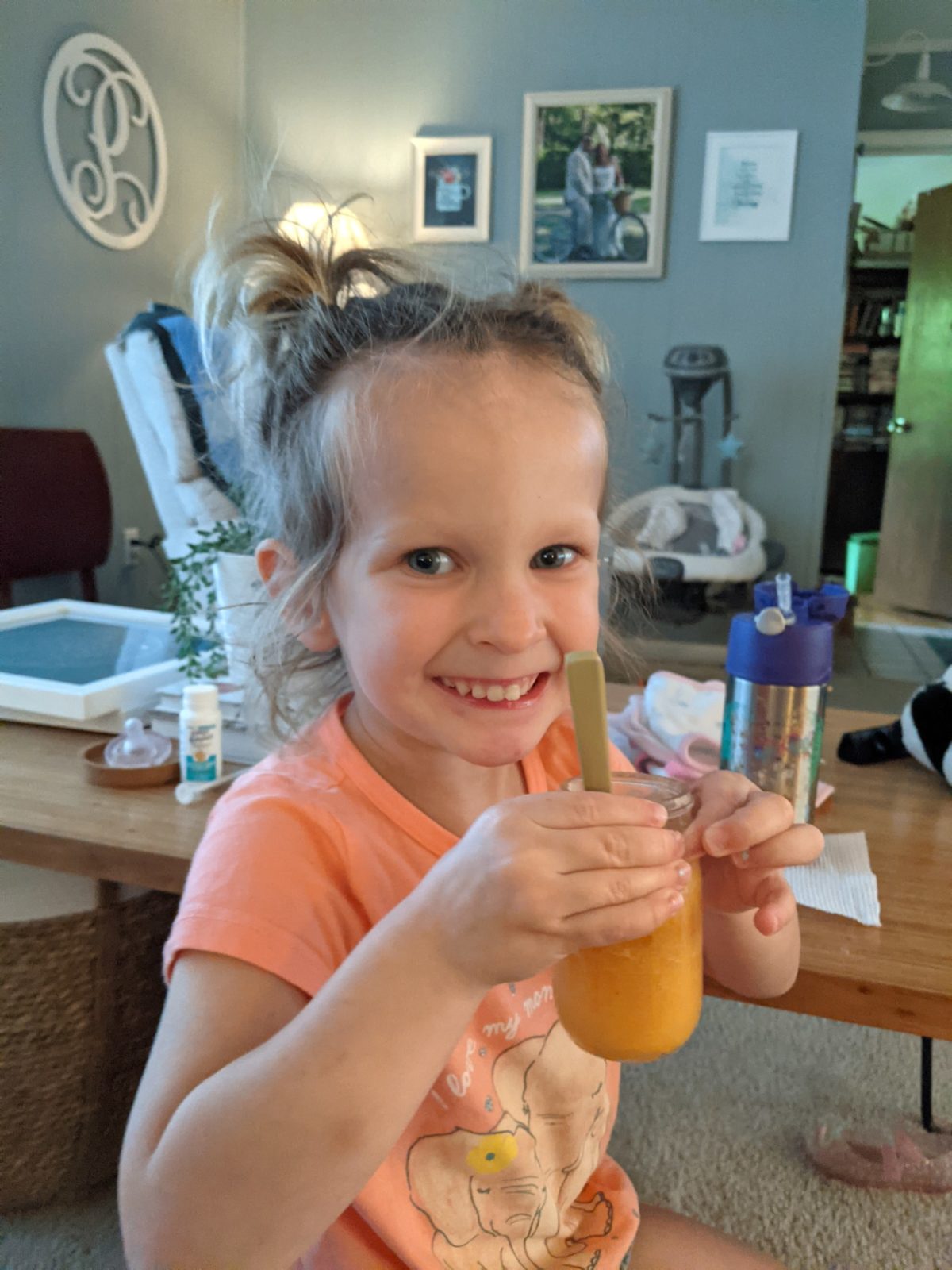 After dinner, Jeff took Emerson over to his parents' house, go visit with his youngest brothers' family, who were here from Texas. Addie and I stayed home, but she spent the almost-two-hours screaming and crying. Just one of those nights again…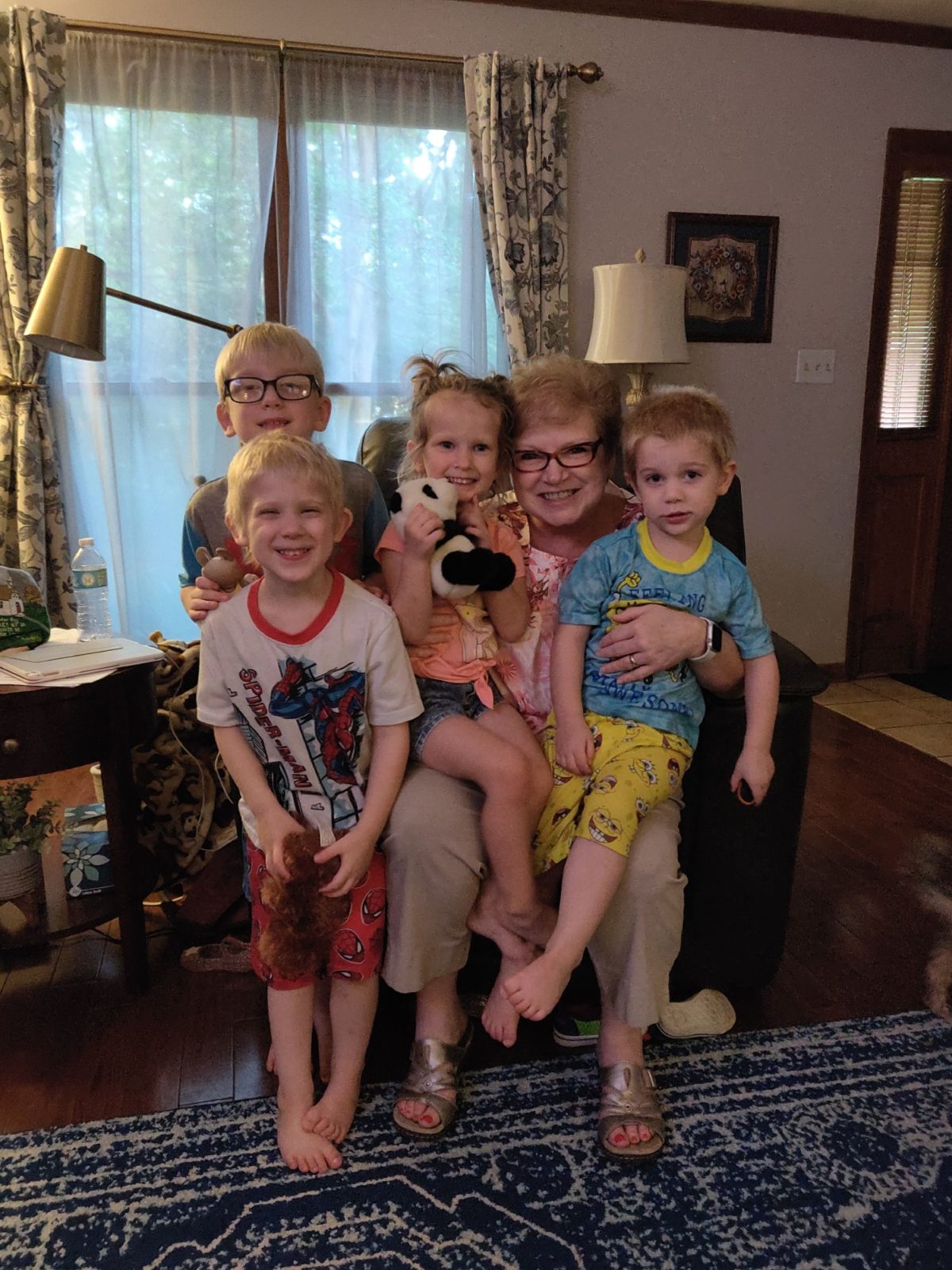 She finally calmed down about two minutes before Jeff and Emmie got home, but I still passed her off to Daddy so my ears and back could have a break.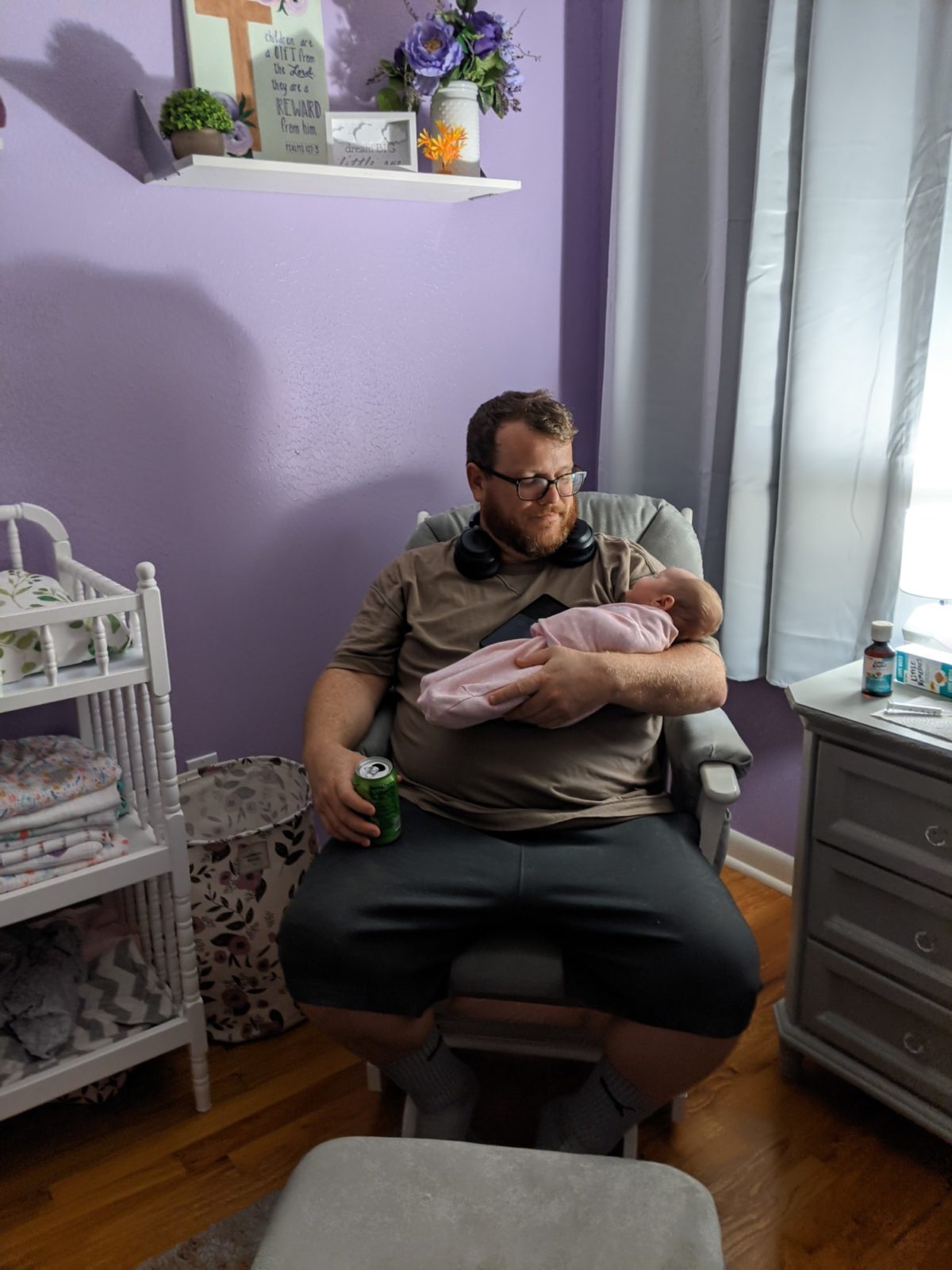 After we got Emmie to bed, and Addie finally gave in and fell asleep, it was almost 9:30, and I went to bed shortly after that.