So last night, something was wrong with my website and it would let me upload any new photos, or write a new post. So I'll quickly start with Wednesday's post first, and then start up a second post tonight for today. (I just don't like combining multiple days into one post, when I can help it…)
Look at these sweet sisters, holding hands together first thing in the morning!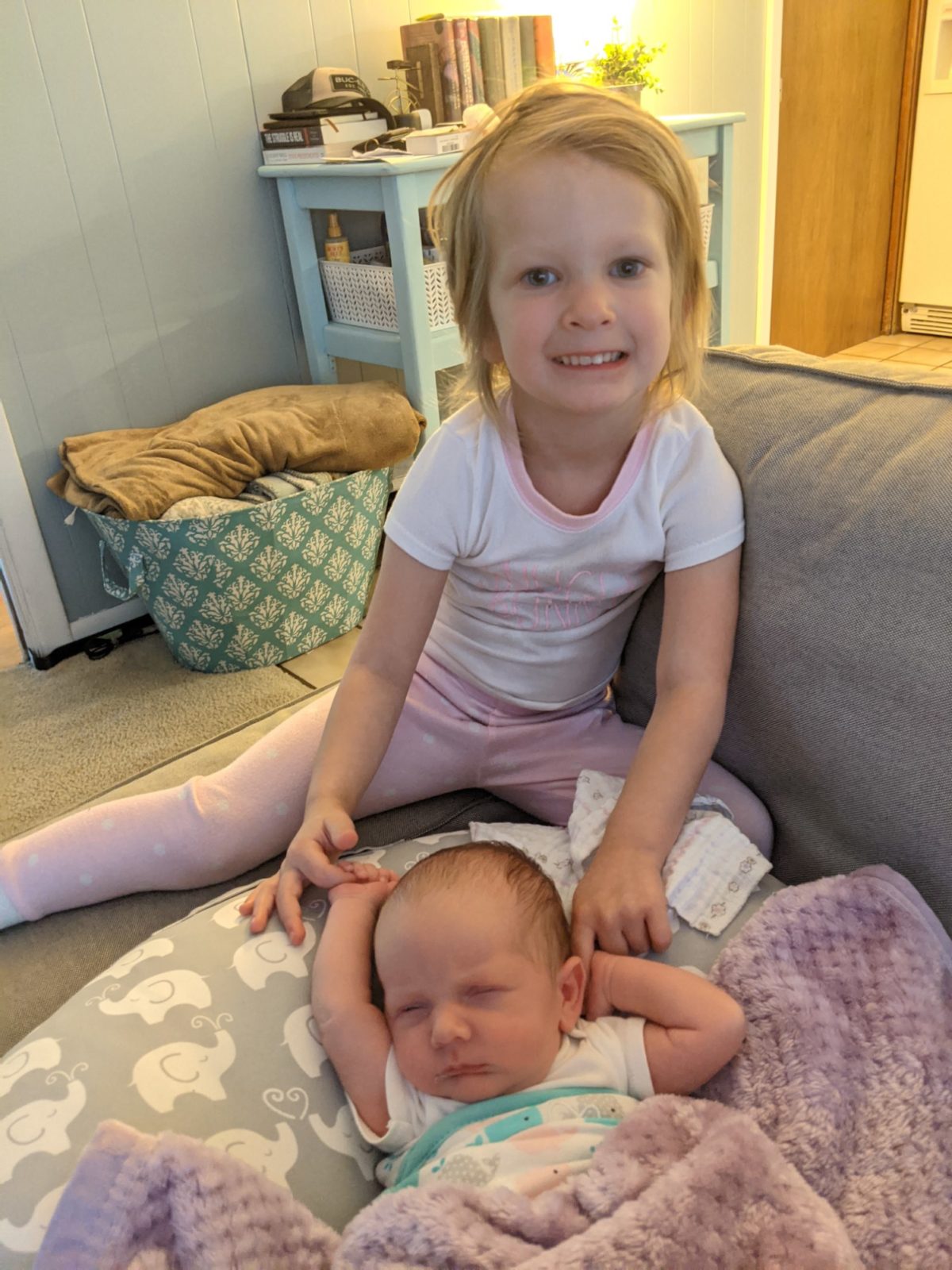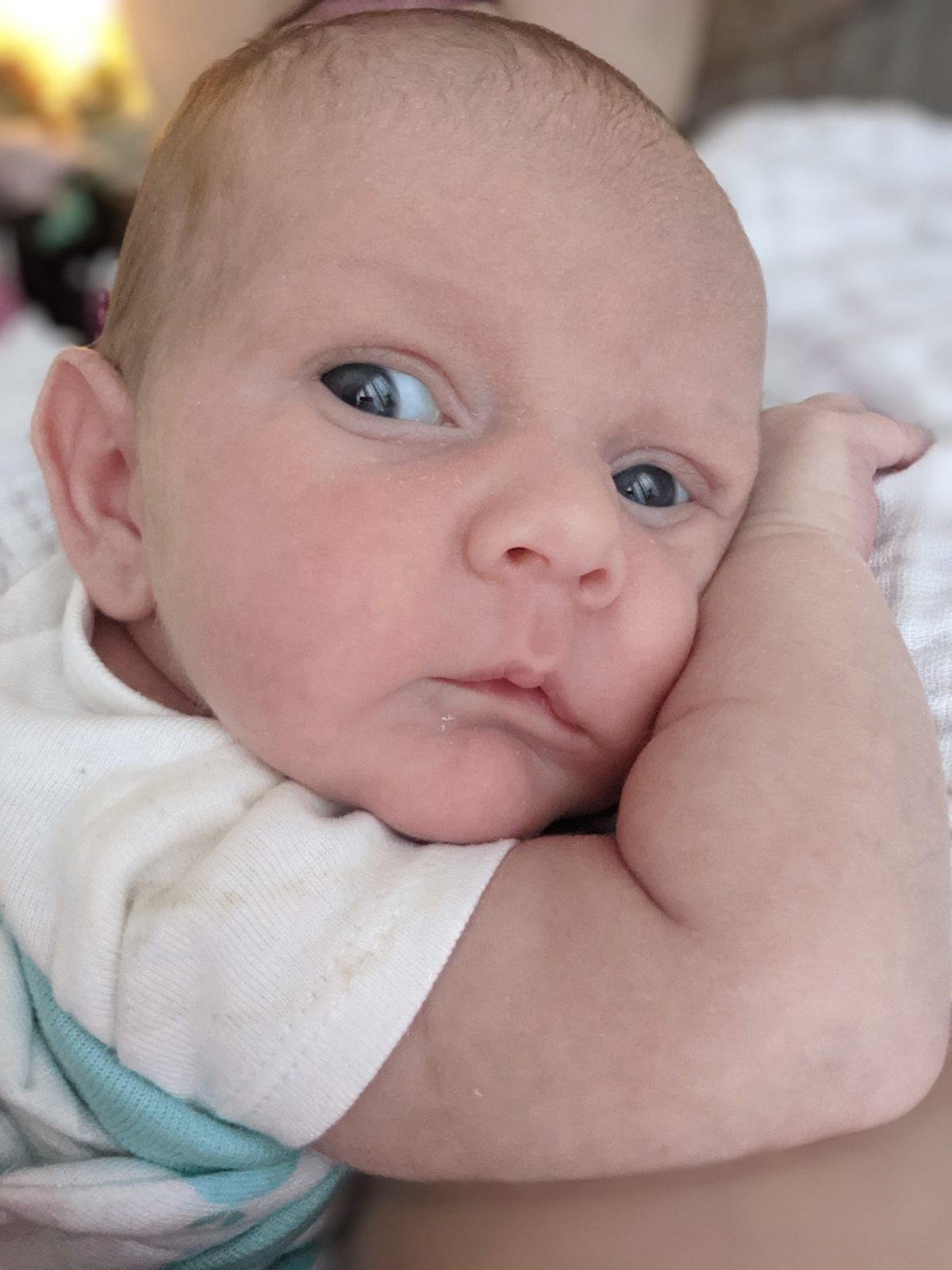 Emmie looked adorable, and had a great drop-off at school!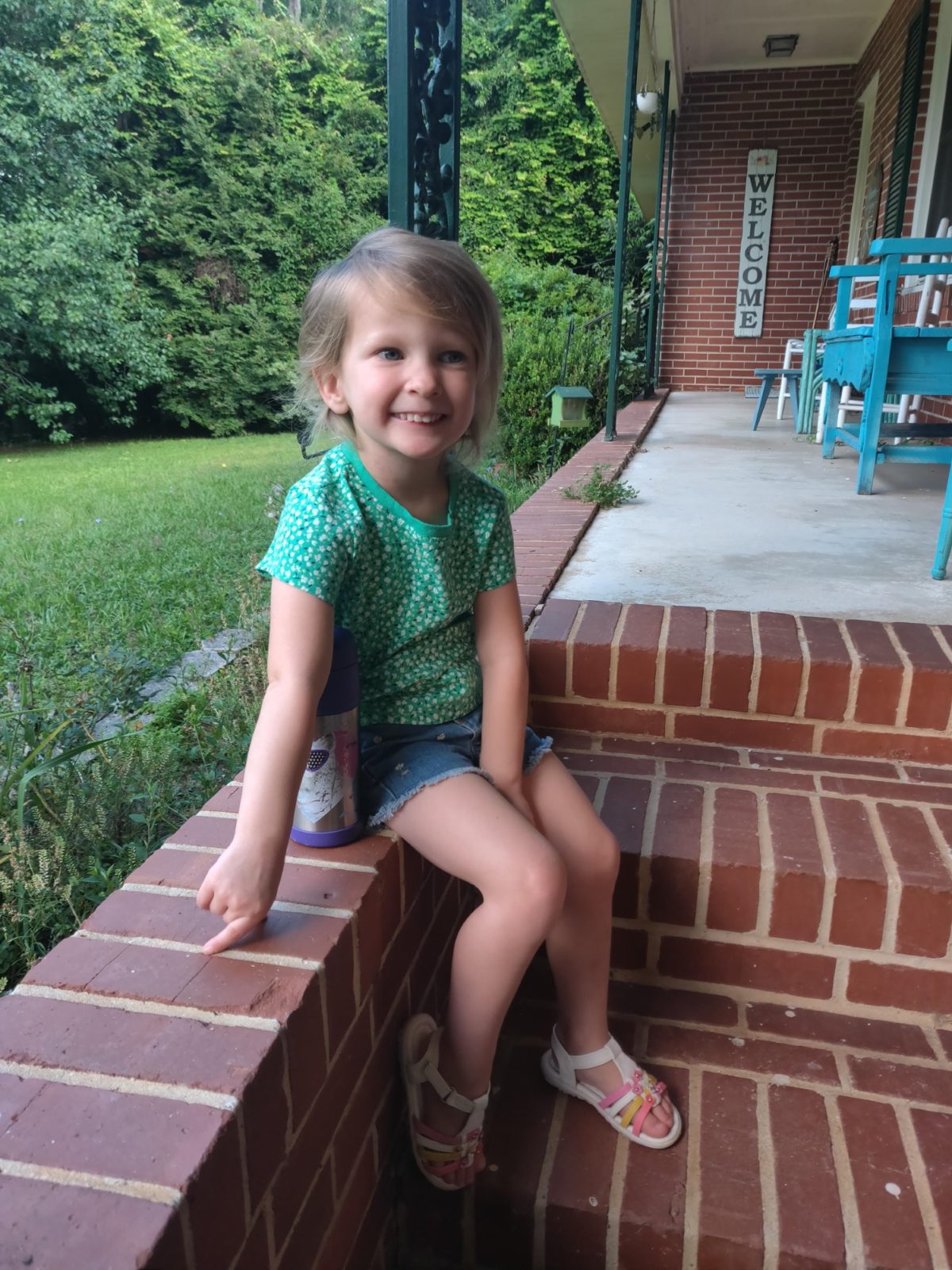 And Addie and I had a good day together at home!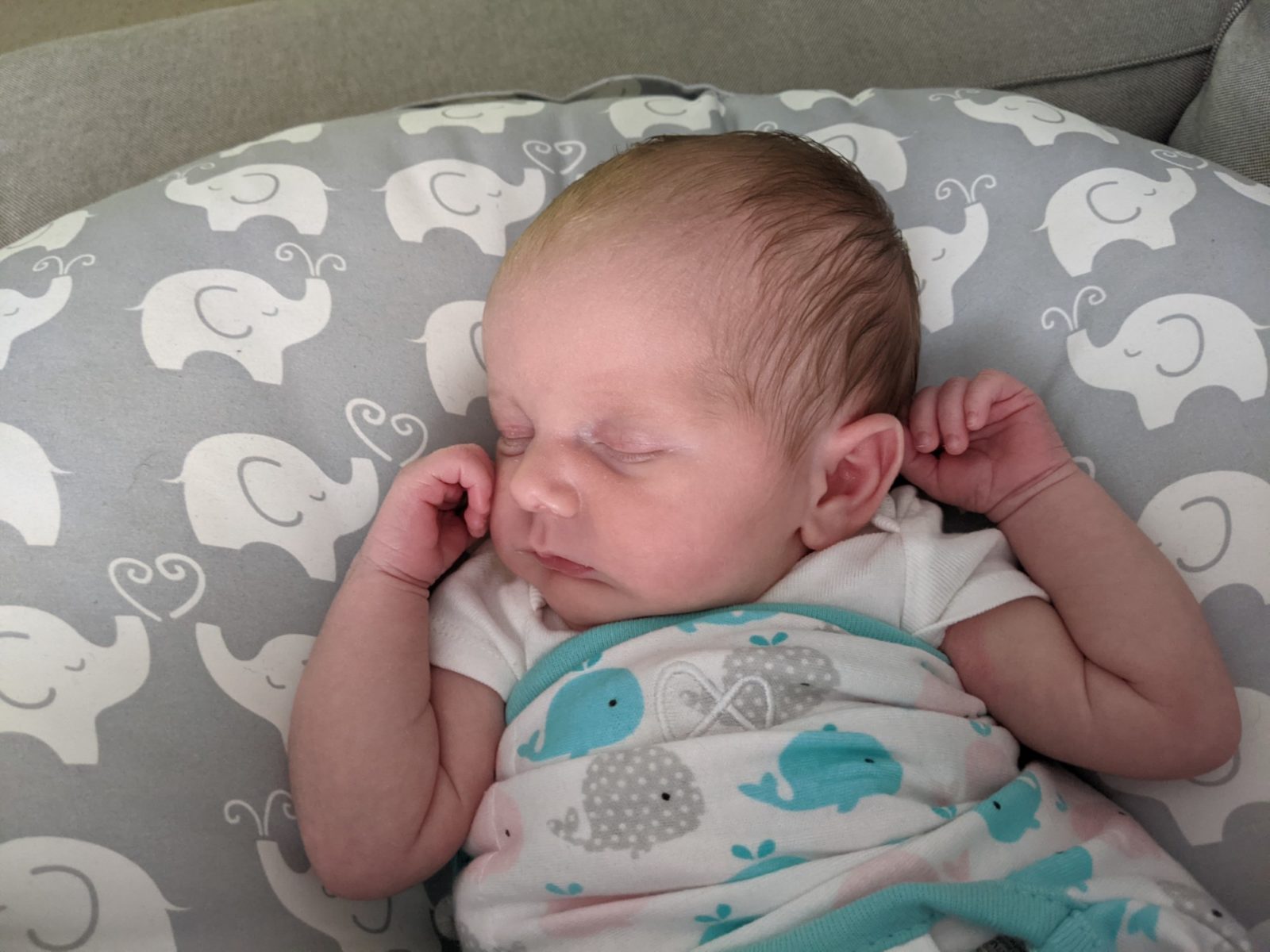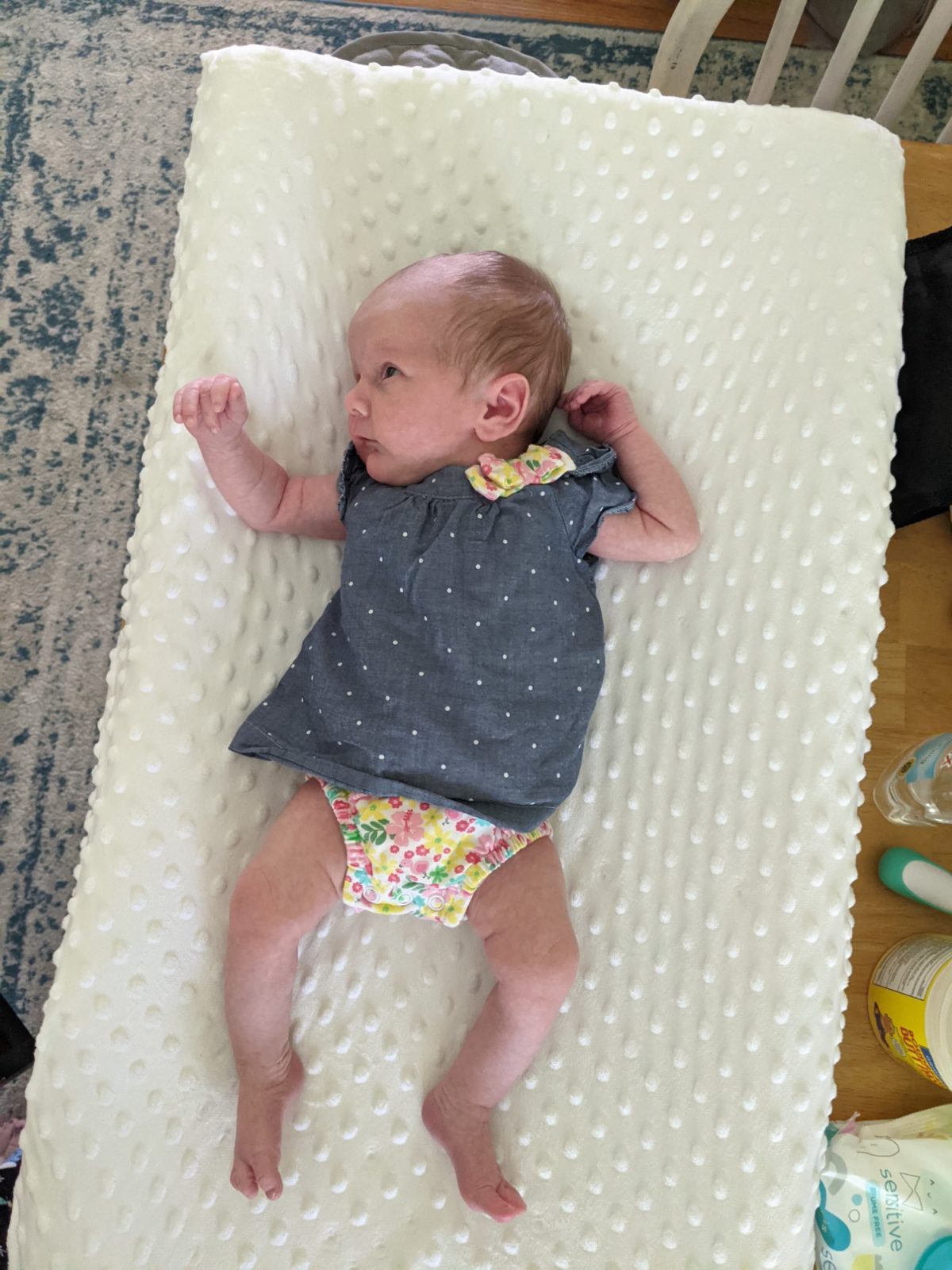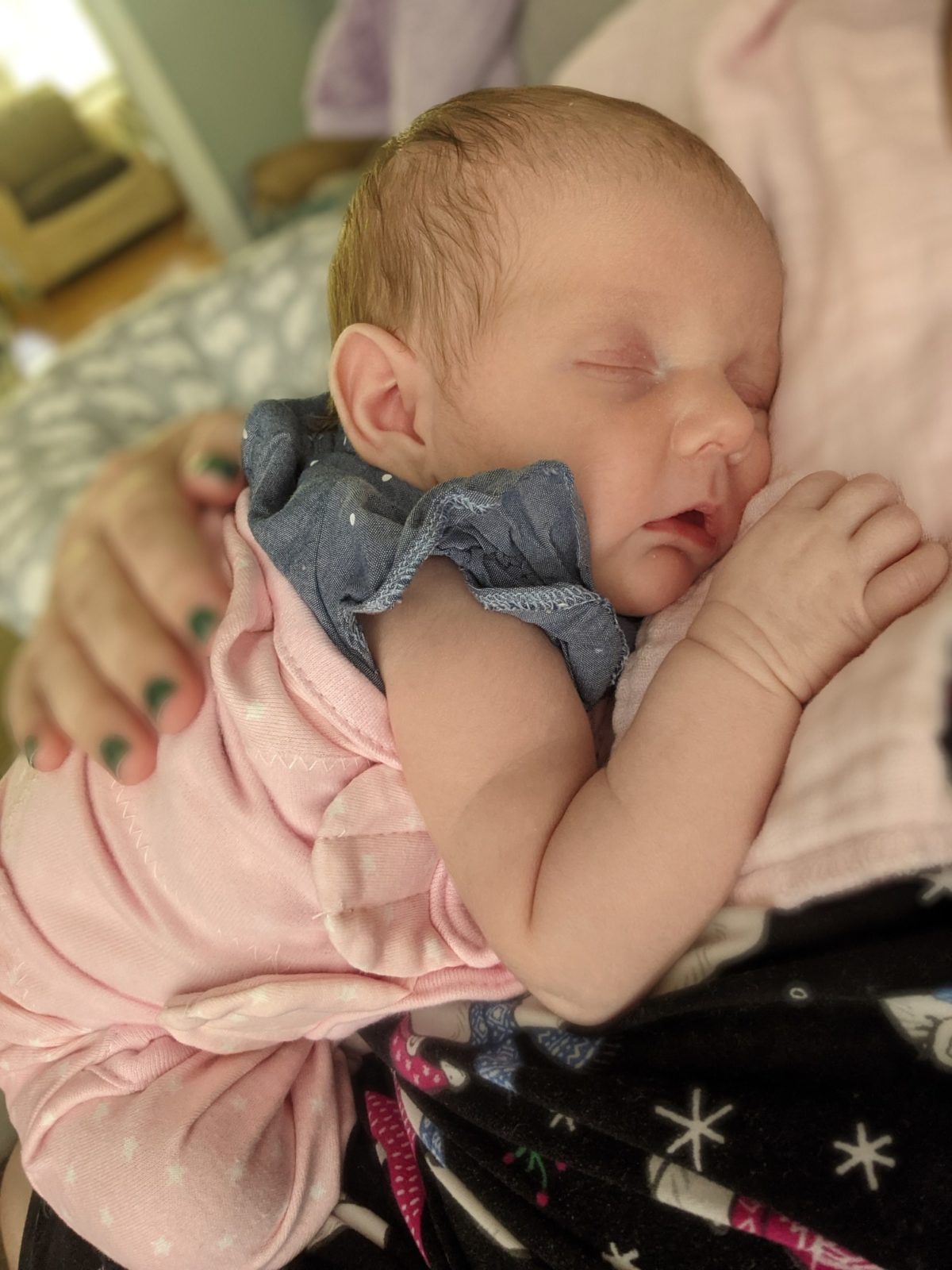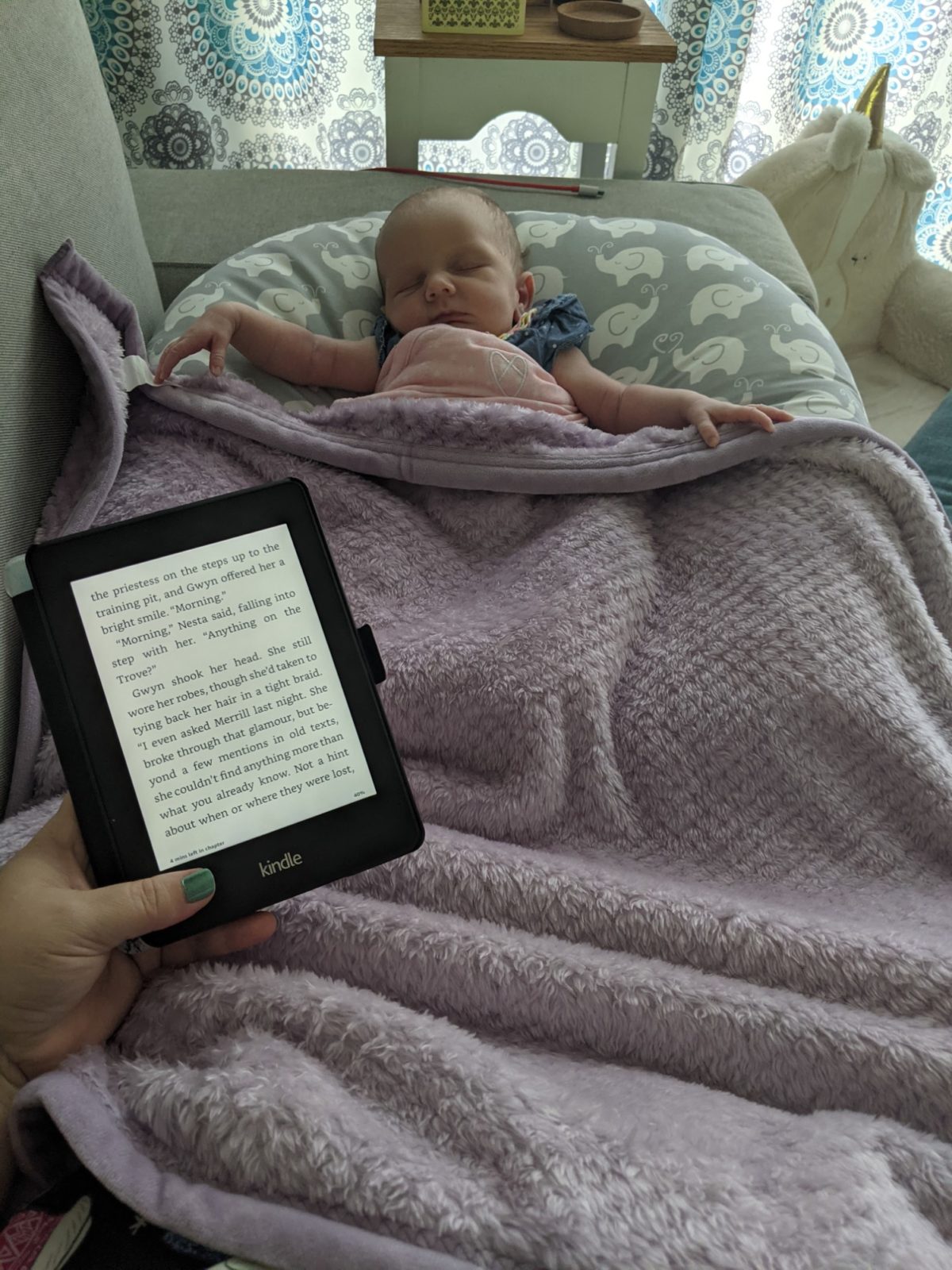 She had her first tummy time session, and although she certainly wasn't a fan of it, she did really well and lifted and turned her head multiple times in the 10-ish minutes, while she fussed and whined and I read her a few books.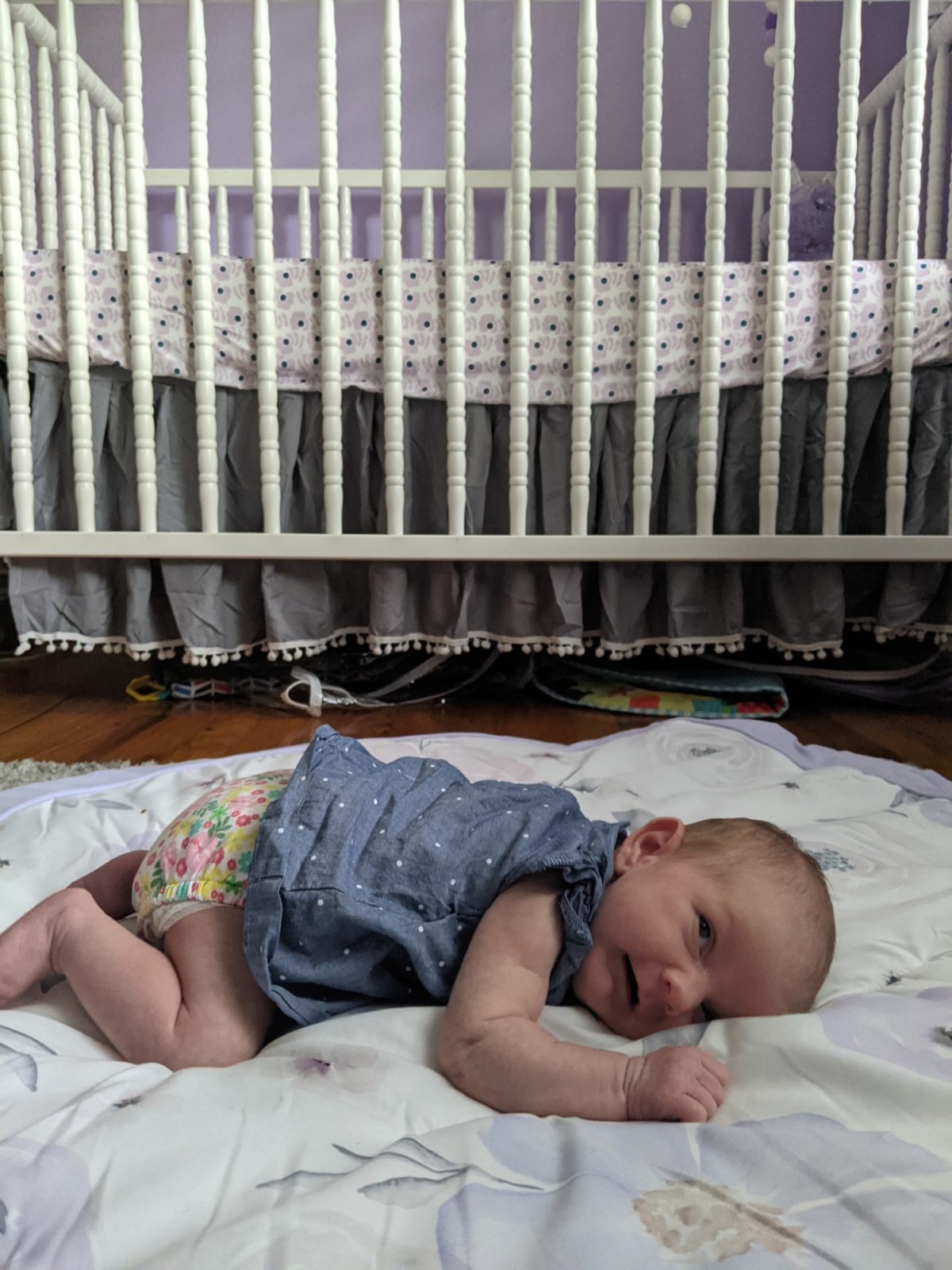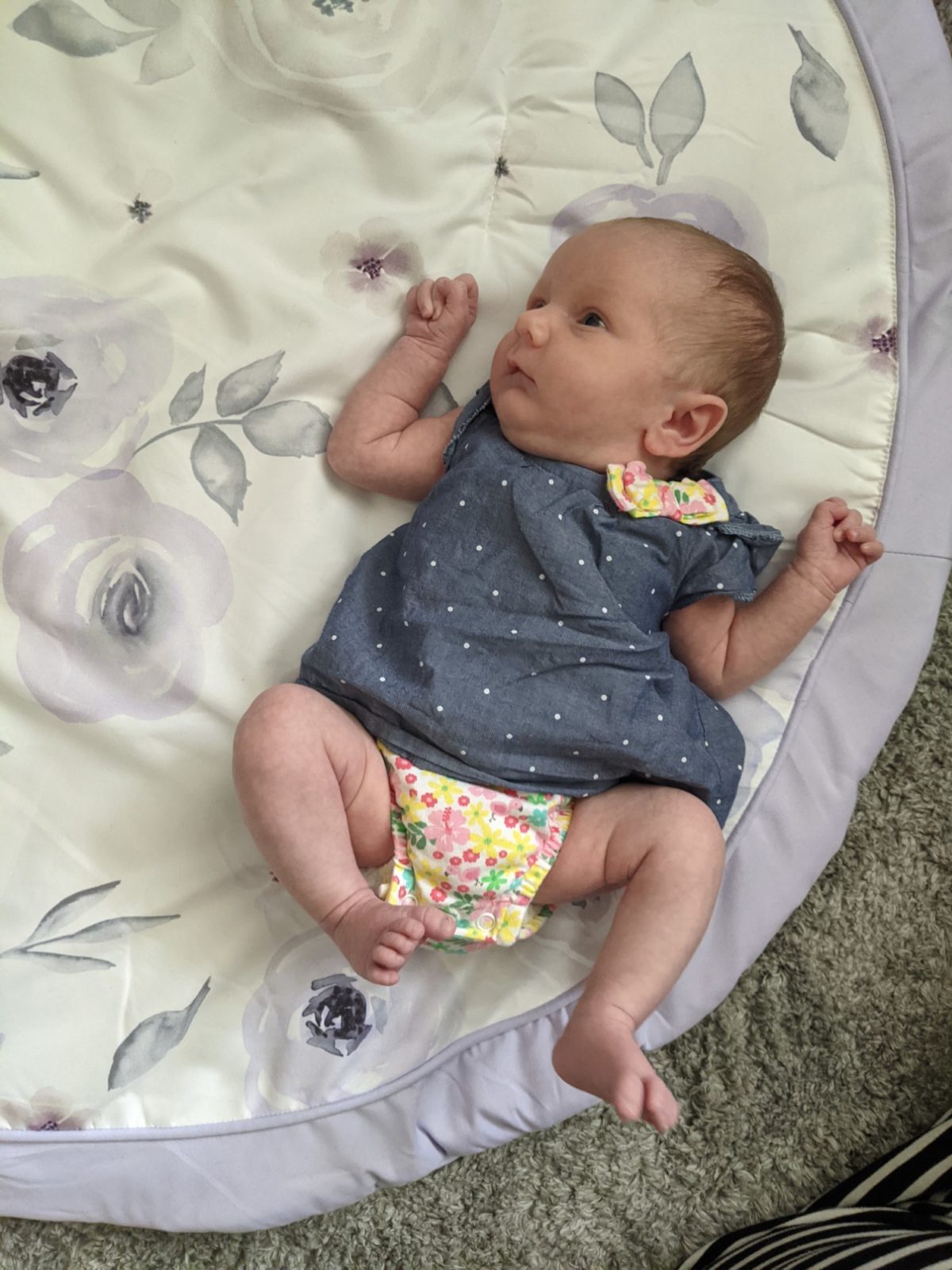 She also tried out her big crib for just a few minutes, and good grief she just looked so stinking tiny in it!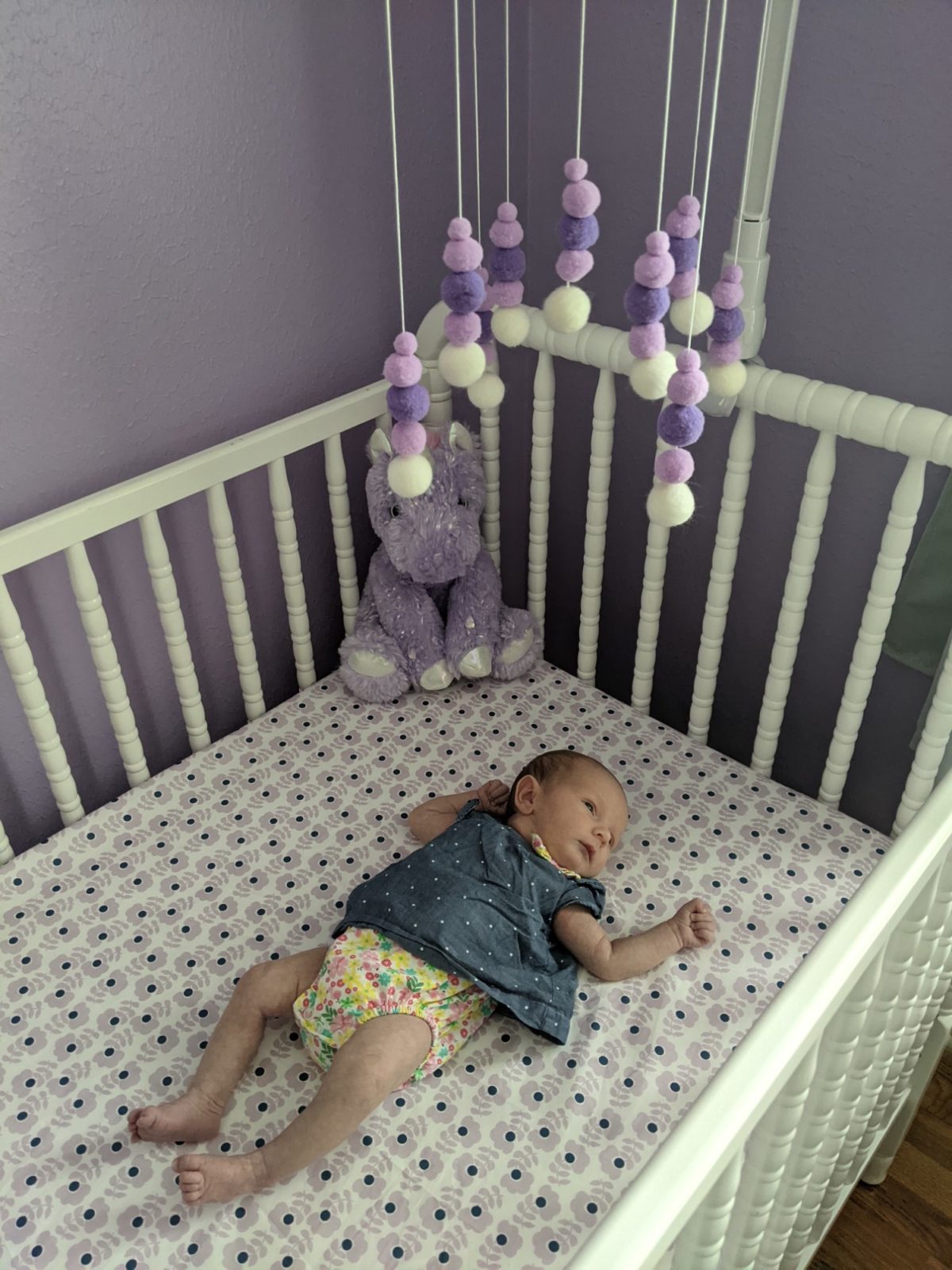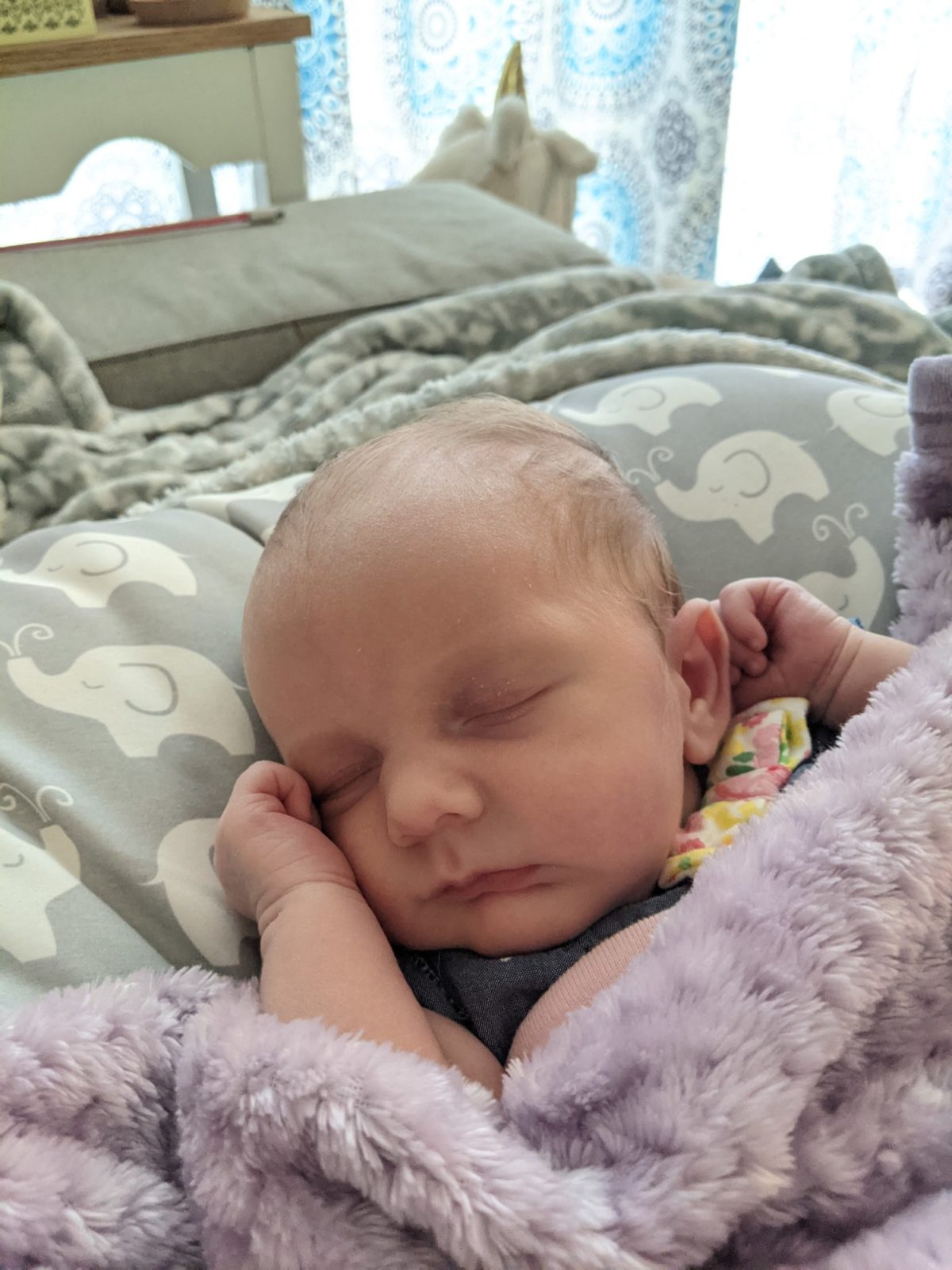 Emmie took a short nap yesterday, but had a good day at school other than that!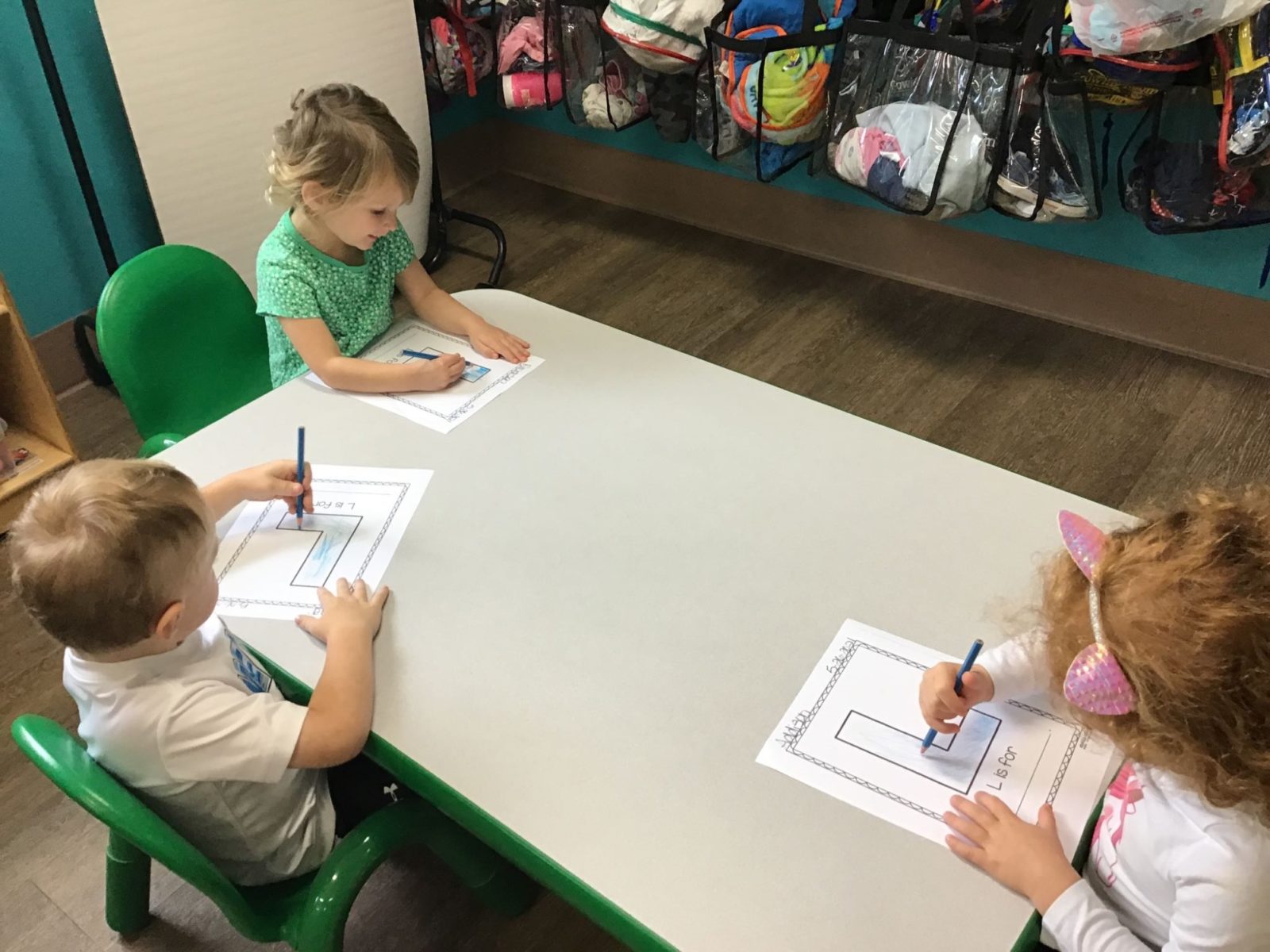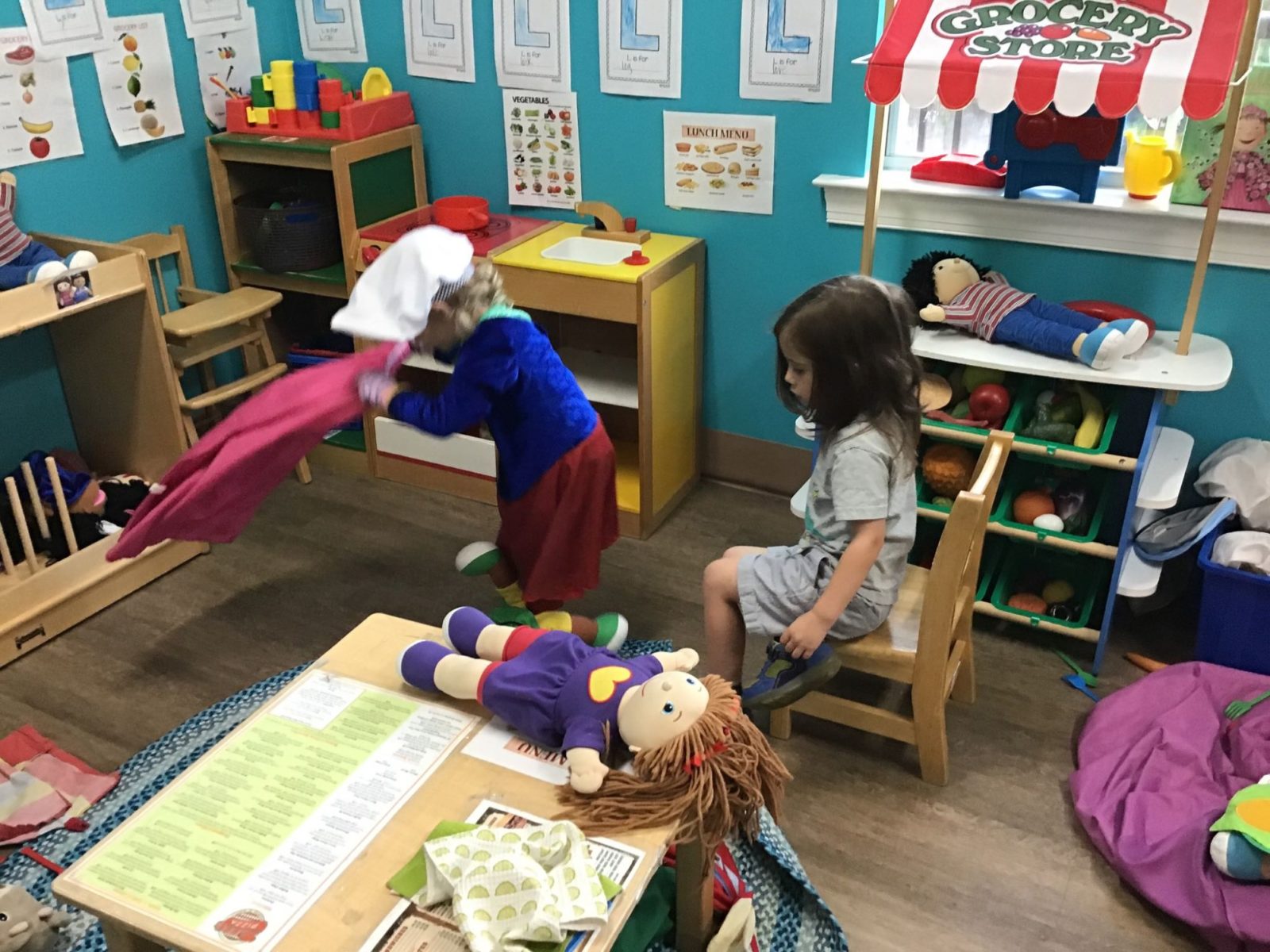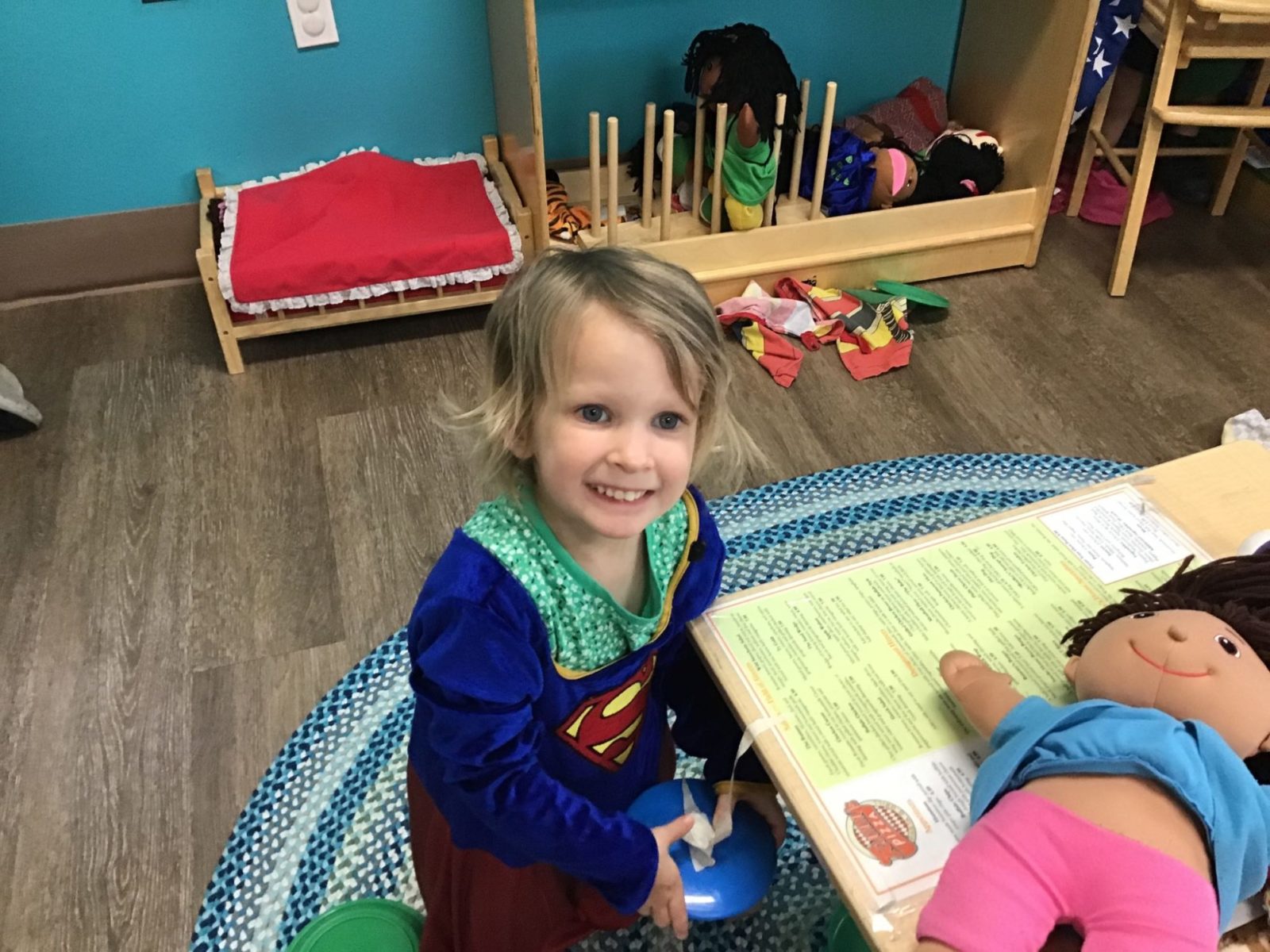 Ms. Brook did her hair again, and I loved it so much!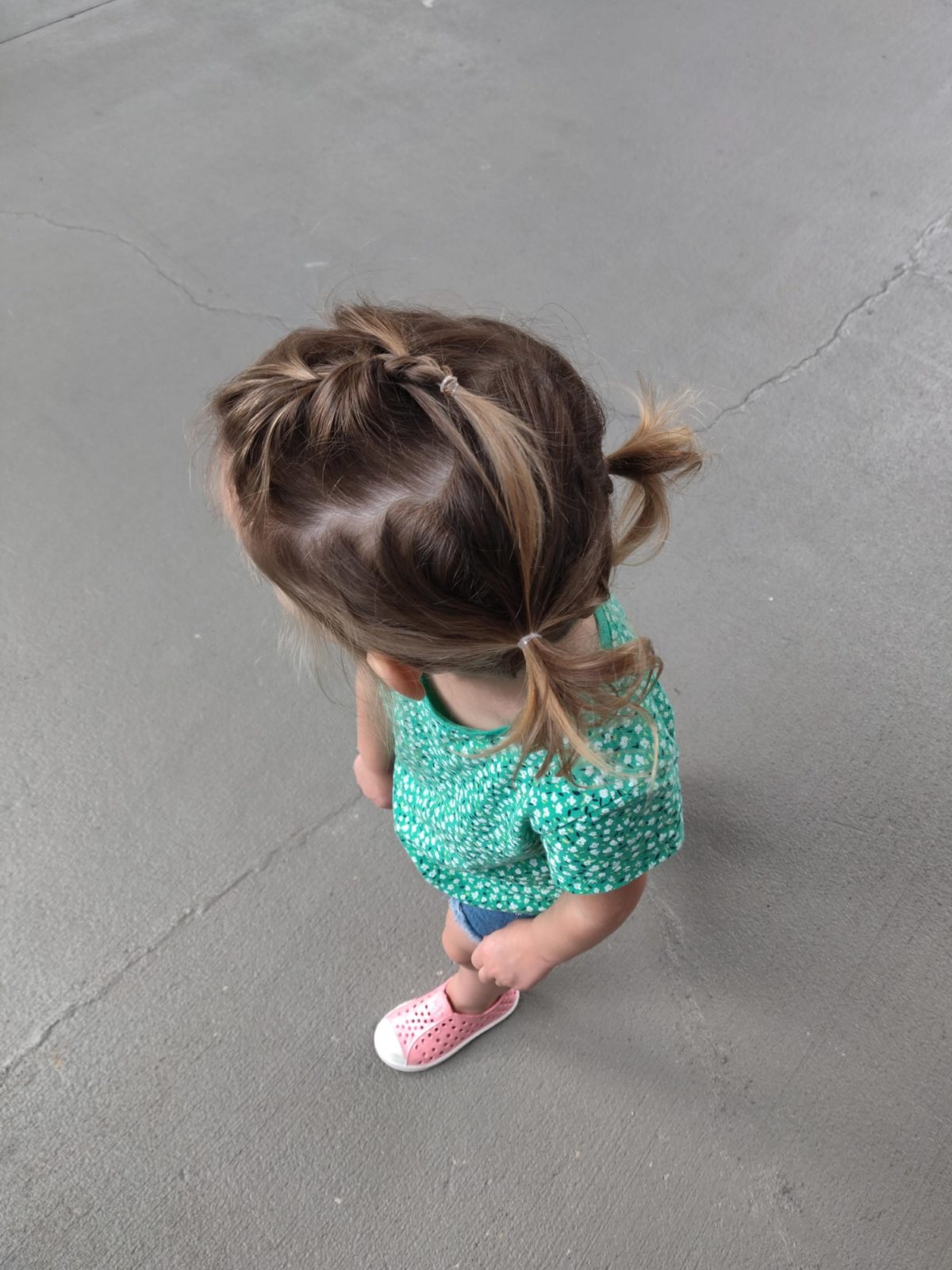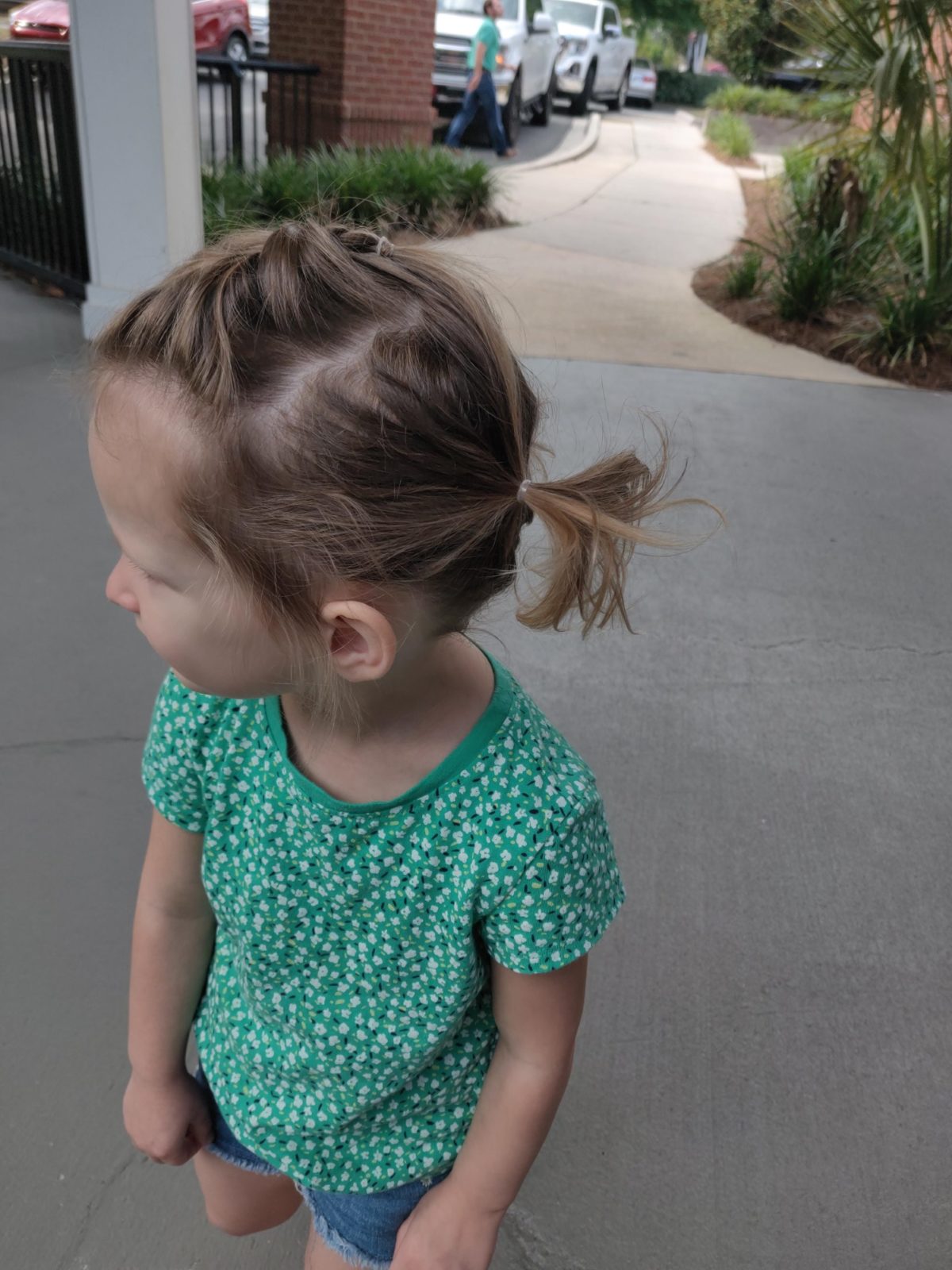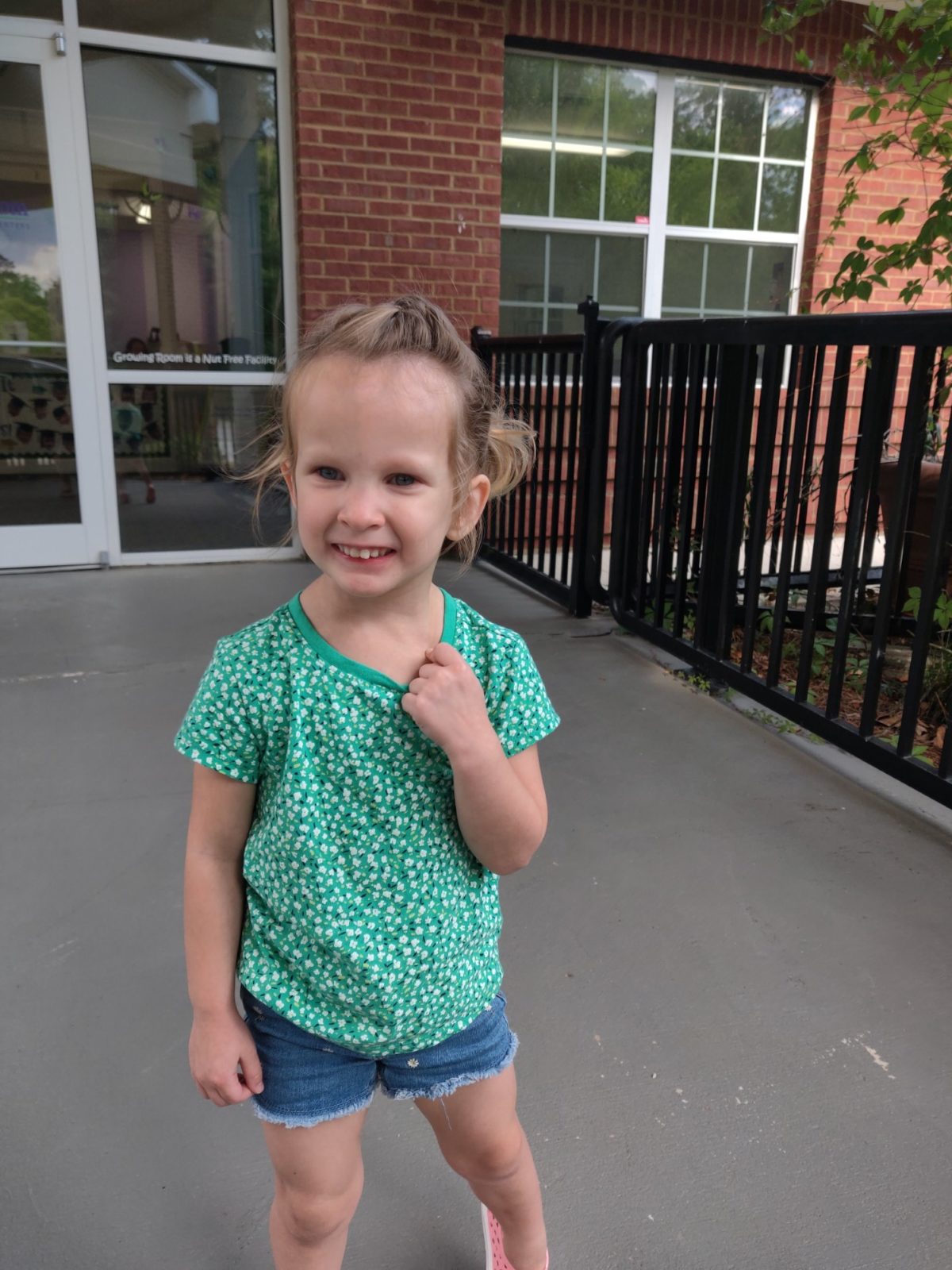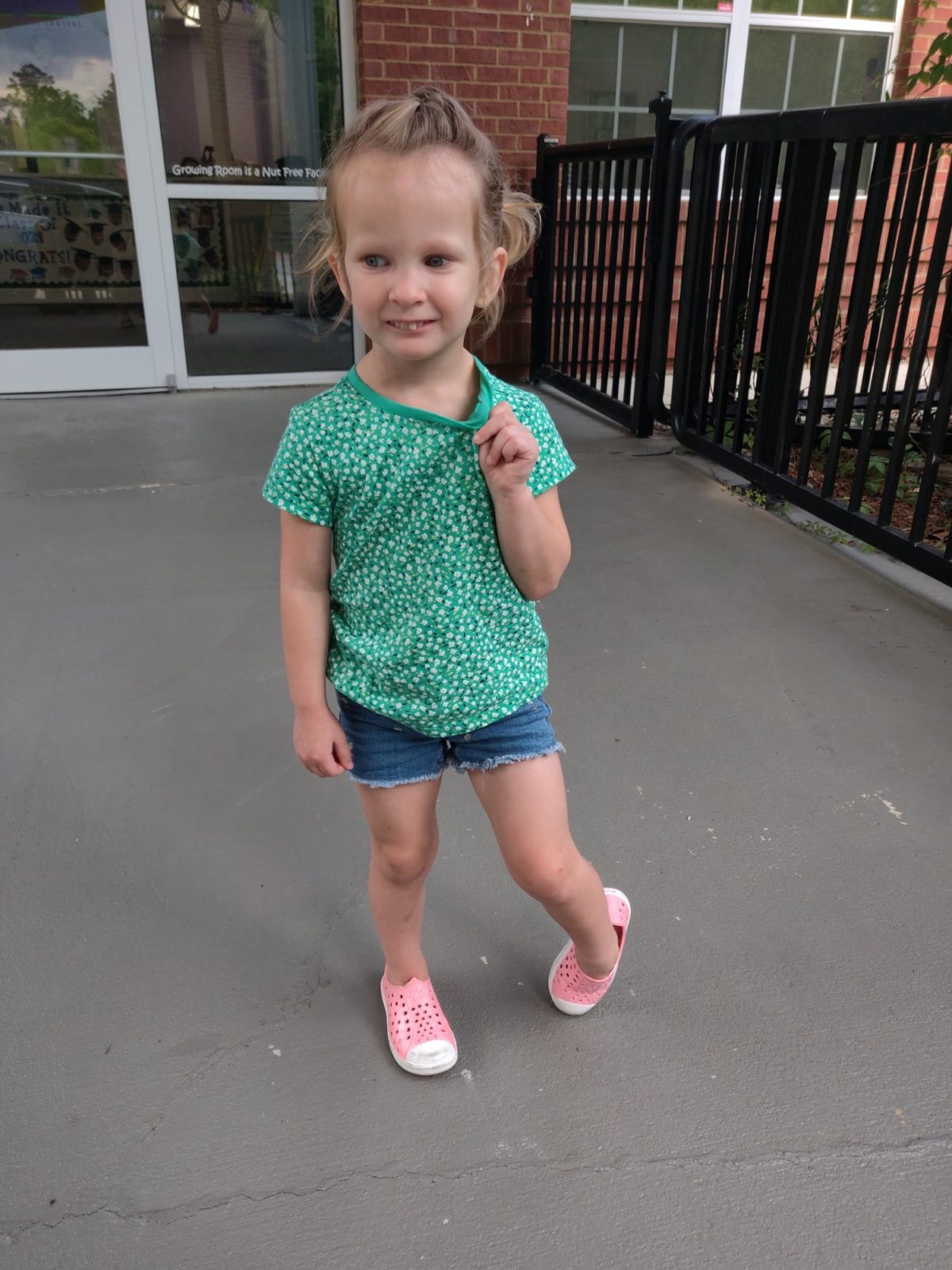 At home, she immediately wanted to put on her new doctor stuff and watch Doc McStuffins while she played. She also told me to take her picture and send it to Ms. Q again, so she could see how much she wanted to play with her new stuff.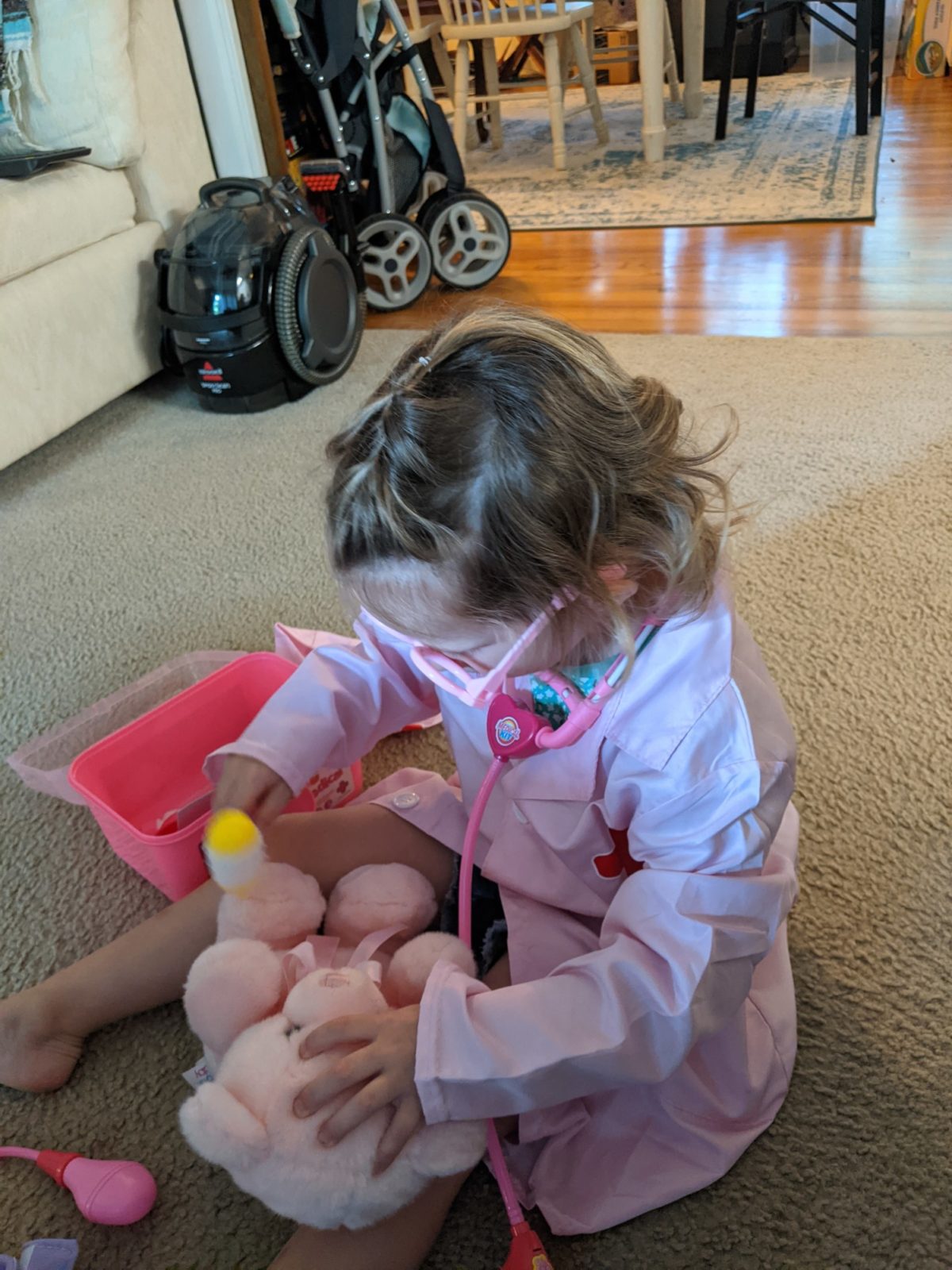 We had dinner all together, and chased it with some fancy whole-fruit popsicles, and Emmie wanted to do a "popsicle cheers" with them.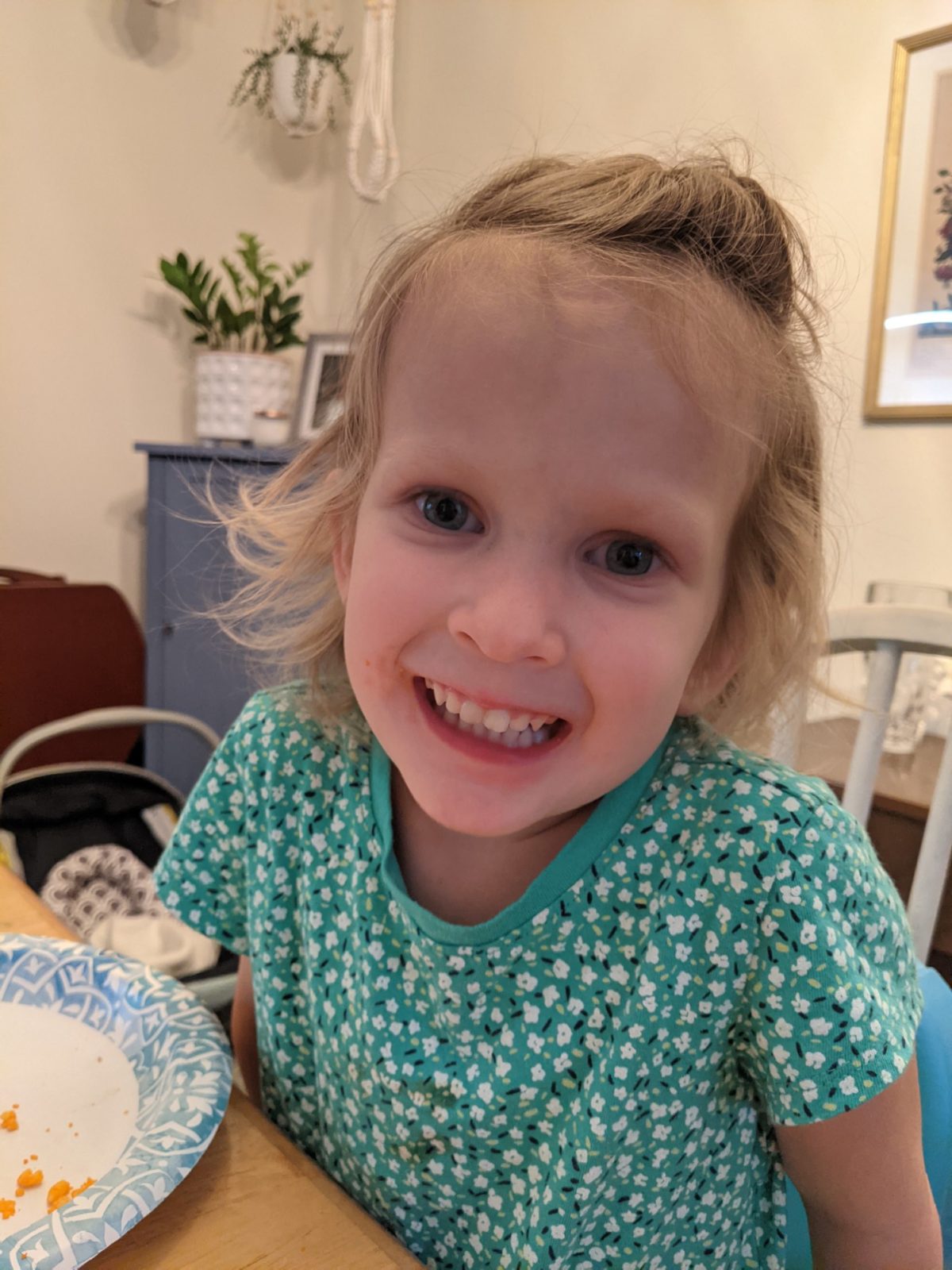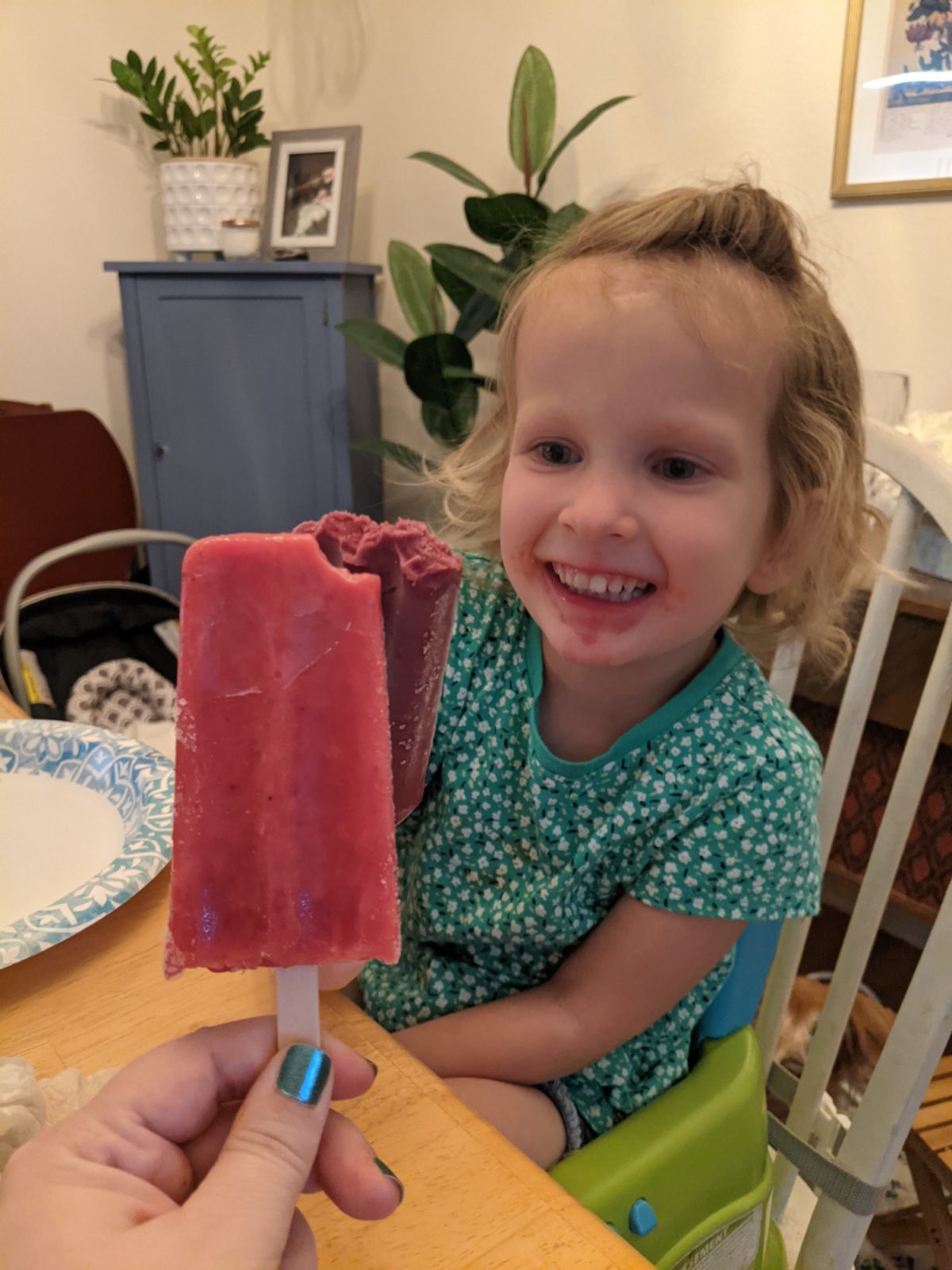 And please look at this super sweet moment with me and my precious girls, before Emmie's bedtime! (Also, I had "shot" from the "Doctor" earlier before dinner, so that's a "bandaid" on my arm.)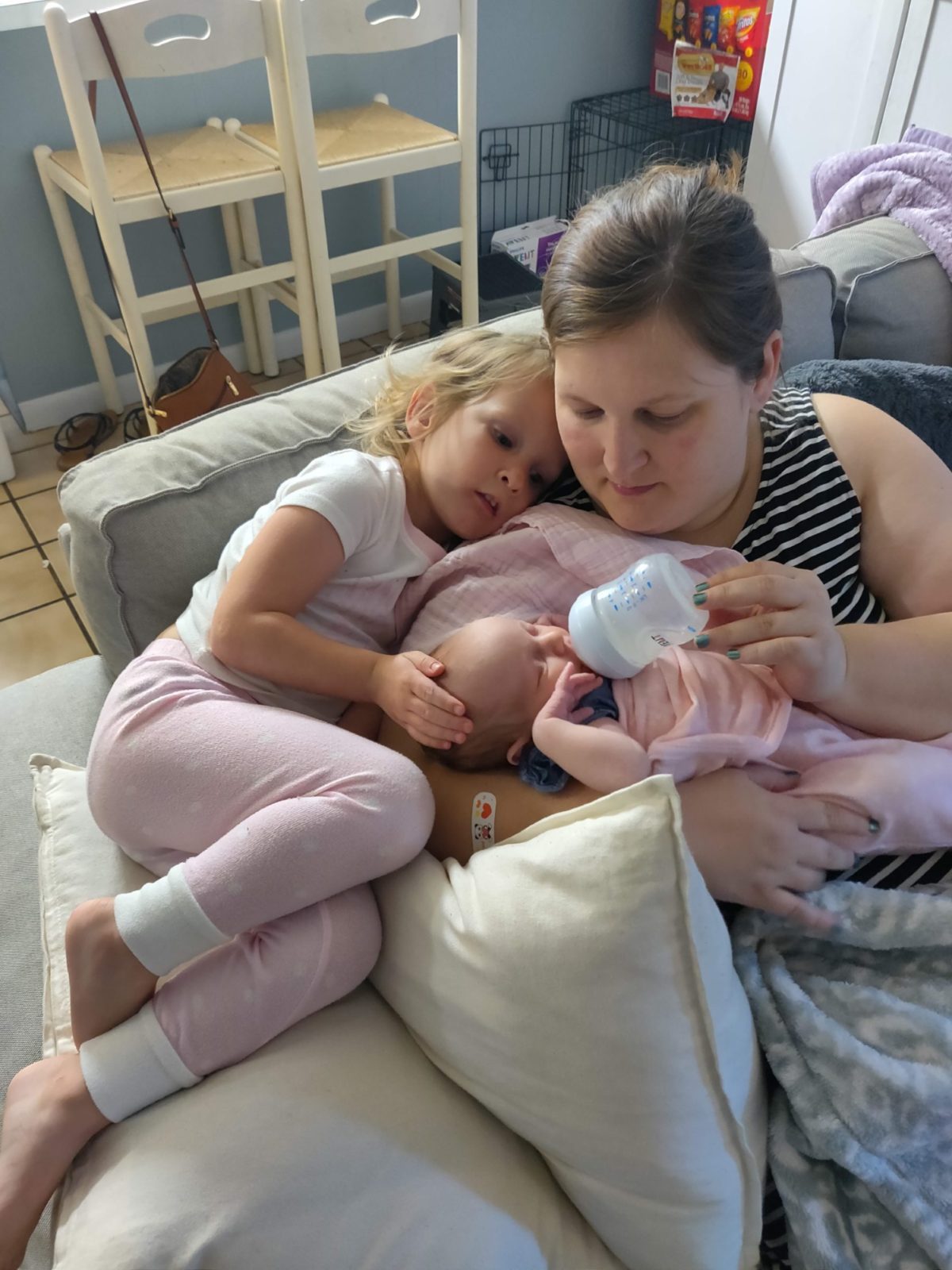 Emmie did well at bedtime, and Addison slept for a while on her Boppy, with Pretzel sweetly curled up right at her feet.