I love how much Emerson loves Addison, and always has to make sure to hug and love and kiss her first thing in the mornings before school. It's oh so very precious.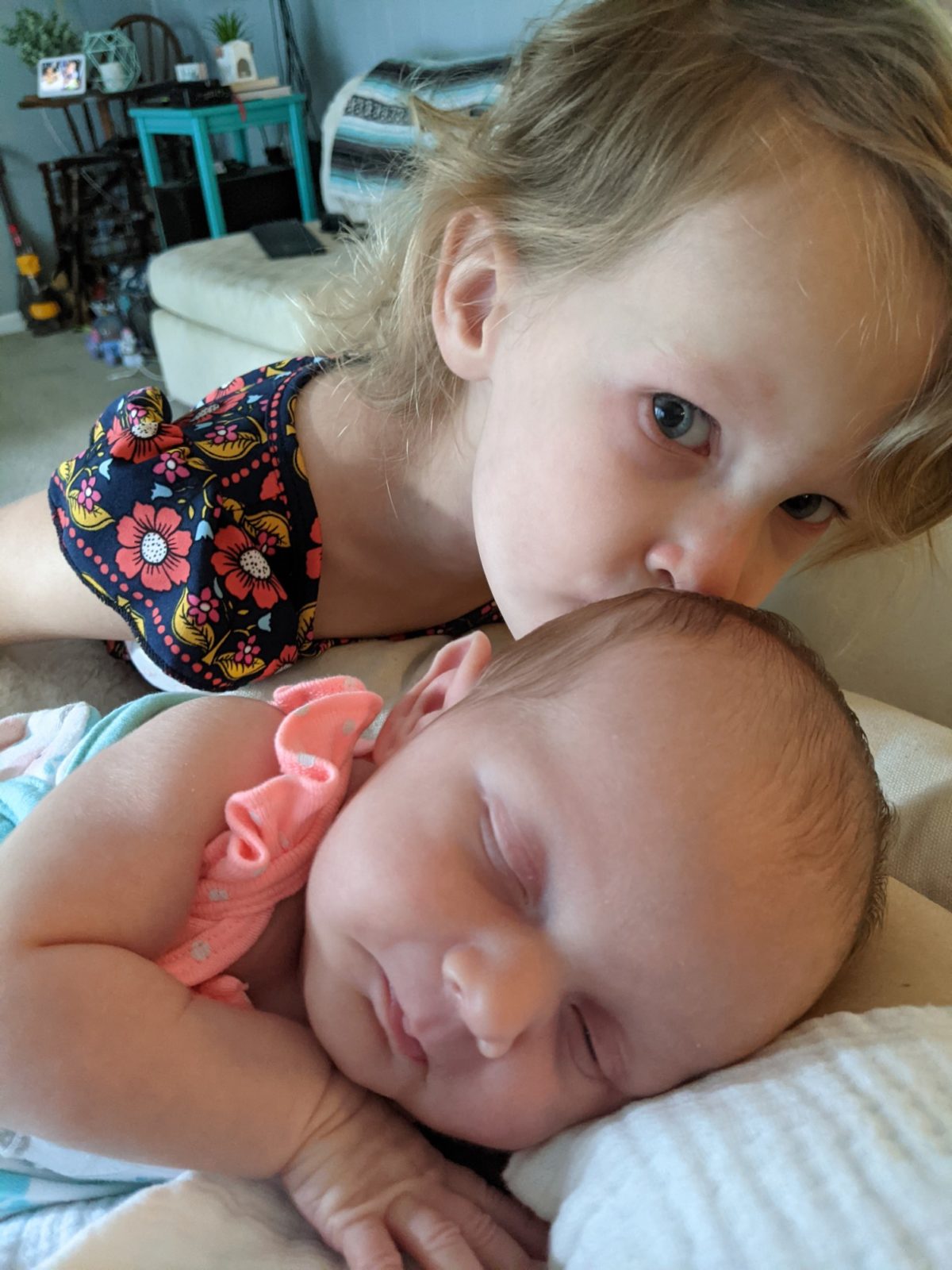 Emmie had a bit of an emotional, sensitive morning, and a bit of a rough start (lots of tears and fits during the "getting ready" process), but Daddy did a great job taking care of her and making sure she felt loved, and by the time they headed out to the carport, her eyes were still red and swollen, but she was at least smiling and laughing!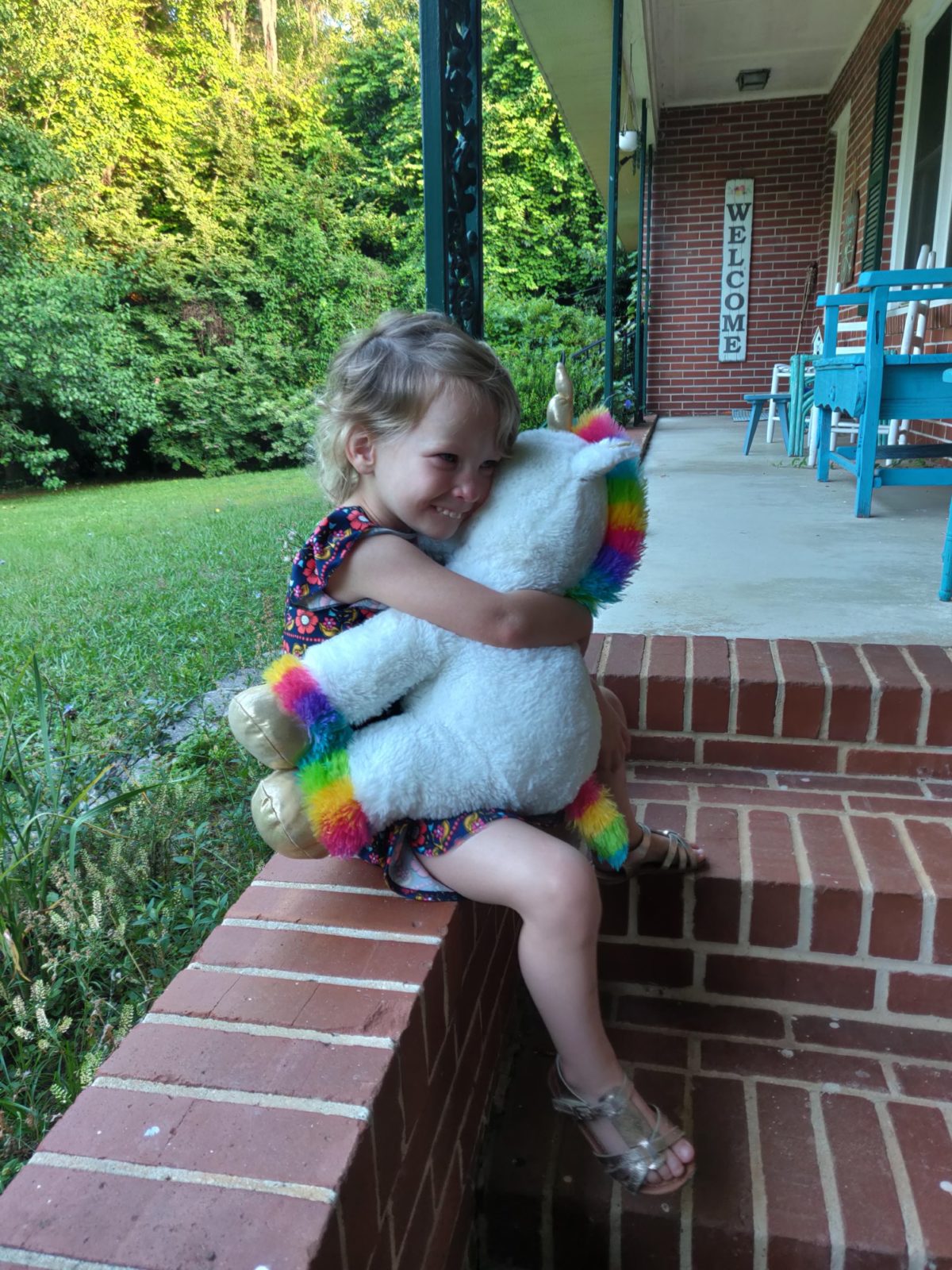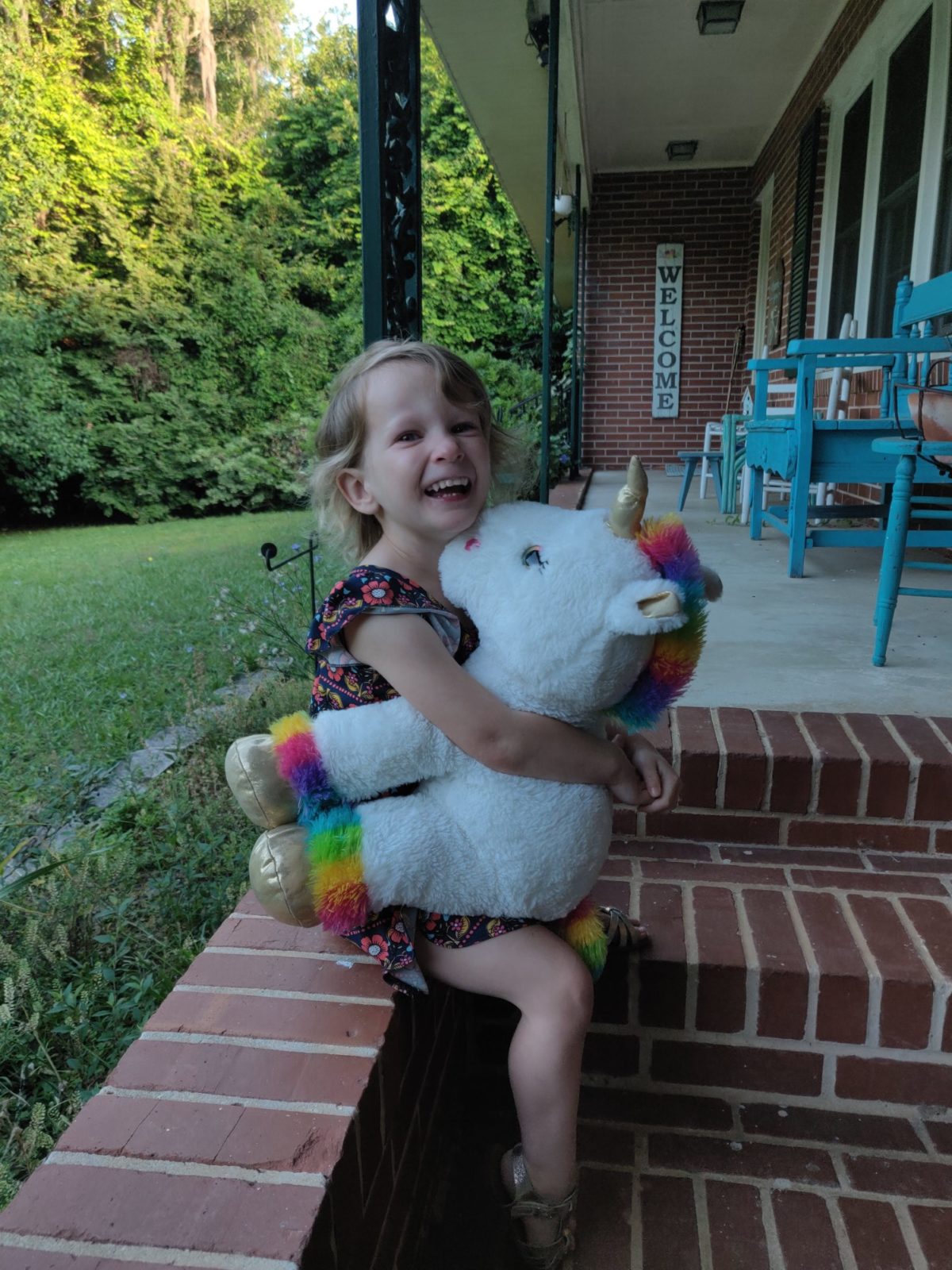 And then she got to school at the same time as her triplets, and that always makes her happy.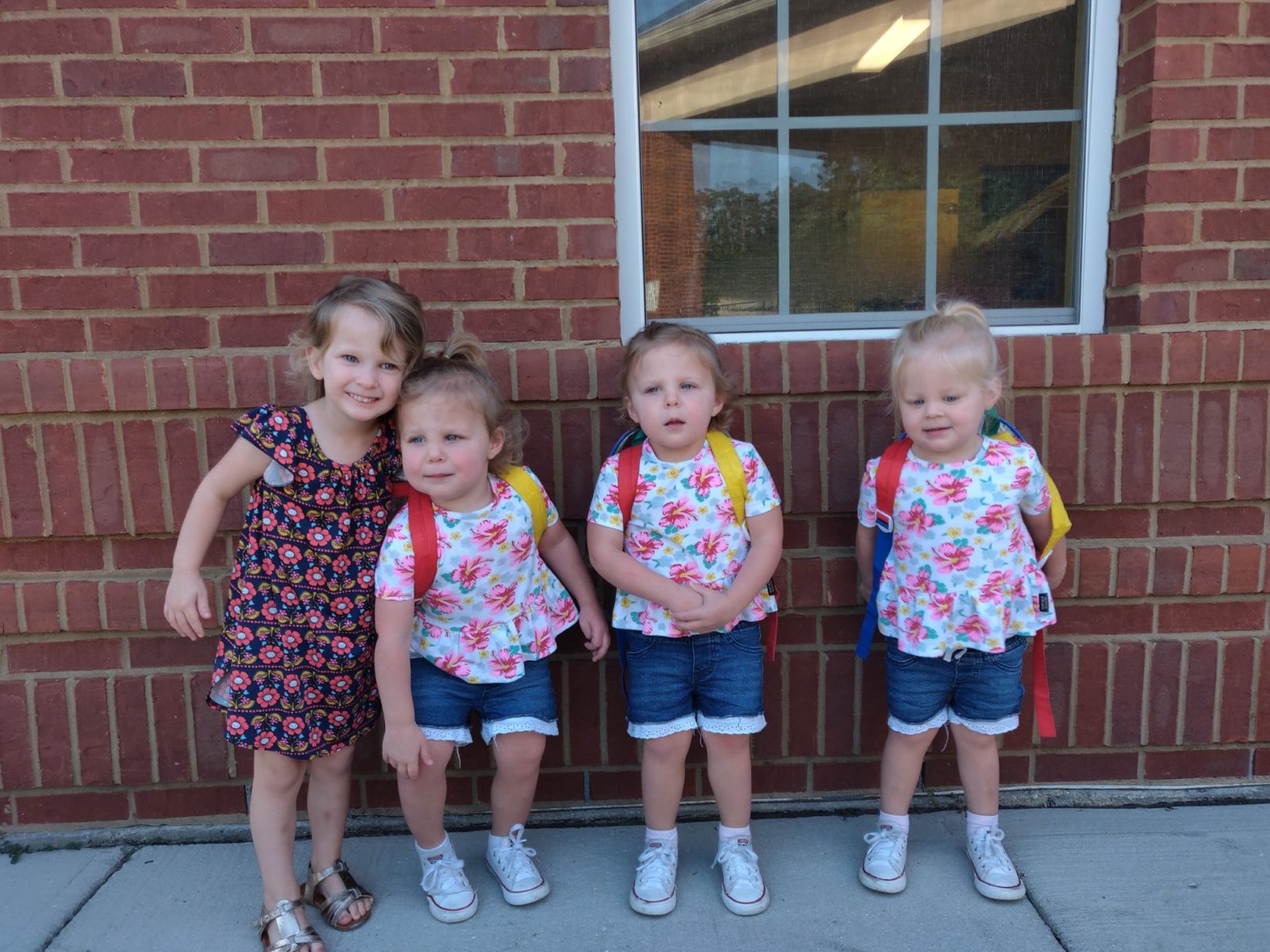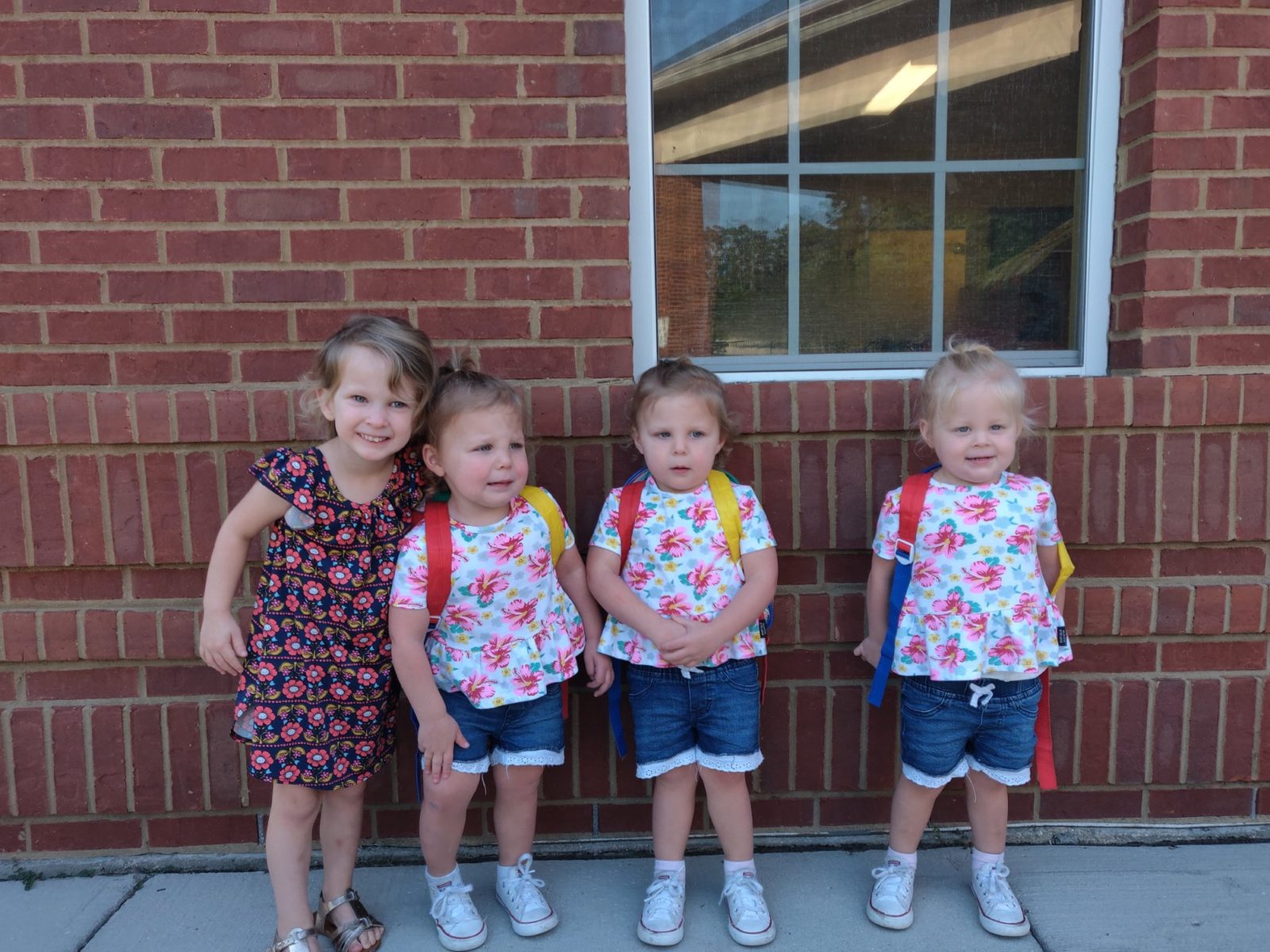 Pretzel really likes to be nearby Addison these days, always watching over her. He babysat her while I made myself some avocado toast and coffee for breakfast 😉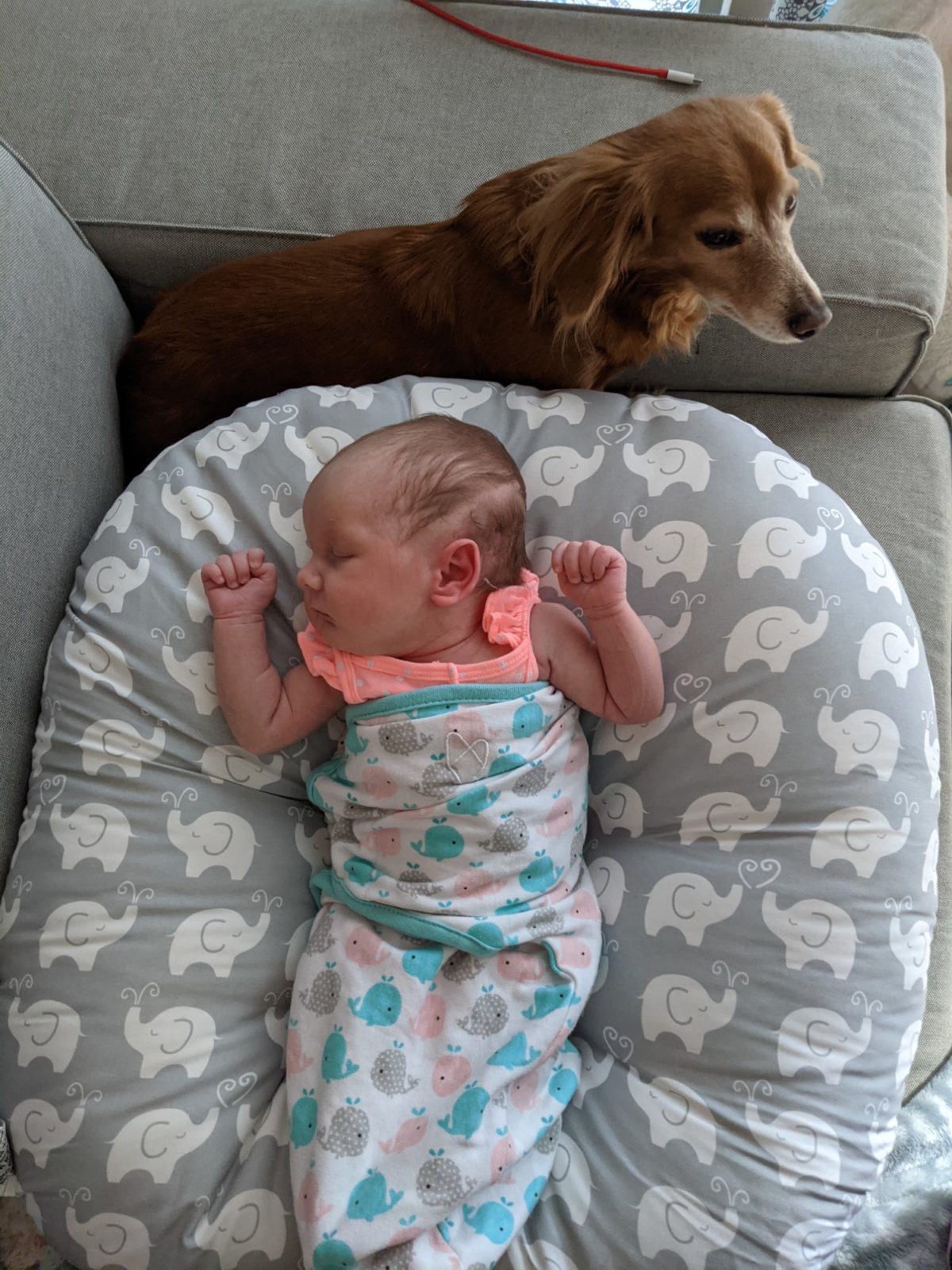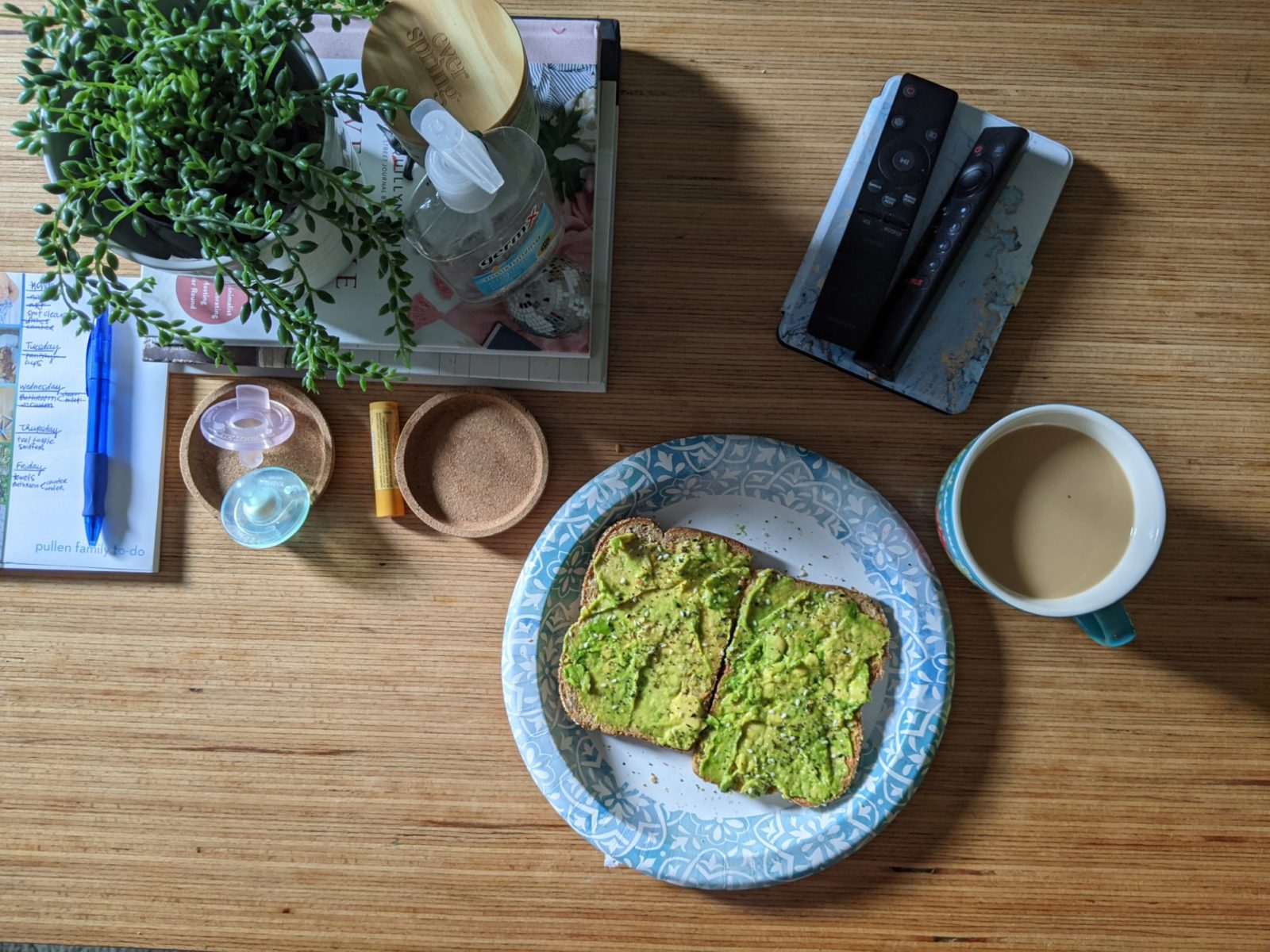 Little Miss Addison was on a bit of a weird schedule today, and didn't want to sleep by herself too much, and wanted to eat way more than usual (every two hours instead of three). She was also a little fussier than usual (lest you think she's perfect all the time, please see the next pitiful photo), and needed extra love and attention. So I held her a lot, and just read my Kindle while I held her, and we made it through the day 😉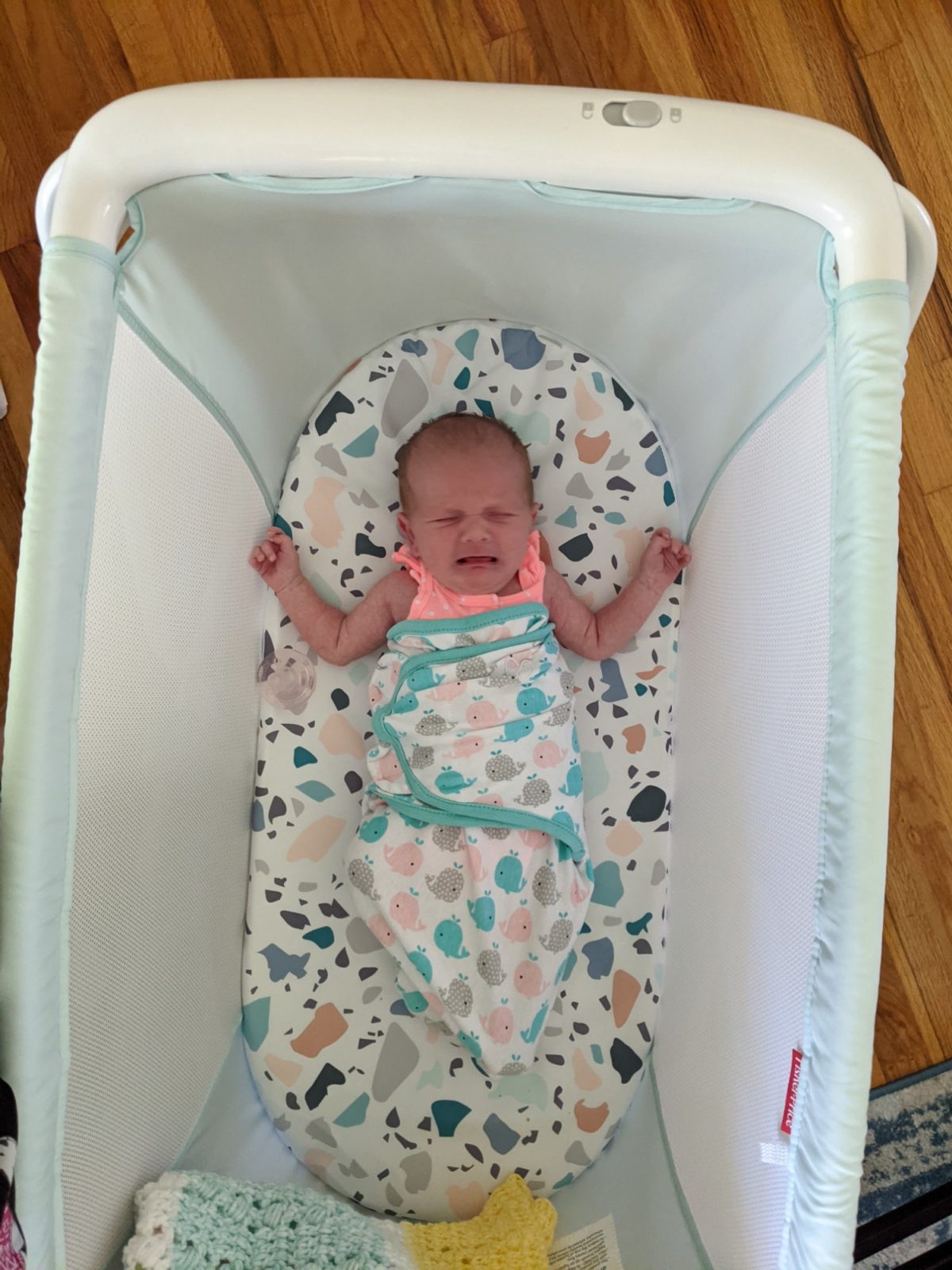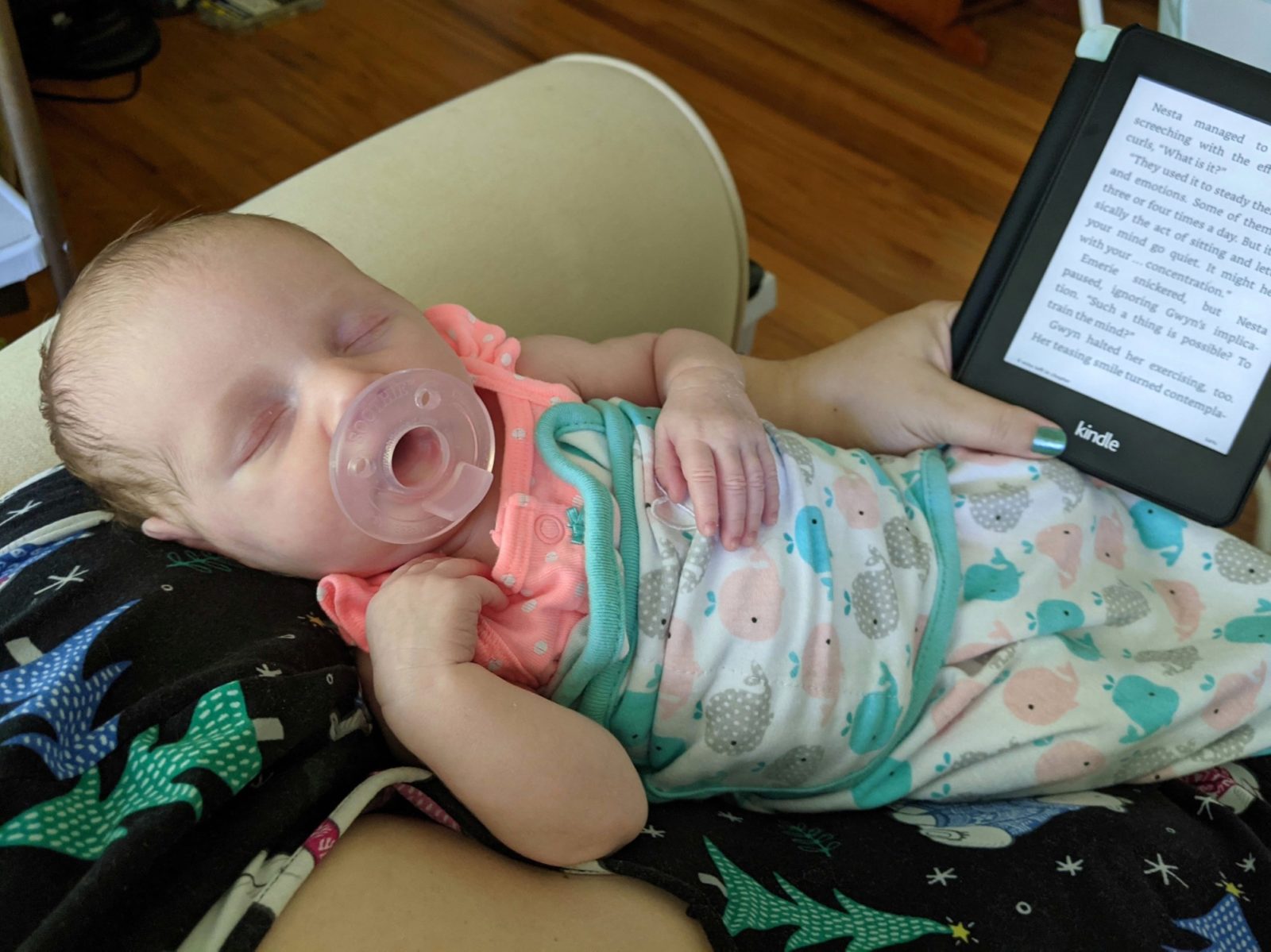 I did finally get her to sleep in the bassinet by herself for about an hour around lunchtime, and that allowed me a break to do a few things for myself.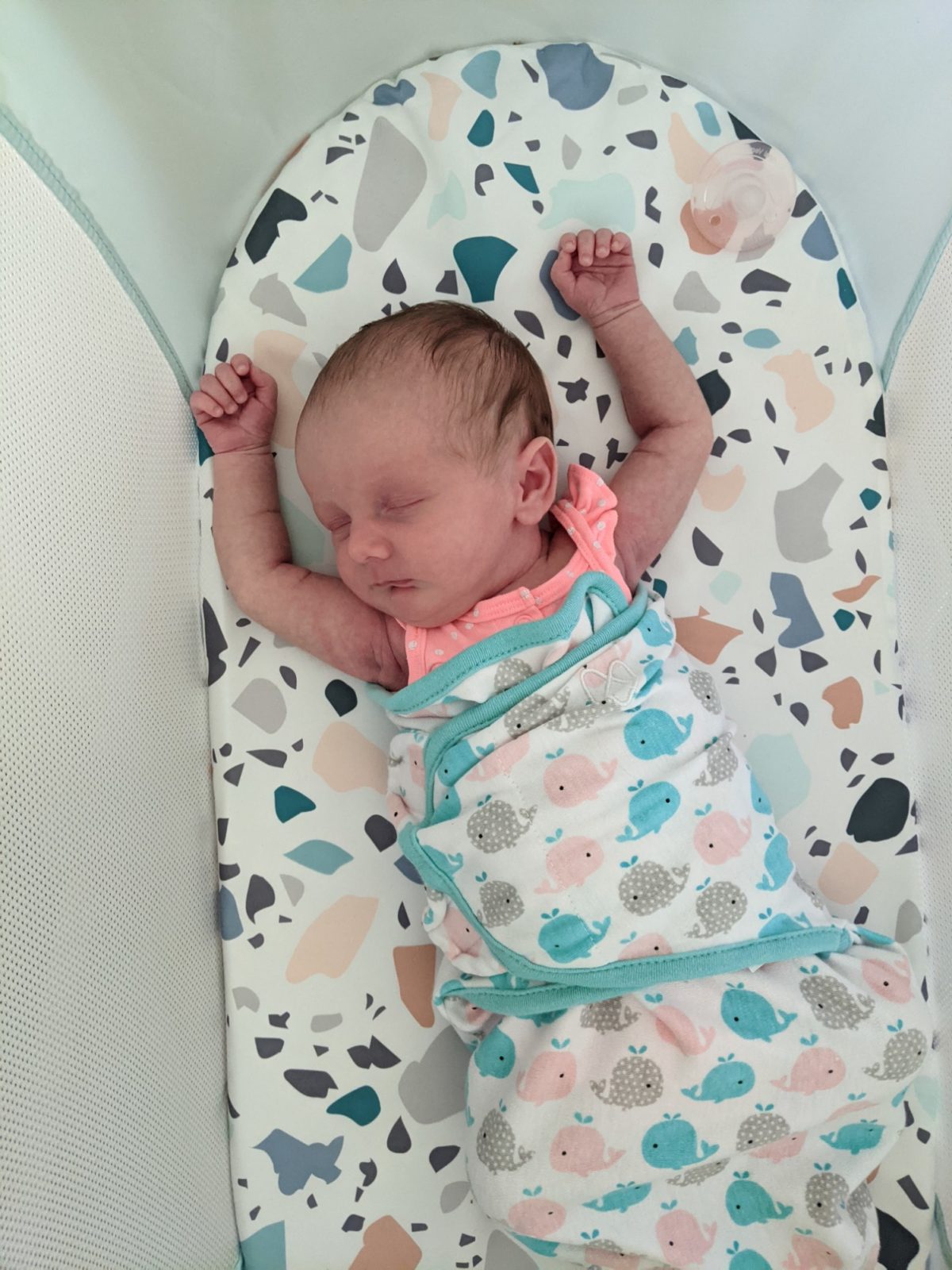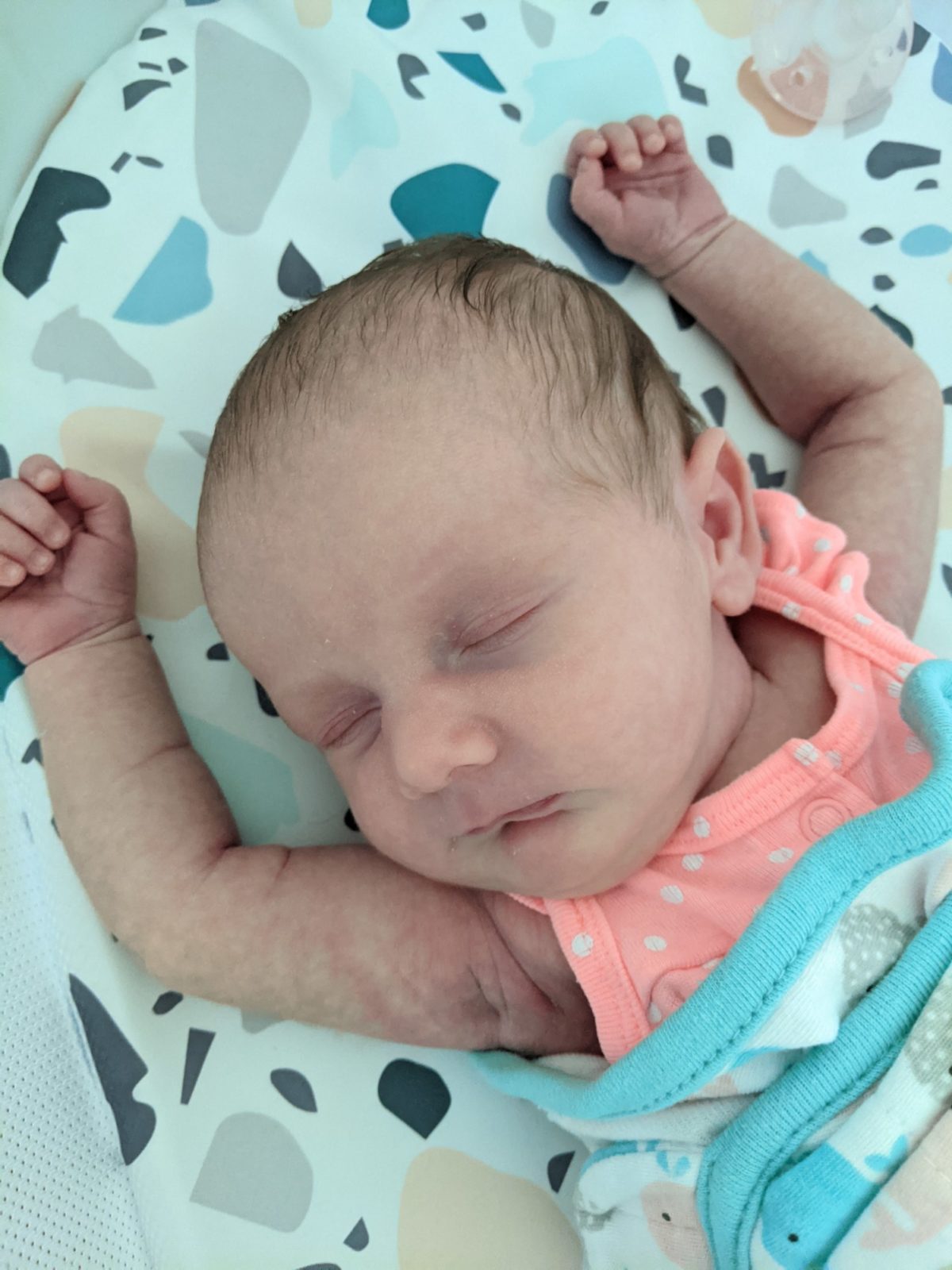 I also picked up everything off the kitchen floor and temporarily relocated it all, so that I could sweep and dry Swiffer and wet Swiffer, to get things spic and span. (It had been way too long since I had wet Swiffered in there…) I've been trying to do at least one "project" like this a day, getting our house looking just about the best it ever has!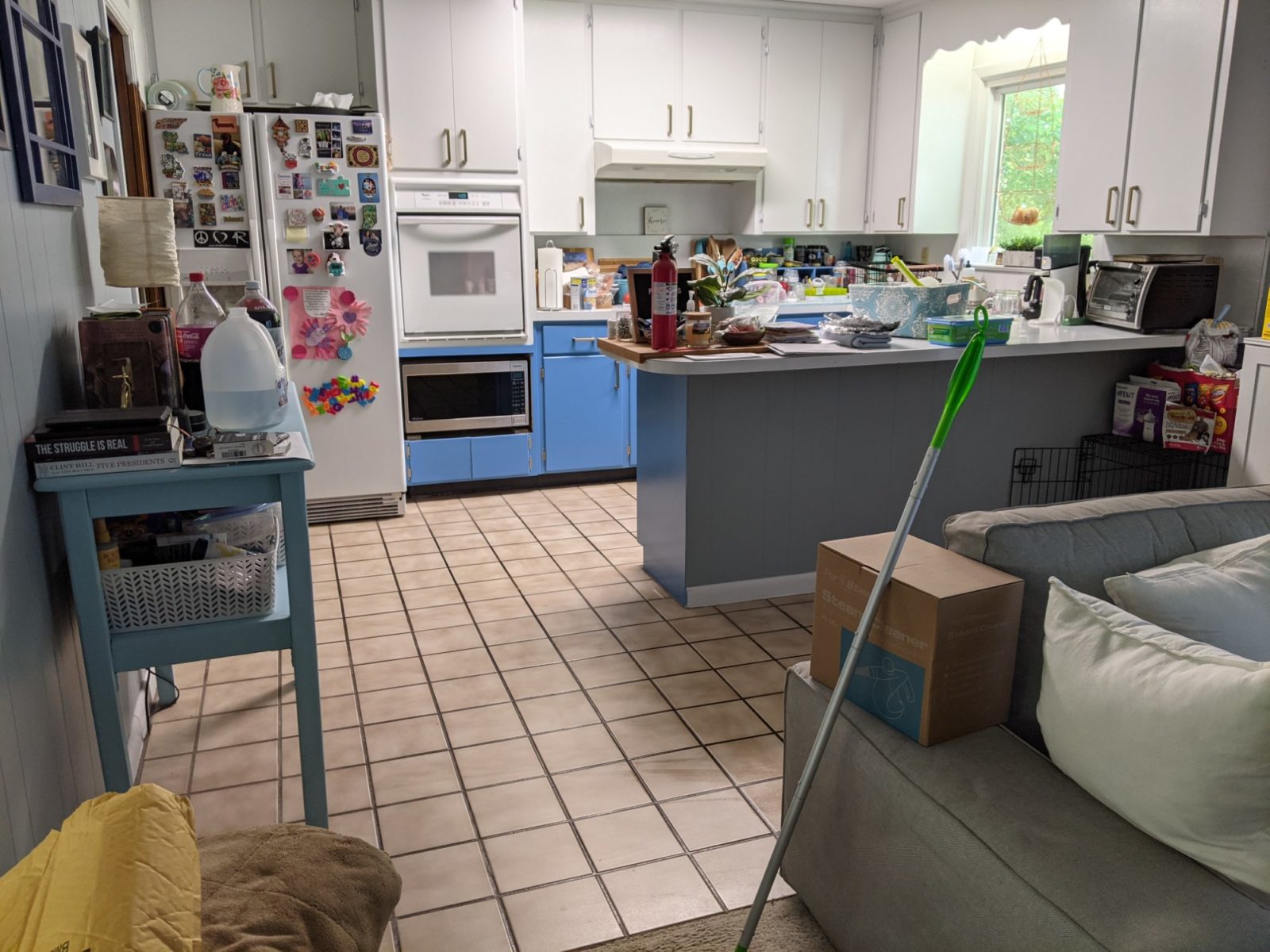 She only lasted about 20 or 30 minutes, just long enough to finish my project and get things put back in there, and then she was ready to eat again, and ready for me to hold her again. And then she did let me put her down in the Boppy for a little while after that, and so of course I read some more…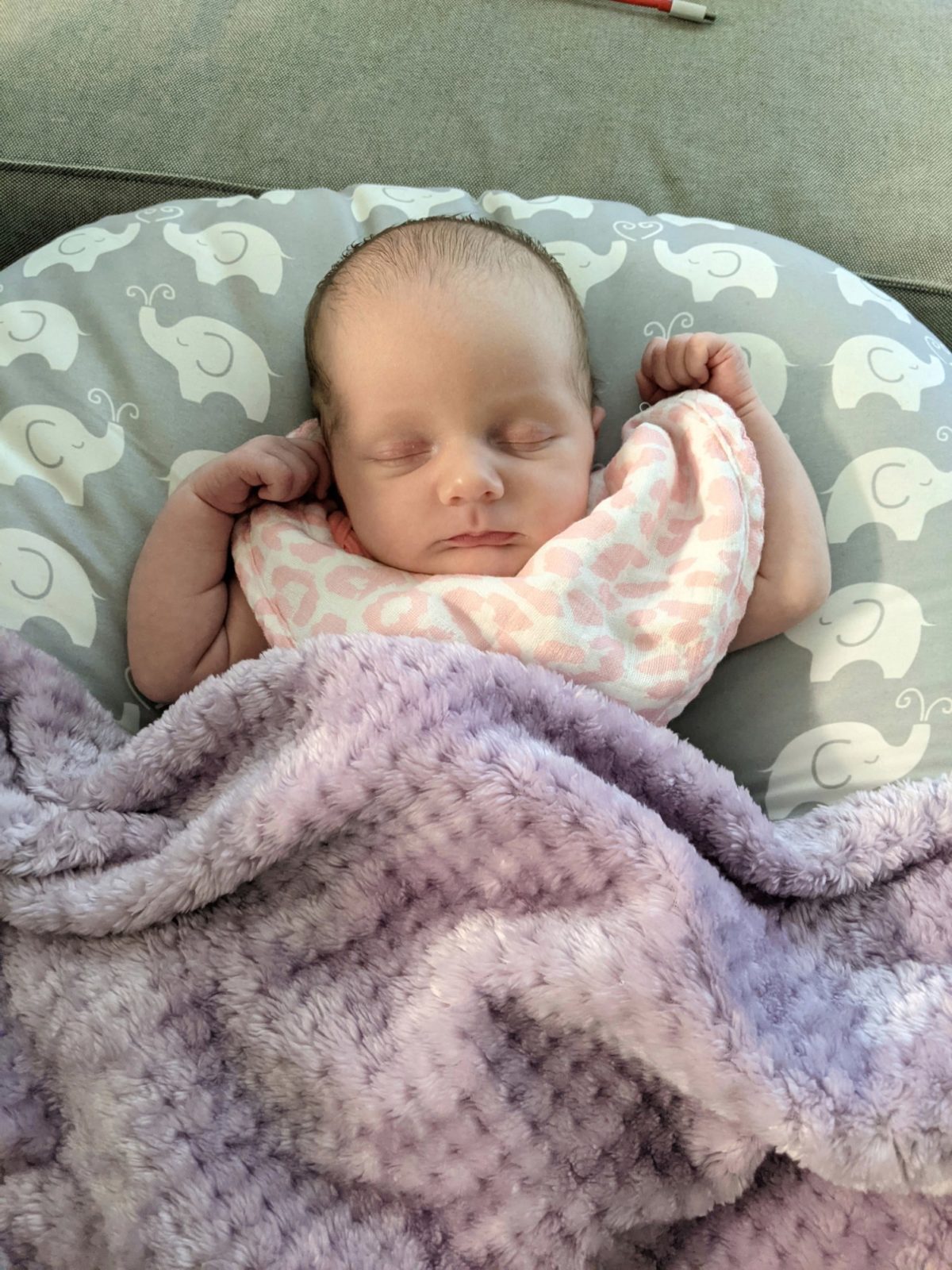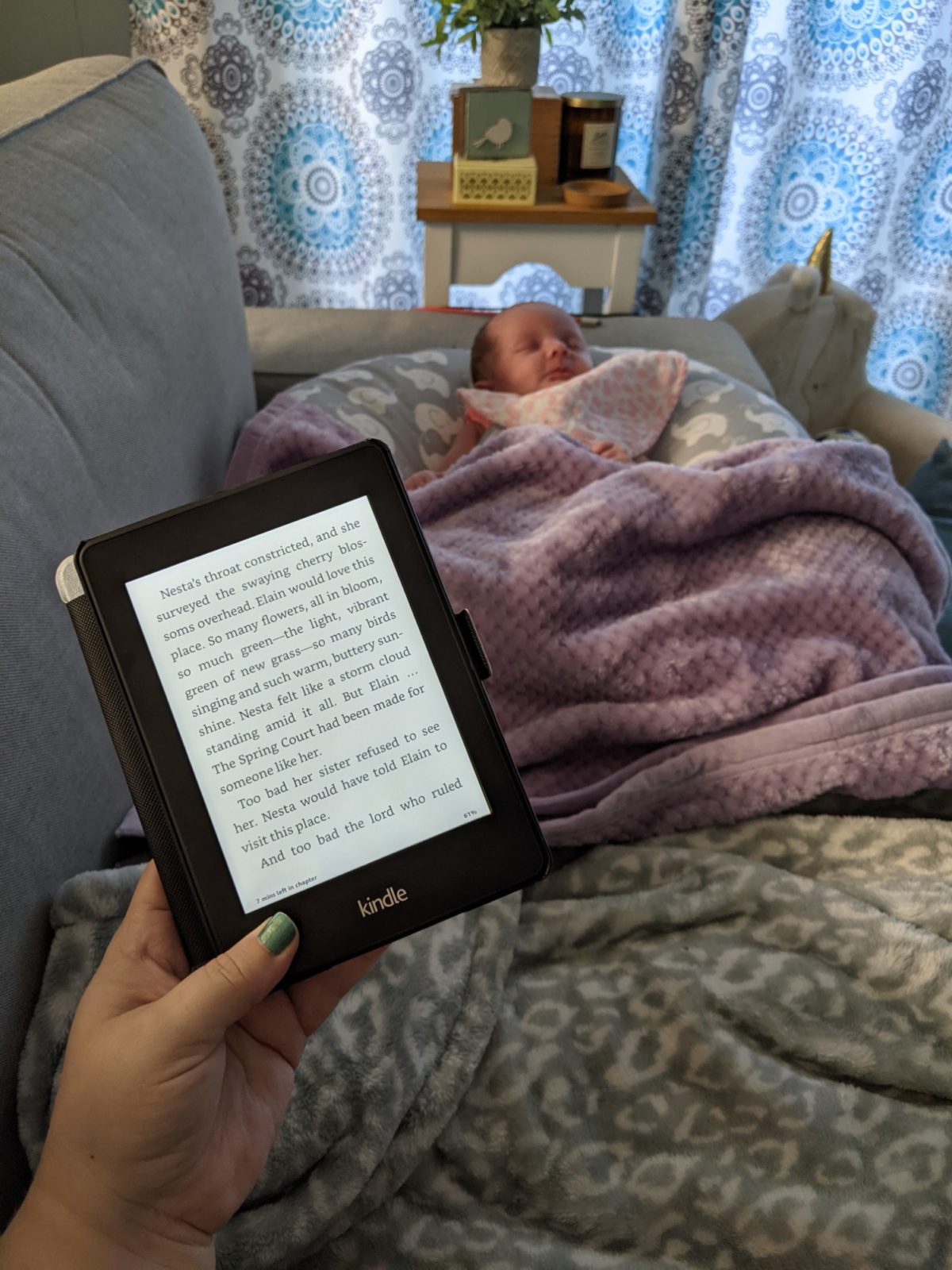 But at least if she was a little more high-maintenance today, she did at least look adorable in this romper of Emerson's, with the cute little octopus on the booty!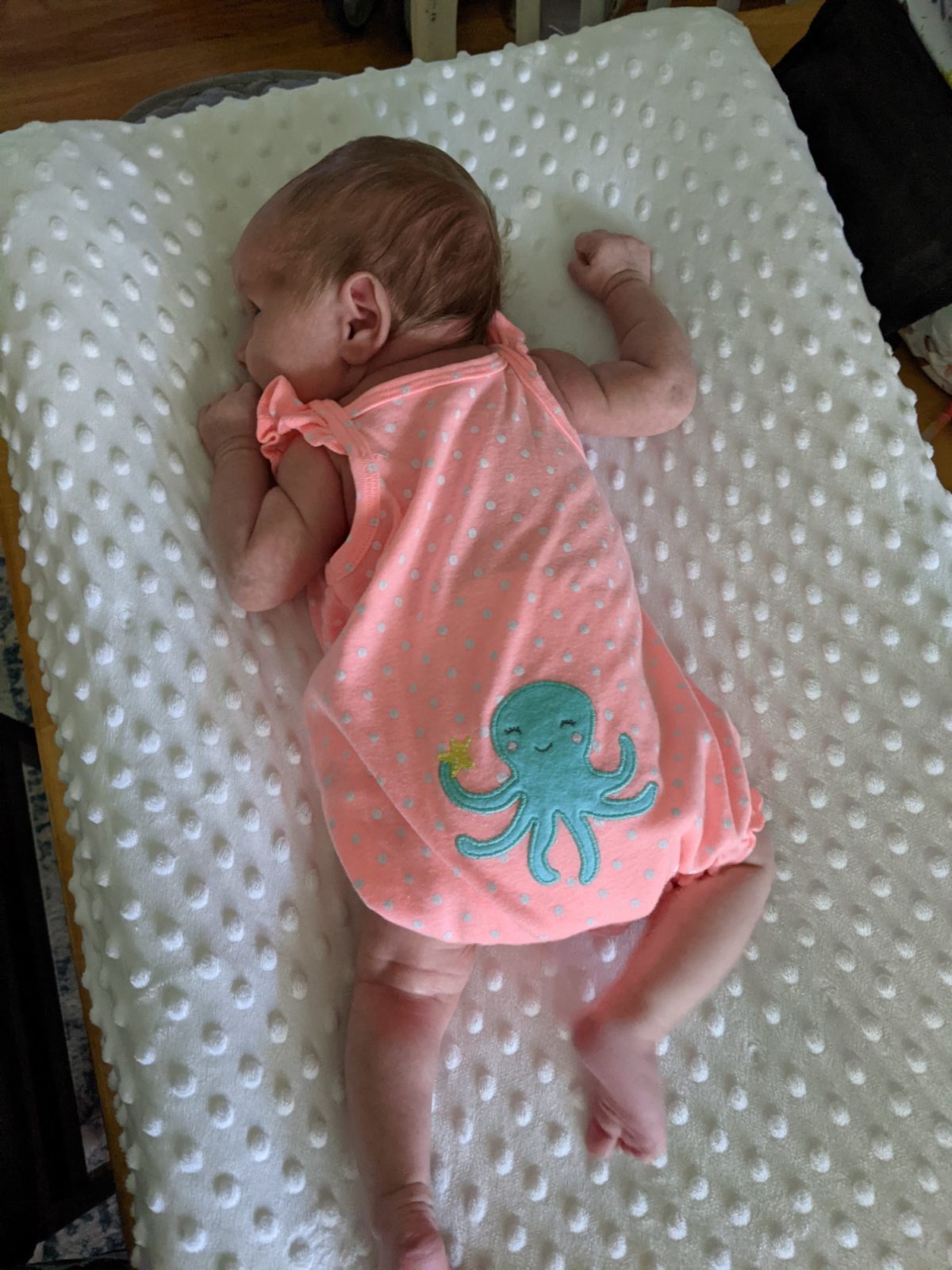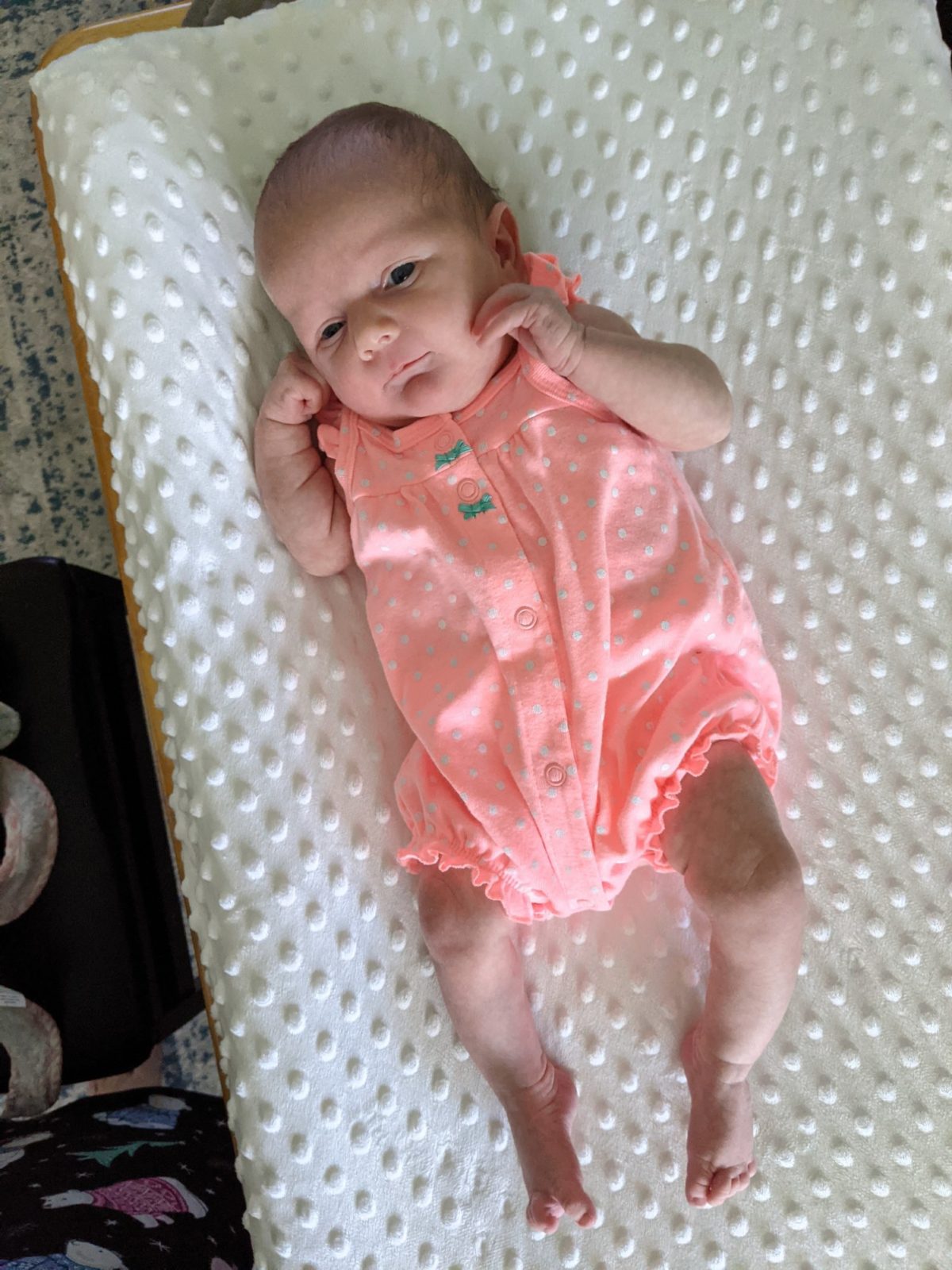 Emmie took another super short nap today, but she still had a good day despite that.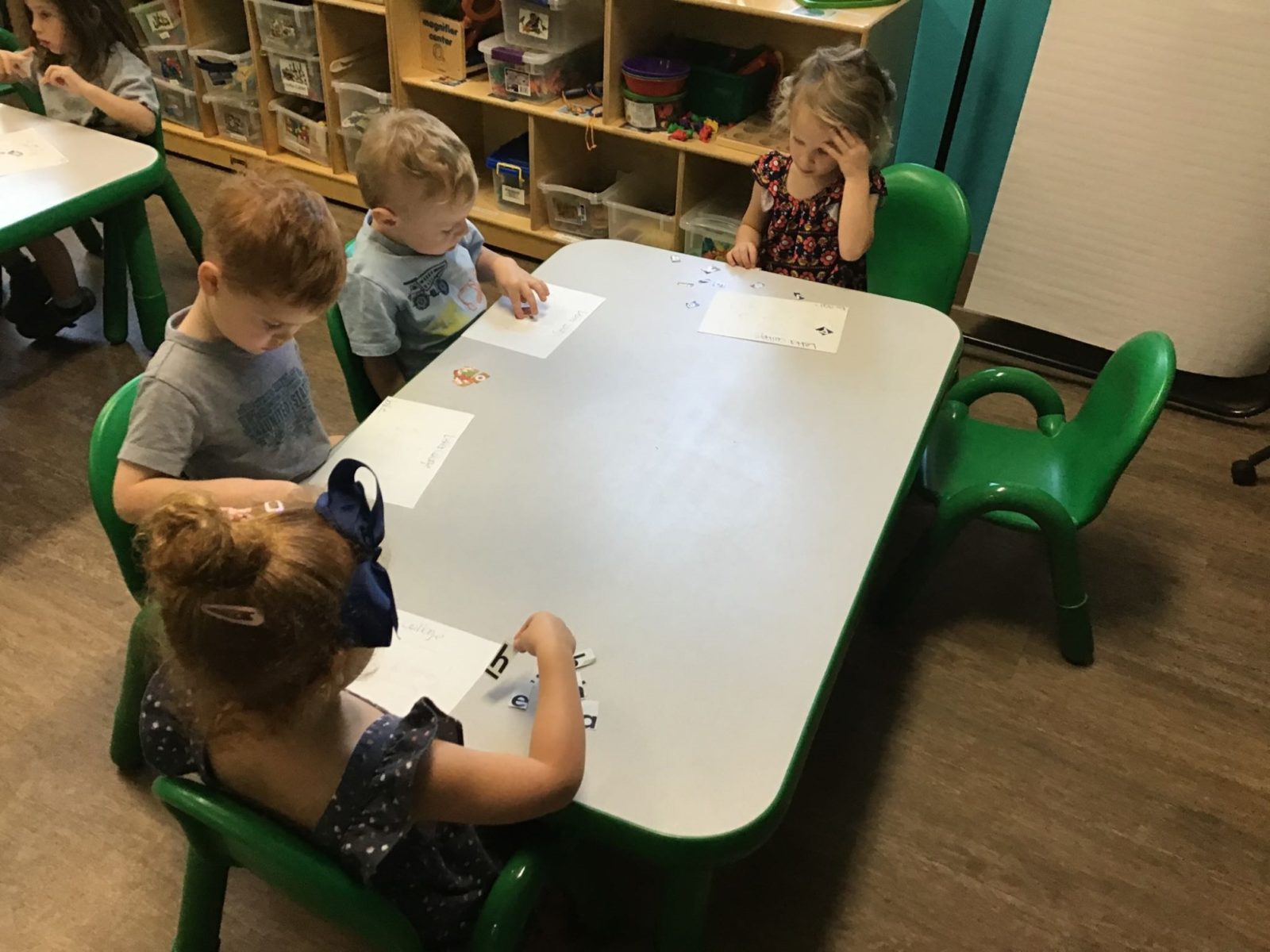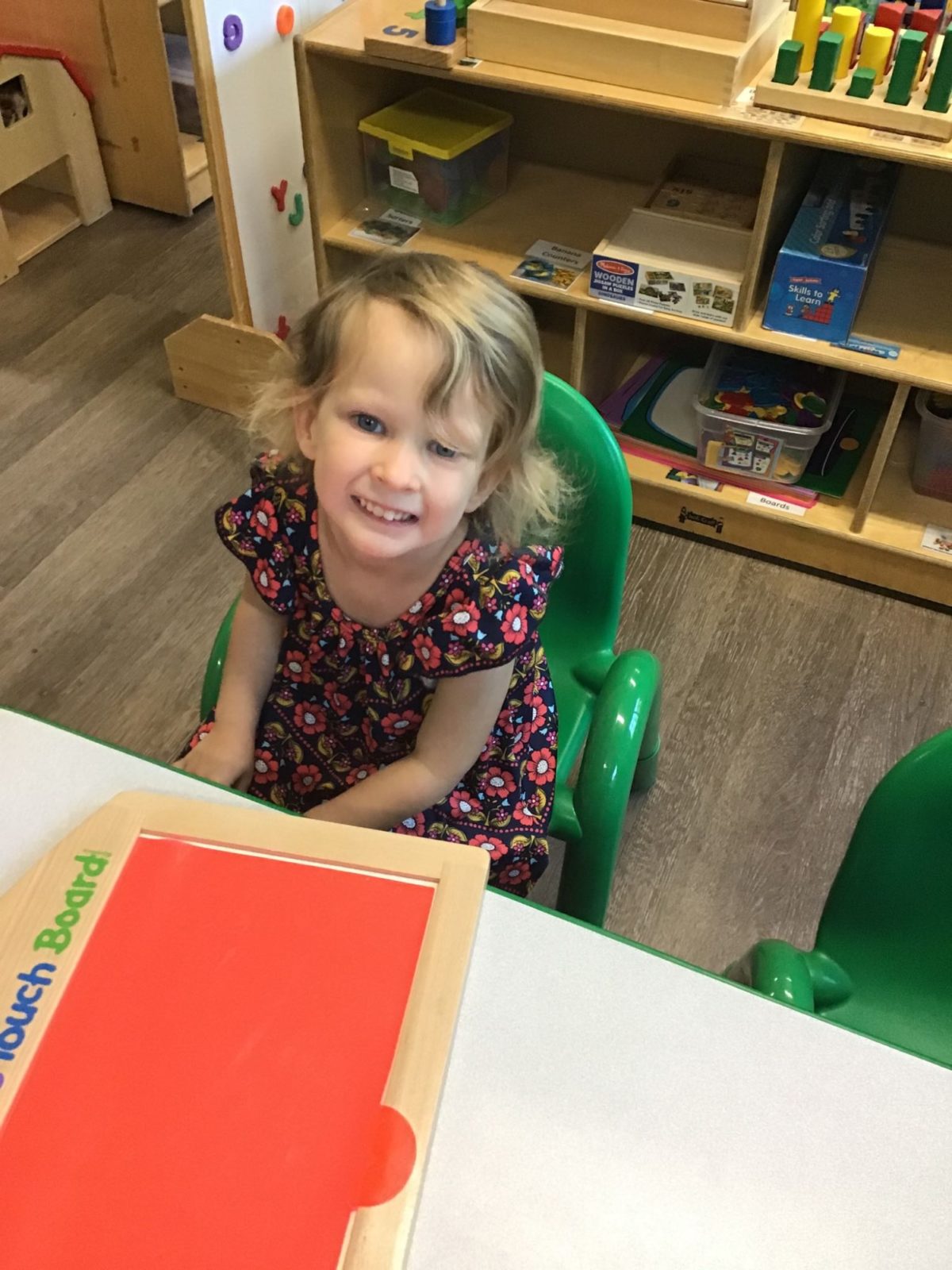 And wouldn't you know, she wanted to be the Doc again when she got home from school!?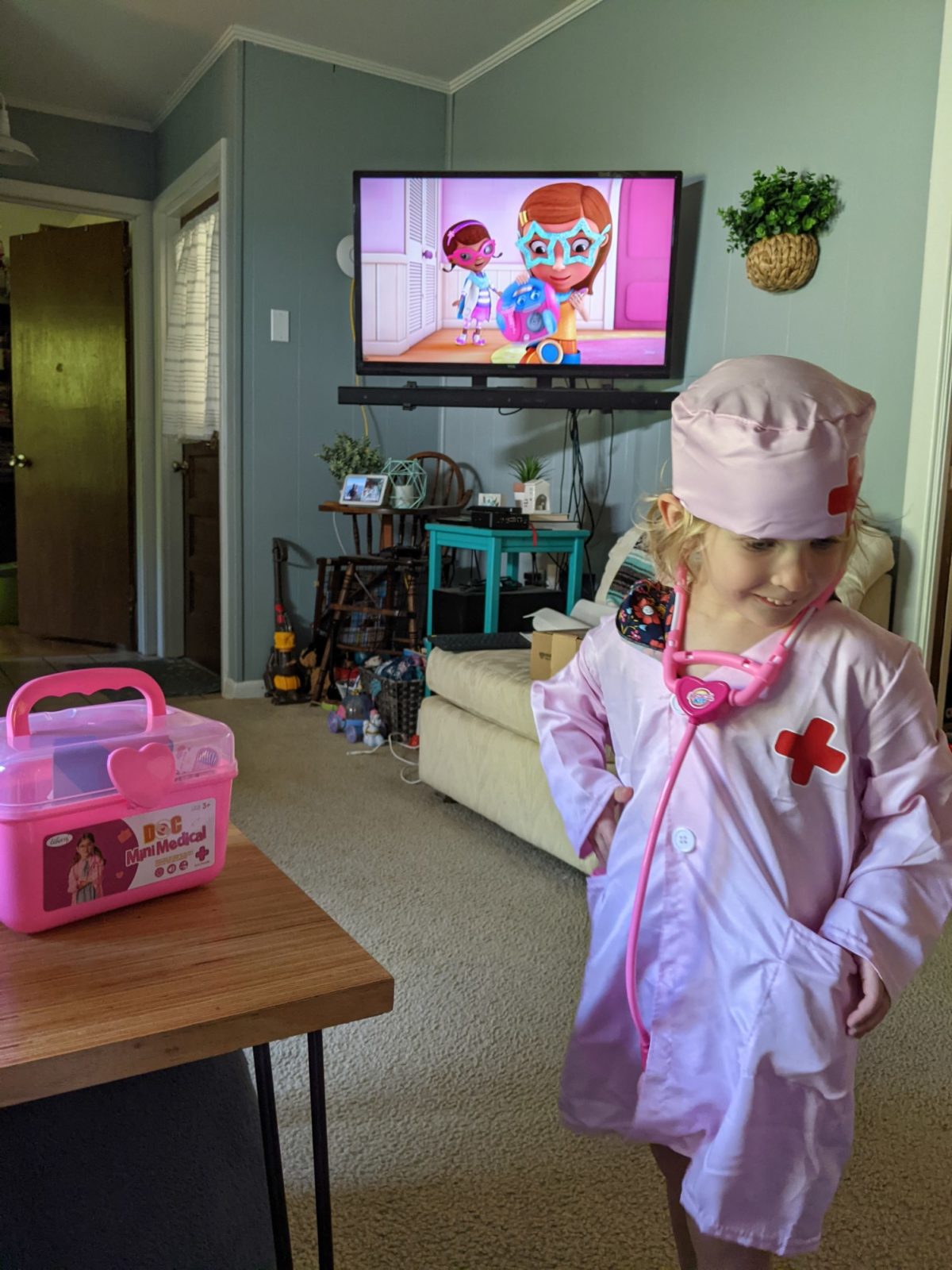 We had leftover quiche for dinner tonight that a church friend brought us last night, and Emmie ate every bite of that, plus the fruit I gave her, and finished it all off with the last of the fancy whole fruit popsicles.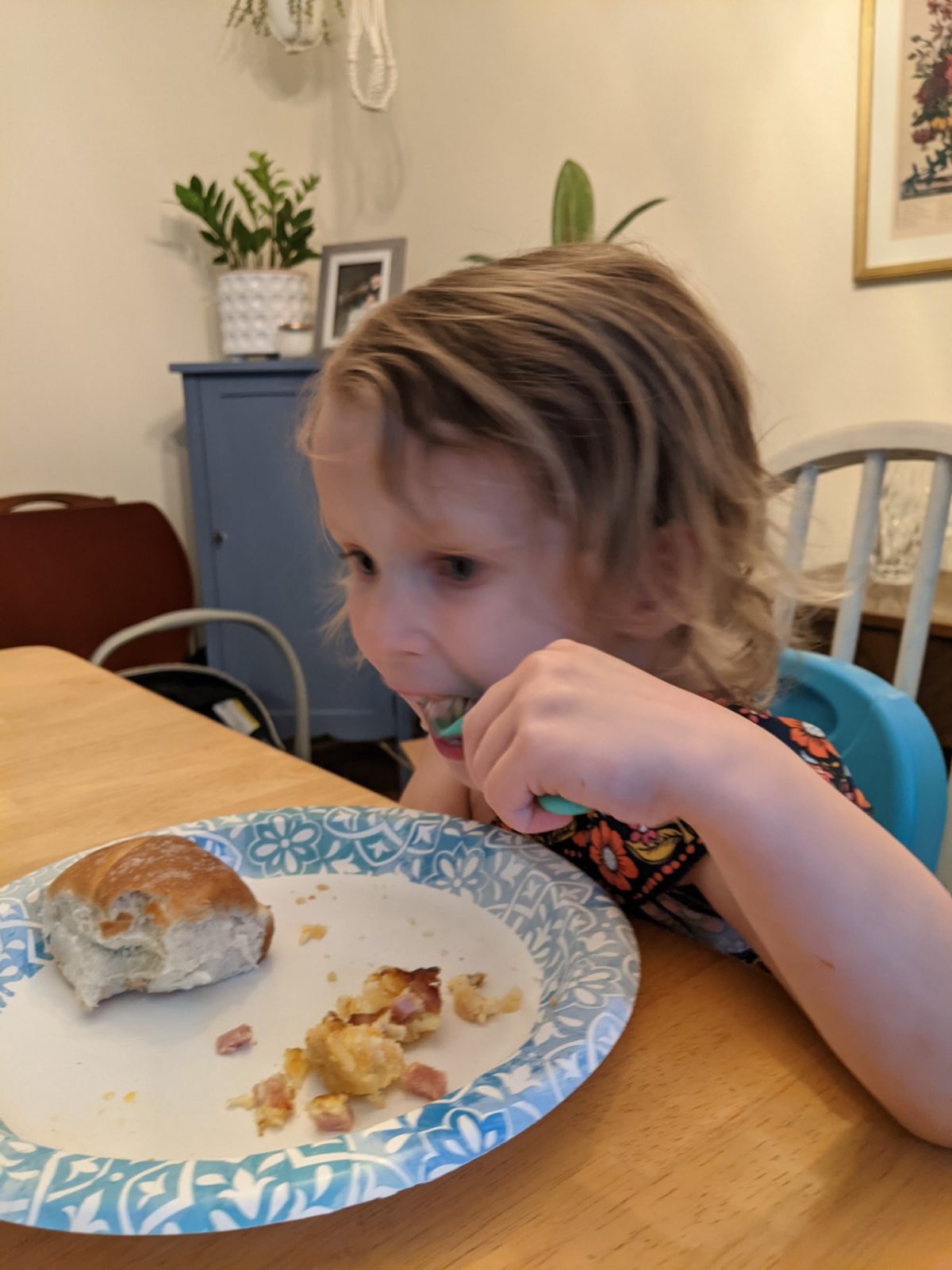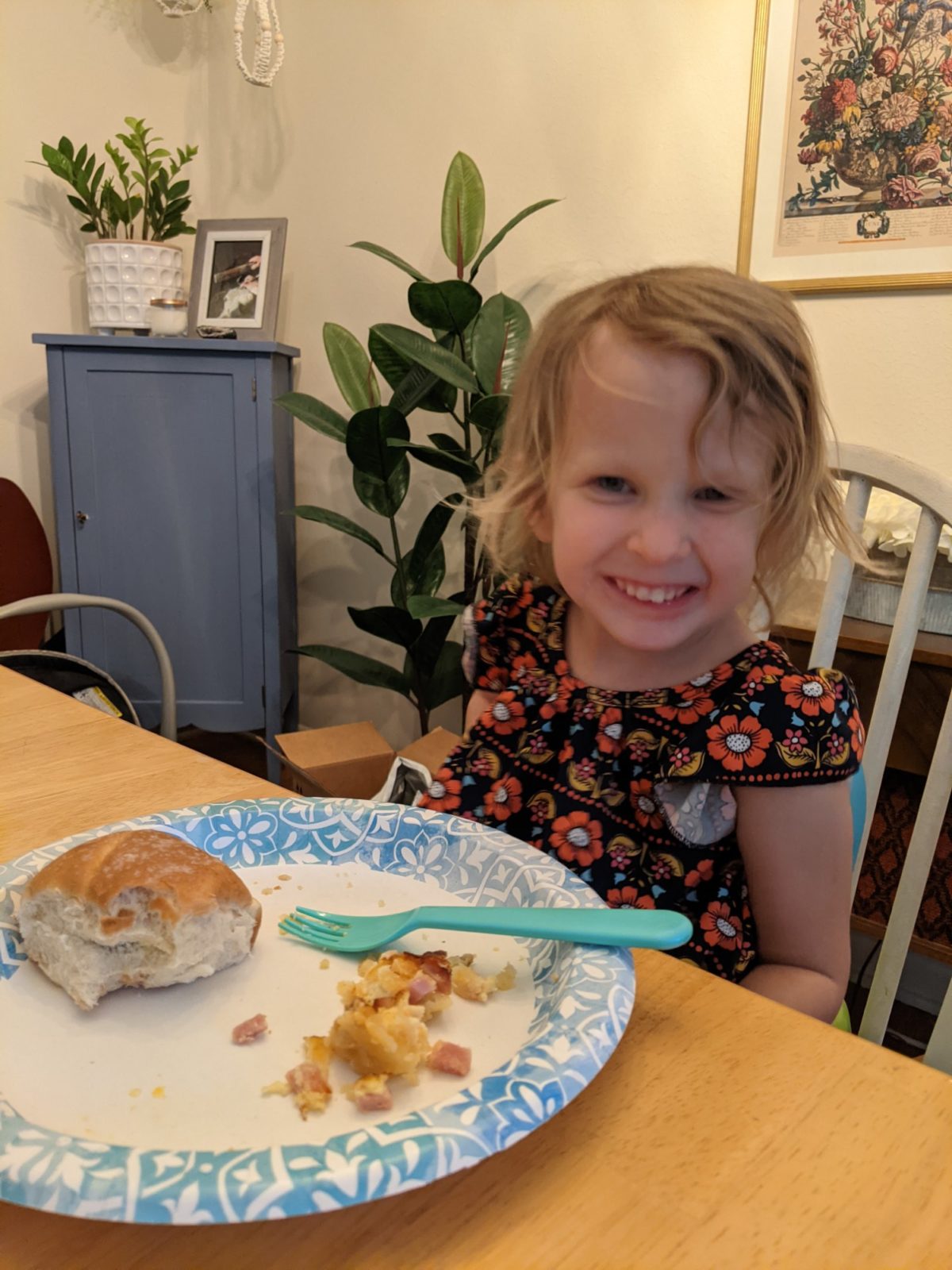 She played all sorts of funny little games splashing around in the bathtub for 15-20 minutes (while I did more reading, and Jeff held Addie), and then got herself dressed and ready for bed.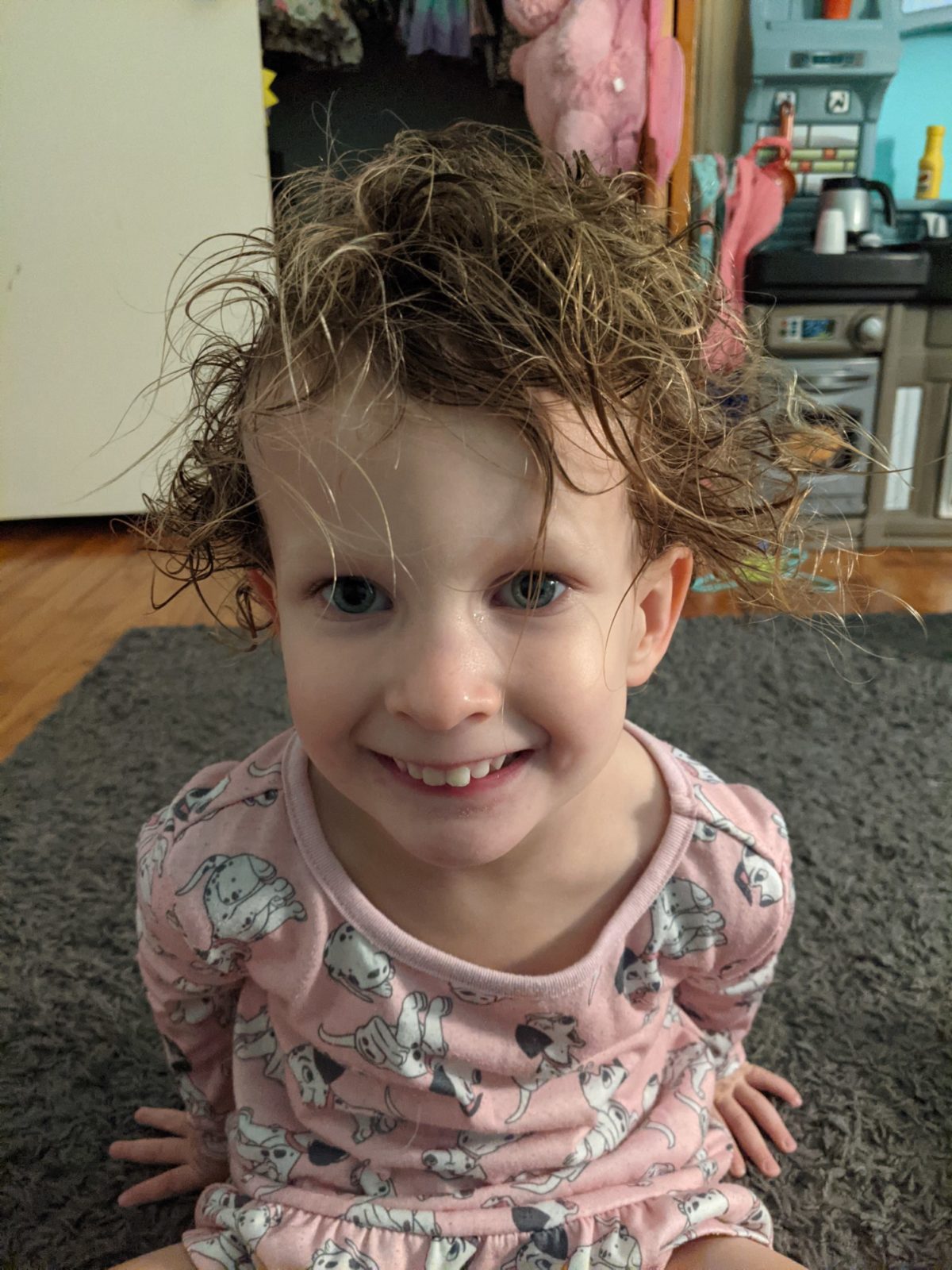 We snuggled together on the couch for a little bit, watching one more episode of Doc McStuffins, and then read the Merida story from the princess bedtime storybook, before sending her off to bed.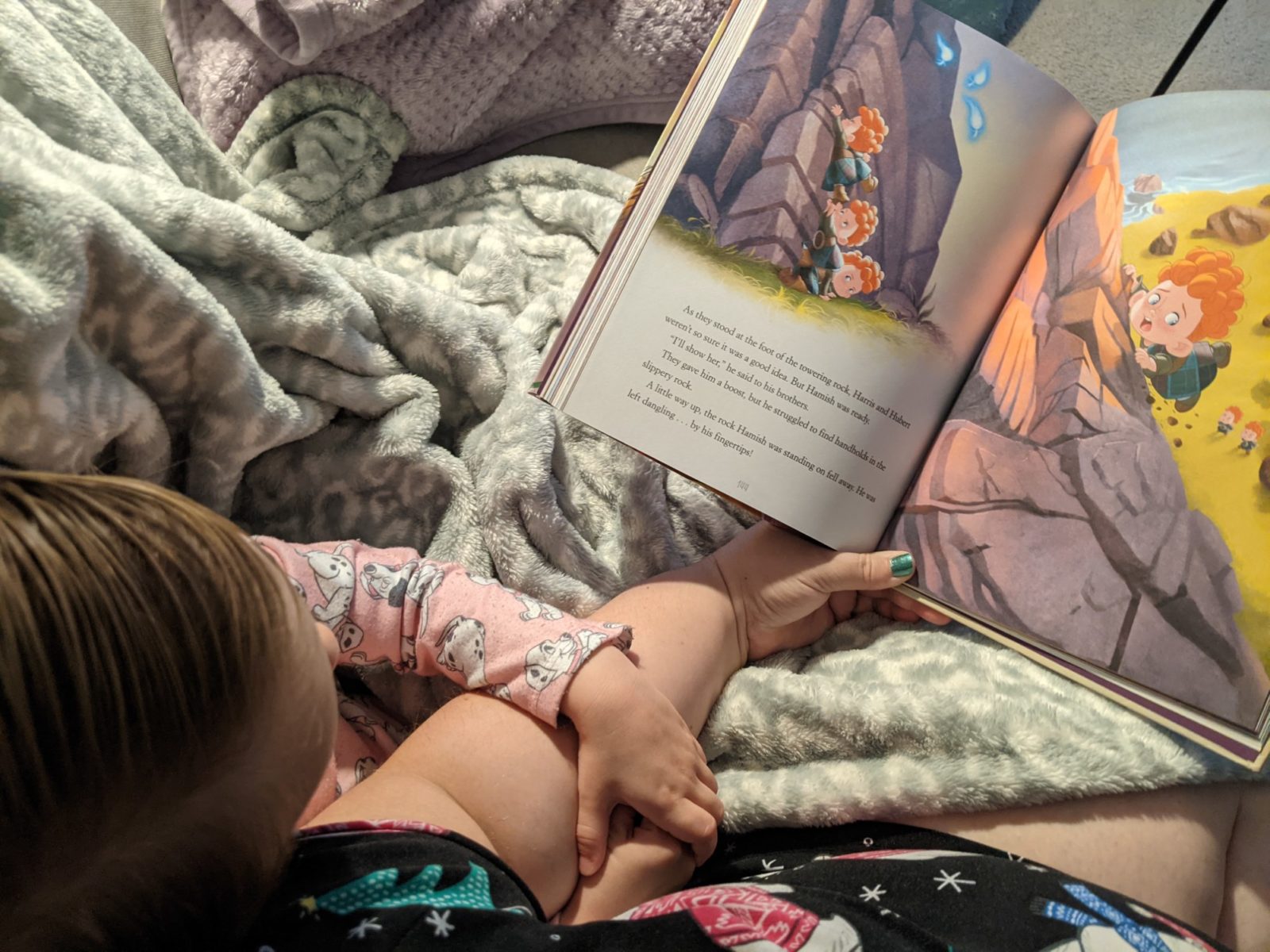 She actually did super good at bedtime tonight, which was good, because Addison was once again needing lots of snuggles and attention, and another bottle. Jeff is helping someone remotely with some computer work tonight, so I think I'm gonna pick up my Kindle again, and read some more! (I honestly didn't expect to be reading so much on my maternity leave {I barely read at all on Emmie's maternity leave}, but I'm really into this book, and I'm really liking all of my reading time.) So I'll read a little, and then go to sleep, until it's my turn to wake up and feed baby girl her middle-of-the-super-early-morning bottle…