Today was my sister's first baby shower for her triplets! It was thrown by the ladies in my family, my mama, Grandmommie, Aunt Suzanne, Aunt Jane & myself. We hosted it at the Old Bradfordville School house, and it was so lovely! We've been planning roughly for a few months, but really hard for these past three weeks. We had lots of yummy snacks & punch, and delicious Publix cupcakes in the shape of a baby carriage. We decorated with a few simple things, and kept most things yellow, gray & white, which is how they plan to decorate the nursery as well. There were lots of lovely ladies who came to celebrate & support, and it was an amazing shower!
First, look at how amazing and beautiful my baby sister looks! She's currently 18 weeks pregnant, and each baby is the size of an artichoke!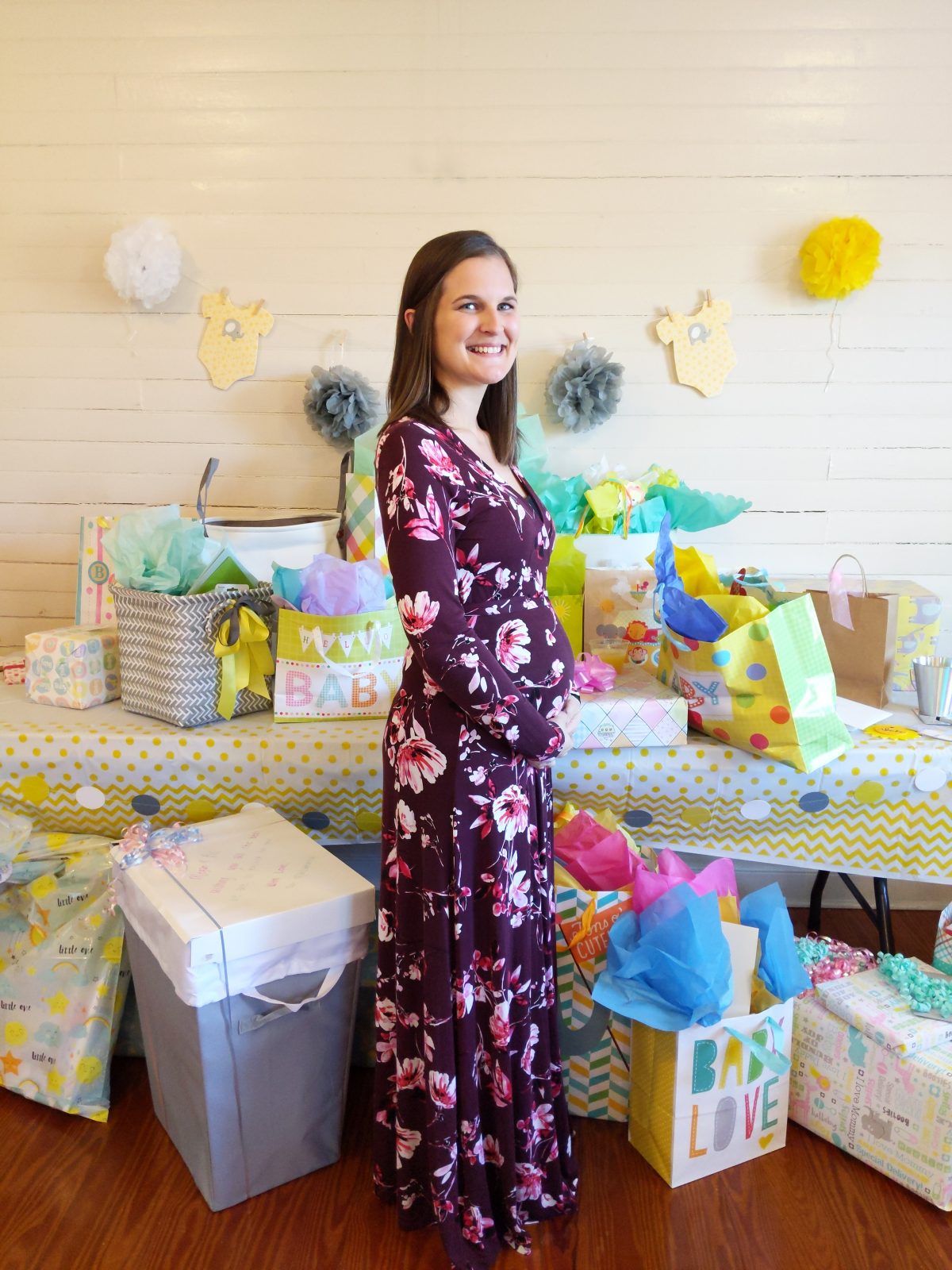 Here are just a few of the photos, since there were 100+ (I was the designated photographer), and at least 60 of them are already on Facebook…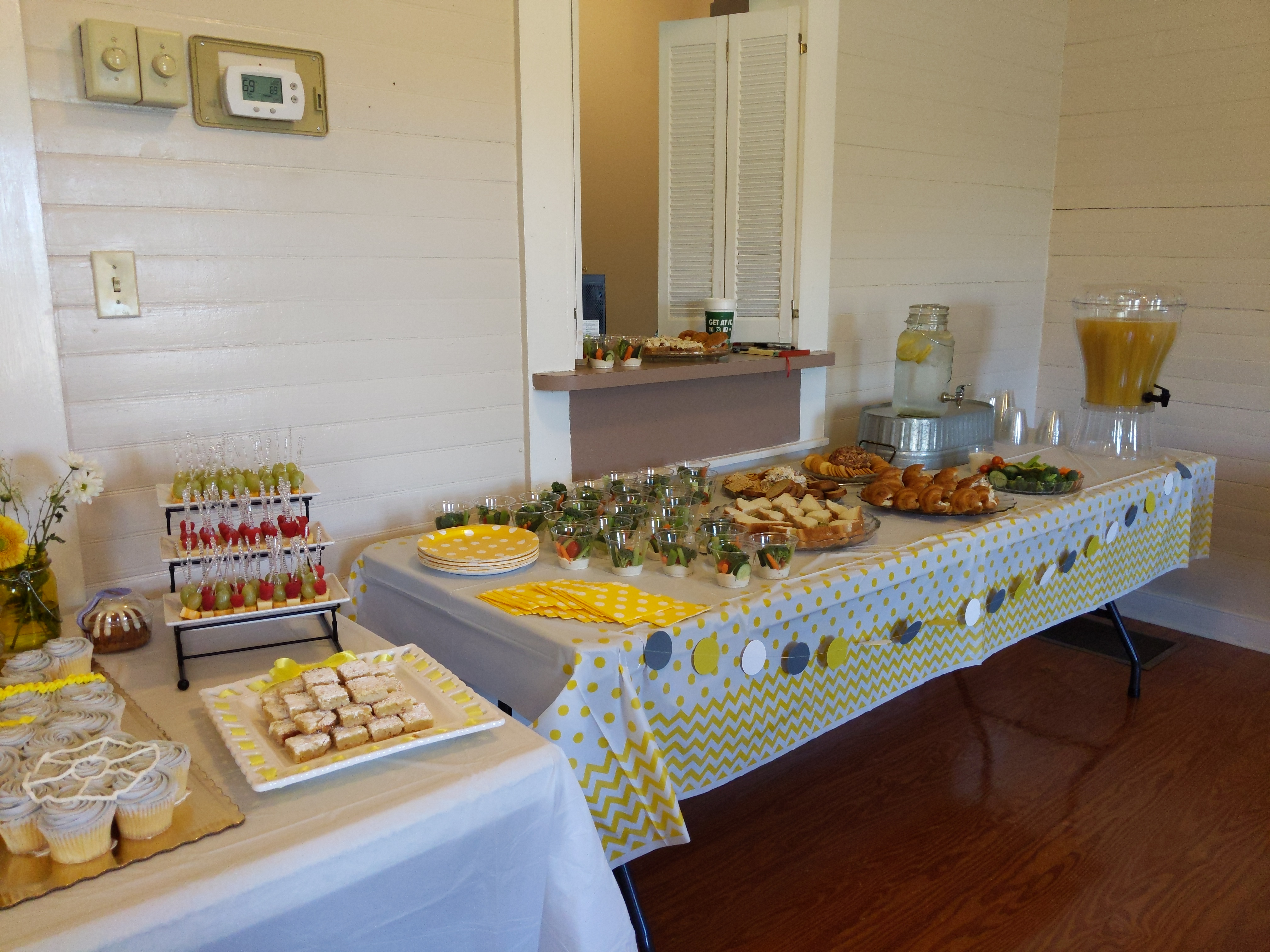 (Side note – Emmie had a little accident at church this morning… She tripped and hit her head and got a little cut, so that's why she's got a bandaid over her eye.)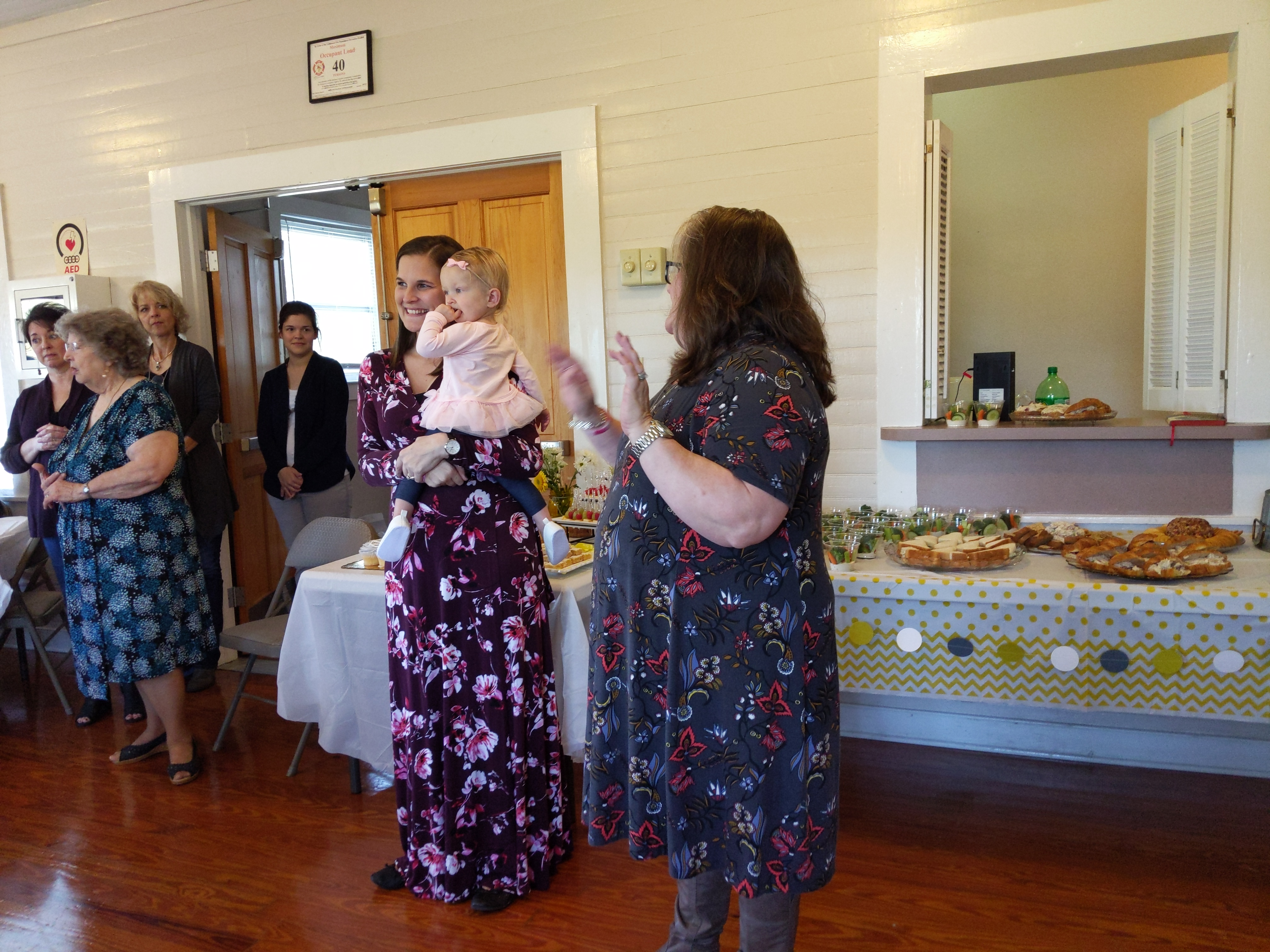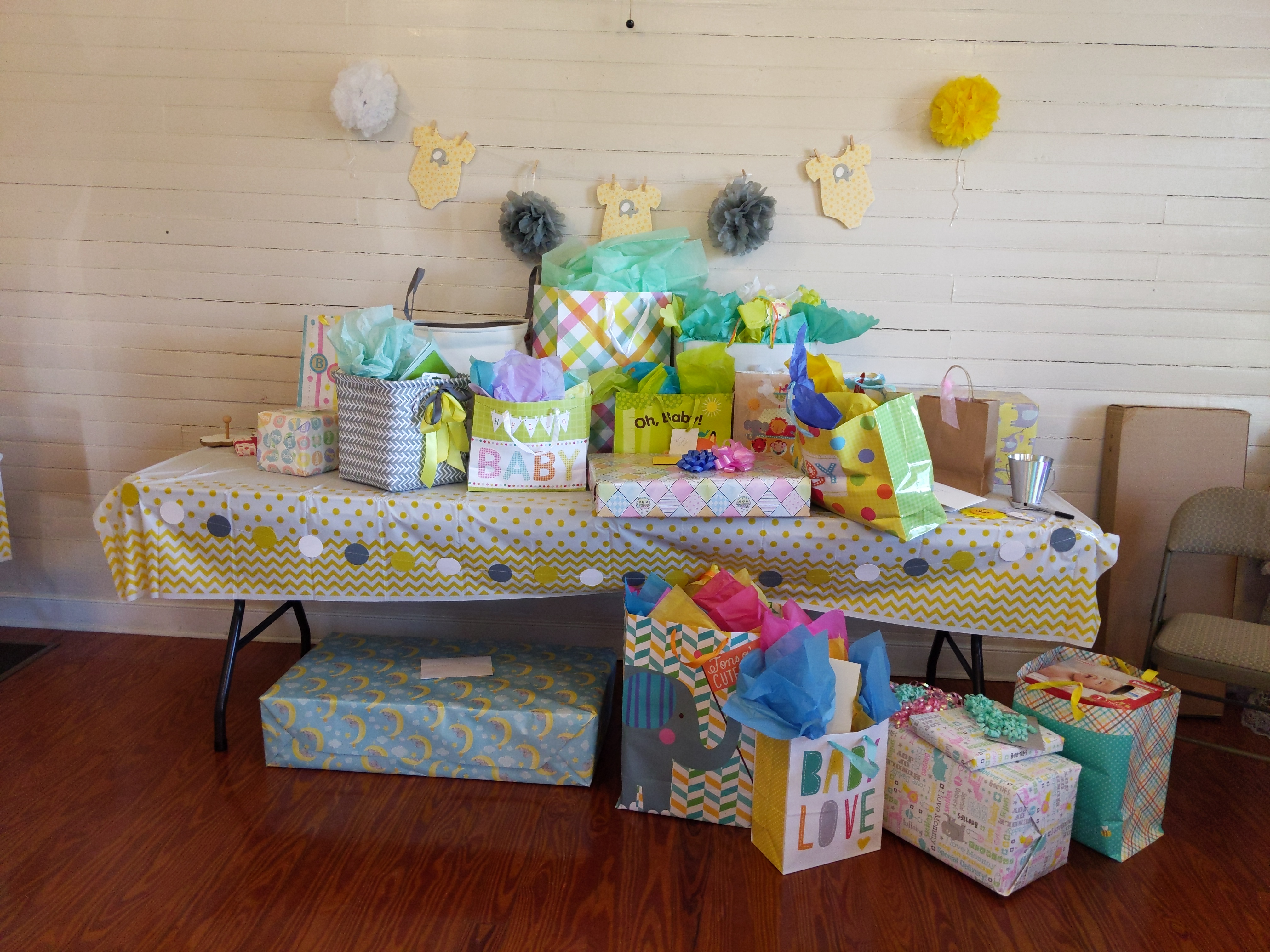 These onesies were from Meg's mother-in-law, Linda, and they say, "I Scream," "You Scream," "We All Scream." So cute!
This necklace is from her grandmother-in-law, DeeDee, and it's three peas in a pod. So special.
These onesies are from our Mama, and they say, "Sometimes when you…" "Pray for a miracle…" "God gives you three." So sweet!
This is the art project Emerson painted yesterday while wearing her Hobby Lobby plastic bag as a smock.
And this is the little canvas I did for their nursery.
DeeDee even surprised us by bringing Emerson a present, and it's an adorable little doggie for her that walks itself! It barks & wags its tail as well, its hilarious!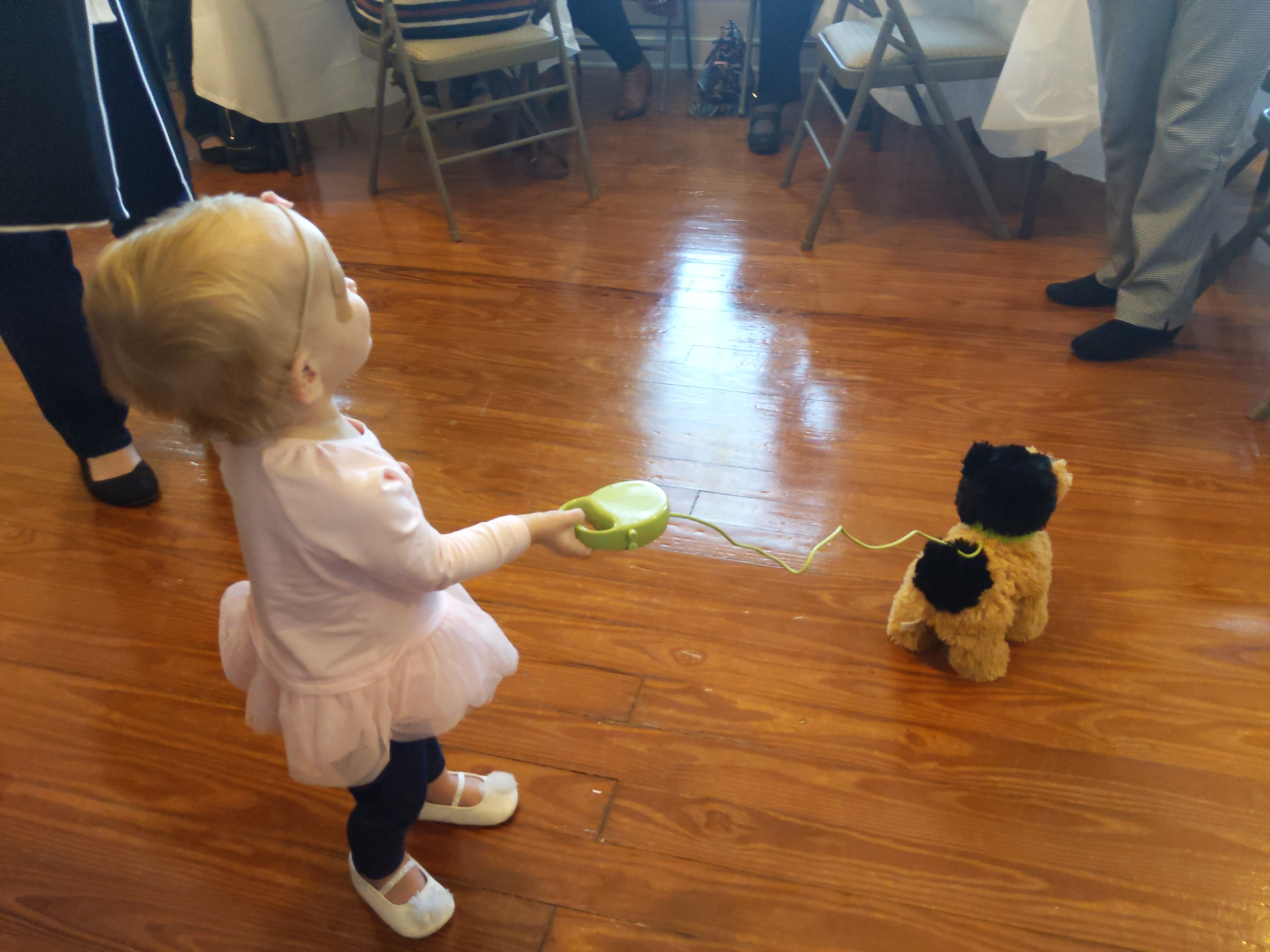 This box was filled with a multitude of beautiful crocheted blankets from our Grandmommie.
Below from L to R: Bo's paternal grandma DeeDee (Meg's husband's grandma), Megan, her mother-in-law Linda, and DeeDee's daughter, Aunt Frieda.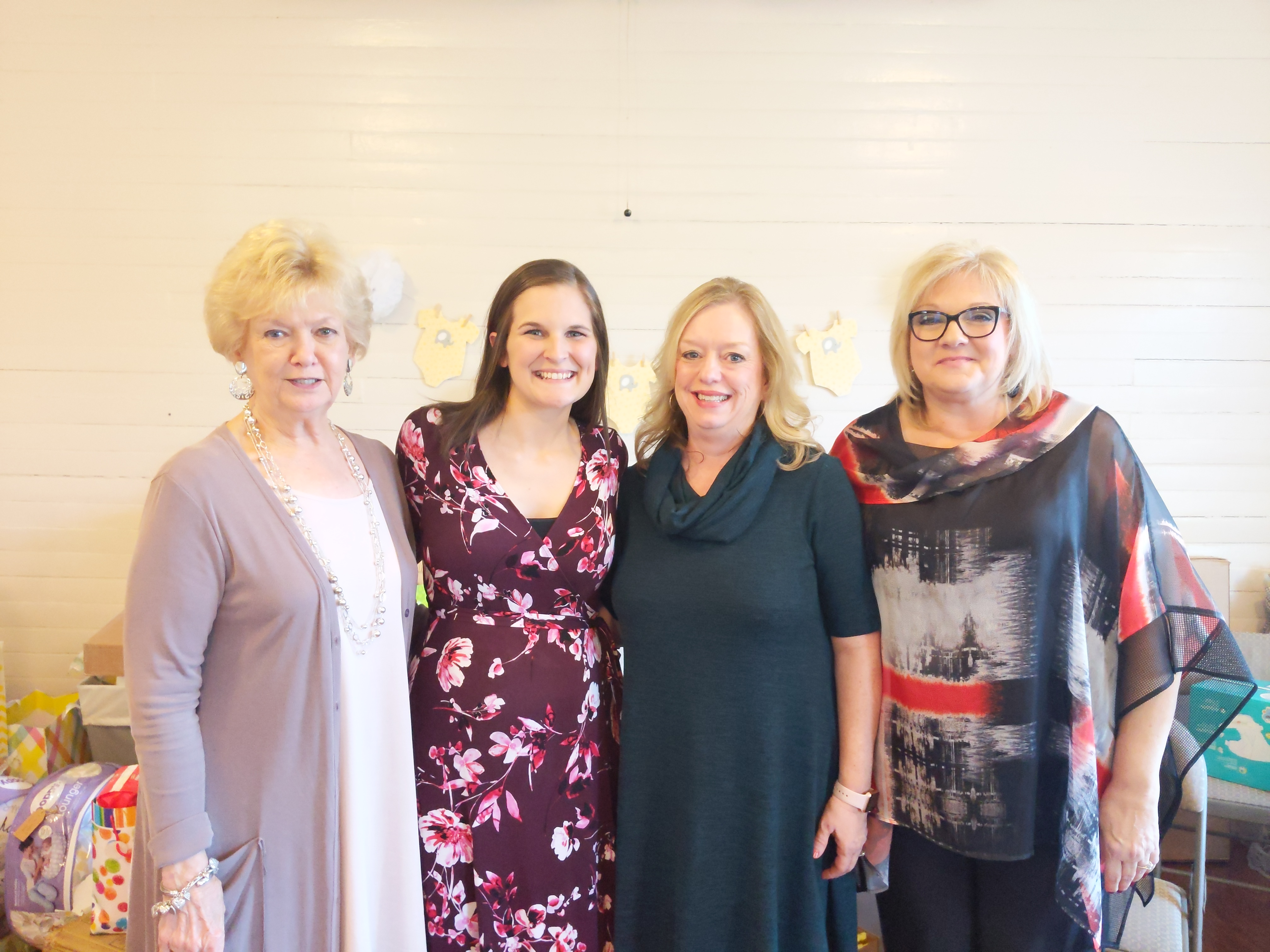 Below from L to R: Aunt Jane (not actually related, but my mom's best friend & we've called her that for years), Mama, Emerson, Megan, me, Grandmommie, Aunt Suzanne.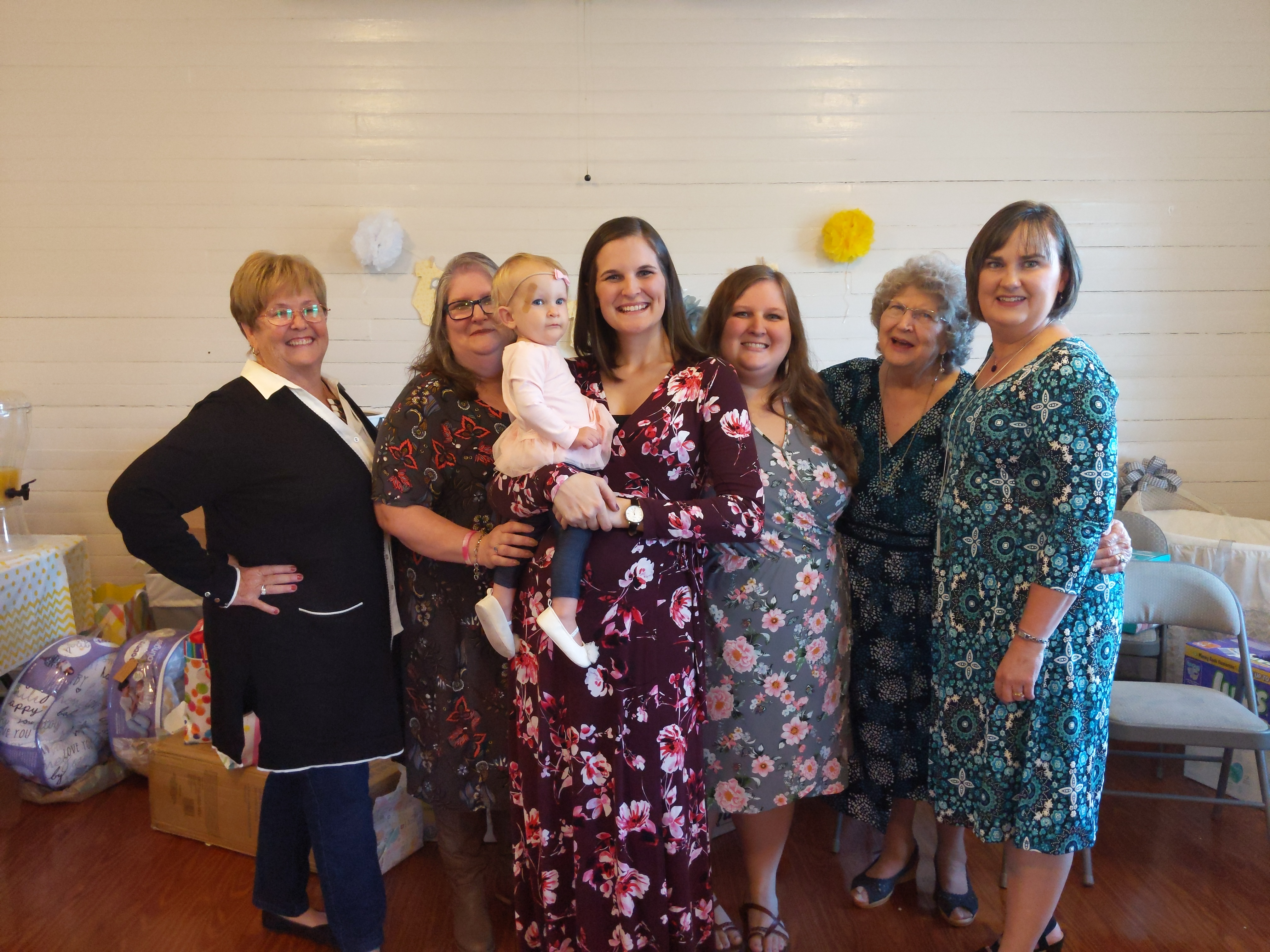 Below from L to R: Bo's maternal grandma Meme, Megan, MIL Linda, cousin Ashlyn, and Aunt Bee.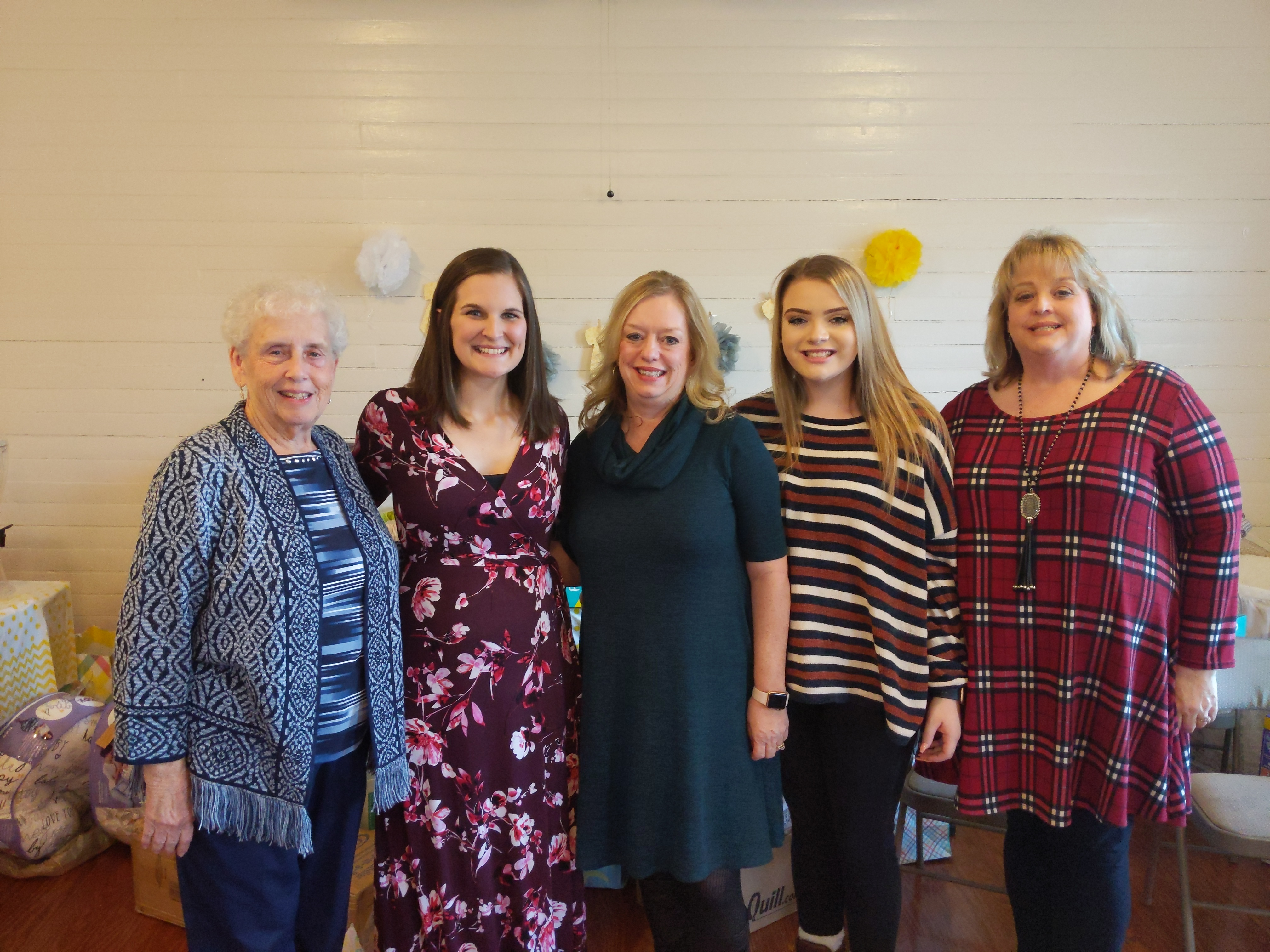 At the end of the shower, we were all cleaning up & packing up, and I told her to just sit & eat her gluten-free, personal bundt cake, and enjoy it. So she here she is next to the diapers that were collected today. Apparently, they will go through approximately 840 diapers a month with three babies, so if you'd like to donate, I'm sure they wouldn't turn it down. (Only sorta kidding here…)
Then Uncle Bo got there, and let Emmie share his cupcake, icing and all. She was diving into this one way more than she did with her own birthday cake!
It was a really great afternoon, and we are so grateful for so many friends, family & just wonderful women that came to love on Megan and her babies today. We are in awe of the miracle that God is working in this situation right now, and just so very thankful. We are also super excited to meet them next year!
And one more photo of my beautiful sissy…