Emerson woke up around 6:45am this morning, so we sweetly sat & watched Moana together for a little bit. Then we shared cereal & yogurt, and did some coloring. Then Daddy woke up, and she shared some more cereal with him too.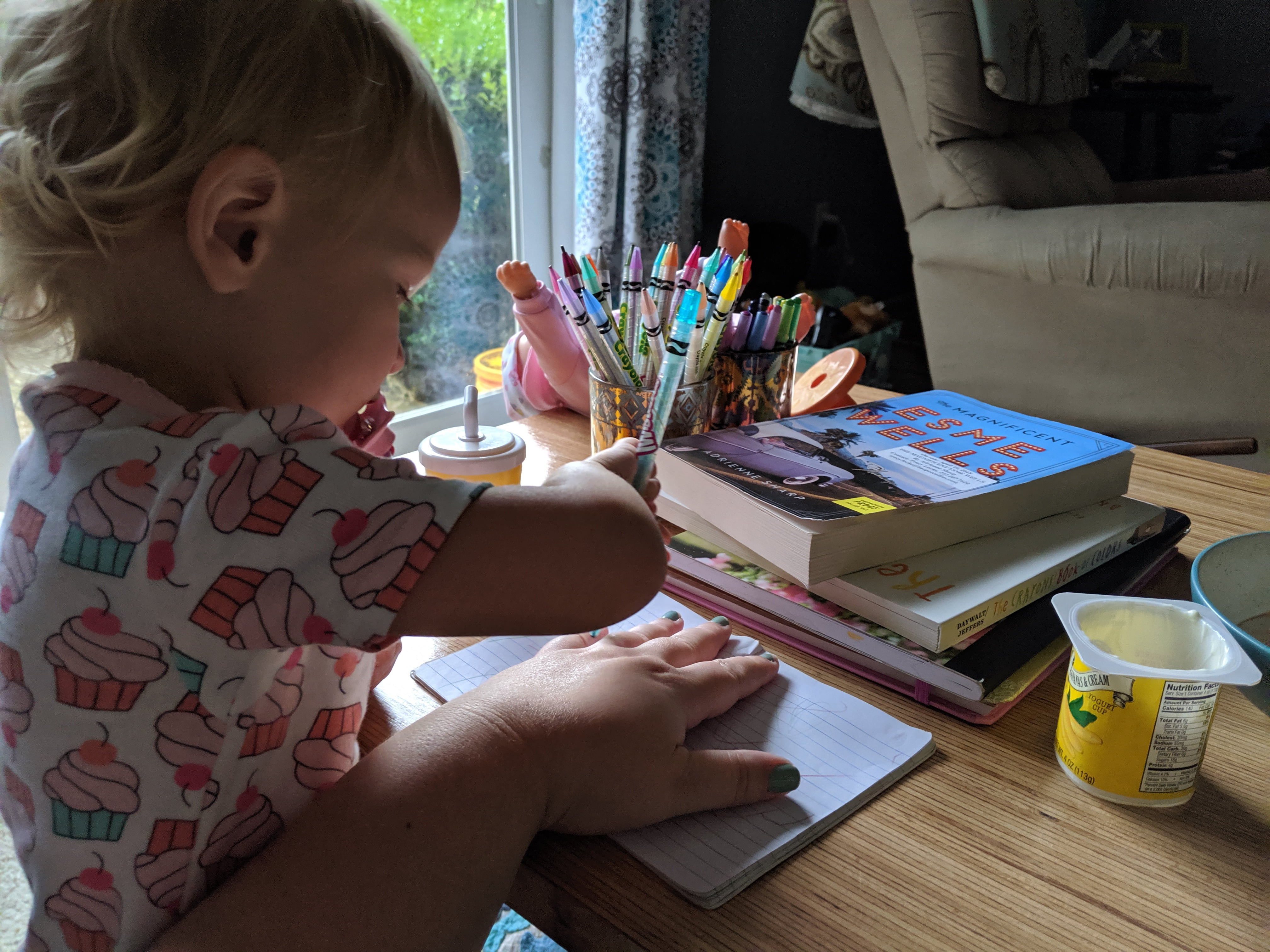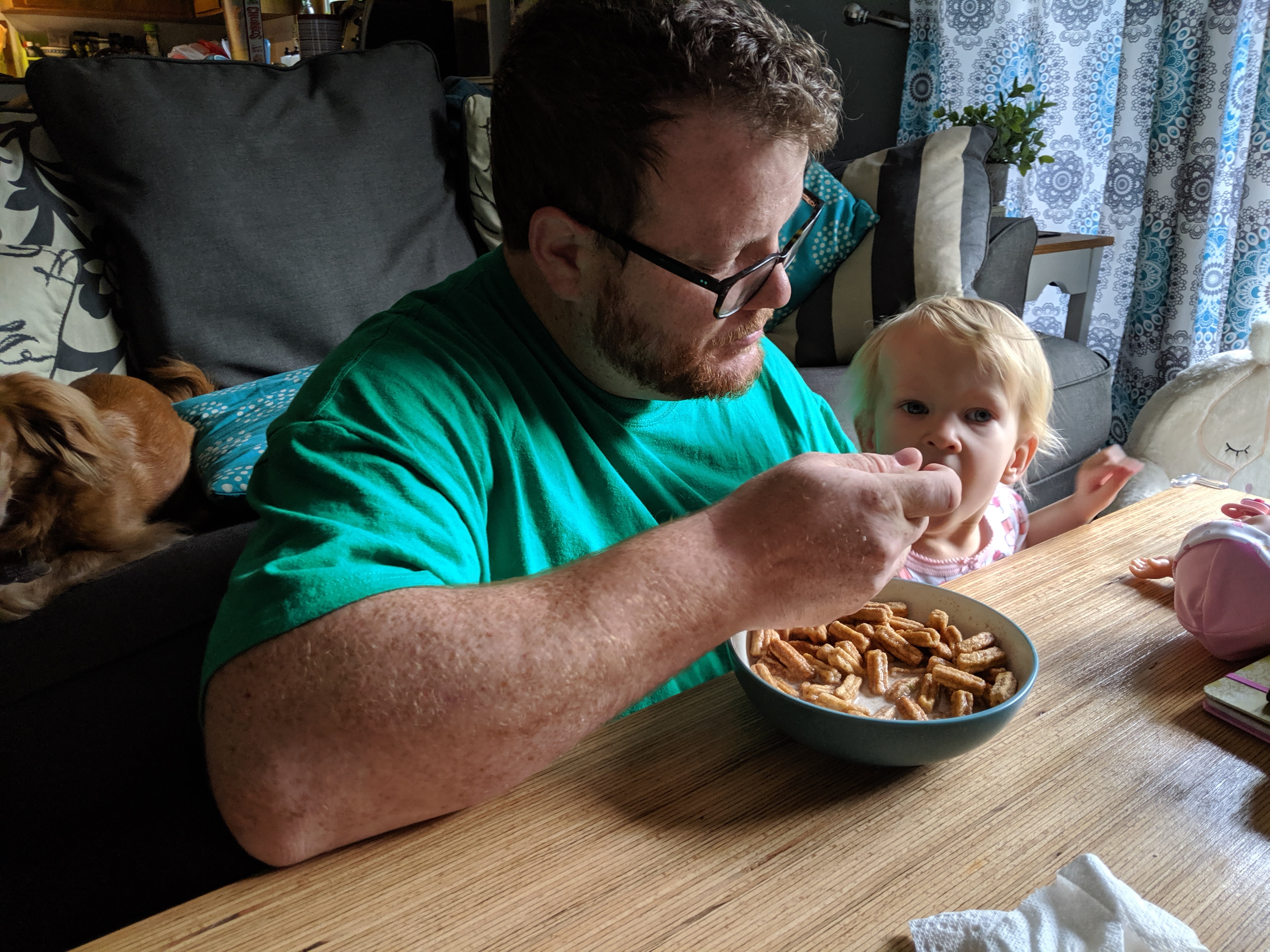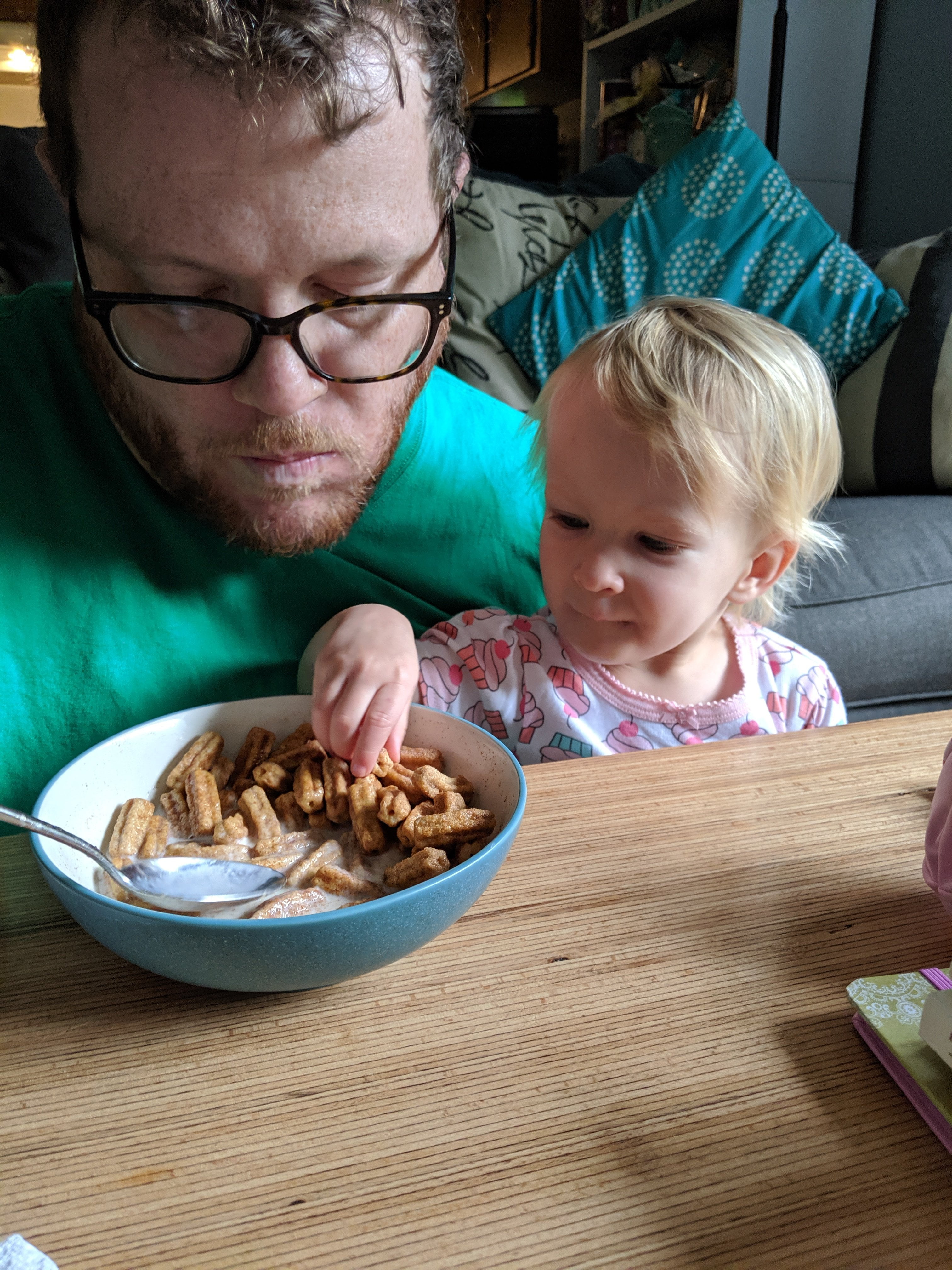 Then she shared her paci with her little doggie on the way to church.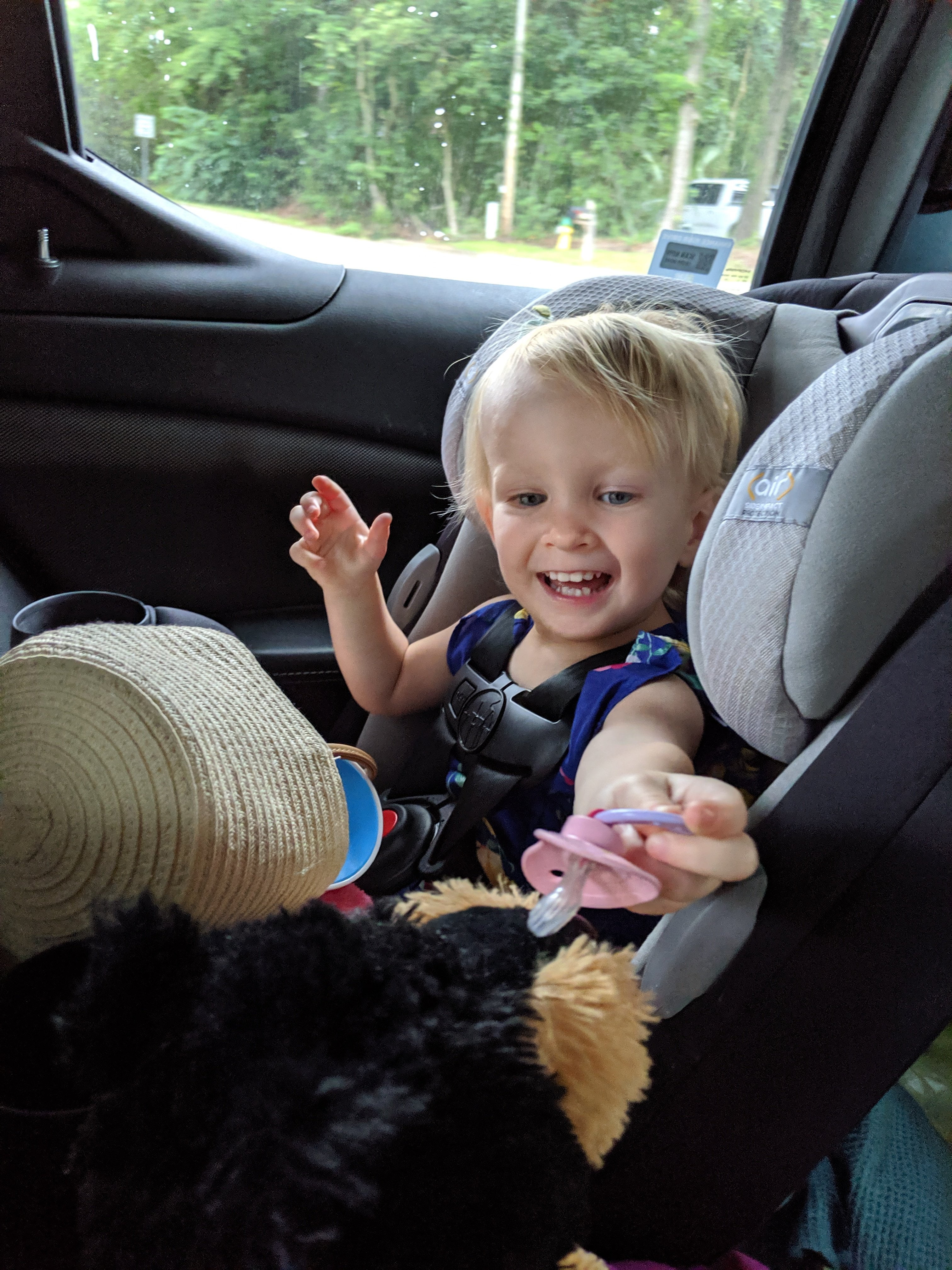 My friend Abby (and also our pediatrician) was the volunteer in Emmie's class today, and sent me this photo. Abby said she tried to have a chat with Emmie about bath time, but Emmie just laughed & hollered "poop!" Abby also said Emmie kept poking her with pieces of the floor foam mat when she wasn't looking 🤣 She's so silly!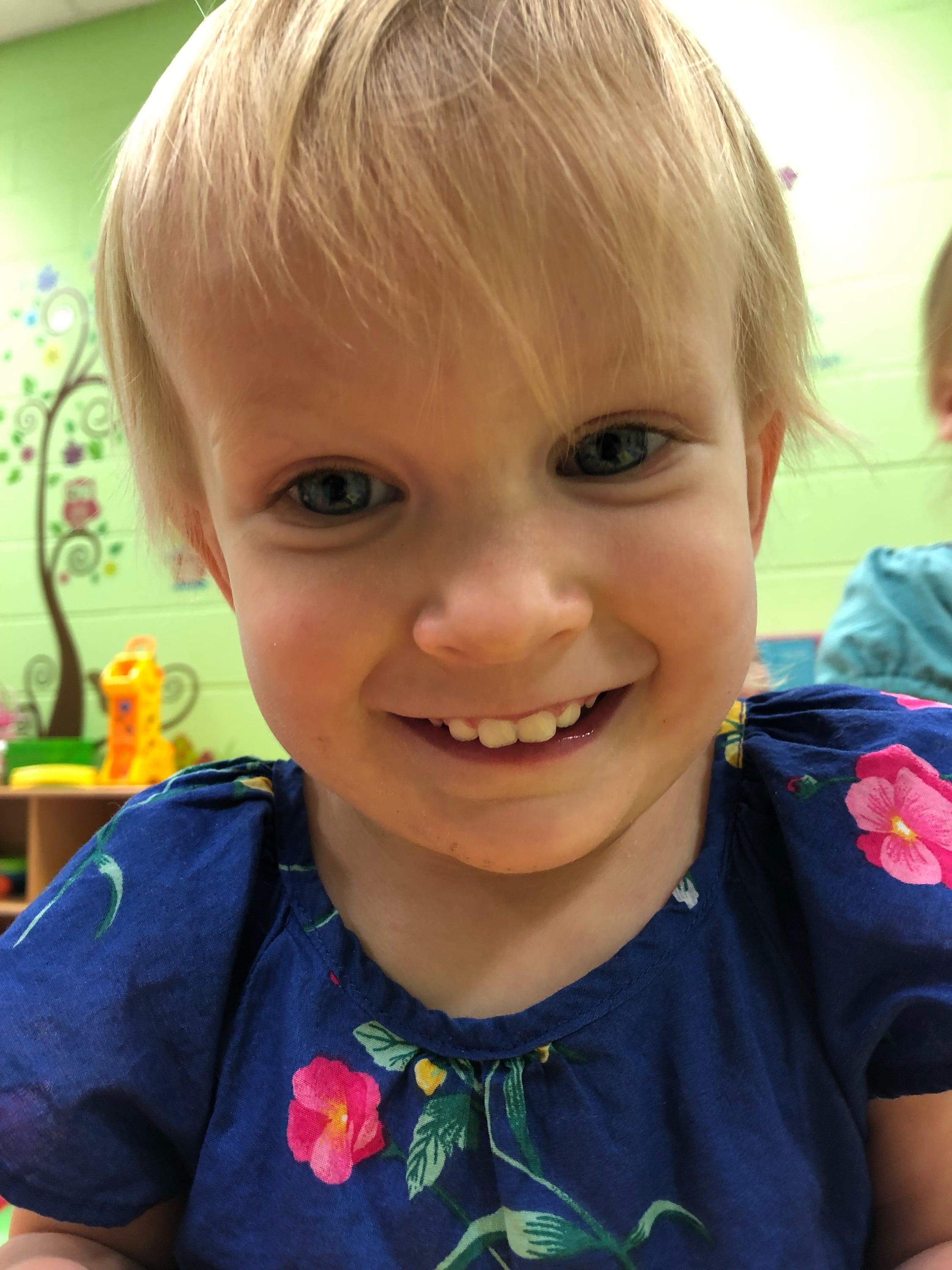 We went to lunch at Zaxby's with Grandmommie after church, and Emmie ate an entire chicken finger, and a few fries.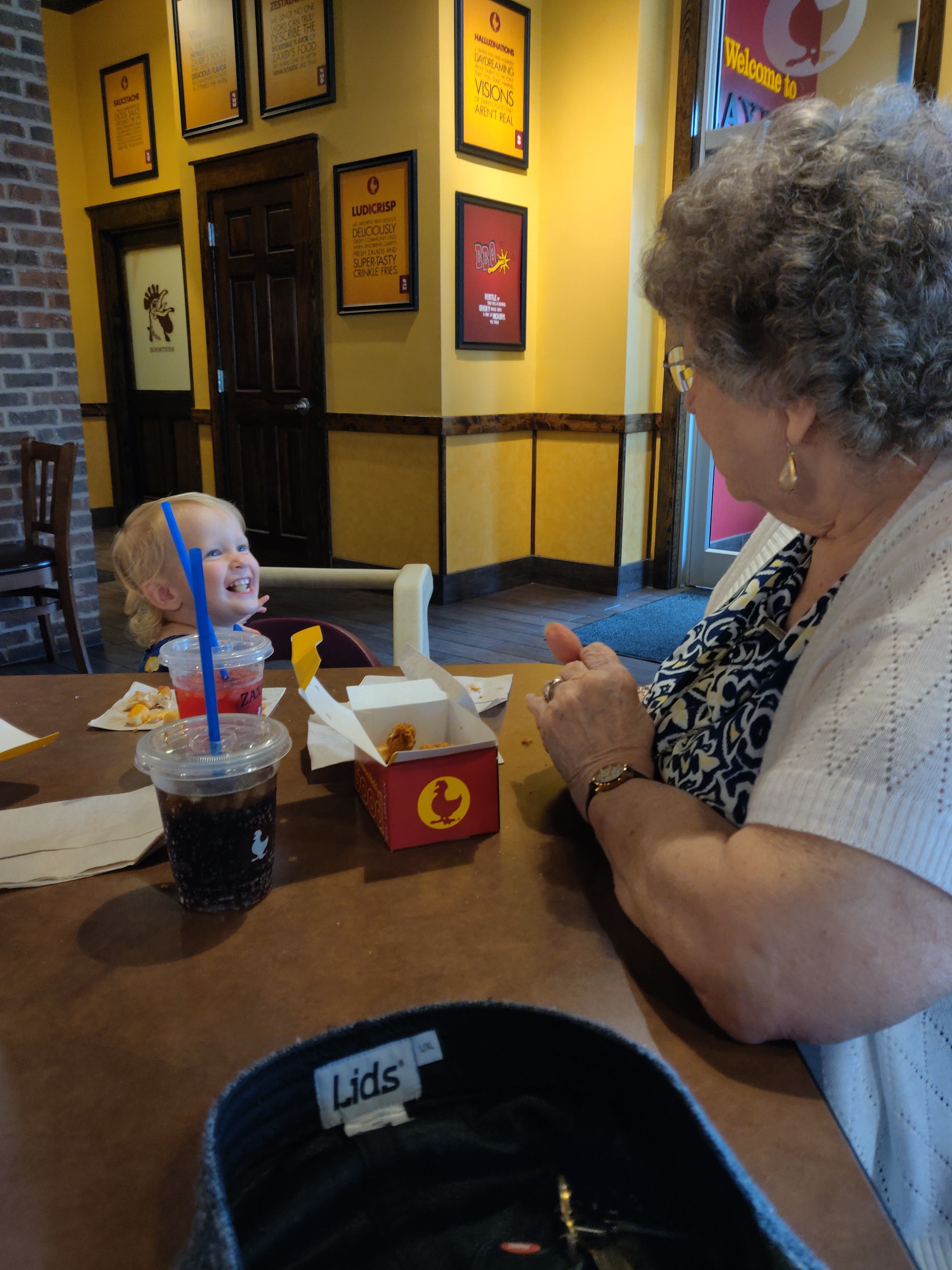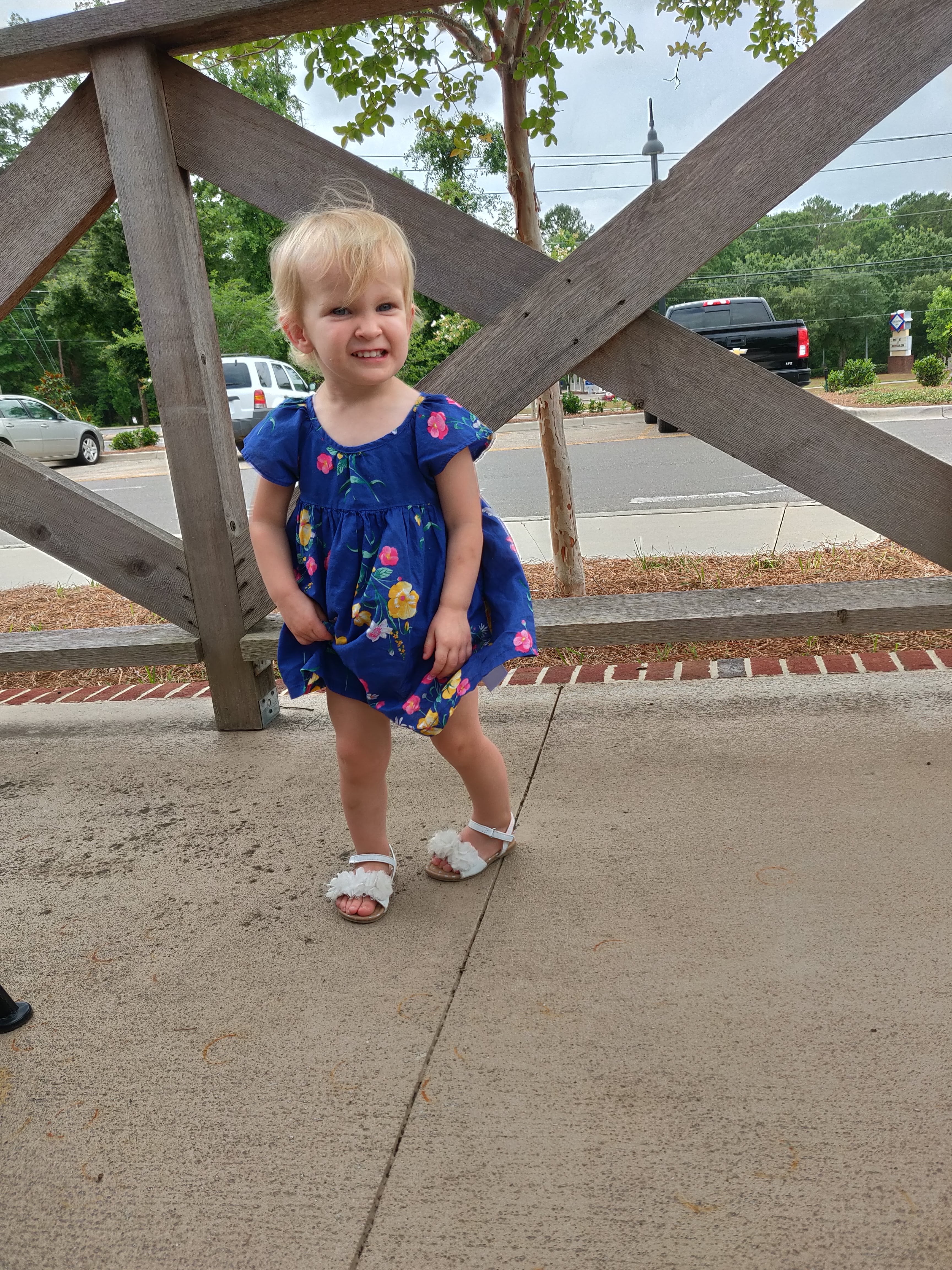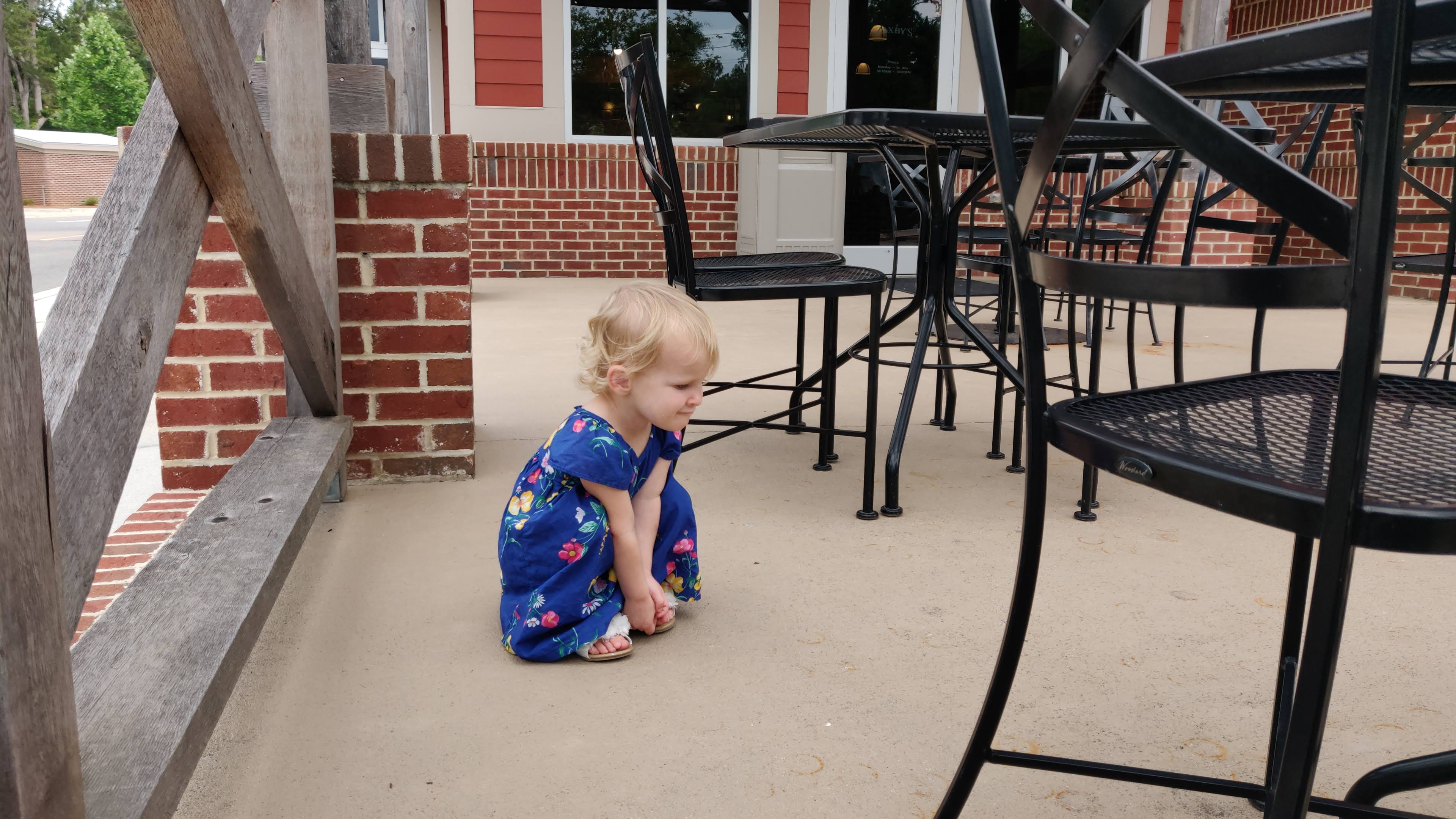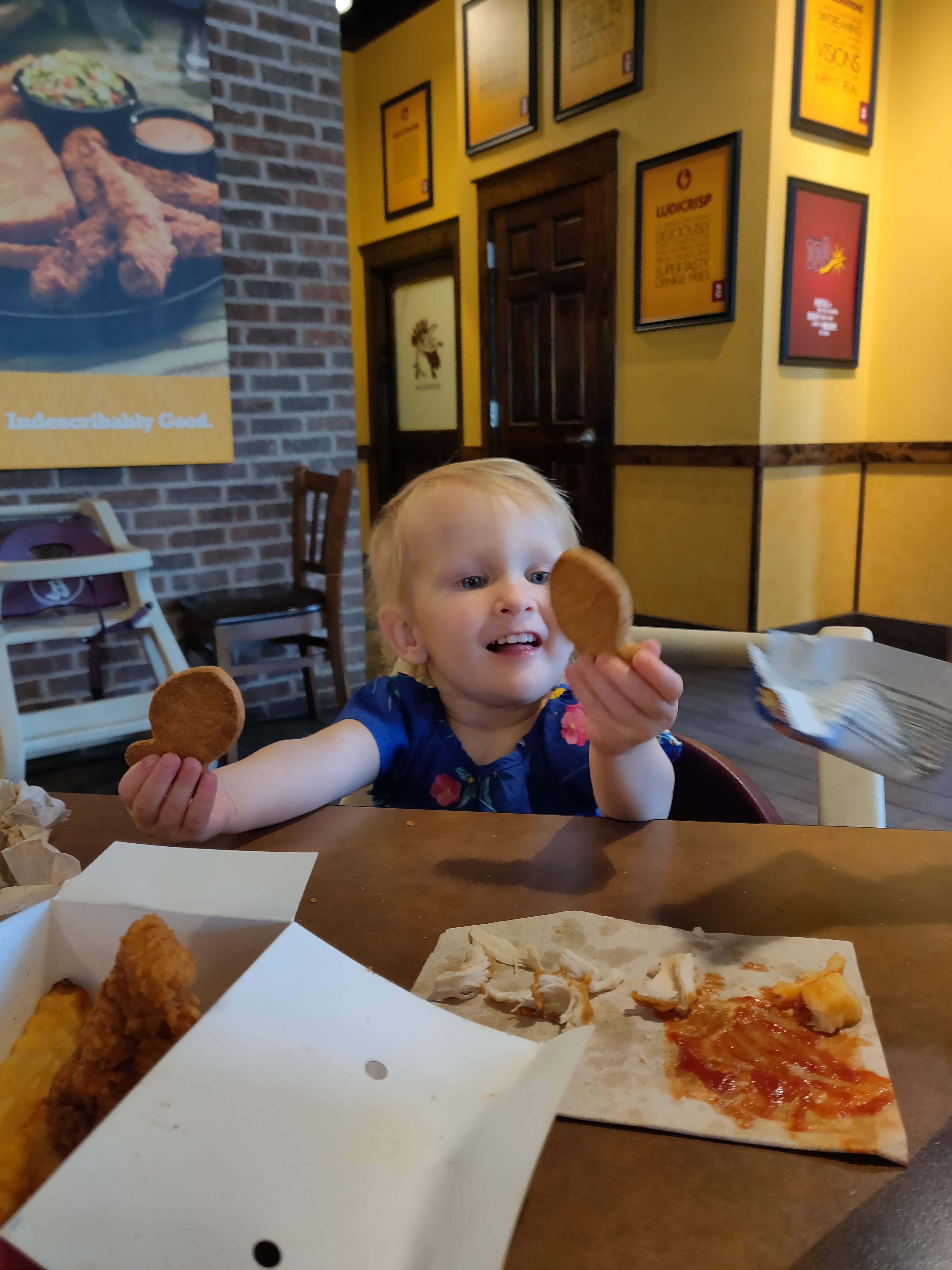 I did everything I could to keep her awake on the car ride home, and then put Emerson down for her nap immediately once we got home. Jeff and I watched a few YouTube videos in the living room, but we started falling asleep, so we ended up moving to the bedroom for a nice long afternoon nap. And it was soooo nice. It had been a long time since I took a proper nap (I don't usually nap very well), and I definitely felt better when I woke up. And Emmie woke up so sweet & happy too! Grandmommie made her this sweet little blamkie for her new baby, that Aunt Meggie randomly named "Cracker" yesterday 🤣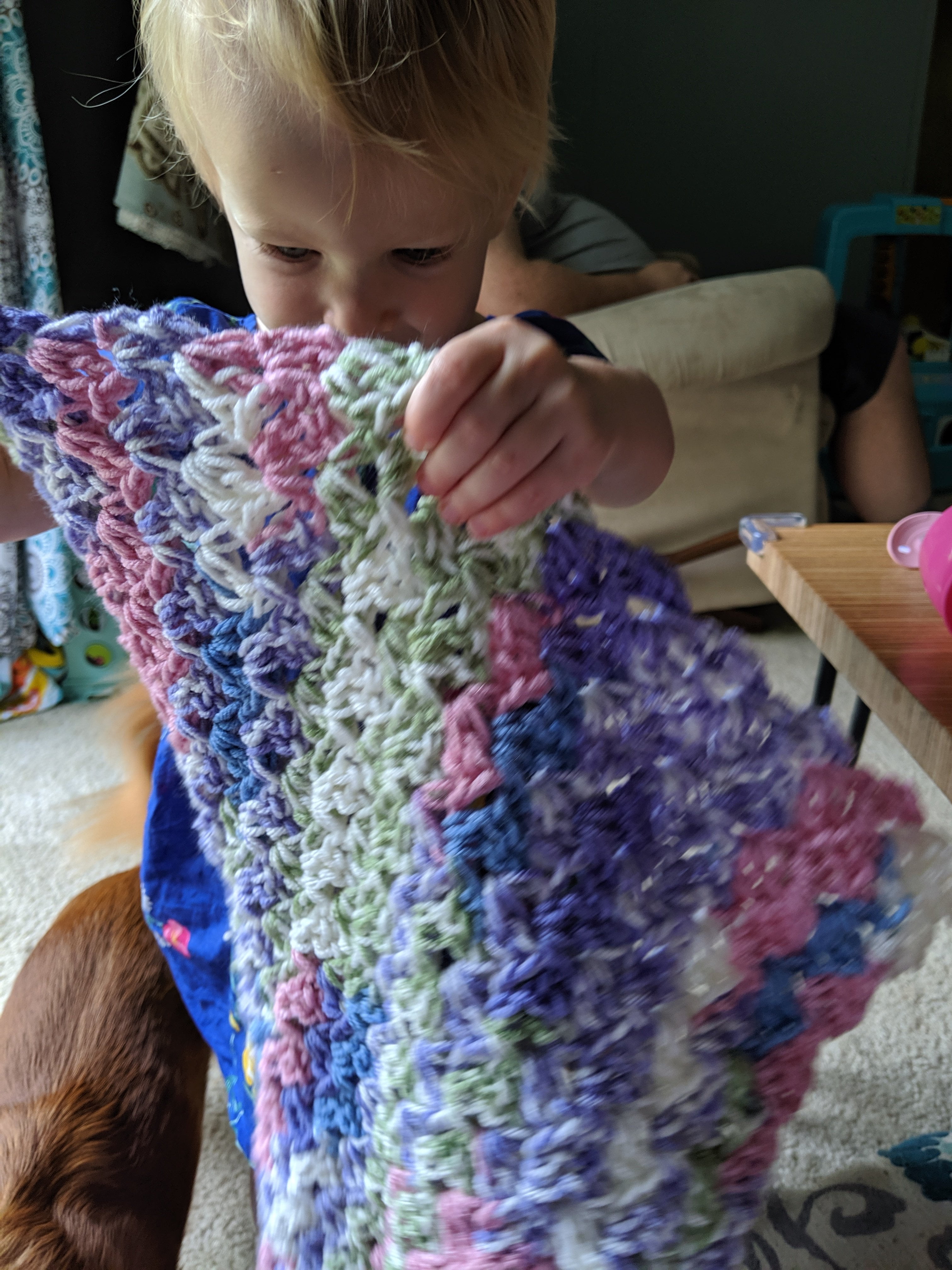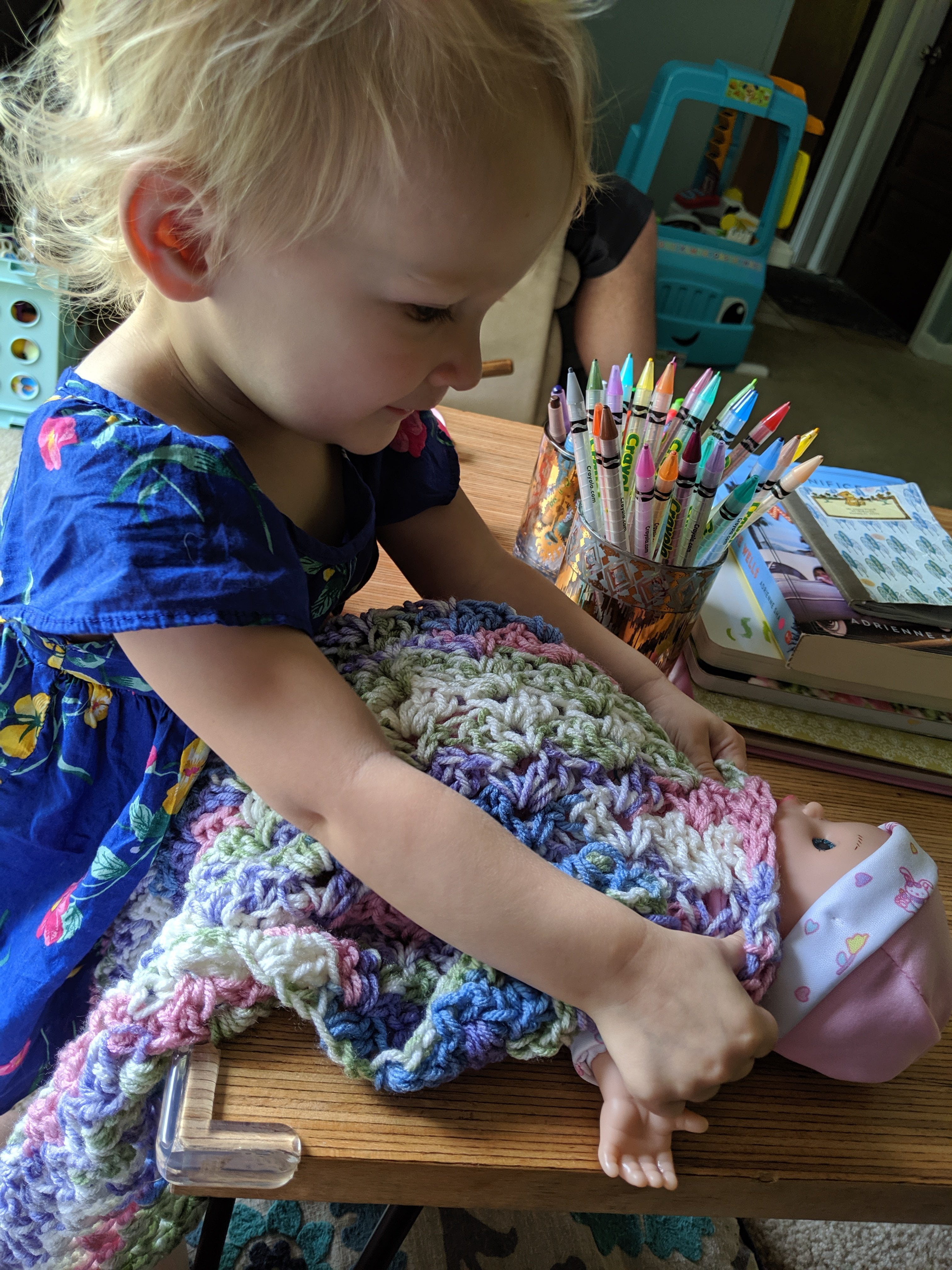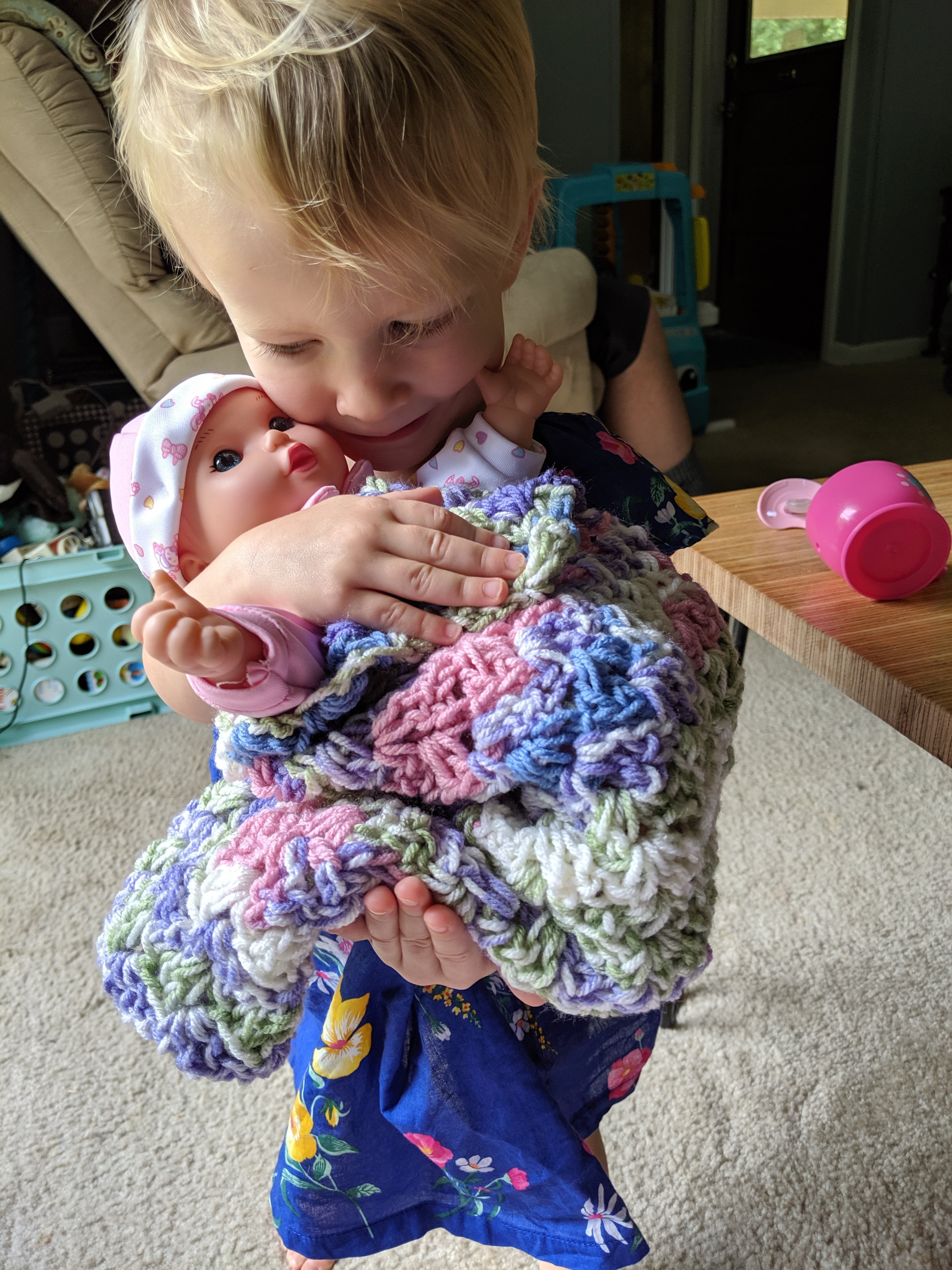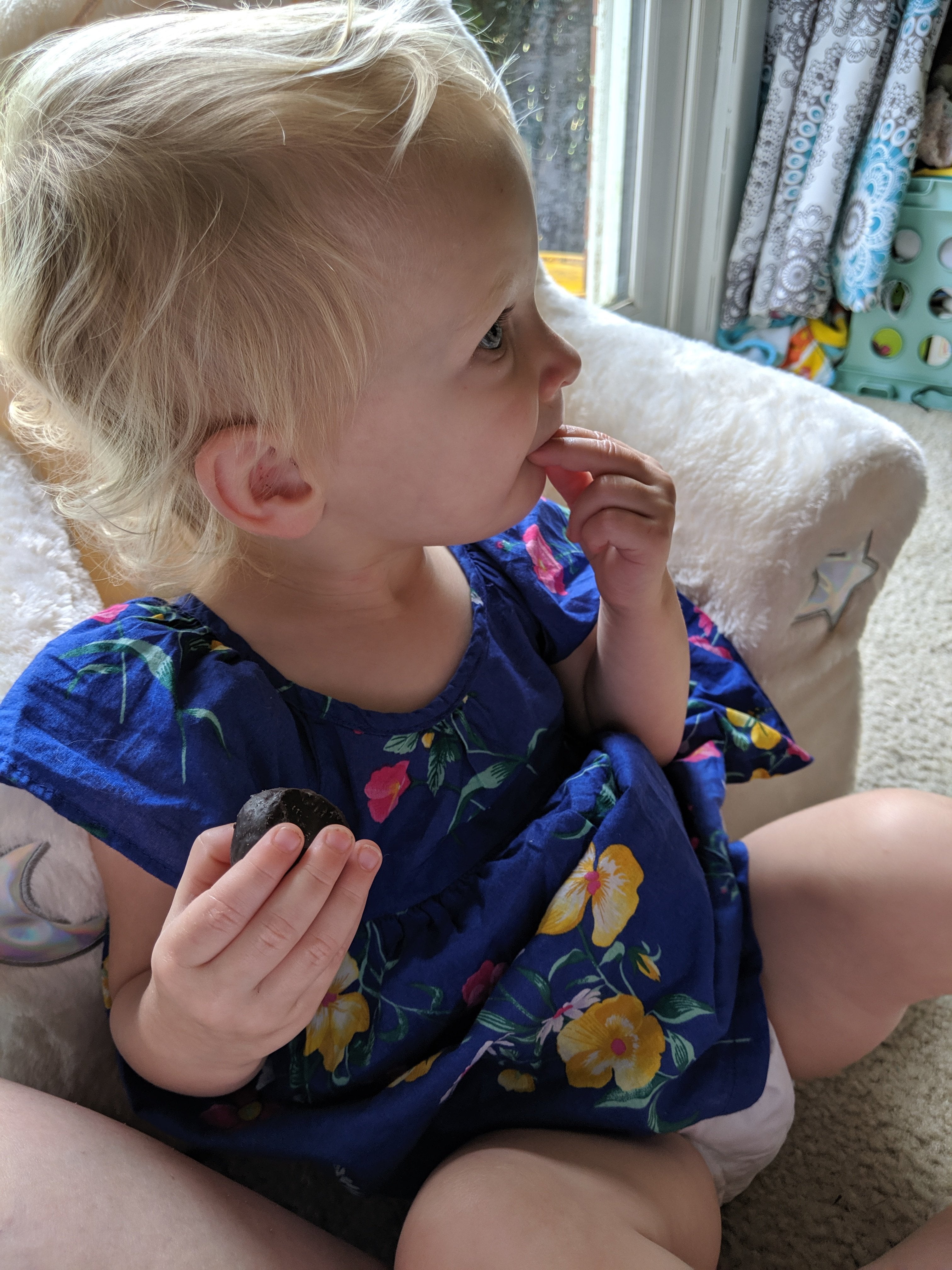 After some playtime and an afternoon snack, I had to pack up a bag for a few days, and move in for my turn of triplet duty! Bo is on a mission trip in Israel right now, so Megan has friends and family scheduled to stay with them each night during his trip, to help out with all things triplets! I got there just in time for the 5pm feeding, and subsequent rest time. Then Meg and I worked on a top secret craft project, that involved painting their tiny tootsies. (In order below: Kensley, Riley, Ellie.)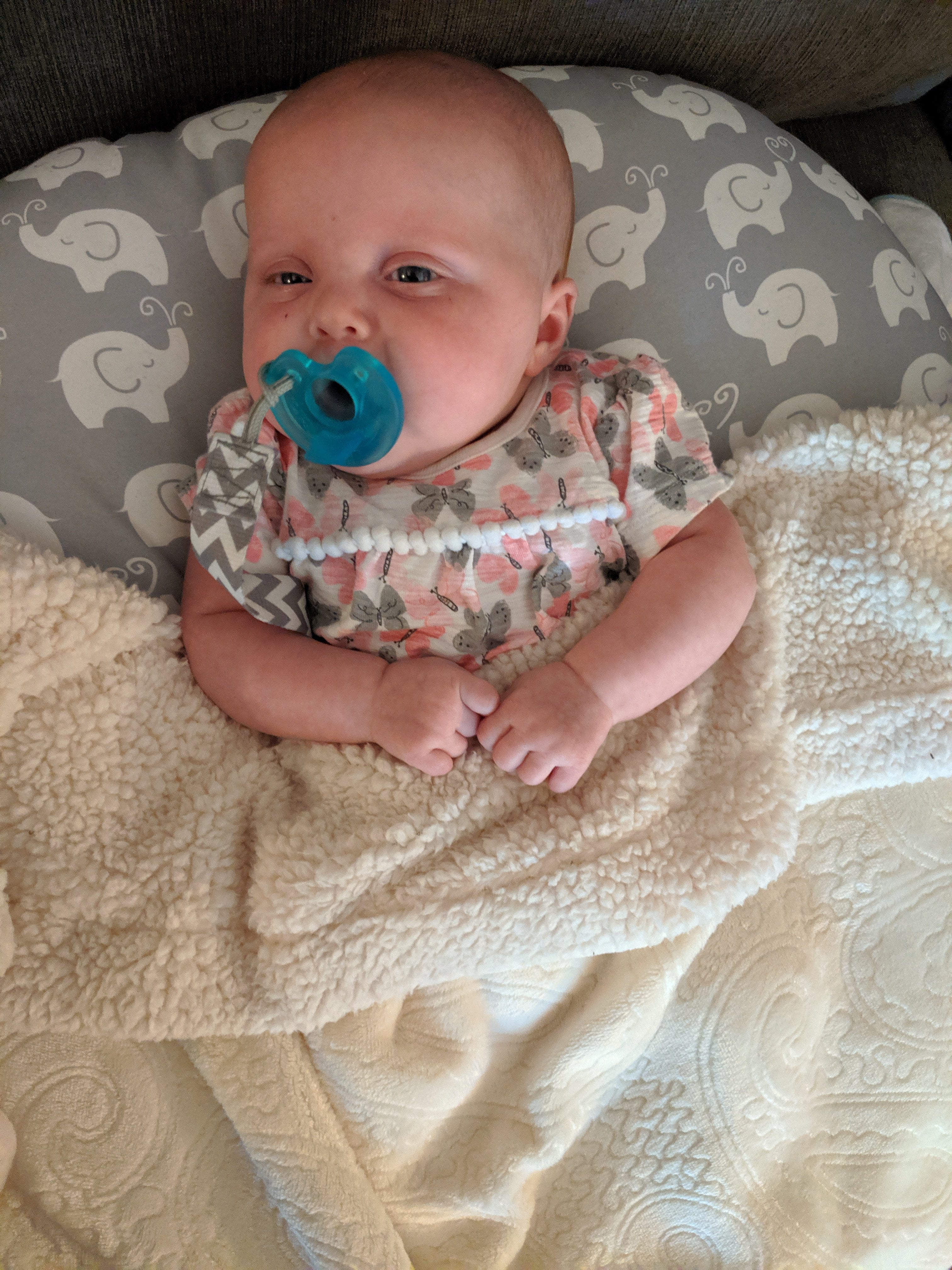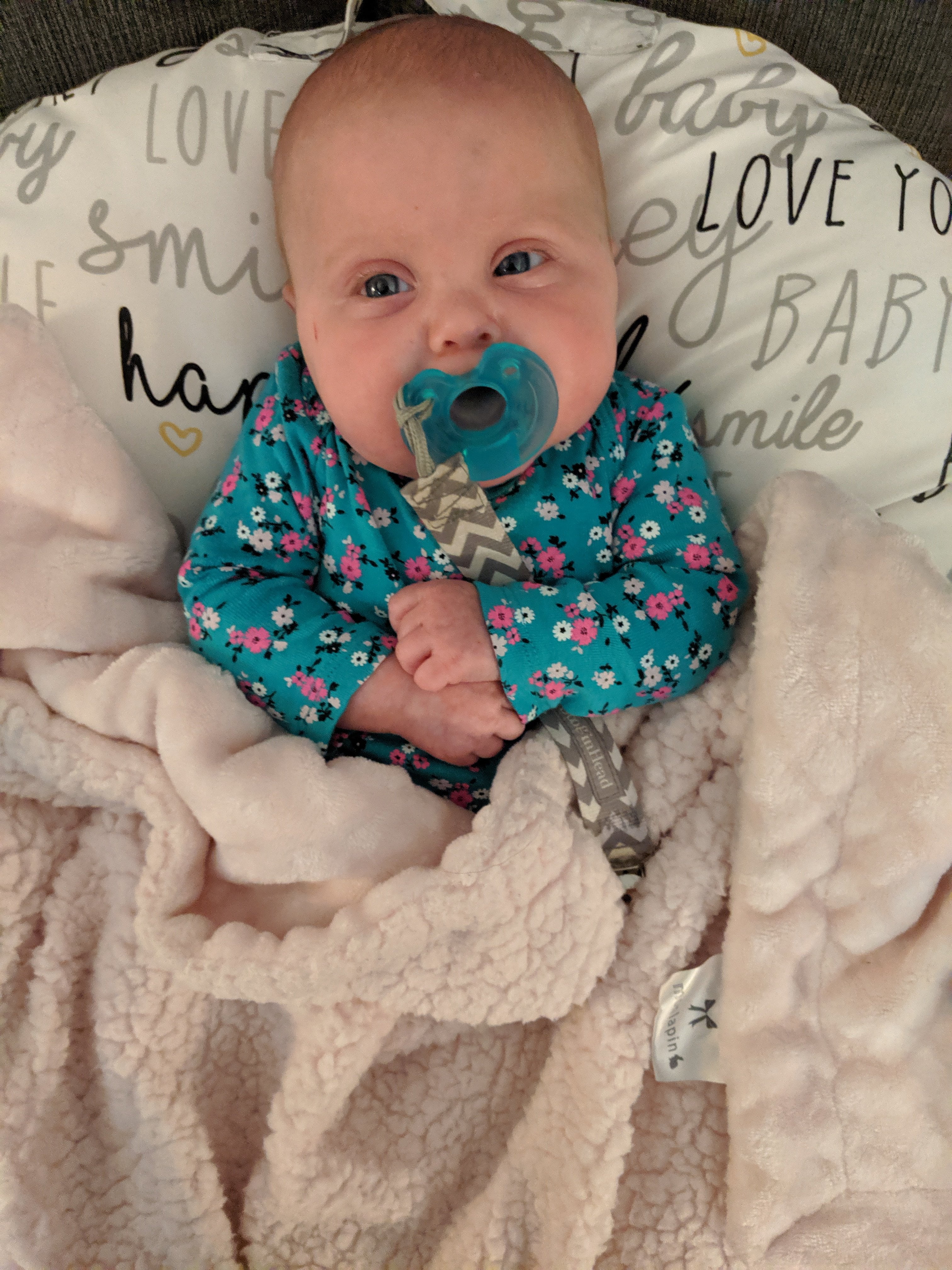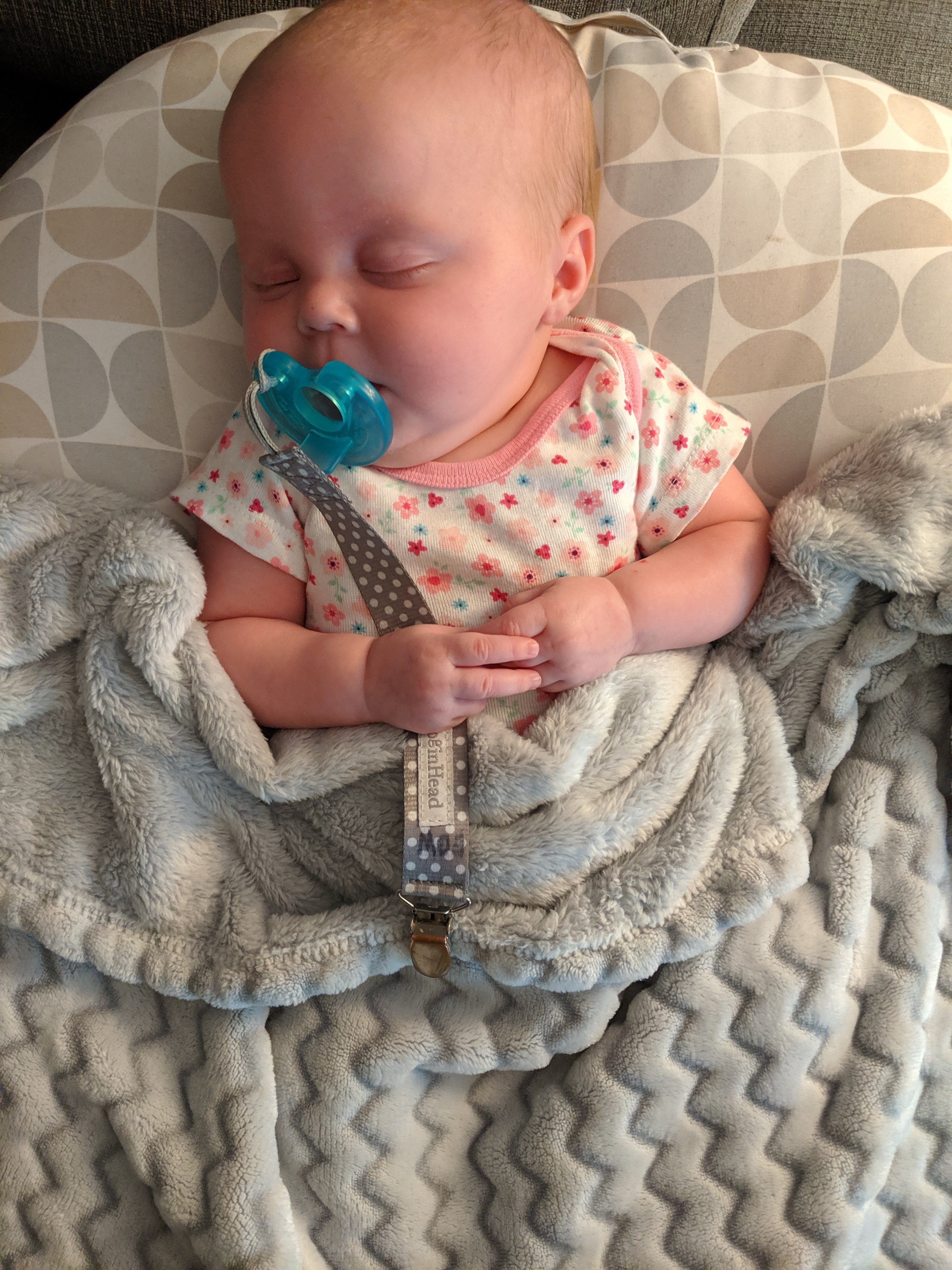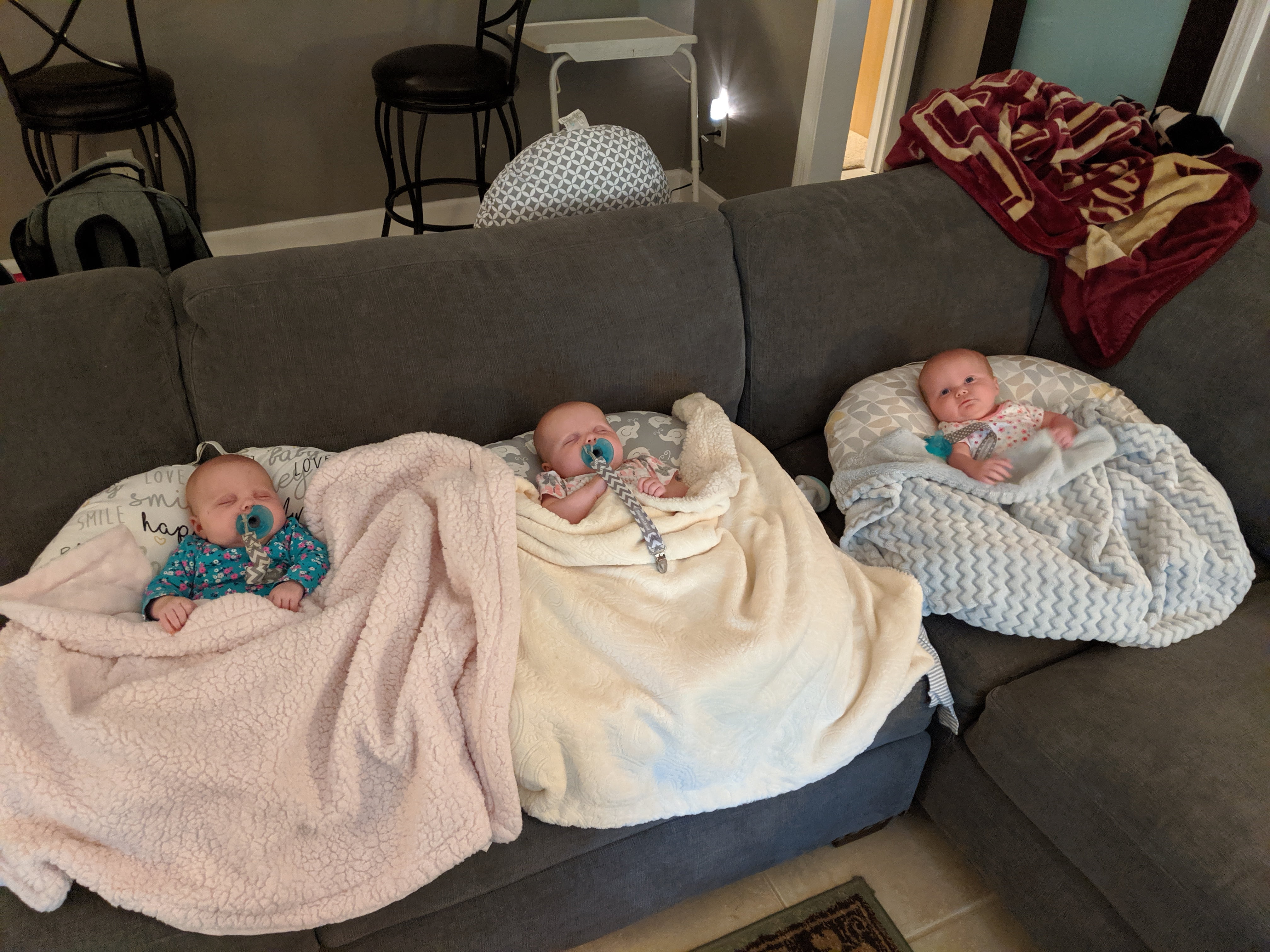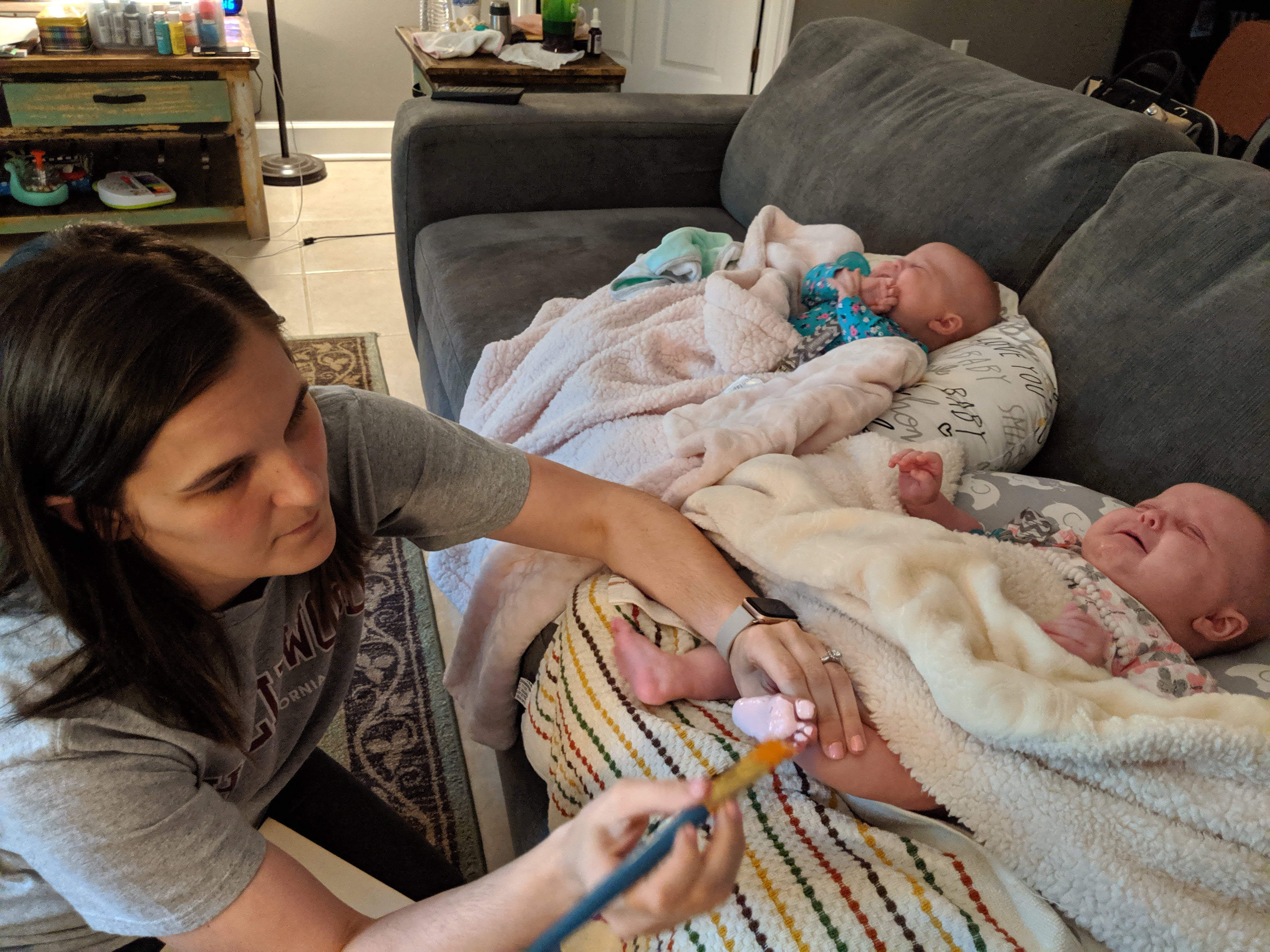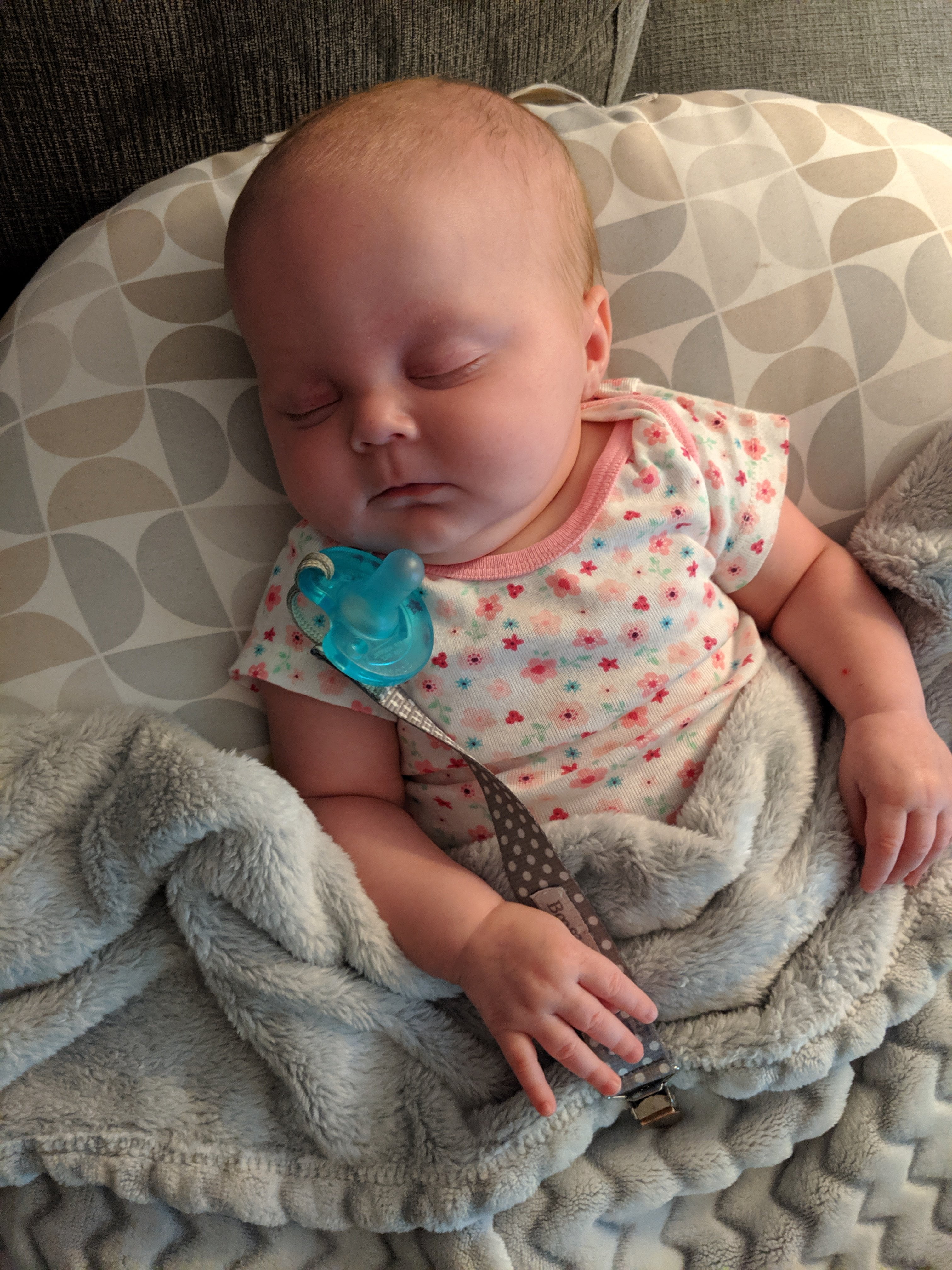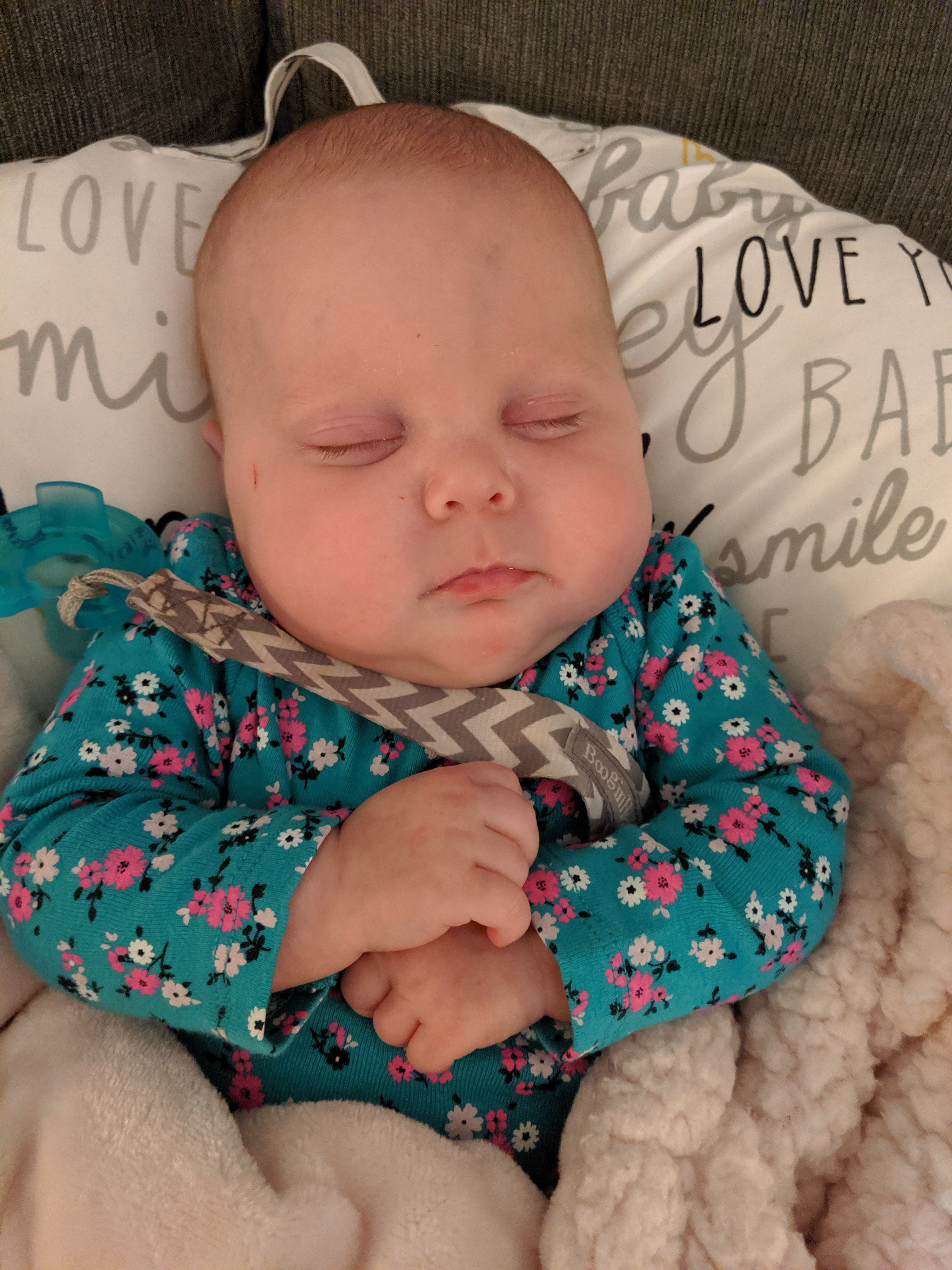 Quick Emerson interjection – she turned 23 months old today! (But I took these photos yesterday.) How in the world is that possible?! That means she'll be two years old next month, and I'm certainly not ready for that. She is so silly and funny, but also sweet and sensitive. She had a big personality, packed in her petite body. (Still wearing 12-month size clothes.) She is talking like crazy lately, even though she's shy around other people at first, once she warms up, she's quite a little people-person!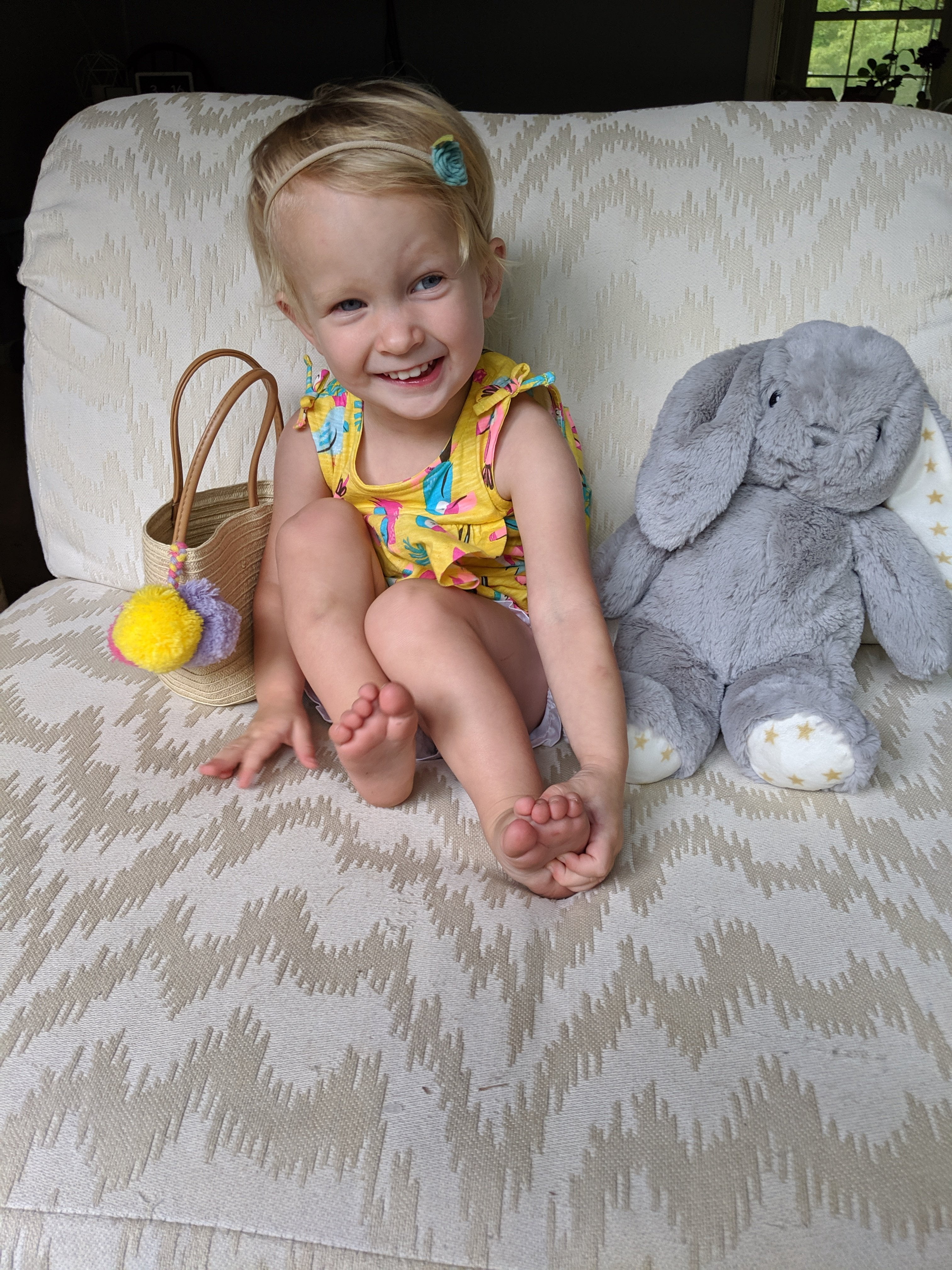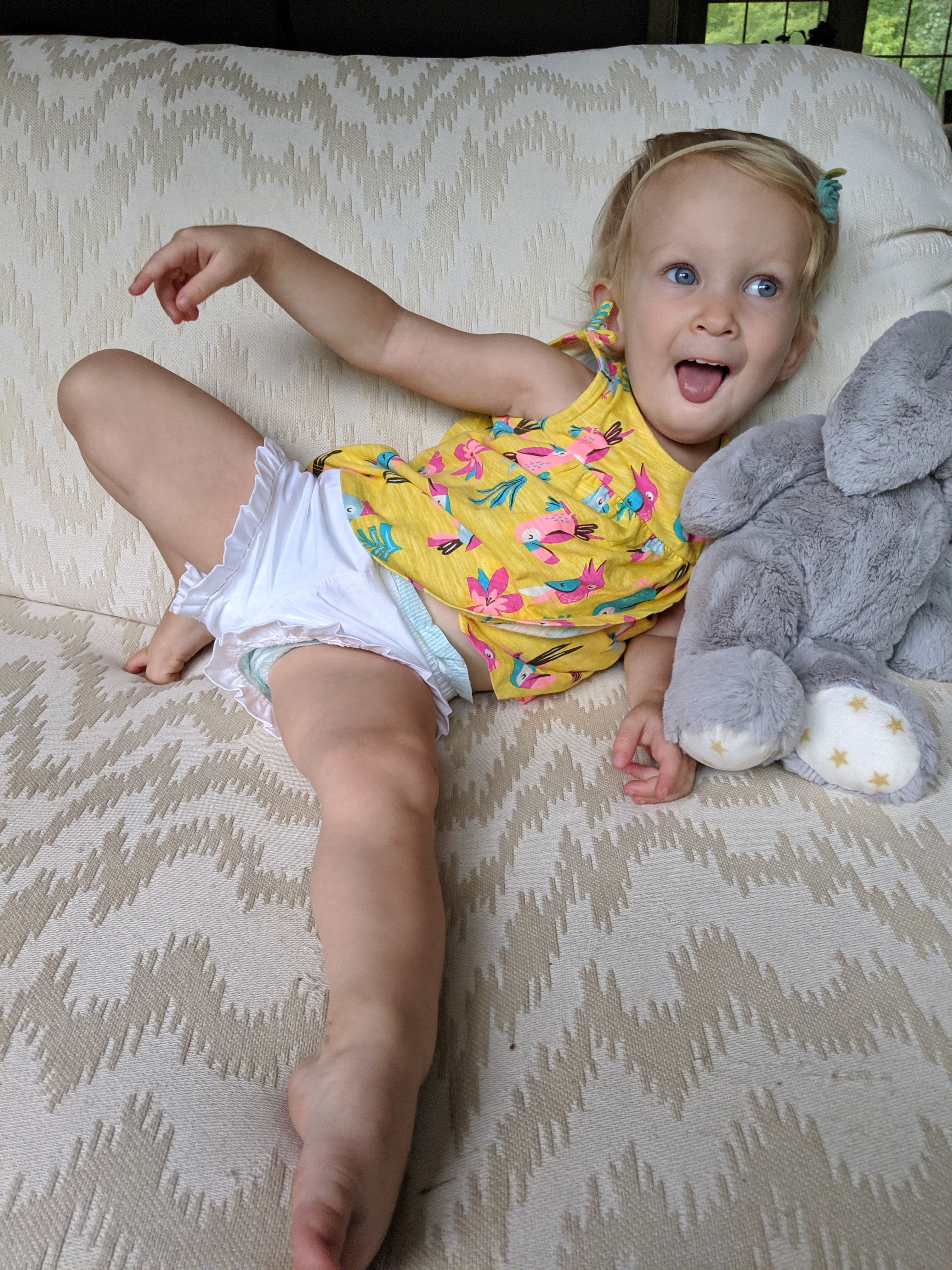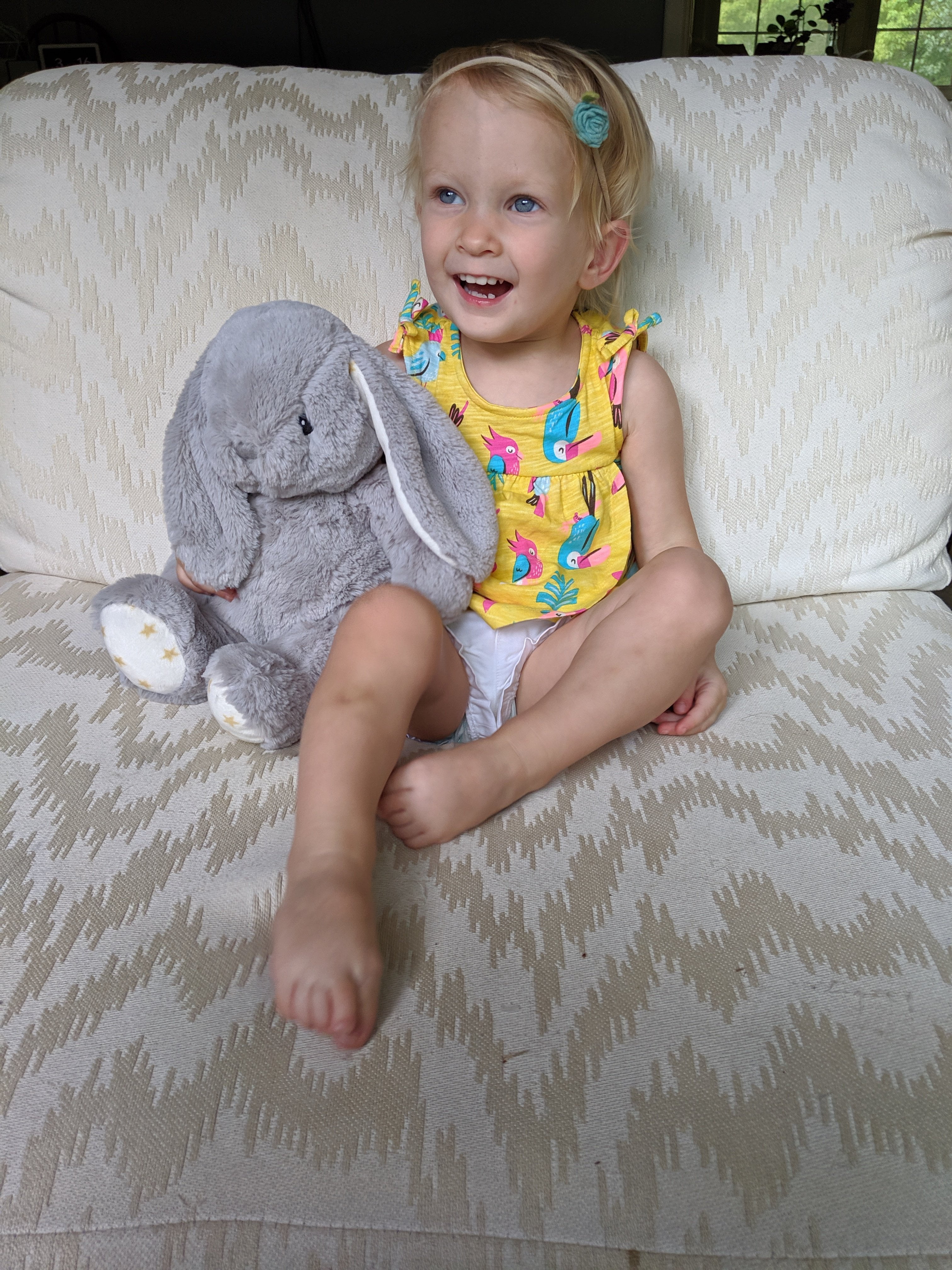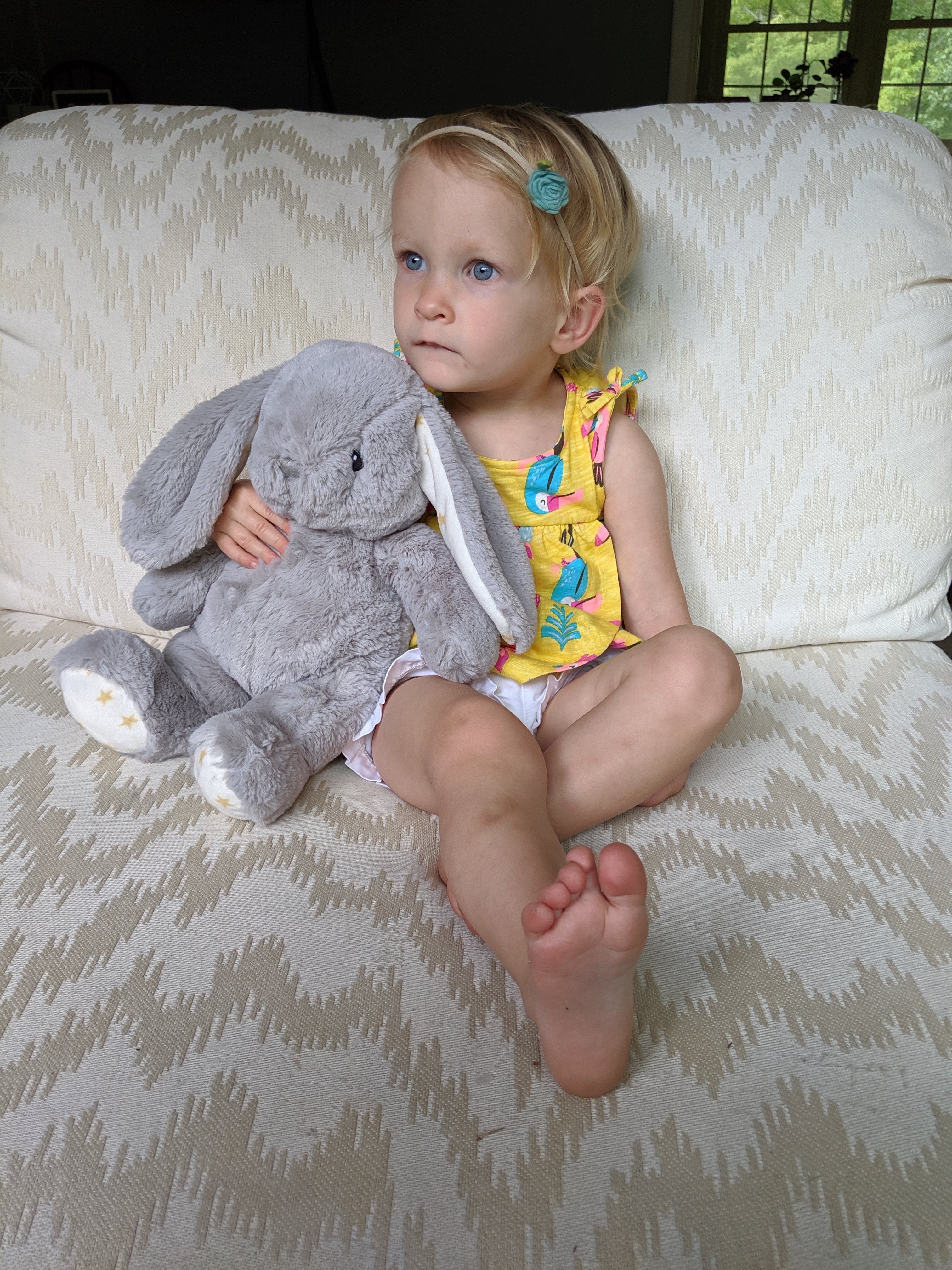 And in comparison, look at this snaggletooth from her 11-month photos from last year!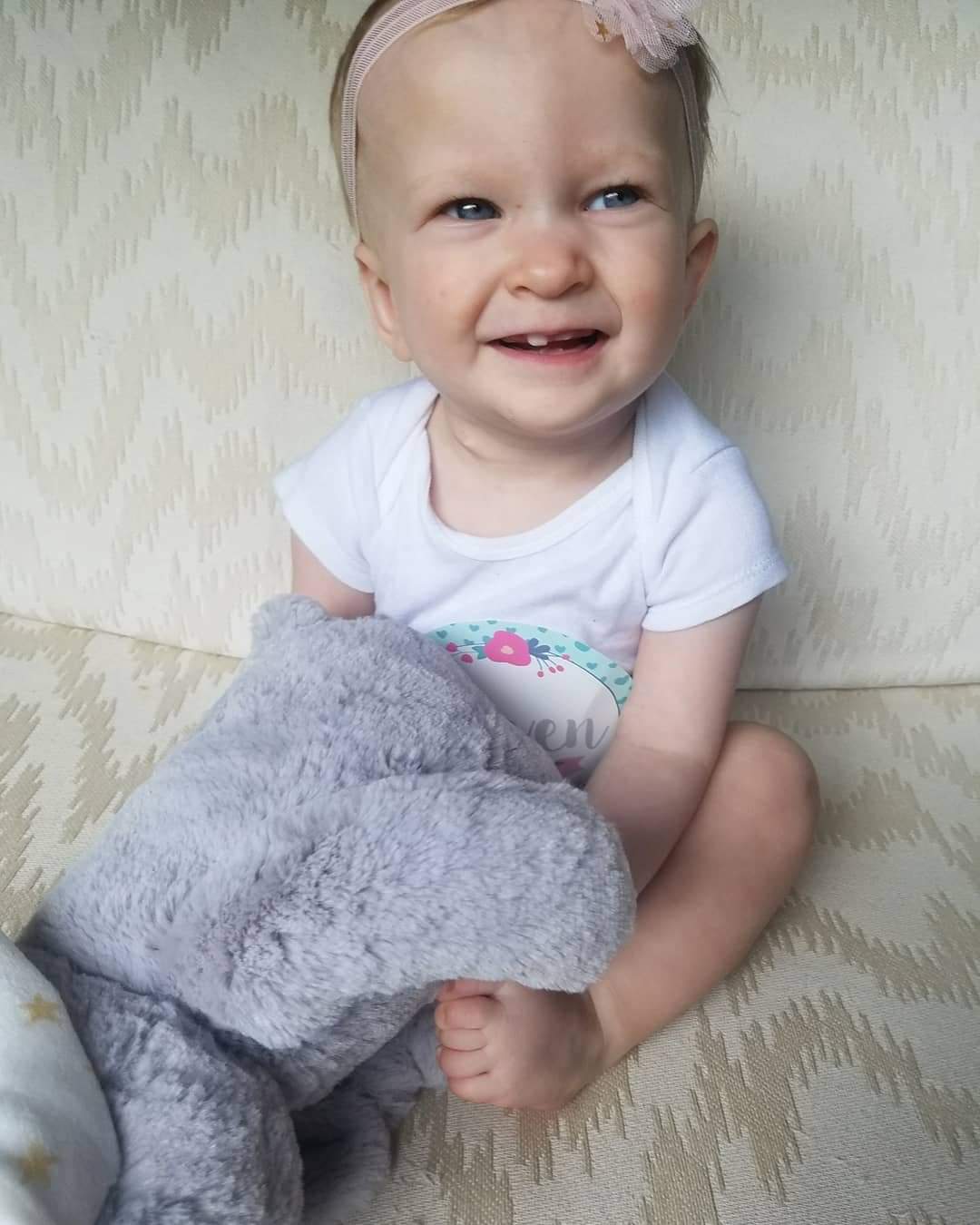 Ok, back to today… while the girls rested in their Boppy loungers, Megan and I tag-teamed cooking dinner. We had gluten-free elbow noodles (Meg is GF), with meat sauce, made with ground turkey, onions & green bell peppers. And it was yummy! I could just barely tell the difference in the noodles, but not enough to be an issue or anything.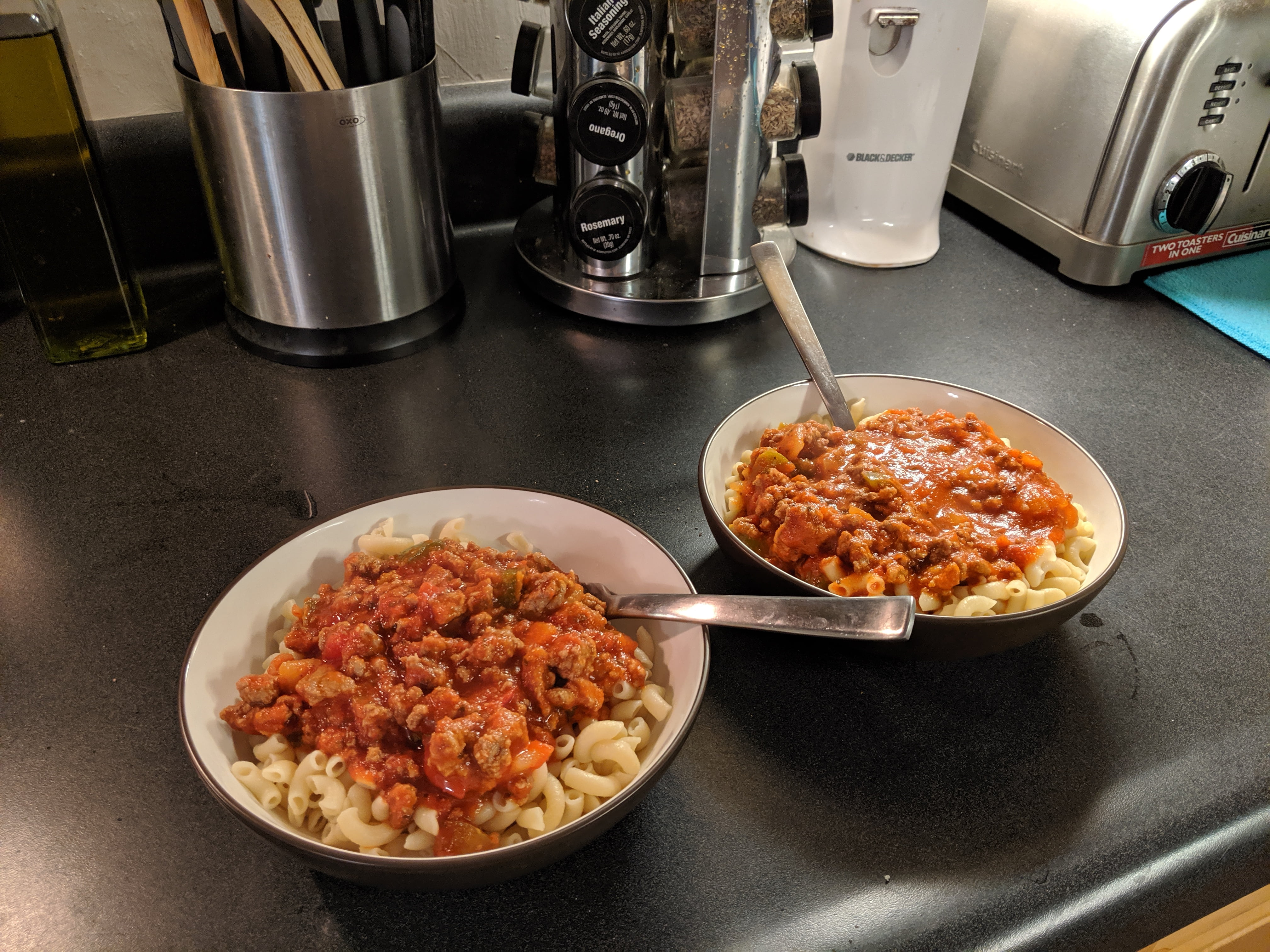 After we finished eating, it was time for the girls to eat again. They recently got a super fancy machine called a Baby Brezza, which basically works like a Kuerig, but for baby formula. It's awesome. This is the kind of high-tech appliance you need, when you're making three bottles at a time, seven times a day! (That's 21 bottles a day!) I was impressed.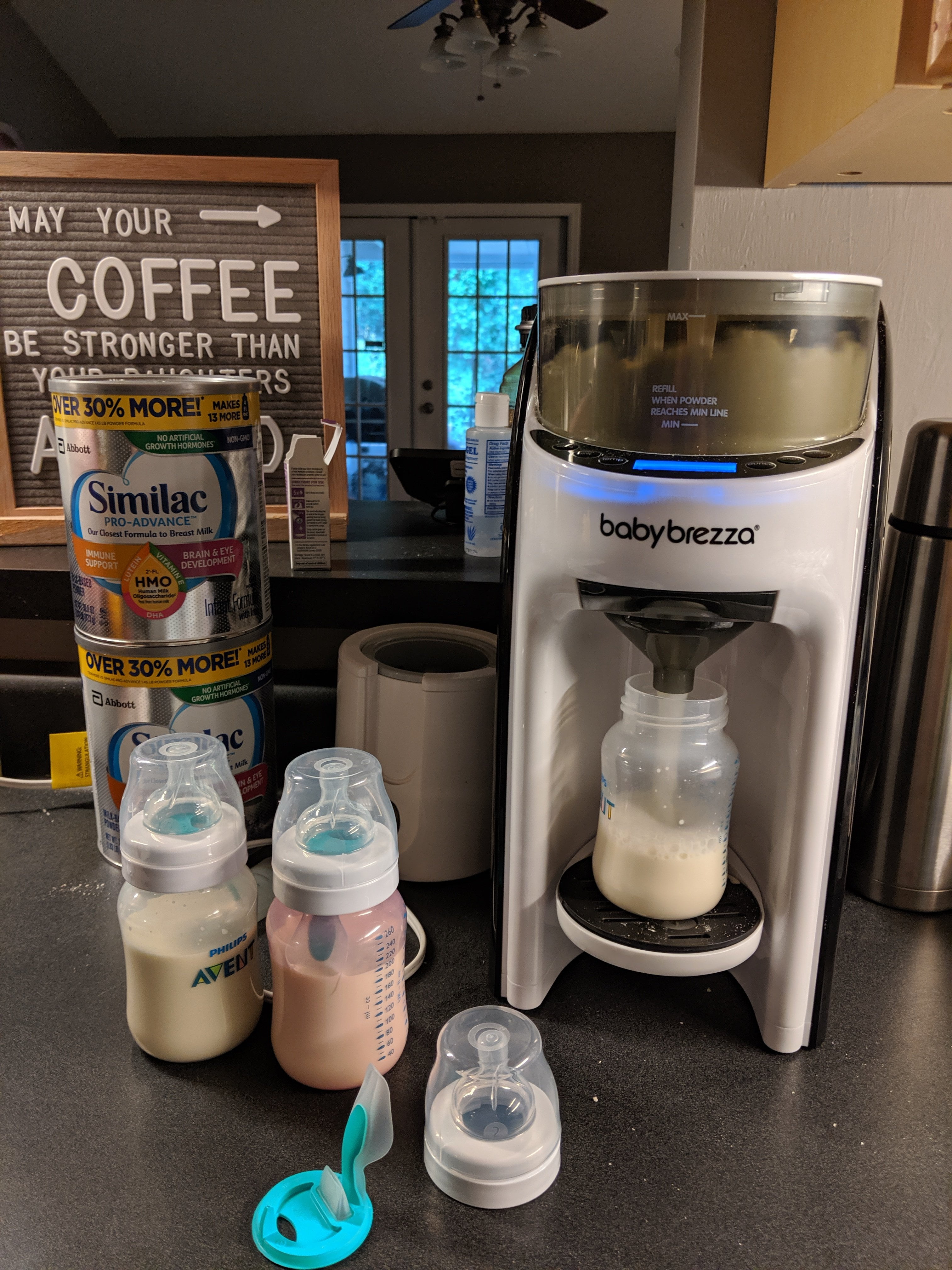 After getting the girls' diapers changed, and getting them into their jammies, we fed Riley & Ellie their bottles while Kensley napped a bit more. Then Meg fed Kens, while I did a quick video chat with Emerson & Jeff at home, before her bedtime. She was so sweet telling me about her evening (they went over to Jeff's parents house for a dinner with their church friends), and then blowing me lots of kisses (two-handed kisses!), followed by her saying "Wub boo!" (which means "love you") and "miss you!" Thank goodness for technology, that let's me tell my girl night-night, from across town!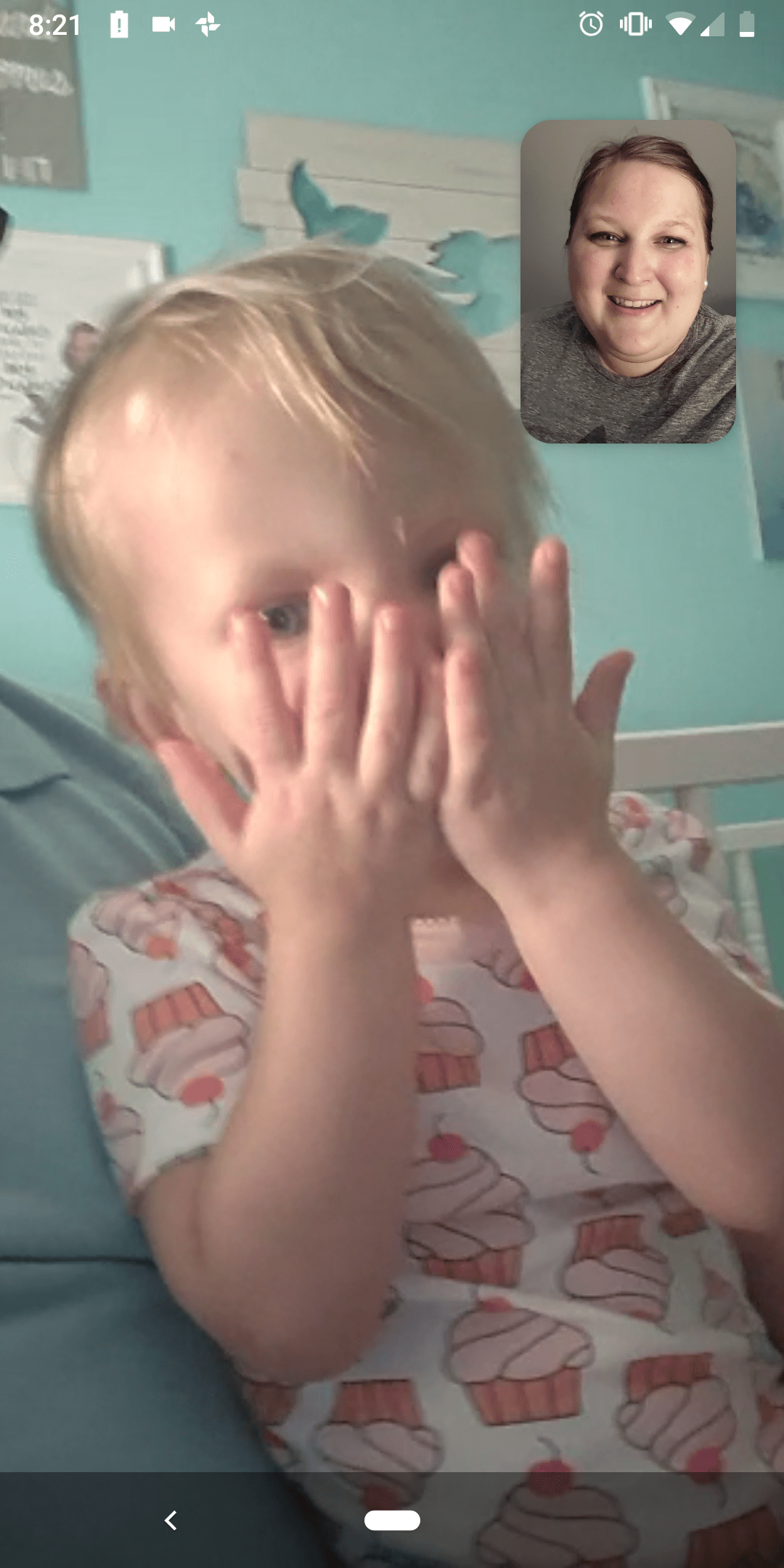 All three triplet girls were fighting night-night time a bit, so we had to keep going back and forth plugging them with their pacifiers, and tucking them in their blankets. They finally quieted down, and Meg and I got to finish watching "The Vow," which we started forever ago. We also tidied up the house, got the dishes in the dishwasher, and washed all the baby bottles. The babies will eat again at 10pm (30 minutes from now), and then we will go to sleep, and pray the girls decide tonight is the night to sleep for a long time!