After a night spent tossing & turning, and sleeping with one ear open listening for babies to cry (had to get up a couple of times to put a paci back in, and jiggle them back to sleep), the day started early with bottles all around! I fed Ellie Grace, while Meg fed Riley & Kensley, and then I got ready for work.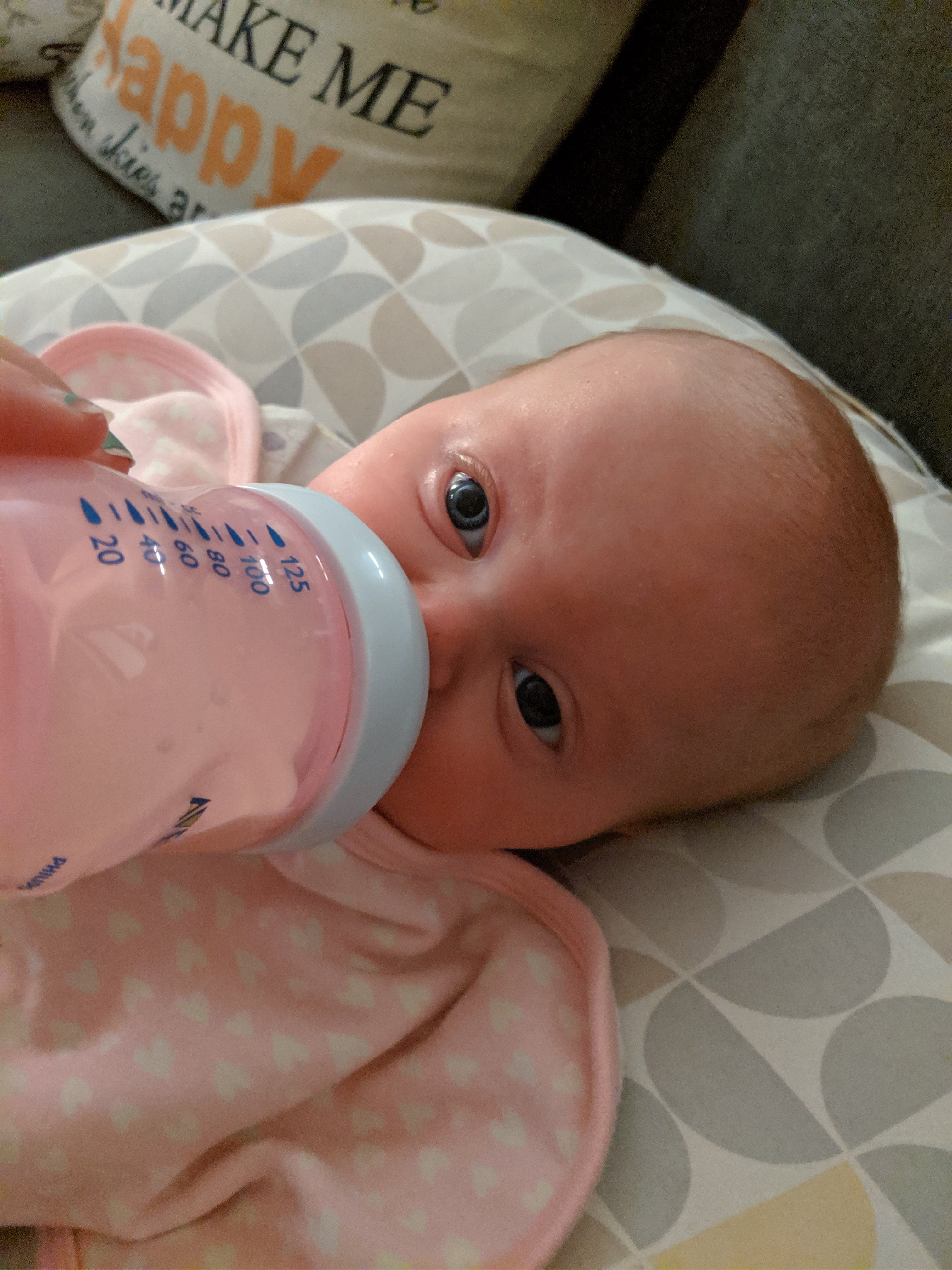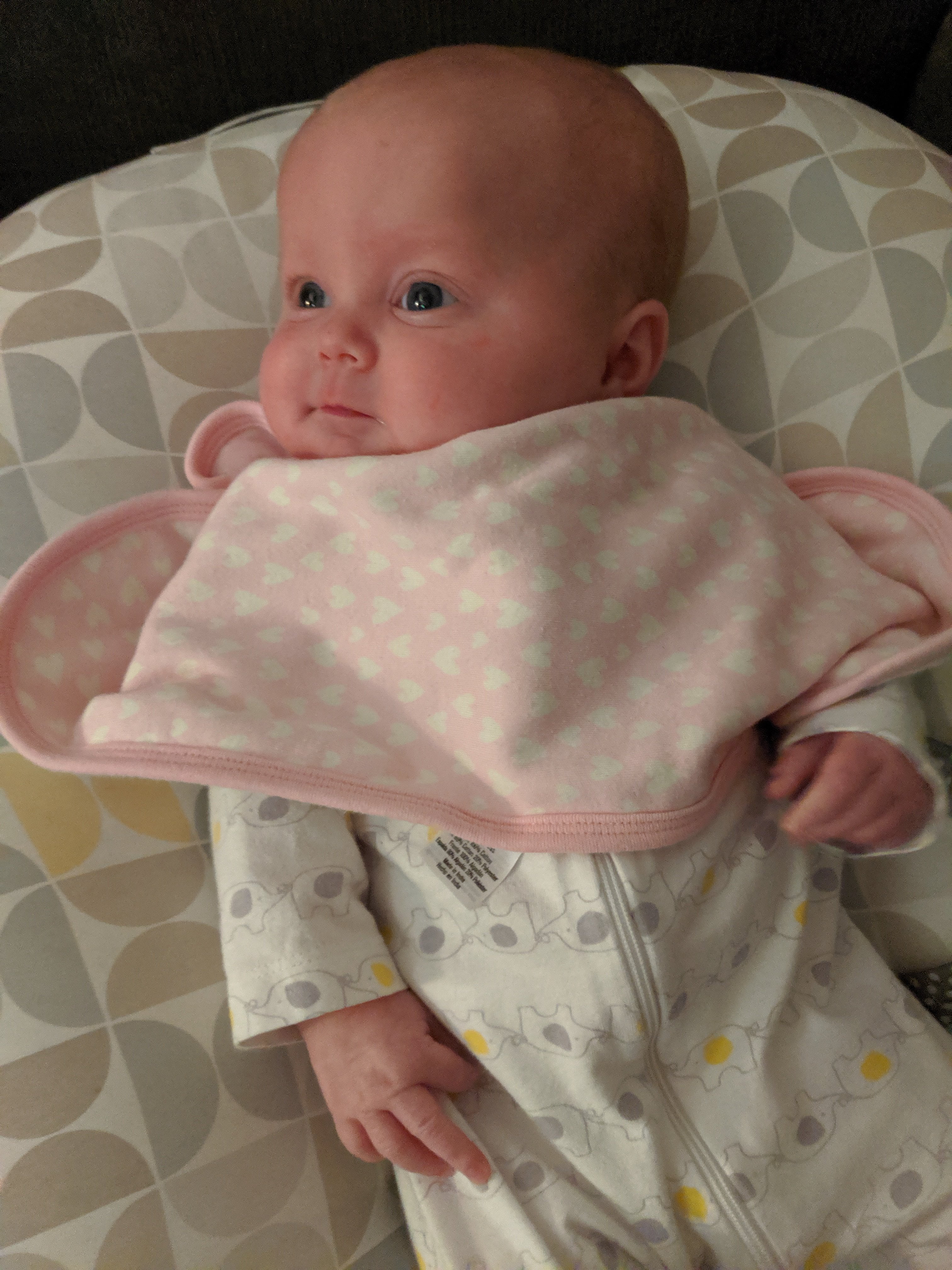 Riley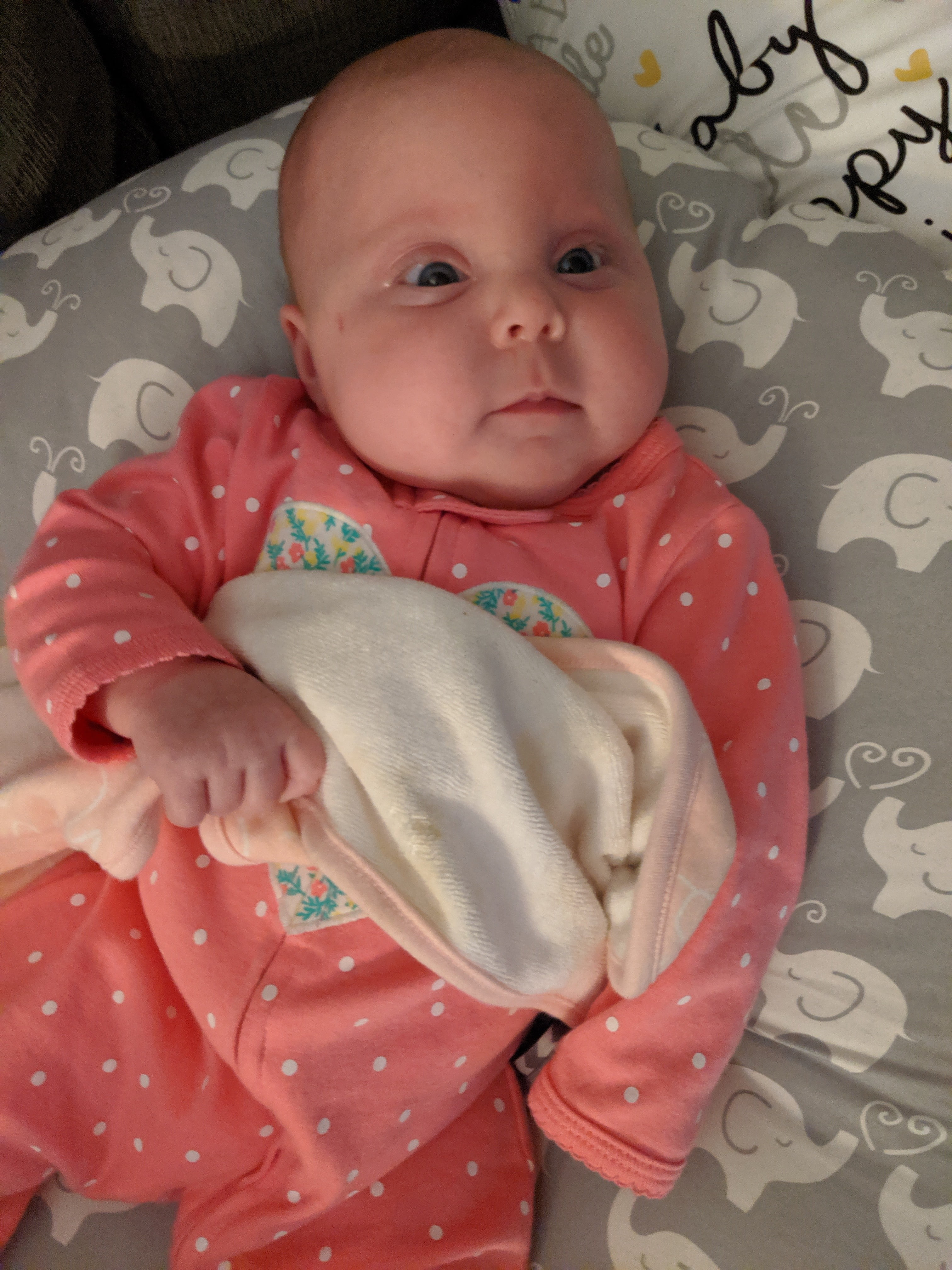 Kensley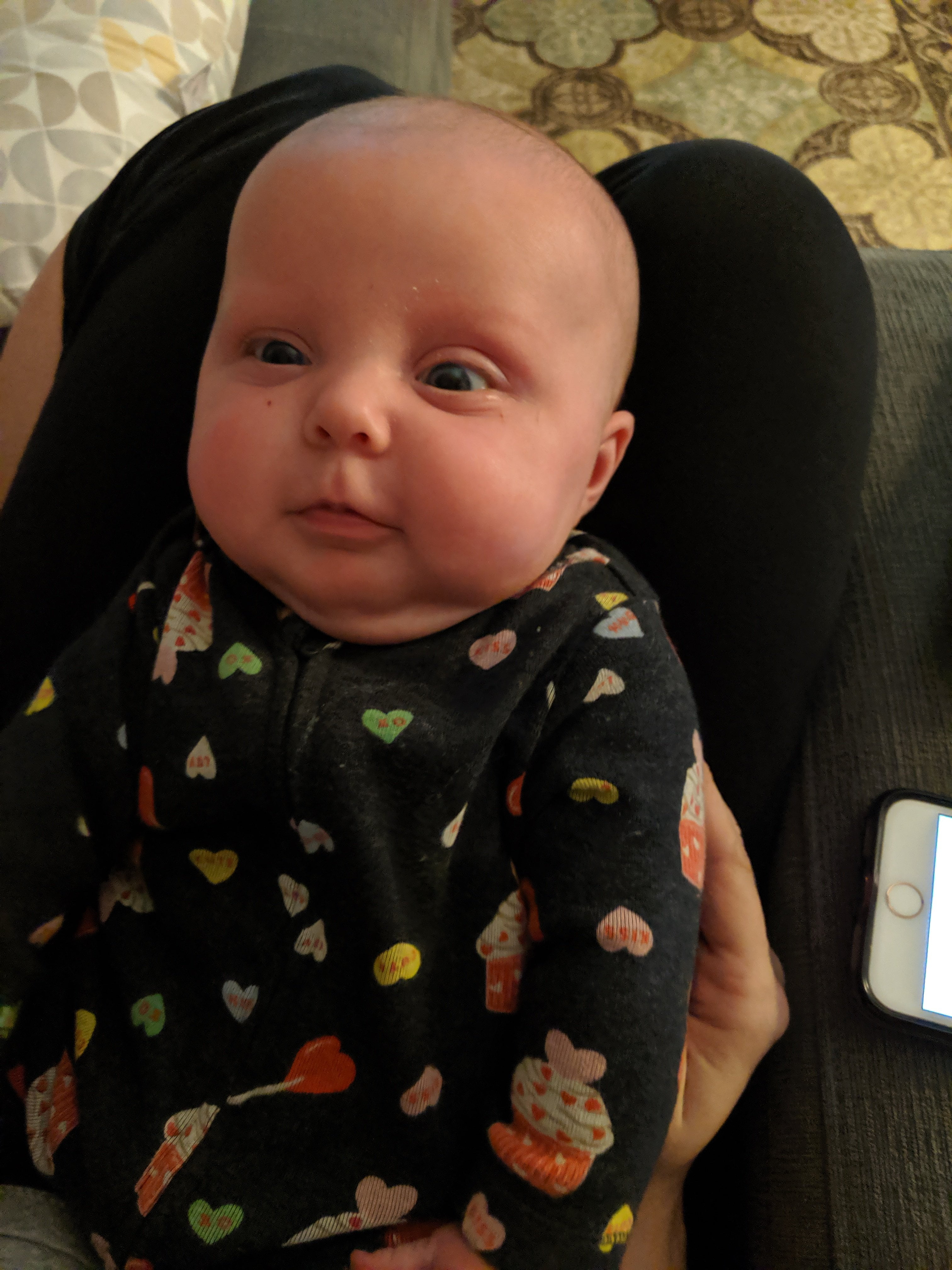 Grandmommie came over, and helped get them dressed.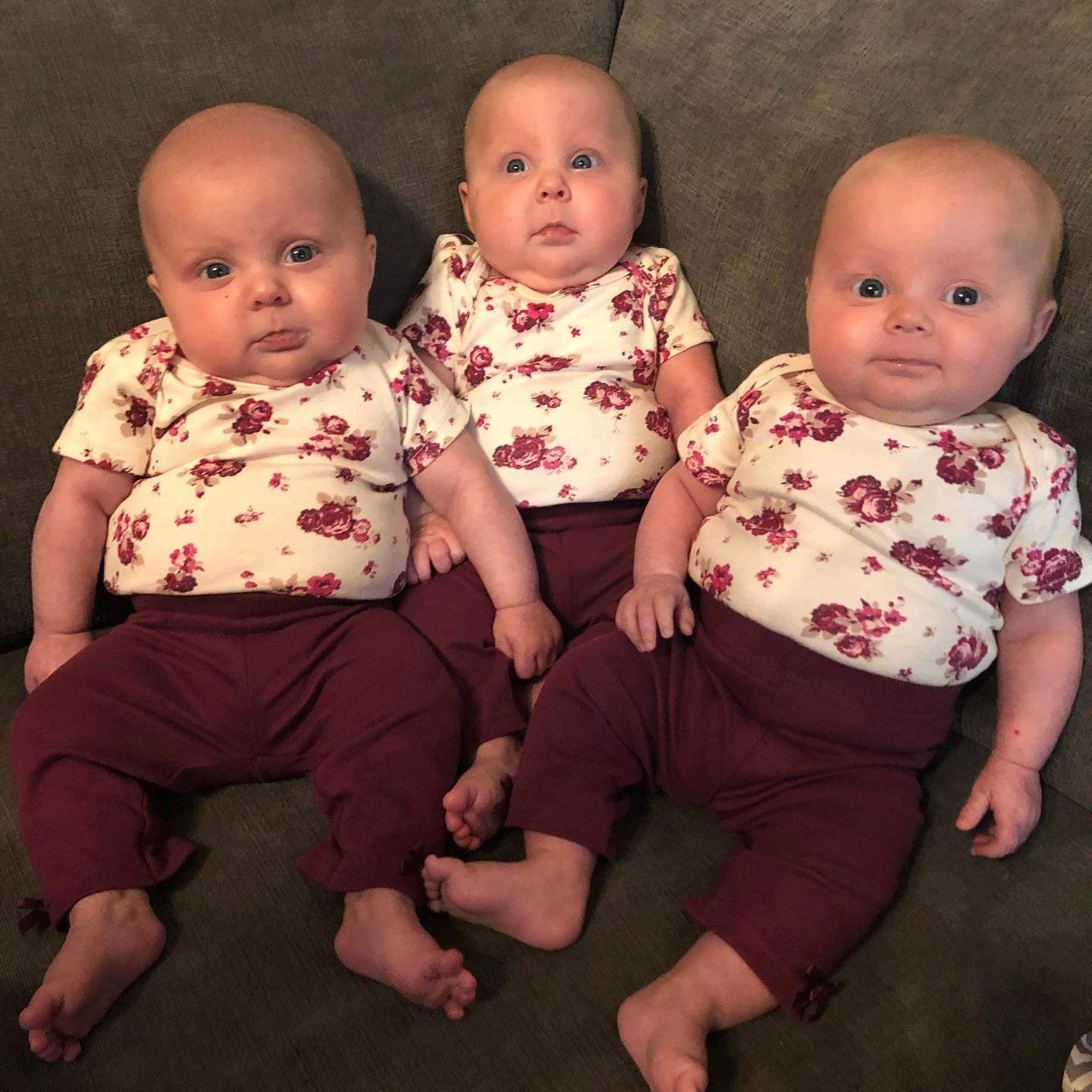 Jeff called early this morning to update me on their night – apparently Emerson hadn't gone down well last night, and then woke up at 3:30am, and didn't want to be put back in her crib. So he slept in the recliner holding her until about 5am, at which point he went back to bed with a migraine. He got up around 6:30 to get Emerson dressed & ready, and I picked her up from home to take her to school. So at least I got to see my Nugget for a little bit before school, since I missed her so much last night!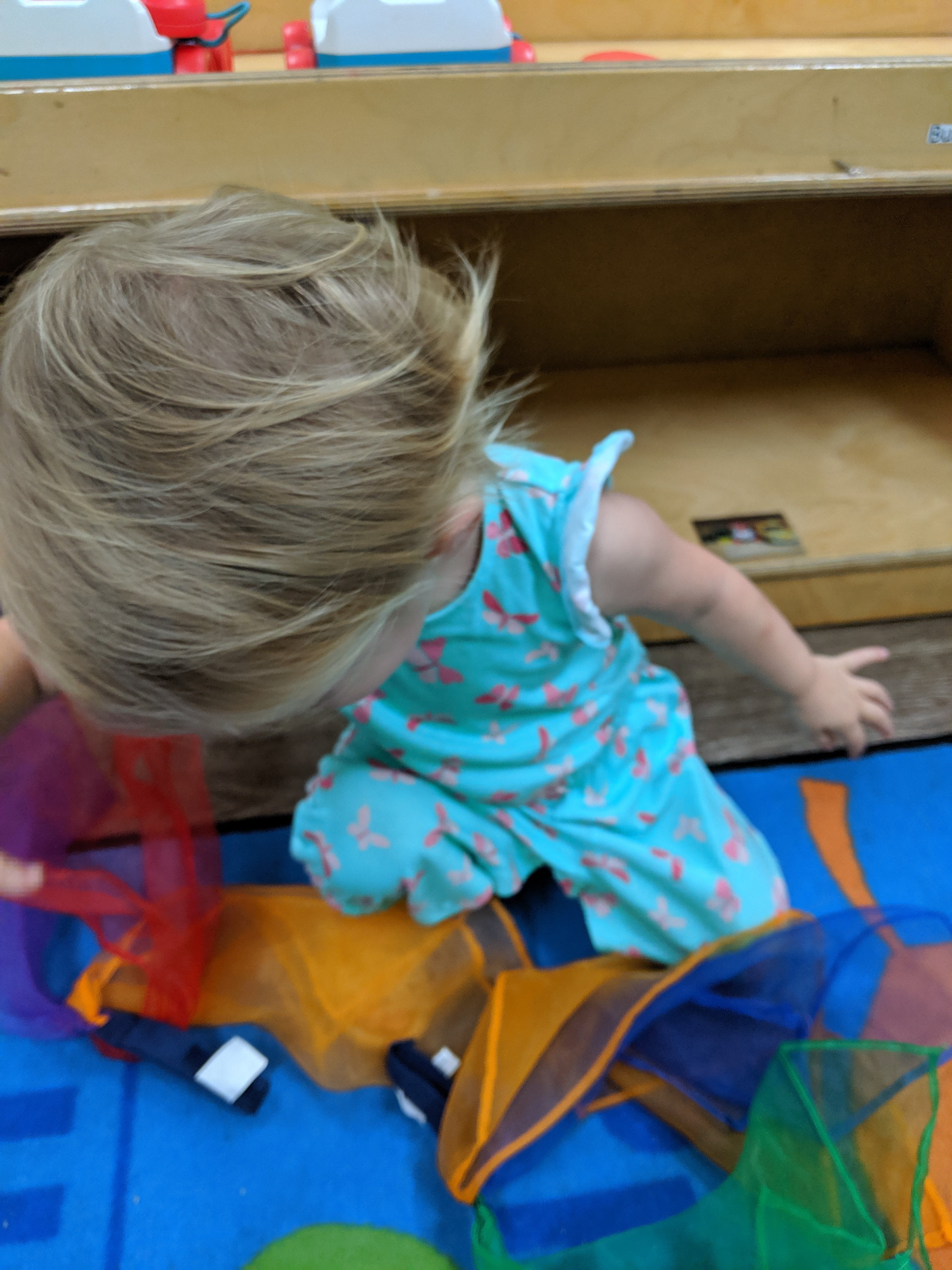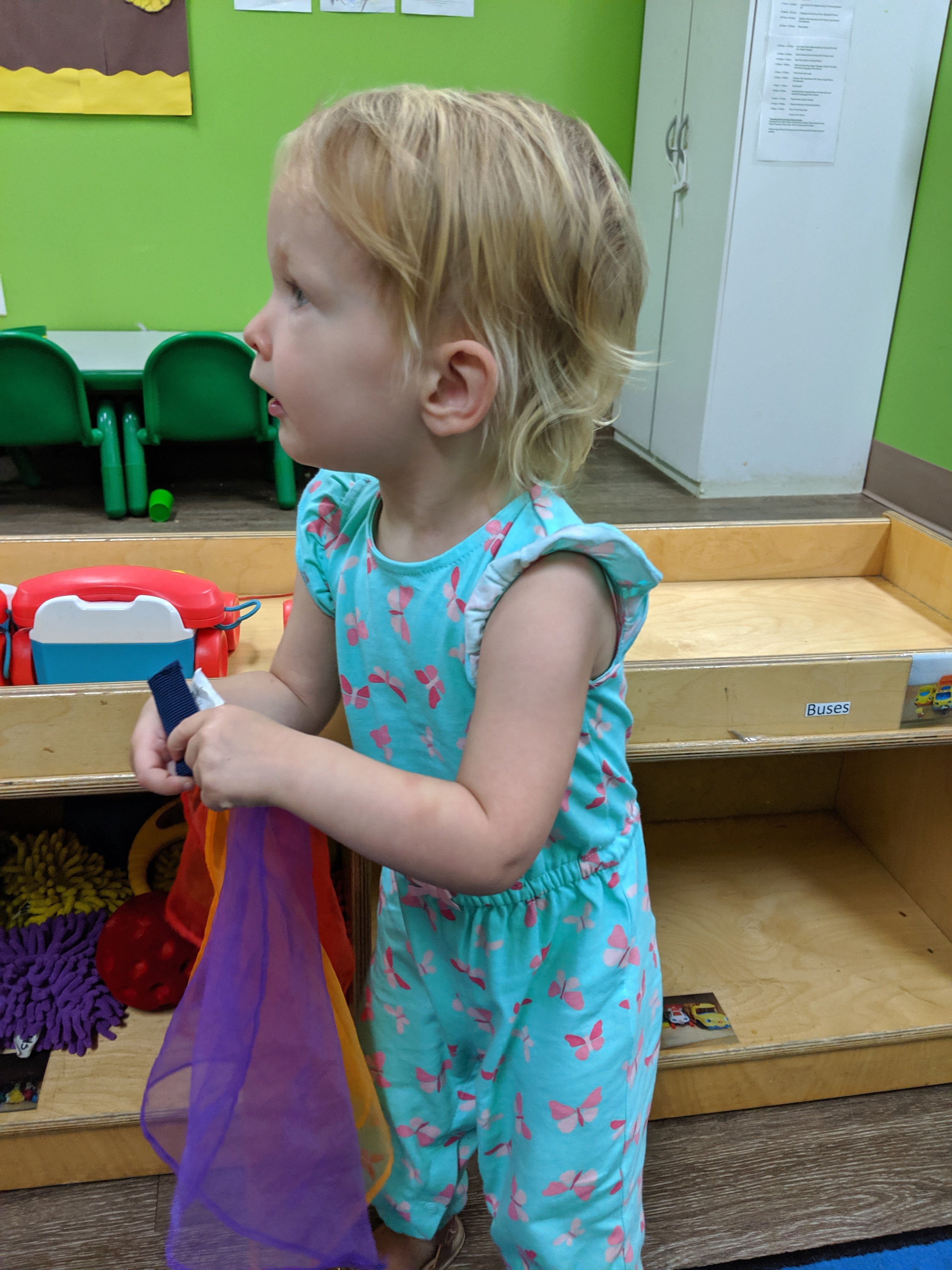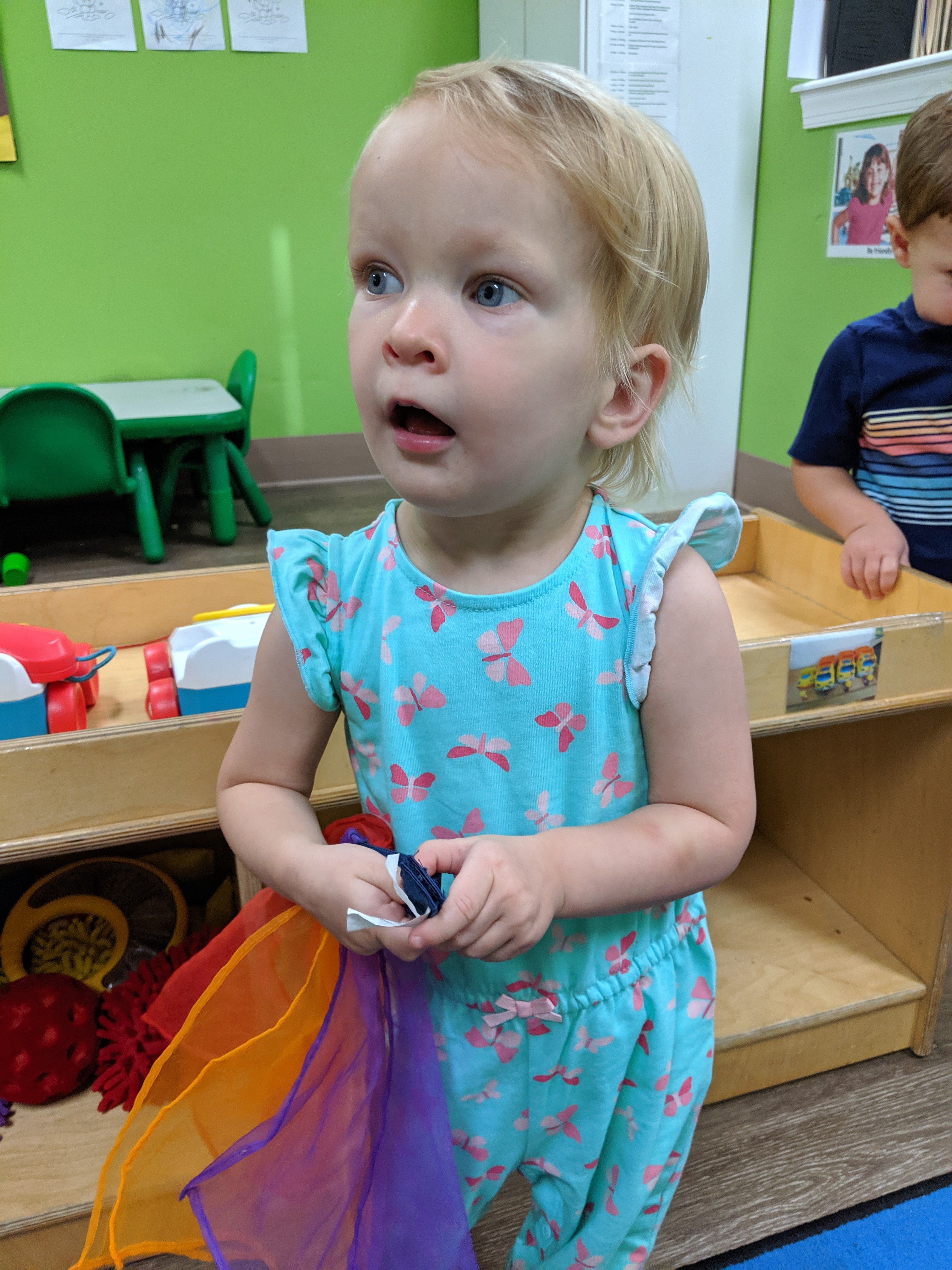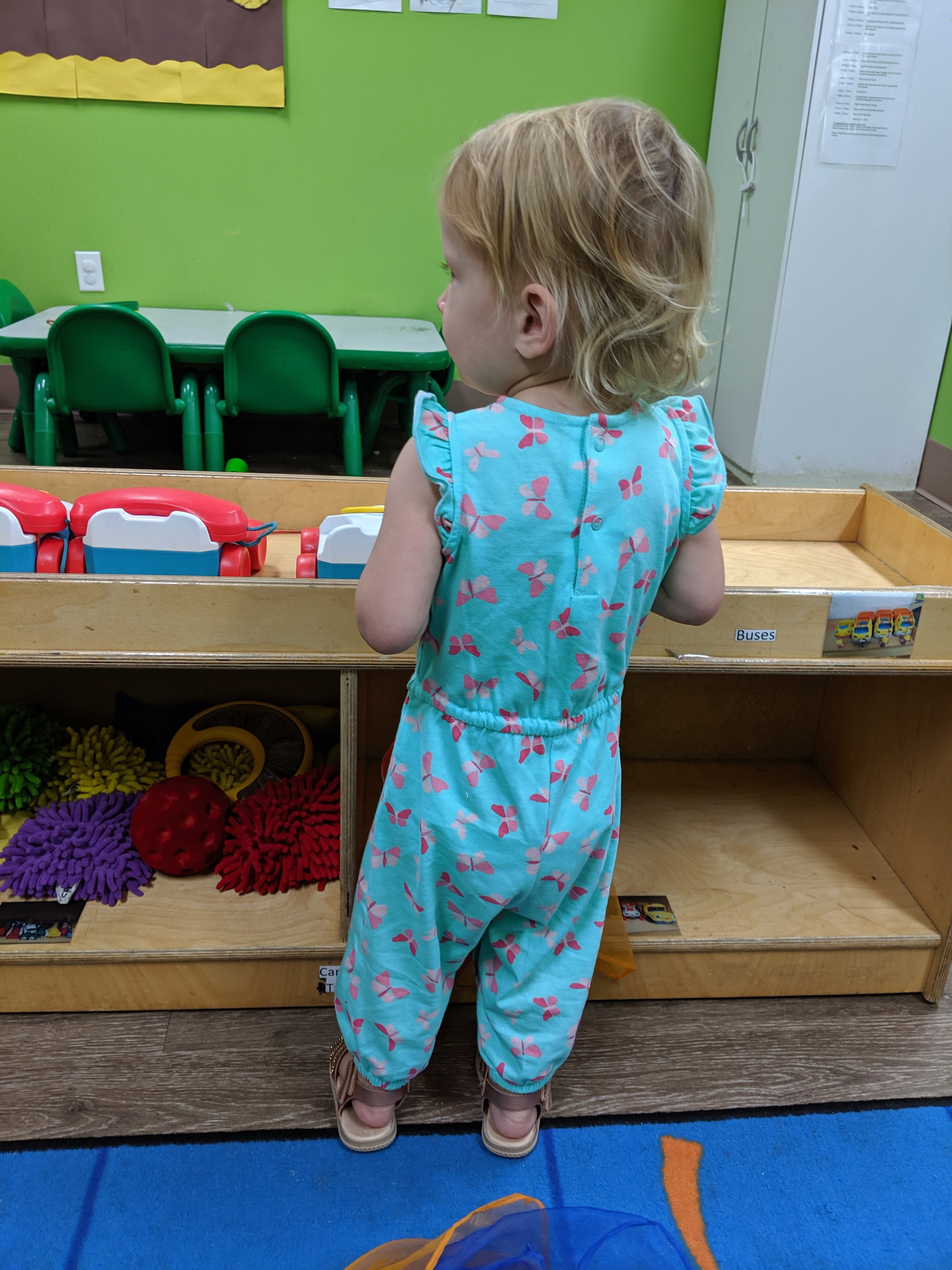 I made myself a cup of Keurig coffee from Megan's house before I left, and even though the Vera Bradley travel cup was beautiful, it was leaking all over me like crazy! So I had to pour it into a mug once I got to my desk.
And since I ran home this morning, Jeff put together the leftovers from his mom's last night, for me to take for lunch today. They had a huge taco bar, so I had all the fixin's today, plus chips & nacho cheese dip, which was all so yummy.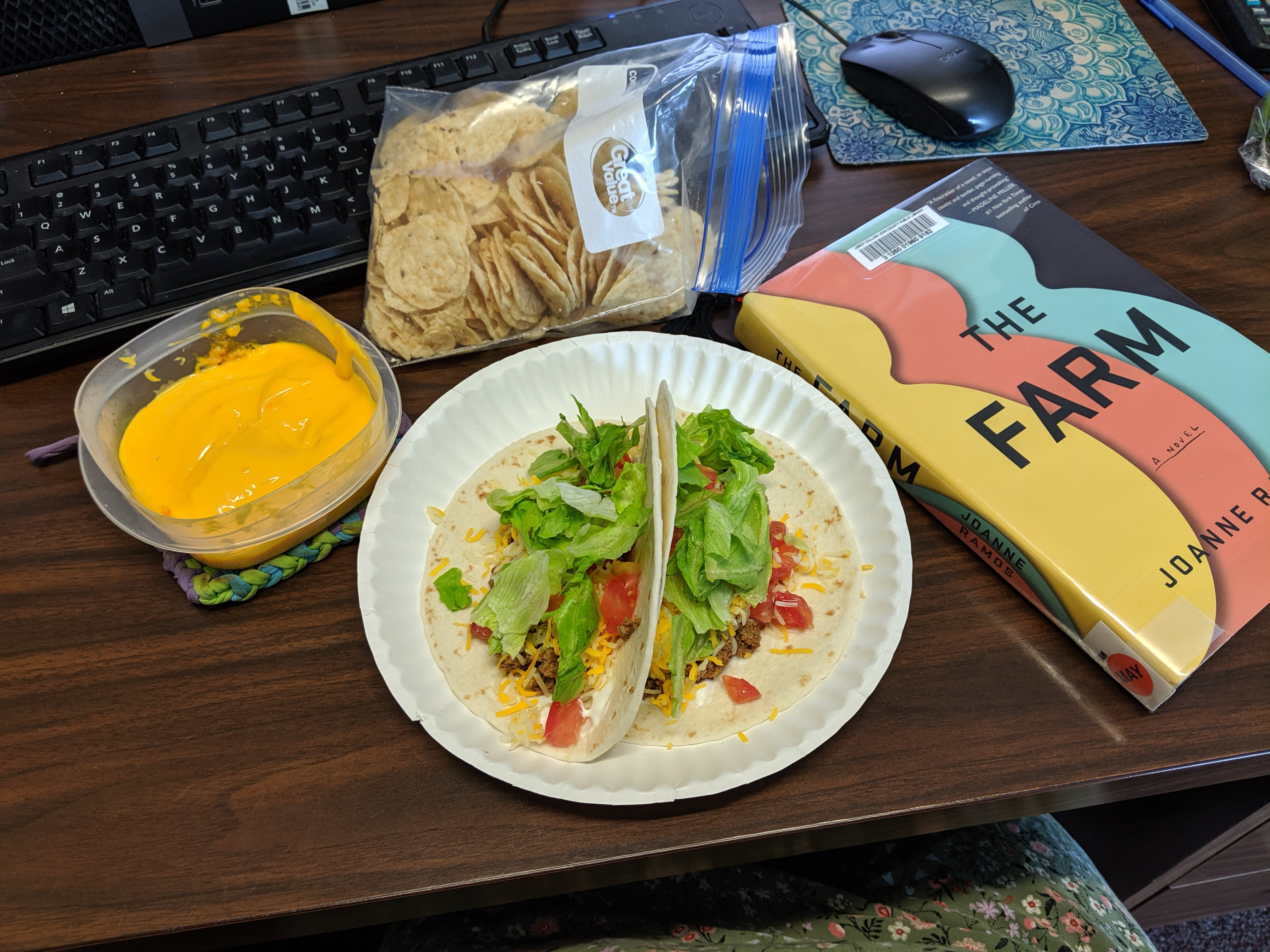 Here are some of the photos we got from school today…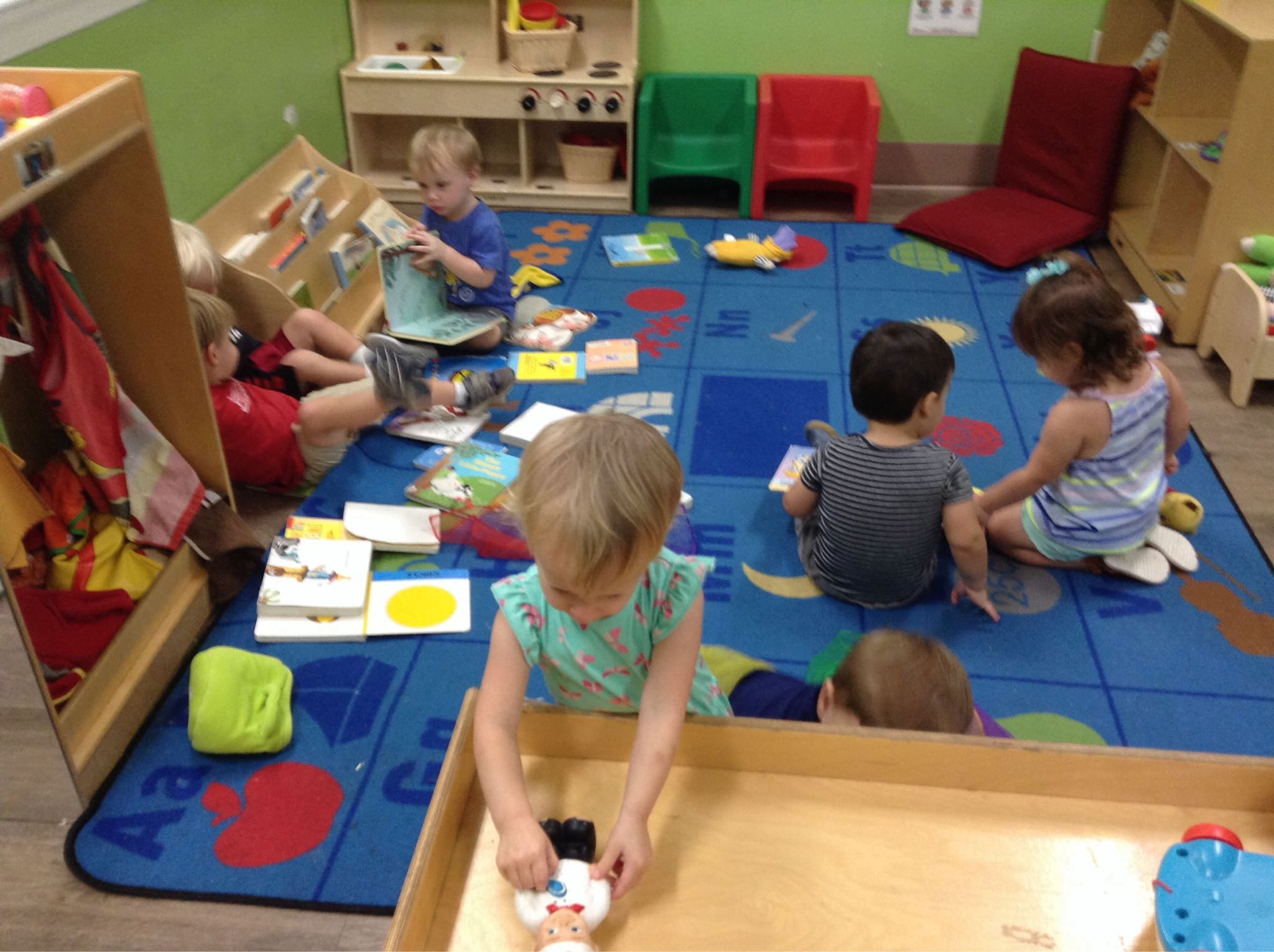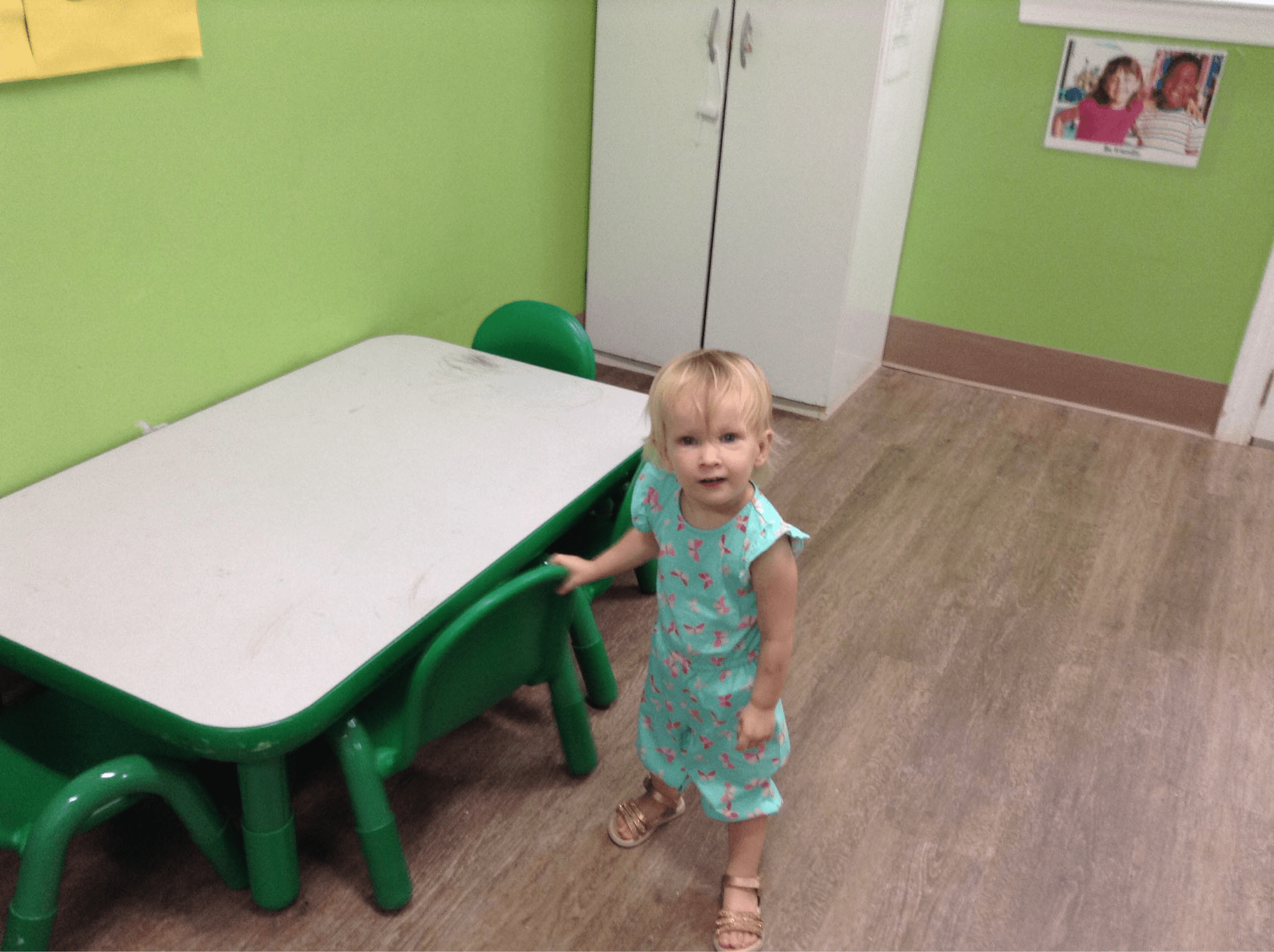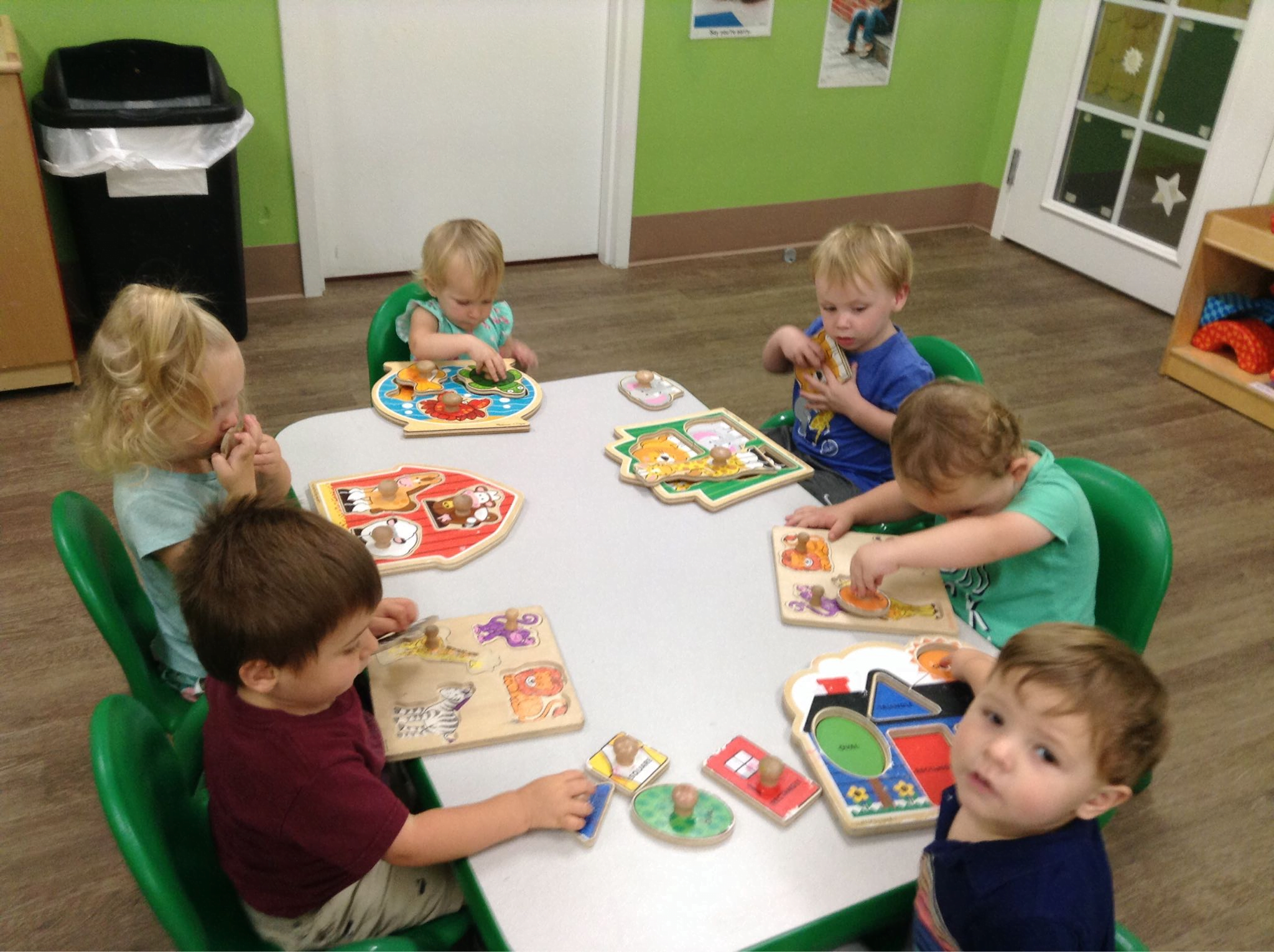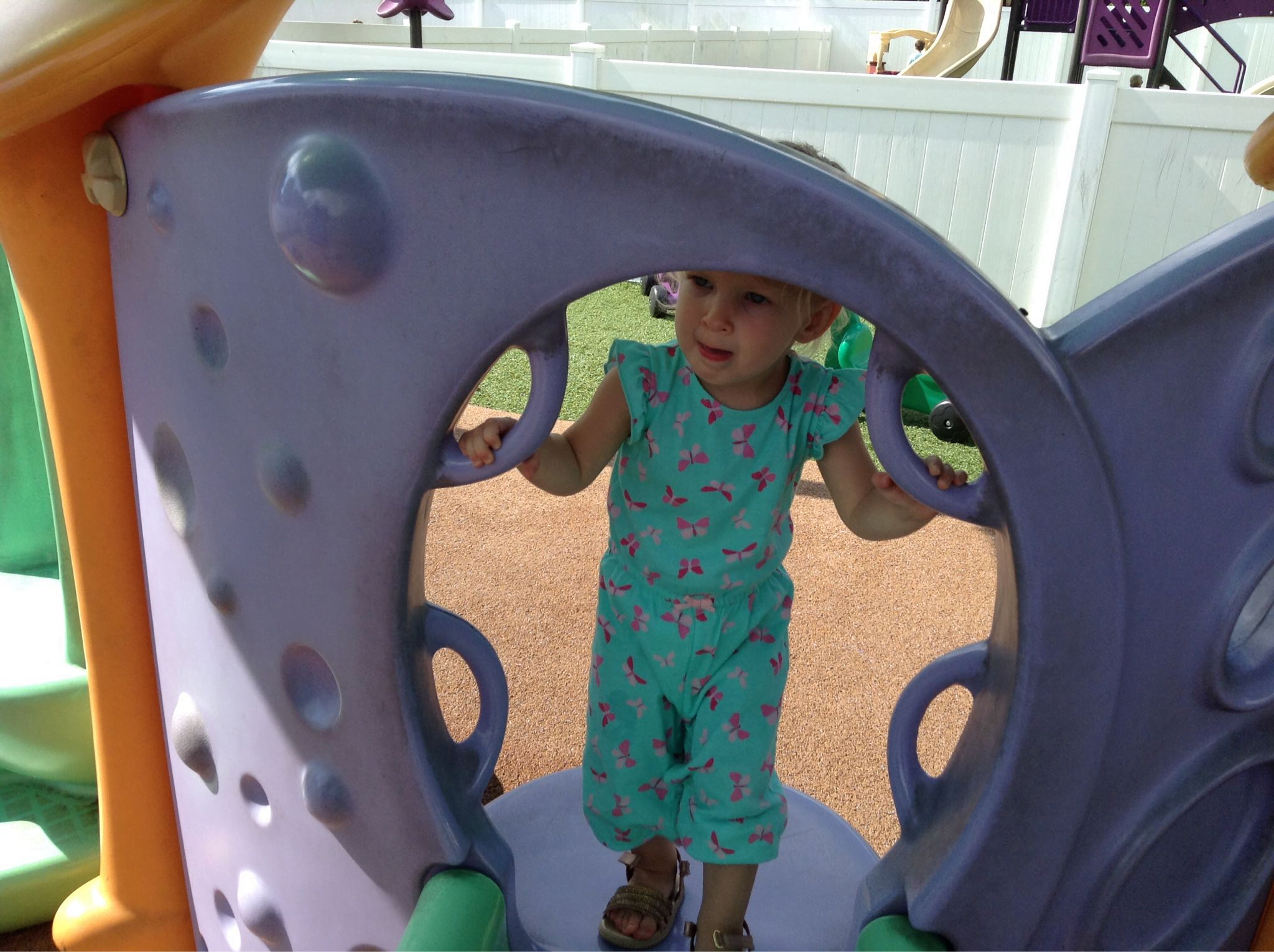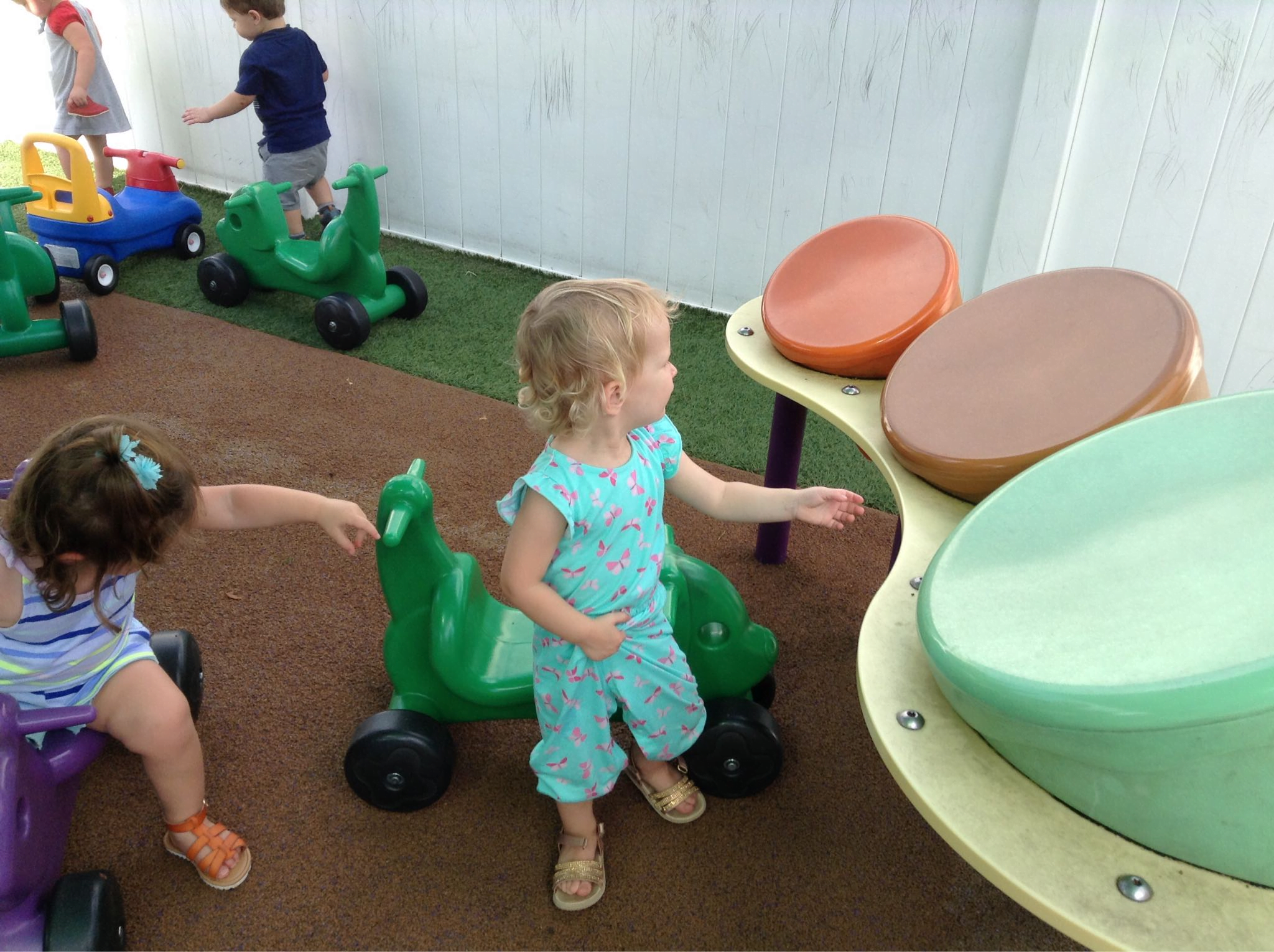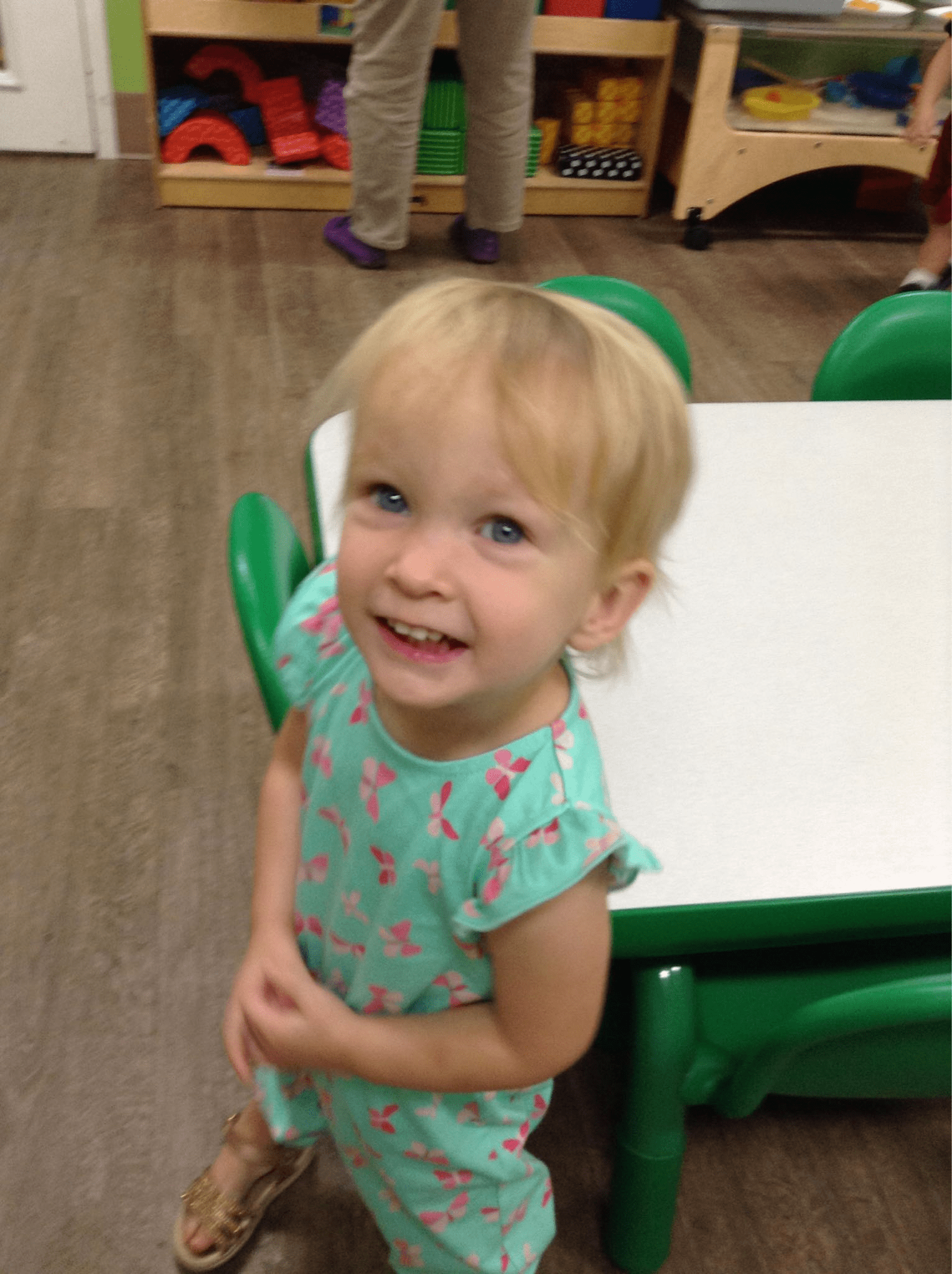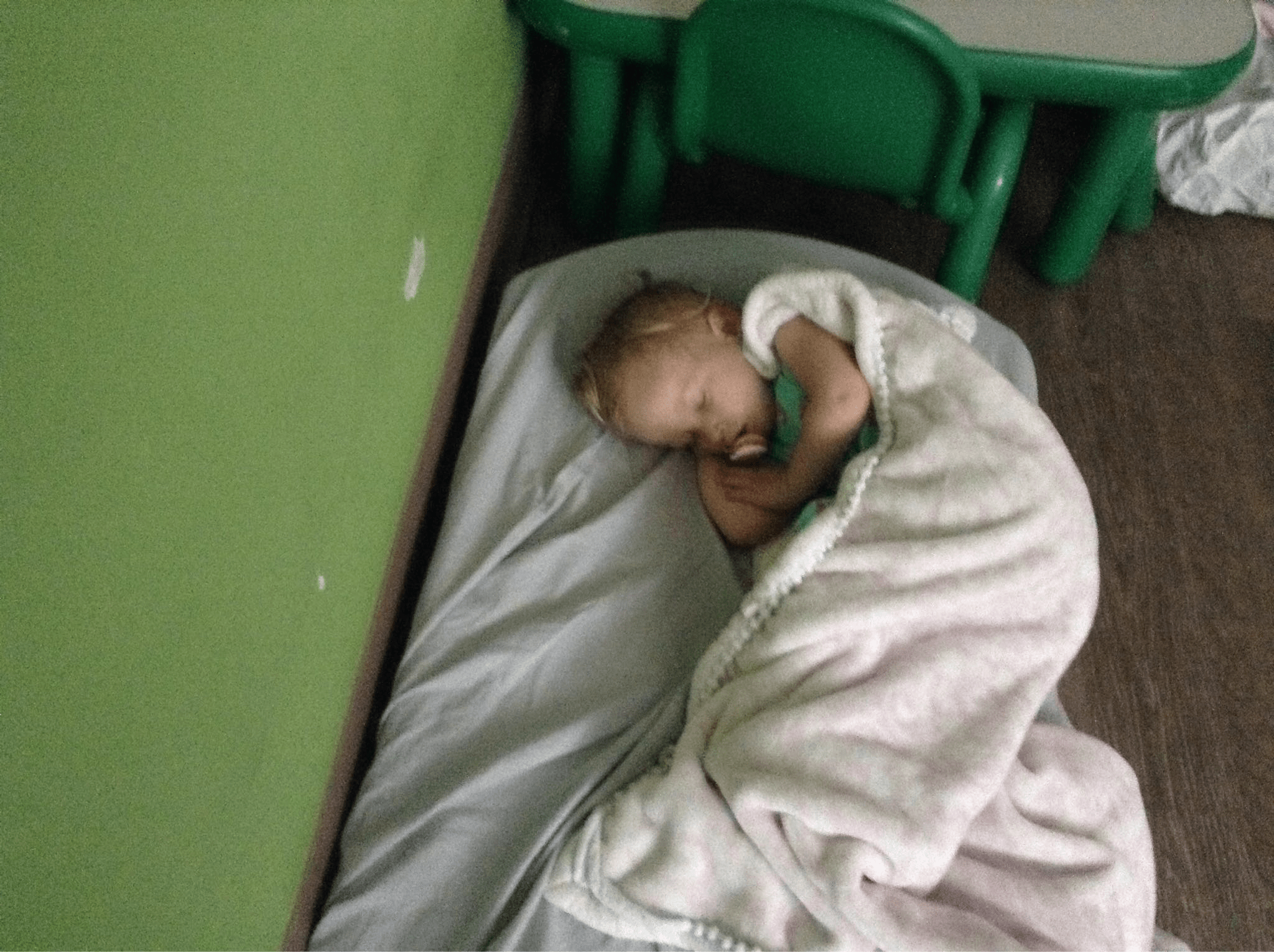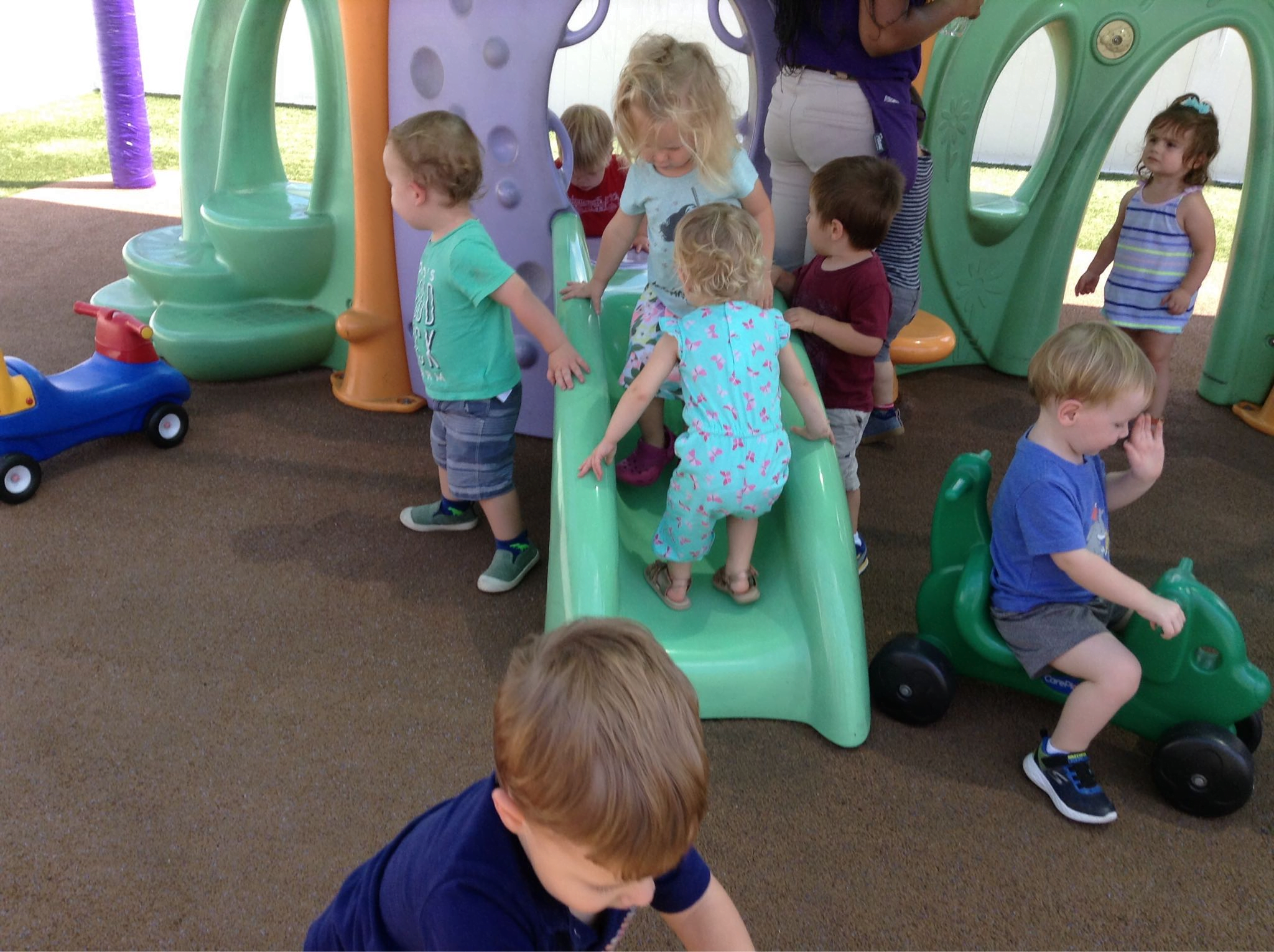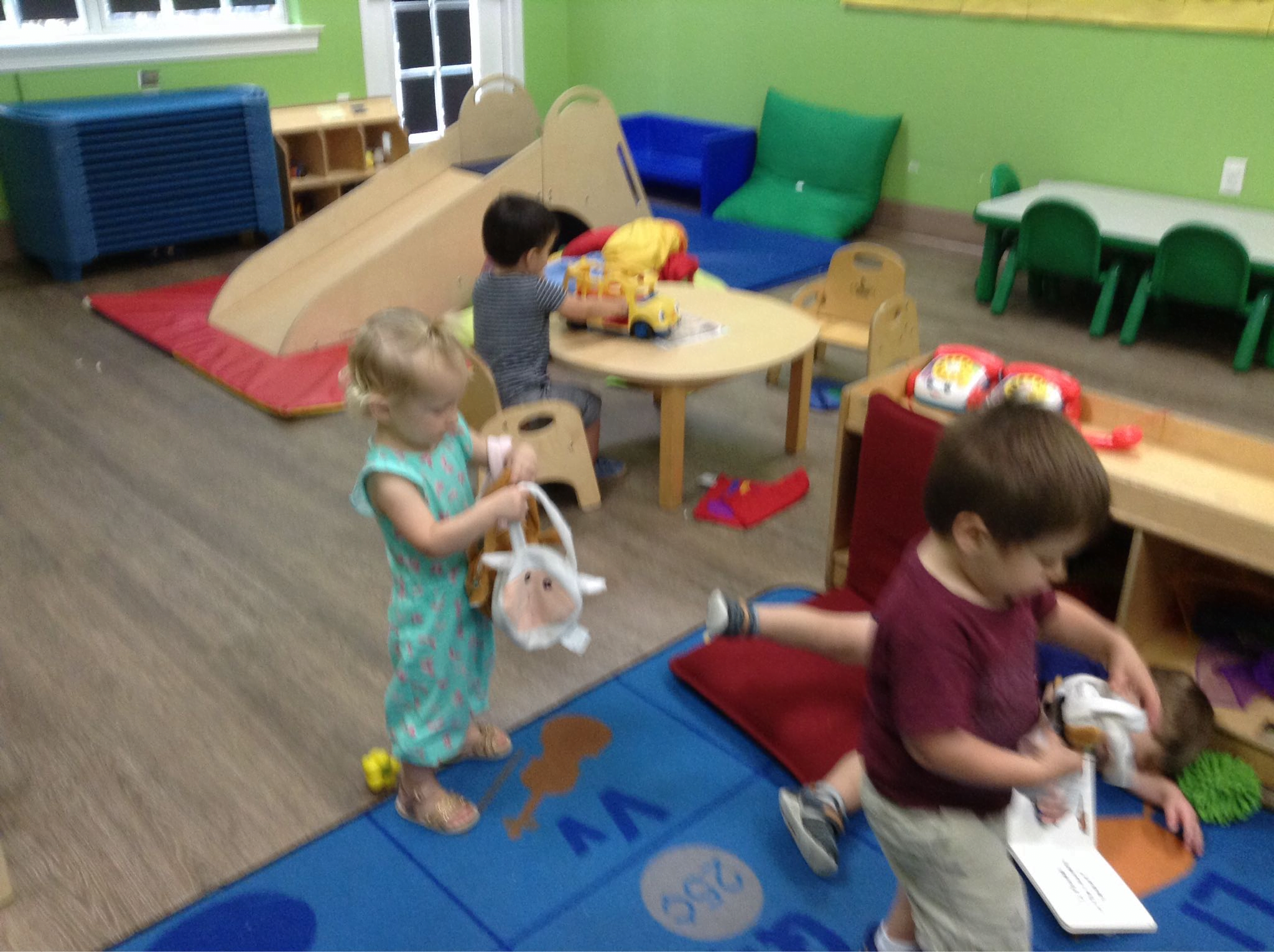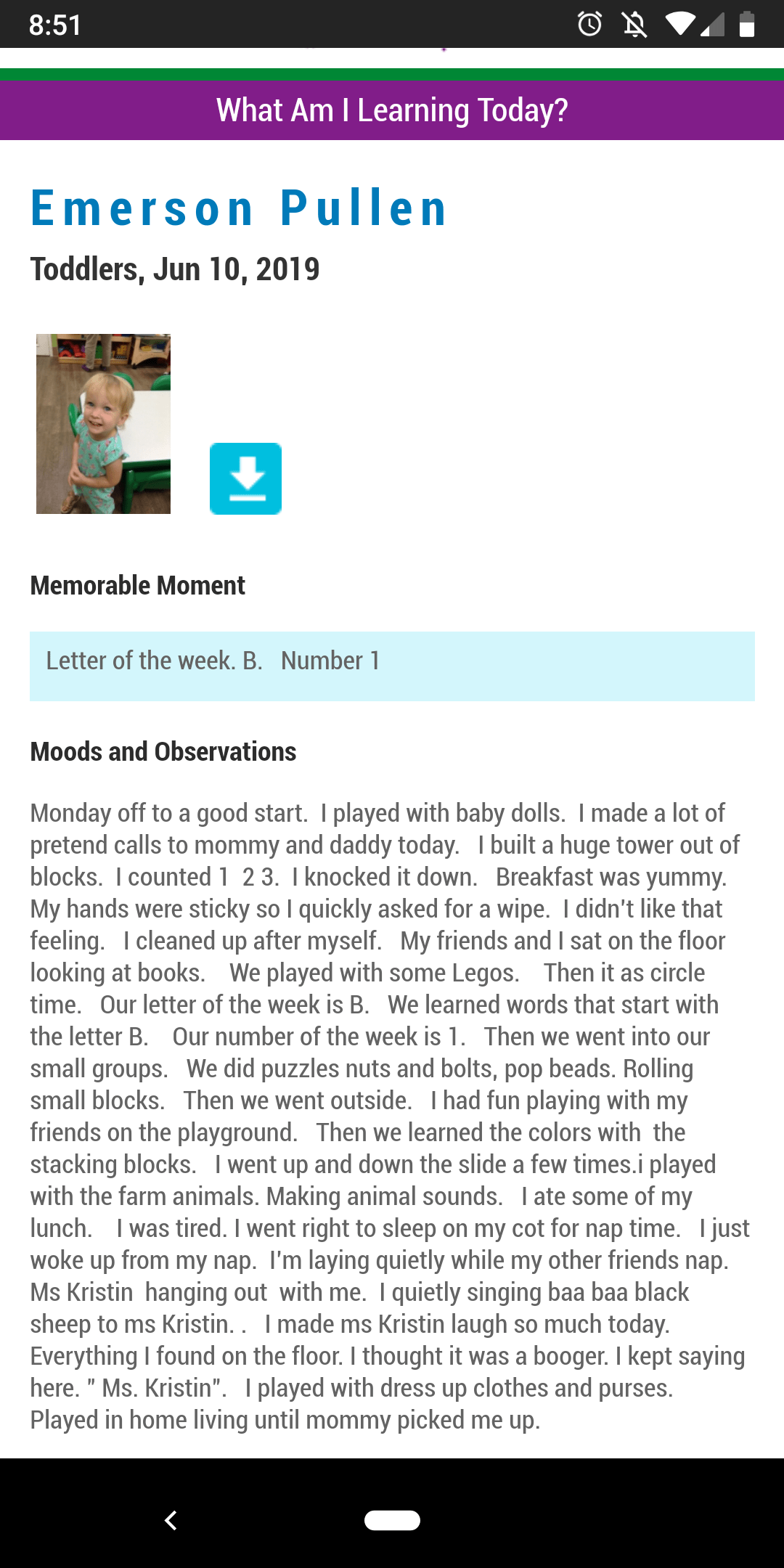 One of Emerson's teachers did her hair today, and when we asked her who did it, she just calmly told us "Keyshonda," like it was no big deal she could say it! We were both impressed.
We had beef tips, rice & brussel sprouts for dinner. (Well, the adults ate the Brussels, Emmie on the other hand, not so much.)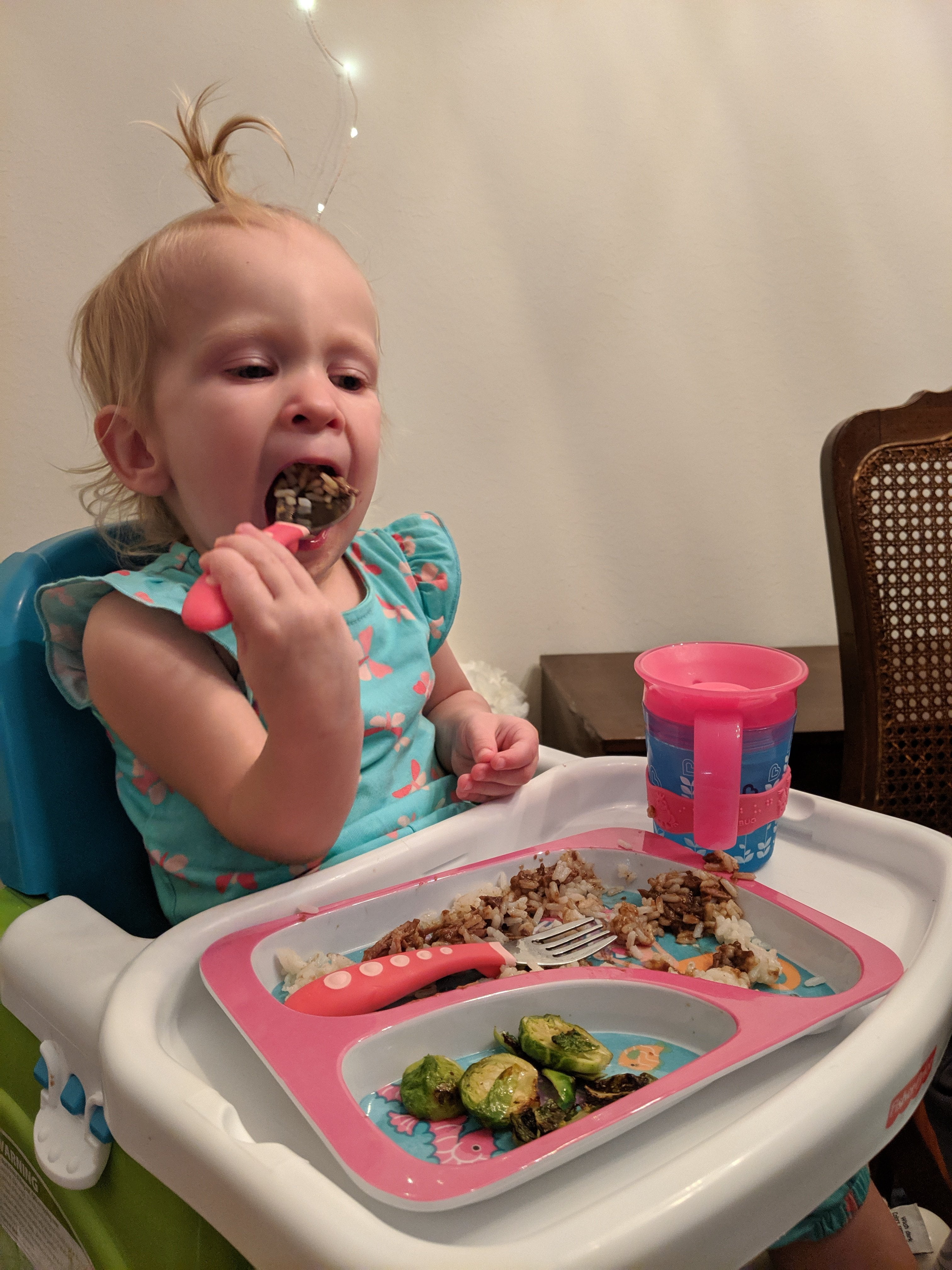 We played for a little bit after dinner, and then gave her a super fast, 60-second bath time, with her crying the whole time.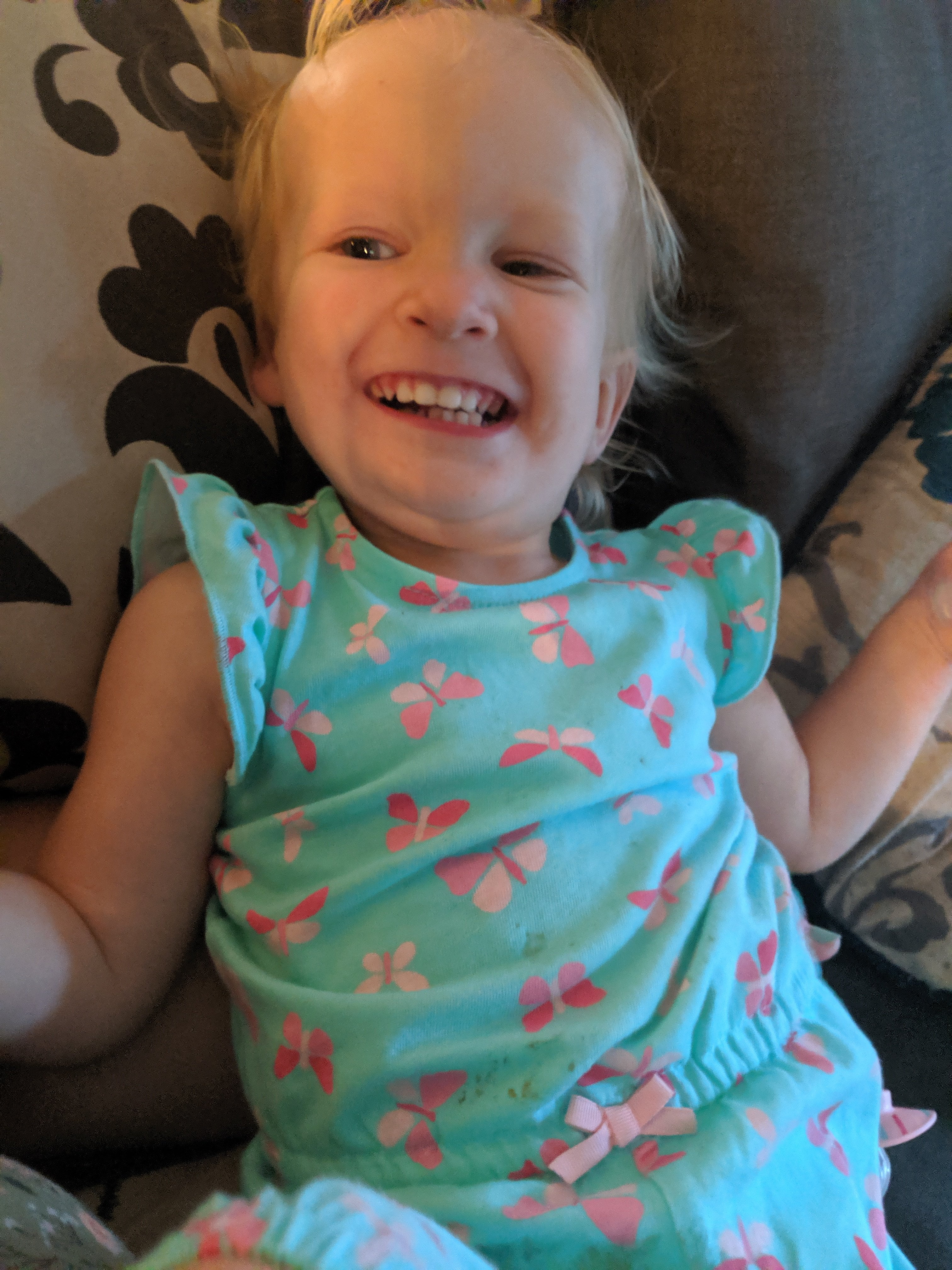 As usual, she was perfectly fine after she was dressed and dried, and wearing her "cakes."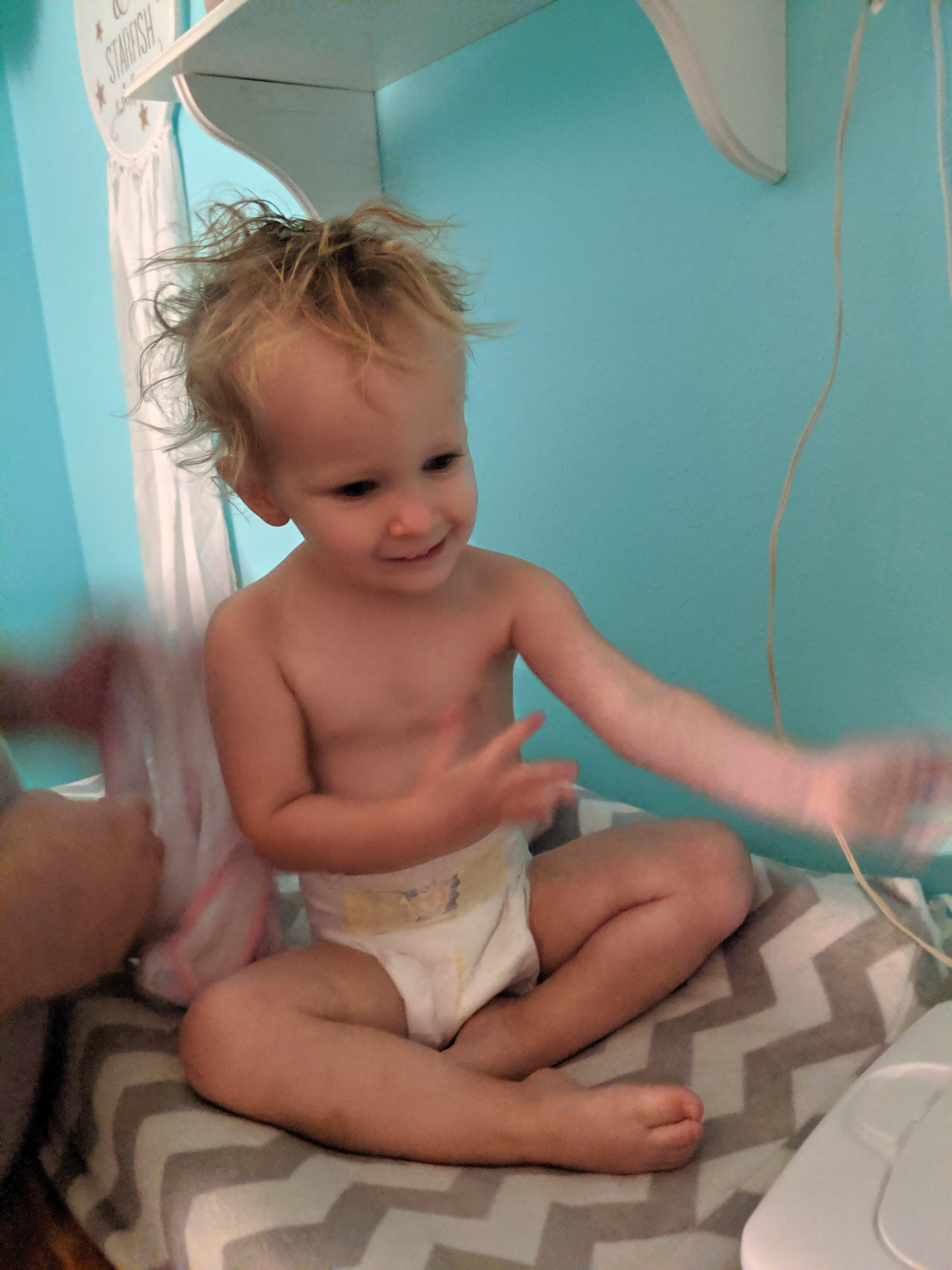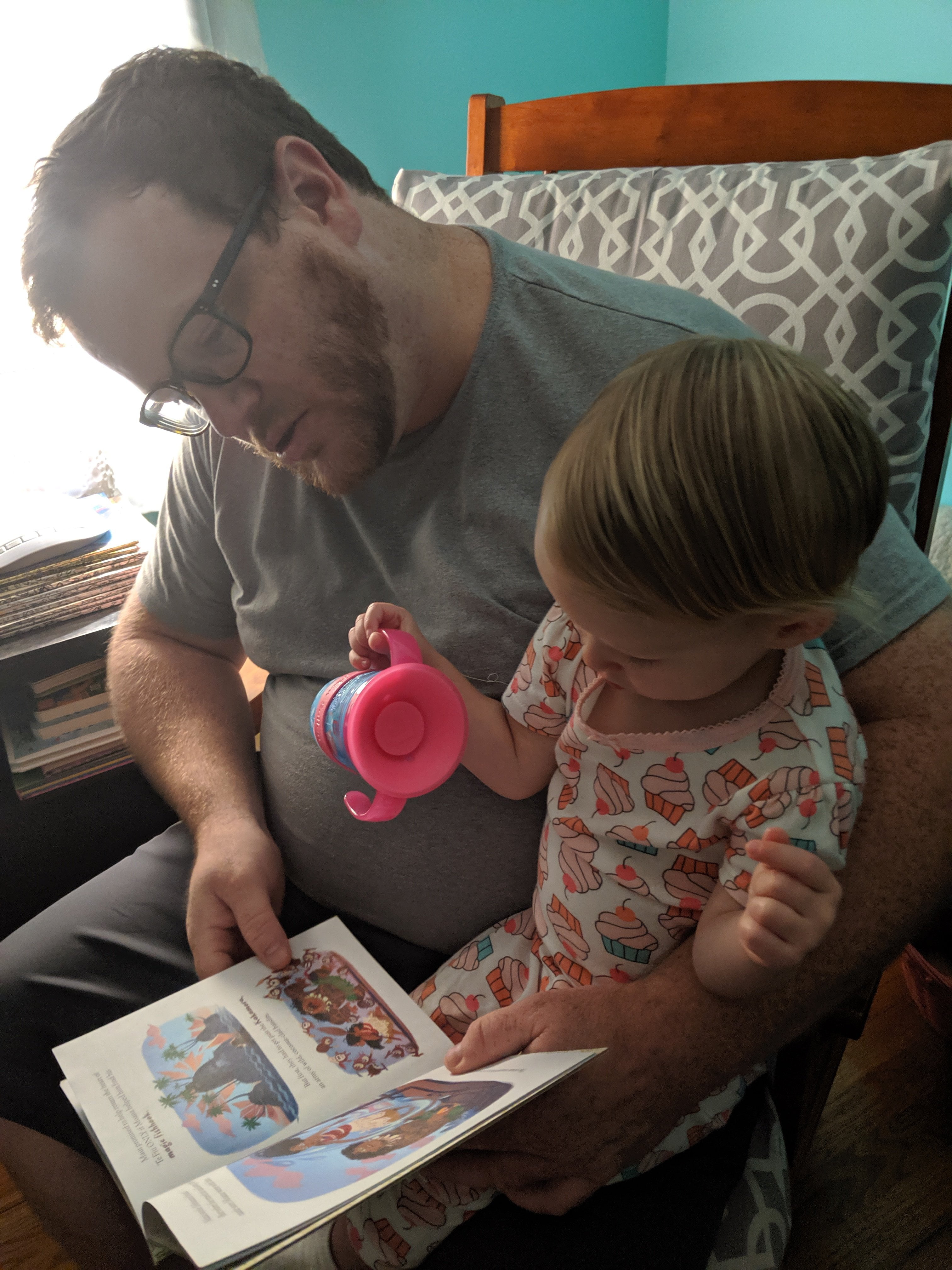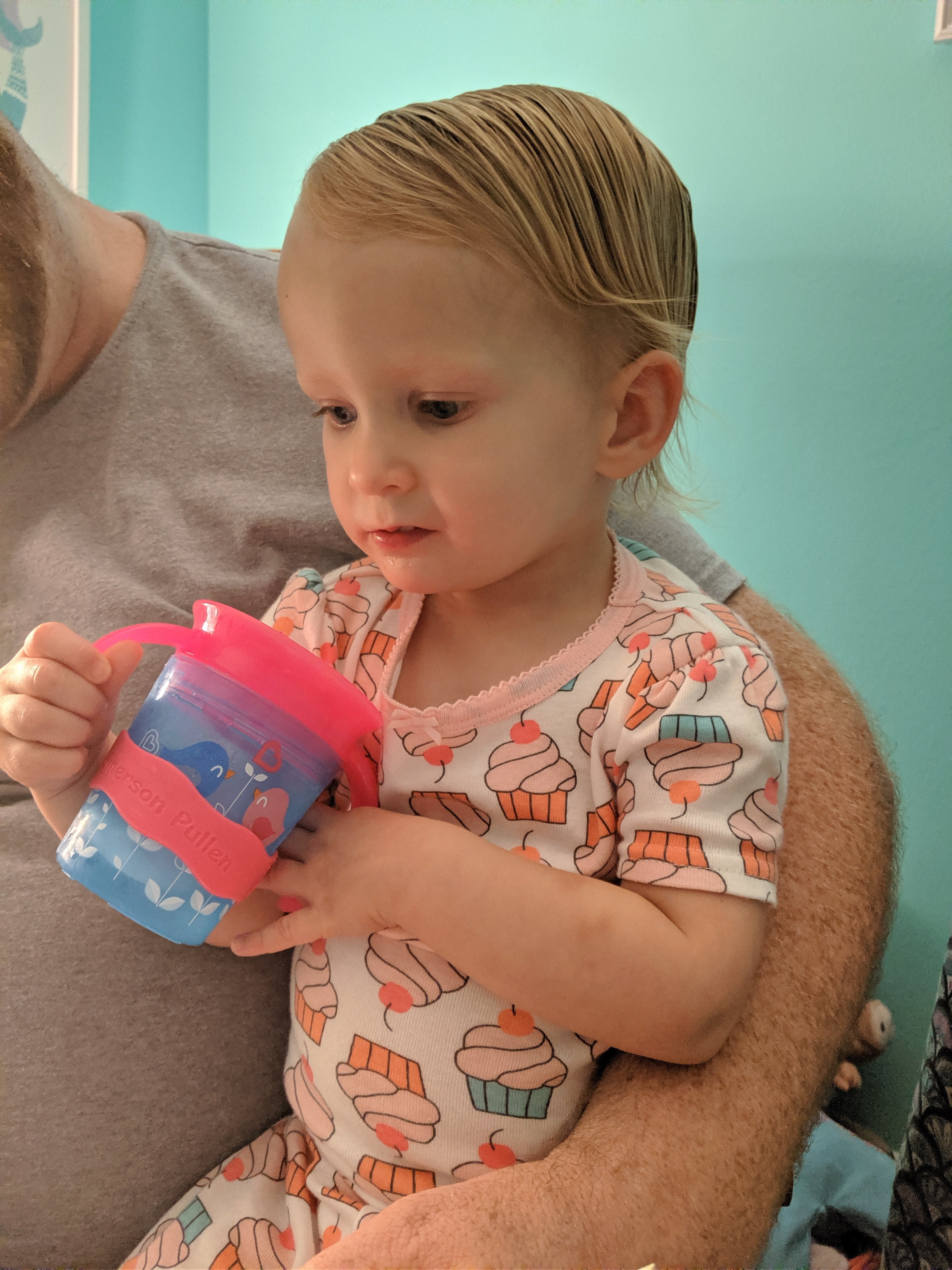 She wanted Daddy to read, but then she wanted Mommy to do the bedtime stuff. So I sang her a few songs and rocked her for a few minutes, then laid her down in her crib.And then I hit the road! I was still on triplet duty tonight, but I wanted to be able to see my girl for a bit too, so Grandmommie stayed late with Meggie (she spent the day here with them), and waited for me to get here before she left. I got to Meg's house around 7:45, just in time for the 8pm diaper & outfit change, and feeding. All three girls were being a bit difficult about their bottles, and just wanted to go to sleep instead. But at least I got some good baby snuggles first!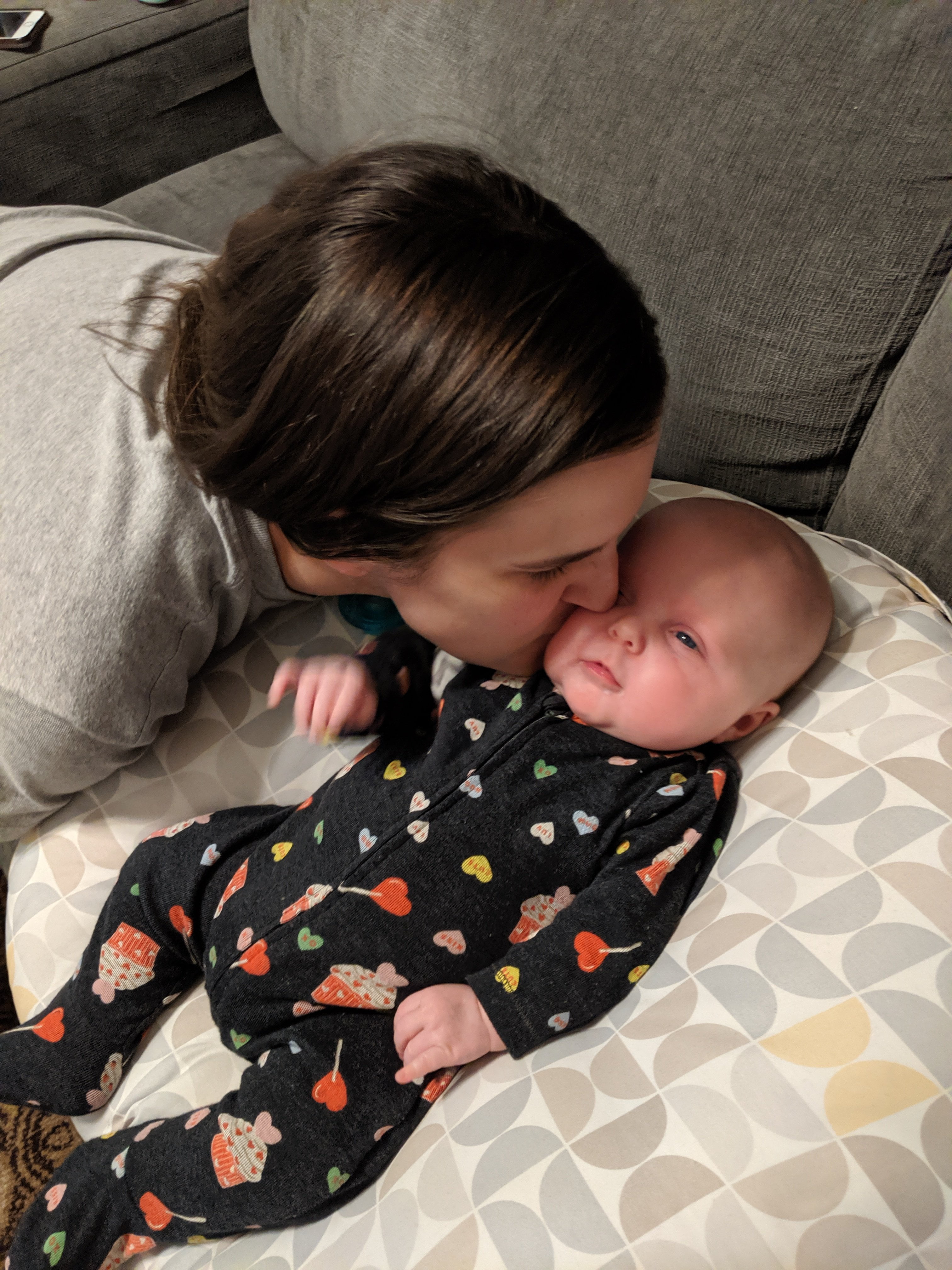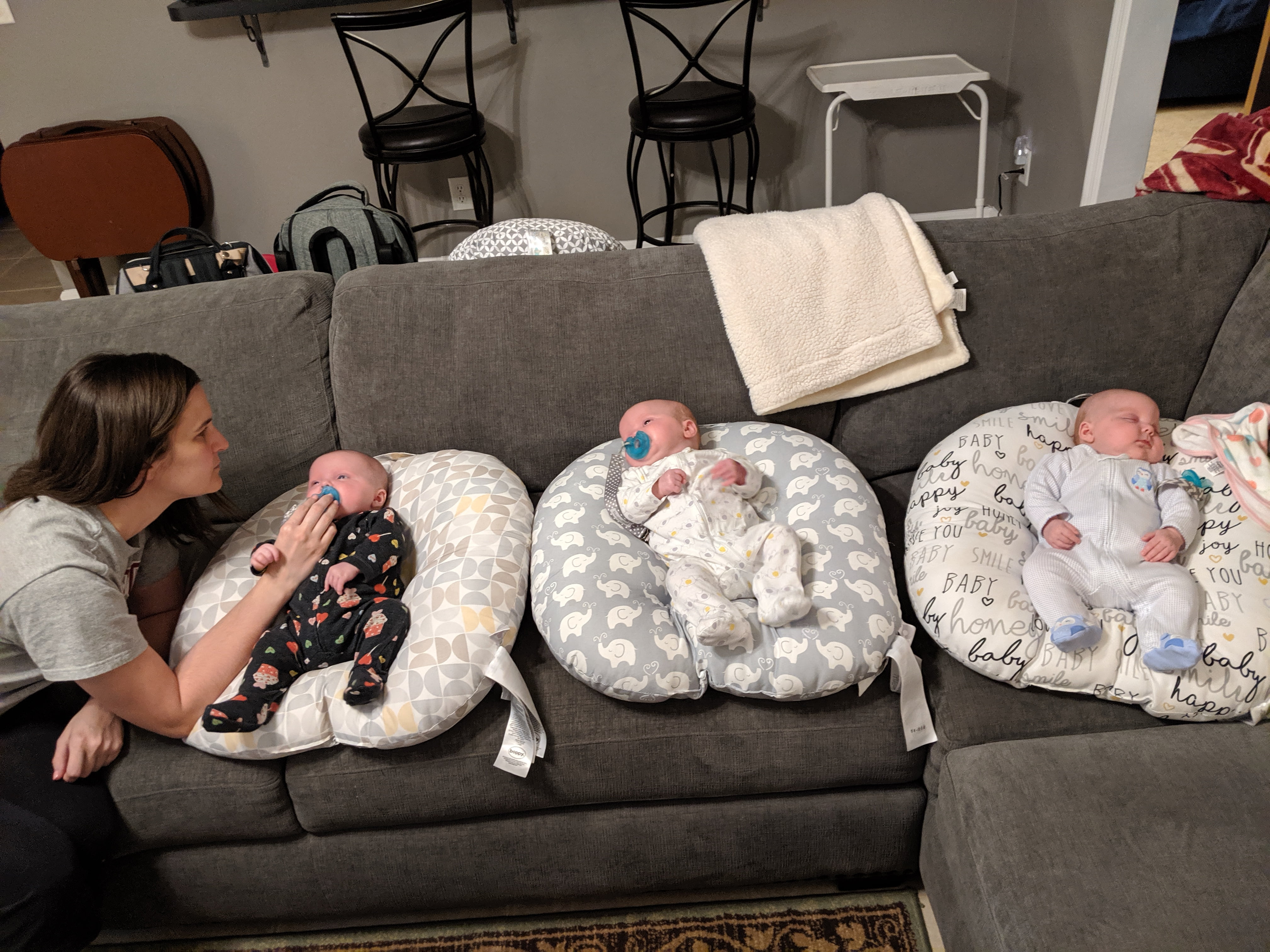 Once they started falling asleep in their Boppy loungers, we moved them to the rock-n-play's, to nap for a bit before the final bedtime feeding.Riley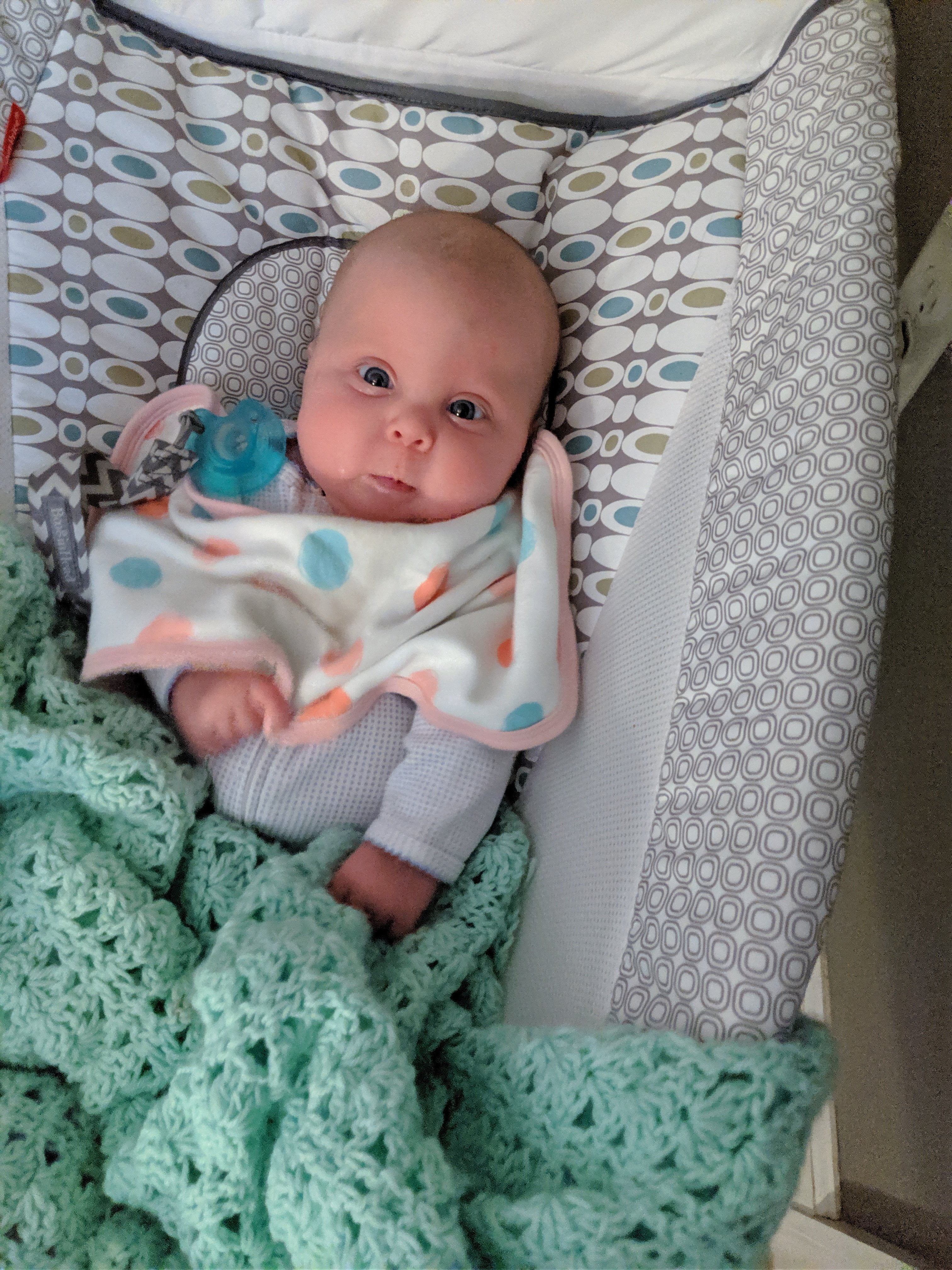 Kensley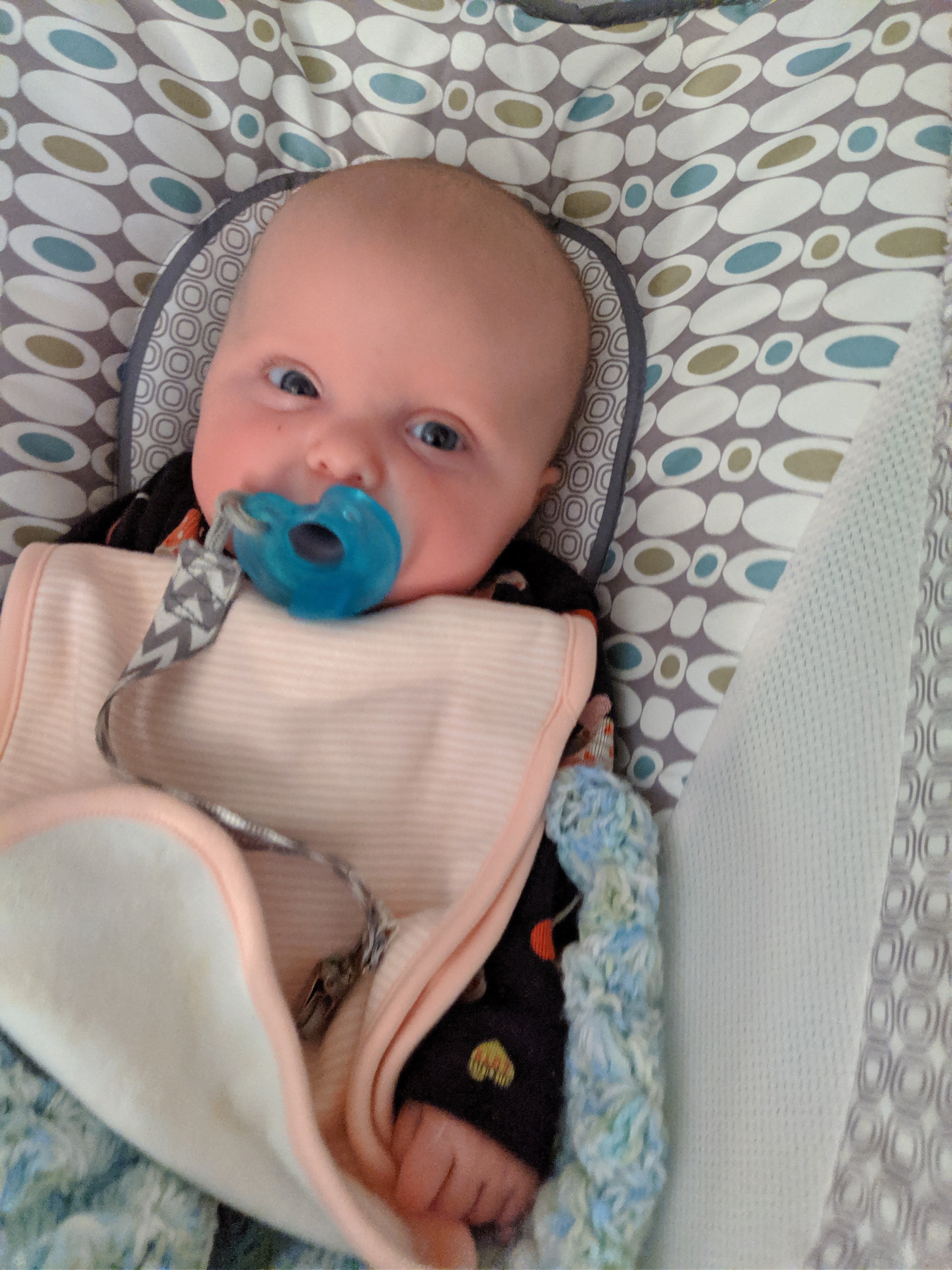 Ellie (she likes to cuddle this lamb lovey.)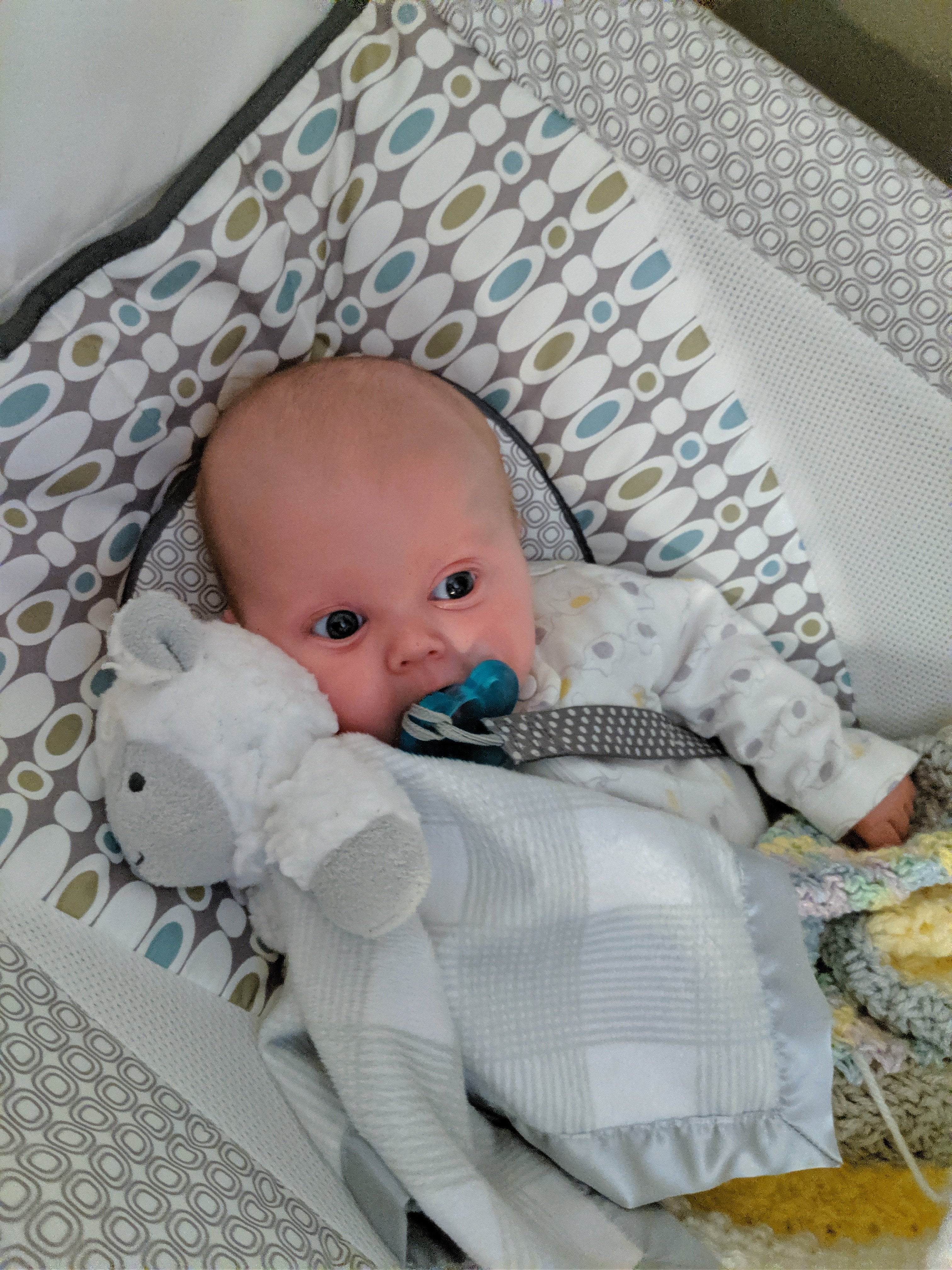 The girls finally all calmed down (after lots of paci patrol and attention), and are quielty napping. Megan and I just did some skin-care strips, and ate chocolate ice cream, and we're currently watching "The Long Ride" (a Nicholas Sparks book/movie). Despite the noise of the three electric rockers in the room with us, punctuated by baby grunts and squeaks, it kinda feels like we're just young sisters again, hanging out together, from before our married lives!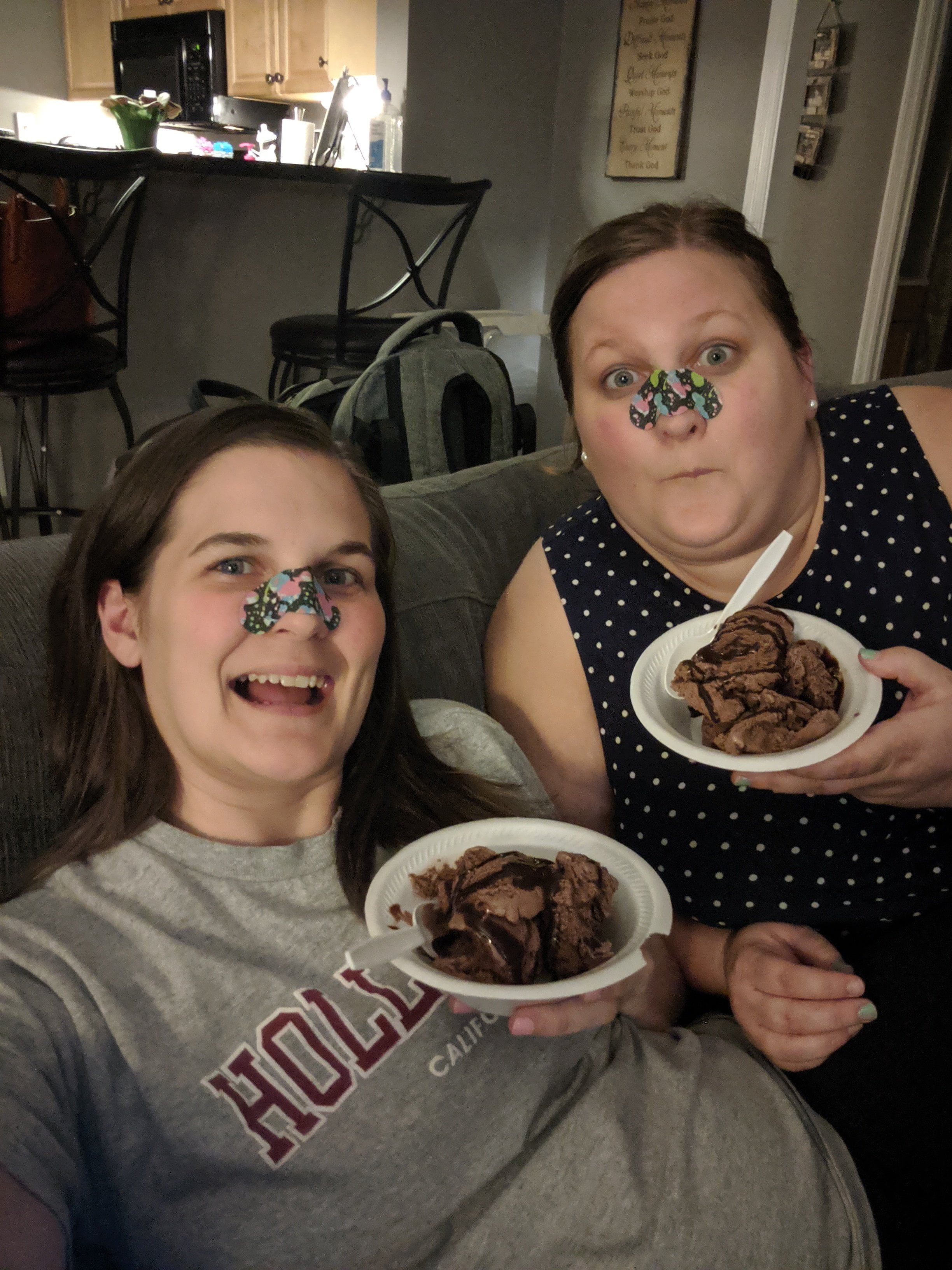 We'll quietly enjoy this next hour or so before the last feeding, and then head to bed ourselves immediately afterwards, because in case y'all didn't quite know, taking care of three infants is exhausting! But honestly, my Sissy is Supermom, and is so amazing at it. I'm seriously so impressed by her! (I know I've said that before, but it's still true.) It's been a fun few days helping out around Triplet Headquarters, and I'm glad I was able to do it!