Well, it's almost 9:30 pm, and I'm just now starting to write, and I'm 100-million% exhausted. We also have TONS of photos today, so let's jump into it… Made some homemade oatmeal for me and Emmie (Jeff doesn't like it) to start the day.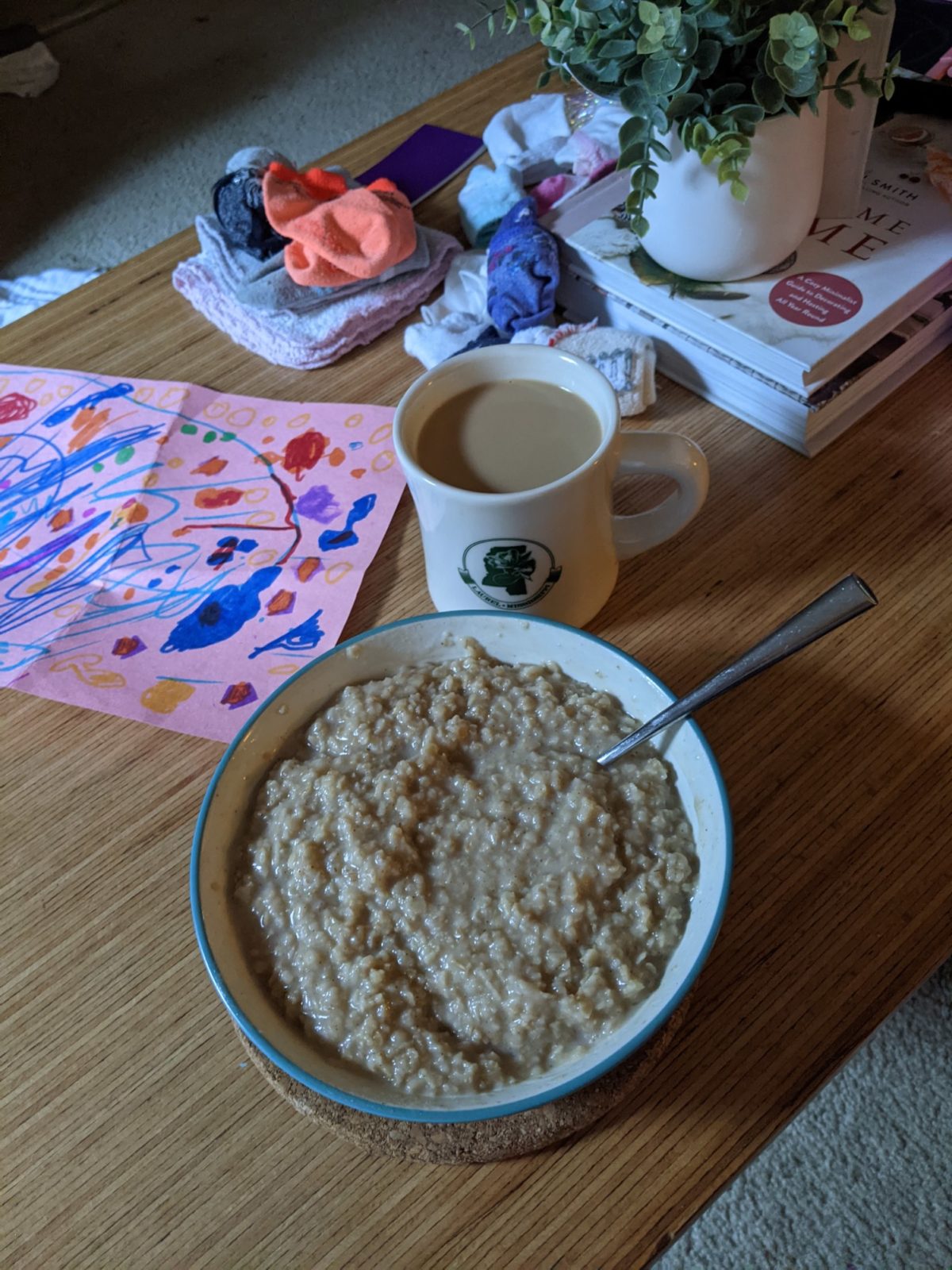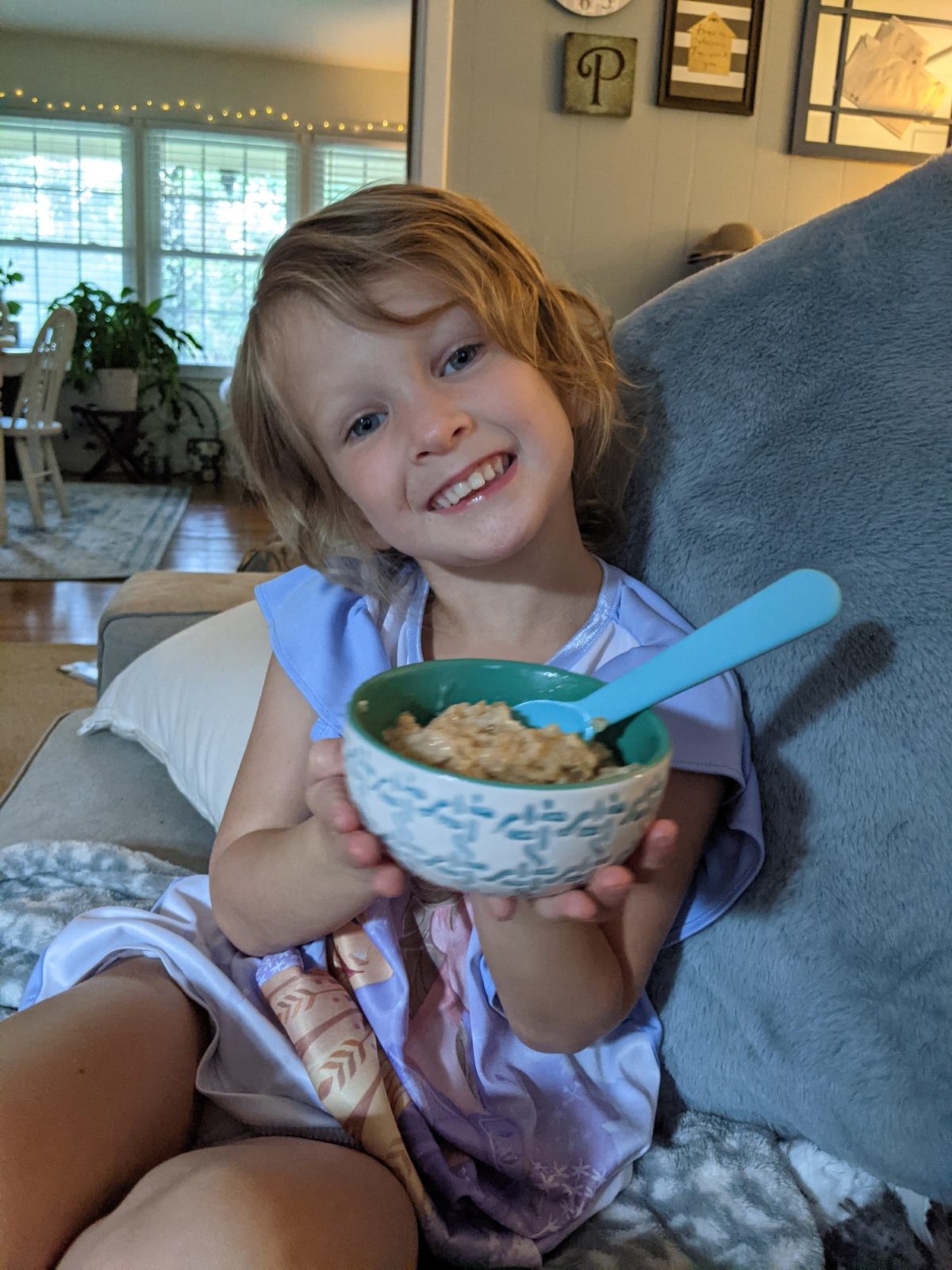 Then she very quickly got dressed for the day, in this super fun & bright tie-dye shirt that Nana got from Daytona Beach last weekend. Something about this outfit though, and these photos, makes her look way bigger than 4!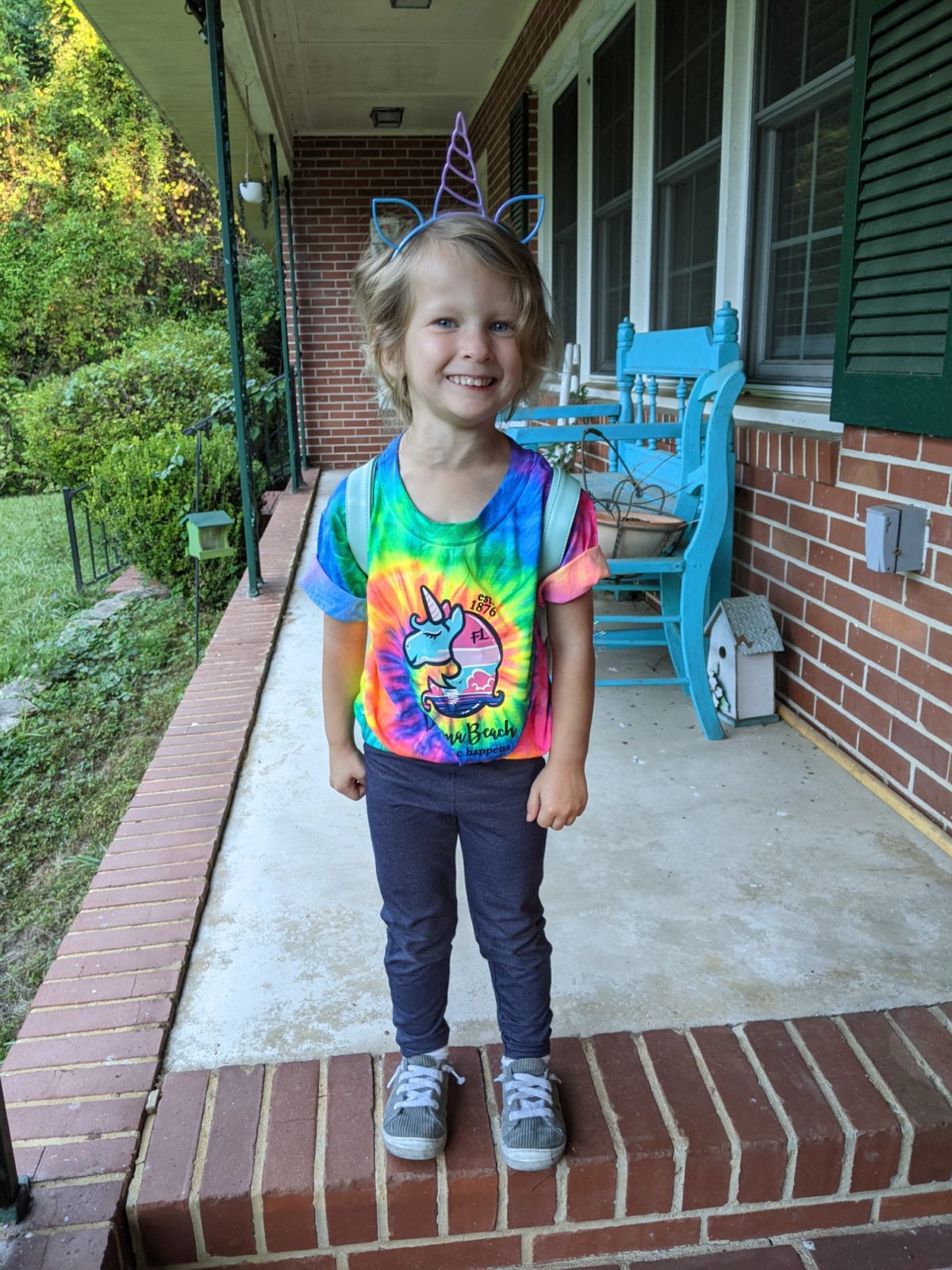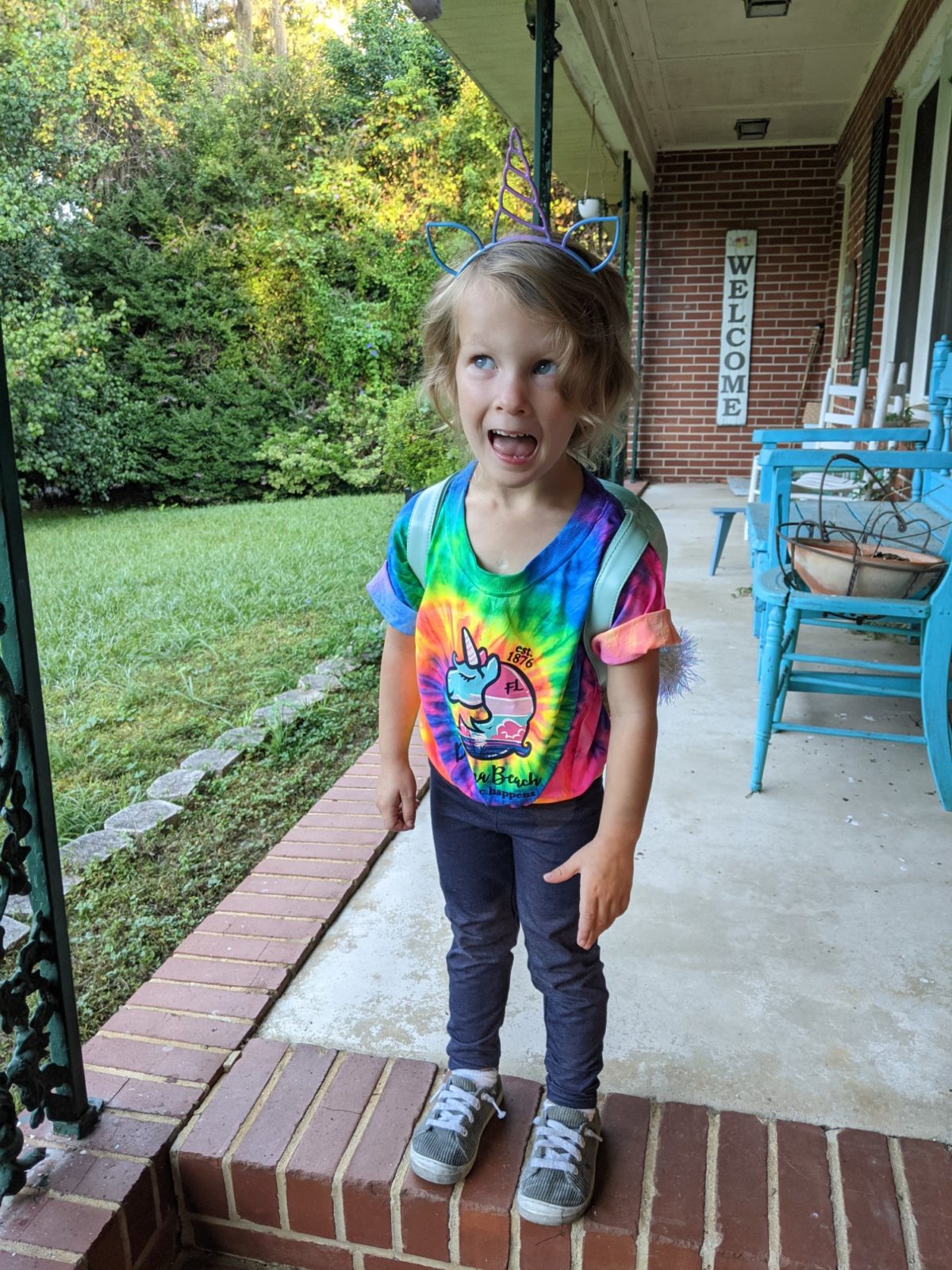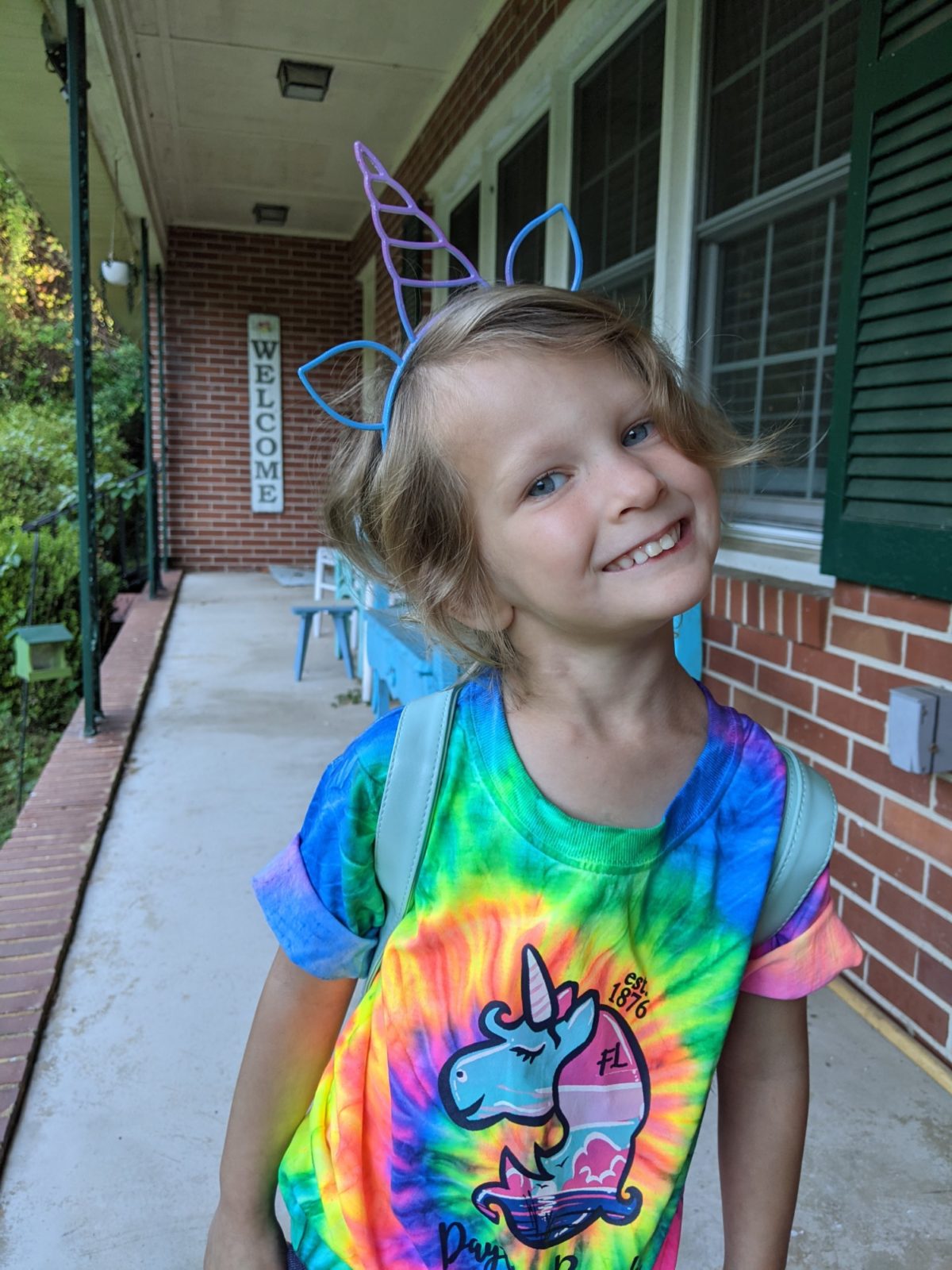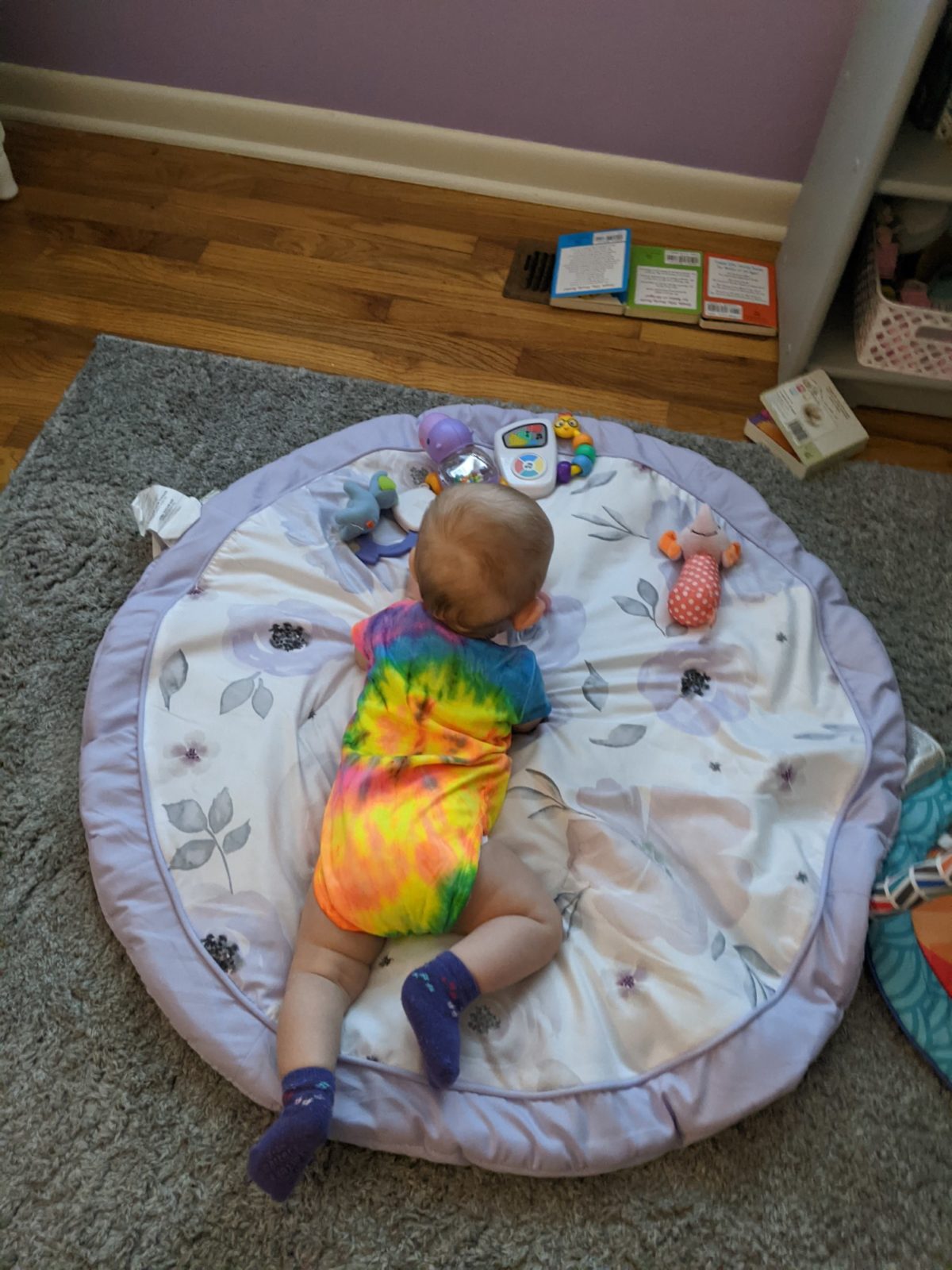 And Addison had a matching tie-dye onesie too!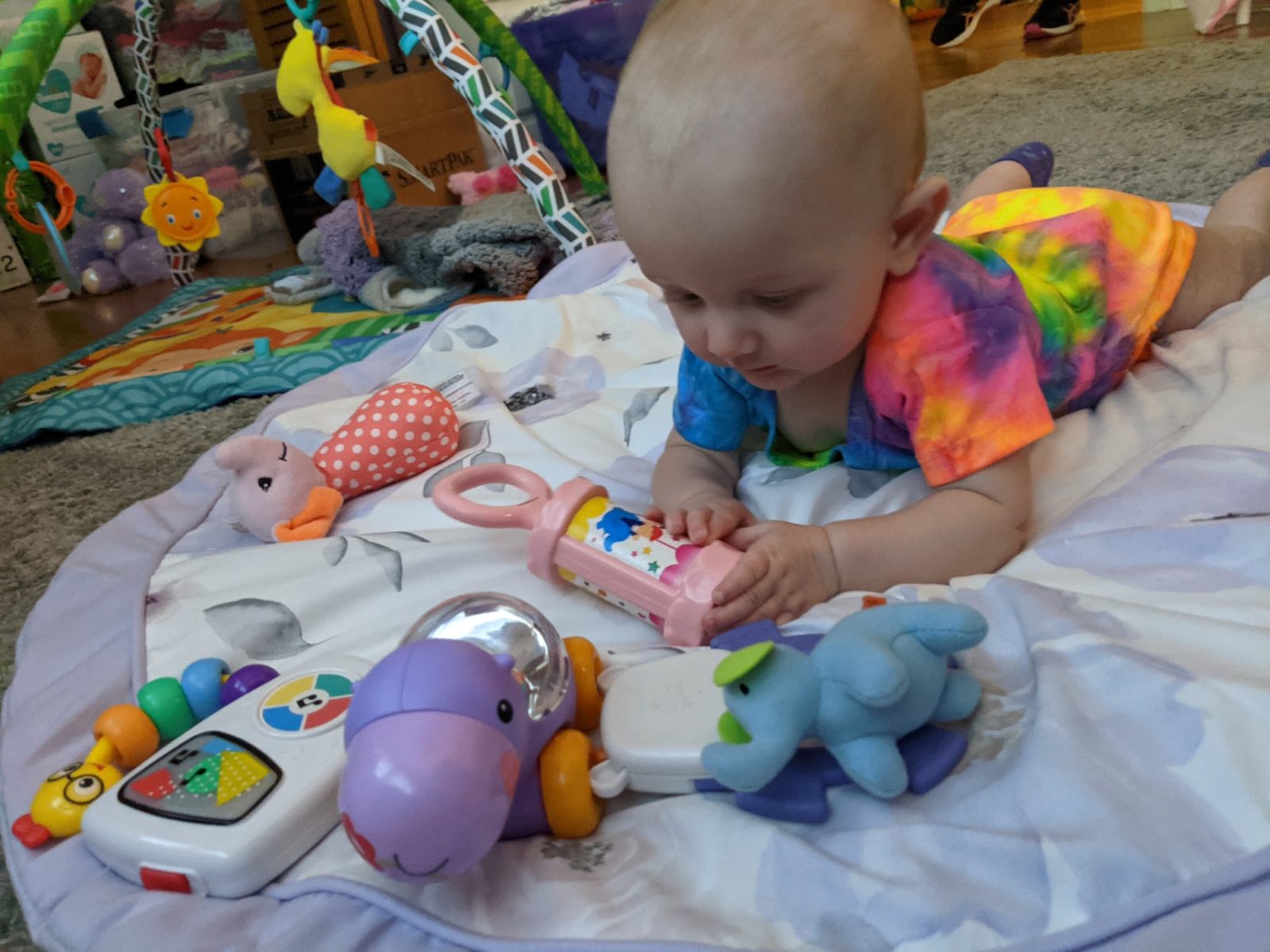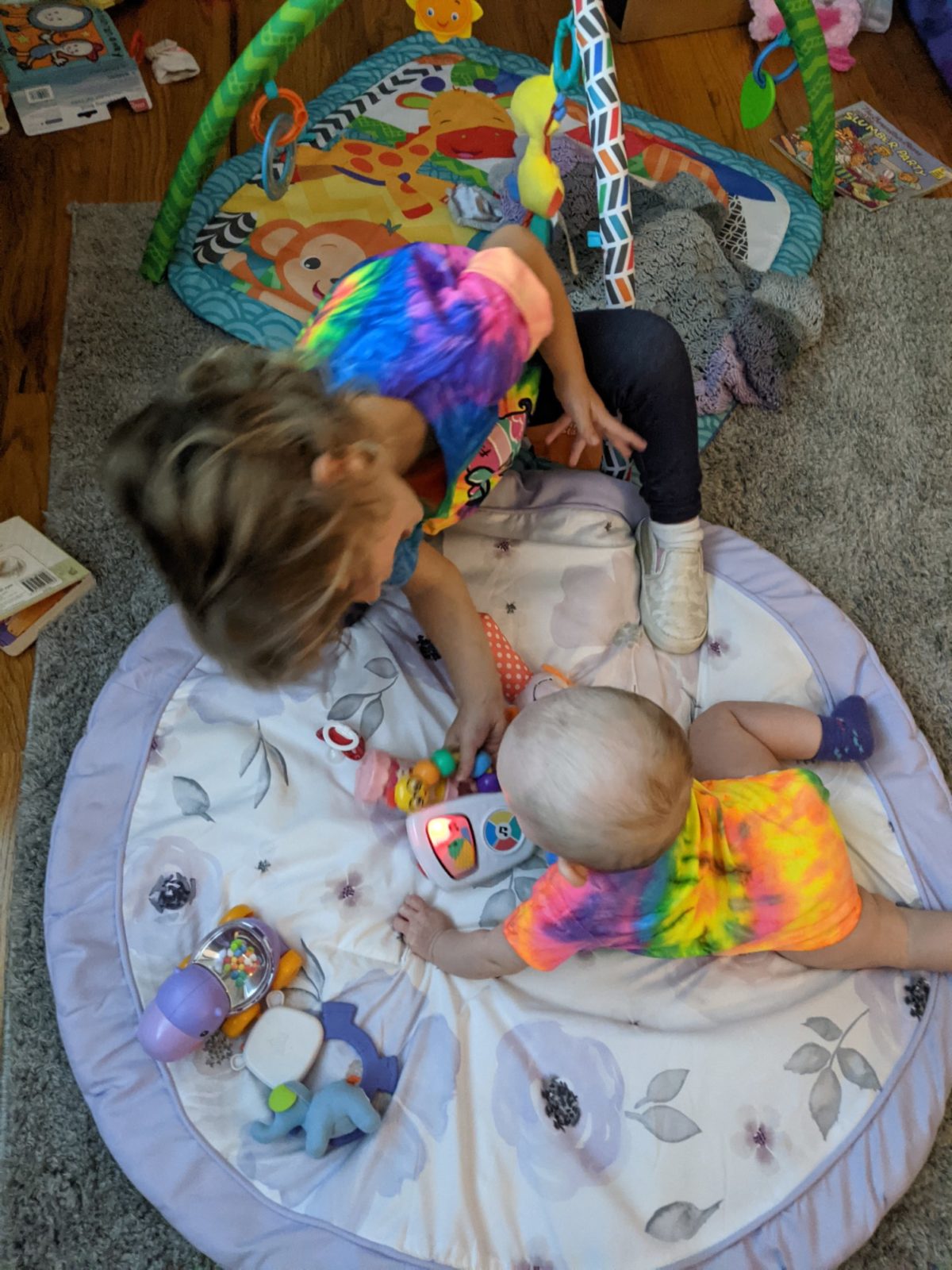 The living room and kitchen were a wreck this morning, so this is the "before" shot…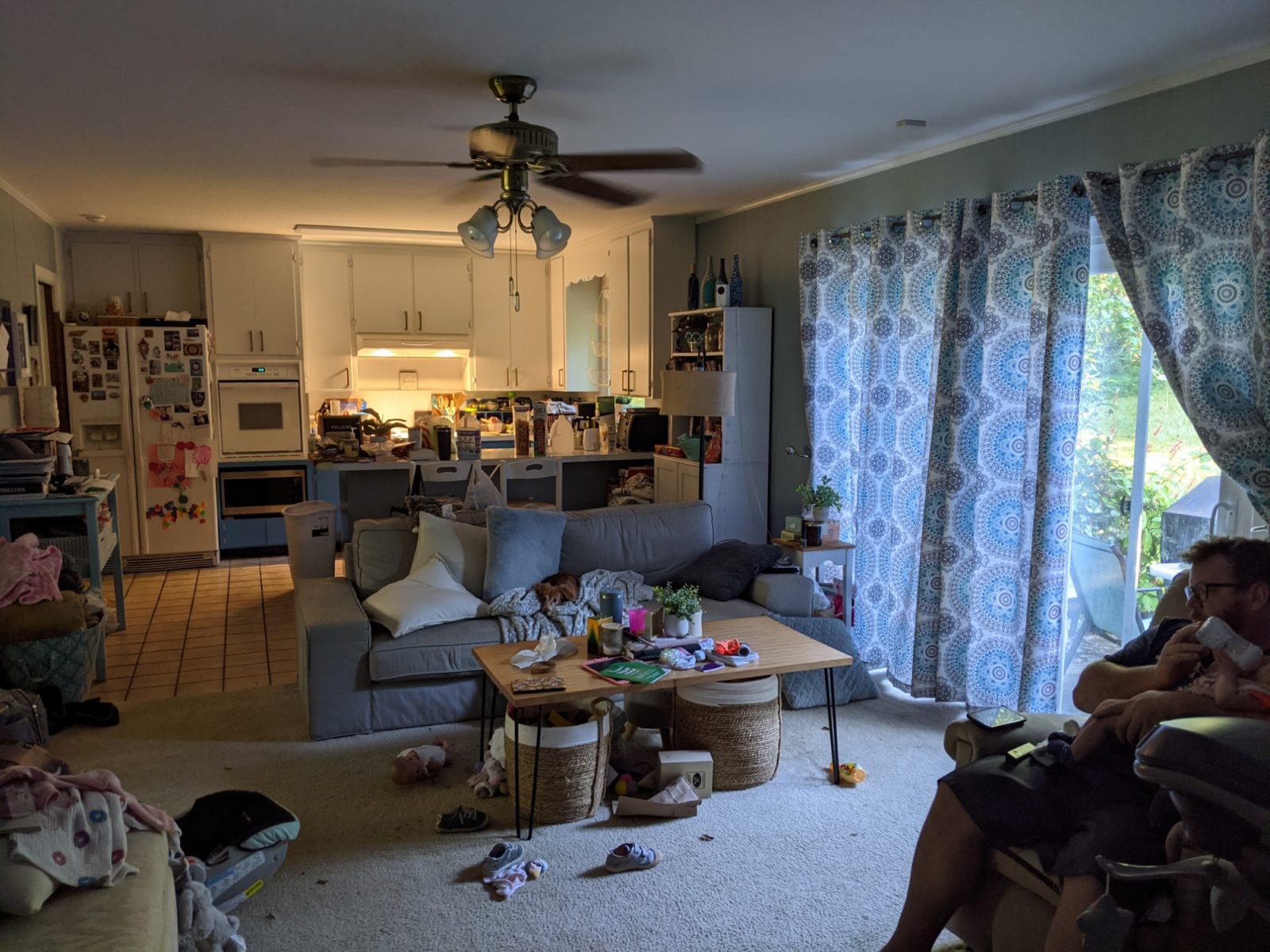 Then Nana came over to pick up Emerson, to take her for a day date! They went to Tom Brown park to go bike-riding and play on the playground. And then they found a second playground too. They got Chick-fil-A for lunch, and then she went back to Nana's house for nap. And then Nana took her to a third playground over near our house, before finally bringing her back home.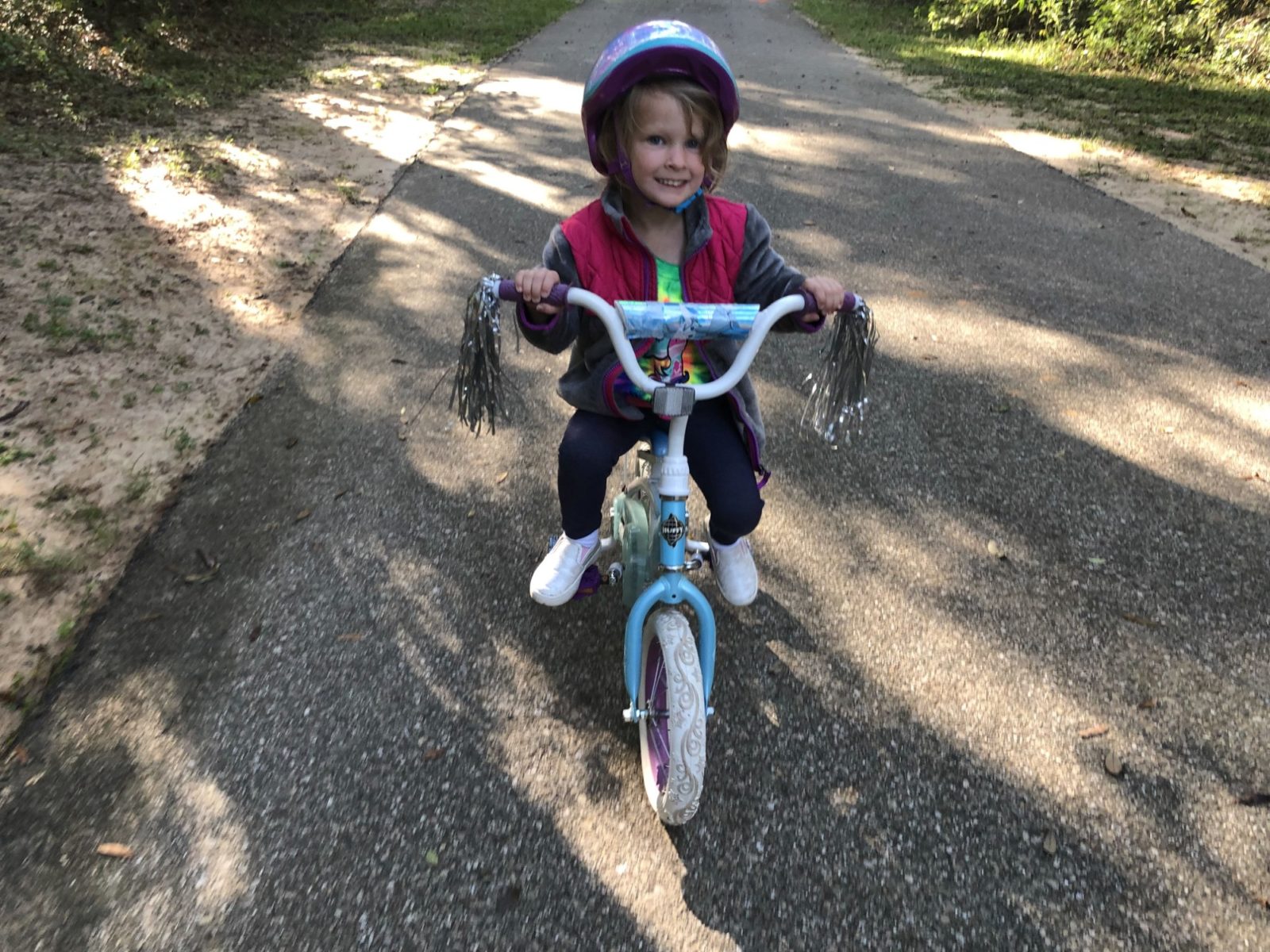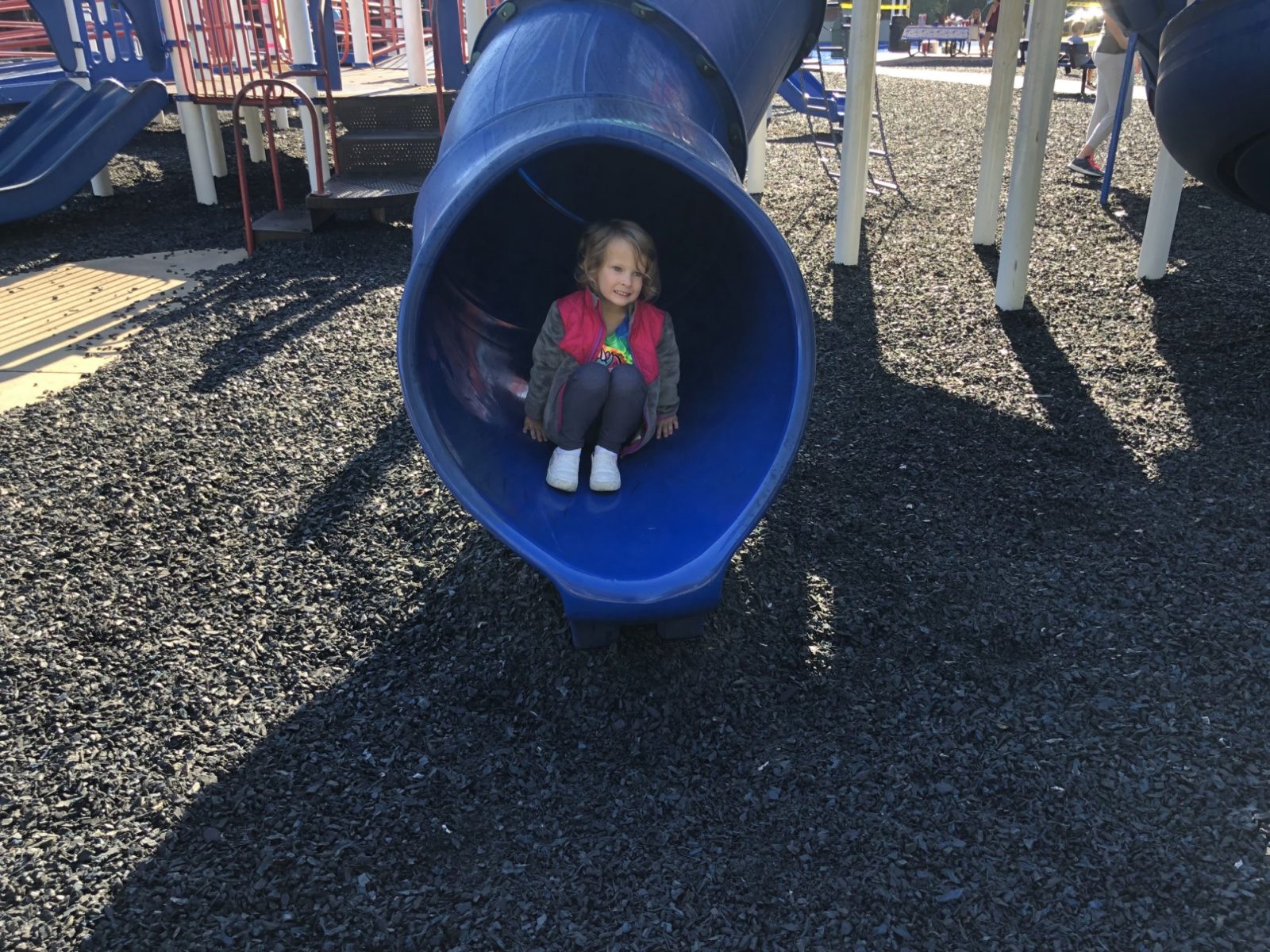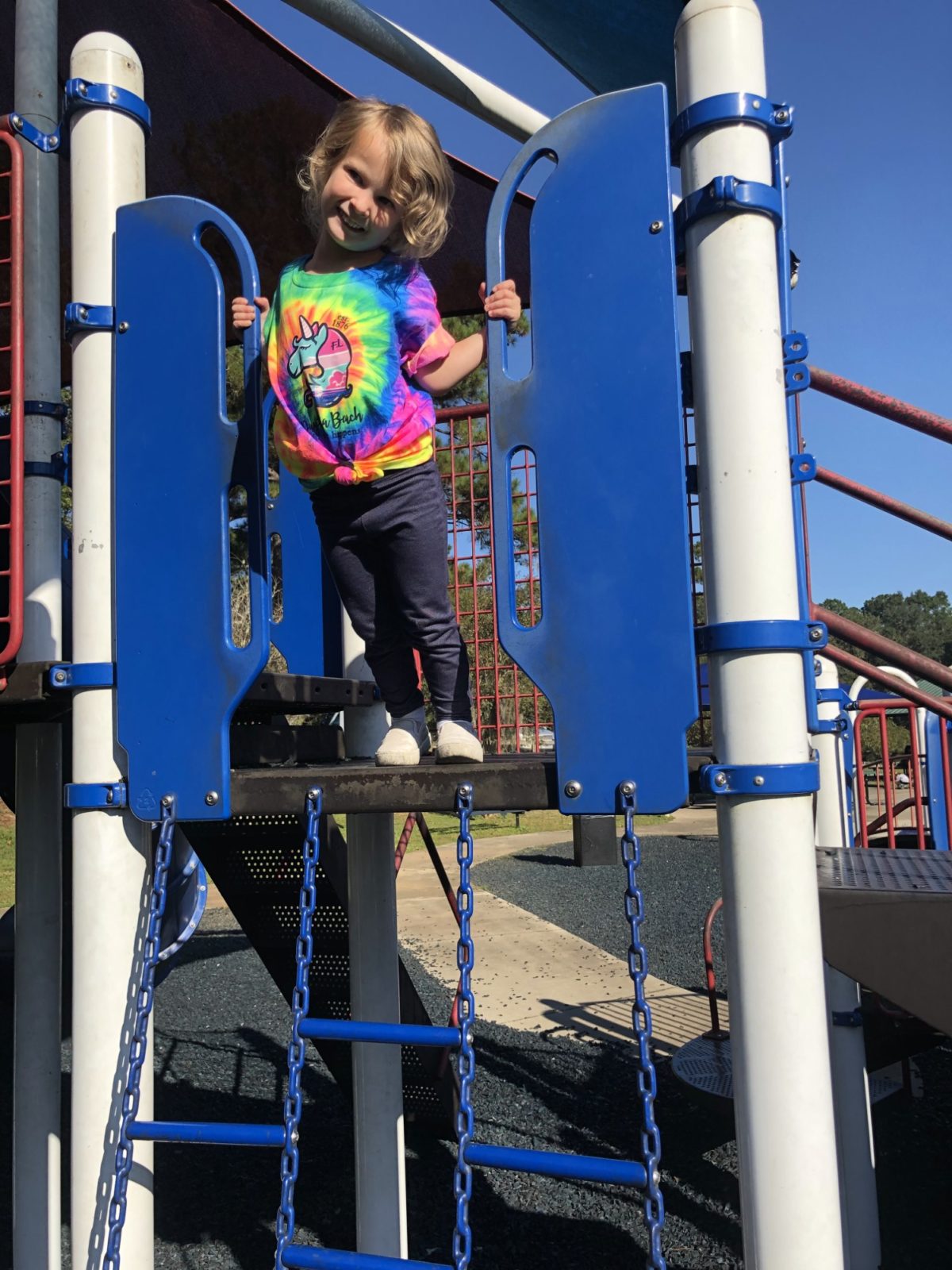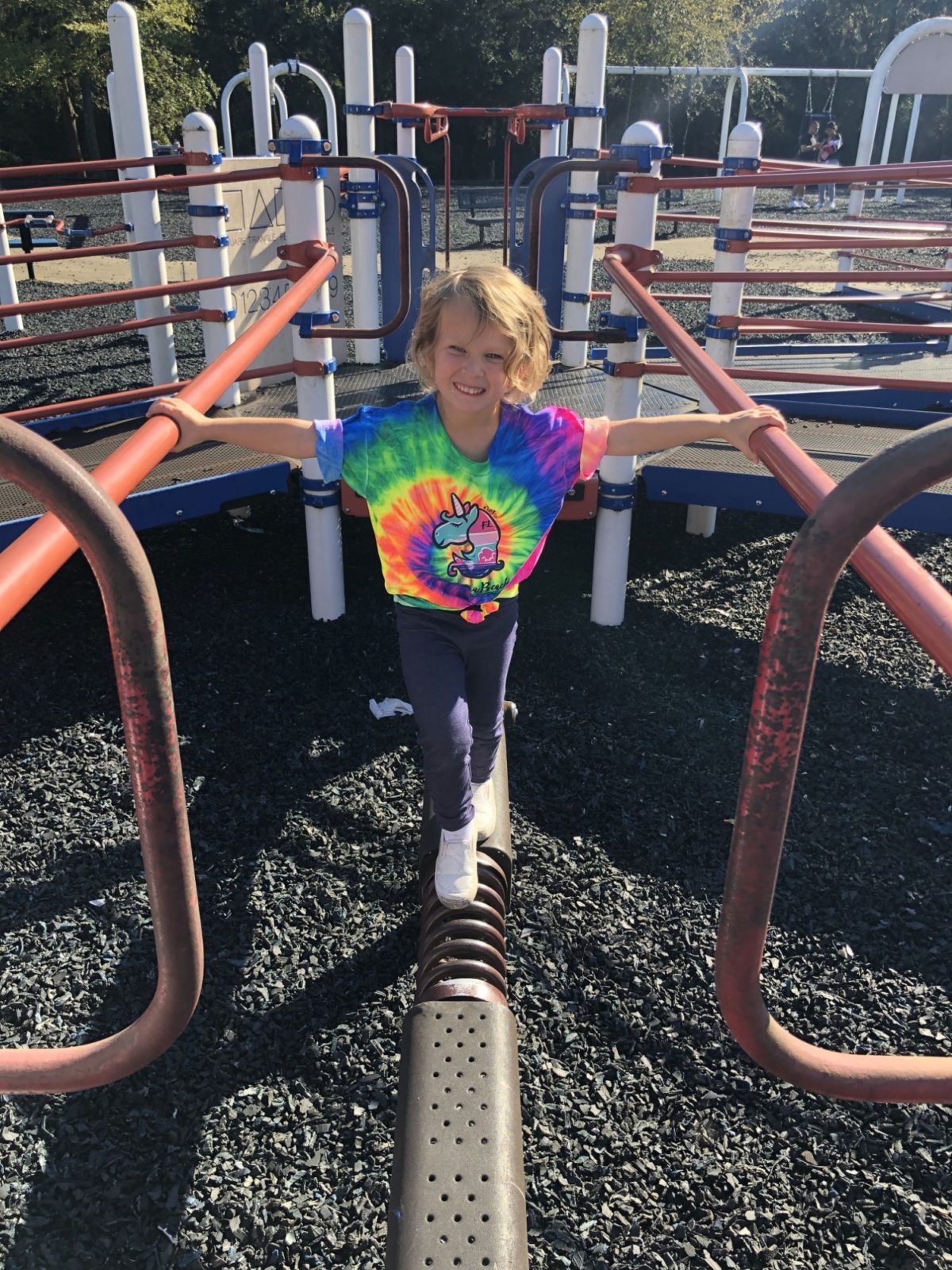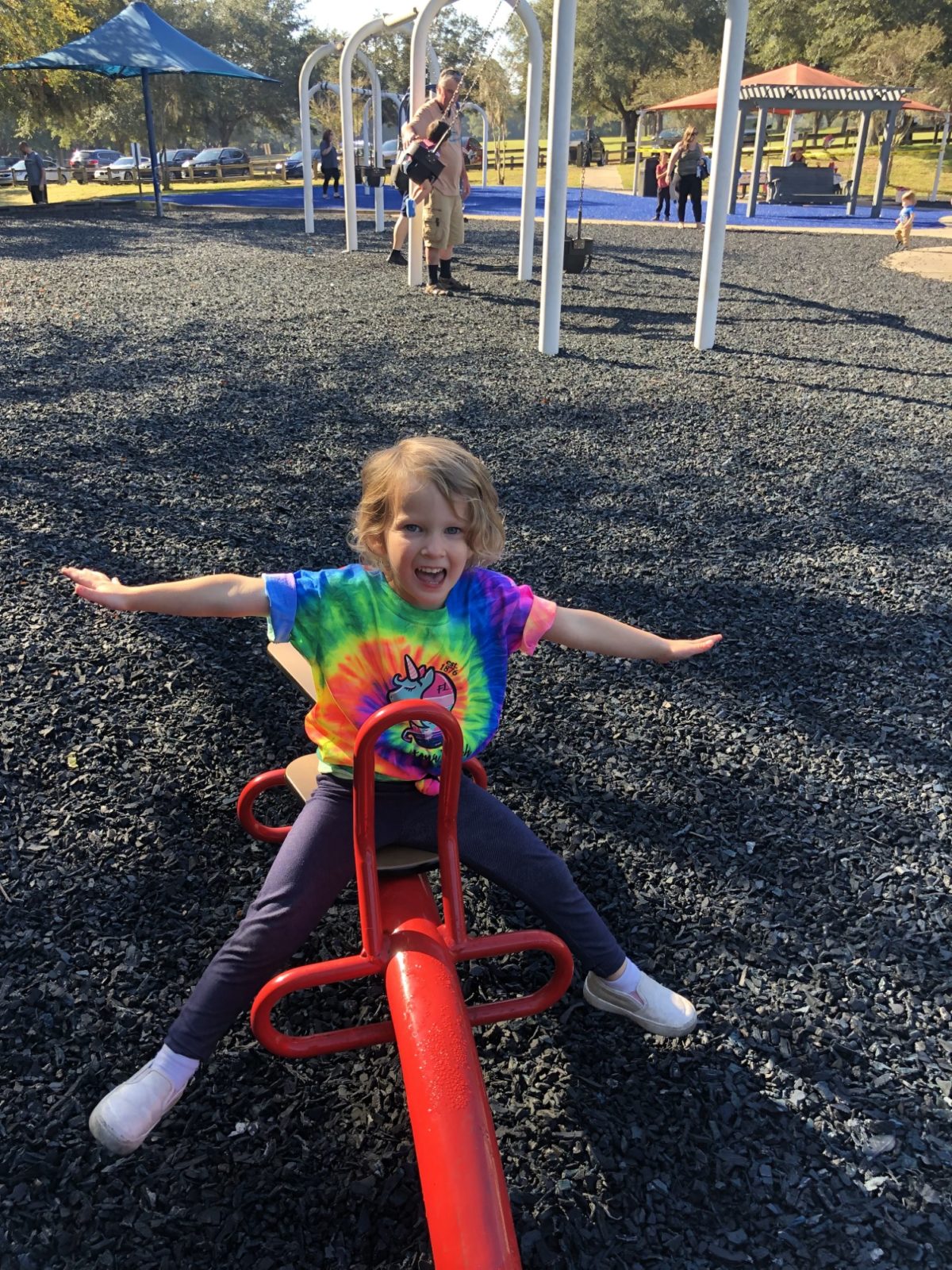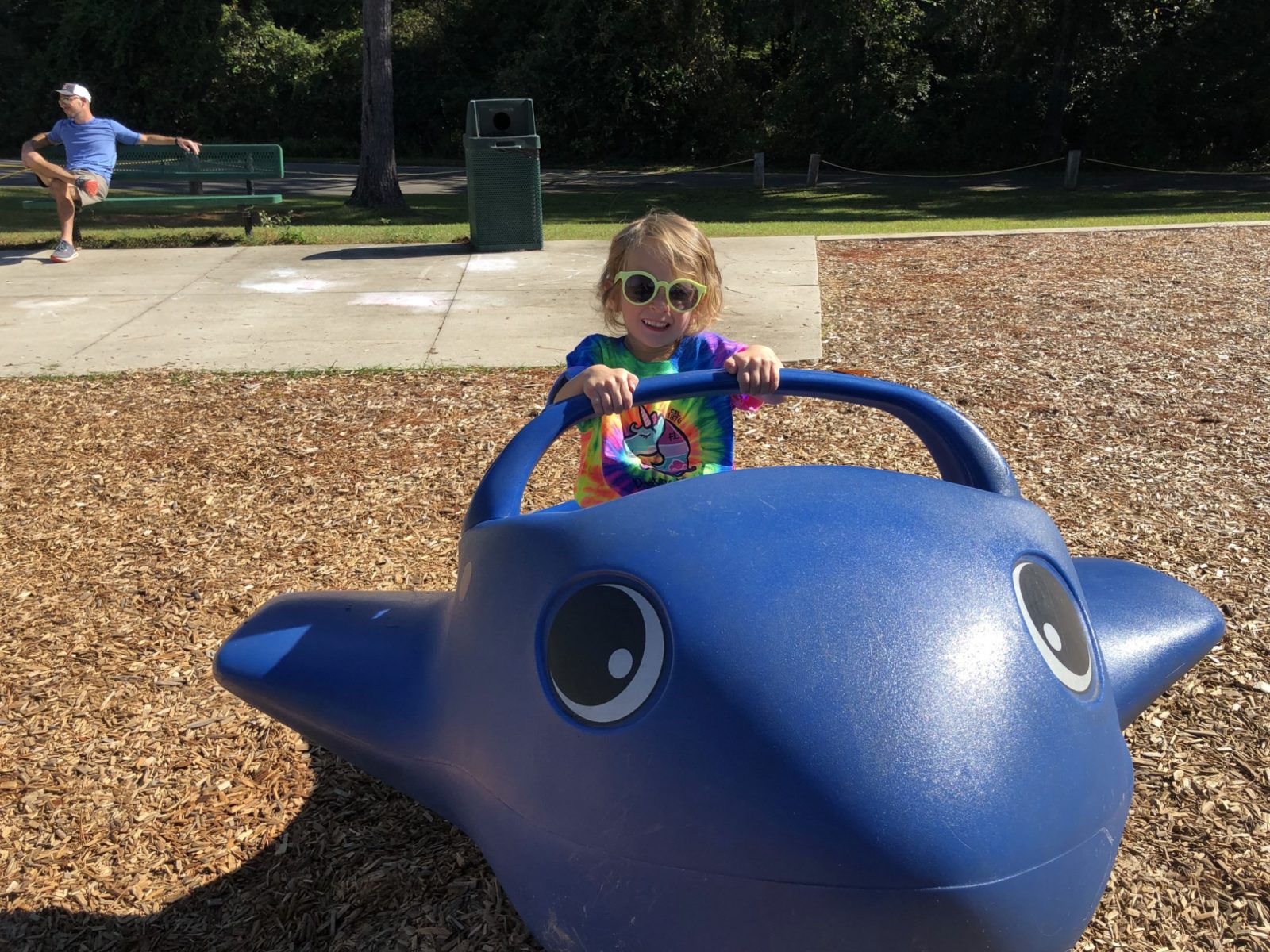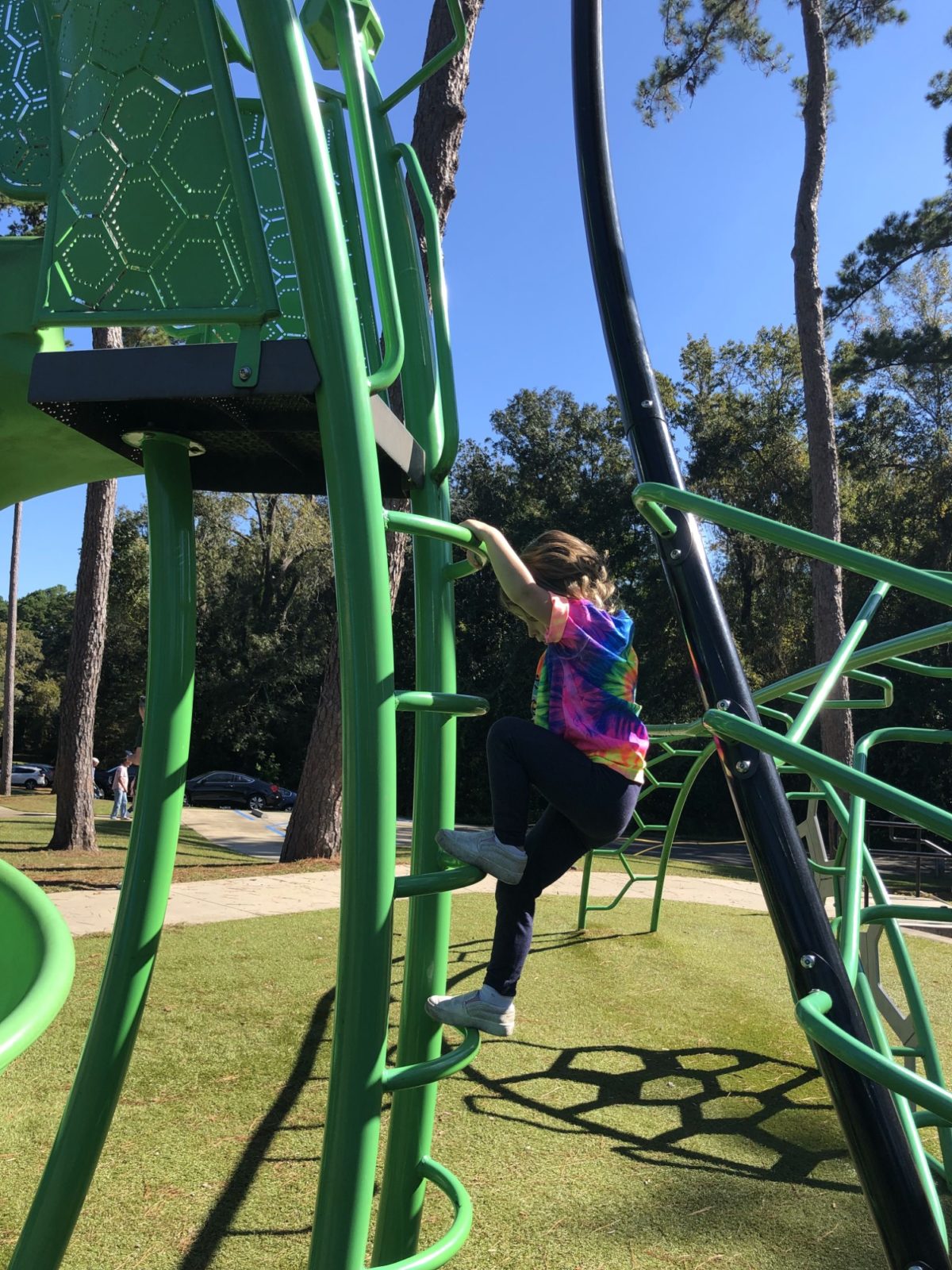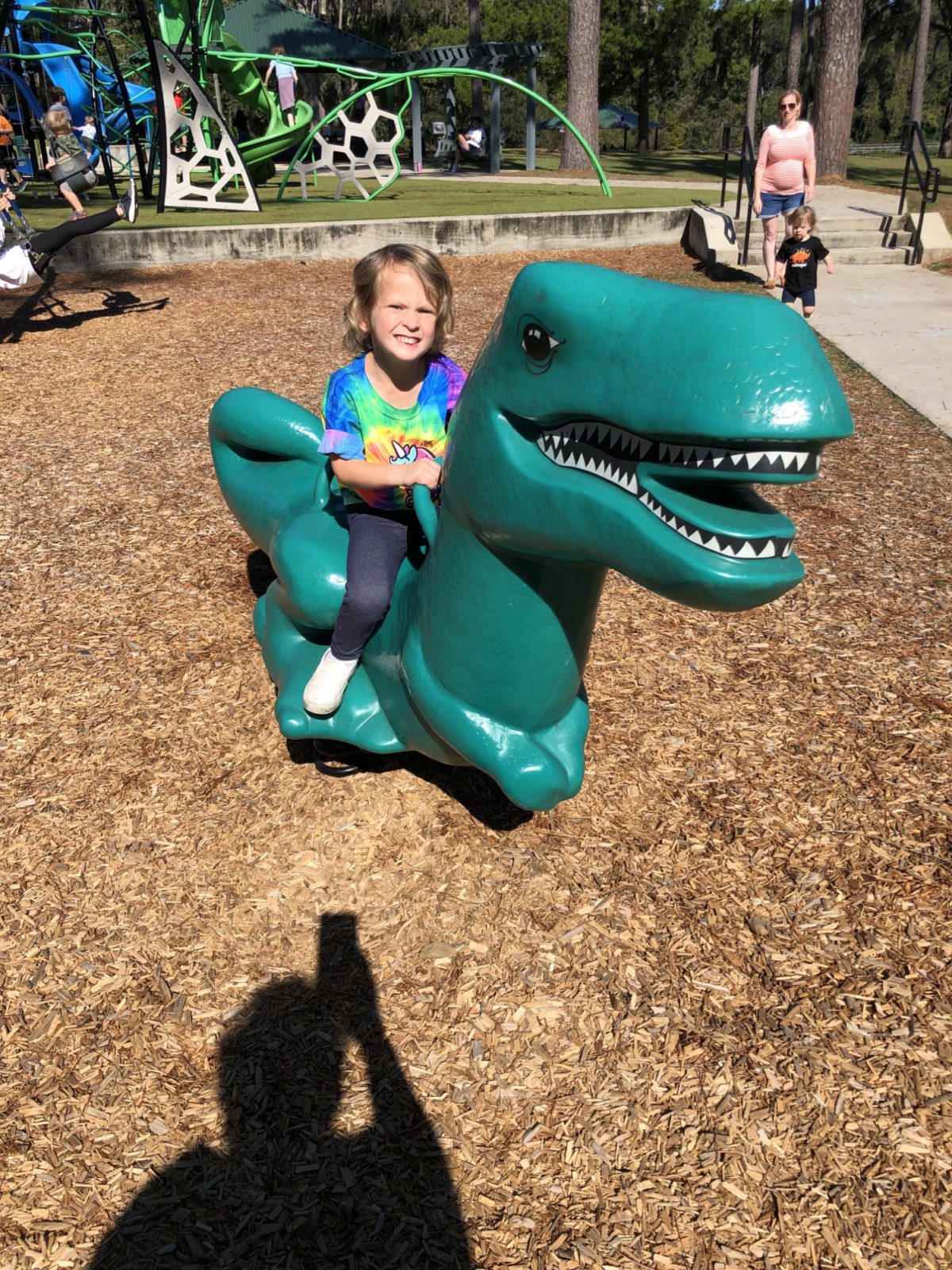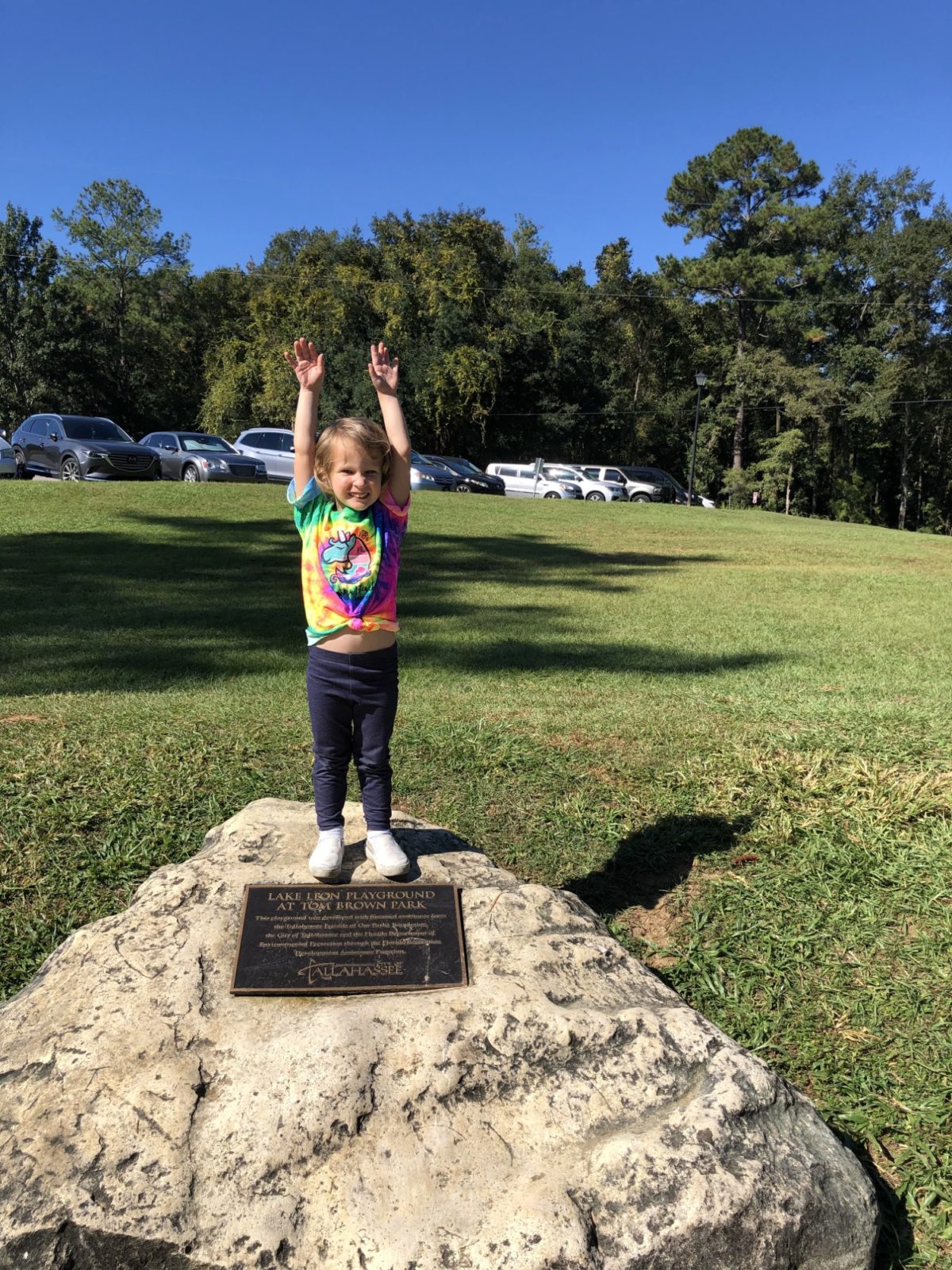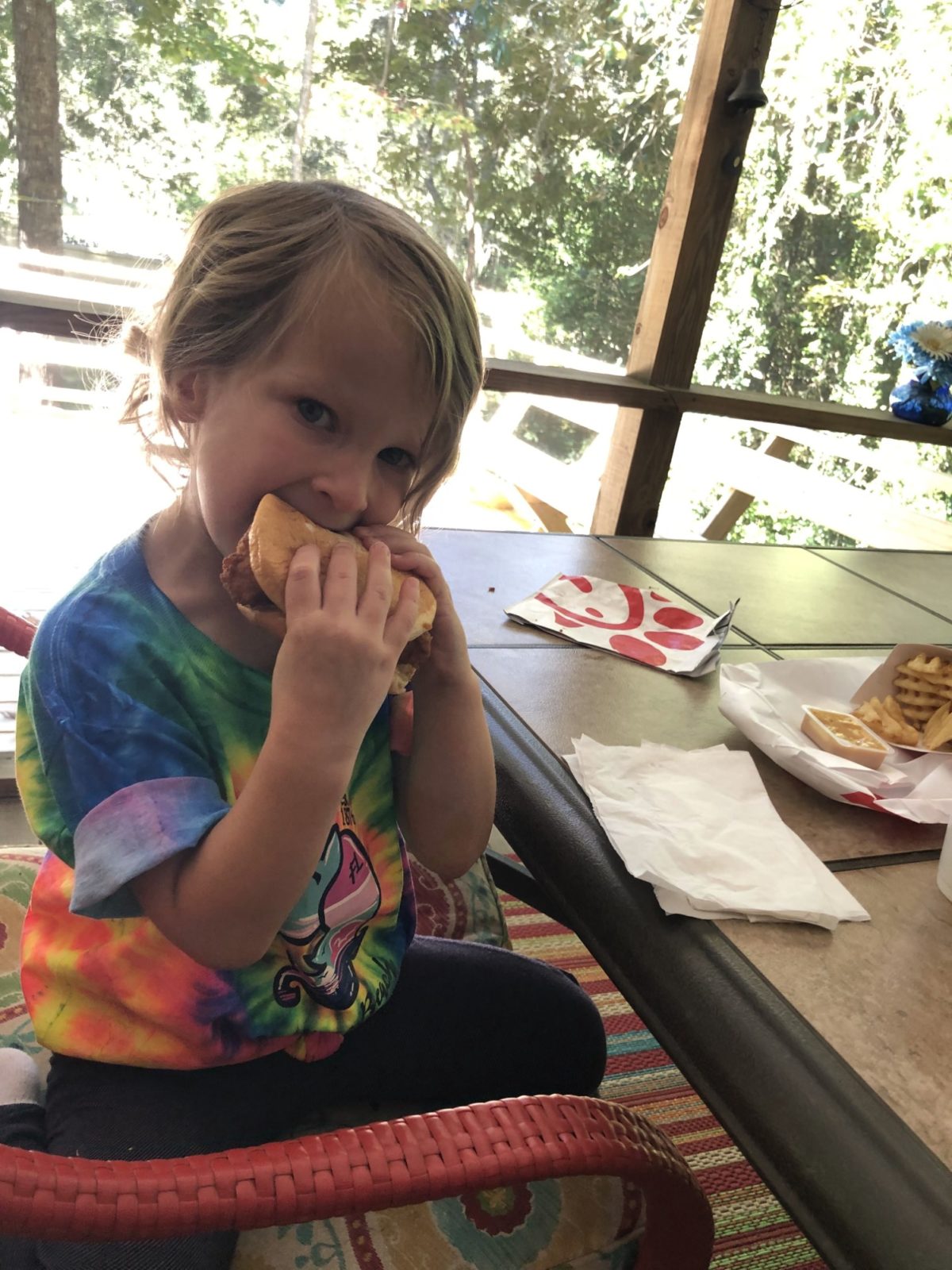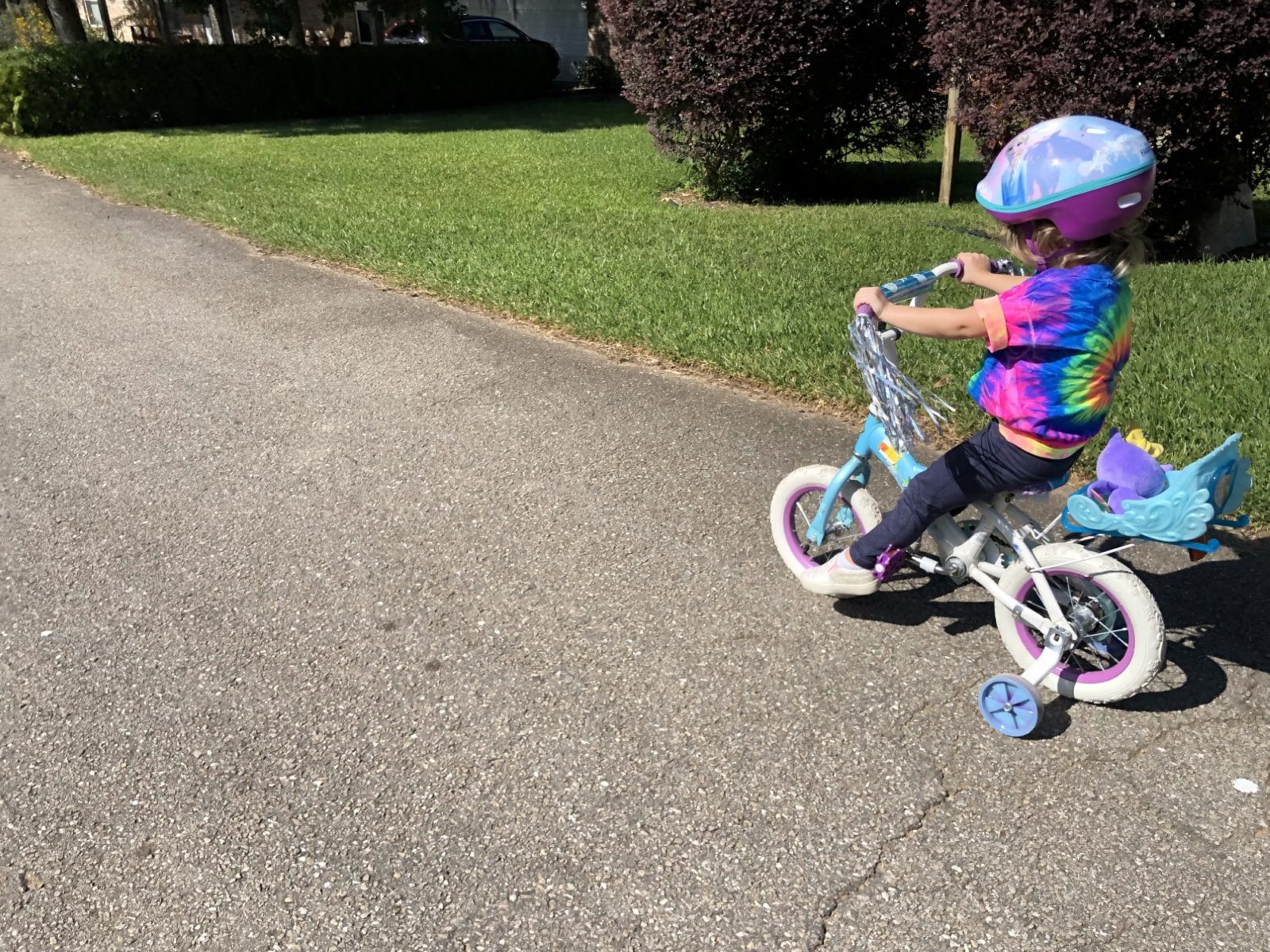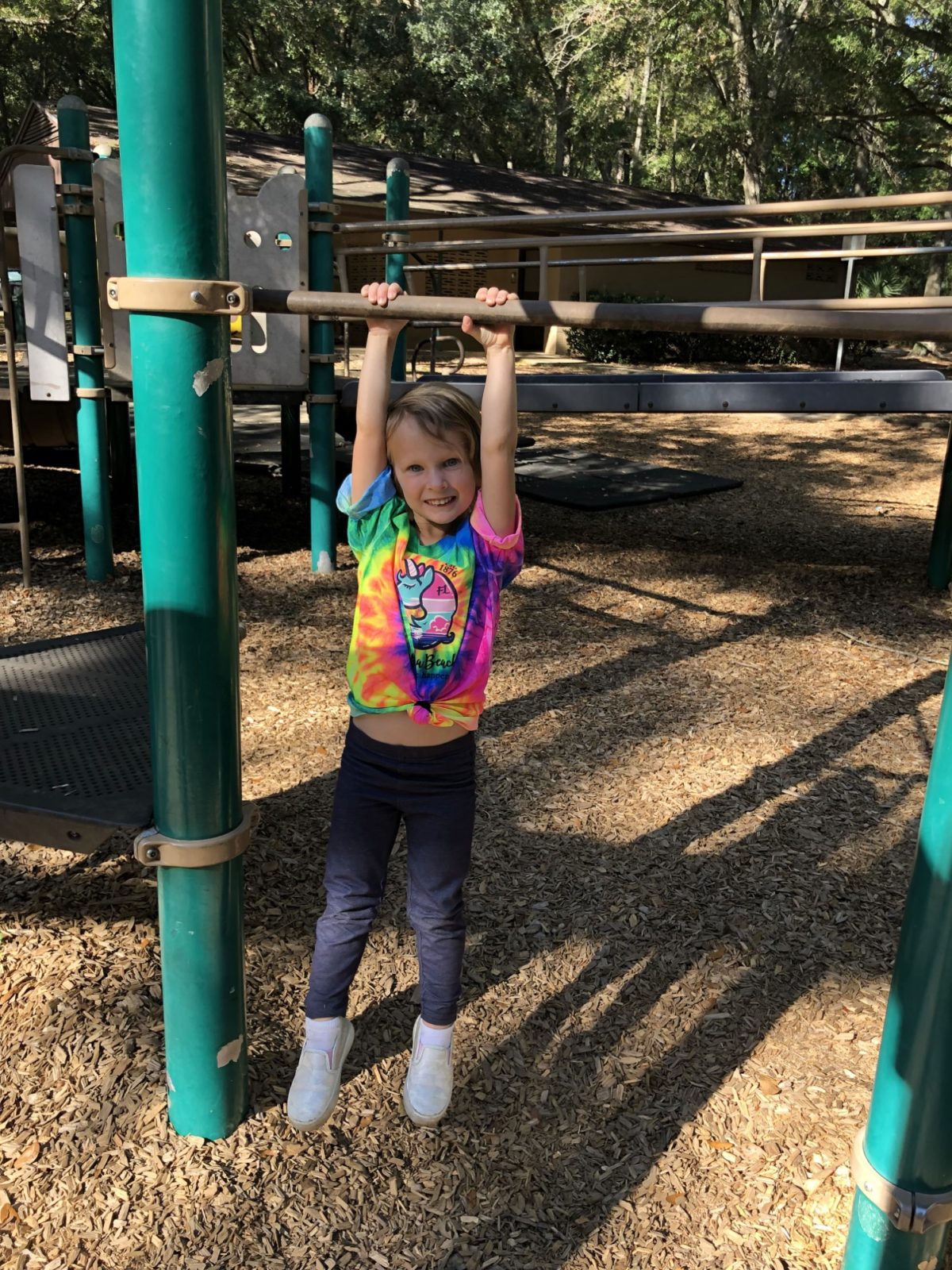 Meanwhile, Jeff and I took Addie to Walmart with us. I needed to pick out some new makeup, and we needed to grab a few food things I had forgotten from our weekly pick-up order. We ended up finding so much random extra stuff too, so it's a good thing we typically don't go on a tour of the store, because we would always get so much more than we needed!
Addie fell asleep in the car on the way home, so we left her napping in her car seat, while we got all the groceries unloaded from the car, and started putting them away. Jeff and I both had leftovers for lunch, and this gyro from my lunch yesterday was actually still super good, even cold straight out of the fridge.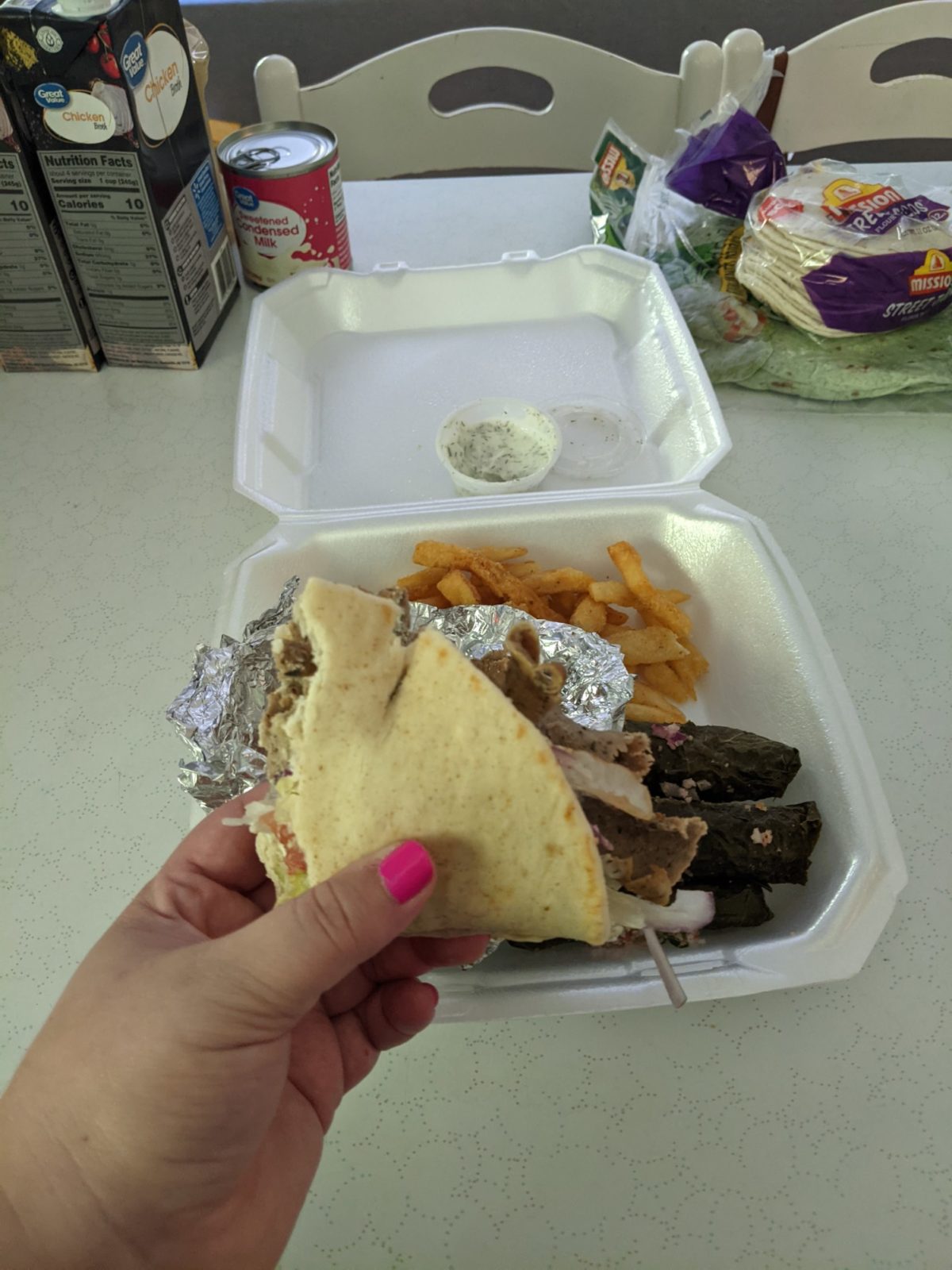 And then I needed the largest iced coffee, since I had only had time for half a mug at breakfast time.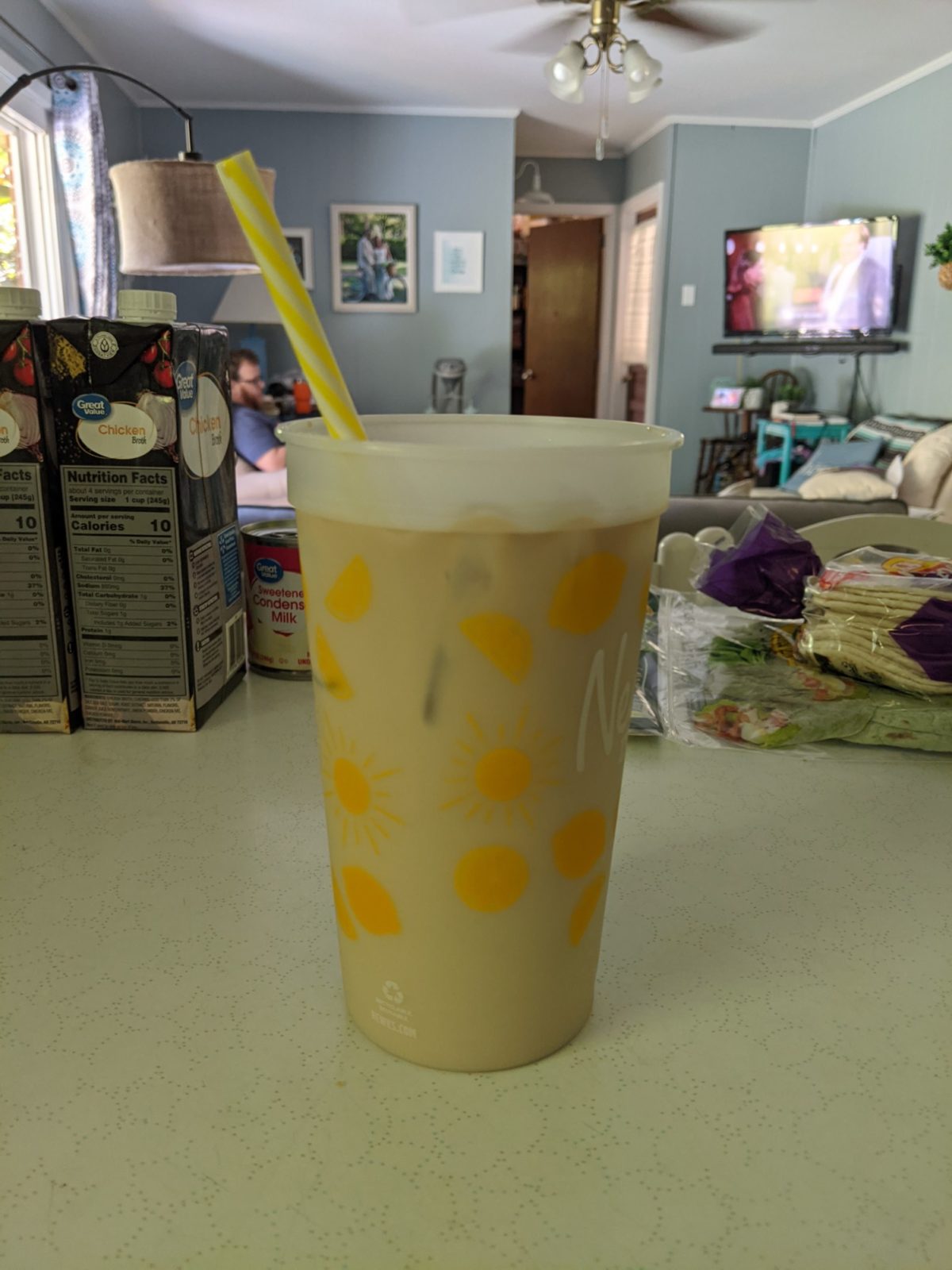 OK and here's the "during" shot of the living room. We cleaned it all up and moved the coffee table out. Nana brought over her steam cleaner vacuum thing, so that I could clean our carpet because there were approximately 47 thousand stains. (Make sure you don't miss Addie sitting on the couch.)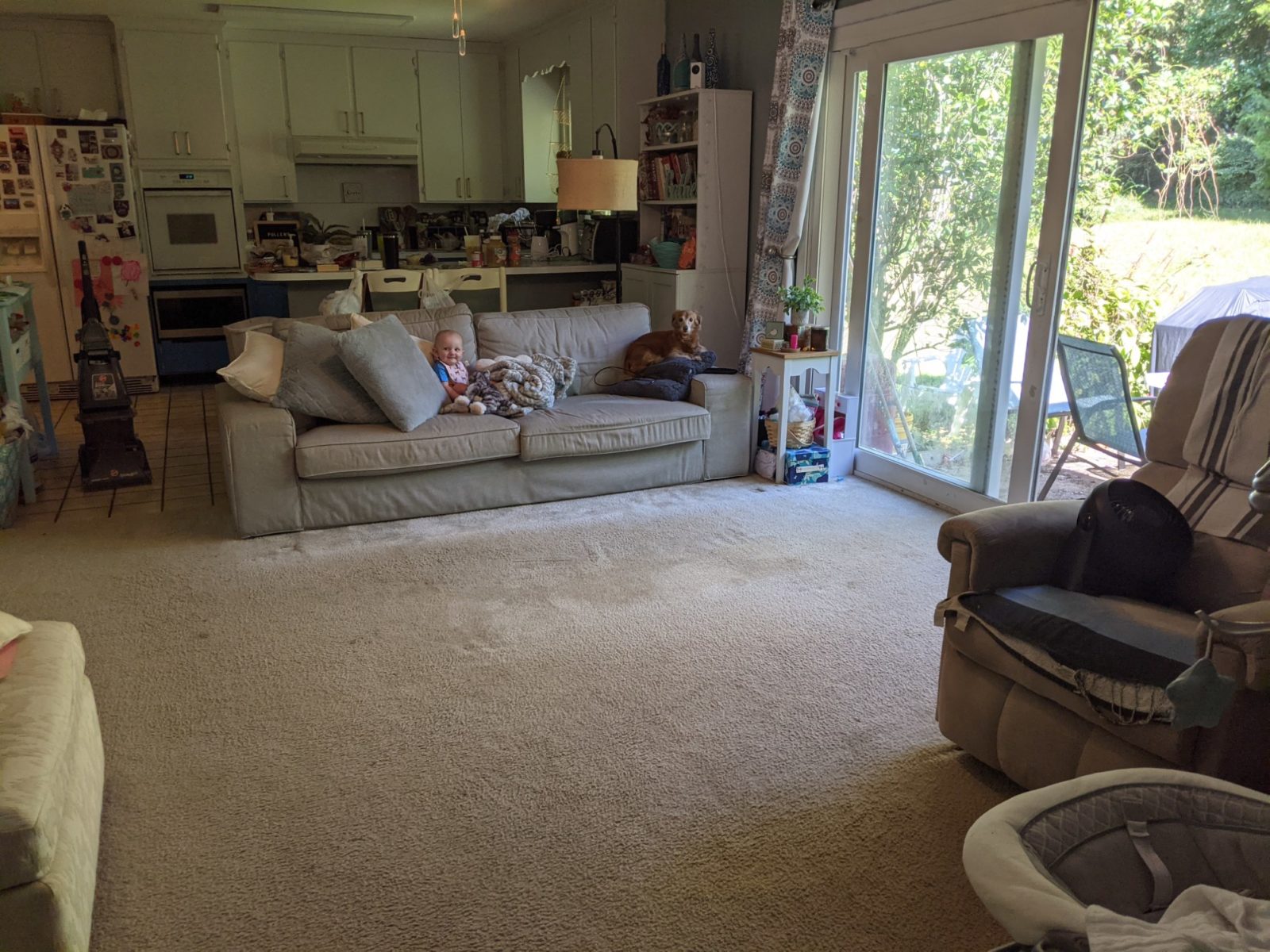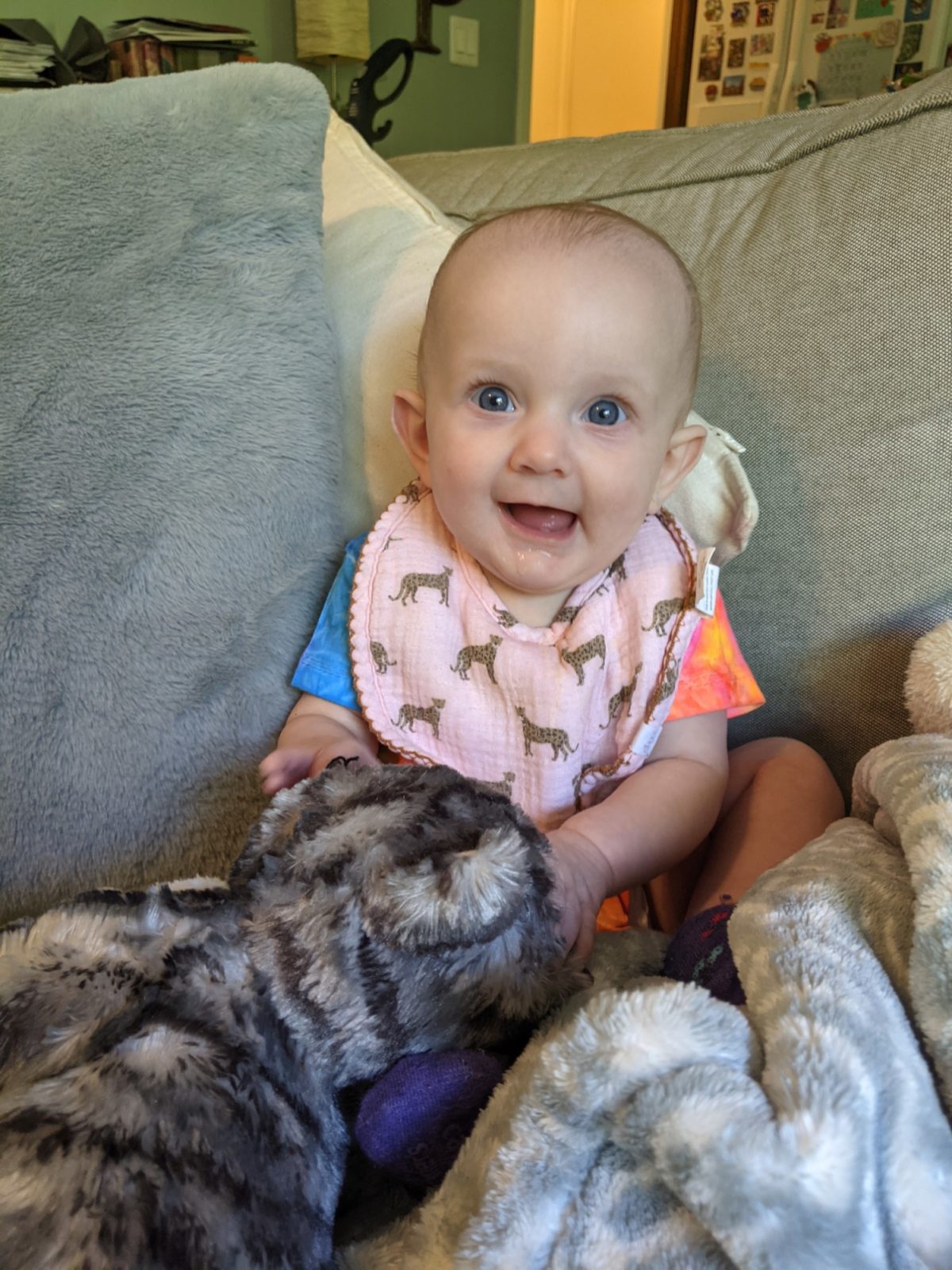 I really think she's getting so close to starting to crawl!!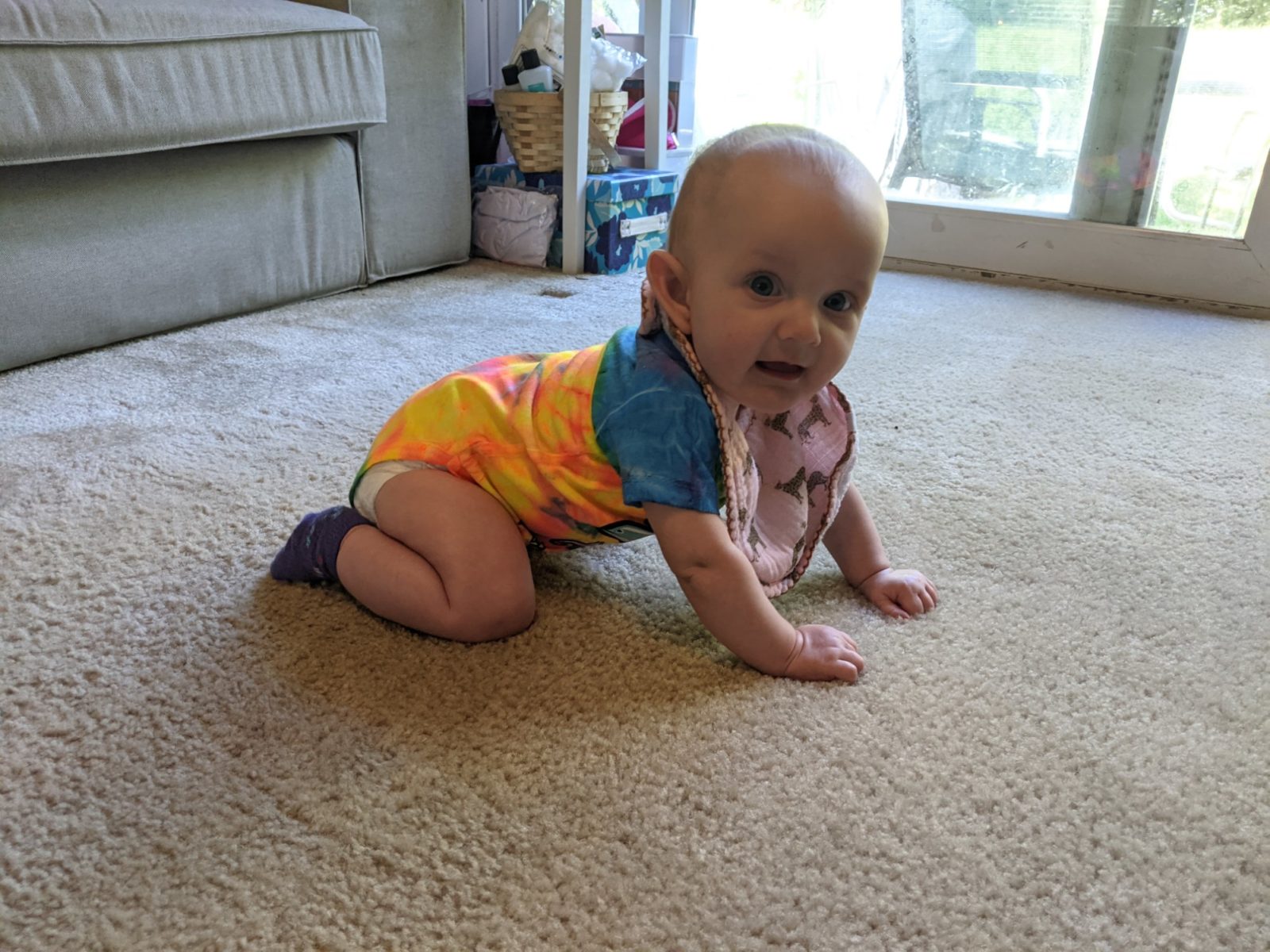 Nita got me this "coffee shop" scented dough bowl candle for Christmas, but I've been stingy and hoarding it instead of burning it, but I finally lit it for the first time today, with all the windows open and the cool morning breeze, and it was so lovely!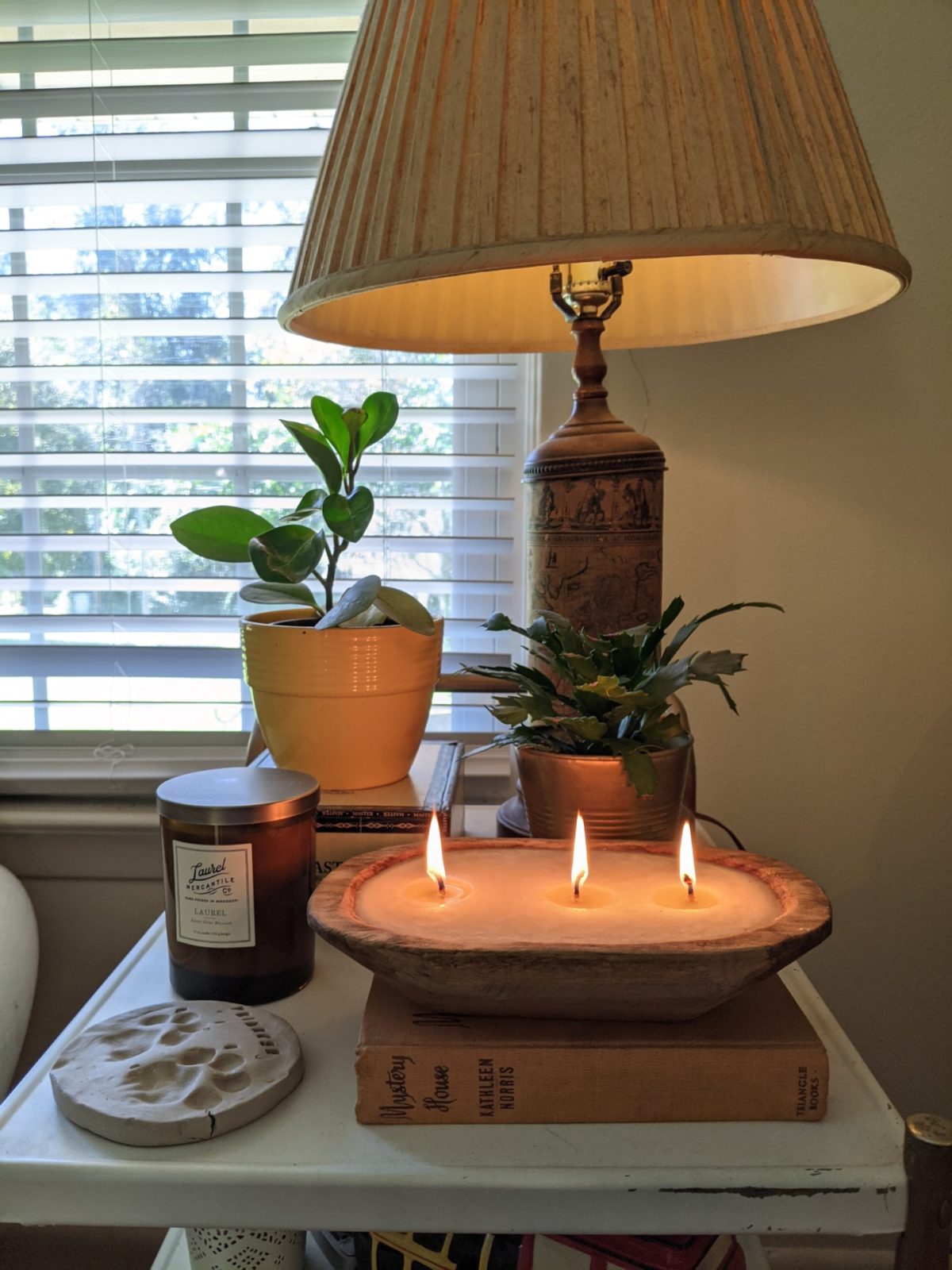 I fed Addison another bottle, and then got her to sleep, and laid her down in her bed. Then while Jeff worked on laundry and some other things, while I did the steam cleaning. I listened to a new audio book I started yesterday, Addie napped for almost 2.5 hours, and I was able to get so much accomplished. I did two rounds of carpet cleaning, washed dishes, cleaned the inside and outside of these sliding glass doors, tidied up random clutter, and cooked some chicken in the Instant Pot.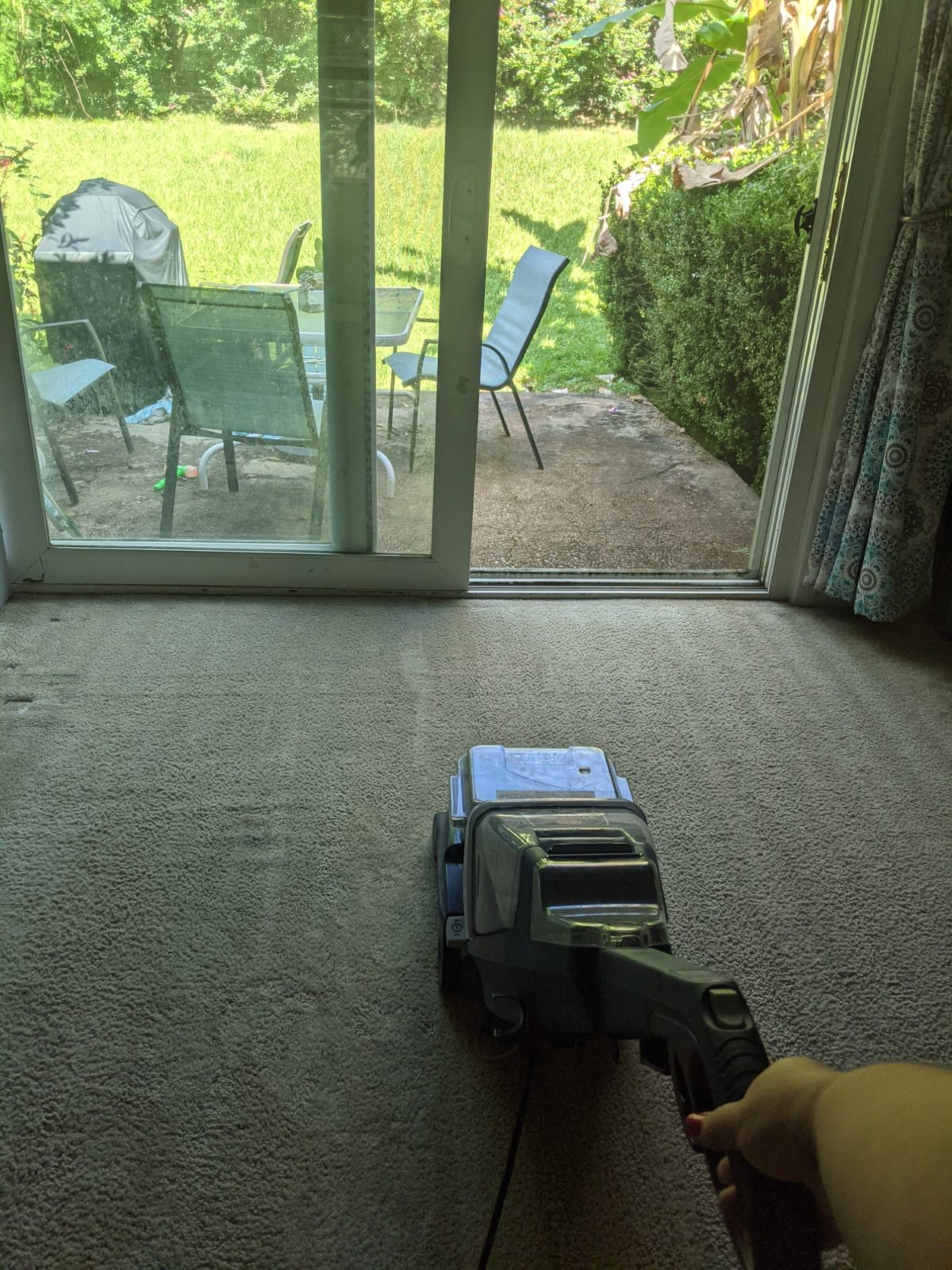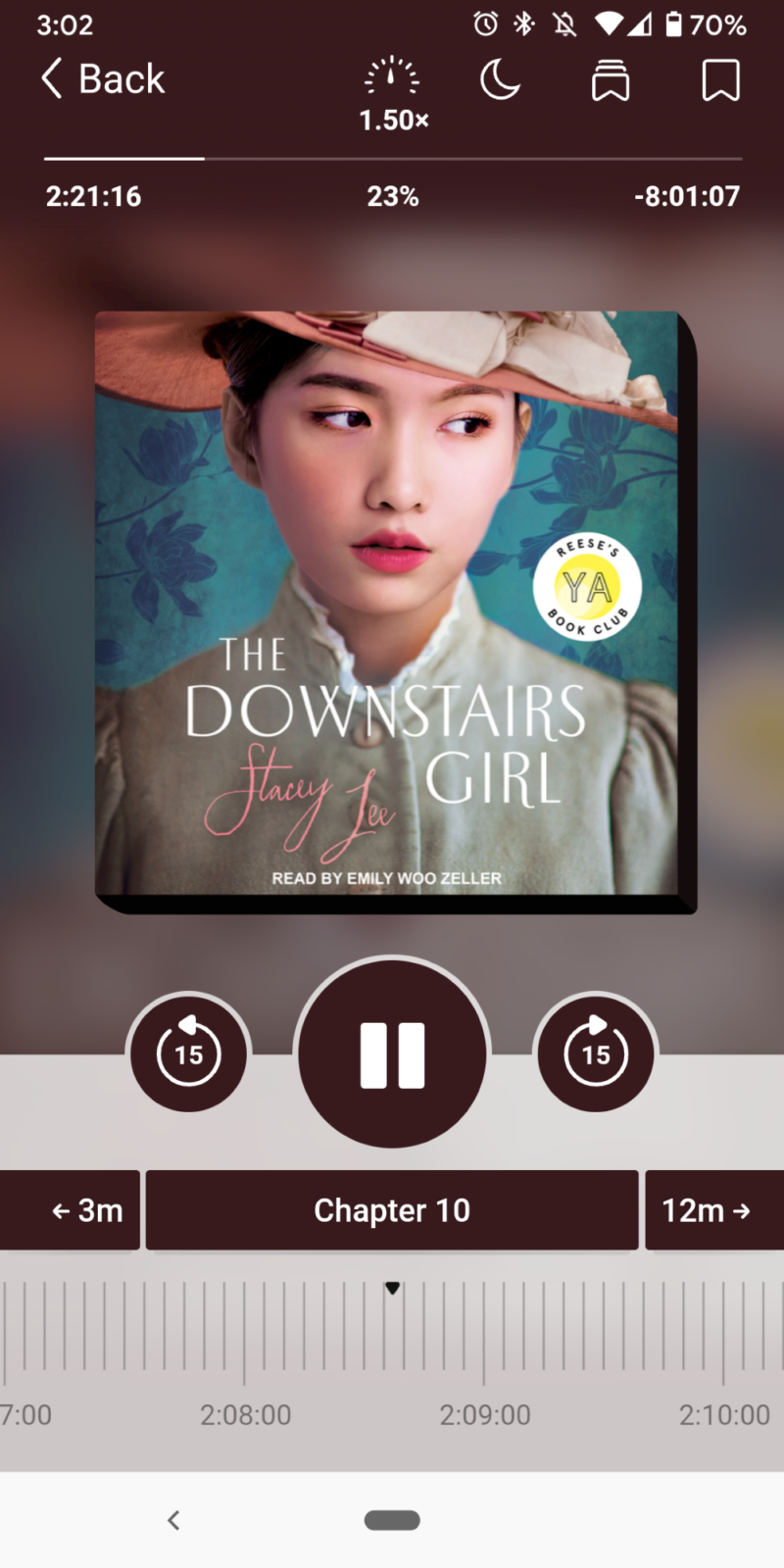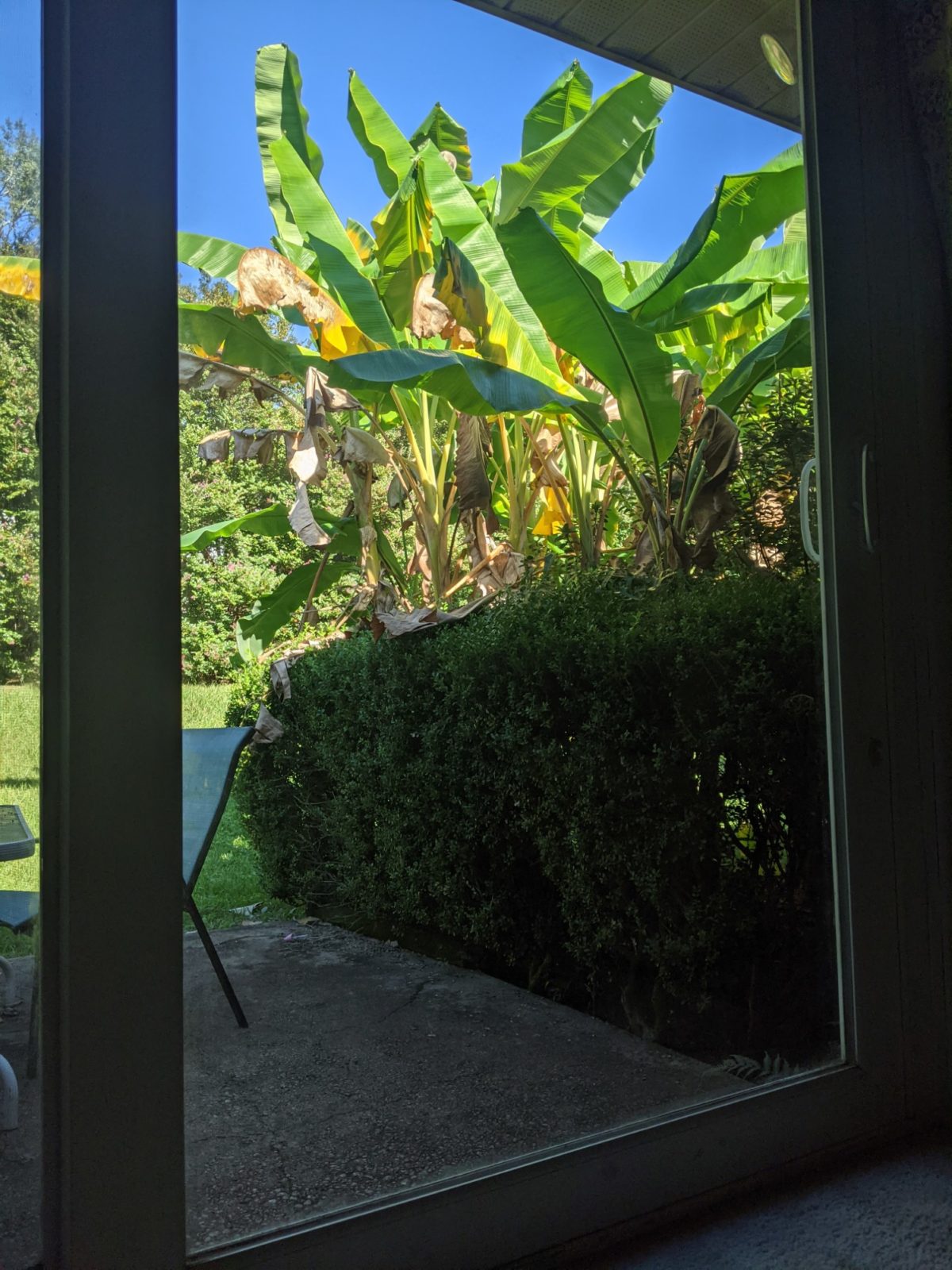 Then I got the rest of dinner going in the Instant Pot. The other day, Google showed me a recipe blog post for congee, and for some reason it caught my eye and I just really wanted to try it. It's kind of like a Chinese chicken-and-rice porridge situation, and I was just curious. So I decided to just give it a go, since it was super simple with normal ingredients.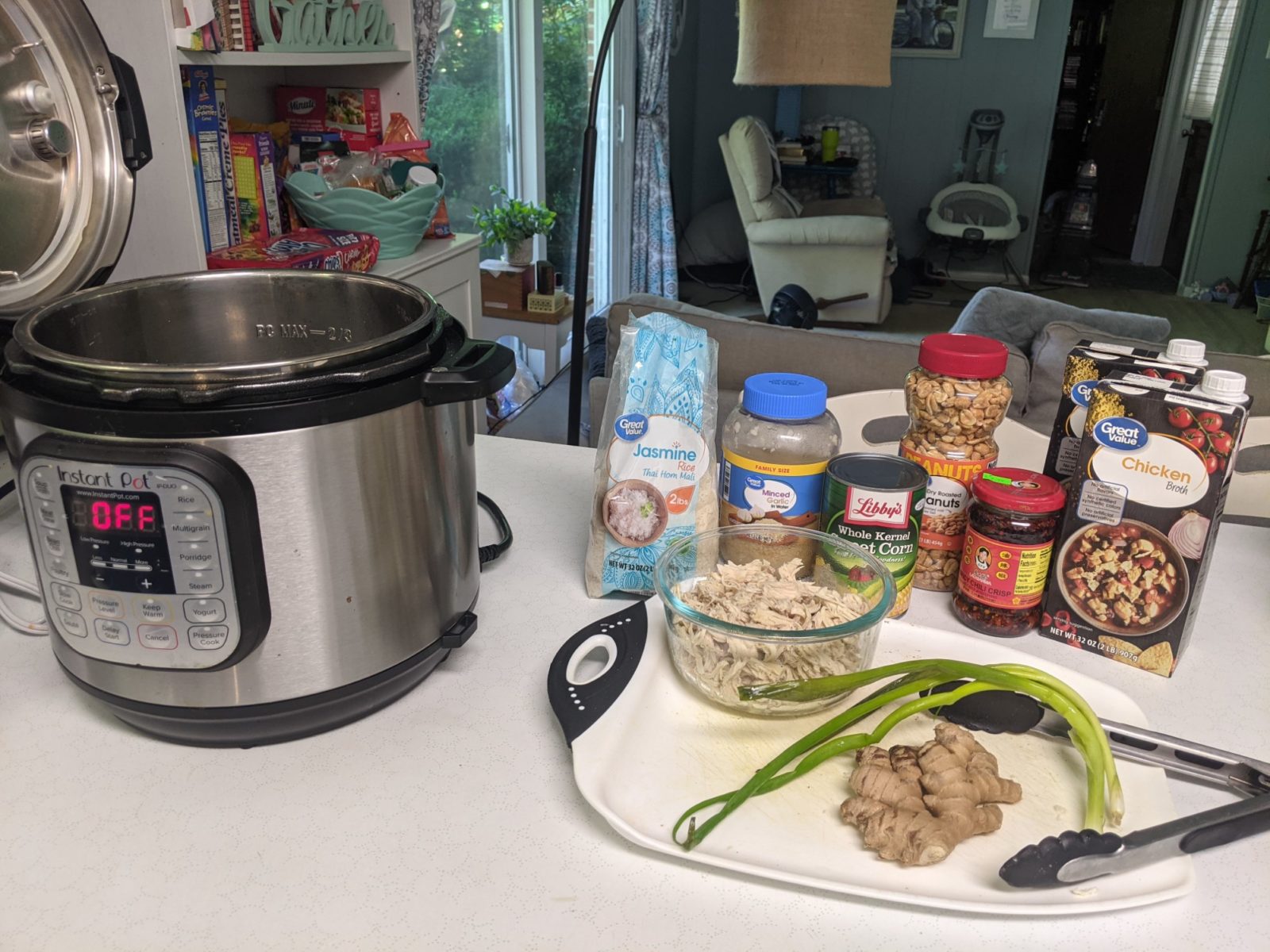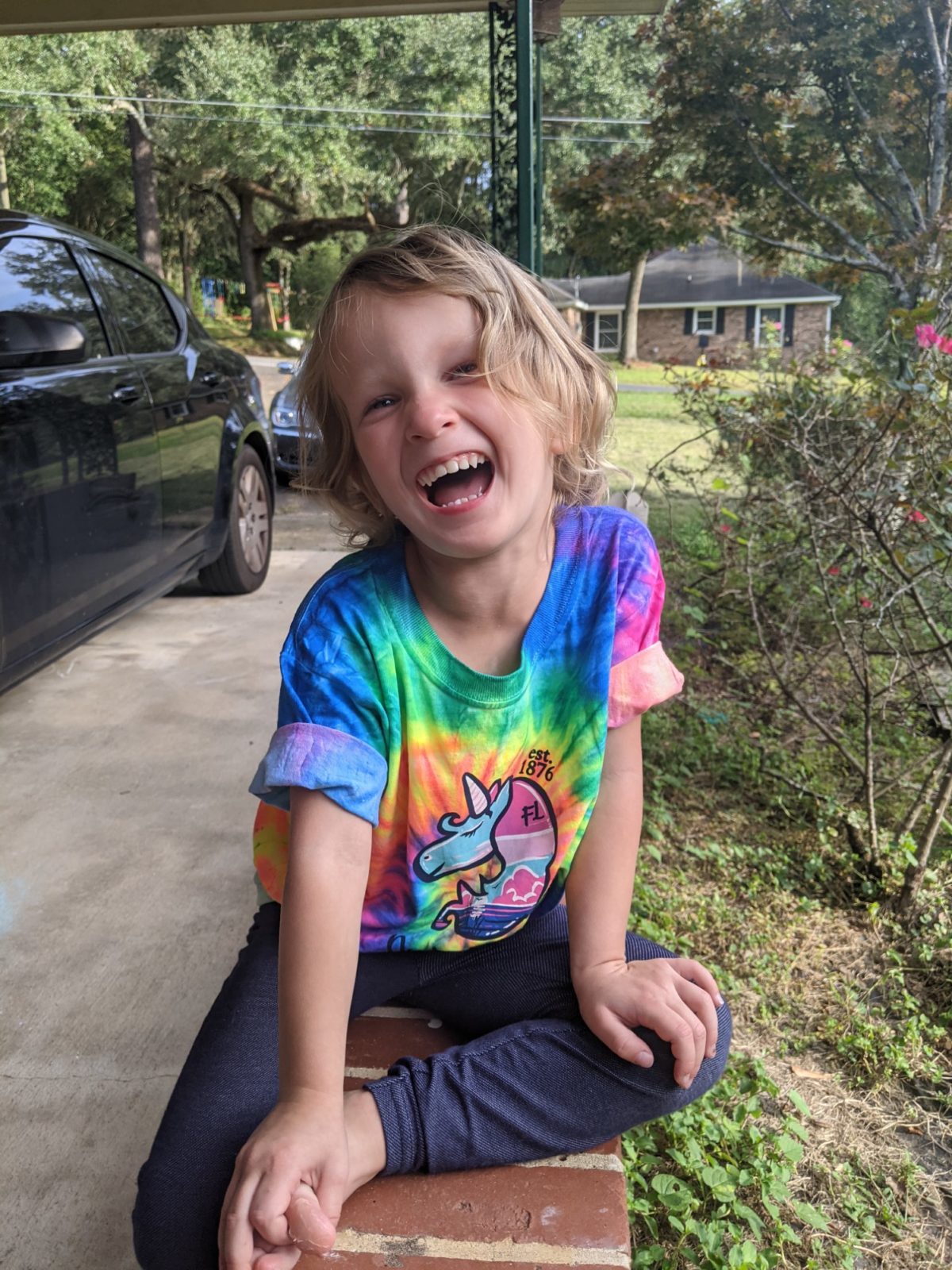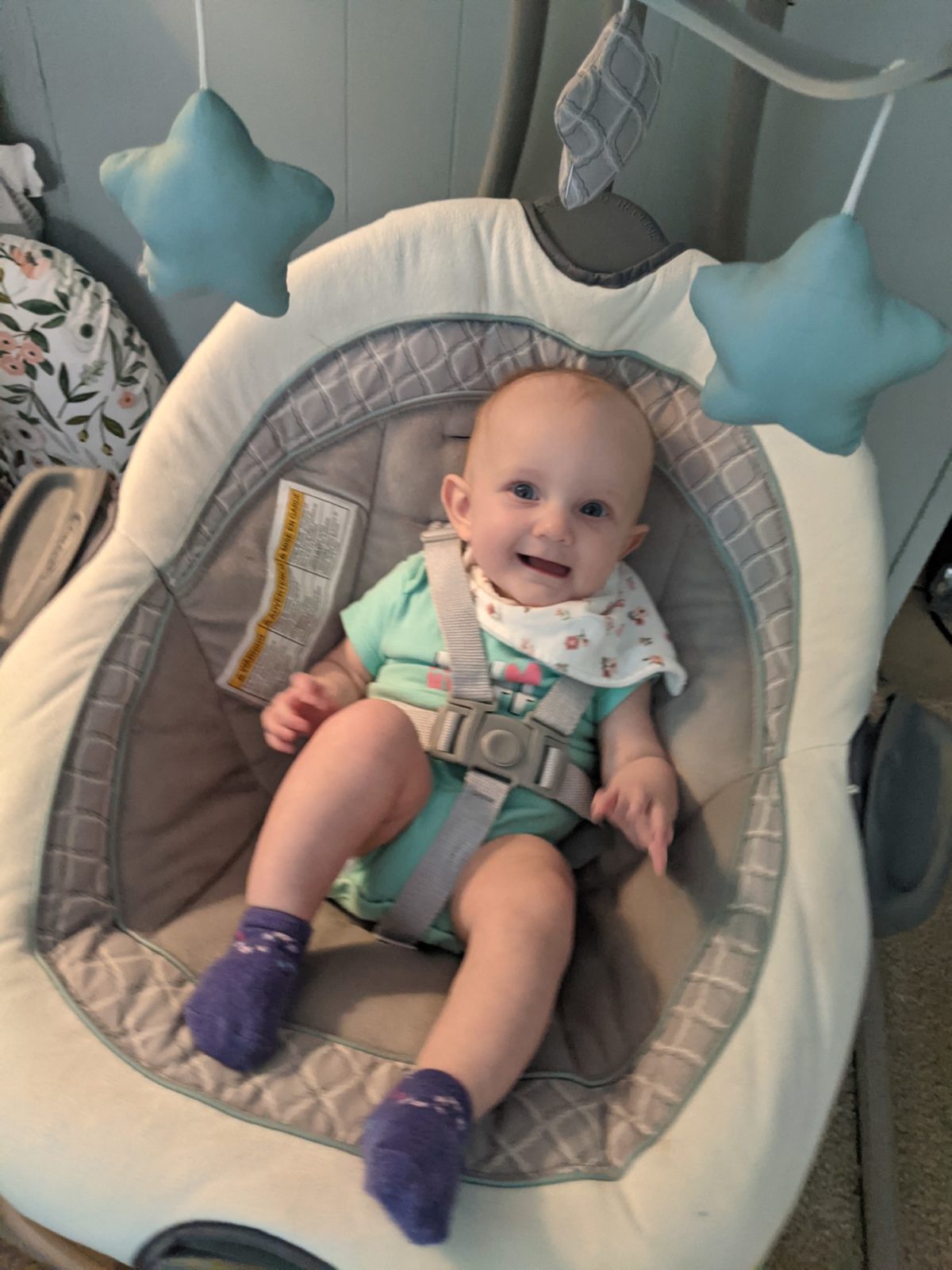 And finally, here's the "after" when the living room and kitchen were both nice and tidy, with super clean carpet, smelling nice from my coffee shop candle.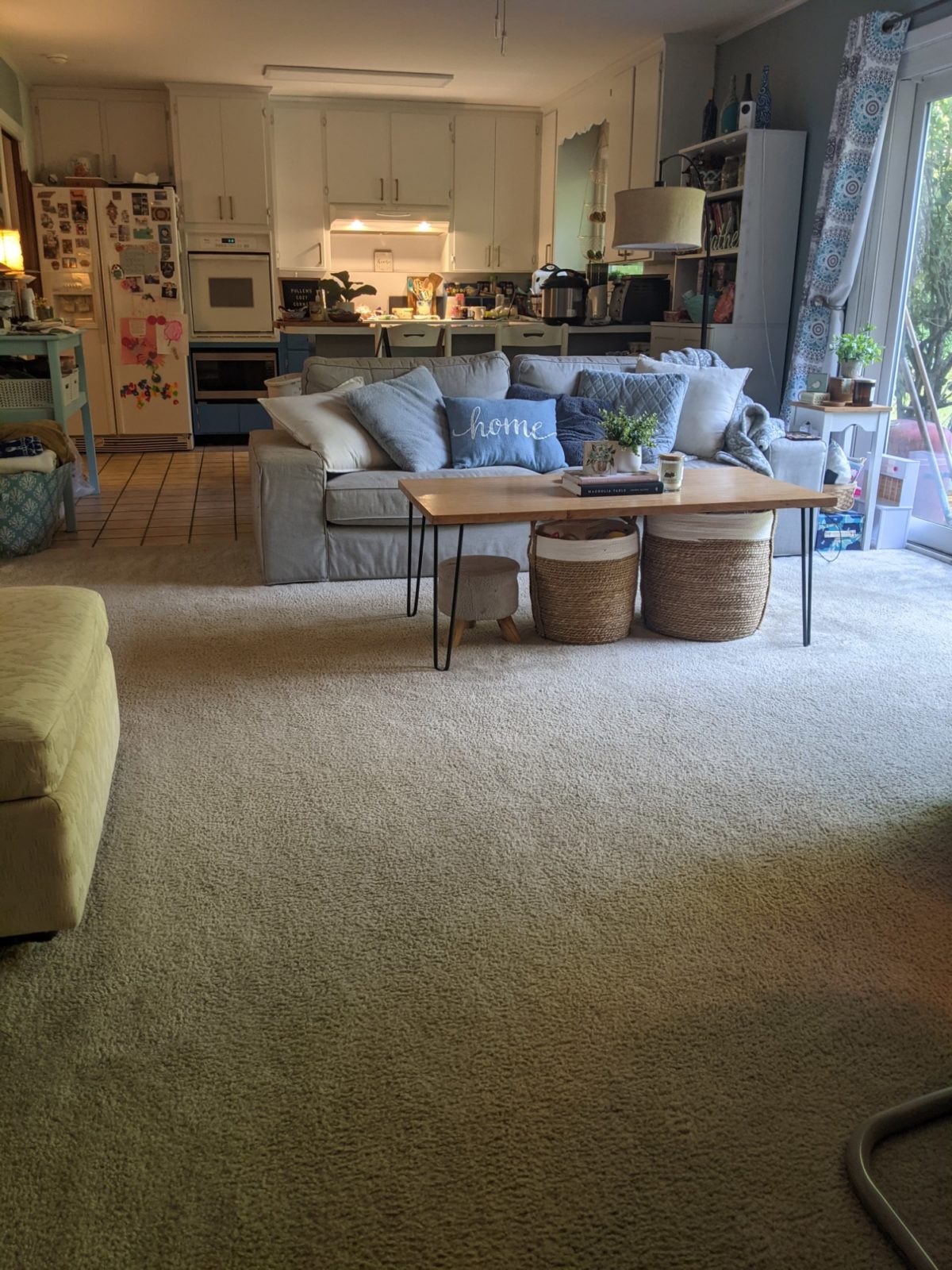 Jeff also mowed the yard today, and Emmie was outside "helping" him for a while as well.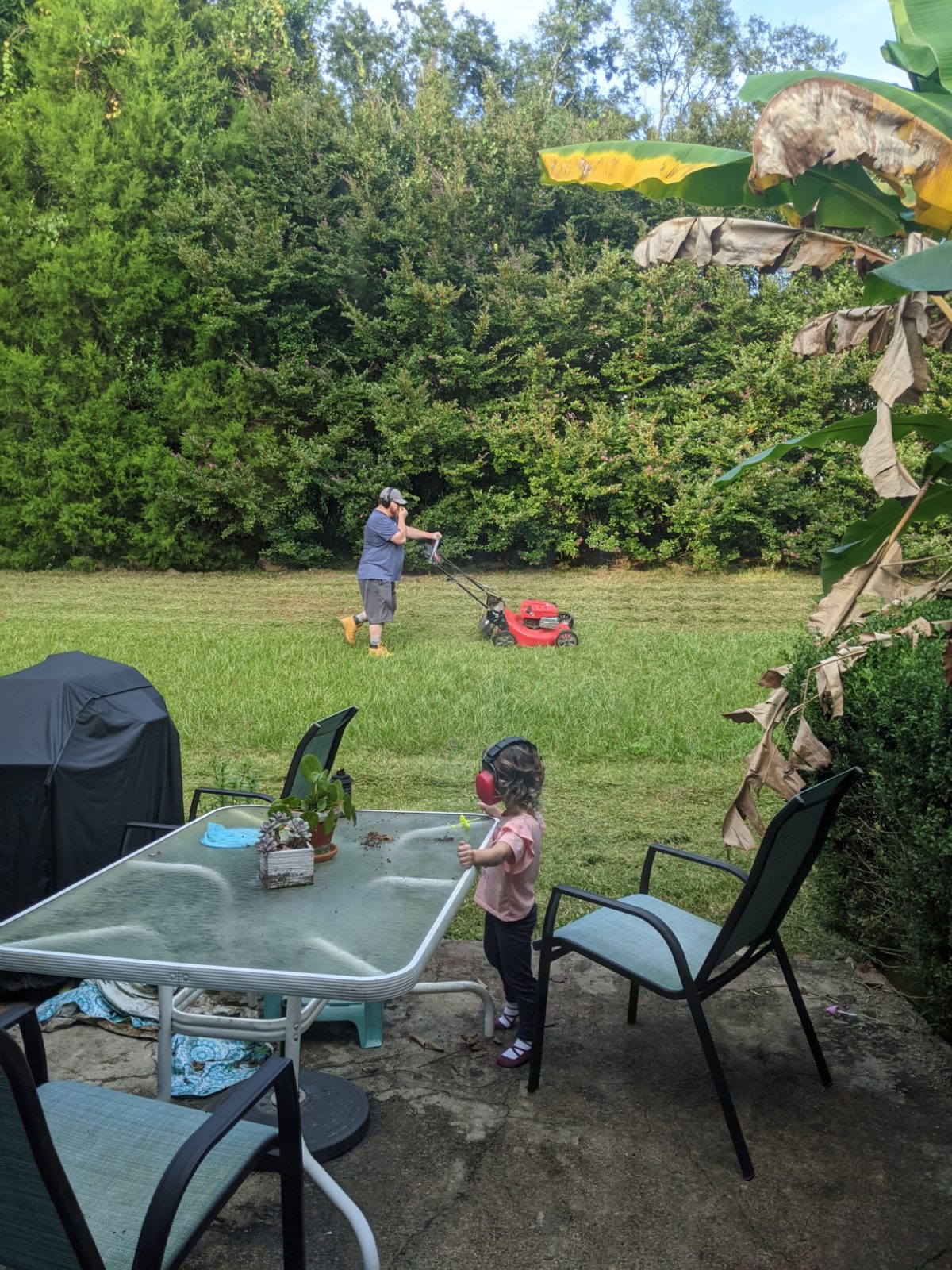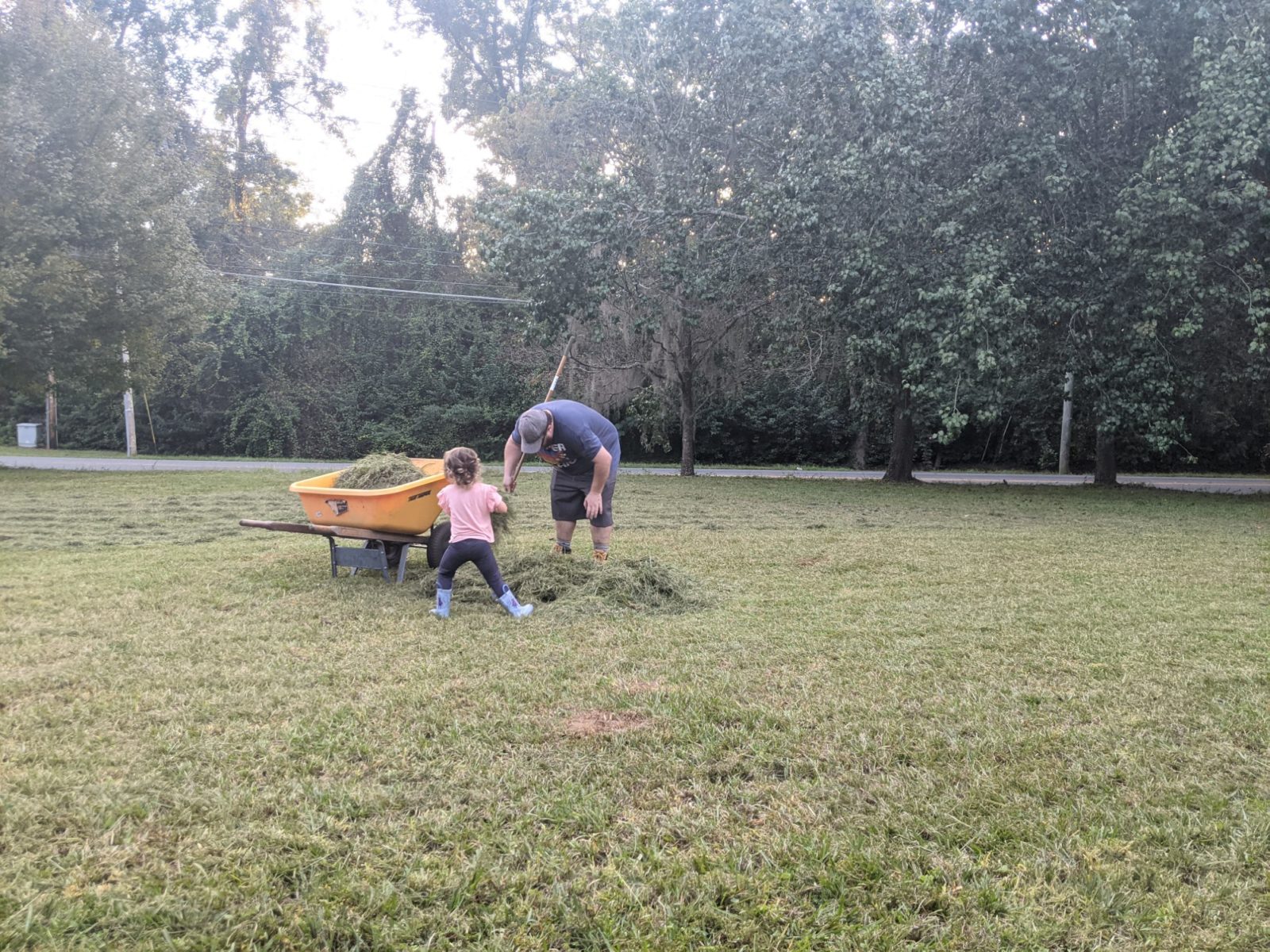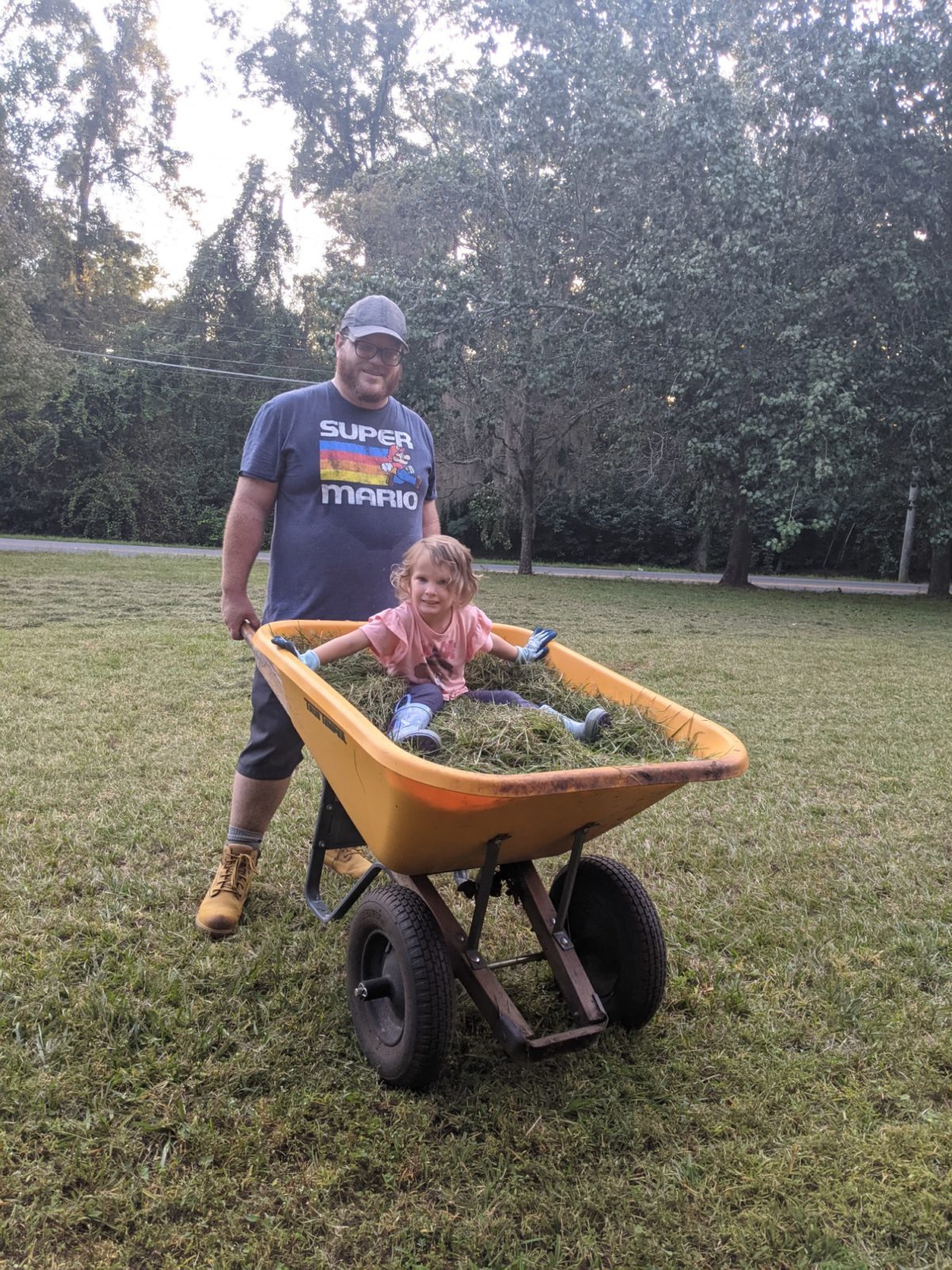 It was really easy, but none of us really loved it… I wasn't so sure about the flavor (but I did like all the toppings – chopped peanuts, sesame seed oil, cilantro & sautéed shallots), and Jeff liked the flavor but not the texture. Emmie tried a few bites, but decided on the third bite that she didn't like it. So, oh well, it wasn't for us, but it was worth a try!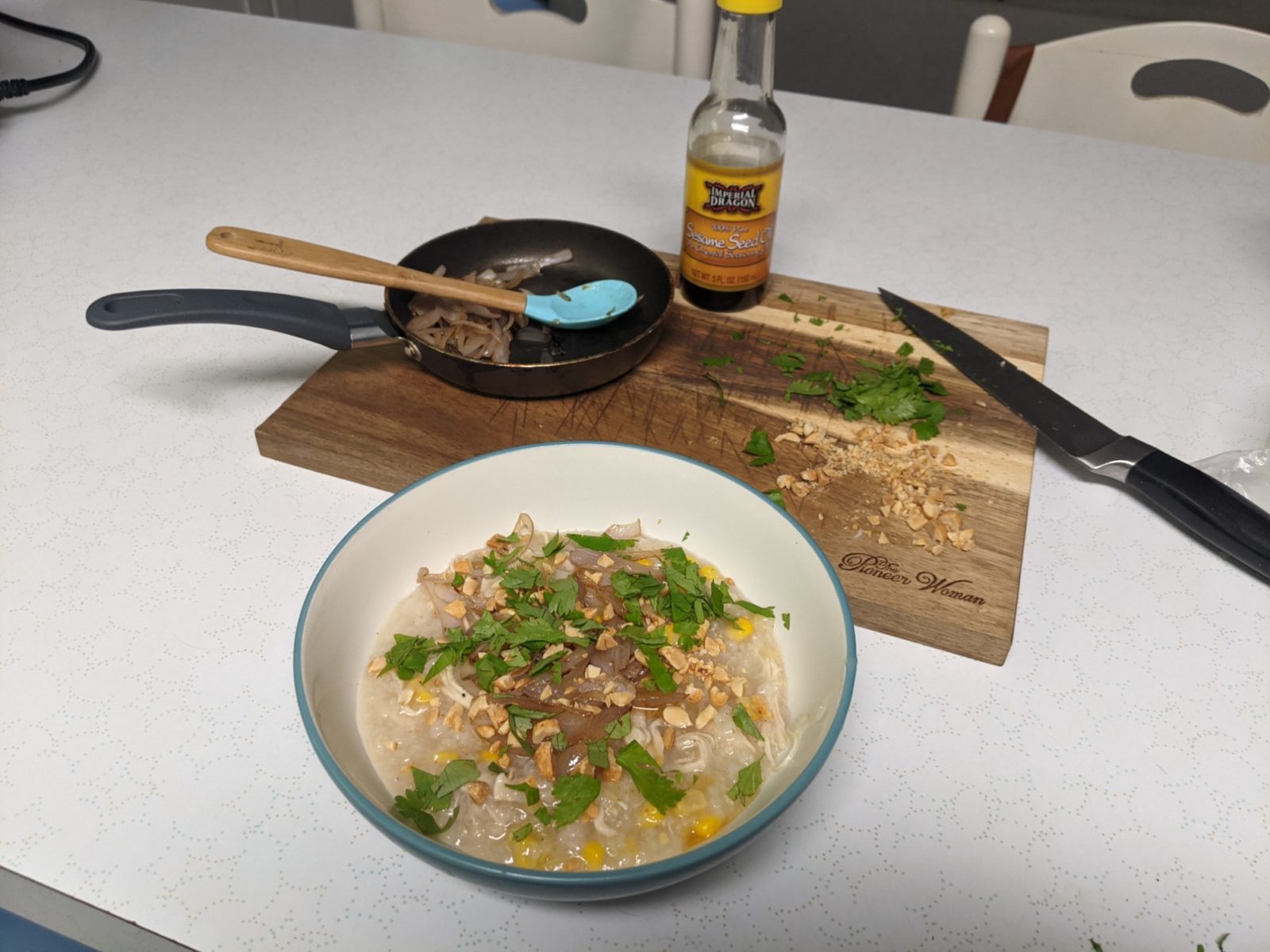 Emmie thought it was cool because of the congee in "Raya and the Last Dragon" which is one of our favorites, and so now we've repeated "We've got shrimp, we've got congee!" about 20 times tonight…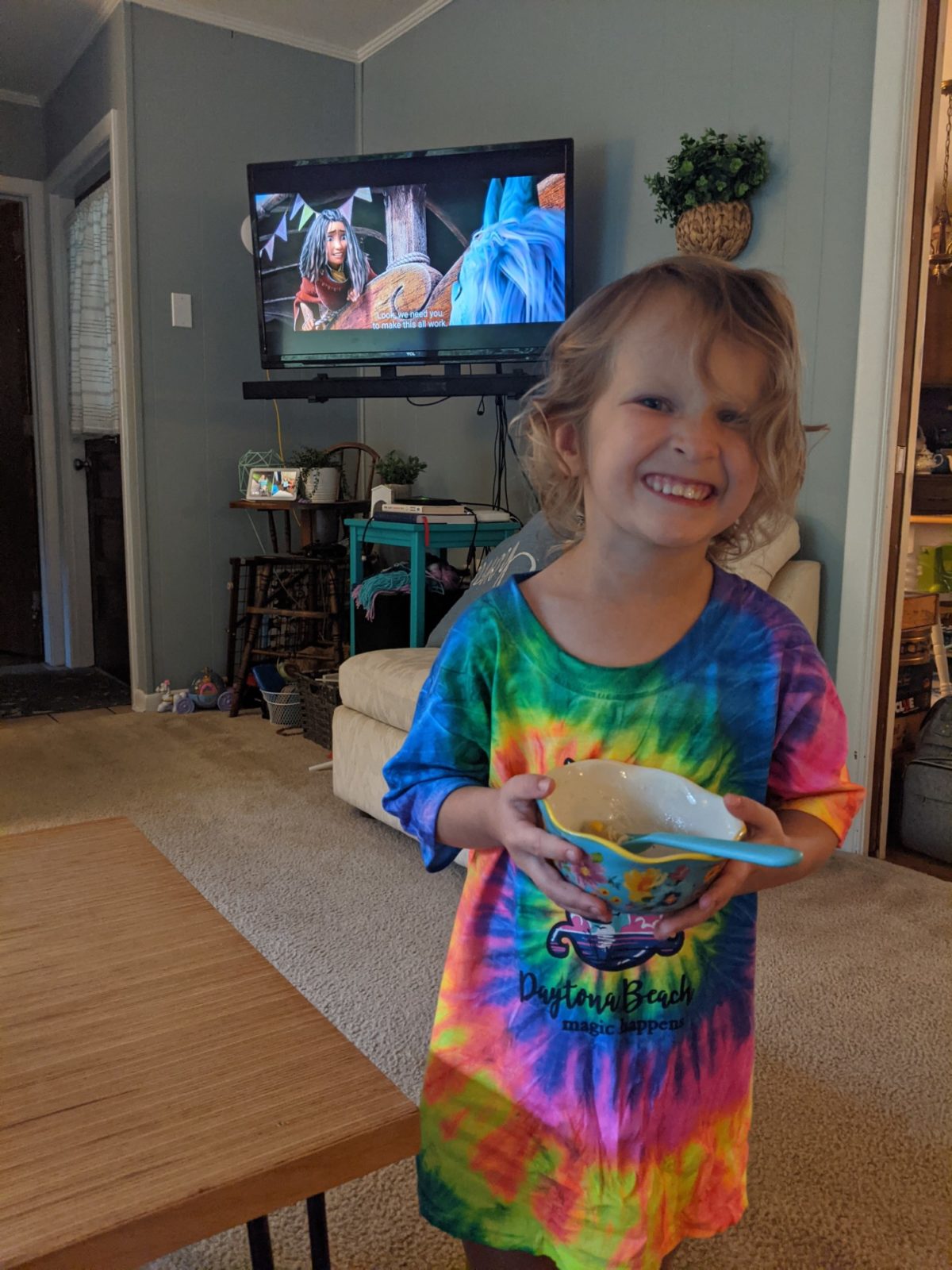 I ended up heating up Emmie's leftover alfredo for her, and she finished all of that and the last little chunk of secret bread from Riccardo's.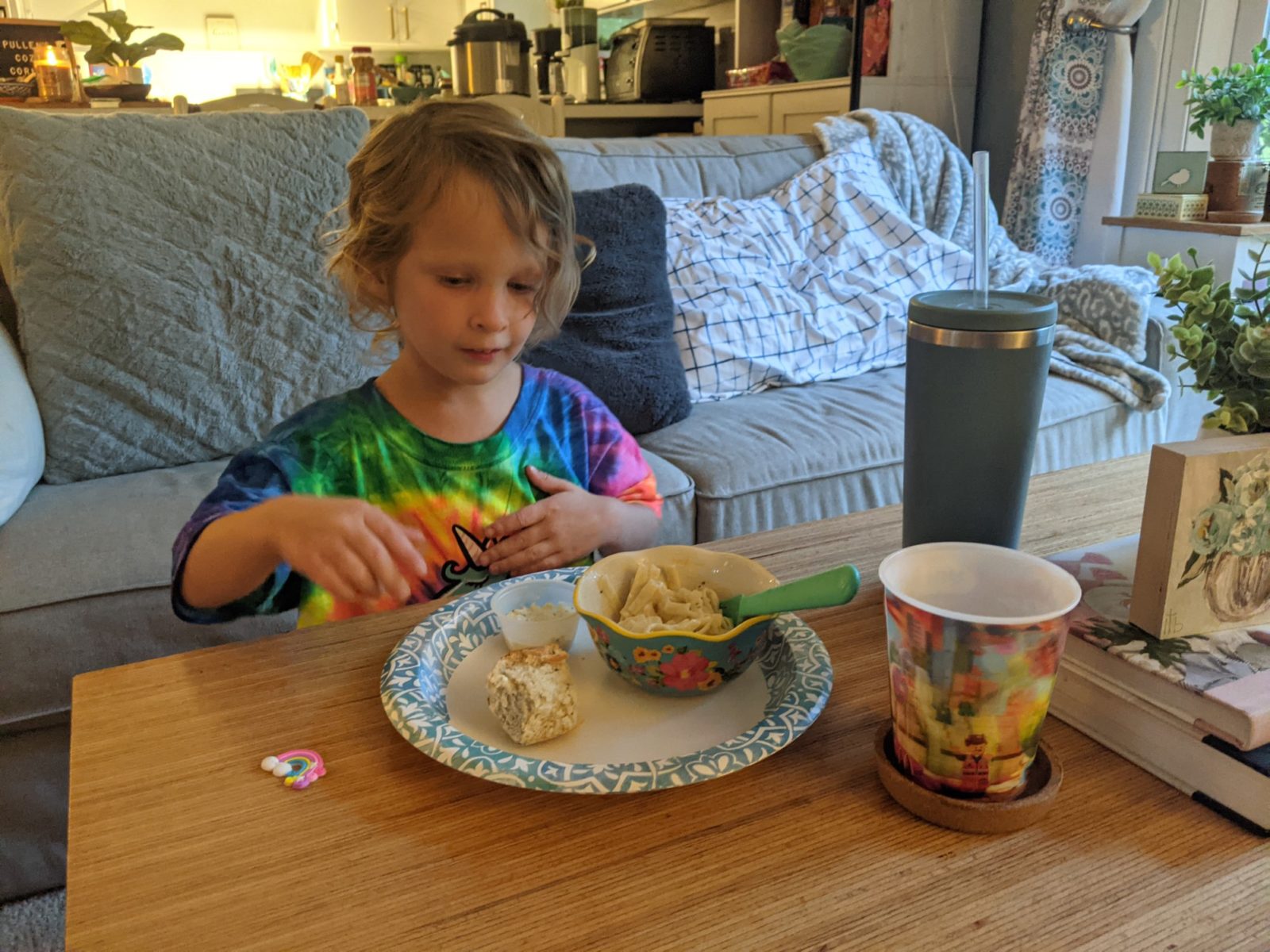 I got the girls in the bathtub and dressed for bed, while Jeff finished up outside and got the yard stuff all put away.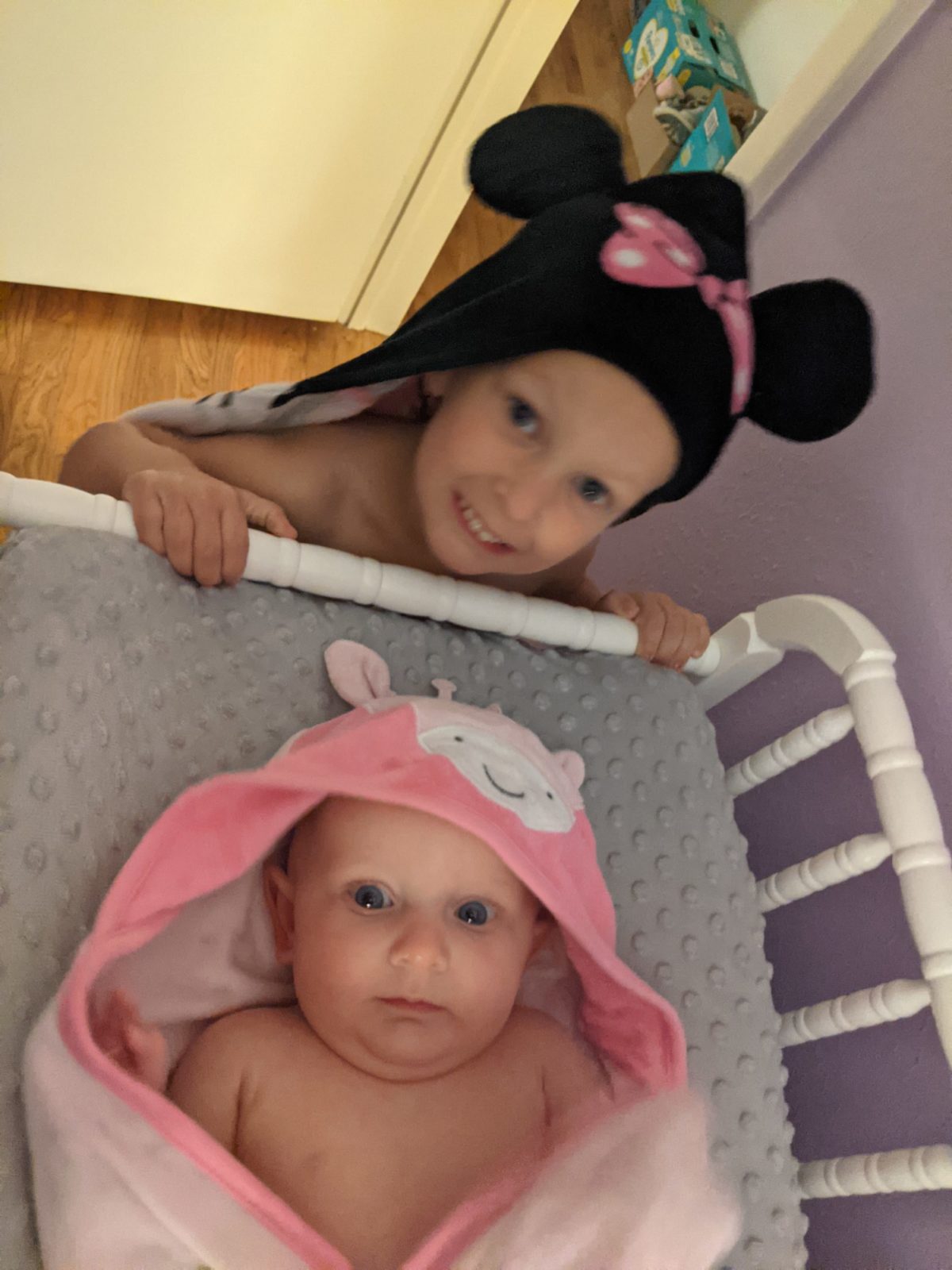 Emerson found this tiny notebook and a crayon and was "making a list" and she asked me if we needed formula, and then put it on her list, and also said she was adding love to the list. I just die at her cuteness and sweetness!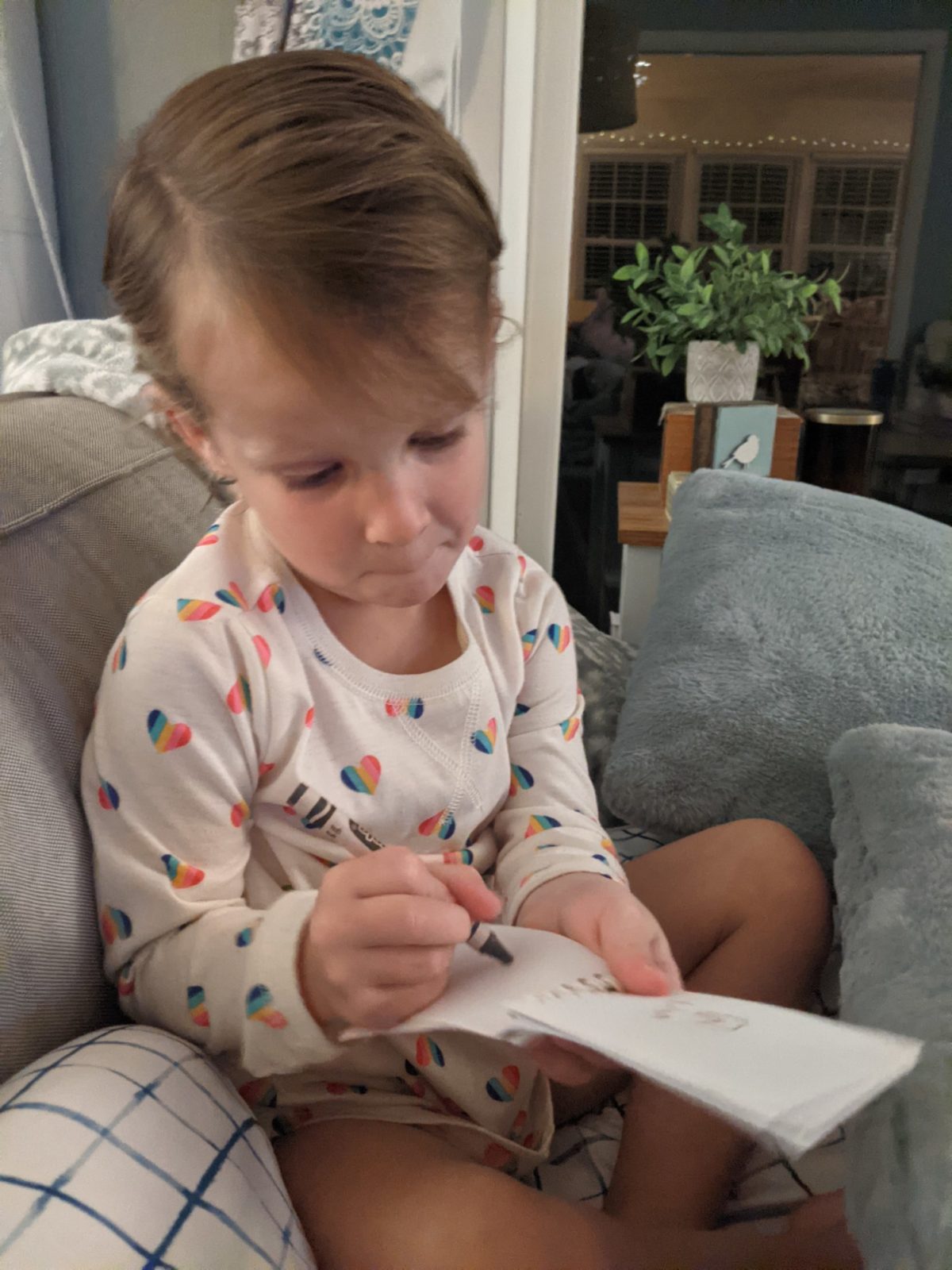 It was easy to get Emerson to sleep tonight, as it should have been, since she had the busiest day today, and then after one more bottle, Addison was sound asleep easily too!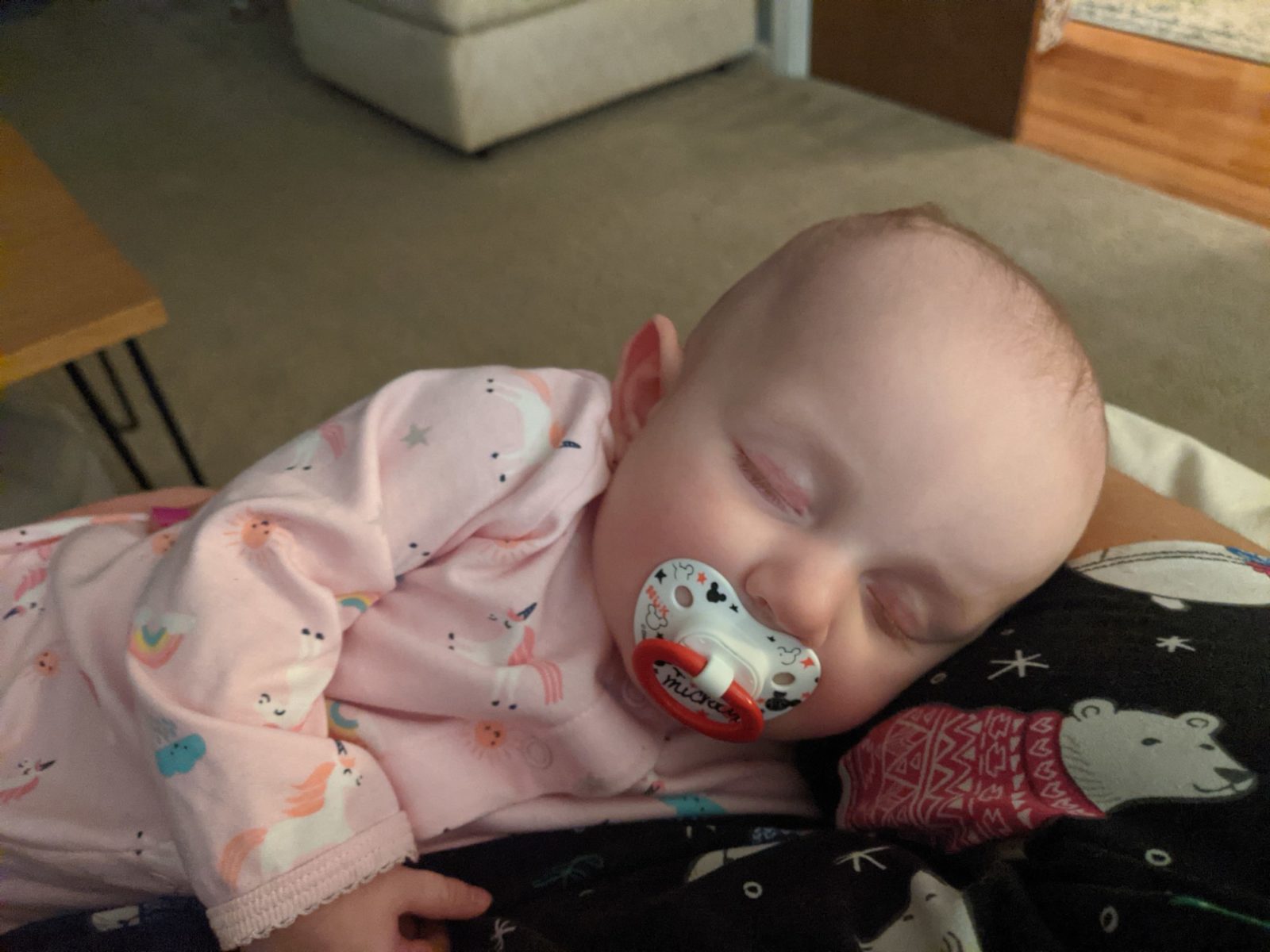 So, as you can see, we were very productive today, and we got so much done. It was nice not to have plans, and nice to get work done, and I was glad to just spend a day at home. But good grief and I tired now!!!