This pretty little girl was insistent on wearing her Anna & Elsa rain boots today, even though it wasn't gonna rain. So I let her wear them, and we sent tennis shoes for later, in case she wanted to change. (And yes, she did end up changing at some point.)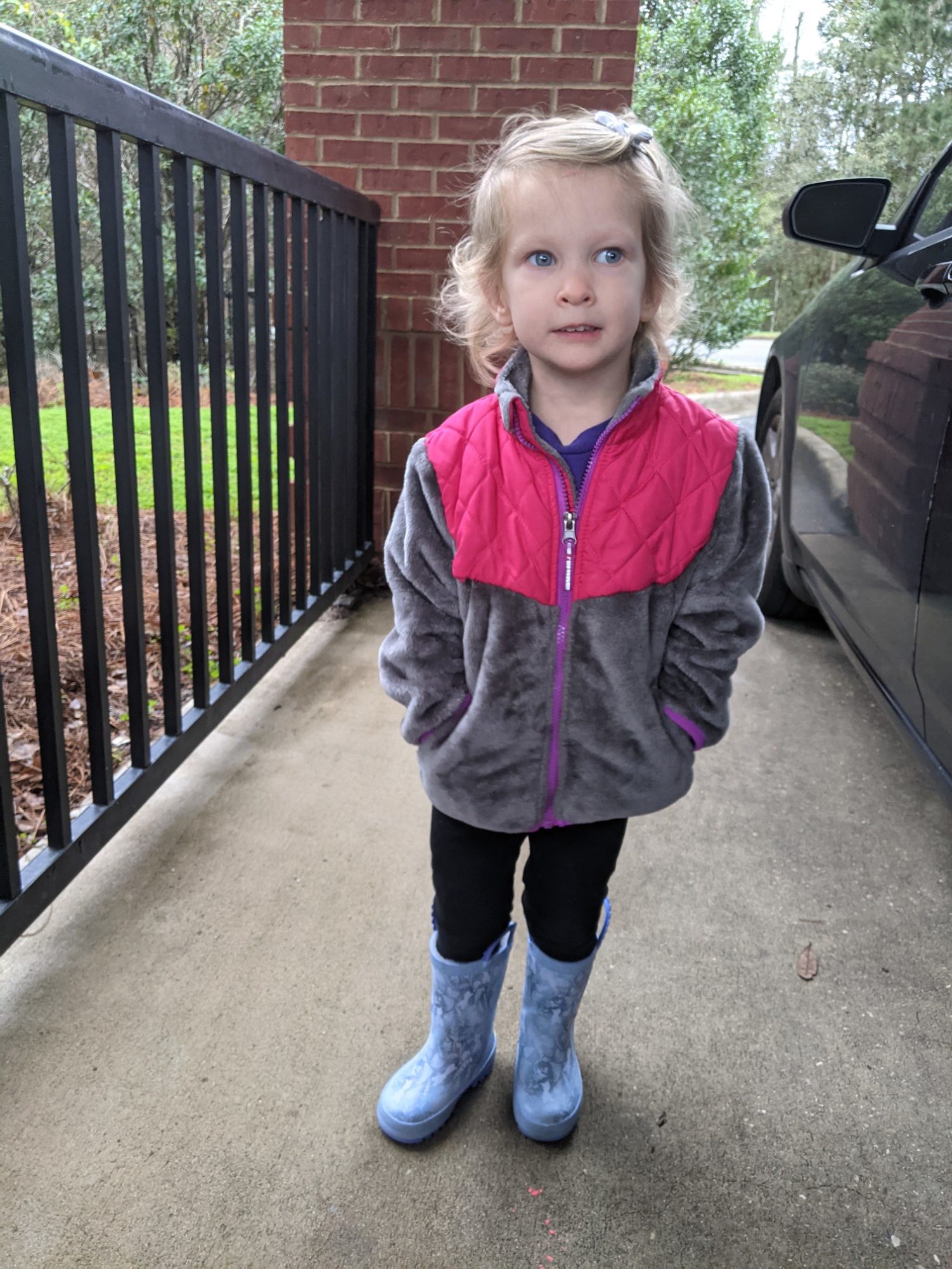 And I loved how floofy and poofy and crazy her little blonde curls were today!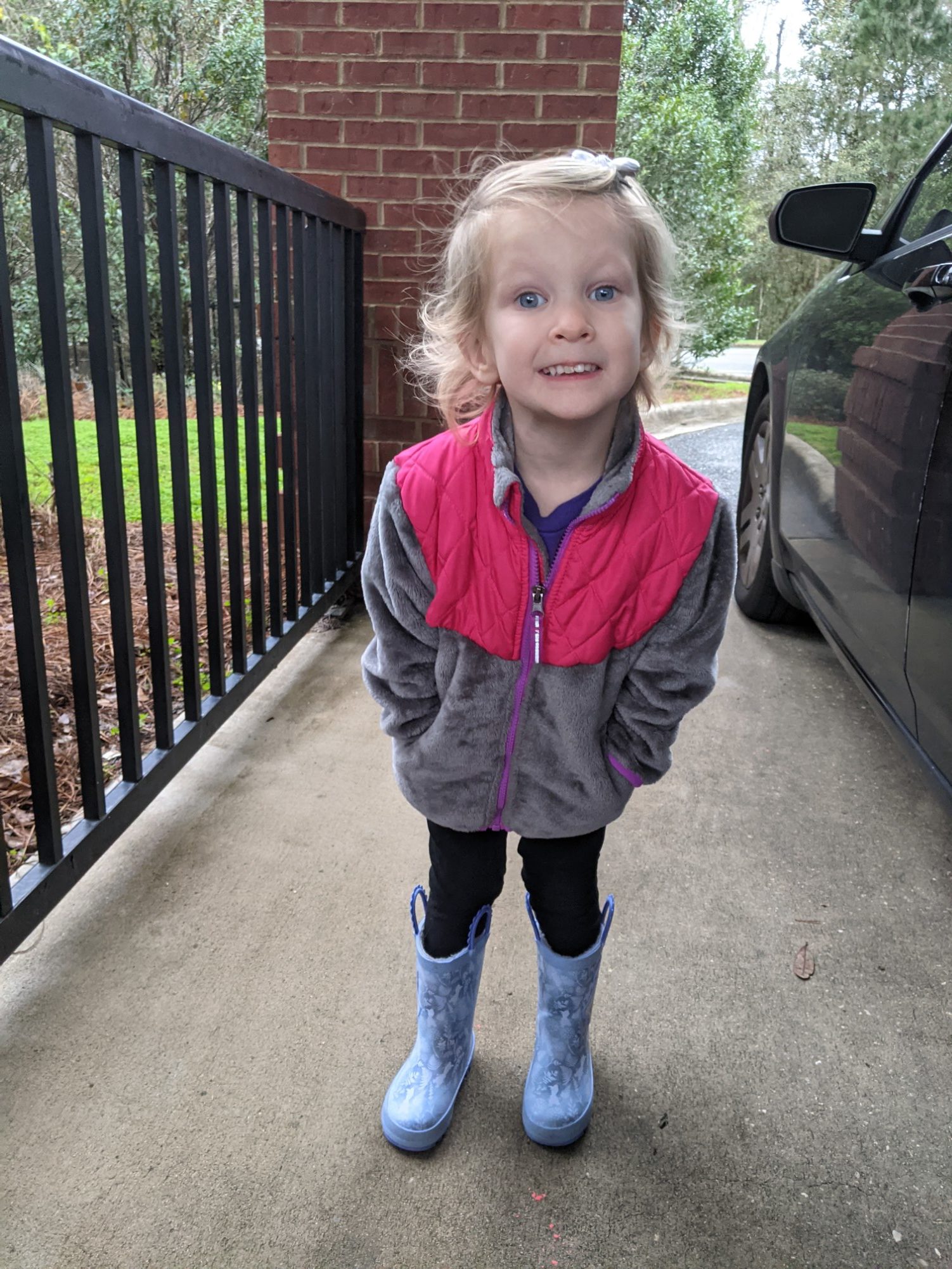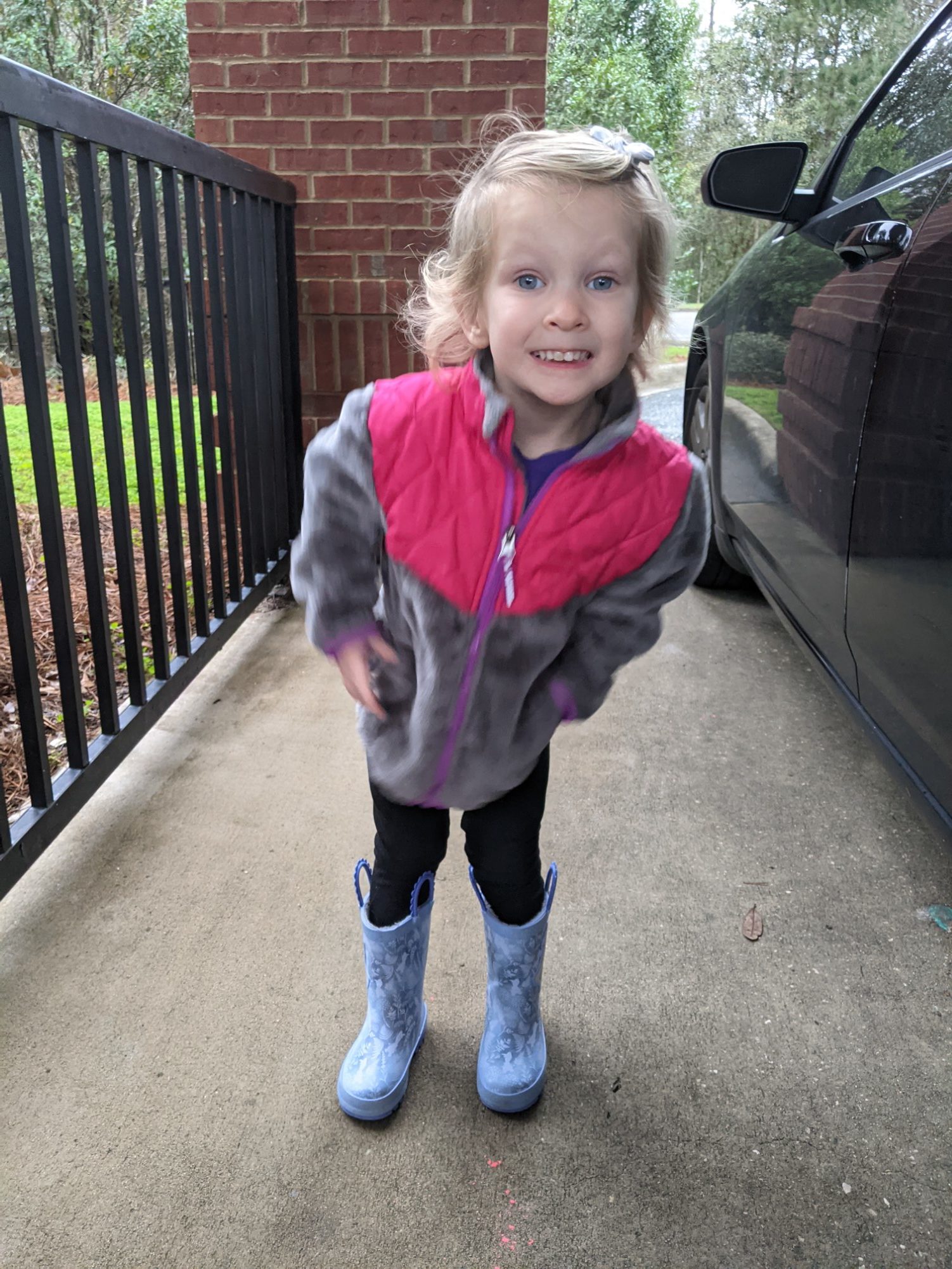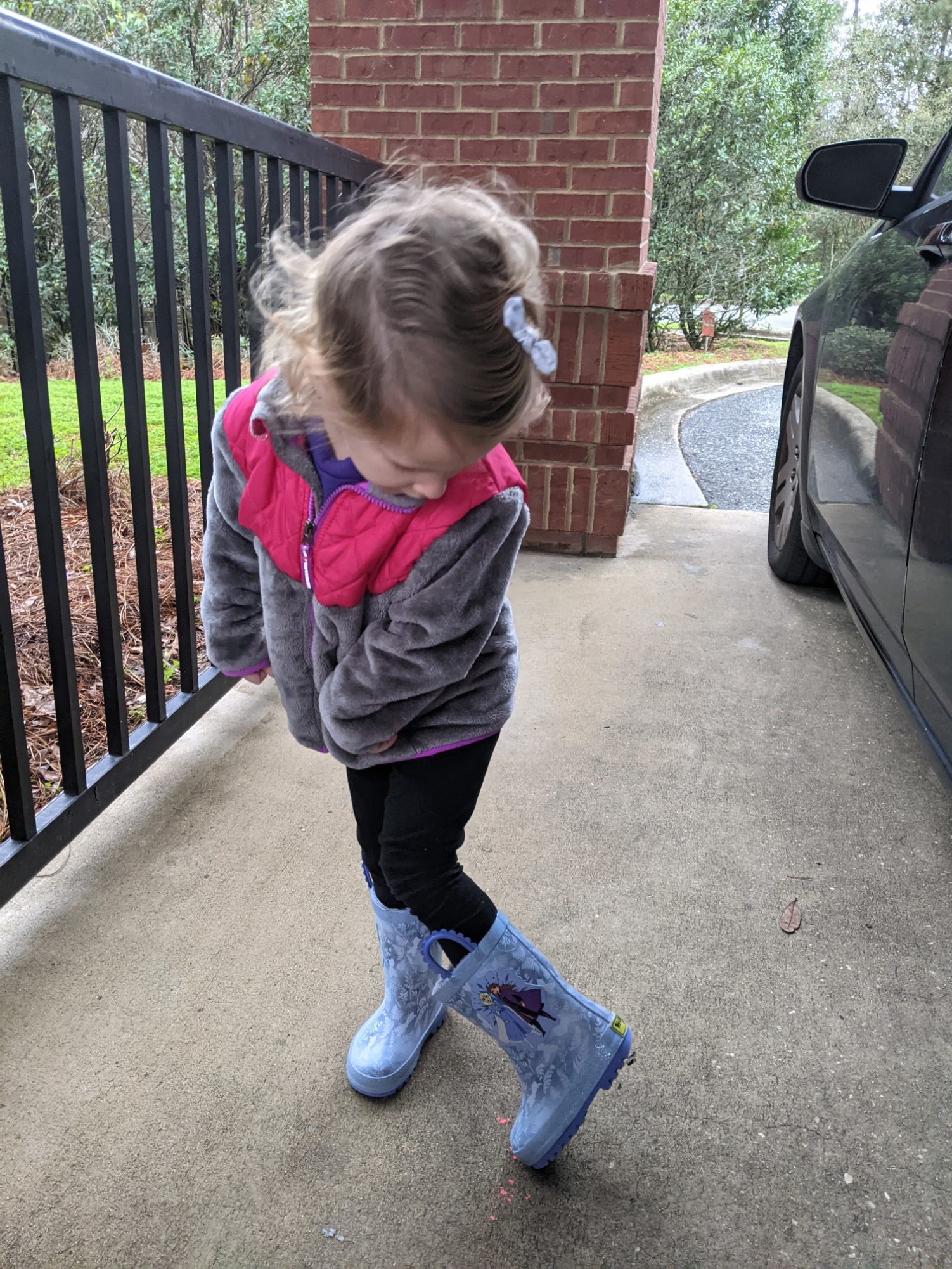 She had a good day at school today, and took a nice loooong nap, for 2 hours and 10 minutes! And apparently she had another little one-on-one craft date with a friend; but I've never even seen this little boy before.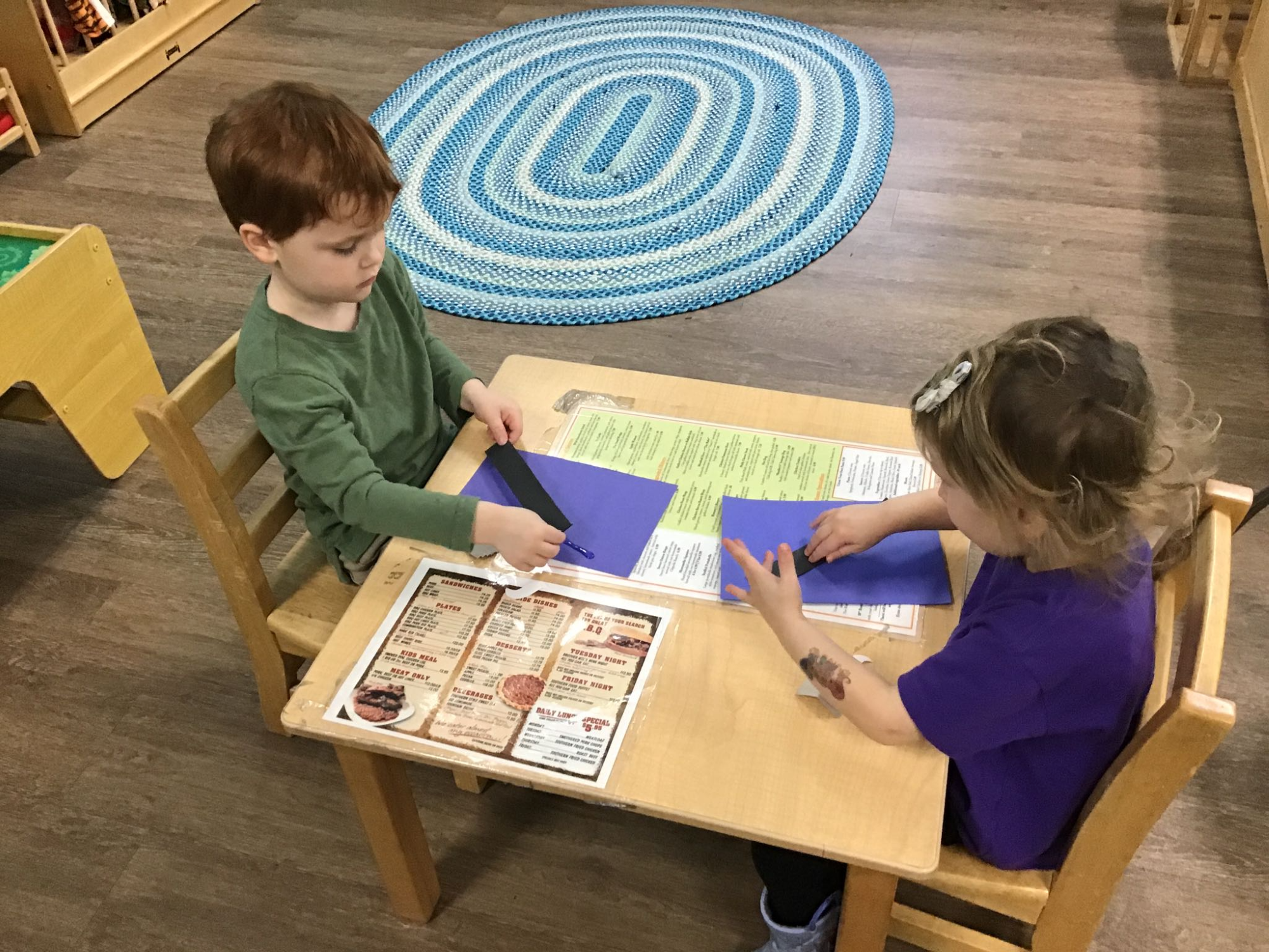 I got stuck at work taking care of a last minute emergency thing, so Jeff went to go pick up Emerson for us today. I was happy to see them when they got home, and get lots of big hugs from my tiny girl!
For dinner tonight, I made pesto chicken tortilla wraps, with spinach, tomato, paremesan & mozzarella, and they were goooood. I loved these wraps! This is the third time I've made these trendy fold-up wraps, and I'm loving it. I have a feeling I'll be making these like, at least once a week, with all different fillings and things.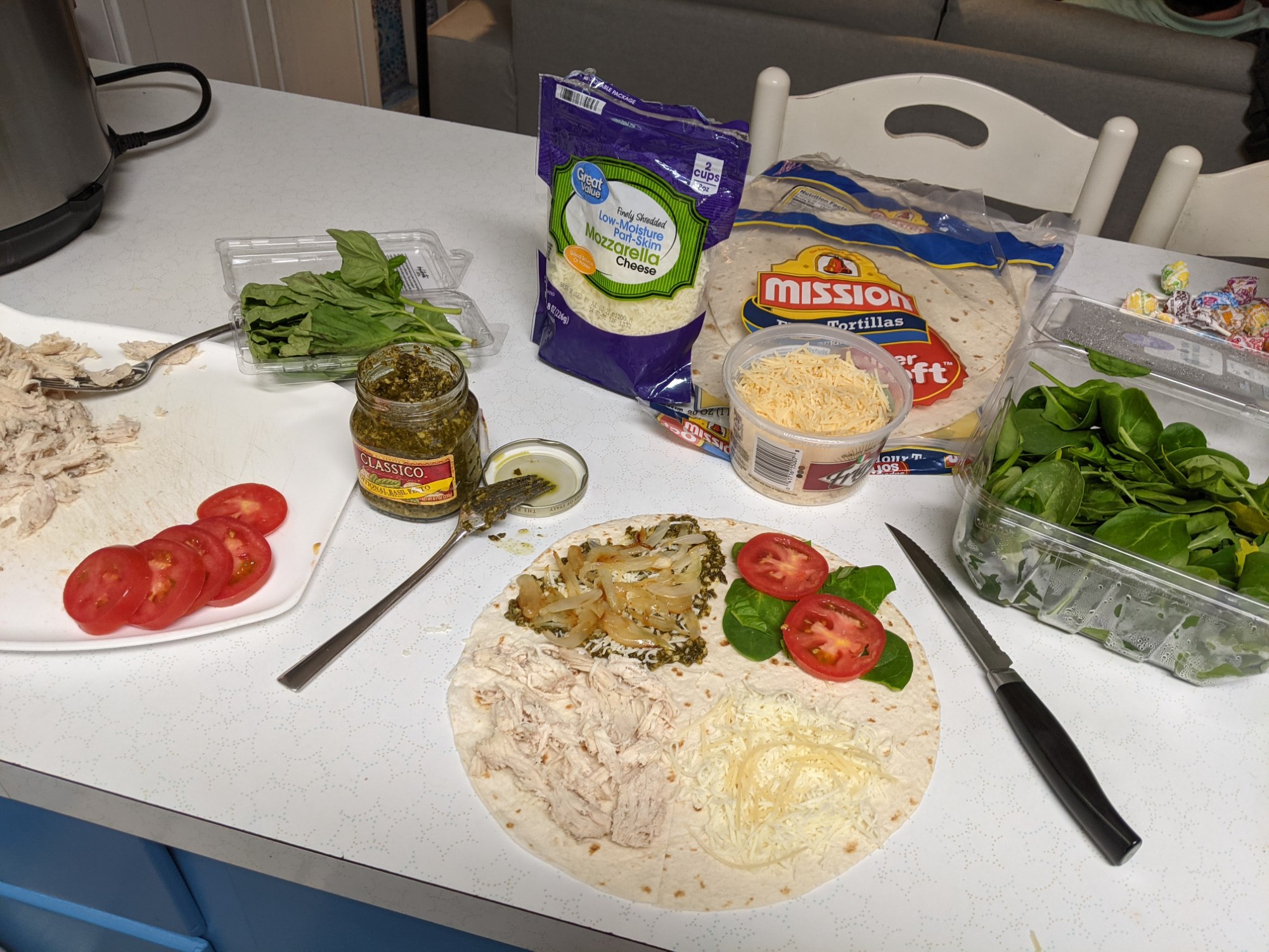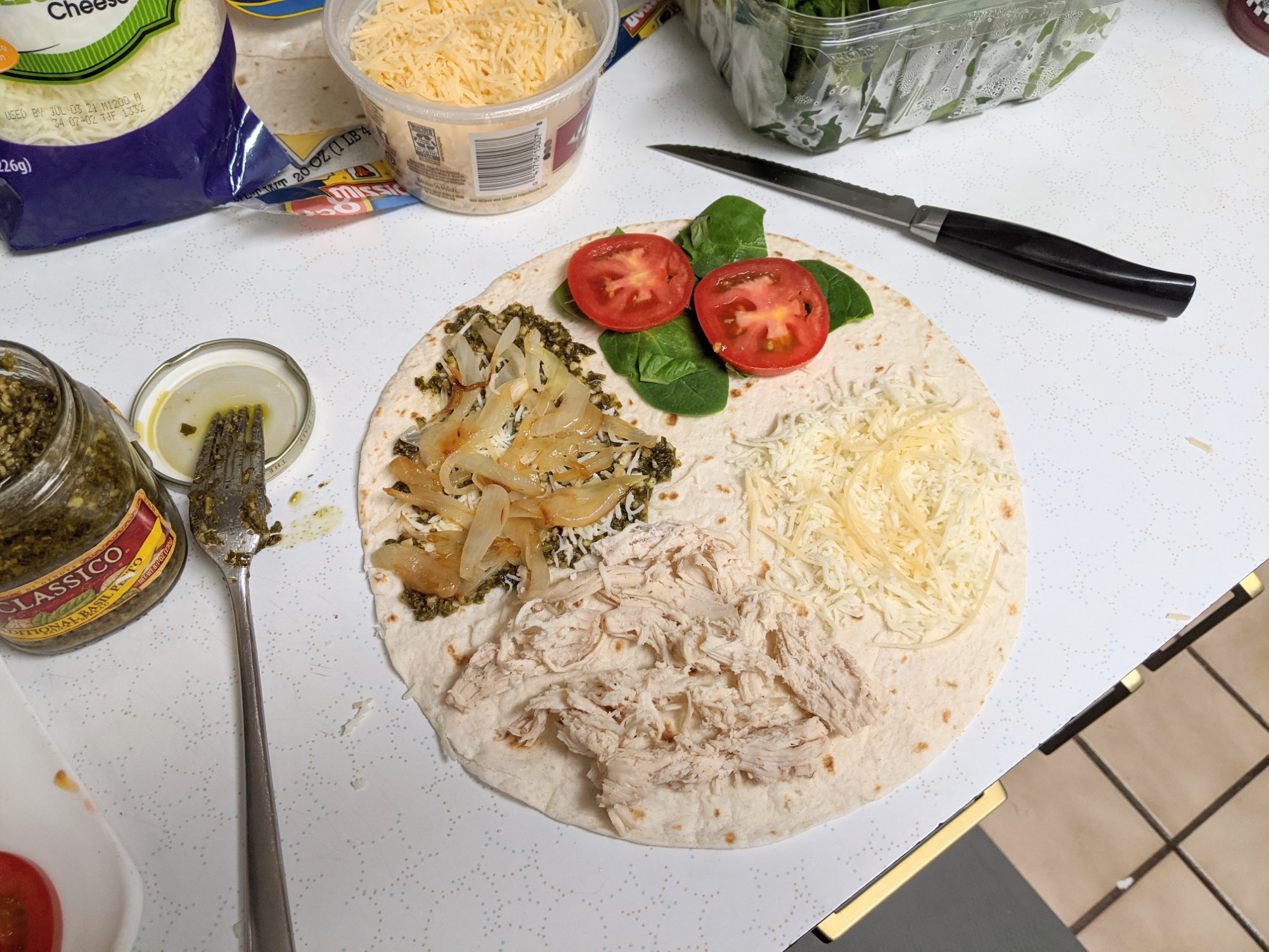 Emerson picked the record tonight (at the suggestion from Mommy that I wanted to listen to the one with the kids in yellow dresses on the front), and it was great sing-a-long dinner music. Except, I found myself singing so much I could barely eat! With Emmie, we always "bribe" her with stuff like, "take three bites of quesadilla and then you can have a sip of Daddy's grape soda." So while I was struggling to eat and sing,  Jeff was like, "take three bites of your wrap and then you can sing." I died laughing, but I did it 😉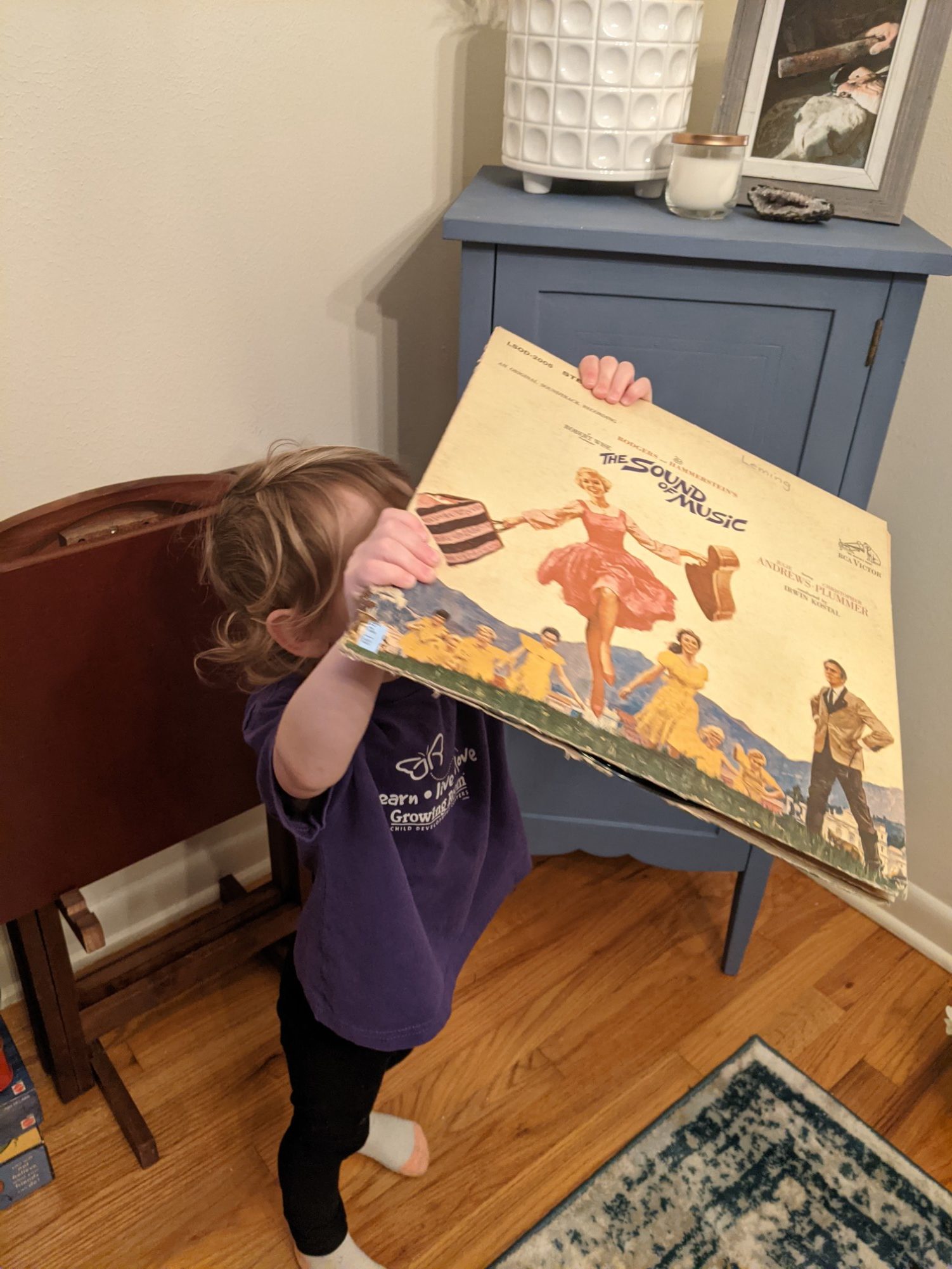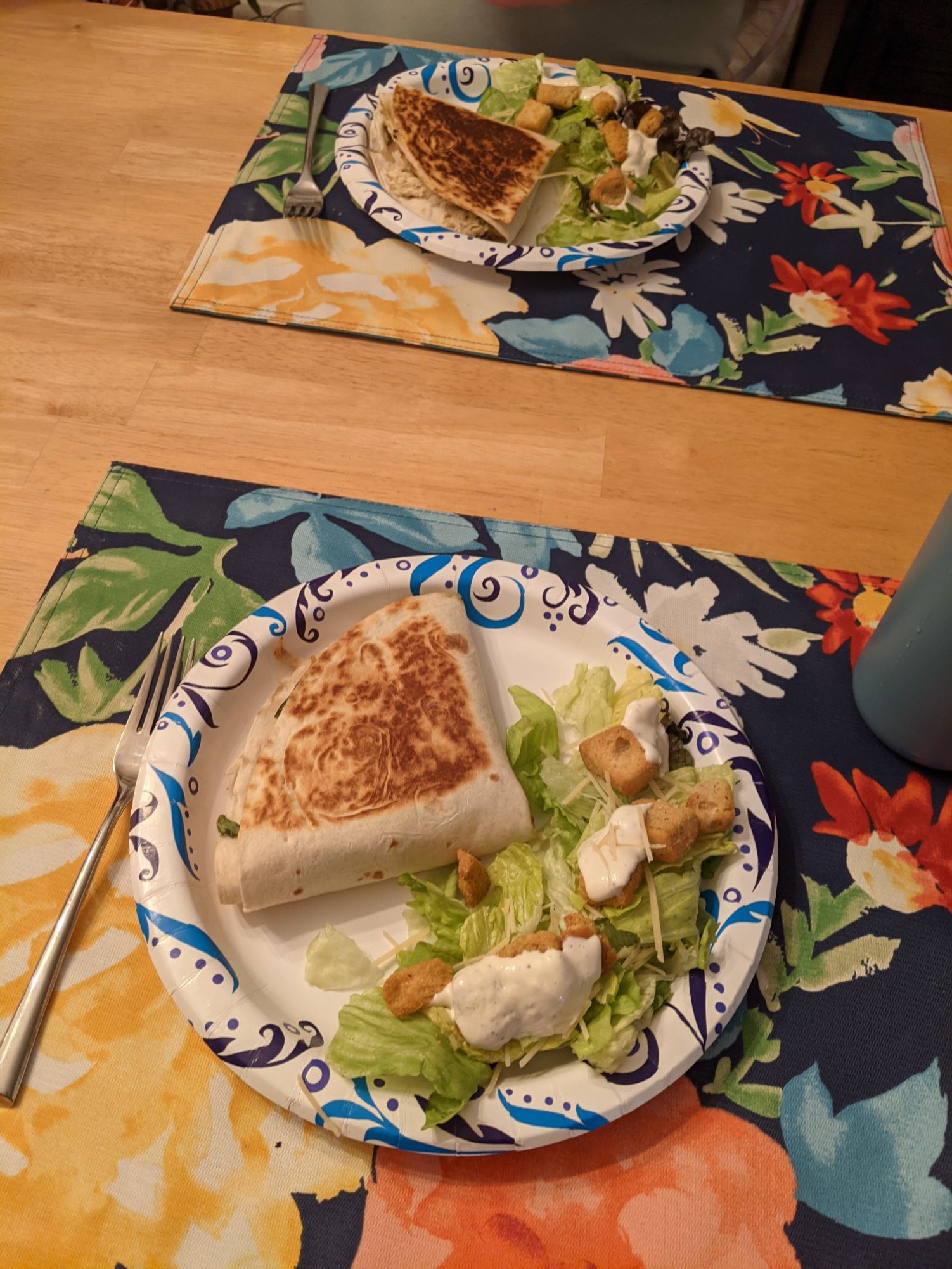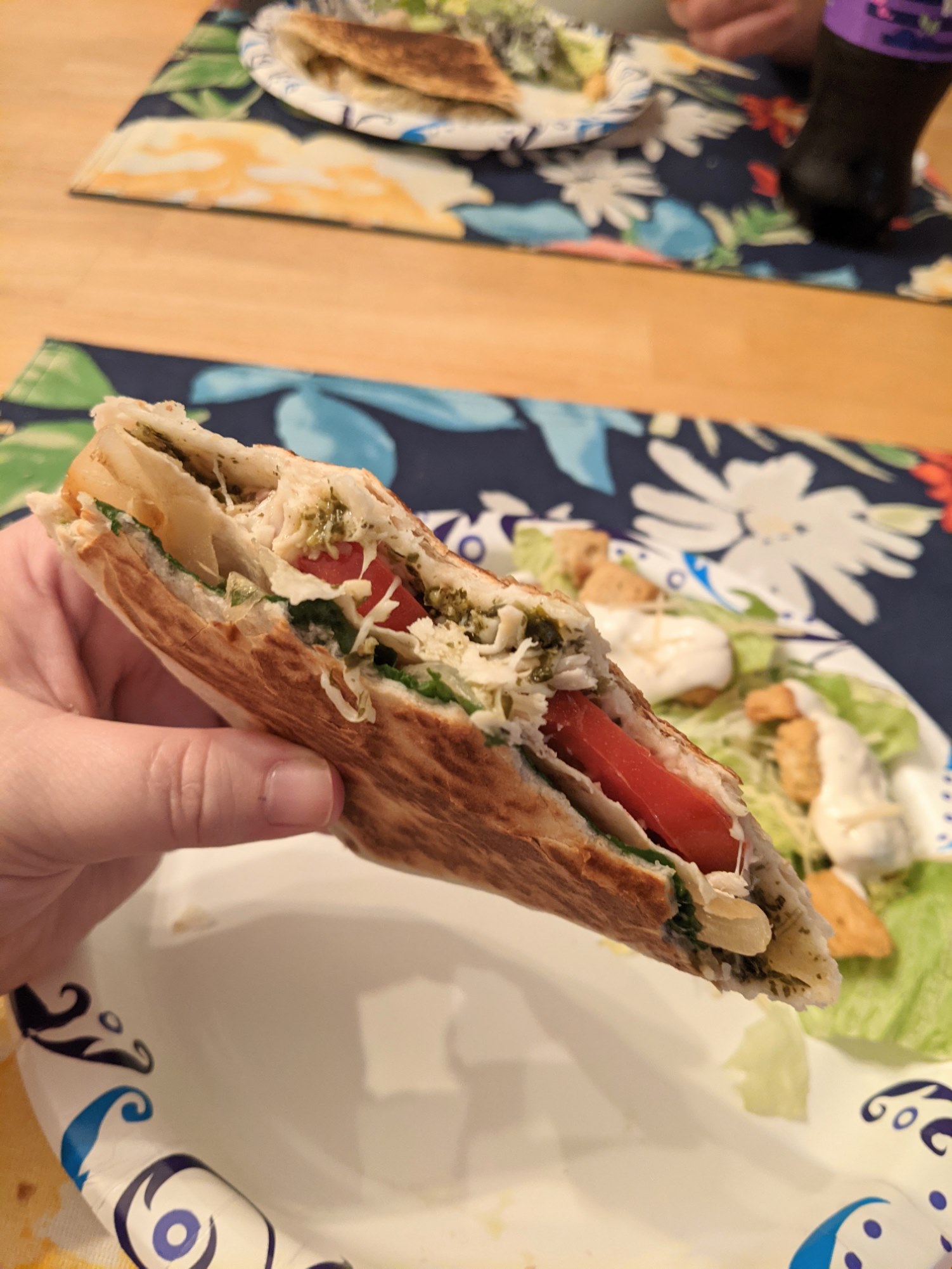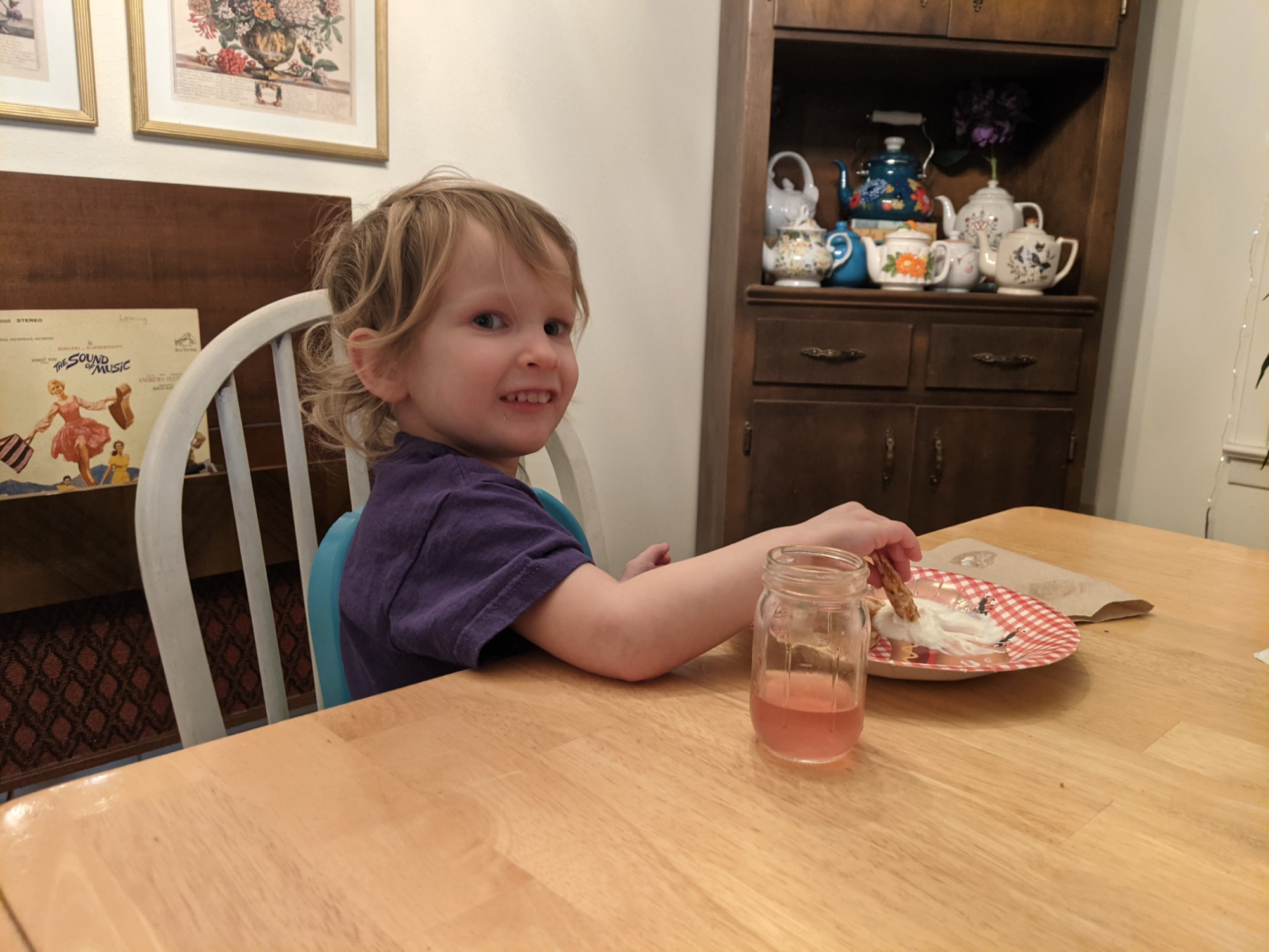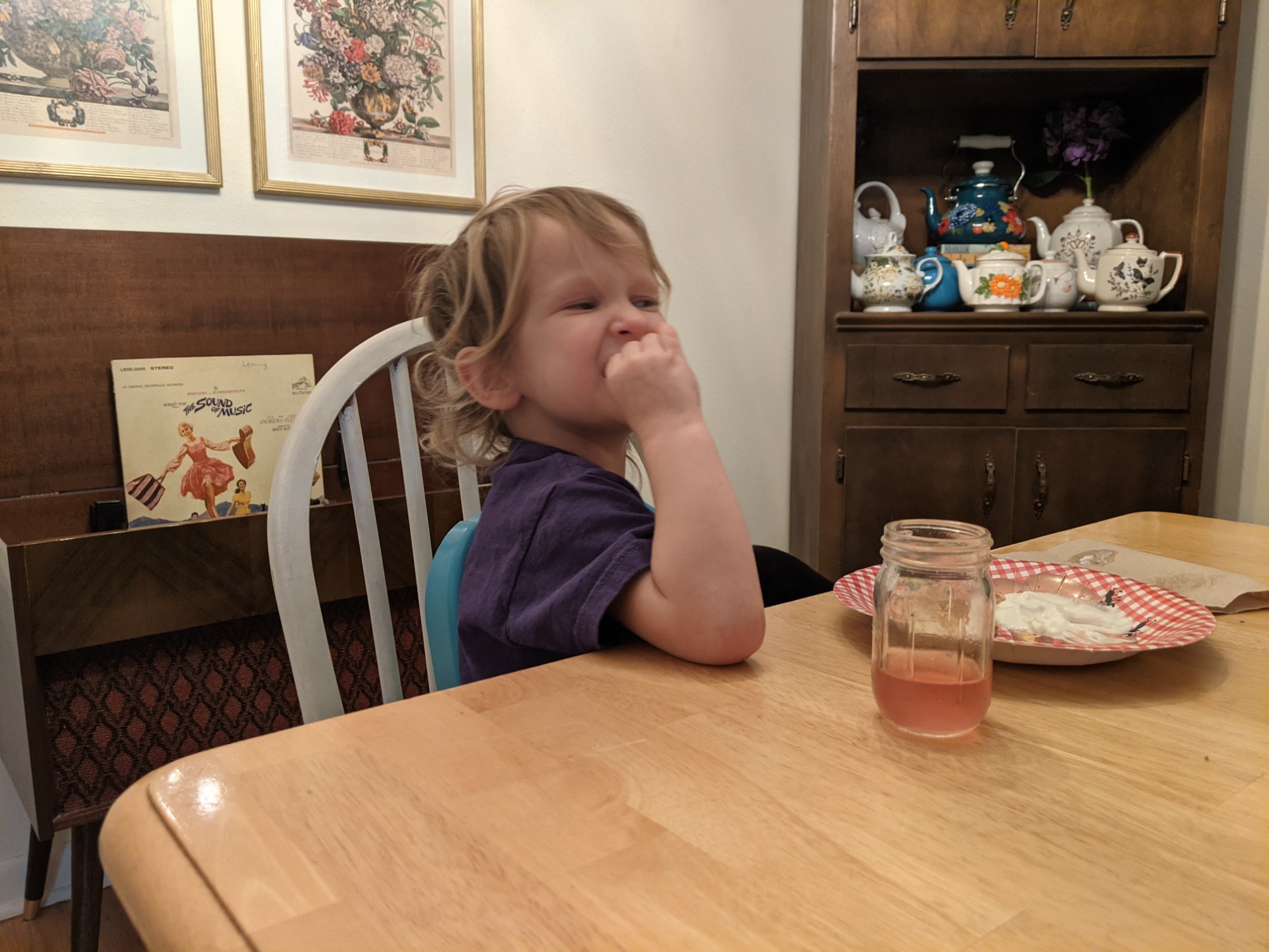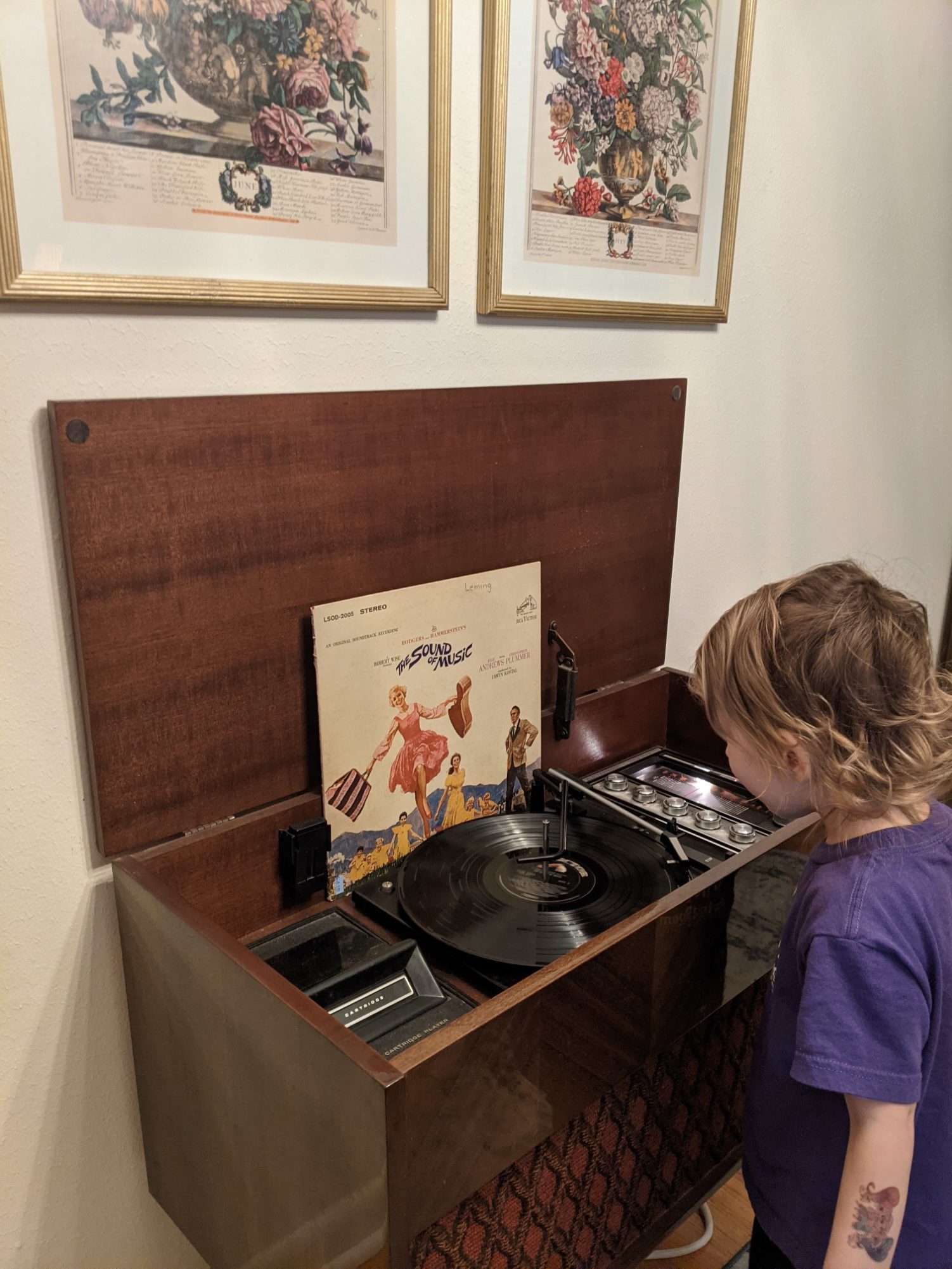 She wanted Daddy to "help her" eat the last half or so of her quesadilla, so I entertained them with more singing, specifically to the "Lonely Goatherd" song, which Emmie particularly loved with al my crazy yodeling.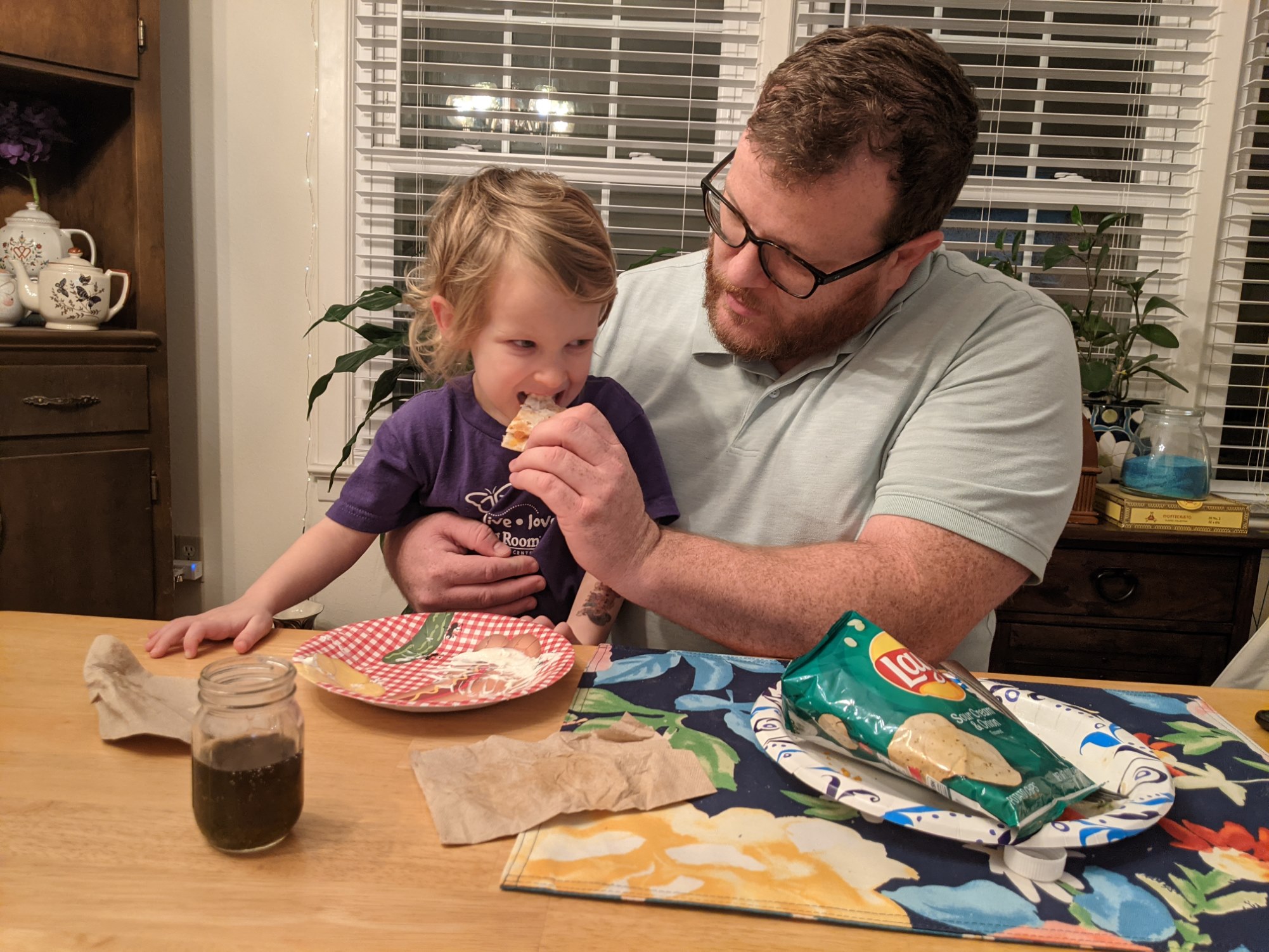 So then we pulled up the little goatherd performance from the movie, and she loved the puppets and the goats and the singing, and had a little bit of candy for her dessert.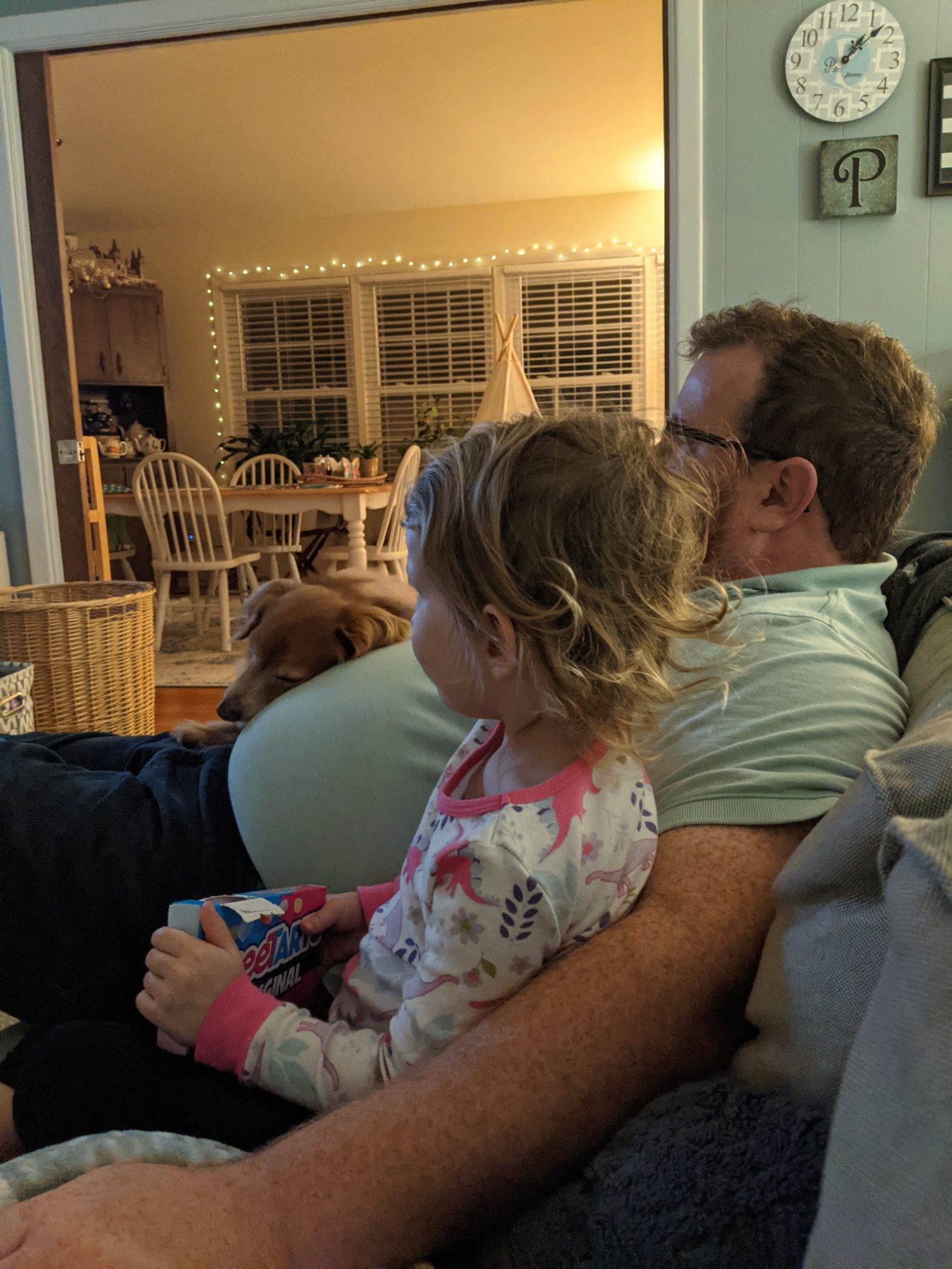 We had some major meltdowns tonight (she wanted juice and we didn't have any; she wanted to watch another video but it was bedtime; she wanted to read a super long book but it was already very late) but we all hugged and loved and made up, and then after that she was good at bedtime.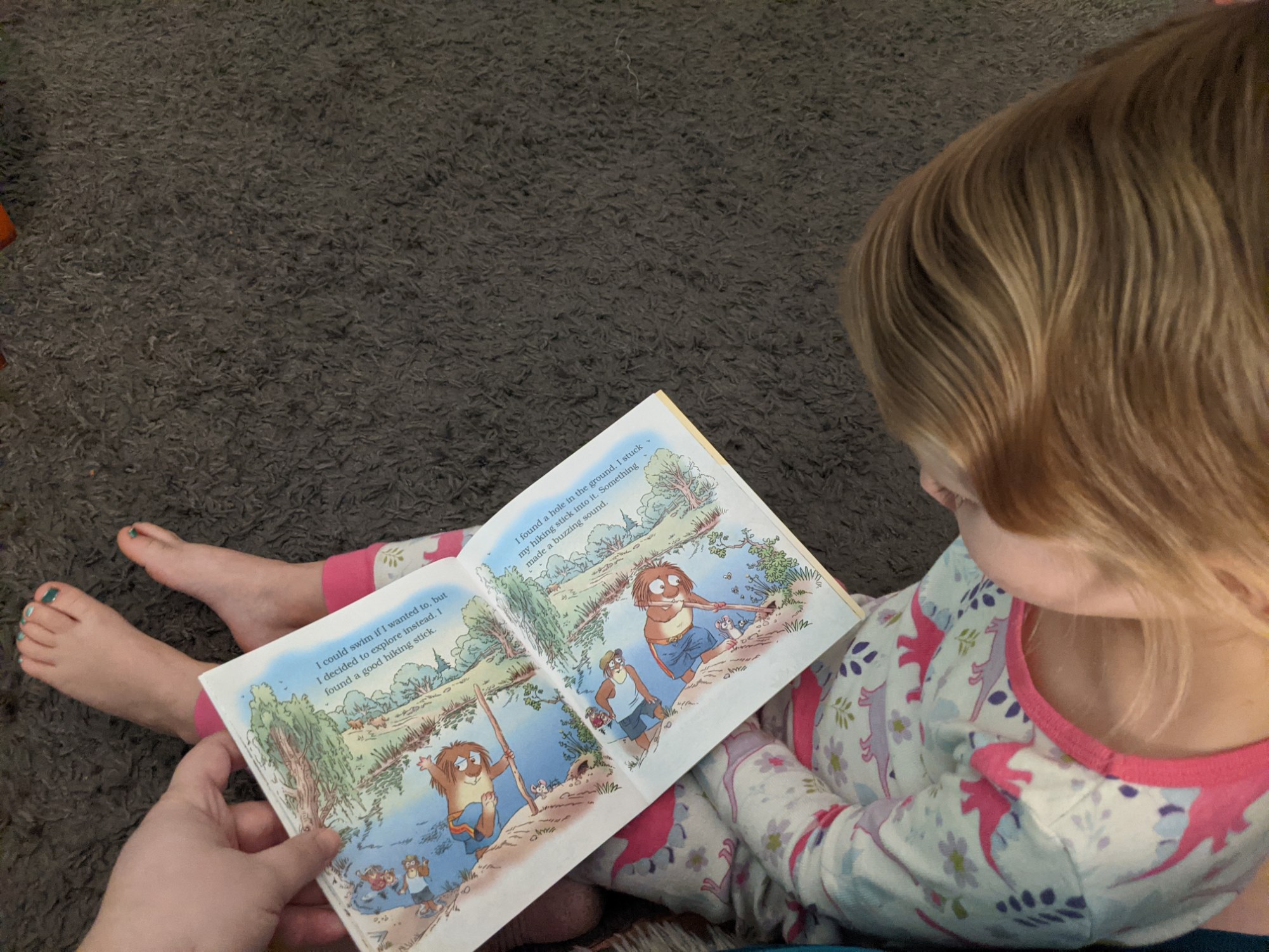 Gonna watch a little bit more of Harry Potter 7 part one, before I most-likely fall asleep on the couch, like usual 🙂