So yesterday, something weird happened with my blog. It had something to do with an unsuccessful IP address and failed JetPack launches (which sounds like I'm running a rocket ship, rather than a website), and it's way more complicated than you or I can understand (at least I assume we're in the same boat). But my sweet Hubby got everything all sorted out, and now we're back up & running!
So here's the post I would have written Wednesday, 3/20/19, IF my blog had been working properly… Emmie girl was looking cute in a new onesie, and loving her dinosaurs!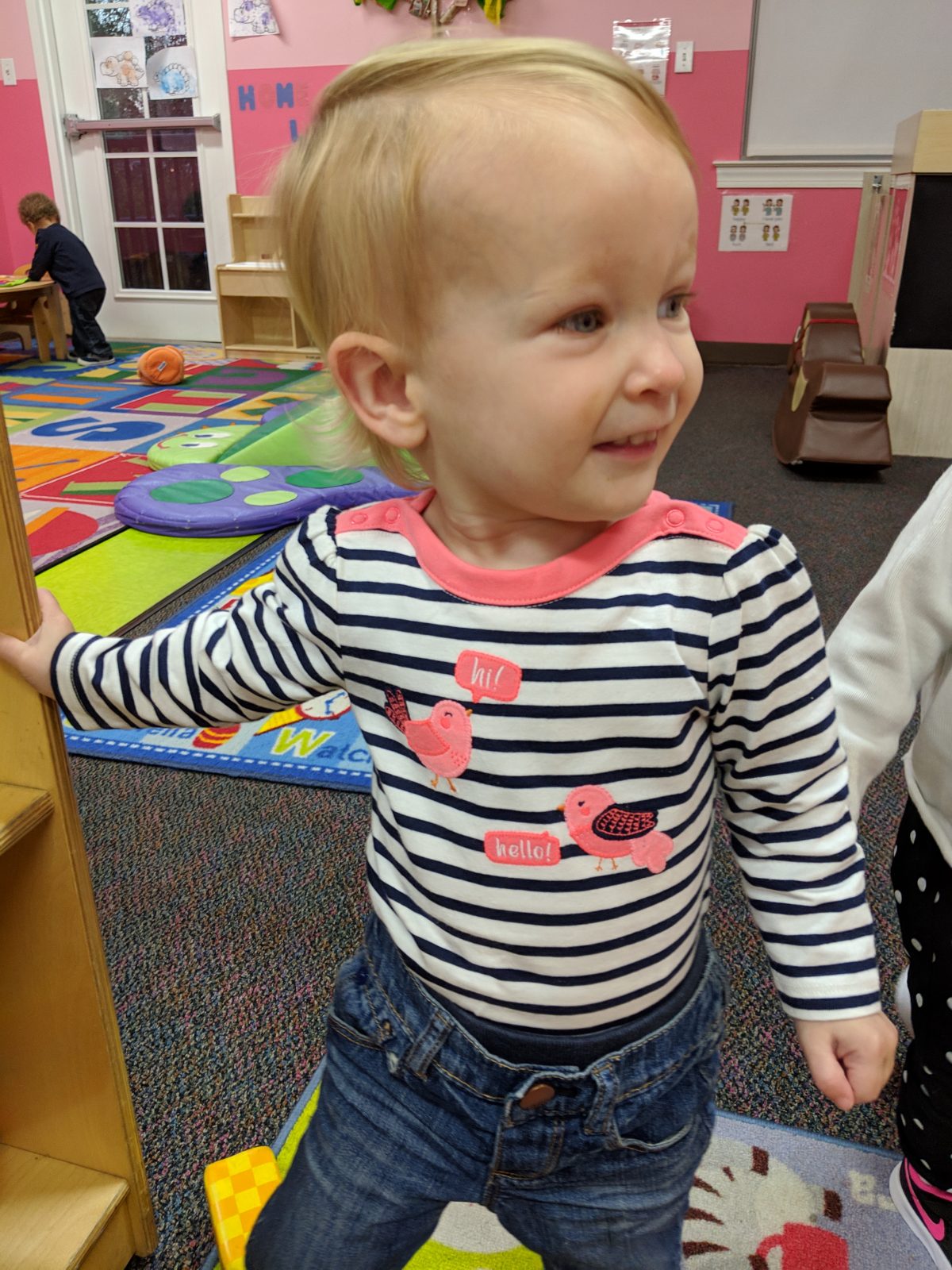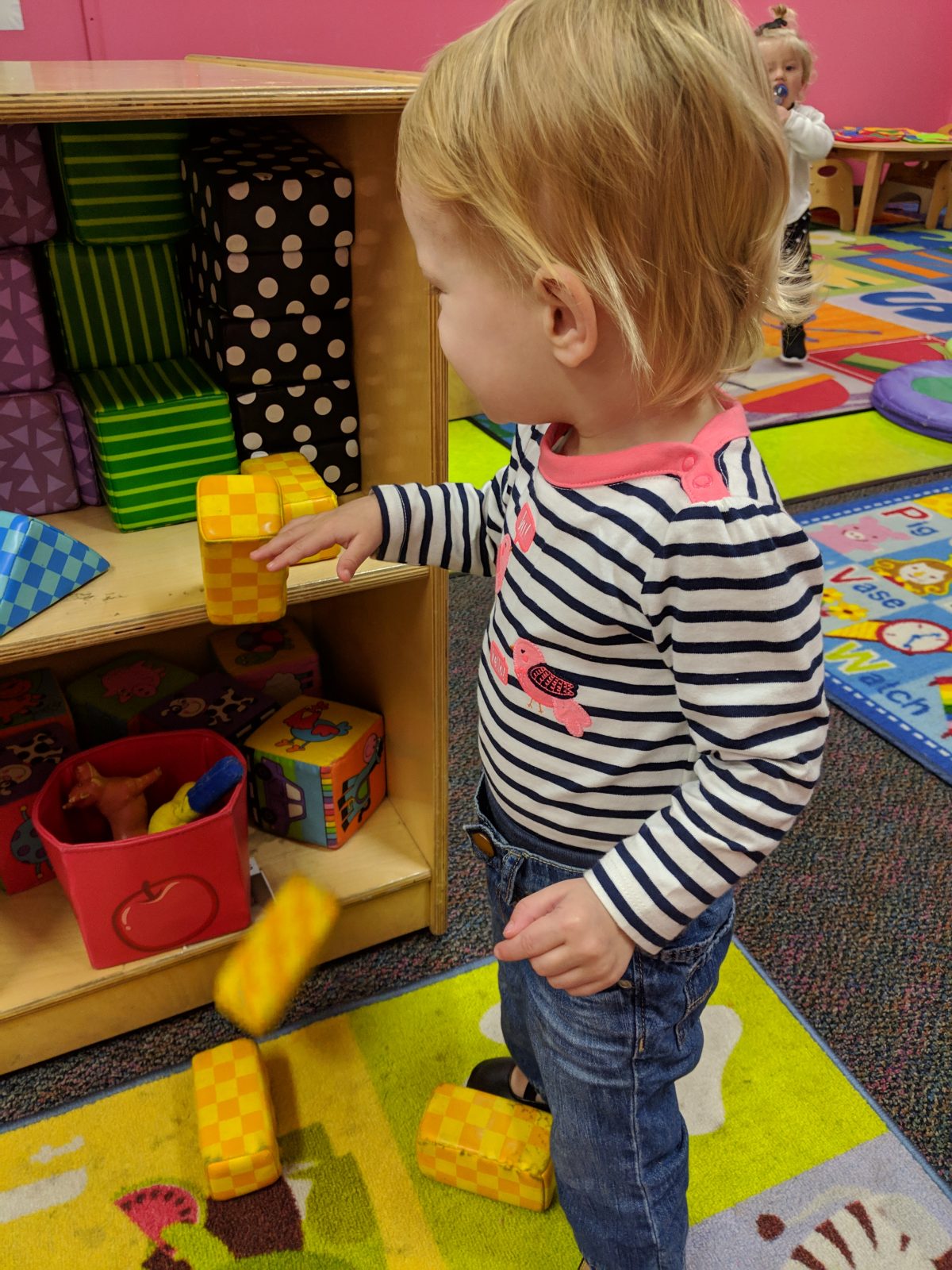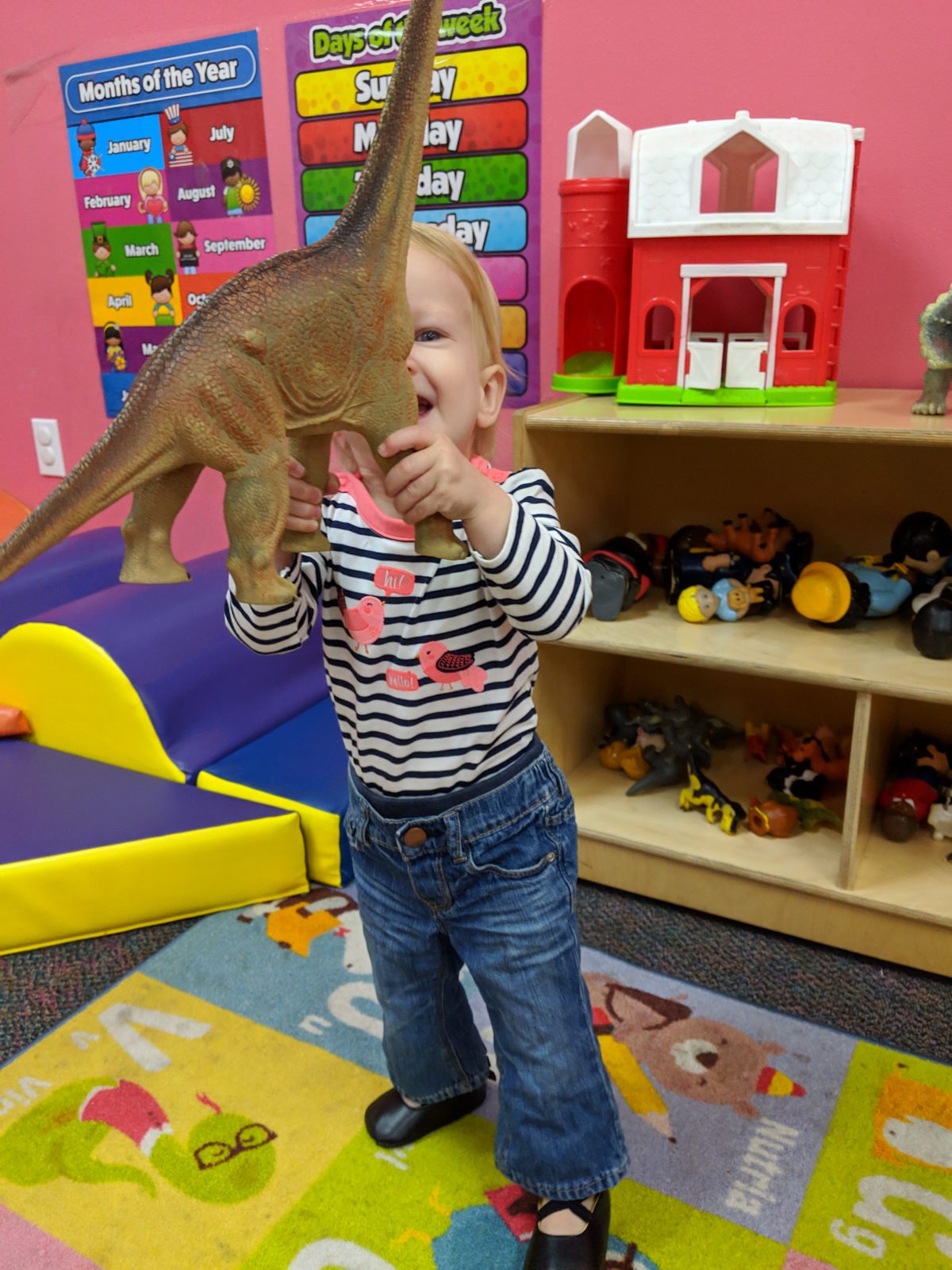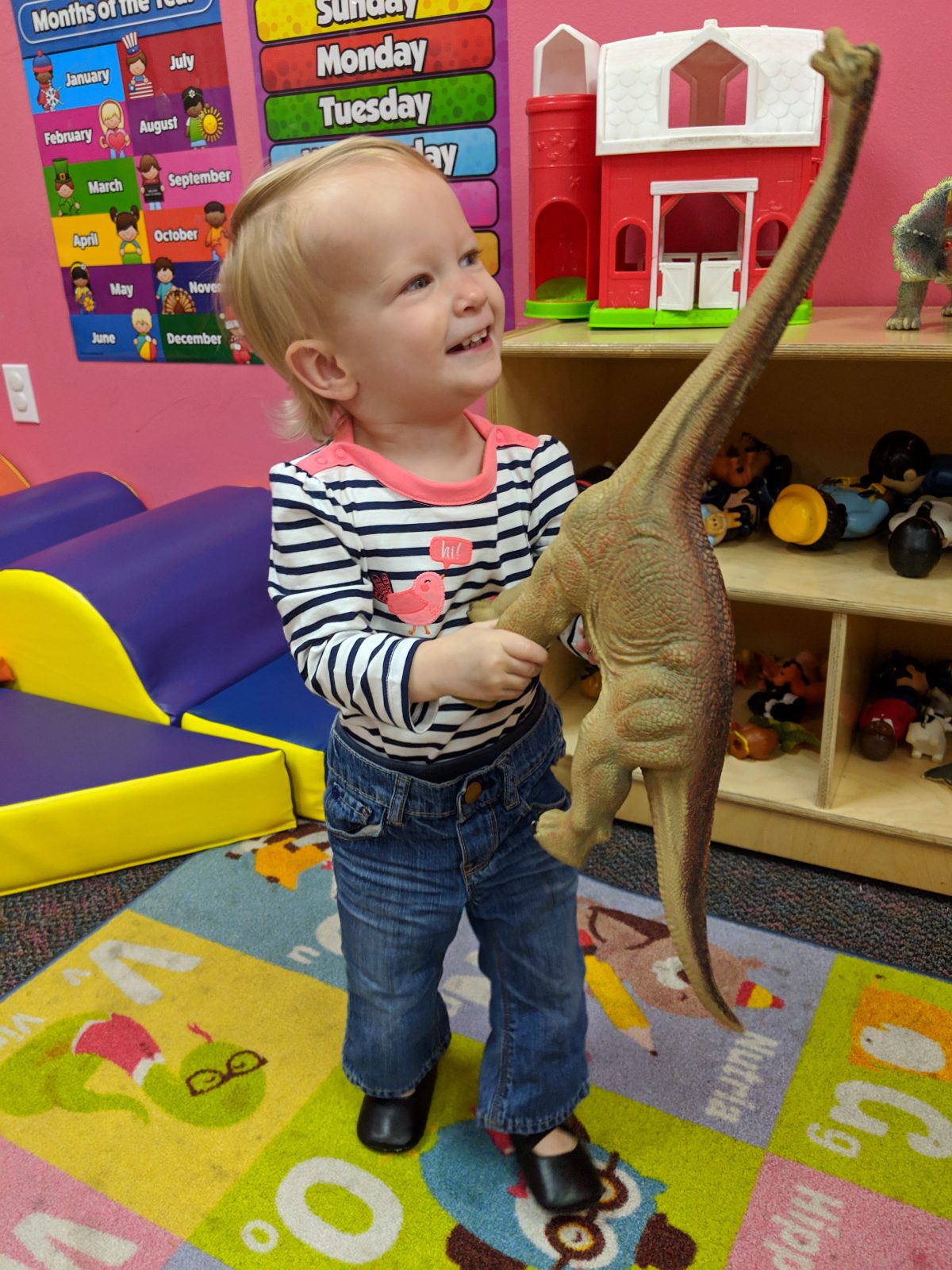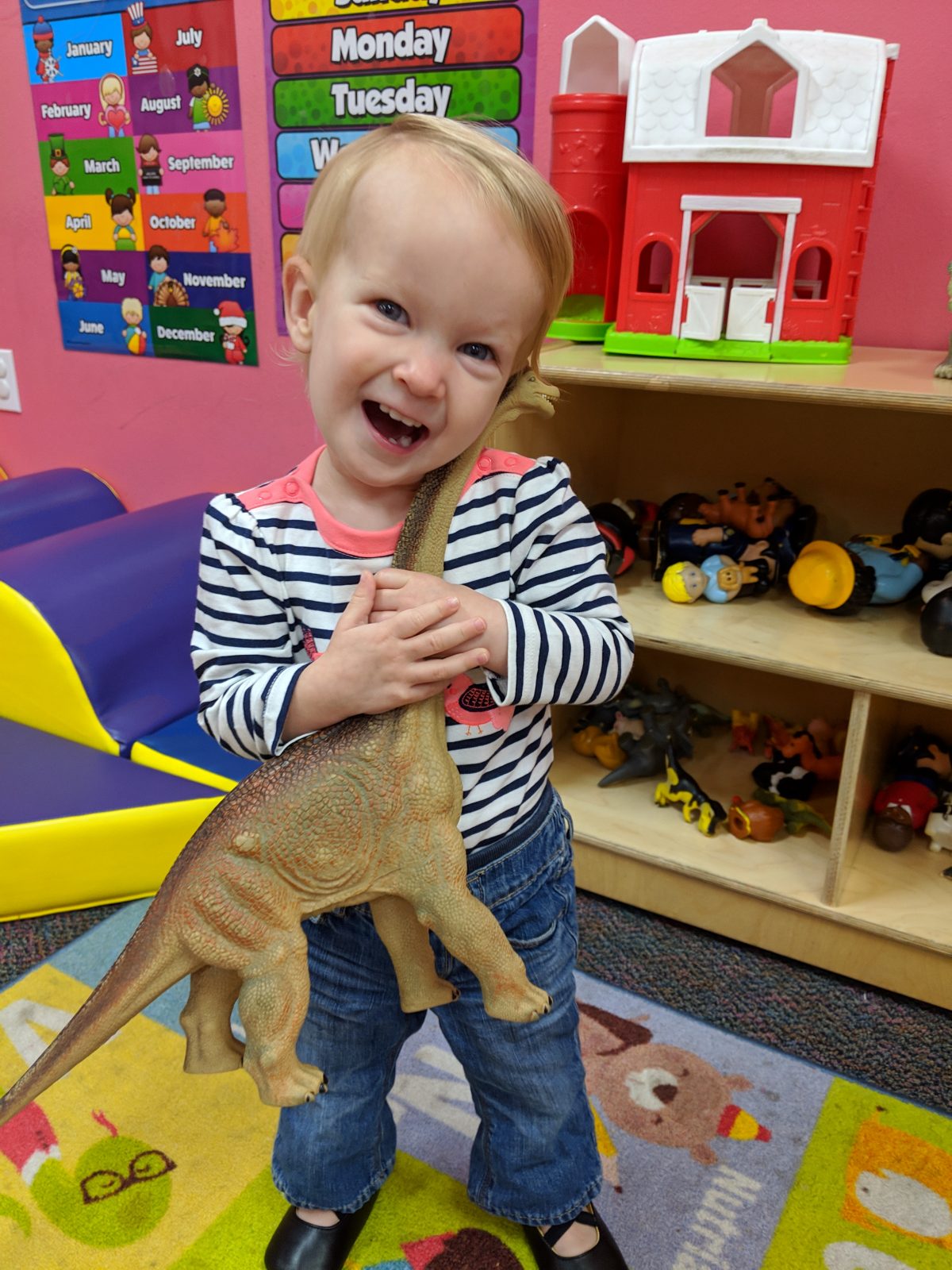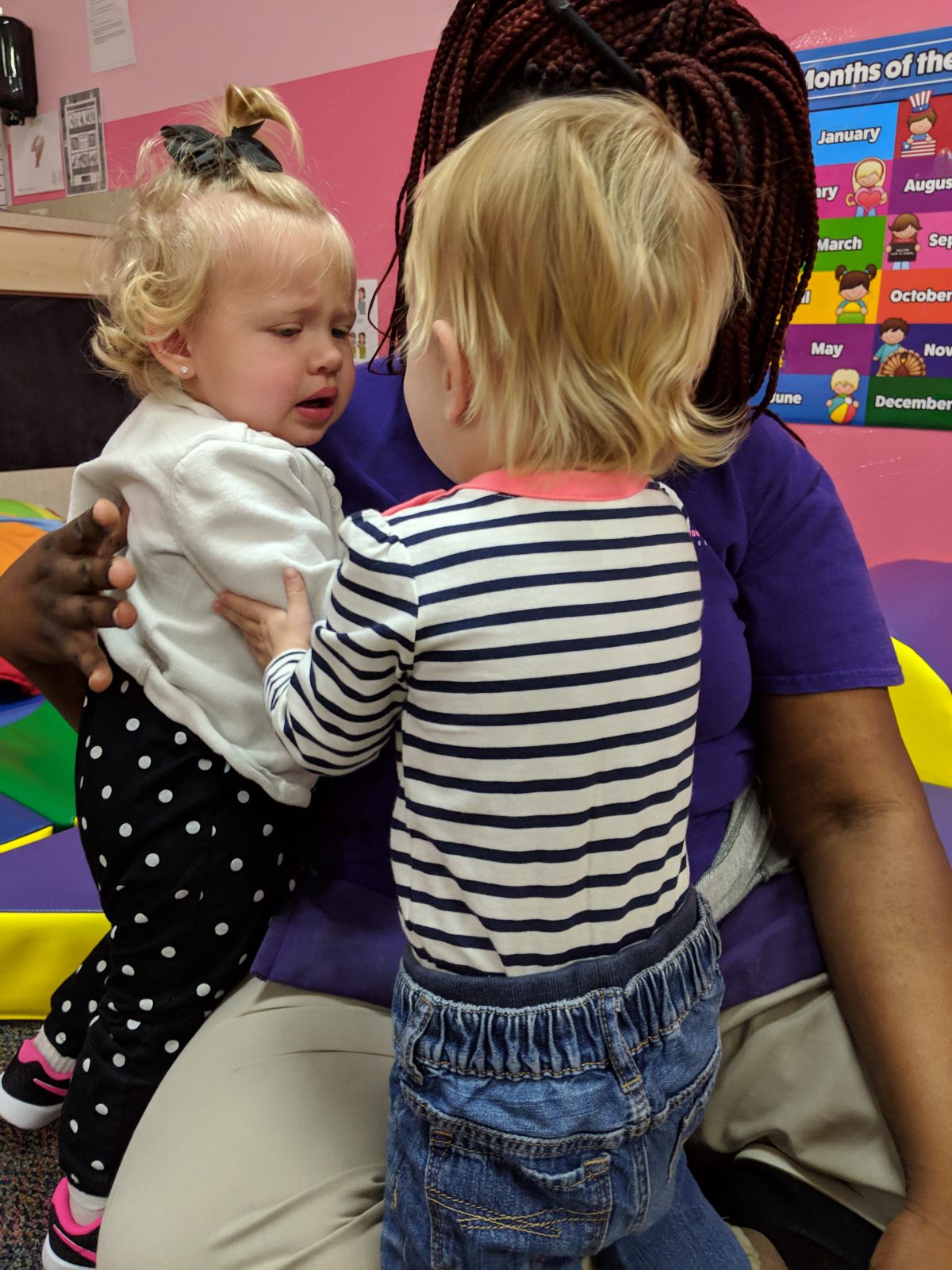 In that last photo above, Ms. Q had told Emmie that the other little girl had a tummy ache, and Emmie should give her some love. So she reached over and kind of rubbed and patted her arm. It was so sweet!
For lunch, I had my delicious taco salad from our taco Tuesday leftovers. And wow, it was so, so good. I devoured this thing. Plus, I read my very first adult "graphic novel." It's written by a man who's father survived Auschwitz, and was really neat. Well, the graphic novel part was neat, the story of course is horrific. (But yet, I love reading Holocaust books, both fiction & non-fiction.) In this one, the Polish Jews are drawn as mice, and the Nazi's are drawn as cats. Interesting imagery.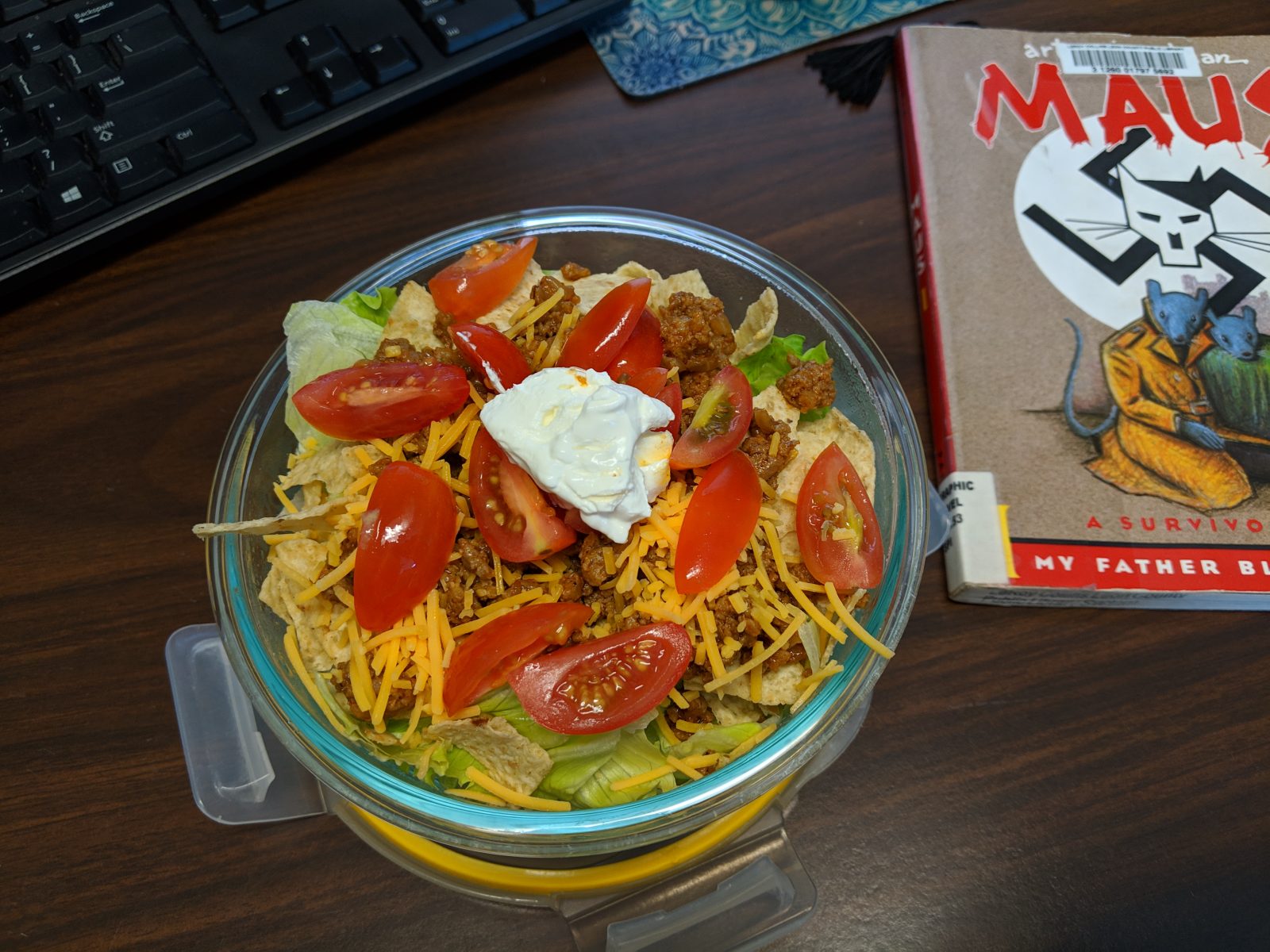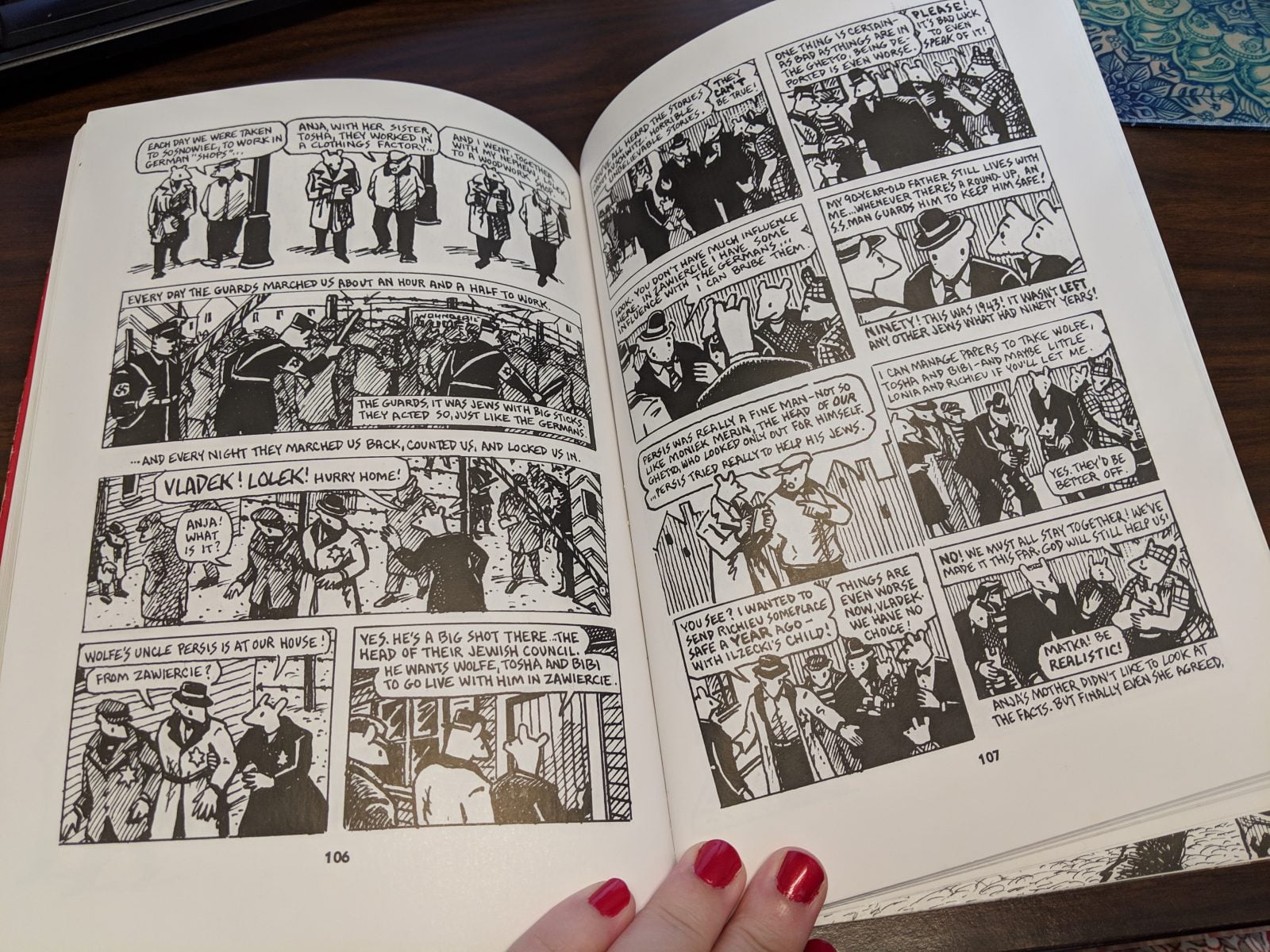 For some brief triplet news, Ellie Grace was upgraded to a "big girl" bed on Wednesday! Her sisters are still living in their isolets, but Miss Ellie is doing so well, and maintaining her body temperature, so she gets to be out in the world!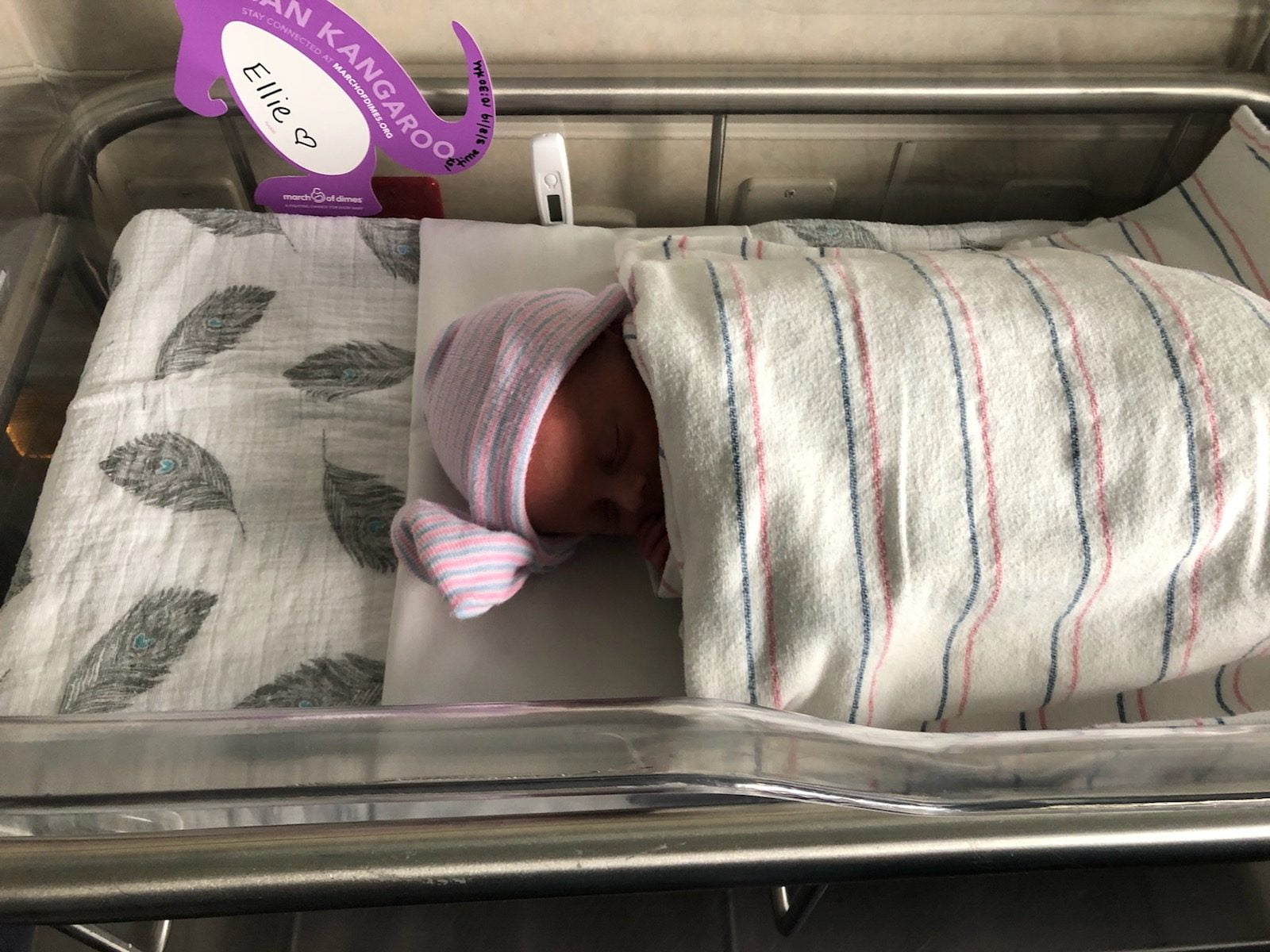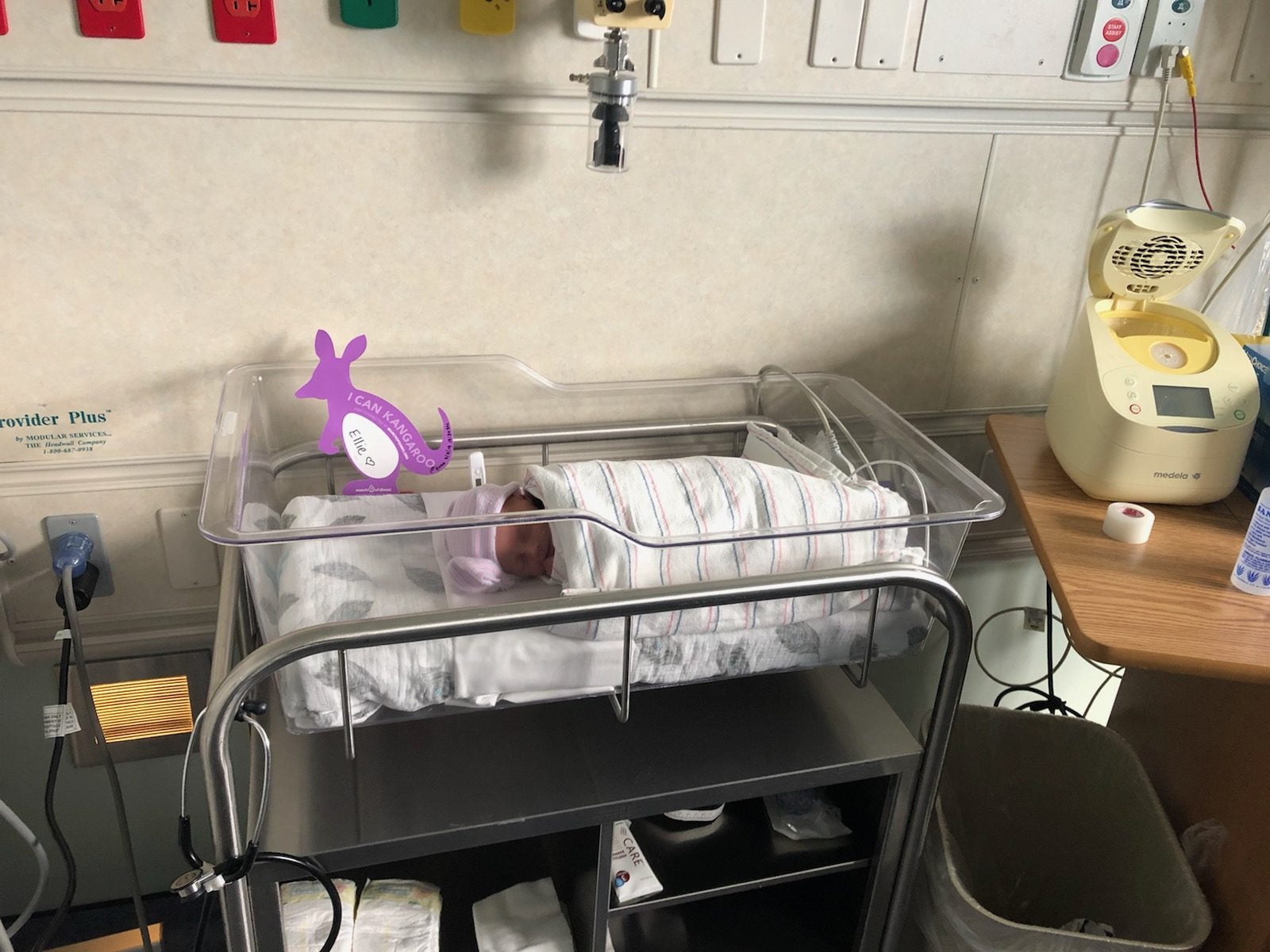 Here are the photos we got from her teachers on Wednesday…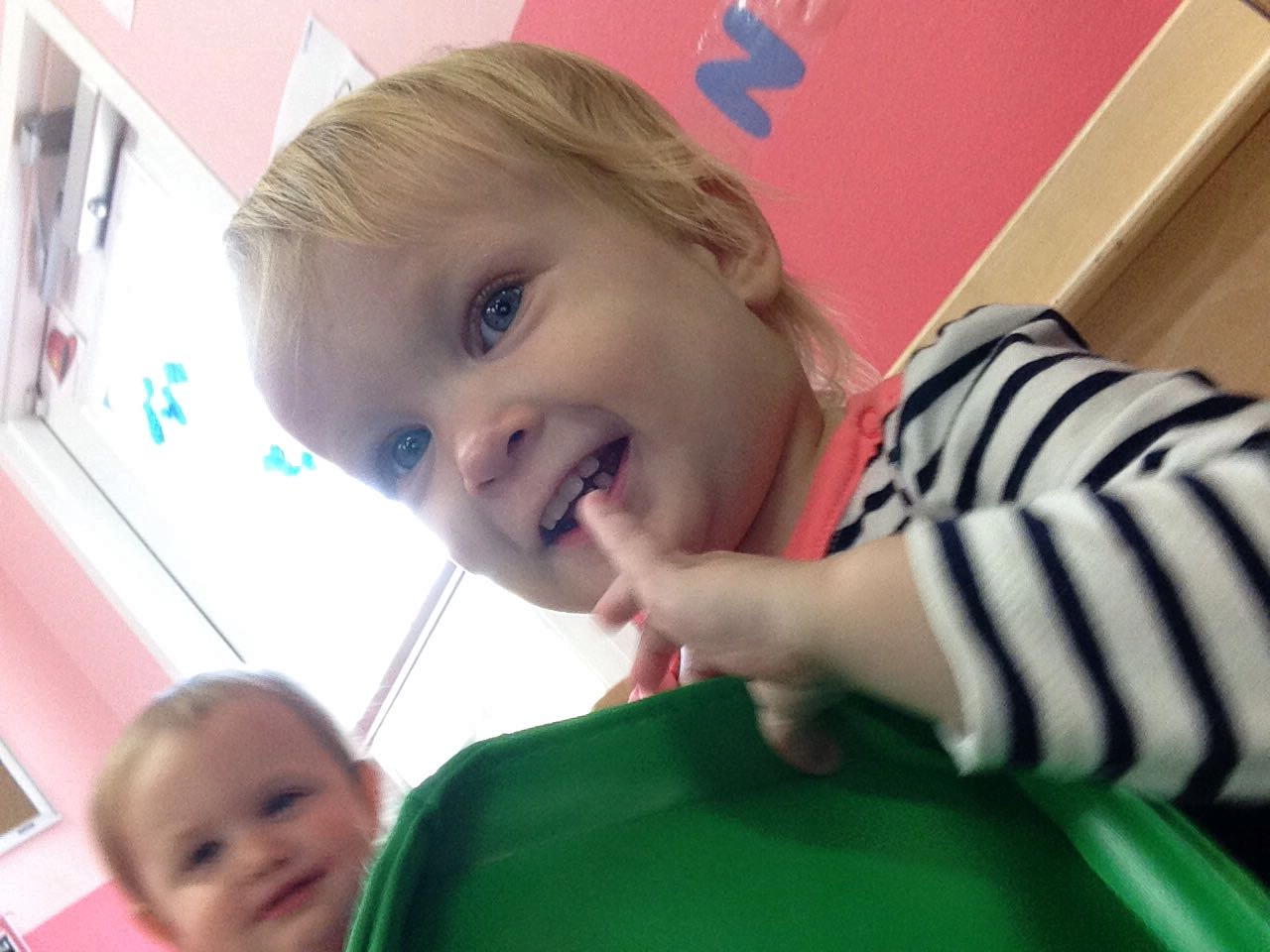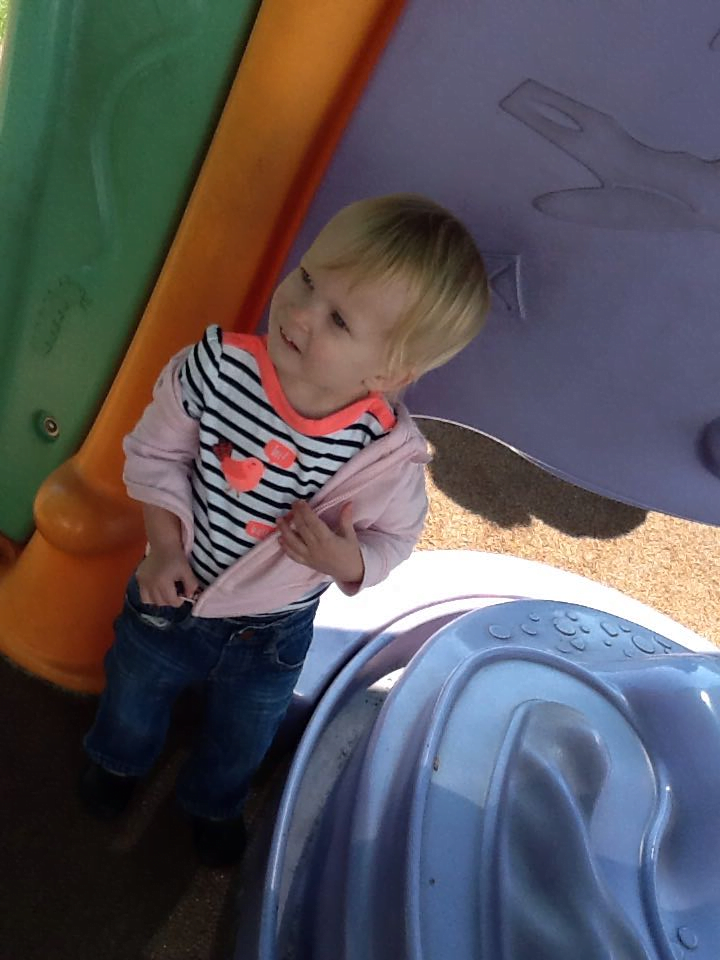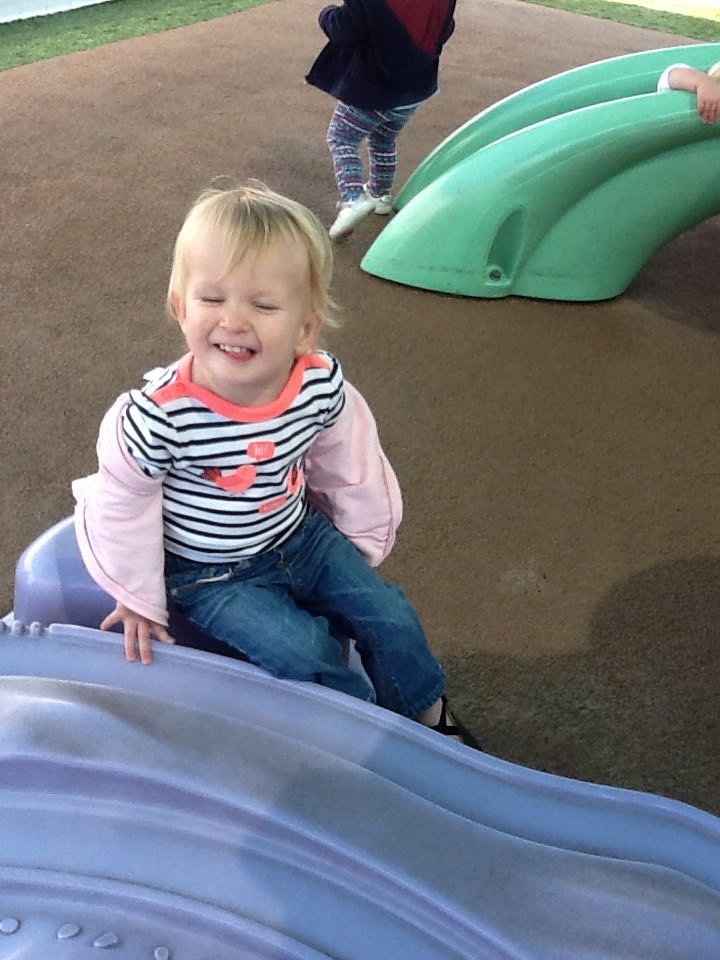 After work, we met the family for dinner before church at Willie Jewel's BBQ. This was only my second time eating here, but it was really good!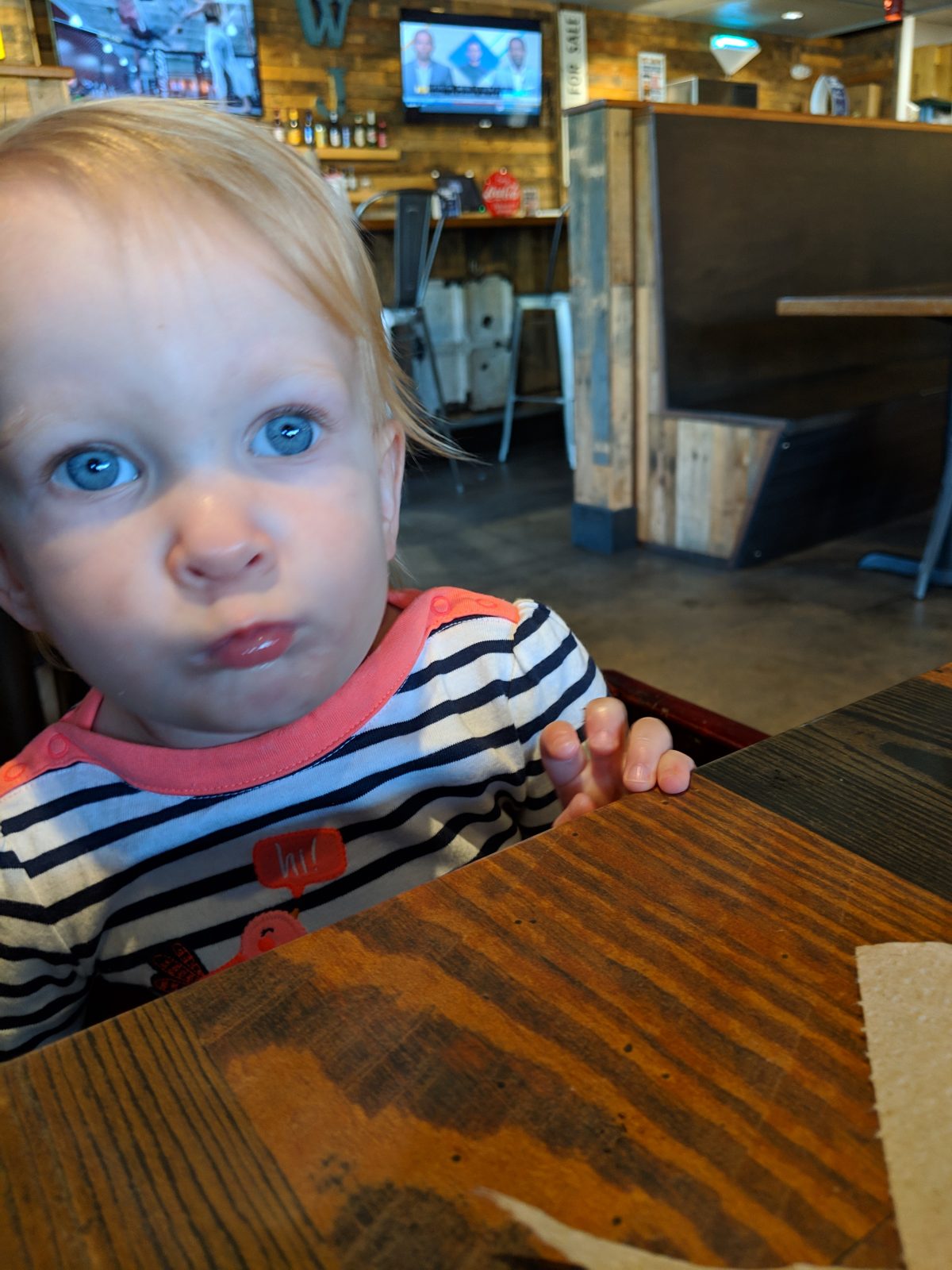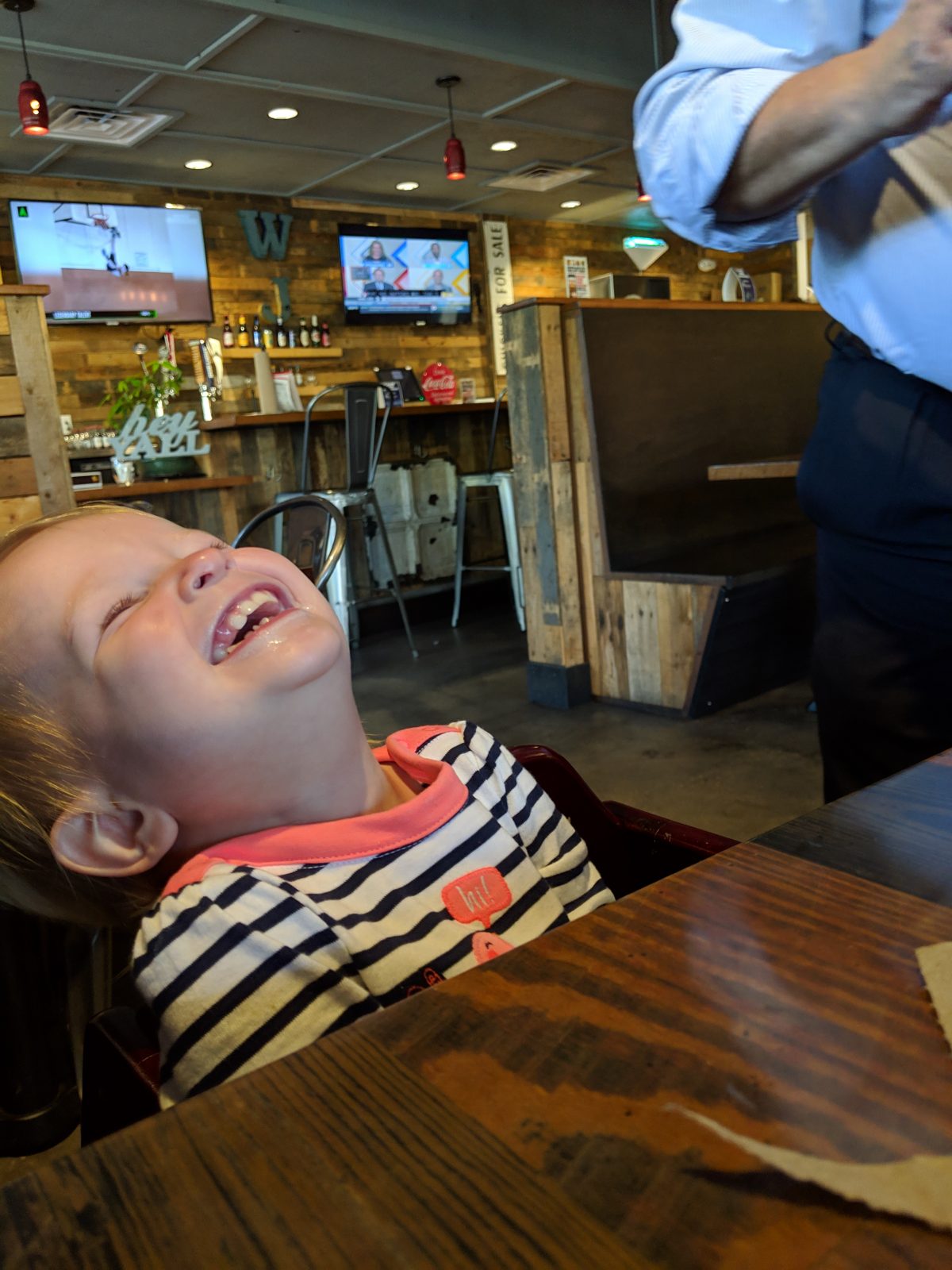 When we were leaving the restaurant, and separating to go to our cars, my Mama had been carrying Emerson. When I took her, she started whining and being all pitiful. But Mama went and got in her car, and as she pulled out, Emmie pointed and said "JEEP!" So that's when I realized she just wanted to ride in Grammy's Jeep, rather than Mommy's car! Haha. So we loaded her up in the carseat in Grammy's Jeep, and she was a happy camper! Grammy said Emerson kept saying "JEEP!" and "Papa!" all the way to church. (Papa wasn't with us, but she was missing him!) So cute!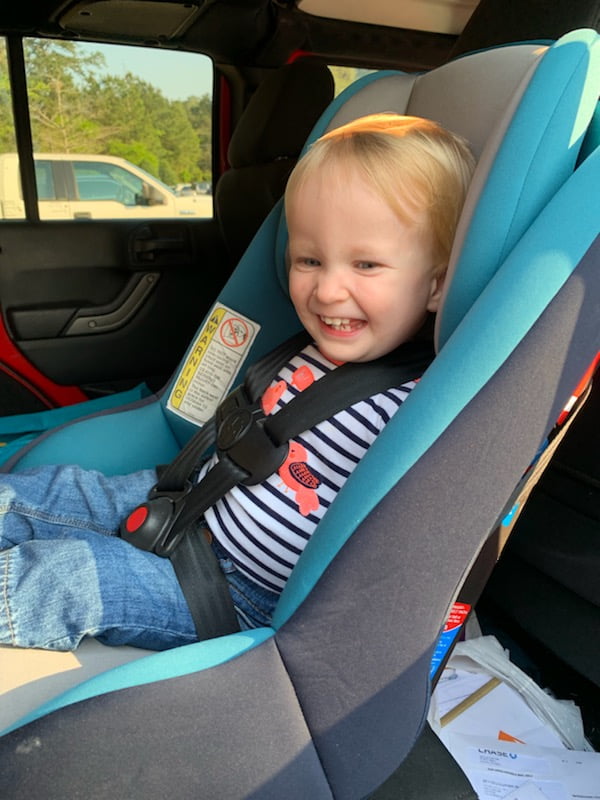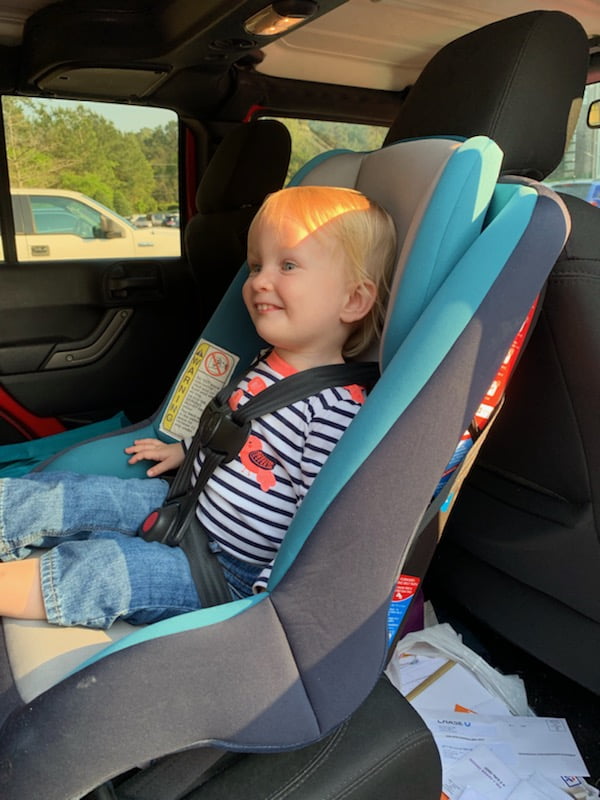 We had a small group for choir (more like a large-ish ensemble rather than full church choir), due to spring break and such, but we still worked hard, and I always enjoy singing and working on music!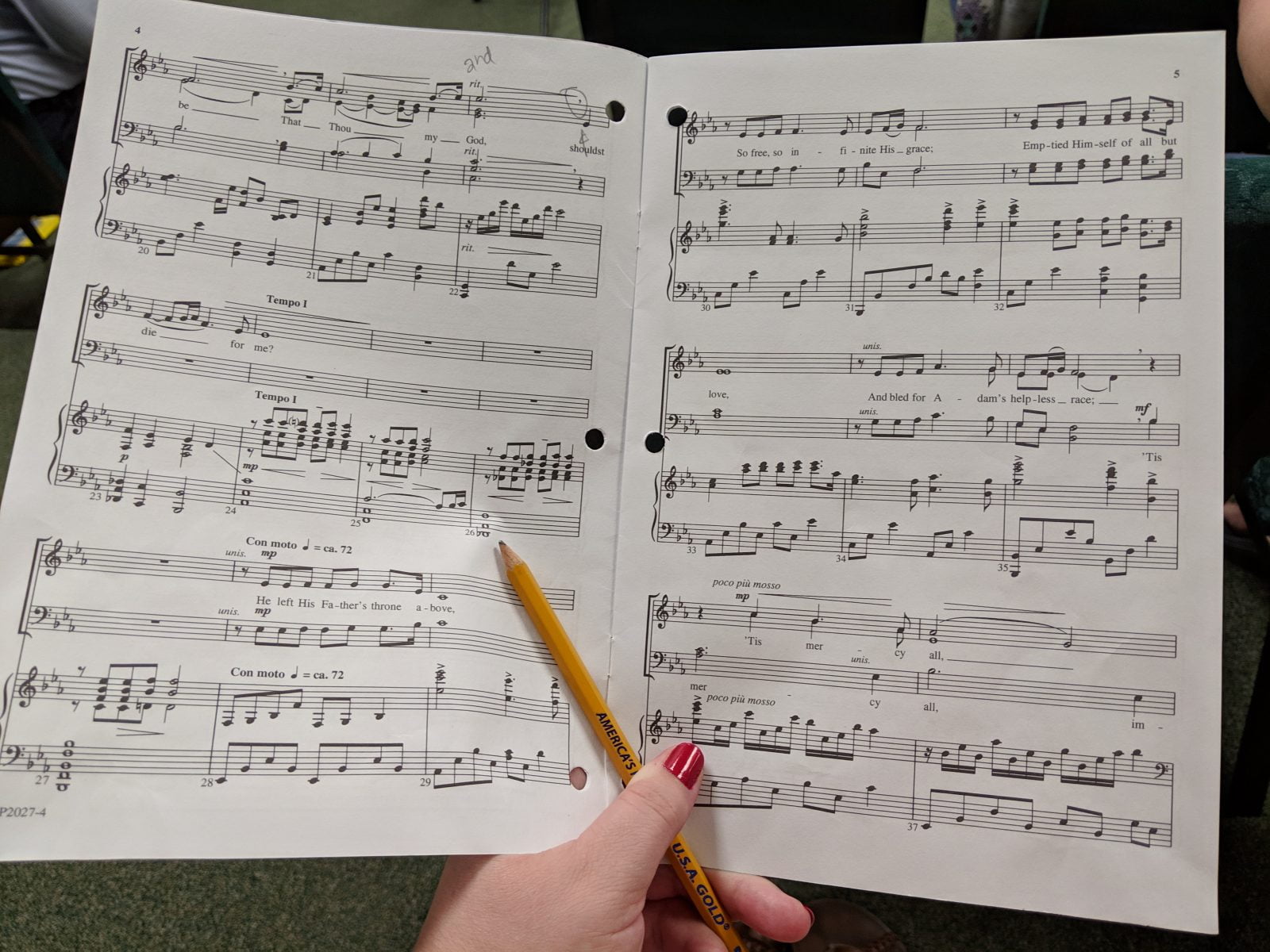 After church, we were already 15 minutes past Emerson's usual bed time, and she was not happy to be put in the car seat instead of having fun, running all over the place. So I put on the "Bohemian Rhapsody" sound track, and did this "song" on repeat a few times (after doing it during dinner the other night & realizing she loved it & thought it was funny), and she calmed right down! I then left the music on (instead of listening to my audio book), and I was rocking out & singing all the Queen songs practically at the top of my lungs. Then when we got home, I found she had somehow managed to fall asleep in the middle of my Queen concert! I was so shocked!
But she woke up as I opened her door, and immediately asked for Daddy. Typical. We got her ready for bed, and did our bedtime books, and she was so tired and sleepy, she was out cold in just a few minutes!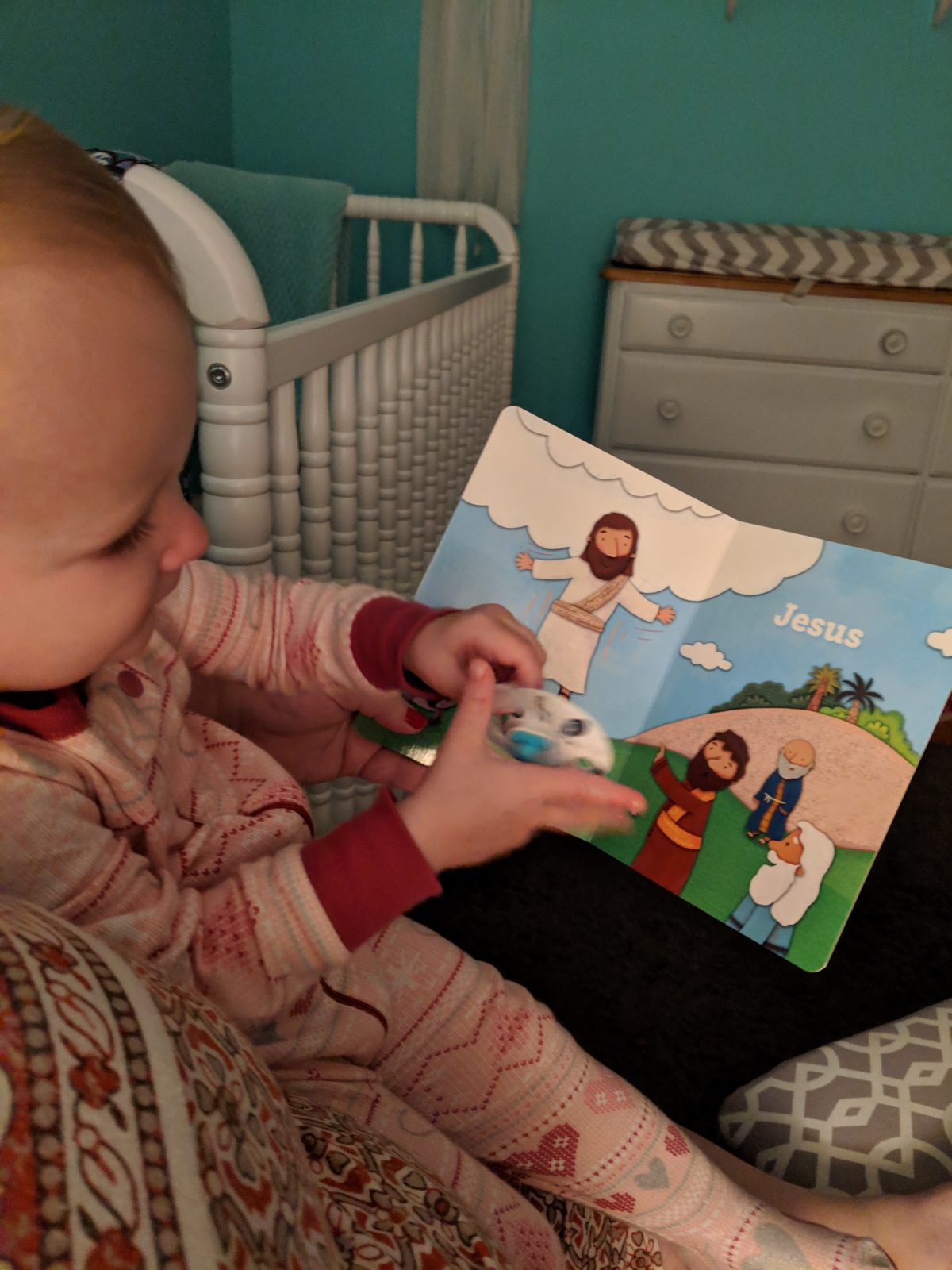 After getting her to bed, I sat down in the recliner, turned on Gilmore Girls, and pulled up my WordPress app to write my blog. But none of my pictures would upload! And I could write anything! I restarted the app (still wouldn't work), then restarted my phone (still wouldn't work), then tried to log in on the computer. And that's when I got the message about the IP address and the jet pack… And then Jeff spent a few hours figuring it all out. It was annoying, but I'm so thankful I have my very own IT technician to work on my website when things go awry!