My little girl woke up super sleepy this morning after staying up late last night. But by the time we got to her classroom, she was happy & ready to play with her friends and teachers!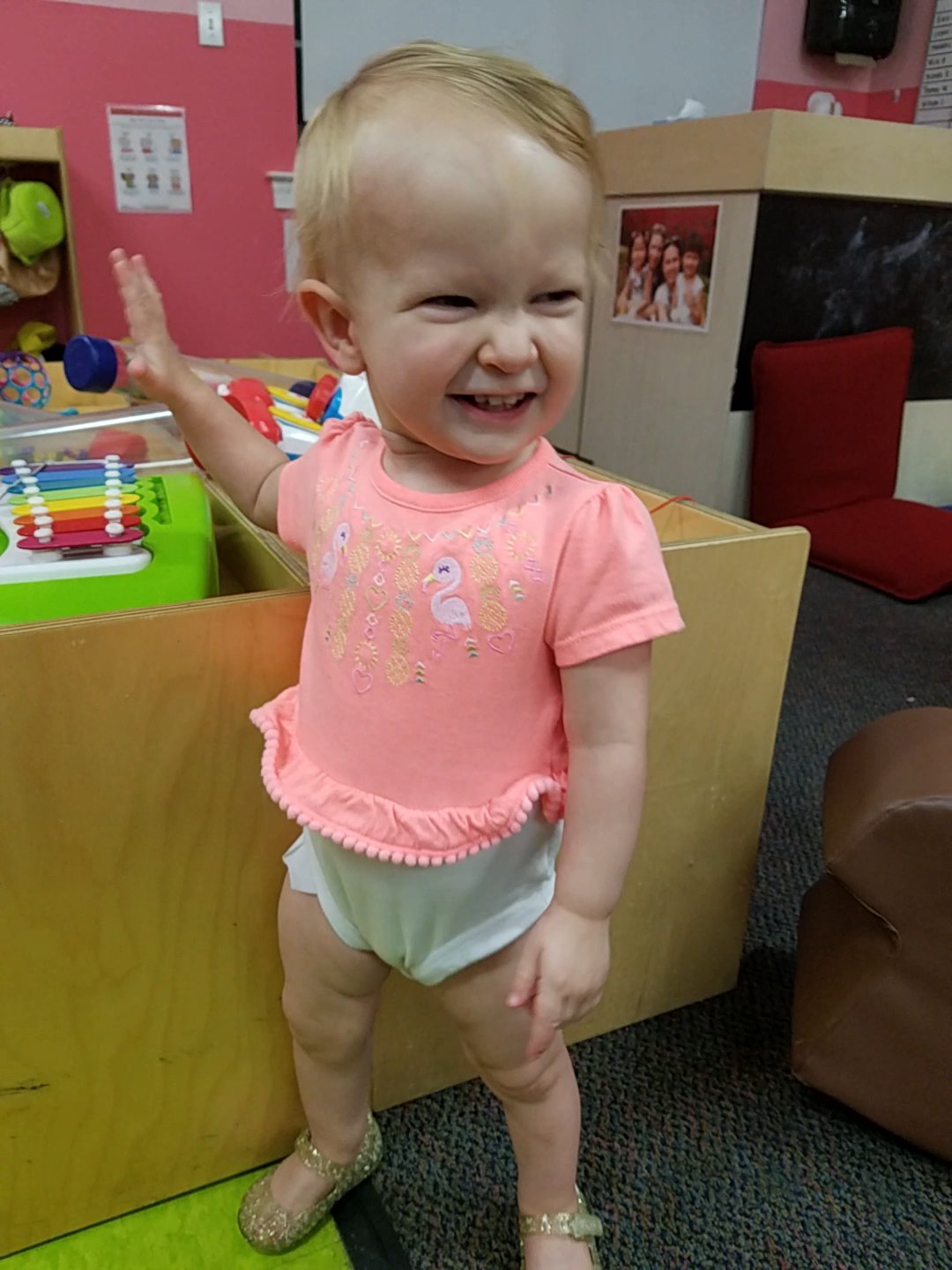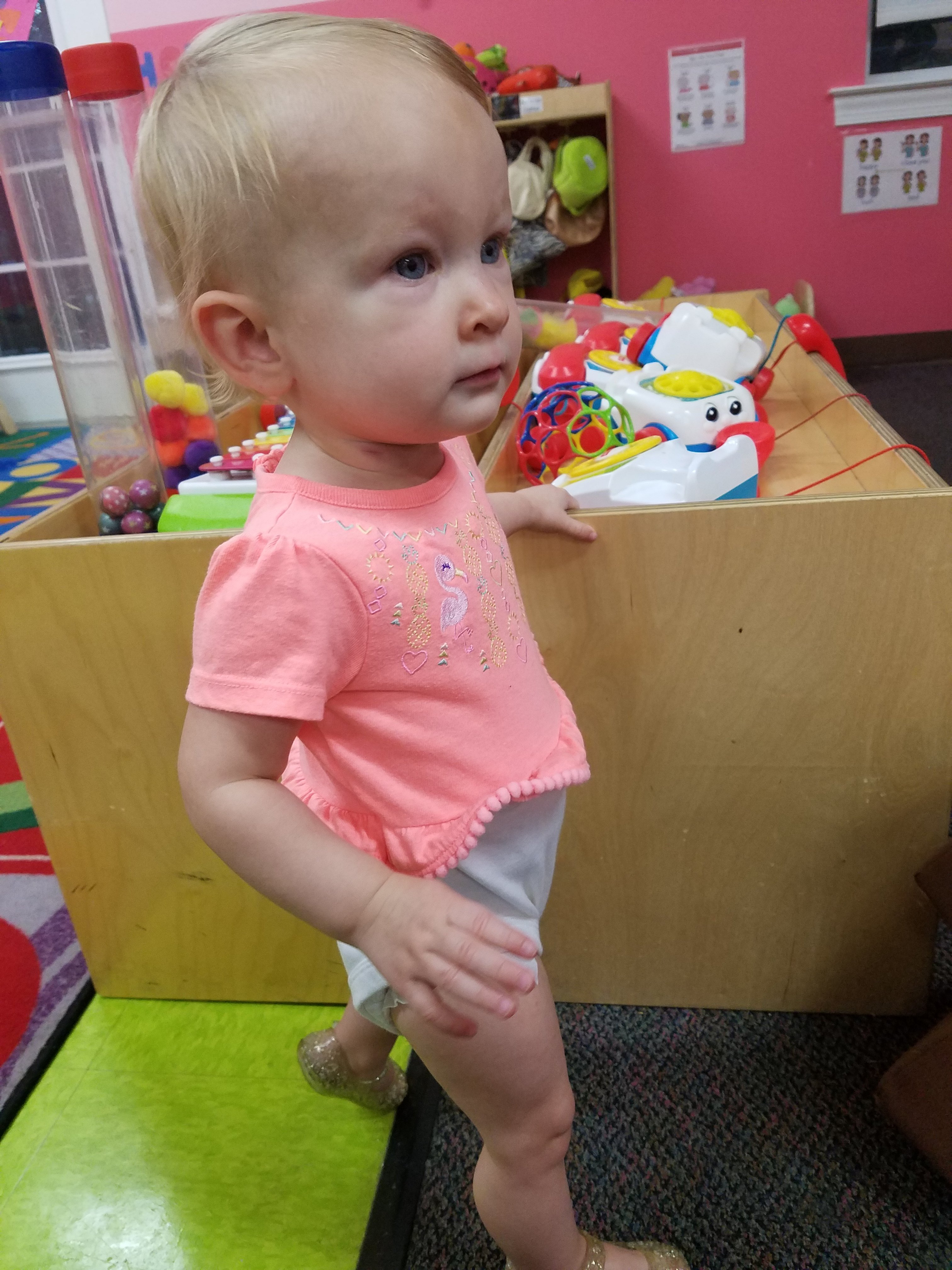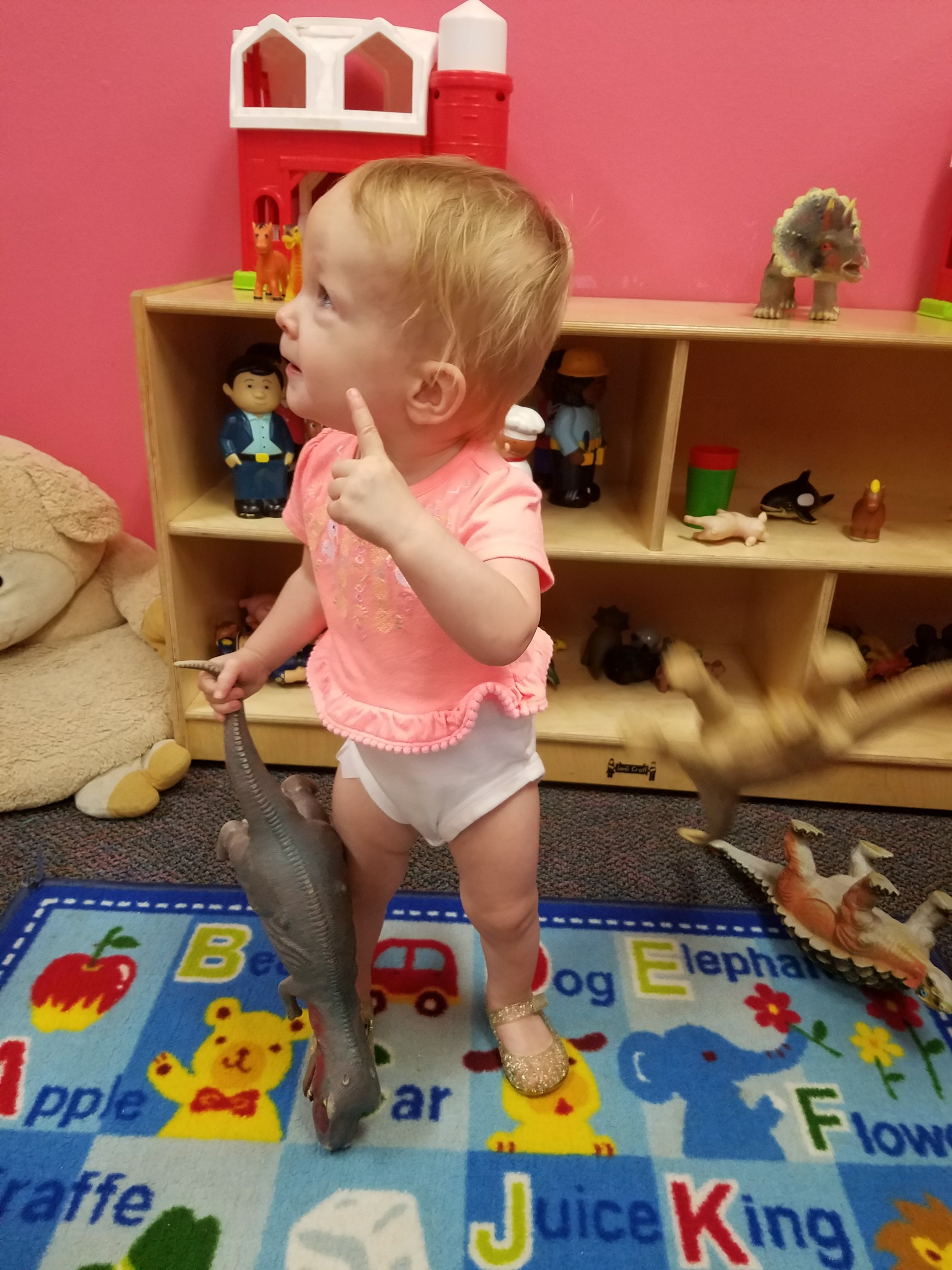 For lunch today, I ate our taco night leftovers and read my extremely overdue library book. The food was super yummy, and this book is really good. I'm almost 40% through, and I'm really, really liking it. I even got teary-eyed reading at lunch today! Also, I got to wear jeans today, and all the way through next Friday, as part of a hurricane relief fundraiser.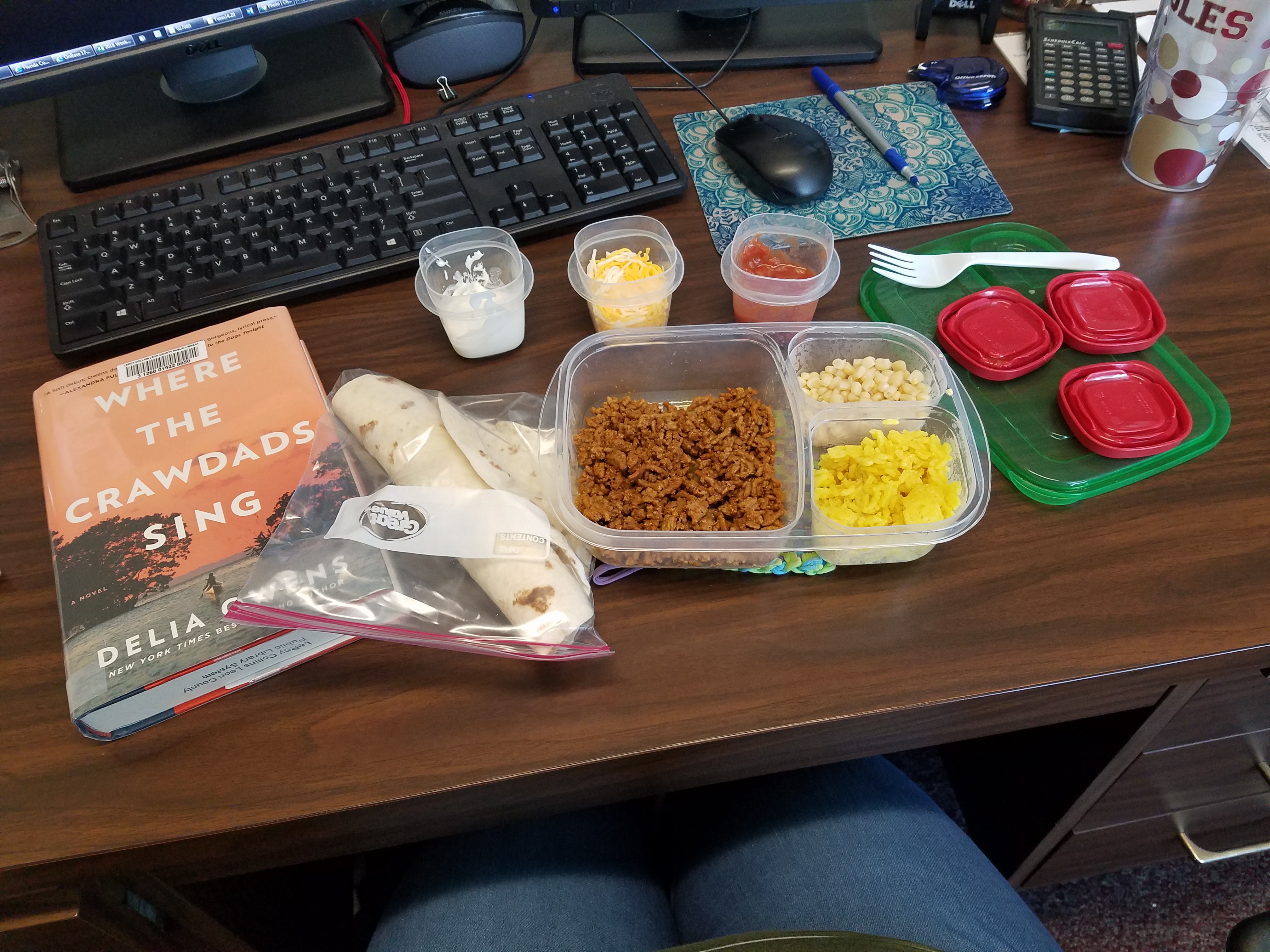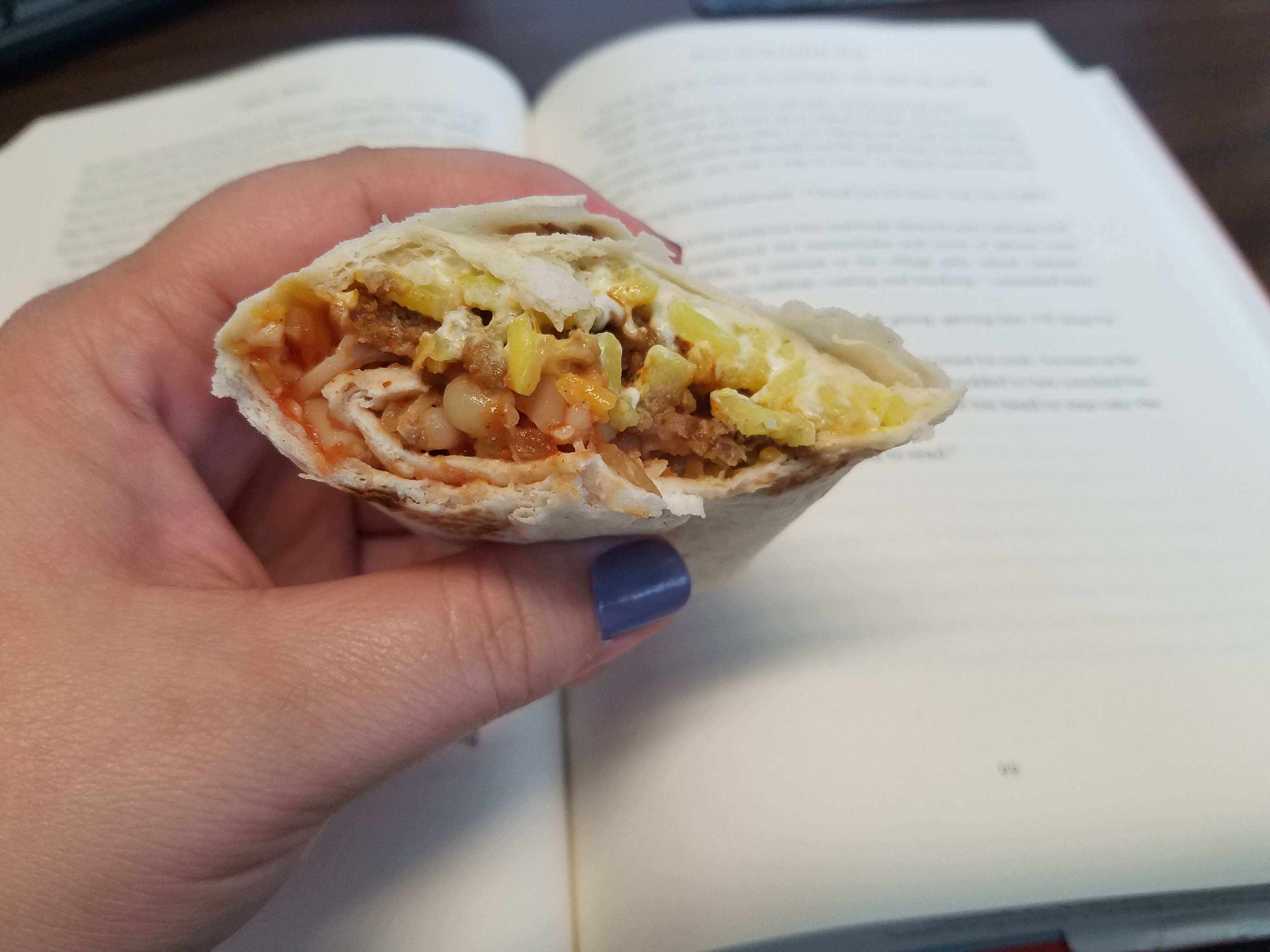 Jeff was supposed to go out to the church tonight for a men's ministry low country boil. However, it was cancelled from all the hurricane chaos, but I didn't know that until 5:30 today, and I hadn't planned to cook dinner. So we decided to head out after getting Emmie, and lo & behold, we ran into my sissy & her hubby, Aunt Meggie & Uncle Bo!
Jeff and I actually couldn't decide between two places, but when we pulled into the little strip of places & saw their cars, we decided to eat with them at Blaze Pizza! They were actually already done eating, but they stayed to hang out with us while we ate, and of course to play with Emmie.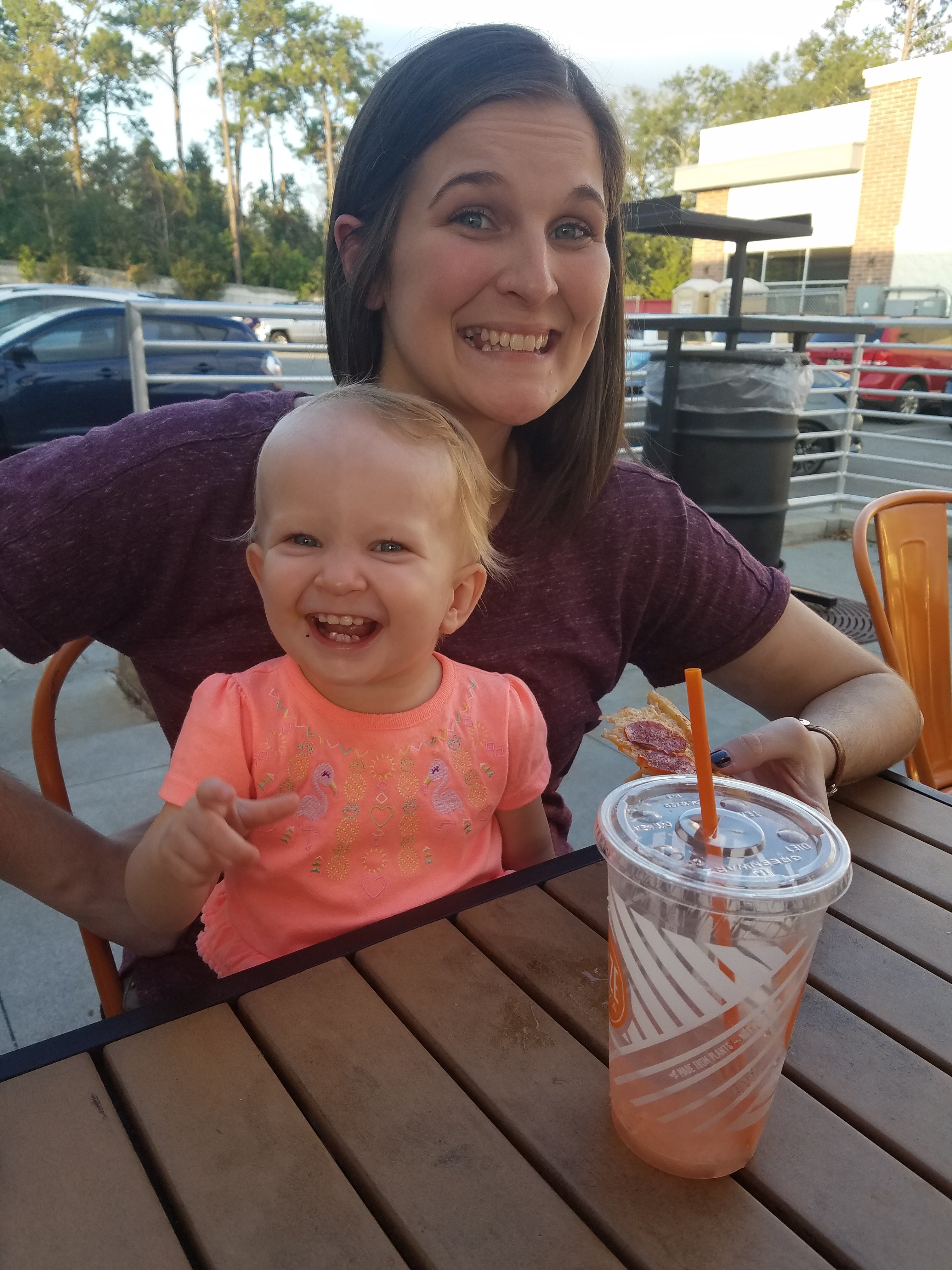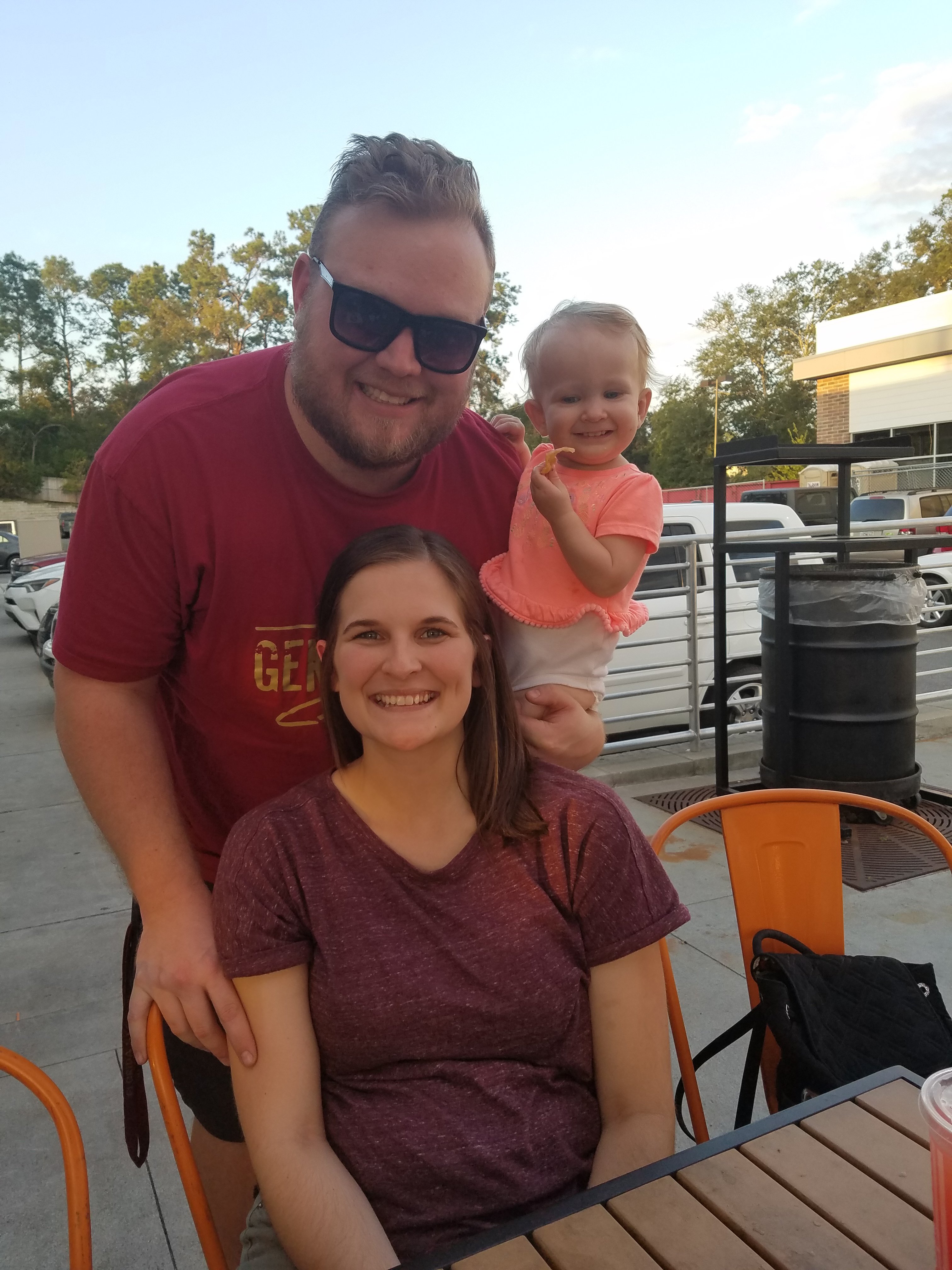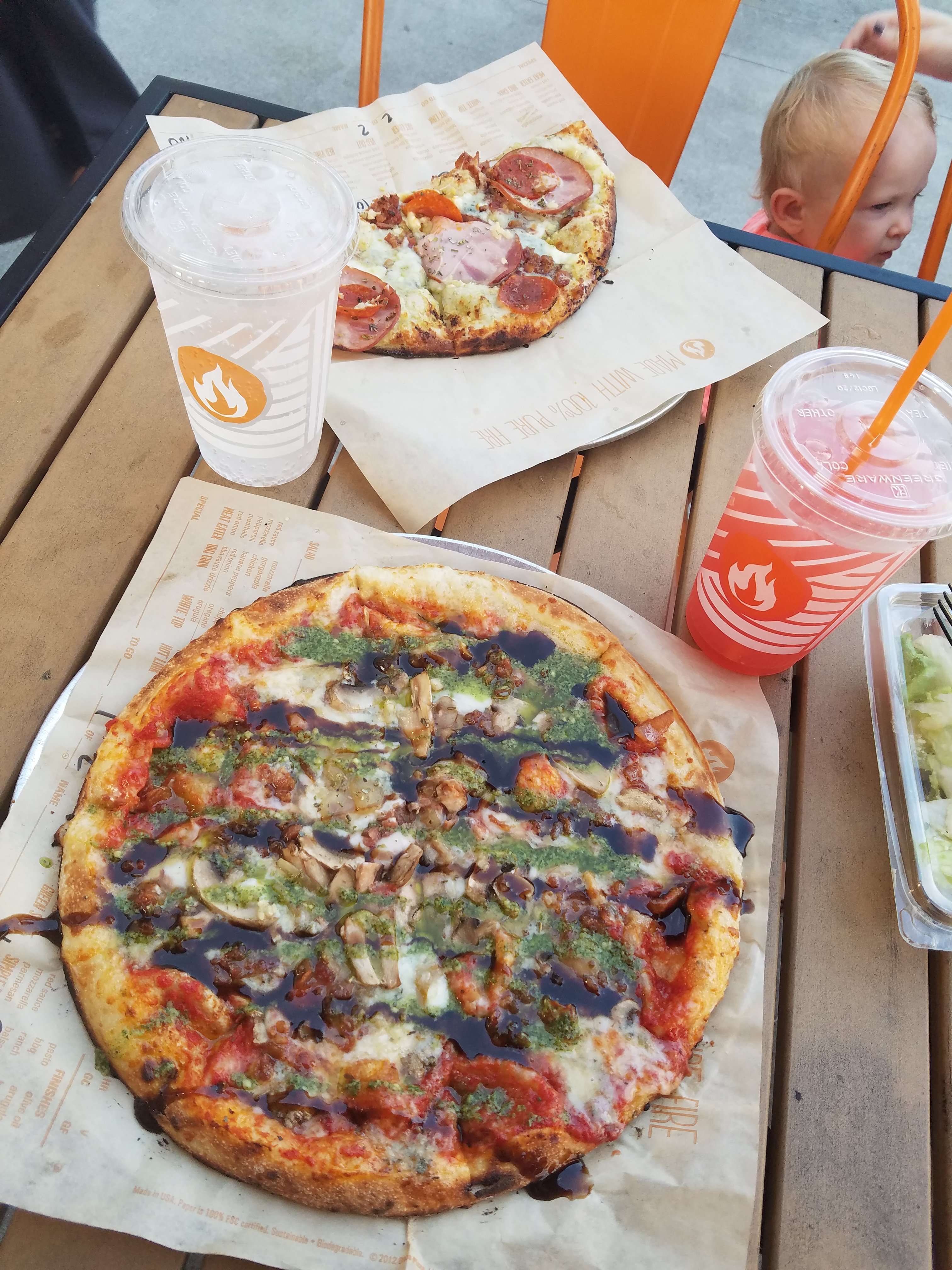 When we were finishing up, Meg started throwing stuff away, and Emerson just had to help. But then she got super attached to Meg's cup of blood orange lemonade! She carried it all over the place, and was just so proud of herself and her very own big girl cup.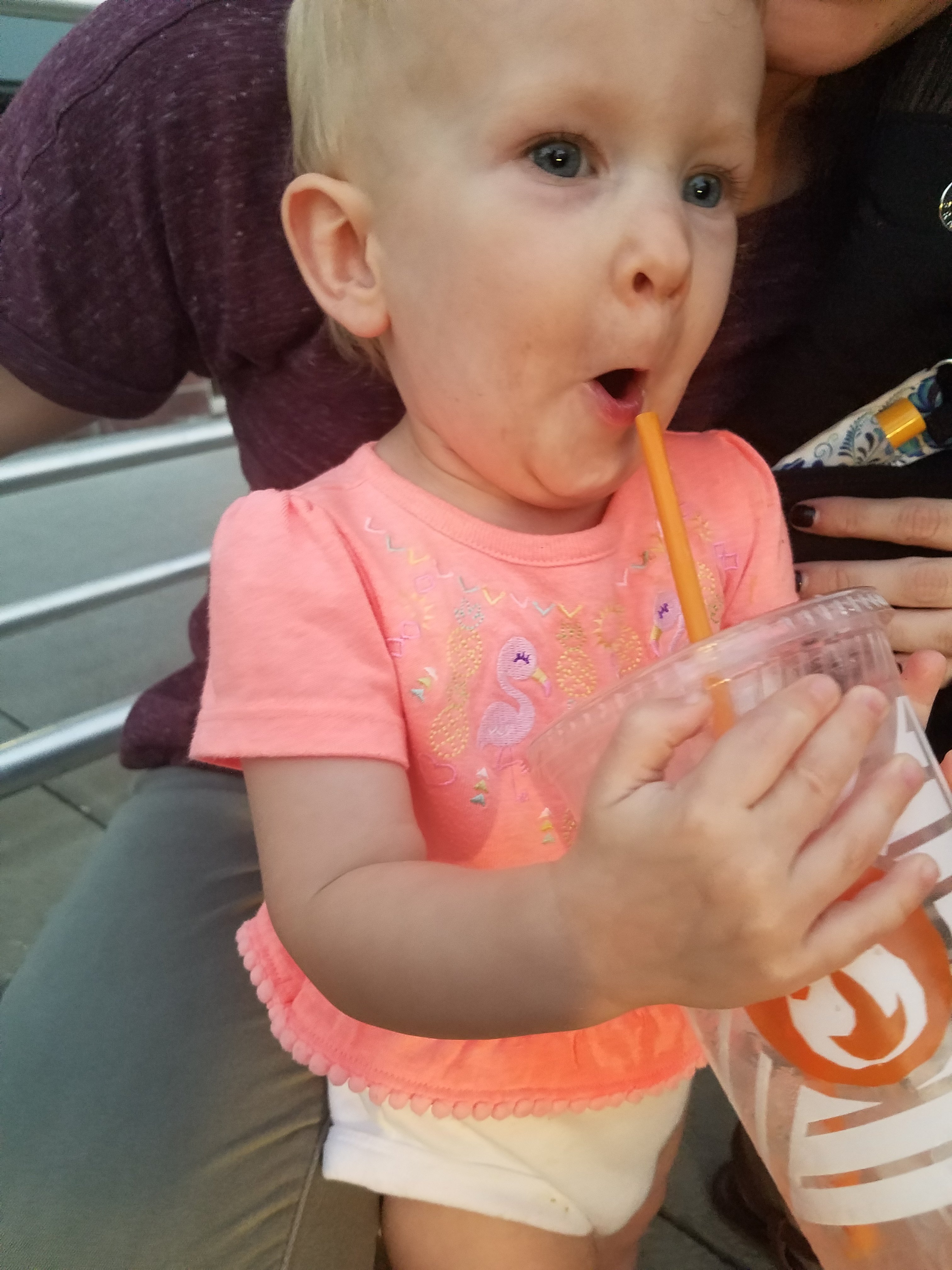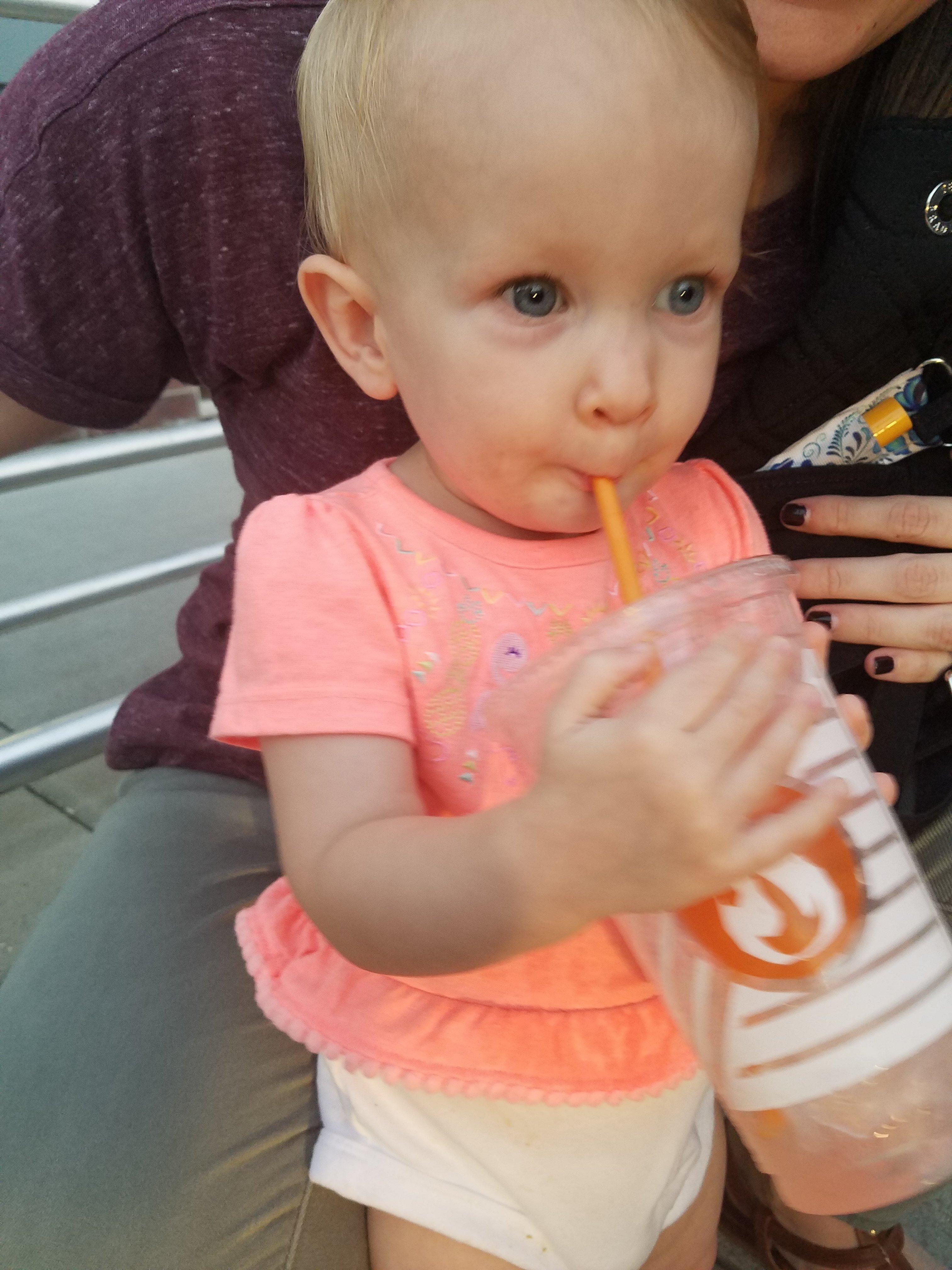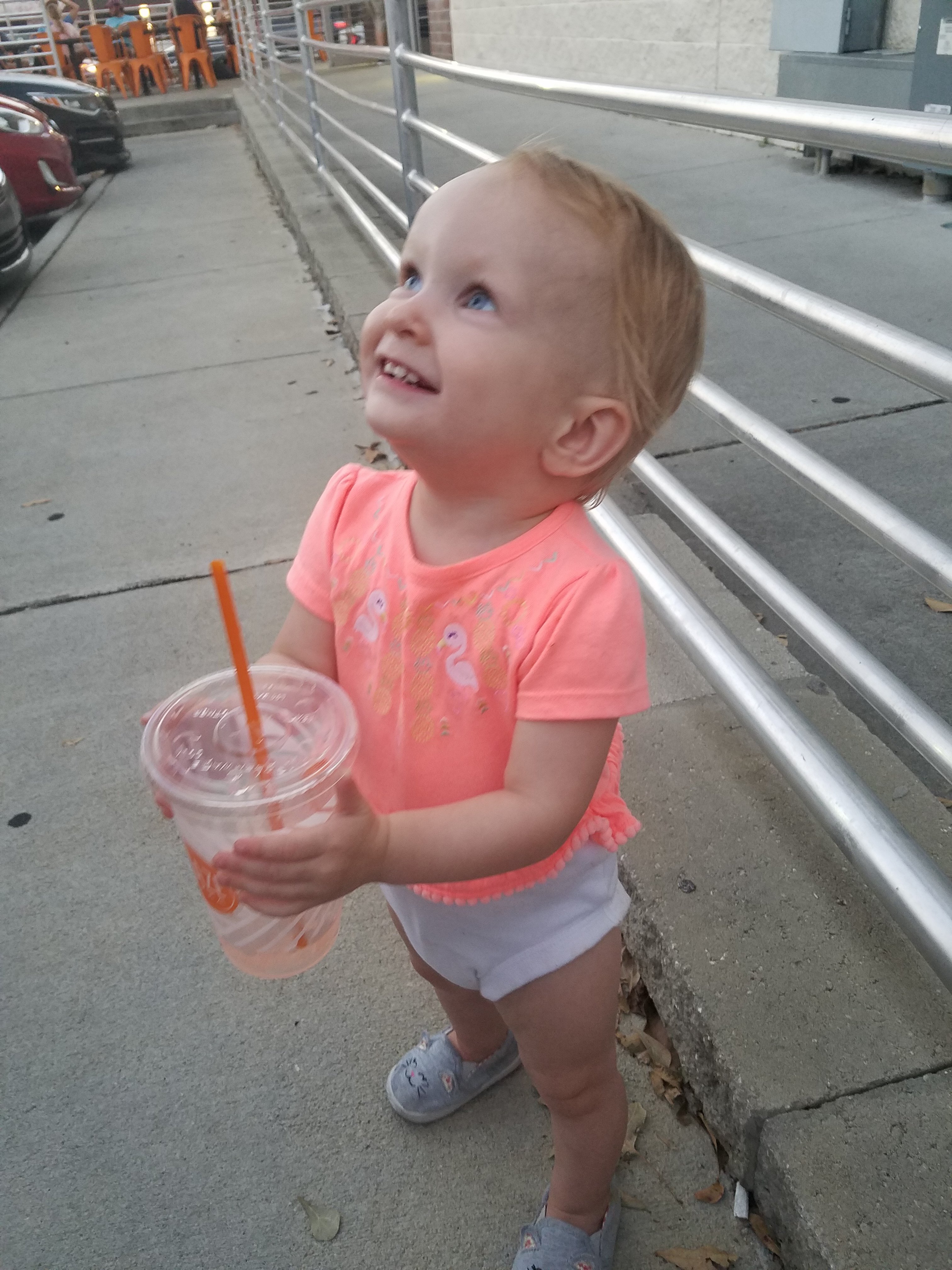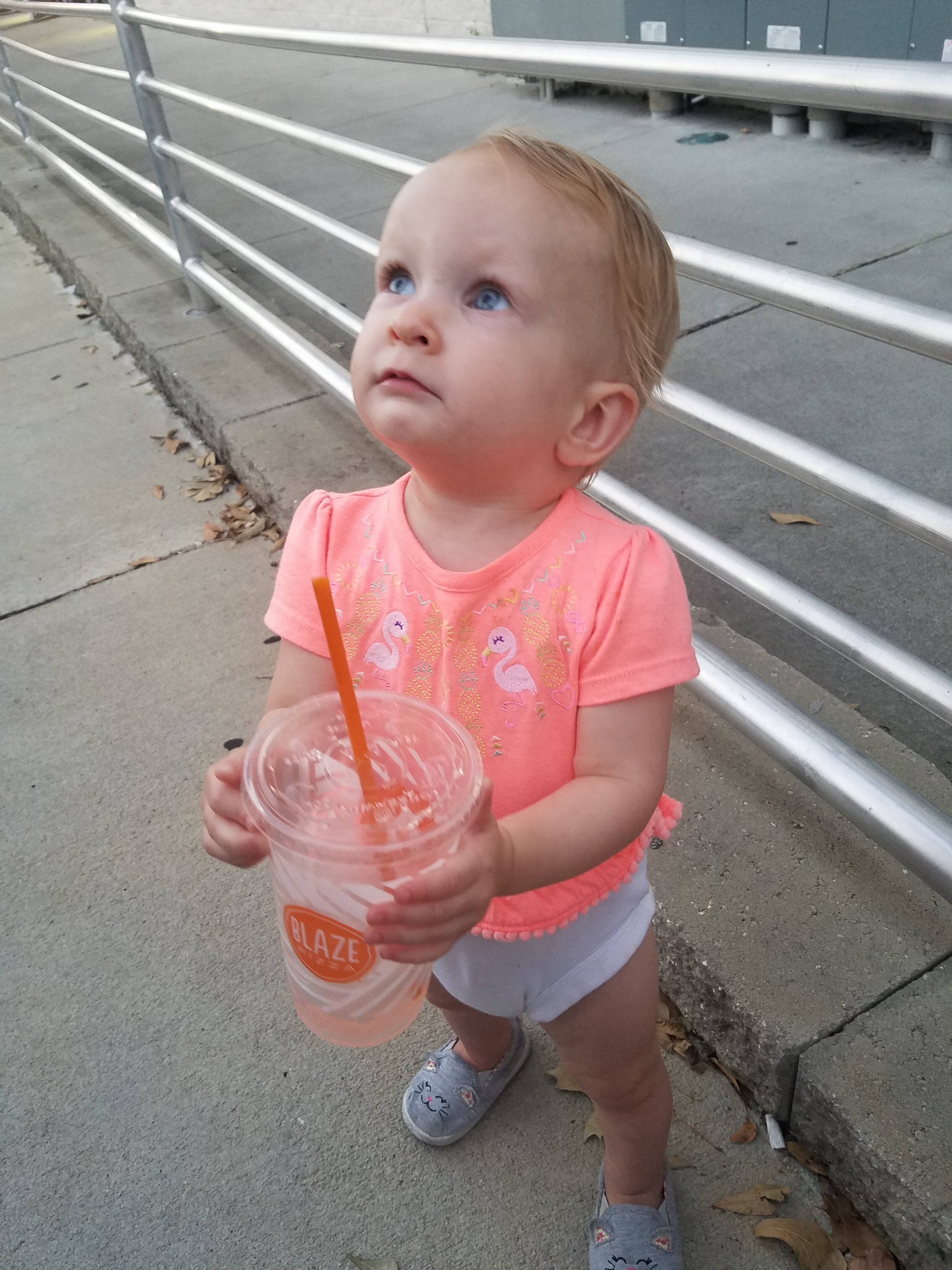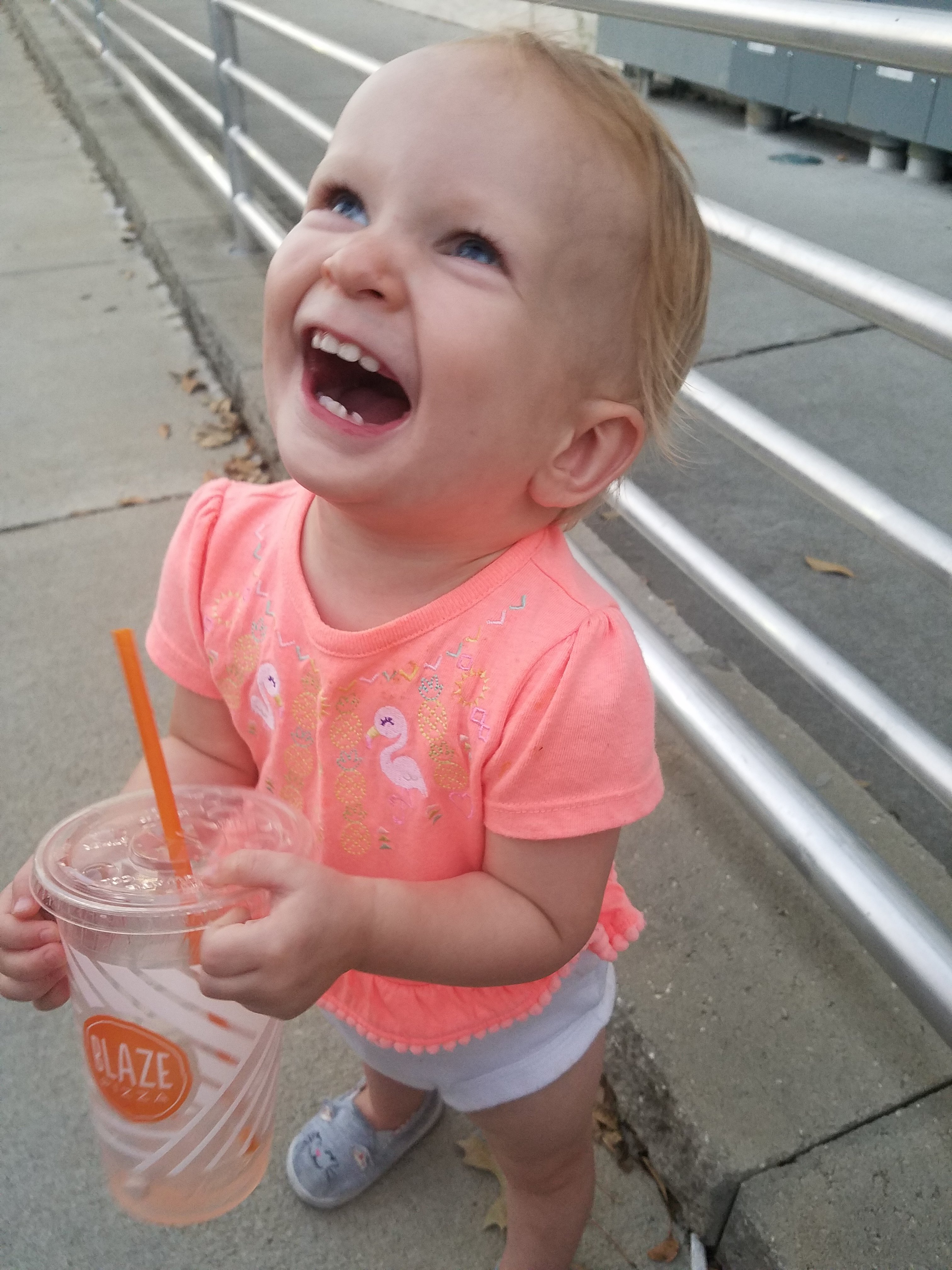 It was so great running into them for a surprise double date, and we had a great time with them! Love you sissy!
At home, Emmie had a nice long play time in the bath tub, and even started learning how to help. She would scoop up the bubbles in her hand, and rub them on her chest & tummy, while I talked to her telling her about how we bathe ourselves! I'm tellin' y'all, she's so smart!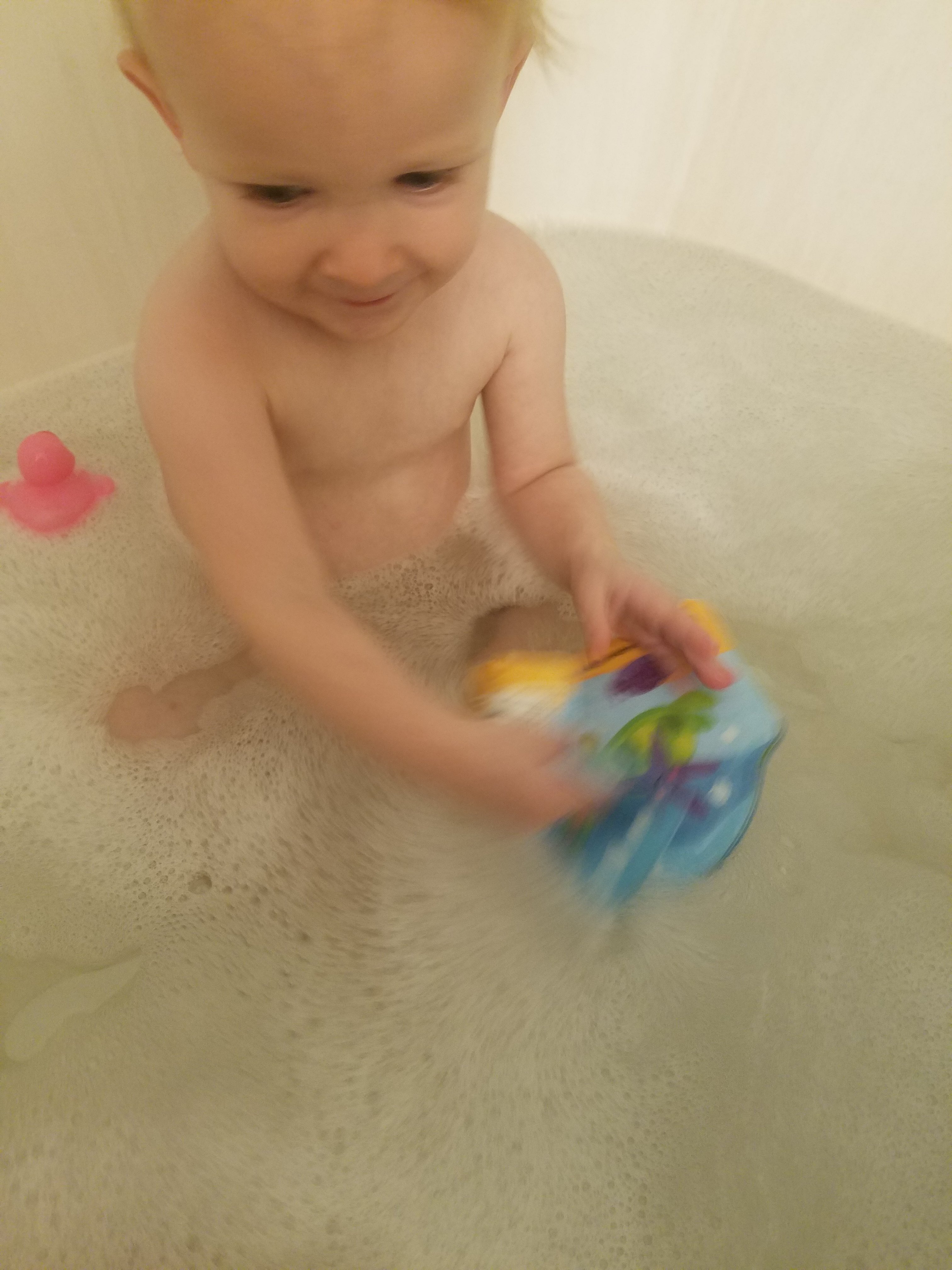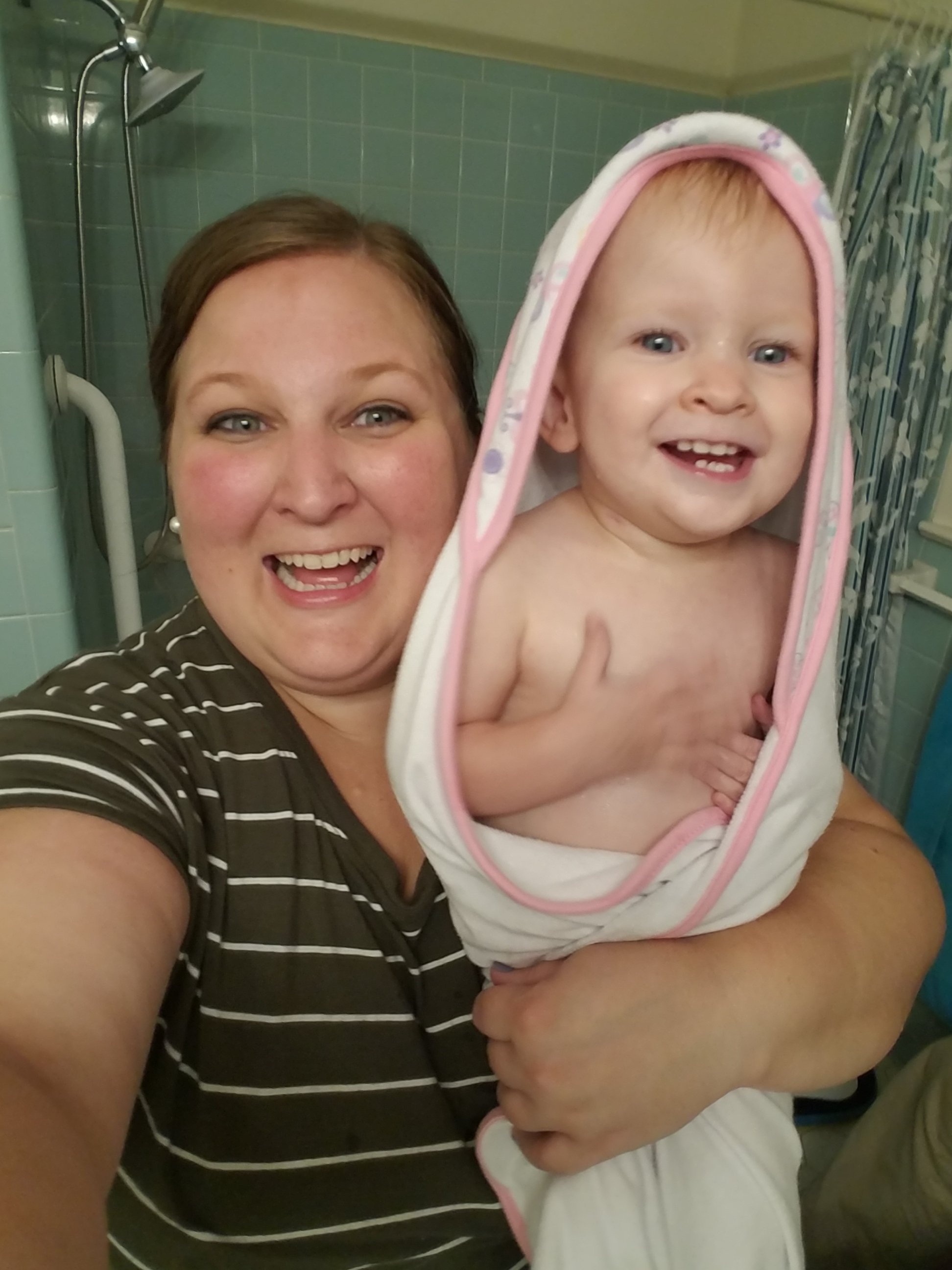 Tonight was a great night of family time, and I'm so thankful we live near our families. Sadly though, in other family news, the aunt I visited in hospice a few days ago passed away early this morning. She was the sweetest lady, and she will be missed. She actually made a really beautiful cross-stitch for Emerson as her 1st birthday. (We really need to get it hung up, huh? Maybe we'll do that this weekend, then I'll share a photo of it.)
Looking forward to tomorrow being Friday, and more family time this weekend!