It was slightly chilly this morning, and although a light sweater would have been sufficient, Little Miss Priss wanted to choose her own jacket, and she thought she needed this super warm, fluffy pink coat. And then her friend Olivia got to school right as we did, so after getting her jacket zipped up, she ran off to walk inside with her, and left Mommy in the dust! But hey, I'd rather her be excited to go to school with her friends, than upset about me leaving!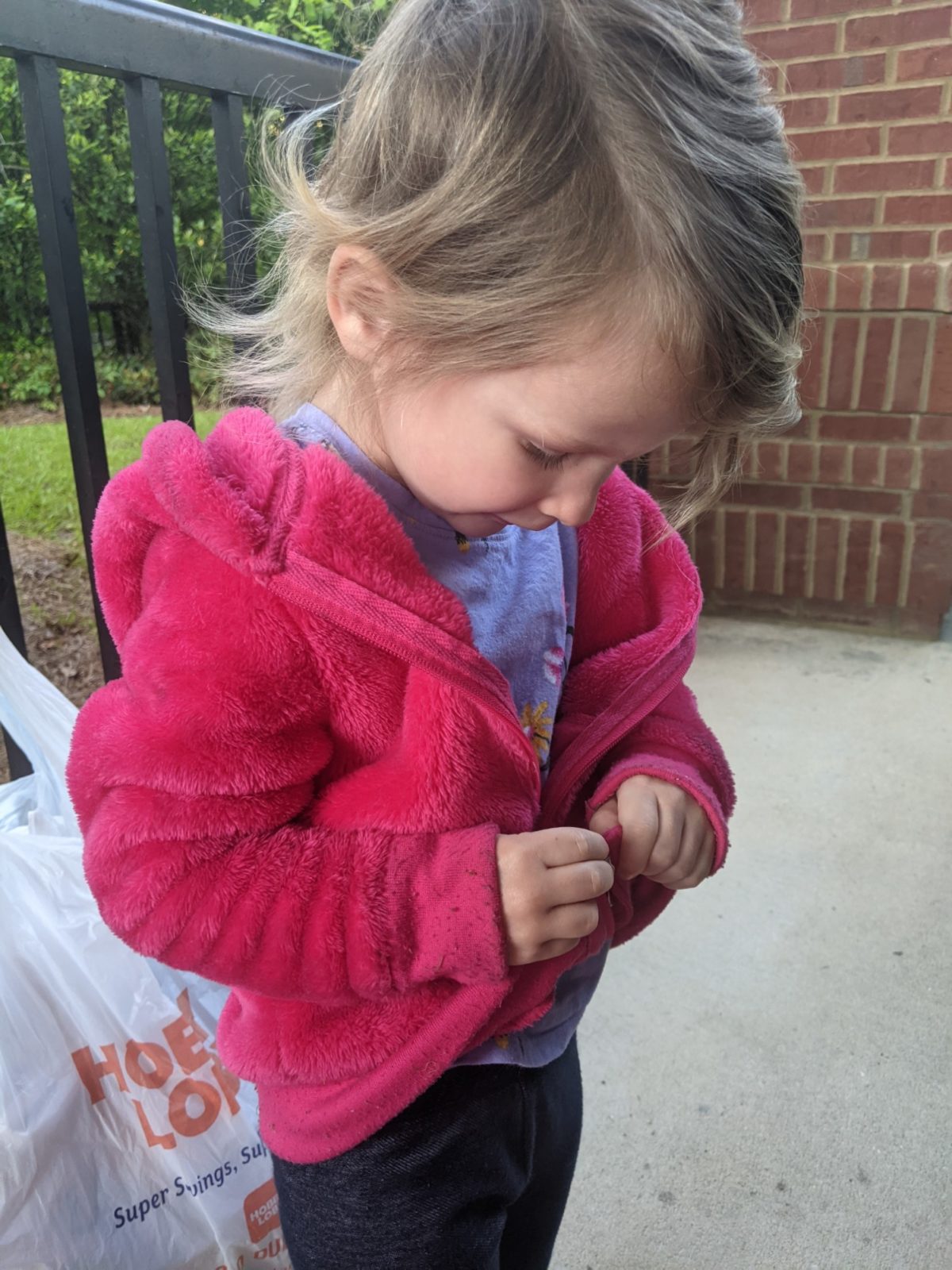 I had another appointment at my OB's office today, and although everything was fine and good for Addison and me (heartbeats were perfect, movement was great, she's doing good with her "practice breathing" and the non-stress test was good), I was there for over three hours, and I was so extremely frustrated.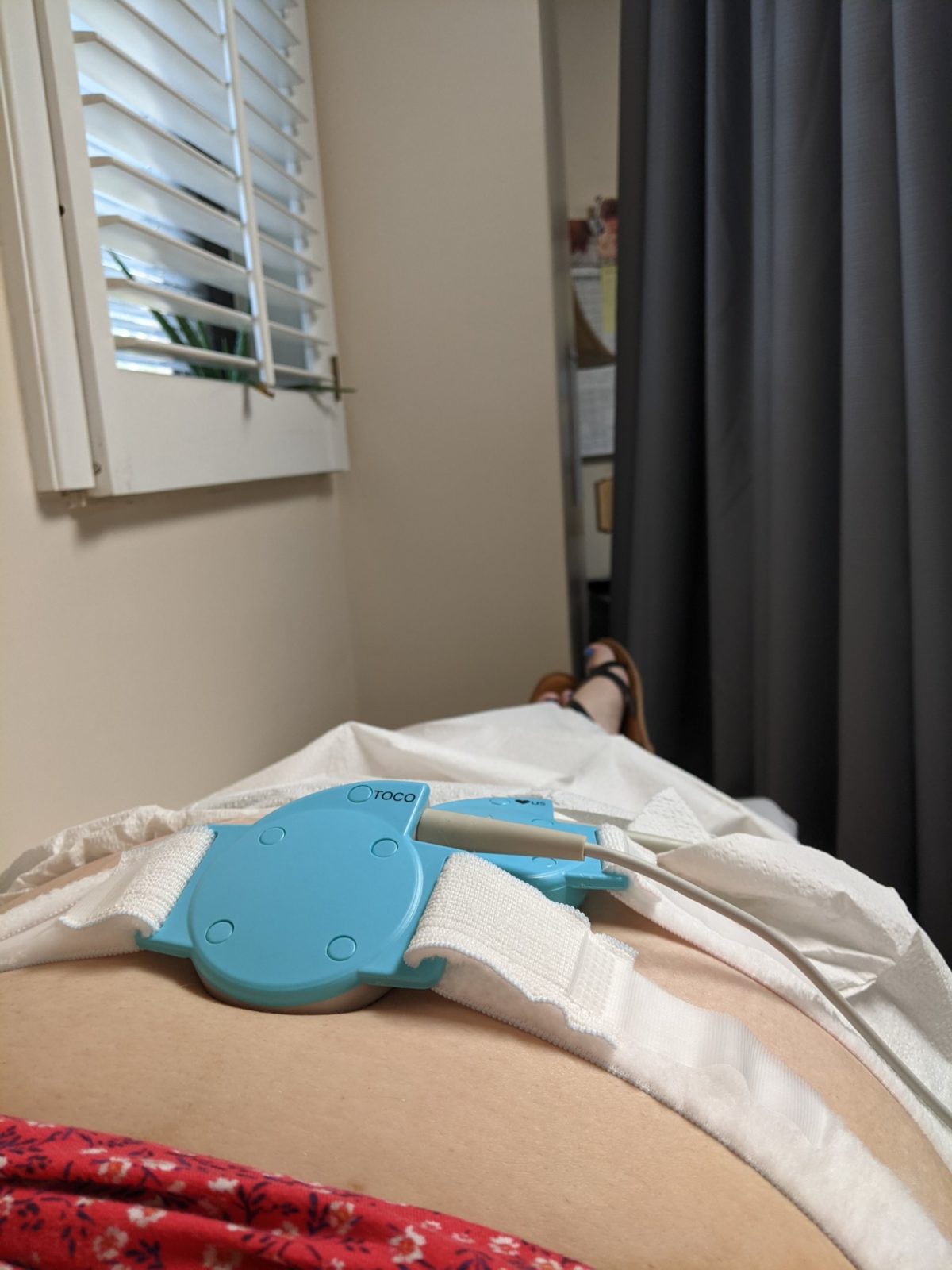 My ultrasound went quickly, and my non-stress test went quickly, but then the OB (one I'd never even seen before), was running super behind and I had to wait forever to get taken to a room, and then wait forever again for her to finally come into the room (and then she was only in there for like 30 seconds, and she was just a little much overall, even in that short time).
During all of that, I went from annoyed to frustrated to upset, and was even crying in the lobby at one point. (I can't really even pinpoint why the crying started, but I was tired and hungry and thirsty and stressed, and when my pregnancy hormones overflow, they seem to always come out in the form of tears.) I eventually asked the ladies for some water and they gave me this tiny bottle, and I found this tiny package of trail mix in my purse, which was good because my blood sugar was actually getting kinda low, since I had been there for so long and hadn't eaten since breakfast.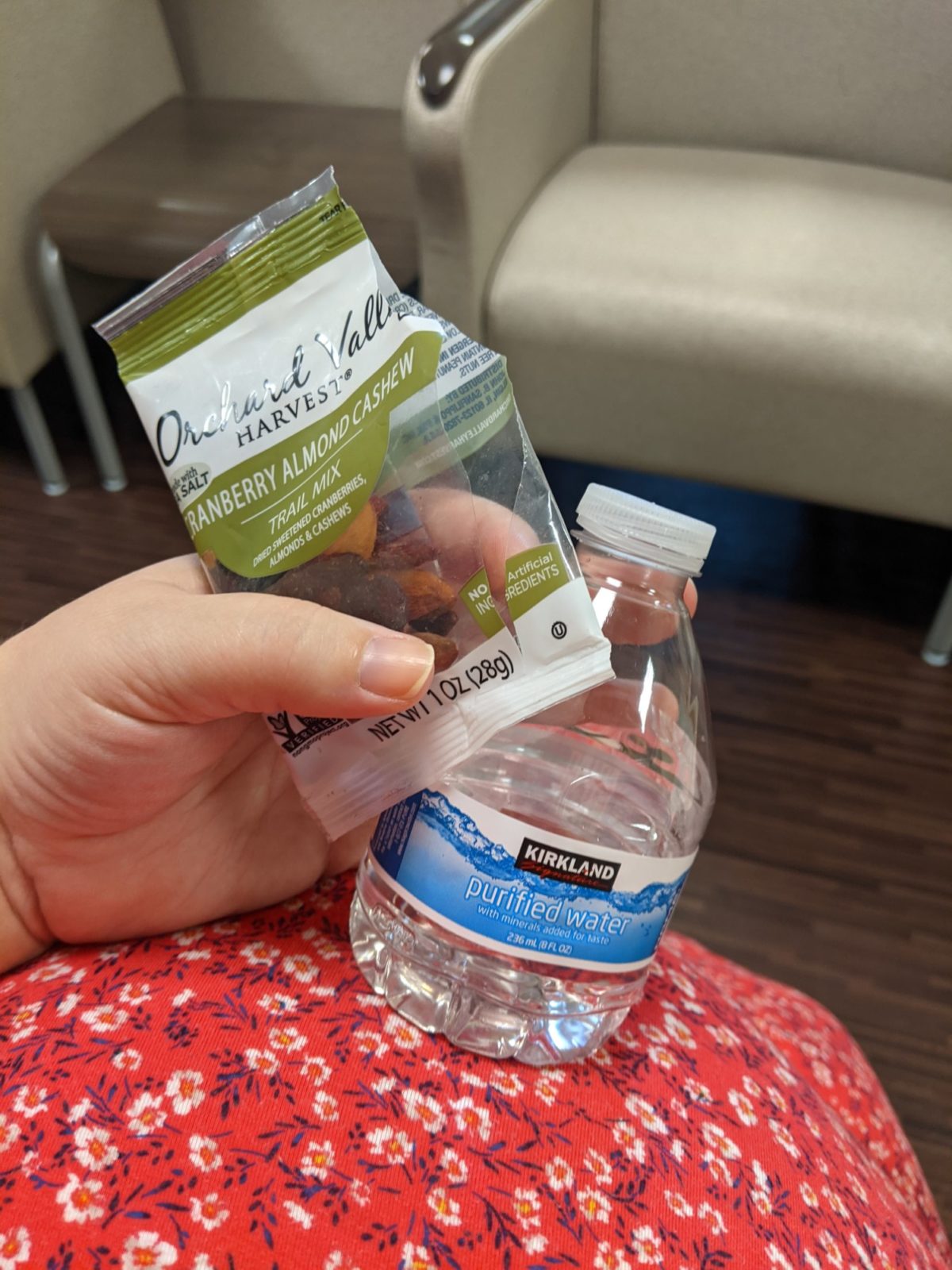 When Megan and Bo went to pick up the triplets from school, all the kids were out on the playground, and everyone had a little hug fest out there!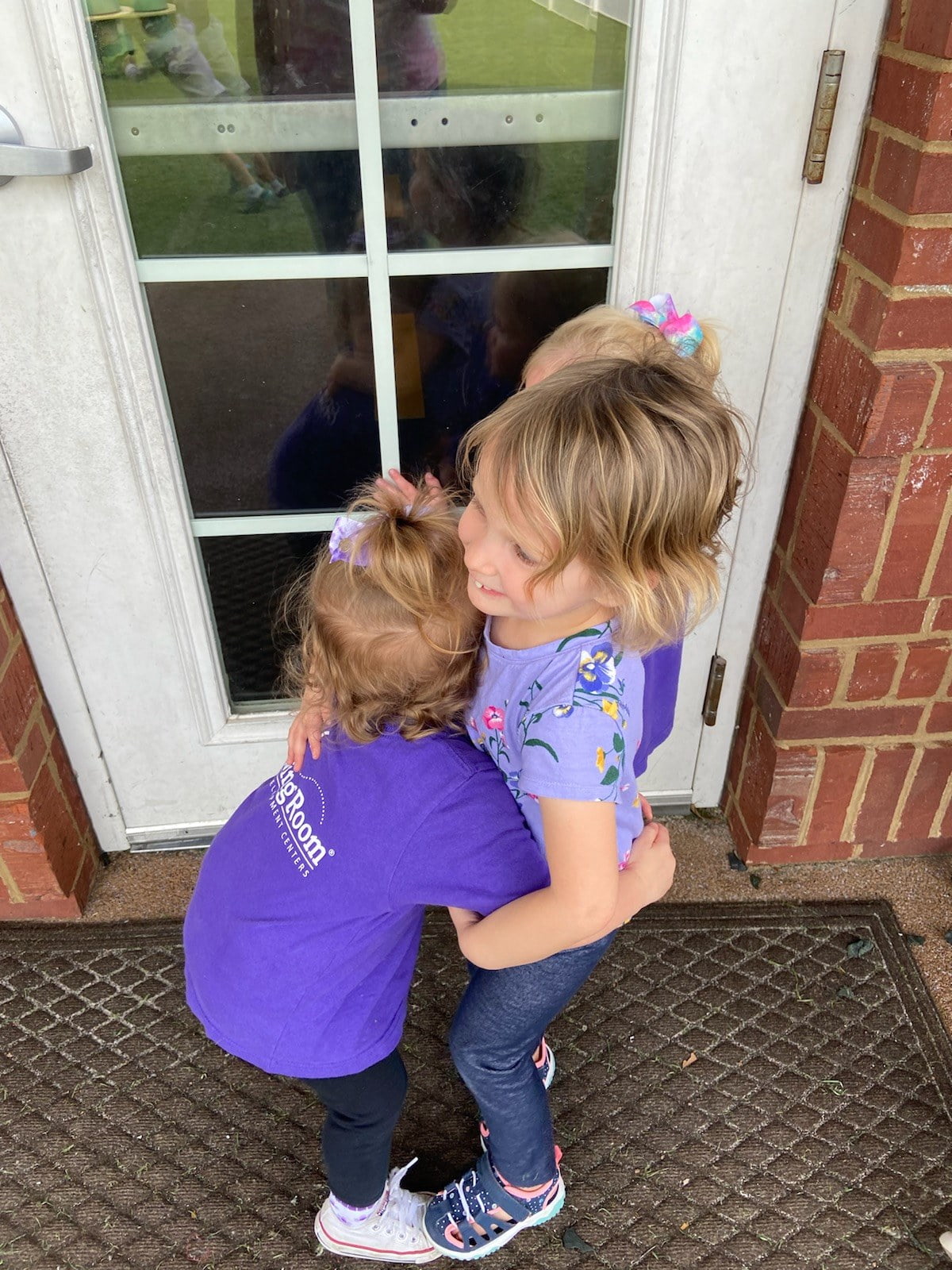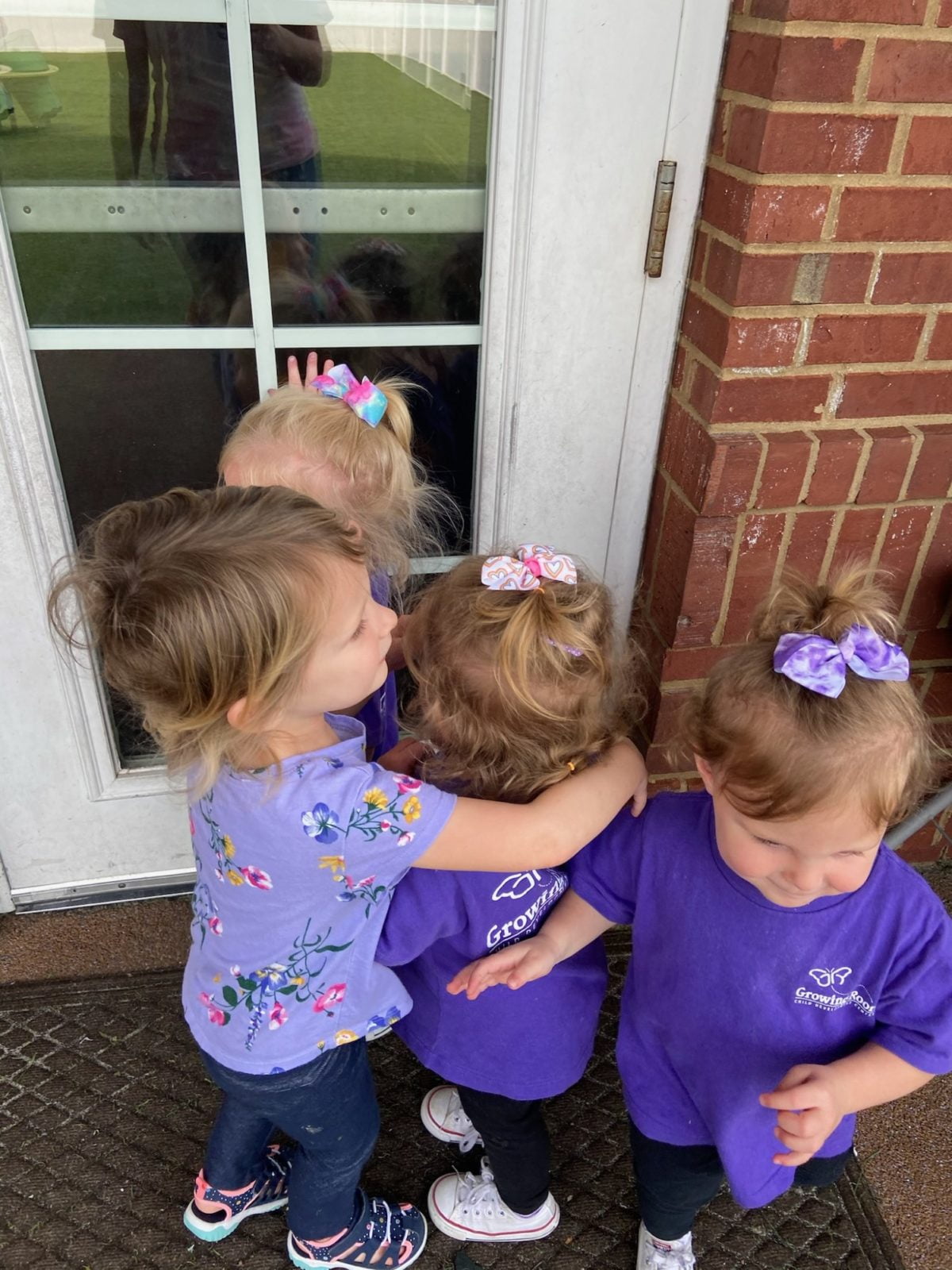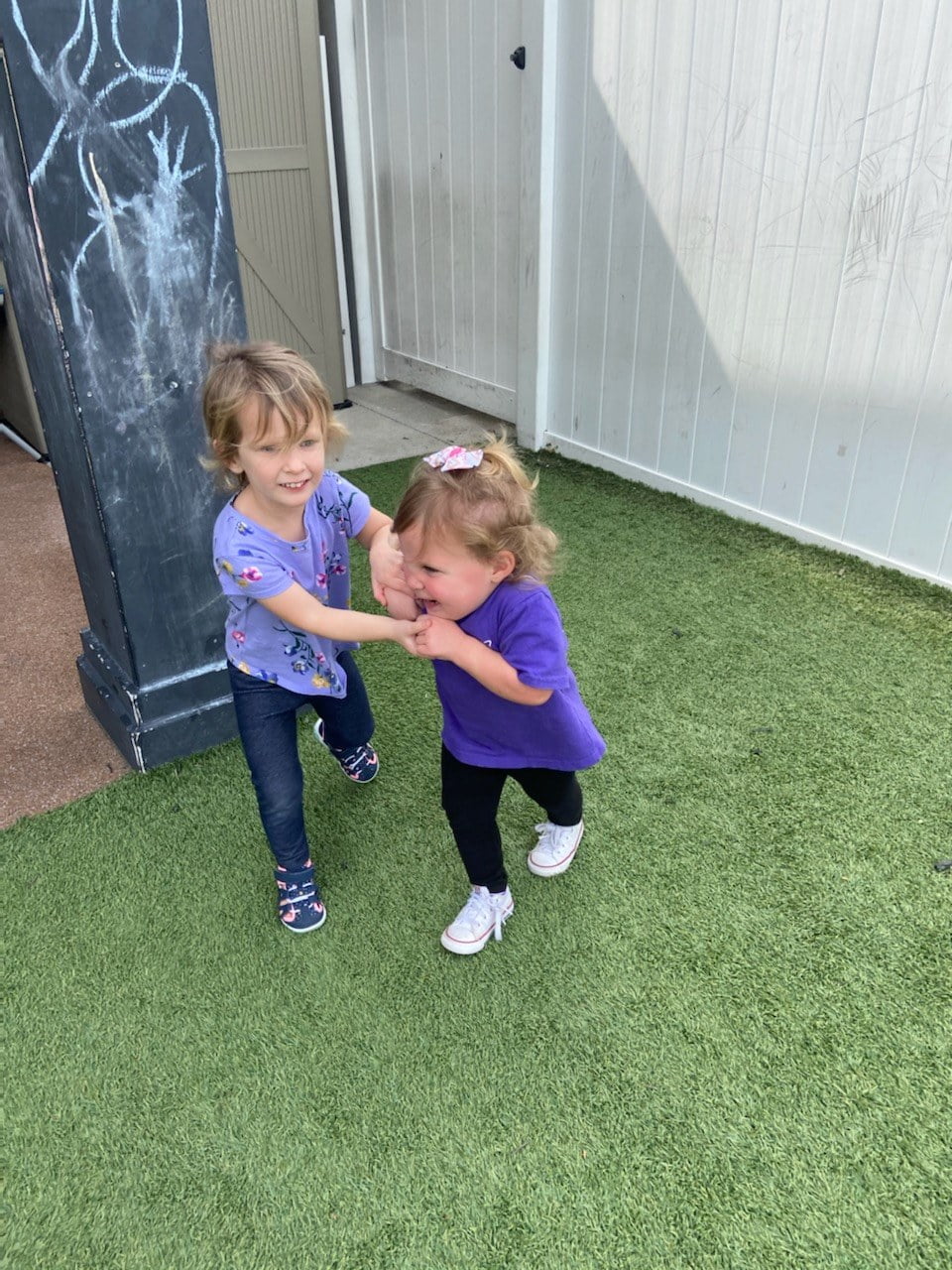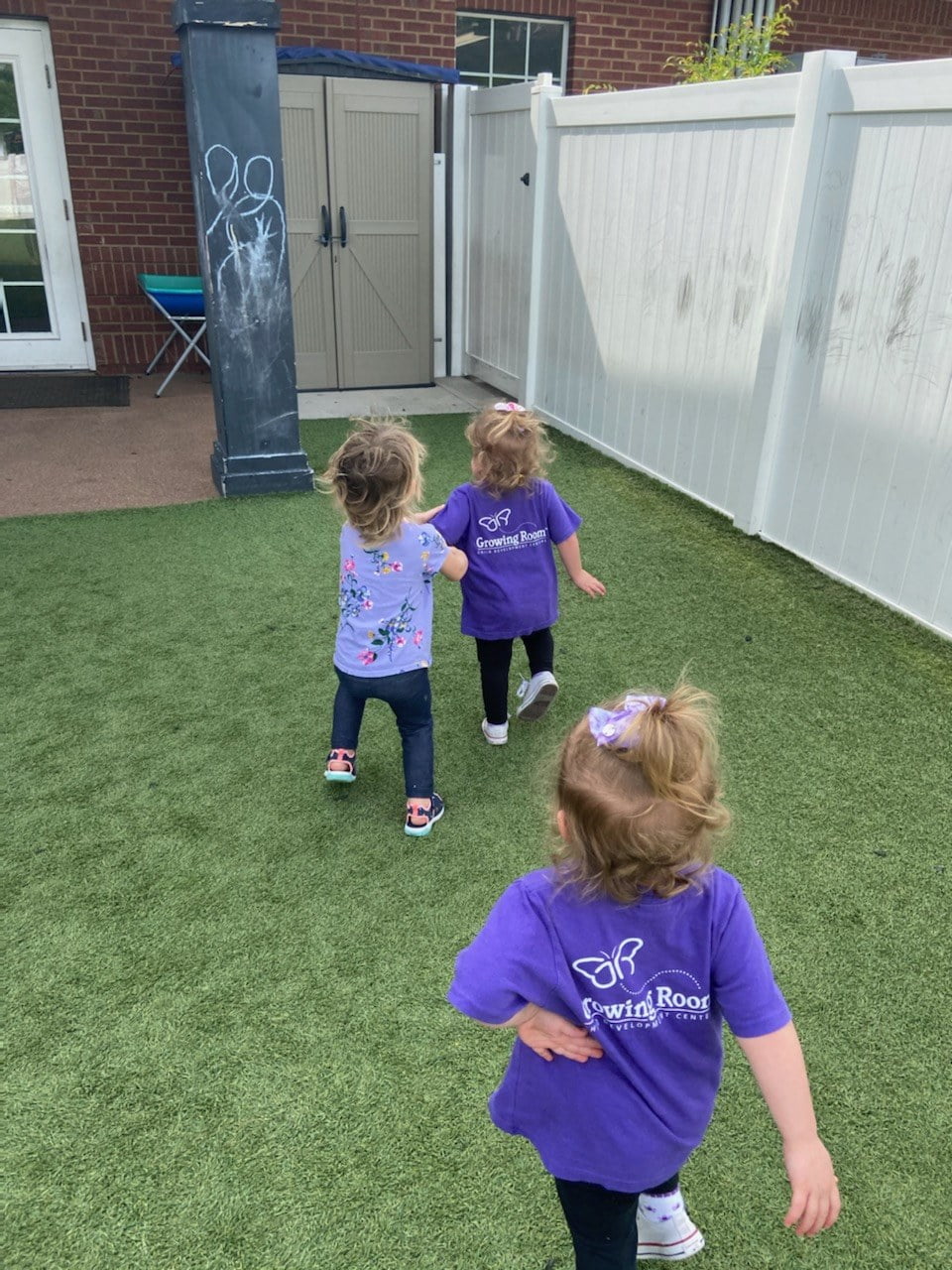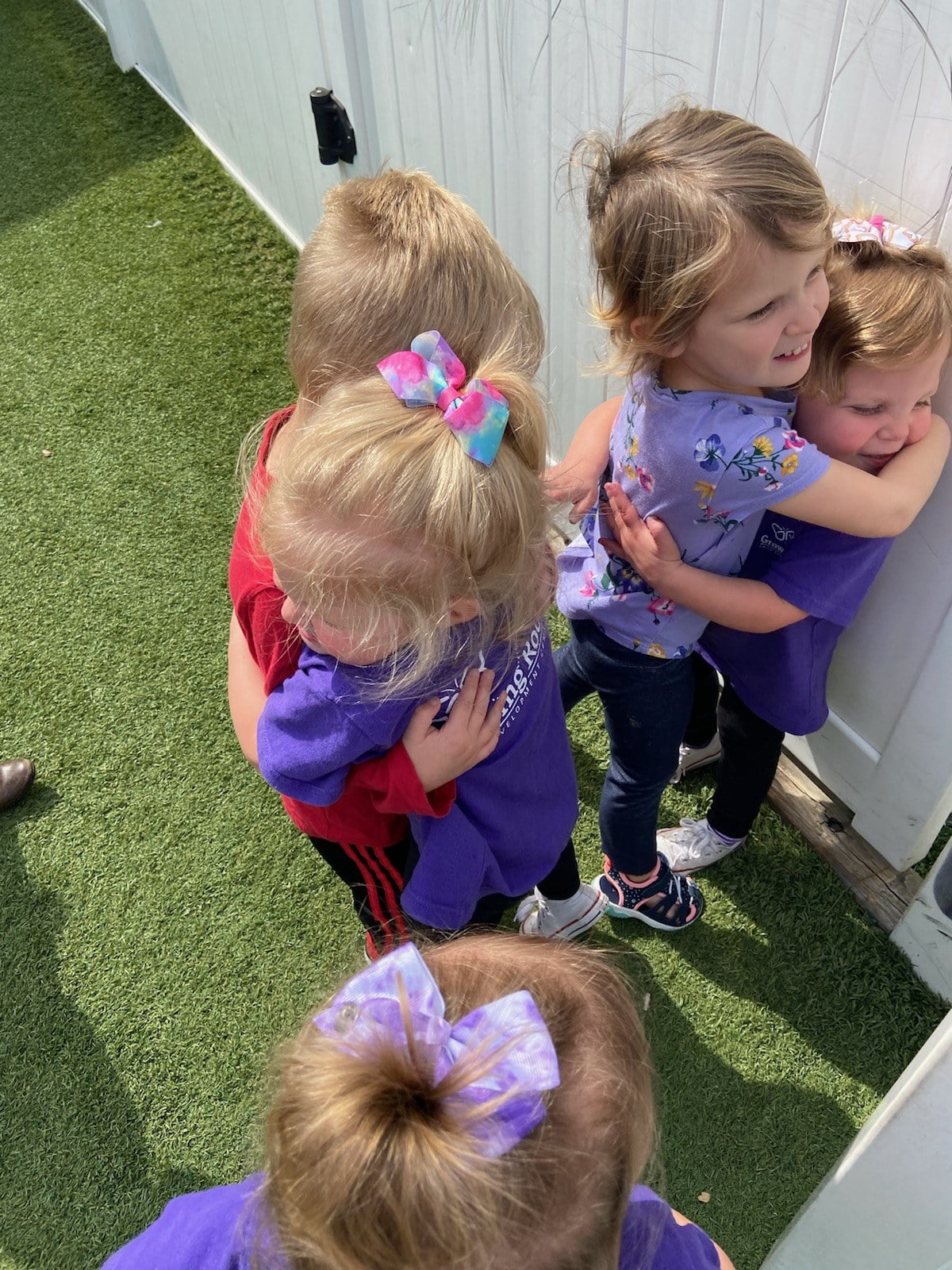 For dinner tonight, Aunt Suzanne and Uncle Keith picked up our favorite wings from A-Town Wings, and came over to have a picnic in our backyard, per Emerson's request. The weather was so great, and it was so nice having them over! They also played with Emmie a lot, which she just couldn't get enough of.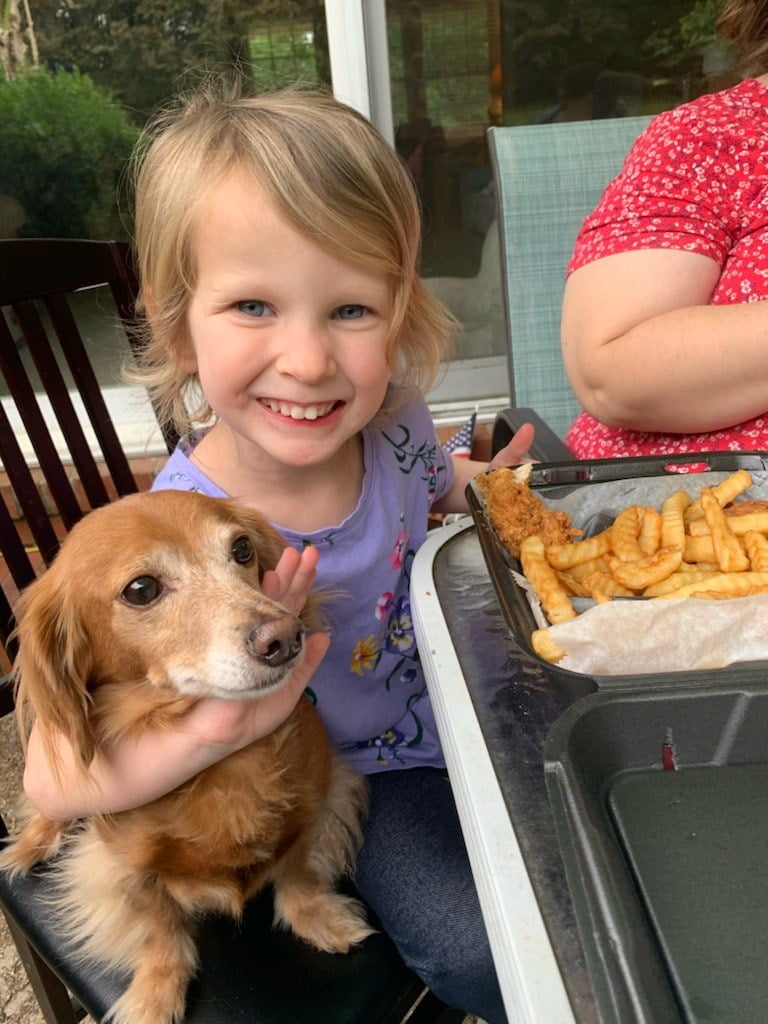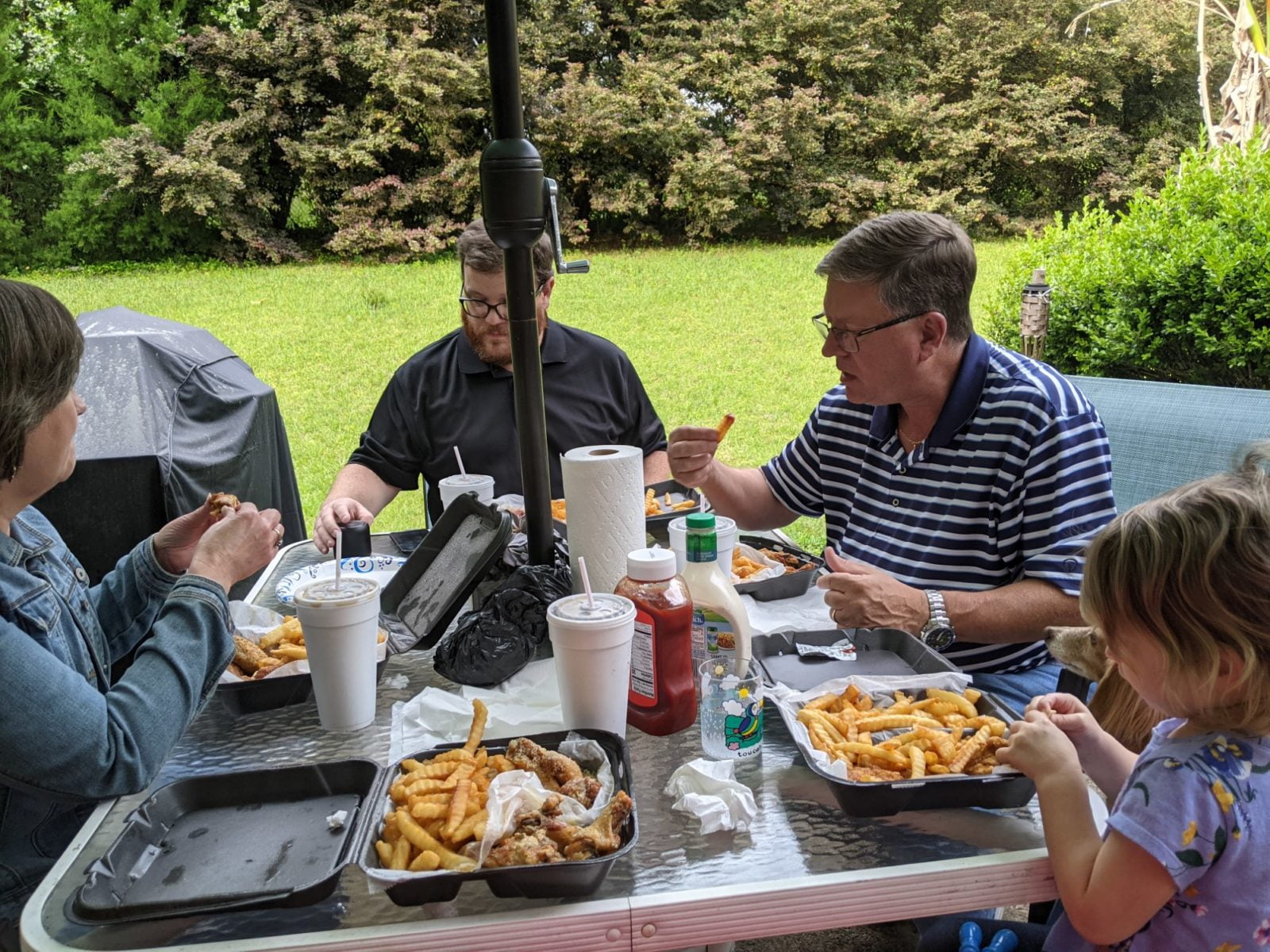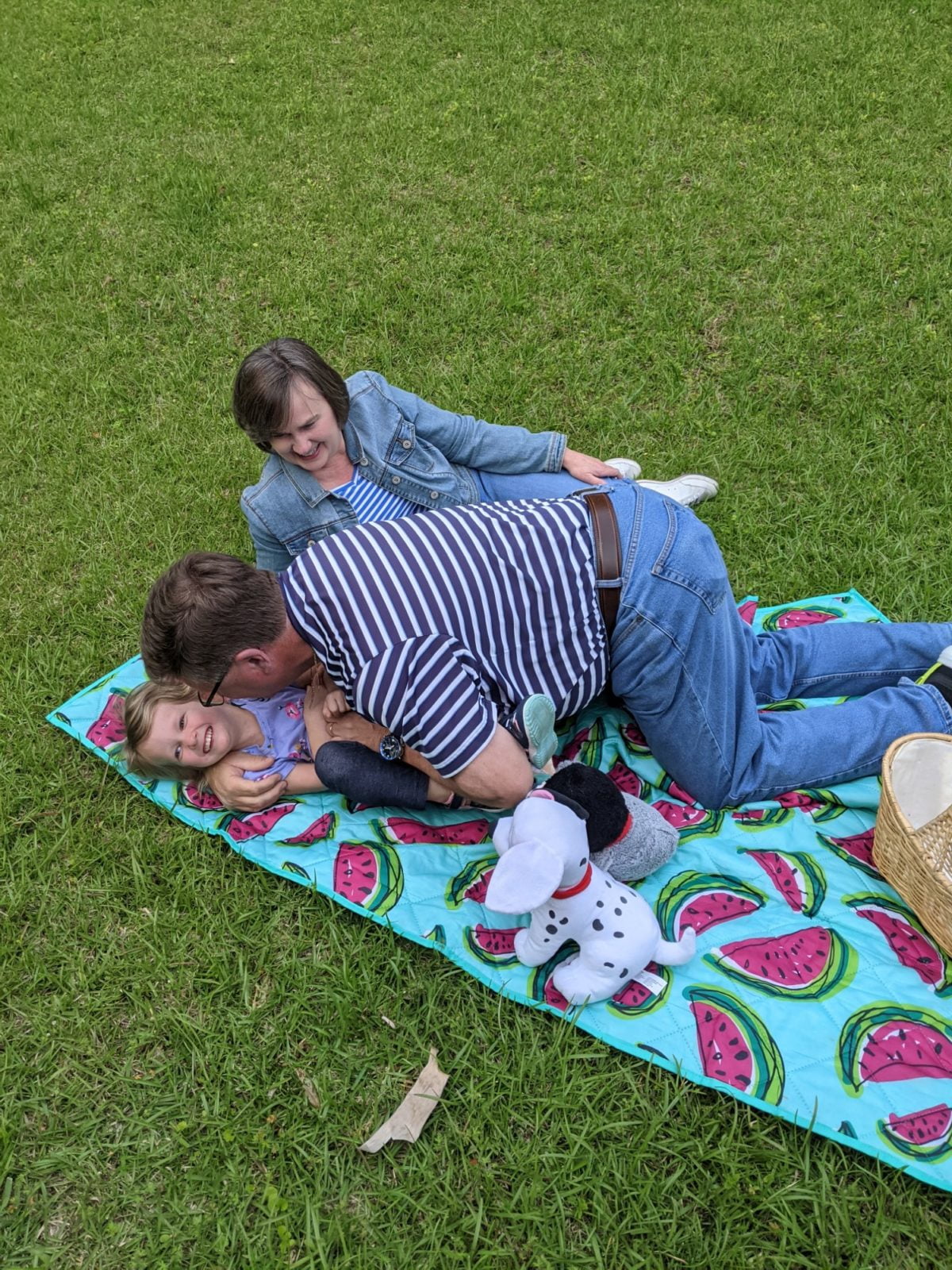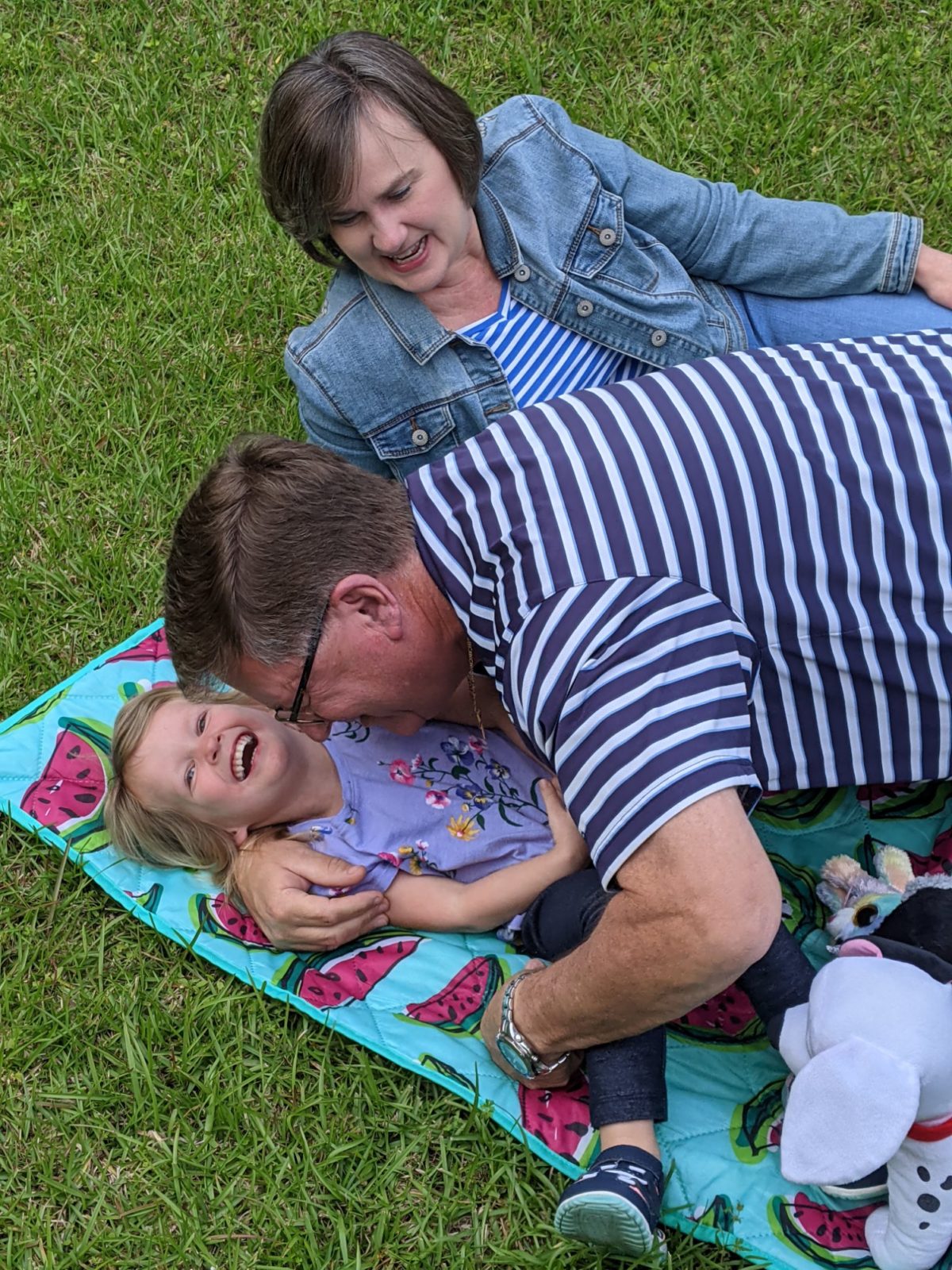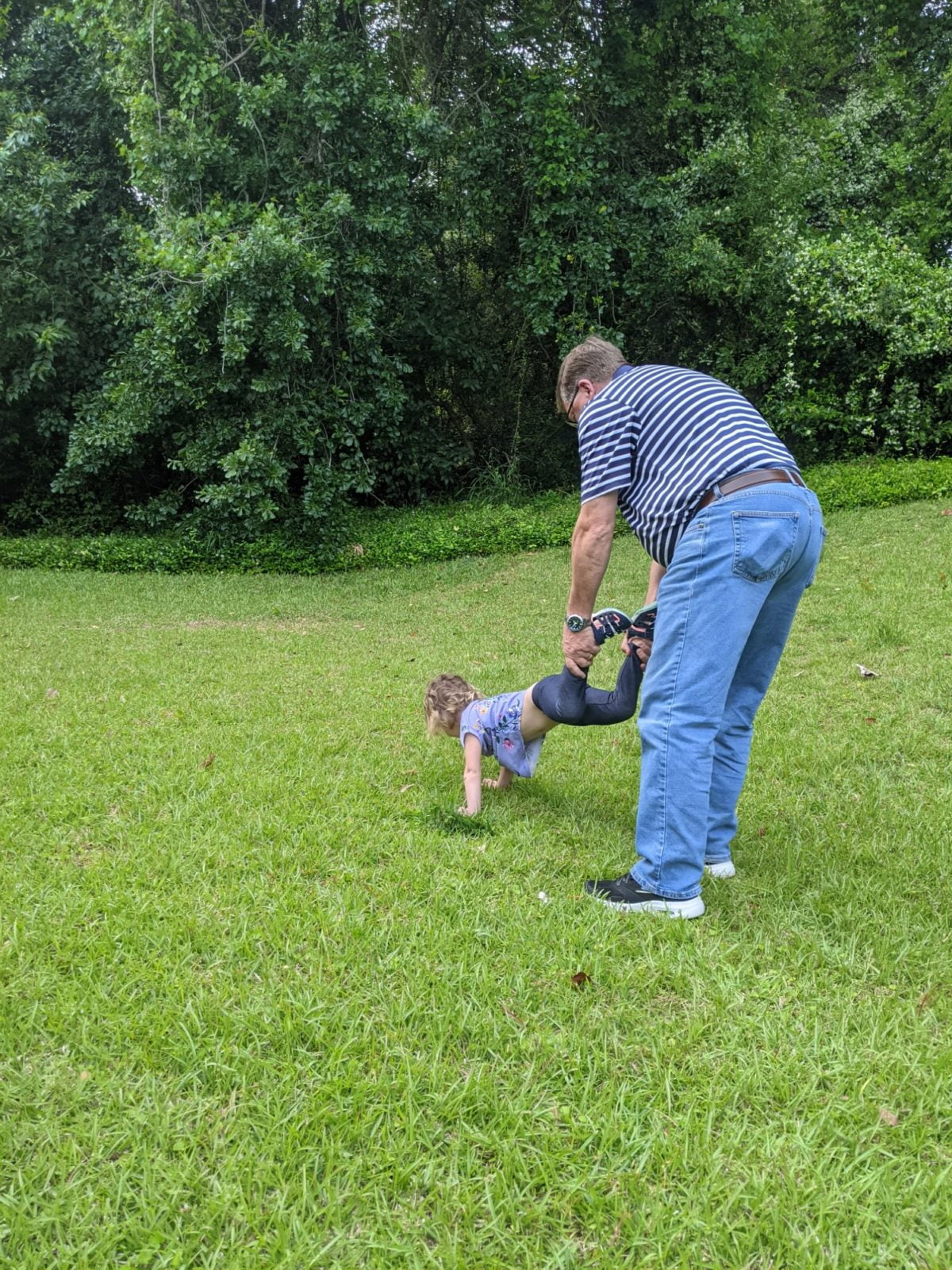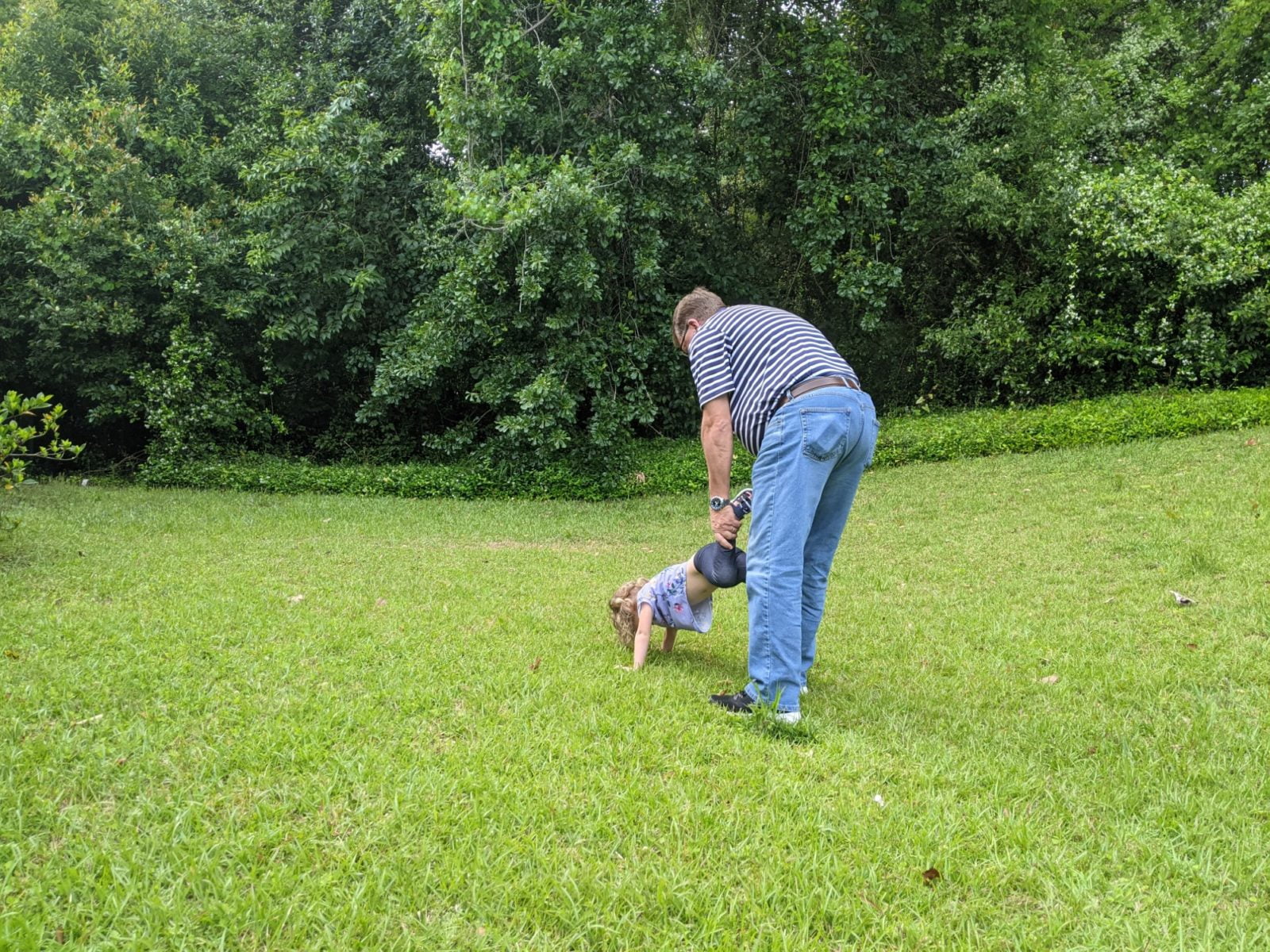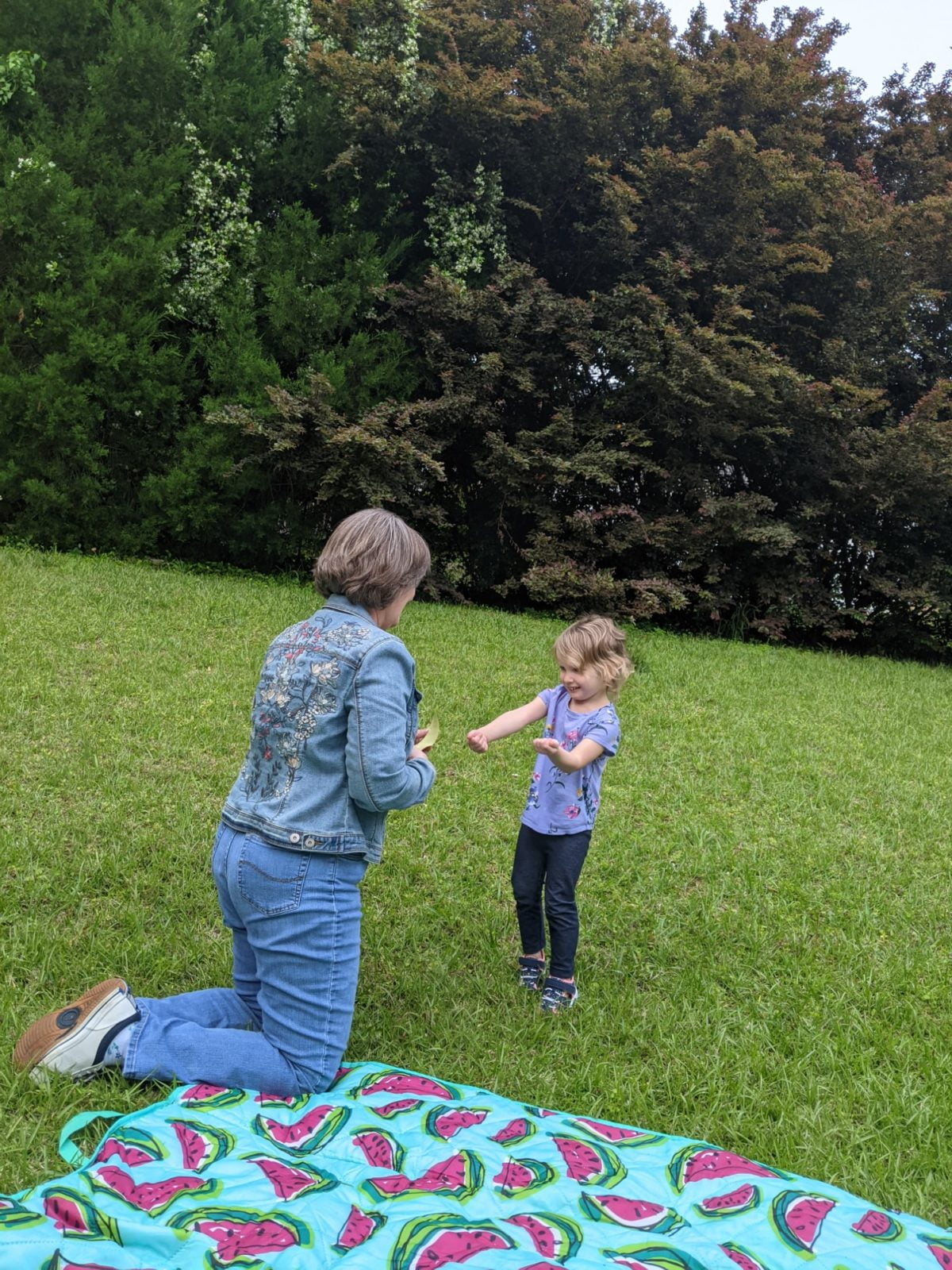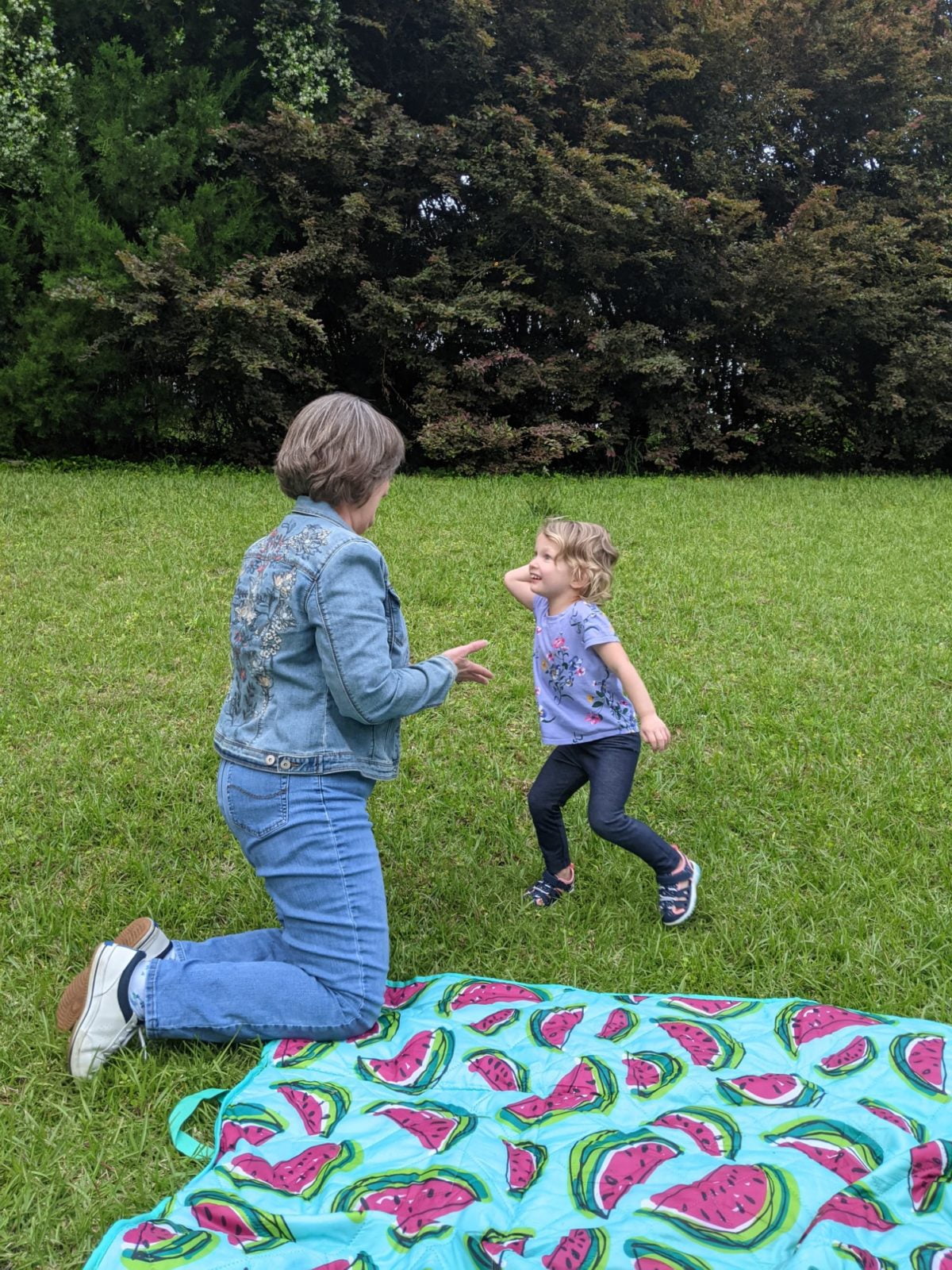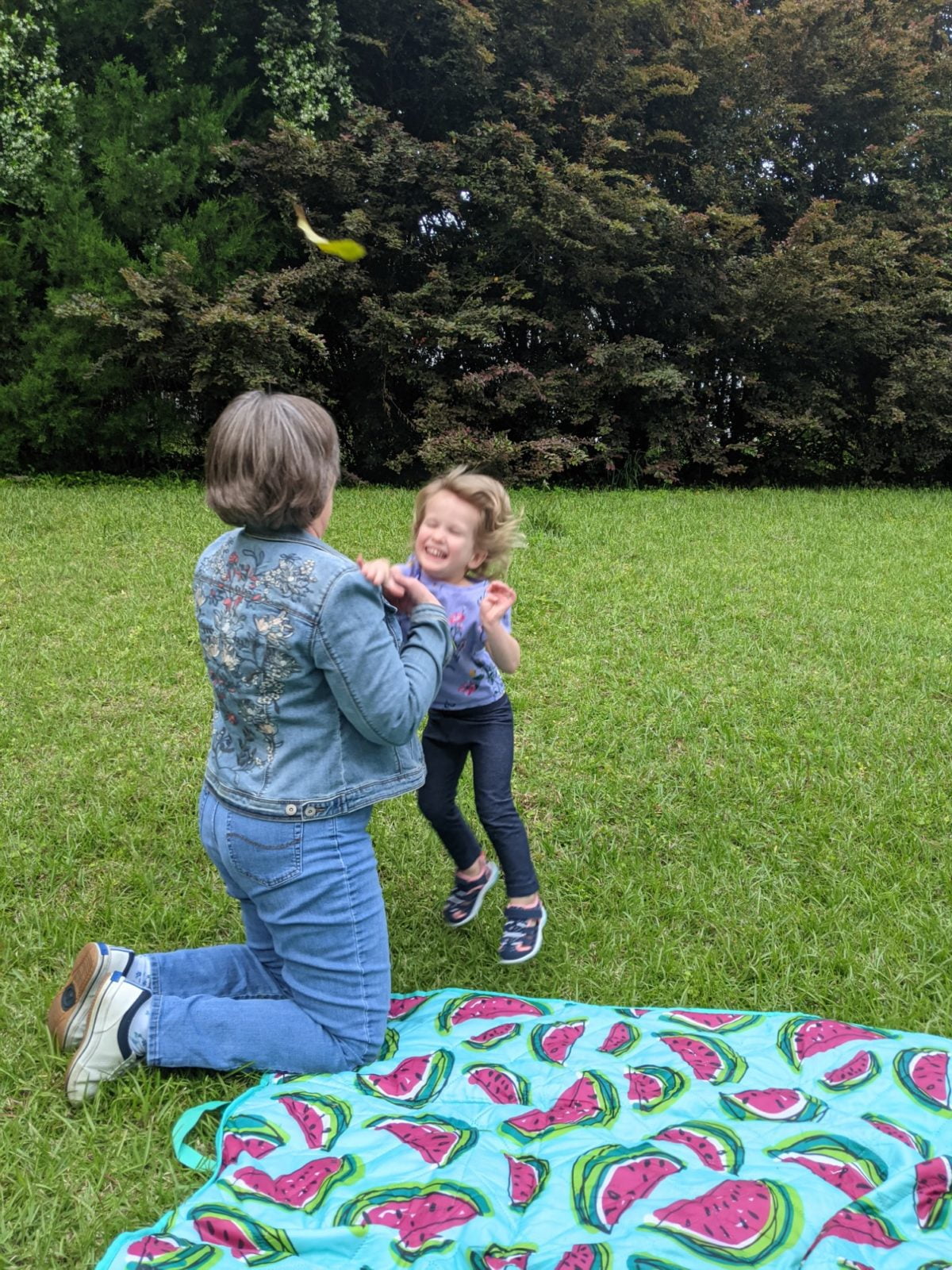 After Uncle Keith and Aunt Suzanne headed out for the night, Emmie got her jammies on and picked a snack, and we watched a little bit of "The Jungle Book," and late her stay up a little late.
She finished up her Cheetos while I read her a story from the Precious Moment bedtime story book. She once again needed a little coaxing to actually settle down for sleep, but Daddy did good with that tonight, and he got her calmed down and ready for bed.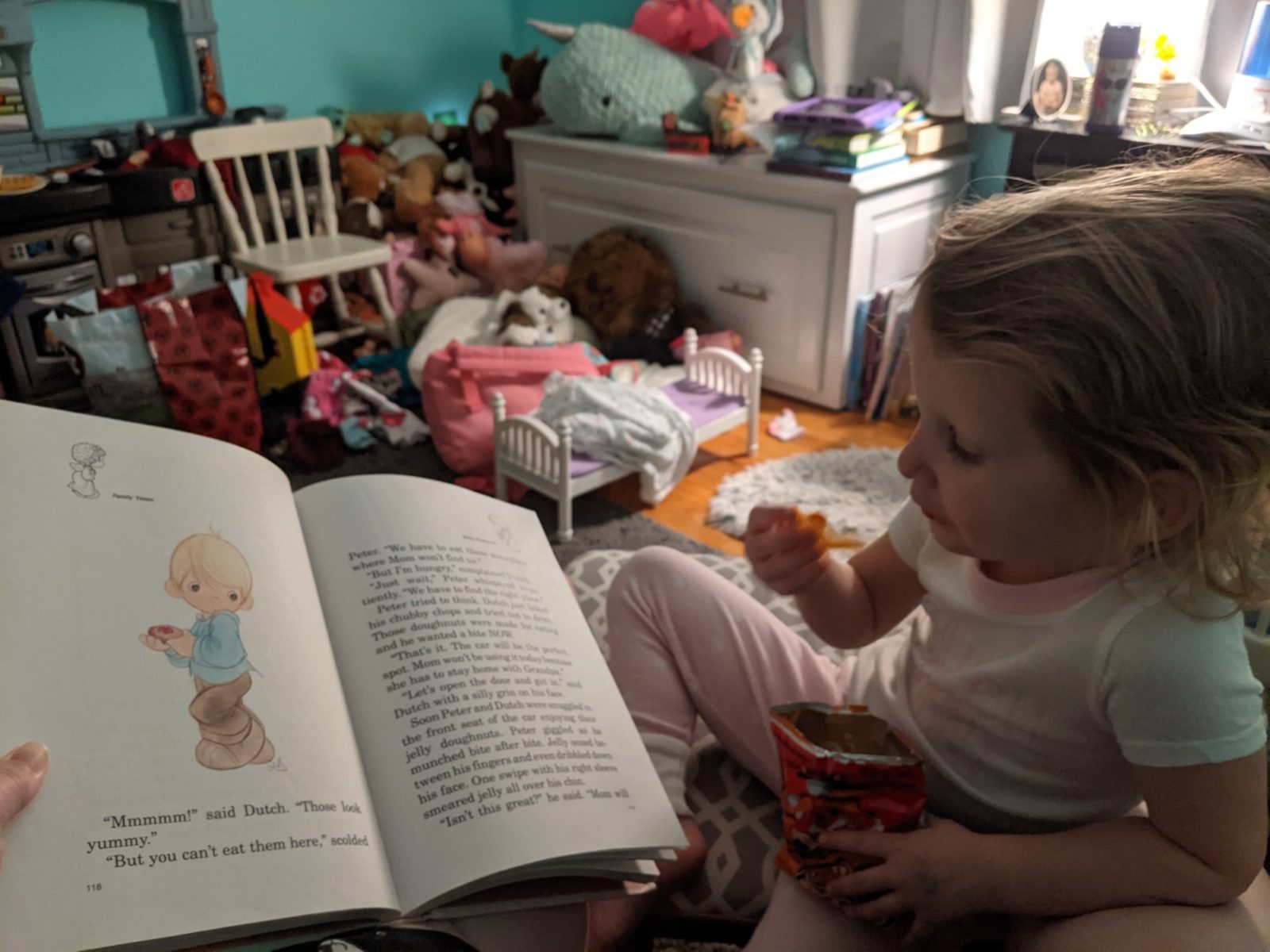 I was utterly exhausted (both mentally & physically) after leaving the appointment today, and I've been super tired all day since then, plus my back hurts from sitting in uncomfortable chairs for that whole time. So I'm gonna go grab my protein shake, test my blood sugar, then sit with a heating pad on my back for just a short time before heading off to bed soon.