Emerson wore an adorable big-girl outfit to church this morning, that she got for her birthday last year, but was too big for her. And Addison wore a hand-me-down dress of Emmie's and I loved it on her!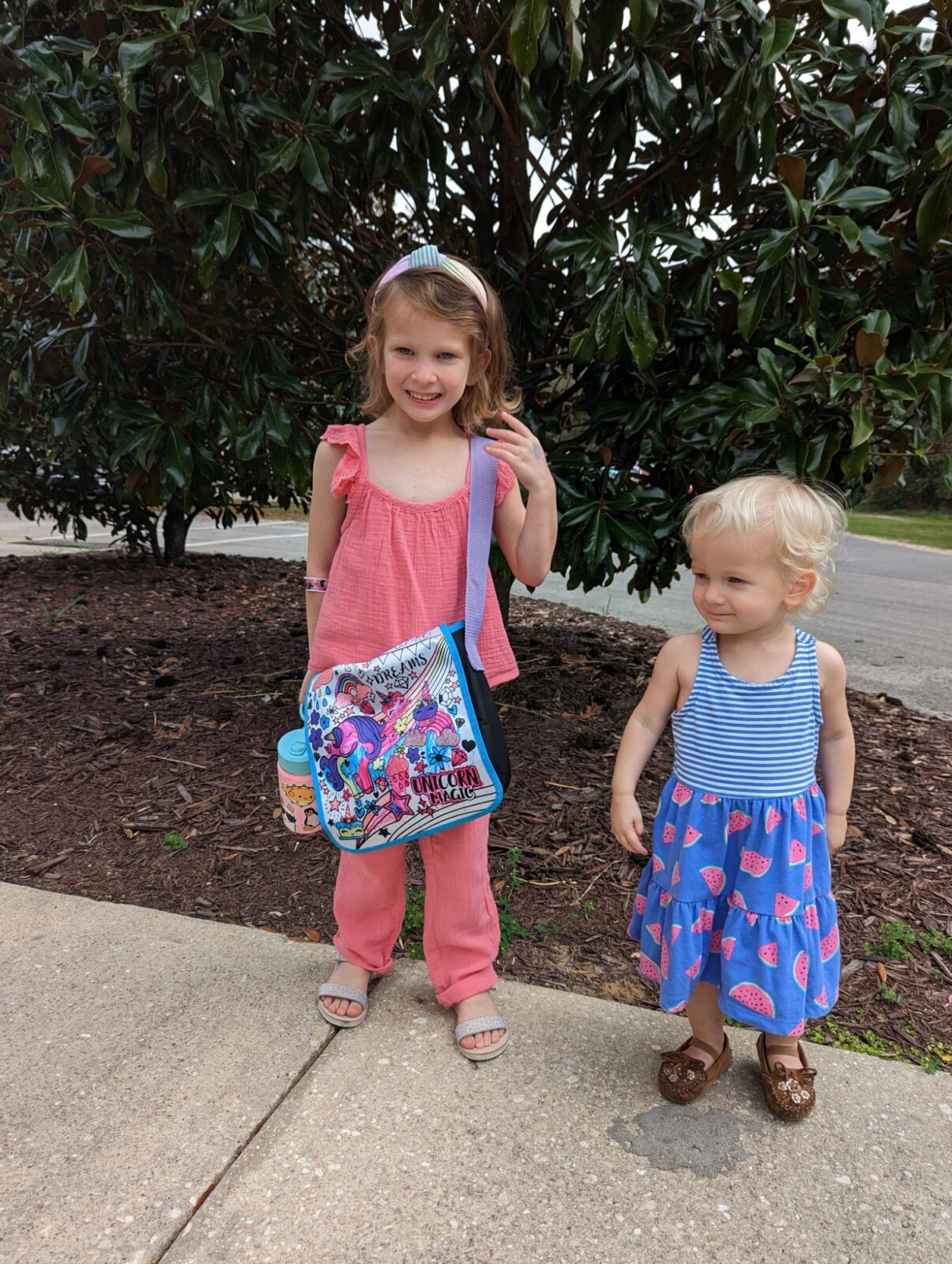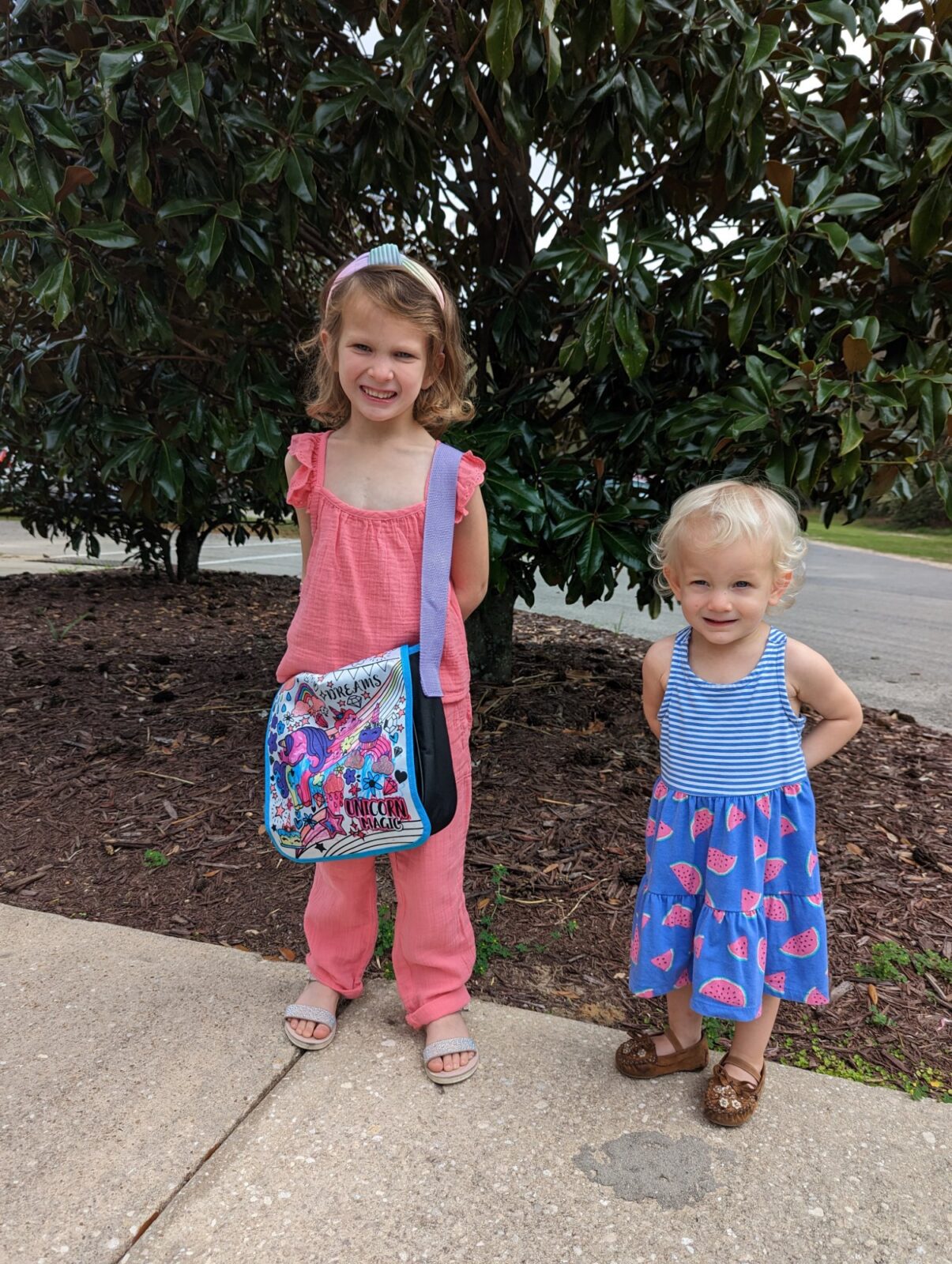 Church was great this morning, and we got lunch through the drive-thru to eat at home. Emerson read us her "Biscuit" book after she finished, and then Addison snuck in to Emmie's seat to eat her fries and drink her fruit punch. (Also, something about this picture of Emerson reading was just so incredibly sweet to me. So much so, that her precious little face actually made me tear up looking at it immediately after snapping the photo.)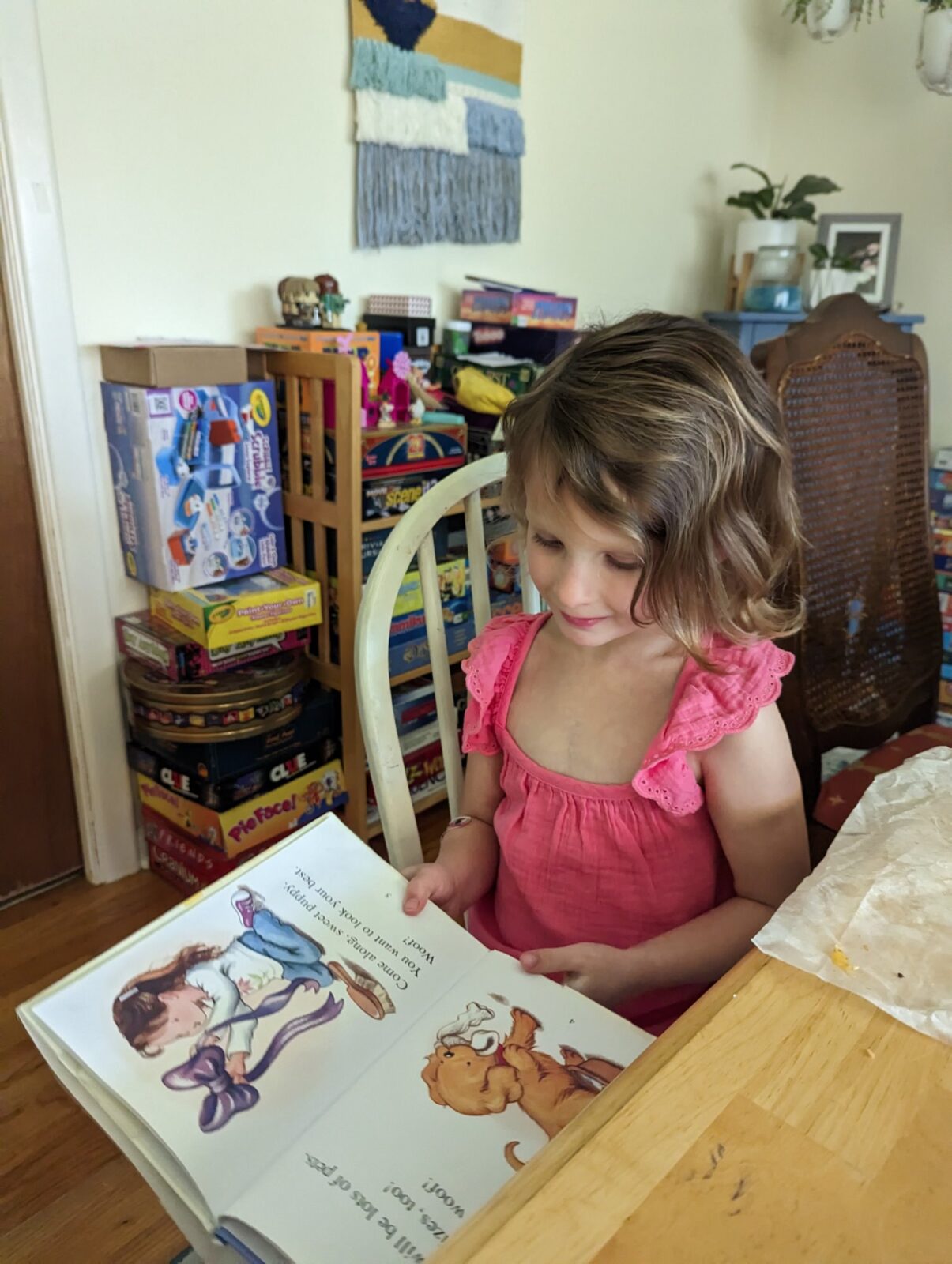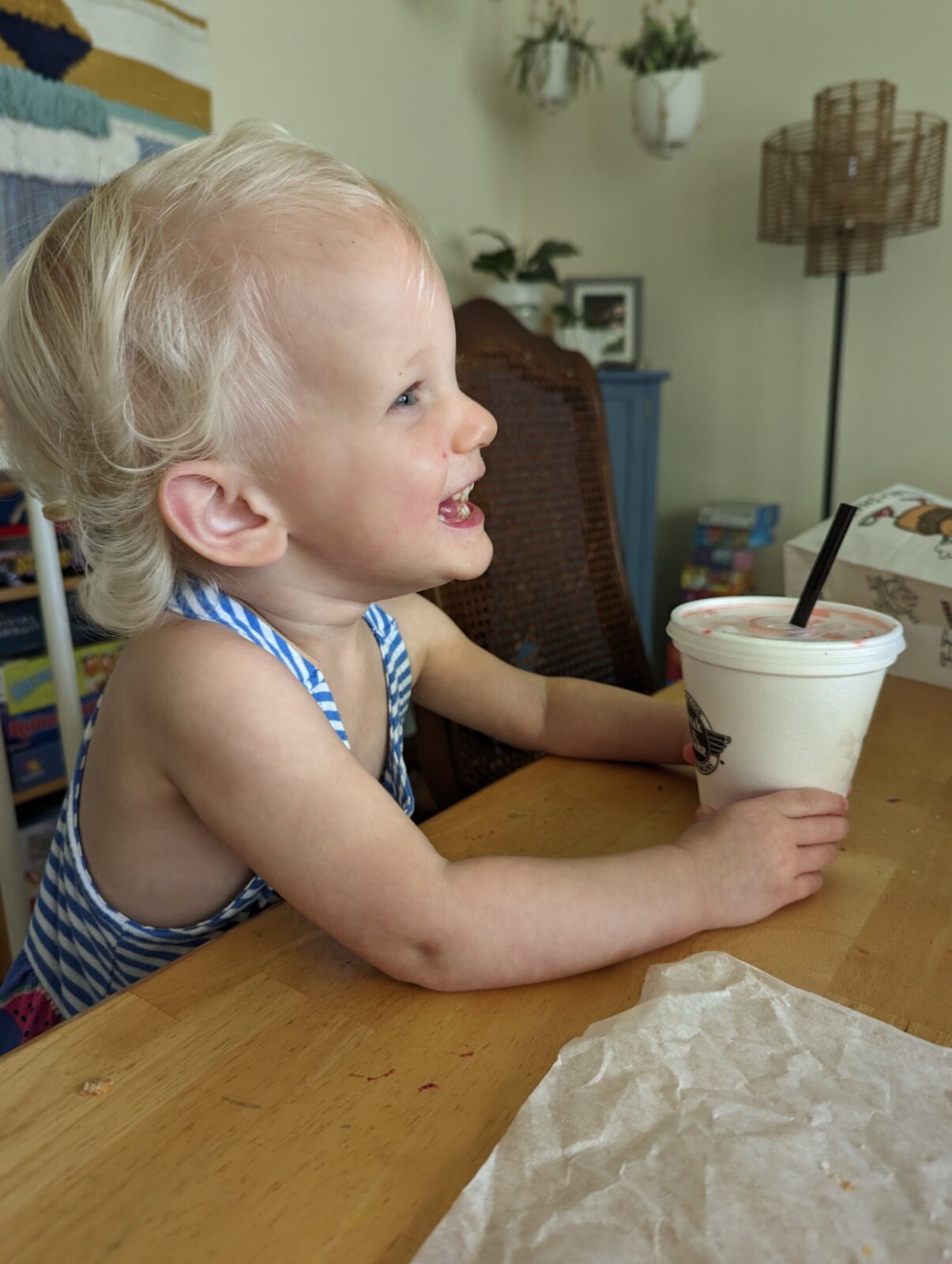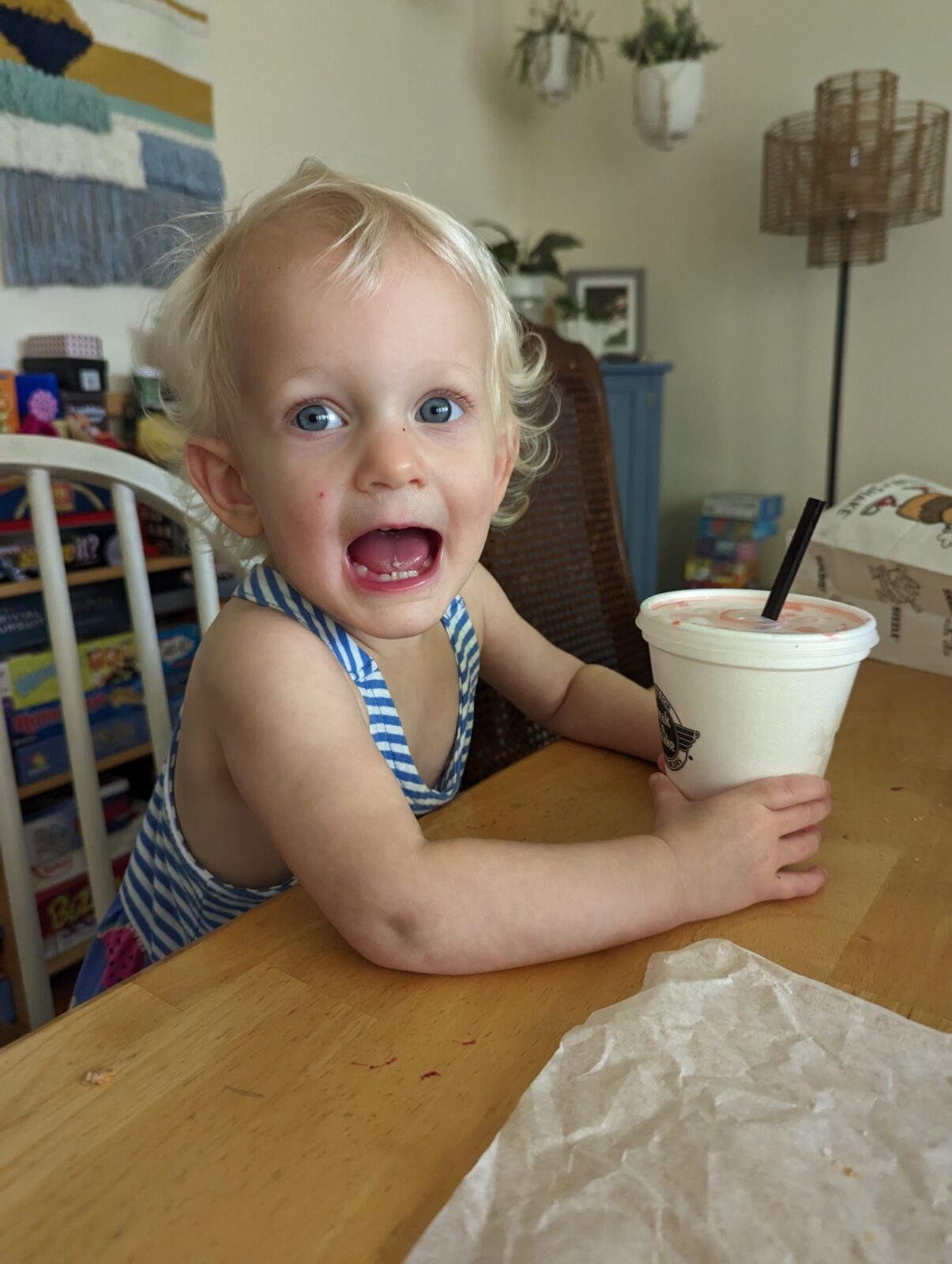 Emerson found a little coloring sheet Addison did in her class at church this morning, and was reading it out to her. So after Emmie said, "Jesus Loves," Addie very quickly chimed in with "ME!" They did it a few more times, and I had to get it on video, and I loved it so, so much!
After lunch, we got Addison down for her nap, and she proceeded to sleep for 3.5 hours. During that time, we were actually very productive with all sorts of chores: laundry, dishes, cleaning, vacuuming, taking the large-trash-pick-up stuff to the street, and putting together a couple of bags of stuff to donate. We also cleaned up Emerson's room, and laid out her clothes for the week.
I sat down in my comfy chair here to take a break in the middle of all that, and had to document my beautifully blooming Christmas cactus, now that it's springtime. I've had this for a few years, and this is actually the first time it's bloomed. I was so surprised! There are a few other buds there too, so we'll see how those do over the next week or so.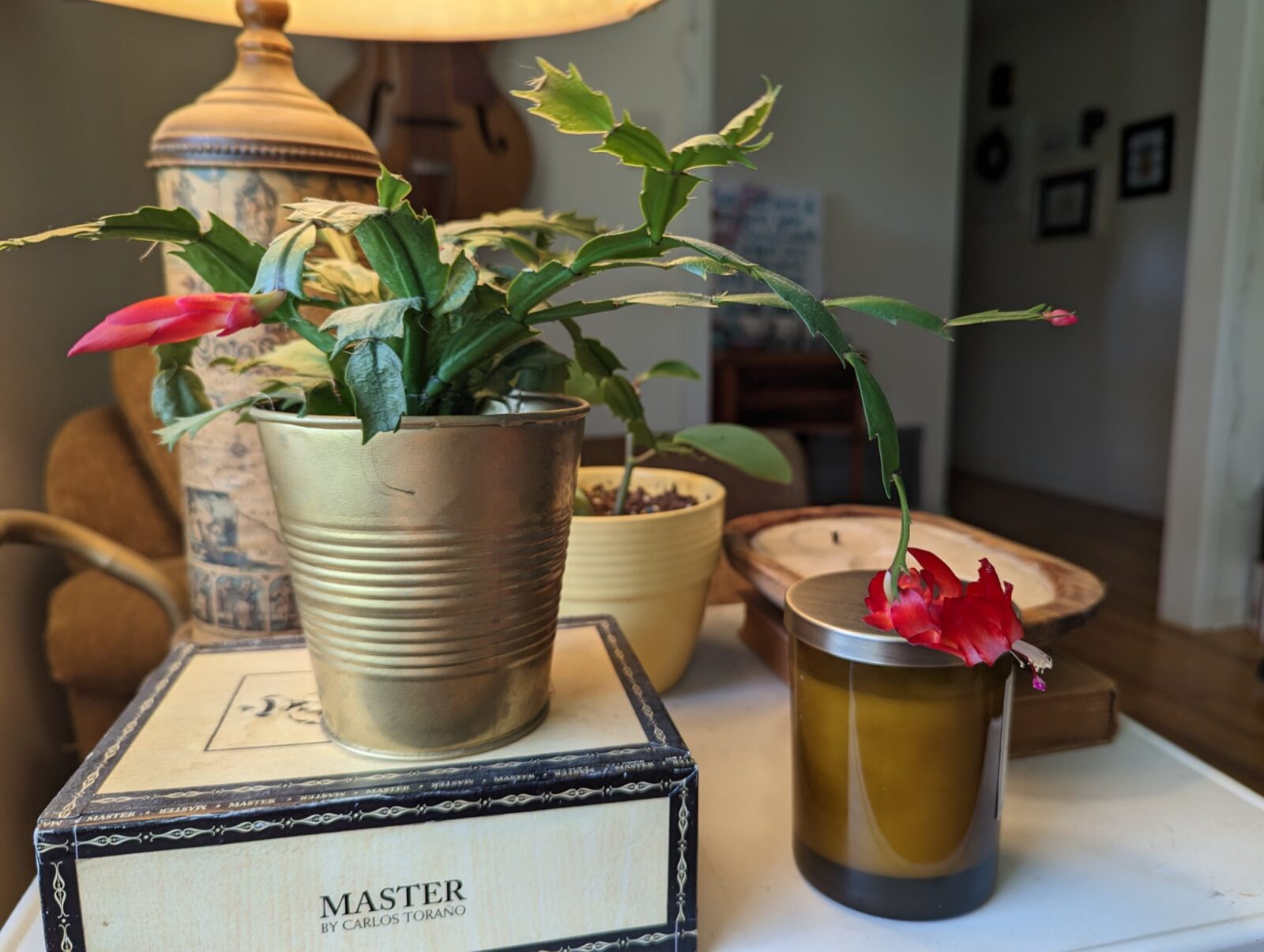 During our cleaning of Emerson's room, we uncovered these cute stickers that Grammy & Papa had given to her for her VPK graduation last year, to use to decorate this "E" shaped piggy bank, that they filled with coins for her to save. S we finally decorated it, nine months later, haha!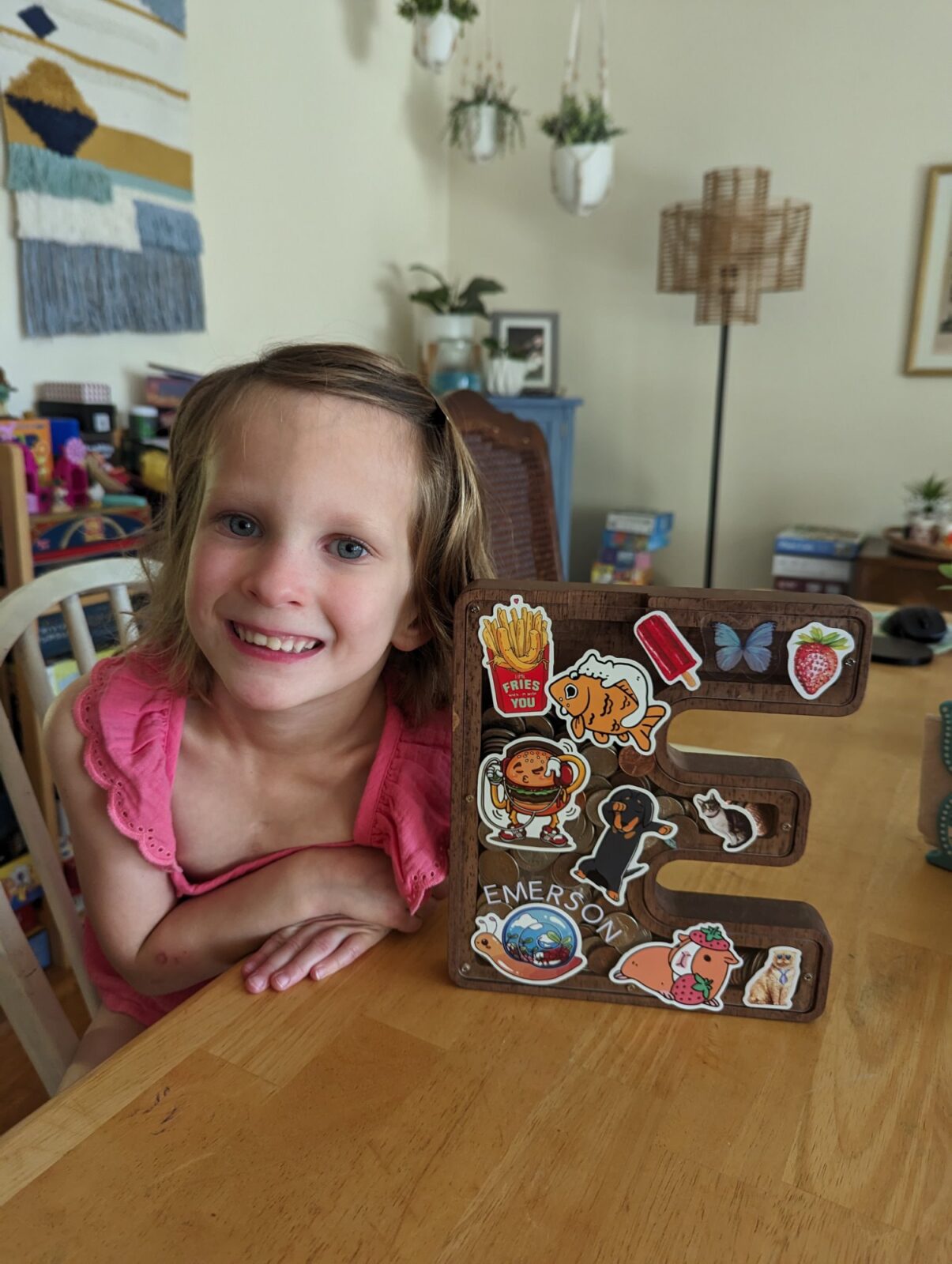 Jeff dropped his phone back on Christmas day, and broke a small part of his screen, but it was still functional. Then last night, he dropped it again, completely shattered the screen, and it completely spazzed out and stopped working all-together. So after all of our chores, he ran to Verizon, and activated my old phone that I had right before my current one that we saved, that was still working just fine, so we didn't have to buy a new one.
It got so late, we actually had to go in a wake up Addison from her nap, once it was nearing 5pm. Then Jeff got back home from Verizon, and we hit the road to get some sandwiches for dinner. The super nice cashier guy gave us the combo meals on the sly for free, and both girls ate really well.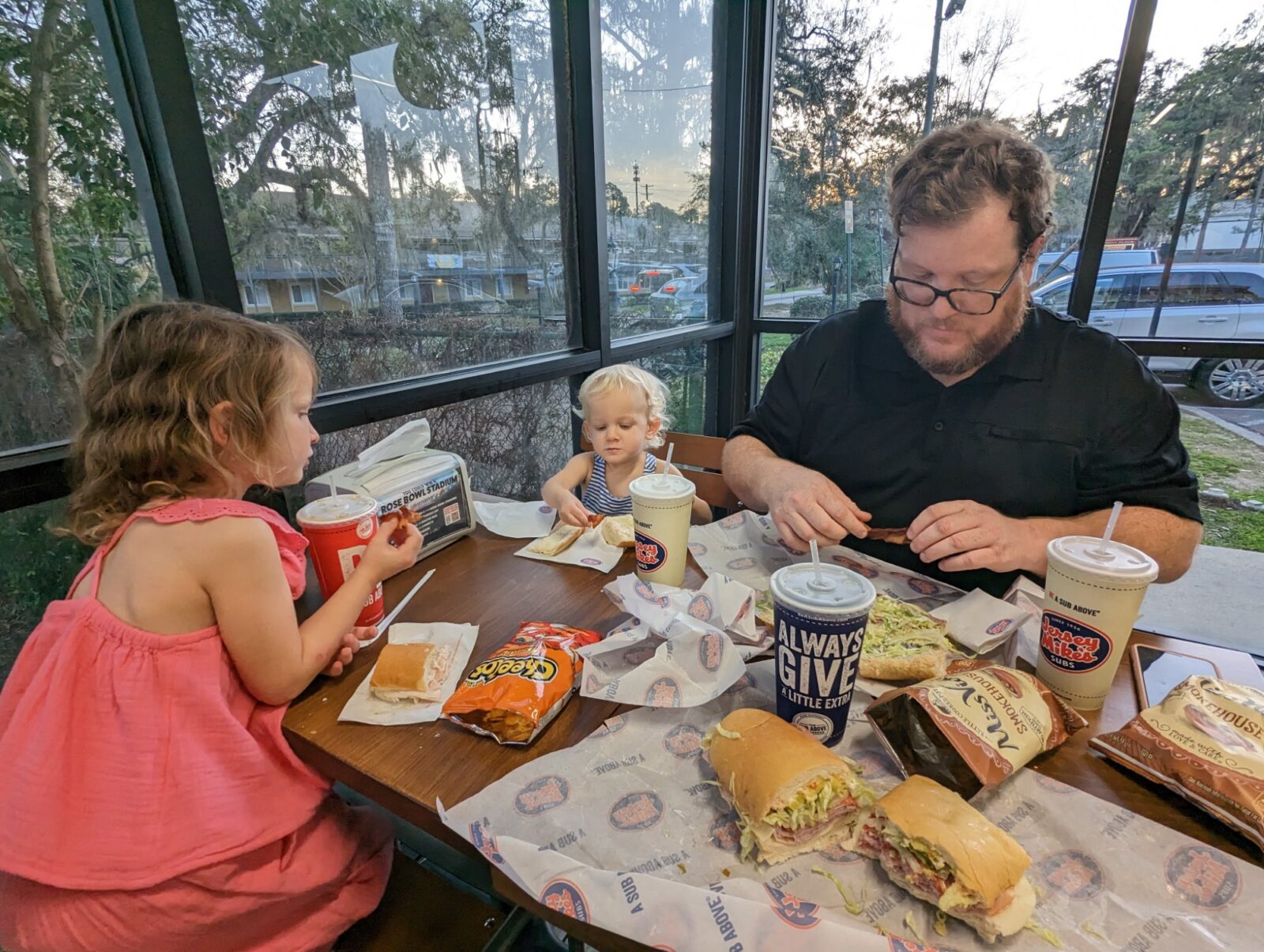 We watched a little tv when we got home, and the girls both had a little dessert snack, and then we got them ready for bed. Things went smooth and easy and both girls were sound asleep pretty quickly tonight.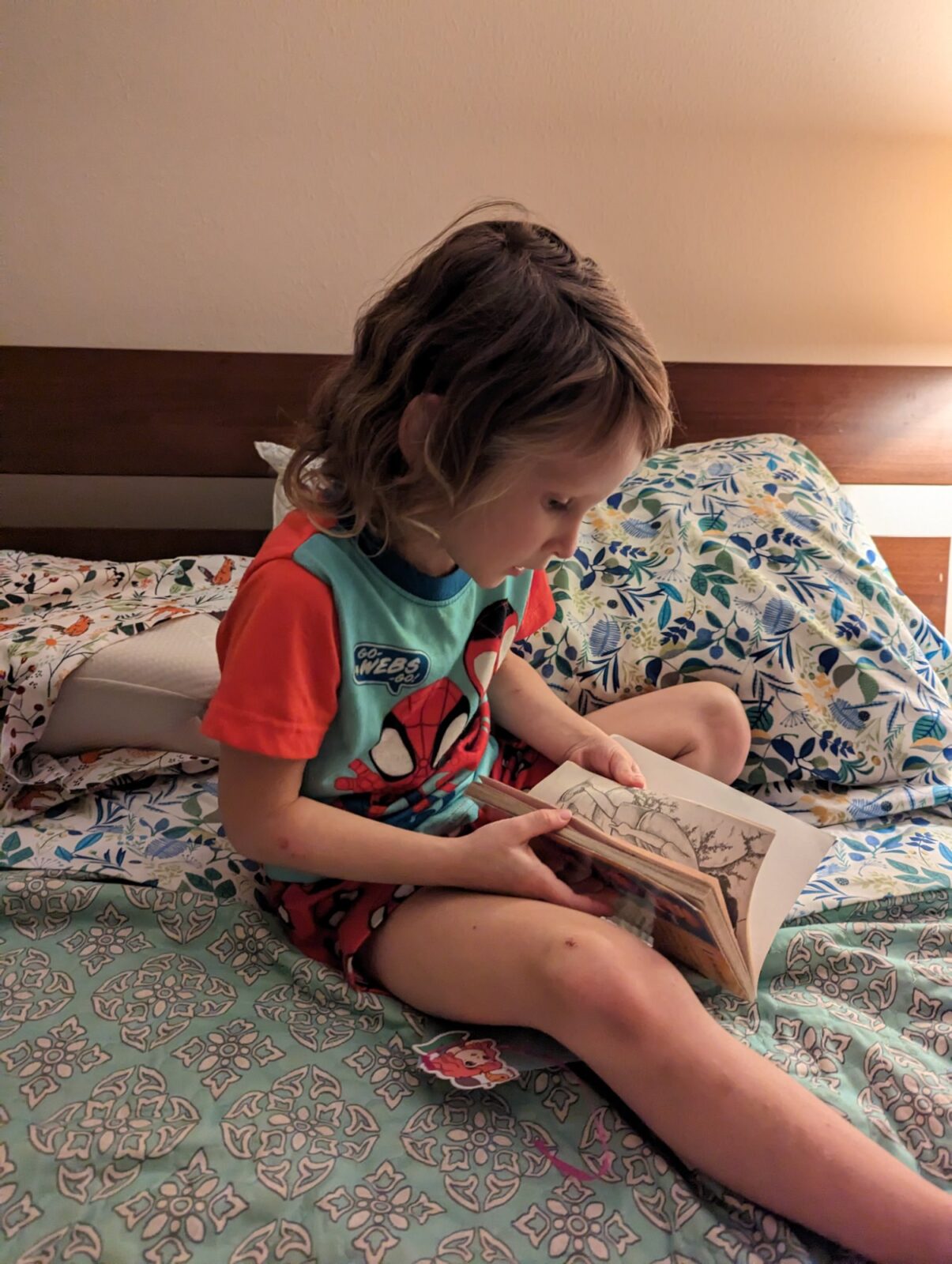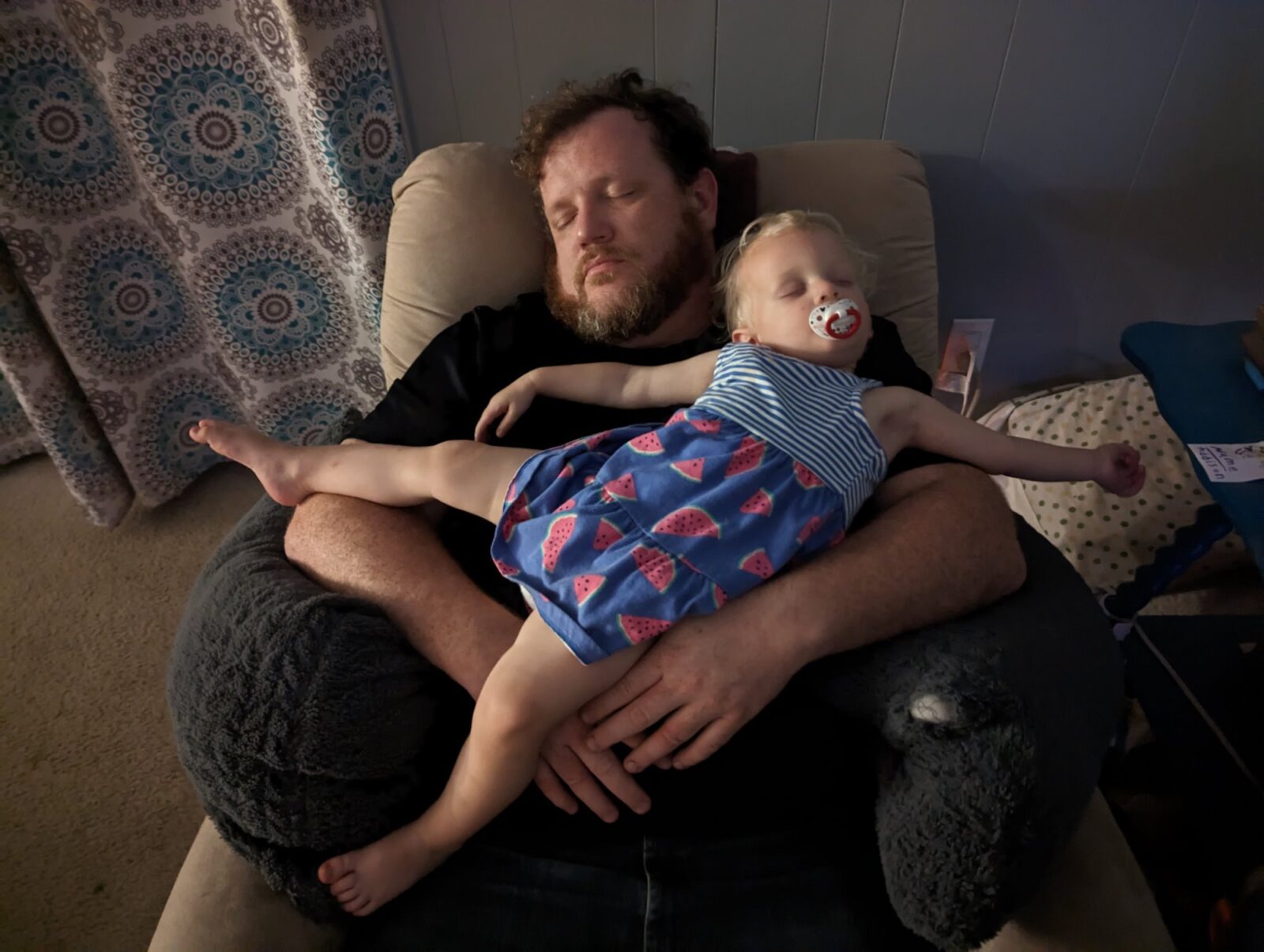 We did so much around the house today, and it feels good to have gotten all of that done. Luckily, there's nothing pressing that still needs to be done tonight, so once I finish this blog post, and this episode of "This Is Us," (which just made me cry, go figure), I'm going to paint my fingernails and Jeff and I will watch some of favorite YouTube videos to wind down before bedtime.