I had to make myself the same exact breakfast again today that I had yesterday, because it was so good and I love mushrooms so much.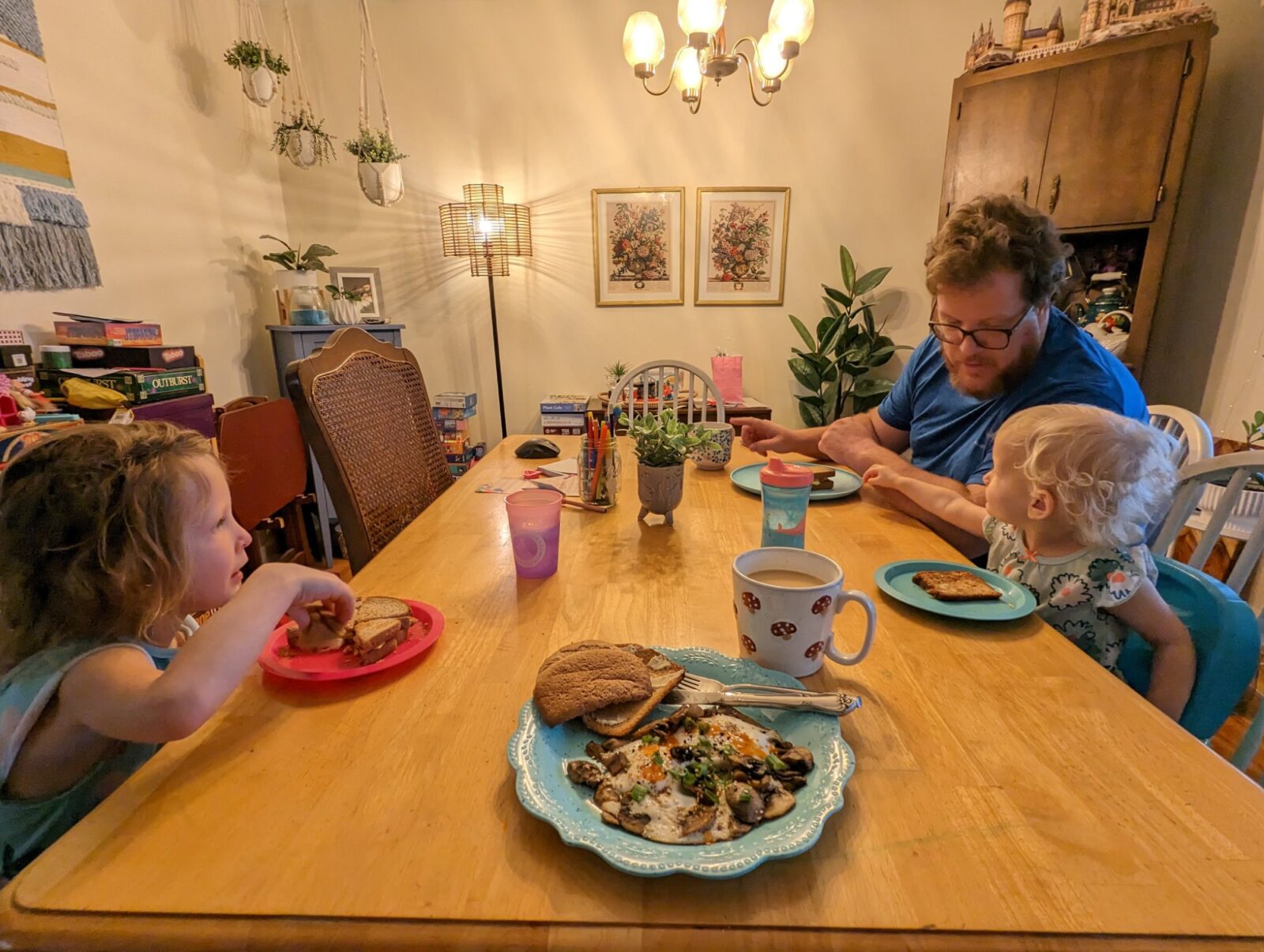 Emerson was focusing very hard on writing the list of the friends she wanted to invite to her birthday party….. in July….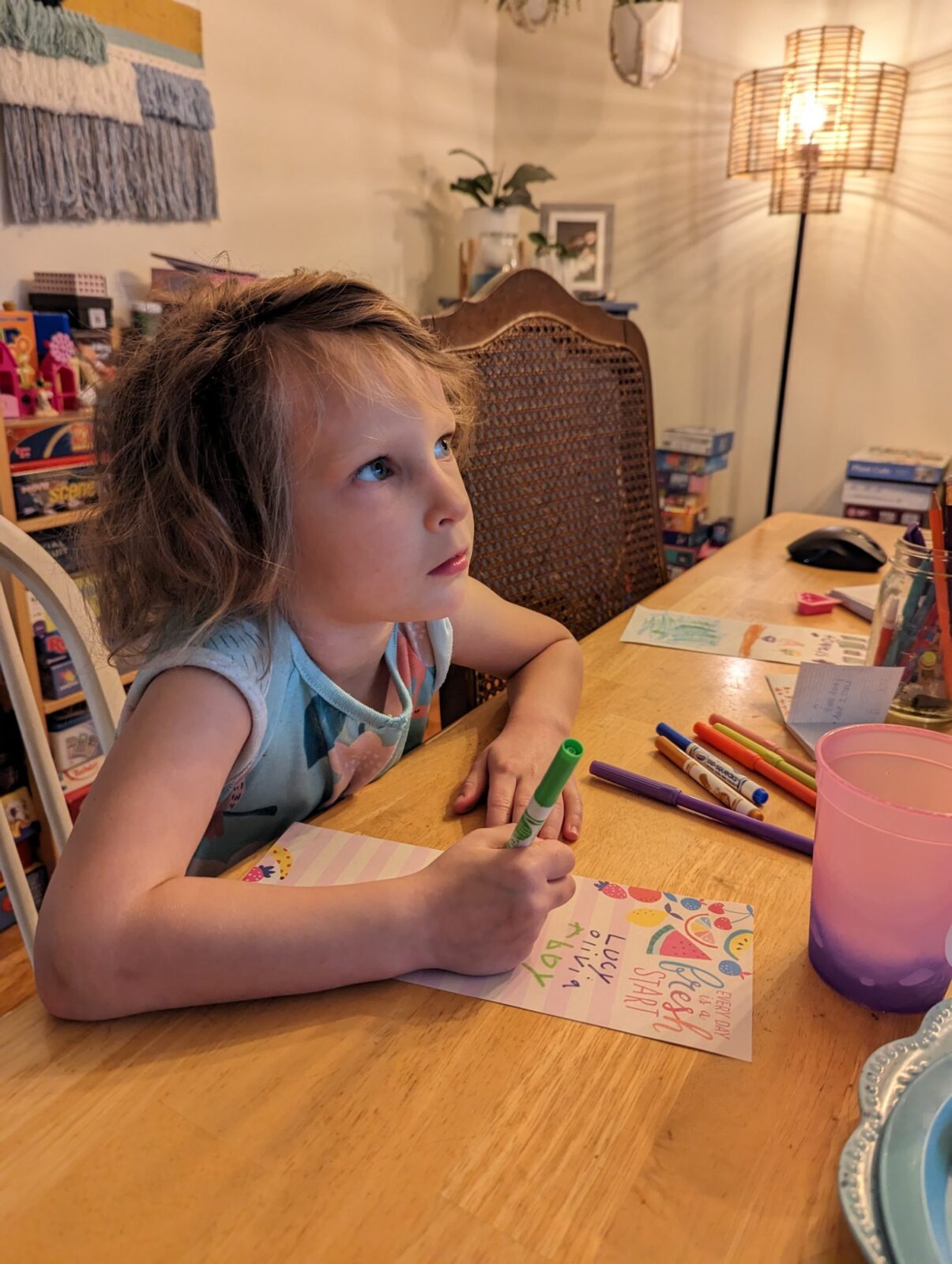 We had a nice slow morning at home, watching "Luca" on Disney+ and just playing in the living room. Jeff took Addison to pick up the groceries, while I took a nice long shower, and Emerson worked on some sort of little craft project she concocted for herself. Eventually, Jeff started mowing the yard, and I started making up some zucchini bread.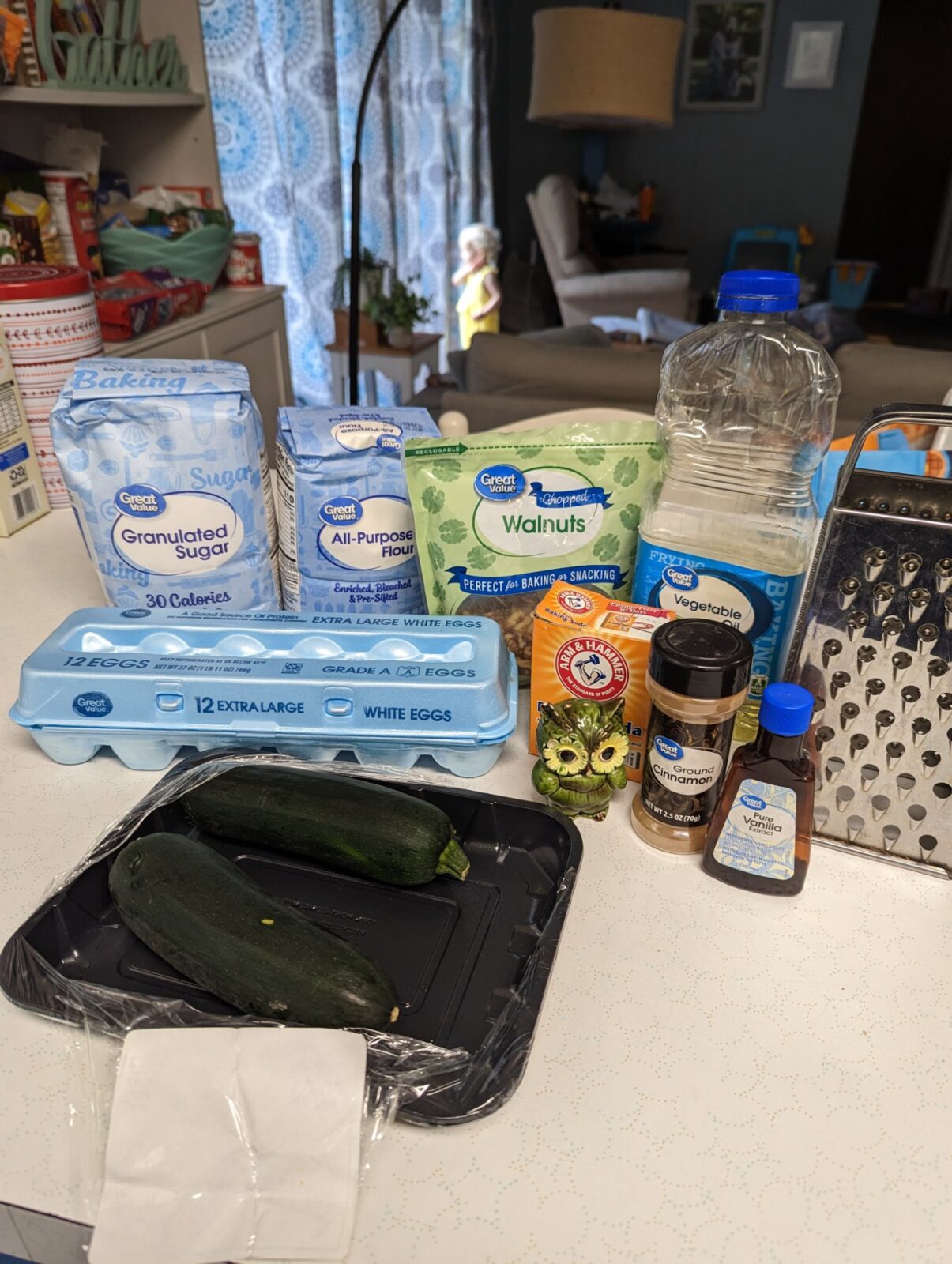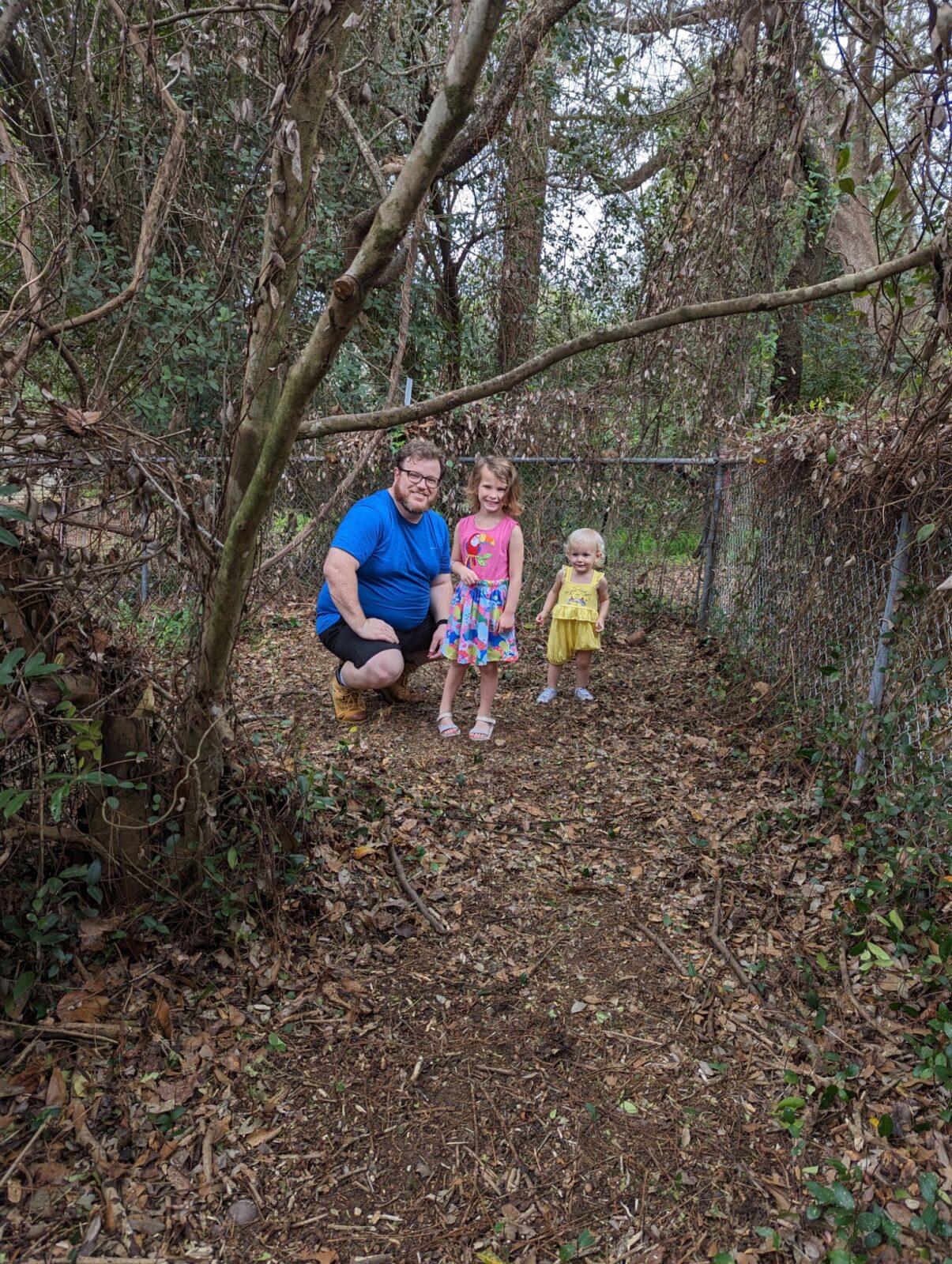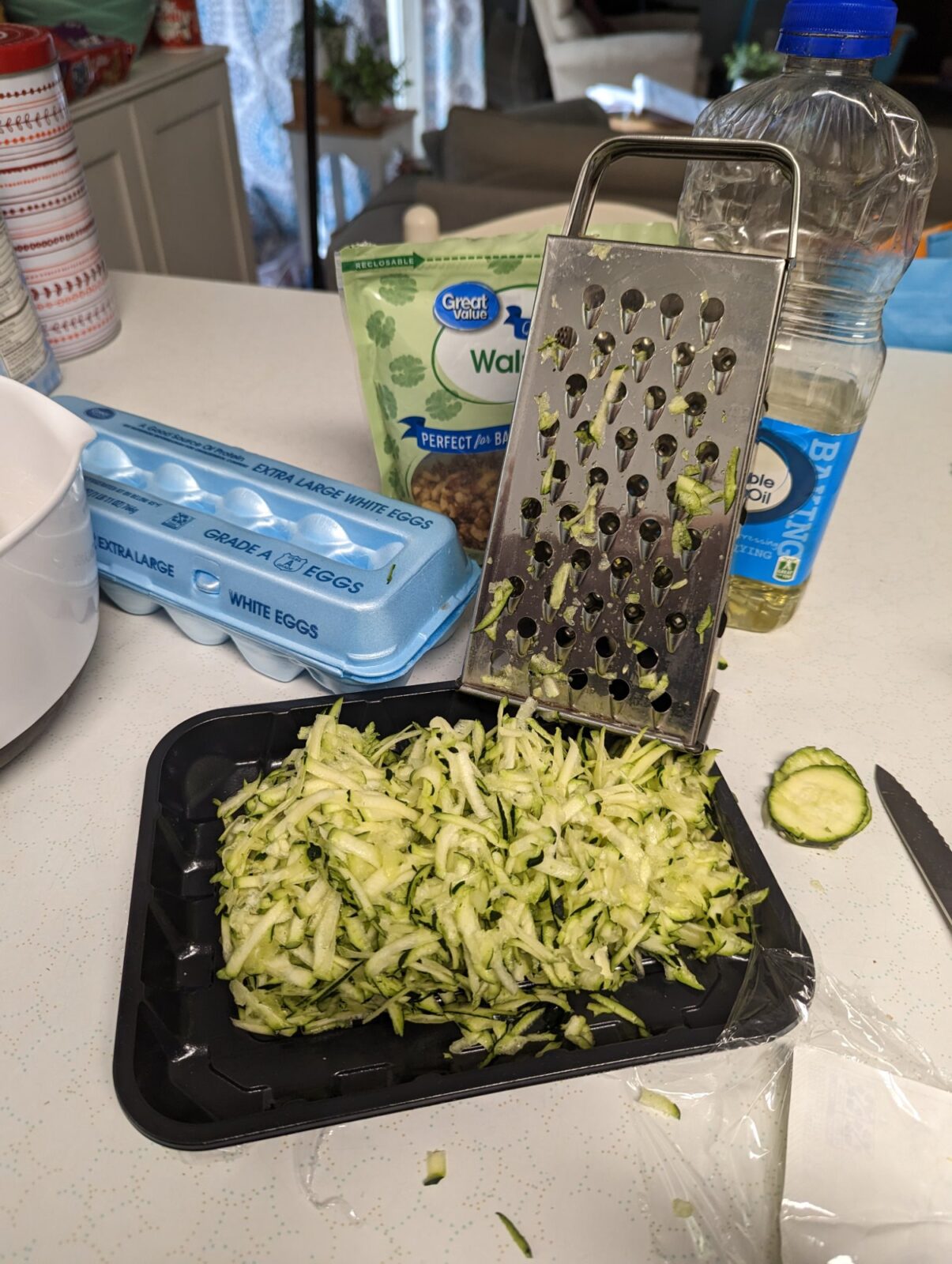 The girls had some mac & cheese for lunch while Jeff finished up outside. Then once he was cleaned up, we had lunch while the girls both napped.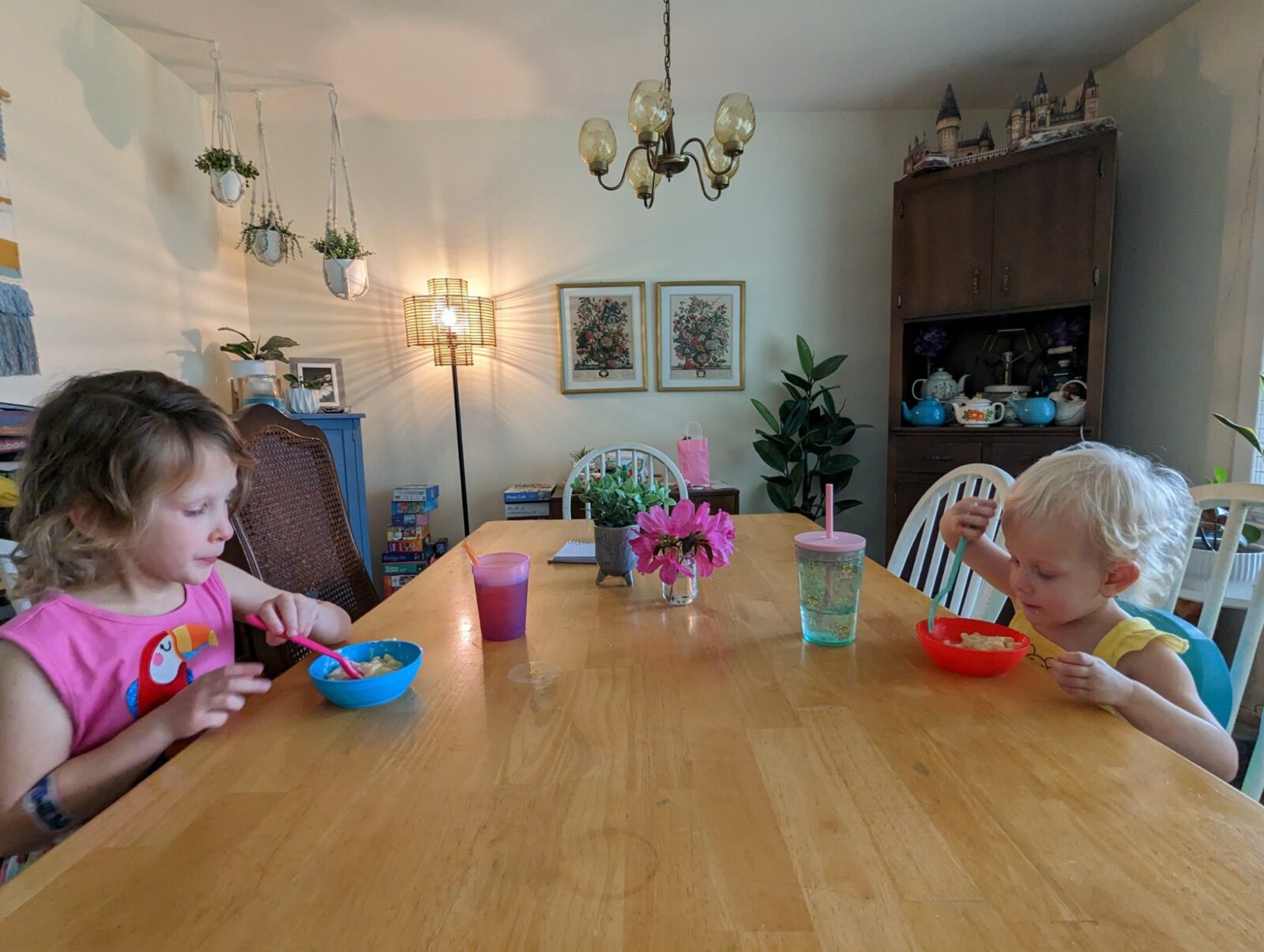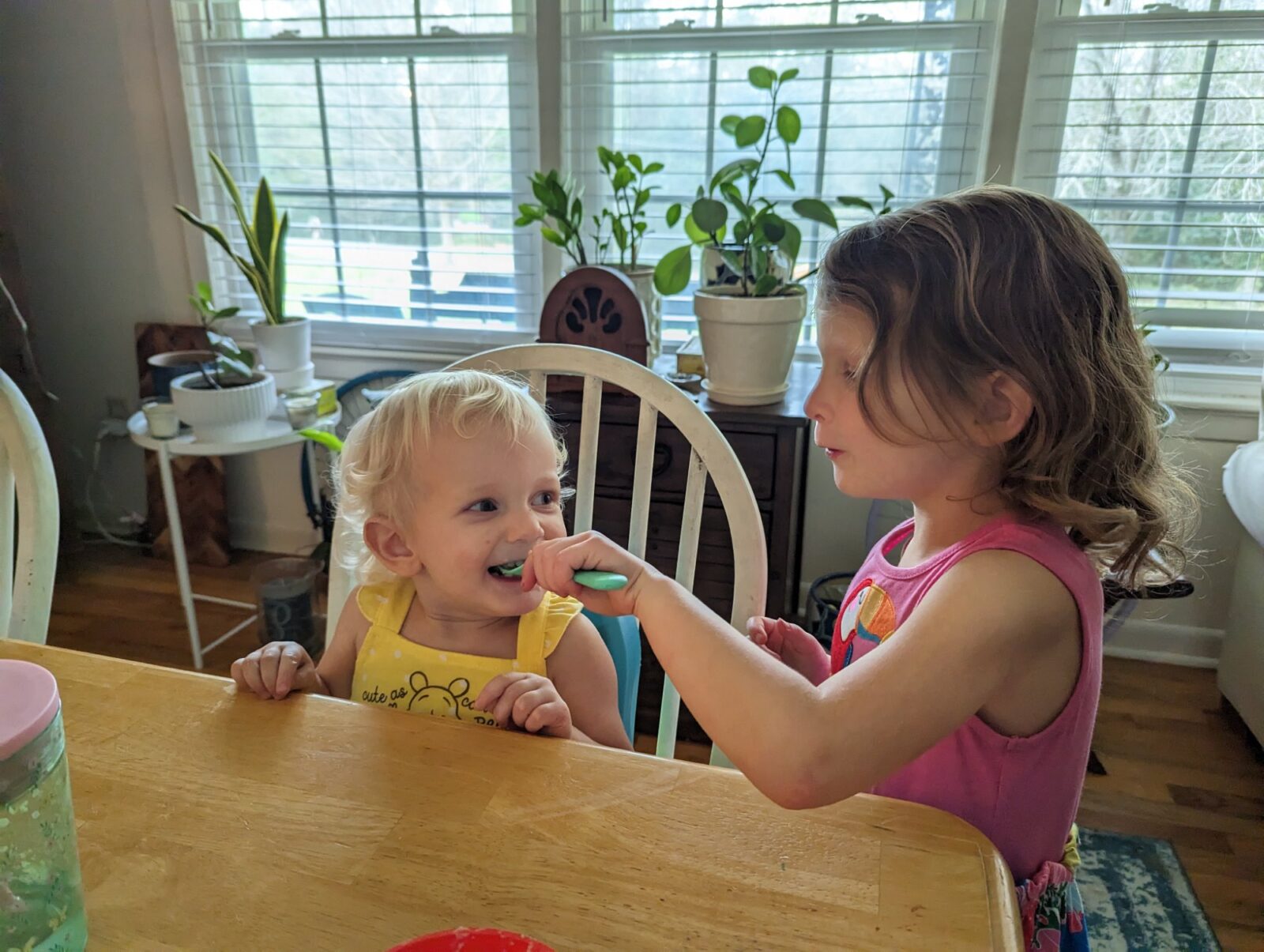 I hadn't paid attention to my bread recipe though, and didn't realize it said it was for TWO loaf pans… And I only have one. So at the last minute, I made the decision to transfer everything over to one of my casserole dishes. And I crossed my fingers and said a prayer it would turn out alright – and it did! It baked perfectly, and came out amazing!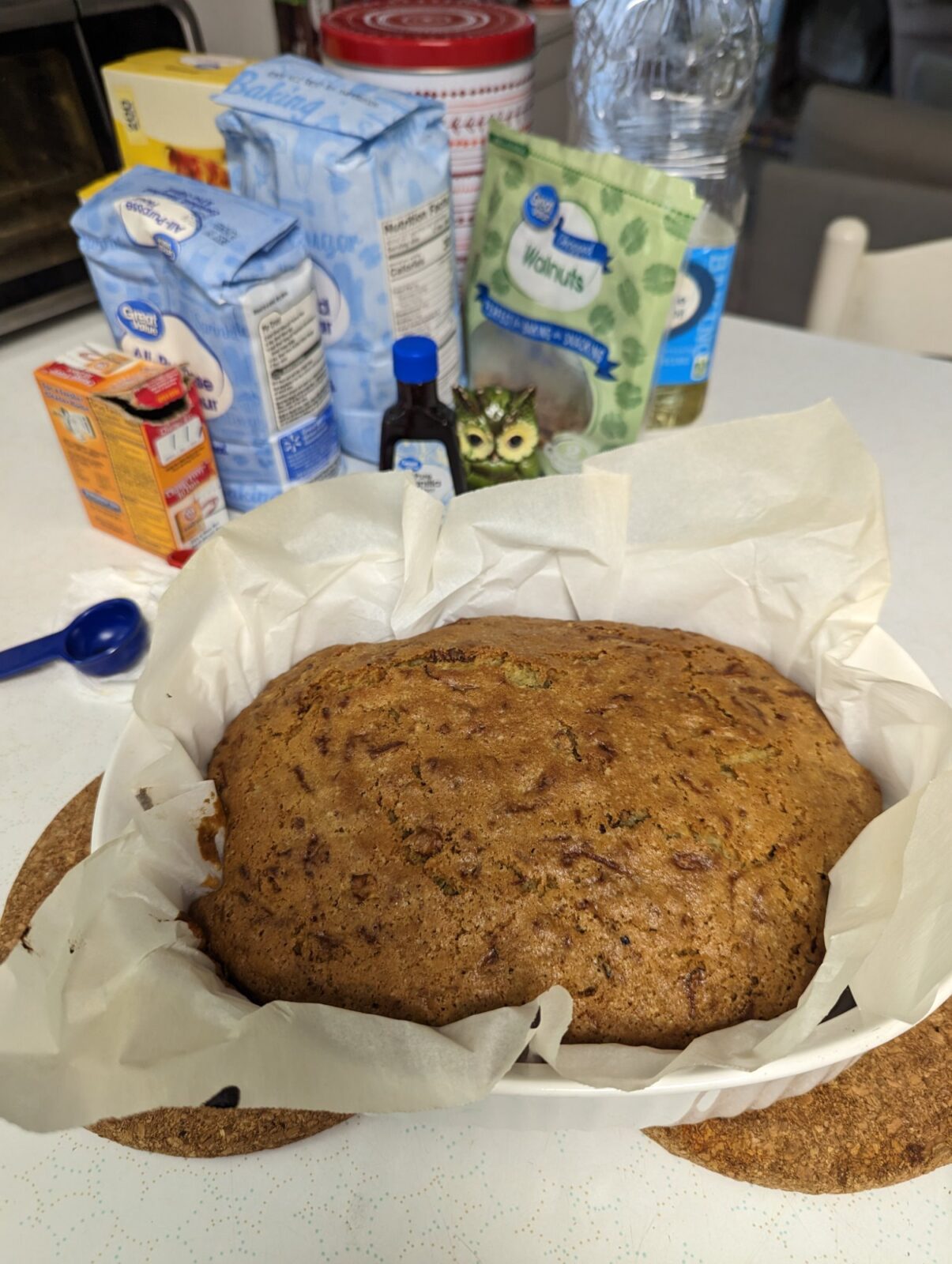 We did afternoon book club this month, down in Wakulla, so we did a road trip from my friend Ashlee's house all together. So while the girls were still napping, I left the house to have some grown-up-book-talk-time. We had lots of yummy snacks, and fancy ginseng and honey sweet tea, and great conversation about books, documentaries, at-home manicures and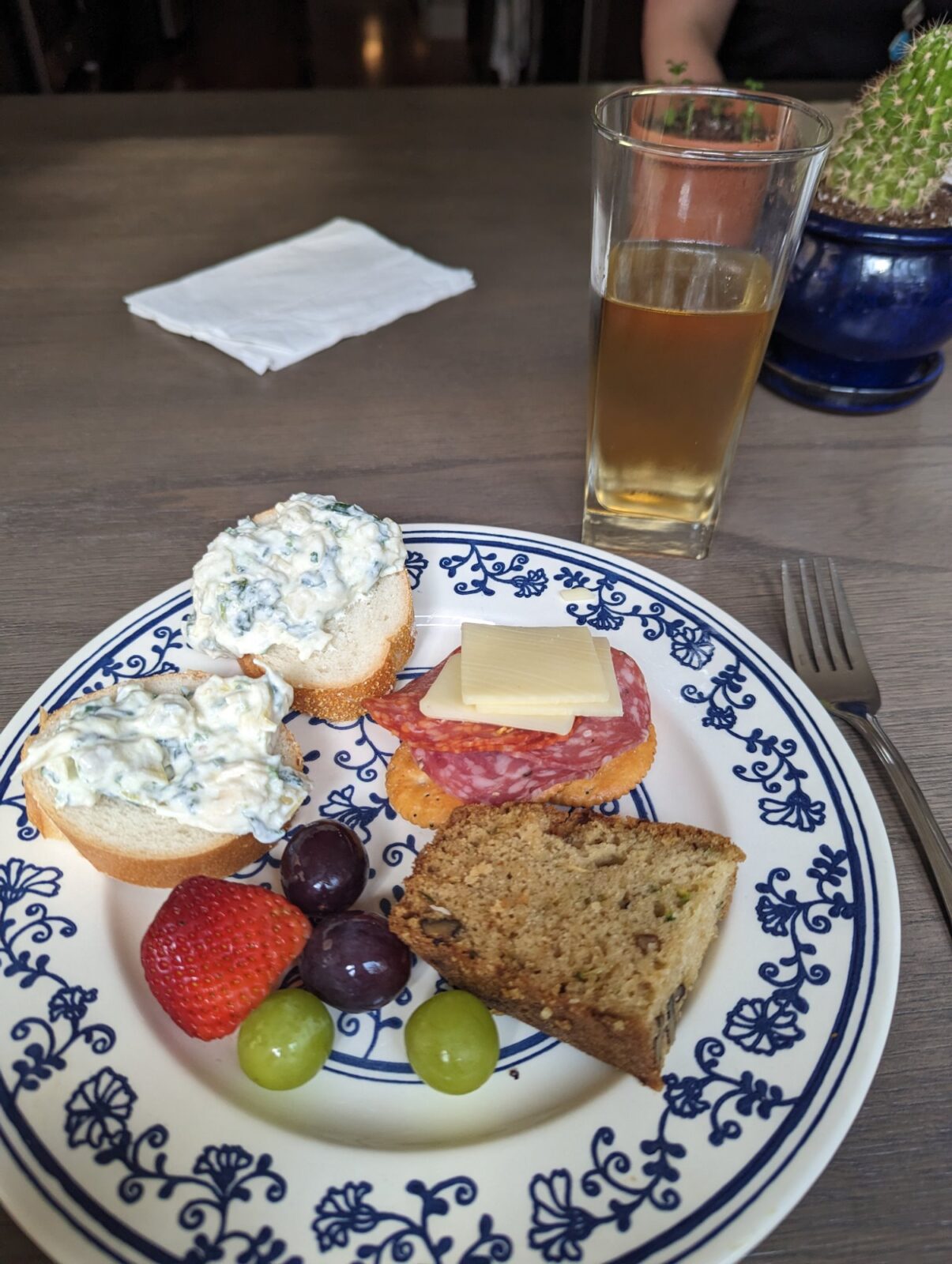 Meanwhile, once the girls were both awake, Jeff took them over to Nana's house to play for a little bit, and they ran out to do some errands all together too.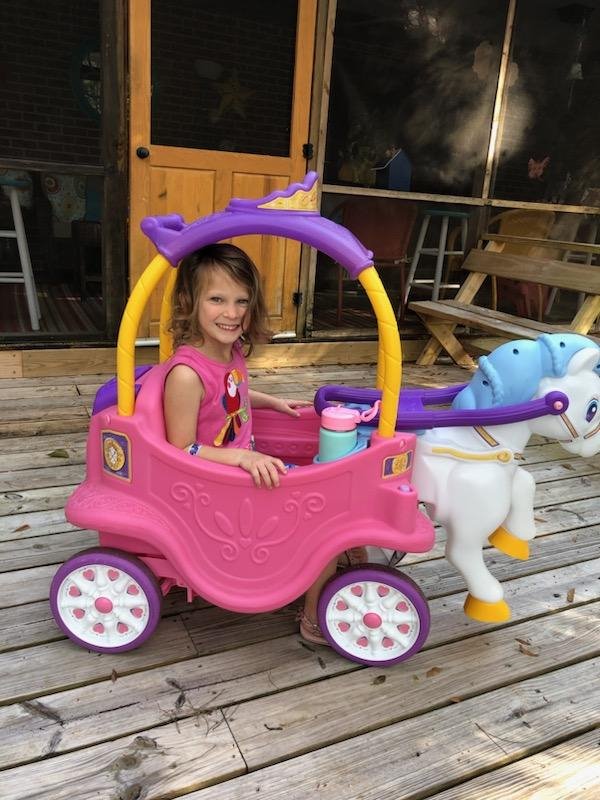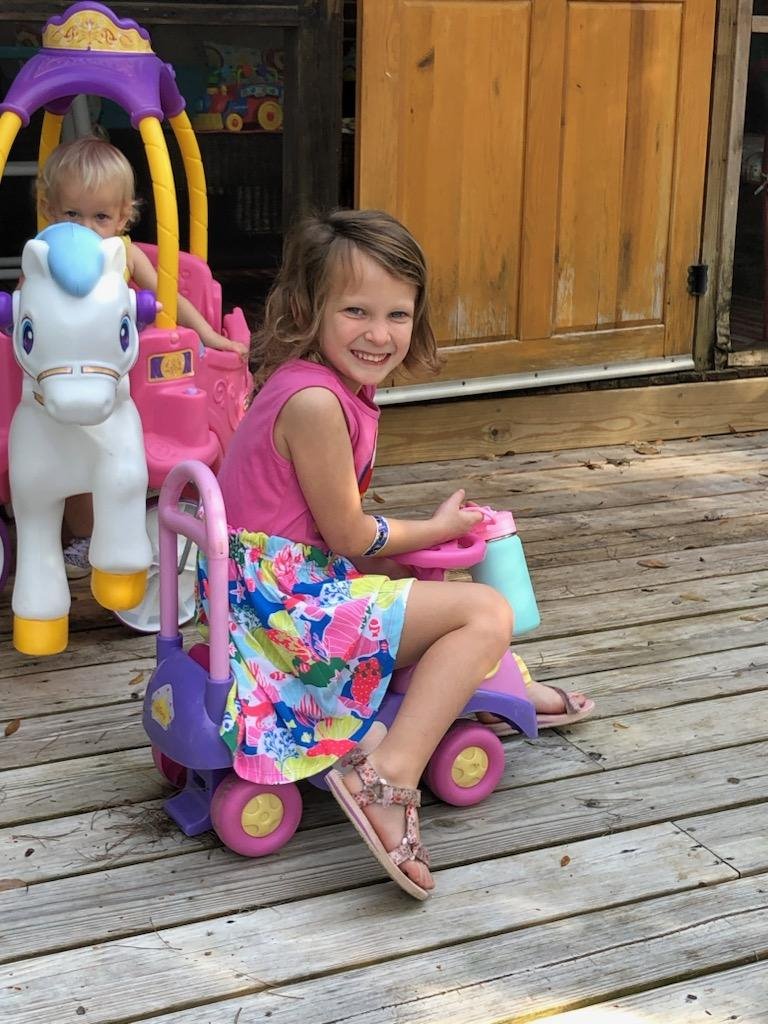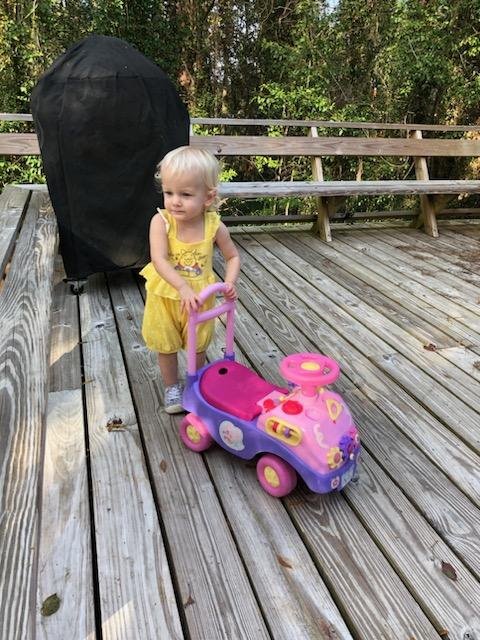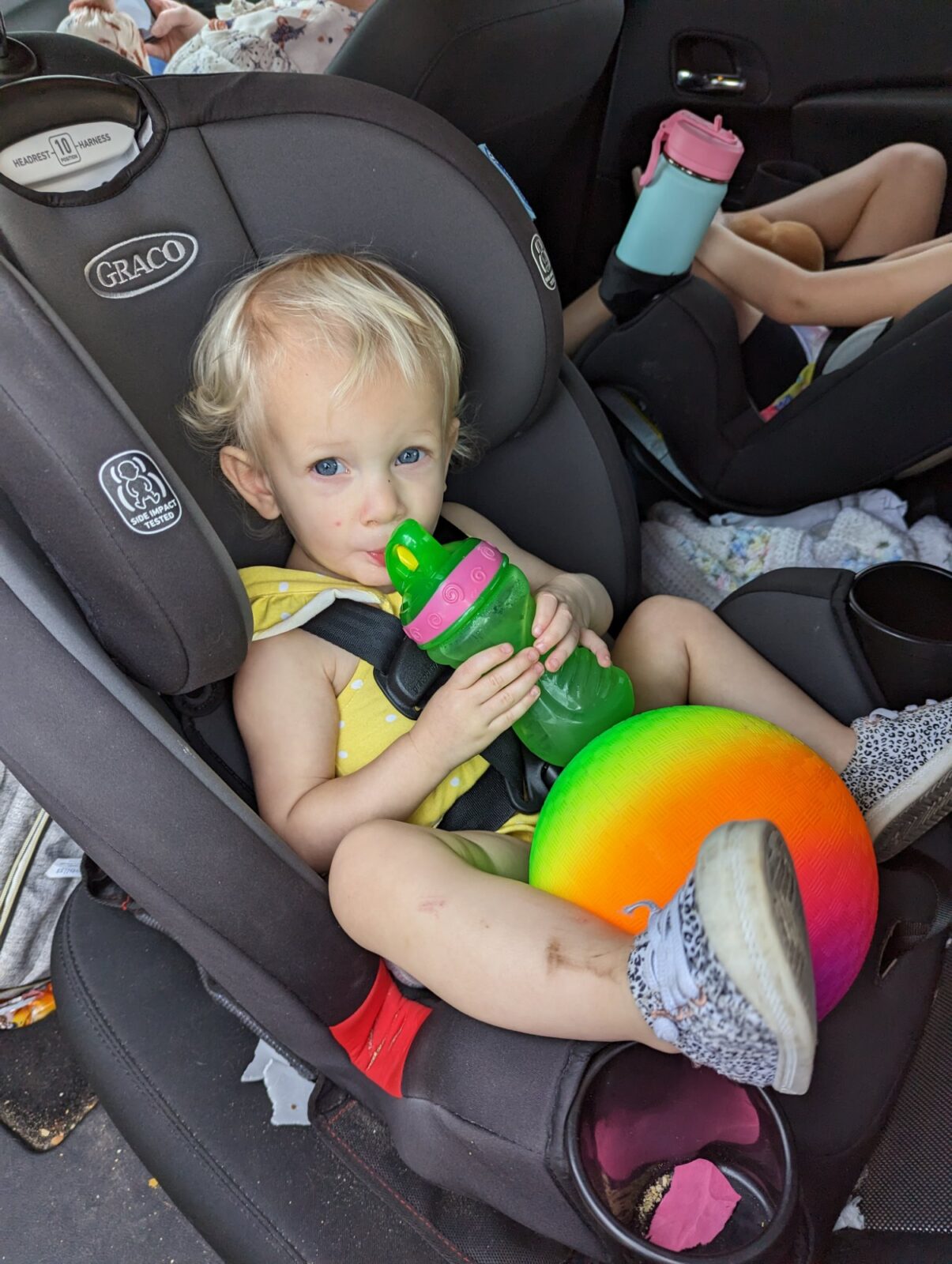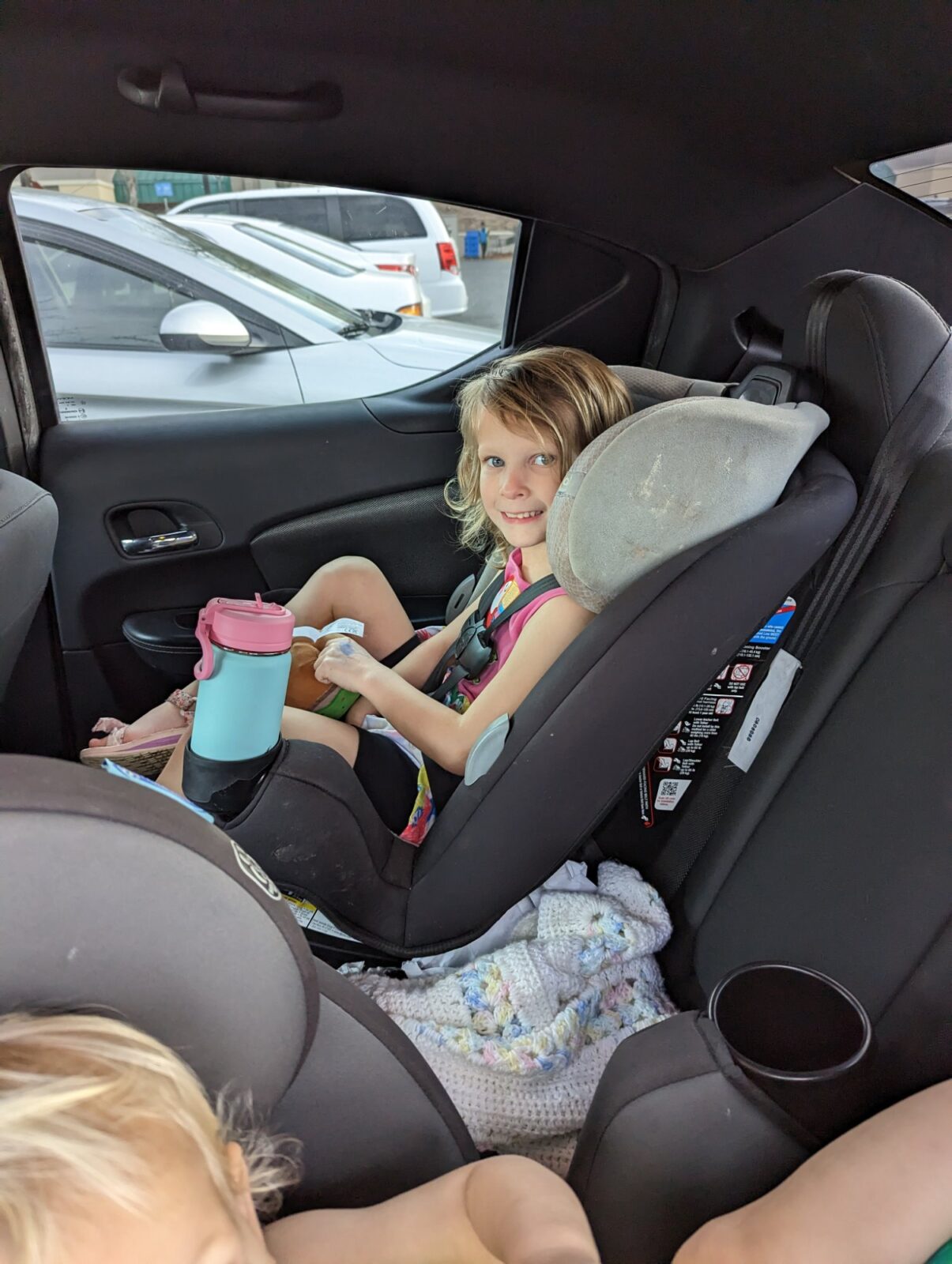 Later on, I met back up with them for pizza for dinner at Nana's house, and then we brought the girls back home to get them ready for bed.
At some point this afternoon, I started taking videos instead of photos, because I decided I was gonna make a little TikTok video, and apparently I can't handle/remember to record both ways. So here's a little bonus TikTok of my afternoon.