We kept Addison home again today, just to be on the safe side. But she was happy and smiling, just like usual. So Addie and I took Emmie to big girl school this morning.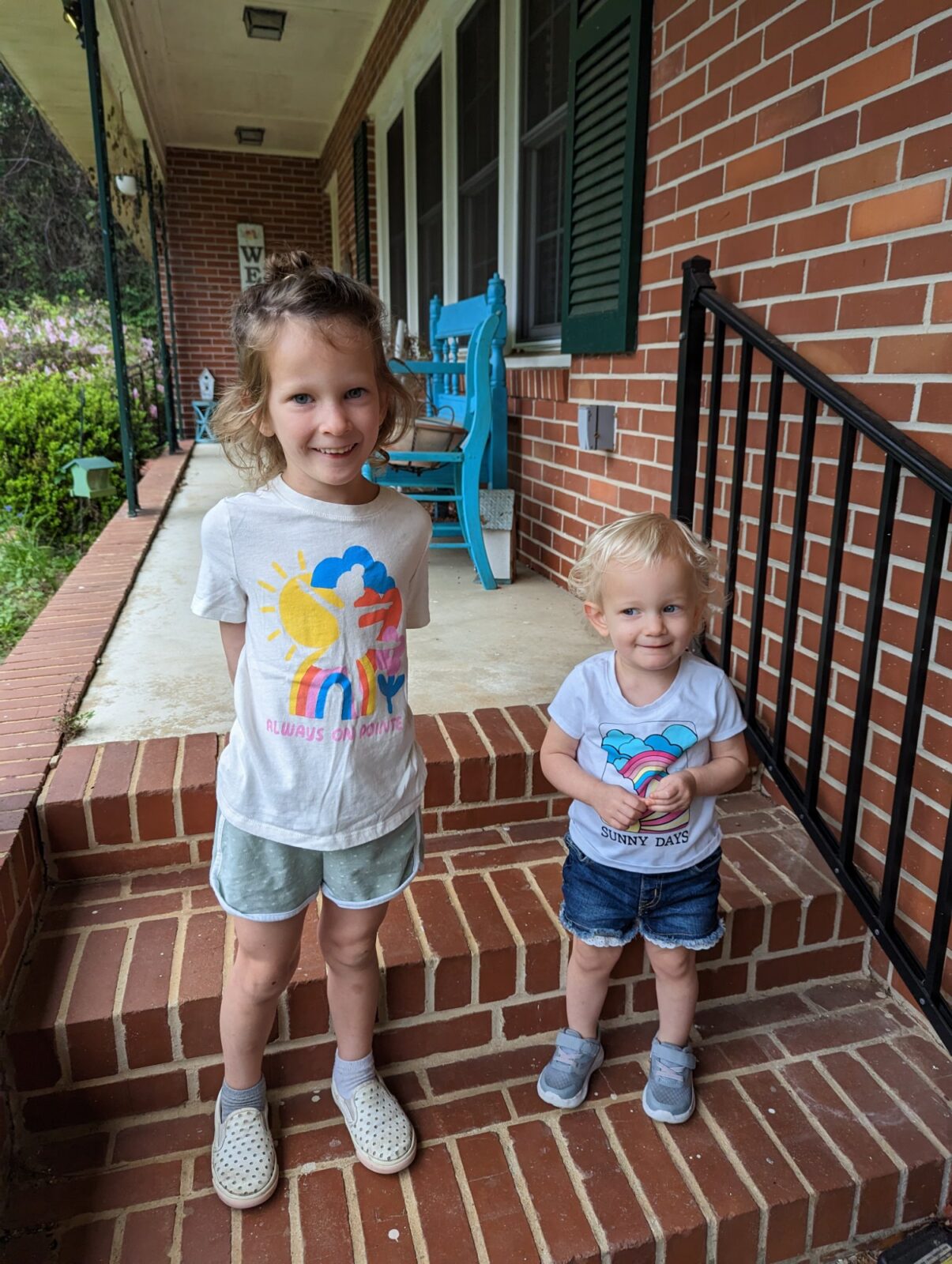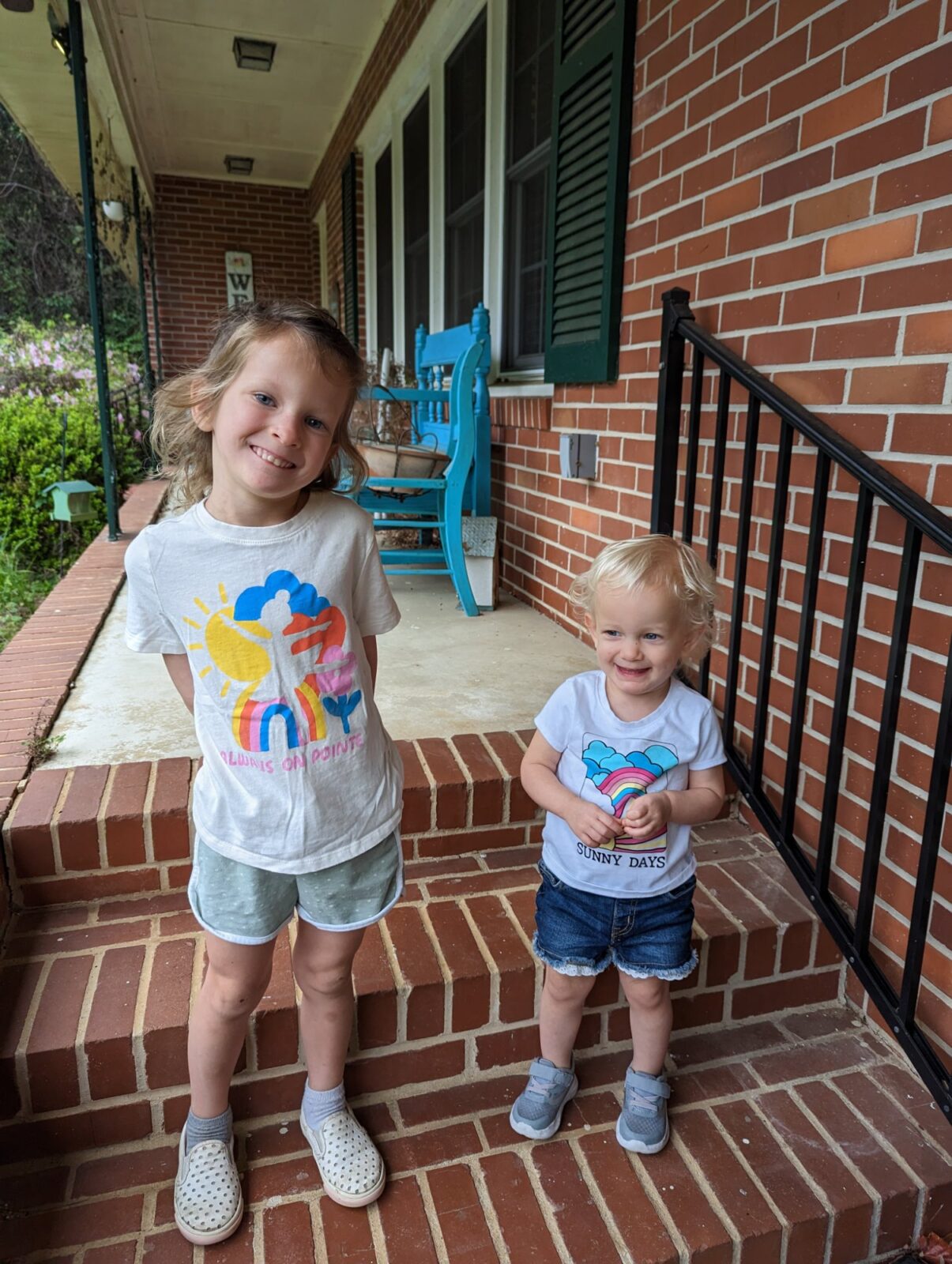 We also tried a new half-up-half-down-messy-bun for Emmie's hair today, which we've never done before, and I just really loved it so much. I thought it was adorable, and she said she looked like a ballerina princess, and I thought her messy bun looked like Mommy's signature messy bun 😉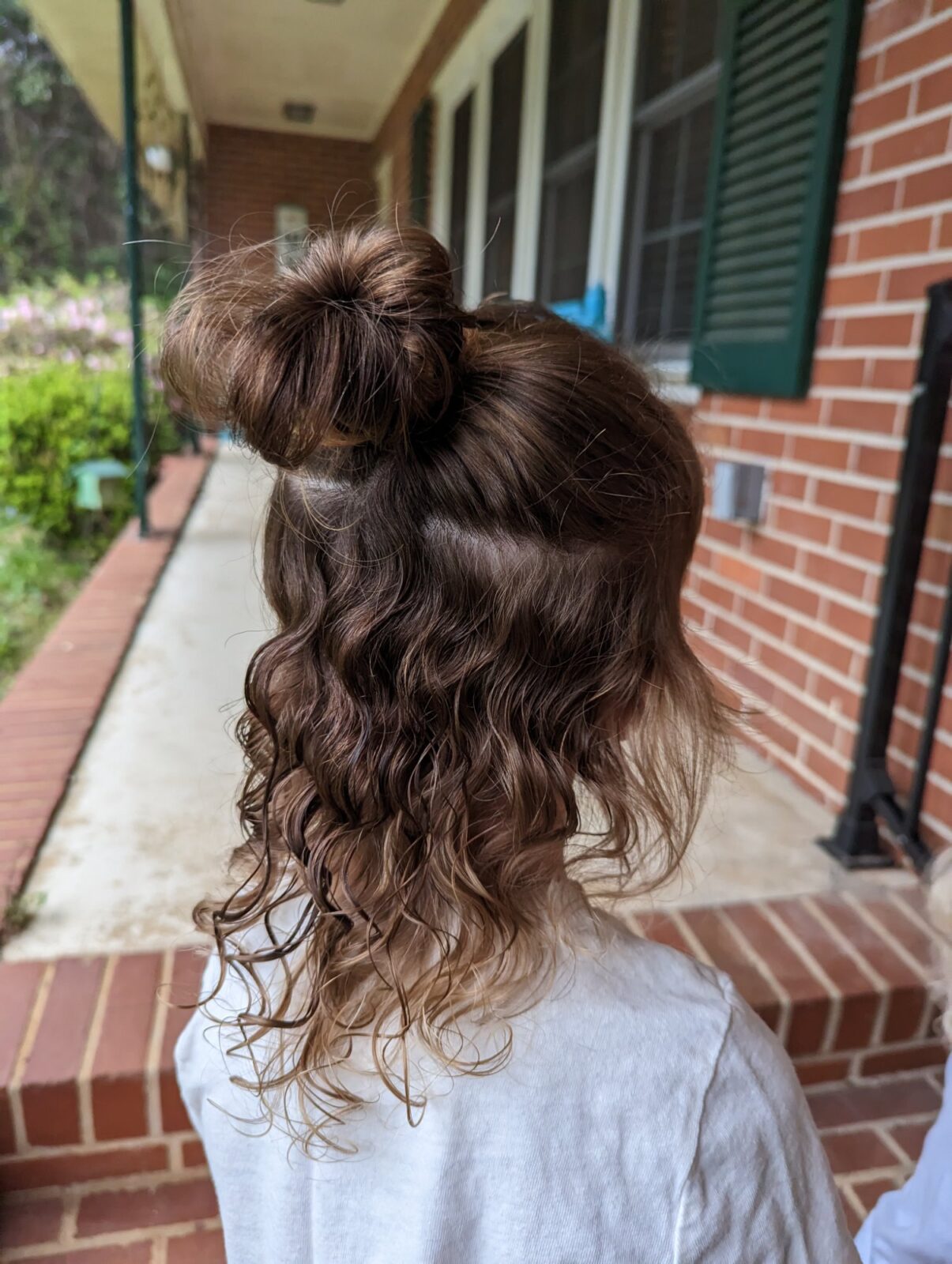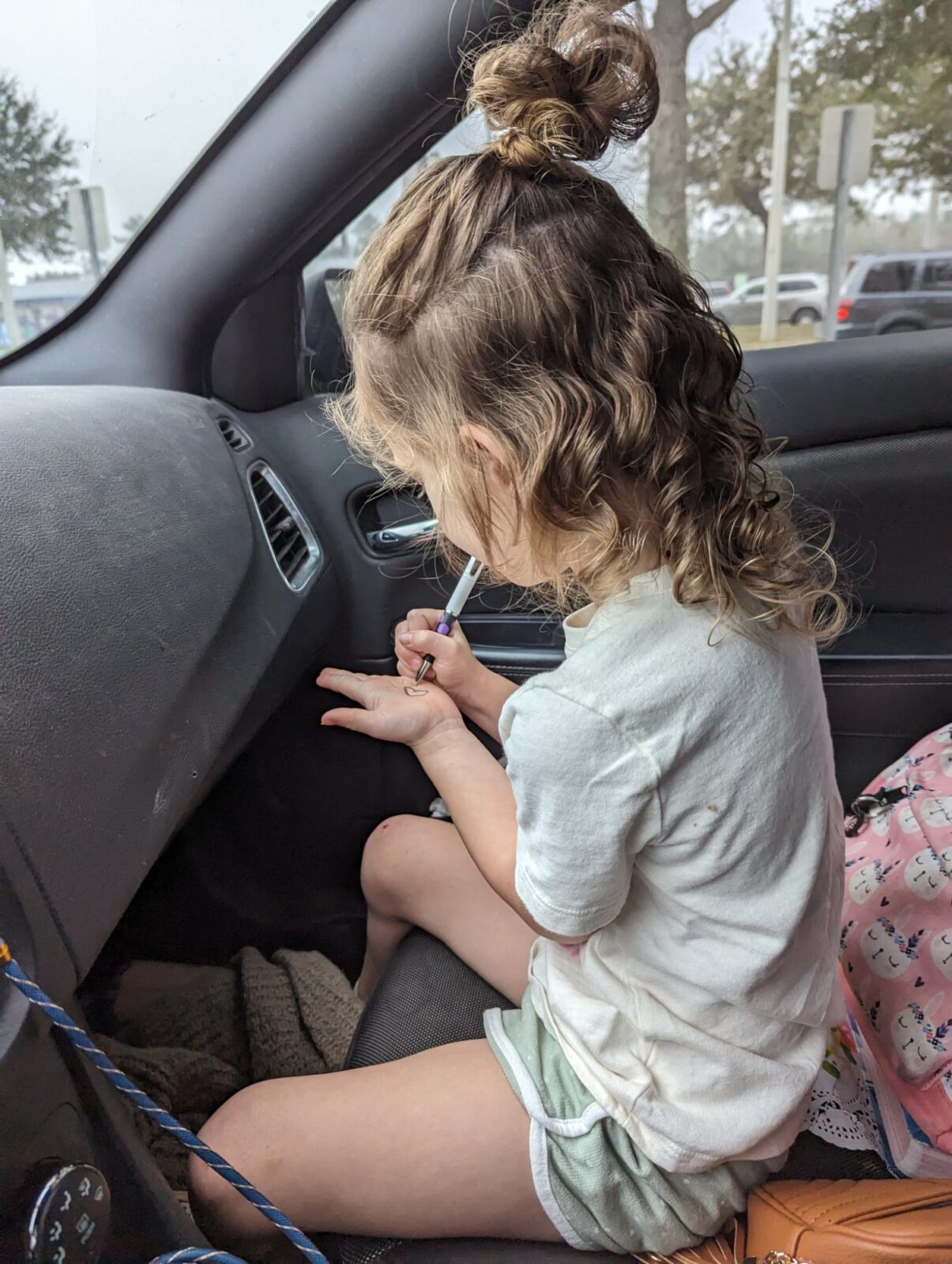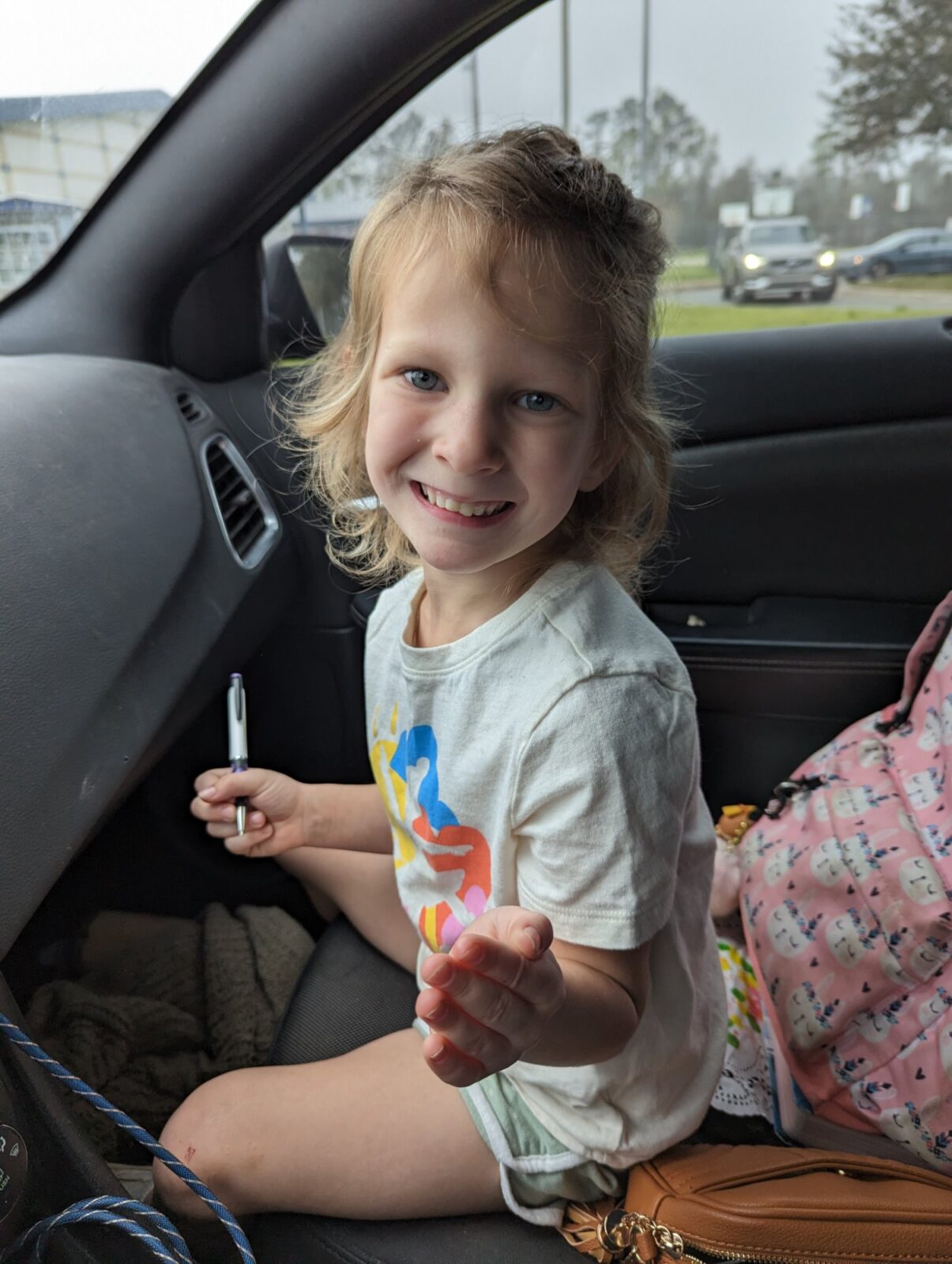 Once Addie and I got back home, I made a scrambled egg sandwich for Jeff, toast & applesauce for Addison, and this delicious sautéed mushroom & fried egg plate, with green onions & Cholula, for myself. And oooh this was so good. I wanna make it again for myself tomorrow at breakfast too.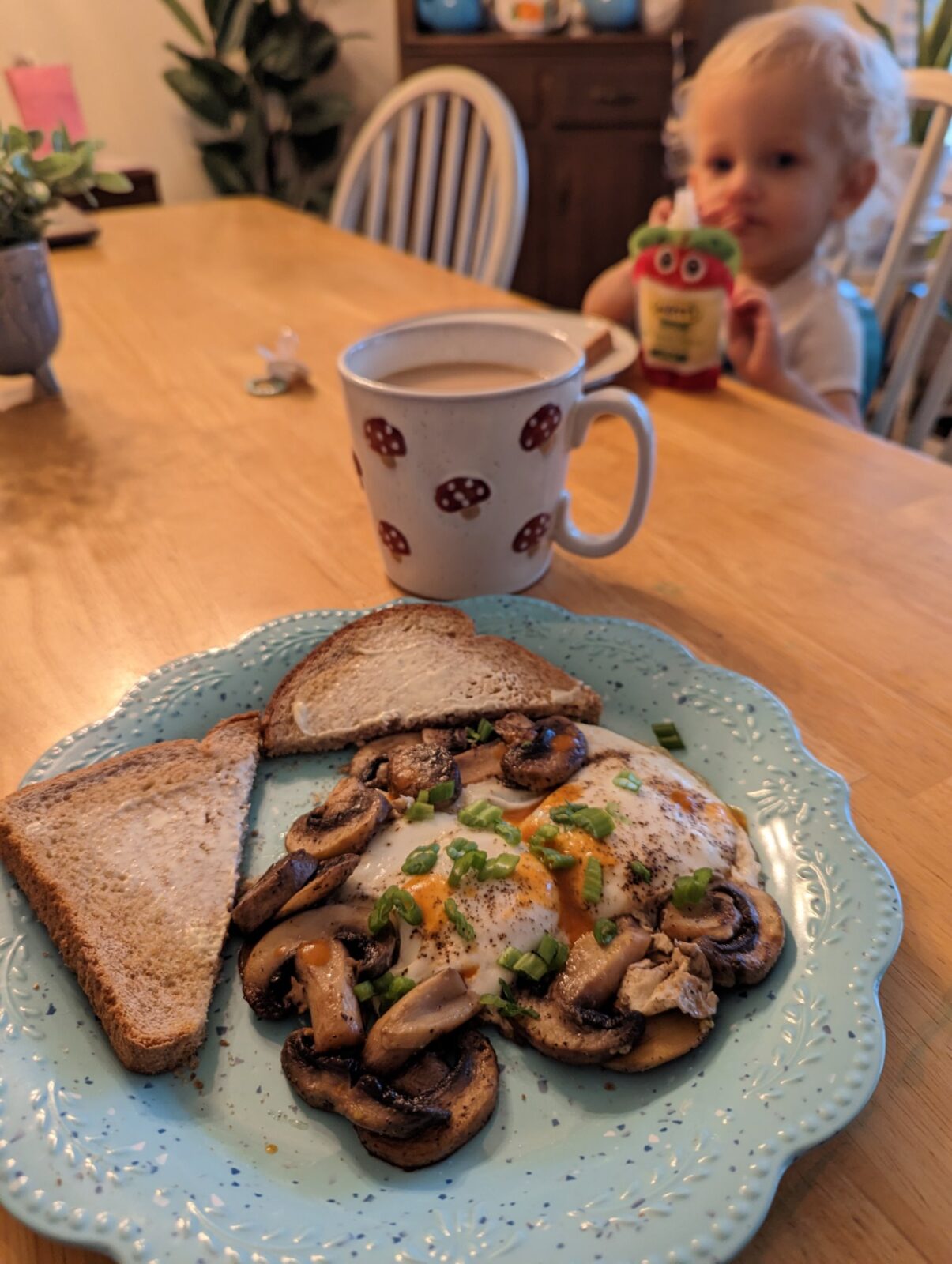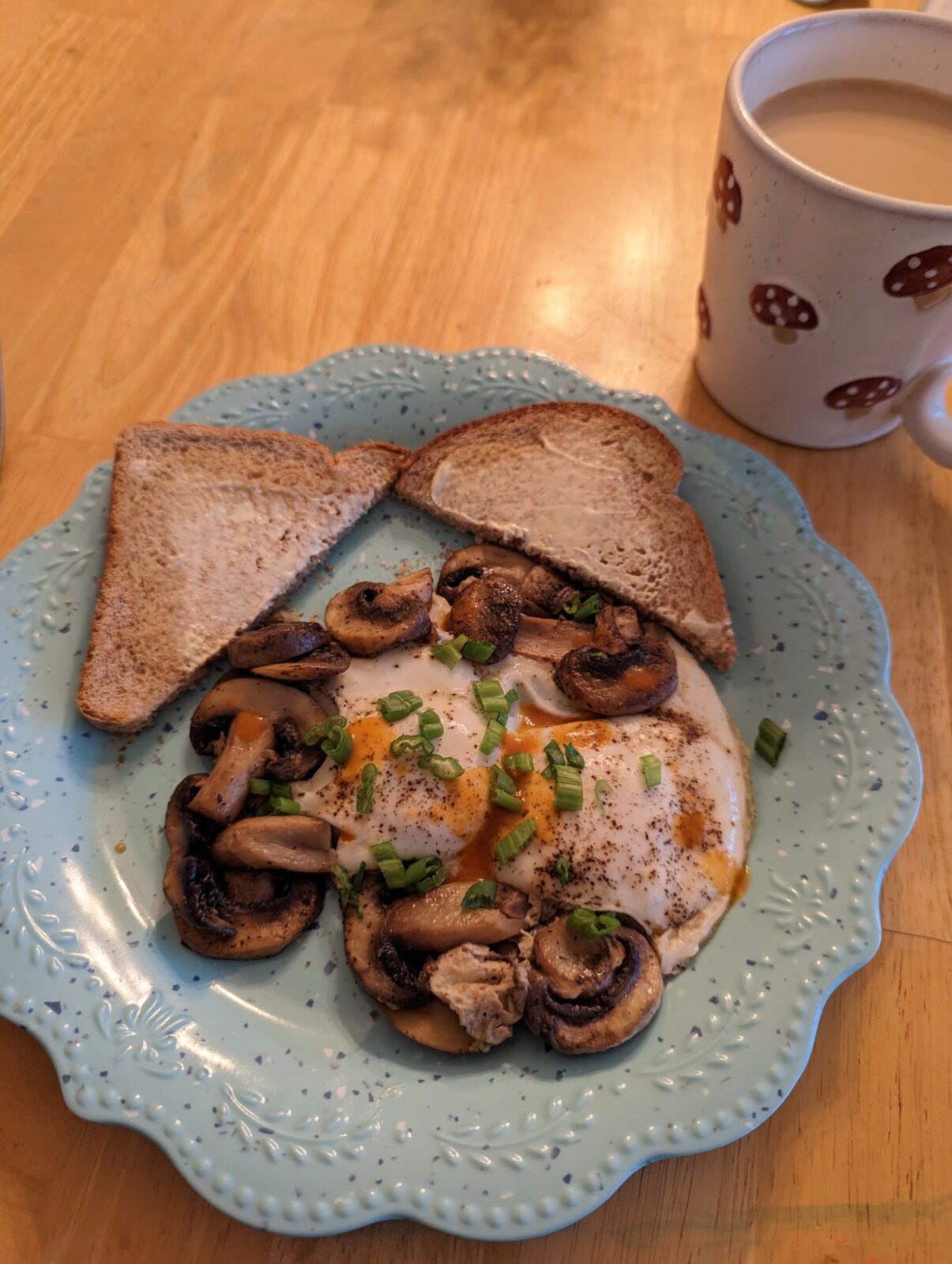 Addie really was feeling and acting her normal cute self again today. I put "Luca" on the tv and we left it on in the background while we played and just kinda hung out. We attempted to play in the backyard, but it was actually warm and muggy and we didn't last very long out there.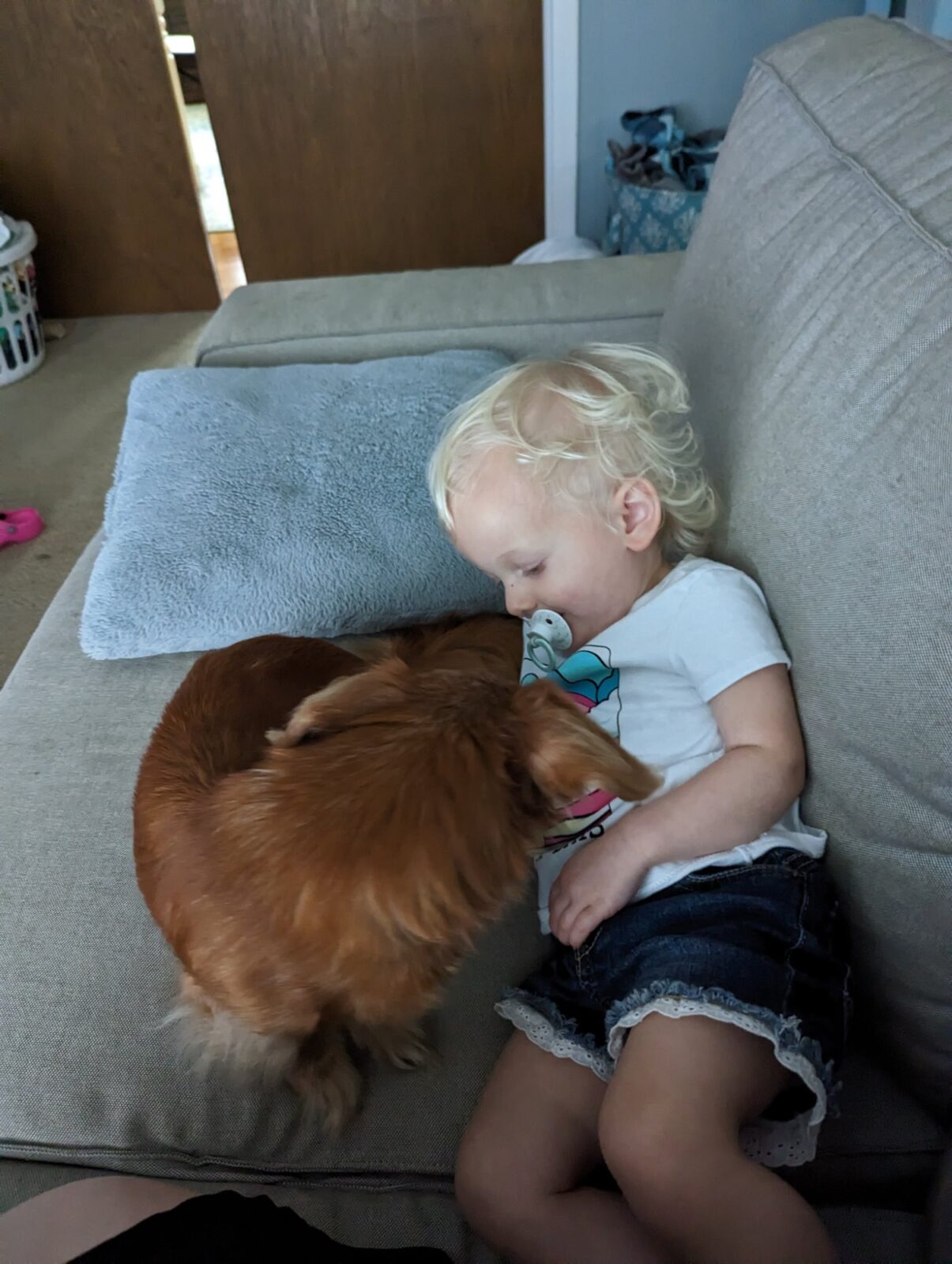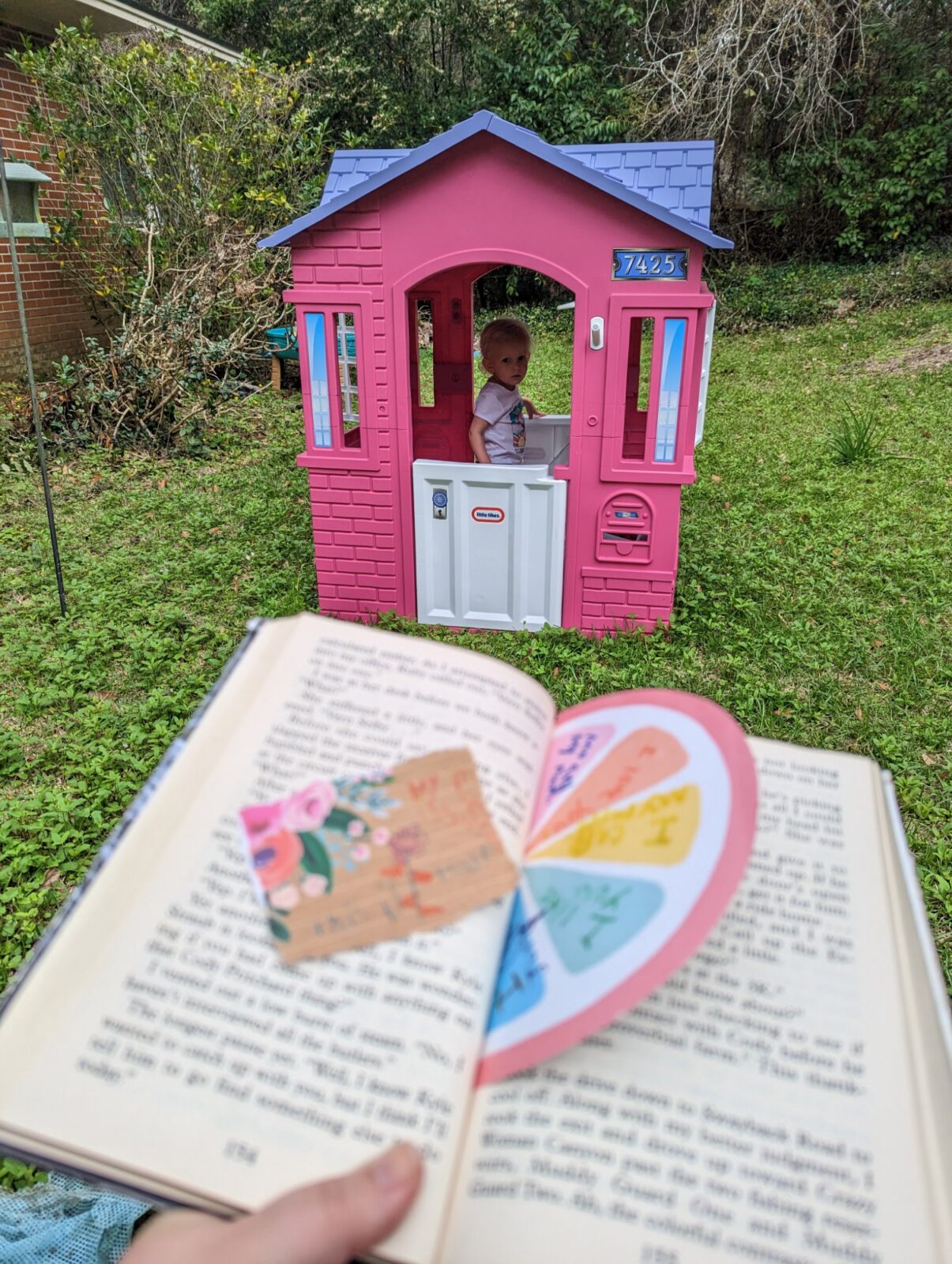 Oh and here's the cute bookmarks Emmie made me the other day. The watermelon one says: I can jump, I like you, I can Mommy (which is supposed to be "I can see Mommy"), I love you, and My mom and me. And the brown one says, This is Halie, and My mom is sweet. And obviously Emerson is the sweet one!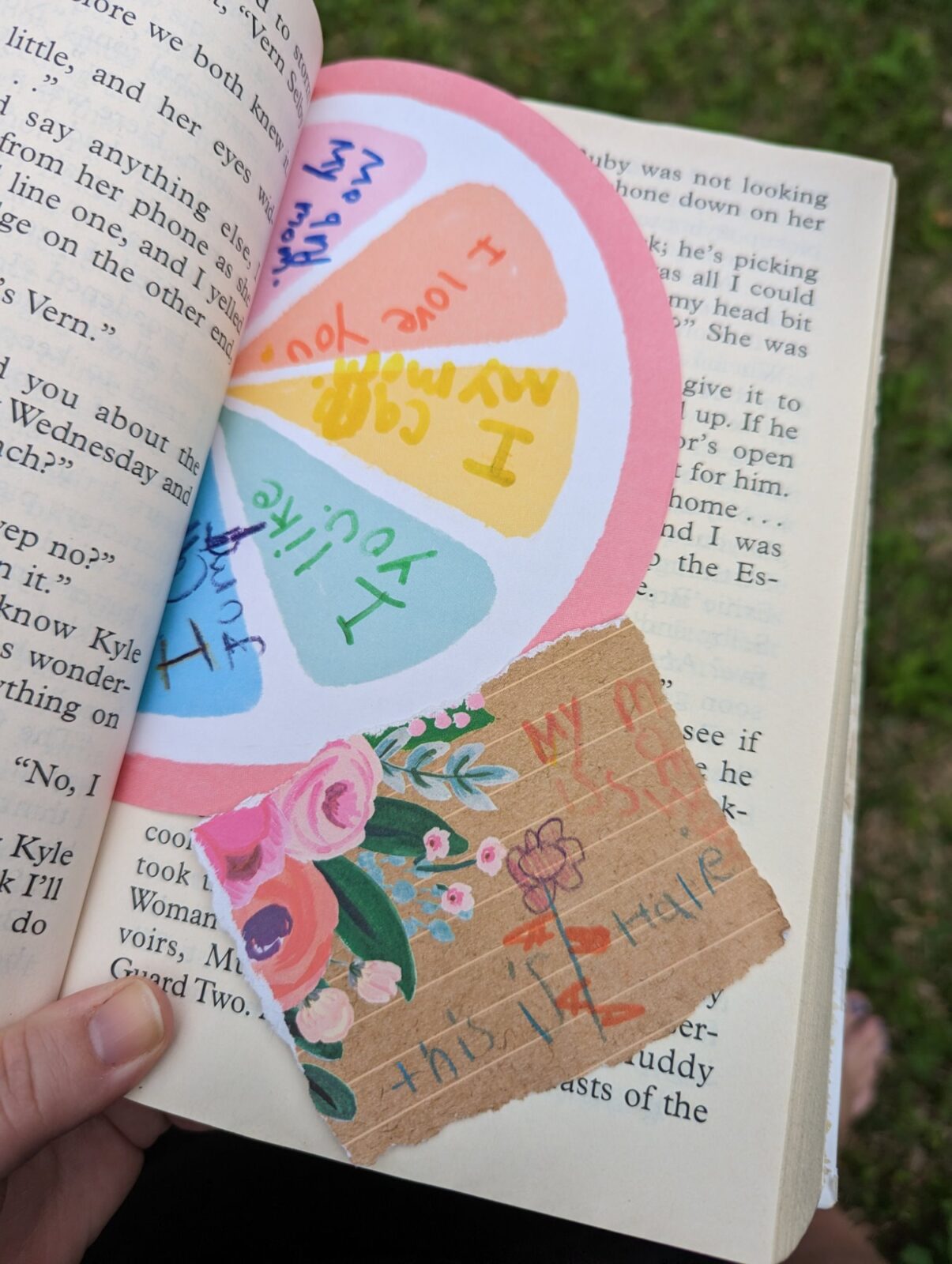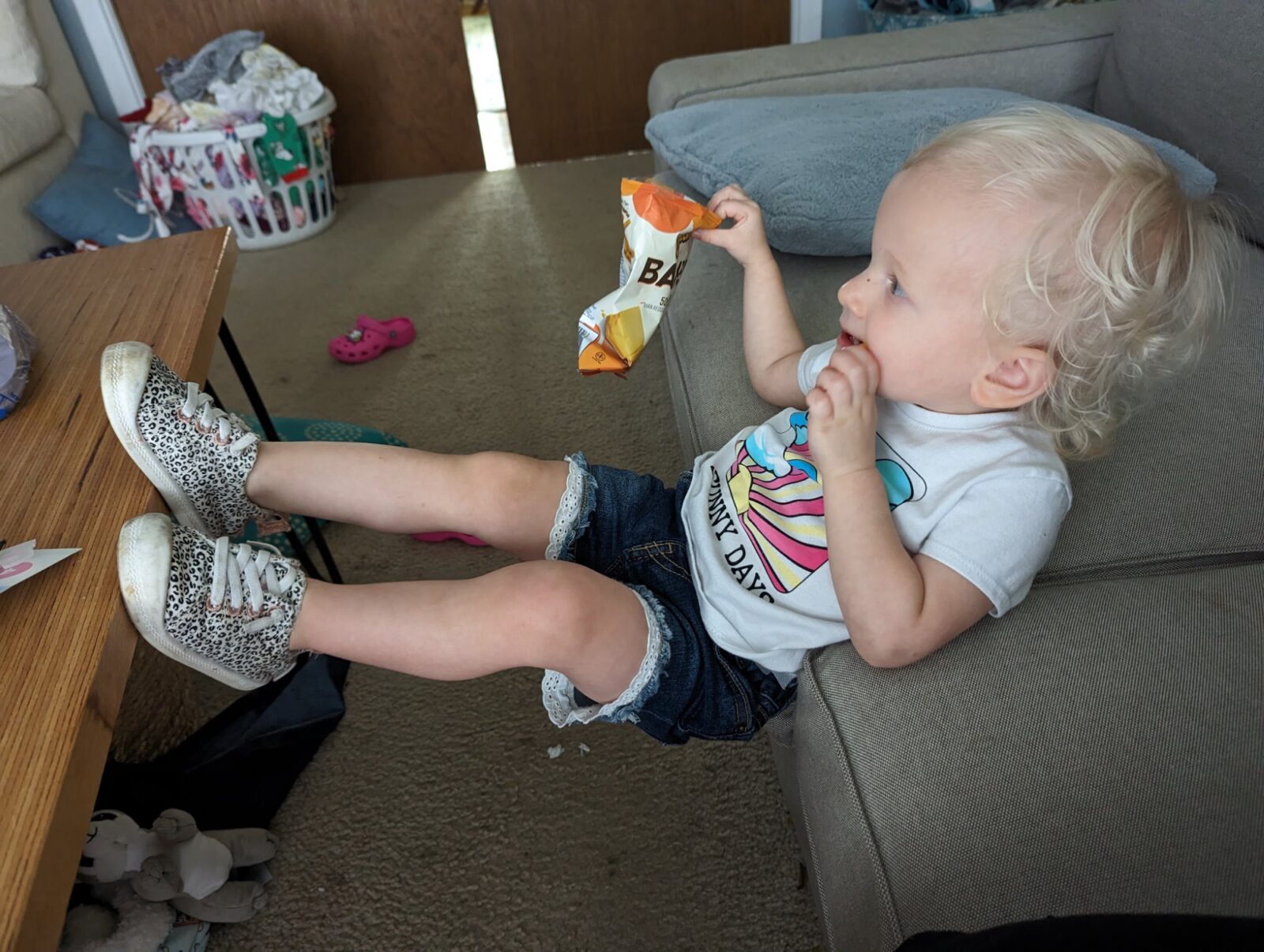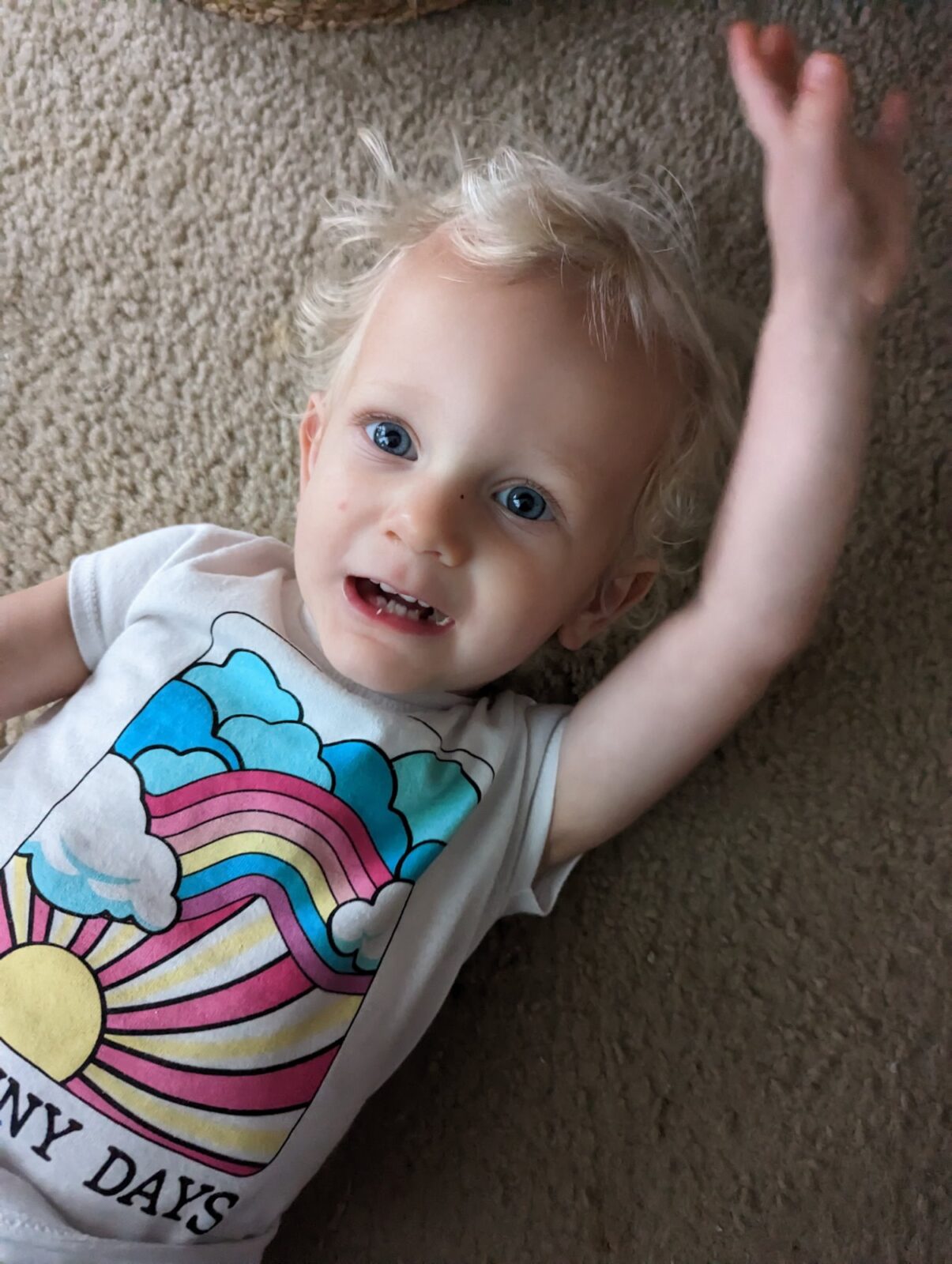 I got Addie down for her nap at 12:30, and then I went in to work for the rest of the afternoon. Jeff and Addie picked up Emerson early from school, and I came straight home at 5pm. When I got home, they were out in the carport working on laundry, and so they came out to the driveway, like the cutest little welcoming committee!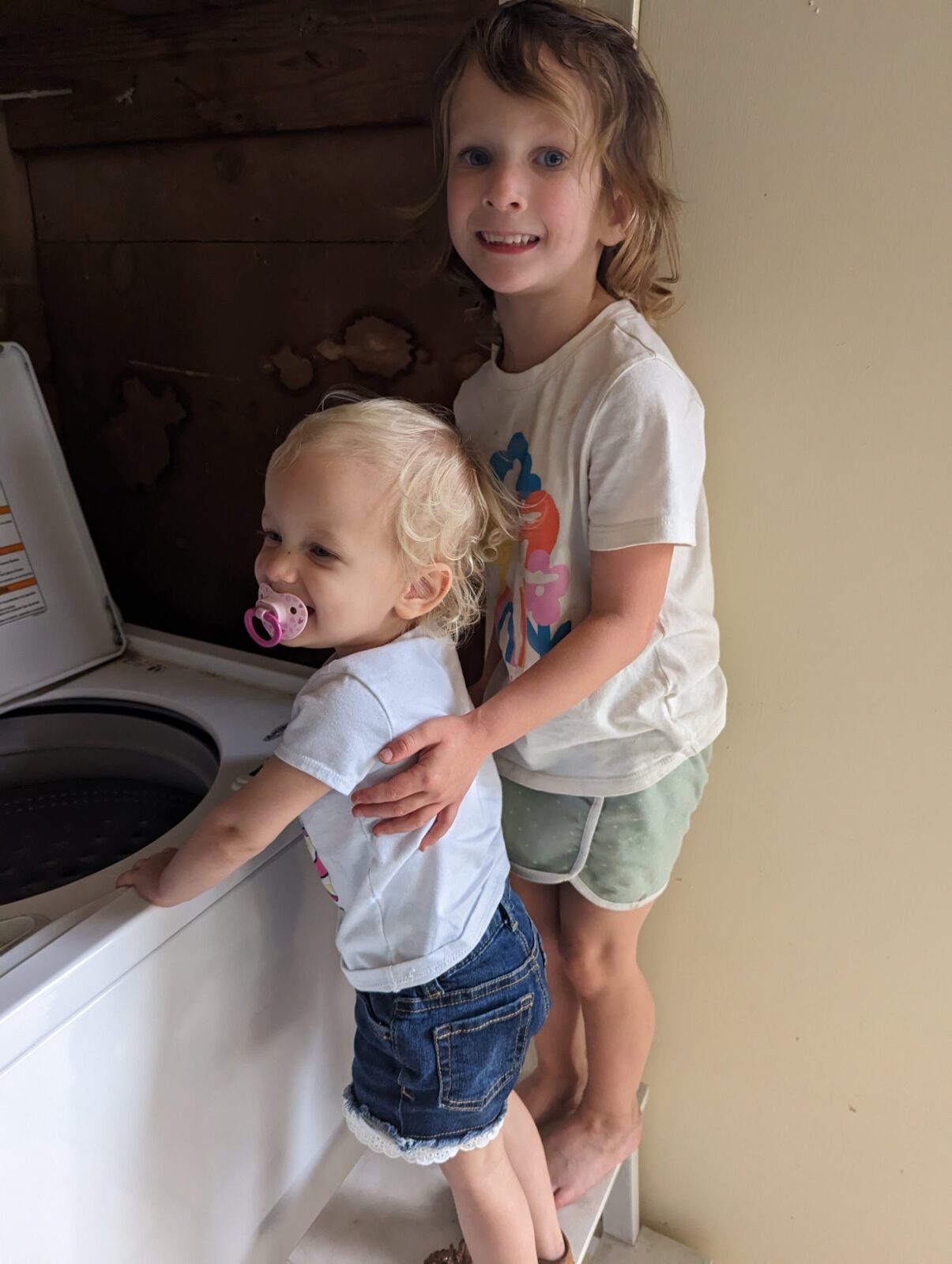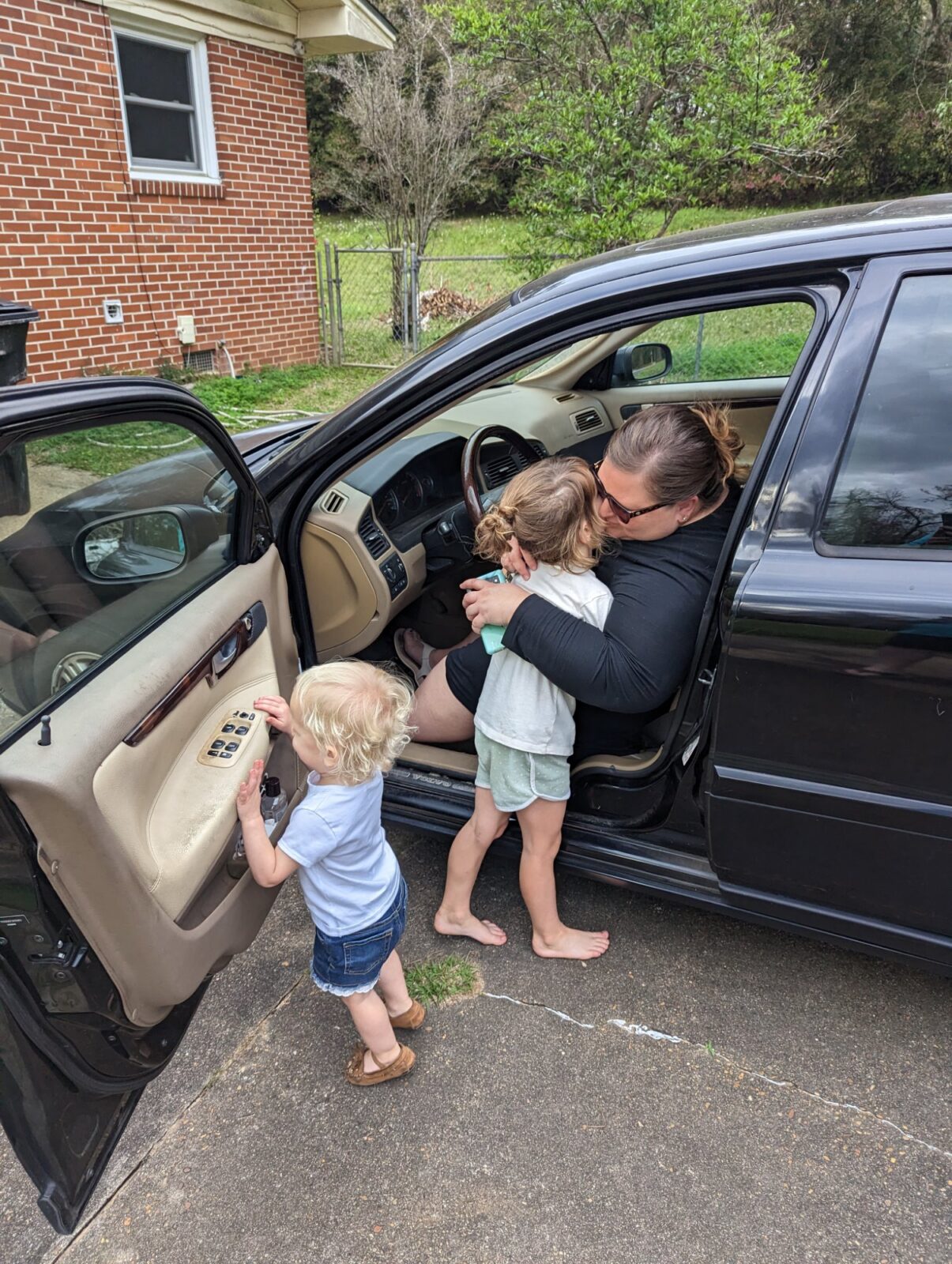 Then while I took care of dinner and the girls and their bath time, Jeff was working on mowing the yard. It's not light very late outside yet, but he did what he could before it got too dark out.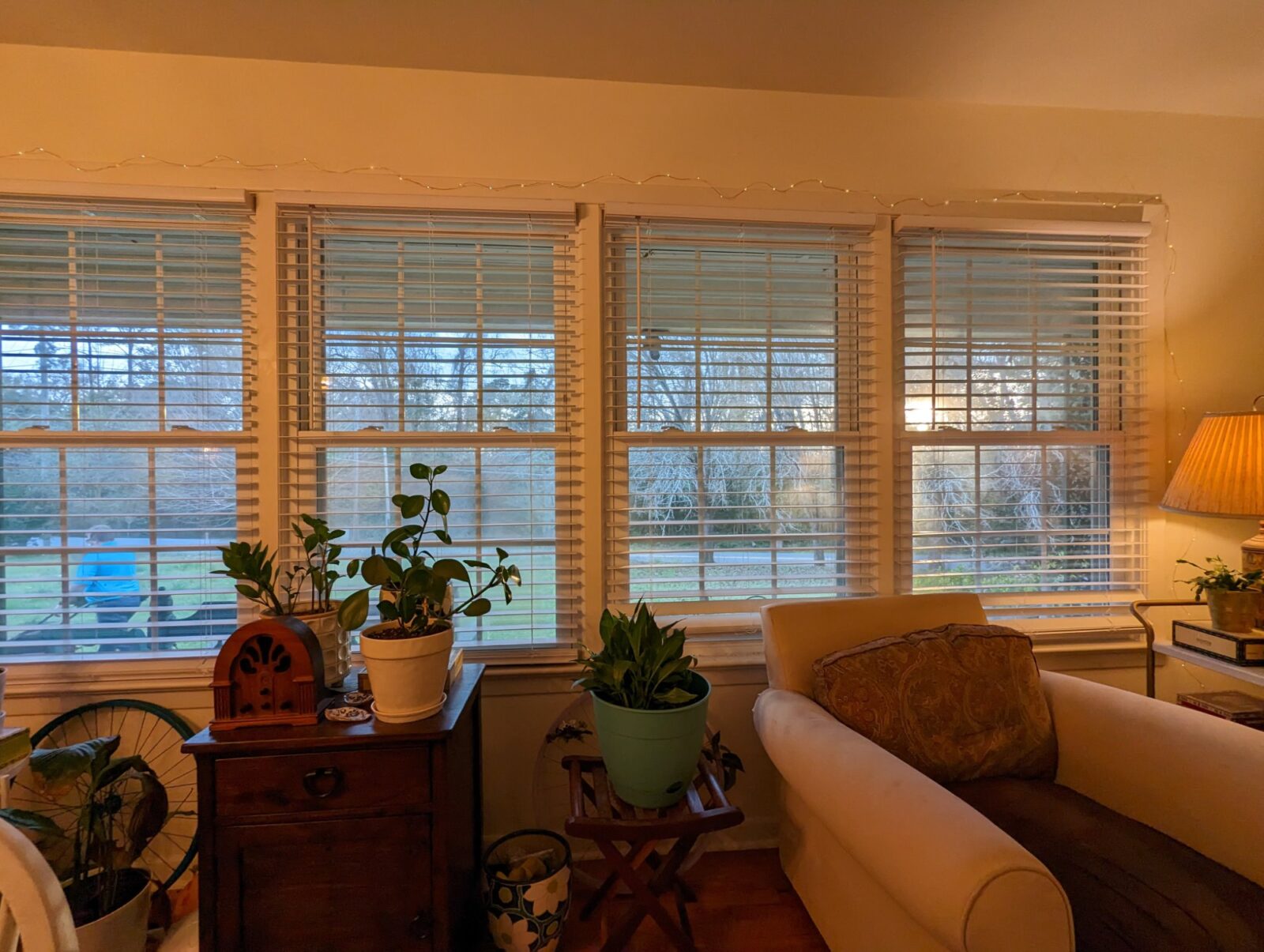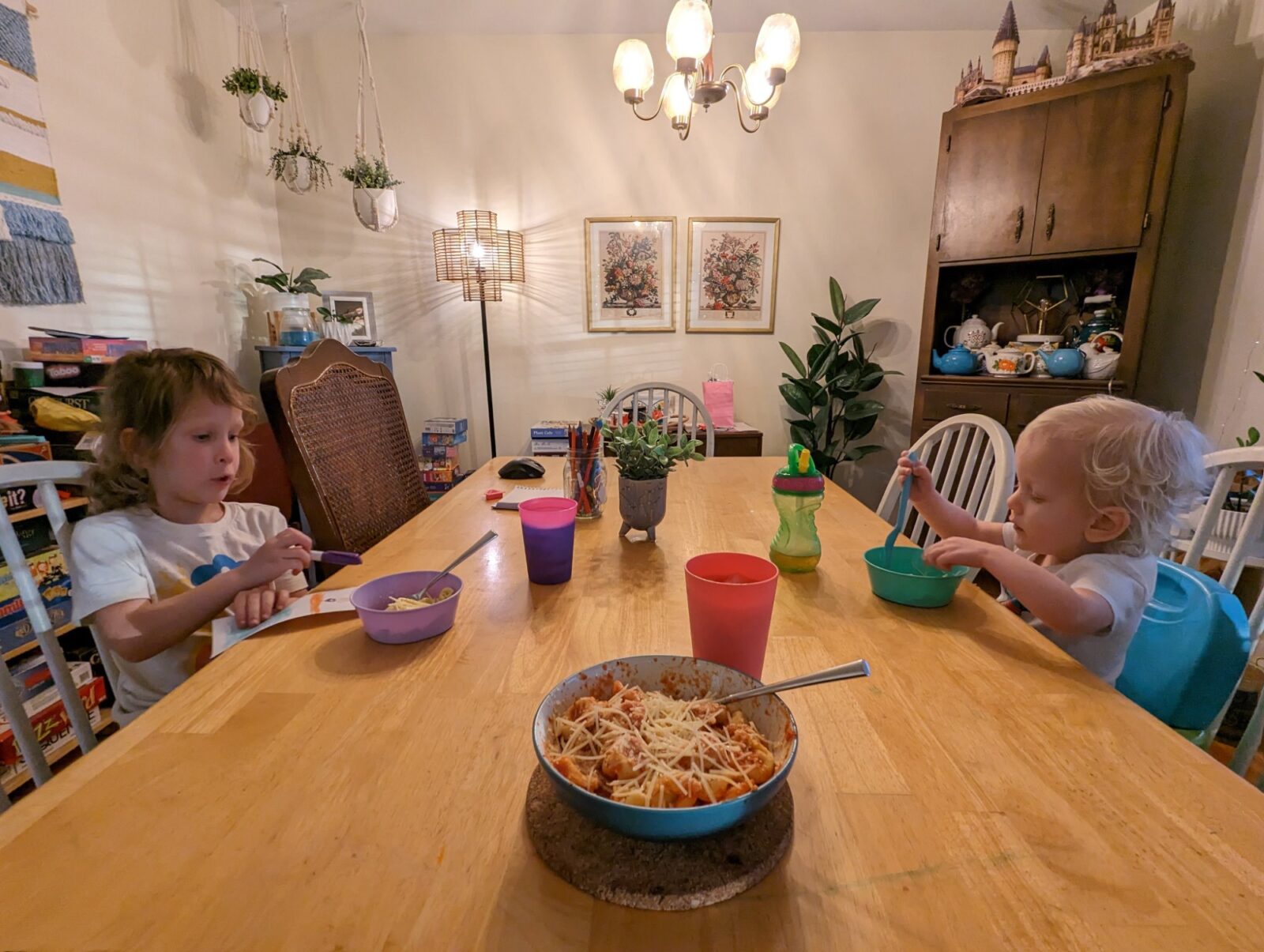 I barely got this one picture of the girls on the couch together, before Addie started whining and sliding off, and Jeff wanted to make sure I shared that picture too, to show a real picture of real life. So that's why that one is included too 😉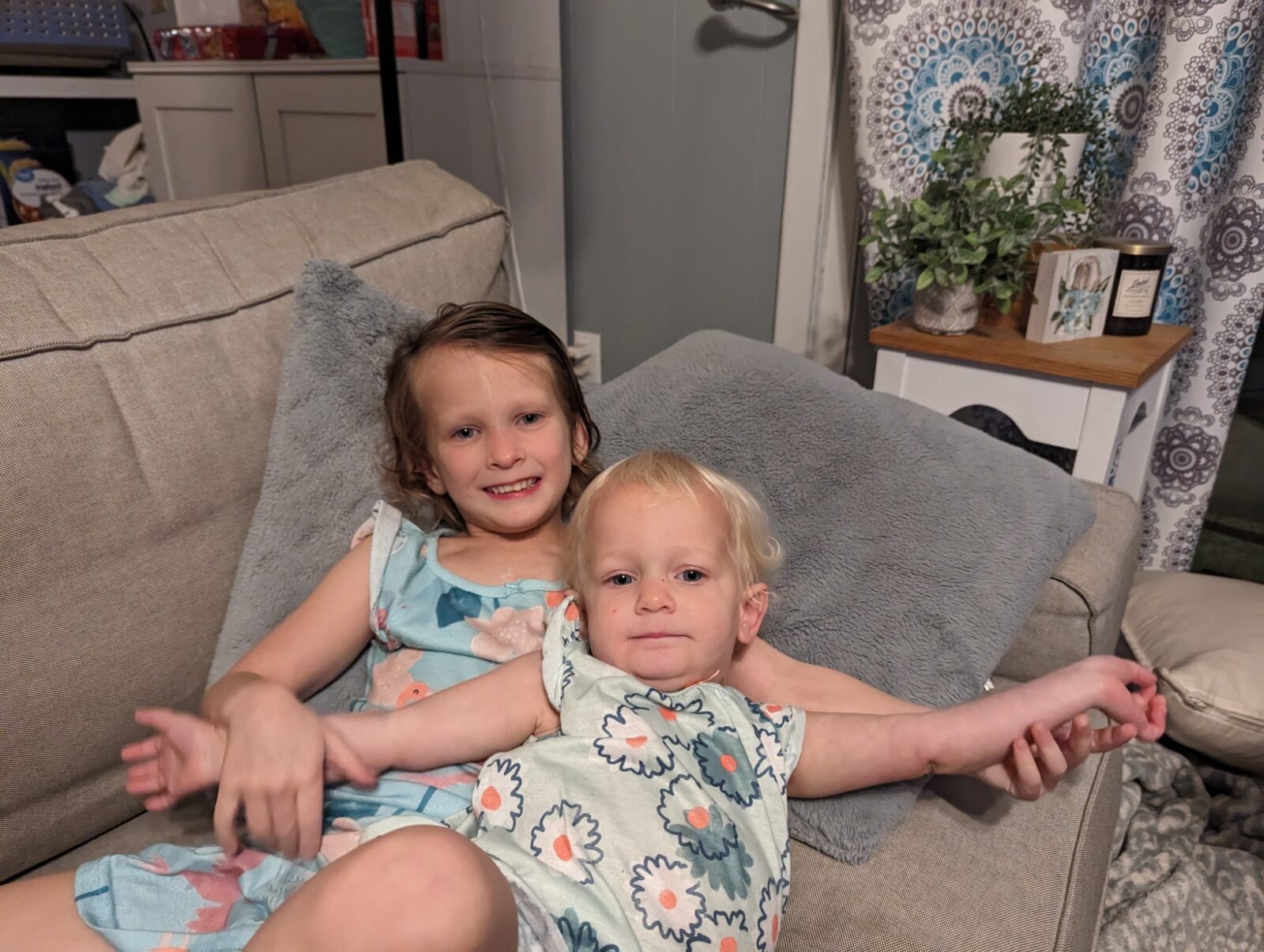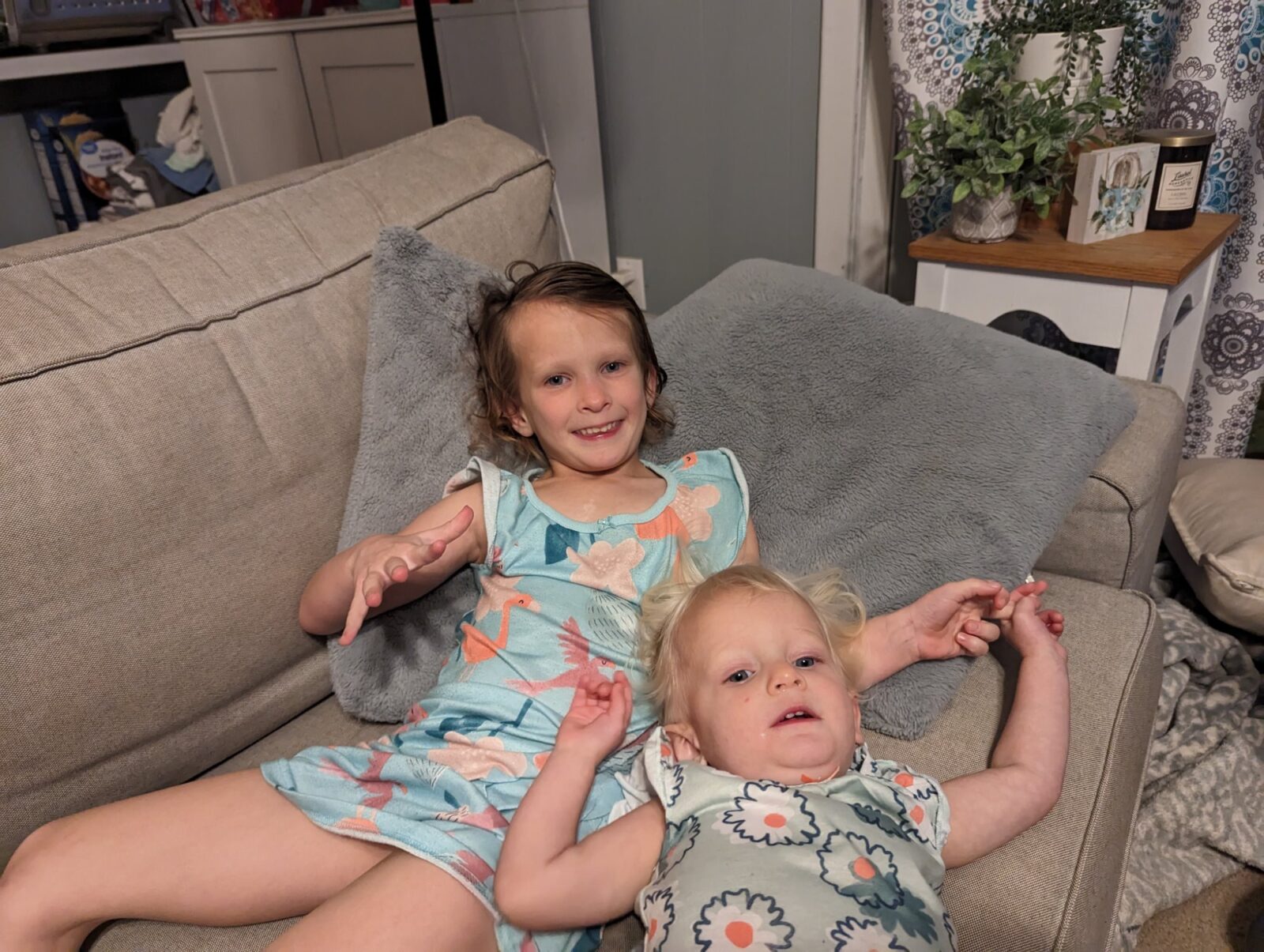 Emmie had a snack in my bed, and we read the final chapter of the "junior" version of Doctor Doolittle before bedtime.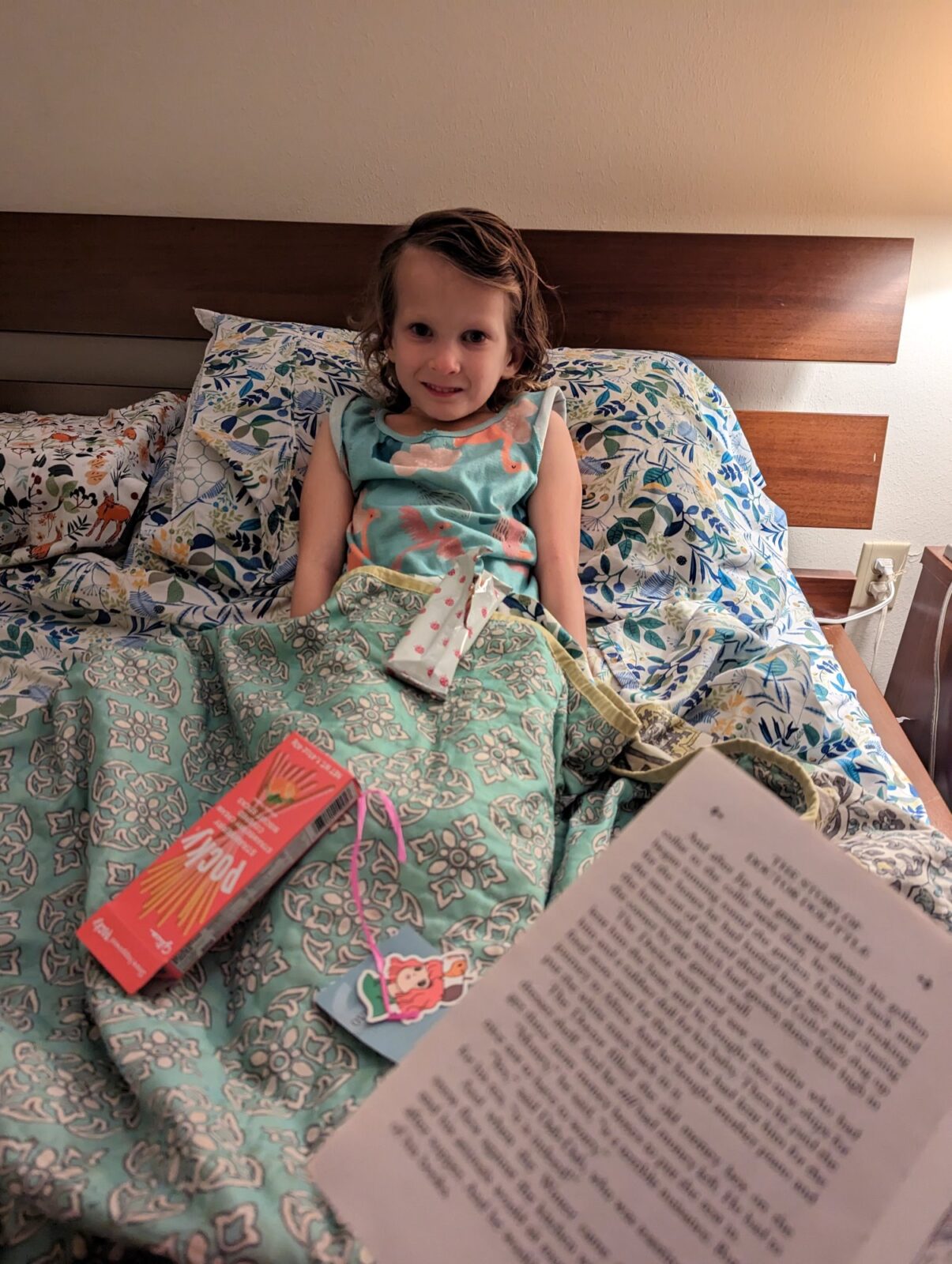 Both girls were exhausted and went to sleep quickly and easily. Jeff got showered and cleaned up, and then ran out to get a refill in his gas can for the mower, so he can finish mowing the rest of the weekend. I'm headed to wash some dishes, and then we're going to watch an episode of "The Office" before we both fall asleep.