Addison may have woken up at 3:45 am for her first bottle, but she immediately went back to sleep, and stayed asleep until Jeff went into her room to get her up for school around 7am. Emmie slept until 6:40, which is "late" for her, so we actually had a pretty decent morning today!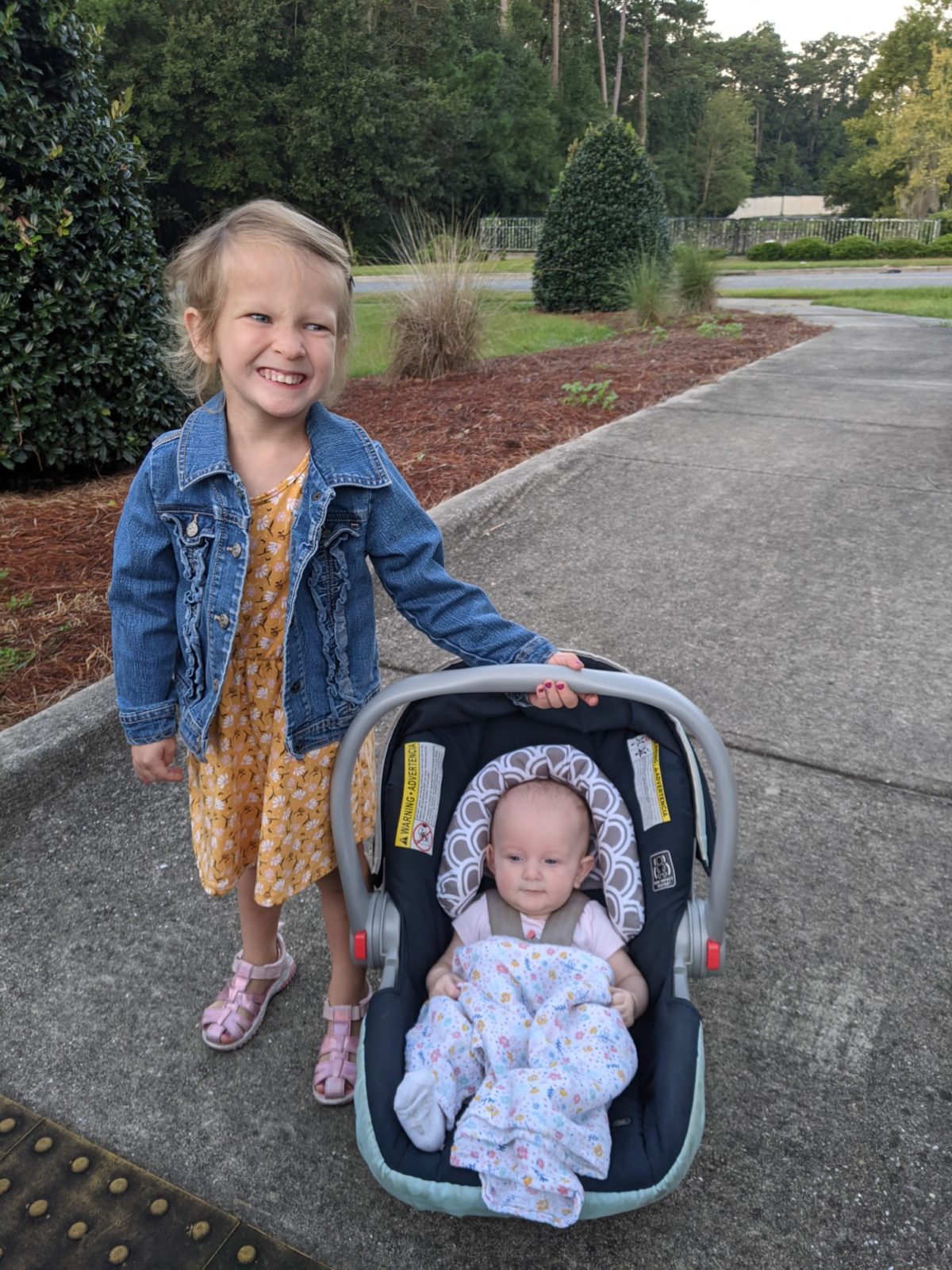 She didn't want to wear this denim jacket at first (she wanted one that would have much tackier and clash way more), but I convinced her by showing her pictures of the triplets wearing theirs to church yesterday, and then she was sold. And she looked adorable!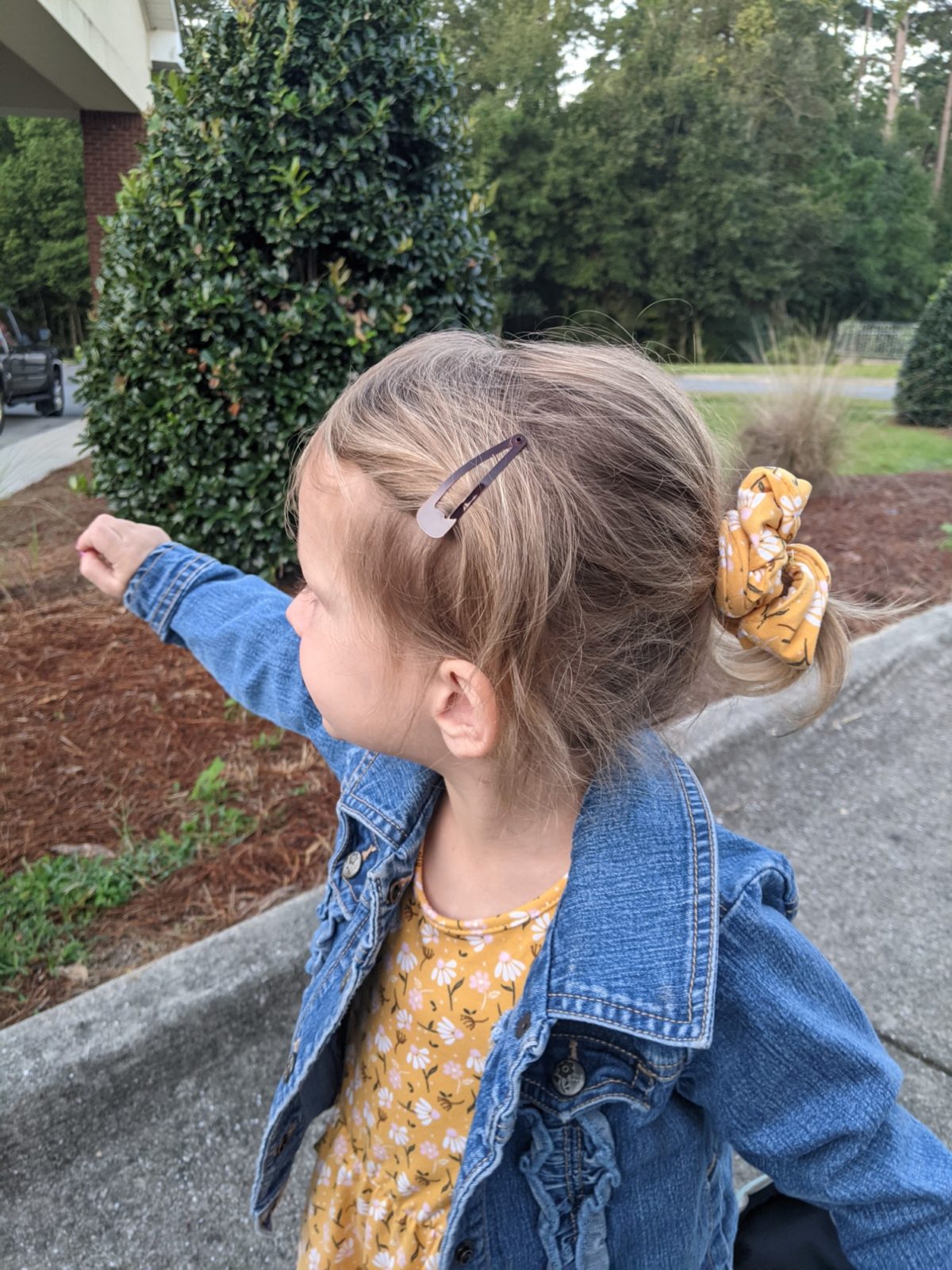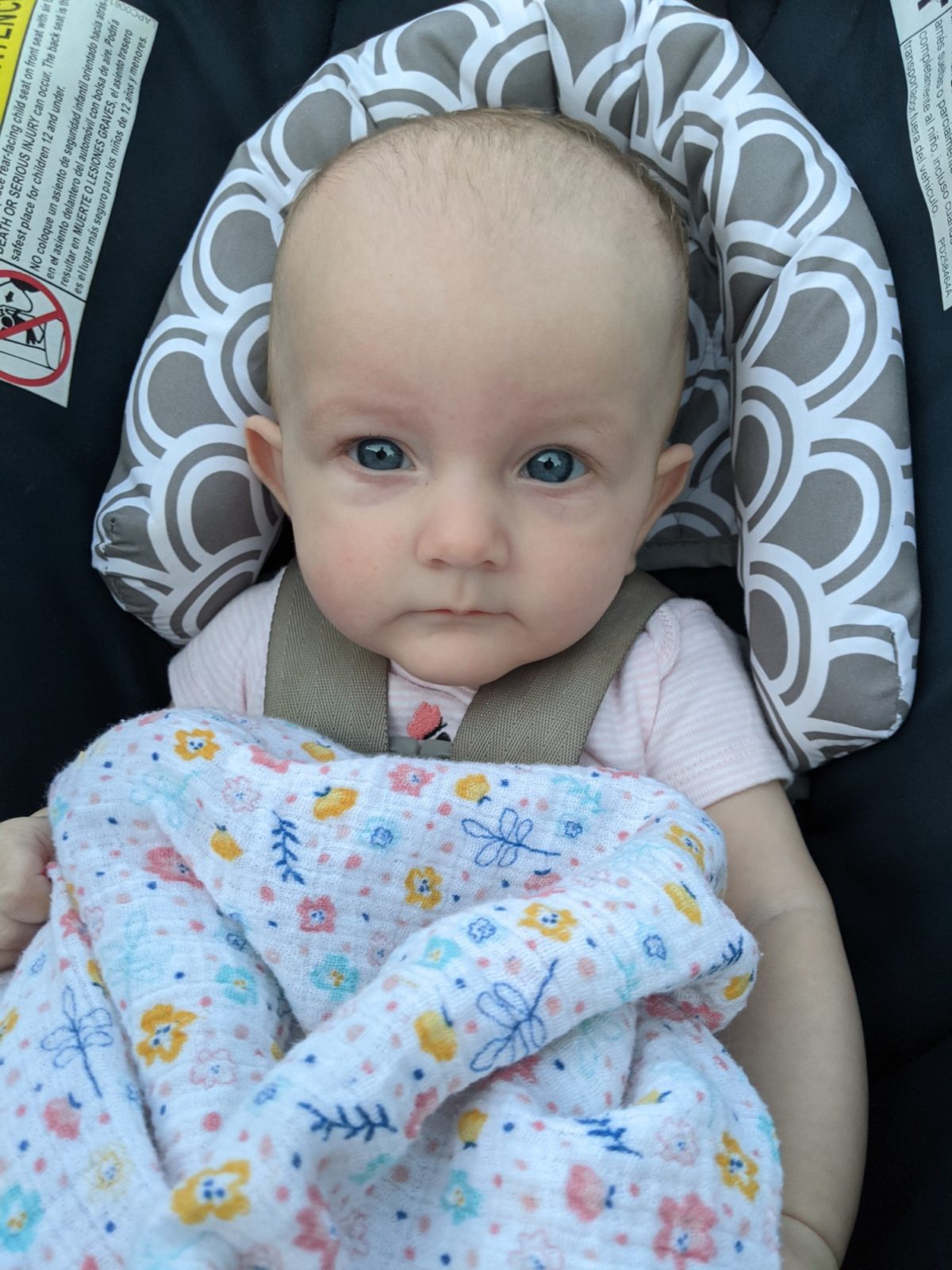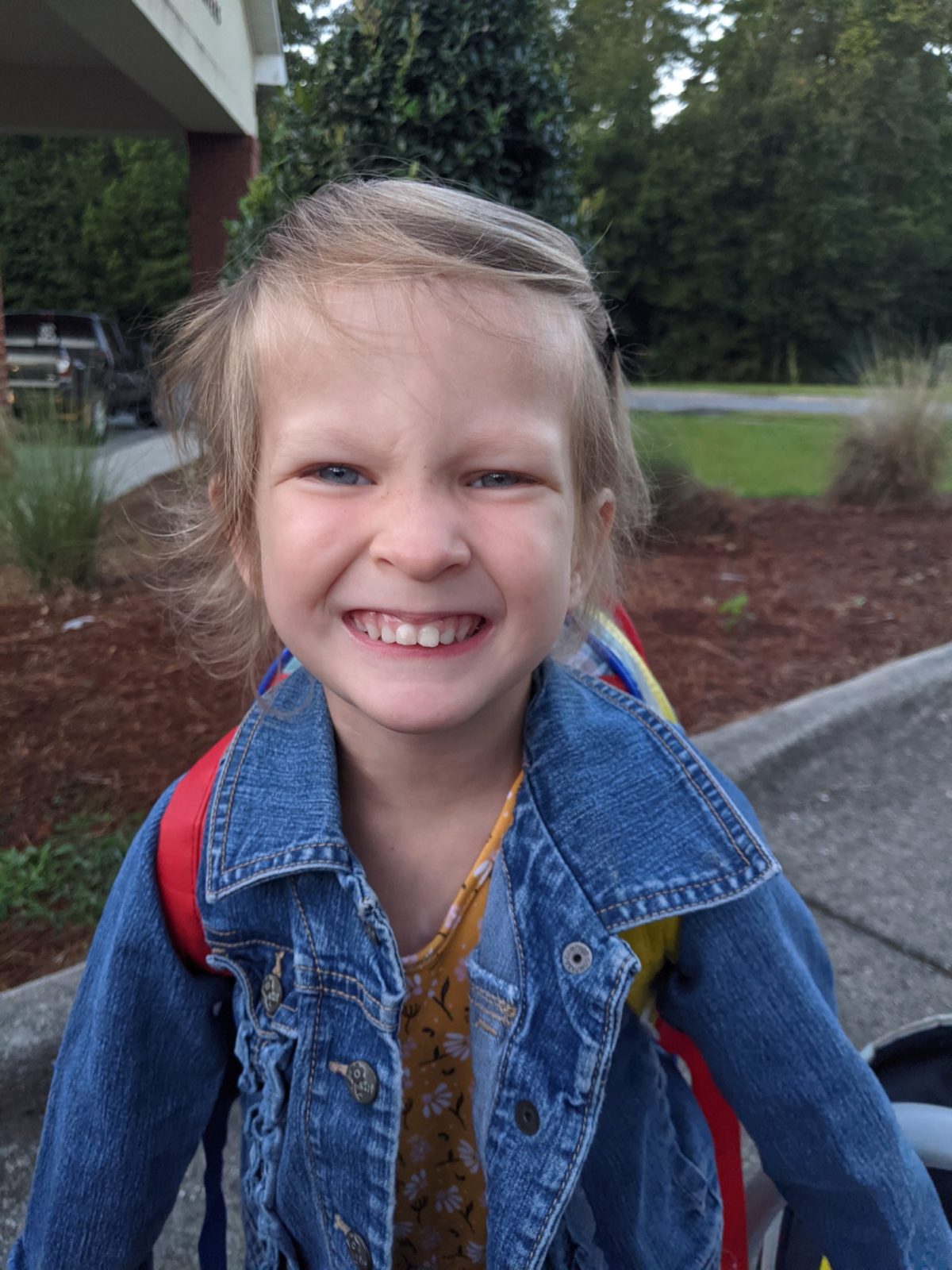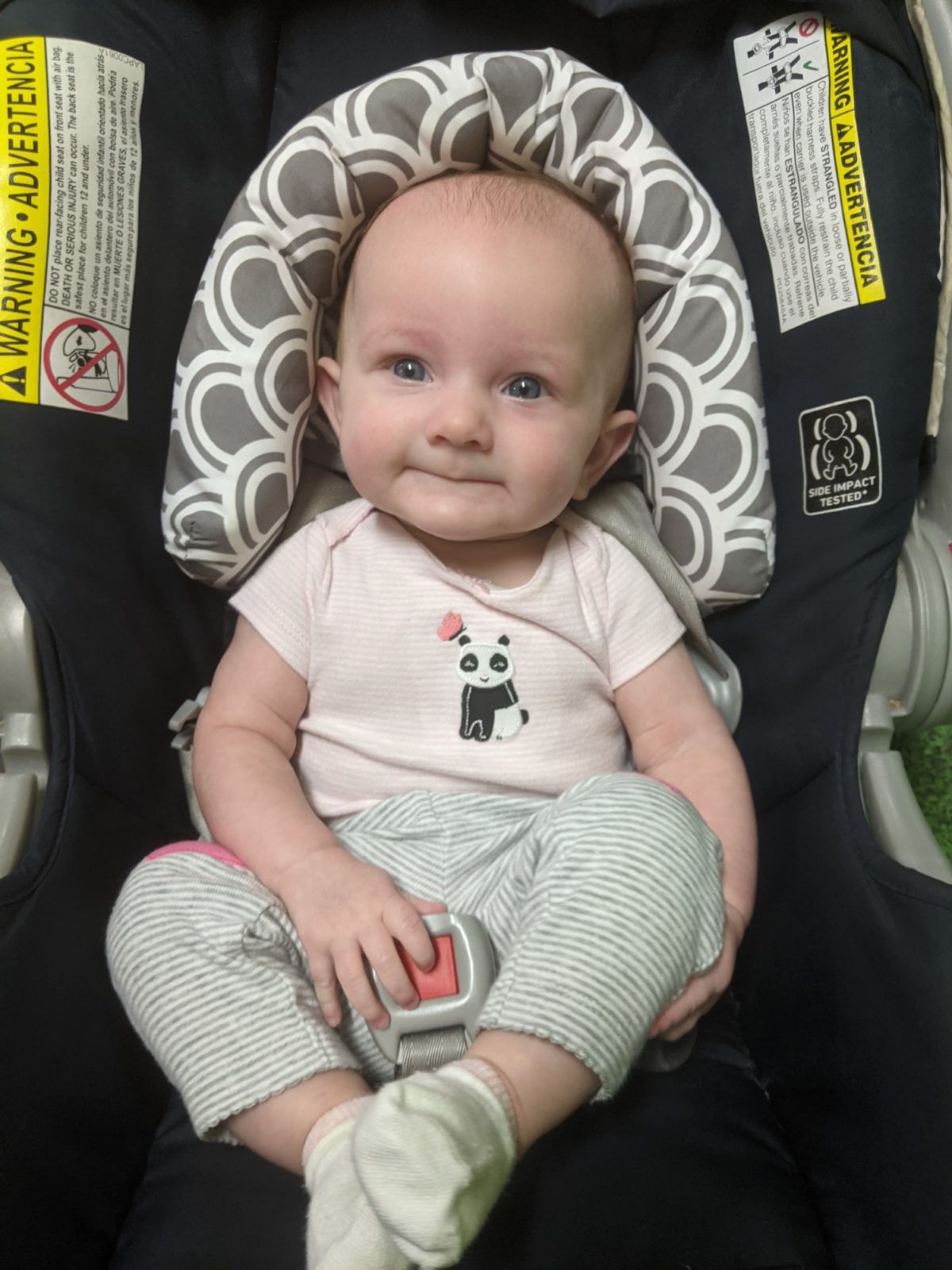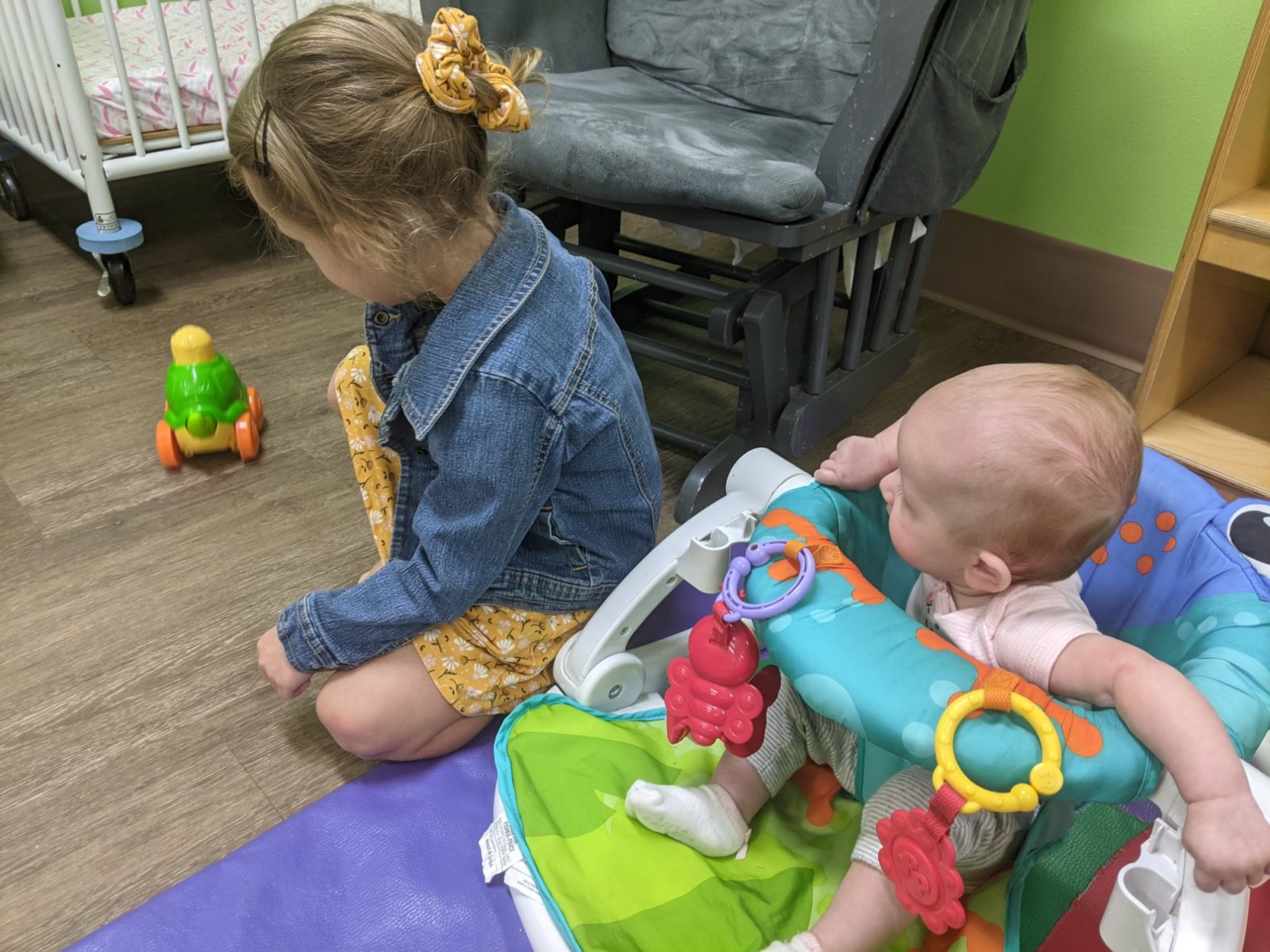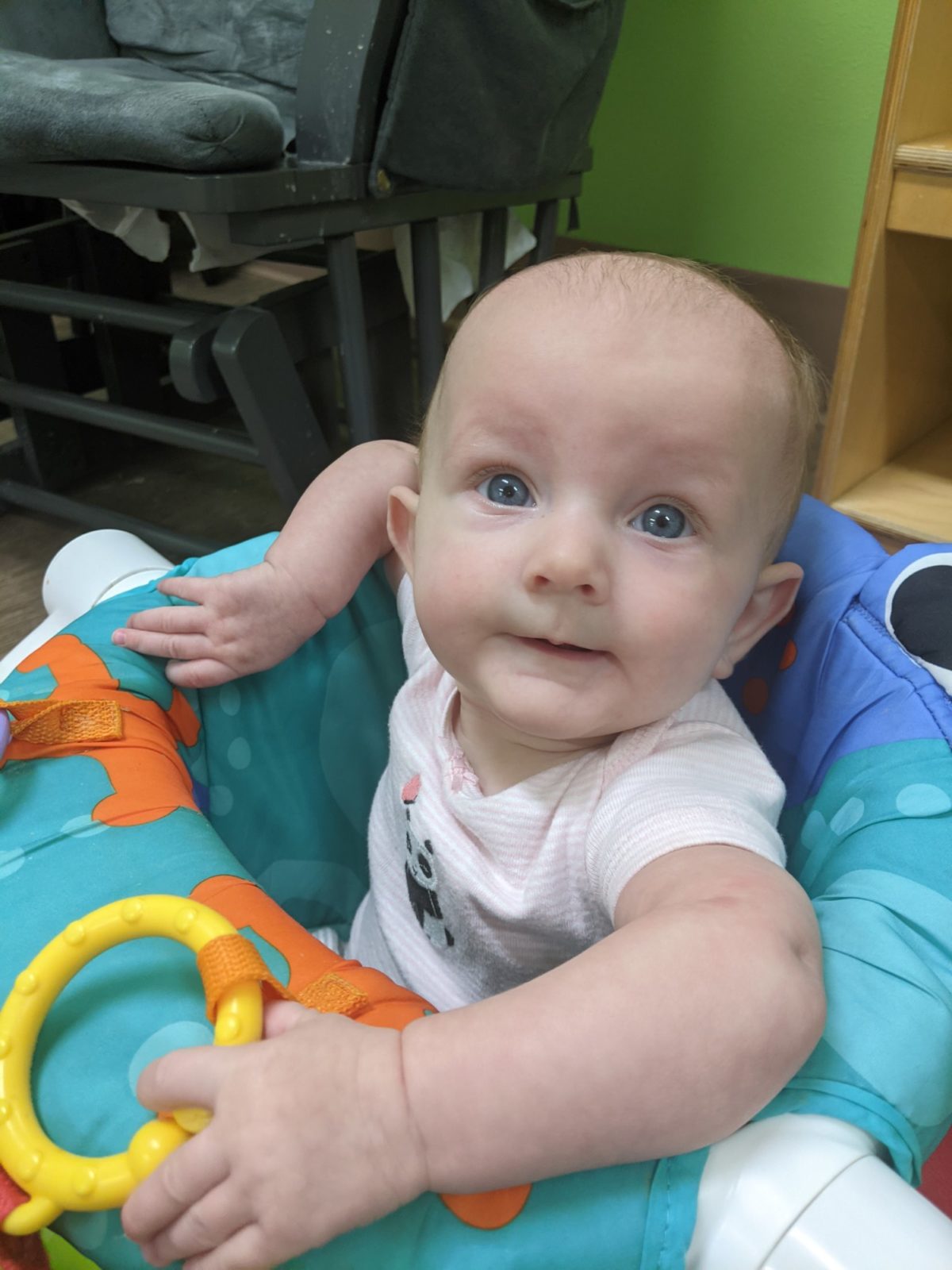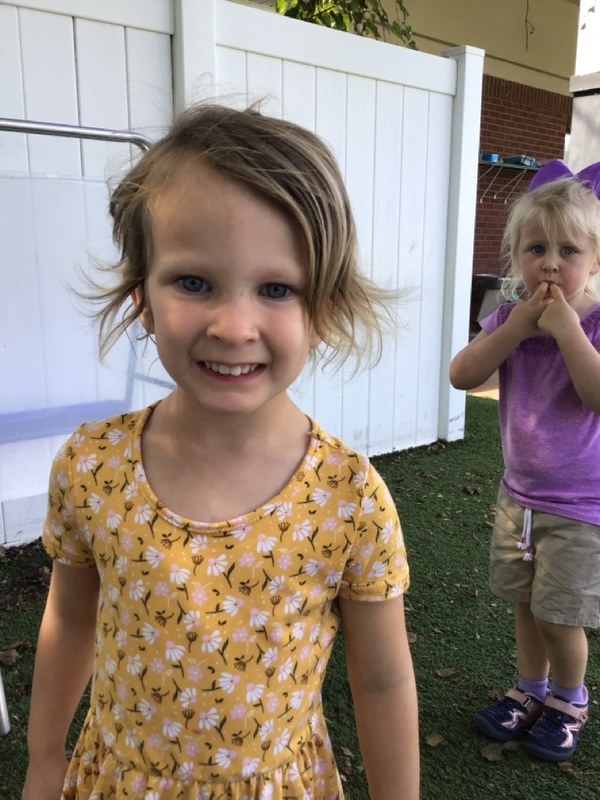 If you read last night's post, you know today's lunch was inspired by a viral TikTok recipe, that I can't stop thinking about. In the video, she used leftover salmon & leftover rice, but someone commented saying this Thai chili style tuna was also a good option, so I did that just to make it the easiest, especially for work lunch, and used the ready rice too.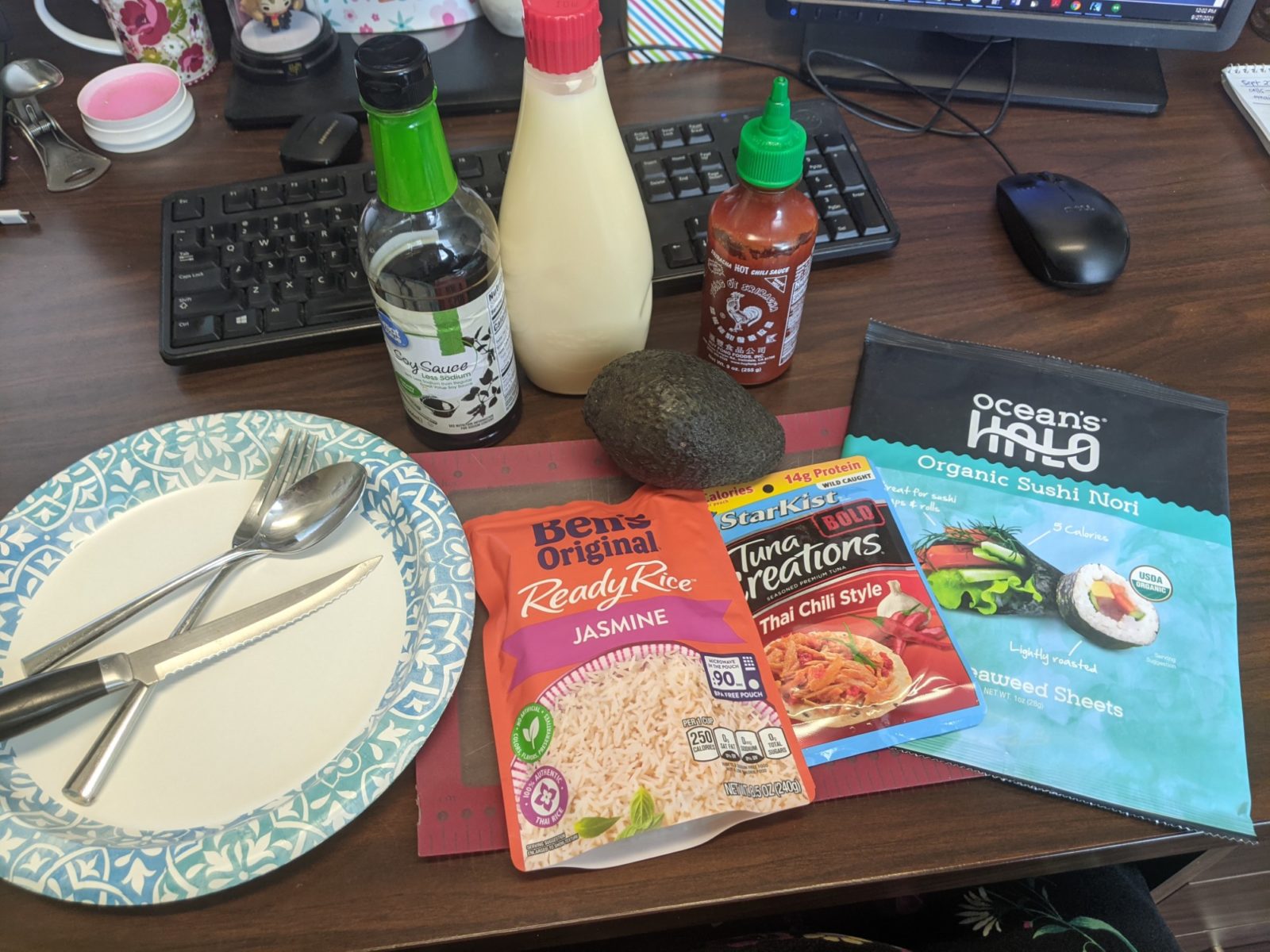 I'm kind of spice wimp, and since the tuna was spicy, I took it easy on the Sriracha, but didn't shy away from the Kewpie mayo. I actually forgot to mix it all before adding the avocado, so I had to move that to the side to stir it all up. And although I ended up not being a fan of the seaweed, I just stopped using that, and then I loved it!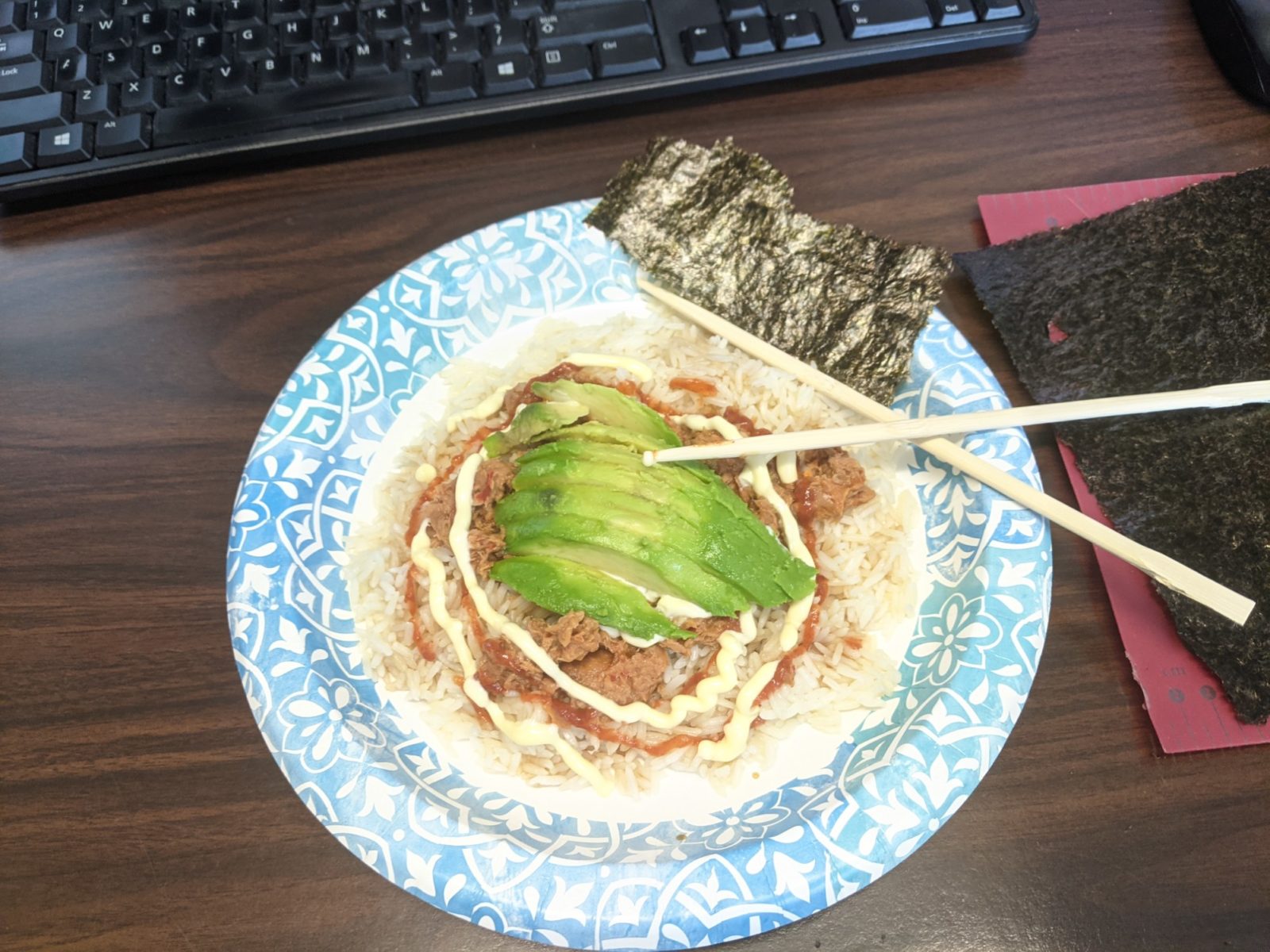 And then for dinner tonight, I made our whole meal based off of Emerson's request for chicken noodle soup. I used Nana's recipe with her secret ingredient to make it creamy, and everything was super delicious. Jeff actually took the girls for a walk while I cooked, but he forgot to take any photos. So I told him he was a bad blog husband for that. 😉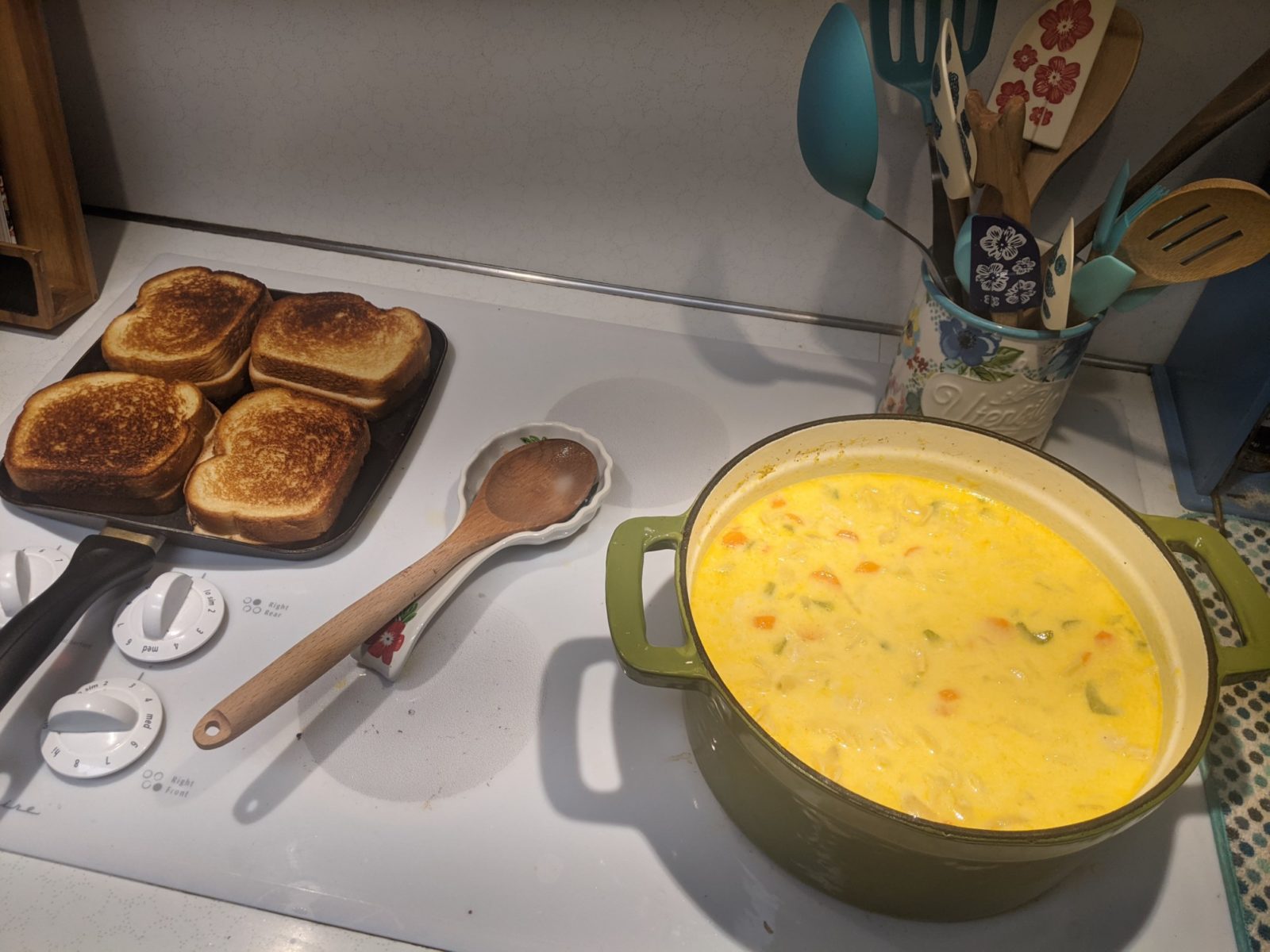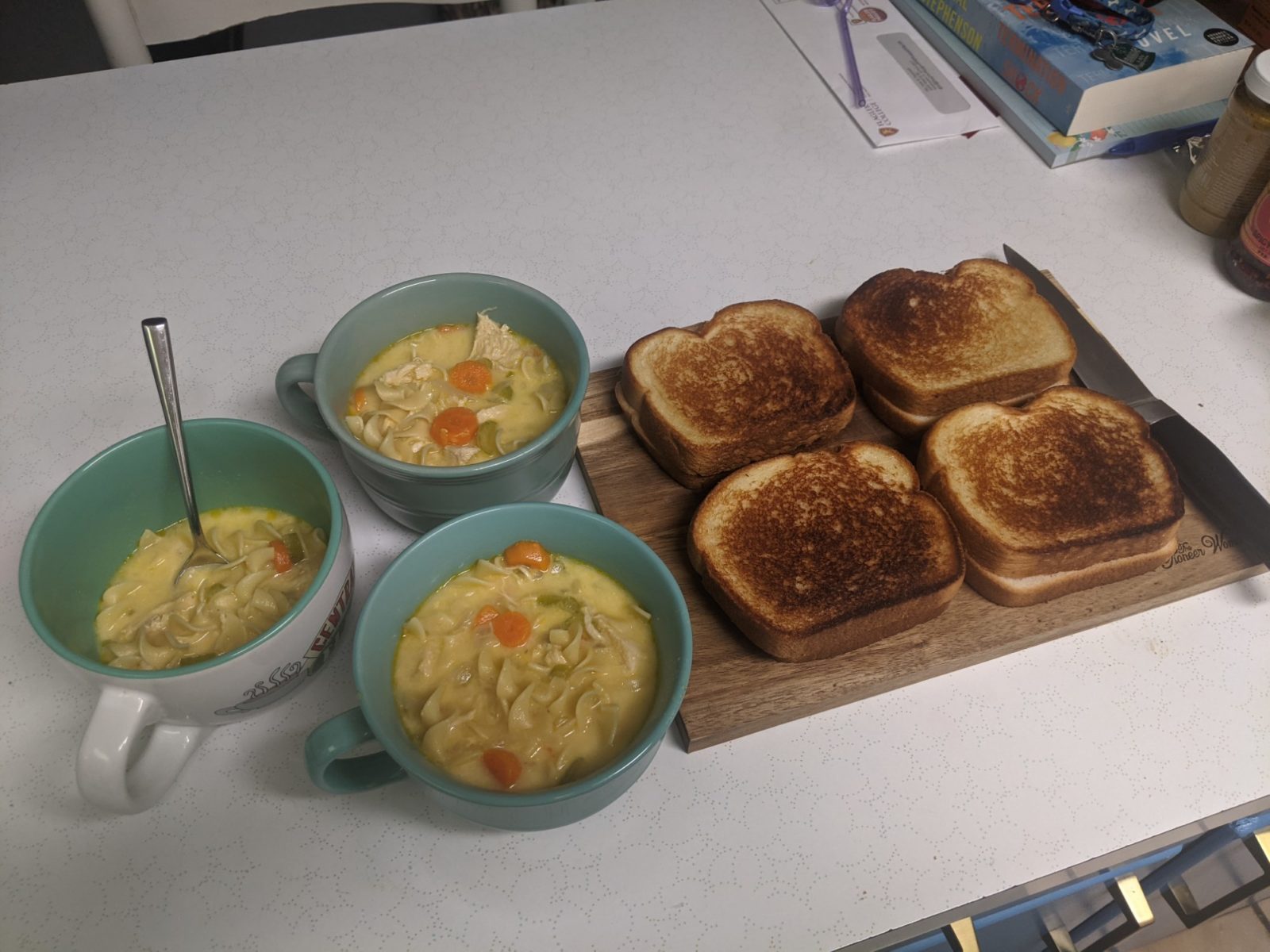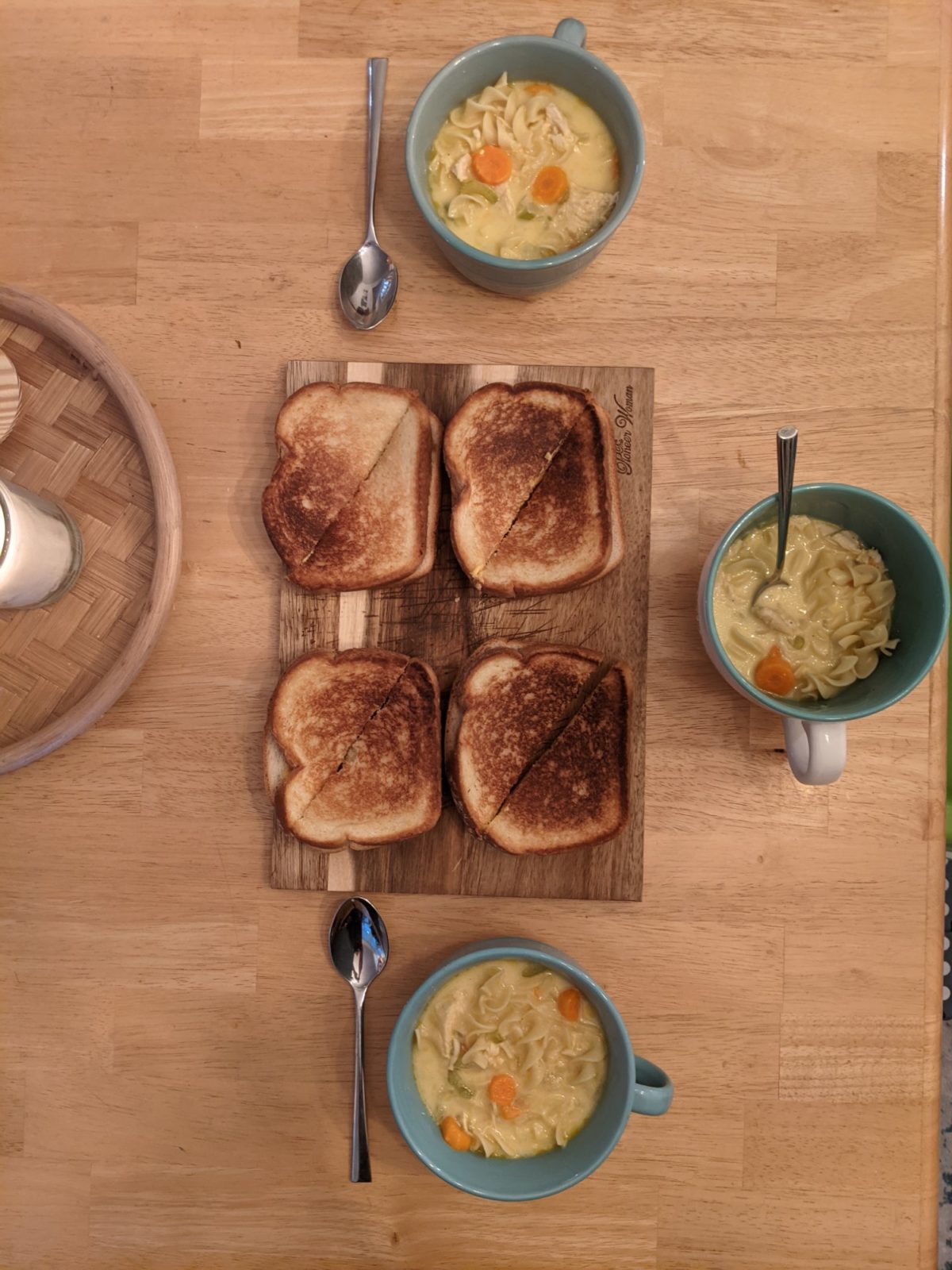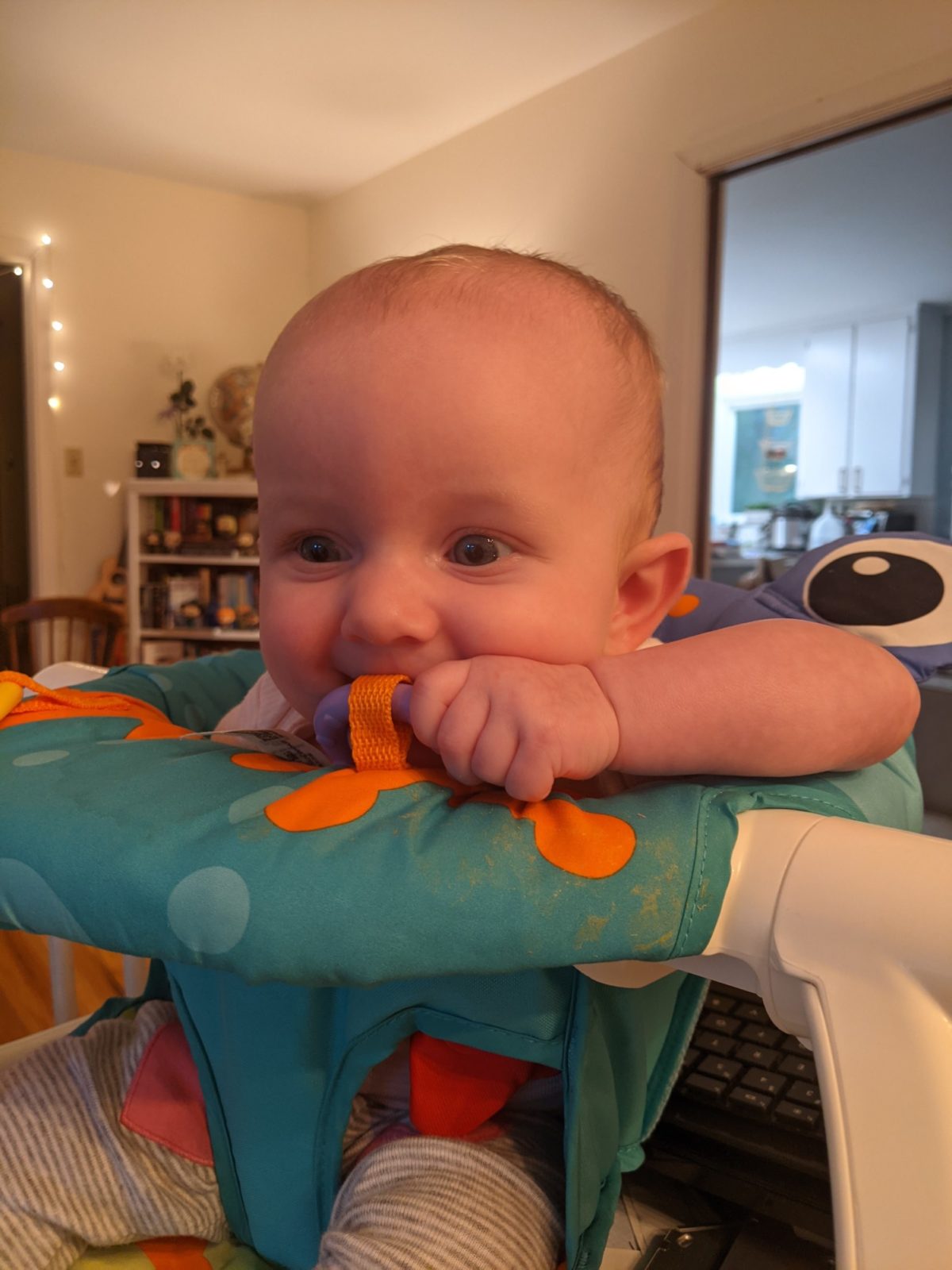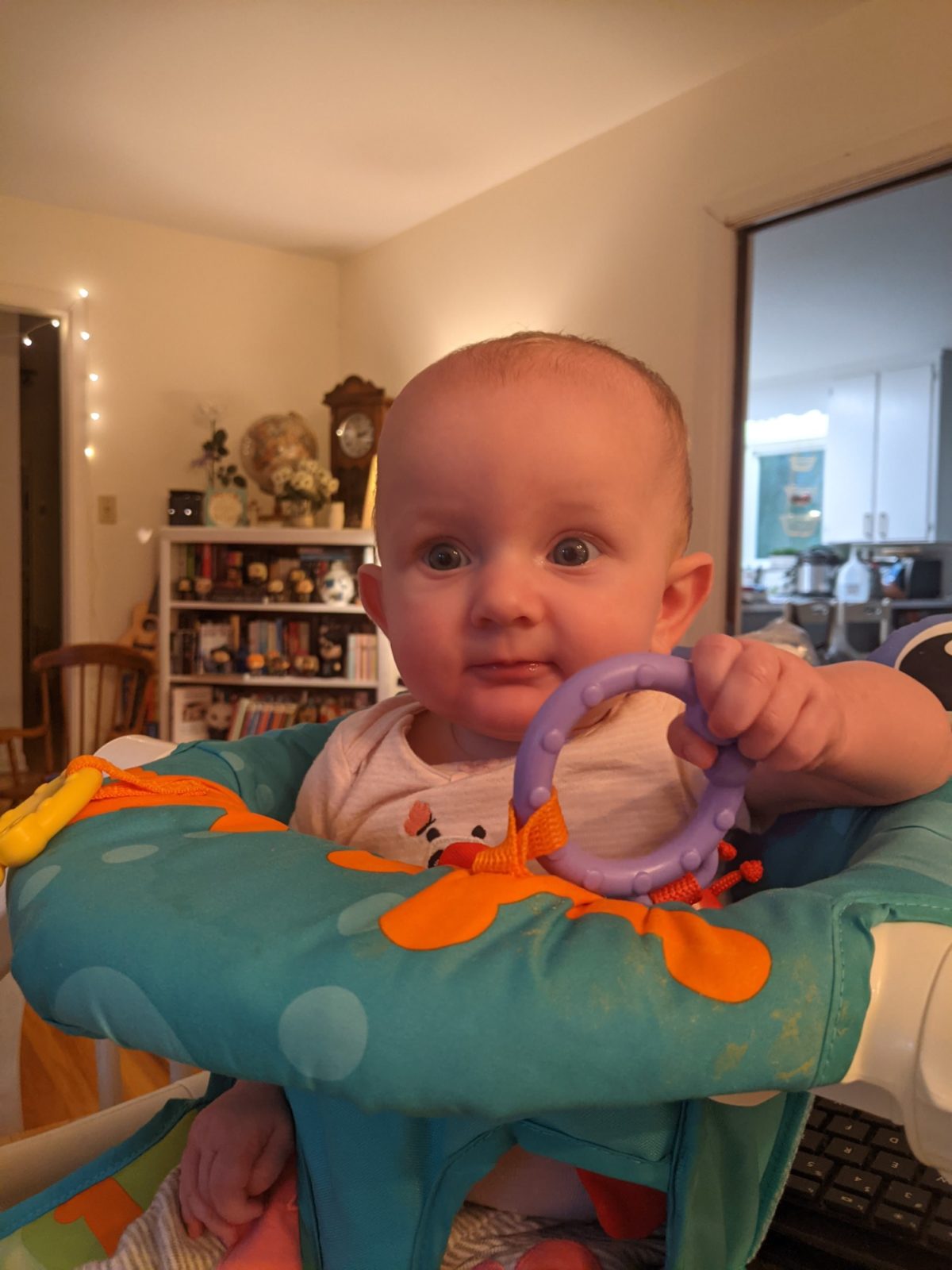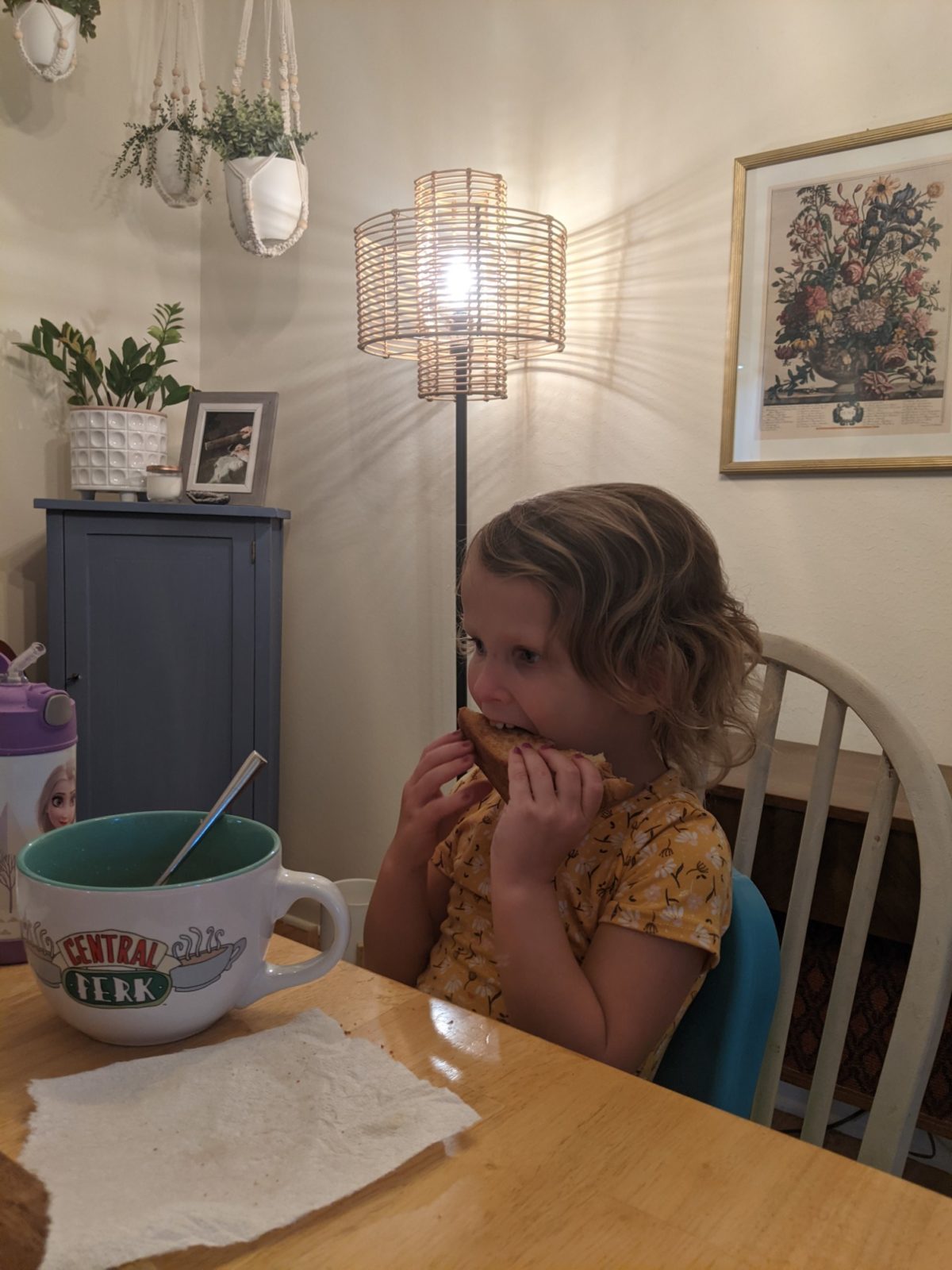 Someone is starting to try to hold her own bottle, because she's just growing too big, too fast!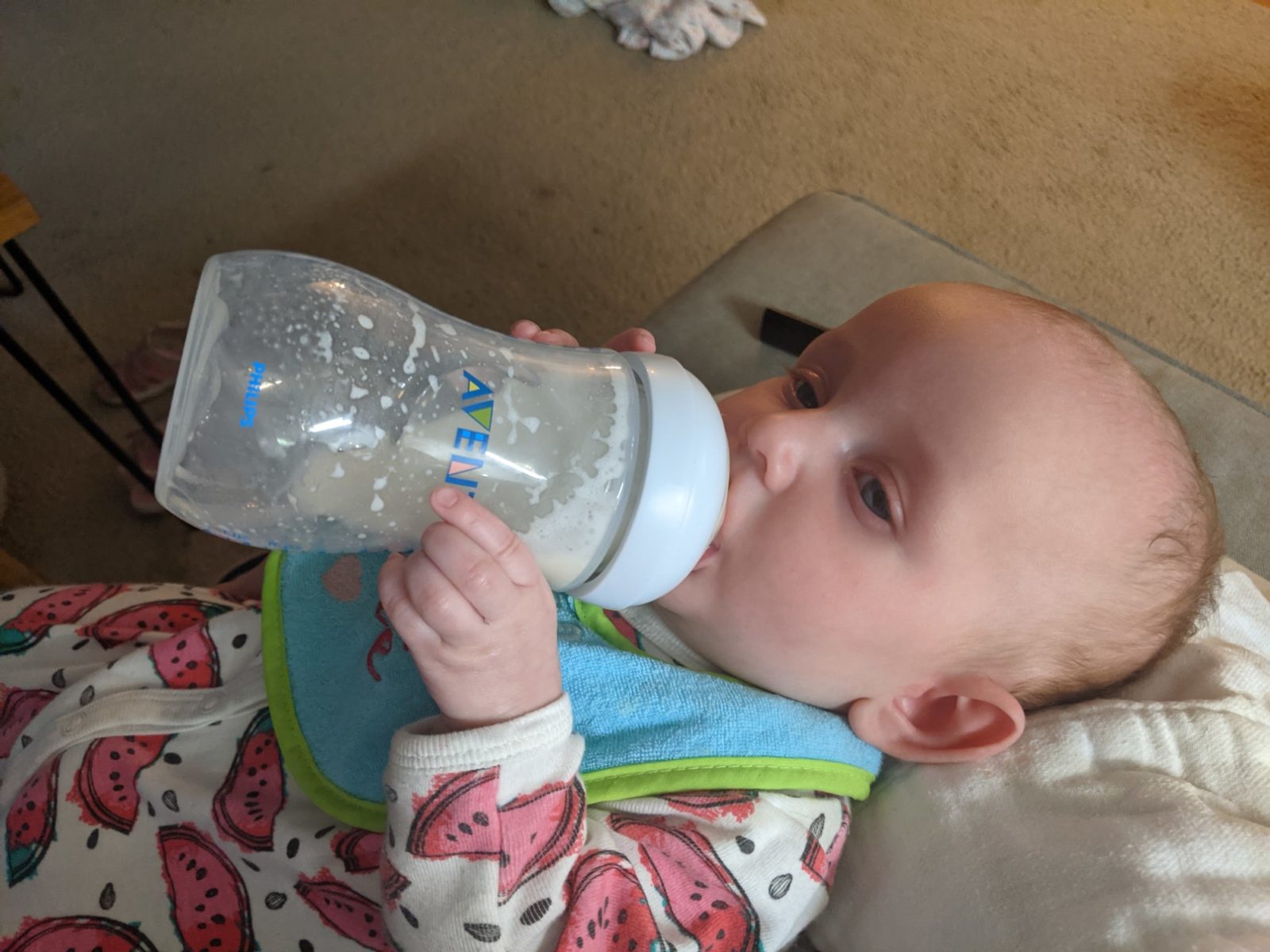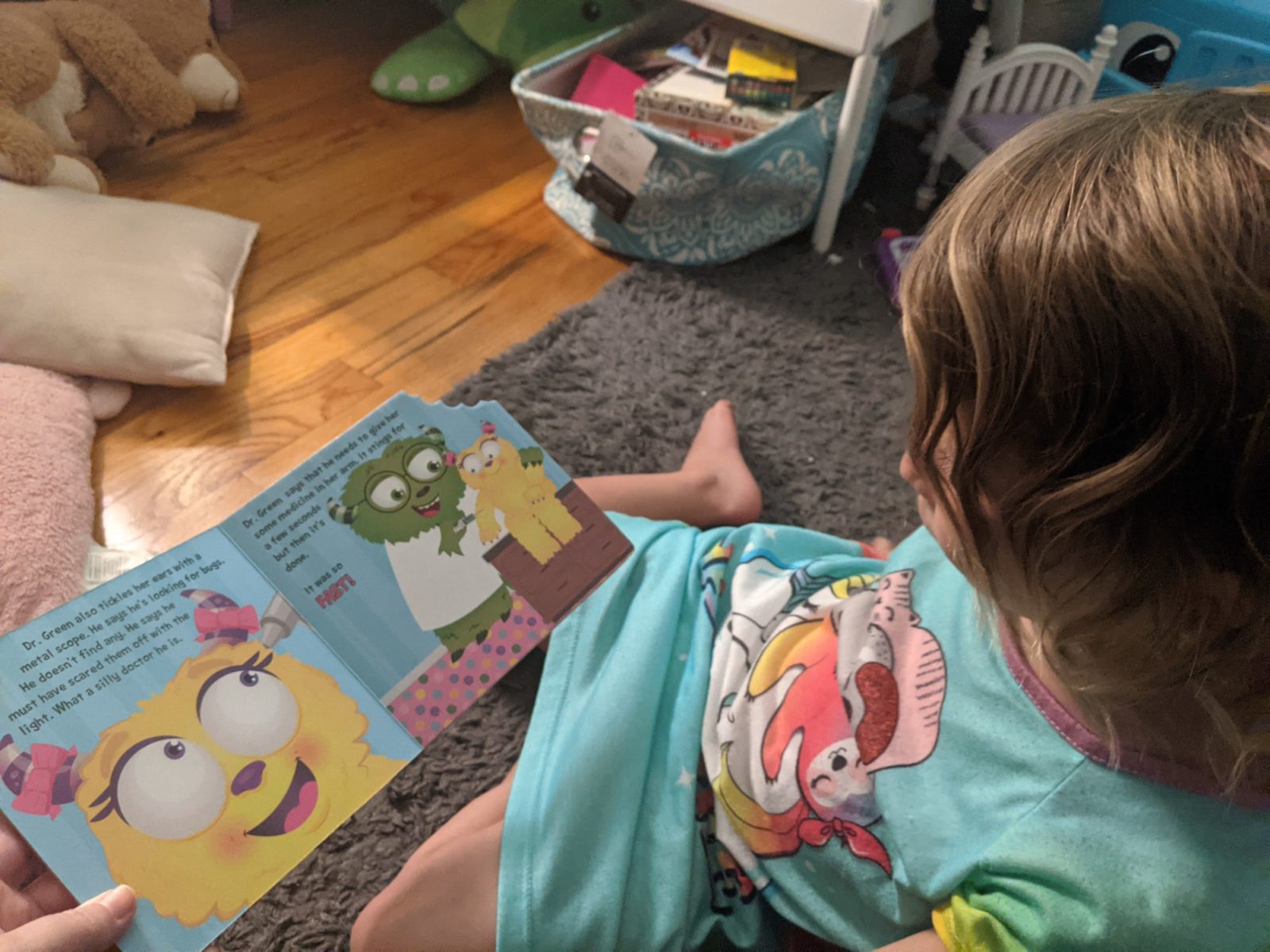 It was super easy to get Addison to sleep and laid down in her bed. However, Emerson had kind of a rough bedtime, and then I had kind of a tiny breakdown about the never-ending chores and the dirty dishes and the messy house. Writing it out sounds more dramatic than it was, but Jeff kinda talked me through it, and took care of Emmie, and offered to wash the dishes tonight, so I could just write the blog and then take it easy. So I'm gonna watch a movie and paint my nails, and let him take care of everything else the rest of the night.