First of all, here the picture the Growing Room staff took of our little family last night. I stole it from their Facebook post today.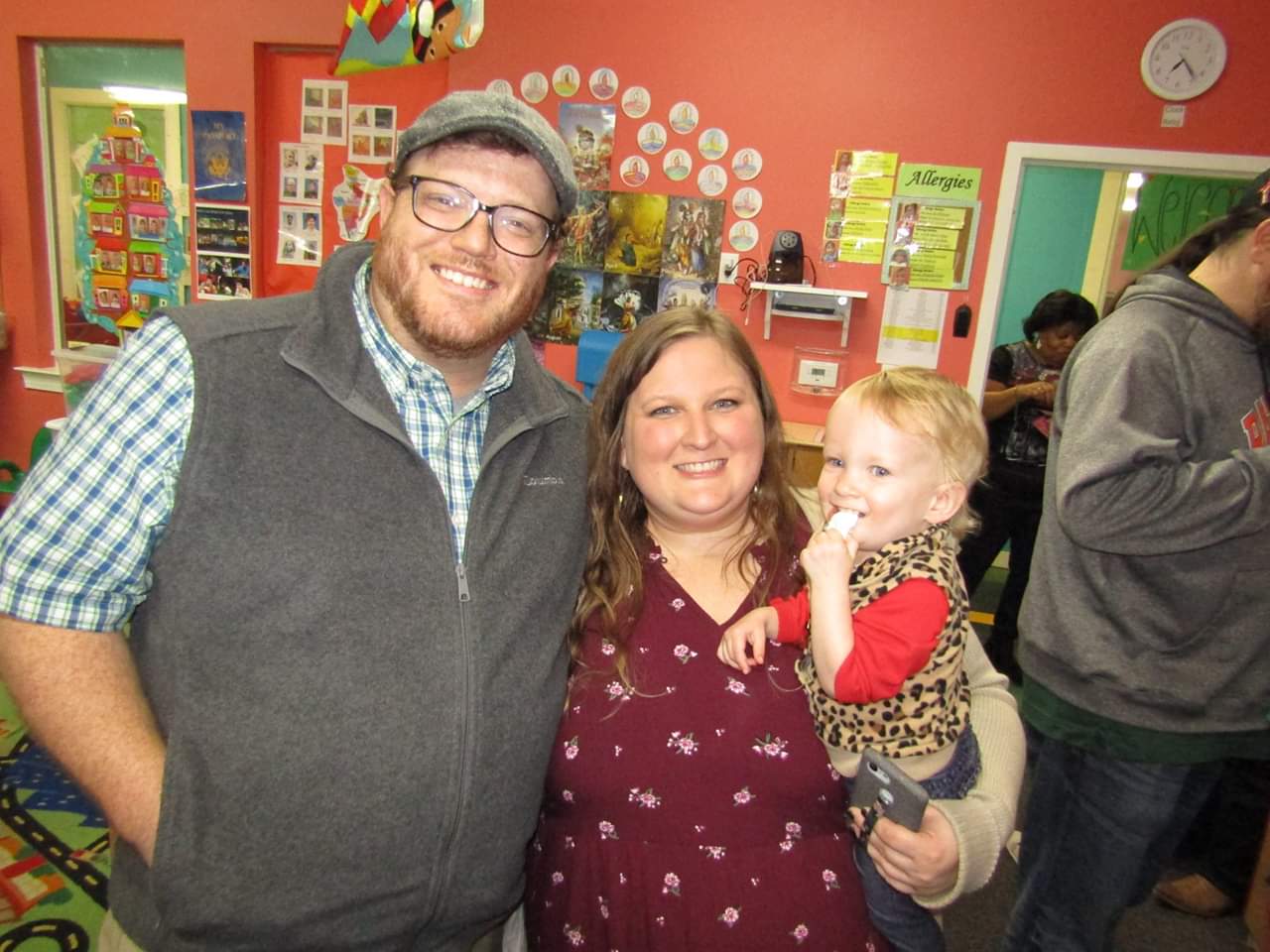 Ok and then last night, this crazy girl woke up at 10:30pm, wide awake, acting all happy, like she just had an afternoon nap. She drank a TON of water, ate half a banana, and then we had to convince her it was bedtime. We turned off every light in the house (& the TV), and by 11 we finally got her back down. This girl is crazy! When I told her teacher the story this morning, she thought it might be all those chocolate coins Emmie ate last night, haha.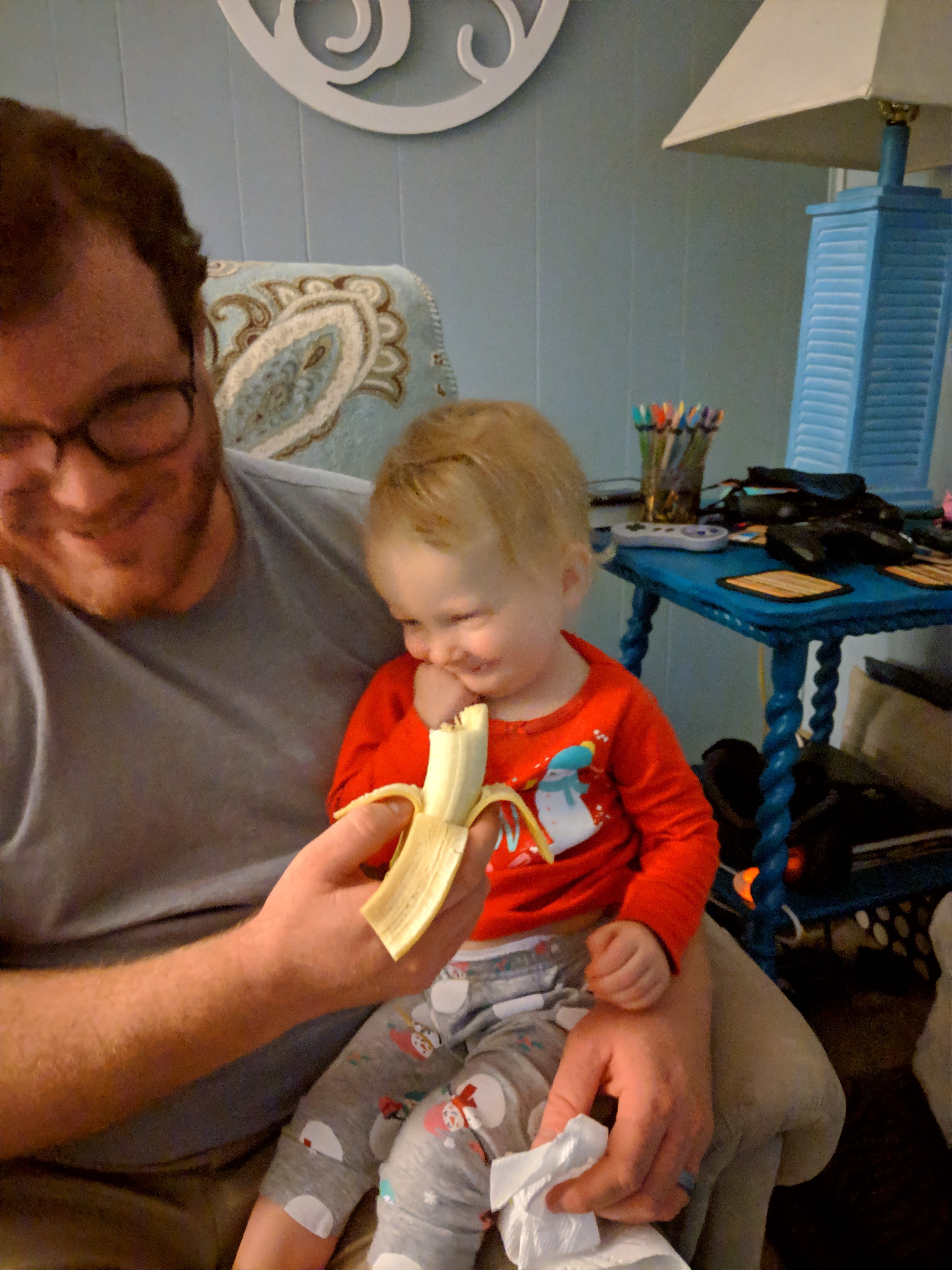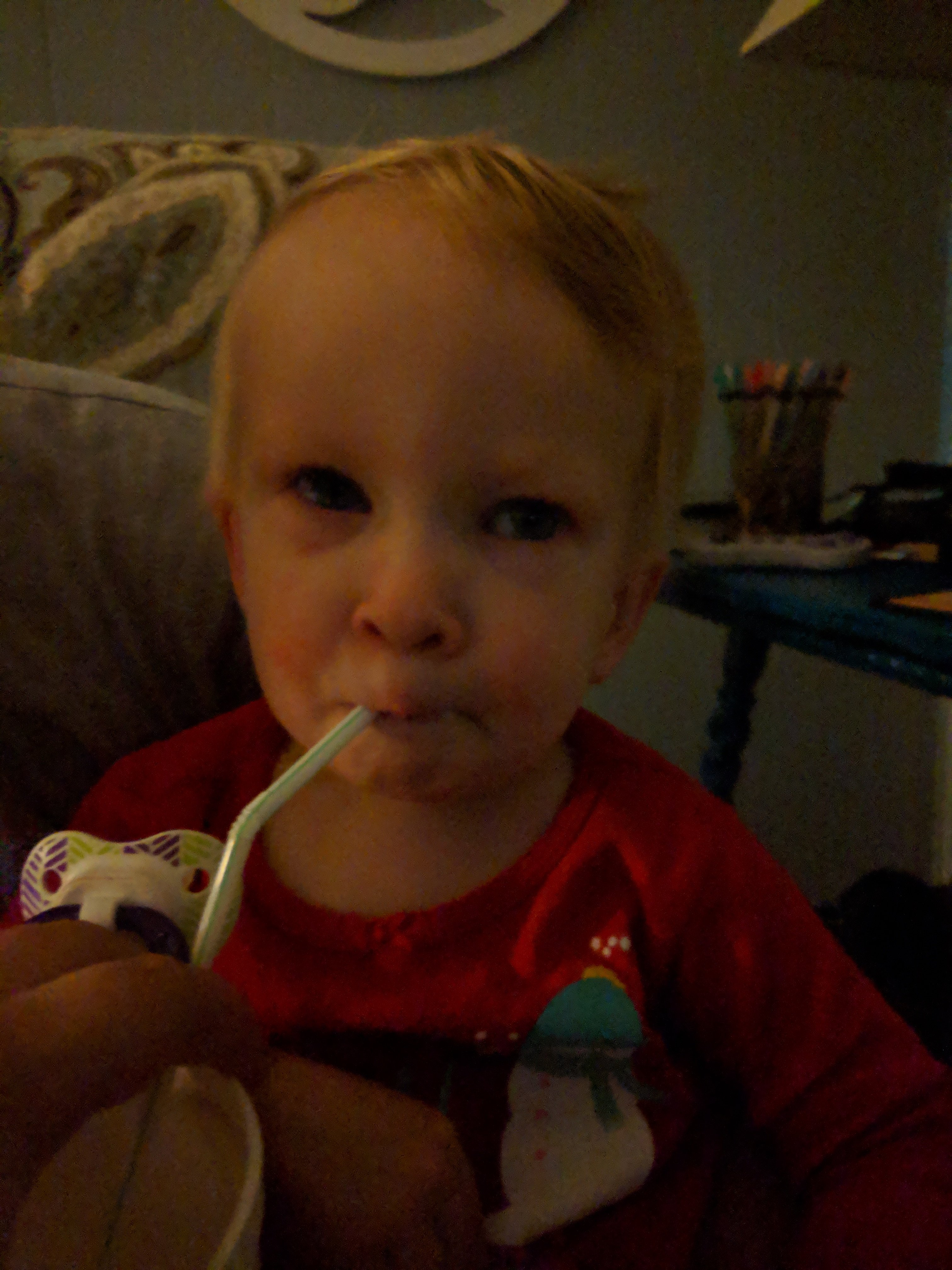 And moving on to this morning finally… She was happy & smiley and got busy playing right away at school.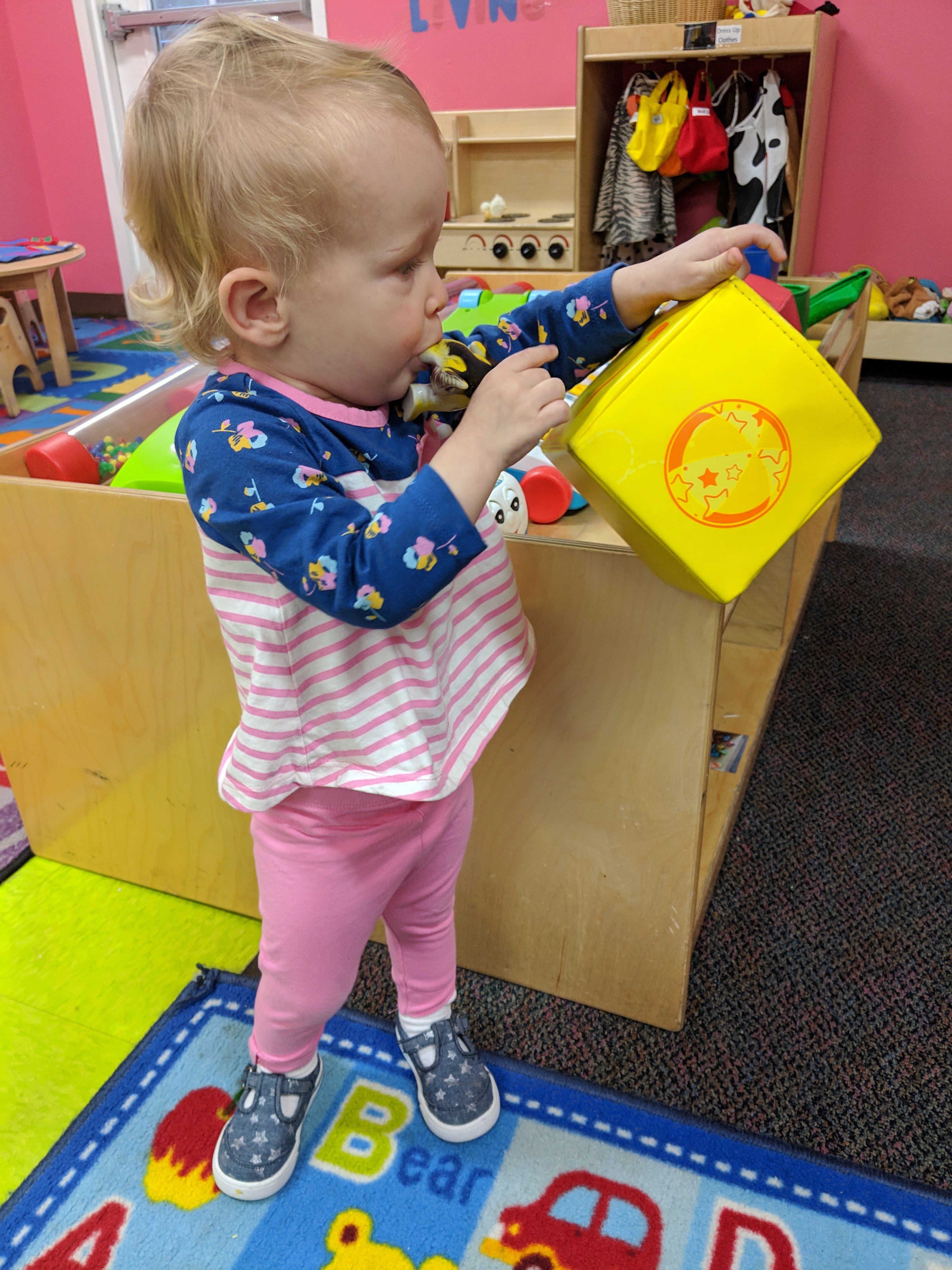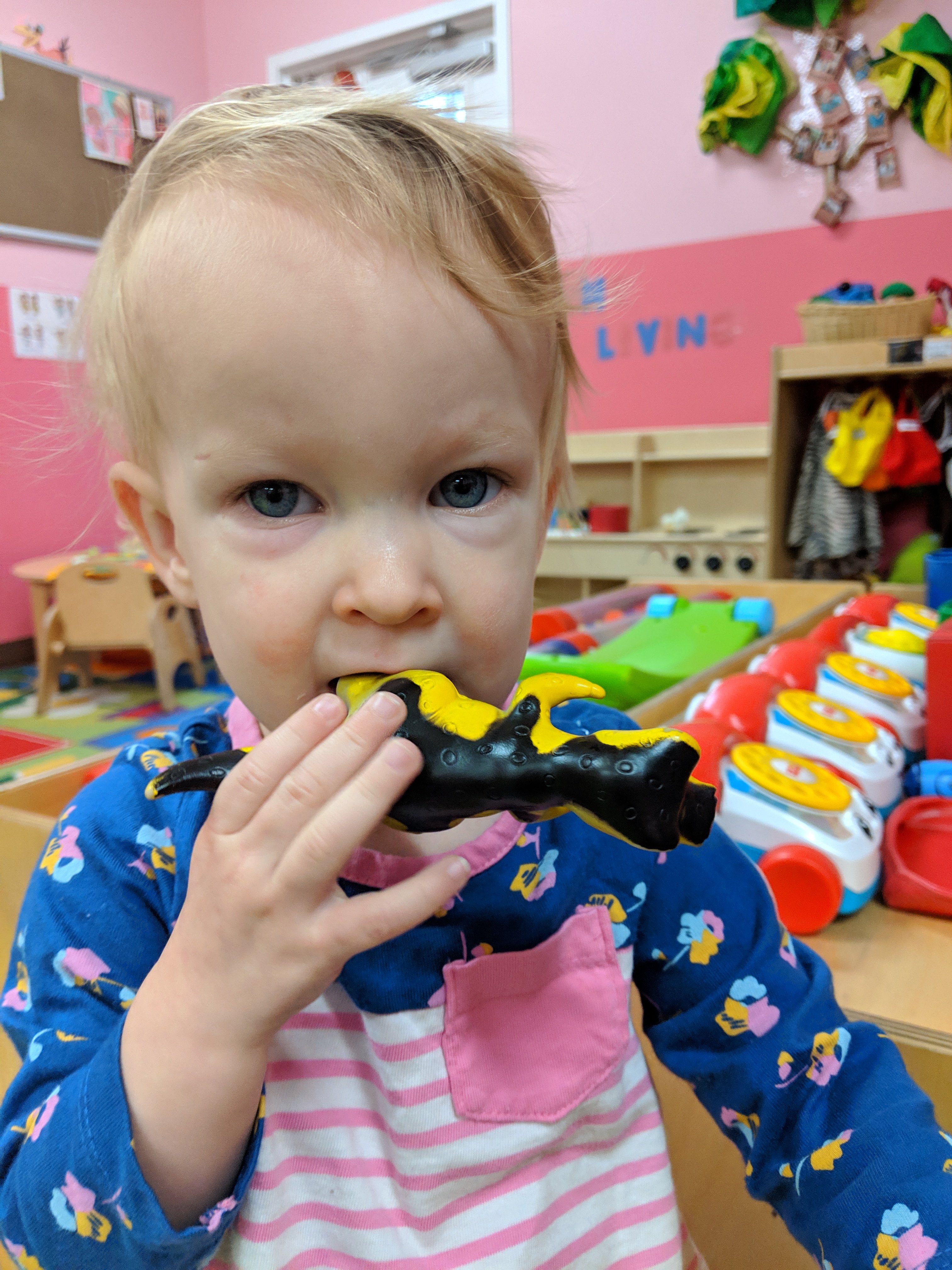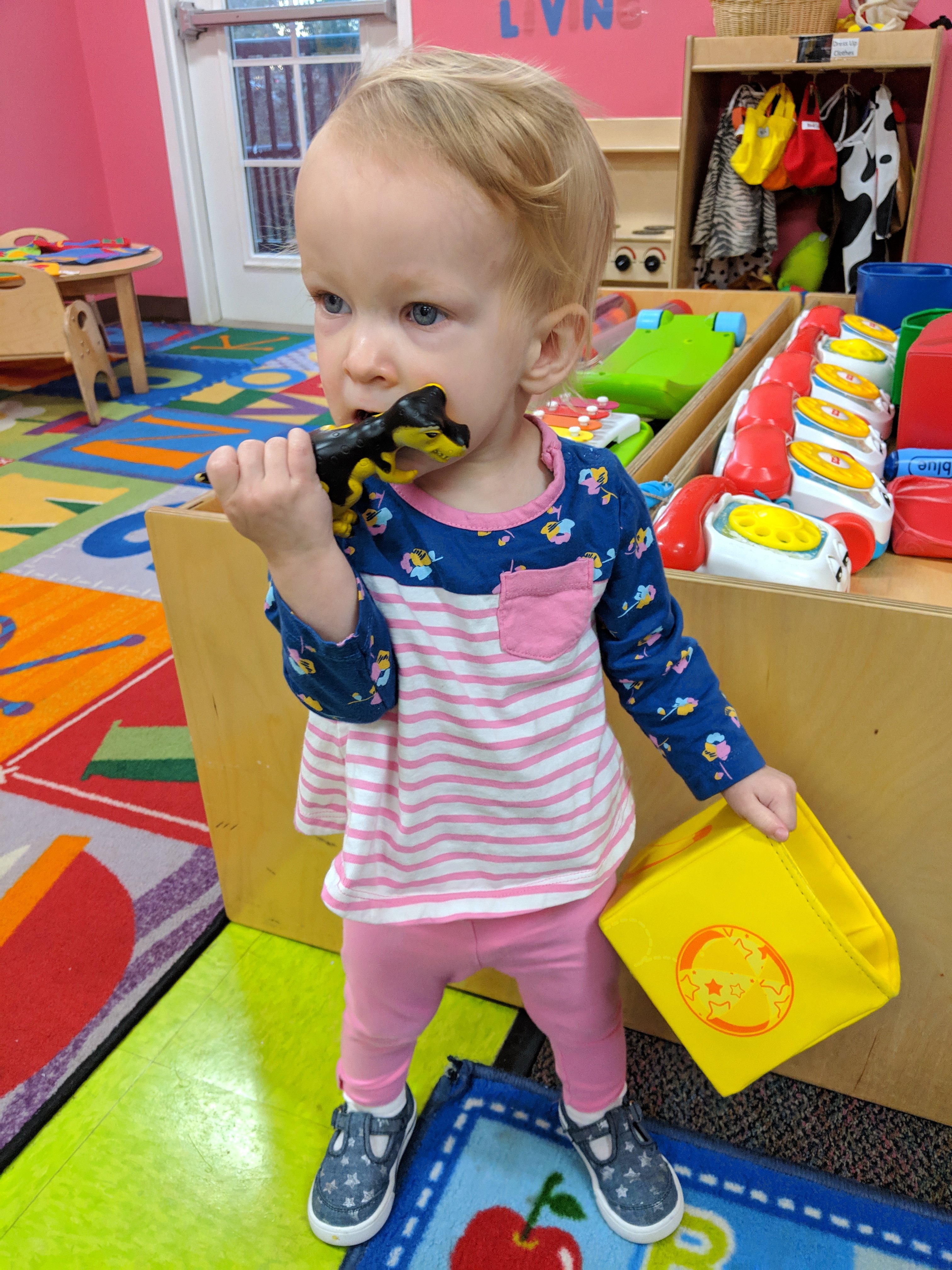 And will you just look at these curls!!?! I love them!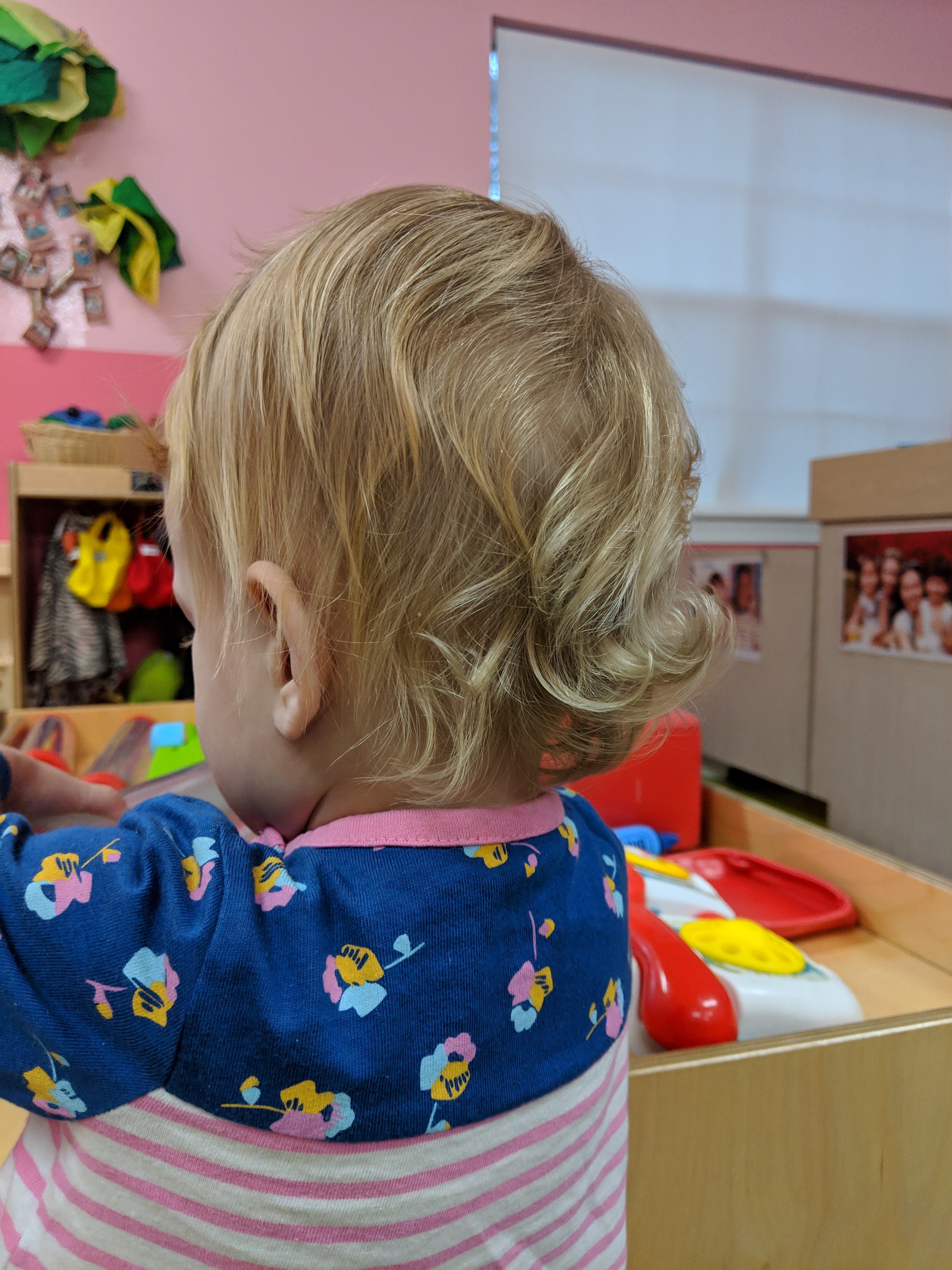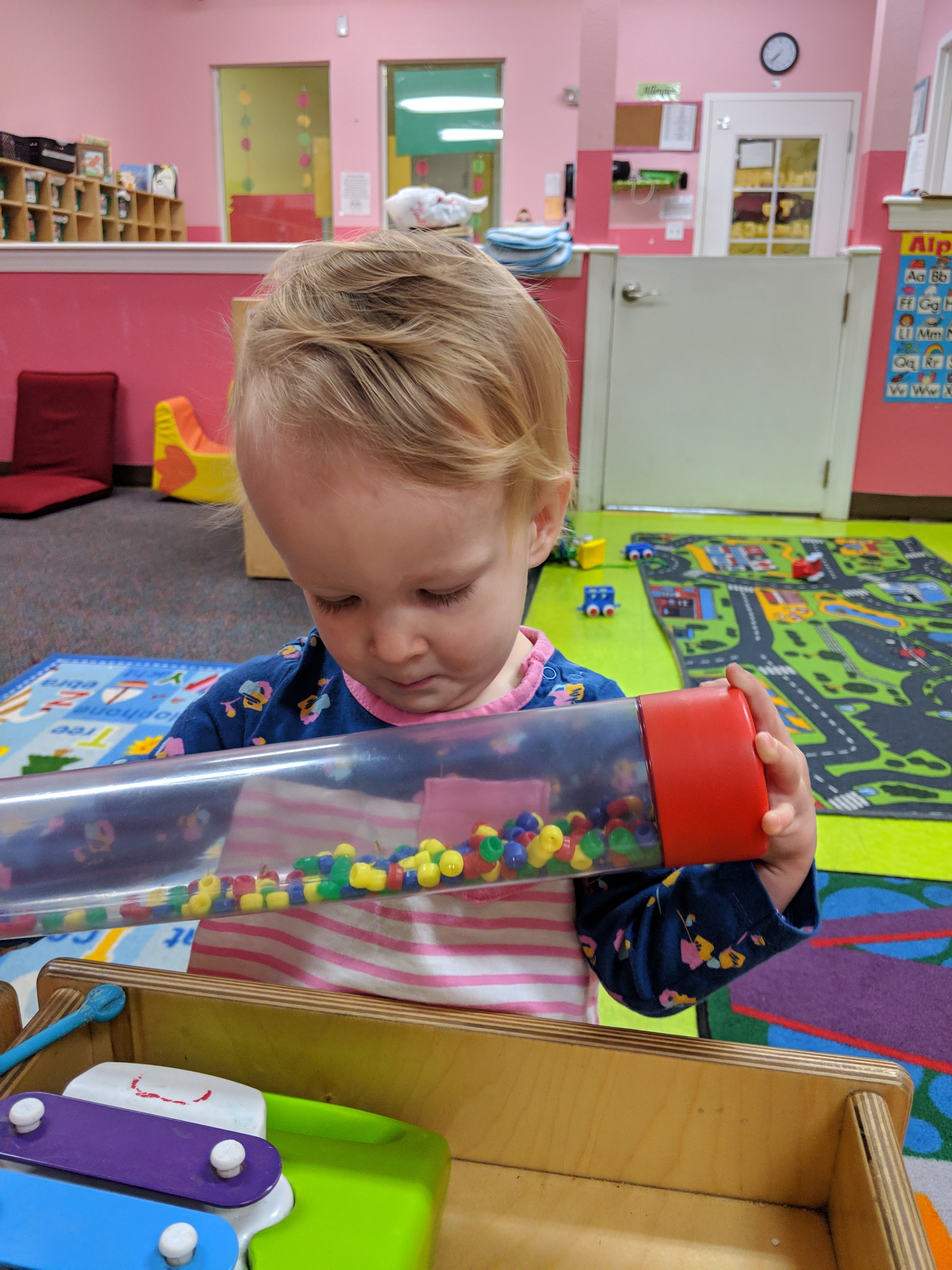 On my lunch break today, I ran to the library to grab a couple books I have been on hold for. This is Anne Bogel's book about personalities, and I'm interested to dig into this one. After the library, I got a Zalad from the drive-thru at Zaxby's, and headed back to the office to read & eat.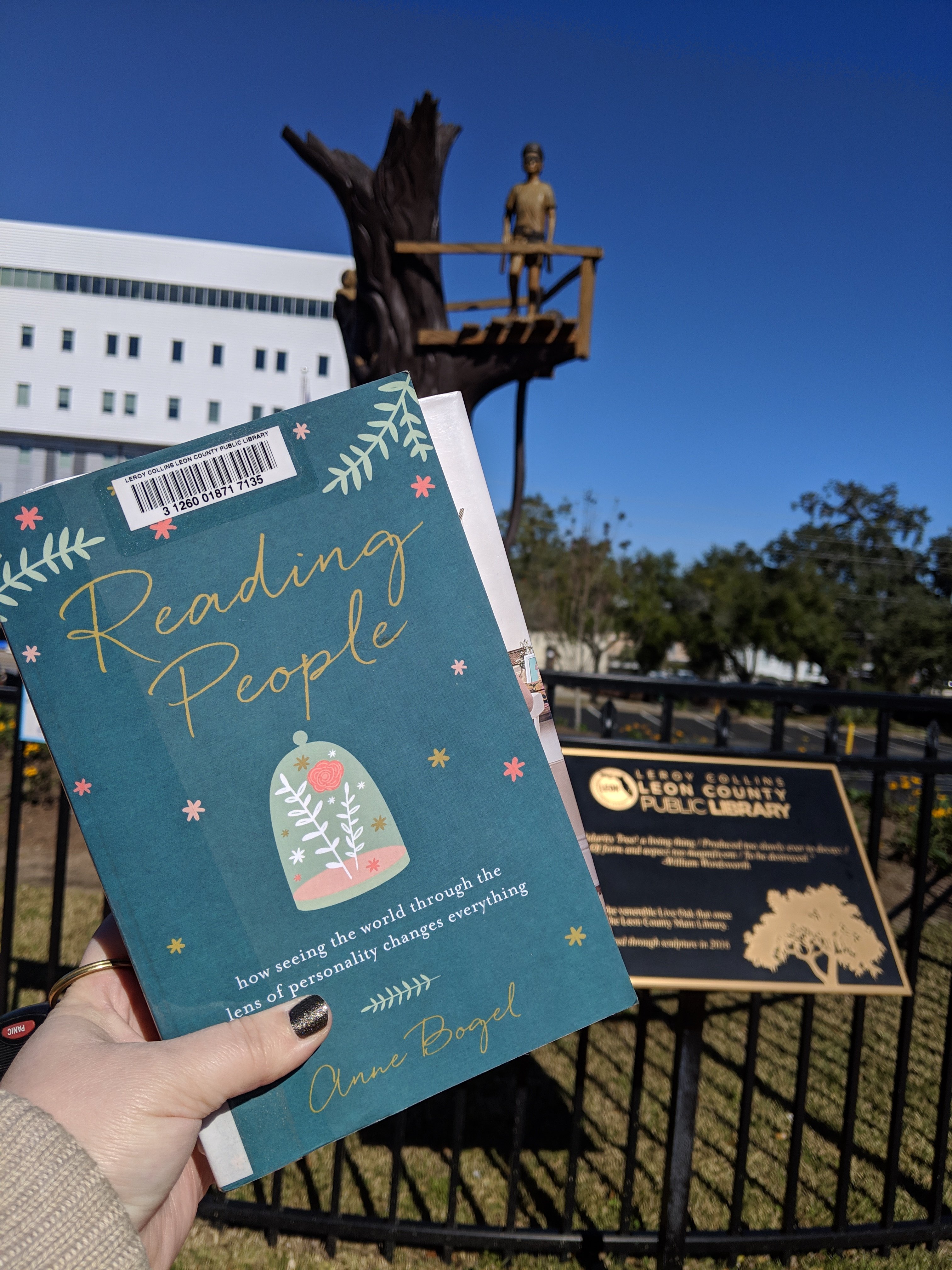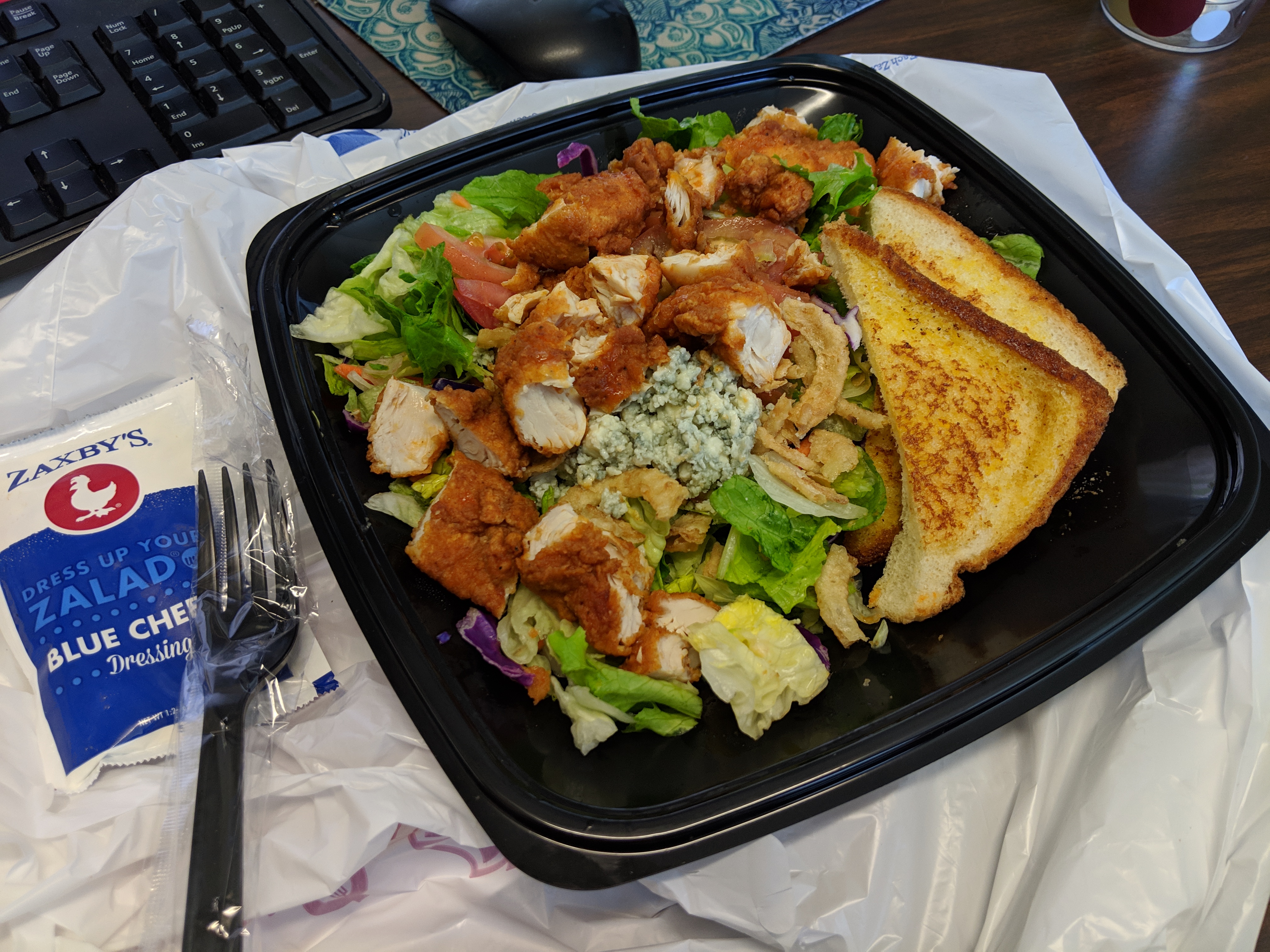 My sister sent me photos of Emerson going from class to class this afternoon, helping pick up the dishes after snack time! She loves to be a helper!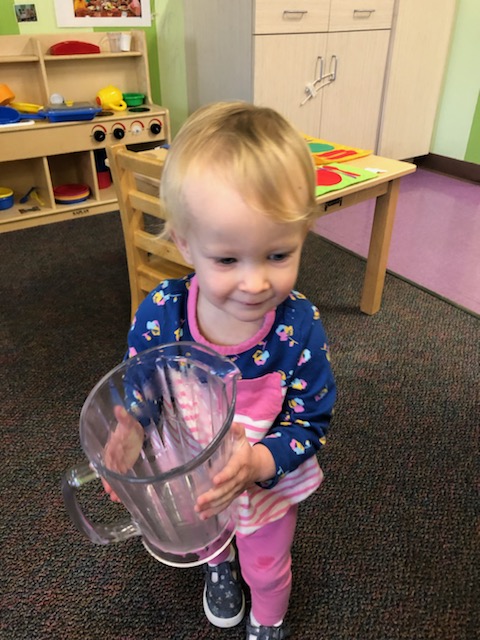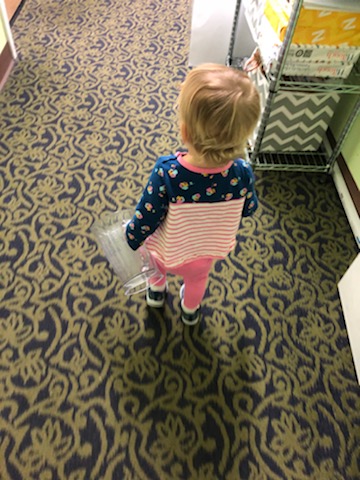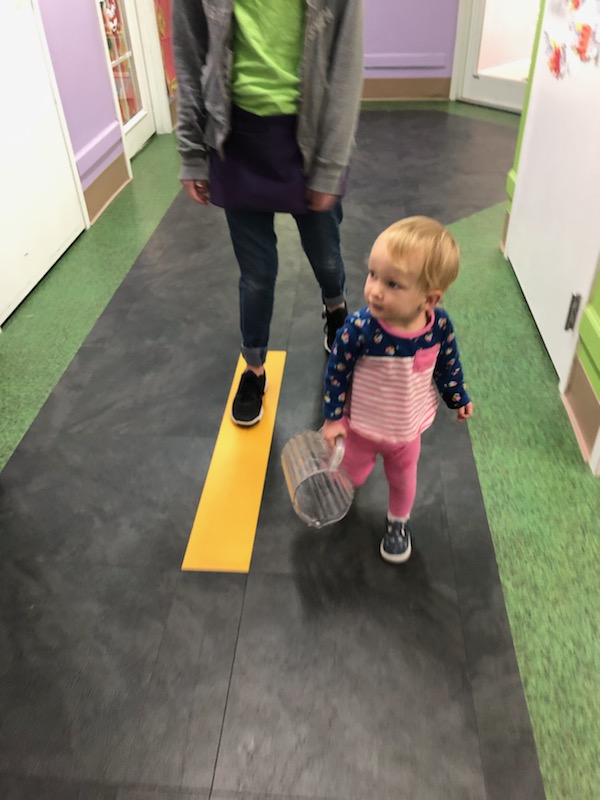 And then these three were sent by her teacher Ms. Q in our parent portal. Emmie was excited to see her favorite teacher when she woke up from her nap, since Ms. Q came in late today!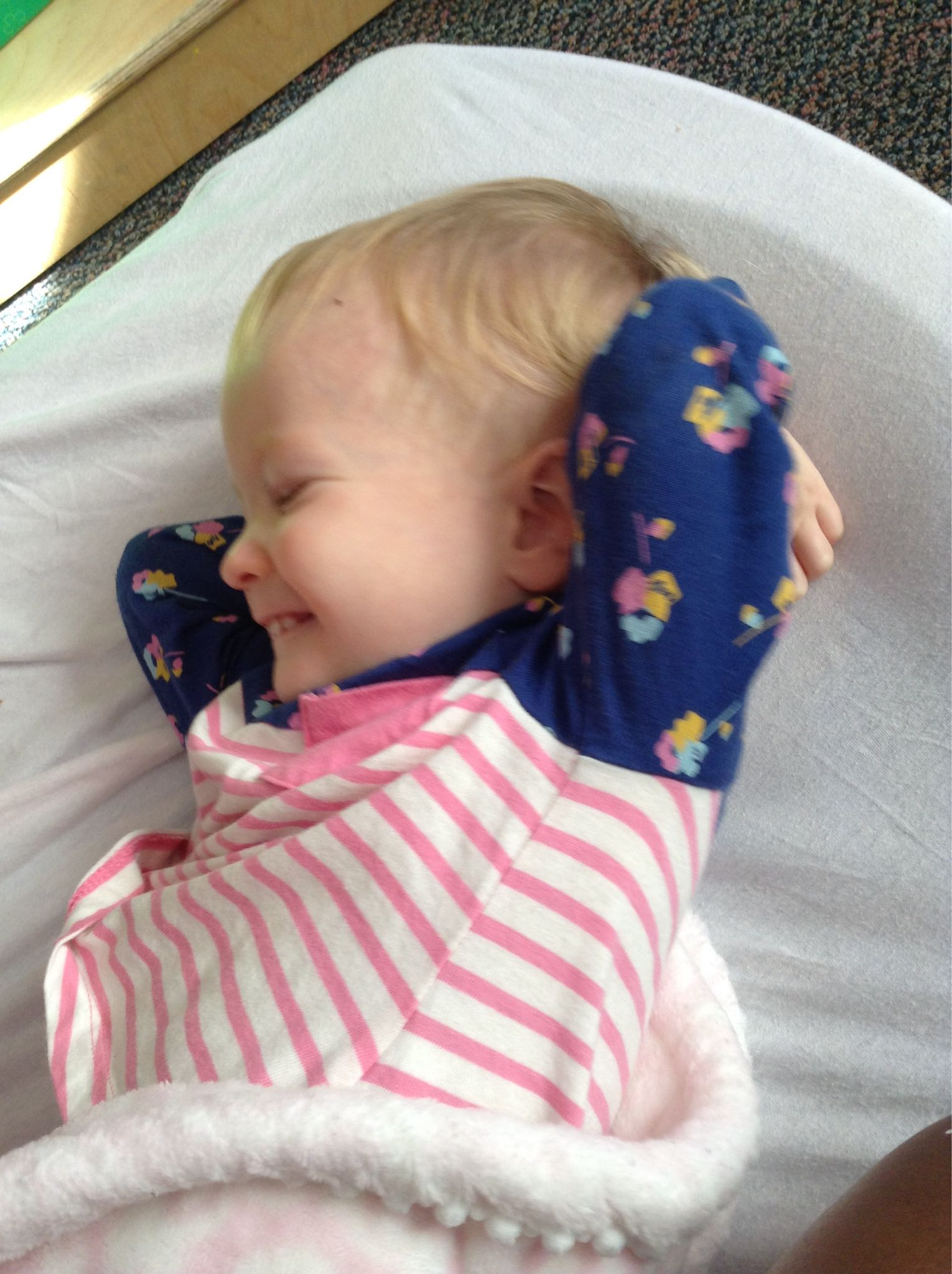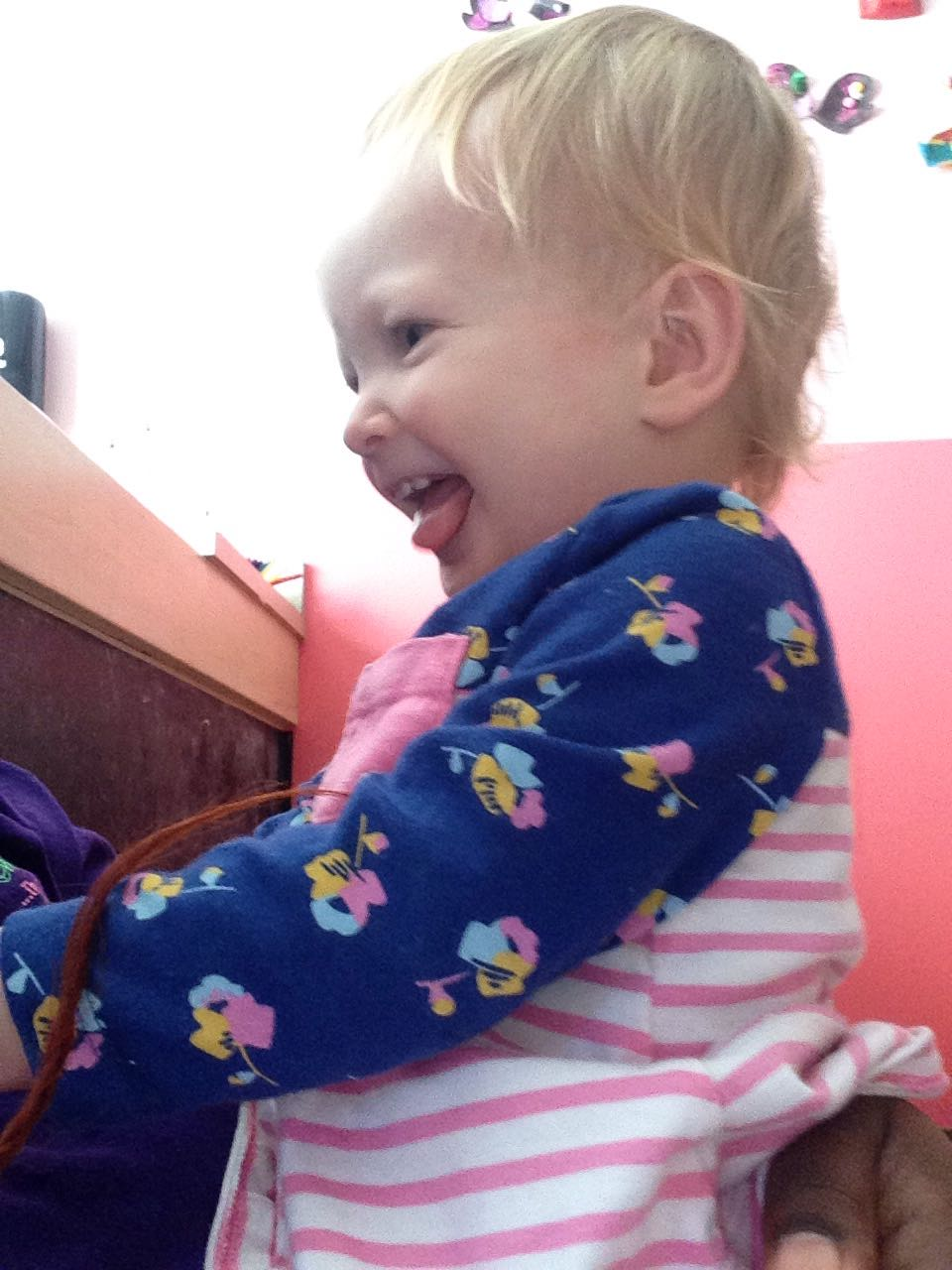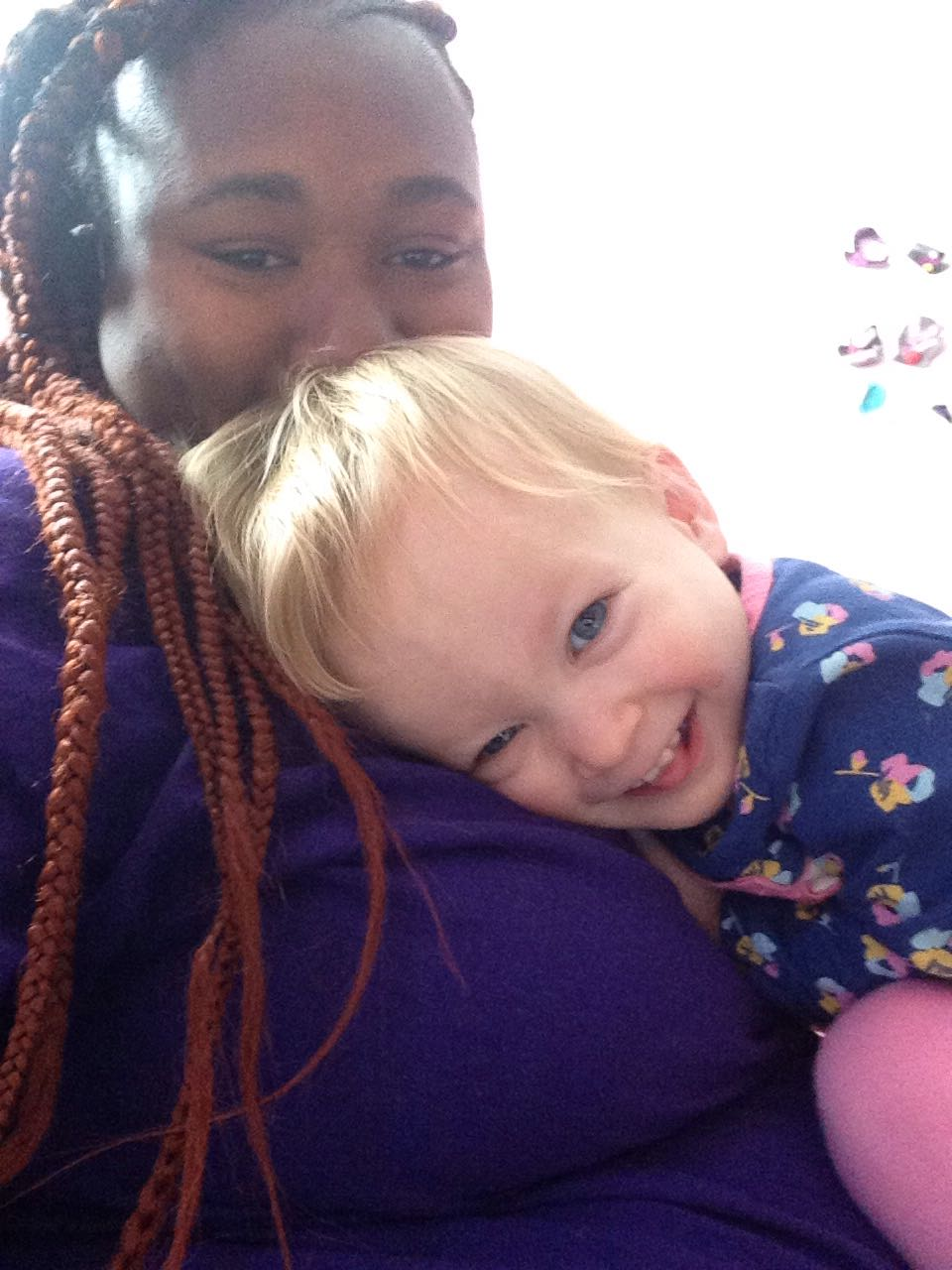 Earlier today, a friend of mine posted on Instagram about her favorite used book shop here in town. I hadn't heard of it before, so I checked our their Instagram page. Ashely suggested books & pizza as a great combo, since they're right next door to Momo's. After talking we Jeff, we decided to have a little family date night out & about! I picked up Emmie from school, and headed to My Favorite Books. They have a huge selection, that includes almost every genre, all the way down to board books for the itty bitty readers like Emerson. (Although honestly, the prices weren't quite as low as I'd like, but I'm also pretty cheap.) I did treat myself to one book that's been on my TBR (to-be-read) list for quite a while, for about $9.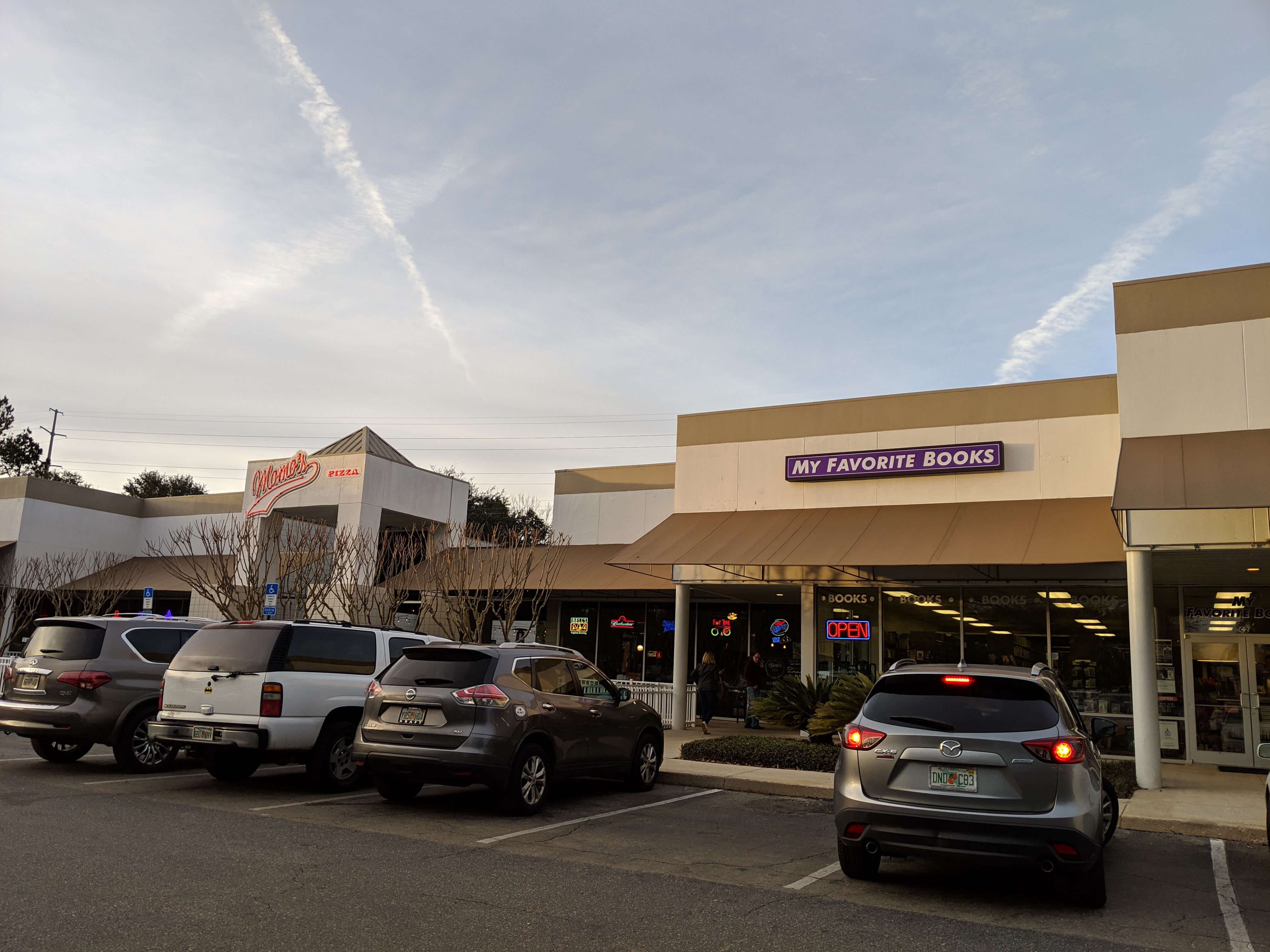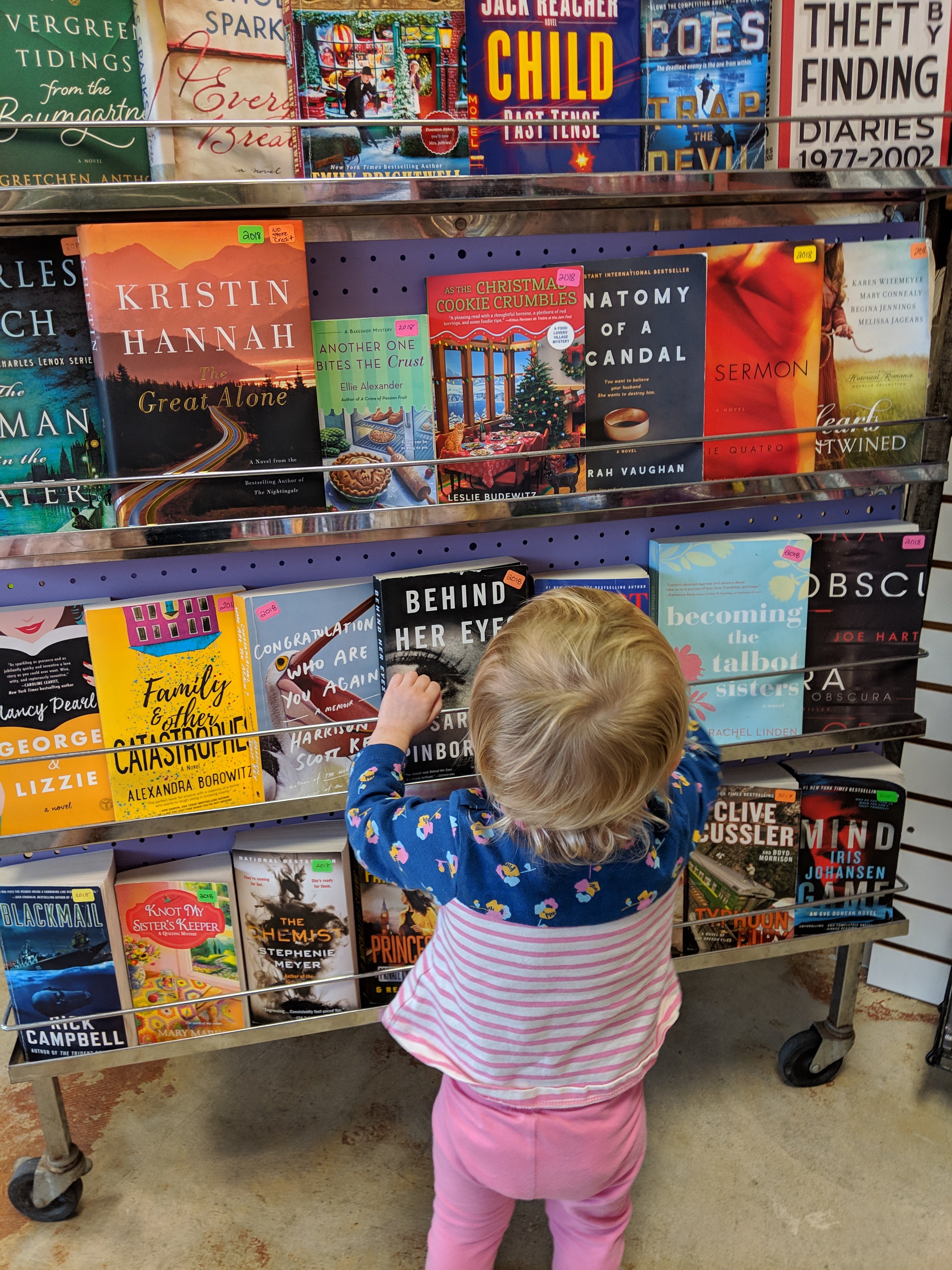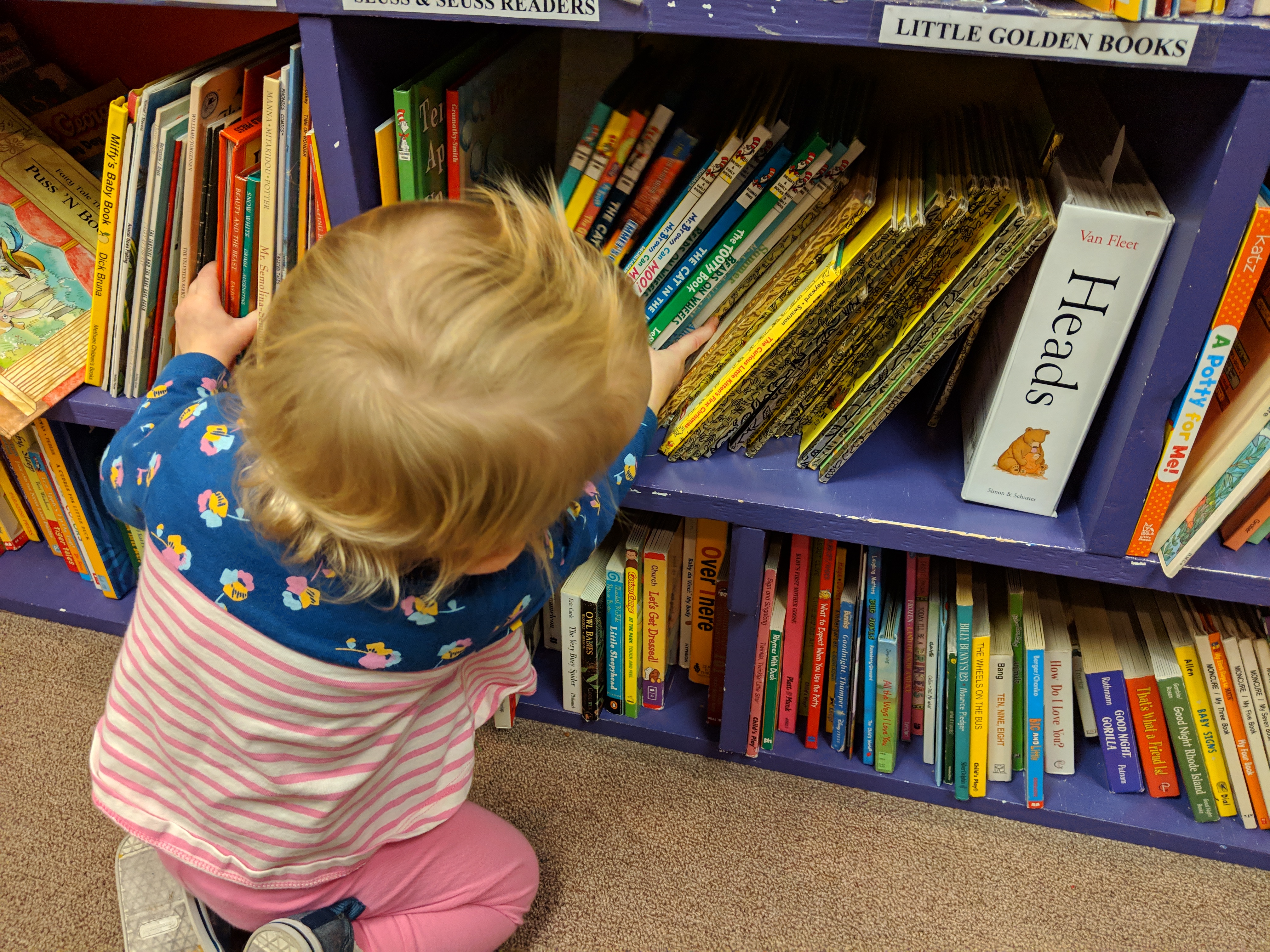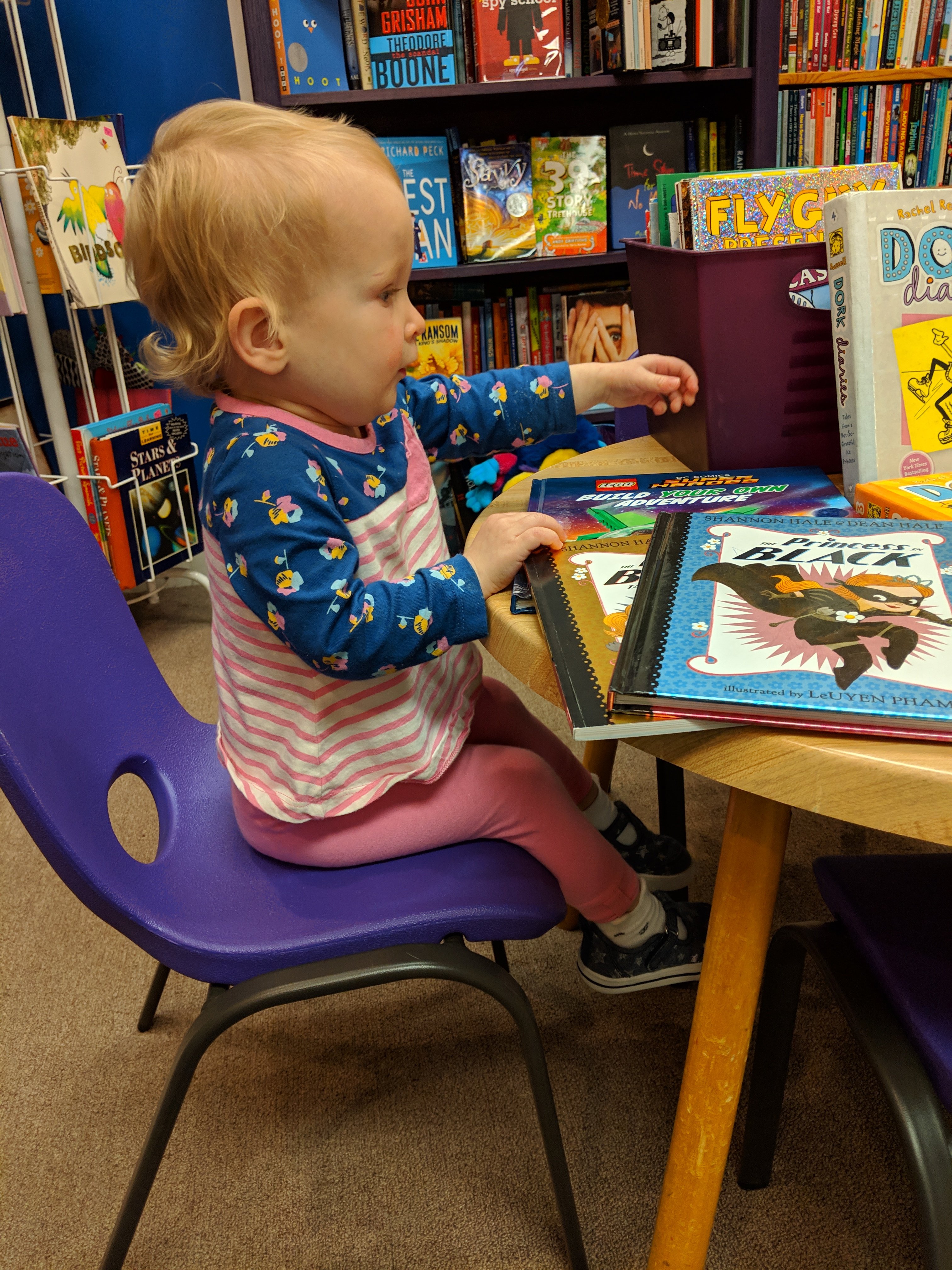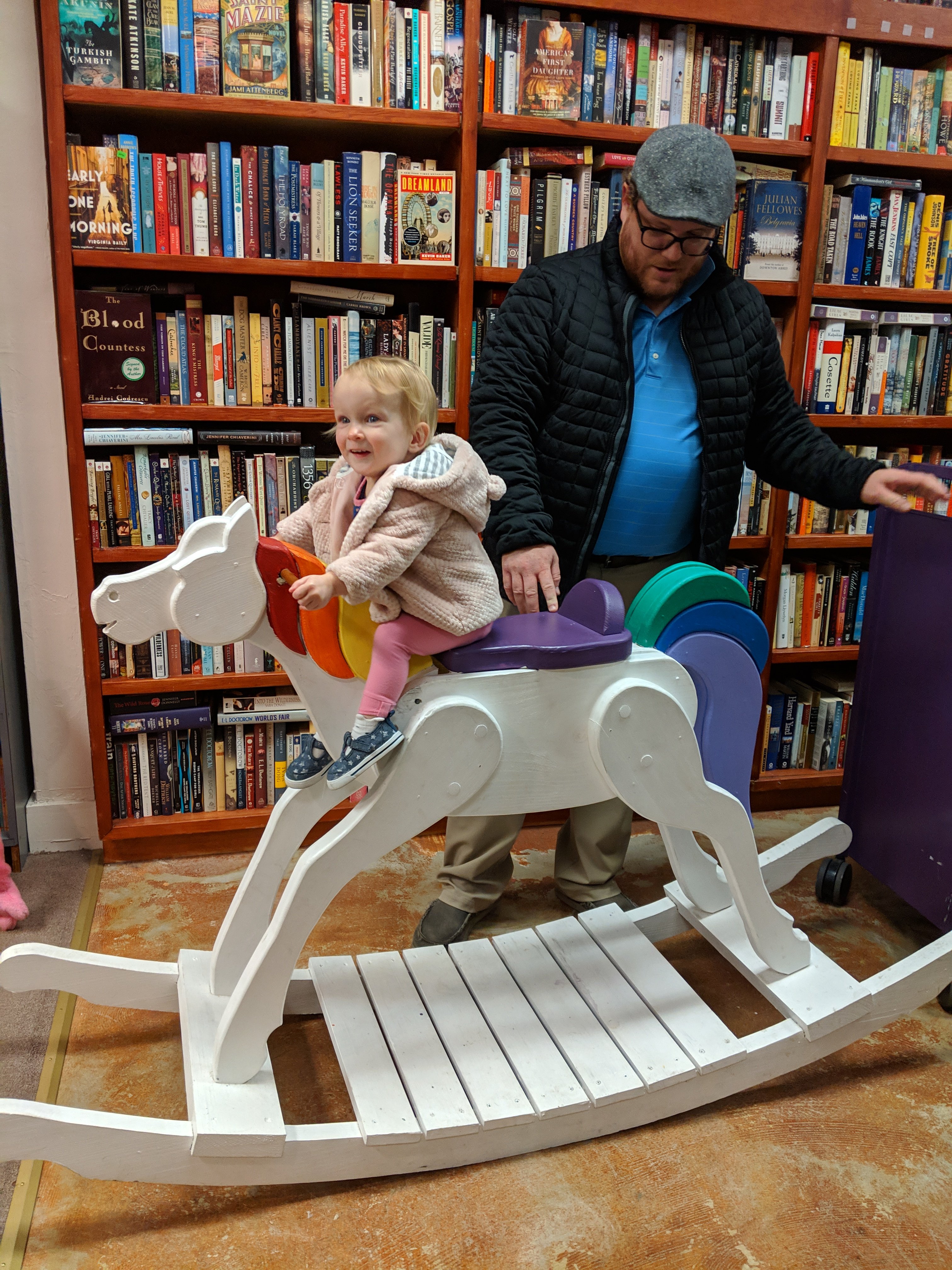 Right at 6 p.m., we walked next door to go to momos for dinner. and even though we were there relatively early, there was already a 30-minute wait. We knew that would never cut it with a wiggly, hungry, potentially tired toddler, so we went to Plan B. We called in our order to the Momo's on West Tennessee Street, and Jeff picked up our slices on his way home, since we live only a few minutes away from that location.
If you don't know, or have never been, there slogan is "slices as big as your head," and they really mean it! But they are honestly more like four regular-sized slices each. Jeff got the Mega Meat (with five different meats), and I did a build-your-own style, with just green bell peppers and mushrooms. So yummy!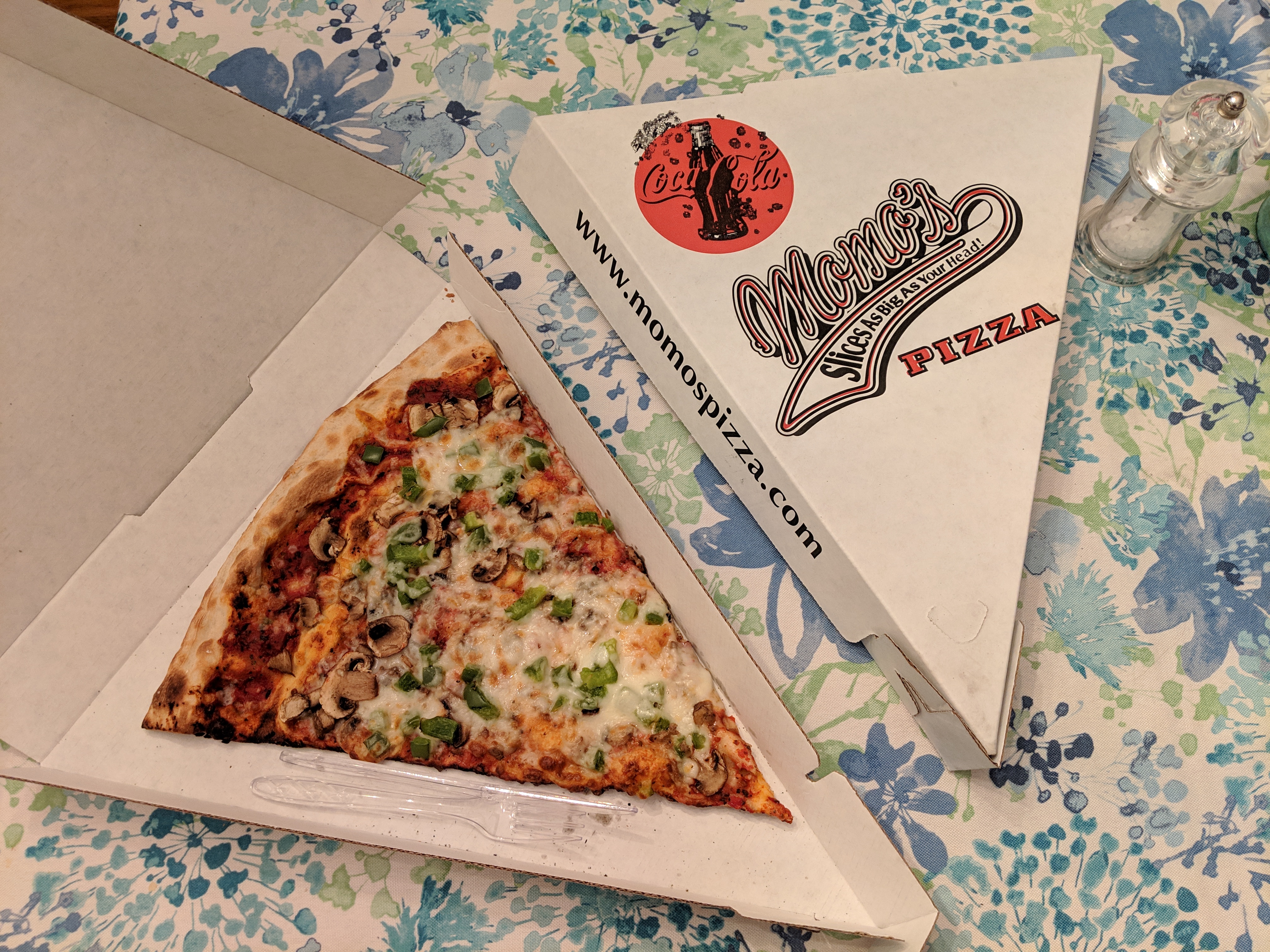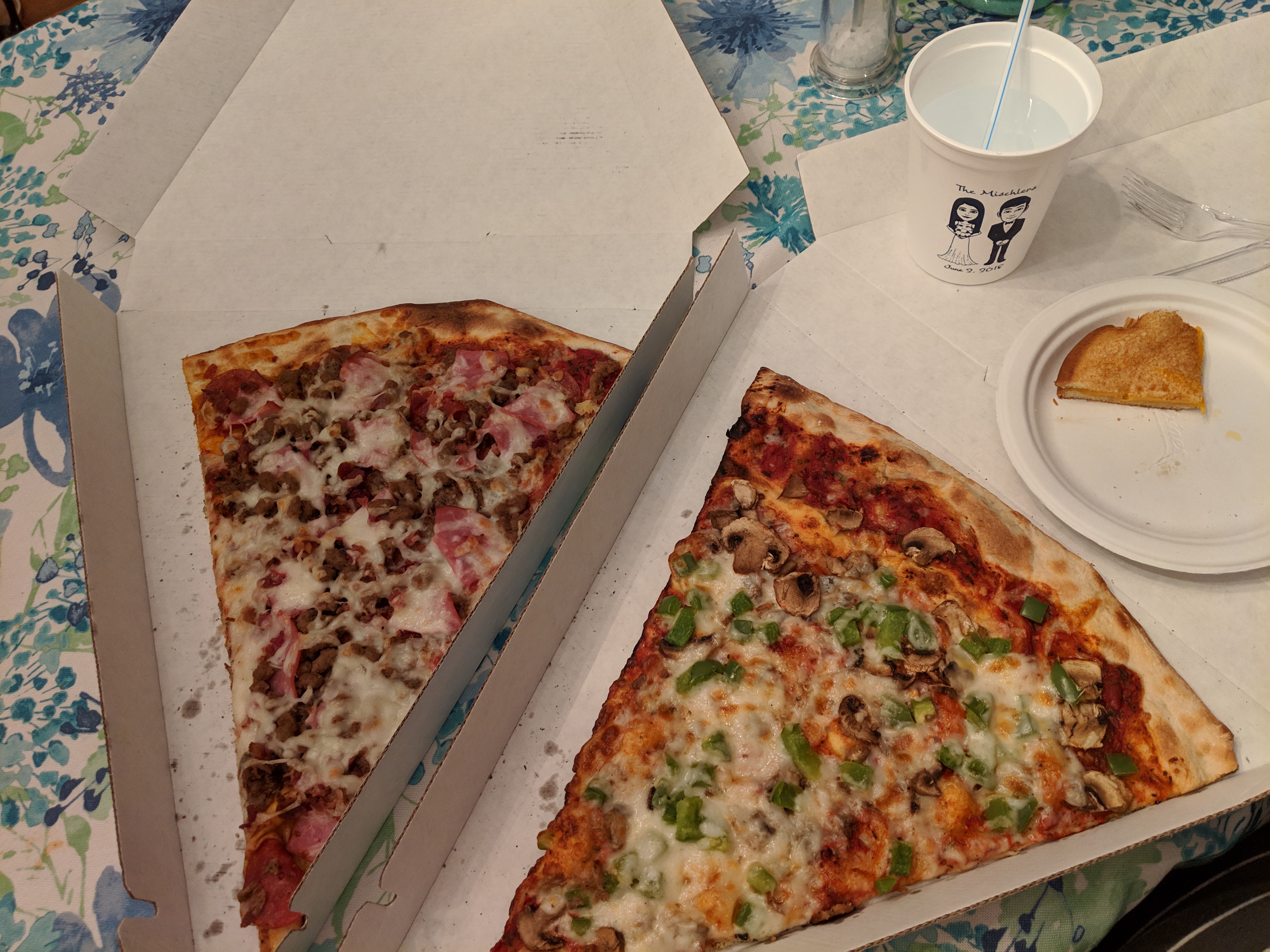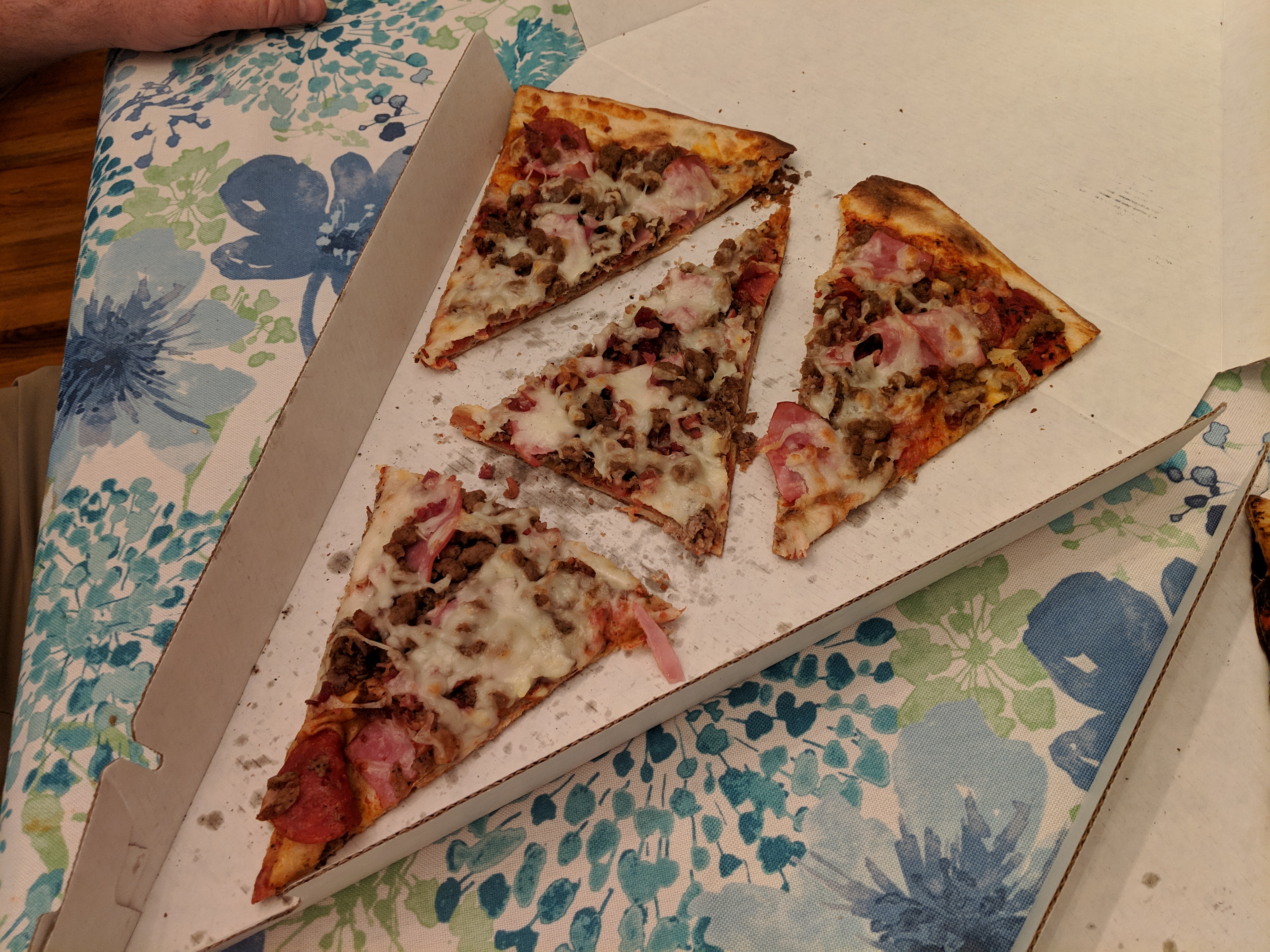 And this Tater Tot ate the other half of her grilled cheese from the other day…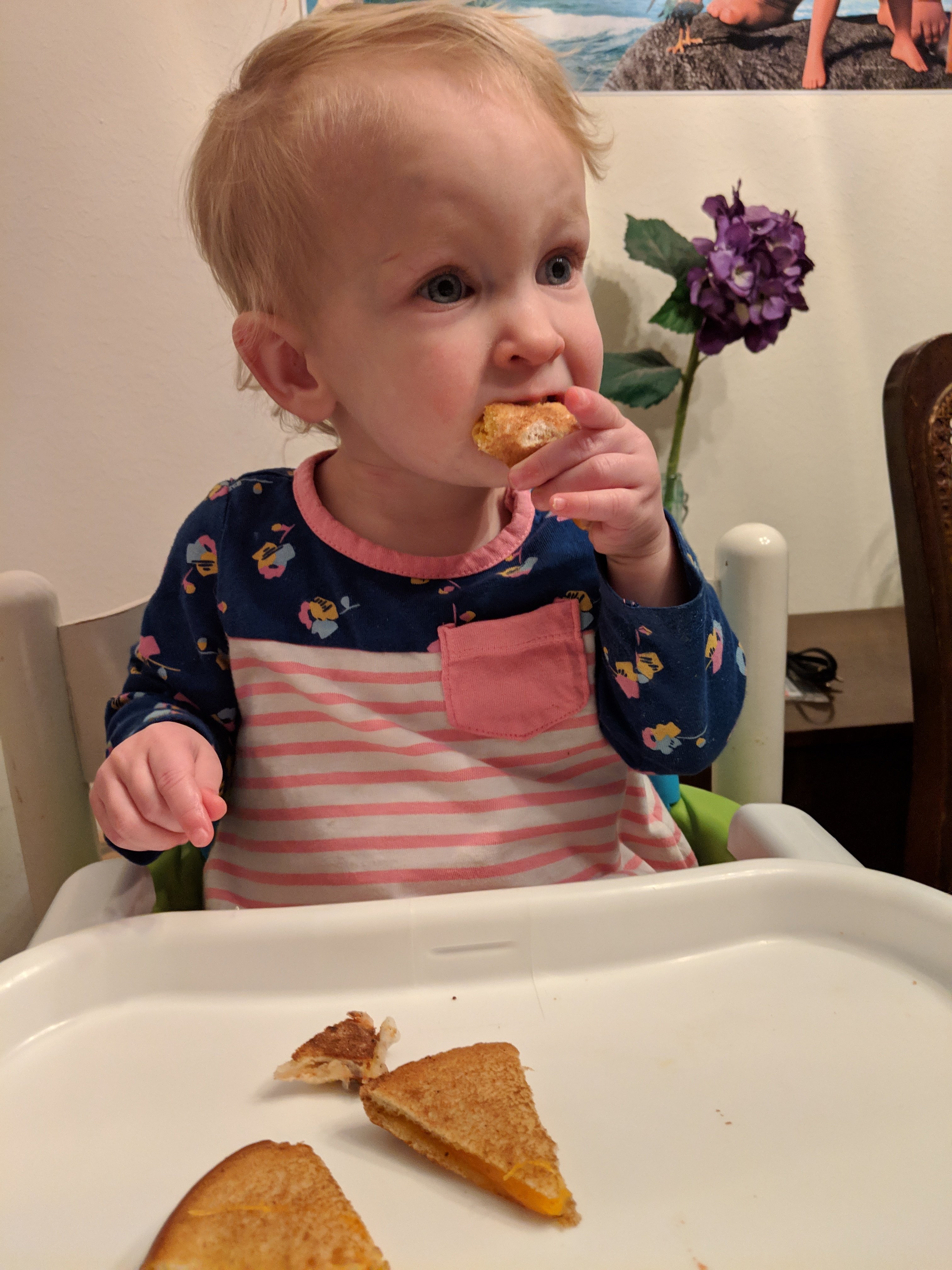 Plus some Veggie Straws…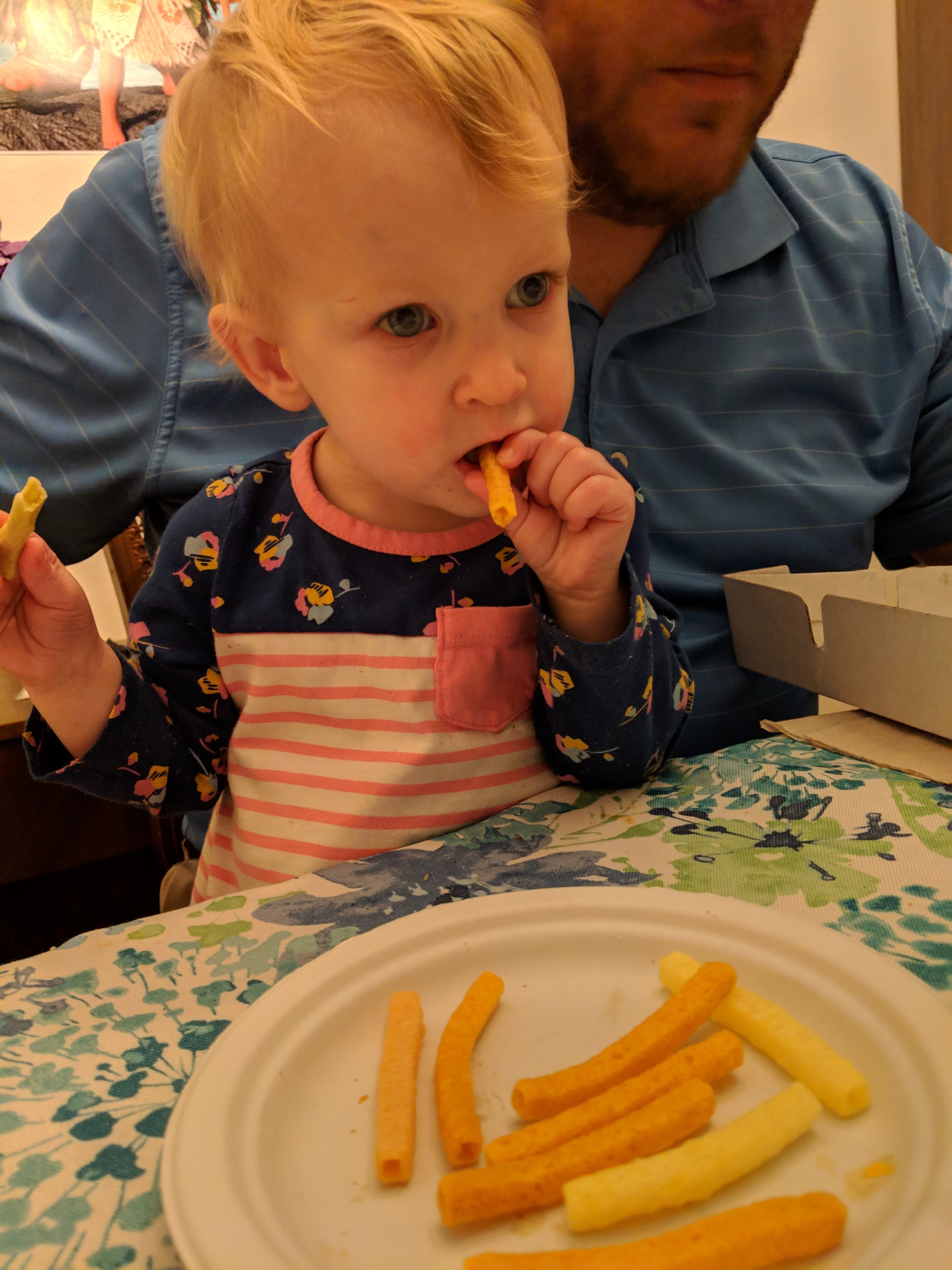 And plenty of cold water.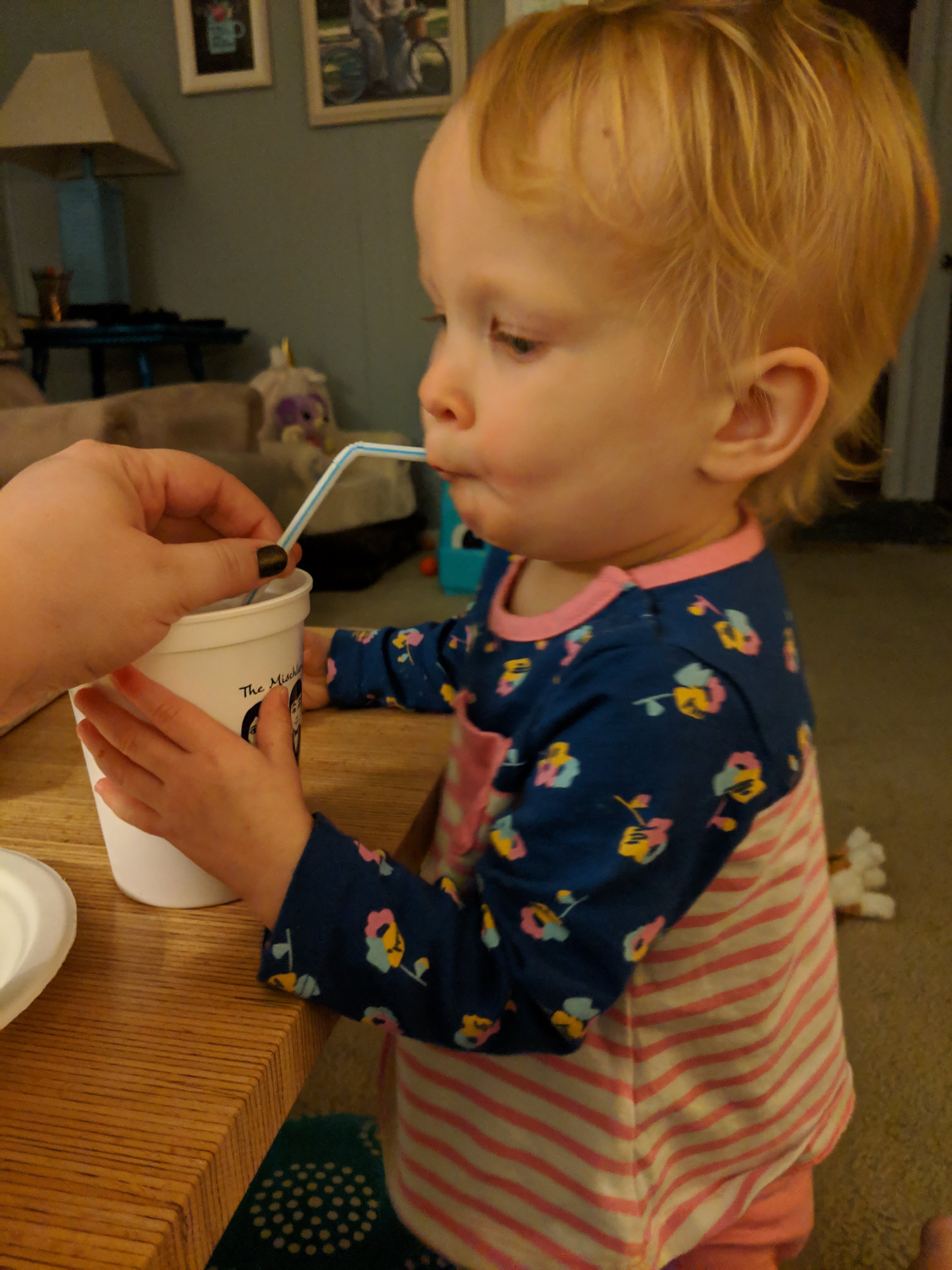 The three of us hung out and played for a little while after dinner, then we went back to her room to get her ready for bedtime. We read three books, but "Dada" is still holding strong as the current night-time favorite.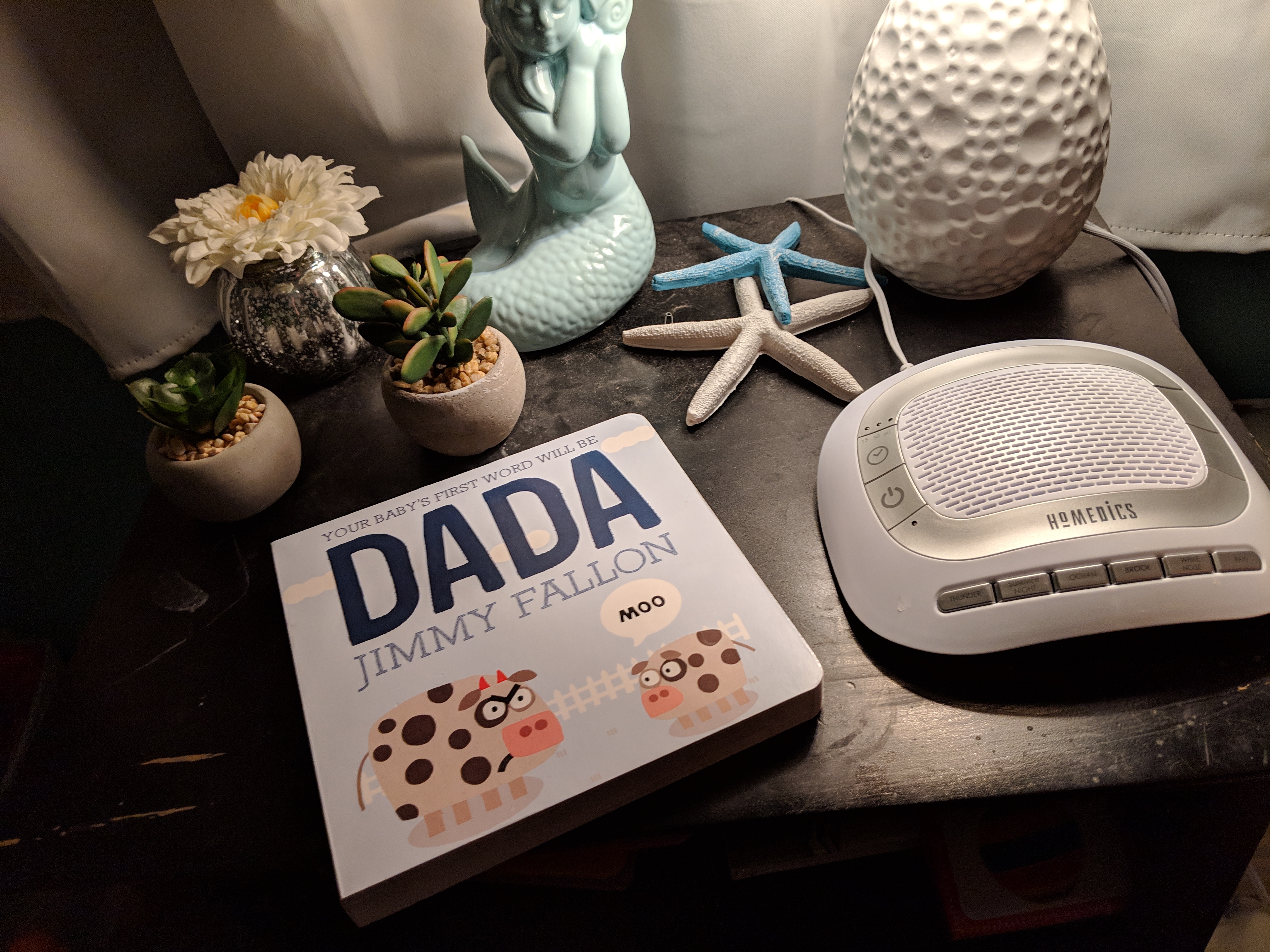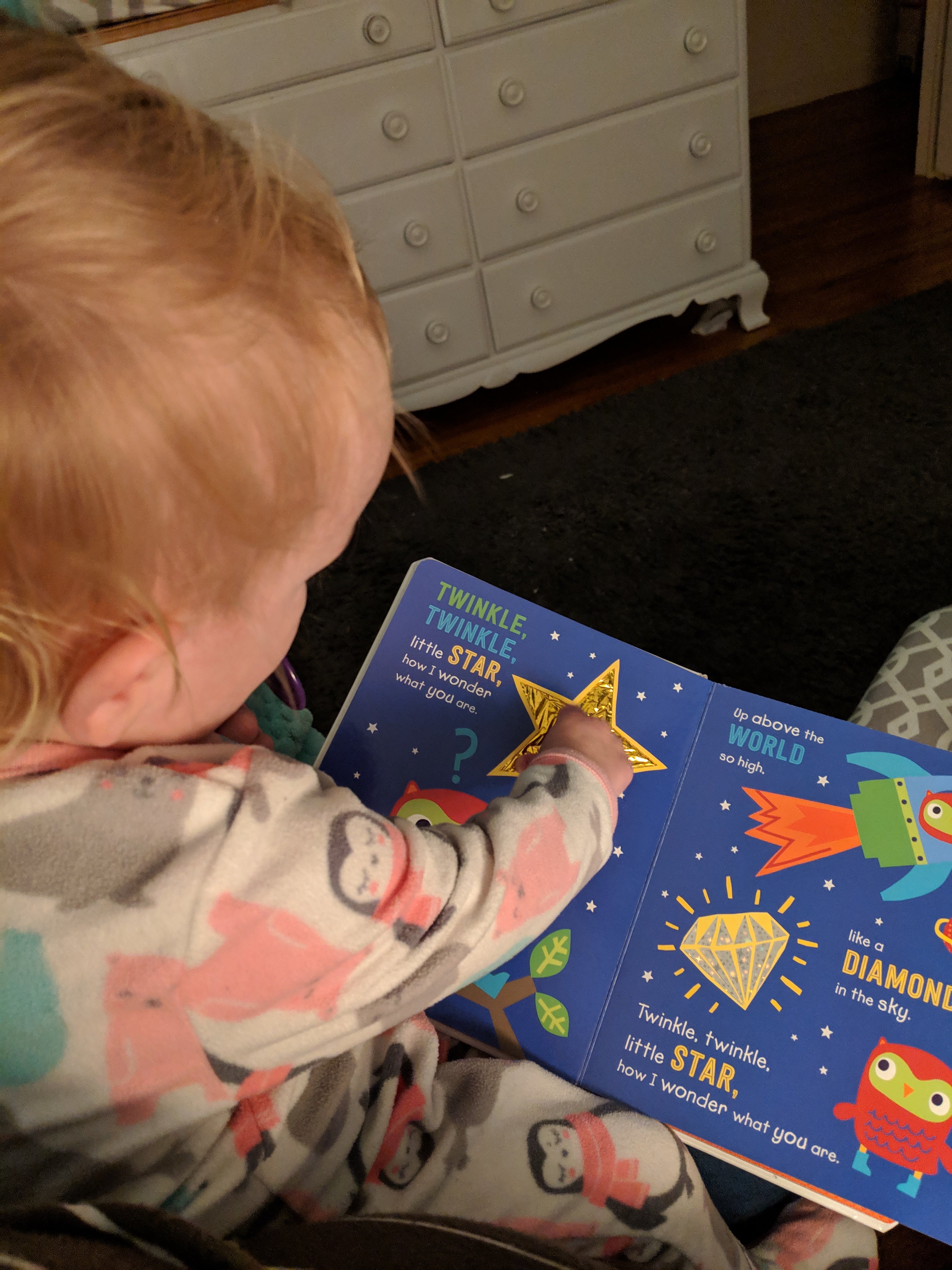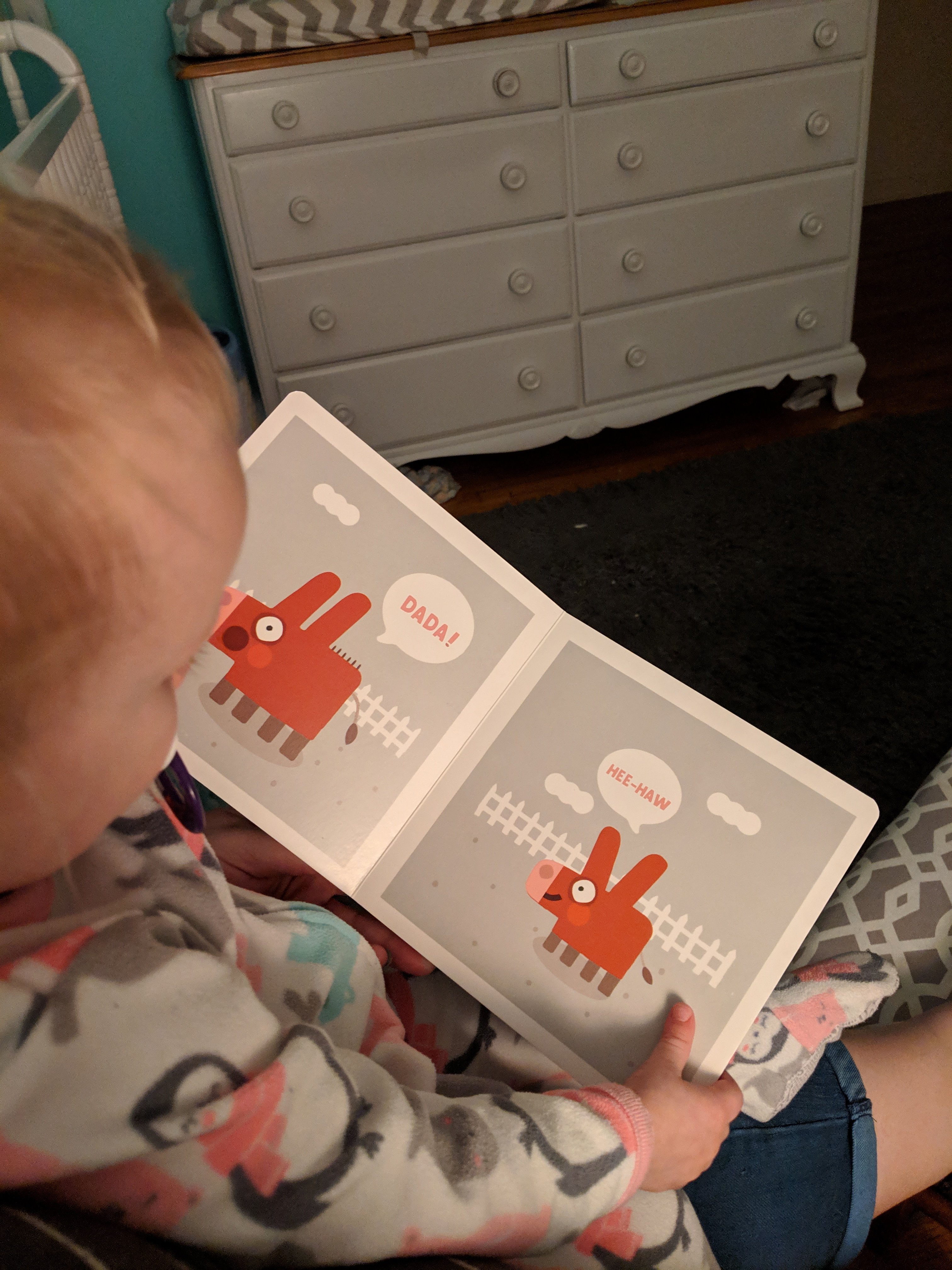 I'm bundle up on the couch, super warm and cozy. I think we're going to watch something on Netflix now, and just relax.
Books, pizza, & a movie. That's my perfect Friday night!