Precious little girls, with cutesy little hair-do's this morning.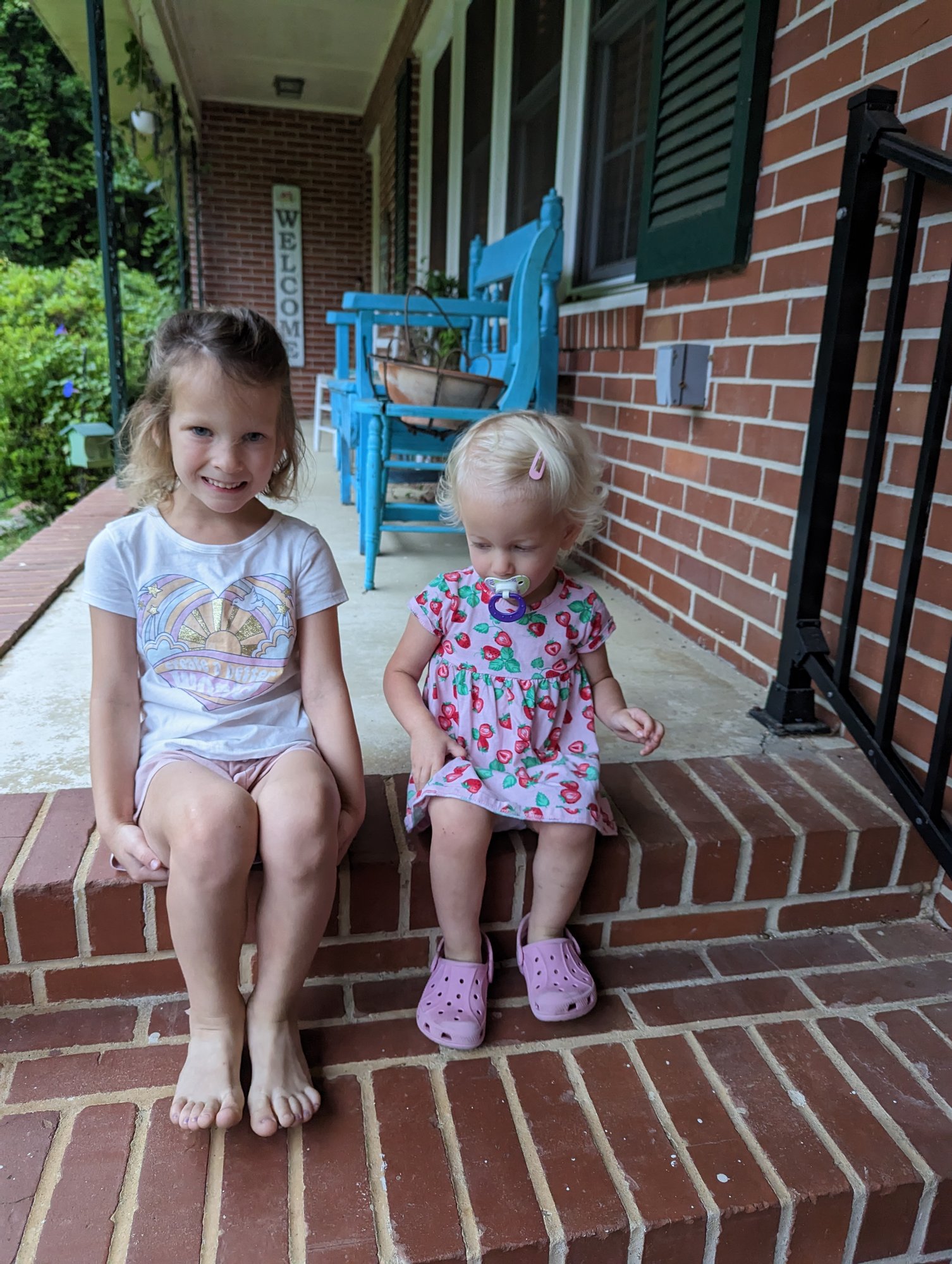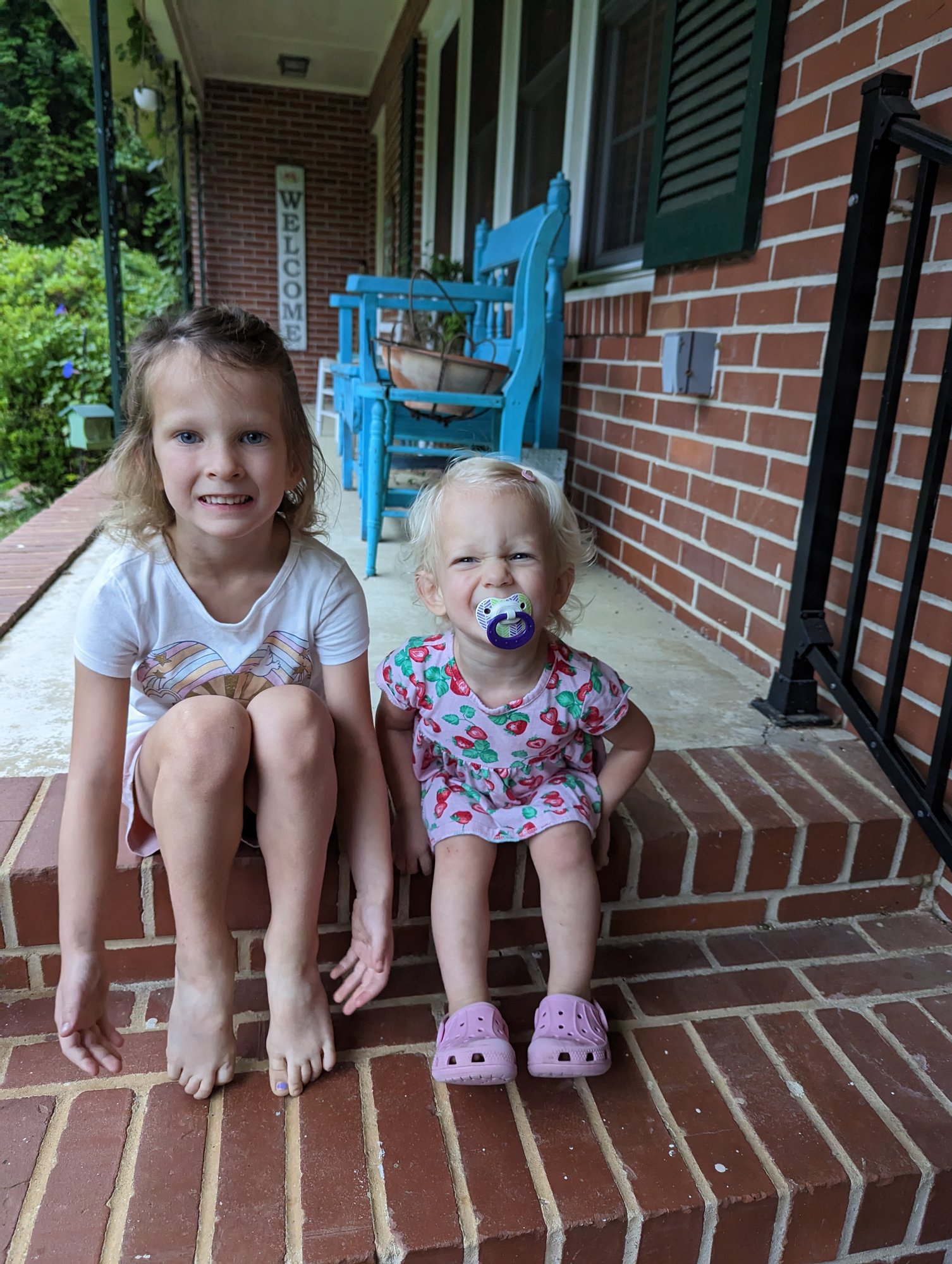 Emmie and I were loving her hair this morning, since we hadn't fixed it like this in a while.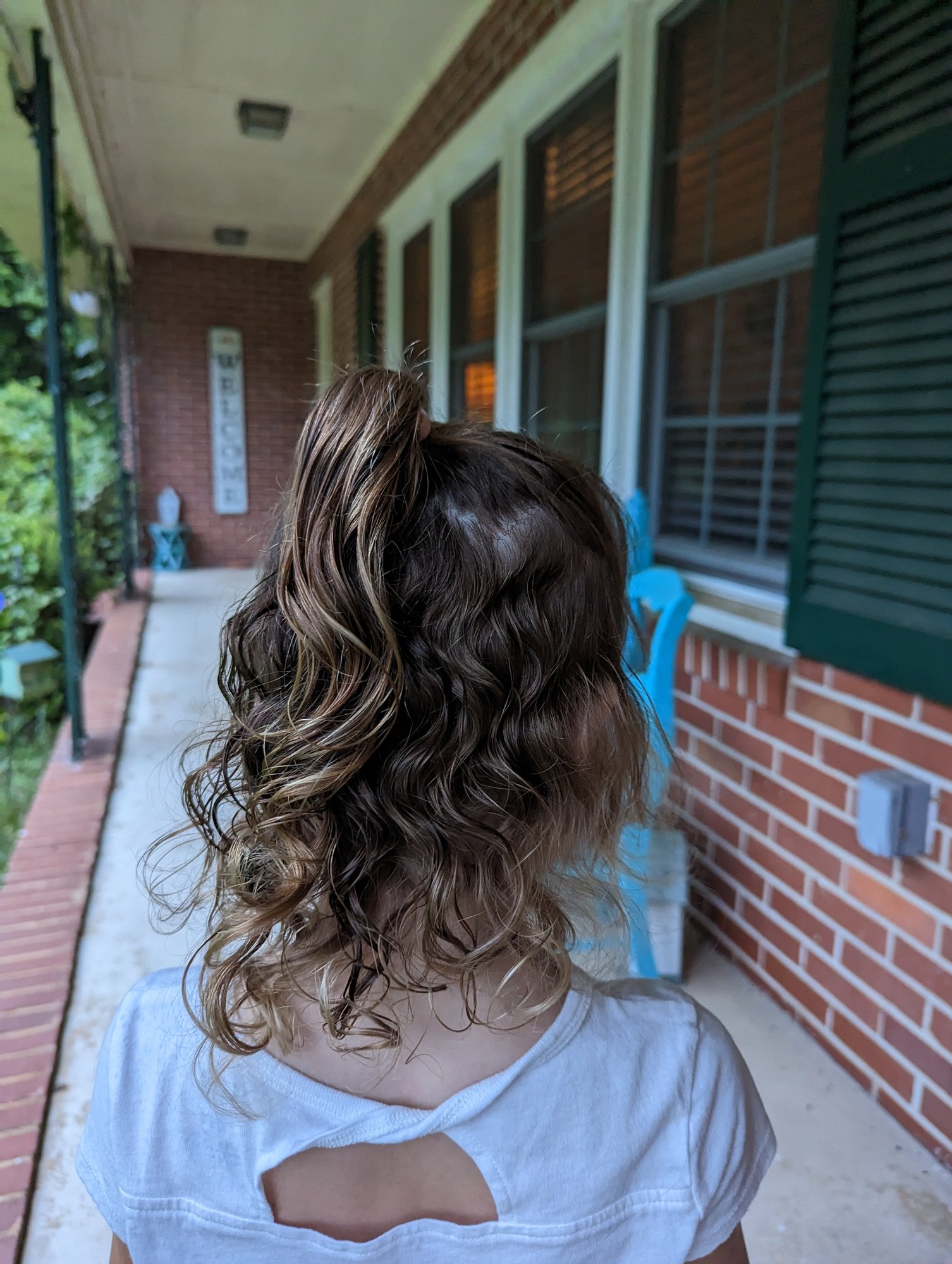 I told Jeff I wanted to make sure I left on time this morning, so that I wouldn't be rushing or driving fast in my giant beastly rental, that feels a bit like driving a school bus. We successfully loaded up exactly on time, and that meant we got to daycare at the same time as Aunt Meggie and the triplets, and there were lots of sweet loves and hugs for everyone.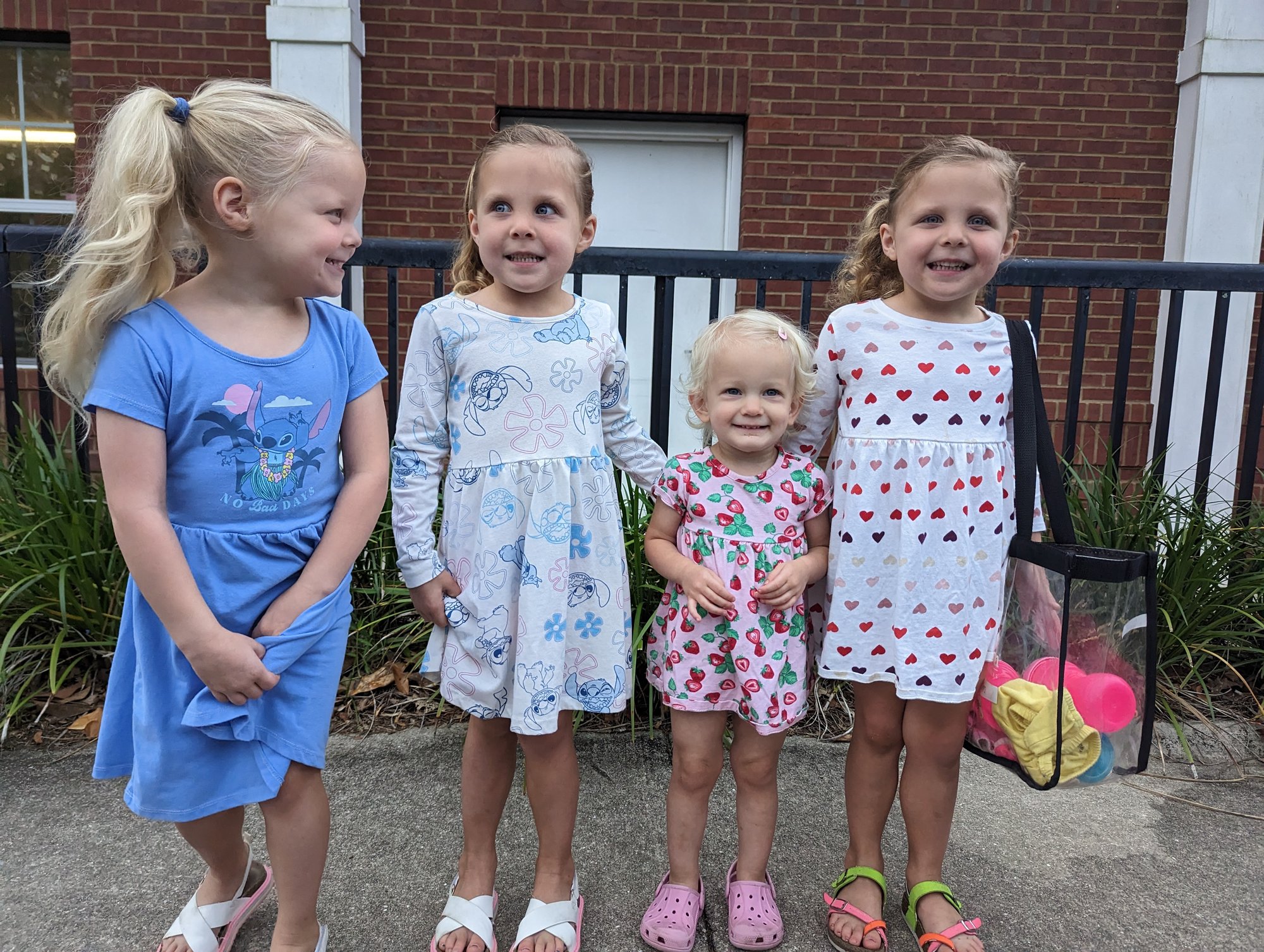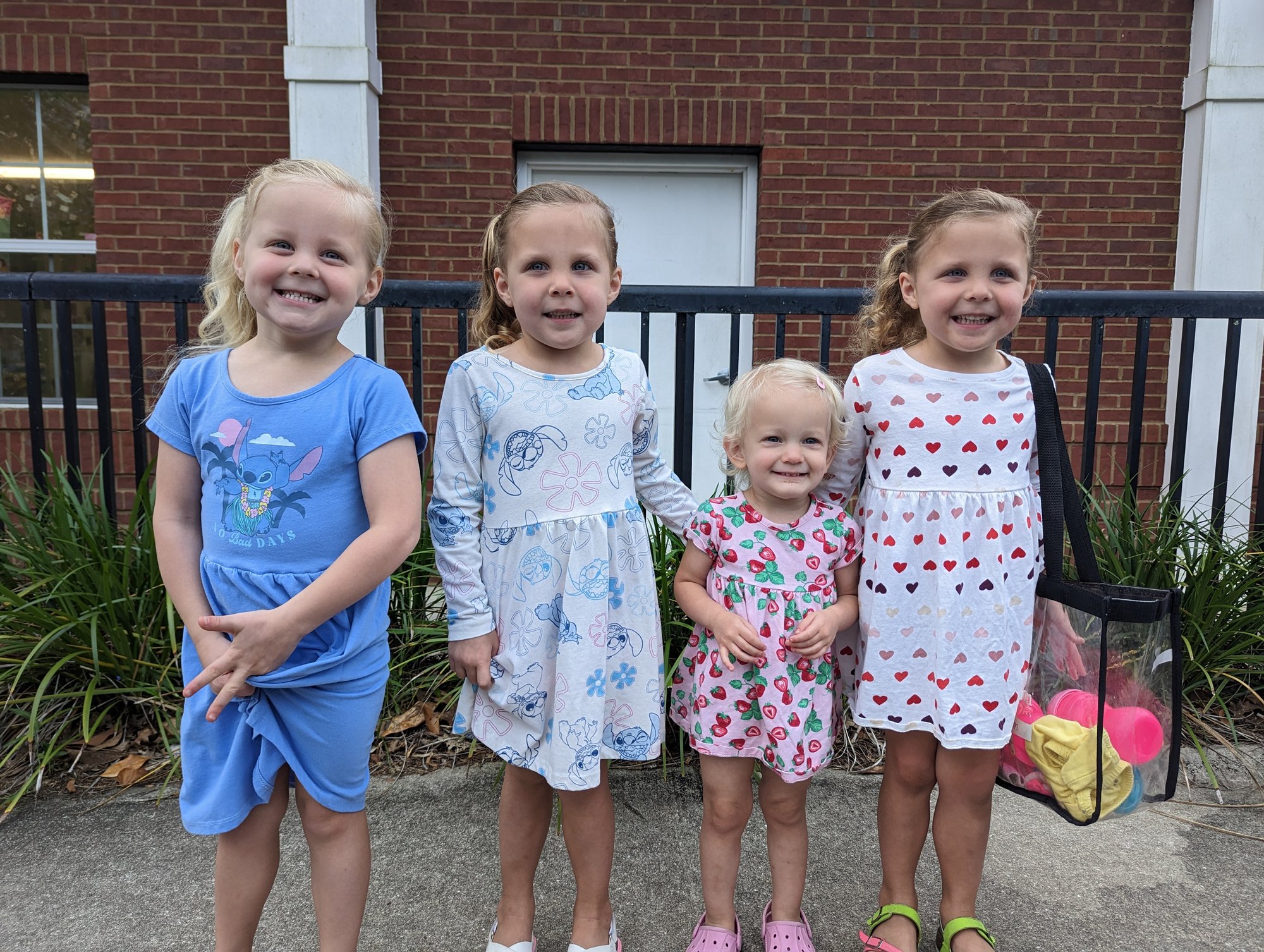 Currently listening to Leah Remini's memoir about Scientology (which is super weird but interesting) and Hollywood (not that I know much about her acting). I've never been a devoted fan of hers or anything, but her book is funny! Especially chapter 10 about childbirth and raising kids.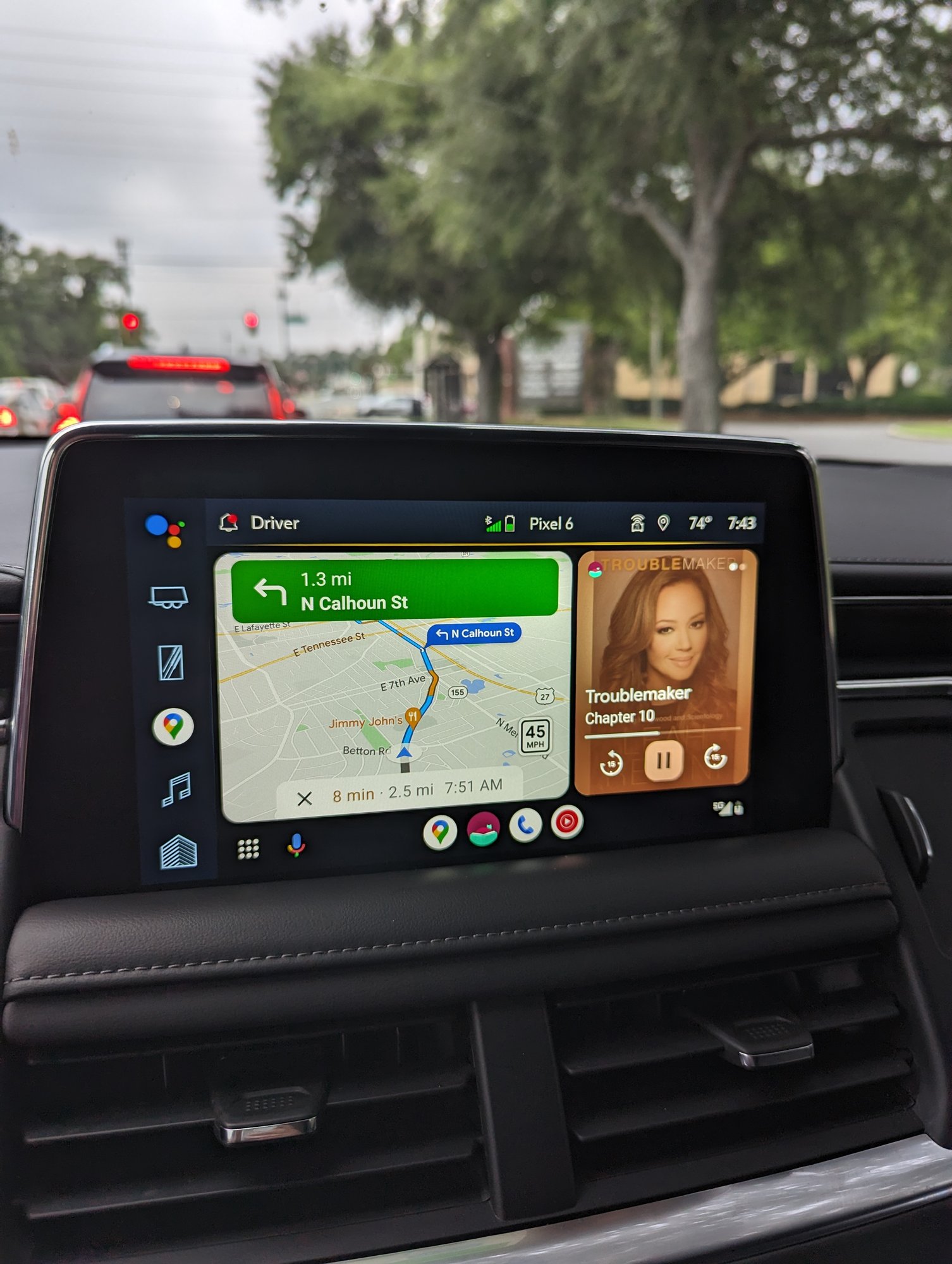 At lunch today, I ran out to Target and found all sorts of Bluey birthday gifts for Addison's Bluey-themed birthday party coming up this weekend, and matching Bluey outfits for both girls.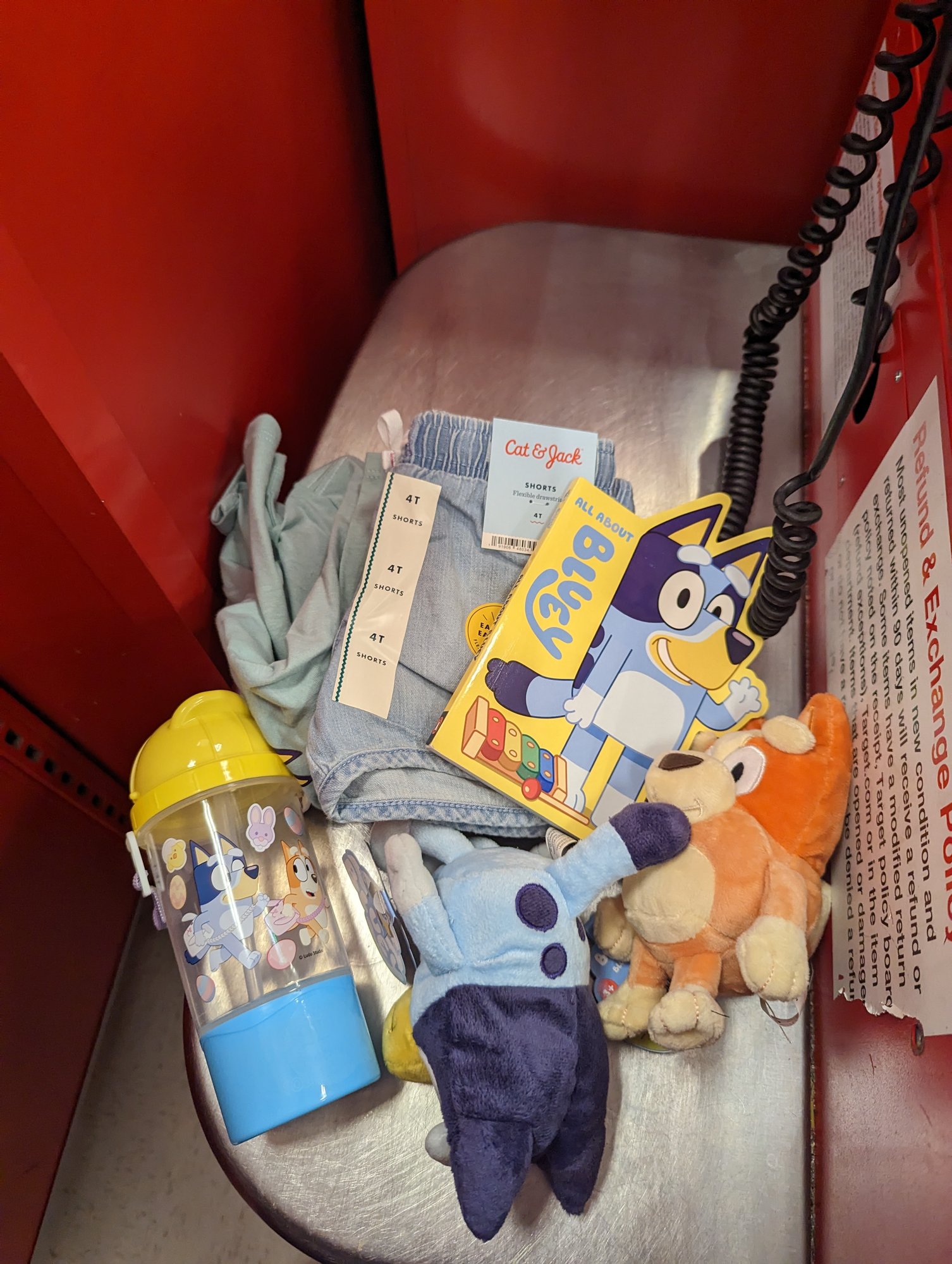 Then I still got back to work with 15 minutes to spare to eat my lunch. I had egg salad with avocado, and then a piece of avocado toast, to use the other half, because the avocado was perfect and begged to be eaten today.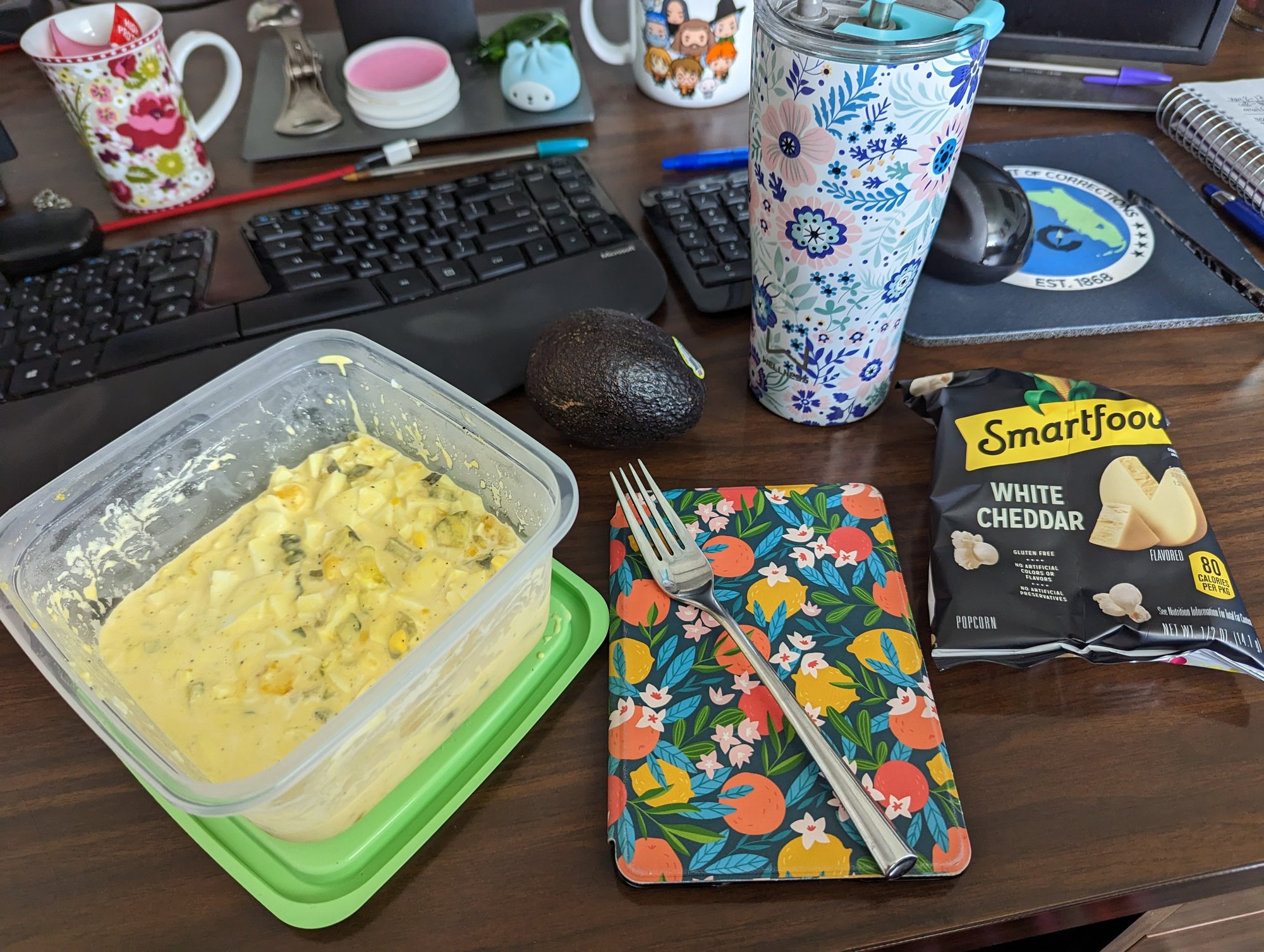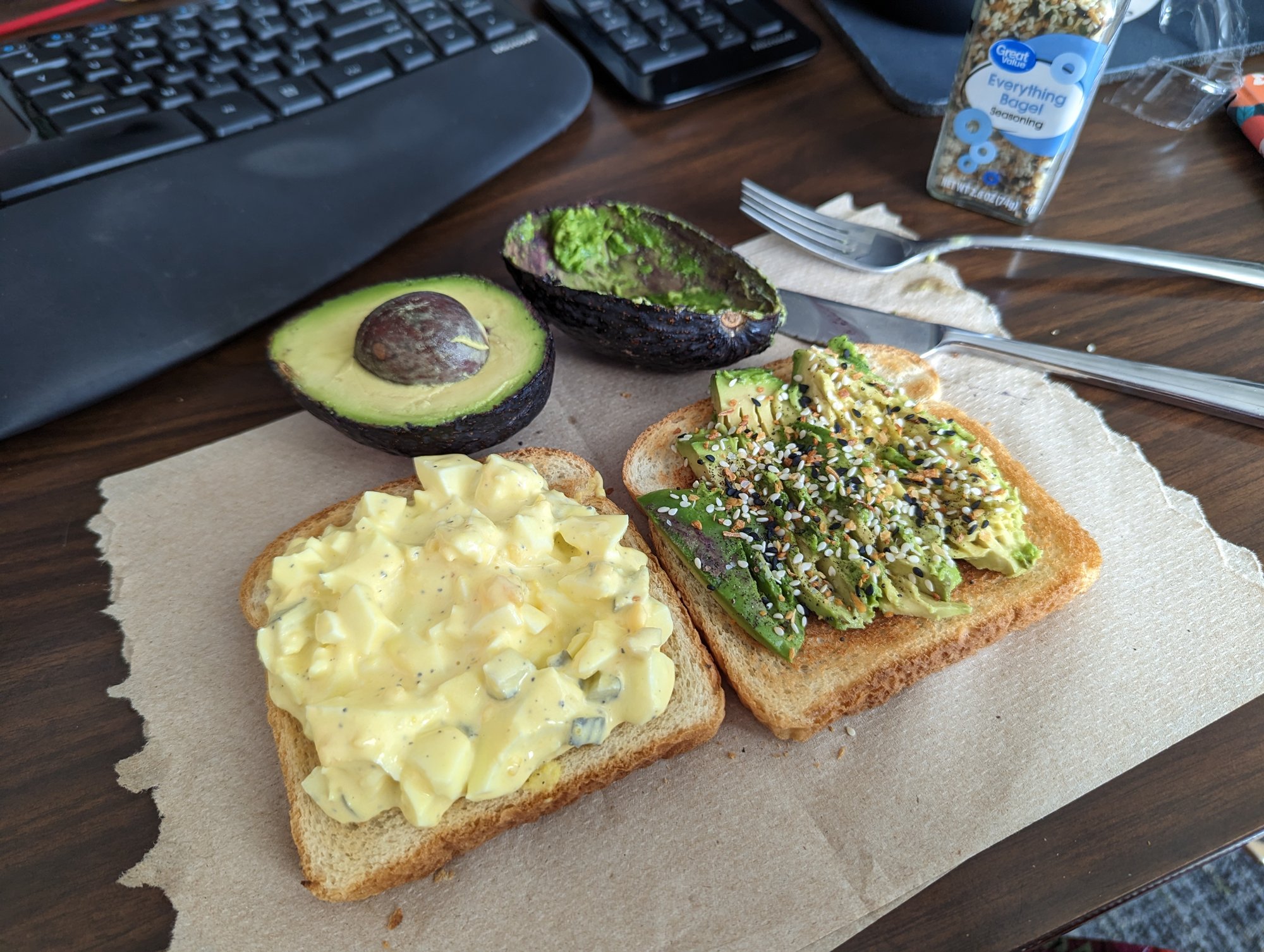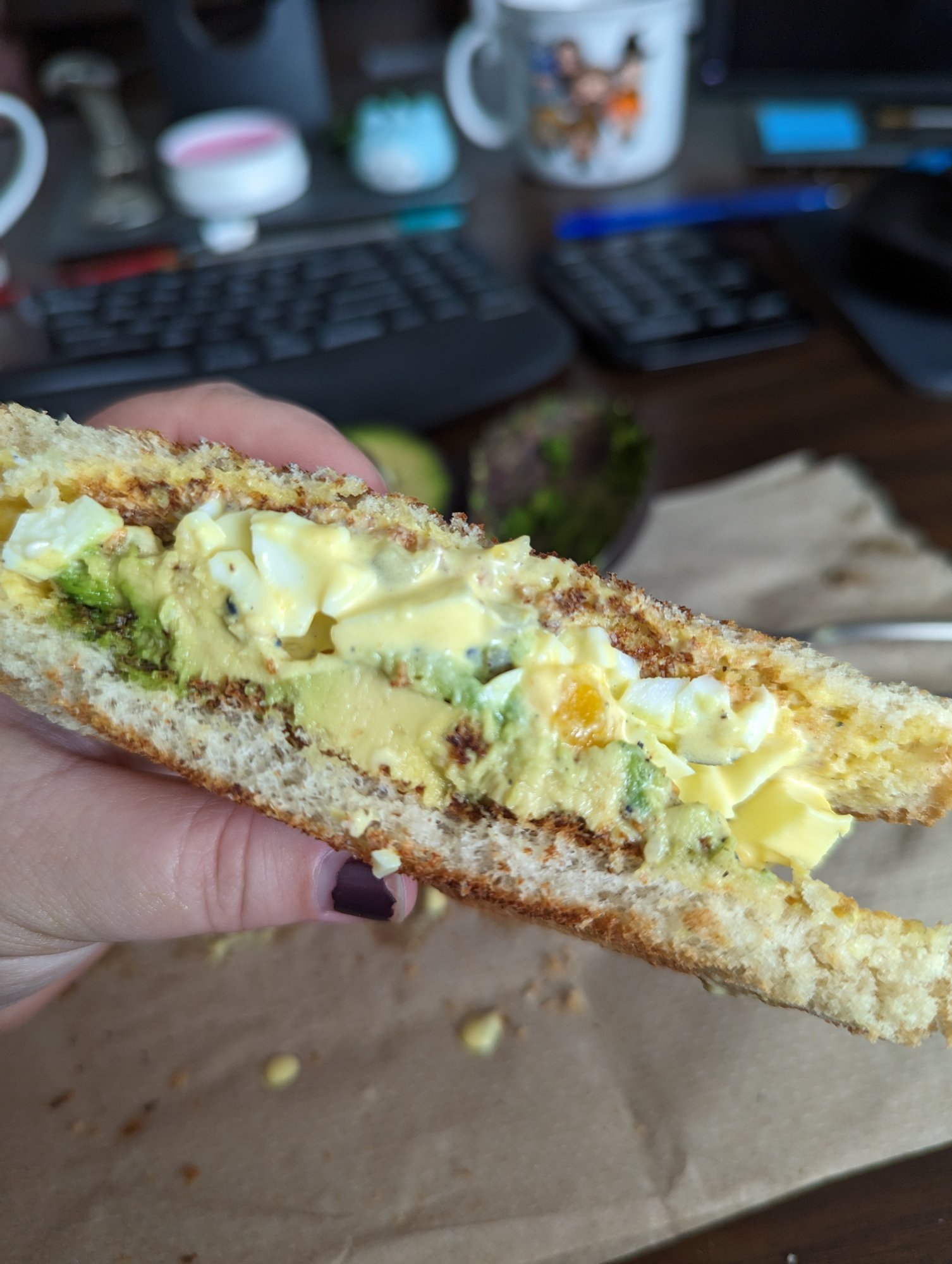 Since we had a TON of leftover ice cream from our ice cream sundae bar yesterday, they put it all back out again this afternoon for ice cream round two. Well, I came prepared and brought my own cold coffee from home, and made myself a little frosted coffee like Chick-fil-A makes, with ice cream, coffee, whipped cream, caramel & chocolate, and WOW it was delicious and such a good treat!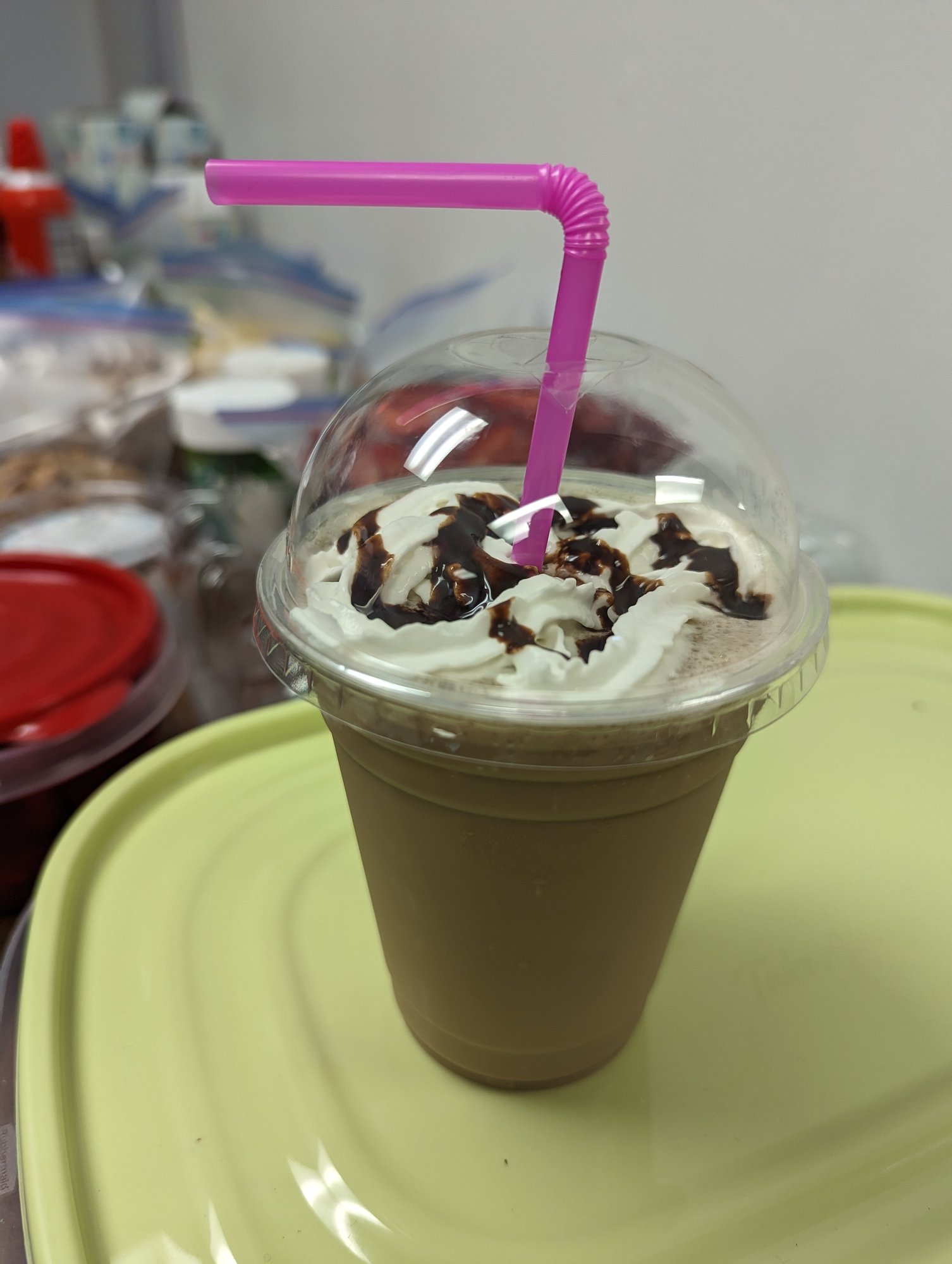 Couple pictures of Addie Pie playing at school today.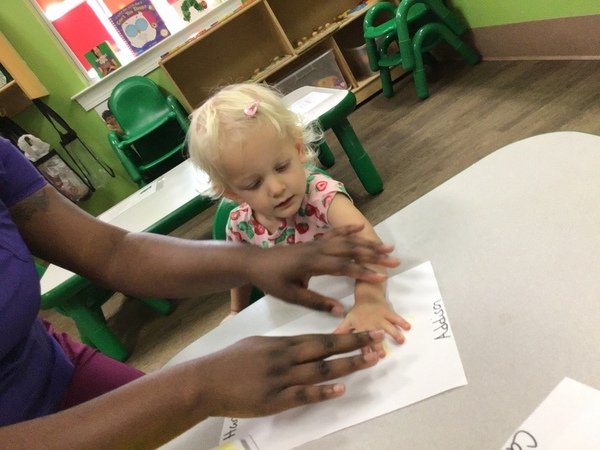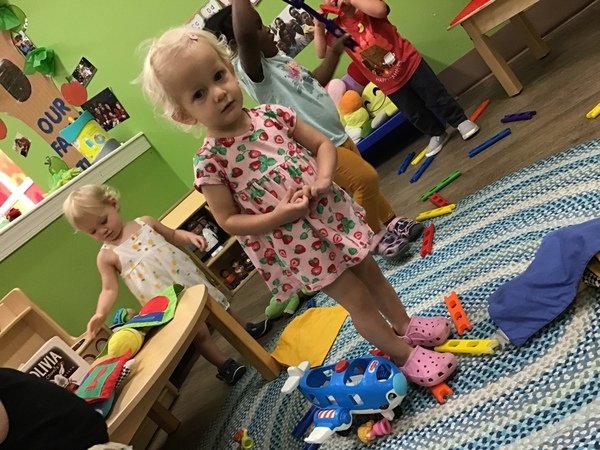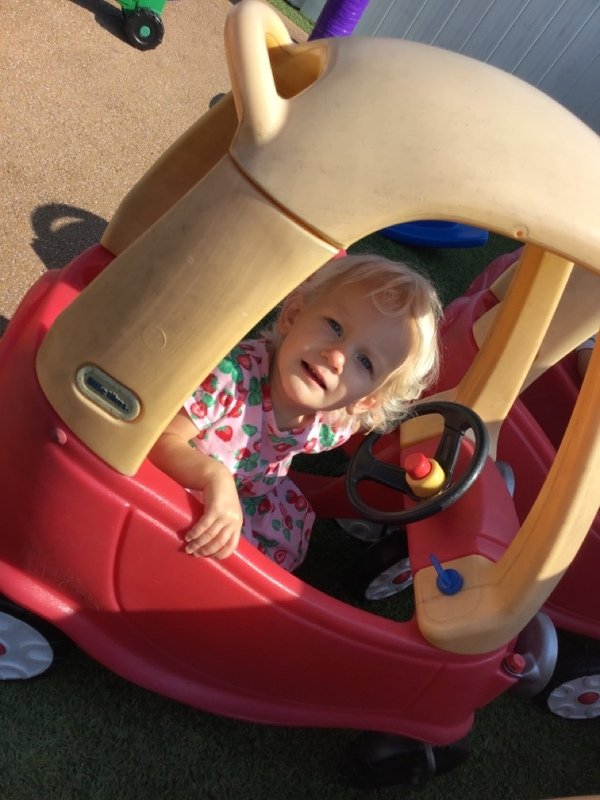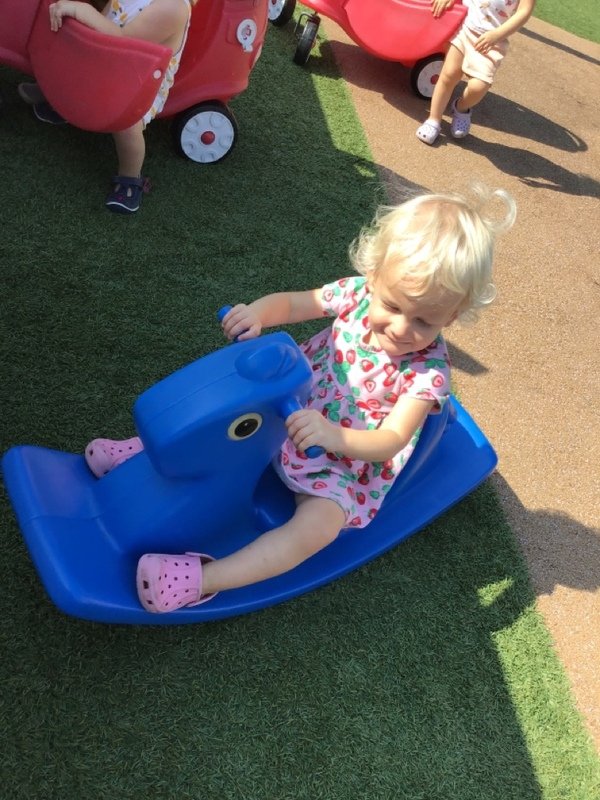 I made breakfast burritos for dinner tonight, with sauteed peppers & onions, scrambled eggs, cheese, and spam! (Don't judge, it's so salty and yummy in these burritos.) Also heated up some leftover tater tots, and opened a can of pears, and Emmie told me this was one of her favorite meals.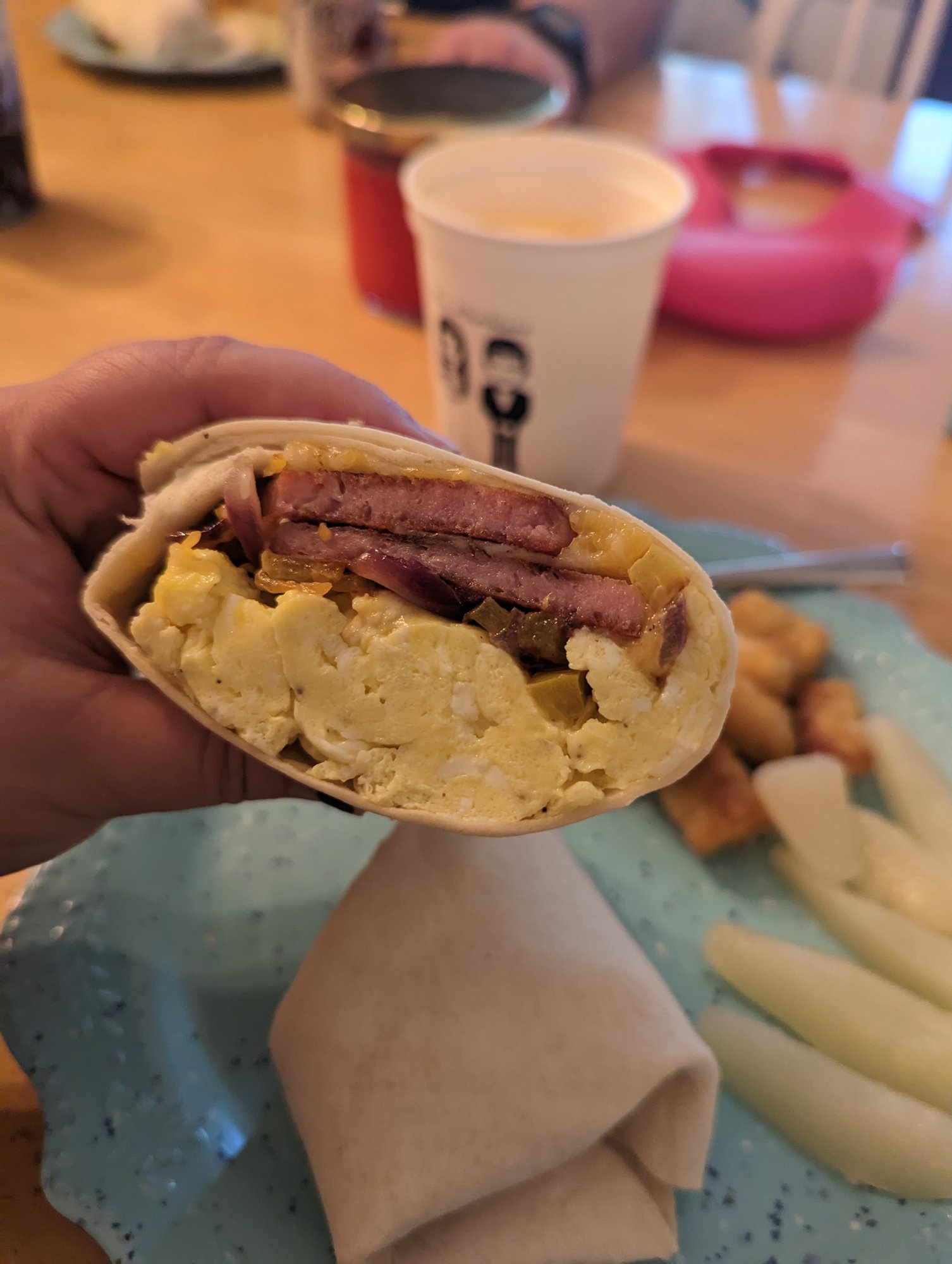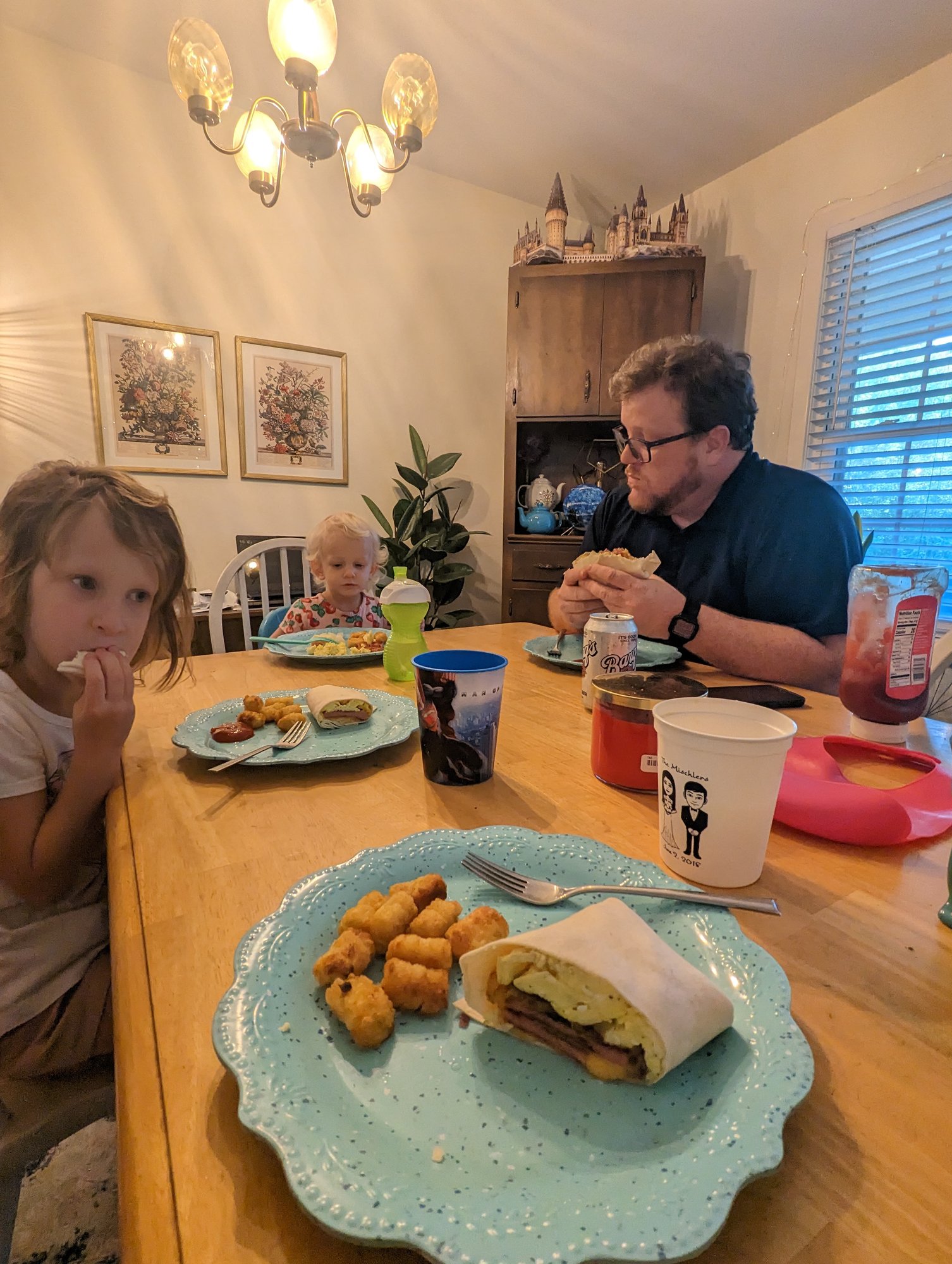 The girls had a very splashy bath time together after dinner, and then we all cuddled up again in the living room, with snacks for the girls (Emmie finished more of her burrito), and watched some tv.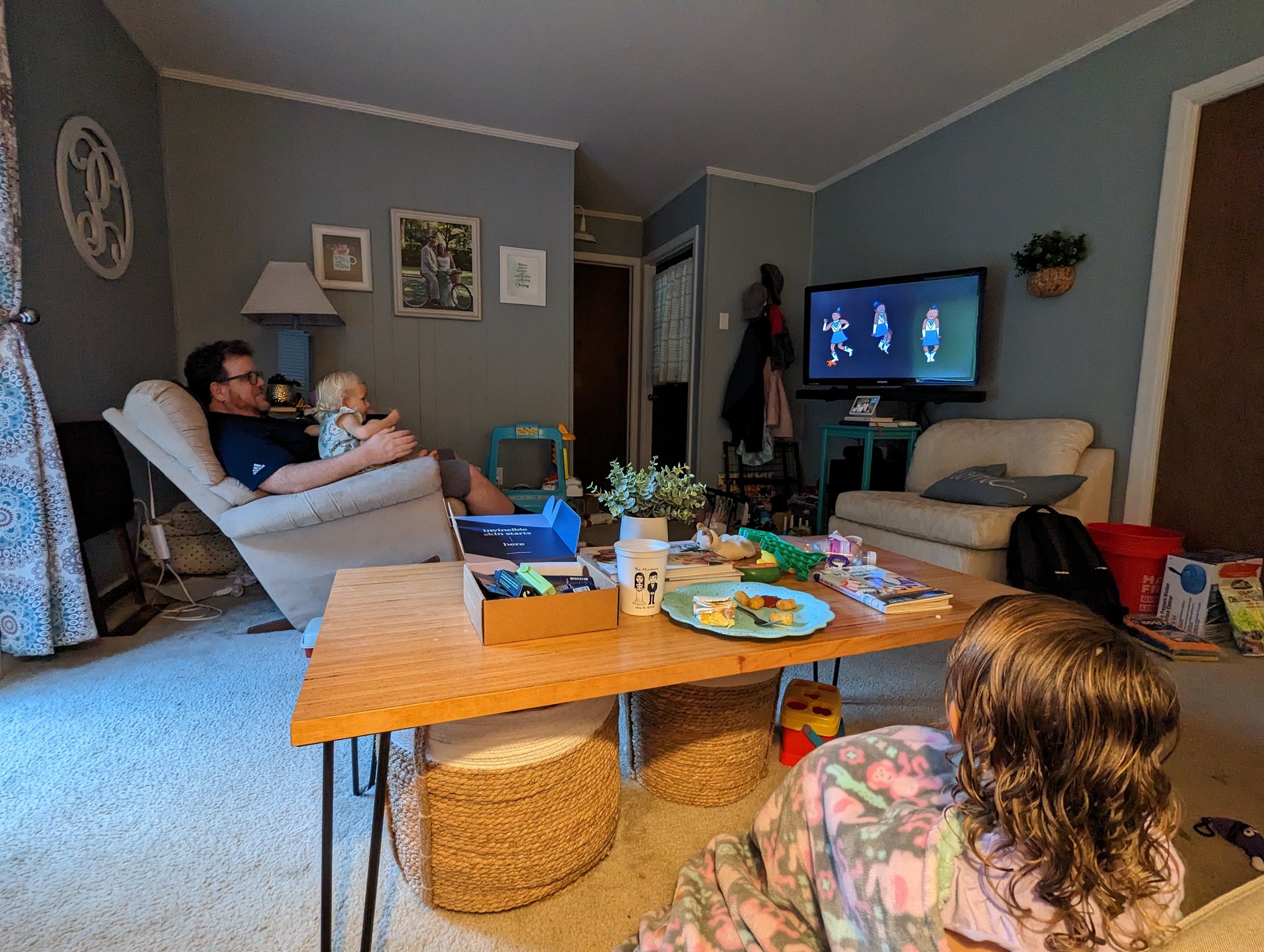 I recently signed up to get a free personalized sample of Curology products delivered to me, because my skin is just really changing lately and isn't looking great. I just had to pay $6 shipping, and it arrived today. It's just the sample size of their products (plus a free chap stick that I don't love because I'm loyal and obsessed with my Burt's Bee's chap stick), but I'm still interested in seeing how this hopefully works for me.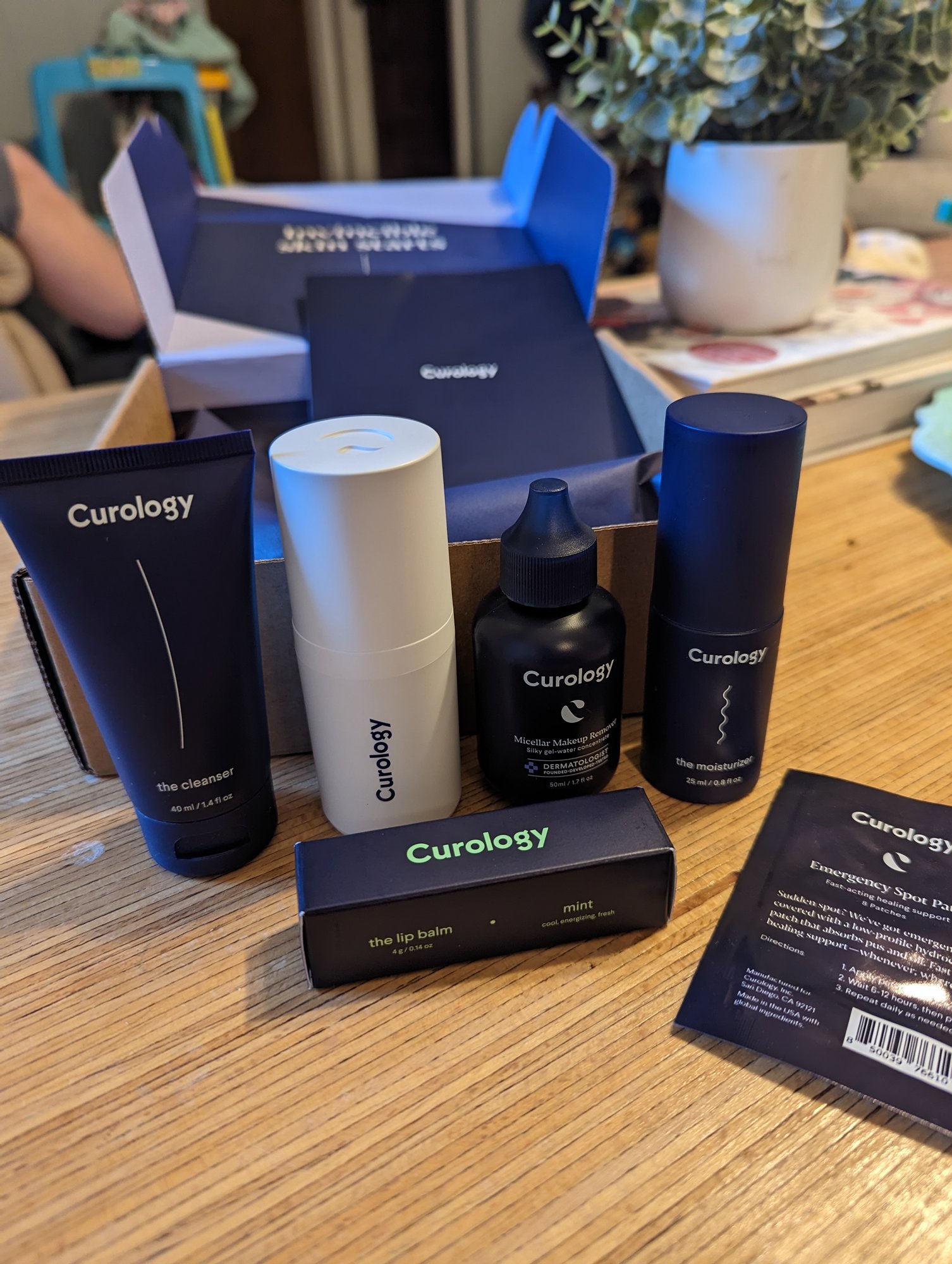 Our sweet little girls were tired and went to sleep easily tonight, but now we just have to pray that they both stay asleep!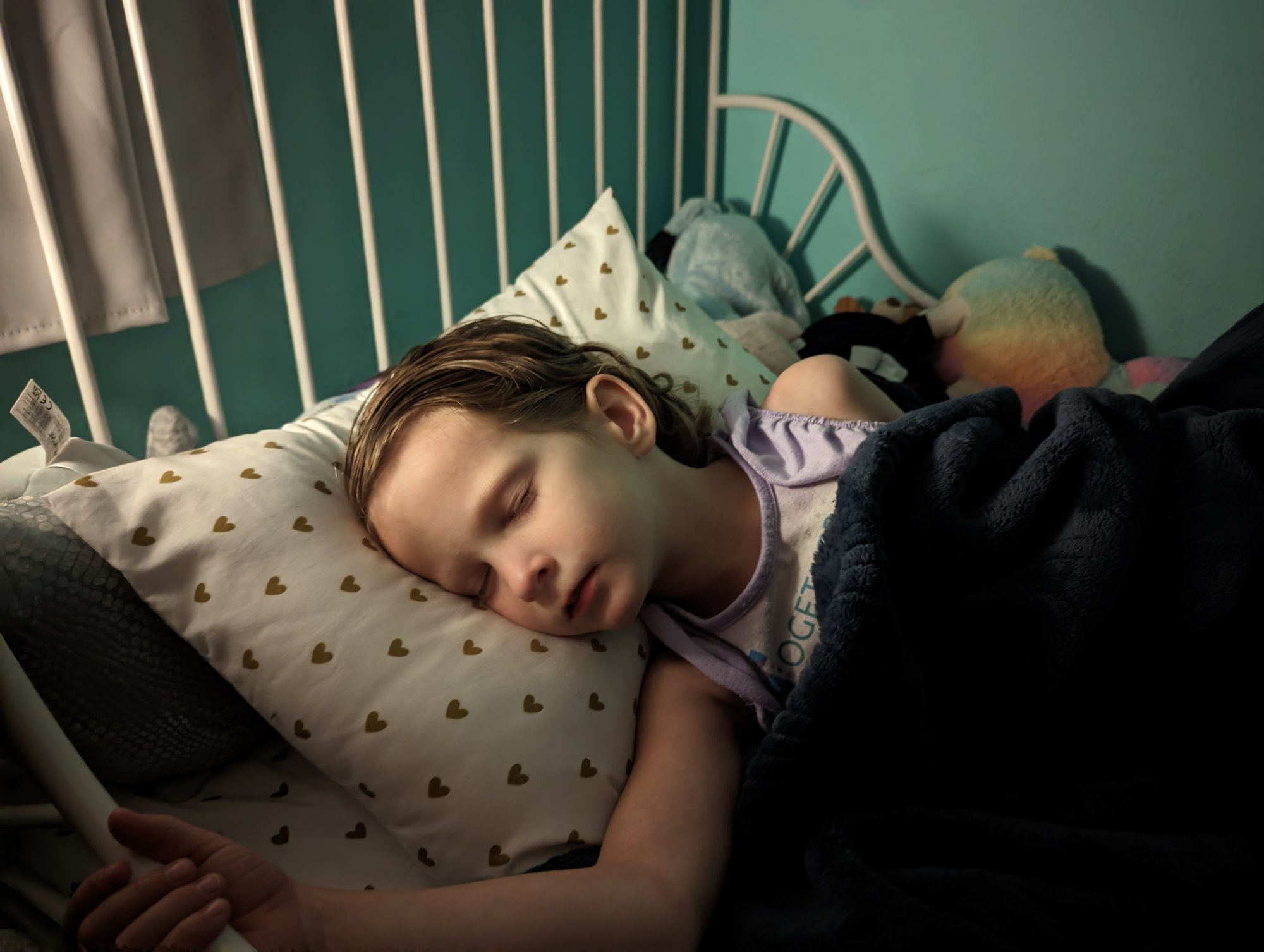 Addison has been going through a phase since sometime in December, of waking up in the middle of the night at least 4x's a week, and Jeff and I have to take turns holding her for hours until she'll allow us to lay her back down and go to sleep ourselves. We've tried letting her self-soothe, or cry it out, but that never works. We've tried different settings on her sound machine, and can't really think what else to do. We haven't tried a new blanket yet though, so maybe that's just one more random thing that probably won't make a difference, but hey, why not try it?!
Anyways, I need to wash dishes, but I also need to do my nails… But I'm tired and don't wanna do either, so maybe I'll just remove the two-week-old, super chipped polish, and then get myself ready for bed, and try out my new skin care products.