The girls were sweet and cute this morning, but Addie just wanted to hold Daddy instead of taking pictures.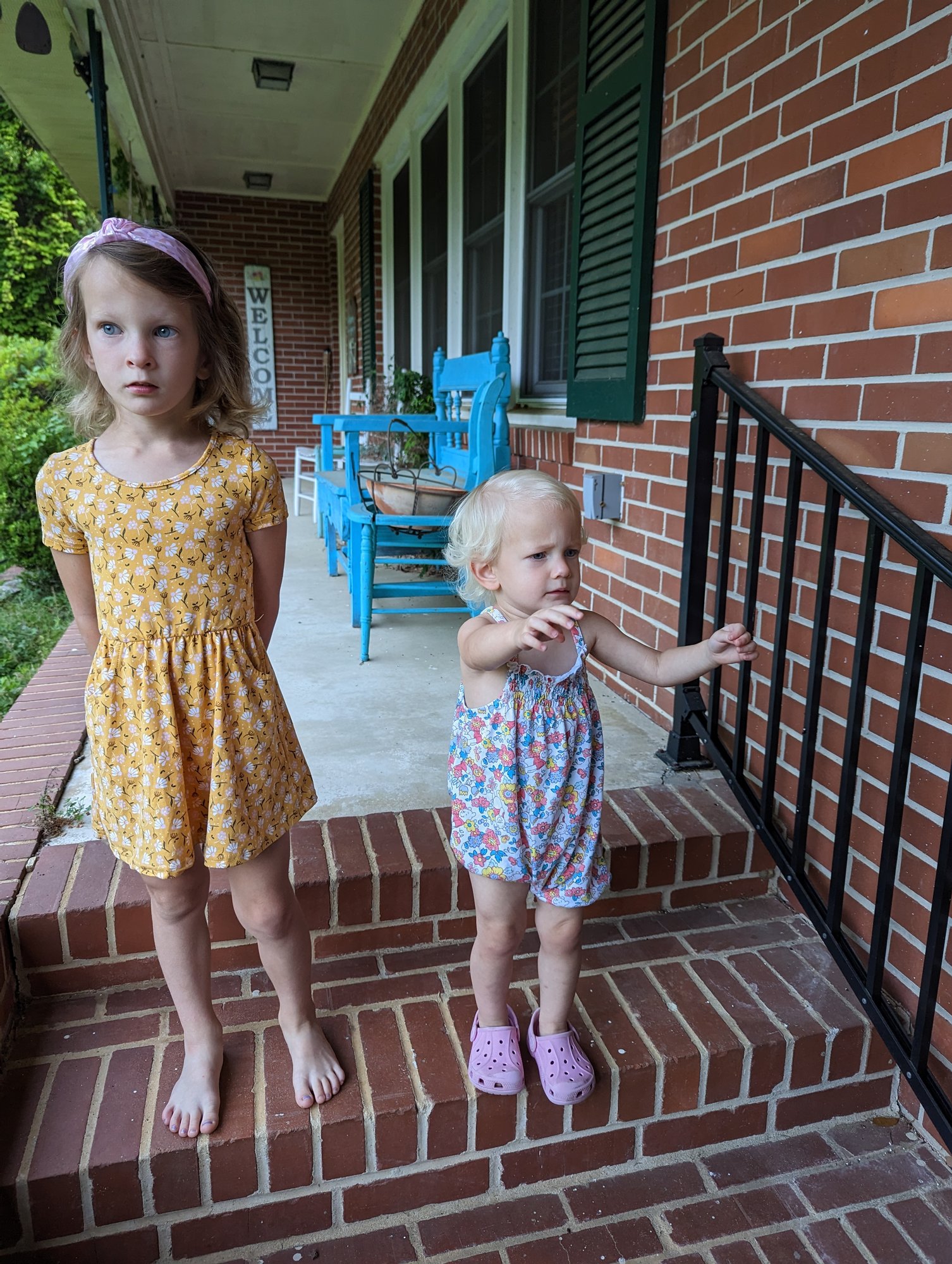 But then she did smile a bit for me once we got to school.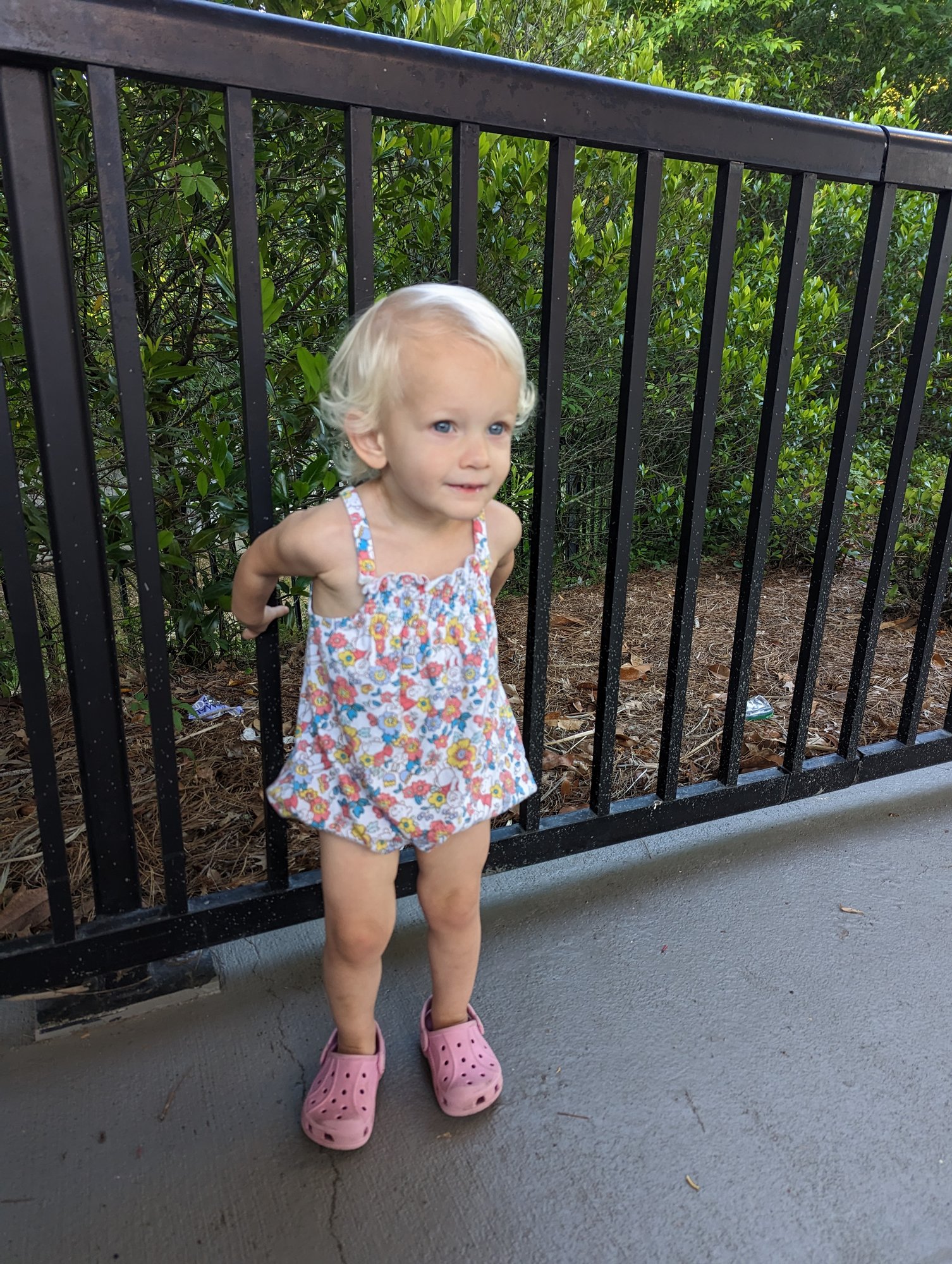 Made myself another super delicious frosted coffee at work today with our employee appreciation ice cream, and this time I made it even fancier with the swirls of chocolate and caramel. My coworkers were jealous, and wishing I had enough coffee to make more. One lady even suggested I could start a side gig making them and charging coffee shop prices. SO I guess I could start myself a side gig 😉 And today's treat was actually that bag of kettle corn!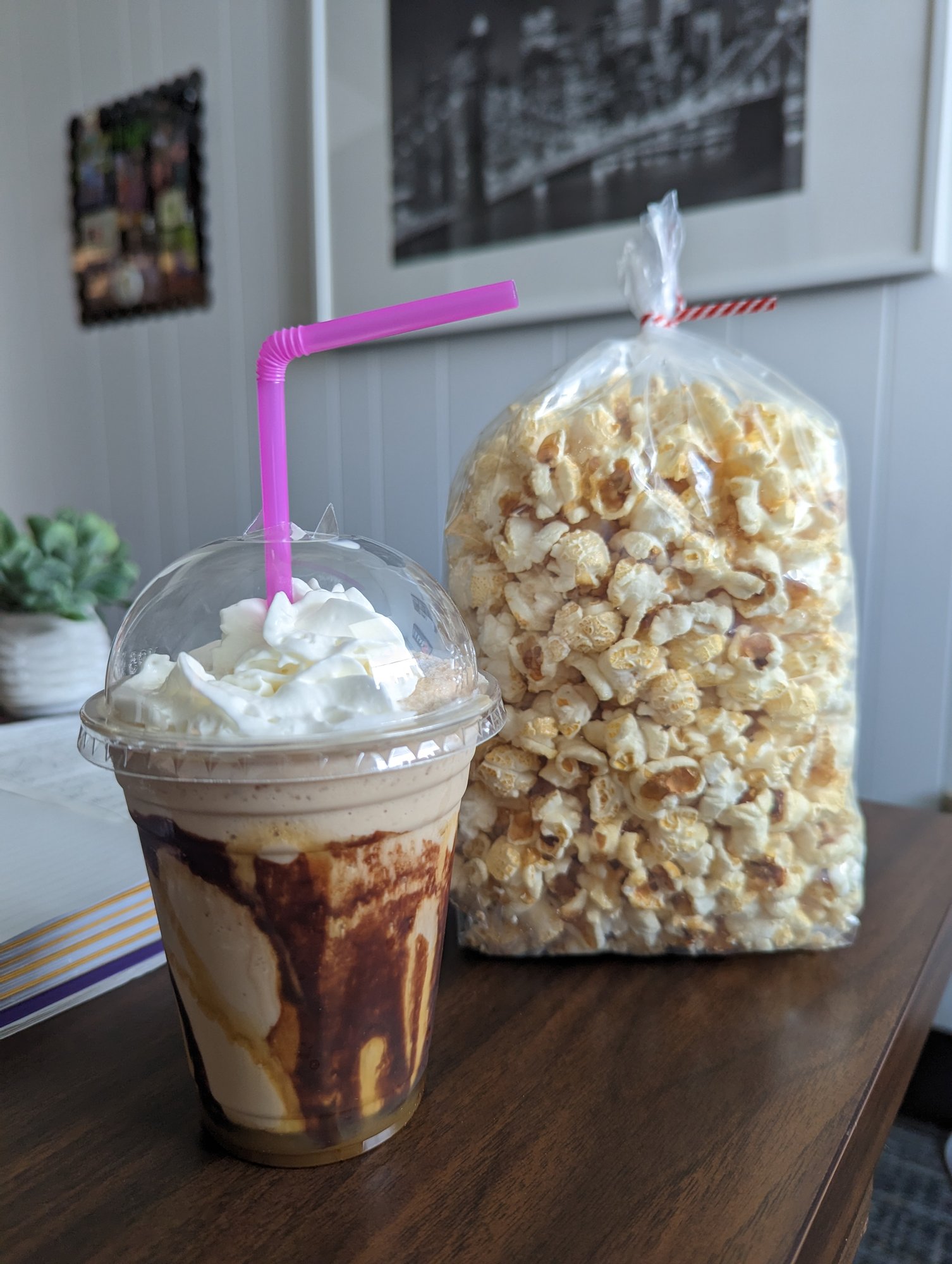 We had to return the beautiful gigantic Suburban at lunch today, because we only had 3 days left out of our 30 days that the insurance would cover. So that stinks, but it was nice while it lasted. After getting the girls picked up from school after work, Jeff ordered the pretzel crust pizza from Little Caesar's, for dinner. They put the wrong sauce on it, unfortunately, but it was still pretty yummy.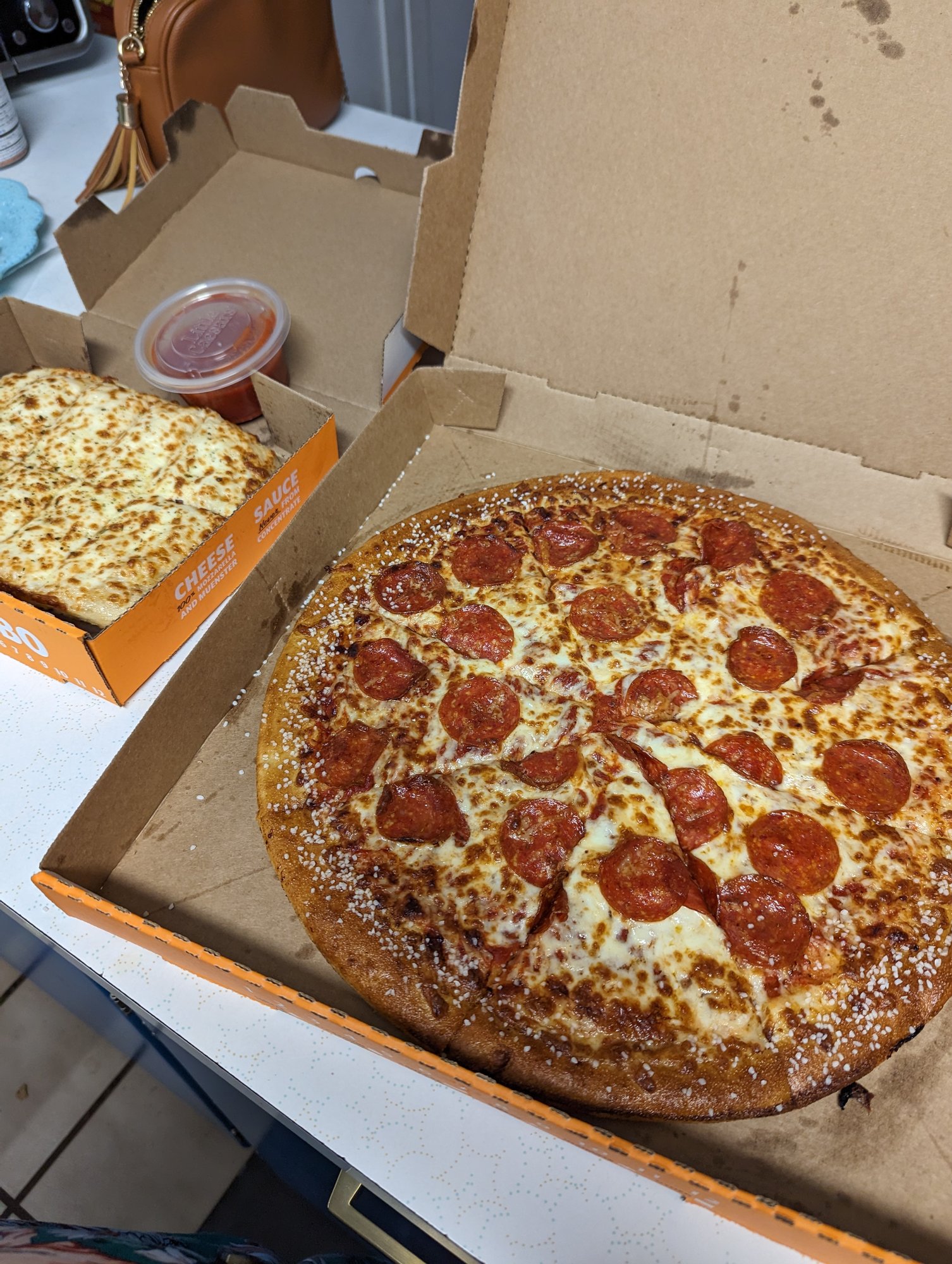 One of Emmie's friends put this on her in after school care today.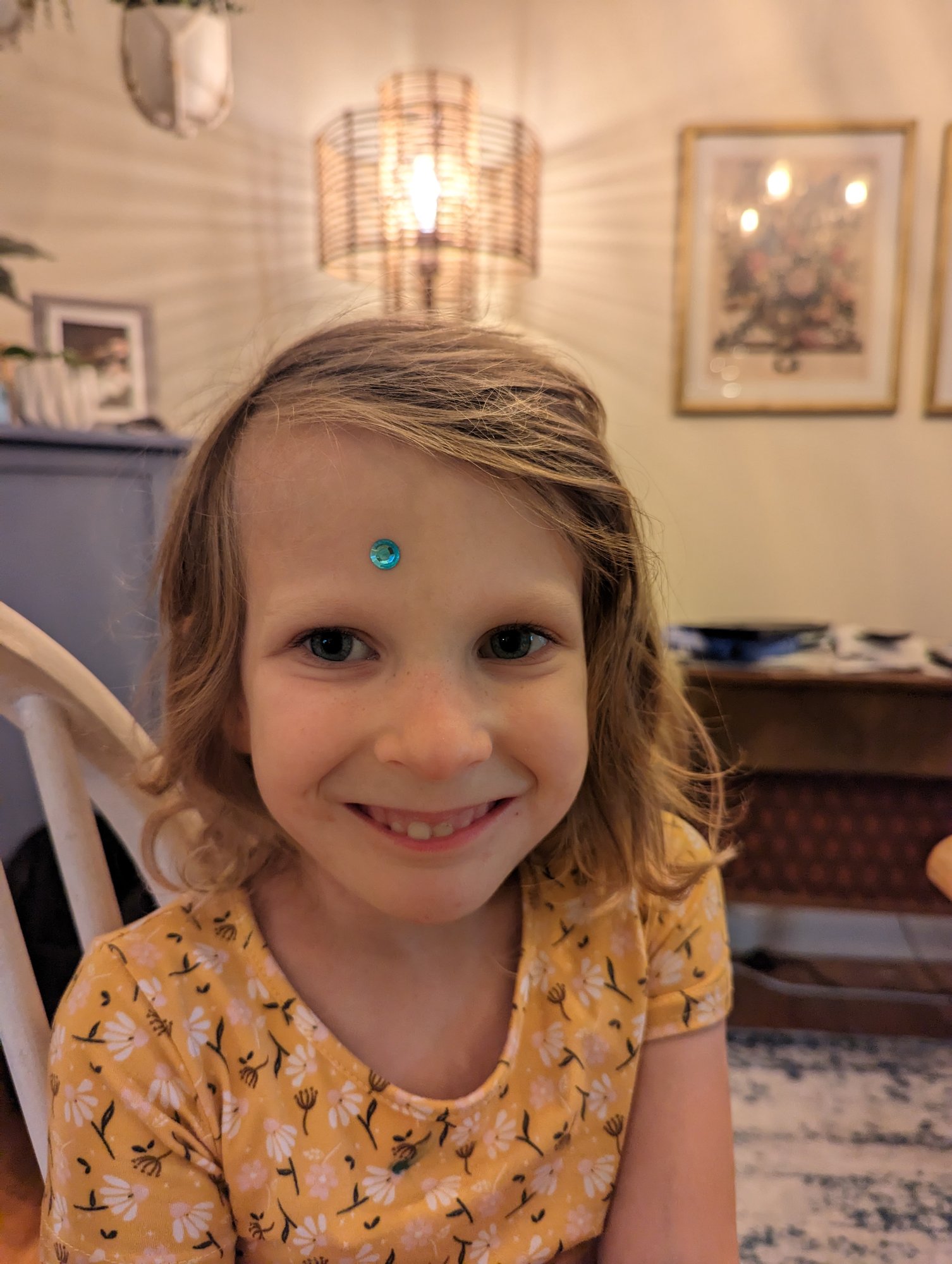 One of Addison's little friends accidentally scratched her with a toy today, right here on her face. On the way home, Emerson said, "Addie's face looks like a jaguar scratched her." That was a bit dramatic, but it was pretty funny.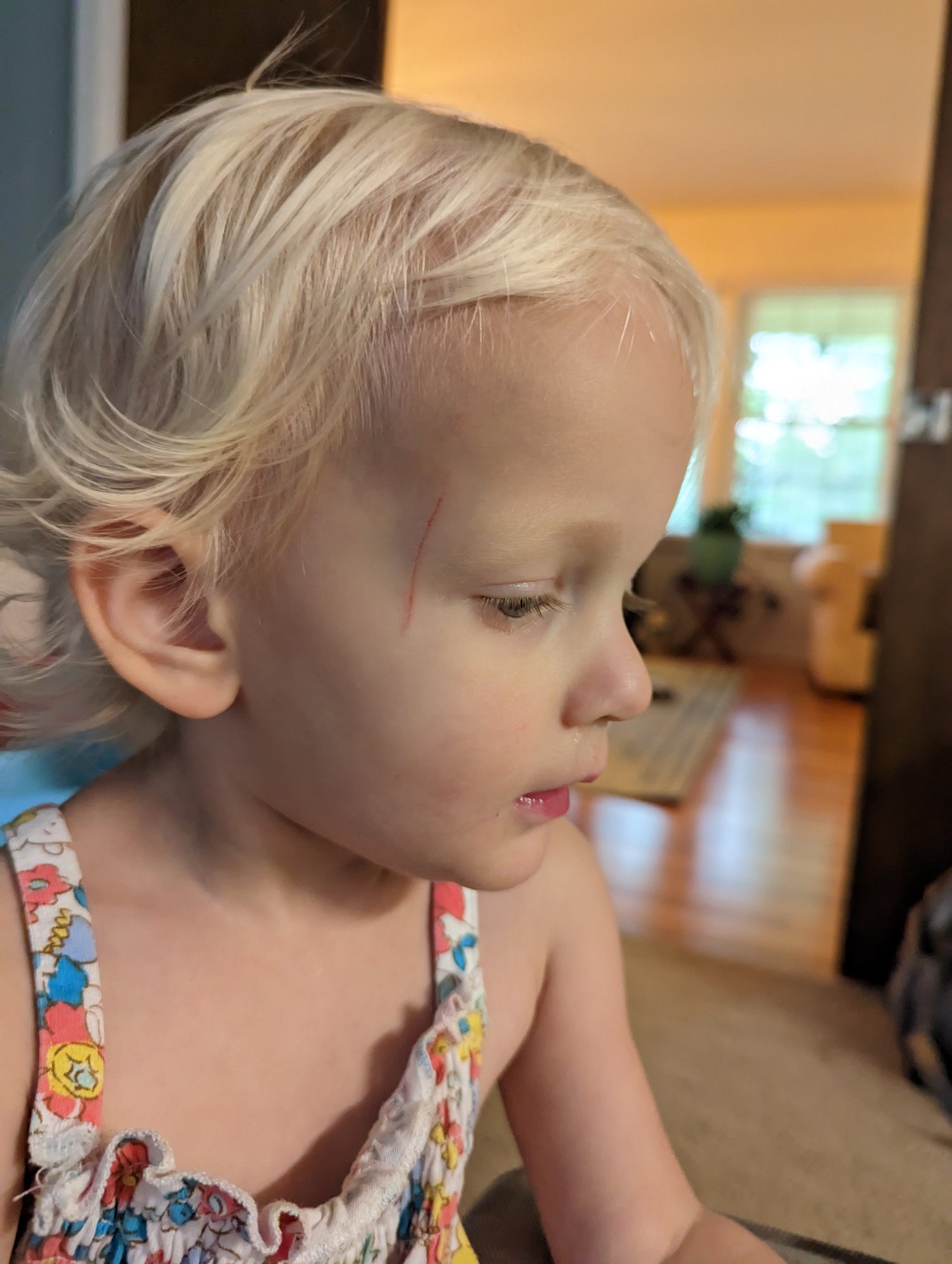 I was feeling kinda blah and frustrated tonight, and Emerson asked something simple like, "Why are you making that face?" (When I was just sitting there not smiling at one point.) So I just answered honestly and said something about being tired and run down and just wanting some quiet time by myself instead of going to church. And Emmie and Jeff both responded saying I should do that, and that he could take them by himself.
So I decided to stay home and have a little mental health night for myself. I painted my nails, and watched my show, and then attempted to start a new craft. I've never done this punch embroidery before, but I wanted to try it, and my mom got it for my birthday. But it didn't come with very good instructions, so I was looking up videos online and attempting it, but it didn't really work out so well. I'm going to have to find some more tutorials, and give it another try.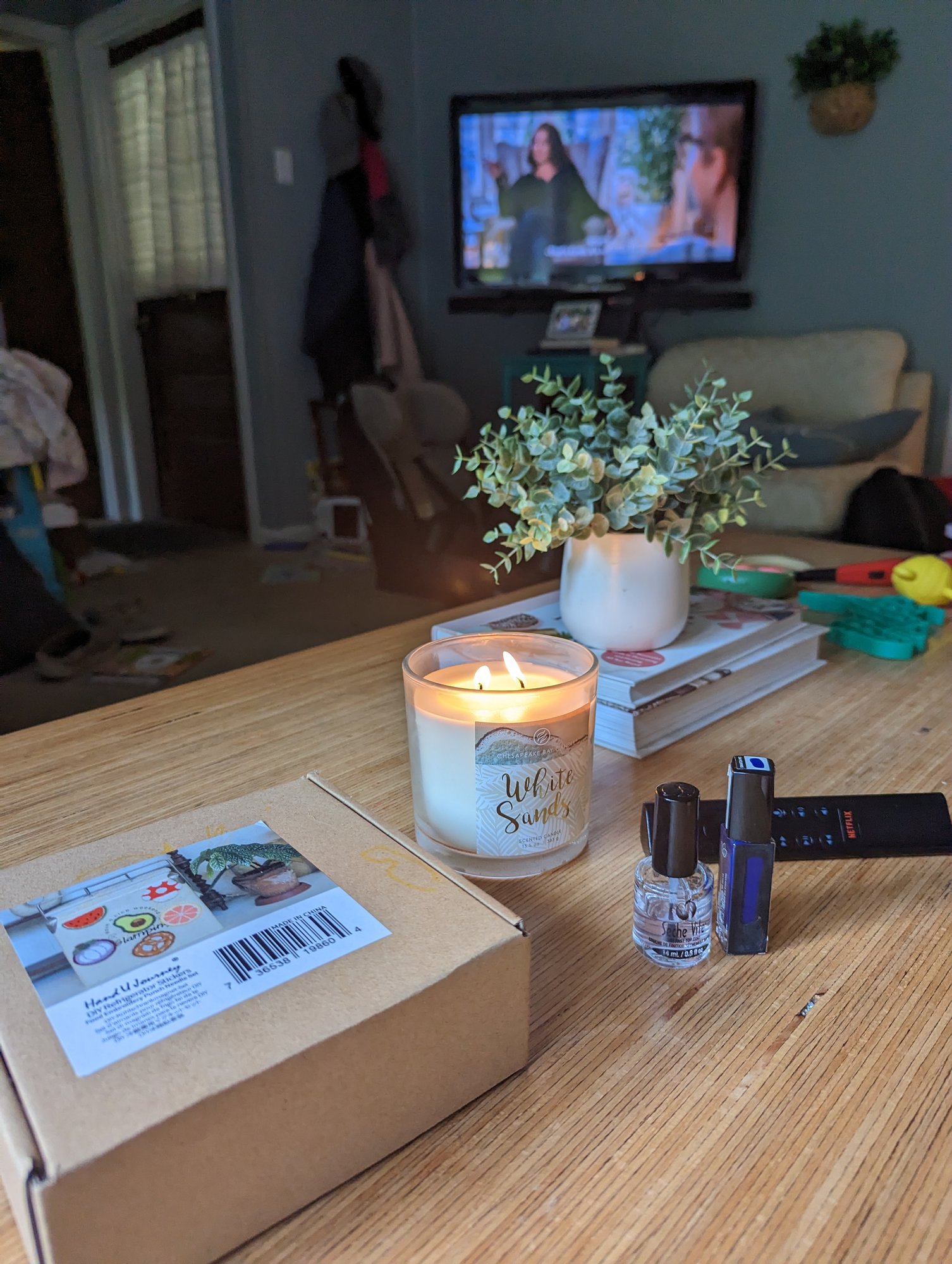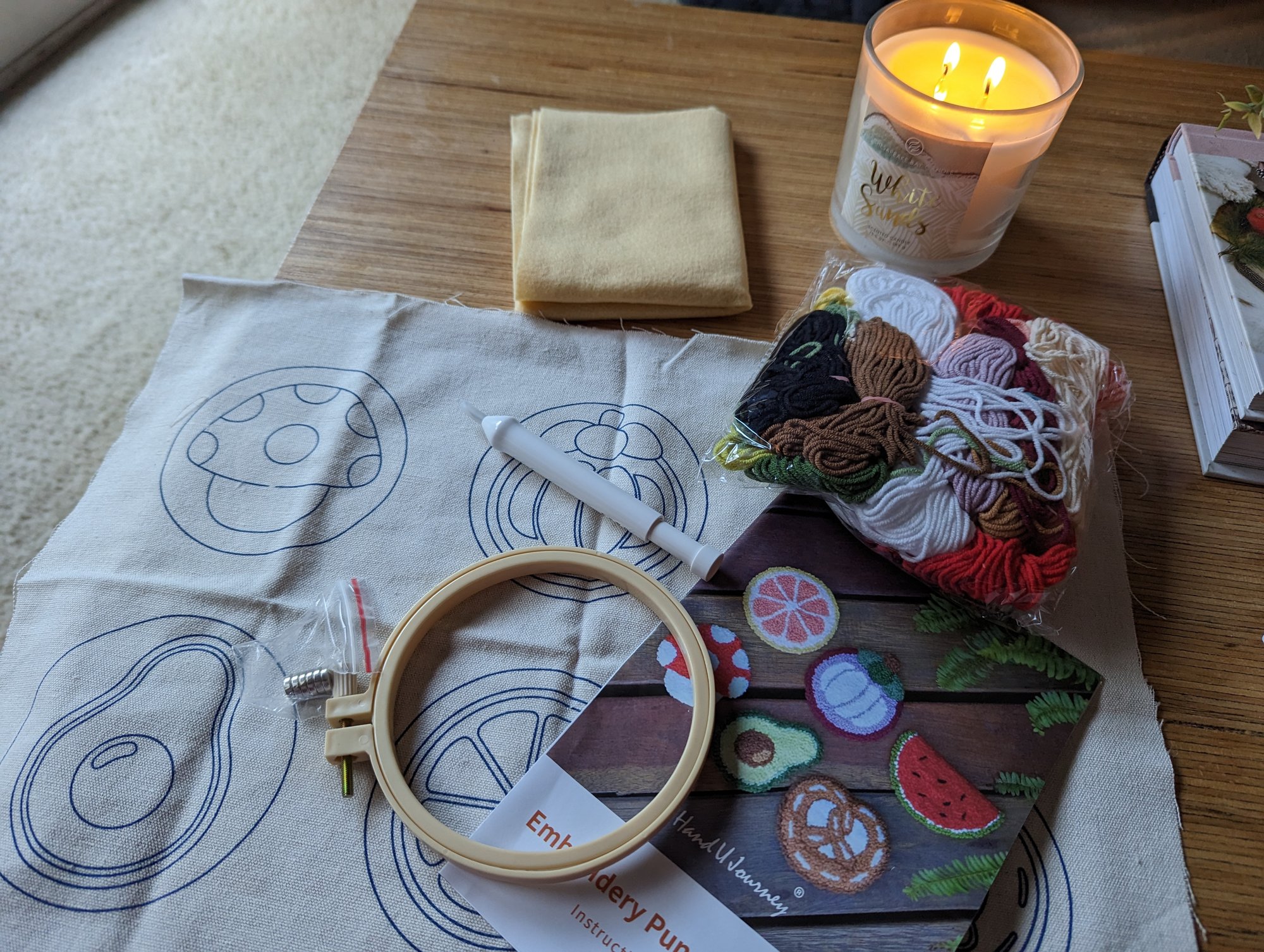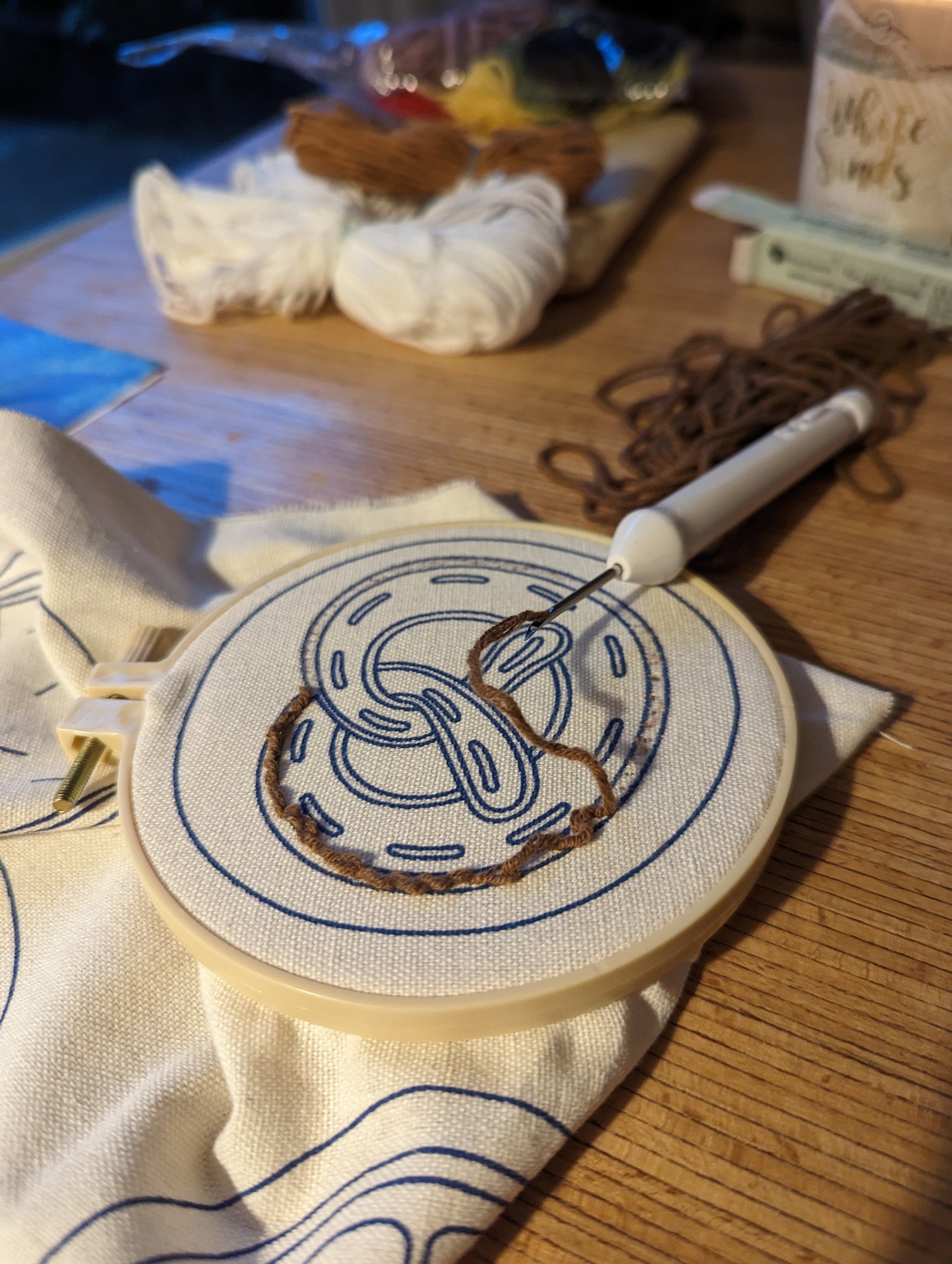 We got the girls ready for bed once they got home from church, and then watched our one usual Bluey episode, before getting them both to sleep.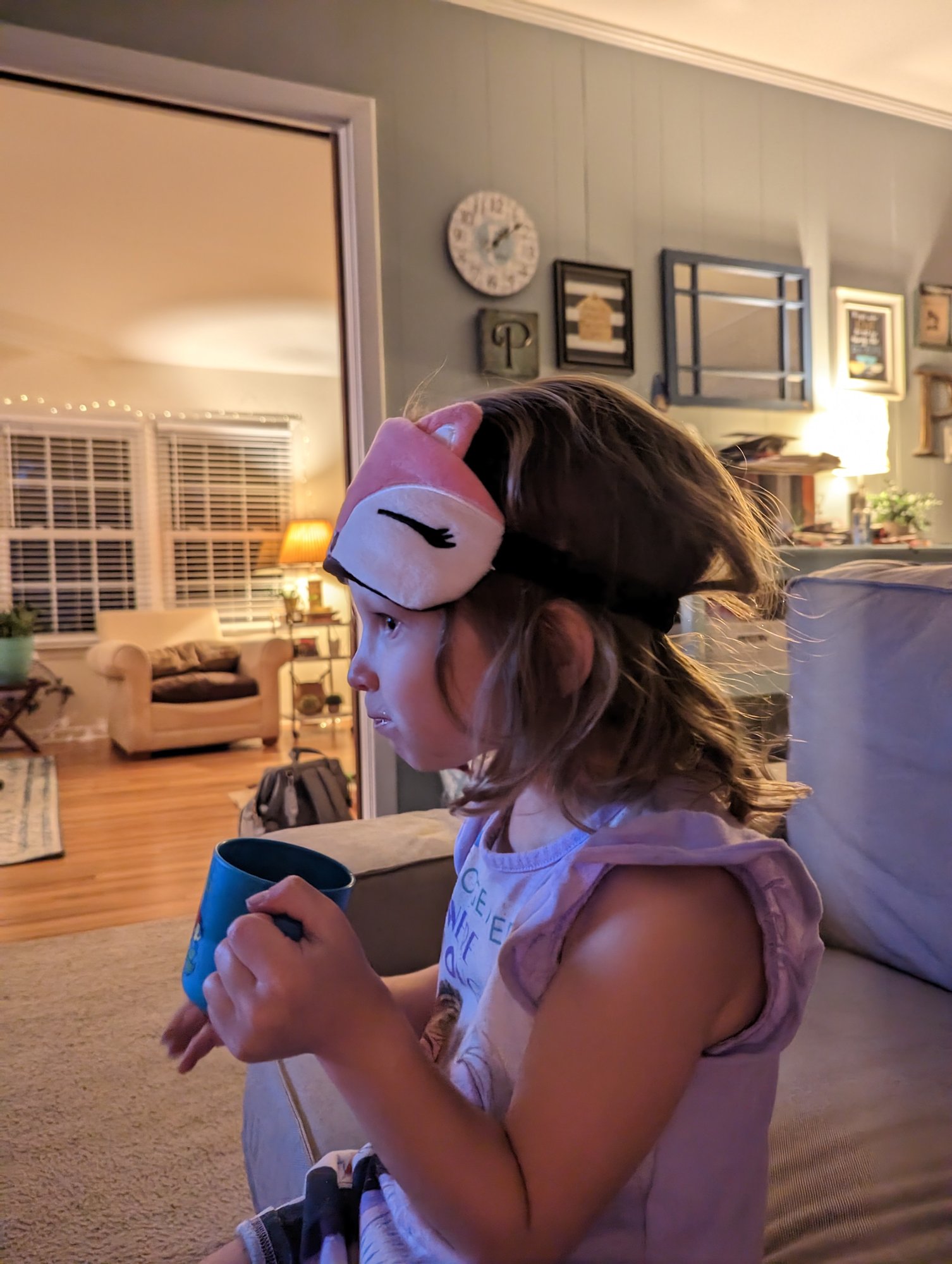 I'm ready to go eat some of that kettle corn now, and watch a little more tv, and then head off to bed.