So after a couple of days break from blogging, I'm finally feeling a little bit like writing. It's a little later than usual though, so I'll keep this brief… I'm not going to go back and "catch up" on the two days I missed sharing, but we'll just do a quick recap, and then pick up with today.
Tuesday, we took Emmie to the doctor with a cough & congestion. Her ears, throat & chest were all fine, and she was negative for flu and covid, but her RSV test came back positive. She had RSV very severe when she was only four months old, but in a 3-year-old, that just means a cold/virus that has to run it's course on it/s own. So Wednesday & Thursday she spent the day with Grandmommie and Grammy, playing and resting. I've been healthy (trying hard not to get her germs) but just been very tired and run down, and even had a sob-fest Tuesday night, over just a few minor things. But things are better tonight, and Emmie is feeling better, and I'm not so mentally drained…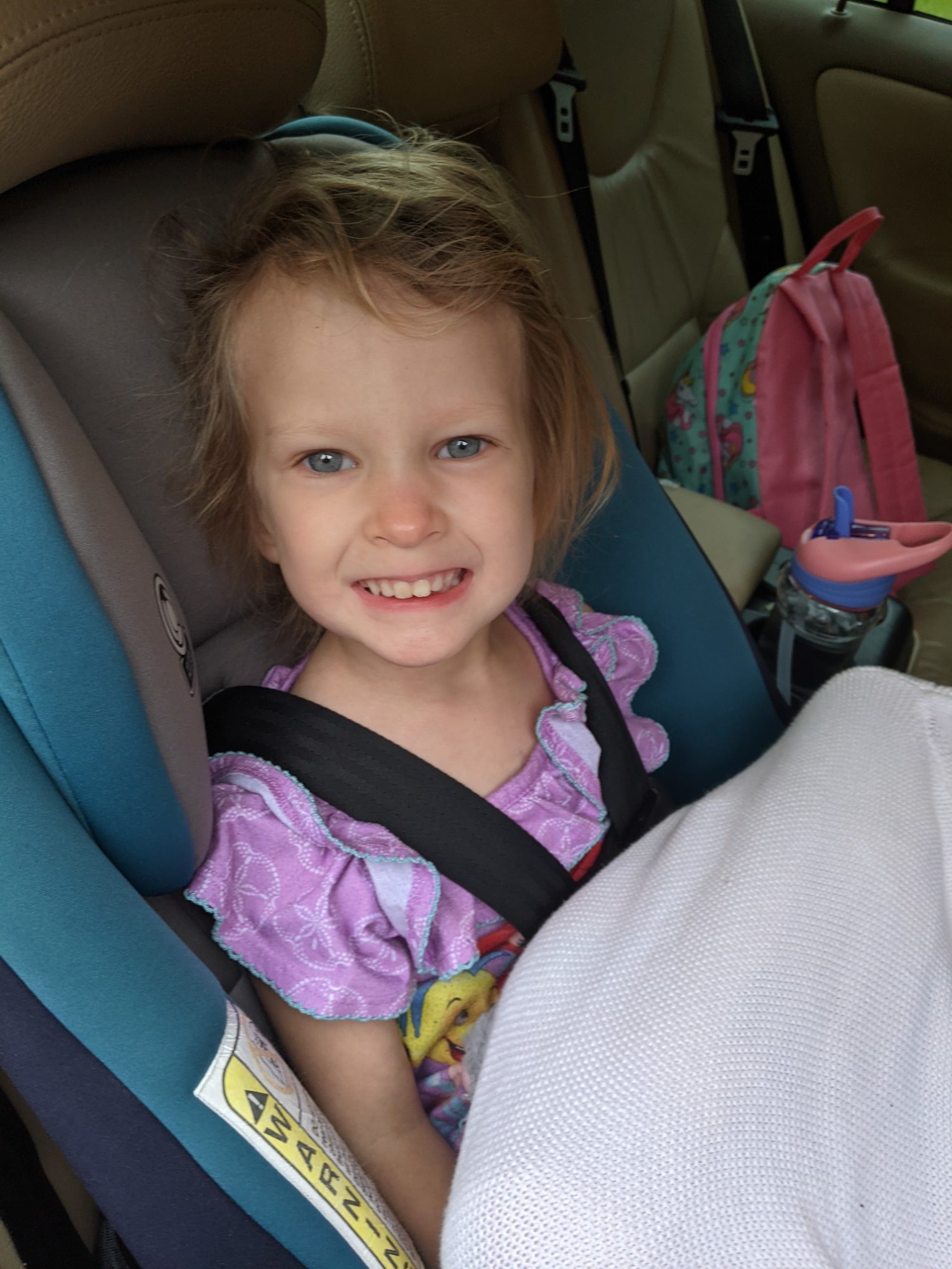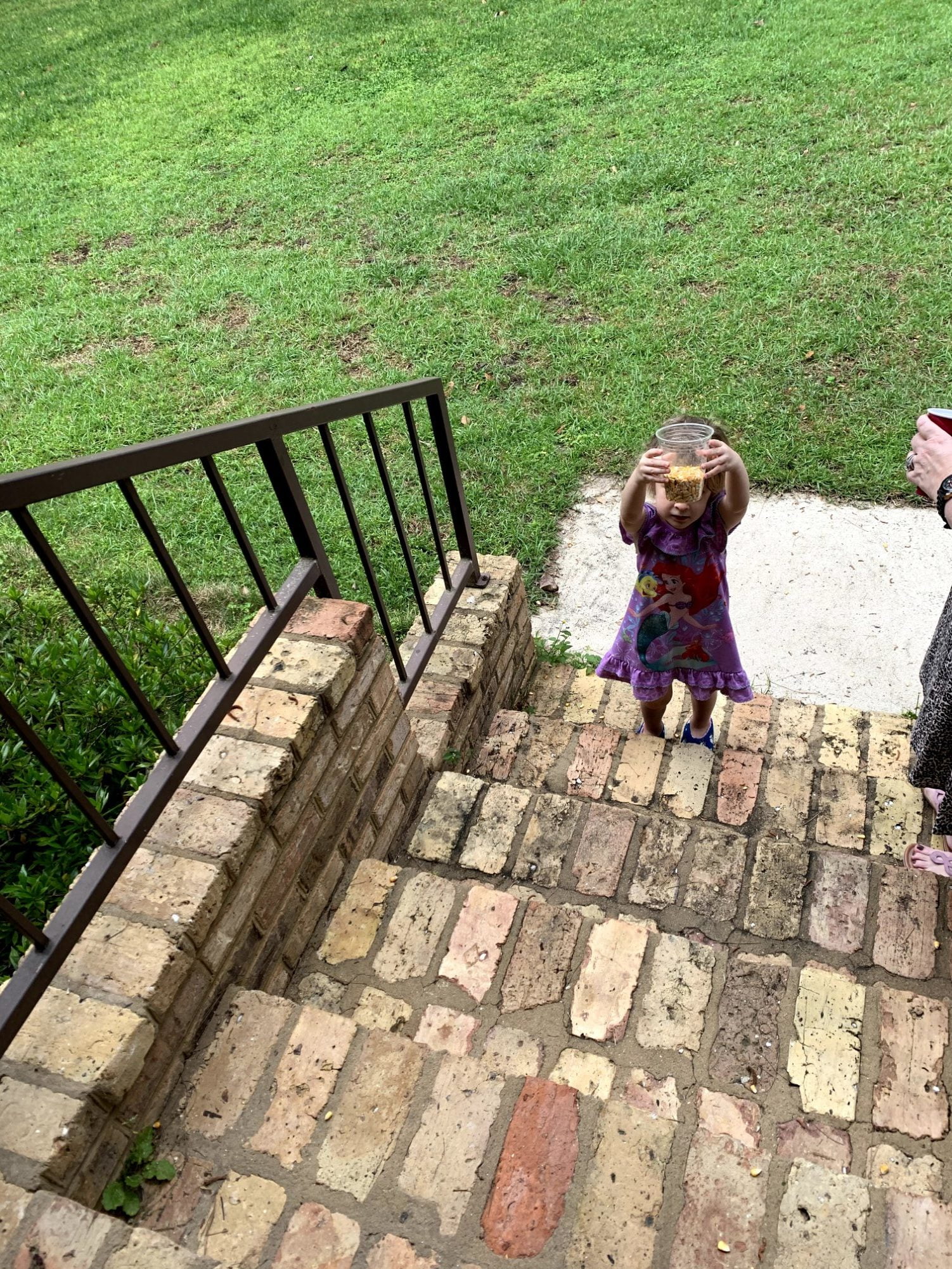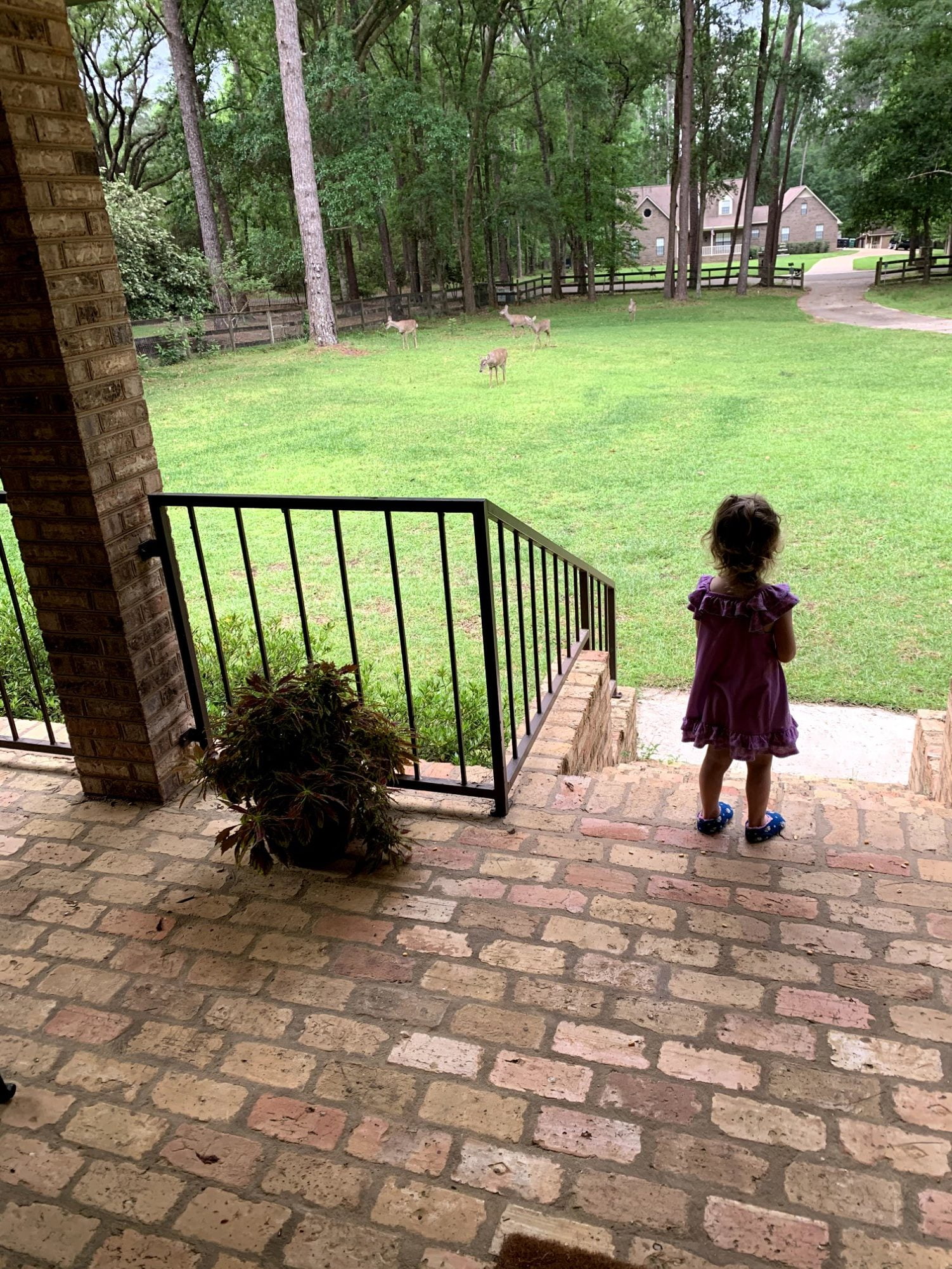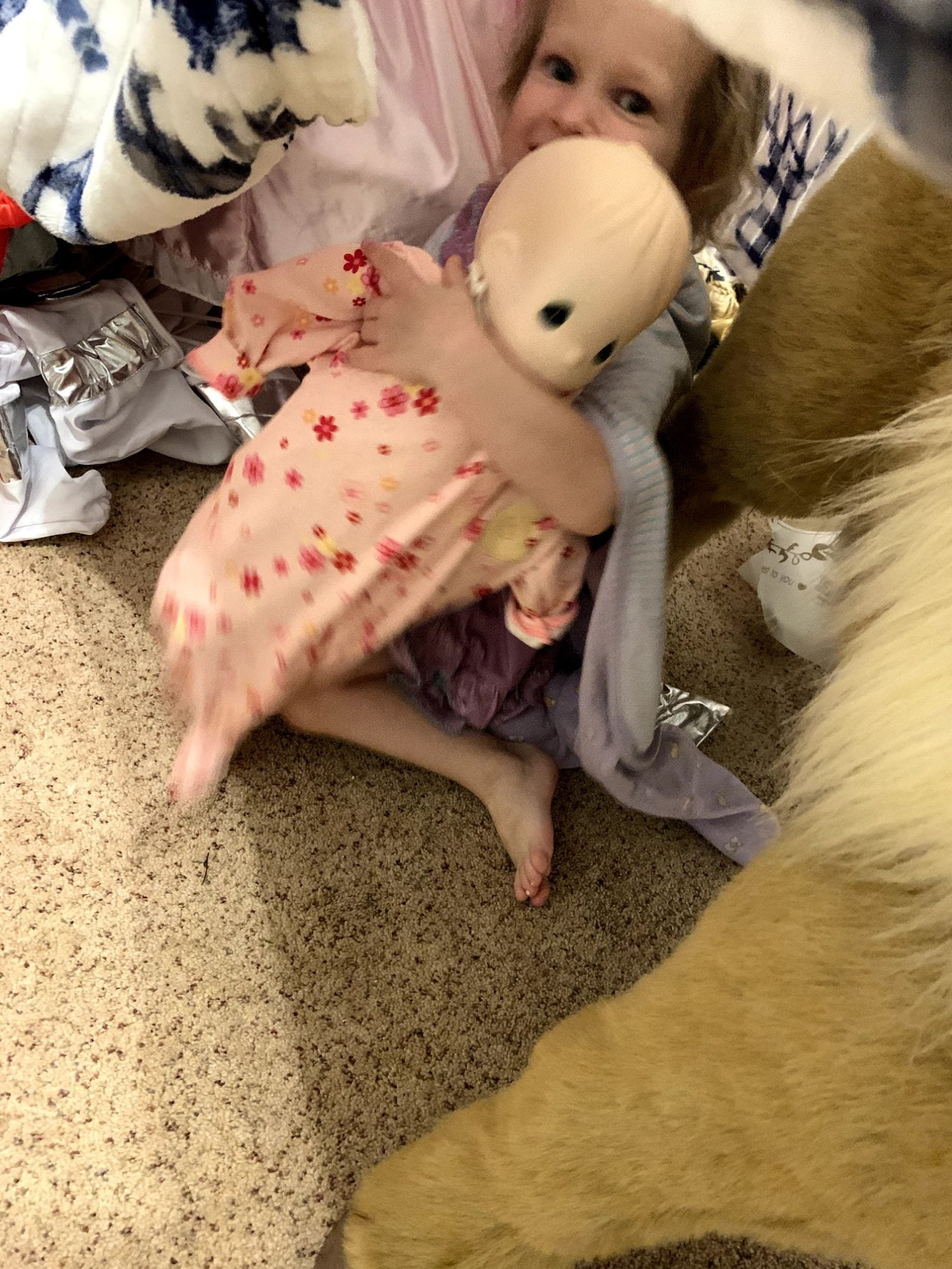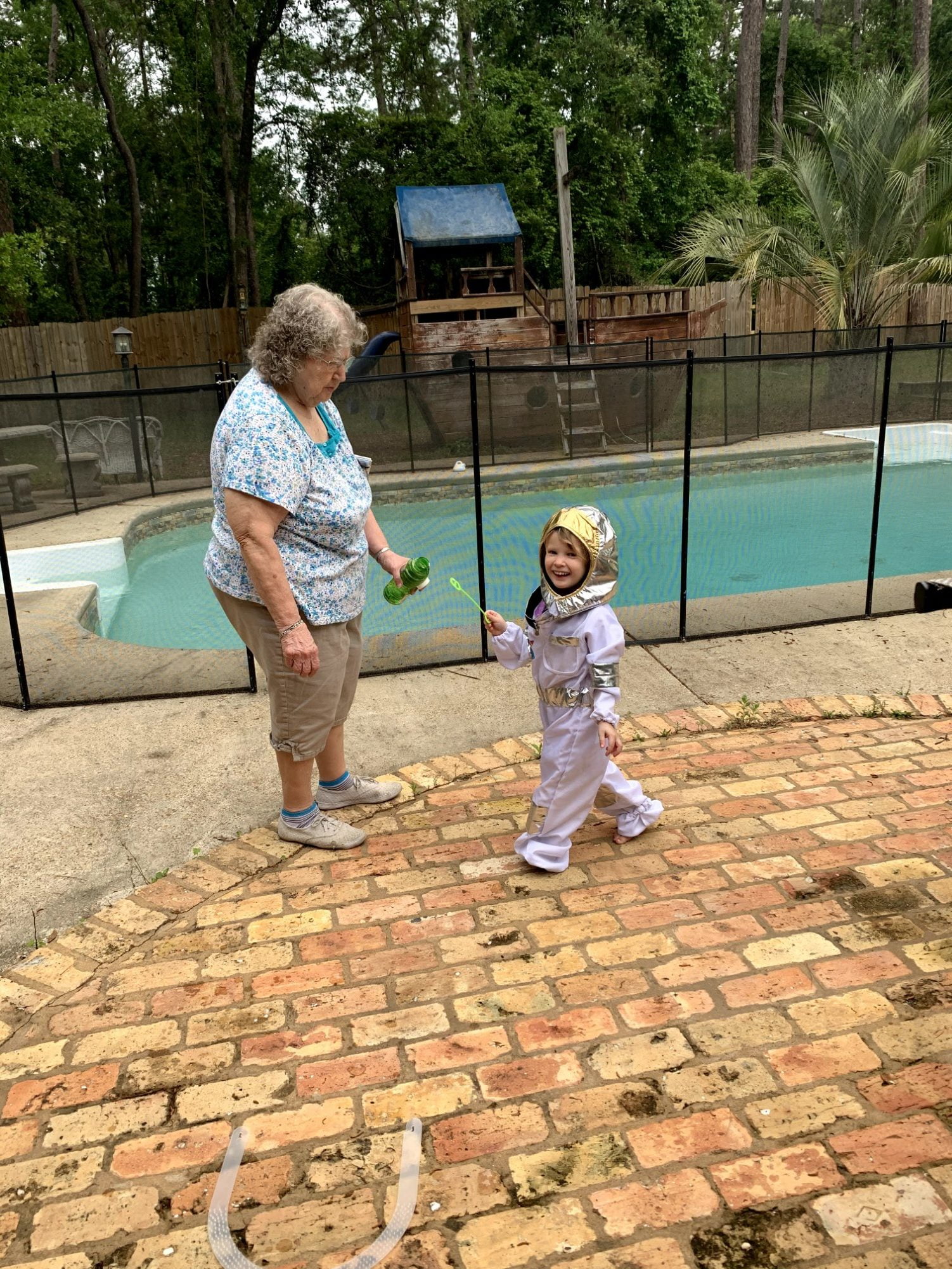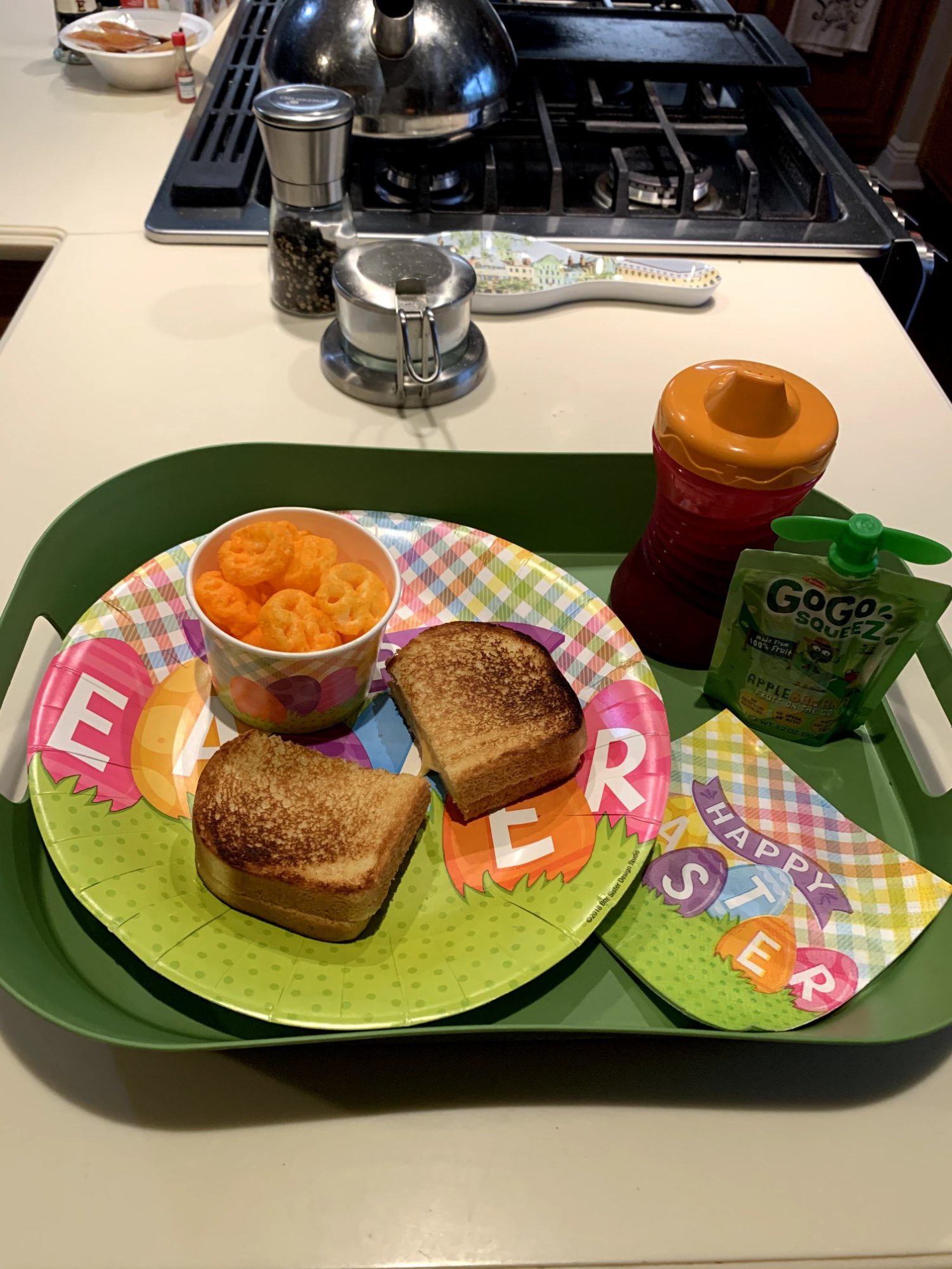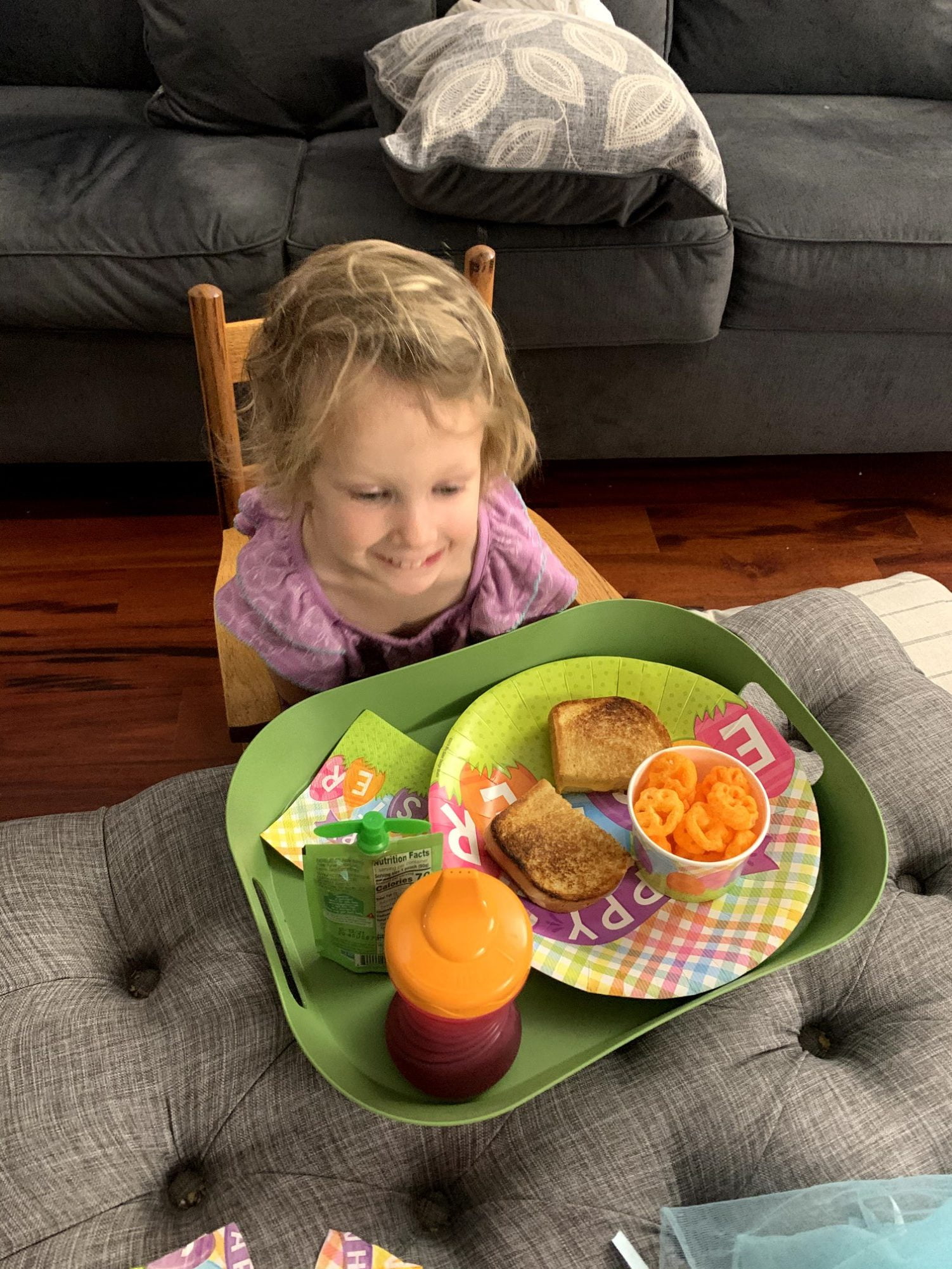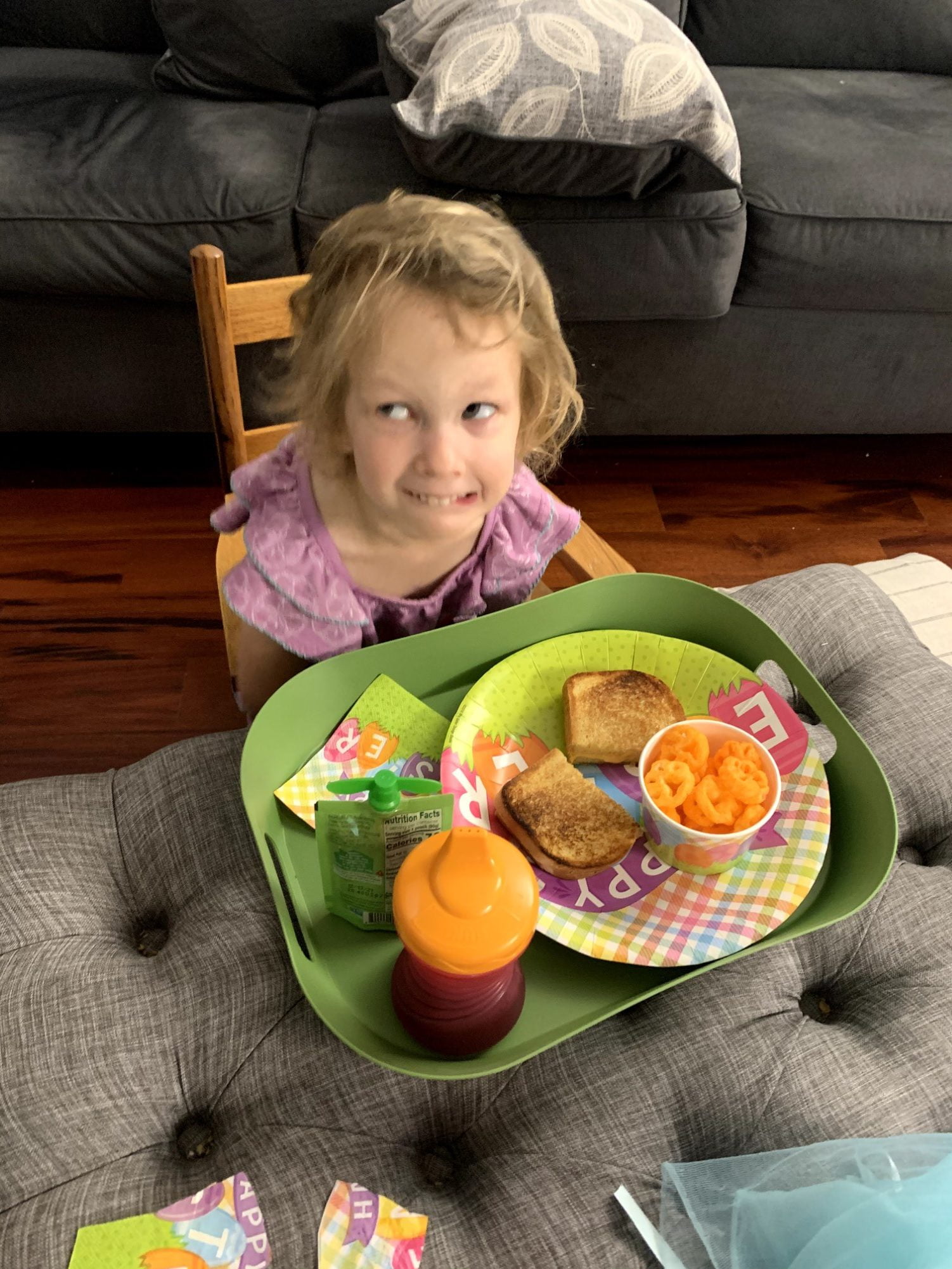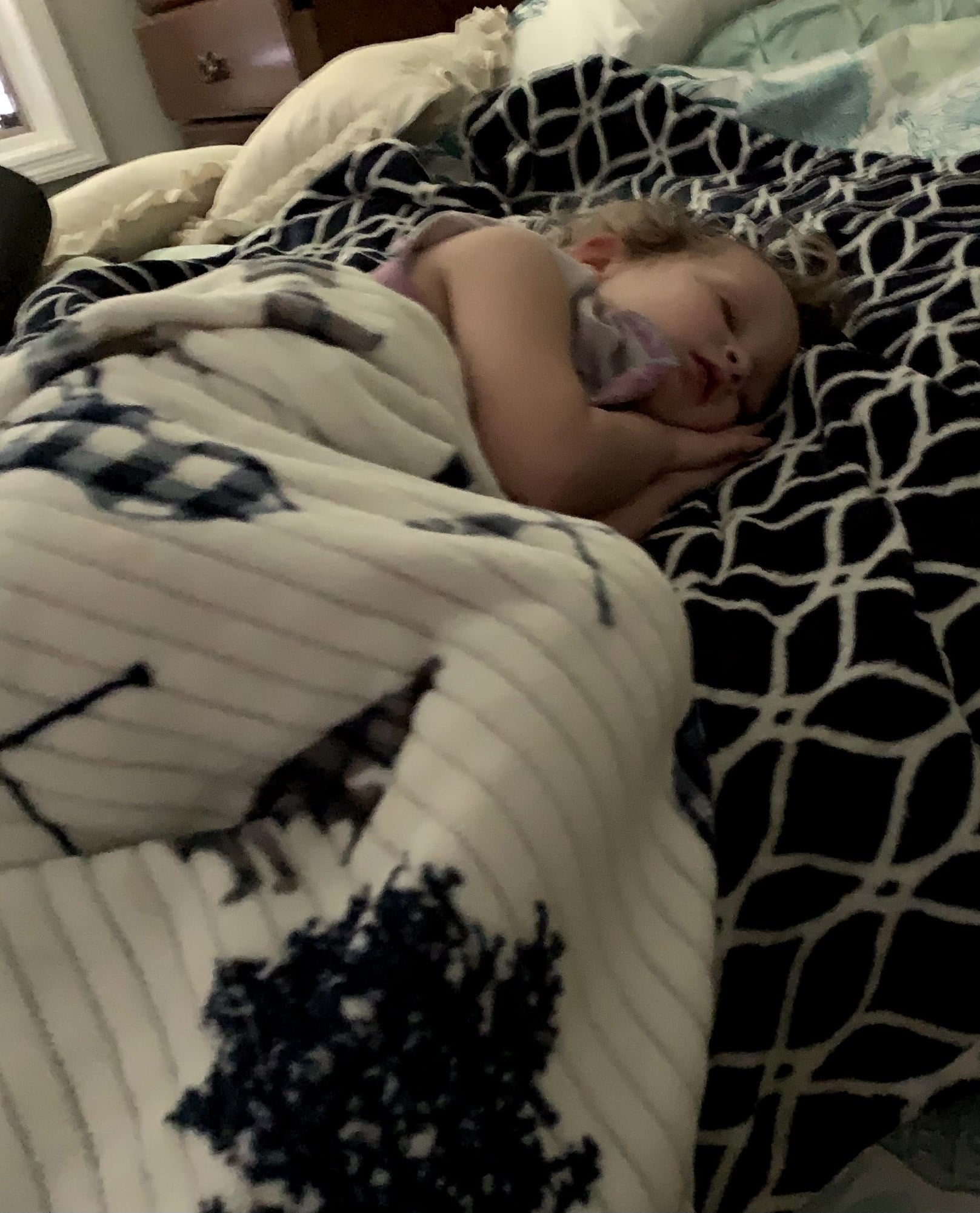 Grammy & Grandmommie brought Emmie back home to us tonight after Jeff and I were off work, and even picked up the Sonny's feast for four for dinner, which was absolutely delicious. And then Grandmommie played with Emmie while Grammy helped me some household chores that I've been struggling to keep up with.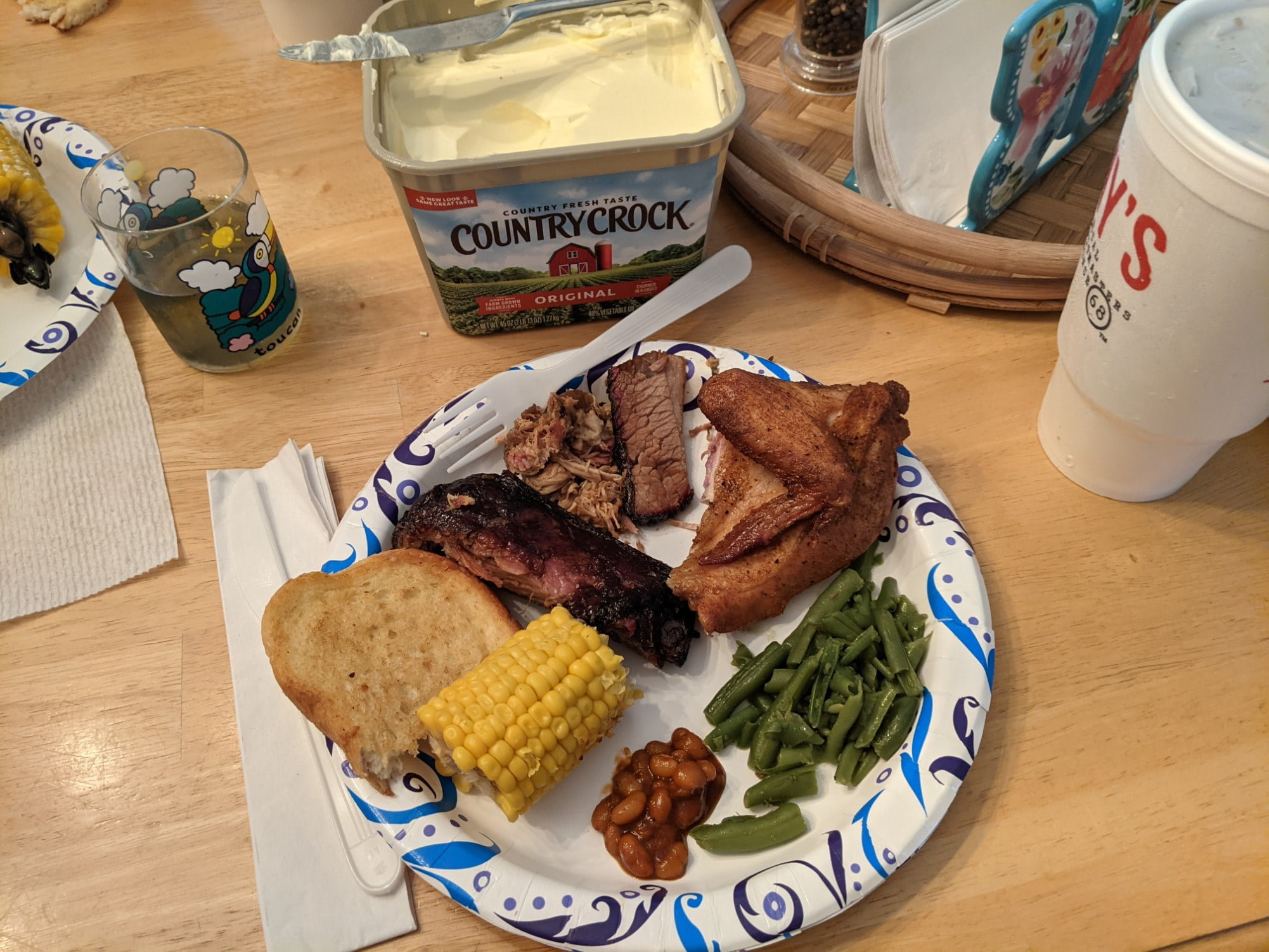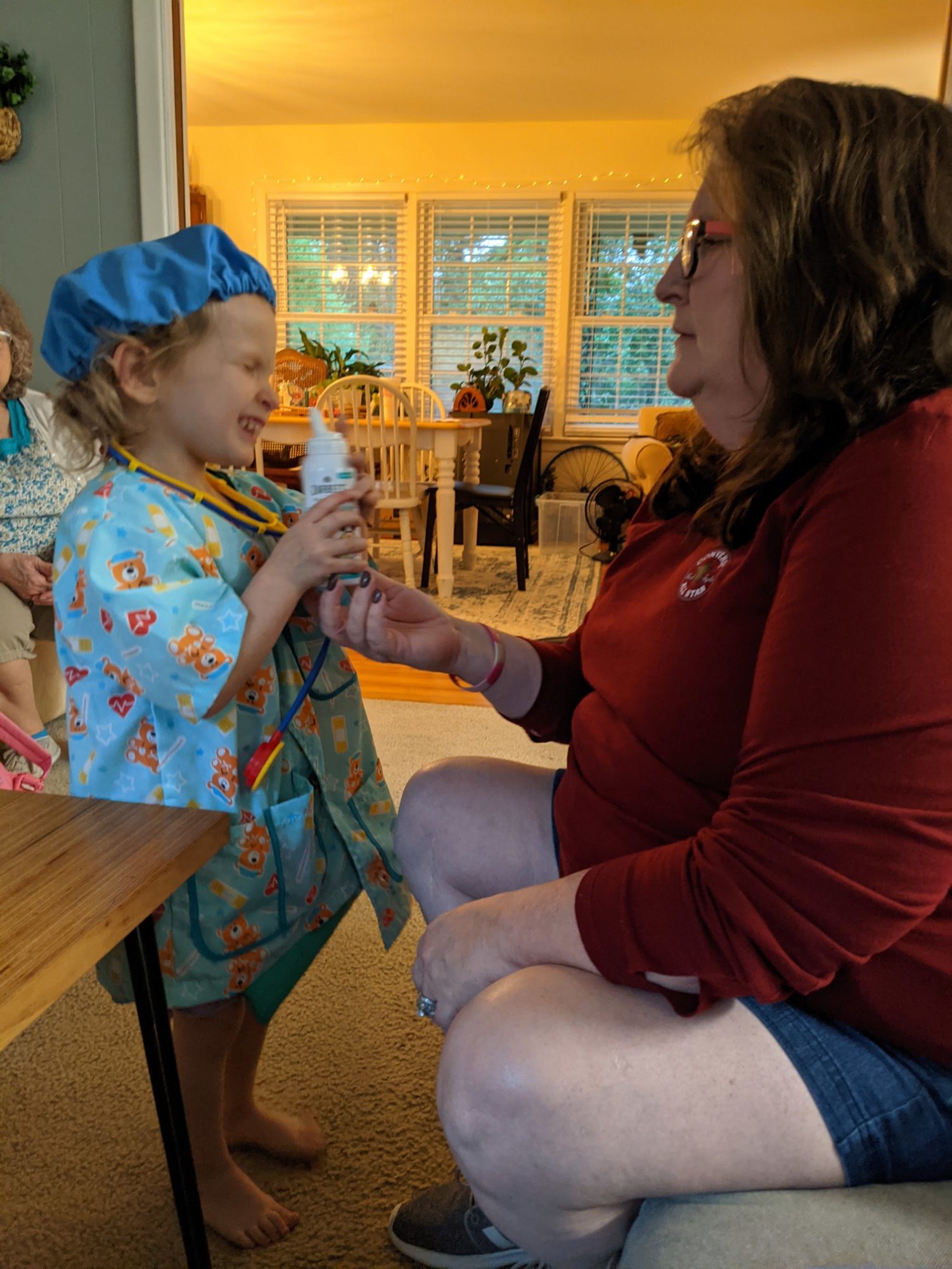 And Nana came over to help with the first painting project for Addison's room. This shelf has been back in that room for years, and it was this very bright green color, so Nana took me yesterday to pick out a new chalk paint color, and she got started on redoing the shelf tonight, so we can use it for cute things in the new nursery.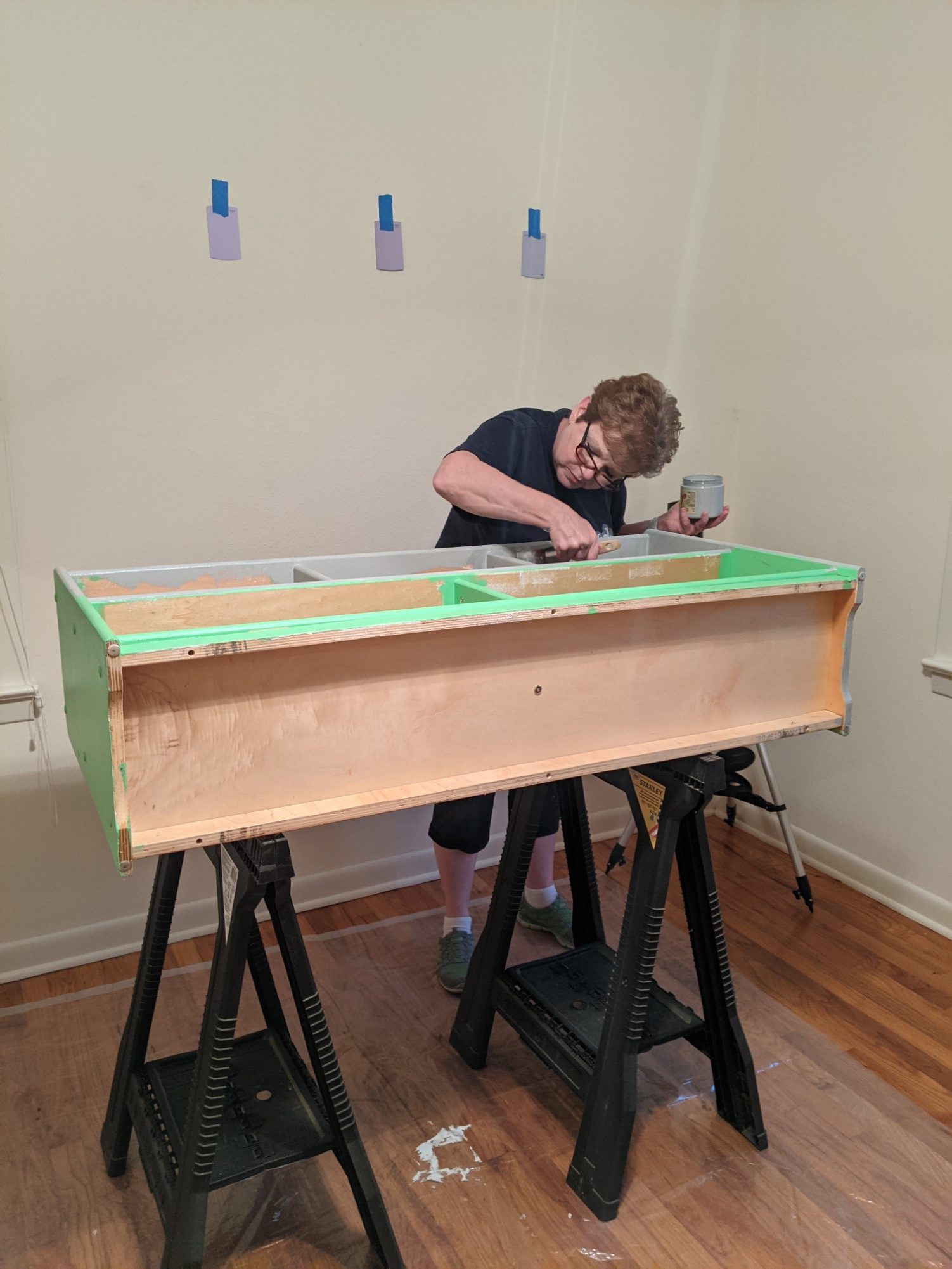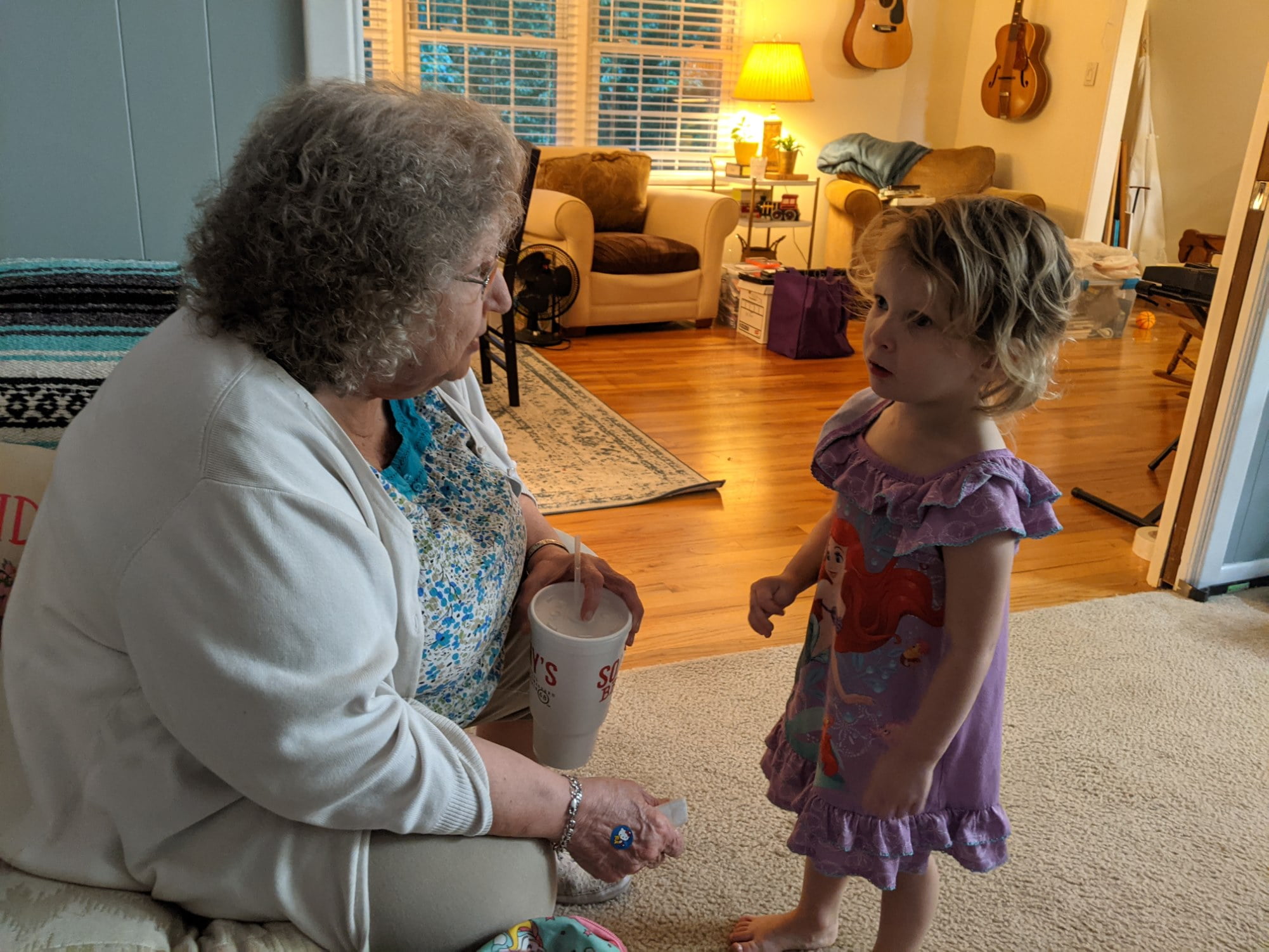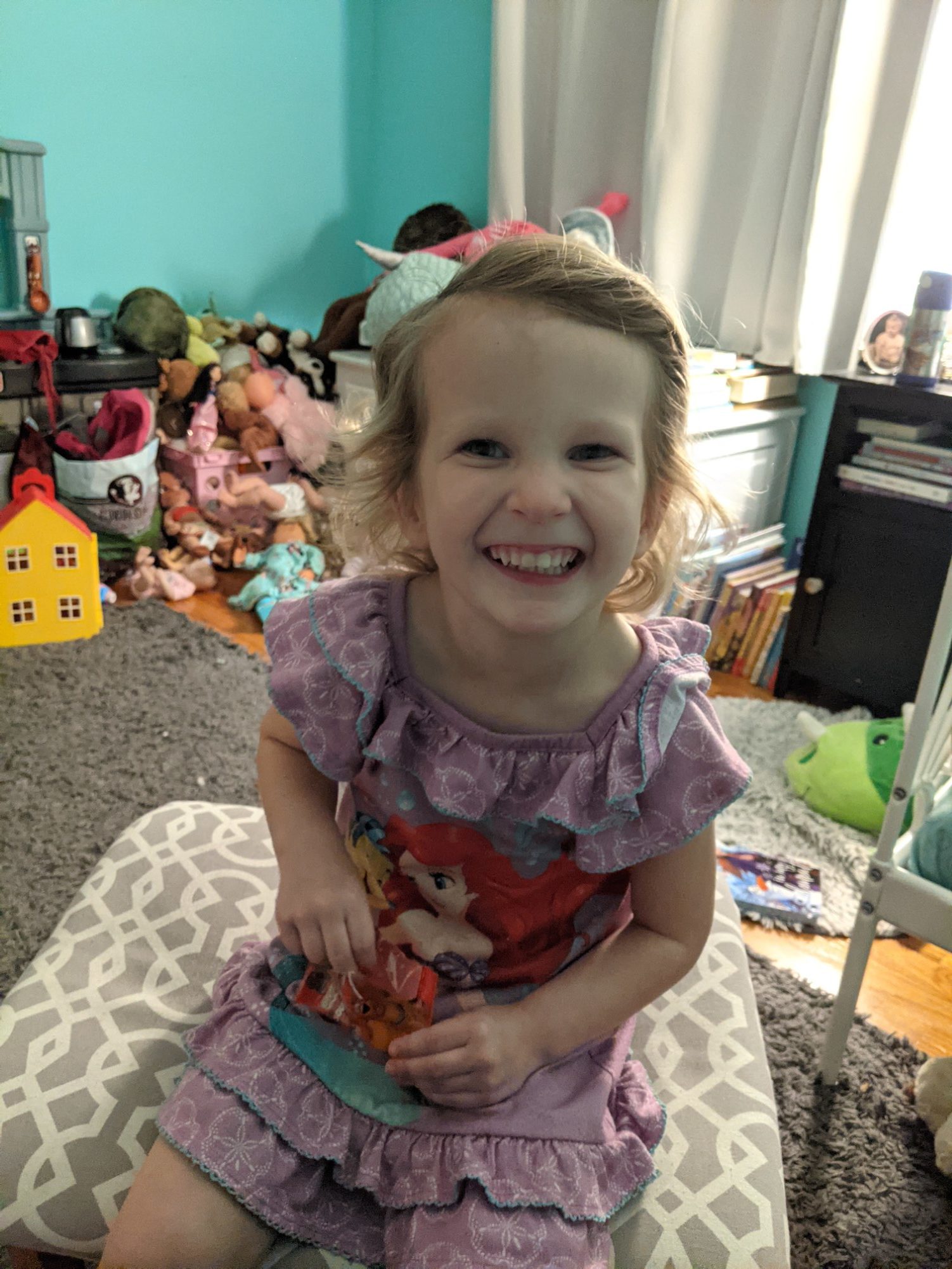 It was nice to take a break from the blog for a few days, but I did miss sharing our days and writing about my girl. Time to grab my protein shake and rest on the couch for a few minutes, and then I'm heading off to bed.