Precious little cuties, looking beautiful before church today.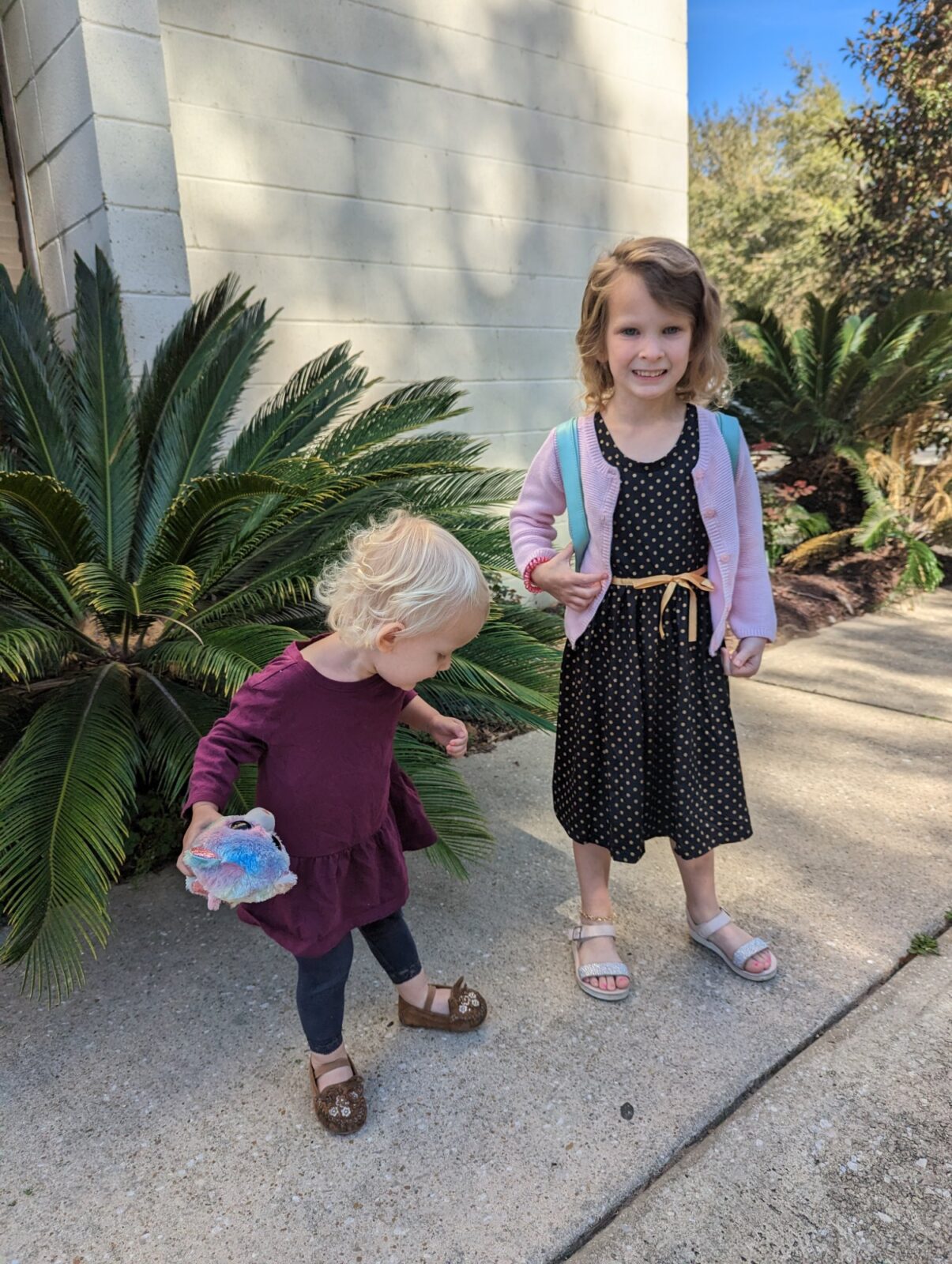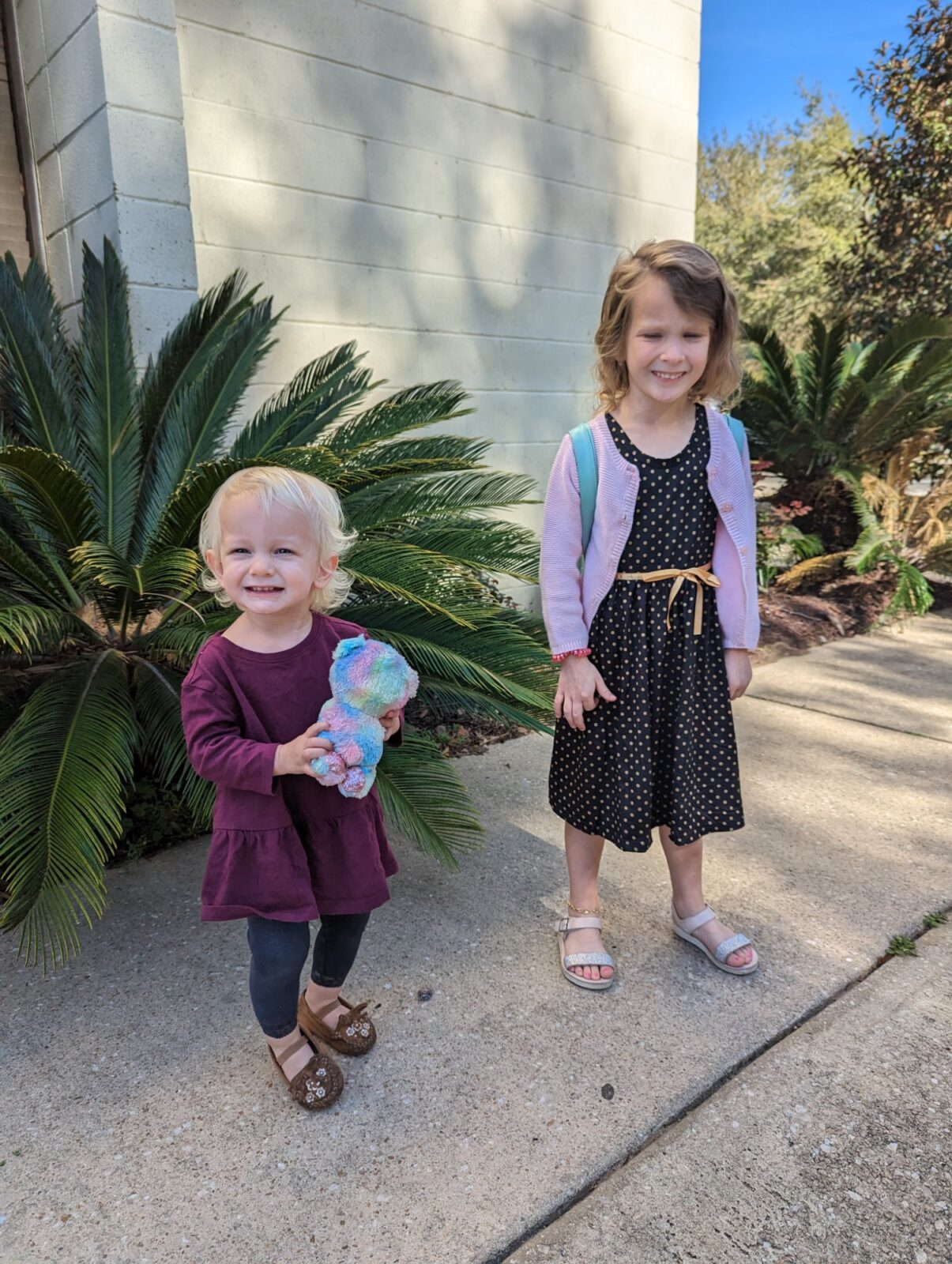 We watched some of our favorite YouTube travel bloggers eating ramen in Japan last night, and it made me really want to try it. There are a few places near our house, but we decided to try Ur Bowl. I got a taro milk tea boba and the Tonkatsu ramen, and it was pretty good. Not great, but good. But Emerson actually loved the ramen. Her and I shared mine, and she really ate a ton of the noodles, and loved slurping the broth. Addison also loved the noodles too!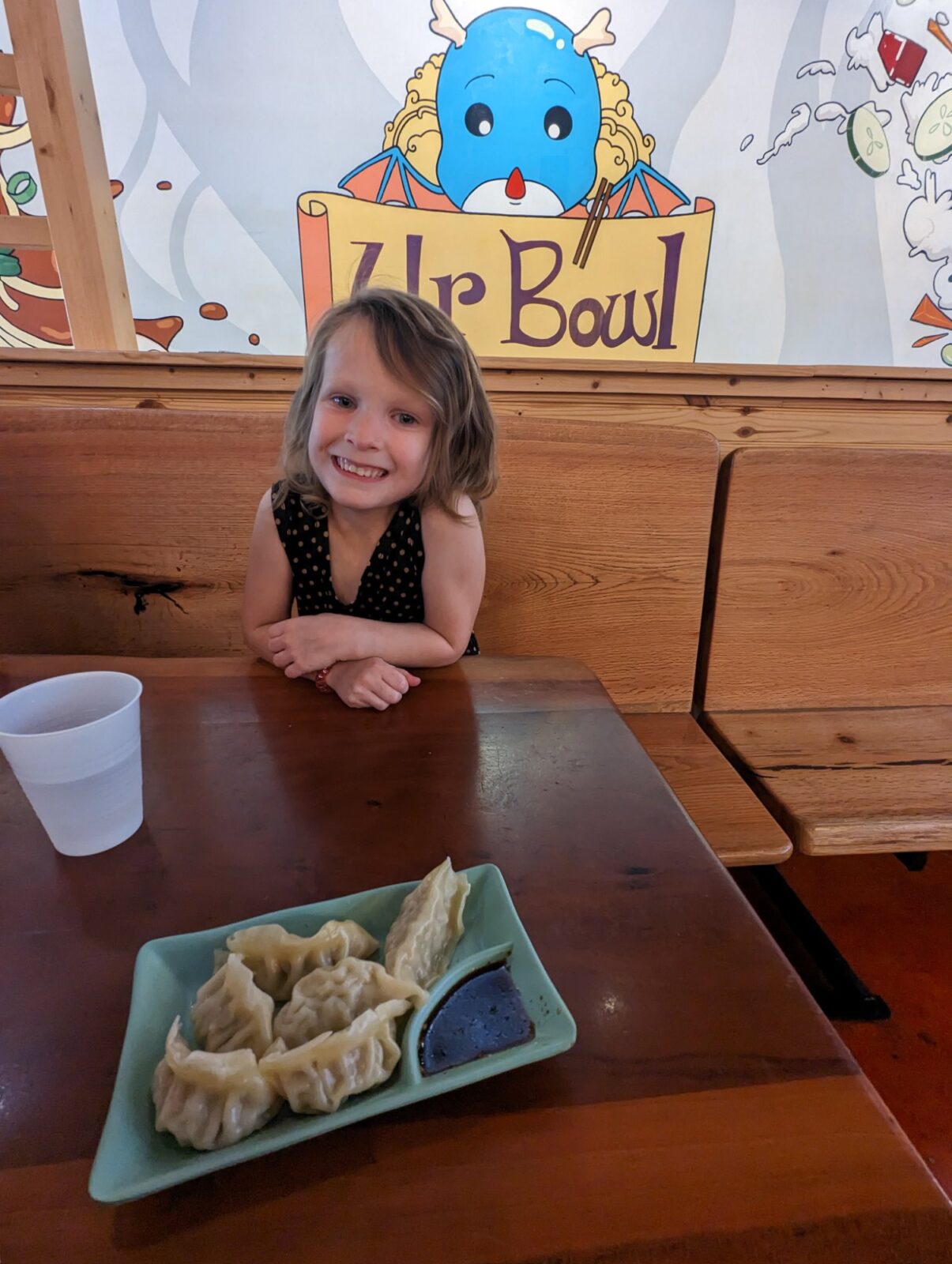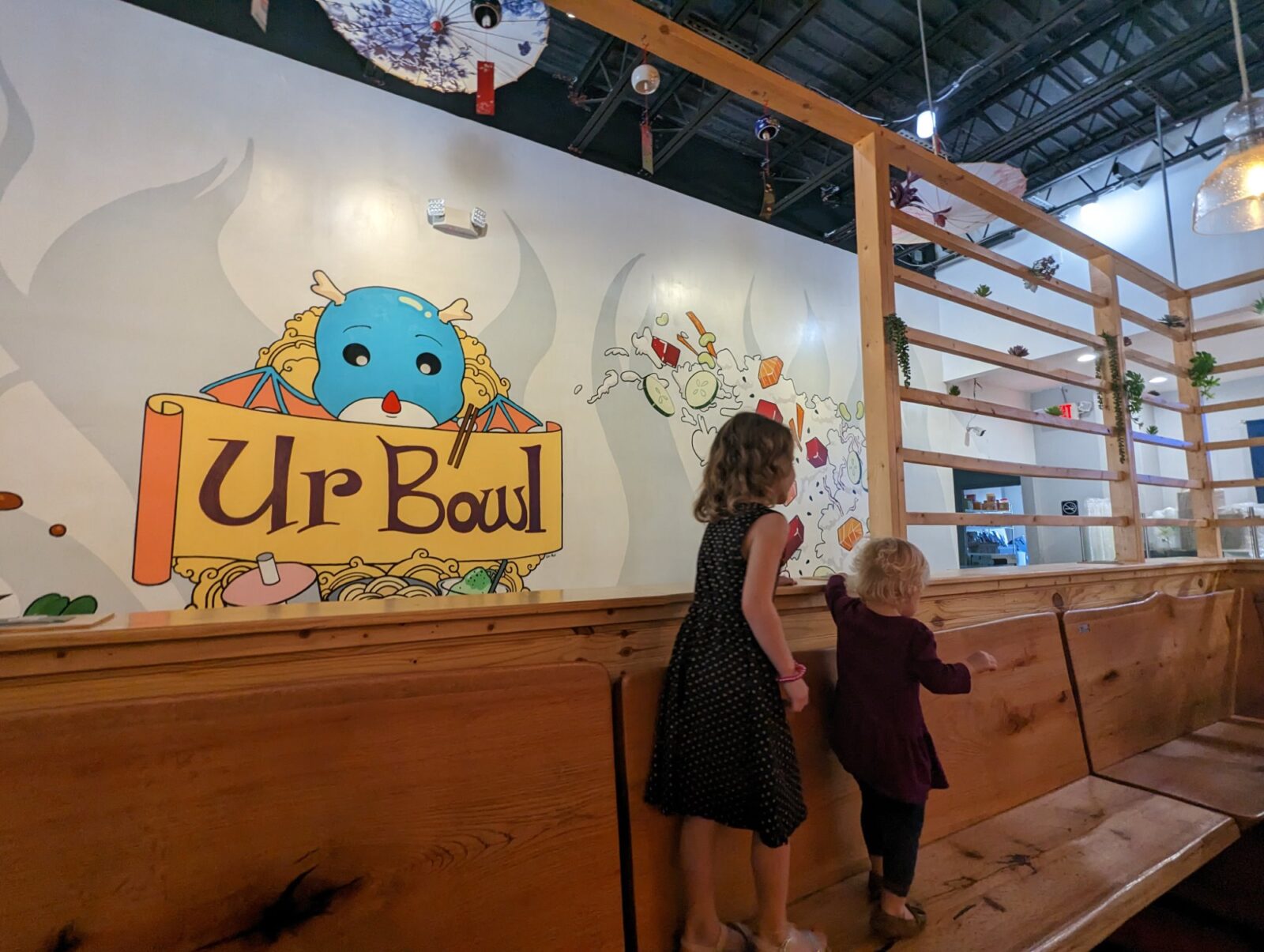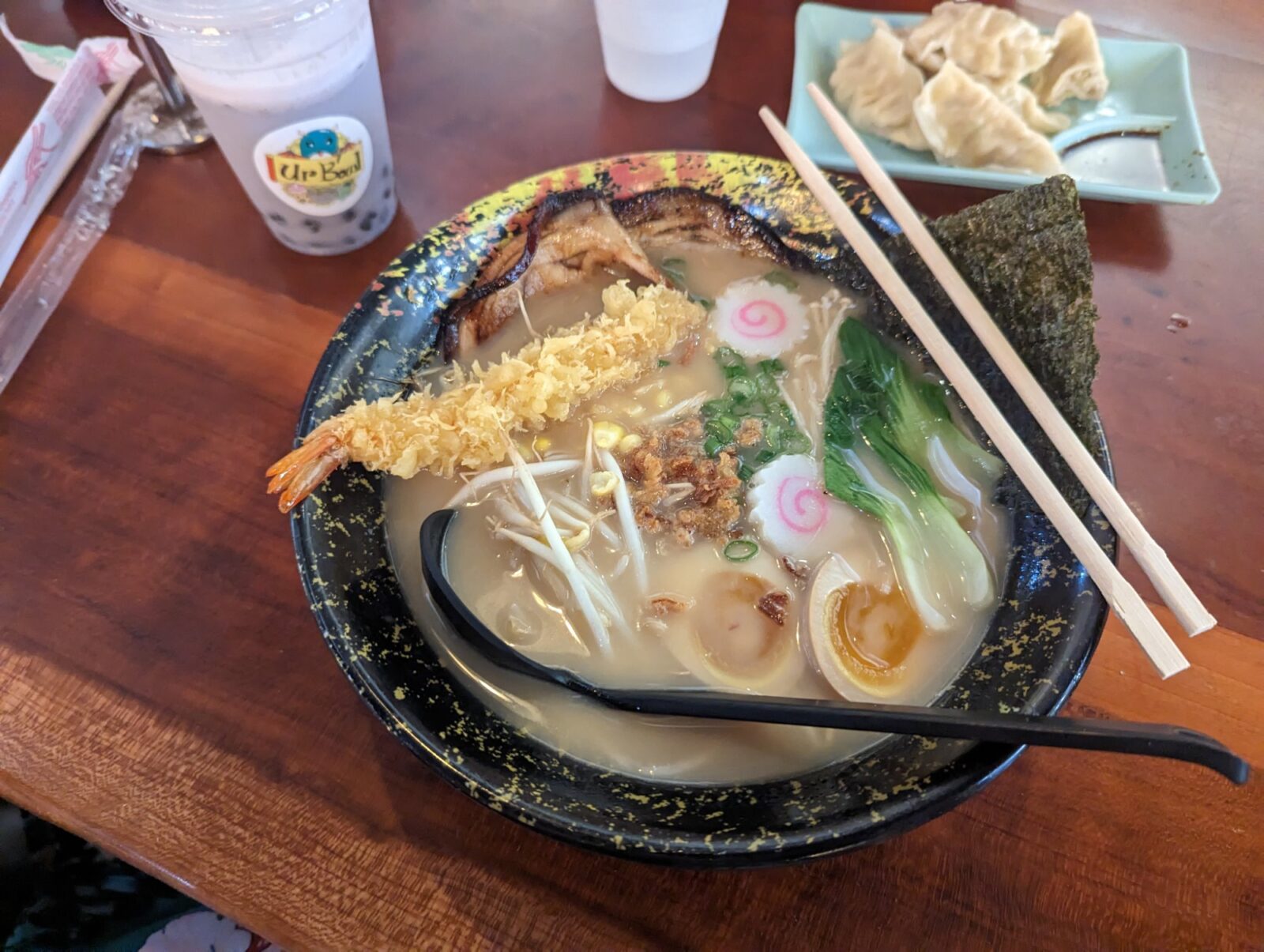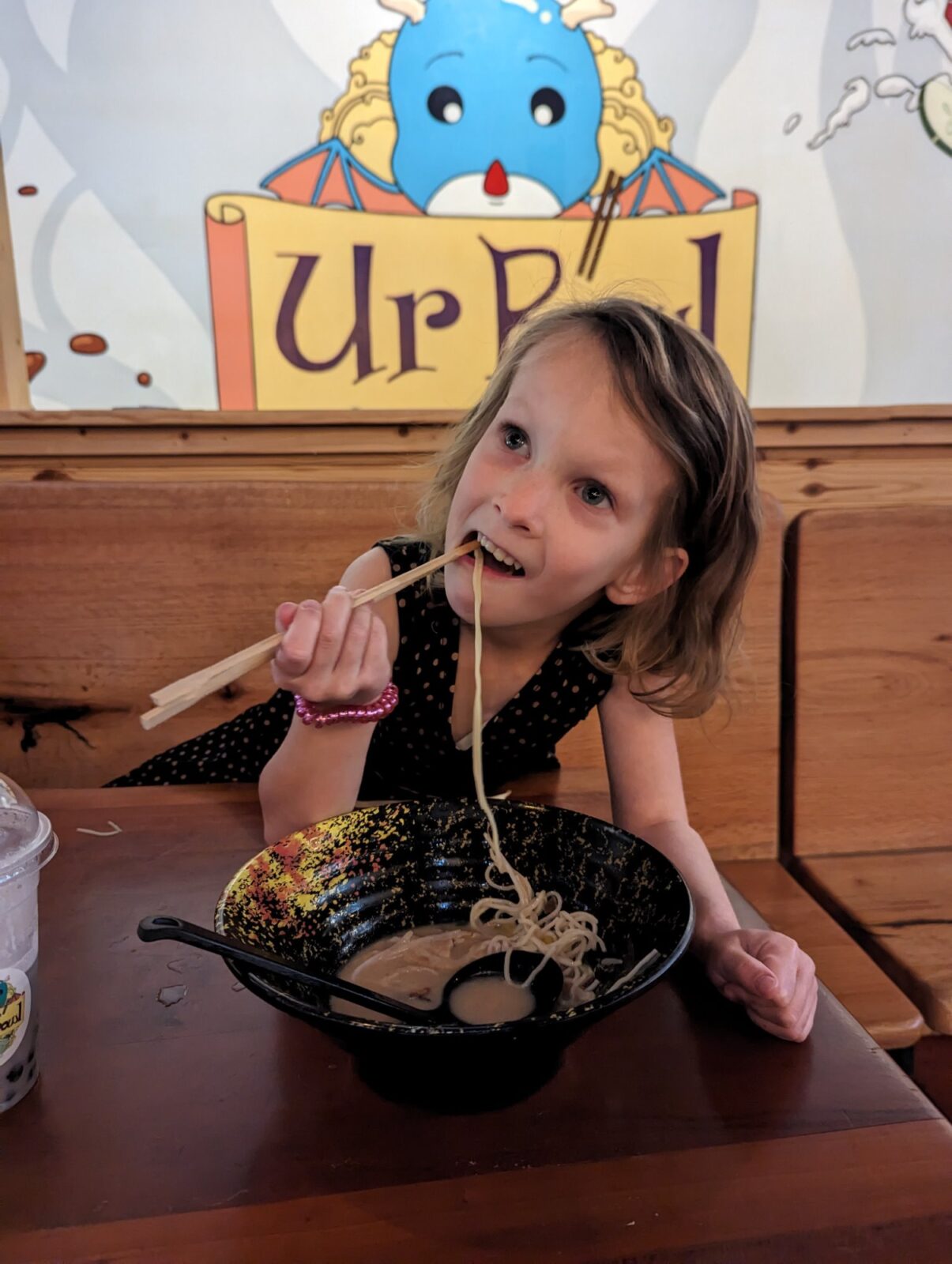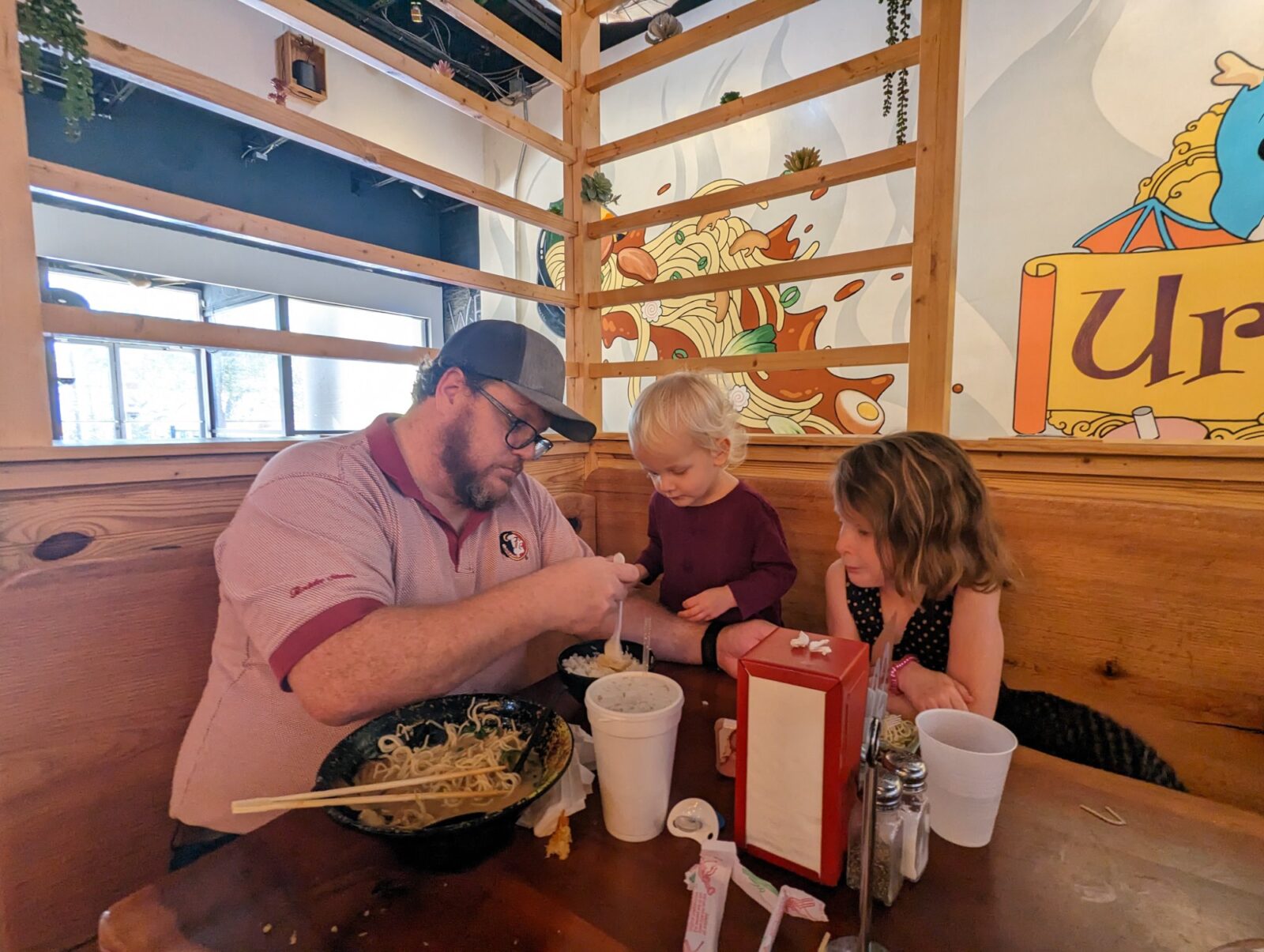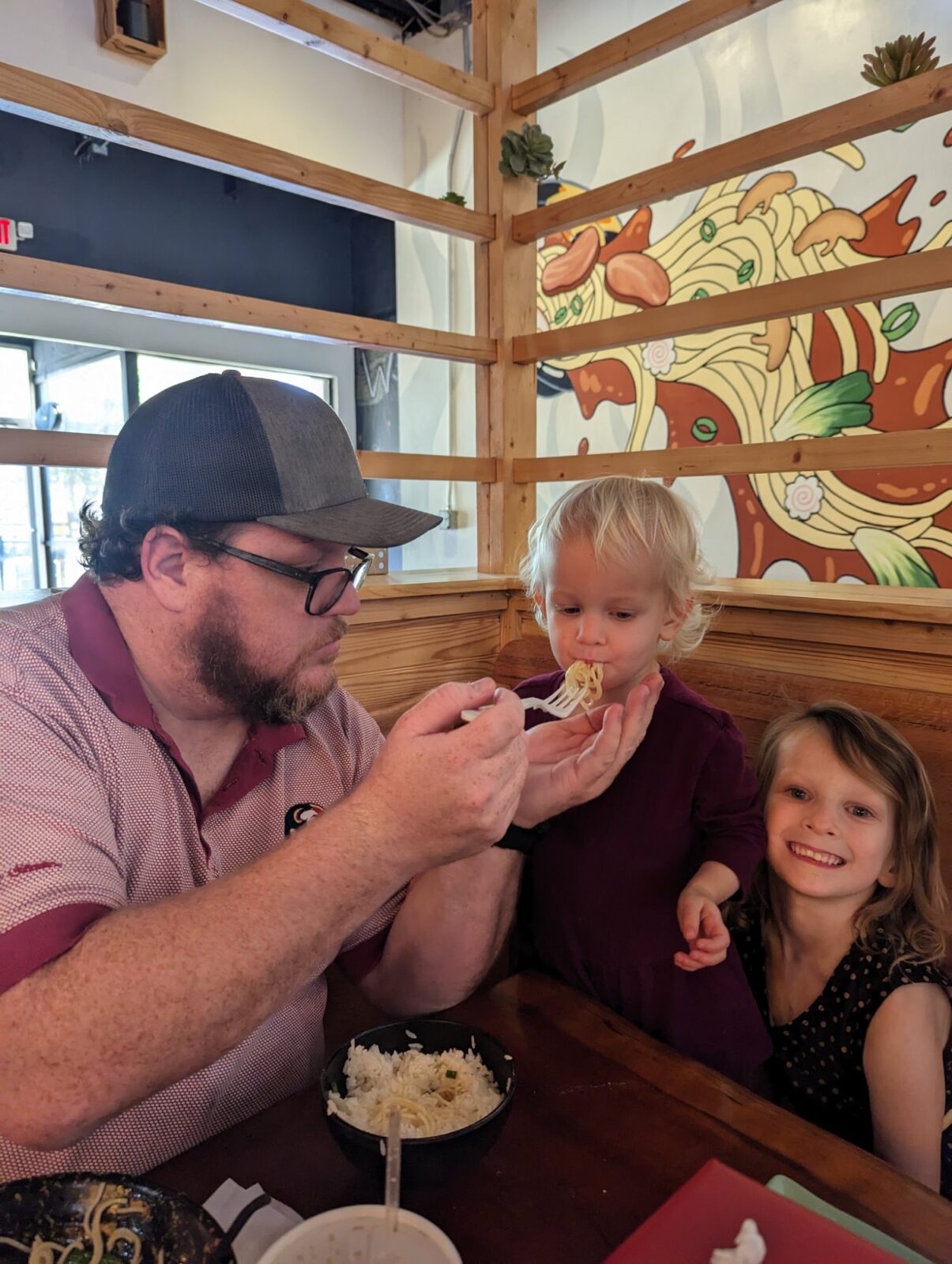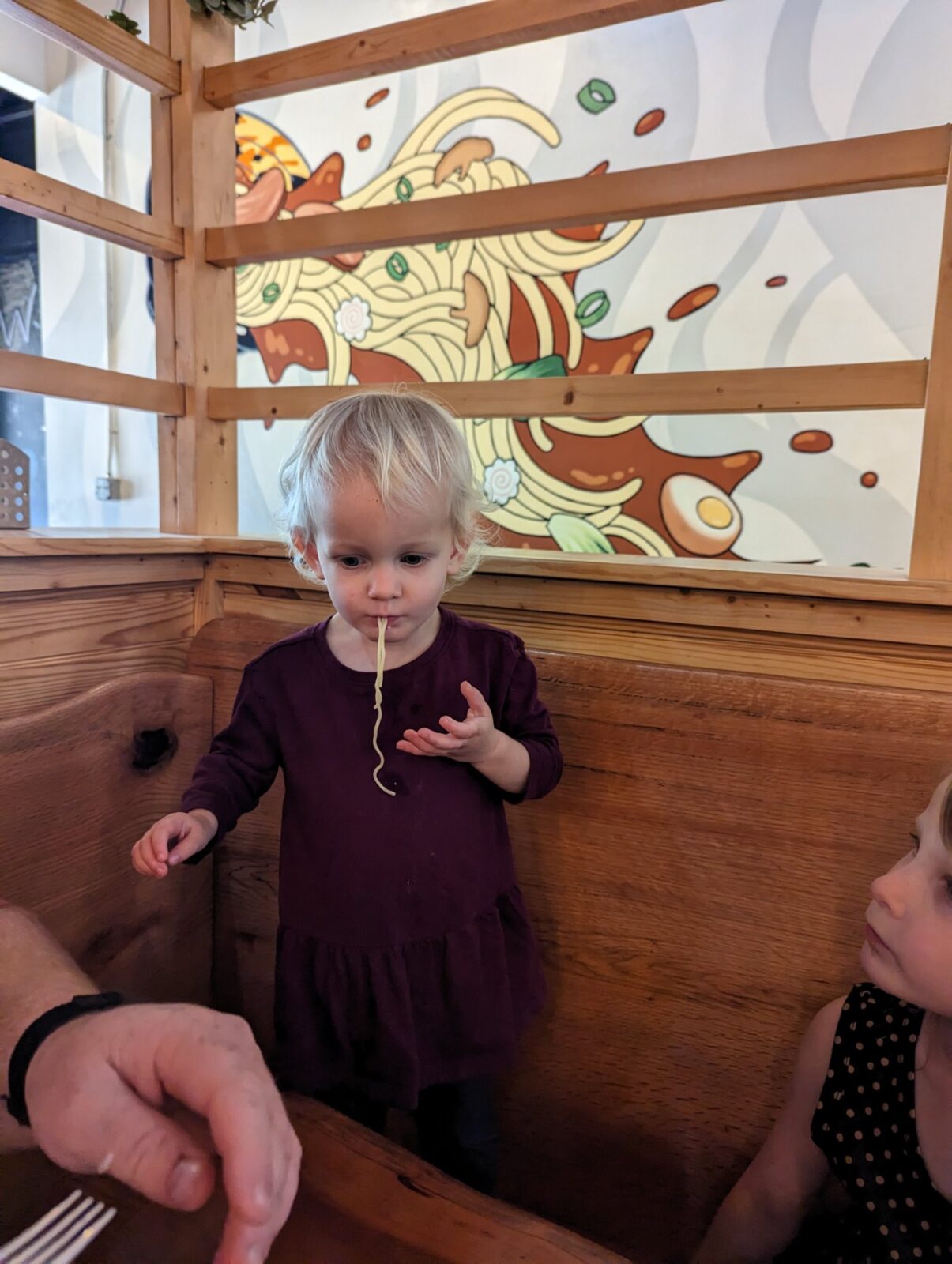 We took home leftovers from lunch, as usual, and then worked to get both girls down for their naps. Jeff went out to the carport and finished working on my car, and got it back up and running again. I took a quick power nap for about 30 minutes, and then I got busy working on that long to-do list we made yesterday. I gave myself a pedicure, washed the dishes & cleaned the kitchen counter, and cleaned & vacuumed the living room. Emerson woke up during all of that and colored the new water bottle she got at church this morning ("bought" with her kids bucks for bringing her Bible so many times and attending and participating in church), while I kept working.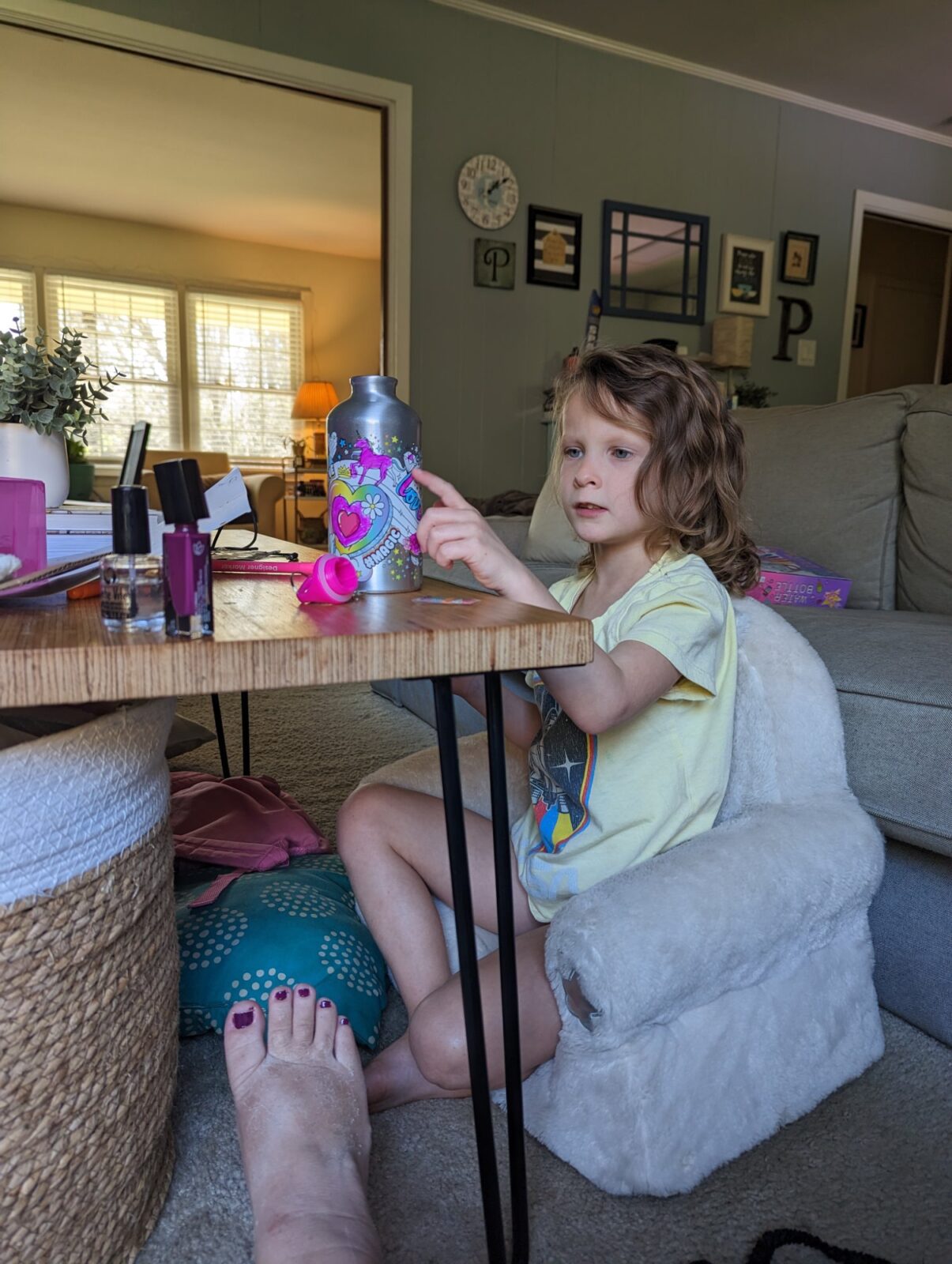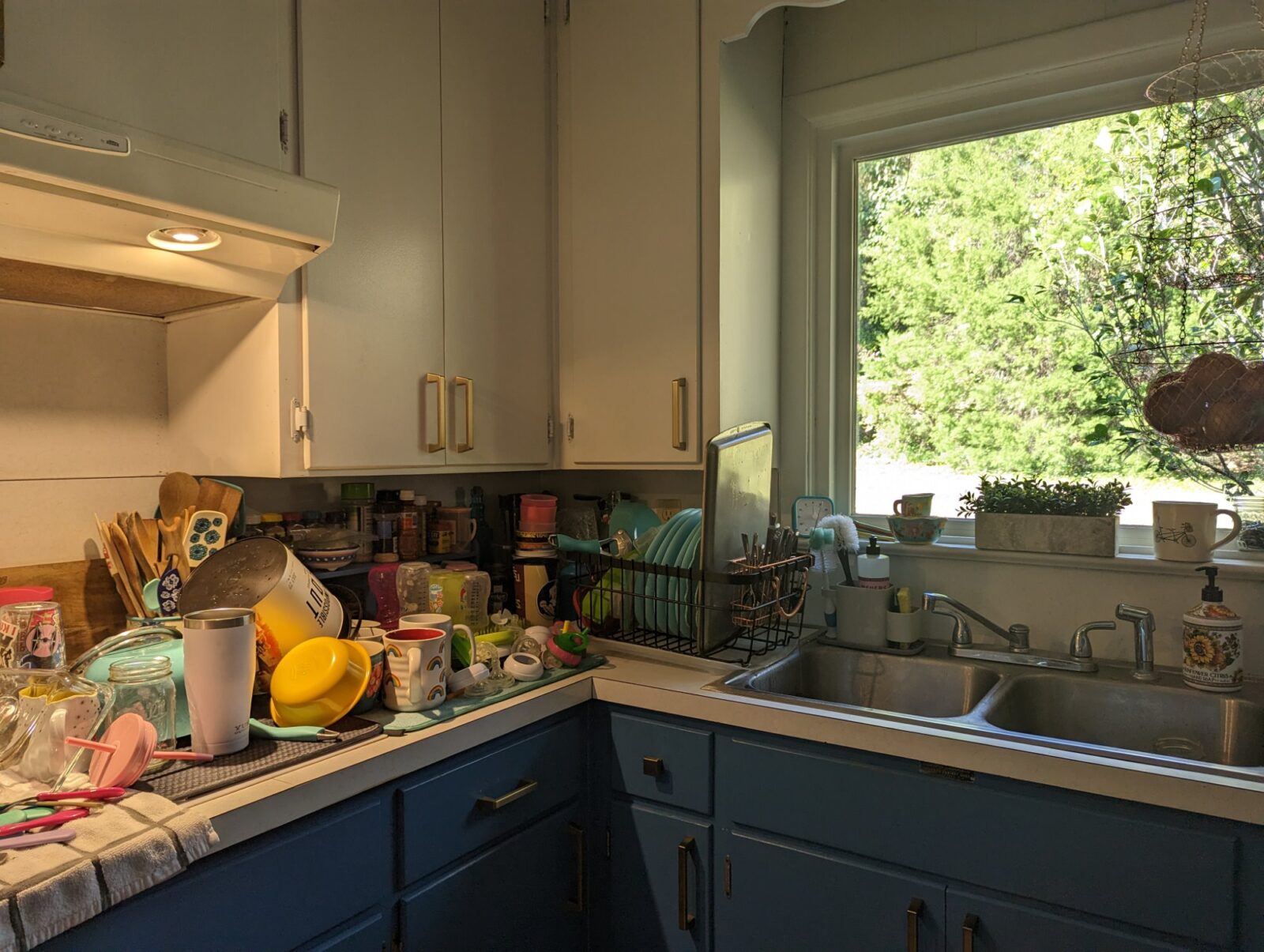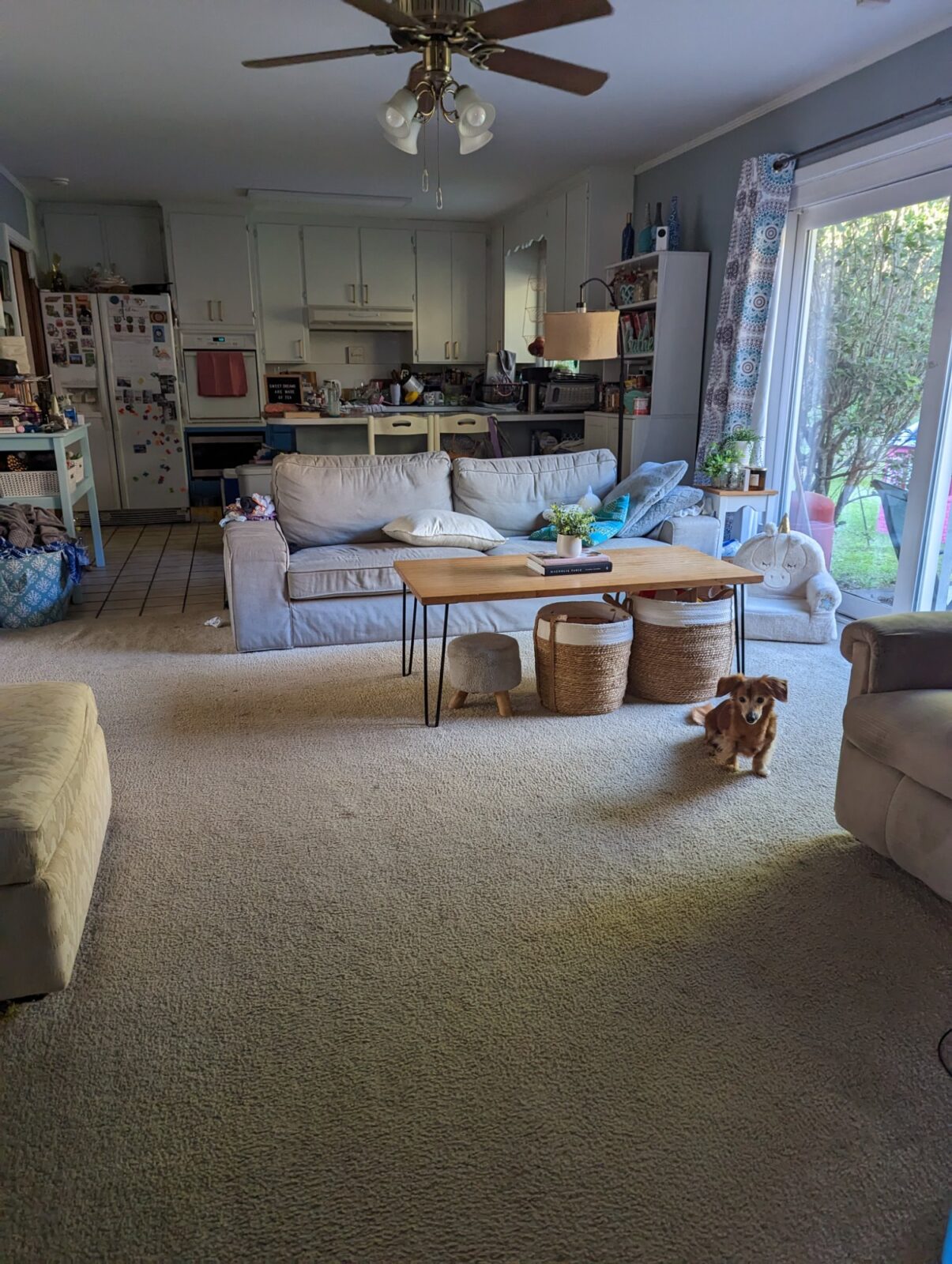 Once Addie was awake, I made myself a cold coffee and sat down to take a break, while the girls played together. Then we went out to pick up our grocery pick-up order (it was so nice to drive my own car again, instead of Jeff's!), which was also on my to-do list, so I got to cross that off too when we got back home. Oh, and we also dropped off some donate stuff at Goodwill, and filled up my gas tank.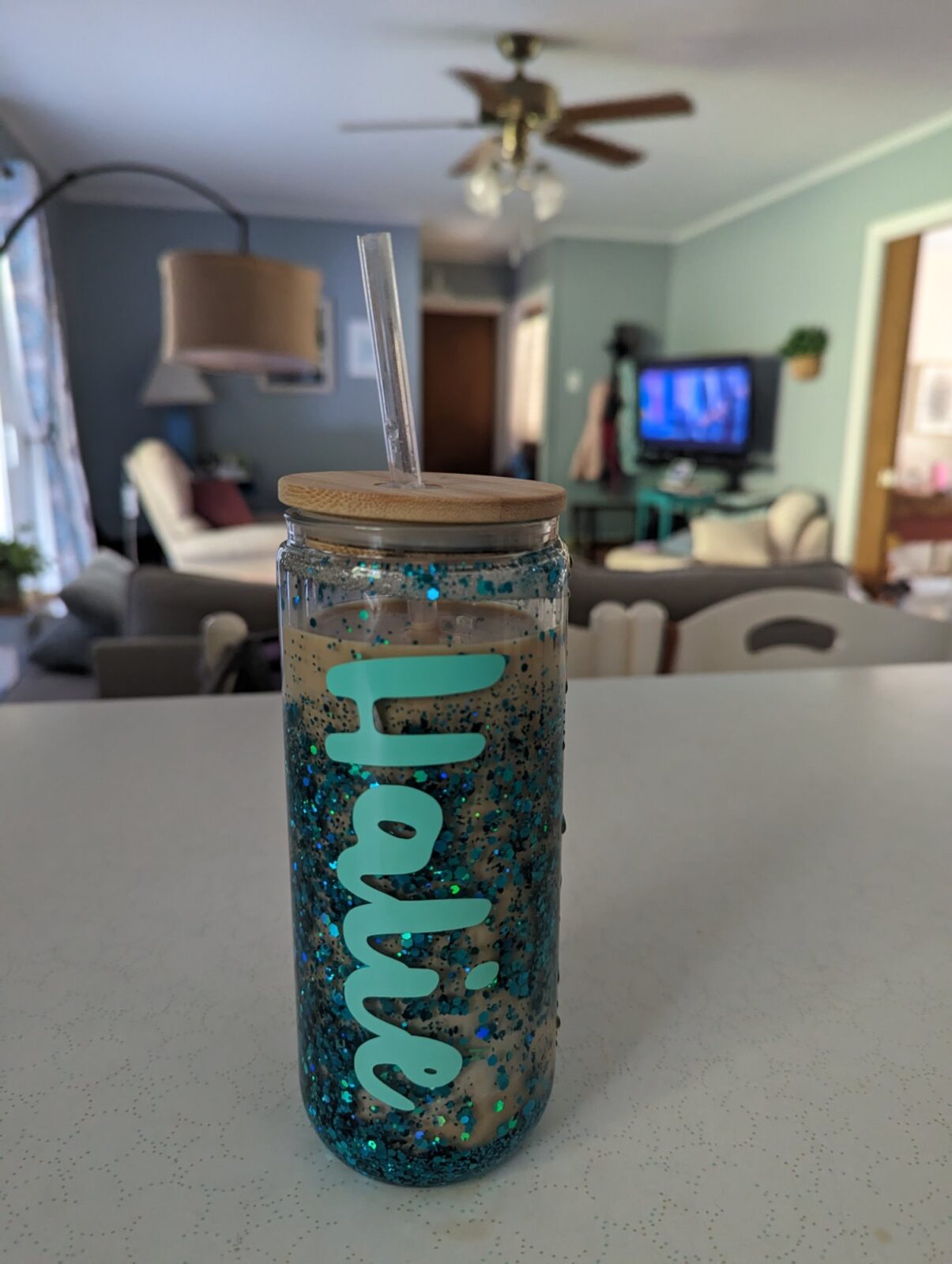 We had so much leftovers from all the places we ate out this past weekend, that we had more than enough food for us to all eat leftovers for dinner, and still have more leftovers for me to take to work for lunch tomorrow. Oh, and Jeff had left this afternoon after fixing my car, to go do one of his side jobs, and came back right after the girls and I ate dinner.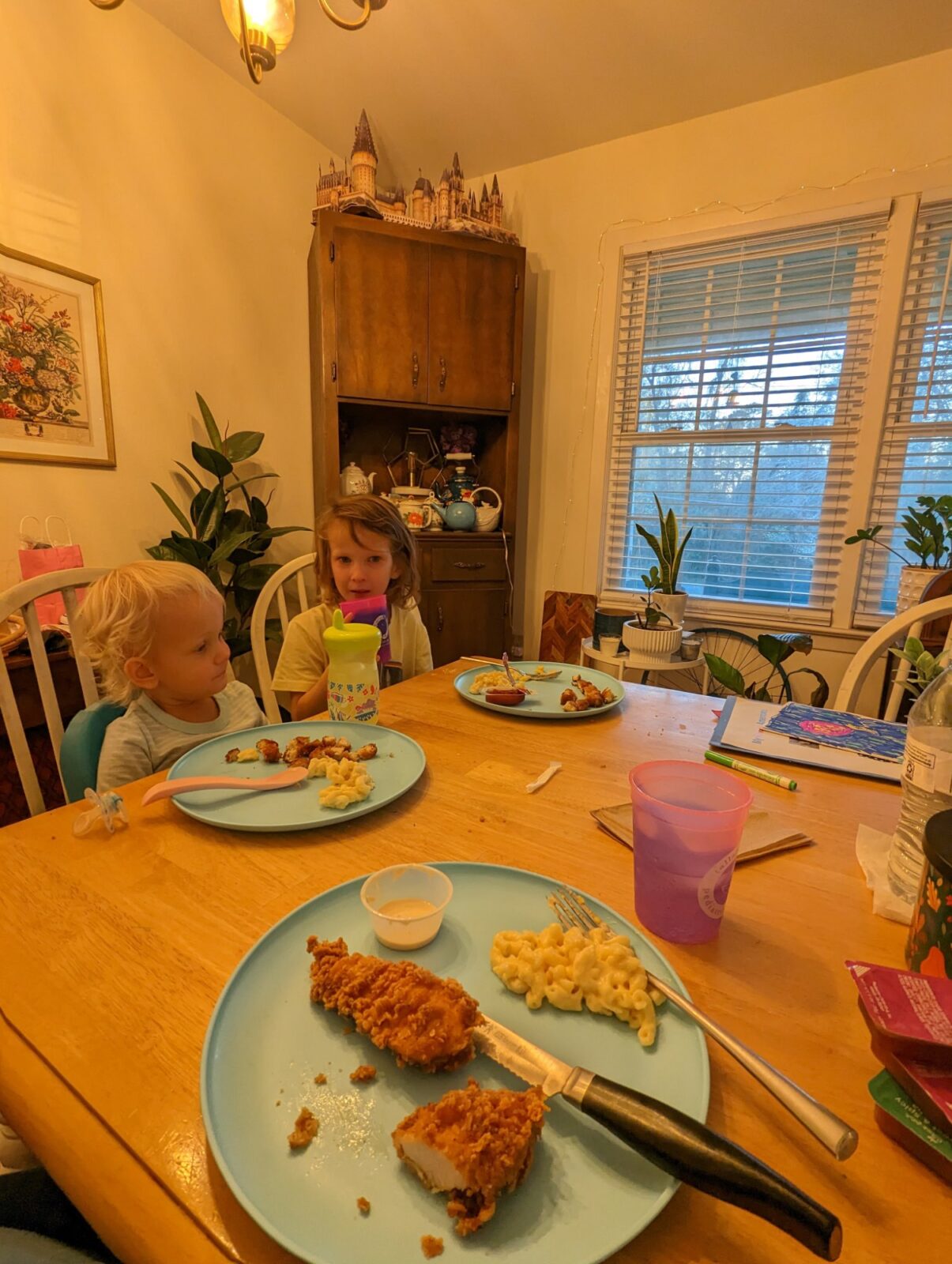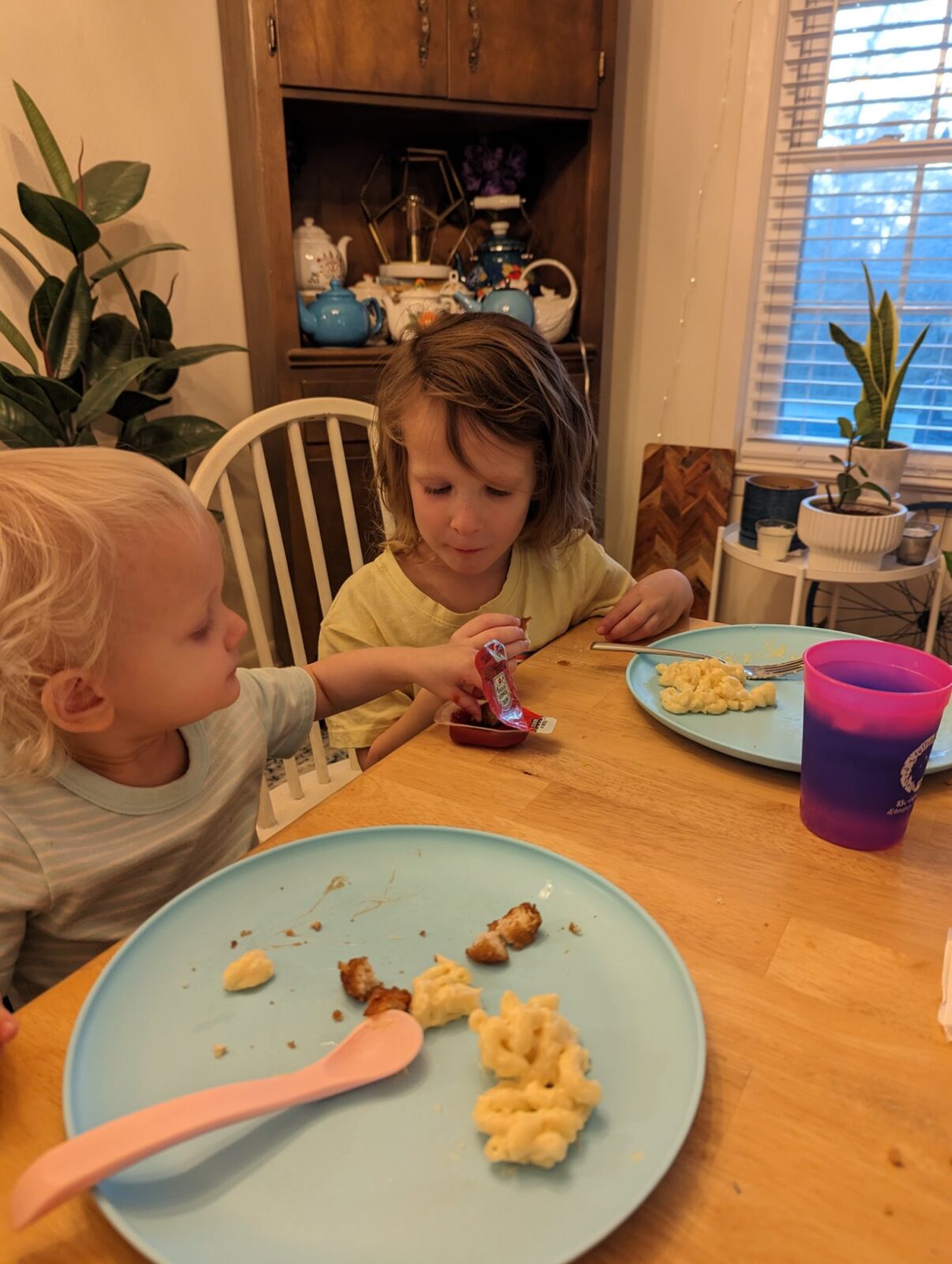 Also on our to-do list, was to finish this little peach farm puzzle we started the other day, which we enjoyed finishing that and crossing it off the list.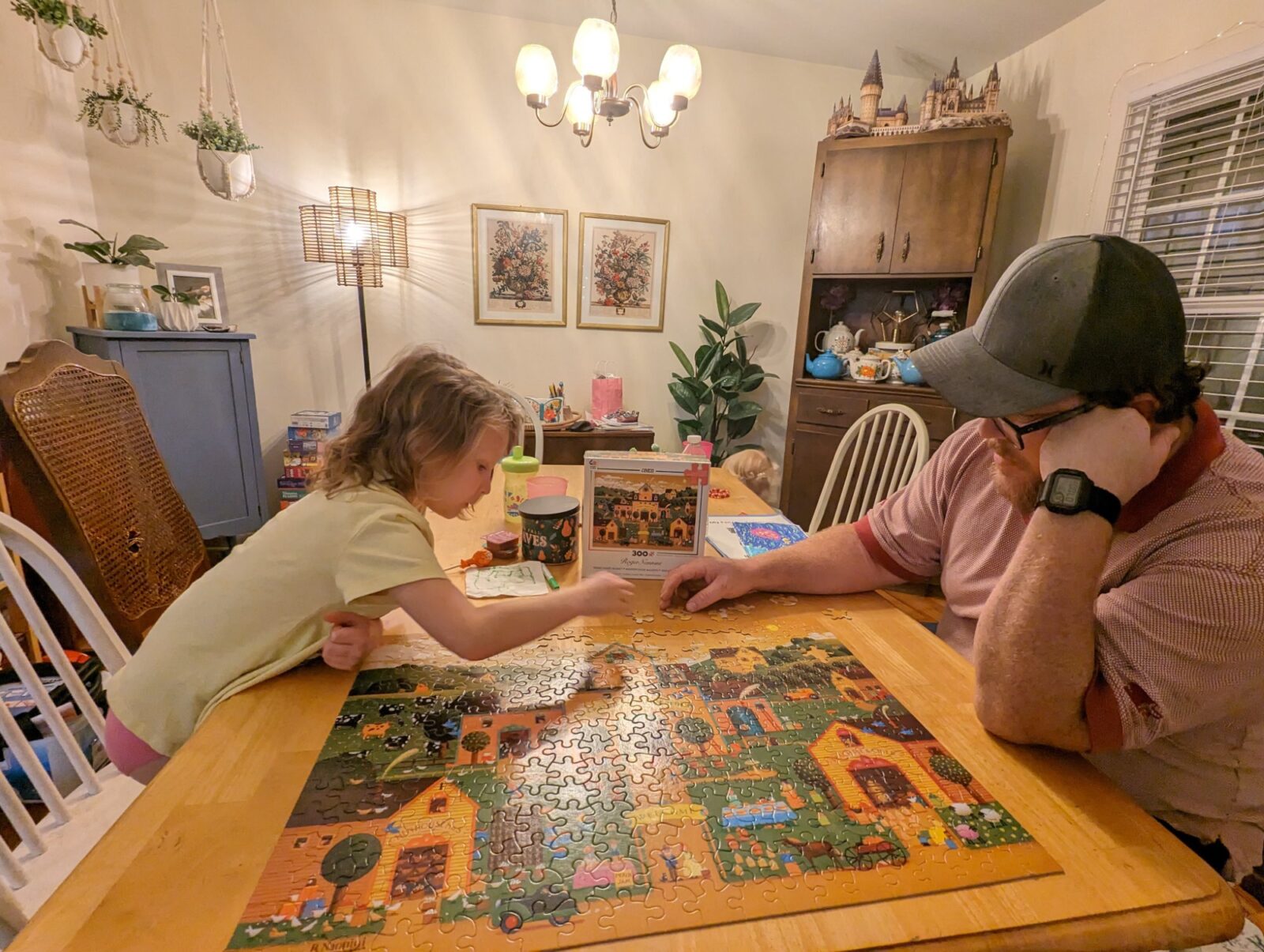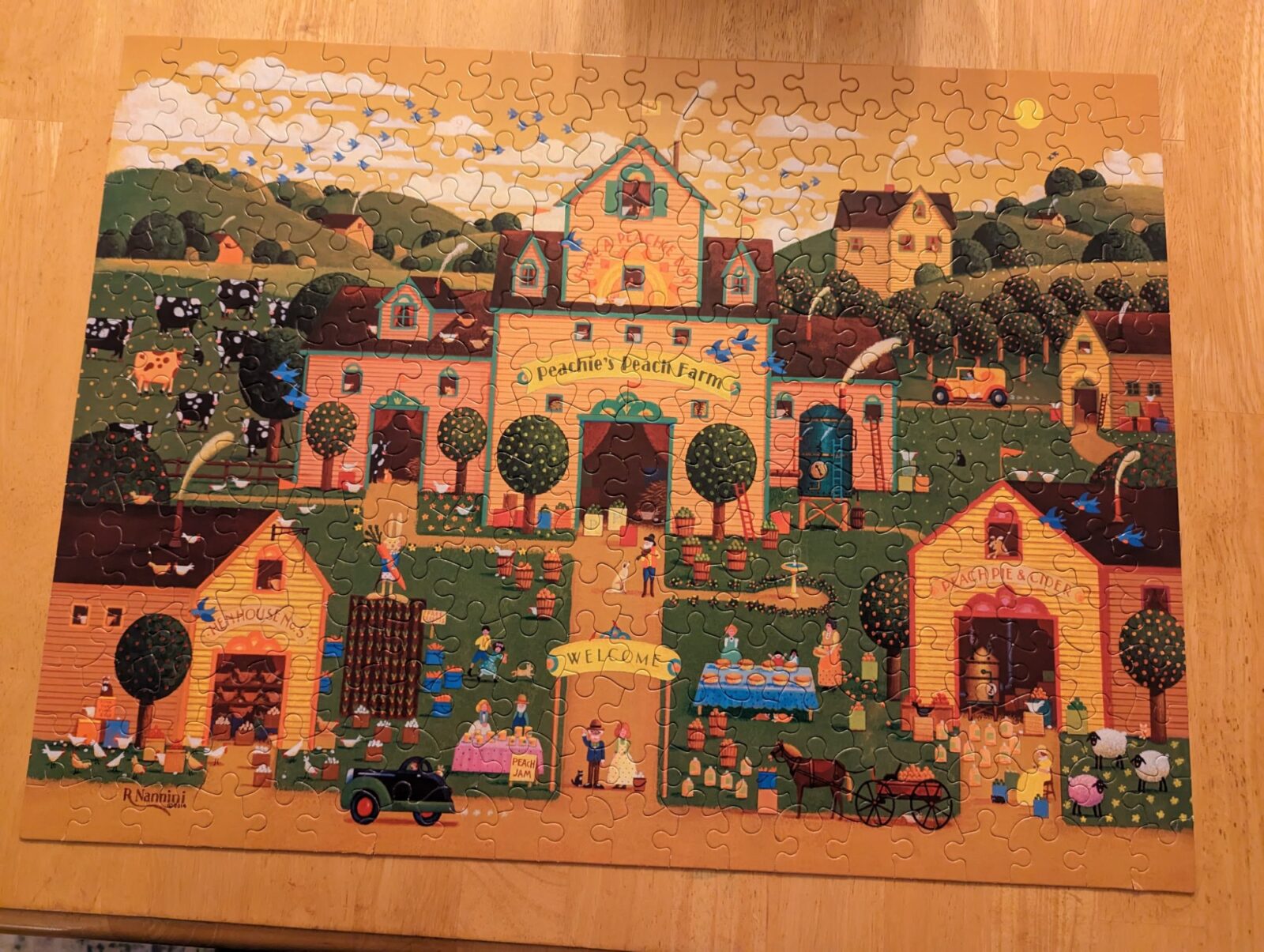 We worked on getting a load of Emerson's clothes into the washer after the puzzle, and then got the girls into their jammies, and started on bedtime. It took about 20-30 minutes to get both girls to sleep, but it went pretty easily, without too much hoopla. After we got them both into their beds, I made myself a little drink (leftover Sprite from Jeff's work trip, with some raspberry lemonade "water enhancer" flavor squirted in) and a snack (peanut butter filled pretzels, also leftover from Jeff's work trip), and checked the list again.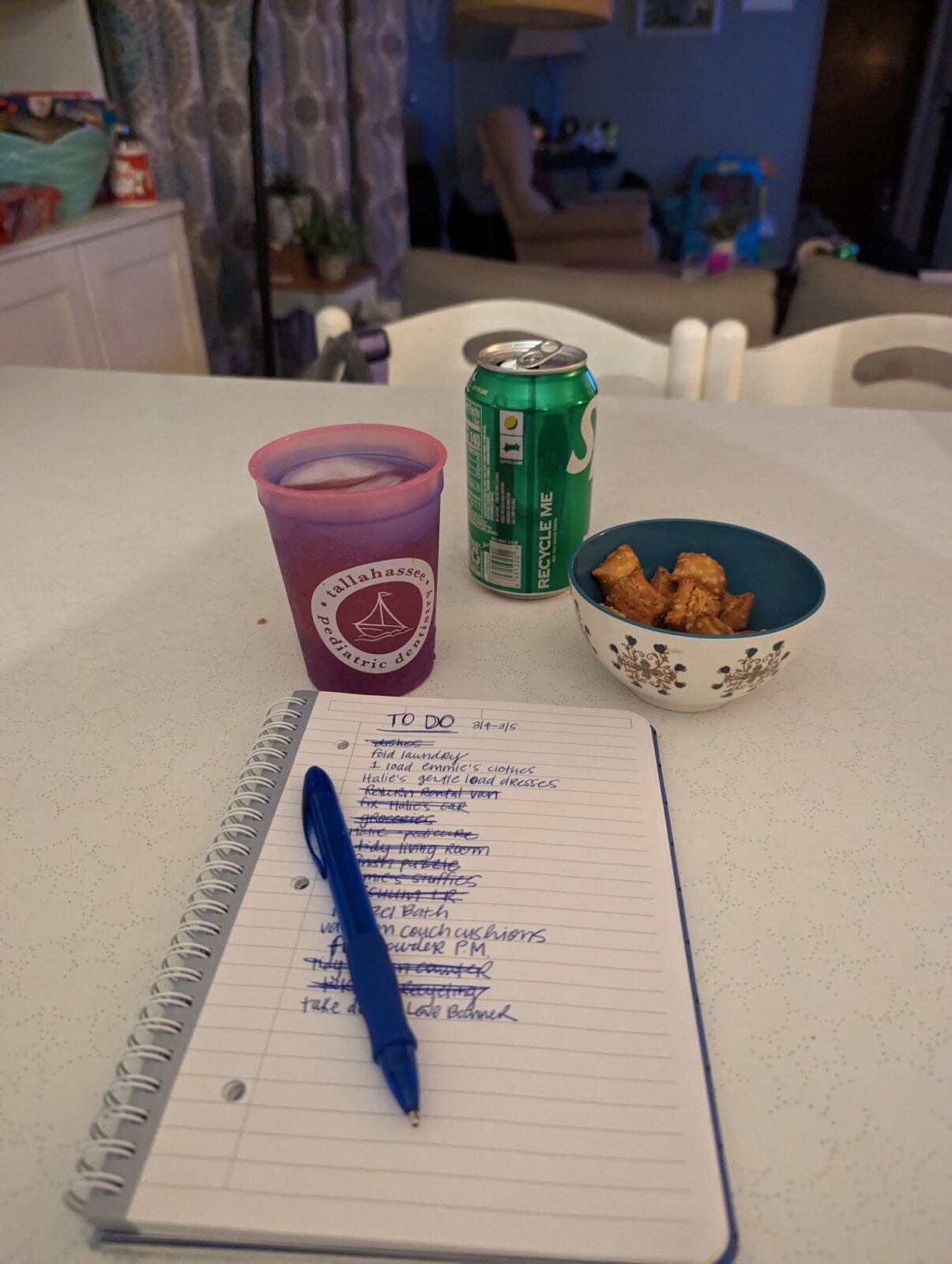 We ended up adding a few more things on the list during the day, but we were able to cross off a good bit of this, and we're still working. Jeff is currently in our bedroom folding a couple loads of clean laundry, and hanging up some of our hanging clothes. Emmie's load of laundry is in the washer, so we need to go move that over to the dryer soon. Then we'll be able to cross off a couple more items as well, before we finally call it quits for the day.