Well…… we've been hit with some hoopla again… Emerson woke up this morning, walked into my bathroom while I was getting ready, with crusty eyes she couldn't open, saying, "I think there's something on my eyes." So I got both girls dressed, and dropped off Addison at school…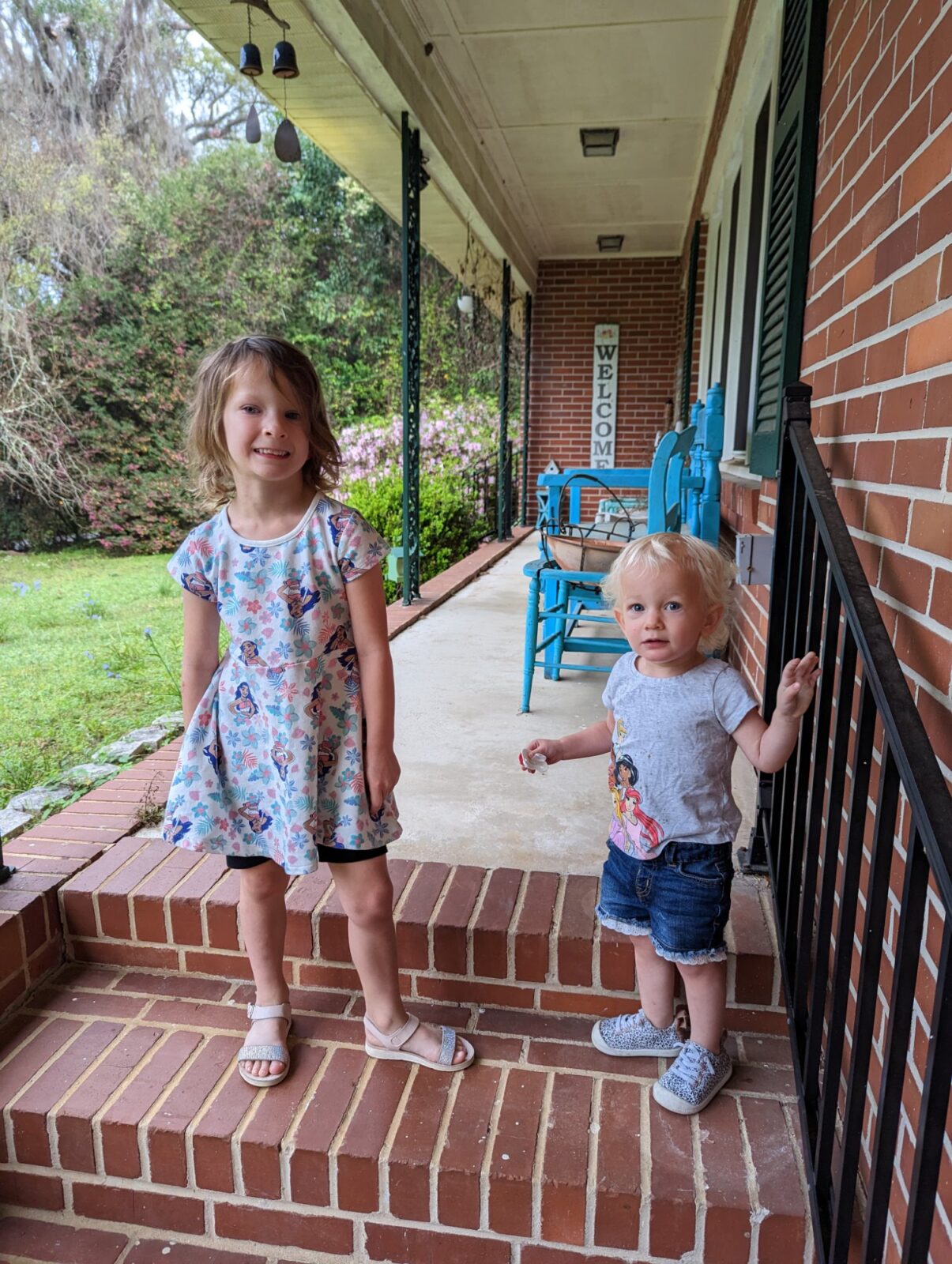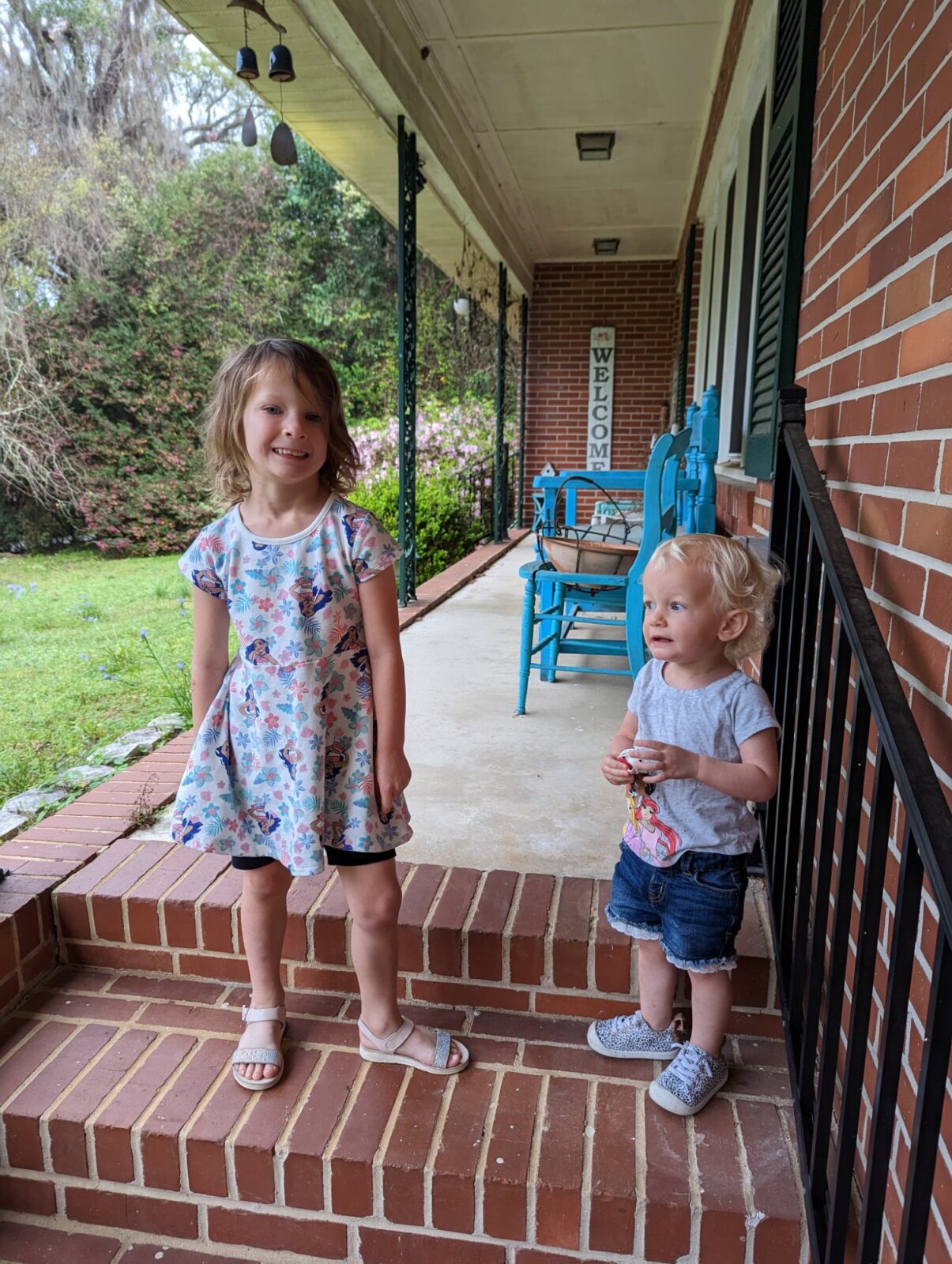 Then I got Emmie a donut really quickly since we had a few minutes, and then took her into the doctor's office, for them to confirm my suspicions that she has pink eye, of course.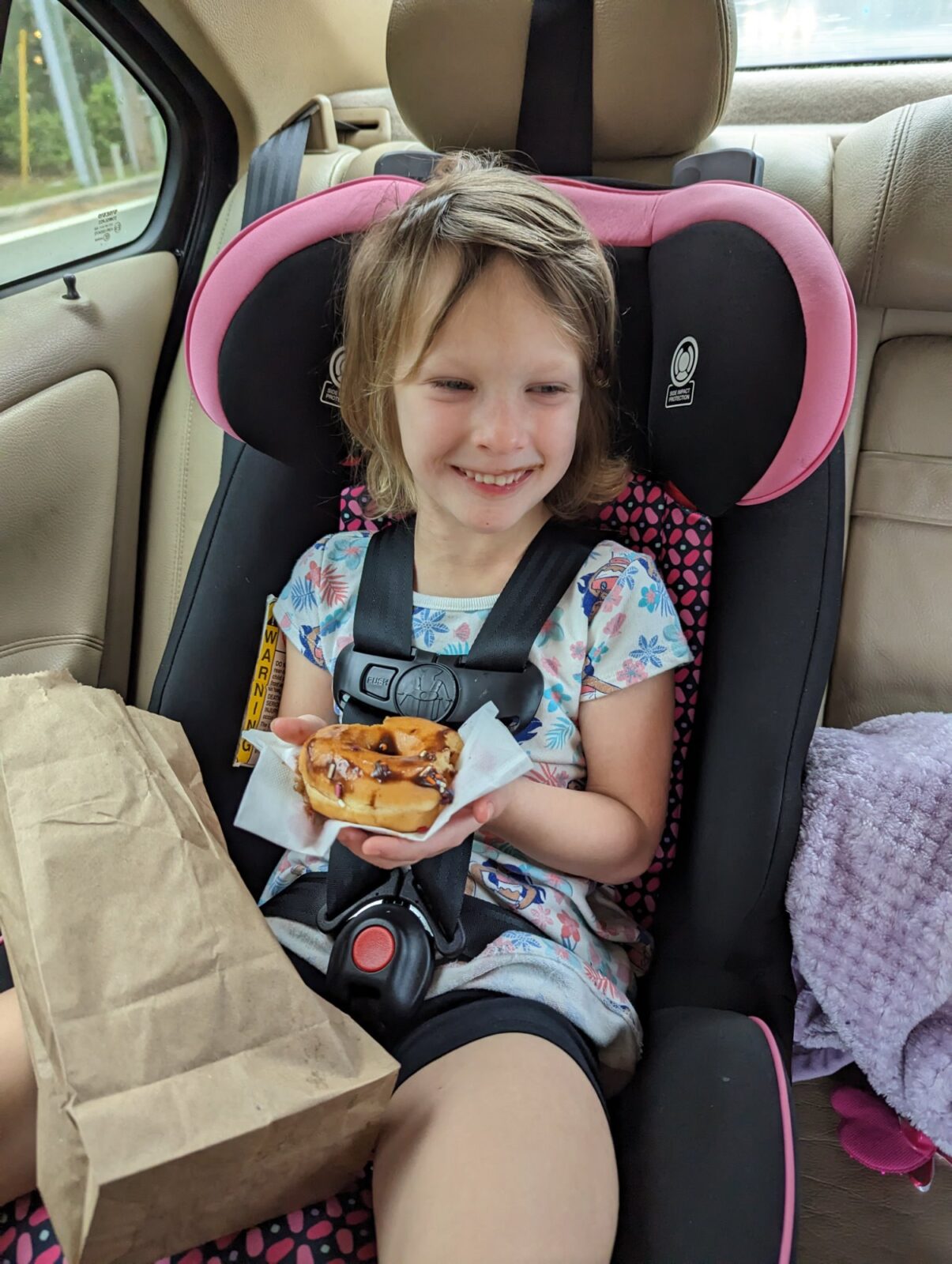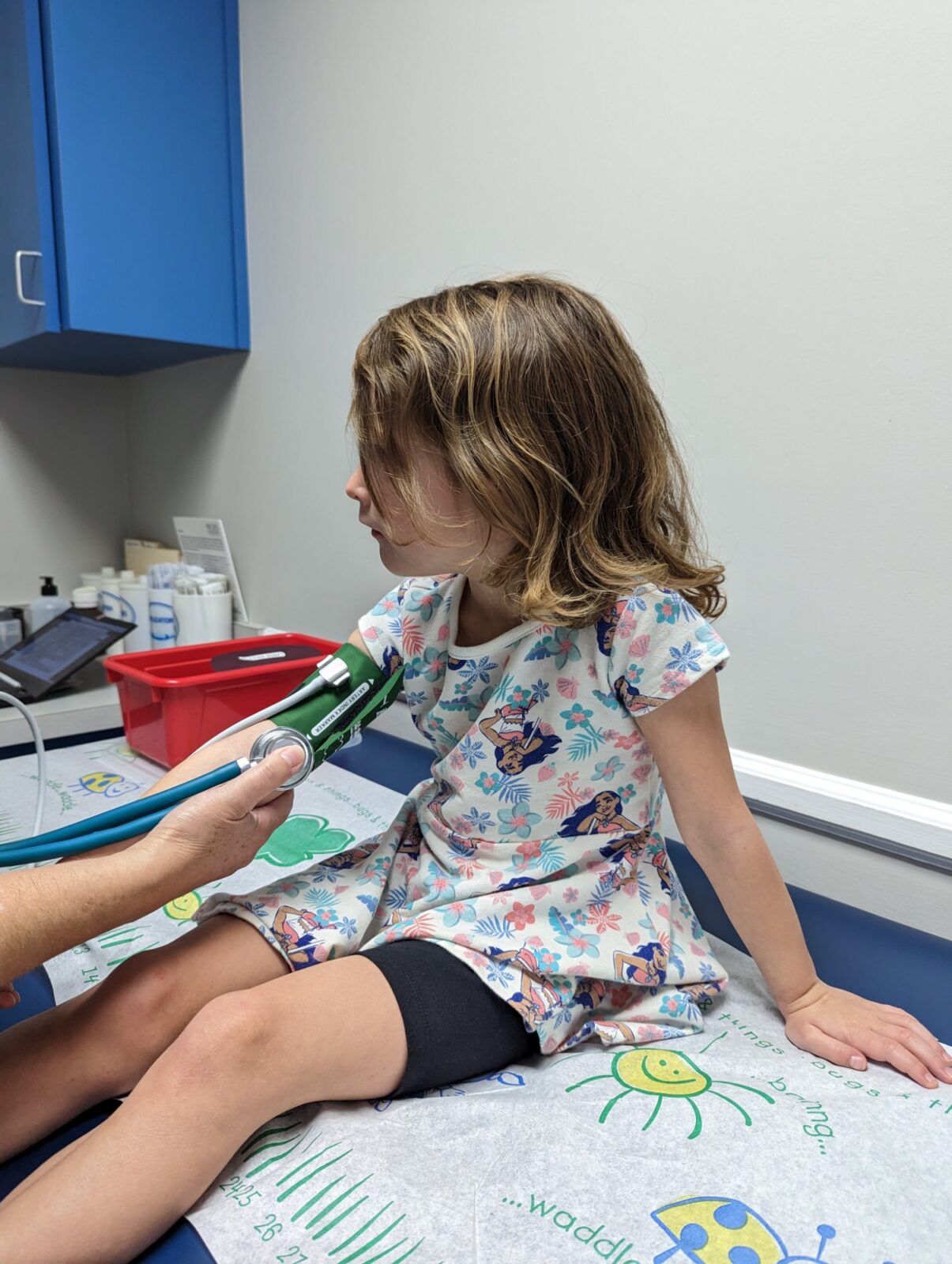 So that meant her and I had a day at home together. But before we headed back home, while we were waiting on the pharmacy to get her eye drops ready, we hit up two Little Free Library's nearby, and lucked out with a couple books, and even a puzzle! I thought it was a great idea to put puzzles in there, and we might donate a few that way one day too.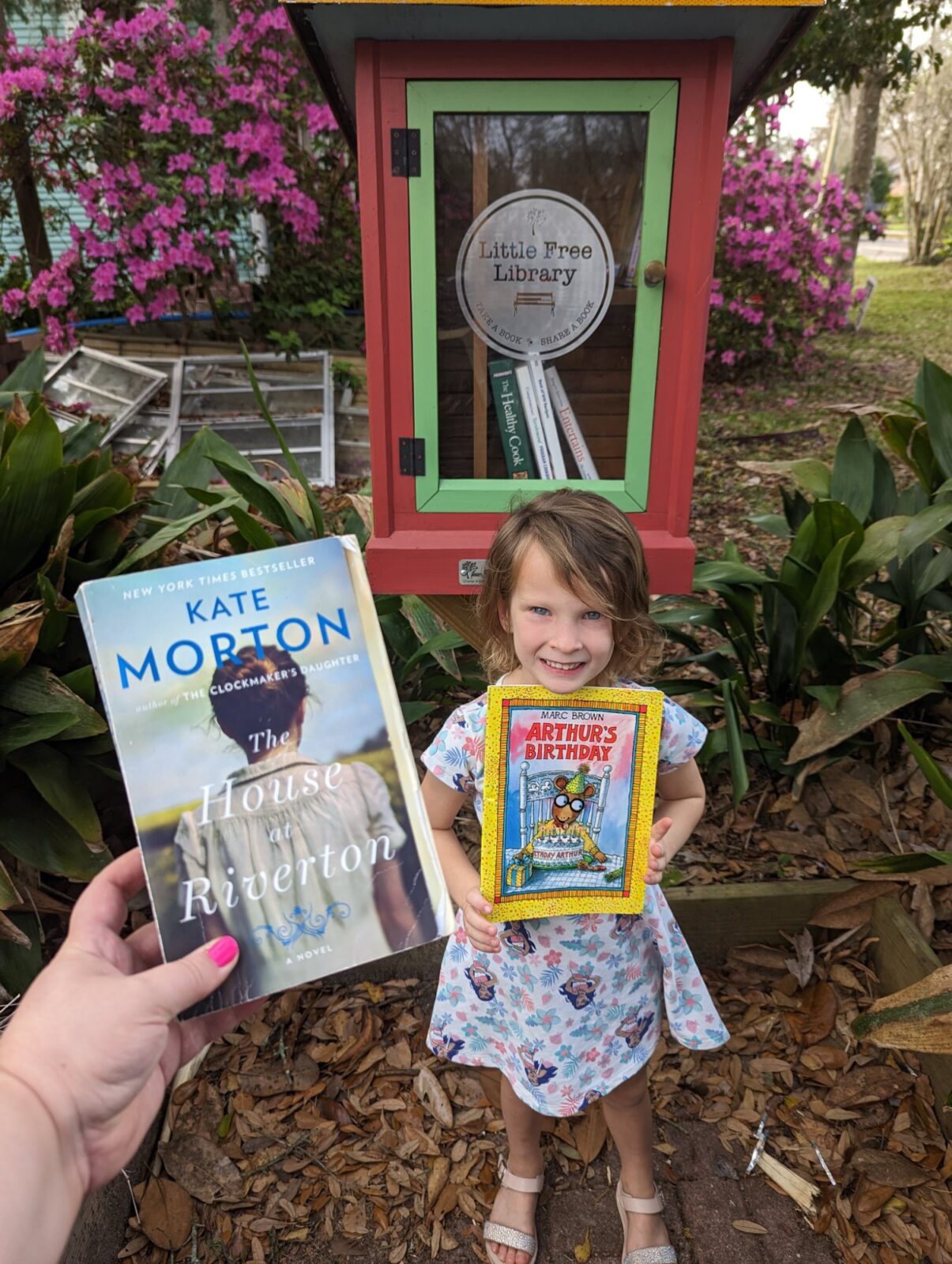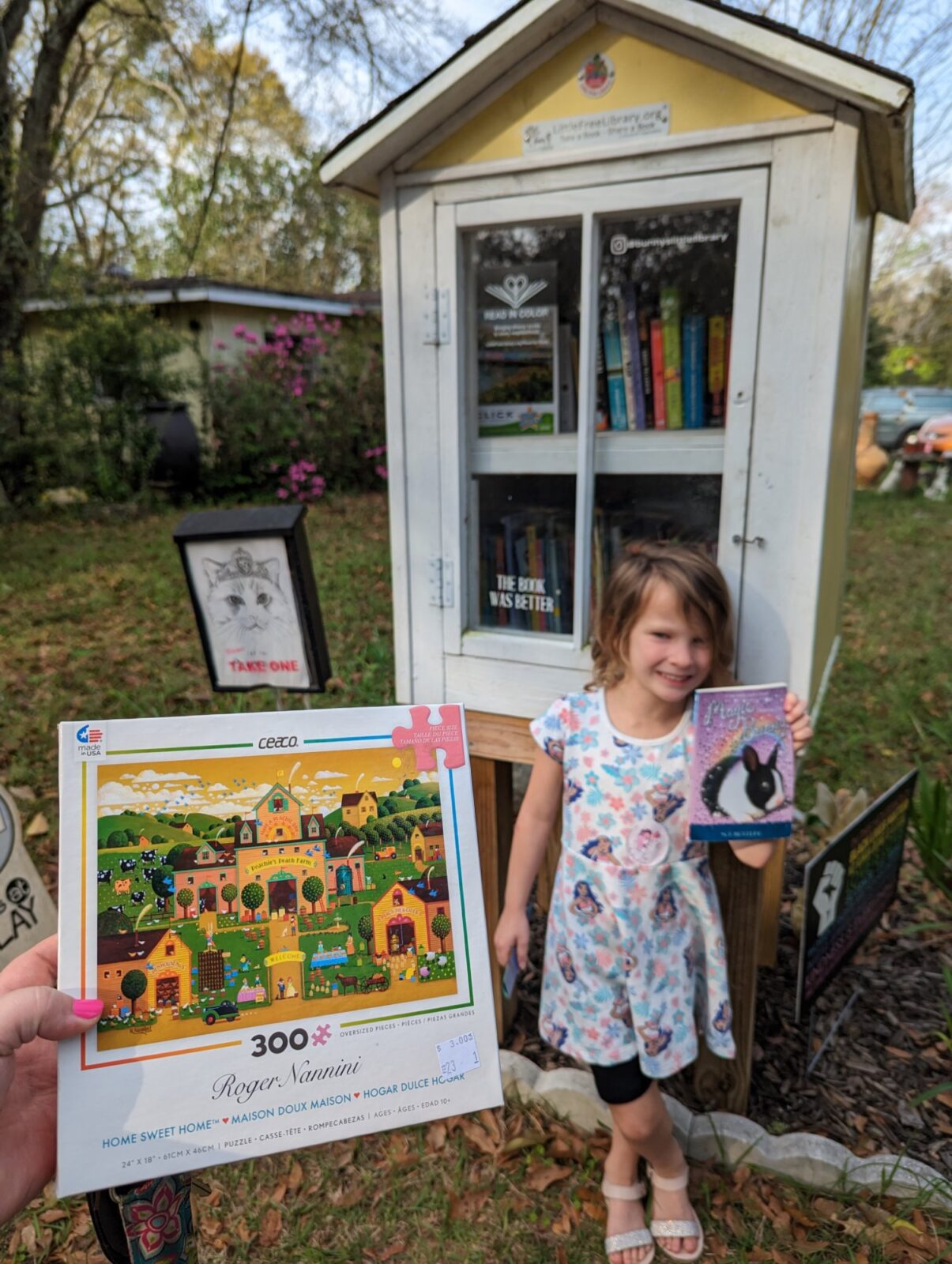 When we did make it back home (after swinging through the CVS drive-thru for the eye drops), Emerson got out a little craft kit she got for Christmas, and kept herself entertained for about 1.5 hours, while I started a new Kindle library book (and may have just "rested my eyes" a little bit as well).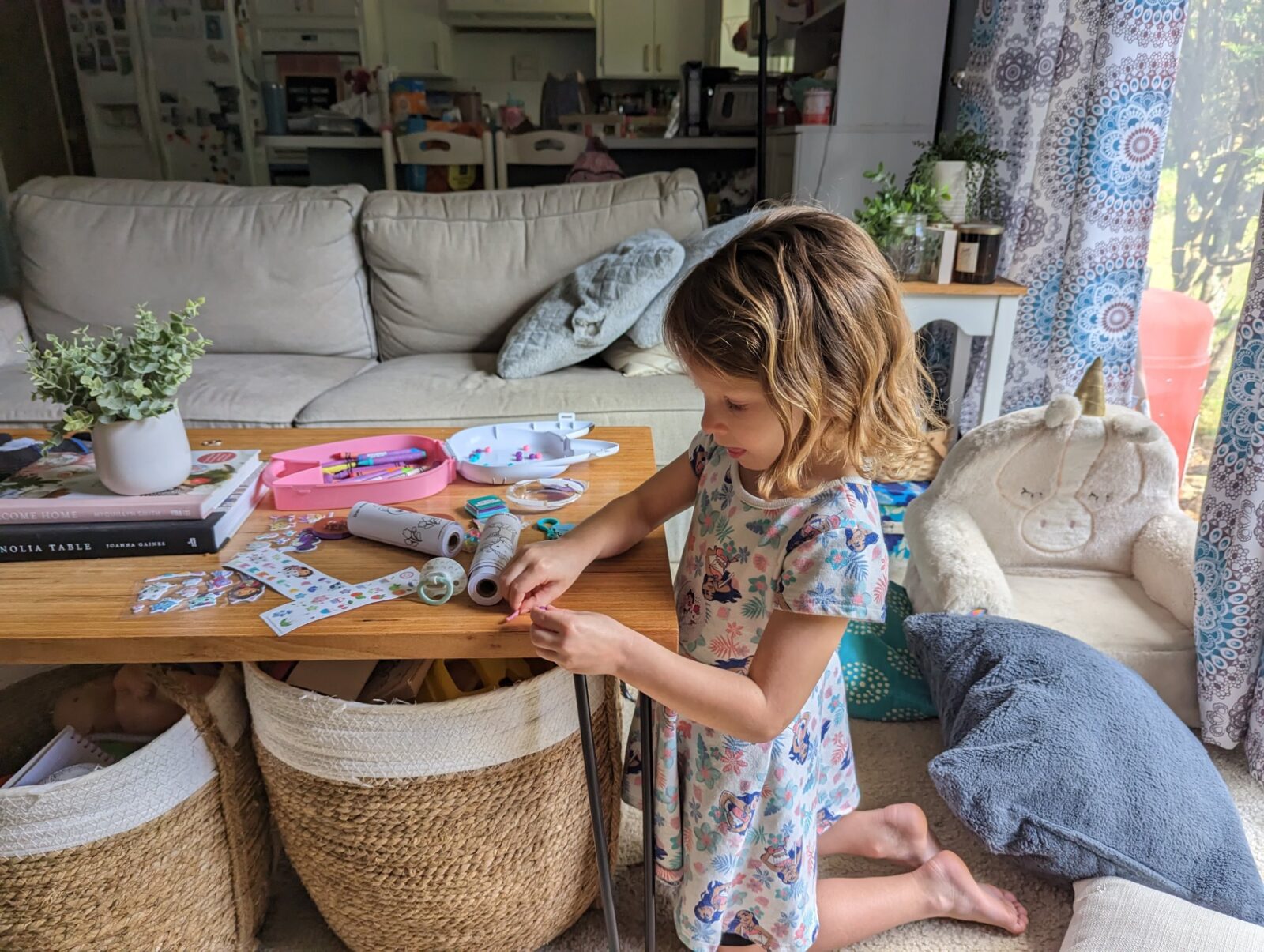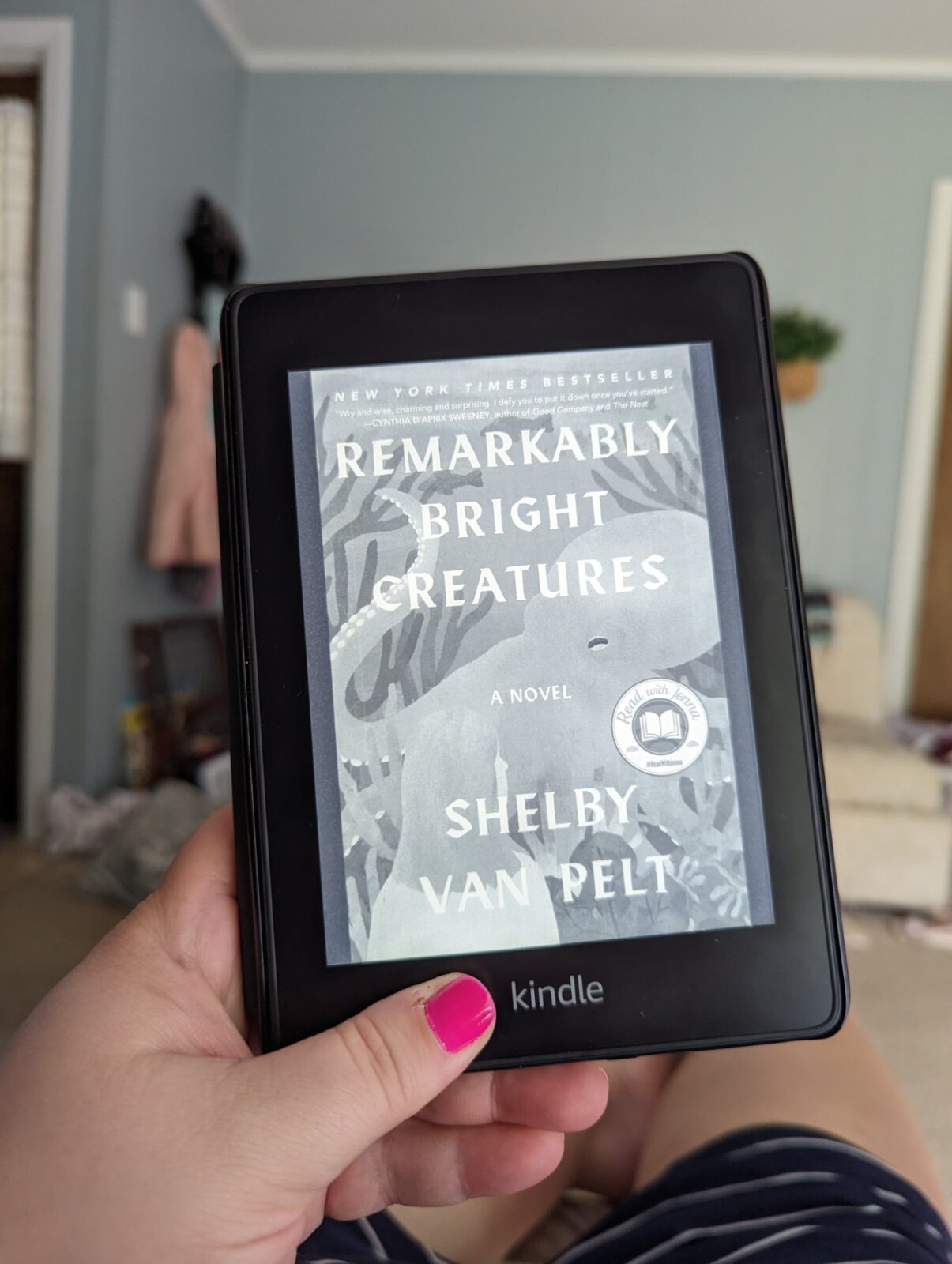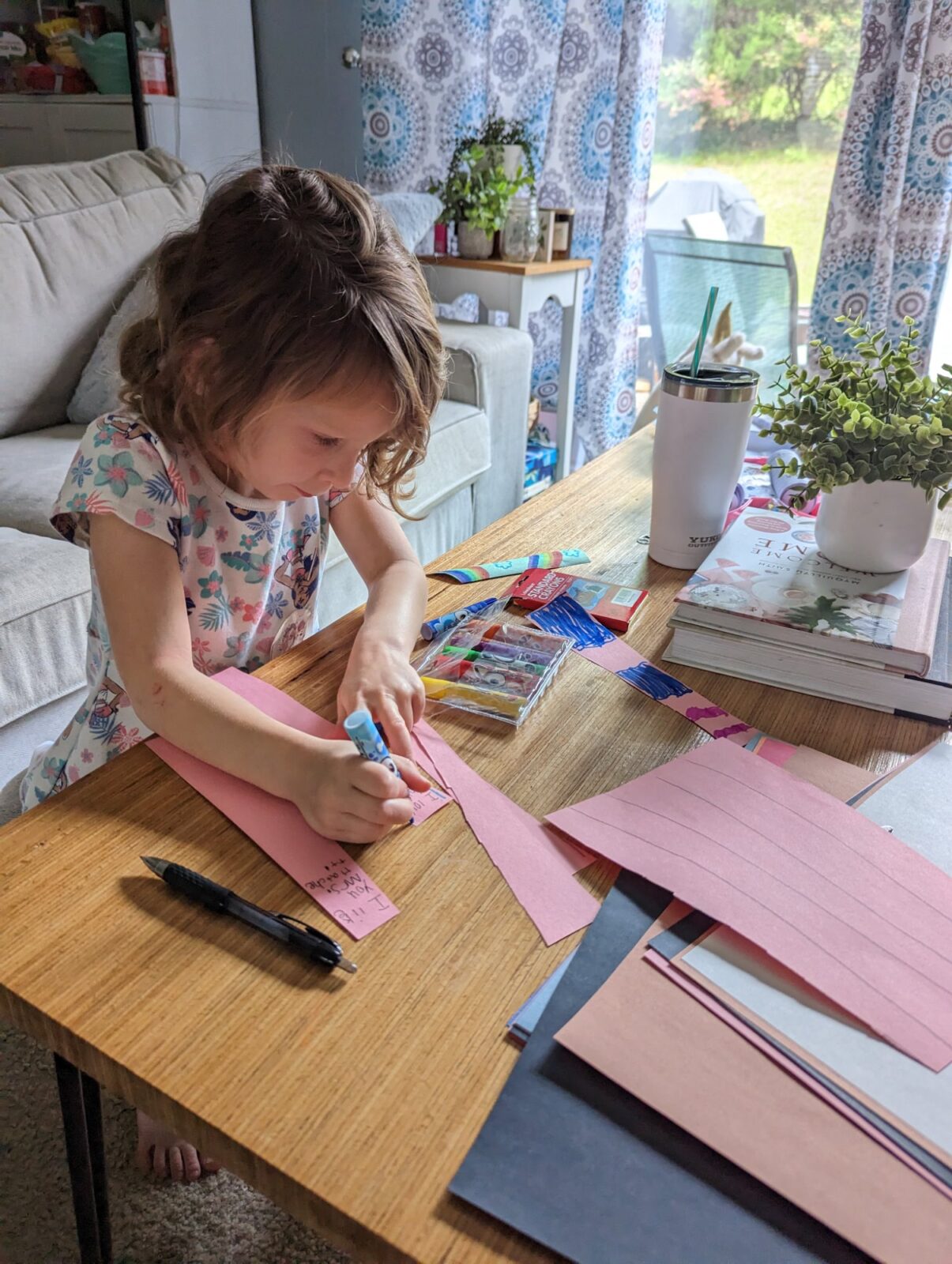 But eventually I just had to break out that new puzzle we got, and get started on it, while Emerson moved her little craft projects in there with me to the dining room.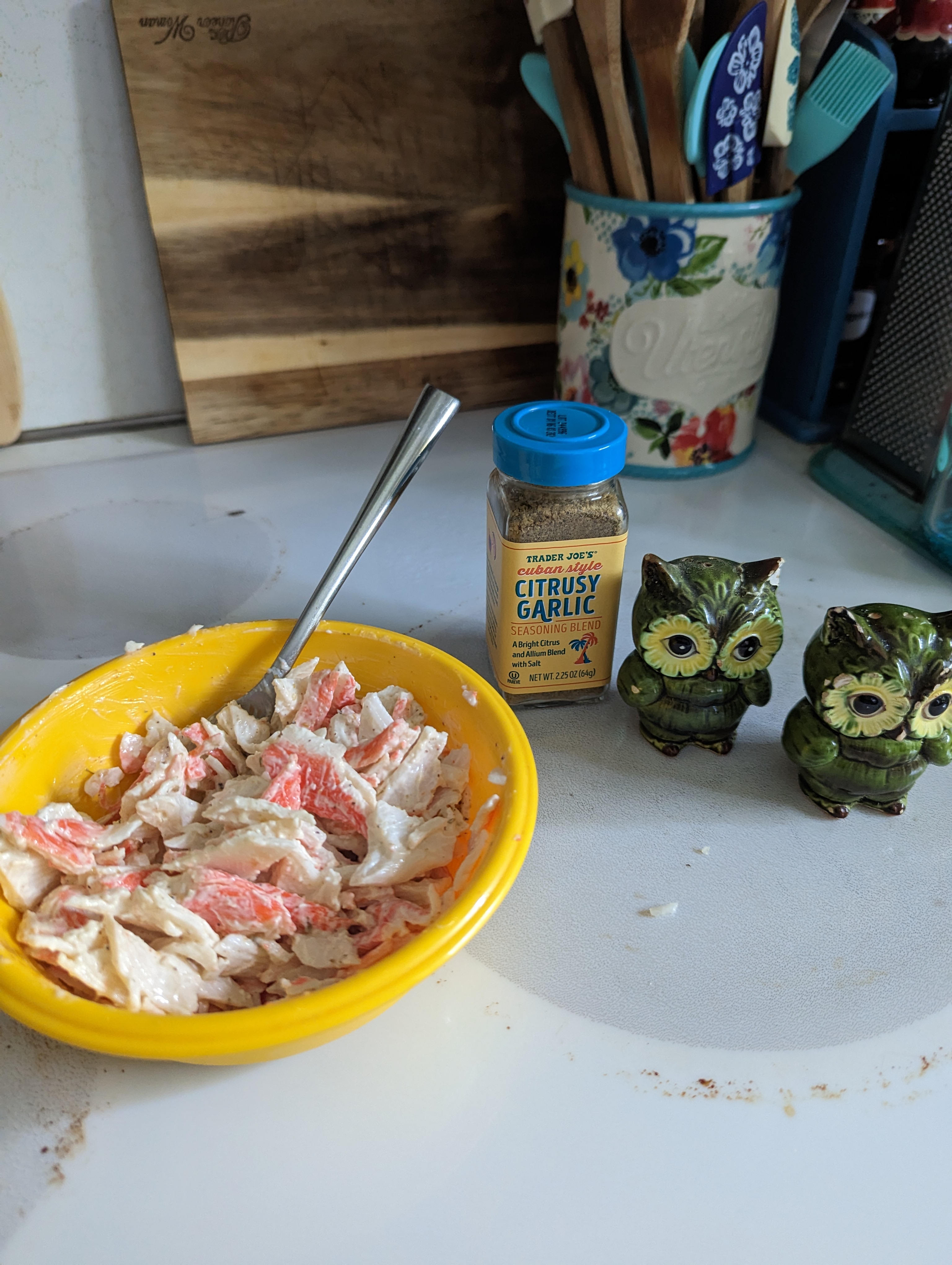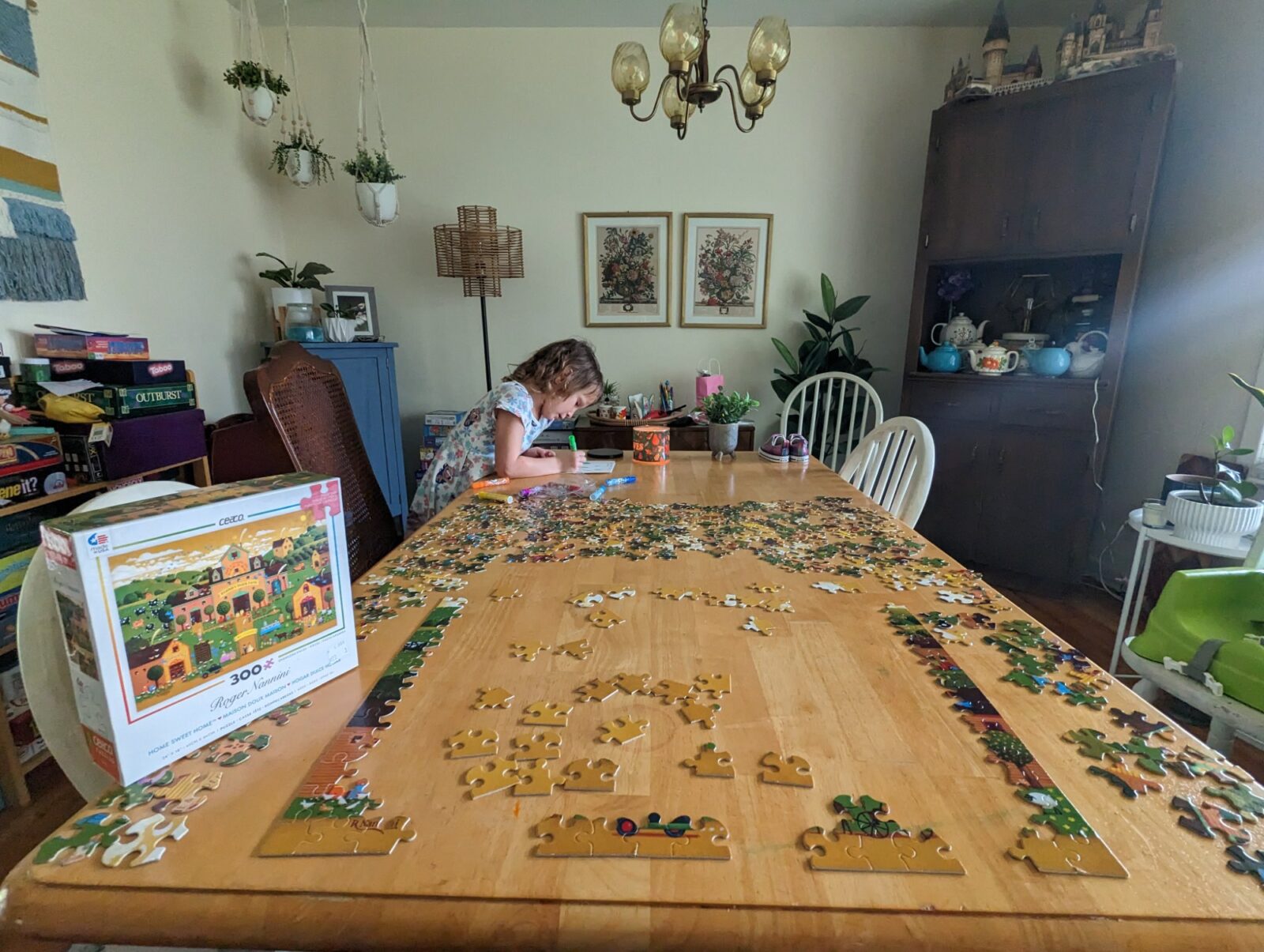 Then I made a little crab salad for lunch for me, and some random stuff for Emerson, but she ended up trying mine and liking it too. I've made something like this before, but adding this citrusy garlic seasoning in it this time was so perfect and delicious.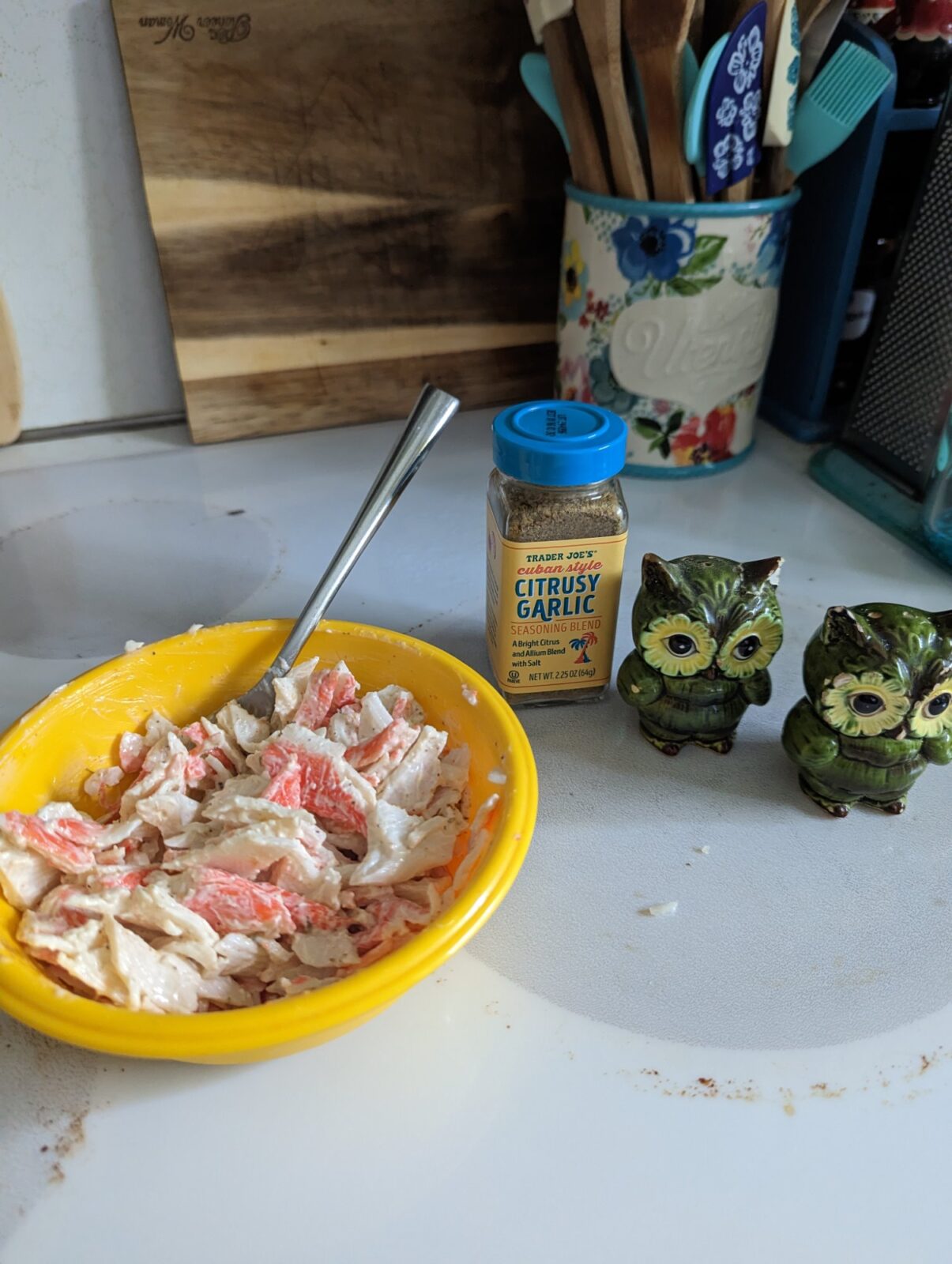 I suggested Emerson take a little nap today, and she very willingly agreed, so I laid down with her in my bed. I couldn't really sleep myself (I kept waking up about every 10 minutes or so), but she slept for about an hour. (And seeing this picture reminds me I should change my pillowcase before I lay down later.)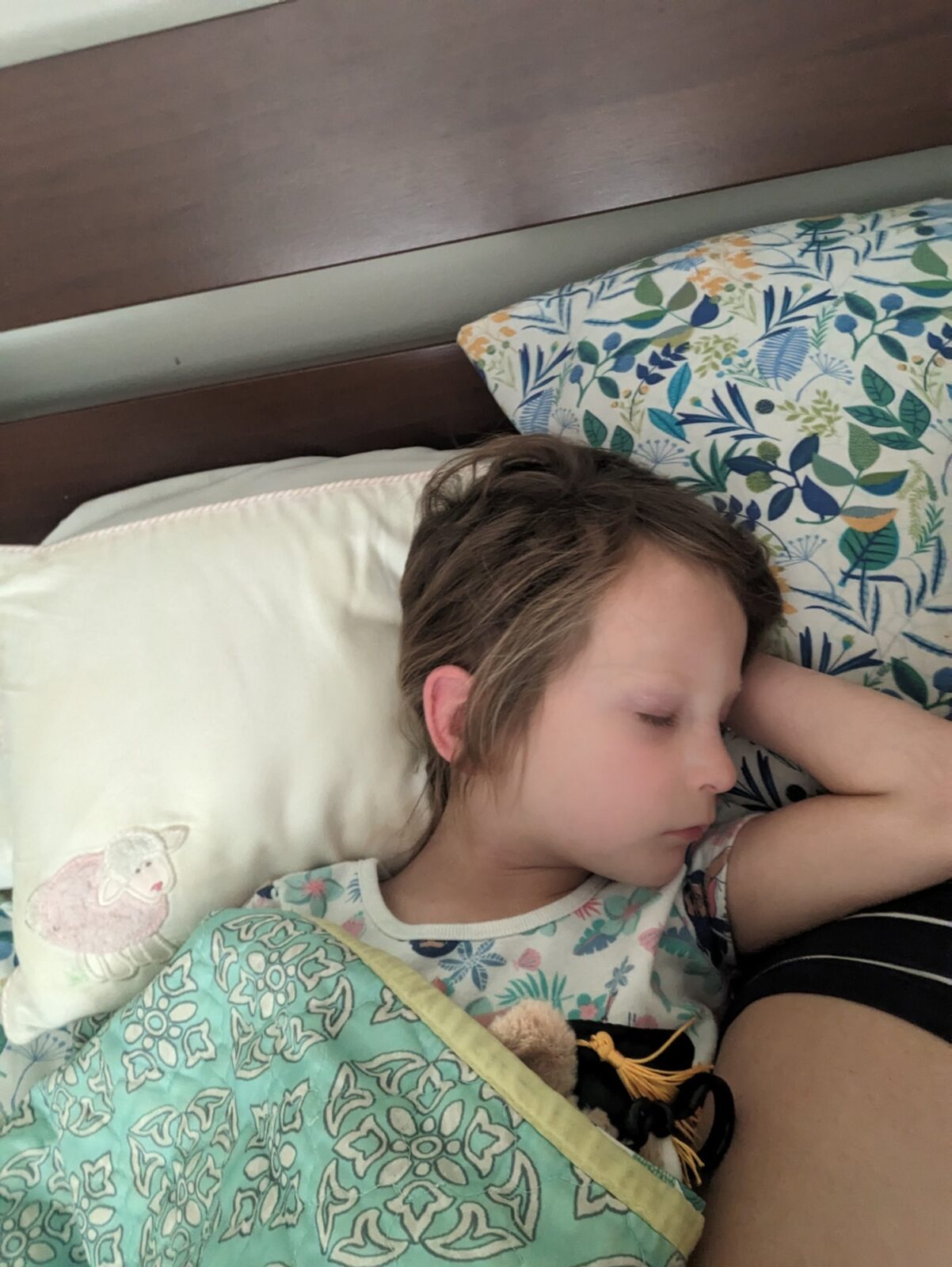 We had some more craft and puzzle time together when we both woke up, and then I gave her a quick pedicure, because she told me this morning she did not like seeing her "blank toes" in her sandals. And I said, "You know what girl, you sound exactly like your mama!"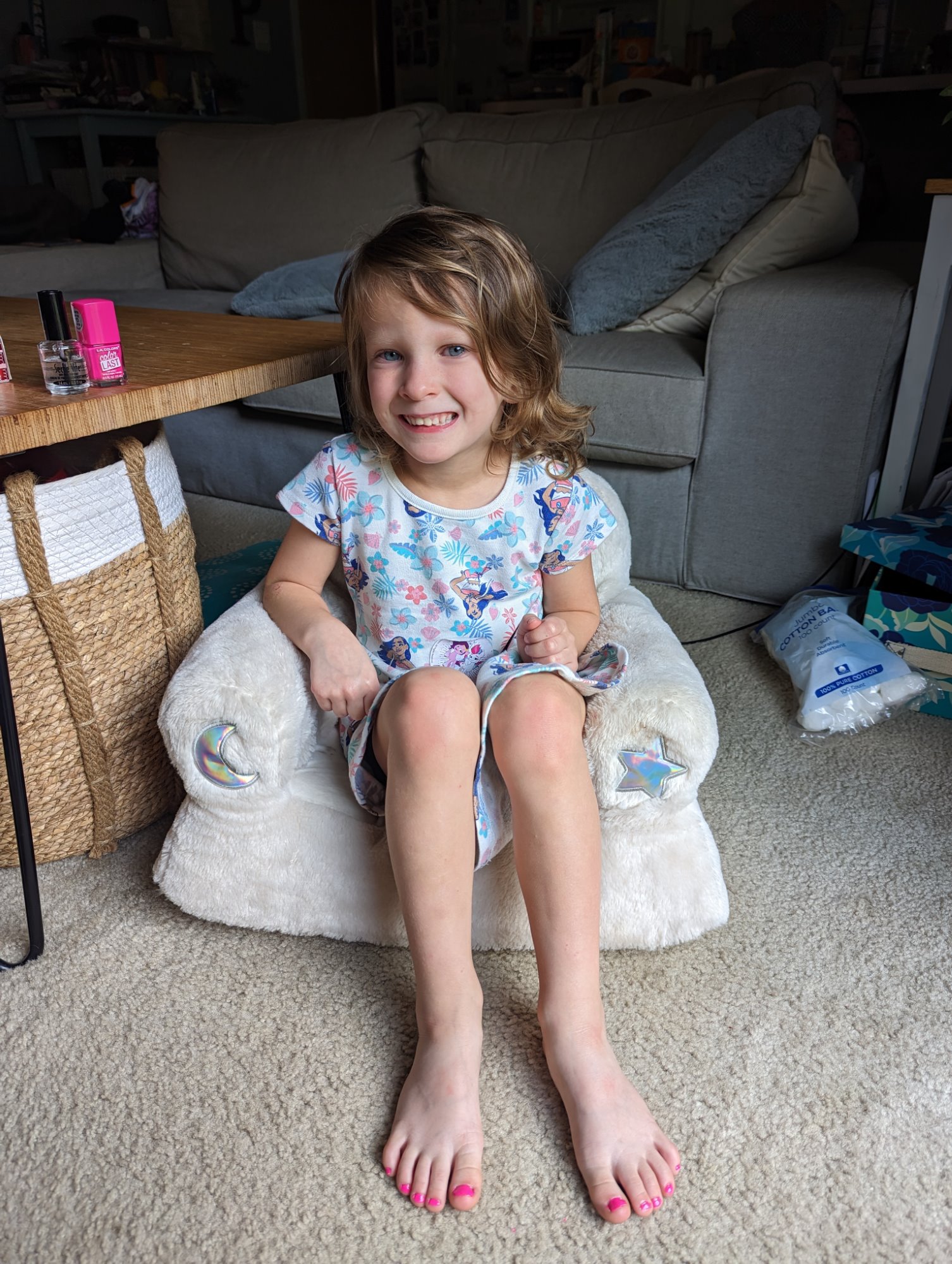 Then we packed up a backpack for Emerson, she grabbed her Kindle Fire and headphones, and we loaded up in the car. I started a new audio book, and Emmie watched a downloaded movie on her Kindle, while we drove across town. She's going to be having a sleepover at Grammy & Papa's house, and then spending the day with Grandmommie tomorrow, before she can return to school again on Friday.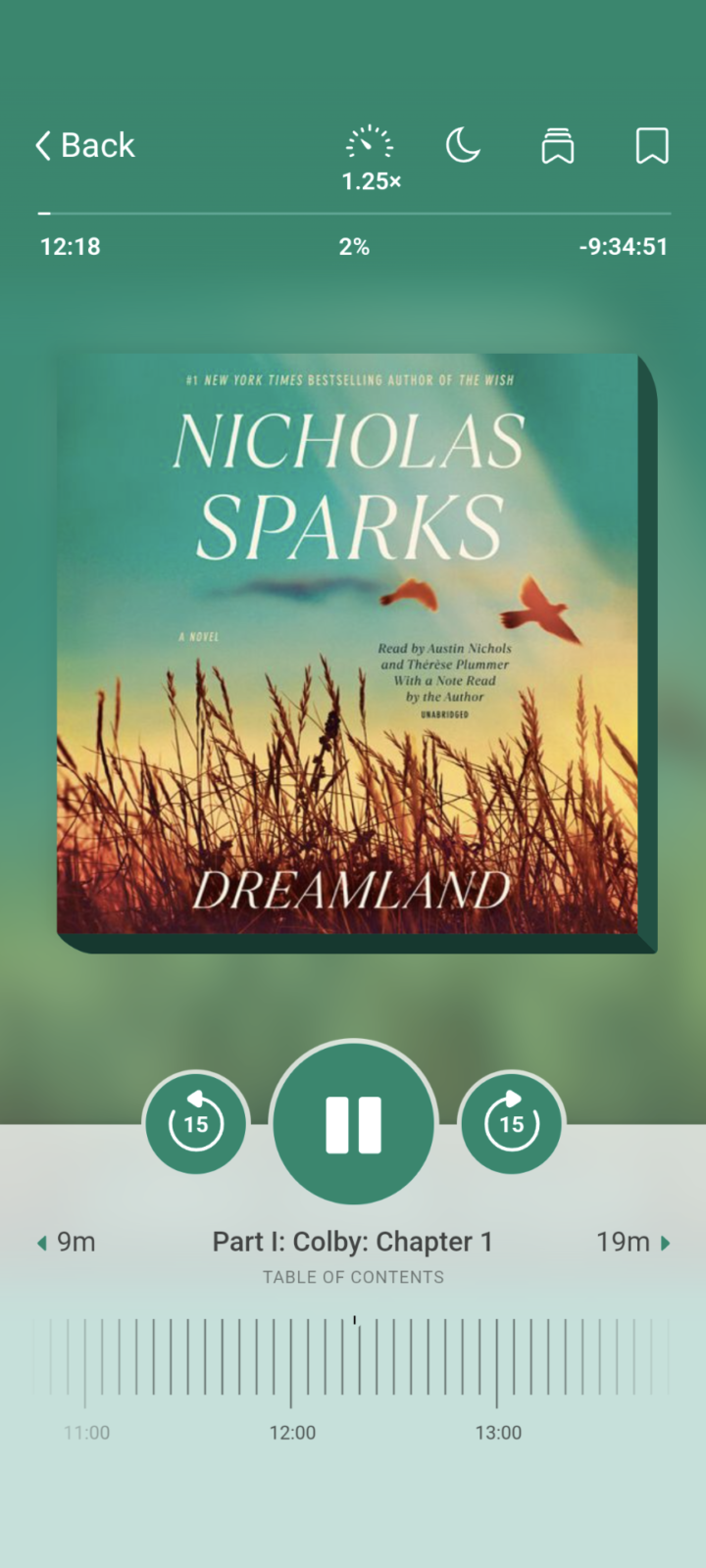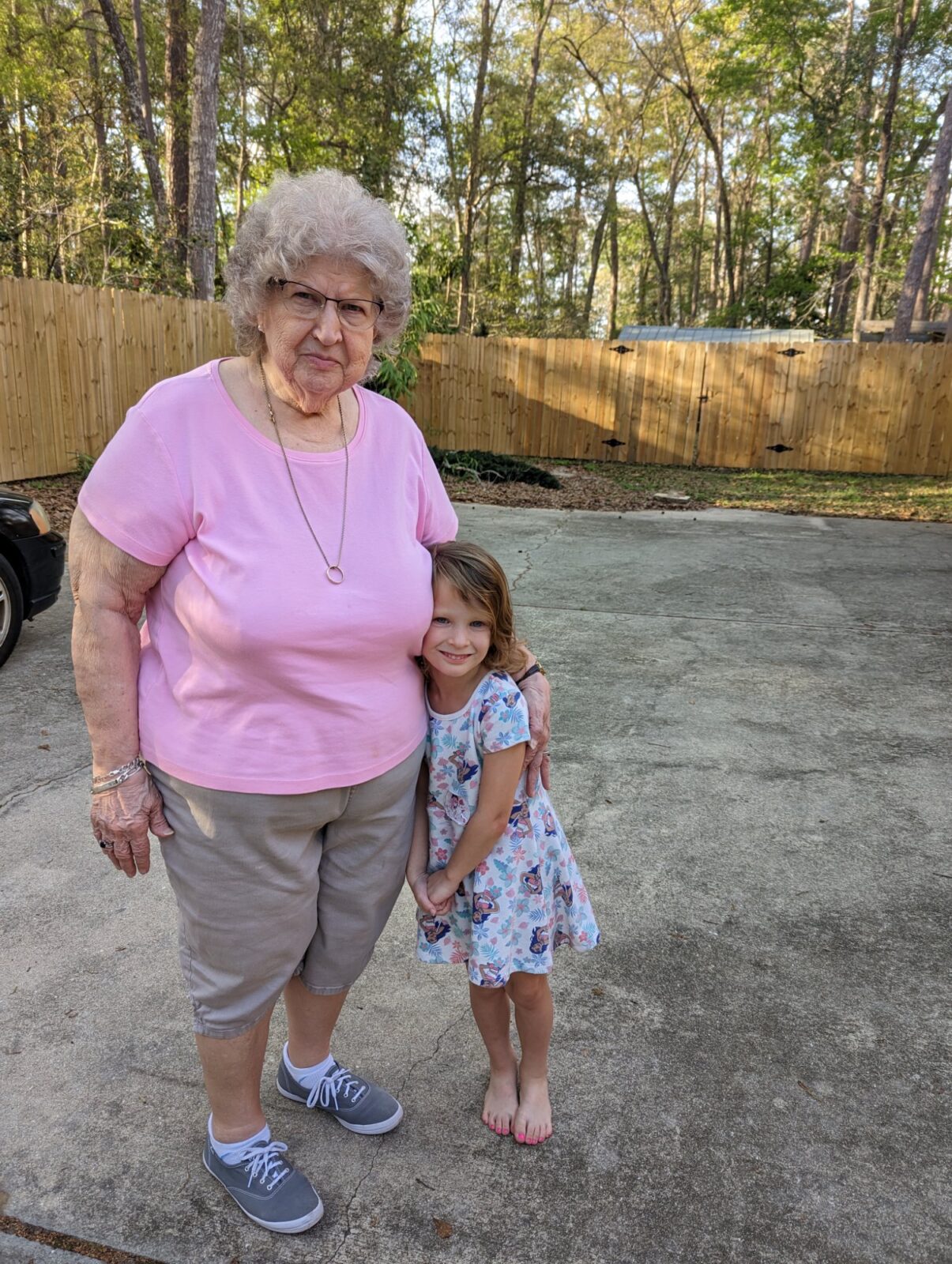 Oh, and Addison had herself a good day at school as usual.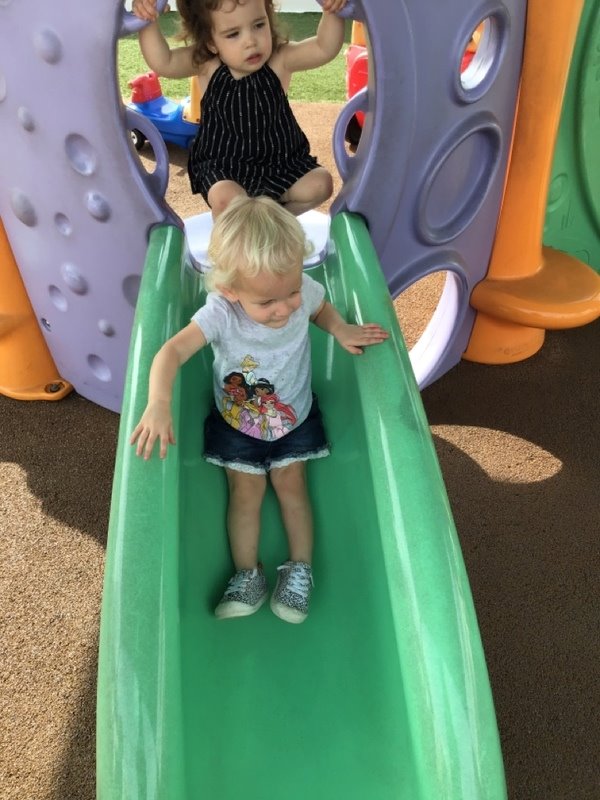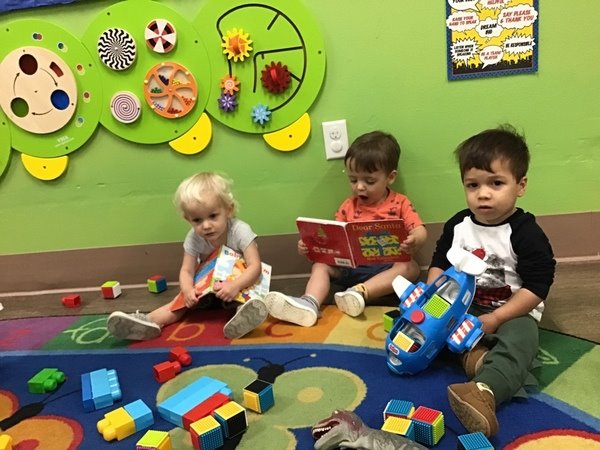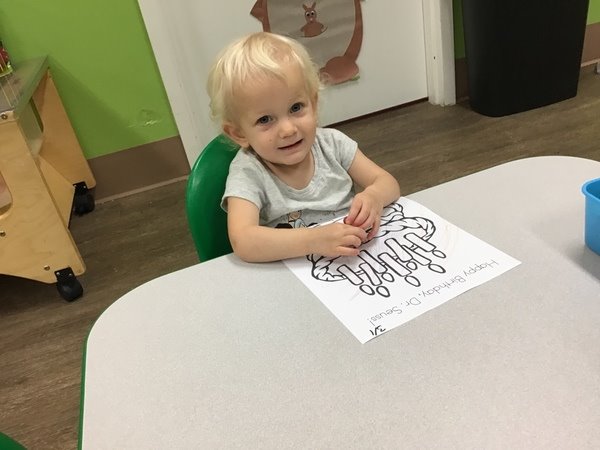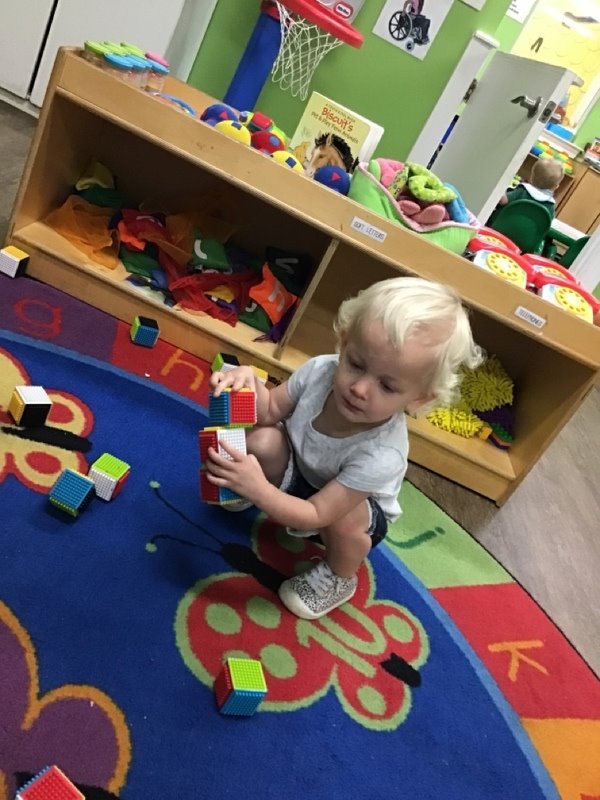 I stayed and visited with Grandmommie for a little while, and then headed to daycare to pick up Addison at the end of the day. Even though today is Wednesday, and we would have normally gone to our Wednesday night prayer service meeting, I decided to skip it tonight, due to all the hoopla of the week. But before going home, I stopped by the newest food truck right by our house. It's kind of middle eastern / Mediterranean, and it was really yummy.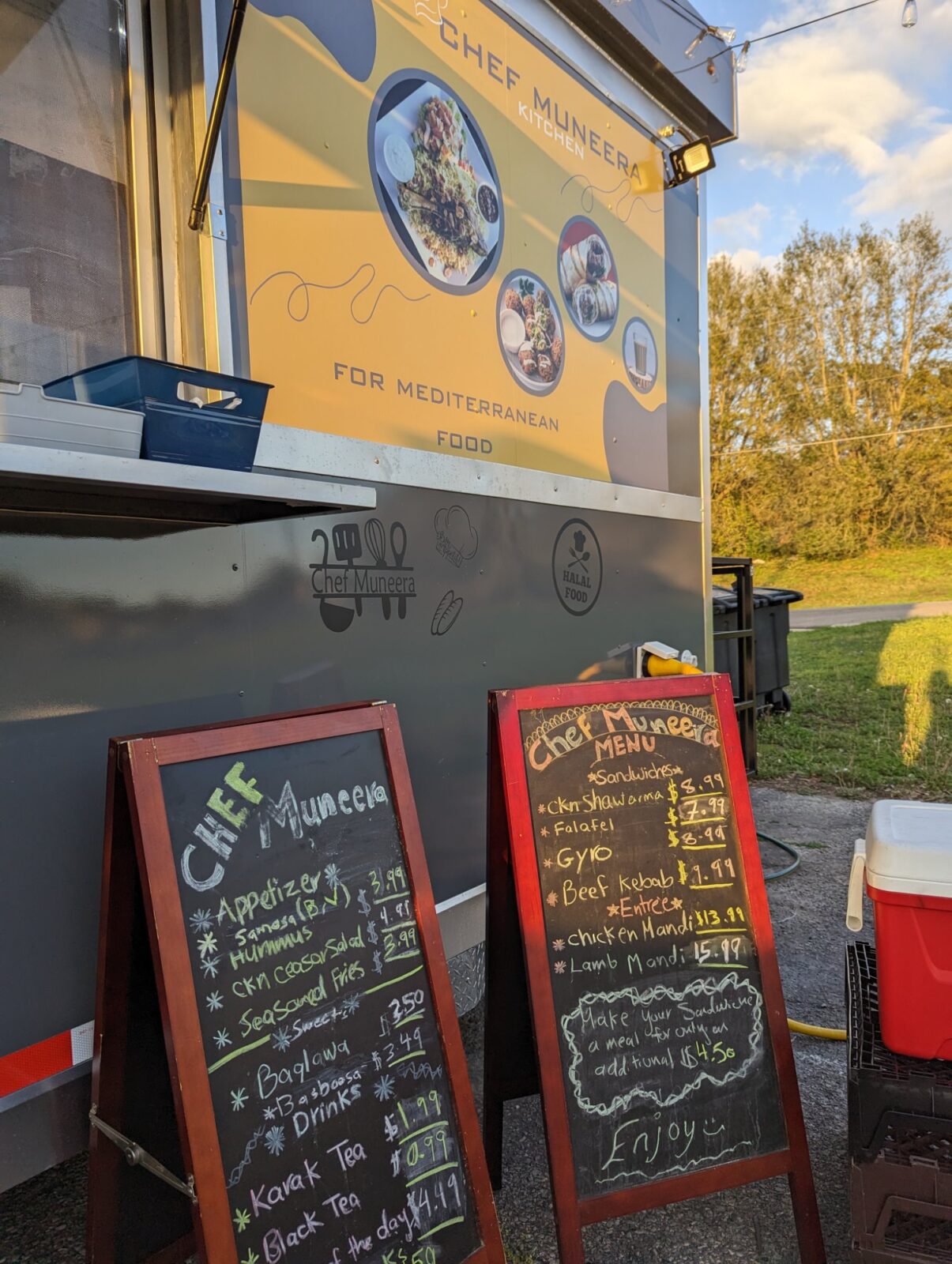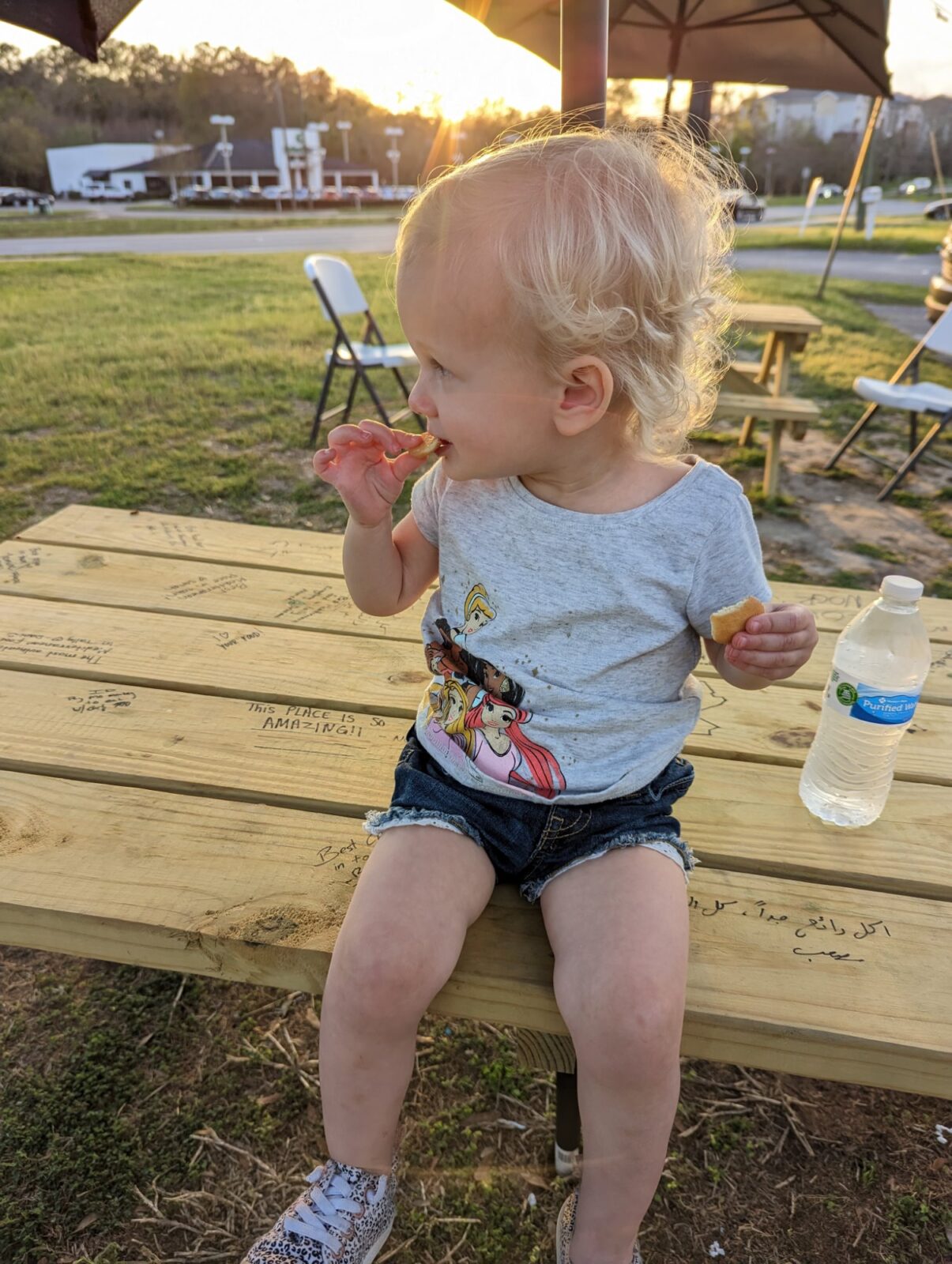 I got the gyro meal with fries and a drink, and added a side of pita and hummus as well. But then it took about twice as long as the guy said it would, so he gave me a free dessert for the wait time. That pita was packed so full of meat and toppings, I literally couldn't pick it up. So I just kinda mixed it all up right there, and ate it more like a taco salad with a fork, tearing off pieces of pita as I went. I tried a little of the hummus, but this was way too much food, so I'm saving that for tomorrow. I also tried just one bite of the dessert so far, and that'll be a great treat later tonight.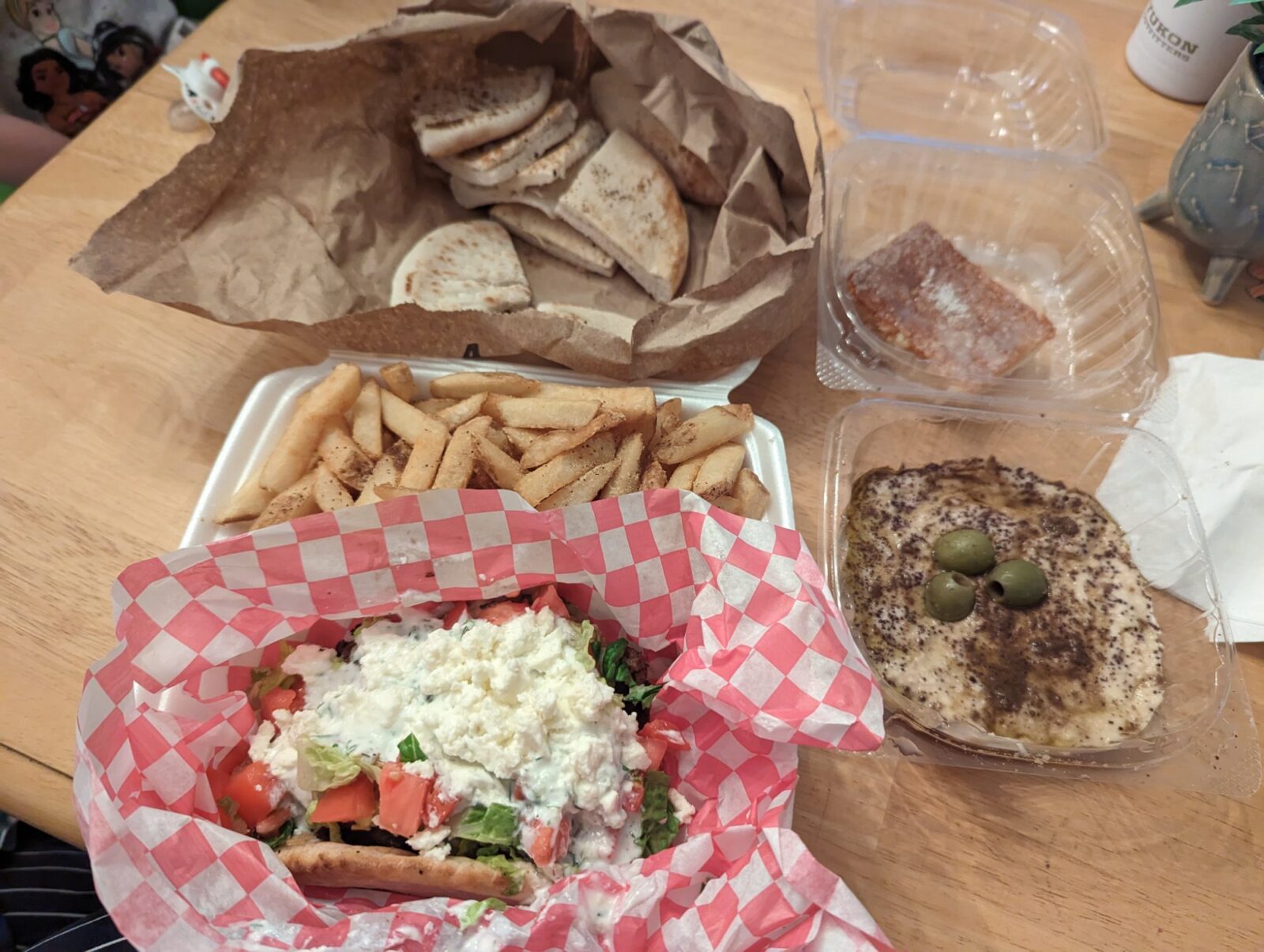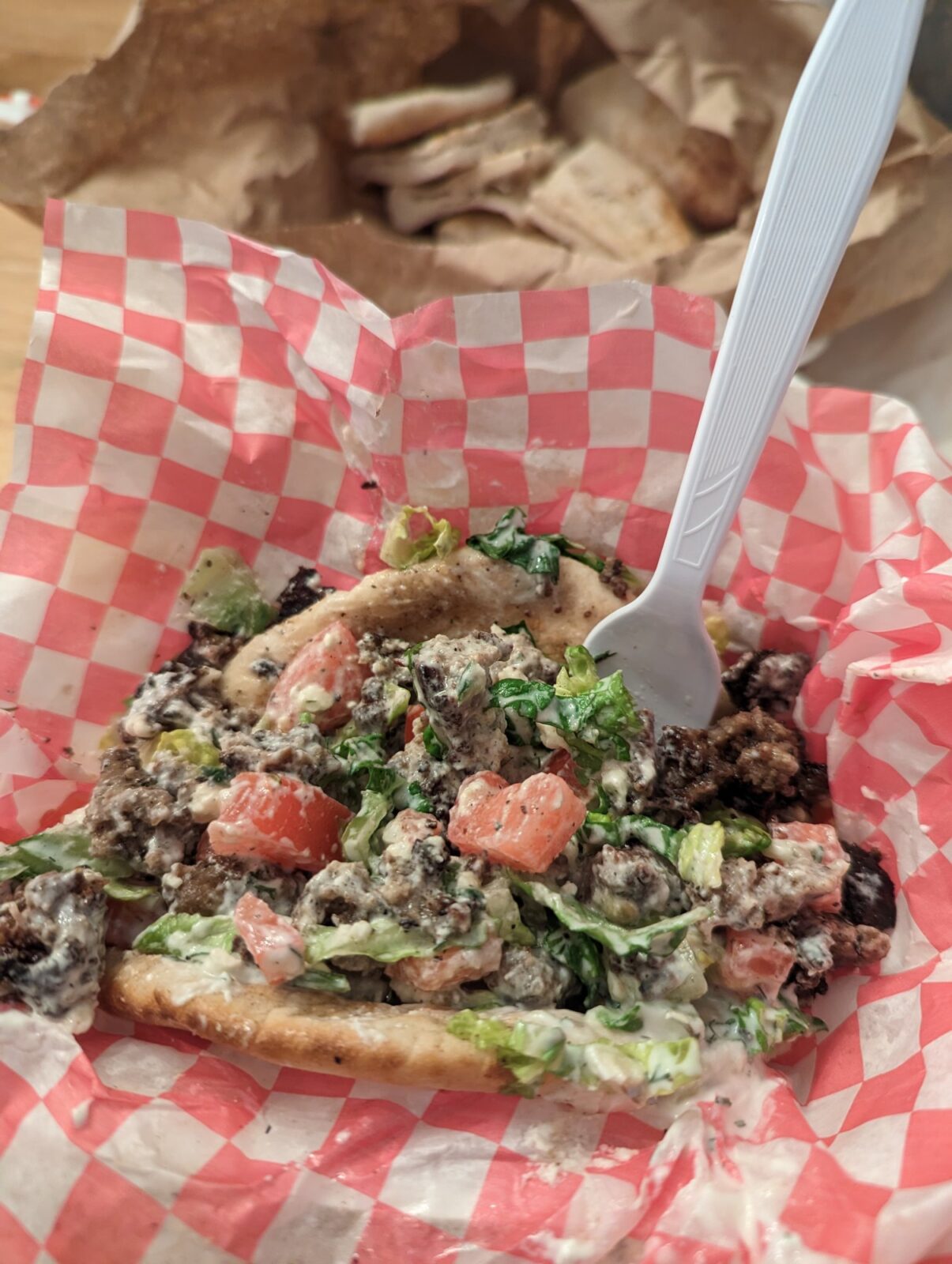 I cleaned out the fridge, and threw out some old leftovers, the took out the trash, and even took the giant garbage can to the street. Those are usually all Jeff's chores, so I was proud of myself for getting that stuff accomplished by myself, with a baby in tow for all of it… Then Addie and I played a little bit, before getting her changed into a clean diaper and her jammies. Then she went and hid in this tiny little corner, while she pooped in her brand new clean diaper, so we had to change it again…
But she's sweet and goofy, and she knows she's such a little ham. After changing her again, I got her a snack and some milk, we watched an episode of "Bluey." I switched the video over to the ocean waves on YouTube, and it didn't take her long at all before she was sound asleep in my arms. It's super weird having only myself and Addison in the house right now, with Emerson at my parents' and Jeff out of town, and I'm pretty sure this is the first time it's happened like this. It'll be weird in the morning too, but I'm glad Grandmommie is able to take care of Emmie, so I don't have to miss another day of work. Plus, I know those two love each other so much and they'll have a great day together!
I have one final episode of "This Is Us" to watch tonight, the series finale, so I'm sure I'm gonna spend the next hour or so sobbing my way through that. And then I'll try to pull myself together and get some rest tonight.