Well, strangely enough, I literally only took four pictures myself today. Which is obviously very abnormal for me. But it's Dr. Seuss week at daycare, and this is the coolest door, so we just had to stop and take a photo here today. Thneedville is my favorite place, just such a fun word!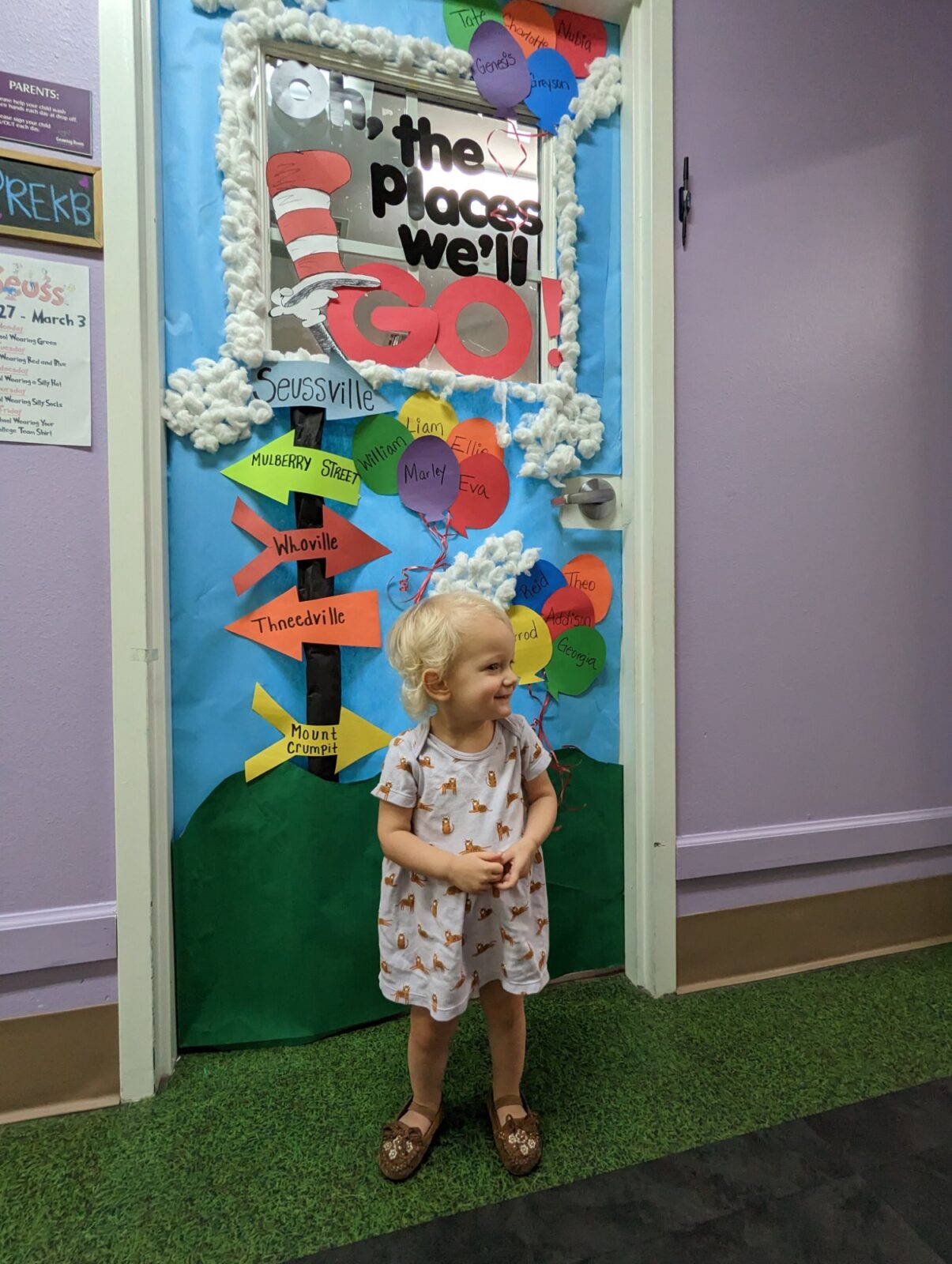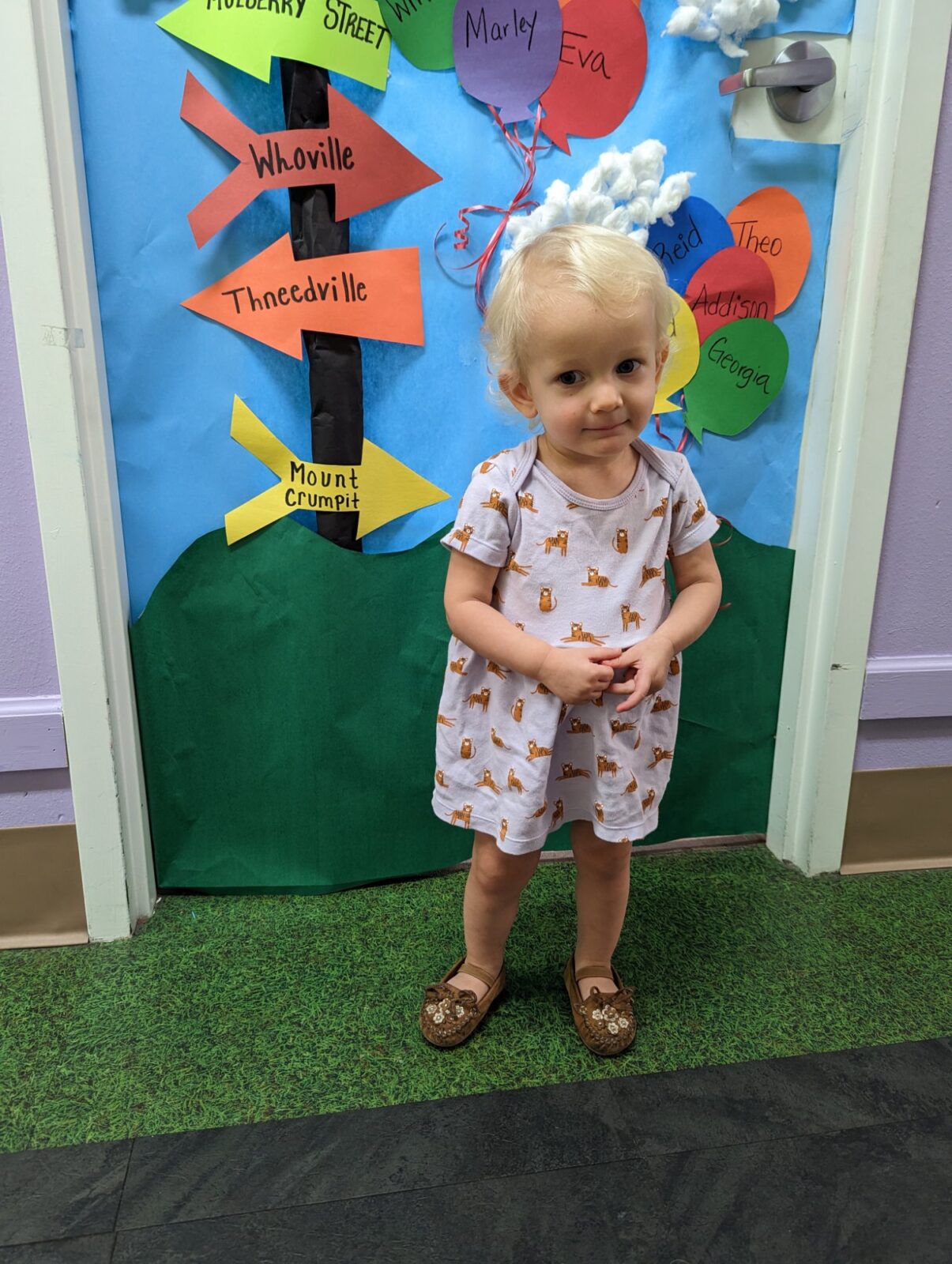 Then Addison had a great day at daycare…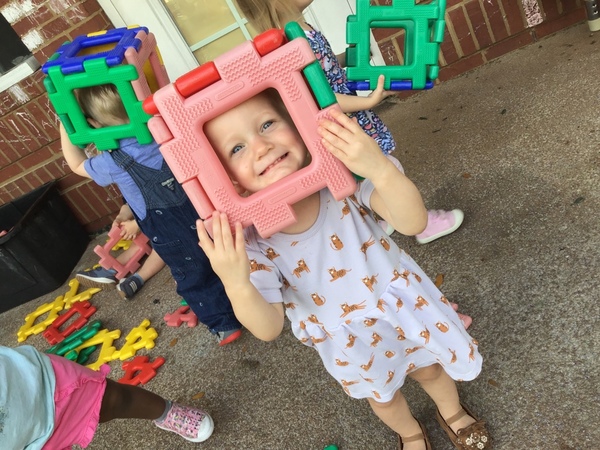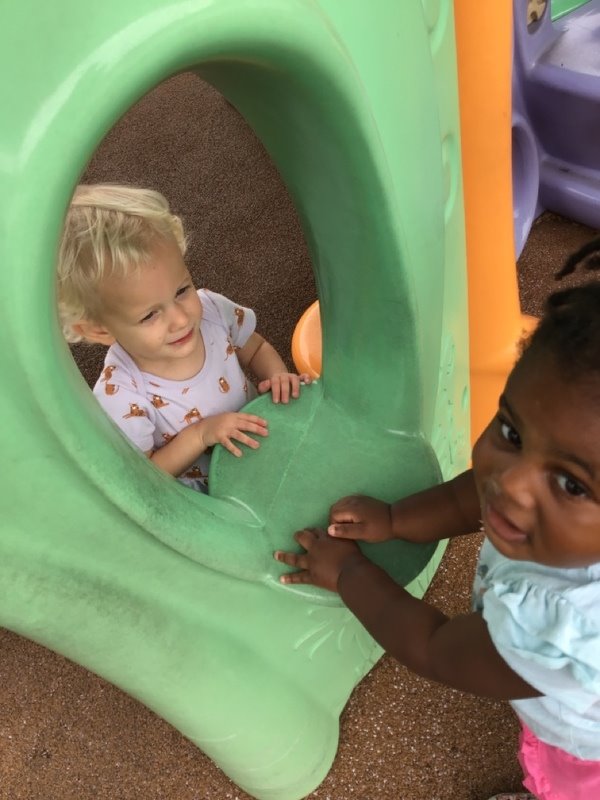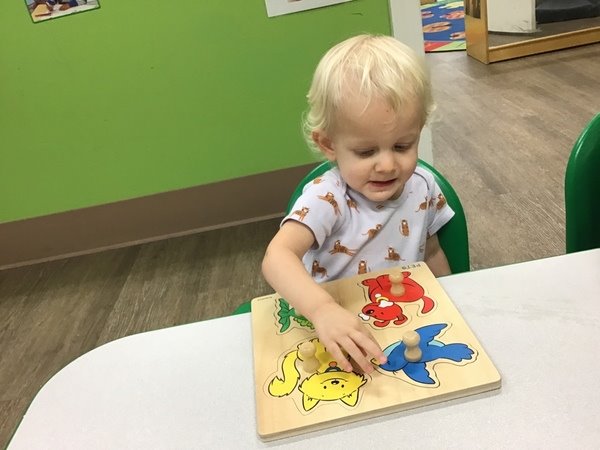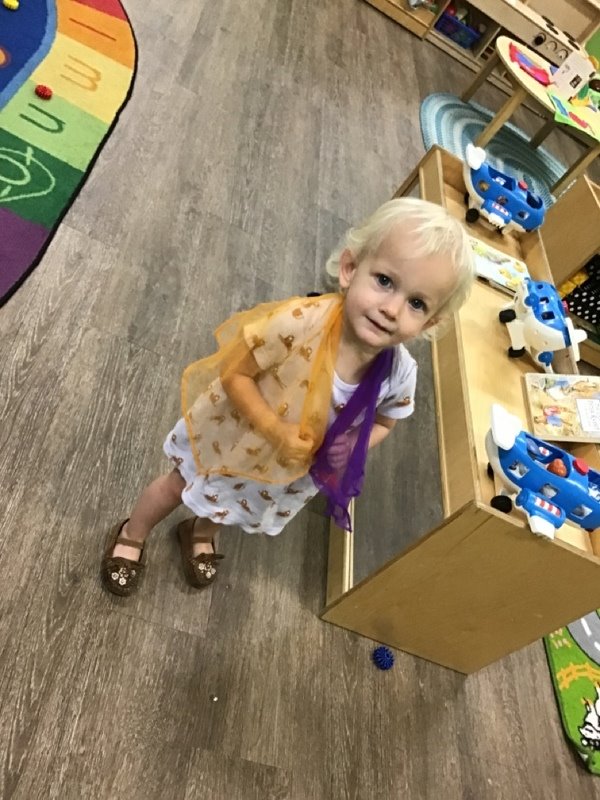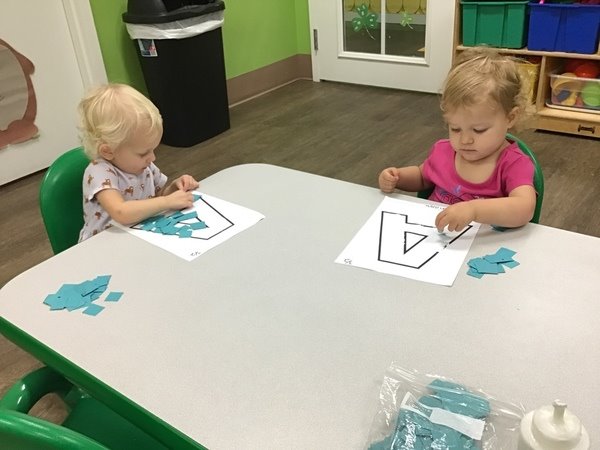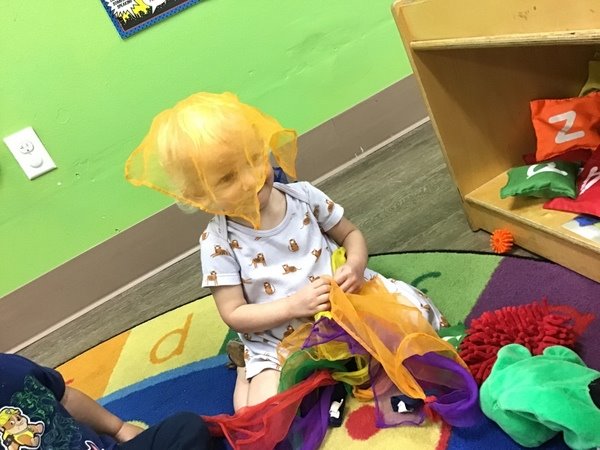 And Emerson had a great day with Grandmommie…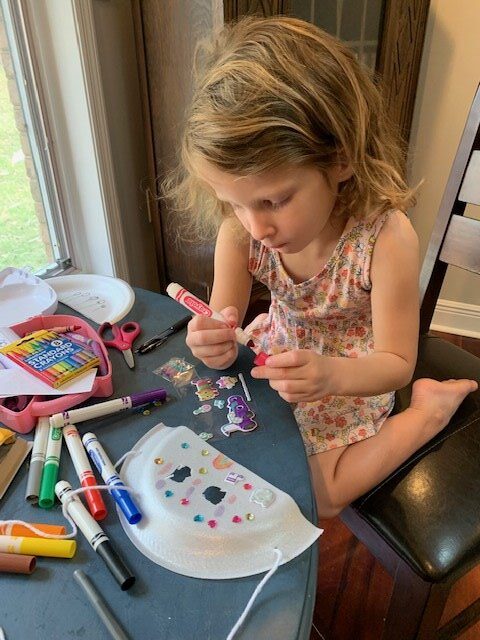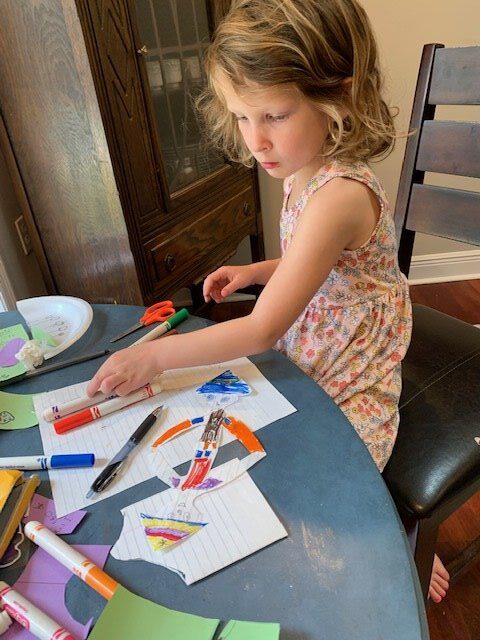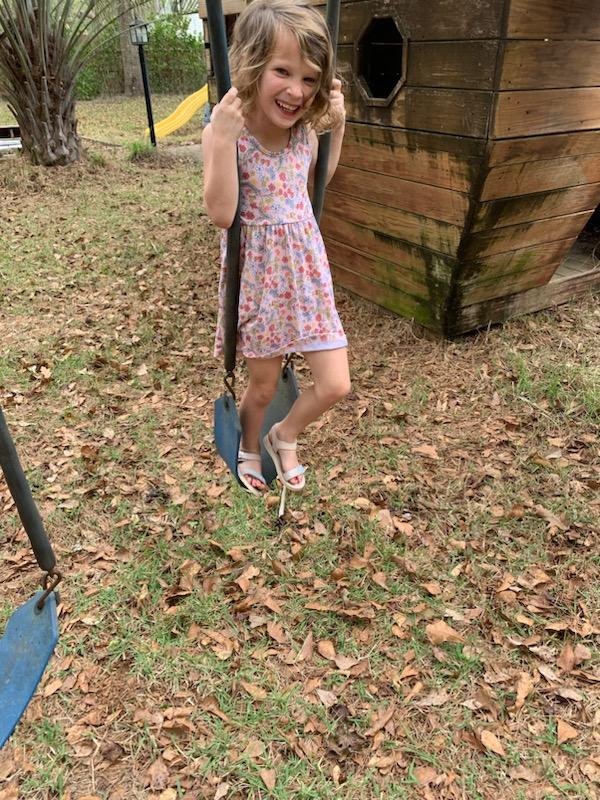 I had an afternoon cold coffee in the office…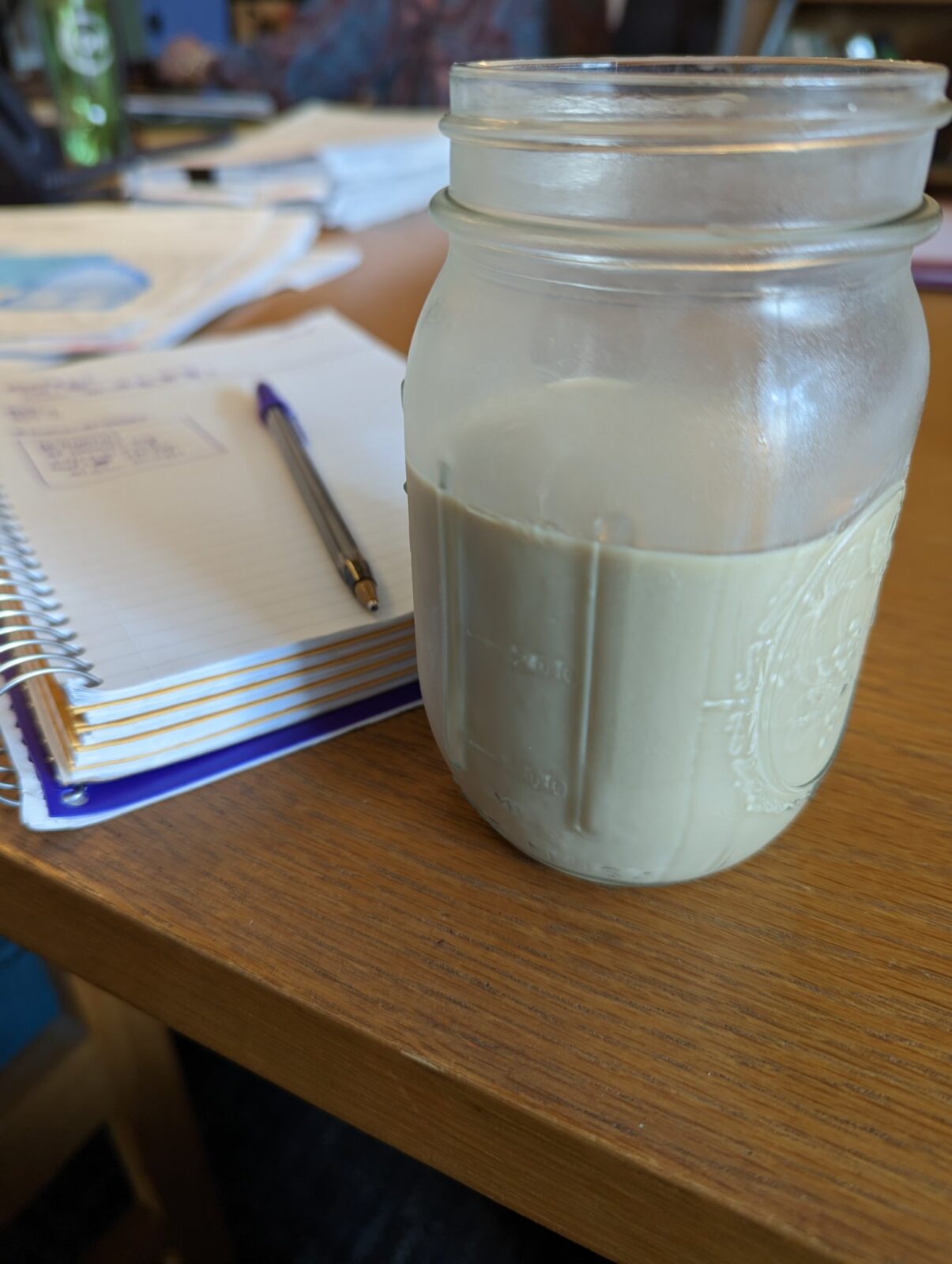 And then after picking up Addison after work, her and I went out to my parents' house. Grandmommie had dinner already cooked and ready for all of us, so we got just sit down and eat homemade meatloaf and mashed potatoes, right when we walked through the door!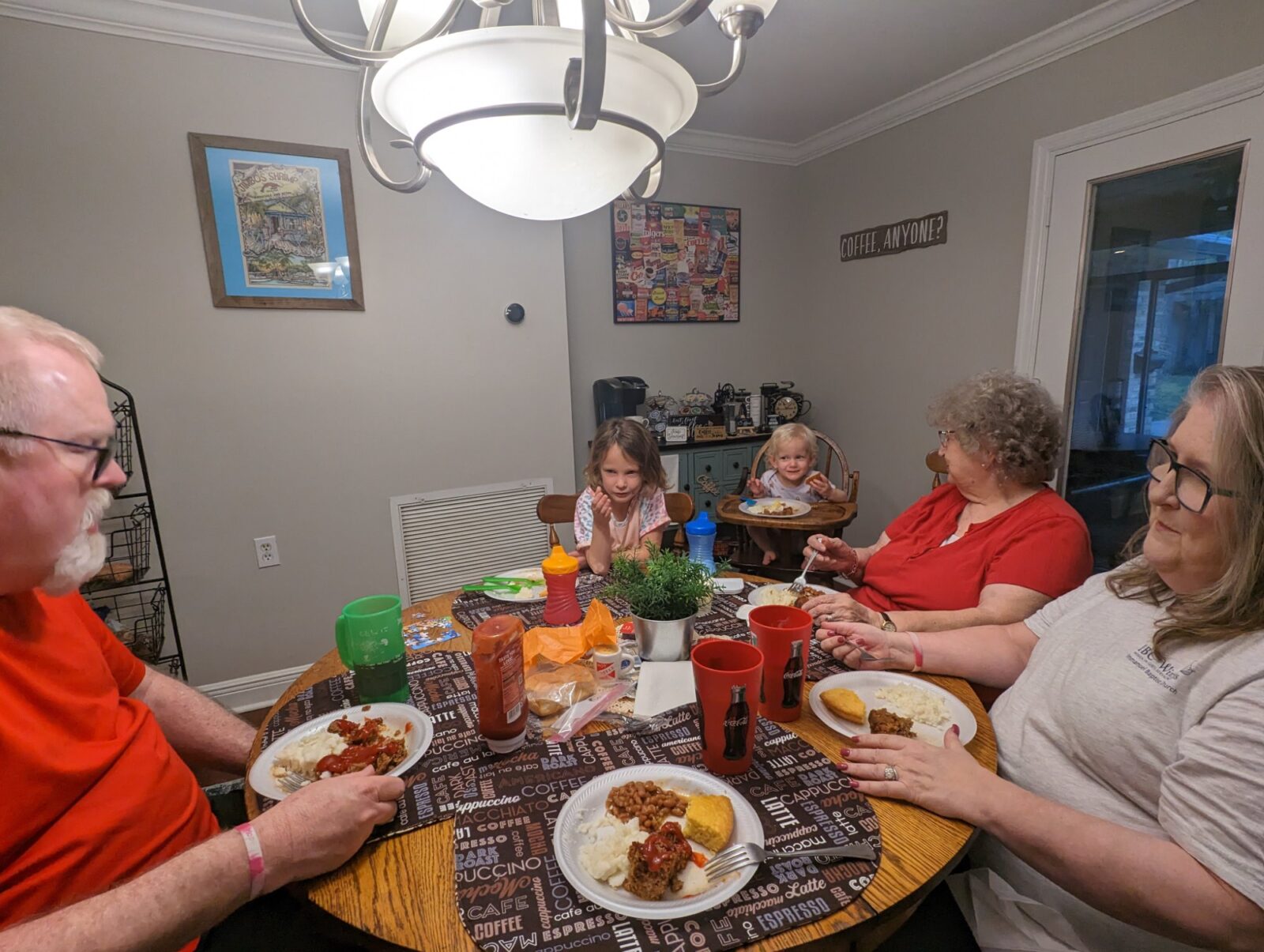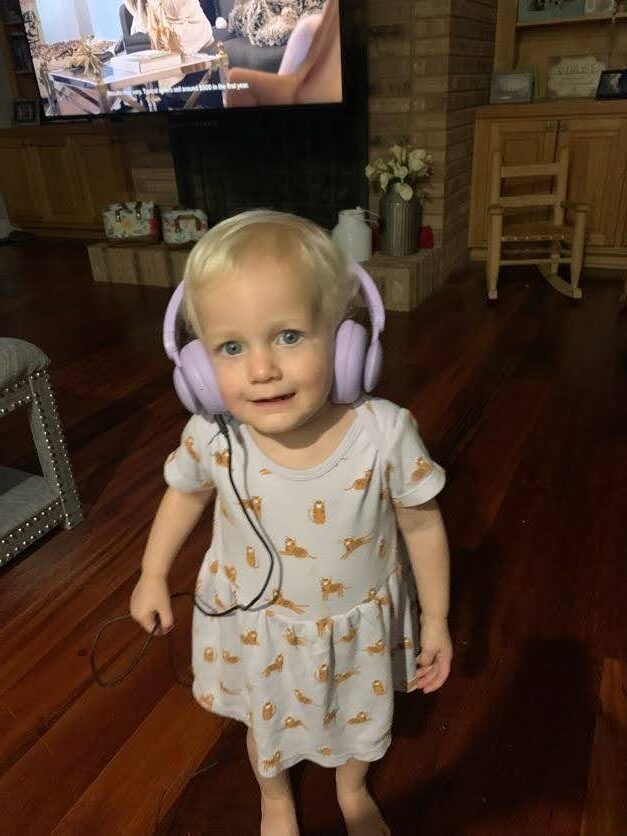 We stayed there visiting and playing just a little bit after dinner, and then packed up to head home for bedtime. Once we got settled at home (and did another round of eye drops for Emerson), we had a nice long video chat with Daddy, testing out lots of funny filters and making the girls laugh like crazy.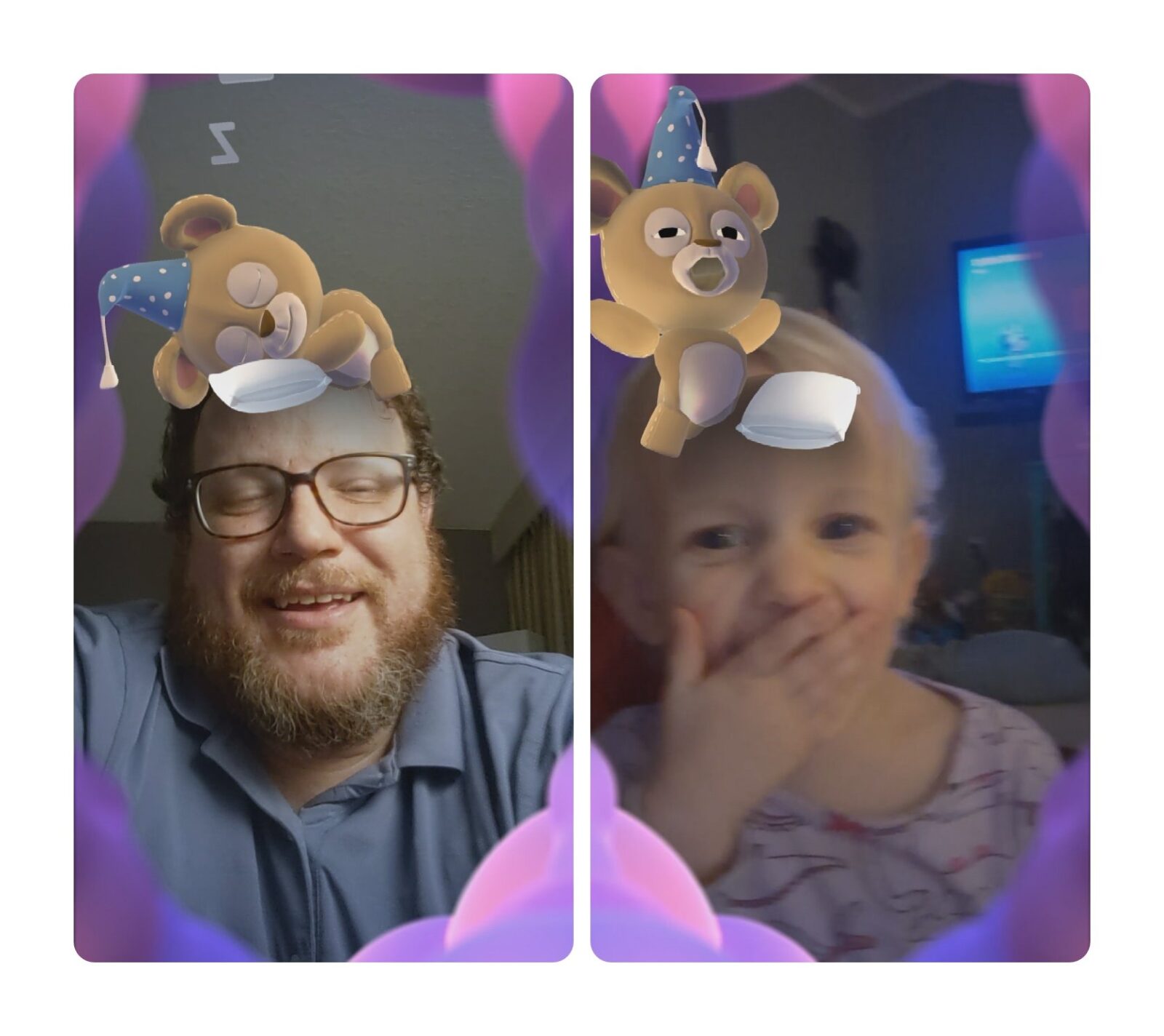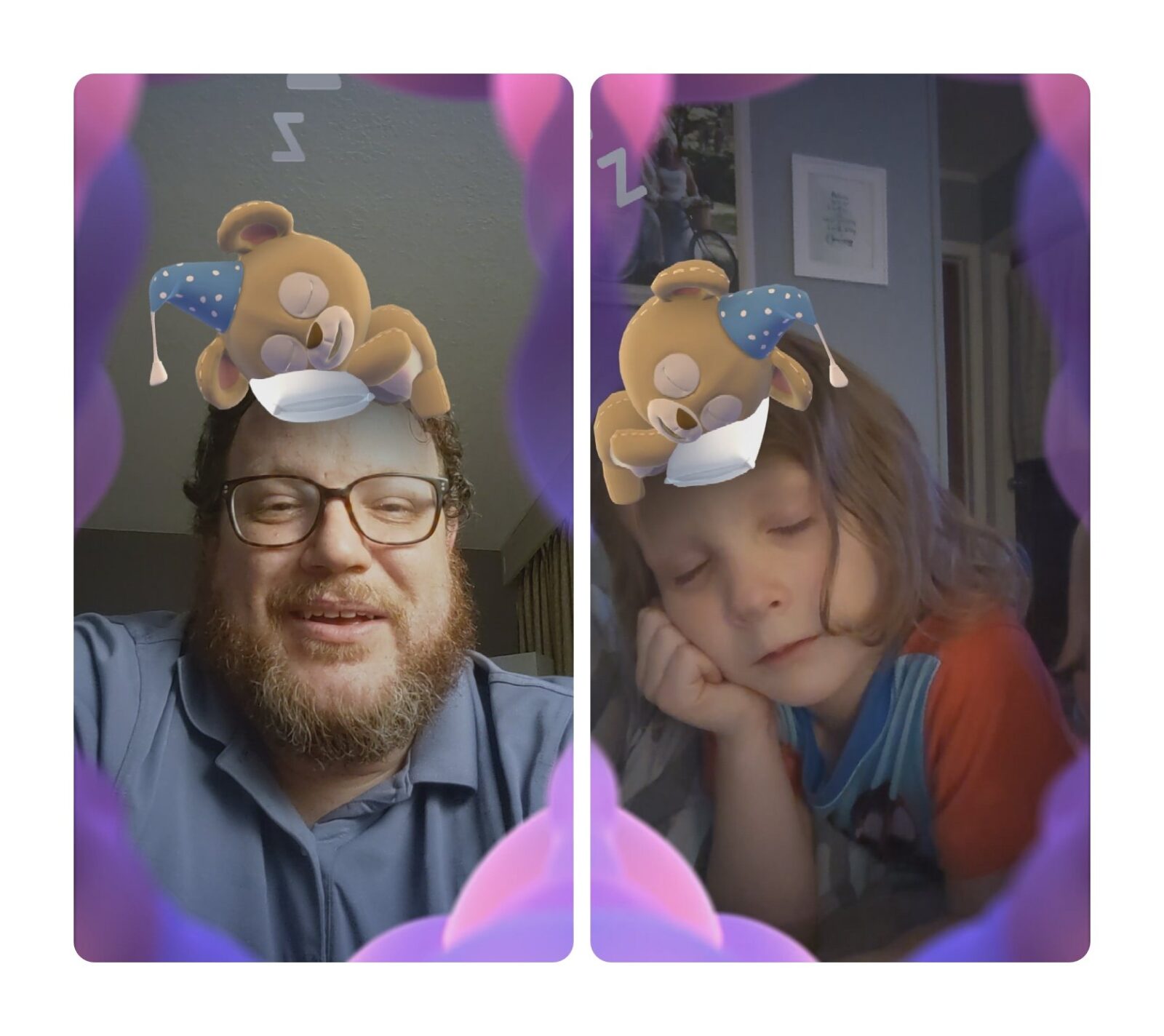 It took me about 20-30 minutes to get Addison to fall asleep in my arms, but Emerson fell asleep totally on her own, just laying on the couch while I rocked Addie. I transferred both of them to their beds, and I've been watching them sleep soundly on their bedroom cameras, through the app on my phone.
And while I've been writing this post, I started watching the brand new episode of "Survivor" season 44, that just premiered last night! After straight binging the whole series last year, I've honestly missed watching it the last few months! (Our home computer uses a literal tv screen for the monitor, so I can split the screen and blog on part of the screen, and watch a show/movie on the other side. This is what I do every night, and how I watch so many shows/movies all the time, as it usually takes me about 45 minutes to blog every night. In case anyone was ever curious… 🙂 )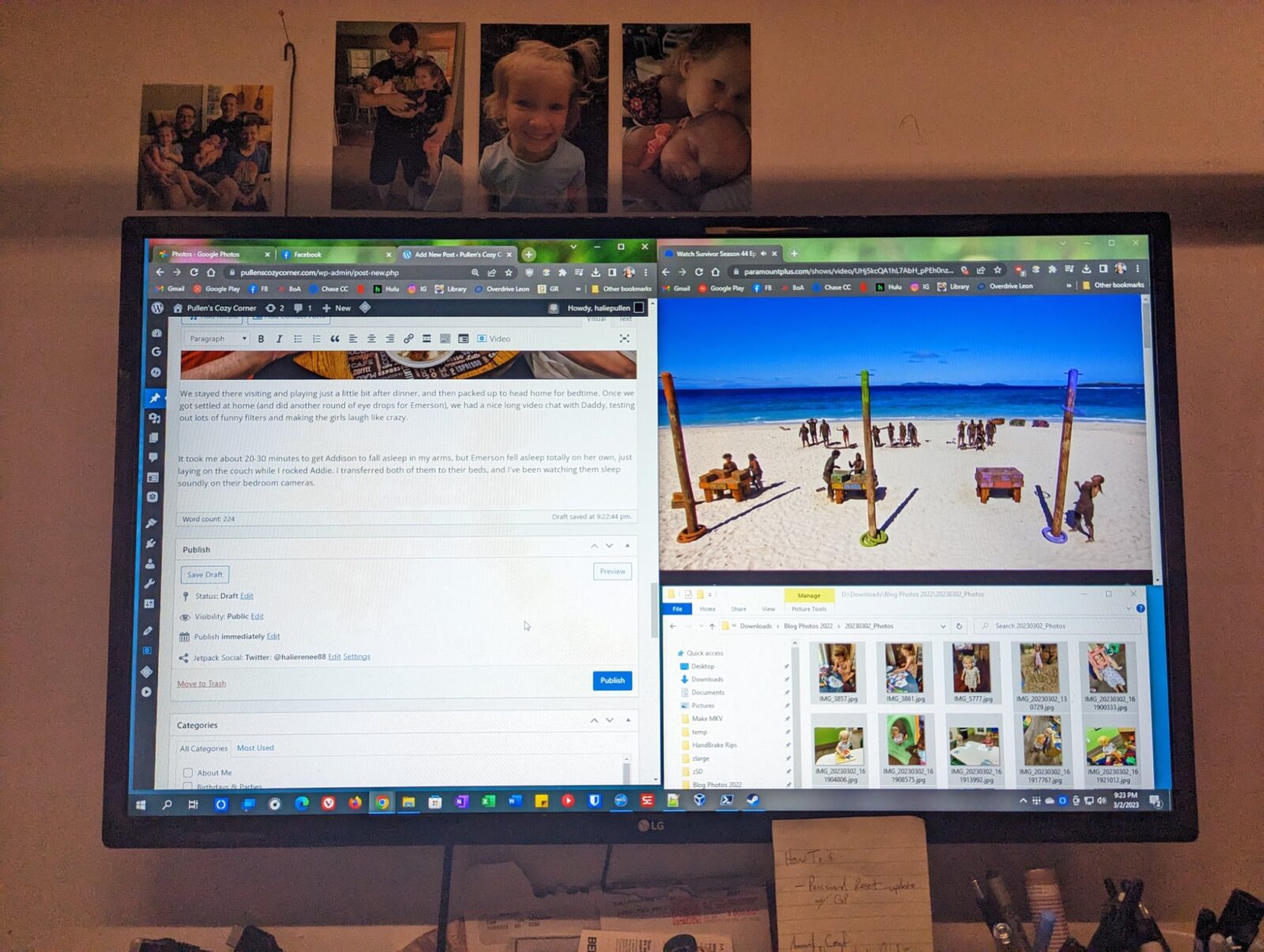 Now, I'll probably switch and finish the episode on the app on my phone, and go work on my puzzle in the dining room some more.