After a night of very little sleep last night, because Addie Pie didn't want to be put down, I'm overly exhausted now, by 9pm tonight, and I don't feel like writing much… So here goes the short & sweet style post.
Emerson was excited to head back to school today, especially since today was field day, and she got to wear a cute little kindergarten class t-shirt. Addison was a little grump and Emmie was trying to cheer her up, but she wasn't quite feeling it.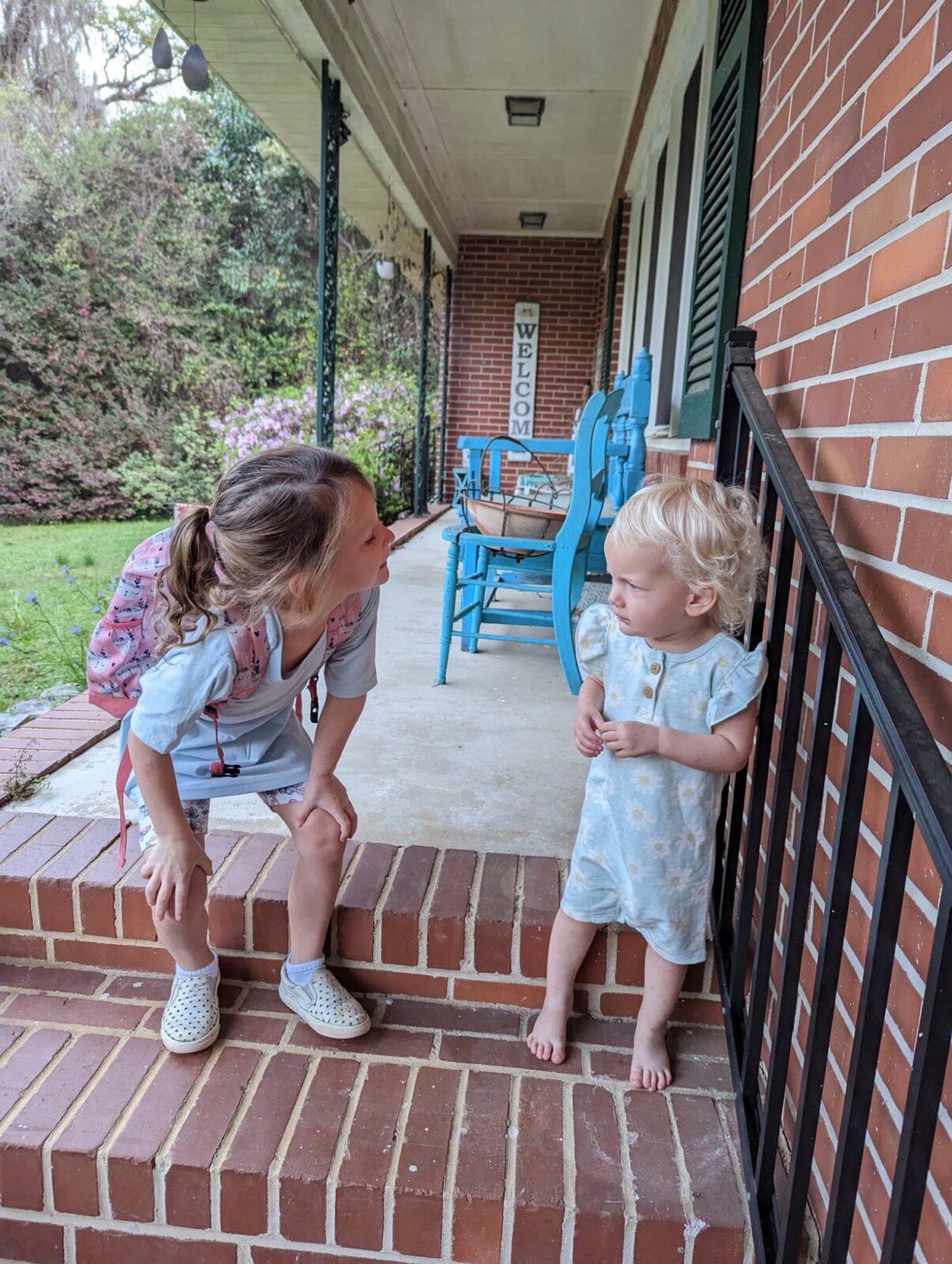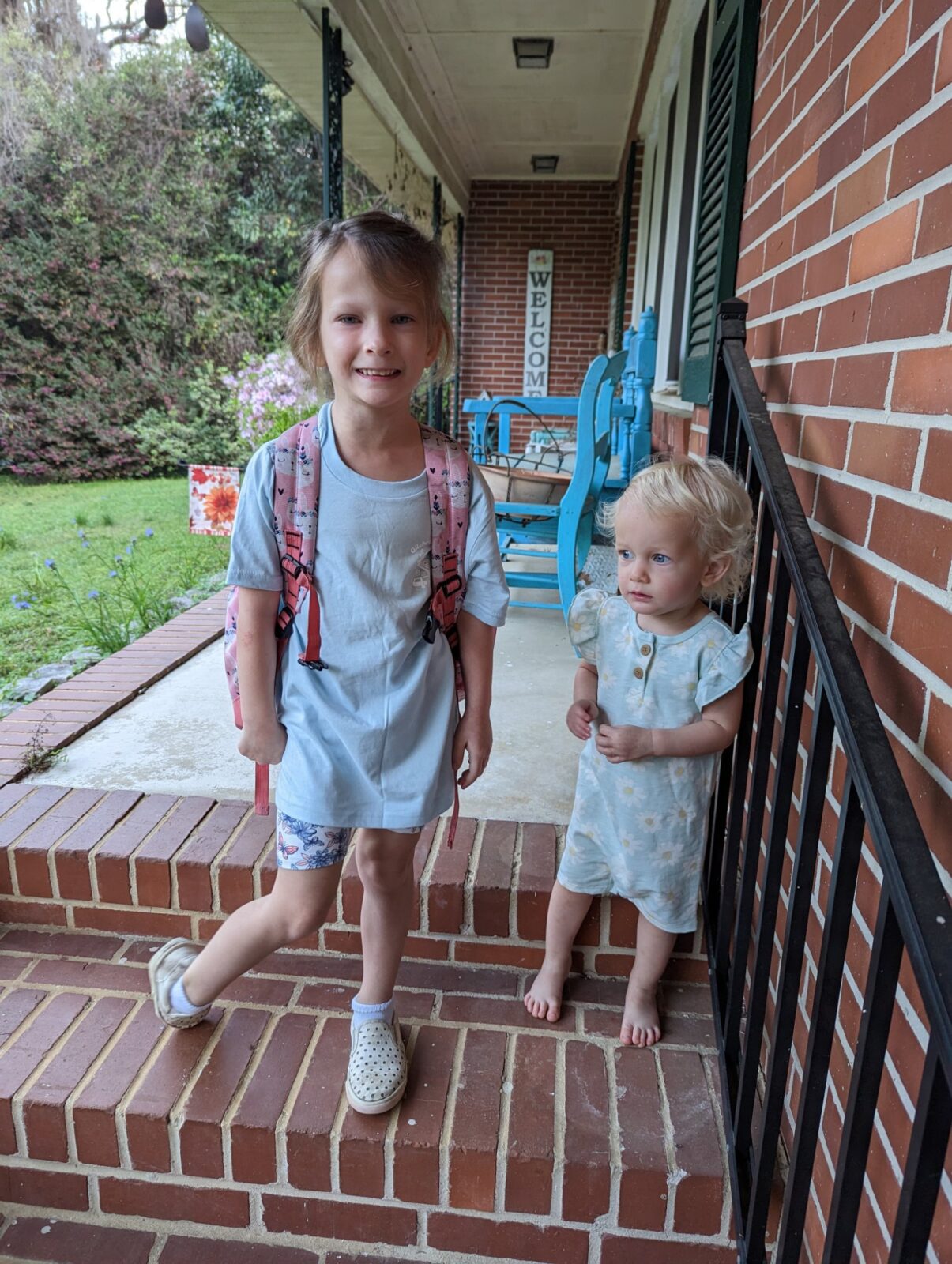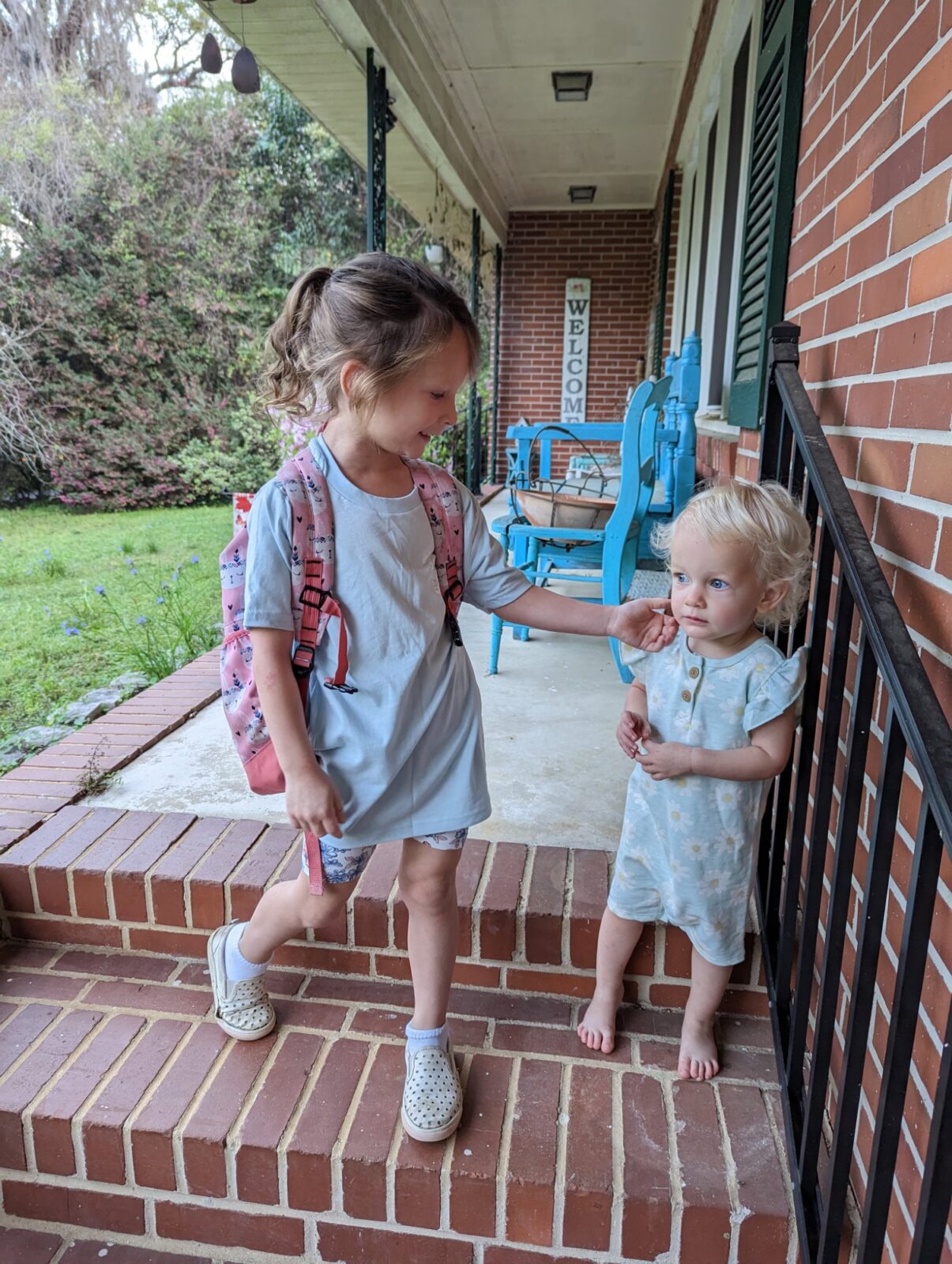 Grammy met us at daycare when I dropped off Addie, so that Grammy could do school drop-off for Emmie, and they both did so good.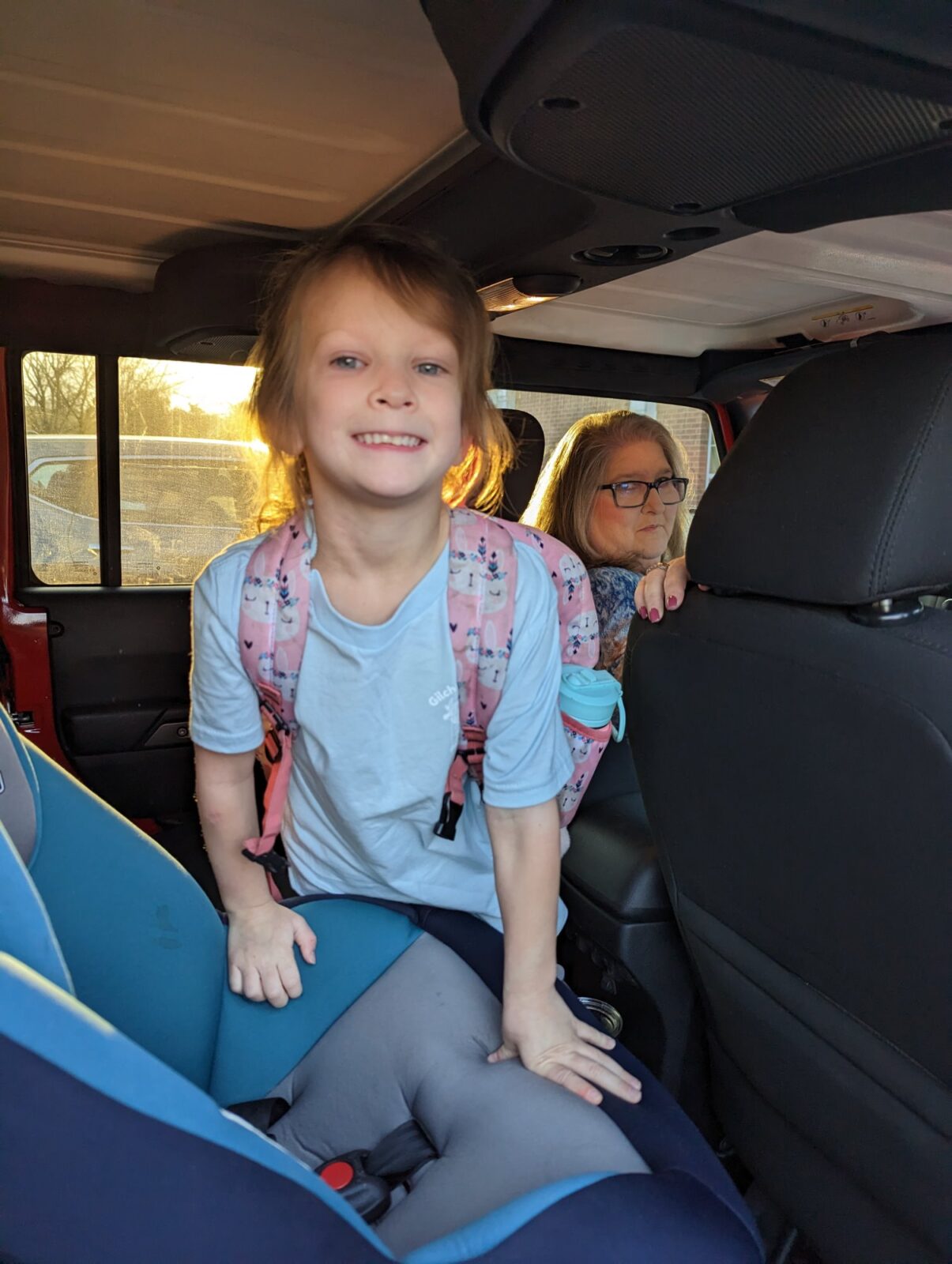 Then my mama took me out to lunch today, for some delicious sushi & Thai iced coffee. We had a good time together, as always.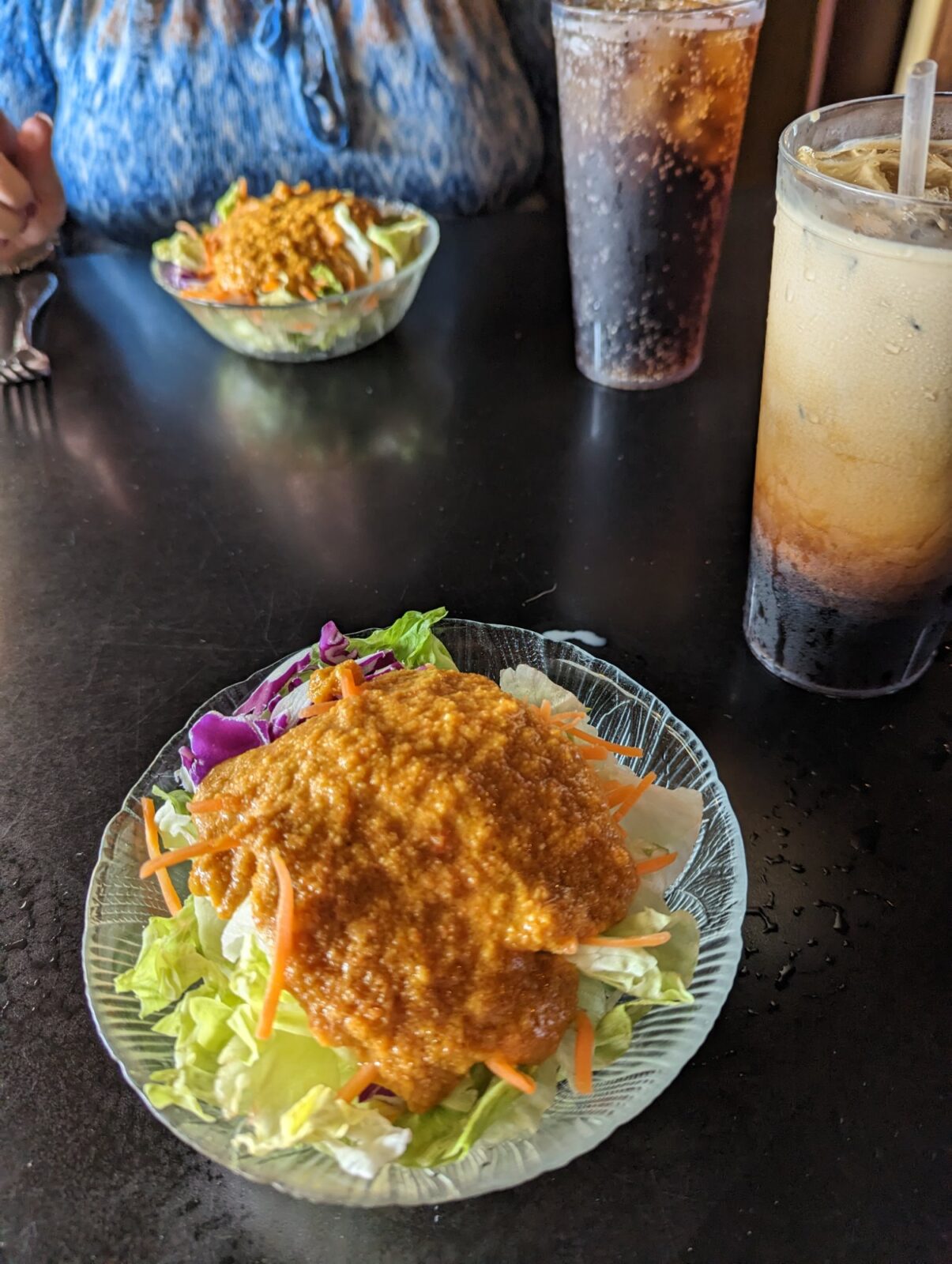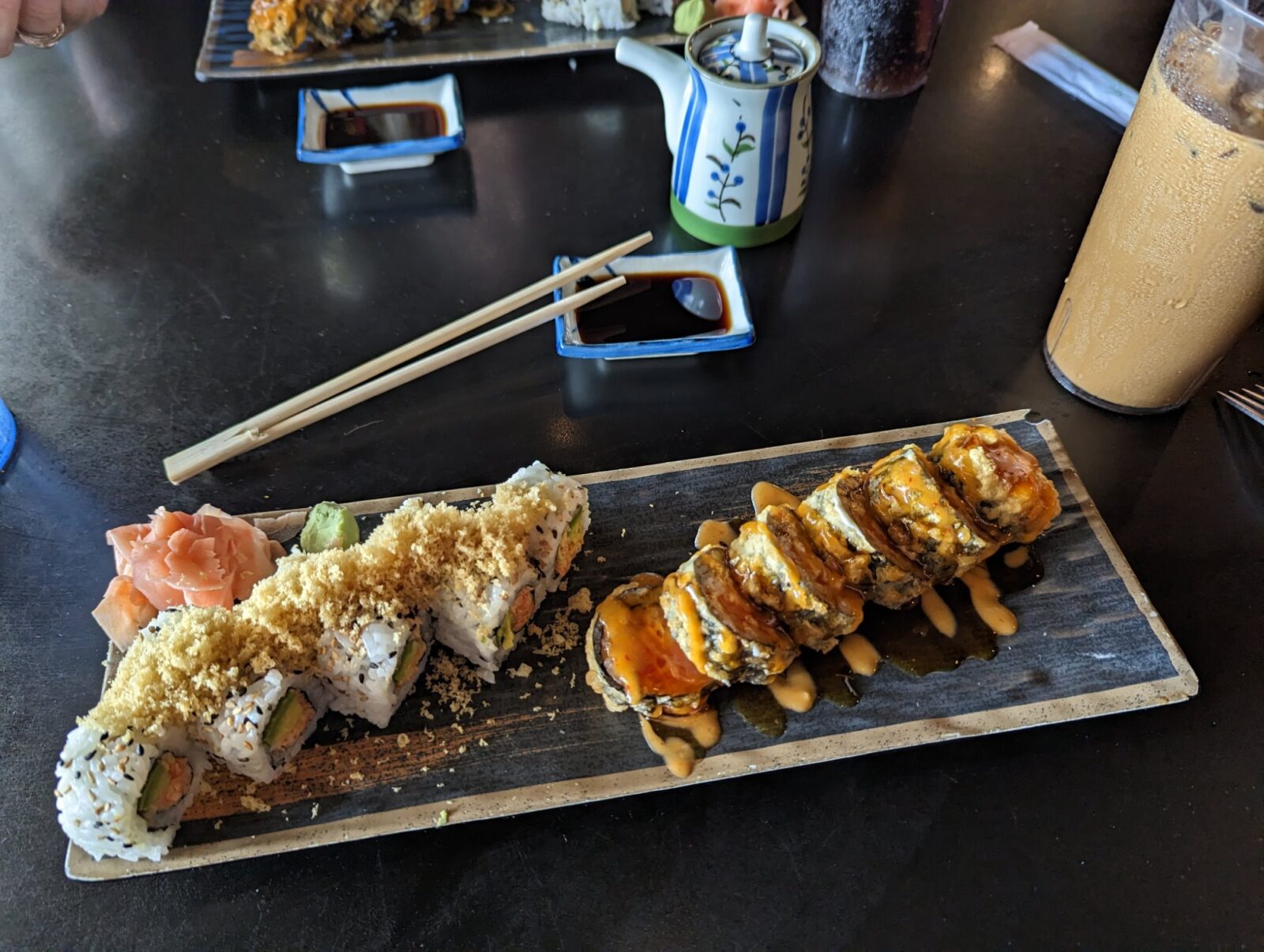 Pictures of Addison from her teachers today…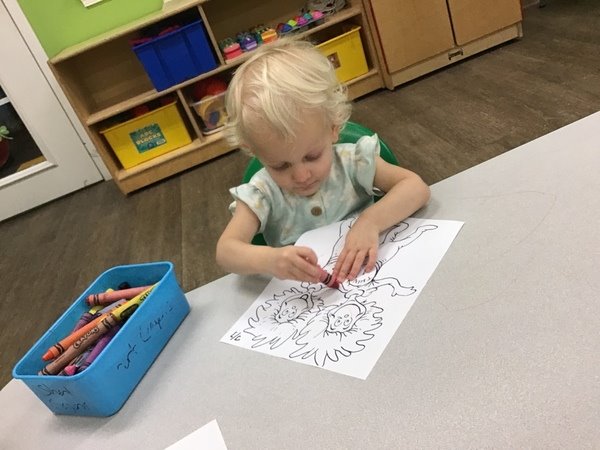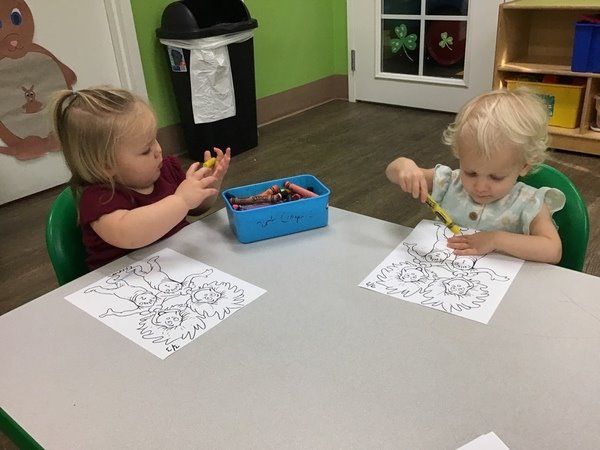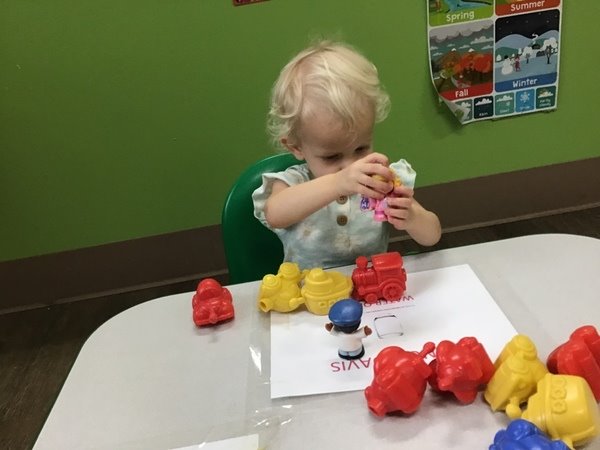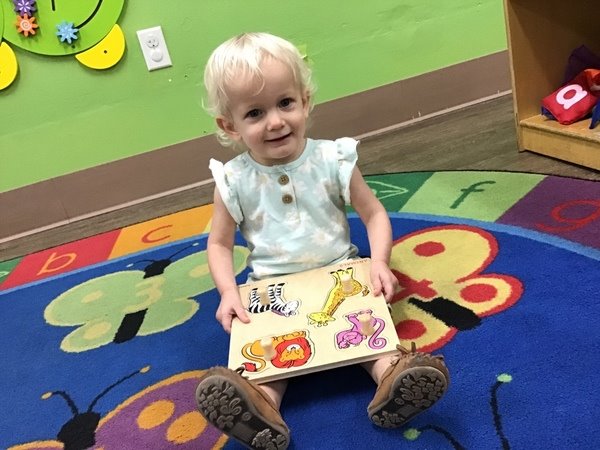 Nana picked up Emerson from school, and they picked up Addison, and waited for me to get to daycare. Then we all went to dinner at Midtown Caboose, and Jeff finally got back into town after being in Central Florida all week for his work conference! The girls were SO excited to have their Daddy back, and I was so relieved to have him home safe from his travels.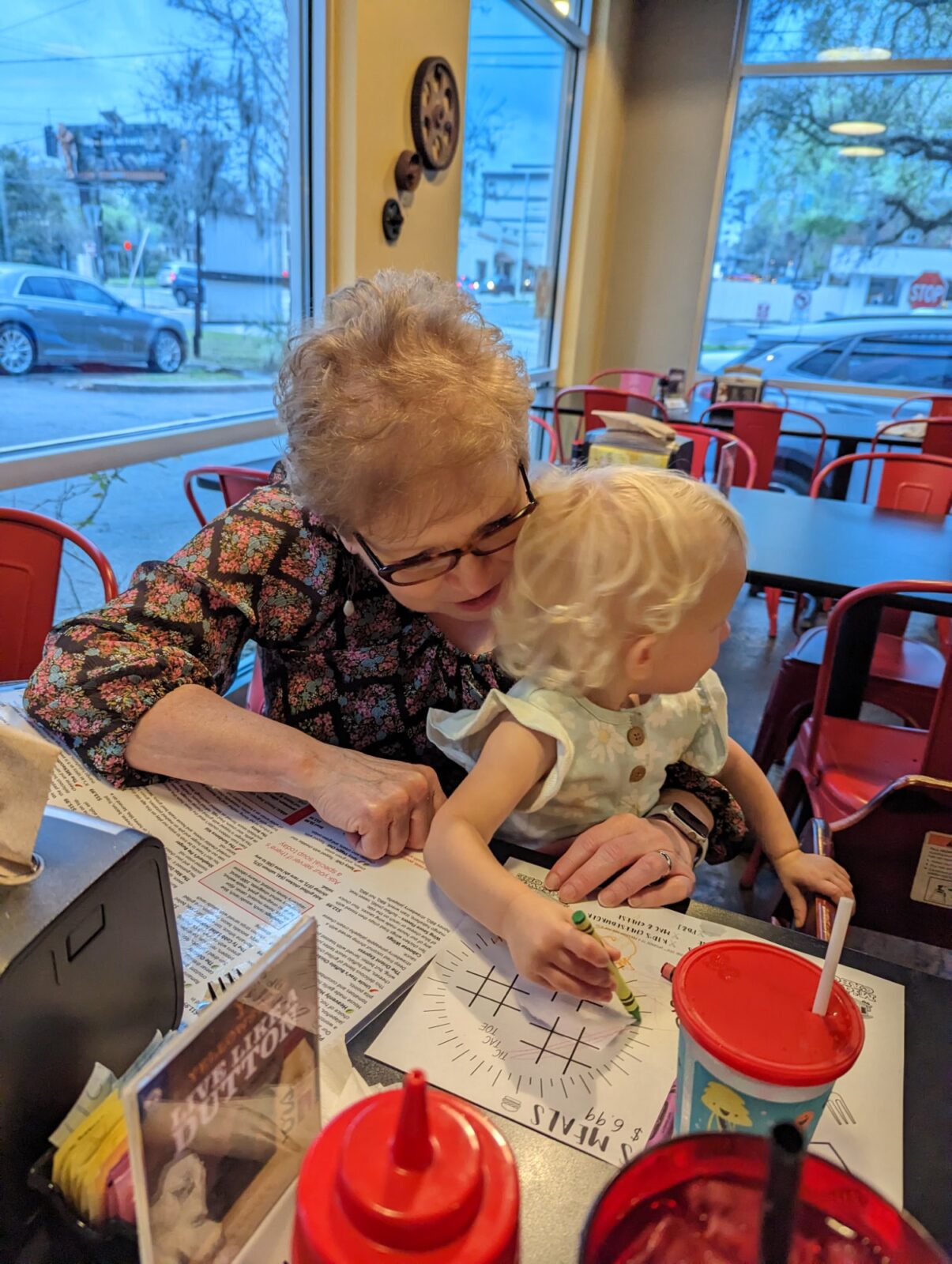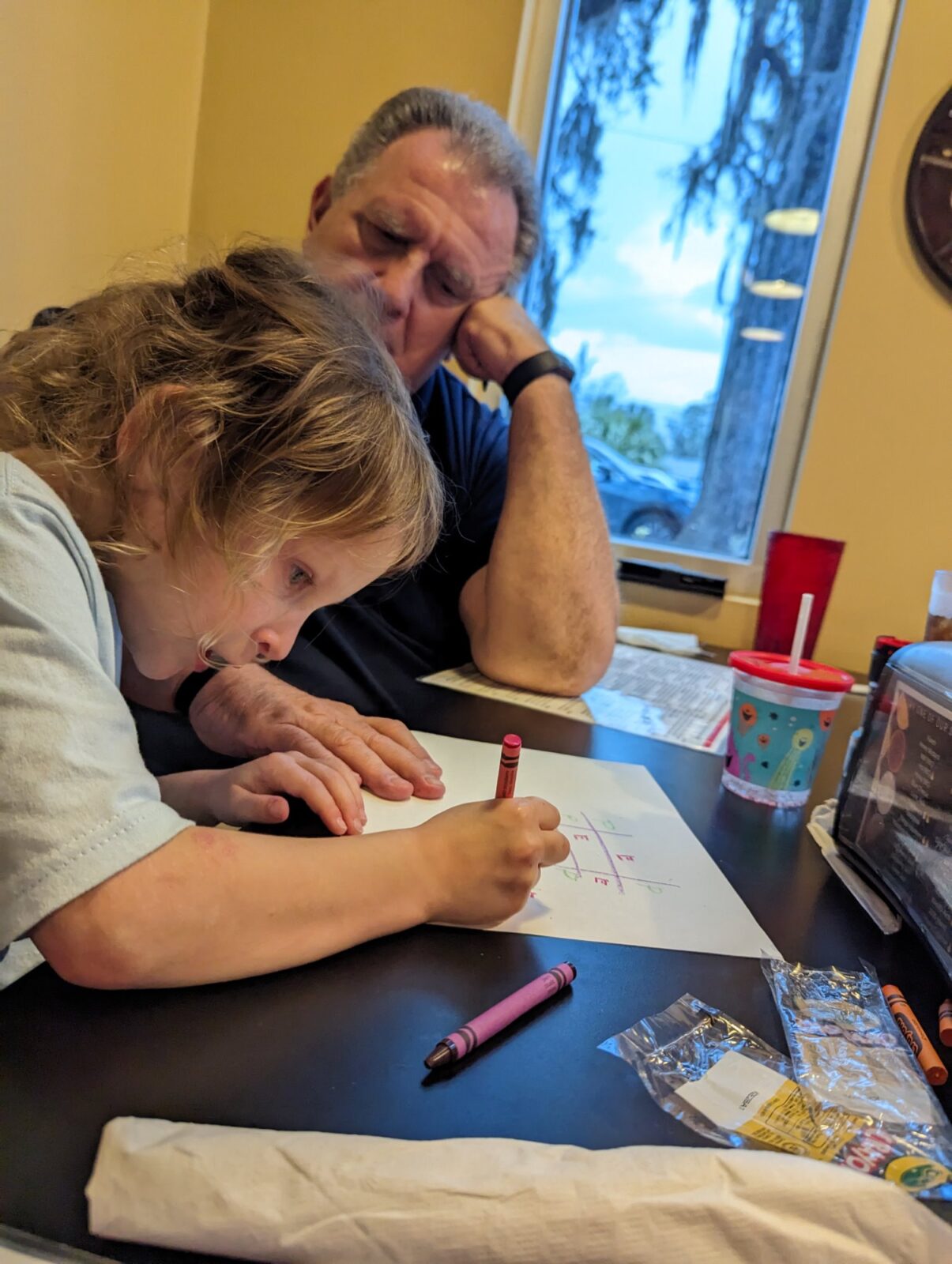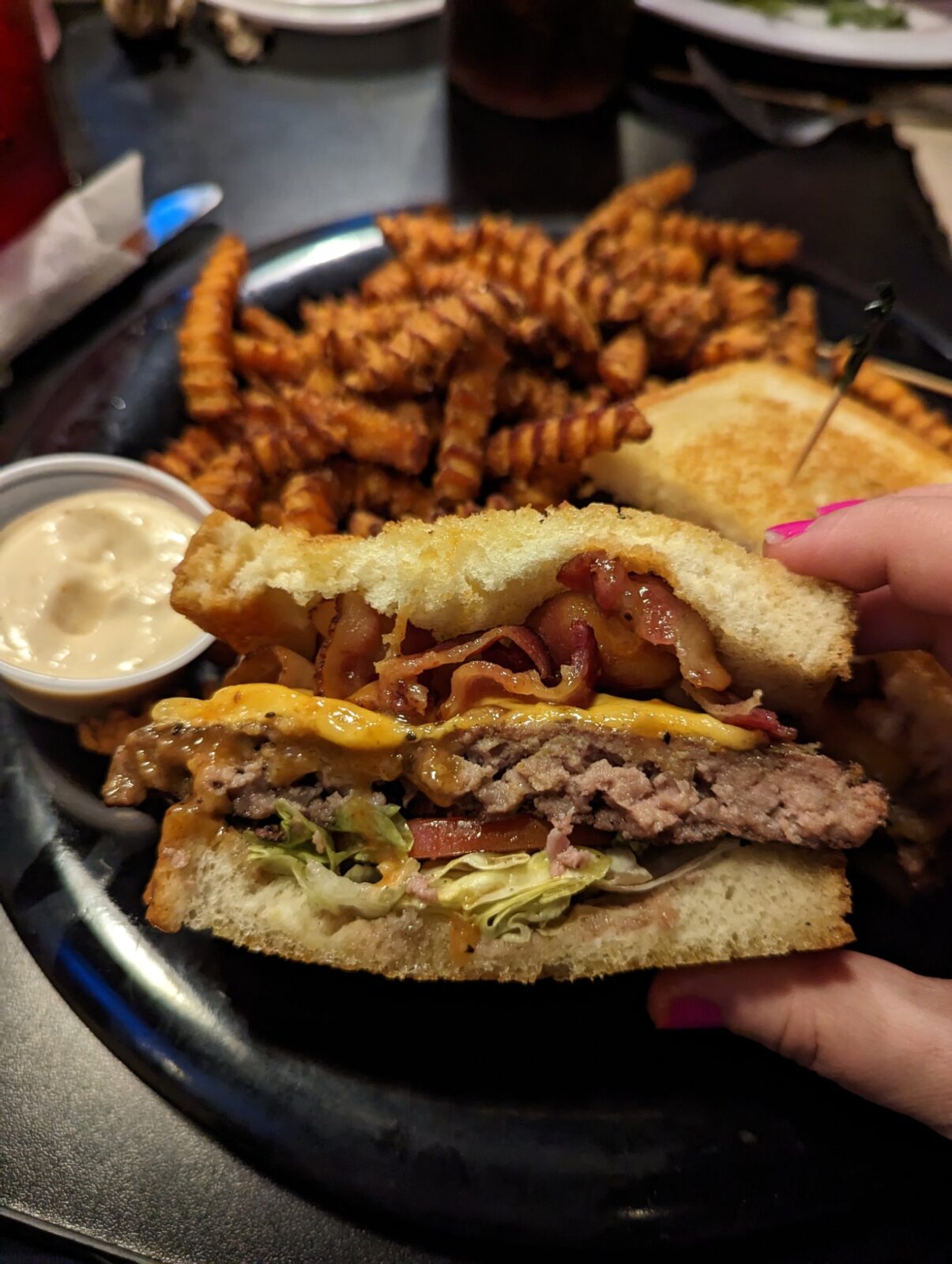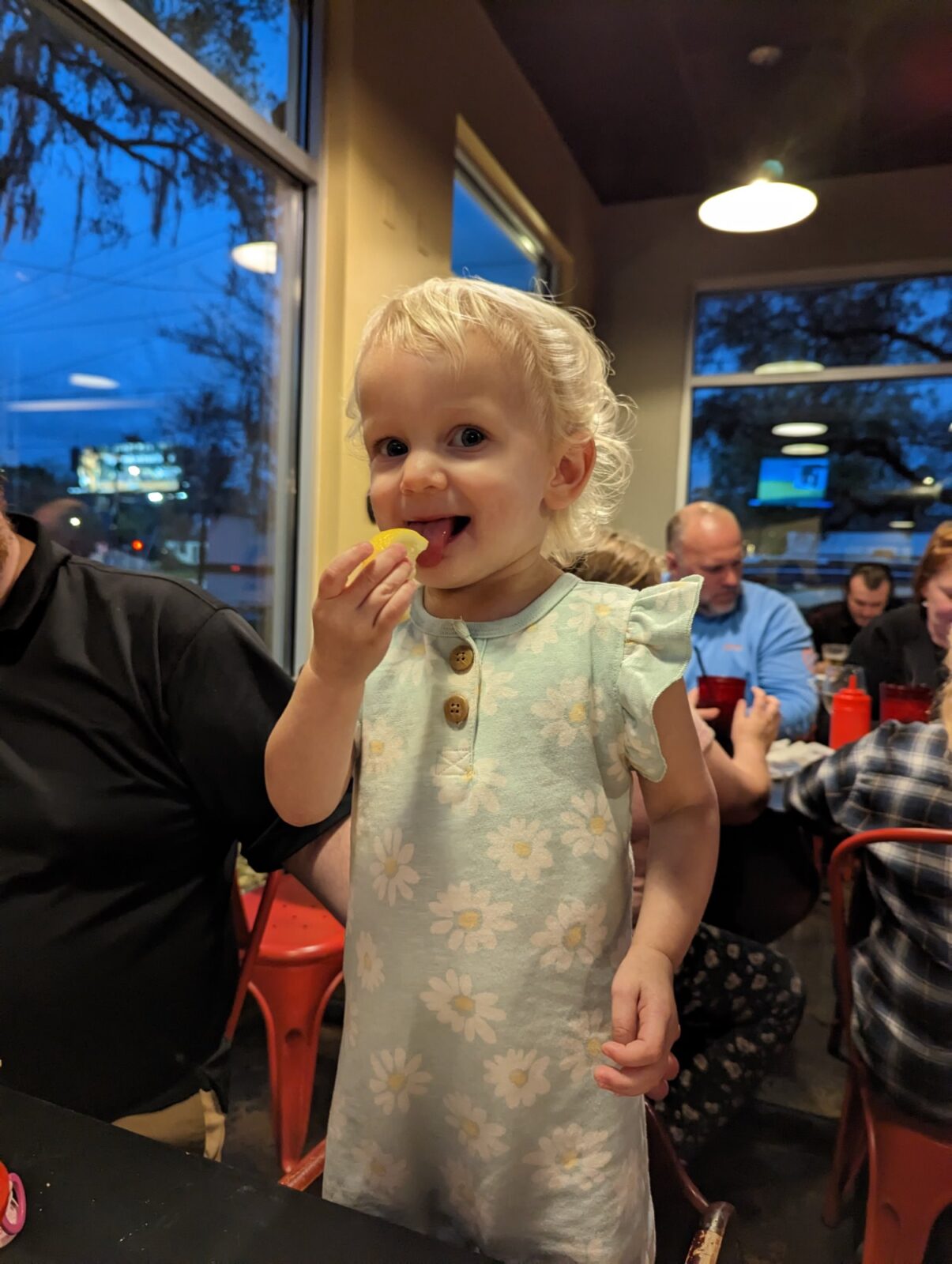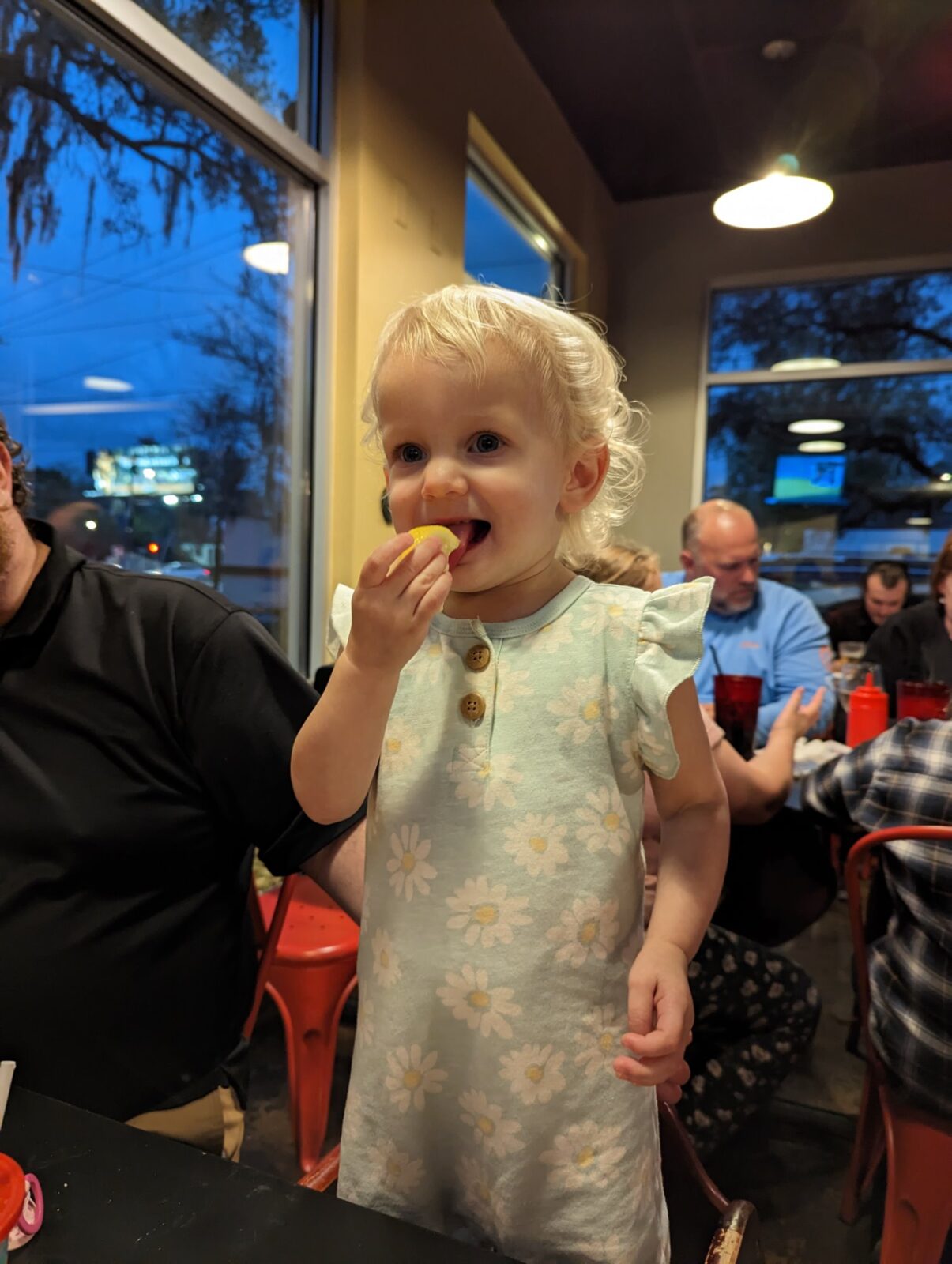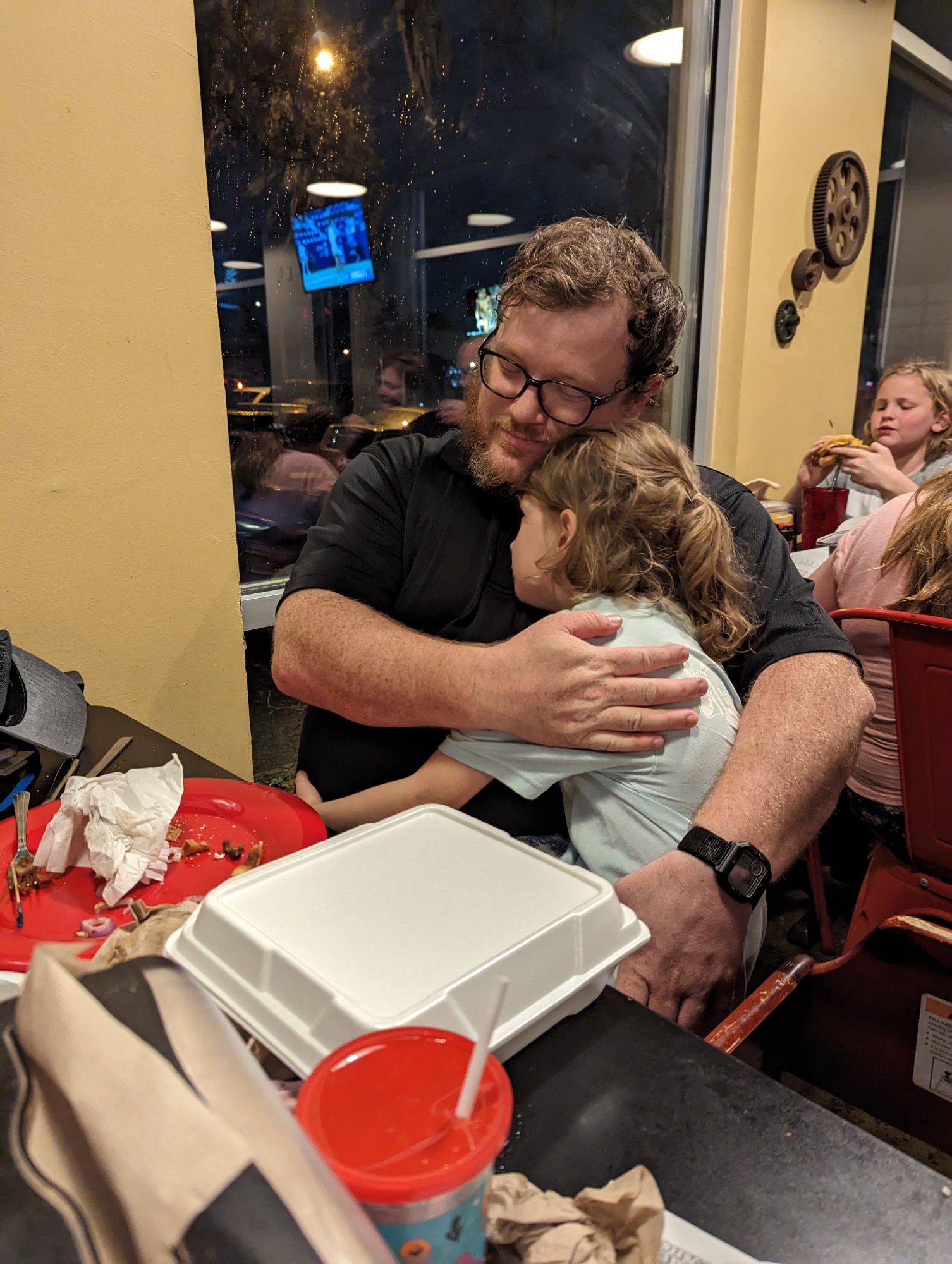 Once we got back home and got everything unloaded ad got the girls changed into their jammies, both girls were pretty sleepy and ready to settle down. Emerson fell asleep on the couch again tonight, while Jeff got showered and cleaned up, and I rocked Addison for a while.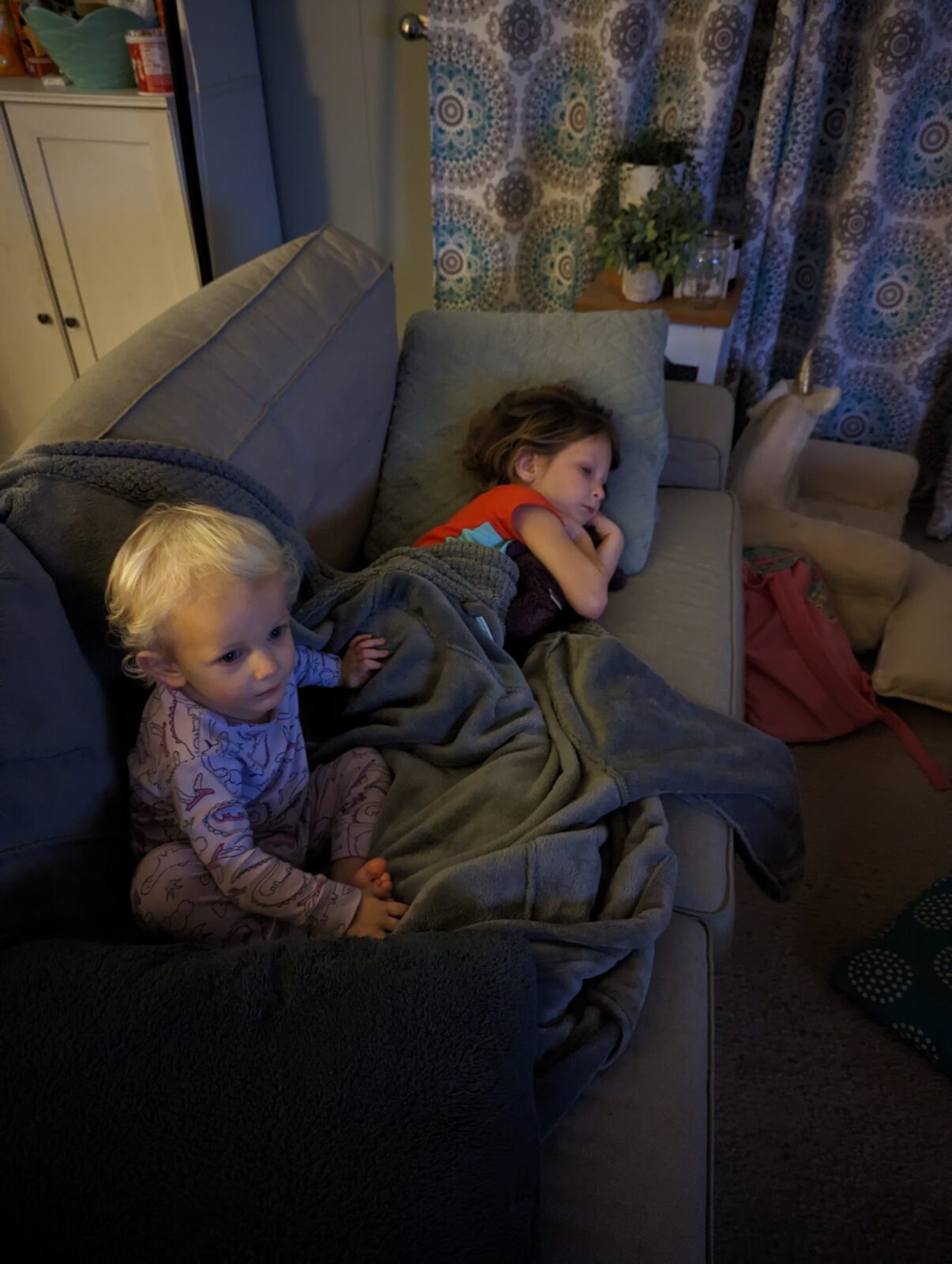 I'm hoping and praying that Addison sleeps much better tonight, so that I can get some better sleep! I literally only slept a few hours last night, so I'm ready for a better night tonight for sure. I'm just glad the four of us are all back together again!