This is the sweet face of a little girl sharing cereal with her mommy for breakfast.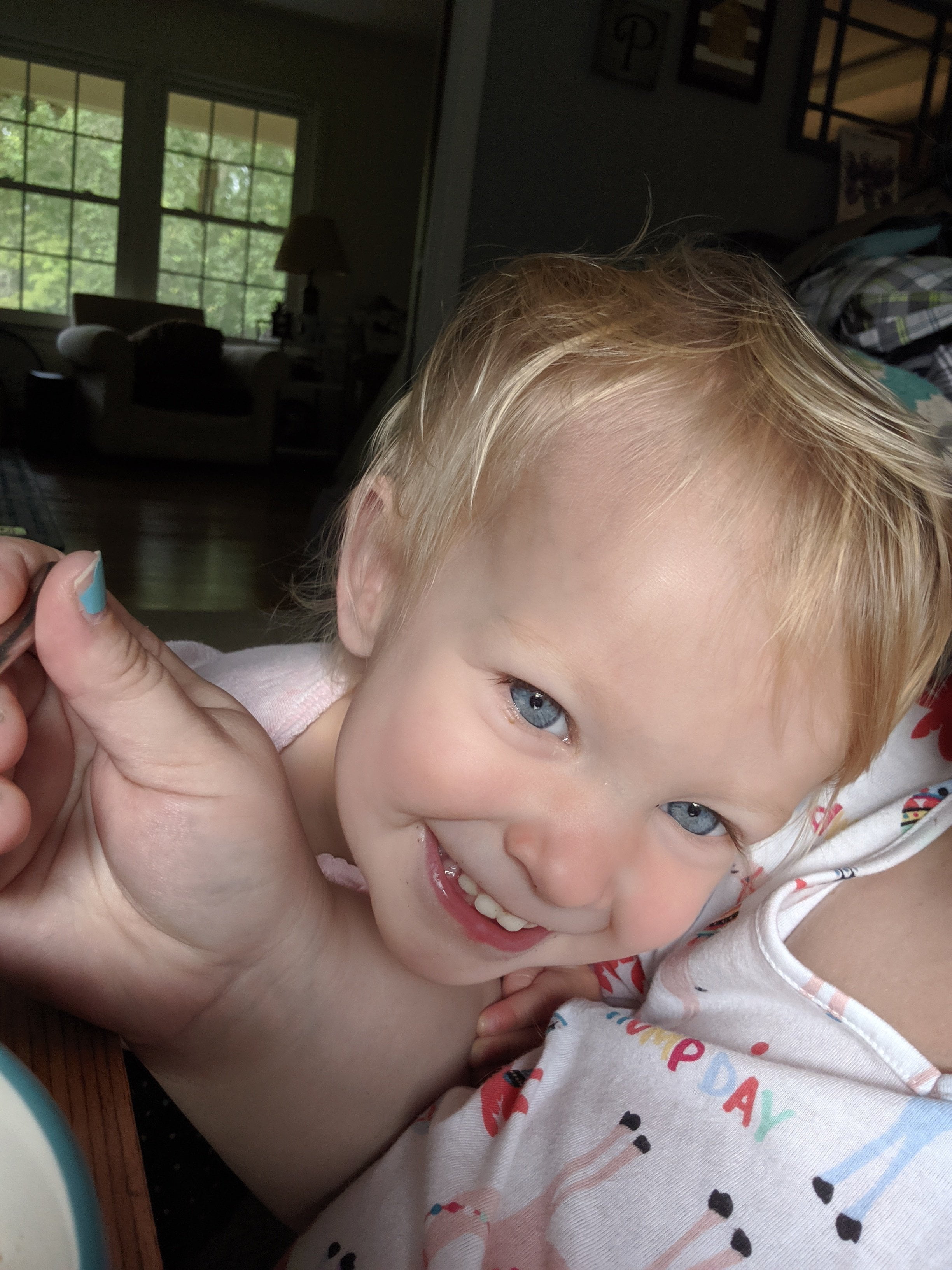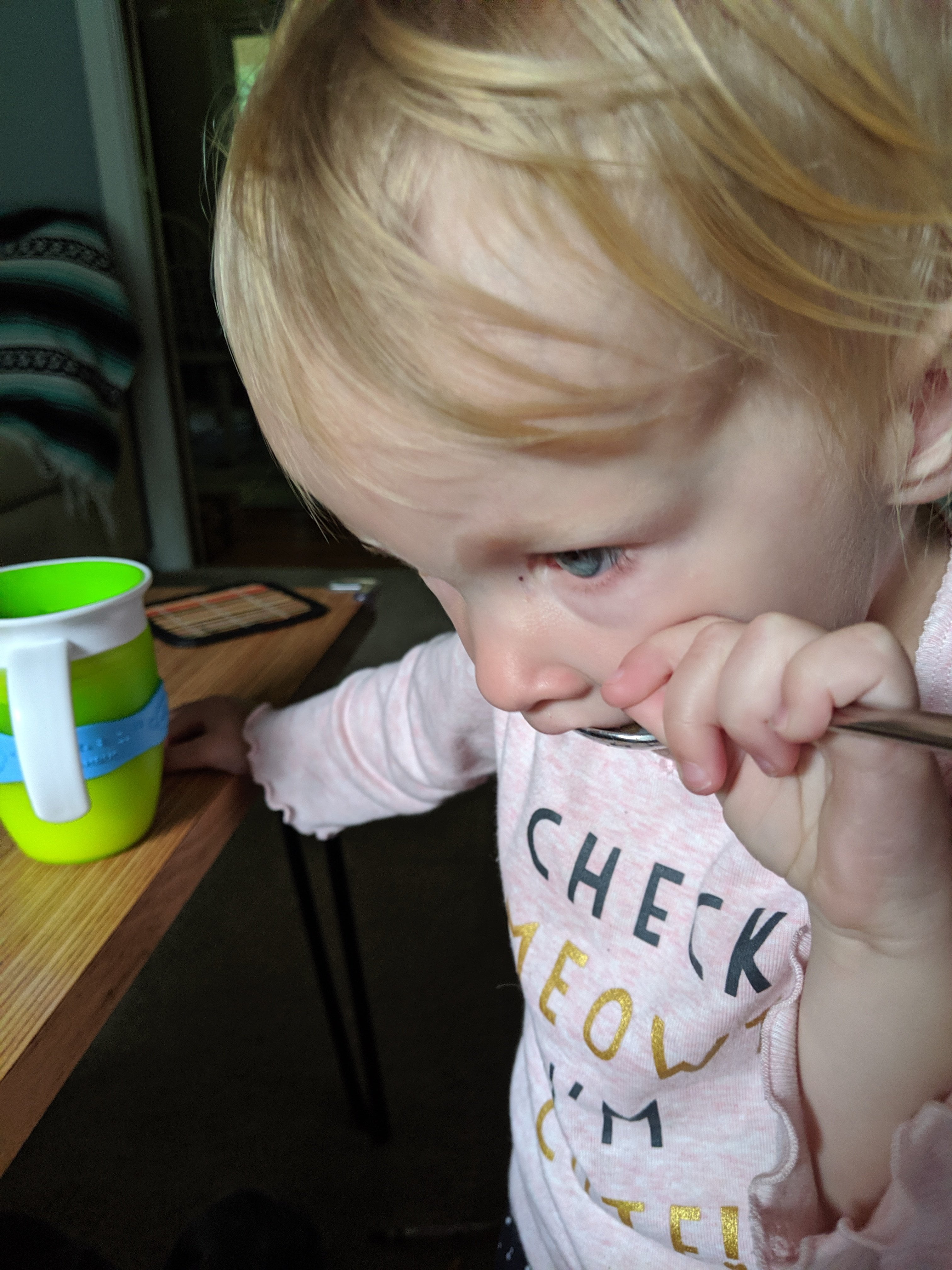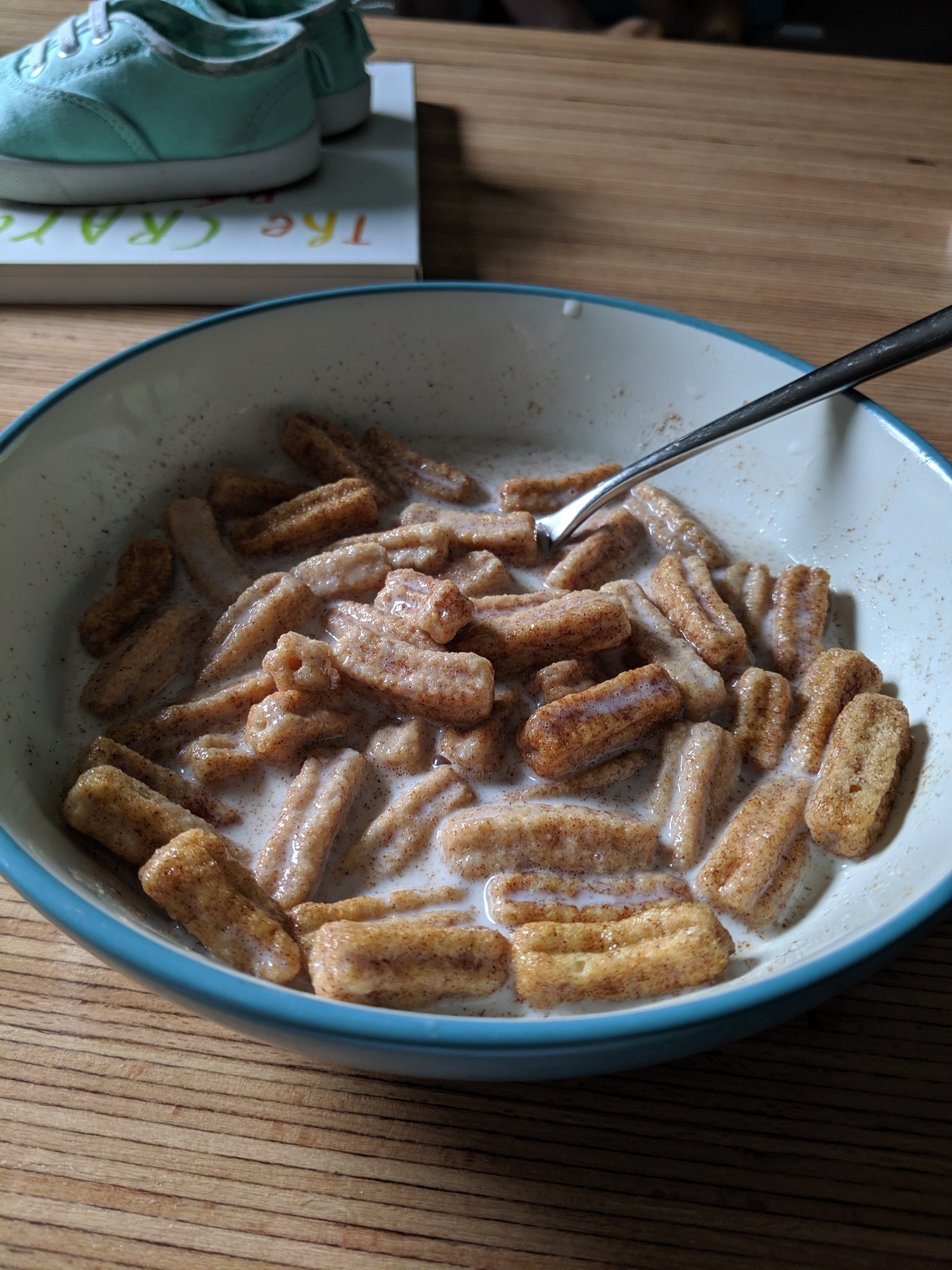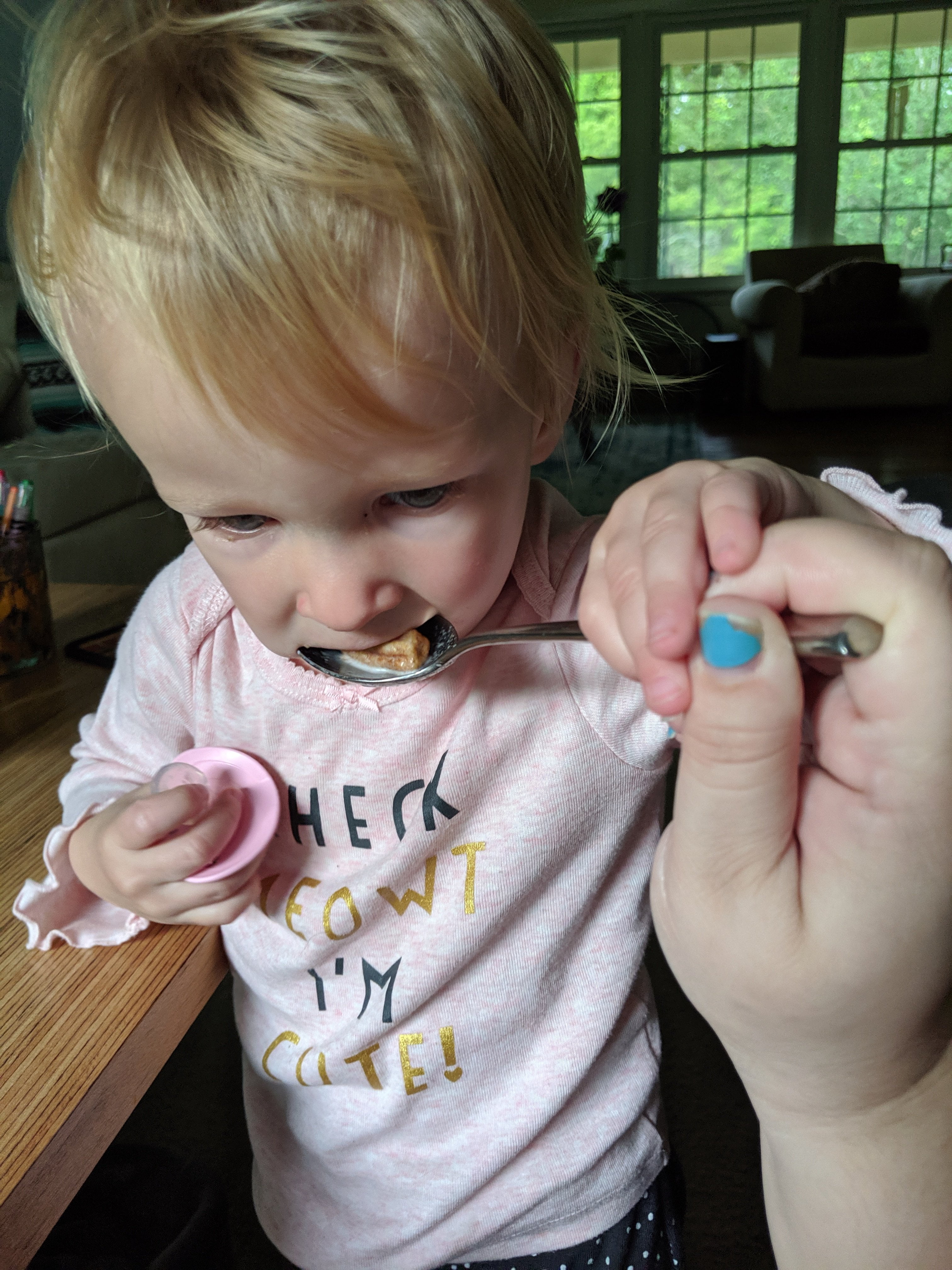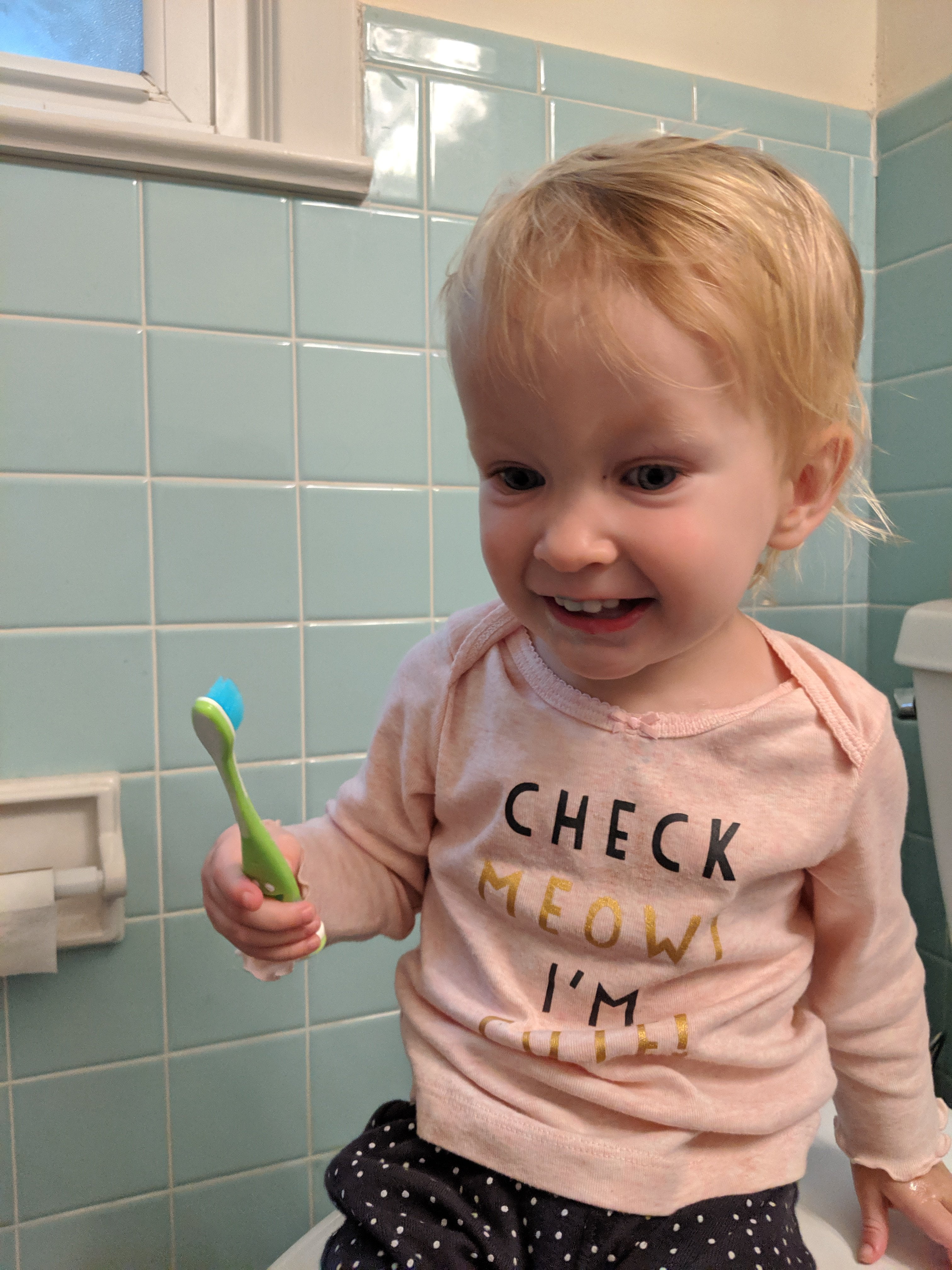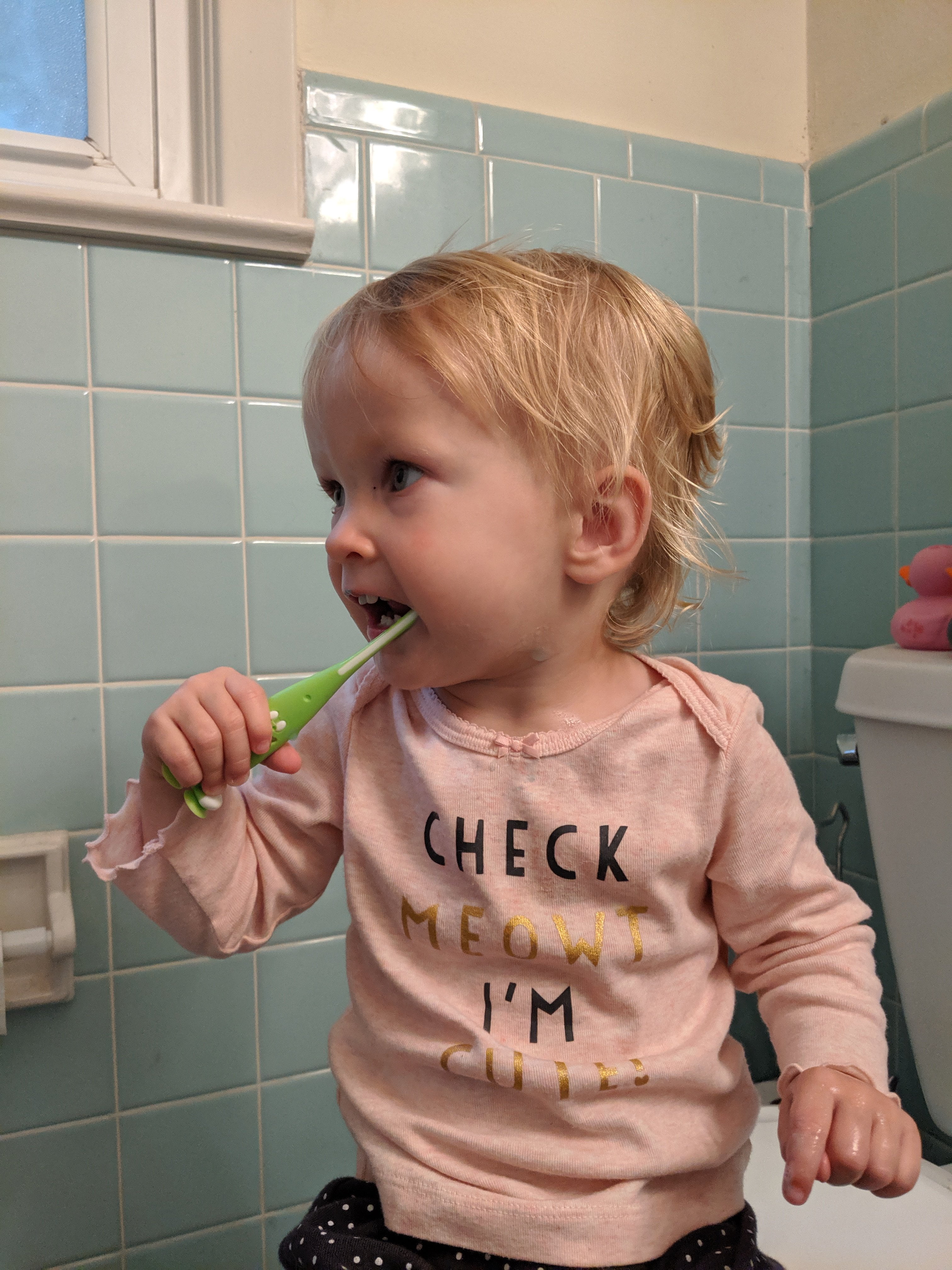 We had a nice morning at home together, and a good day at church, and then we went to Willie Jewels BBQ for lunch with the family. Emerson actually did really well (especially considering they were extremely slow getting everyone's food out – like, 30 minutes slow), and only got fussy right before it was time to leave. She loved the Mac & cheese, and sharing Papa's sweet tea.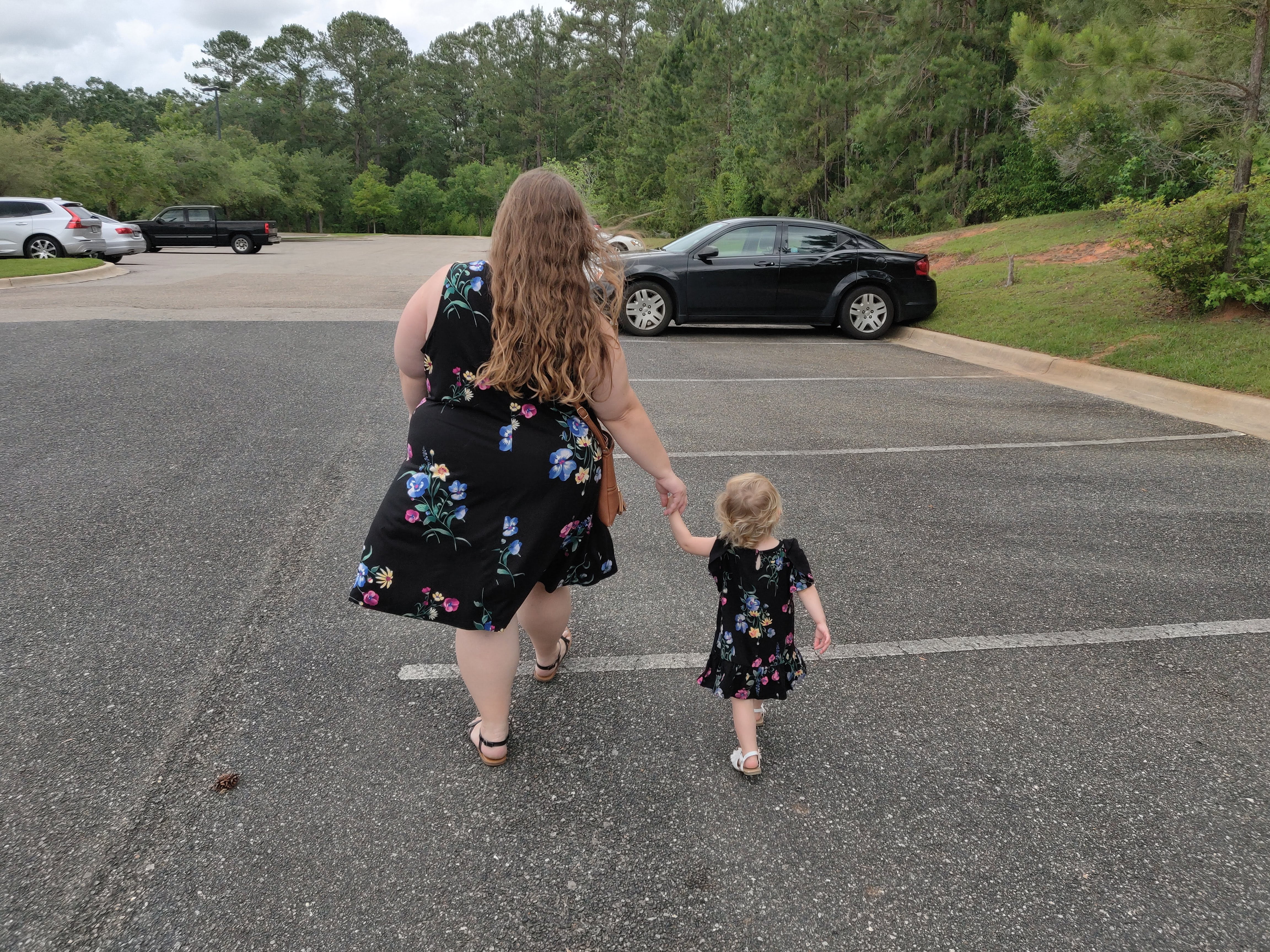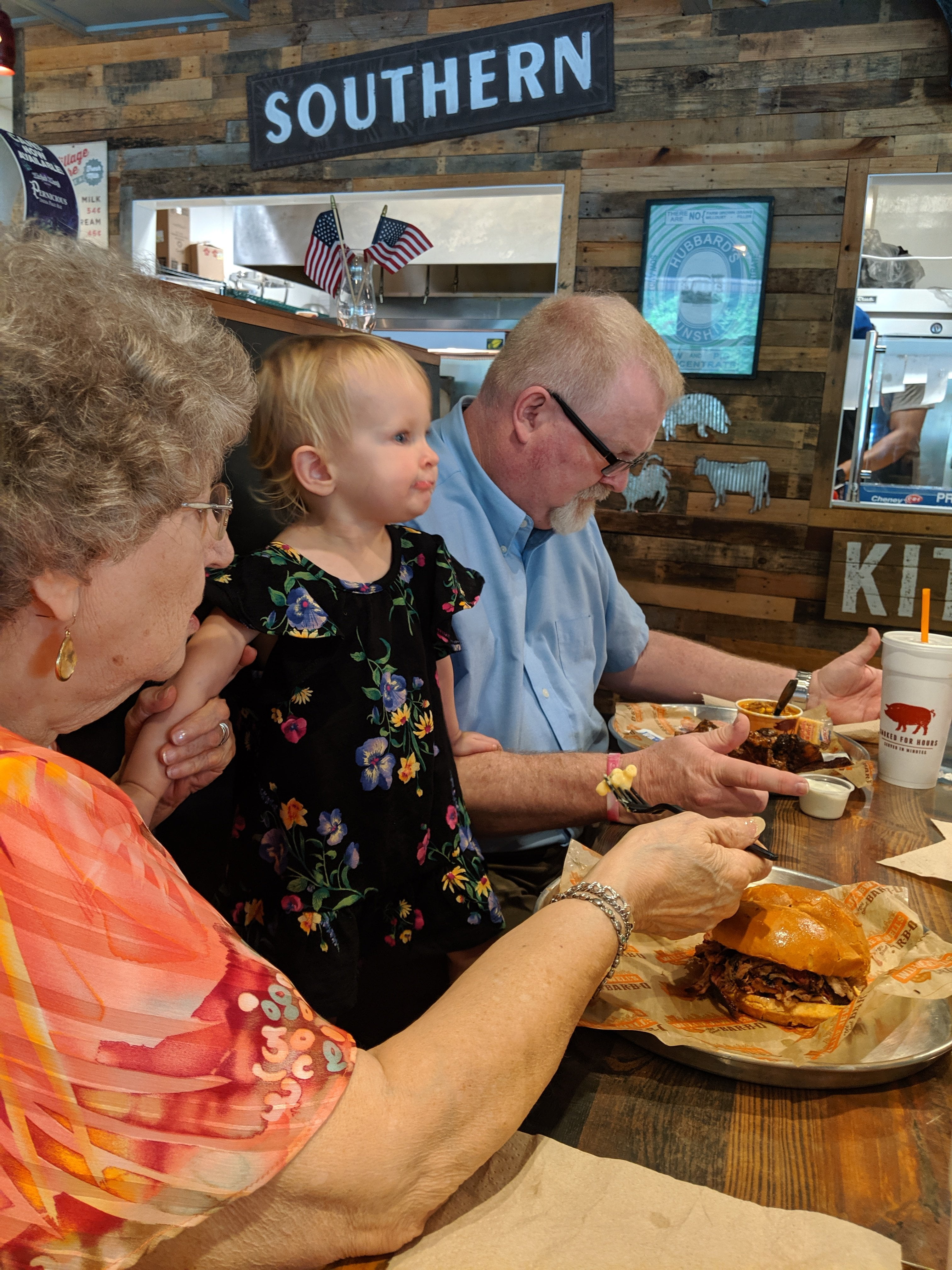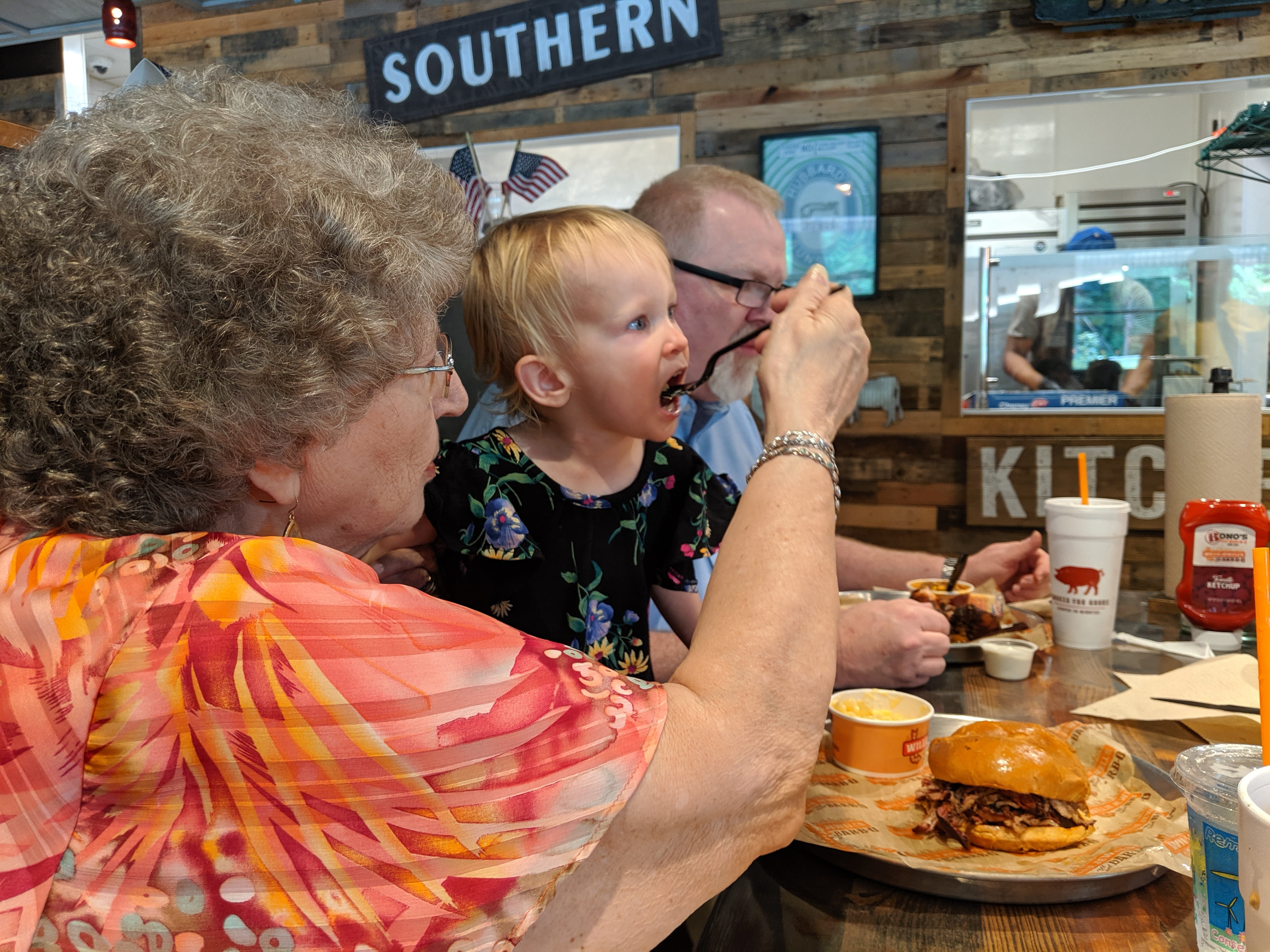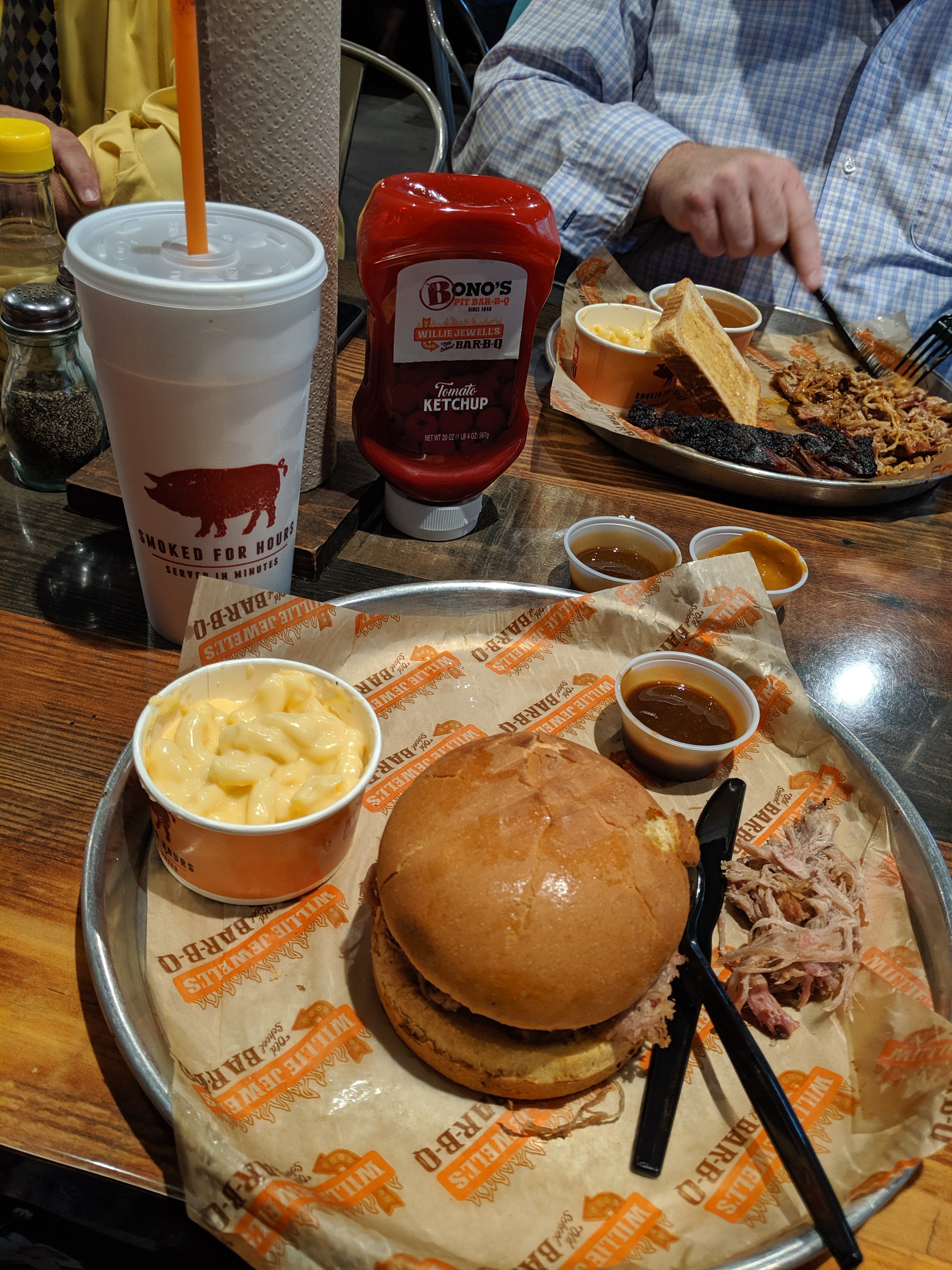 Once we got home, she went down super easily for her nap, and slept about 2.5 hours! I baked some bread for all the ladies in my family, and threw in one more loaf for us (I'm trying something new with ours, by adding fresh minced garlic & fresh rosemary from our front yard). That means I baked 1 cake & 5 loaves of bread this weekend!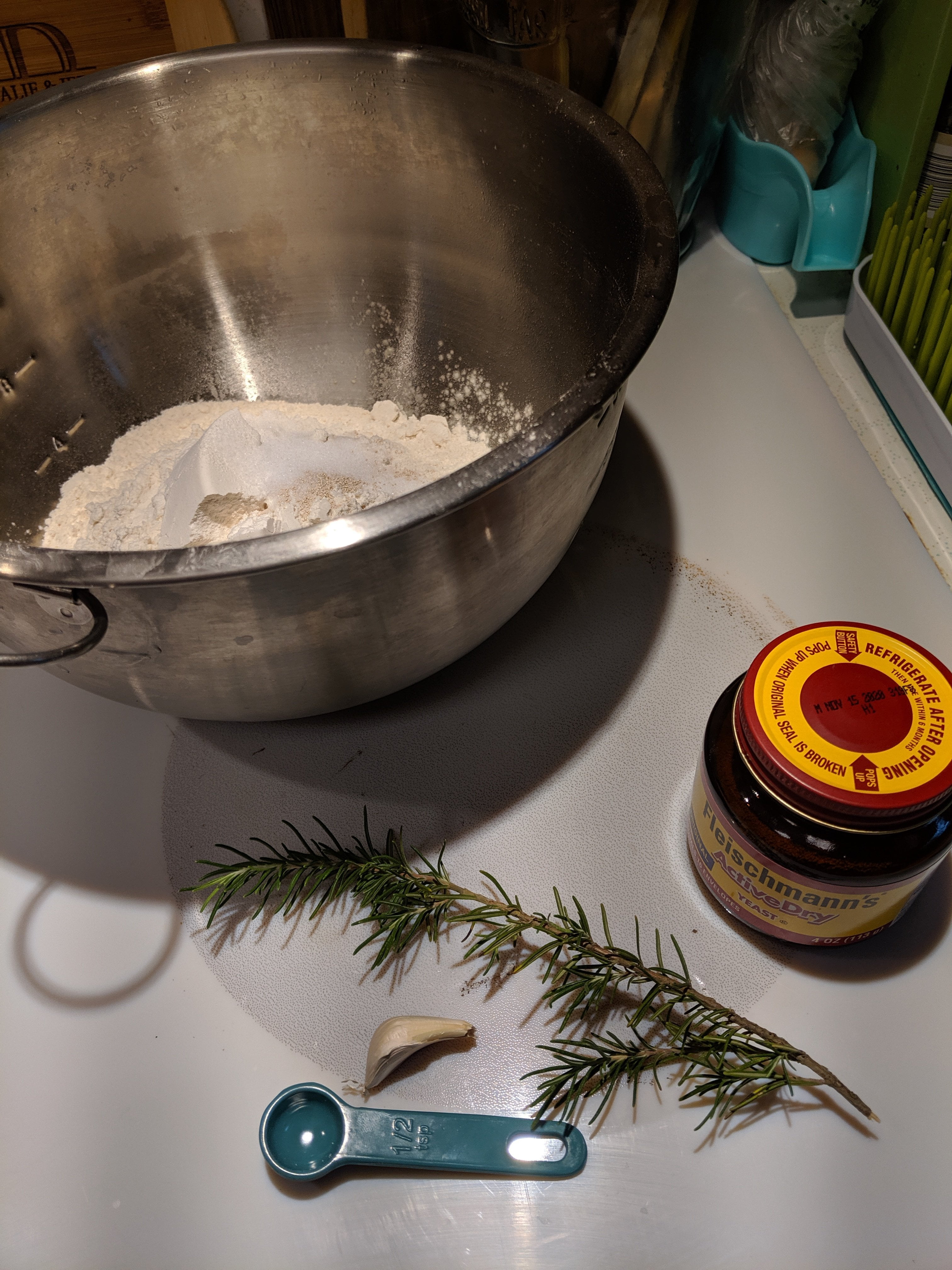 For my Mother's Day gifts, Jeff and Emerson got me these cute little fake plants, some snazzy sunglasses, and the softest bath robe ever.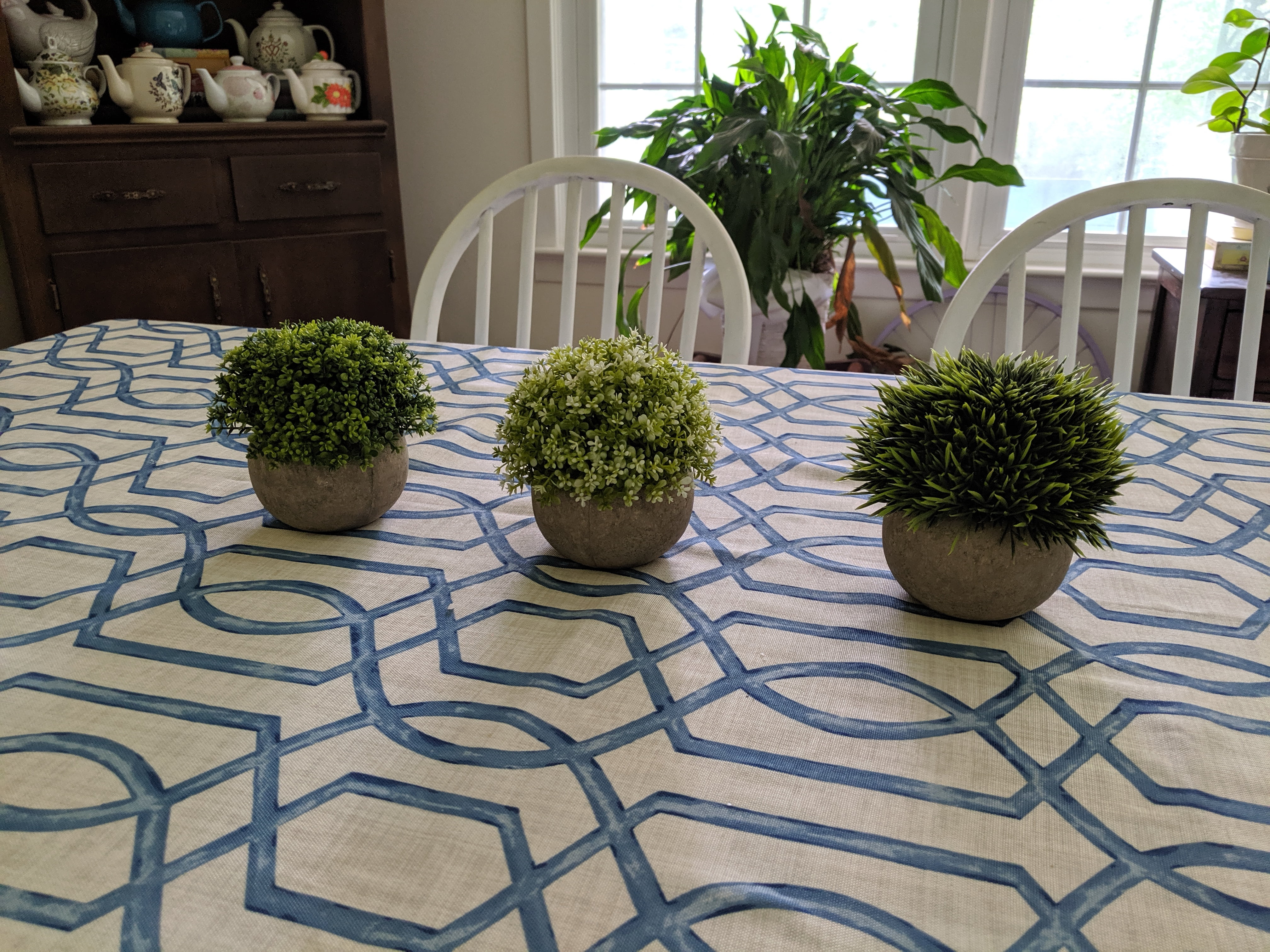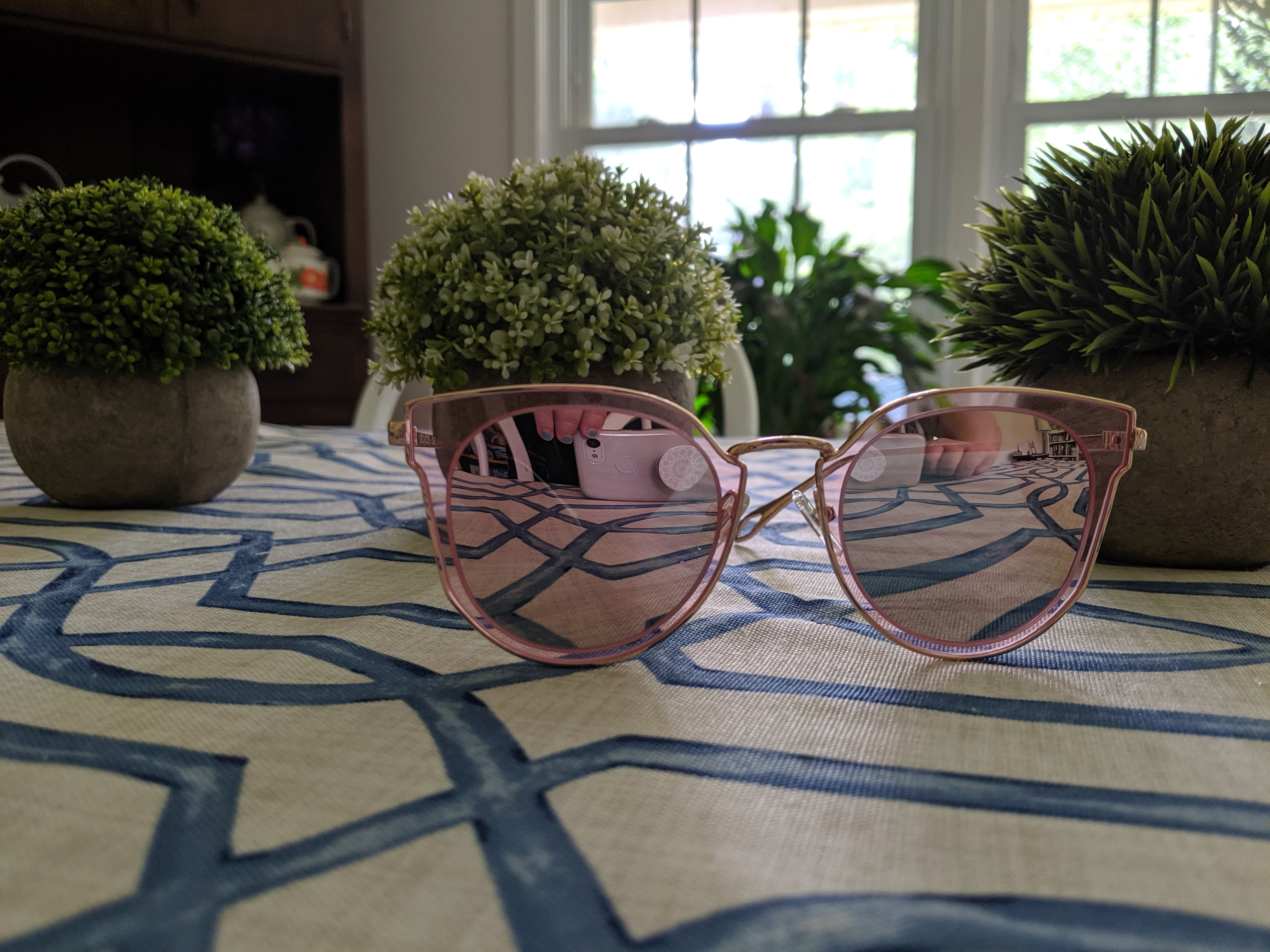 And Emmie and I wore matching dresses to church today! I absolutely love these matching dresses from Old Navy, and I'm going to keep buying them until she's like, at least 16 years old.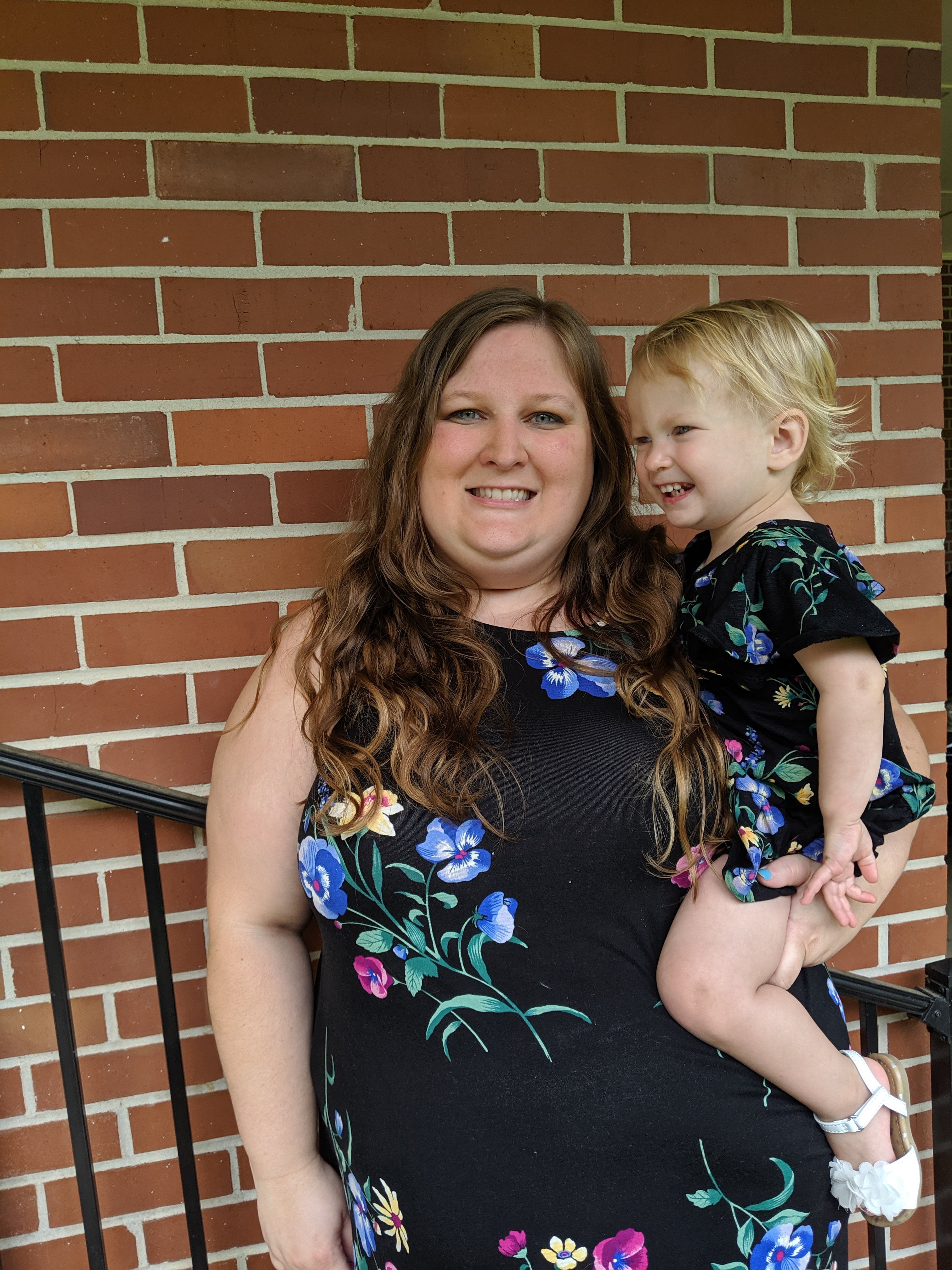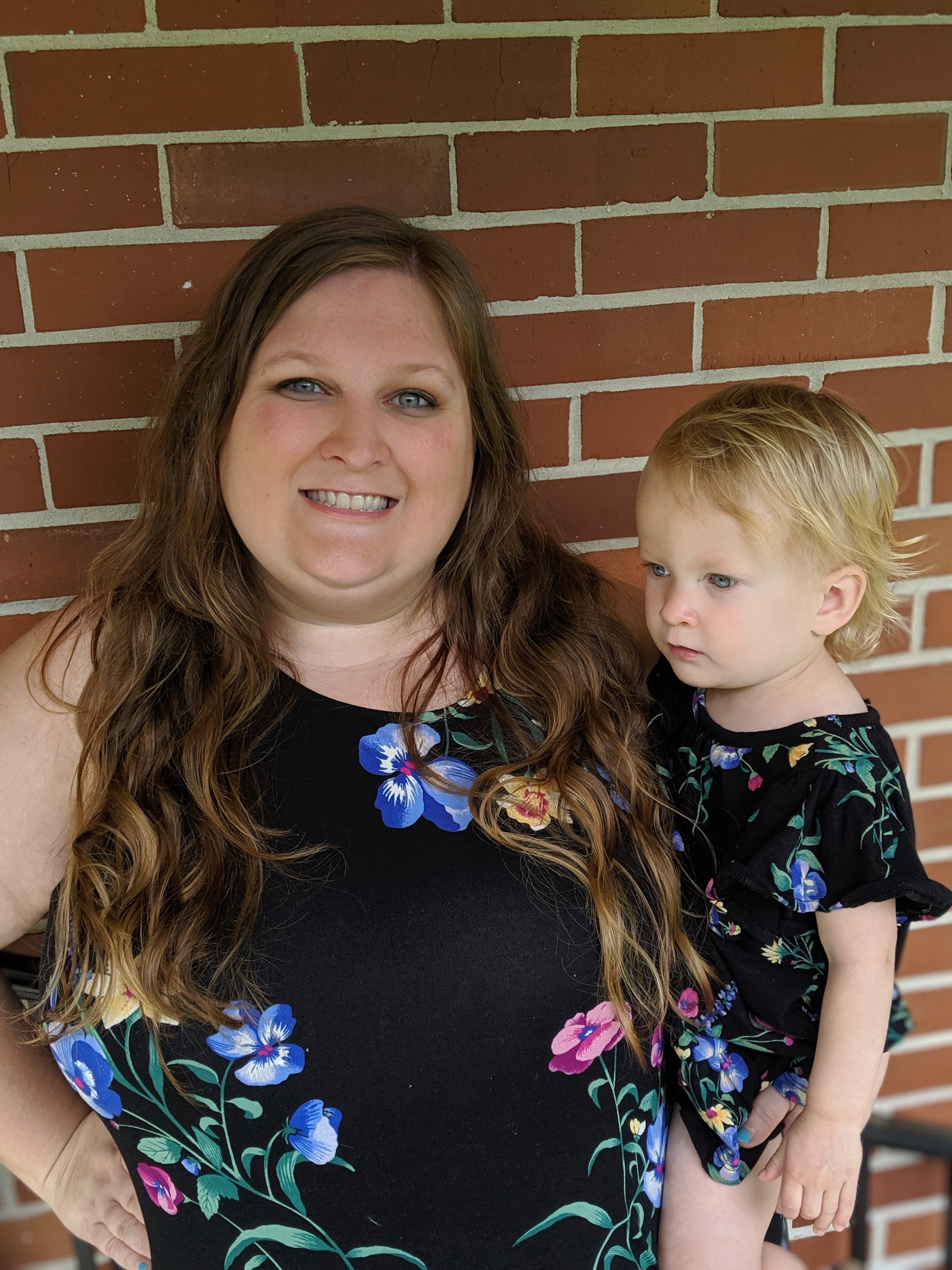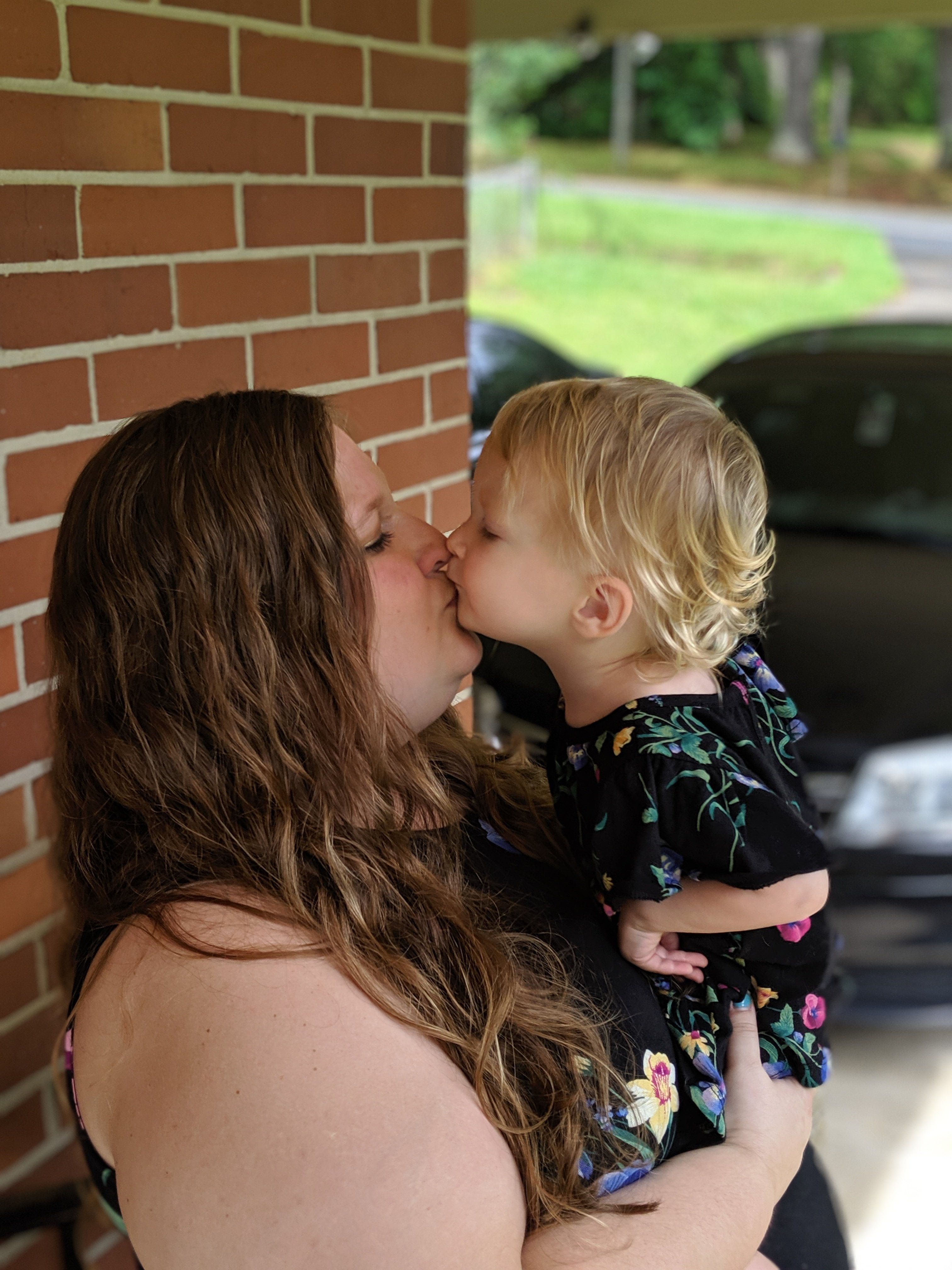 And then we went over to my Aunt Suzanne and Uncle Keith's house, and we all had family dinner together! This was our first family dinner with the triplets, and it was so much fun! Emerson was so sweet and gentle, and just absolutely perfect with the babies, and once again impressed us with how mature she was with them. We showed her how to gently touch and love and rub, and she gave kisses on their heads, and even held two of the girls. She was very interested in them, and very concerned when they would cry. She would always say "paci" and point at them, if they started fussing. She knew what they needed, and wanted to make sure us grown-ups knew it too! (Oh, and this new outfit is from Grammy, with the matching shorts & head band. The shirt says "Mommy is my bestie," and I love it.)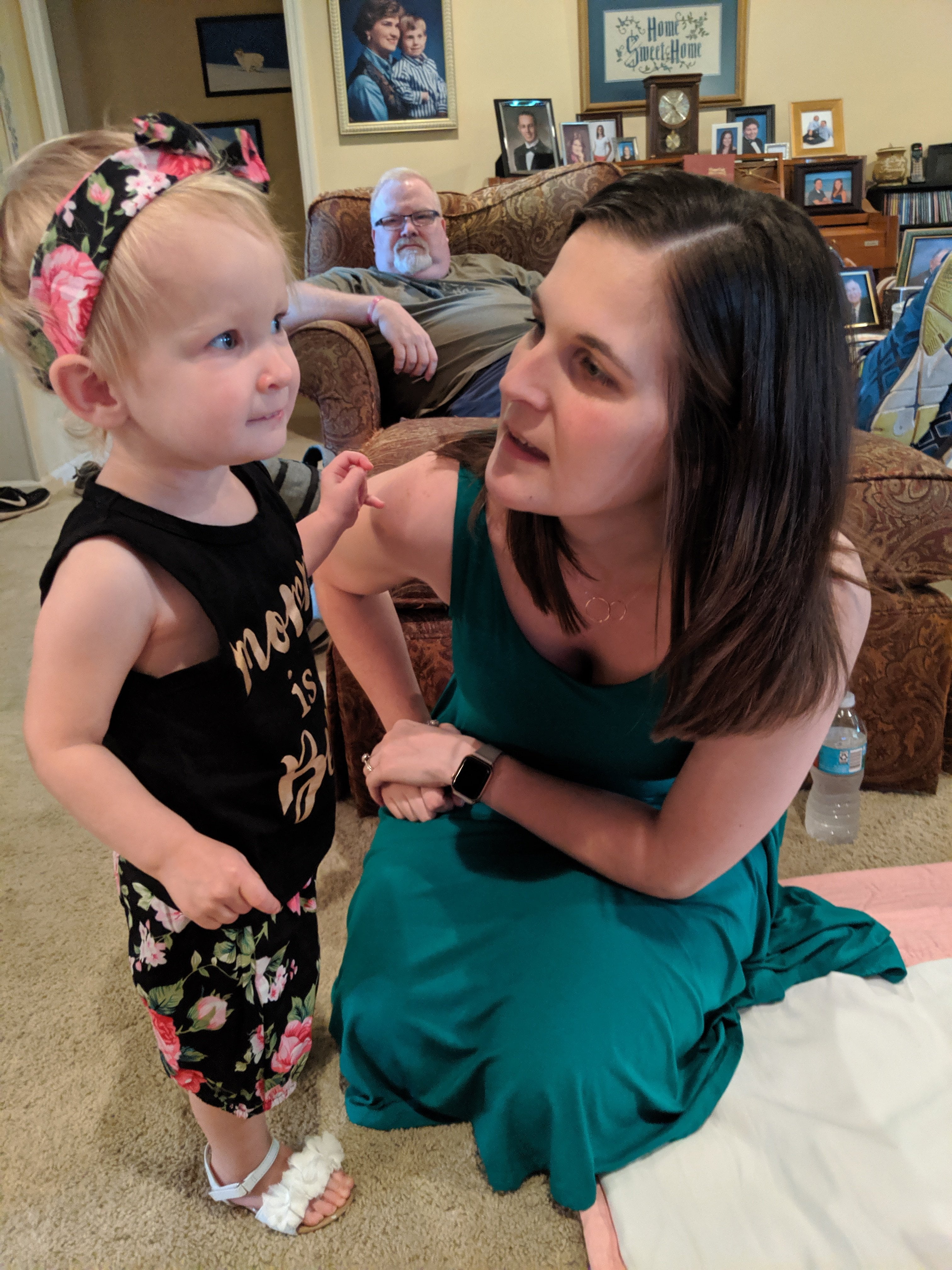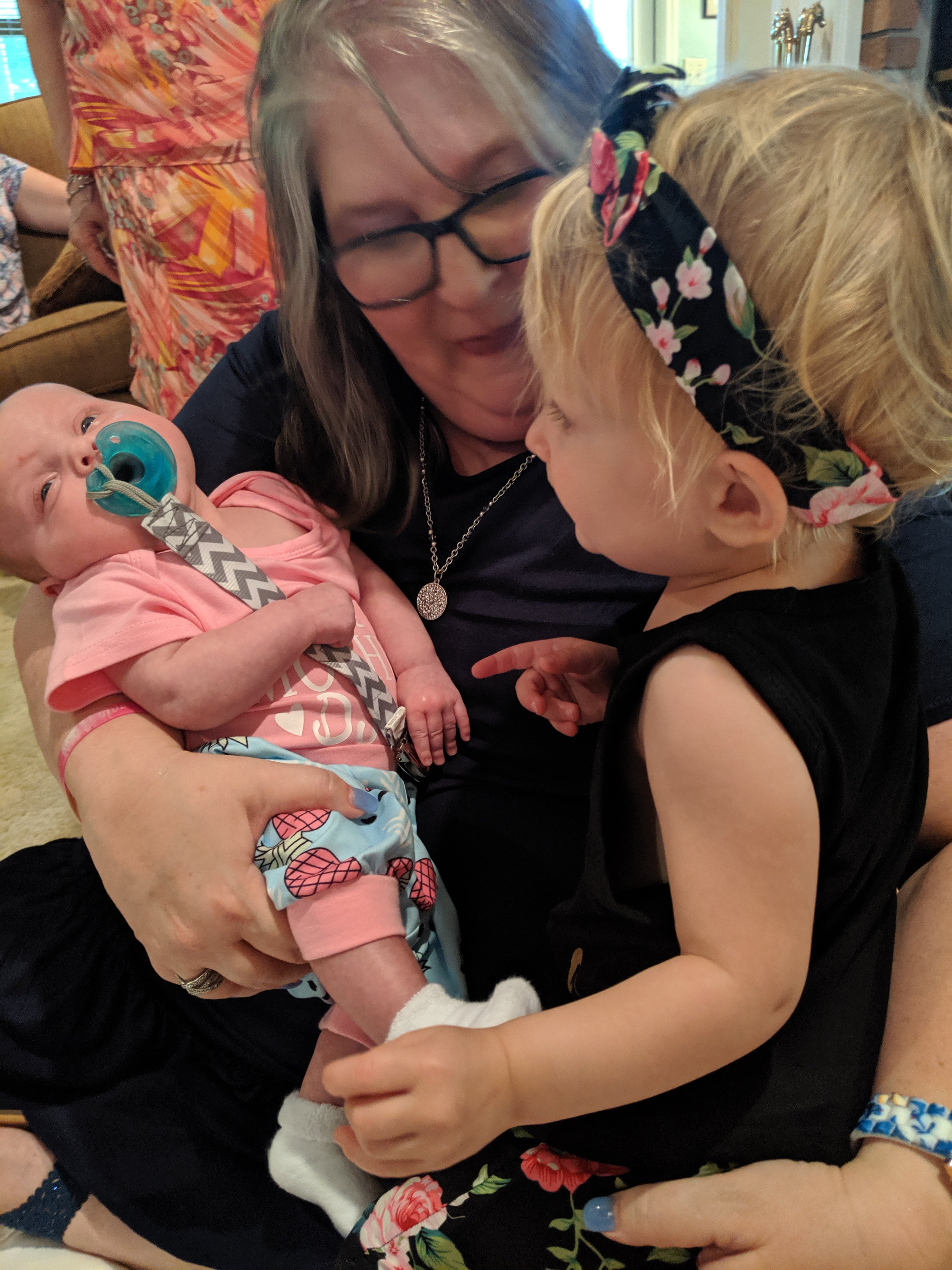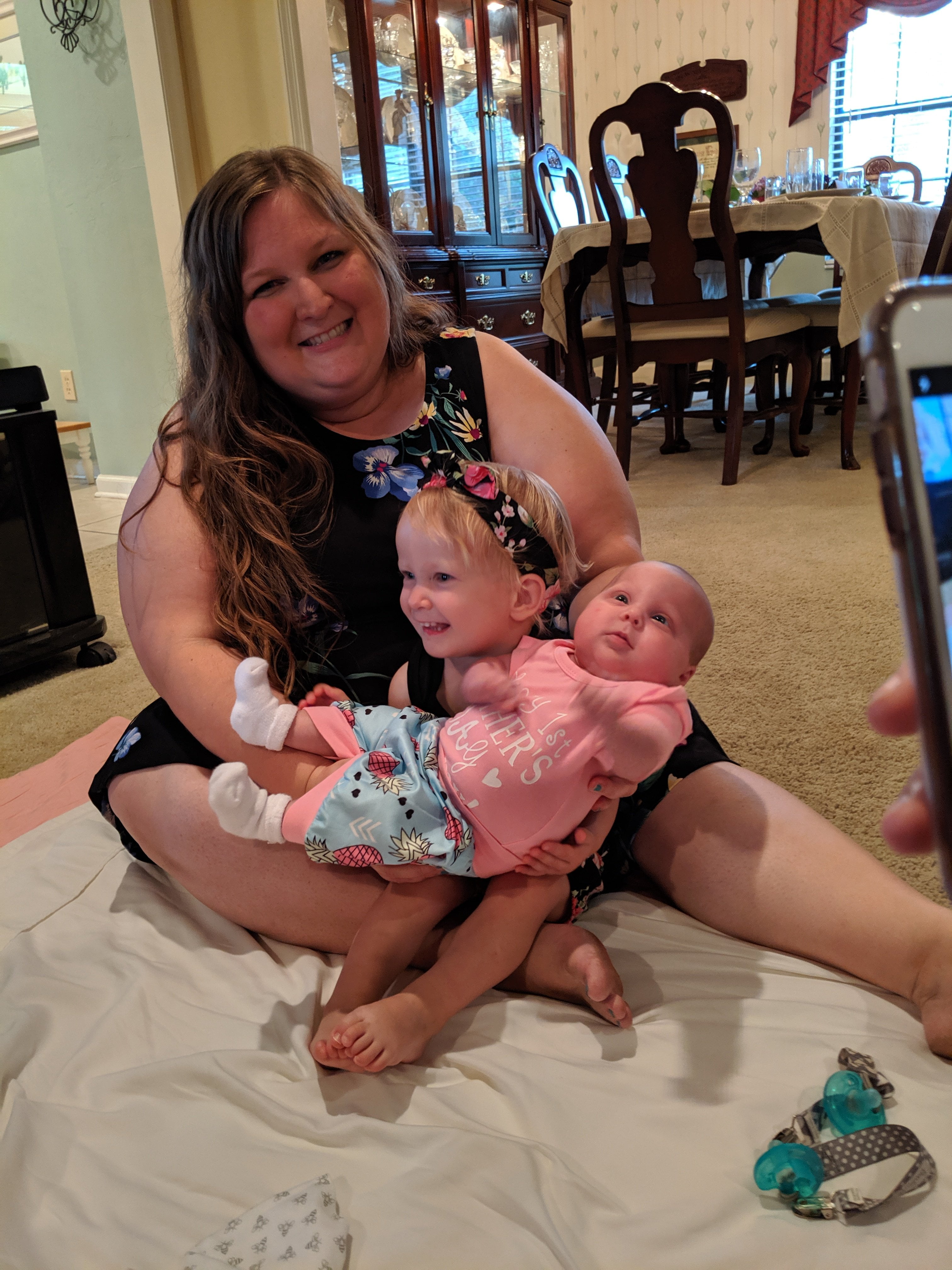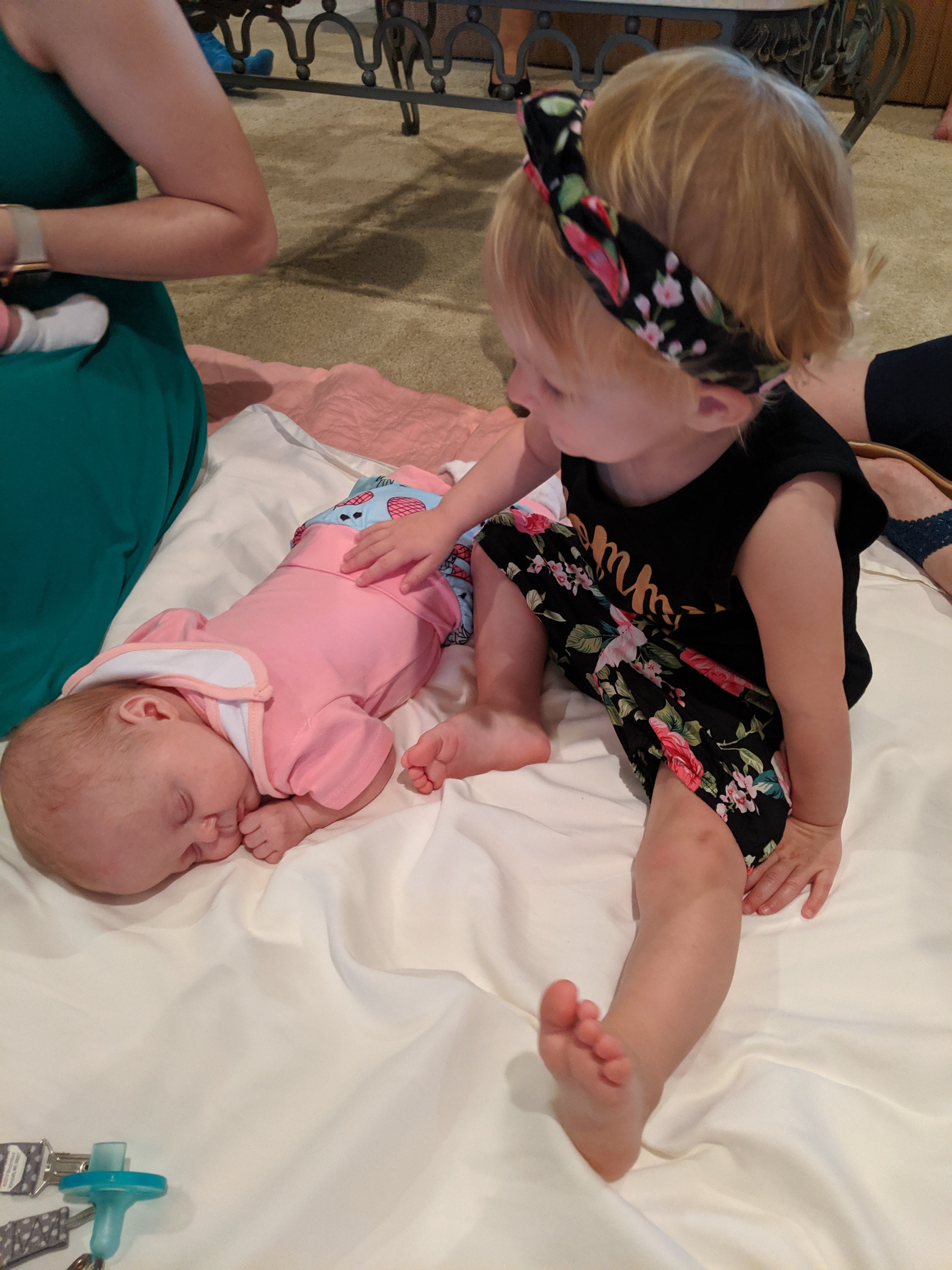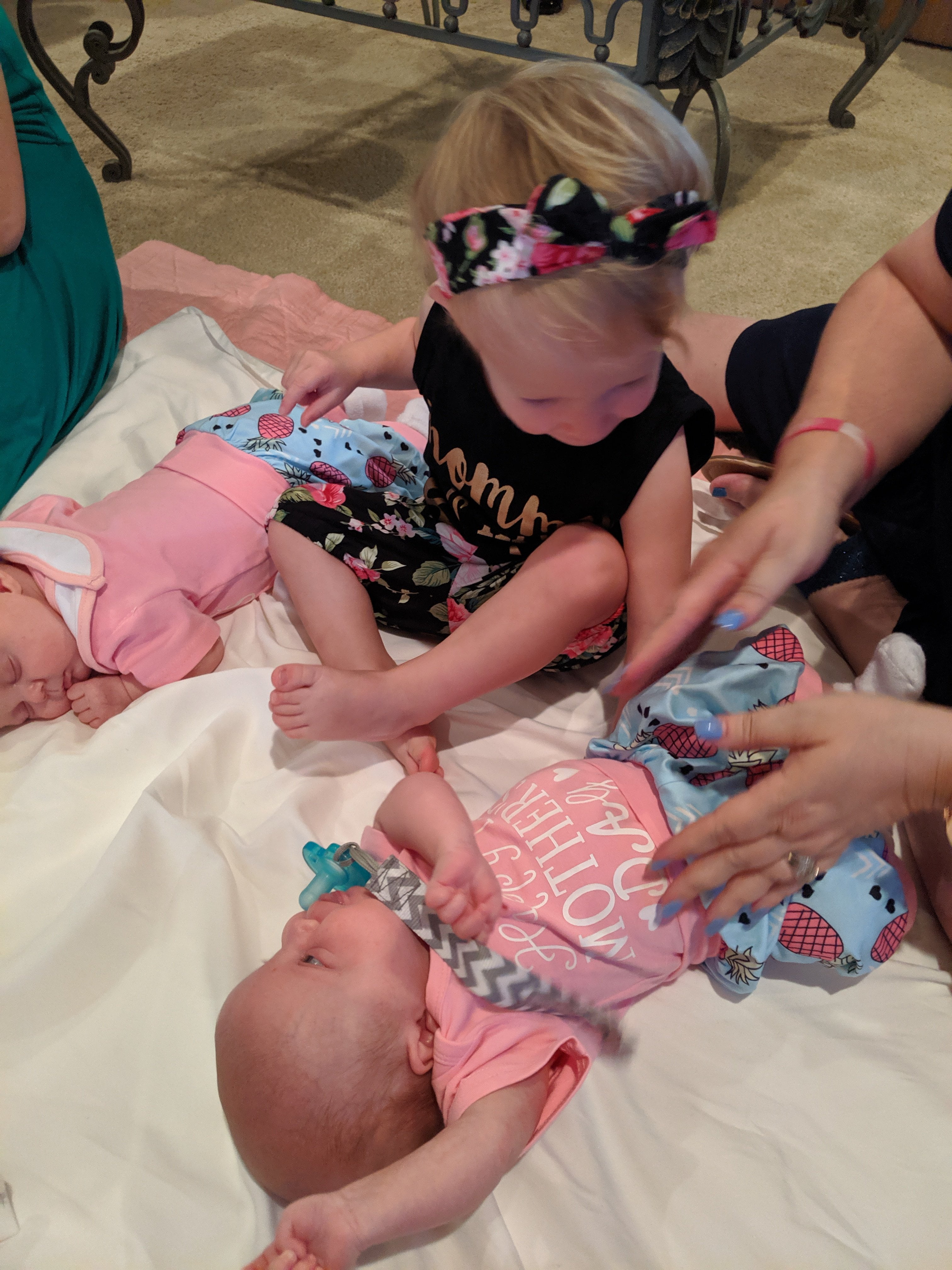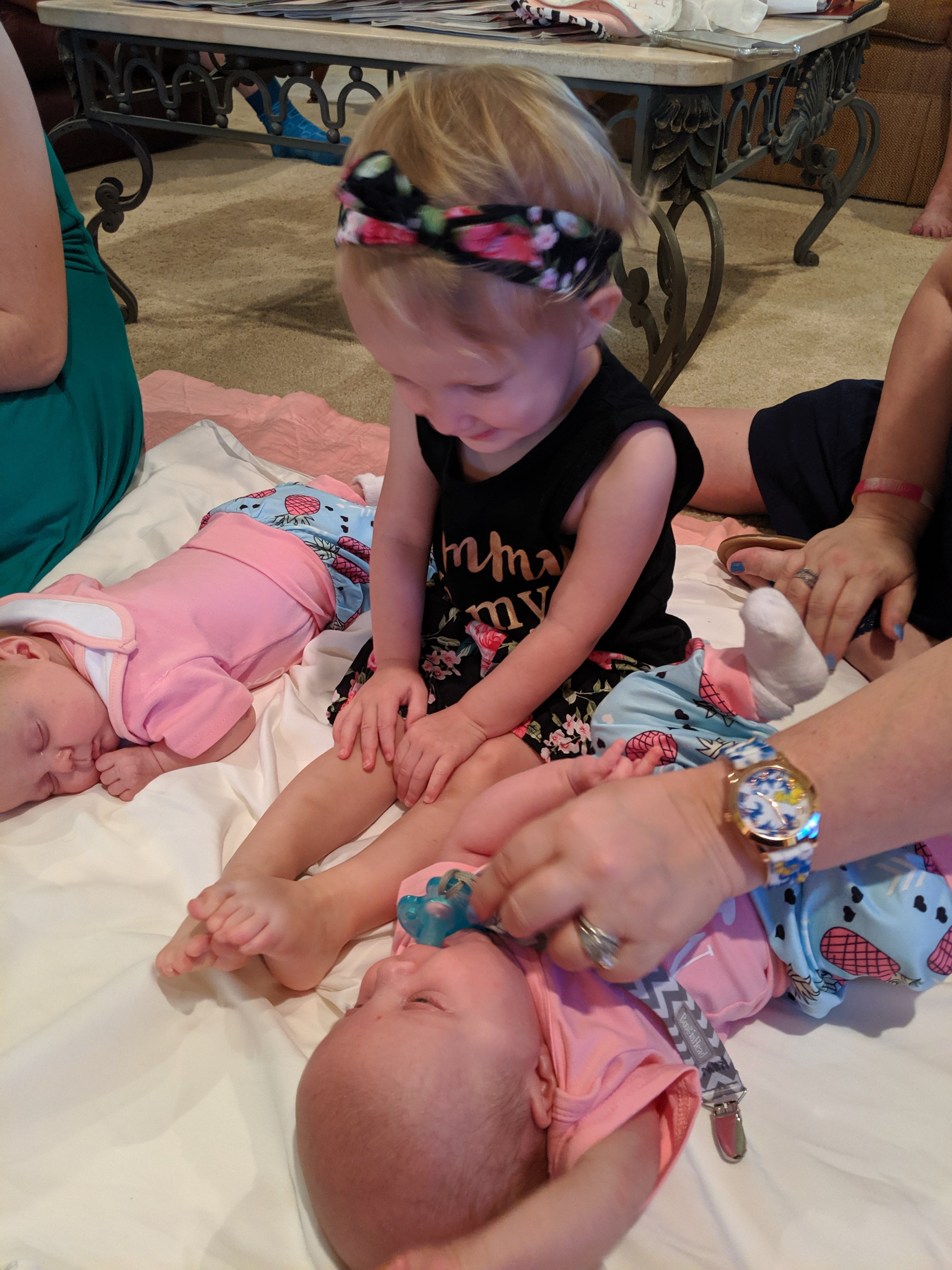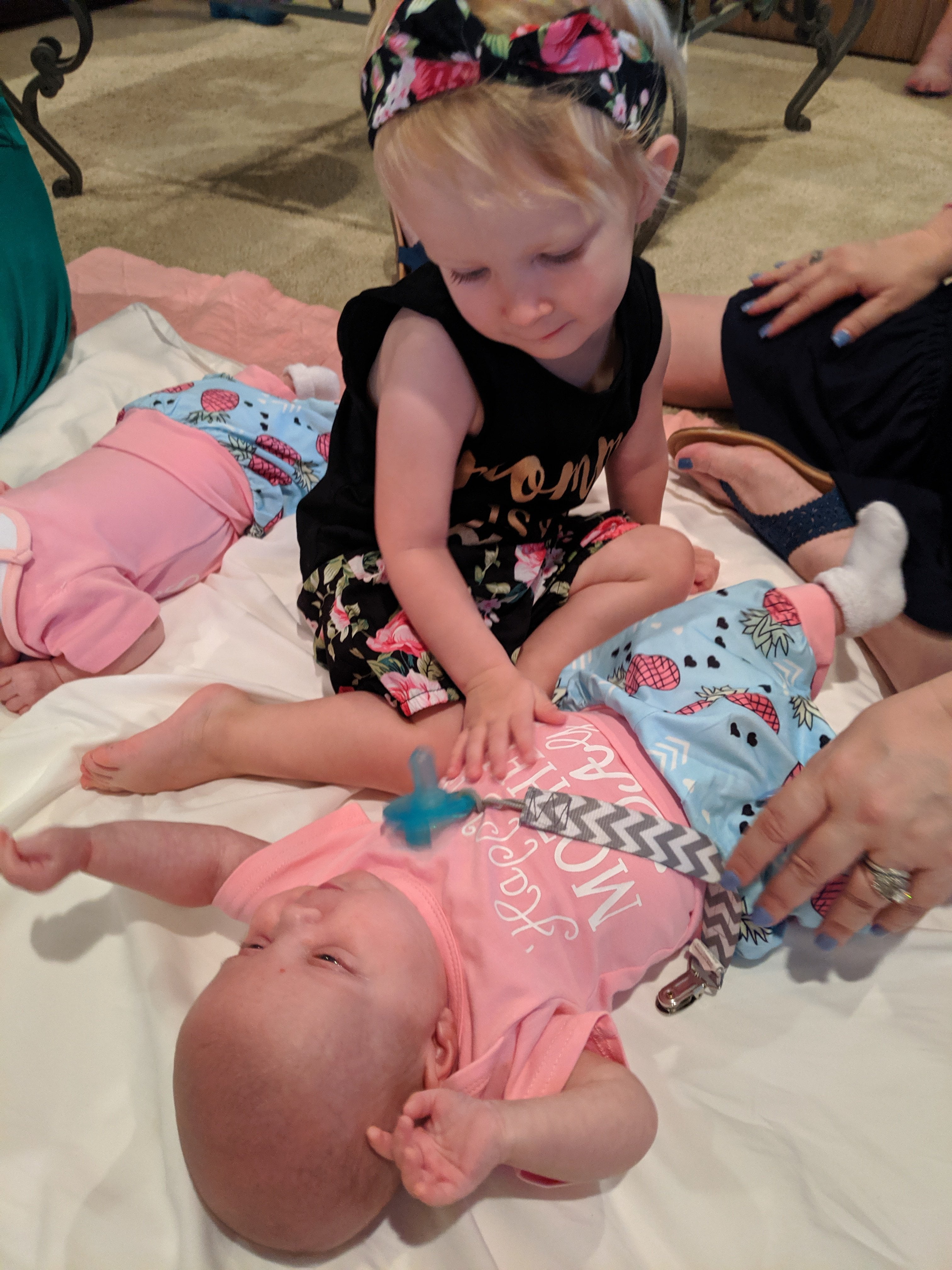 Four generations, and four babies!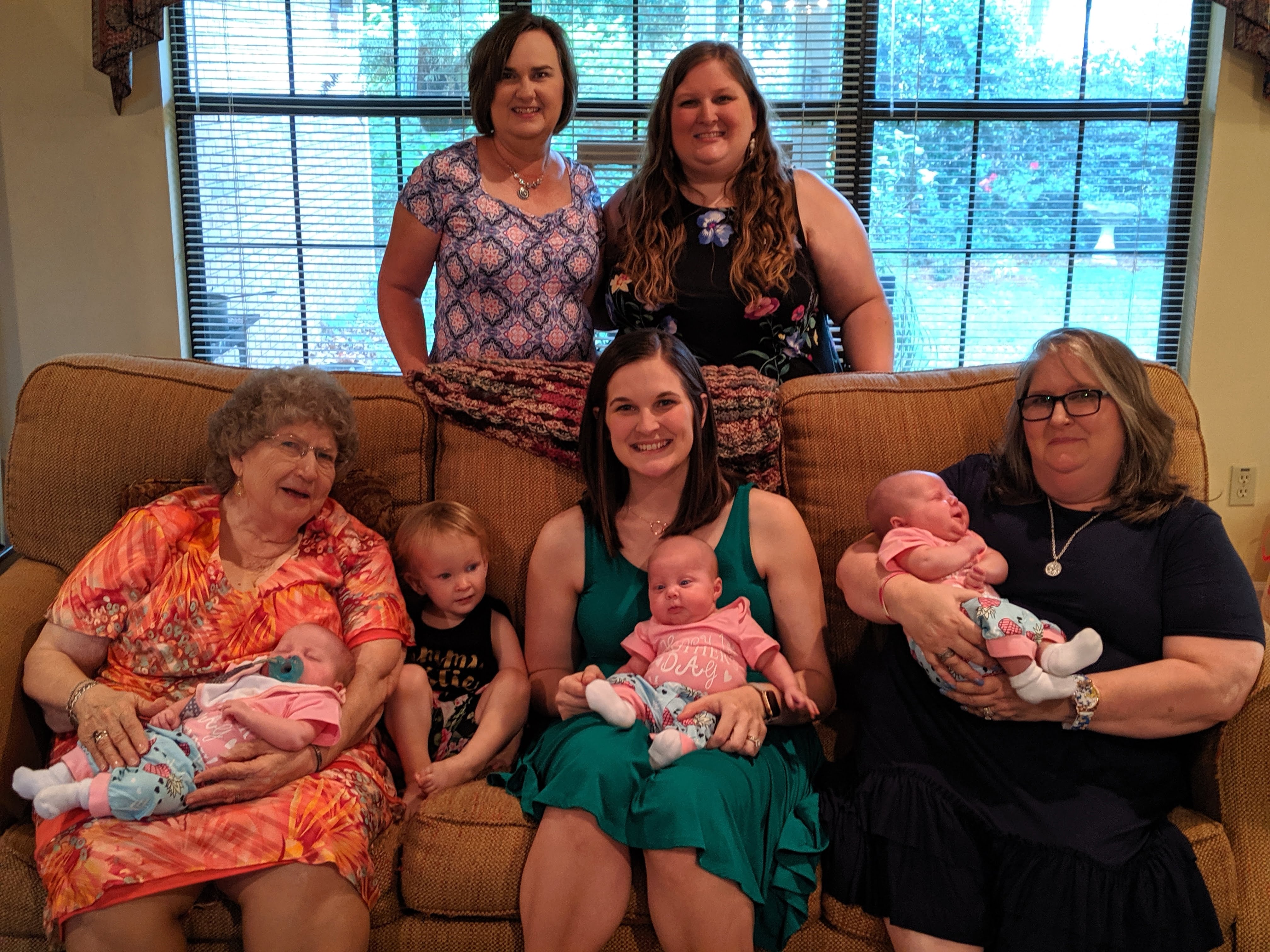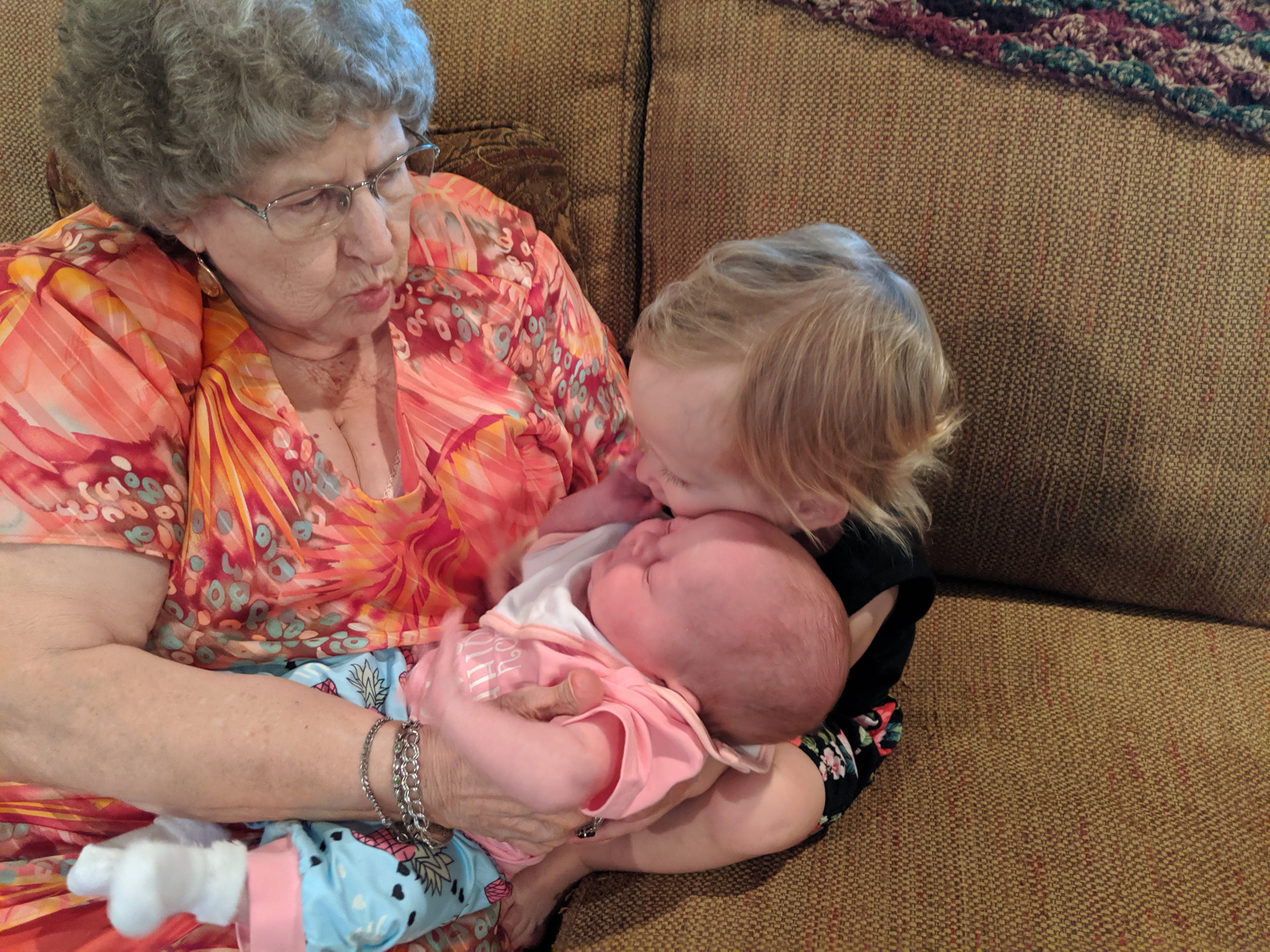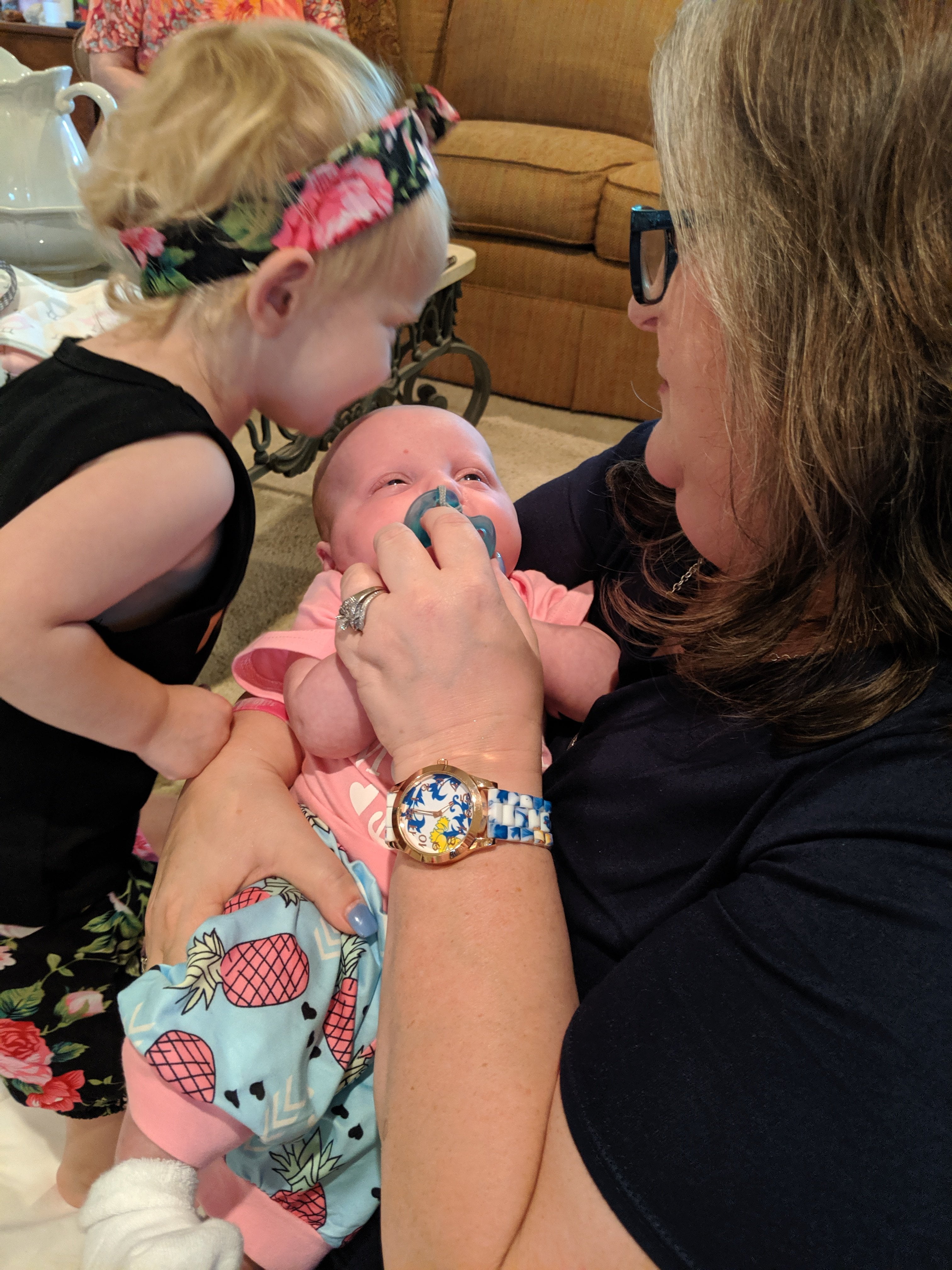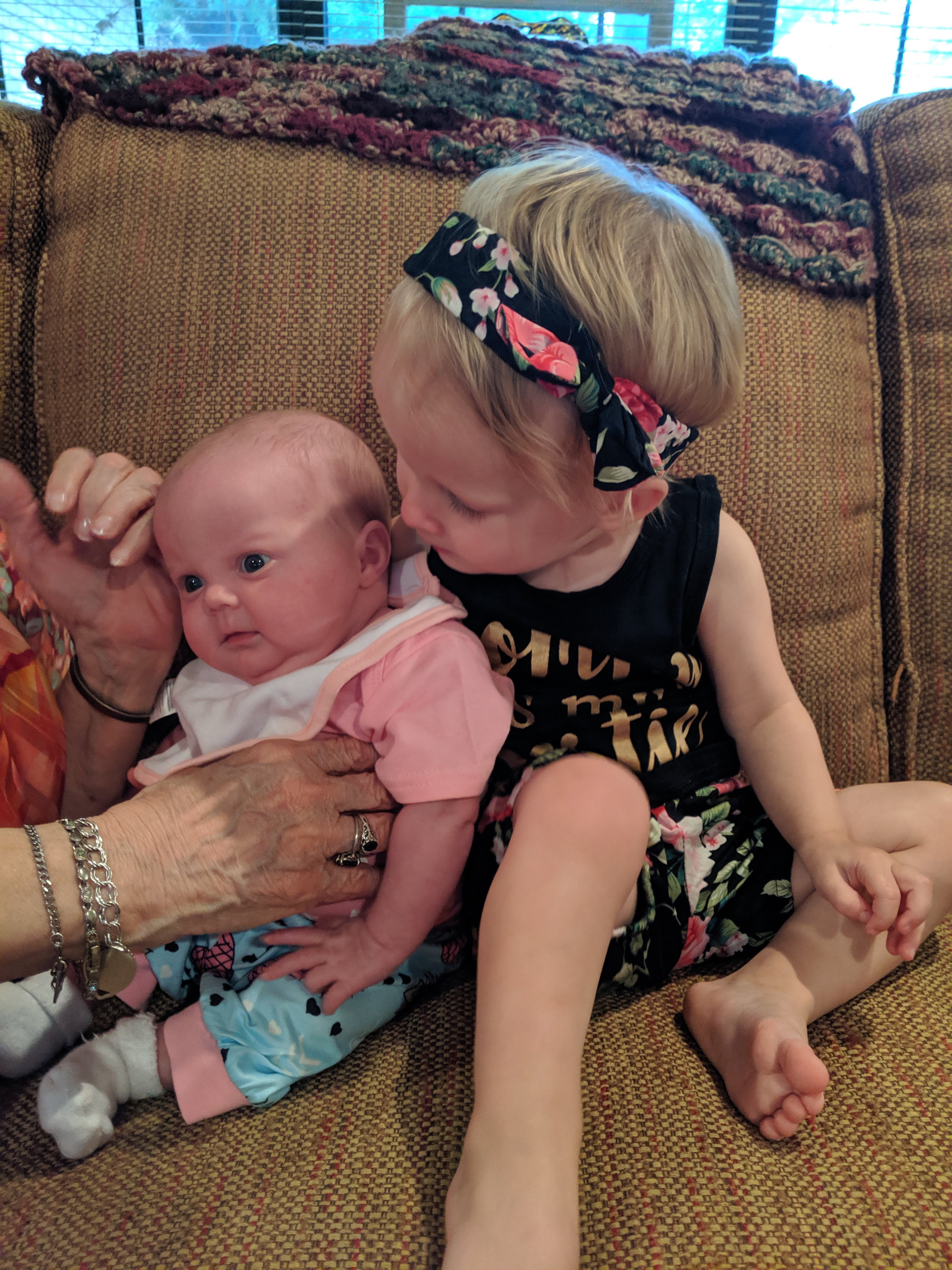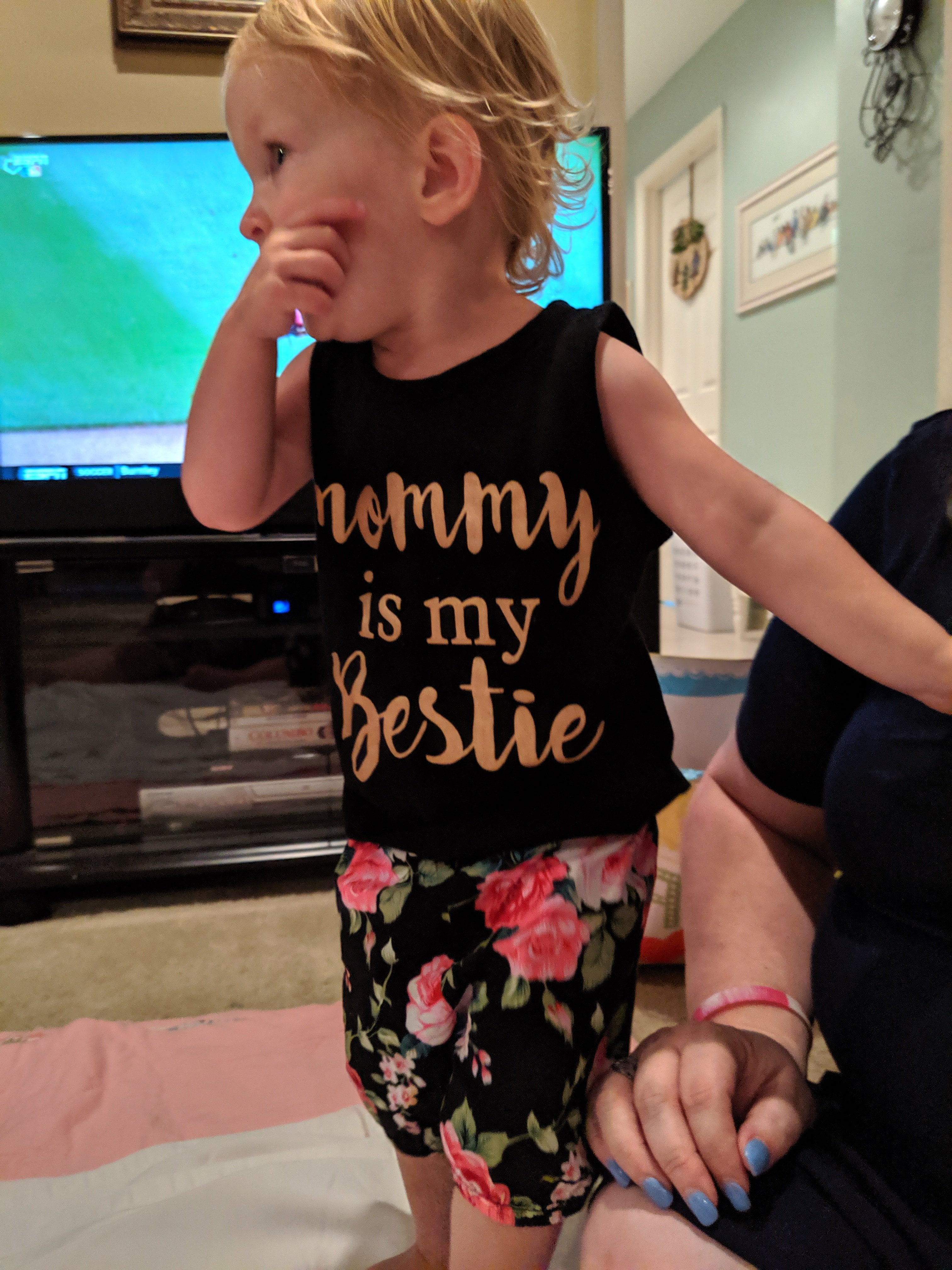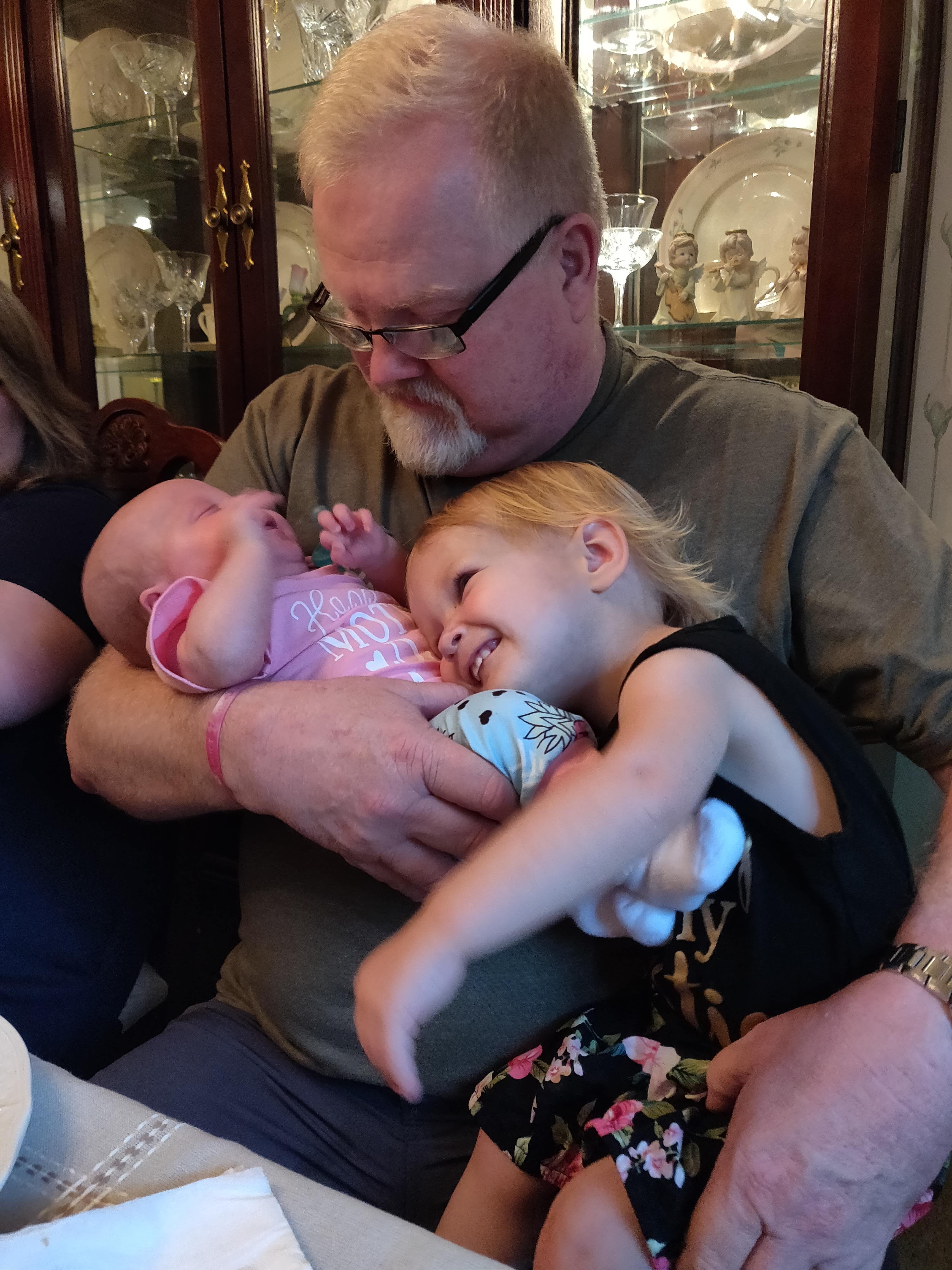 My sister also had a great first Mother's Day, and she really did it up big time, with their first family trip to church, their first big family dinner, and being on the front page of the Tallahassee Democrat!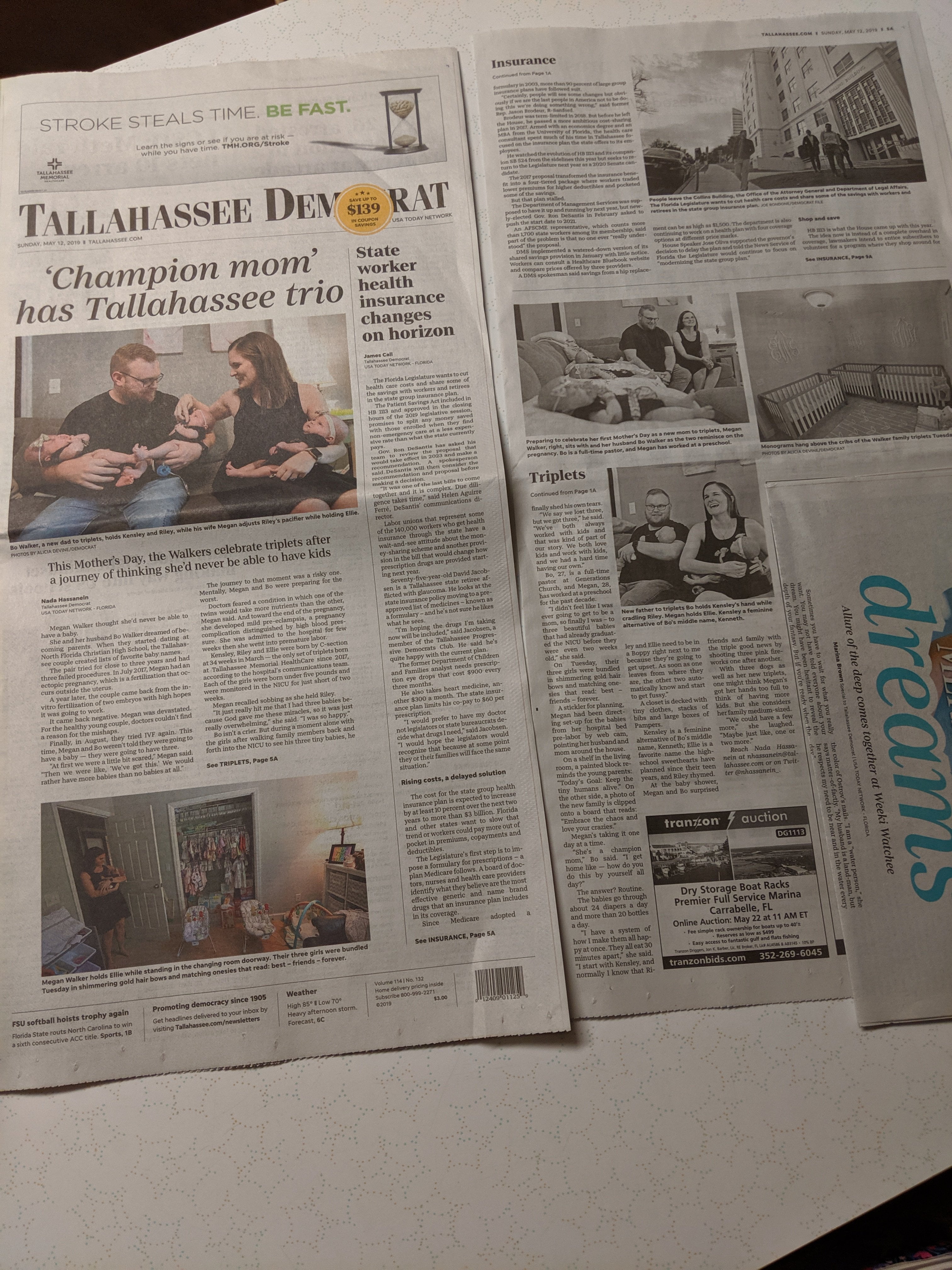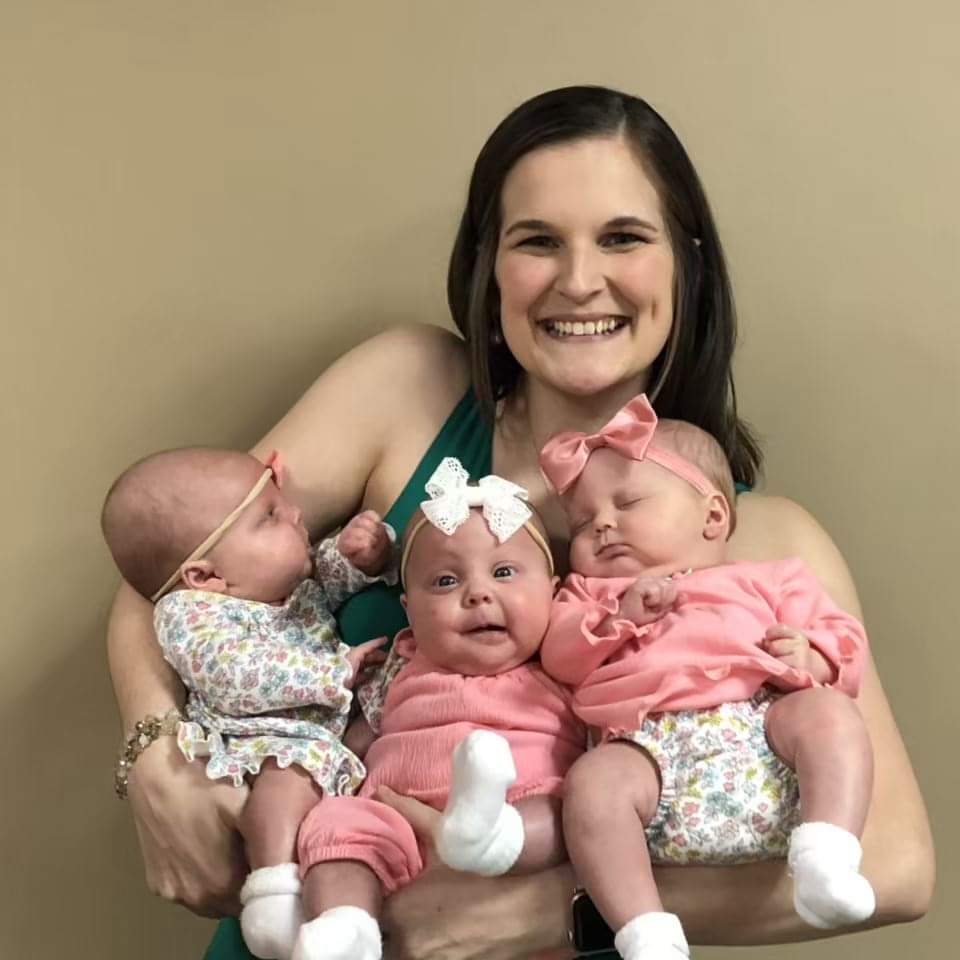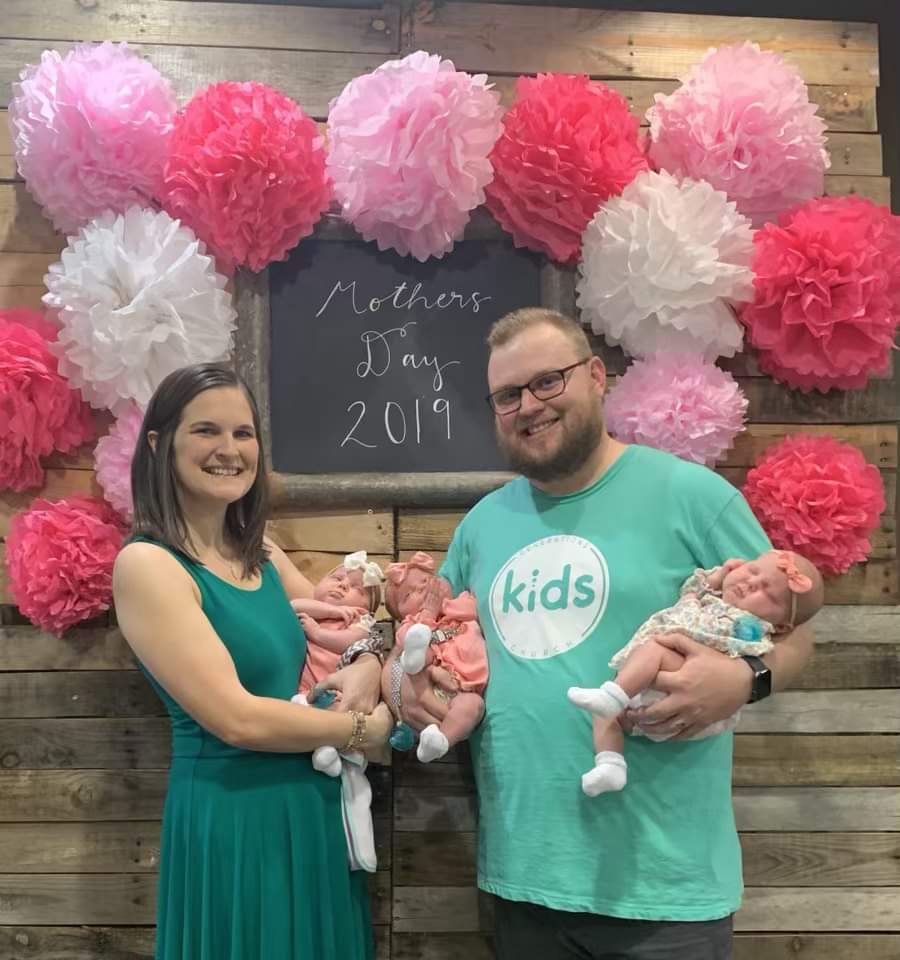 Here are a few other sweet little gifts I got today – the tea towel with scripture is from my Mama, the pretty African violet is from Aunt Suzanne, and the beautiful footprint butterfly is from Emmie (she made it in Sunday School!). I am certainly feeling blessed today! I have the greatest daughter in the world who I am lucky to have been blessed with, and I'm surrounding by amazing women in my life who are incredible mothers. I am truly thankful for each one of them!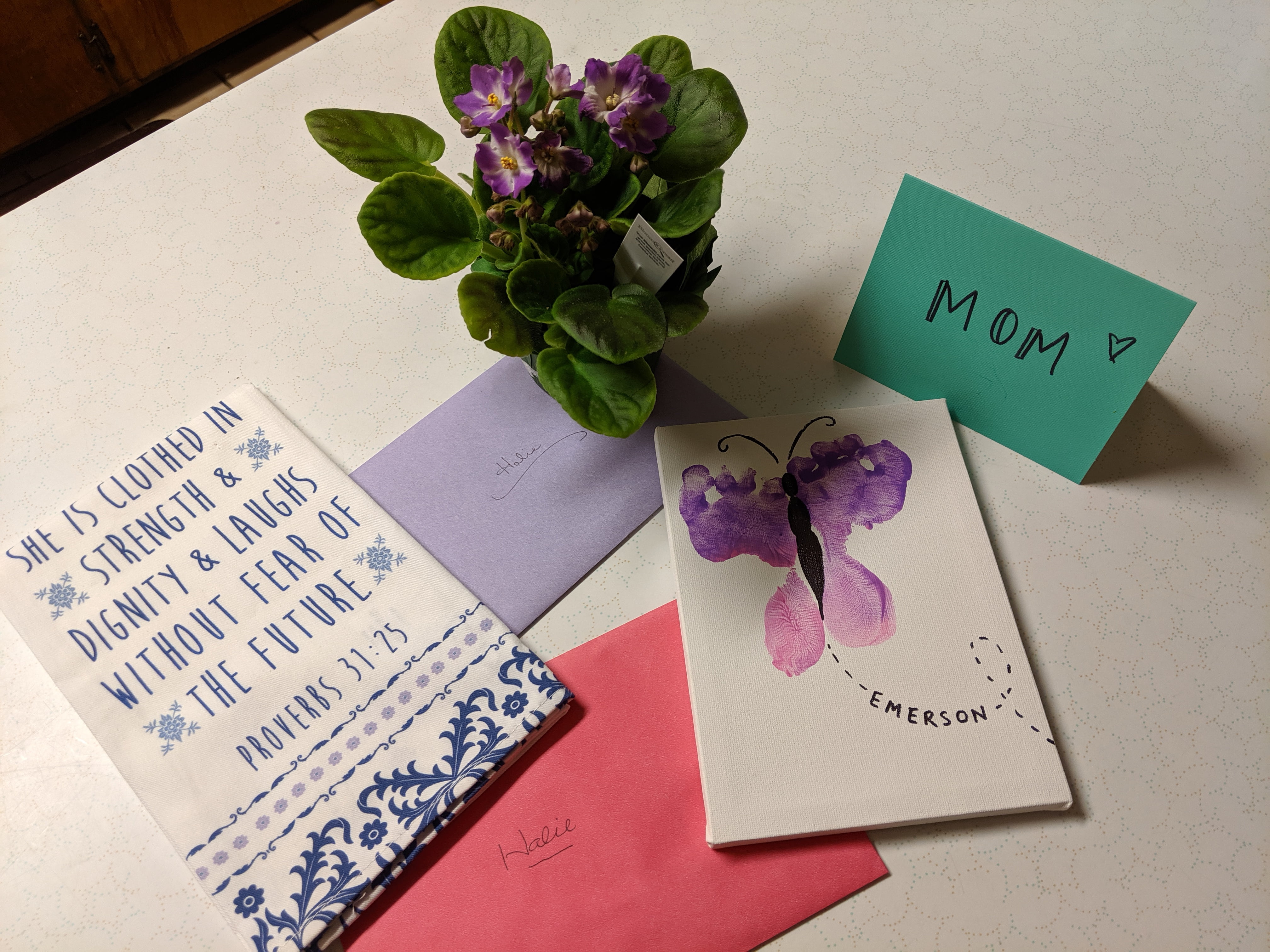 Edited to add, this is the sweet little hand & footprint bouquet Emmie made at school last week.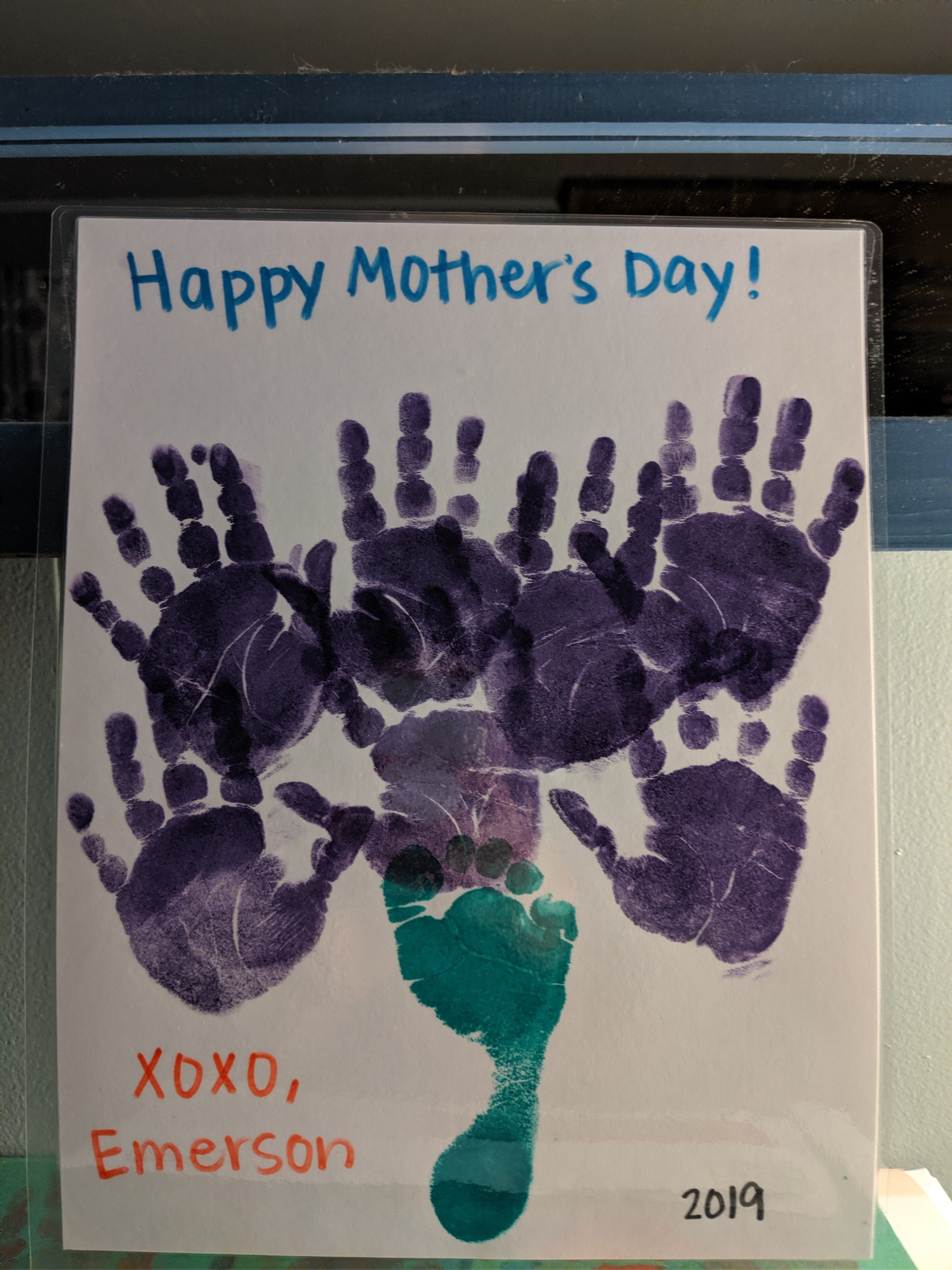 I'm super warm and cozy, snuggled up in my new amazingly soft bath robe. I'm going to put my last loaf of bread in the oven, and just enjoy the rest of my evening! I hope y'all had a great mother's day as well!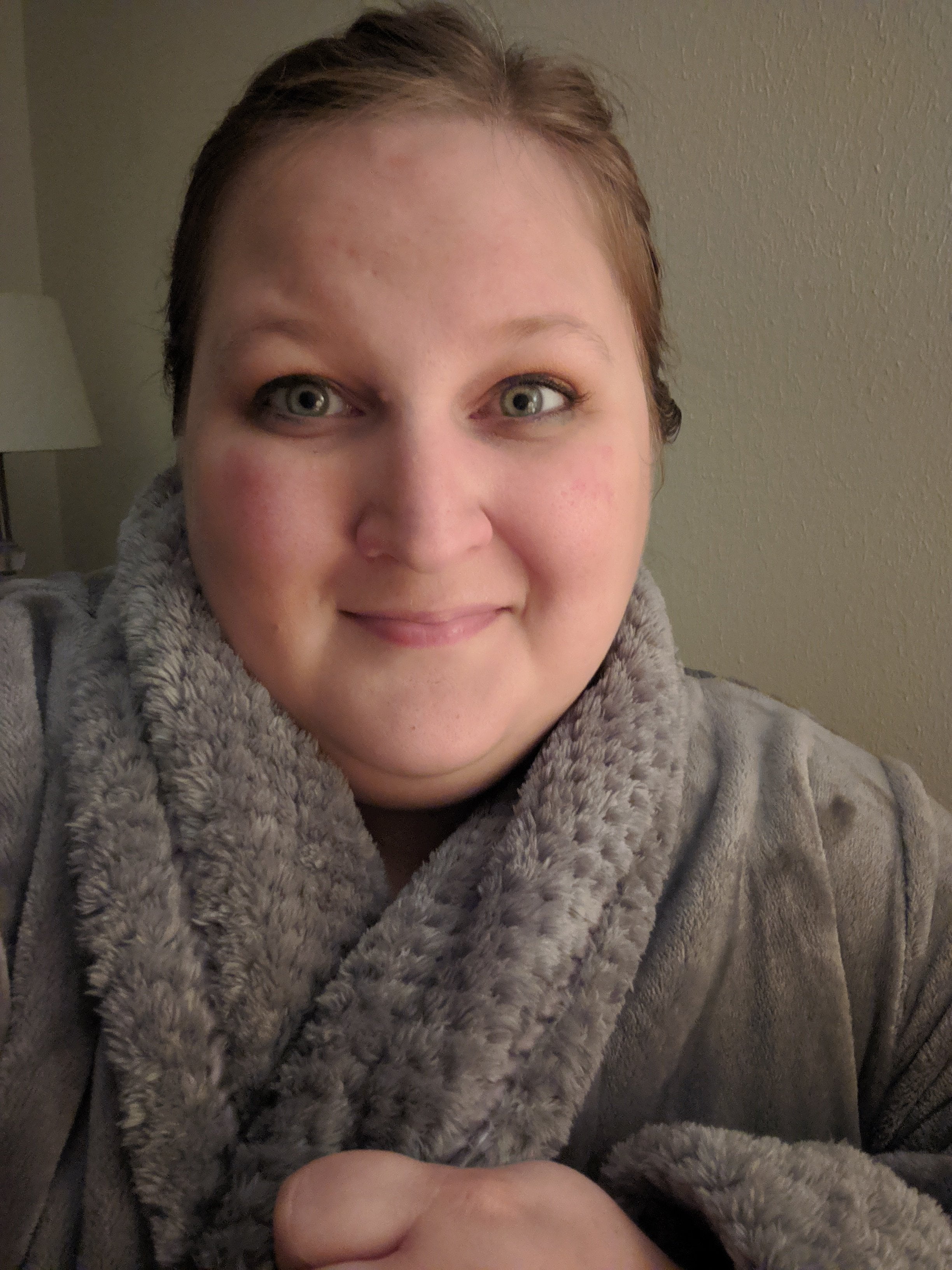 Night!