Look at this sweet baby girl having her pre-breakfast snack & milk with Daddy before school. So cute! Also, she helped pick out her clothes today. I started with a romper, and she said, "nooo, dress!" So I showed her the 1st dress from her closet, she said, "nooo." So I showed her this dress, and she said "bunny!" while smiling and being so cute about it! So she wore the bunny dress!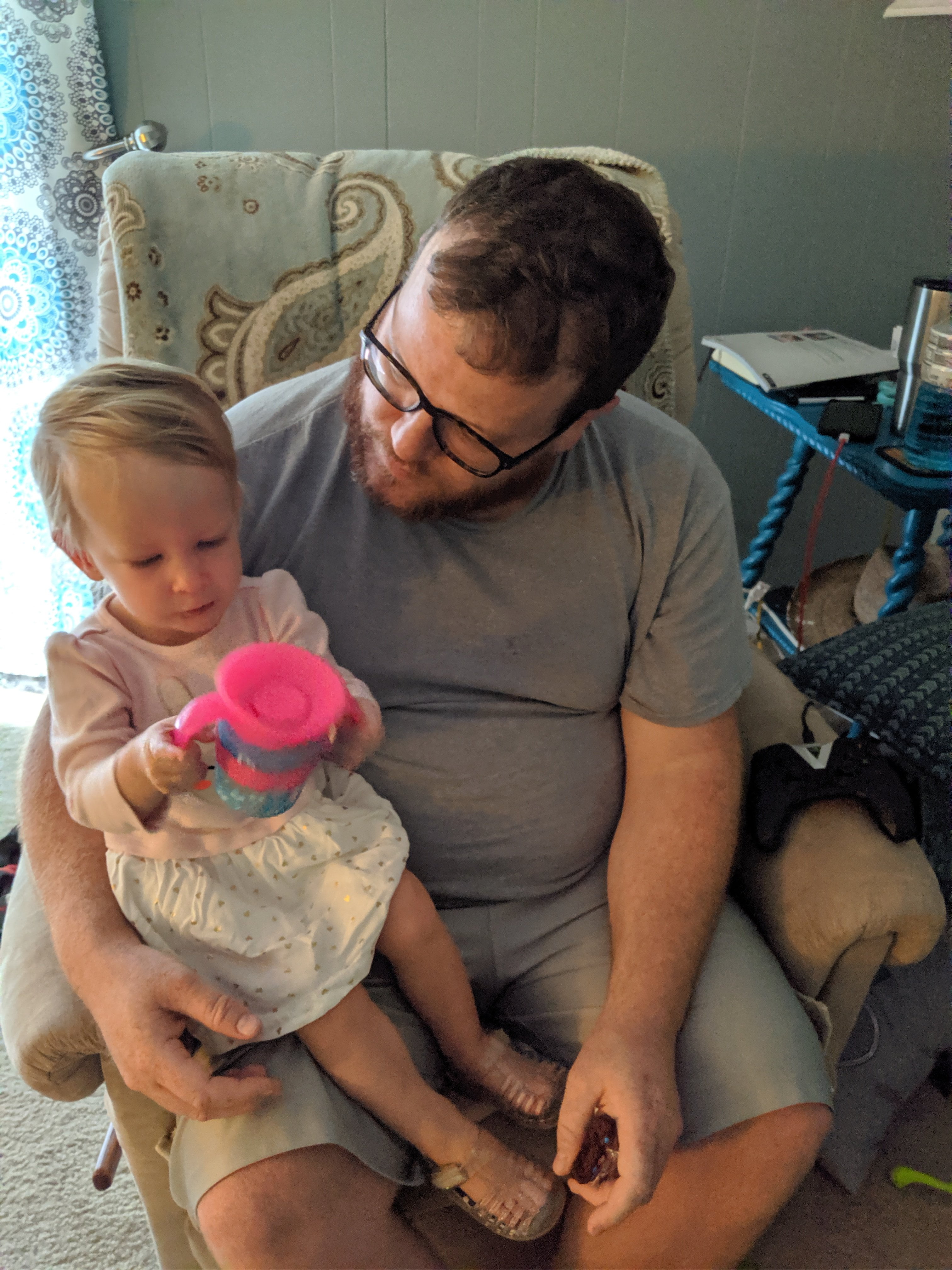 At school drop-off, she was being a little standoffish at first, but she went to see Me. Q when it was time for me to leave, and she was just fine.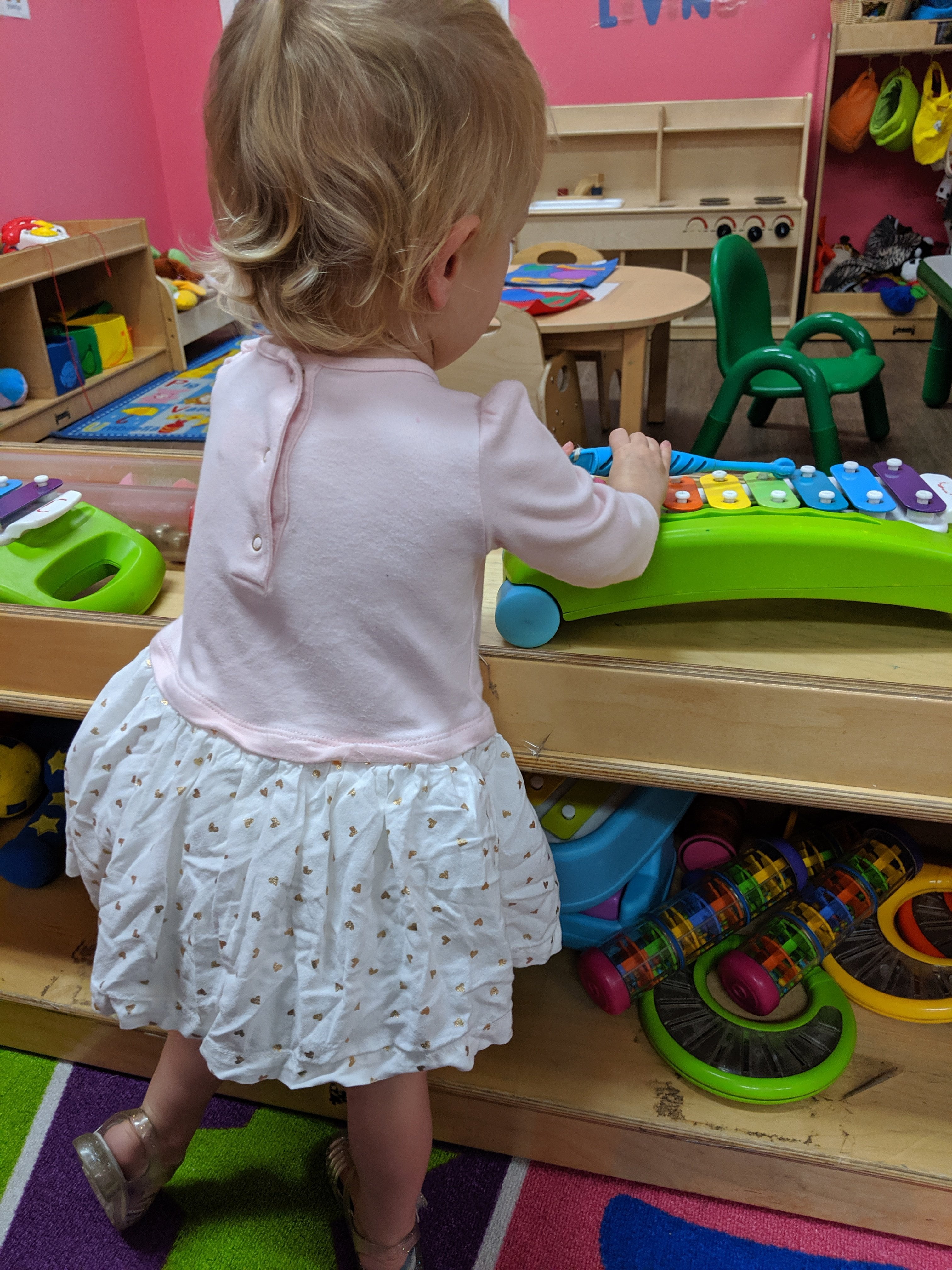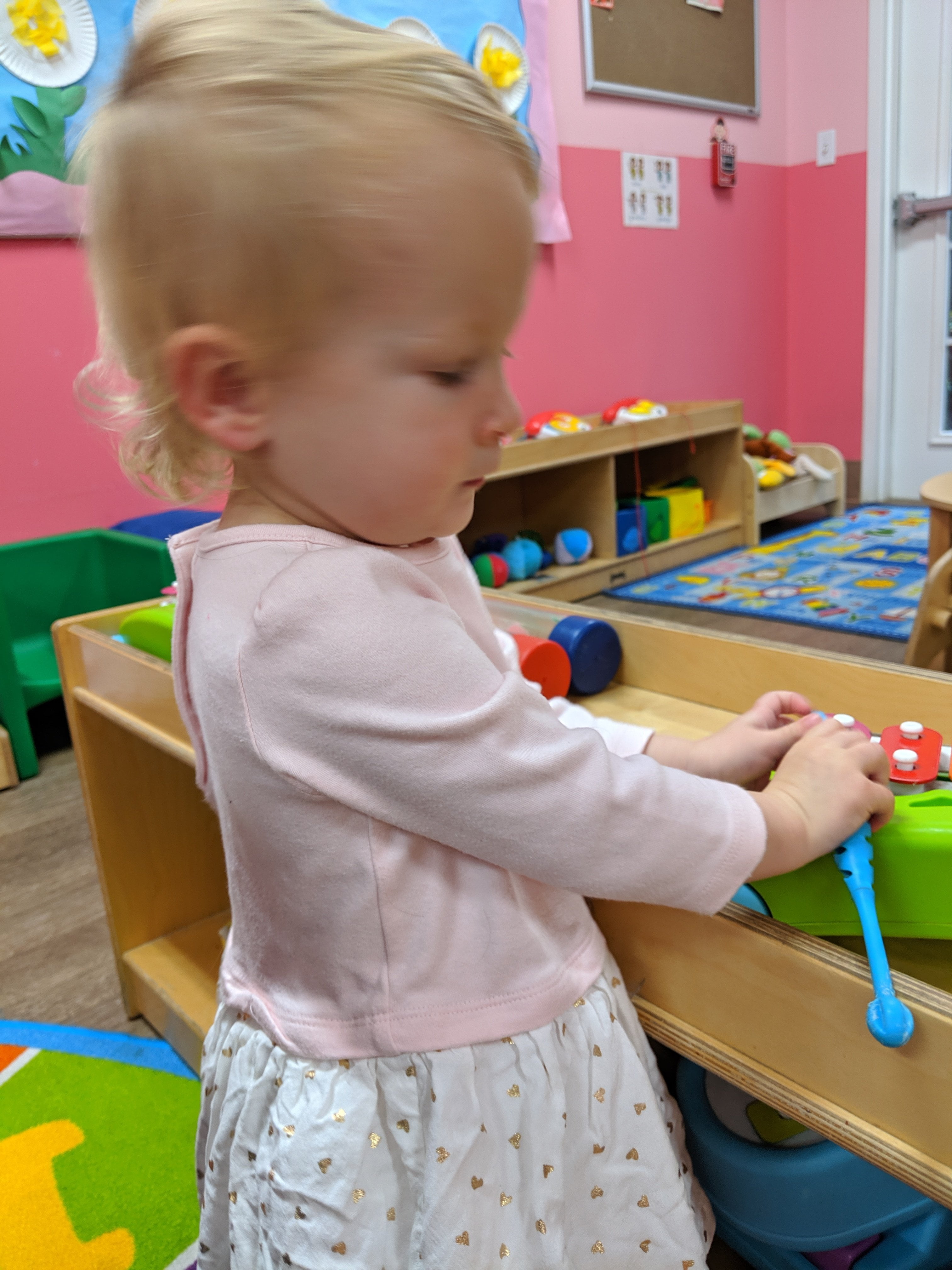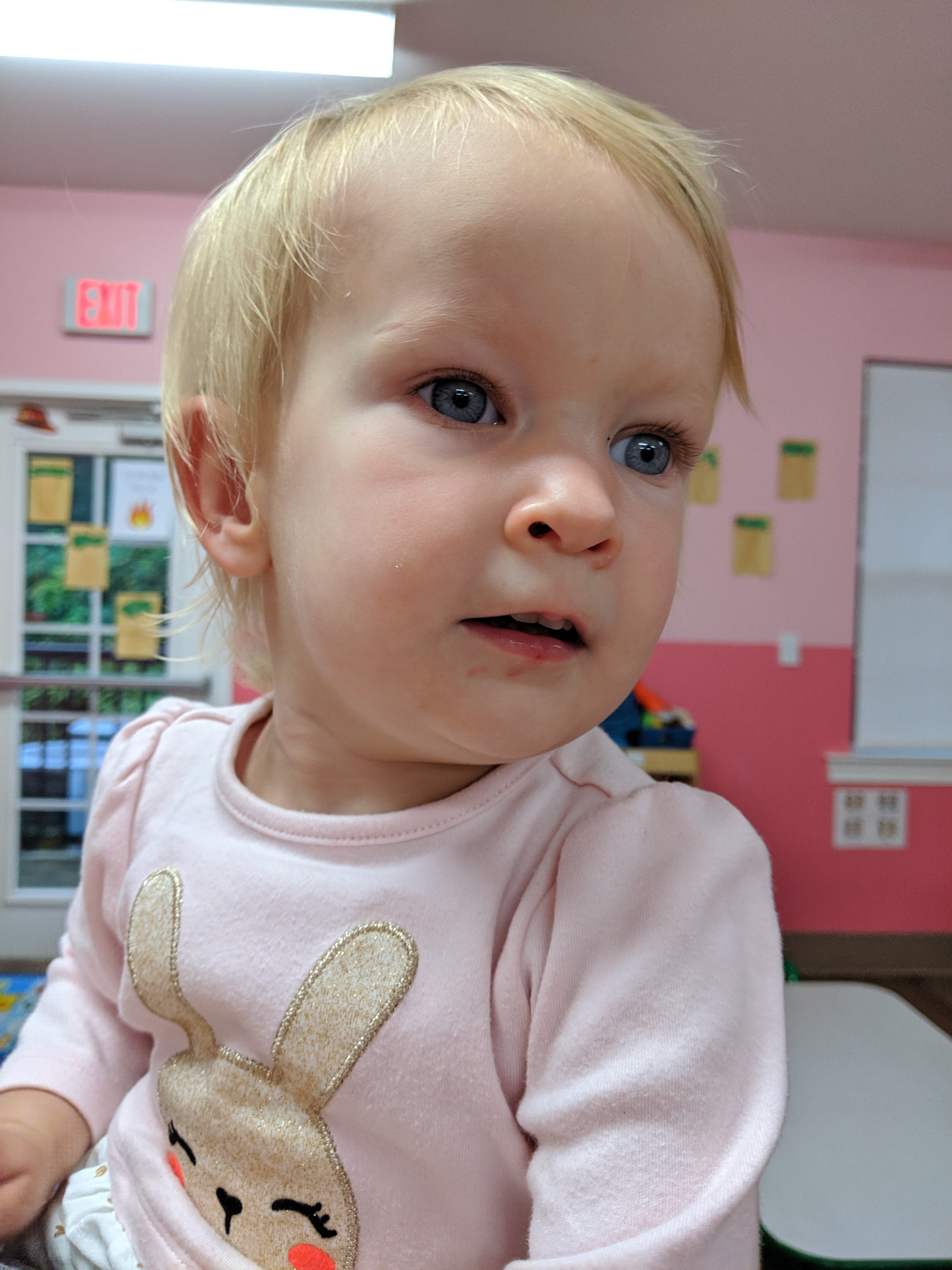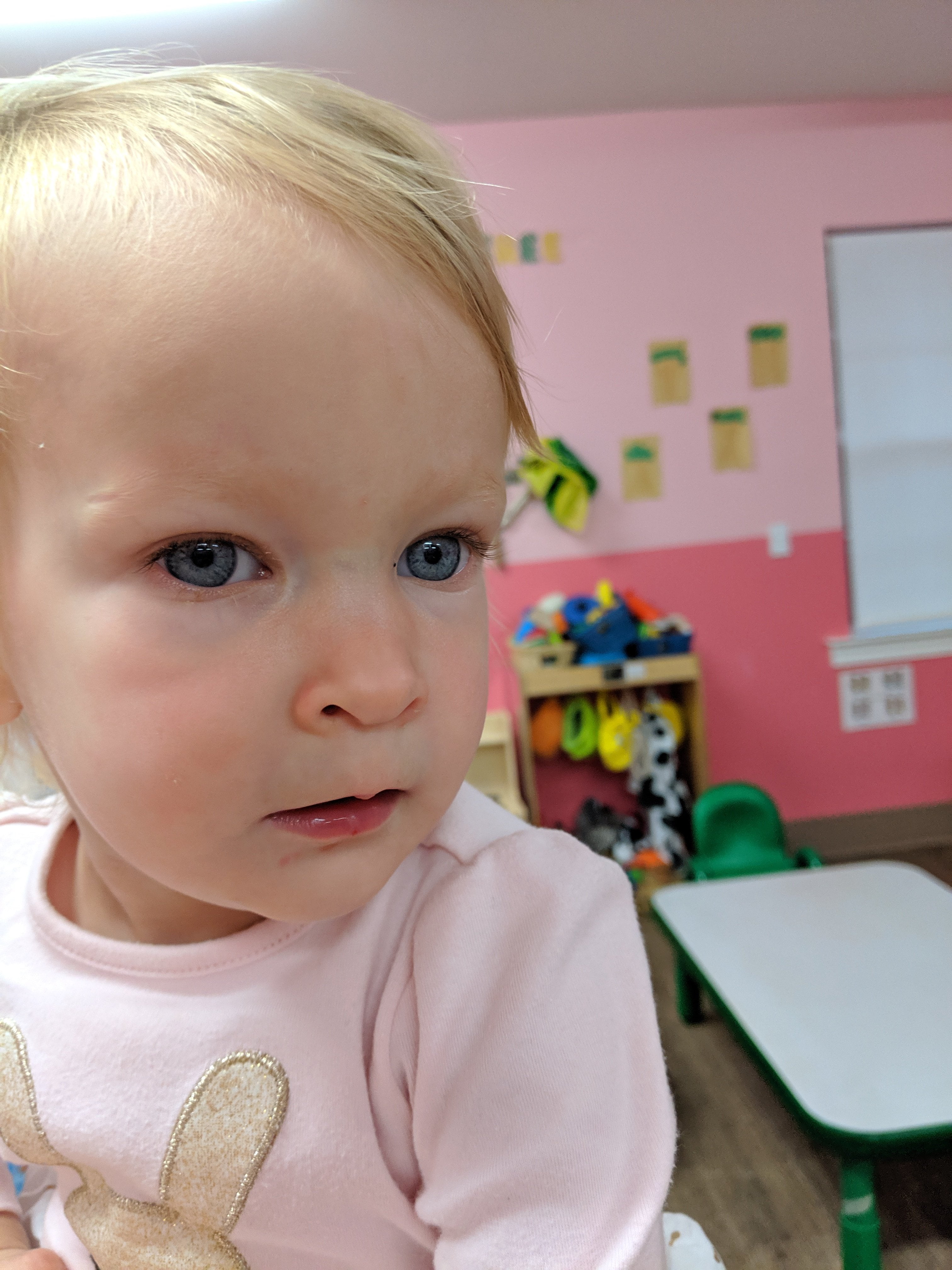 On my lunch break today, Aunt Suzanne and I for back to walking for the first time in a while. We knew it was about to rain though, so we did laps around our tiny parking deck. Roughly 10 laps = 1 mile, and we did about 17 laps. It did rain while we were under there (really hard for a bit), but it had slowed down slightly when it was time to walk back to he building, so we still got a little wet. Then after cooling down some, I had leftovers from the Crock-Pot Korean Beef I made Saturday night.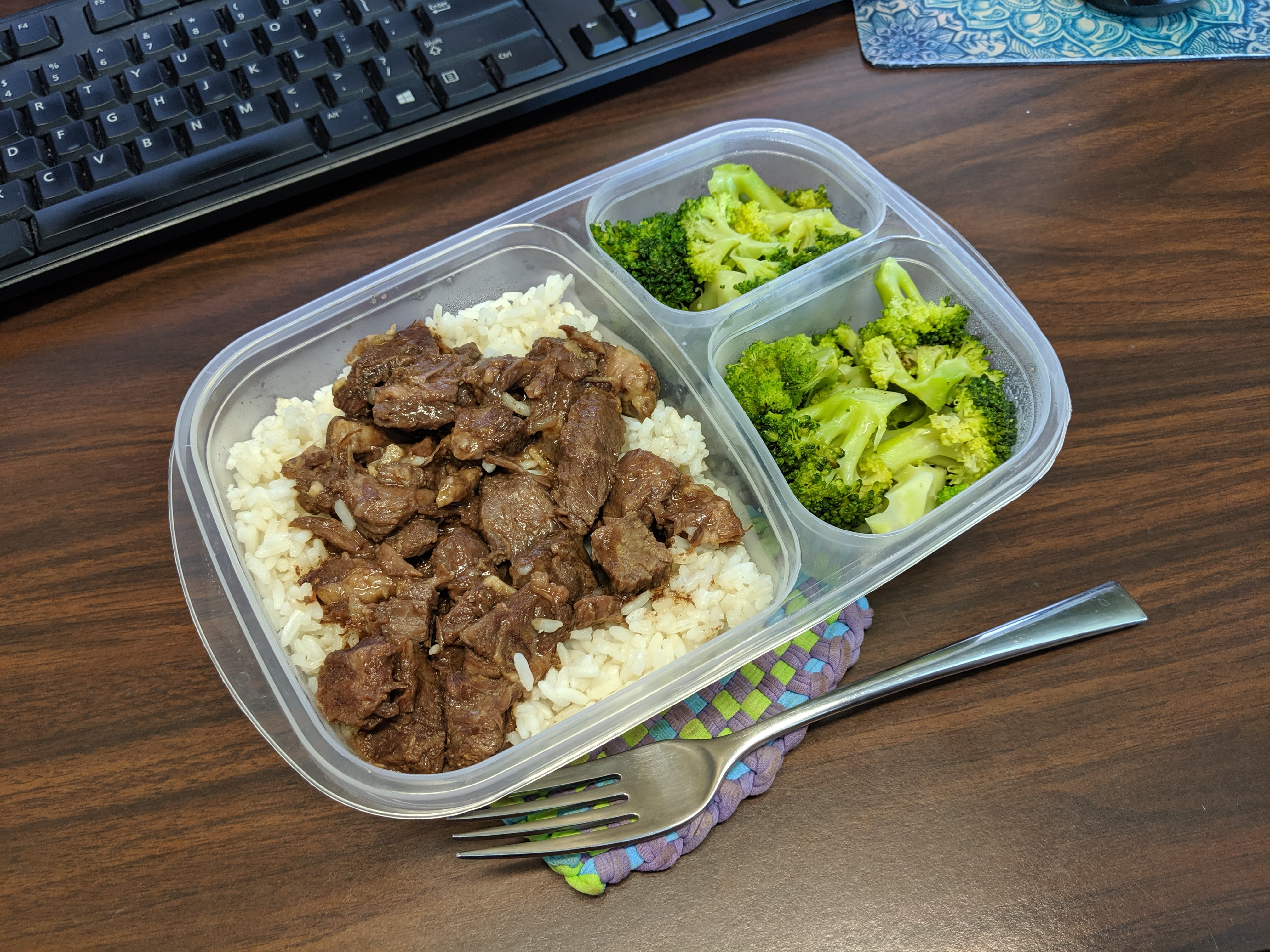 And here are the photos we got from school today.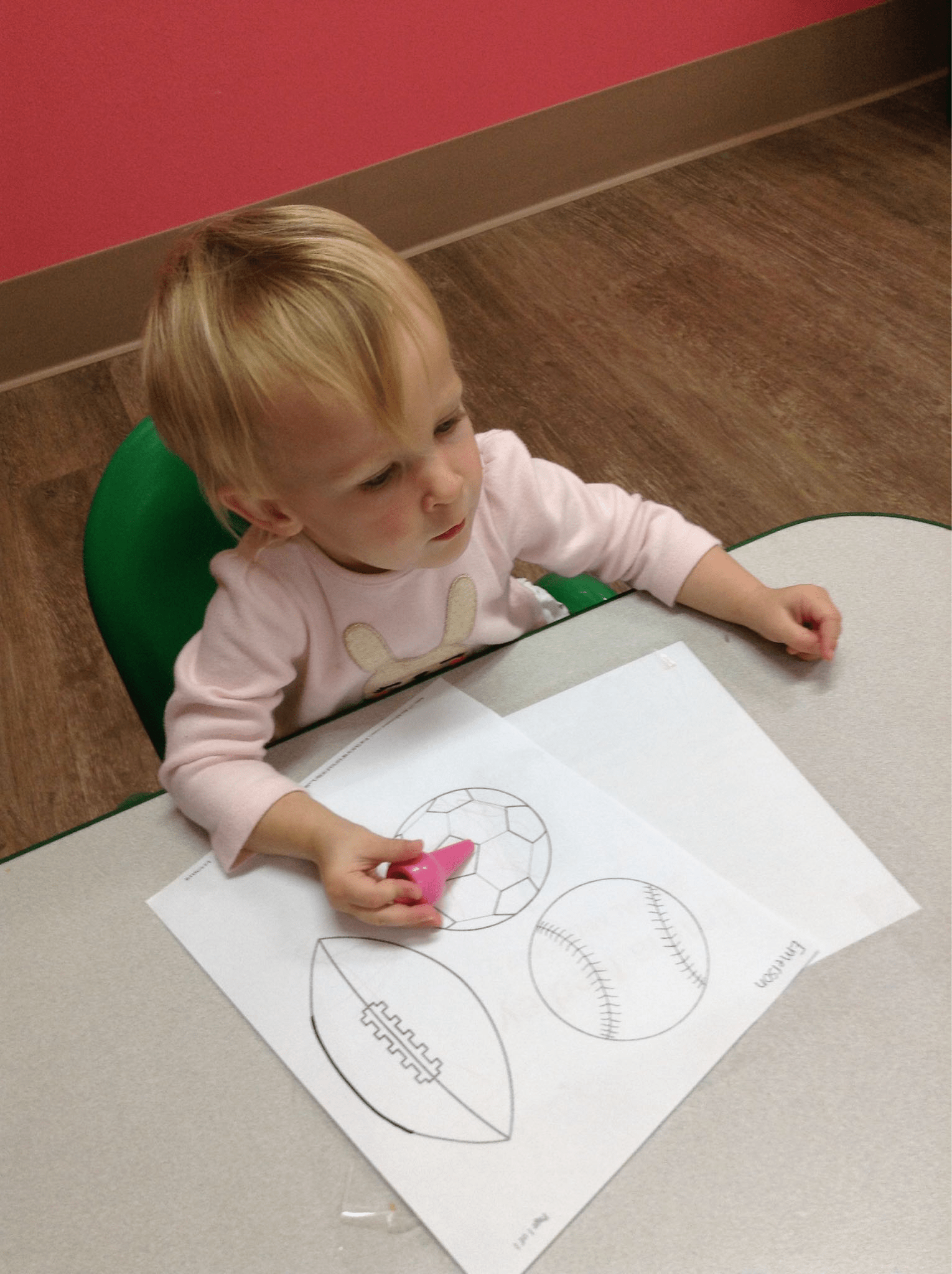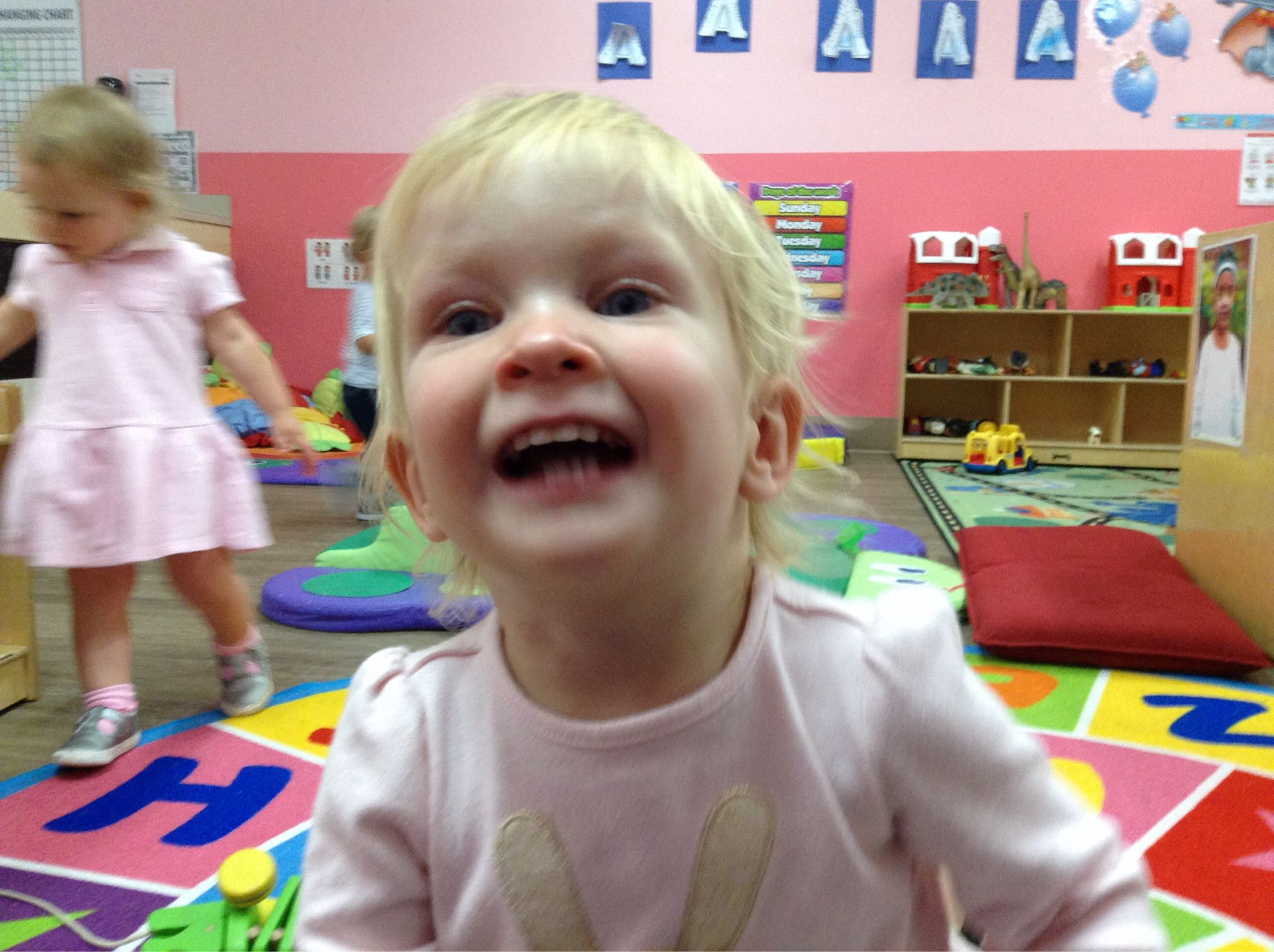 This time last year, we dedicated Emerson at church on Mother's Day, and it was so sweet! And we wore matching dresses, of course.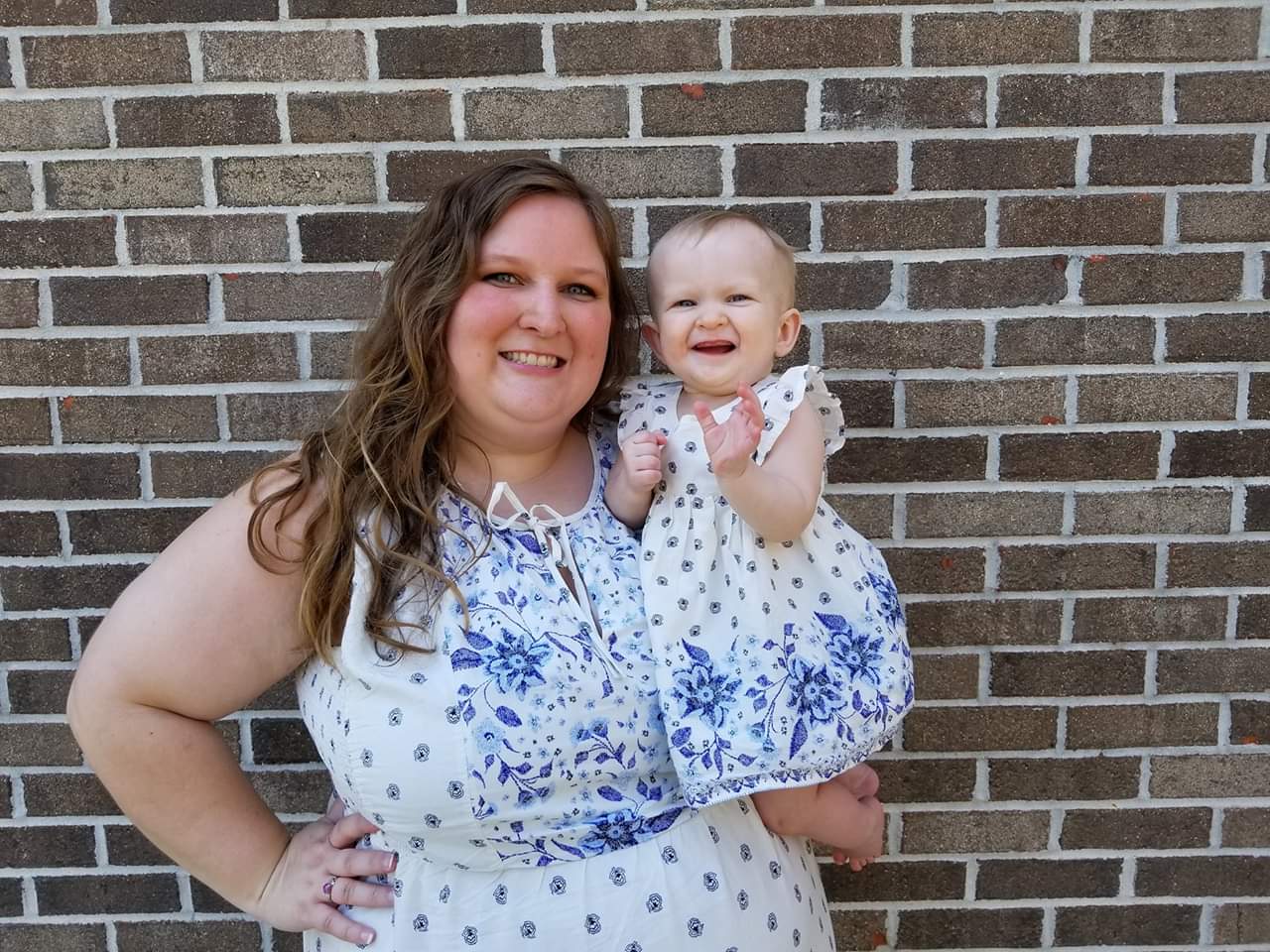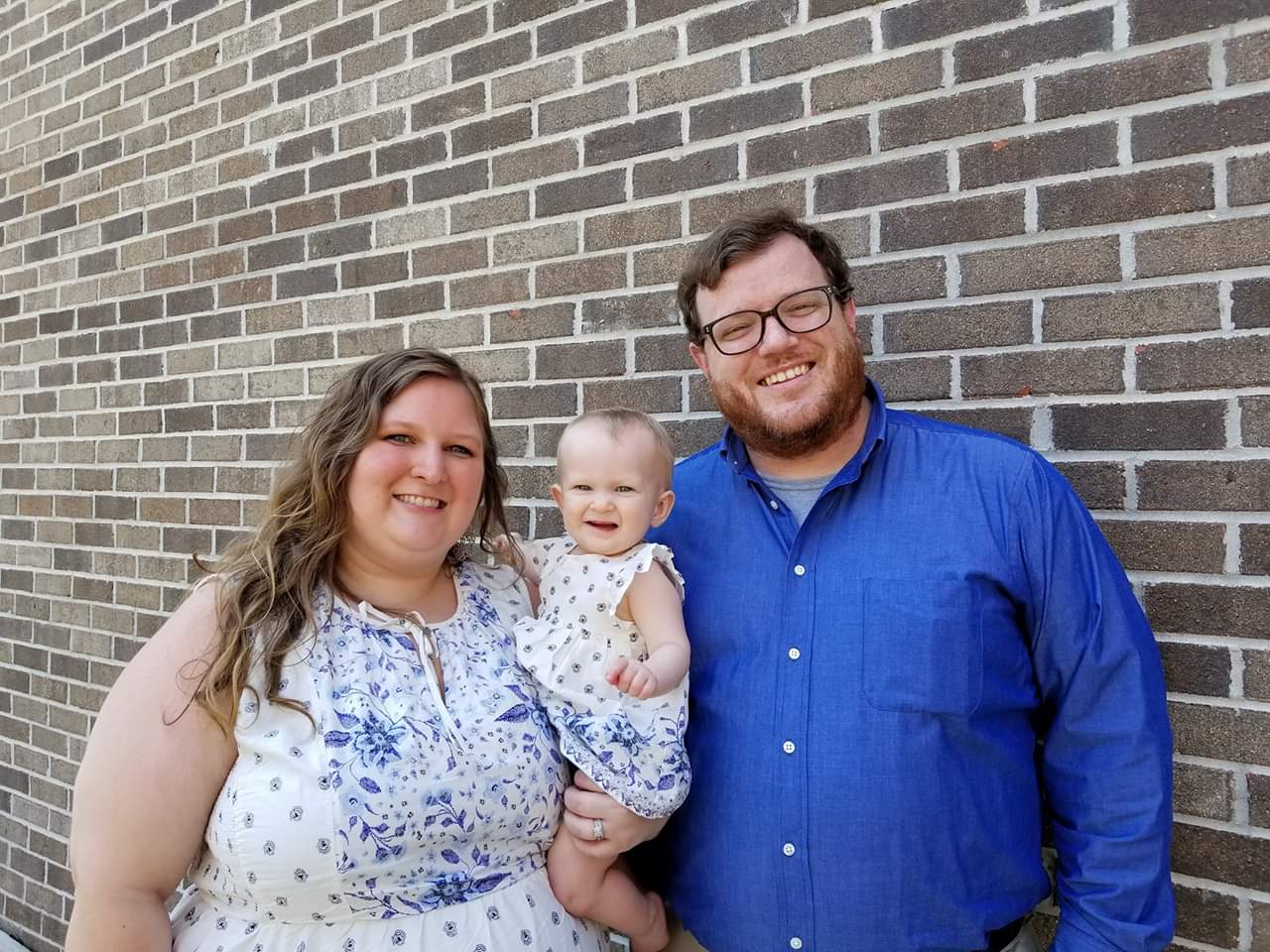 When I got to school to pick up my Tiny Tot, I found her out on the playground getting some special tickles and attention from Miss Lindsey!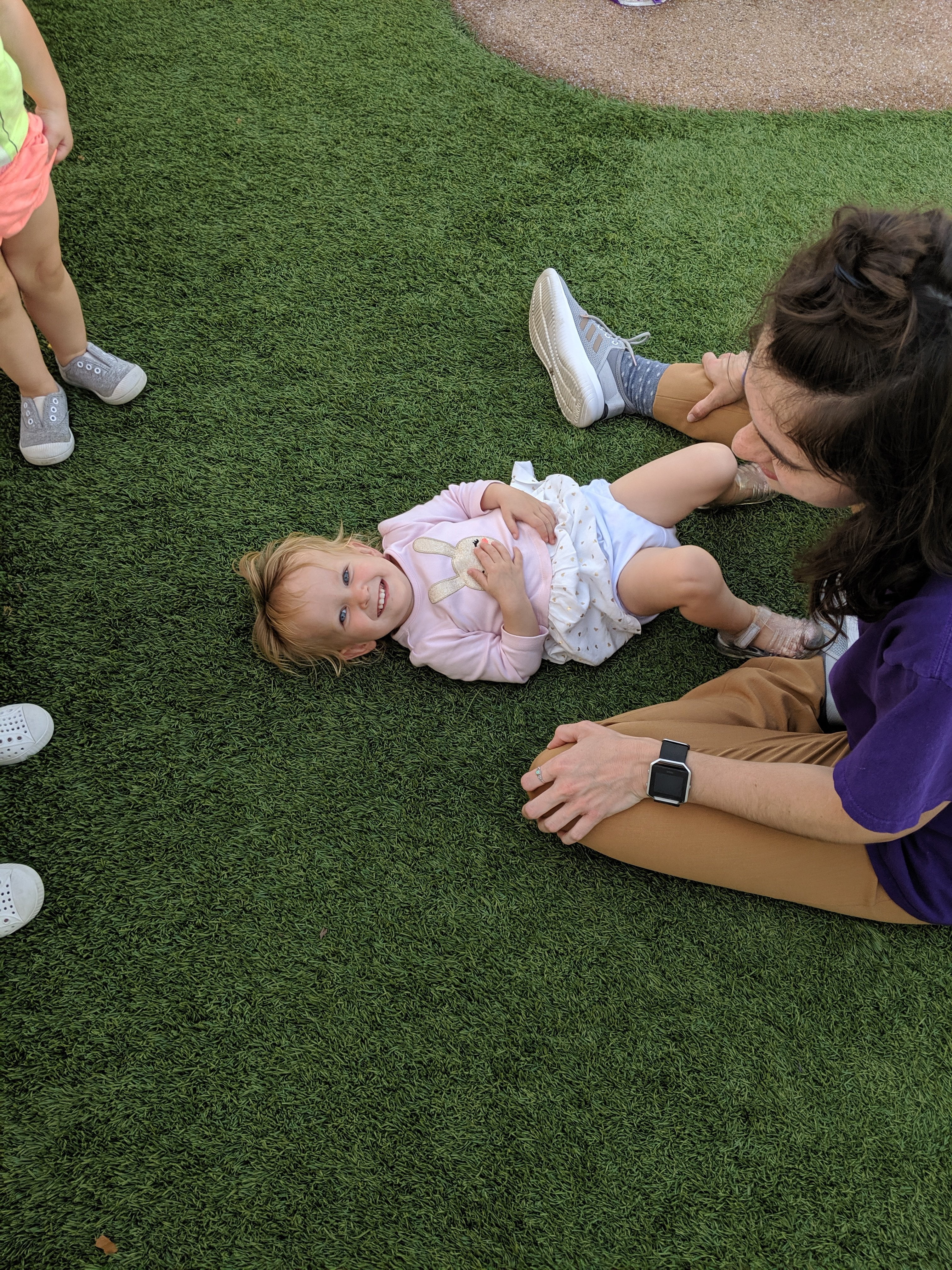 And then even though I had already grabbed her bag & cup from her classroom, she had to walk all the way back there, because she had to see for herself.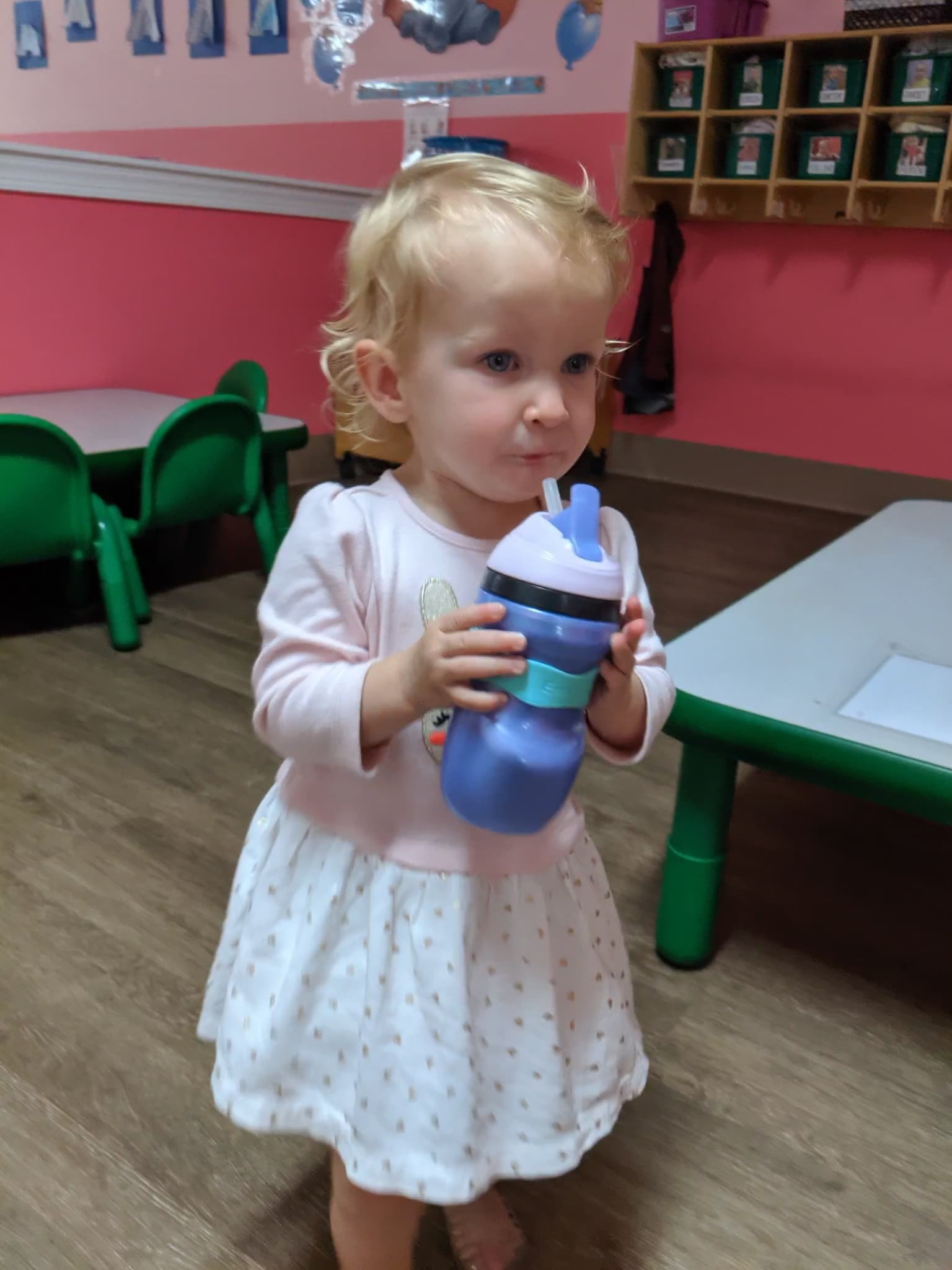 I made a really delicious dinner tonight, which was also super easy. I just sauteed a couple of chicken breasts in the skillet, then diced & returned to the pan and added a jar of Bertoli Four Cheese Rosa Sauce, all while bowtie noodles boiled. Then drained the noodles, added them to the sauce and mixed it all together, topped with parmesan cheese. It was basically just a variation on chicken Alfredo, but it was a hit.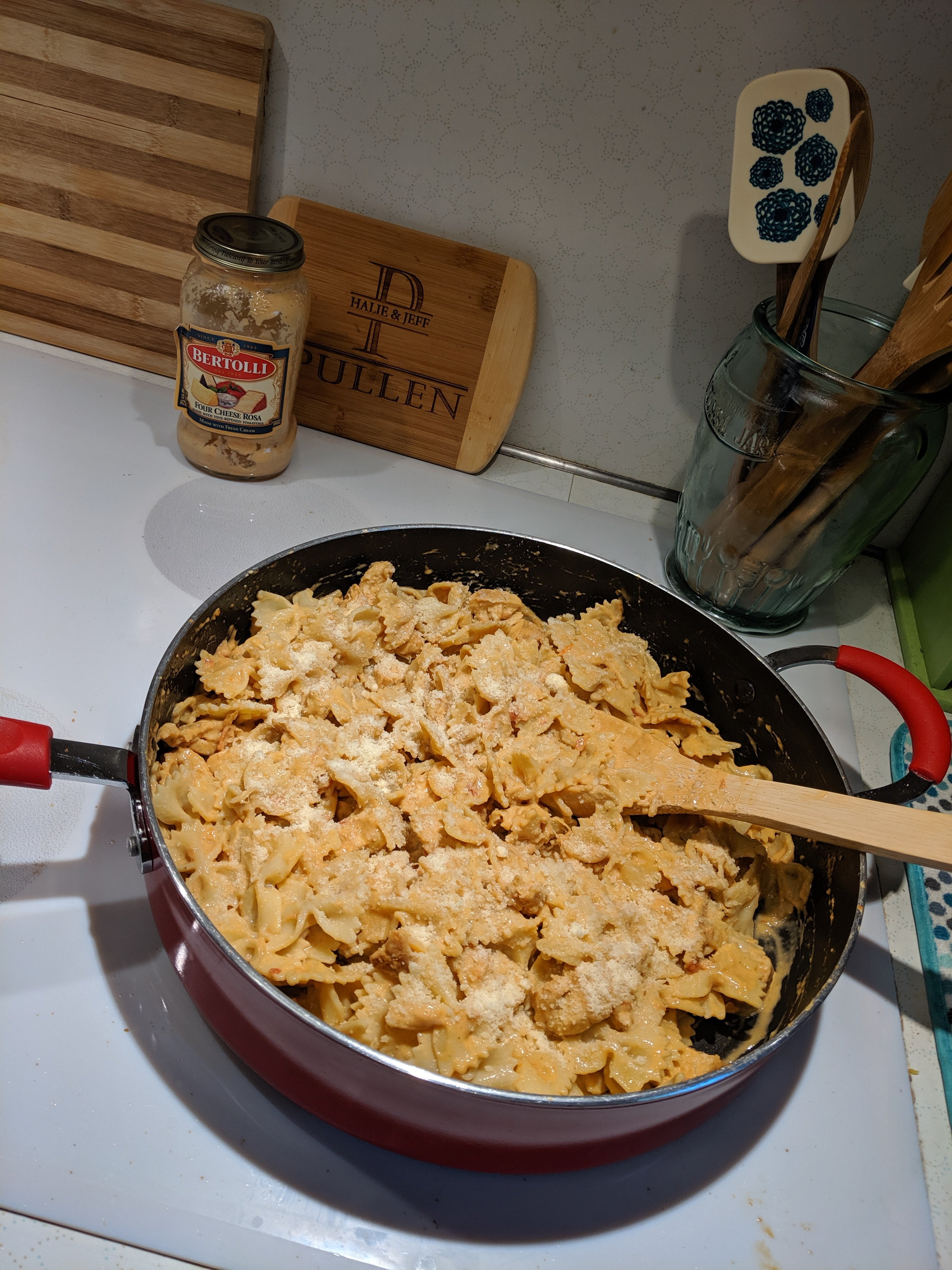 Plus, we ate my homemade garlic rosemary bread (toasted & buttered) with it, and it was so good!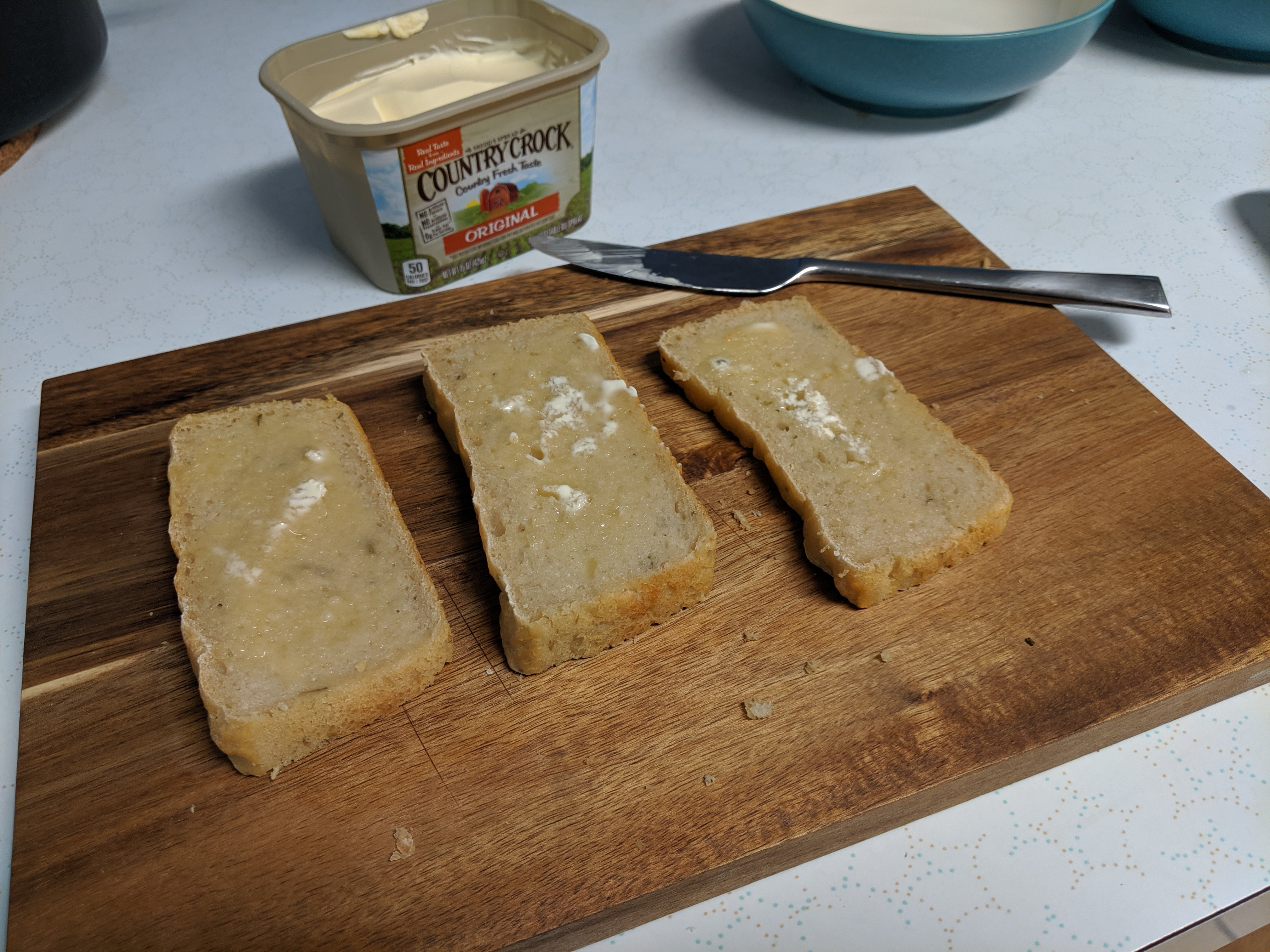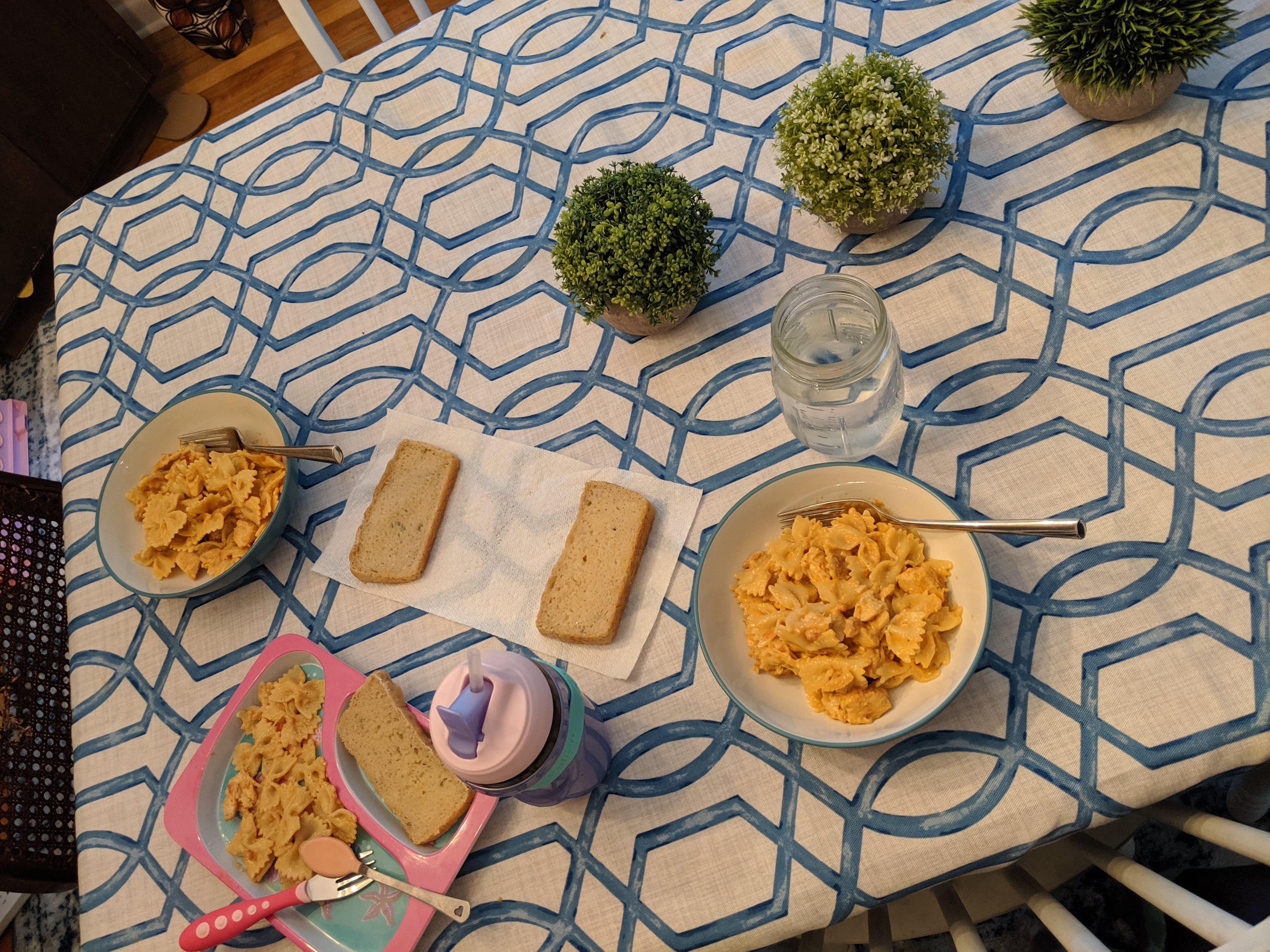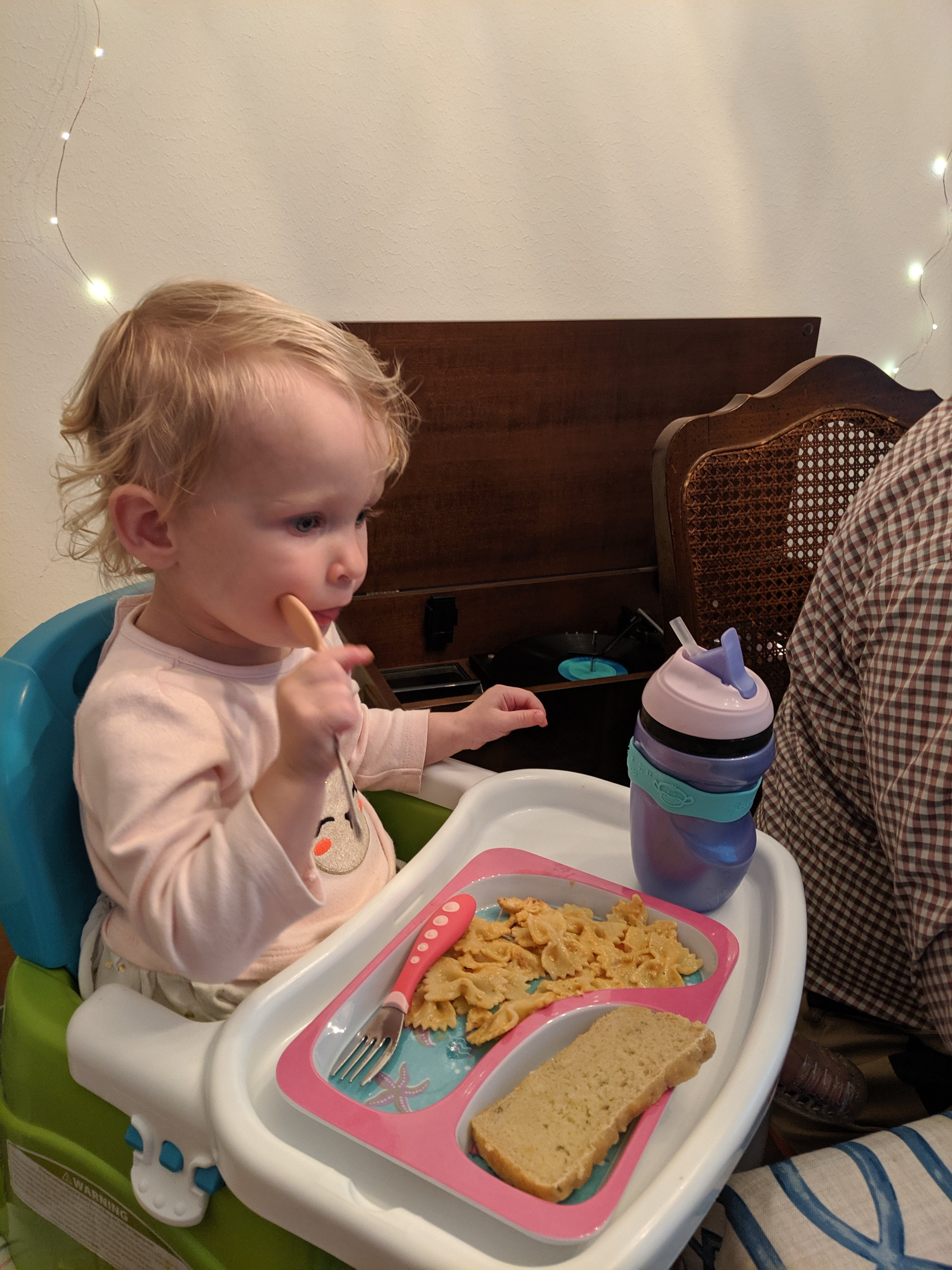 After dinner and a quick outfit change, Emerson helped me re-pot my little African violet in an old Terra Cotta pot I painted like, eight years ago. And I also put a little dirt in that yellow pot for her to just play in.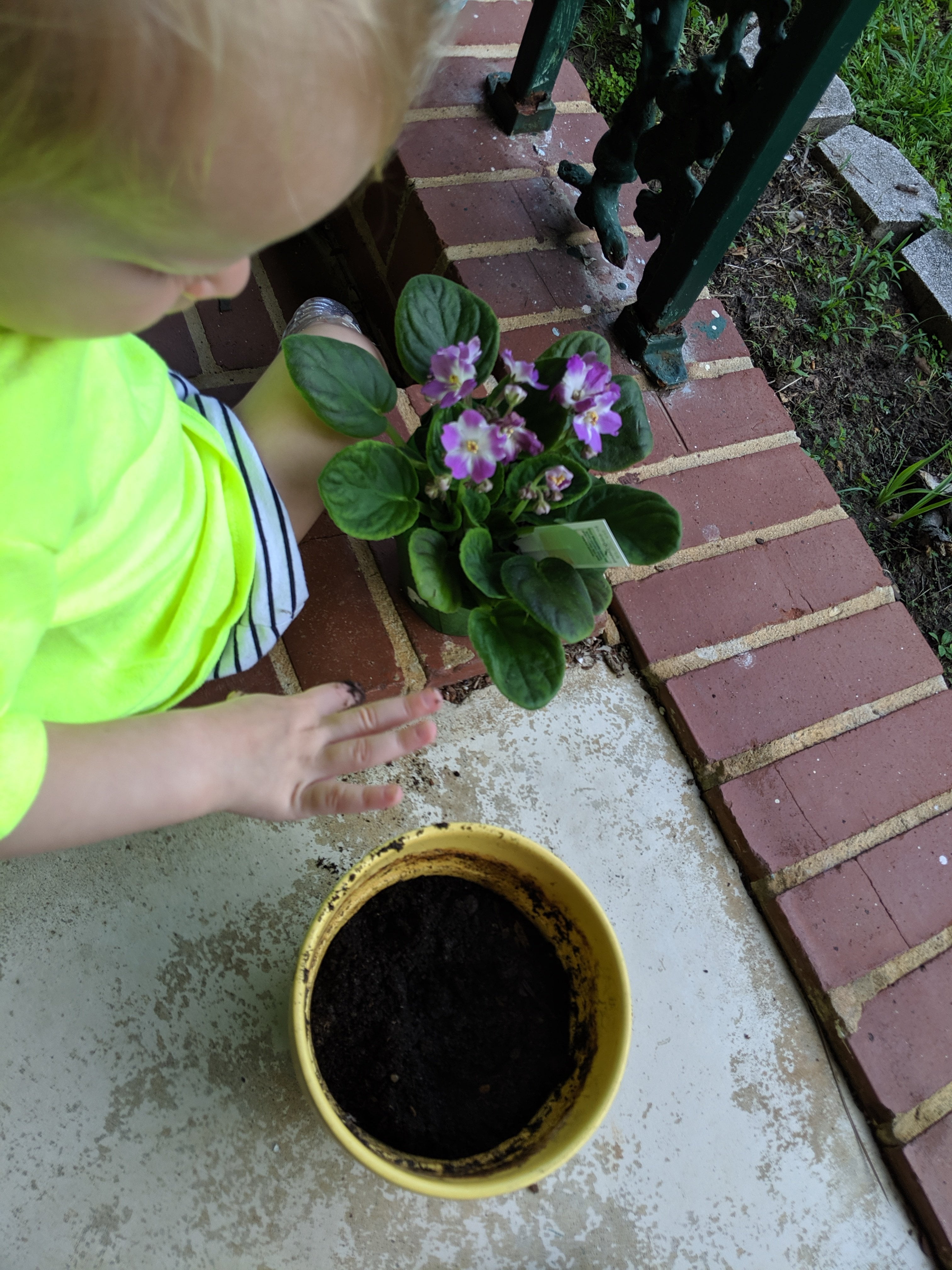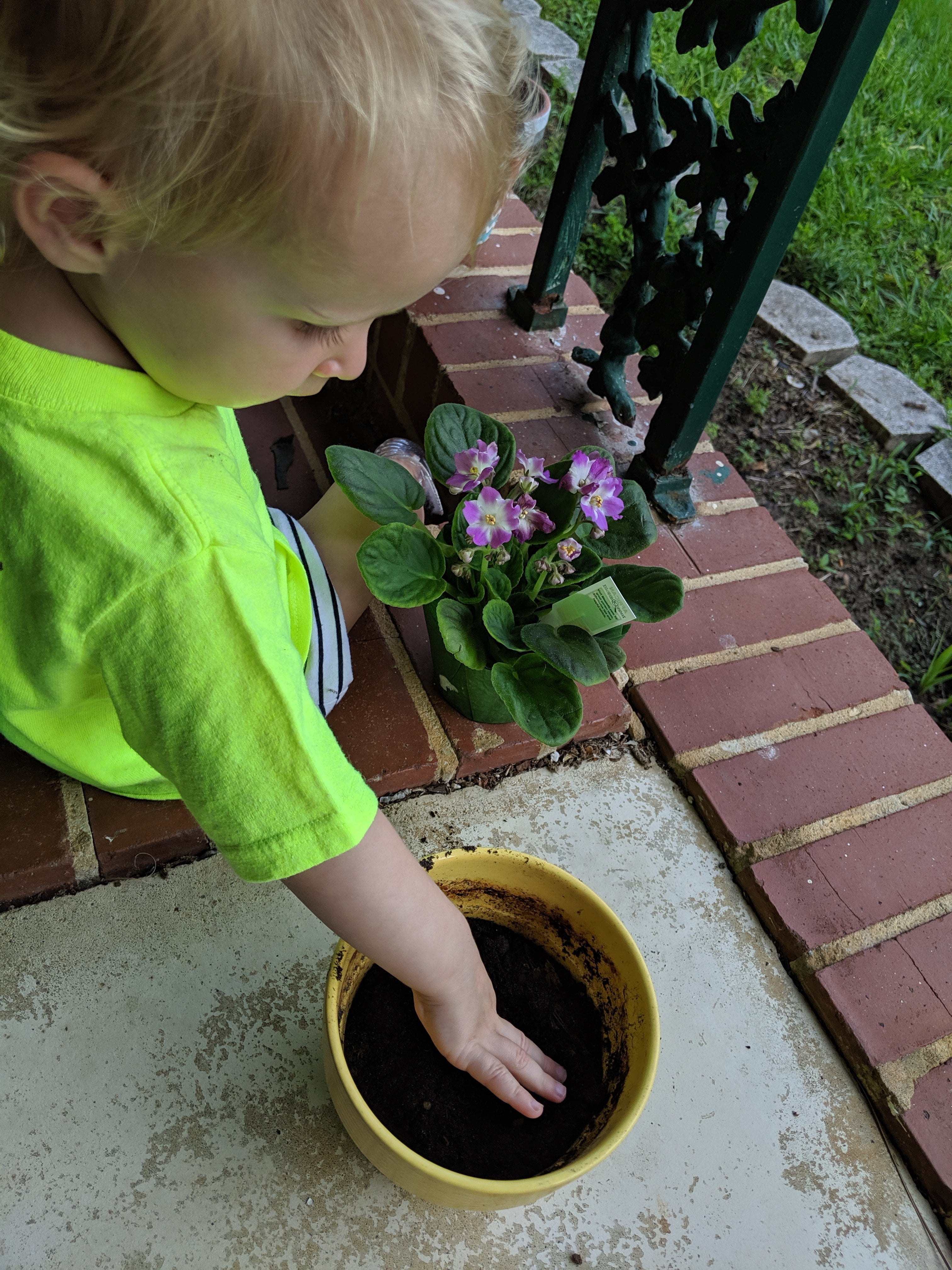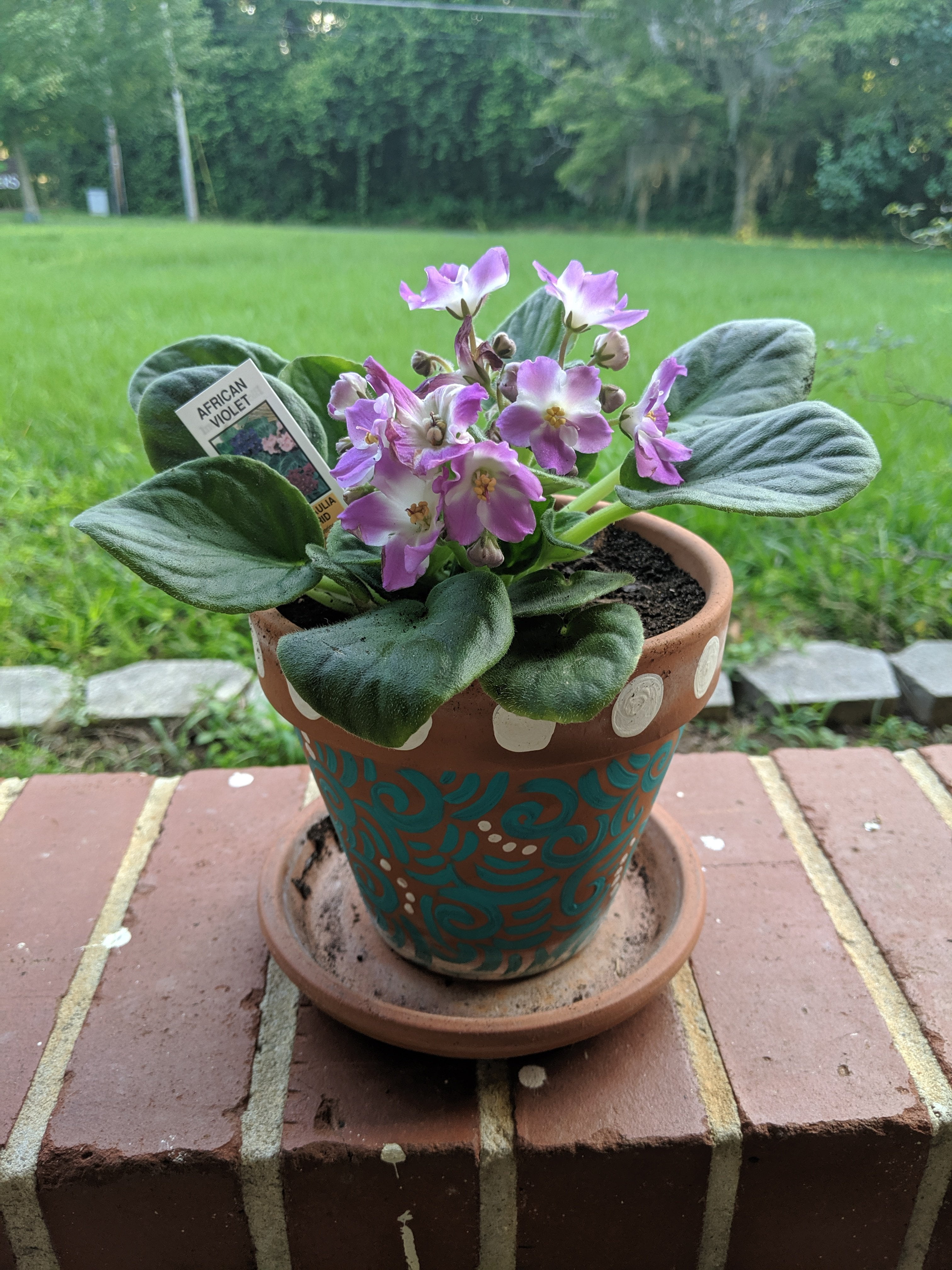 And then we played with bubbles for a few minutes, which was followed by a meltdown when we made her come inside.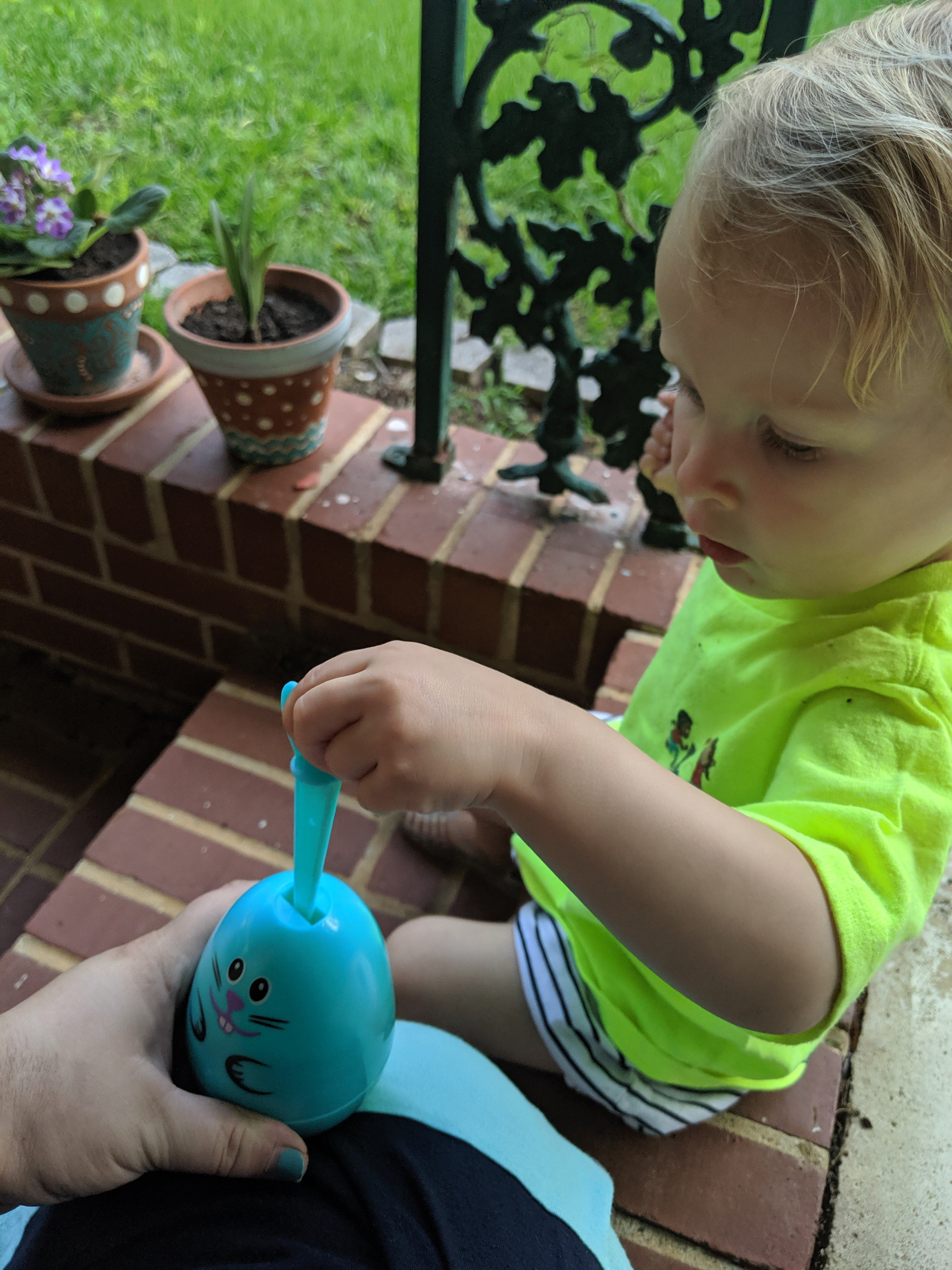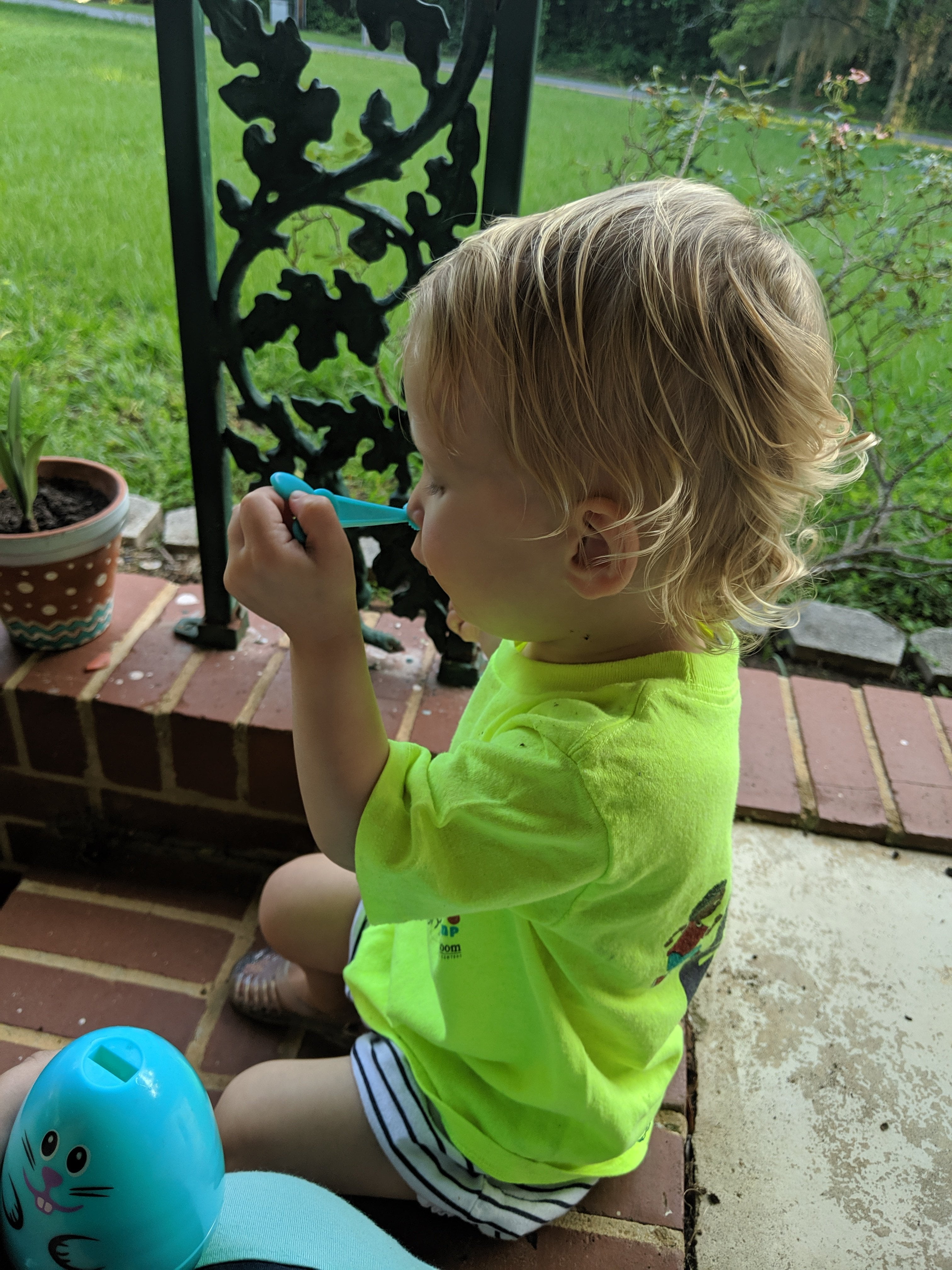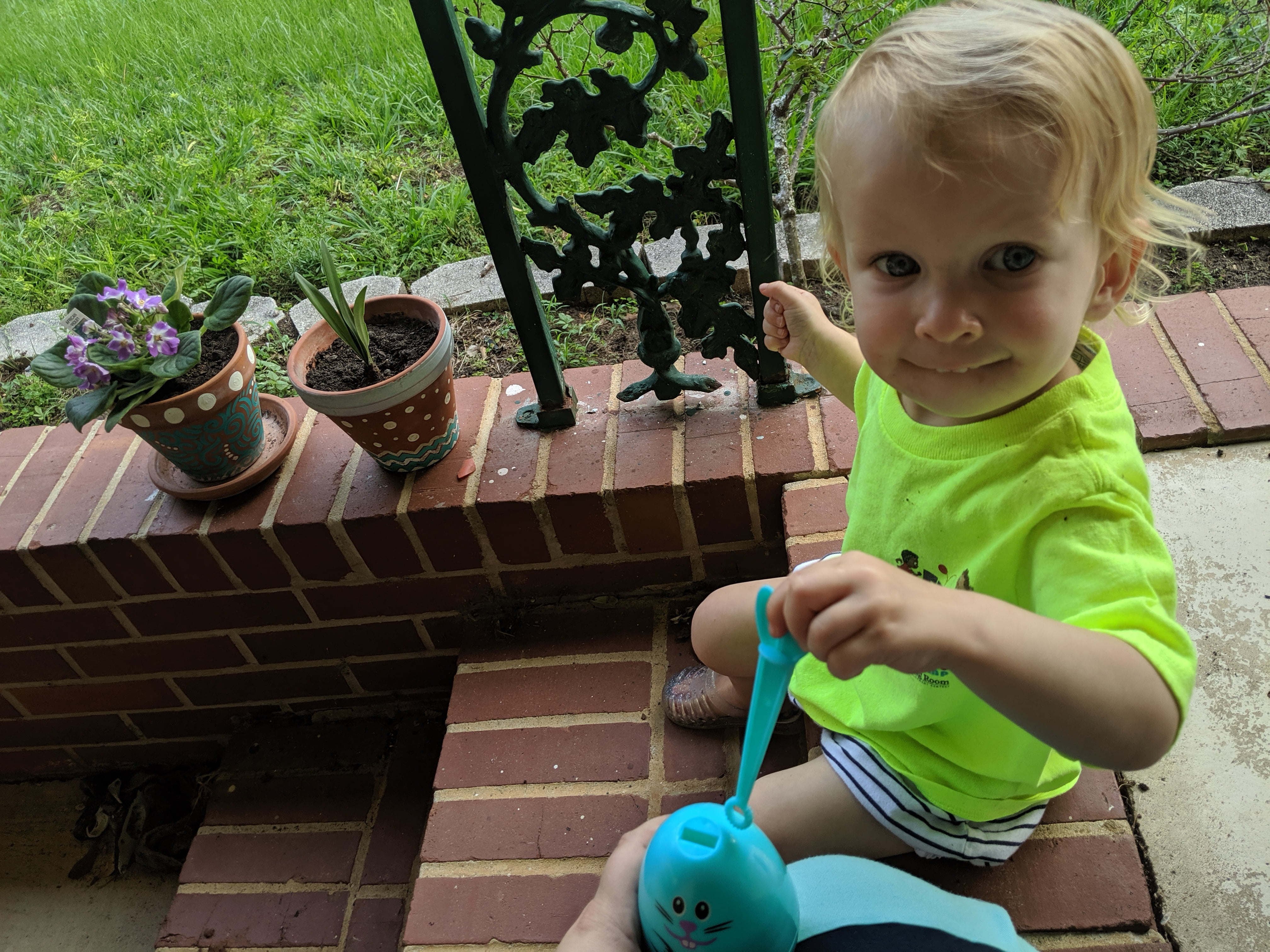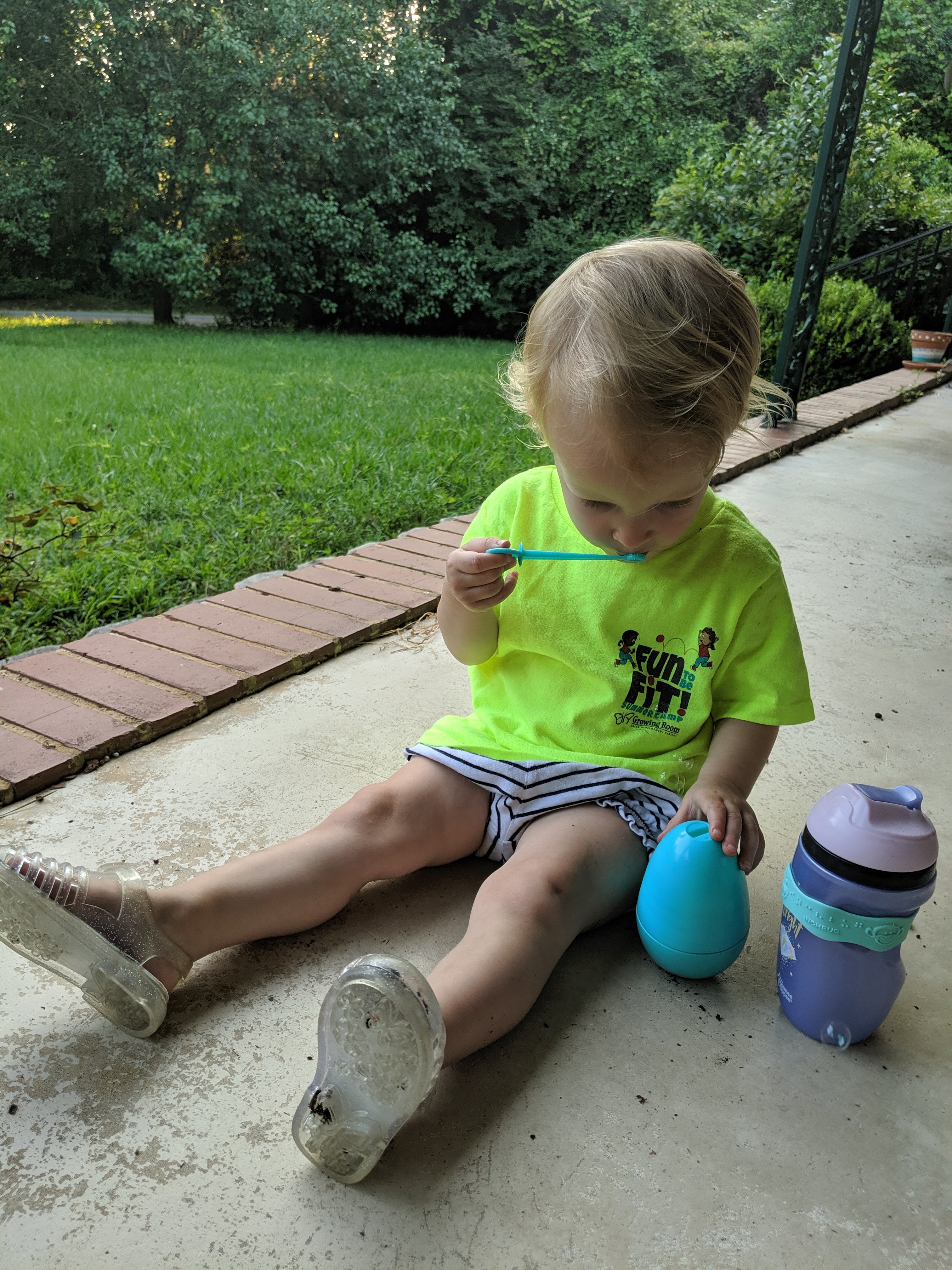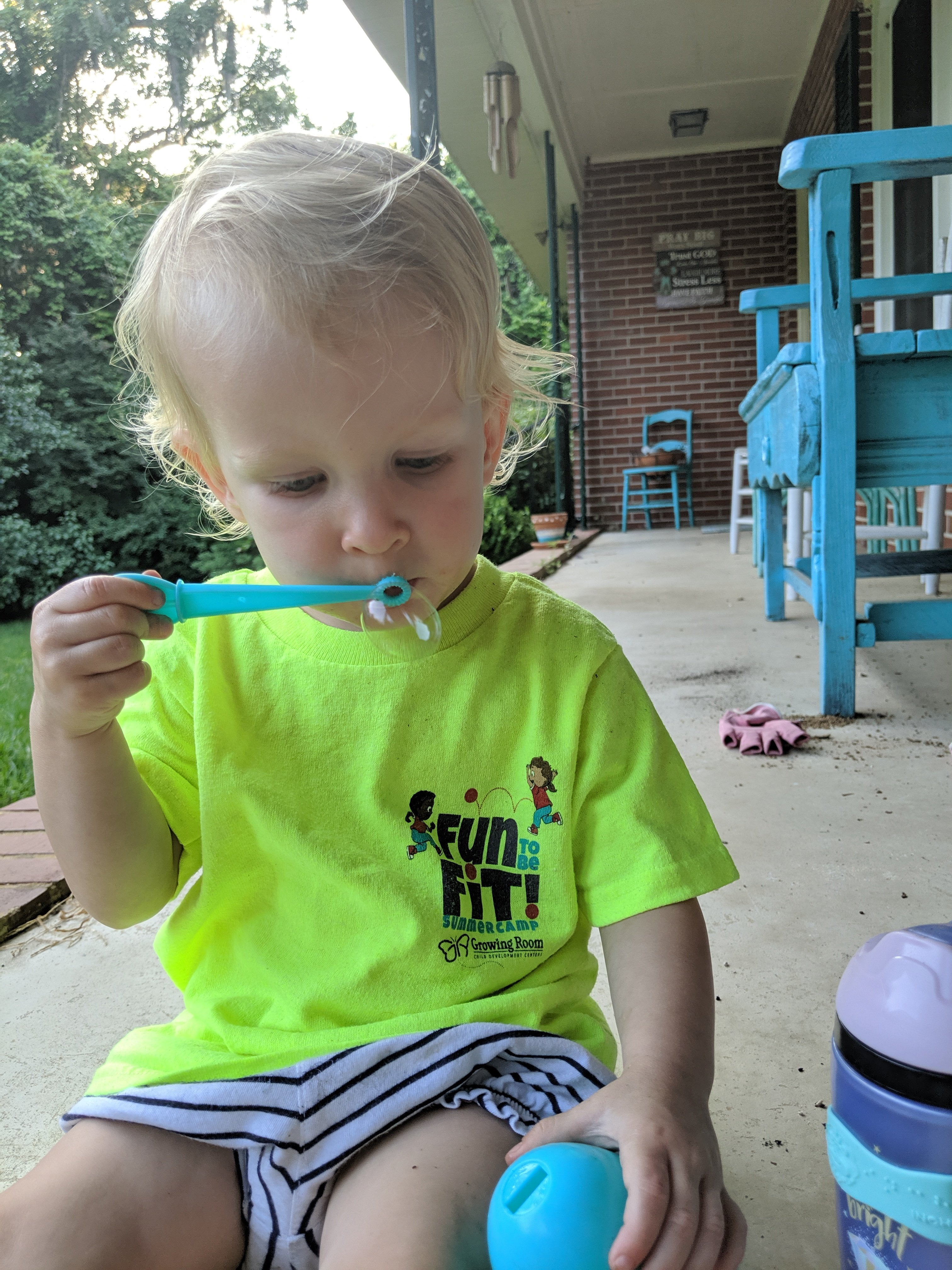 We came in for bath time, and just look at these curls!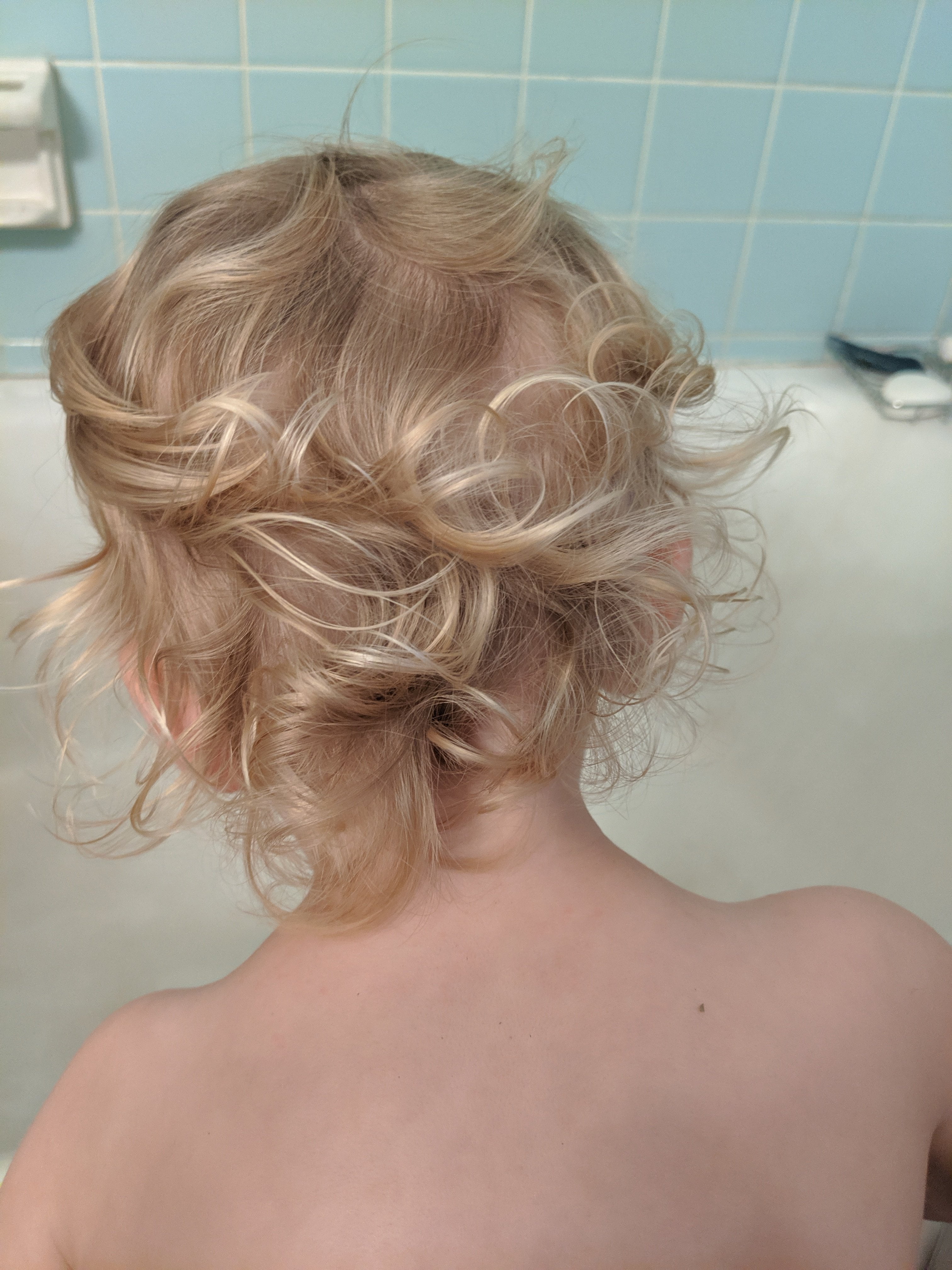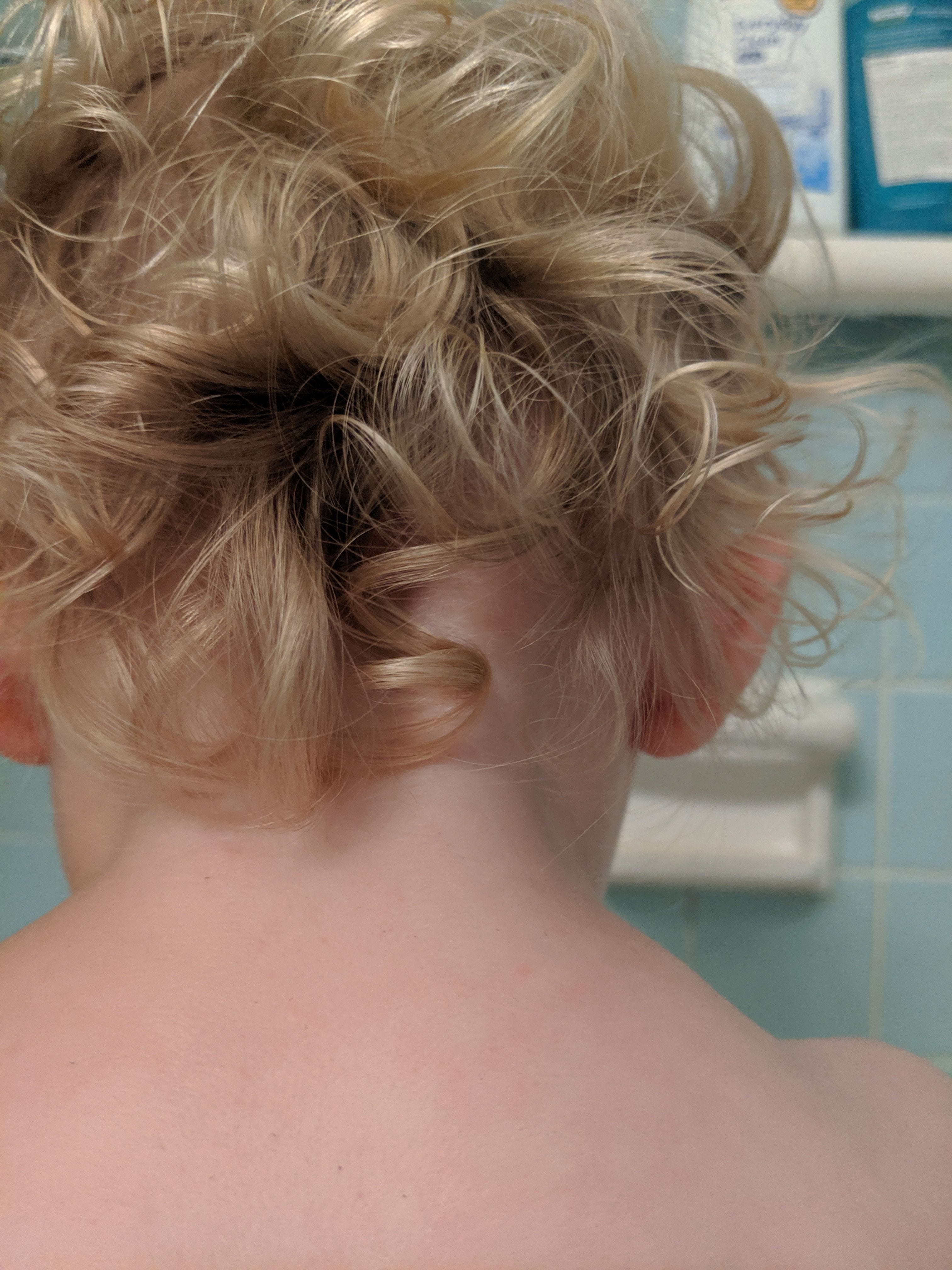 Bath time went fine tonight, until I picked up the bucket to pour on her head before washing her hair. Then she screamed and freaked out, and I had to wash her hair and her body super fast, so we could just get her out. And then she got mad again, when I took the swim diaper off. Once she was out though, she was back to being perfectly fine! Especially once she was in her night gown and had found three pacifiers!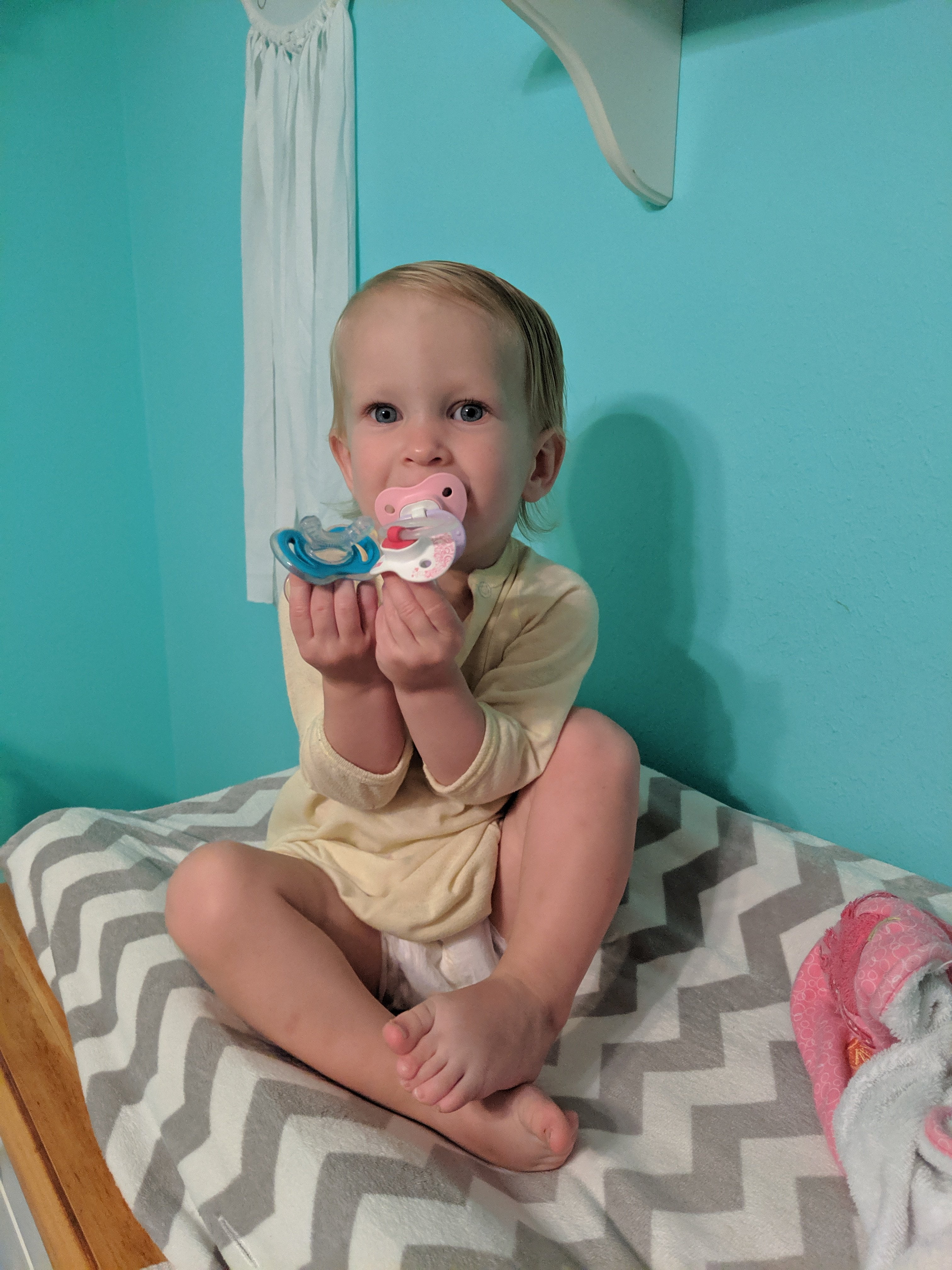 She saw a new book she wanted to read tonight, so Daddy read her The Little Golden Book version of Peter Pan. I have been collecting these for years (especially the older, vintage ones), and we have quite a few. This one is from the 50's maybe (can't remember), and we just got it last weekend from the thrift shop for like 50¢. It was under her pile of nighttime books and she saw it, so we went for it, and she loved it! She sat still and quiet the whole time, even though it was longer, and had lots more words than her normal books. But she did so good listening to it!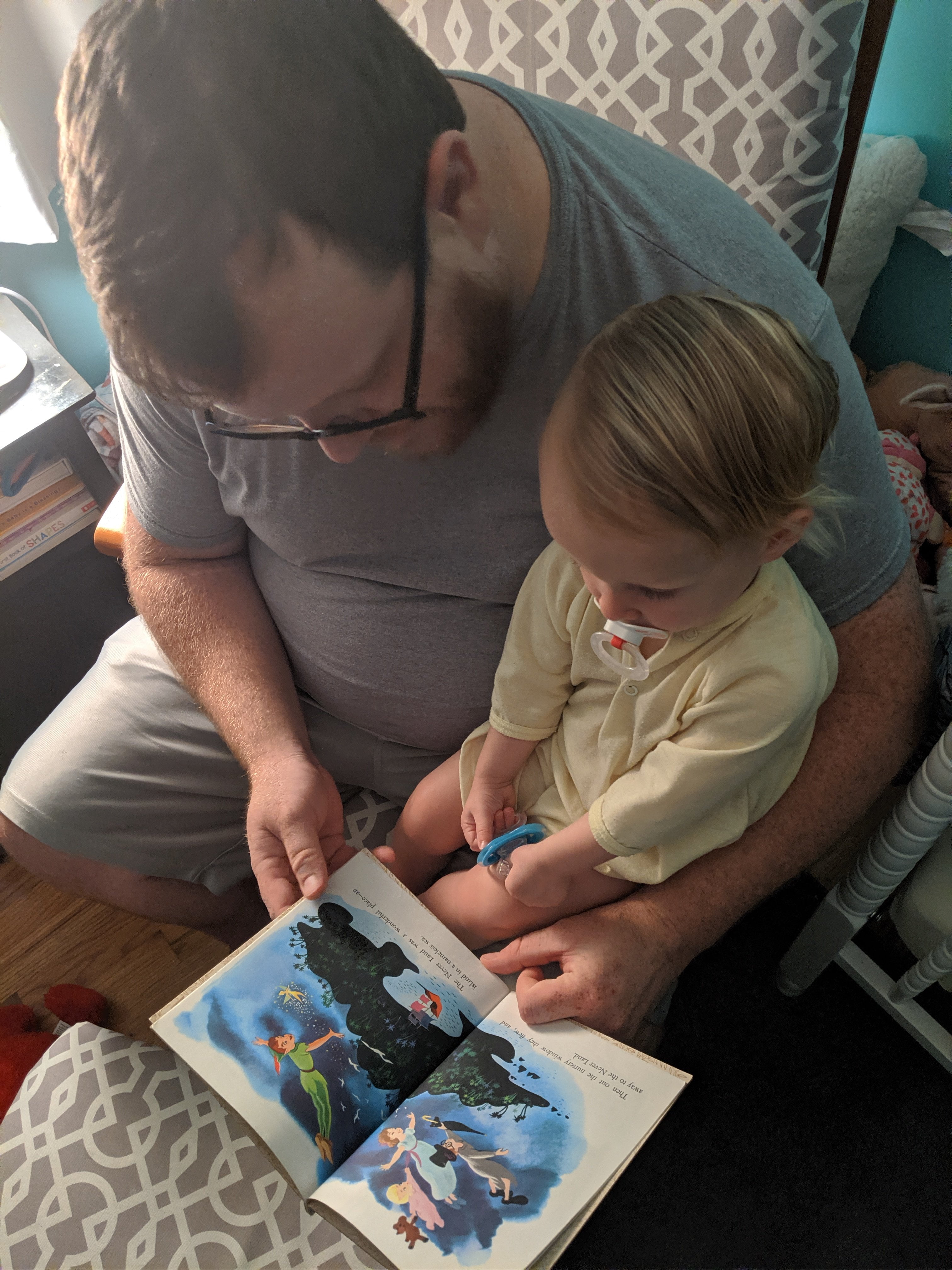 I divided up tonight's leftovers for our lunches for tomorrow, and then I washed what feels like a billion dishes (still had some lingering from the weekend too). But things are done & clean now, and I really need to go take off my super chipped nail polish. Actually, I ordered this new Seche Vite fast drying top coat off Amazon the other day (after some bloggers/Instagrammers raved about it), and it came in the mail today, so I think I'll try it out!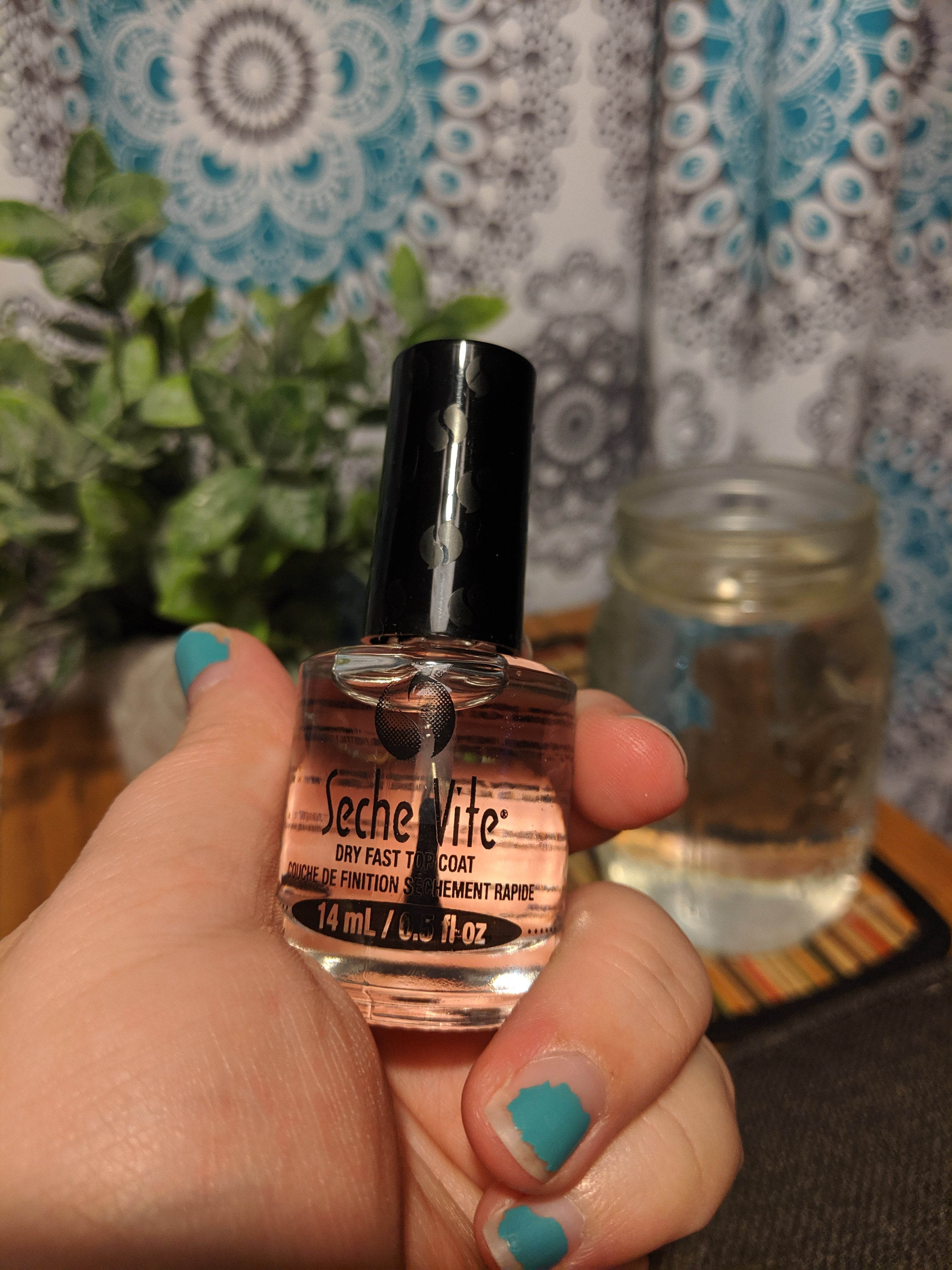 They claim you can paint this over your colored polish, go to bed 15 minutes later, and wake up with no sheet marks. I've gone to bed like 14 hours after painting my nails & still gotten sheet marks, so I think I'll be the judge of that.