Emmie had her Pop-Tart & milk in the car on the way to school. I asked her when we got there if she was done yet, but she said, "MINE!" So obviously I let her keep it!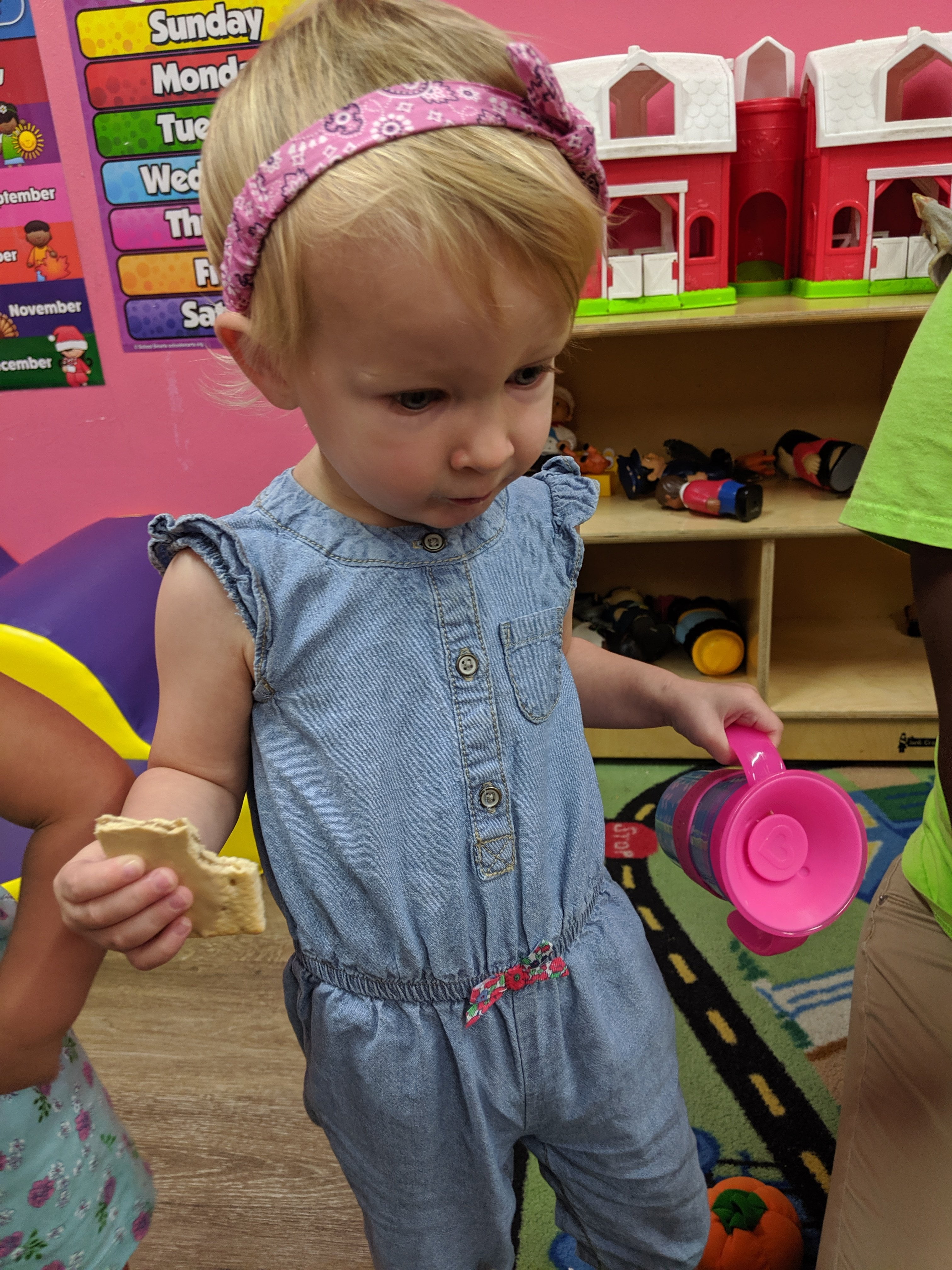 And this is her little Rosie the Riveter romper she wore a few weeks ago, but this time I remembered to put her in a bandana headband! I actually looked for a plain red bandana at Walmart a few weeks back to make her a red headband, but they didn't have one! But the pink one is still super adorable.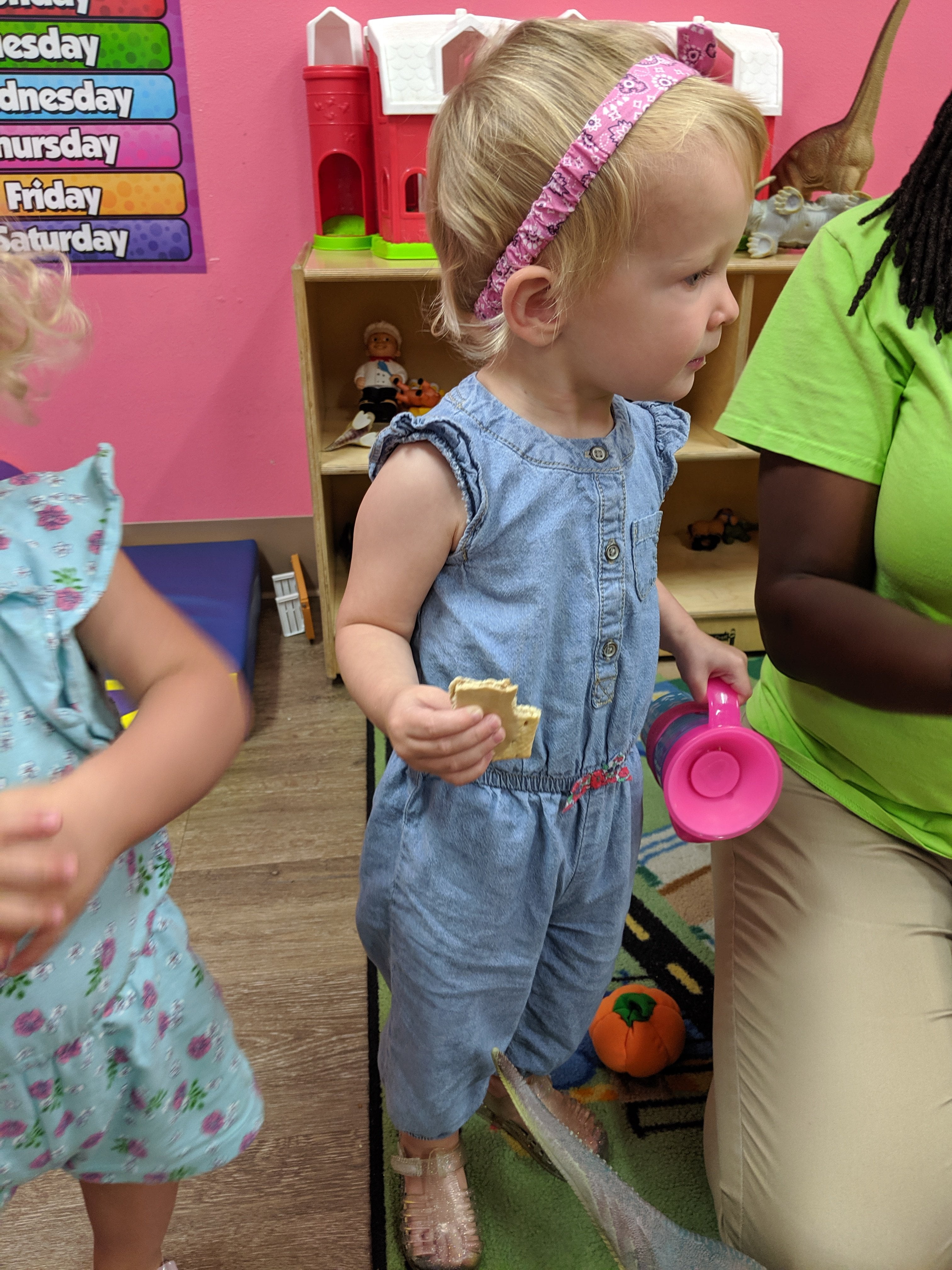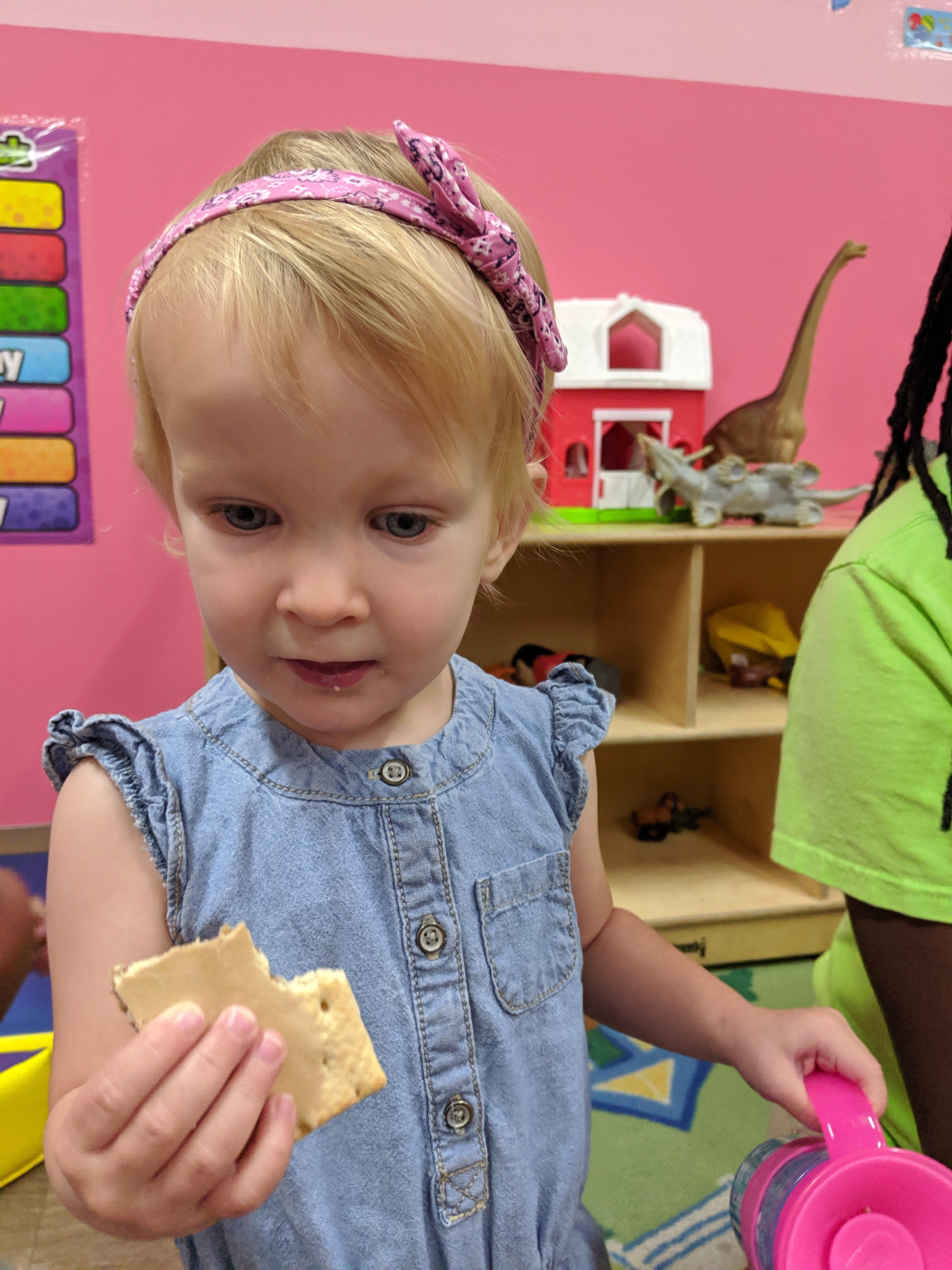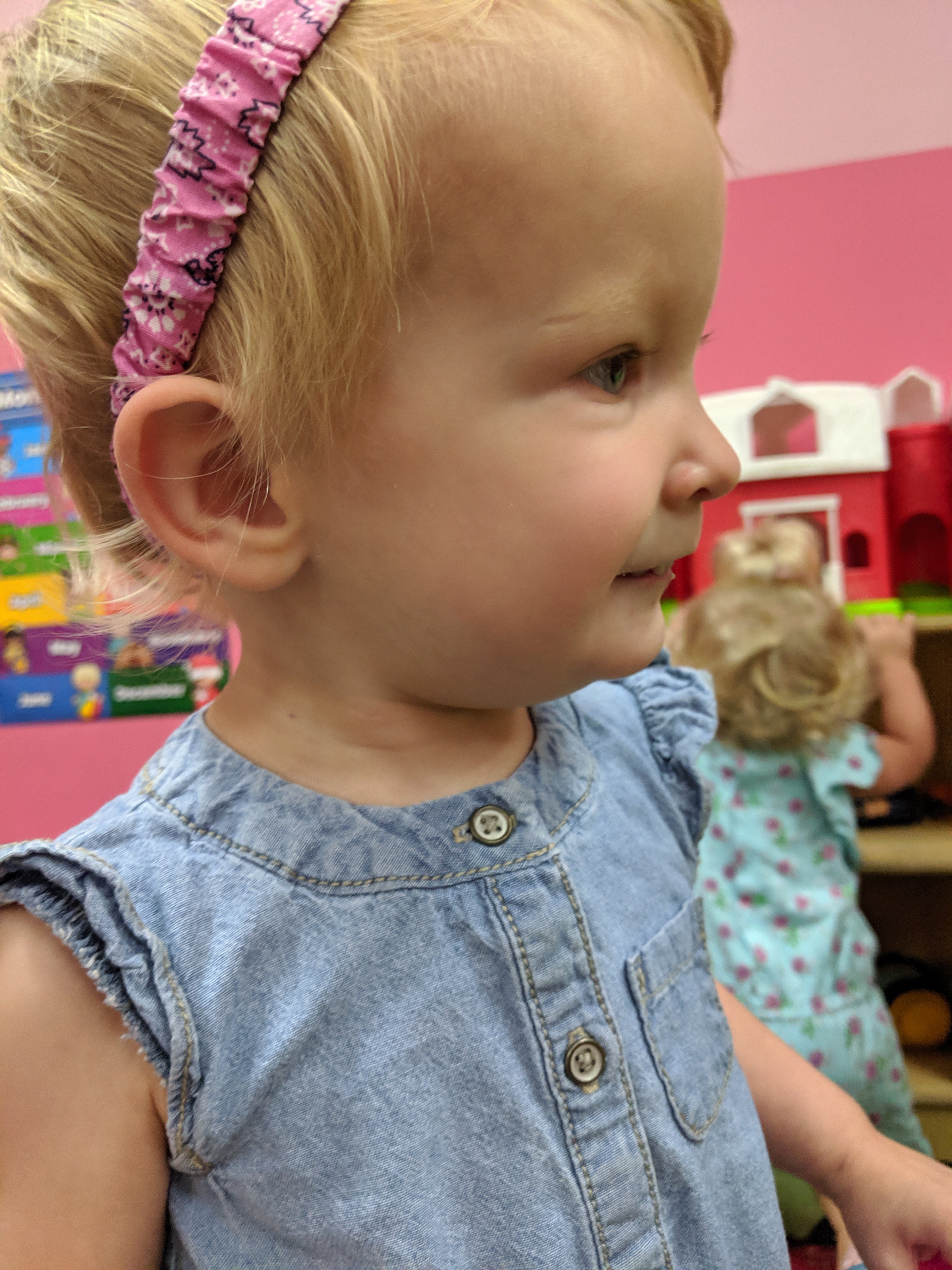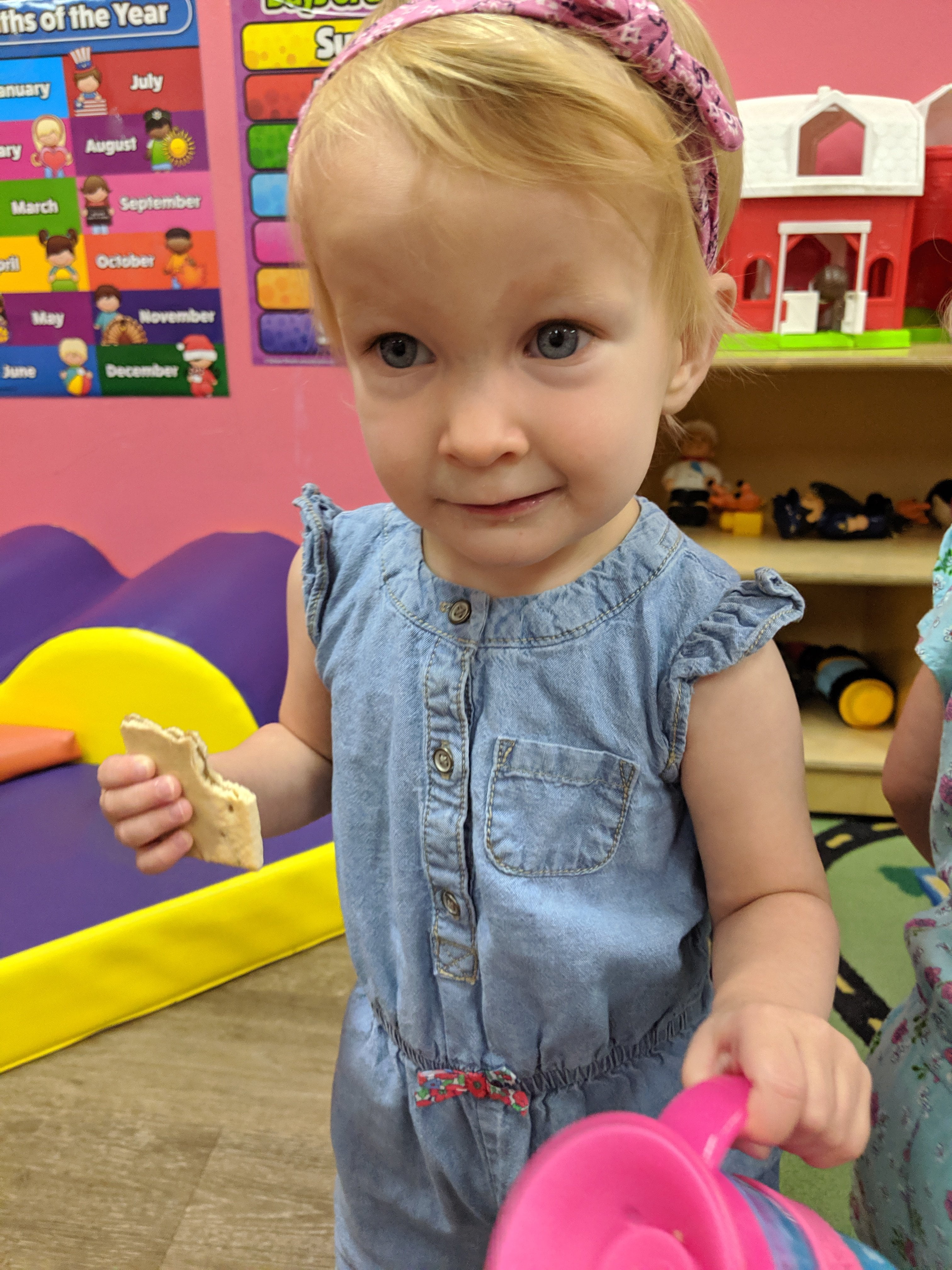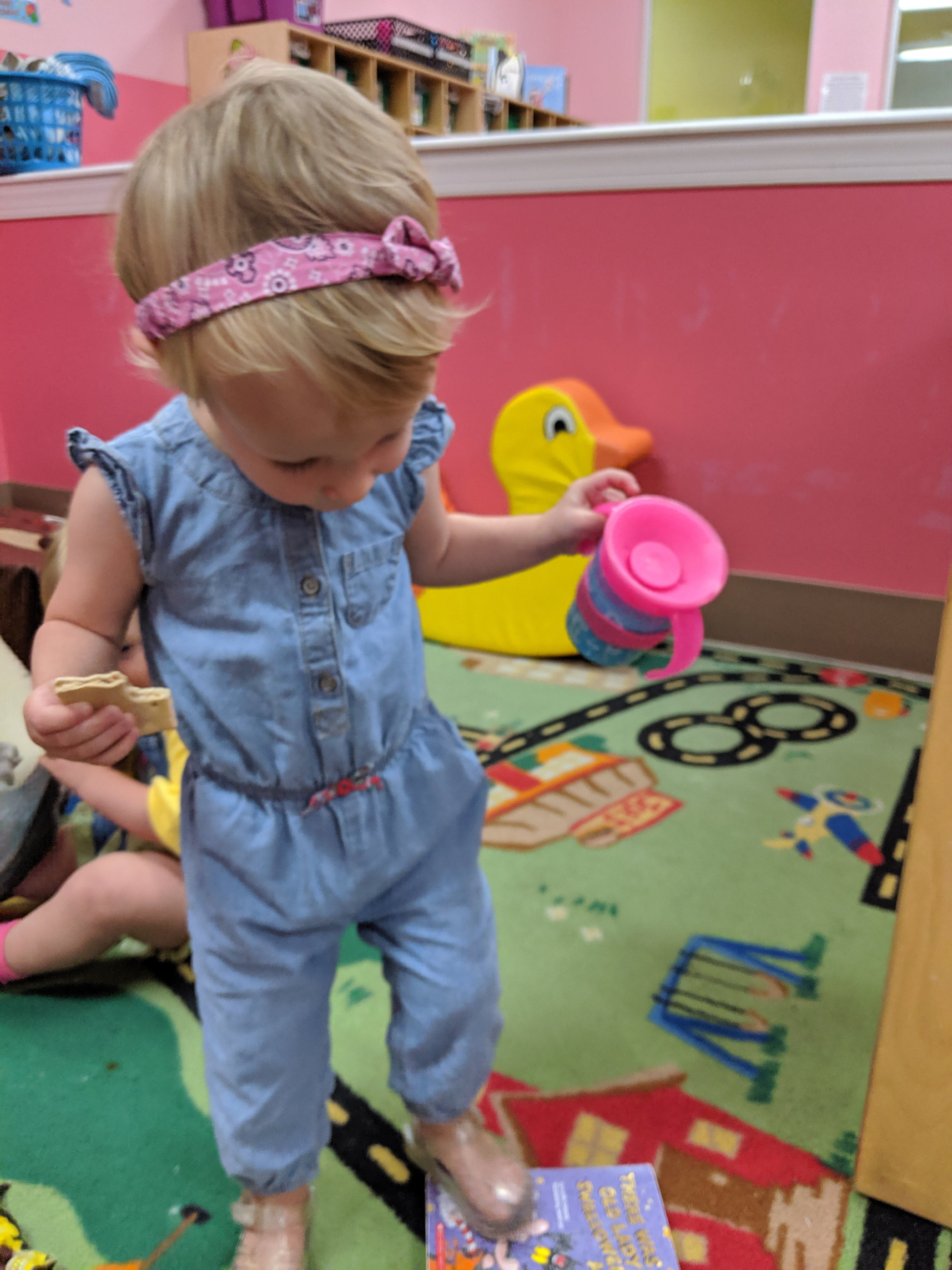 After re-potting my cute little African violet last night, I boxed her up to bring to my office this morning! I put her in the same spot I had one before that did really well, and the first one was named Veda (from "My Girl," which is one of my all-time favorite movies.) My new one is now named Veda 2.0, since I wanted to use the same name, but she's the second one I've had.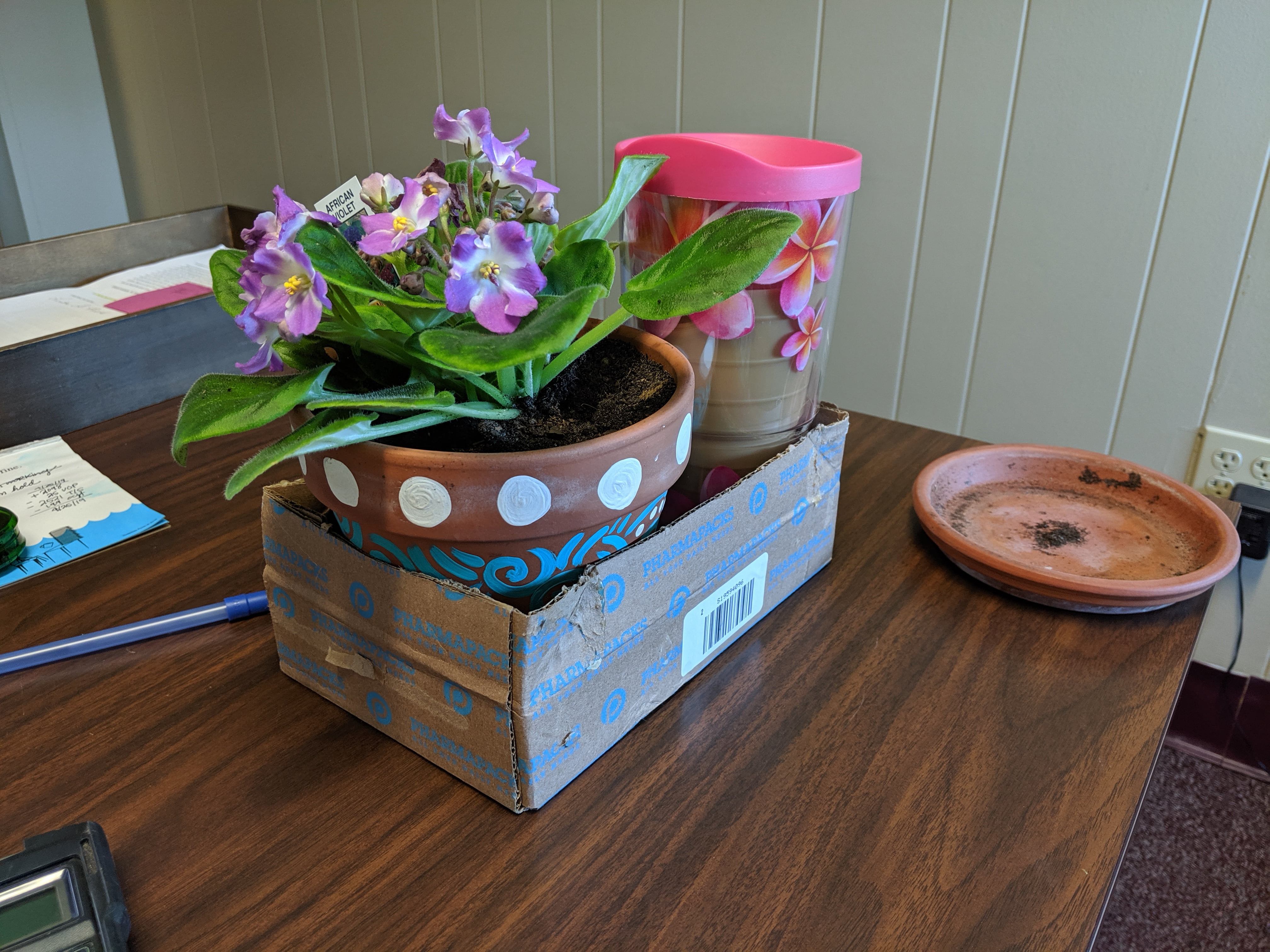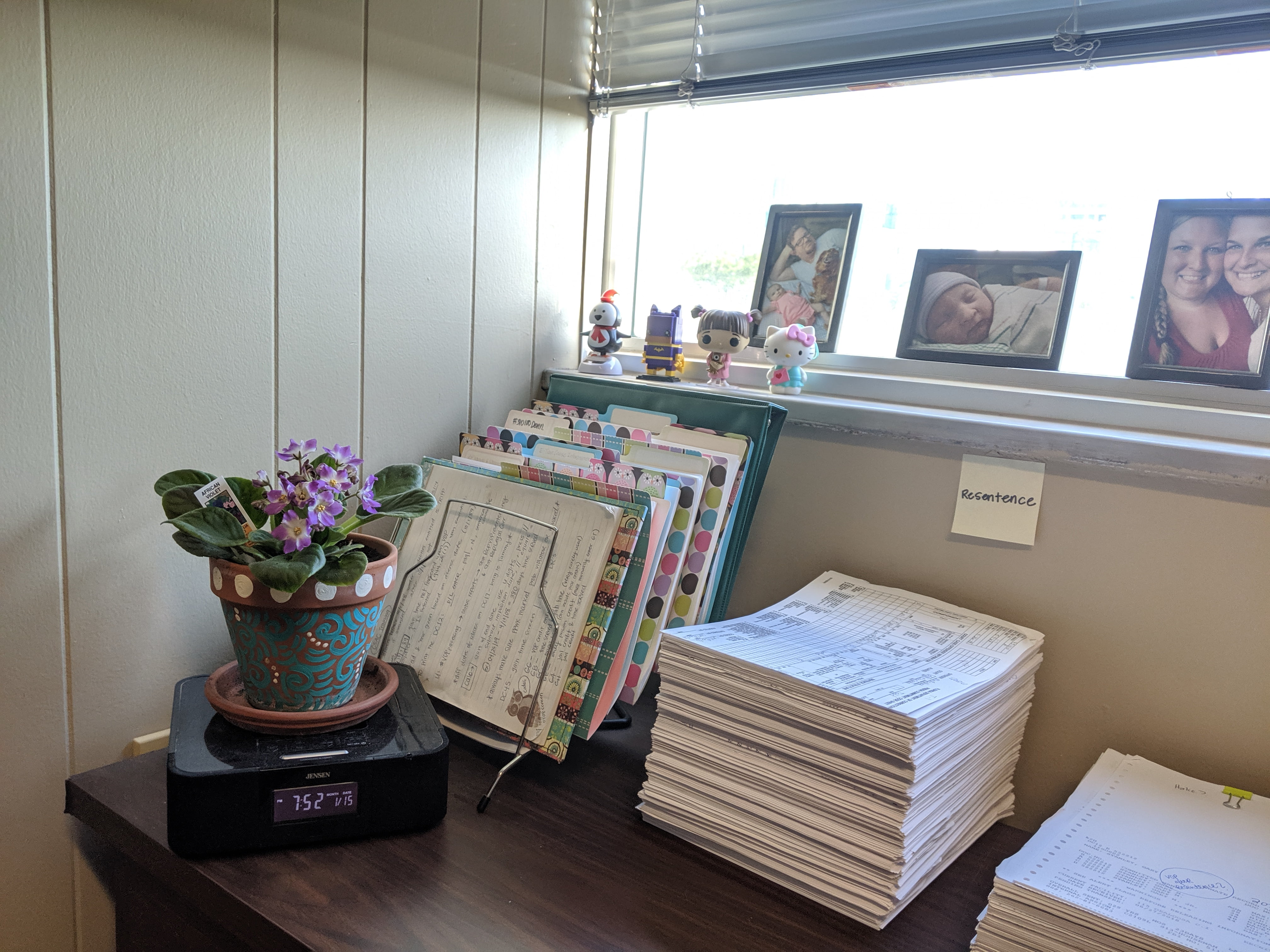 On my lunch break, I ran to the library to pick up a couple of books I had on hold. "Inheritance" is really popular right now, and "Alias Grace" was made into a Netflix series, that I've actually already seen, but still want to read the book.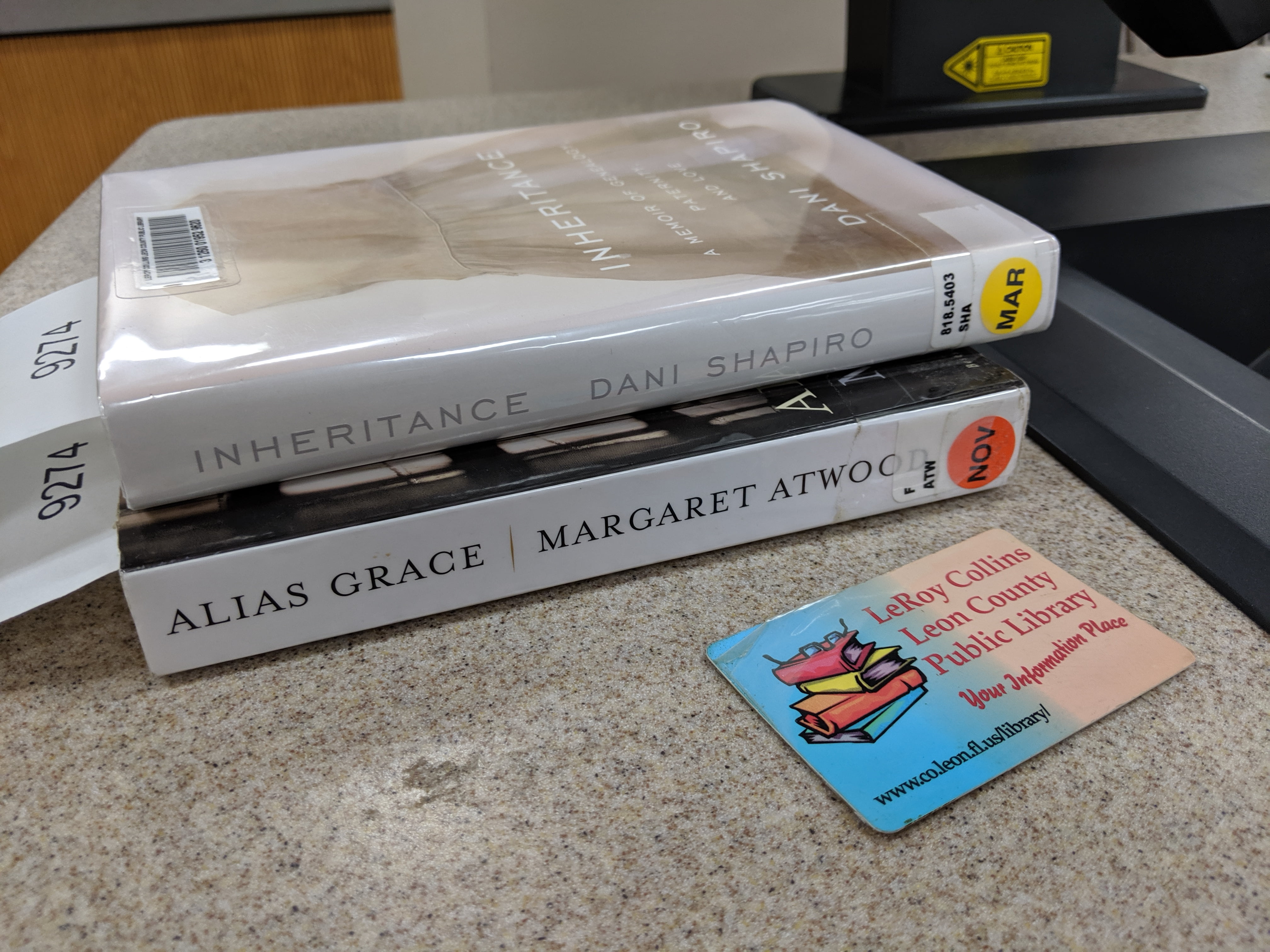 Here are her pictures from school today. I love these super cheesy grins! I literally laughed out loud when I saw these first two of her climbing on the table.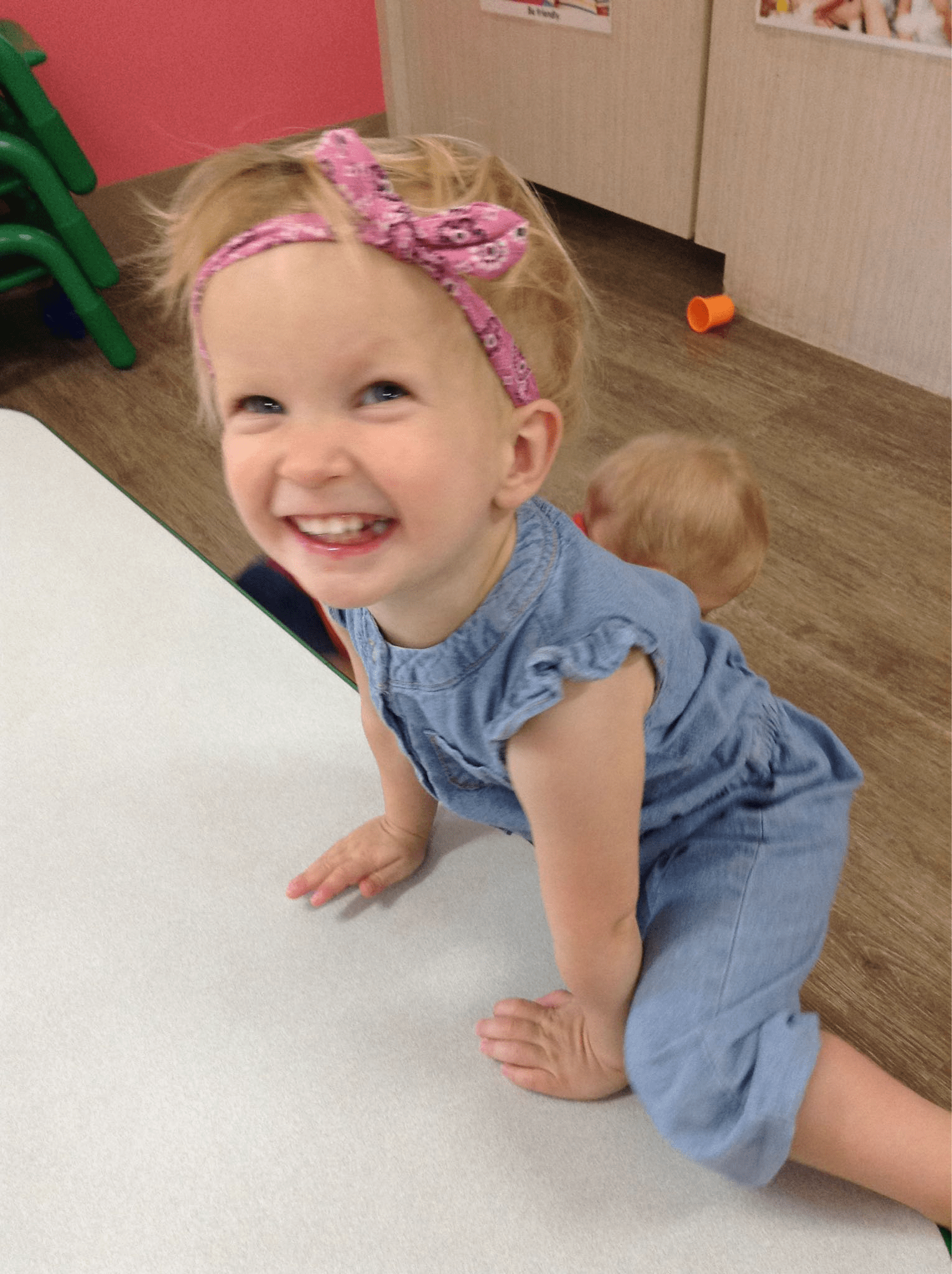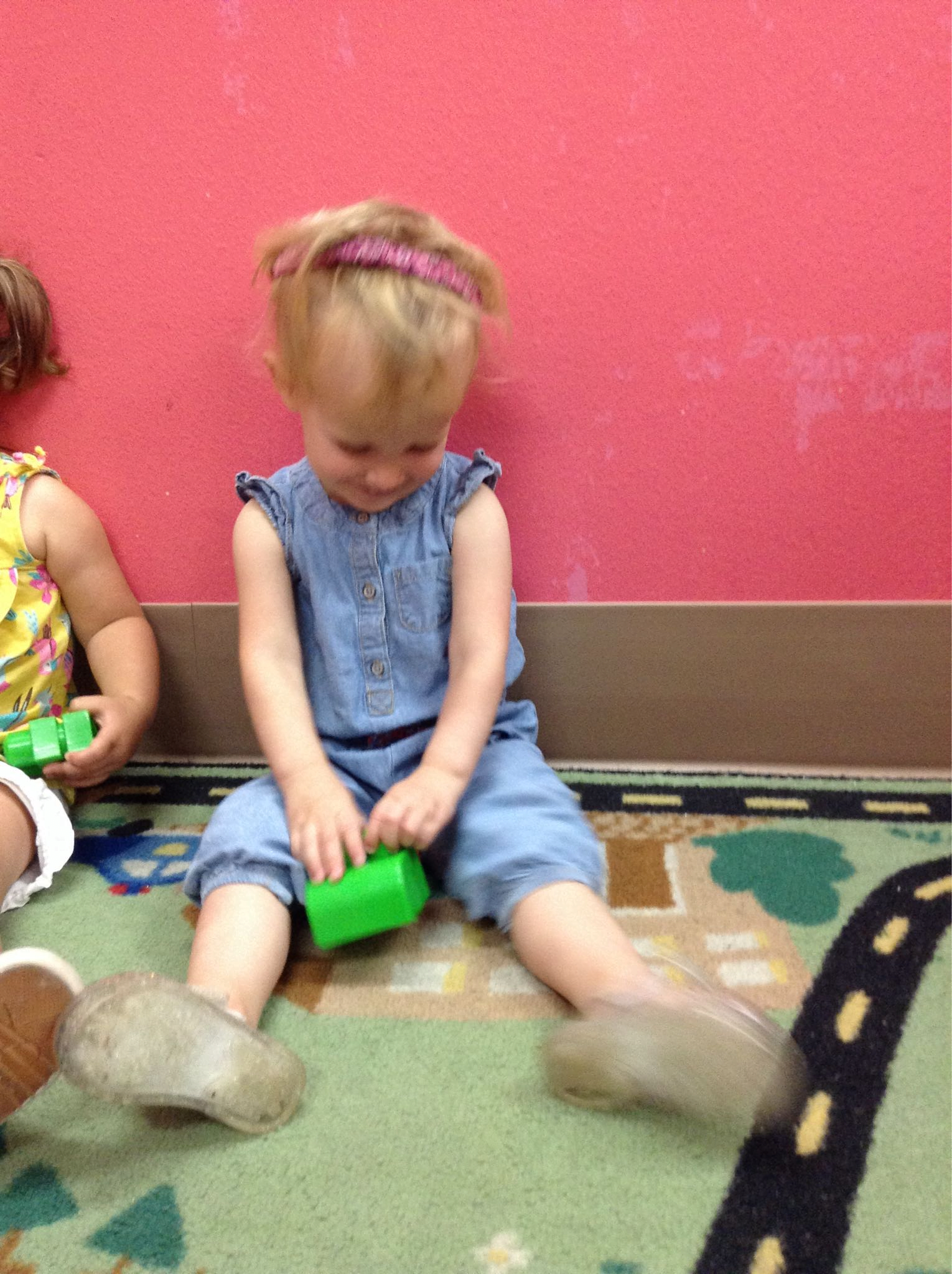 Tonight for dinner, we had sloppy joes made with ground turkey, with a side of pasta & green beans.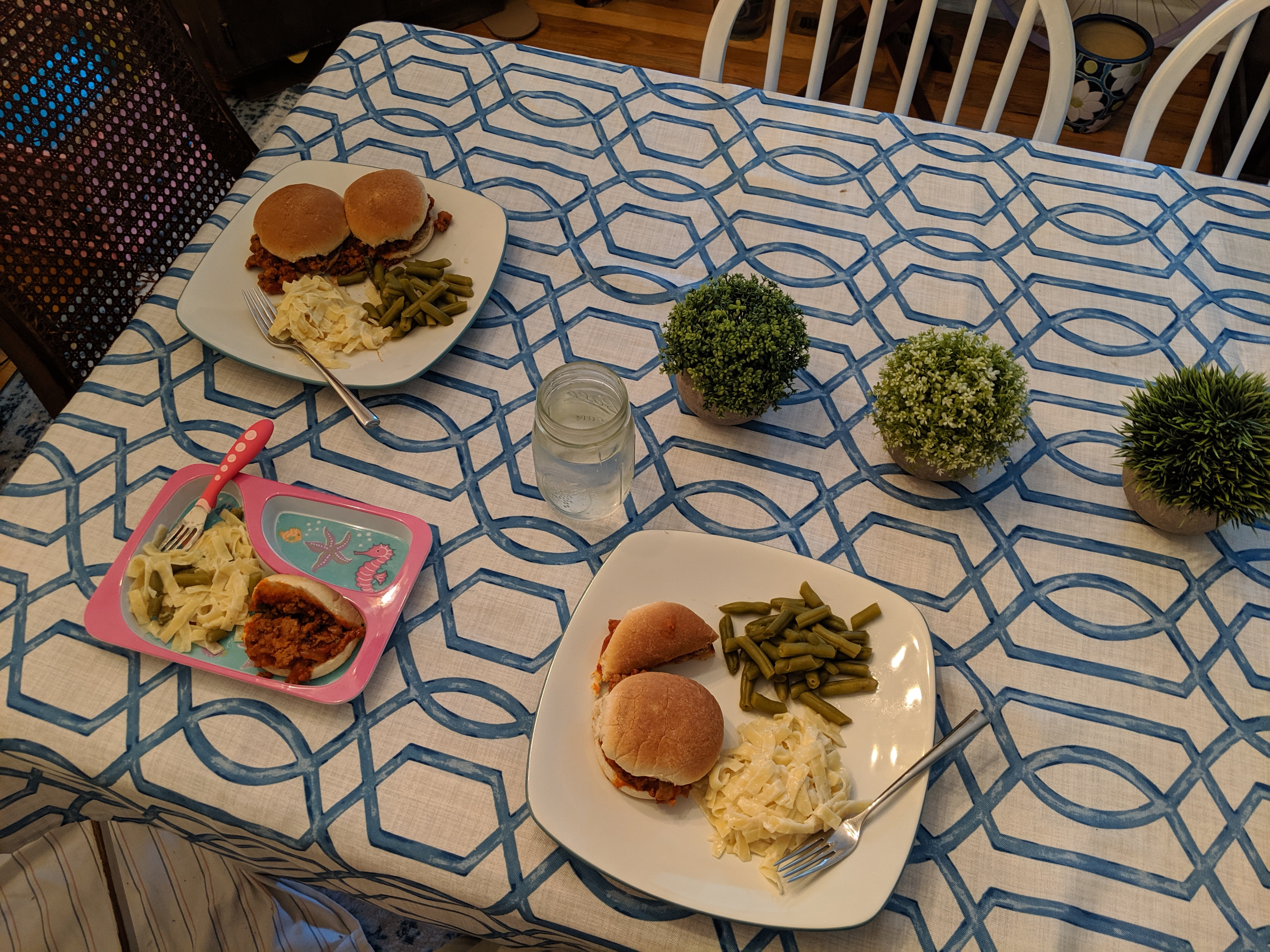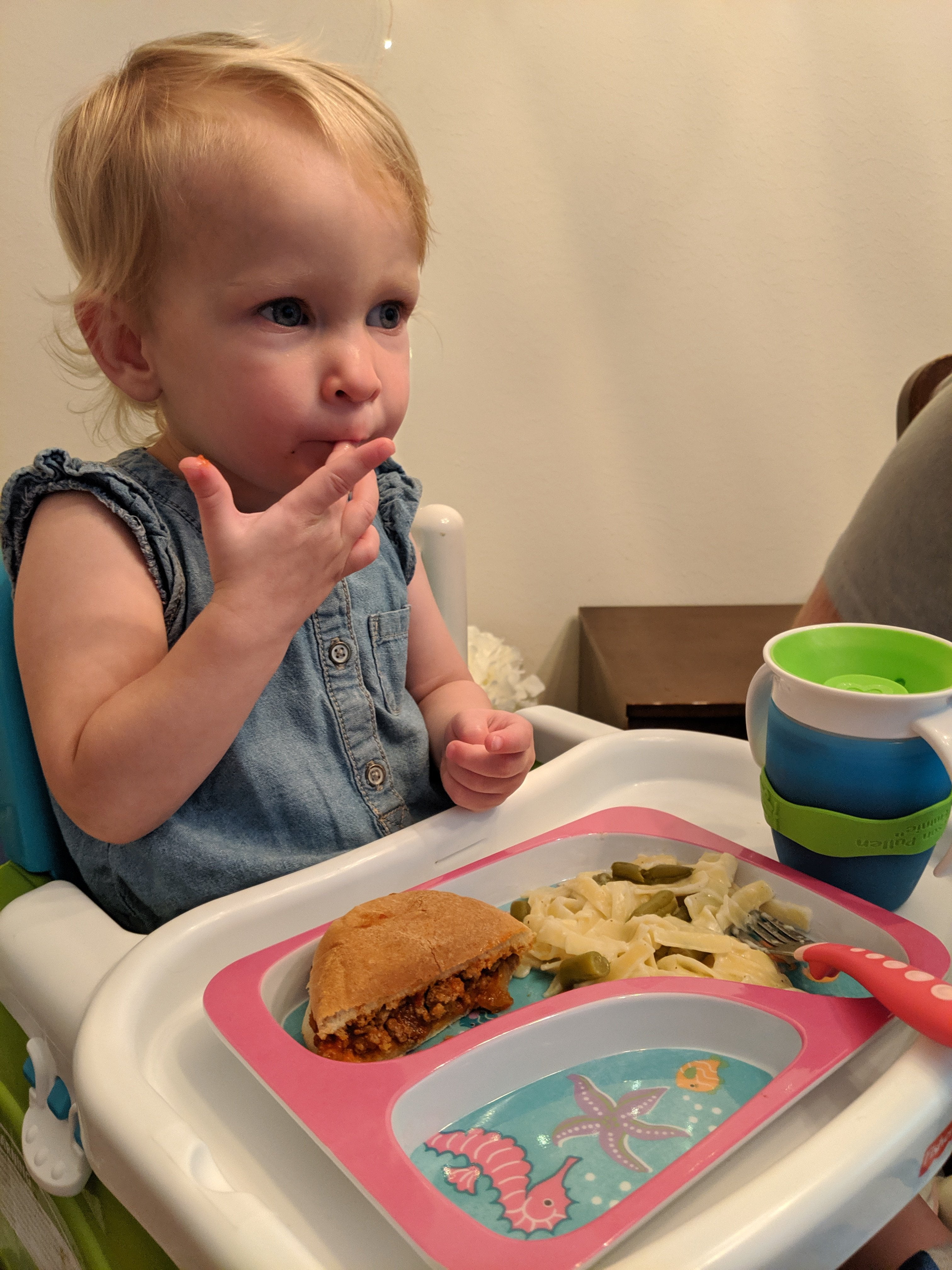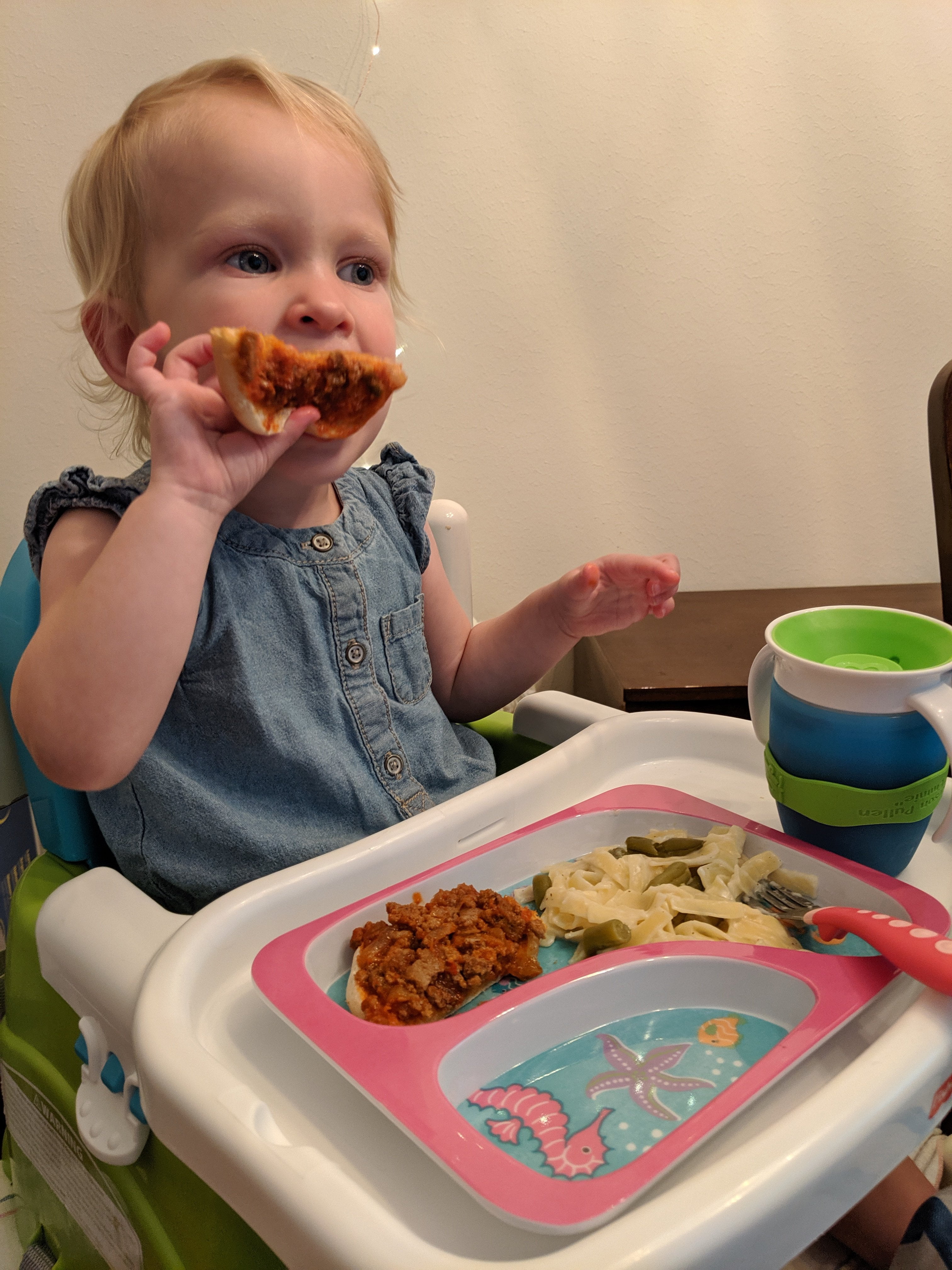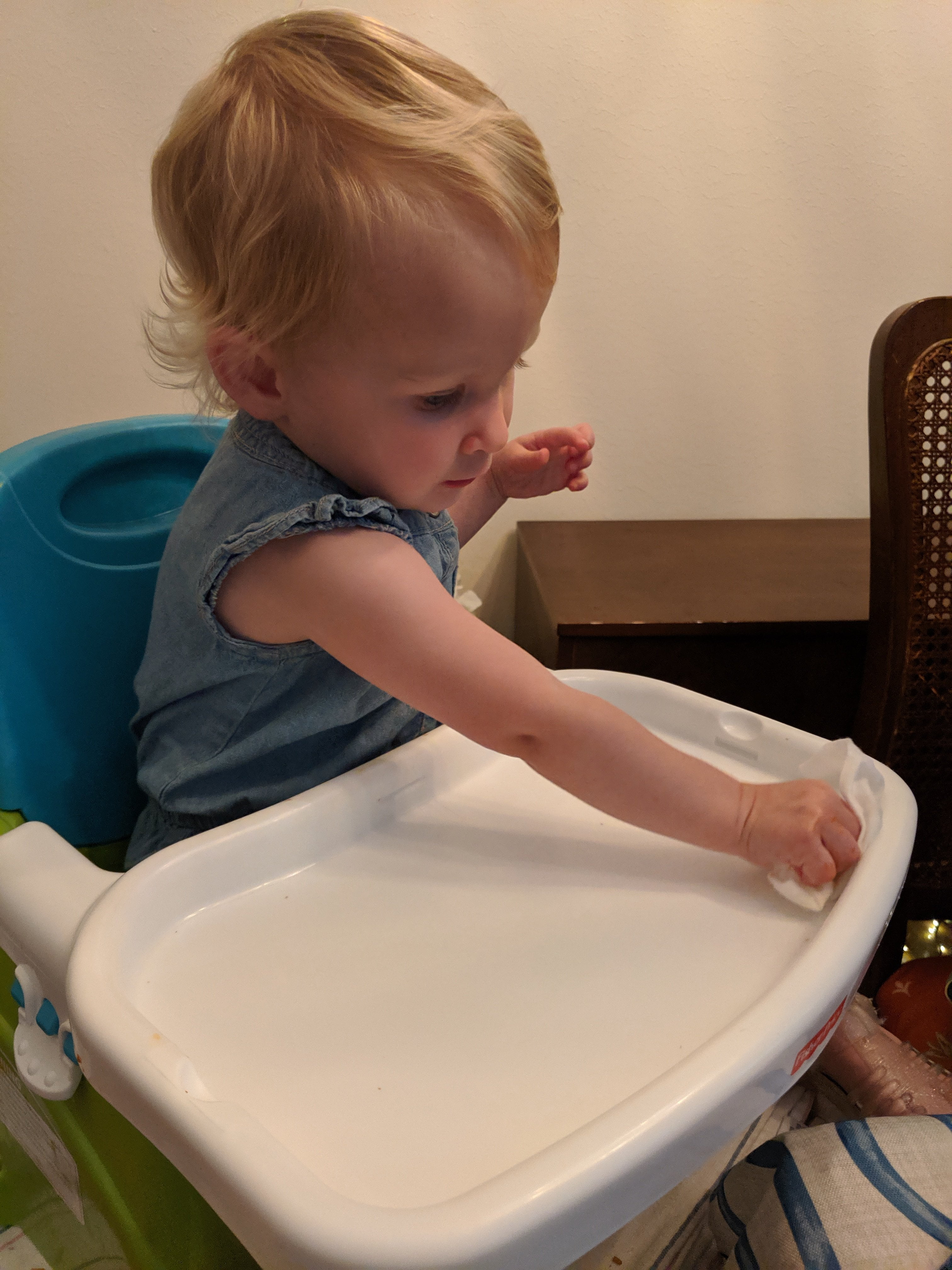 Then Emerson and I played with bubbles and chalk while daddy started mowing the yard.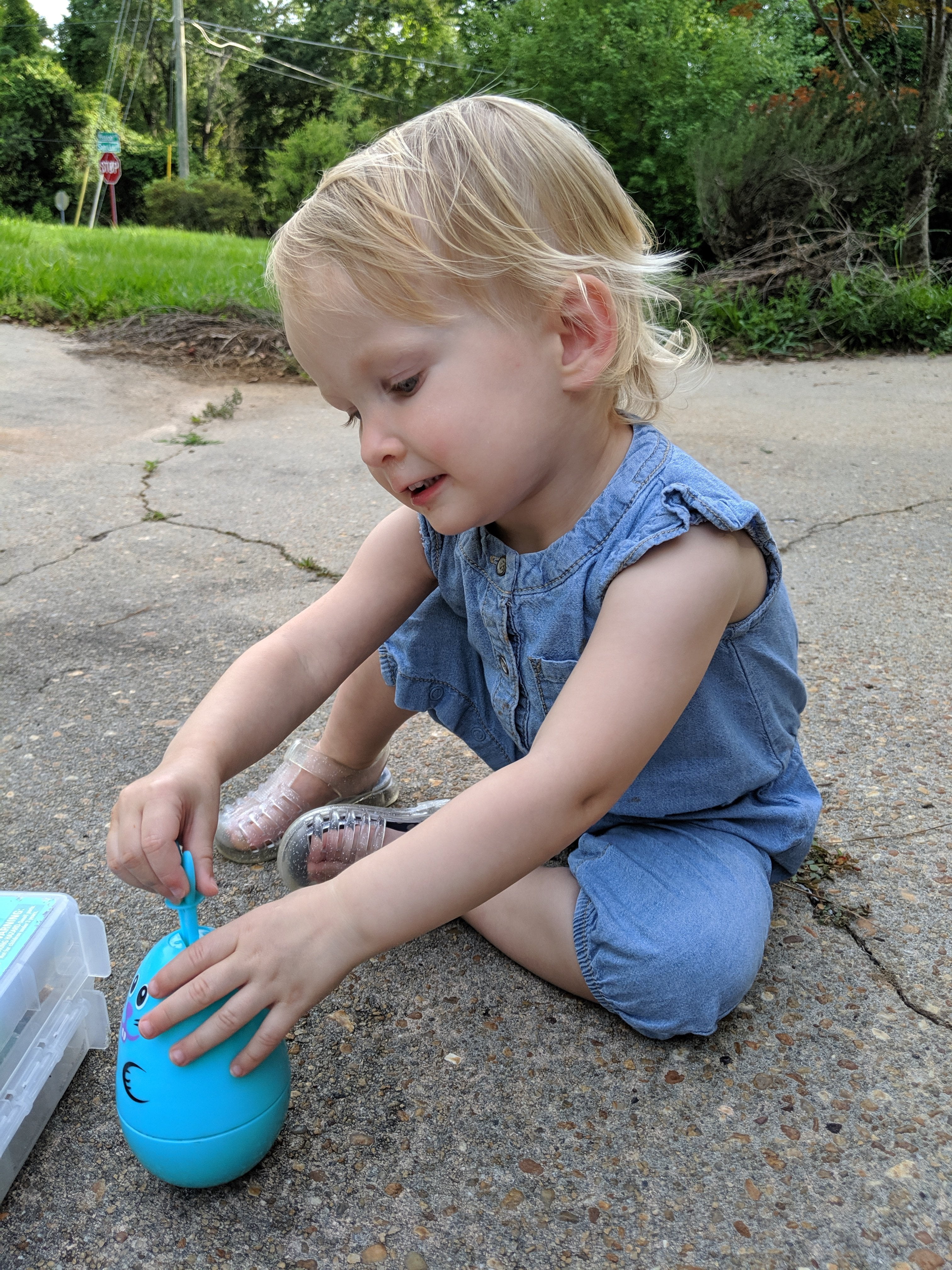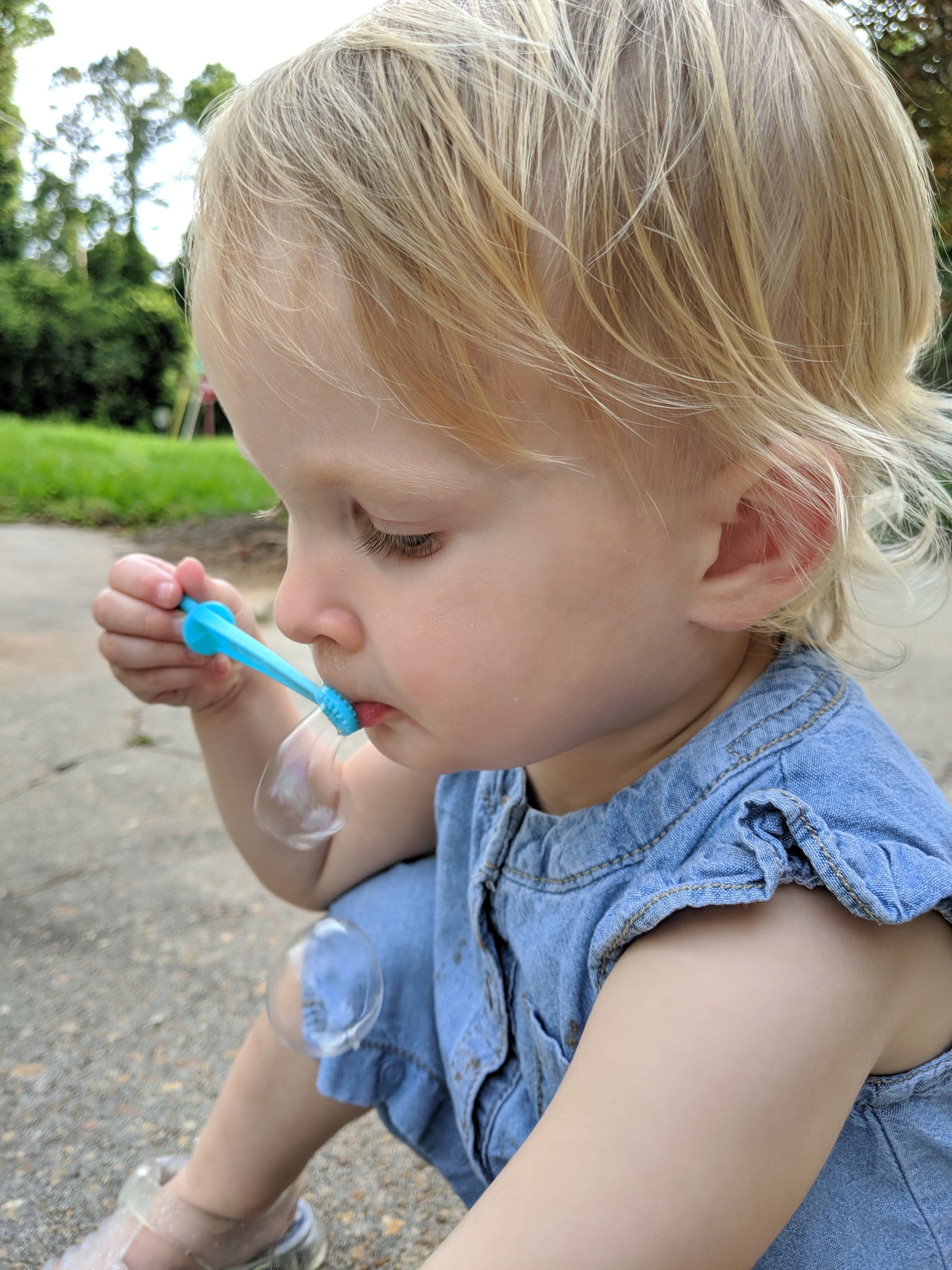 She got chalk all over herself, and it was adorable. She also got it on the but of her romper, which to me, just made her look like a New York City artist, covered in her messy art supplies.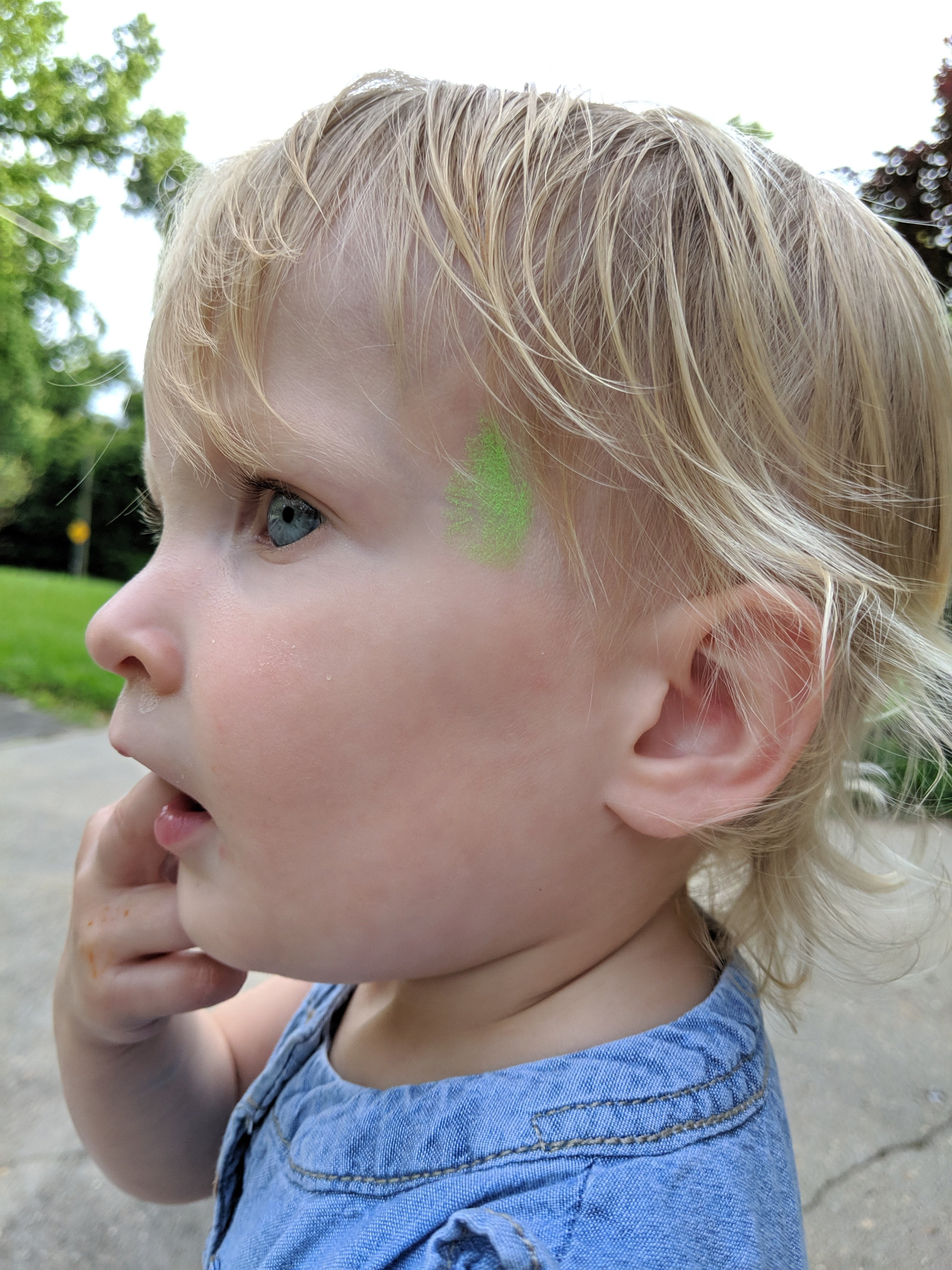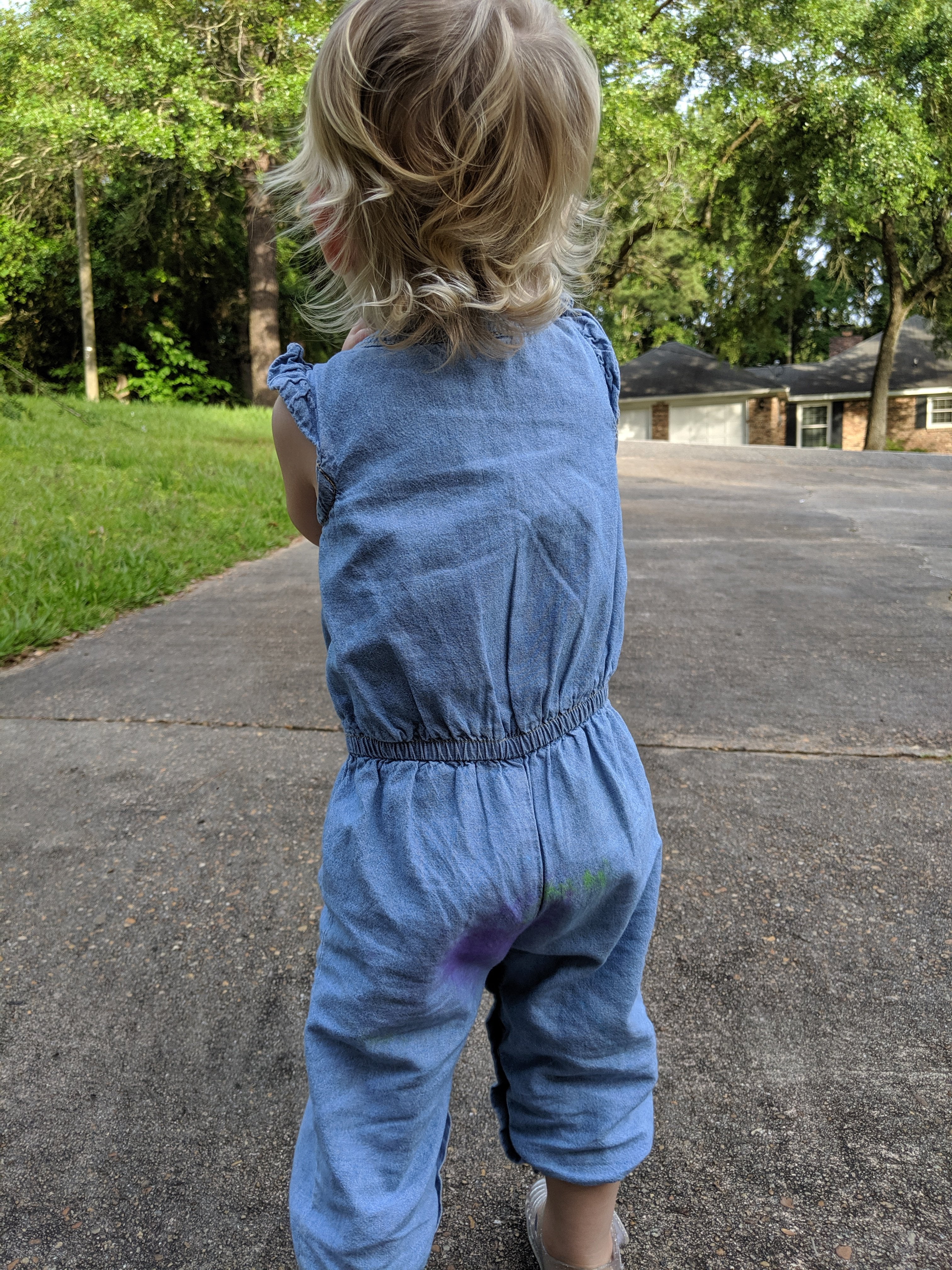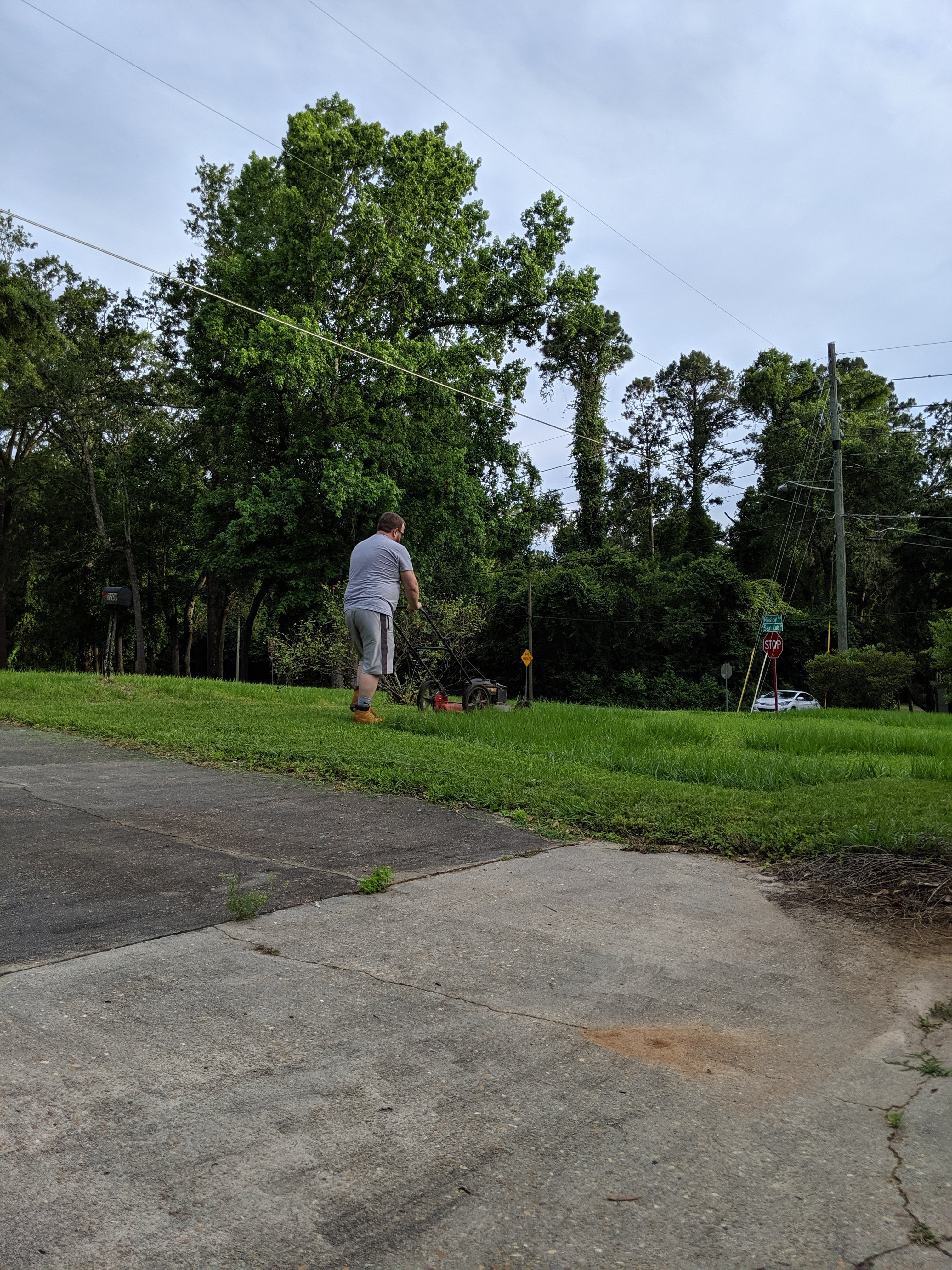 I brought Emmie inside for bedtime, and I read The Little Golden Book "Peter Pan" to her again. And she loved it again. She needed a little more rocking tonight than usual, but once I got her calmed down, she was ready to lay down and go to sleep. I put away the leftovers from dinner, and then changed clothes to join Jeff in the yardwork. I started doing my normal stuff, trimming bushes and plants, and pulling weeds. And then I decided I wanted to see what it was like to do the mowing. So he showed me, and I only intended on doing a few passes, but I just kept going, and ended up doing about half of the yard & finishing it all up! Jeff kept working cutting down tree limbs and such, and taking piles of all of our yard trash down to the road in the wheelbarrow.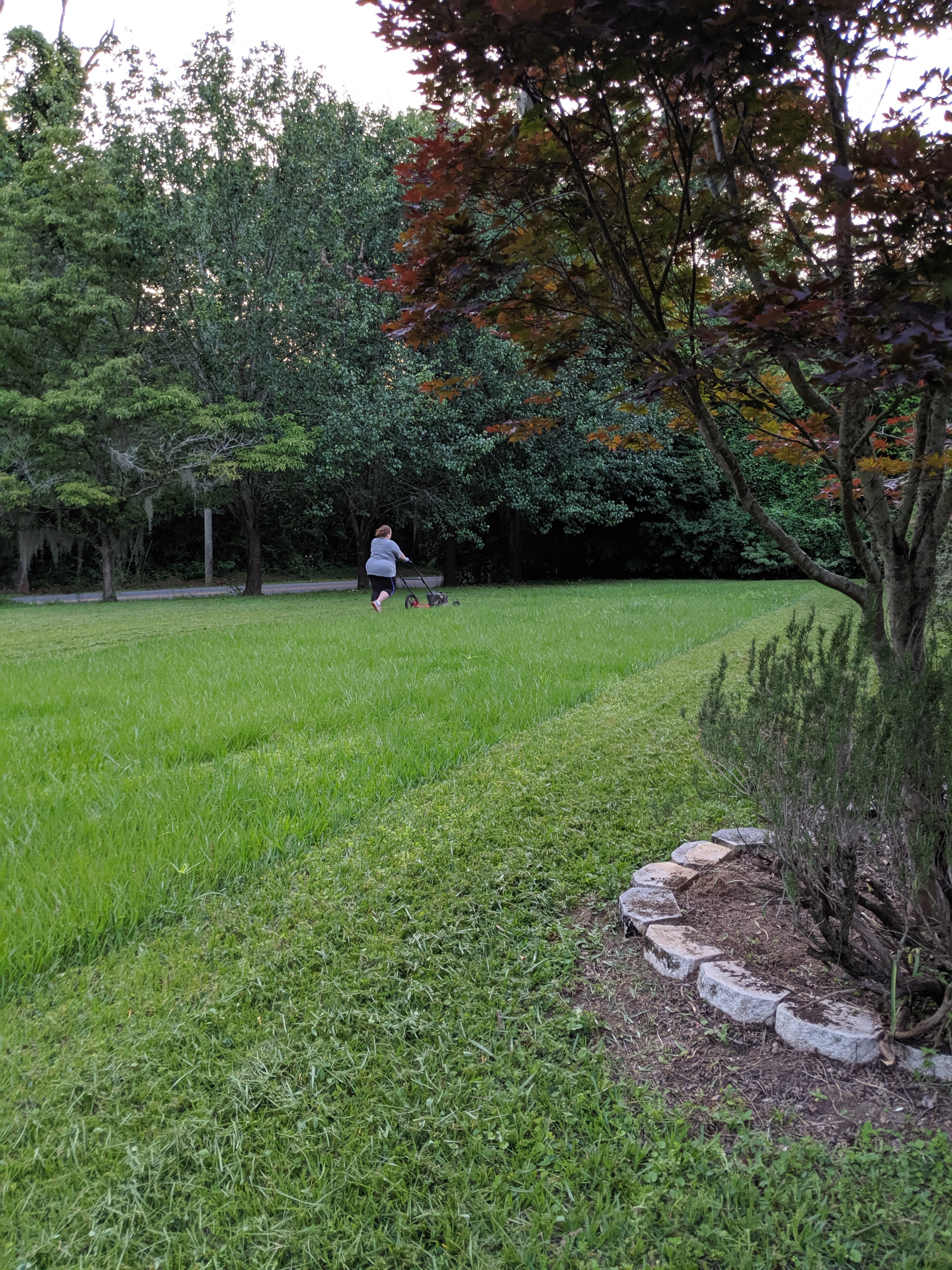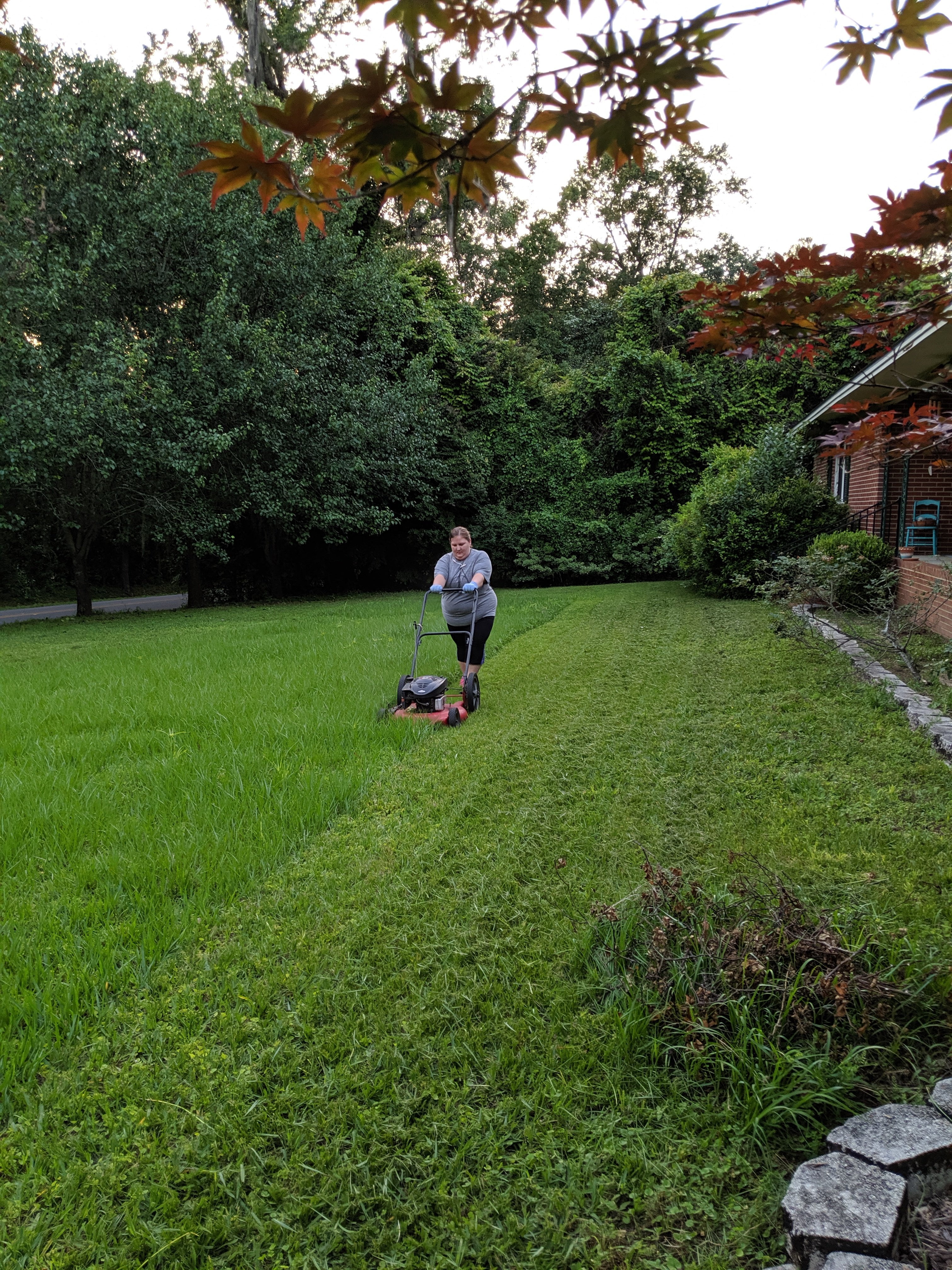 We were proud of ourselves afterwards, but good grief that was exhausting!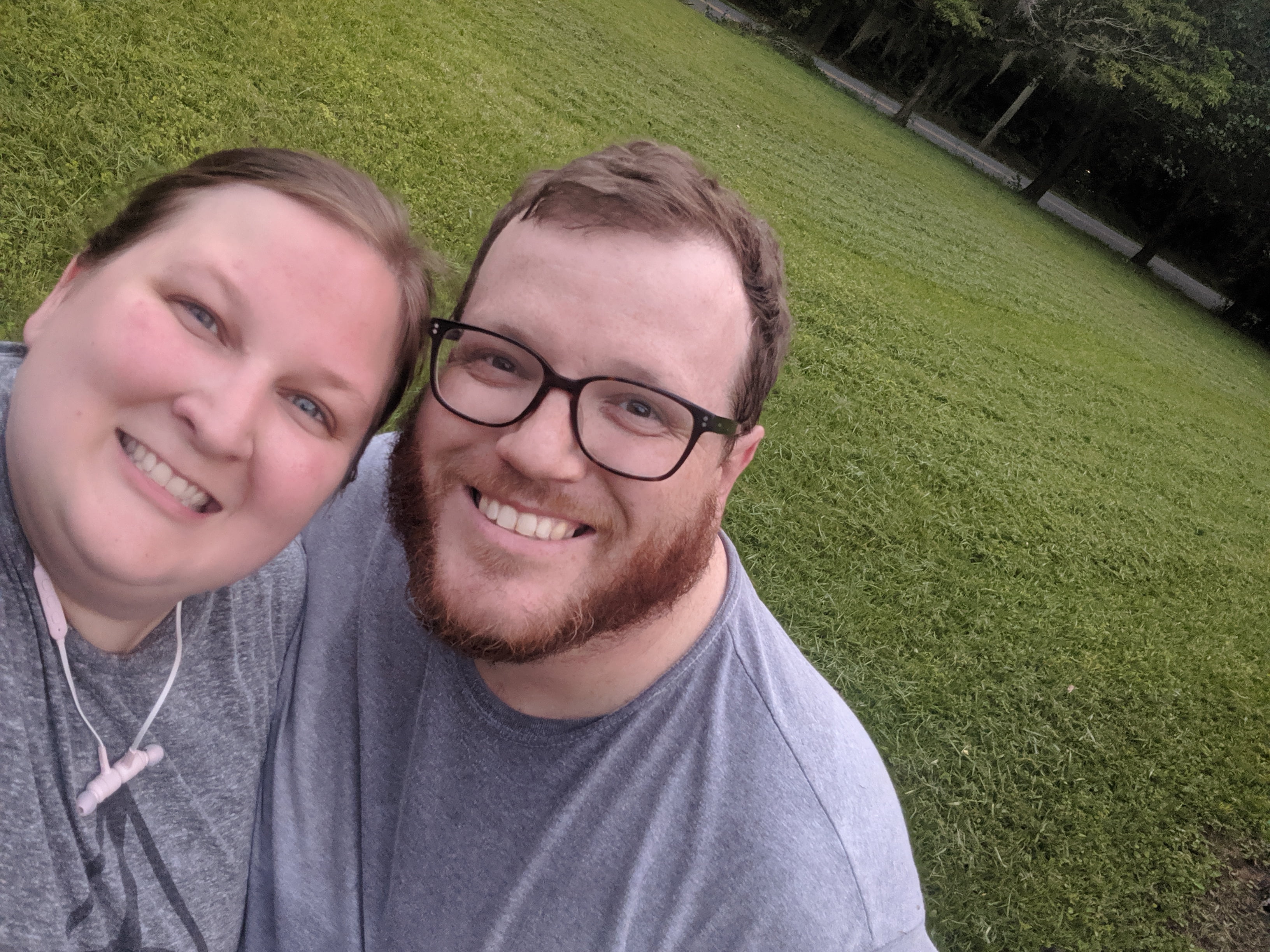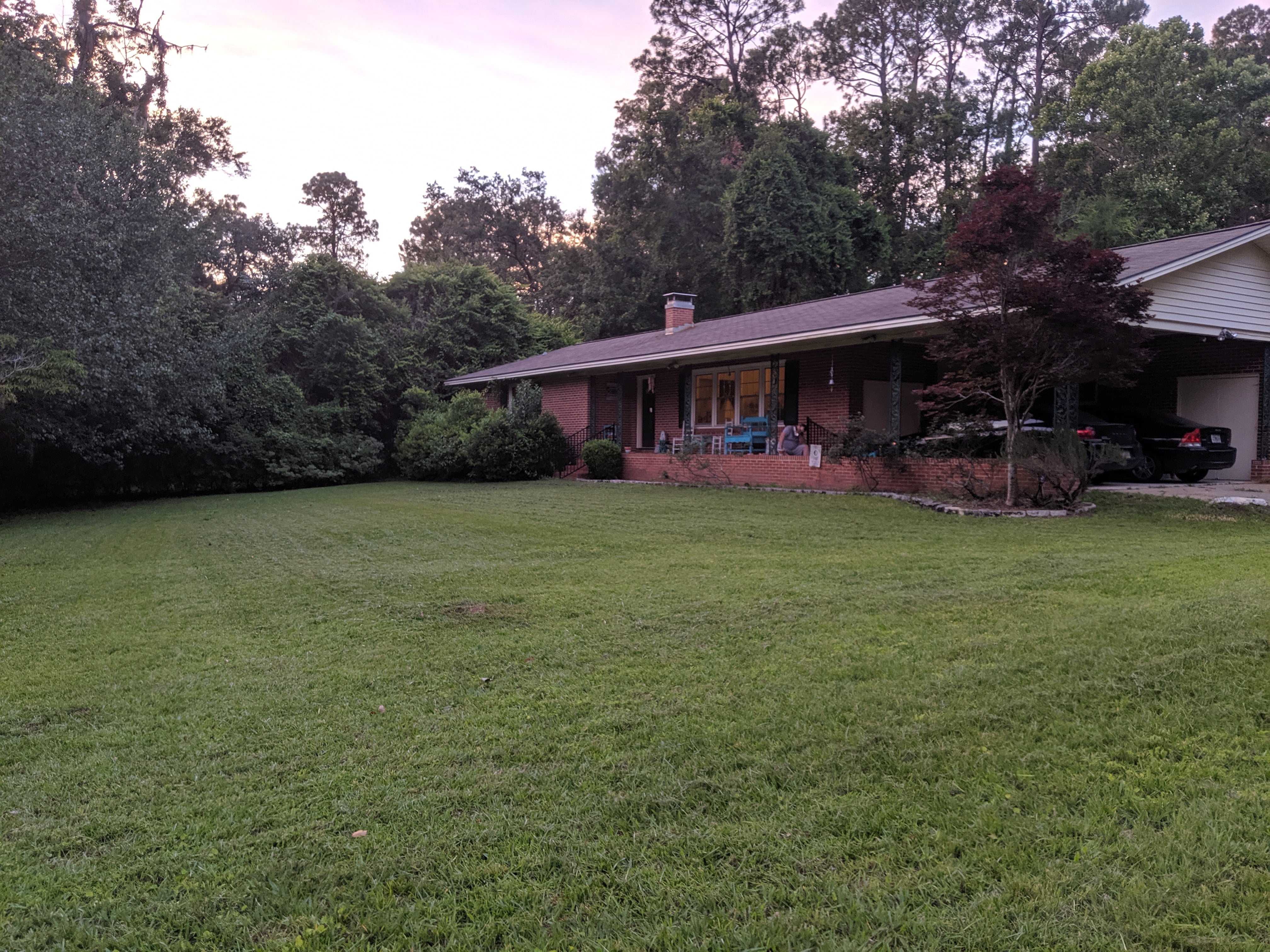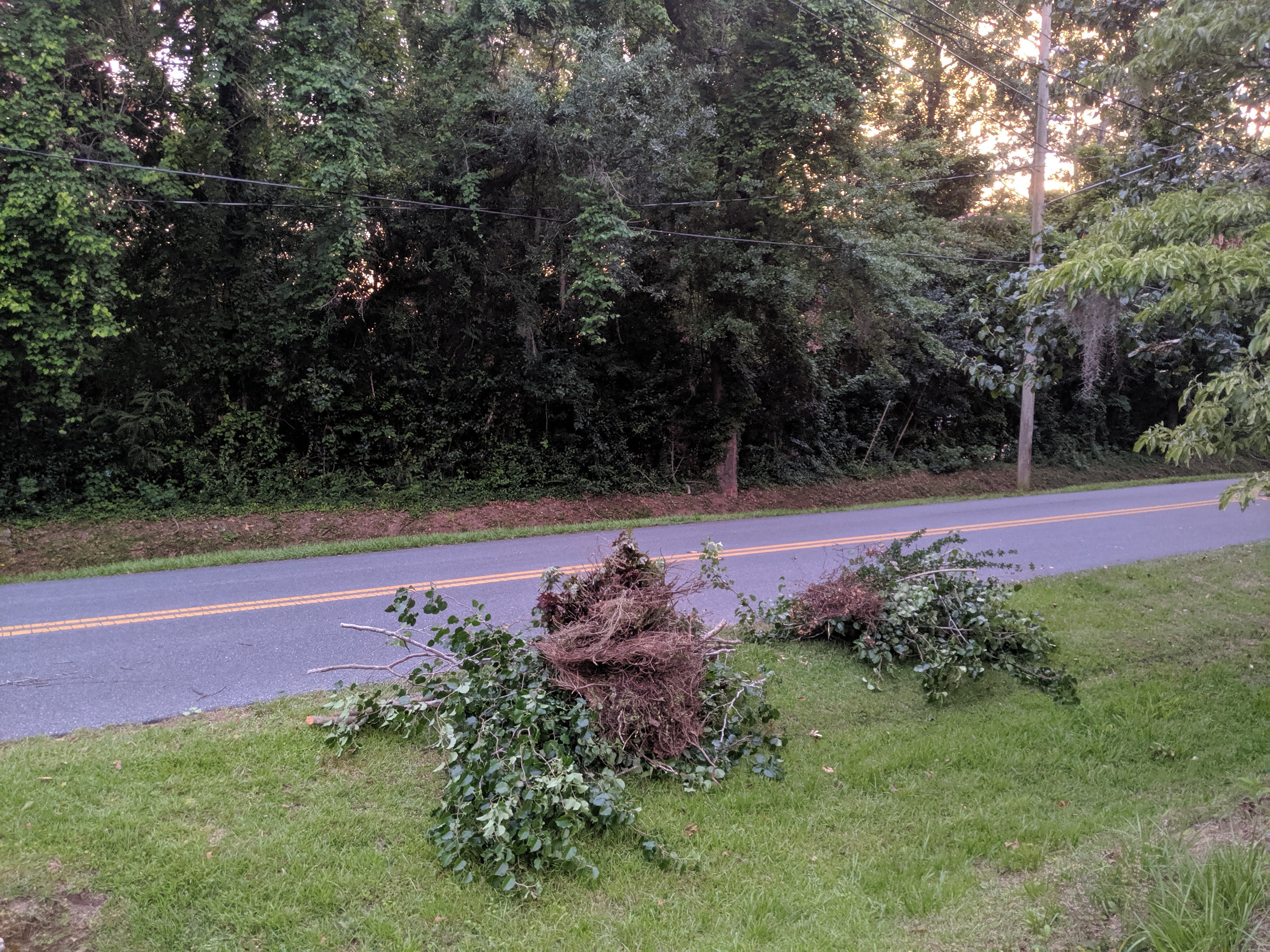 When we finished, I pulled up the security camera to check on Emmie, and I just bought it was cute the way she was all starfish-ed out, since she normally tucks herself up tiny with her butt up in the air.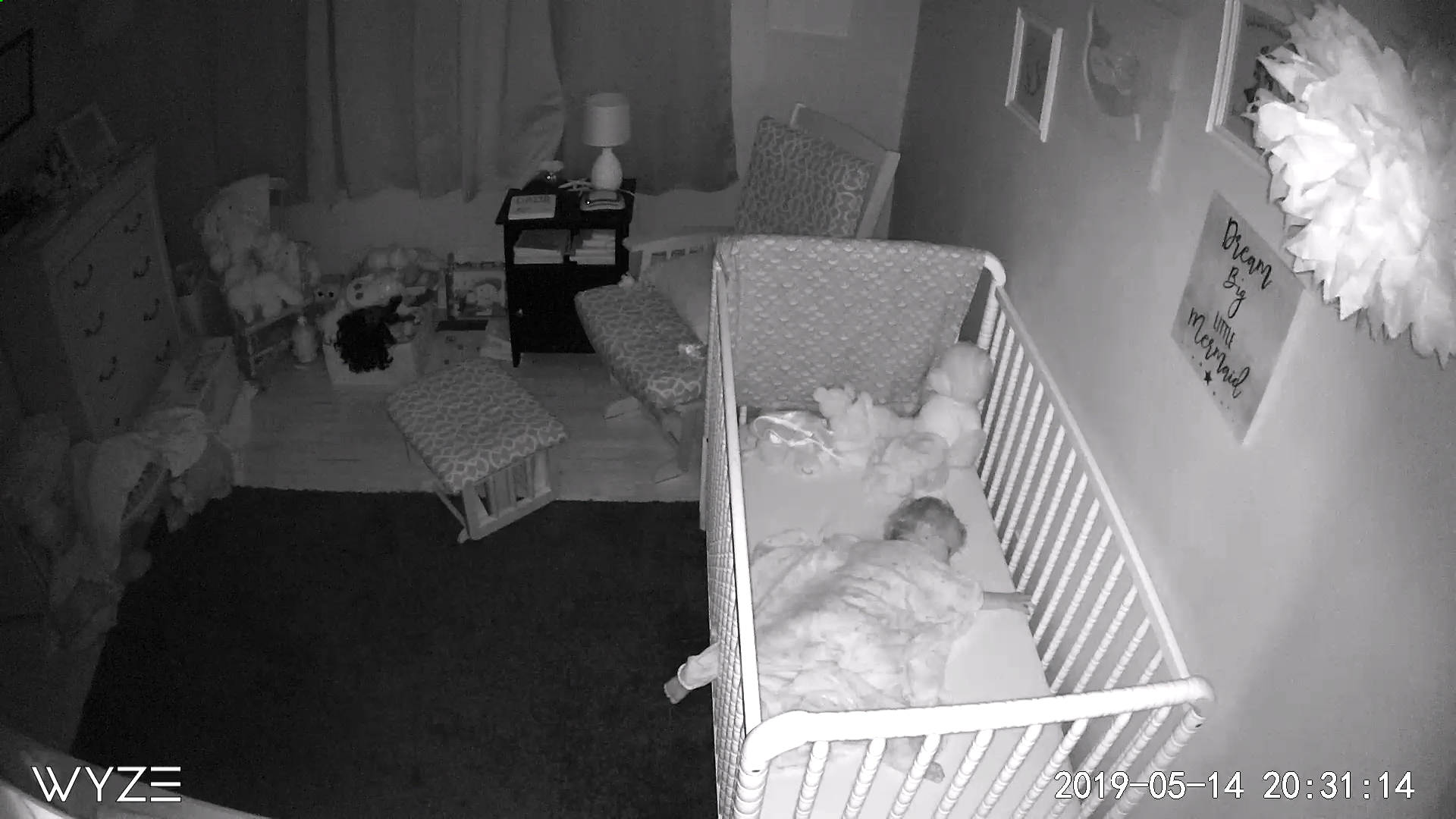 Also you guys, this new Seche Vite top coat is legit. I painted the color on my nails last night at 9:45, painted the top coat at 10:05, and went to bed at 10:40. And then I woke up this morning with absolutely ZERO sheet marks, and my nails looking perfect. If you ever paint your nails (fingers or toes) at home, you need this stuff in your life. I bought this one-pack for $6.44 (I think it was actually only $5.82 when I bought it the other day), but next time I'll get this two-pack for $8.44, which saves about $4! Y'all seriously need to buy this stuff.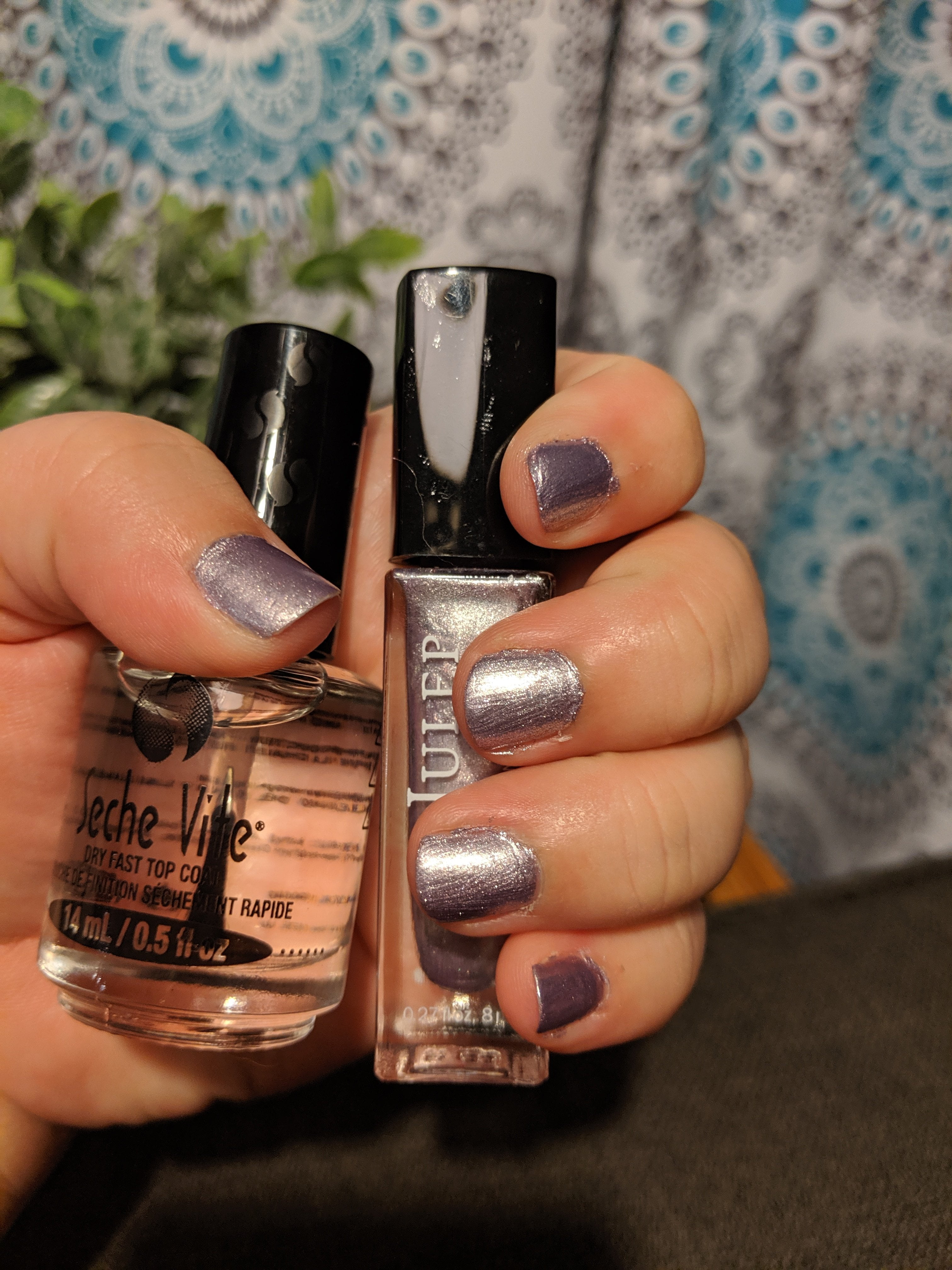 I'm now showered and cleaned up from my yard work, and just super exhausted. We're going to start an episode of "Fringe," but I'll be surprised if I don't fall asleep before it's over!