We had scrambled eggs and toast for breakfast this morning, and this tiny girl ate almost her entire plate full of food.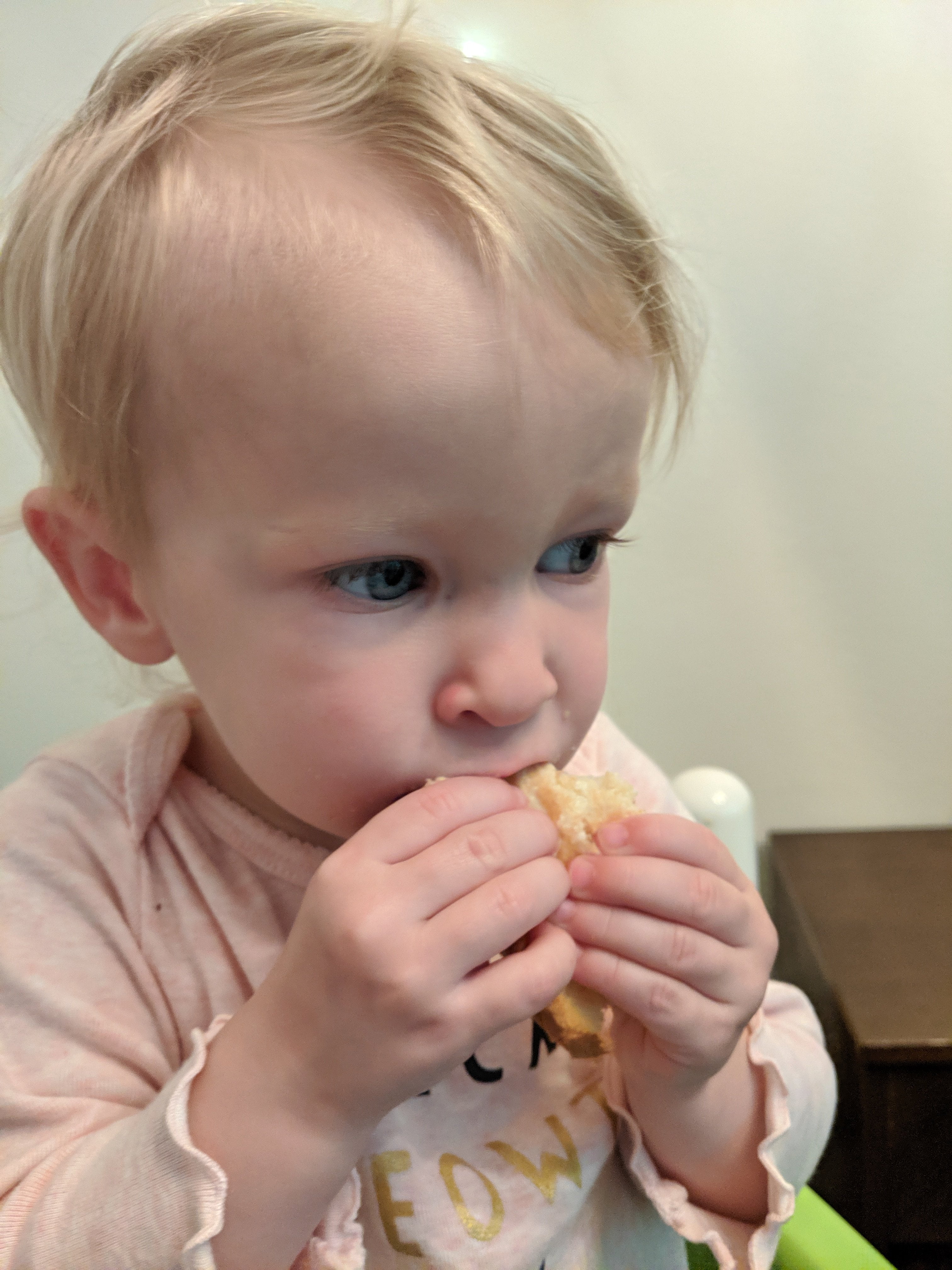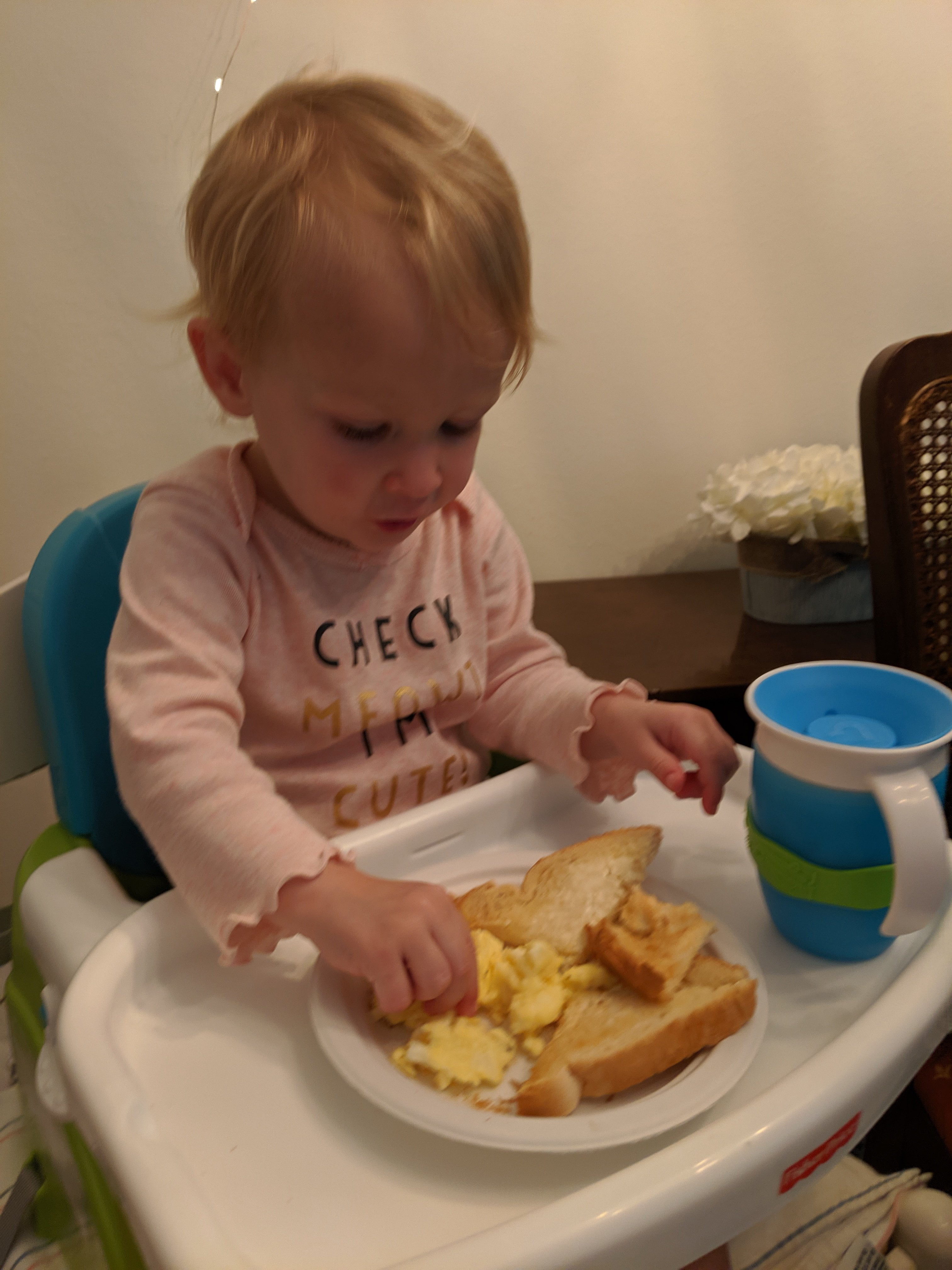 After a little bit of playing (on Emmie's part) and getting started on some cleaning (on the grown-ups part), we ran a whick errand to Publix for a few things I didn't get in my Walmart order yesterday. And Emmie was a good girl in the buggy, so she got a sprinkle sugar cookie she we were there.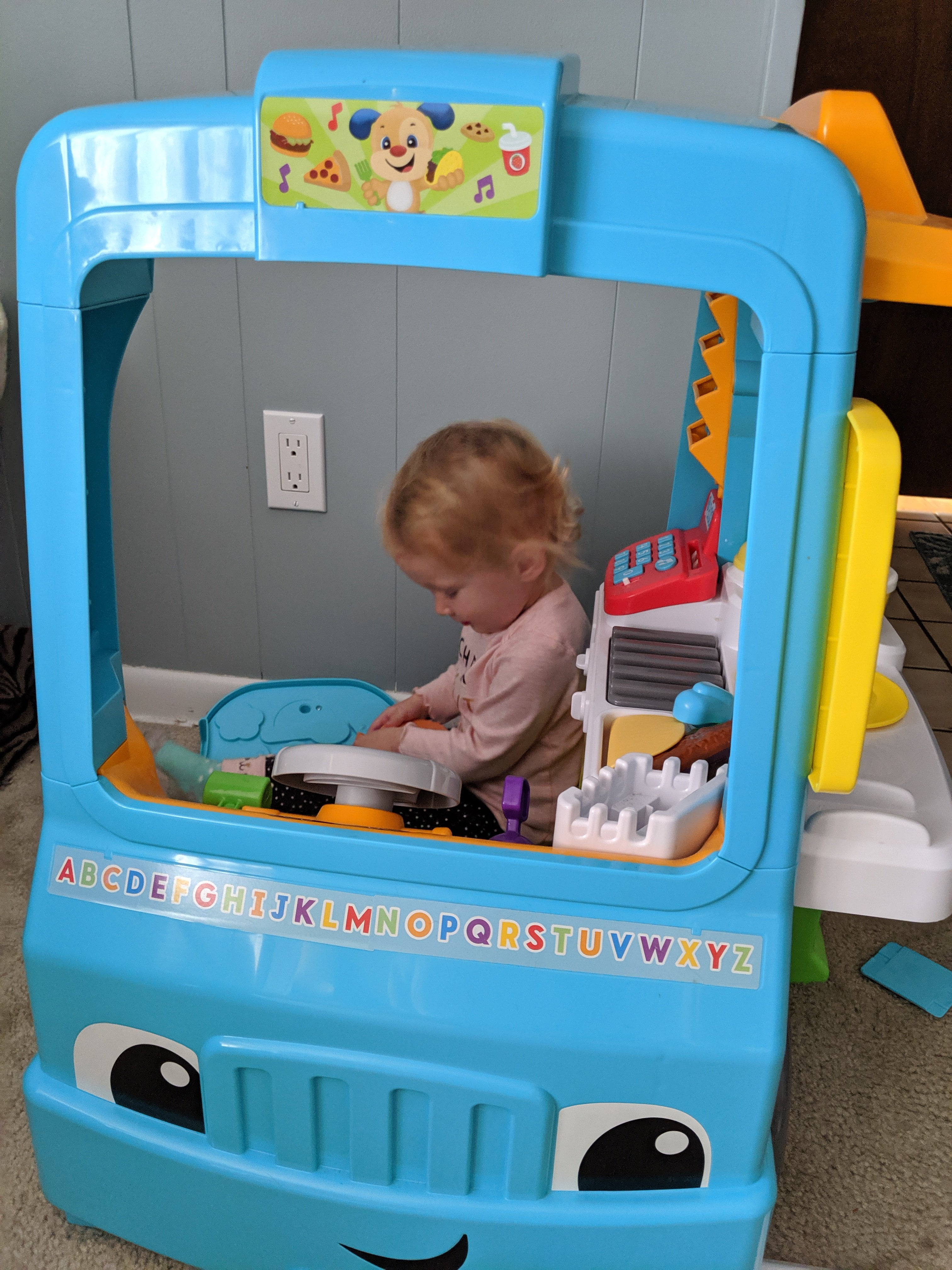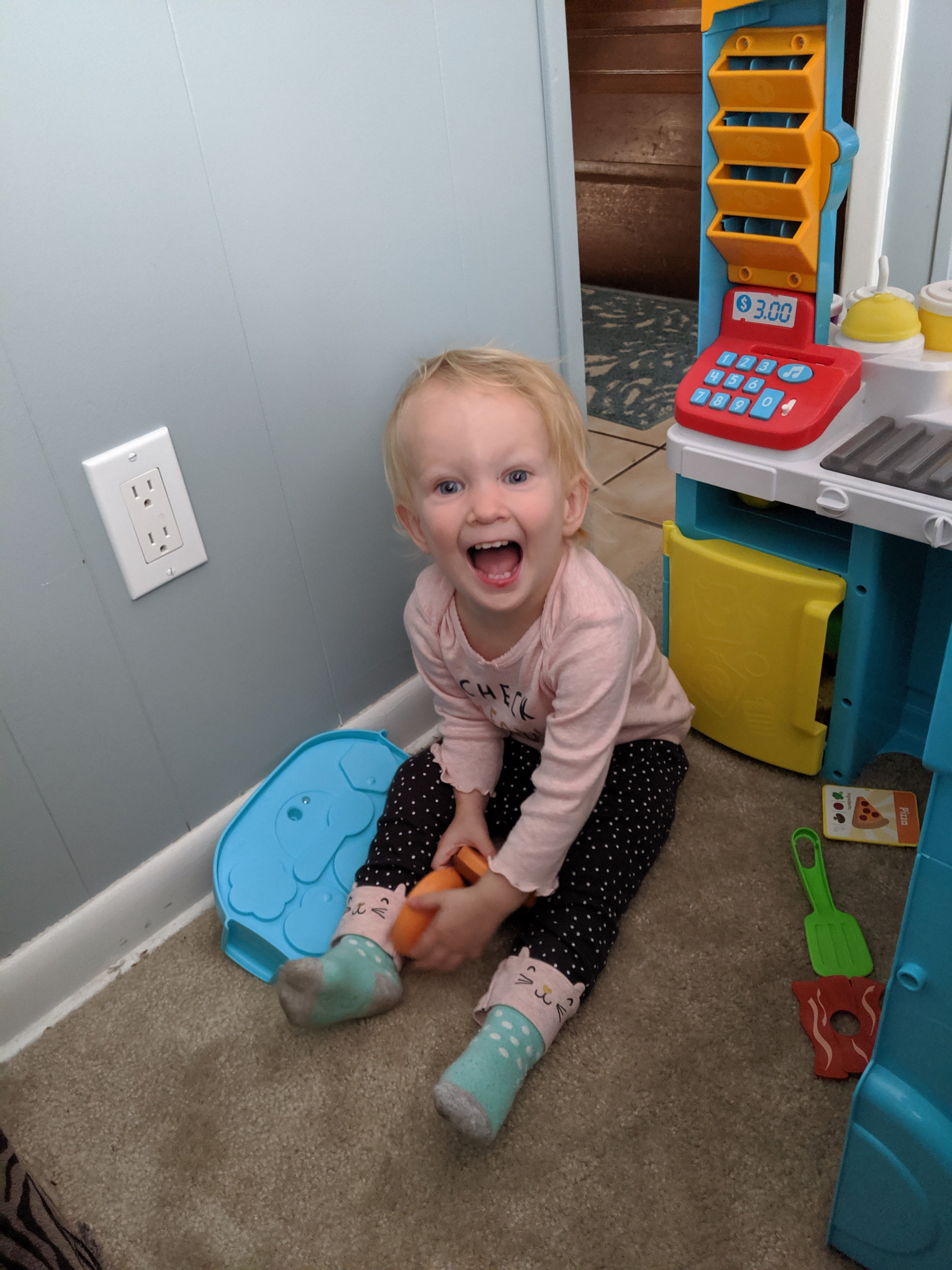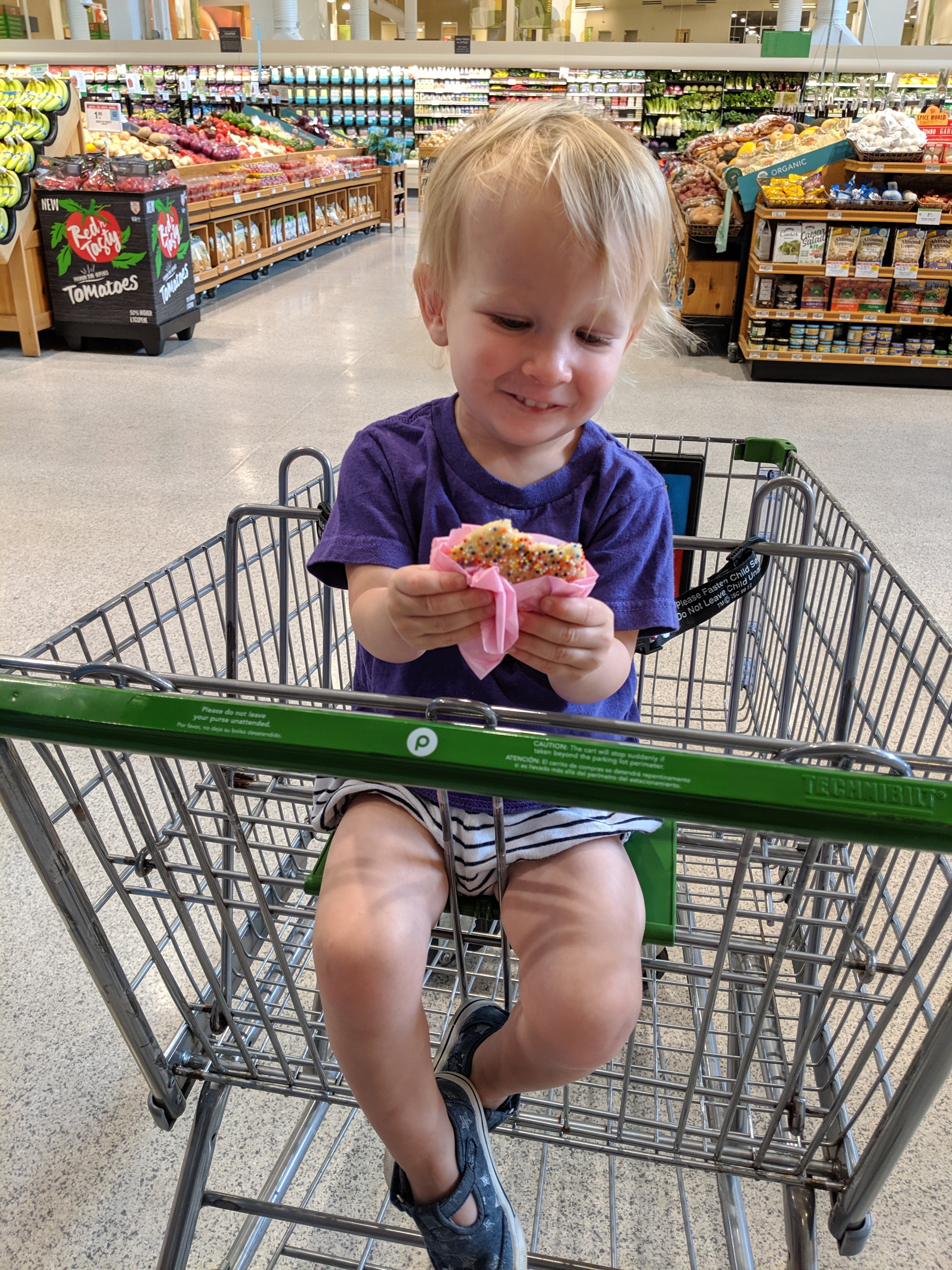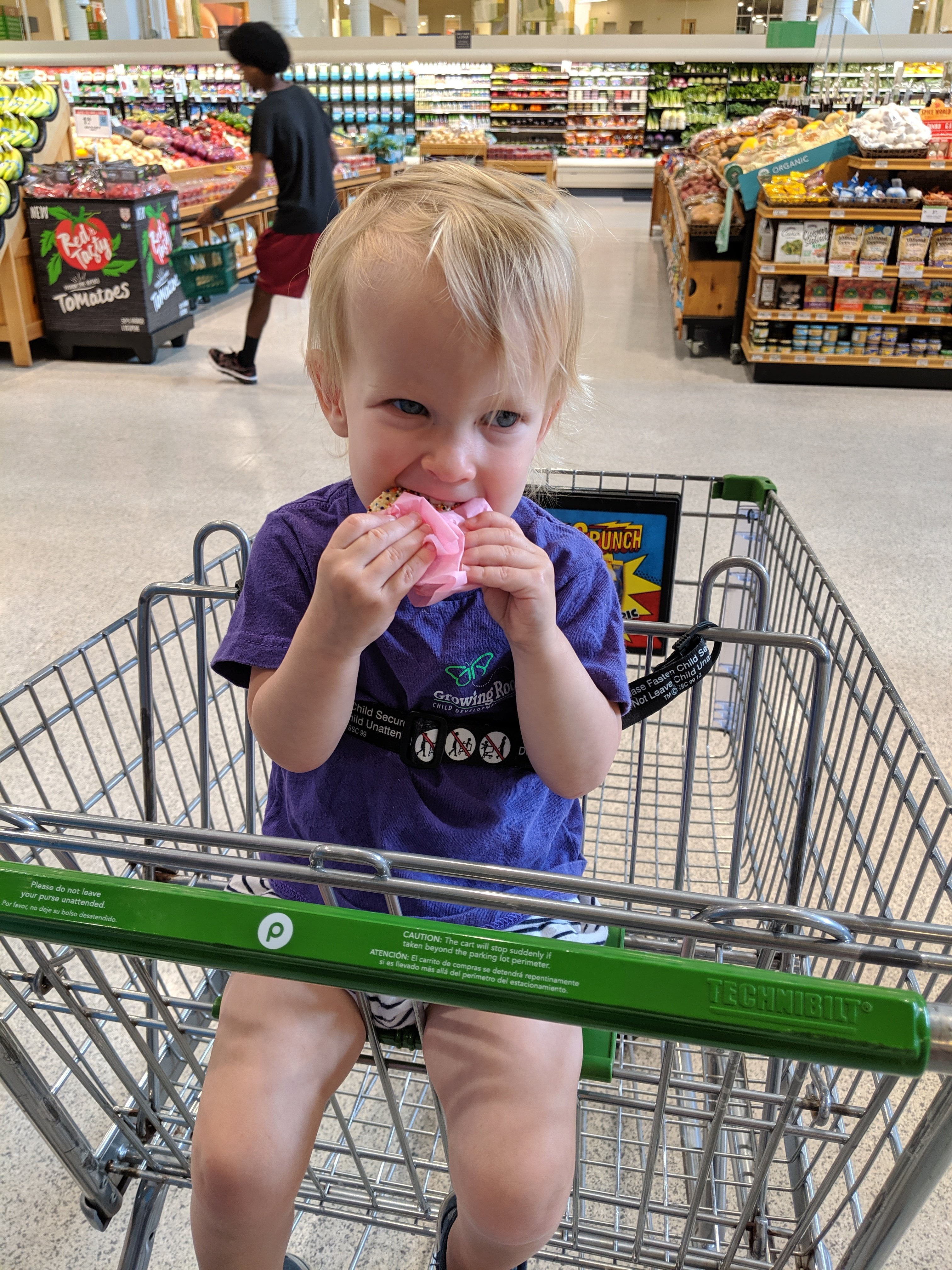 We did some more playing and cleaning, and I got our dinner started. I made Slow Cooker Korean Beef, and we had Jeff's parents over for Nana's Mother's Day dinner. I made the recipe exactly like she said, except k substituted the Sriracha for red pepper flakes. We don't really like Sriracha, so I didn't want to spend $4-5 on it, just for 1 tsp for this recipe, and never use it again. And I think the substitution worked fine!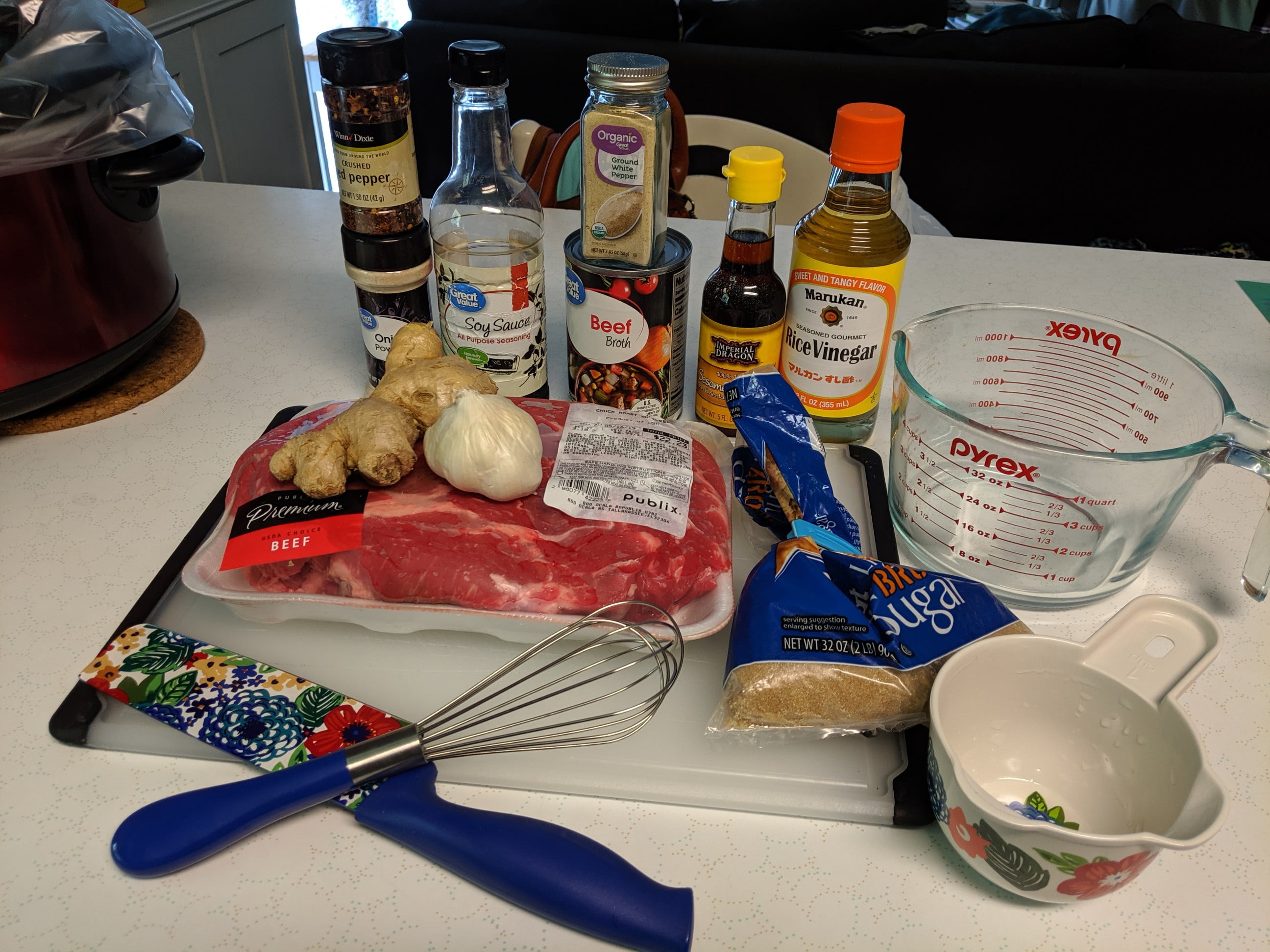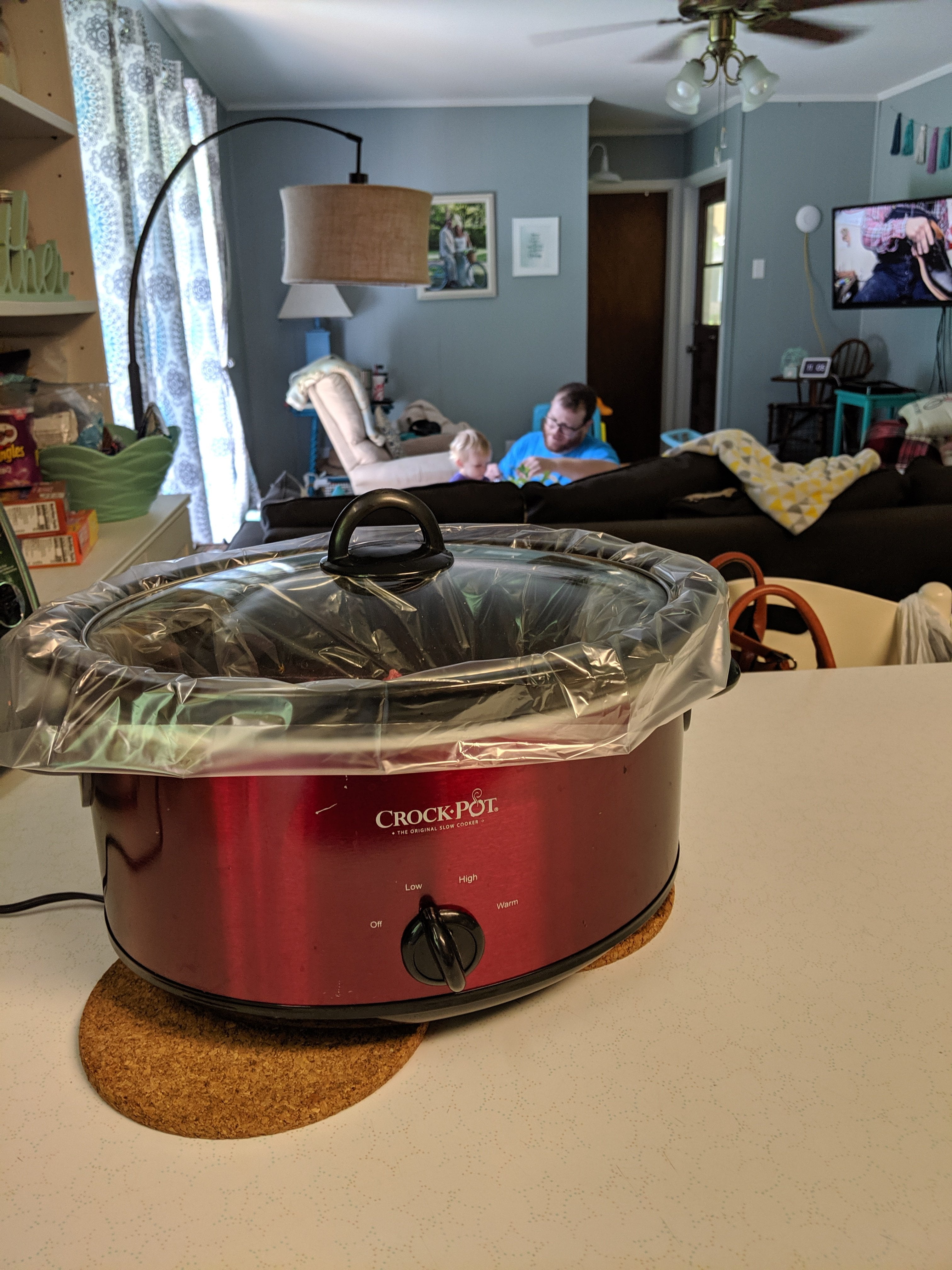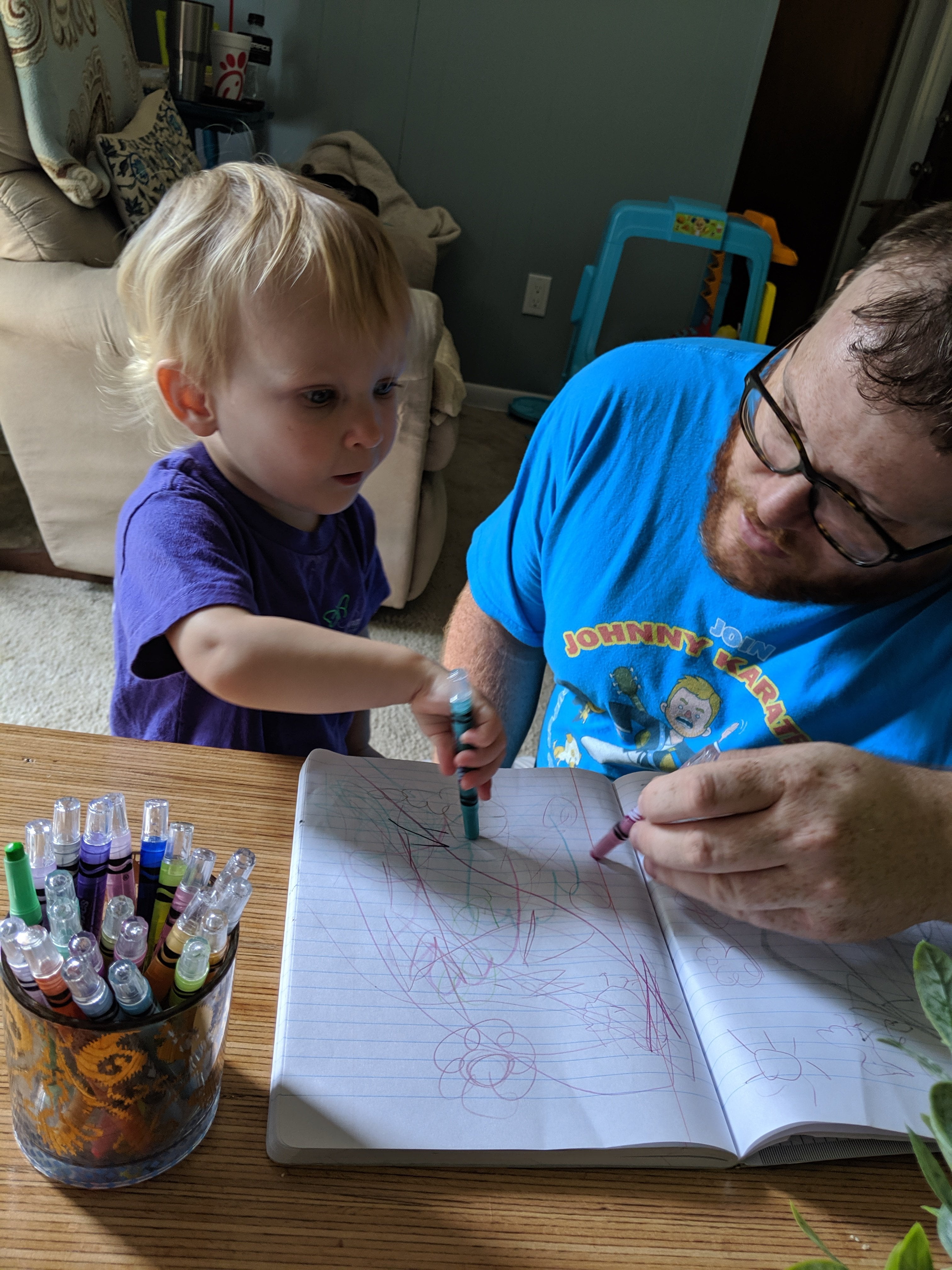 We gave Emmie some leftover Mac & cheese for her lunch, I whipped up a butter golden cake for our dessert tonight (even let Emmie lick some of the batter off the spoon), and then got her down for her nap right around noon.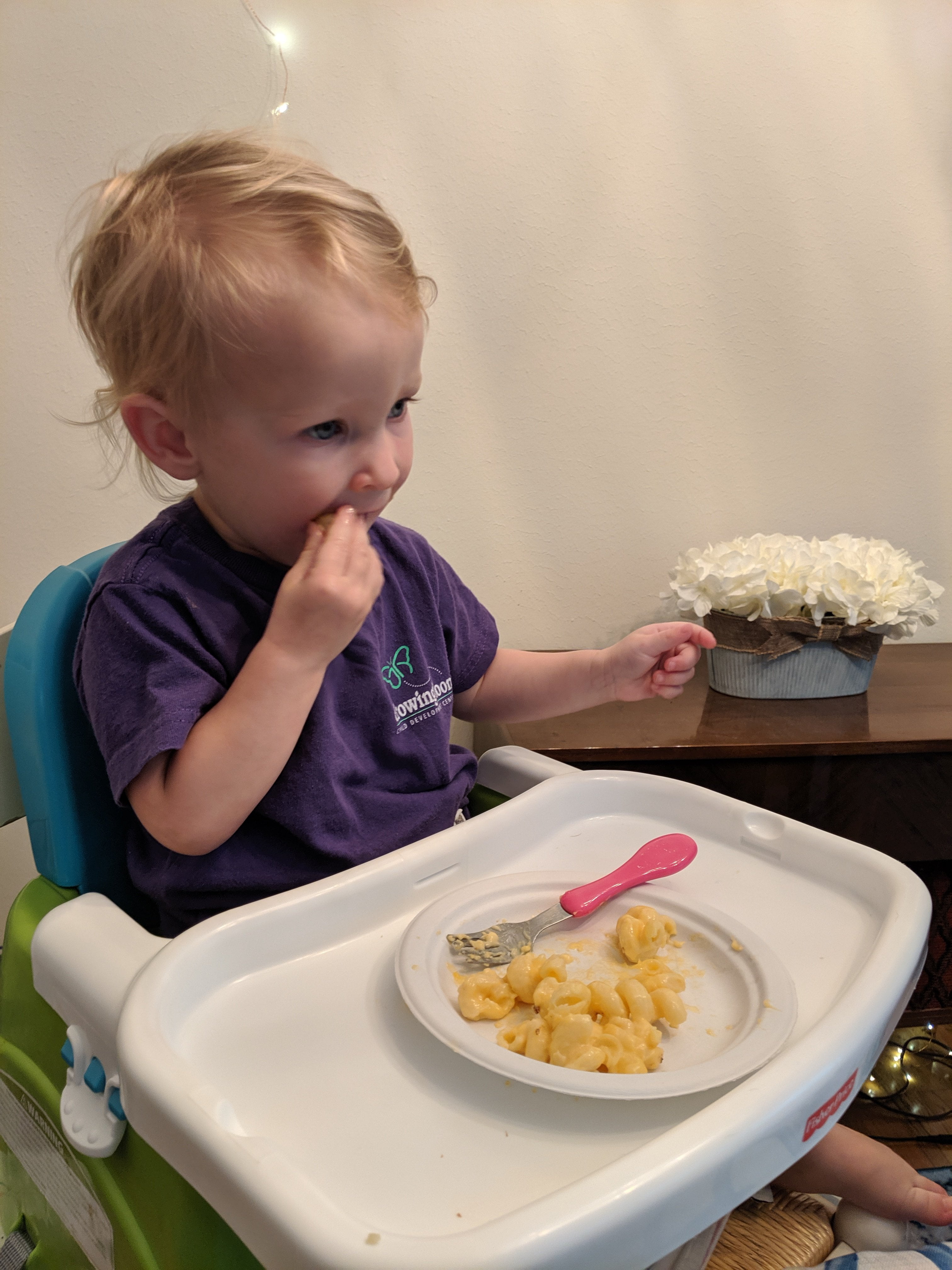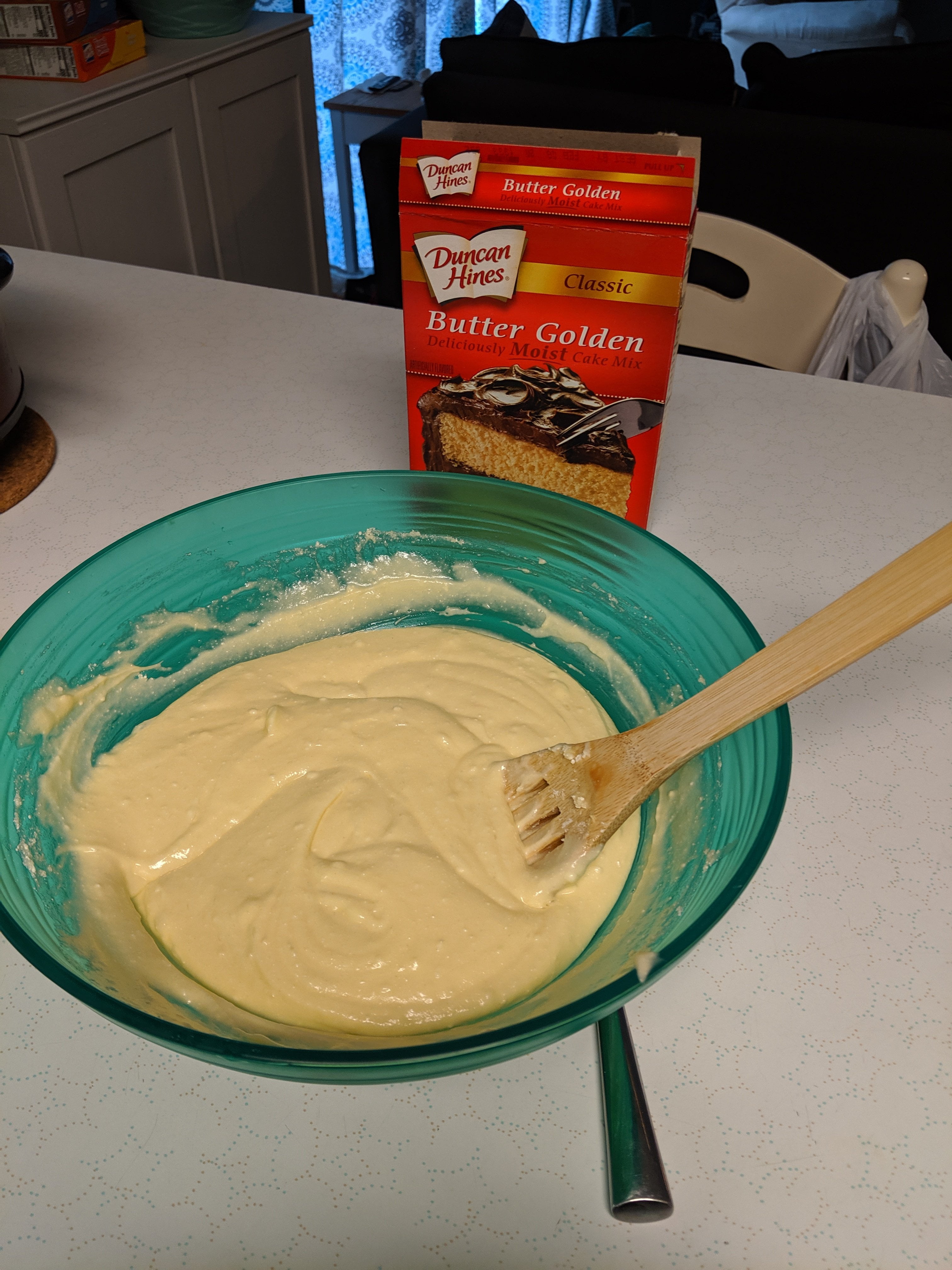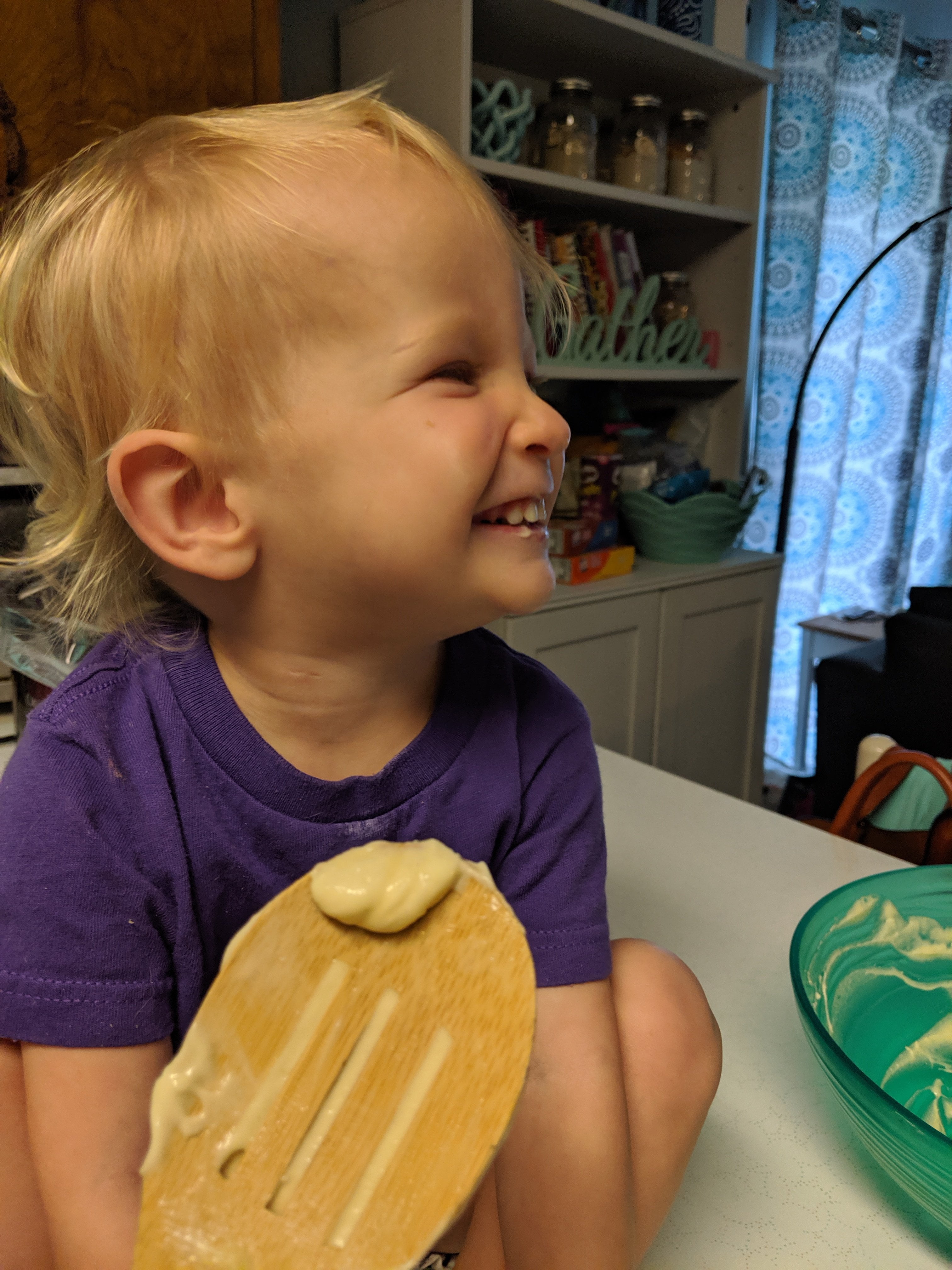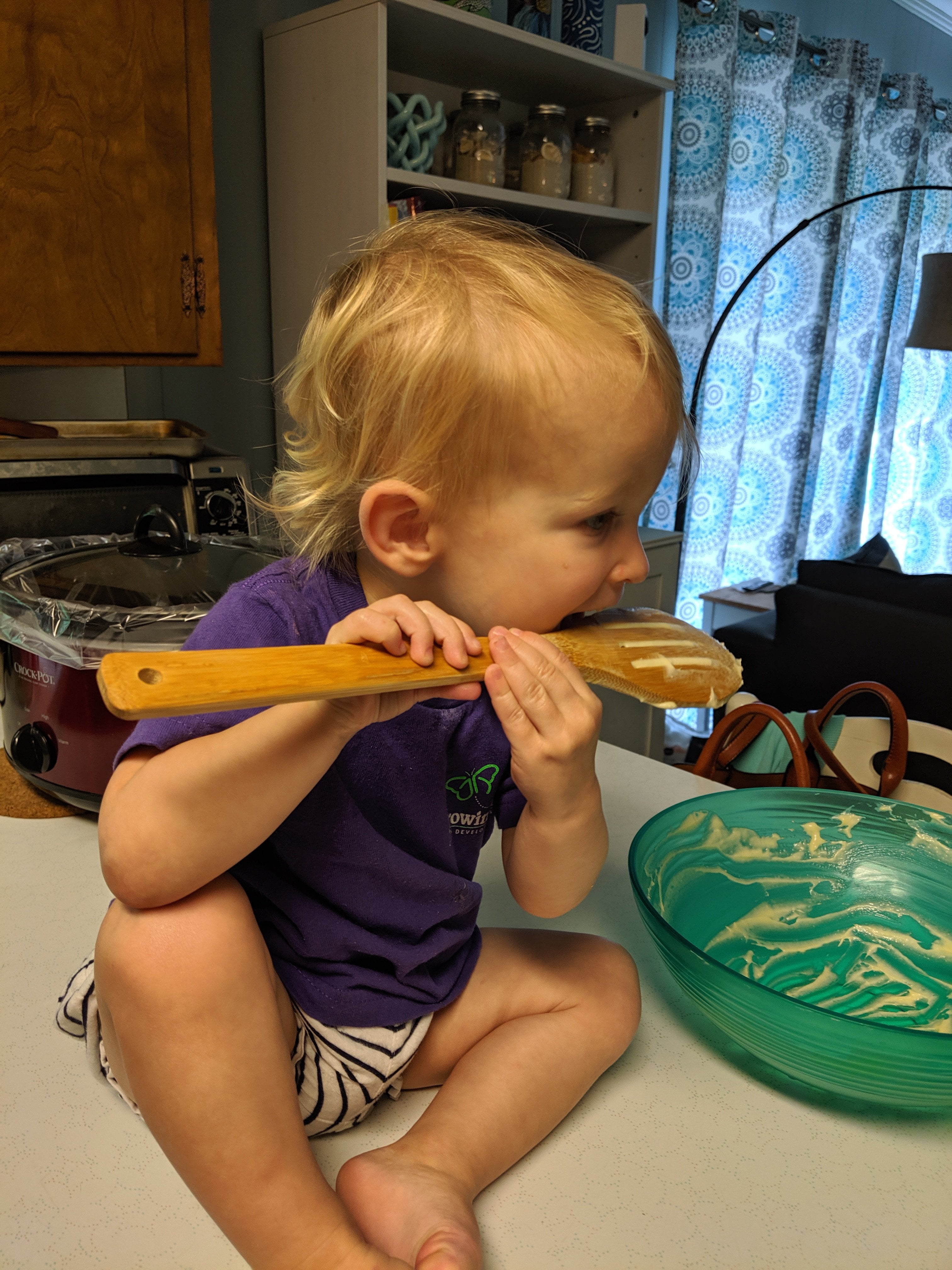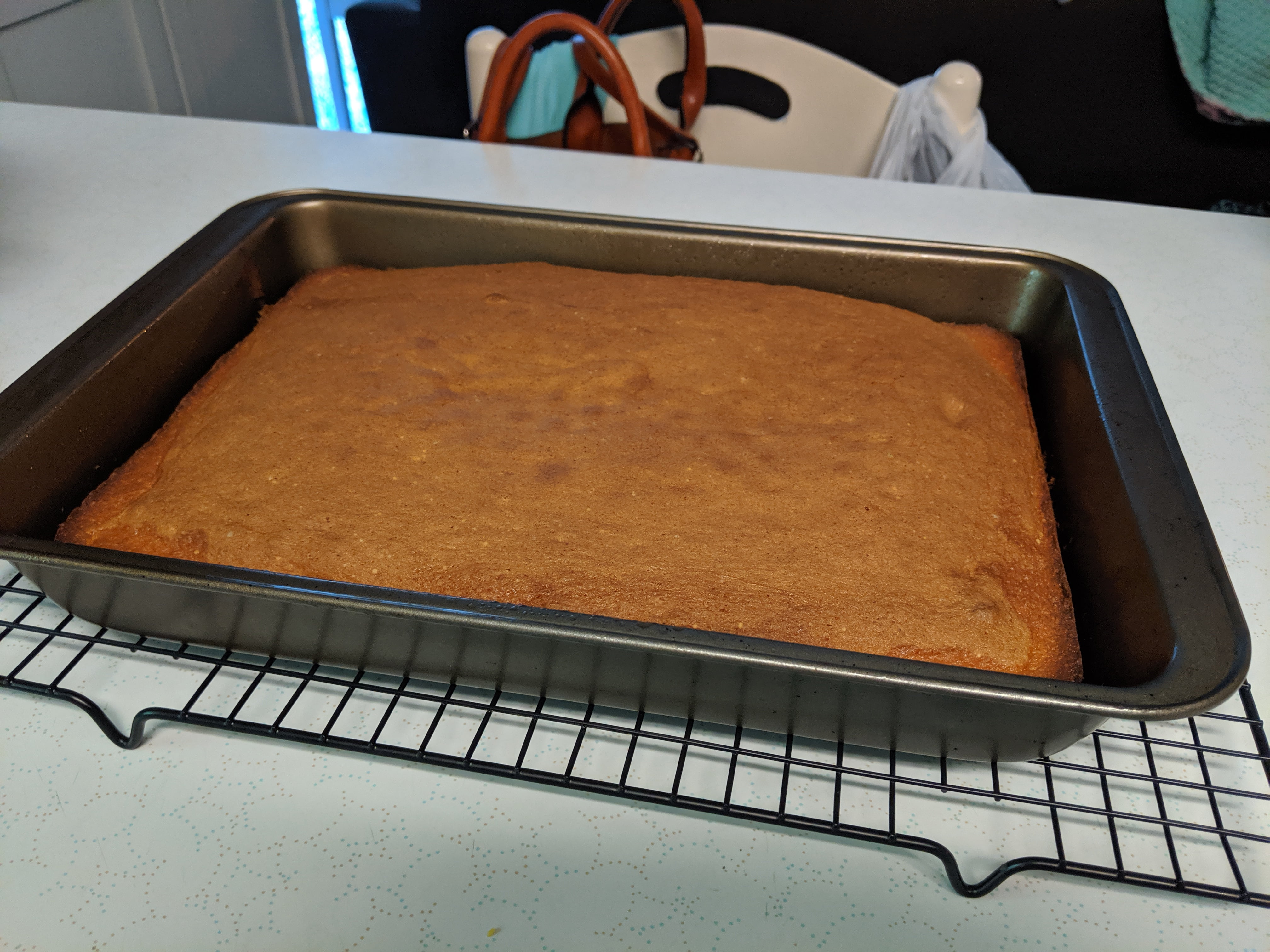 While Emerson slept, Jeff and I worked on a bunch of chores (laundry, dishes, cleaned the kitchen, vacuumed, cleaned two bathrooms, tidied the living room, tidied the dining room, etc…), and watched an episode of Parks & Rec in between all that while we ate lunch.After Emmie's nap, she played in her room making a mess on one side, while I folded and hung up clean clothes on the other side. Then we worked together to clean up this mess.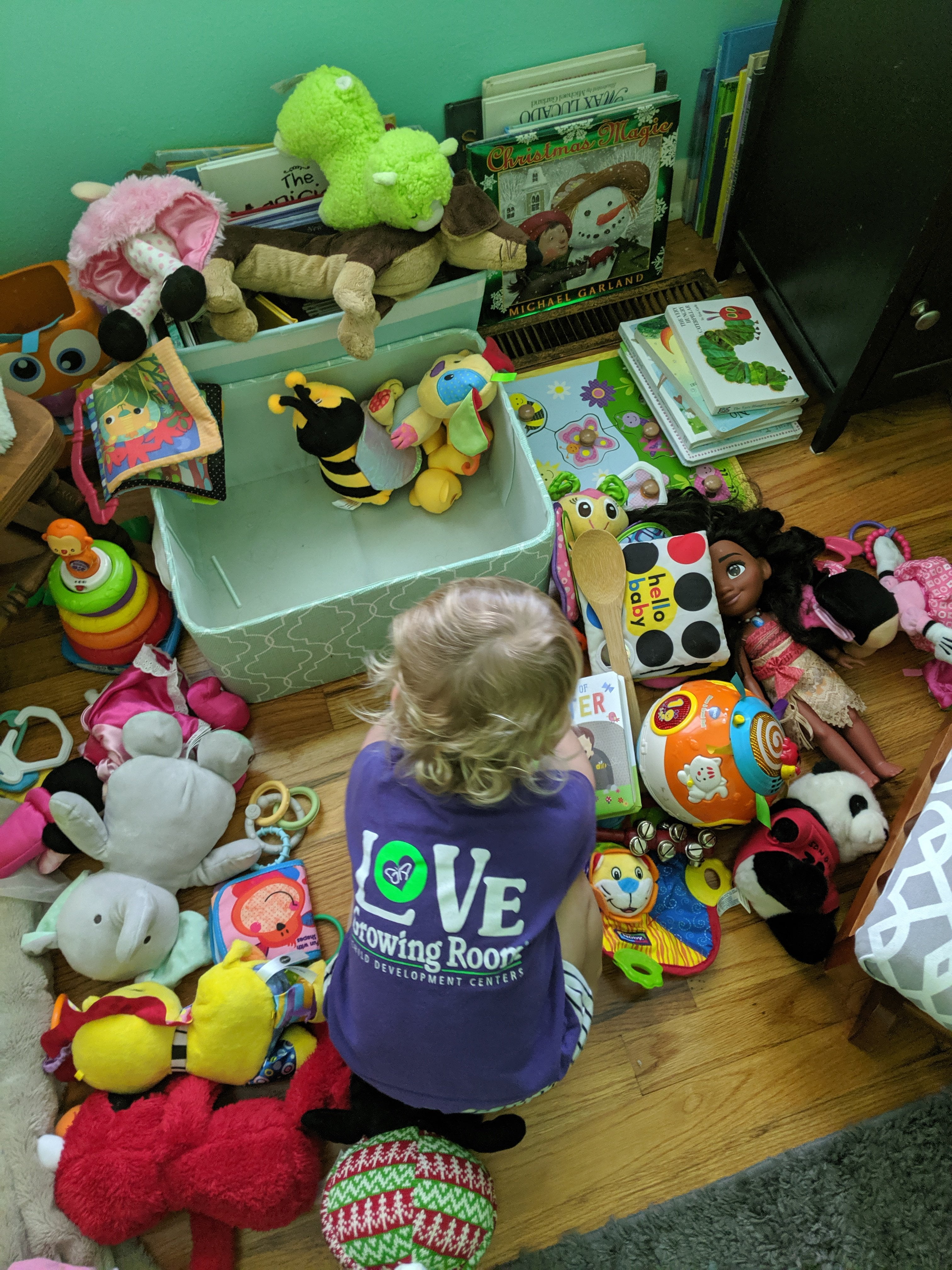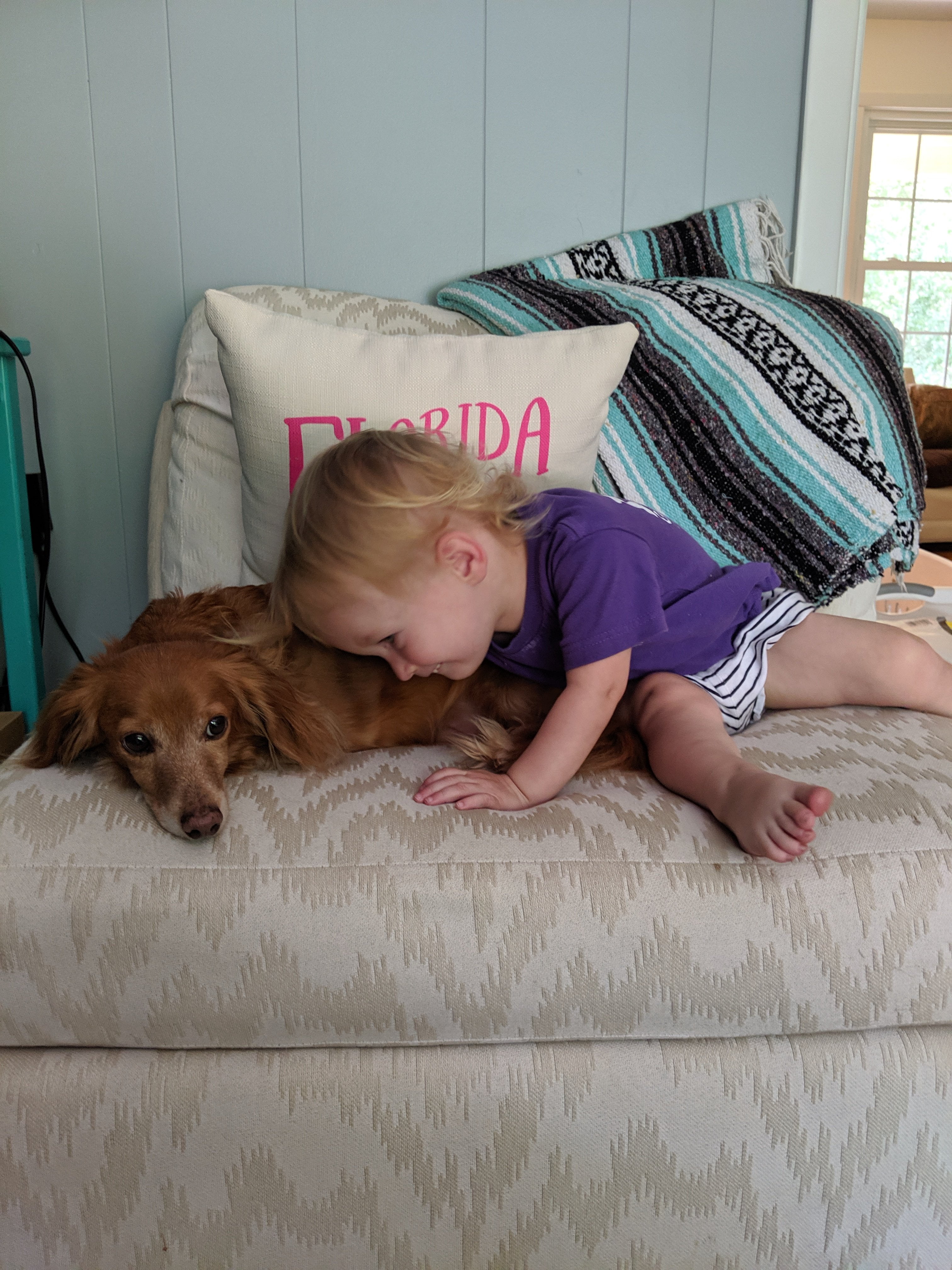 We had to run back to Publix for one more thing I forgot, and since it was so hot, we decided to grab McDonald's ice cream cones before heading back home. I shared mine with Emmie, and she was so funny and cute learning to lick an ice cream cone!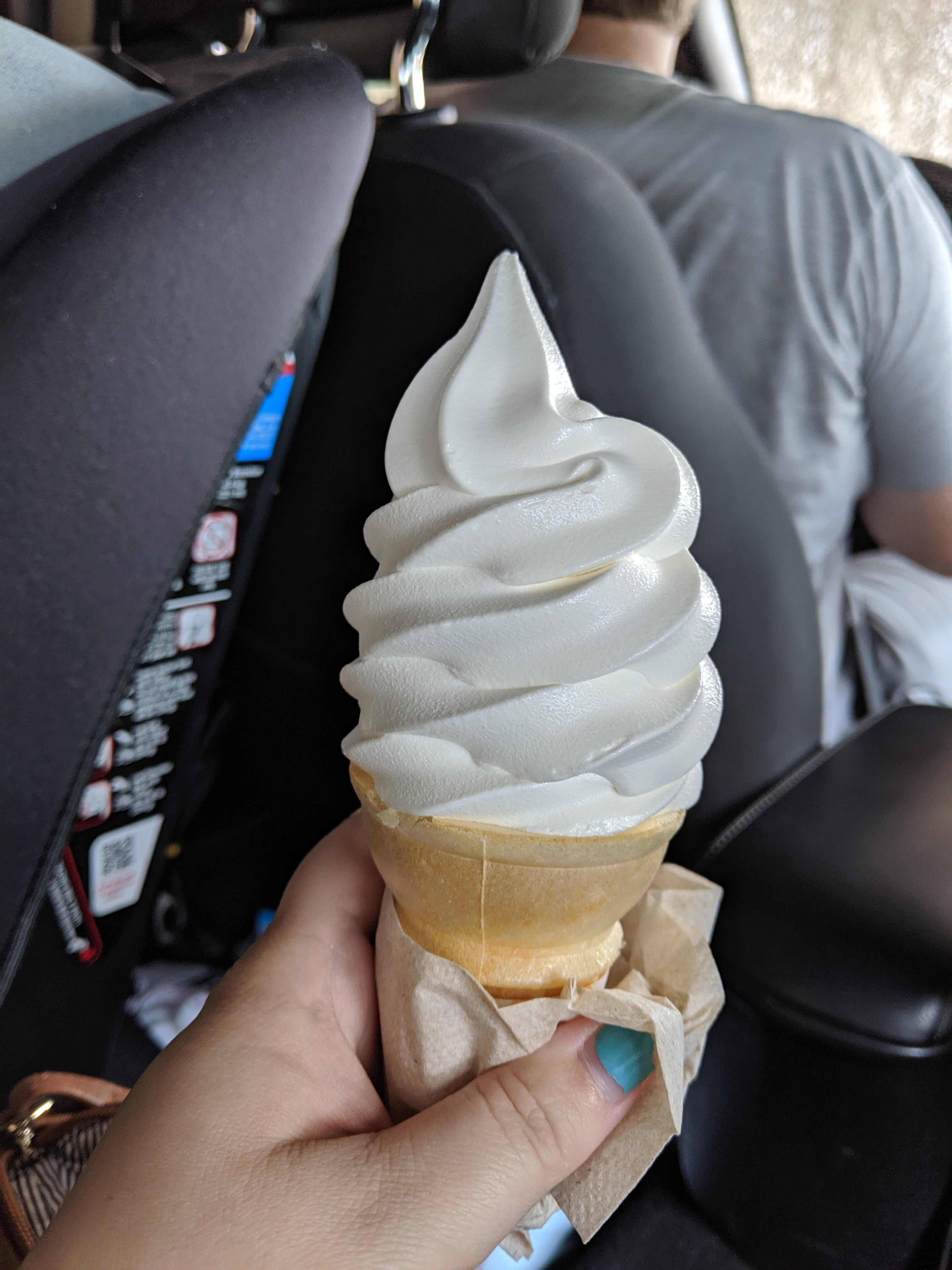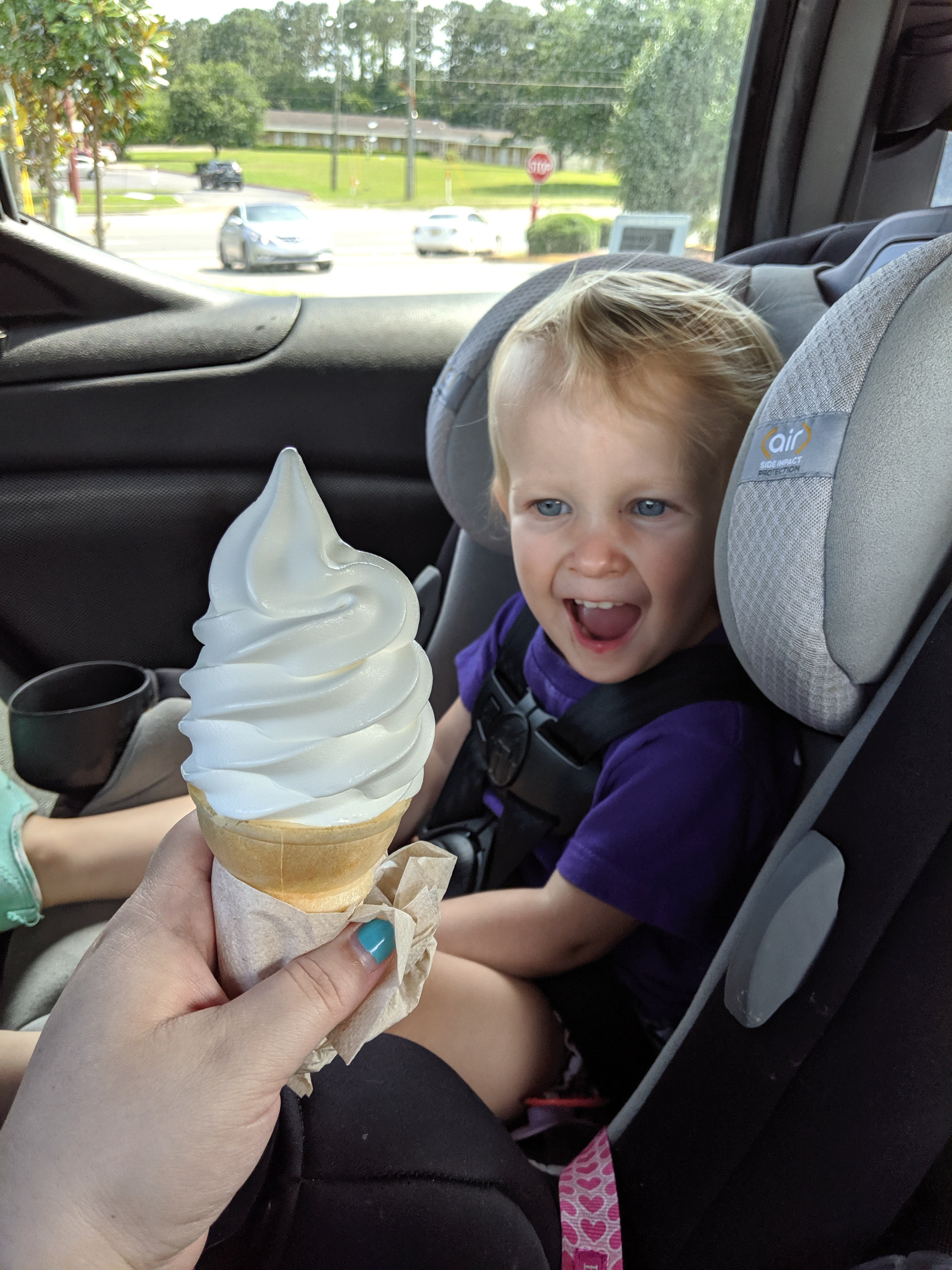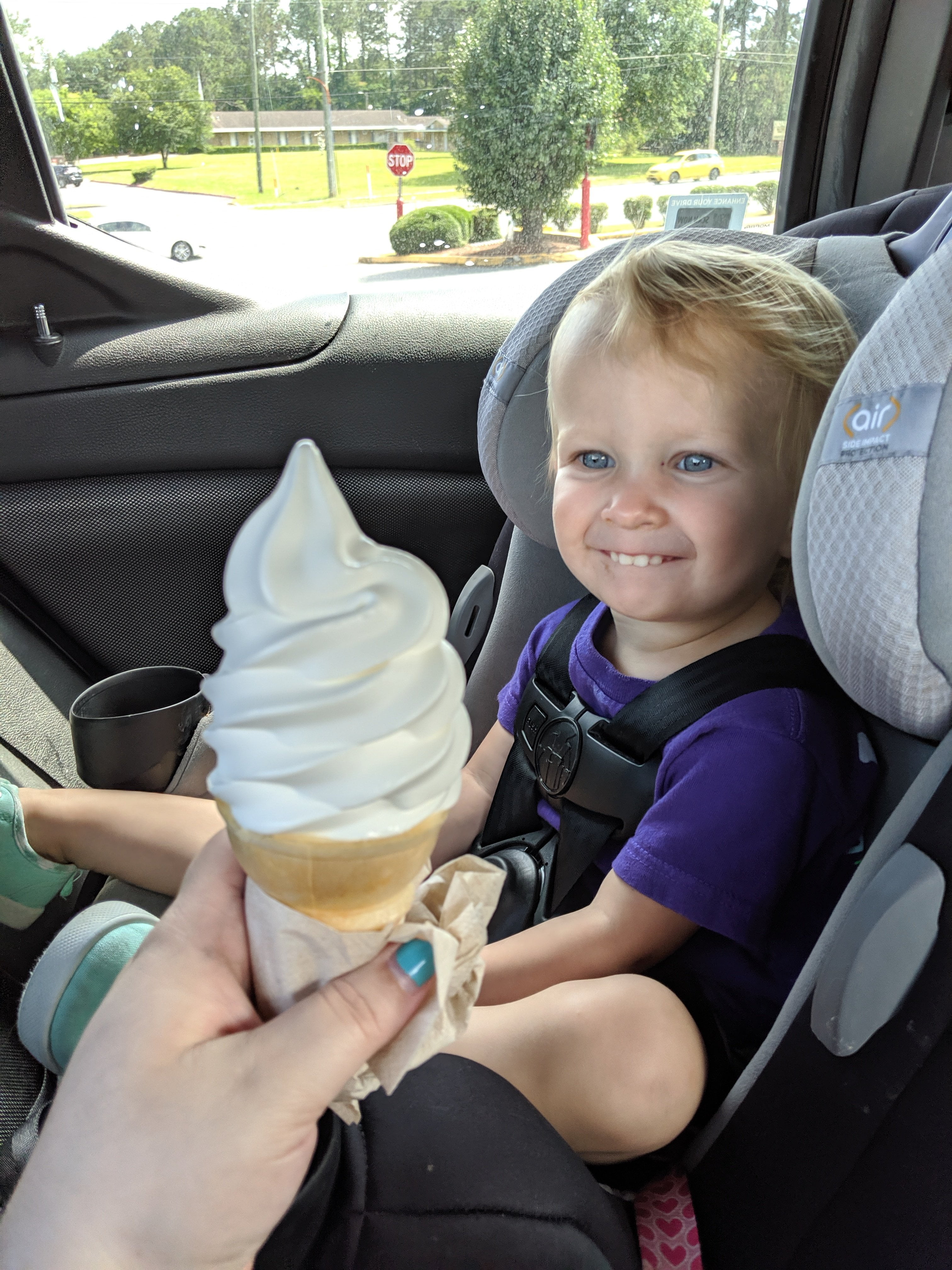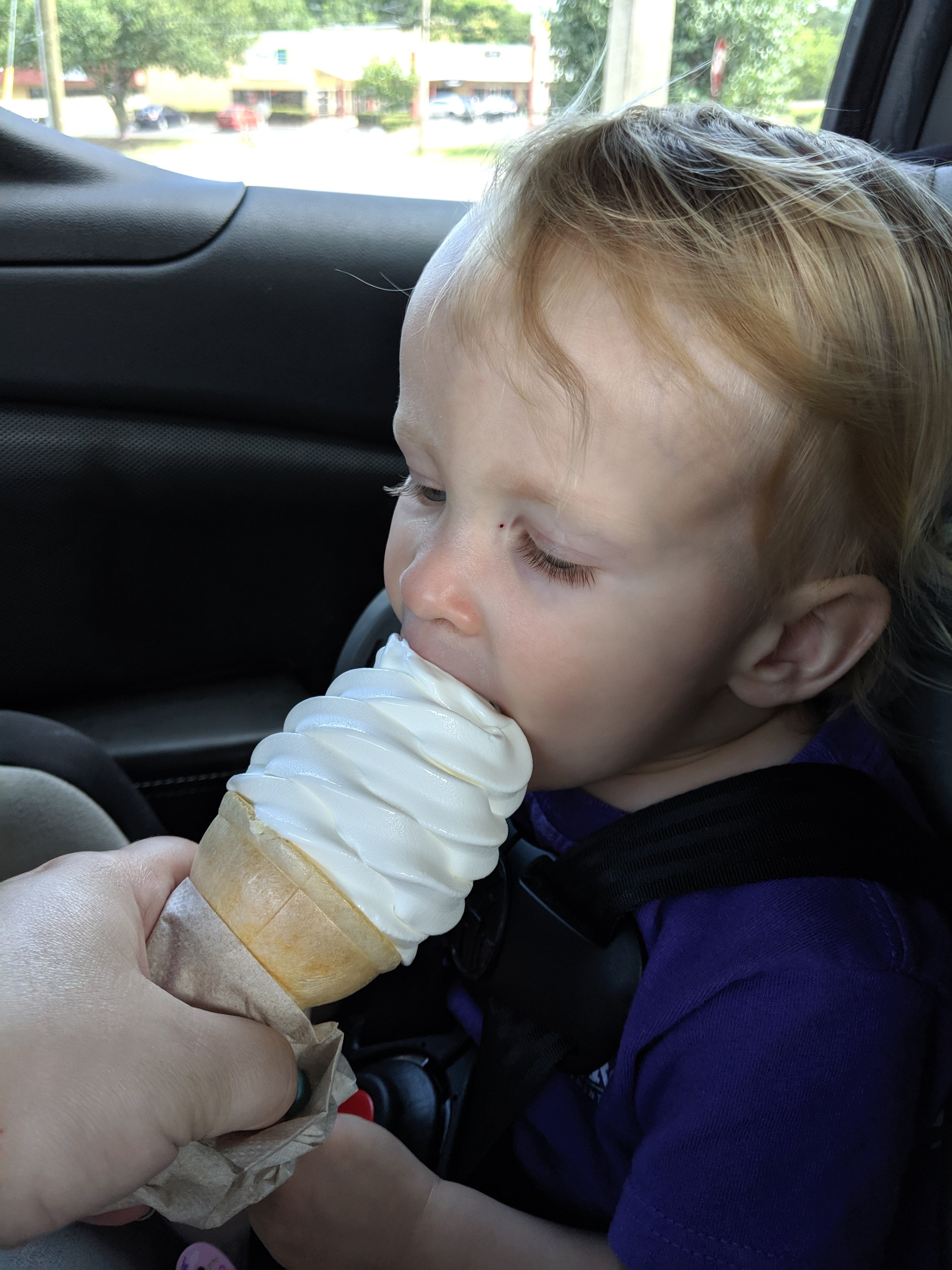 We played with some stickers, and did some more coloring back at home again, before Jeff's parents came over.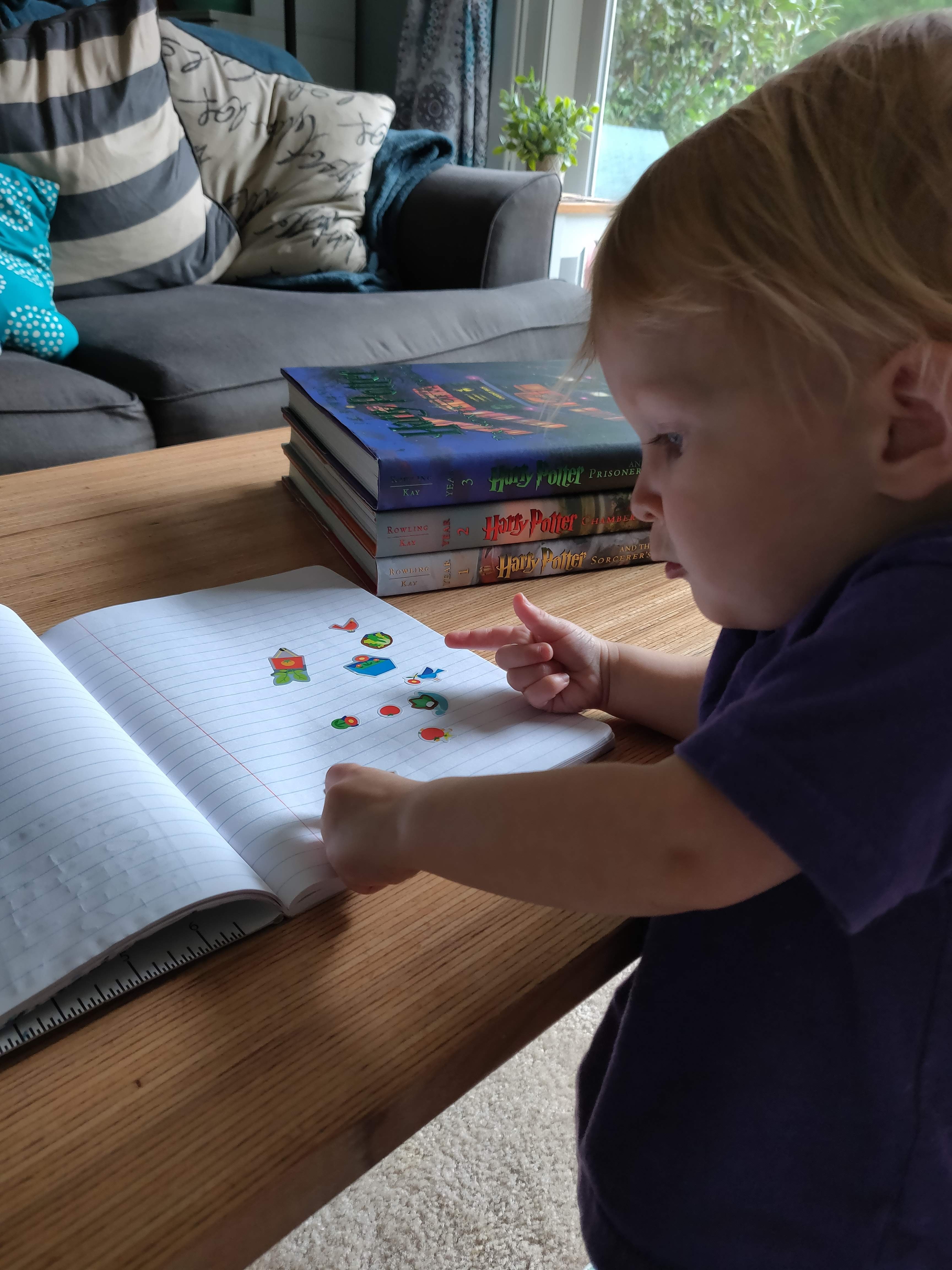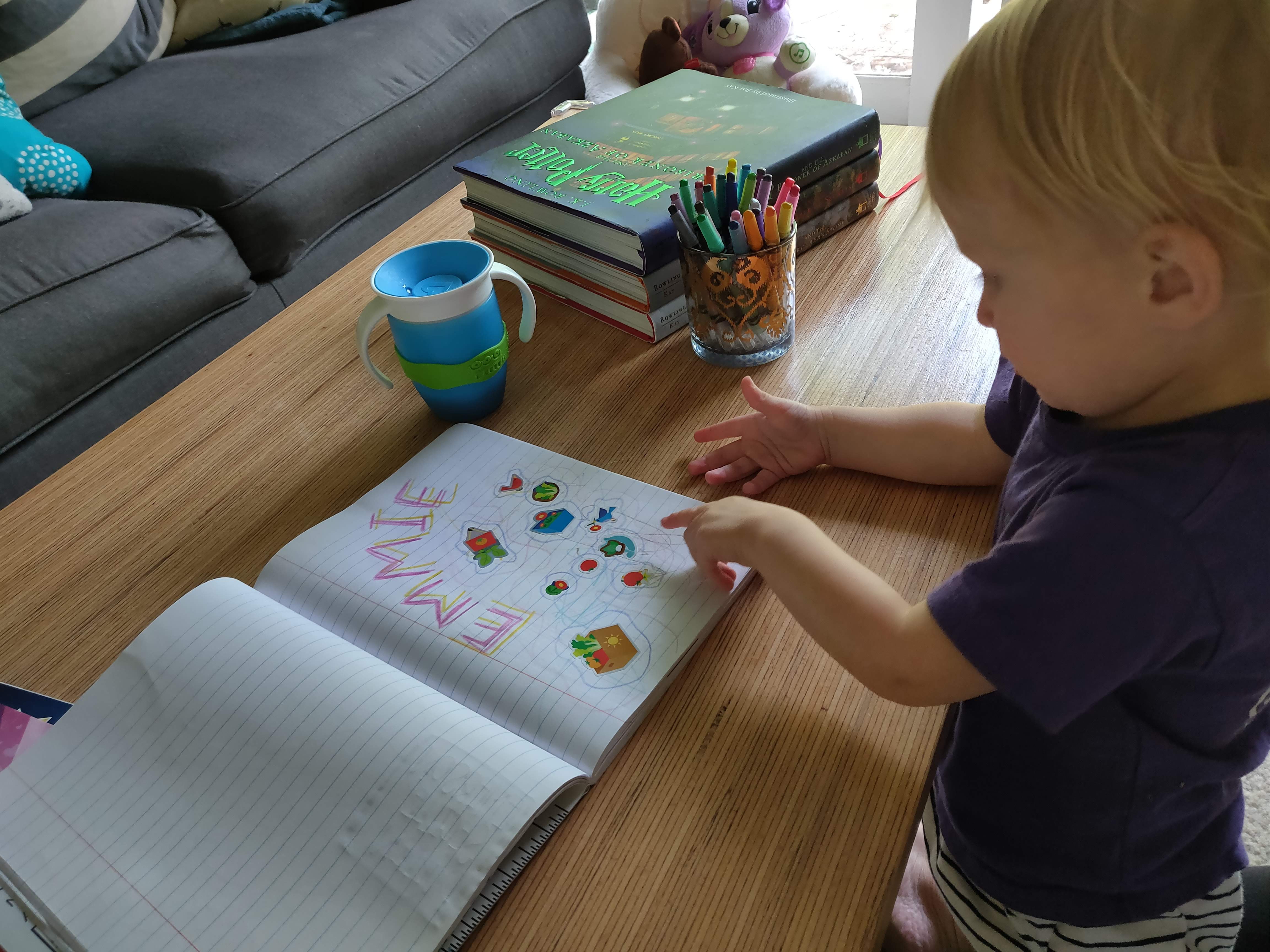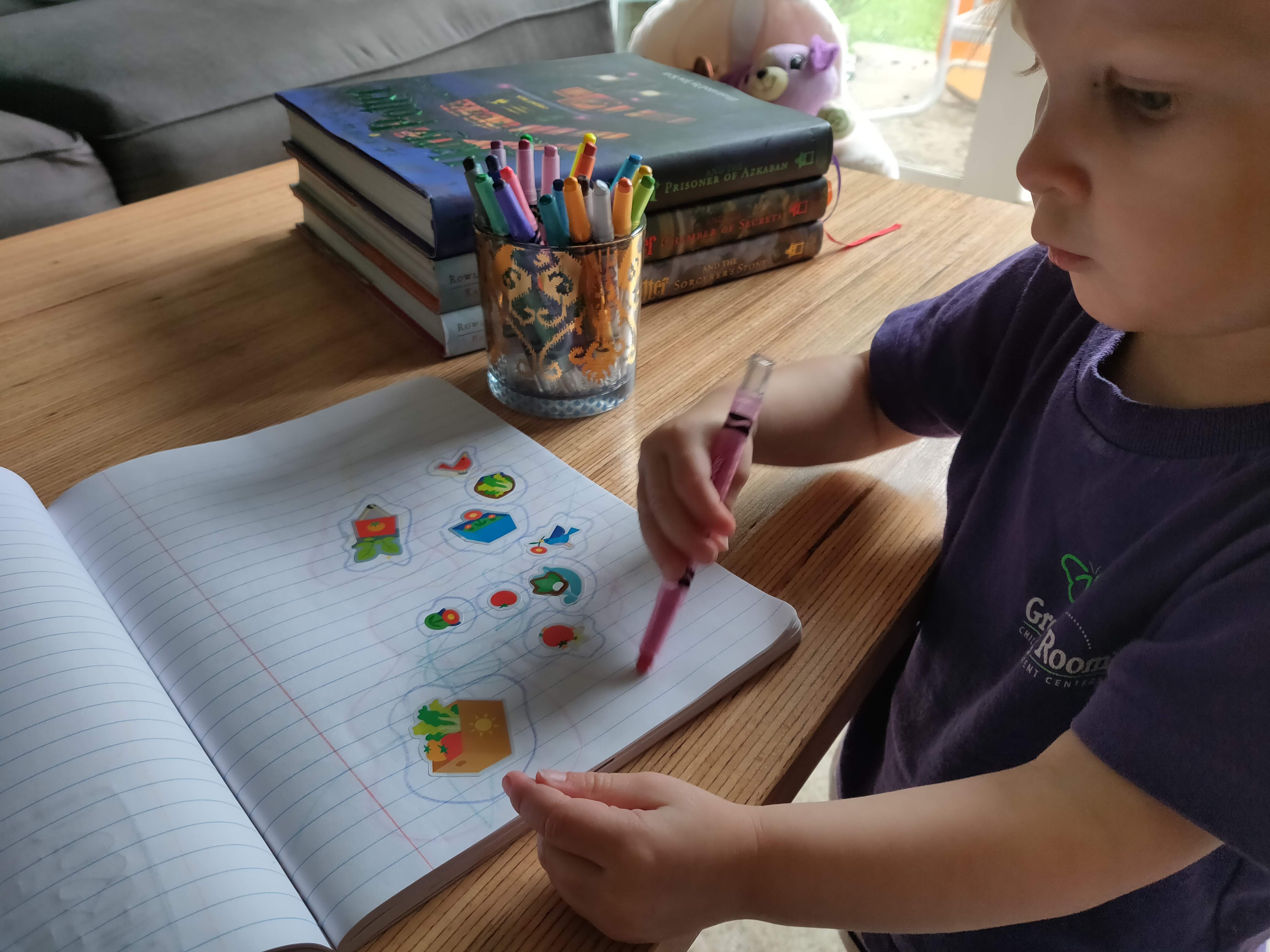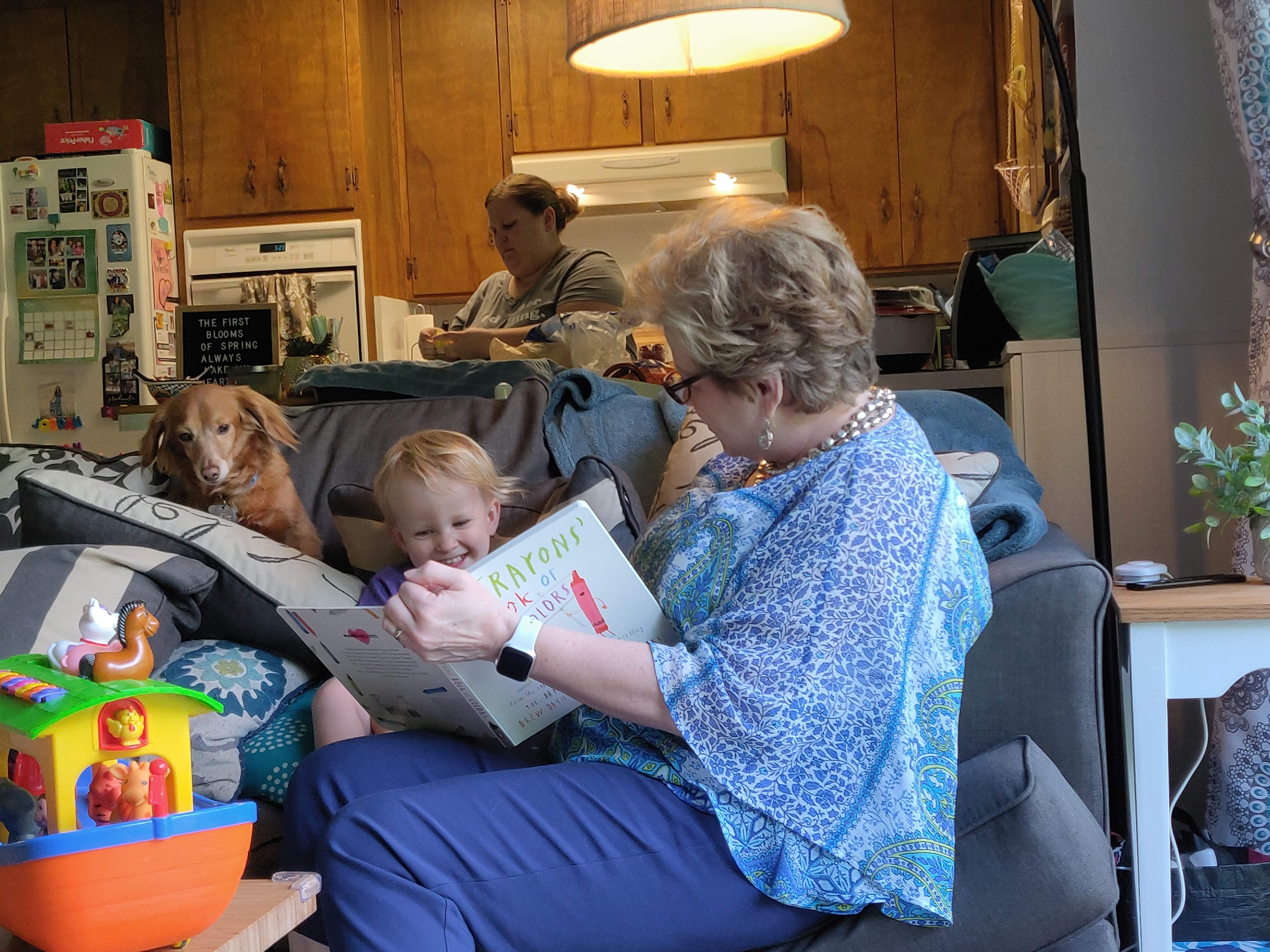 To go with the Slow Cooker Korean Beef, I also made white rice, fresh steamed broccoli, and a salad. Oh, plus the cake.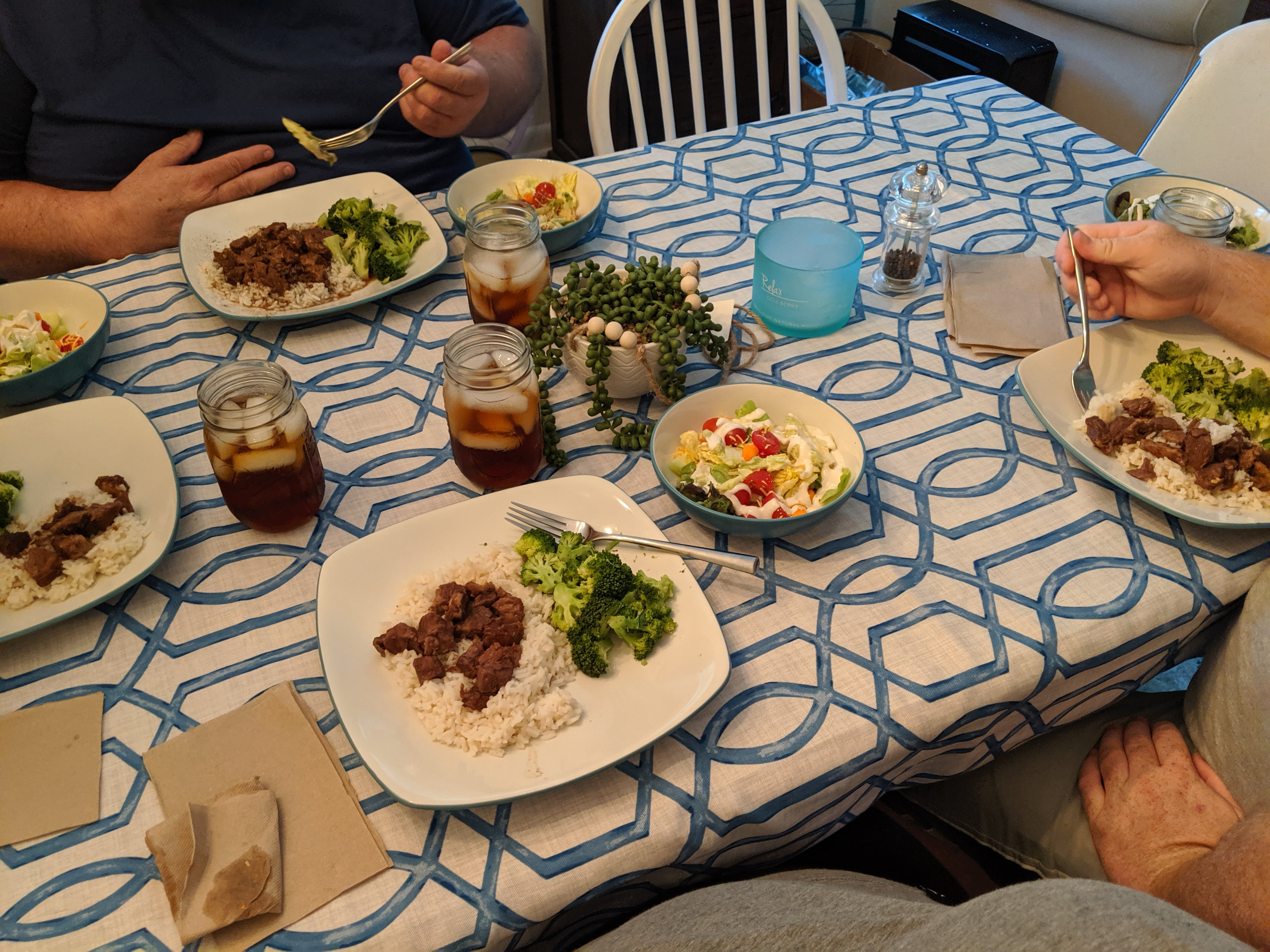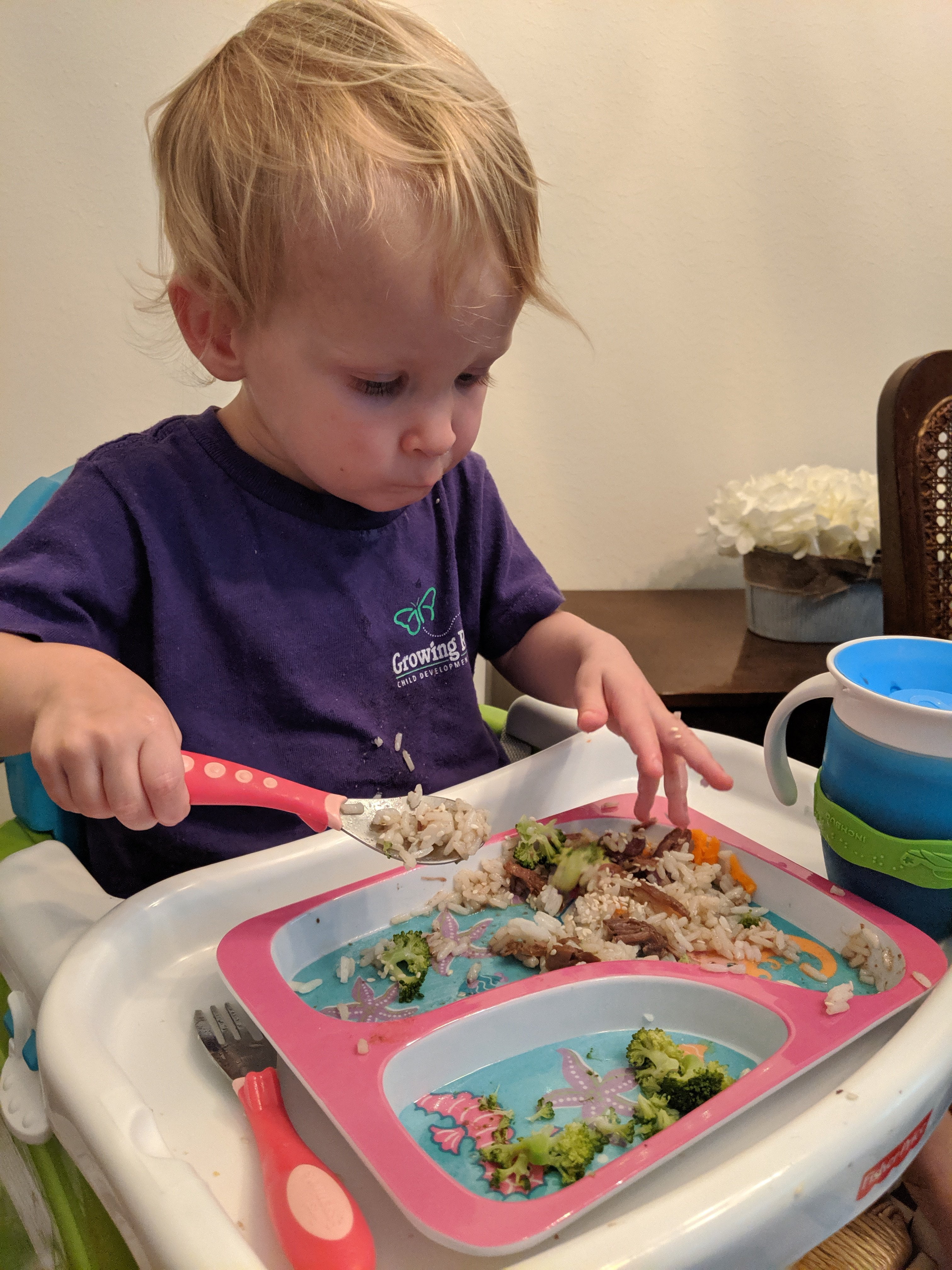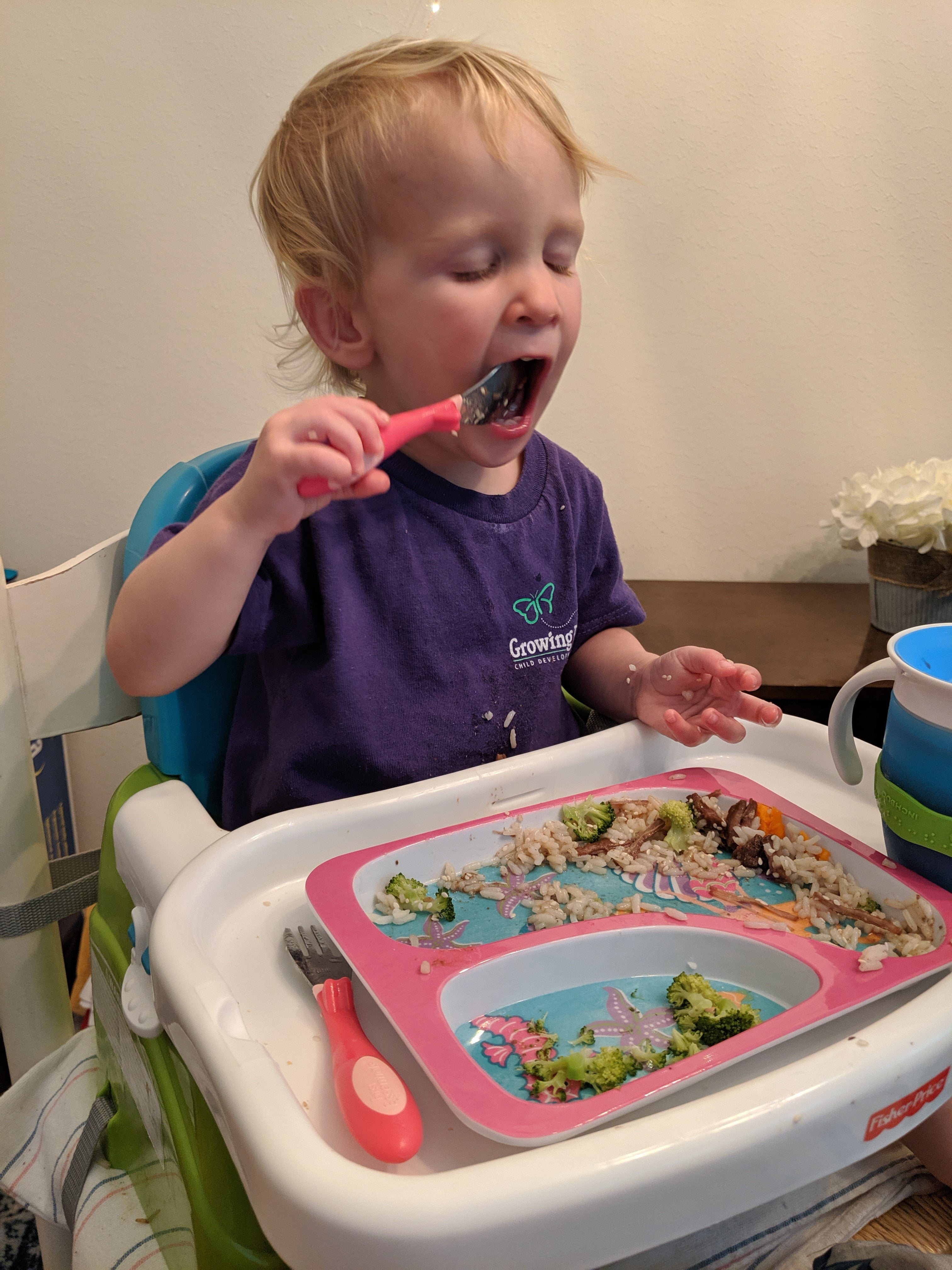 After dinner, Jeff and I both took turns washing the tons of dishes, while Nana and Emmie went on a short walk around the neighborhood. She just loves to be outside! And then we had cake! It was a simple boxed cake, but it was really good! And it is not something I generally "bother with," so it seemed like even more of a treat.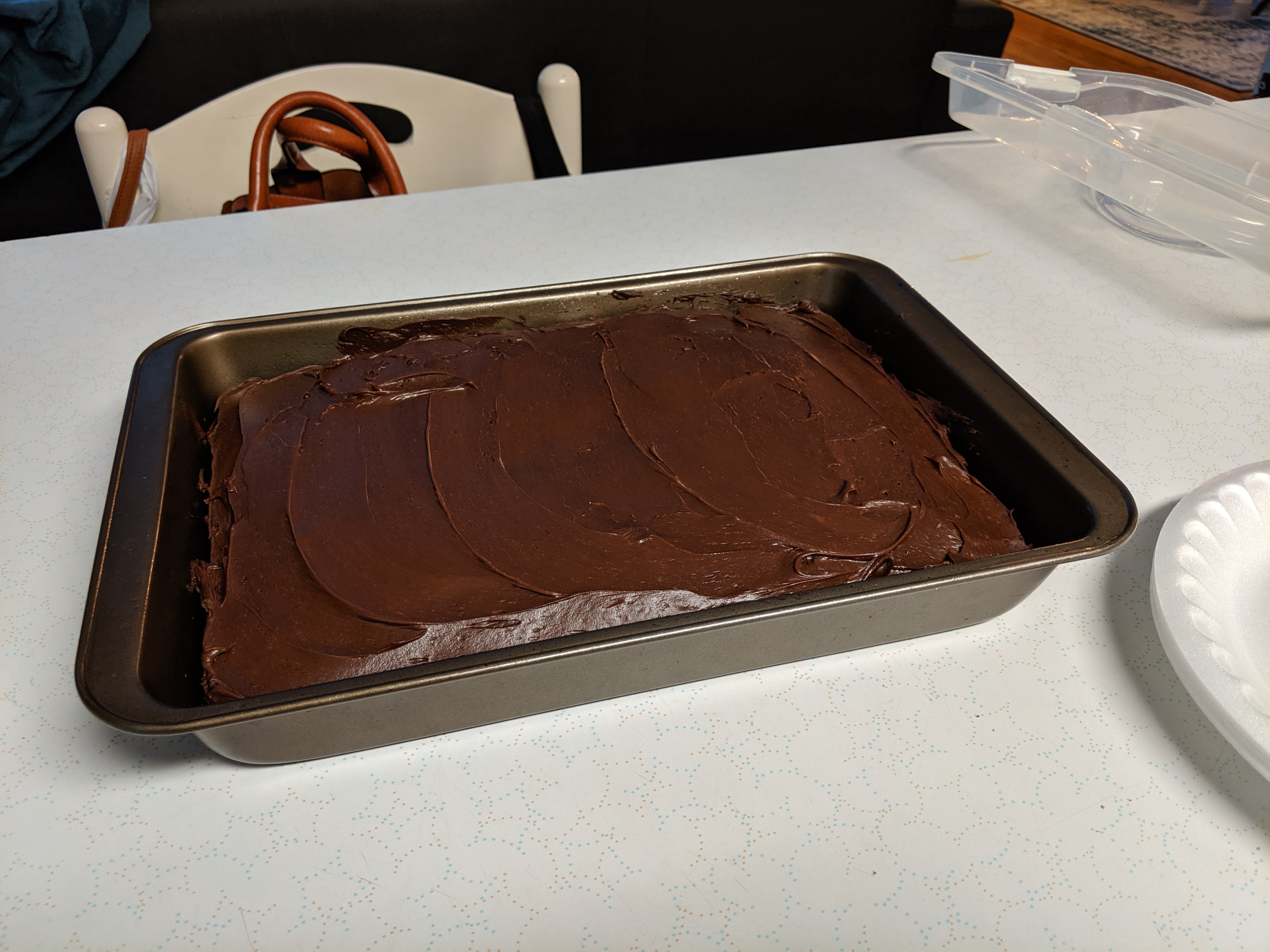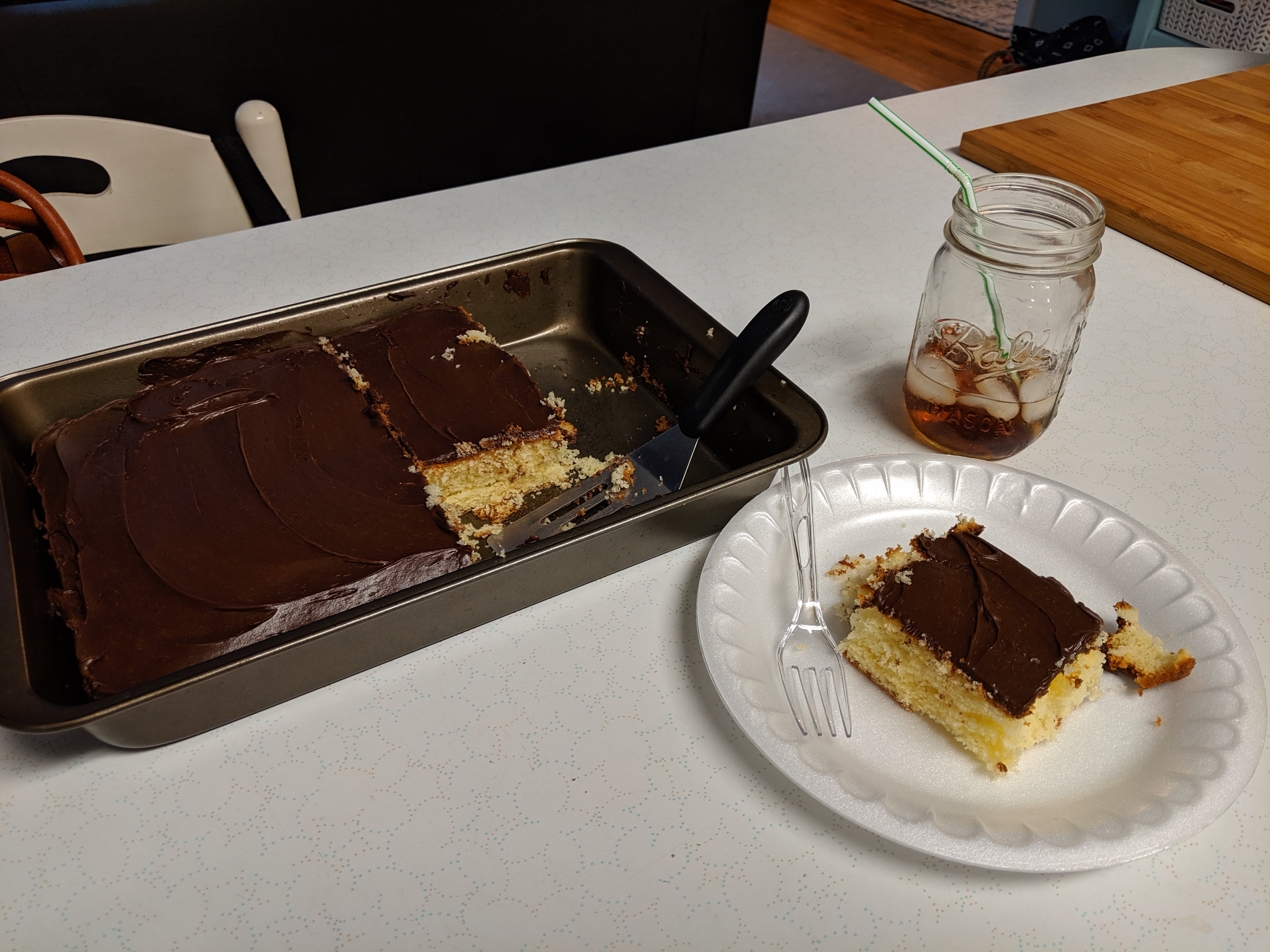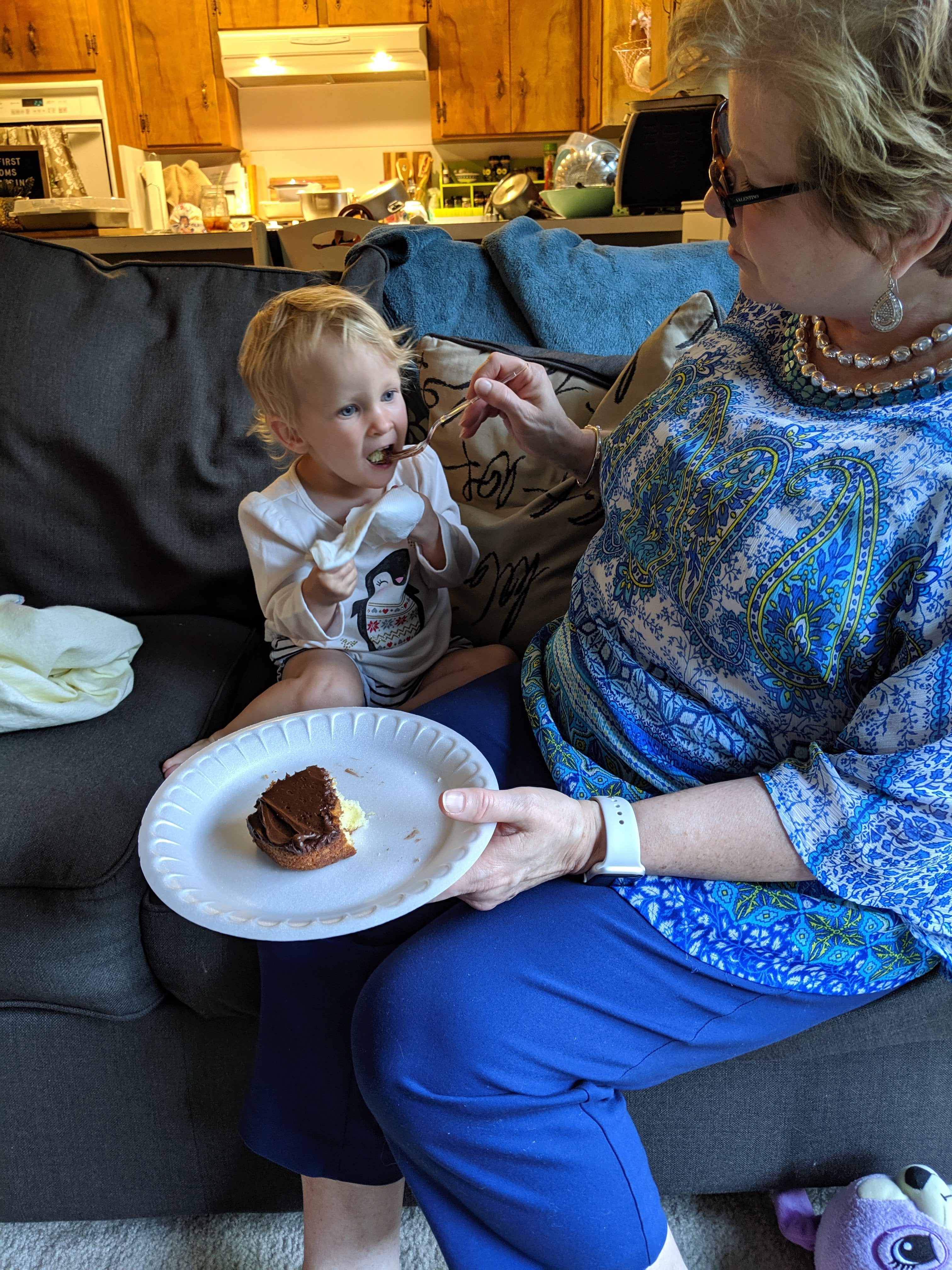 I sent home a load of fresh baked bread with them tonight, still warm from the oven. The other one will be given as a gift tomorrow 😉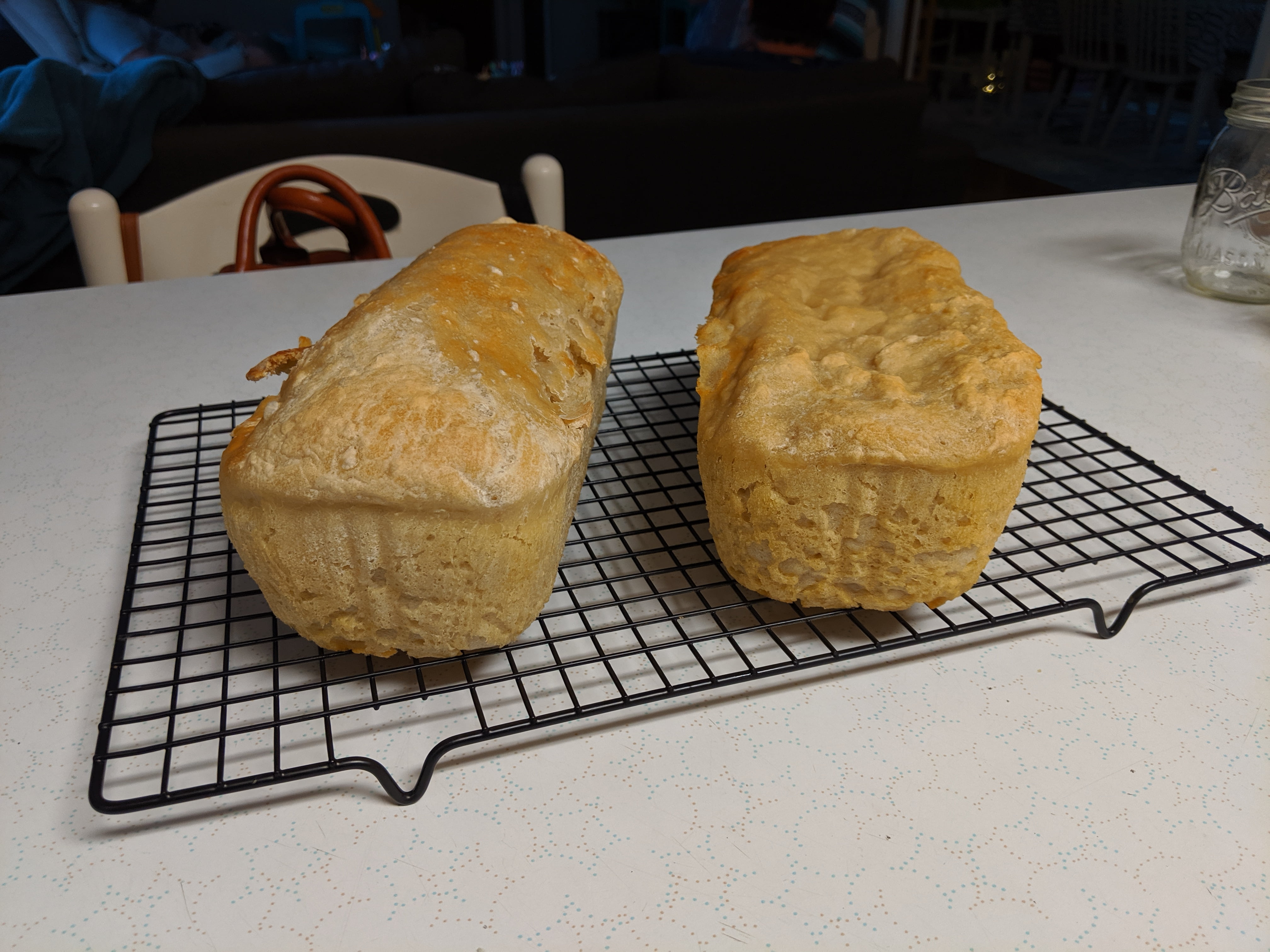 Nita helped me give Emmie her bath tonight, and with the swimmy diaper and the new toys, it was bearable again tonight. She was scared at first, but warmed up to it a bit, and played eventually. But was definitely not back to "normal" yet.
Here's the gifts I got for Nana, on my TJ Maxx shopping trip a few weeks ago… They are in the process of slowly redoing & updating their living room (new paint, new furniture, etc), so I got things that would match the new design scheme.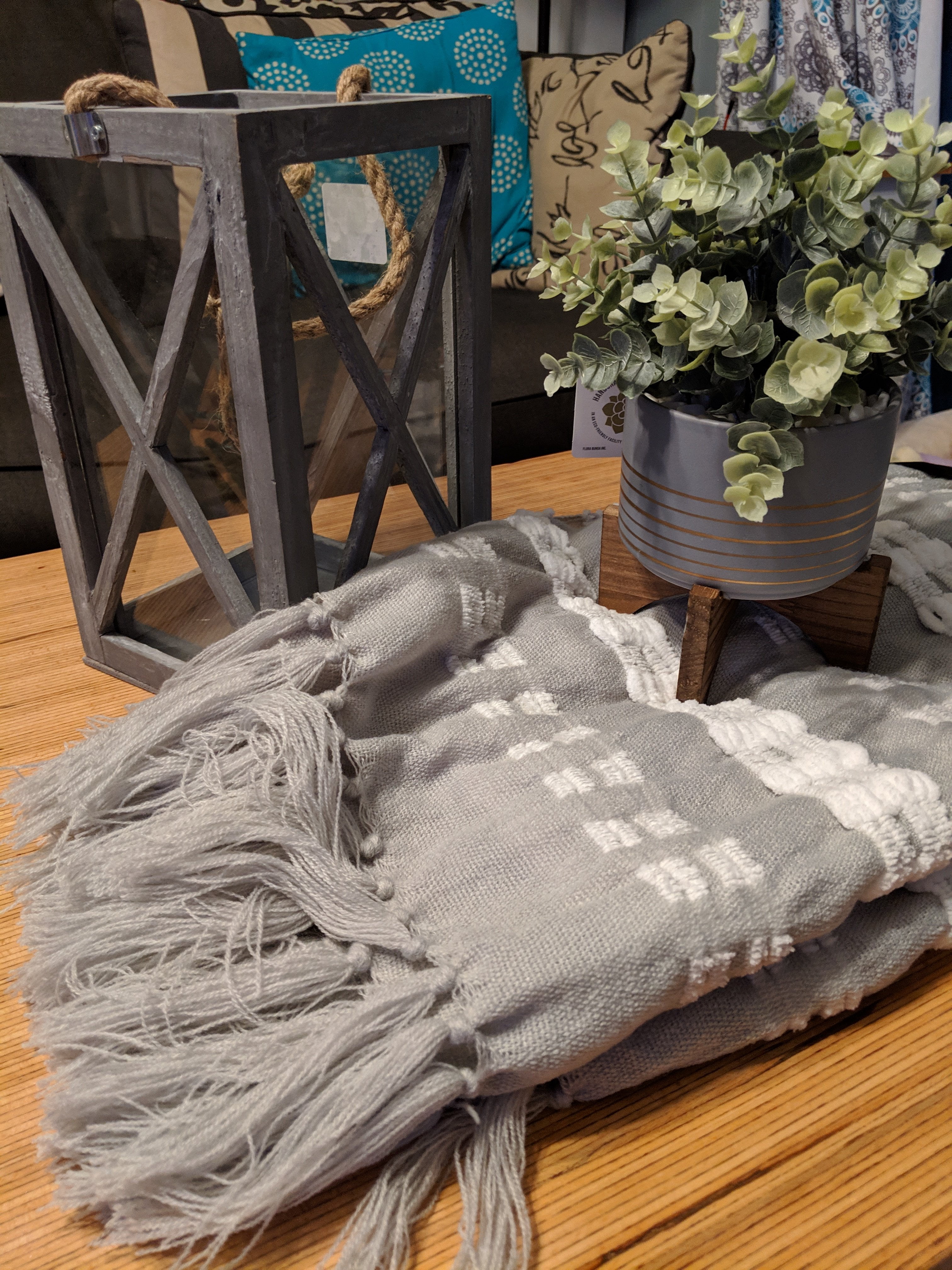 Nana had brought me a bag full of Mother's Day goodies (clothes and a cute faux succulent planter), plus a bag of clothes, a book, and this stuffed kitty for Emmie. She loved it, and wanted to sleep with it tonight. I did bedtime books and prayers tonight, and (after sweetly caressing Daddy's beard as if she had never seem it before), she was ready to lay in her crib pretty quickly.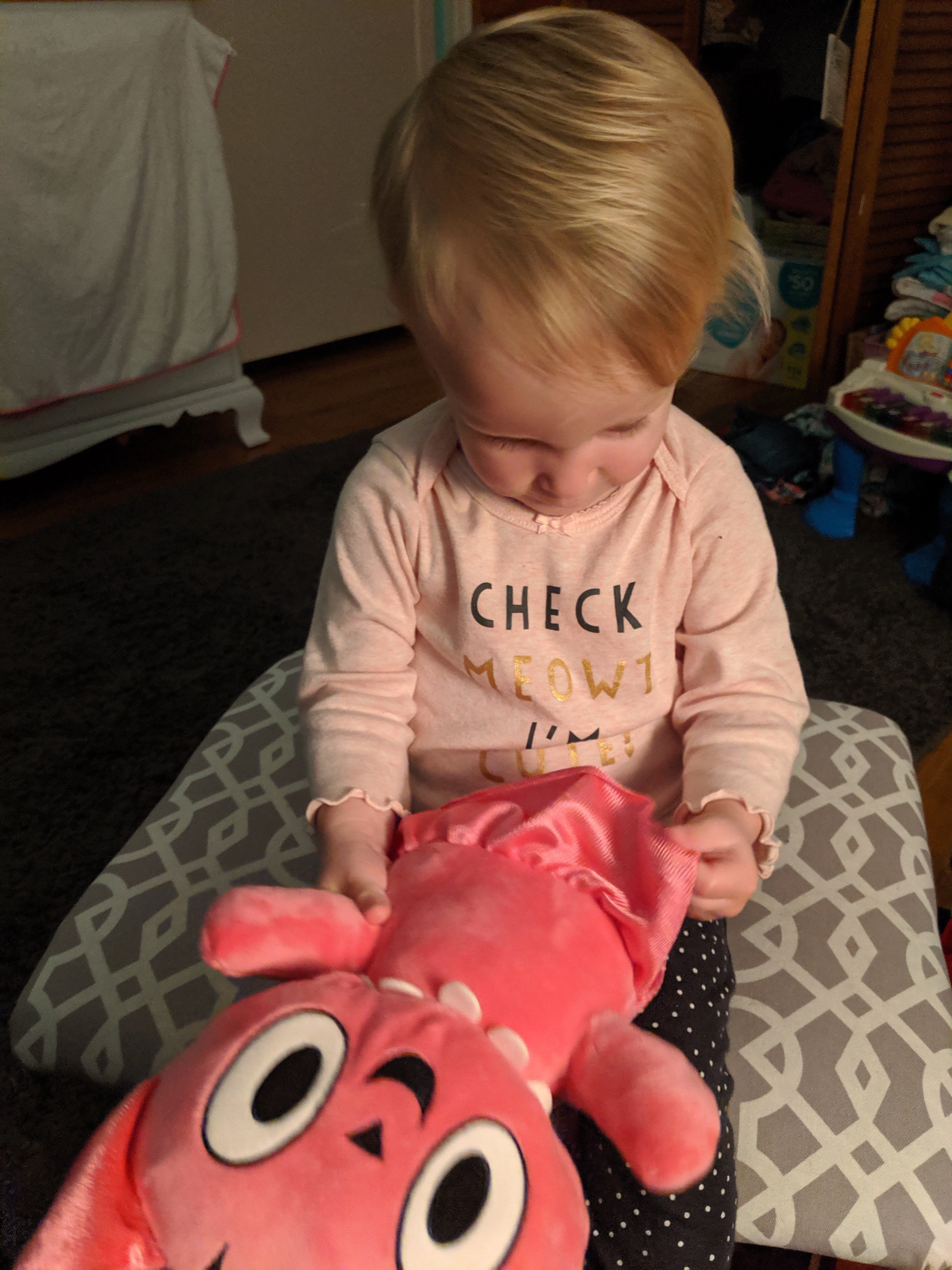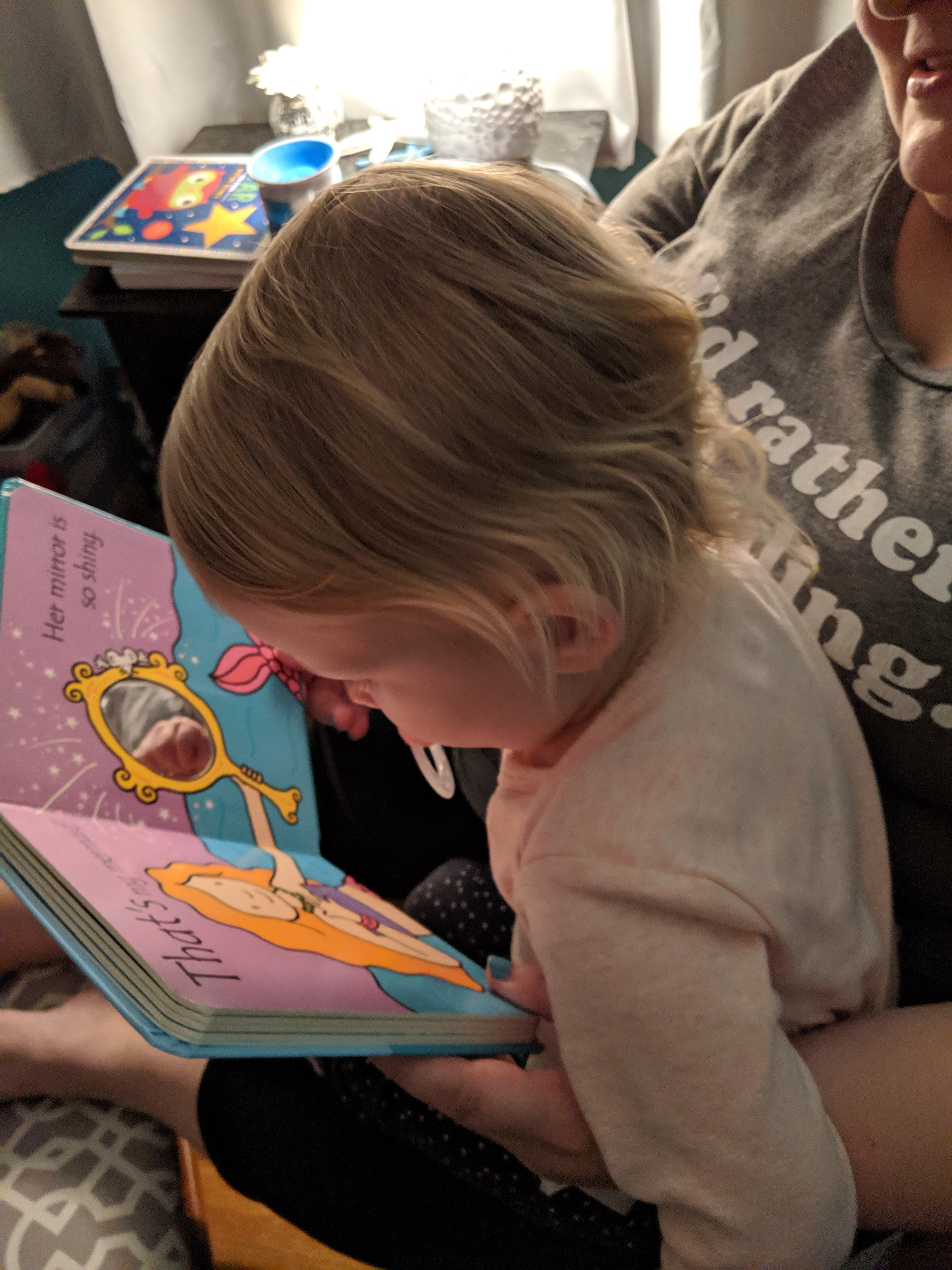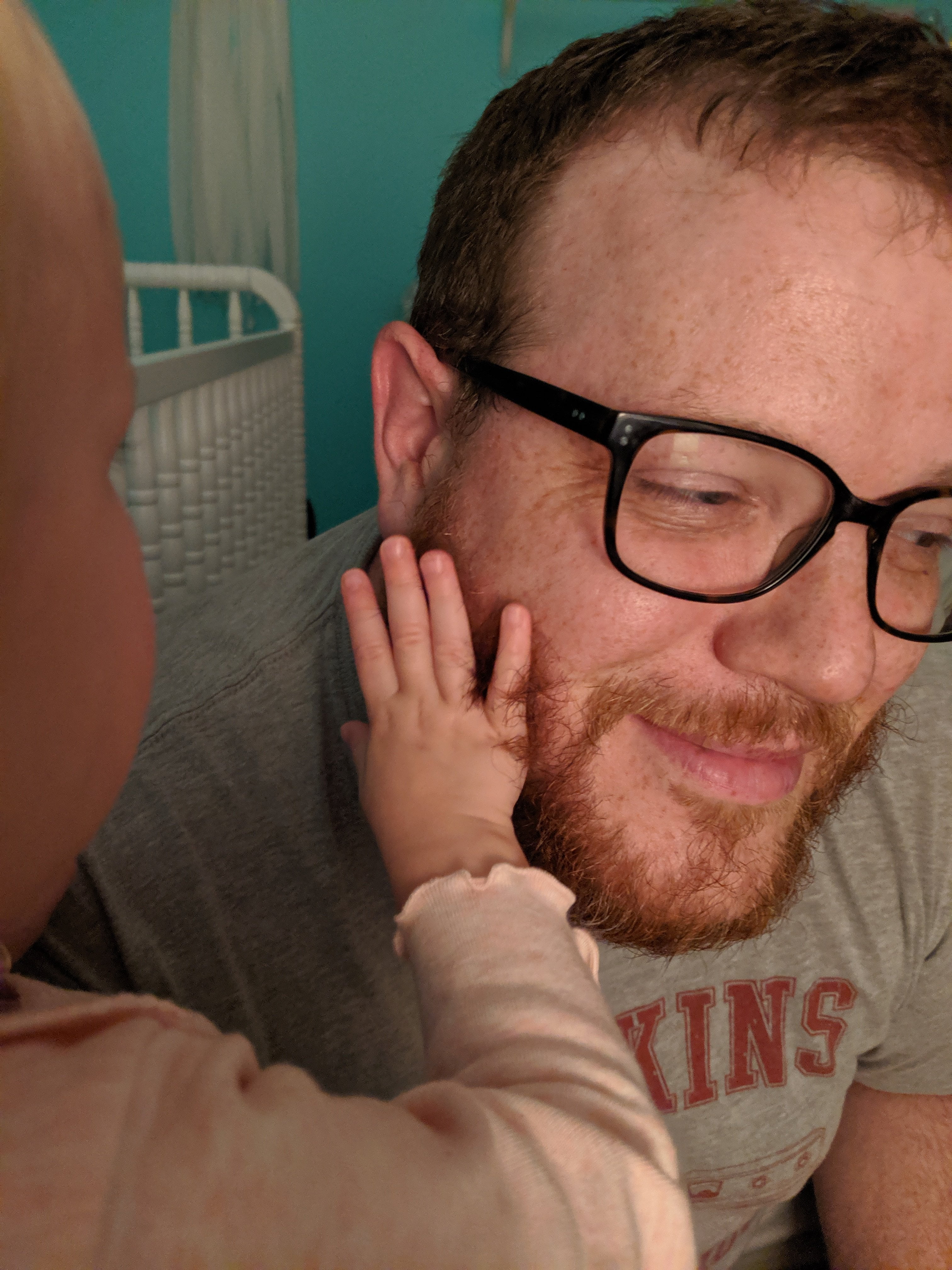 But not too long after I left her, she started whining and crying, so Jeff went back in there while I've been writing this post. All has been quiet for a while now, and he just walked back out actually, so she should be down for the night.The dishes are all clean already (thanks to Jeff tag-team washing with me tonight), so we just get to sit down and rest, after a super busy day. But we accomplished a lot around the house, and it looks really nice, so our exhaustion from productivity feels really rewarding. Happy Saturday!