Today was our first full-day of our quasi-quarantine, and at-home Mommy Daycare. Jeff got up early with Emmie at 6:15, and let me sleep until about 7:30am. Once I was awake and moving and ready to start the day, Emmie requested an egg sandwich for breakfast, I made myself an avocado bagel, with a little help from my sous chef. And Jeff just wanted a bowl of cereal 😉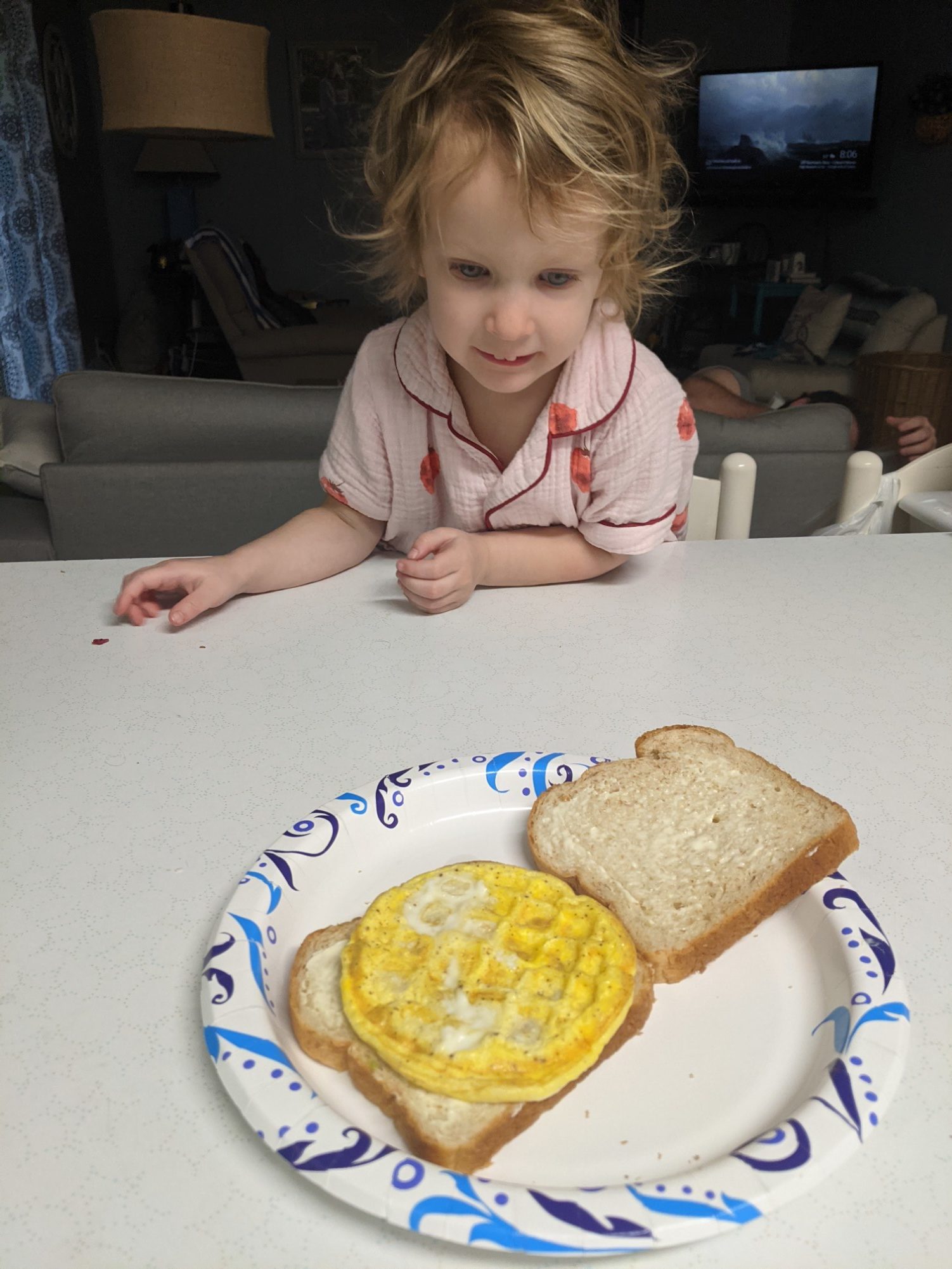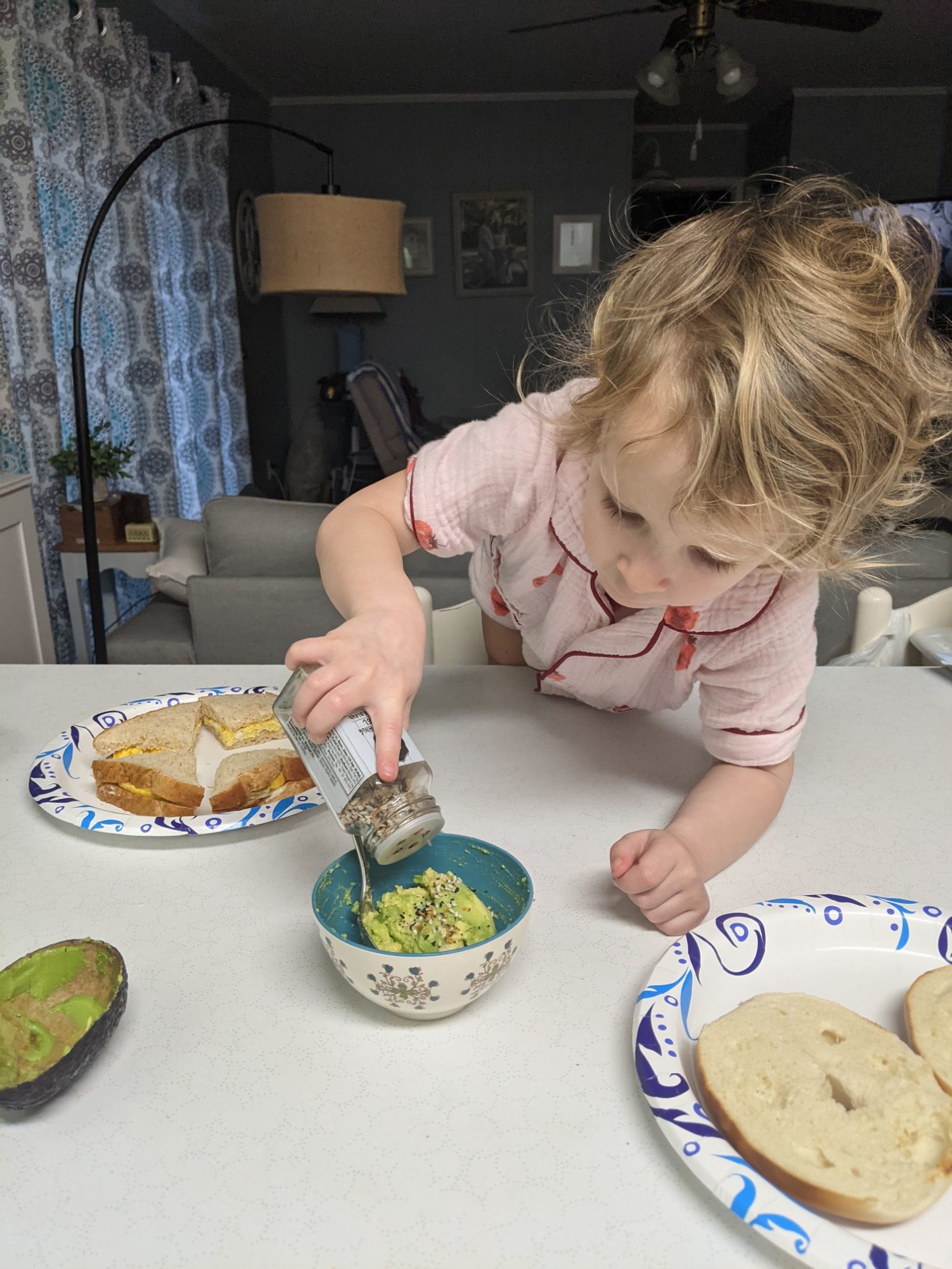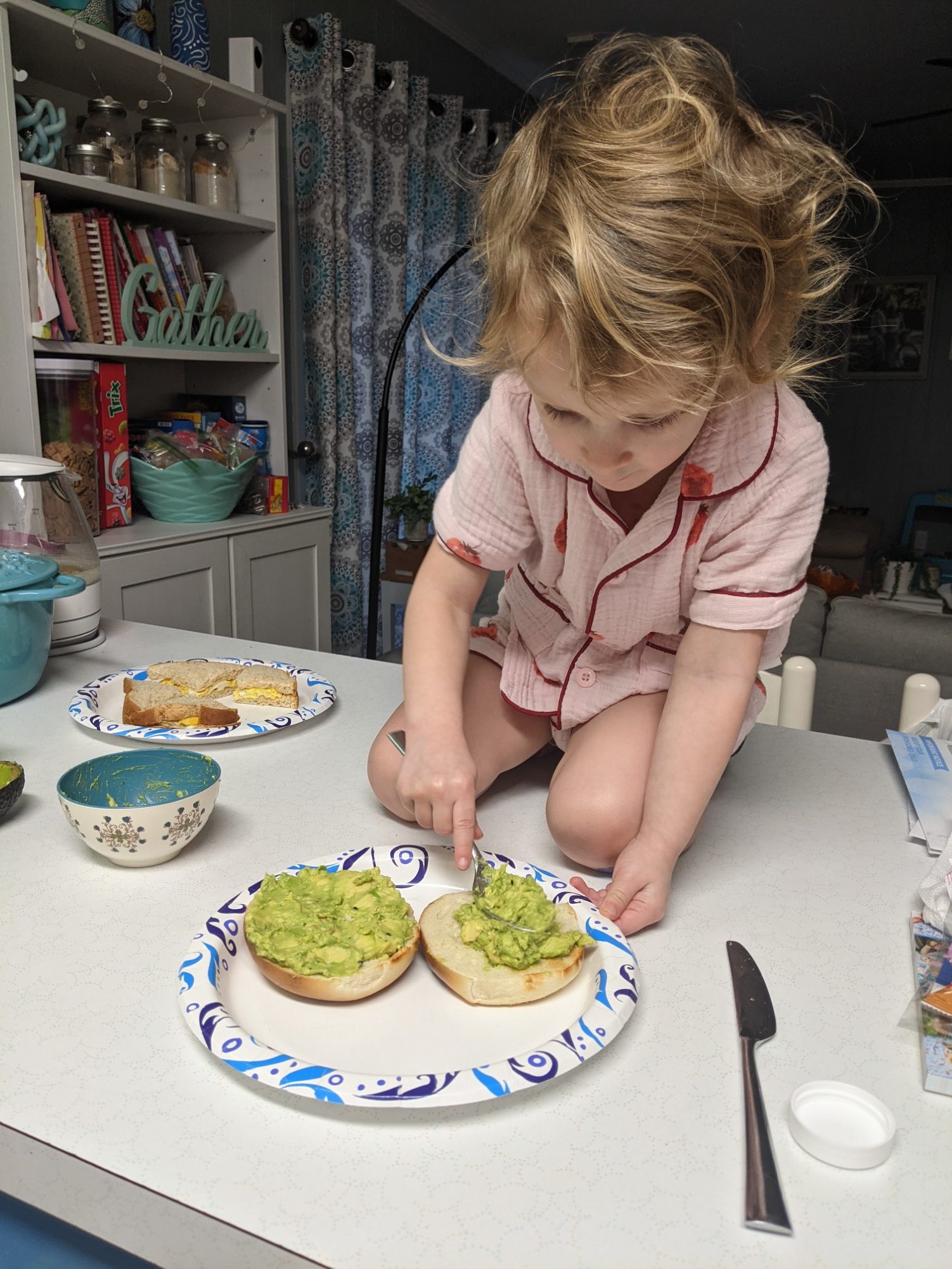 And Emmie drank Jeff's cinnamon sugar cereal milk with a straw 🙂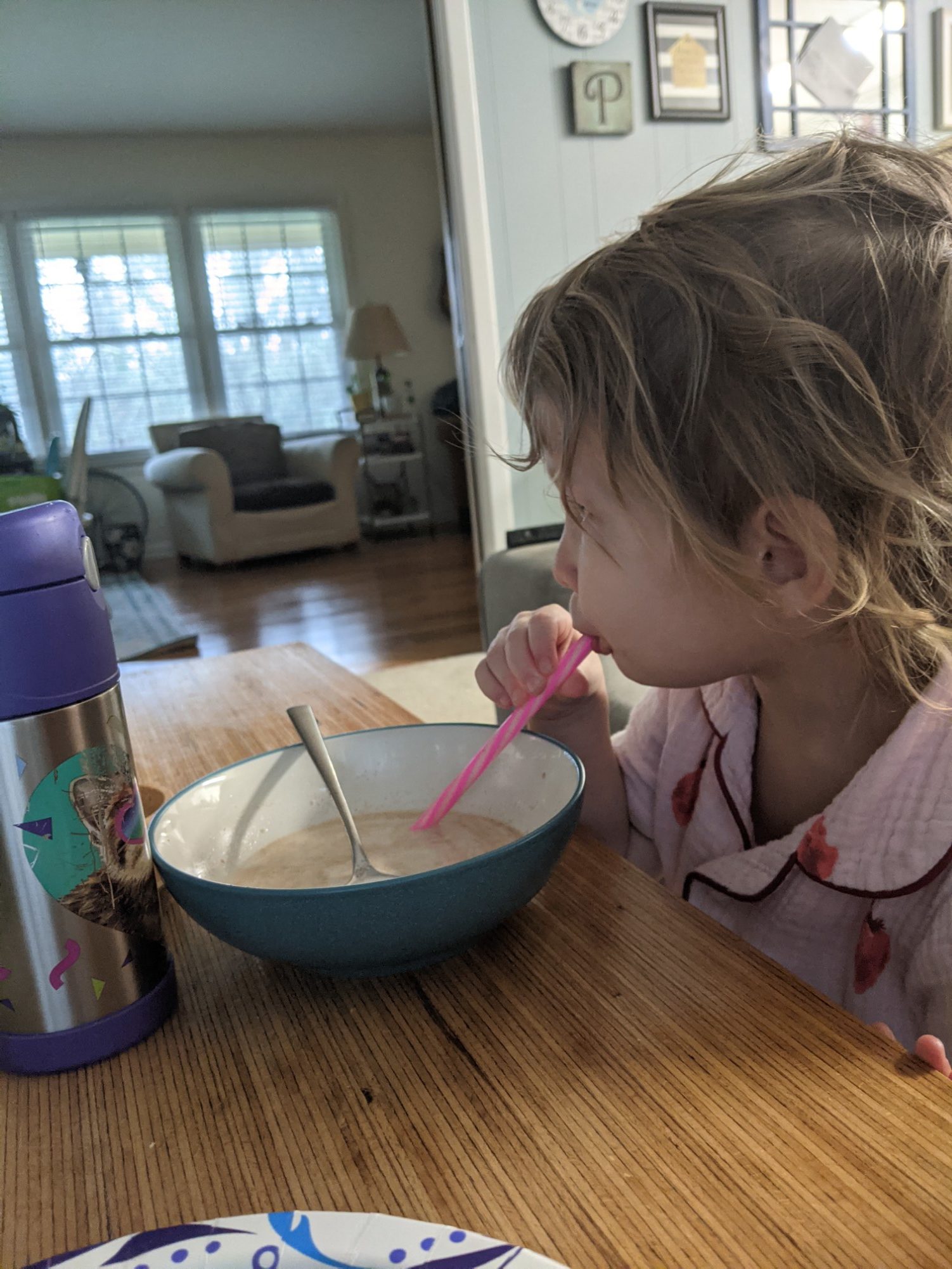 Once Jeff went into the front room to sign in and get to work for the day, she read a magazine, while I read a book (she insisted we leave Frozen II playing in the background), and then she played doctor for her Elsa baby doll.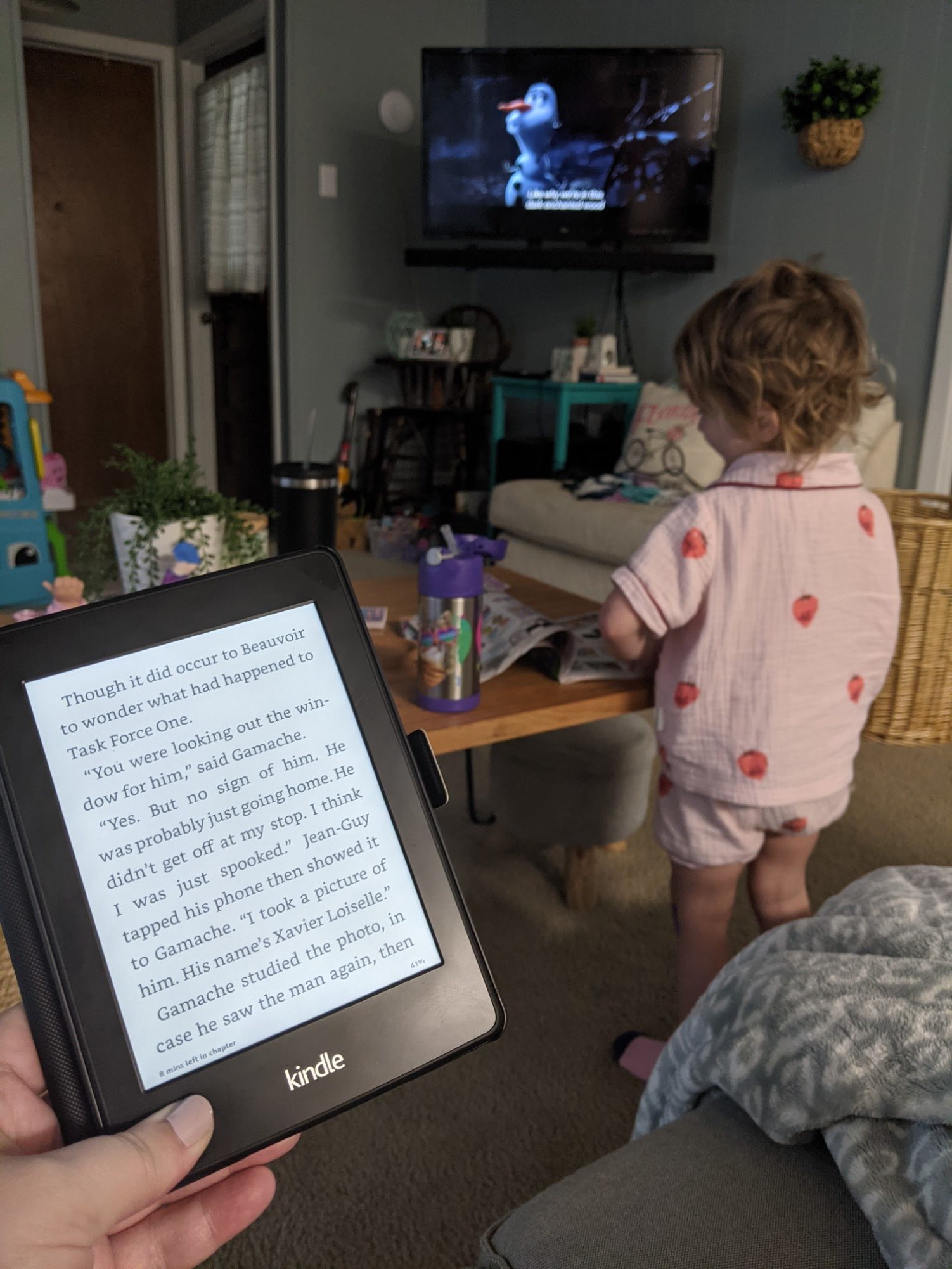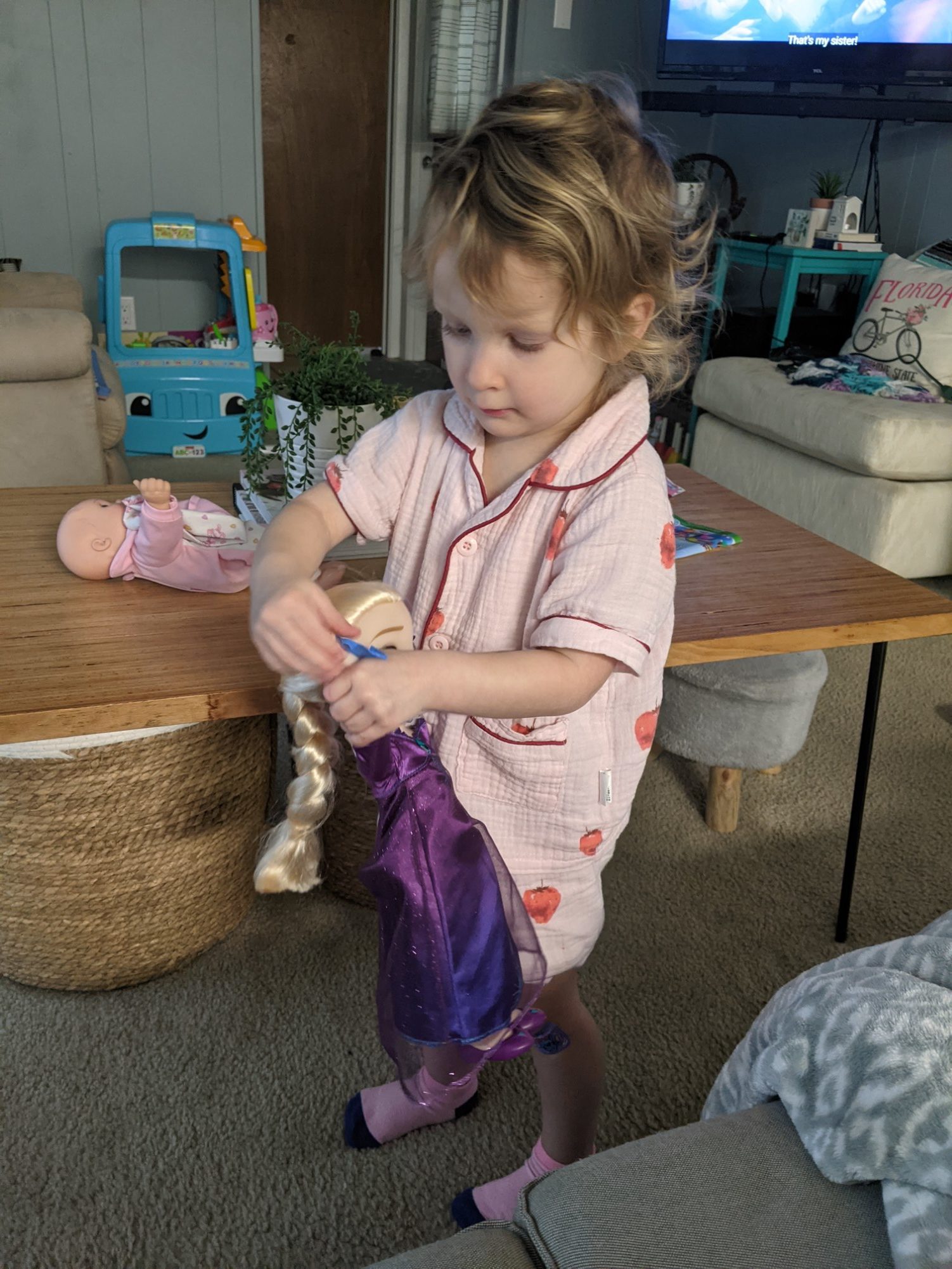 She wanted to curl up in Mommy's bed for a little bit to watch Blippi on the TV, and then she went and picked a bunch of books to read in bed together. Next we did "arts & crafts time" (coloring this canvas that someone gave me once upon a time & we unearthed in all our cleaning lately), followed by songs and dancing for "circle time."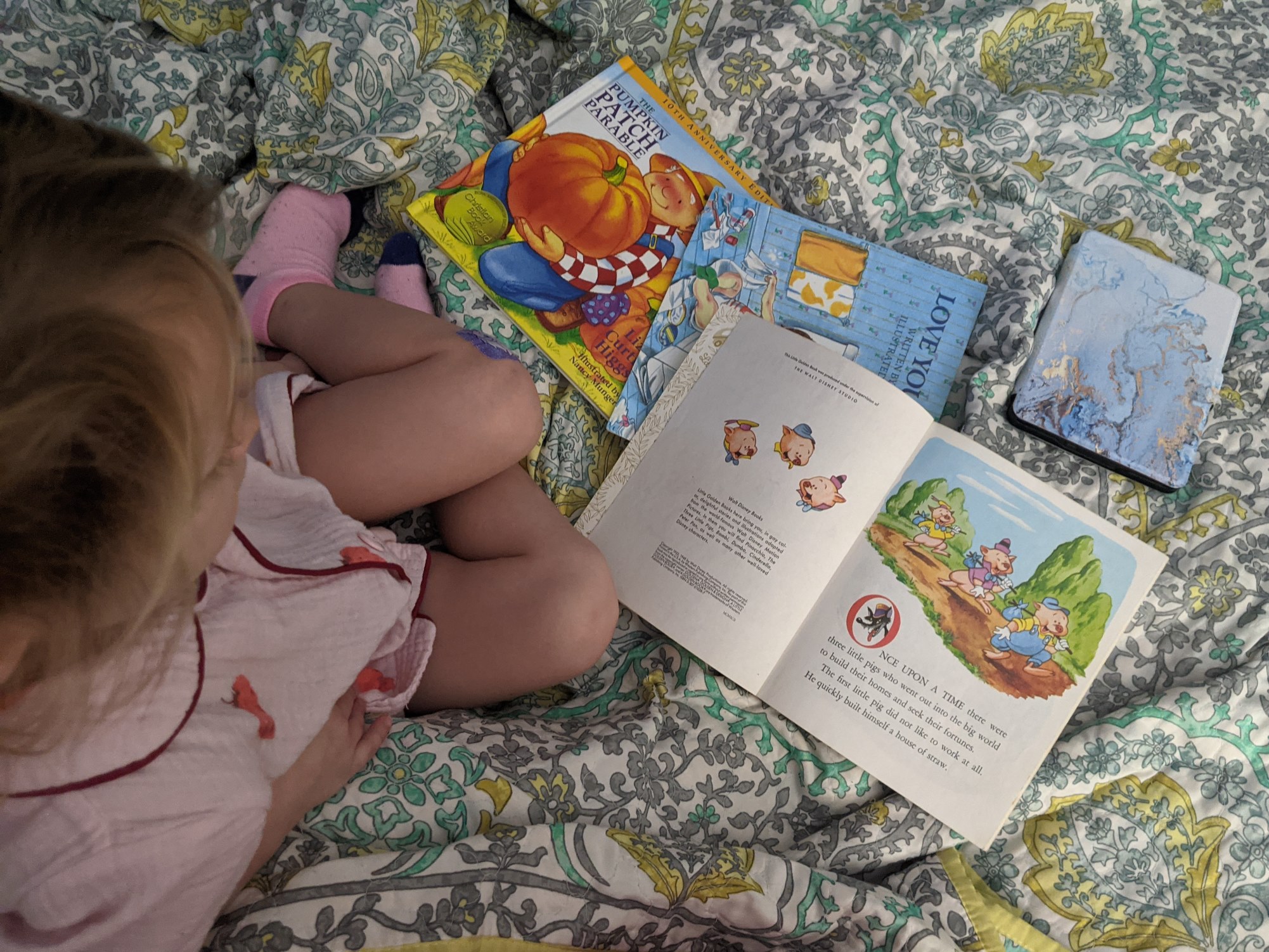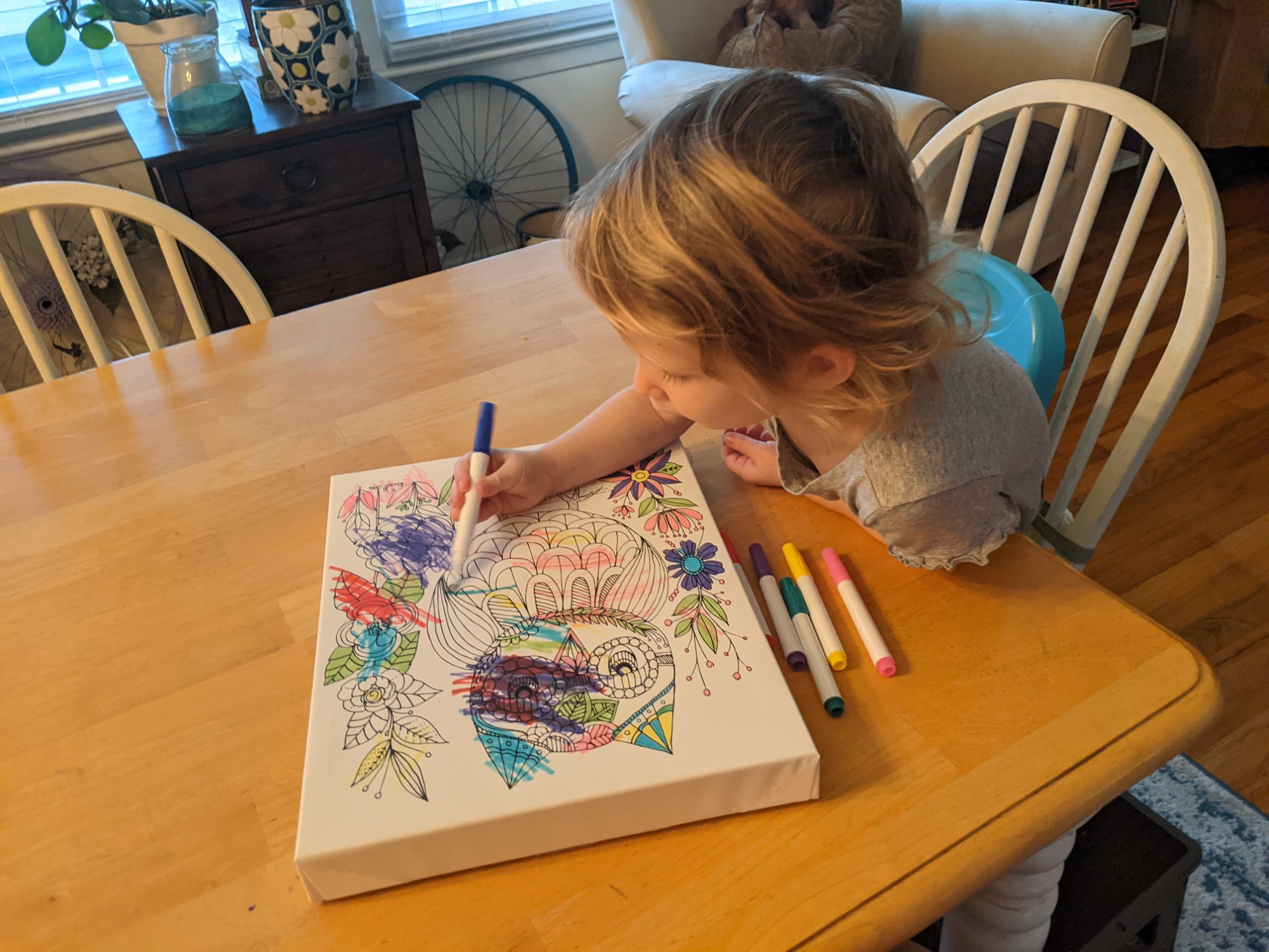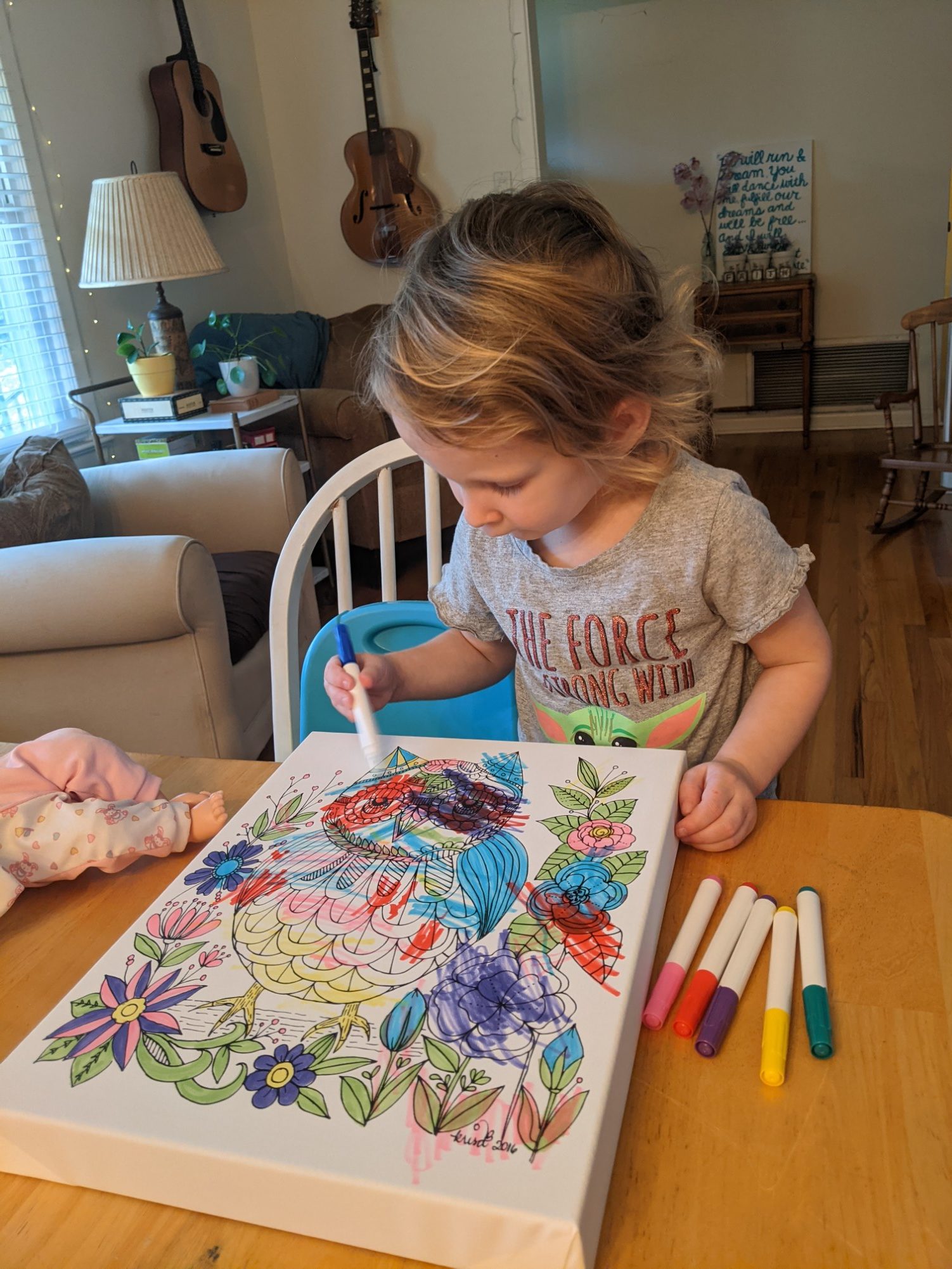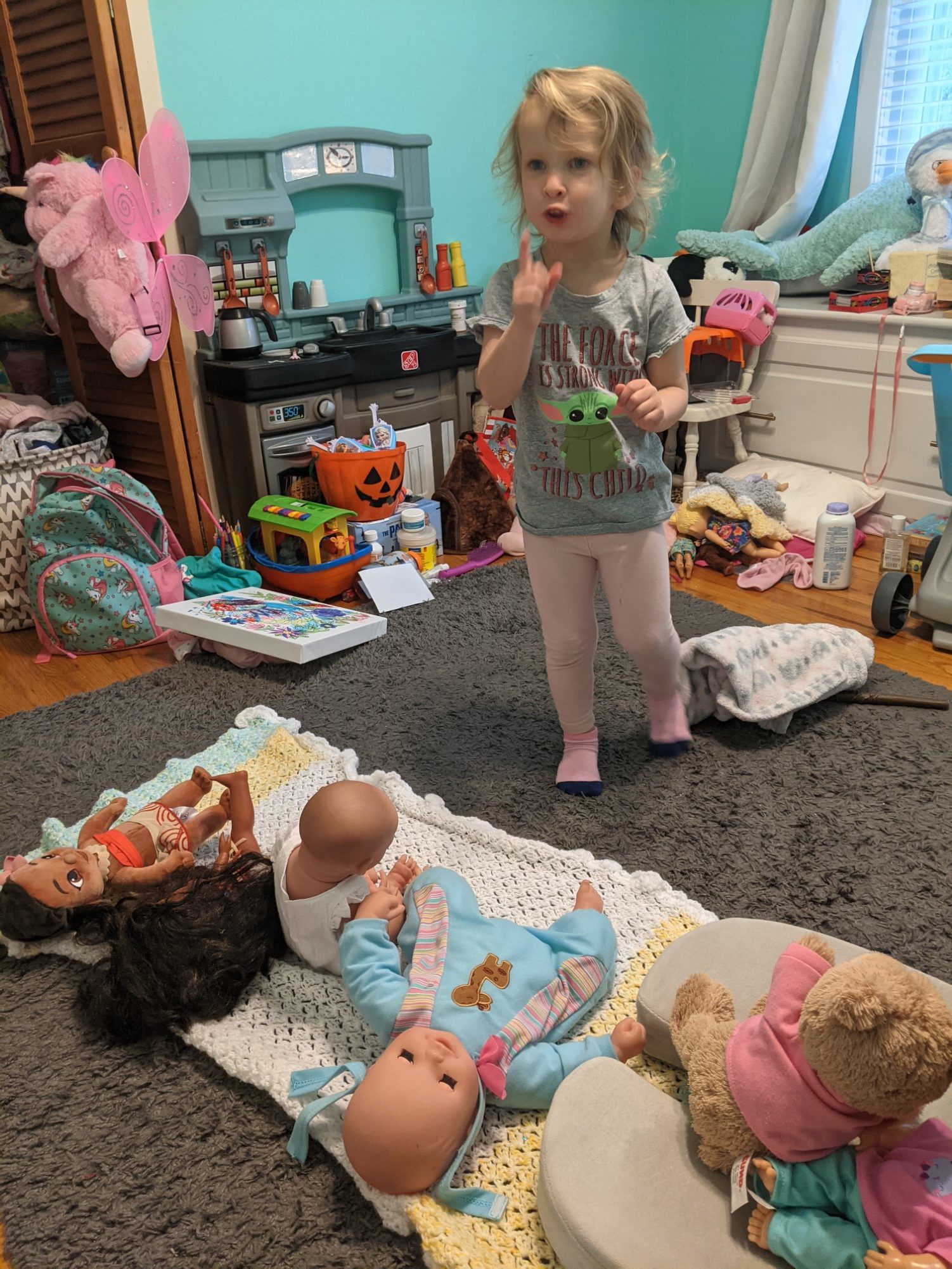 And then it was time for lunch time and nap time.  (She fought nap time real hard today, but she did finally fall asleep at like 2:15, and slept for 1.5 hours.) While she napped, I washed up all of the dishes from last night and today so far, and then sat down to read for a little bit, while fighting sleep myself. (I figured the second I started falling asleep, would be right when she would wake up, so I just didn't nap.)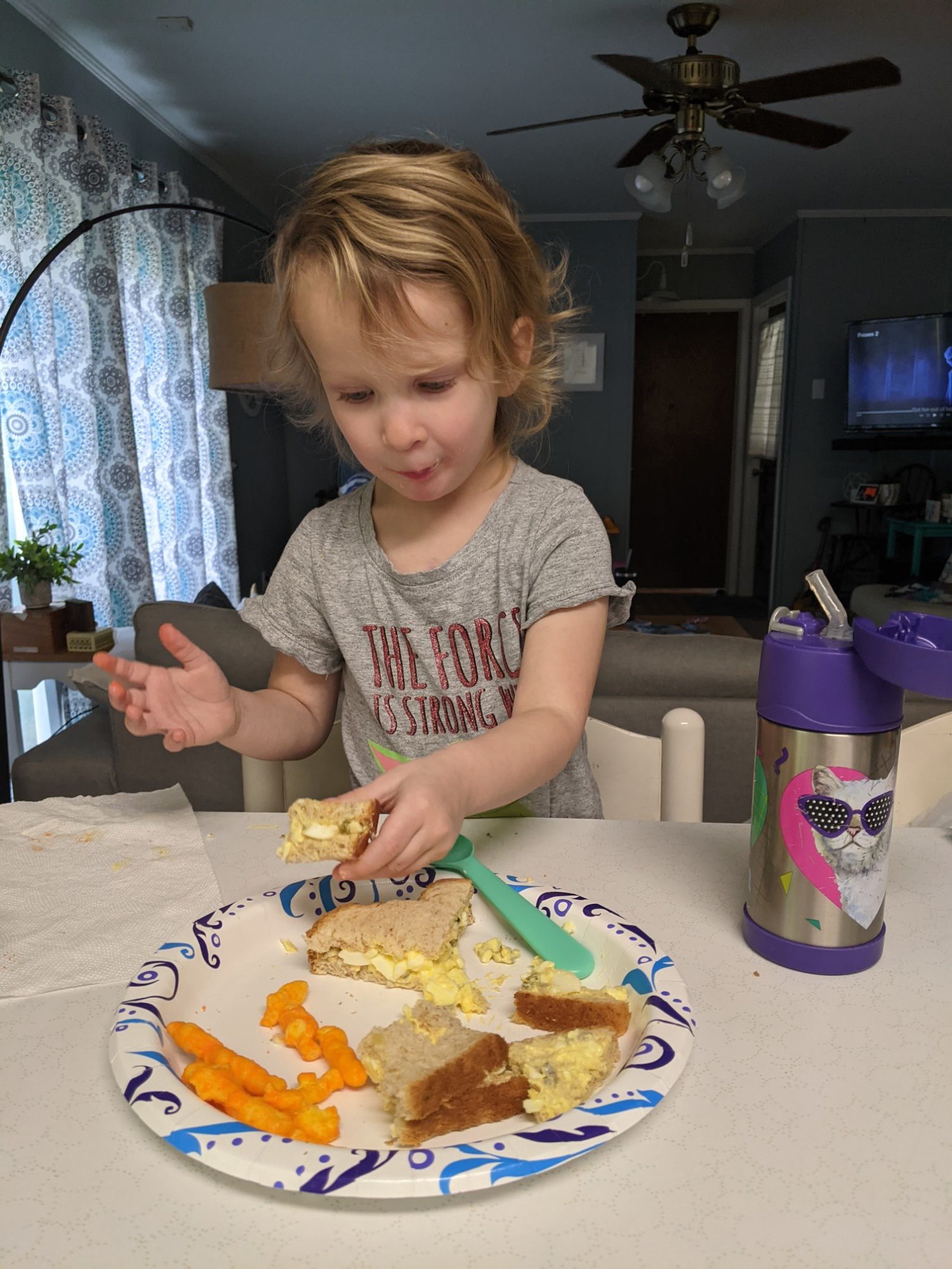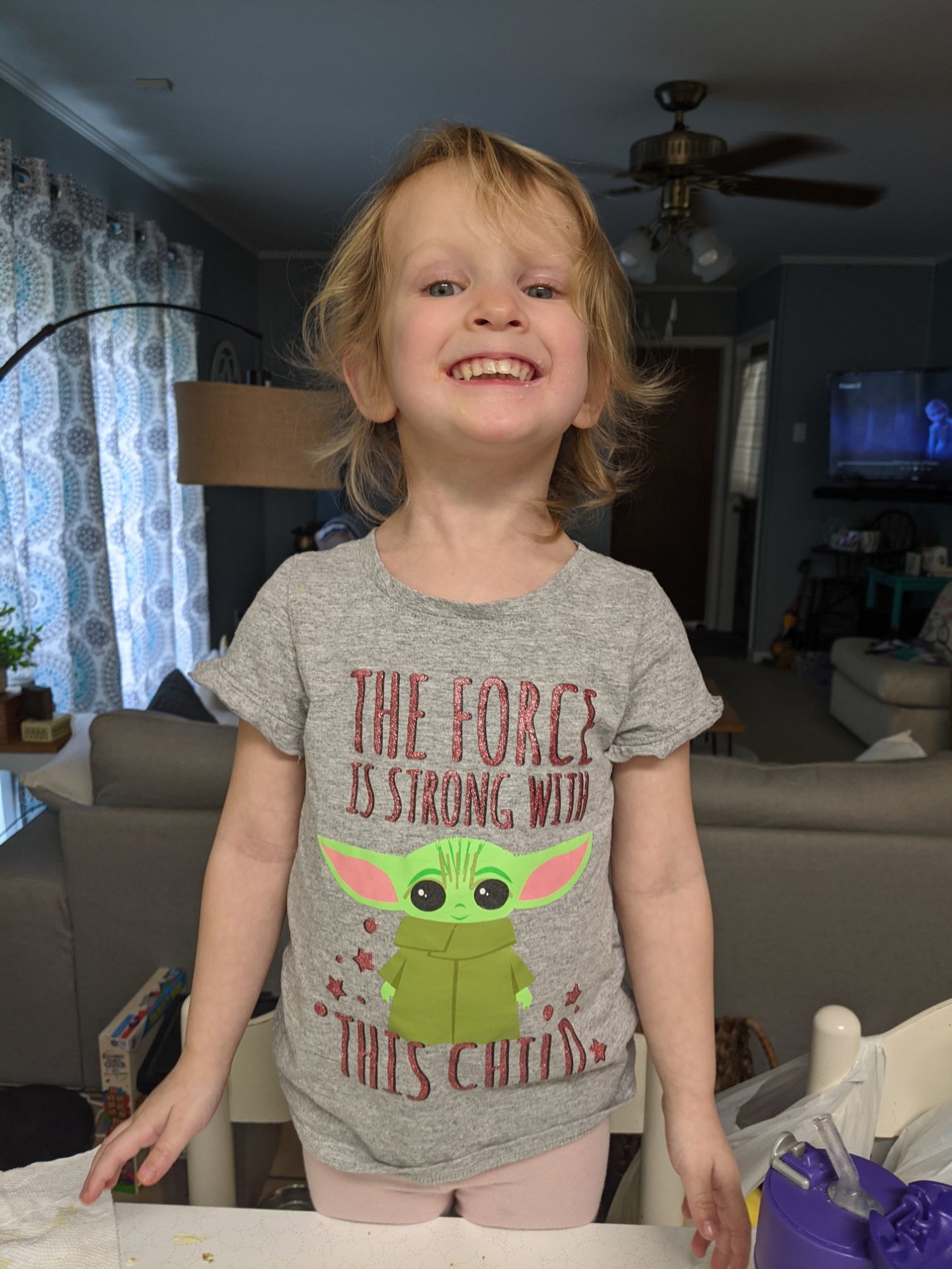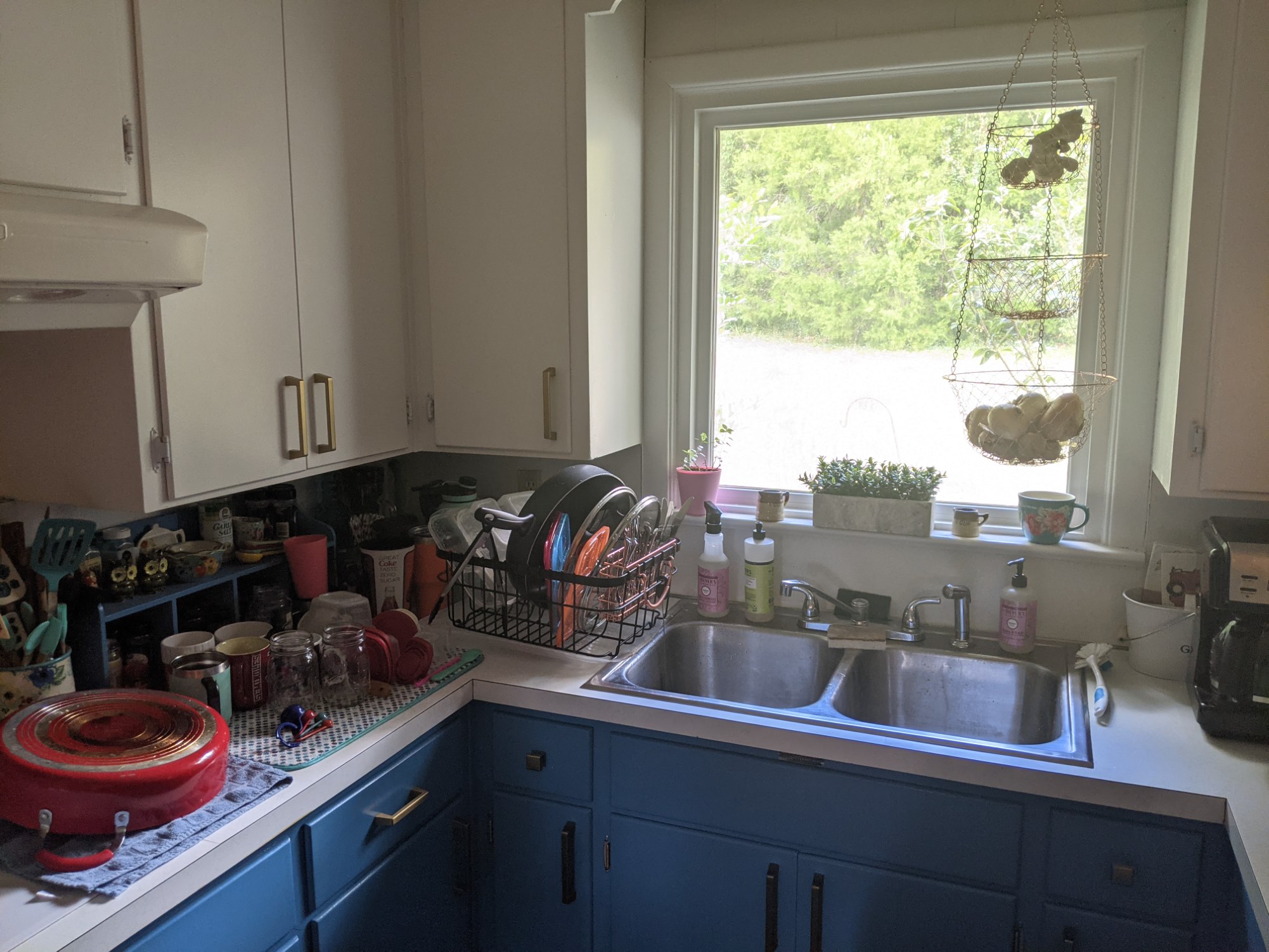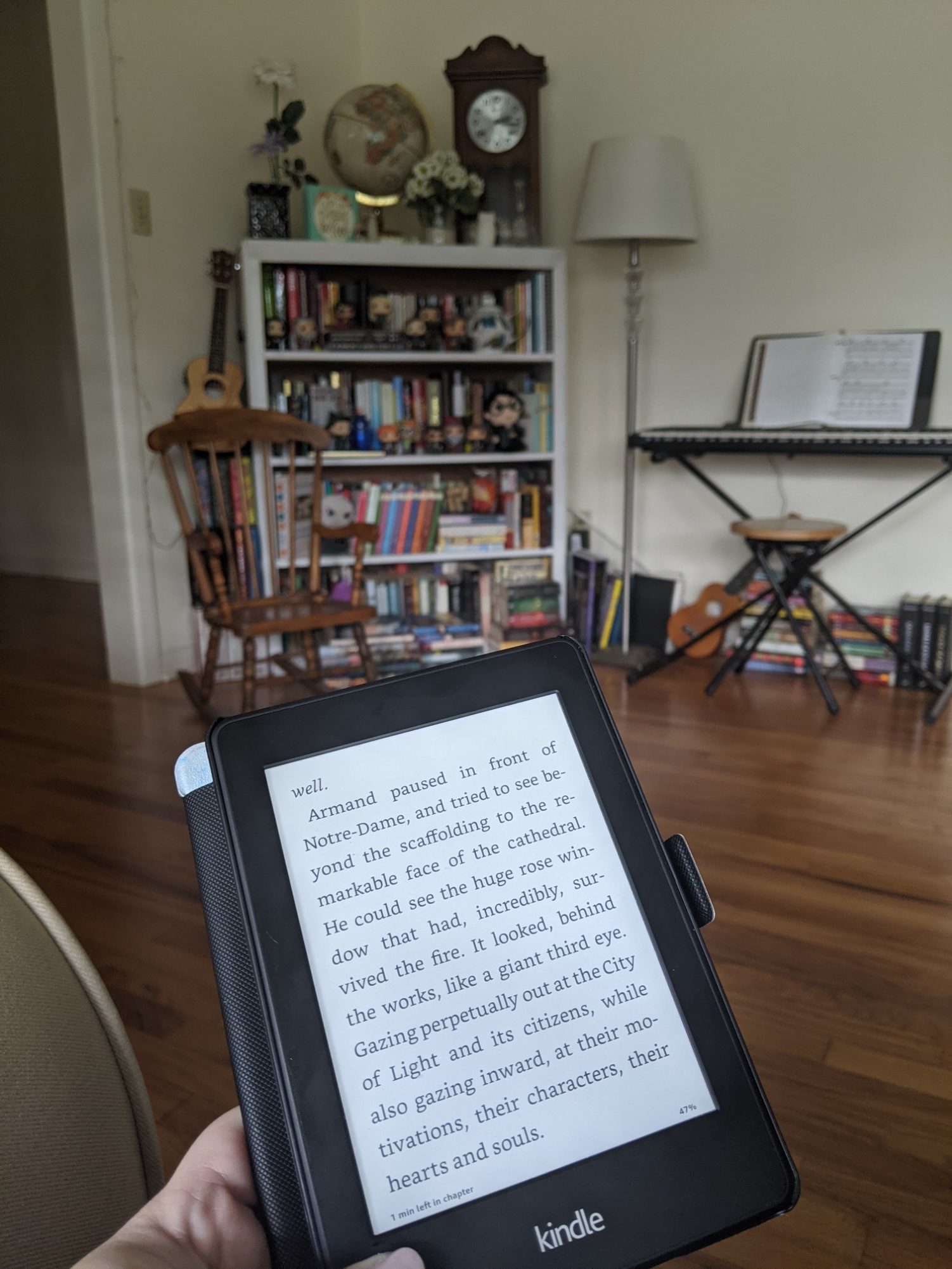 Emmie wanted to watch "Madeline" again like we did last night when she woke up, so I settled her on the couch did a few quick things around the house while she watched her short little 30-minute movie and woke up a little more. And would you just look at this beautiful late-afternoon sunshine!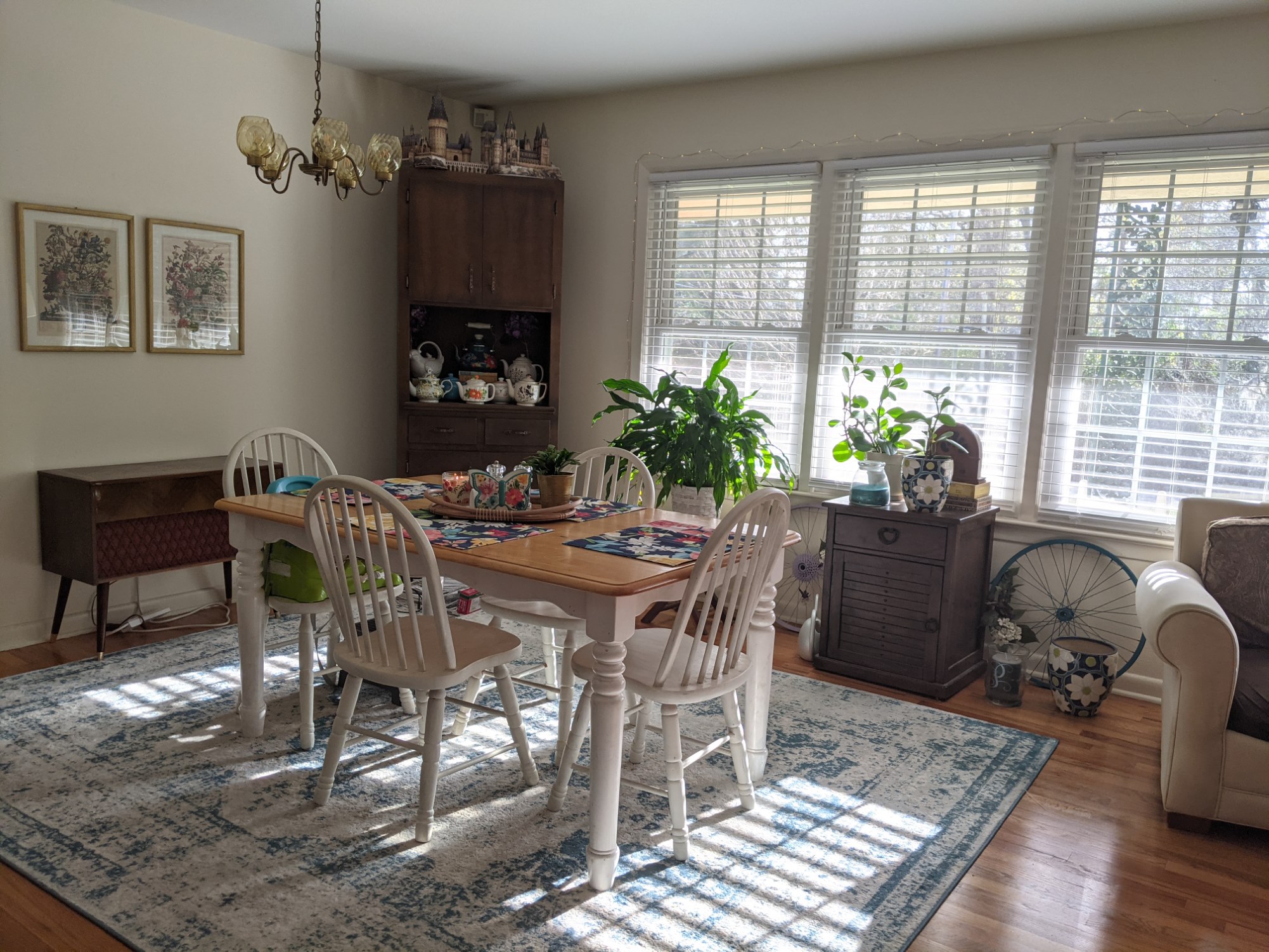 I figured we'd do a little bit of baking, since that's the normal quarantine activity everyone does, but we took the easy route with some store-bought sugar cookies, but of course my girl wanted to jazz them up with plenty of sprinkles.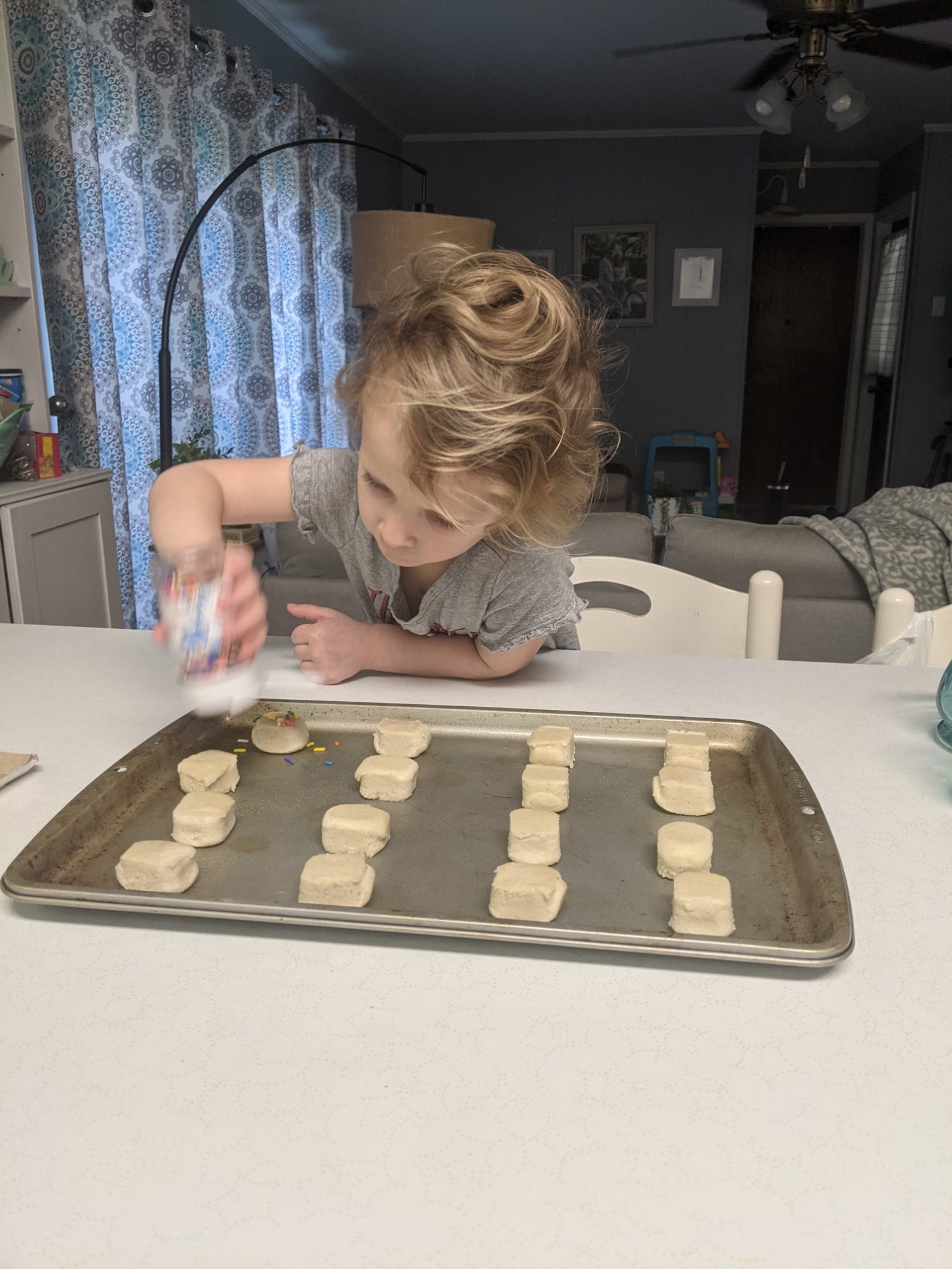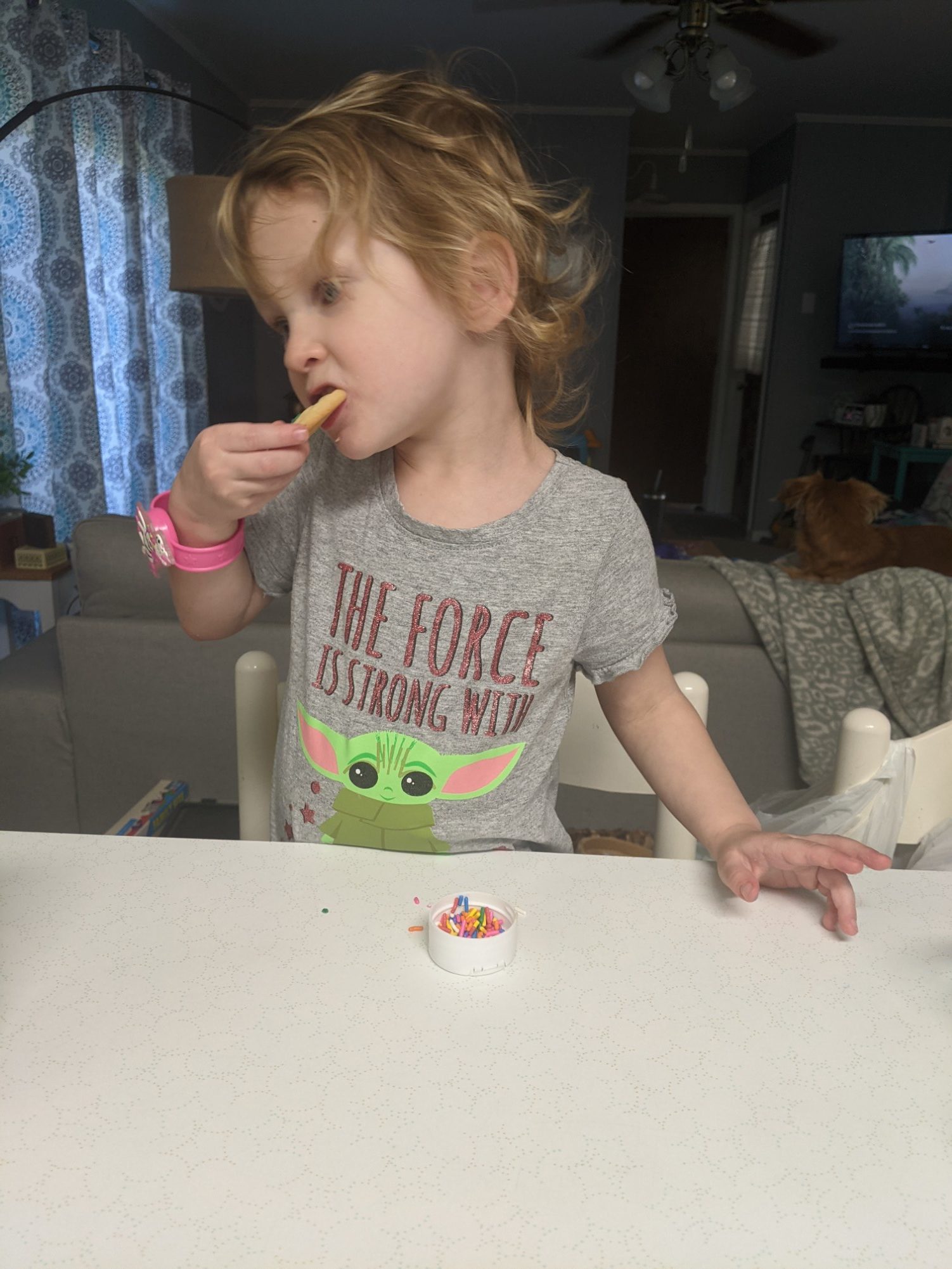 And since the weather had finally cleared up by late afternoon, we went outside to run around the front yard and scoot through the carport and draw everywhere with chalk. Jeff was finally able to sign out of work at 5:30, so he came out with us for a while, then I went in to cook dinner, and they stayed out to run around some more.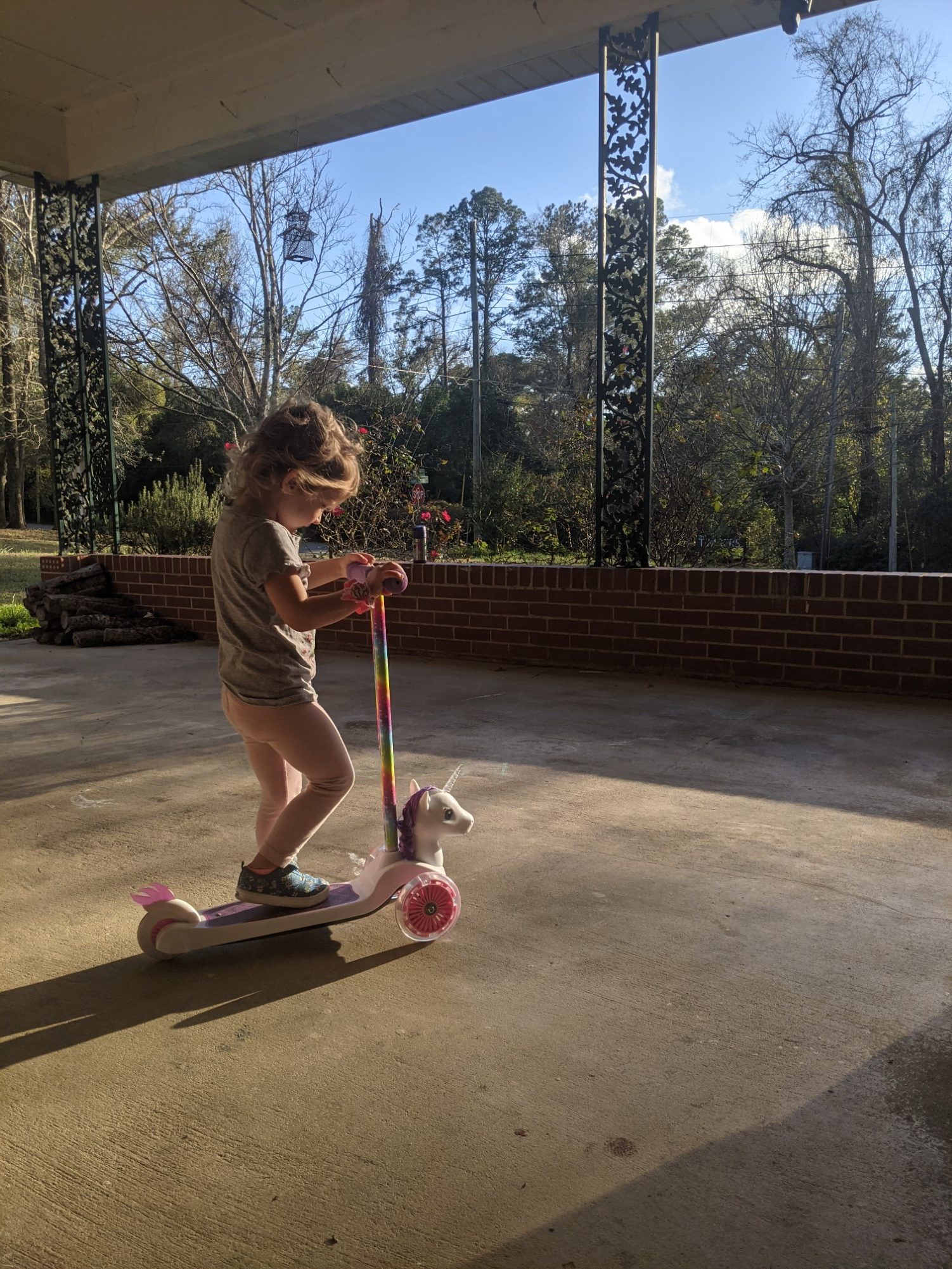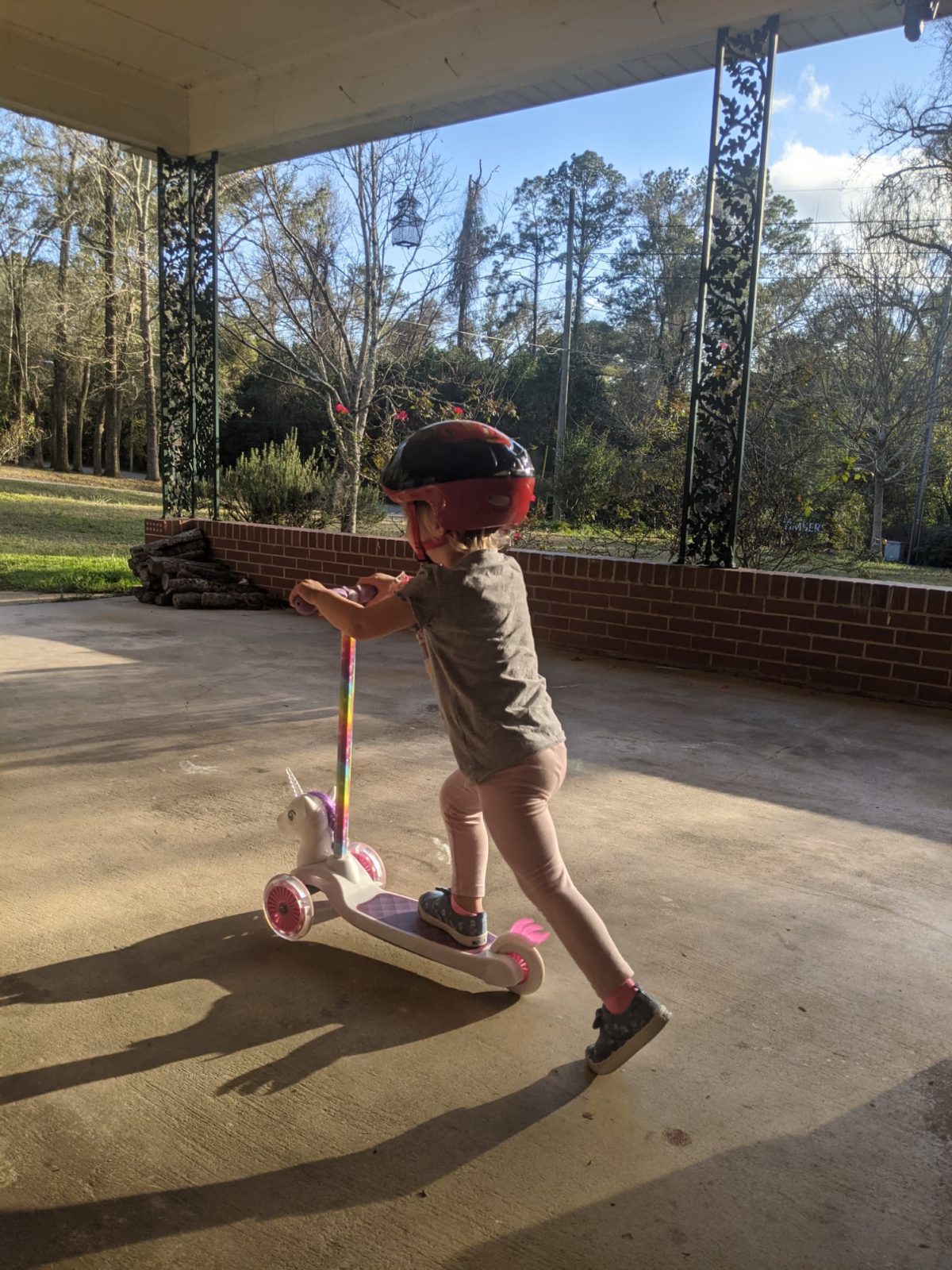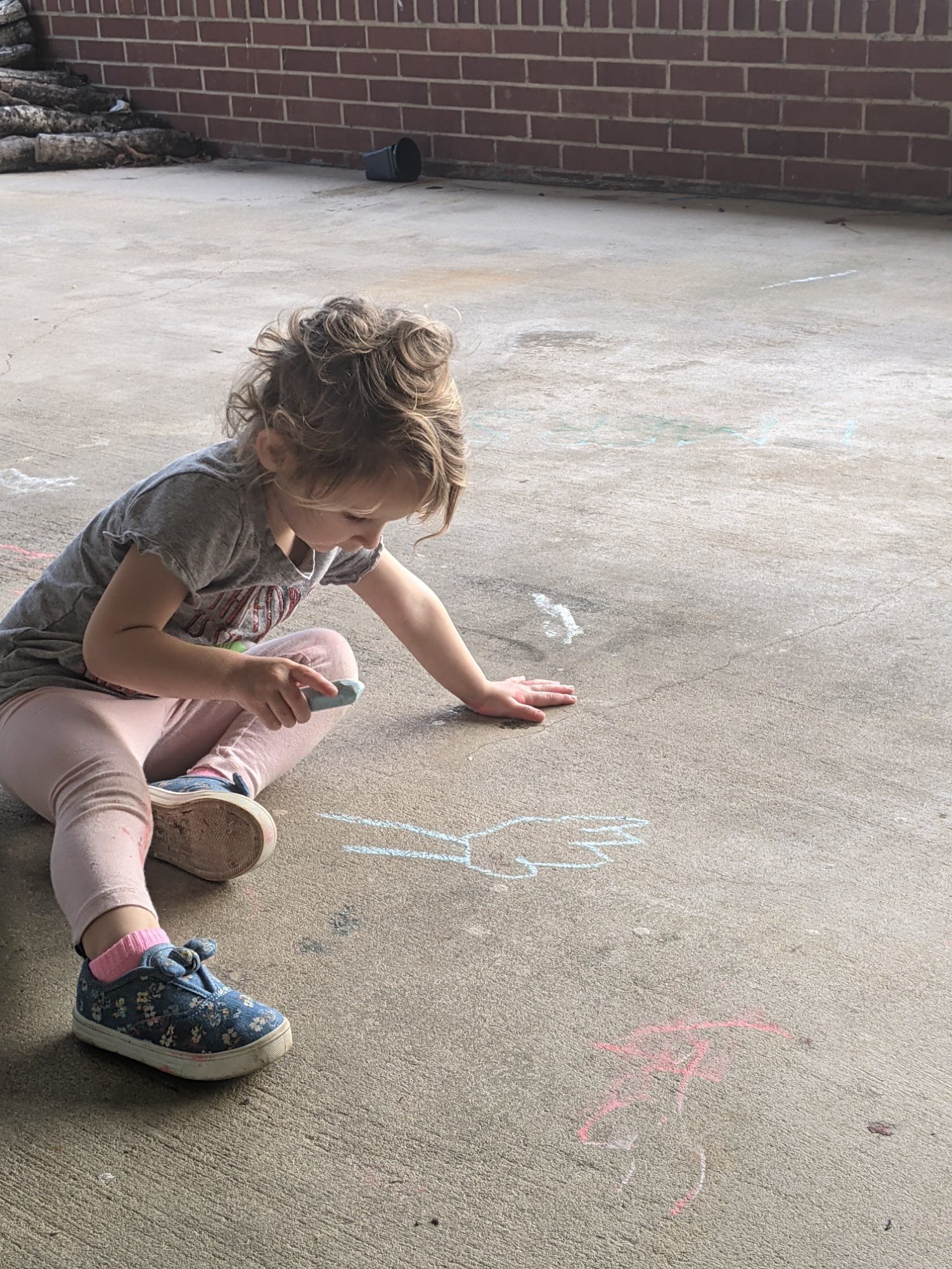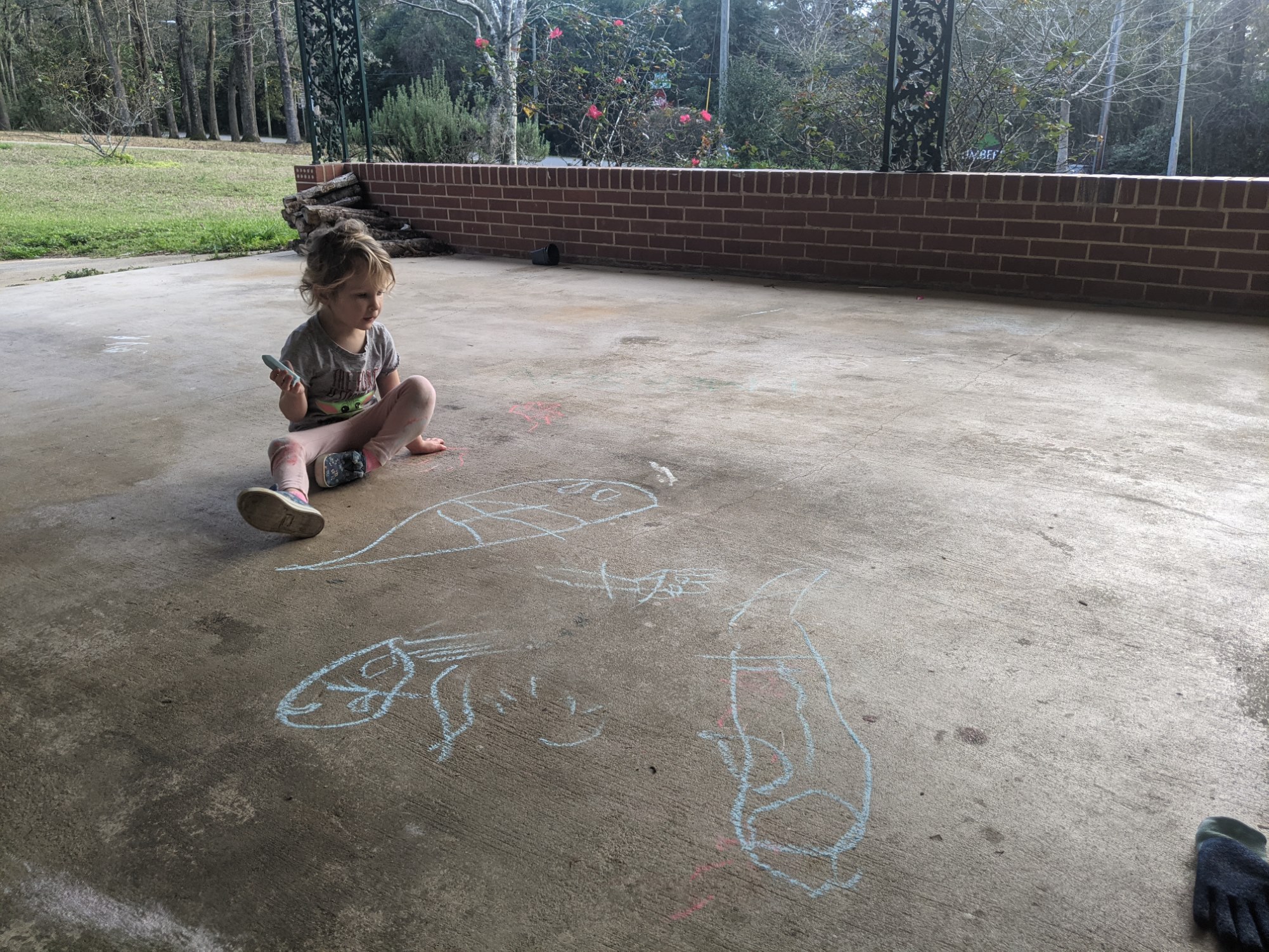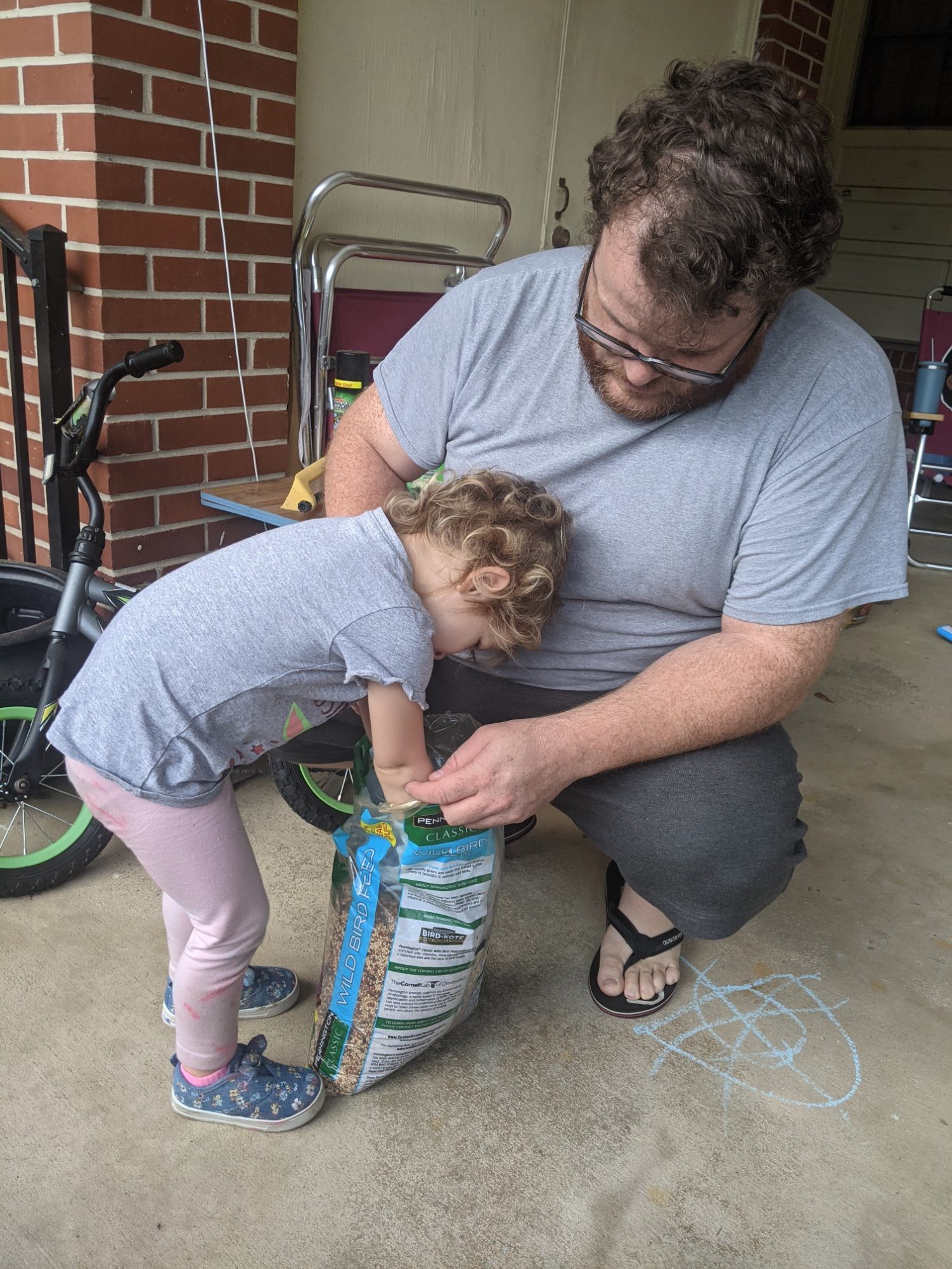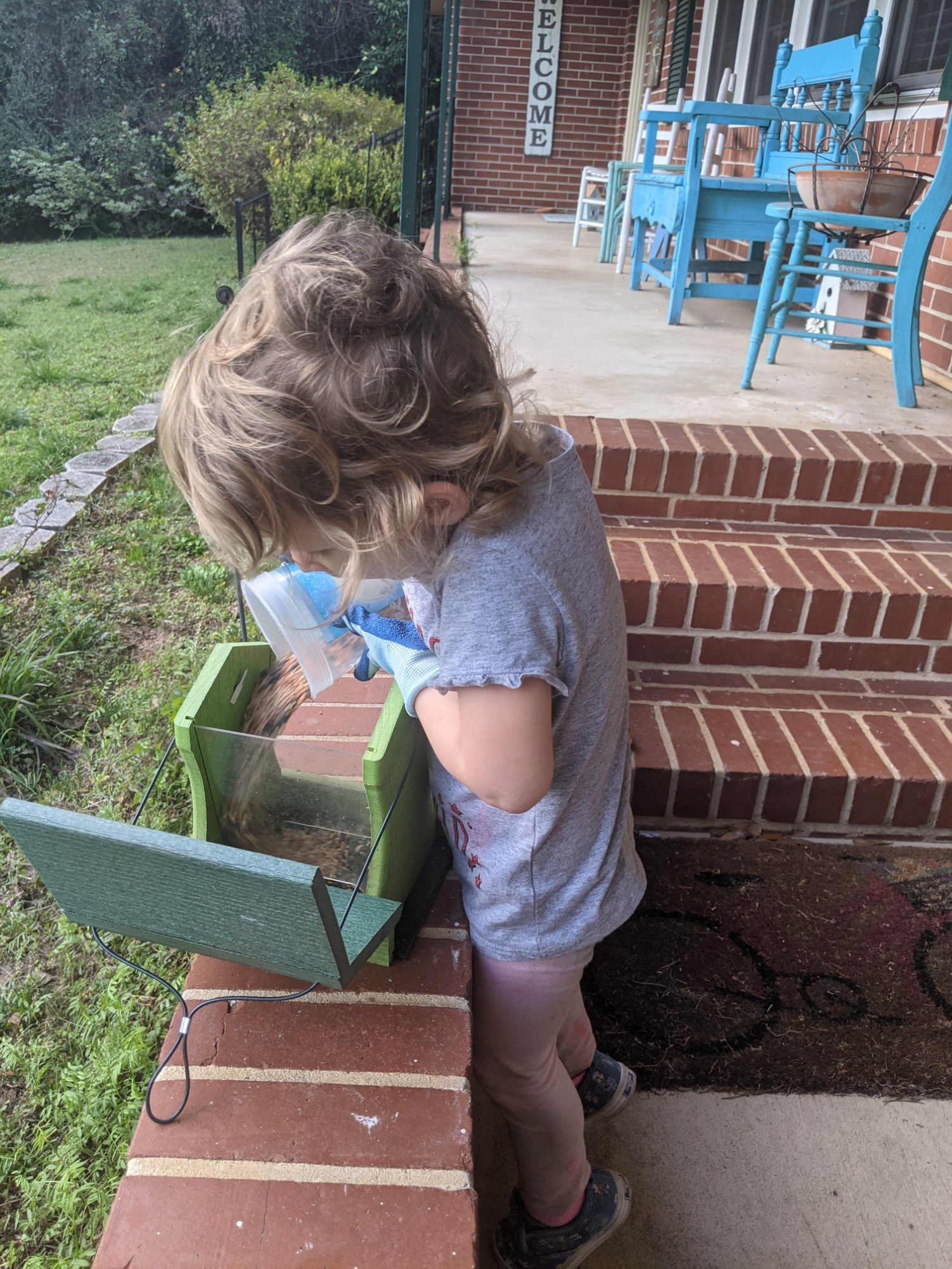 We love Indian food, and I have a recipe for some delicious made-from-scratch Butter Chicken, but I took the easy way out with this jarred sauce tonight, which was actually still really good, and a great quick substitute for the homemade version. Emerson picked the record for this evening's dinner music, and we all enjoyed a good meal!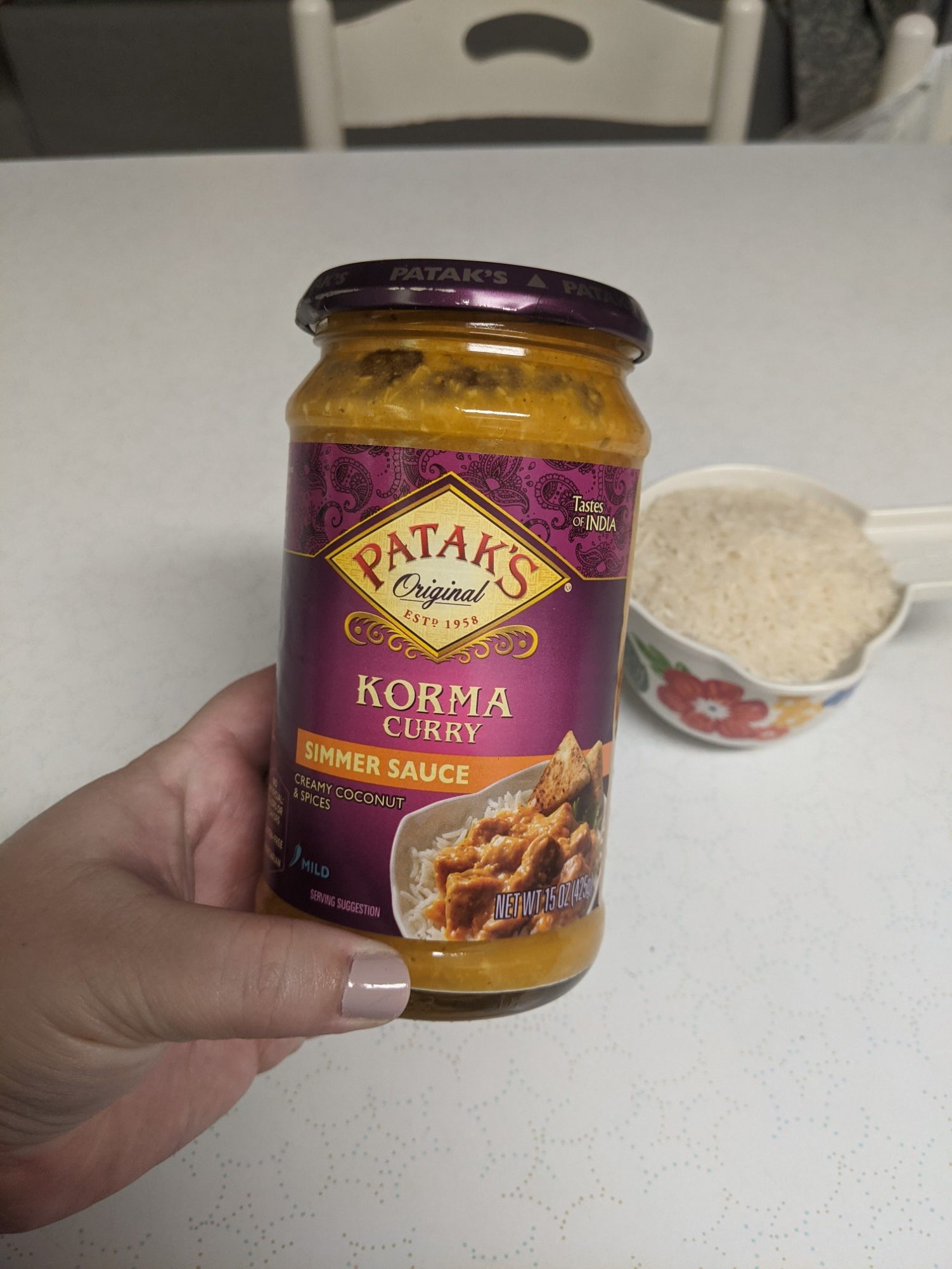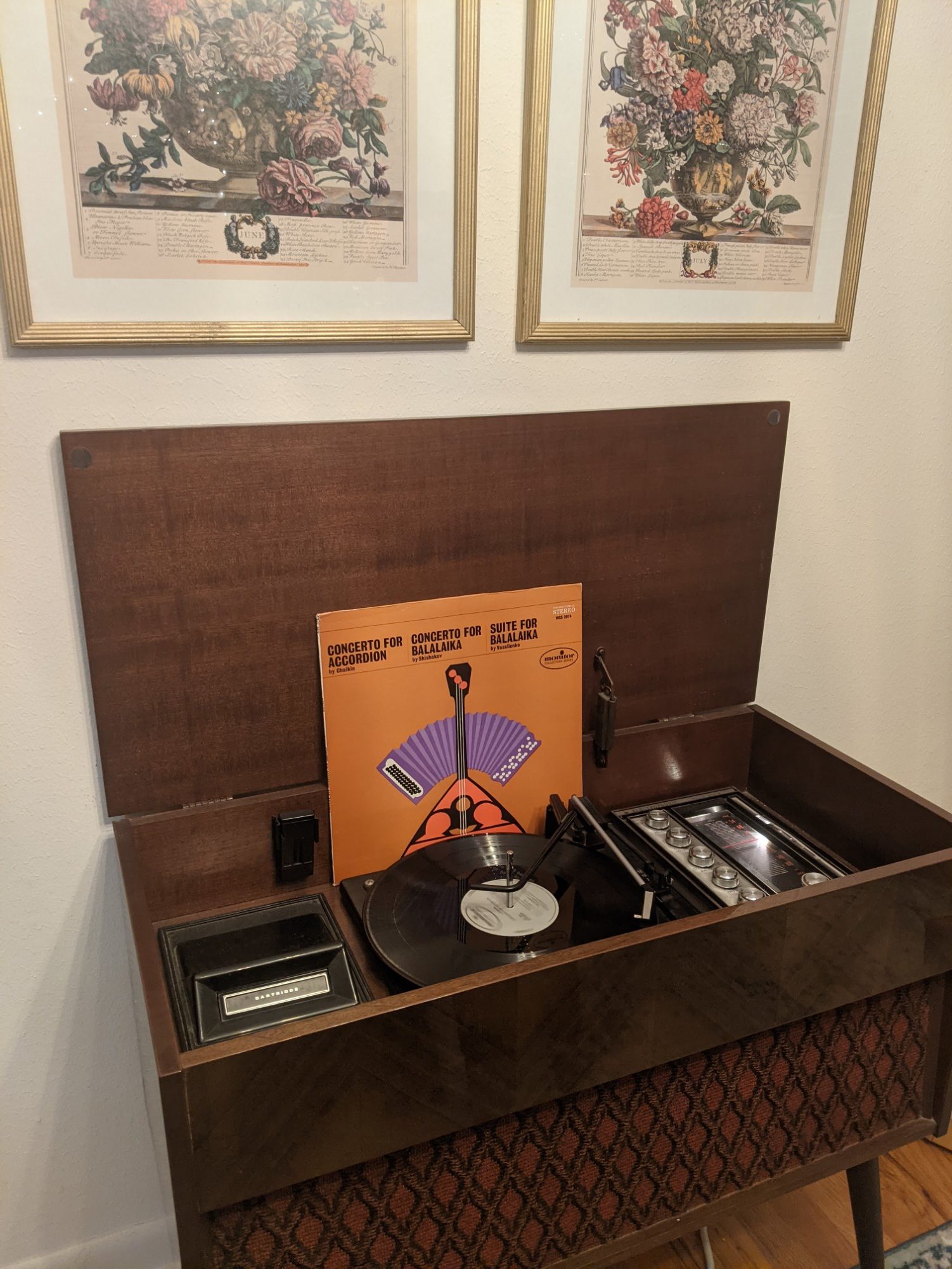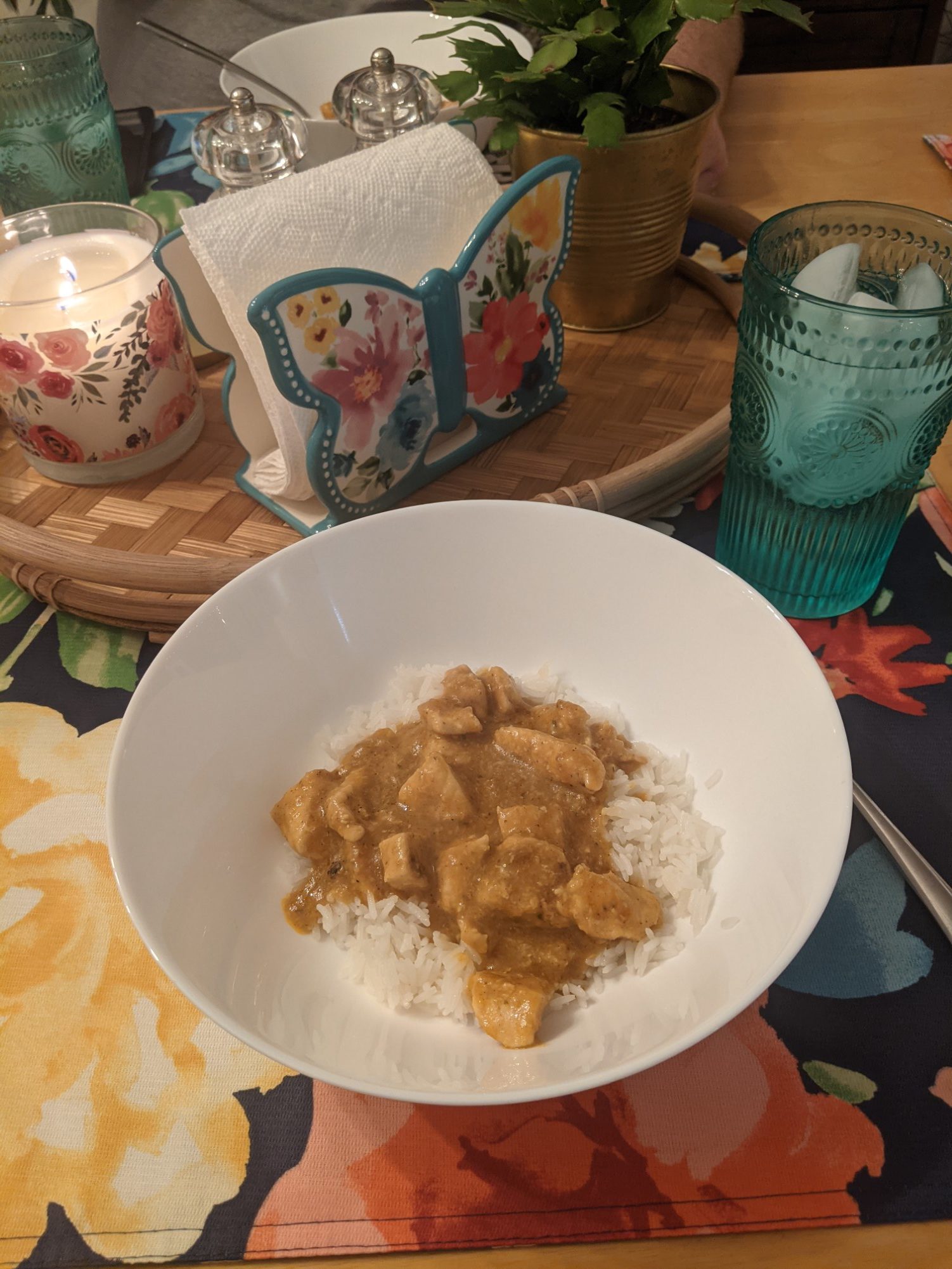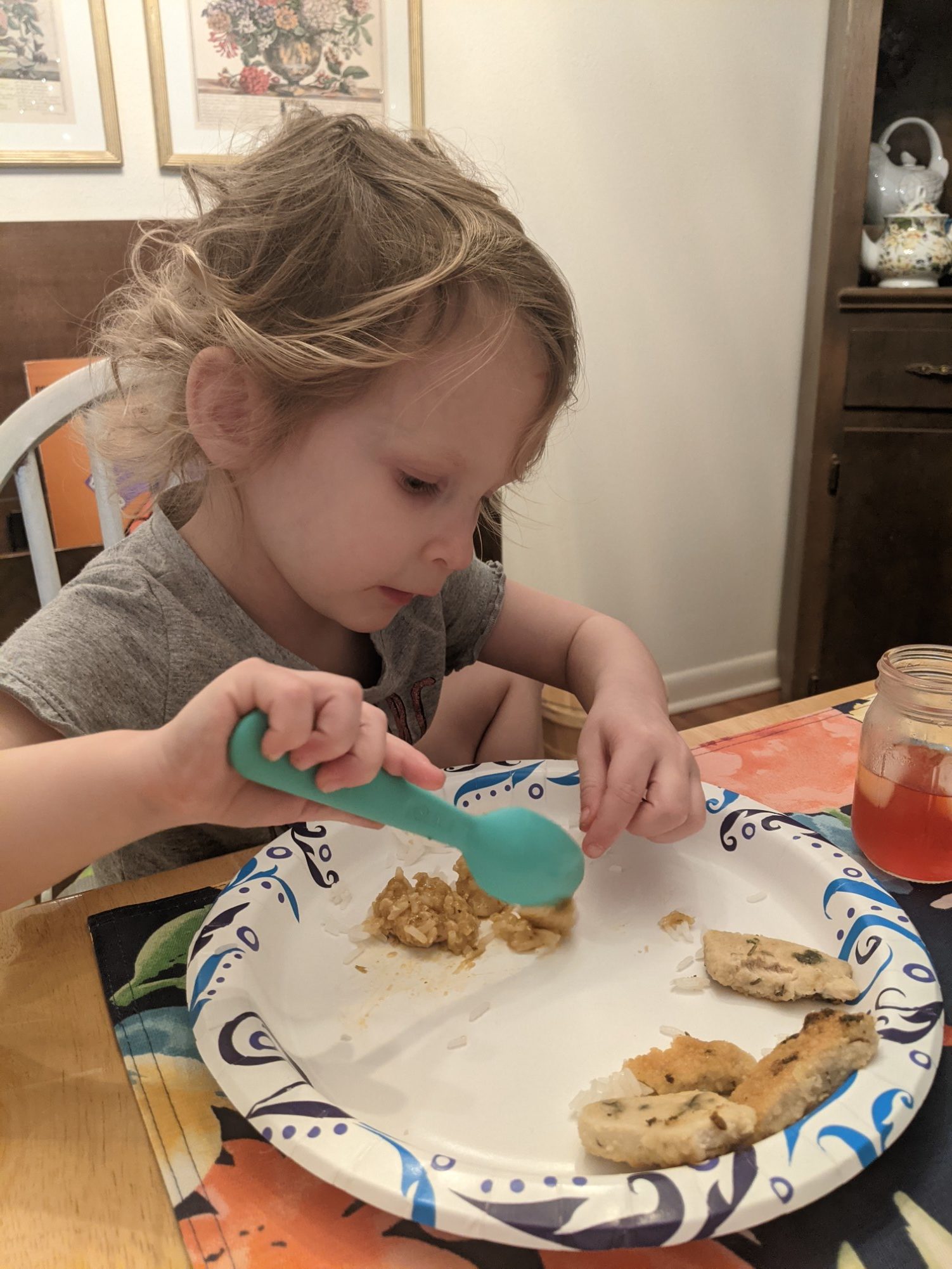 Jeff took care of Emmie's bath time so I could sit with the heating pad on my back and my feet up in the recliner (after a very busy day), and then we got her ready for bed.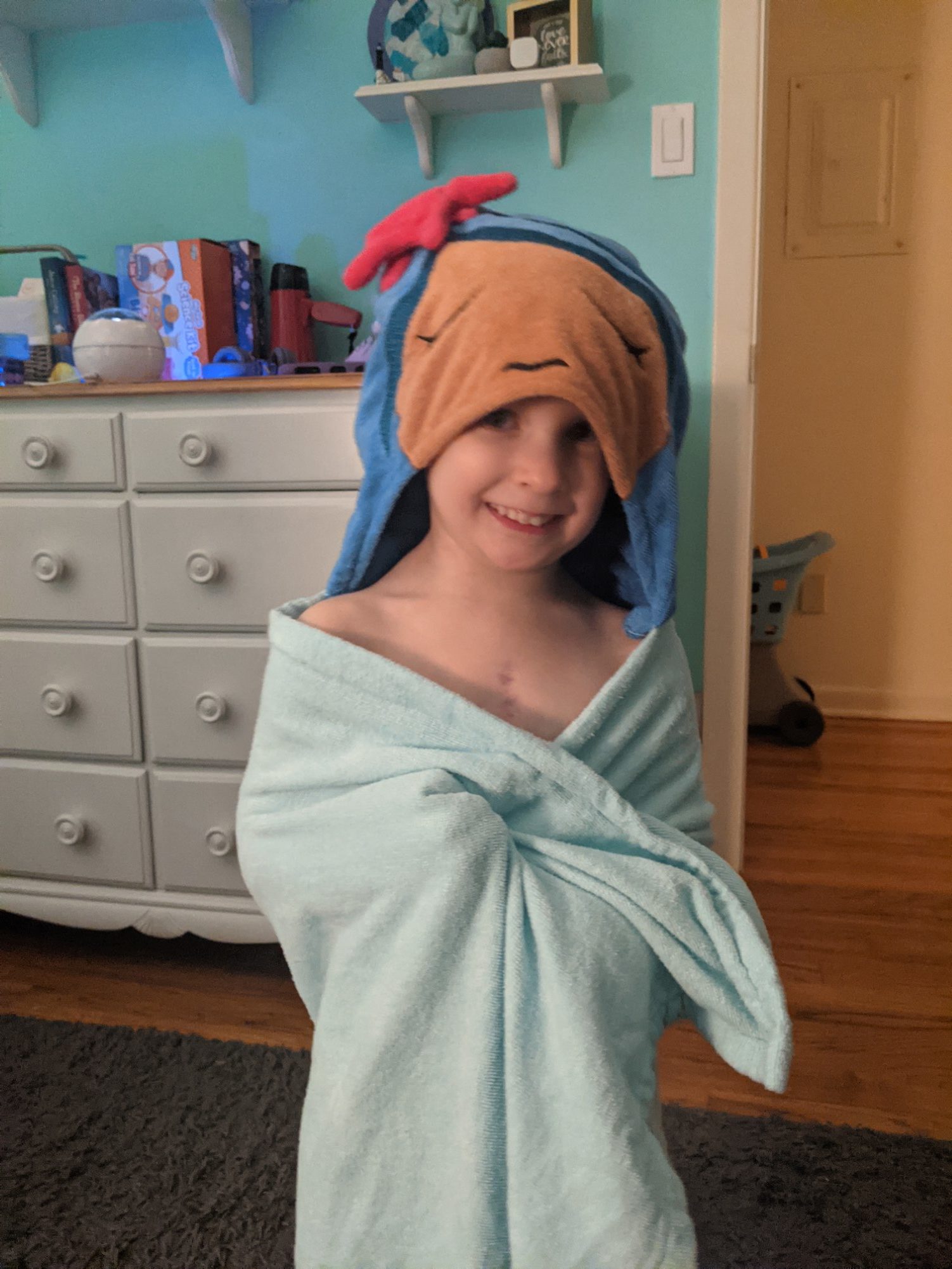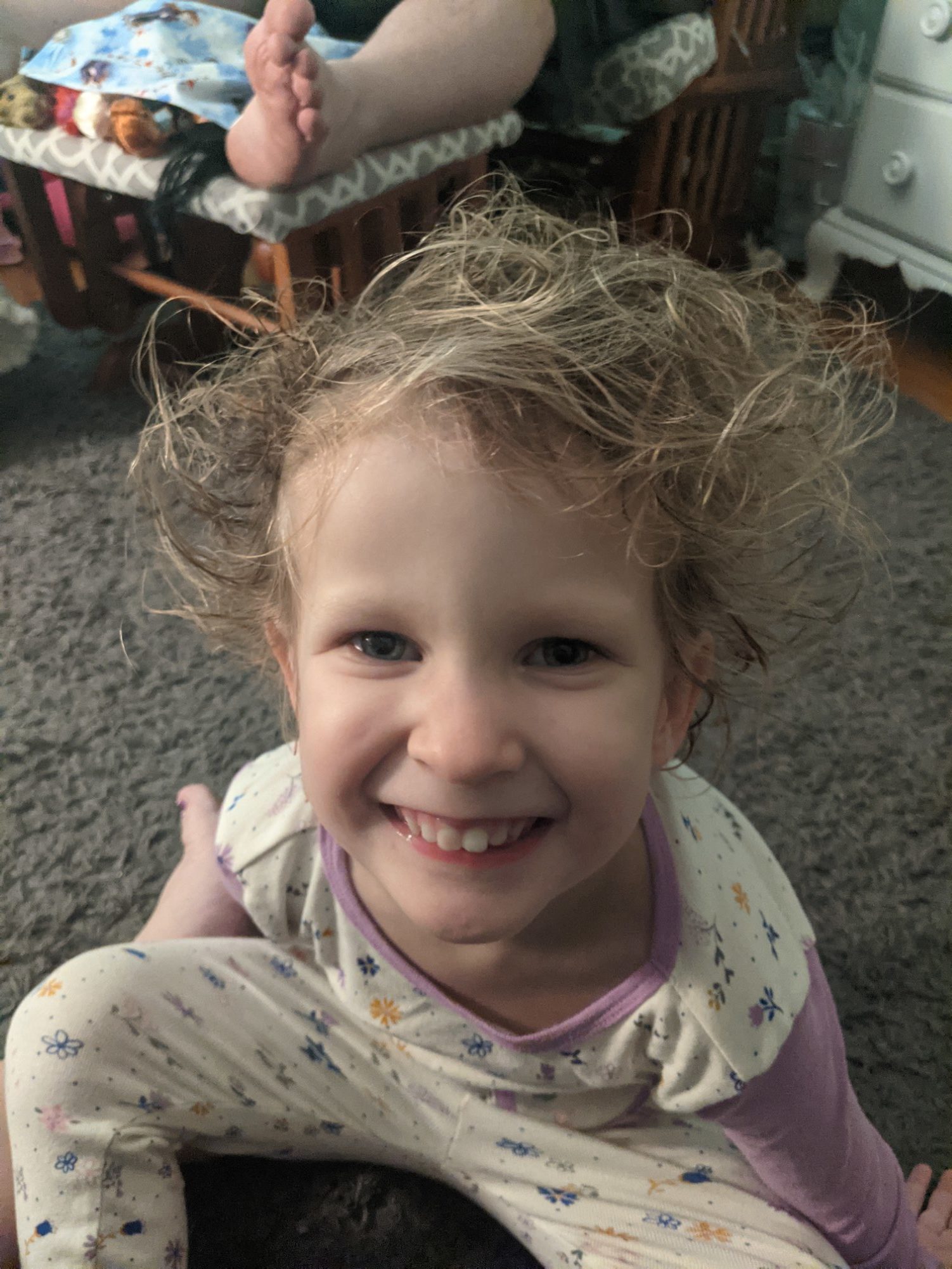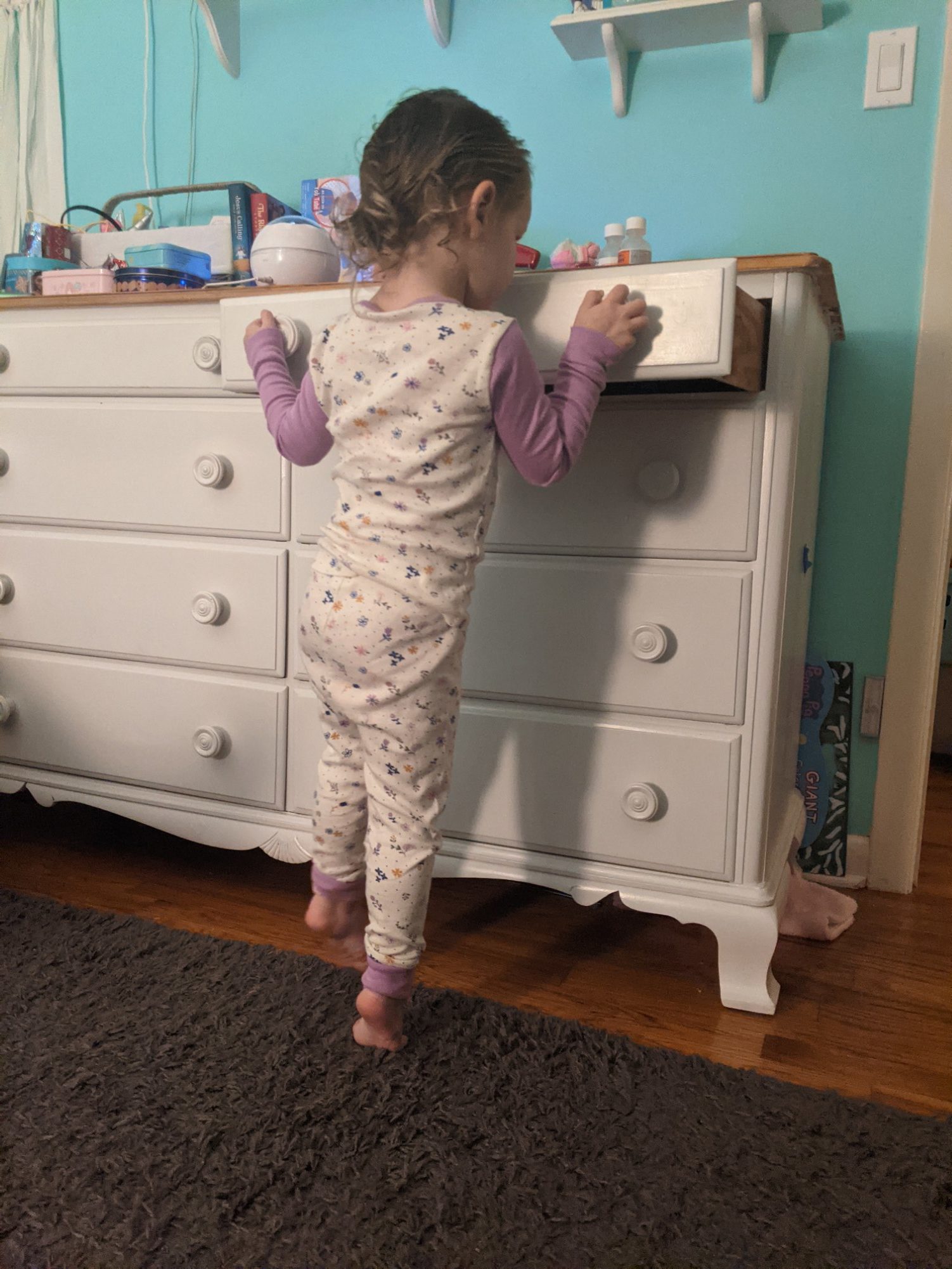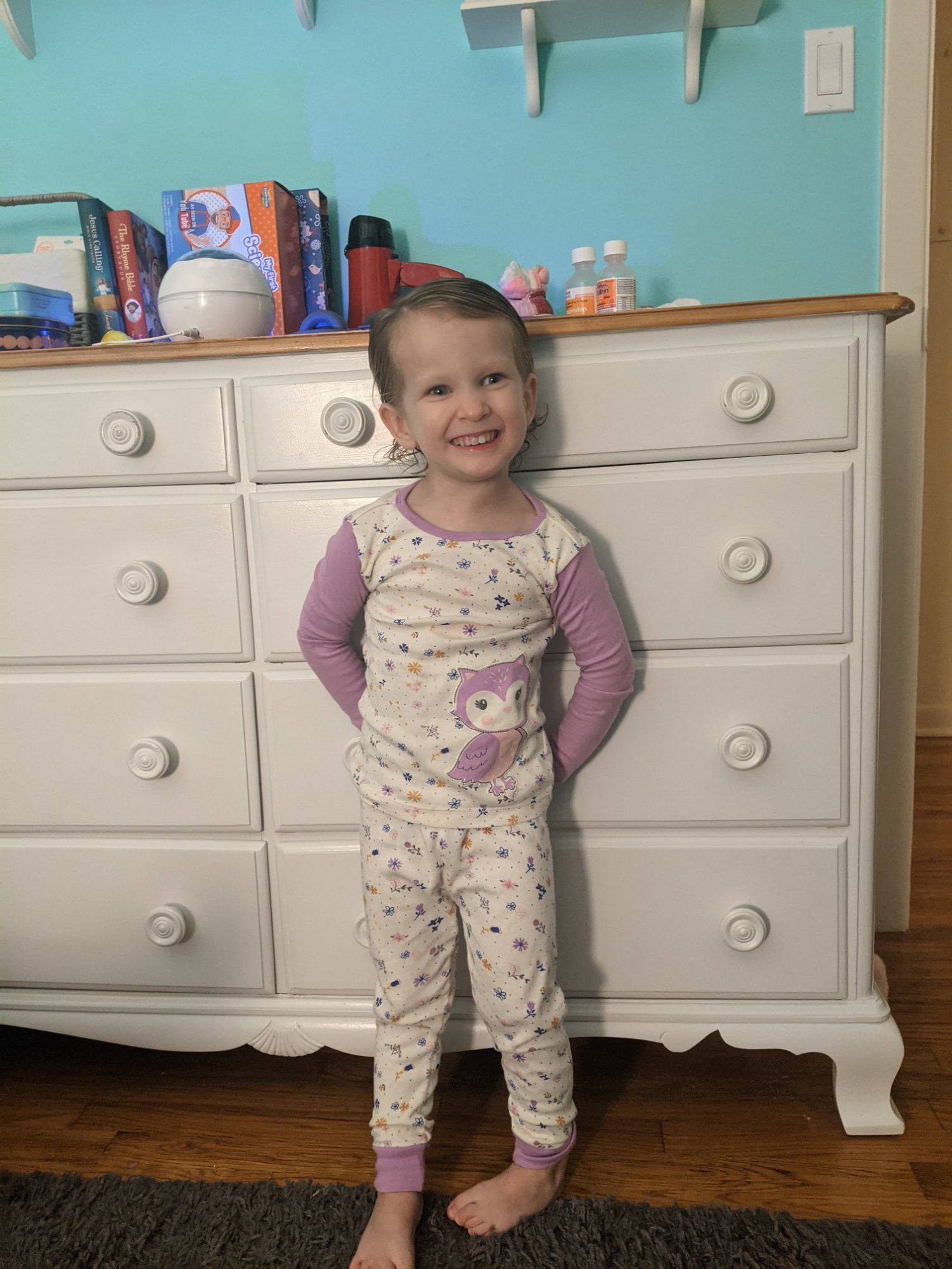 There aren't too many dishes tonight, since I did a huge batch earlier today, but I'm still too tired to wash them. Mommy Daycare is exhausting, y'all! And tomorrow is another big, exciting day actually!
I have an appointment at 7:45 am for my 3-hour pre-natal glucose test (which is completely terrible because you have to fast and so you're starving and bored), but it's mandatory during my 25th week of pregnancy, so tomorrow it is.
And then at noon, we're having a Zoom interview with a news anchor from WTXL! I had a phone call this morning from the marketing team at Wolfson's hospital, and during the month of February, for heart health month, Emerson's open-heart surgery & miracle recovery story will be feature on WTXL, WCTV, The Tallahassee Democrat, and The Tallahassee Magazine! So we have our first interview tomorrow, which will air on Saturday at some point during the weekend news, but hopefully we'll be able to share the link online as well. We're nervous for the interview, but excited for this opportunity!