First thing this morning, I had to report to LabCorp for my 3-hour glucose test. This is actually my second one this pregnancy, because they made me do it really early on, and now I had to repeat it during Week 25, which is the normal time for it. It was really hard to get this sugar-water down this time, but I made it eventually, and didn't get sick.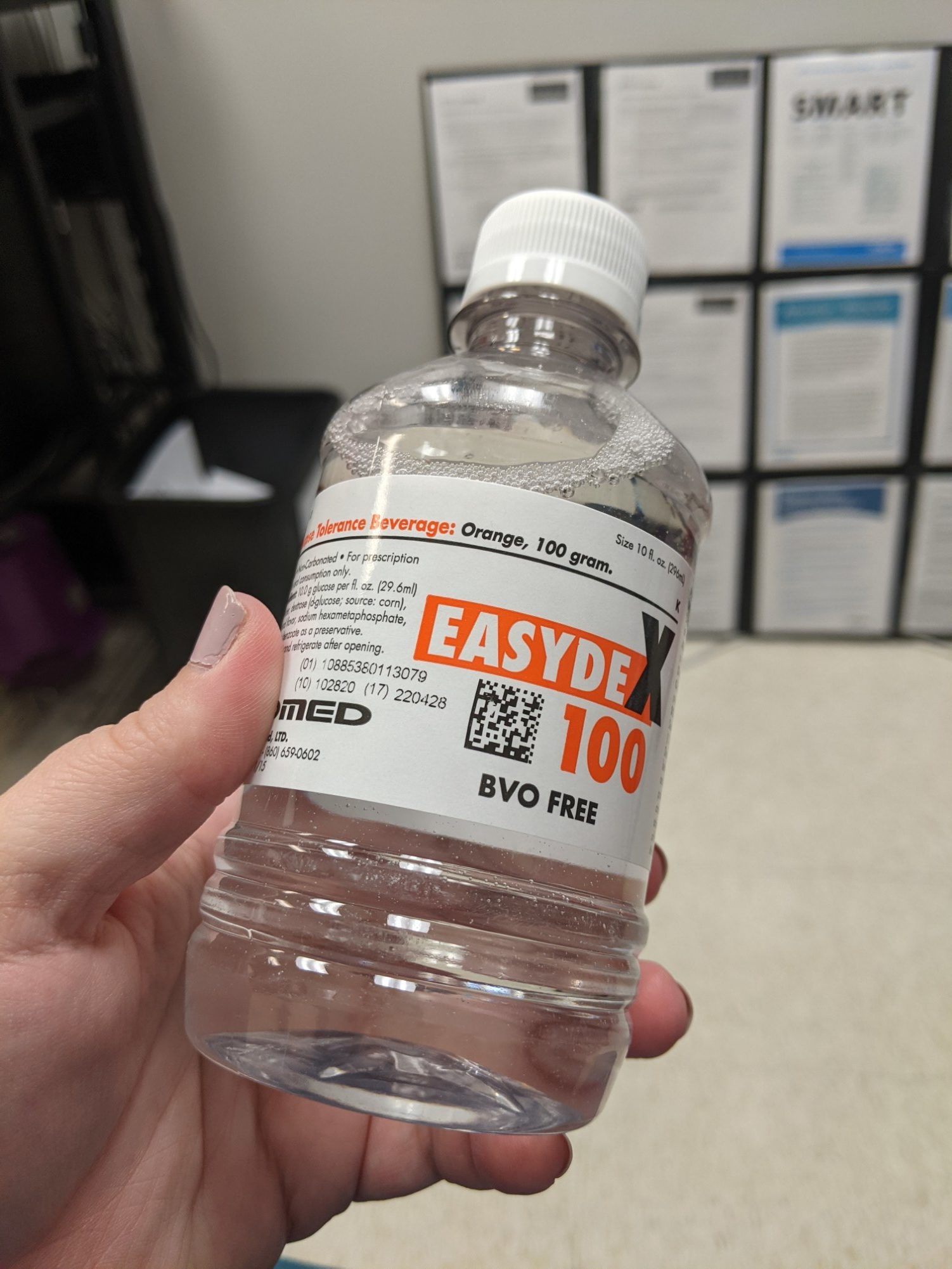 I spent the three hours in my car napping, reading, putting on make-up, and listening to Harry Potter #7 on audiobook.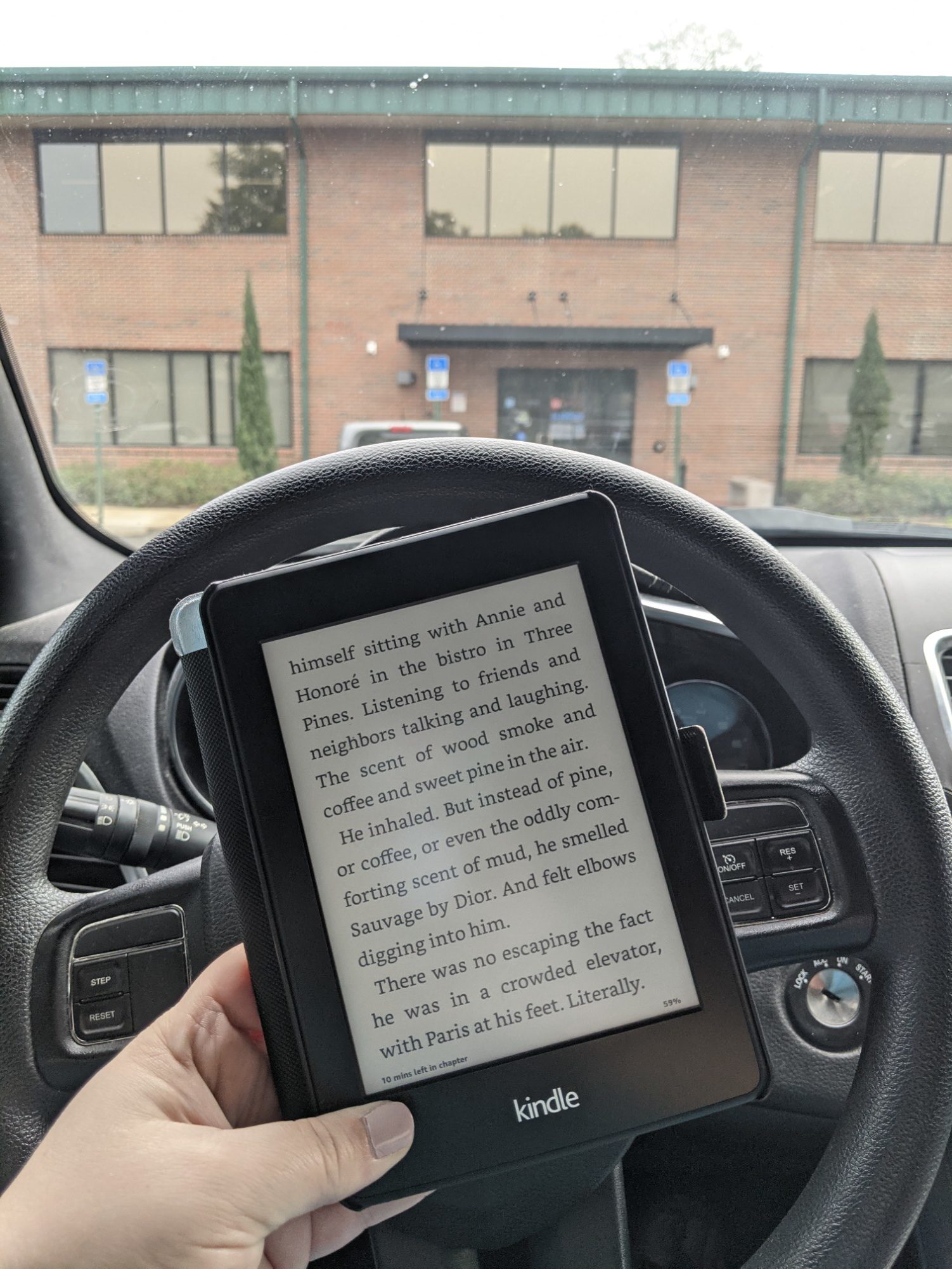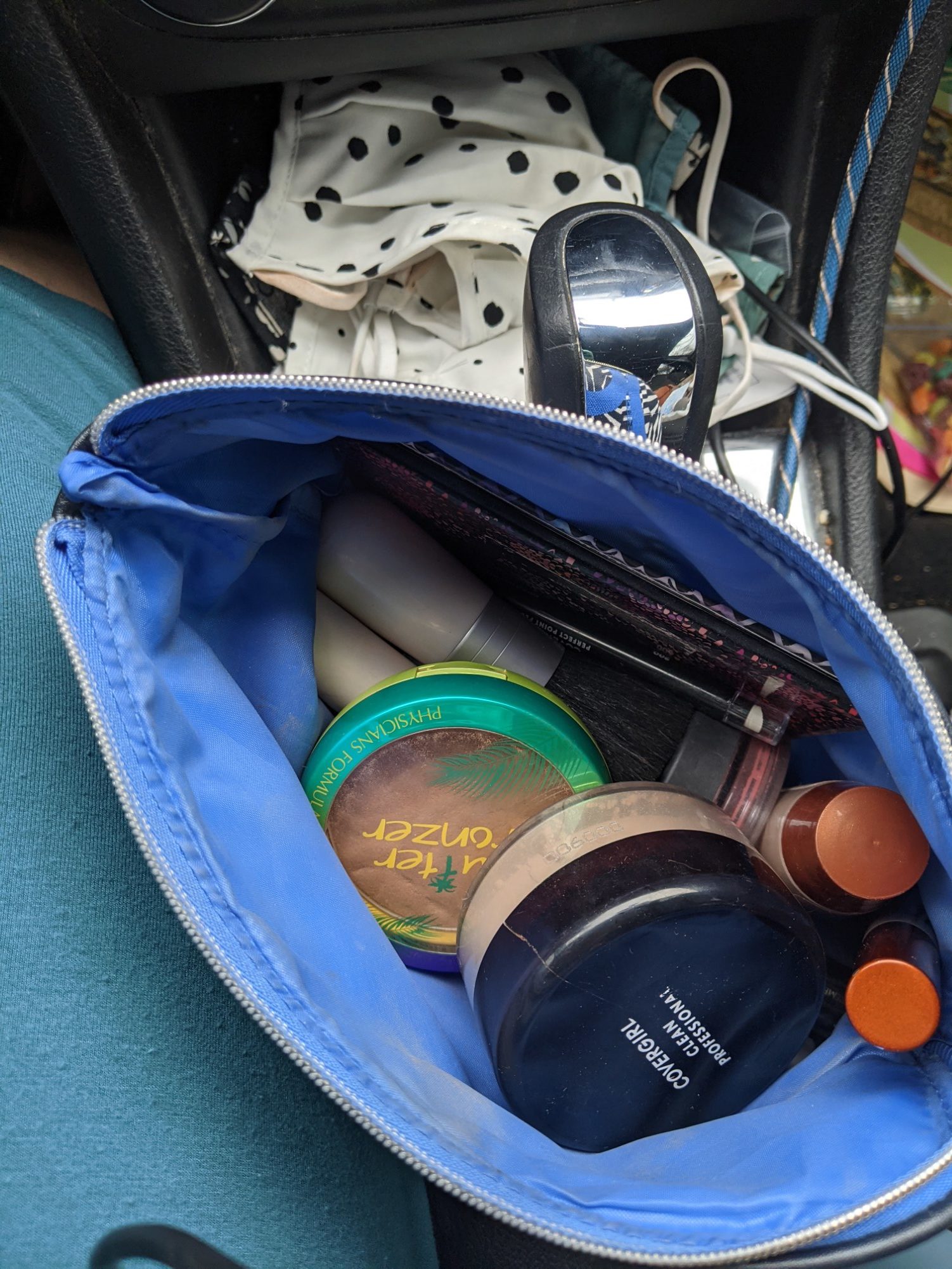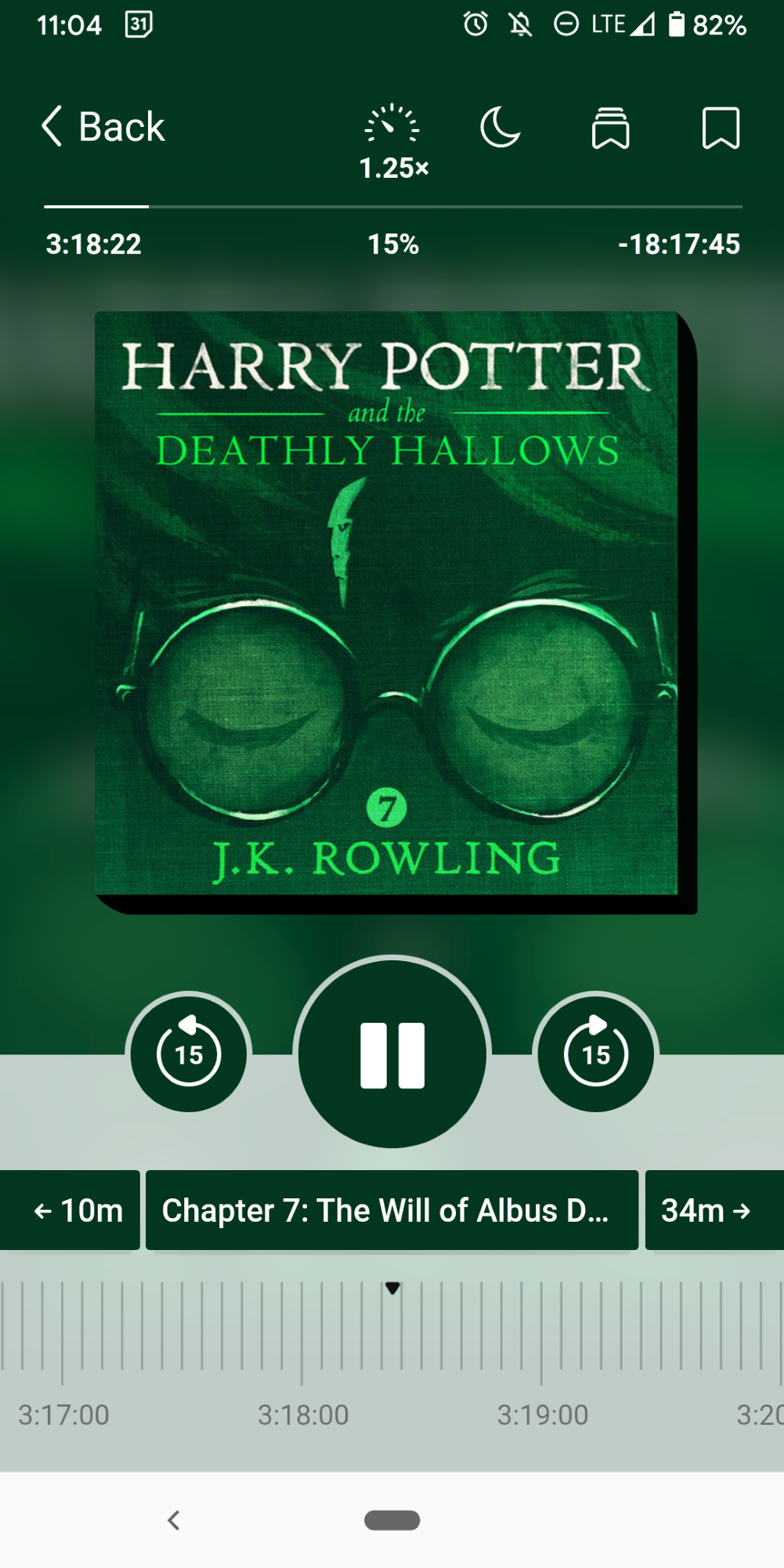 Jeff and Emmie got McGriddle's from the drive-thru, and then went back home to eat and hang out while I was dong my bloodwork.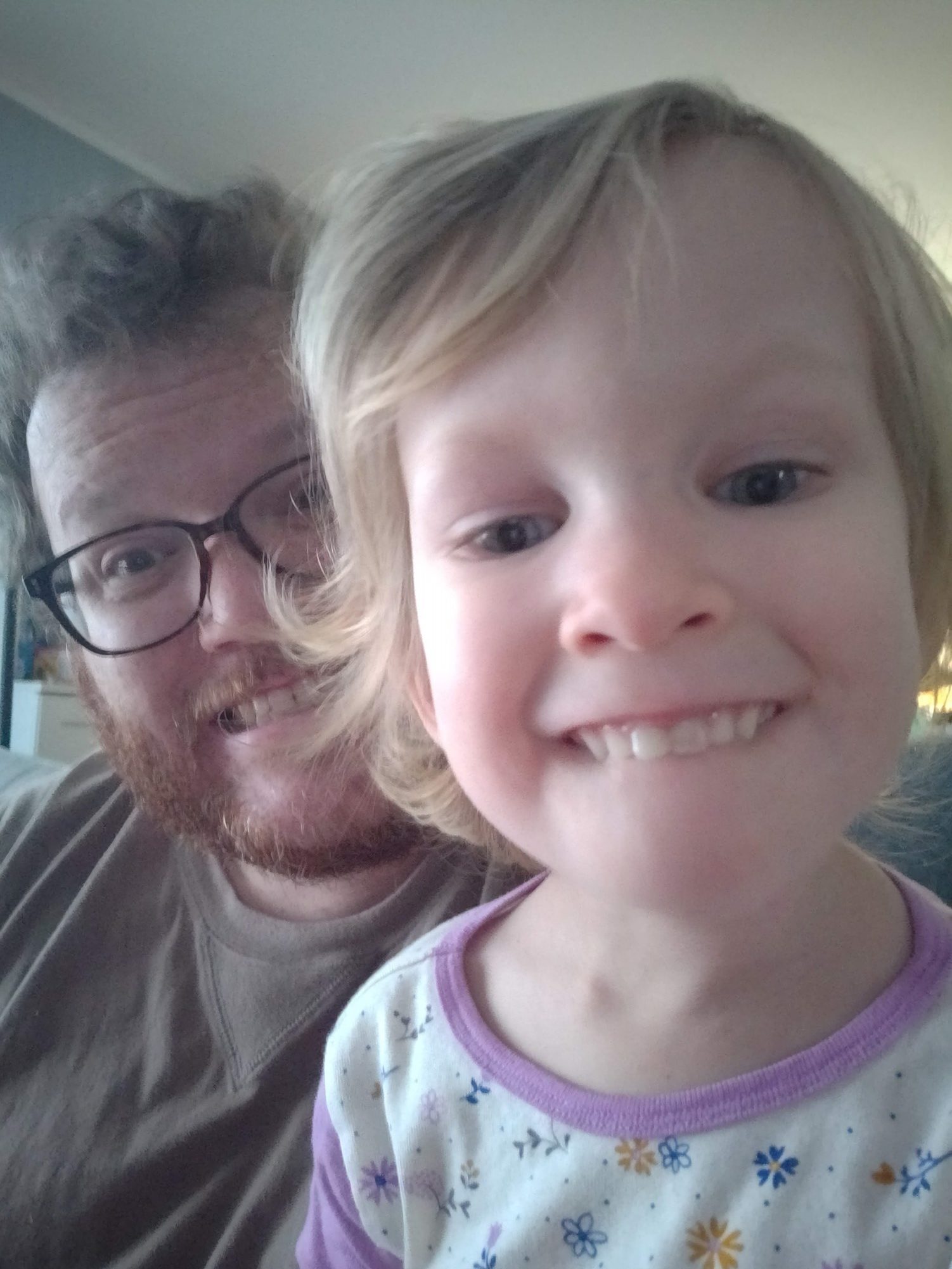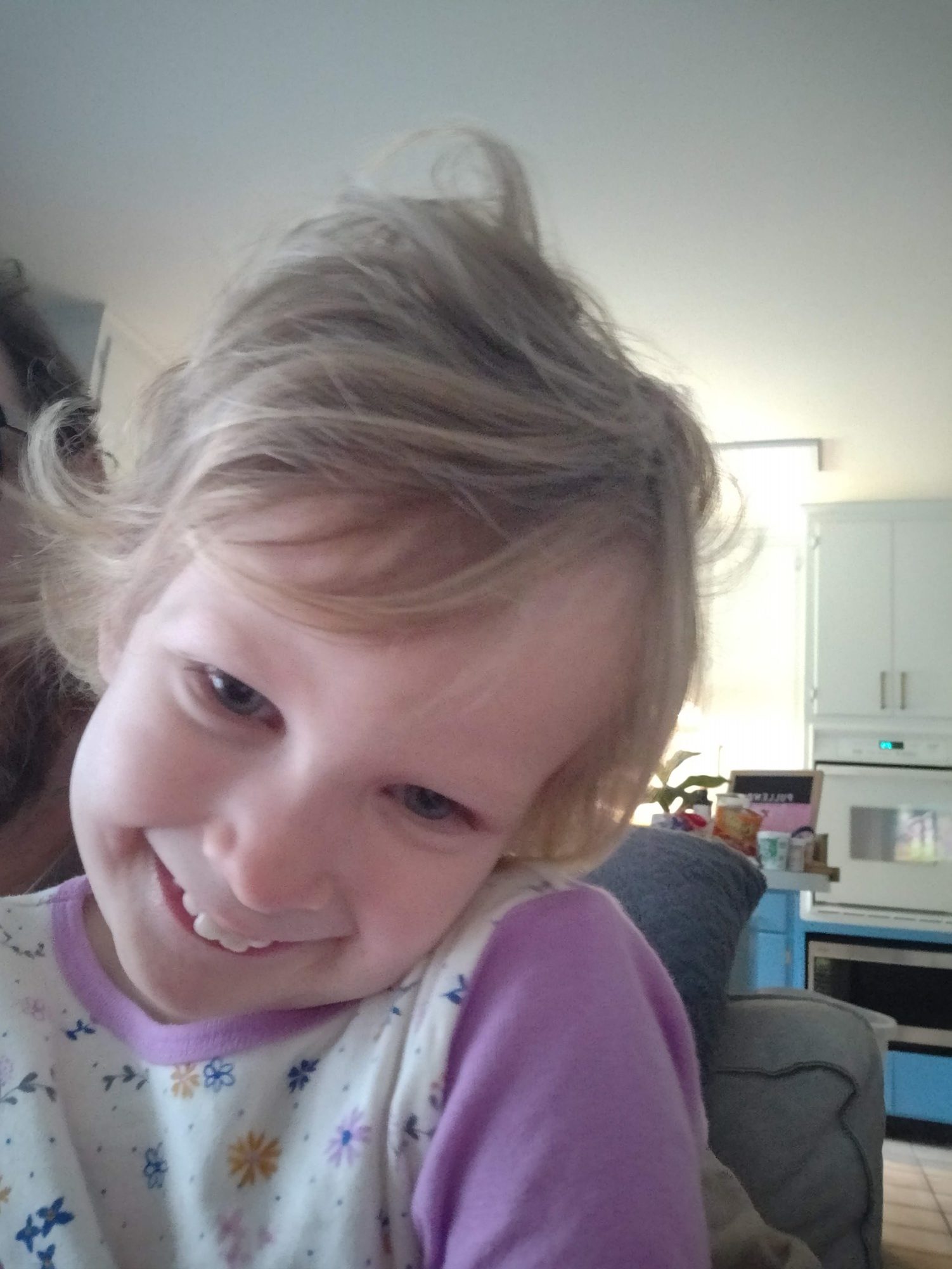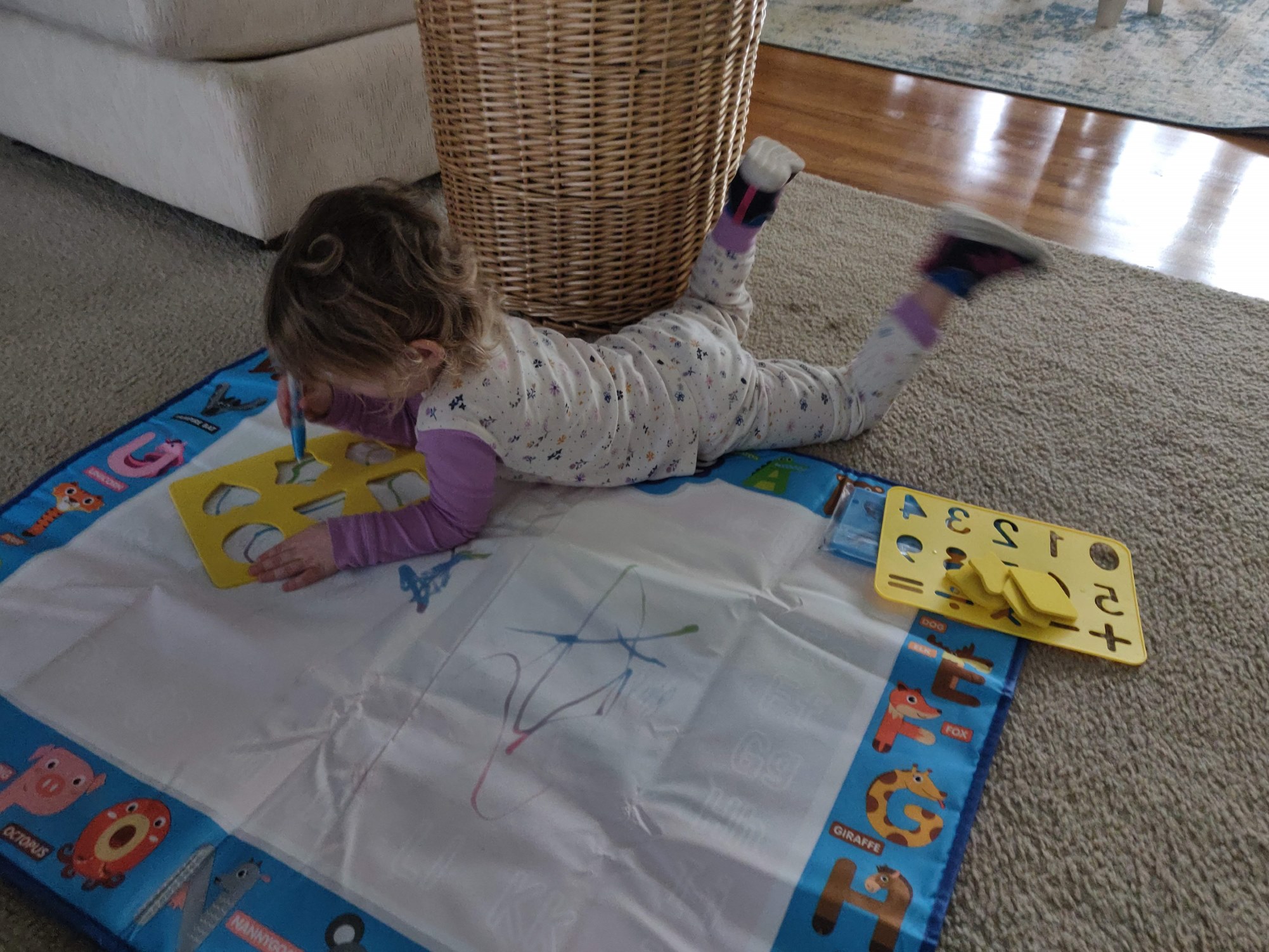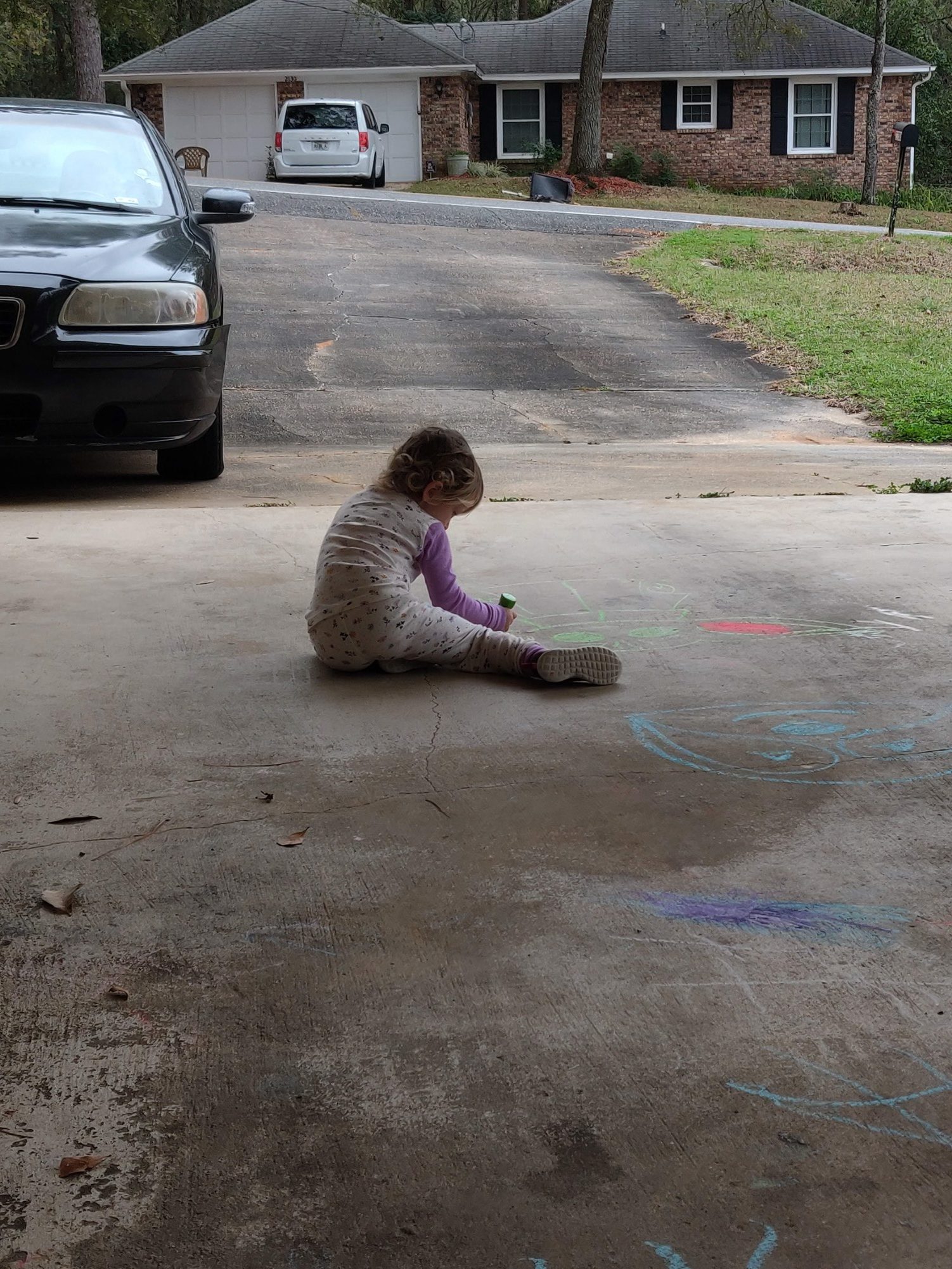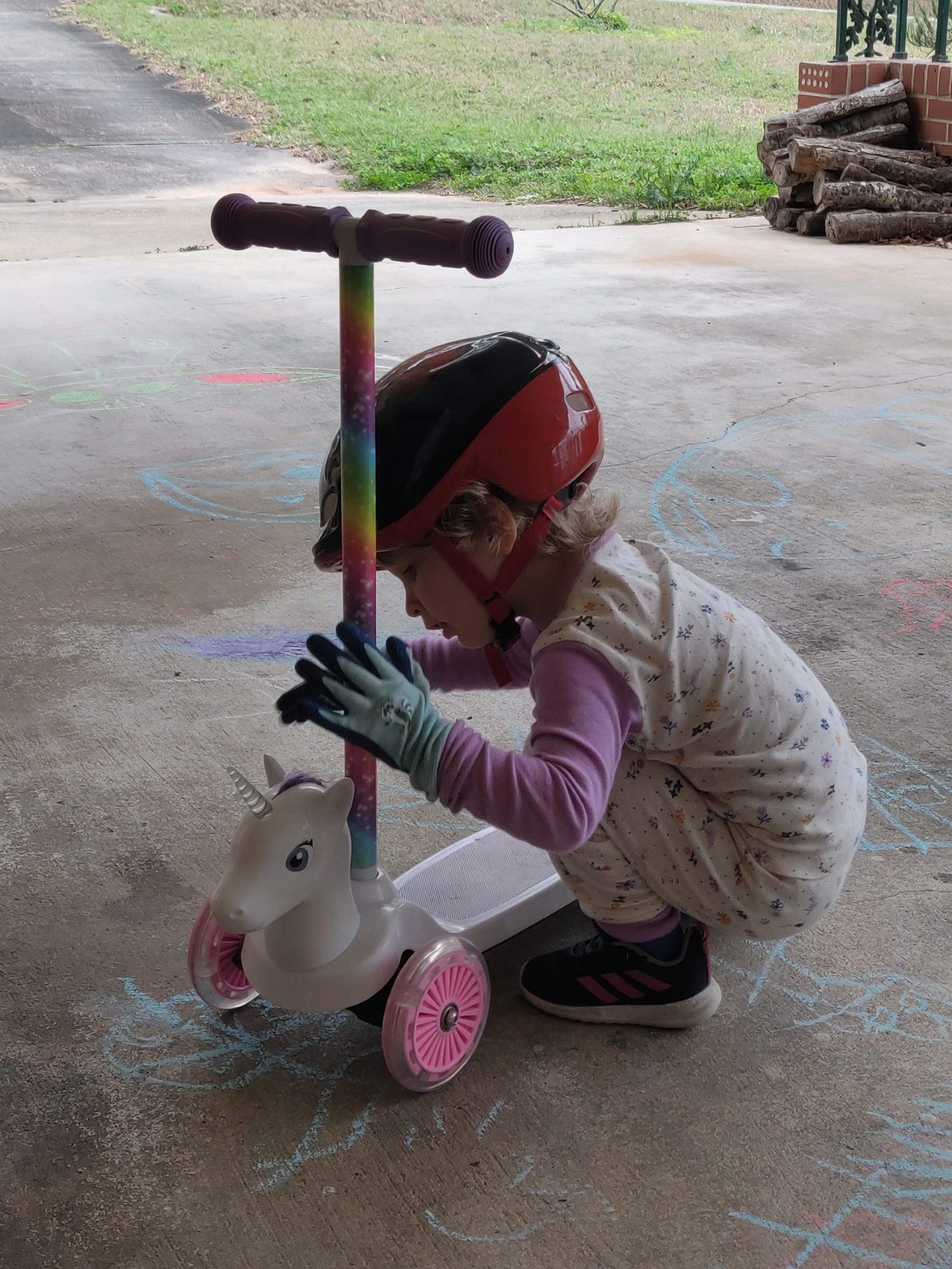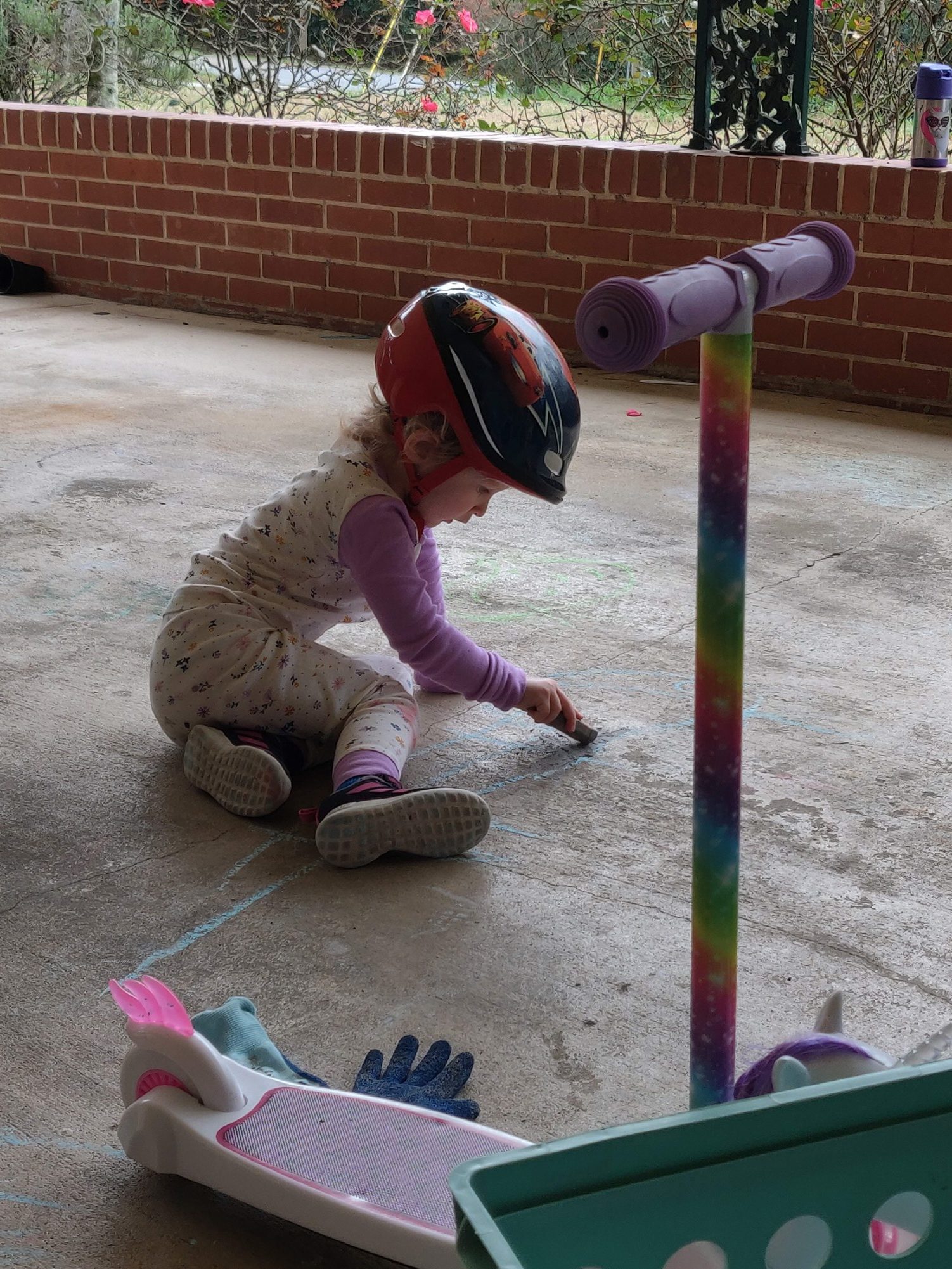 I made it back home around 11:30, where I immediately fixed myself some lunch, since I was starving from my fast for bloodwork. We scurried around setting up for our Zoom interview with the WTXL news anchor, and Jeff made a make-shift stand so we could set up the phone without having to hold it. We spent about 20 minutes on the phone with the anchor and Emerson's cardiologist here in town. Emmie didn't really want to cooperate, so she won't exactly be in the news segment. I sent them tons of photos and videos to use though, so they'll still be able to show her adorable little self to all of North Florida 🙂
The segment will air tomorrow during the 6am & 7am weekend shows, but hopefully they'll have it on their Facebook & website to share the link. But let me know if you watch it live!
Emerson went down for her nap after that, I washed dishes, and Jeff signed in to work for the day. She slept for about an hour and a half, and then wanted to play on her Kindle. (She wanted to before nap but we wouldn't let her, so she was ready to do it when she woke up.)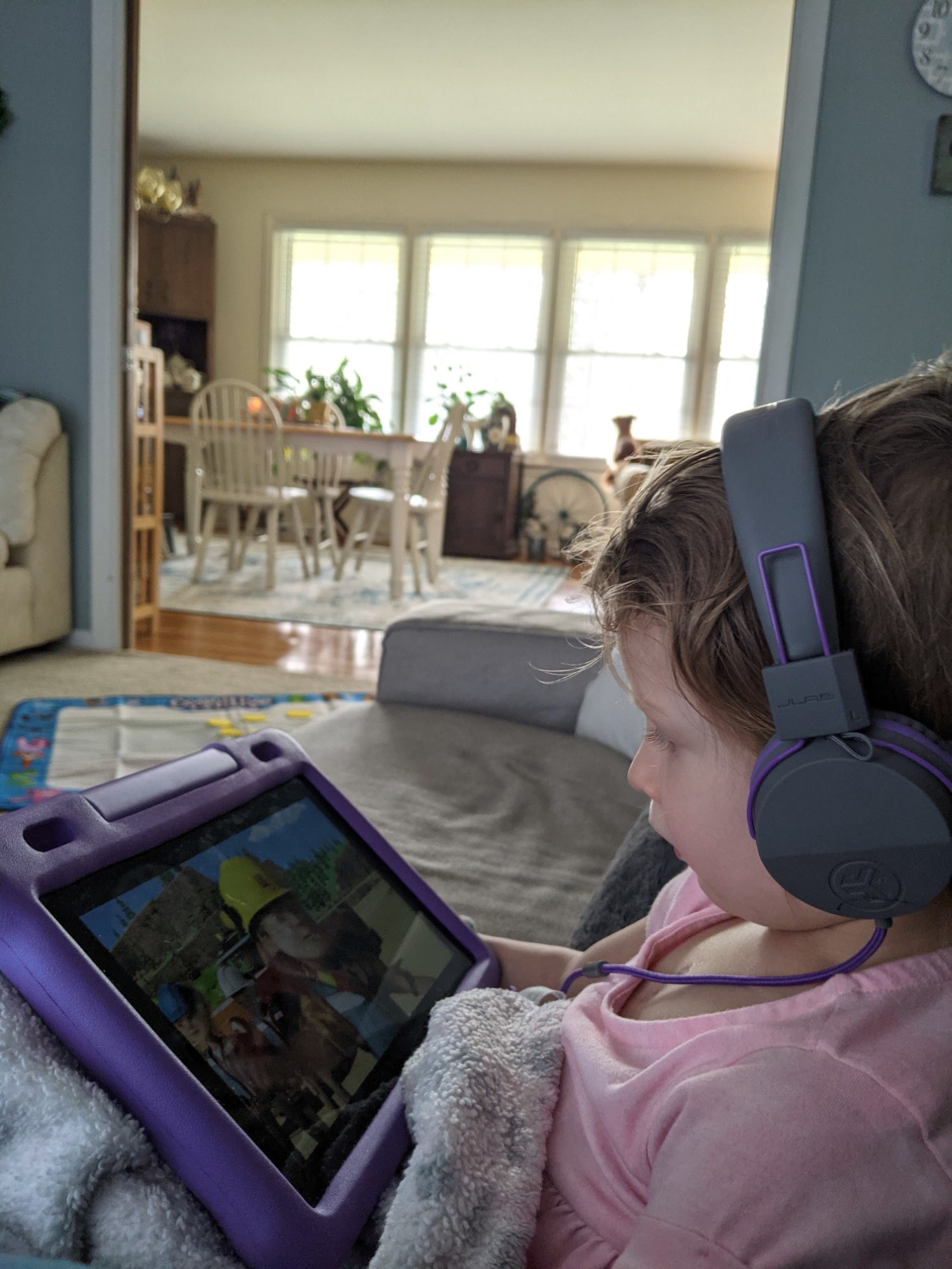 She quizzed me on my numbers and shapes for a few minutes…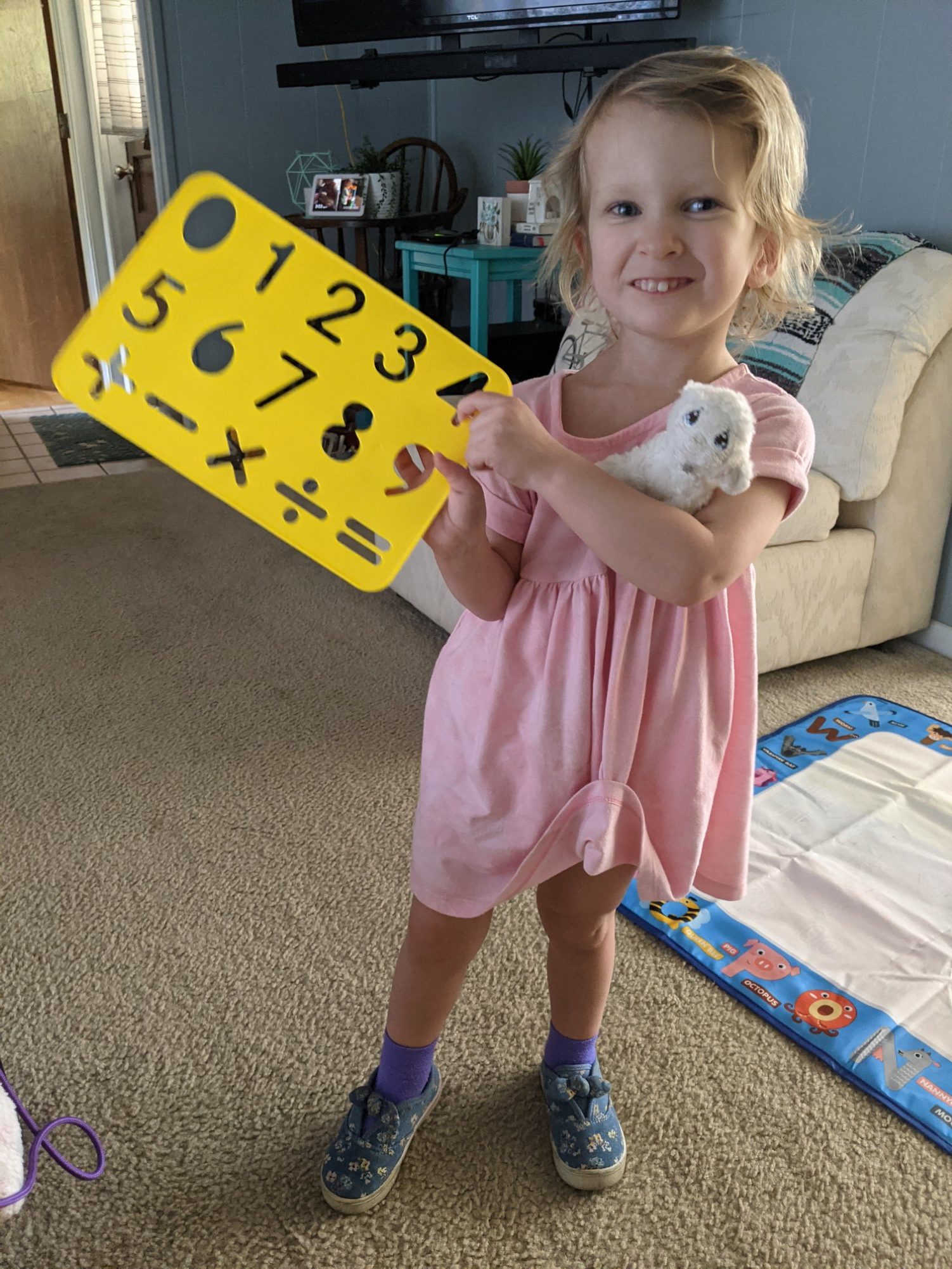 Once she was more awake, and it was time for Daddy's afternoon break, the three of us went on a short little walk down the street together. Look at this one tiny, perfectly round curl on the top of her head! It stayed there for most of the walk, and Jeff and I both loved it so much.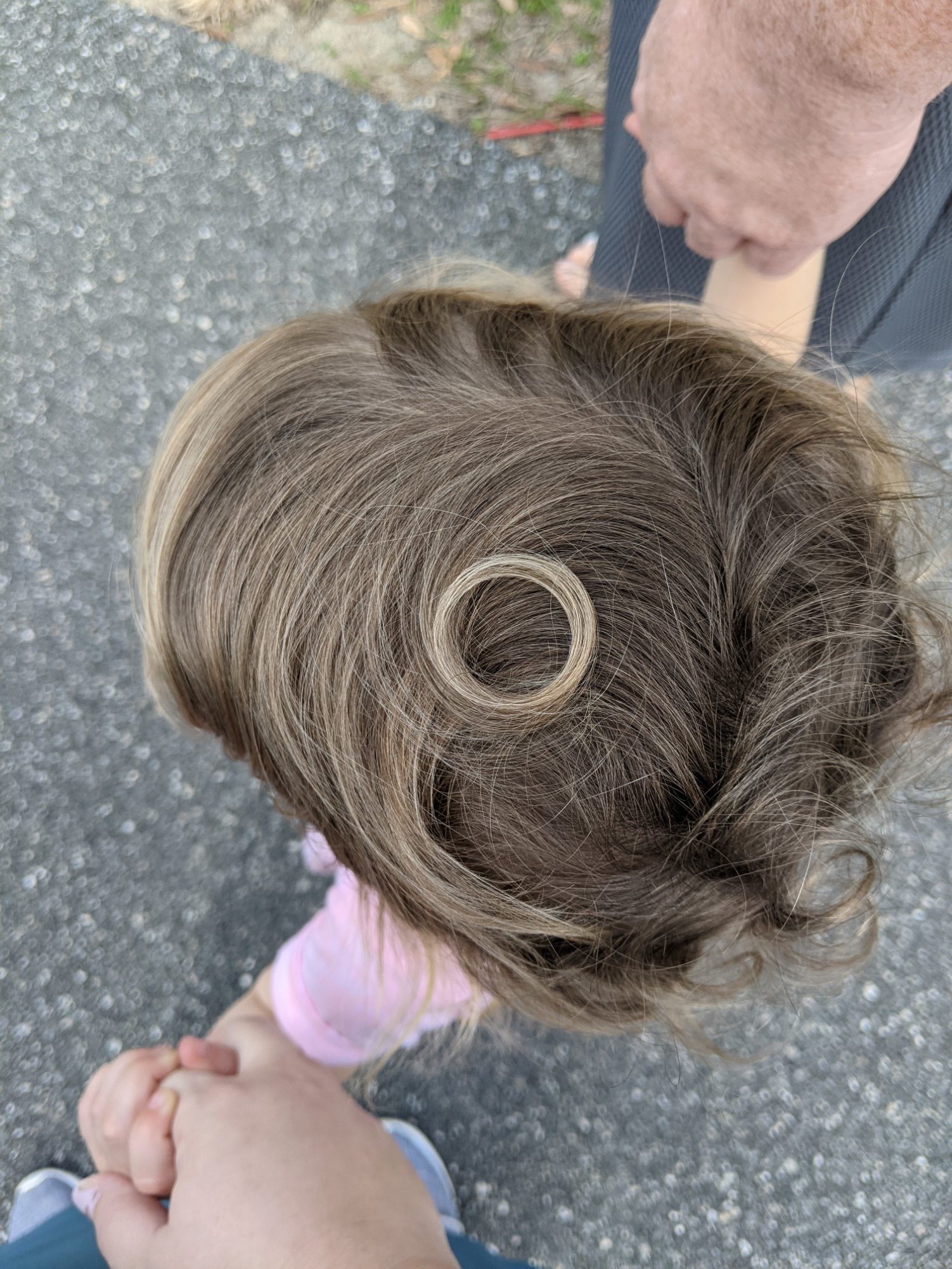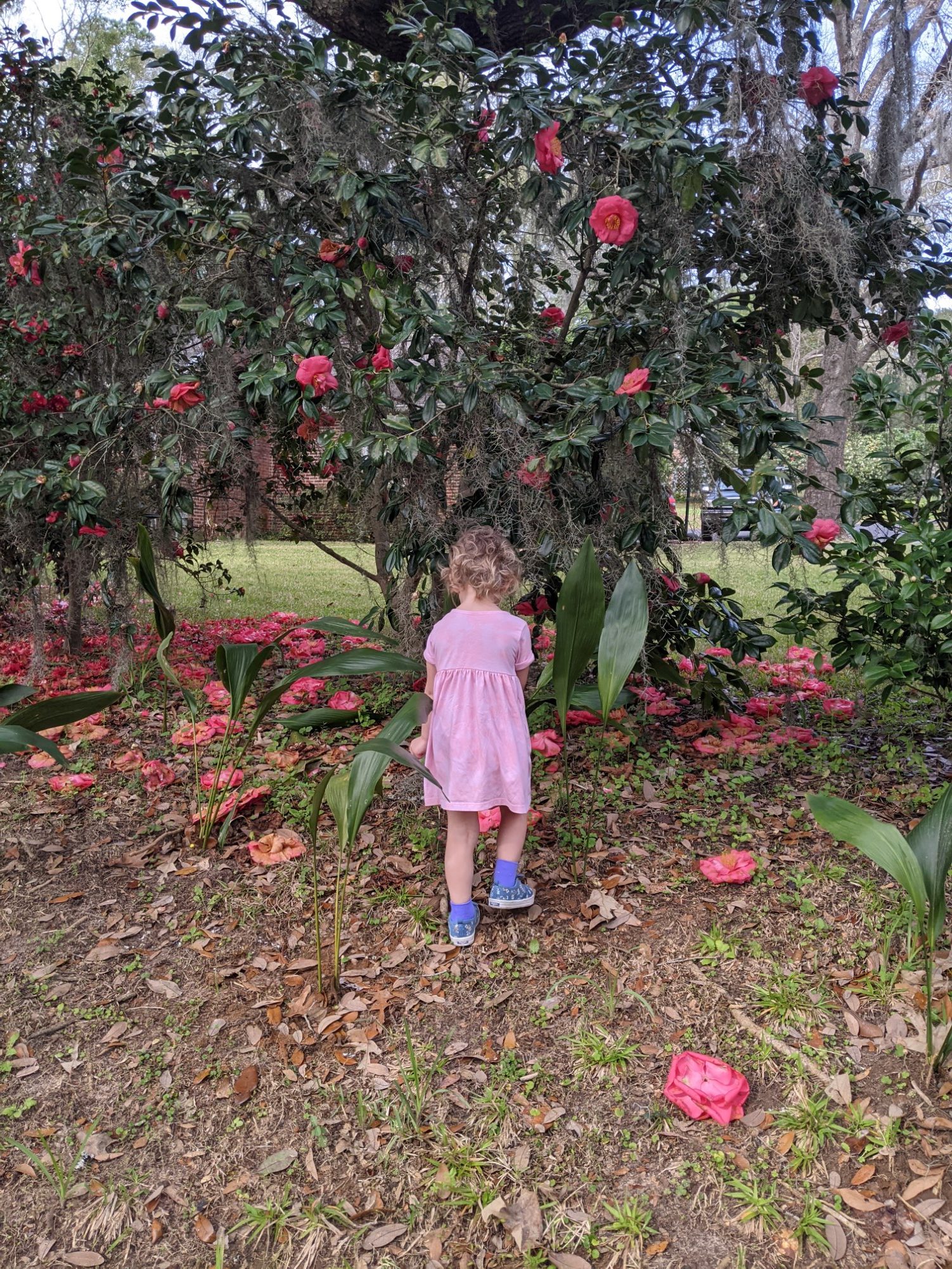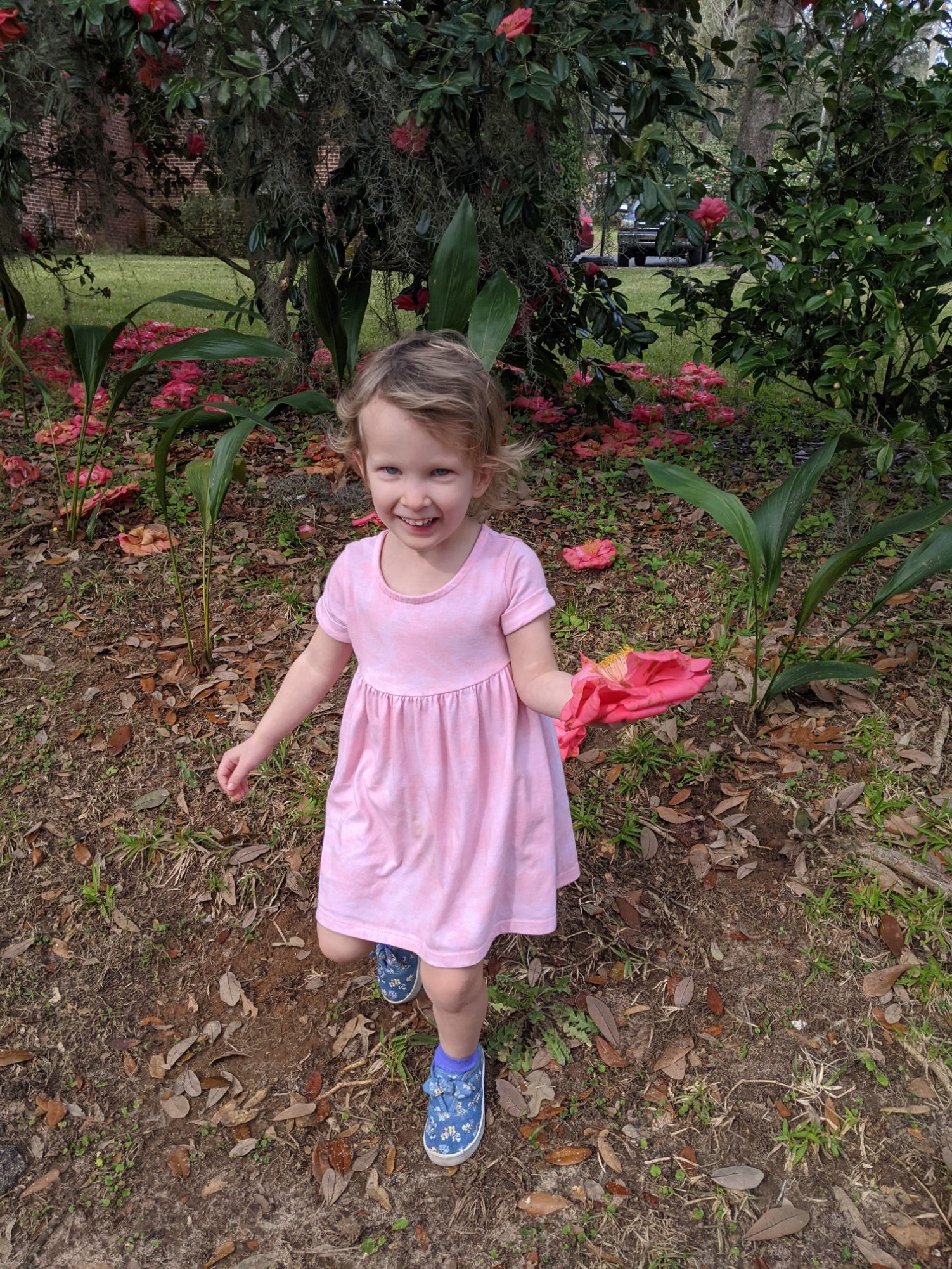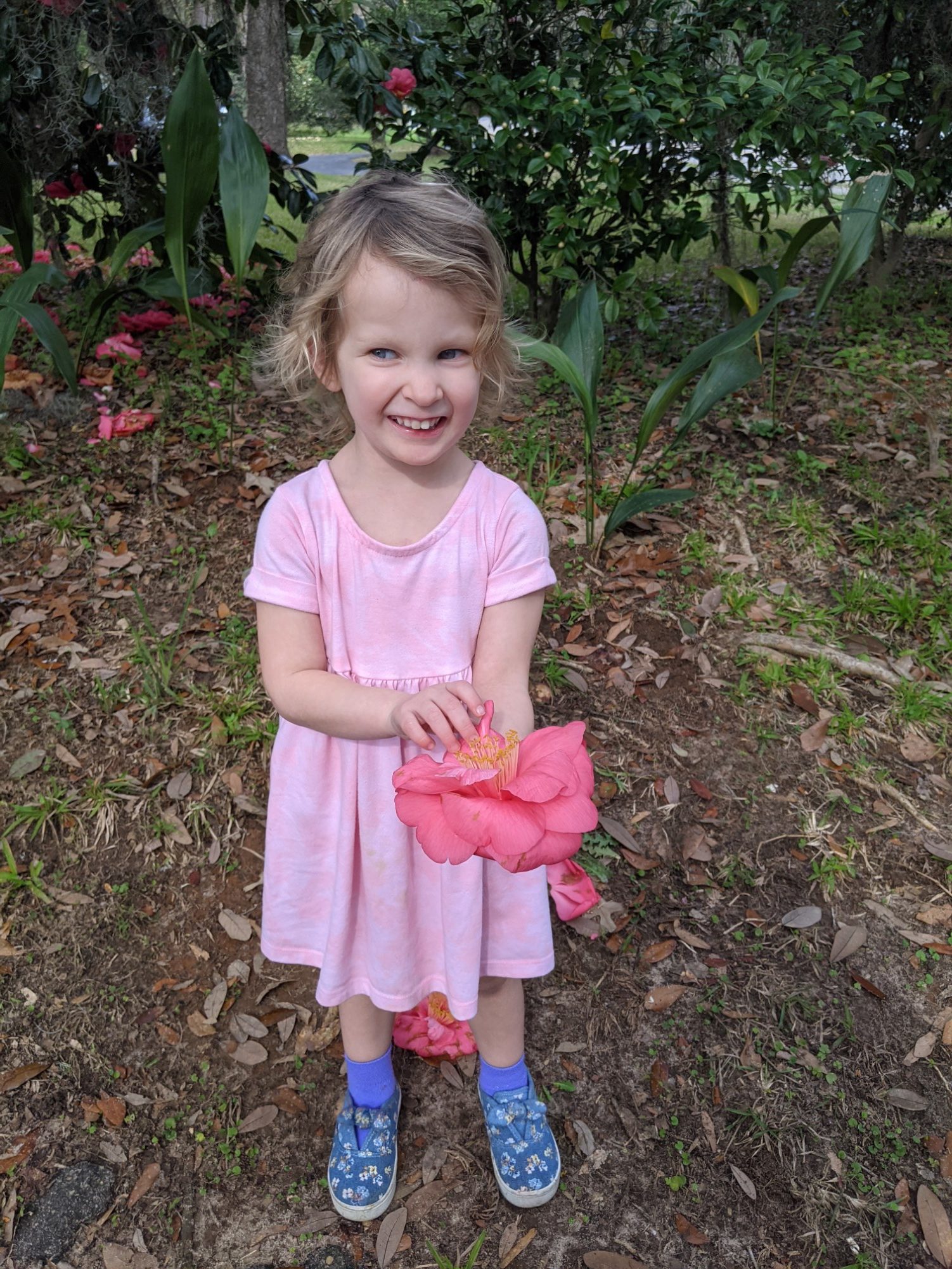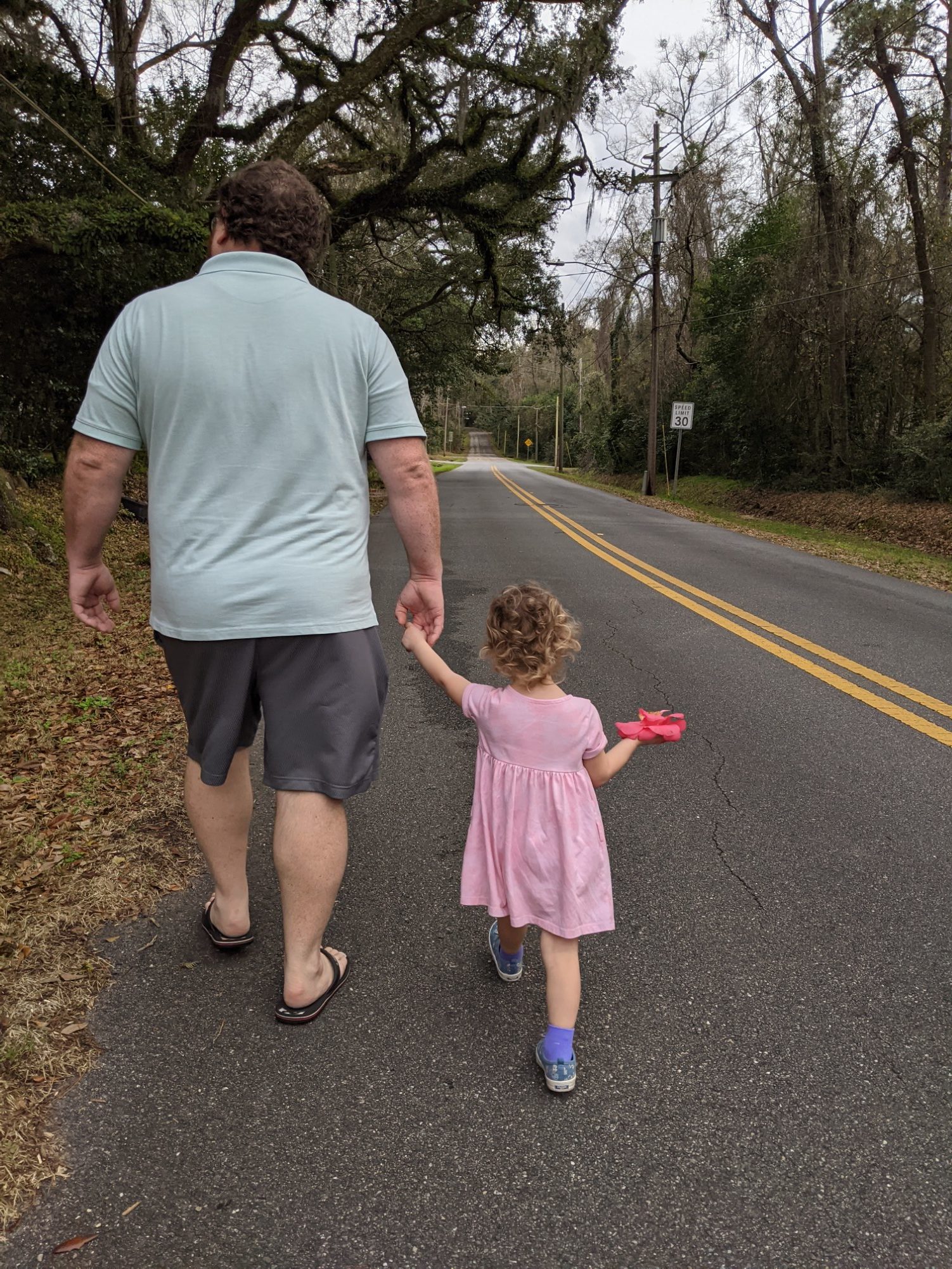 We dug out this leftover Christmas project for arts & crafts time this afternoon, and she had a great time painting this little Santa Claus. And then she painted the inside of the carboard box we had been using to paint on.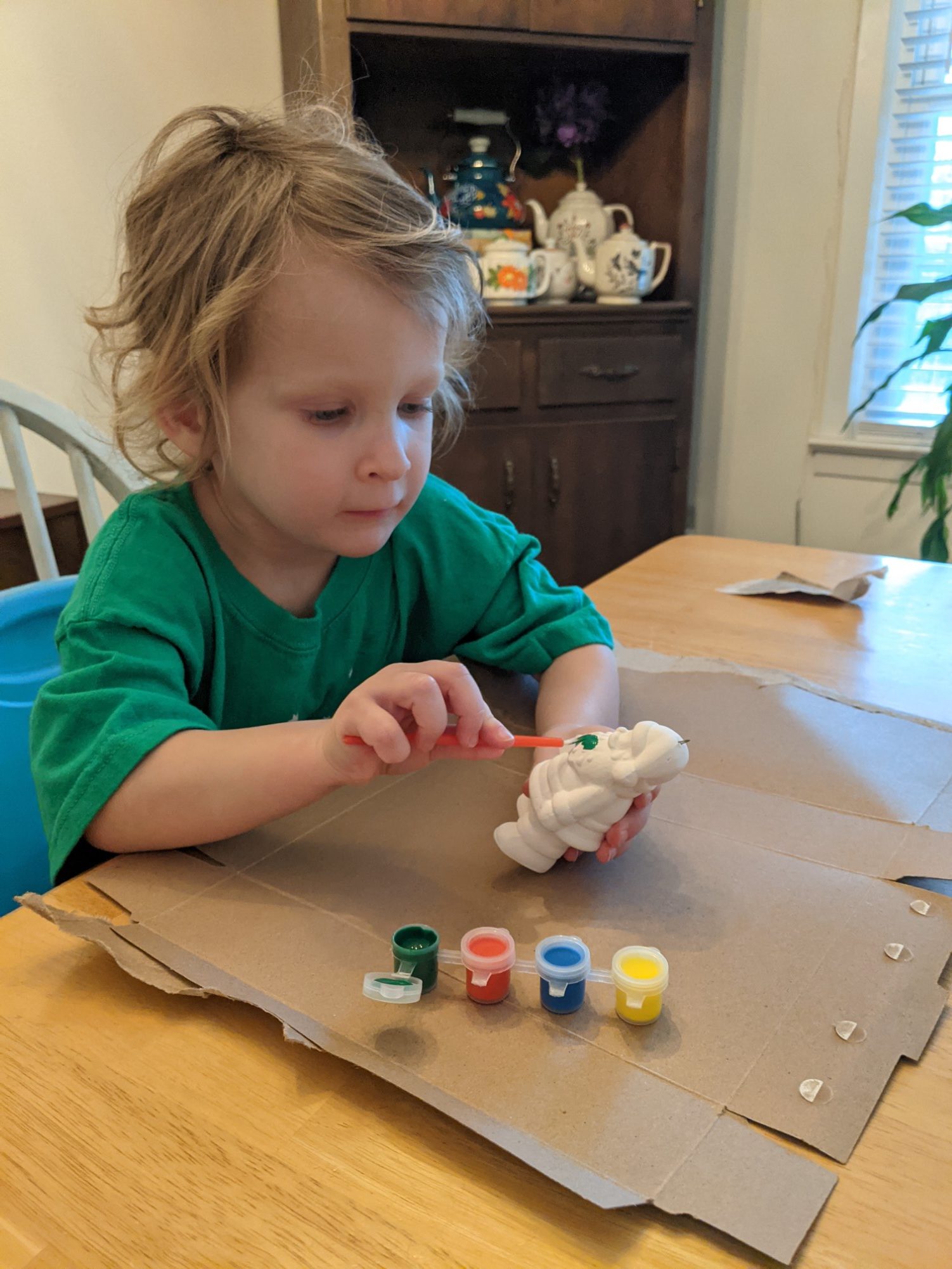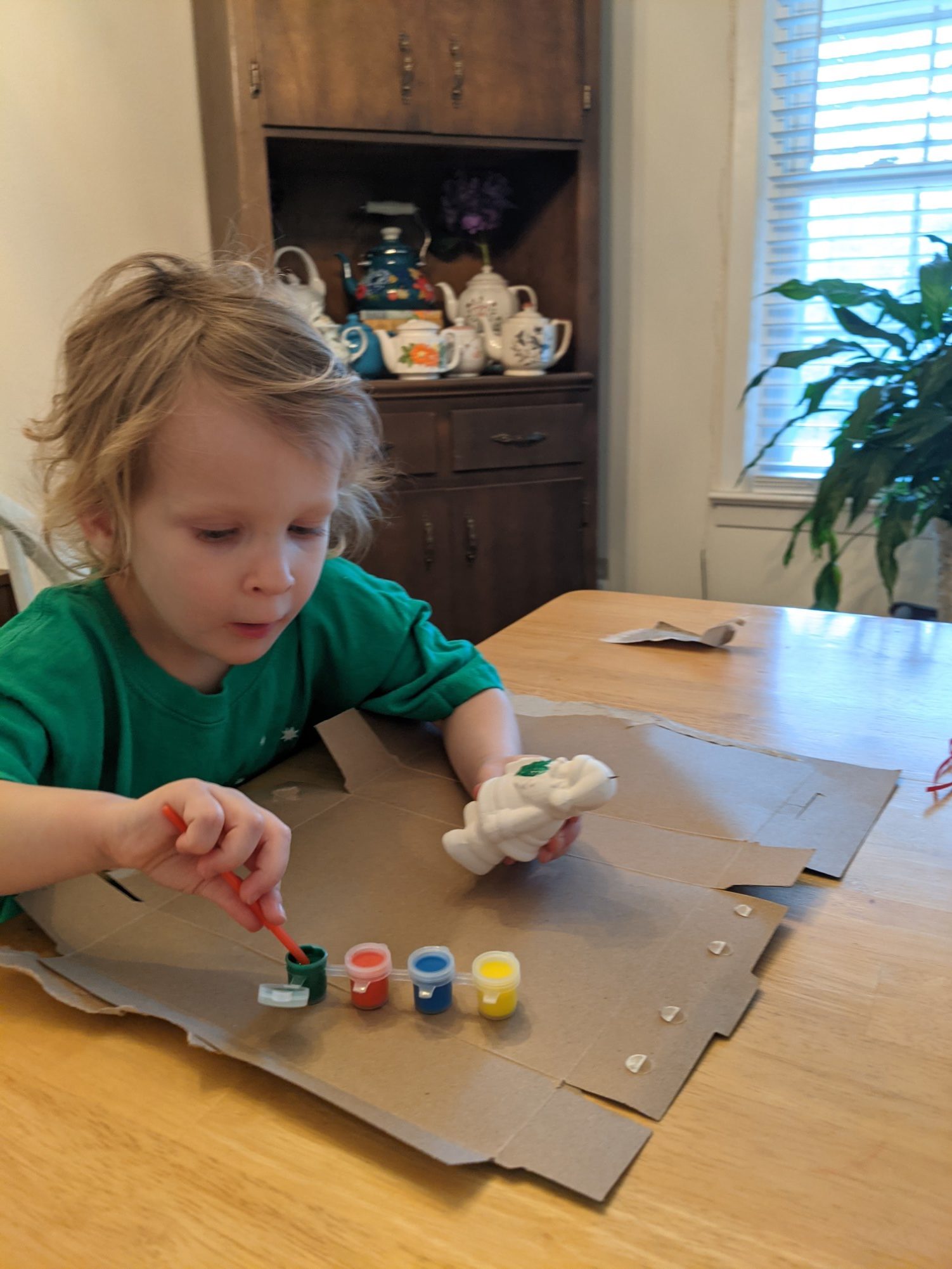 We also did a video call with Aunt Meggie and the triplets while Emmie painted, and they were very interested in watching her work.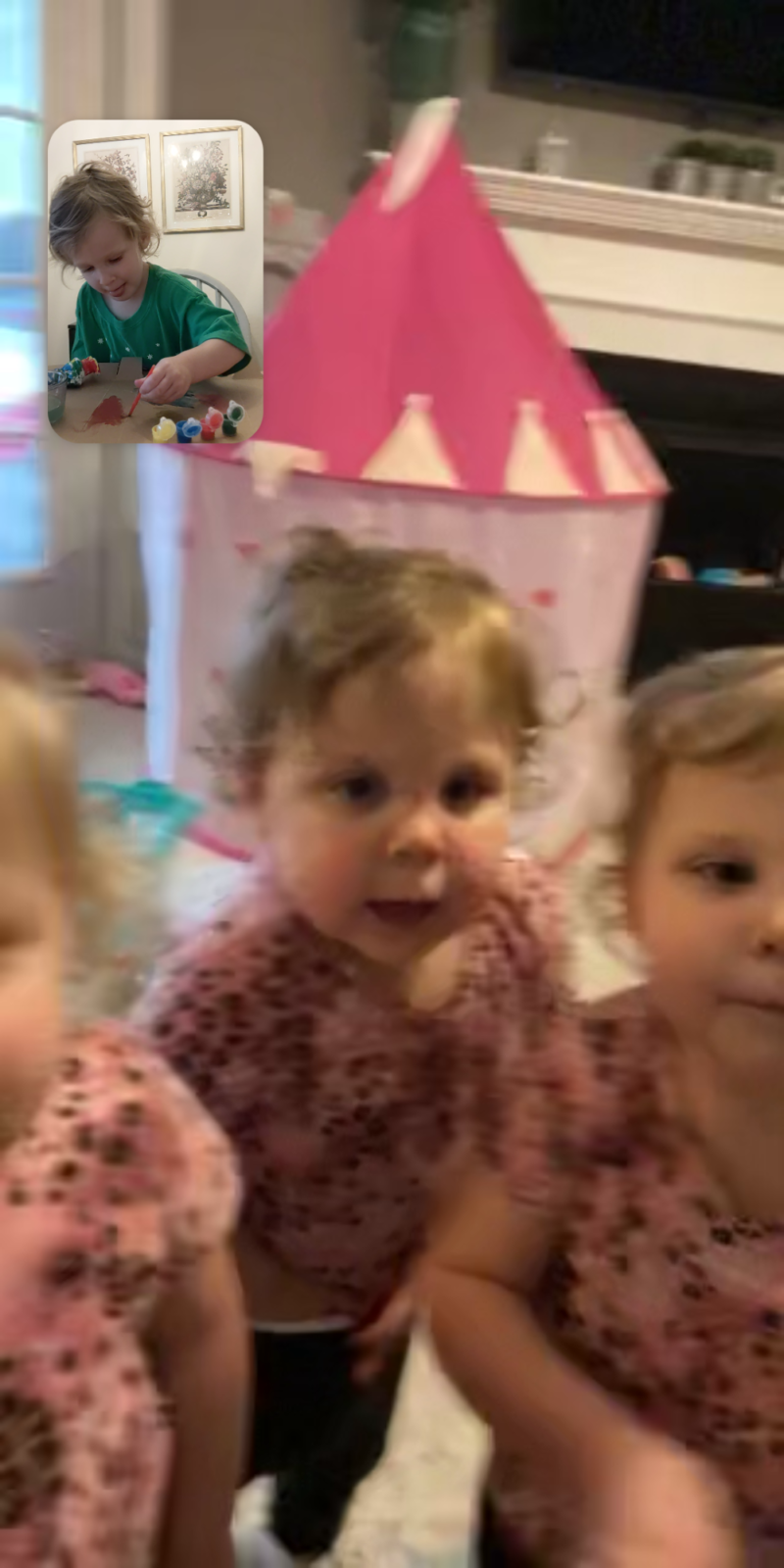 She was dying to go back outside again and play some more after painting, so she rode her scooter and drew with chalk, and by the time she was finished, she was literally covered from head to toe in chalk dust. (She literally needed a sponge bath once we went back inside just to clean her up at least halfway.) But she had herself a grand ole time!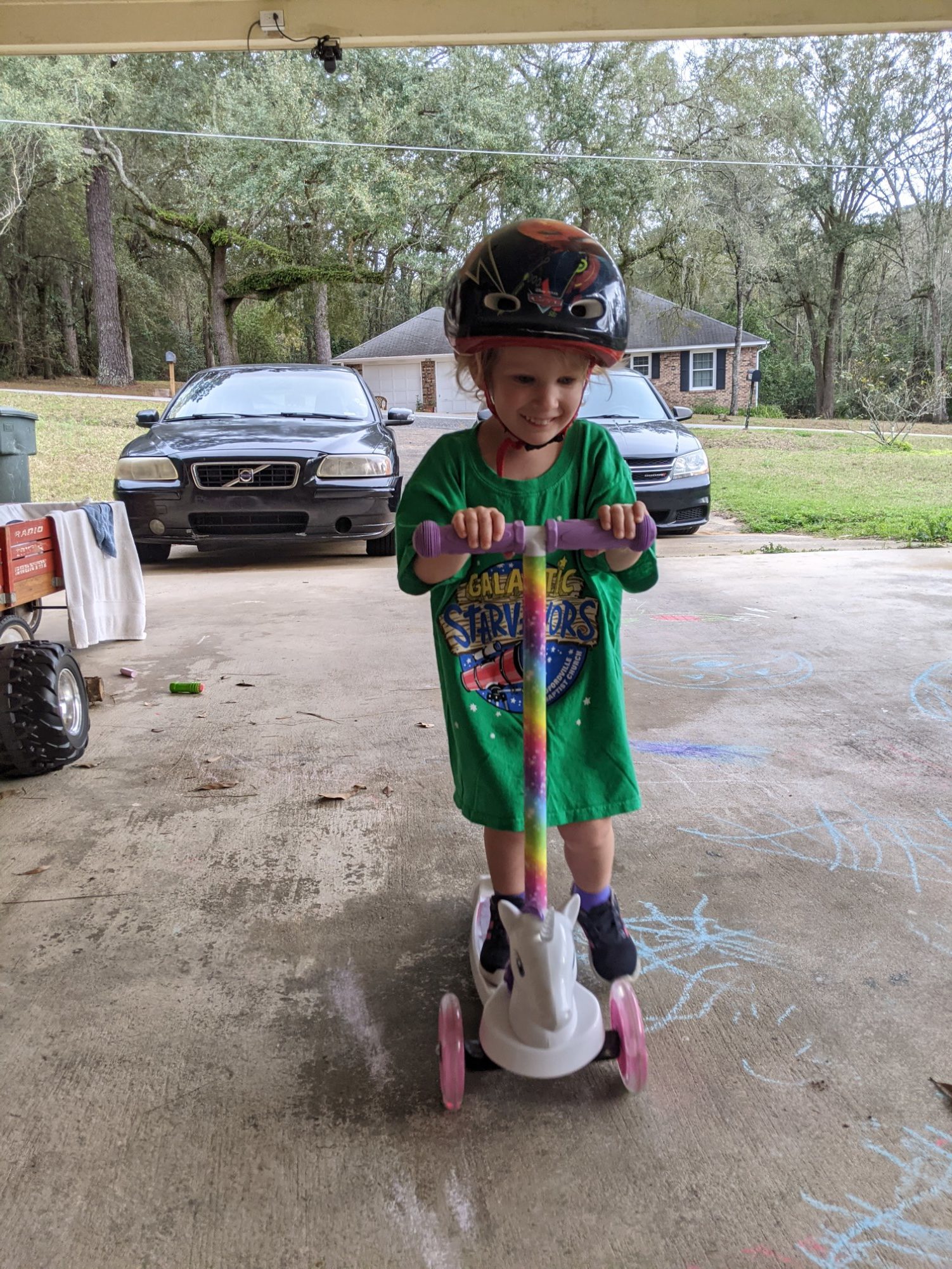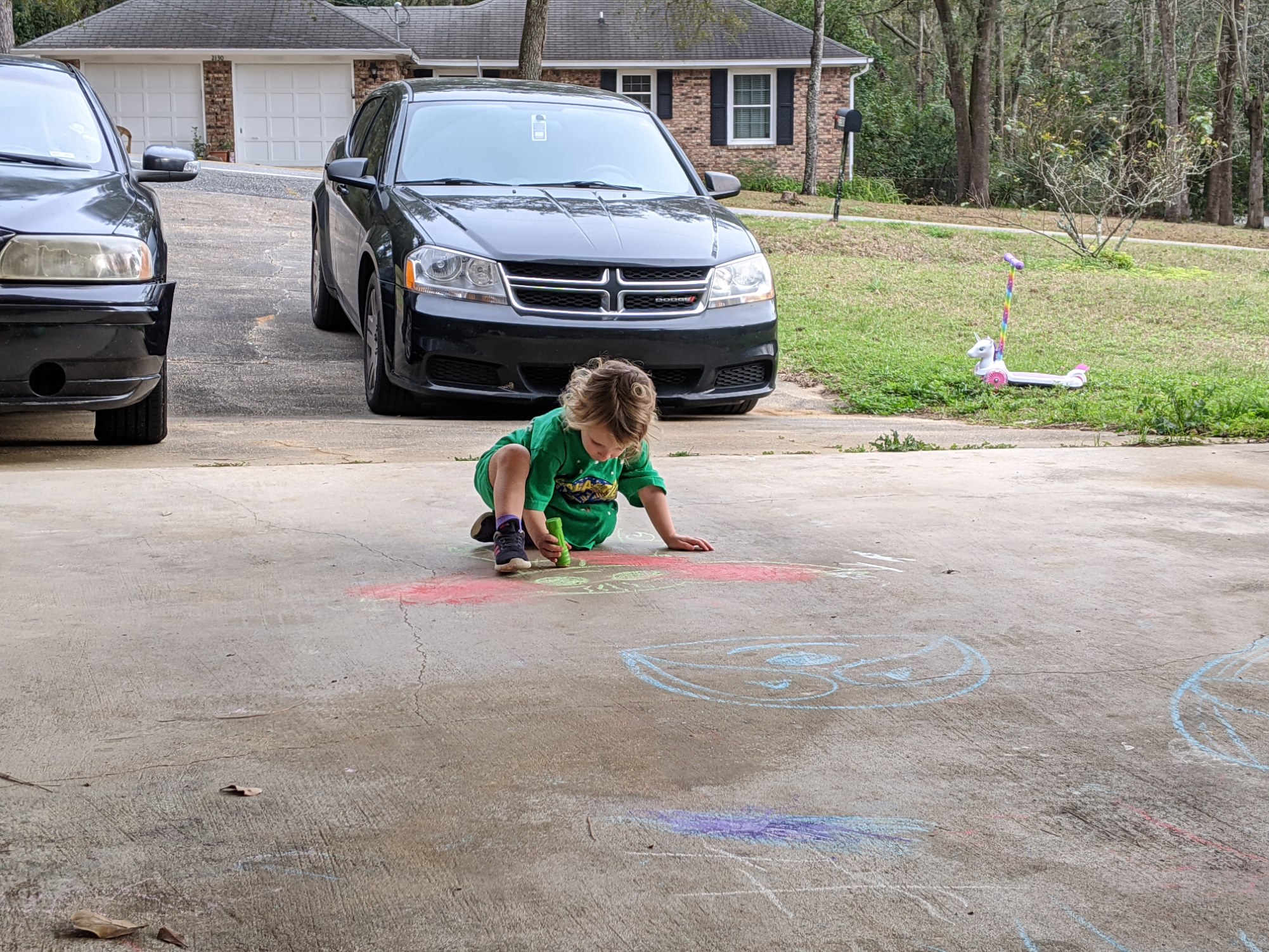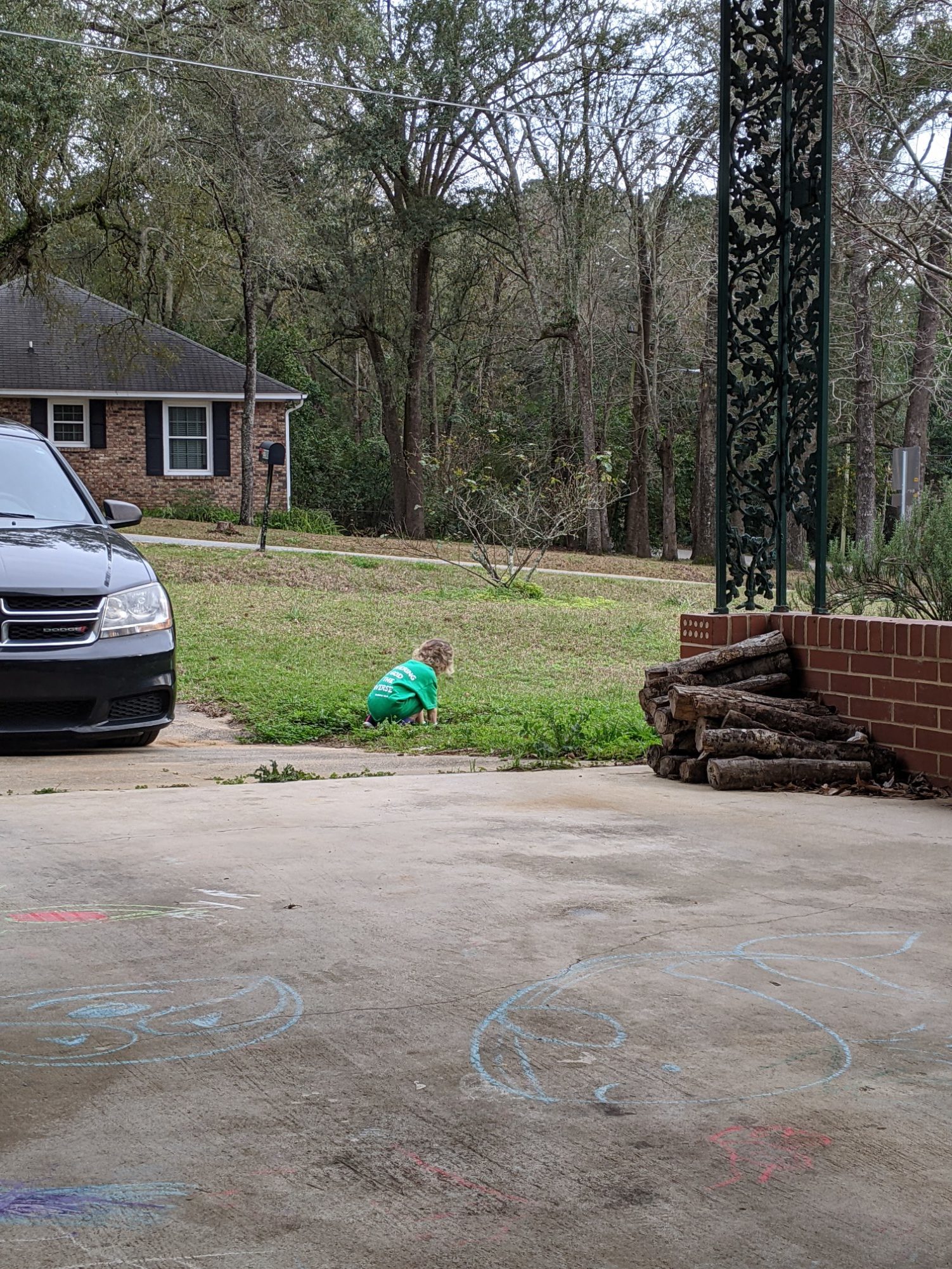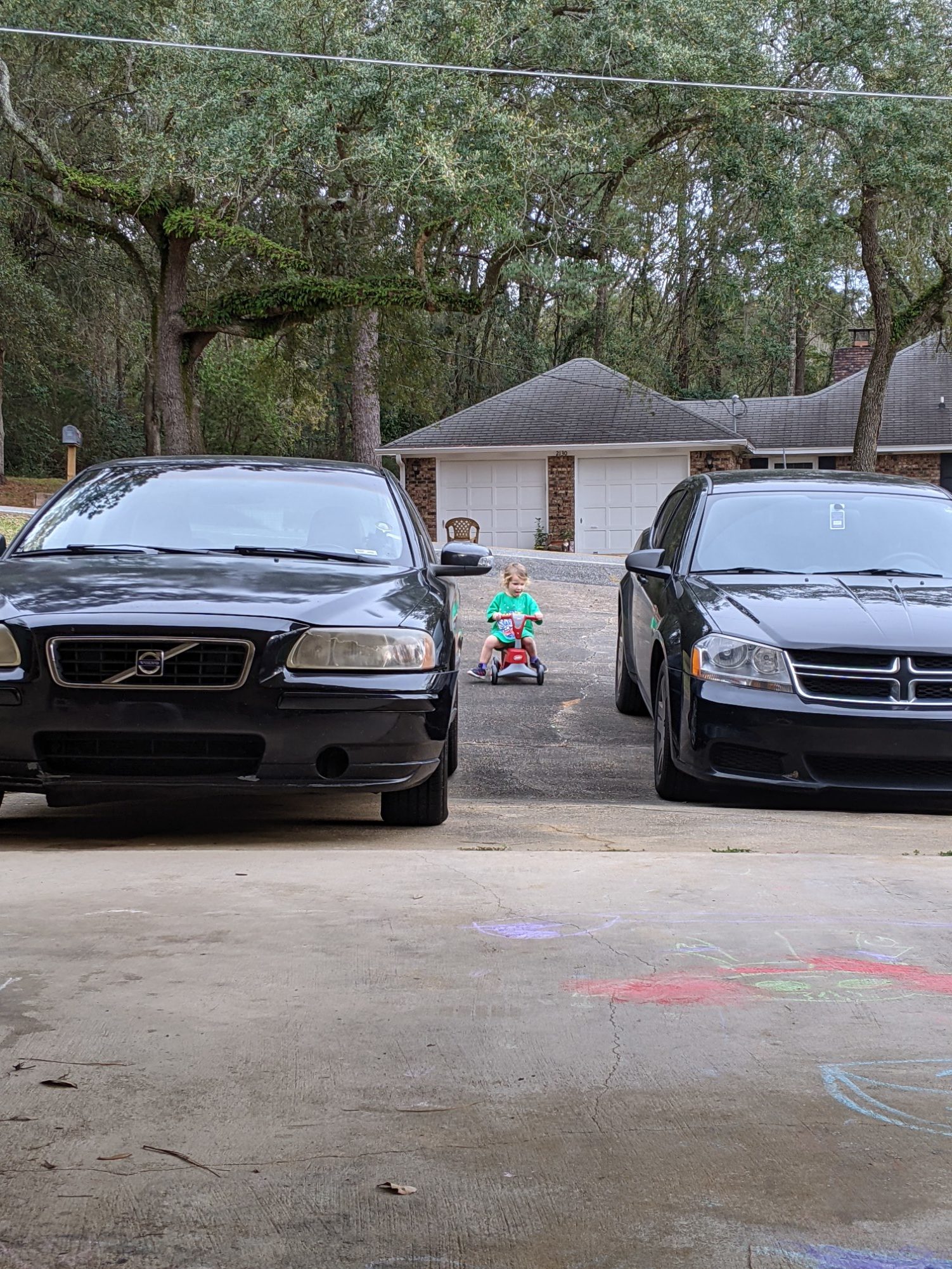 I made the same chipotle chicken tortilla wraps tonight that I made last week, and they were somehow even better tonight than the first time. These things are so delish!! My friend Bridget shared this "recipe" with me, and she said she was going to make a pesto chicken & mozzarella one tonight, and I think that sounds right up our alley, so we'll need to try that sometime soon.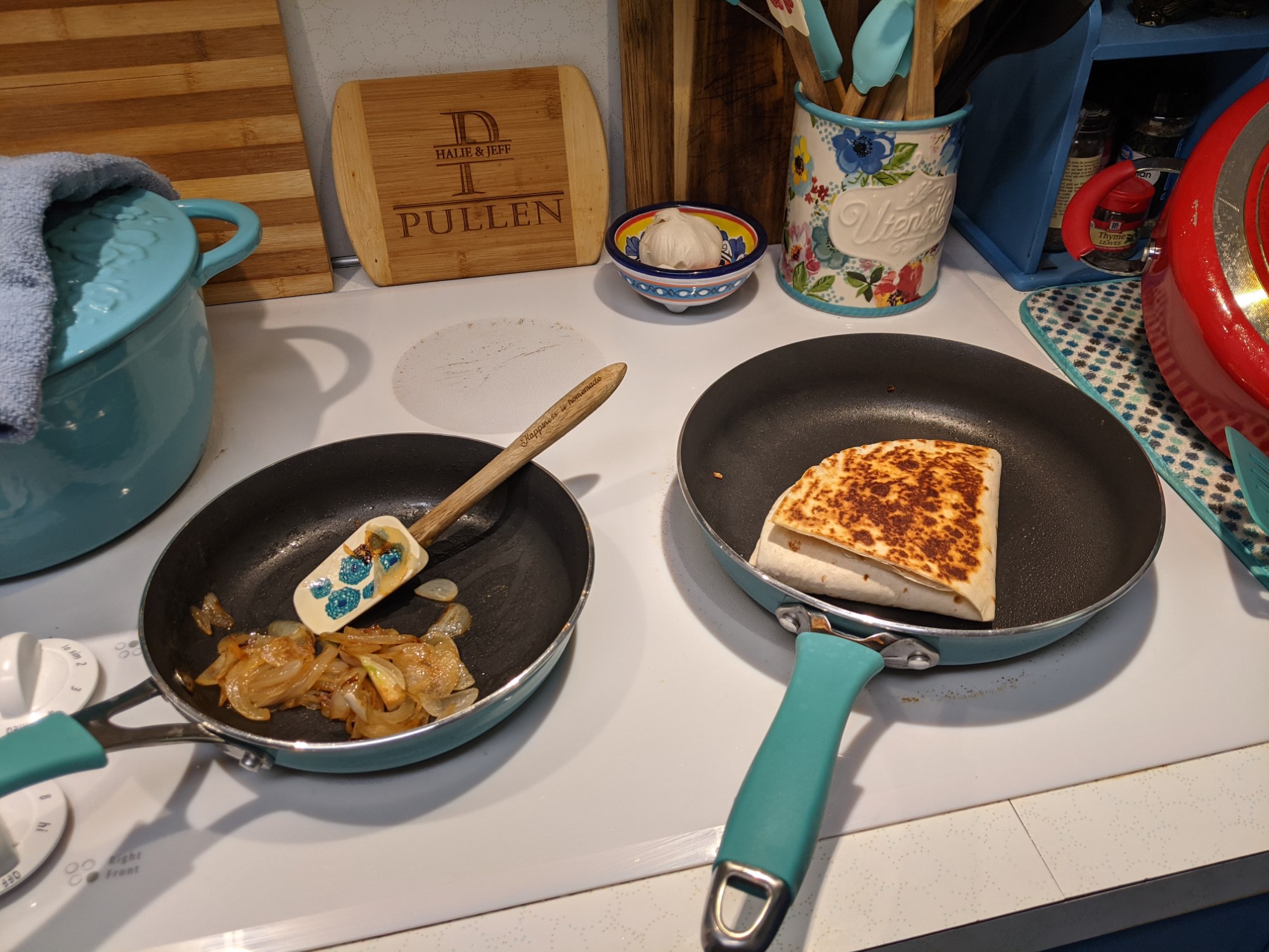 Trying to do super high fives…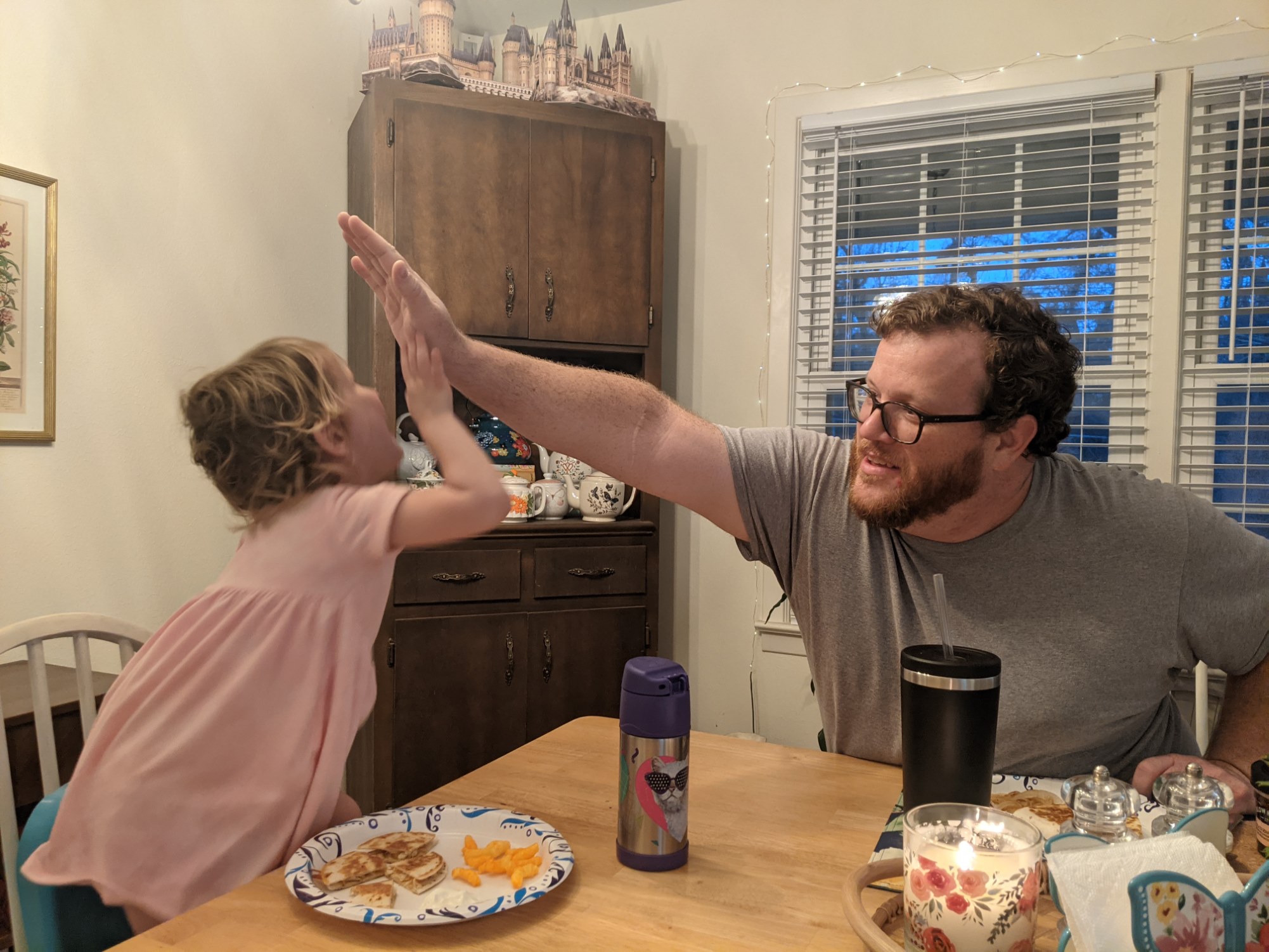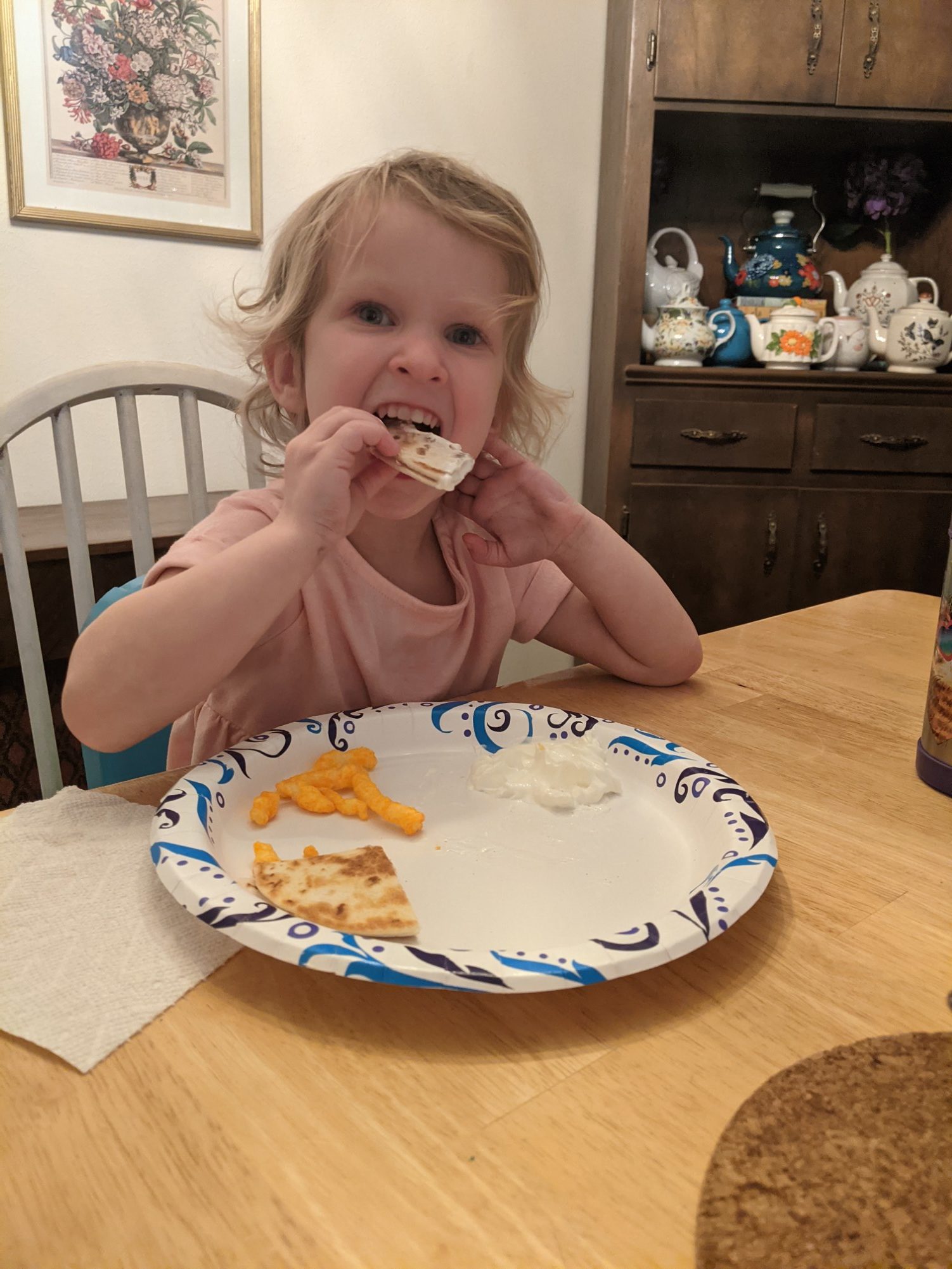 We played some random made-up games together after dinner (she was a queen wearing a blanket-cake, serving us cake sandwiches) and watching a little bit of Cars 3 in the background. She then picked out her own jammies for bedtime (these are some "new" hand-me-downs which are a bit too big, but still cute) and we did the whole bedtime routine.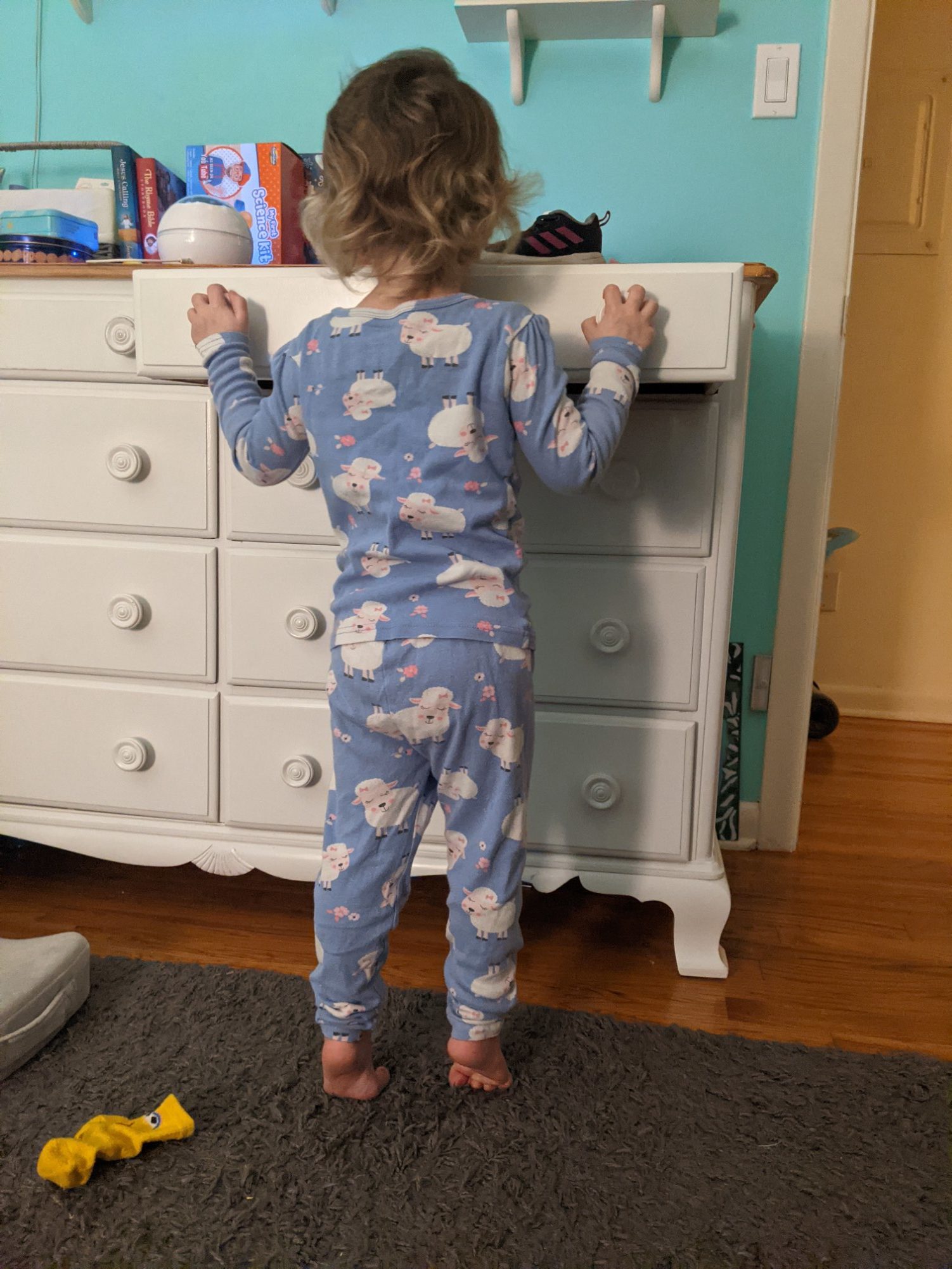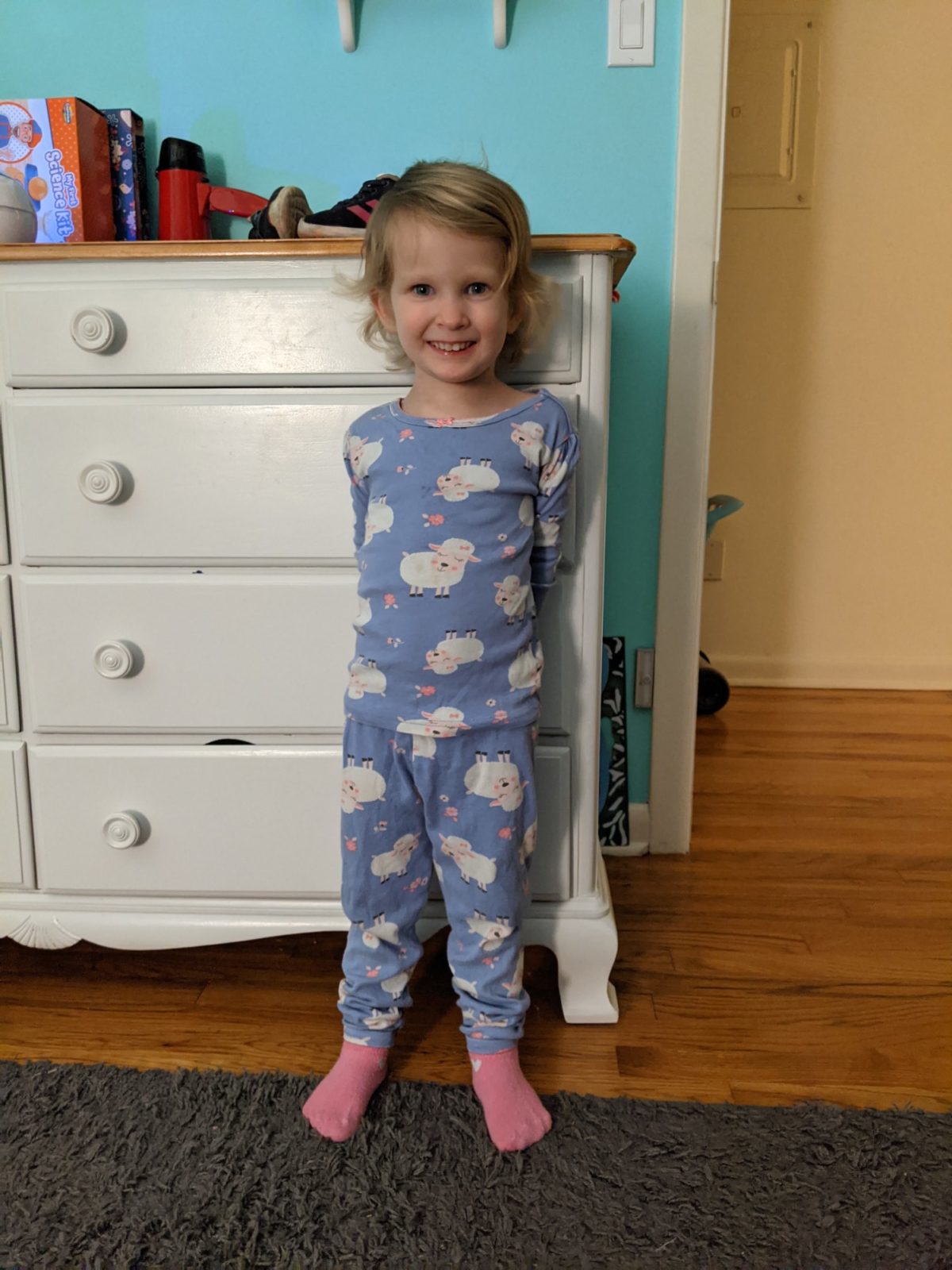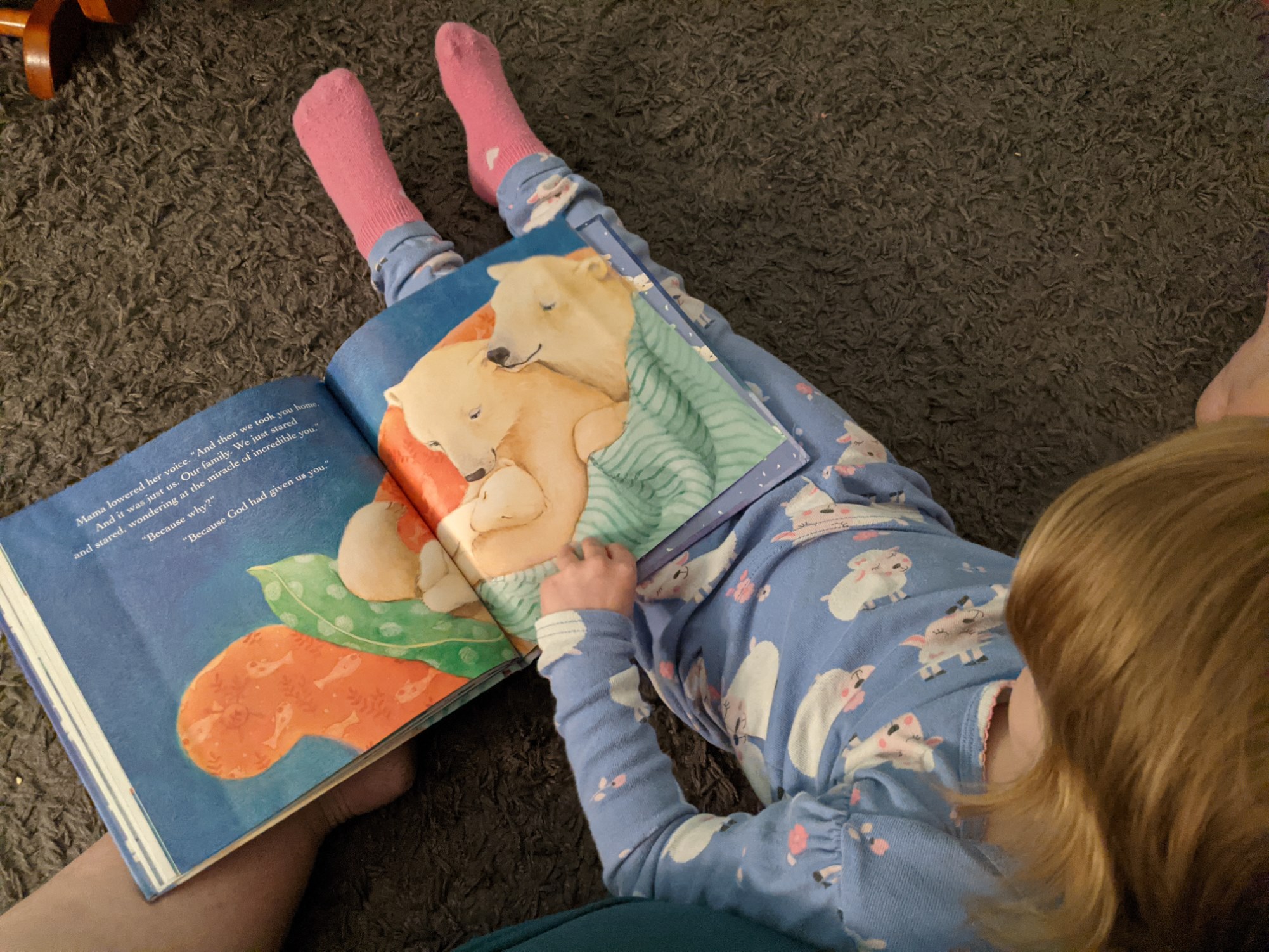 I just sobbed my way through the series finale of "Dawson's Creek," so now of course I'm ready to start on my next Netflix series. Any fun or new suggestions?