The best mornings are when we all get there at the same time, because I love watching all these big girls just gush over the tiniest baby girl. It's so sweet and precious! And today was water day, so everyone was even more excited!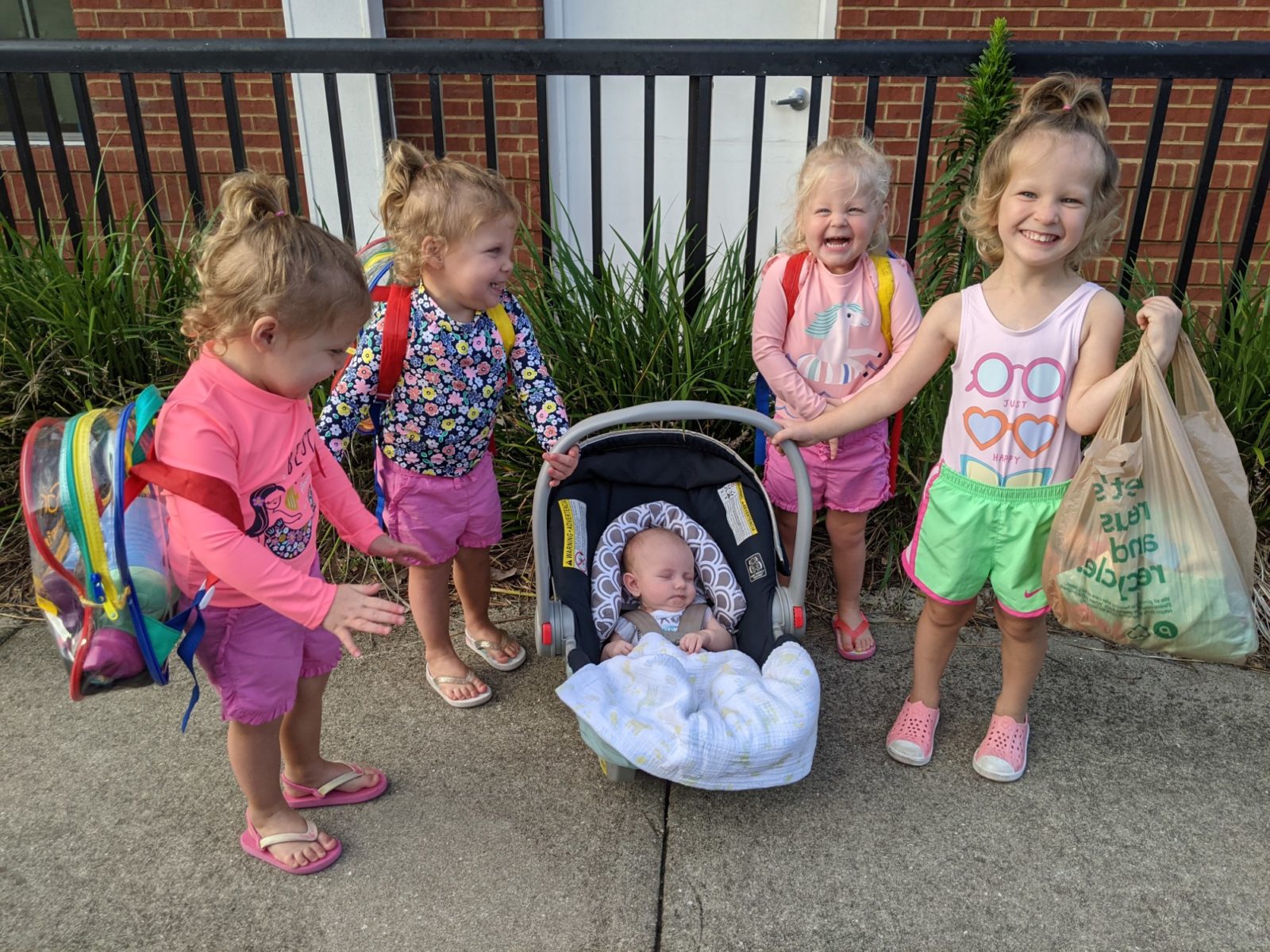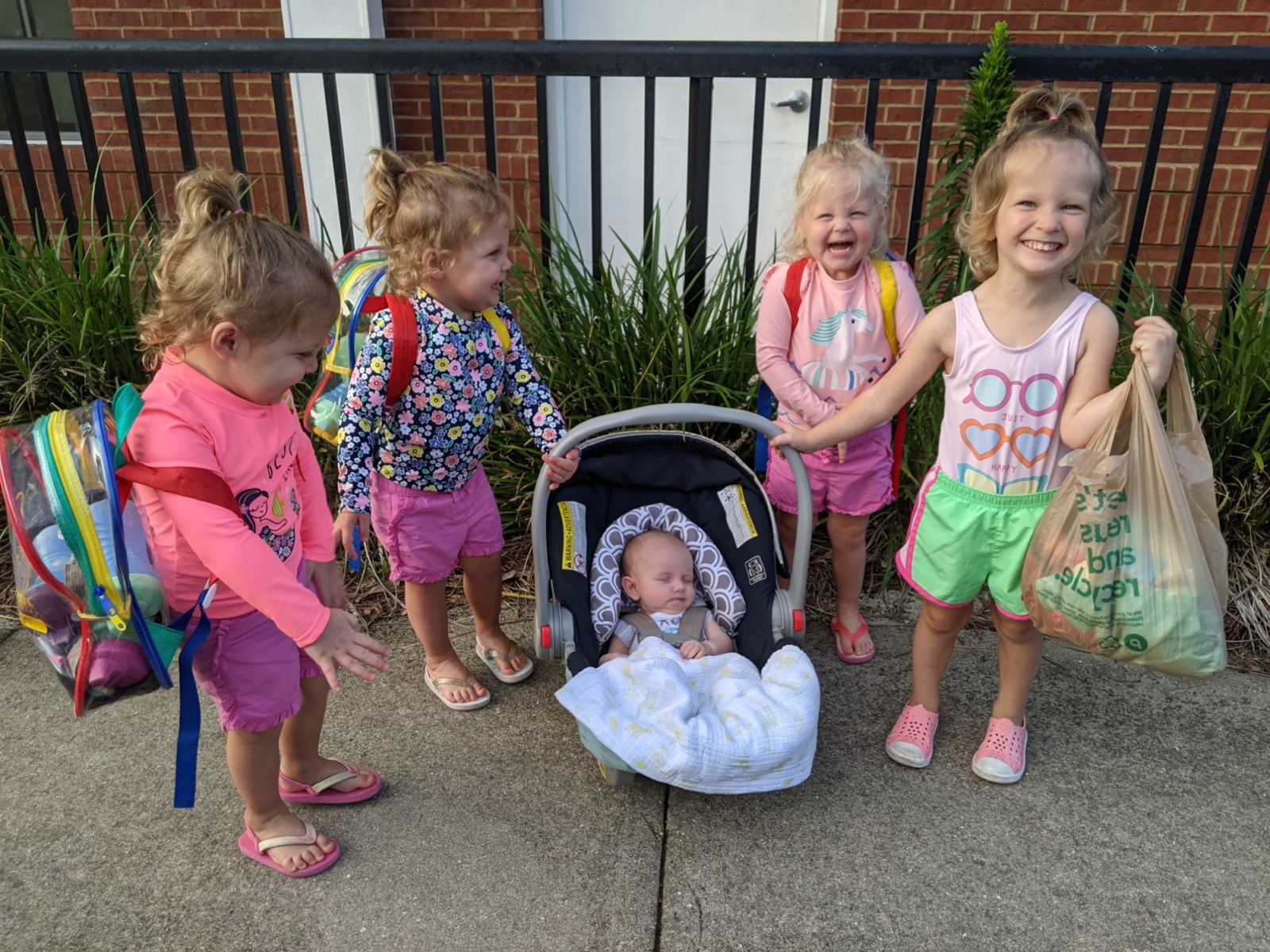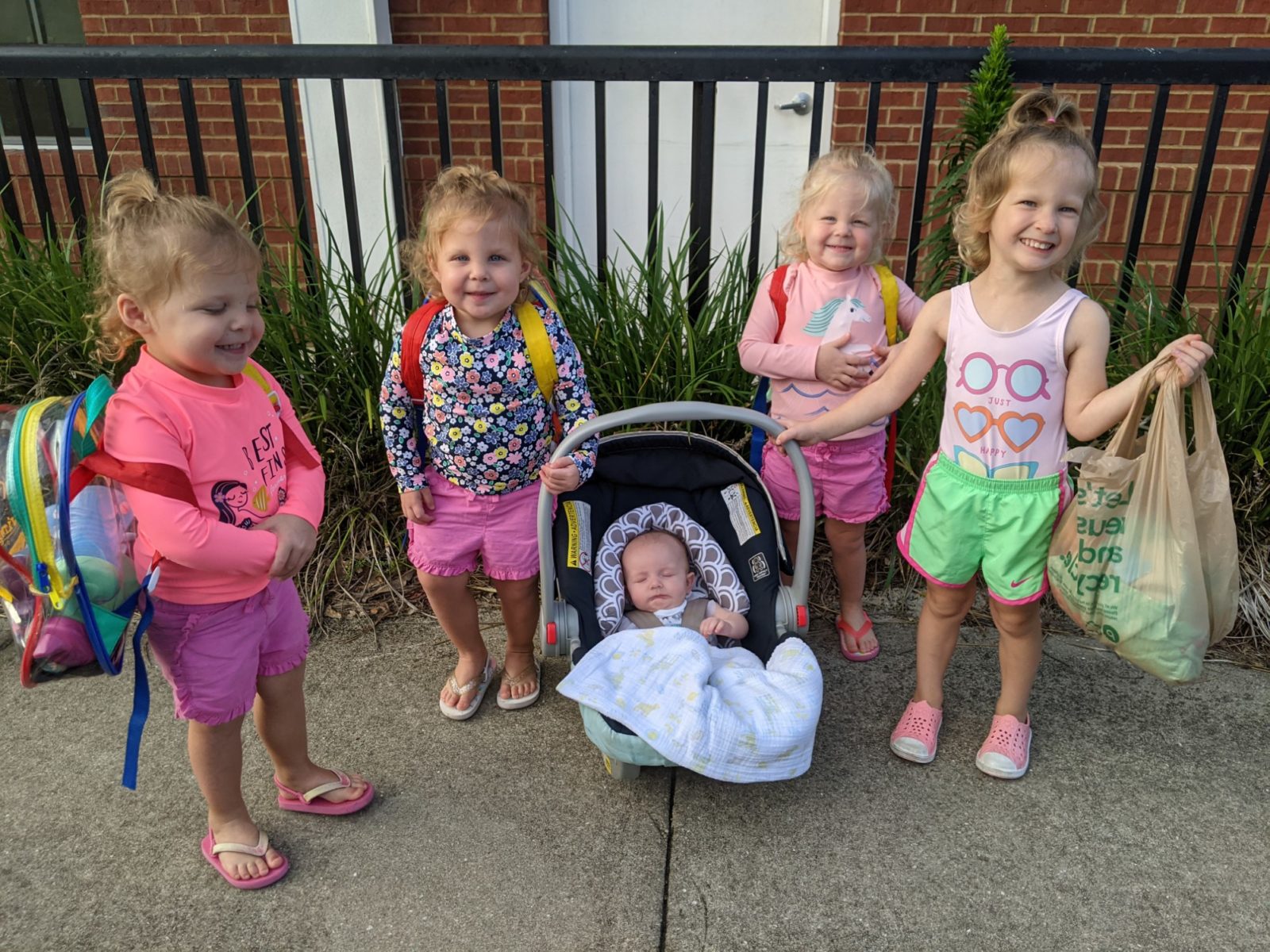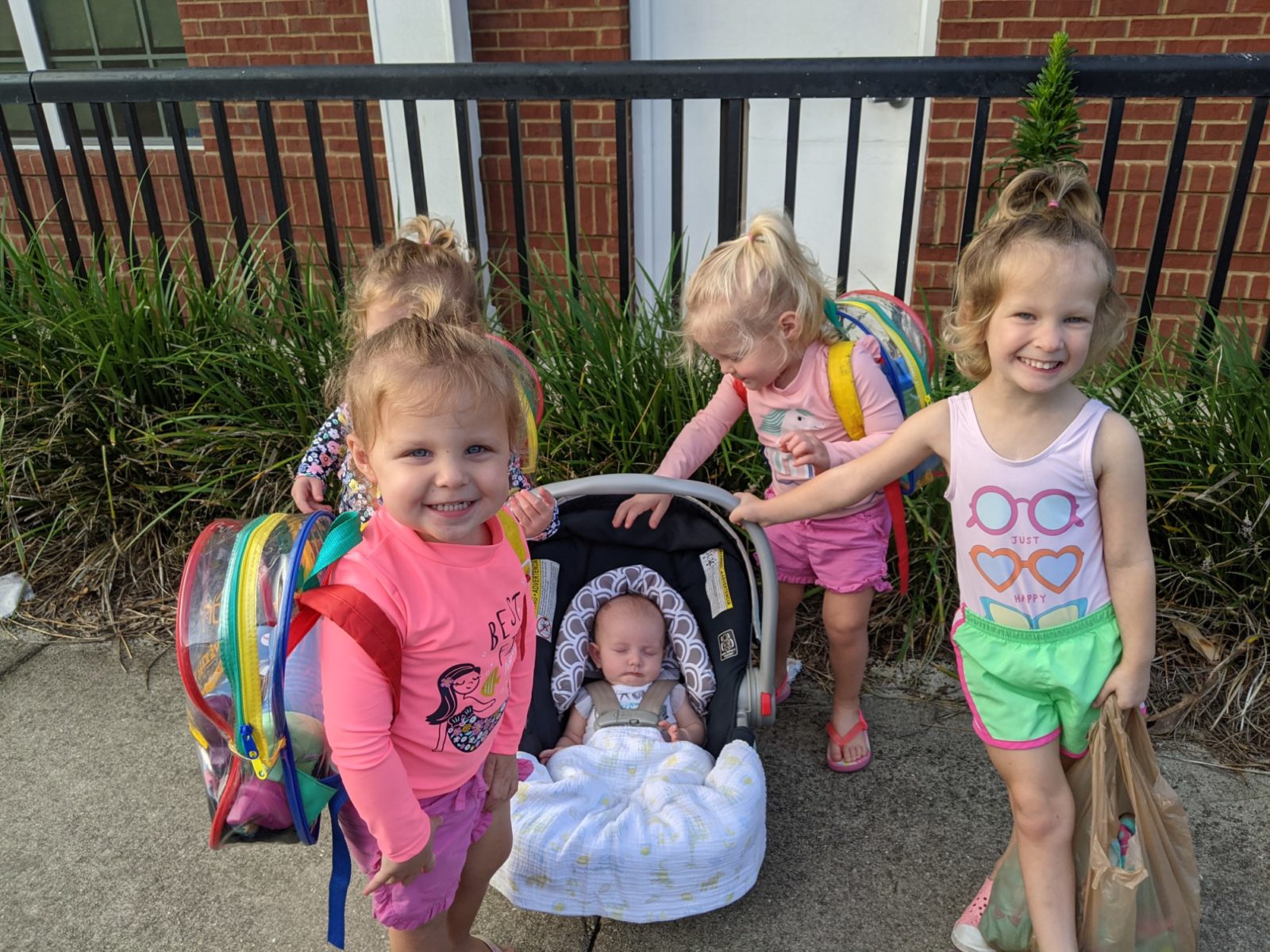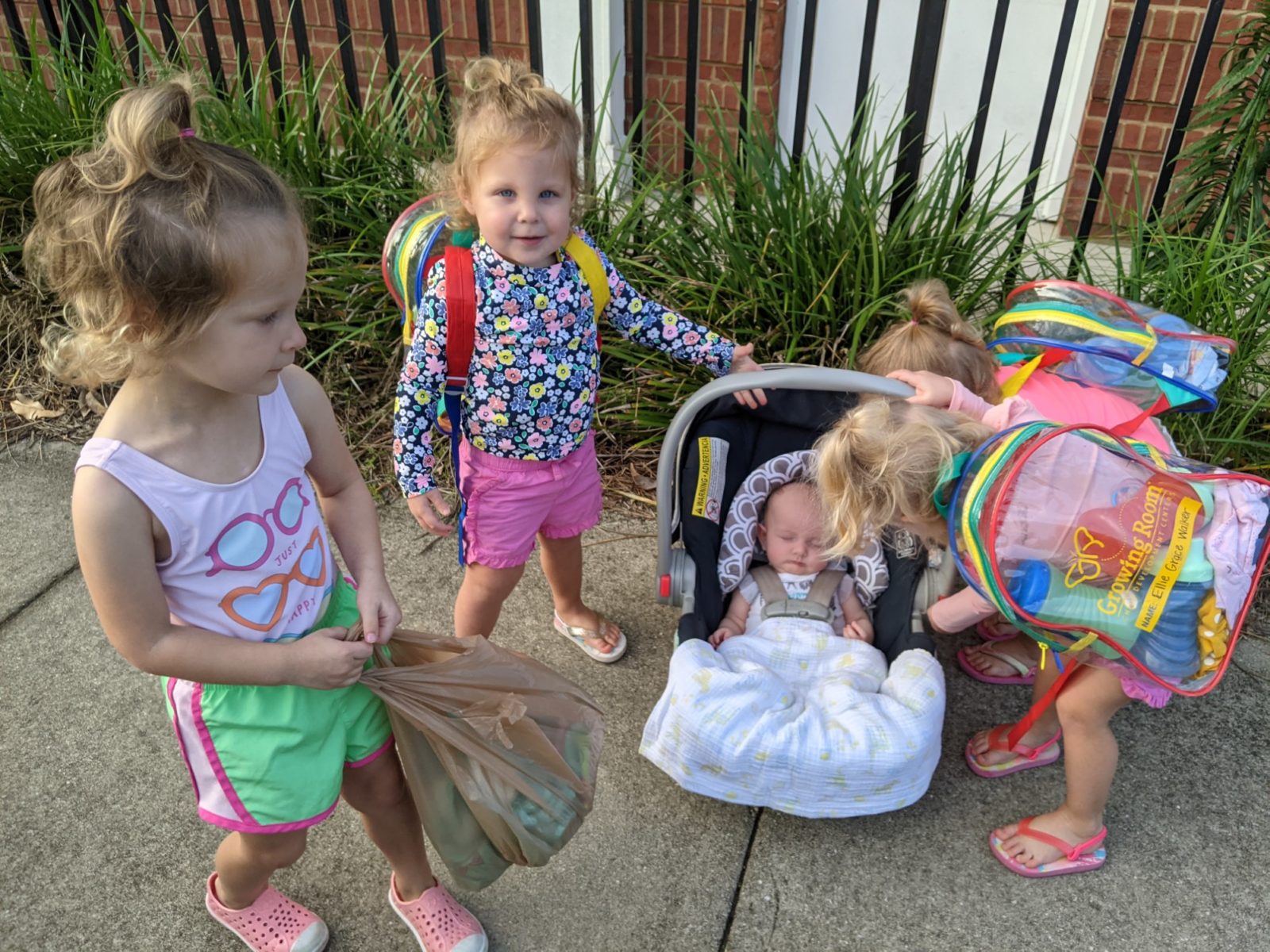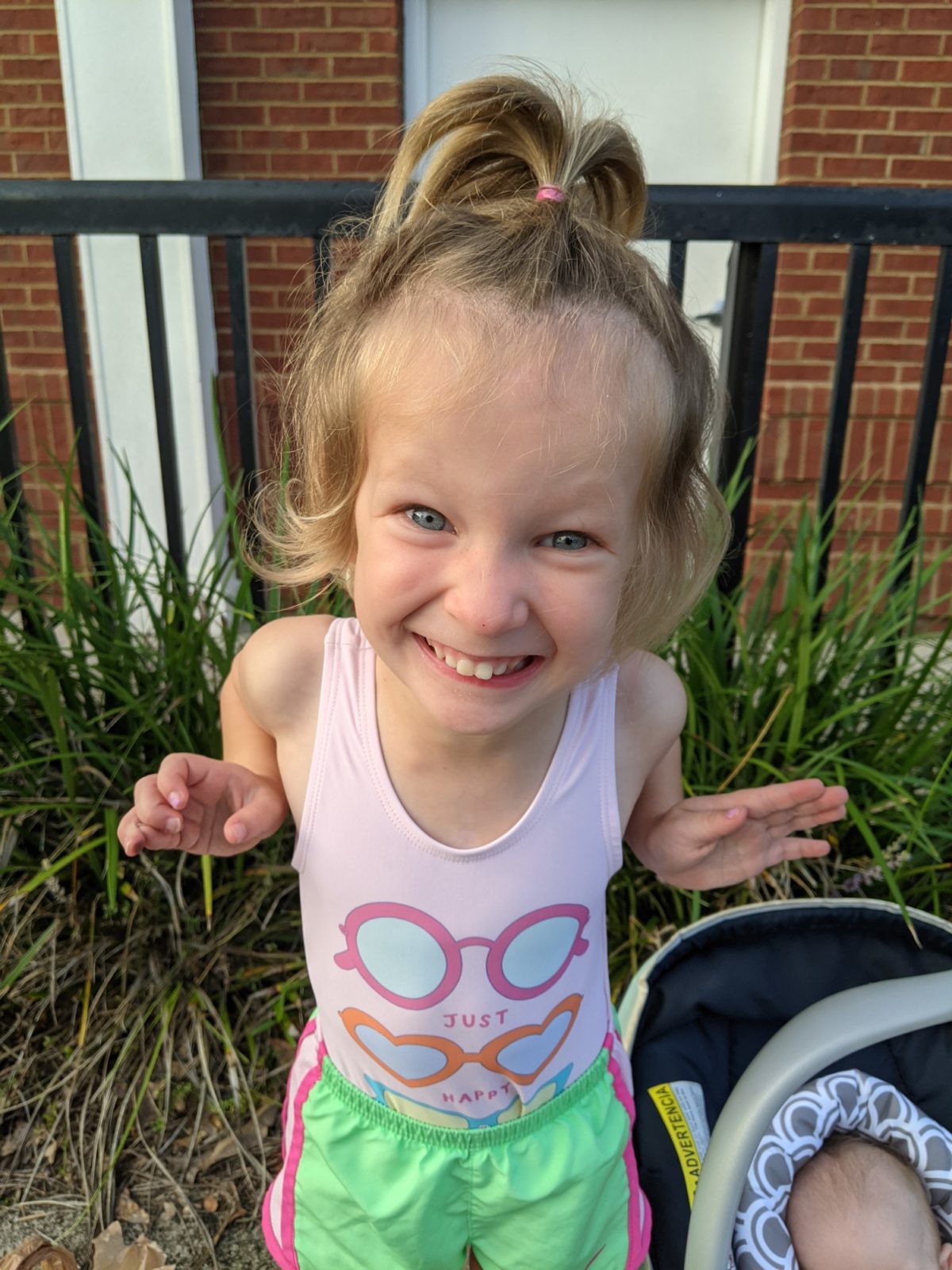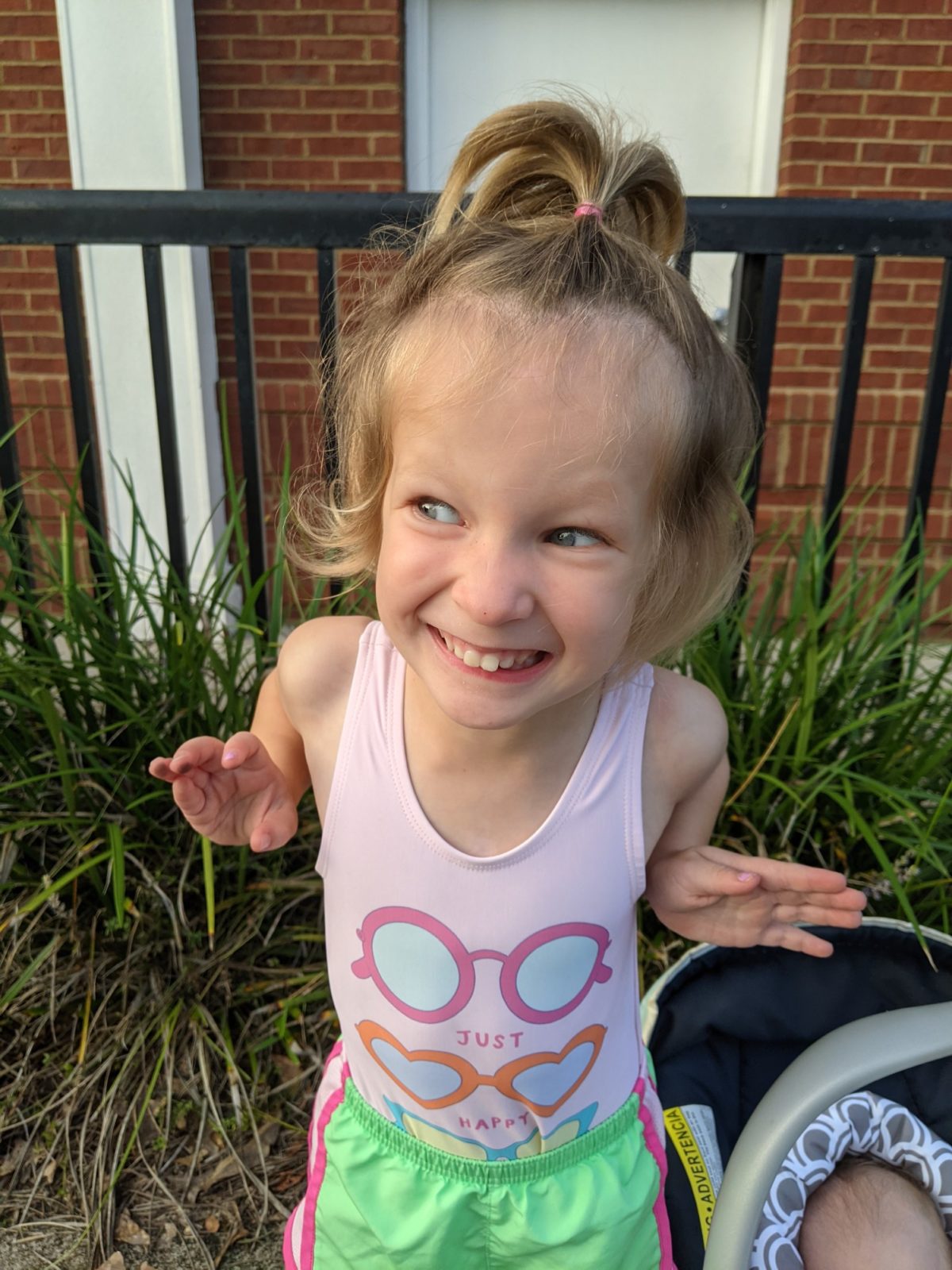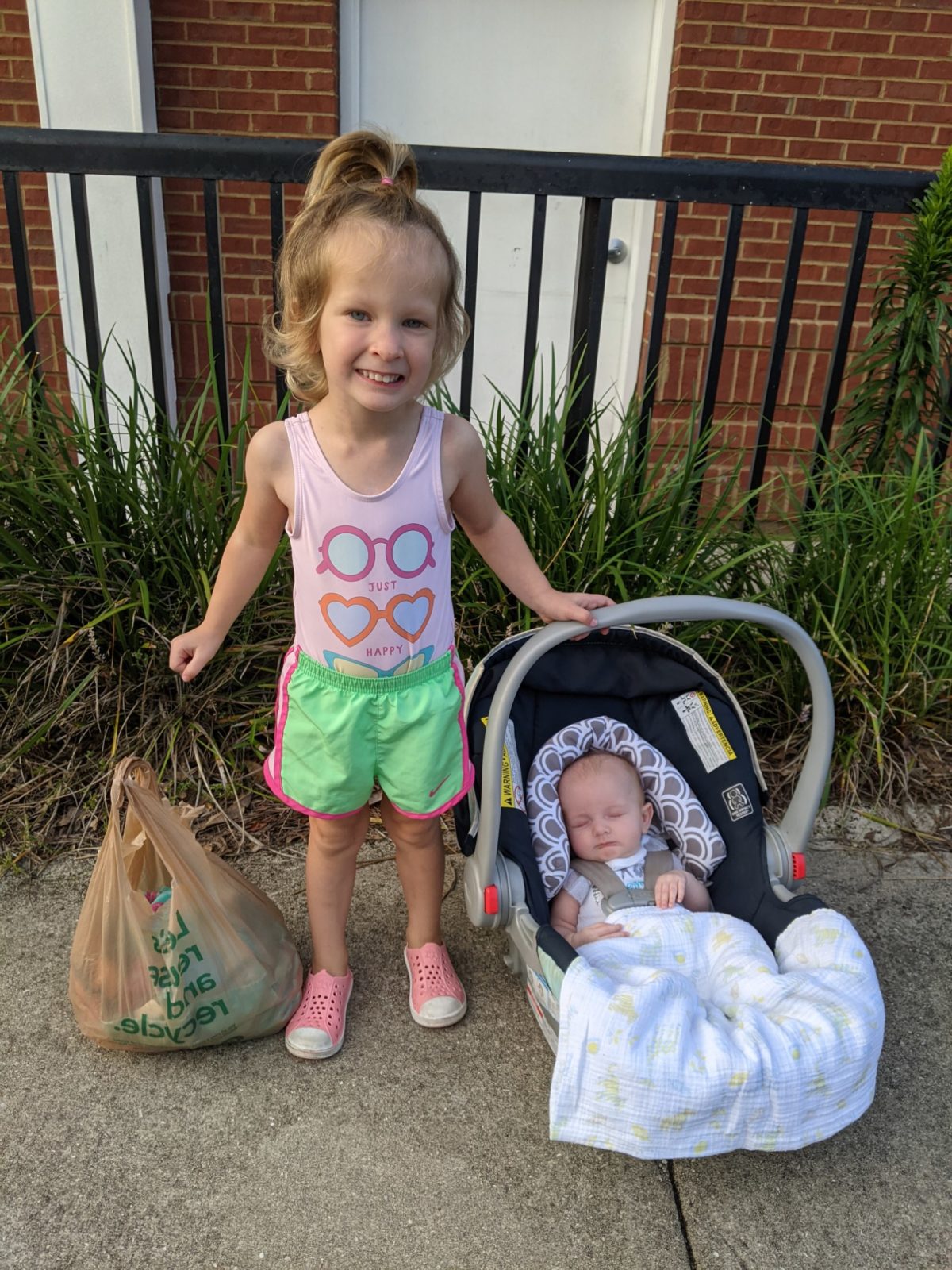 Kensley made us all stop here and take a picture, but Riley wanted to take a picture by the brick wall instead…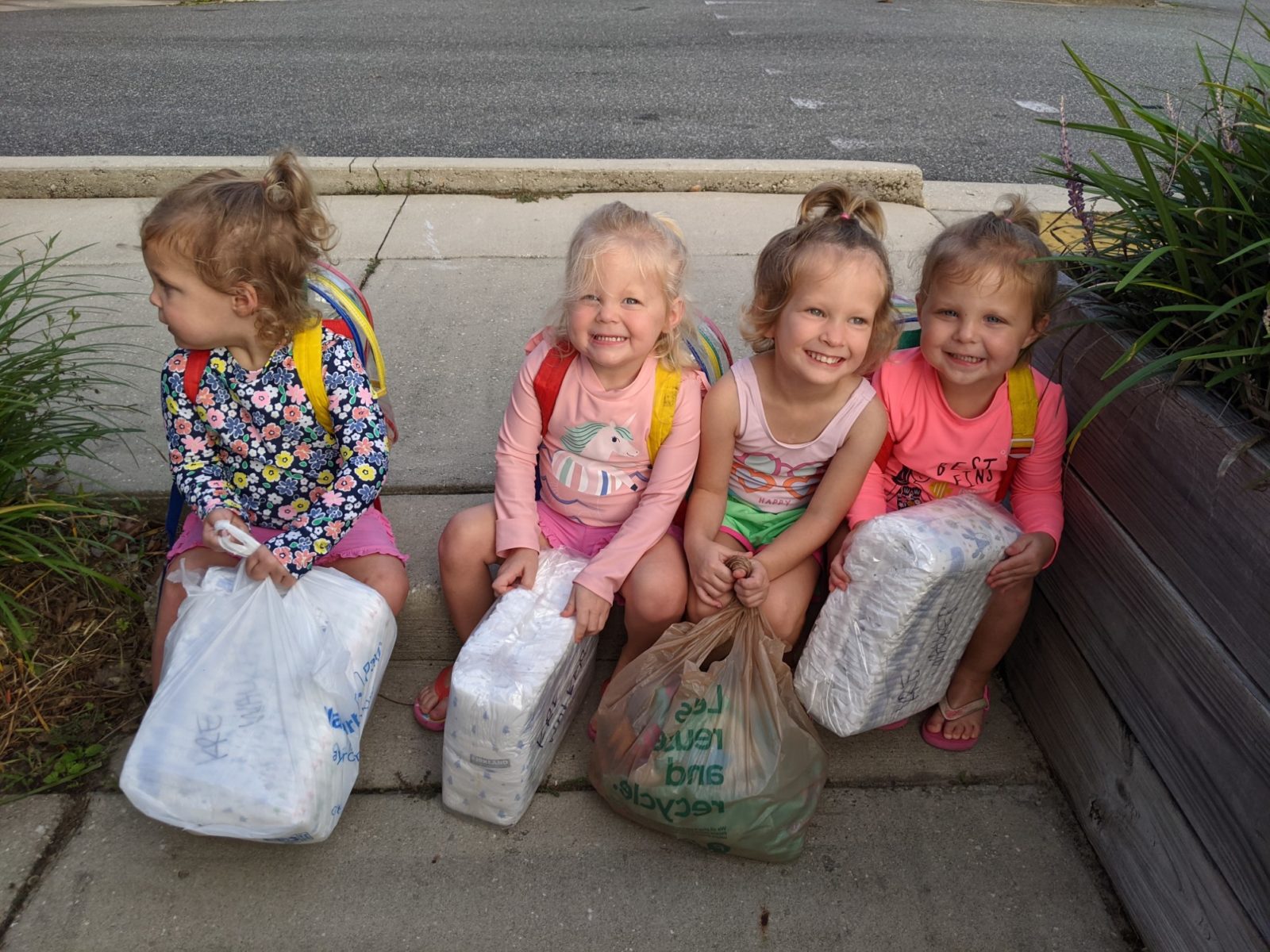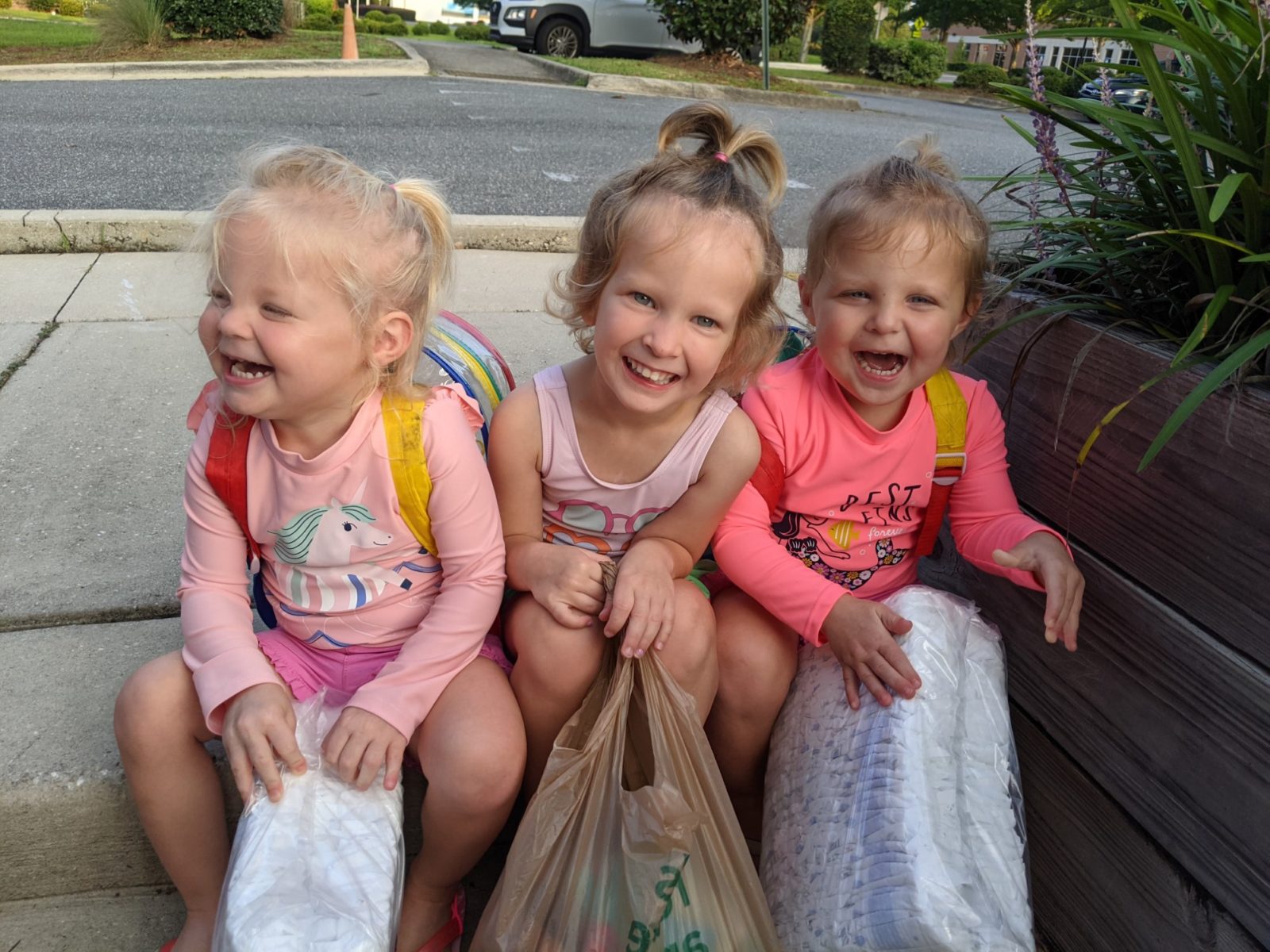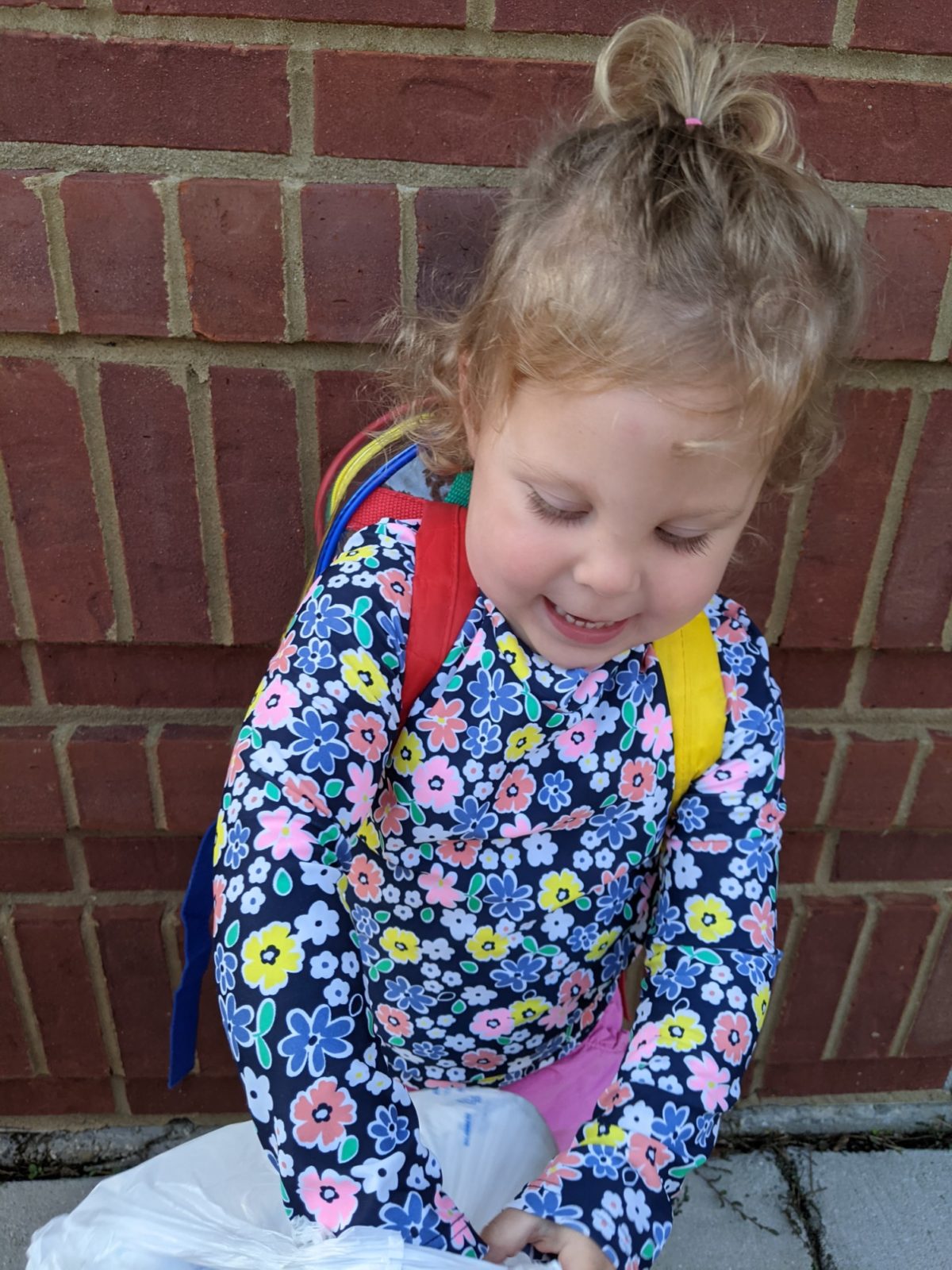 And as usual, baby Addie just slept through the entire hubbub!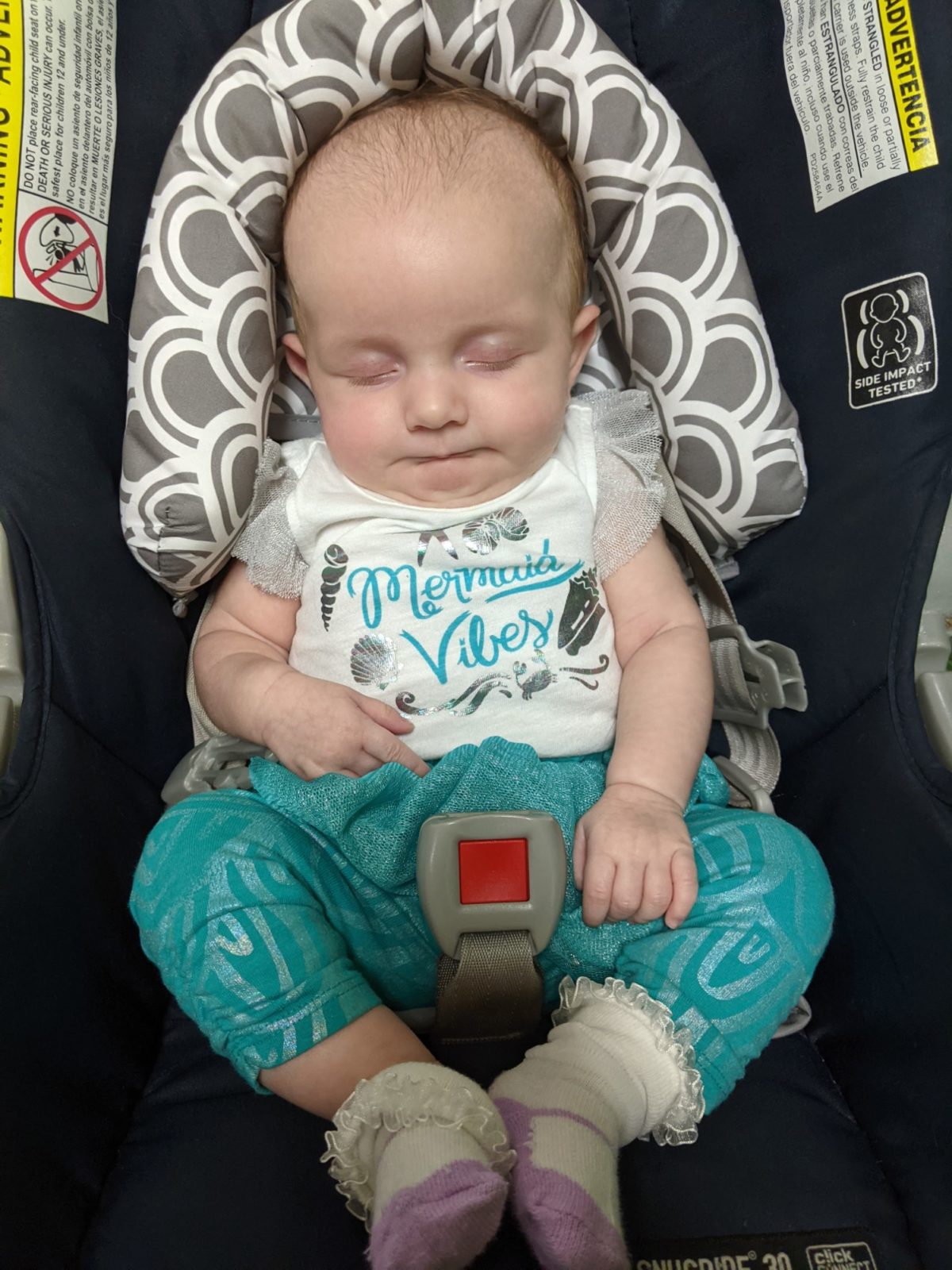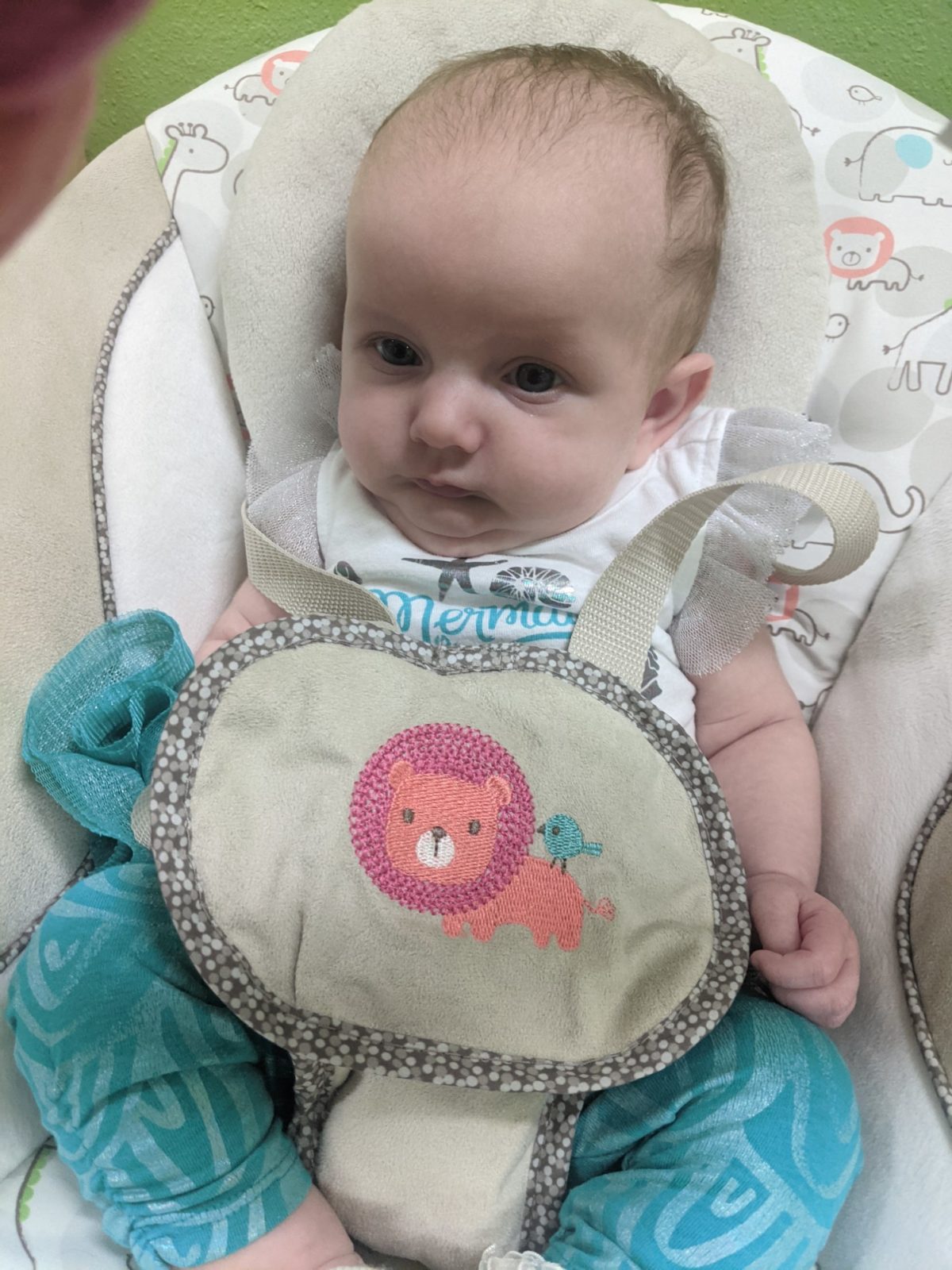 Addie got to try out a new "activity" at school today, and Emmie had fun in the water out on the playground!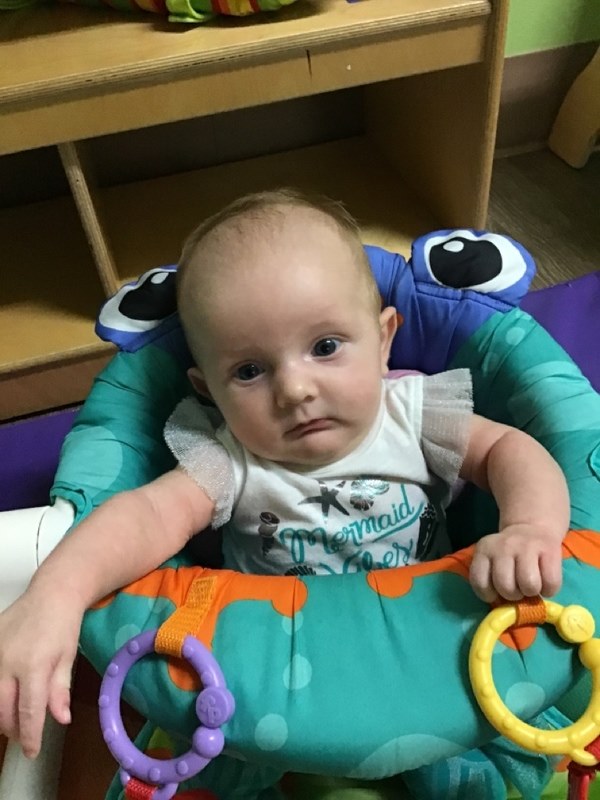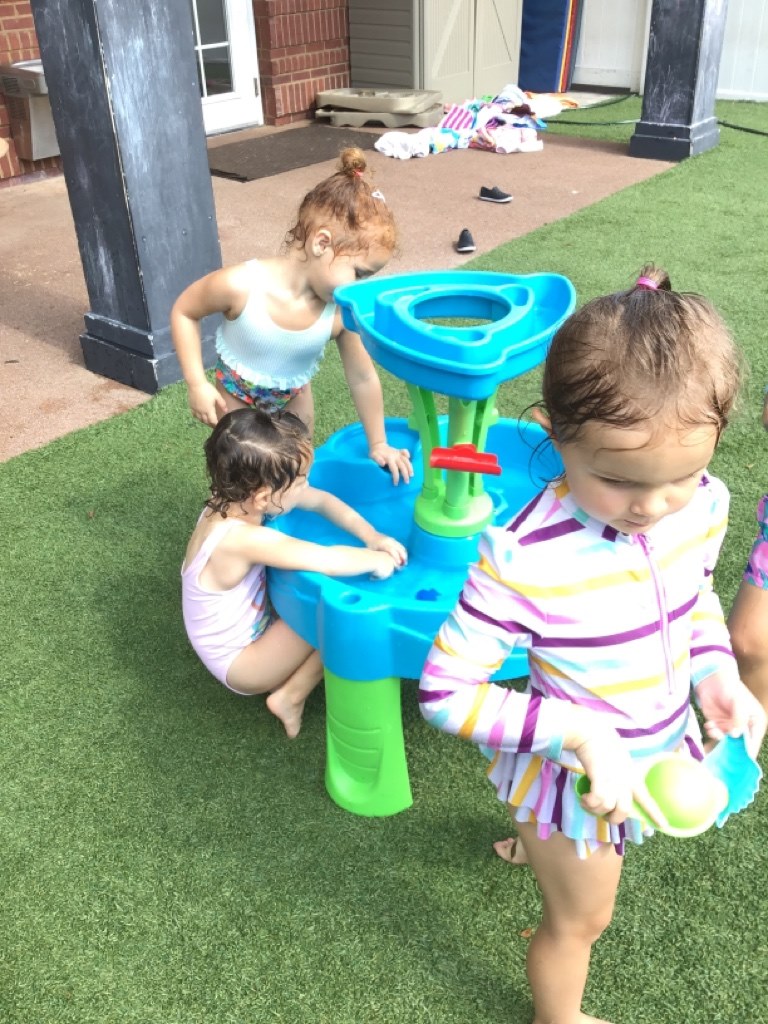 I sautéed some chicken and onions, with rice and salad for dinner, and we took our turns eating dinner again. Emmie and I ate together and Jeff fed Addison a bottle. They both fell asleep for a few minutes after she ate, and then he got to eat too once we finished eating.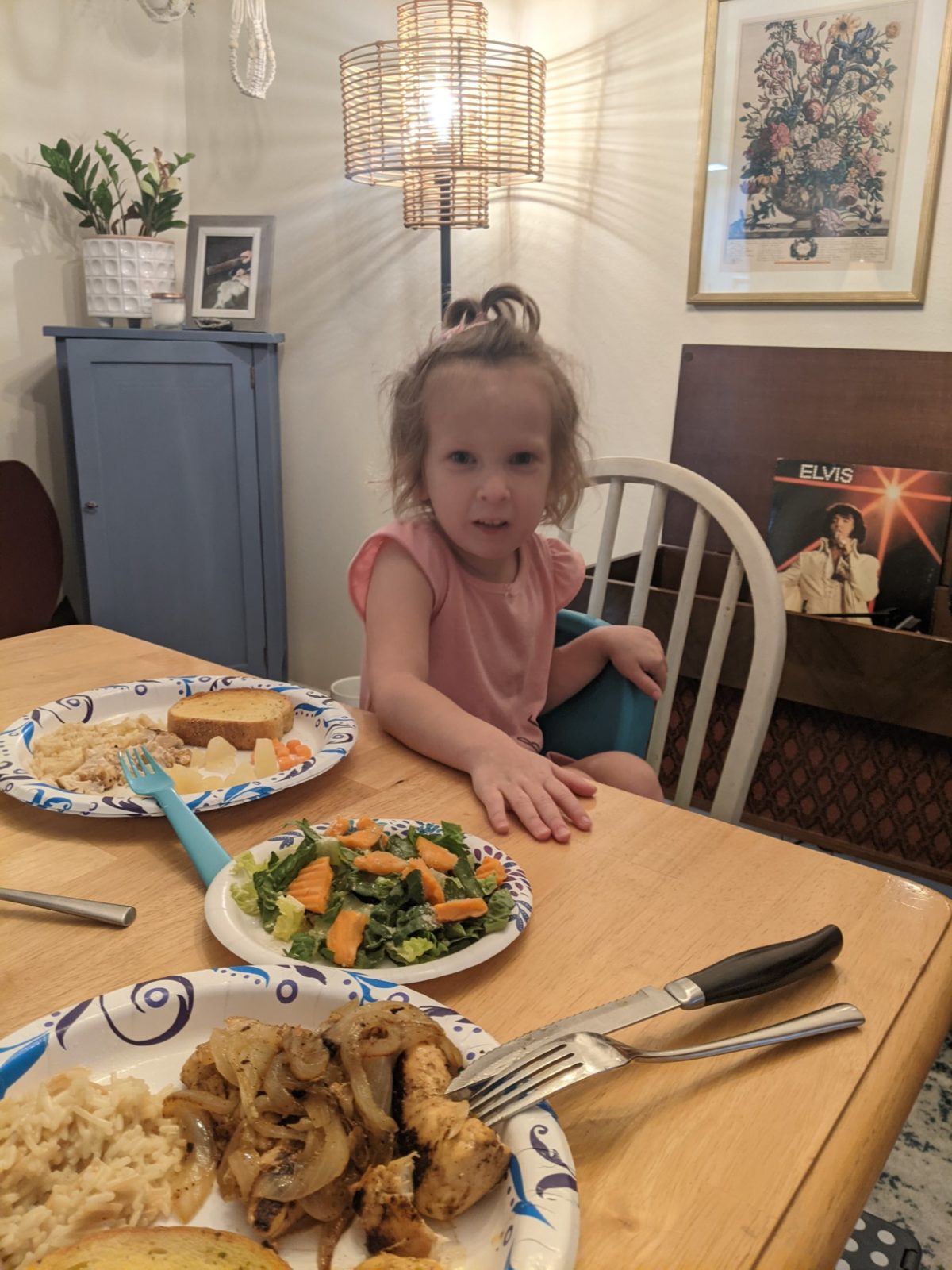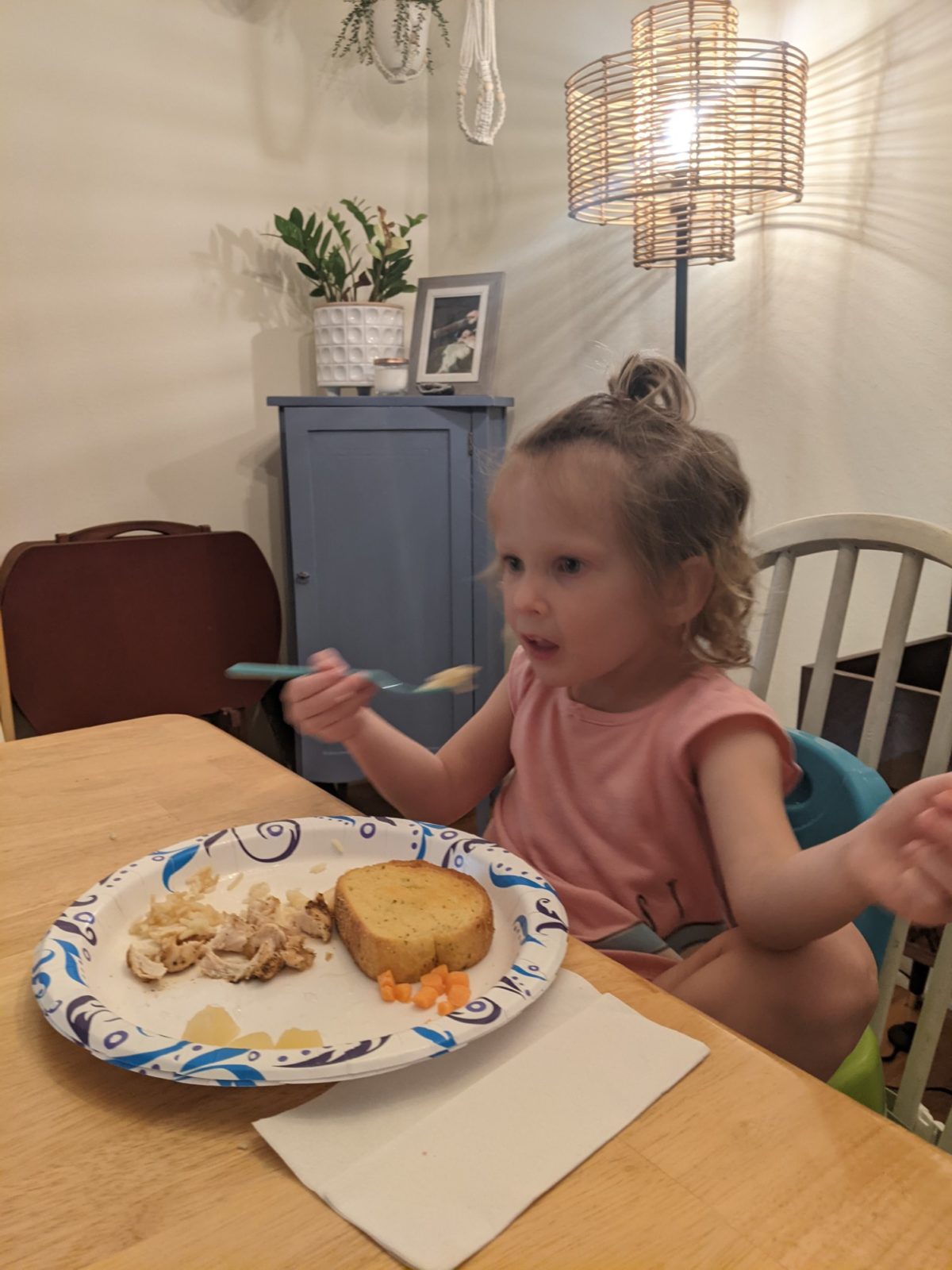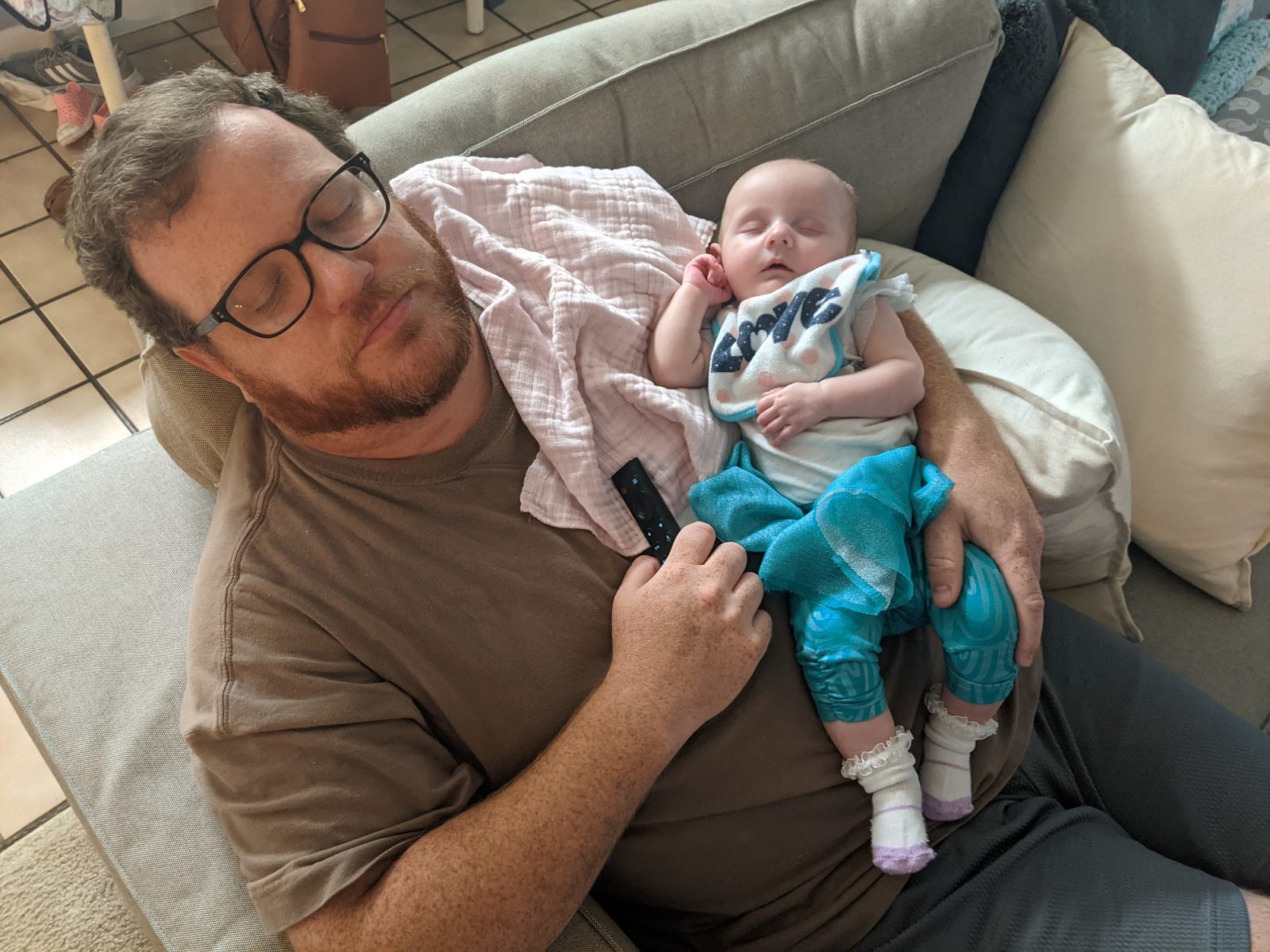 Emmie had picked out Addie's outfit today, because she said she wanted her to wear the mermaid outfit since it was water day, and I thought that was a very good and smart idea. So I had to get a picture of them together when Emmie put on her little mermaid costume she's obsessed with now.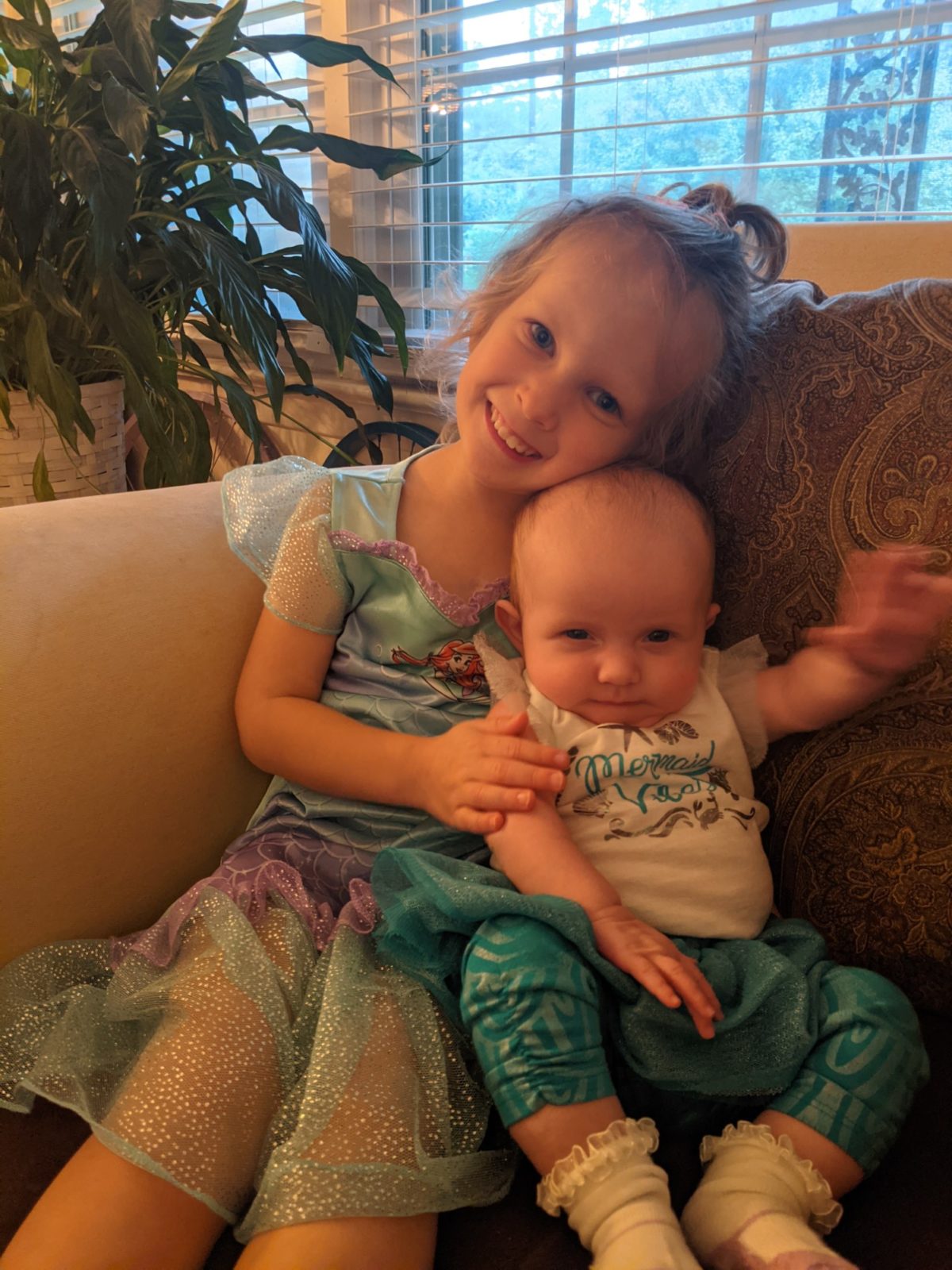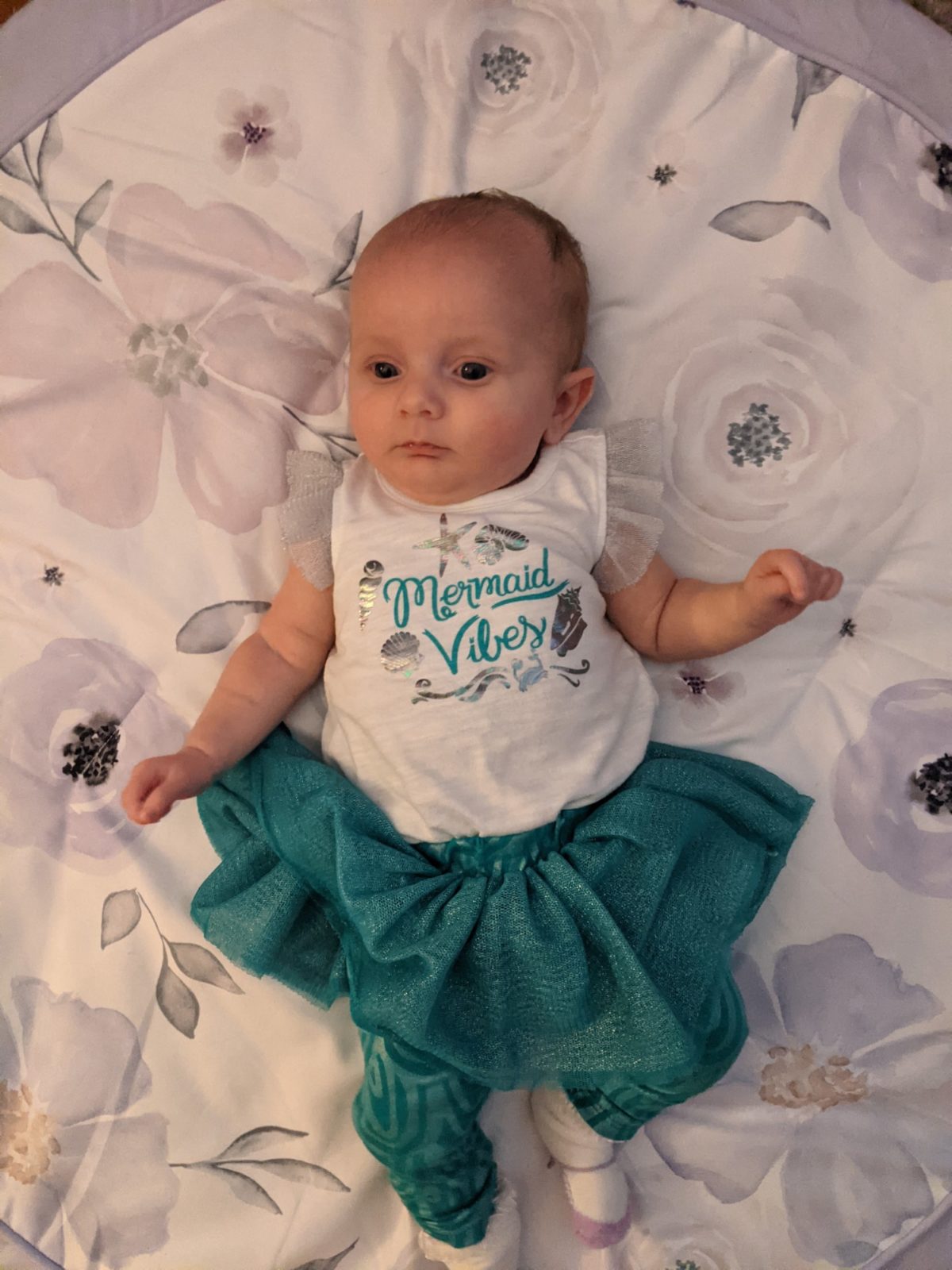 After taking the photos of the girls, I got Addison undressed and Emmie undressed herself, and we headed to the bathroom for a bath. As we walked down the hallway, Addie spit up on me a little bit, down my shoulder and arm. Then as I sat on the edge of the tub warming up the water, she peed all over me! So I had to call for Jeff to come take over, so I could get myself cleaned up, before getting them cleaned up.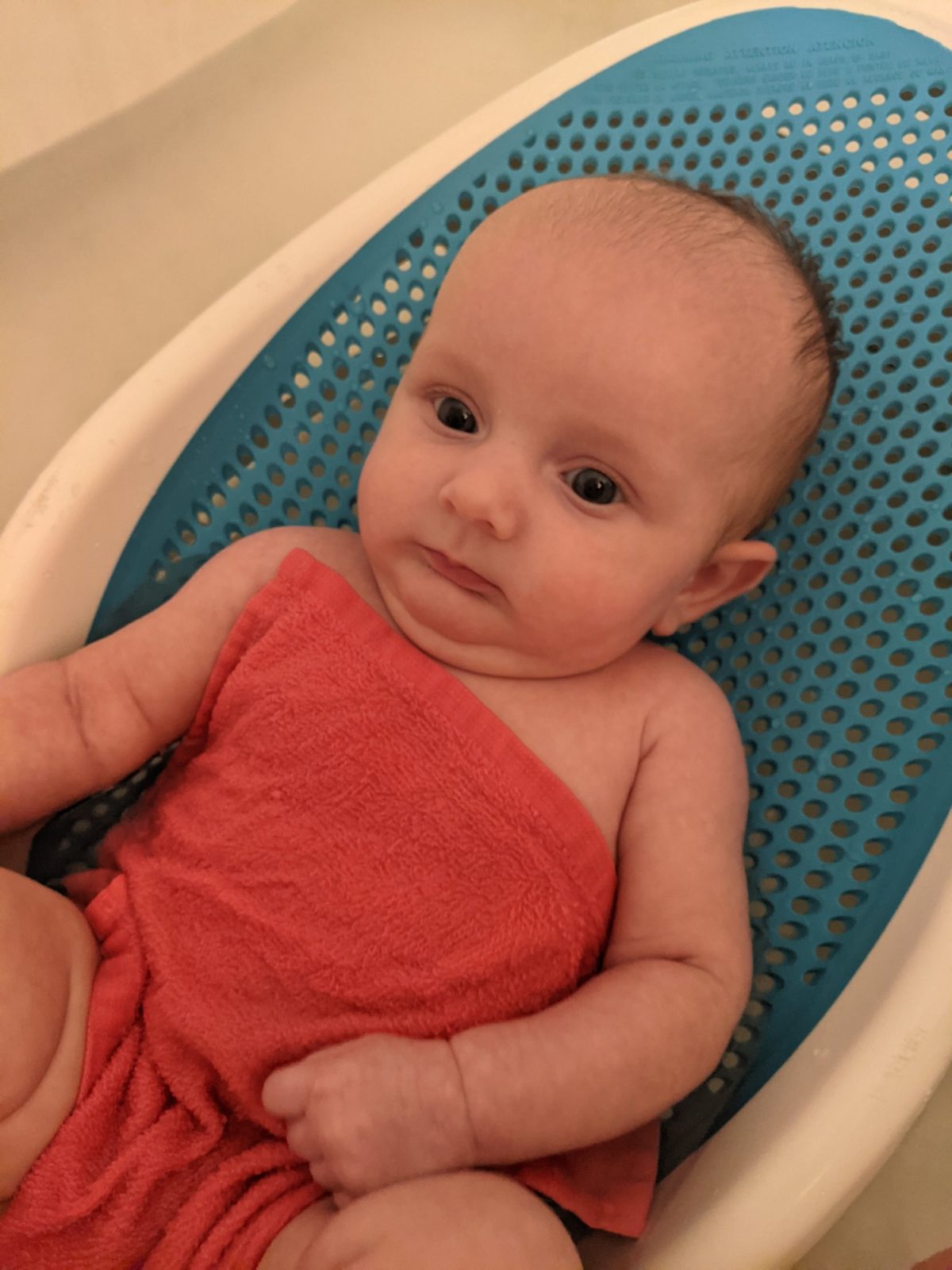 Emerson has now moved past just having Addison in the tub with her, to wanting to help, so she was trying tonight, by pouring water on her little tummy to keep her warm.
When we first wrapped her up in the towel, she was all cozy and content, but she quickly got mad (I think she would have rather stayed in the bath all night). I had been trying to get a picture of her little content face, but was like, "Oh I don't want a picture of her mad!" But Jeff was like, "Nah, this is real life!" And he's right! We actually have a few pictures of Emerson like this as well, crying after bath time, so it felt like tradition.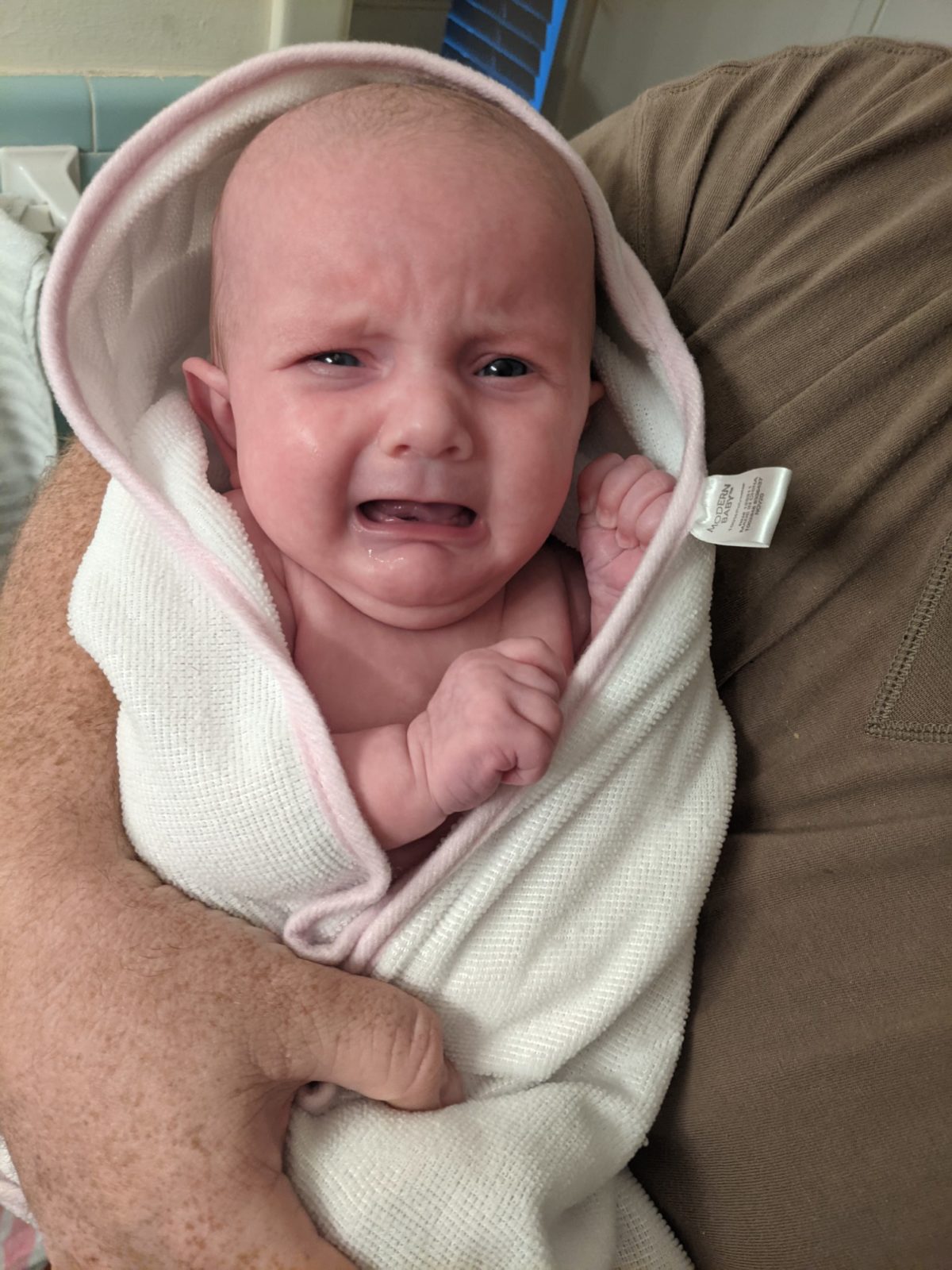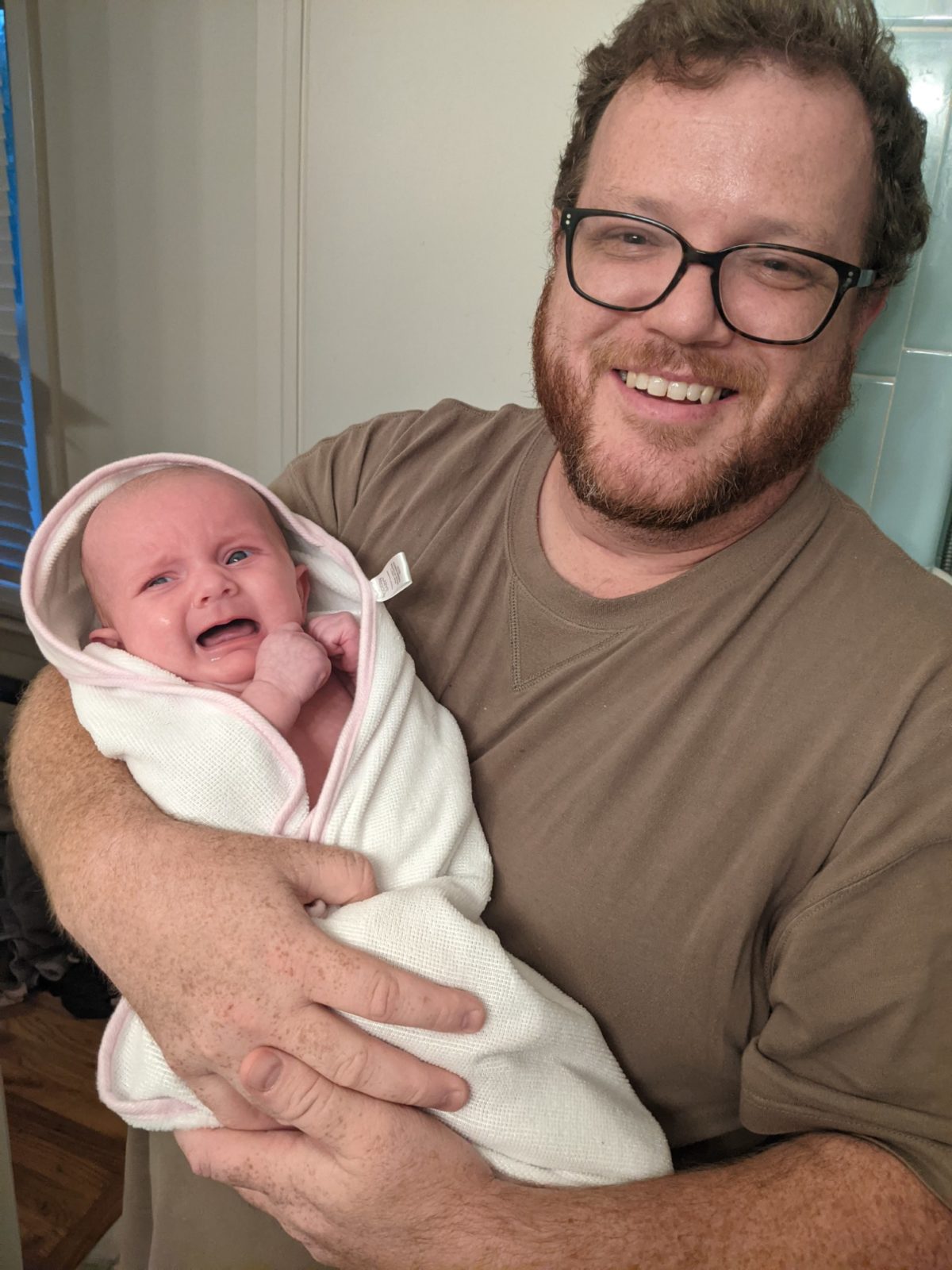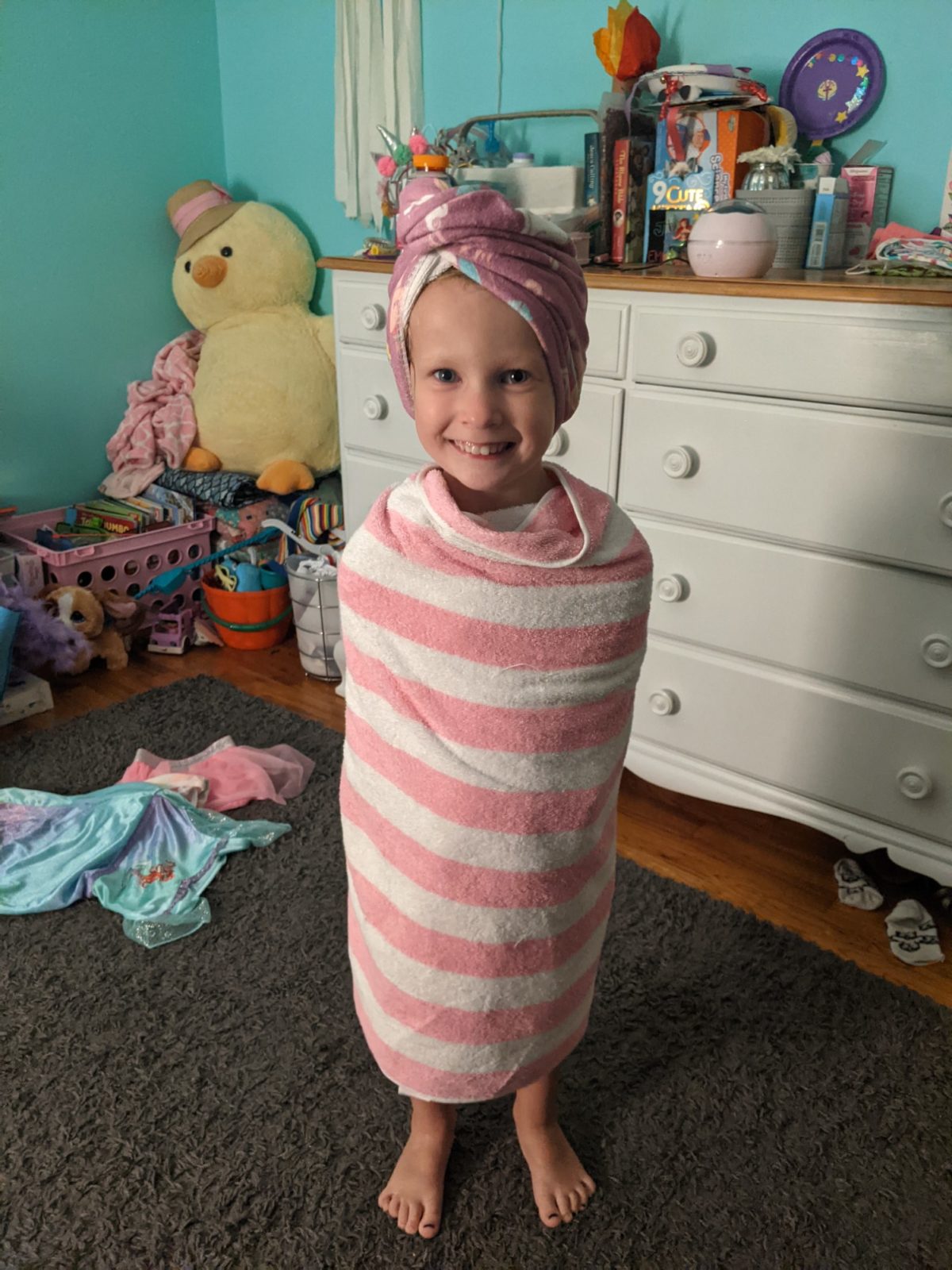 Emmie had some Cheerios and colored after bath time, while we watched Frozen II and fed Addie another little snack-sized bottle before she fell asleep.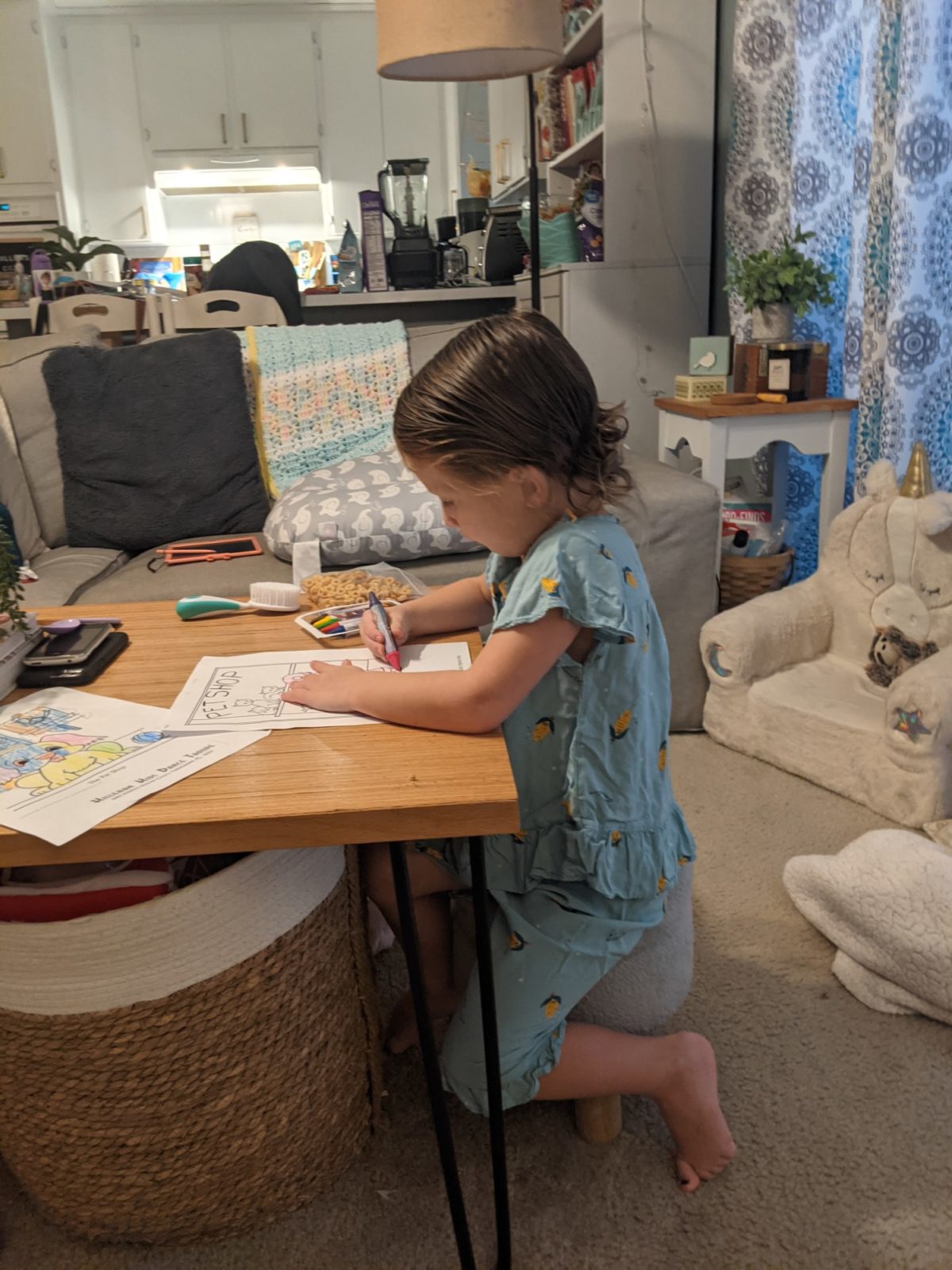 Big Sister picked out her "Sincerely, Emerson" book to read for bedtime, and then spelled out her name and pointed out each letter as the spelled it. She's just growing up so much and getting so smart!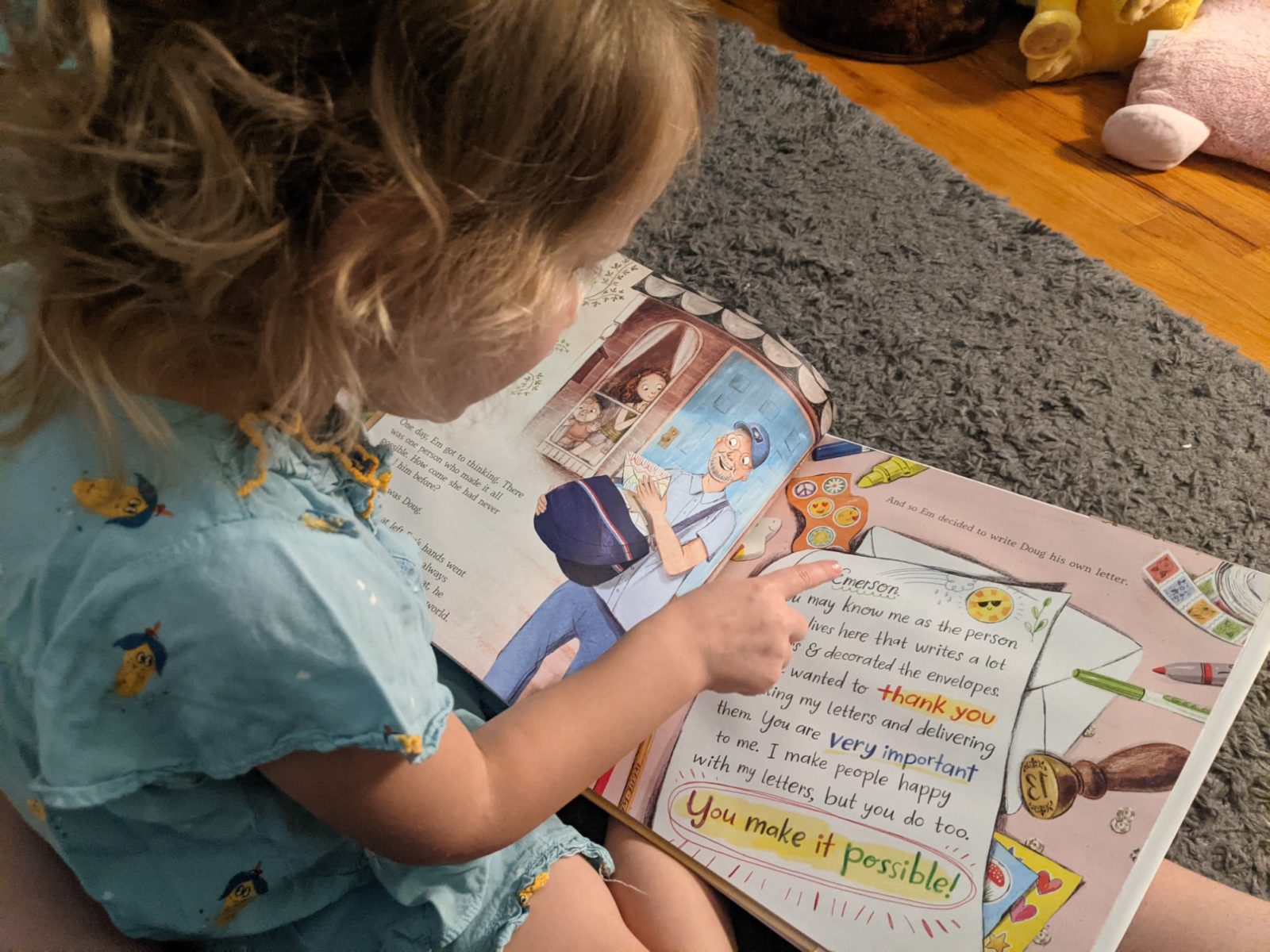 Baby sister got all swaddled up, and fell asleep while I was washing the bottles. I decided to leave all the rest of the dishes for tomorrow though…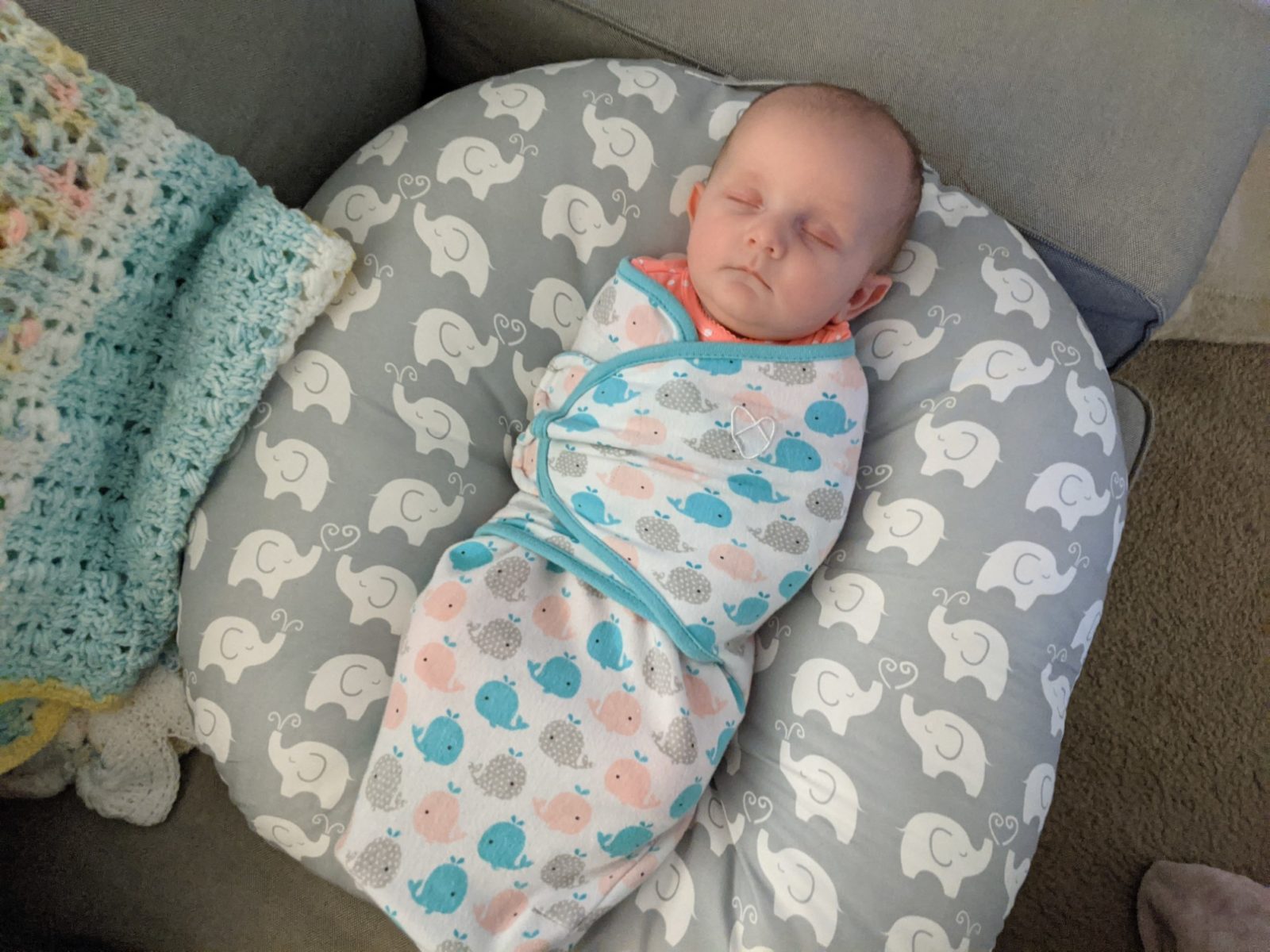 Last night, Jeff and I watched "I Still Believe," the movie about Jeremy Camp and his first wife, and it was beautiful and so sweet and it made me sob. I think we'll watch something a little lighter tonight, at least until I fall asleep, because I've been up since about 4am with baby sis today…