For breakfast today, all three of us had a different version of some sort of eggs. Jeff had a scrambled egg sandwich, Emmie had one scrambled egg, and I had avocado toast with fried eggs! It was sooo good, but too much food. I couldn't finish all this.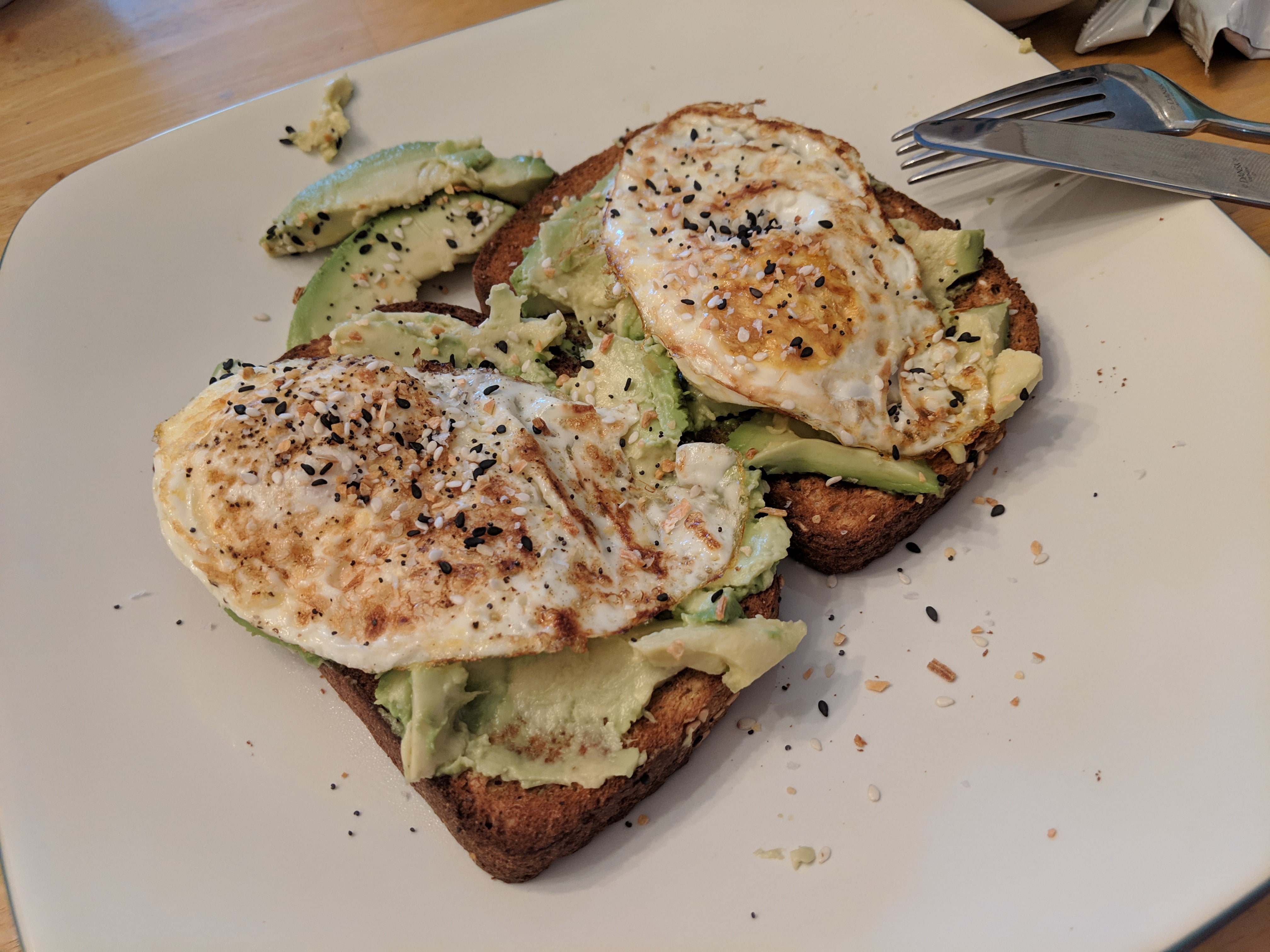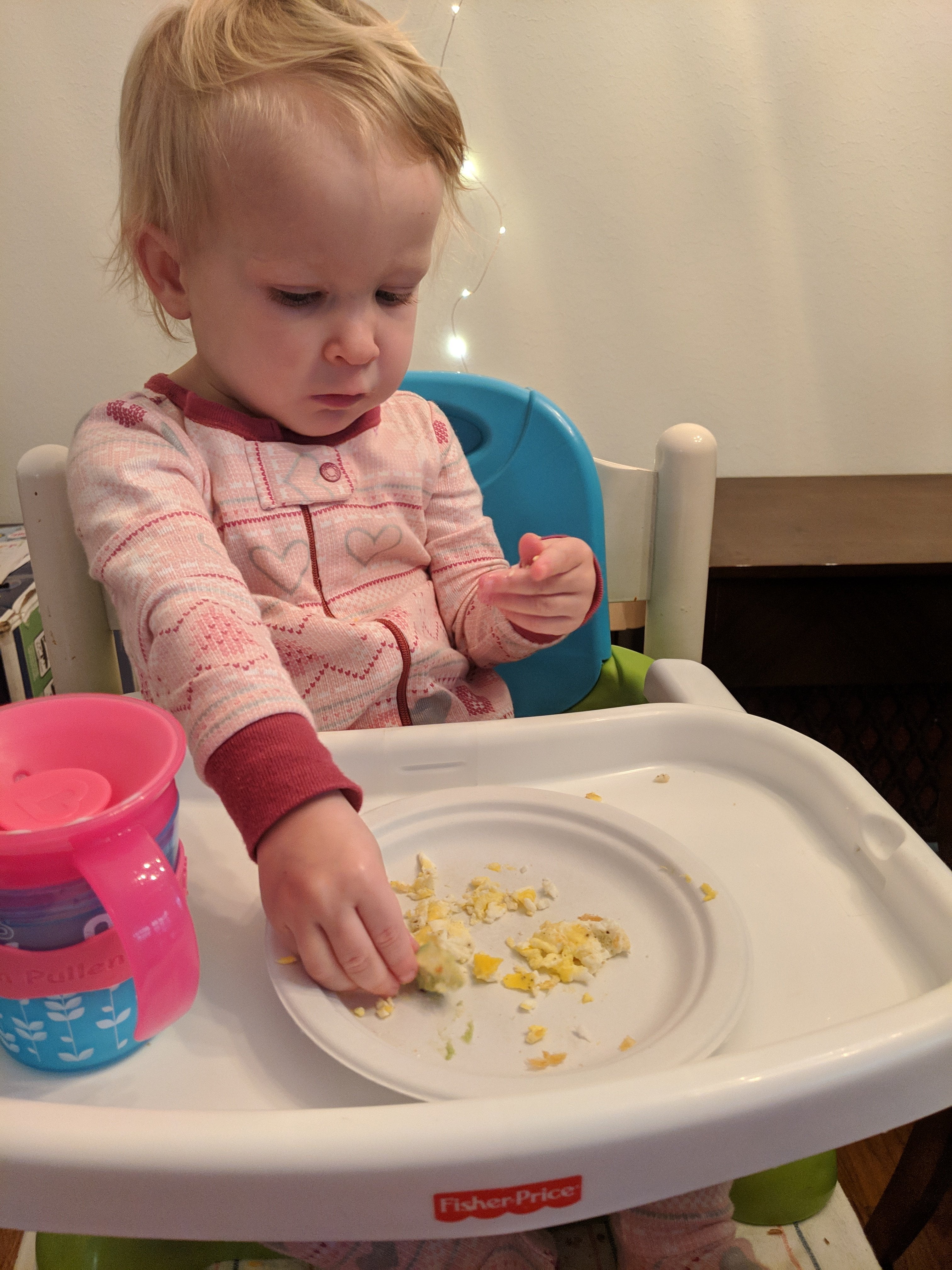 After breakfast, we ran a few errands to the library and Walmart. I picked up a few of my holds, returned some books, and Emmie got to run around for a few minutes with Daddy chasing her.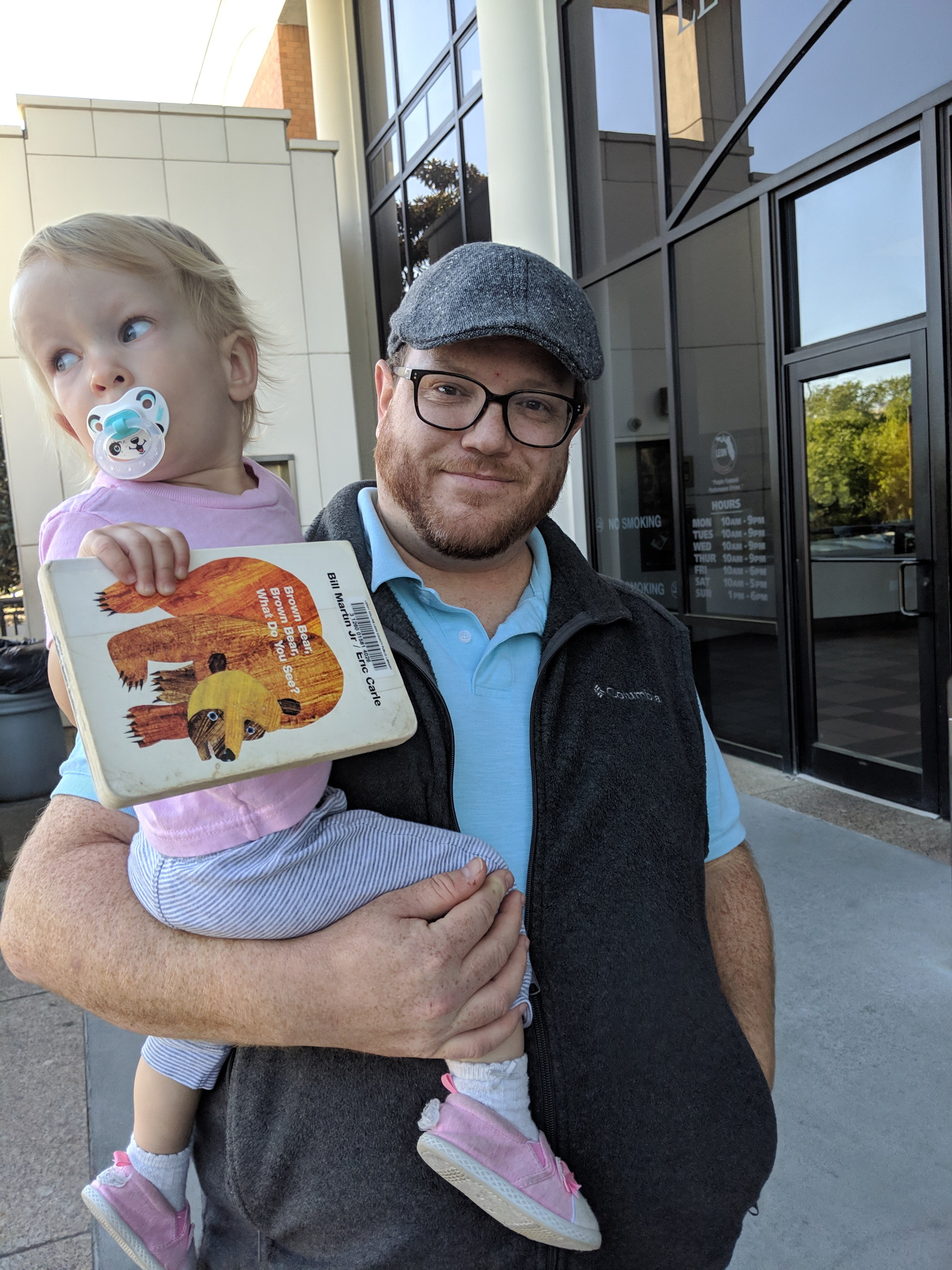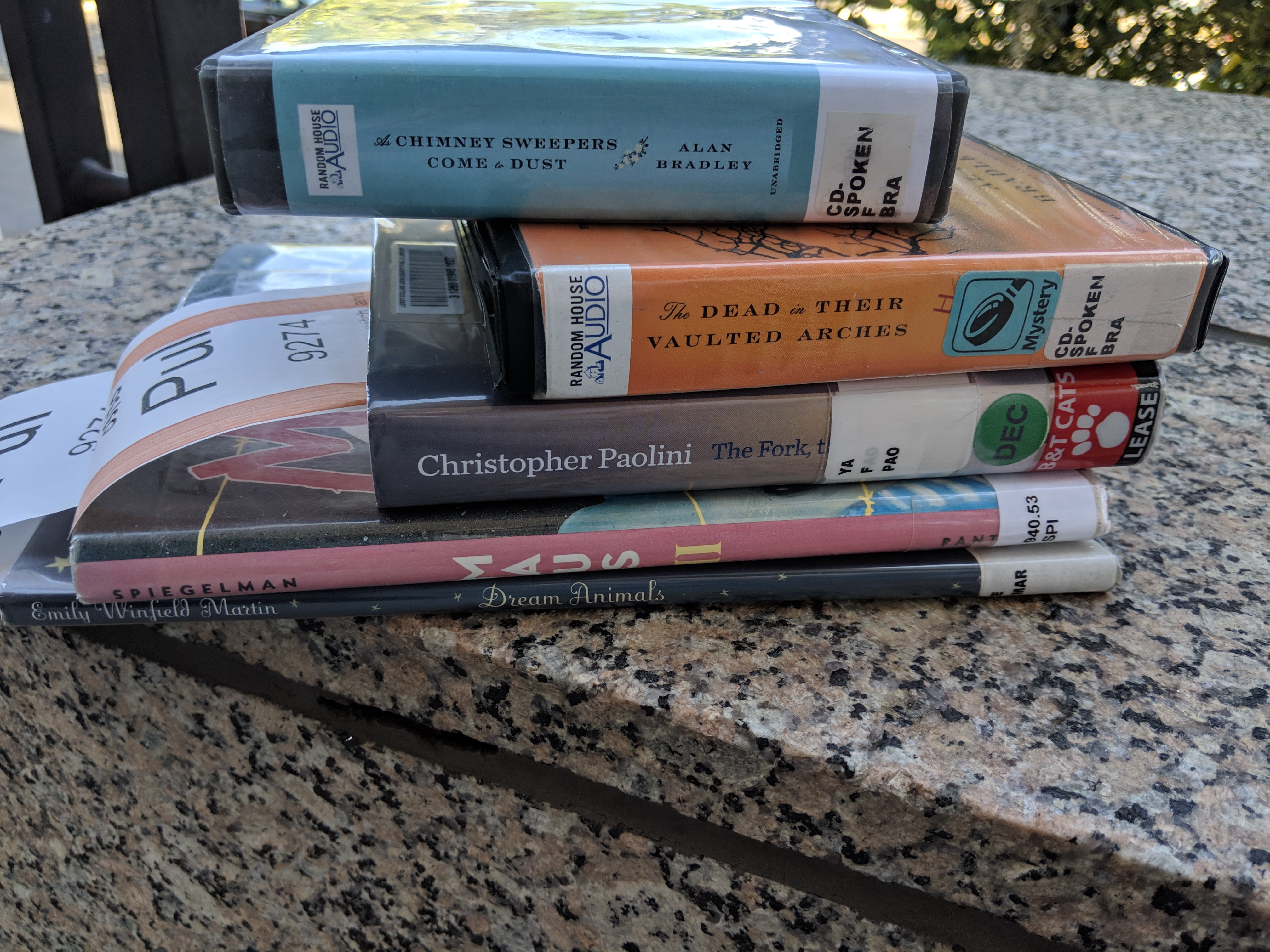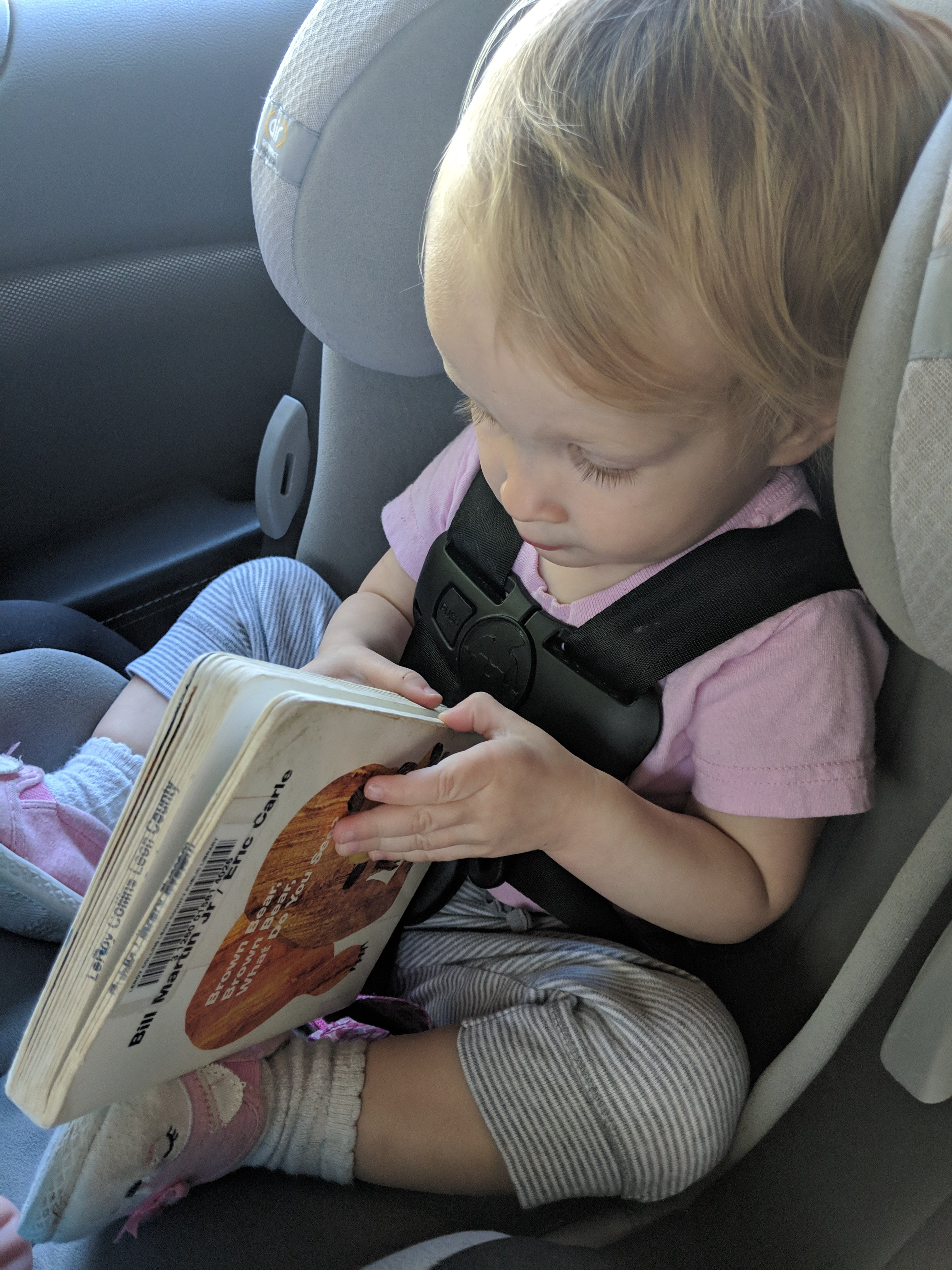 At Walmart, we only went for the specific things, but of course found way more than that. One of the three specific things though was a new microwave, and we did get one of those. Once Jeff took the old one out, and started looking at it, he found tag that said it was made in 2004. So we figured it had lived a good life, and we just needed to move on. So today we finally bit the bullet and bought a new one. We couldn't find a white one big enough to fit in the hole in our cabinetry, so we just went ahead and got the nicest one we could find to fit the space.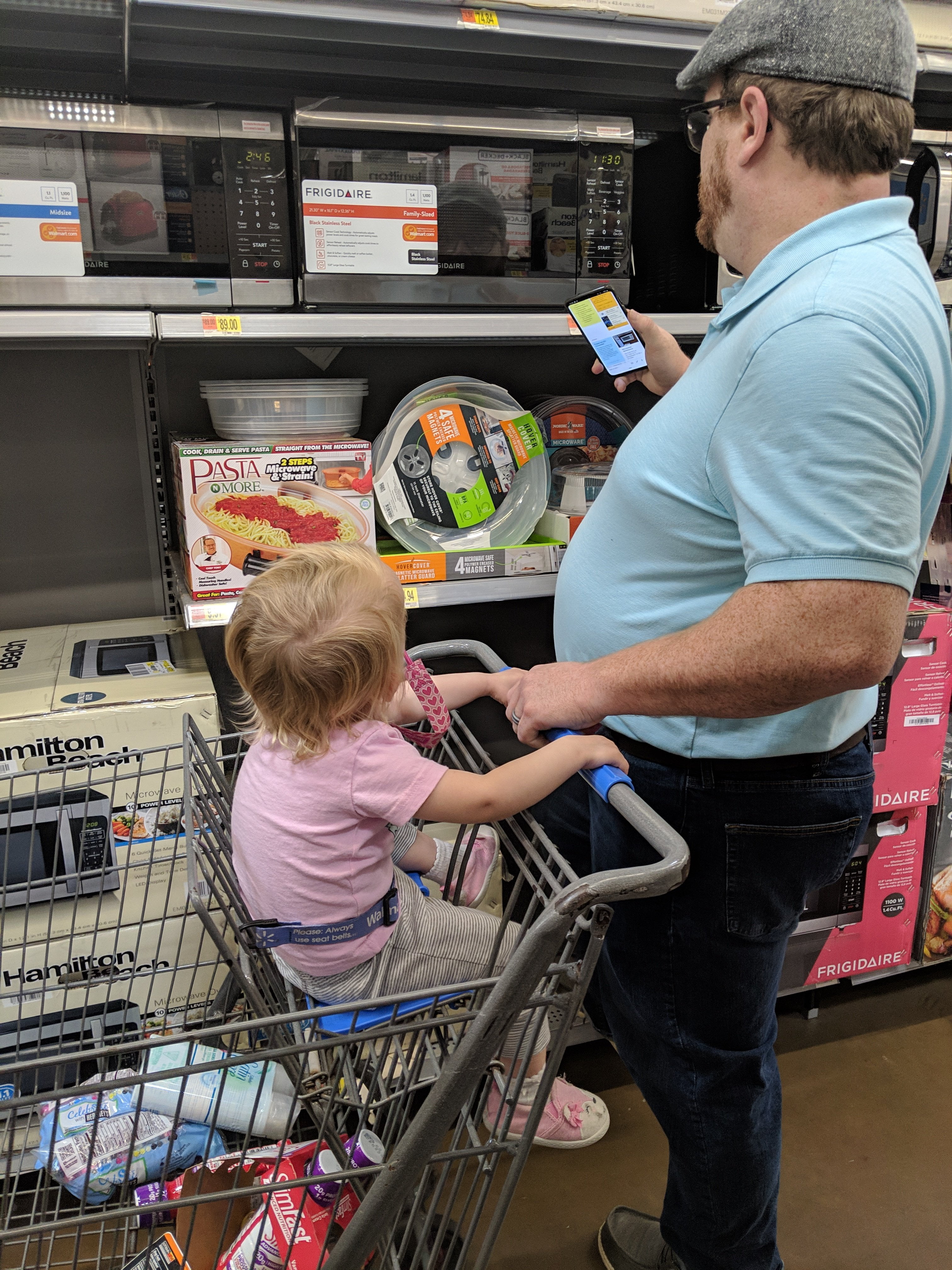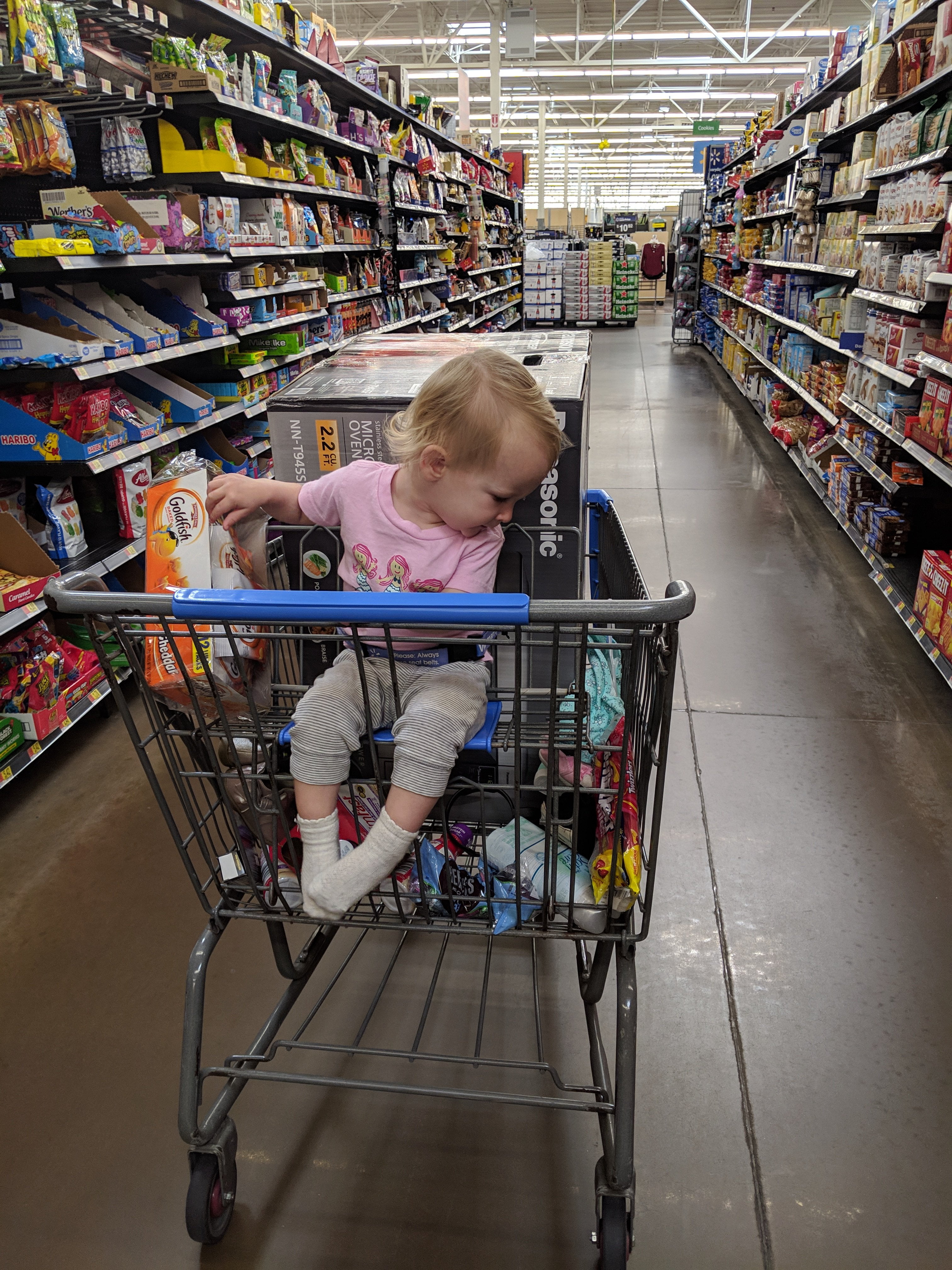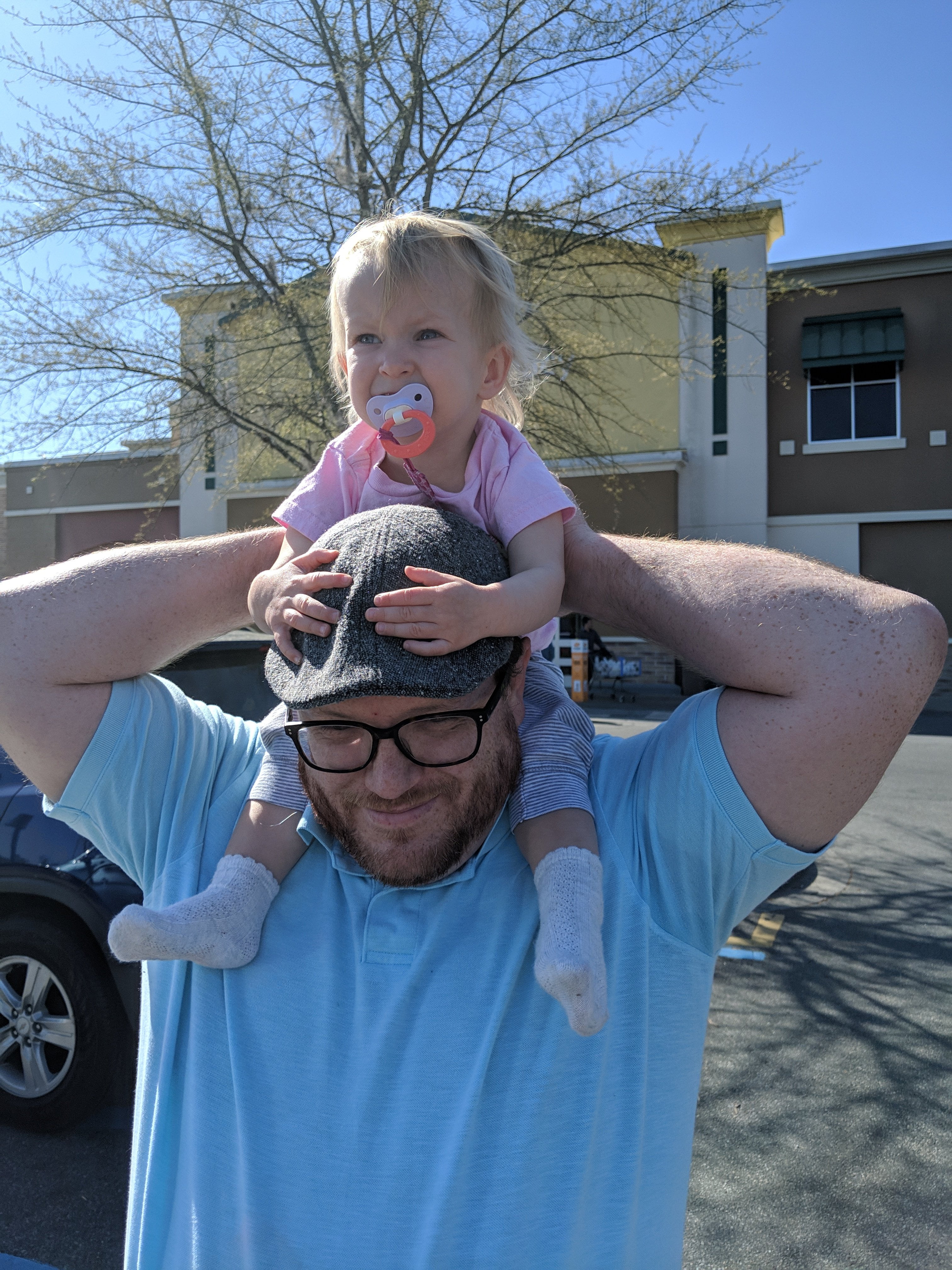 As we were pulling out of the parking lot, we saw a man with a hot dog carry selling food, so we decided to just pull over and grab some for lunch! And this was honestly probably the best sausage dog I've had in my life!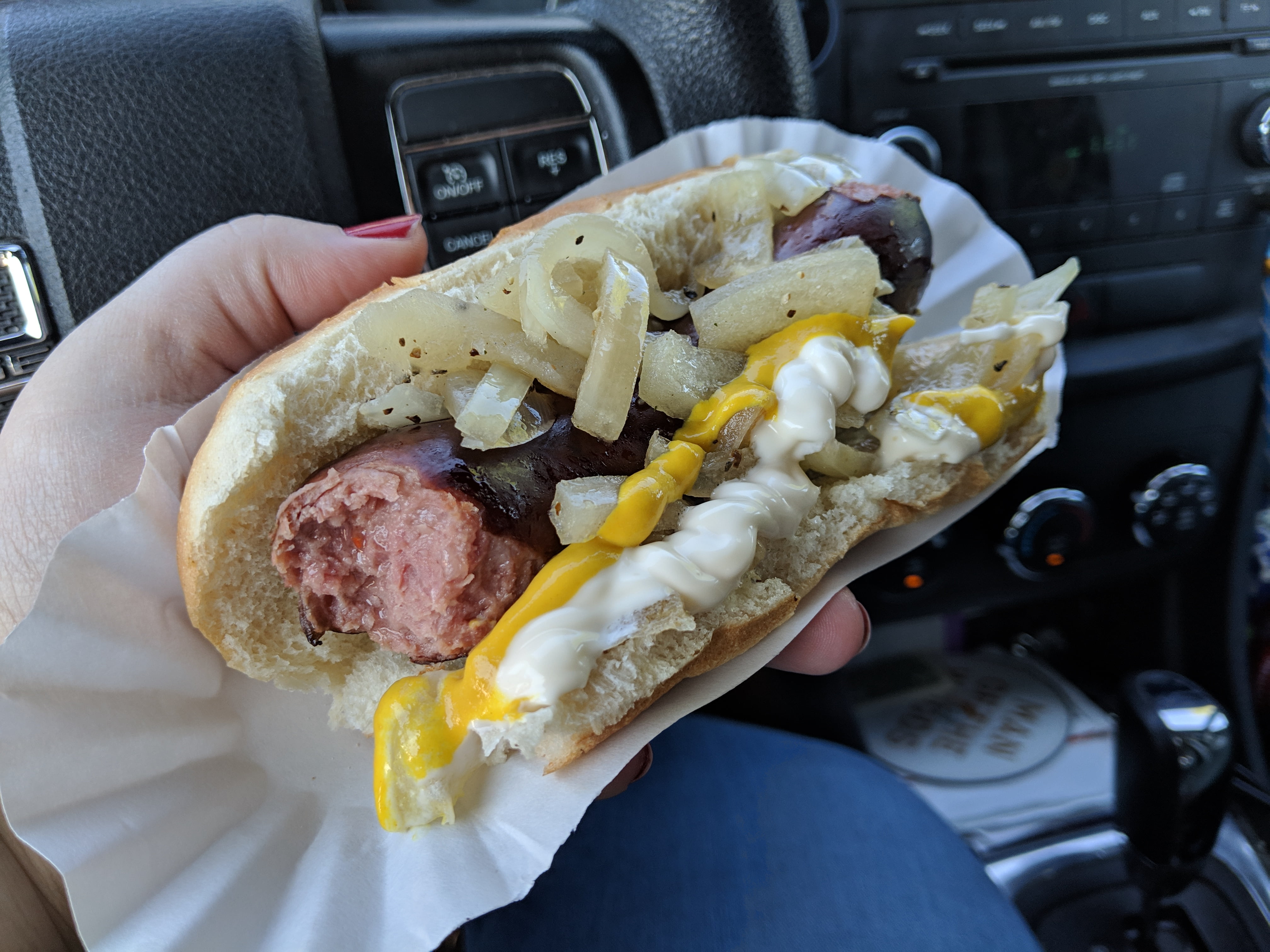 I can never resist looking through the clearance clothes and shoes for Emerson while we we're there. We found a few good things today, since all three of these things only totaled $15, I was happy with that deal!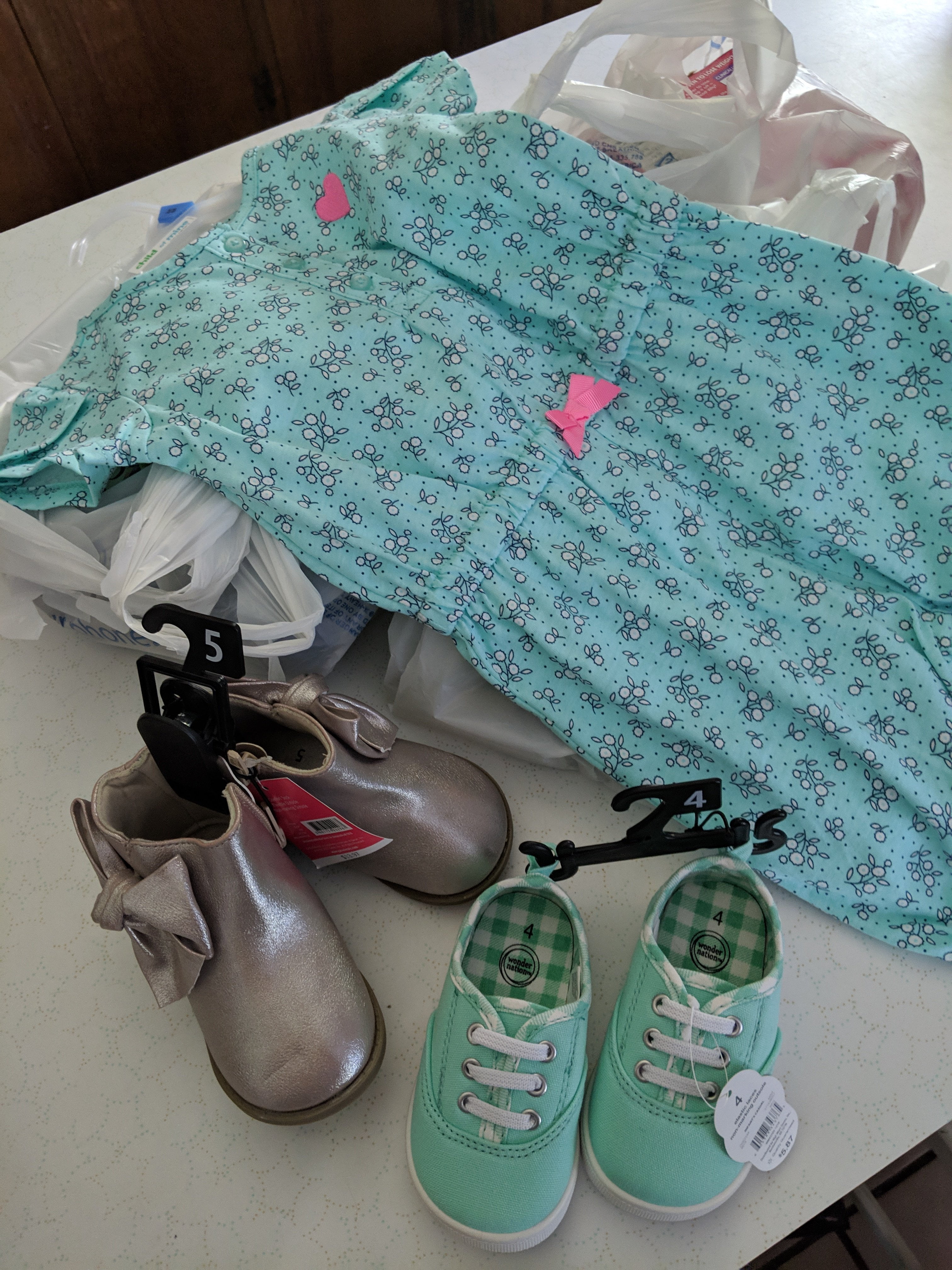 The hard thing I ask for unspoken prayer for last night, was that my grandmother had have her dog Lady put to sleep today. Lady was 14 or 15 years old now, and was having a hard time walking, among other things. So last week she talked to her vet, and they decided it was probably time to go ahead and make that difficult decision. My aunt and uncle took Lady to the vet today, so that Grandmother didn't have to do that, and then they took her to be buried out on their farm with the rest of our family's little doggies. And while they were there, Uncle Keith sent me this picture of Primrose's grave marker, from when she died a year-and-a-half ago.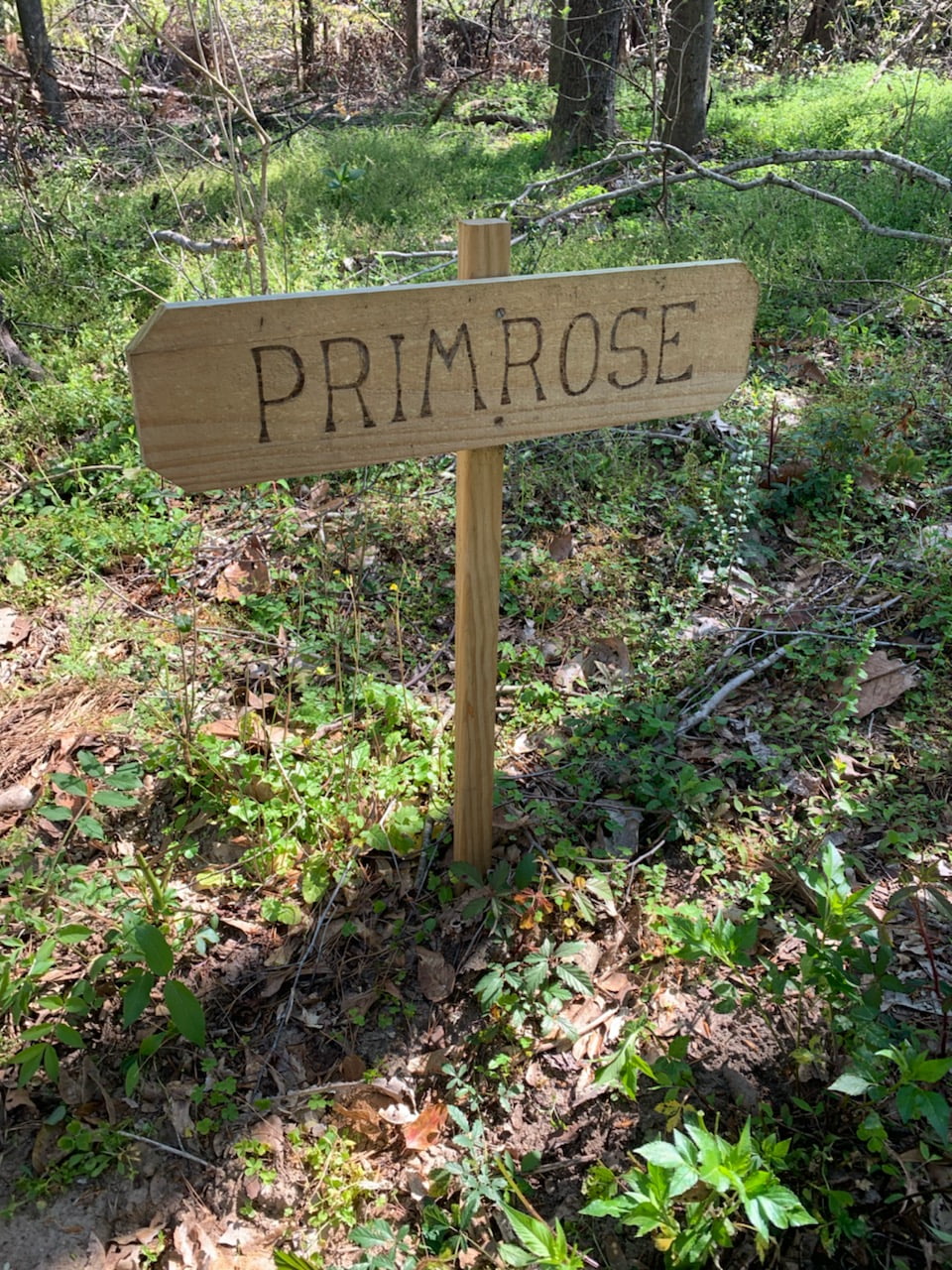 This was my sweet, beautiful Primrose. As much as I love Pretzel, she was my first dog as a grown-up, married lady. She was my first girl, and just the best little rescue pup, and I miss her so much!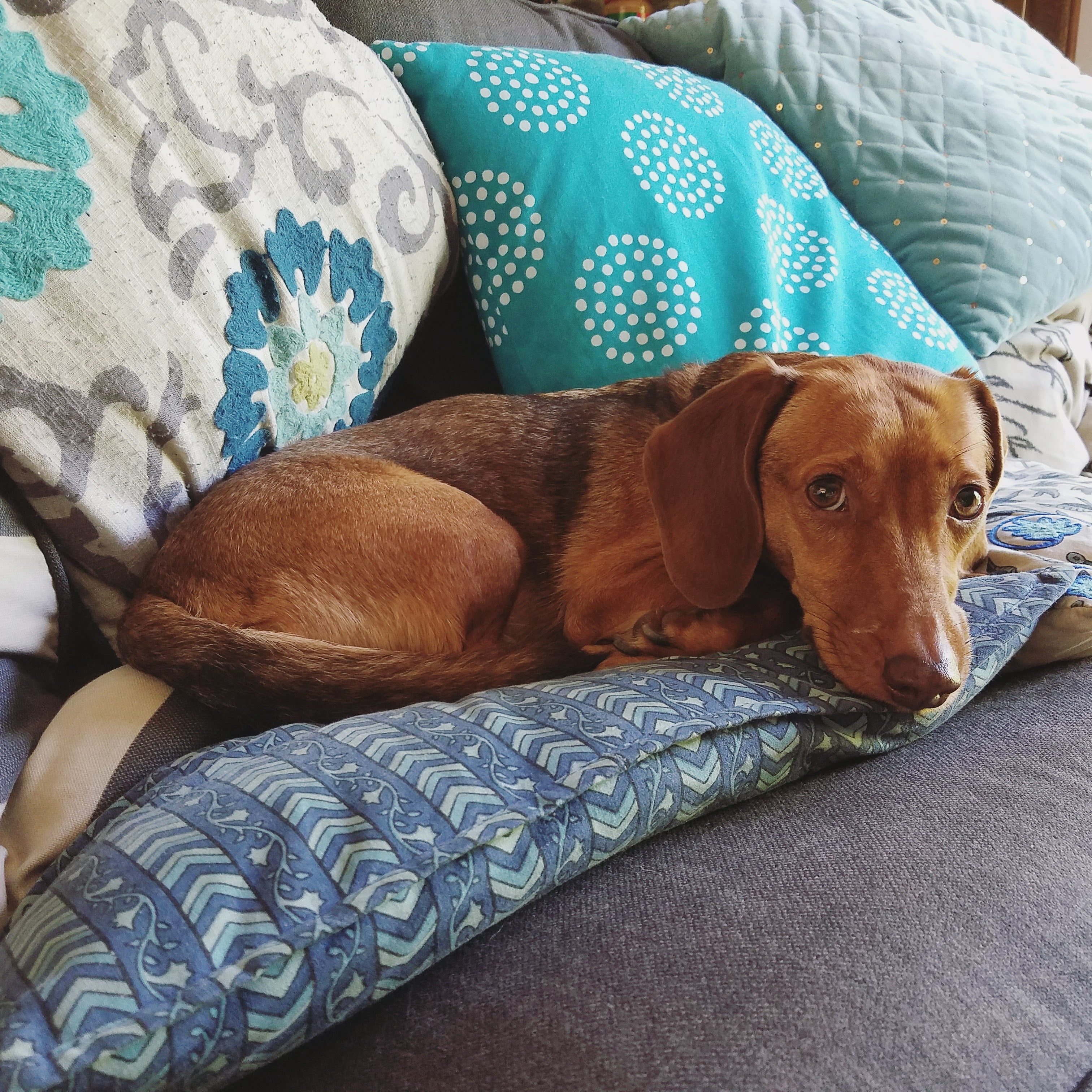 A few random snaps from my Instagram today…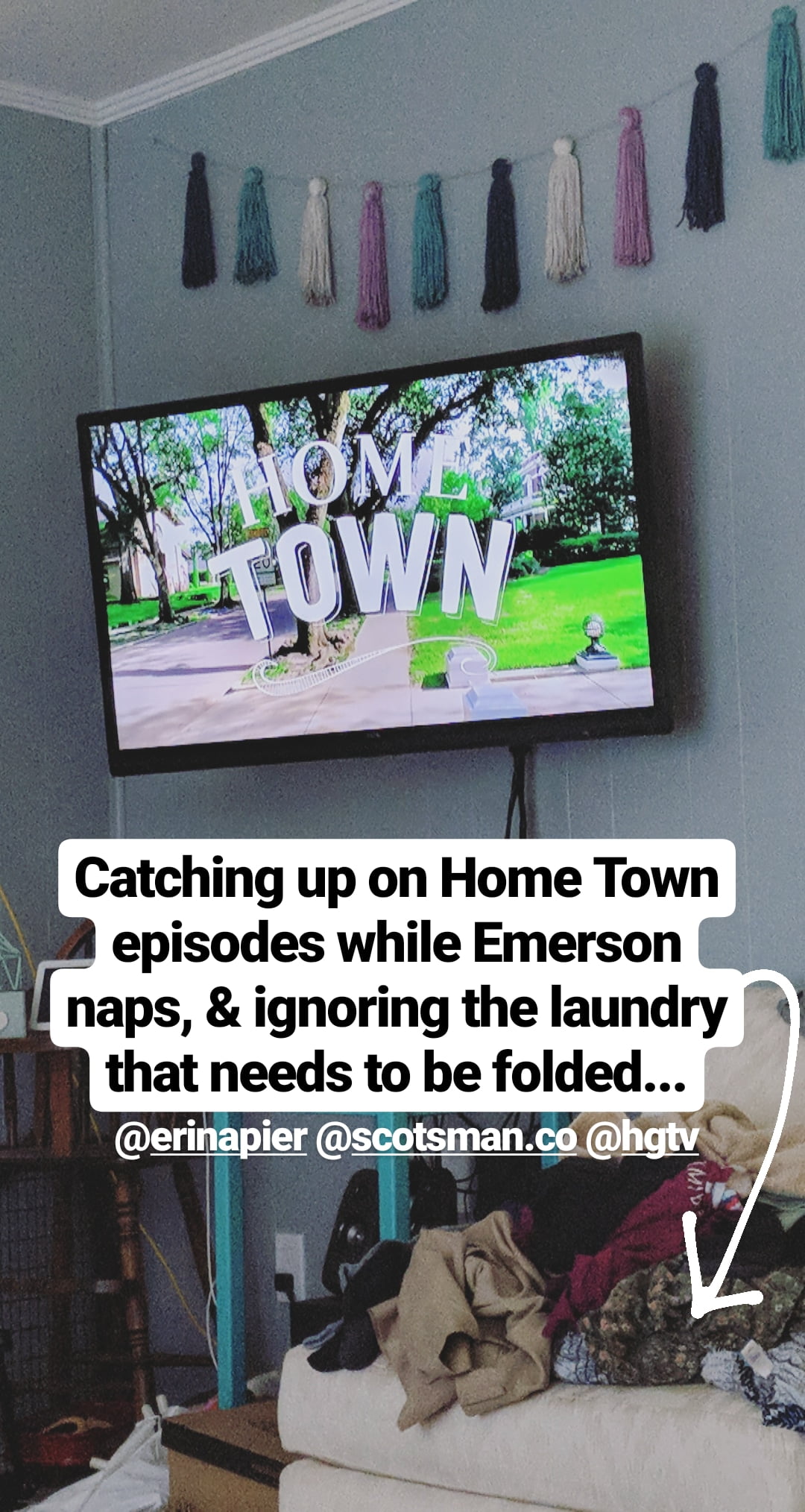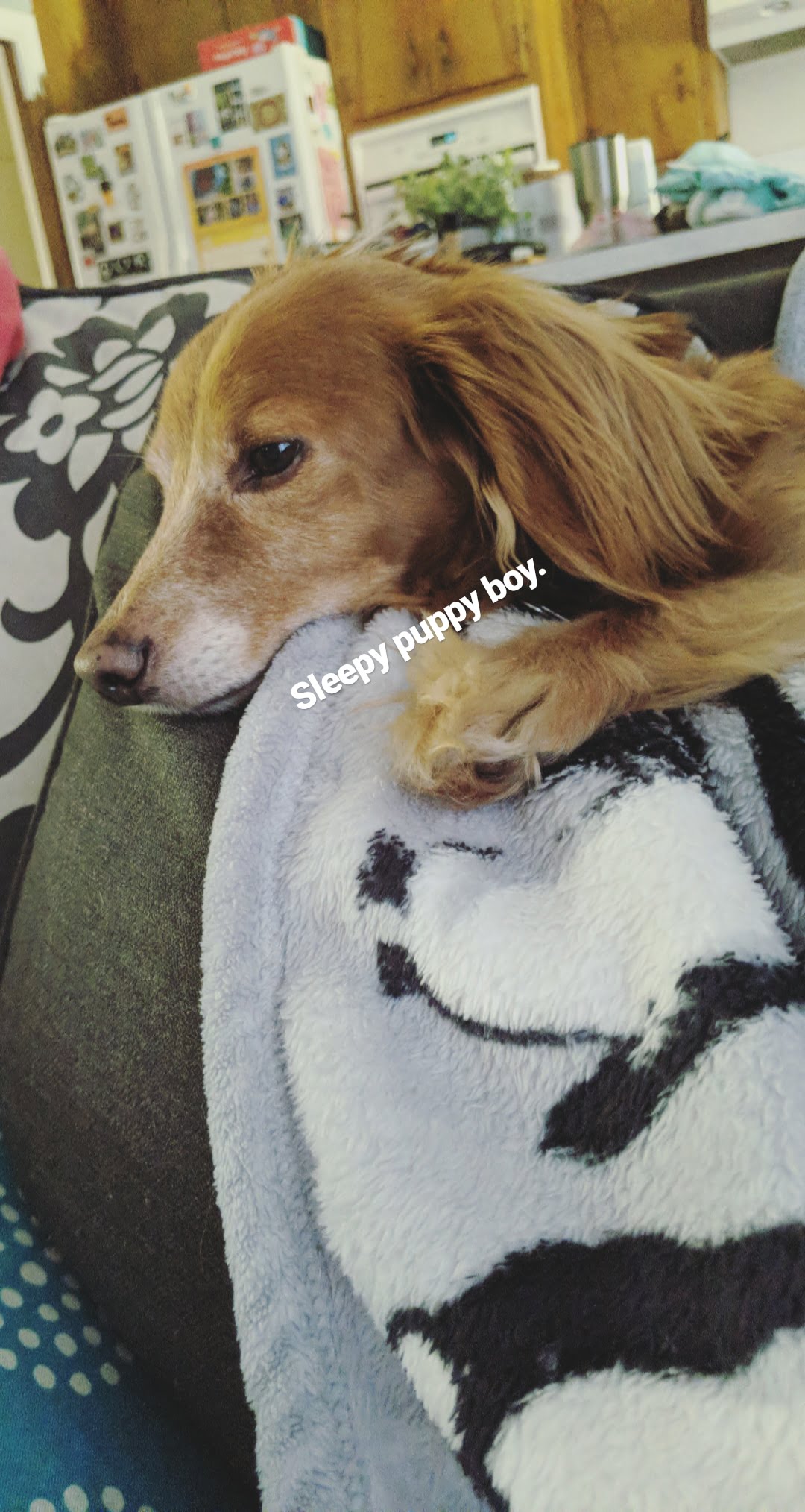 Emerson napped for a little over two hours, and then woke up hungry asking for a snack. She ate a whole cup of applesauce, and a few crackers, and was still hungry, and asked for this brownie. I asked her if we could share it but she said no! I did however only let her eat half, and we save the rest for later.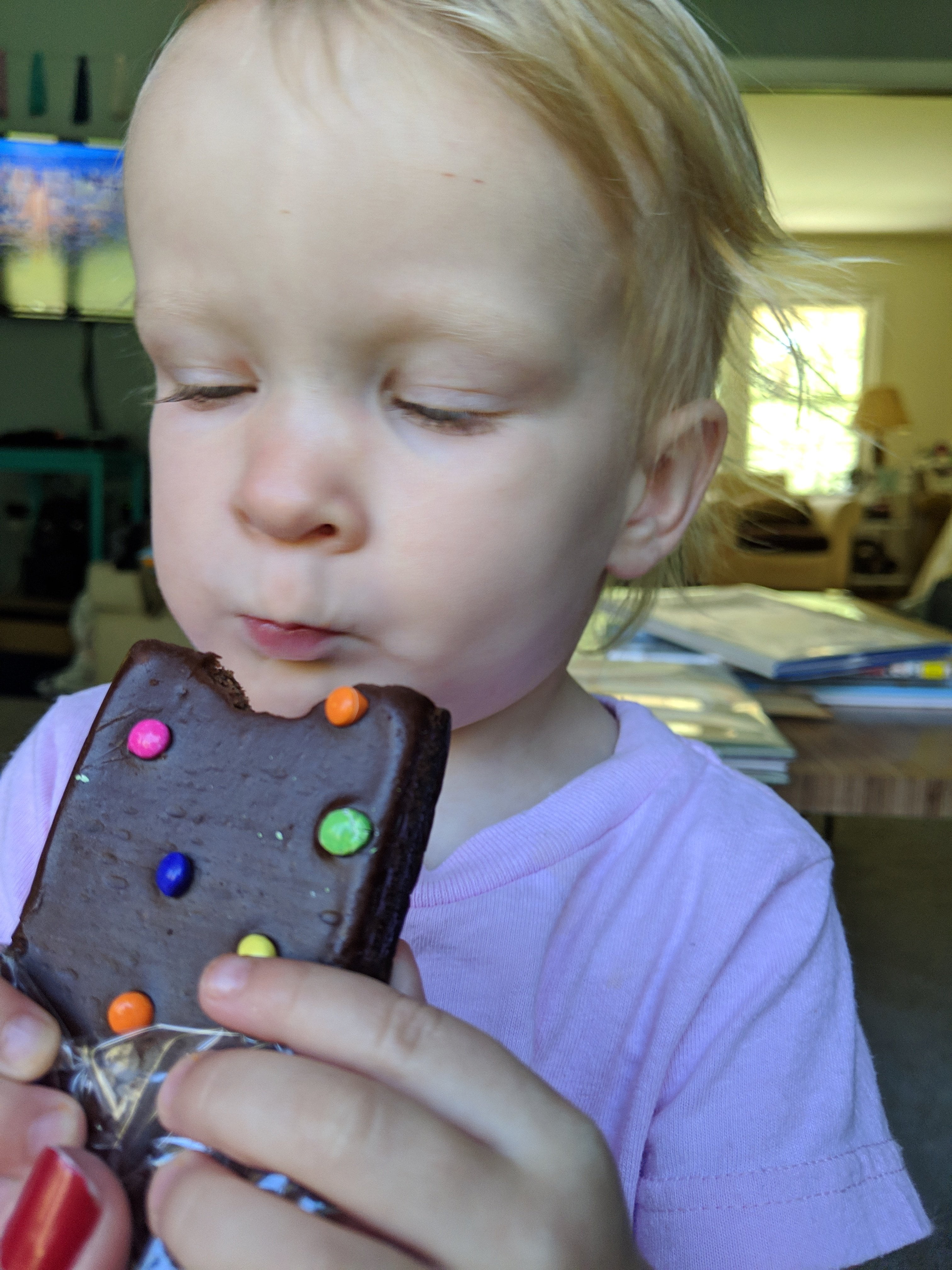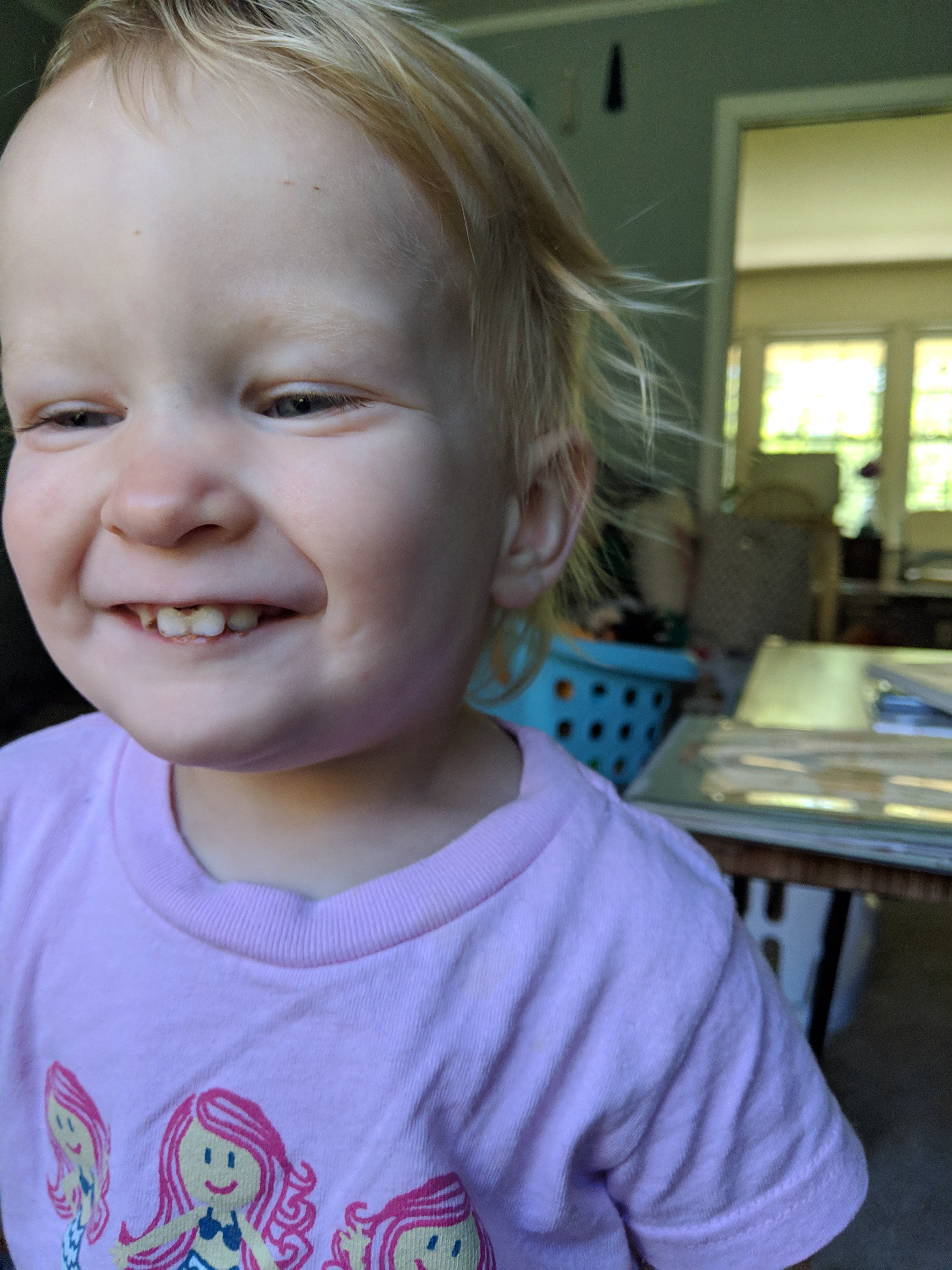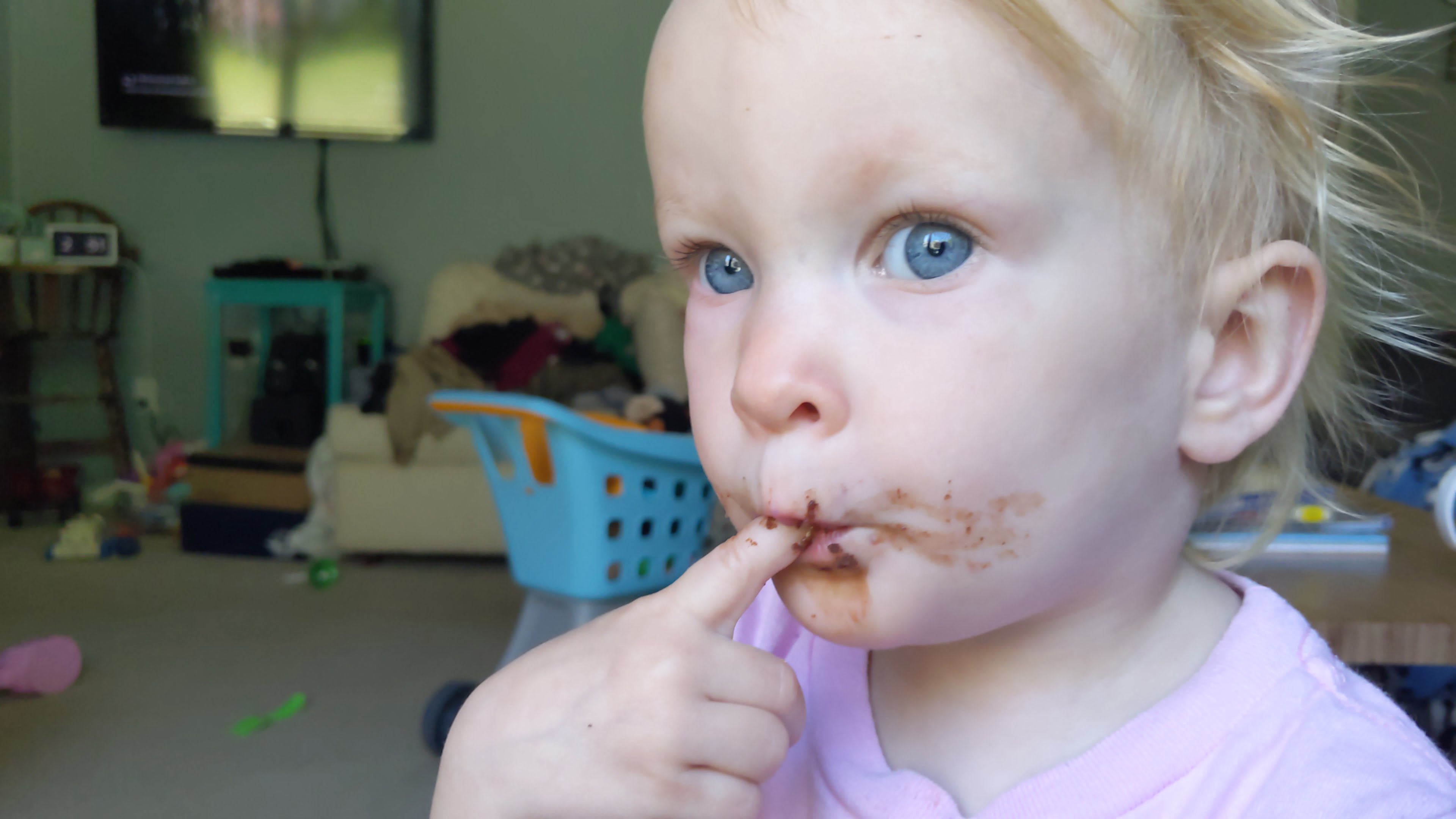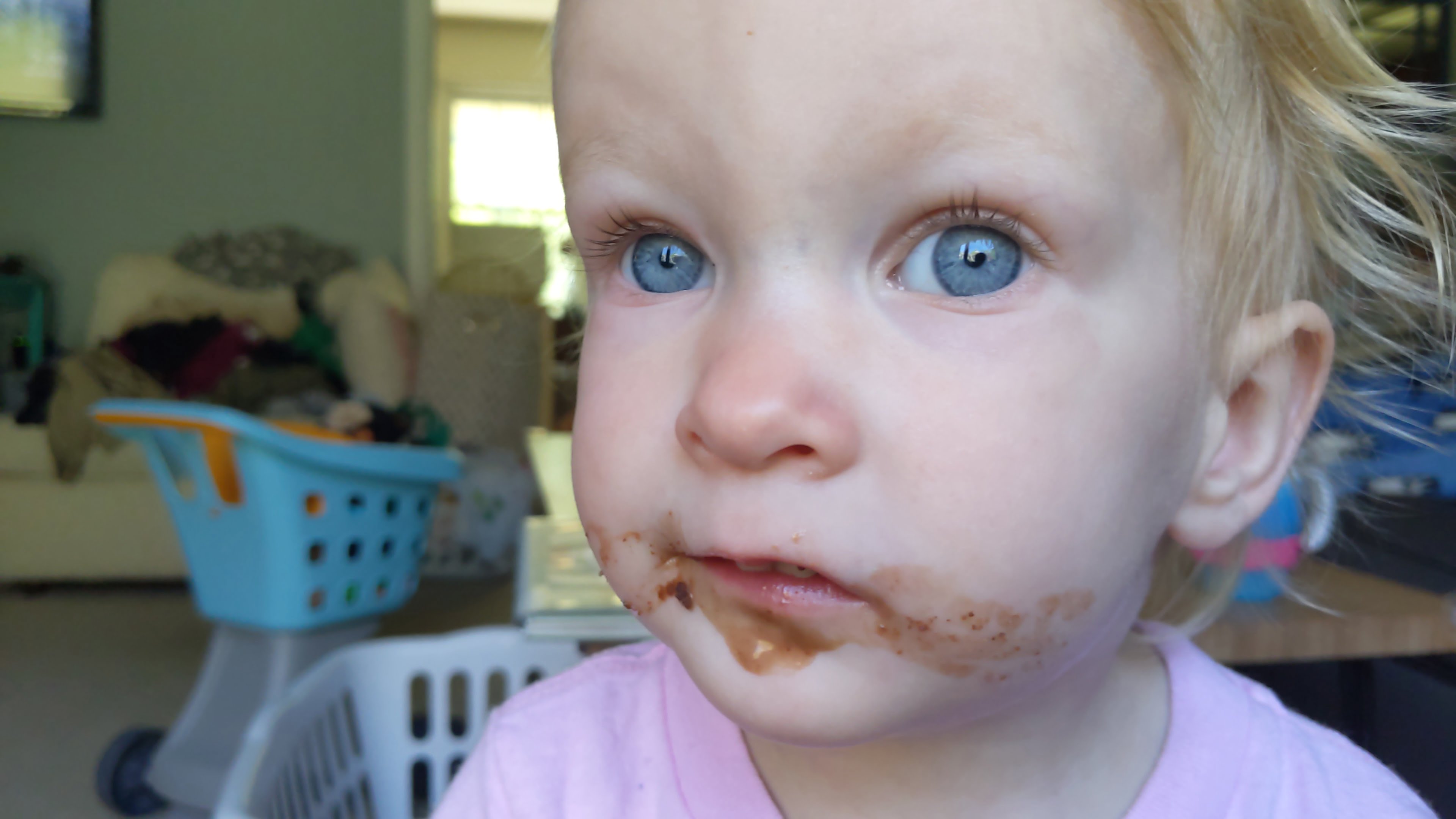 Jeff had to go help his dad with some computer stuff this afternoon, so Emerson and I went over to hang out with my parents at their house! Grandmother was also there for a while as well, so we had a nice little family time together. Then we went and sat out in their front yard for about an hour, just letting Emerson run back and forth between us, pick up pine cones, spending the circle, and pick teeny tiny little flower weeds. It's such a beautiful day, and my little girl just loves to be outside so much!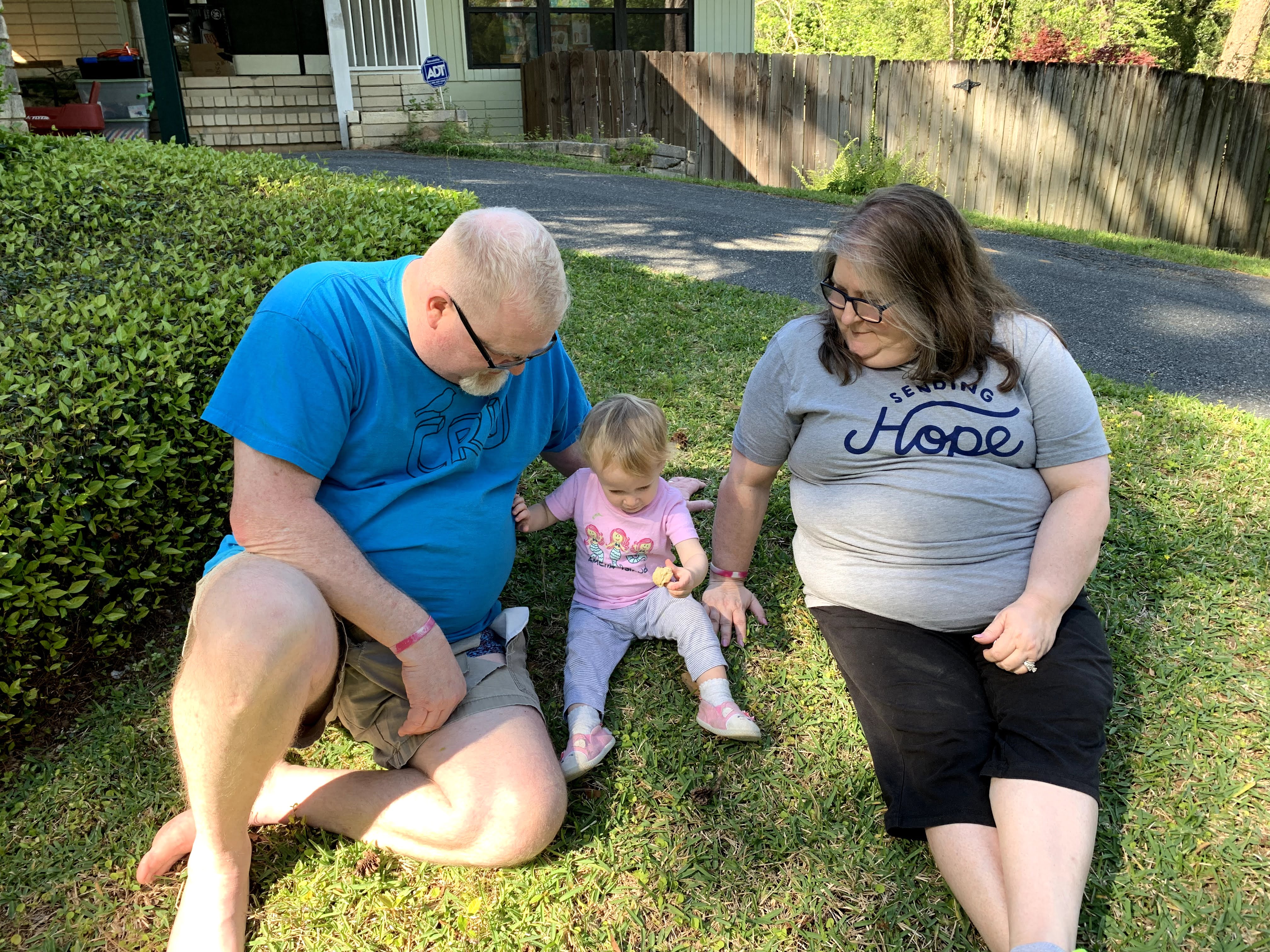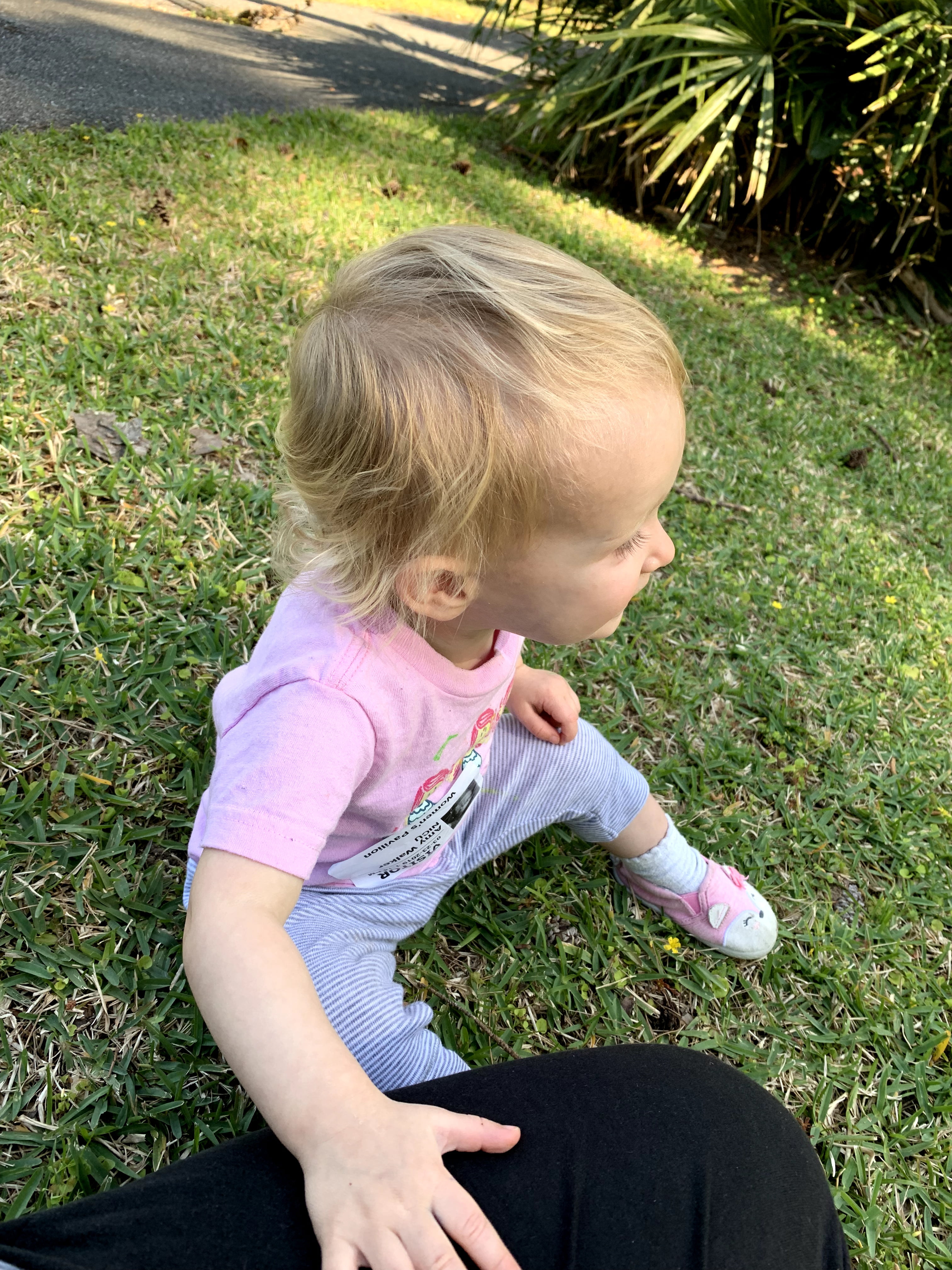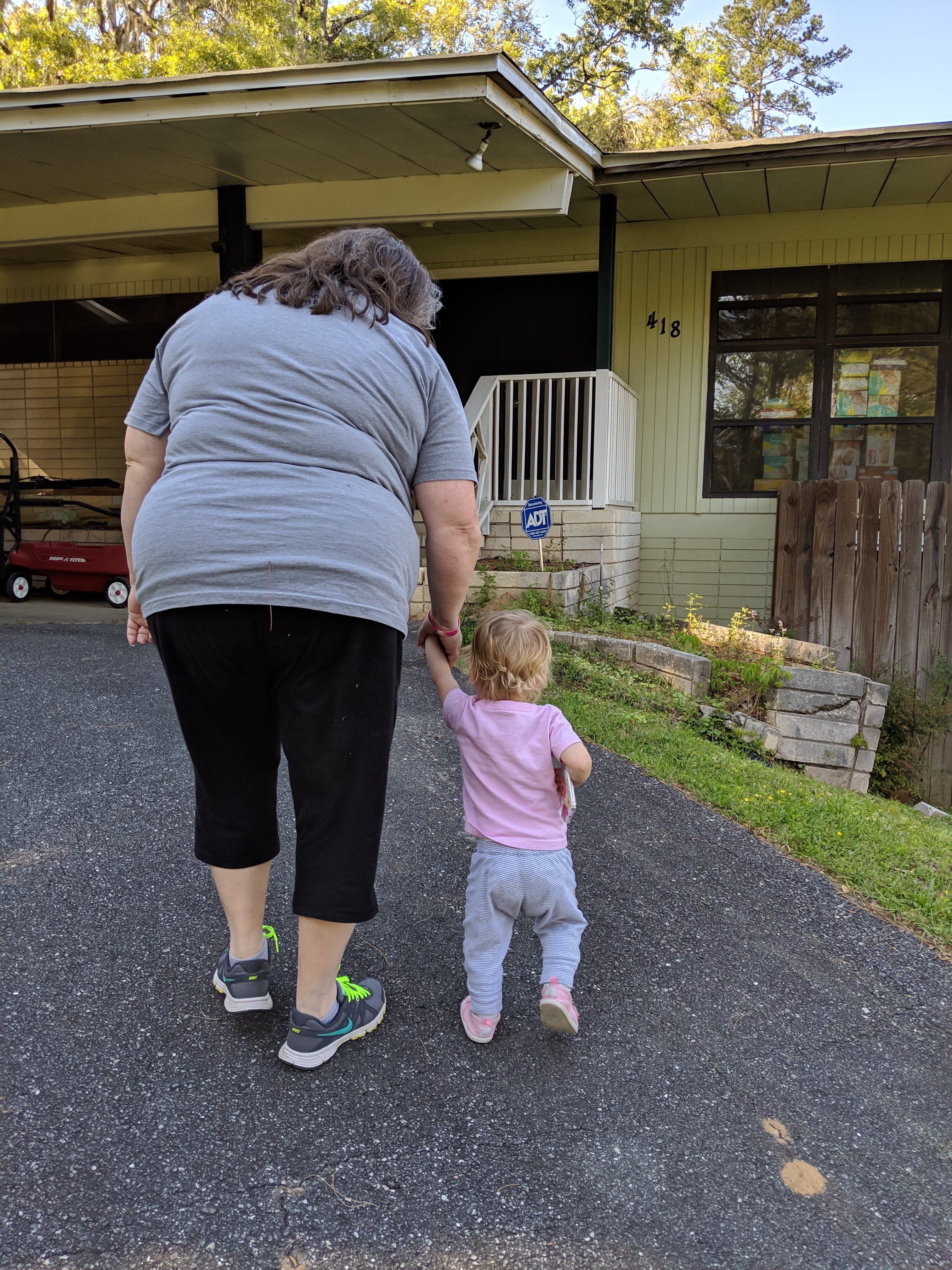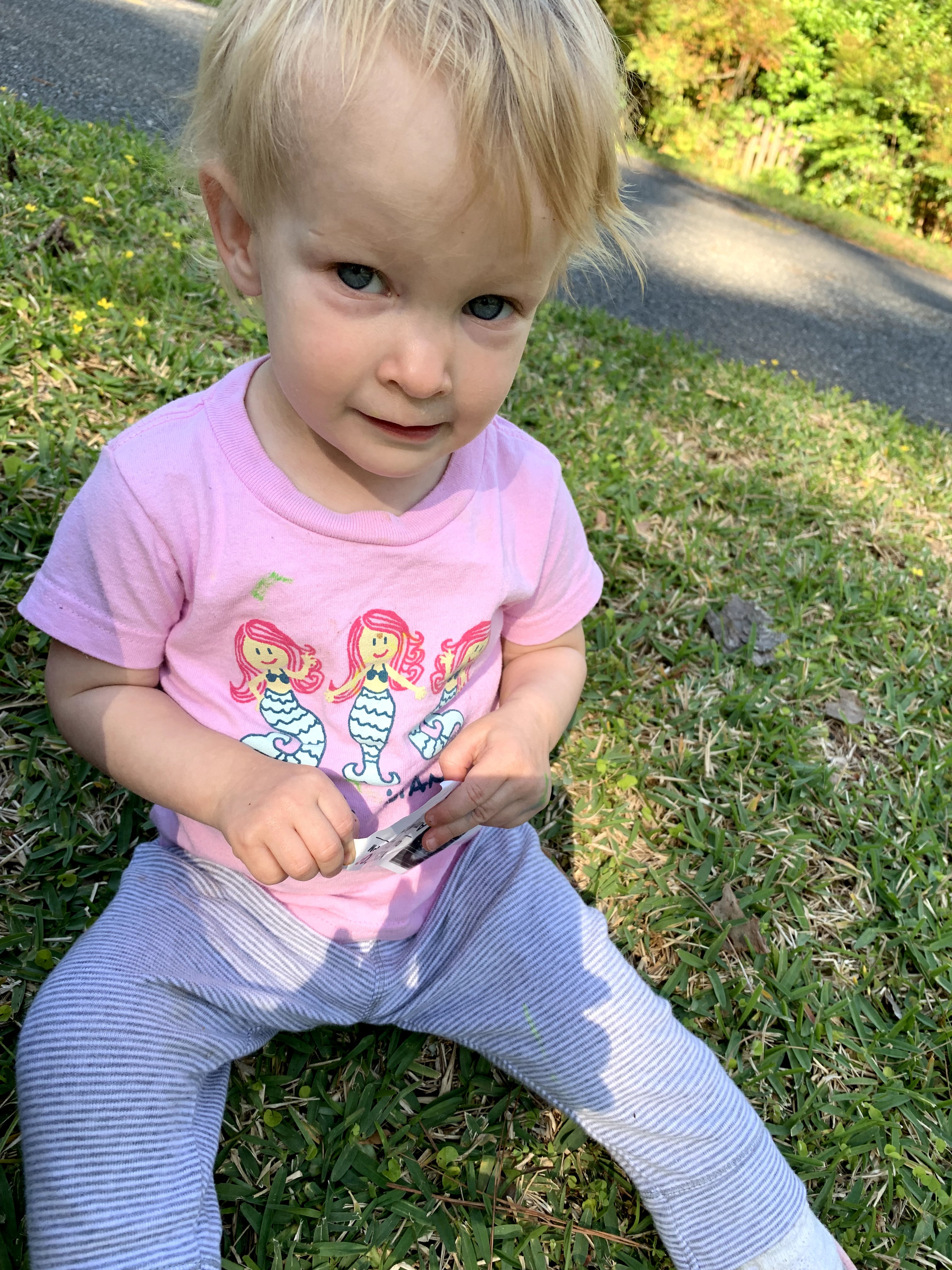 Emerson and I finally came home right around 6 p.m., had dinner together read a few books together and organized her bedroom and clothes for next week. After dinner, we went outside to do a tiny bit of "gardening!"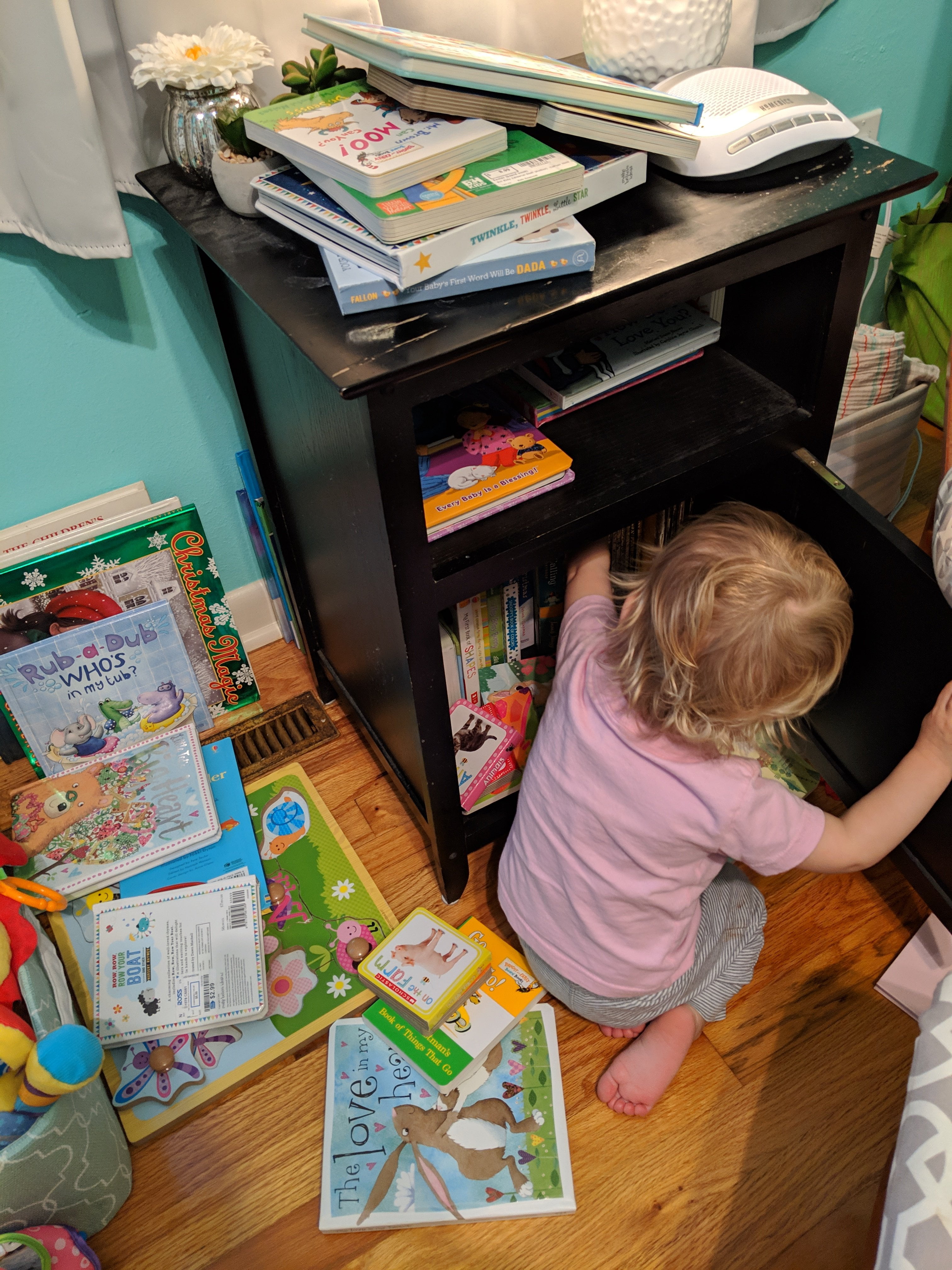 Honestly, I'm really proud of this little plant. Our old neighbor gave her to me as a gift about 3 years ago, and I've kept her alive since then! (Which is a HUGE deal for me & my black thumb.) Today however, I finally moved her to a bigger pot, and I think she's gonna be happy here! (Also, thank you to my sweet friend Eunice for gifting it me the new pot, because you knew we liked bicycle stuff! Plus, this is my first and only Rae Dunn!)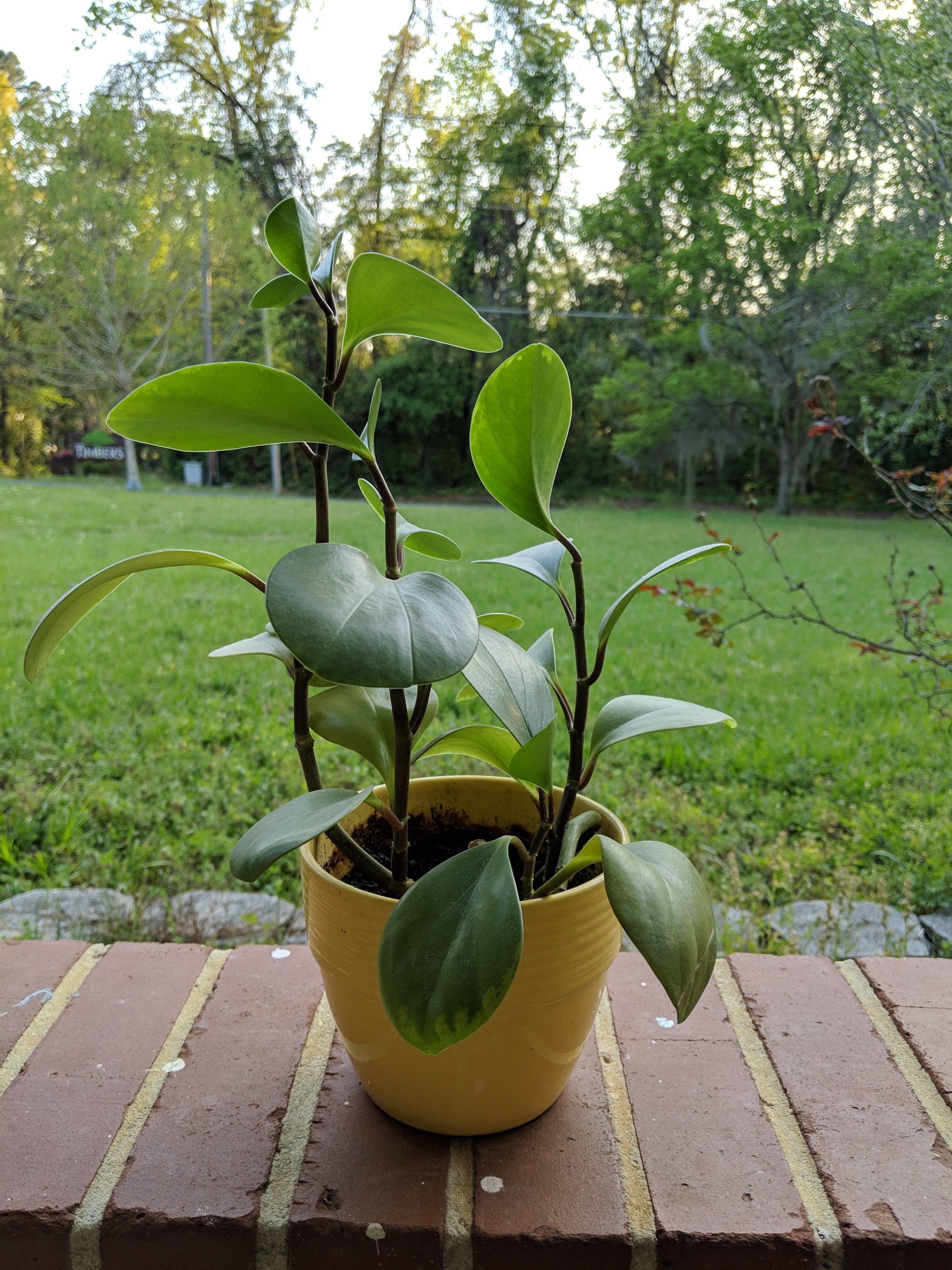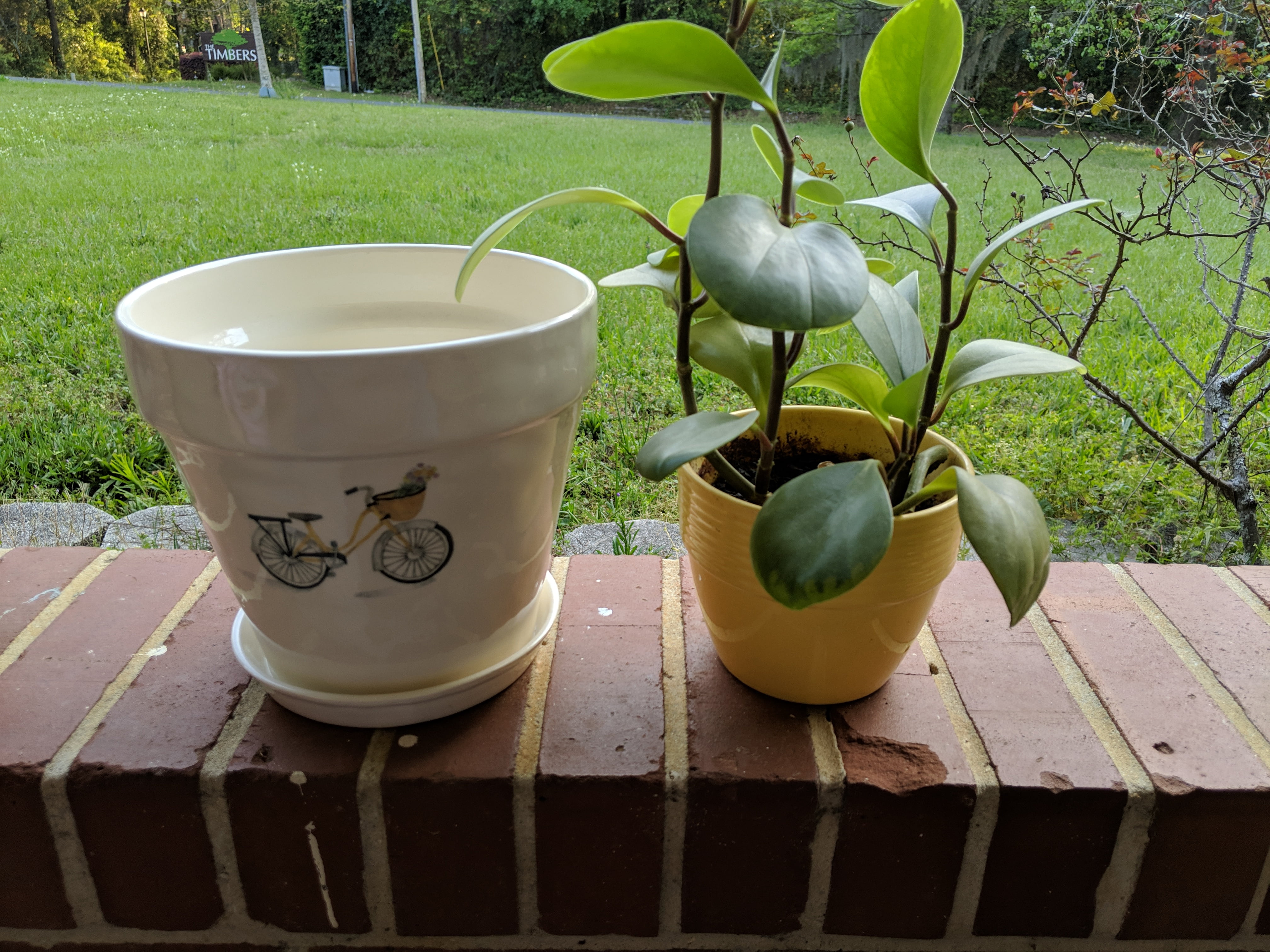 Also, Emmie loved playing in the dirt! she's going through a weird phase lately where she doesn't like her hands or mouth to be dirty, and we'll even sometimes asked for us to clean her hands between bites at mealtime. We're trying to break her of this, but we're just not sure what it's all about. Tonight however she was just digging deep and going crazy playing in the dirt, and I was so proud of her! She did however keep repeating "mess" and "messy" a lot, but she still had a ton of fun, and didn't even want to stop playing or come inside!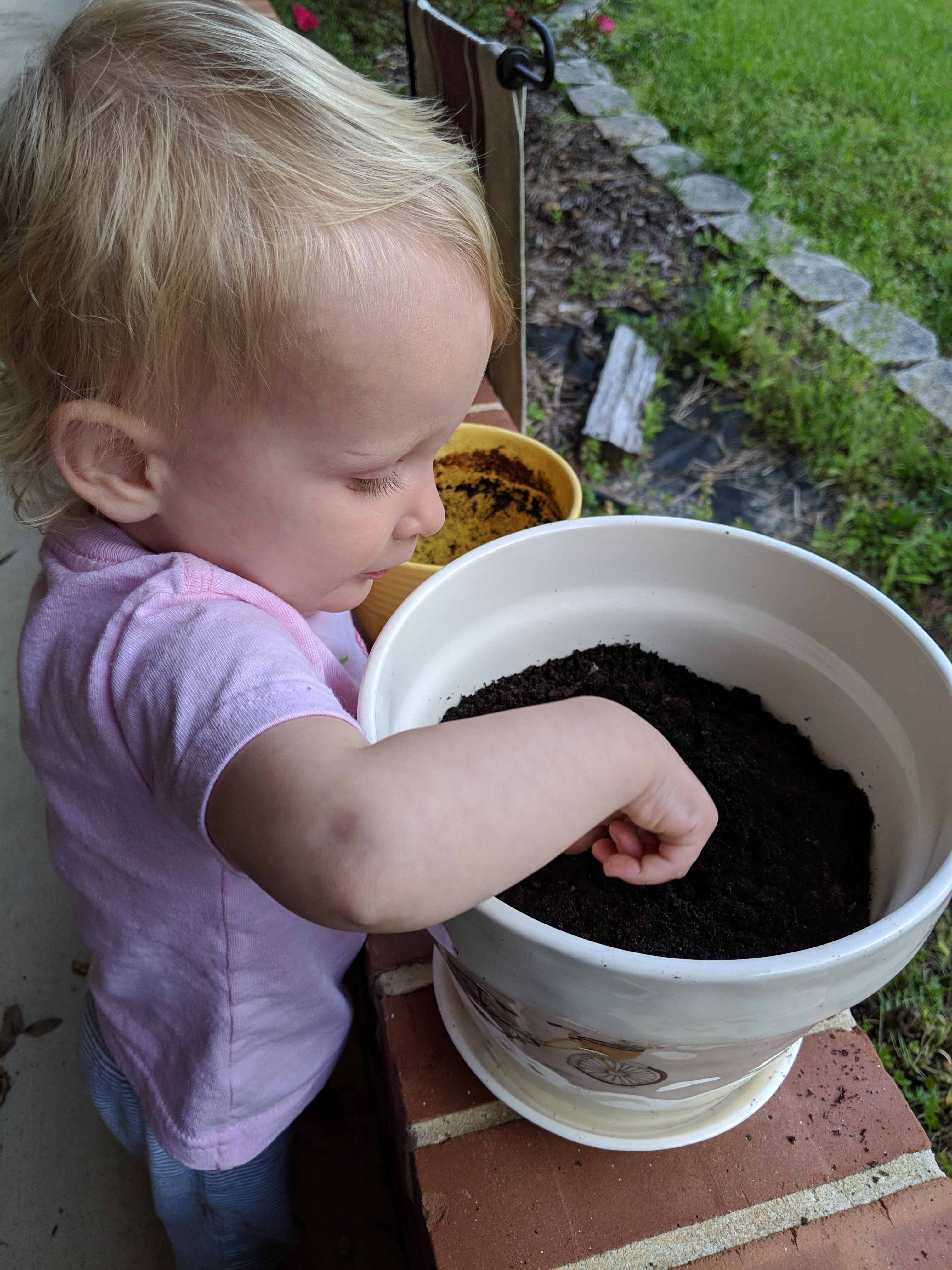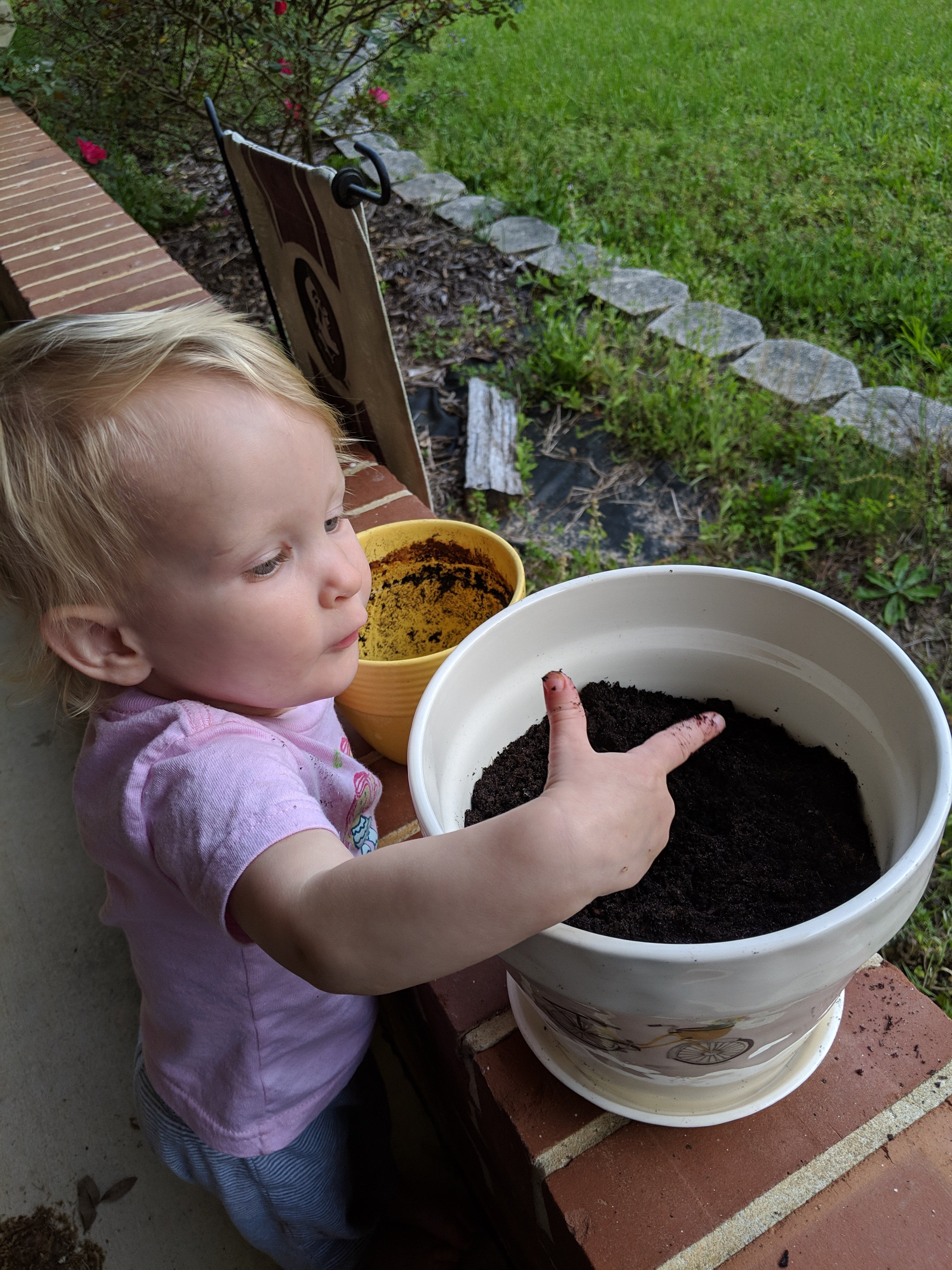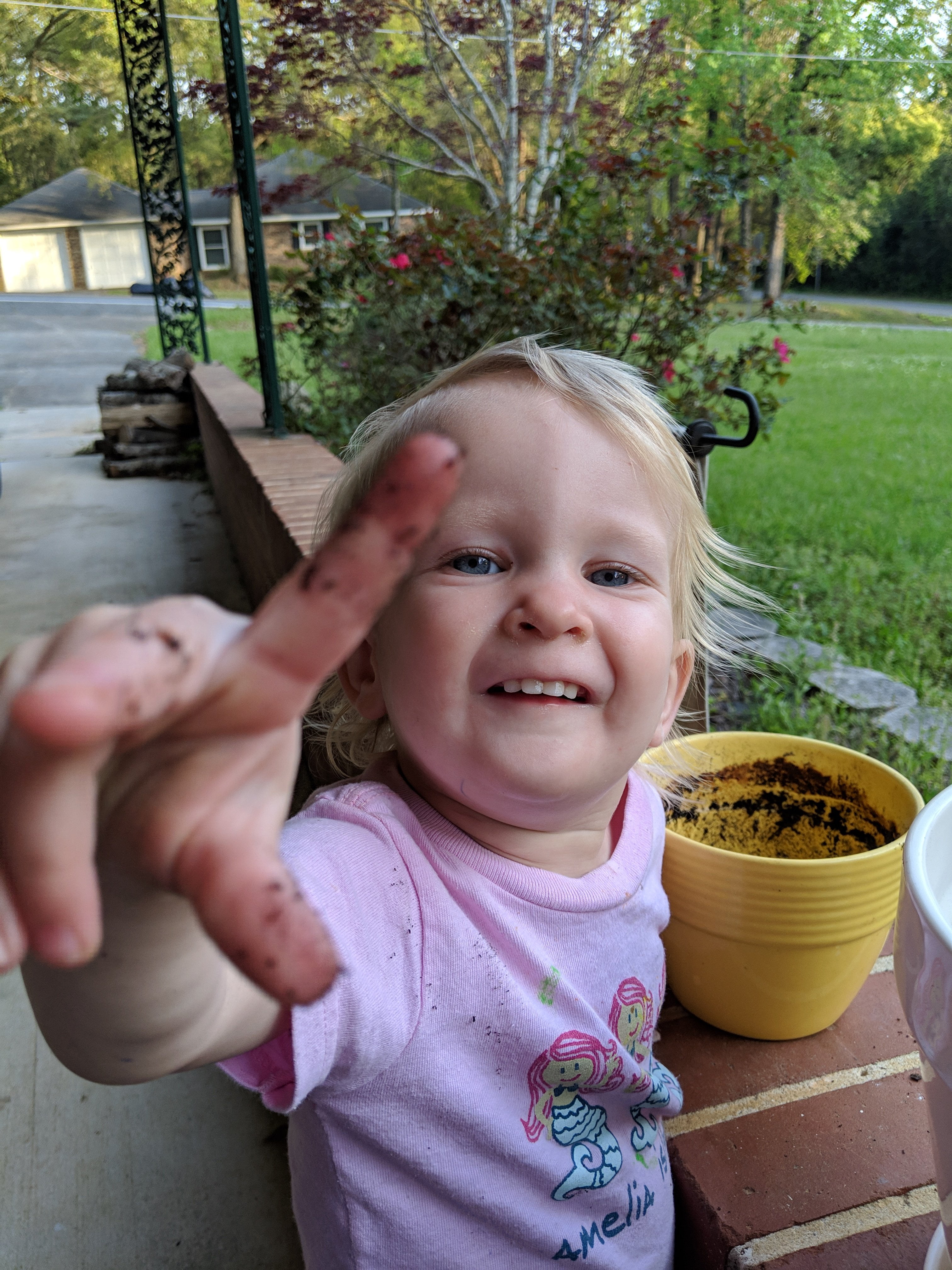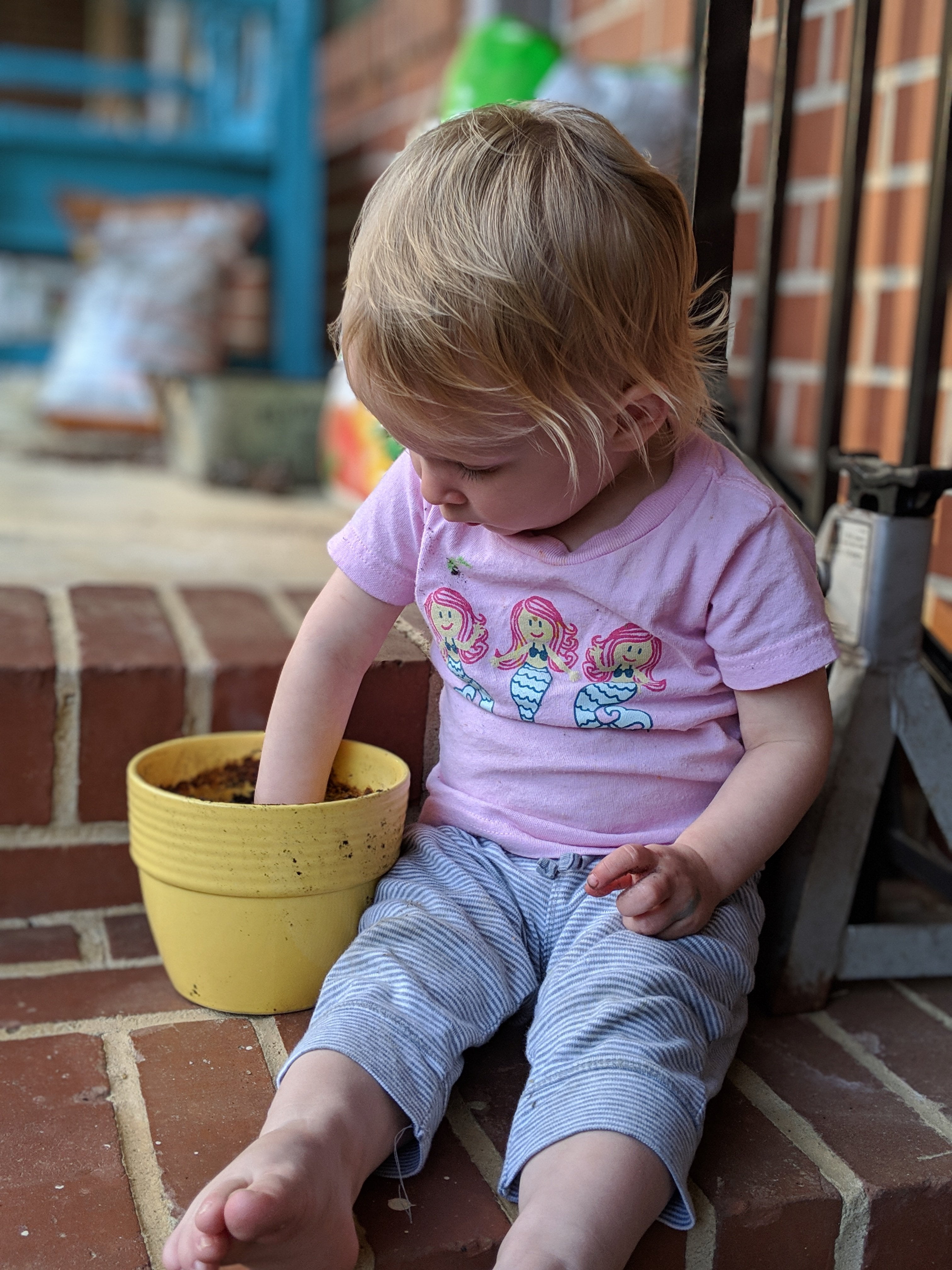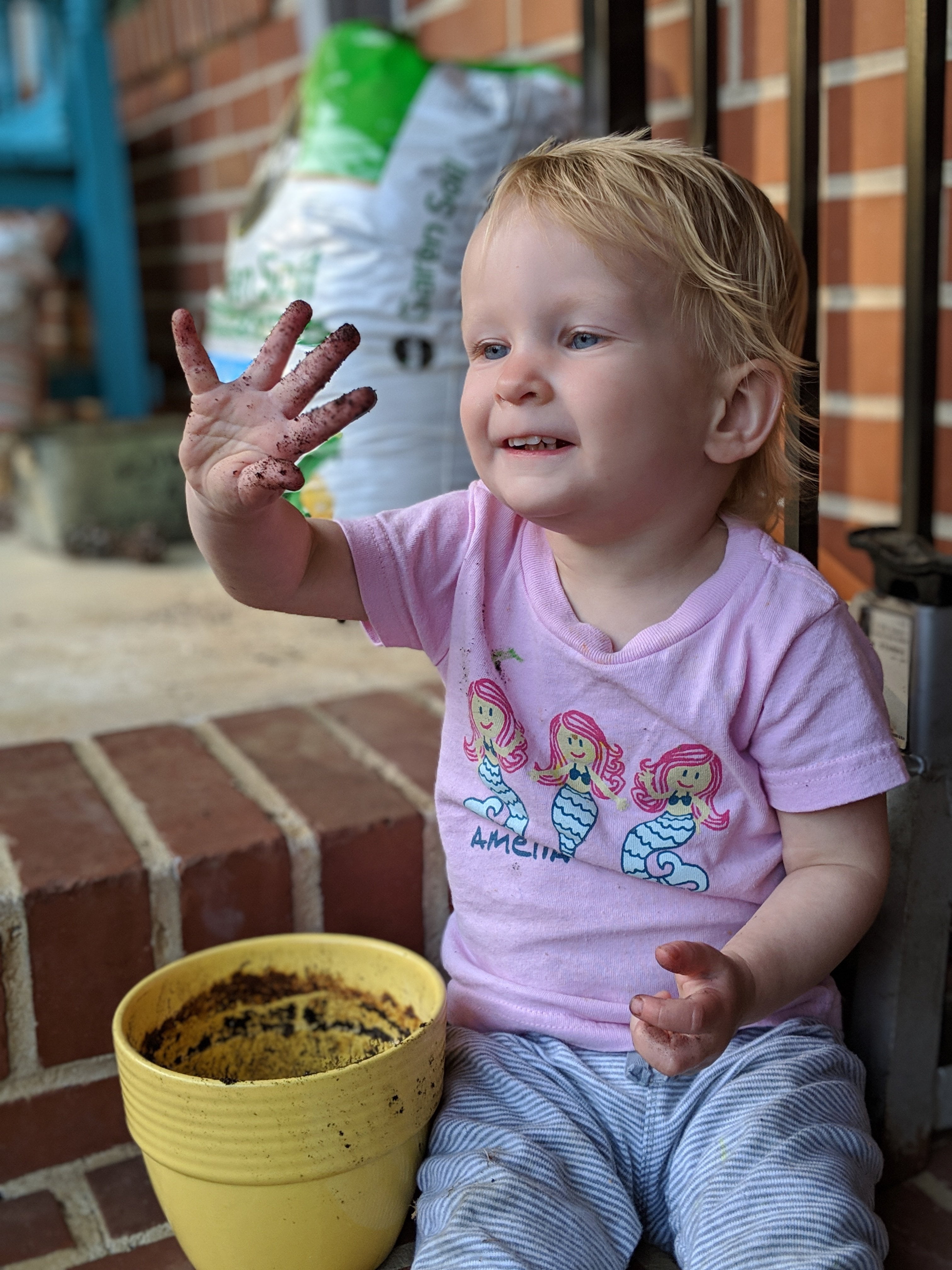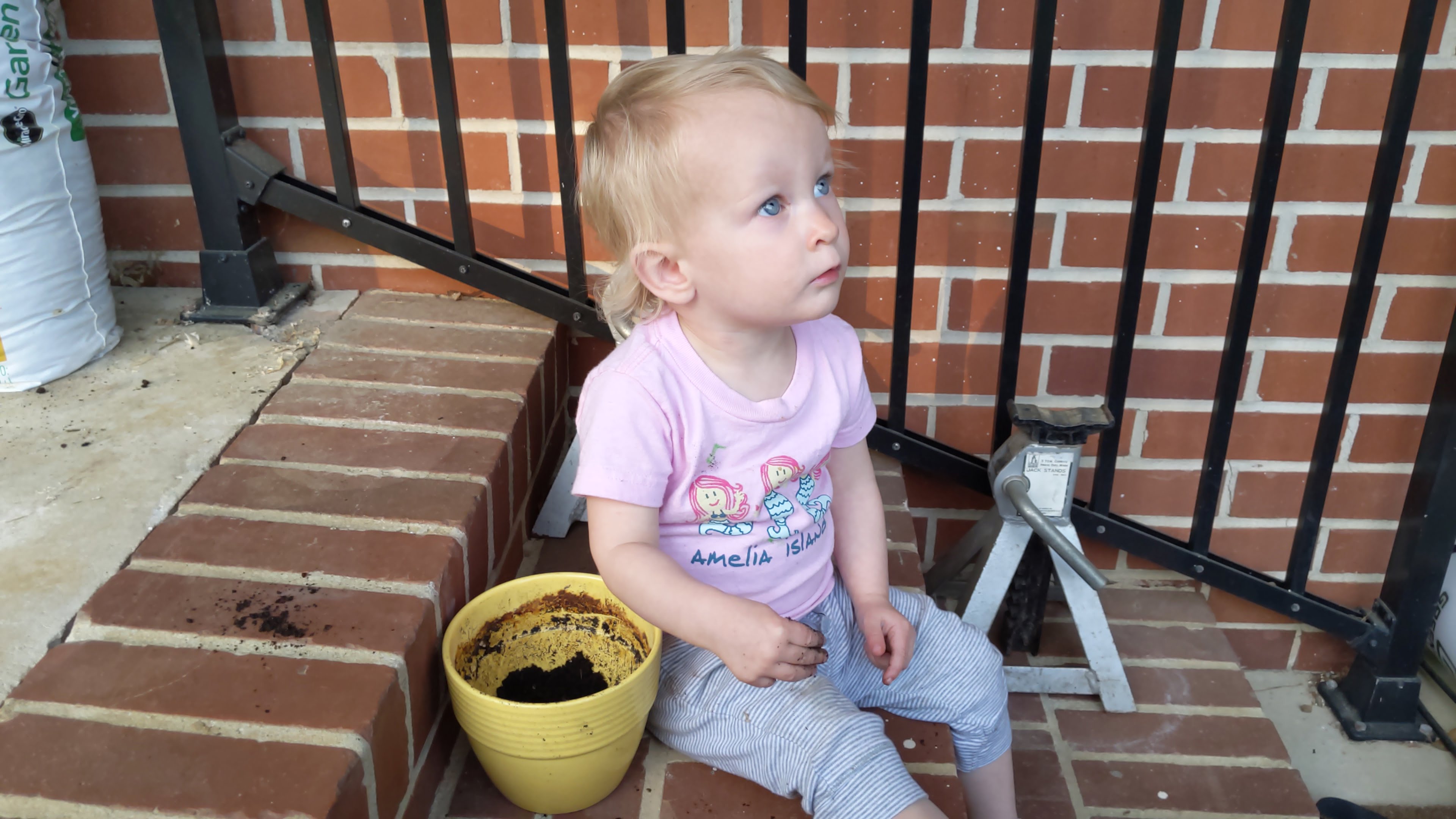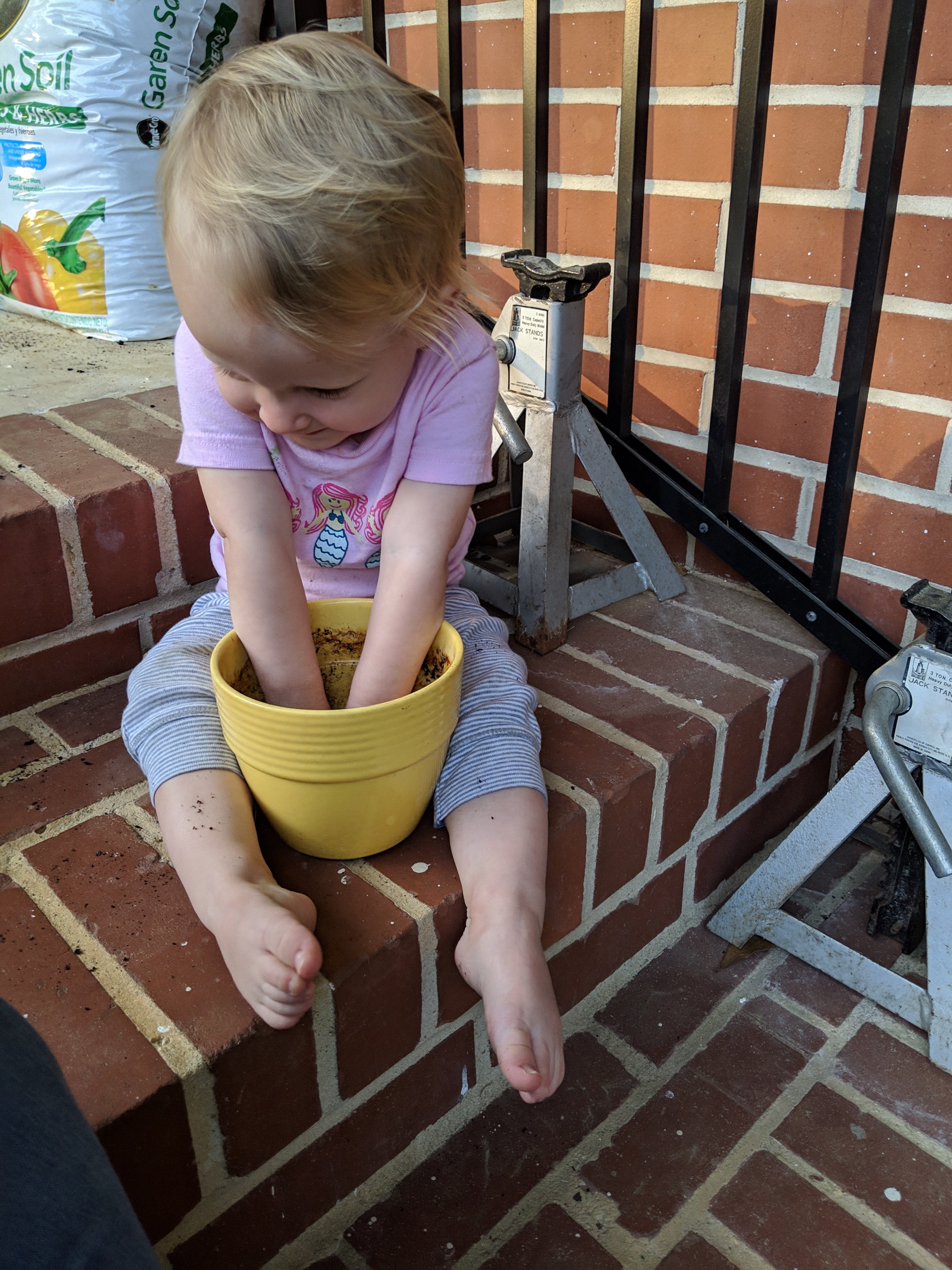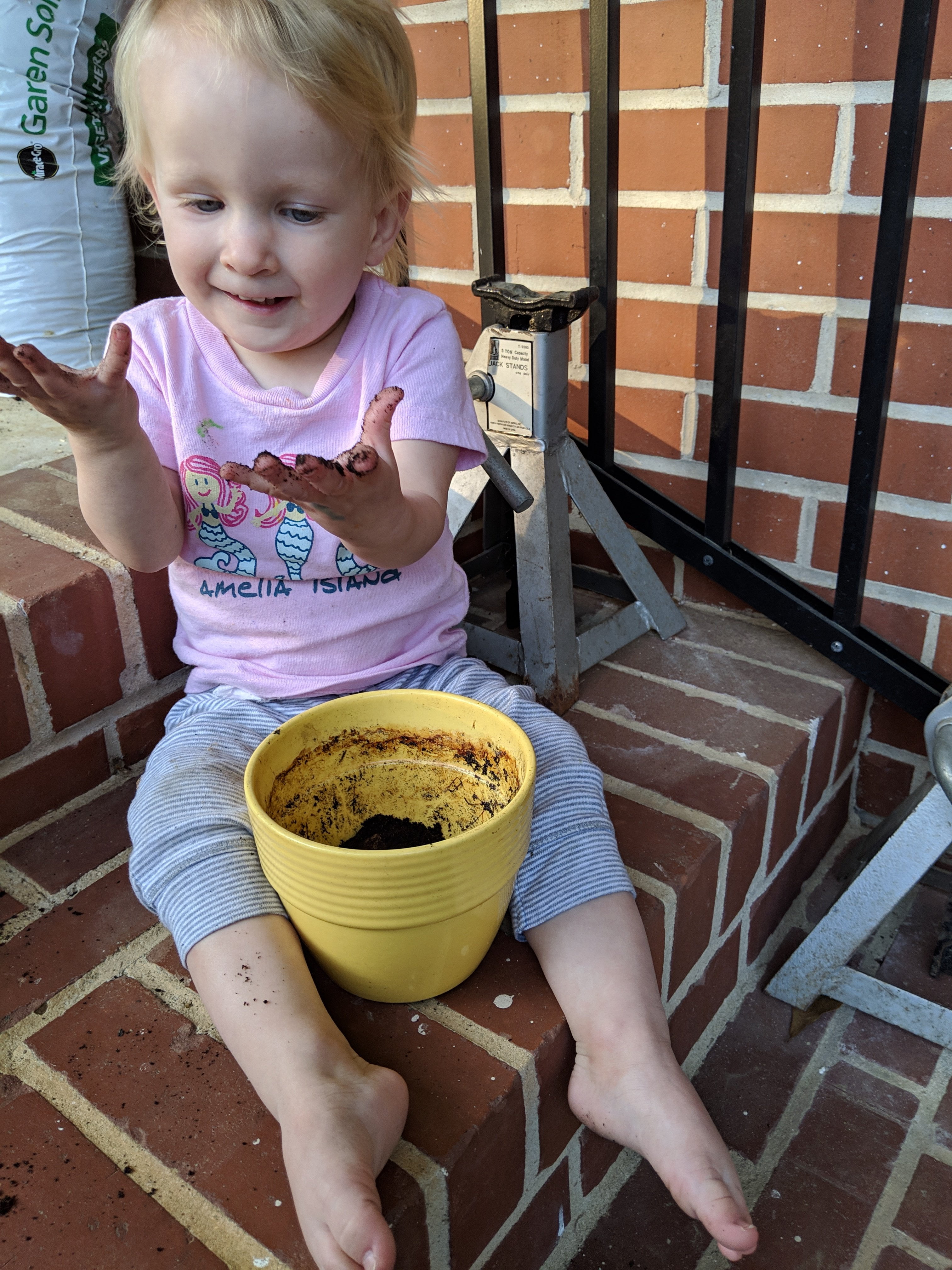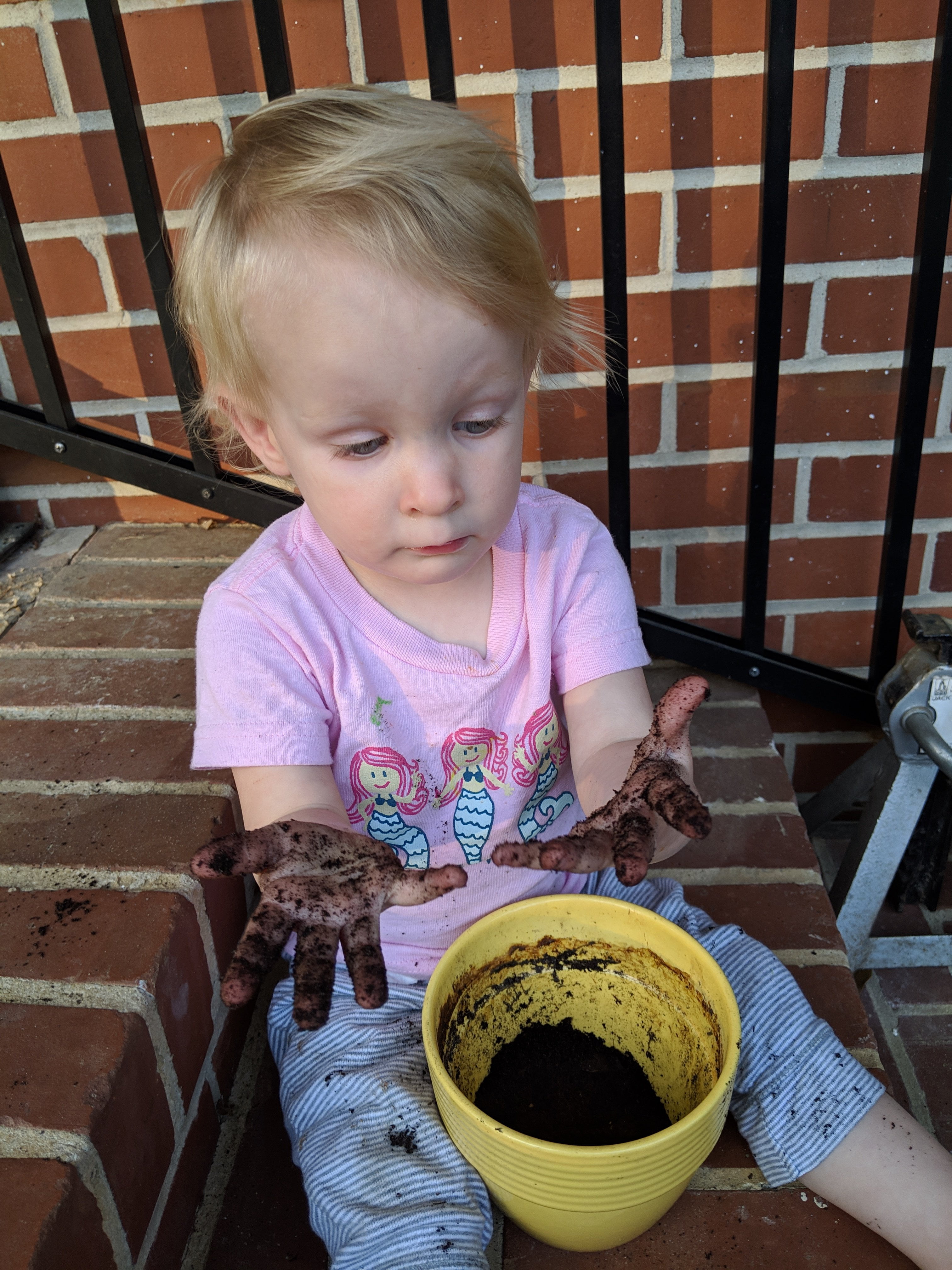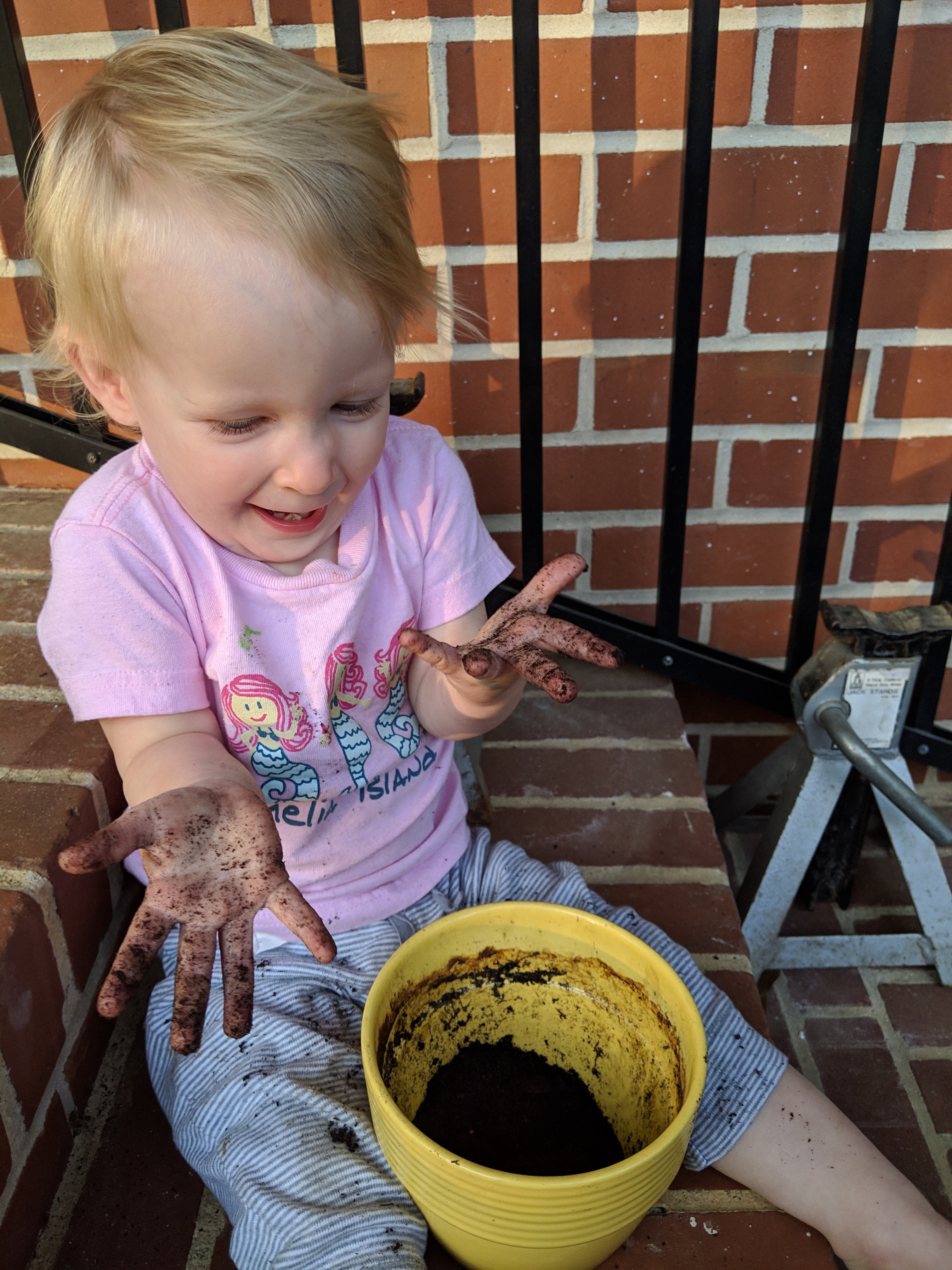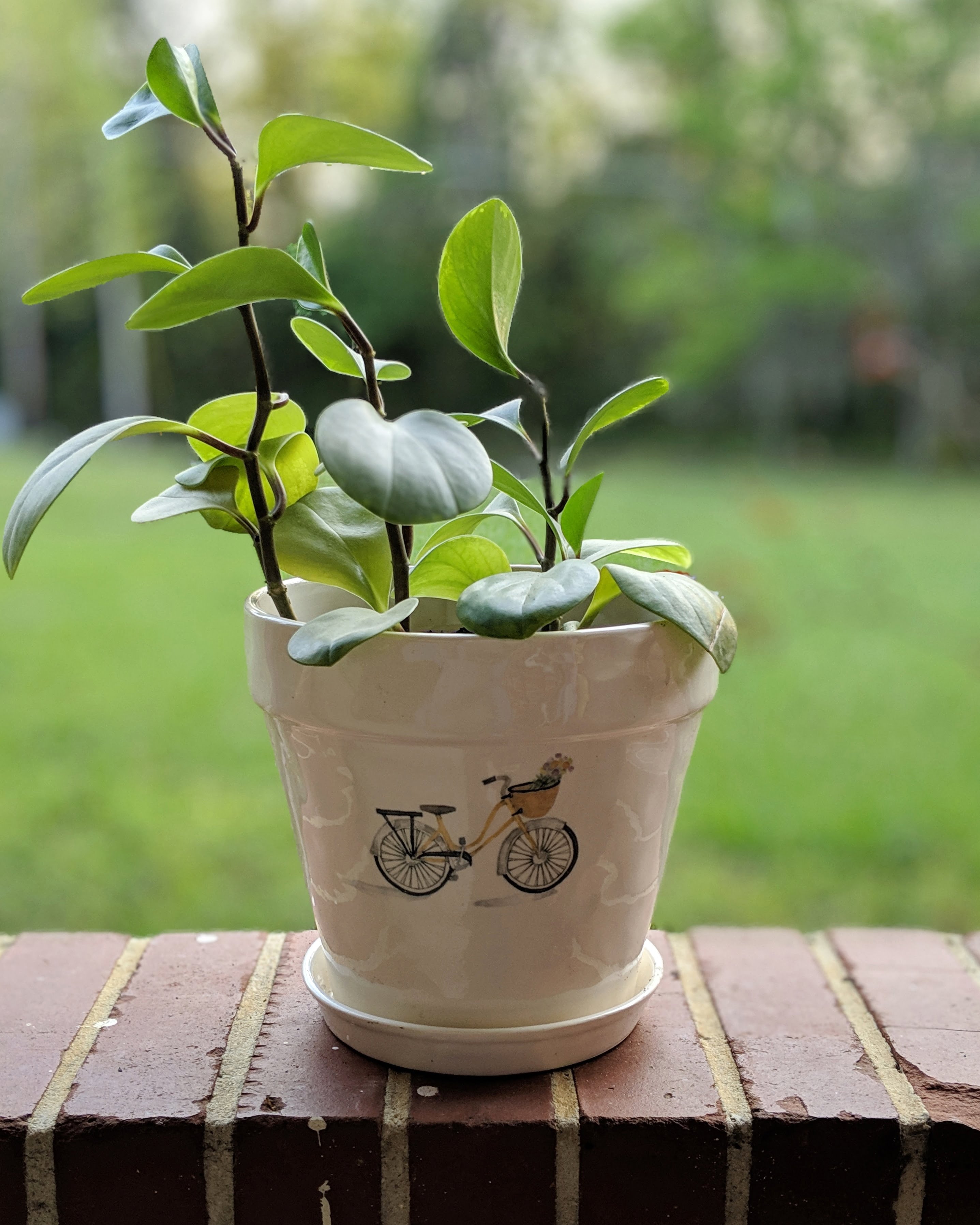 Jeff is running home long enough to pick up one part he needs, then he's running back across town to keep working on the computer stuff for his dad. So it looks like now it's time for me to watch a few more episodes of "This Is Us!"