Emerson has recently decided she wants to pick out her clothes in the mornings, and she's making some very cute decisions. And Addison is very cute in her big sister's hand-me-downs.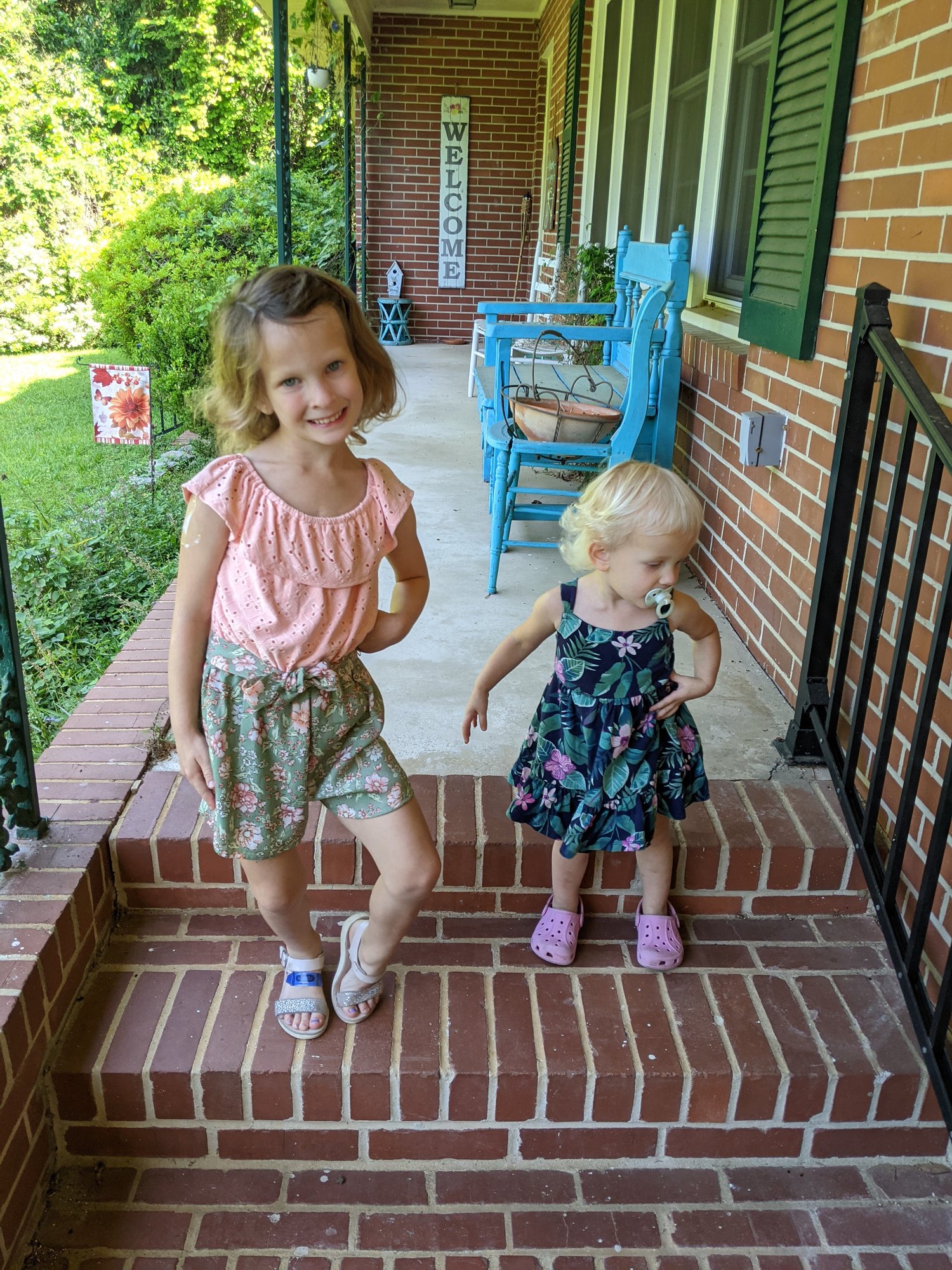 Ready for a great morning at church!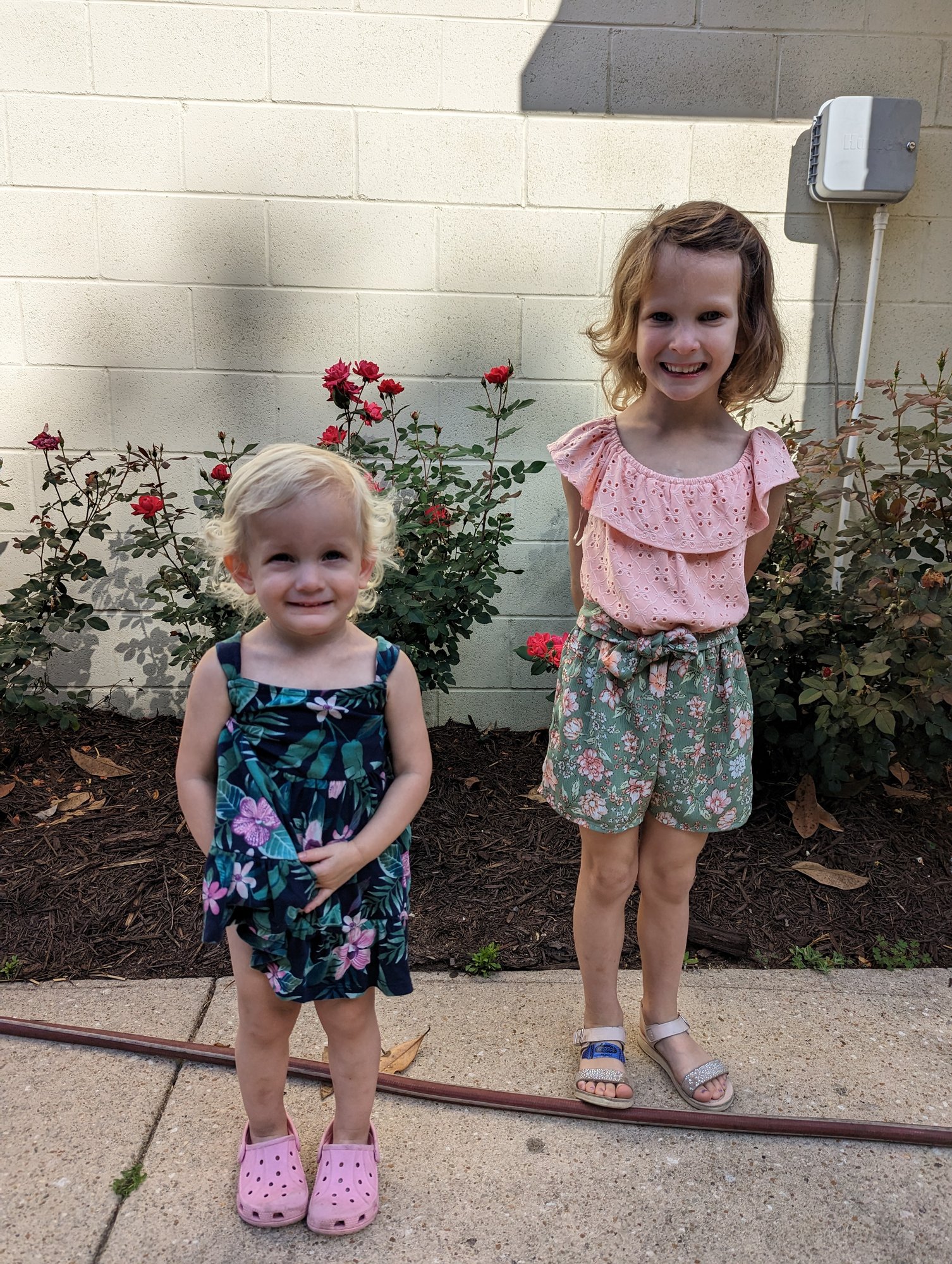 After church, we headed to Momo's for a "connections lunch" with other new-ish folks at GC, to get to know the church and the staff. Technically, we're not very new anymore, but we're not yet members, but we probably will be joining soon. Anyways, Addie fell asleep in the car on the way there, so I sat in the car with her for a while, until we finally went inside to join the group.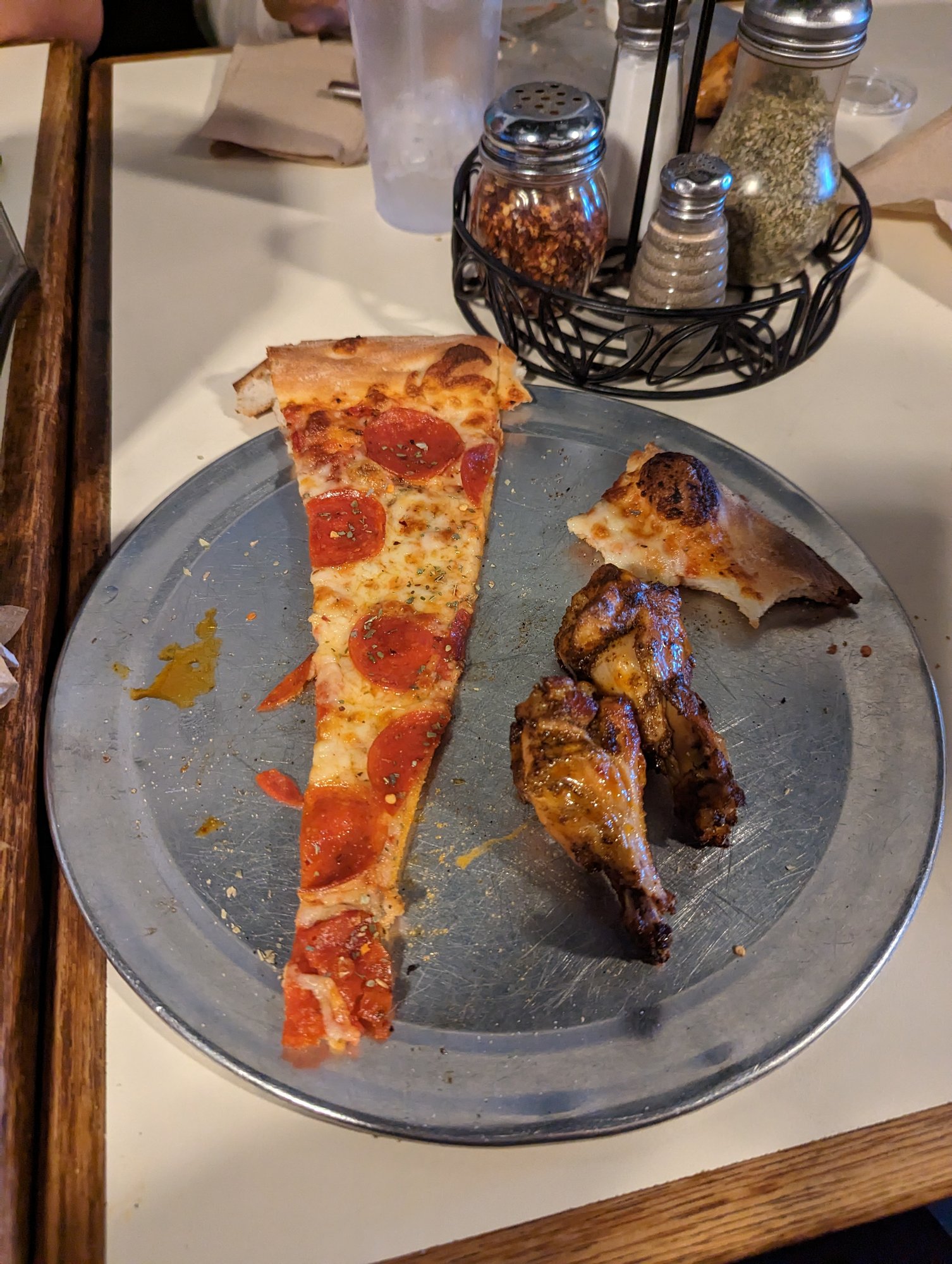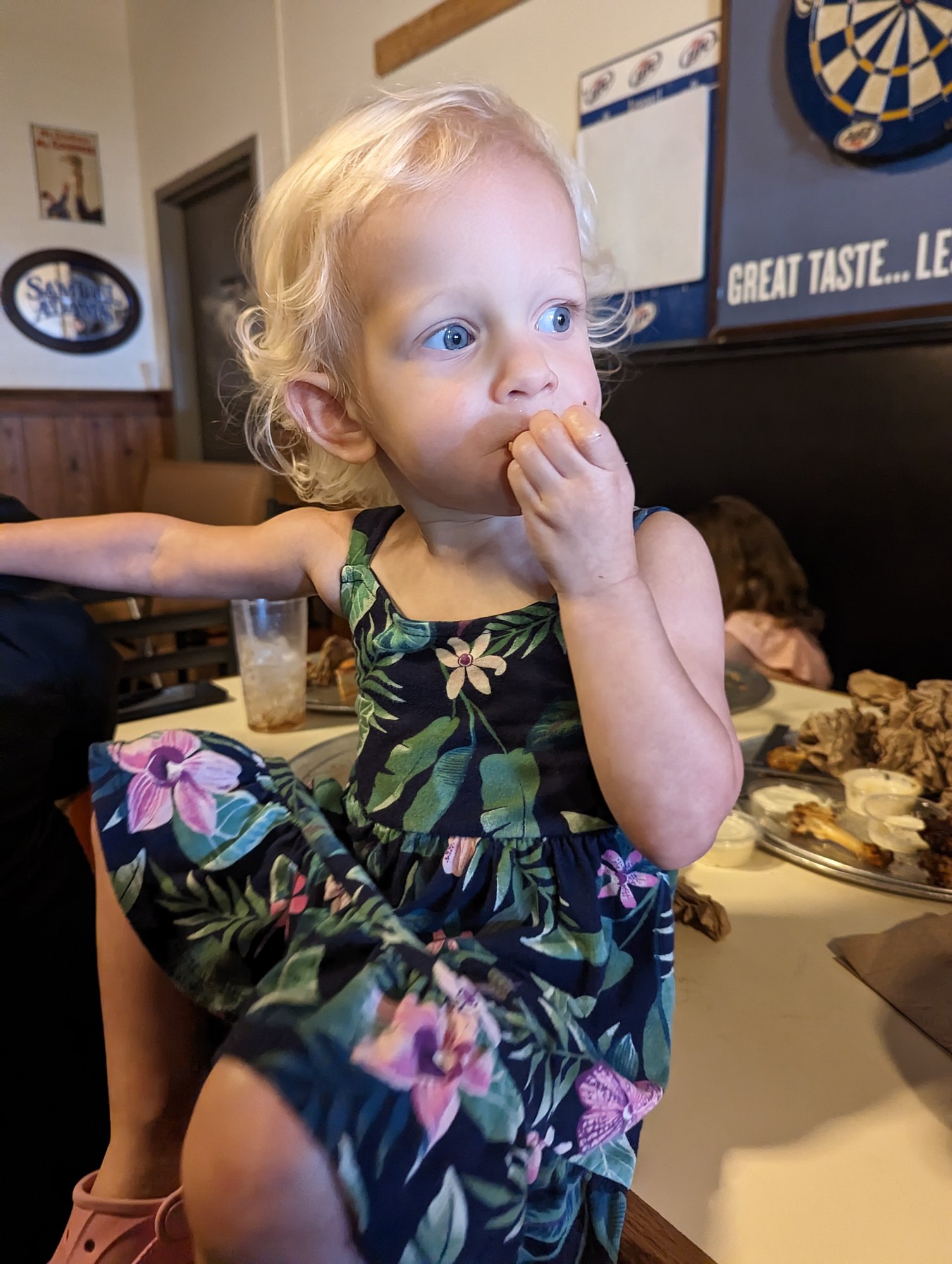 Had to play around and love on Uncle Bo at the end once everyone left, before we could leave too.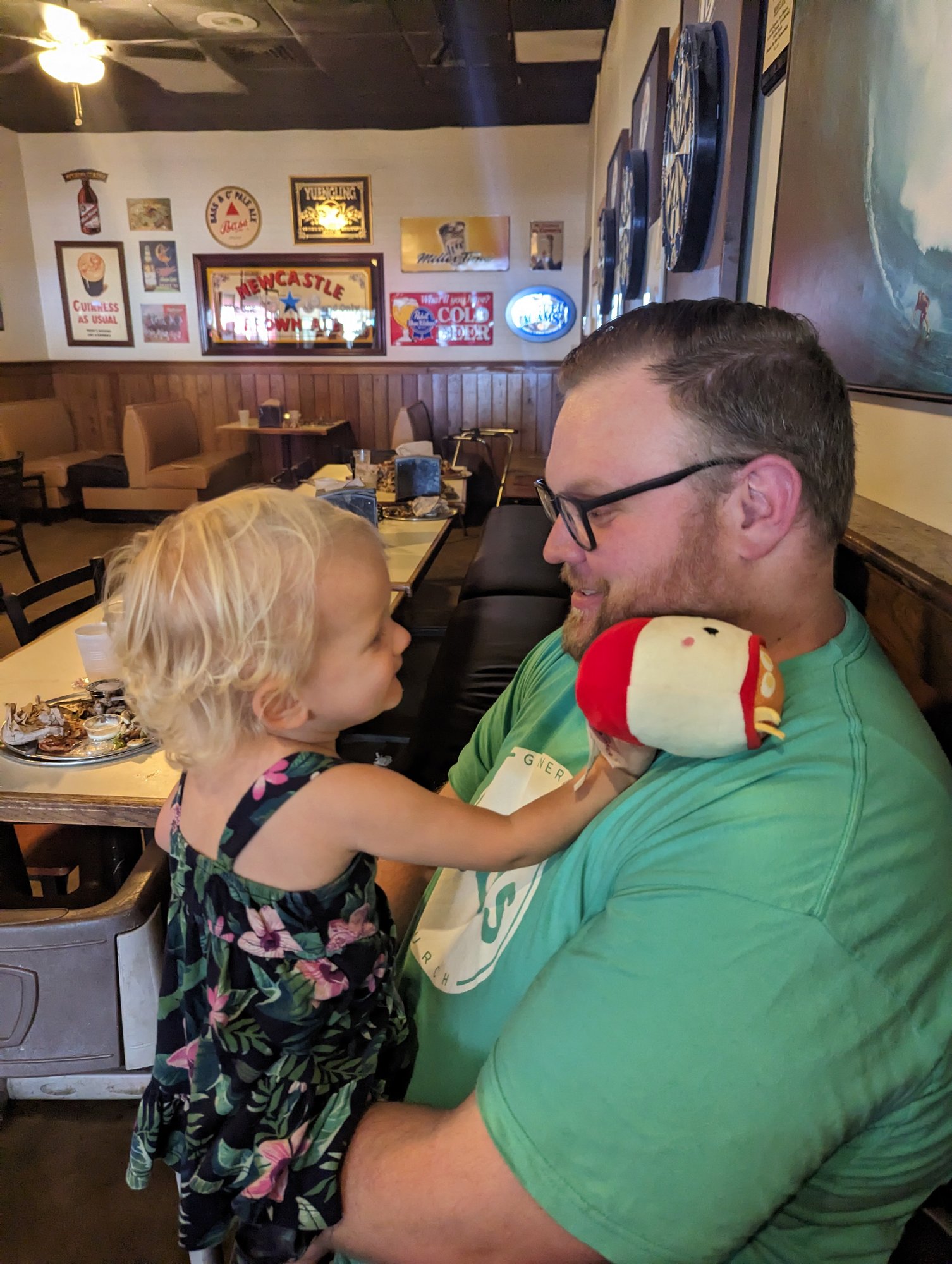 We went on to Nana & PopPop's house after lunch, and Jeff and Addison immediately laid down to take a nap together. I ended up falling asleep on the couch, but Emerson made homemade giant cookie cake with Nana. Then we had some playtime and some easy dinner from Whataburger, to celebrate Jeff's birthday, which is today!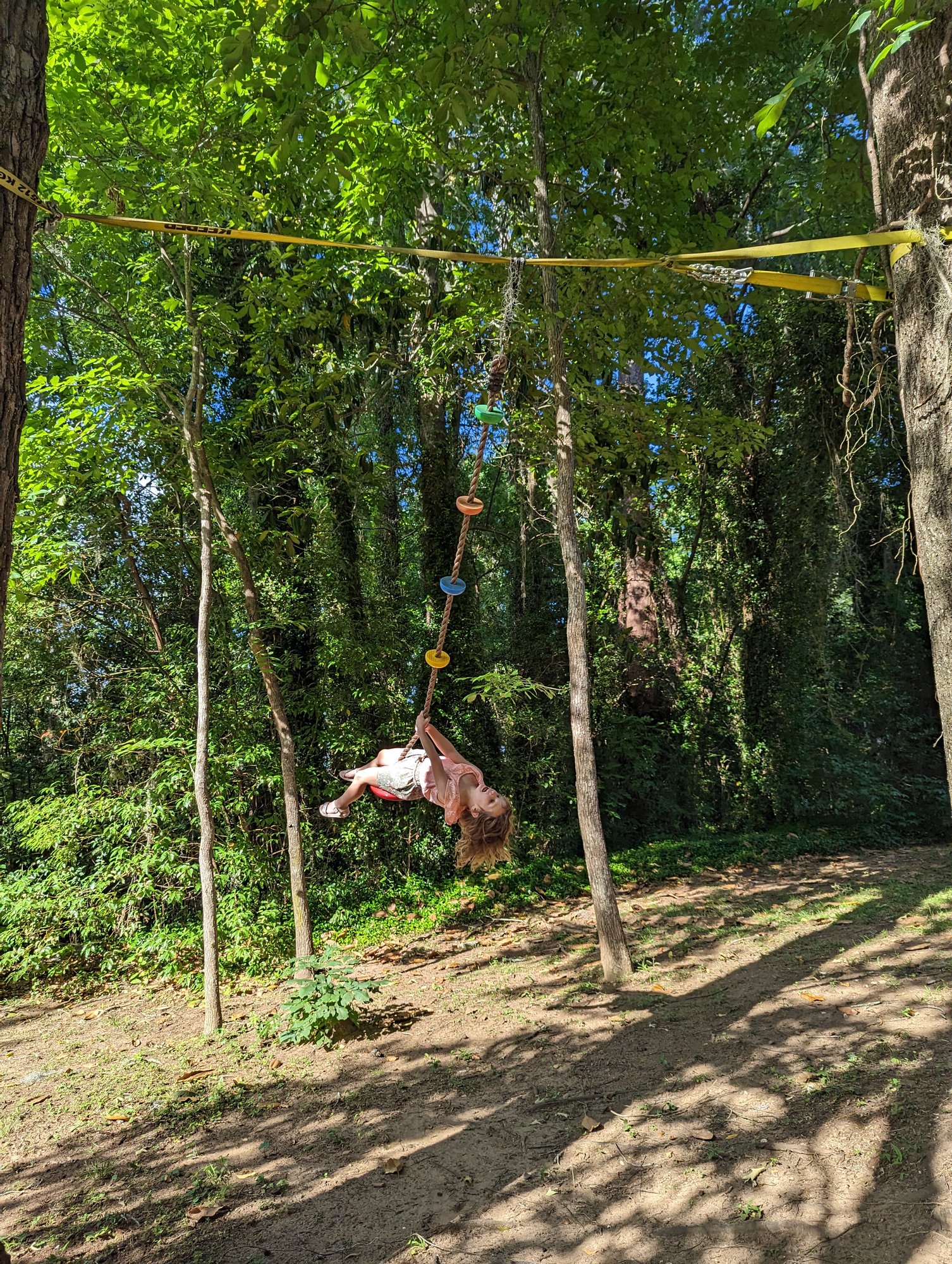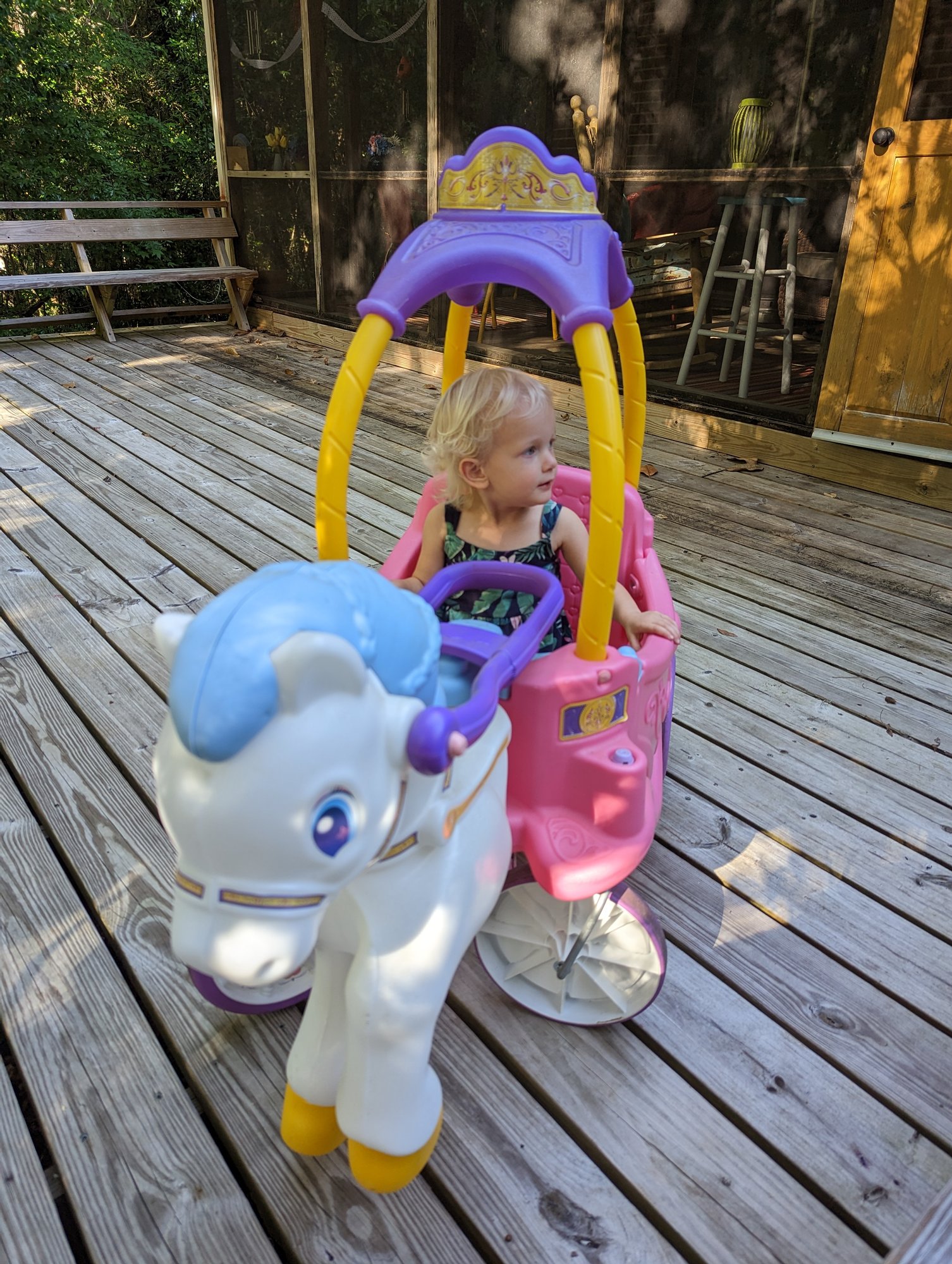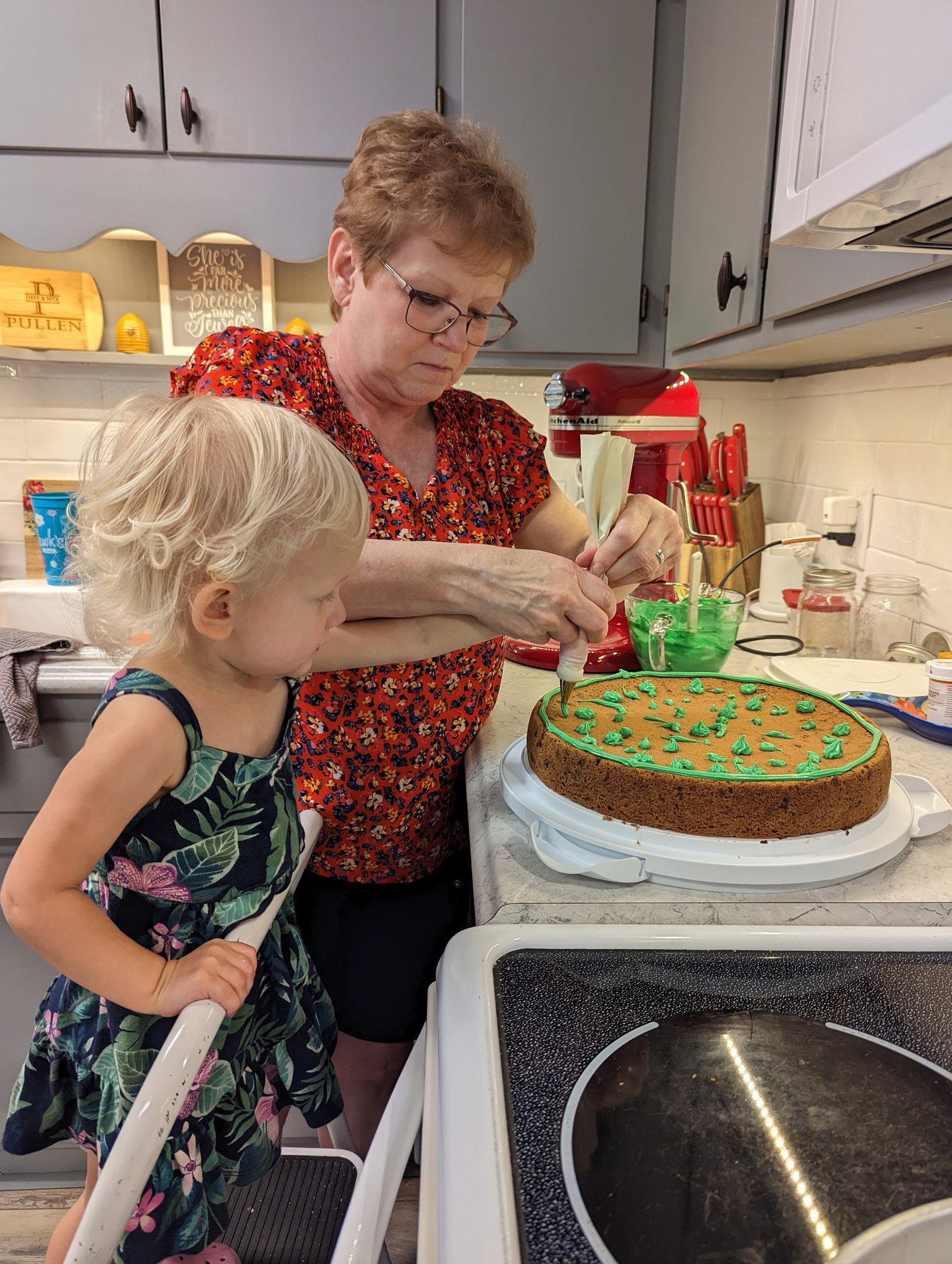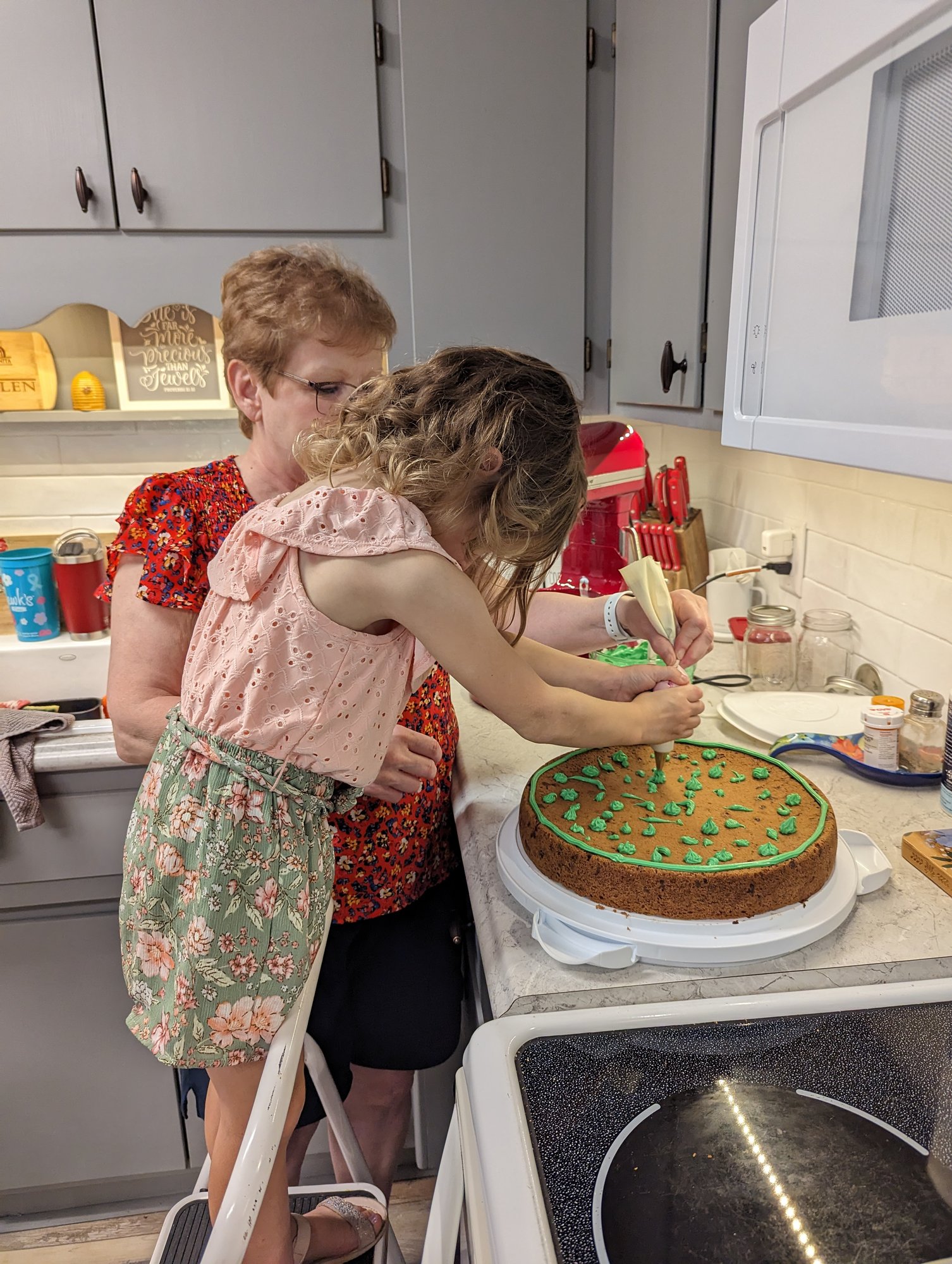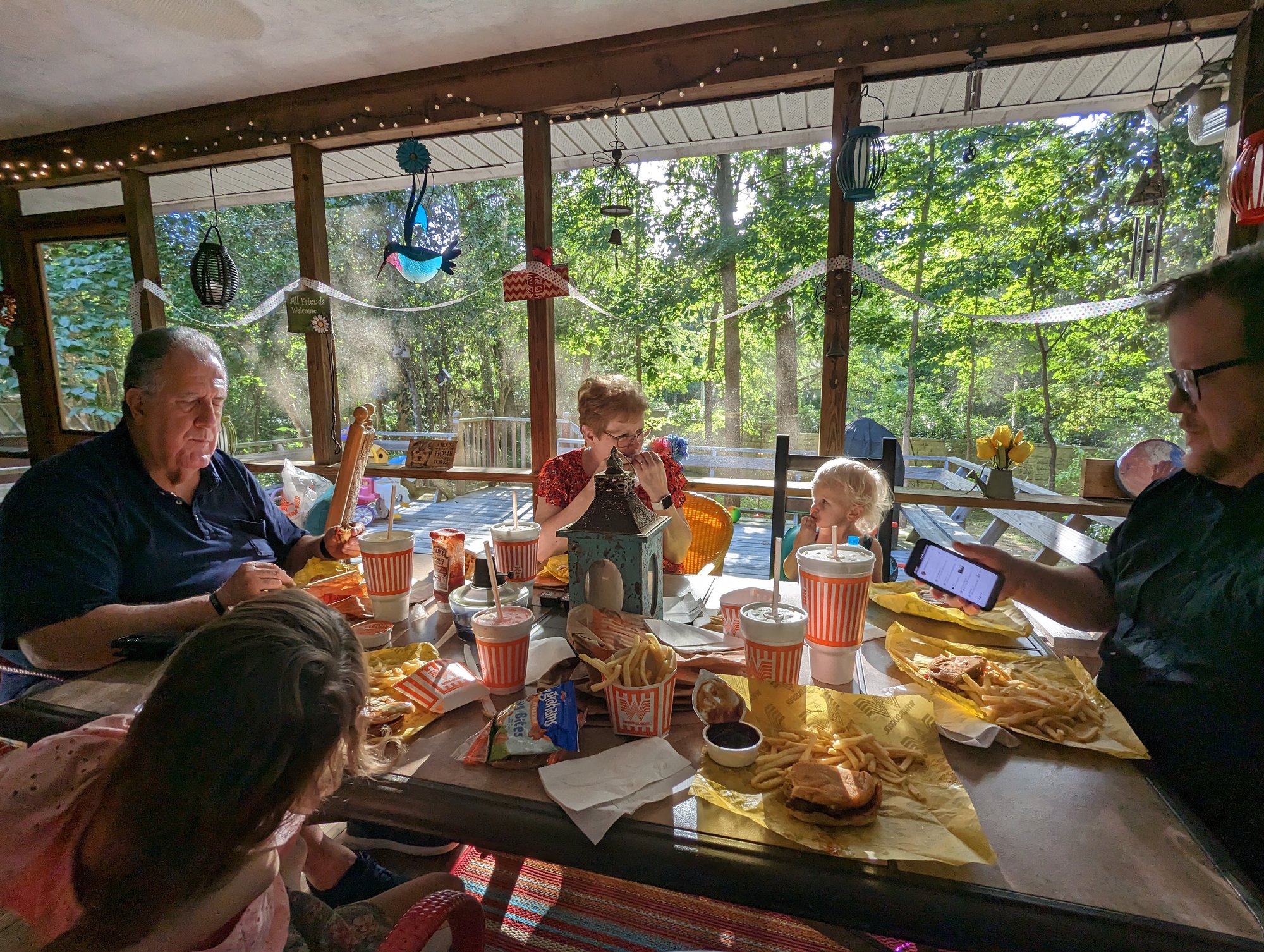 Emerson made us blindfold Jeff so that her and Nana could bring out the cookie cake.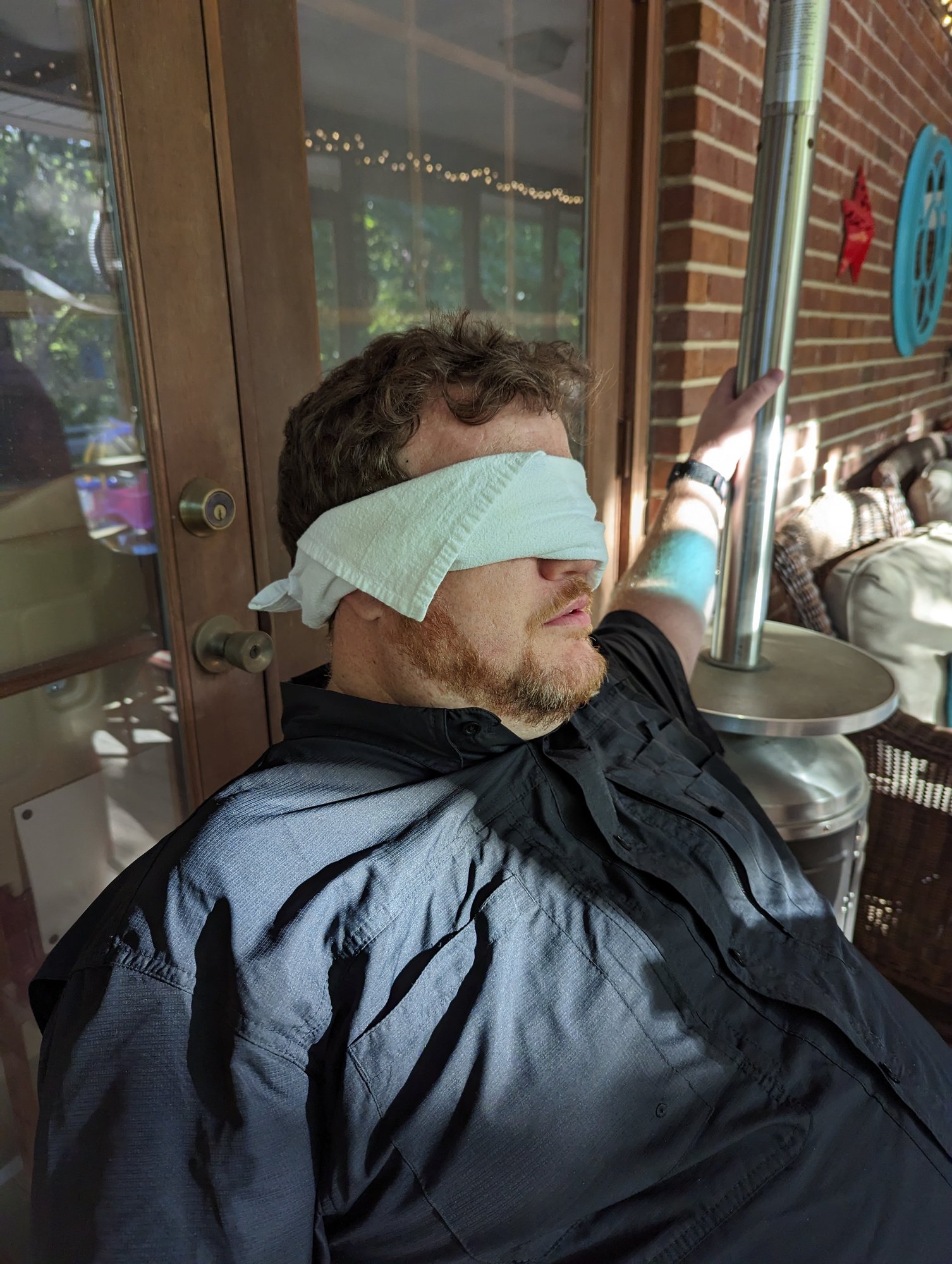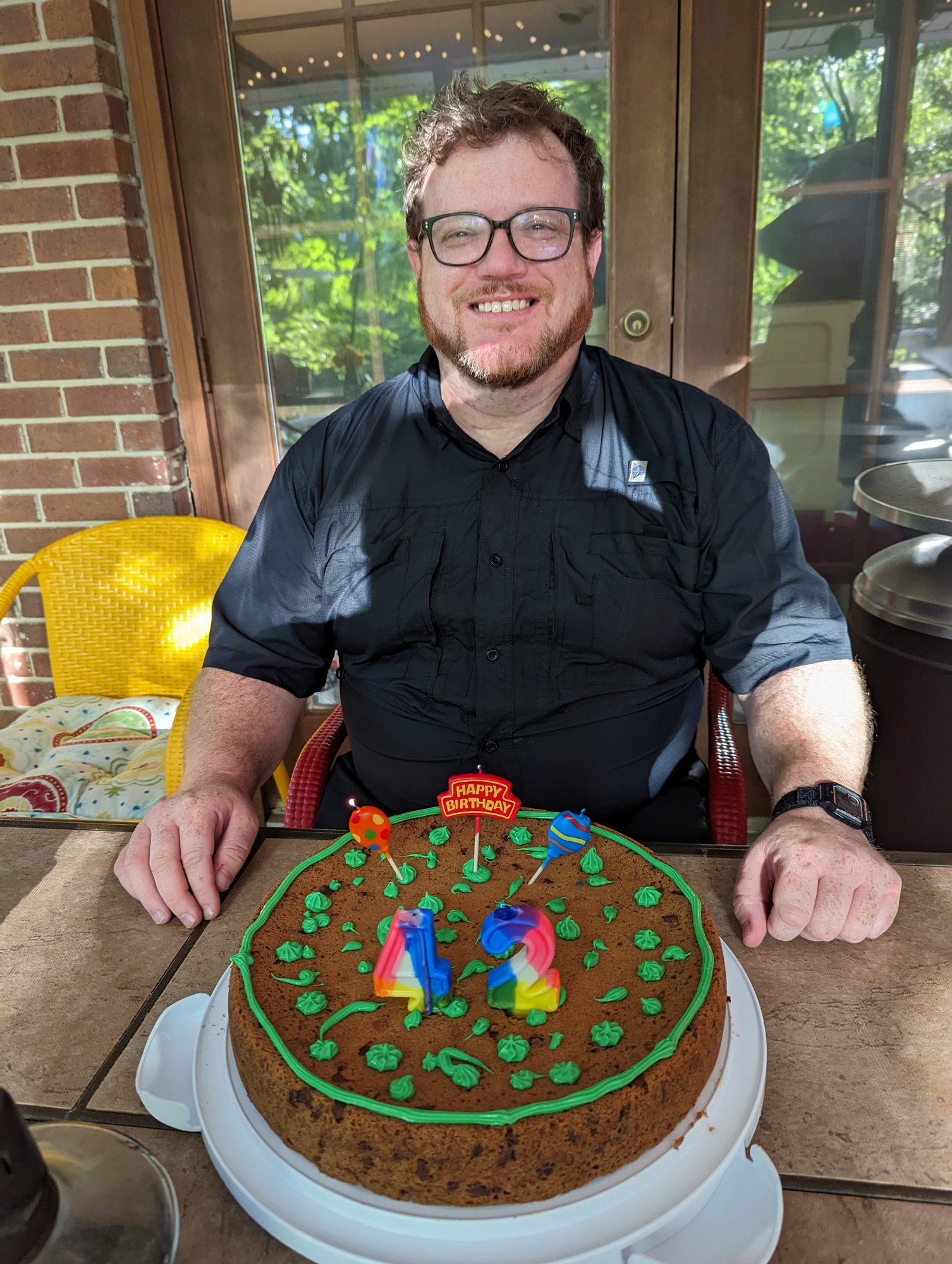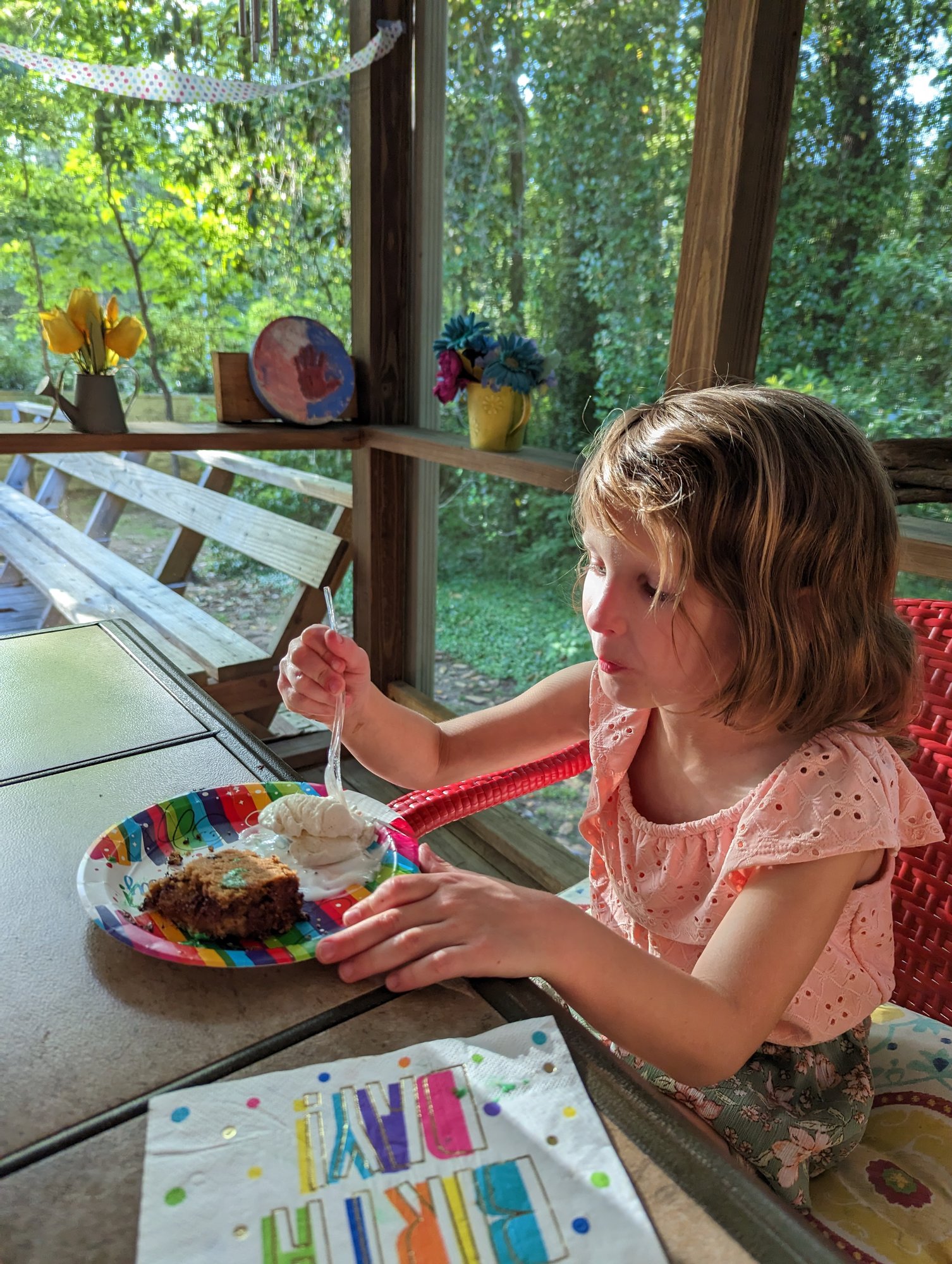 When it was time to head home, we discovered my car had been leaking radiator fluid…. so Jeff moved Addie's car seat to Nana's car, and she drove the girls and I home (just in case), while Jeff drove my car home. We stopped halfway to add some water, and then right before he pulled into the driveway, it started smoking quite a bit. Soooo we'll be calling the car shop tomorrow, and the insurance people (just in case), and we'll be down to one car for all the school & work drop-offs and hoopla. So say a prayer for that situation please…
Luckily, bedtime for both girls went smooth and easy, and they're both snoozing away now.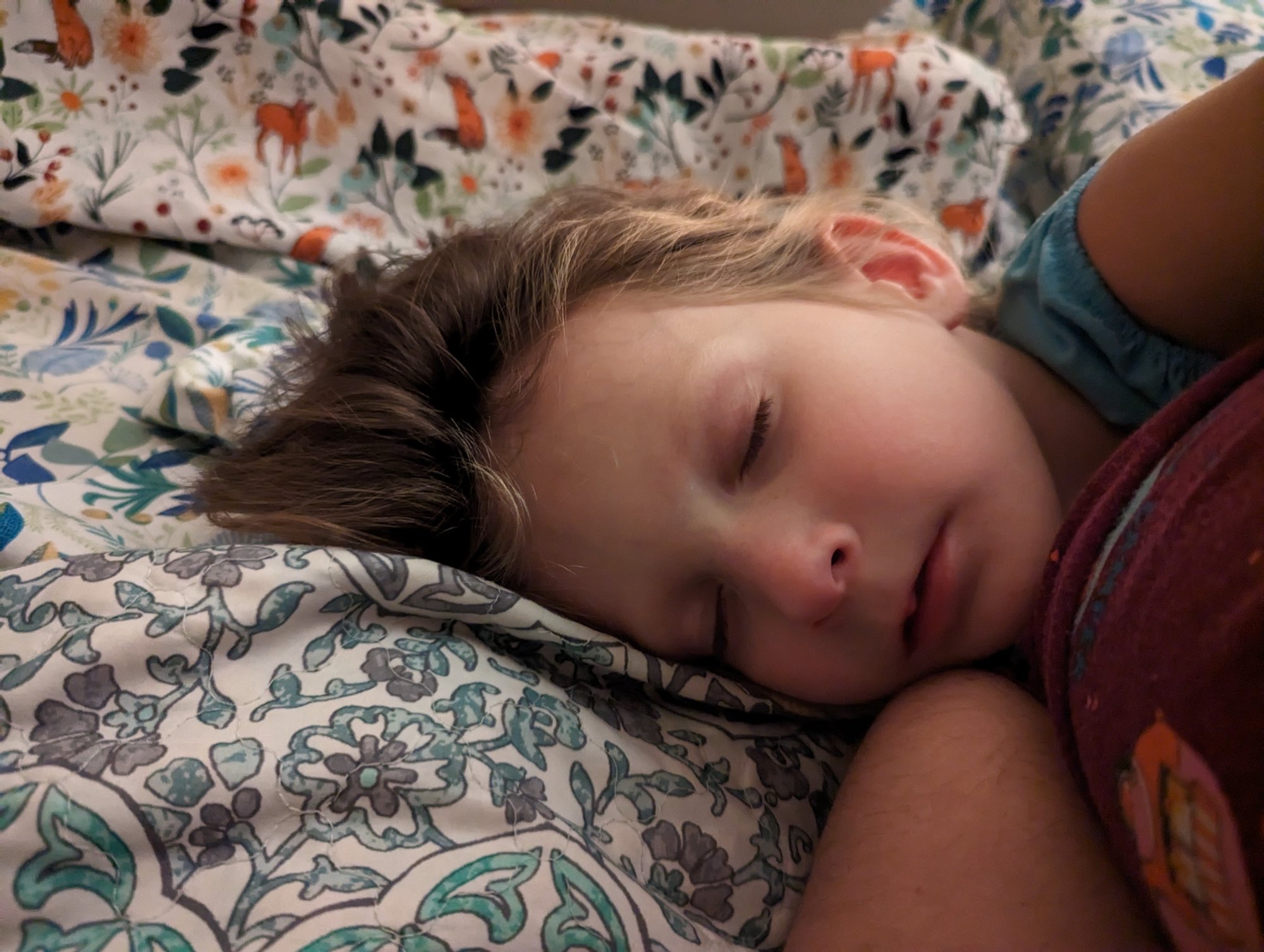 It's been a fun and busy weekend, but I'm definitely tired and need some rest before starting a new week…