So first of all, let's look at this little "then & now" photo collage Google made. These are roughly a year apart (I think), and goodness she was just so teensy!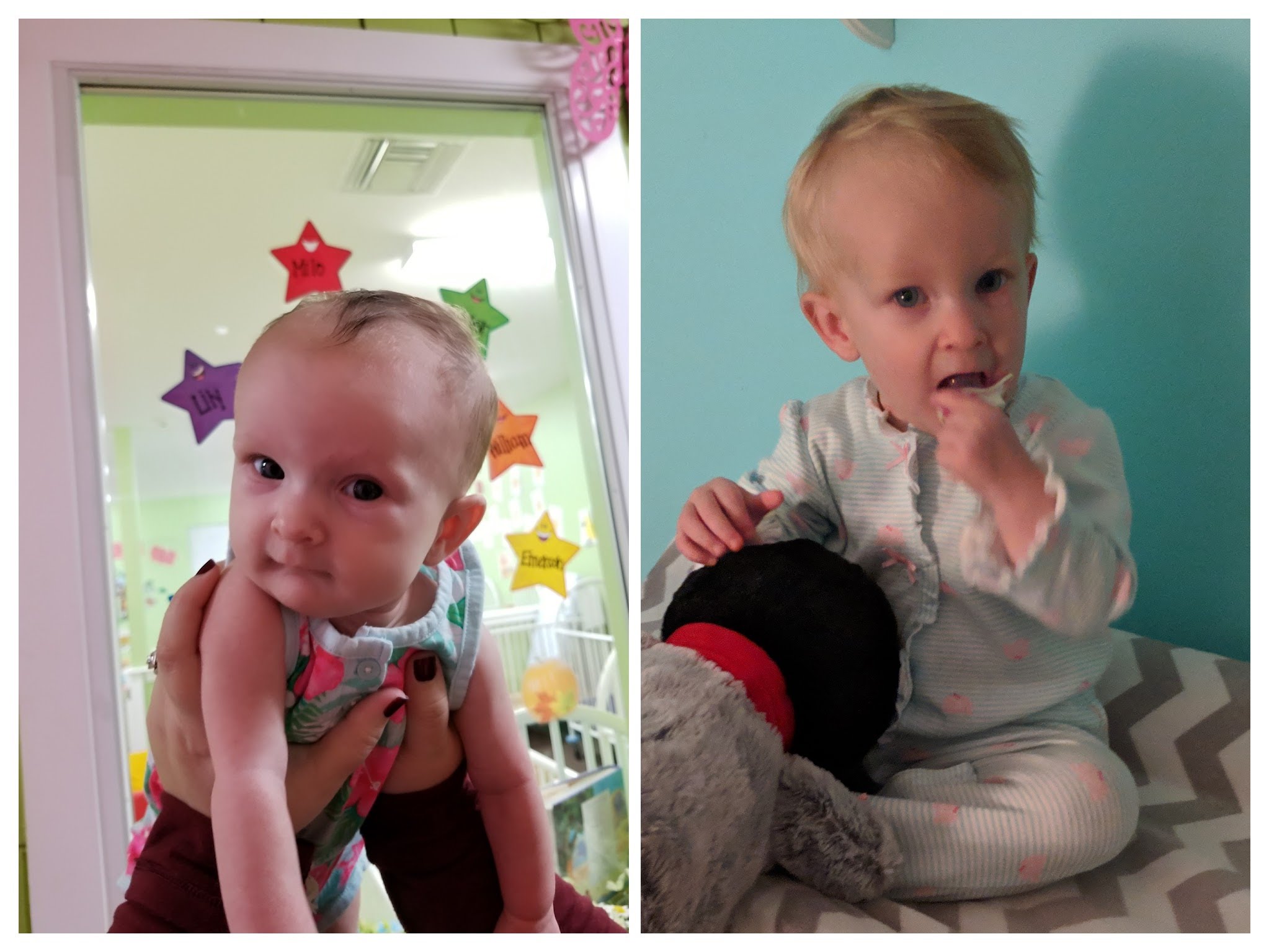 At school drop-off this morning, she didn't want to let go of her puppy dog! She wouldn't leave it in he car, and then she wouldn't leave it with Aunt Meggie at the front desk, so we took it to her class room. Ms. Q started dressing her in the dress up clothes, & she finally dropped it, so I grabbed it & ran!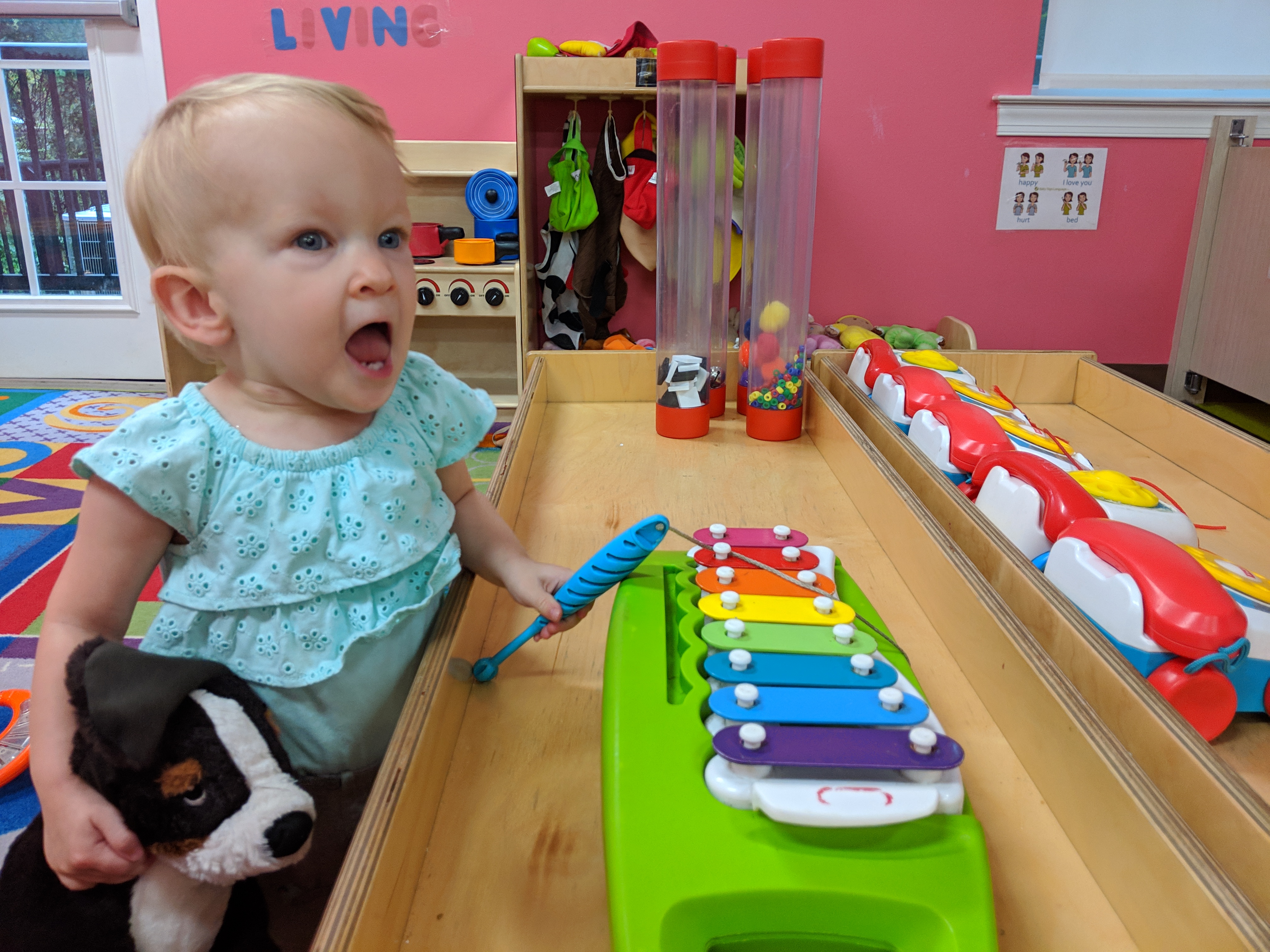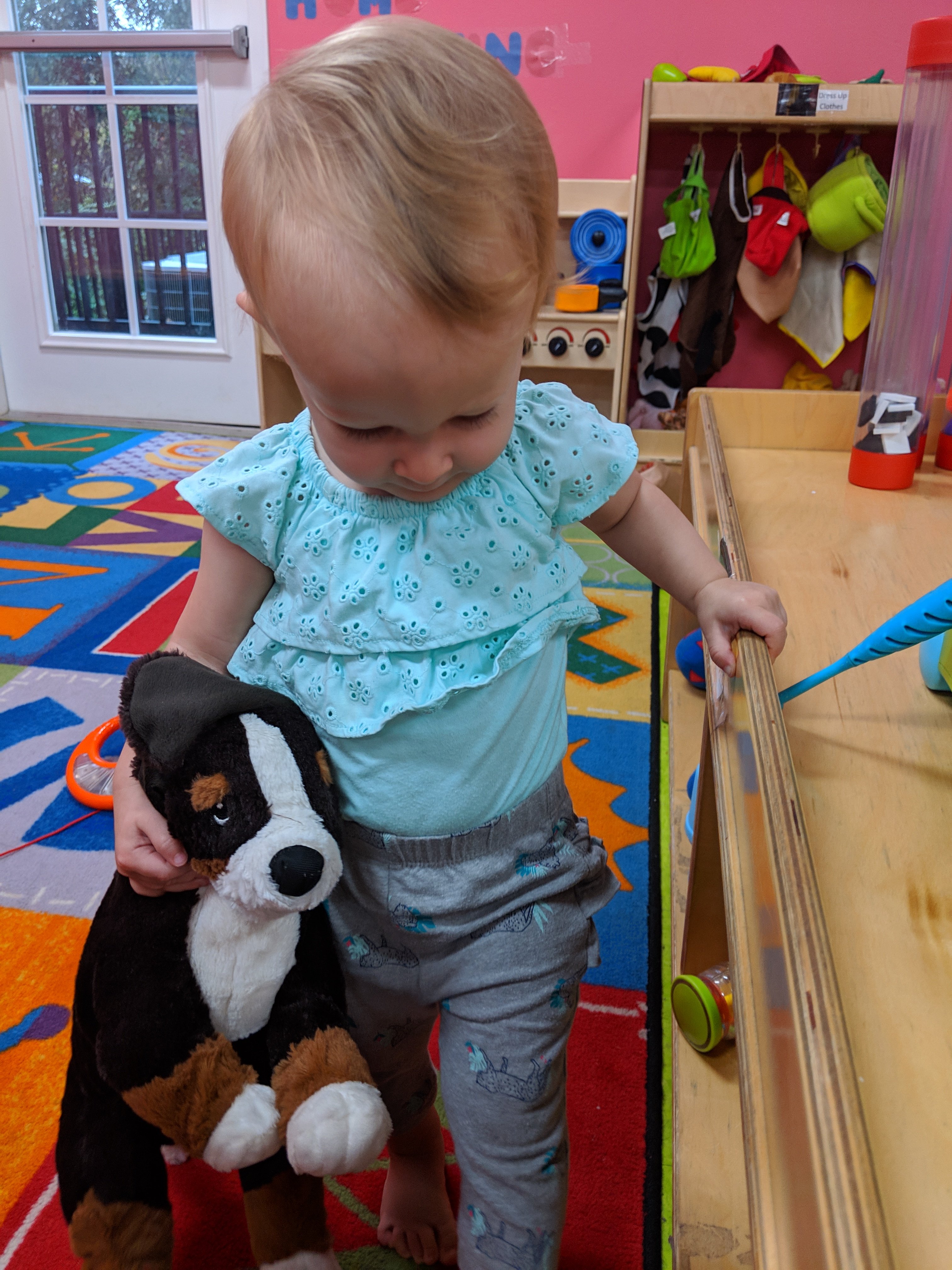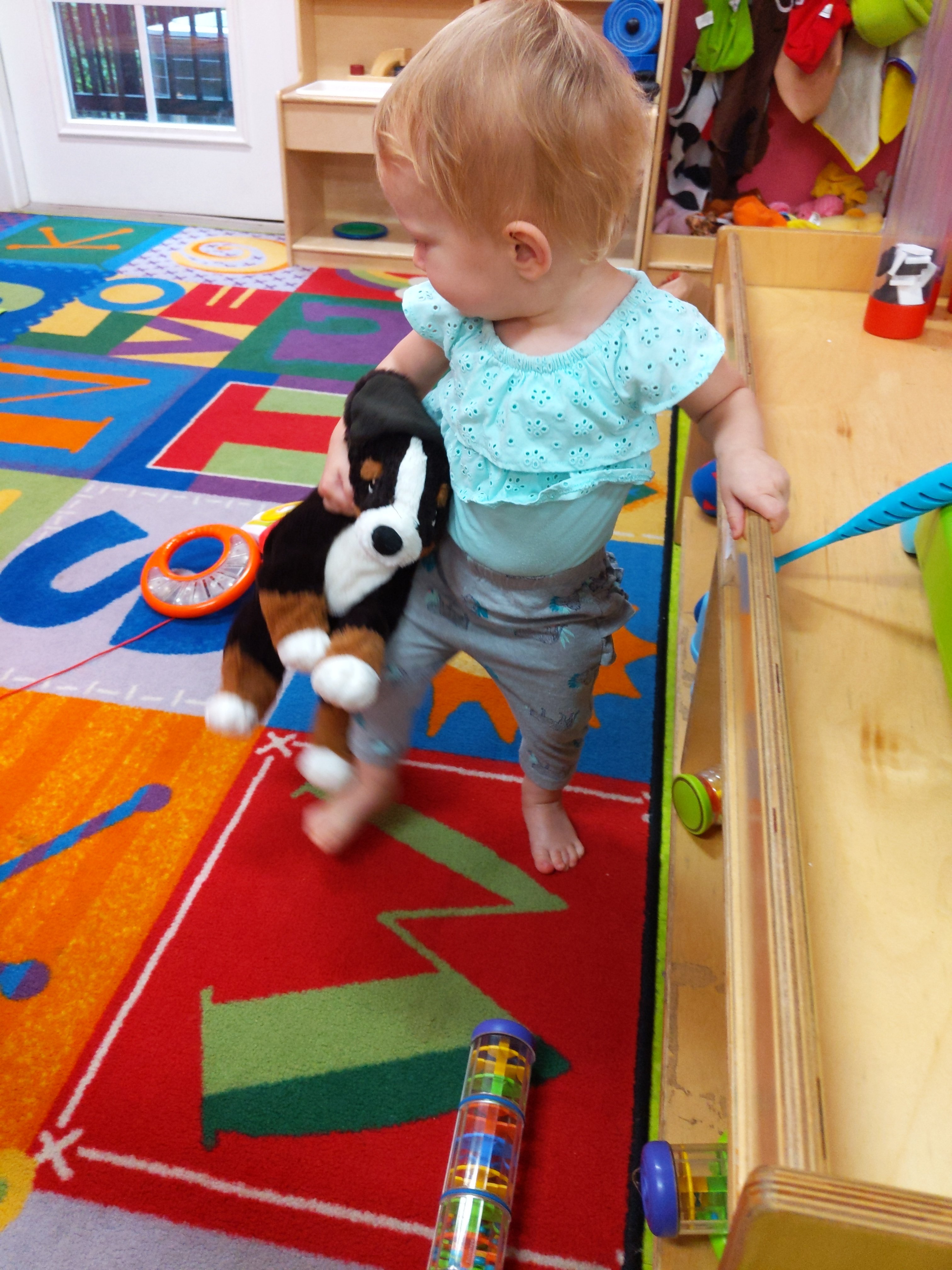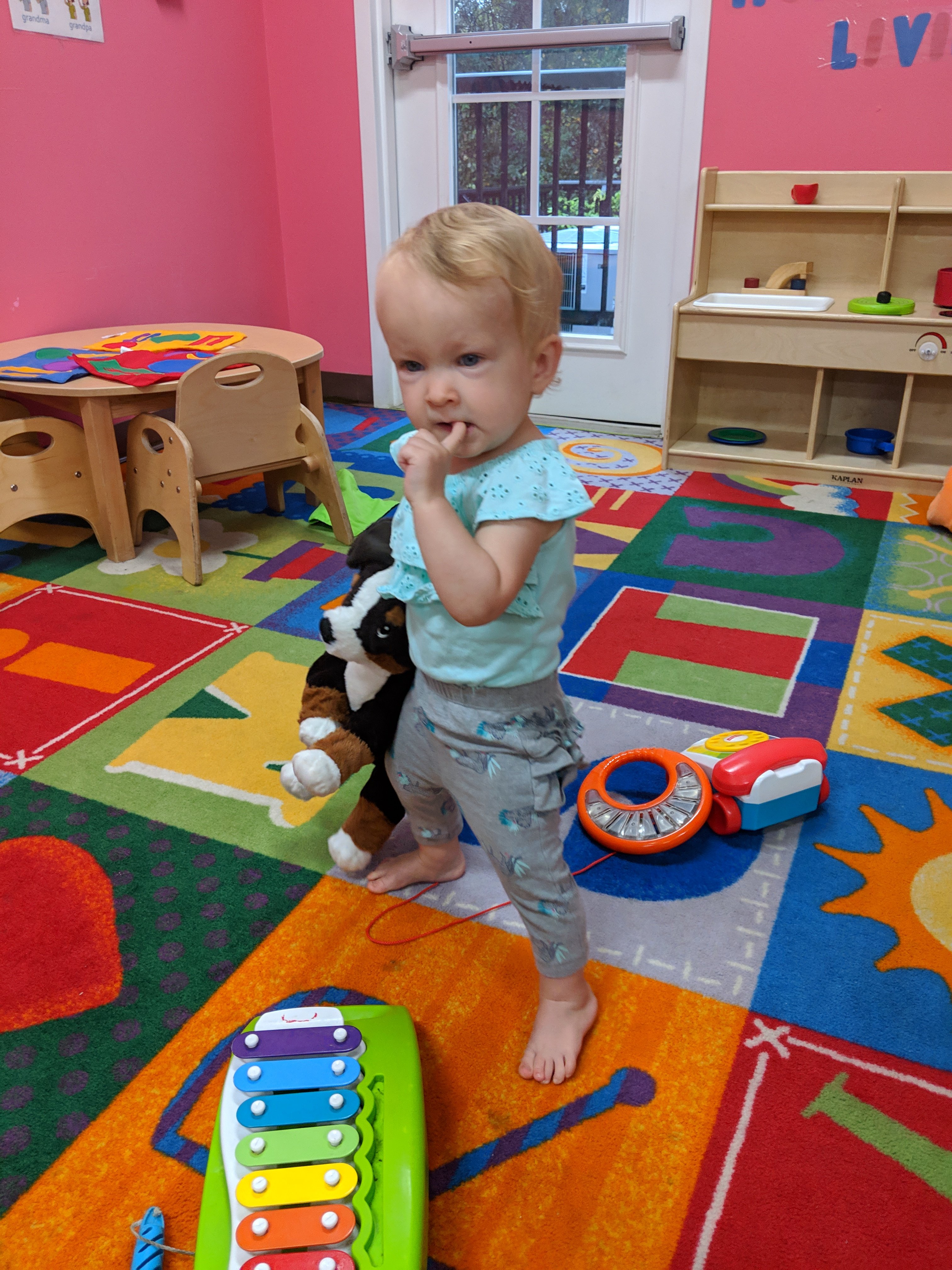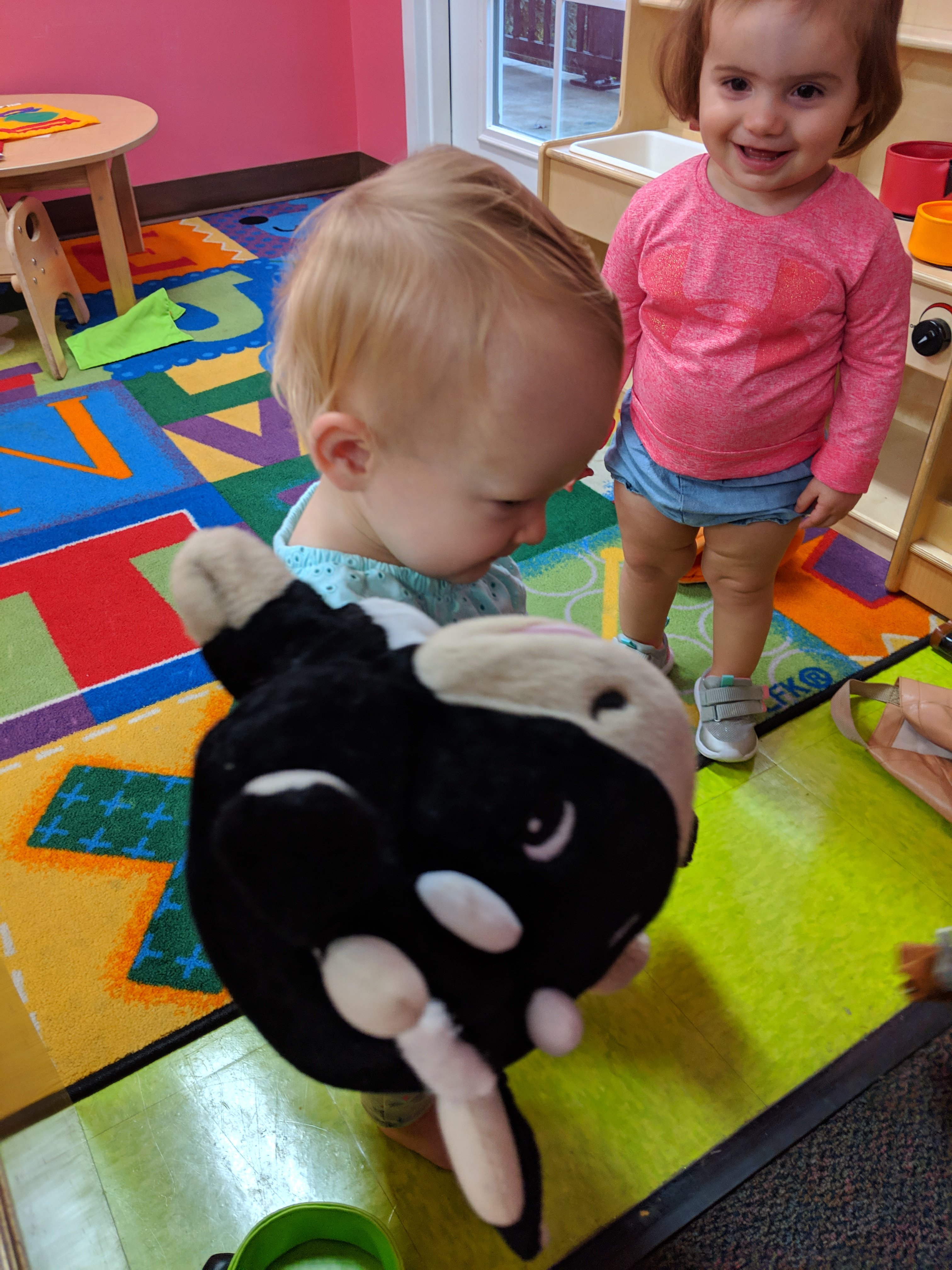 At the beginning of the year, I started read the Anne of Green Gables series for the first time. I loved the first three, then book #4 took me over a month to finish, because I just found it exceedingly dull. (Which sounds like something Anne herself would say.) So I gave it a break for a few months, and decided to start back up again this week with book #5. Hopefully I'll get back into the series with this one, and ideally finish all 8 by the end of this year.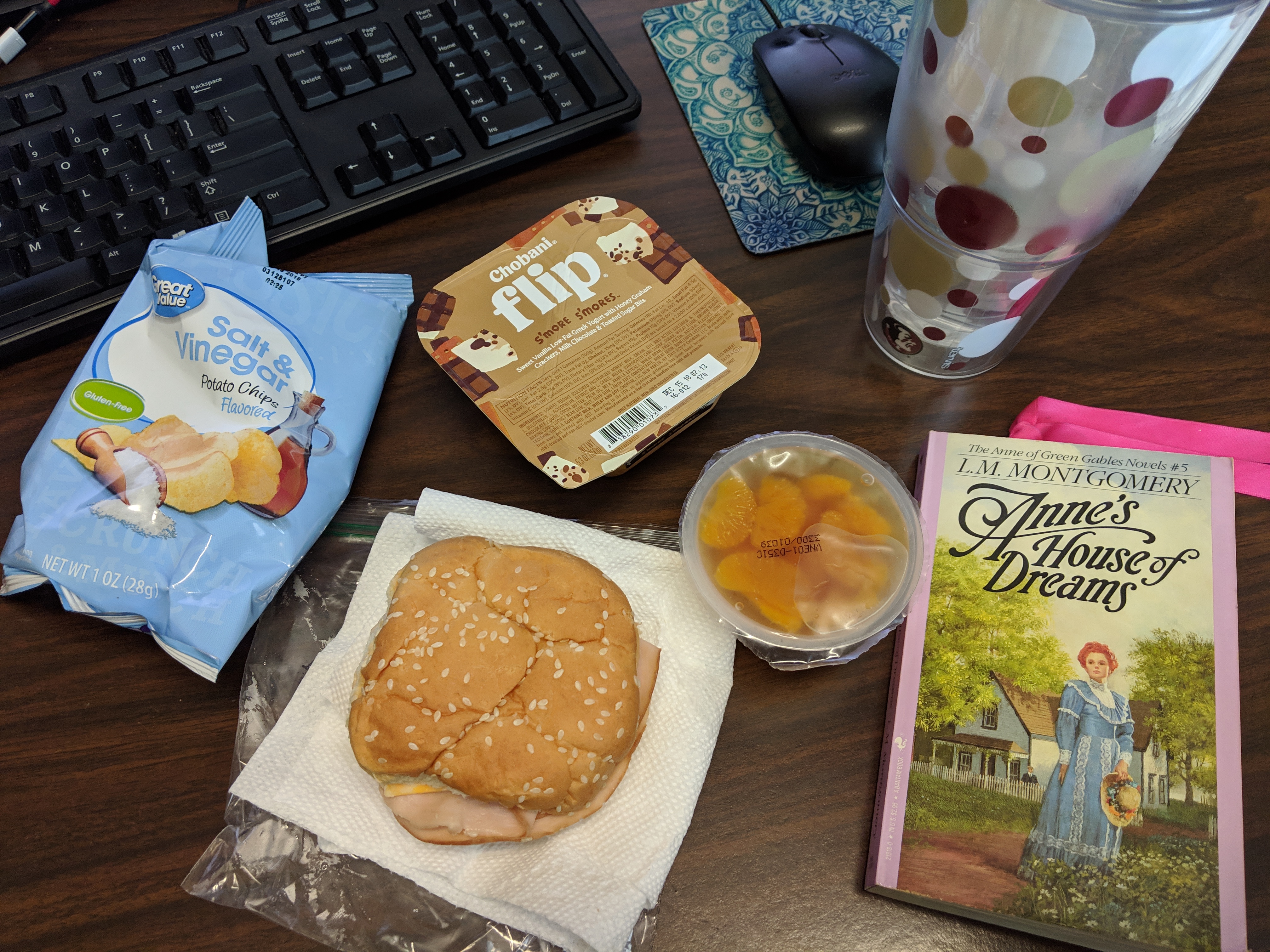 Apparently, Emmie woke up from her nap early today, and was chatting up a storm. So her teachers sent her to the from desk with Aunt Meggie, so she wouldn't wake up her little friends from their naps too.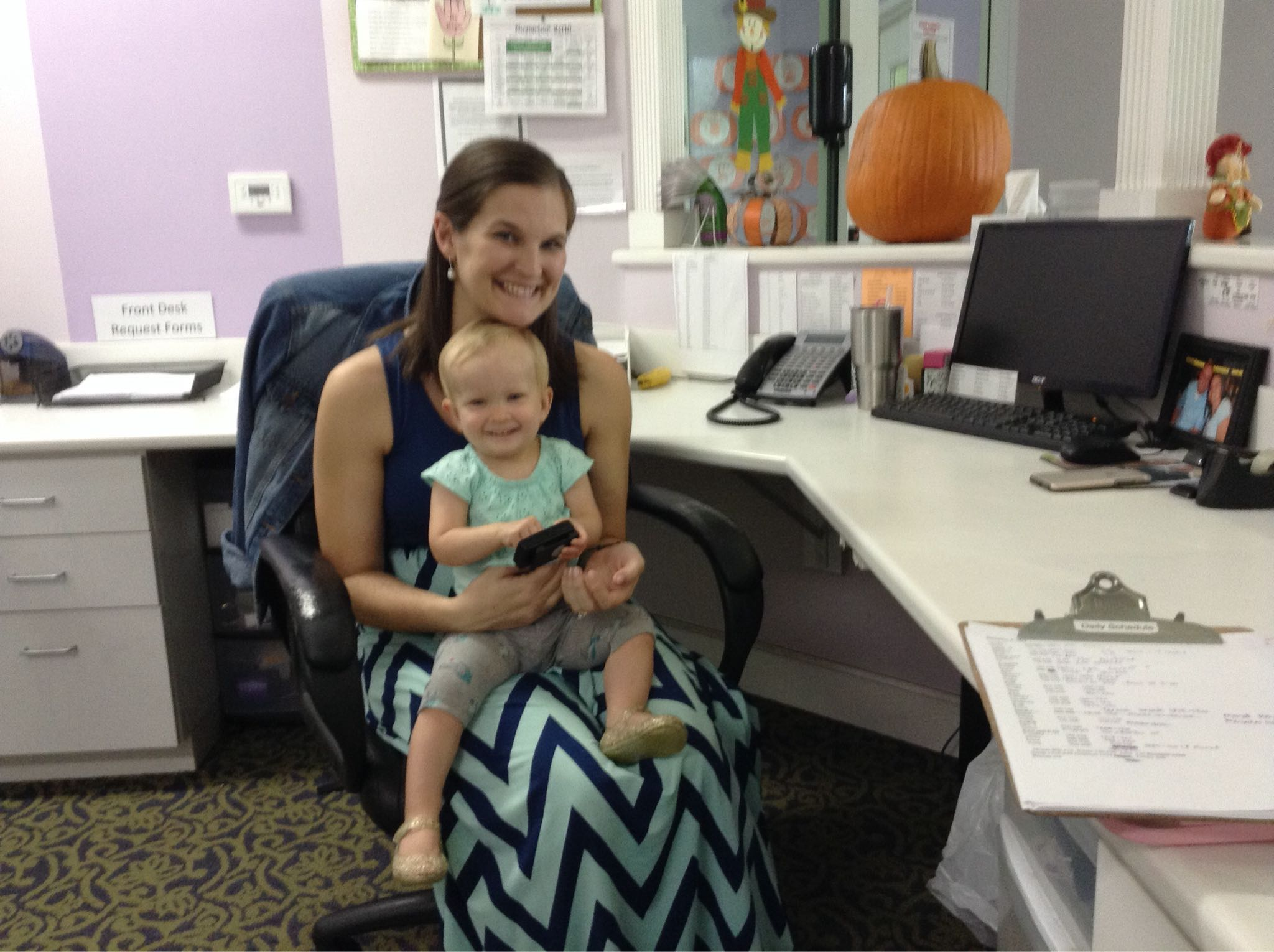 Then my sister took Emmie with her when she got off work around 3pm, and her & my Mama & Emmie all went shopping! The next 7 photos are from their shopping time together.
Then we had a girls' dinner at Grub Burger. The ladies in my family are all working together to throw Megan a baby shower in a few weeks, and we decided to all pitch in to get them the car seats for the triplets. It's not easy finding the exact right kind that will fit 3 in a row, but after lots of research, they chose a very specific one, so we wanted to get those & have one less thing for them to worry about! But instead of lugging them back & forth to the actual shower, we had dinner tonight to give them to her. So Mama, Meggie and Emerson, plus me, Grandmommie, Aunt Suzanne, and my mom's best friend who we call Aunt Jane, all had dinner together tonight!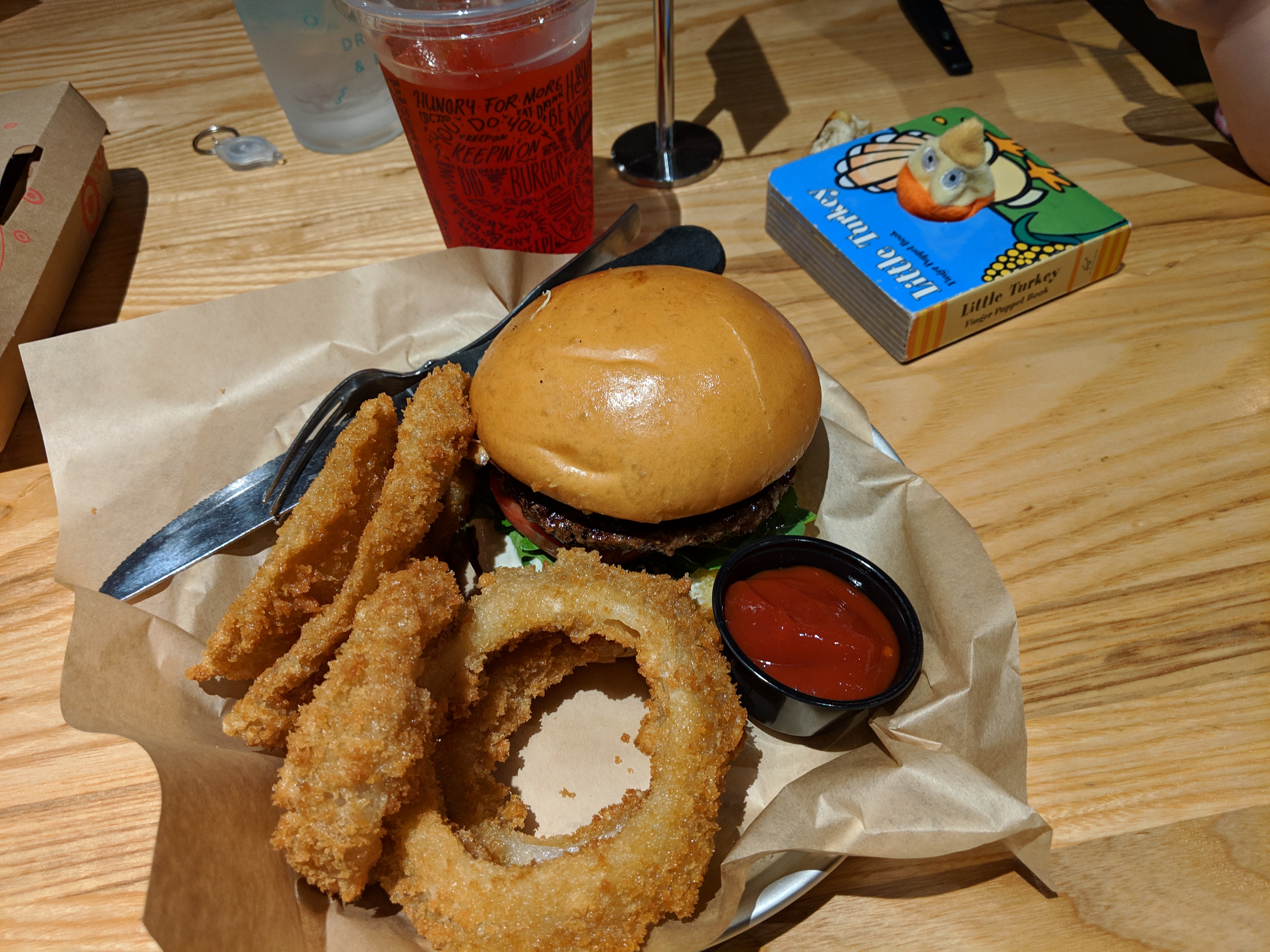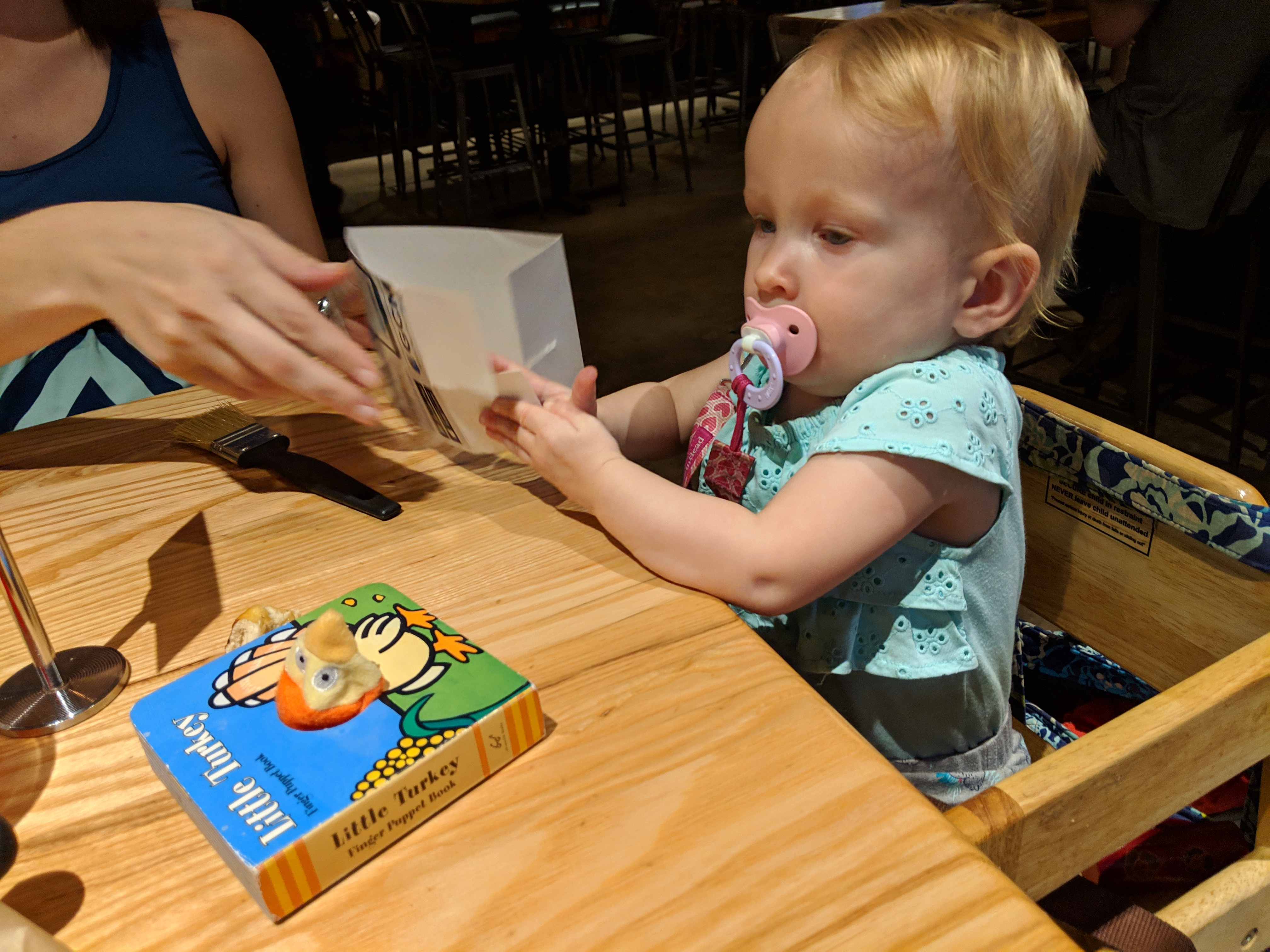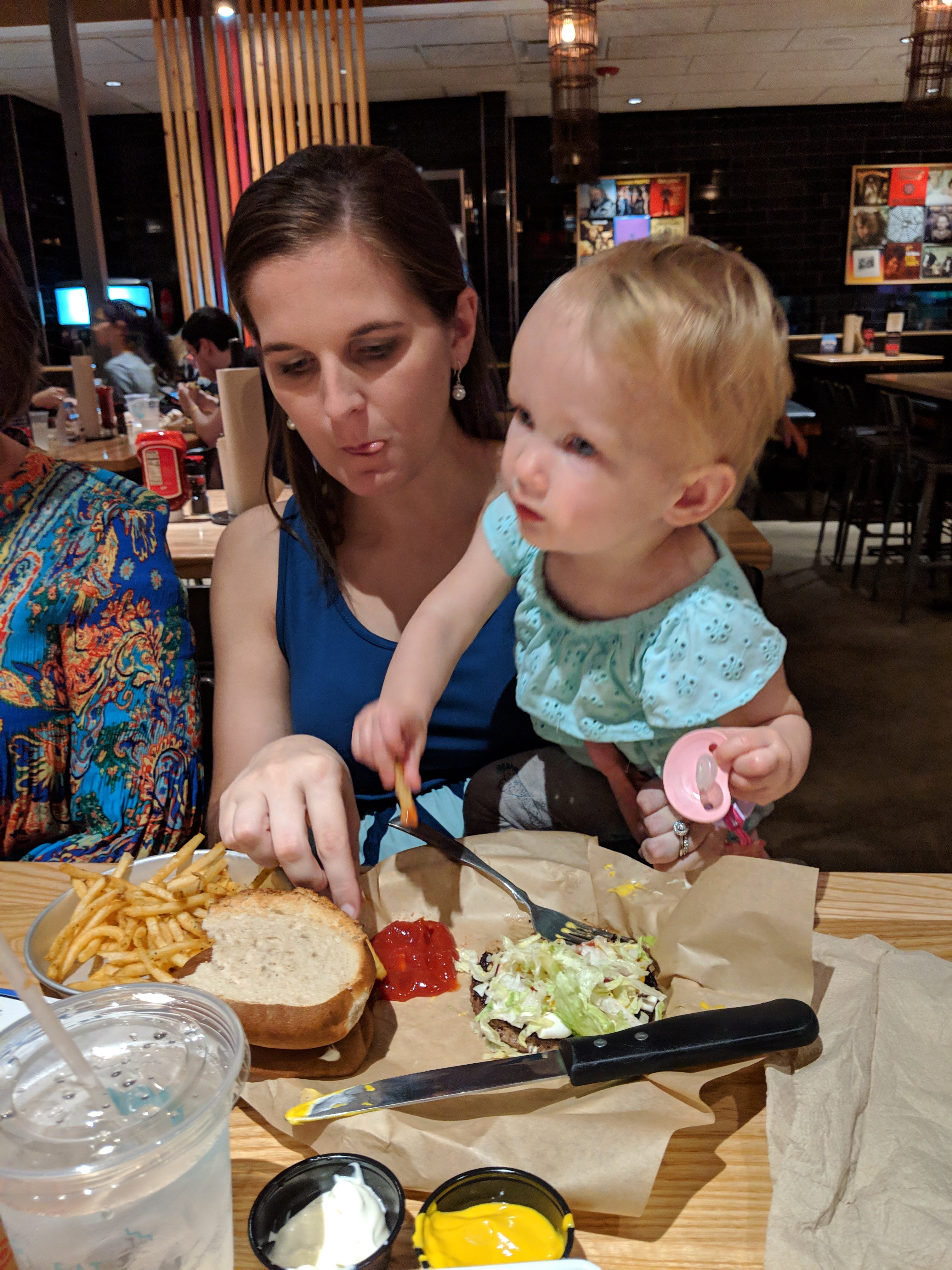 Emmie was a little fussy, and super wiggly, and did not want to sit in her seat, so half of us took turns walking around with her inside & outside, and we even met a big fluffy golden retriever that loved her & kept sniffing her bead, and she just stood there squealing when he did.
We did bath time once we got home, and then got ready for bed. But since she didn't eat much at dinner, I got her to eat a cup of Mandarin oranges, a few veggie straws, and a few bites of cracker. Then we did a video chat with the twins, and that was fun for all of us.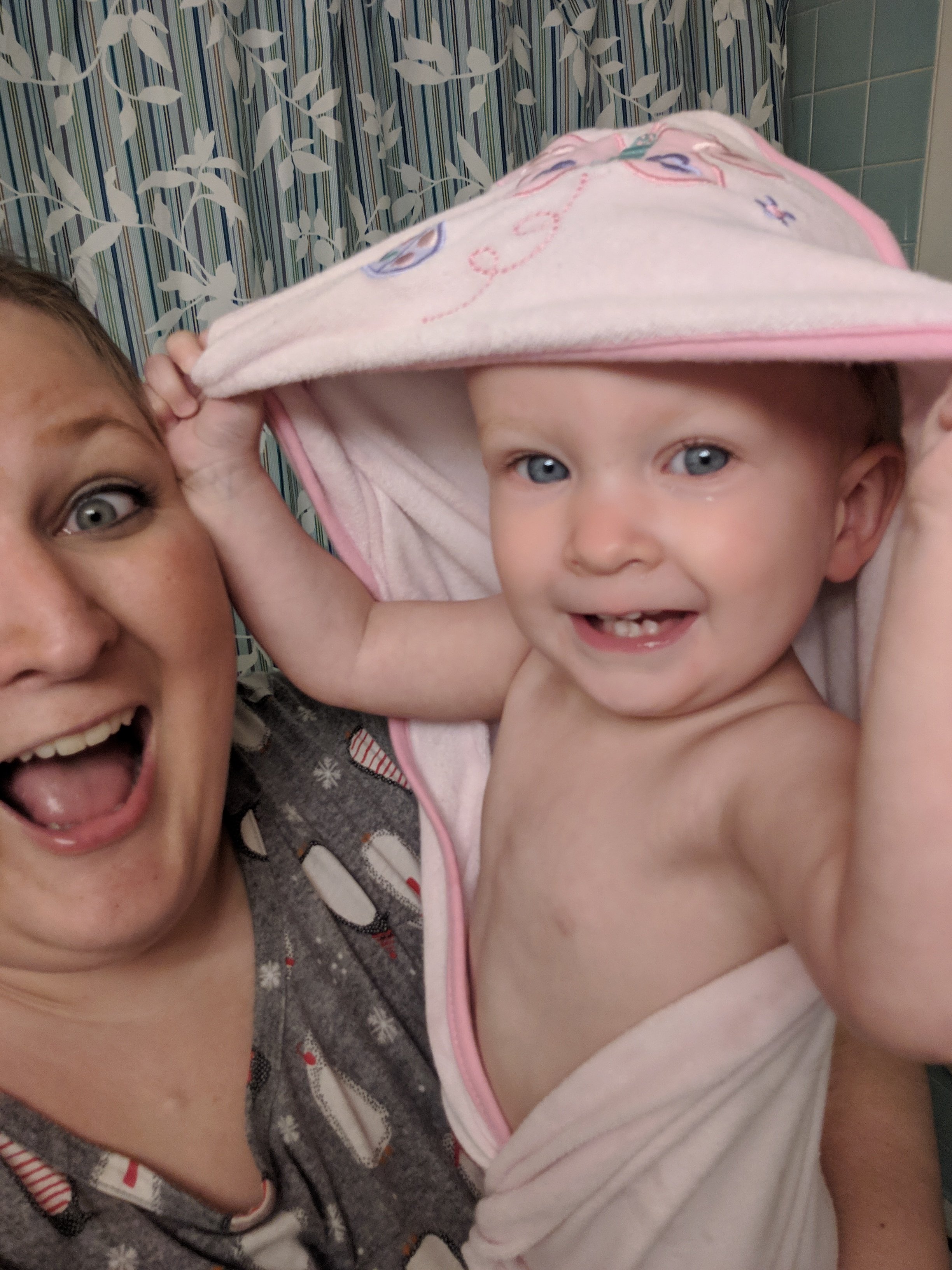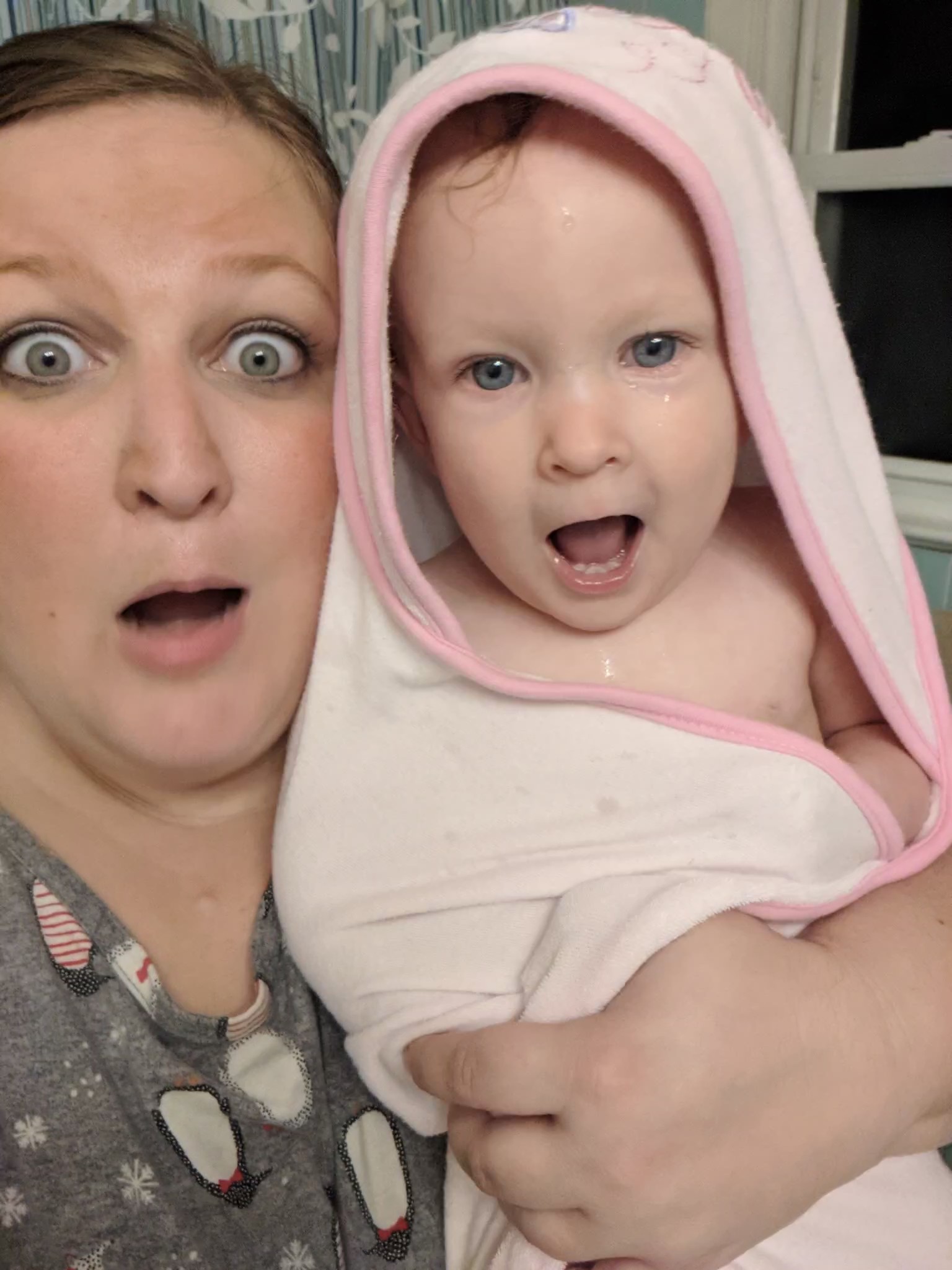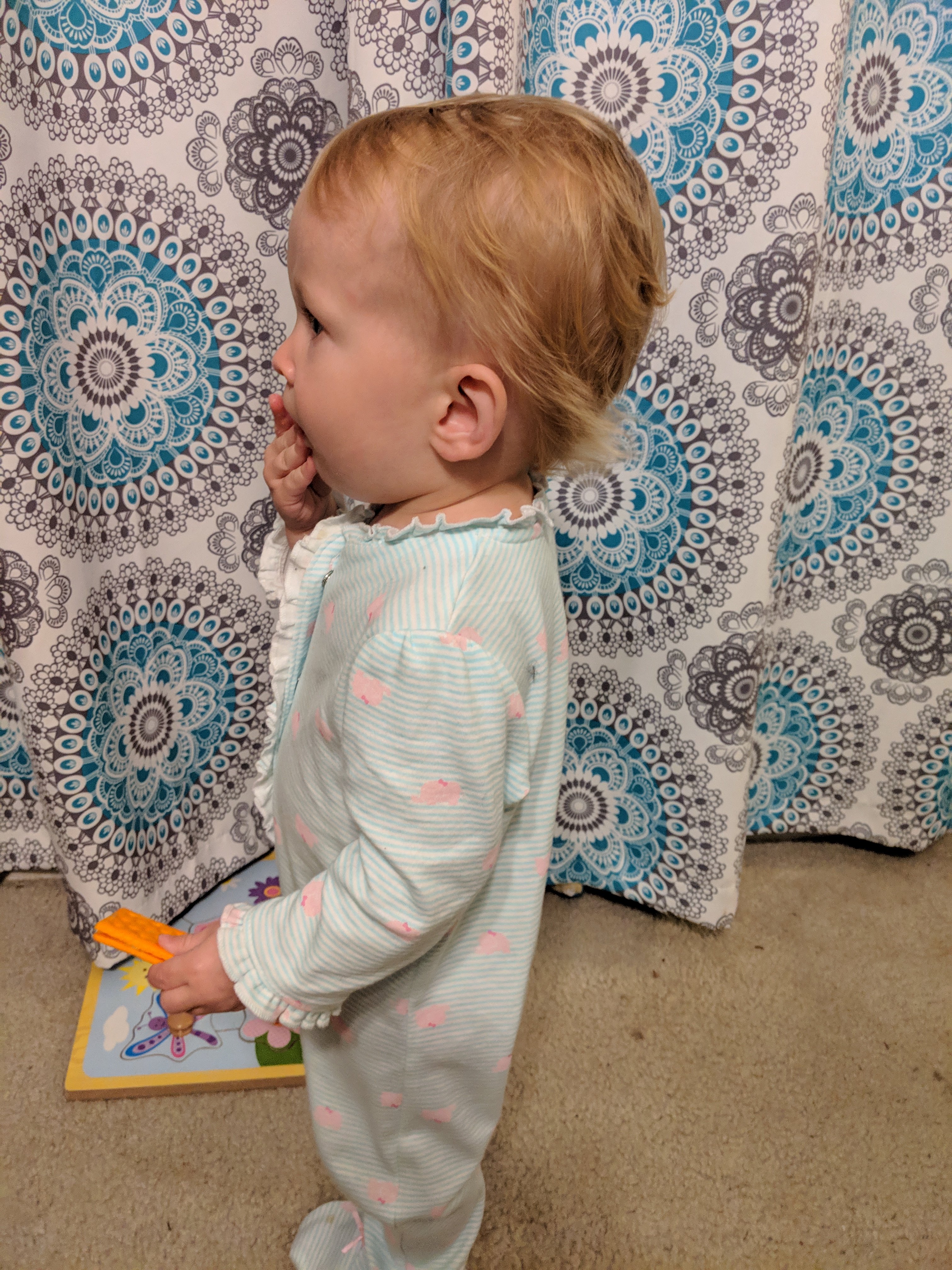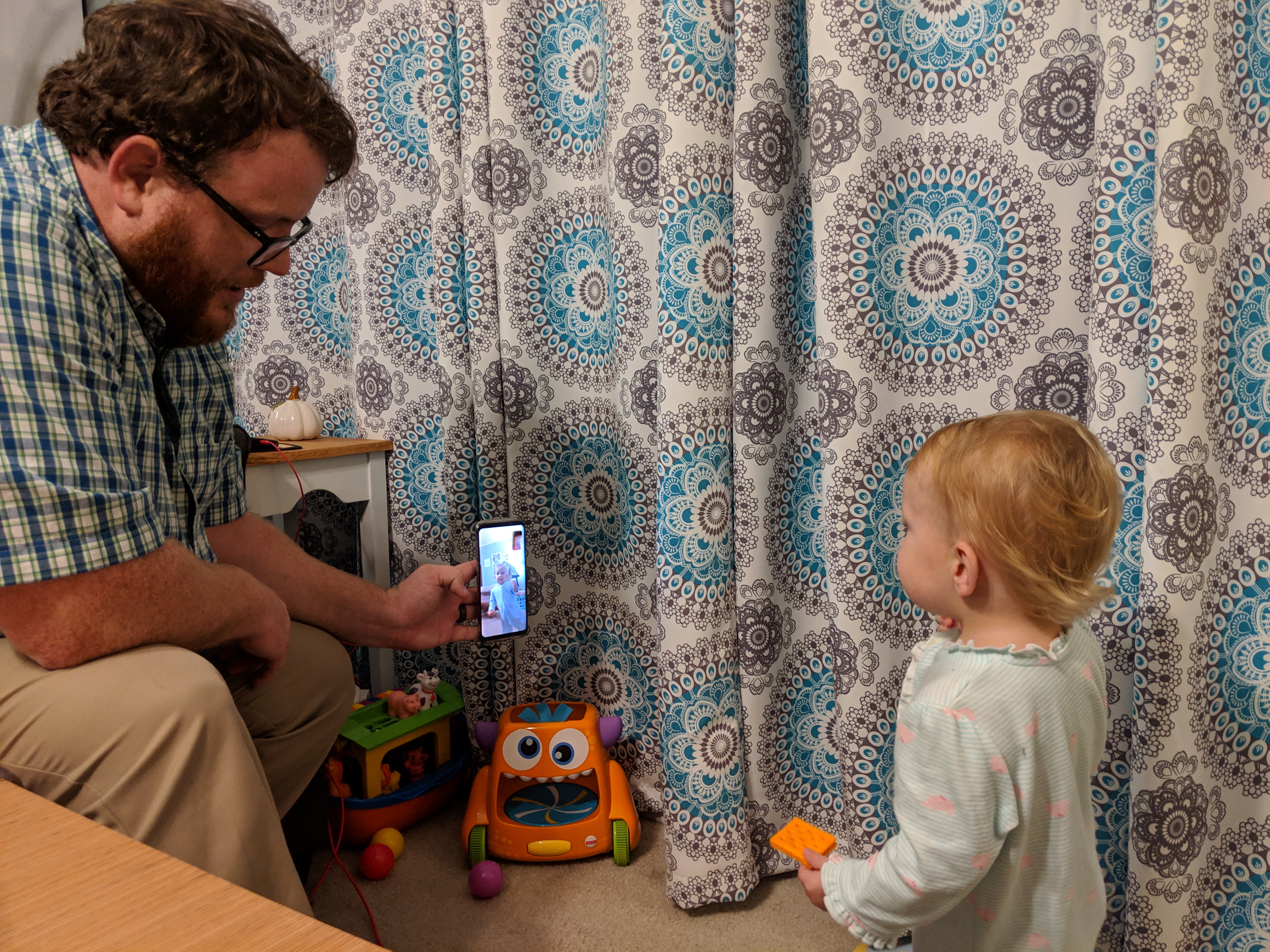 Jeff and I are just relaxing now, watching Harry Potter 7.1 tonight. Almost done with the marathon again, for the umpteenth time. Looking forward to Friday, and a long 3-day weekend!