Yesterday, when we were leaving school, Meggie gave Emmie a box of raisins (along with the applesauce), and she held on to them the whole ride home, then left them in her seat. She found them again this morning, & wouldn't let go of them, so we took them into school. She still wouldn't let me take them from her once we got rin her classroom, so instead she walked over & held them up to Ms Q, who realized she actually wanted to eat them!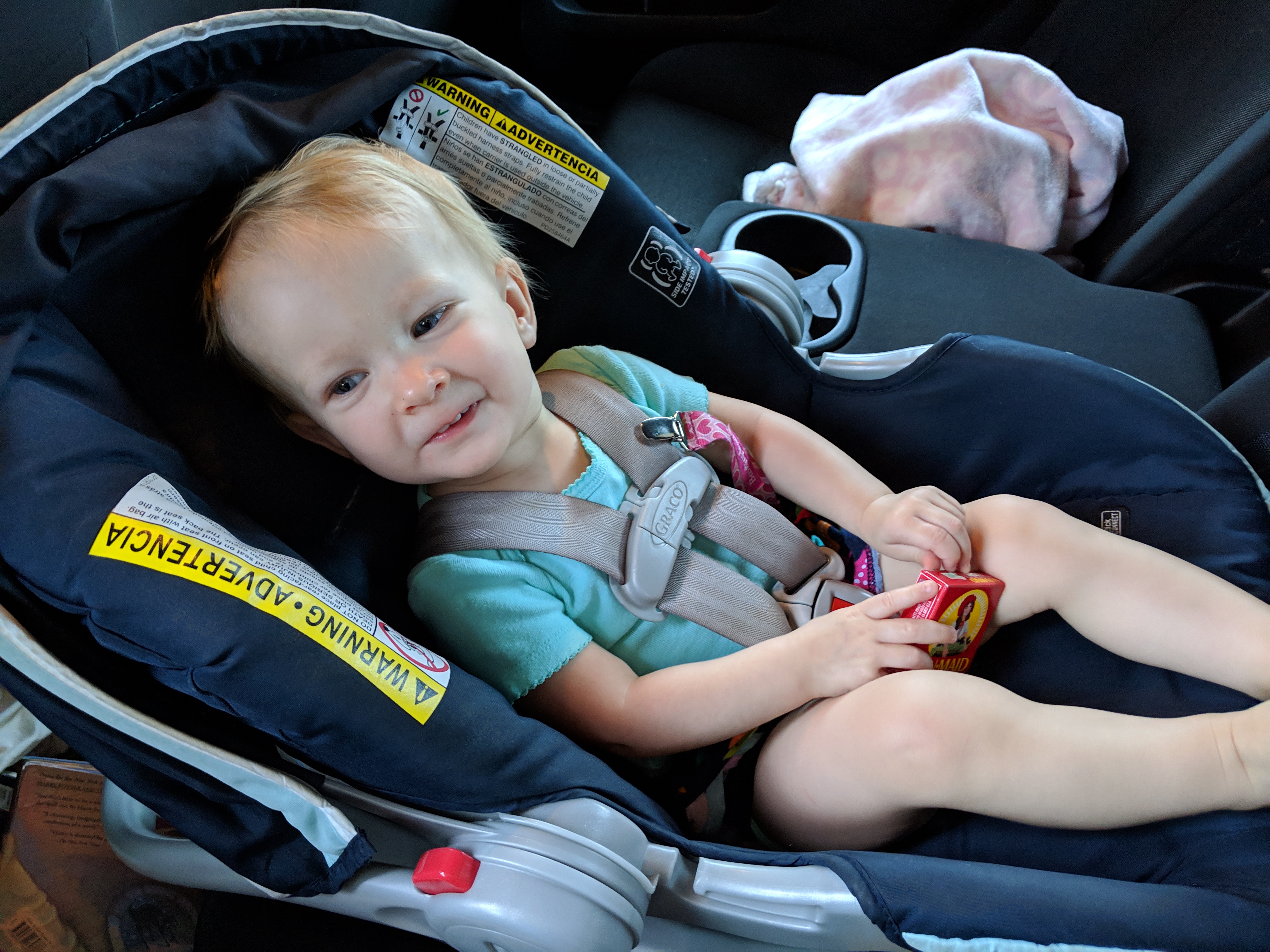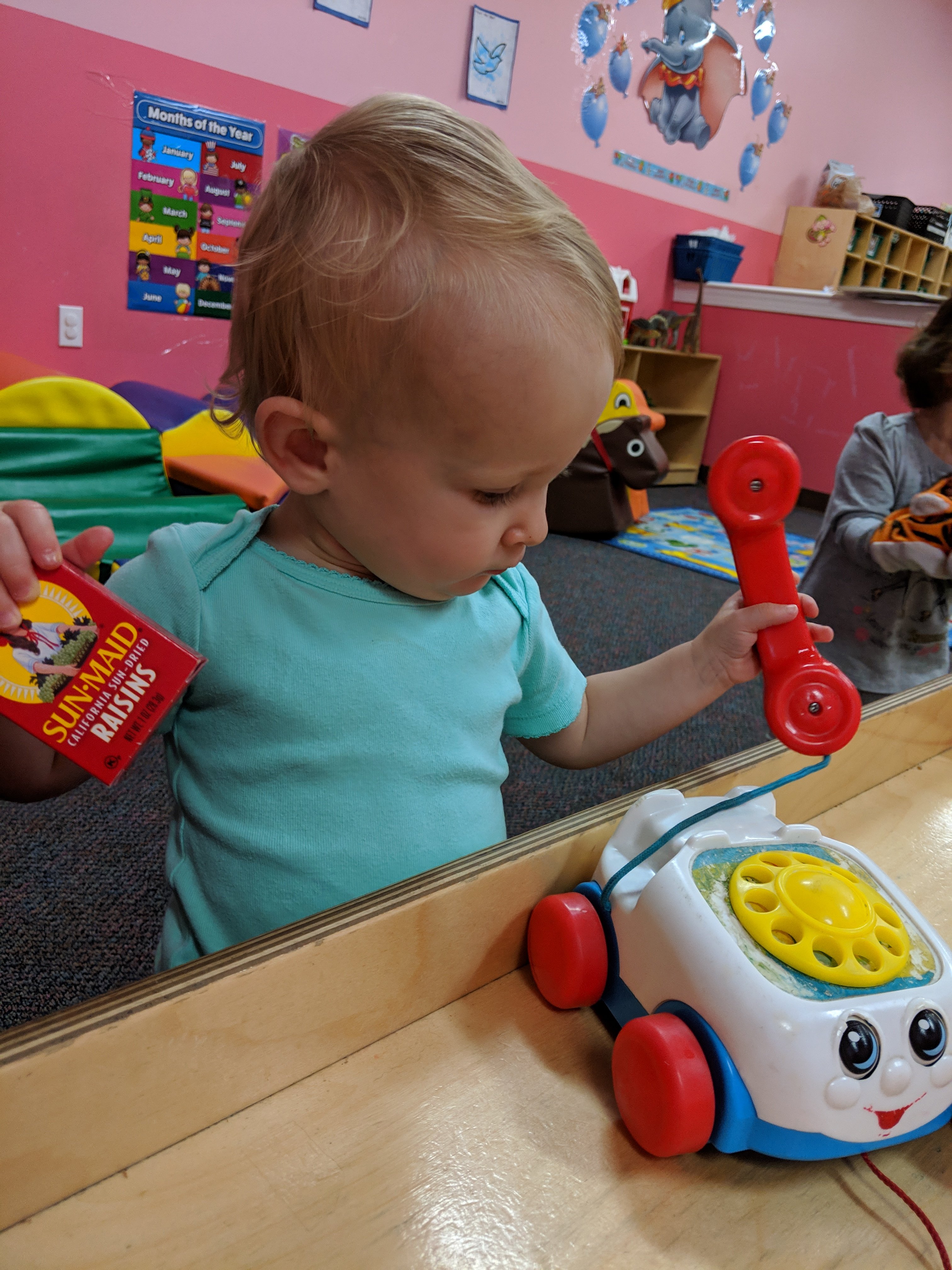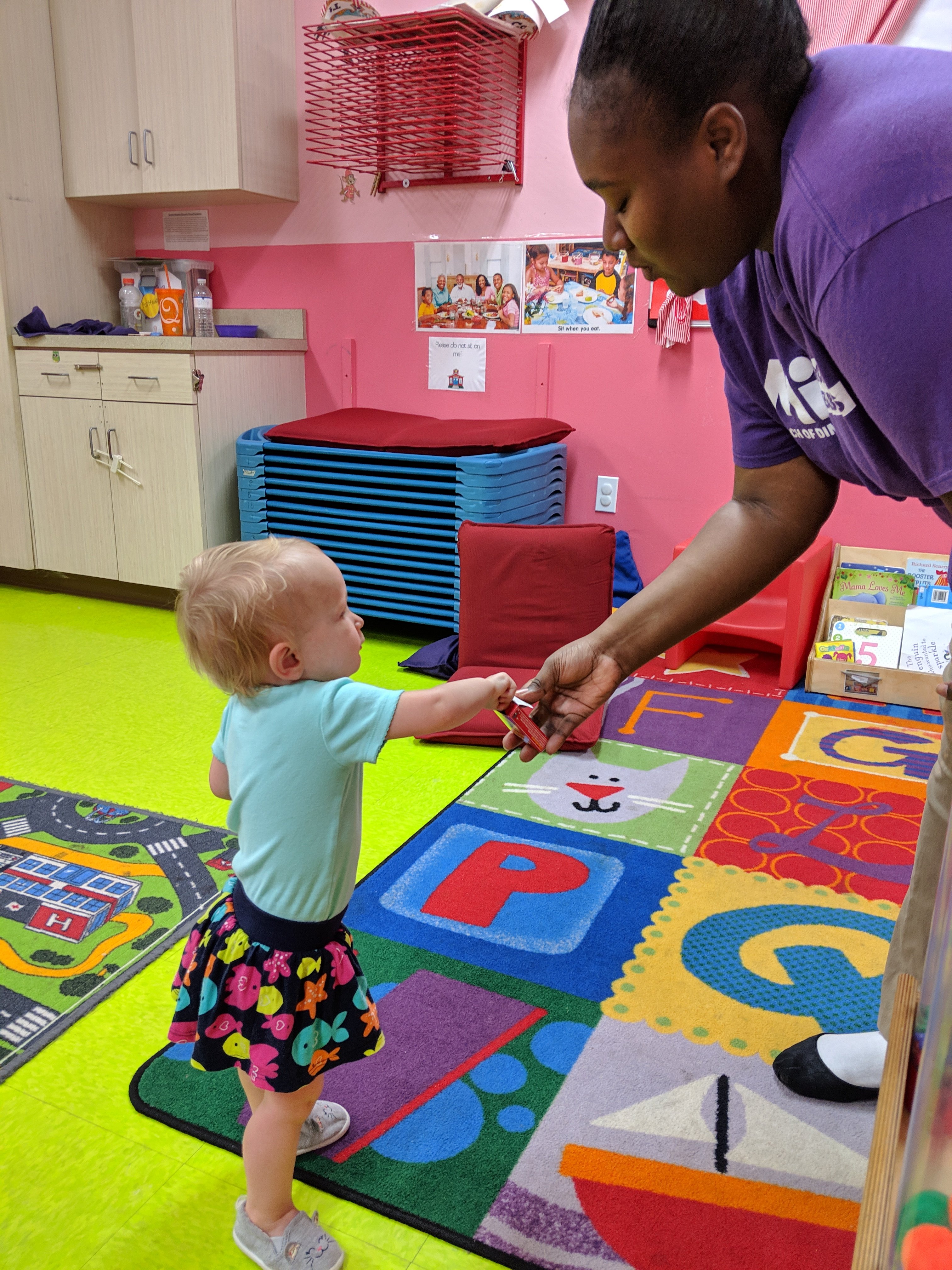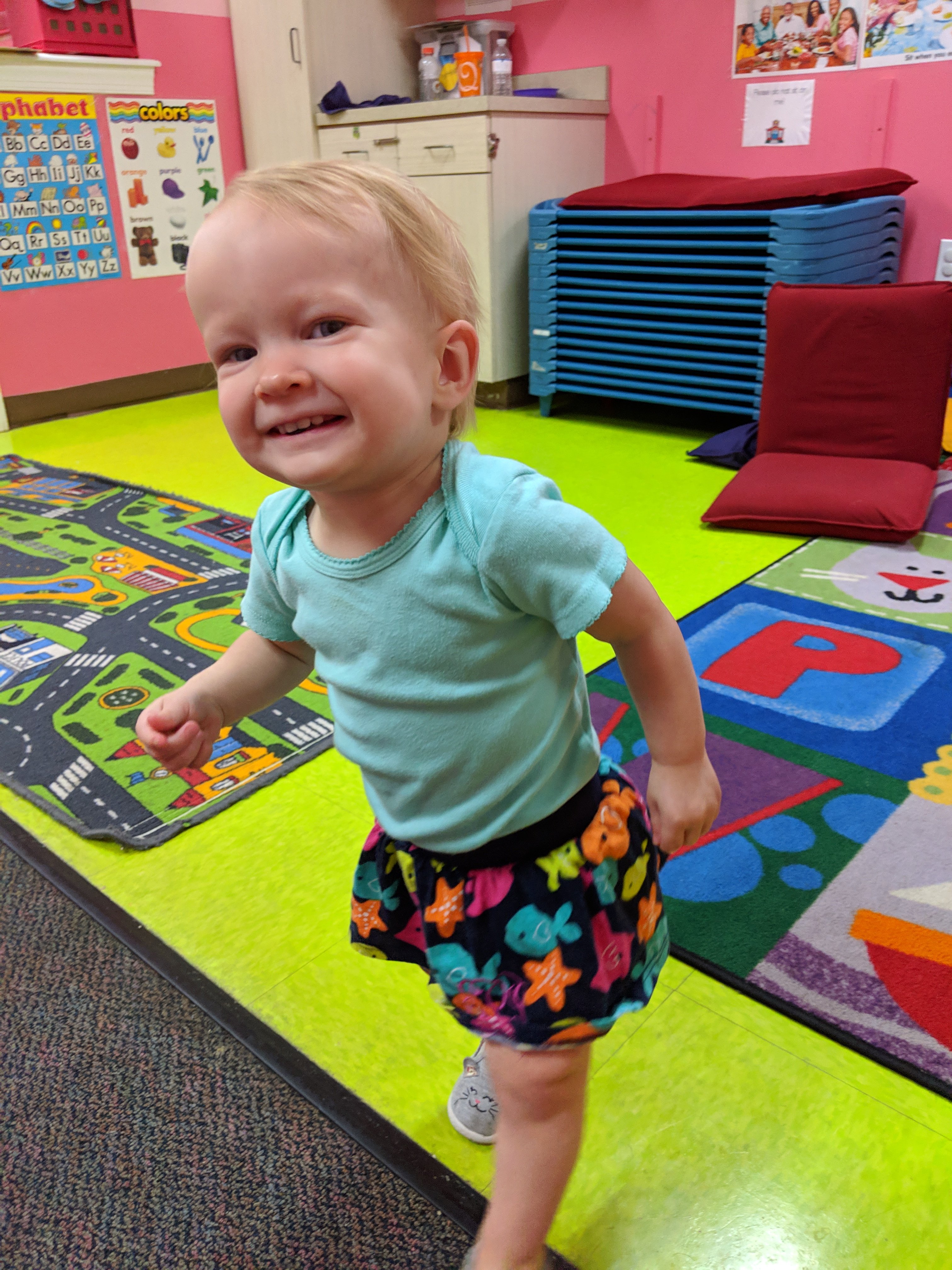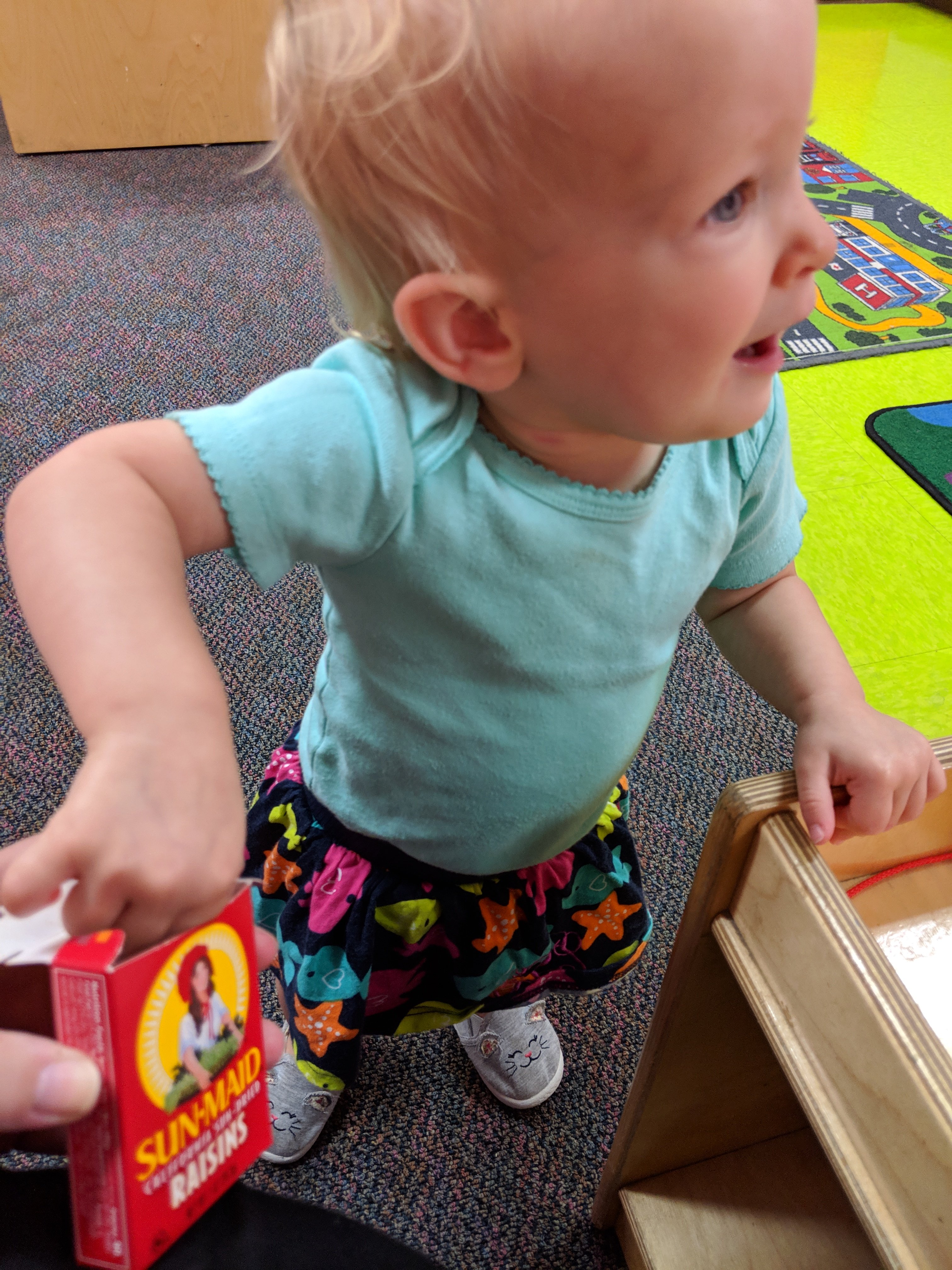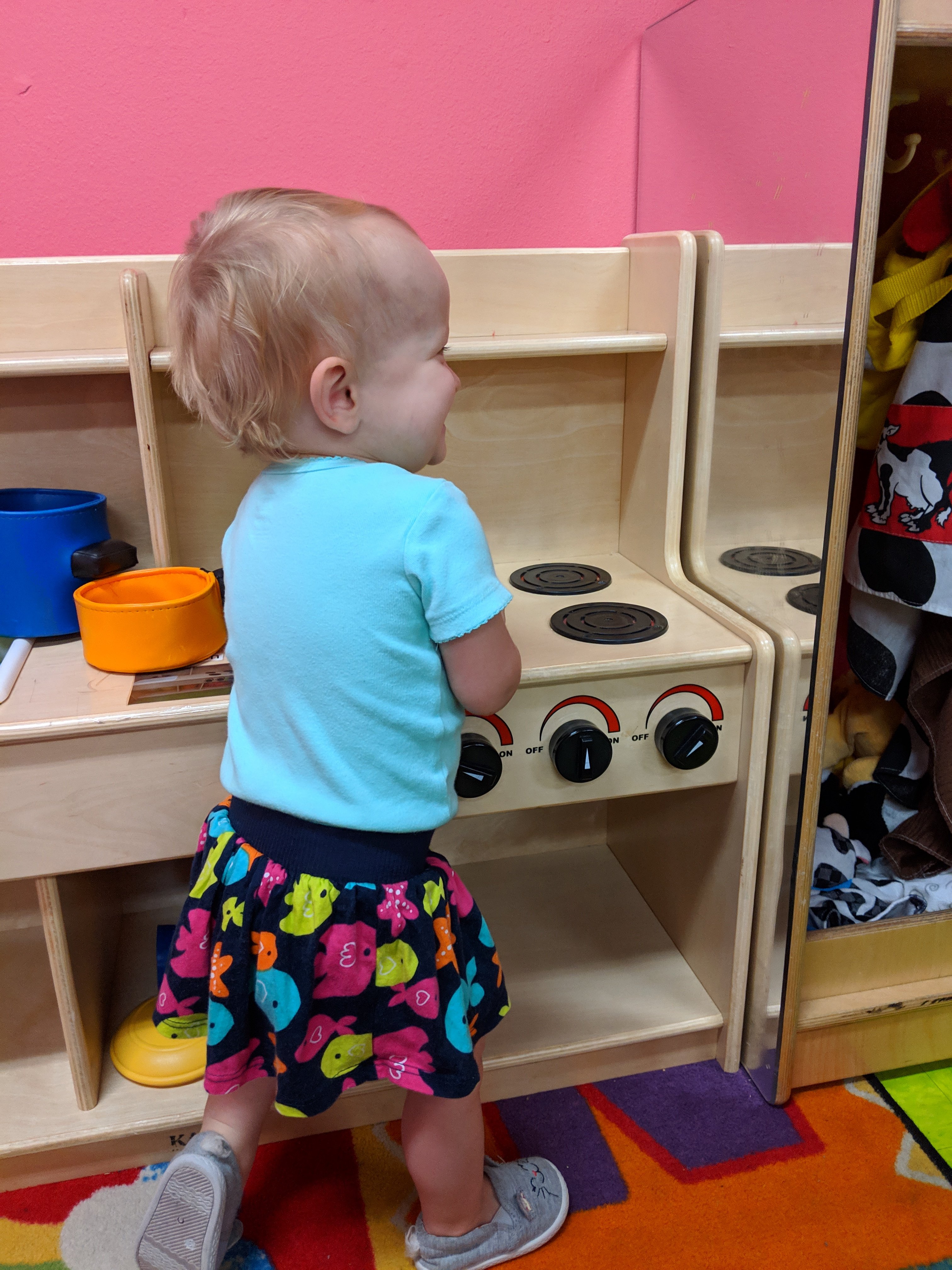 I started a new audio book this morning. This one is #3.5 in the series, and is a shorter novel than the others – this one is only 6.5 hours. Which is good, since the next book, #4 in the series, is humongous at 800+ pages, which translates to 24 hours of audio book! That will be my longest audio book to date, so I'm sure that'll take quite a while to get through.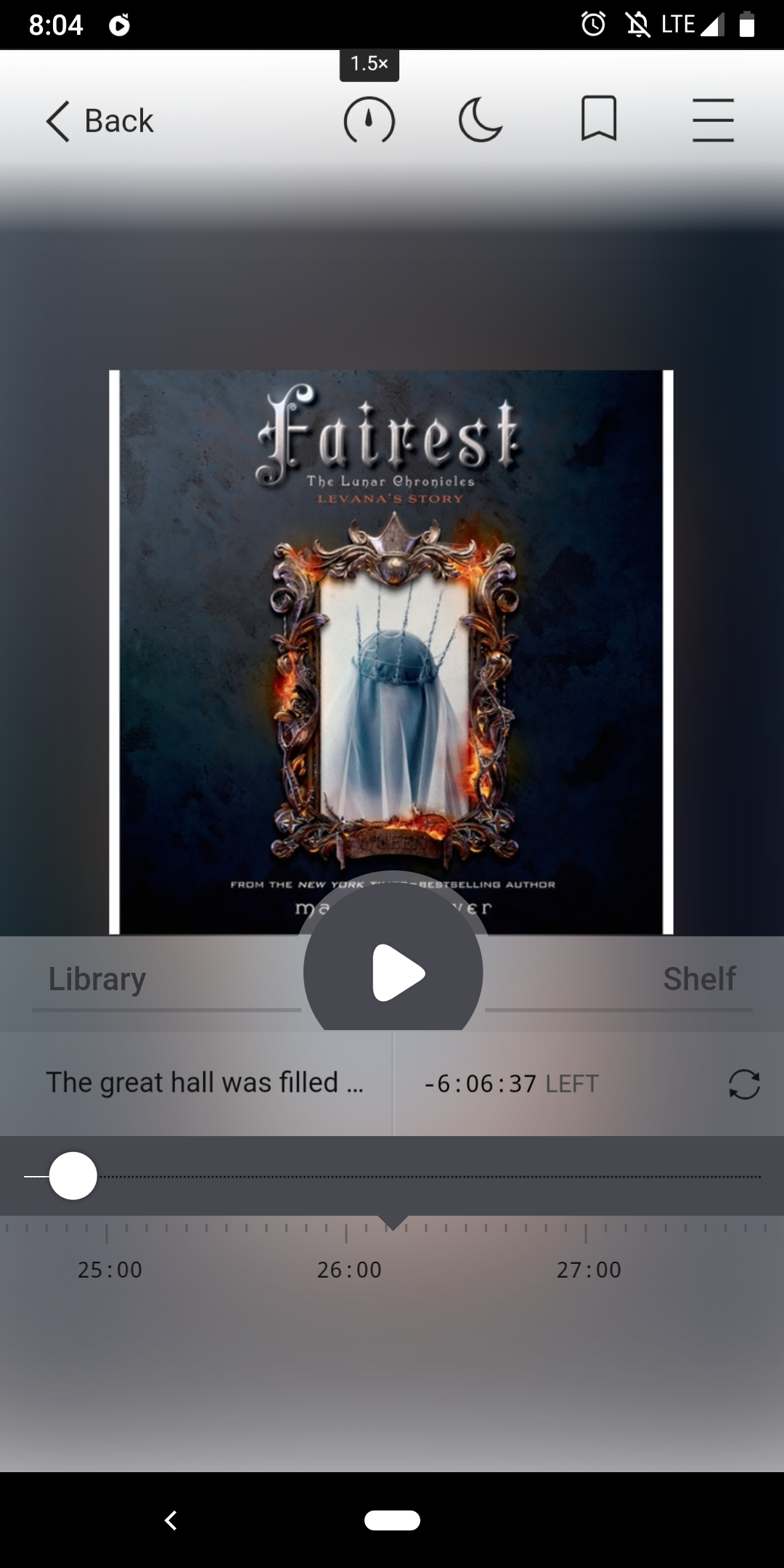 For dinner tonight before church, we met the family at McAlister's. I actually ran into my boss Tammy, and her two daughters there as well! While I finished eating, Grammy too Emmie to play outside, and then we switched when it was time for her to leave. But then Emmie did not want to come inside, and she got very mad when I made her.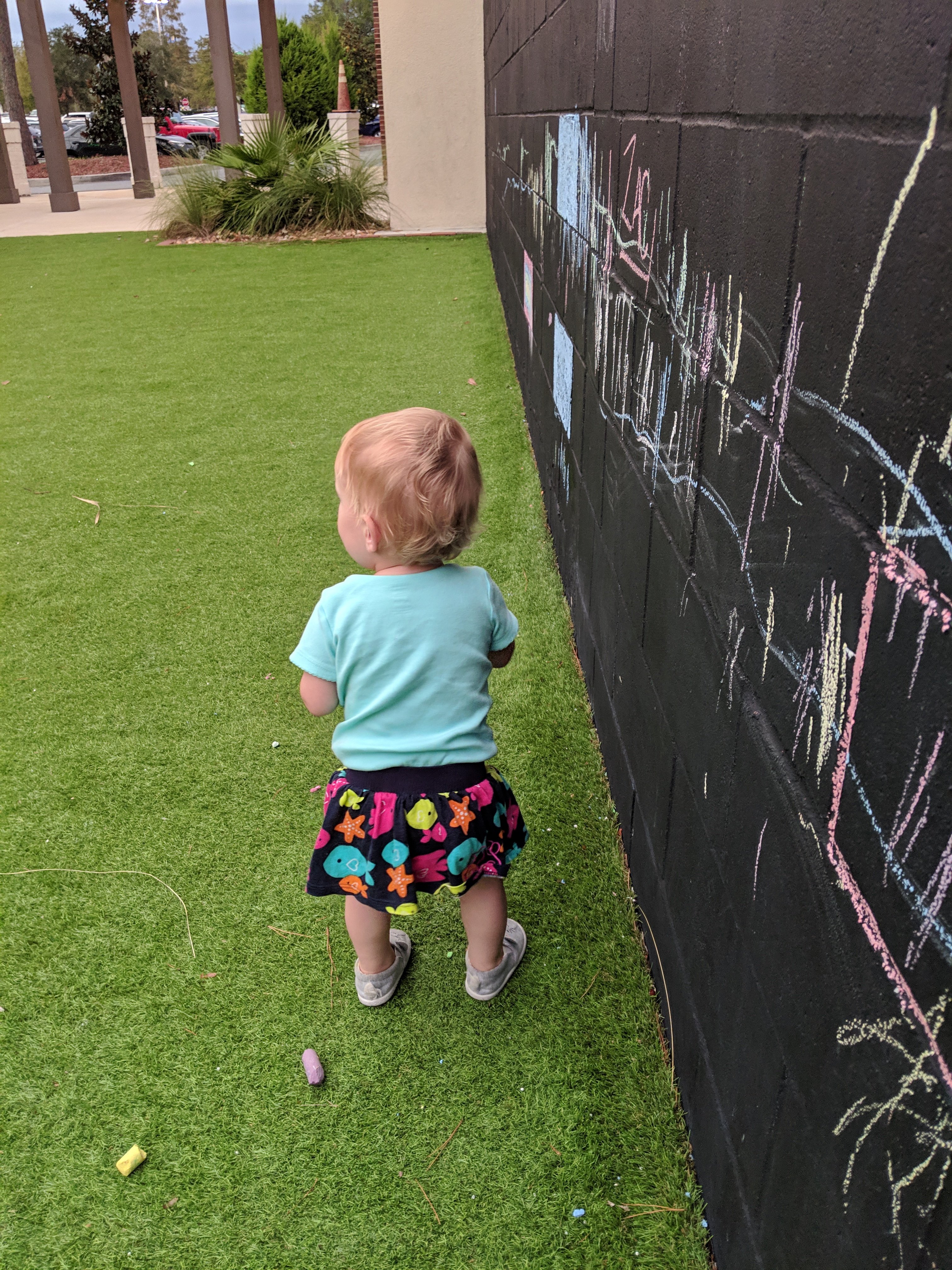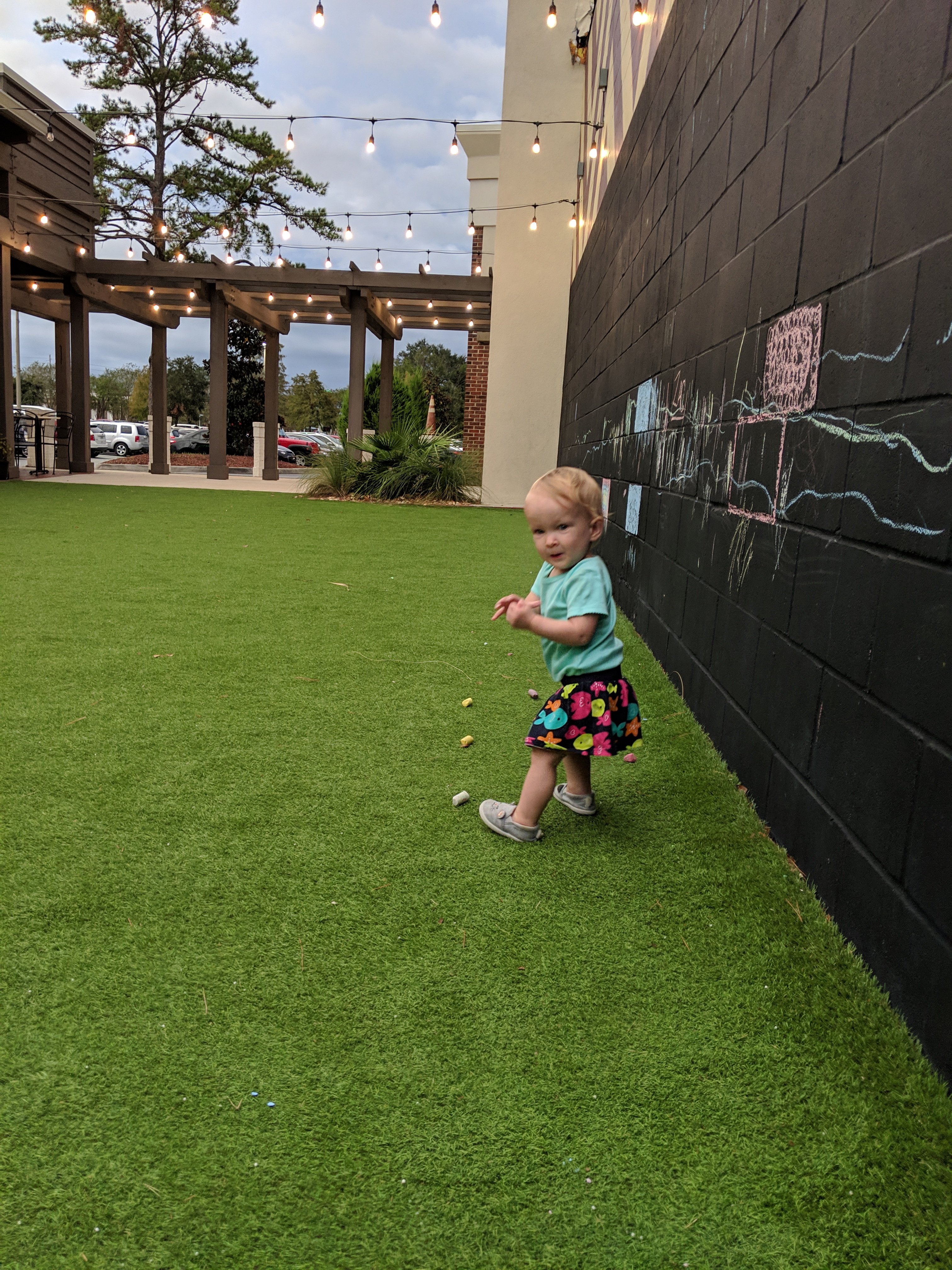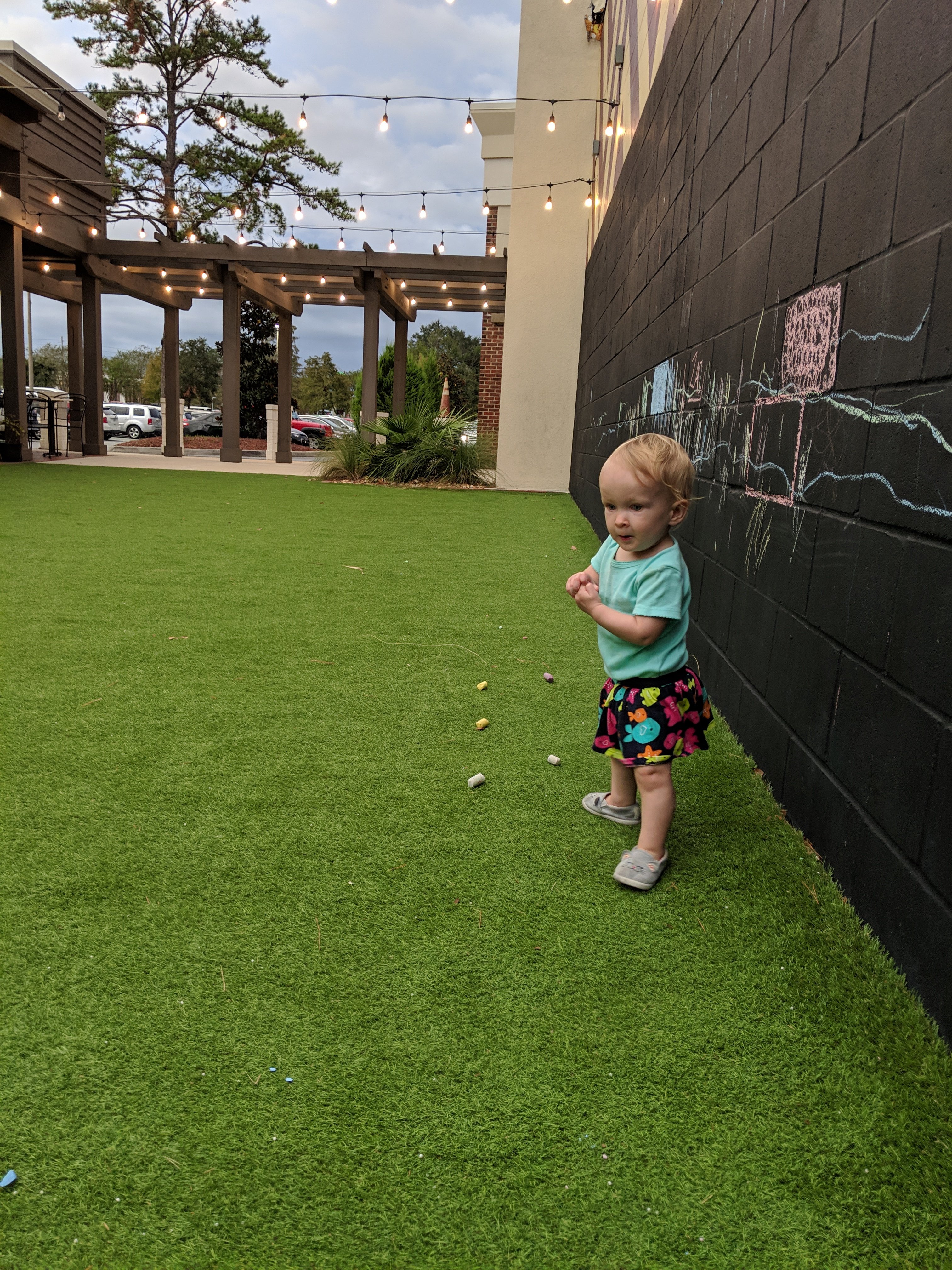 We had a nice night at church and choir, and Jeff finished up the men's bible study he's been leading for the last six weeks. When we finally made it home around 8:15, this girl was exhausted & ready for bed! She latched on to this penguin on hers, and wouldn't let go, even when it was time for her bottle!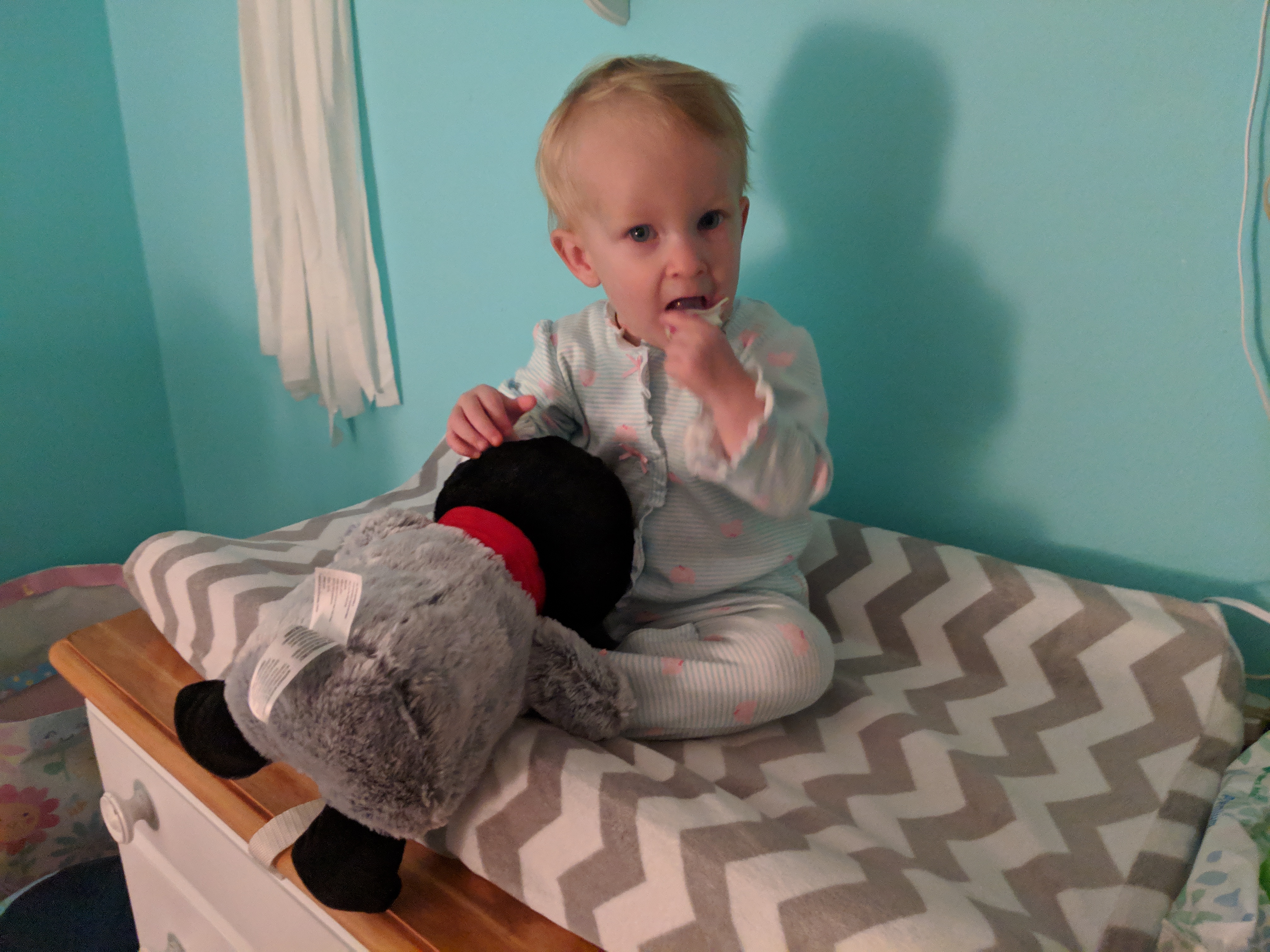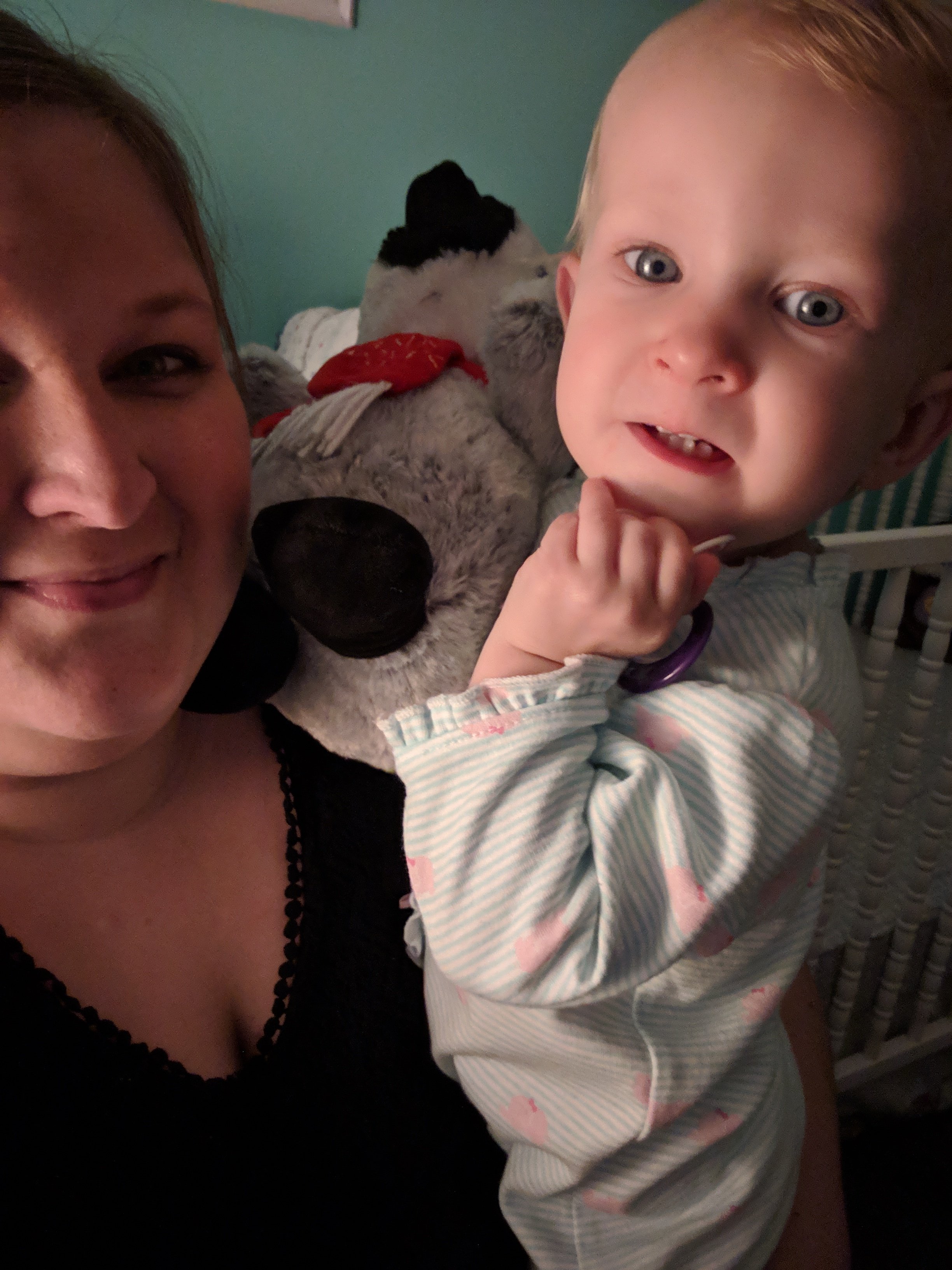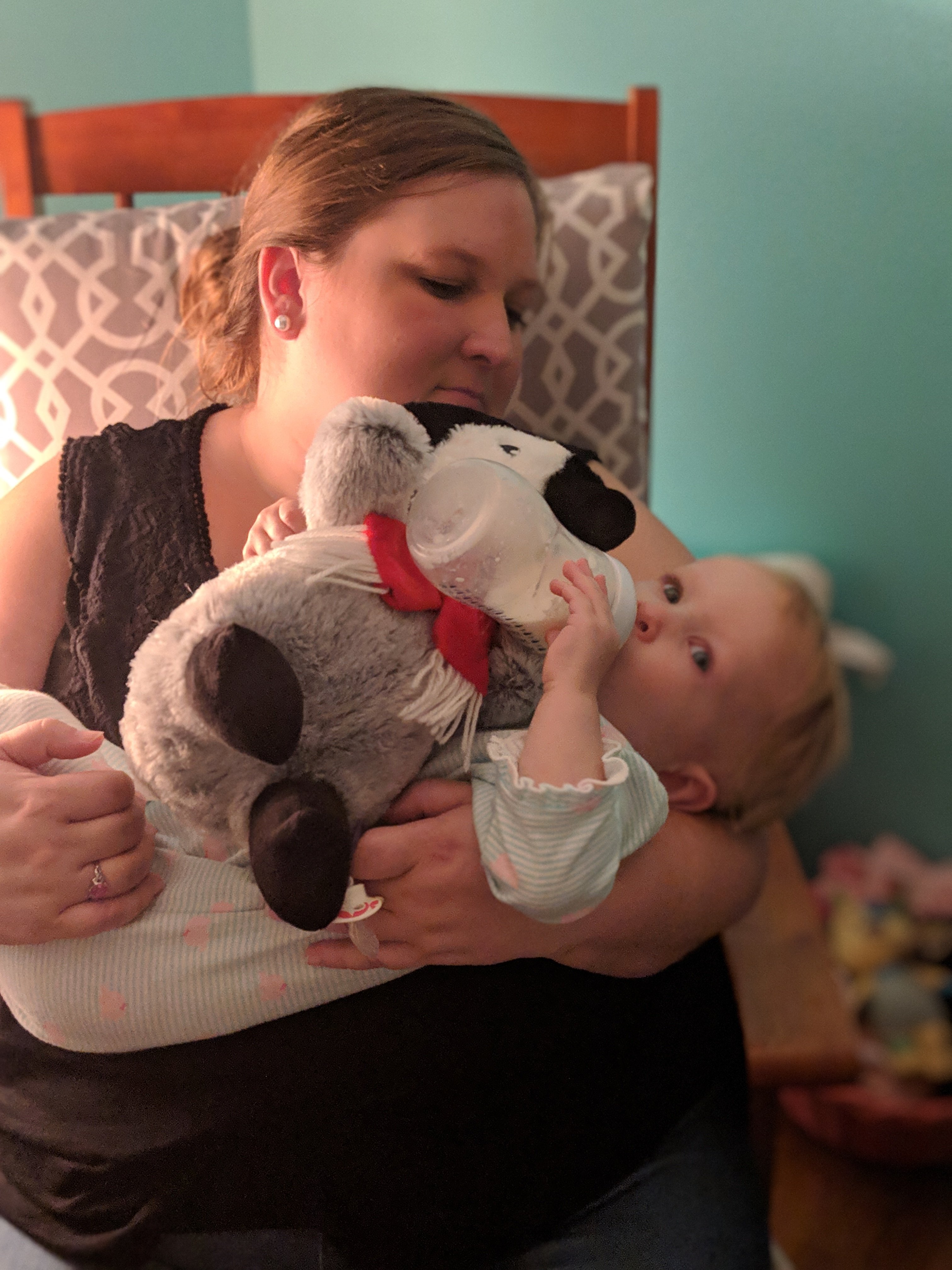 I always enjoy Wednesday's, even though they're always very long days. And one perk, no dishes since we don't cook at home, so I get to just plop down on the couch once I put Emmie to bed. Gonna go find a snack now, since we ate dinner at 5pm today…