We went on a little family adventure tonight to McAlister's for dinner, and Trader Joe's for some random groceries. As she gets older, it's becoming more fun to do even these regular things together, as a little family of three. Emerson always smiles at strangers and makes friends with everyone, and I feel so proud when people just gush over her!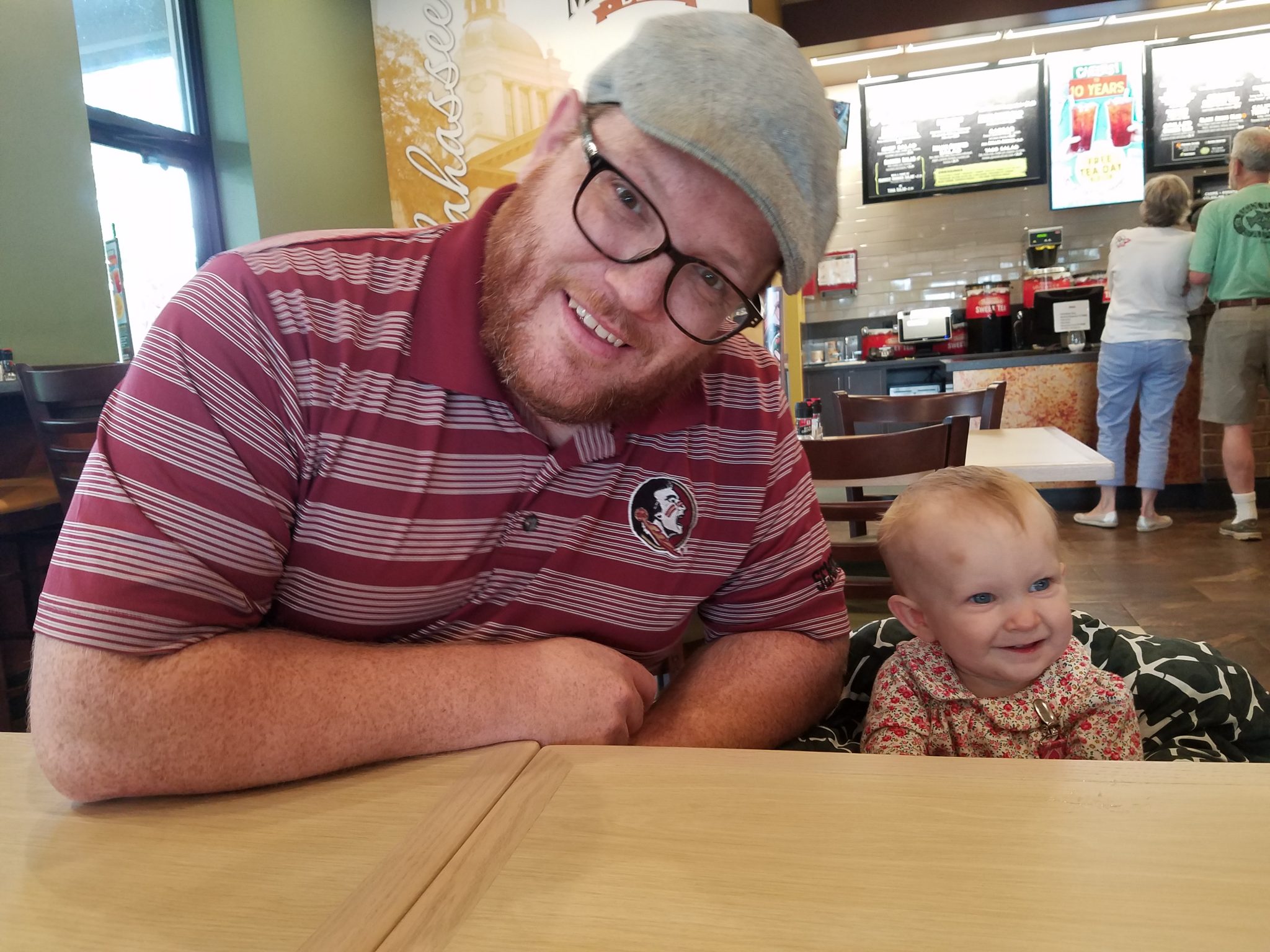 Daddy shared his broccoli cheese soup with her again, and she absolutely loved it again! She also ate little bits of blueberries, strawberries, bread, cheese & baked potato!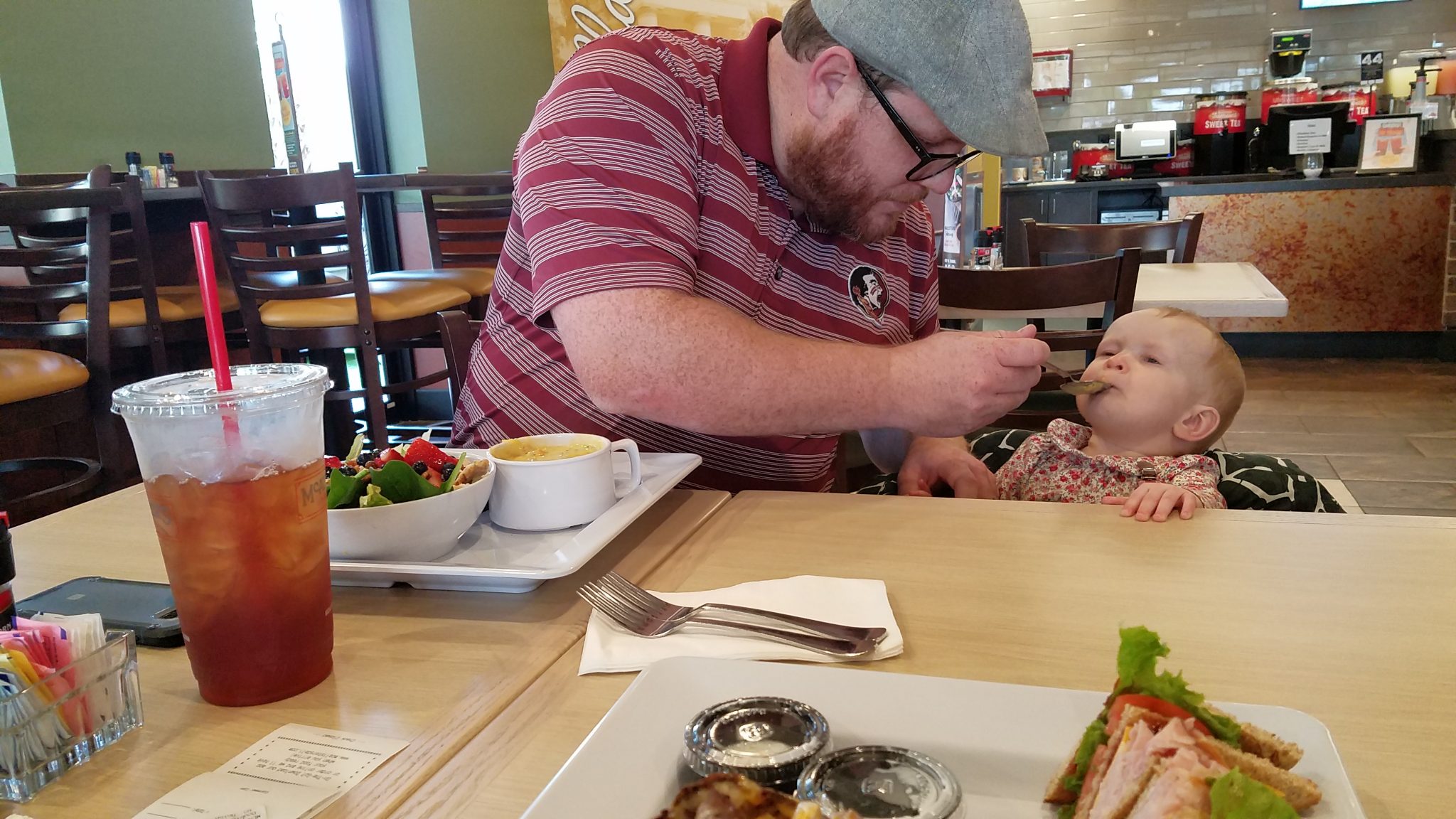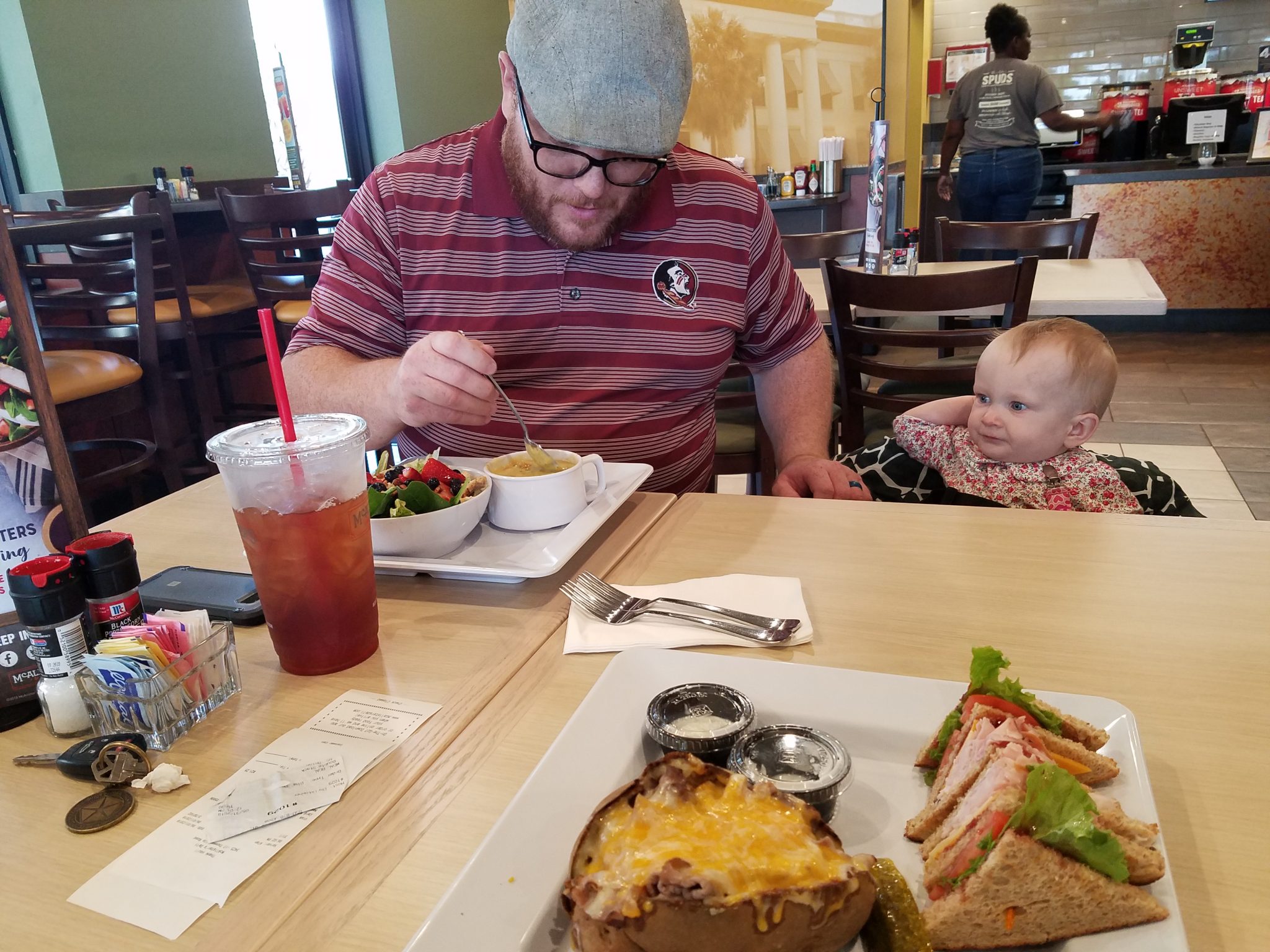 Then when we got home, she was just being so silly, climbing all over my shoulders, face & head! She would climb up and kind of stand on my chest/shoulders, then lean over like this and just coo and giggle and laugh! And it was the cutest!!!